Yukti was set on wearing Manish Malhotra for the wedding since when she was a child, and so she did! But not just on her wedding day, but shagun ceremony too. From her gorgeous bridal gowns to a pastel pink lehenga – she looks stunning in all her wedding ensembles. The couple also added a personal touch to each wedding element – from a catchy hashtag, the theme for each ceremony, and staying true to their inherent styles – their wedding and the story of how they met is truly impressive. Read on to know more details. 
Yukti & Arjun Brought The Best In Each Other
"We met through a typical arranged marriage setup. From the very first meeting, I knew he was the one for me and he felt the same," says Yukti. Our bride is generally the chirpy one and groom, Arjun, the opposite. But when they met each other, Arjun talked, and Yukti just listened. "While he spoke, I was only listening intently, nodding, and falling more from him with each moment. And while Arjun is less talkative, he couldn't stop talking in front of me. Probably, he was looking for the right one to speak his heart out to. For both of us, it was a match made in heaven from day 1," says Yukti. 
Their Fairytale Togetherness Kicked Off With A Ballroom-Themed Engagement
Yukti & Arjun broke the news of their instant attraction & bond to their parents, and their roka was fixed in less than a week. The theme was set to be ballroom and everyone was dressed in their best formal selves for the day. Yukti picked her outfit from Studio Himani Arora. "I knew what I wanted. I am very picky and knew I wouldn't try anything that I wasn't 100% sure of. There was a vision set in my mind and thankfully, I found a gown that fit into that mental picture instantly. As soon as I entered the store I told my mother this is the one. With just a few customizations, the beautiful yellow ensemble was all ready," says Yukti. To complement her attire, Kakkar wore a sparkling diamond set and let her hair down with a tiara as a crown. Arjun, on the other hand, wore an intense blue tuxedo and made for a debonair groom-to-be on his roka ceremony.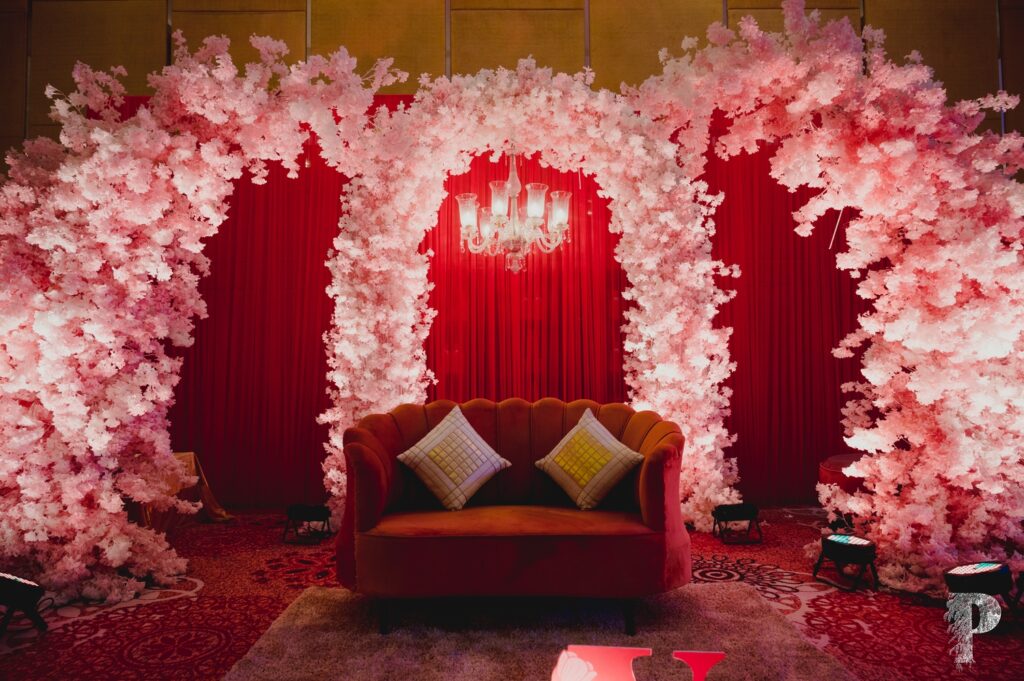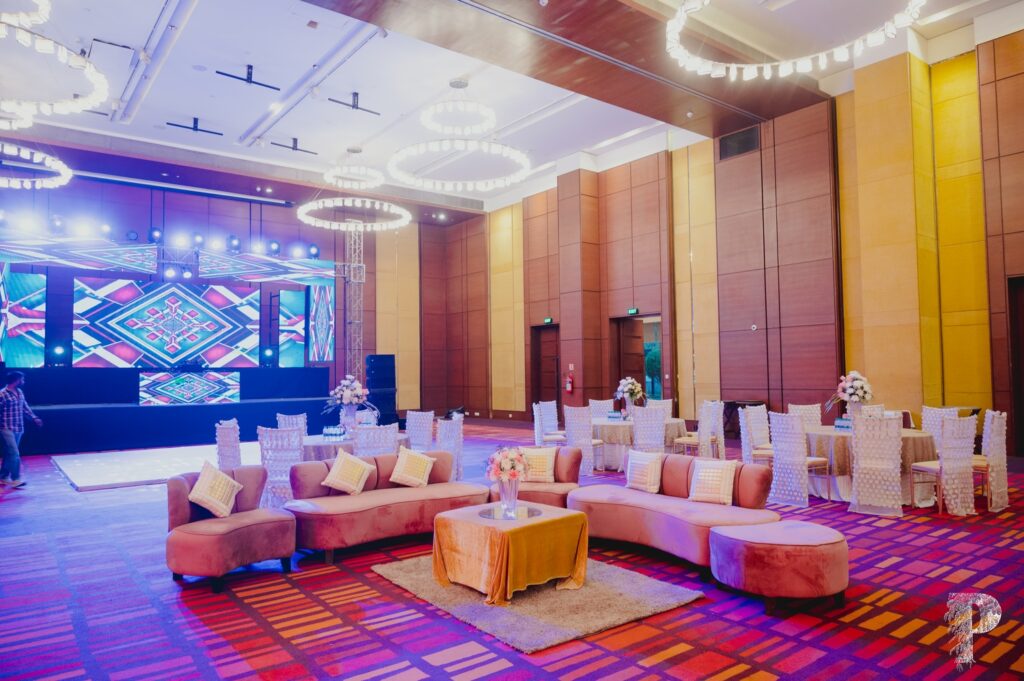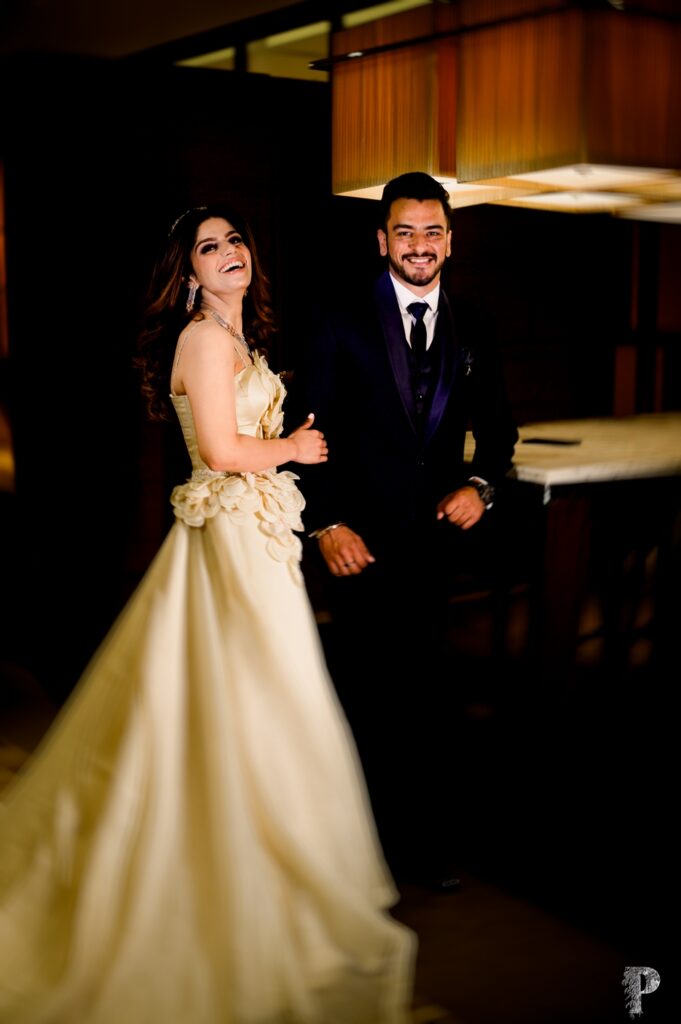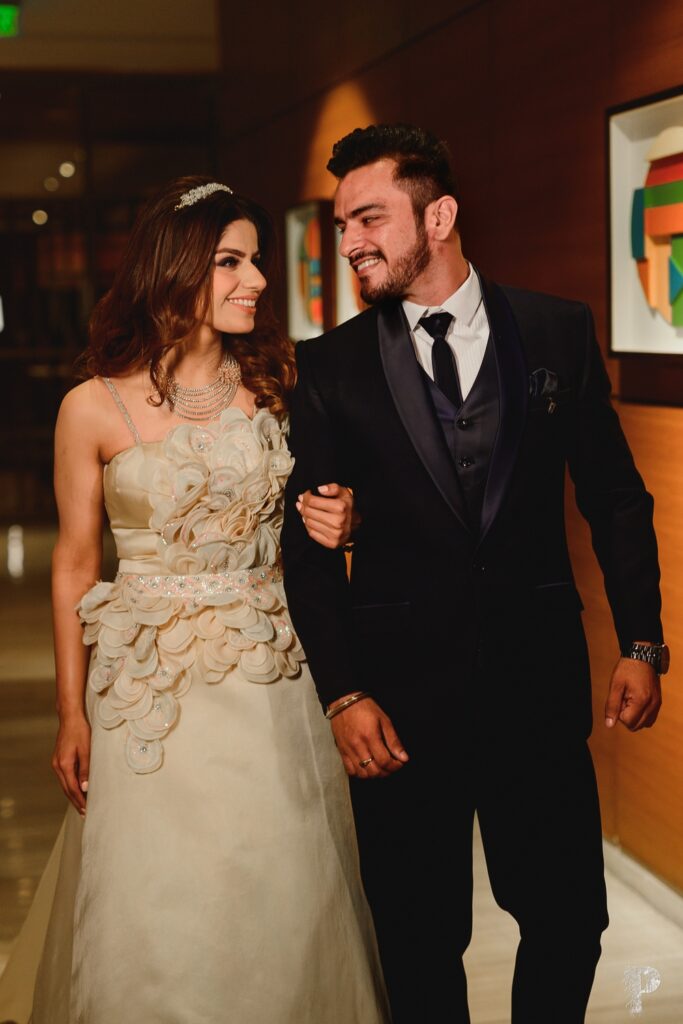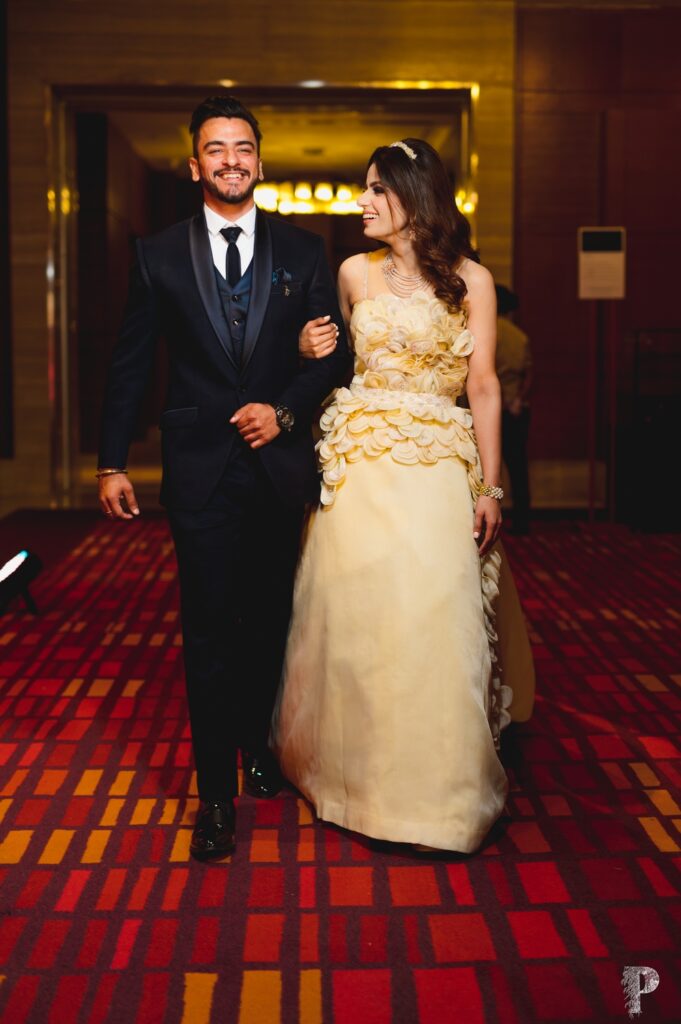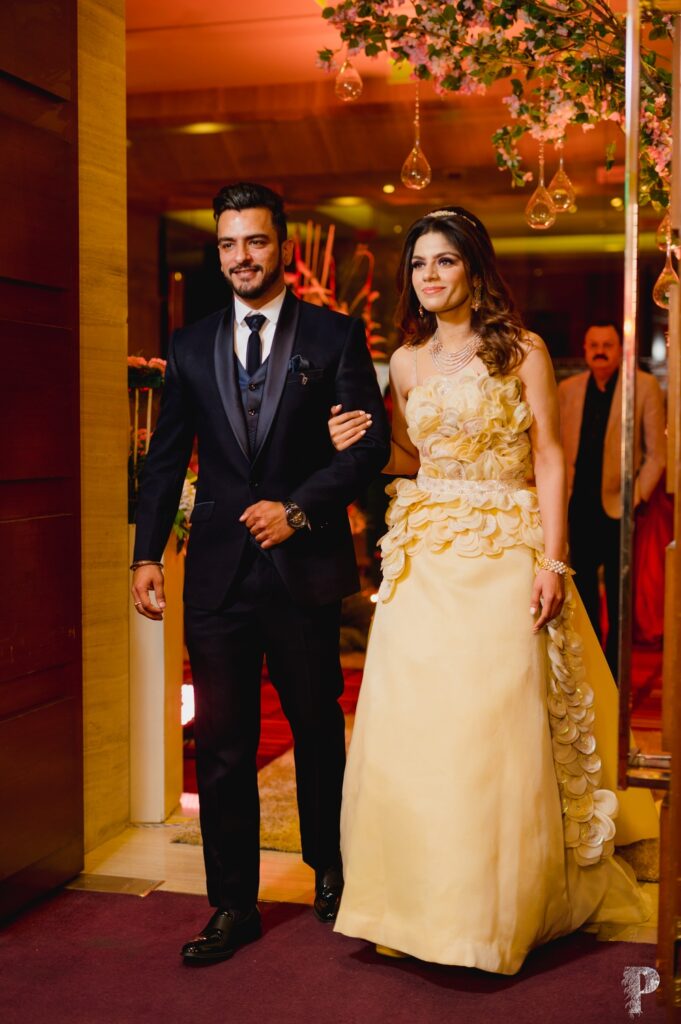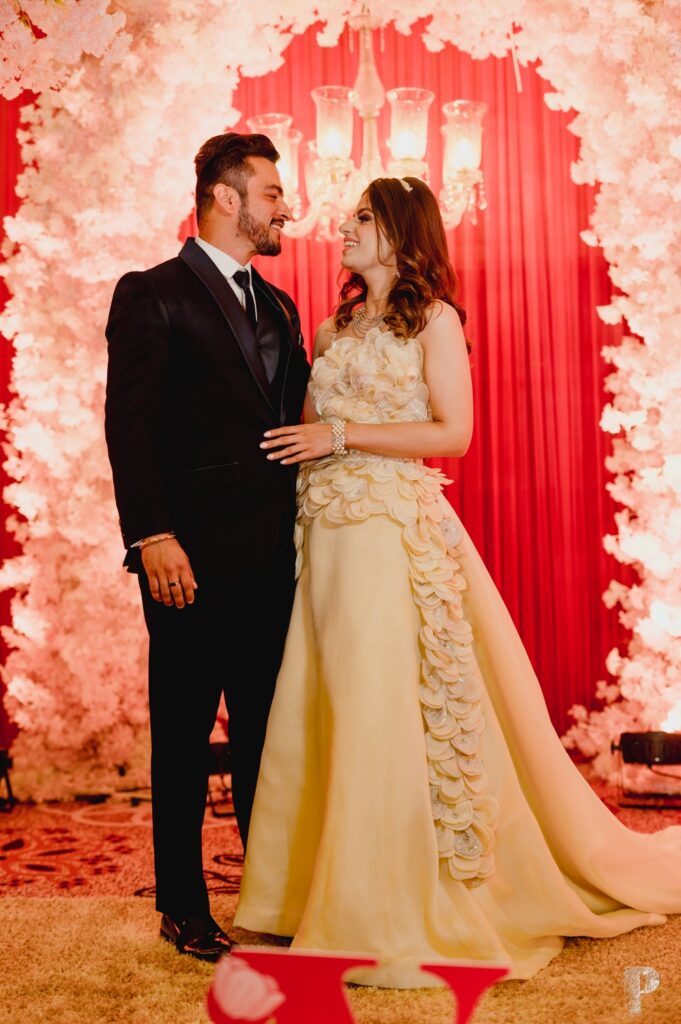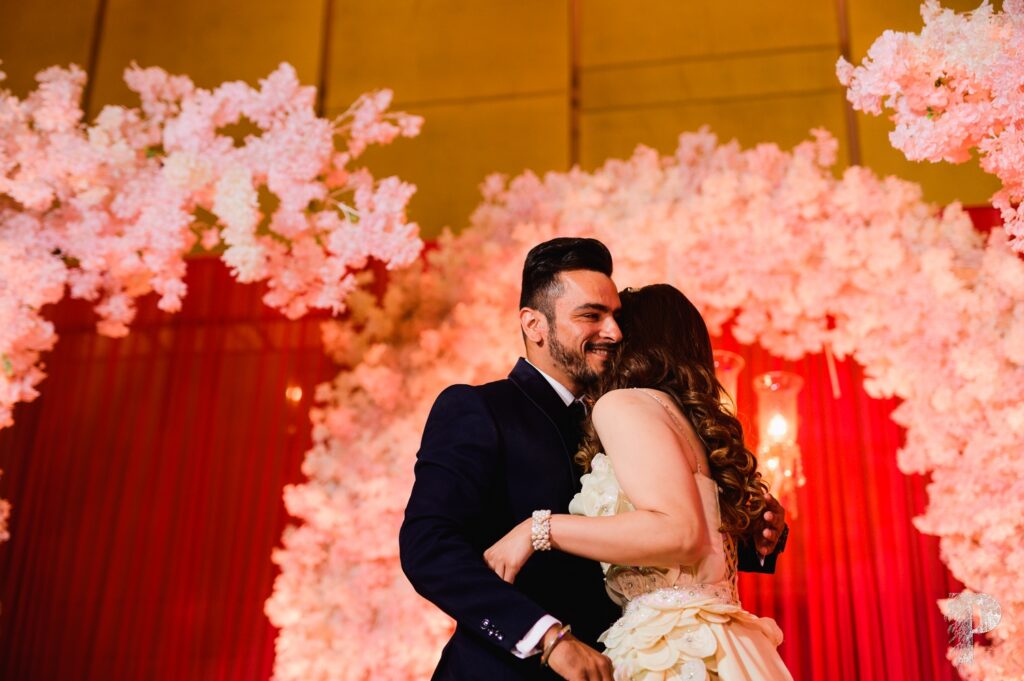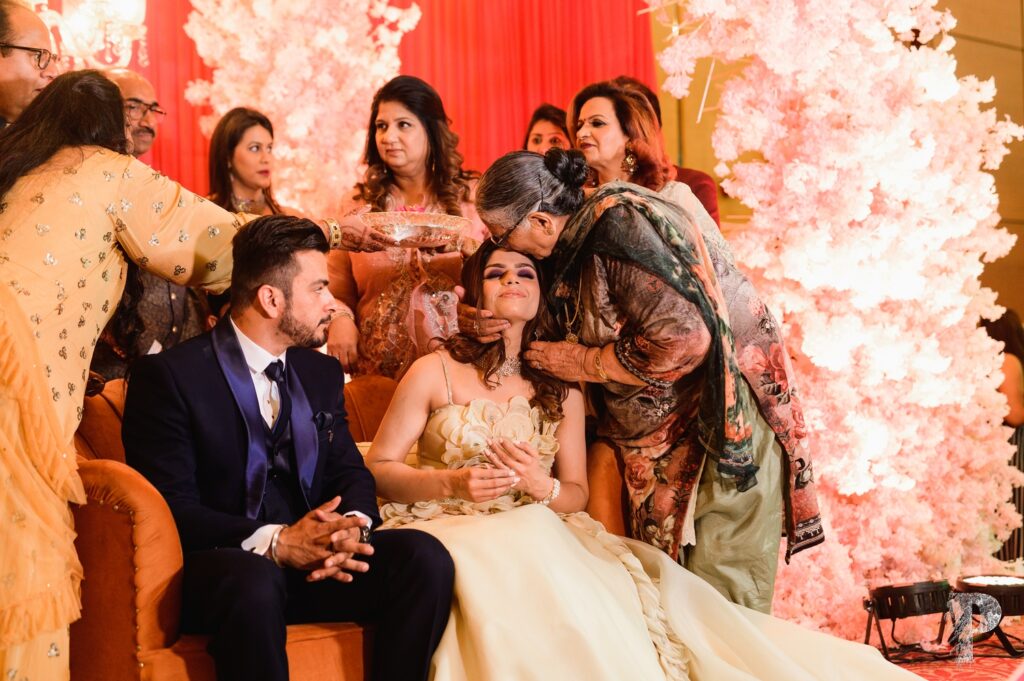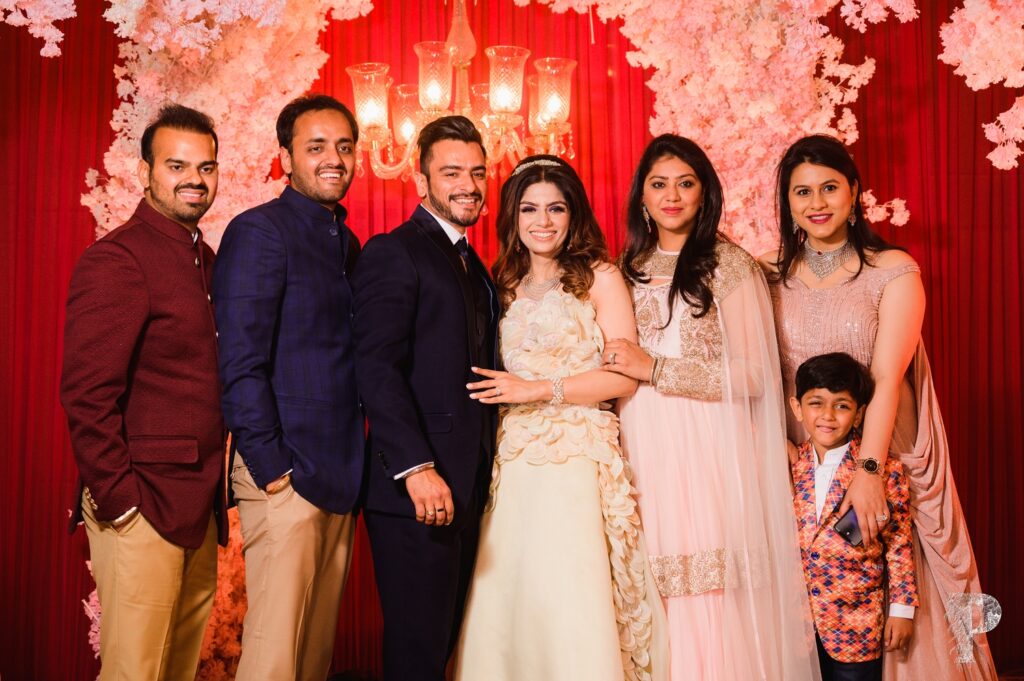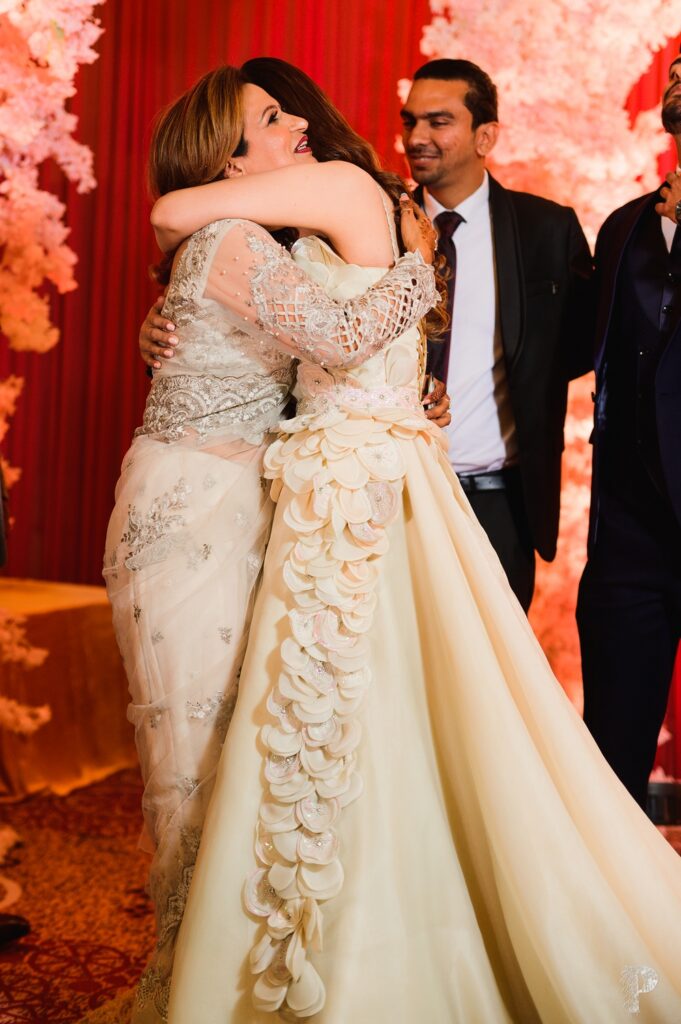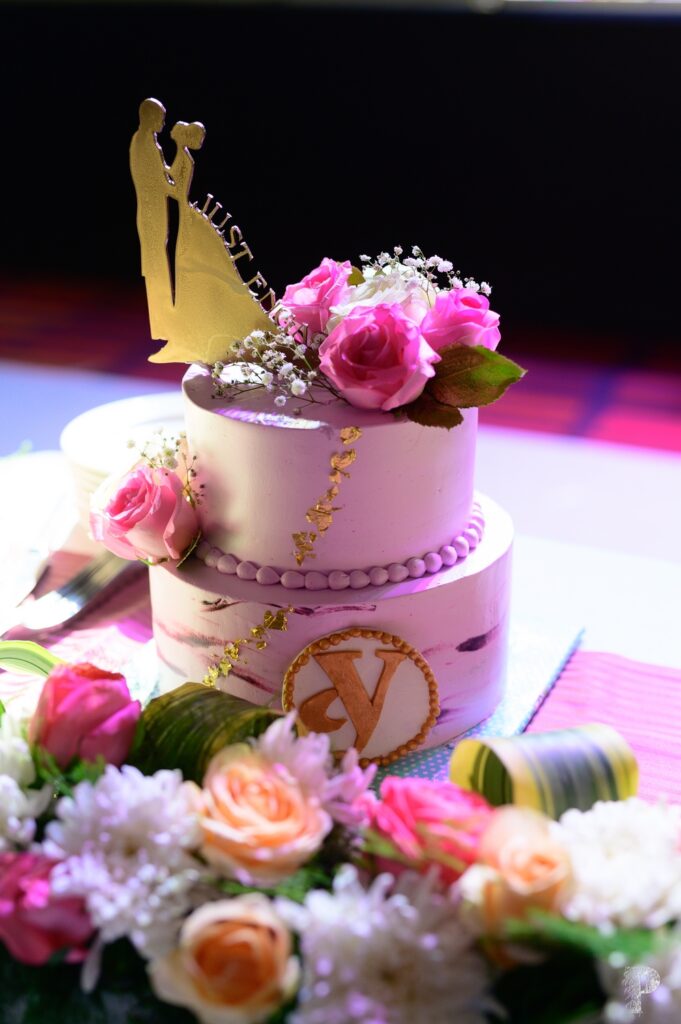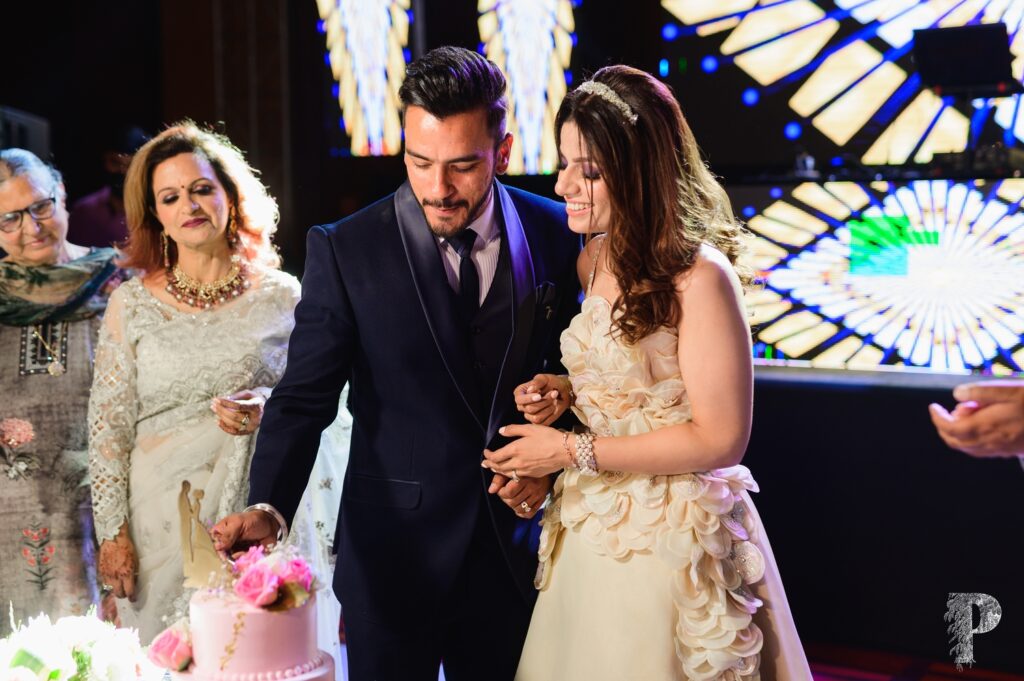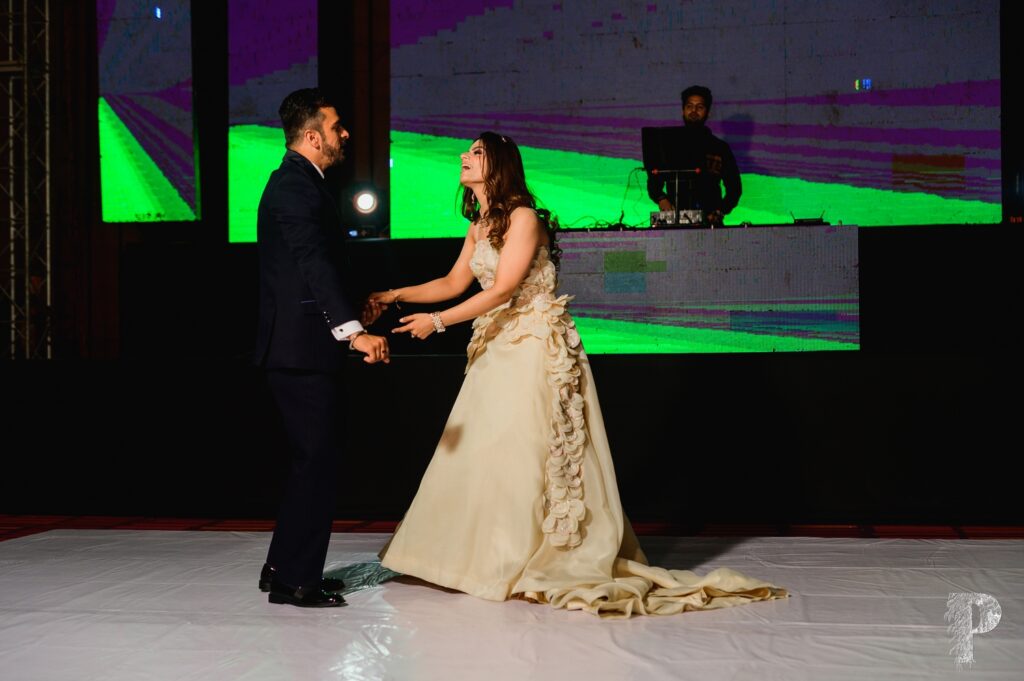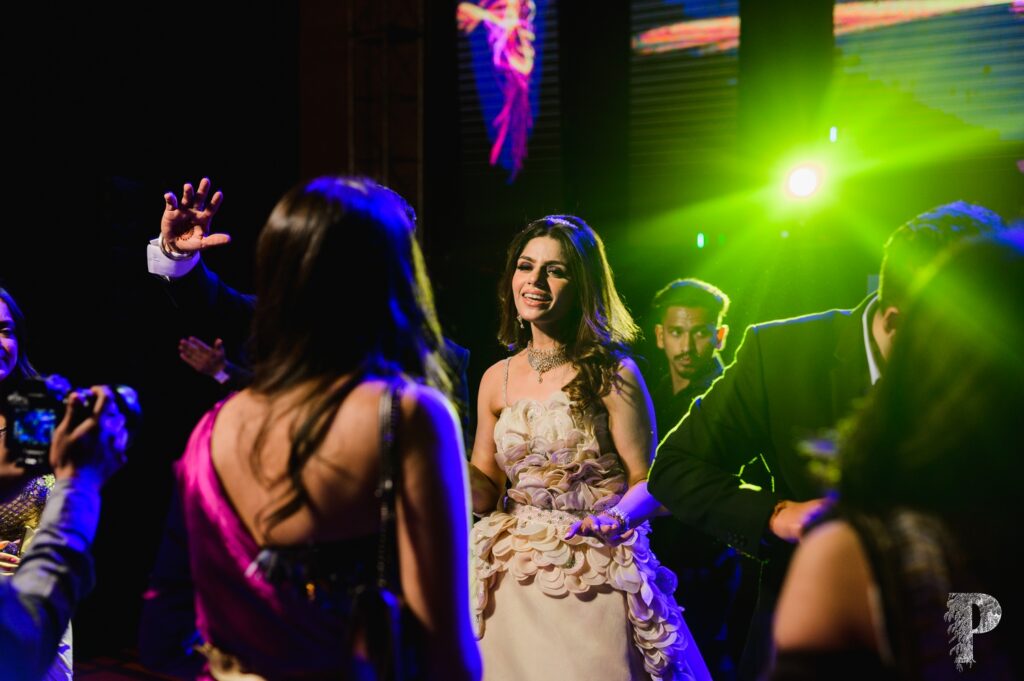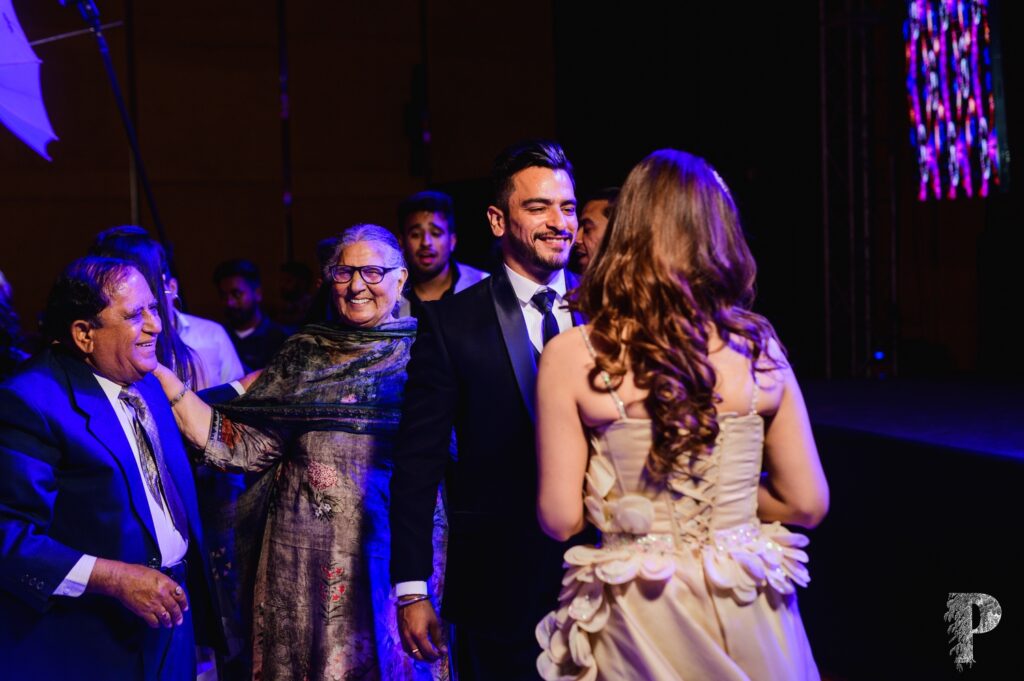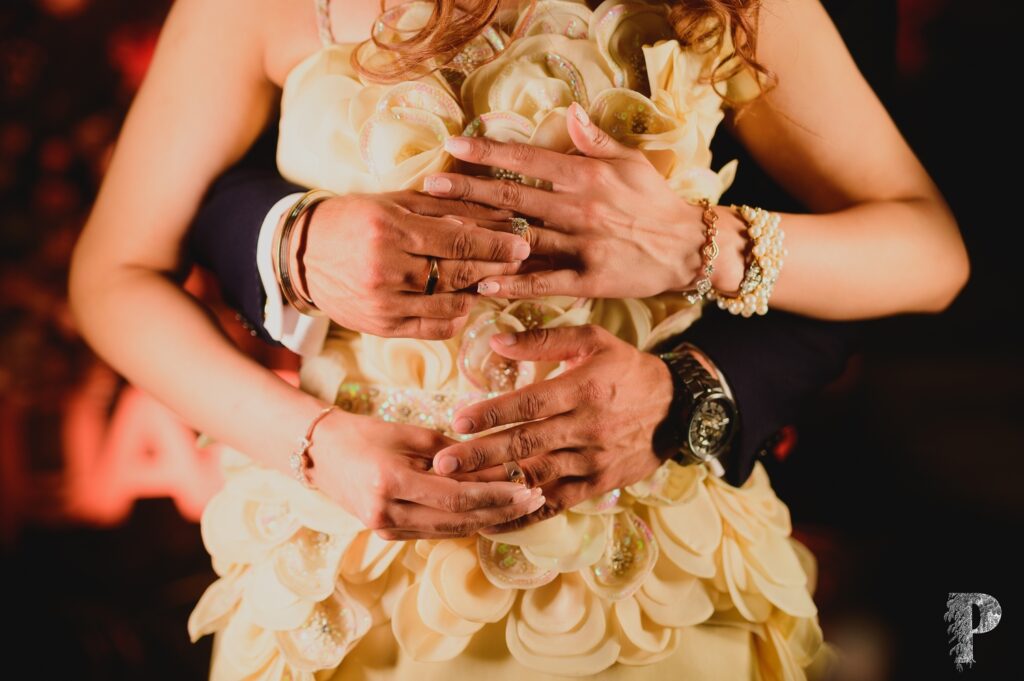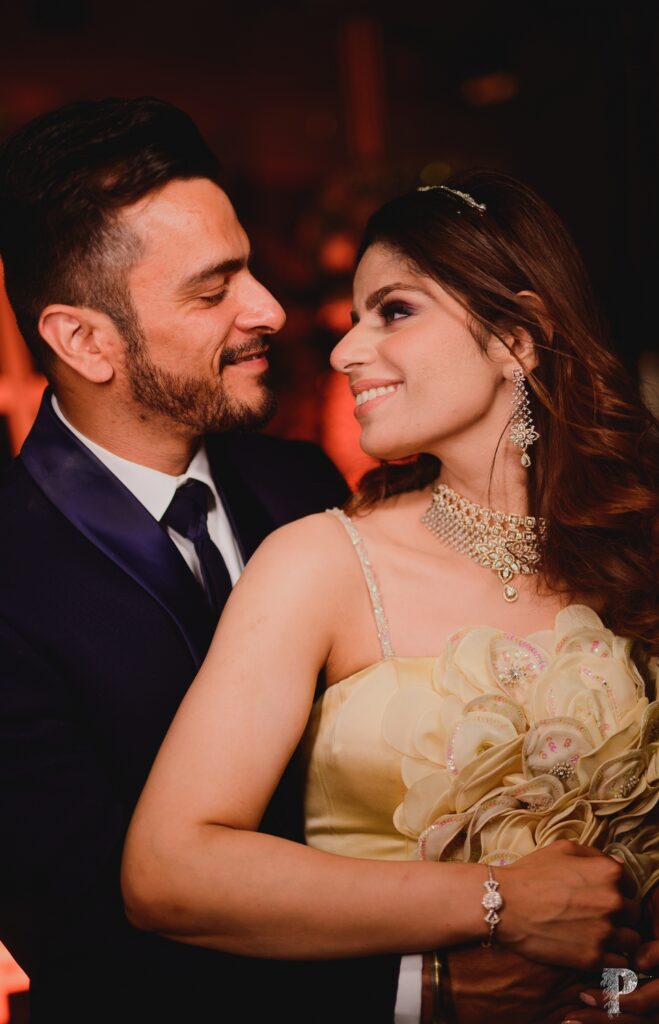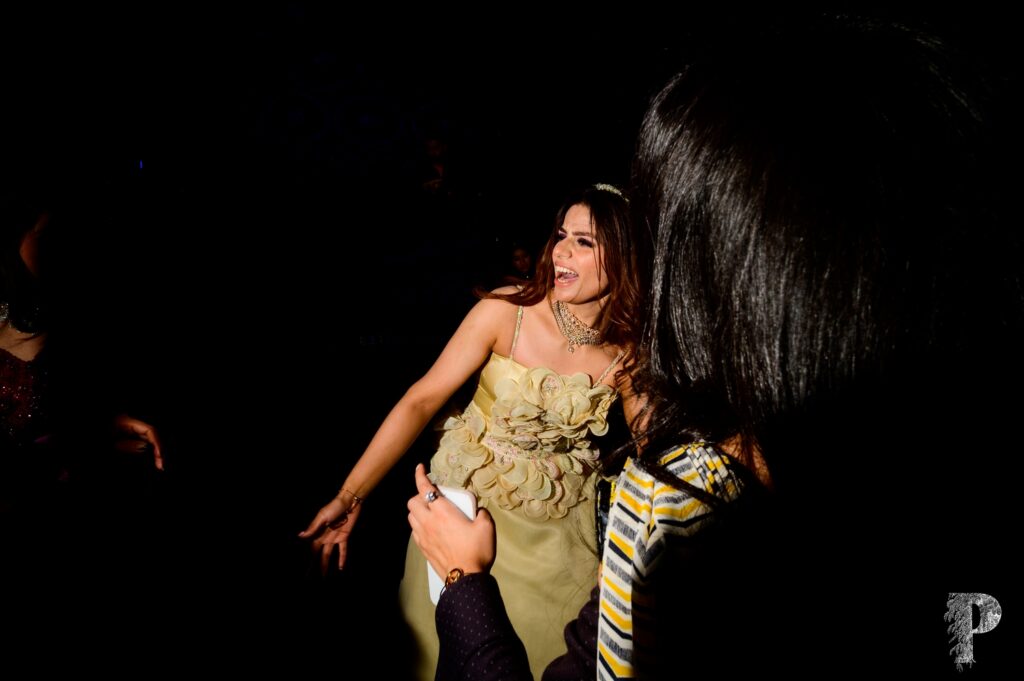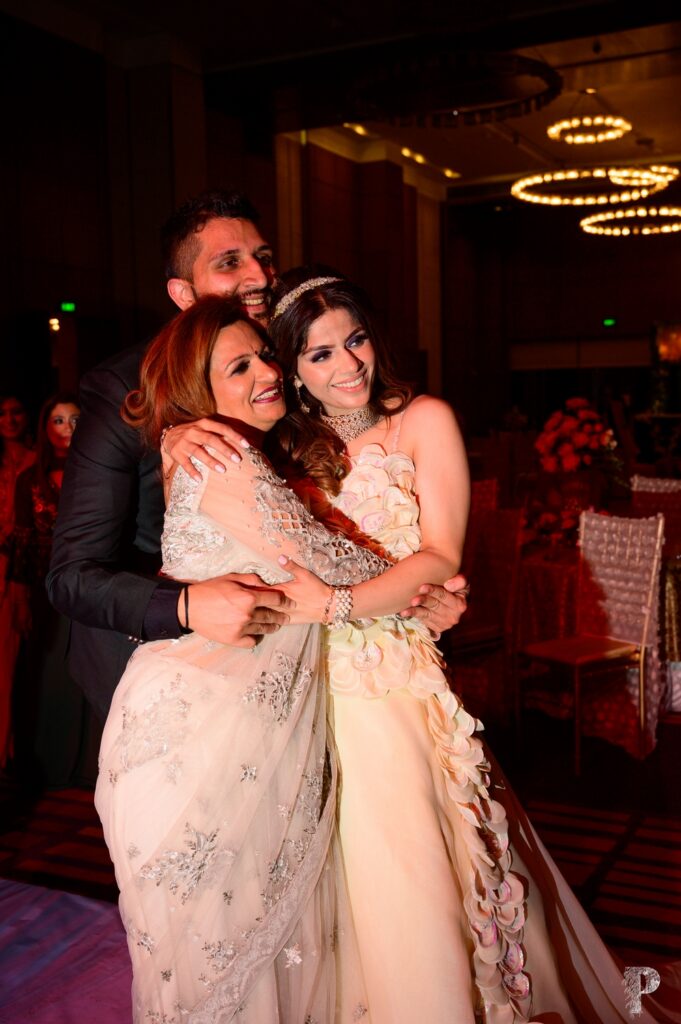 And Then Started The Wedding Planning Process
Unlike the usual wedding timeline where multiple functions are planned in two days, Yukti & Arjun had functions planned for over a month. "It all started really well with shagun, bangle ceremony taking place a few weeks before the wedding day. The excitement I felt was unmatchable and I enjoyed every bit of wedding planning, shopping, and the final ceremonial celebrations," says Yukti. Unfortunately, the wedding got delayed by two weeks because of the urgent lockdown in the second wave. The love birds finally tied the knot on the 14th of May. "After Shagun, I went to Amritsar – that's where I'm from and he was in his hometown Chandigarh. We couldn't travel because of restrictions and saw each other directly on the big day. That moment was special in its own unique way," says Yukti. Find below pictures from her bangle & shagun ceremony.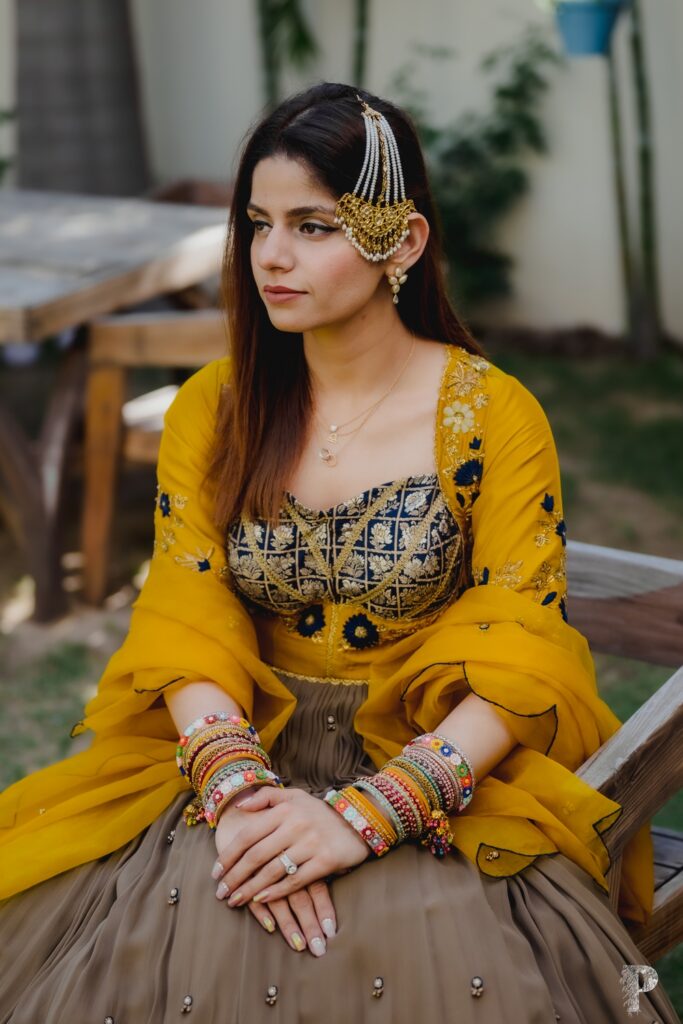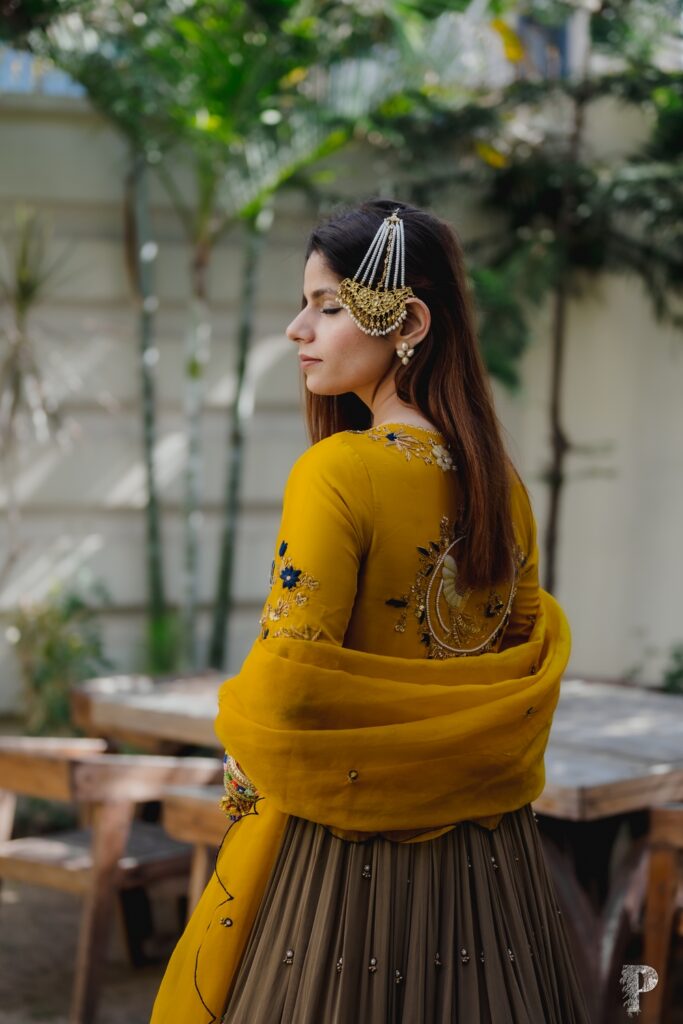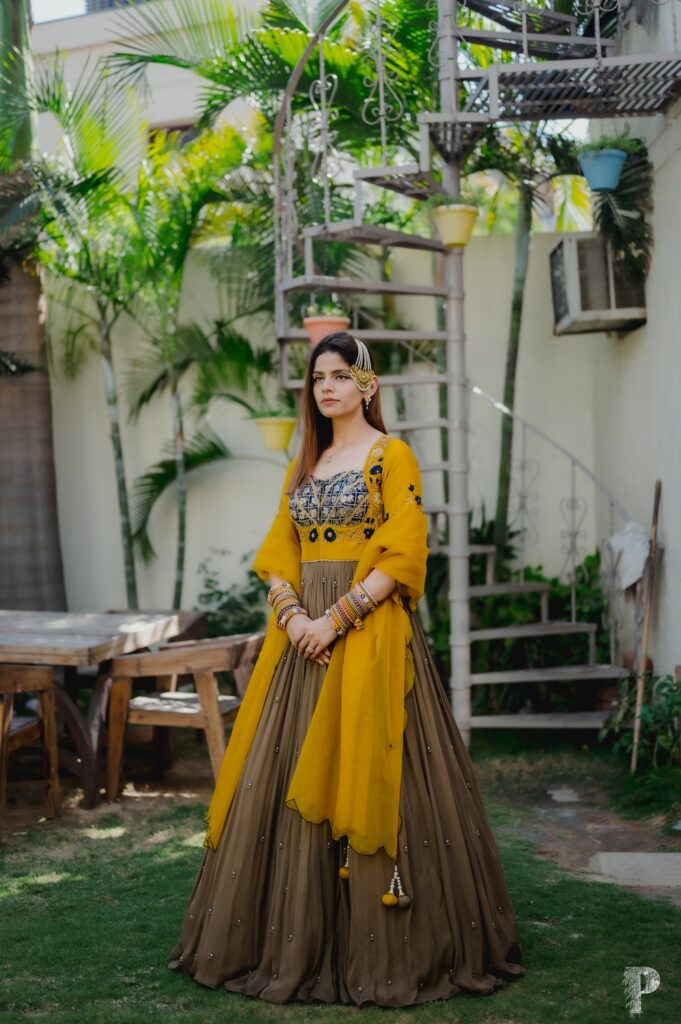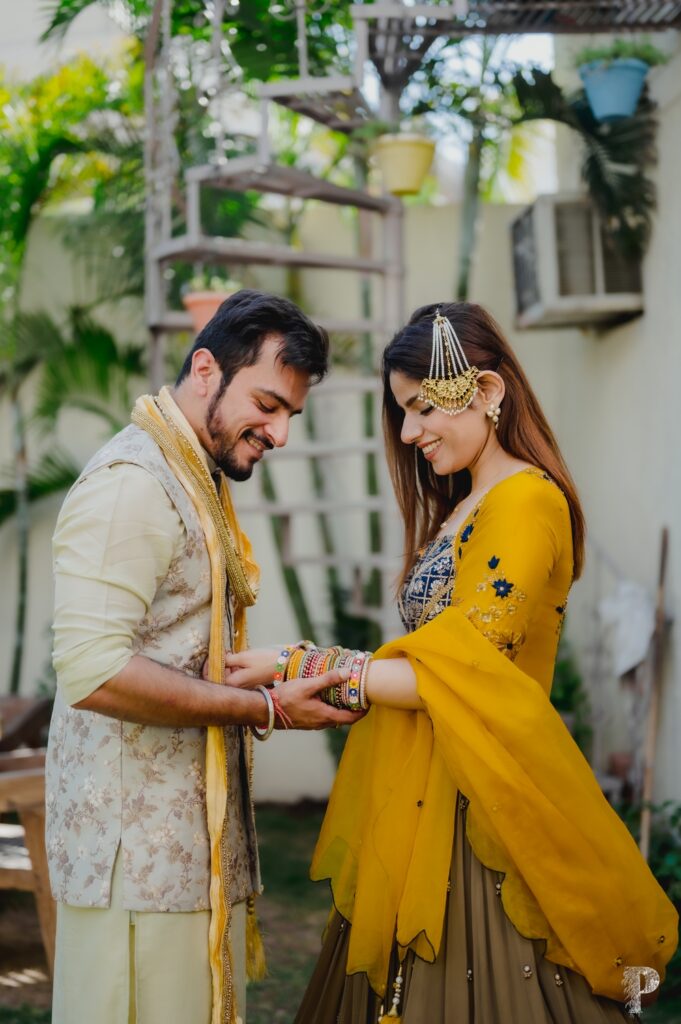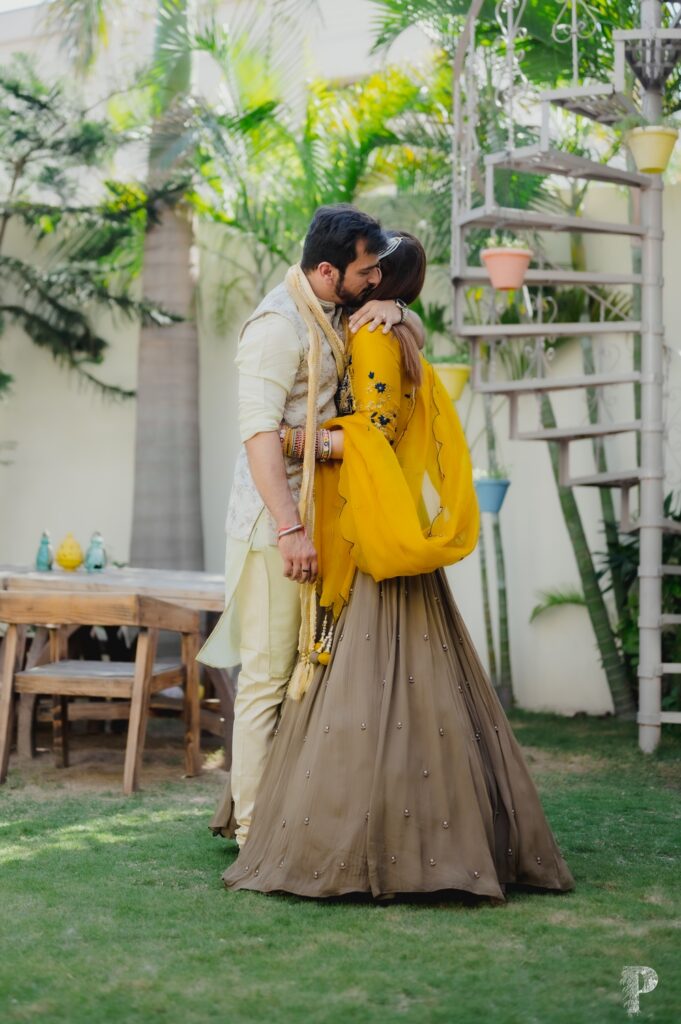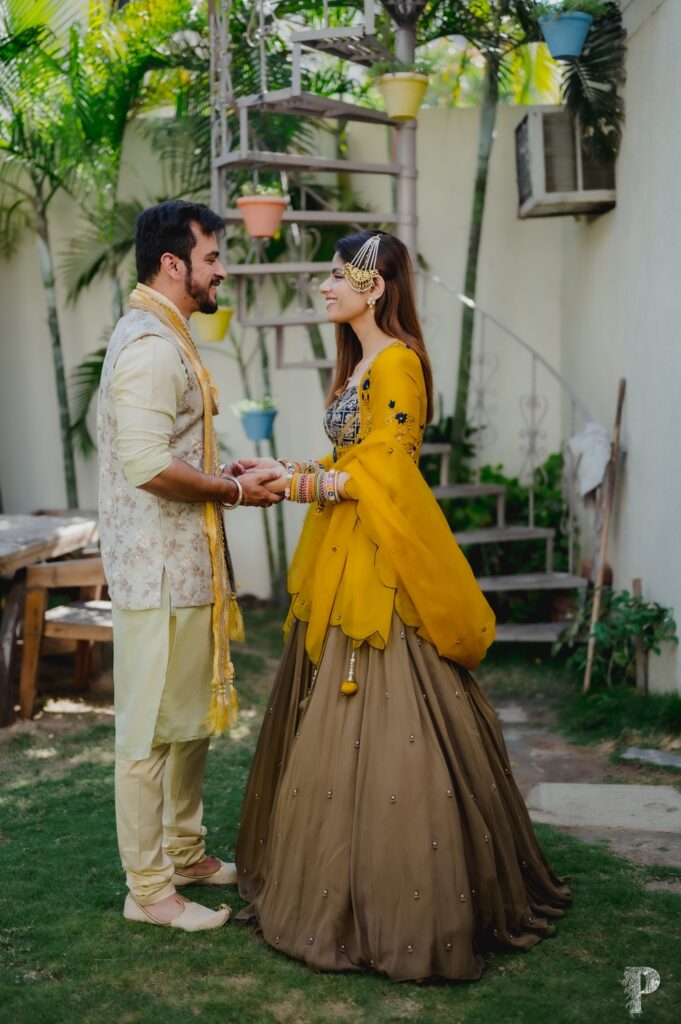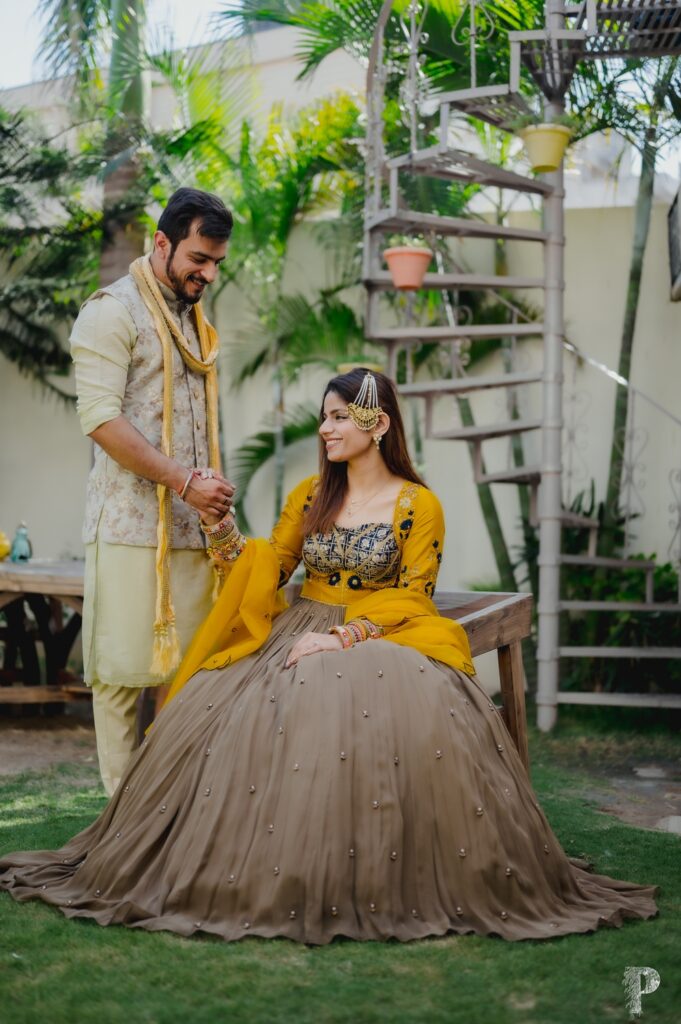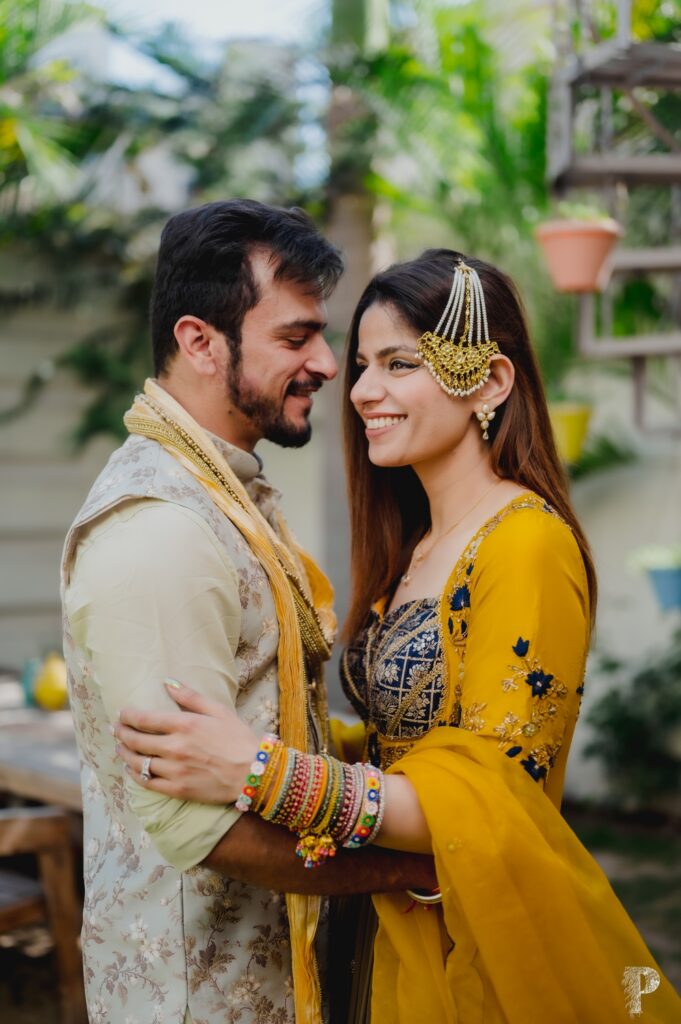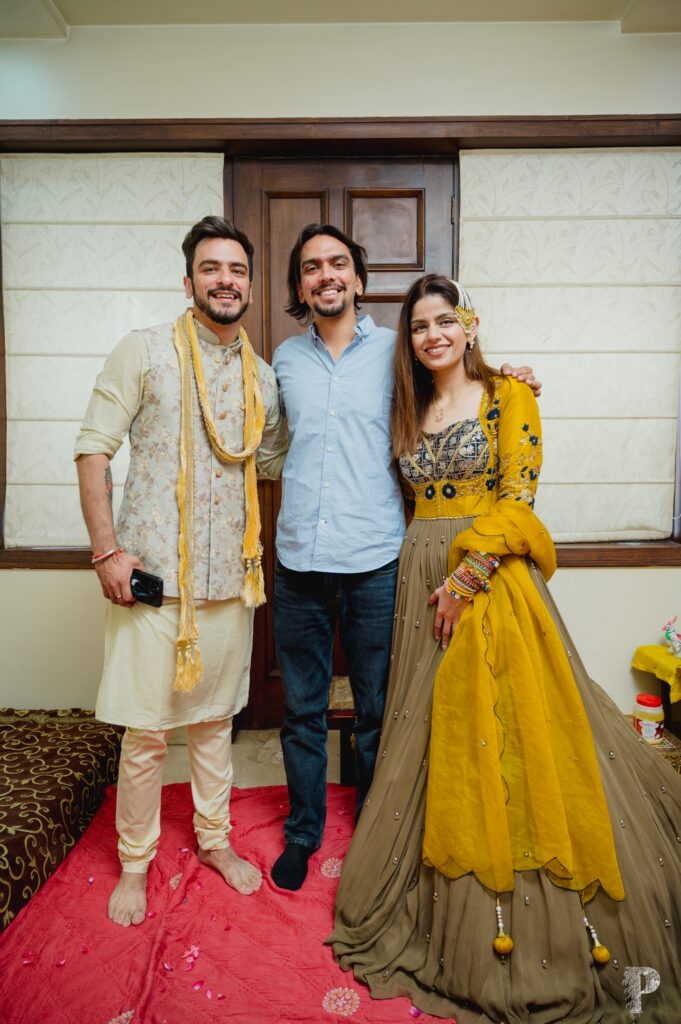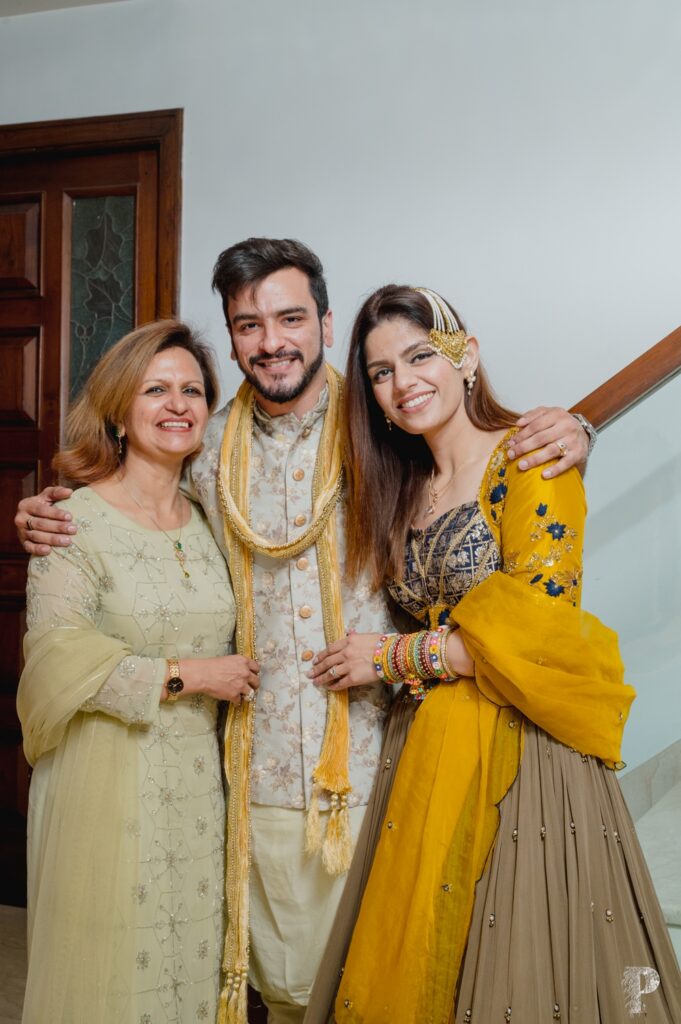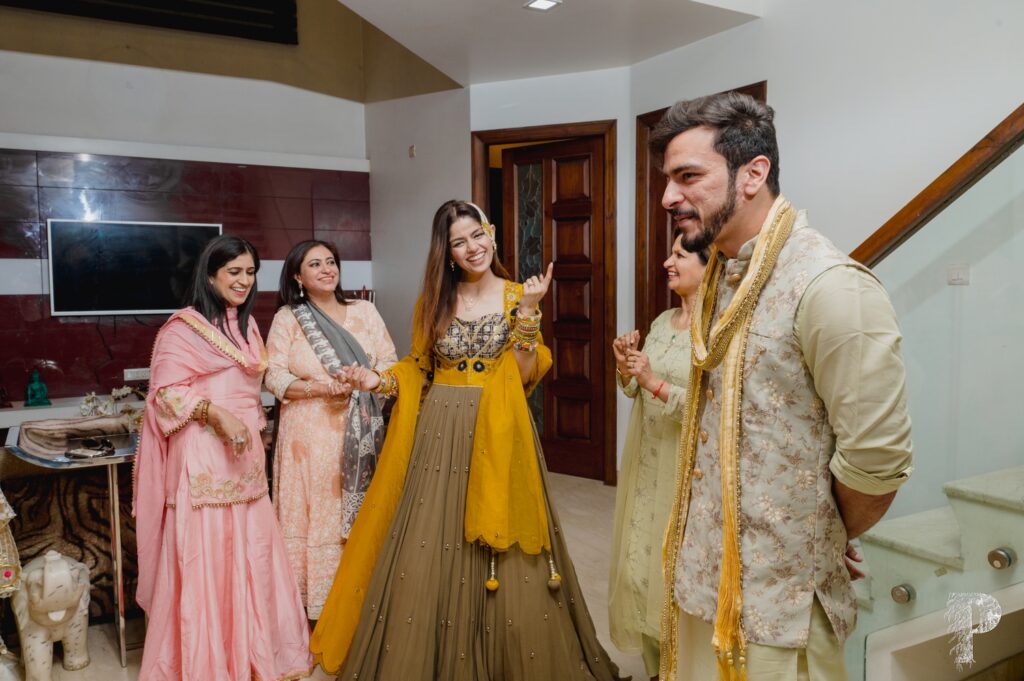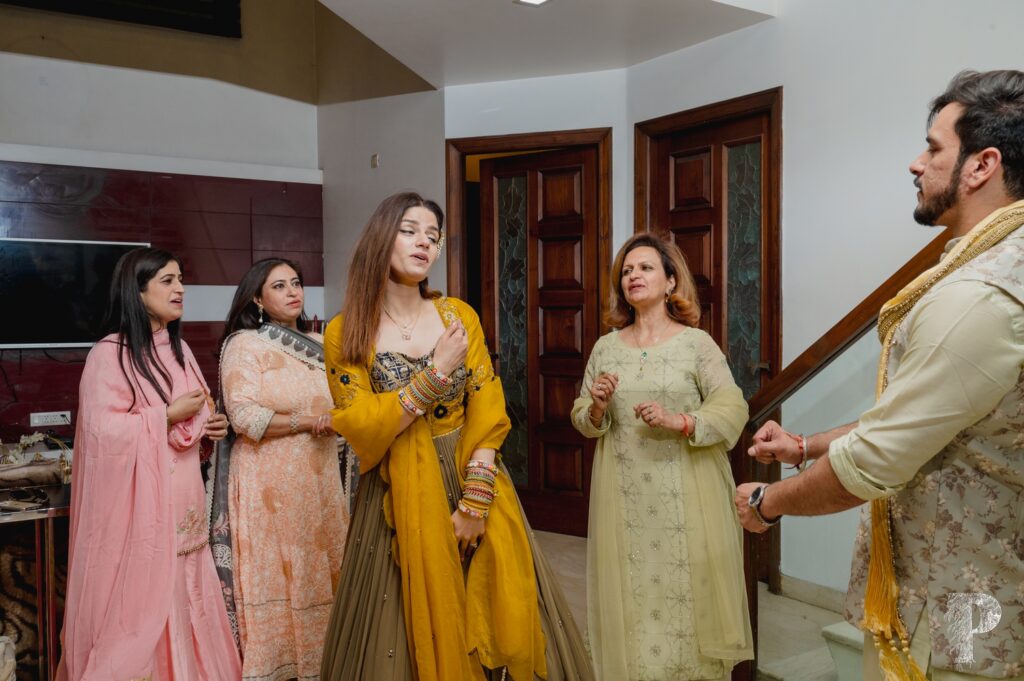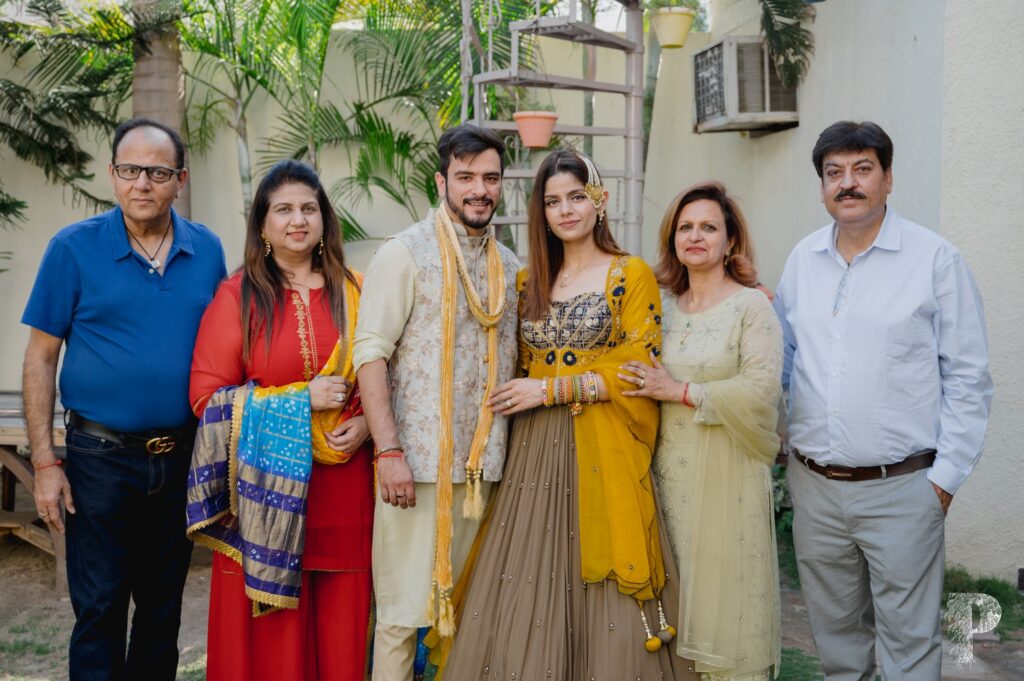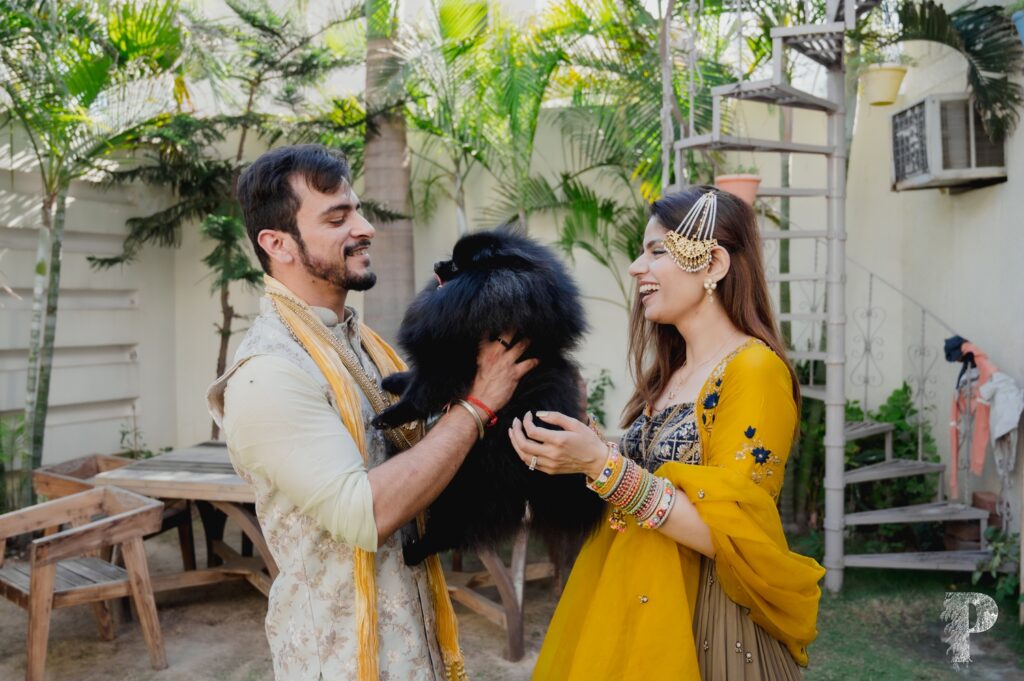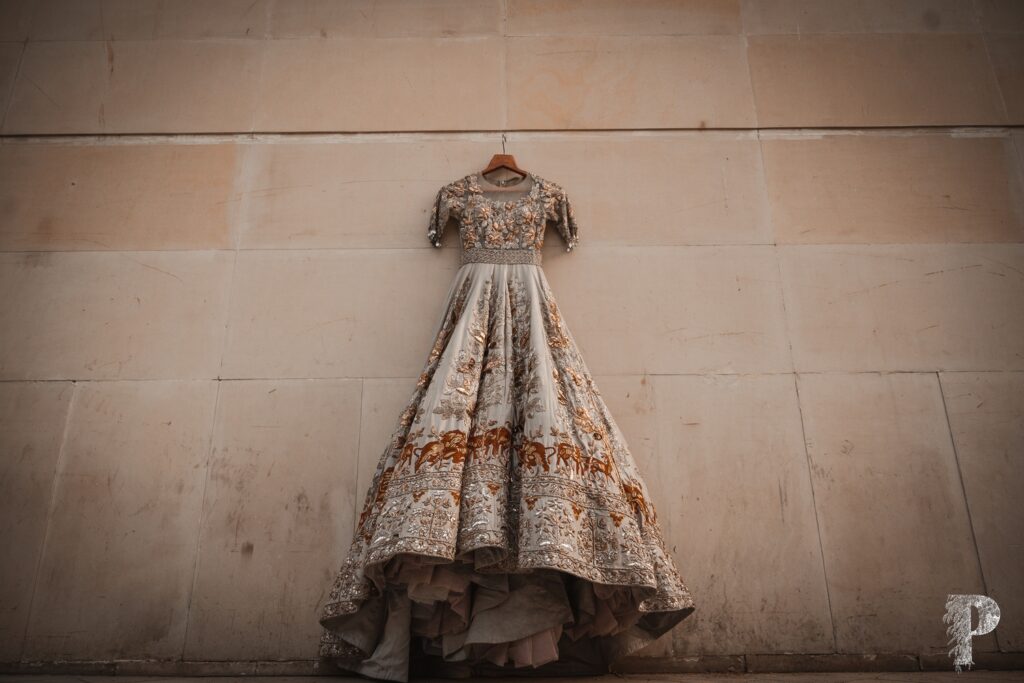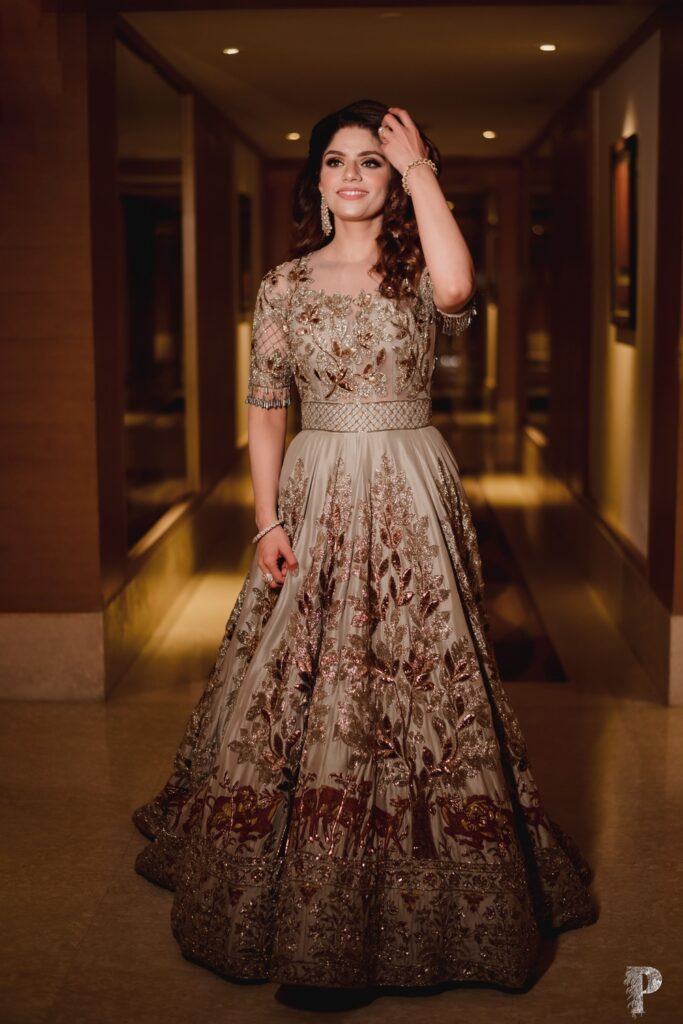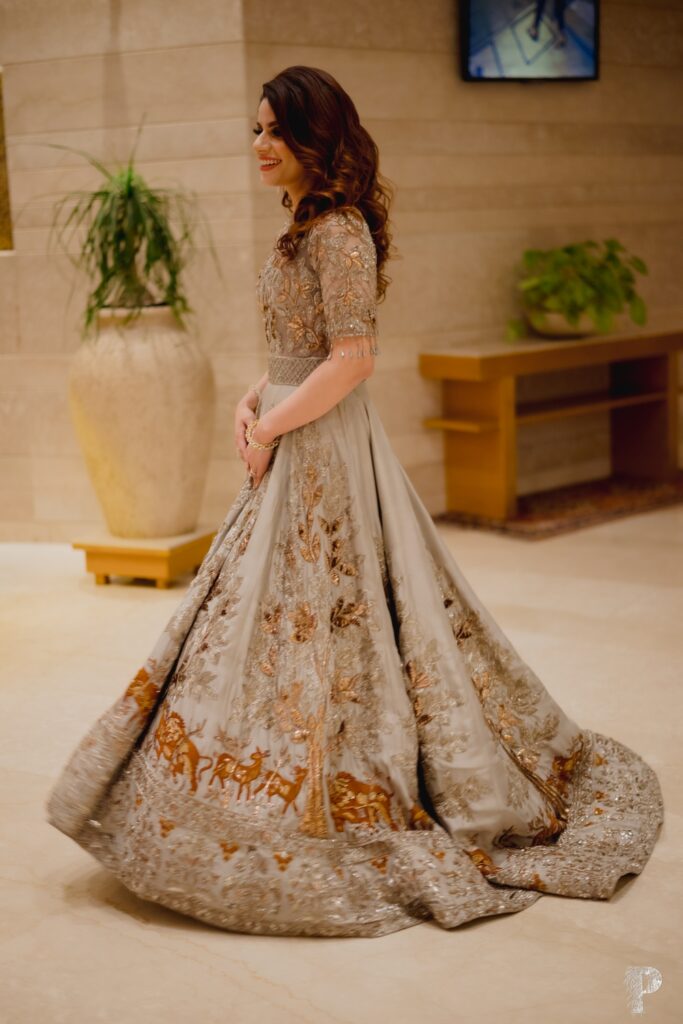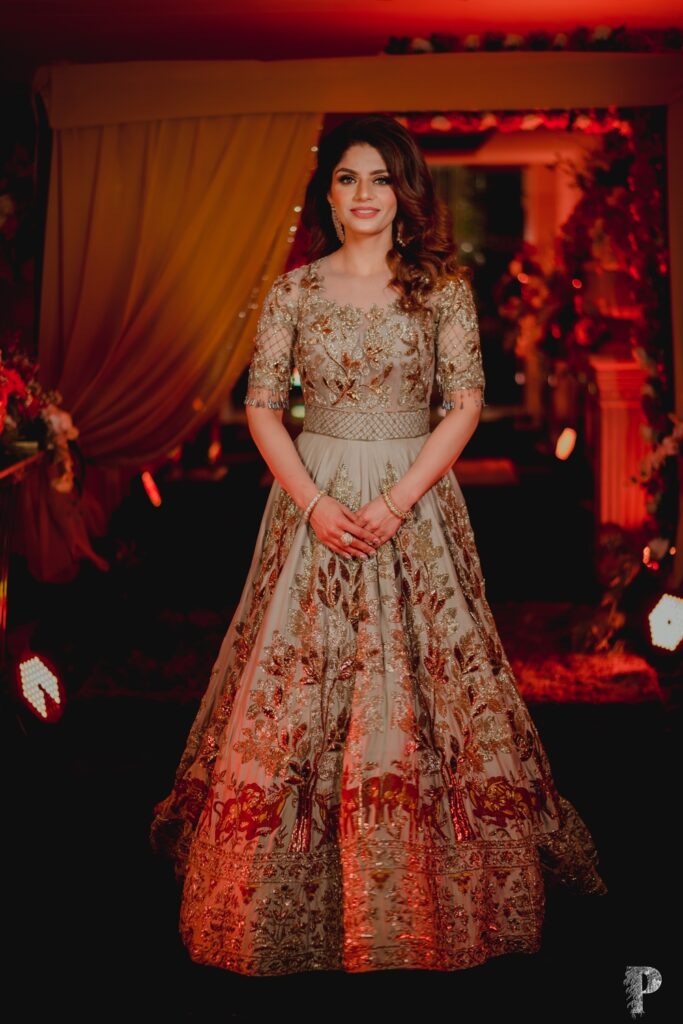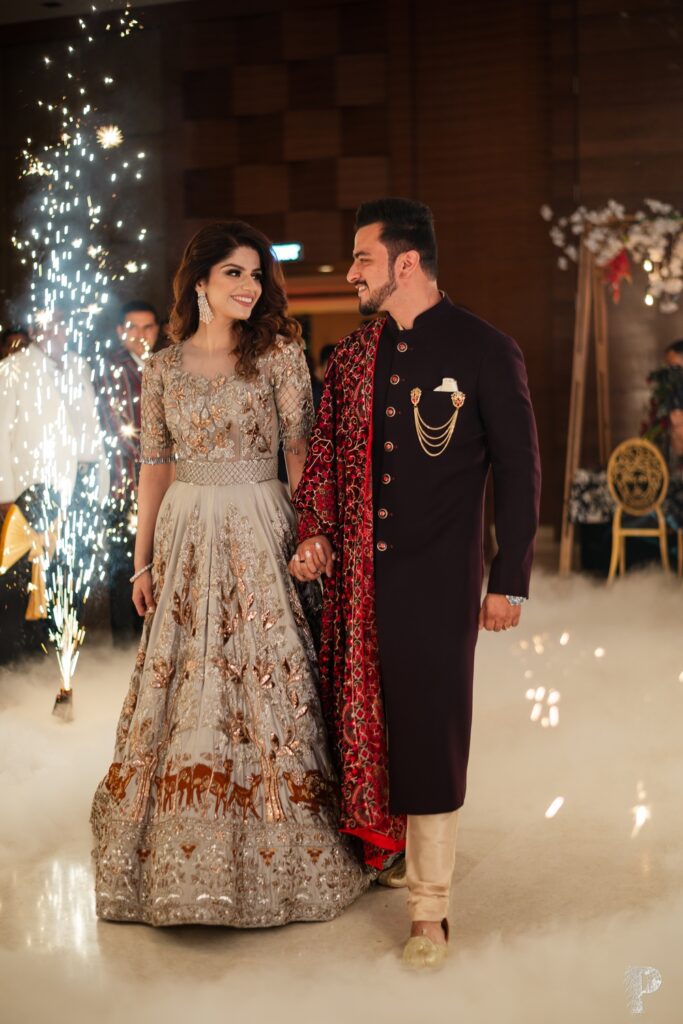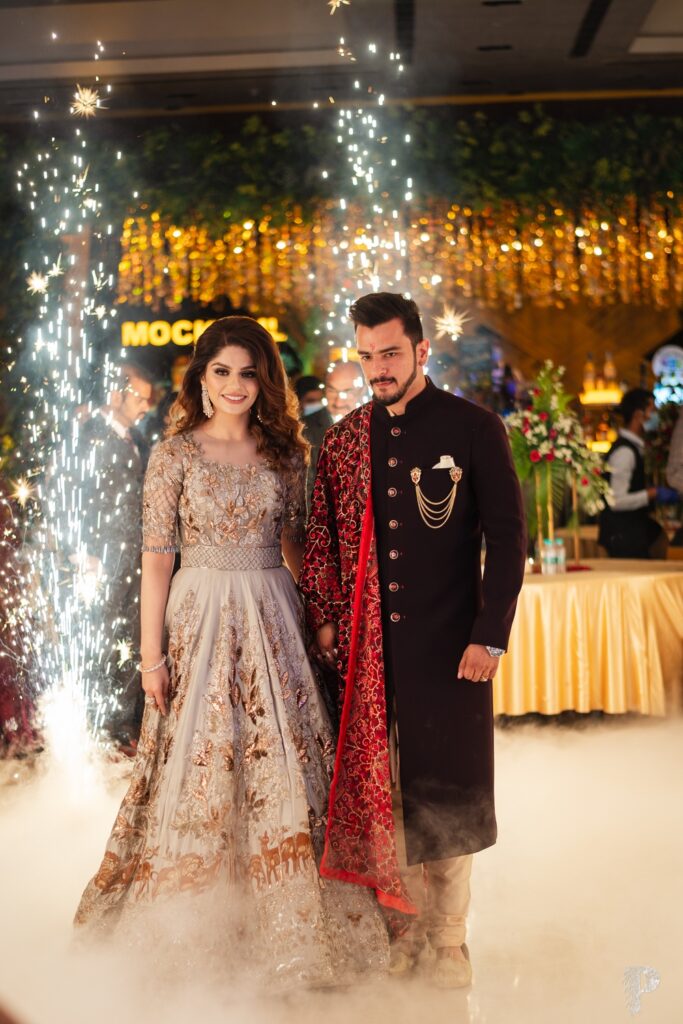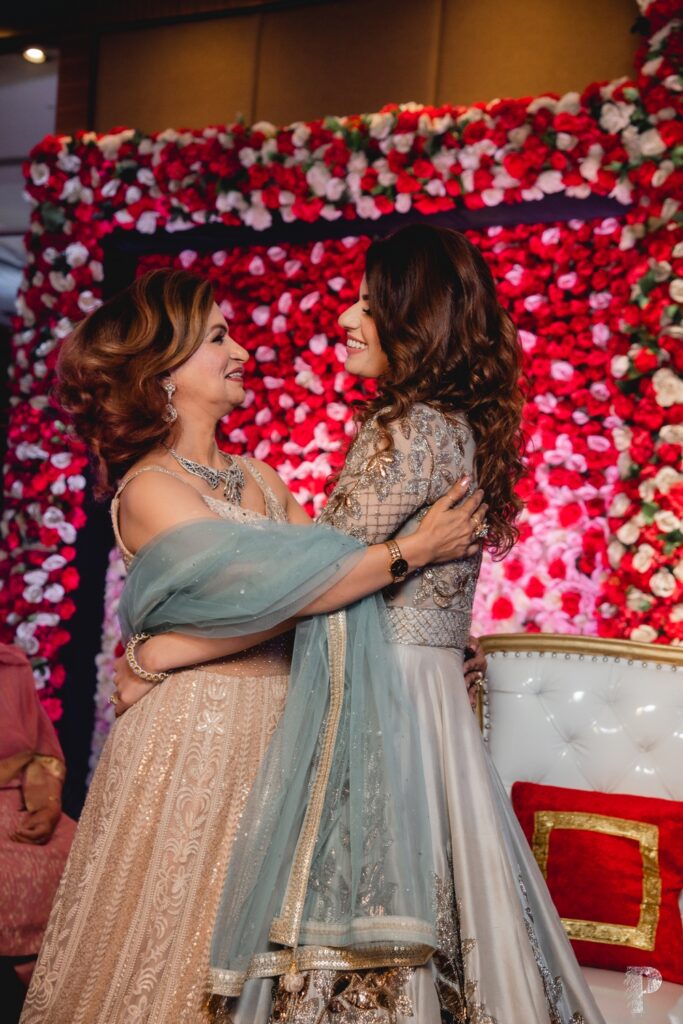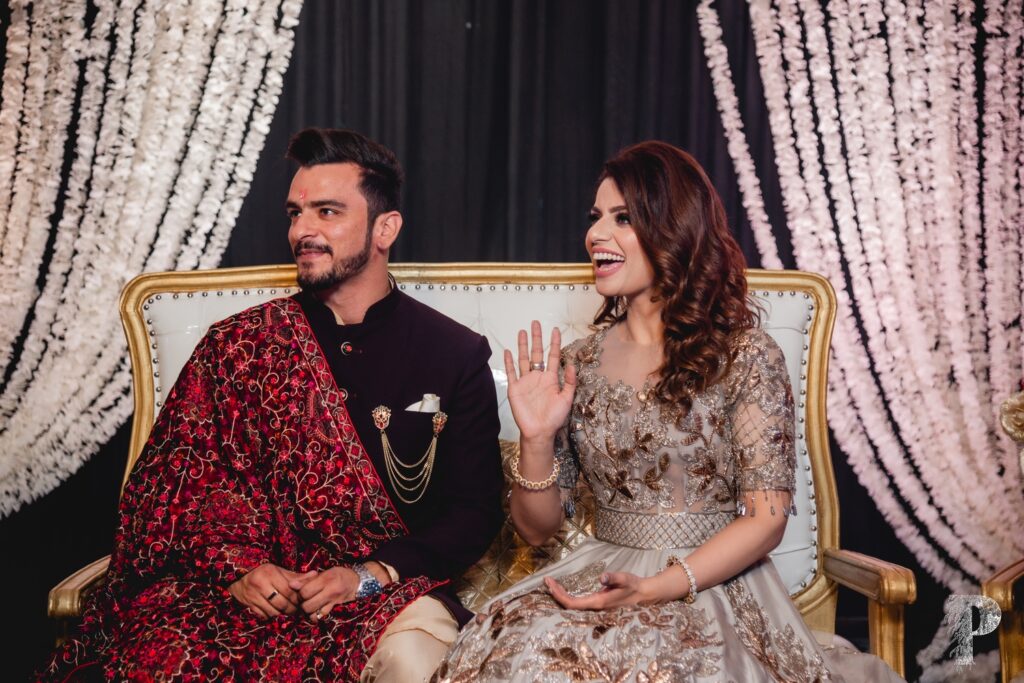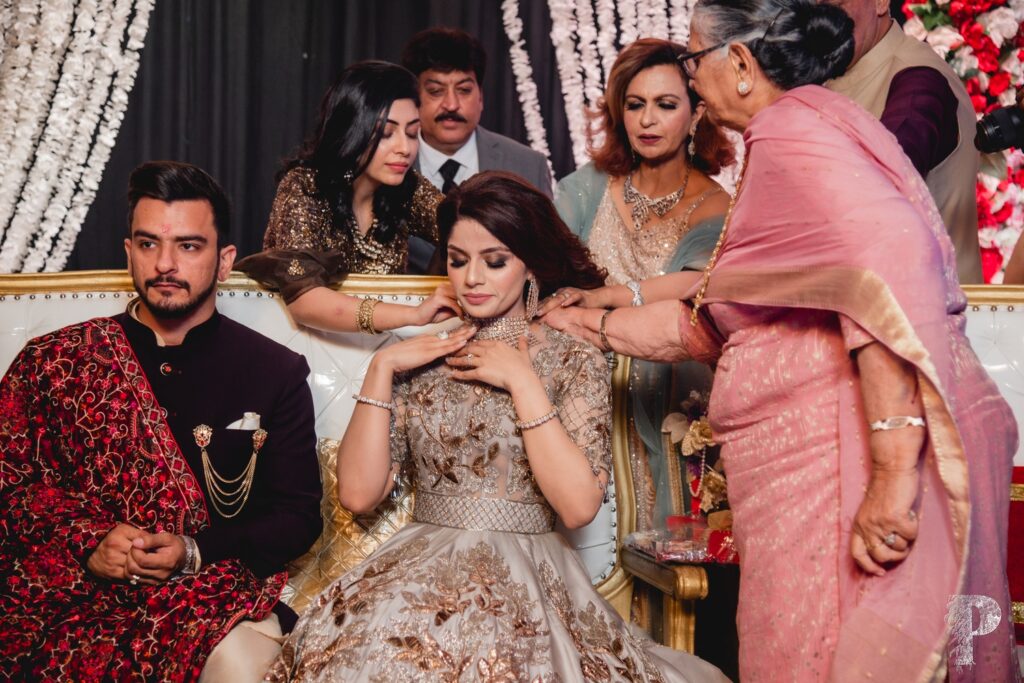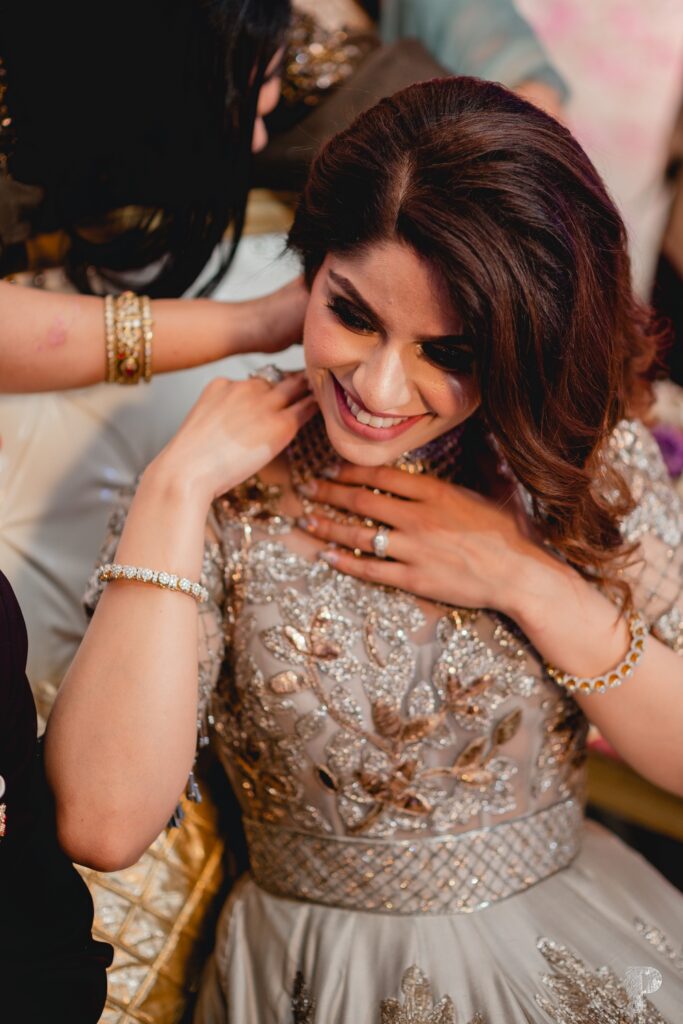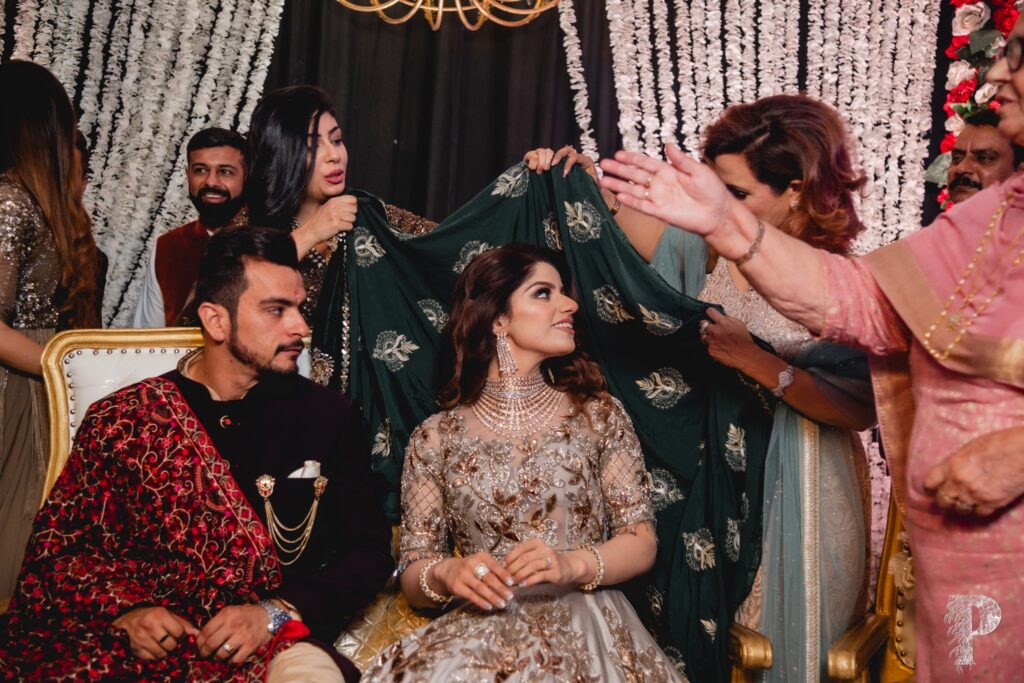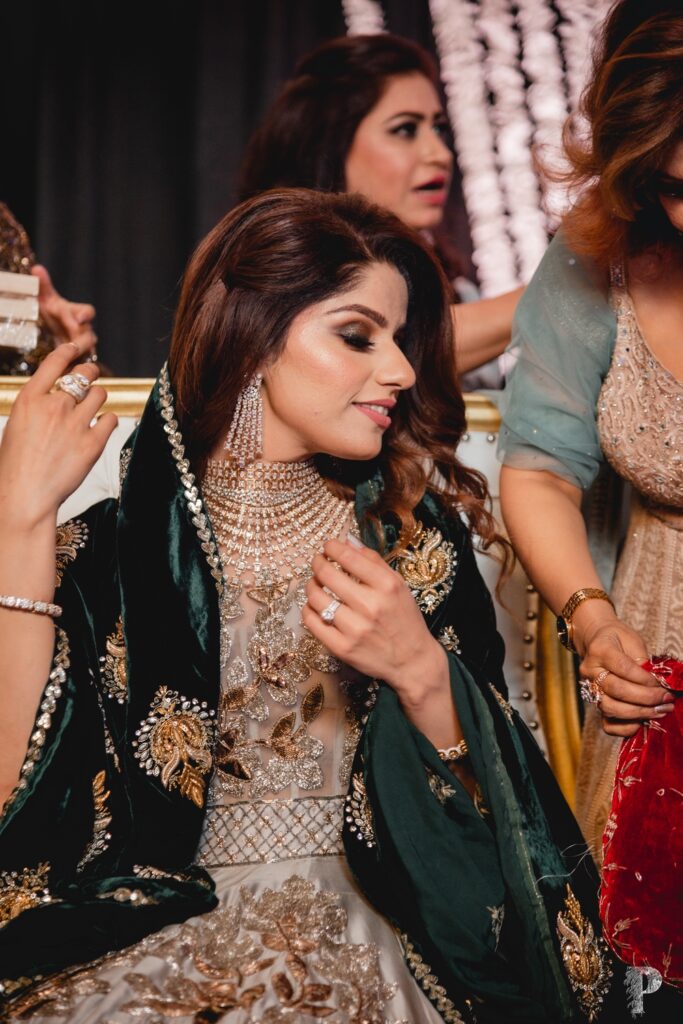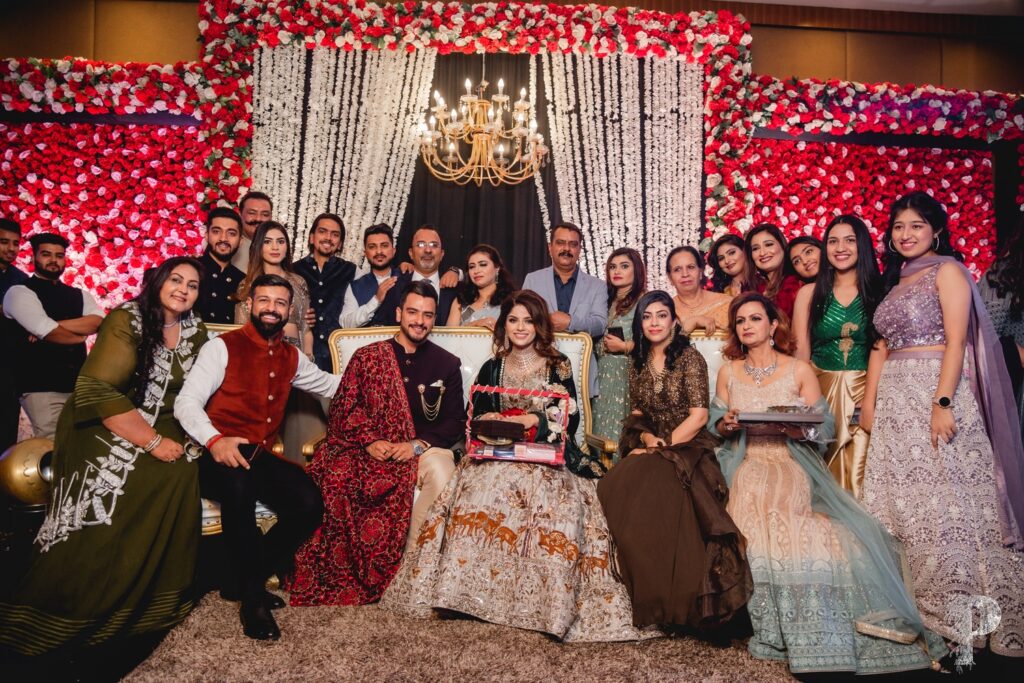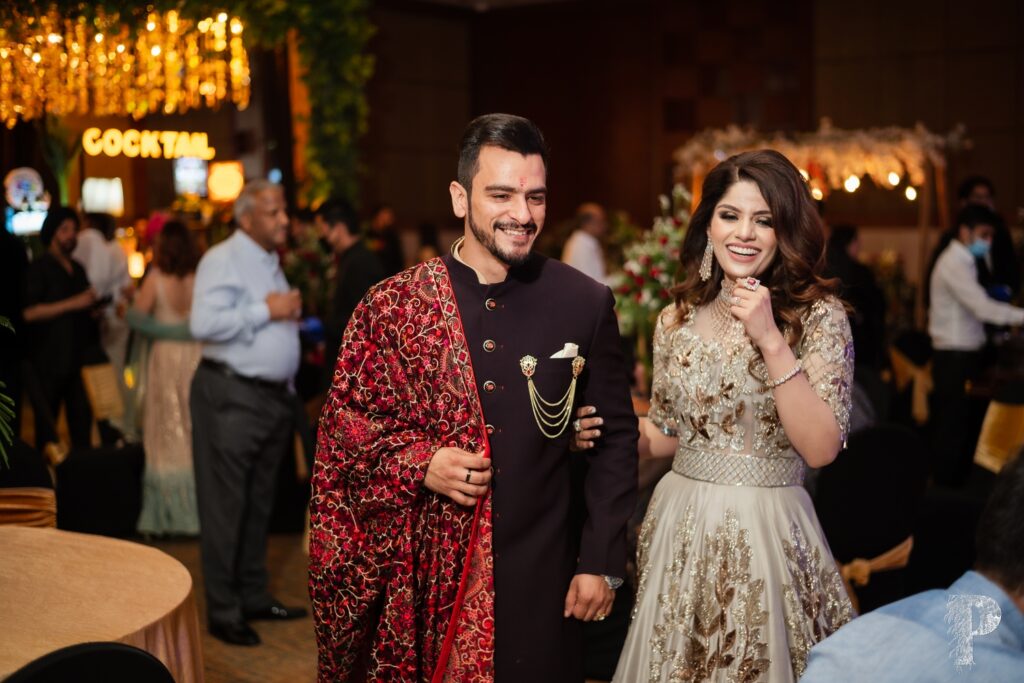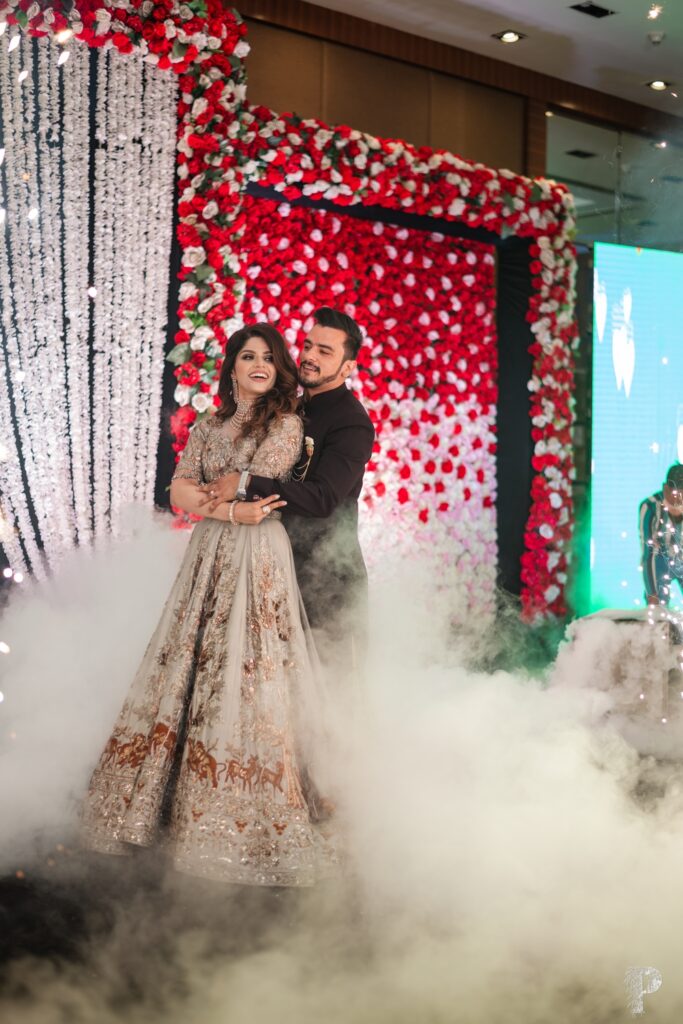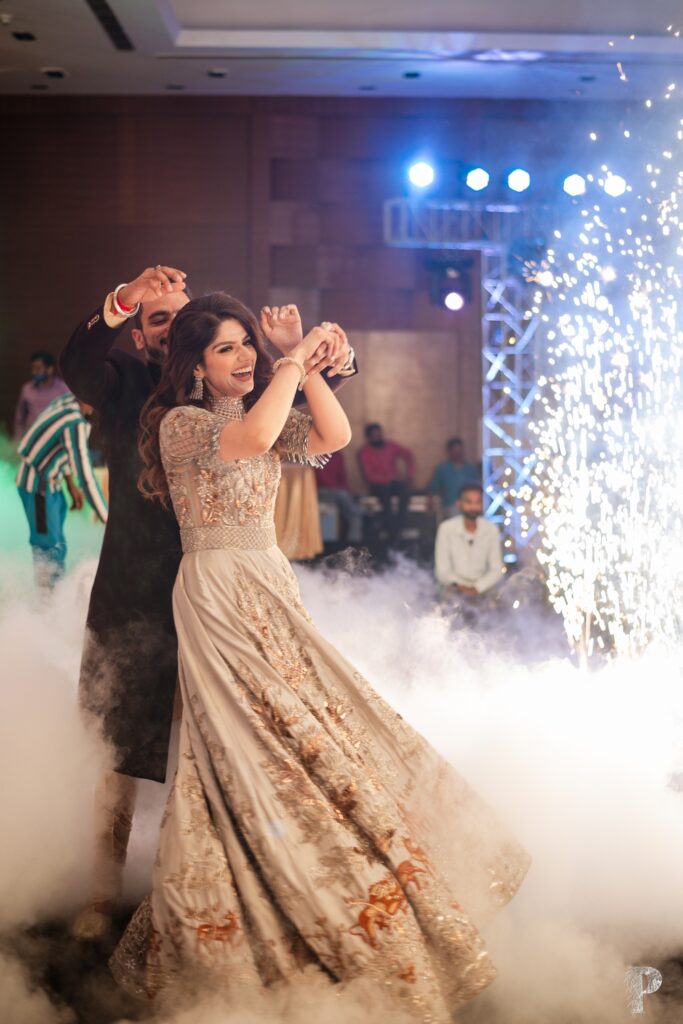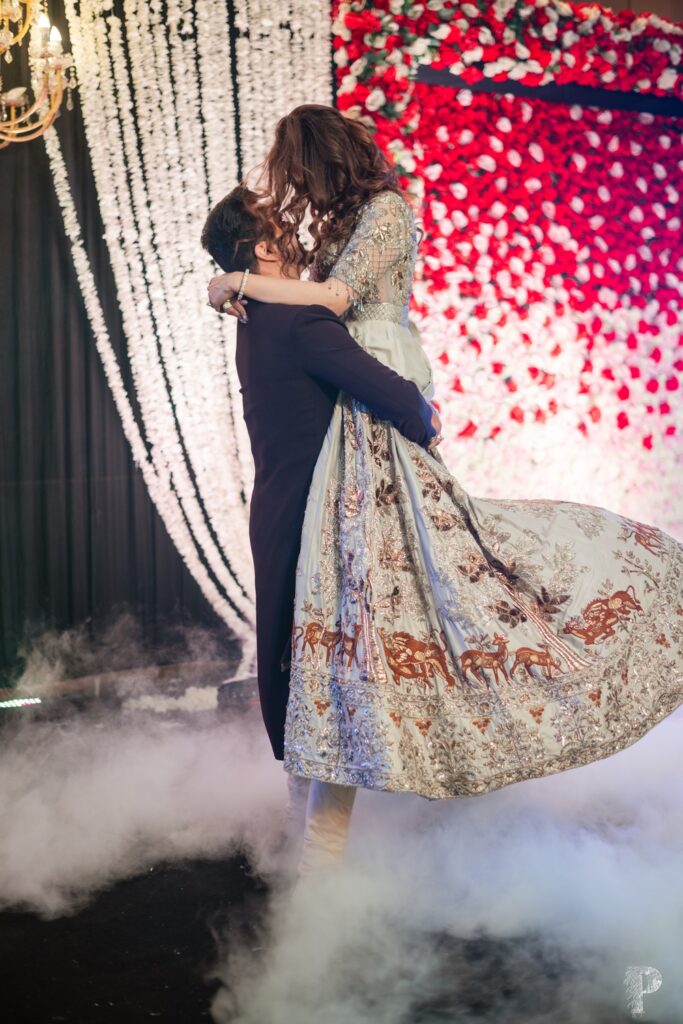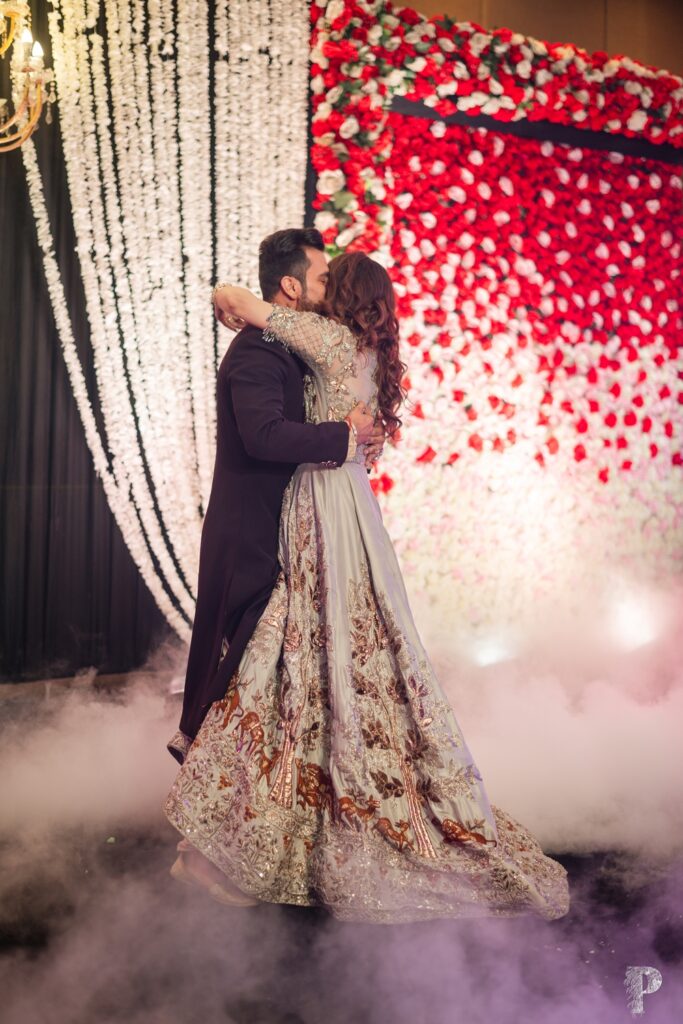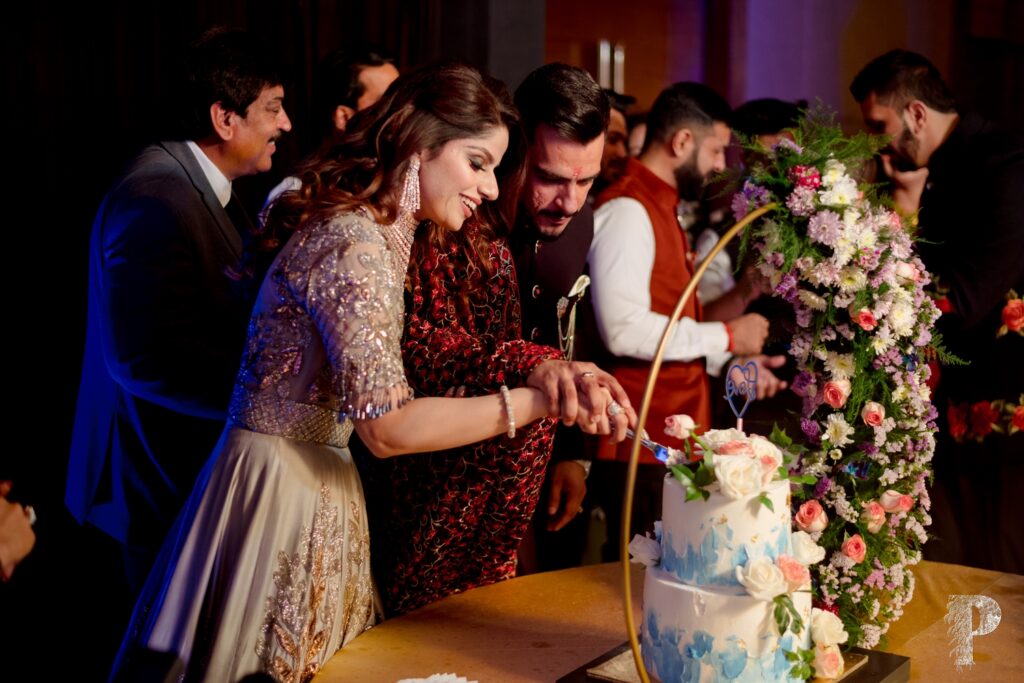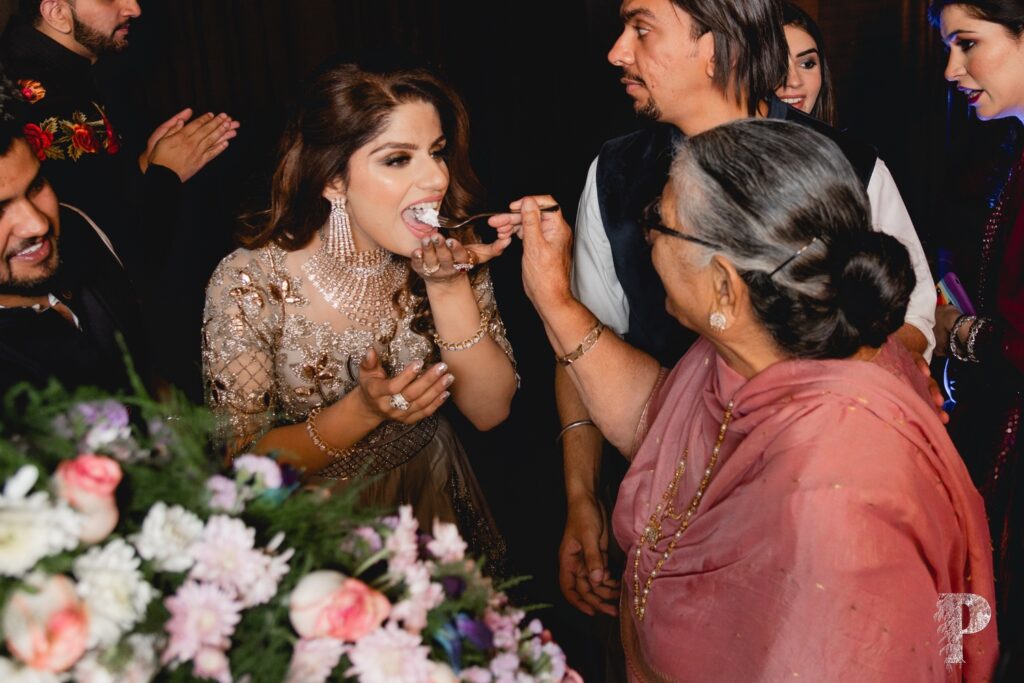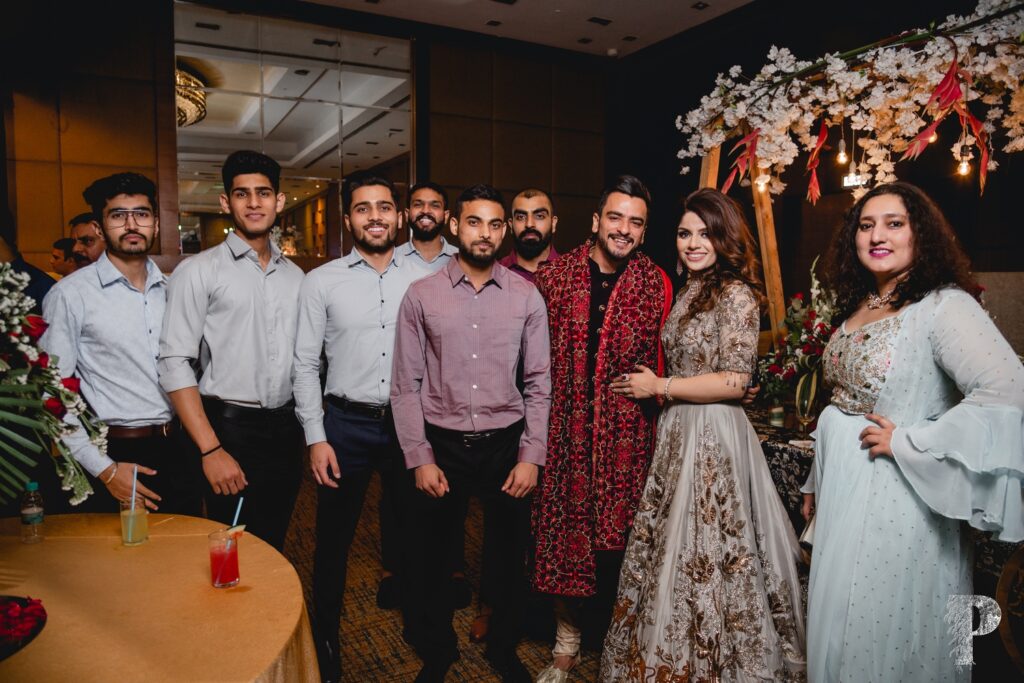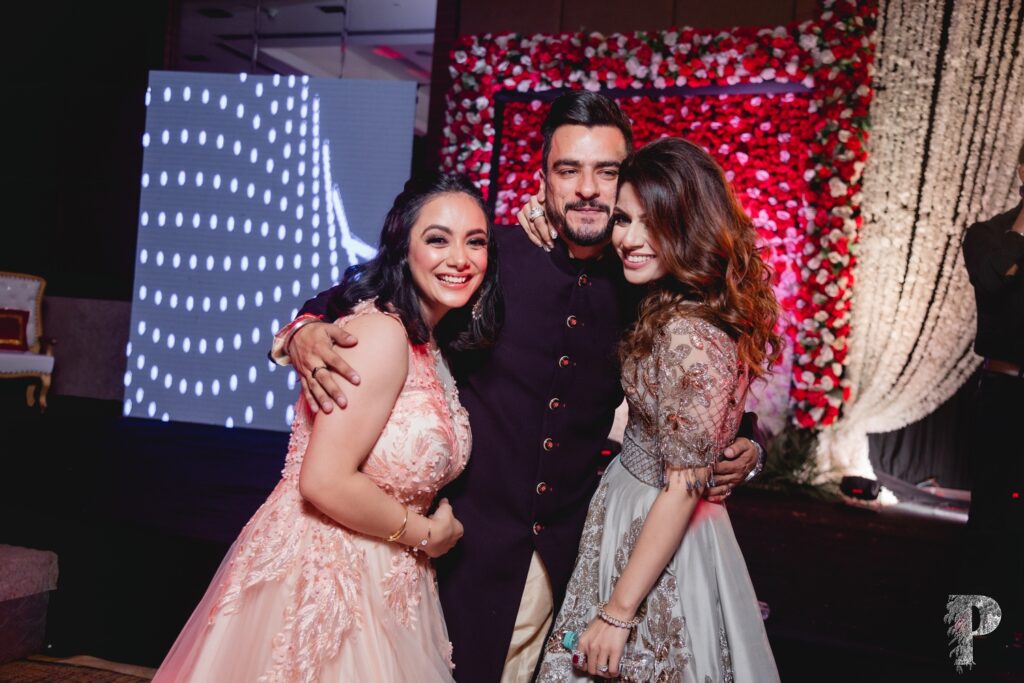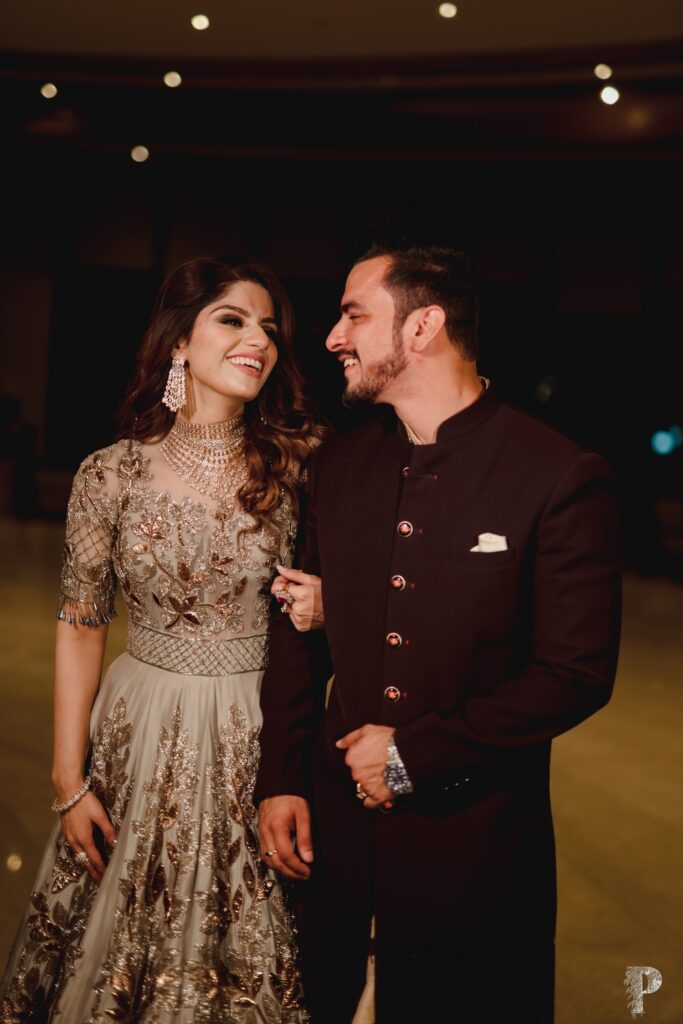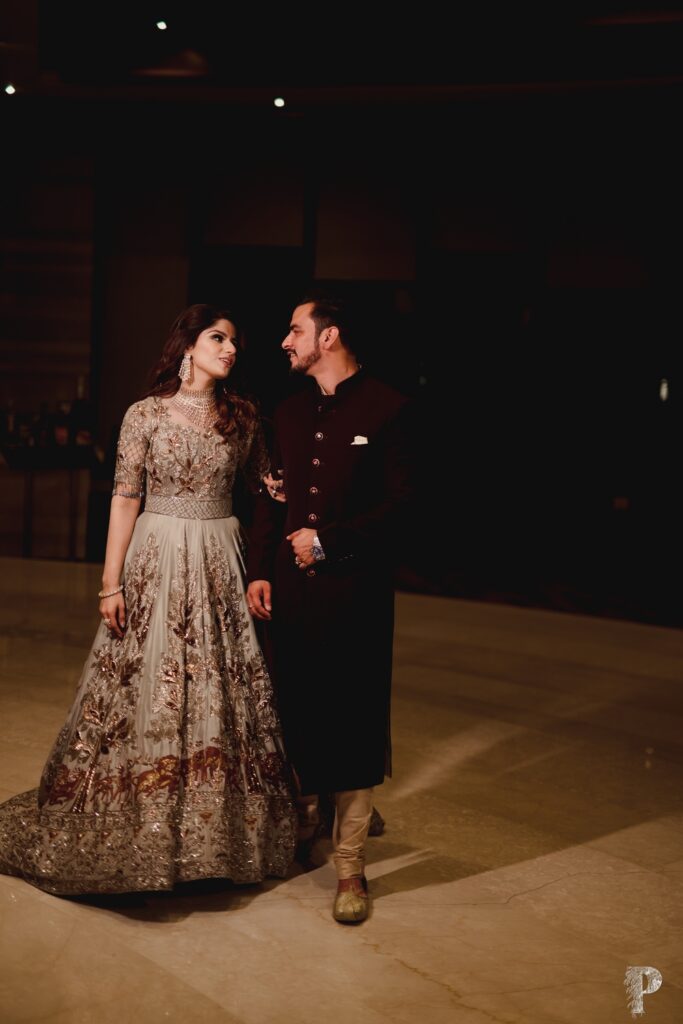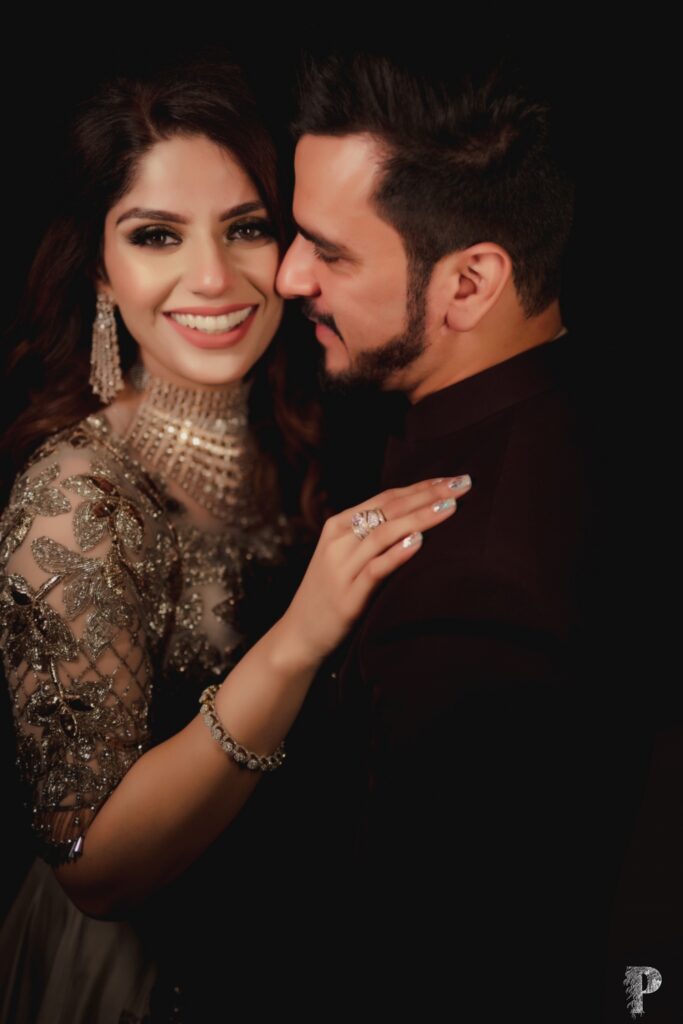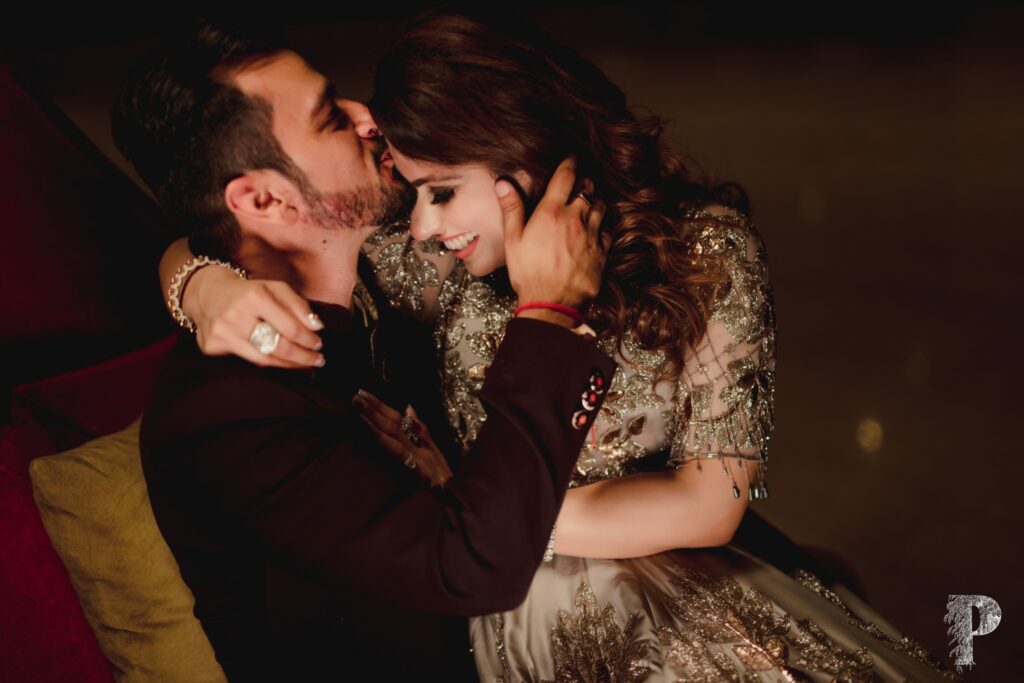 Yukti Was Stuck On Getting Her Bridal Lehenga By Manish Malhotra
"Since childhood, I have always thought of wearing a MM lehenga on my big day. He has been my favorite since always & forever will be. I wore one of his masterpiece on my brother's wedding and knew would be visiting here soon for my own wedding. Although, for some reason, my mother was adamant about not taking me to Manish Malhotra and I was like then I'm not going. Haha. Our argument was not over yet. My mother wanted me to wear a red lehenga, and I was dead set, I wanted anything other than red. Anyways, we walked into the store. Because of the Covid restrictions, we only got to pick between a few options, but that was okay, I found the bridal lehenga of my dreams quickly. It was a beautiful salmon pink color with intricate sequin work – quite unlike anything I've ever seen before. I literally skipped a heartbeat when I saw it and said yes to the dress instantly," says Yukti. 
Given the Covid situation, Yukti completed her entire trousseau shopping in a matter of ONE day from Delhi. That's gotta be some kind of record. But she loved and was fully satisfied with all her outfits. To accent the beauty of bridal lehenga, Yukti paired it with pink chooda (she always wanted a pink chooda), sheeshpatti, kundan-meena set, and a minimal nath. Beauty-wise, she opted for a glowing, blush pink base with smokey eyes and rosy lips.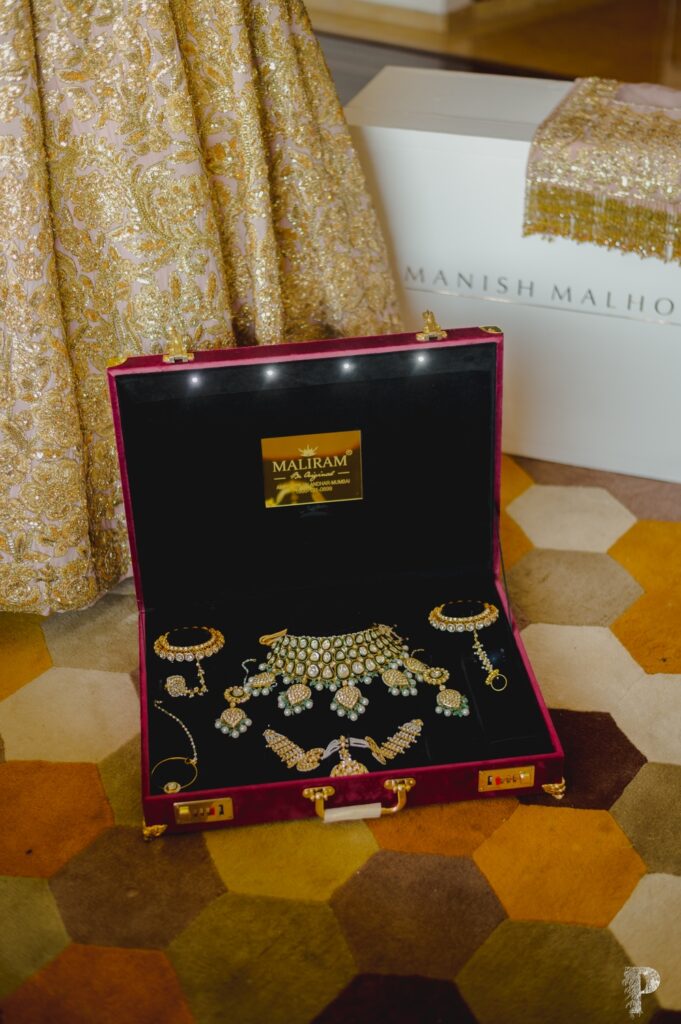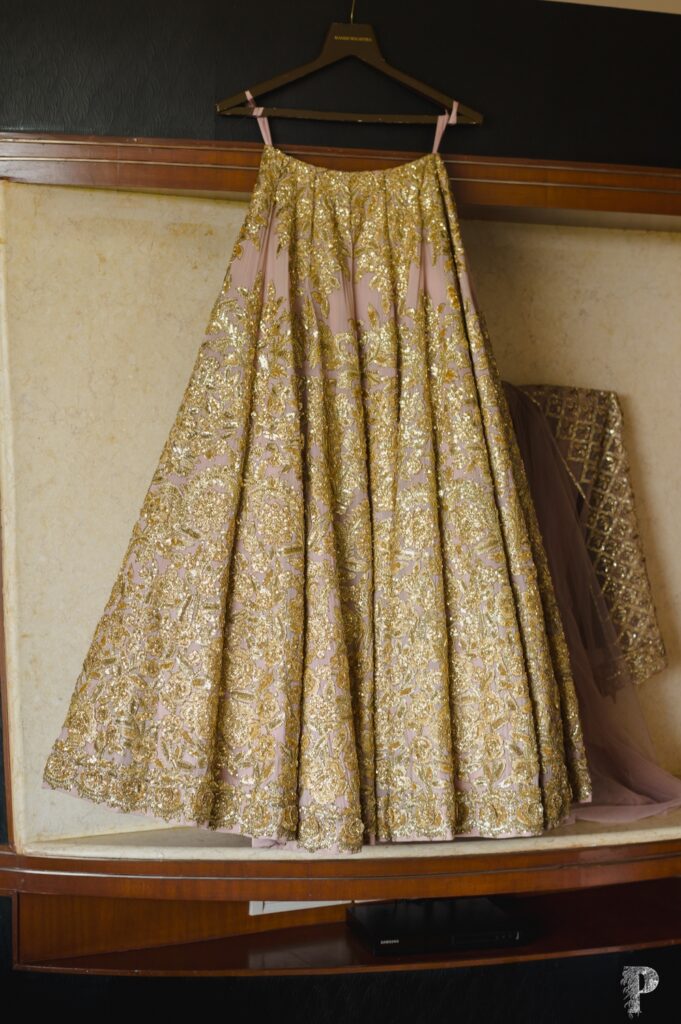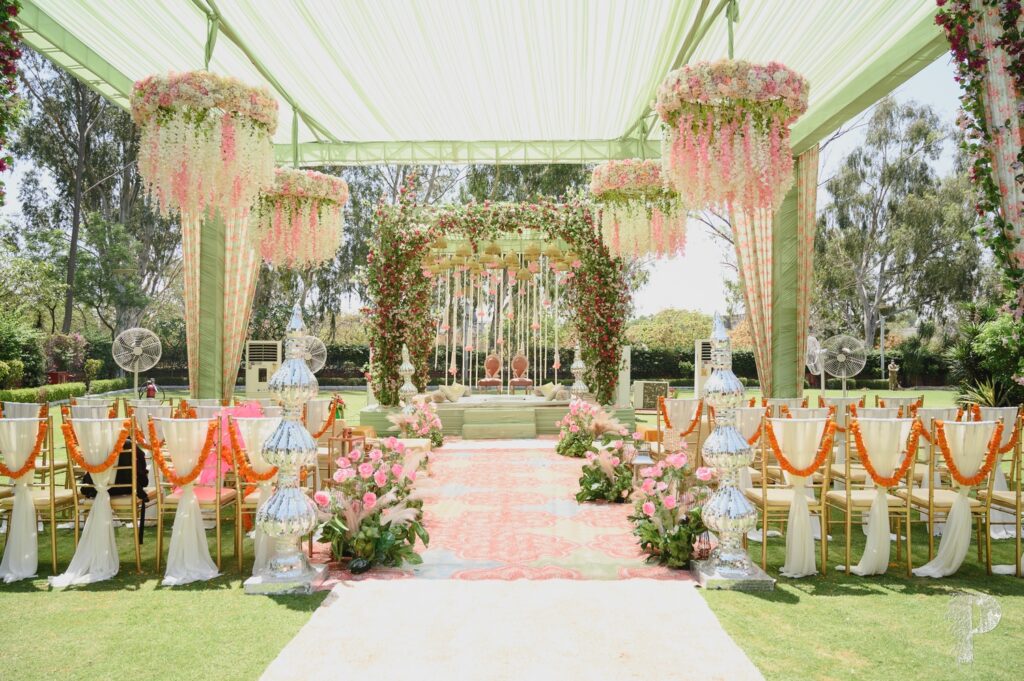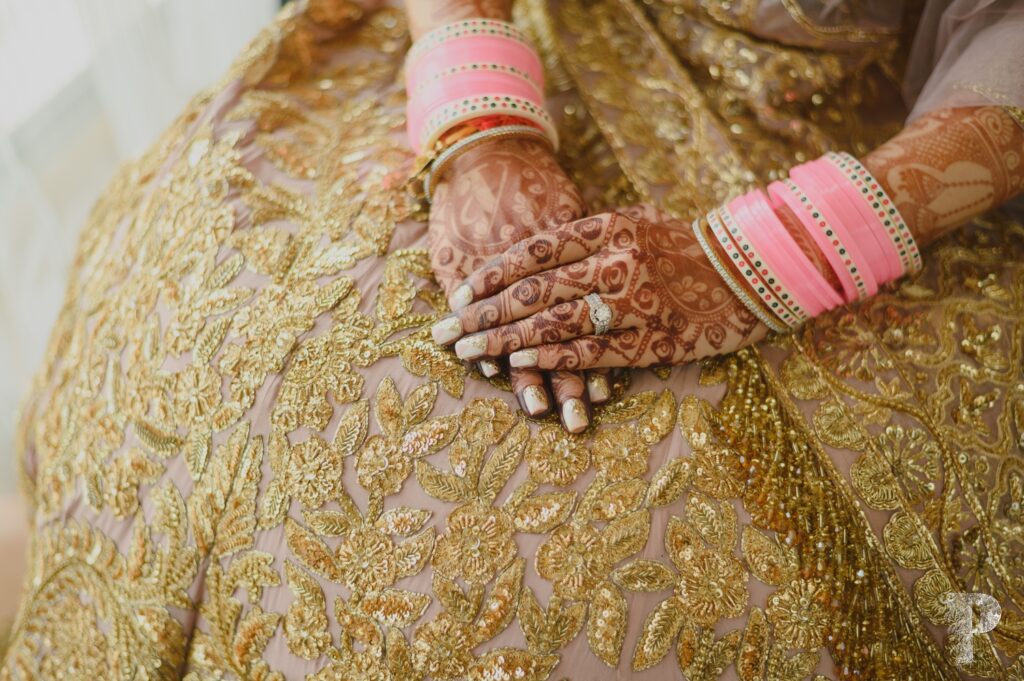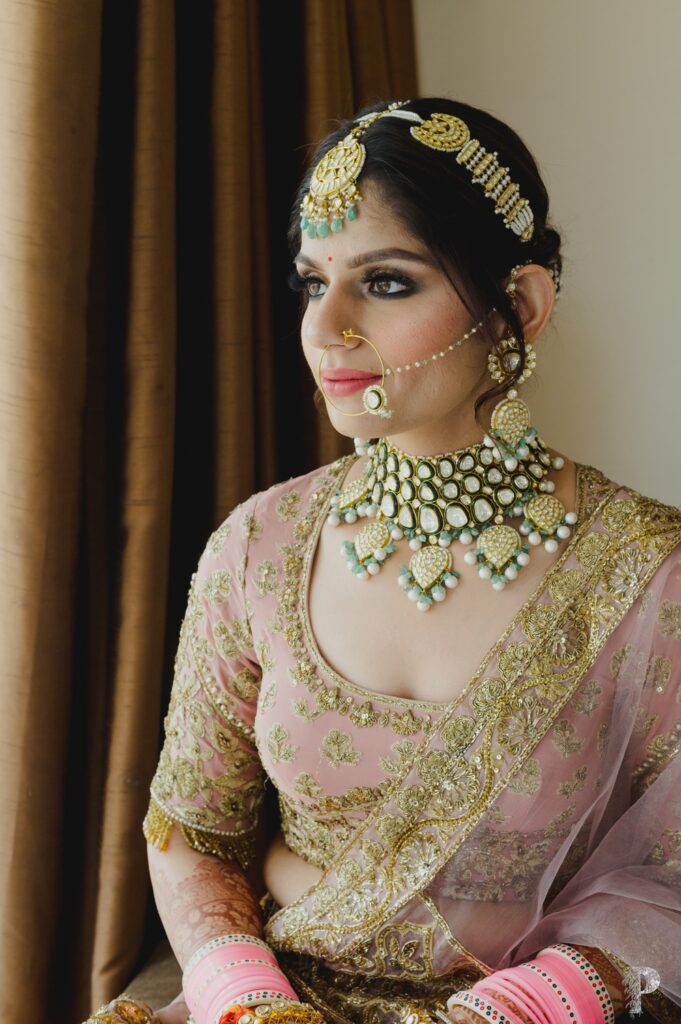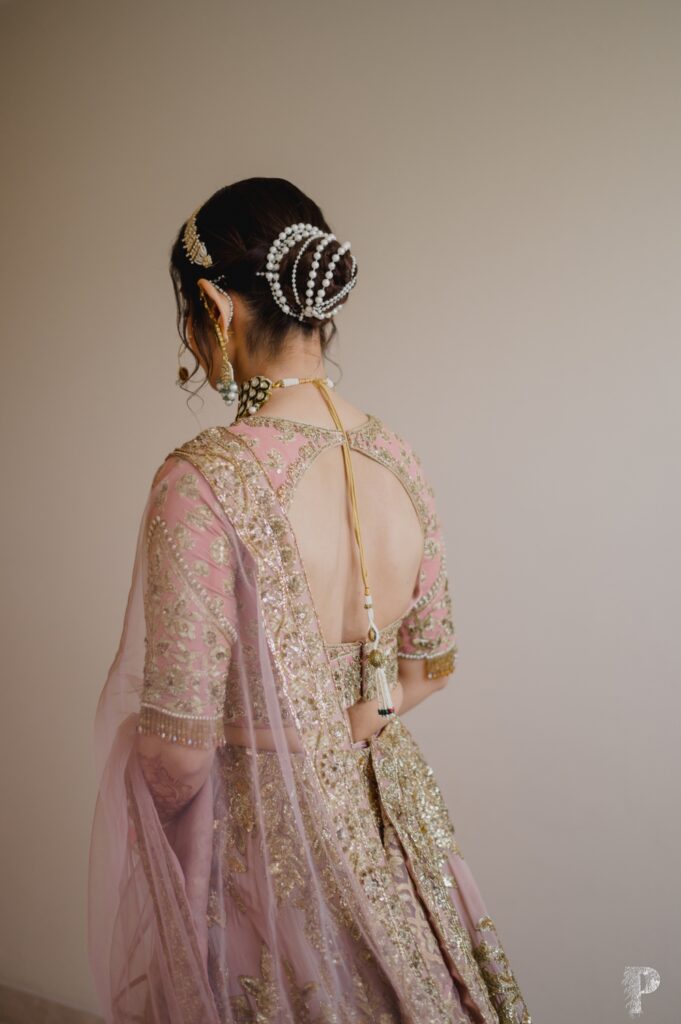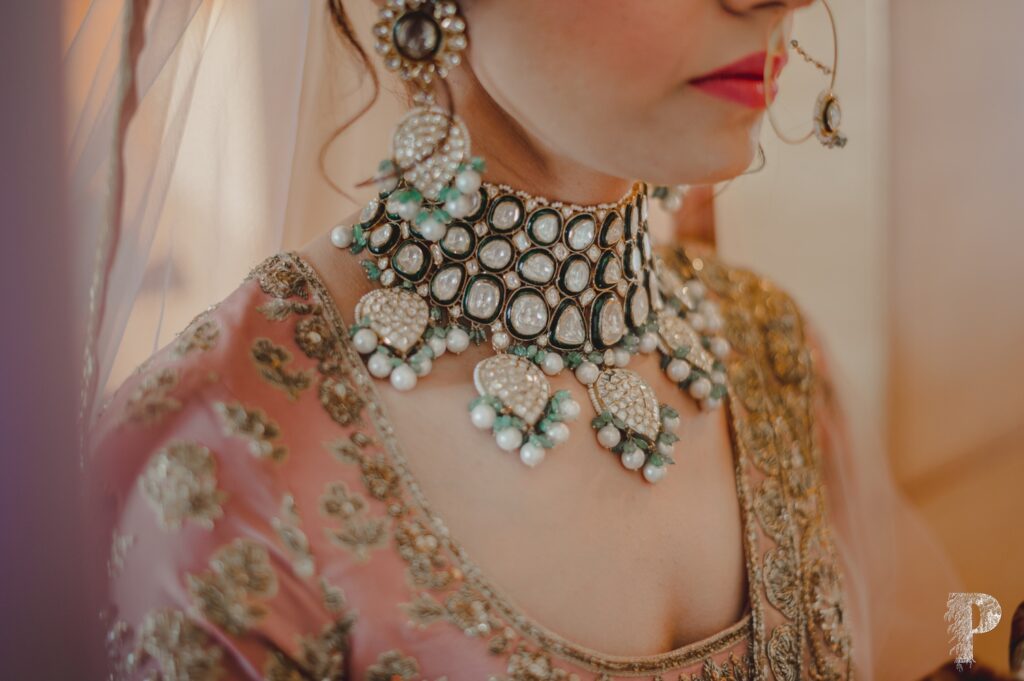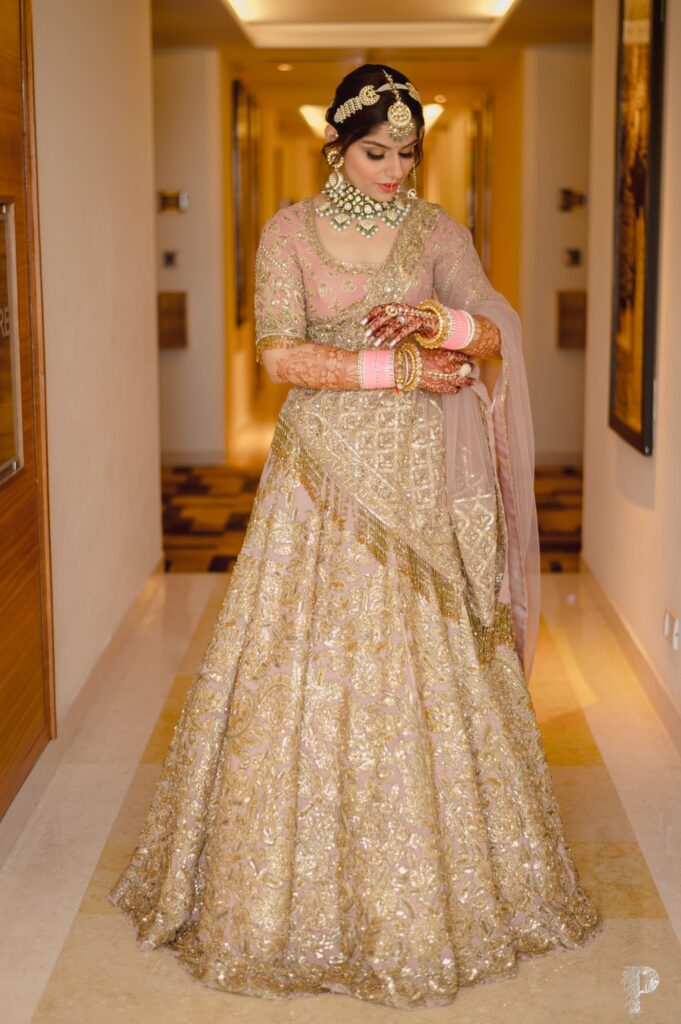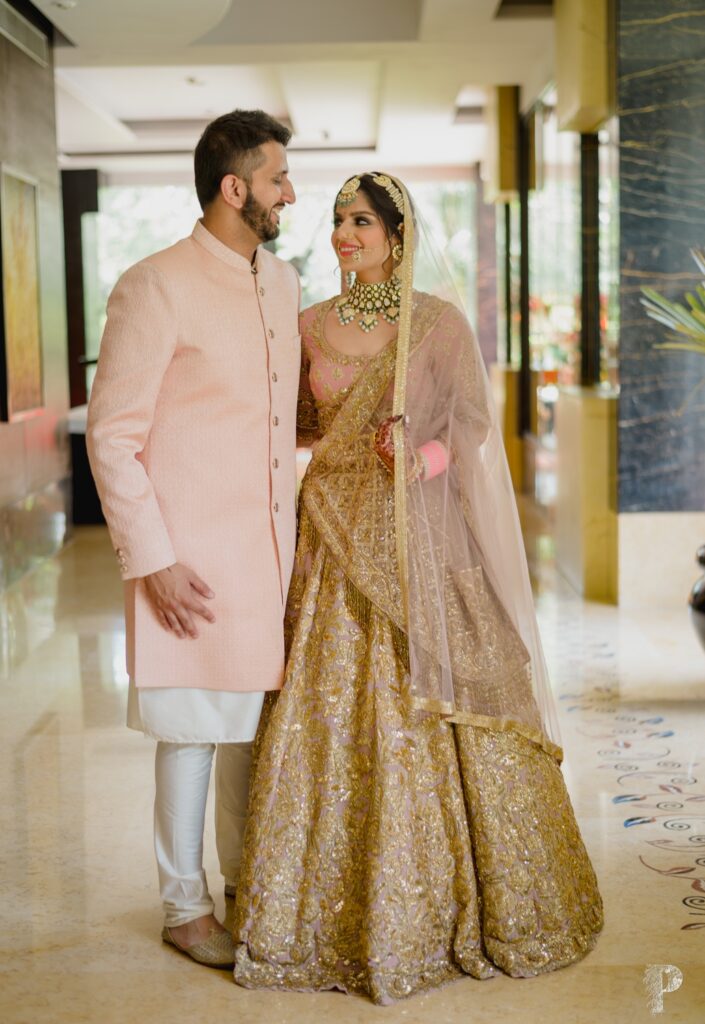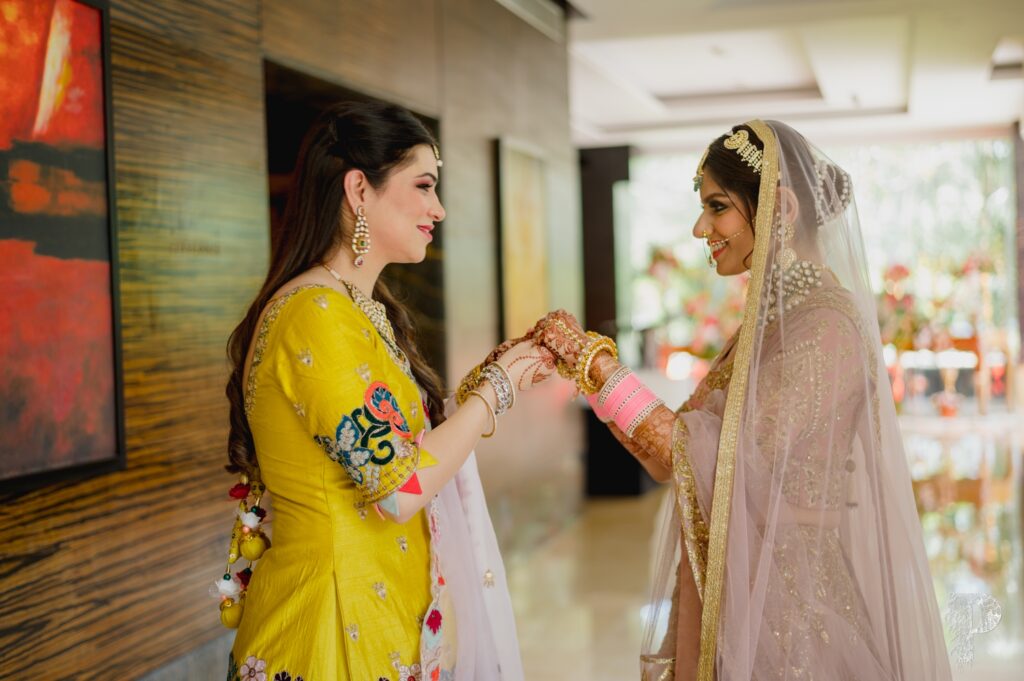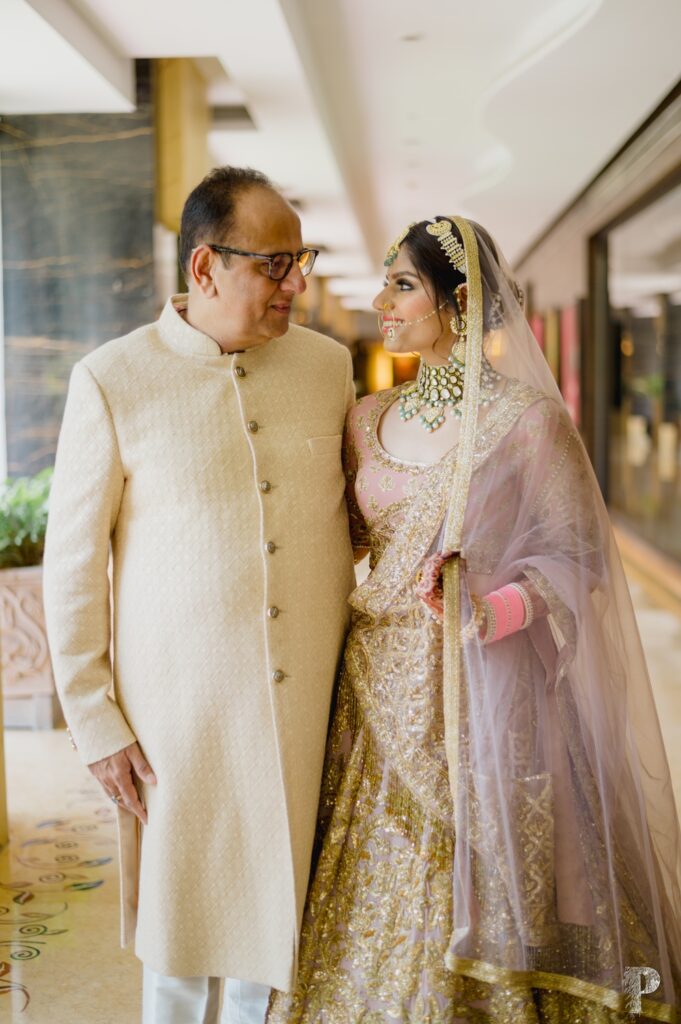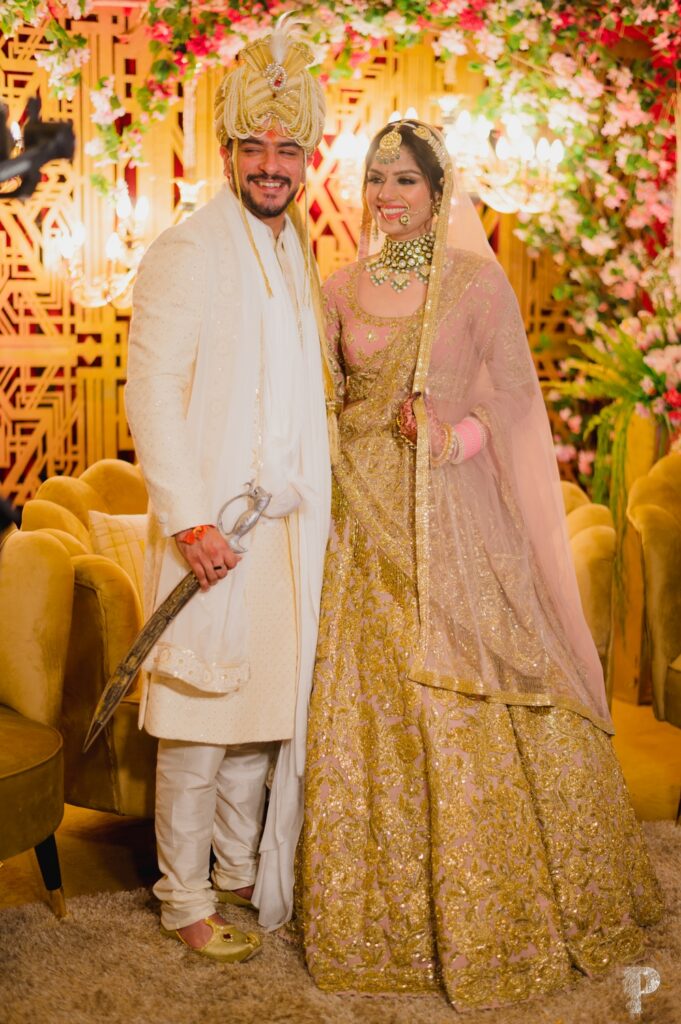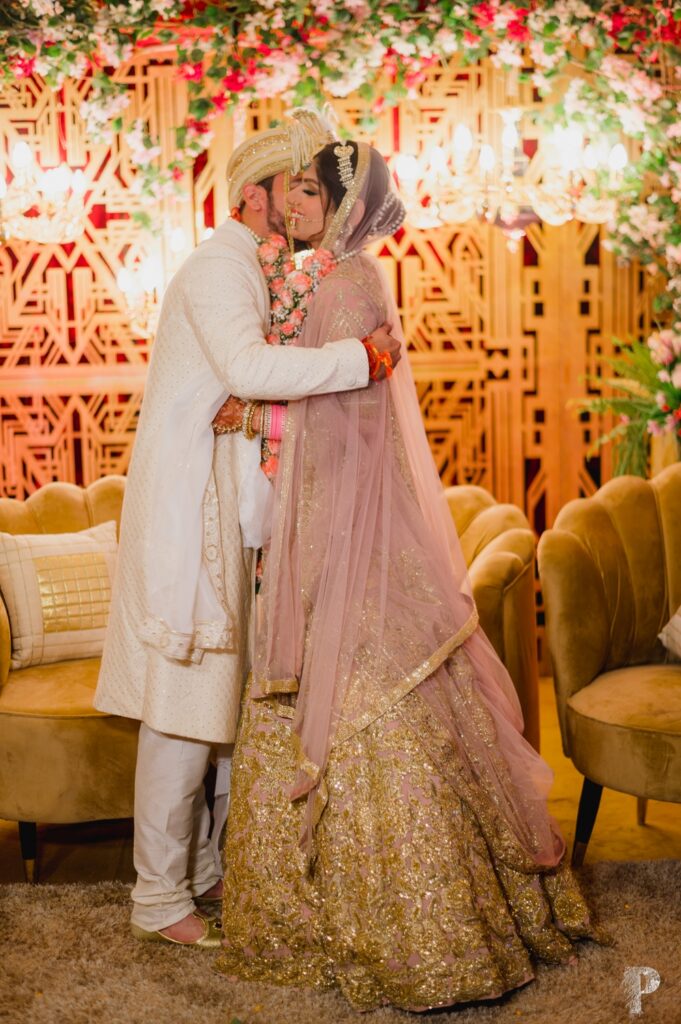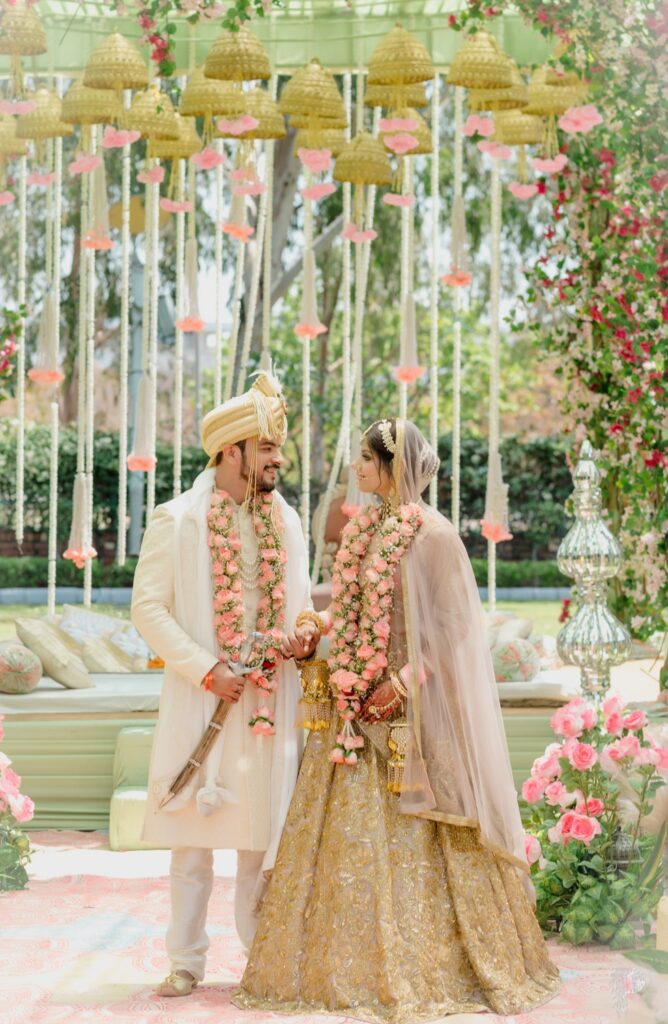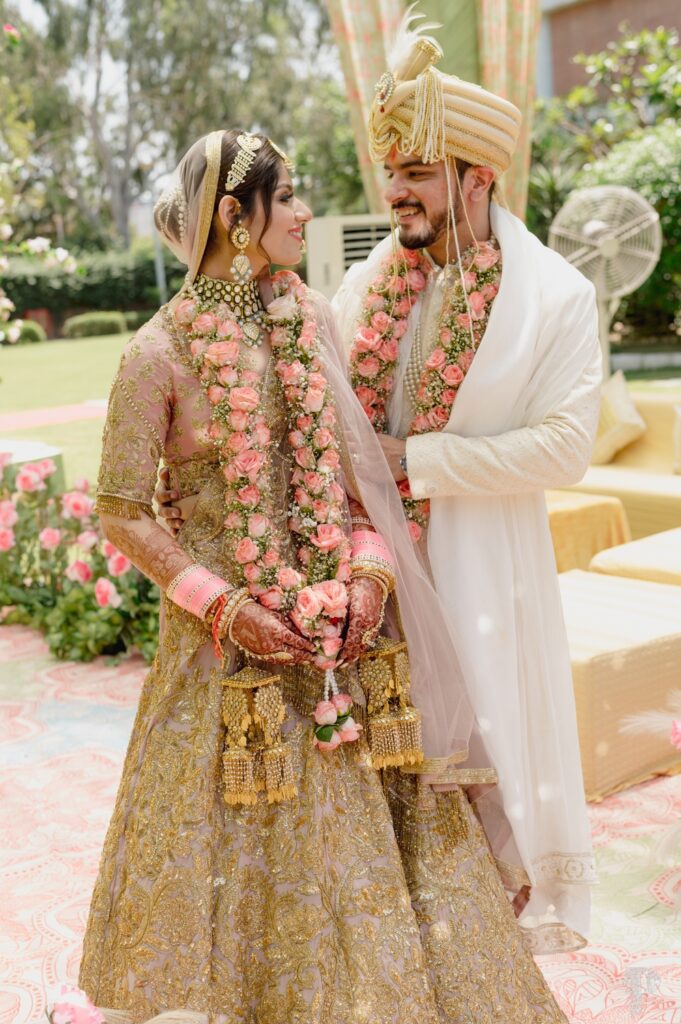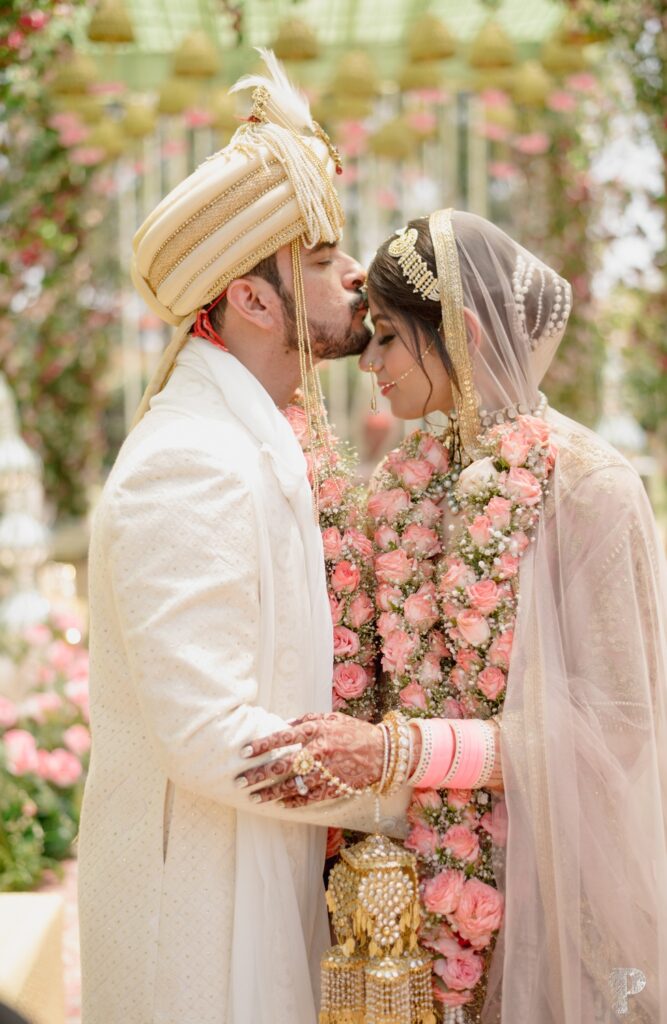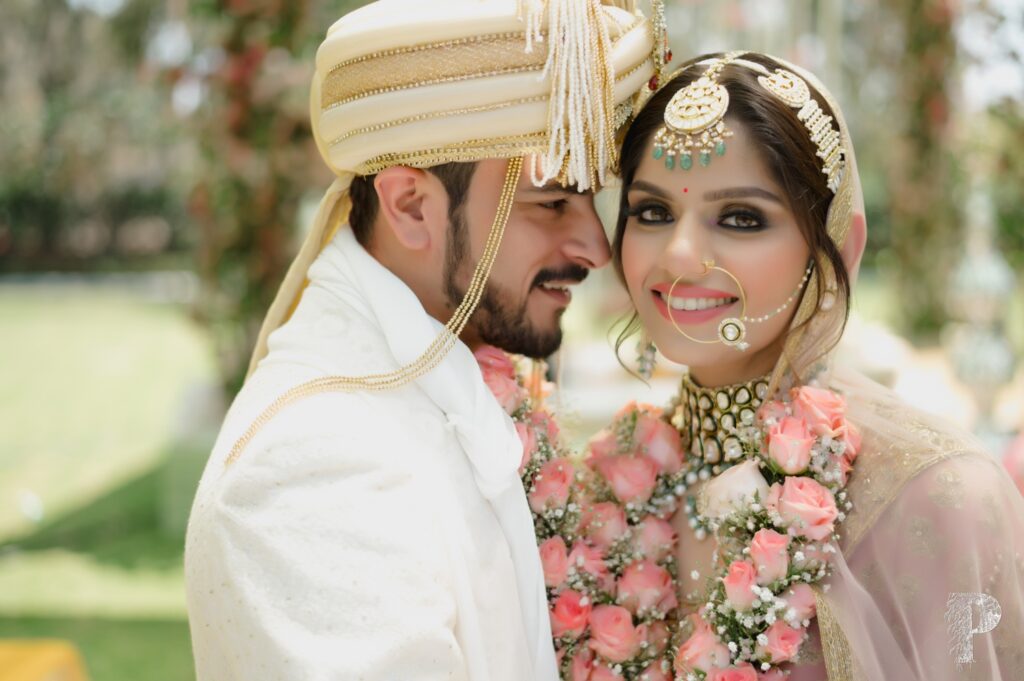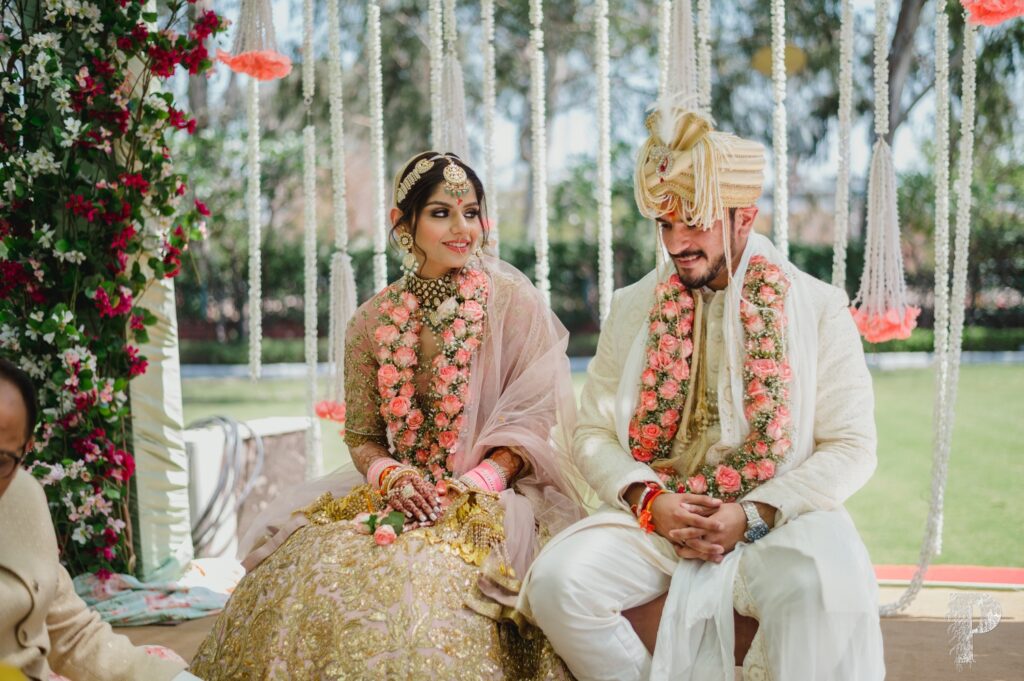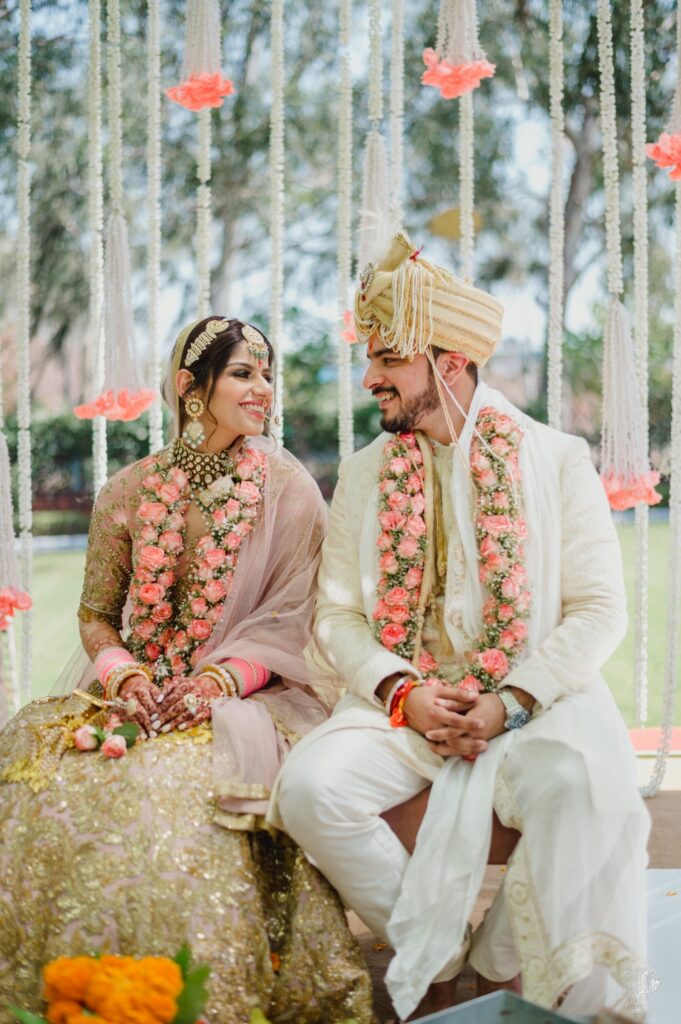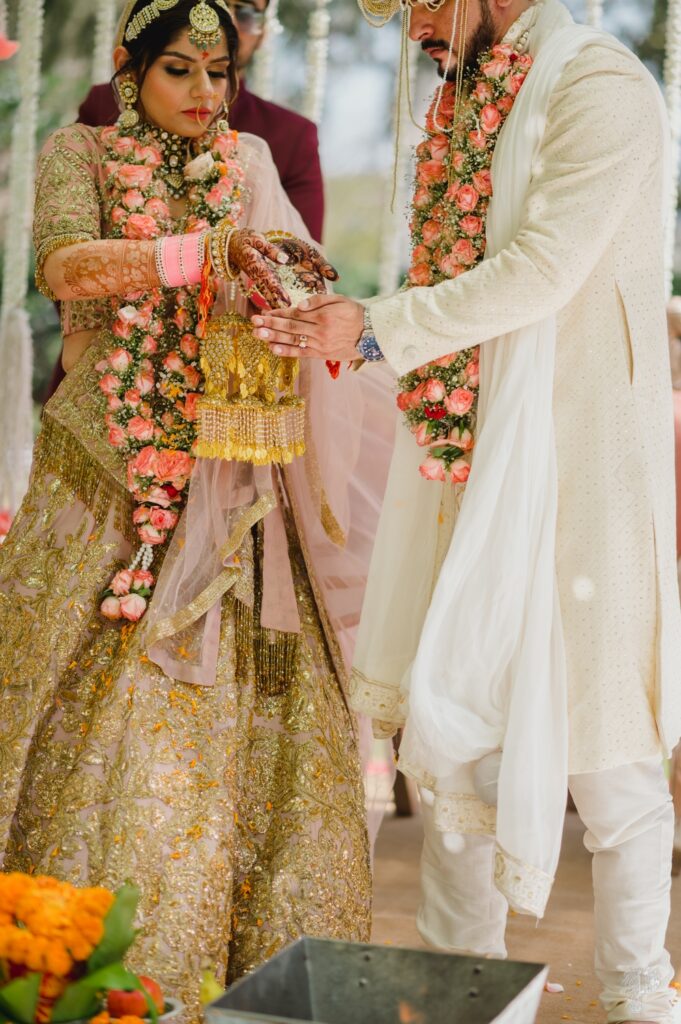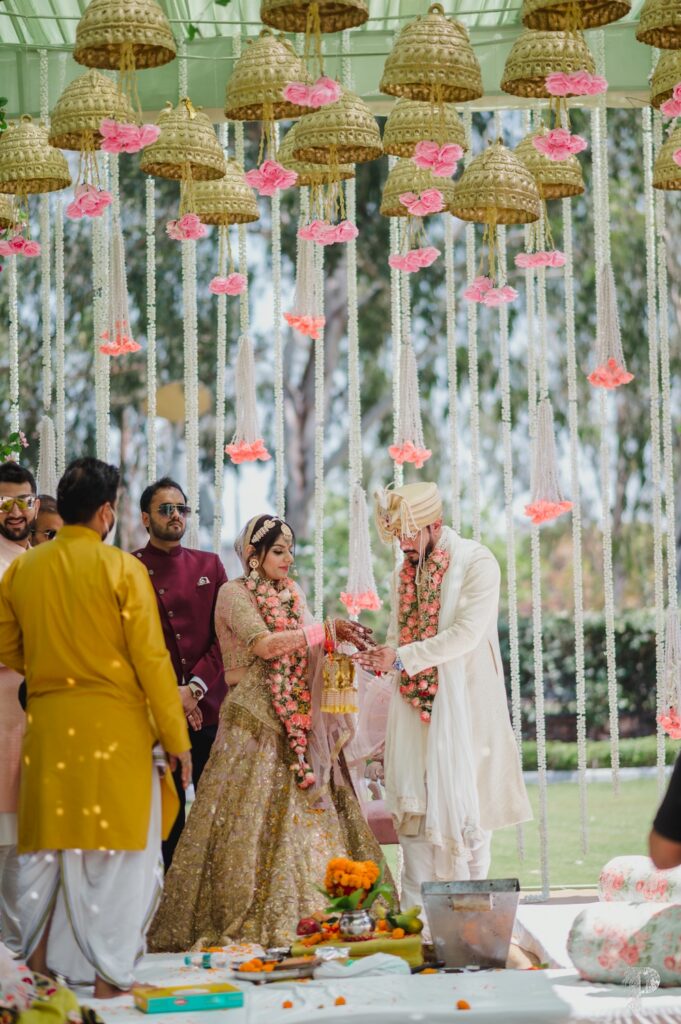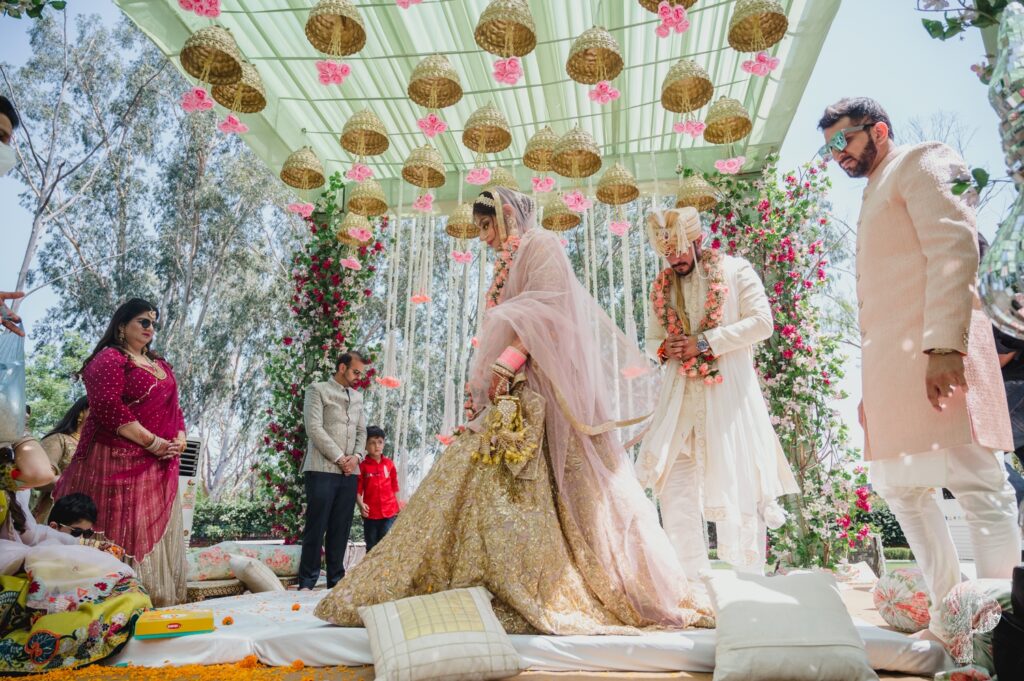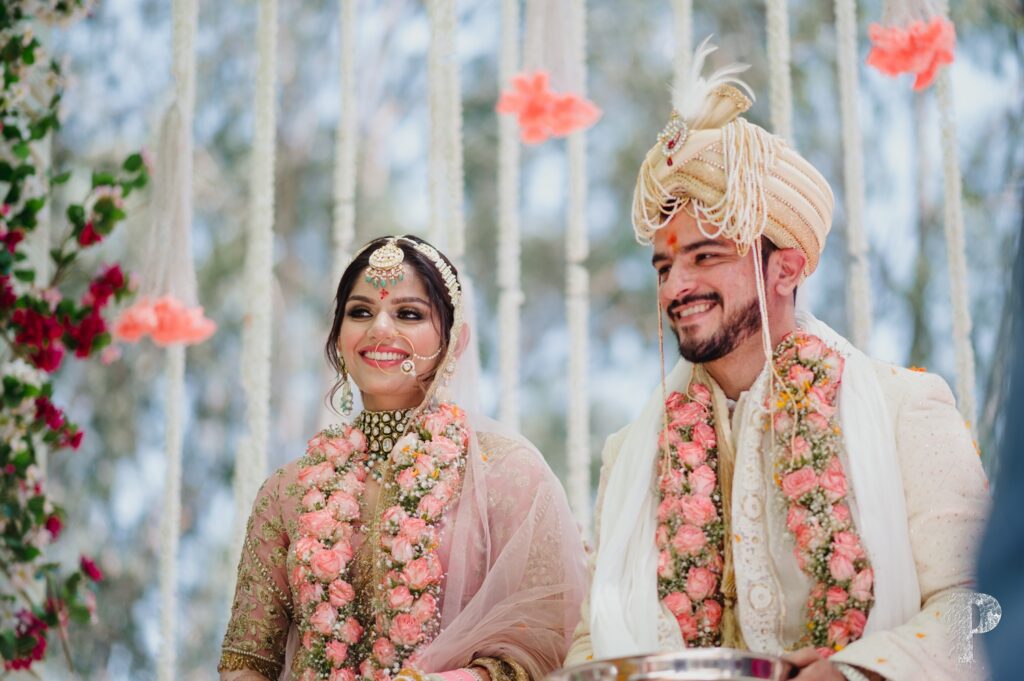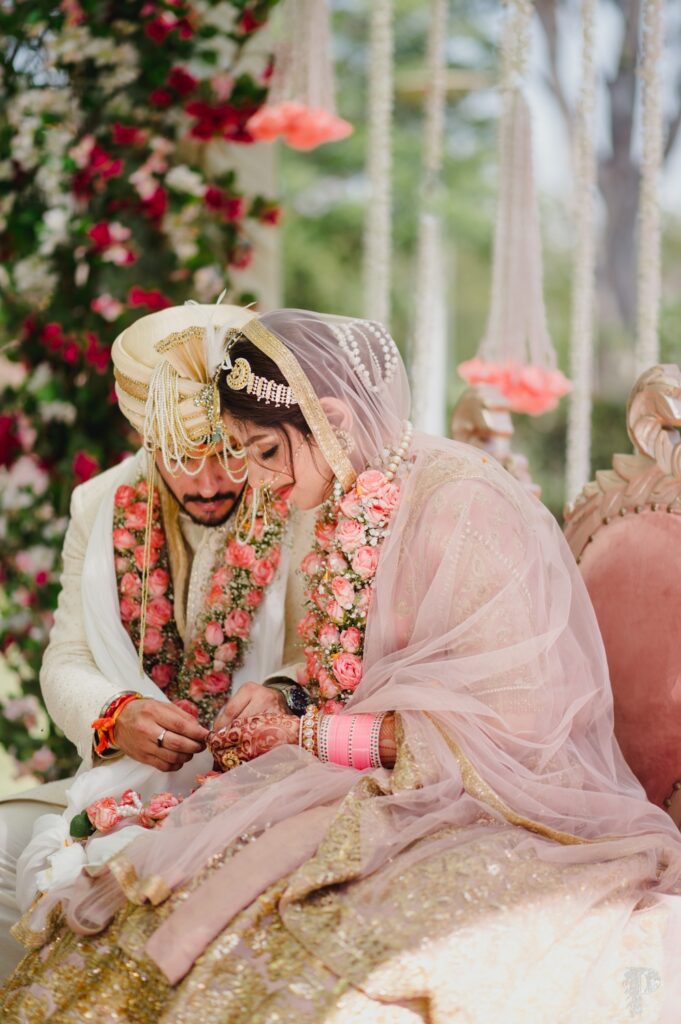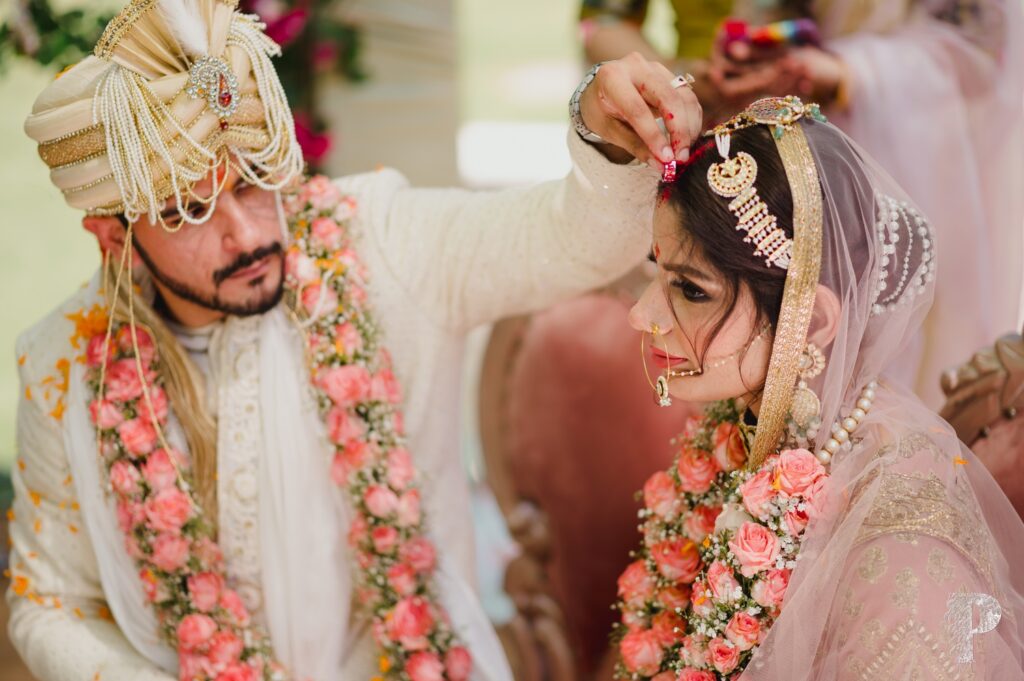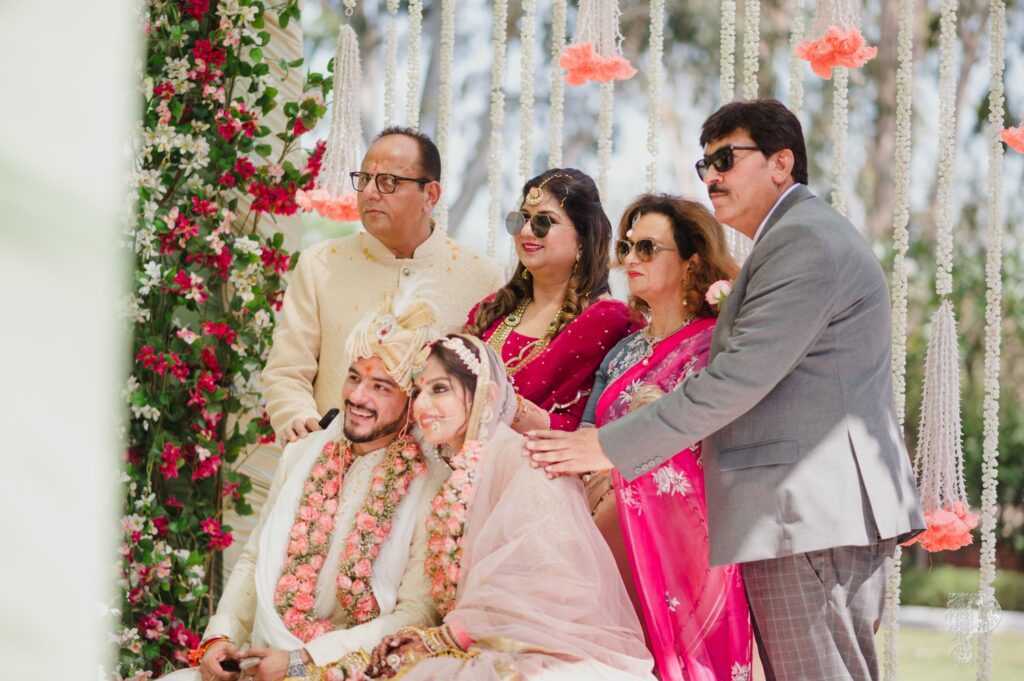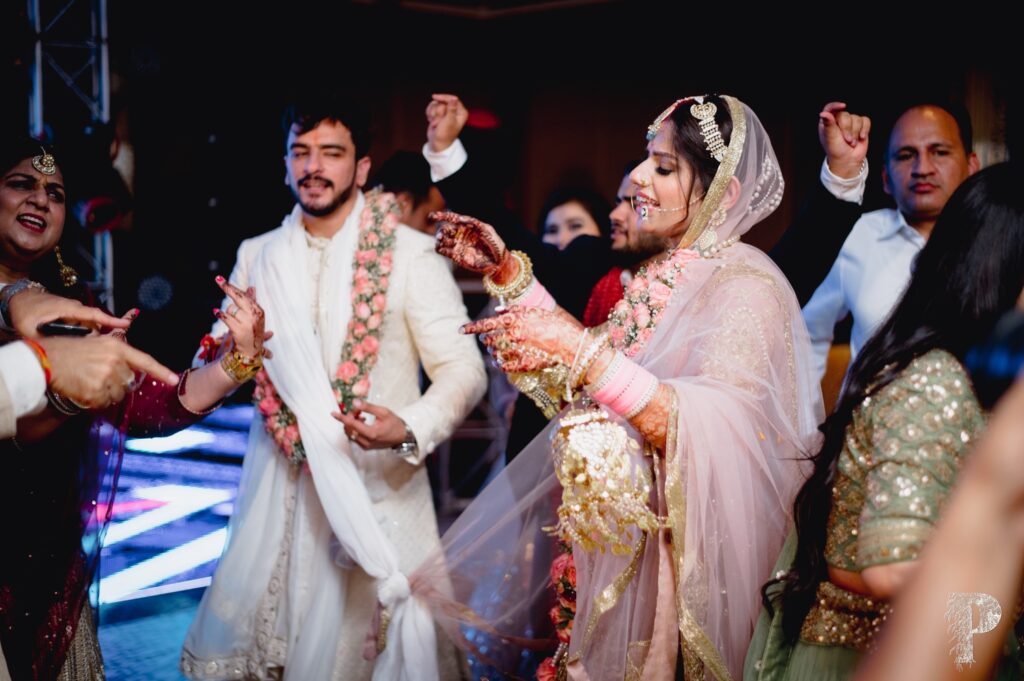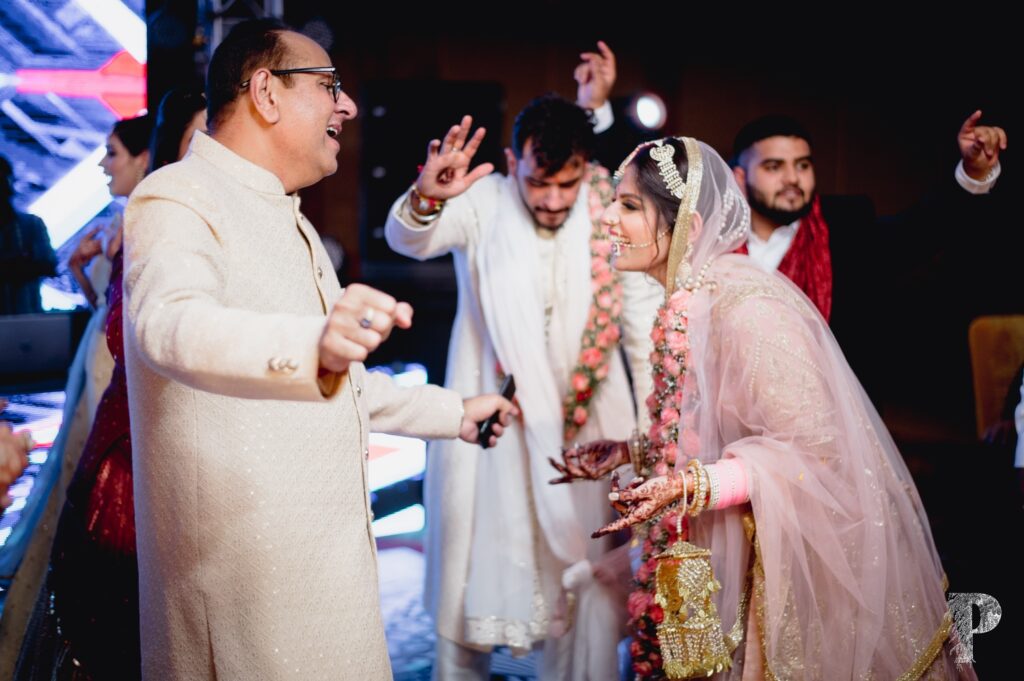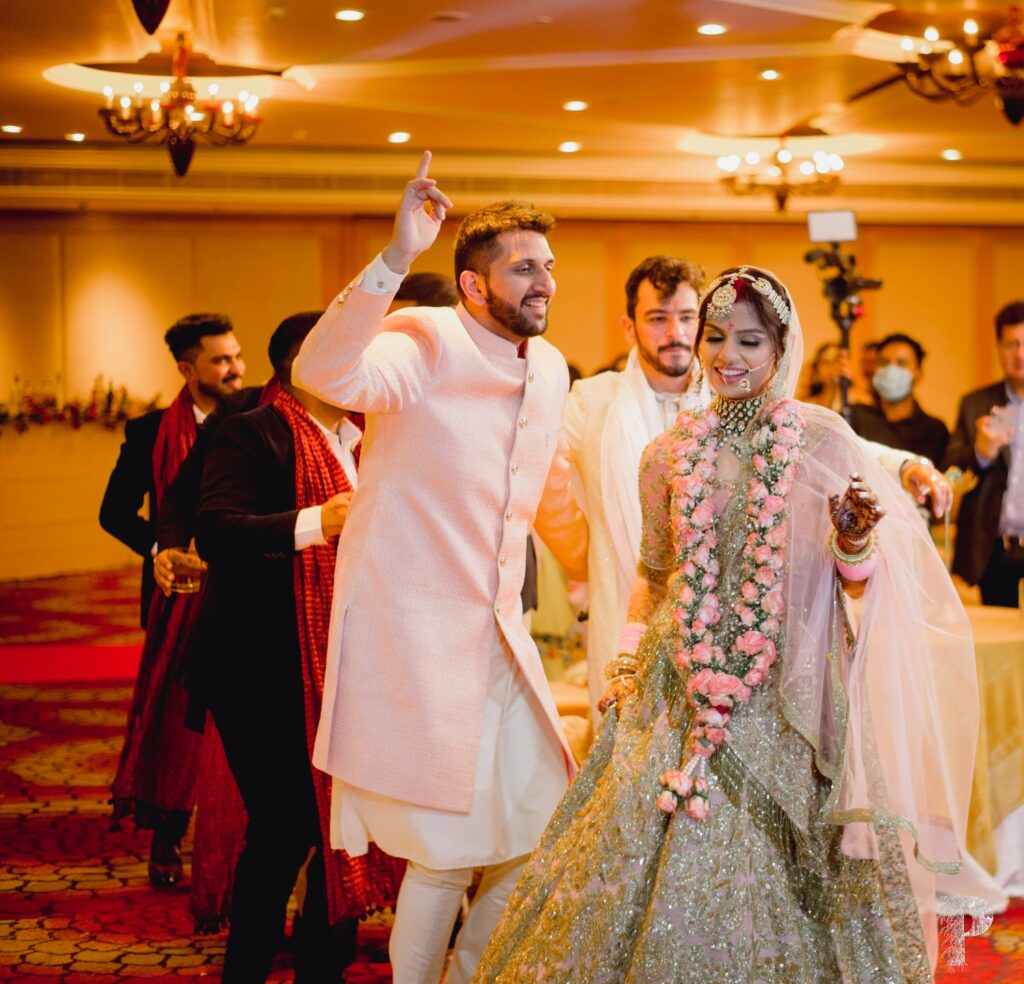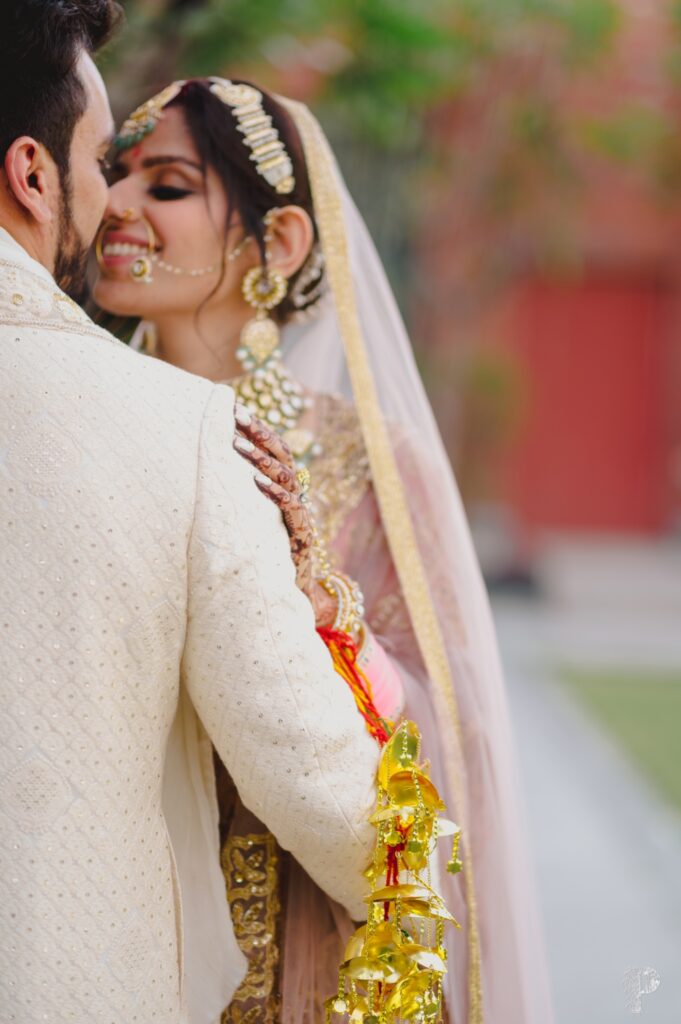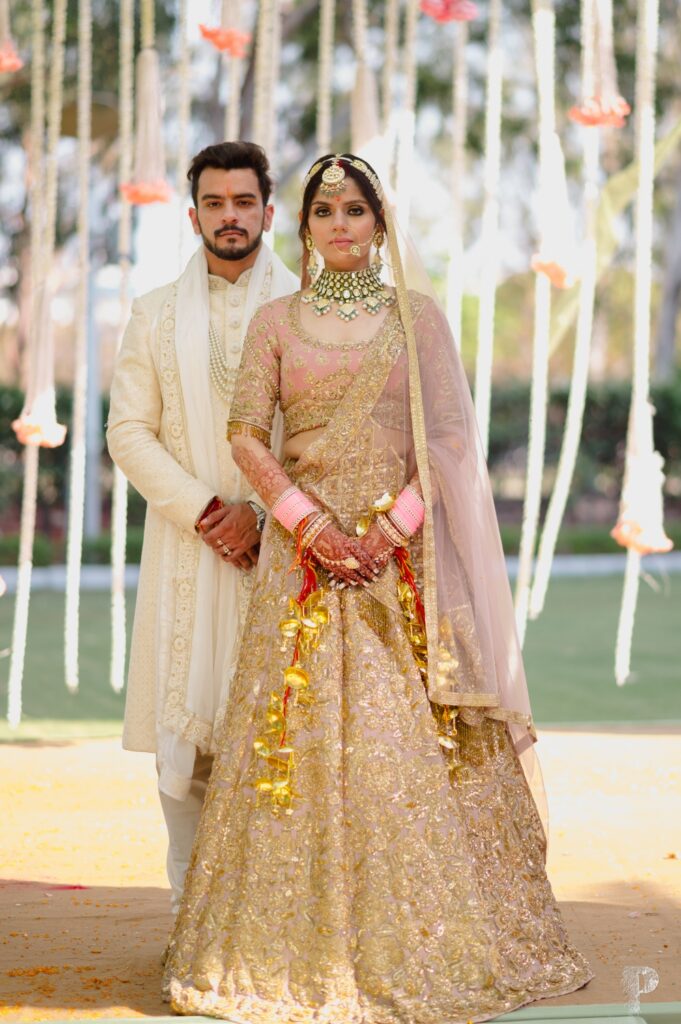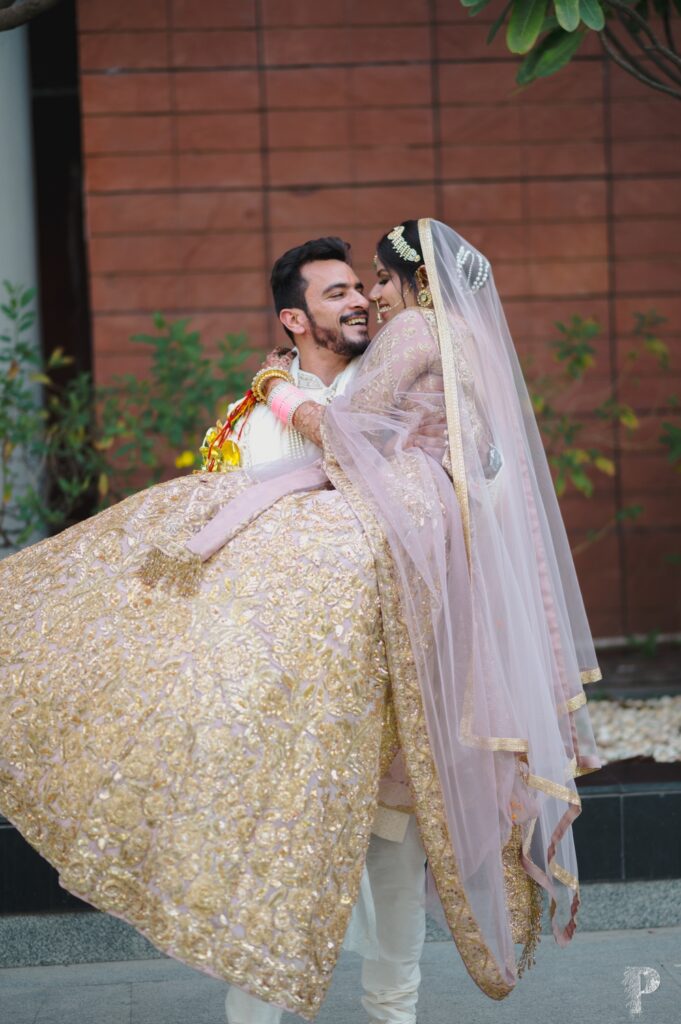 Her Two Cents For Brides-To-Be!  
"No matter how much you try some fantasies will be missed out. Let's make it part of the fun, human experience rather than beating yourself up for it. Especially in the pandemic, all you should think about is the well-being of your close ones. It doesn't matter if it's a 1000 people wedding or a 50 people wedding, in the end, your and your husband's happiness should matter the most. We lived and enjoyed each moment to the fullest. In fact, during my roka we danced till 9:30 AM in the morning," says Yukti. Well, that is the most common advice we hear from brides, and certainly, something to follow considering this will be the most special day of your life. 
Bride: Yukti Arjun Kakkar || Outfits: Manish Malhotra (Wedding & Shagan), Studio Himani Arora
(Engagement) || Photography: Paran Singh Photography || Makeup: Punya Sharma (Shagan),
Shubhdeep Gill (Wedding)
Check out more real wedding blogs here: 
Keep visiting our website wedbook.in to read/ bookmark more wedding ideas, inspiration, and tips; basically, everything you need to plan your dream day and beyond!