If you've come across the viral video where the groom sneaks into the bridal suite to have a look at his bride – then you know who we're about to feature on this blog today. Pooja & Akshay's love story started the millennial way – Instagram DM's and after a few ups and downs, their dreamy Mumbai wedding took place in January 2021. Here are all the details of their relationship and big day and all the pictures from their wedding album. 
It all started with a simple message
"We met in 2017. I sent a follow request first and the next morning, he followed me back. The next thing I know, he sneaked into my DM's (just like into my bridal suite, haha!) and we started talking. After getting to know each other for a while, we exchanged phone numbers and decided to meet outside of the online world," says Pooja. "Akshay is a fitness freak, so our first date was at a Salad place. We were both coming out of bad relationships and had a lot in common to talk about. Eventually, it was like people have so many bigger problems what are we even crying for?" adds Pooja.
After just 5 months into the relationship, Akshay was sure he wanted to marry Pooja and told her BFF that he was that serious about her. Befumbled, considering the length of the relationship, she asked him 100 times if he was sure and Akshay said YES every time. When the news reached Pooja, she was excited, of course! But wanted to take her sweet time before she was 100% sure of the big step.
"Akshay was so understanding throughout the process. He helped me grow, picked me up when I was down, and really helped me become a better individual. He is literally an angel sent by God," says Pooja. 
After dating for 2 years, Akshay went down on one knee on Pooja's birthday and it was a screaming Yes. The original plan to get married was in 2020, but due to Covid-19 it got delayed to January 2021. "It was sad and heartbreaking because all the preparations were done. But we weren't in a mood to celebrate especially with all that was going on in the world," says Pooja. "In retrospect, the 8 months gap gave us more time to spend with each other. As Akshay and I both had work commitments, we never got to celebrate as much time together. It was amazing, and more special to see was our families bonding. In the end, everything fell right into the exact places and we are grateful for everything," she adds. 
Home Mehendi
Celebrations for Akshay & Pooja started with a cozy, home mehendi function. For the same, Pooja wore an orange off-shoulder gown and paired it with floral jewellery, side braid, and a dewy, soft makeup. If you're having a Covid-proof home mehendi soon, then this bride will serve as the perfect inspiration for you.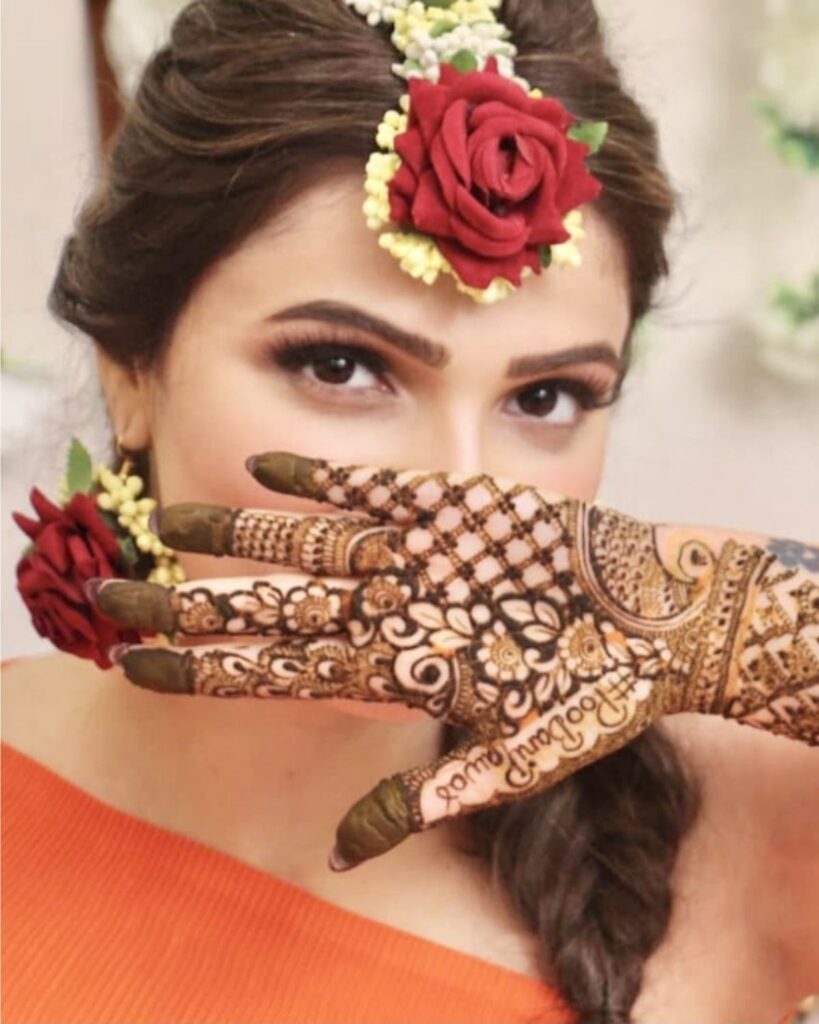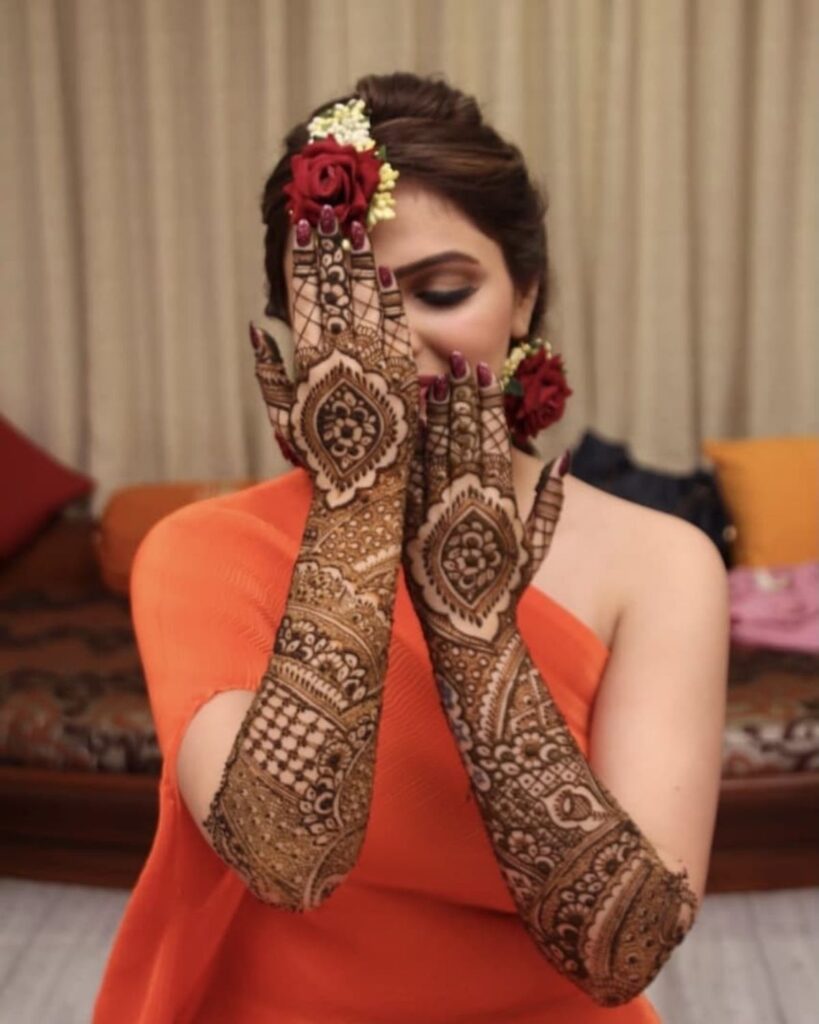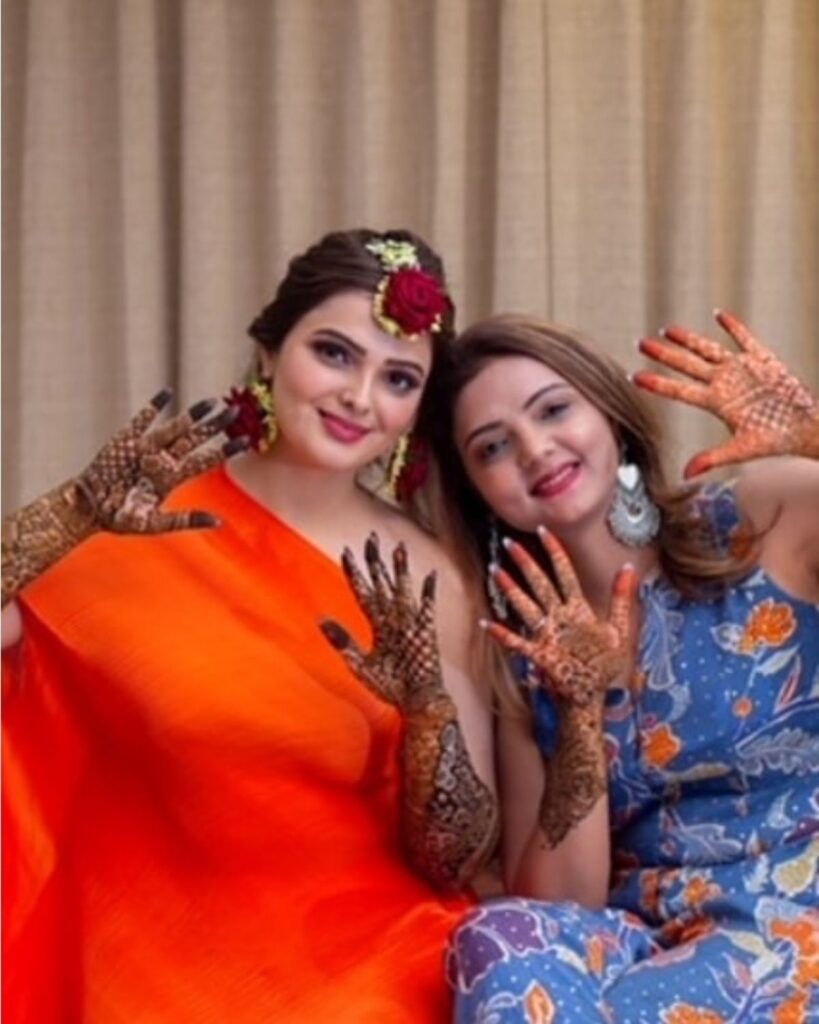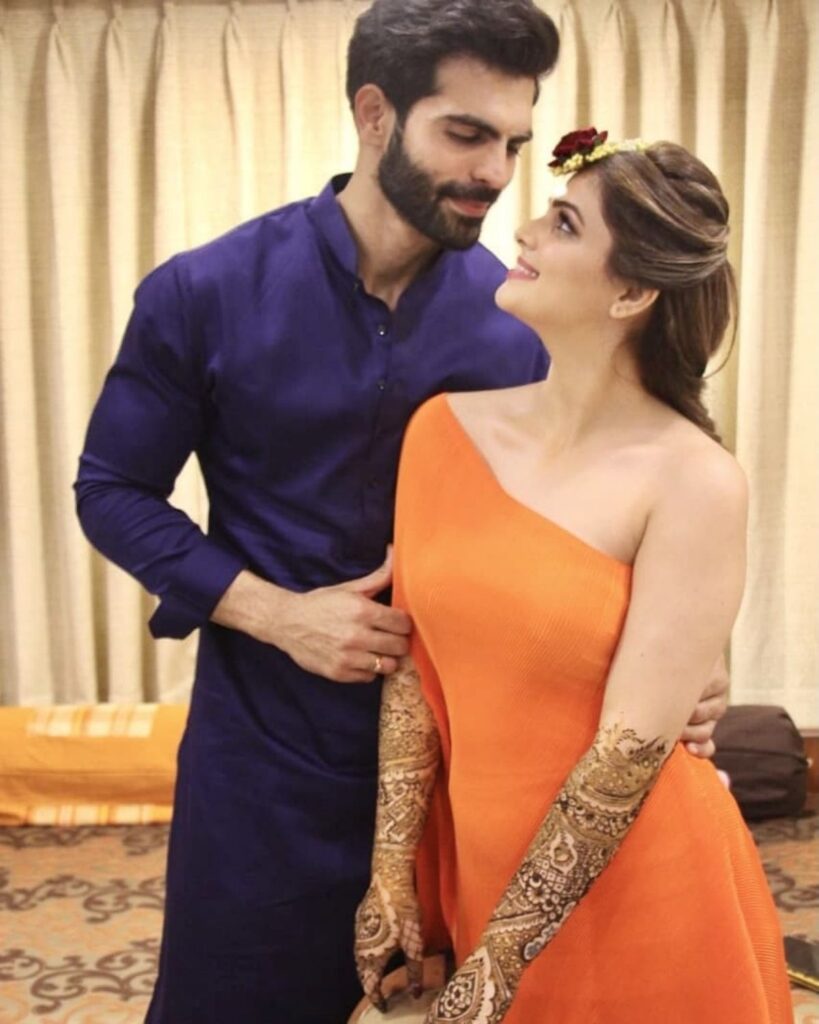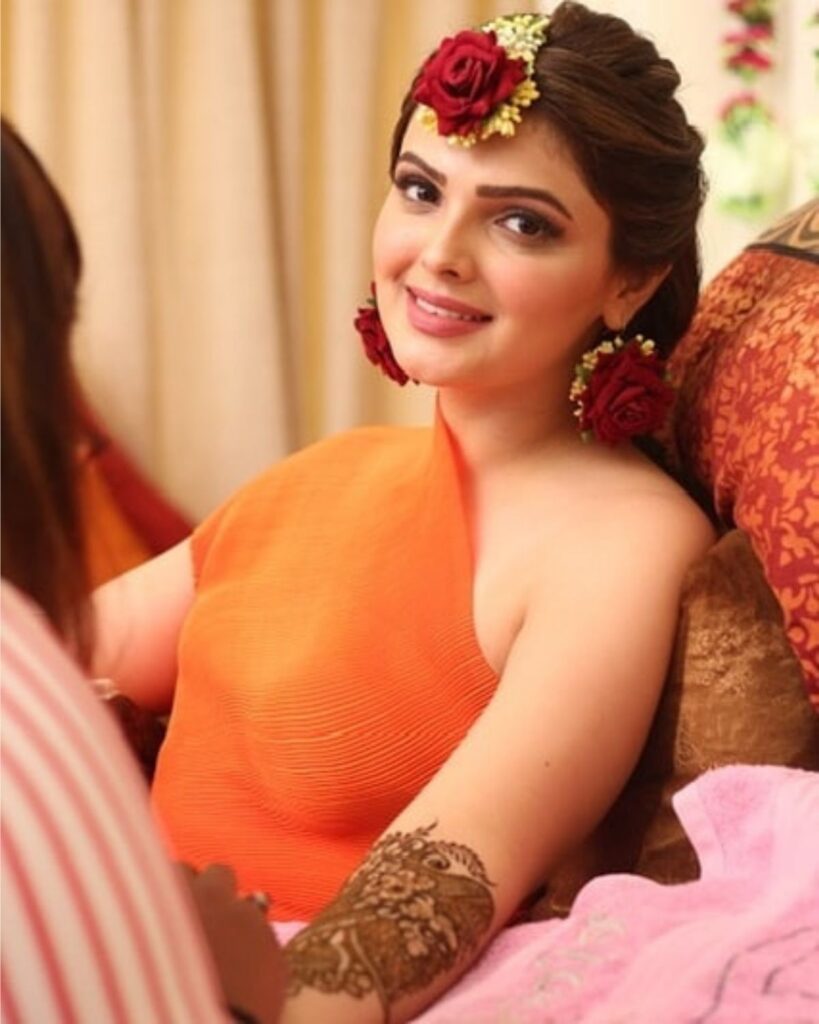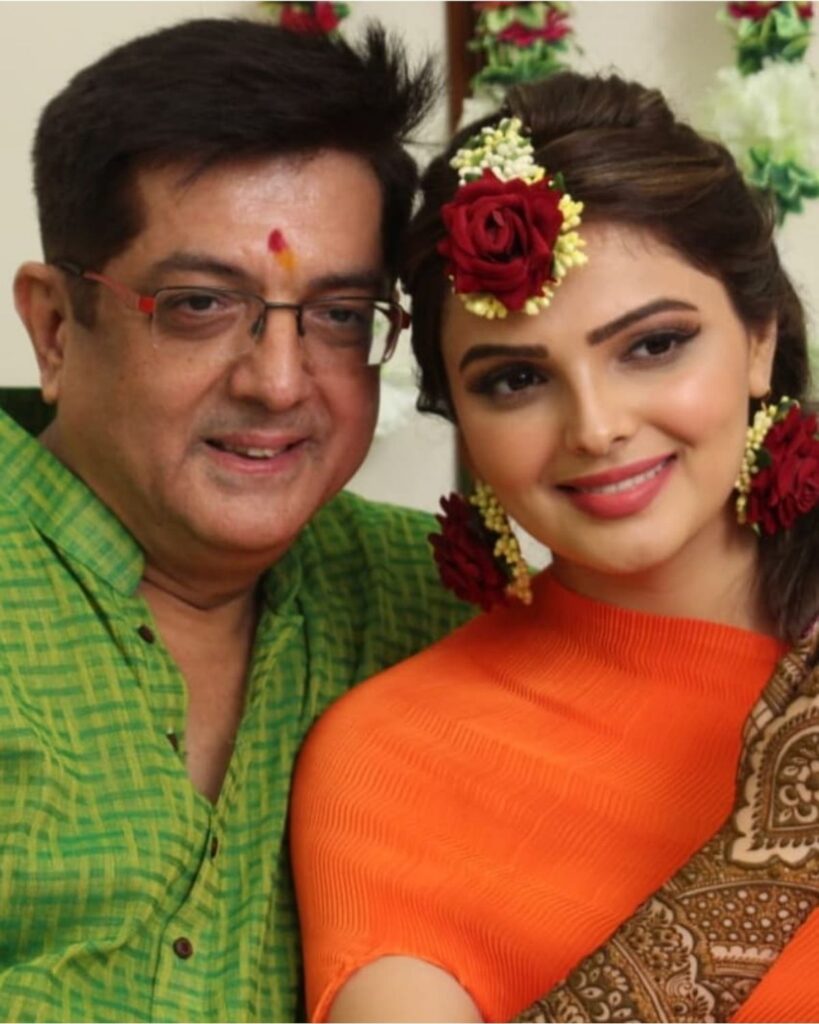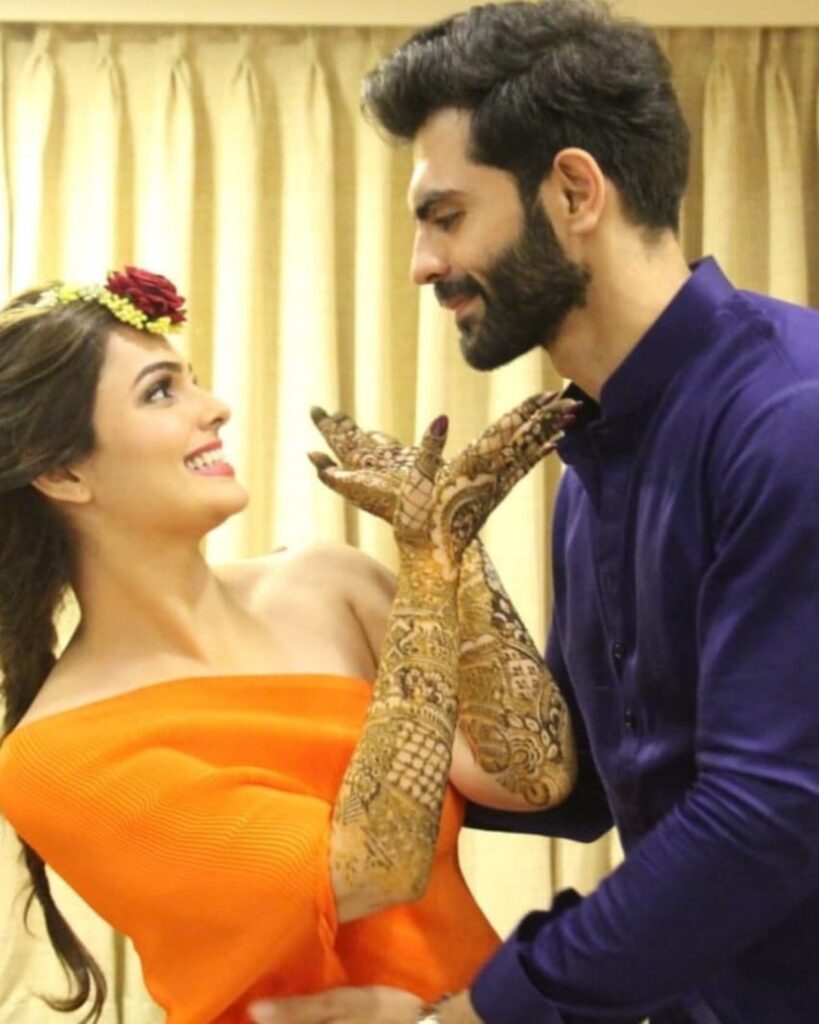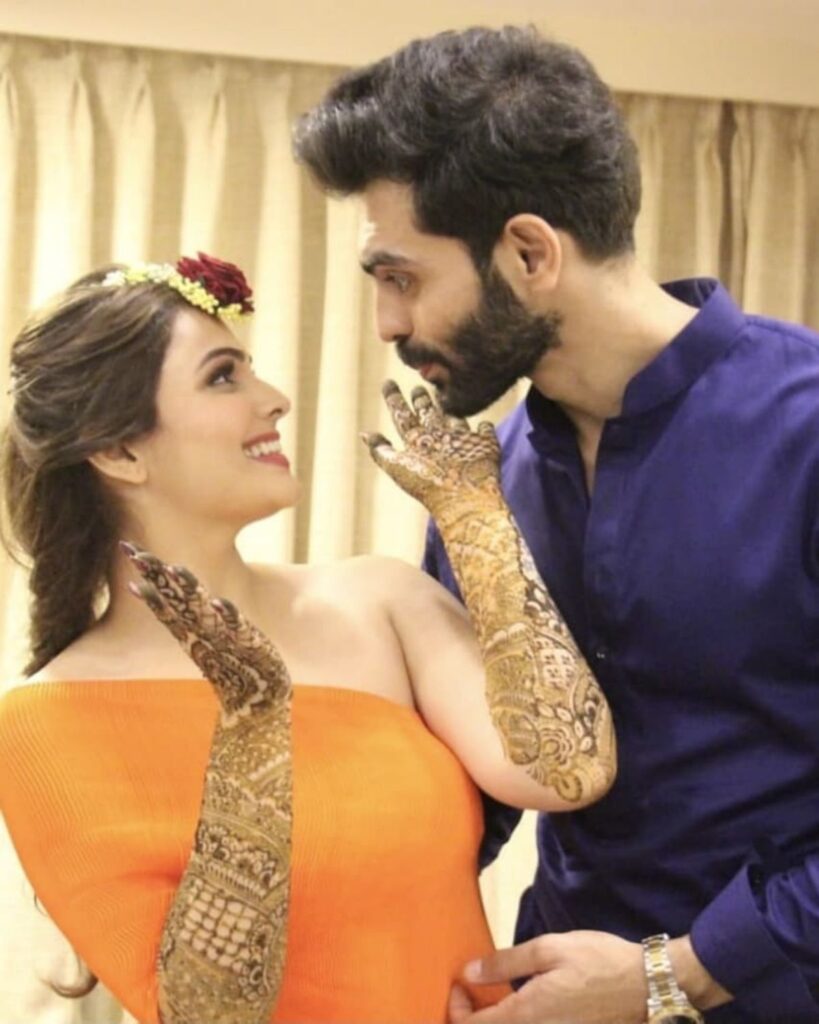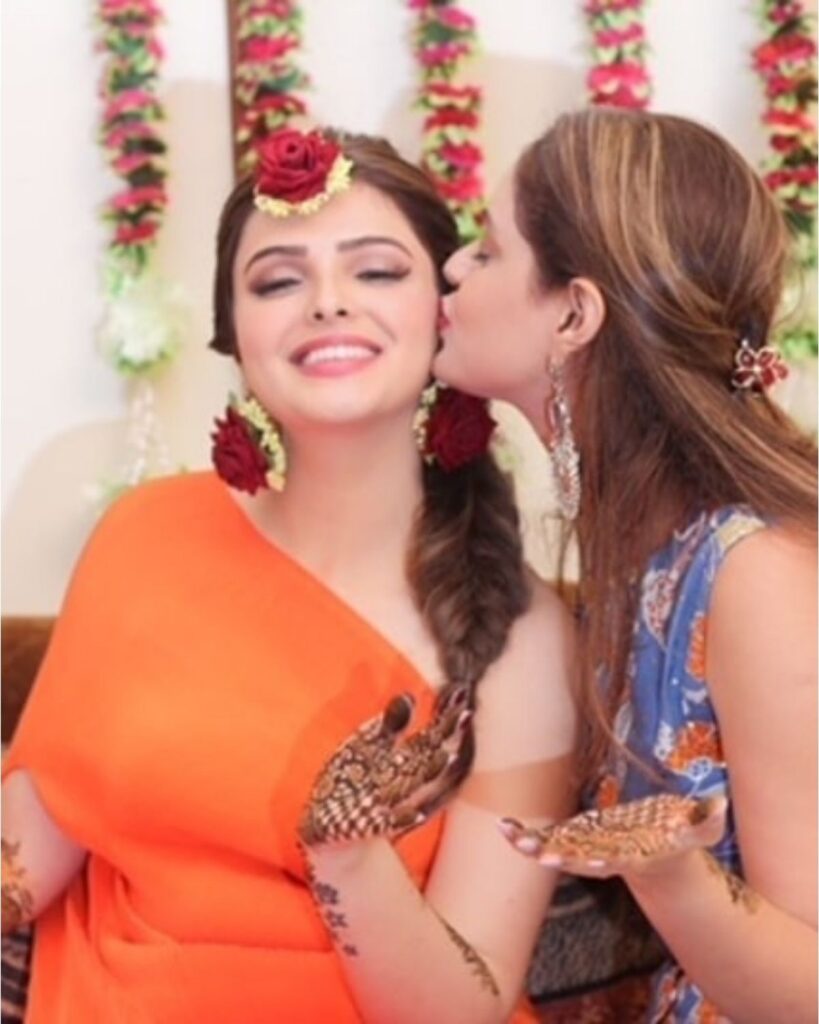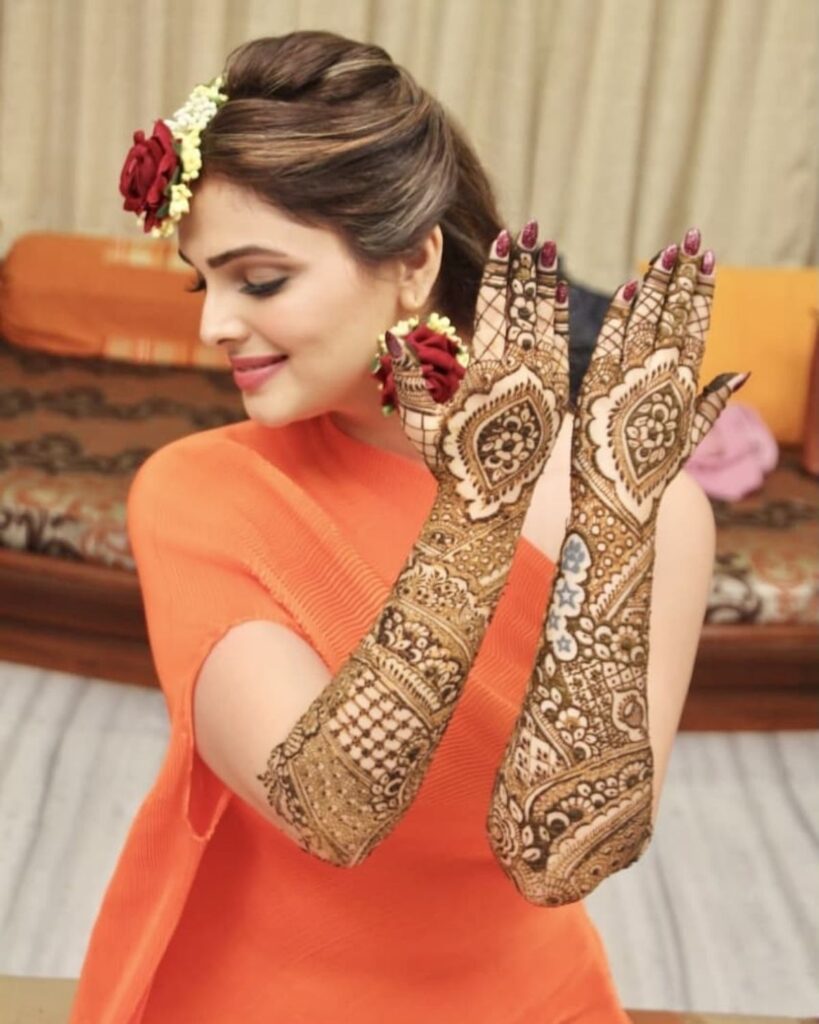 Mehendi/ Sangeet
For mehendi coupled with dance performances, Pooja wore a gorgeous printed piece by Mrunalini Rao. She paired her colorful skirt with a strappy blouse, wavy half-up, half-down hairstyle, and natural makeup with a pink lip. Akshay, on the other hand, wore a blue kurta with a multicolor jacket to complement his bride.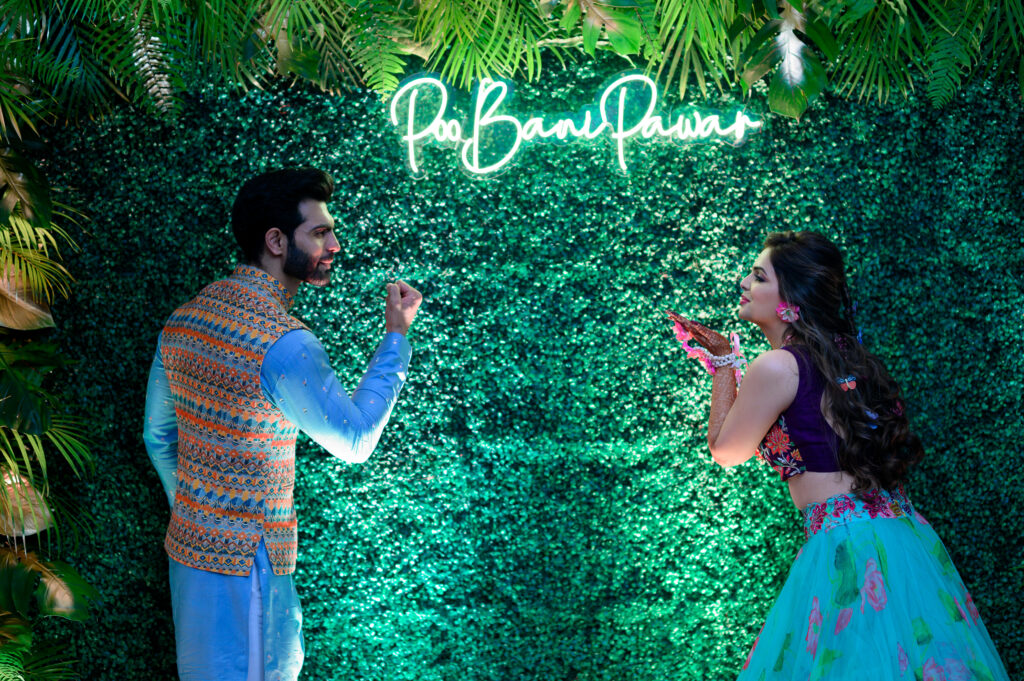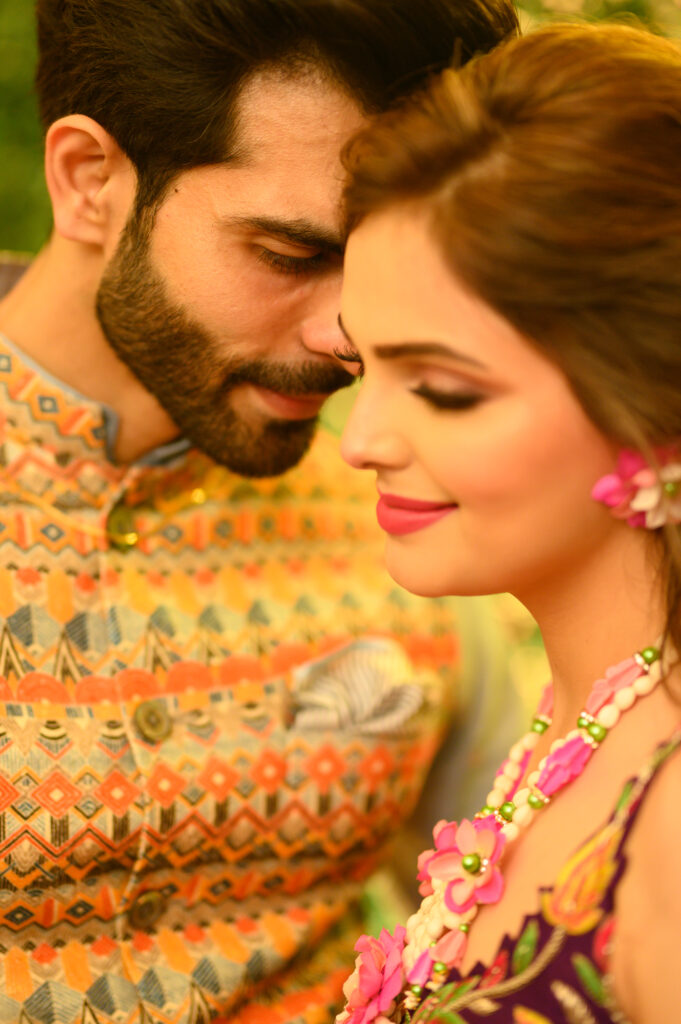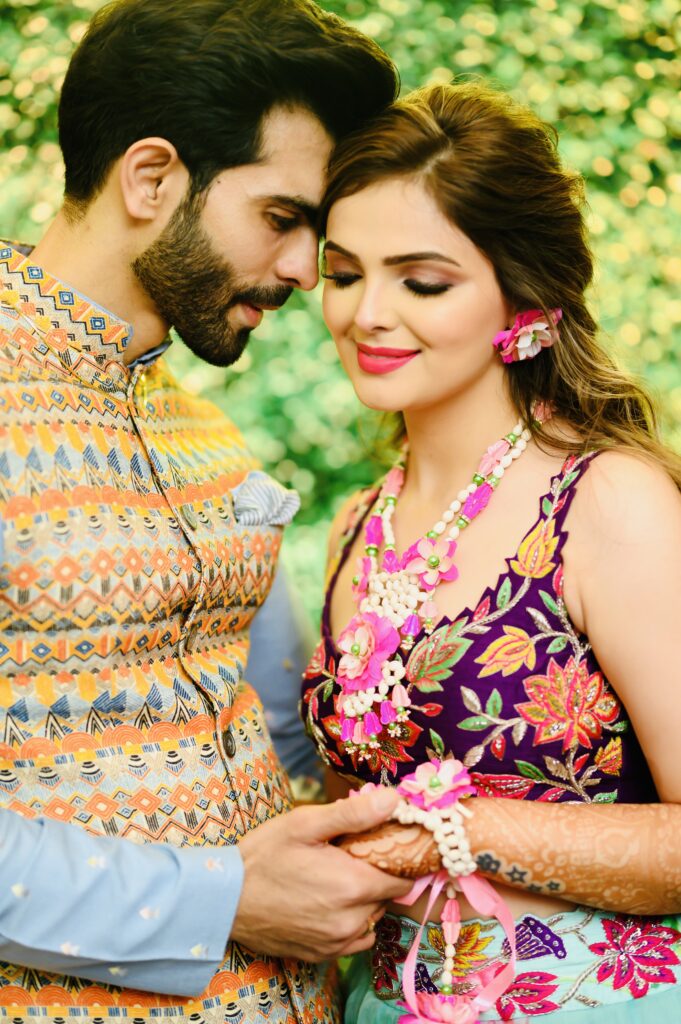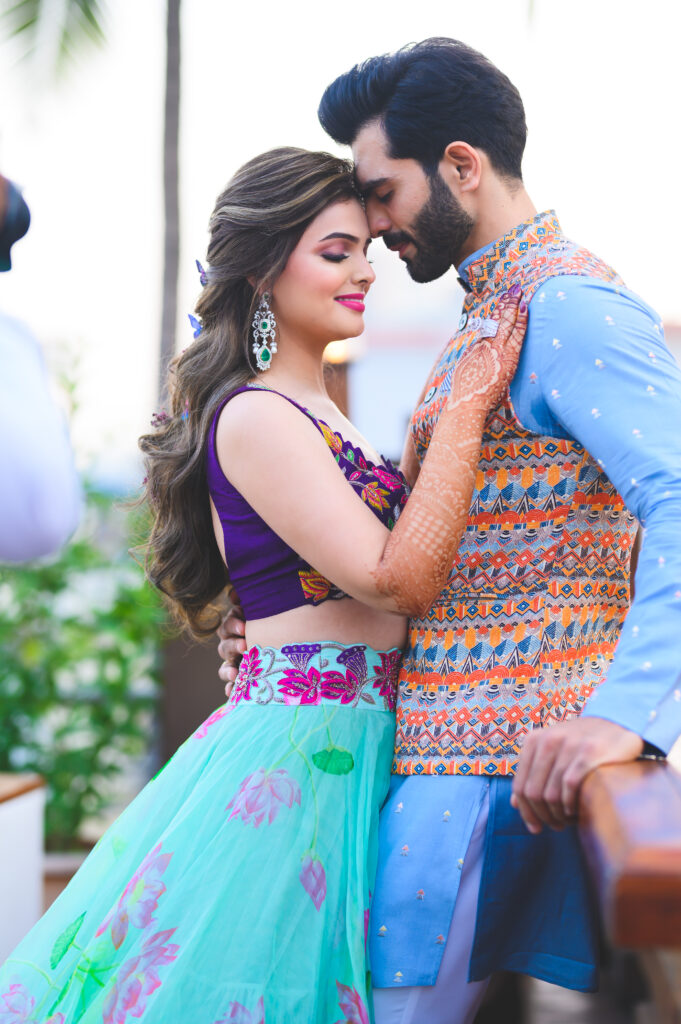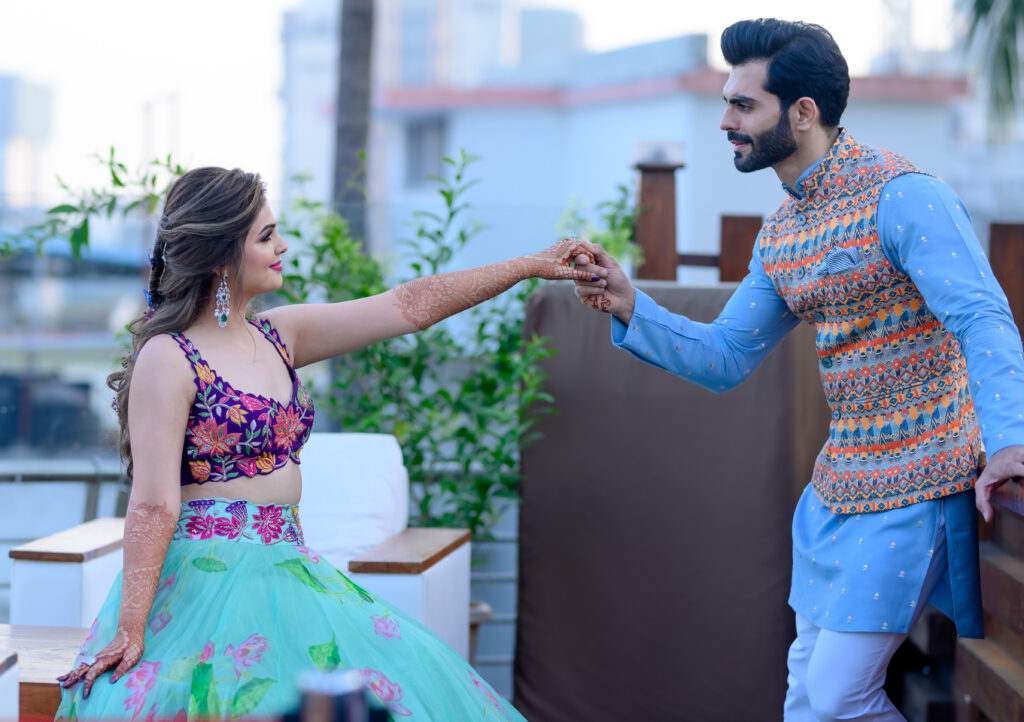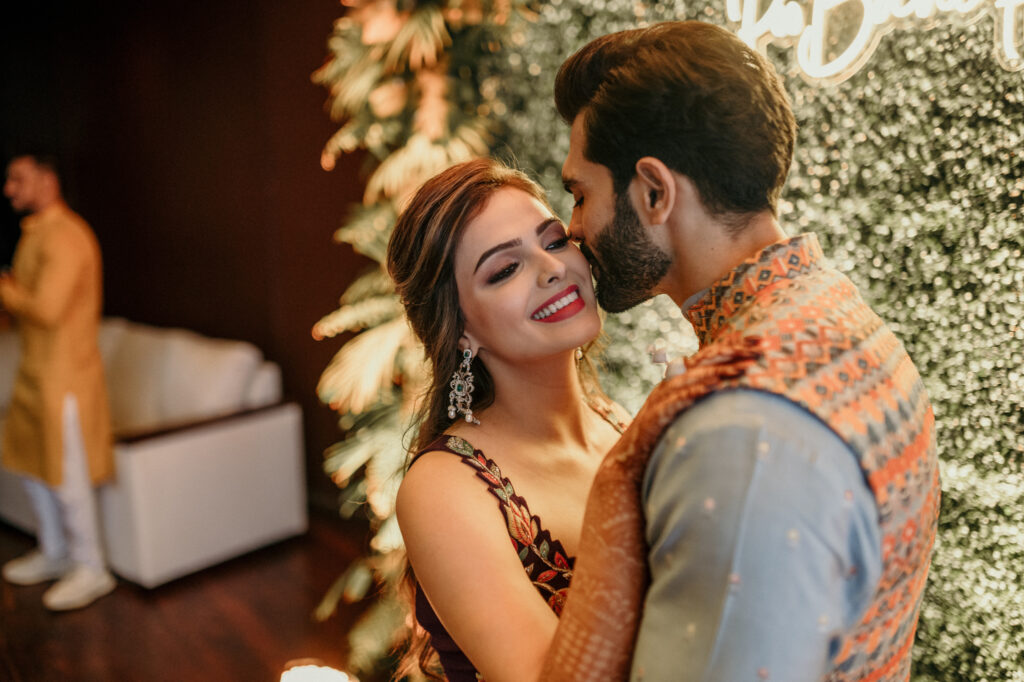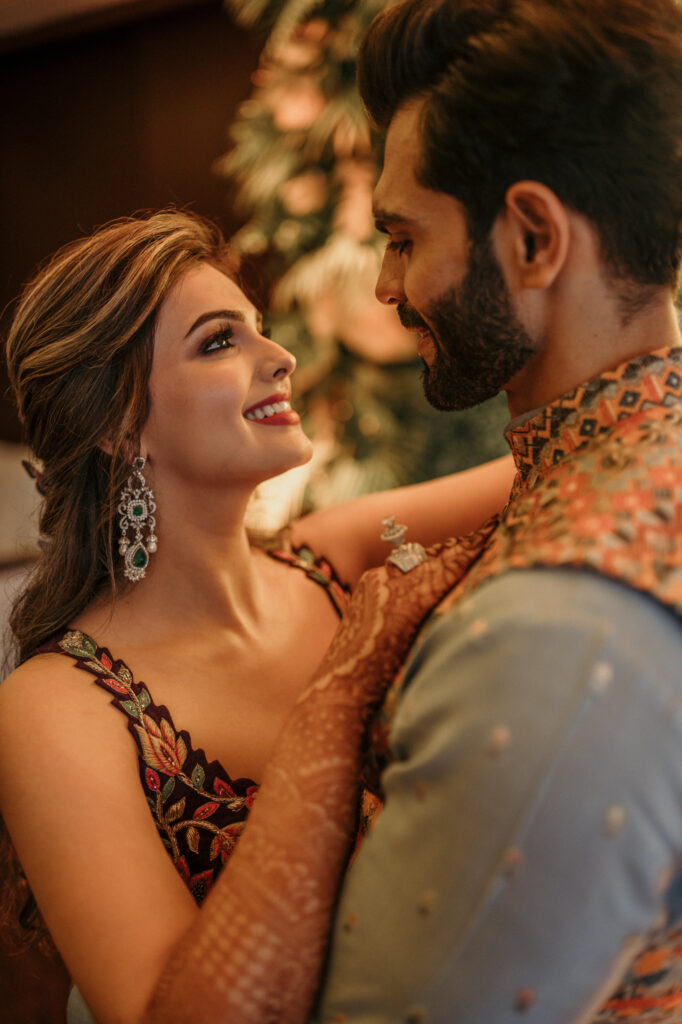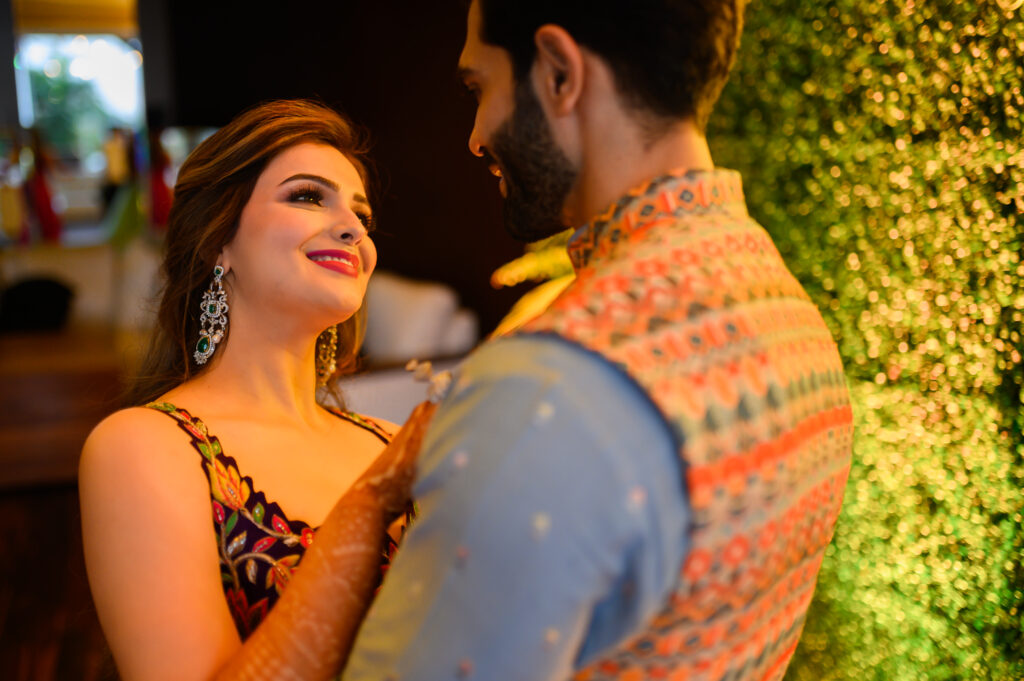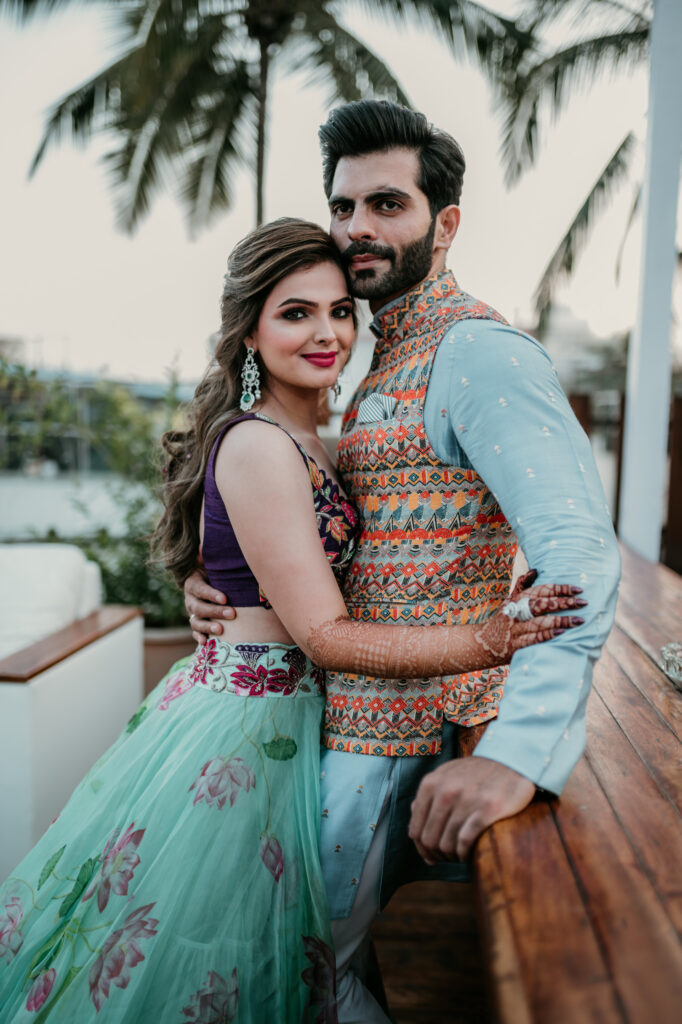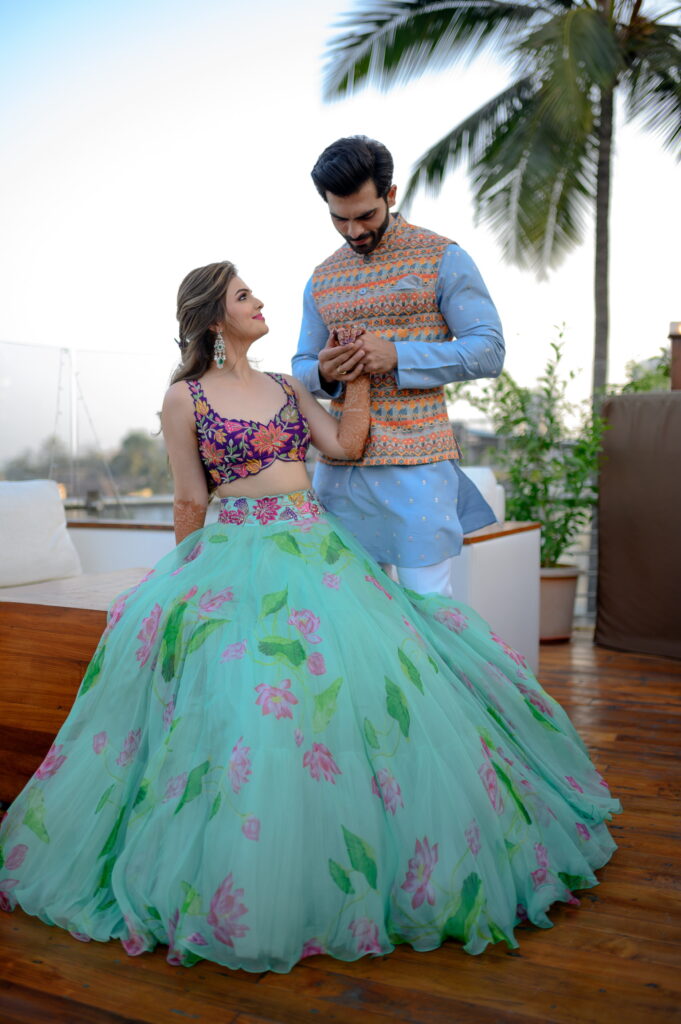 Wedding
Describing her journey to find the perfect wedding lehenga, here's what Pooja told us. "I tried more than 100 lehengas and trust me, I always felt like something was missing. This was until I got in touch with designer Jay Makhija for my lehenga and he sorted me out in 1 go. I loved the color, work, silhouette – basically everything about my wedding ensemble." She also added a good piece of advice for brides-to-be, "I understand that choosing a lehenga is tough. I'd recommend you take your time to decide what works for you instead of blindly following someone on social media. After all, it's only about you in the end. All the brides need to be calm, and happiest on their big day."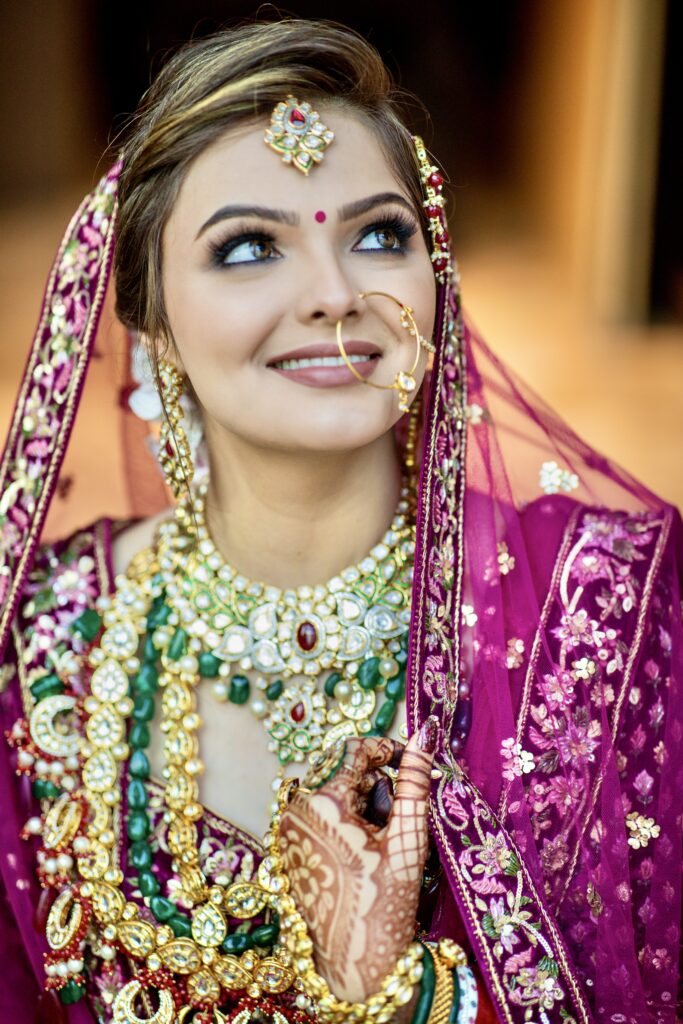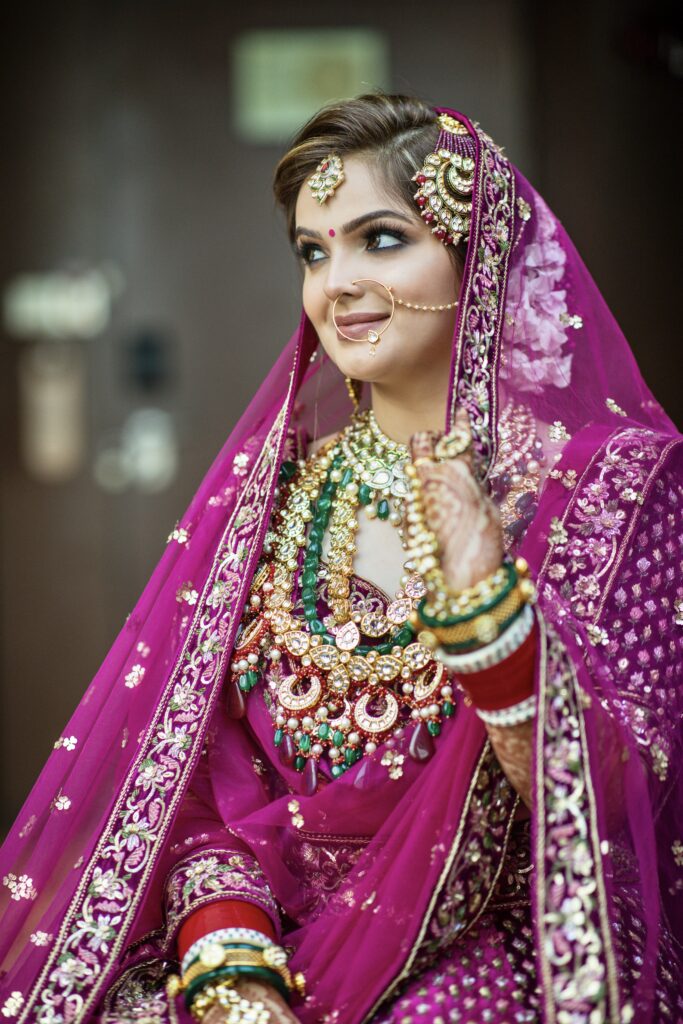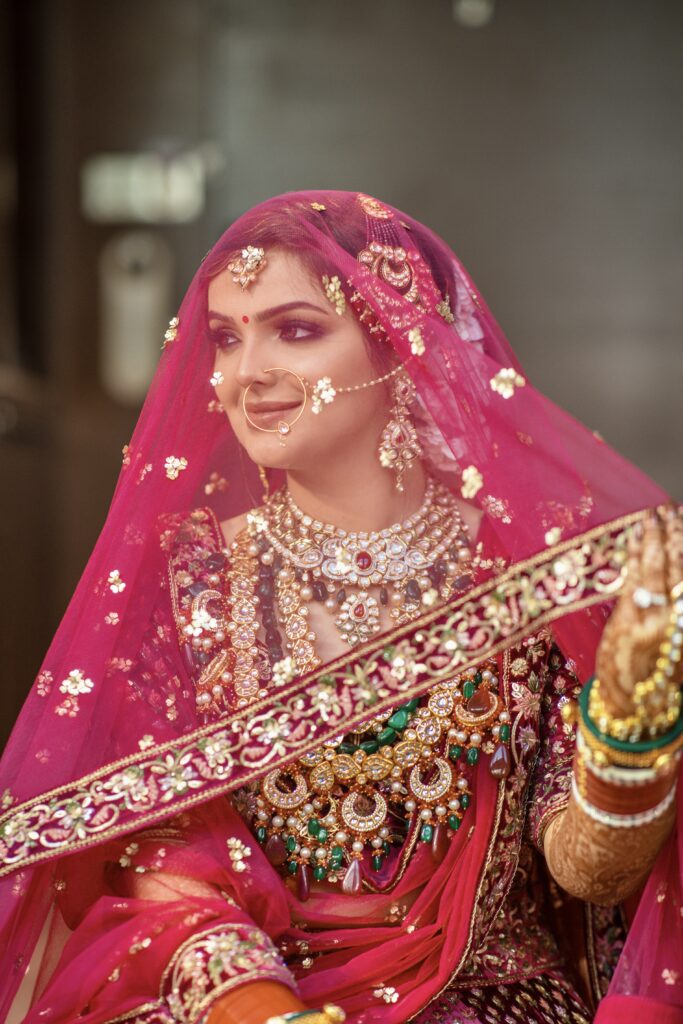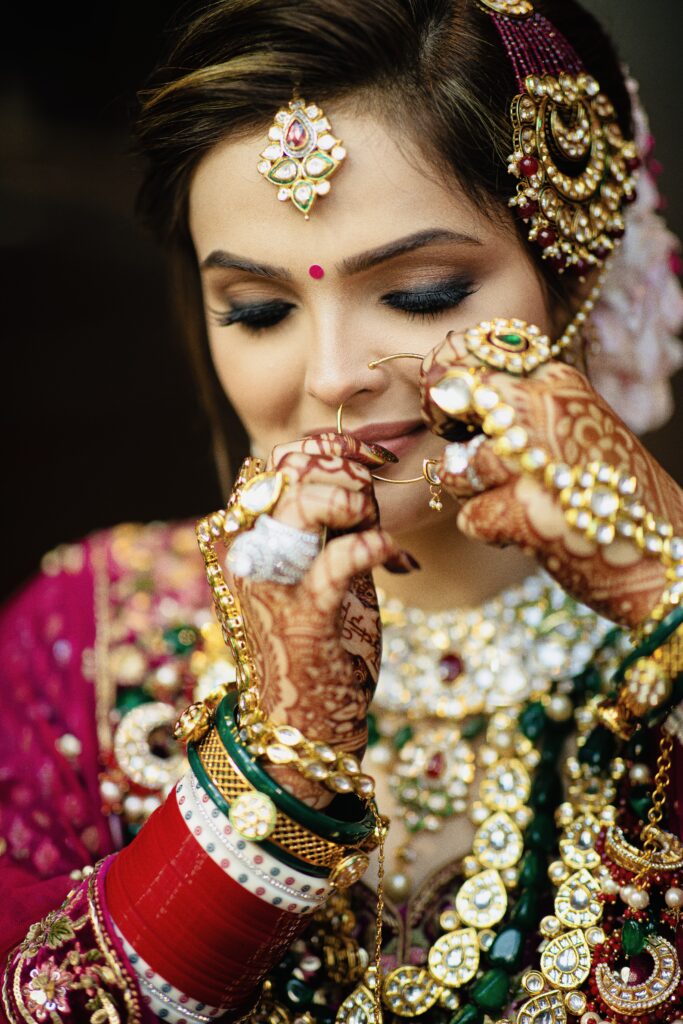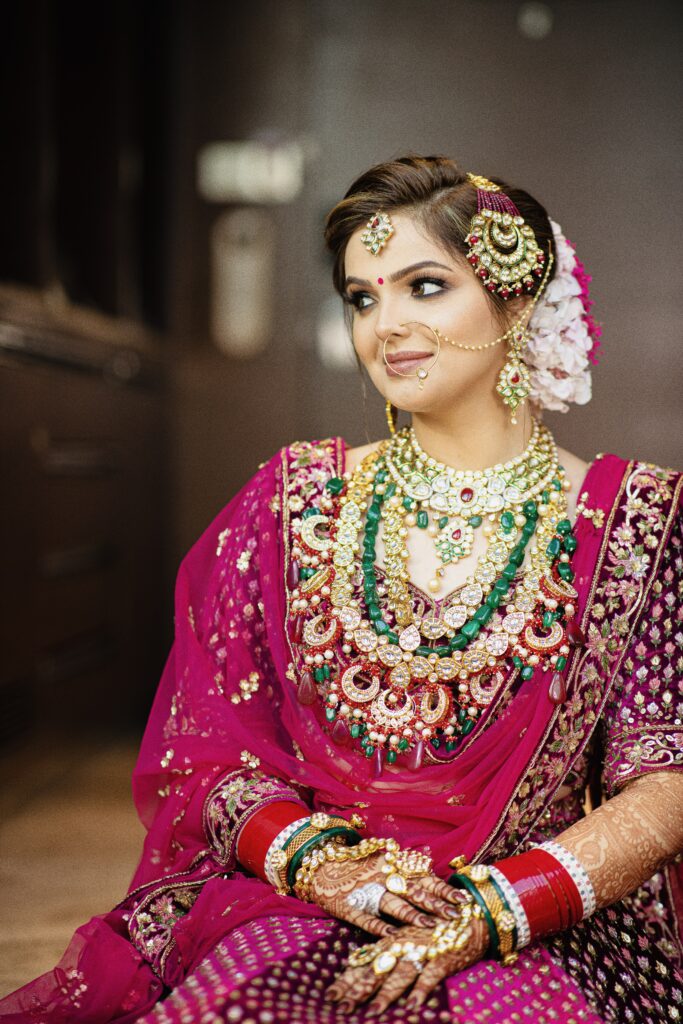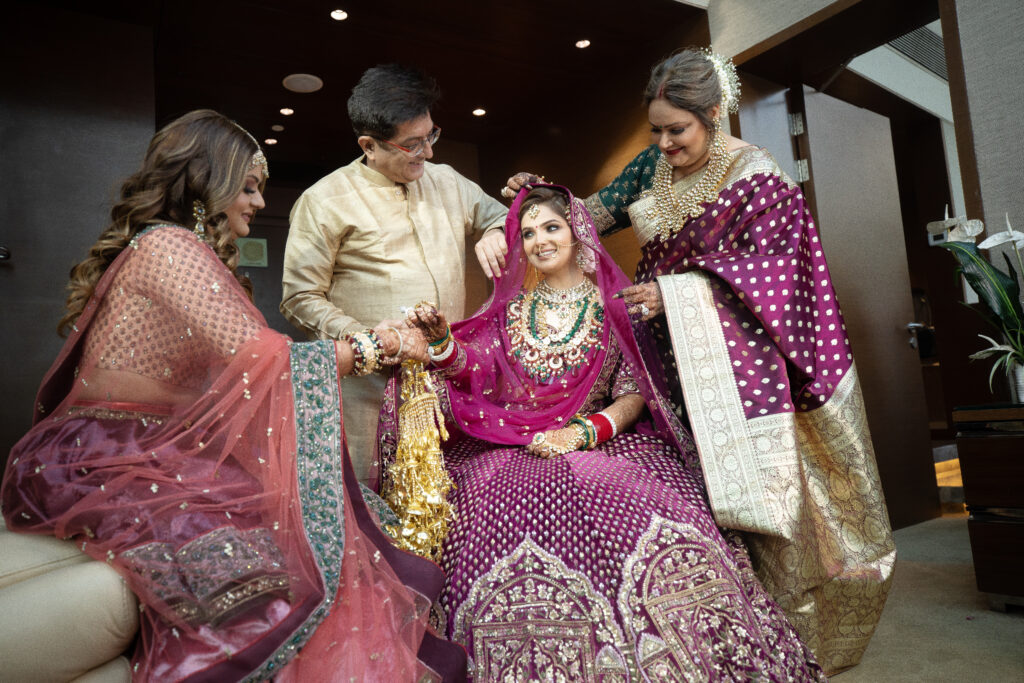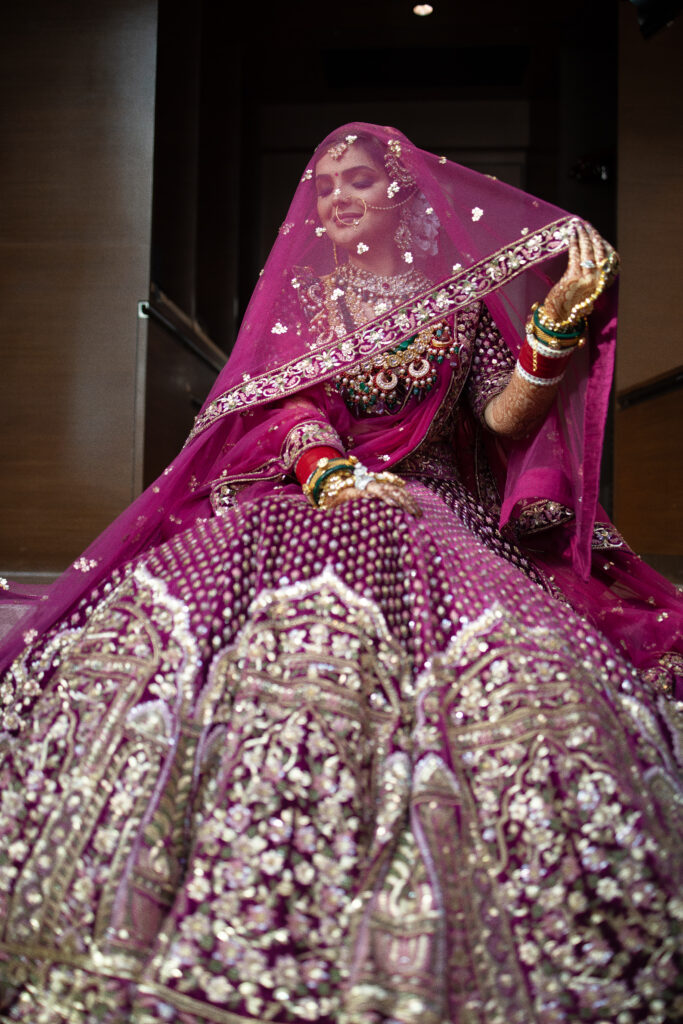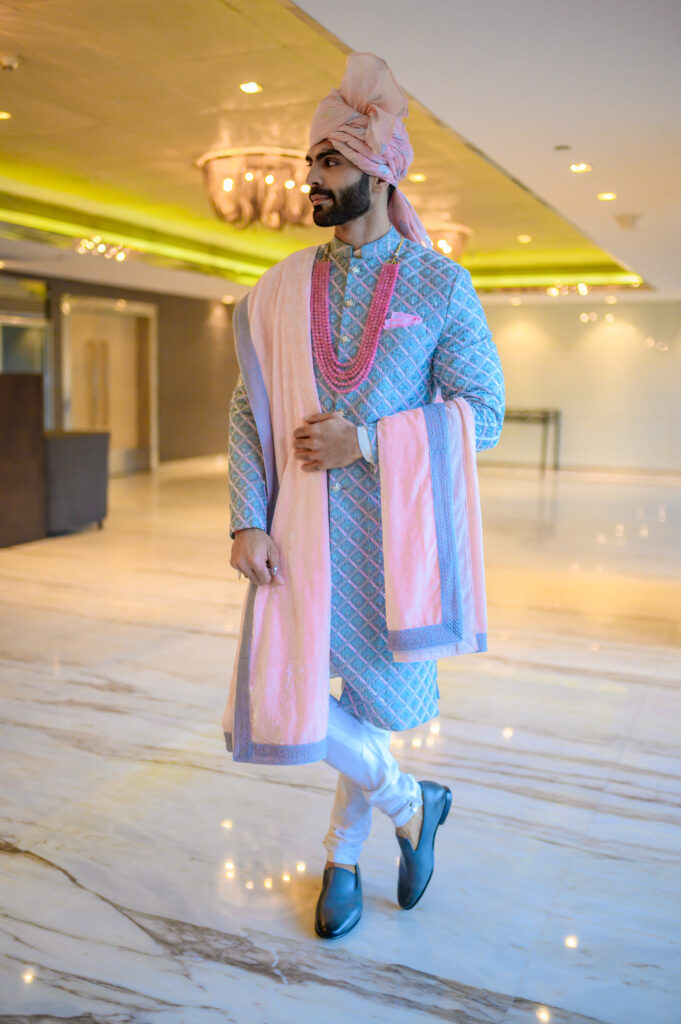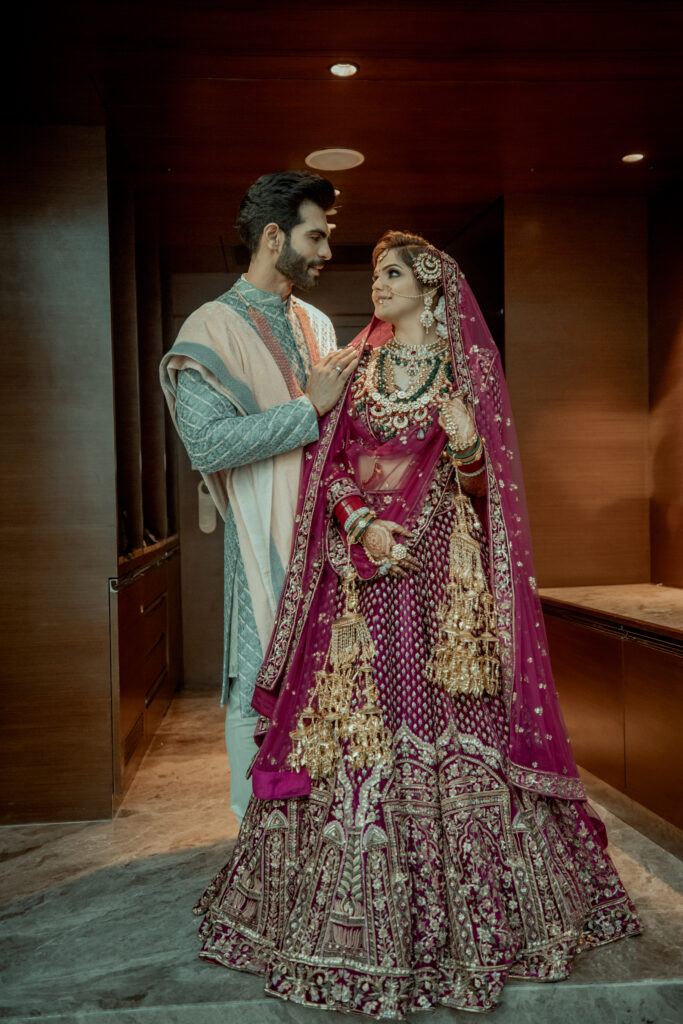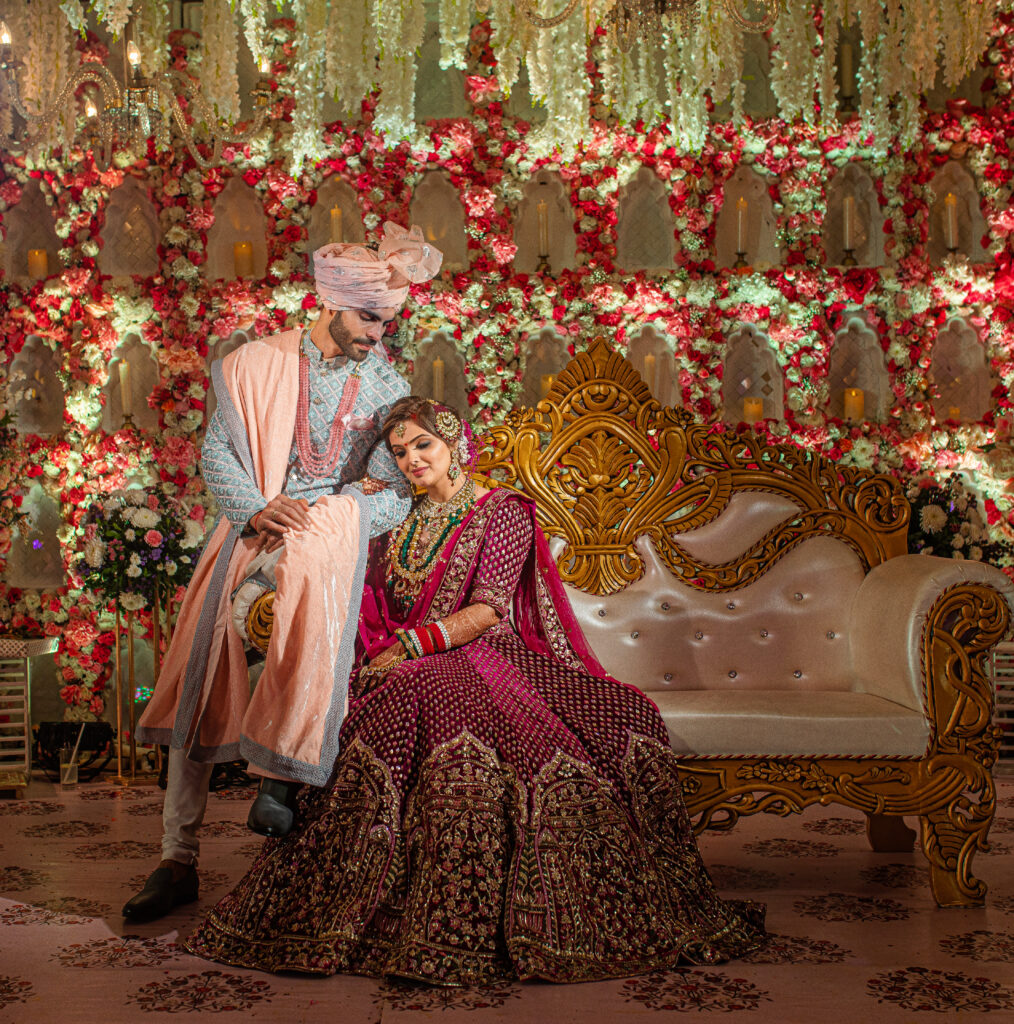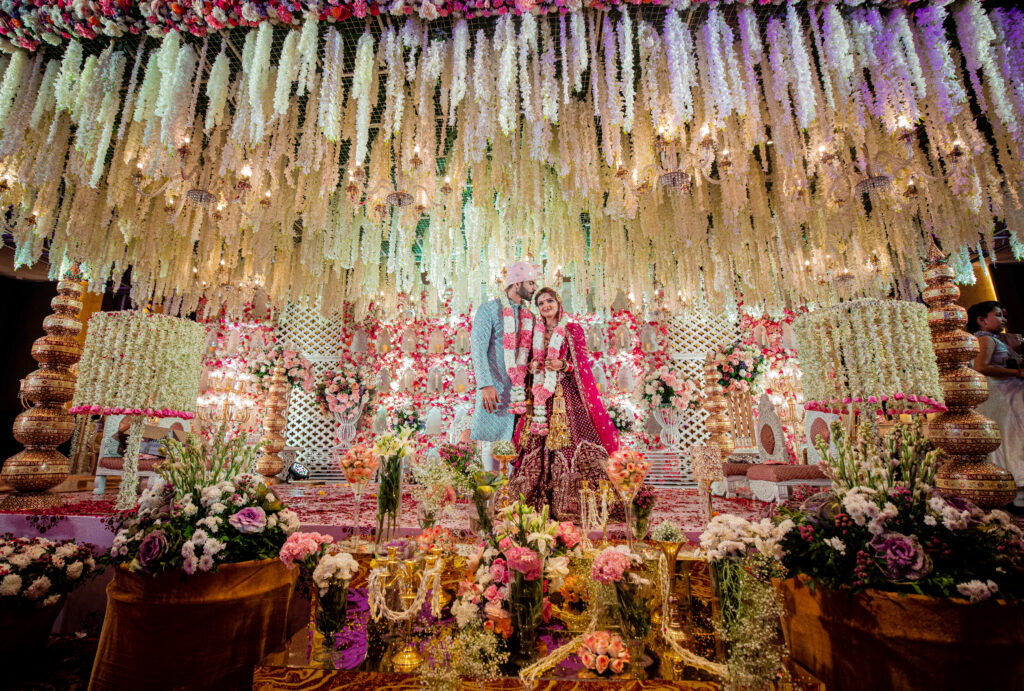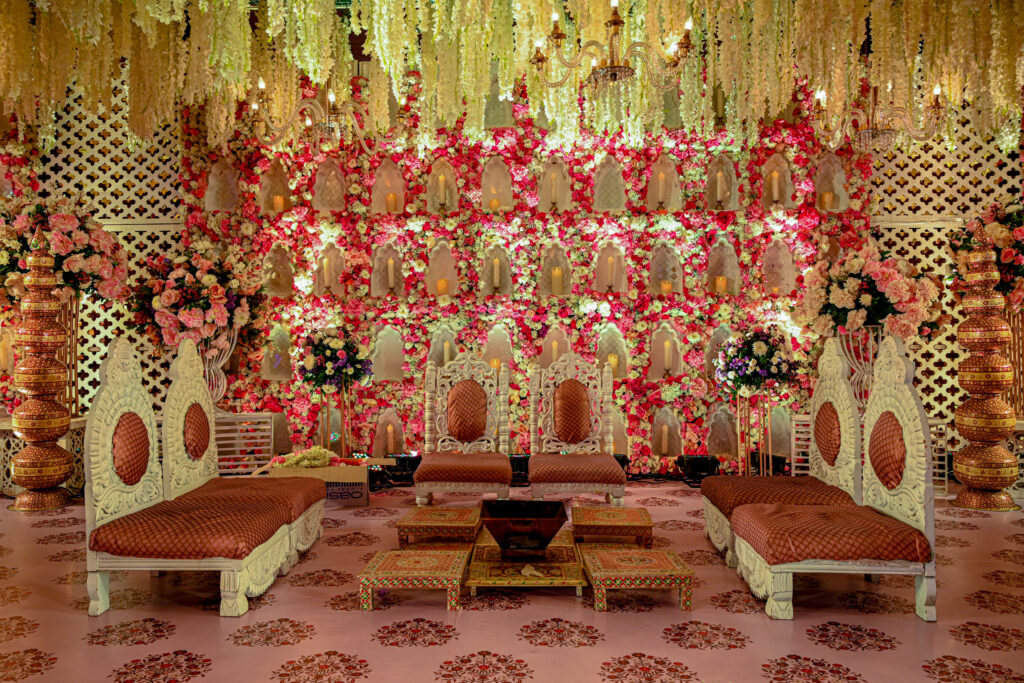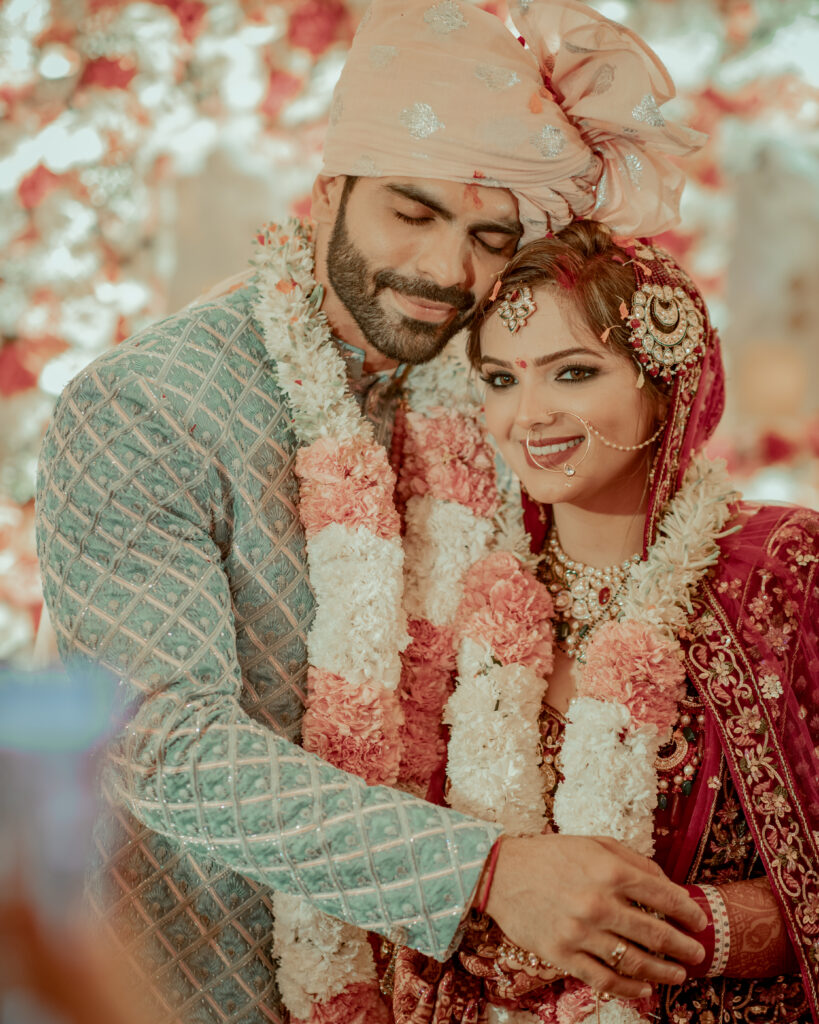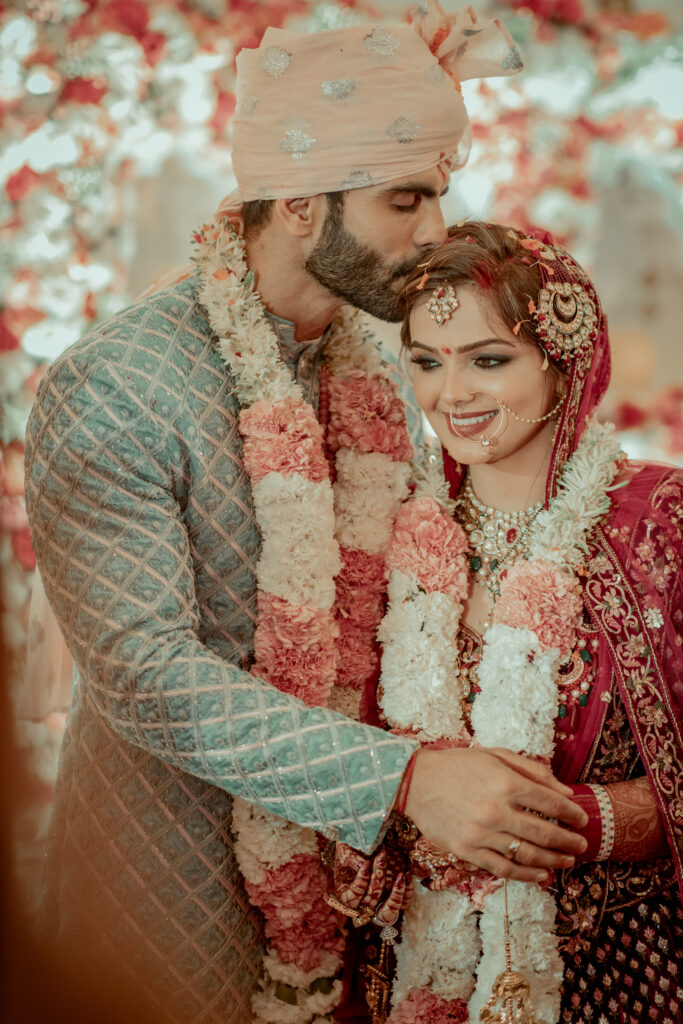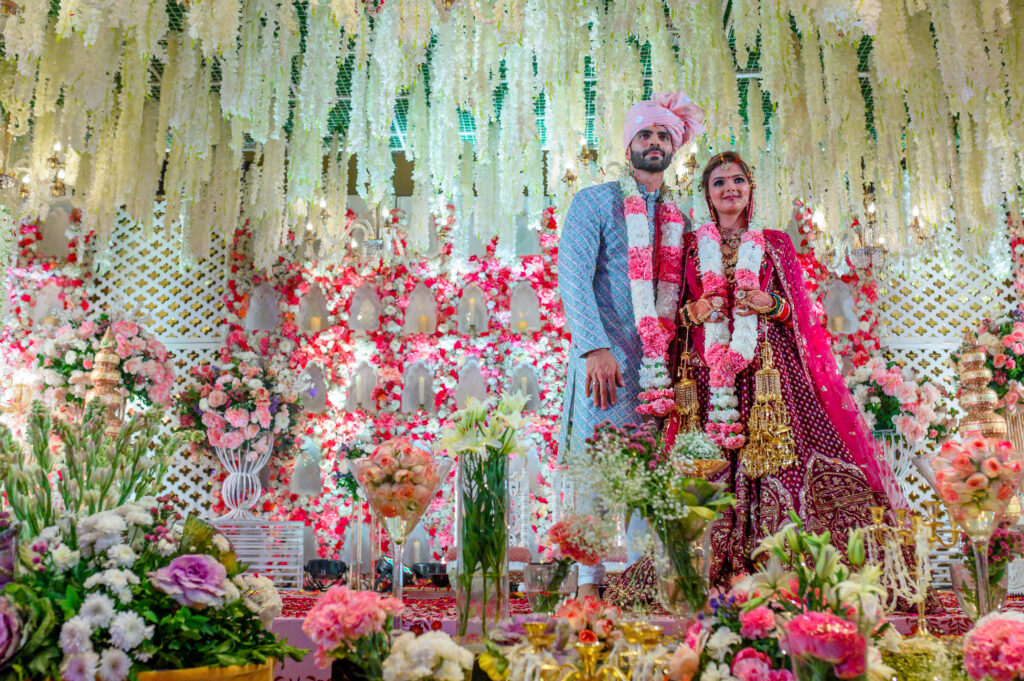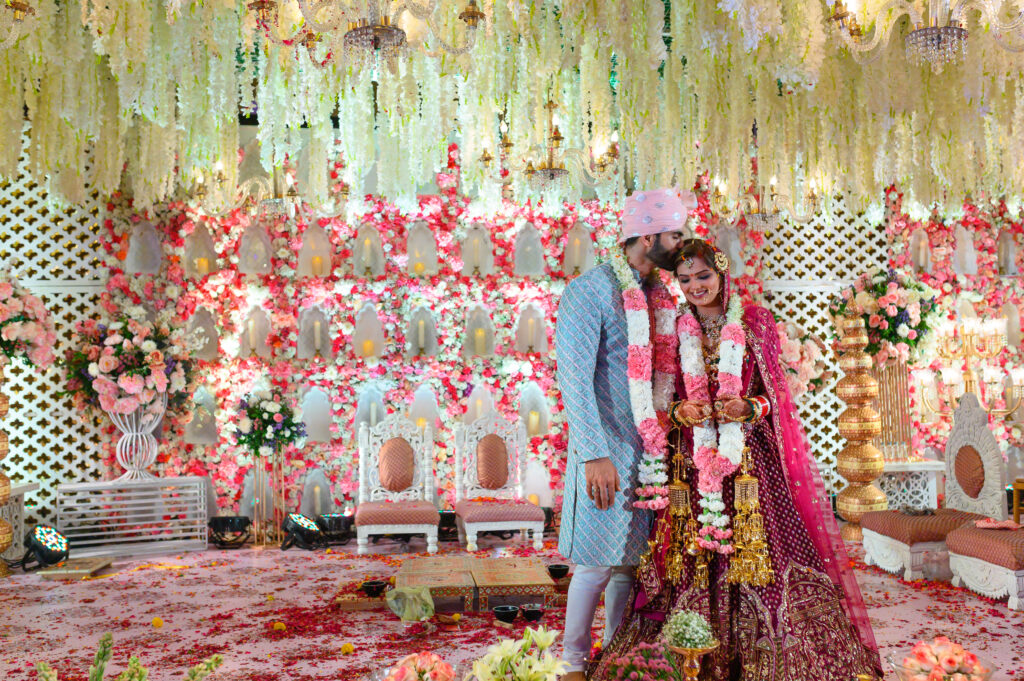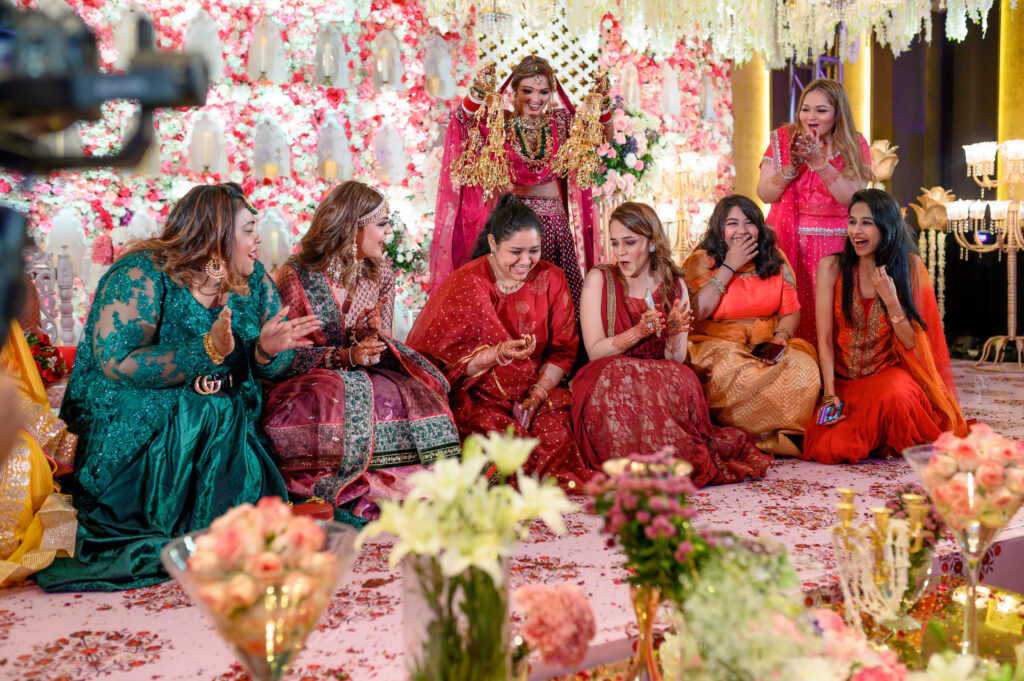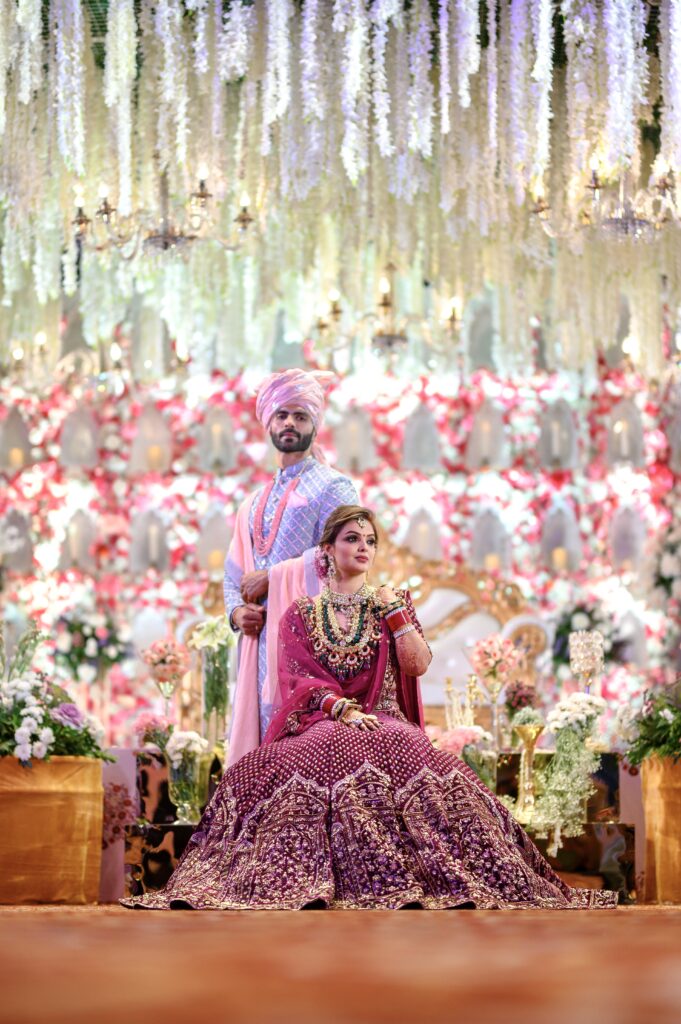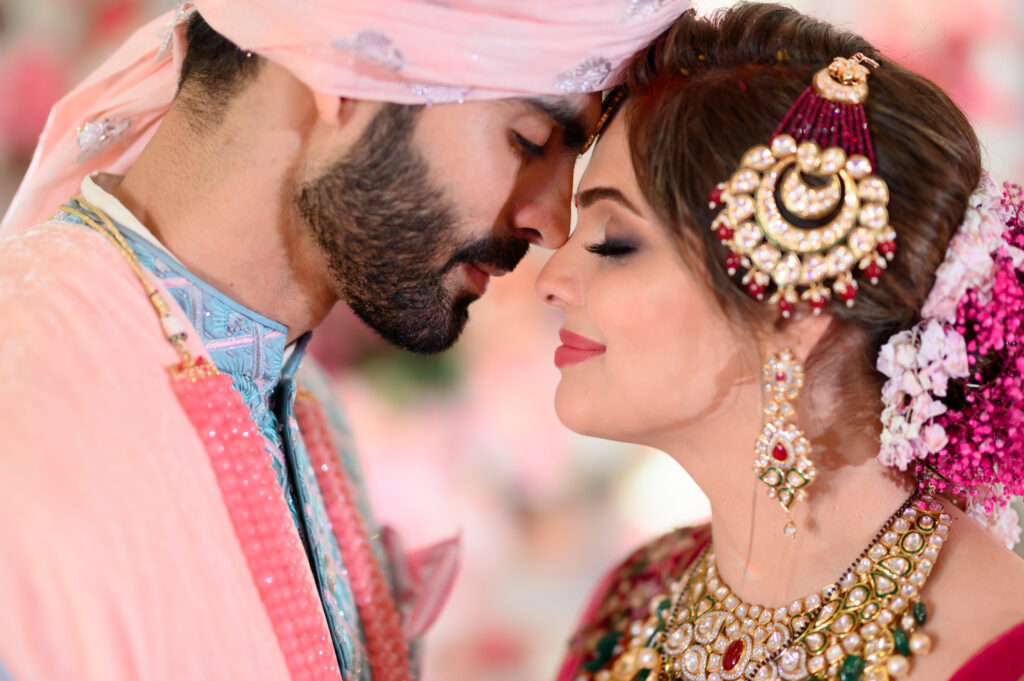 Bride: Pooja Chablani Pawar || Groom: Akshay Pawar ||
MUA: Varsha Gidwani || Hair: Ritika Kadam