The countdown has already begun, and it's just a few days until your wedding. The jitters are on, pressure is on, and so are the happy butterflies of finally living the moment you've been dreaming of since a little girl. And we're sure you've prepped well to look your best on the D-Day. To maintain that through the last week, keeping up & accenting some areas of your bridal beauty routine will help. Just so you don't miss out on anything on your perfect day, we've rounded up 21 best beauty tips to adhere to for the week before your wedding
#1 Mindfulness & Meditation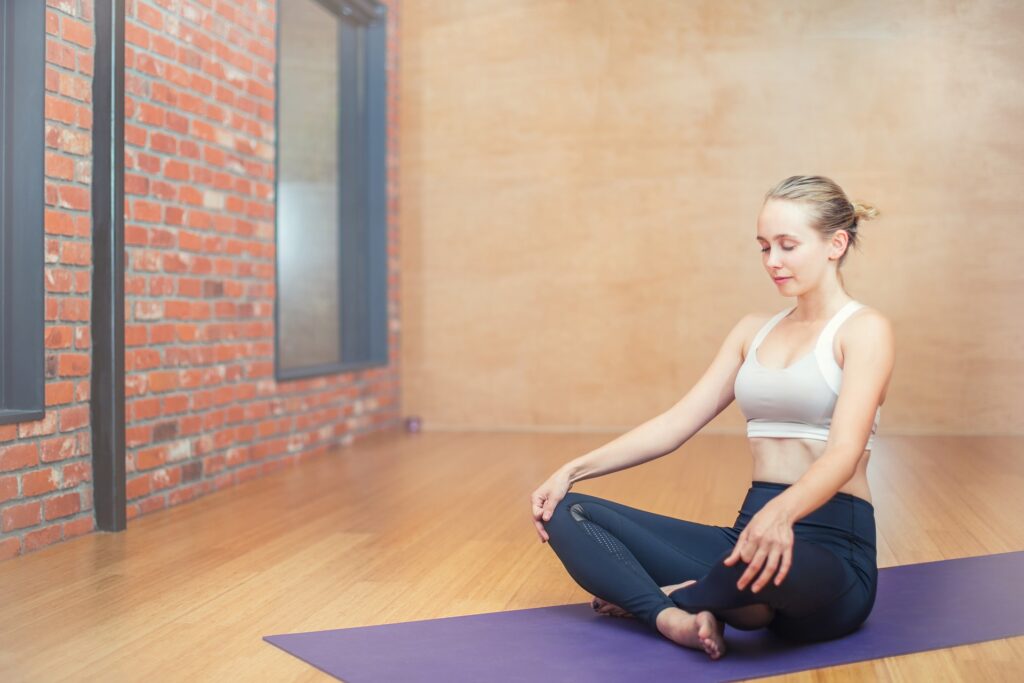 Mindfulness & meditation should become a part of your routine as soon as the wedding planning starts. With so much stress, pressure, and drama, you'd need to keep your mind clear and these two practices can help with the same. Besides, we don't think giving you reasons for how stress & anxiety can hamper your beauty & health goals for the wedding is necessary. Just a week before your wedding is the time to pay extra attention to your meditation practice and awareness. Having a 15-minute meditation ritual in place and an effort to be mindful with daily activities will help you a lot and keep you all glowing & stress-free on the big day. 
#2 Sleep Like A Baby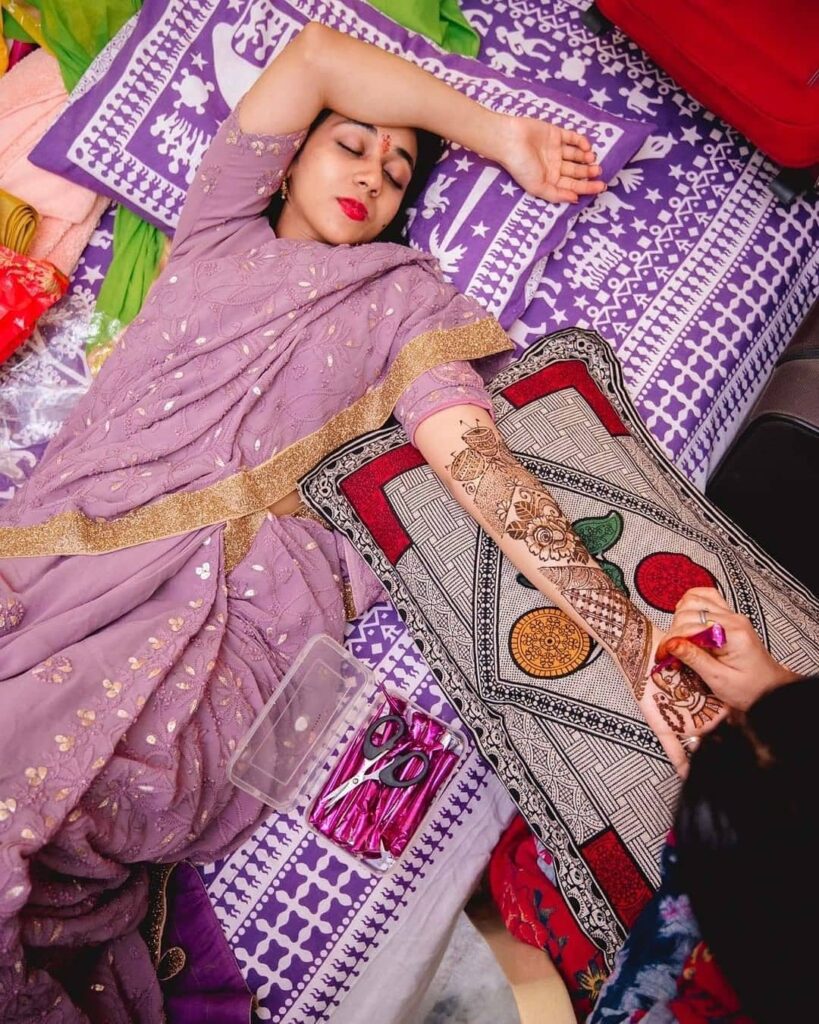 There are few things in your beauty cabinet that can do as much as a good night's sleep. Try to crawl in bed a little earlier than usual so you can get plenty of rest hours. Have a night routine in place, like a warm bath, nightly beauty rituals. meditation, and curling up with a good book. Dim the lights in the room an hour before your sleep time and stay away from any gadgets, please. This will help you sleep faster and get quality shut-eye. The more rest you get, the better. Once the wedding revelries start, it will be hard to get a solid 8 hours of sleep. 
#3 Use A Vitamin C Serum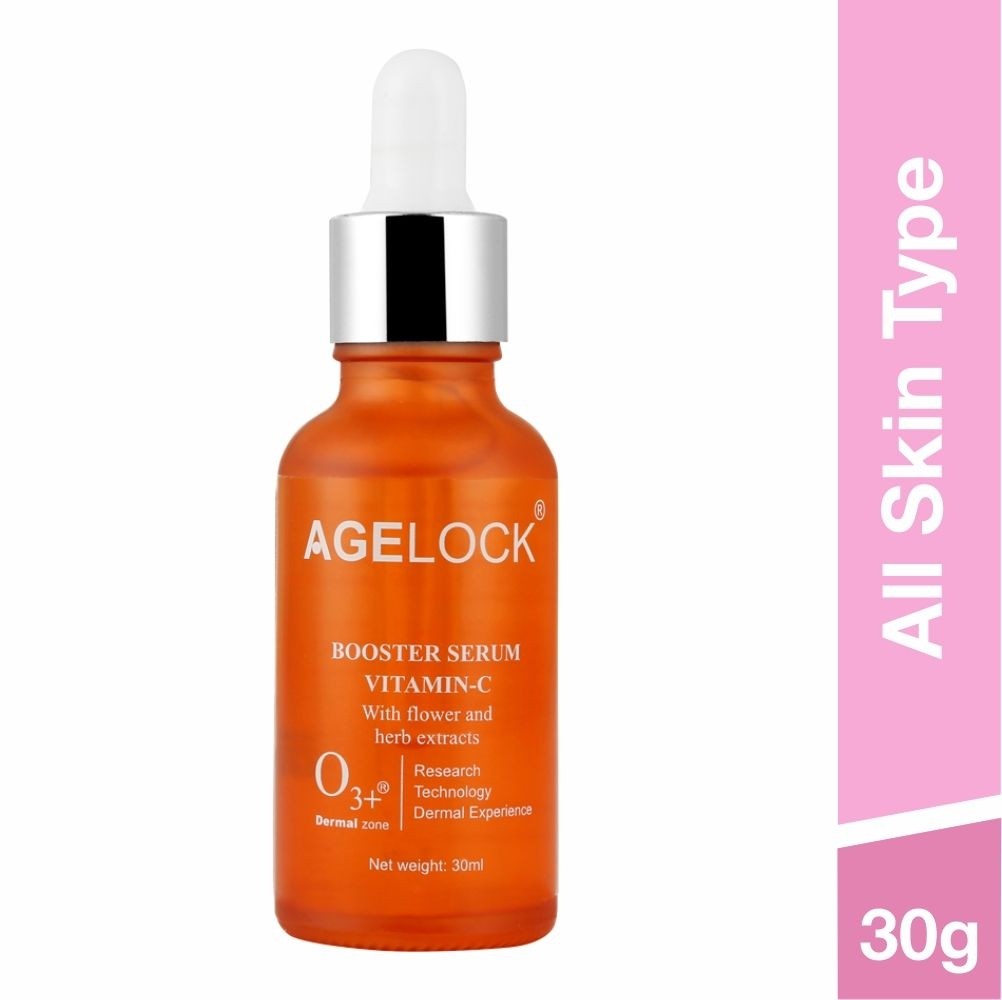 A Vitamin C serum has countless benefits. One of them is blemish-free, even, radiant skin tone which all the brides crave. We recently blogged about top Vitamin C serums in India, and I think you can find some amazing options here. But if you have to pick one for the week leading up to your wedding day, then I'd suggest O3+ Agelock Serum or Kiehl's Powerful-Strength Line-Reducing Concentrate. Both of them can show results pretty fast considering you use them twice a day. 
#4 Eat Super Foods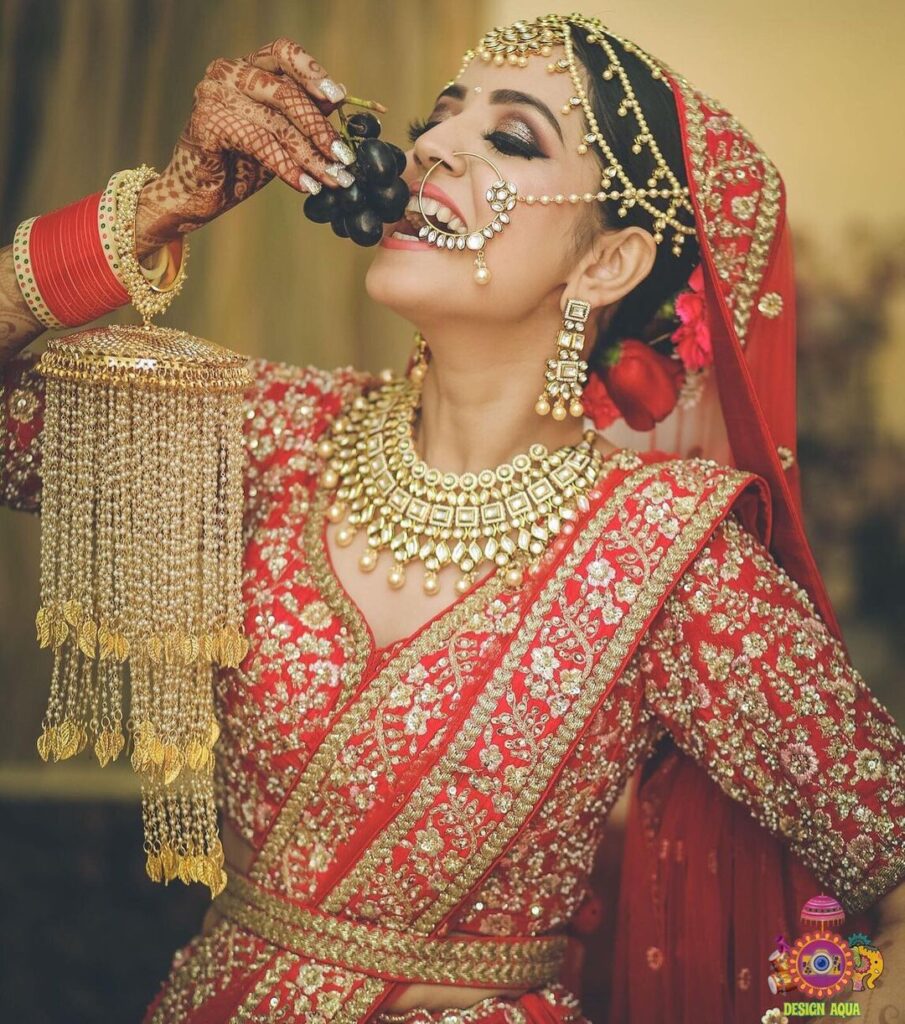 If you aren't living under a rock, then you might have come across the term 'superfoods for skin'. And even though it might sound like a marketing gimmick, it's really not. Superfoods like kale, spinach, turmeric, bell pepper, almonds, etc. (see the full list here) contains powerful antioxidants that can give you radiant, blemish-free skin in less time than other wholesome foods. Gobble more of them in the week leading up to your wedding day. 
#5 Exfoliate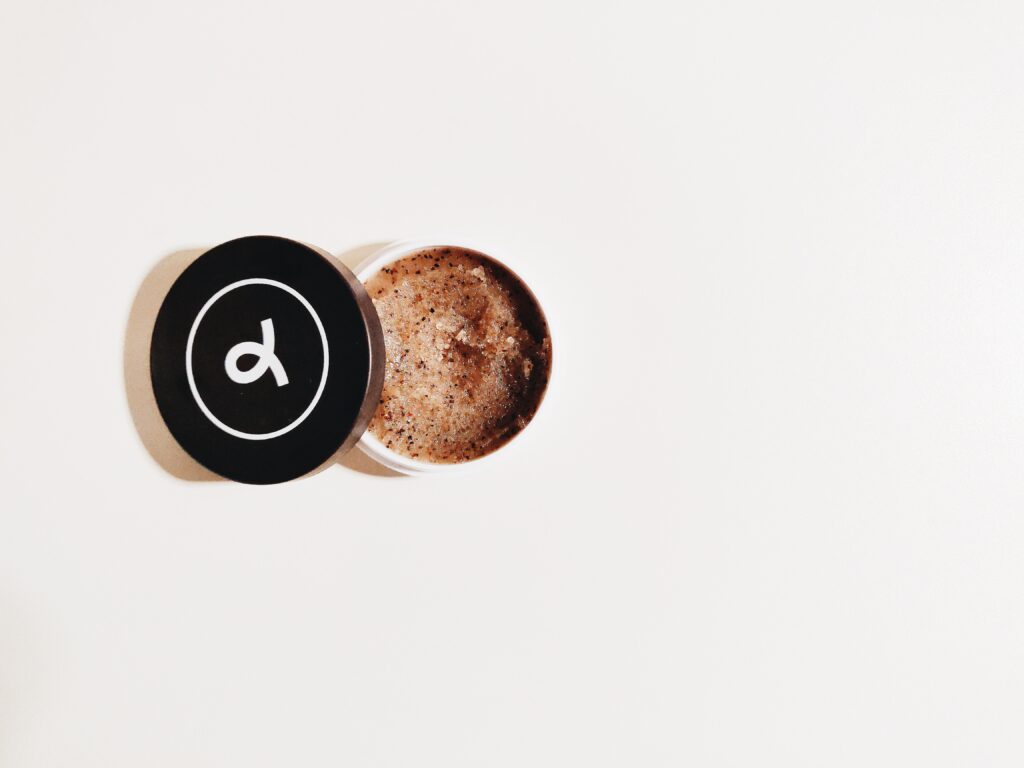 Exfoliating your face and body regularly helps get rid of dead skin cells, increases cell turnover, and evens out skin tone. In the week before your wedding day, exfoliate both your face and body 2-3 times depending on how much you go out and what your skin demands. After exfoliation, follow up with a face mask (a sheet mask is a quick option, buy combo here) and a hydrating moisturizer. Dermalogica Microfoliant is an effective choice for brides who have sensitive skin or are skeptical about physical scrubs. 
#6 Cut Down All The Junk
You might be following an 80-20 rule before the week of your wedding, it's time to bring the ratio to 95-5 or even less if you're a super human being. Junk foods can lead to bloating, damage your skin from within, and some act as occasional triggers and lead to the horrific pimple surprise just before the special day. The best way to navigate the situation is to know your acne triggers and eliminate them completely from your diet. You can relish the other kinds of junk food not more than twice or thrice during the wedding week. 
#7 Exercise For At Least 30 Minutes A Day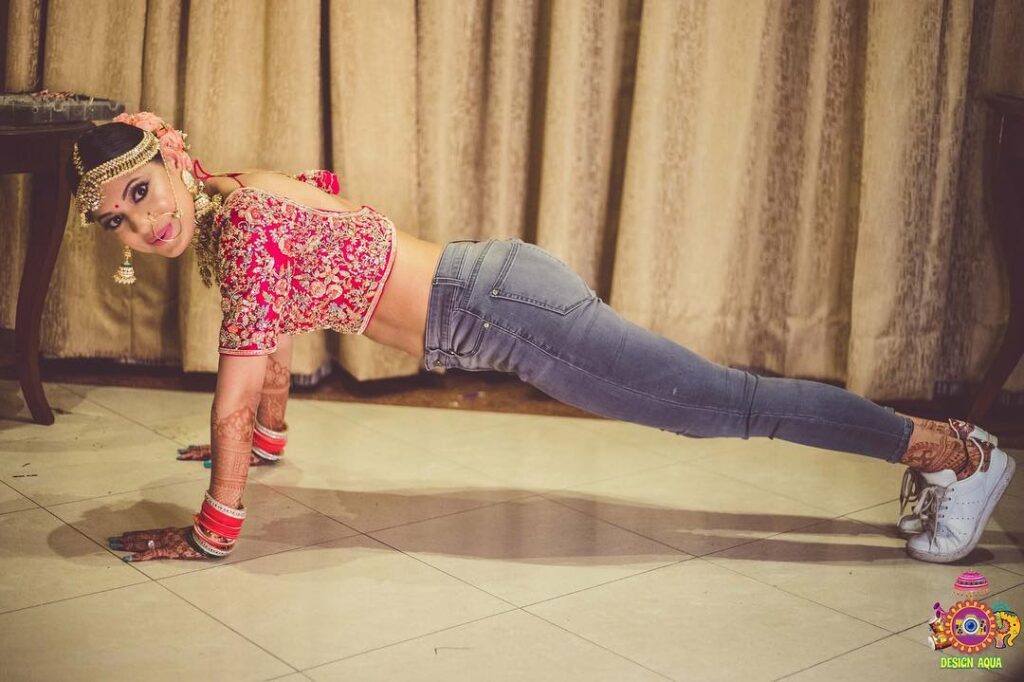 While you were able to get hour-long workouts before the week of your wedding, it might feel hard to take out as much time now given loads of other commitments. Don't skip the workouts completely though, get a half-an-hour session in. If it's not possible to go to the gym, do a yoga workout at home, or just go for a brisk walk at a nearby park. Any movement will help keep the months of your workout results alive. On another note, don't go overboard with a workout and try something new. Having a sprain with the wedding day coming close is not going to serve you well. 
#8 Use Sunscreen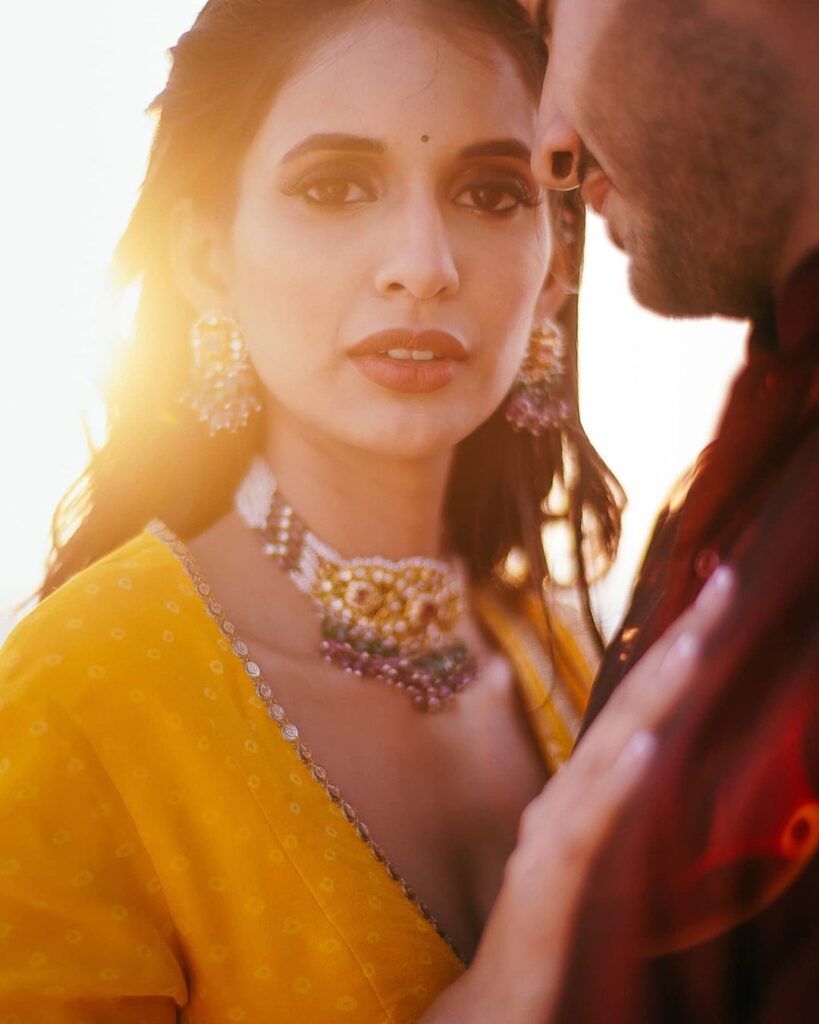 Sunscreen is a must always, but in the weeks leading up to your wedding day, it should become a part of your routine handbag. You'll be going out a lot and in case you miss applying it at home, you can do it while traveling. Sunscreen protects you from suntan, and locks in all the skincare products you're applying (& invested in) at the moment. The long-term benefits of sunscreen are known to many, but even short-term sunscreen applications can have incredible advantages for your skin. So, slather on your skin at least 20 minutes before you've to go out in the Sun. 
#9 Schedule A Professional Facial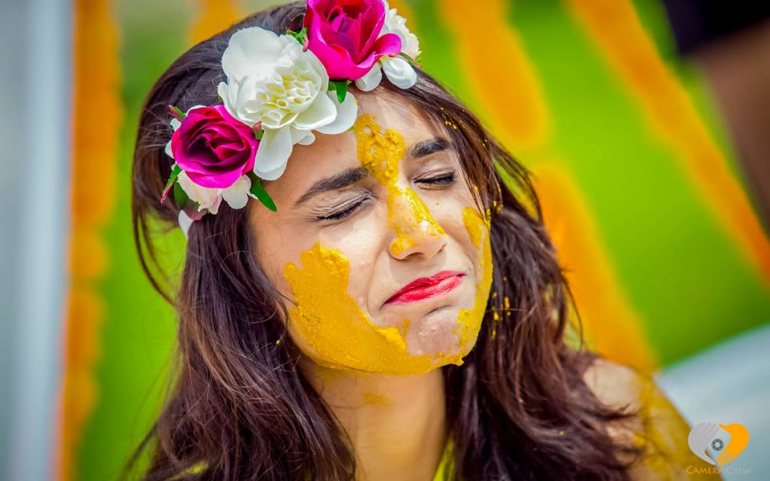 If you're already going to a facialist, chances are you're already scheduled for a facial or two in your wedding week. Although, if you're not, having a professional glowing facial that sculpts your skin, boosts circulation, and infuses it with wholesome ingredients should be on your to-do list. A good facialist or esthetician will know exactly what your skin needs to accentuate it towards that perfect radiance and clarity, so do your research properly. Also, make sure there's a good face massage included in the facial which facilitates lymphatic drainage and reduces any stress. You need all the pampering and relaxing right now. 
#10 Get Your Teeth Wedding-Ready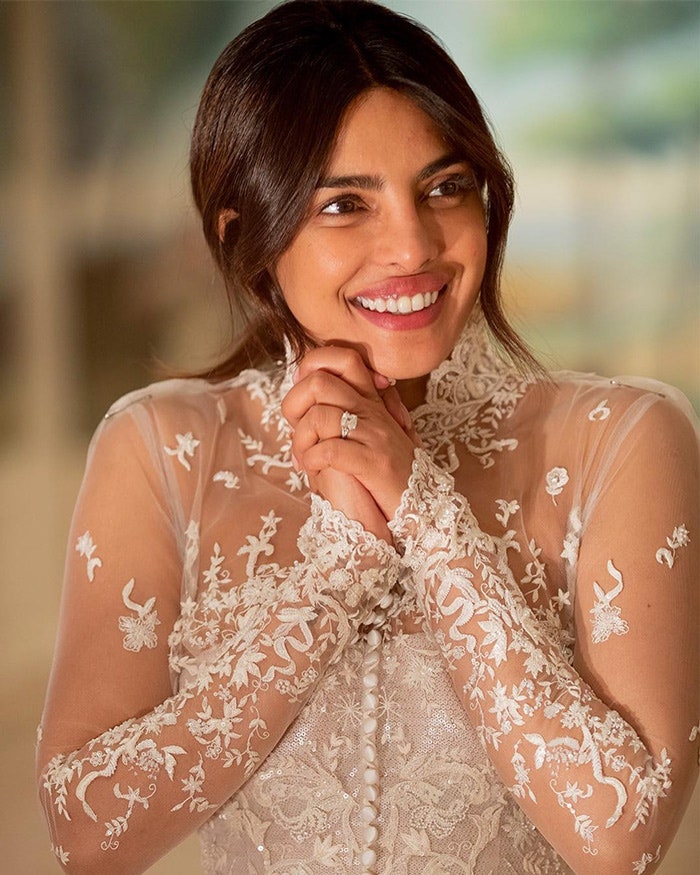 There'll hardly be a time when you won't be smiling at your wedding. Whether it's the time when a hearty grin would be coming straight from your heart or when the photographer is asking you to pose or when the endless relative queue isn't done taking pictures with the bride & groom – an ear to ear grin would be an indispensable part of your wedding ensemble, so you might as well take care of your teeth, making sure they're white and bright as your flash them on the wedding revelries. To ensure the same, many brides opt for teeth-whitening procedures in a dentist's chair, which are generally scheduled a week before the wedding. If your teeth are fairly clean and you just want to accent them a bit, using teeth-whitening toothpaste (get here) or teeth-whitening strips (get here) can work too. 
#11 Plan A Professional Hair Massage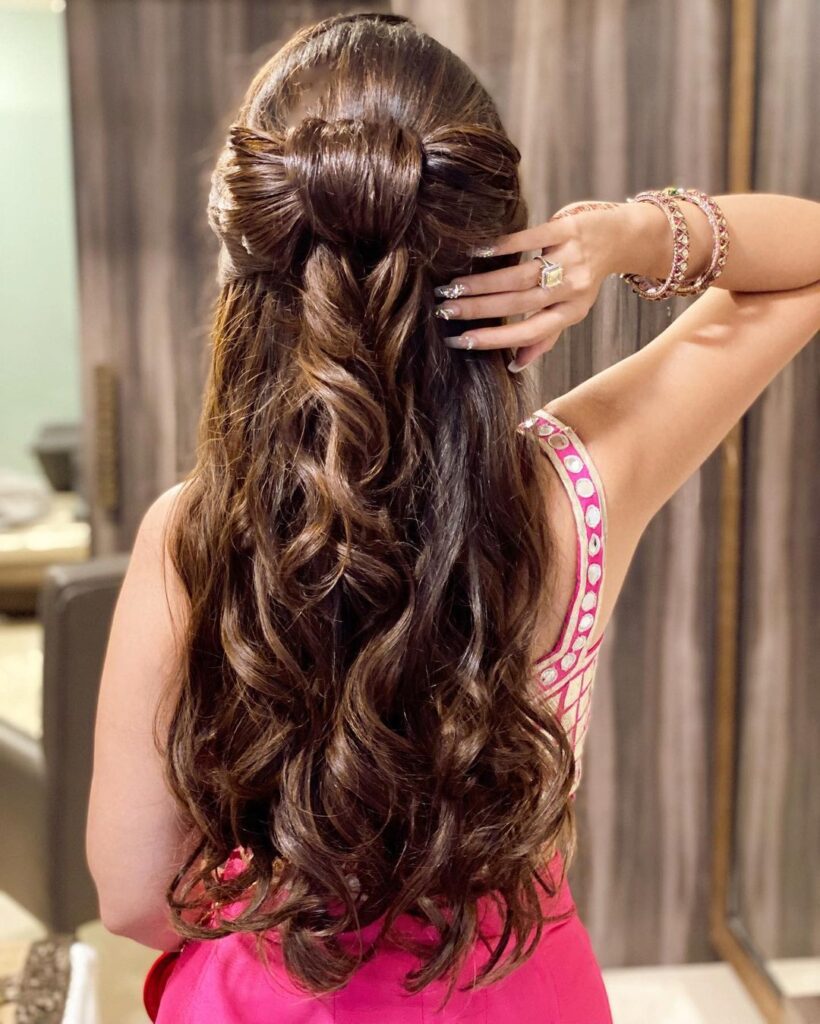 A hair massage can help extend the time of good hair days. Moreover, it helps stimulate hair growth, relieves scalp dryness, and releases stress that tends to build up majorly around the forehead and neck area. If you've got your hair colored, wait for at least 2 days before you oil or even wash your hair. A hot-oil treatment can give a radiant shine to your beautifully dyed tresses. Get a professional hair oil massage done in a salon as they'll know just what products to use to protect your dyed hair while bestowing your mane with all the benefits of an oil treatment. 
#12 Moisturise Well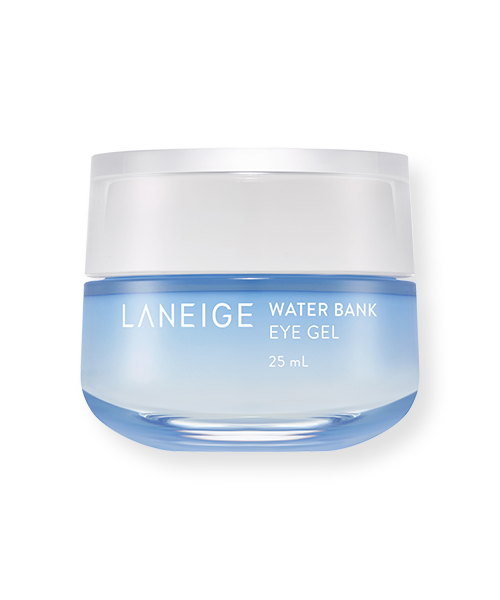 Moisturization is the key to healthy, glowing skin. Pick a moisturizer that suits your facial skin well – gel-based if you have acne-prone or oily skin and cream-based if you have dry to normal skin. The Face Shop Rice & Ceramide Moisturising Cream, Re'equil Ceramide & Hyaluronic Acid Moisturiser, and Laneige Water Bank are some great face moisturizers to try. 
Besides the face, apply a hydrating body lotion daily after bath too – The Body Shop Softening Strawberry Butter, St.Ives, Corlin Fair Glow, and Aveeno Daily Moisturising Lotion are our recommended picks. Moisturizing daily hydrates your skin, protects it from external sources, slows down the signs of aging, and maintains its pH balance. 
#13 Hydrate, Hydrate & Then Hydrate Some More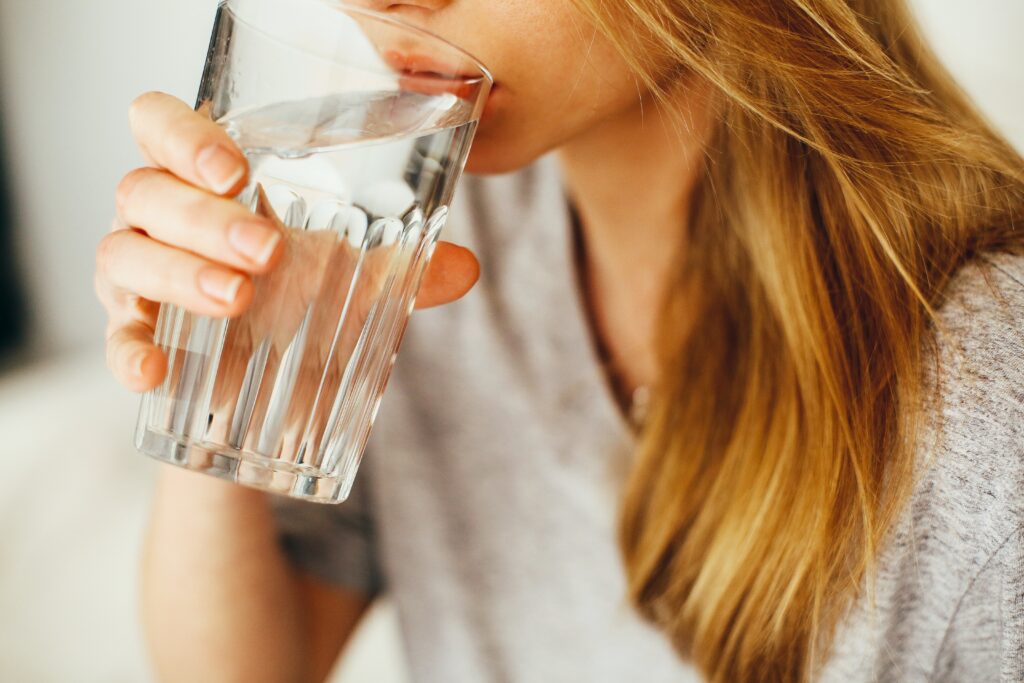 We can't emphasize this enough. So, here it goes again – please HYDRATE! And not just by drinking water but eating fruits & vegetables that are water-rich and avoiding lifestyle choices that dehydrate your skin like excessive caffeine consumption and salt-rich foods. Keep a water bottle with you at all times. It would come in handy when you're roaming around doing last-minute errands and making sure everything goes perfect. 
#14 Have A Wholesome Diet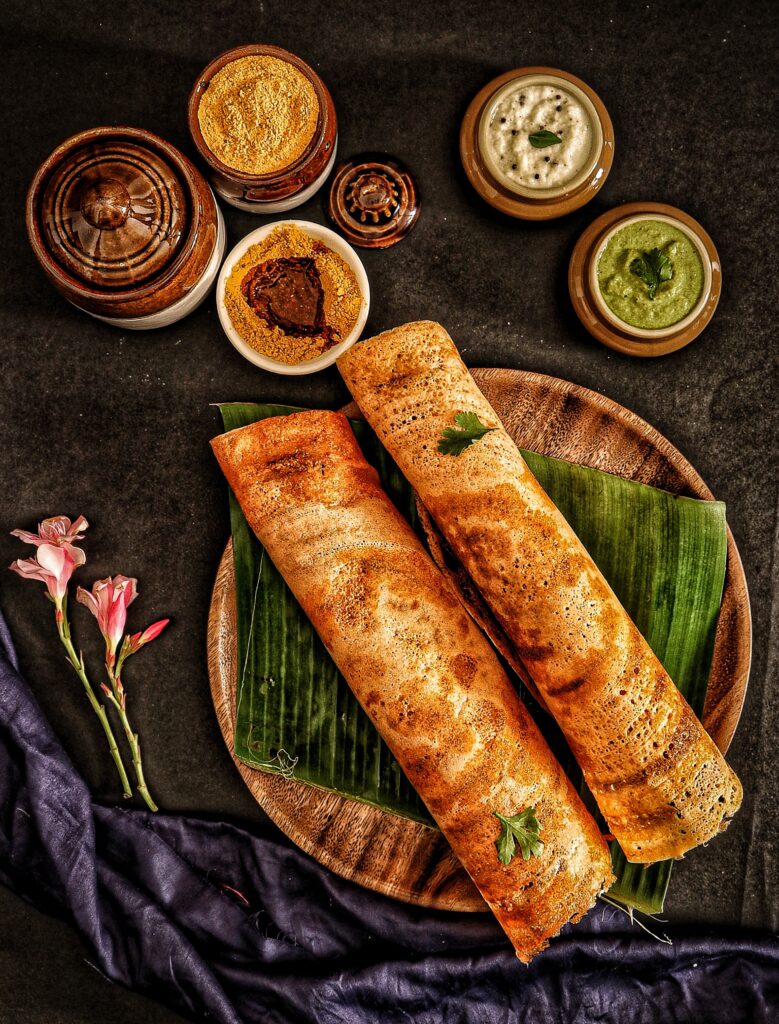 It all begins from the inside. And if you're planning to go on a crash diet for 7 days because you didn't reach your goal wedding weight, please stop! A crash diet can ruin your skin, hair, lower immunity, decrease metabolism, and increase heart palpitations (wedding anxiety is enough for that!). Anyways, what's the point of looking good on the outside if you're a sickly, unhappy mess inside? Instead, maintain your sanity, inner well-being, and photo-perfect glow with a wholesome diet. Stick to simple 'ghar ka khana' for this week and if your other half wants to go outside, eat somewhere healthy and skip the dessert please! Include a fresh-cut salad with every meal, and snack on healthy fats like nuts & seeds to keep yourself full and satisfied for a longer time. 
#15 Start Your Morning With A De-Bloating Drink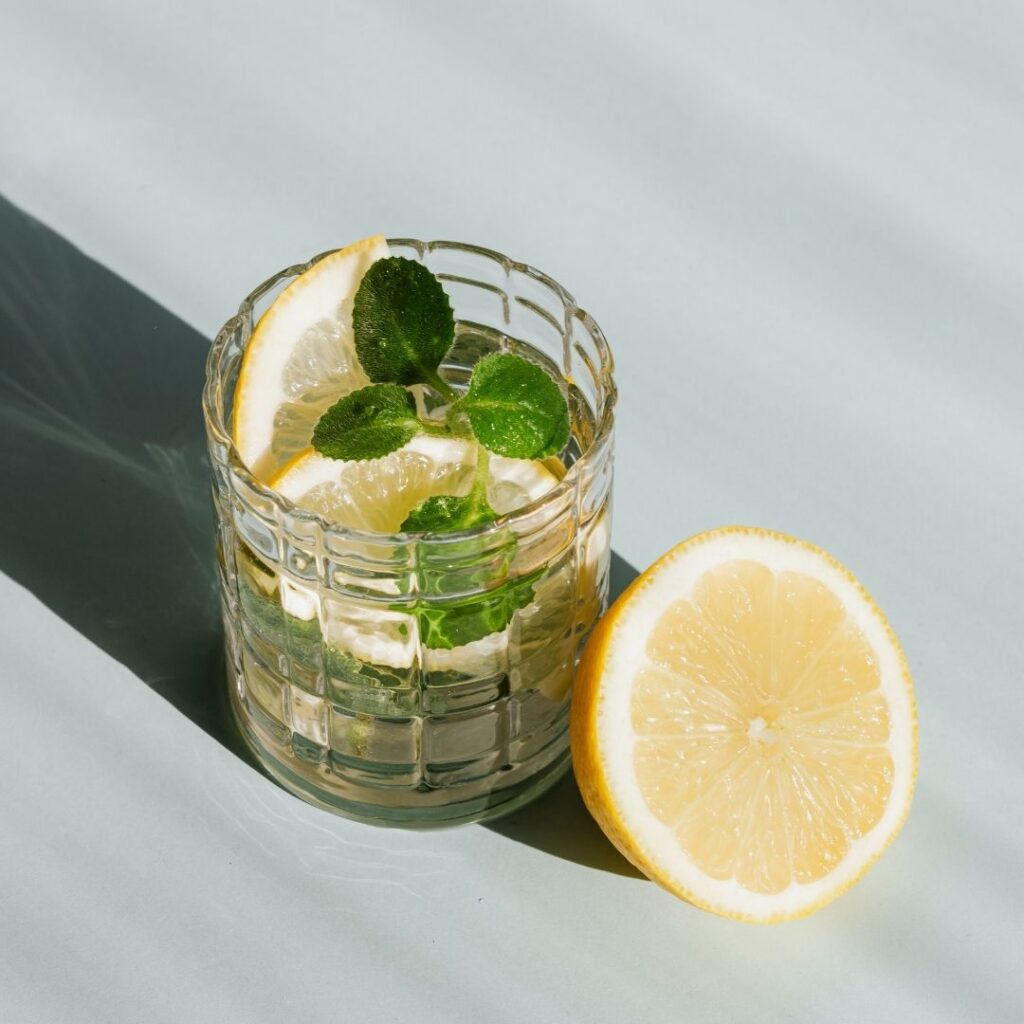 Bloating can be a real issue for brides. Since lehengas subtly put the stomach on show, all brides want to look & feel their best in their wedding ensemble. Having debloating drinks throughout the week leading up to the special day can help a lot. Some good options are lemon + honey water, coconut water, nourishing smoothie, fennel tea, and watermelon juice. Avoid caffeine at all costs first thing in the morning, and follow a low FODMAP diet to prevent gas buildup in the stomach. Further, don't go without eating for longer hours – this just exacerbates the bloating. Instead, try scheduling smaller meals every 2-3 hours. 
#16 Get A Body Massage (if possible, daily!)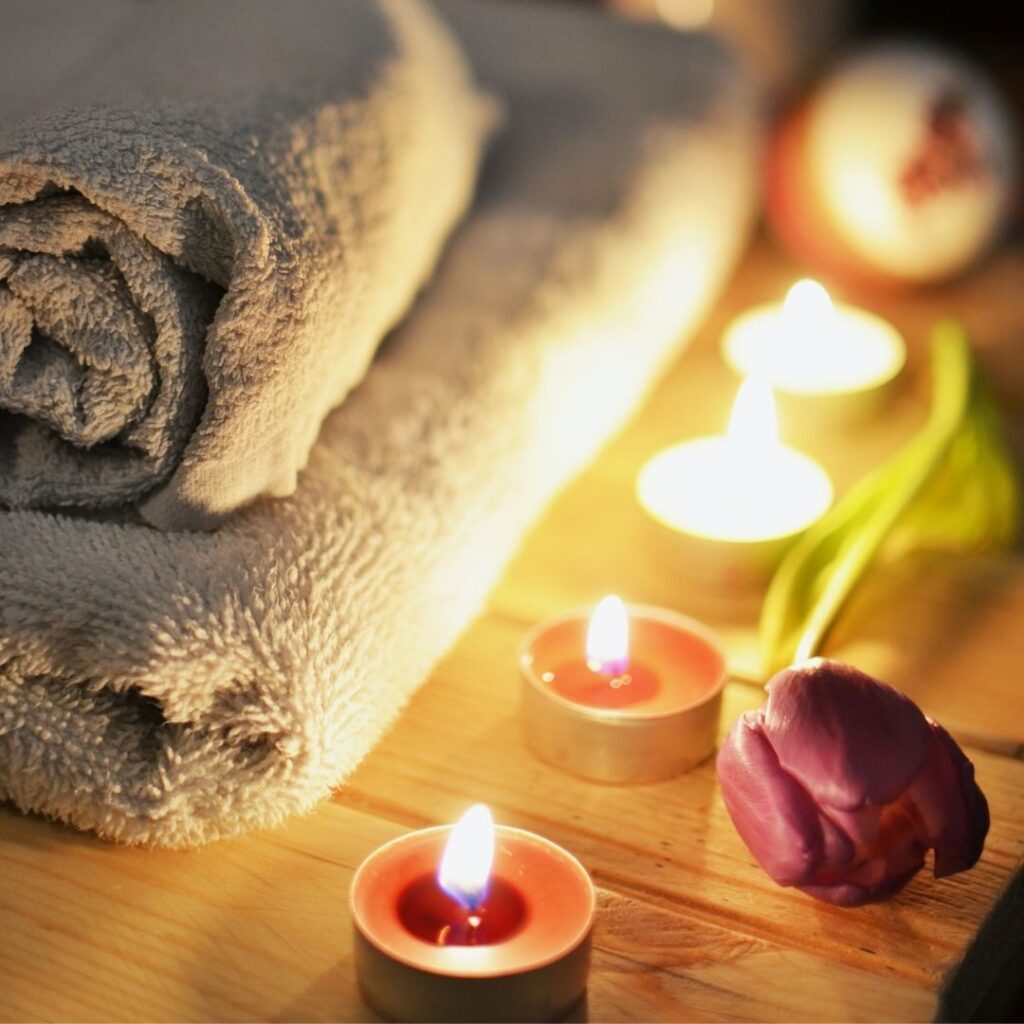 A body massage can have incredible benefits for your skin health as well mental health. Brides are often recommended to relish in body massages to reveal soft, polished skin on their big day as well as get rid of all the wedding stress. A herbal ubtan massage, an ayurvedic oil massage, deep tissue, and lymphatic drainage can be some great options for brides to indulge. Nearbuy offers some great coupon codes on salons, or you can contact your favorite massage place to offer a discount on bulk bookings. Most do comply and will offer you a great budget price. 
#17 Enjoy A Mani & Pedi 2-3 Days Before The Celebrations Start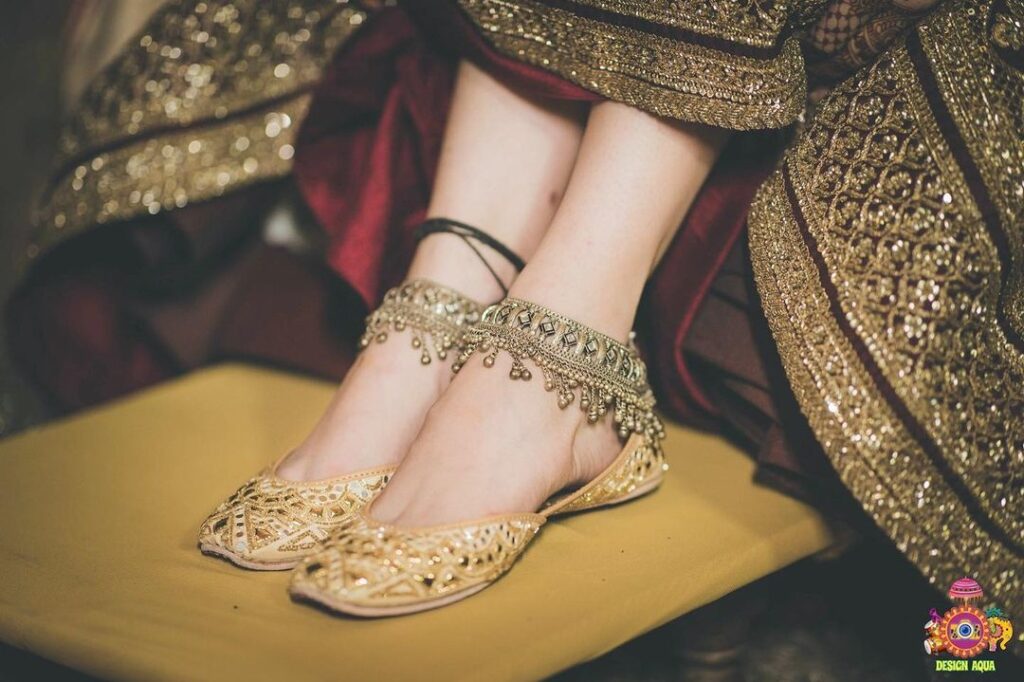 Come your wedding day and all eyes will be on your hands and feet. Between getting gorgeously decked up with bridal mehendi, the detailed shots of your photographer snaps to everyone wanting to see the jewels adorned on them. Your hands & feet will get their share of time in the spotlight. Of course, having a striking wedding nail art is on your mind – but keeping them moisturized and dead skin cells free is important too! That's why scheduling a pampering, hydrating manicure & pedicure is imperative. Moreover, take care of them at home too. If going to a salon in the midst of the pandemic scares you – try at-home manicure and at-home pedicure. Besides, before going to bed, apply a good hand cream; for your feet, scrub them a bit to remove dead cells, massage with a nourishing oil or foot cream, and put on socks. Do this daily for the week before your wedding to reveal soft, hydrated hands and feet on the big day!
#18 See A Dermatologist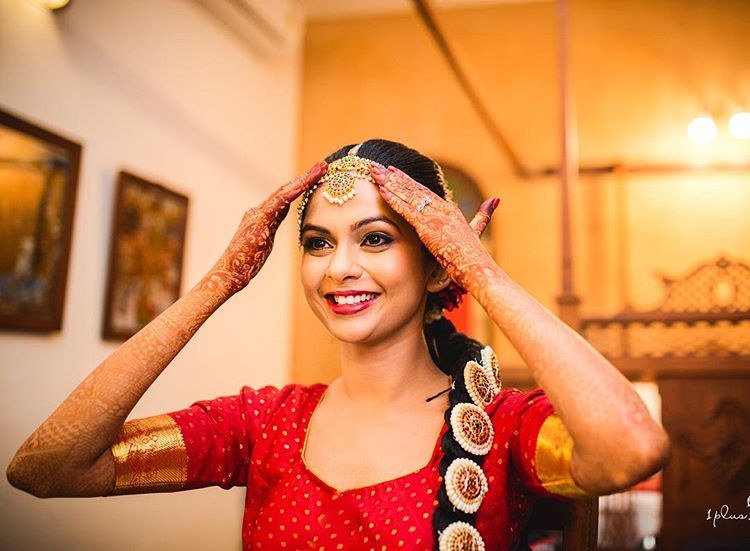 I'm sure you already have a trusted dermatologist on your radar who has been helping you with your dream bridal skin. It's time to pay her a quick visit. Whatever skin issues are bothering you, she will have a perfect solution for the same. Dark spots? An acid peel might help. Enlarged pores? Microdermabrasion can fix that. Dull skin? A carbon laser facial is a great option. Surprise pimple pop-up? Cortisone injection is your savior. Depending on your skin concerns, your skin doctor will have an easy solution up her sleeve so you can breathe a sigh of relief. 
#19 Remove Your Makeup
Remove your makeup without fail every day. You can use coconut/ olive oil (if that works for you), a good cleansing balm, or a strong water-based makeup remover (like by Bioderma). Do double-cleanse if you've applied heavy makeup or just feel like the need for it. Follow up with your nightly skin rituals. Cleansing your face of makeup helps the skin breathe, gets rid of any impurities, and stimulates the skin's micro-circulation due to massaging action. This is your numero uno step to preventing the horror of seeing a red zit popping up on your face right before the wedding revelries. 
#20 Indulge In Lip Care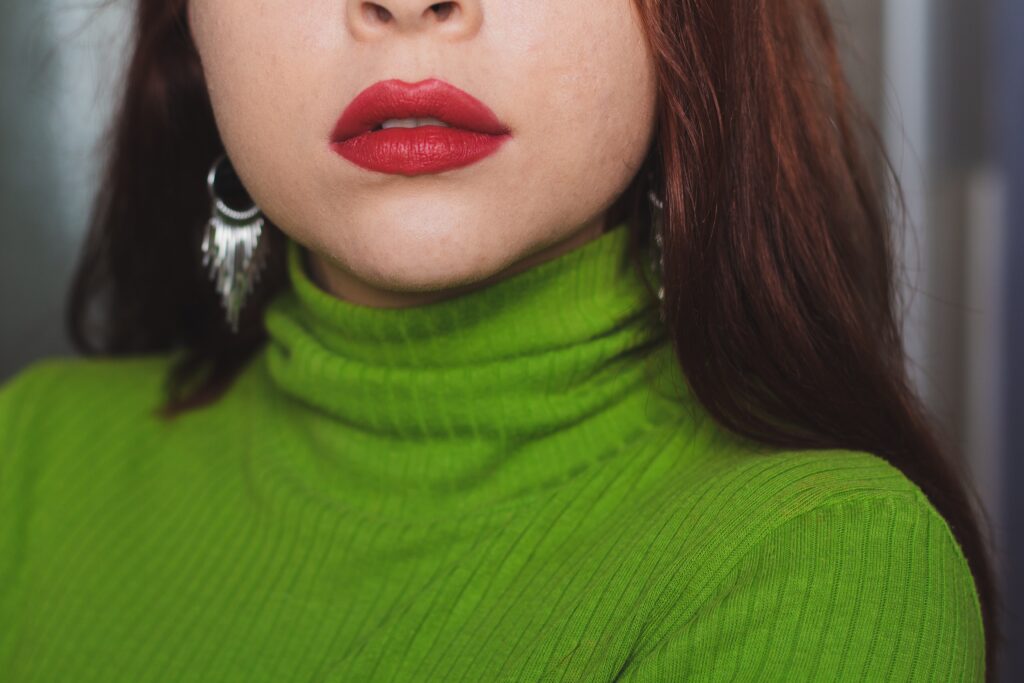 Stress, anxiety, and lip biting go hand-in-hand. The bad news is saliva contains digestive enzymes which break down the delicate lip skin leaving them dry, chapped, and rough. First, work on the wedding stress by looking at the big picture and letting go of small things. Second, stop that lip-biting and licking madness immediately. Lastly, treat yourself to some good lip care regimen. It's easy. Before going to bed, try on a good DIY lip scrub (try toothbrush & water, or coffee mixed with honey) and pat a generous layer of lip balm (try Body Shop's Vitamin E lip balm here). Simply doing this 5-minute procedure religiously will give you the pink, luscious lips you want on your wedding day. 
#21 Relax!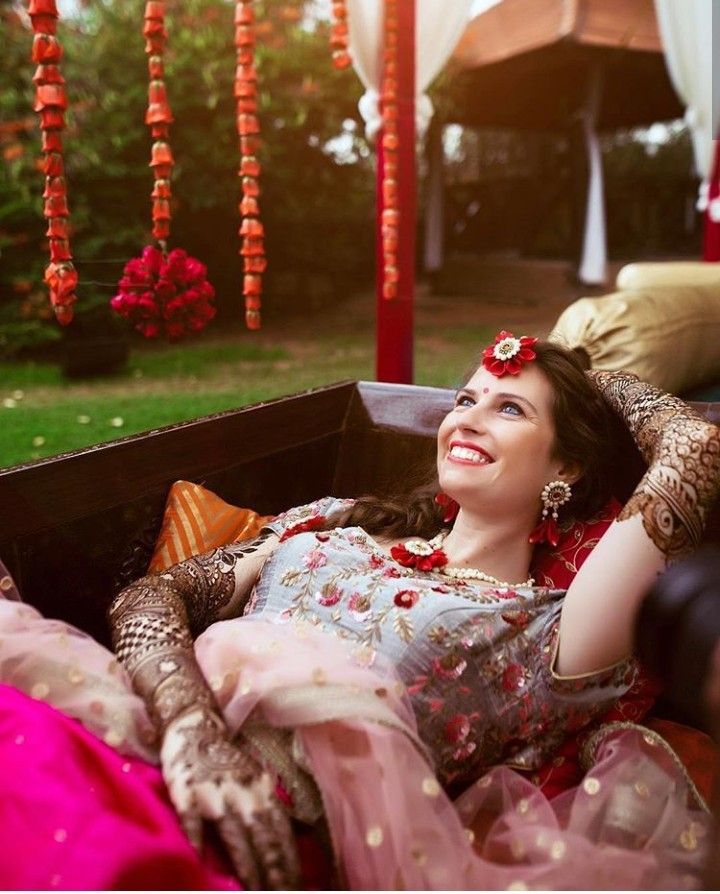 Relaxing & breathing consciously can do more things for your skin & hair than you'd have imagined. Let go of the pressure. And the first step in doing that is to stay away from your phone. You know you'd spot a wedding inspiration and might have a second thought about your decisions, eventually having a strong FOMO. Moreover, reducing social media use by just 30 minutes a day can have significant impacts on anxiety, depression, and loneliness levels. All these feelings can affect your skin and hair negatively; certainly not something you'd want to risk on your wedding day!
Spending quality time with your family, friends & your husband-to-be is the best way to recharge and relax. Schedule exciting dinners and activities with them, or just laze around at home. Indulge in some breathwork exercises to reduce stress, calm your mind, balance your hormone levels, and boost your immune system. An easy one is diaphragmatic breathing. Sit down on the floor, cross-legged, and eyes closed. Put one arm on your knees and the other on your stomach so you can feel the movement consciously while breathing. Now, breathe deeply so your chest, diaphragm, and belly expand. Release as you feel them de-float. Both inhaling and exhaling should be done for a specific number of seconds. You can choose the one that you're comfortable with the most. Other relaxing things to savor a week before your wedding is self-care, warm baths, soothing music, and journaling. 
That's it! You're all ready to walk down the aisle now. Read more wedding ideas, inspiration, and beauty tips on our
blog
. If you want help on any specific topic of wedding or honeymoon planning, feel free to send us a DM or email, we'd be more than happy to answer your questions.