A makeup artist is someone who can assess your best features, enhance your natural beauty, and most importantly, be patient enough to work through the client's needs. These are the basic pillars we use to classify a good makeup artist. And something that you should look out for when you are booking your bridal makeup artist. Makeup will never hold as much importance in your life *ever*, as it does on your wedding day! Choosing someone who brings out the best in you while keeping your dream look in mind becomes imperative. So, if you are getting married in the pink city, here is a list of the top 10 bridal makeup artists in Jaipur.
(If you're a Jaipur-based MUA who wants to be a part of this list, kindly send us an email at hello@wedbook.in)
#1 Bianca Louzado
Bianca is someone who has nailed the art of flawless dewy makeup. You won't find intense contours or colored eyeliners on her page. Instead, you will find impeccably glowing skin, statement eyes, and sharp brows on real brides & popular celebrities like Dia Mirza, Yami Gautam, and Kim Kardashian. She is also the lead makeup and hair designer at Femina Miss India and has dolled up pageant-holders Sumant Rao & Manushi Chillar on several occasions. Besides celebrities and popular names, she has had a plethora of viral brides under her banner. There's more! She does your hair as well. So, no need to worry about hiring a separate hair artist. (Phew!)
Bridal Makeup Charges: ~ Rs.70,000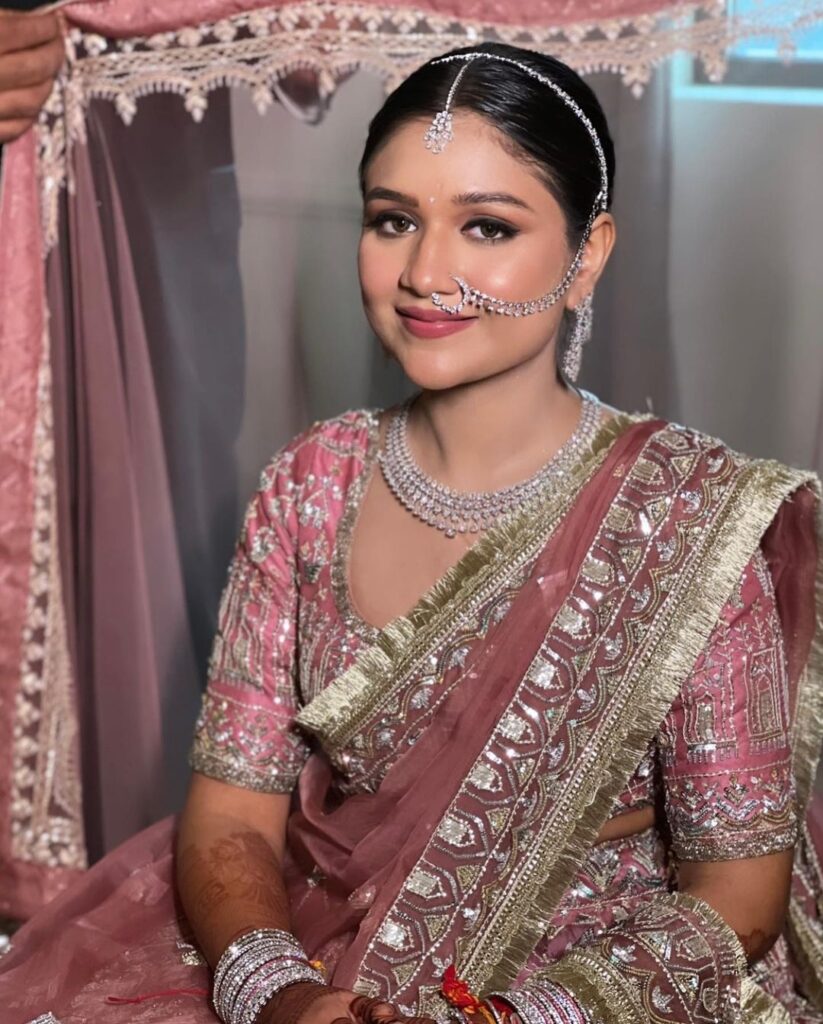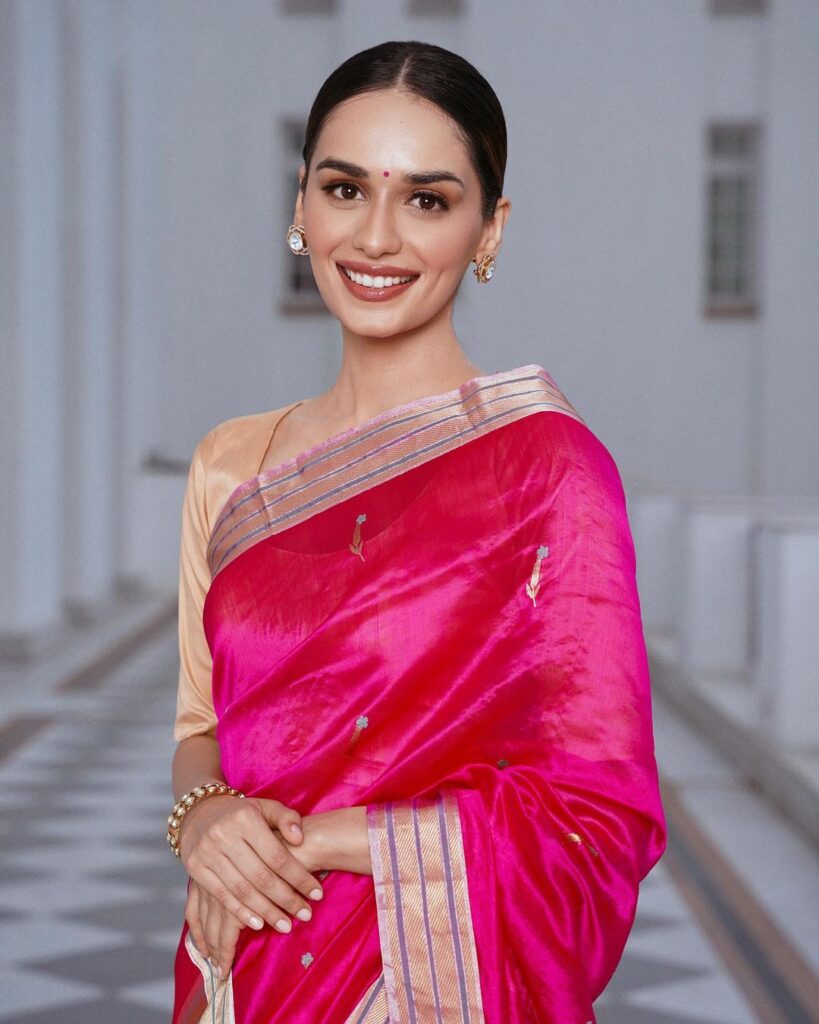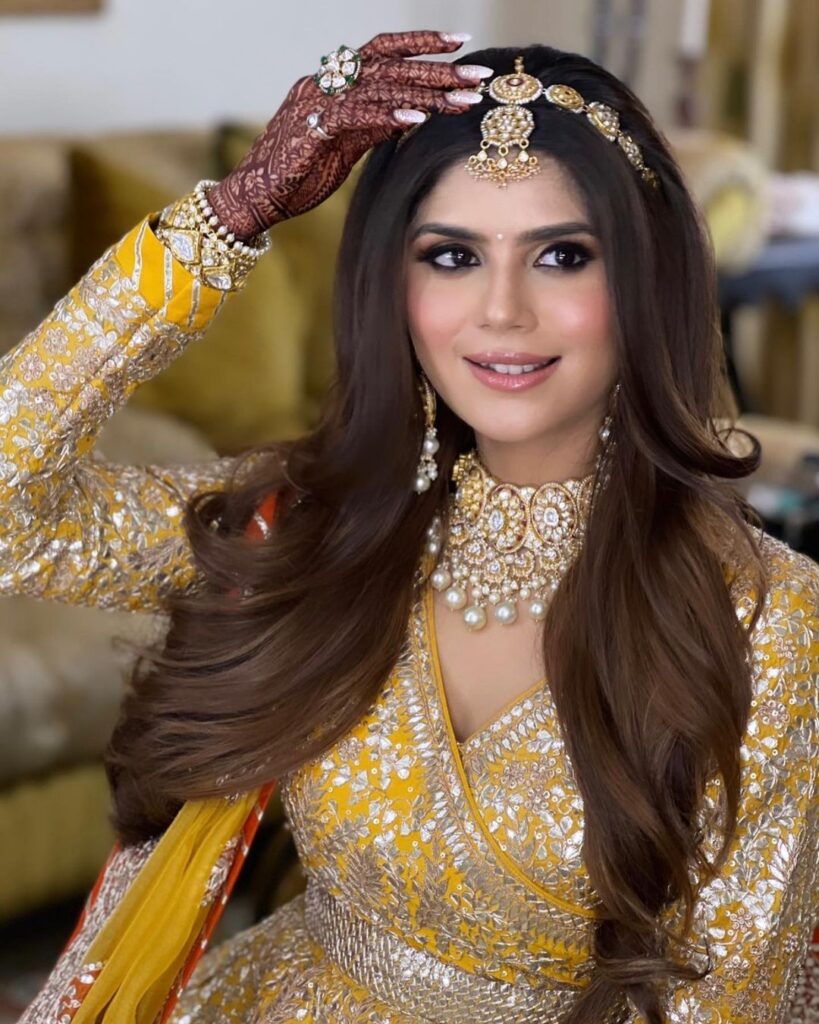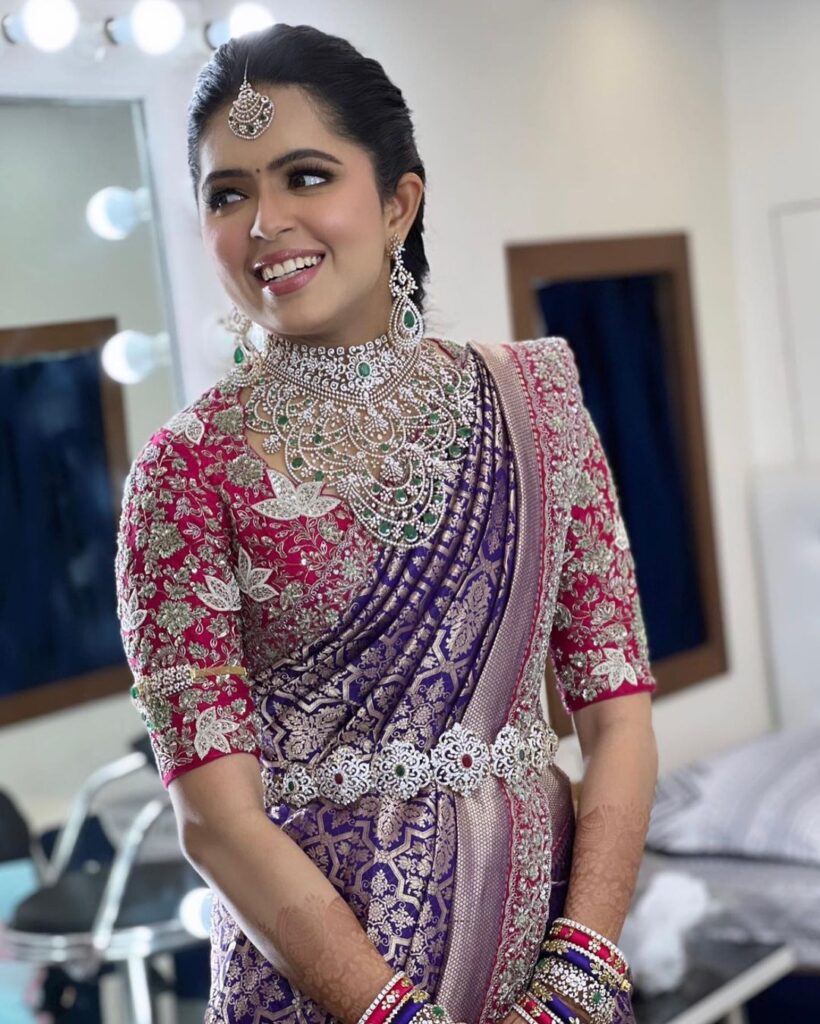 #2 Wedding Wik
If you're looking for a hidden gem in the world of bridal makeup artists, you can surely rely on Manu Bishnoi from Wedding Wik to be your reliable vendor on your special day. Her expert skills, over 5 years of experience, and patient attitude will help you achieve your dream bridal look without any road bumps. She can give you flawless airbrush makeup, but if HD makeup is your thing, she can be a trusted artist to get the impeccable HD base look as well. Her 1000+ posts on Instagram demonstrate the magic she spills on her brides time & again. From D-Day to sangeet, there are plenty of inspirational makeovers you can find on her feed. Though, rest assured, you can be worry-free that she will make you look like the best version of yourself at your wedding, and isn't that all brides want? Find below some of the best of her work with contact details.
Bridal Makeup Charges: Rs.25,000/- for bridal makeup; Rs.10,000/- for sangeet, haldi, mehendi; Rs.15,000/- for engagement makeup
Contact Details: 8209819303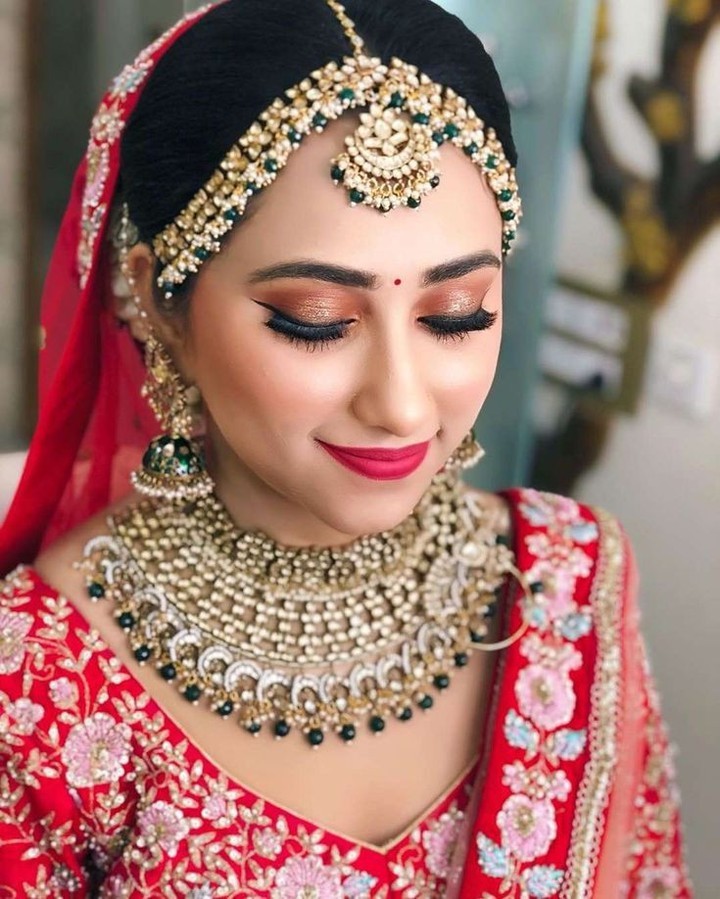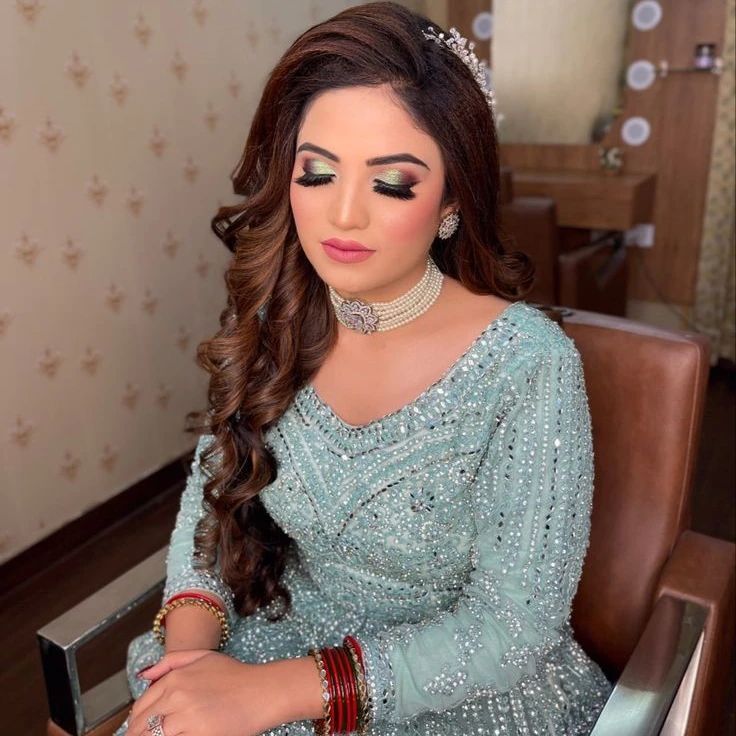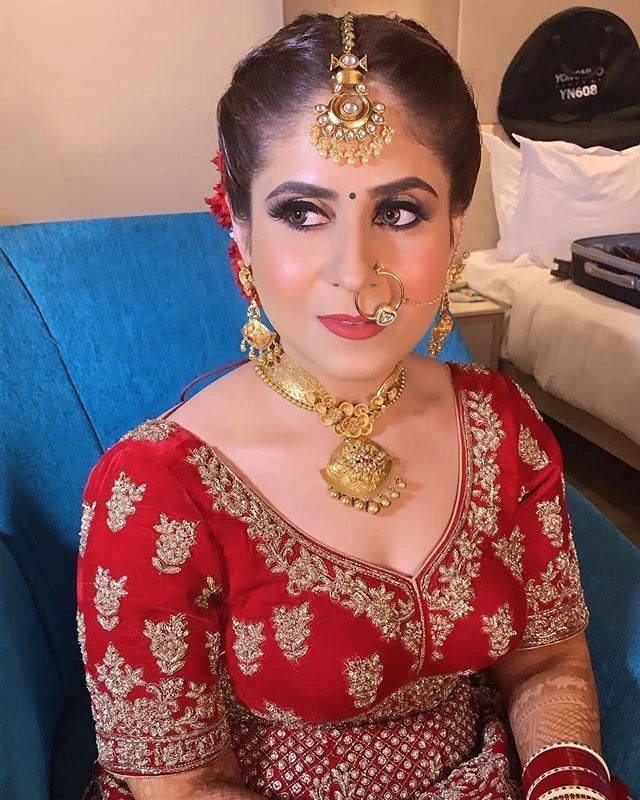 #3 Sakshi from Wemakeovers
For someone who would like to have some glam in her bridal makeup, Sakshi is the one you should hire as your MUA without thinking twice. Don't worry though, she doesn't let the glamour subside your natural beauty. A quality not many makeup artists possess. Known to give bold, beautiful eyes along with statement lips, Sakshi has really carved her own way to the top with her immense talent. "My bridal makeup was just as I wanted it to be. Sakshi was sweet and made me feel comfortable. She knew what I wanted and executed it perfectly. Happy with my bridal look," wrote one of her brides in her review. Take a look at some of the brides she has dolled up!
Bridal Makeup Charges: Starts from Rs.25,000/-
#4 Parul Maheshwari
From natural-dewy makeup to full-on glam looks, Parul's Instagram feed is all about the versatility she possesses as an artist. With more than 5 years of experience in the makeup industry, she is known for her punctuality, dedication to her client's needs, and of course, impeccable skills as an MUA. From weddings to Haldi and cocktails, you can find brides from varied events on her social media to convince you of her talent. "I had an excellent experience with Parul. My needs were accurately understood by her. She is truly a pro at giving stunning natural looks. I got so many compliments for my wedding makeup. Anyone who hires her is in good hands. Wish you lots of love and success ahead," one of her ex-clients writes in her review. 
Bridal Makeup Charges: Rs.25,000/- for bridal makeup, Rs.22,000/- for sangeet, Rs.15,000/- for haldi, mehndi, Roka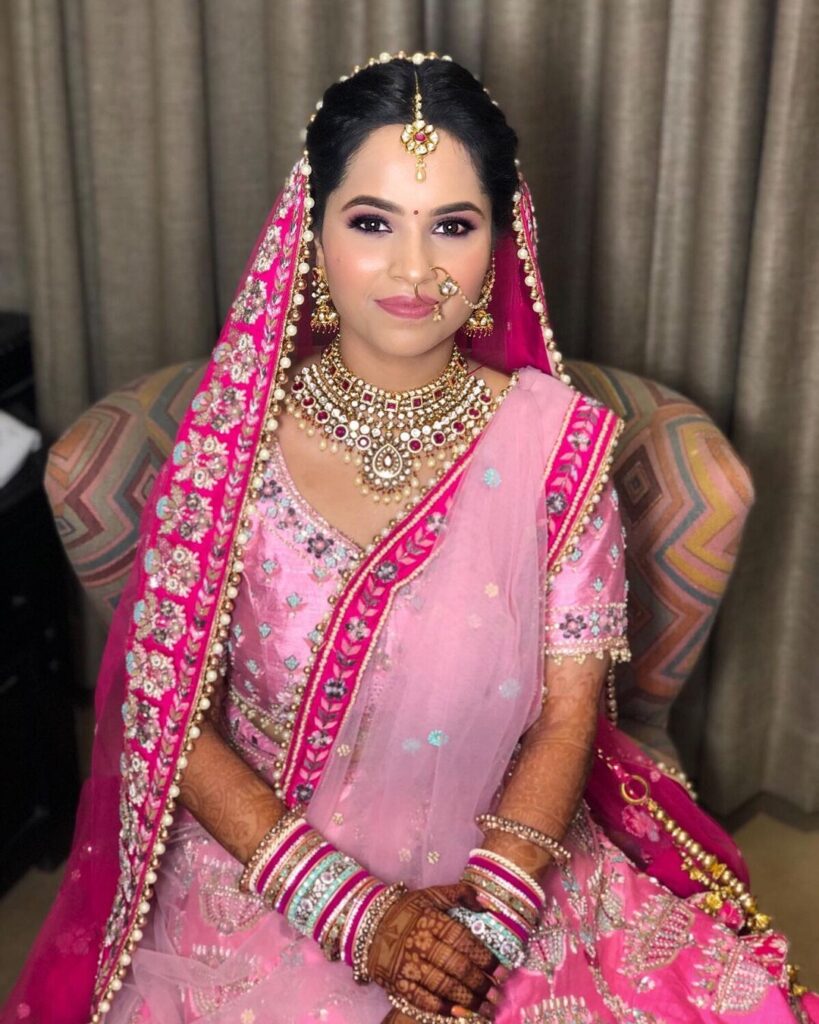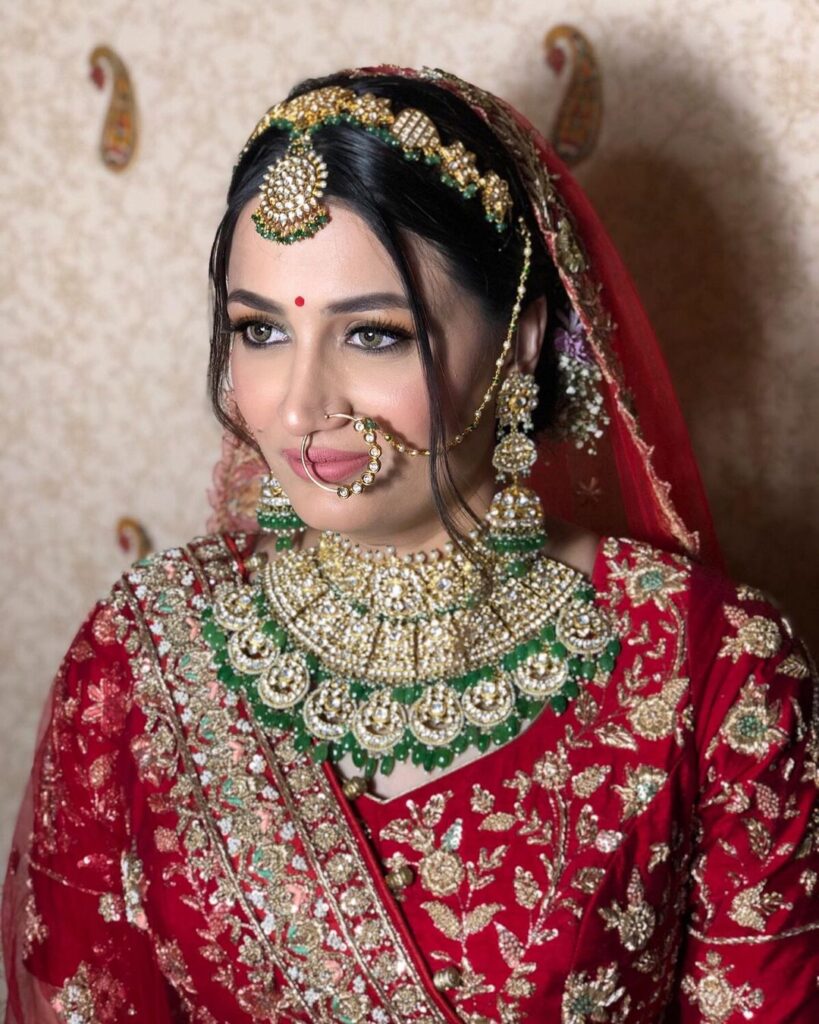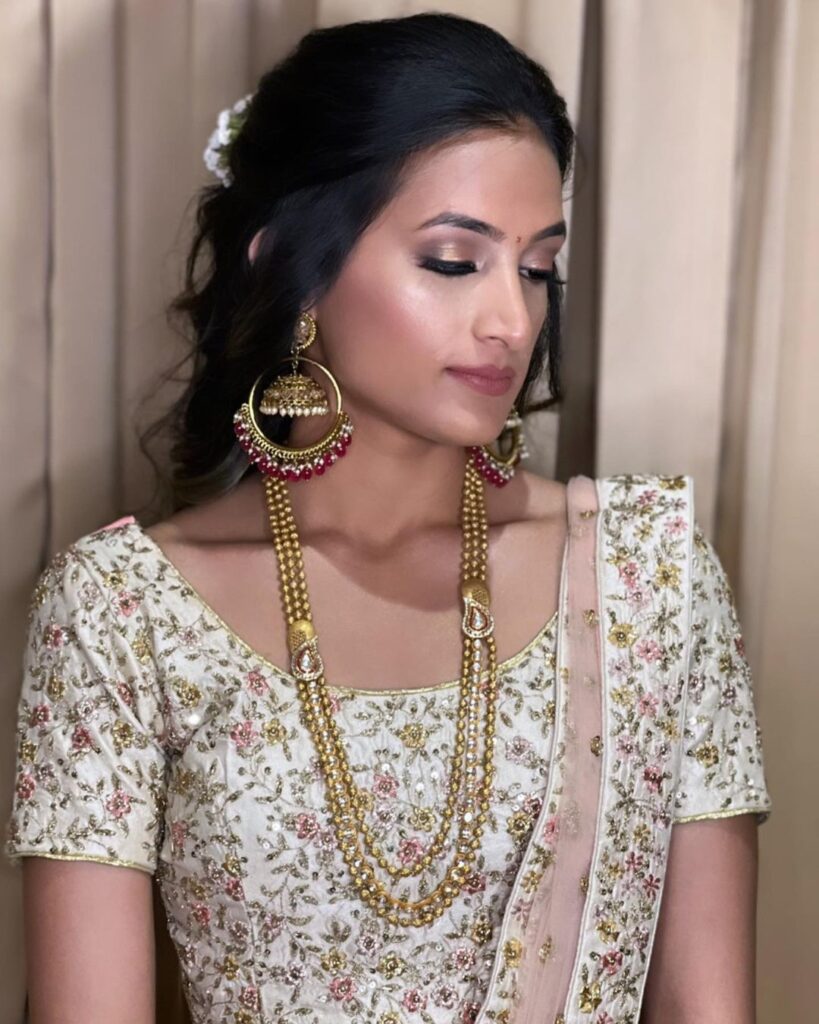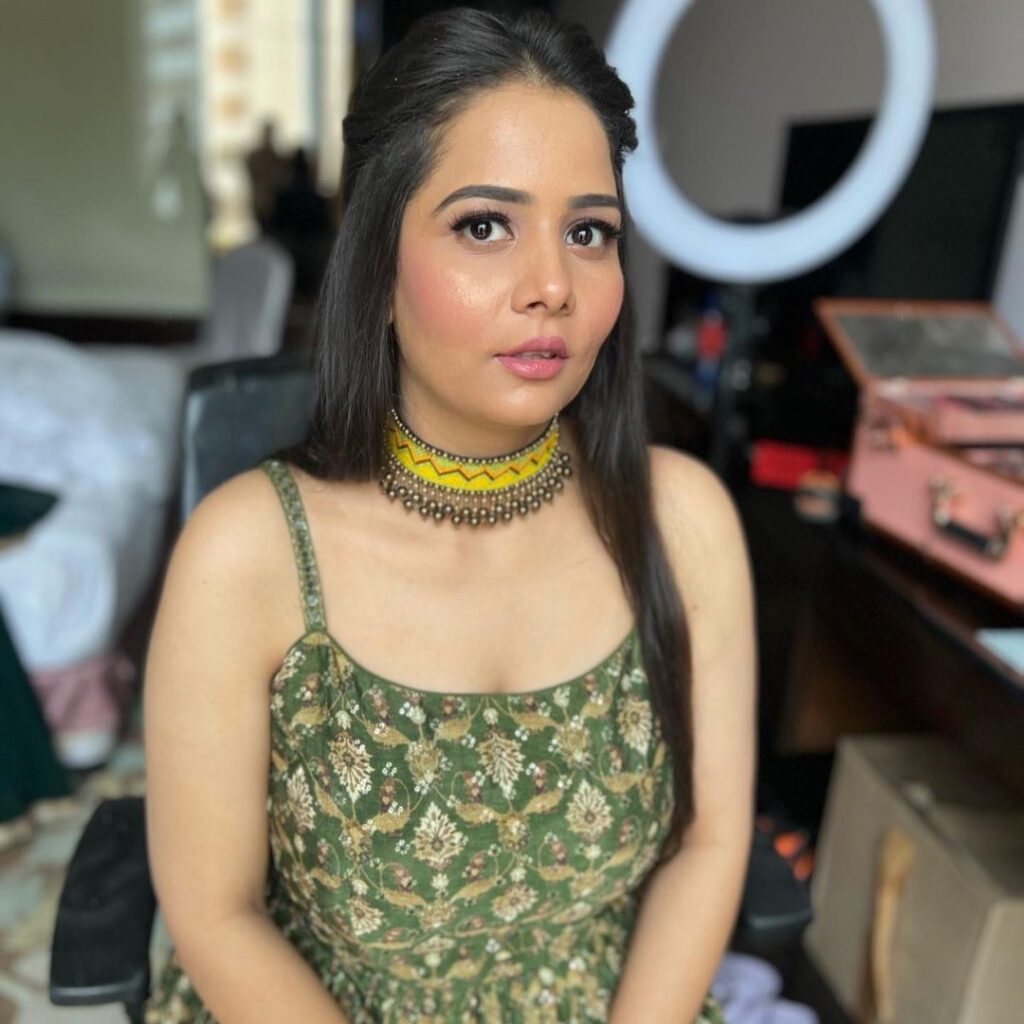 #5 Jaya Sharma Singh
Don't we want a makeup artist who understands our wedding vision without saying much? Jaya Sharma, known for her empathetic nature and quick grasp of her brides' needs is one of the makeup artists in Jaipur who will make you the best version of yourself on your big day. On her Instagram feed, you will find happy brides beaming with the makeup glow and statement looks. Here's what one of her brides wrote in her review, "I loved loved my makeup looks on all three days. She is so talented plus so friendly. I received tons of compliments on how natural my makeup was looking. It matches my skin tone and personality so nicely."
Bridal Makeup Charges: Rs.25,000/- for bridal makeup
#6 Shriya Pardal Singh
If a natural, clean and minimal look is your thing, you have found your perfect match. (Swipe right!). Even though it seems like a natural look takes less effort, it's a misconceived notion. A cleaner look takes more effort, time, and products. The reason why you don't see a lot of makeup artists possessing this talent. Shriya, however, is thorough with this technique. We have been following her since she first started her career as an MUA & we have adored all her makeup looks! She has really catapulted her way to becoming one of the finest bridal makeup artists in Jaipur. 
Bridal Makeup Charges: ~ Rs.50,000
#7 Aishwarya Gupta
Aishwarya is an extremely creative makeup artist. She is your person if you are looking for bridal makeup artists in Jaipur who take your wedding makeup up a notch & make it the highlight of your big day. She has experience in working with various skin types and skin tones, so you can rely on her without any qualms. Her reviews are brimming with praises for talent as well. "Aishwarya is amazing at her work. I love how she gives so much time to eye makeup as it really does make a difference. The rest of the makeup was also amazing. She is a perfectionist and very courteous throughout the process," writes one of her brides in her review. Check out some of her work yourself and don't forget to stalk her Instagram account as well. 
Bridal Makeup Charges: Starts from Rs.35,000/-
#8 Saloni Patni
Saloni is someone who can give you a subtle natural look or a classic glam look, whichever one you want for your wedding revelries. Open her feed and you'll find an illustration of her stunning makeup looks. So soothing to watch, right? Ranked as one of the best makeup artists in Jaipur for brides, Patni climbed the ladder of success rapidly all because of her utter passion for the field and a willingness to give brides their dream look on their special day. All her brides have only positive words to write for her, ranging from "her hands are like magic", "incredibly talented", and "humble and polite of them all." Schedule a call and you will know how knowledgeable and friendly she is from the first go!
Bridal Makeup Charges: ~ Rs.30,000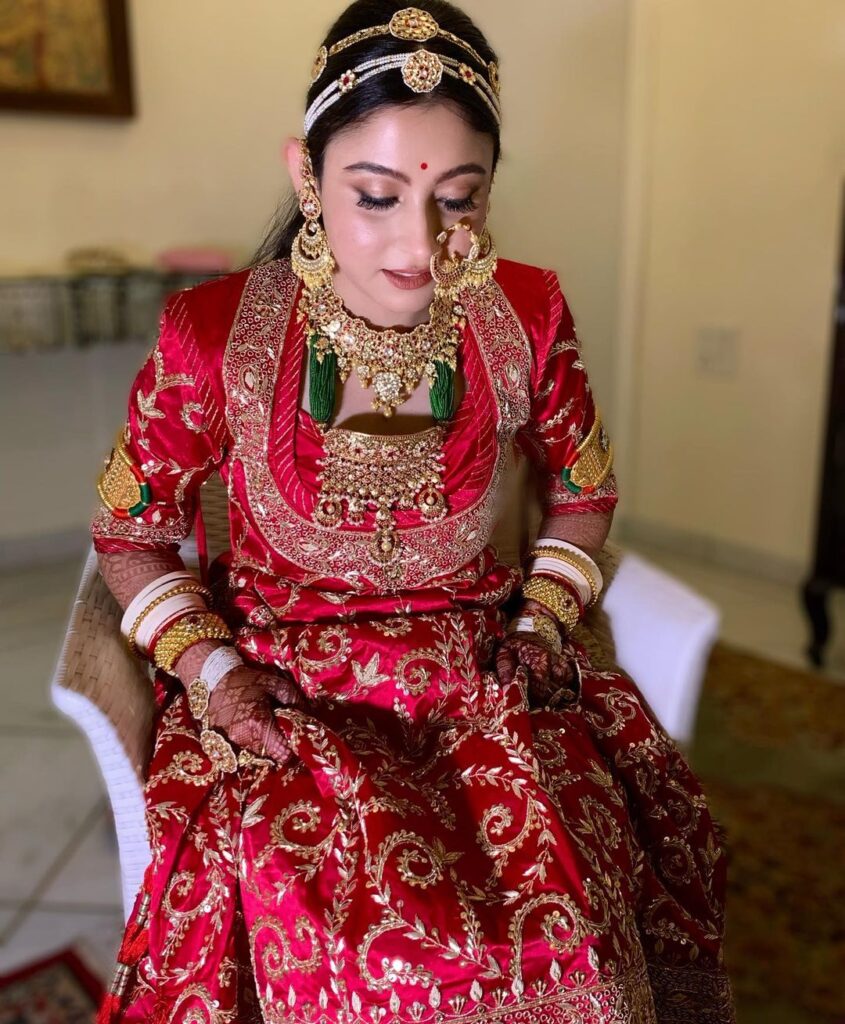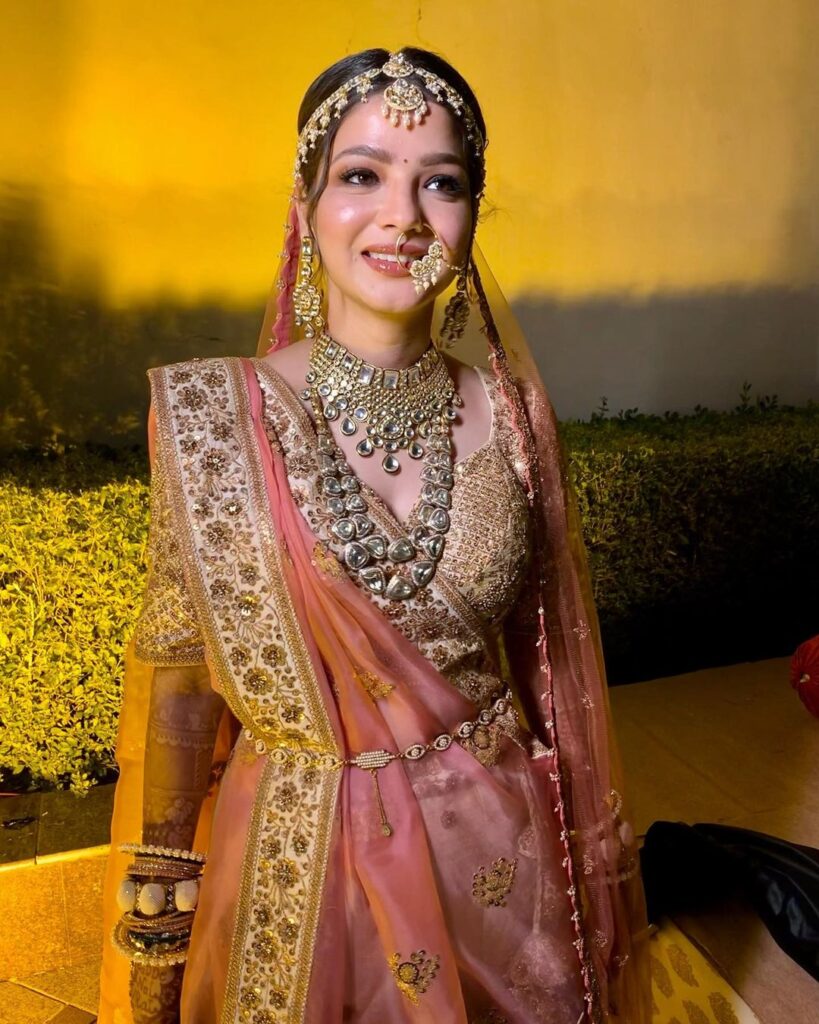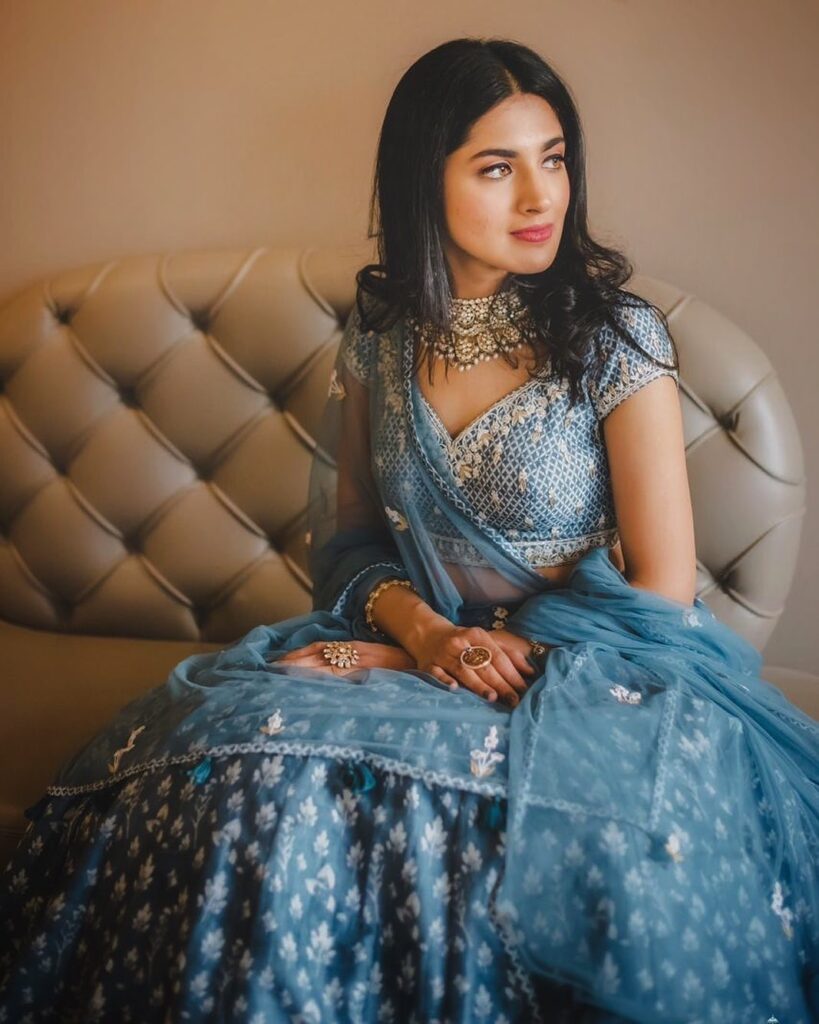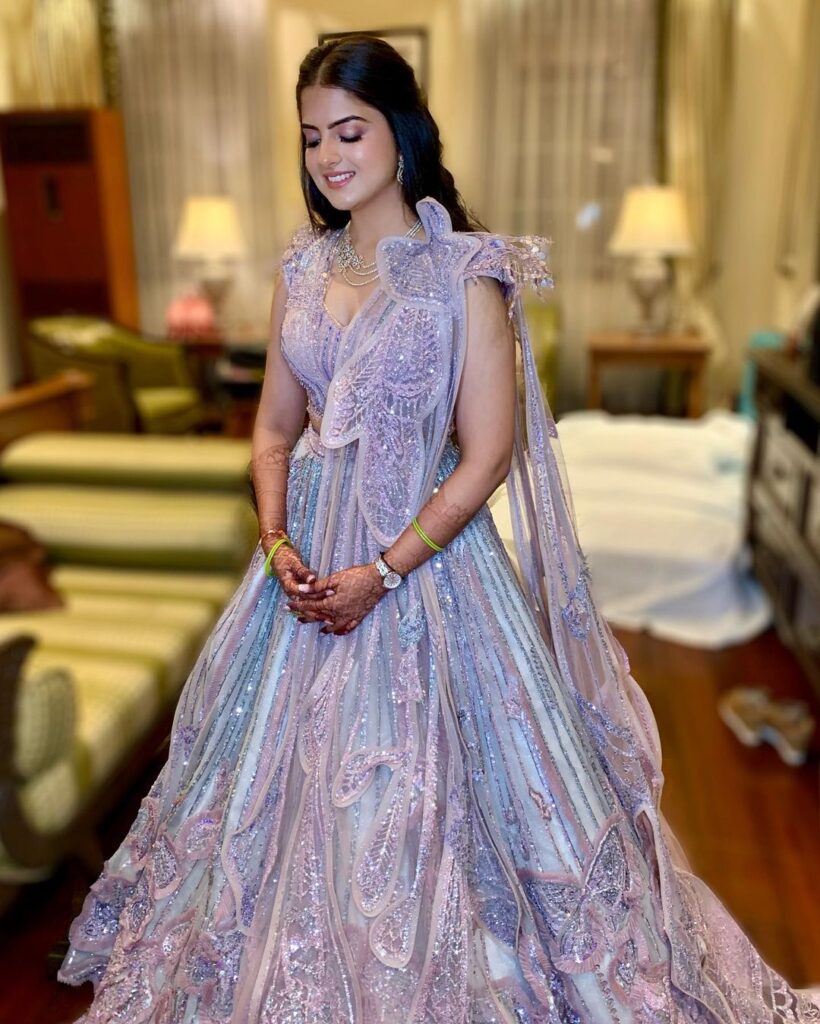 #9 Fiza Khan
Your eye makeup can make or break your wedding look and MUA Fiza Khan is well aware of it. Halo, cut-crease, glitter, natural – you name your favorite bridal eye makeup look & she will create it. Besides, she creates some eye-catching hairstyles which are included in the package. On Google or on a wedding listing portal, her reviews are all 5-stars. "Flawless work and hassle-free experience. I love that she got me ready in an hour so I don't miss any wedding fun whilst taking hours to get ready. I'd highly recommend their team for any bride-to-be," writes one of the reviewers. Fiza's humble attitude, expert-level talent, and punctuality make her an ideal choice as a party or wedding makeup artist in Jaipur.
Bridal Makeup Charges: ~ Rs.18,000
#10 Bhavikaa Saluja
Trained by world-renowned Benton Makeup Academy, Dubai, and Fat Mu Pro-Makeup Academy in Mumbai, Bhavikaa has the experience, passion, and skills to doll up her brides on the wedding day! She takes the time to plan her looks by taking into consideration the bride's outfit, jewelry, and personality so it resonates with her glam idea in the best way. "The experience with Bhavika was just Wow. She is extremely talented, sweet, and very accommodating. I'd surely recommend her," writes one of her ex-brides. Scroll down to see some of the best looks of this talented bridal MUA in Jaipur. 
Bridal Makeup Charges: ~ Rs.50,000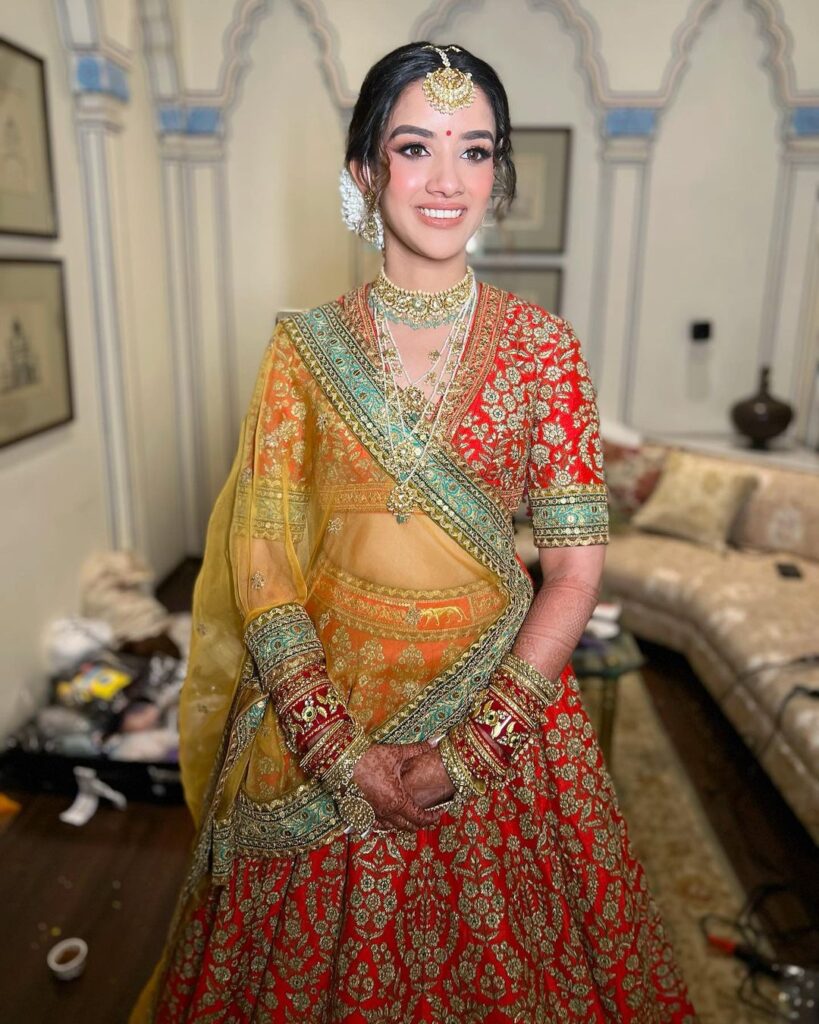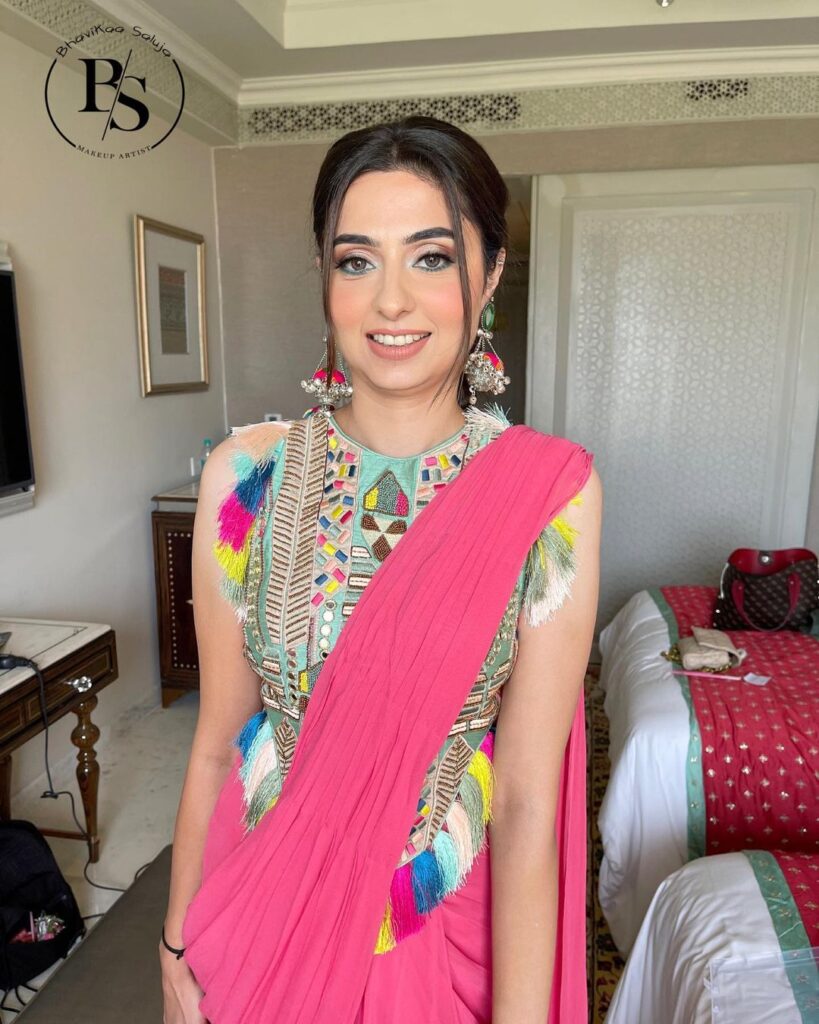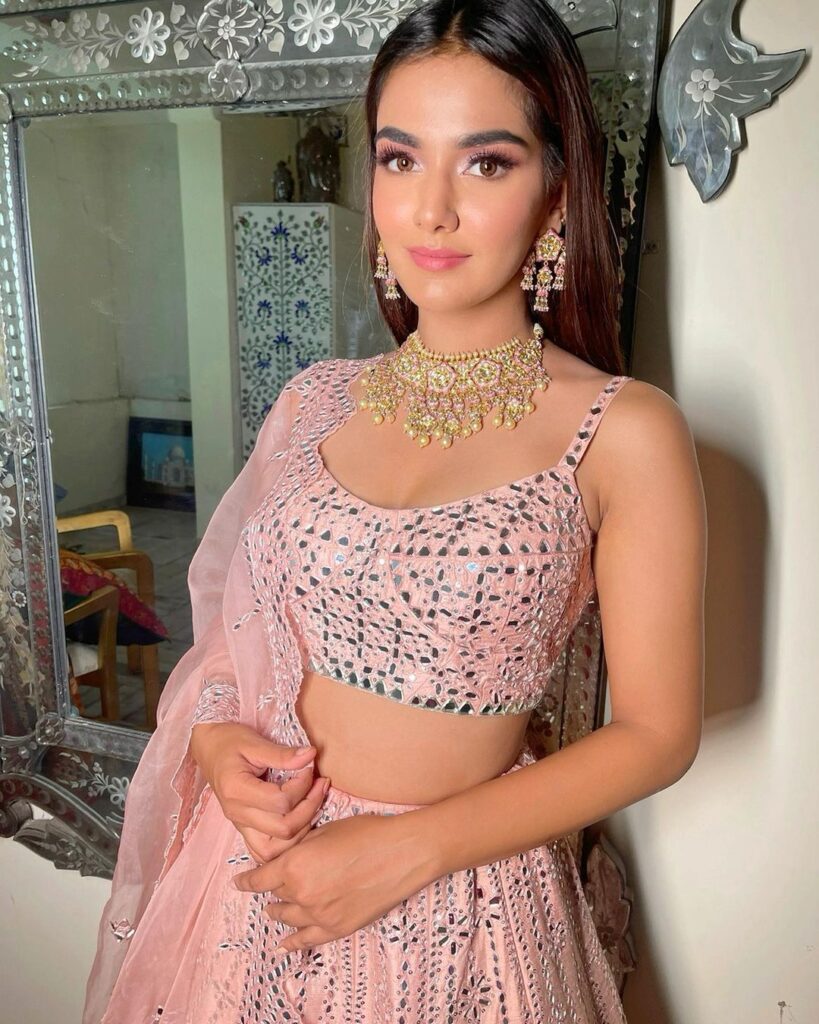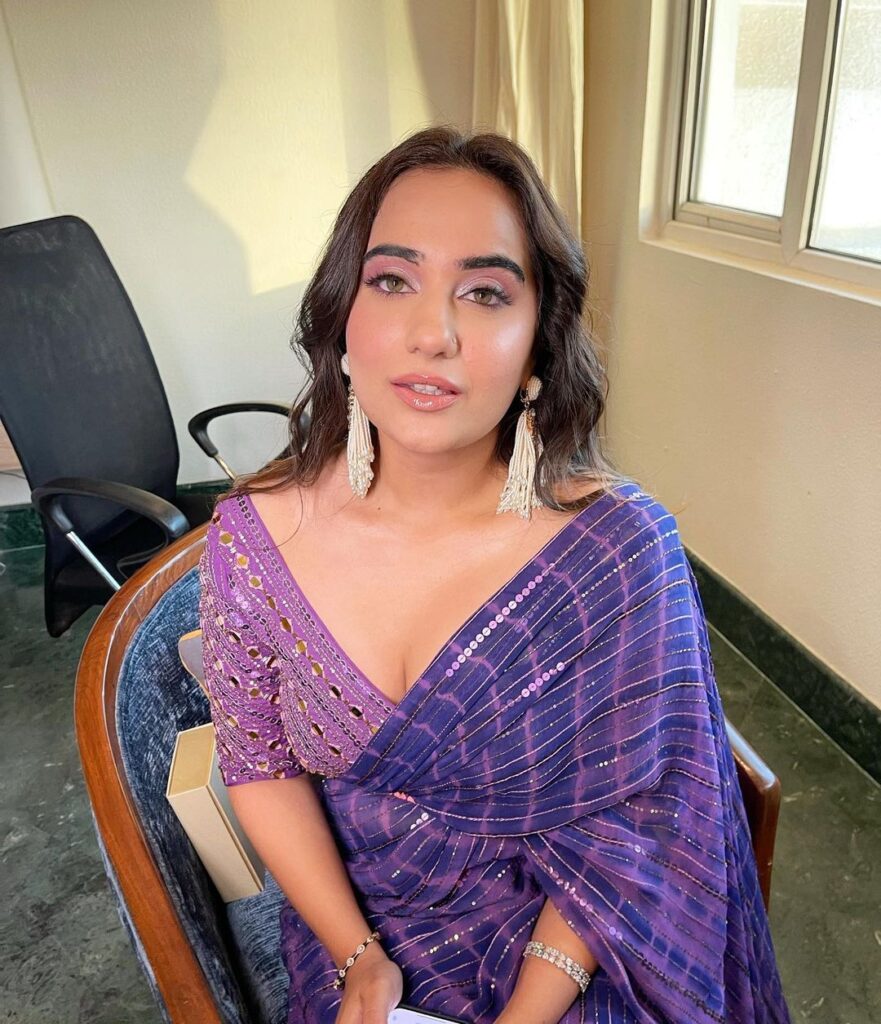 So, which one impressed you the most? Comment down below!
Related: