The dilemma to hire the ideal MUA for your wedding day is real. A quick search for #delhimakeupartist will fetch over 350,000 results and counting. And it's an important wedding decision to make. The artist will help you cover that last stride to your dream bridal look and the photographs will be around for years to come. Don't fret yet! We have put together a complete wedding directory of the top 20 bridal makeup artists in Delhi in this edit. Even if you aren't from the capital and going through this blog, eyeing a certain makeup artist, contact them anyway. Most bridal MUA's are more than happy to travel for their brides. Or hit them up in a new-age way? Instagram DM's. However, you can find a direct way to contact them in their bios, links for the Instagram accounts are included in their section, you can thank us later!
P.S.: If you're a Delhi-based MUA who wants to be a part of this list, please send us an email at hello@wedbook.in.
Parul Garg Makeup – Rs.36,000/-
Instagram: https://www.instagram.com/parulgargmakeup/
Chances are you'd have come across a getting-ready video of Parul Garg's brides on Instagram and be mesmerized by it. To describe her makeup look in one word, dreamy might be it. Brides are completely in love with her makeup magic, and many show their gratitude by getting 'PG bride' etched on their bridal henna. A few scrolls on her feed and you'd understand why. Her signature bridal look is a fresh face, nude lip, and glamorous, accentuated eyes, often graced with a pop of color. And if that's your bridal vision too, Garg can make a perfect fit as your bridal MUA.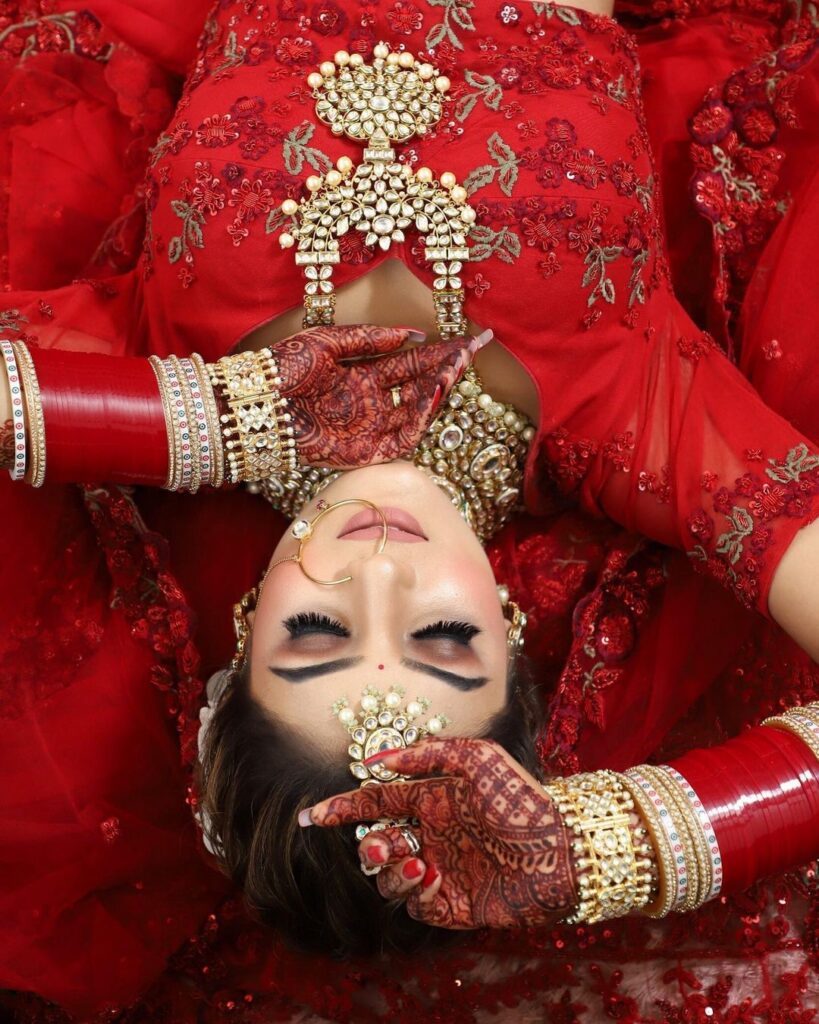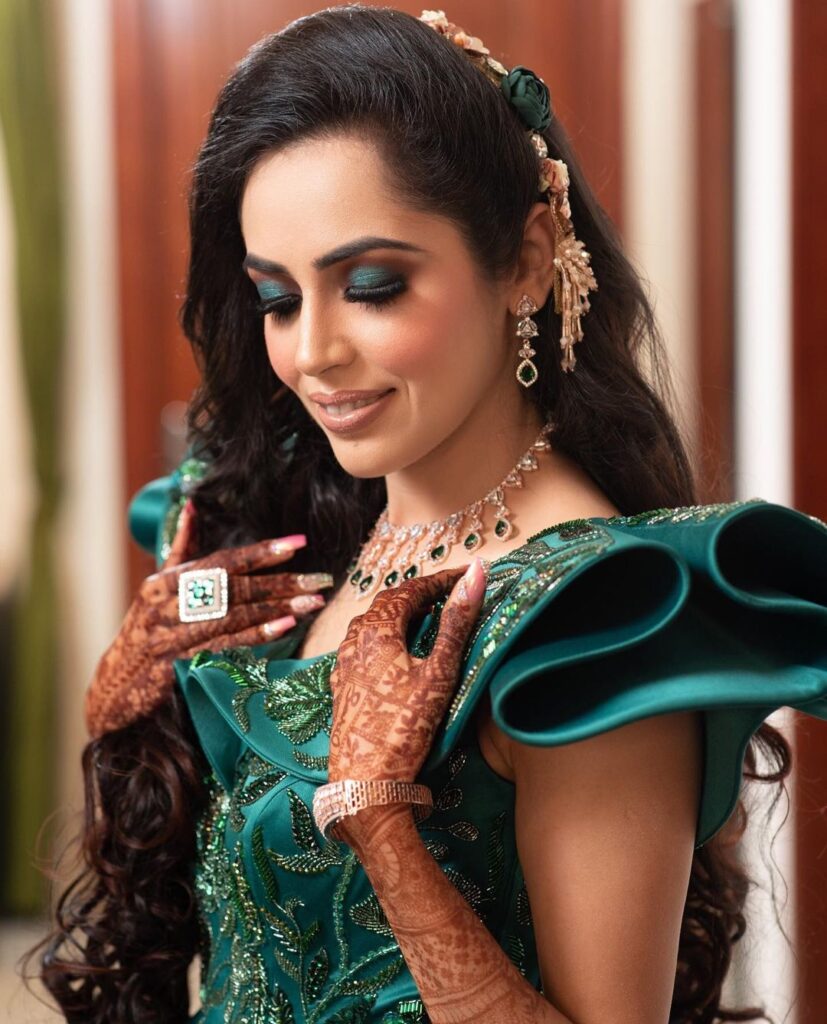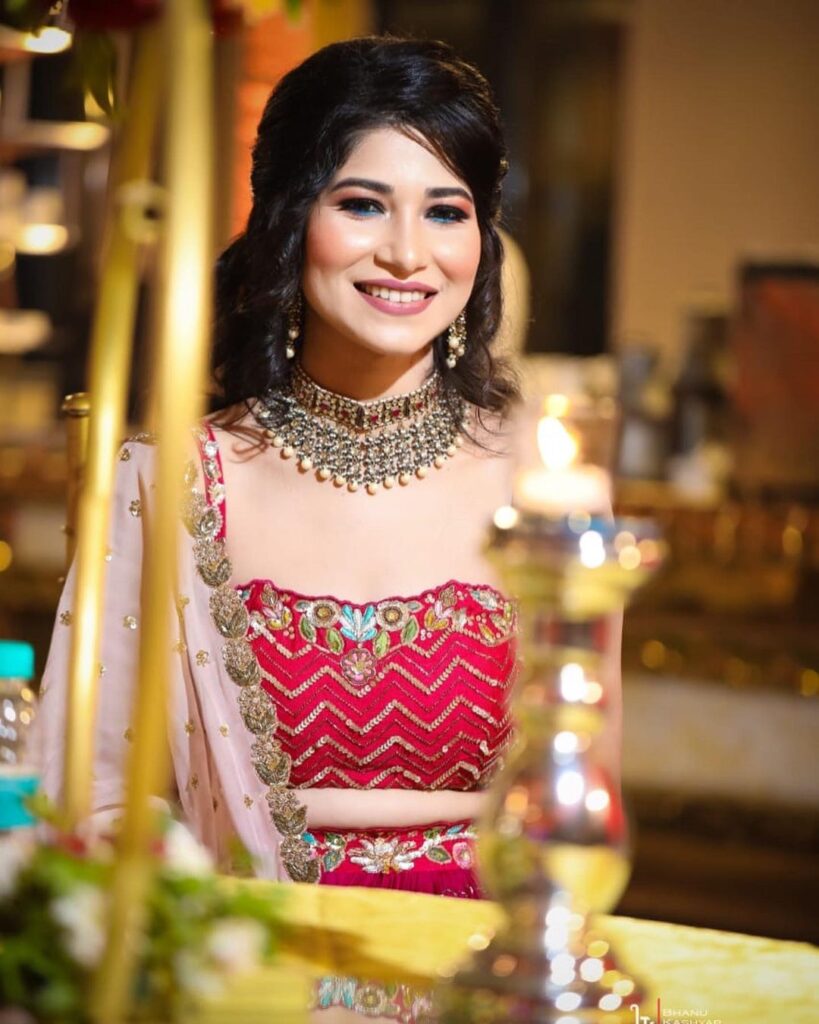 Misha Vig Makeup Studio – Rs.35,000/-
Instagram: https://www.instagram.com/mishavigmakeup/
A soft, dewy base with natural, defined eyes and a nudish lips – sounds like your idea of wedding makeup? Then Misha Vig will attain the number one spot in your list of bridal makeup artists in Delhi. Go through her reviews and all you'll see are brides raving about how she made them look like the best version of themselves on their big day. "I still looked like me, but the only difference was that I looked flawless," one of her brides wrote in a review. Scroll to see the magic she creates.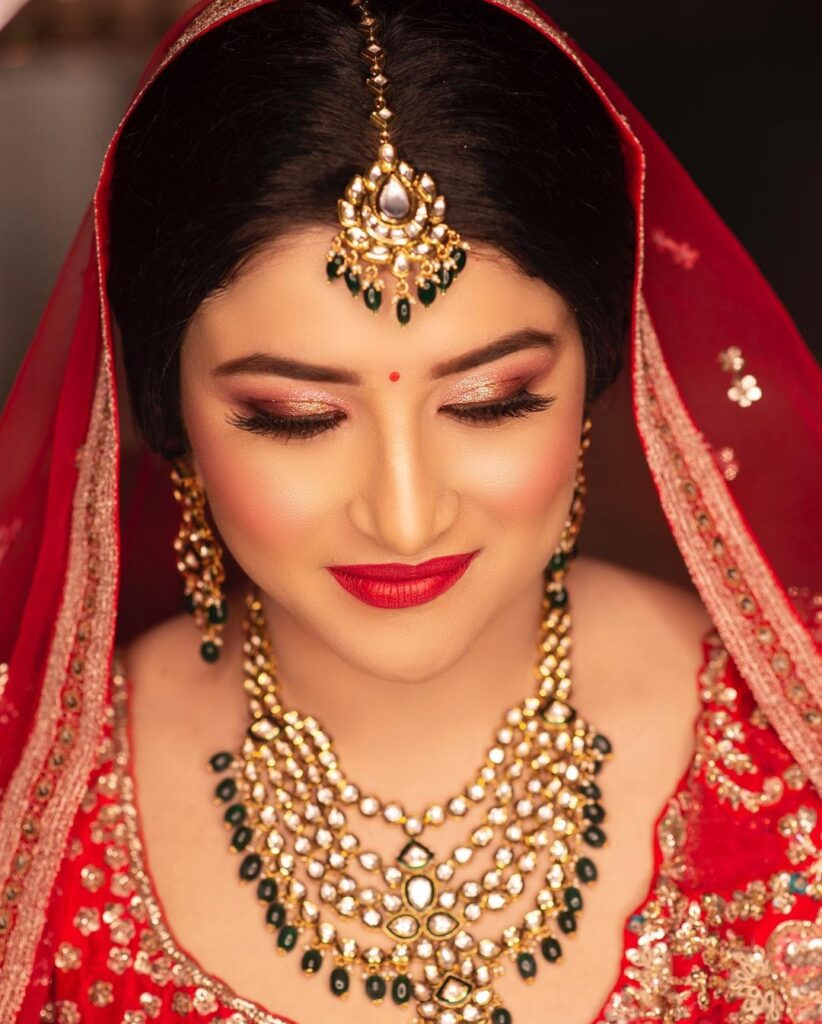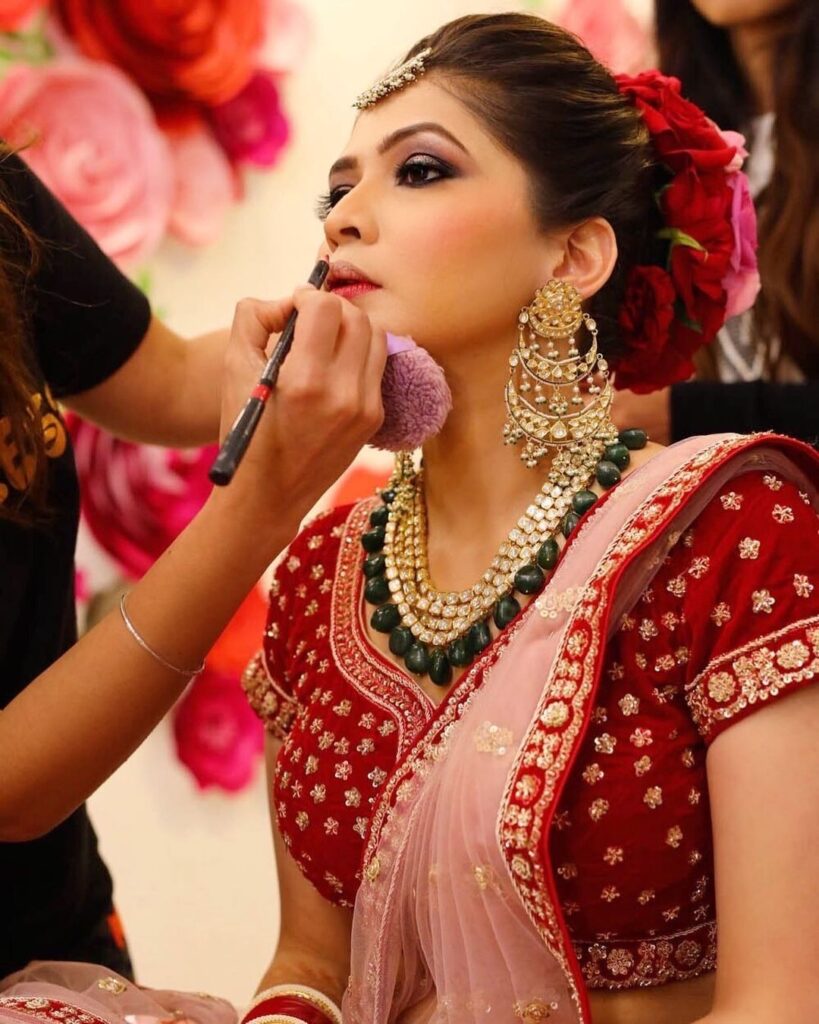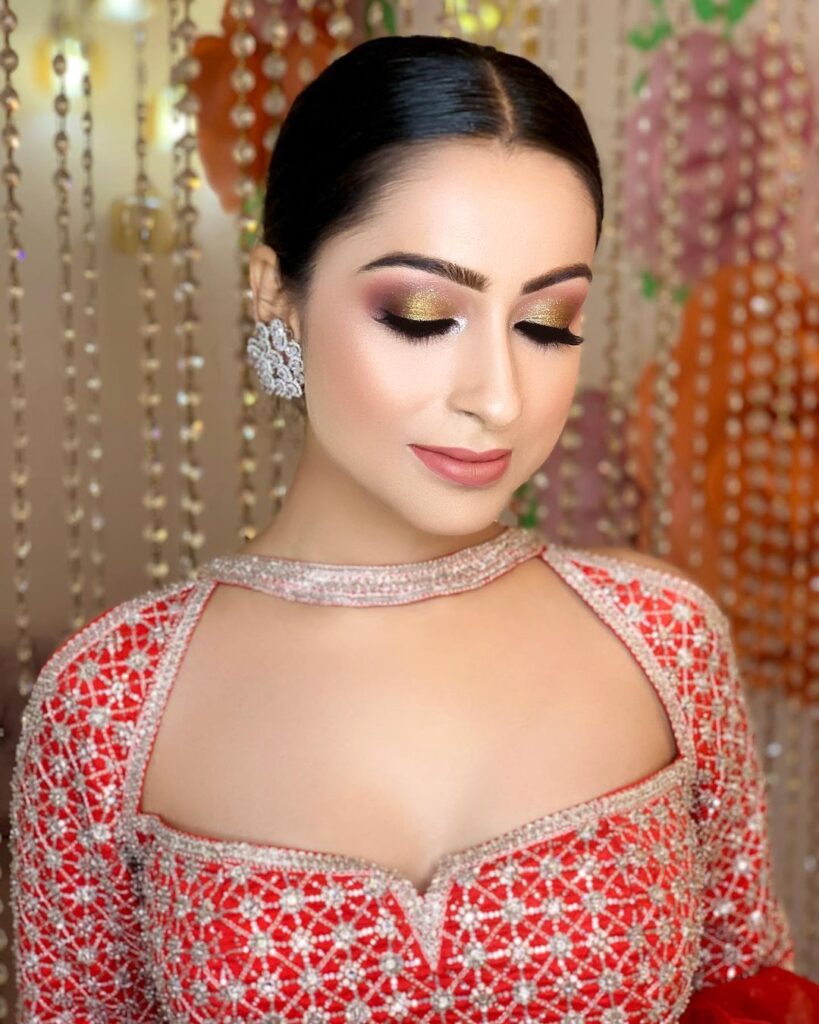 Get Gorgeous With Ridhi – Rs.35,000/-
Instagram: https://www.instagram.com/getgorgeouswithridhii/
Ridhi is someone who can give you a subtle natural look or a classic glam look, whichever one you envisioned for your wedding. Her versatility is explicit in the 1000+ Instagram feed pictures and videos. While some looks exemplify a glow-from-within base with slight contour and a blush pink lip, others are a fresh base with a vivid highlighter blend on cheeks and a defined lip. Even if you're applying heavy makeup for the first time on your wedding, Ridhi will make sure you're comfortable with it. That's what her reviews imply as well. 'For non-makeup lovers, Ridhi was so patient and humble and made me feel so comfortable' – wrote a reviewer. 'I booked Ridhi after a lot of research, and she was so helpful throughout the process. She spoke to me about the style and gave a half-face trial as well. Her D-Day look was fabulous' – wrote another reviewer.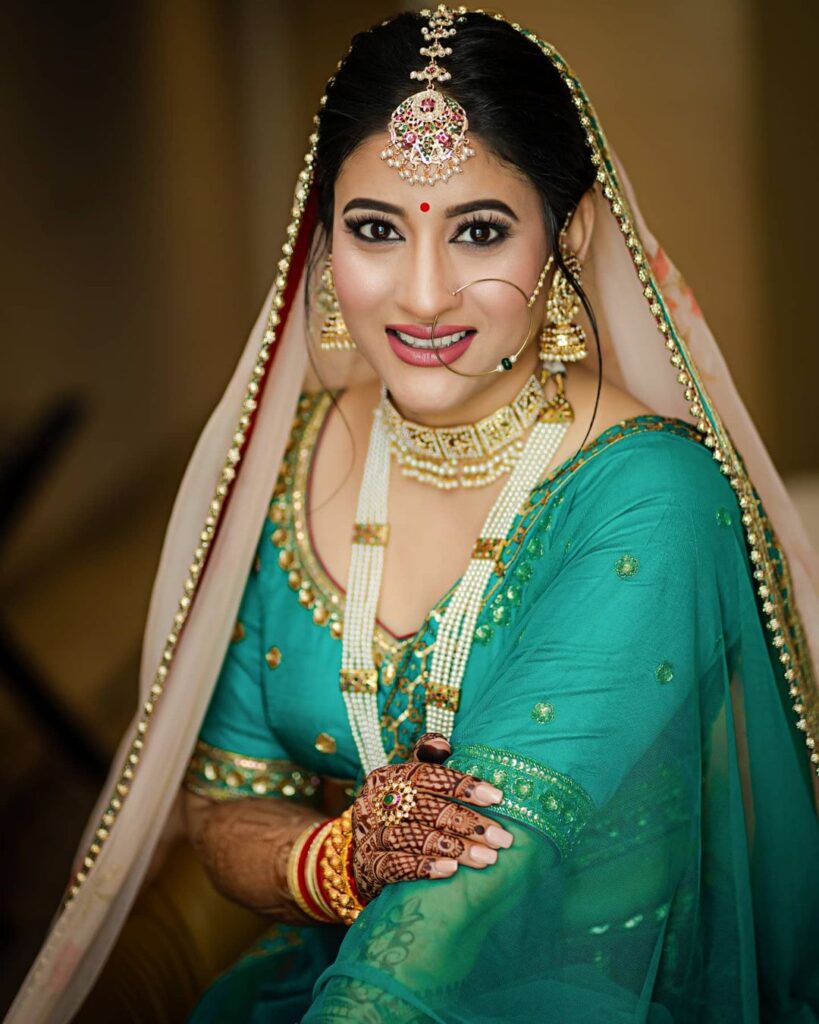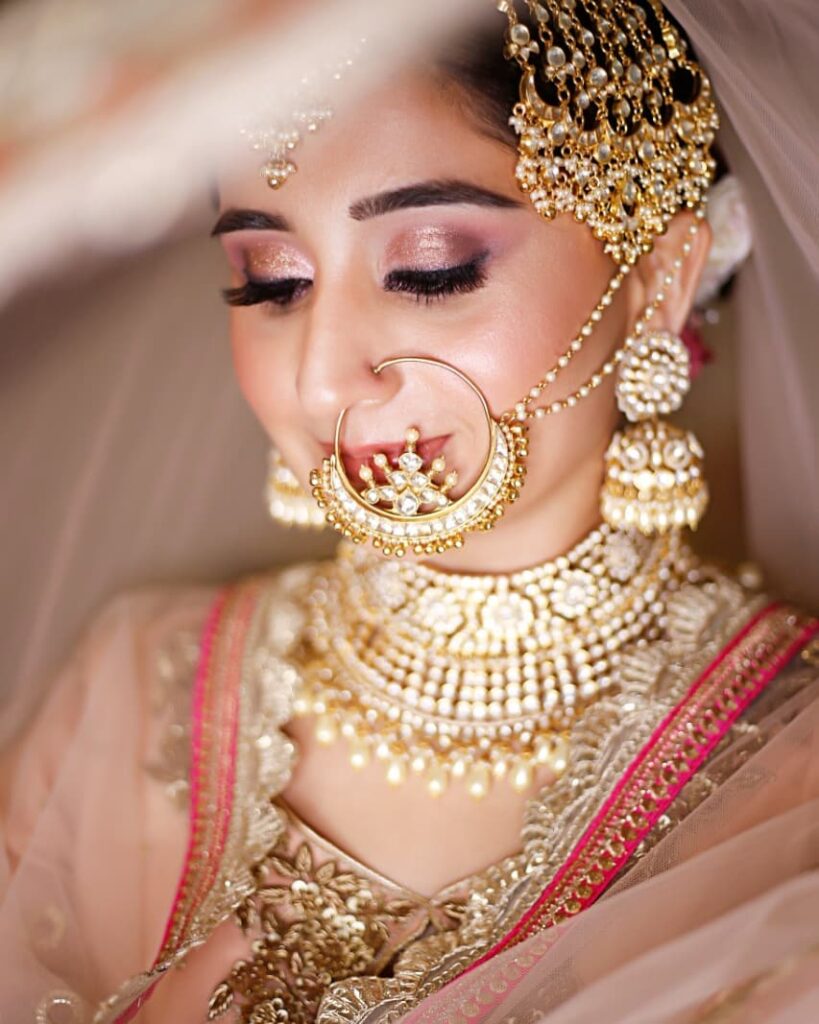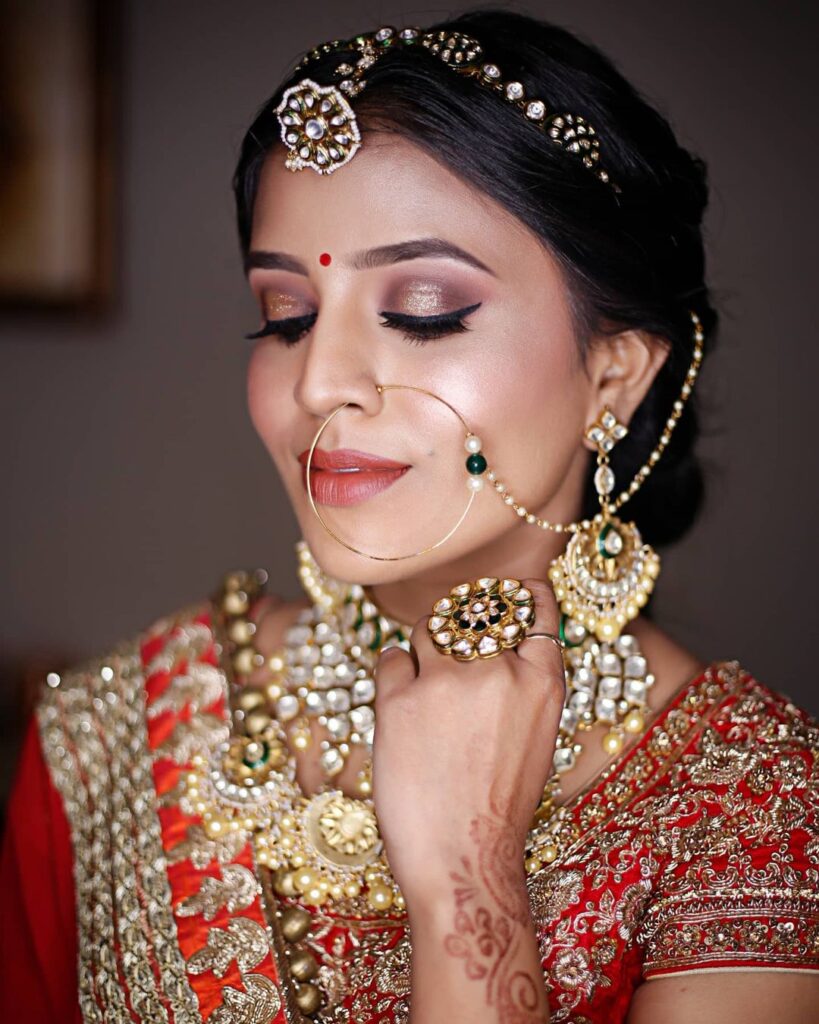 Isha Khanna – Rs.30,000/-
Instagram: https://www.instagram.com/ishakhannamakeup/
Among famous bridal makeup artists in Delhi is Isha Khanna. She has made a permanent place for herself in the bridal MUA realm. Open your feed and you'll find an illustration of her blending skills on real brides. So soothing to watch, right? Owing to her expert makeup skills and great communication with her clients, she climbed the ladder of success rapidly. If you're looking for bridal makeup in Delhi, Isha Khanna won't disappoint. All her previous brides have all hearts for her, one also went viral recently – all thanks to her makeup magic. Book an appointment and you'll see how knowledgeable and friendly she is that you'll want to book her right away.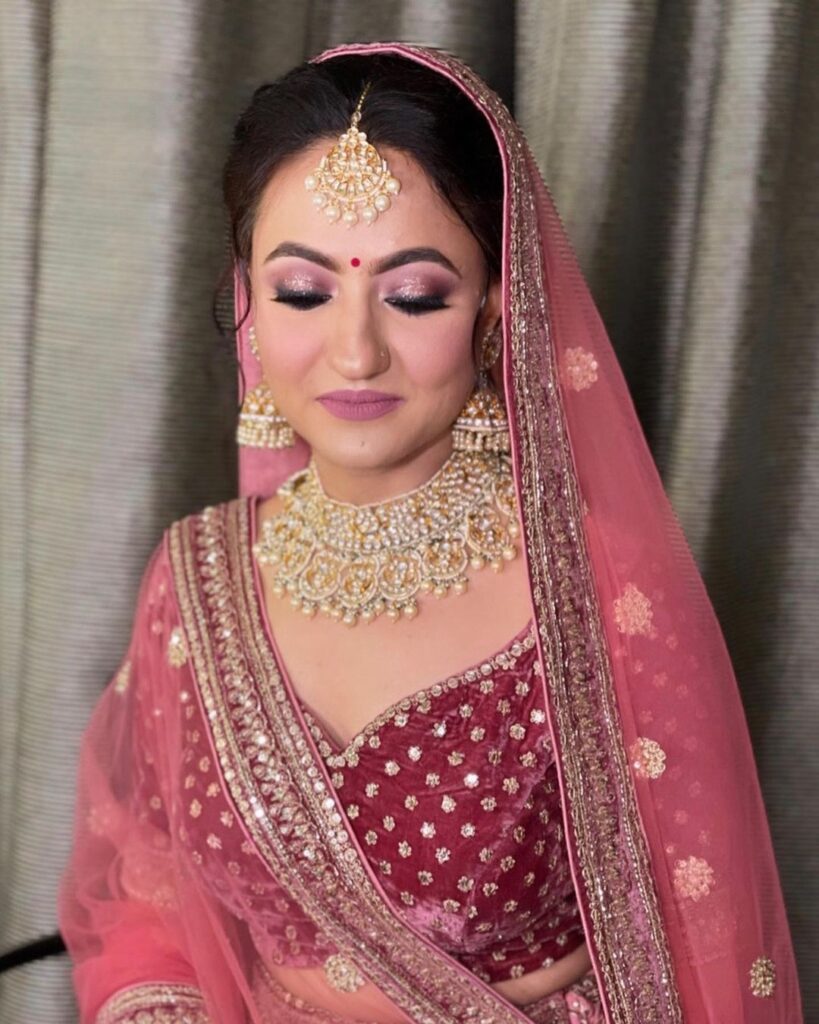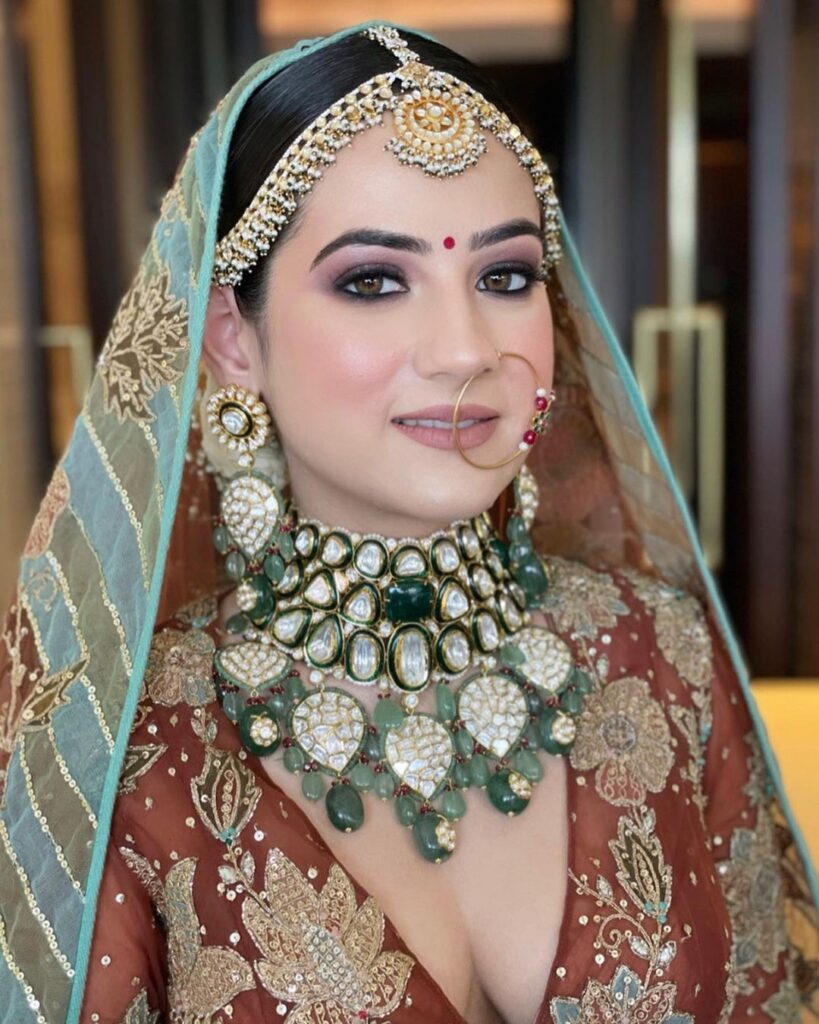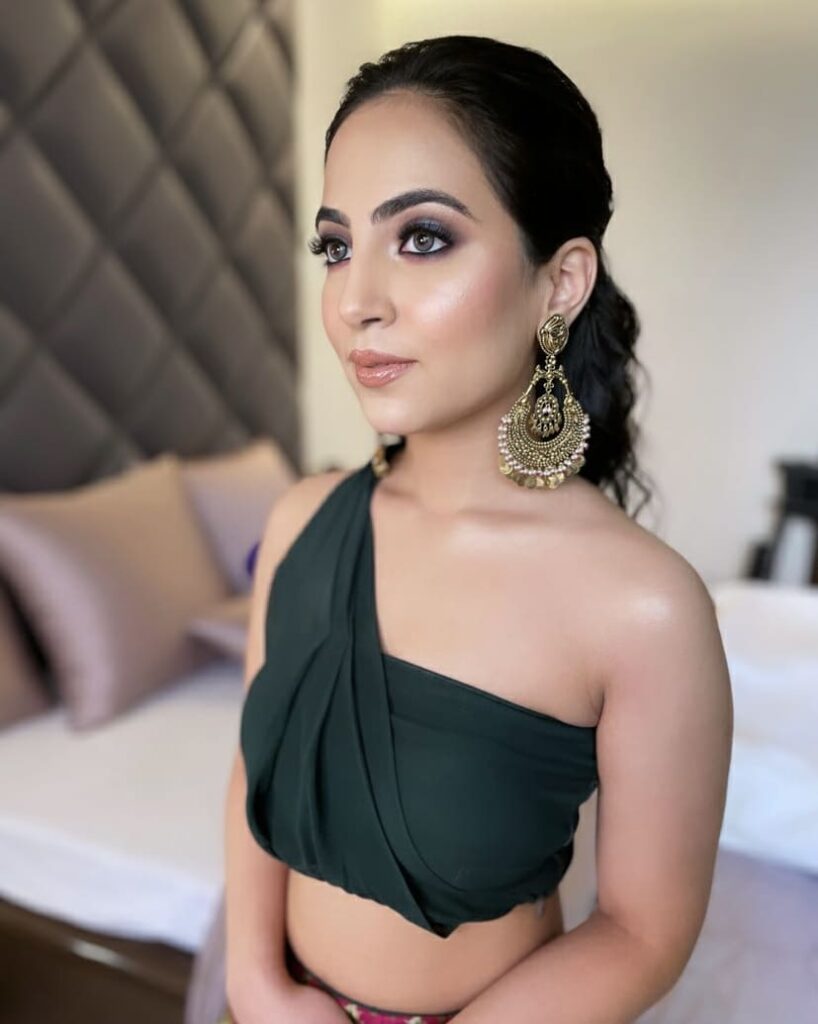 Gomit Chopra – Rs.30,000/-
Instagram: https://www.instagram.com/gomitchopra/
Gomit Chopra is a makeup maestro. His Instagram is replete with ethereal wedding makeup looks in different styles and outfit choices. From fresh dewy bridal makeup to glamorous reception makeup, he is a 'know-it-all'. No wonder brides favor him so much. On Google or on a wedding listing portal, his reviews are all 5-stars. 'A professional, humble person who delivered exactly what I asked for. The finish was perfect' – writes on the reviewer. Chopra's humble attitude and experienced makeup skills make him an ideal choice for bridal and party makeup artists in Delhi.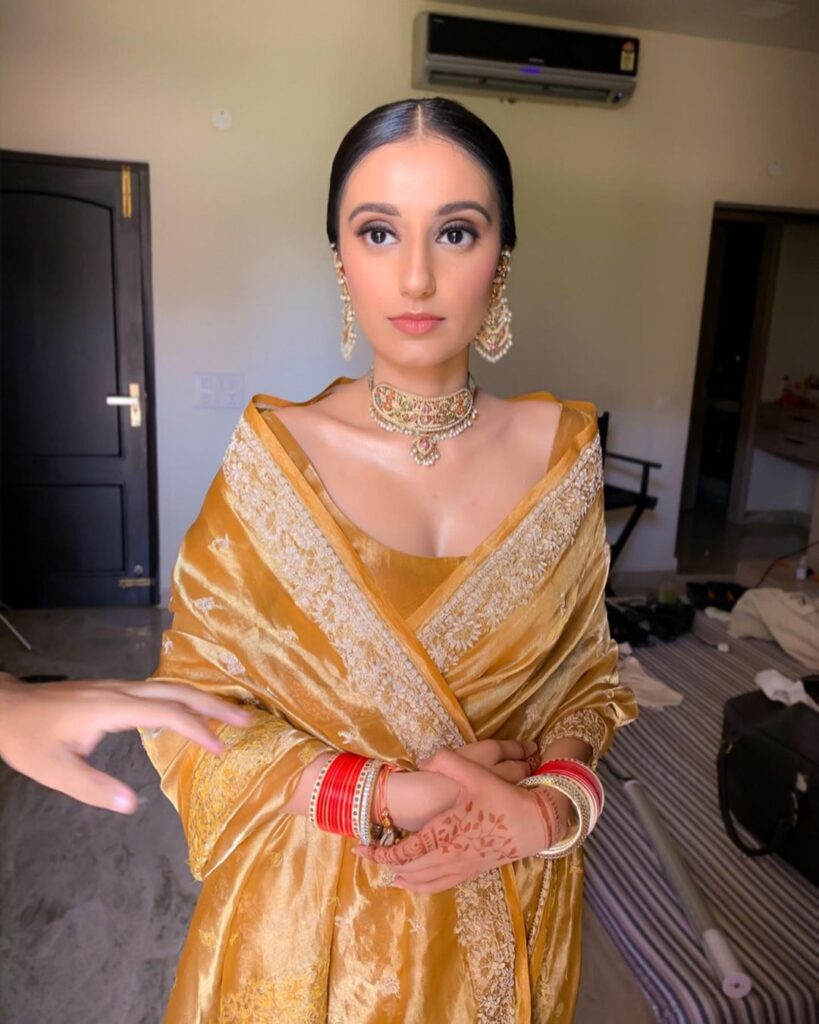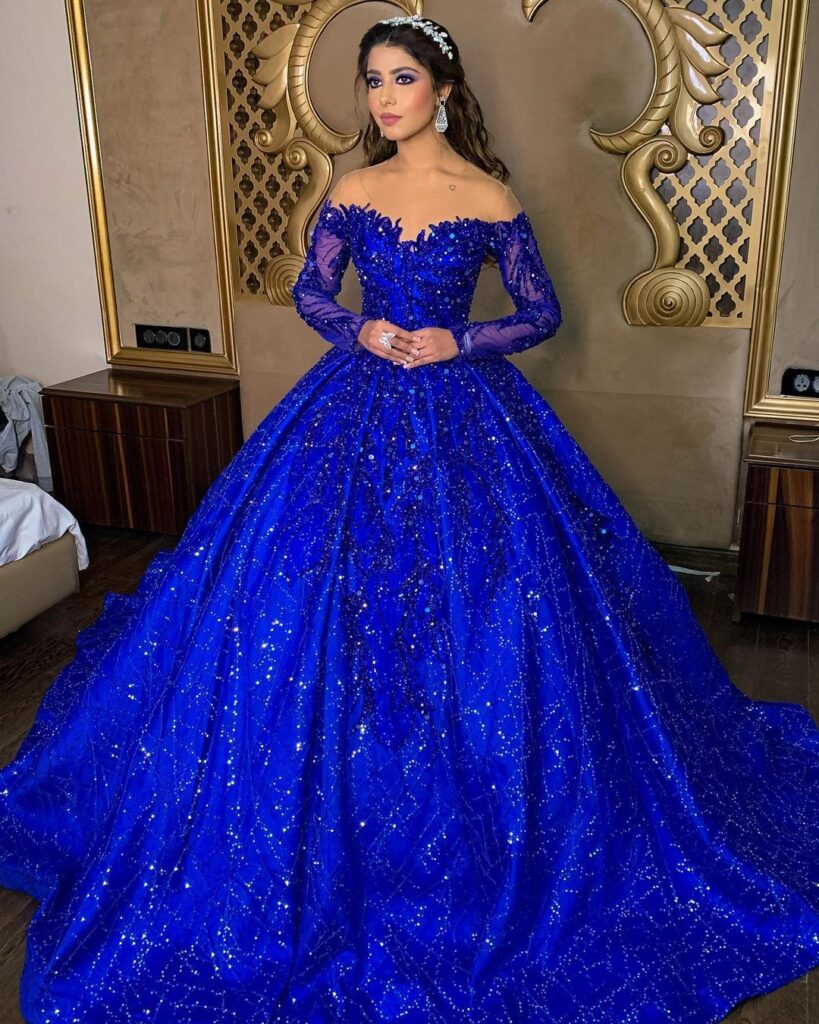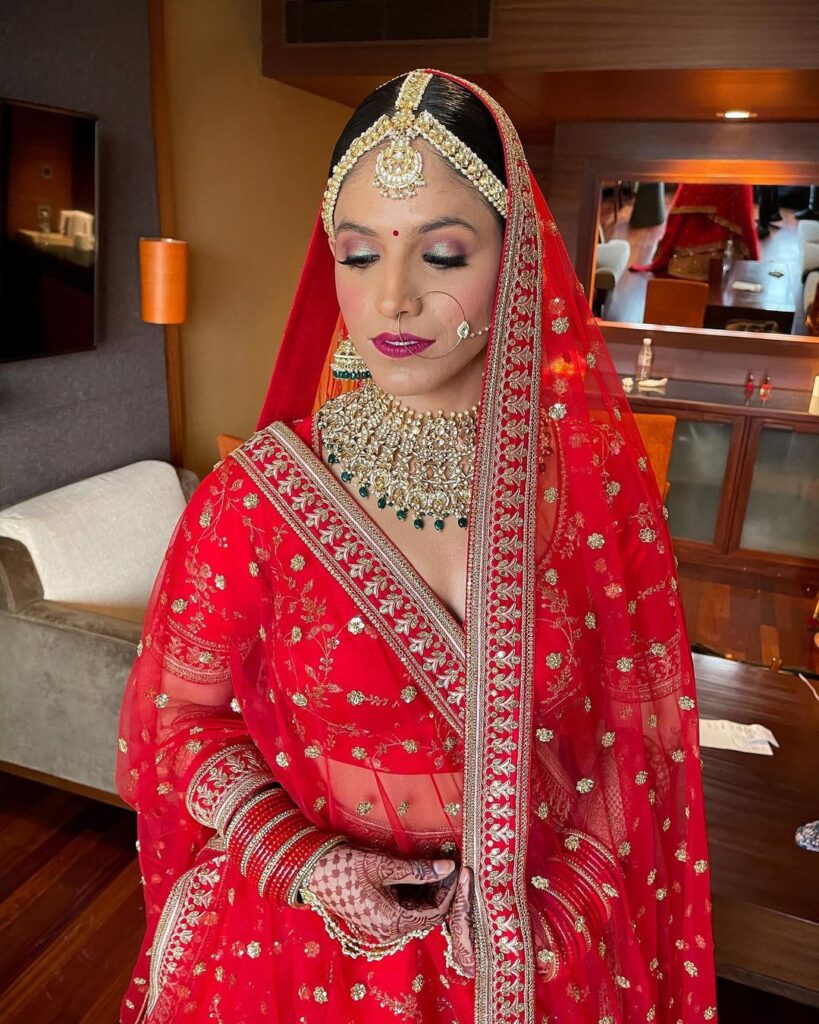 Shubhangi Trehan – Rs.22,000/-
Instagram: https://www.instagram.com/makeupbyshubbhangitrehan/?hl=en
A new addition to the makeup realm, but nonetheless a talented and competent one. Shubhangi's statement makeup look reflects a clean base with prominent eyes and well-defined lips. Hers is a year-old entry in the industry, and therefore you can book her at affordable prices even though the makeup is at par with those charging a bit more than her. This, I think, is the best time to grab her as your bridal MUA. Scroll down to see the best of her makeup looks on brides.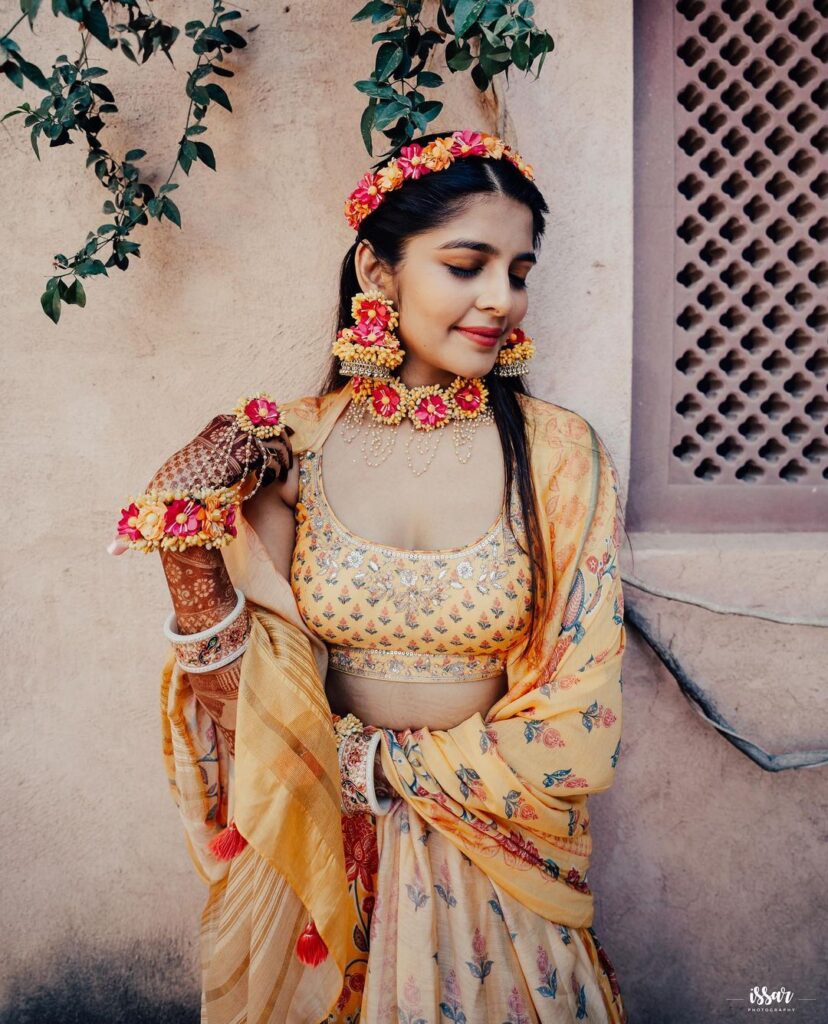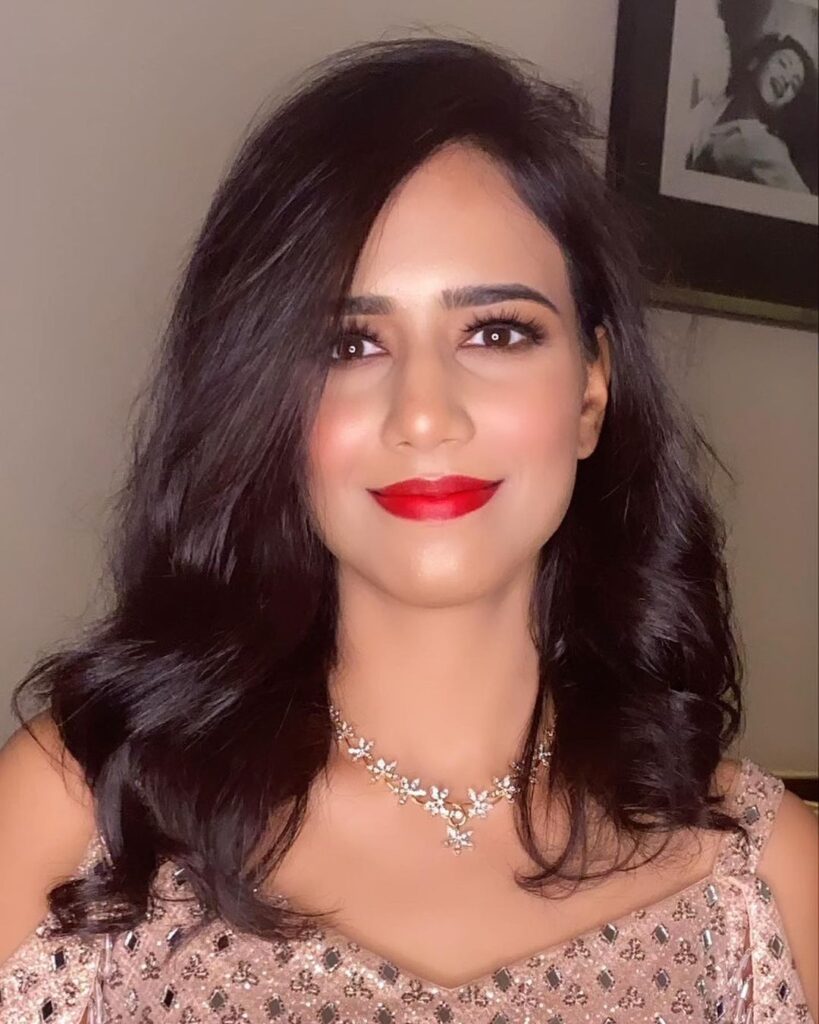 Simran Mahajan – Rs.30,000/-
Instagram: https://www.instagram.com/makeupbysimranmahajan/
"Thank you so much for picturing my looks and taking into account the choices of the brides without judging," says a real bride of Simran Mahajan. "The makeup was wonderful and my husband compared me to Anushka Sharma on the wedding day," she adds. She isn't the only one grateful for her makeup on their big day. Many brides are all praises for her, makeup-wise yes, but also how high she holds her client's needs into account. She posts no-filter snapshots of her brides on Instagram. And that says a lot about how confident she is in what she does. One look at her feed and you'll be mesmerised by her work, just like we are!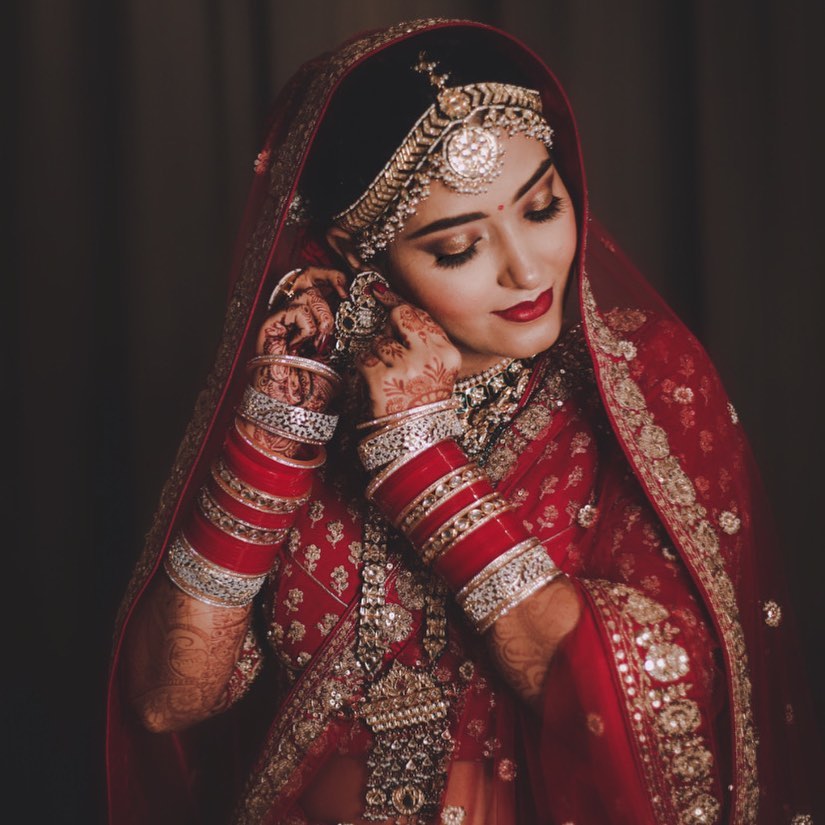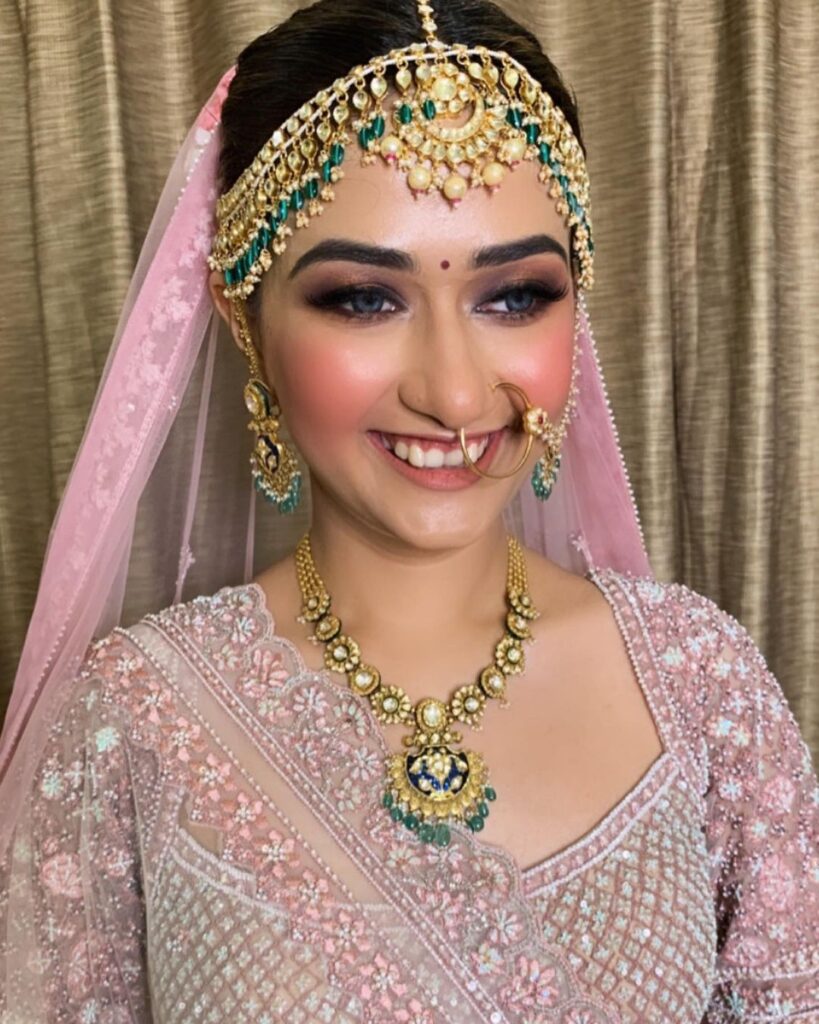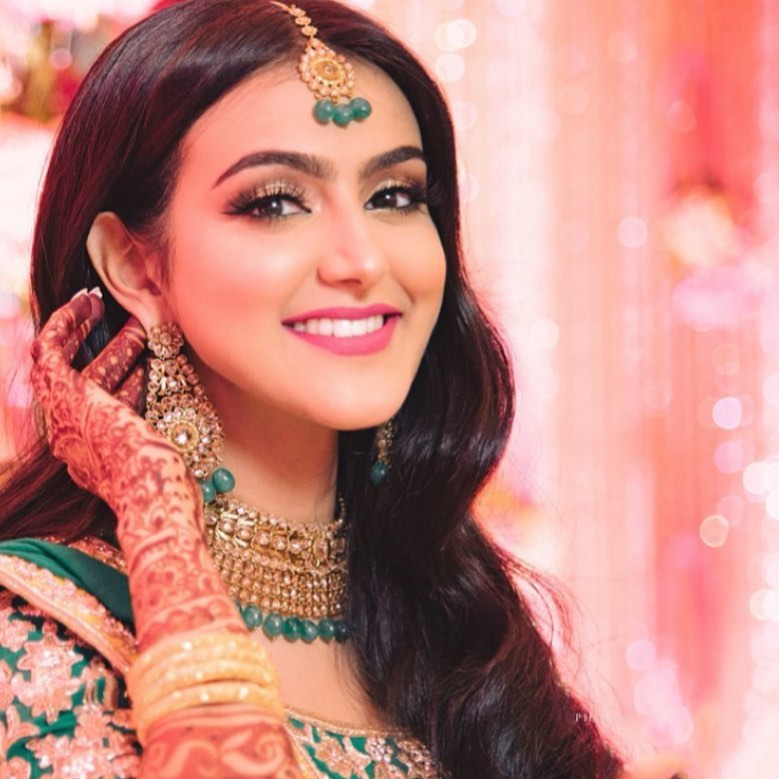 Sheetal Dang Gupta – Rs.30,000/-
Instagram: https://www.instagram.com/gomitchopra/
If you want a dewy blended skin base with natural look attributes like rosy cheeks, slight shimmer, and a matte lip – then Sheetal should be your preferred bridal makeup artist in Delhi and surrounding regions. Her makeup looks very chic and contemporary, yet imparts a nice regal appearance. She's also reasonably priced despite being a talented artist. And we all know how an MUA can be a game-changer for your wedding. She's the one who helps you cover that last stride to your dream wedding look. And Sheetal will be a great ally for the same.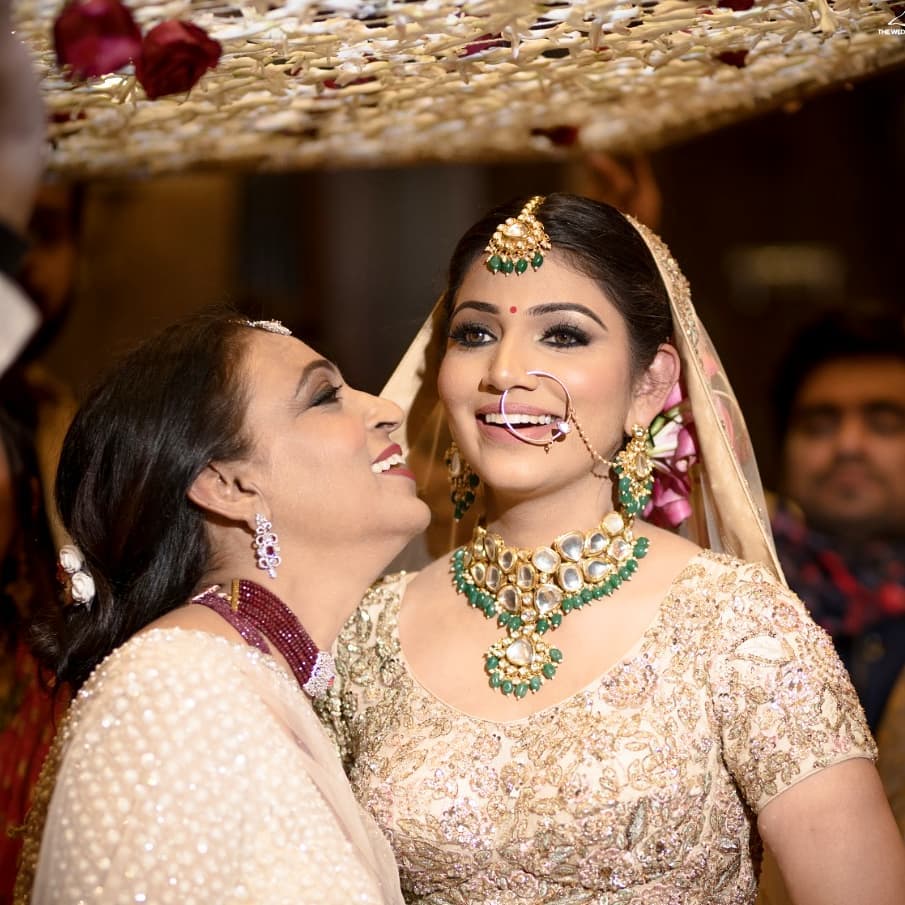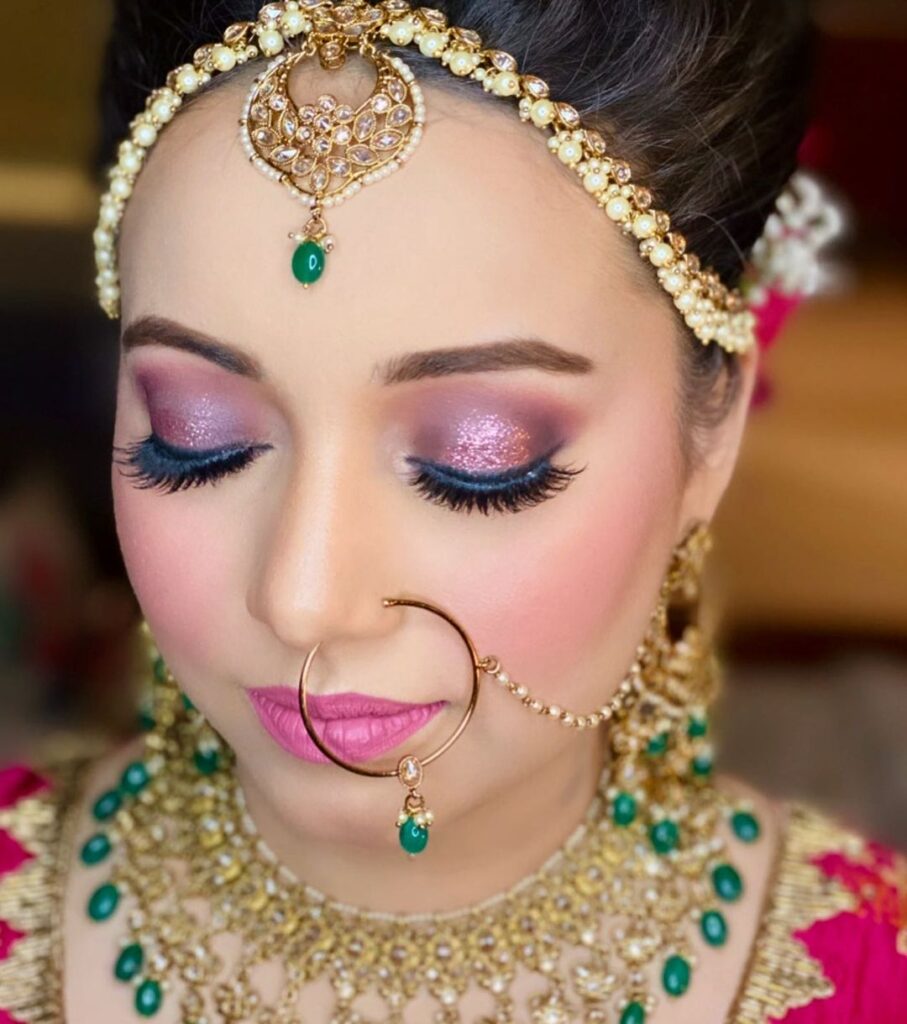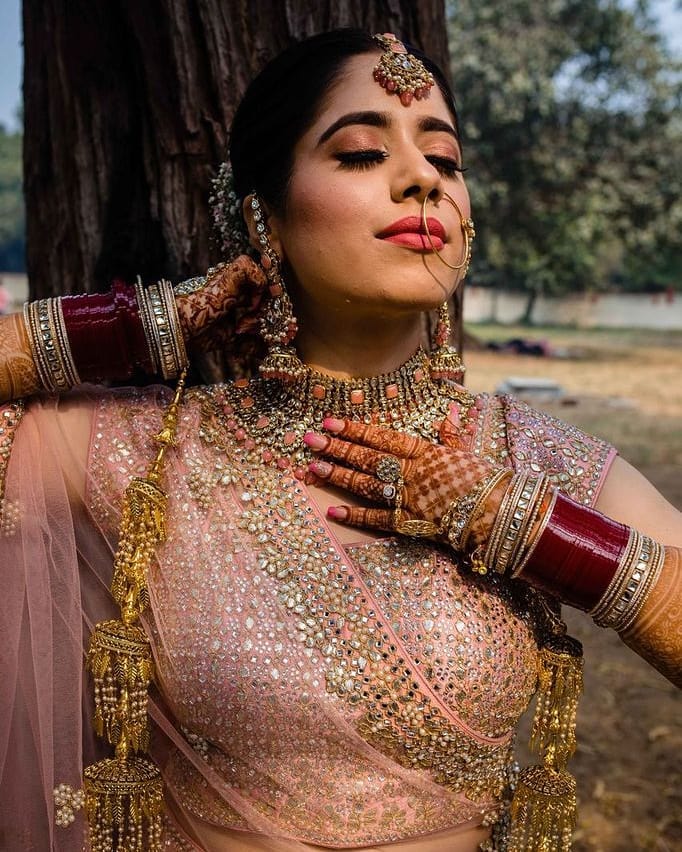 Makeovers by Anchal – Rs.35,000/-
Instagram: https://www.instagram.com/makeovers_by_anchal/
A stunning transformation on your mind? Anchal Batra can help you. Her idea of beauty, as evident from her gram, is elegant, flattering, but not necessarily over the top. Batra is also an educator and trains women who want to build a career in this space as well. Quoting some of the reviews here, her brides describe her as 'the best decision of my life', 'affectionate and talented', 'pro at her job and will make you look like a diva', etc. Considering her clients adore her so much, it would only be wise to give her due consideration while picking your bridal makeup artist. Another great part is she can also do your hair.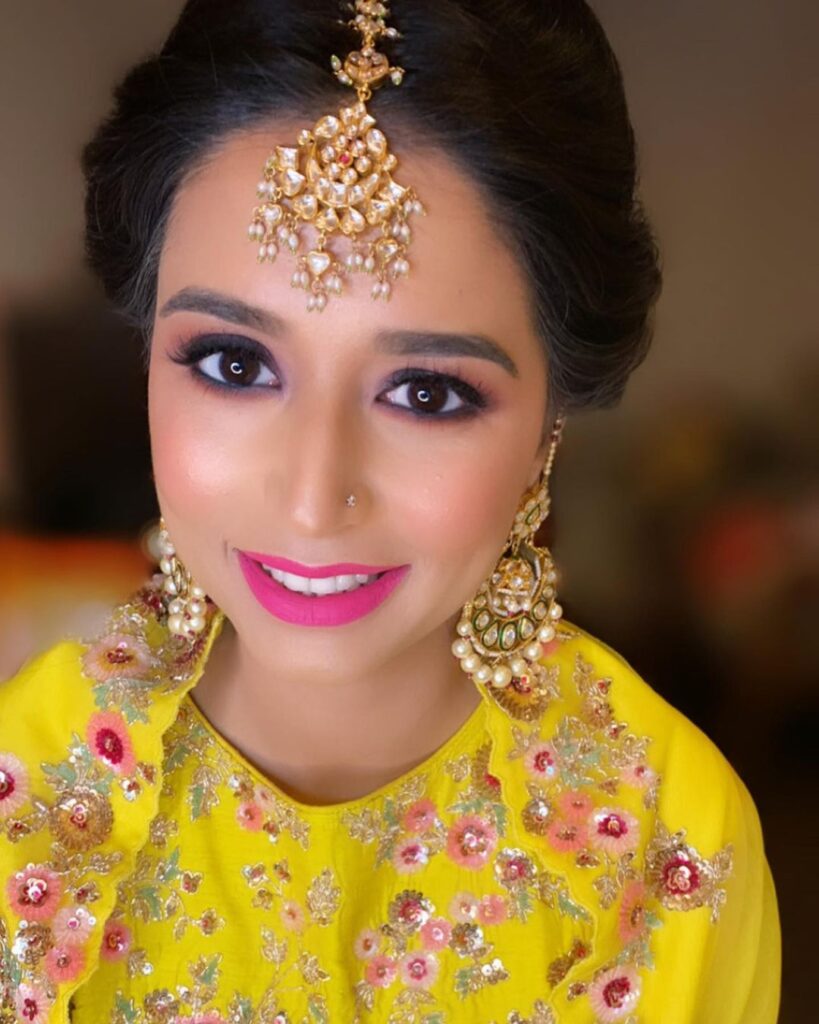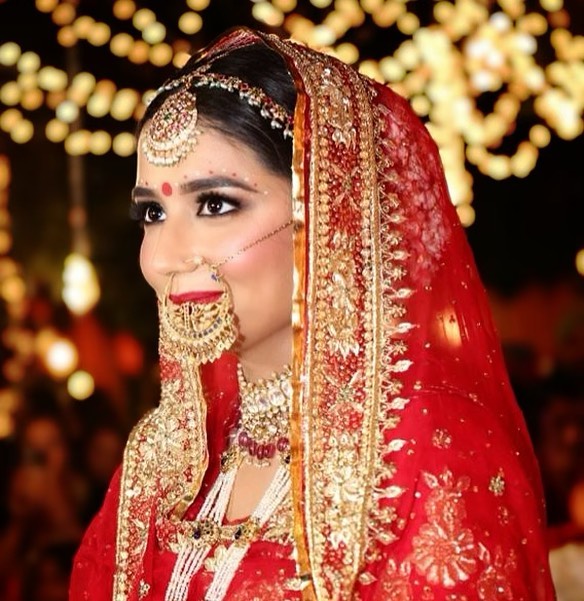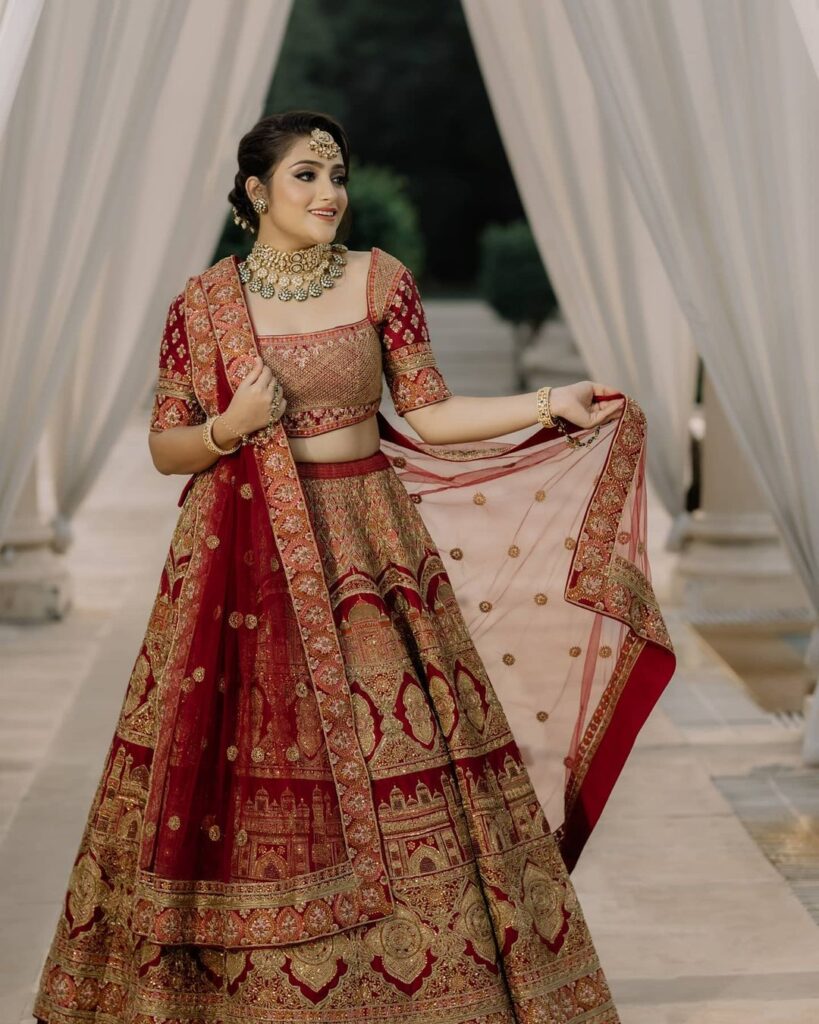 Amisha Chugh – Rs.20,000
Instagram: https://www.instagram.com/makeoversbyamishachugh/
On Amisha's Instagram gallery all you'll find is soft, dewy makeup with only natural-skin contributing elements like a nude matte lip and bronze eyes with a slight shimmer. You can spot some amazing no-filter photos of her brides on her social media that will boost your confidence to pick her as your makeup artist. Employing a skin-first, makeup-second approach isn't easy, and takes a lot of work. In fact, it actually takes more time to pull off than a glam look, owing to all the blending. Chugh, however, has perfected this art and is your go-to MUA for an effortless look.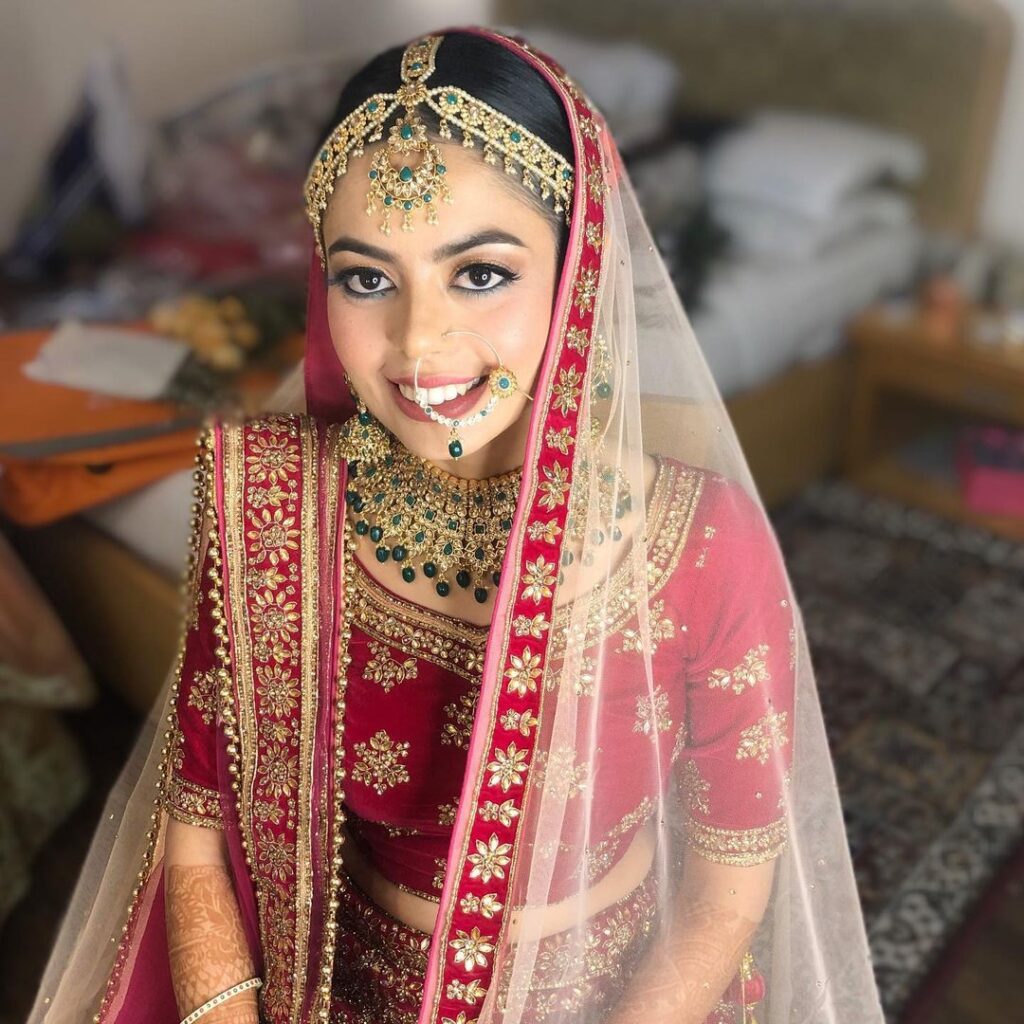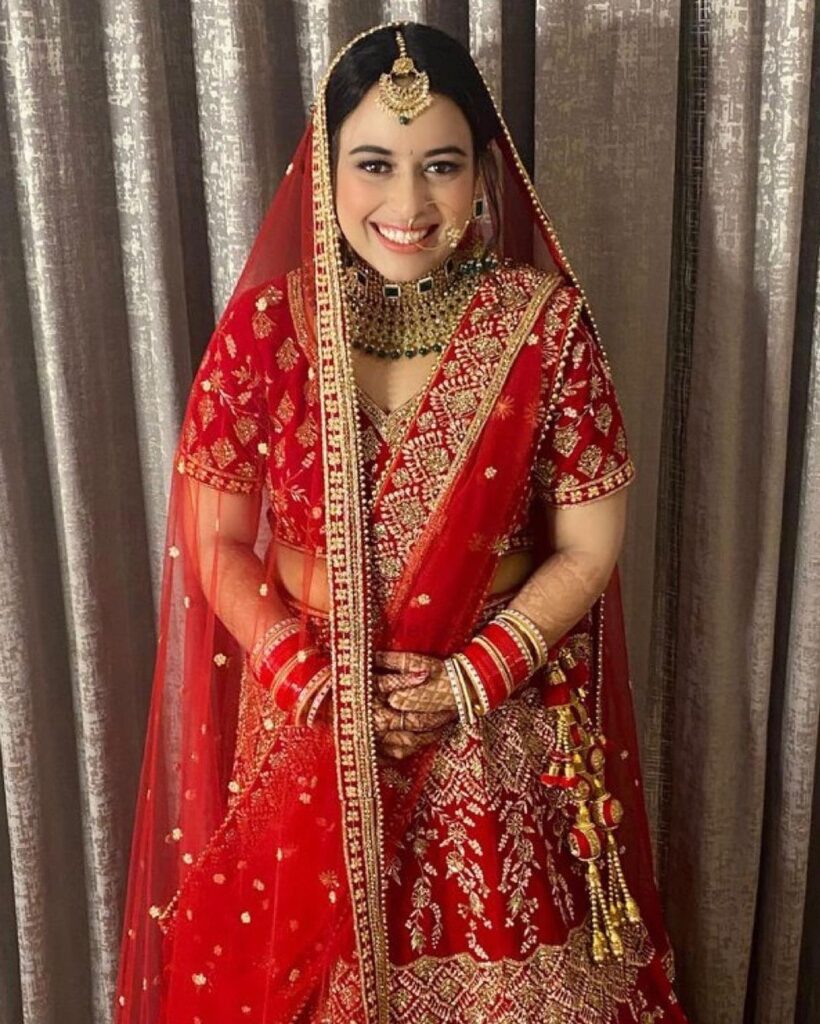 Priya Gulati – Rs.35,000/-
Instagram: https://www.instagram.com/priyagulatimakeupartistry/
From haldi to wedding reception, you can find the perfect makeup look for each event on Gulati's feed. A versatile bridal MUA in Delhi who understands her bride's vision well and lends her makeup aligning with the same. If you're skeptical of booking the same MUA for all your functions and looking well, same, then Gulati is your savior. She will give you a distinct makeup look on every function that it will feel like you hired different MUAs instead. Scroll to see a gallery of her clients.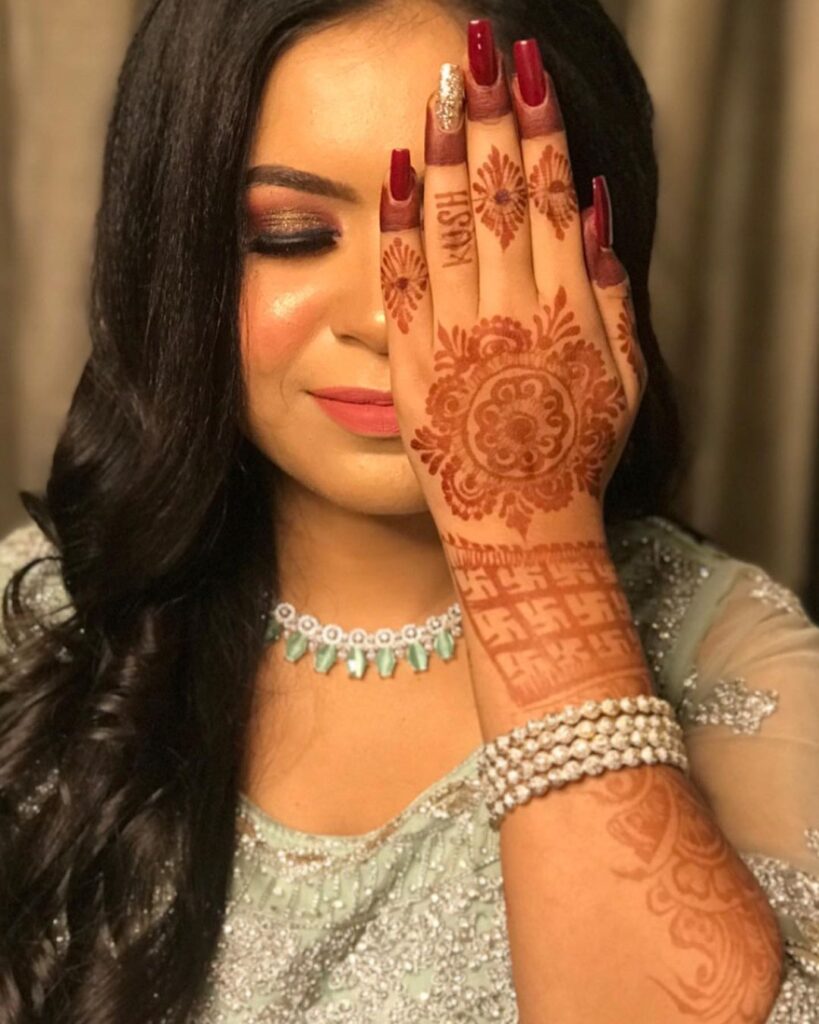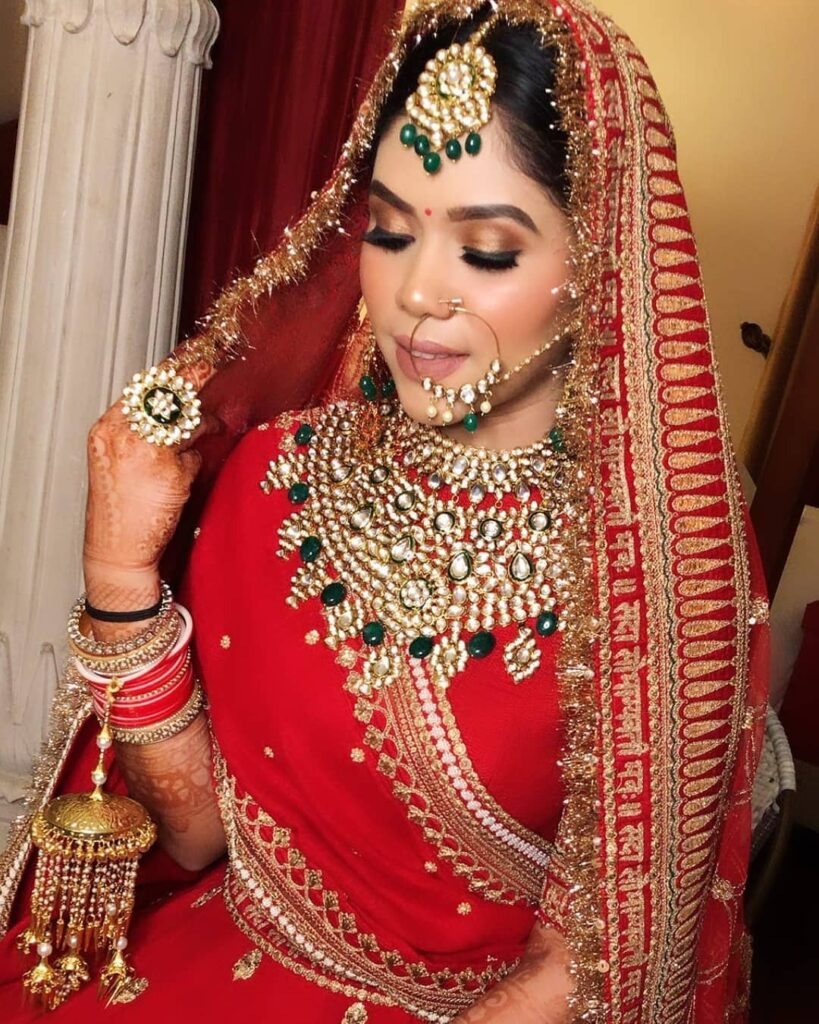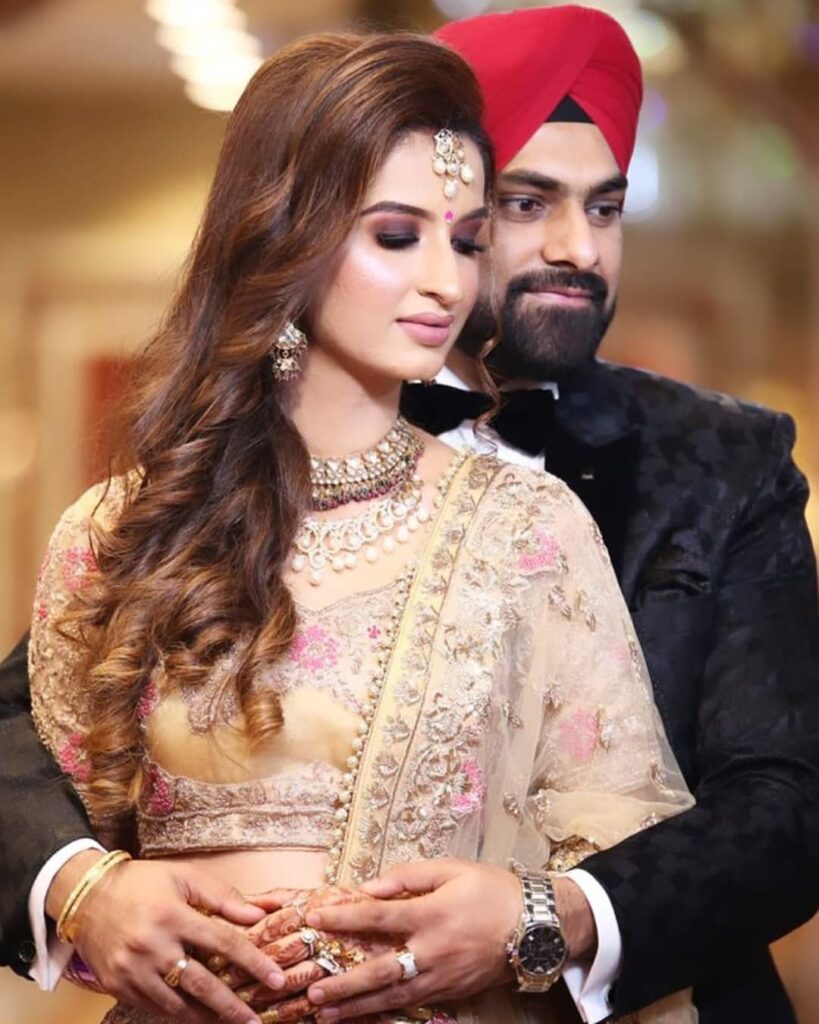 Priyanka Gogia – Rs.35,000/-
Instagram: https://www.instagram.com/priyankagogiamakeup/
A viral bride herself, Priyanka Gogia transformed her eponymous makeup brand into a popular one in a short time. Her makeup drips with royalty and elegance but doesn't take away from the natural beauty of the brides as well. The halo, bronze-glitter, and multi-color eyes are just a few examples of how she spills her makeup art on your face. Do give her a follow to bookmark some amazing bridal makeup inspiration for your big day. And book her as your MUA is you are all about making a grand entrance as a bride.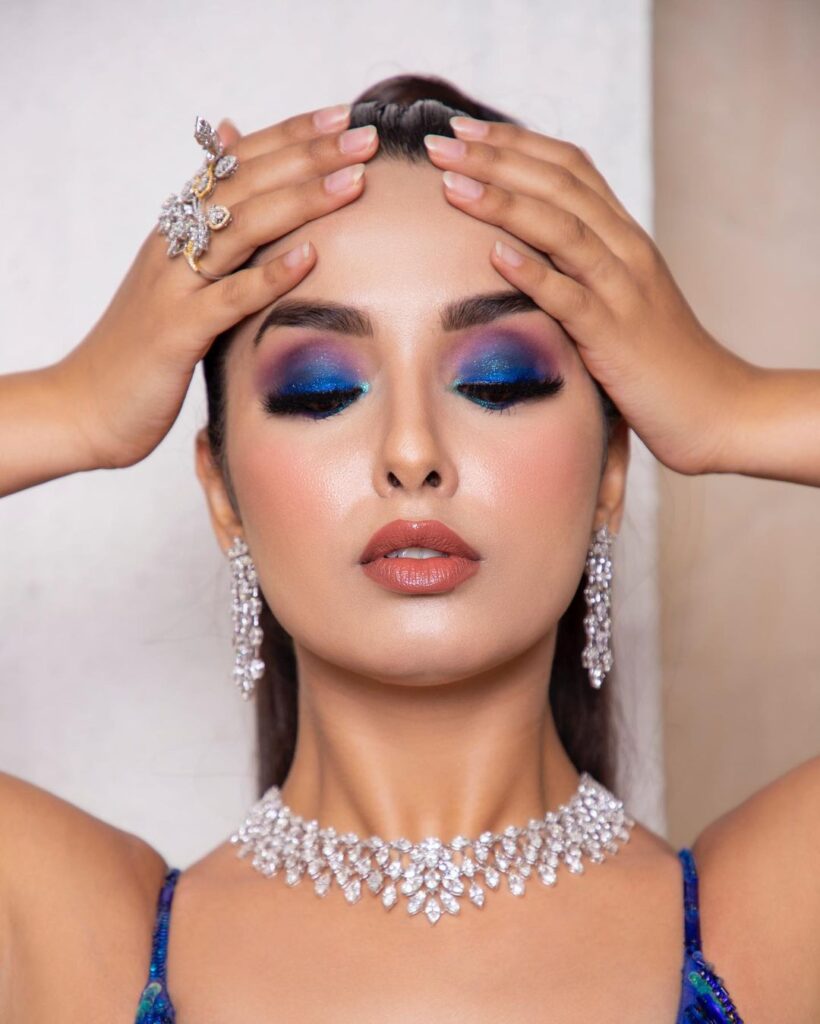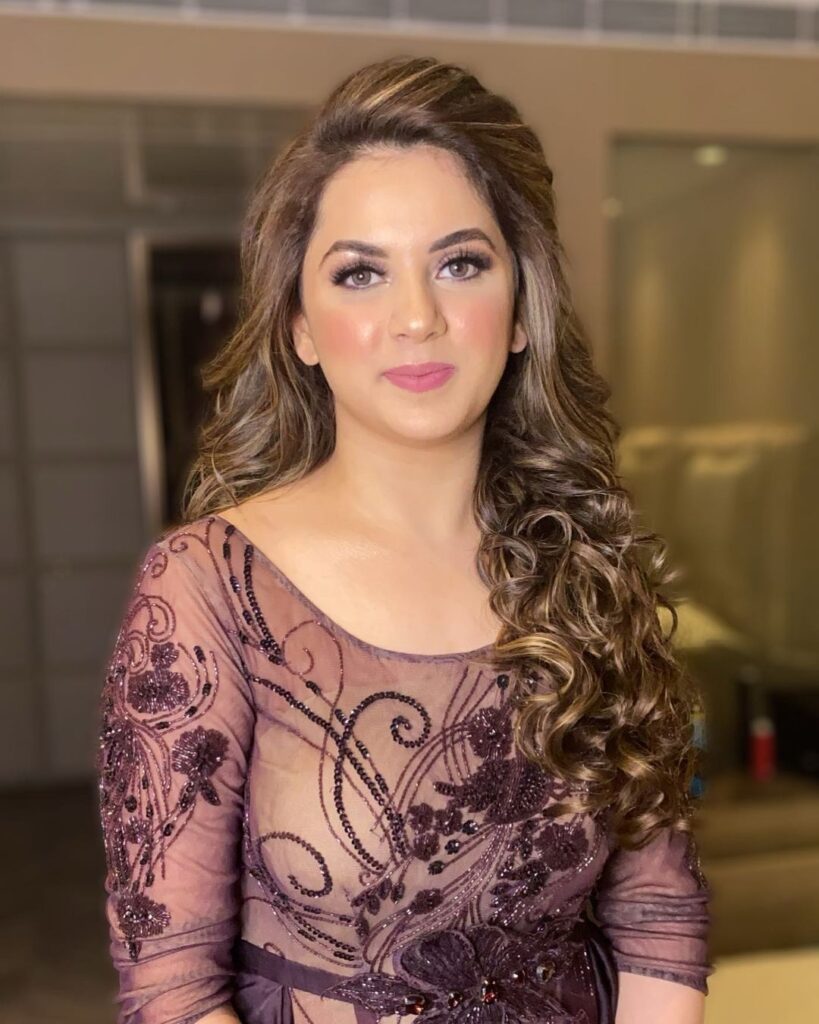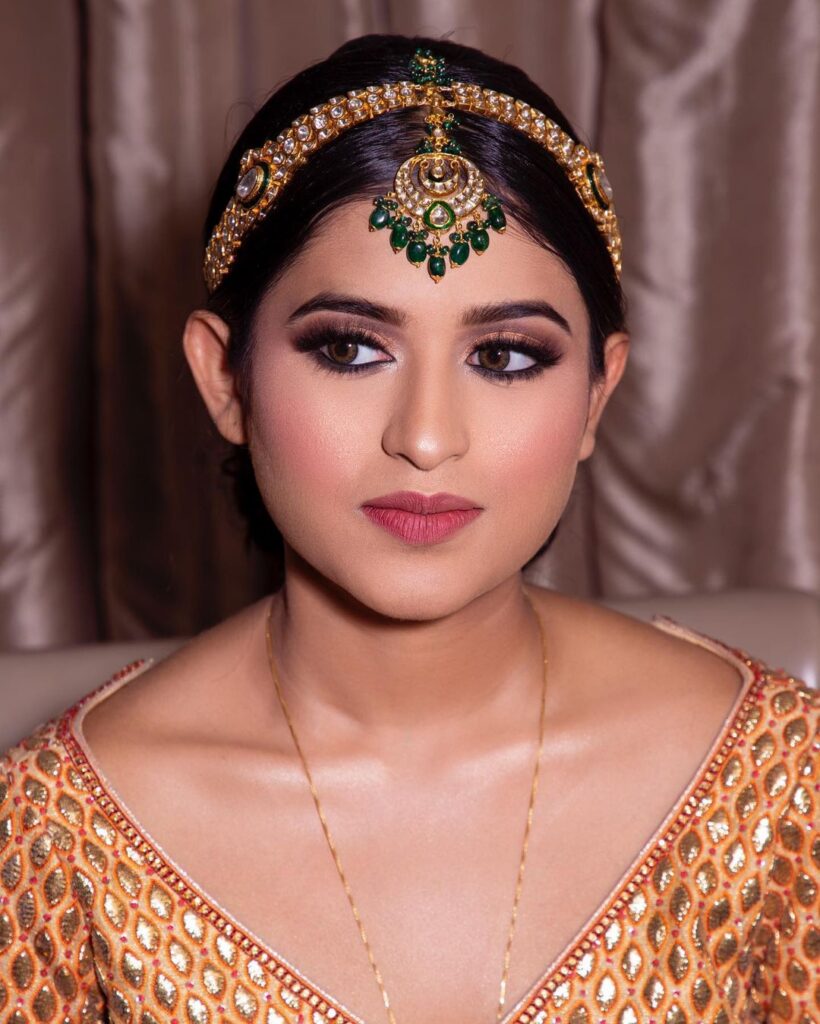 Aarti Makker – Rs.25,000/-
Instagram: https://www.instagram.com/aarti_makker/
A popular bridal makeup artist in Delhi NCR, Aarti Makker can help you achieve your dream bridal look in no time. "Aarti did makeup for me and my bridesmaids, all done before 8 AM. She made me look like a beautiful person," says one of her real brides Soniya. "Dolled me up to perfection," wrote another bride. And many were impressed by her patience, kindness, and amazing persona. Without a doubt, she will be the amazing friend and MUA you need as a bride. And you desire to become a makeup artist yourself, she takes classes that can help any novice become a master.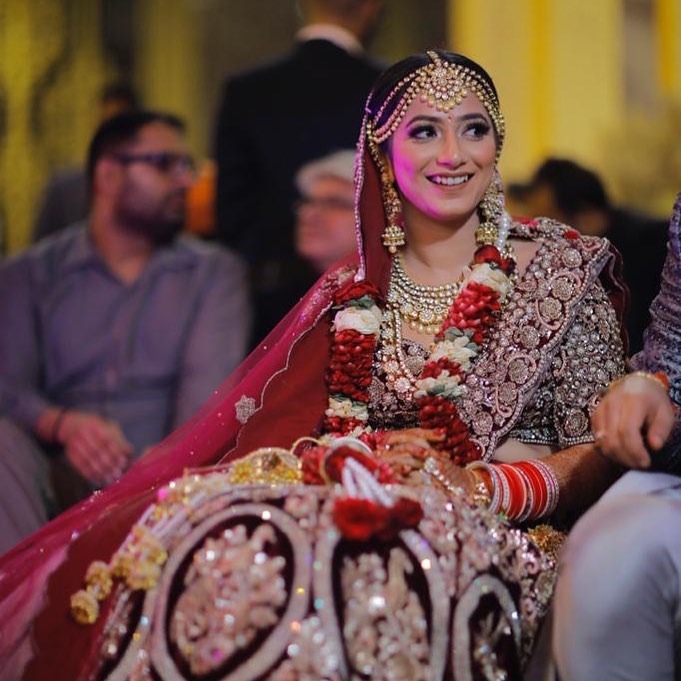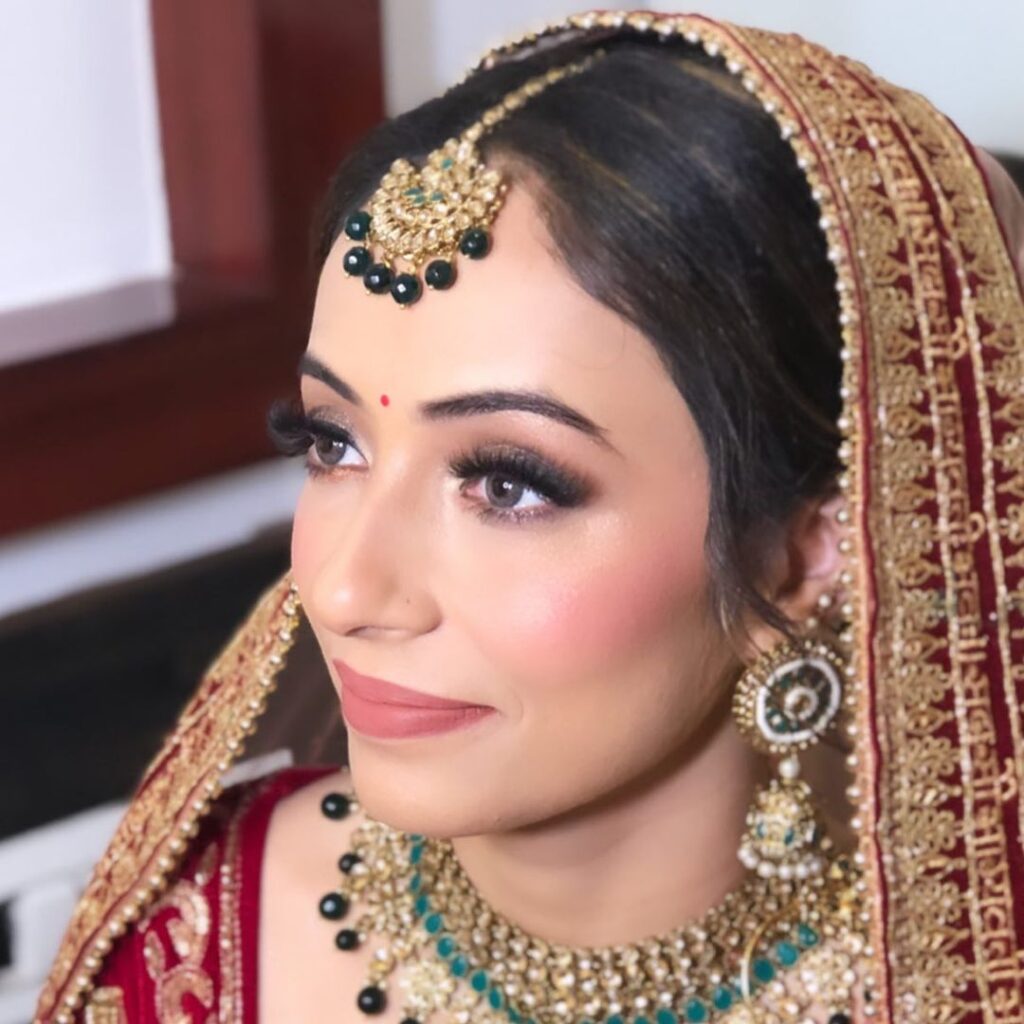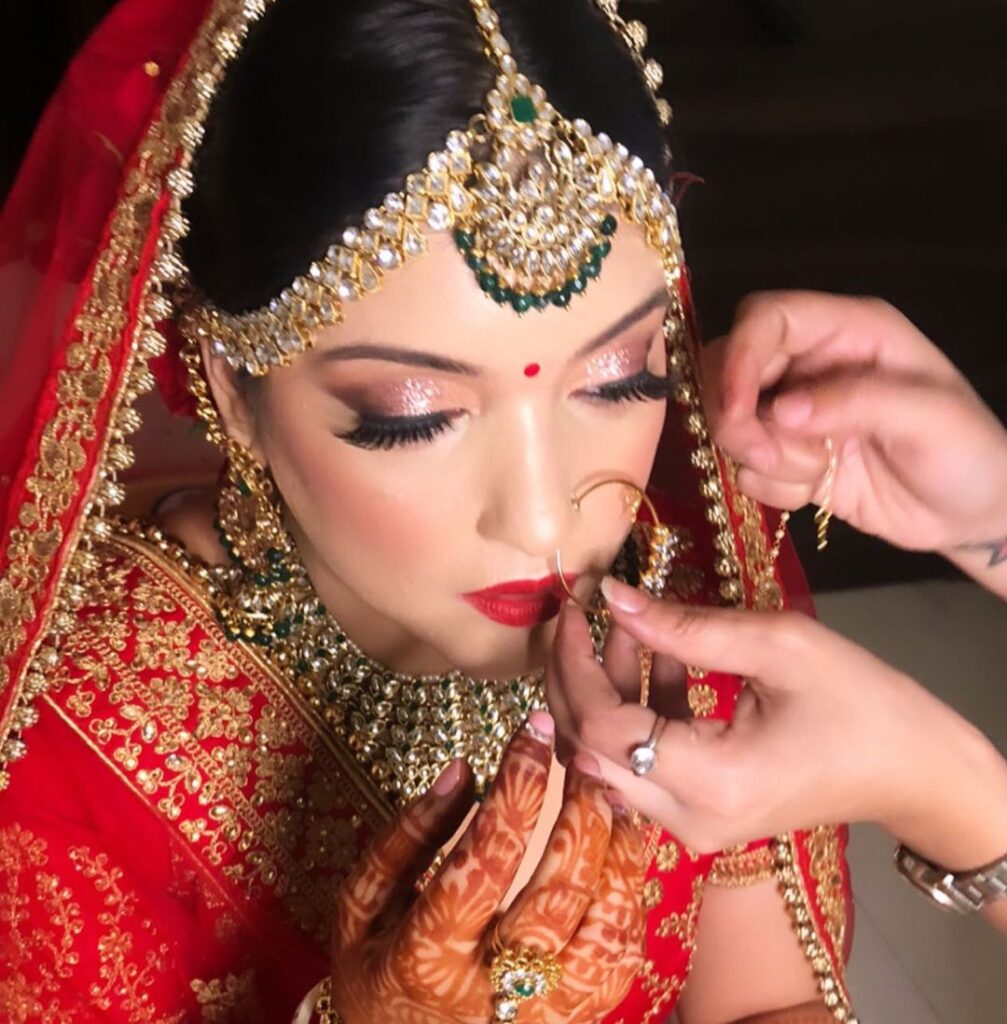 Saakshi Takiar – Rs.35,000/-
Instagram: https://www.instagram.com/makeupbysaakshitakiar/
Fancy a makeup look on your big day that's 'you but better'? You have found your perfect match. Sakshi specializes in working in sync with your skin. And that, girls, takes work. Takiar takes her time in understanding the skin tone and skin type of her clients before starting a makeup application. Then, she will only use products that will make the bride's skin better without a cakey or artificial appearance. And the end results, as you'll see in the below pictures, are fabulous. The bridal portraits on her Instagram are a testament to her expert makeup skills. Scroll to see some of our favorite brides from her lot.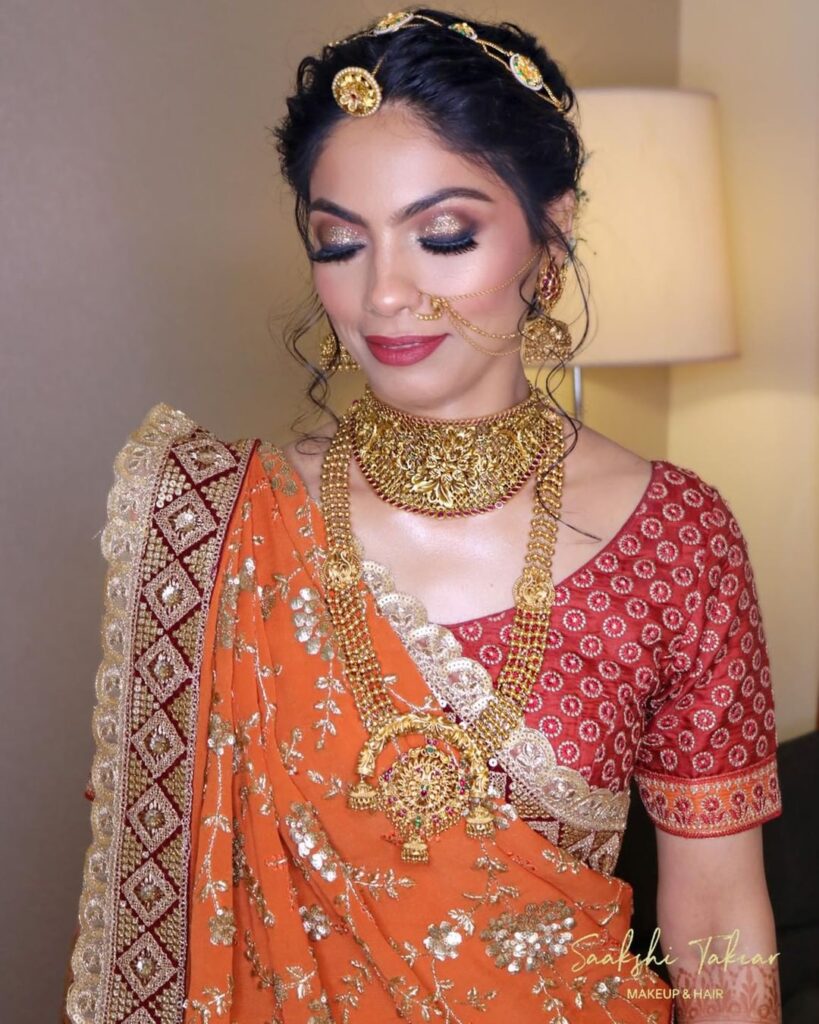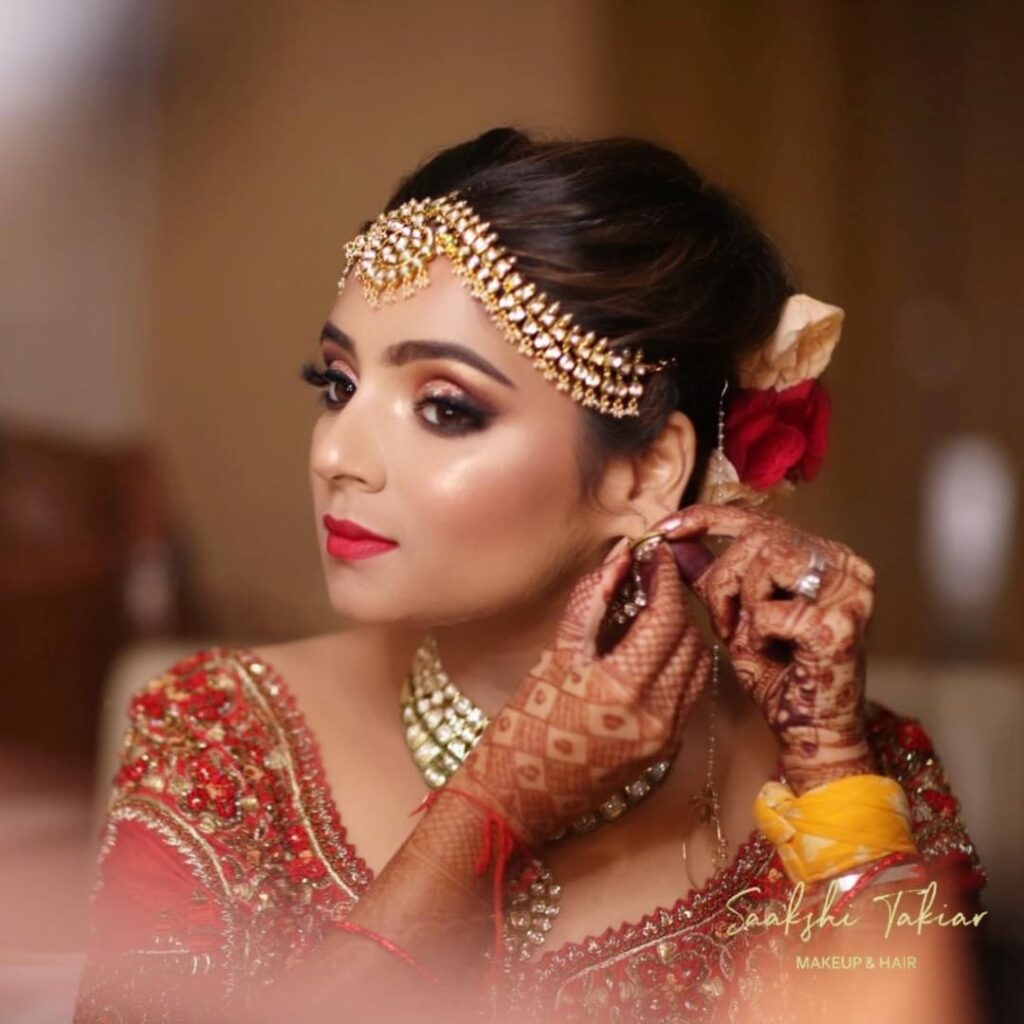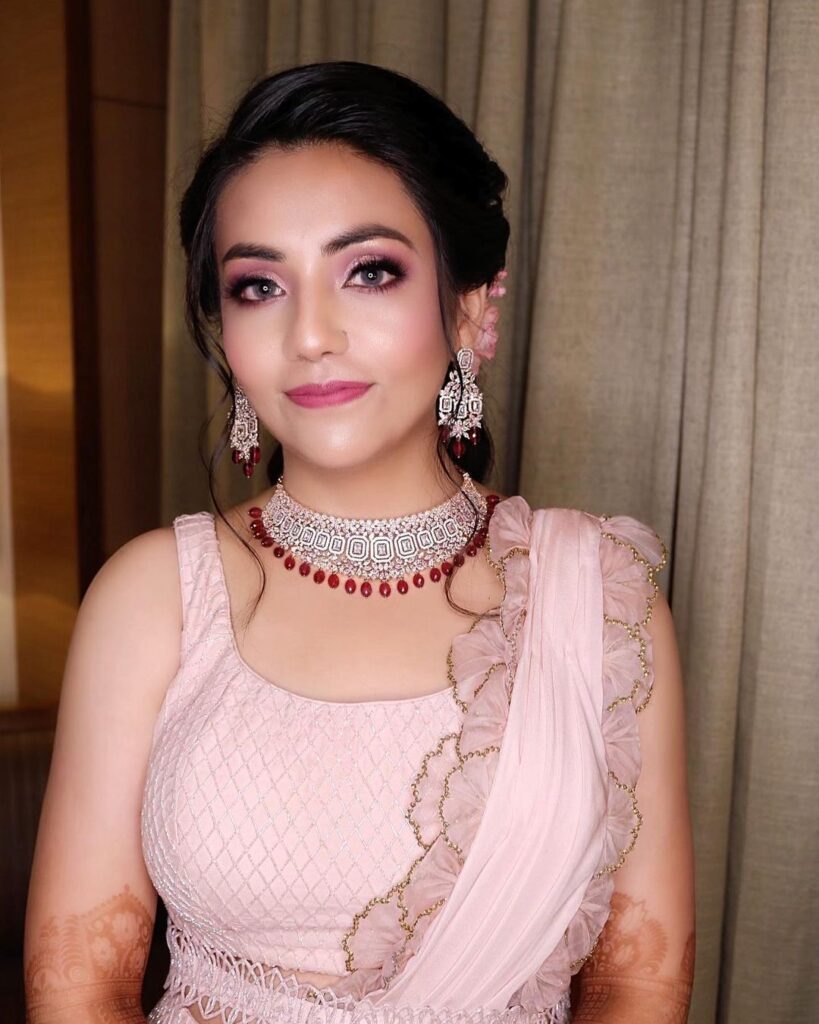 Tripti Khurana – Rs.25,000/-
Instagram: https://www.instagram.com/makeupbytripti/
All of Tripti's brides have one thing in common – 'Elegance'. She is a pro at lending this attribute to your makeup, no matter what the outfit or function is. And her brides attest to the same. "She did my makeup as per my needs and made me look all classy," says one bride in her review. "What a flawless, elegant makeover," states another bride. Even though she likes to keep it simple, Tripti often adds a dash of color to eyes to give the makeup a special occasion look. You can find shades of pink, purple, and yellow on her client's eyes – all done neatly, flawlessly, and well, gracefully.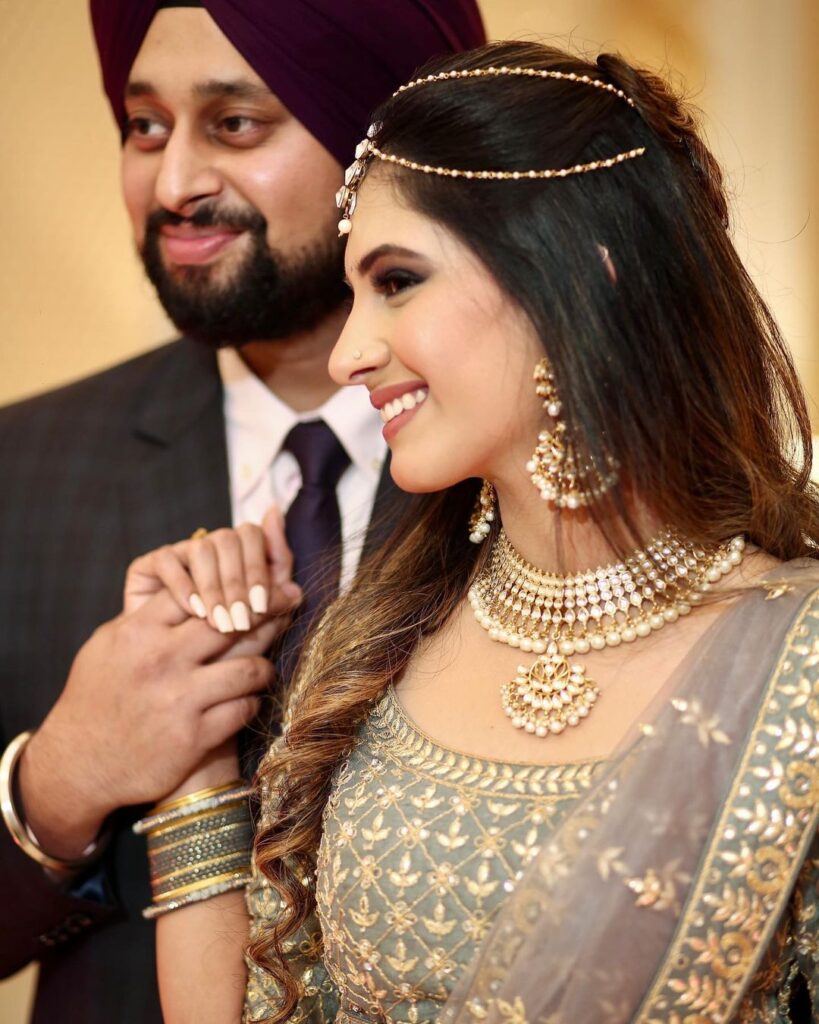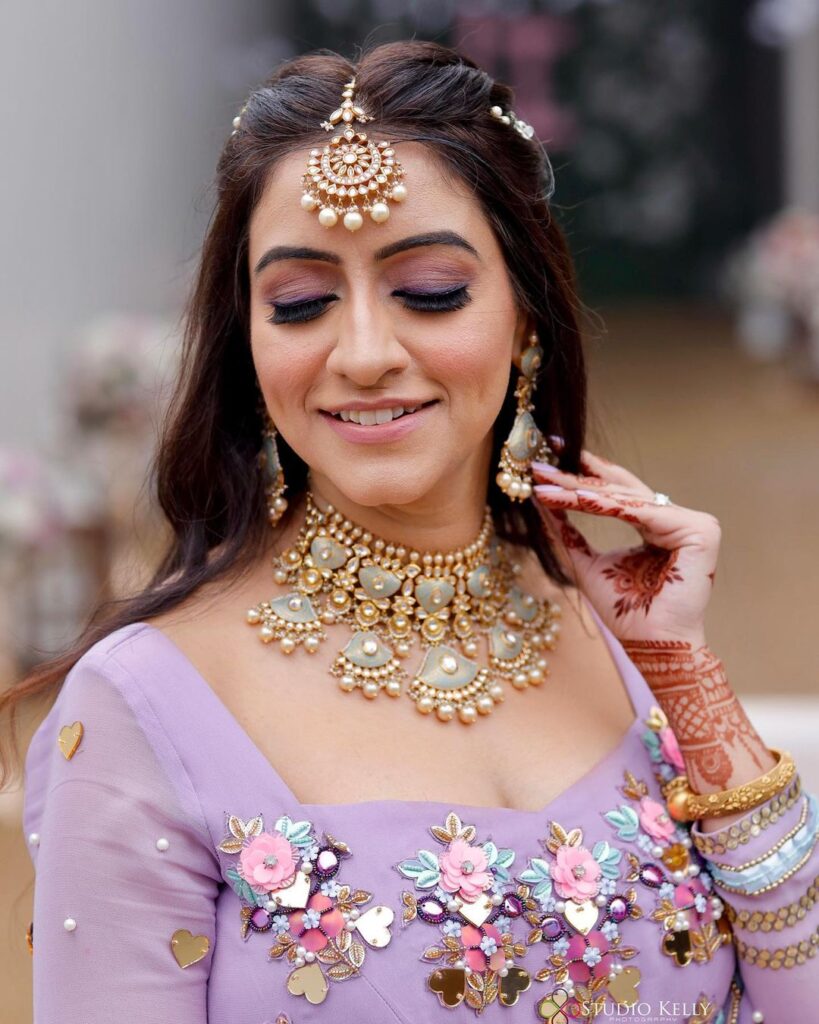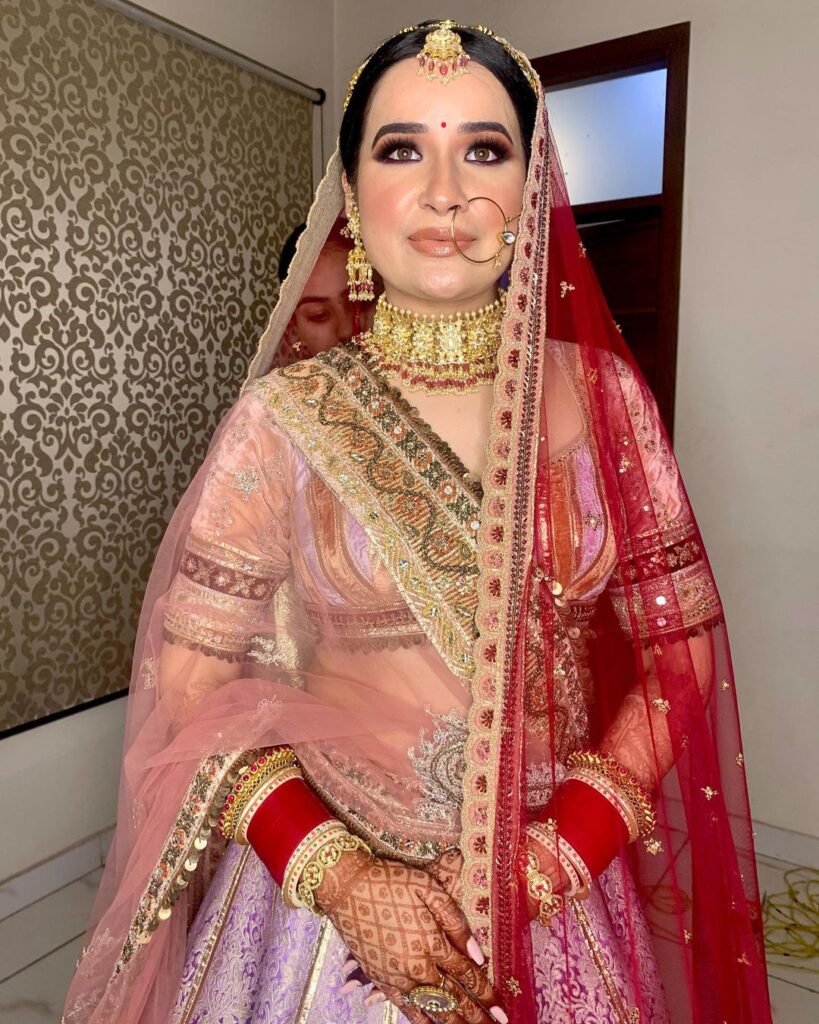 Sandhya Arora – Rs.25,000/-
Instagram: https://www.instagram.com/sandhyaaroramakeupartistry/
On Instagram, talent shouldn't be aligned with the number of followers and likes. And Sandhya Arora is a true testament to it. With 2000 followers, she has the skills to lend a makeup look at par with any artist on this list. One look at her Instagram feed and you will be convinced of the same. "She is so jolly, talented, and smart. She took care of all of my makeup needs. She did a beautiful job with the makeup, but also made sure I stayed stress-free throughout," says one of her brides in a review. We would say book her soon because her popularity is surging fast.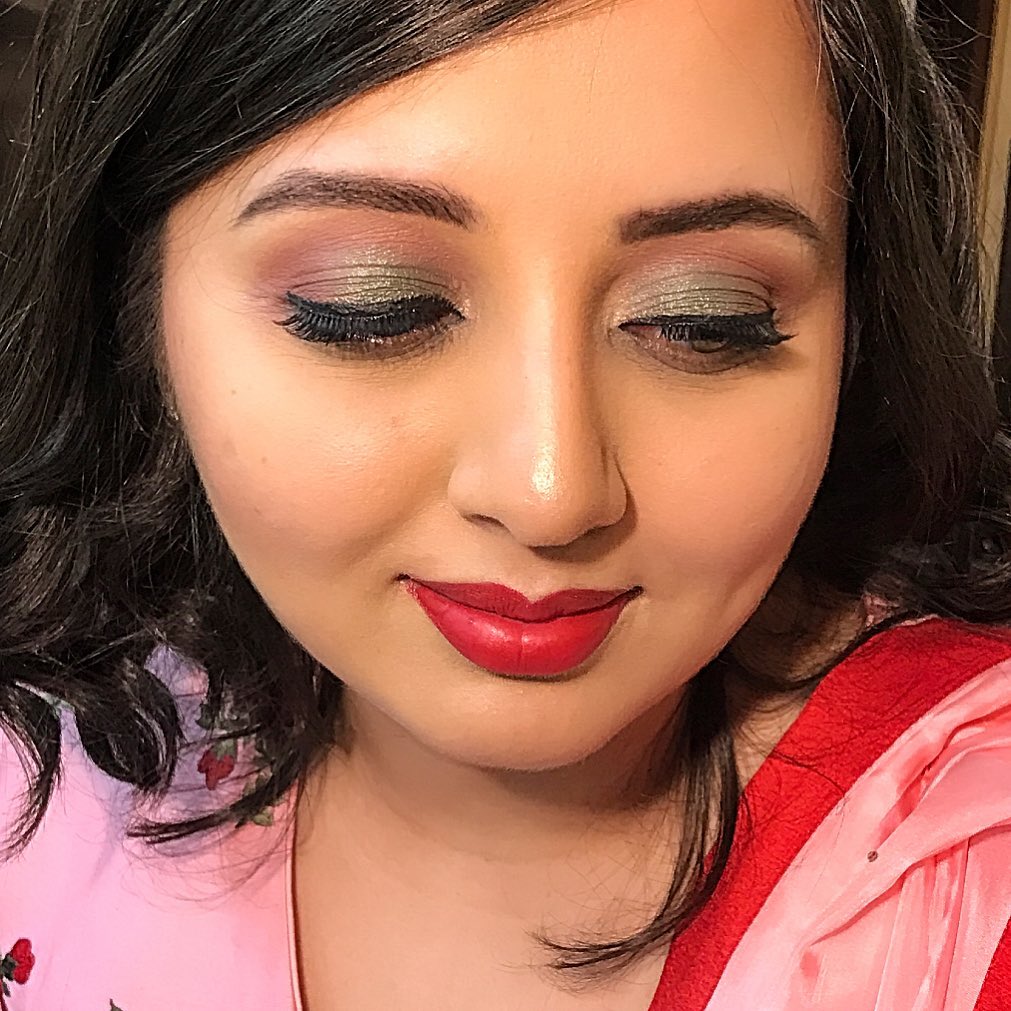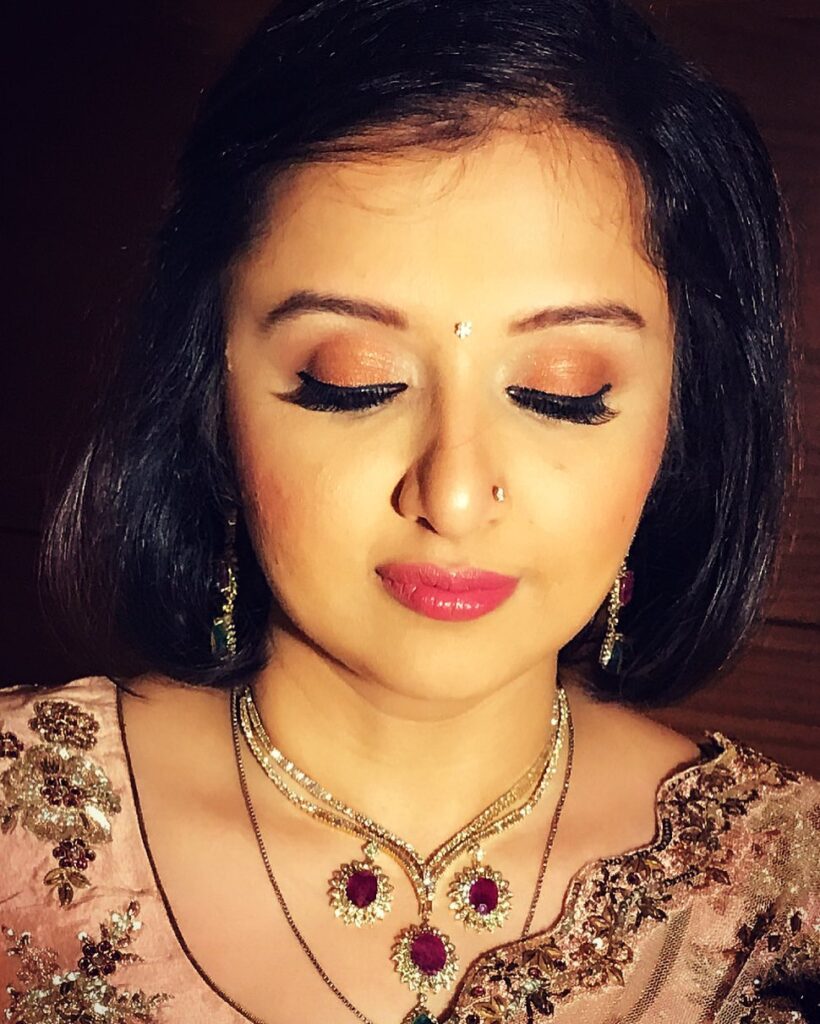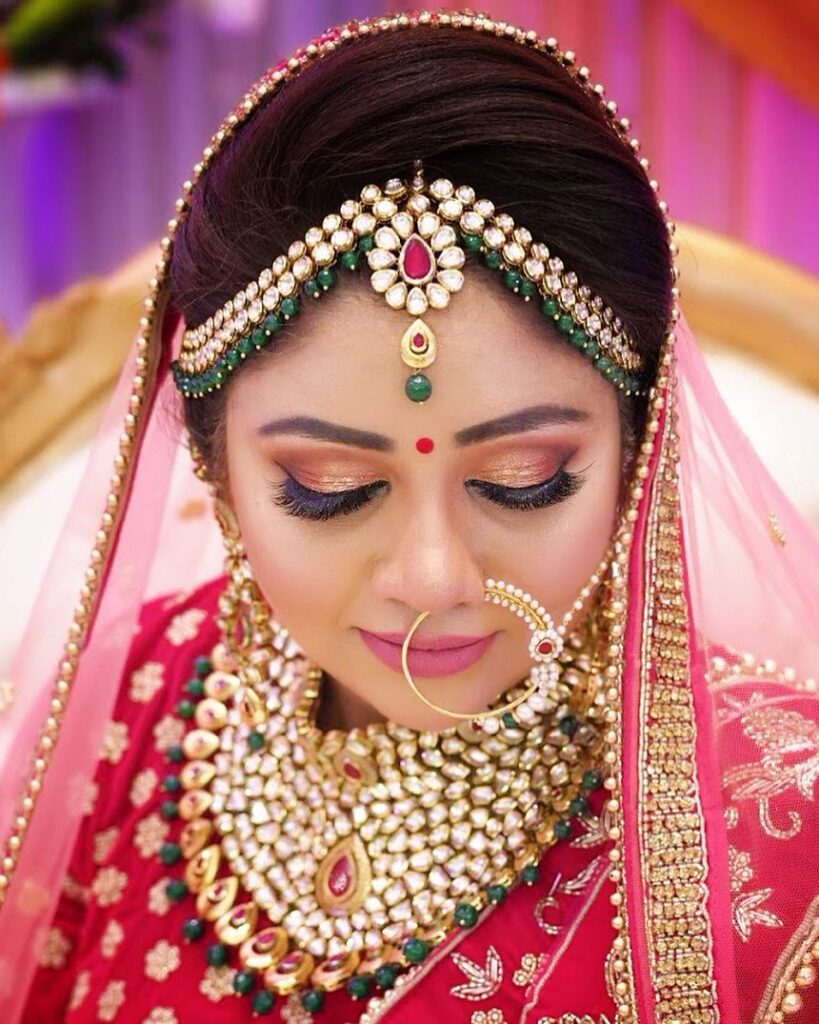 Pooja Sonik Hair & Makeup – Rs.28,000/-
Instagram: https://www.instagram.com/poojasonikhairandmakeup/
She is every bride's go-to makeup maestro. Pooja has been in the industry for more than 10 years and has been the magician behind many viral bridal looks. Her signature makeup for brides is a clean, fresh base that glows from within, with soft eyes and well-defined lips. Also, worth-watching is her bridal getting-ready videos where she clearly portrays a before-and-after of brides and how amazingly she transforms them into a diva. And we aren't the only one full of praises. "The best MUA. She knows makeup so well. I was really happy with my hair and makeup," says one of her ex-brides. She is already listed as one of the best makeup artists in Delhi-NCR and rightfully so! Ahead, you can find some of her ethereal real brides.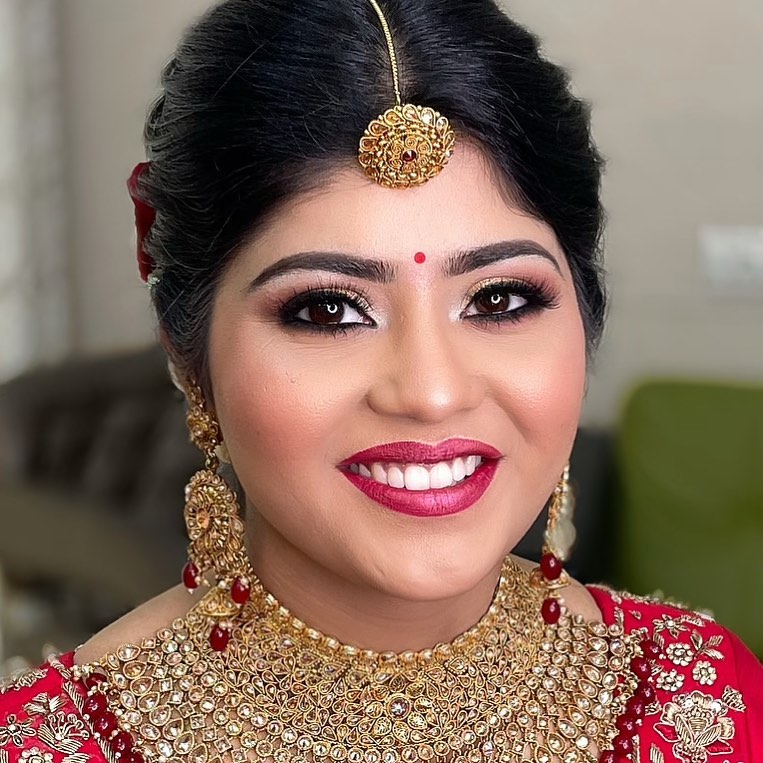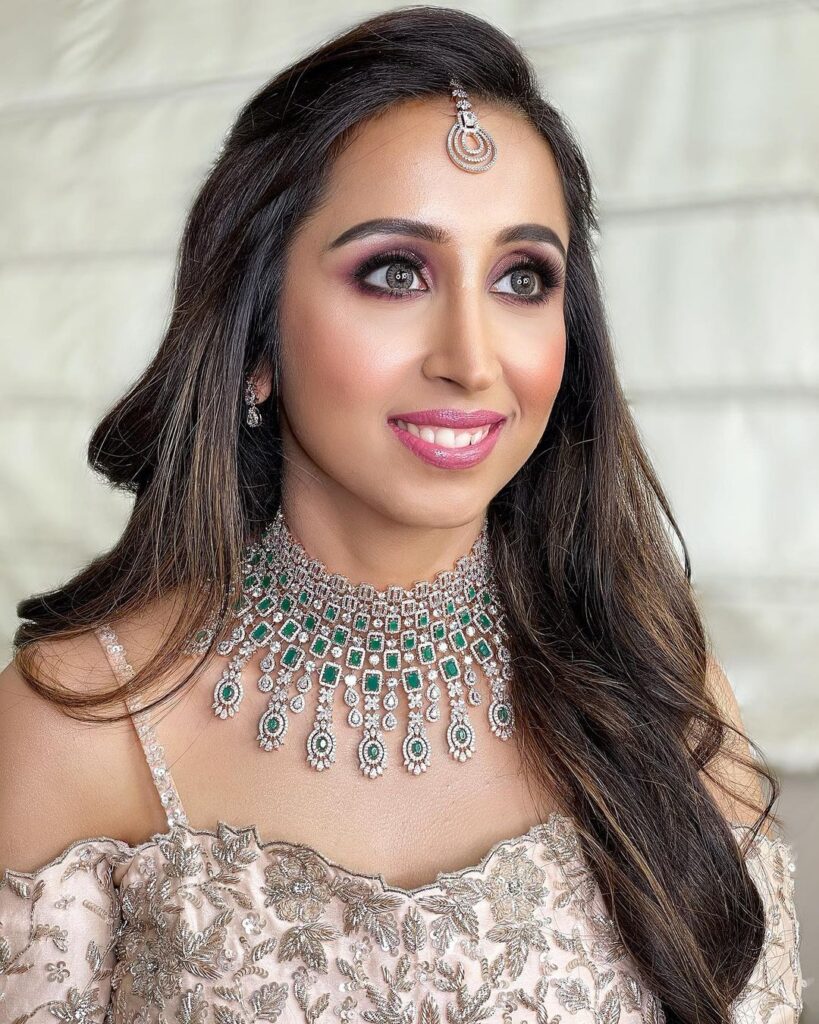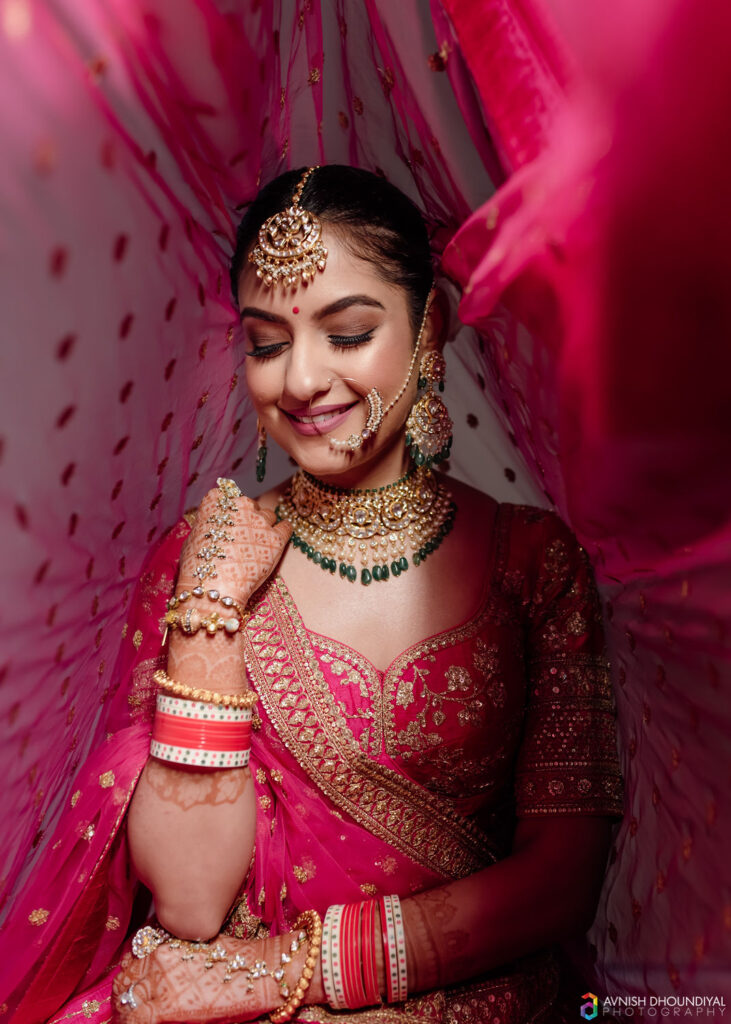 Pooja Khurana – Rs.36,000/-
Instagram: https://www.instagram.com/poojakhuranabeauty/
A well-known name in the bridal makeup realm in Delhi, and the whole country, Pooja Khurana is your go-to makeup artist for a timeless bridal look. She is experienced, patient, and most importantly, talented. She is there with you from the time you book her till your big day. She takes time to understand the vision of brides and works accordingly. "Pooja is a dream to work with," says one of her brides. "She created the looks exactly as we planned and she is really friendly and kind," she adds. She will undoubtedly fit into your wedding vendor list and make you look your best on your big day.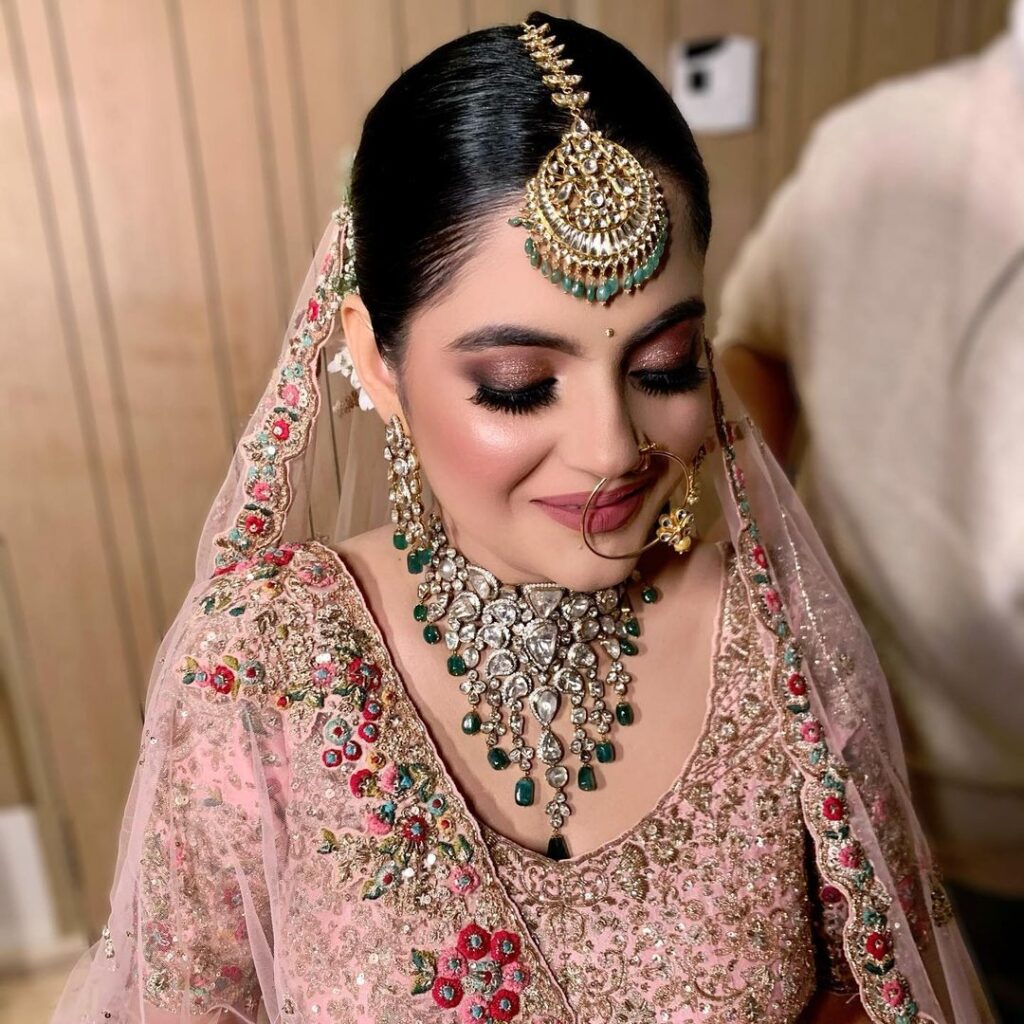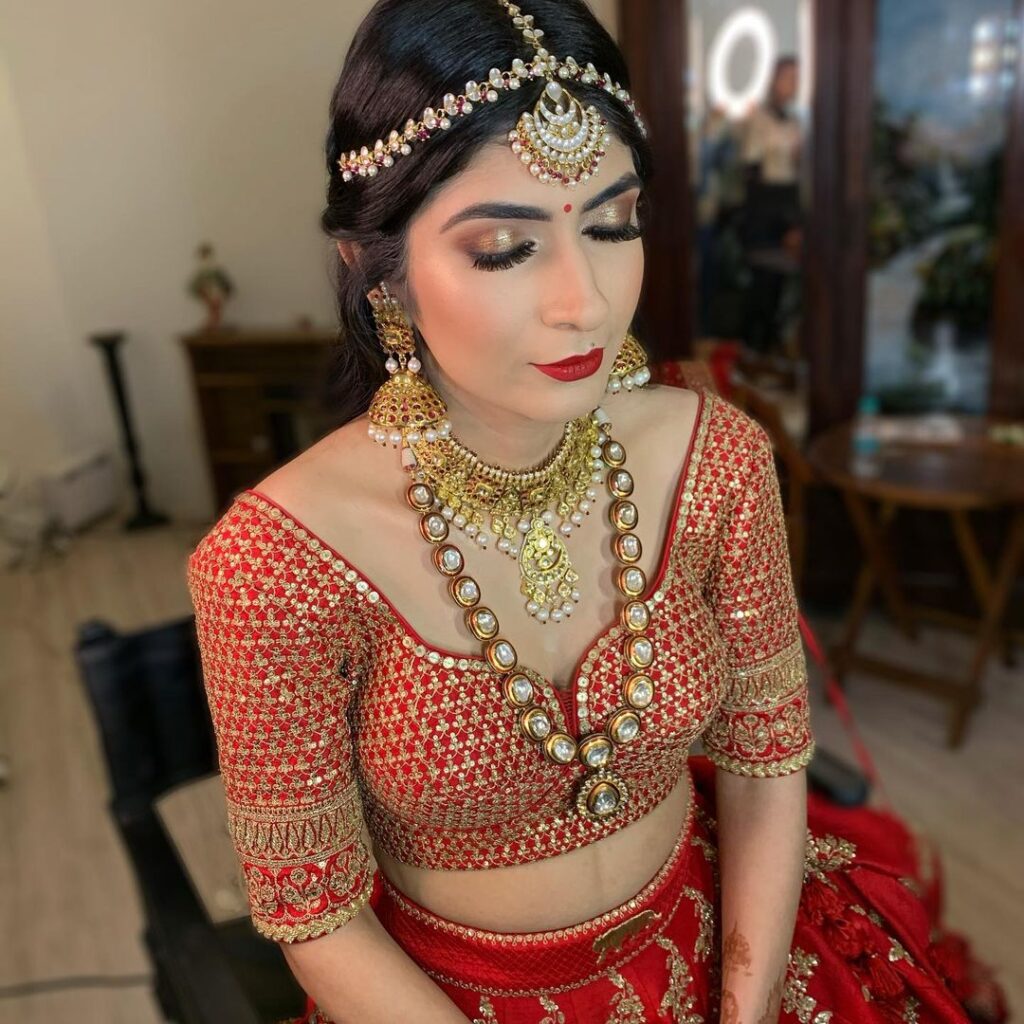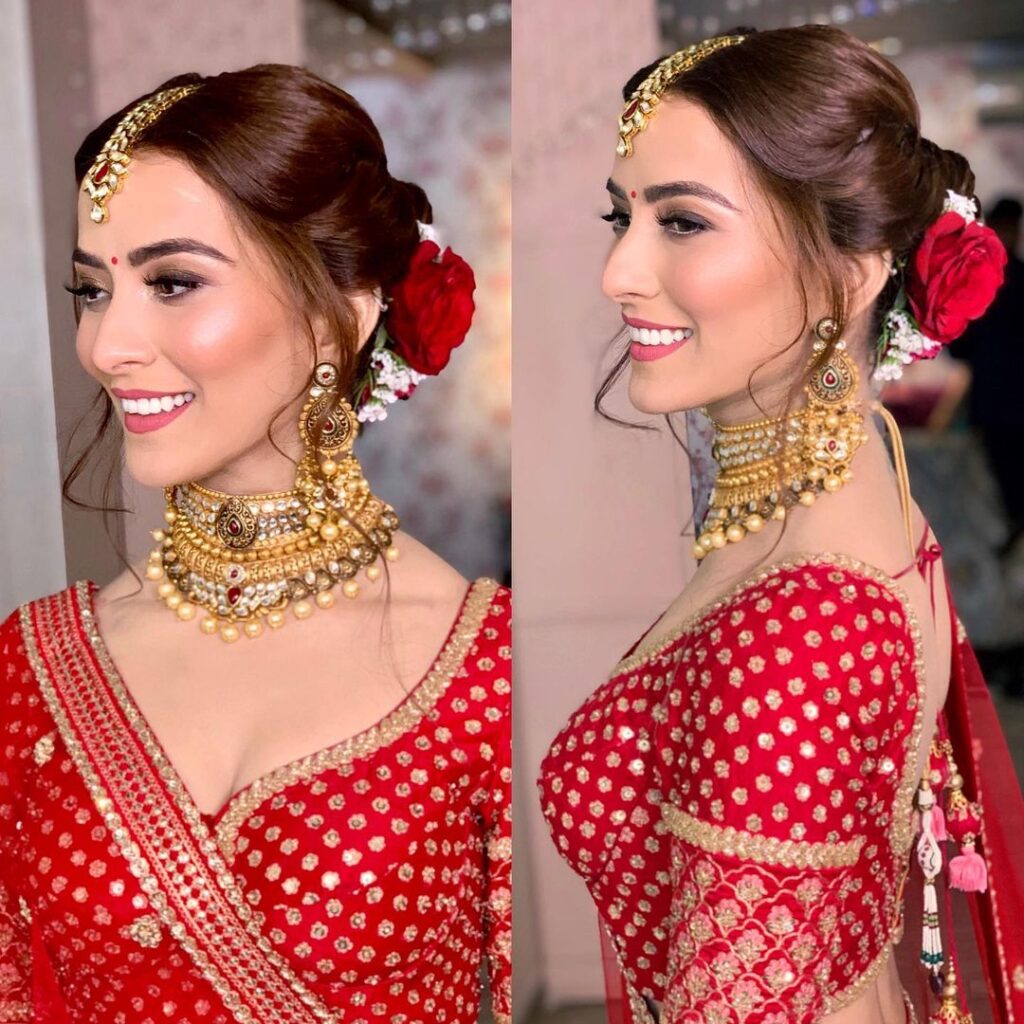 Shaifali Nagpal – Rs.25,000/-
Instagram: https://www.instagram.com/shaifalinagpalmua/
Shaifali Nagpal is your bridal makeup artist in Delhi if you are all about making the maximum impact with a minimal makeup look and accentuated features. She has an eye for details and a flair for enhancing your natural beauty. On her Instagram feed, you will find pictures of brides all happy with and cheery in their skin, and isn't that all we wish to have on our big day?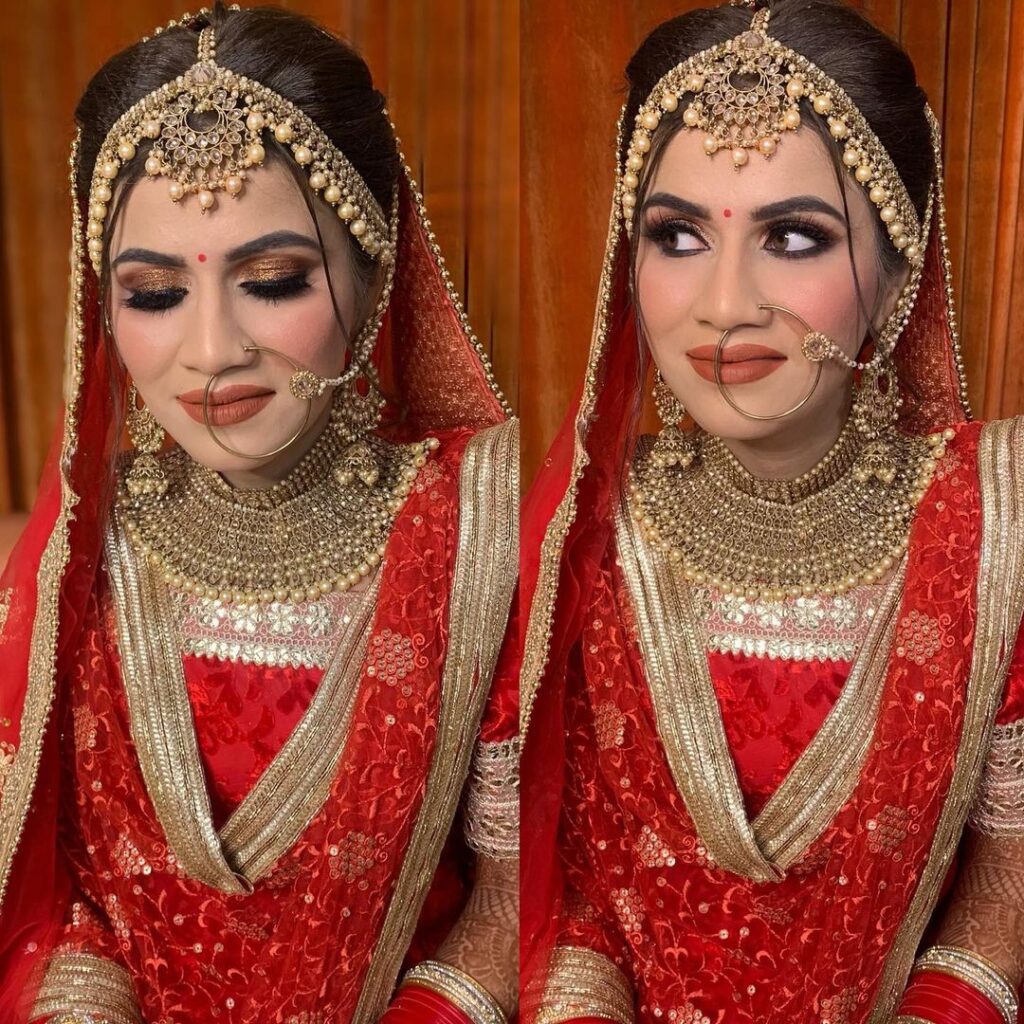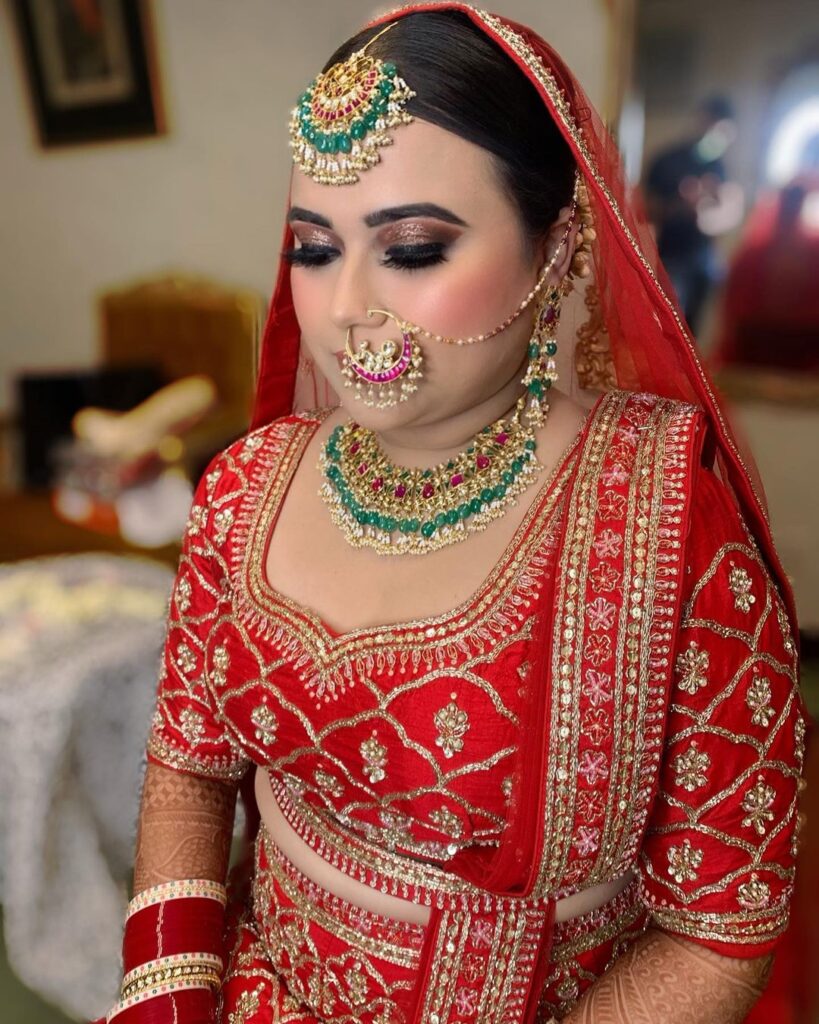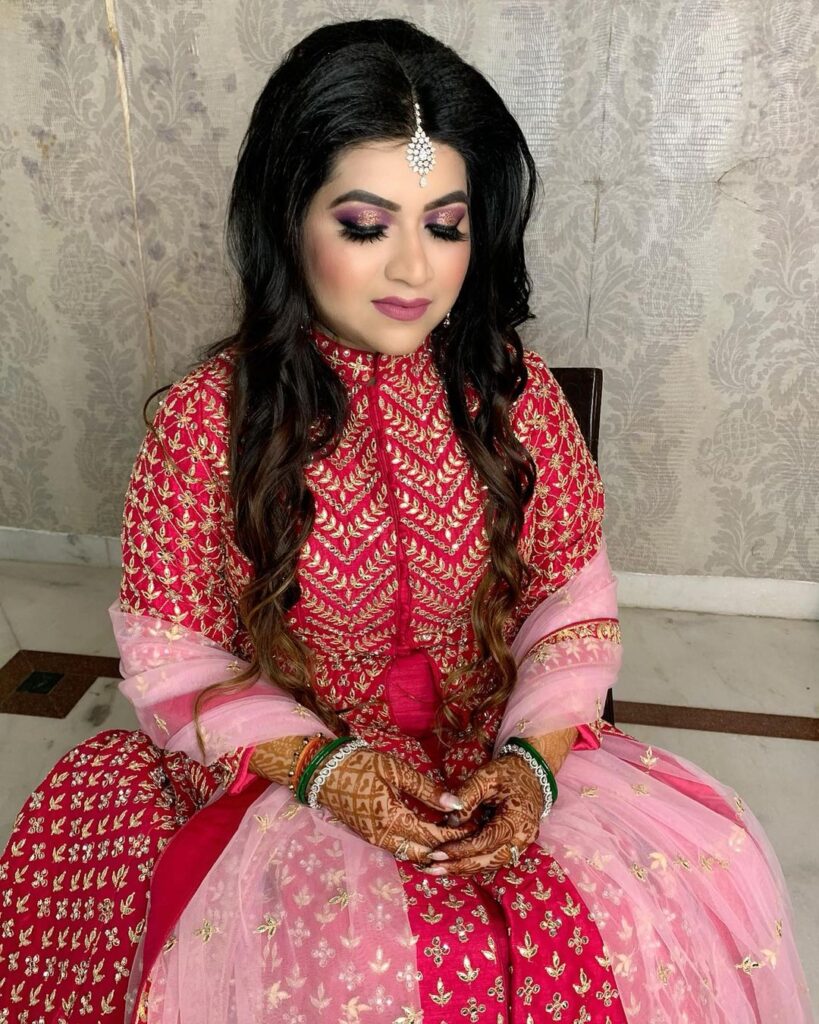 Simran Malik – Rs.25,000/-
Instagram: https://www.instagram.com/dolledupbysimran/
Effortlessly gorgeous – that's what came to our mind when we saw Simran's 'gram. What her brides love about her is she doesn't transform completely and keeps the natural beauty intact. If you have done your research on makeup artists, you know that's a skill that doesn't come easy. On her feed, you will find pictures of brides glowing with a natural sheen. She's a makeup magician and you can't go wrong with booking her on your big day.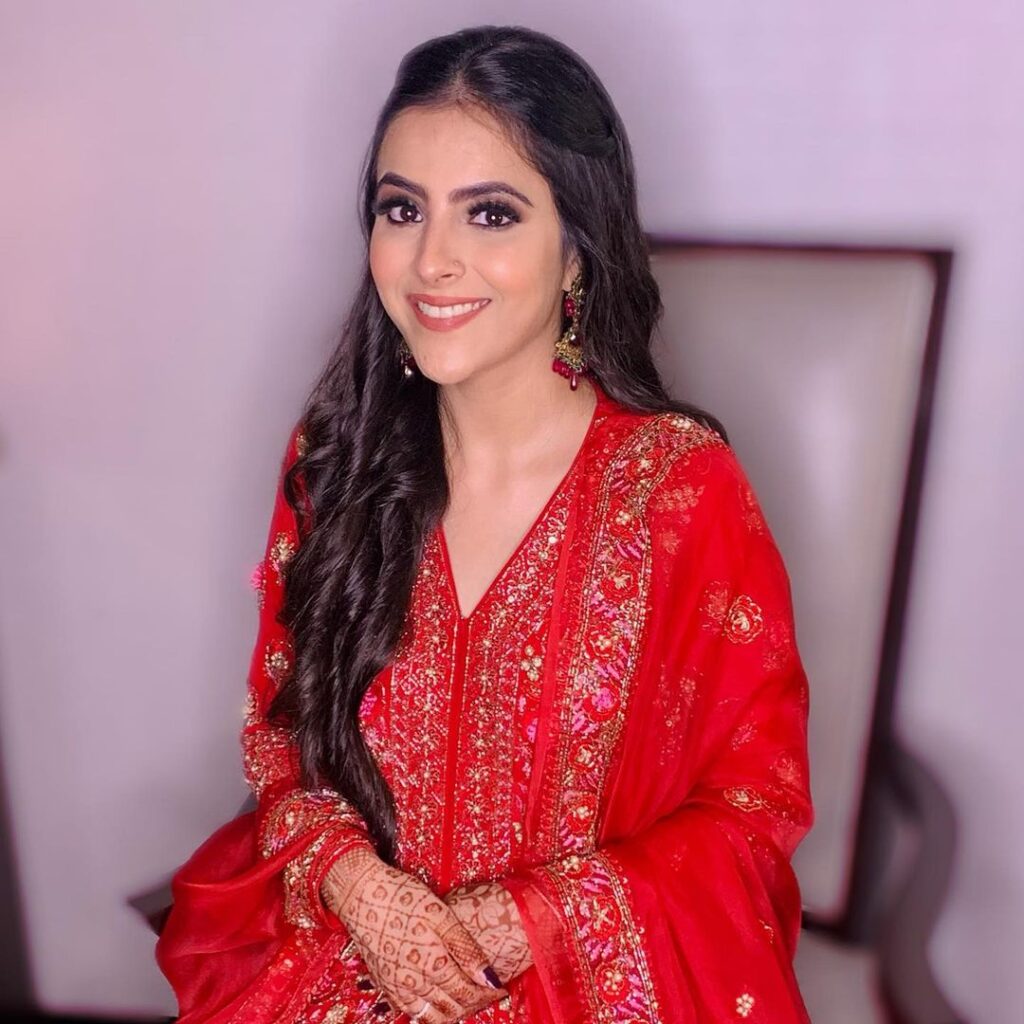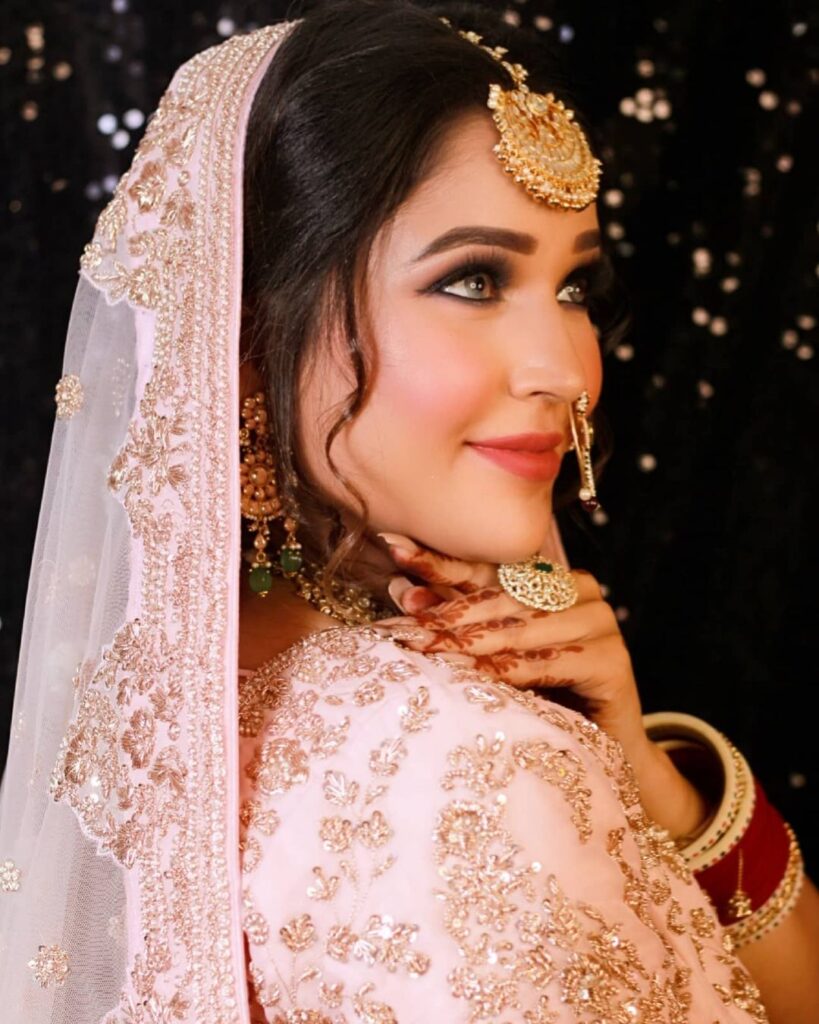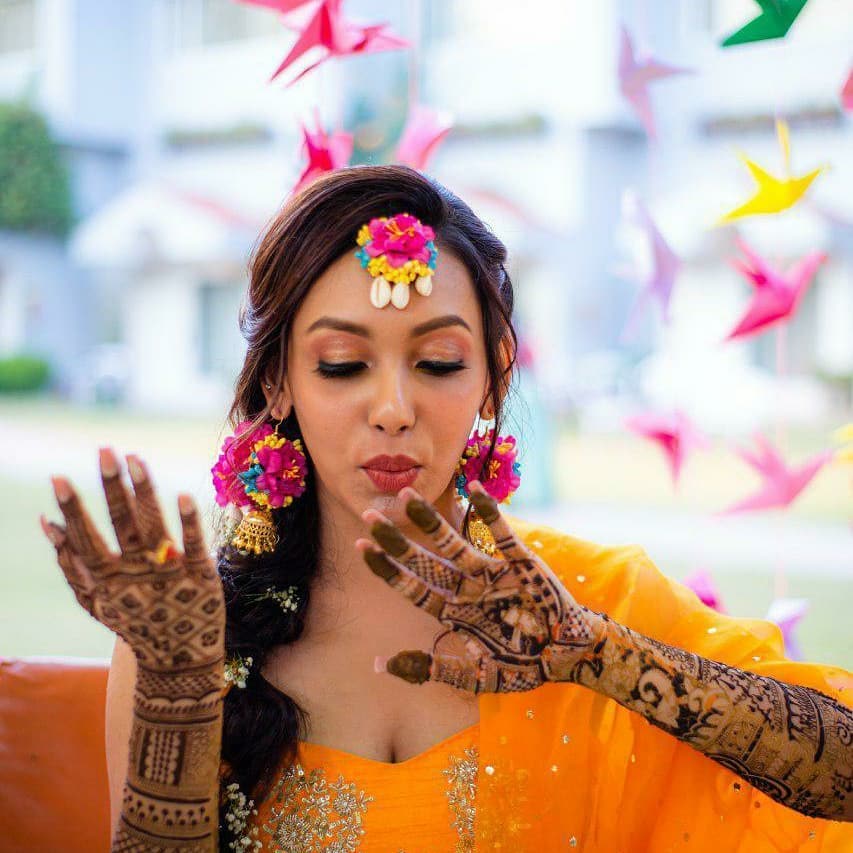 On the last note, even though all MUA's have the correct skills for your bridal makeup, go with the one whose style resonates with you the best. Because in the end, you should feel comfortable with your decision and confident on the most special day of your life.