As a betrothed couple, you're planning your wedding, sure, but besides the wedding revelries, you've got to sort out the honeymoon planning too! Honeymoon is a special time for all newlyweds, and when savored at a place that matches your relationship vibe, you can really cherish and make the most of every moment. 
But zeroing down on your honeymoon destination isn't as easy. With so many places and resorts competing to earn the top spot in the couple's eyes, the task to find an epic honeymoon destination is like a challenge. Pro Tip: Instead of getting lured in by a resort or hotel, we'd recommend picking a place first. Have a thorough conversation and decide if you want your honeymoon to be an adventurous one or a relaxing one or a chilled-out, exploring one – then move on to check the hotels that fit your vision. Helping you further, we have picked out the 51 best honeymoon destinations of all time, sorted on the basis of continents. Have a look! 
Asia Honeymoon Locations
The Maldives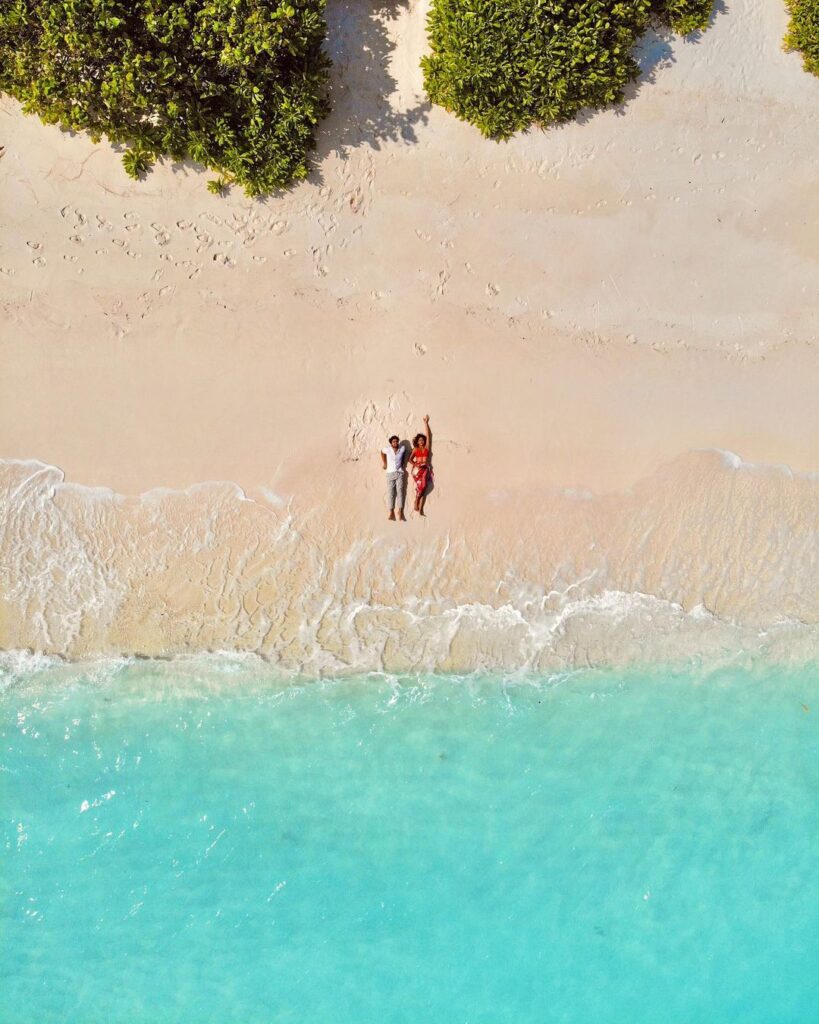 Courtesy: Larissa D'Sa
26-ring shapes atolls with hundreds of coral islands make for one of the most stunning tropical countries on the globe – The Maldives. If a secluded honeymoon surrounded by crystal clear waters, tranquility, spectacular sea life, and adventurous sea sports is on your mind – head to this mecca in the Indian ocean for honeymooning. There are plenty of properties to host the visitors and many are being built as we speak. 
From luxurious to super luxurious, there's no dearth of beautiful resorts in the Maldives. Pick the eco-luxurious Soneva Fushi resort or lounge in the sleek architecture of Jumeirah Vittavelli's overwater bungalows. You can also stay at the newly-built yet boasting of all amenities – Milaidhoo Island Maldives. Wherever you stay, prepare to be treated with personalized facilities and come back home with nothing but cherishable memories. 
Best Time To Visit: November to April
Bali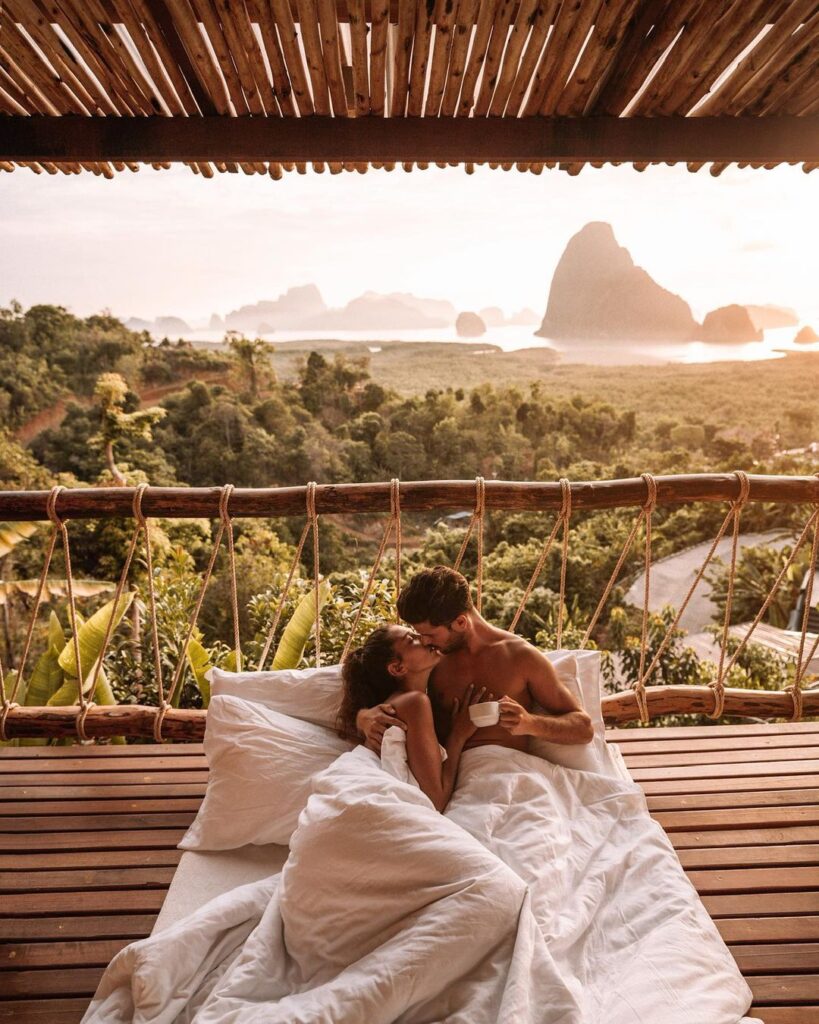 Courtesy: Raquel & Miguel
If you've been fascinated by a travel influencer's post featuring deep-green infinity pools, jungle-cloaked resorts, green landscape, and unspoiled beaches – chances are it's been pictured in Bali. And while the island's luxurious resorts truly make for a sensual honeymoon experience, the country's locals have preserved their culture and authenticity. There's a spiritual connection you'll find here that will invigorate and energize and leave you with the perfect unwind you're expecting from a honeymoon. It's also an economical country, and you can find amazing resorts on any budget you have. 
Best Time To Visit: April to September (island's dry season)
Rajasthan, India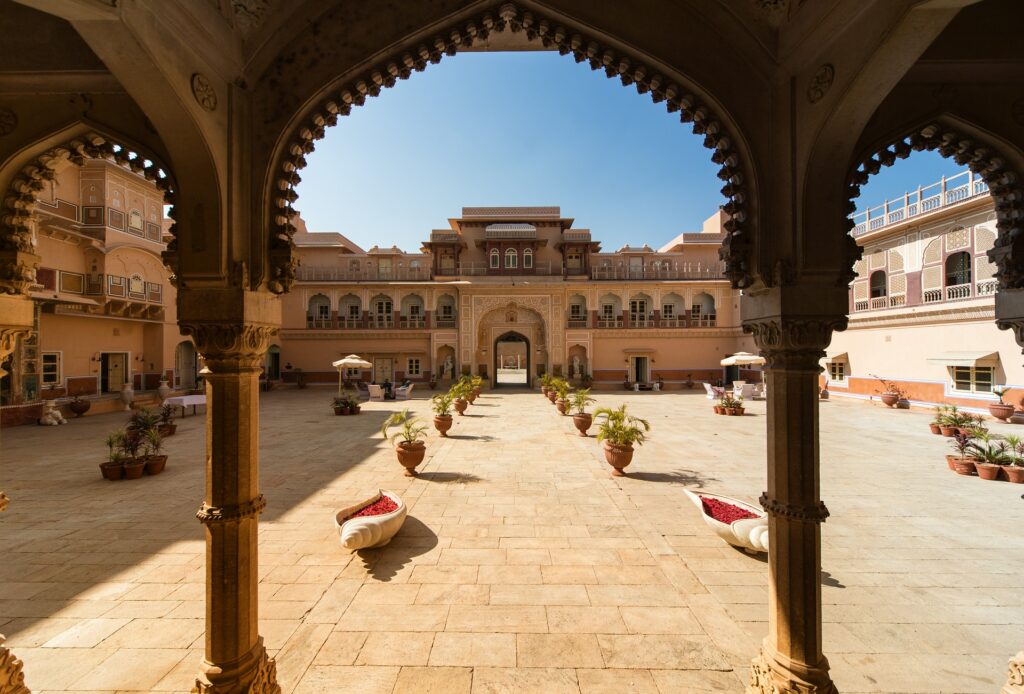 Rajasthan is the largest state in India and the one dripping with royalty. The place is known for its heritage hotels, well-preserved forts, bustling shopping markets, desert safaris, and vibrant culture. To spend a honeymoon here is like having an all-in-one experience that will leave you wanting more (probably for the first anniversary). You can stay in the capital city – Jaipur, and pick one of their heritage resorts, like Sujan Rajmahal Palace or Alsisar Haveli. Or perhaps, honeymoon in Jodhpur, once the kingdom of Marwar kings. Here, you can find the ultra-luxurious Umaid Bhawan Palace, where Priyanka Chopra & Nick Jonas married. Other great options in the state include Amanbagh, Fort Bishangarh, The Oberoi Vanyavilas, and the Taj Lake Palace. Do check these budget options too. 
Best Time To Visit: November to March (Avoid May, June, July as the temperatures soar till 45 degrees Celsius) 
Agra, India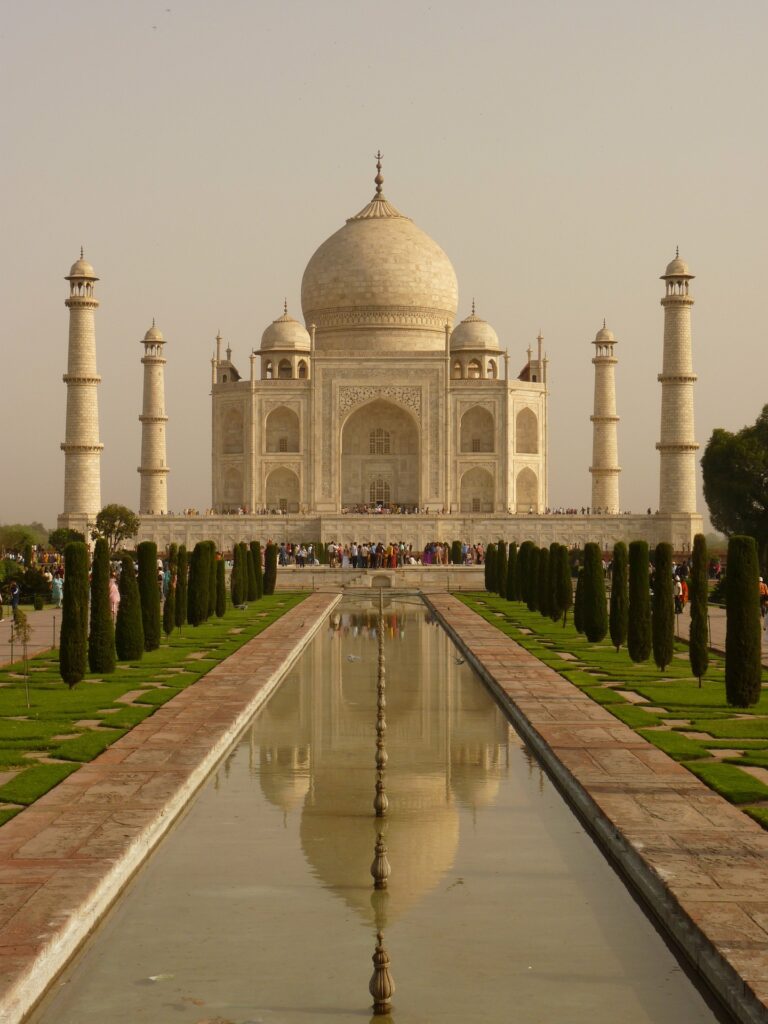 Ah! The city where The Taj Mahal stands graciously, one of the seven wonders of the world and the world's exquisite testimony to undying love. If you aren't aware, the Taj Mahal was built by Mughal emperor Shah Jahan in memory of his beloved wife, Mumtaz. It's a majestic sight to witness and you'd fall in love all over again here. The best hotel to honeymoon here is the Oberoi Amarvalis offering rooms with spectacular views of the picturesque moment. Agra is also home to other historical legacies like the Agra Fort, and the ancient city of Fatehpur Sikri. If you want to have a laid-back luxurious honeymoon with a few local trips to the world's renowned architectural marvels, Agra might be the perfect honeymoon destination for you!
Best Time To Visit: October to March
Vietnam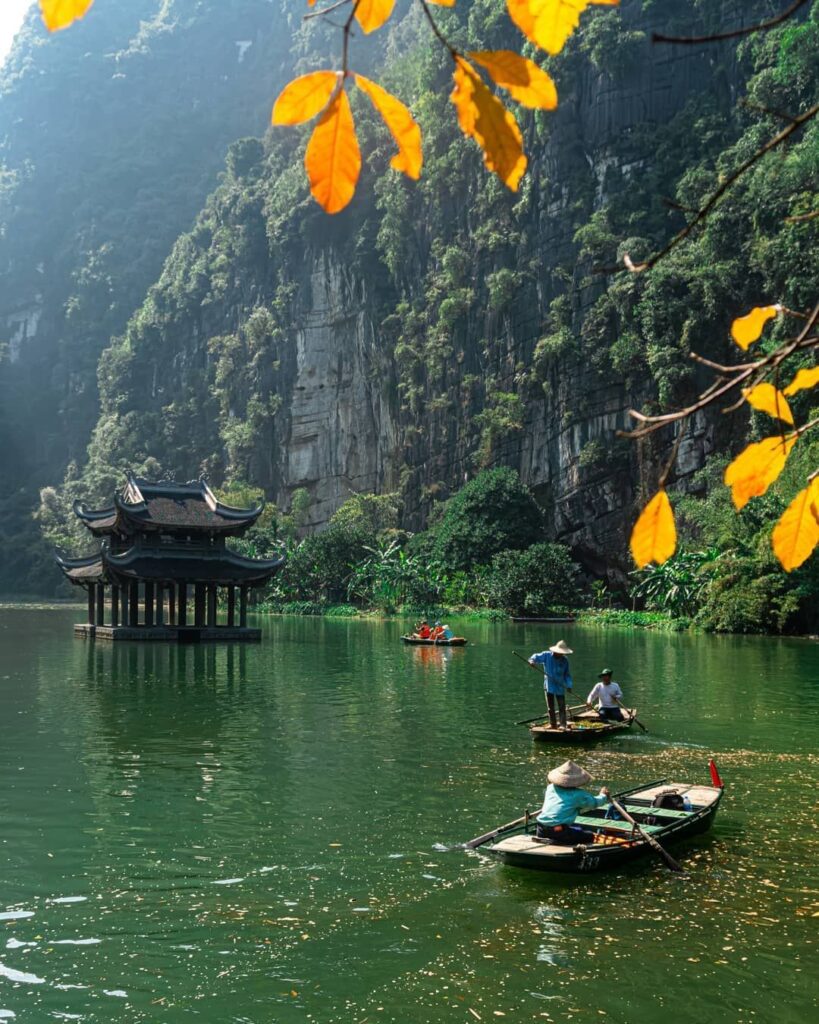 Courtesy: Thomas Berardi
Vietnam has got it all: gorgeous beaches, stunning landscapes, Buddhist pagodas, cities bustling with culture, and secluded resorts for an ultimate intimate experience. The best way to explore this city is to hop on a luxury cruise along Halong Bay. A water body known for its emerald waters, secret lagoons, and towering rainforest scenery. Split your time between the cruise and a hotel stay at Six Senses, JW Marriott Emerald Bay Resort, or Four Seasons The Nam Hai for a truly classic experience. You also might want to consider a road trip to experience the local market, cuisine, and temples. 
Best Time To Visit:
March, April, May
Abu Dhabi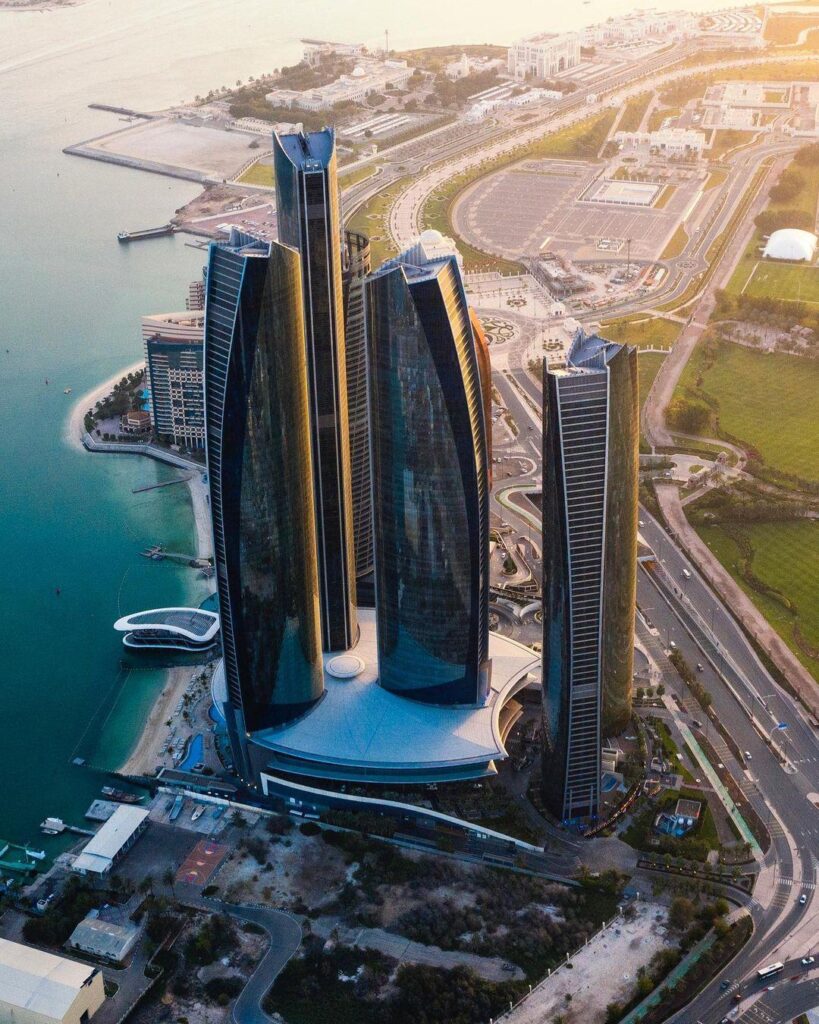 Courtesy: @abdelaziz.hamdan
Abu Dhabi is the place to bring your Arabian fairy tale to life. With breathtaking landscapes, vibrant culture, and a rich lineup of experiences, a honeymoon here will be anything but boring. Pick a resort by the beach like the Emirates Palace to soak up some sunshine alongside the azure water of the Arabian Gulf and plan a decadent dinner by the beach later in the evening. Other popular places to visit are Sheikh Zayed Grand Mosque, Marina Mall, Ferrari World, and Emirates Park Zoo. If you really want to immerse yourself in the desert experience, plan your stay at the Qasr Al Sahab Desert Resort. A luxury property built in the middle of Abu Dhabi's largest desert. Here, have the secluded dine-in by the sand dunes and plan a safari to traverse the miles of open lands. Or just stay at the magnificent hotel and enjoy their curated relaxing experiences for couples. 
Best Time To Visit: November to March
Phi Phi Islands, Thailand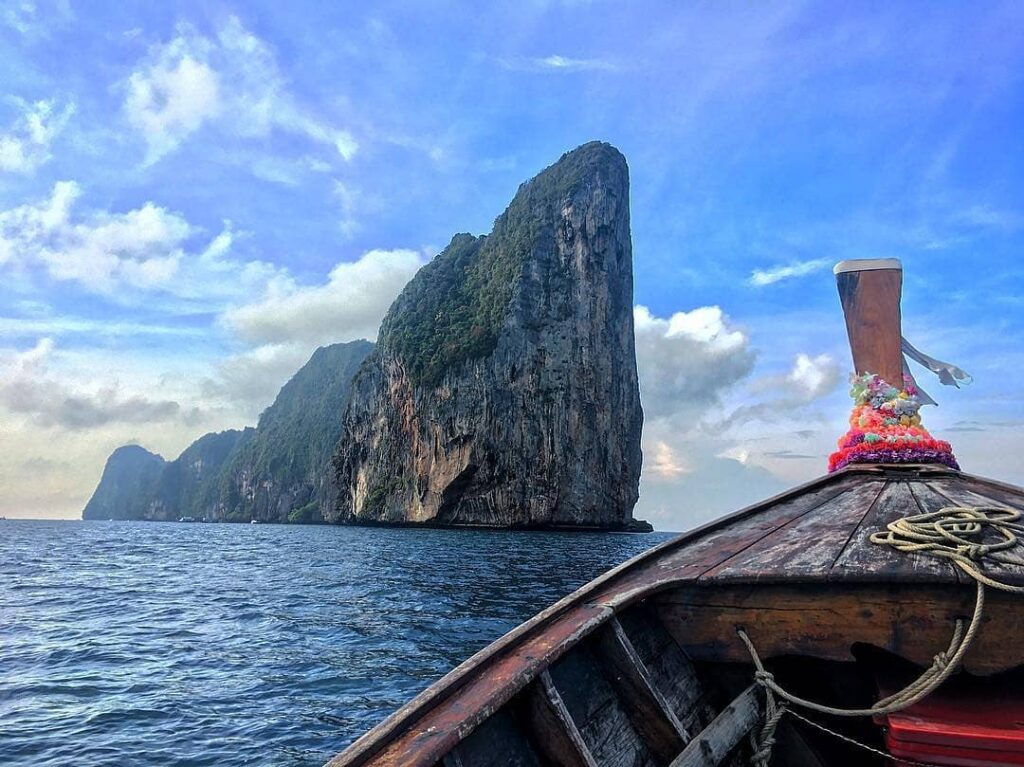 Courtesy: Luca Gisaldi
Phi Phi Islands are a group of islands located between Phuket, Thailand's capital, and the Straits of Malacca coast of Thailand. Before moving on, a word of advice: book a resort located on the Northside of the island. This area is secluded, scenic, and a tropical paradise. While the main part of the island is overdeveloped, over-crowded, and beaches are ruined too. With the right accommodation, you'll be able to enjoy the island's beauty to the max. Some fun activities to relish are jungle trekking, kayaking, boat cruise (must!), diving, and learning to cook Thai food. 
Best Time To Visit: November to March
Boracay, Philippines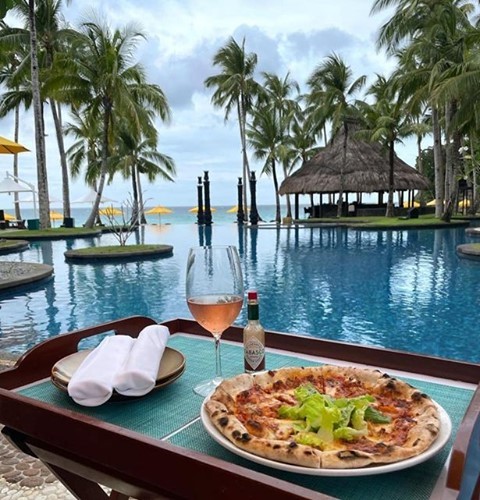 Courtesy: Shangri La Boracay
Pristine white sand, towering palm trees, striking blue waters, and impeccable adventures, Boracay island in the Philippines is a haven for beach lovers. On the honeymoon here, you can find yourself on a romantic walk on the beach, enjoying adrenaline-fueled activities, or packing some laid-back time in the island's first-class resorts. It's not uncommon to find hotel chains that plan the experiences for you, so your job is to unwind and chill. Plus, the accommodation here is quite affordable too. If the long travel doesn't bother you, Boracay might just be your ideal honeymoon destination match. 
Best Time To Visit: November to April
Cappadocia, Turkey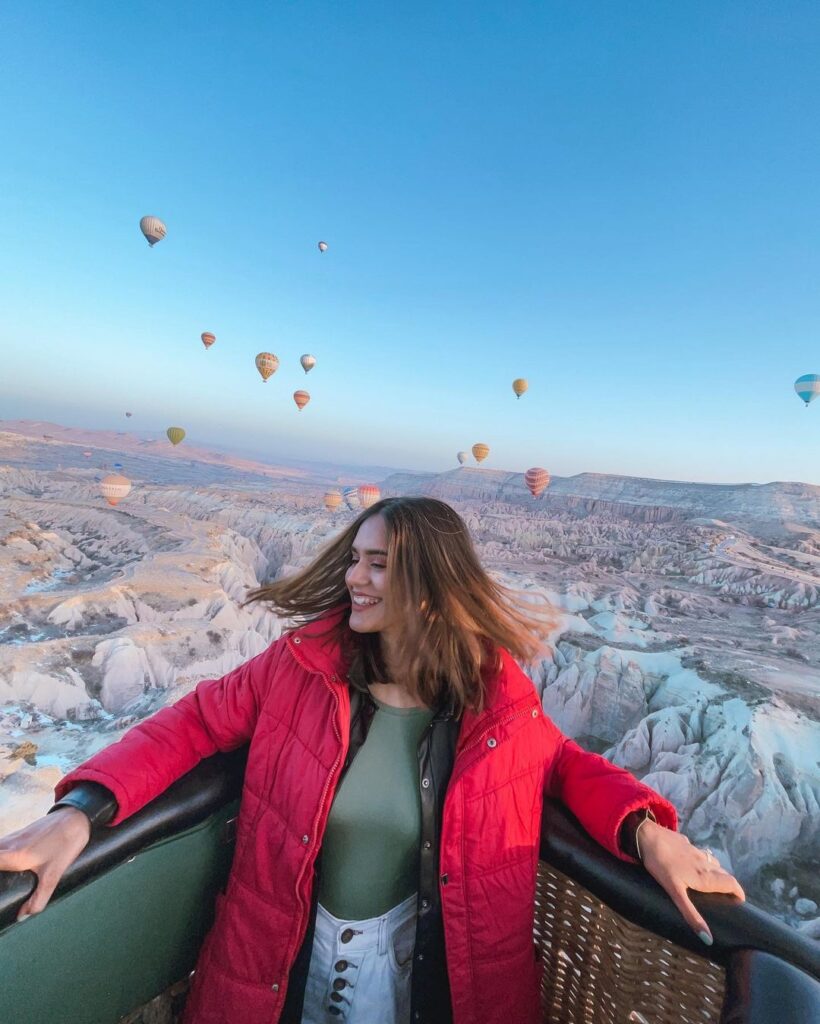 Courtesy: Pooja Mundhra
Cappadocia, a UNESCO World Heritage Site in Turkey, is the city where fairytale dreams come true. Really. The region is popular for its remarkable moon-like landscape, fairy chimneys, cave churches, underground cities, and of course, the thousands of hot air balloons that grace the sky at sunrise every morning. No wonder this is a popular honeymoon destination for romantic wanderlust. There are many nice accommodations here to spend your first few days as newlyweds. Most of them boast of a cave-like experience, and most do offer the same. Many of them have been monasteries and fairy-chimney homes. We'd recommend Abu Hayat cave Suites, Taskonaklar Hotel Cappadocia, and Argos in Cappadocia. 
Pro Tip: Winters breathe more magic into this gorgeous city. Look. 
Best Time To Visit: Anytime aside from the hot months of July and August are great. 
Japan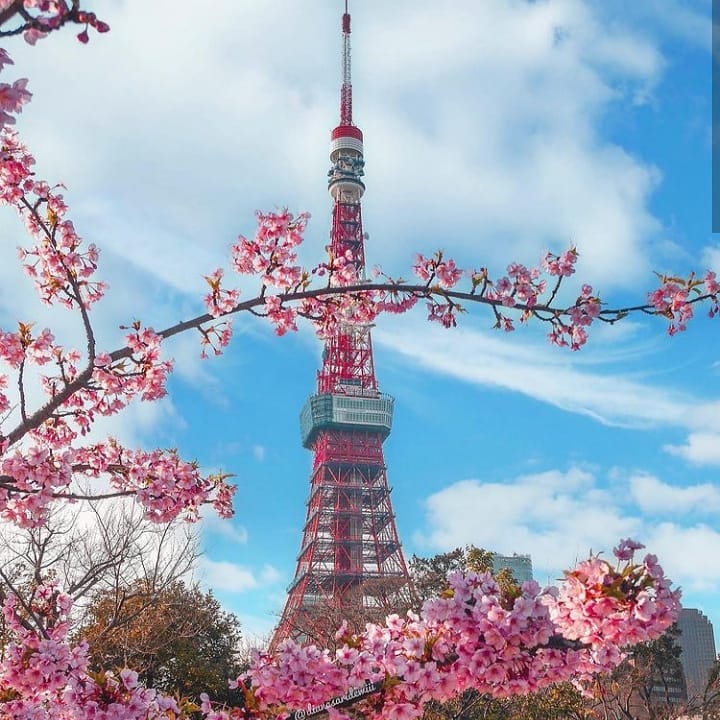 Courtesy: @love_japan_you
'The Land of The Rising Sun' is home to rich ancient heritage, delectable seafood, majestic shrines, and dramatic scenery. For a more city-like, vibrant experience, spend a few days in the capital Tokyo and lounge at the deluxe experience by Aman Tokyo. Move on to the cultural heart of Japan – Kyoto, known for its beautiful gardens, shrines, Buddhist temples, and traditional wooden houses. We'd recommend treating yourself to a traditional kaiseki dining – consisting of various courses and formal hosting by Geisha, Japanese performance artists. If you've got time, add a visit to the scenic cities of Hokkaido and Okinawa to your itinerary. 
Best Time To Visit: March to May and October to November. Cherry blossoms bloom in the last week of March to the first two weeks of April, so if that's on your travel bucket list, plan accordingly. 
Koh Samui
Courtesy: Avani+ Sumi Resort
Are these things on your honeymoon bucket list? A walk by a tranquil deserted beach with lush greenery on one side and serene blue waters on the other. Lounging in a hammock with warm, soft breeze swaying around with palm trees and blue sky above. Canoodling at an all-inclusive romantic resort with all the amenities around you. If this sounds like your perfect honeymoon experience, look no further than Koh Samui Islands in Thailand for your getaway. For an unforgettable experience, choose a romantic resort with a private beach like the Ritz Carlton, Four Seasons Koh Samui Resort, Banyan Tree Samui Resort, and Vana Belle.
Best Time To Visit: December to February
Europe Honeymoon Locations
Iceland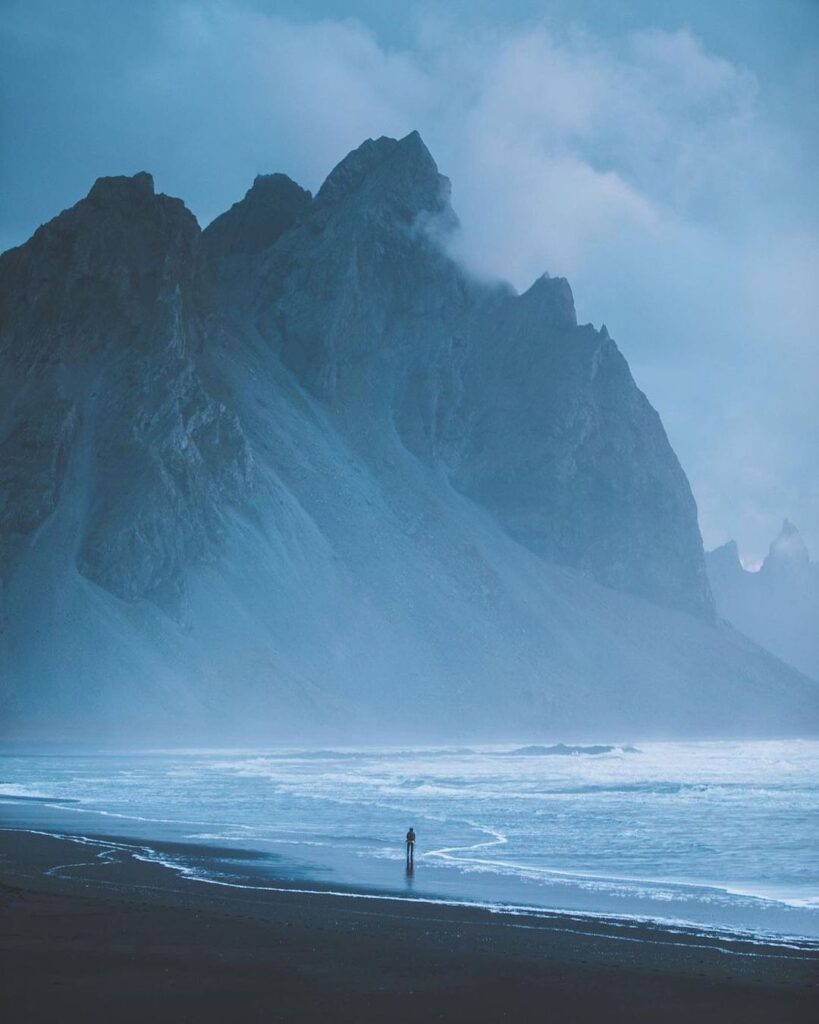 Courtesy: @giuligartner, @iceland.explore
Dancing Aurora, black sand beach, exploration of caves and volcanoes, bathing in hot springs, riding the sleigh: all of this and more is what makes up a couple's retreat to Iceland. The country is spectacular, and there are many guided tours to help you explore every adventure to its true beauty. Stay at the ION Adventure Hotel for an impeccable Northern Lights viewpoint or the newly built Retreat at Blue Lagoon and enjoy their relaxing spa built into the volcanic Earth. The land of fire and ice might be cold, but there are enough adrenaline-rushed adventures and romance-filled activities to keep you hot.
Best Time To Visit: For Northern Lights – February, March, September, October are the best; July and August are warm and better if harsh winter temperatures are intolerable for you. 
Amalfi Coast, Italy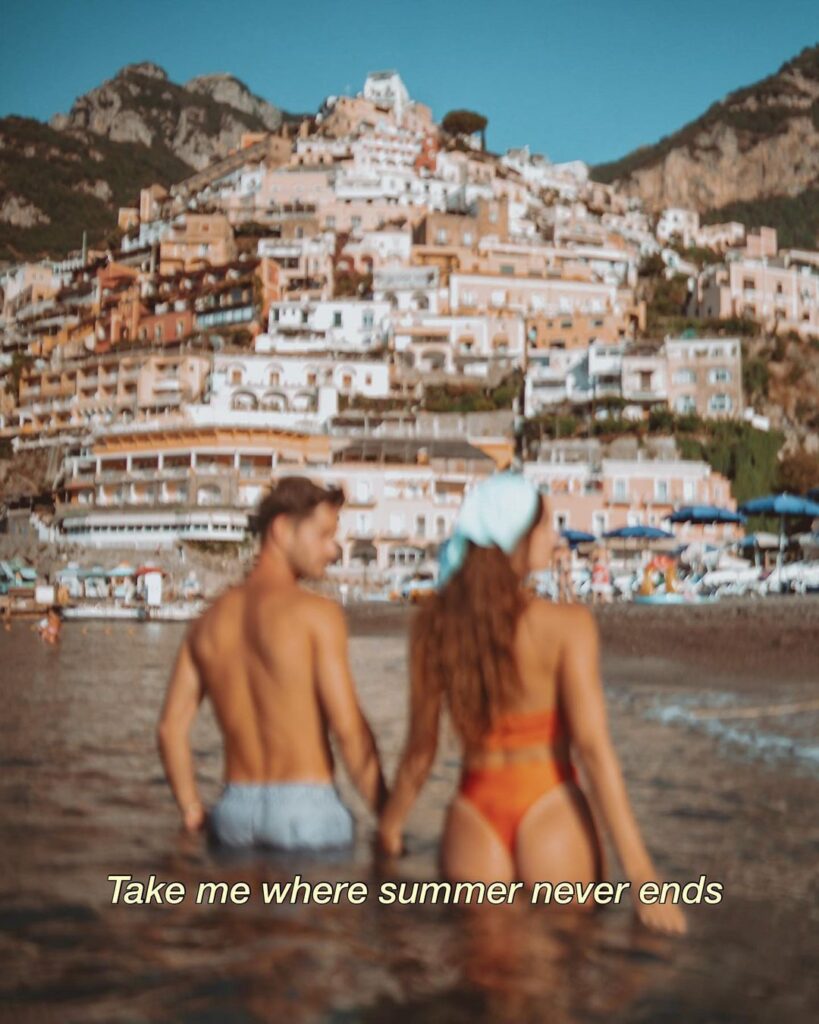 Courtesy: Raquel & Miguel (@exploressaurus_)
Italy has plenty of romantic and magical spots to celebrate your honeymoon. And Amalfi Coast continues to top them all. Colorful villages, crystal clear water, Moorish architecture, and authentic Italian food make this region a one-of-a-kind honeymoon destination. Couples can explore the area by foot or a boat, or simply spend their days relaxing at a comfortable accommodation offering a truly Italian experience. Try Marian Riviera, Hotel Miramalfi, or the 5-star Le Sirenuse. While there, make a priority to immerse in the delectable, authentic Italian food in the region's whimsical restaurants. Find the best Positano restaurants here. 
Best Time To Visit: Anytime apart from the summer months as that's when the area sees the majority of tourists and can possibly ruin the alone time you're expecting from the honeymoon vacation. 
Paris, France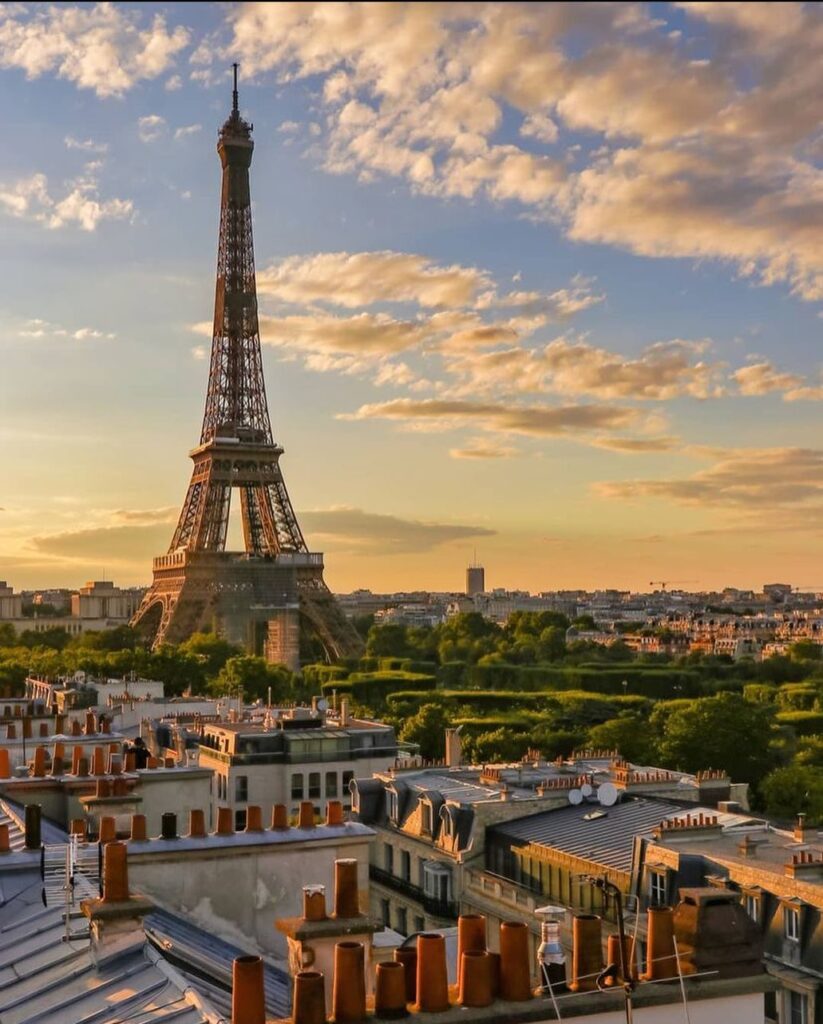 Courtesy: Carine
Ah! The city of love. A Parisian vacation is on the bucket list for most couples, and staying in this magical city for a honeymoon will be a remarkable experience. As a newlywed, there will be nothing better than taking a walk and enjoying the sparkling views of the Eiffel Tower. The city also hosts many renowned monuments (Arc De Triomphe, Sainte-Chapelle, etc.), museums (The Louvre, Jeu De Paume, etc.), and luxury shopping districts. Of course, there will be incredible food and wine to cater to your date nights and laid-back brunches. The City of Lights is also replete with the world's best hotels, from the luxurious Four Seasons and Shangri-La to boutique chains like Fauchon L'Hotel or Hotel Providence Paris. In Paris, you can tailor a honeymoon to your likes, it can fancy, luxurious or adventurous – your call. 
Best Time To Visit:
All months have their own advantages. In the winter season, November, December, January, the city is quite cold but looks magical, and it can be cheaper too since many people plan the holiday in summers and fall.
Rome, Italy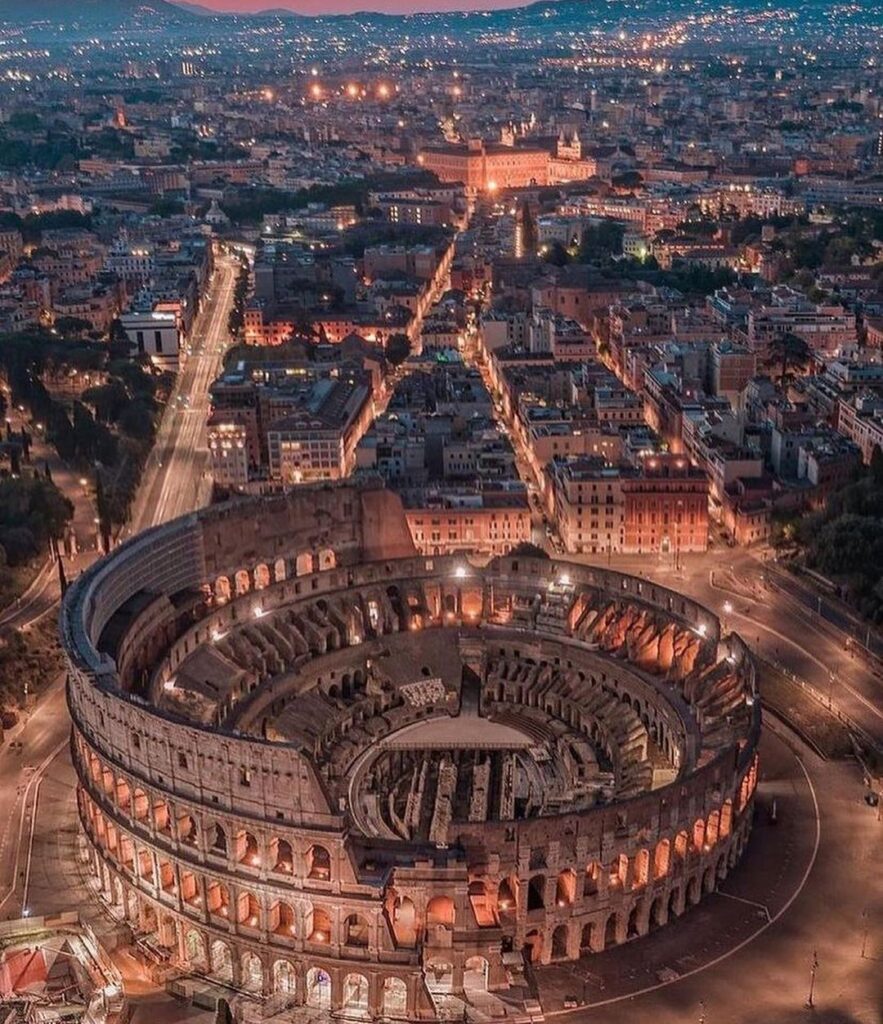 Courtesy: Daniele Ragazzini
With its layers of outstanding monuments, well-preserved culture, romantic cobbled streets, and decadent pizzas at every turn, Rome is an amazing first destination for newlyweds. Even though it's the capital city, the modernistic culture hasn't replaced the historic vibes. Still, you can experience the old-world romance and charisma on every nook and cranny of Rome. And seriously, there's so much to do! The accommodations alone are so detailed and inclusive, you'd be mesmerized completely. We'd advise planning which monuments you want to visit in the city; see the best places in Rome. Do save plenty of time for strolling the streets, lingering over a crisp, Roman-style pizza at an outdoor cafe, stopping for reveling in architectural marvels, and of course, making ample time for gorgeous sunsets. 
Best Time To Visit: October to April
Santorini, Greece
Courtesy: Gregory Kom
There's something so utterly captivating about Greece. The rich culture and mythology, raw wilderness, amazing light, and the perfect clash of blue and white. And one of the islands that reflect the raw beauty of Greece is Santorini. The endearing dome-shaped hotels, clear blue waters outside with bright light hovering over them, and the exquisite stone-made pathways make the island one of the loveliest destinations for couples. Apart from the boutique accommodations, we'd also recommend exploring the island on foot and dine at some of their scenic restaurants like Athenian House or Avocado. 
Best Time To Visit: September to October and April to May
Salzburg, Austria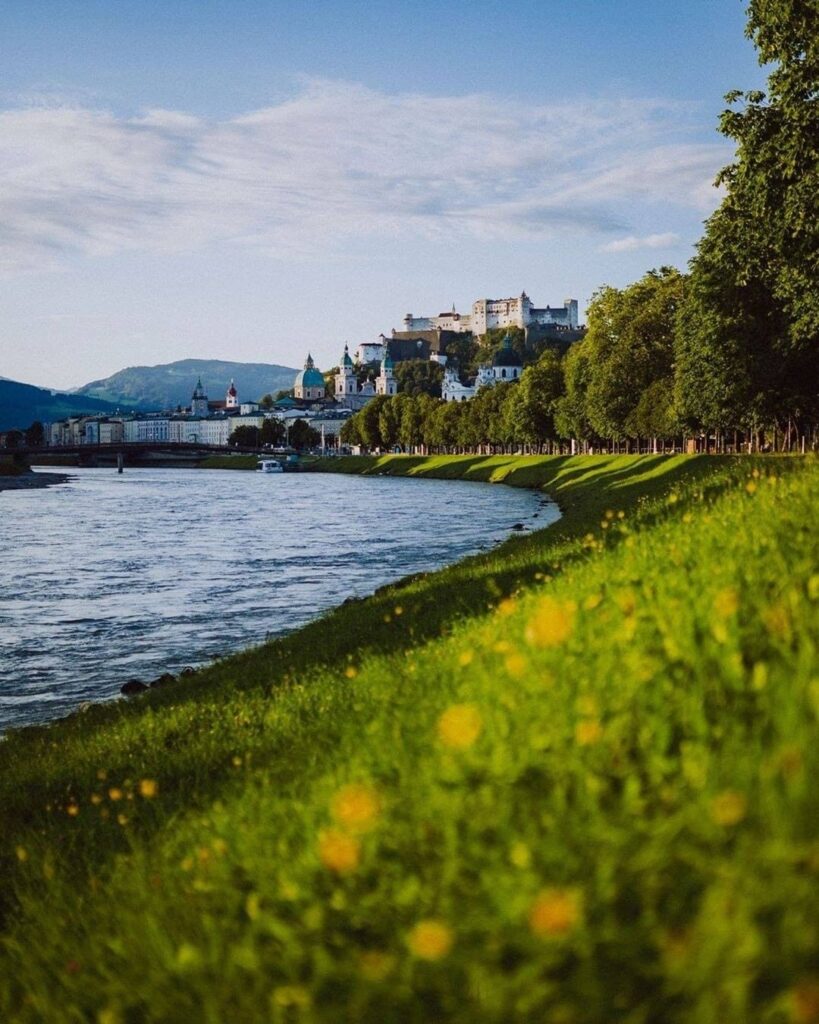 Courtesy: Branislav Rohal
The birthplace of Mozart, Salzburg is a scenic paradise and surely among one of the most romantic places on Earth. Ask anyone who has been there and they'd undoubtedly describe it as one of the prettiest cities on this planet. The city offers absurdly beautiful views of the Eastern Alps and has the serene Salzach river flowing right in the middle. Besides, the region's rich medieval history is well-preserved and that's why the city is home to world-renowned castles, cathedrals, and palaces. Apart from exploration, you can find some ultra-luxurious, romantic hotels to spend your honeymoon days here, like Sacher Salzburg and Palais Coburg.   
Best Time To Visit: September to October
Faroe Islands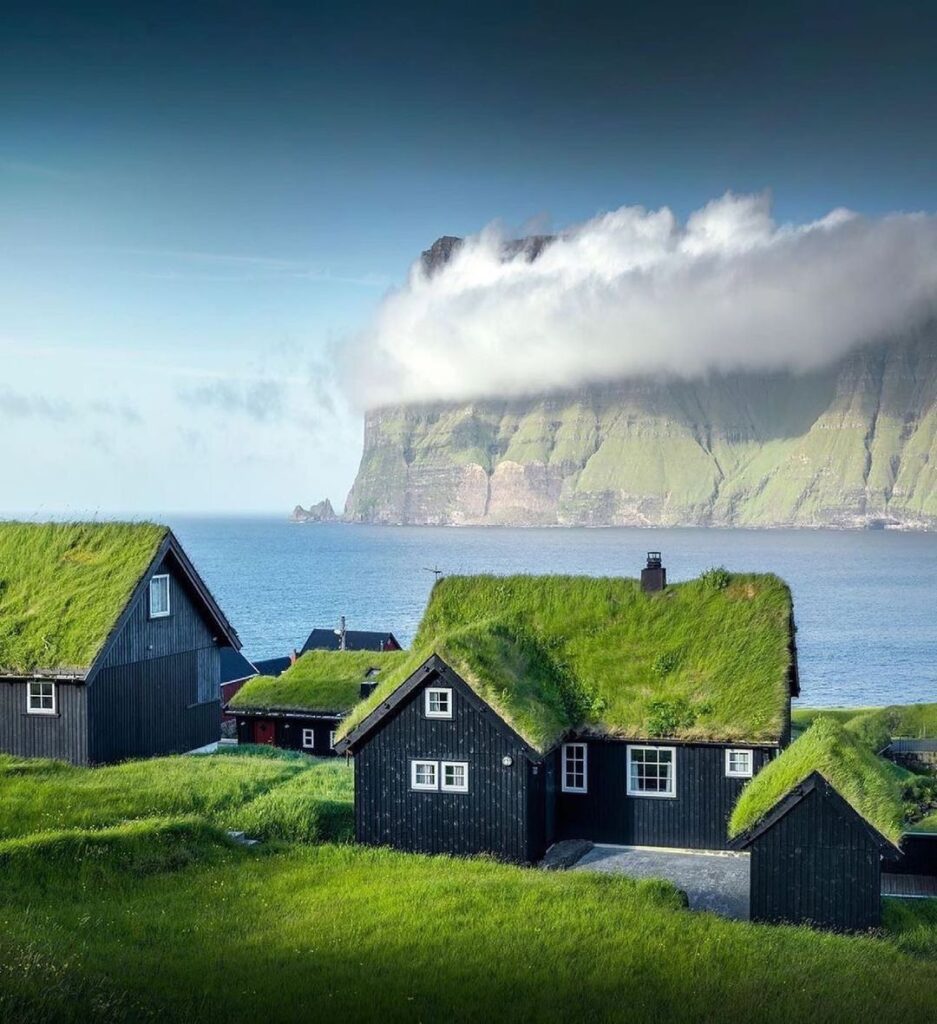 Courtesy: Ilhan Eroglu
Ranked as an emerging destination in the world by CN travelers, Faroe Islands is a group of 18 archipelagos tucked between Iceland and Norway and officially a part of the Kingdom of Denmark. If you want to experience unrivaled natural beauty, this is the place to be. We mean it. What you'll see here, you'll see nowhere. From majestic waterfalls that look like straight out of a fantasy novel to natural optical illusions, rugged terrain, charming turf-roofed houses, windswept mountains, jagged coastlines..the list goes on. For nature-lover couples, there's no better destination than the Faroe Islands for a honeymoon. Check out travel vloggers Savi & Vid, popularly known by their Instagram handle name Bruised Passports, experience in the Faroe Islands here. 
Best Time To Visit: June to August is a popular time because of the warm weather and fewer chances of rain. 
Vienna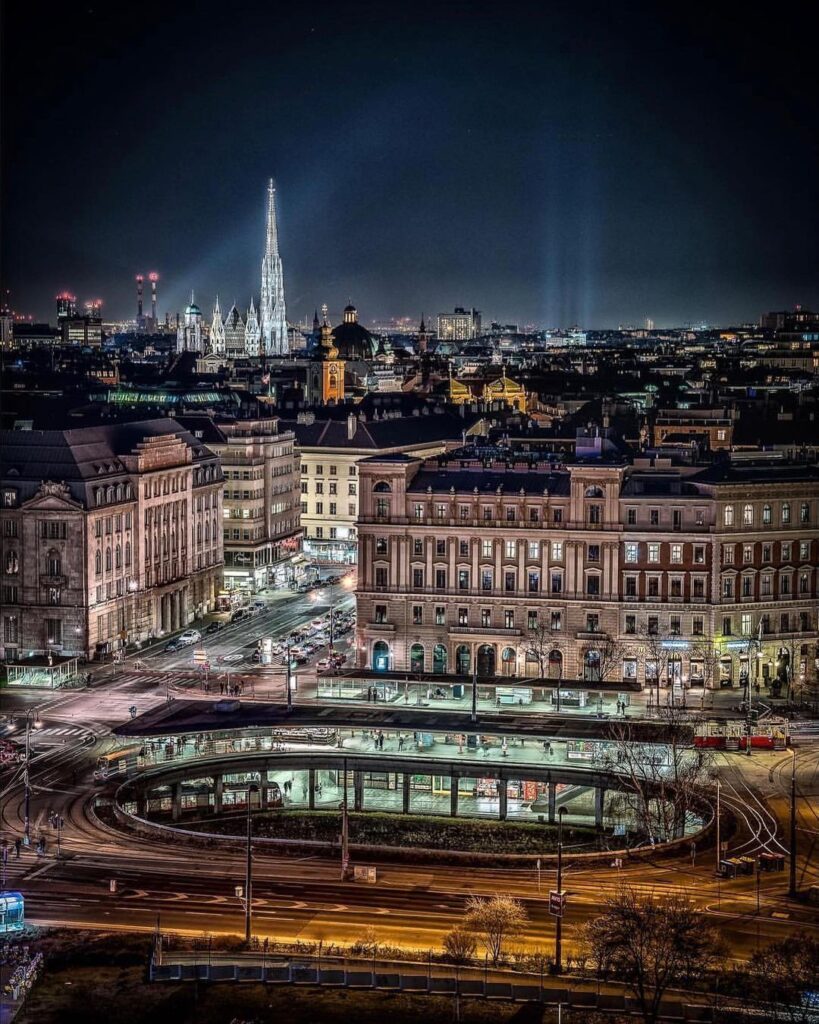 Courtesy: @shingodo
Brimming with cultured luxury and historic richness, Austria's capital is steeped with an old-world romance. Here you'll find iconic museums with striking architecture, opulent Renaissance-style opera houses (the city is the birthplace of Beethoven and Mozart and the music culture still stays strong), and decadent patisseries. It's strolling arm-in-arm in the gorgeous streets and stealing kisses while hopping through the city's many marvels that'll make your honeymoon special here. Also, Viennese wines are some of the classic wines in the world, and that's why the city is also known as the Wine Capital. Whilst here, going on an urban vineyard trip is surely worth your time. Better yet, Vienna's lavish hotels like the 19th-century palace-turned hotel Palais Coburg, or the luxurious Grand Hotel Wein have sumptuous suites to refine your honeymoon experience beautifully. 
Best Time To Visit: April to May, September to October
Bruges, Belgium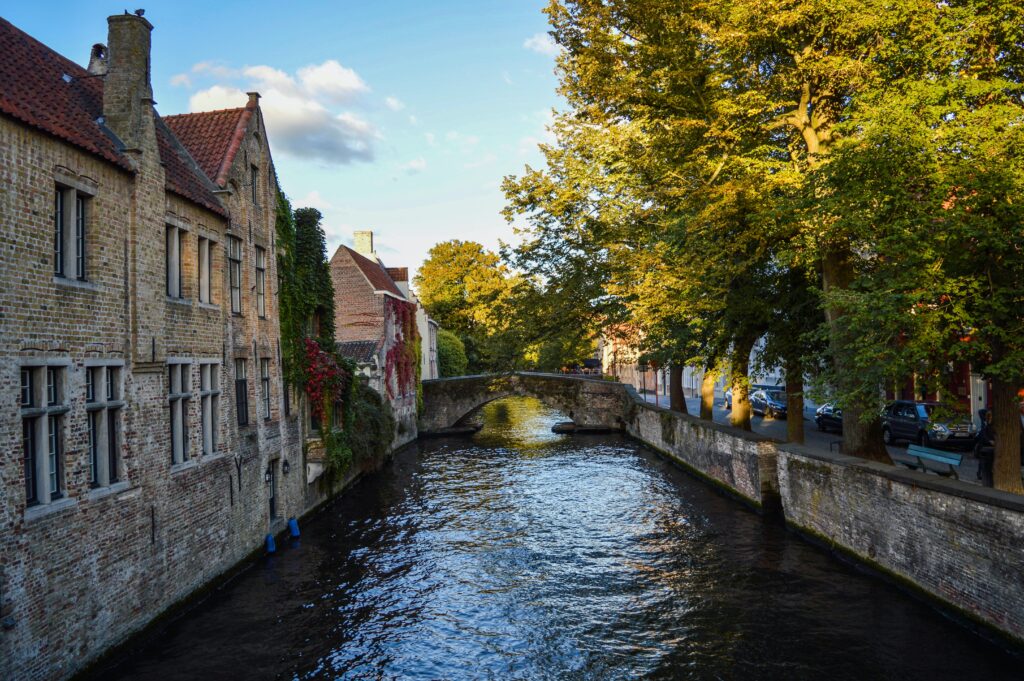 The lovely clear canals, charming cobbled roads, medieval buildings, old stone bridges, and whimsical candlelit restaurants – all conspire to make the lovely city of Bruges one of the most romantic honeymoon destinations in the world. The best way to experience this medieval city is to stay at a dreamy boutique hotel and experience the winsome tourist attractions as leisure. Explore on foot, hand-in-hand, and stop at a restaurant for some delicious meal. Belgian food, chocolate (the best in the world), beer are worth a visit on their own. If possible, explore other Belgian cities like Antwerp, Brussels, and Ghent which are just an hour away. 
Best Time To Visit: May to August
Slovenia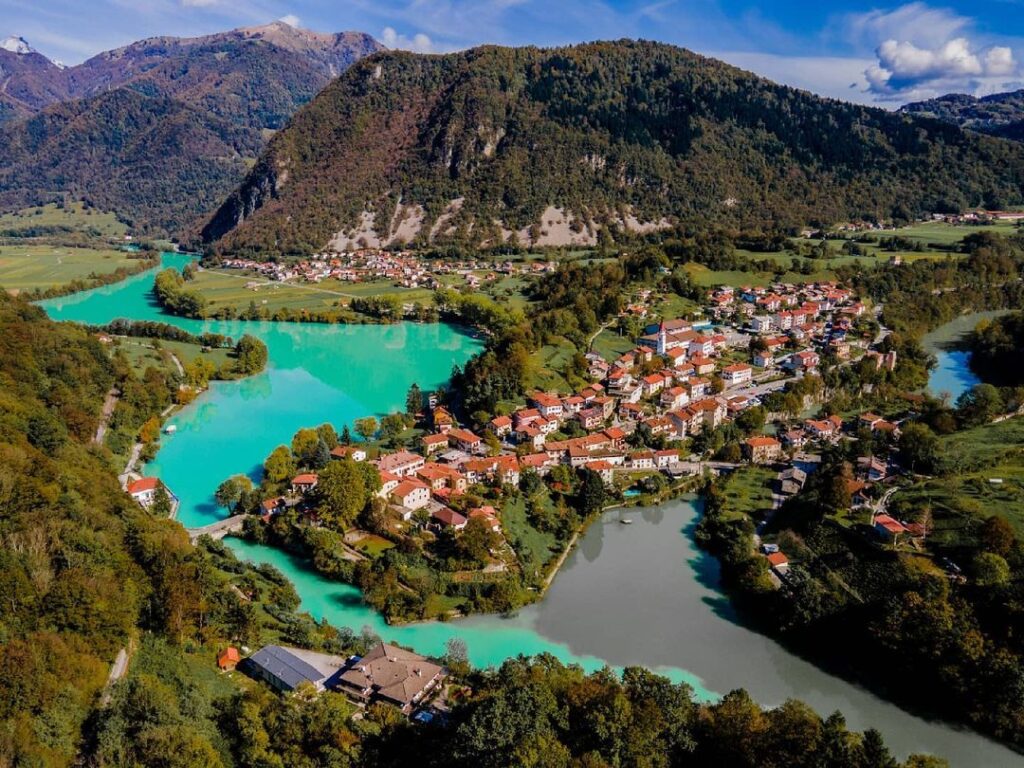 Courtesy: Debelekau Mako
Tucked in Europe's gorgeous landscapes is the city of Slovenia. With its soaring alpine landscapes, fairy-tale castles, sparkling marine waters, and the continent's greenest city, Ljubljana, Slovenia is a lovers' paradise. The country's name itself has 'love' in it, and rightfully so! Whether you want an adventurous honeymoon, a laid-back one, or just a trip with some leisure activities here & there, Slovenia assures a magical experience for them all. The country offers a top-notch gastronomic experience, and so, for accommodation, we'd recommend a stay in one of their glamping hotels – like Chocolate Village or Charming Slovenia Resorts, or a treehouse-like Garden Village. It's your honeymoon – divide your stay between glamping, treehouse, and a castle-turned hotel. 
Best Time To Visit: June to August
Switzerland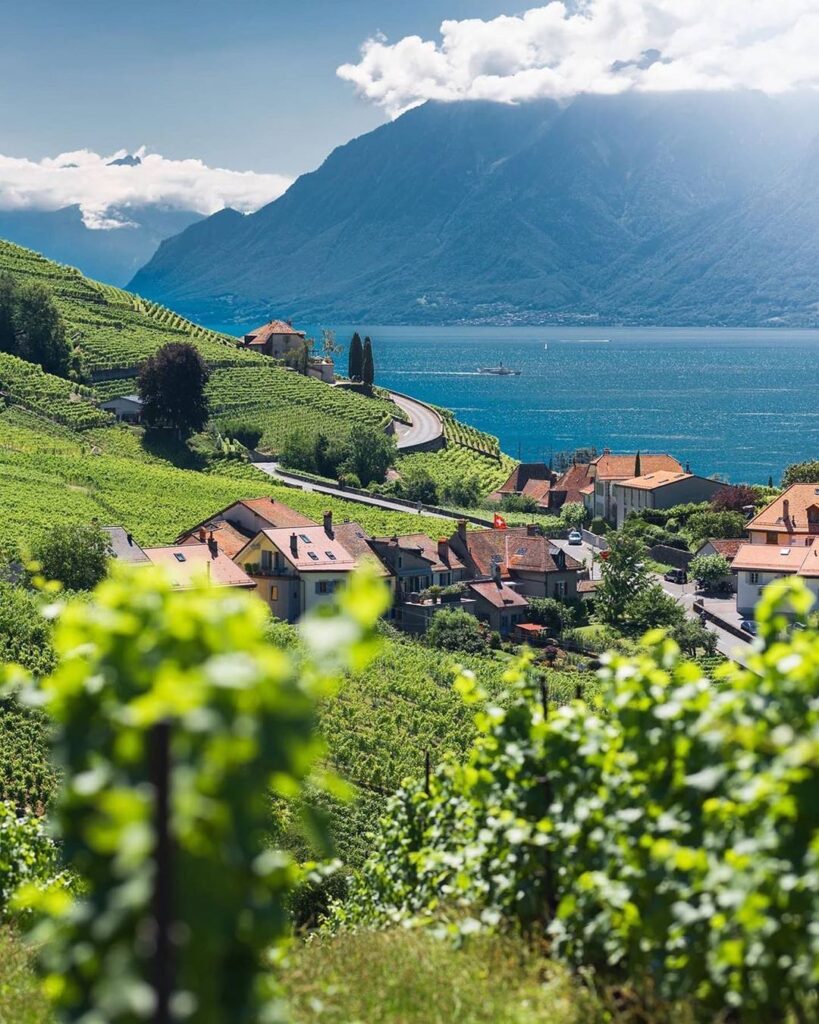 Courtesy: @atravelingphysio, @myswitzerland
Watching Bollywood movies growing up, we all have romanticized Switzerland way too much (DDLJ we're looking at you!). With its sparkling azure waters, world-class skiing, stunning landscape, luscious wines, and chocolate houses – Switzerland has a lot to seduce newlyweds. Stay in the tranquil, resort town of Montreux and brave the Glacier 3000 cable car to enjoy the majestic Alps view. Move on to the skiing town of St.Moritz and luxuriate in their 5-star accommodations and Michelin-starred restaurants. The modern towns of Zurich and Geneva have a lot to offer too – beautiful lanes, boat rides, and first-class dining being a few of them. Art Deco Hotel Montana, Lucerne has an outstanding view of Lake Lucerne and incorporates a penthouse suite with an outdoor jacuzzi, whirlpool bathtub, and a private rooftop. Without a doubt, one of the most romantic suites for couples to stay in! 
Best Time To Visit:
April to June, August to October are most pleasant. Peak summers have the most tourists. And if you can brave the cold, Switzerland is a true beauty in the winter months of December, January, and February. 
Madeira
Courtesy: Kathy & Miguel (@adventuresapiens)
The birthplace of soccer star Cristiano Ronaldo, Madeira is an archipelago of 4 islands off the northwest coast of Africa. With a moderate, sunny climate all year round and breathtaking natural beauty, Madeira is great for a relaxing or activity-rich honeymoon. You'll find here ragged mountain landscapes, pebbled beaches, numerous hiking trails, gorgeous flora and fauna, and legendary wine – which graced the tables of America's Founding Fathers. Besides, thanks to Ronaldo's fandom and promotion of Madeira tourism, many 5-star hotel chains have opened luxury accommodation here. Some best ones include Savoy Hotels, Pestana CR7, Reid's Palace by Belmonde, and Les Suites at the Cliff Bay. 
Best Time To Visit: 365 days a year
Malta
Courtesy: Mario Panadero
An archipelago just south of Italy, Malta offers a unique romantic escape for couples. (A ferry ride from Sicily, Italy to Malta takes just 1 hour 45 minutes.) The Mediterranean gem has a secluded vibe and rich experience attached to it. The accommodations offer a pampering relaxation that includes Algae body wraps, Balneo baths, and Thalasso therapies. Outside, you can lounge at the beach or take a yacht to a secluded cove and blue lagoons. To satiate your taste buds, immerse in the delicious flavors of Maltese restaurants with top chefs curating a fine-dining experience perfect for your honeymoon. 
Best Time To Visit: April, May, June, when tourists are scarce. 
North America Honeymoon Locations 
Barbados islands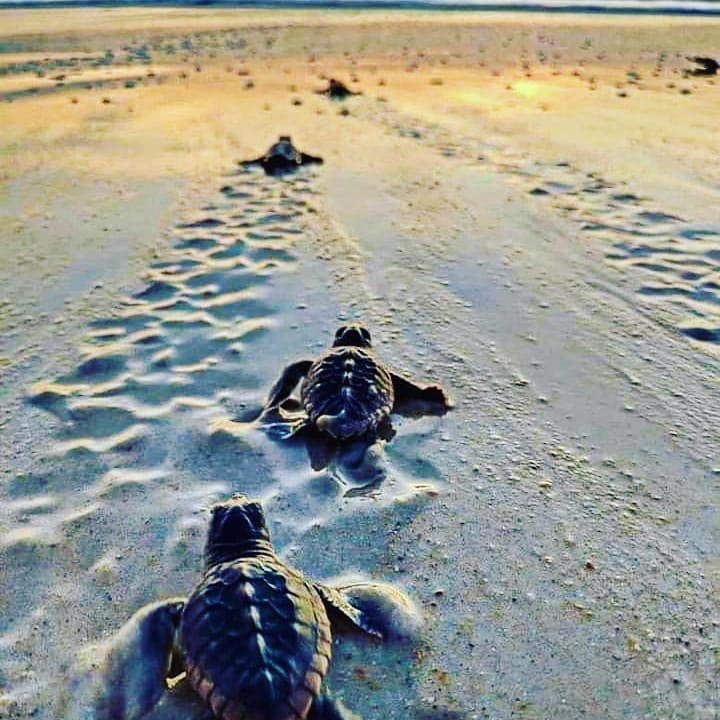 Courtesy: @visitbarbados, @davidpa55
Beaches of white sand stretched alongside a blue-green sea, with a happy, glorious vibe inside – Barbados islands are a favorite of honeymooners for a reason. A Caribbean marvel which offers everything from serene laze on the beach to adventure-kicking water sports, Barbados is a great romantic island destination for a honeymoon. You can take a walk on Crane Beach, rated among the top 10 beaches in the world, or explore the lively capital city, Bridgetown. If you and the missus are in a sporty mood, take part in some water sports for the day, like snorkeling, scuba-diving, windsurfing, etc. Afterward, unwind in your gorgeous accommodation and enjoy gourmet dining for two under the twinkling stars. 
Best Time To Visit: December To Early April  
Napa Valley, California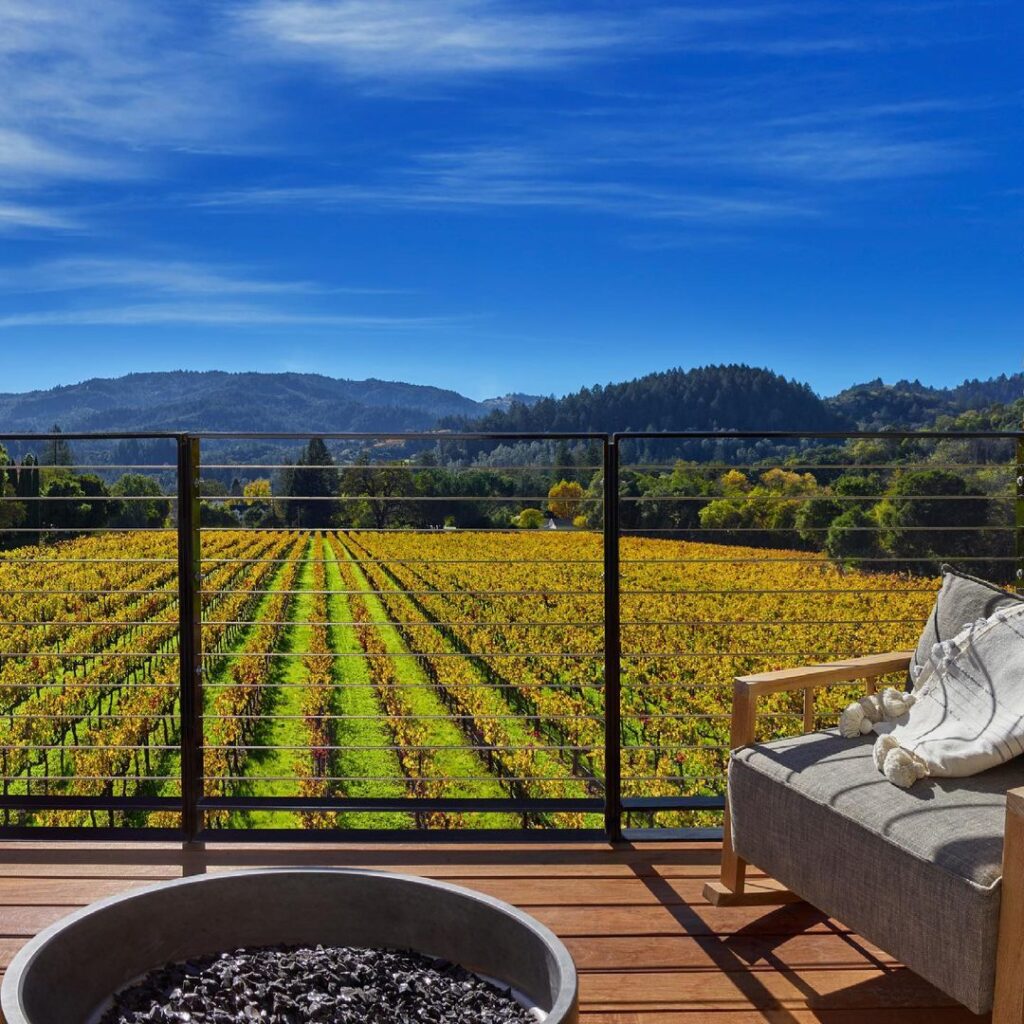 Courtesy: Alila Napa Valley
Strolling through the picturesque vineyards. Basking in the California sun with a scenic hill view. Relaxing in the super-luxurious, amenity-packed resorts. Savoring the delicious wines. Enjoying delicious, chef-driven farm-to-table meals. Are you screaming honeymoon goals? Napa Valley is a secluded, cozy romantic destination for couples. And no matter how many days you spend, you will want to come back as soon as you leave!
Many resort chains, like Alila Napa Valley, have vineyards attached to your suites and create culinary picks beyond your imagination. Beyond the wine, there is an opportunity to relax at the spa, go on a hiking trail, or have a picnic in the midst of an idyllic vineyard. 
Best Time To Visit: August, October are harvest seasons, March to May is great too!
Maui, Hawaii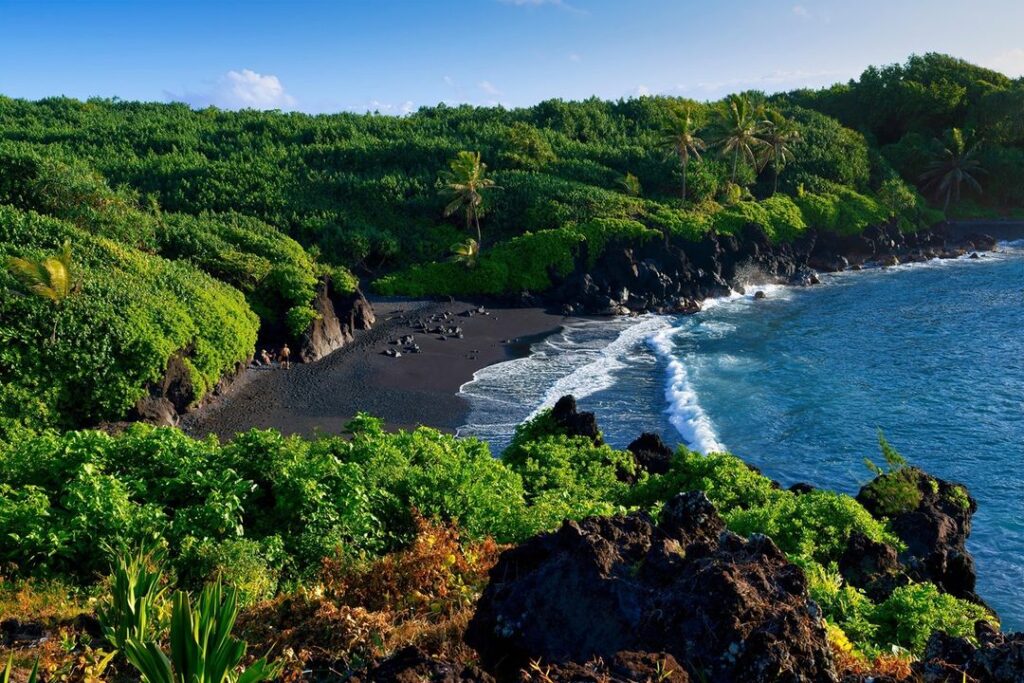 Courtesy: @mauivisit
A Hawaiian honeymoon crosses the mind of every couple, and Maui is the gem of this island to spend your magical days with ease, fun, and falling for each other all over again. The region is packed with serenity, tropical ocean air, white sand beaches, gorgeous waterfalls, lush mountains, and of course, aloha. The luxury hotels to stay at are The Four Seasons, Montage Kapalua Bay, and Grand Wailea for a super honeymoon experience. Explore the islands by taking a day trip on Road to Hana, watching the sunset at Haleakala, and touring the spectacular upcountry region. 
Best Time To Visit: April, May, September, October, November
Savannah, Georgia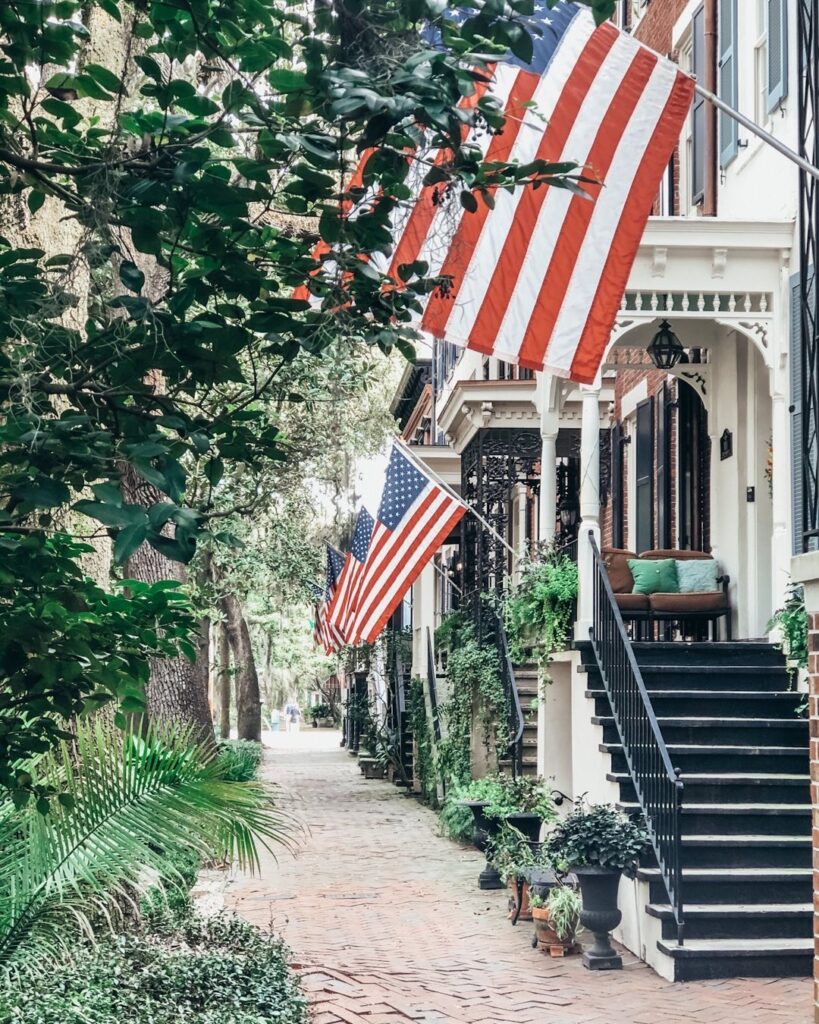 Courtesy: @exploresavannahgeorgia
An enchanting Southern city with moss-covered trees, cobblestone streets, fascinating historic sites, and a romantic aura have fascinated couples for centuries. It's a popular destination for all things wedding-related – bachelorette, ceremony, and honeymoon. And there is plenty of things to do. Think walking hand-in-hand through the visual city while stopping at a tourist site, like the SCAD Museum of Art, The Cathedral Basilica of St.John, etc.  A lot of the city's charm is rooted in its architectural museums, grand churches, and antebellum houses. Plus, the city is super walkable and gorgeous, so a stroll around with your sweetie will be utterly romantic. Better yet, sign up for a horse-drawn carriage ride for two and enjoy the leisure of trotting through the city in this old-world romantic style.
Savannah also has an incredible culinary scene. Enjoy the fine-dining at the riverside restaurant Vic's and follow up with dessert & cocktails at Lulu's Chocolate Bar. Further, plan an intimate lunch in Savannah's many, unmissable parks like Forsyth Park or travel to Tybee island (30-minute ride) and enjoy a meal on their gorgeous stretch of white-sand shoreline. For stay, you've got a slew of historic mansions (Hamilton-Turner Inn) and quaint hotels (The Westin Savannah Harbor) for a comfy honeymoon experience. 
Best Time To Visit: March To July
New York City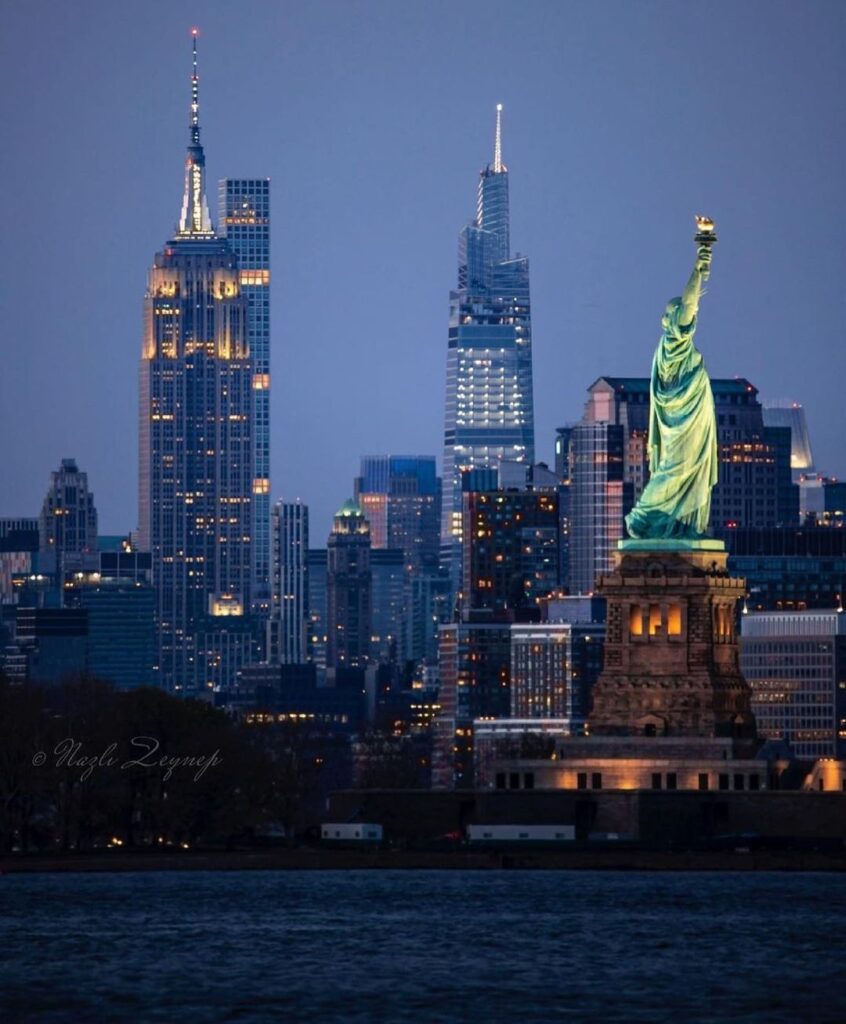 Courtesy: @nazlizeyenepn
We know NYC draws an image of an overcrowded city with less or no chance of seclusion. In some ways, it's true. NYC is bustling with people, but that doesn't make it any less romantic. Let us paint a picture. Imagine stealing a kiss on the top of the Empire State Building, strolling shoulder-to-shoulder, hands interlocked in the marvel i.e. Met Museum, biking across the scenic Central Park, staying at the iconic Plaza Hotel, touring the delectable restaurants at every nook and cranny of the city, watching sunset sipping your favorite cocktail on a rooftop bar, seeing the top-notch artists at Broadway Musical or going shopping in the popular Madison avenue and possibly having breakfast at Tiffany's.
Sounds like quite a honeymoon, doesn't it? And when you're done with the city romance, head to the many retreats around NYC. We'd recommend a glamping experience or a historic inn retreat. 
Best Time To Visit: April to June are pleasant (the magic of winters is breathtaking in NYC too)
St.Lucia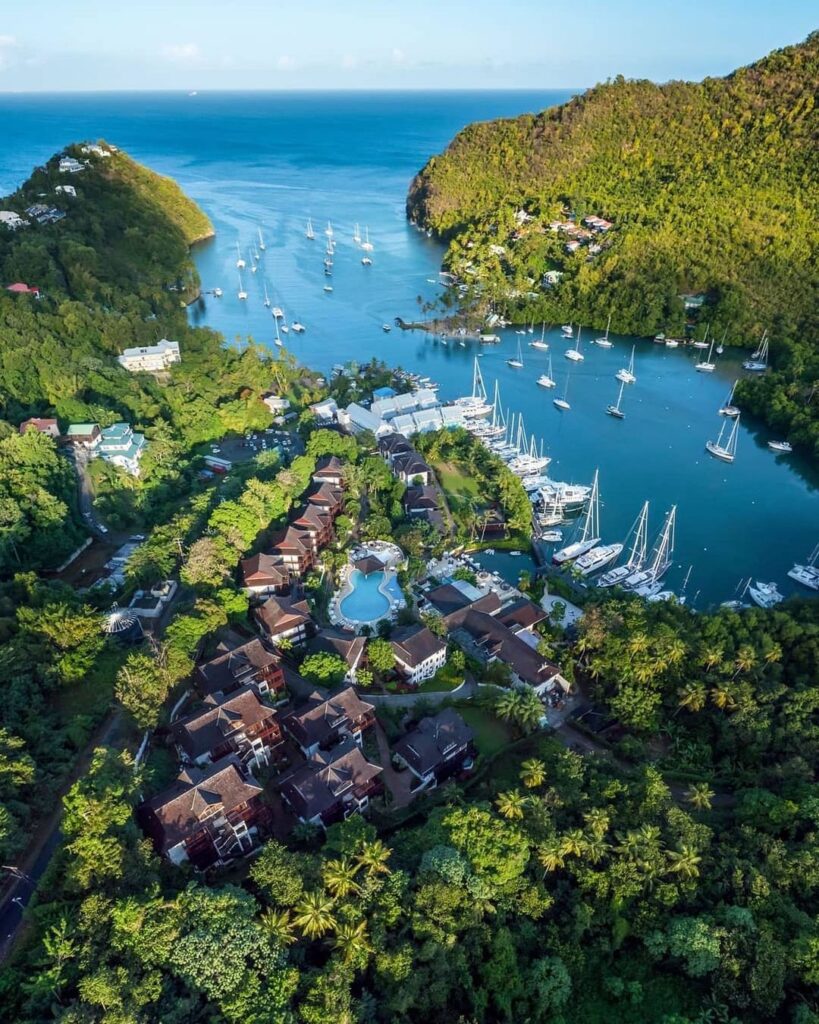 Courtesy: @bucketlist_musings
The Caribbean has tucked in many marvels for your honeymoon, like St.Lucia. This unspoiled, lush island has an irresistible combination of natural beauty and unwinding resorts for a perfect vacation. Plus, there's so much to do and admire in this little paradise. Some tourist attractions include Pigeon Island National landmark, Anse Chastanet, The Pitons, Diamond Falls Botanical Gardens, Marigot Bay, and the Tet Paul Natural Trail. Besides the sightseeing, you can indulge in the many activities here – from water sports to ziplining the Chassin region's rainforest. And when lounging for the day seems like a vibe, the luxe Calabash Cove Resort, and Jade Mountain will offer a dreamy stay.  
Best Time To Visit: May and June
Montana, California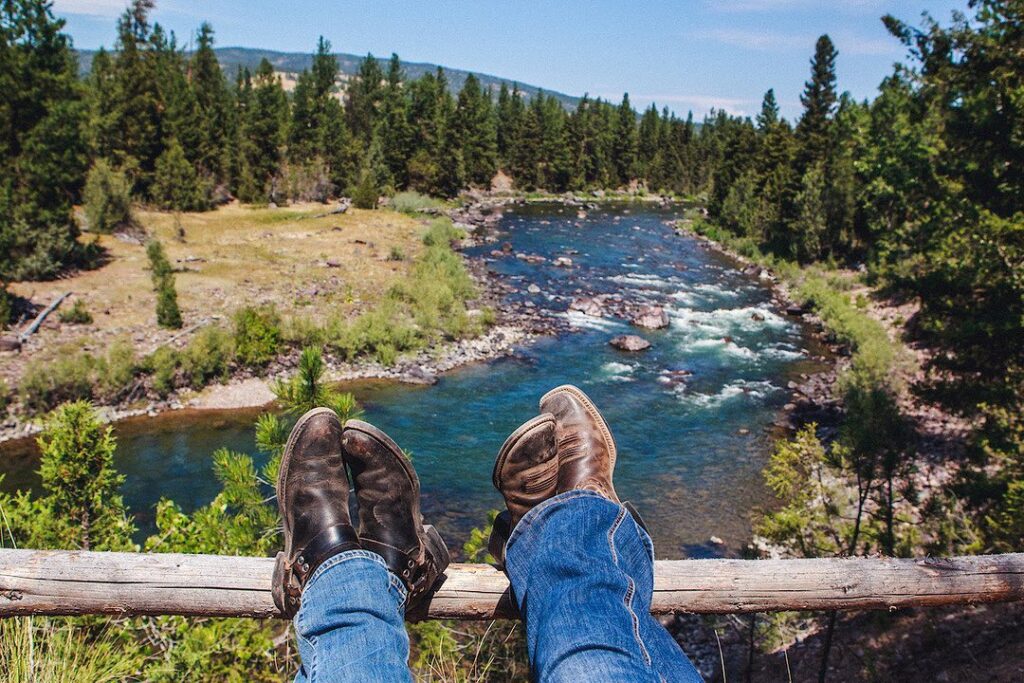 Courtesy: The Resort at Paws Up
If an exotic honeymoon location isn't your cup of tea, then a breathtaking Montana honeymoon is amazing to begin this new chapter of life. Also known as the 'The Treasure State' and 'The Land of Shining Mountains', Montana delivers unrivaled natural beauty intermixed with rich culture, western hospitality, and luxury accommodations. Appealing to newly-weds are deluxe ranches, like the Triple Creek Ranch and The Resort at Paws Up, and mountainous resorts The White Fish which don't come cheap, but deliver immensely when it comes to tailor-made experiences and authentic Western culture. 
Best Time To Visit: July & August
Vancouver, Canada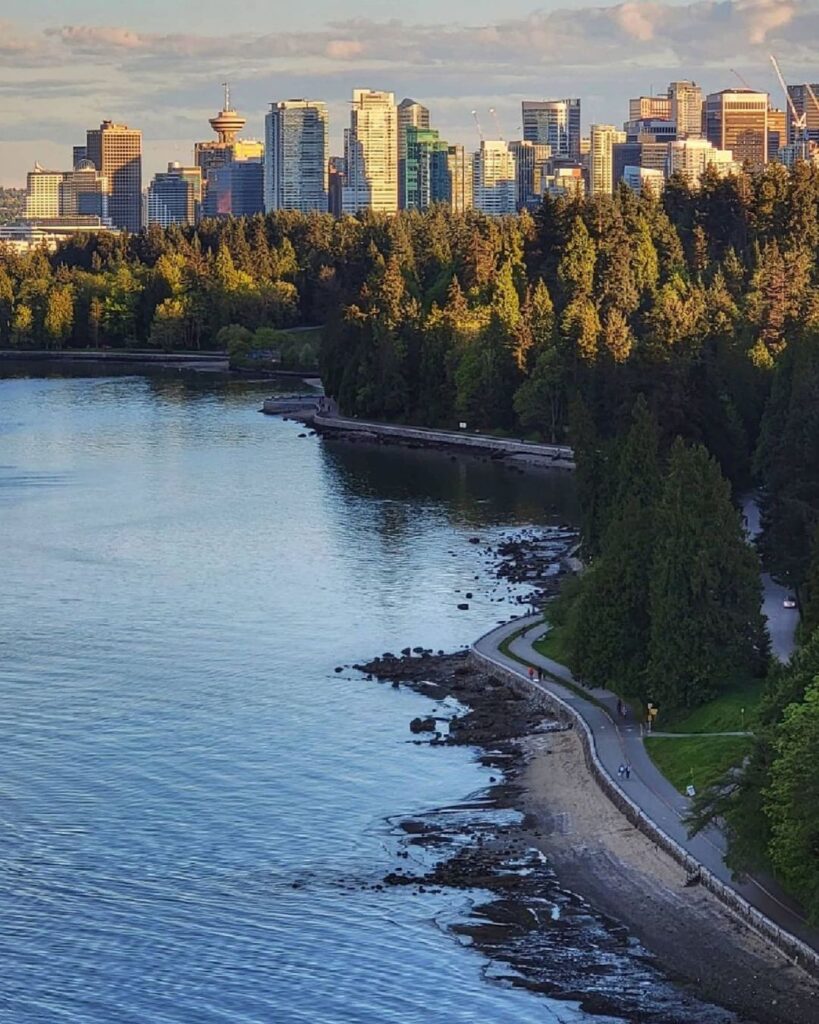 Courtesy: @emm1_emm1
Vancouver might not strike you as an obvious honeymoon destination, but the unique seaside port city has a lot to offer. Untamed wilderness, scenic mountains, dramatic coastlines, and a number of adventures (there is an interactive Pirate theatre cruise, on an actual pirate ship, which immerses you deep in the fascinating allure of the pirate world) are a few appealing attributes.
Besides, the city has a rich culture, incredible food, and lively art and music scenes to make your getaway a memorable one. For stay, doesn't matter if you chose a city-centric Rosewood Hotel Georgia or the secluded, forested Wickaninnish Inn – a unique, memorable honeymoon time is guaranteed. 
Best Time To Visit: March to May, September to November
Alaska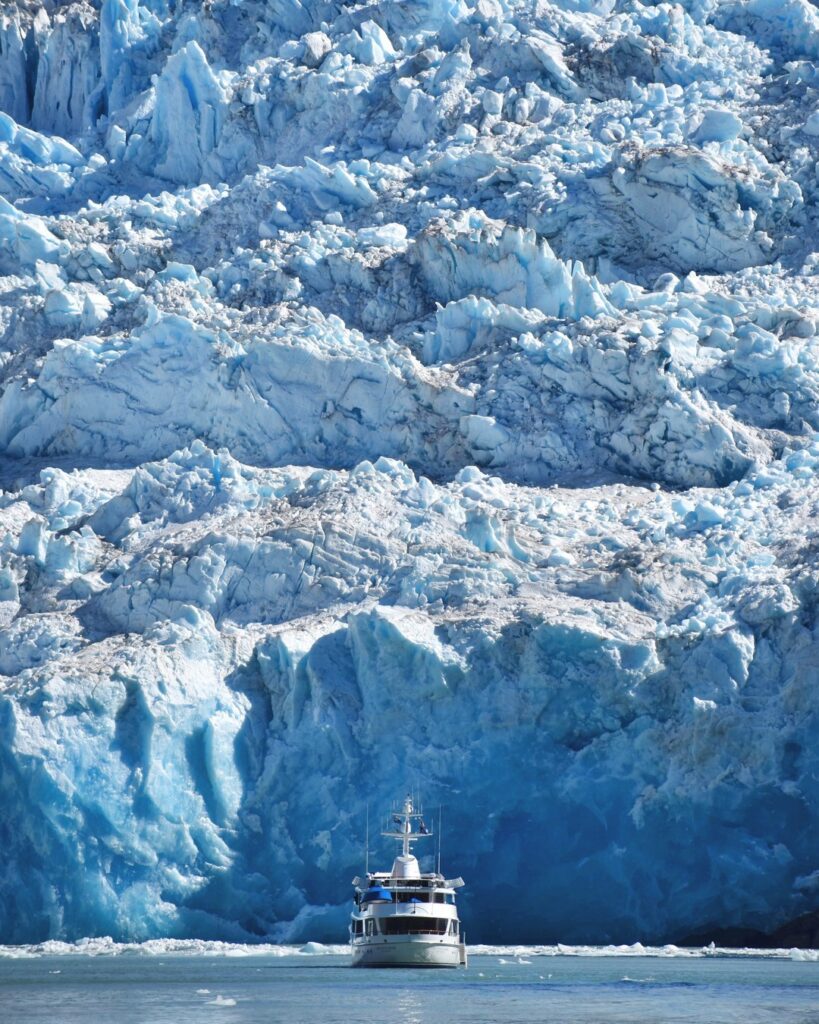 Courtesy: Ben Rubenstein, Travel Juneau
Chasing the Northern lights, spending the days in a secluded cabin in the woods, cruising near glaciers, admiring the picturesque national parks, and exploring the pristine wilderness is the gist of your Alaskan honeymoon. Spend some time on the land, and a few days in an epic river cruise that lets you explore the majestic beauty of Alaska with ease and unmatched relaxation. See a list of the best Alaskan river cruises here. Denali National Park, Mendenhall Glacier, Kenai Lake, and Ketchikan are a few unmissable locations in the state. But, if you're more about a relaxed honeymoon than an adventure one, try the Chenai Hot Springs Resort or the McKinley Chalet Resort for a whimsical, Alaskan-style stay. 
Best Time To Visit:
Summers, May to September, if you want good accessibility to hiking trails and seeing wildlife. Winters, mid-November to March, if you're into skiing, sledding, and chasing the Northern Lights
Tulum, Mexico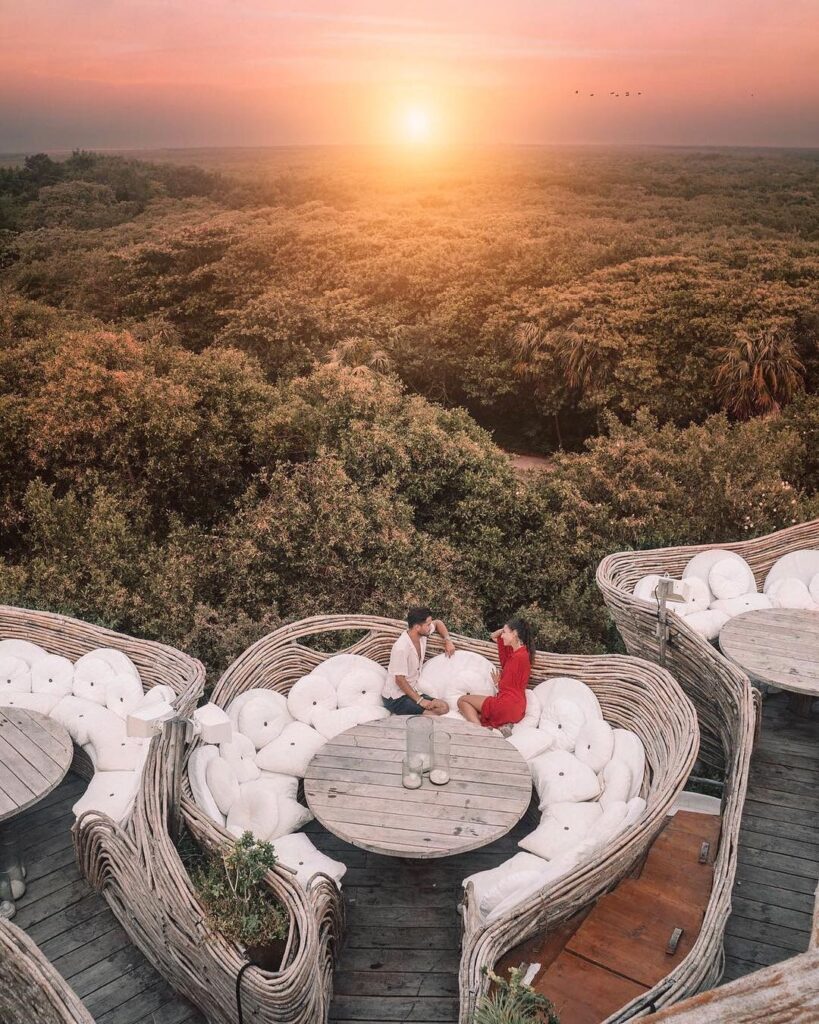 Courtesy: Raquel & Miguel
An emerging destination on the radar of discerning travelers is Tulum, Mexico. A scenic town known for its beaches and well-preserved ruins of an ancient Mayan port city. Thanks to uniquely designed hotels like Azulik Tulum and Papaya Playa Project, which merges the beauty of nature with a comfortable, romantic stay, couples can have a great recharging stay after all the hustle of wedding planning. Whether you want an outdoorsy honeymoon or low-key escape, you can have it here. Couples seeking exploration can spend a day at Cabo ruins, participate in water sports or visit the picturesque Sian Ka'an Biosphere Reserve. And Those in need of some winding down can go to a tranquil spa treatment, satisfy their taste buds with authentic Mayan cuisine or just lay in a beachfront hammock and enjoy the ocean breeze. Combine both for a blissful honeymoon combination. 
Best Time To Visit: November & December
Cancun, Mexico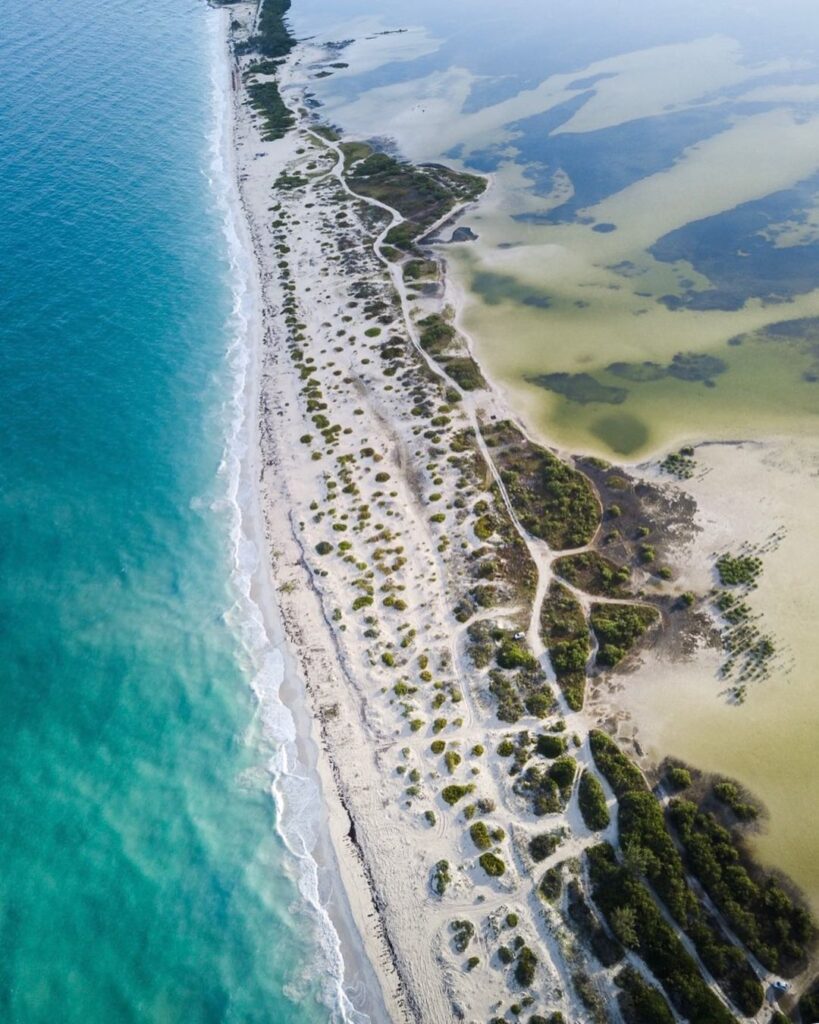 Courtesy: Pablo Diaz
A famed destination for Spring-break fest, Cancun is more than being a college goers party paradise. Think white-sand beaches, aquamarine waters, beachfront high-rise hotels with luxurious romantic suites, tropical rainforest preserves, and mysterious Mayan archaeological remains. Whether you stay at the chic, 5-star Le Blanc Spa Resort or the secluded, scenic NIZU resort – an island paradise honeymoon is guaranteed. Any stay you pick will be able to guide you with a honeymoon that's adventurous or full of relaxation. And oh, while there, feast your taste buds with the traditional Mexican cuisine; Cancun is an amazing honeymoon destination for foodie couples. 
Best Time To Visit: December to April
Antarctica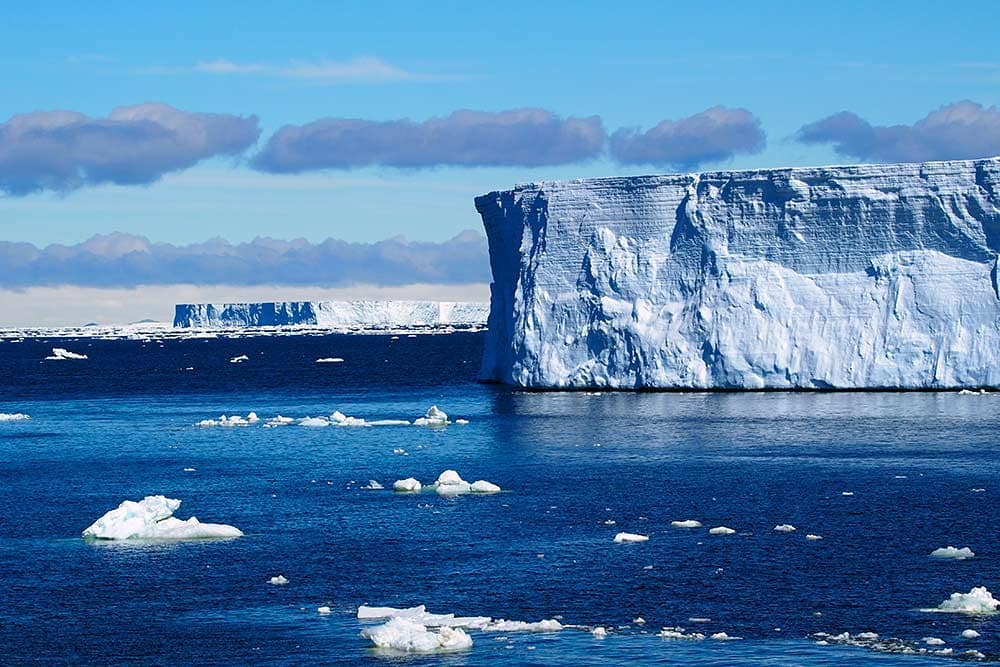 Courtesy: Antarctica Travel Center
Yes, the seventh continent is not out of bounds for honeymoon. In fact, an Antarctica honeymoon can be one of the most unique, memorable, and magical experiences of your life. And probably the best one for adventurers and wildlife explorers. The only way you can explore Antarctica is by an expedition cruise, there are no hotels and you can't just arrive as a solo traveler. You will depart from Ushuaia, Argentina, or Punta Arenas, Chile on a 7-week cruise minimum. Traveling to Antarctica requires both time and money commitment. The least a trip will cost is $7000 or Rs.5,00,000 and the travel time to the destination can alone take 4 to 5 days. 
Travelers stay on the cruise and make one or two landings a day to explore the island. Talking about exploration – prepare to be mesmerized by the surreal, untouched landscape of the continent. Activities include kayaking among seals and floating ice, camping under Antarctic twilight, hiking up snowy mountains, and getting close up with adorable penguins and whales. Romantic, right? Privacy can be found in your cruise suites – with some offering private balconies with jacuzzi hot tubs. 
P.S.: Not for couples wanting a warm, indulging experience with beaches, spas, and leisure. 
Best Time To Visit:
Cruises only operate from November to March, which is summer in South America, Australia, and Antarctica. 
Australia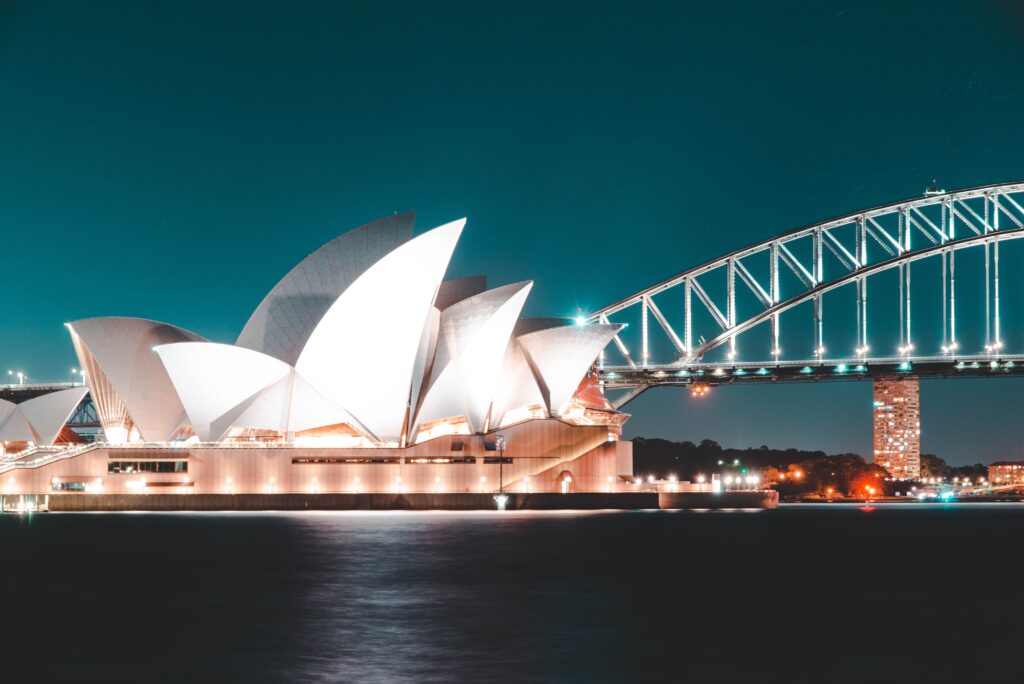 For love-struck newly-weds, contemplating a honeymoon in the 'land-down-under' is a no-brainer. The gorgeous harbors, scenic natural locations, diverse (sometimes spooky) wildlife, world-class culinary treats, and friendly locals are some reasons an Australian honeymoon will be worth those hours in the air. Although, planning is the key here. Australia is a vast country, it's like someone saying we will be going to India for a honeymoon. Um, okay, but where in India? You can hop from popular Australian cities, Perth, Melbourne, Sydney, Adelaide, and experience the rich culture, museums, and majestic skylines there. (Domestic flights are cheap and short, don't worry) Alternatively, you can enjoy an exotic wildlife experience in Tasmania, chase kangaroos in Kangaroo Island, or go glamping in Uluru. Don't worry, we aren't leaving you hanging. For a complete Australian honeymoon guide, here are two options – Guide 1/ Guide 2. 
Best Time To Visit: September to November; March to May
P.S.: Summer & Winter seasons are opposite in Australia
Africa Honeymoon Locations
Botswana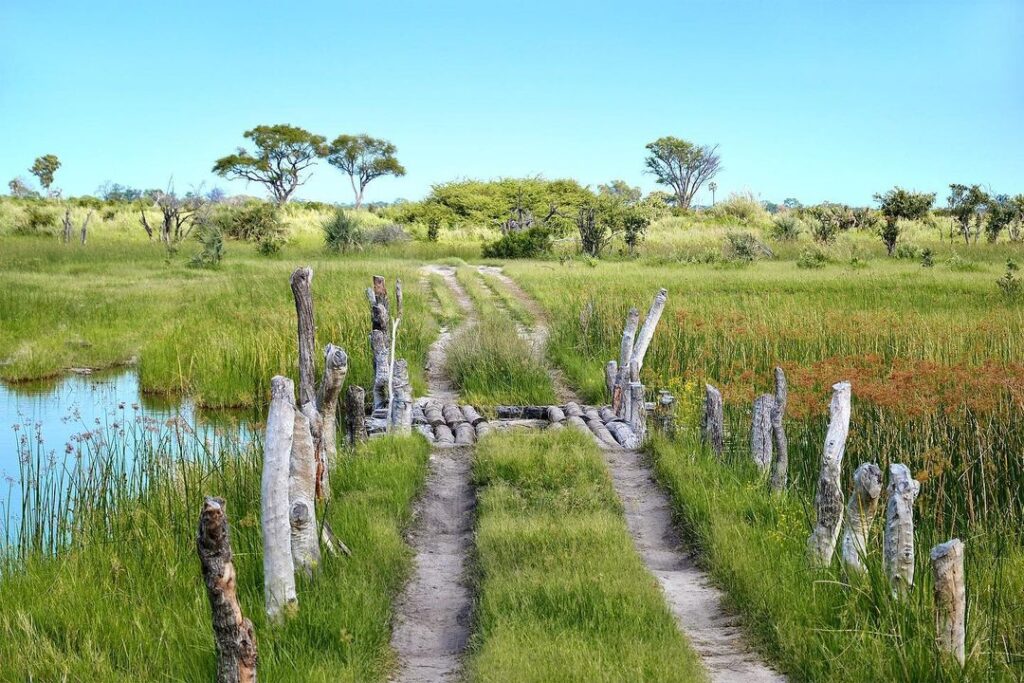 Courtesy: Okavango Delta Explorations
To convince you of the romance-filled air in Botswana, this is where Prince Harry fell irrevocably in love with Meghan Markle. And this African (gem of a) city is a superb honeymoon destination for couples who want to camp under the stars and fall for each other all over again. We all know how deep communication and quality time can be a game-changer for a relationship, and before stepping onto the rollercoaster married life, you can really connect in a luxury Botswana lodge – offering a perfect balance of comfort and adventure.
Some gorgeous, secluded camps include Chitabe, Abu, Chobe Safari Lodge, Cresta Mowana Safari Resort & Spa, and Meno O Kwena Camp (where Meghan & Harry stayed). You'll have plenty of time and local guidance to spot many geological faunas: elephant, giraffe, hyena, antelopes, leopards, wildebeests, and radiant birds. Watching African sunset with your other half will be an experience you'll cherish forever. 
Best Time To Visit: May to October
Madagascar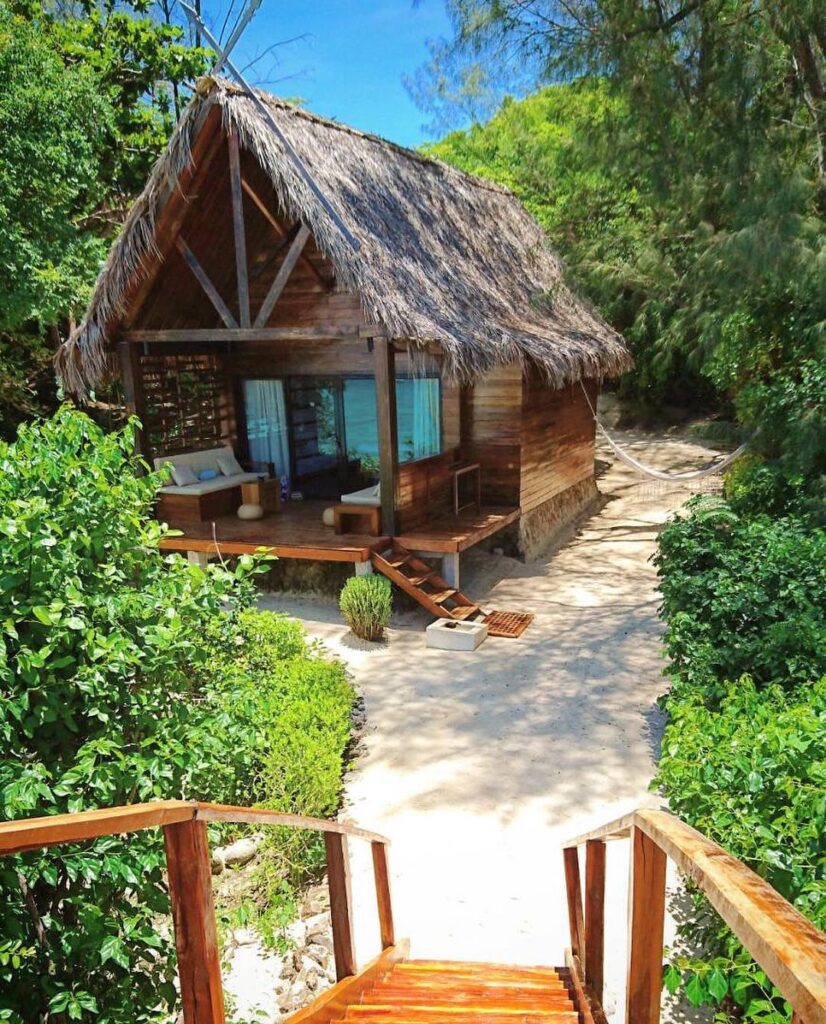 Courtesy: Constance Tsarabanjina
Want to spot King Julian, from the movie Madagascar, actually in Madagascar? And also enjoy some secluded time with your partner in pristine wilderness, untouched landscape, and romantic lodges, then this underrated African island is your perfect match for your honeymoon. Lemurs (animals portrayed by King Julian) are the primary mammal fauna here, and many different species of lemurs can be found on the island. Besides, there are many pretty small islands around and you can visit and explore with a seaplane ride or a cruise tour. Maybe stay for a day or two here to enjoy uninterrupted, quality time with just the ocean breeze, and tranquility surrounding you. The penultimate stay is at the Constance Tsarabanjina Madagascar with private bungalows, fenced by tropical trees and offering picture-perfect views of the Indian ocean. 
Best Time To Visit: April to October
Mauritius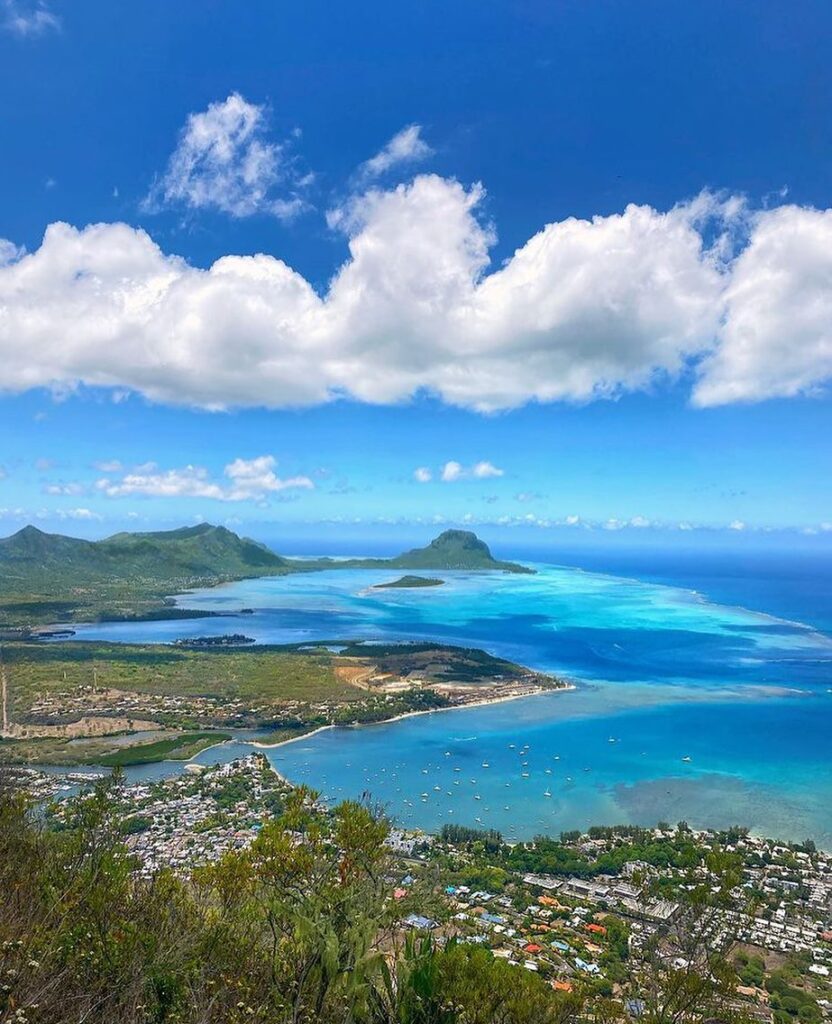 Courtesy: Husain Mohamedally
Described by Mark Twain as the inspiration for heaven, Mauritius is another island honeymoon destination to be duly considered by betrothed couples. The region is home to many beach-resort hotels that'll serve all your whims and fancies as you enjoy a laid-back honeymoon. But if you're in an outdoorsy mood, no worries. Mauritius isn't an island where just the beaches are fun. Inside, explore the incredible national parks, gorgeous mountain trails, and tropical forests with unique wildlife. For some adrenaline-rush, sign up for every kind of water sports imaginable. With a vibrant coral reef, happy vibes, and breathtaking scenery, you'll have a wonderful start to your married life. 
Best Time To Visit: May to December
Seychelles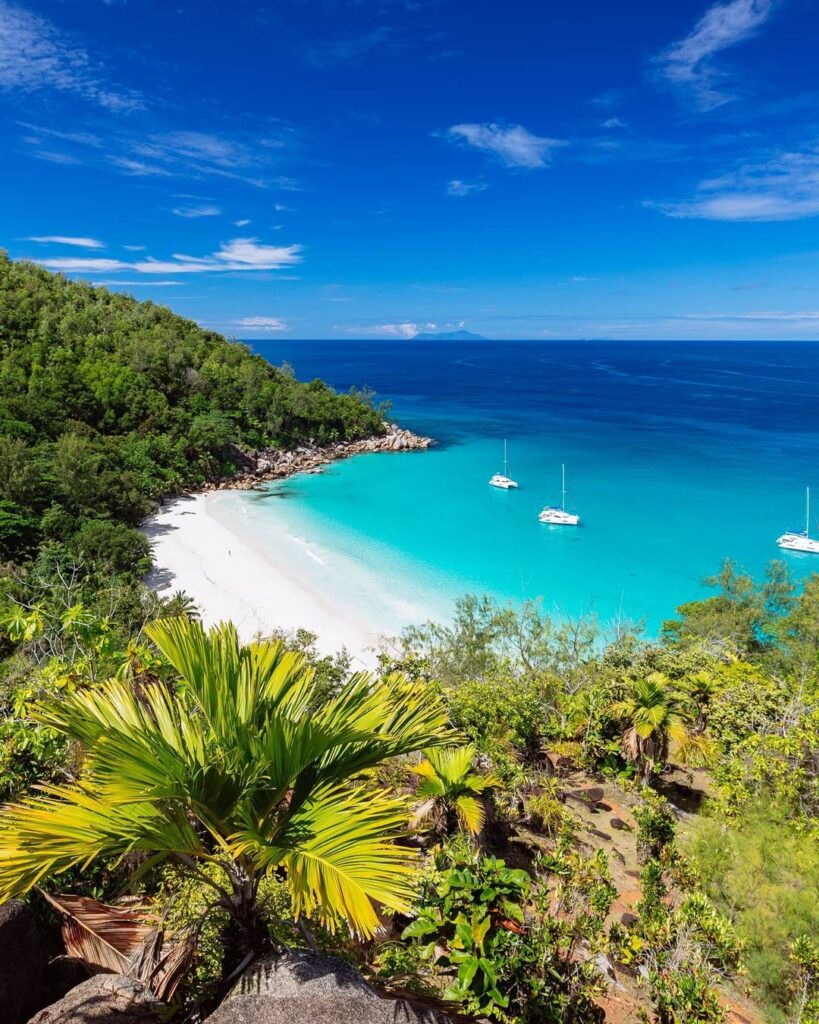 Courtesy: Torsten Dickmann
For your honeymoon, there's no dearth of island destinations. And while there are many to woo newlyweds, Seychelles is unique in its own way. The island has many secluded beaches, like Petite Anse and Corte d'Or, to have some private alone-time and enjoy a breakfast or sunset dining experience. Moreover, you can easily hop from one island to other on a budget. Unlike, other archipelagos like Maldives and Bora Bora, travel through ferries is reasonable in Seychelles and you can explore any island you want with ease and economically. 
You can also go on local tours to experience the rich culture of the island, and the friendly locals will greet you with smiles and interesting interactions. Make sure you also put L'Union Estate farm on the itinerary – colonial coconut and palm plantations beaming with marvelous French architecture. You can tour on foot around here (guided is available) and do make a stop to greet the giant Aldabra tortoises. Lastly, hiking at one of the scenic trails like Copolia trail or Anse Major trail is a good option if you're craving some exercise and adventure at the same time. The usual water sports, sipping champagne on a private cruise are obvious island honeymoon choices, but Seychelles definitely enhances the beauty of them all.  
Best Time To Visit: April, May, October, November
Kenya
Courtesy: Sonam Babani
If you've added to your bucket list the famed hotel where you can eat breakfast with giraffe poking in from the adjacent window to say hello, then a Kenyan honeymoon will help you tick it off. The hotel's name is Giraffe Manor, an exclusive boutique hotel built in the 1930s, and it is one of the popular picks for honeymooners to stay. The 12-room hotel offers the luxury, services, and activities hard to find in any accommodation, let alone in Kenya. Apart from breakfast with giraffes, Kenya is renowned for the most revered safari destination in Africa, like the Nairobi National Park, Mount Kenya National Park, and Masai Mara National Park. In Masai Mara, find two iconic accommodations to honeymoon in style, luxury, and charm – Hotel Fairmont Mara Safari Club and Mahali Mzuri. Whether you're looking to glamping under the blanket of stars, spotting the diverse wildlife doing their own thing, dining with a scenic setup, or reveling in the amenities of the world's best accommodation – Kenya can offer them all and with an unmatchable experience. 
Best Time To Visit: July to September 
Morocco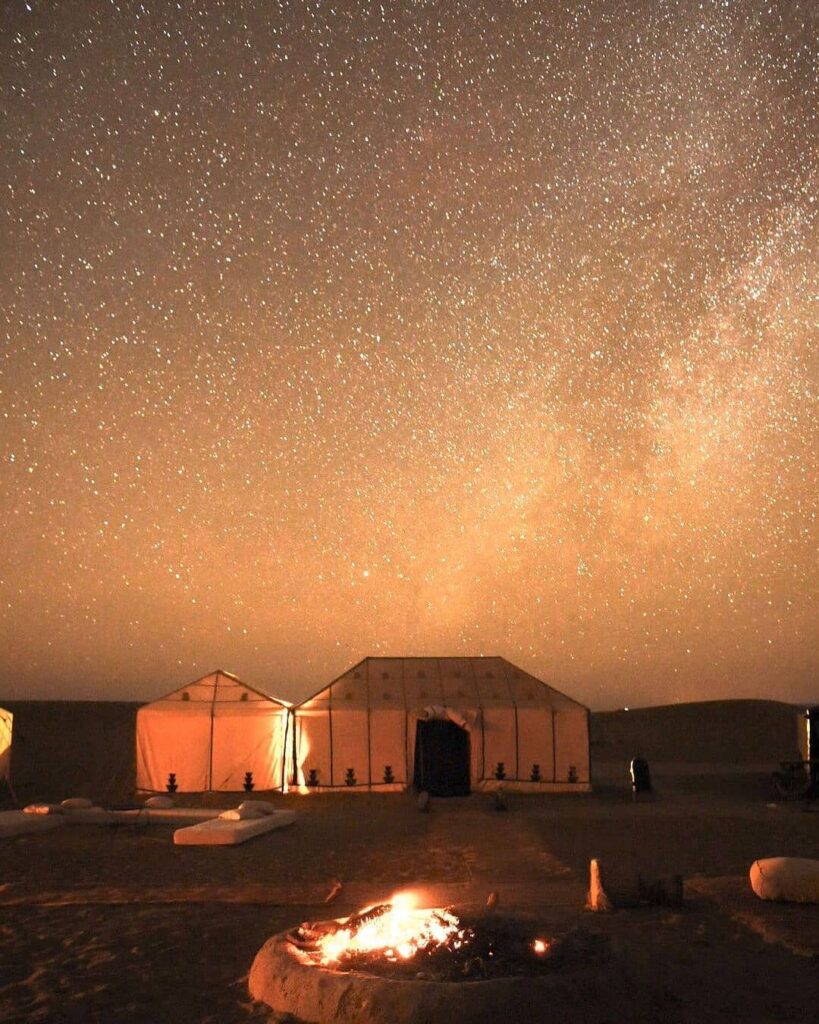 Courtesy: Courtney Hunter
If an island honeymoon doesn't sound interesting to you, maybe an exotic country with rich culture, history, and heritage like Morocco will impress you. The unbeatable experience to partake in a Moroccan honeymoon is camping in the Sahara desert. Take 2-3 days out to explore the largest hot desert in the world with luxury experiences and activities organized by many camp accommodations (Erg Chigaga or Merzouga Luxury Camp). It takes a day to reach the dessert from Marrakesh/ Casablanca and 2 from Fes, so plan the itinerary by visiting Fes first, then Marrakesh/ Casablanca, and Sahara desert in the end. We'd suggest landing in Casablanca first, and let a porter from your hotel (our recommendation: Four Seasons Casablanca) drive and guide you through the city's beaches, traditional mosques, and city's medinas. 
Travel to the country's cultural capital Fes next and immerse in their medieval Marinid architecture, vibrant streets, and culinary flavors. A stay in a traditional riad (a Moroccan house built around a central courtyard, and is generally converted into a hotel) is a must. The hotel Riad Fes built with Hispanic-Moorish architecture and curated to offer traditional Moroccan experience in mind is a penultimate accommodation for couples. Of course, a few days in Marrakesh are included in any traveler's itinerary. Visit a vibrant souk here and pick a few things like Argan oil, tableware, spices, rugs, slippers, and silver jewelry. Take some easy drives to attractions like Essaouira, Mount Atlas, and Chefchaoeun from here. Lastly, glamping in Sahara dessert will be the picture-perfect end to your honeymoon and a beautiful start to your married life. 
Best Time To Visit: Mid-March & April, September & October
Namibia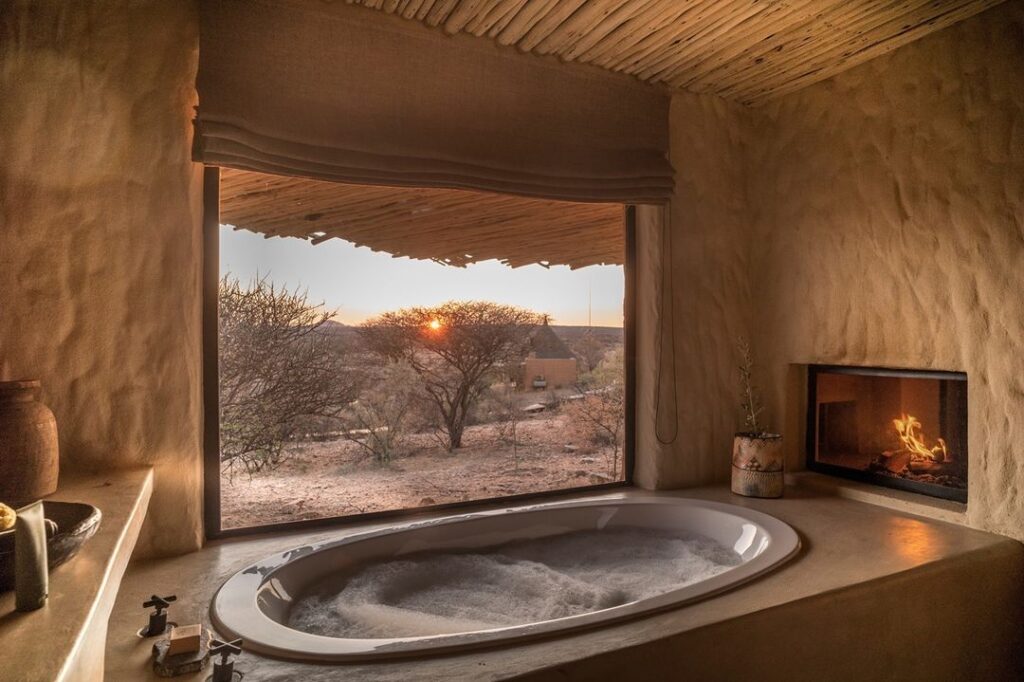 Courtesy: Zannier Hotels
The latest emerging entry into the list of buzziest African honeymoon destinations is Namibia. With untouched surreal landscape, exotic wildlife in their natural habitat, and the explosion of new luxury lodges – a Namibian honeymoon is ideal for couples seeking seclusion, romance, and adventure in a spectacular environment. For stay, consider the hyper-luxe Zannier Hotels, Okahirongo Elephant Lodge, and Ongava Lodge; budget options albeit luxurious, and amenities included are Grootberg Lodge and Fish River Lodge. 
In Namibia, you'd be stunned by the truly unreal landscape. Whether you're enjoying a cup of coffee near an impressive sand dune enjoying the scenic mirage and fiery sunset skies or enjoying a safari and fauna spotting through the signature Namibian terrain, you'll only carry blissful experiences and gorgeous tan with you back home. More so, the locals around are very friendly and hospitable and you'd love the soulful energy surrounding you practically all the time.  
Best Time To Visit: July to October
Cape Town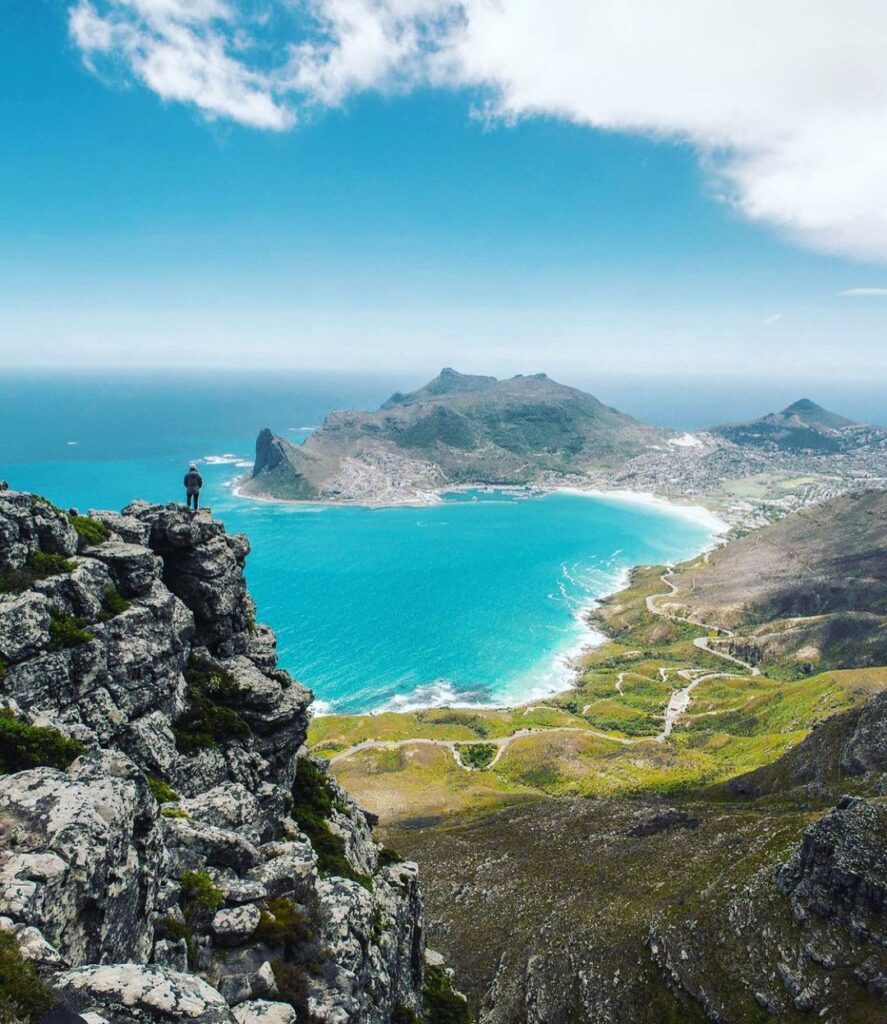 Courtesy: Sarah Calvin
A city honeymoon with plenty of flora, fauna, and history exploration is a rare thing only the port city of South Africa can offer. Seriously, if you spot a zebra on your way to the hotel from the airport, you're not dreaming. The wildlife, consisting of African penguins, dassies, Himalayan tahrs, klipspringer, etc., can be found in sanctuary parks but also roaming around in the city's natural landscape of beaches, mountains, and forests, and sometimes, they cross over into the main city area. Boulders Beach in Cape Peninsula is popular for its penguin settlement, and wouldn't it be utterly romantic to walk hand-in-hand with your darling and spotting endearing penguins around. Besides the fauna, the city is home to epic hotels with deluxe honeymoon suites like the 12 Apostles Hotels & Spa and the One & Only Cape Town. 
And if you want to escape the city life, there's no place better than Cape's breathtaking vineyards. While there are many you can find, the vibrant and opulent Leuu Estates and the historic Babylonstoren are the most popular and recommended. Bring a vintage bottle home and cheers to it when you reach yet another relationship milestone. 
Best Time To Visit: March to May, September to November
South America Honeymoon Locations
Patagonia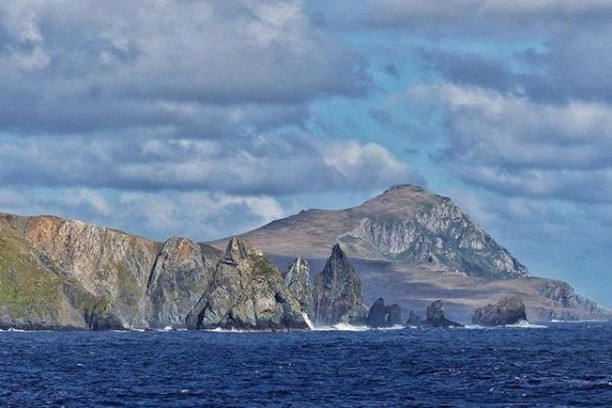 Courtesy: Anne Becker
If you're looking for an off-beat, rugged, and impressive honeymoon destination, look no further than Patagonia. The vast geographical region spans through the southernmost tip of South America and comprises regions from Argentina and Chile. The secluded land is quickly becoming a must-see destination for adventure seekers and nature lovers alike. With captivating landscapes, imposing mountains and glaciers, spectacular lakes, and diverse wildlife – you'd cherish a honeymoon in this spectacular corner of the world.
For a cutting out of the world, connecting to the nature experience, stay at the eco-luxurious Nothofagus Hotel built inside 100,000 hectares of biological reserve and offering many guided exploration activities. Or consider glamping in the scenic vistas of Torres Del Paines National Park. A fjords cruise to see some of the most striking glaciers is a must. A stopover at the Chilean capital Santiago to explore the cultural city will mark the perfect end to a memorable trip. 
Best Time To Visit: October to February (spring and summer in the Southern Hemisphere)
Buenos Aires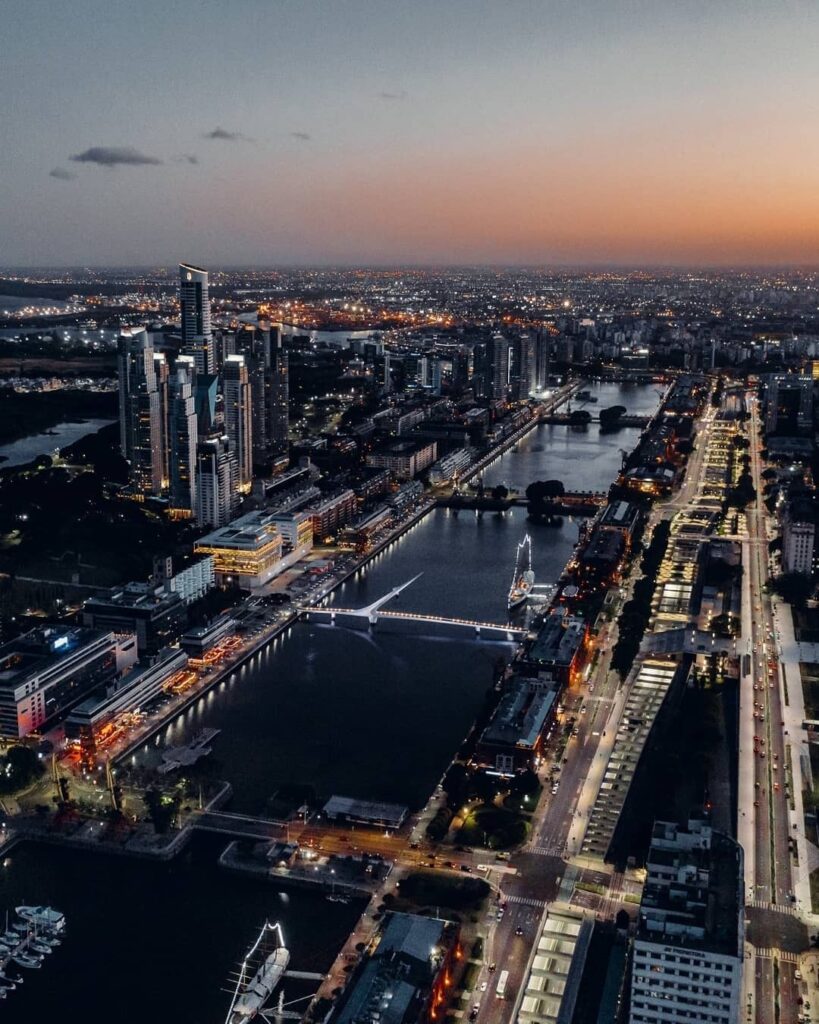 Courtesy: Fede Sevilla
Dance your way into the married life with some sexy tango in Argentina's capital city of Buenos Aires. With a vibrant culture, fabulous nightlife, photogenic surroundings, Spanish-inspired architecture, lovely people, and mouth-watering culinary experience, this cosmopolitan city will make you immerse in their culture for a few days and make you forget everything with their liveliness. Considering your temporary home, the well-designed suites of Four Seasons and Palacio Duhau are unbeatable. Walk around, savor the delish street food, and visit the popular attractions like Teatro Colon, El Ateneo Grand Splendid, and Plaza de Mayo to make the most out of your romantic getaway. 
Best Time To Visit: April to June and September to December 
Cartagena, Colombia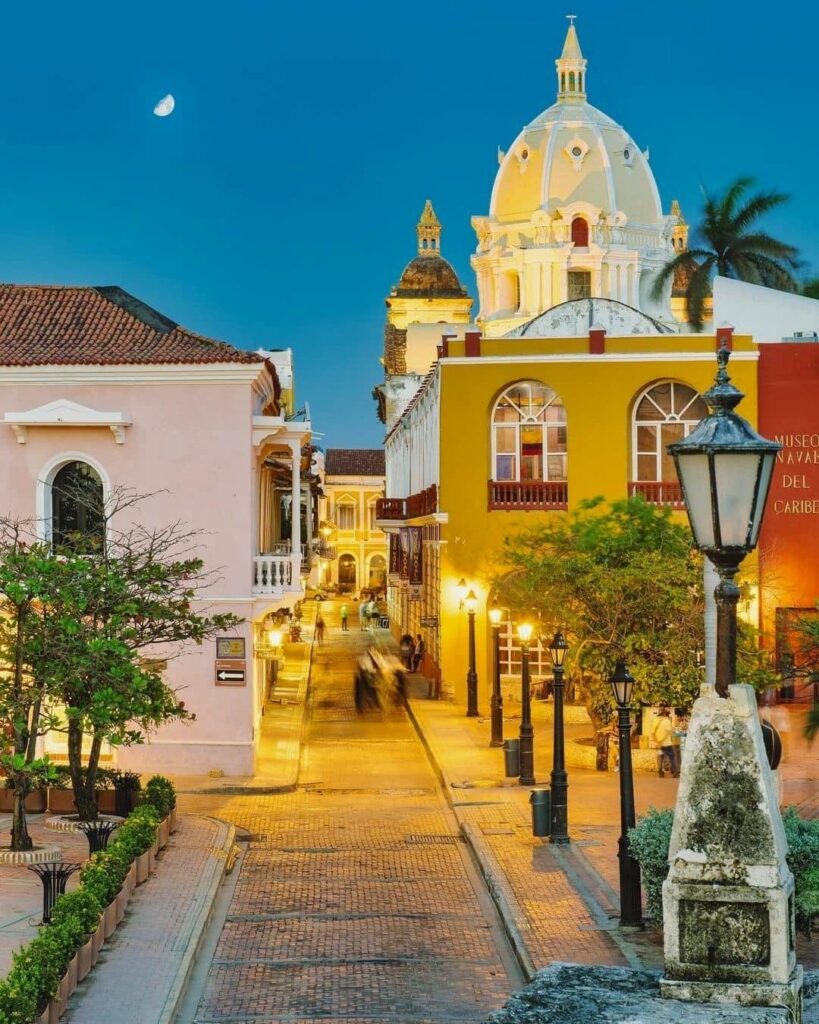 Courtesy: Santiago Robayo
The Caribbean city of Cartagena, Colombia has become popular because of its vibrant rainbow-colored buildings, cobbled streets, fun-loving, cozy atmosphere, aquamarine waters, and live music at every turn. This has become a go-to place for couples who consider snug accommodations, cheery atmosphere, romantic vibes, culturally rich region, and amazing food as the go-to recipe for seduction. The region is super walkable and that's how we'd recommend you explore too. Maybe stop for a delicious cup of coffee and go for a boat ride in the beautiful Caribbean sea. And after you've exhausted yourself, come back idyllic stays like Casa San Agustin and Sofitel Legend Santa Clara.
Best Time To Visit: December to April
Mendoza, Argentina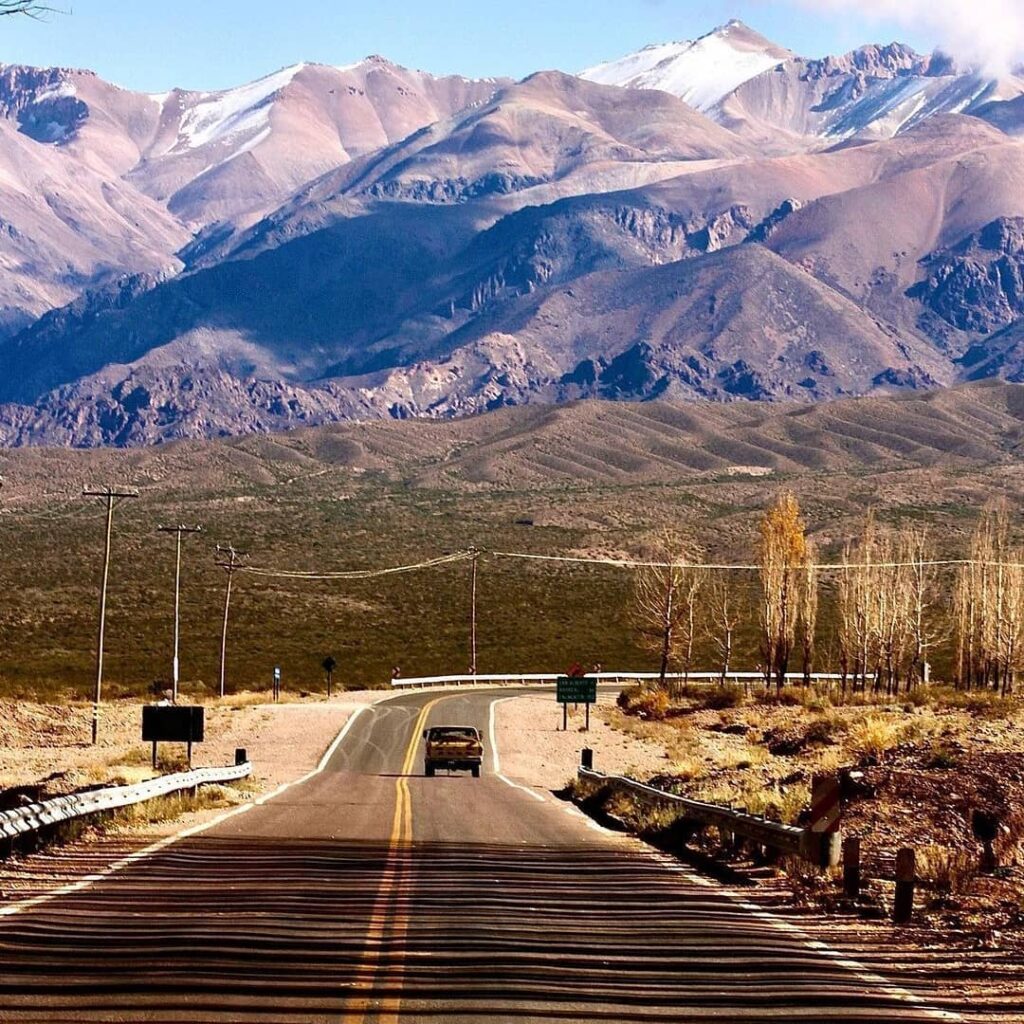 Courtesy: @fabiduperutphotos
If your ideal honeymoon experience sounds like a picnic in the meadows, vineyards exploration, wine tasting, spending quality time in the countryside, wine-tasting, horseriding, and hiking through scenic locations – we think we've found a befitting honeymoon location for you. Mendoza, Argentina, also known as the wine capital of the country, is a wine lover's paradise. It's a city deeply rooted in its old-school ways yet offering a modern, urbane experience. River rafting, paragliding, etc. are other popular activities in the area, along with a visit to the historic Reserva Natural Villavicencio. While the region is popular for wines, this is also where olives are grown and olive oil is made. In fact, there are olive oil tastings too! Trying it is up to you, but we do recommend purchasing a bottle or more if you're taking souvenirs for family & friends. 
Best Time To Visit: October to April
Peru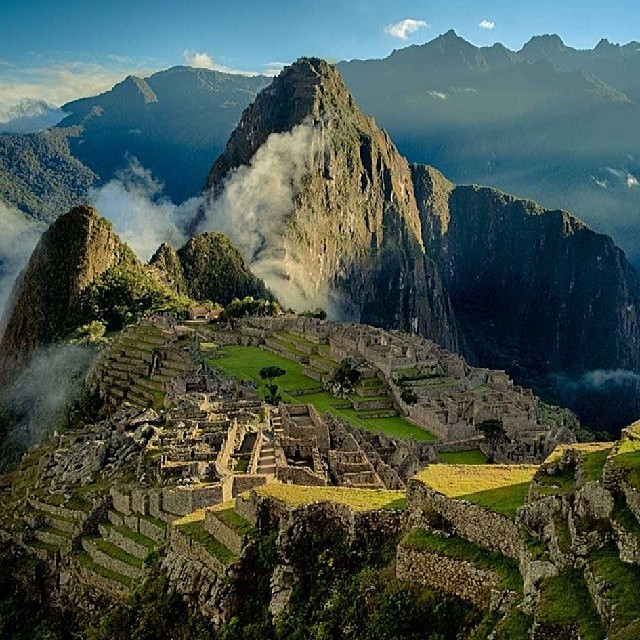 Courtesy: Gabor Marges
Saving the best one for last! Well, honestly, yes! Peru is gorgeous, scenic, and any honeymooners' dream destination. From luxury hotels to scenic lodges, romantic strolls in the city to a scenic hike, snow-capped mountains to a lush green forest – there's no dearth of stunning experience in Peru. You can spend your whole honeymoon in the Sacred Valley – a gorgeous valley in Peru consisting of Andean highlands, Cusco, and the town of Machu Pichu. The historic ruins are worth seeing and you can stay at Tambo del Inka – a luxurious hotel that struck a perfect balance between modernism and the authenticity of the region.
As the perfect ending, travel the scenic Peruvian landscape on Belmond's spectacular Andean Explorer Train that'll take you from Cusco, Sacred Valley, and drop you off at the picturesque colonial-era city Arequipa. And with a heart full of love and bliss, you can travel back to start your married life with an awesome start. 
Best Time To Visit: May to October