1200 lush, white-sand islands make up the ideal tropical paradise on Earth – Maldives, and wanting to have a honeymoon in this picturesque, serene country is just natural. Whether you desire to spend some quality time in peace and quiet, go for an adventurous activity or just gaze at the star-studded night sky – the Maldives has got it all!
The country hosts some of the world's best resorts that offer a variety of experiences for each type of traveler. And for those of you looking for the romantic kick in their stay, we have rounded up the 20 best romantic hotels in the Maldives just perfect for your honeymoon, along with prices. Scroll down to see our edit.
#1 Soneva Resorts
Luxury in the lap of nature perfectly defines Soneva resorts. They've two exquisite properties in the Maldives – Soneva Jani and Soneva Fushi. Both follow strict environmental codes, like their 'no shoes, no new policy', where you're asked to remove your shoes when you enter the resort, so you enjoy the barefoot experience across the island, and they're returned at the end of the stay. The only difference is, Soneva Jani offers a more urbane and polished experience, while Fushi is built to fit in more with the existing nature and lends a more tropical experience. Divide your stay between these two resorts, if you can.
Price: ~ Rs.2,50,000/- per night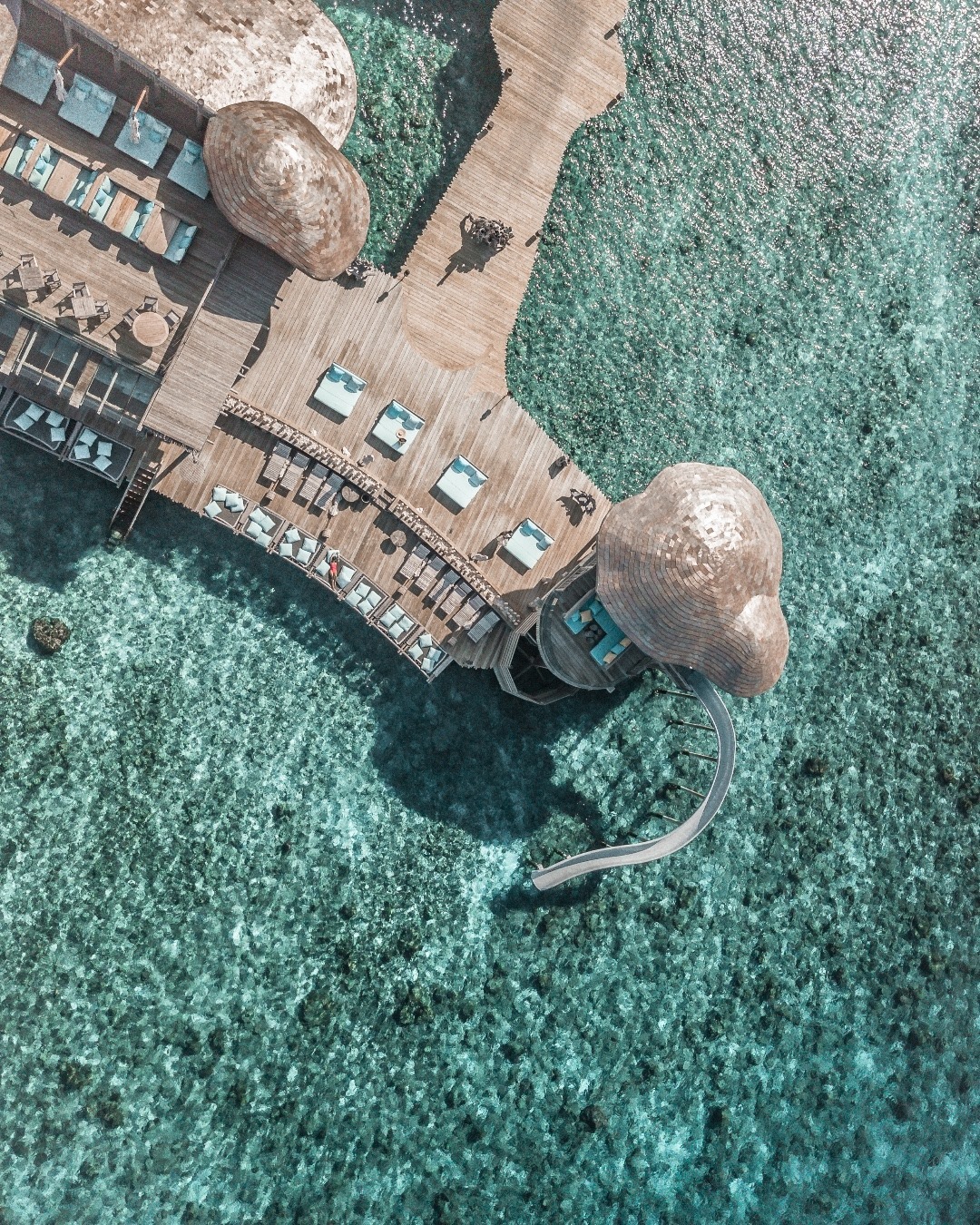 #2 Six Senses Laamu
A luxury resort nestled on the privately owned Olhuveli island features 97 villas, both beach and overwater. Located at a 30-minute distance from the airport, it's secluded to give the privacy a newly-wed couple needs while hosting all amenities so you can chill and unwind on your stay.
Price: ~ Rs.2,00,000/- per night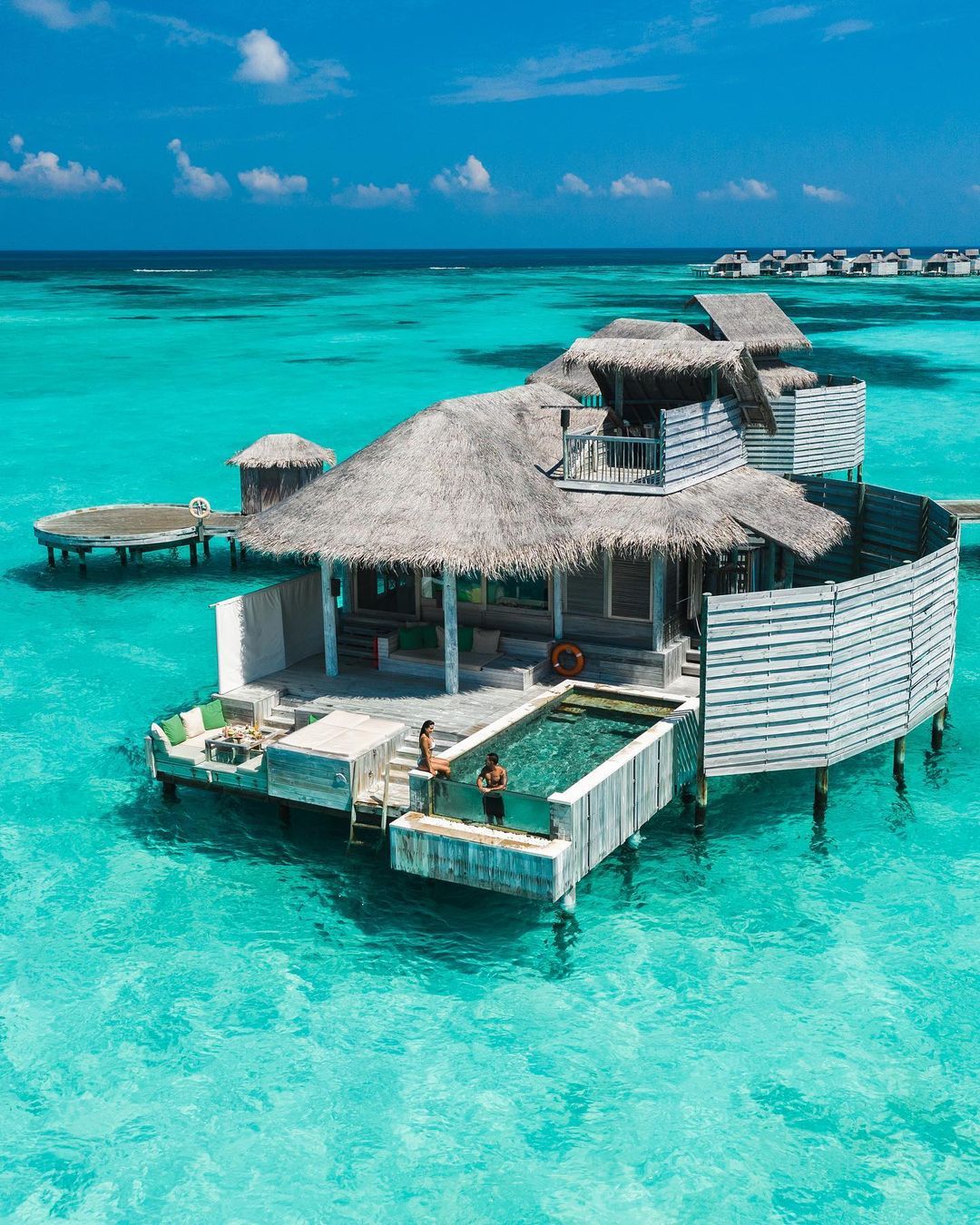 #3 Gili Lankanfushi Maldives
With 46 sustainable villas in the heart of Maldives, Gili Lankanfushi is our favored resort for your honeymoon stays in the Maldives. A 20-minute speedboat ride away from Male airport, the personal attention you'll receive from the hotel's staff is unmatchable. You'll have a personal butler, spa retreats, adventurous activities – all at your doorstep. One trip isn't enough, you'd want to come here soon again!
Price: ~ Rs.1,50,000/- per night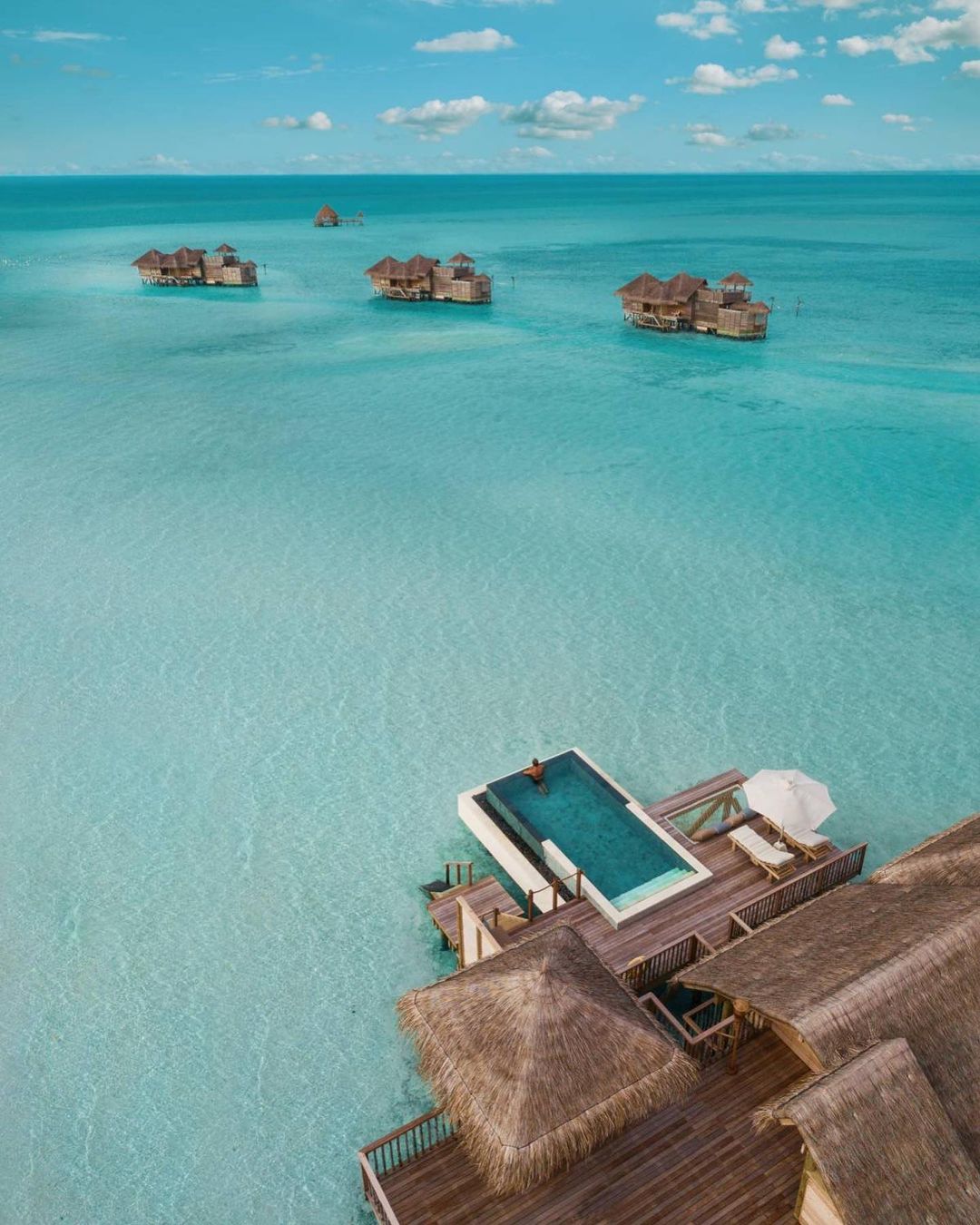 #4 Jumeirah Vittaveli Maldives
Located on the idyllic island of Bolifushi in South Male Atoll, Jumeirah has 89 villas, each with its own swimming pool and private lagoon access. The gorgeous, unobstructed sea views from your room will evoke sweet tears of joy. For anyone who starts feeling homesick on vacation, Jumeirah has an Indian cuisine restaurant named Swarna, presenting a menu with delectable Indian dishes, including thalis and kebabs.
Price: ~ Rs.1,50,000/- per night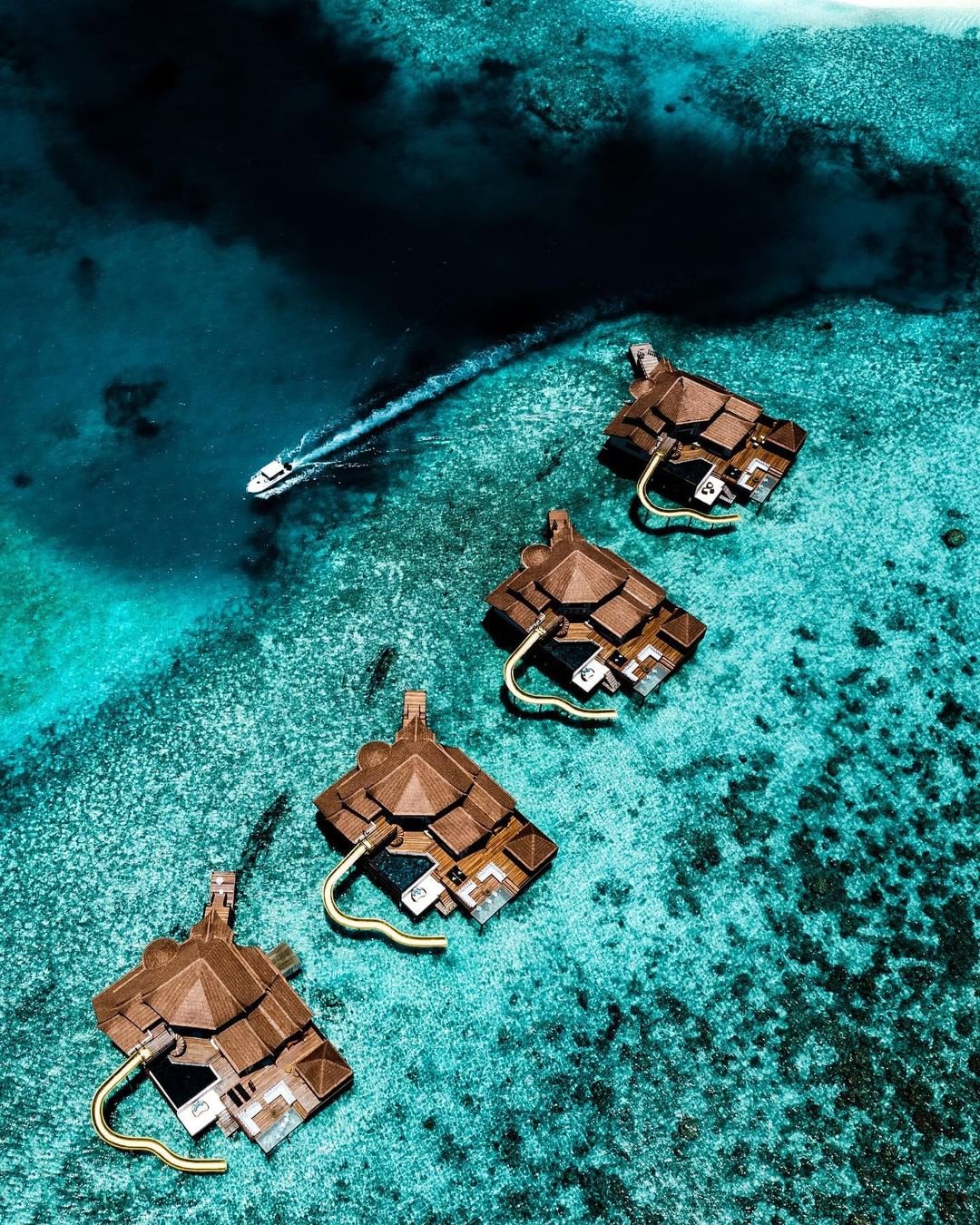 #5 JW Marriott Maldives Resort & Spa
A stunning 5-star beach resort with 60 spacious villas; all designed to blend in with the natural landscape of the Maldives island and offer unmatchable hospitality to their guests. The luxury and comfort of this hotel will make your first few days as a married couple memorable in every sense.
Price: ~ Rs.1,50,000/- per night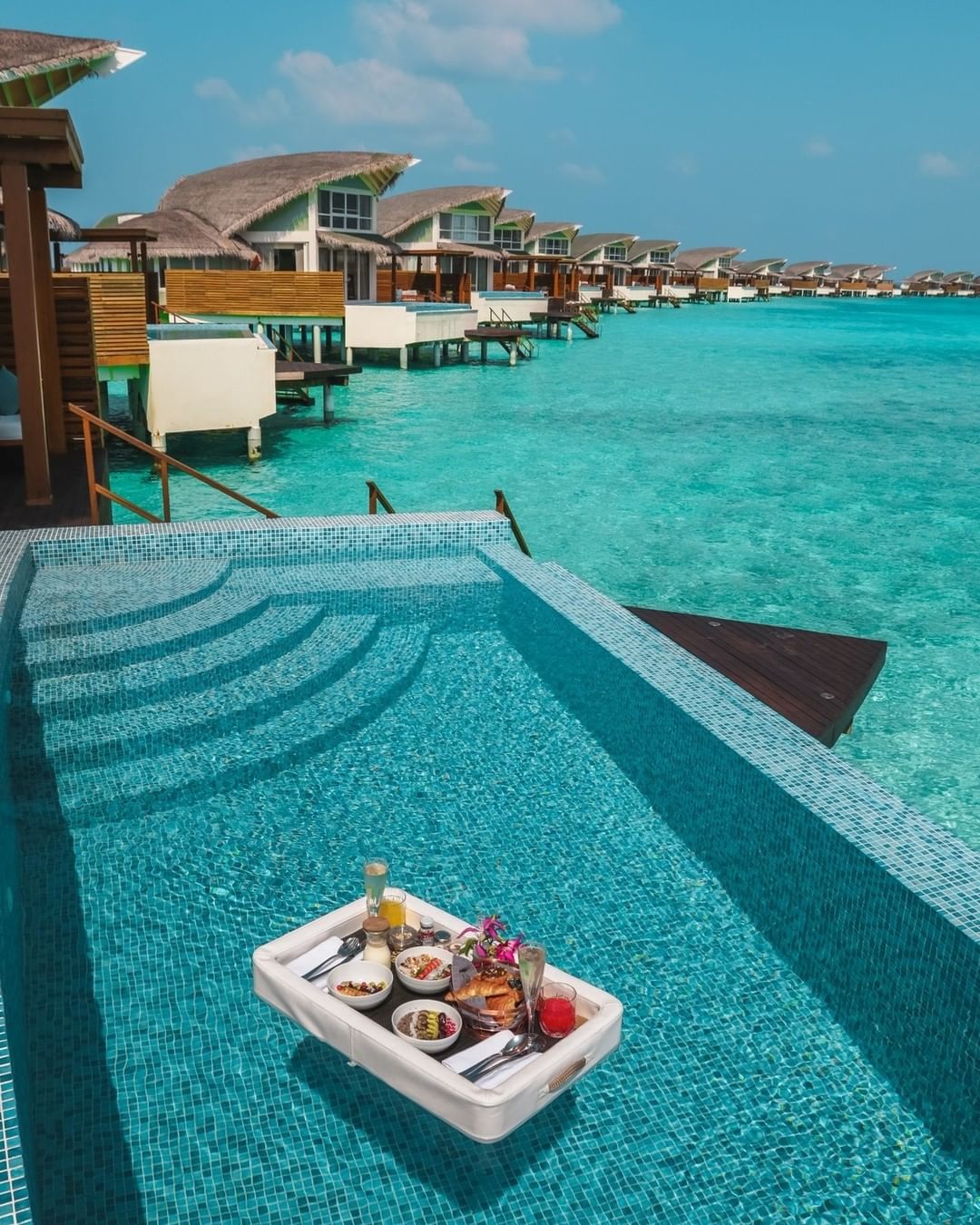 #6 Taj Exotica Resort & Spa
The name Taj is synonymous with a relaxed stay for us Indians and it never disappoints. The hotel chain has two resorts in the Maldives – this one is on the higher end and a budget one is included later in the list. With cozy accommodation, excellent dining options and exciting amenities, unwind here after the lengthy nuptials and savor some special time with your special one.
Price: ~ Rs.1,00,000/- per night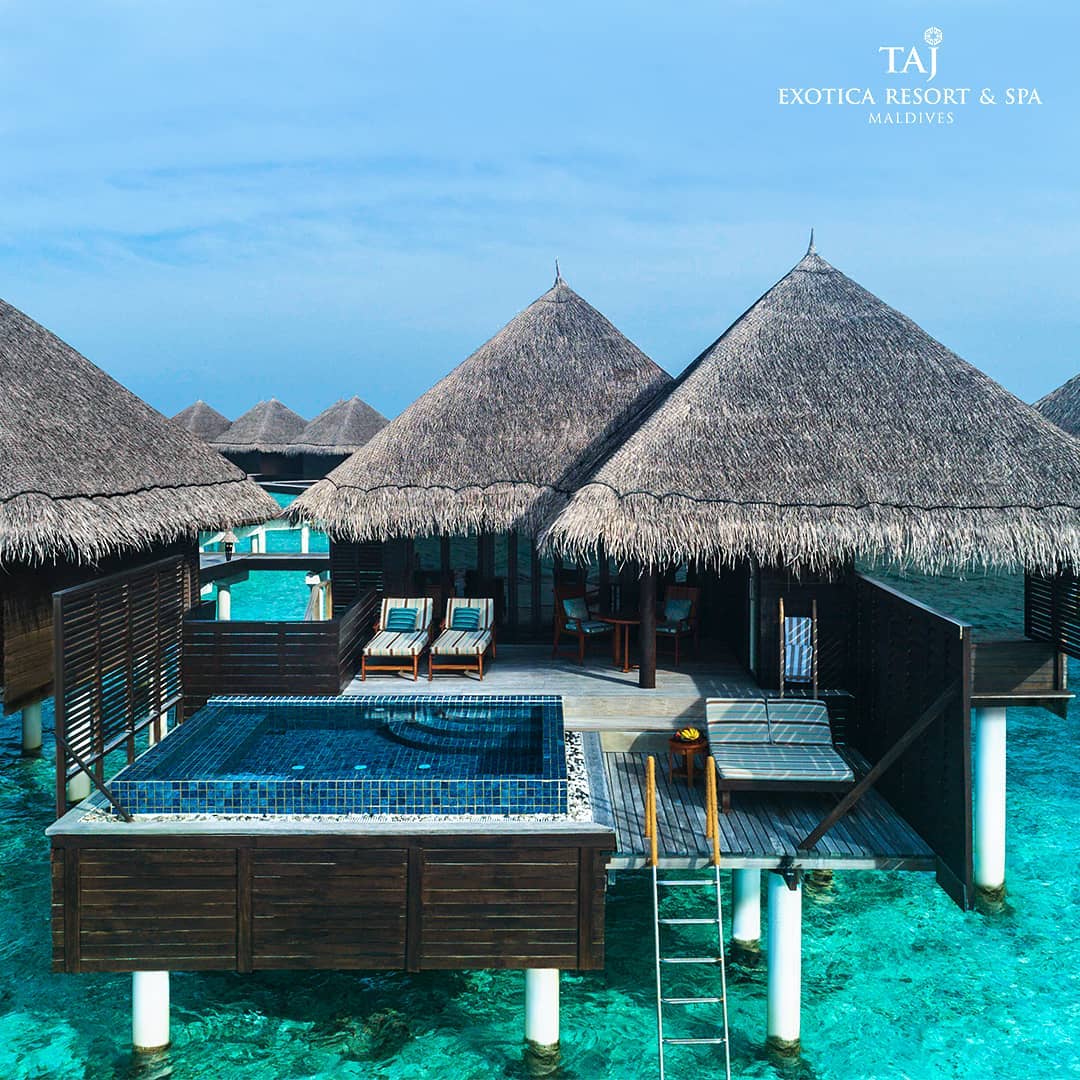 #7 Ozen by Atmosphere Maldives
Just 20 minutes away from the airport, Ozen is the latest addition to the luxurious Maldives resort list. All their 89 villas and suites boast of offering a private, secluded experience to their guests – an element everyone traveling from bustling cities are looking for. A relaxed, luxurious, and intimate honeymoon is assured at this gorgeous accommodation.
Price: ~ Rs.80,000/- per night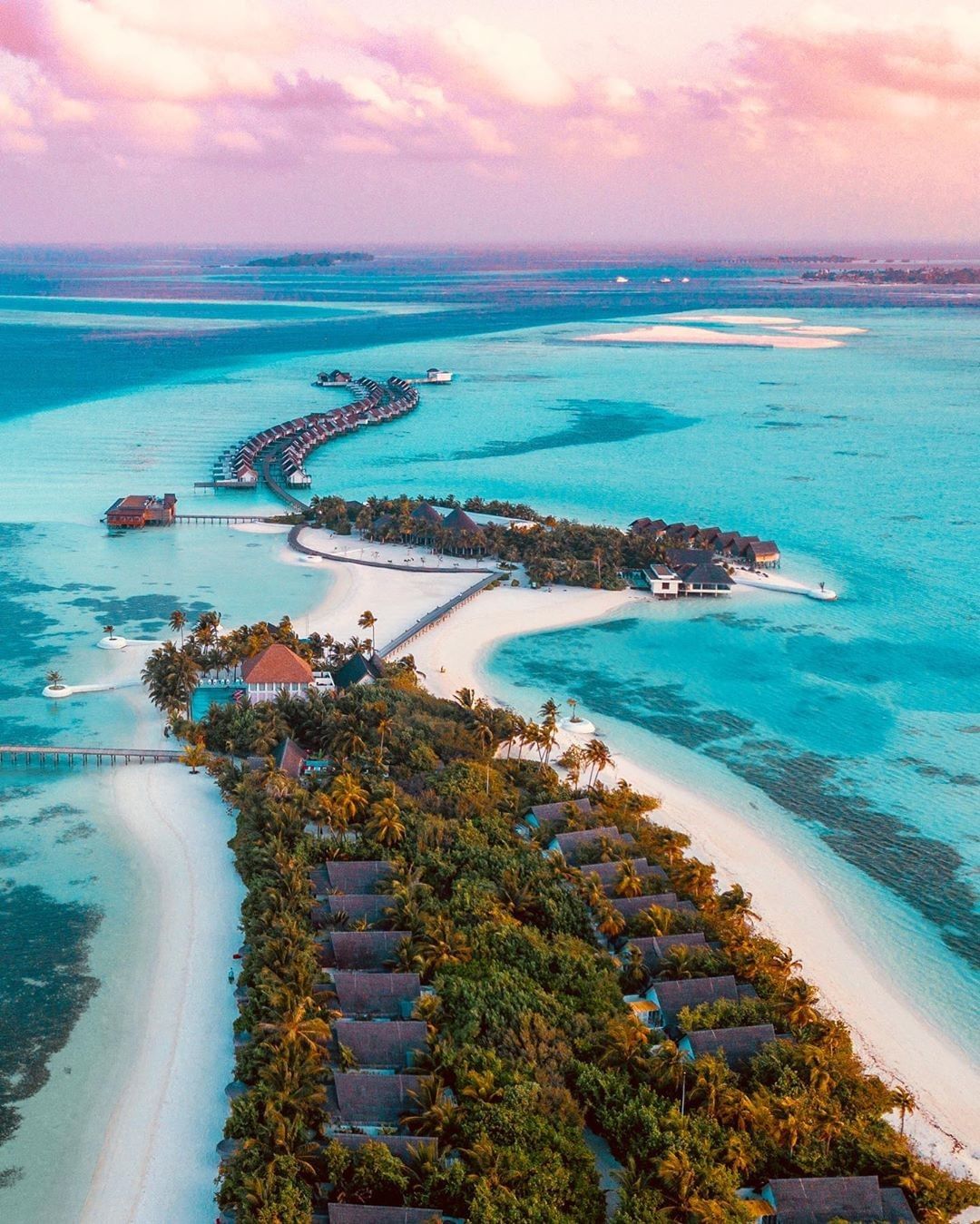 #8 Hurawalhi Island Resort
Another brand new inclusion in the lavish Maldives resorts is Hurawalhi Island Resort. Apart from world-class accommodation, dining, and excursion activities, the resort has the world's largest all-glass undersea restaurant. Having a date night under the blanket of Maldives' incredible marine life is an experience you'll always cherish.
Price: ~ Rs.50,000/- per night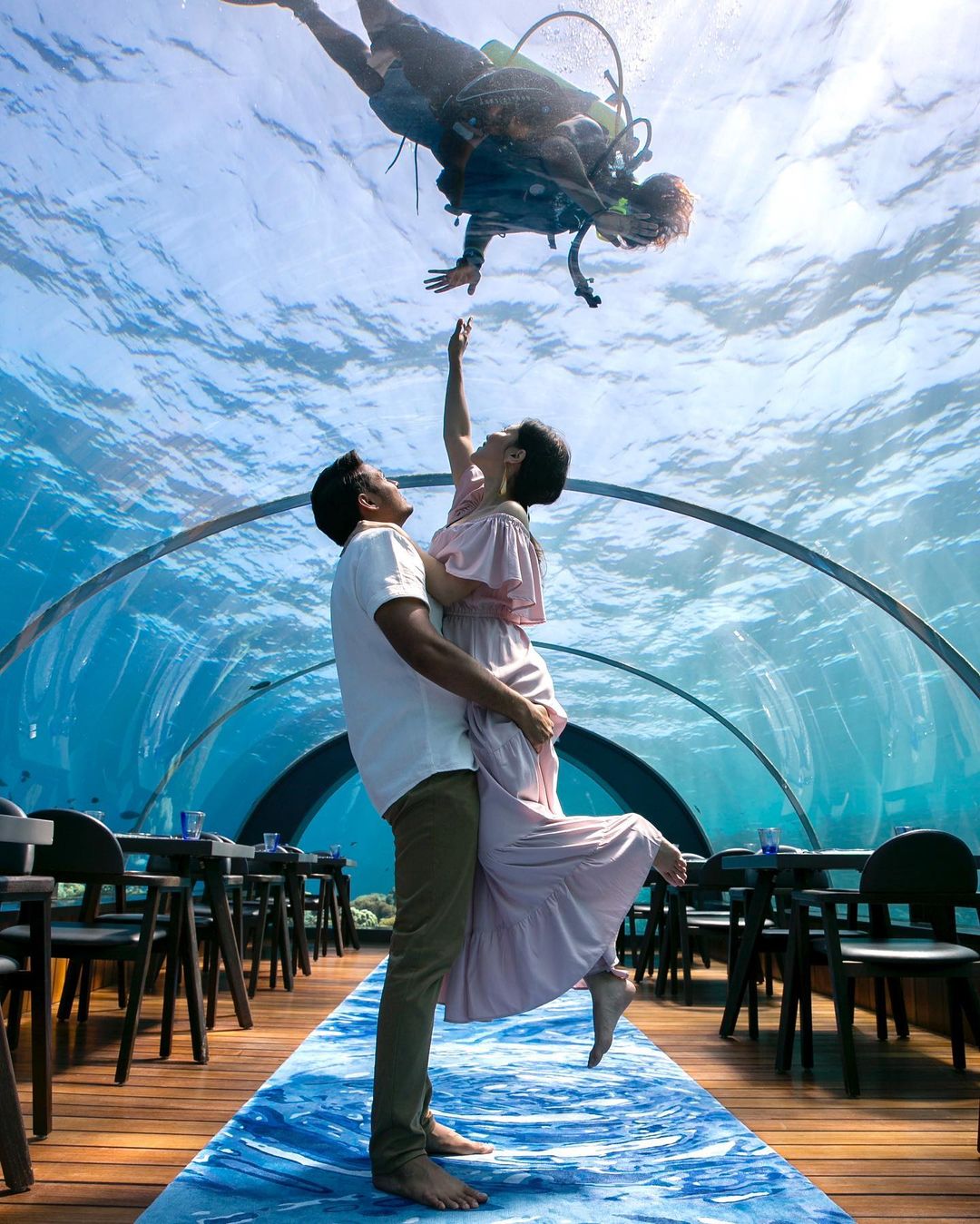 #9 Cocoon Maldives
Cocoon Maldives is an Italian design hotel in the heart of Maldives. A one of its kind, the hotel has a lot to offer – from comfortable villas, themed restaurants, assorted drinks range to activities like local culture clubs, water sports, and therapeutic spas – you have all you want to make your honeymoon an unforgettable one.
Price: ~ Rs.30,000/- per night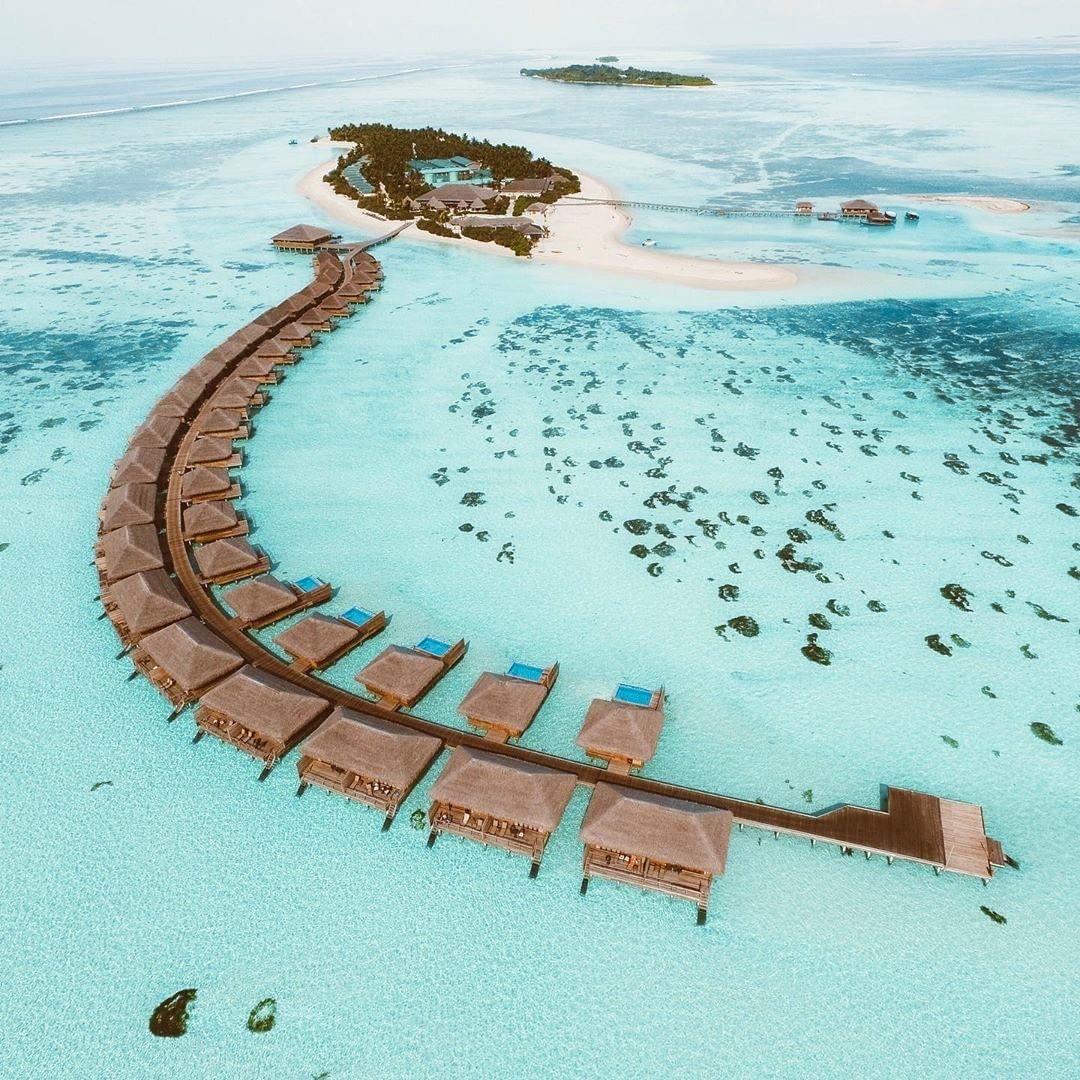 #10 Lux South Ari Atoll
Built on the tranquil island of Dhidhoofinolhu, Lux South Ari Atoll is situated a 30-hour journey away from the airport and has 193 villas. The resort is sectioned into the island part and two jetties – one of them is for adult-only, a superb option for honeymooners. Guests rave about the lively and mellow vibe of the hotel, guaranteeing a unique experience.
Price: ~ Rs.20,000/- per night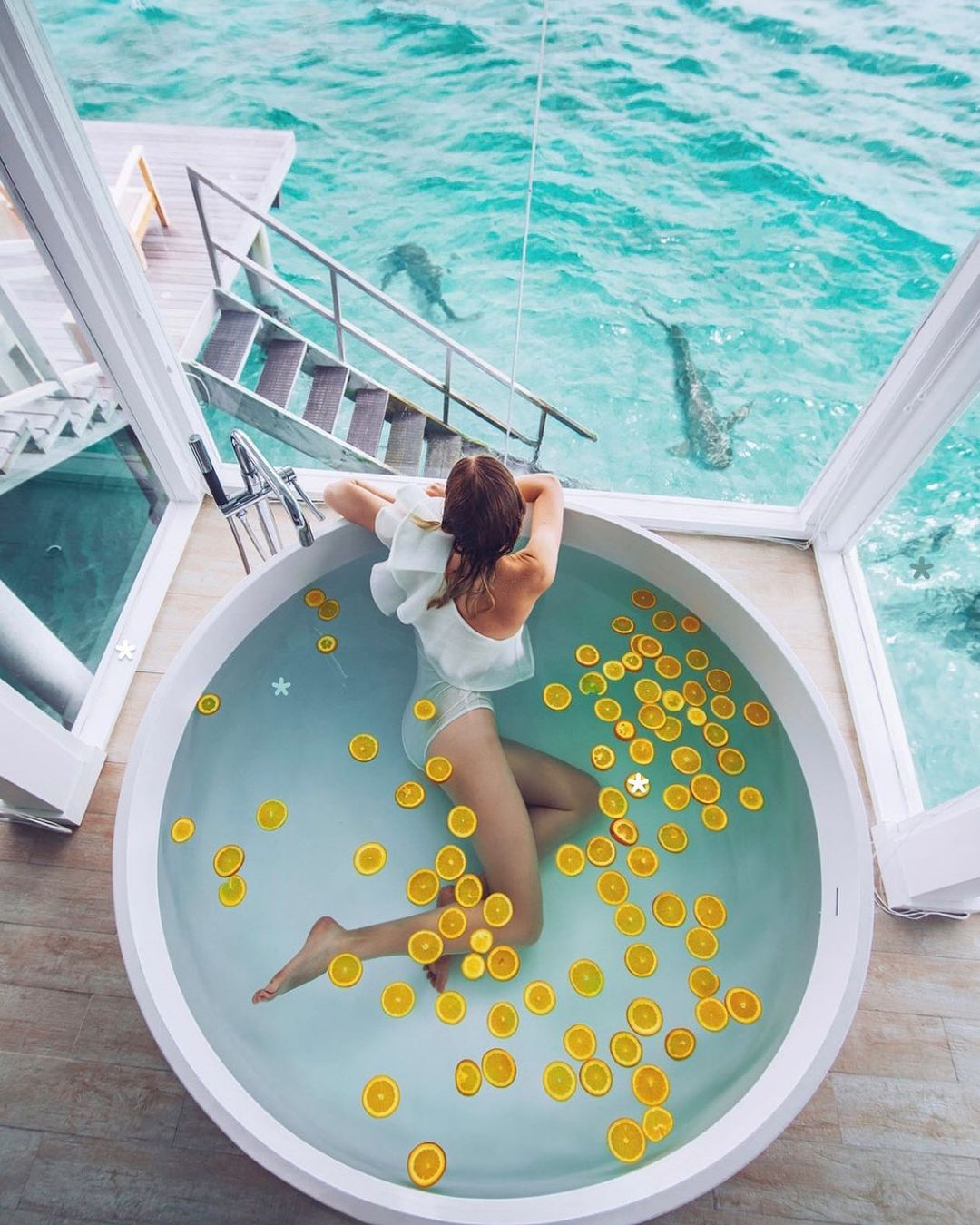 #11 Kandima Maldives
Nestled within the largest island of Dhaalu Atoll, Kandima has everything you'd expect a Maldivian resort to offer at a budget that won't break the bank. Delve into their lavish experience as you surround yourself with the azure ocean, serene beaches, abundant marine life and tropical beauty.
Price: ~ Rs.25,000/- per night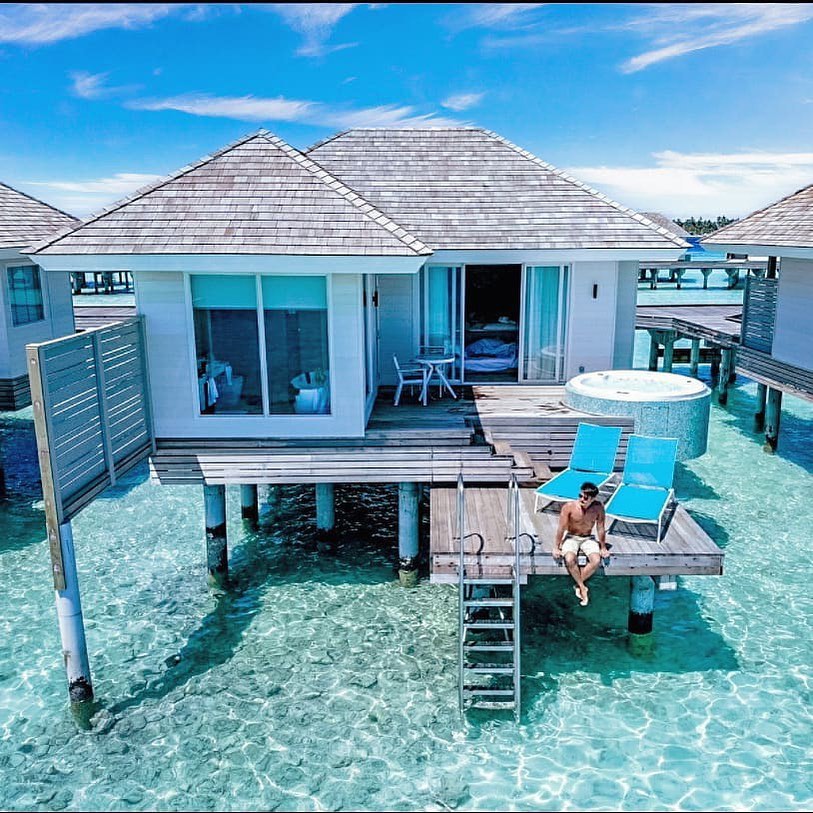 #12 Taj Coral Reef Resort & Spa Maldives
This is the budget option Taj hotels provide to travellers, apart from the Taj Exotica resort. Located in the Hembadhu Island of North Male atoll, the resort provides a mixed bag of activities for all kinds of couples. Spend your time in the comforts of your lavish villa or go out and explore the resort's amenities, it's all up to you and your partner to decide.
Price: ~ Rs.25,000/- per night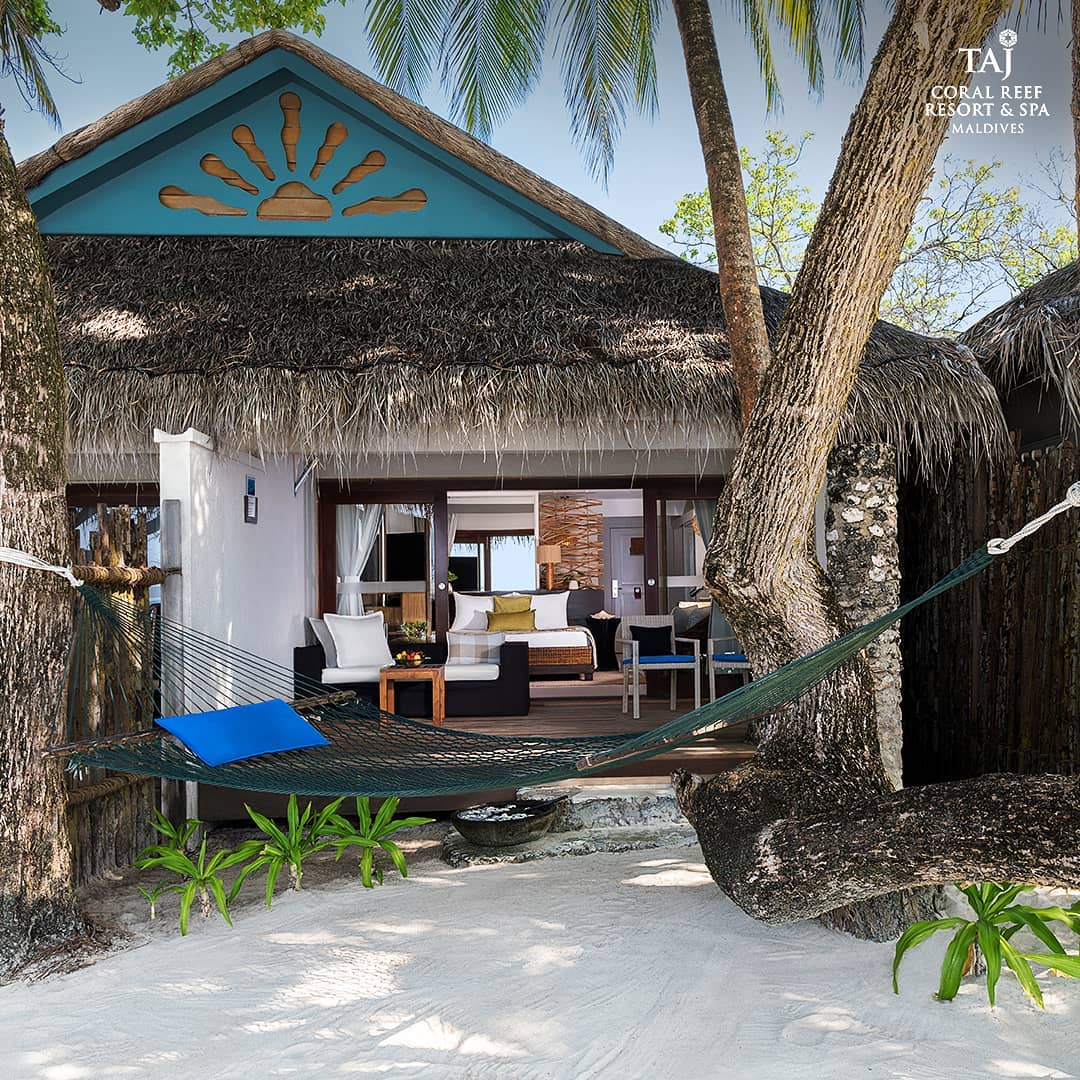 #13 Sheraton Maldives
The comfort and hospitality of this 5-star hotel chain need no introduction. The Sheraton Maldives is popularly termed as one of the best honeymoon resorts by many couples. Owing to its spectacular views, delectable dining arrangements, world-class amenities, and exciting activities, you'll be leaving with happy faces and a yearning to visit back after your stay at this resort.
Price: ~ Rs.25,000/- per night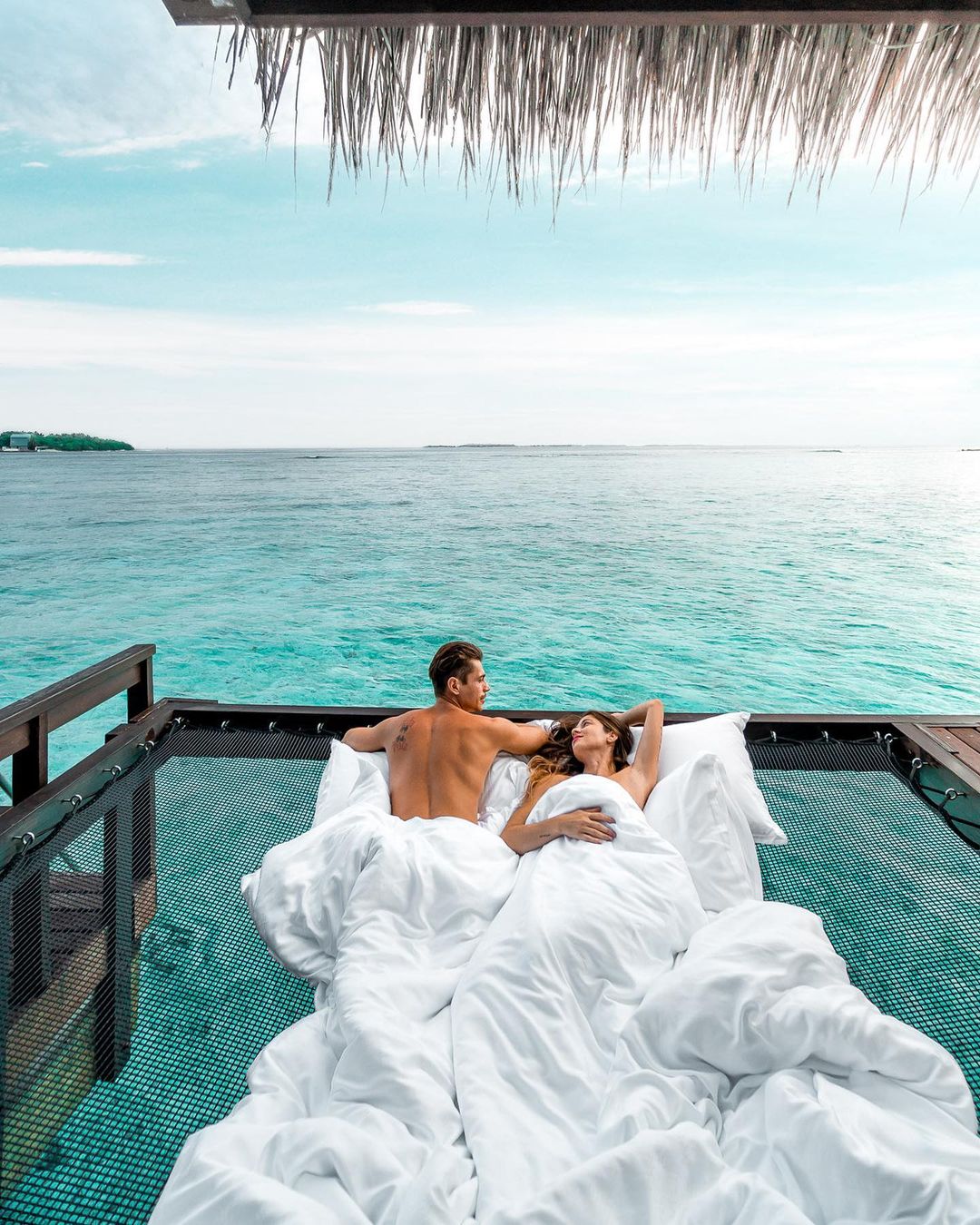 #14 Velassaru Maldives
An ideal getaway for a relaxed, romantic holiday, Velassaru Maldives is everything a honeymoon resort is expected to be and more. Spacious overwater villas or luxurious beachfront accommodation, pick anyone for your stay and luxuriate in your magical time as newlyweds.
Price: ~ Rs.25,000/- per night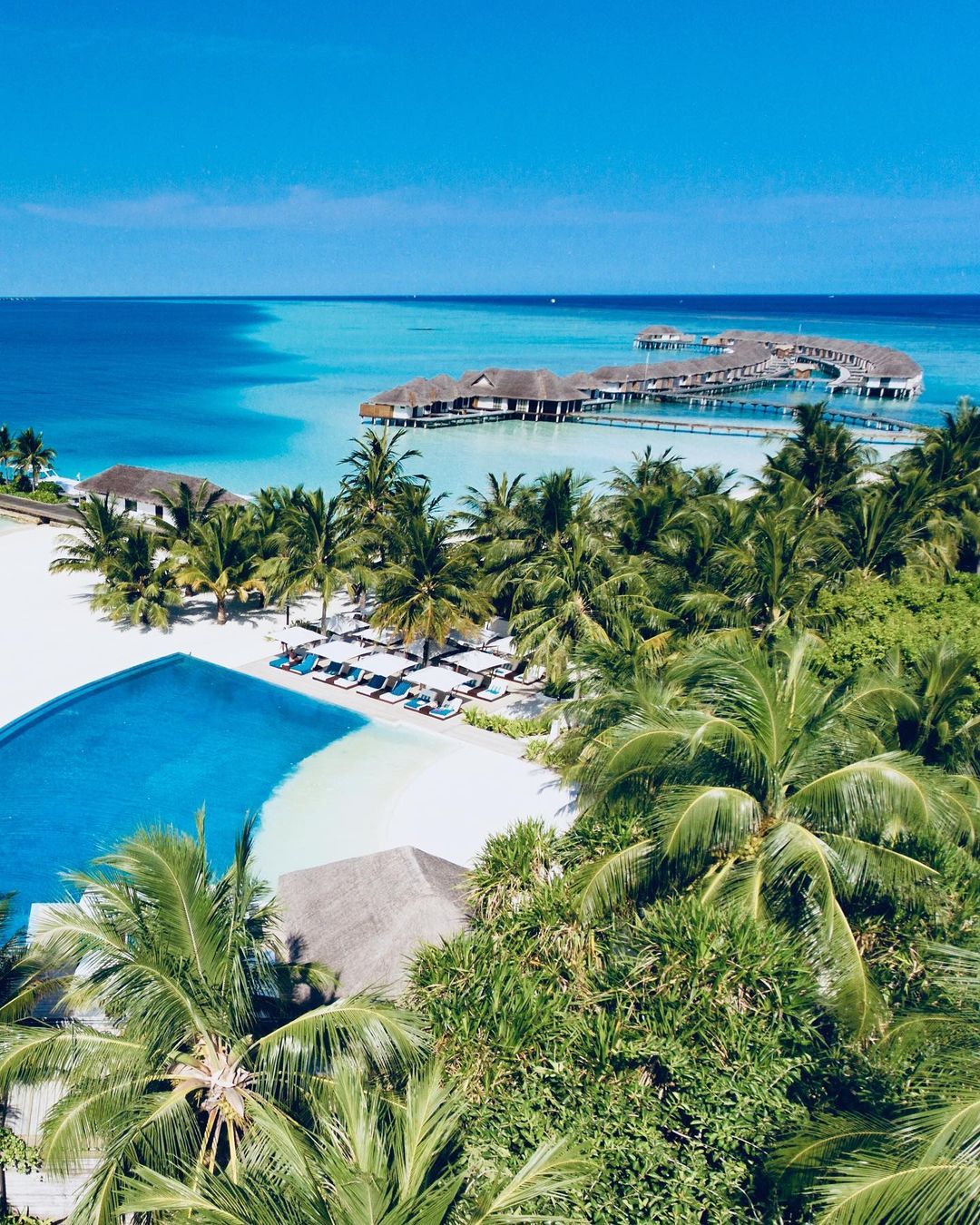 #15 Coco Budhi Hithi Resort
Located a 40-minute speedboat ride away from airport, Coco Bodu is an island paradise in Maldives. Luxurious villas, secluded beaches, spacious dining options, world-class amenities – the resort ticks off all the points from a honeymoon resort checklist.
Price: ~ Rs.25,000/- per night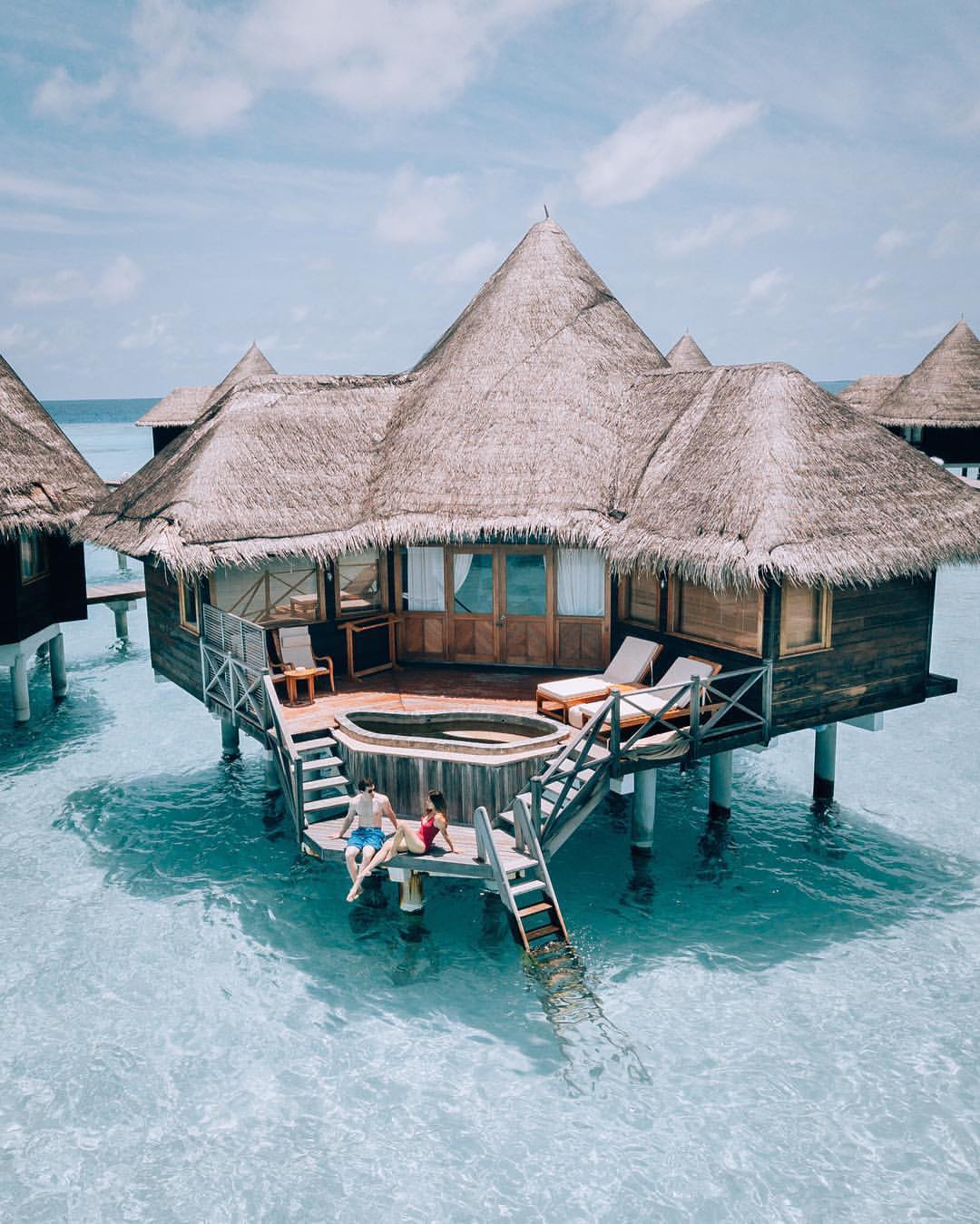 #16 Kuramathi Resort, Maldives
Another gem amongst the sea of Maldivian resorts is Kuramathi. This upscale resort offers a modernistic blend to its amenities so your comfort is never compromised. Moreover, there are some great packages available all around the year, so you can plan your honeymoon whenever you want.
Price: ~ Rs.15,000/- to 20,000/- per night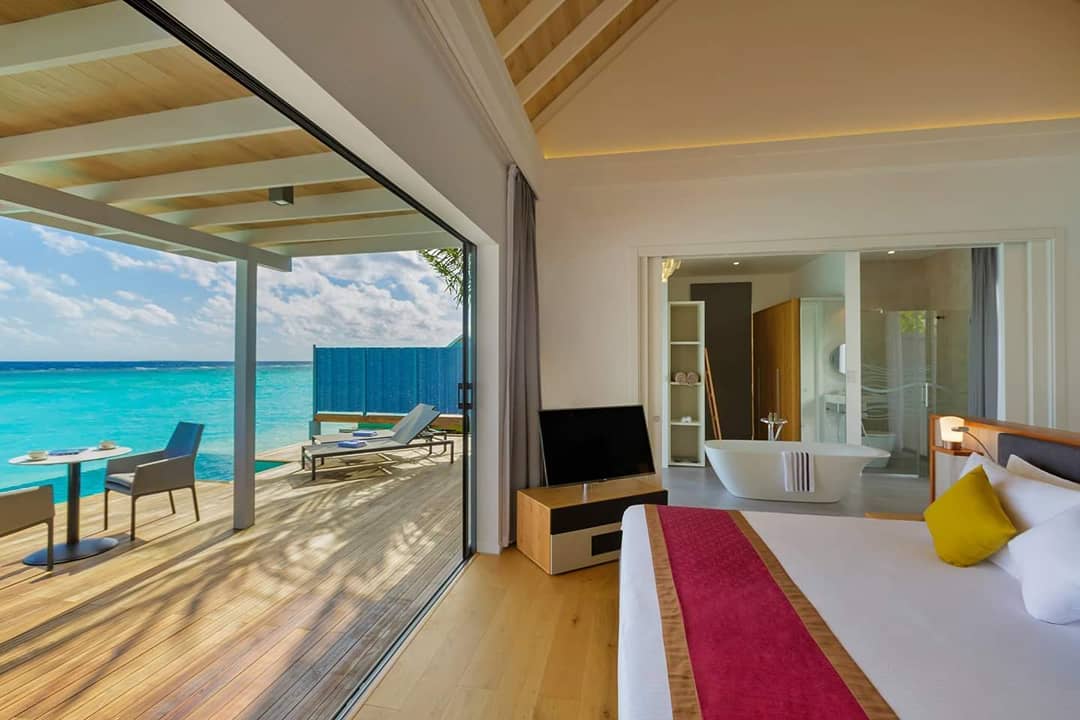 #17 Sun Siyam Olhuveli Maldives
Unwind your post-wedding fatigue at the super lavish Sun Siyam Olhuveli Resort. Start your honeymoon with a scenic 50-minute speedboat ride and move on to experience the comfortable hosting by the hotel's staff. Chill in the spacious rooms, dine at the diverse restaurants or de-stress at a spa. For a more adventurous twist, go kayaking in the deep blue waters, try your hand at fishing or go diving to explore the diverse marine life.
Price: ~ Rs.15,000 to 20,000/- per night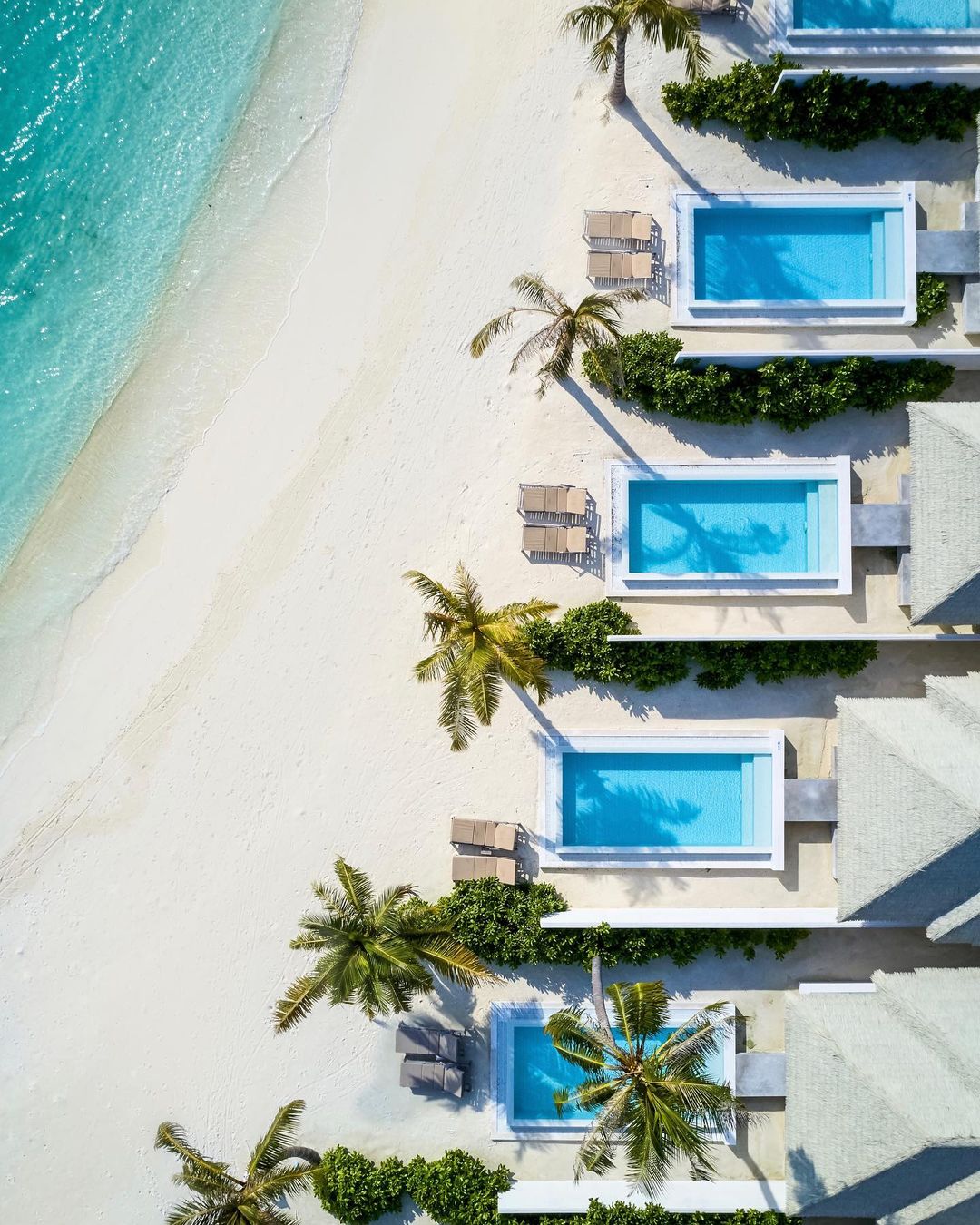 #18 Holiday Inn Resort Maldives
If you're someone who suffers from seasickness and wouldn't like to spend all your honeymoon in an overwater villa, Holiday Inn should be your pick. Apart from the beach villas, they also offer beautiful garden villas, set amidst the lush vegetation of Maldives, with a terrace, hammock, and an outdoor rain shower. Additionally, they have exciting offers running from time to time, so keep checking their site to save up on your trip without compromising on the comfort.
Price: ~ Rs.20,000/- per night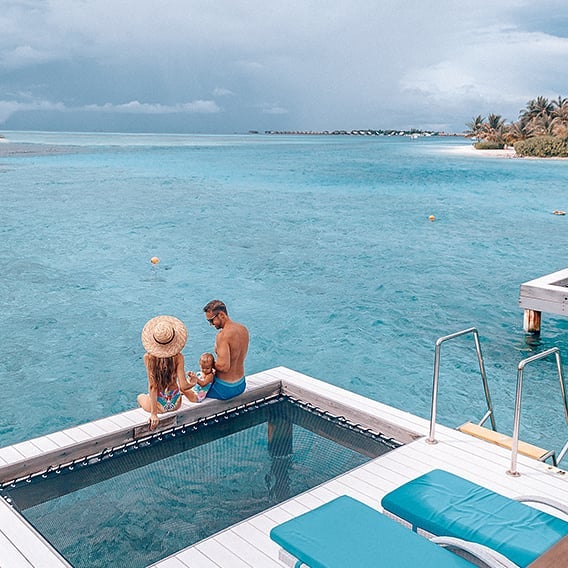 #19 Kurumba Maldives
Situated in a private secluded island, only 10 minutes from the Male airport, lies the luxurious accommodation Kurumba Maldives. The hotel has a ton of accommodation options and a bunch of activities to choose from, making it ideal for your stay. Although, there's no overwater villa at Kurumba, so you might want to give it a miss if that's on your honeymoon list.
Price: ~ Rs.15,000/- per night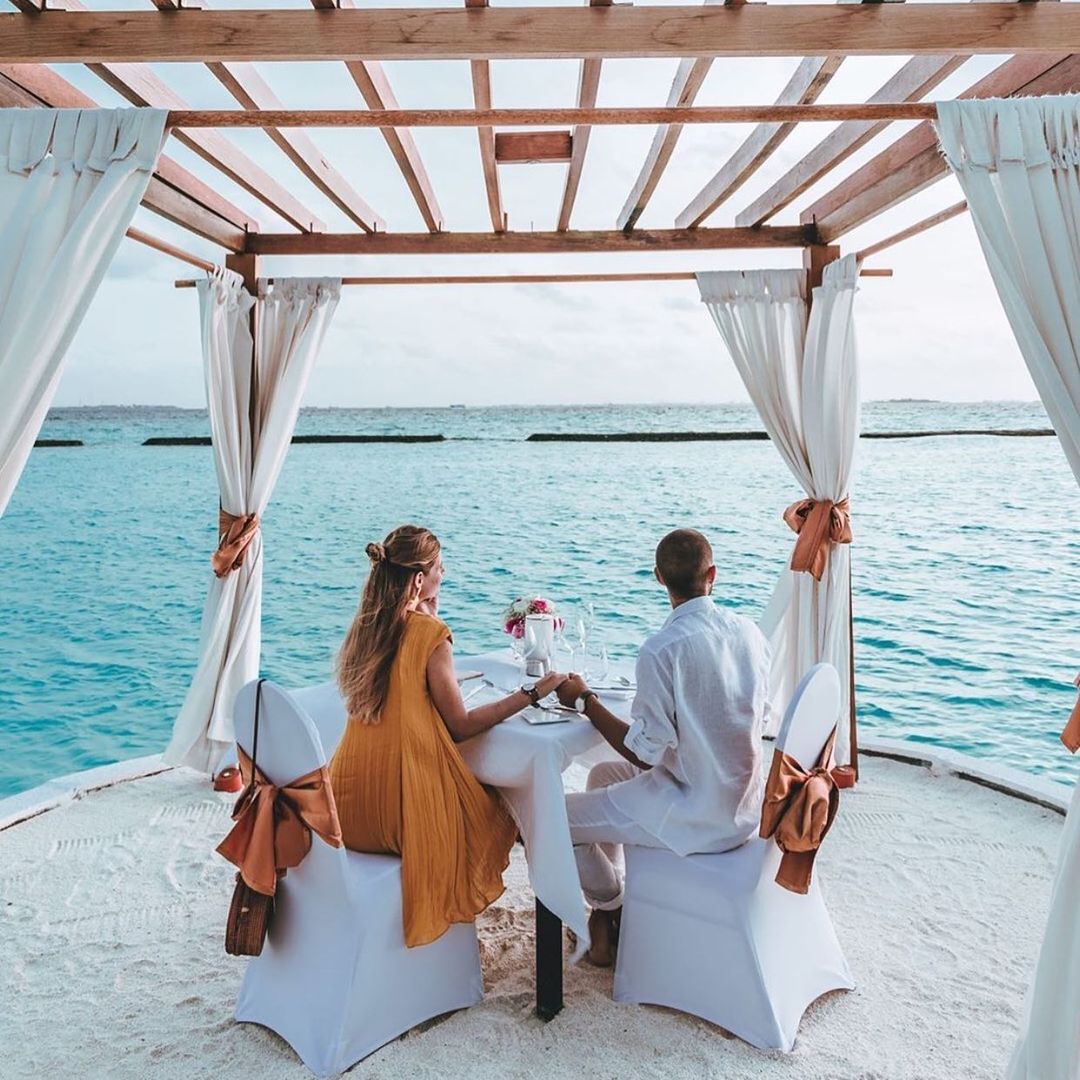 #20 Fun Island Resorts
Ending our edit with a budget option. Fun Island Resorts is located on Bodufinolhu Island in the Maldives. Even with two accommodation options, you can enjoy full privacy in your villa's vicinity with the beach just a short walk away. The resort has only two dining options, although there are many great restaurants nearby so you can easily travel. Amazing hospitality, host of activities, and relaxed vibes – there's no reason why Fun Island Resorts shouldn't be on your honeymoon Maldives resort list.
Price: ~ Rs.10,000/- per night