Sari is the one timeless drape all Indian women have embraced with open arms. From elegant pure weaves to sultry ruffle sarees and fancy printed ones, the choices in sarees are endless. Depending on your style preferences, occasion and mood, pick any type as your attire and savor the grace and charm it exudes through the evening. And if draping is something you haven't perfected yet, say hello to pre-draped sarees, which thankfully are also available in any style version you'd want.
Speaking of what's new in the saree world, there's one interesting saree fad that's loud, influential and has become a celeb-favorite recently – sequin sarees. These ultra-glamorous, seemingly simple and fuss-free sarees have taken over everyone's hearts. They're a part of every designers collection now – from high-end to affordable. In this blog, we'll take you through a list of designers, from whom you can purchase a quality sequin saree for your wardrobe.
Manish Malhotra
Manish Malhotra has been a loyal dresser to Bollywood actresses and they've been trusting him for their style statements since forever. From veterans in the industry like Kareena, Katrina to newcomers like Janhvi and Tara, all the gorgeous ladies have donned the latest range of MM's sheeted sequin saree. Sticking to monochrome colors earlier, Malhotra revived his sequin sarees design recently in beautiful ombre colors of mauve, pink and brown. Take a look!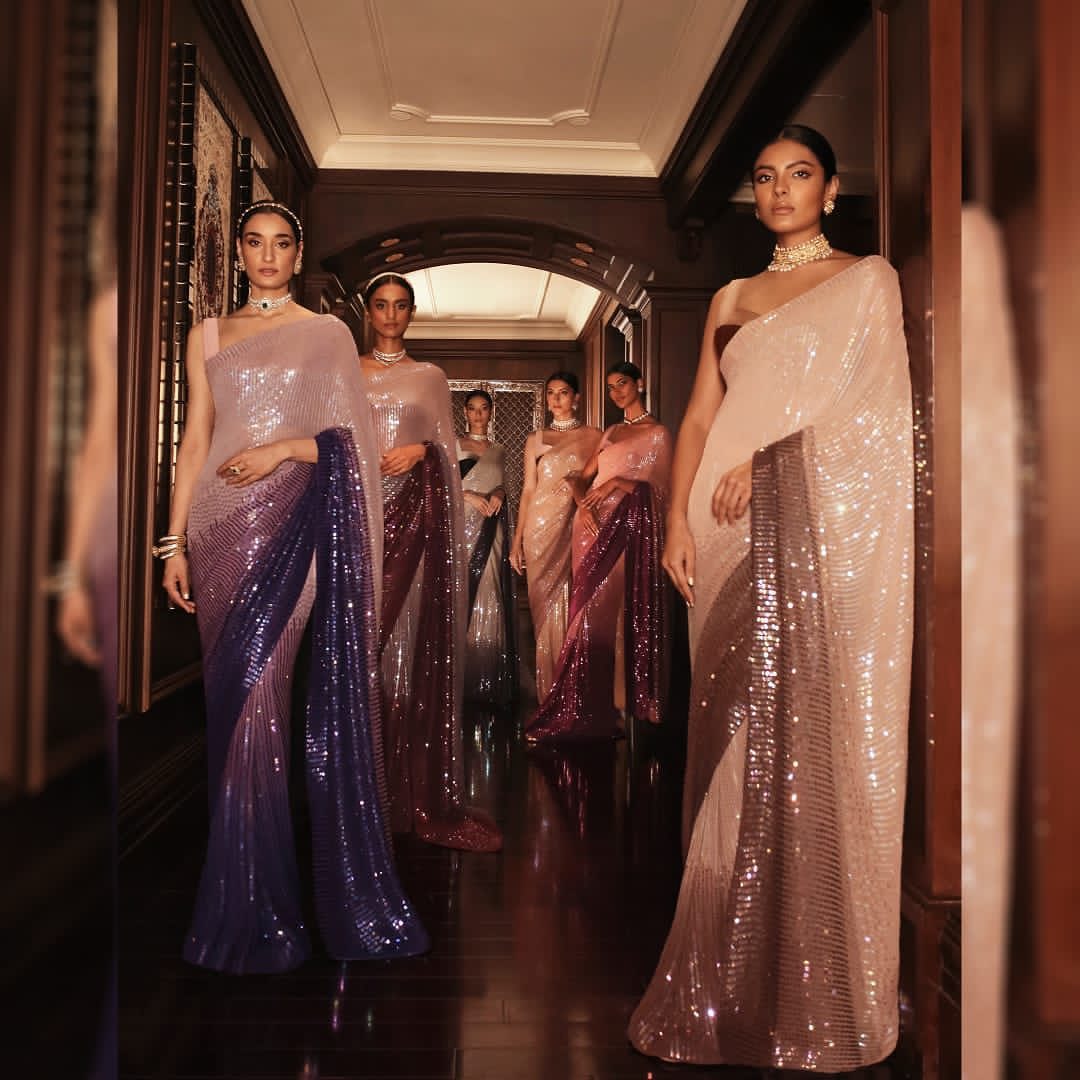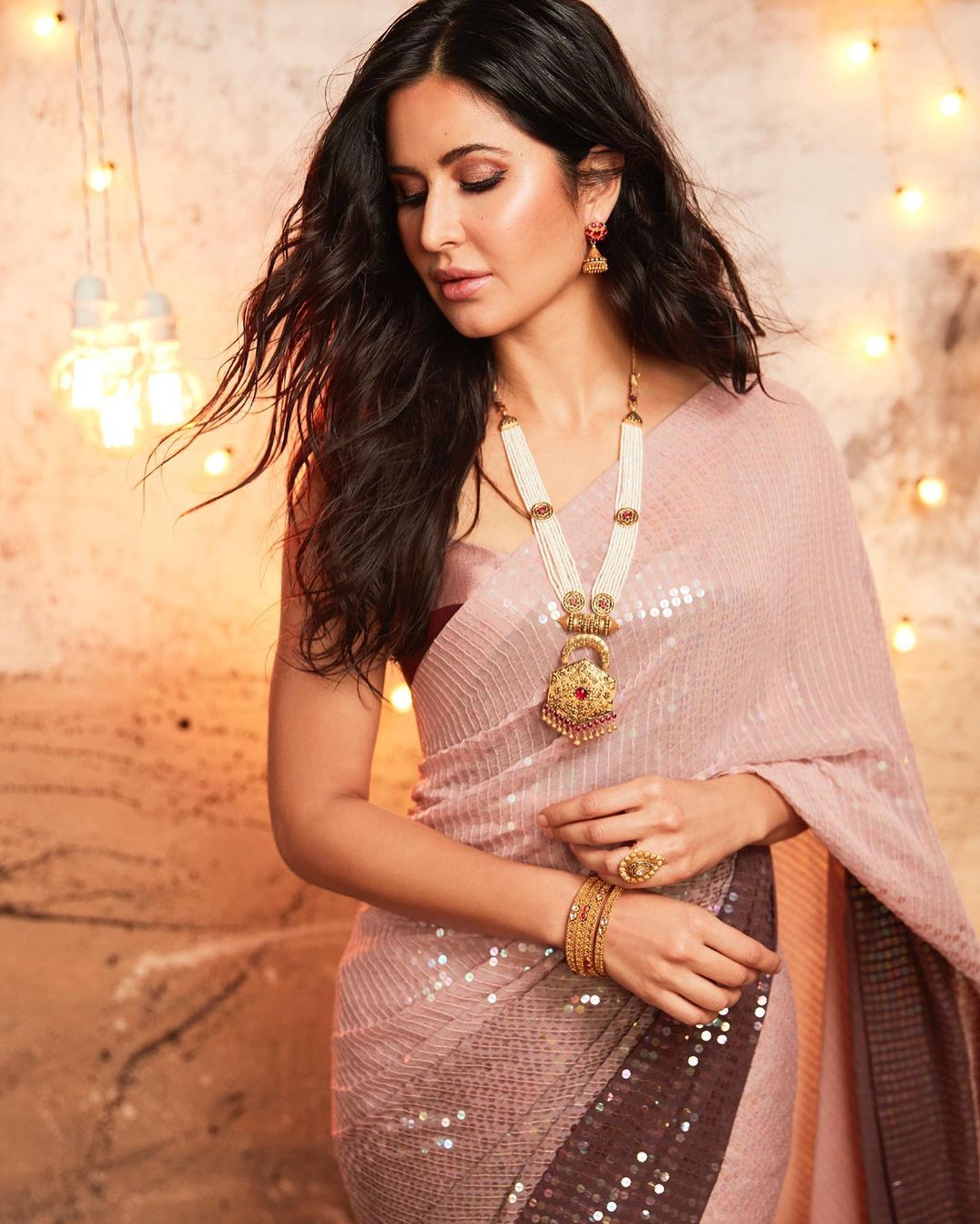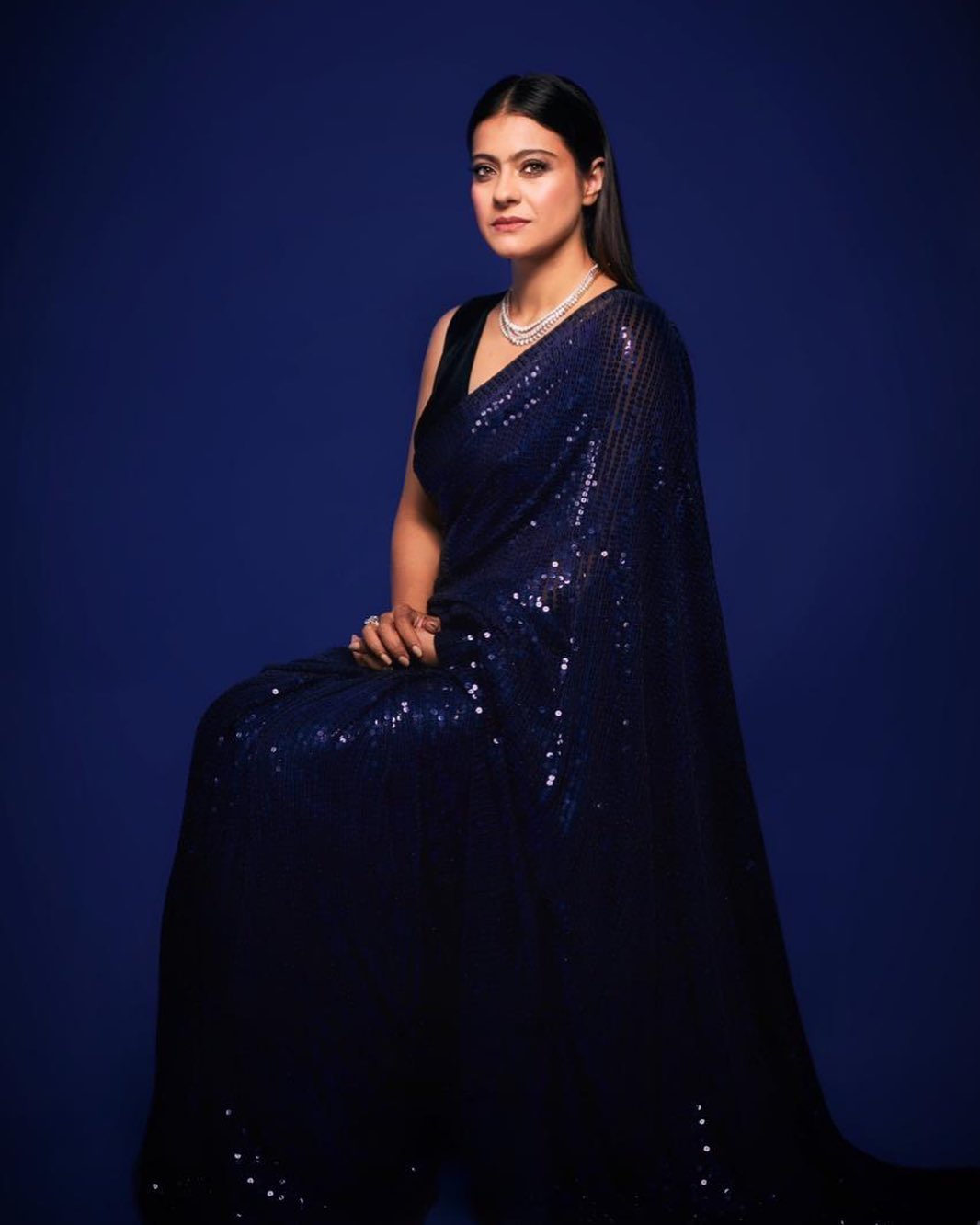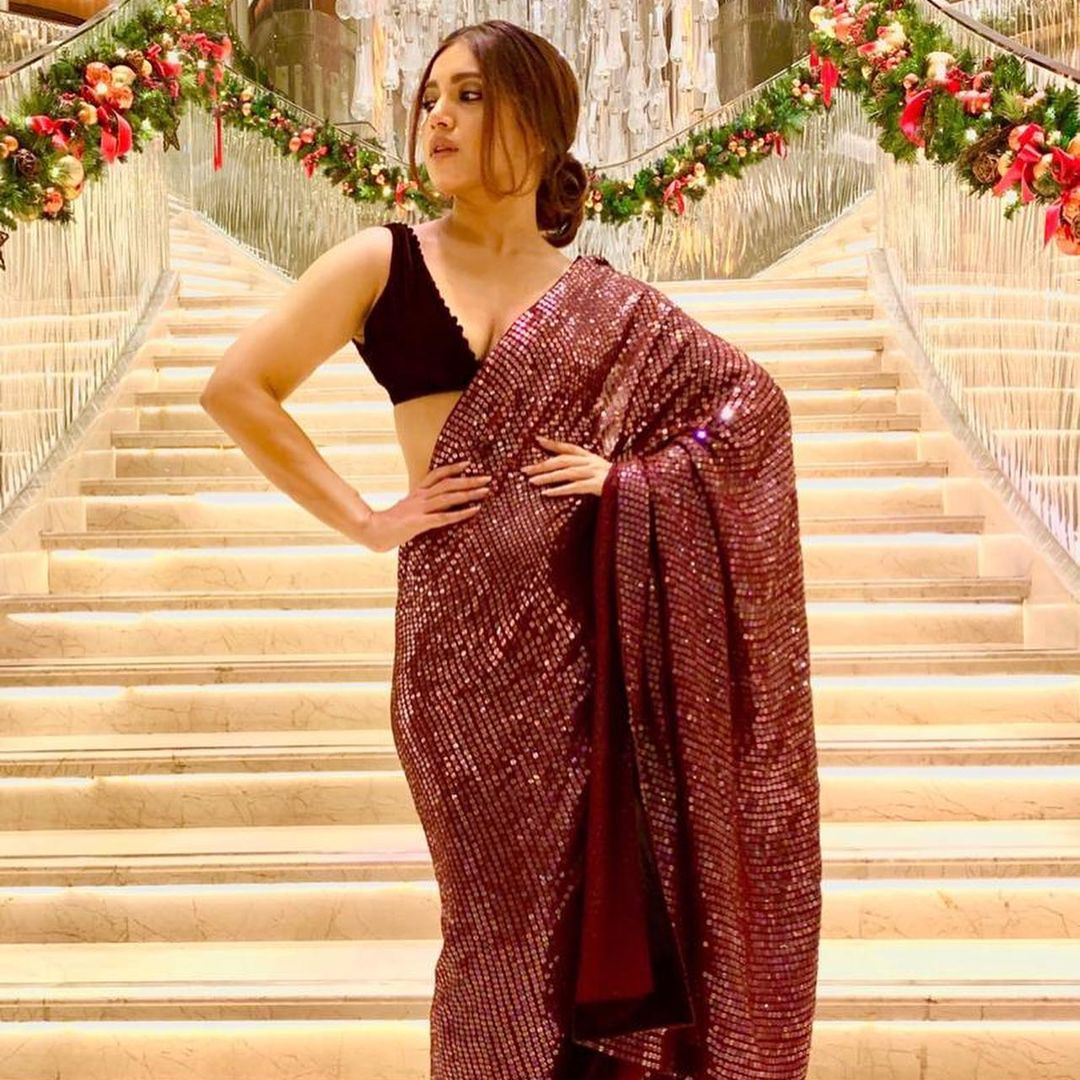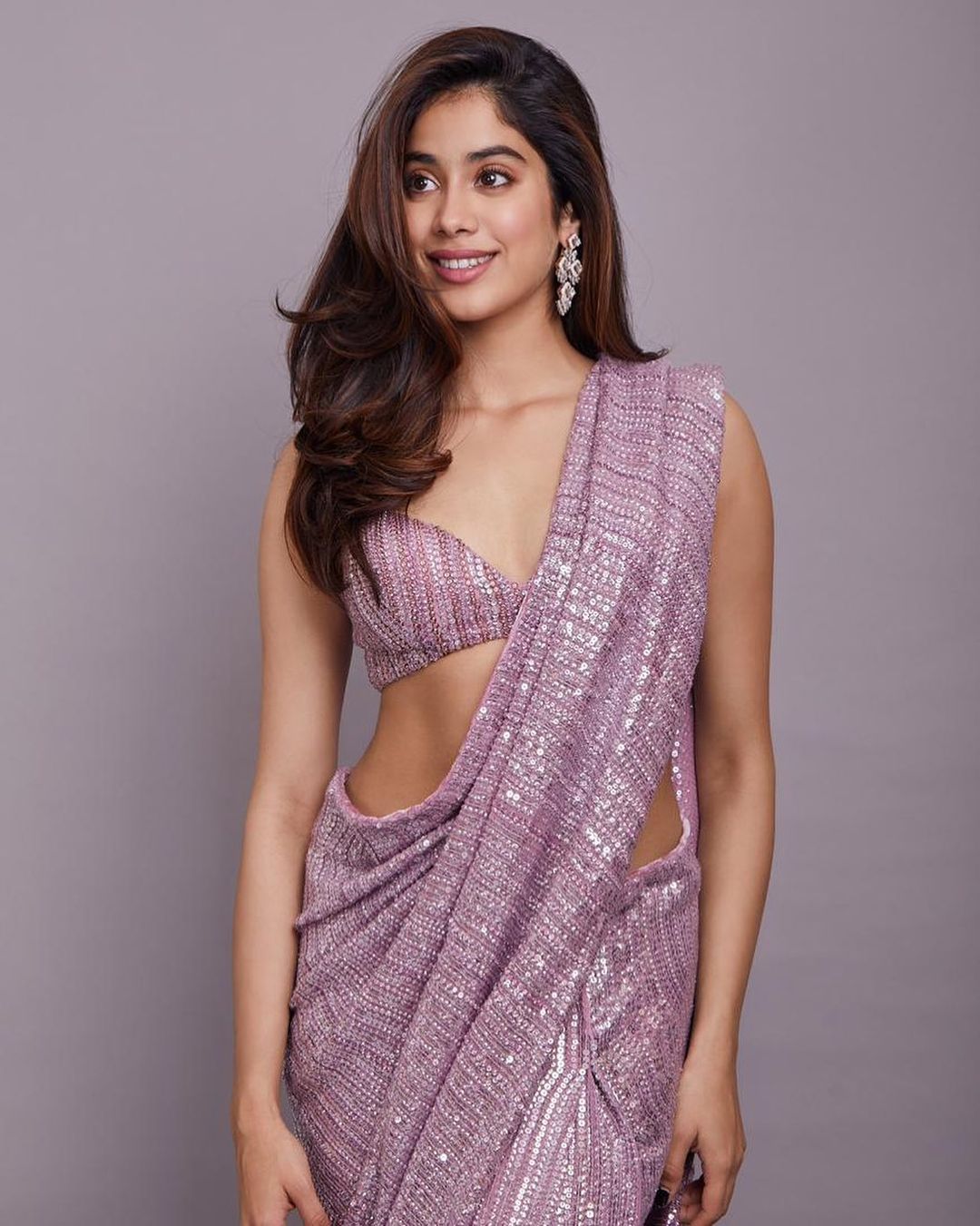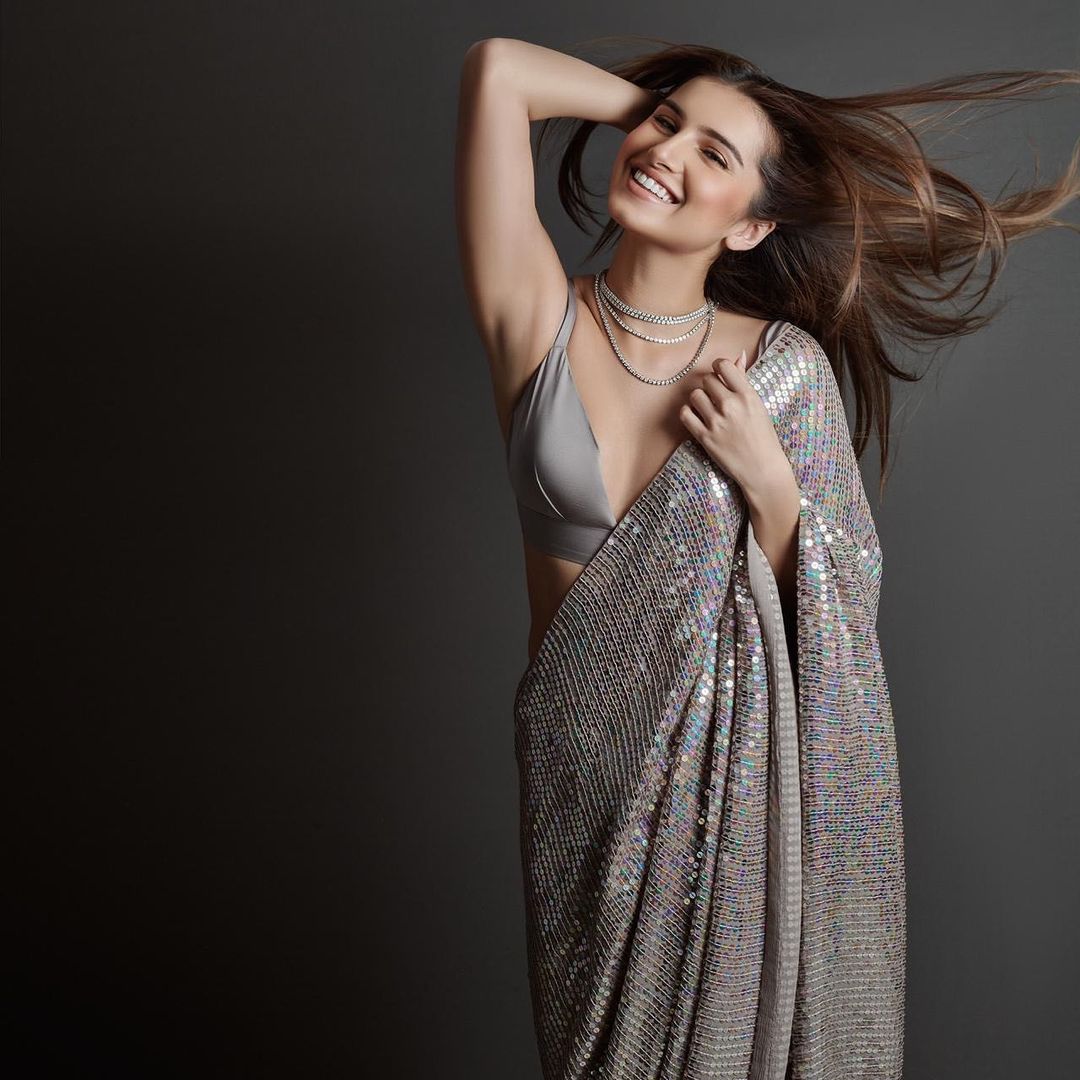 Akanksha Gajria
The young and fabulous designer Akanksha Gajria is known for her tie-dye and shimmery lehengas. Her recent collection boasts of some magnificent sequin sarees done in monochrome, tie-dye, and striped patterns. For those looking to create a loud statement, Gajria's sequin sarees will add glam and fun to your wardrobe.
A general price range of her sarees is around Rs.70,000/- to Rs.1,50,000/-.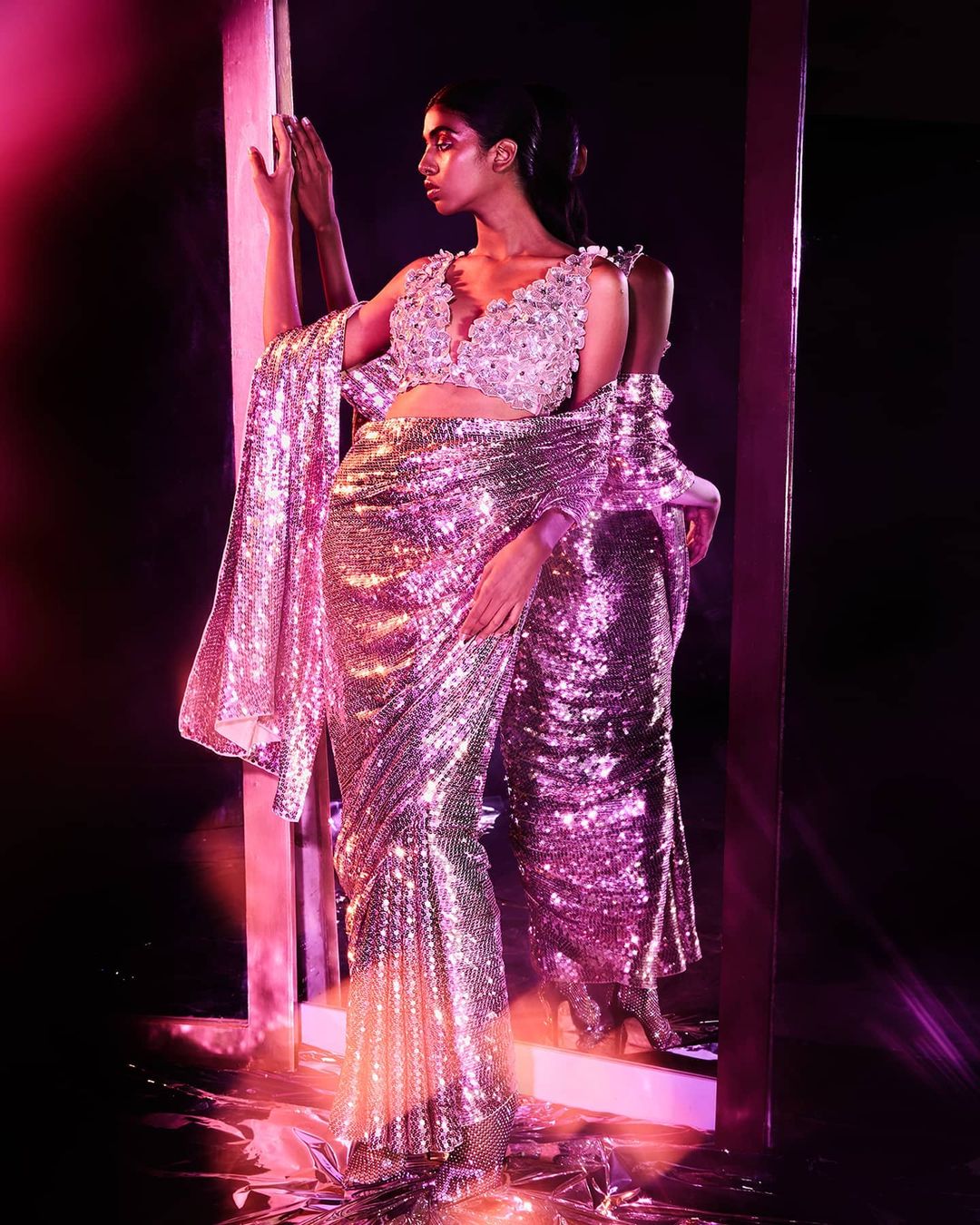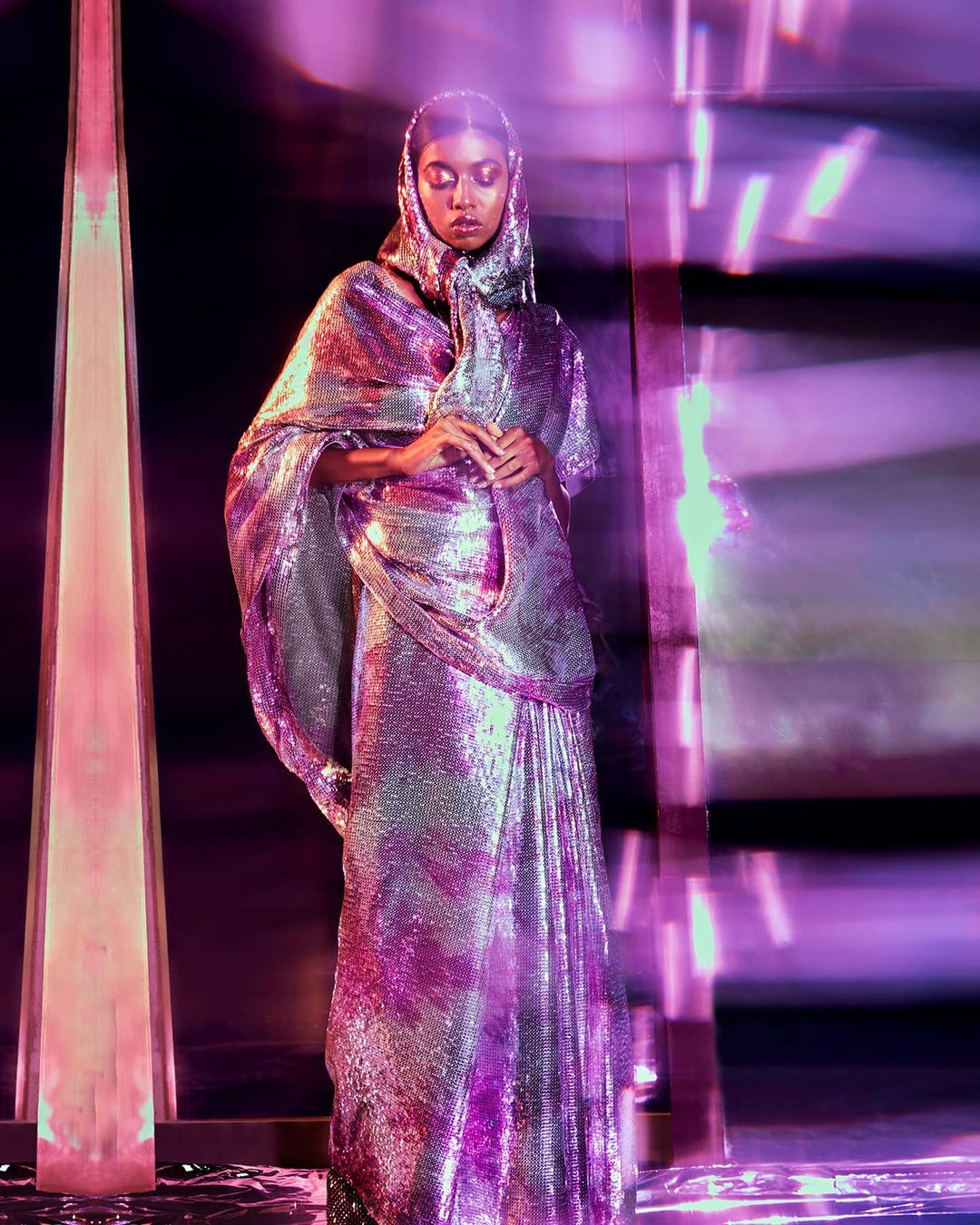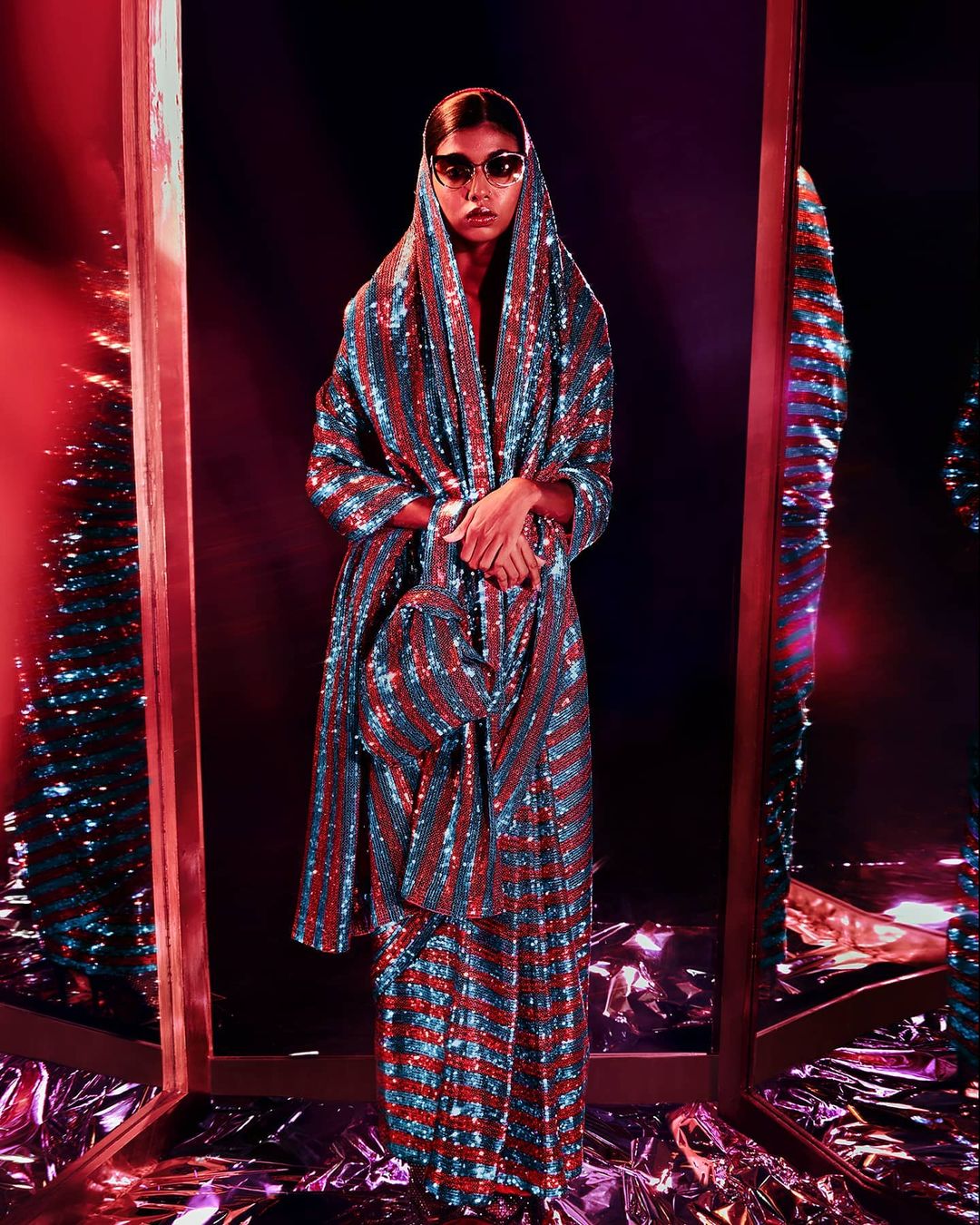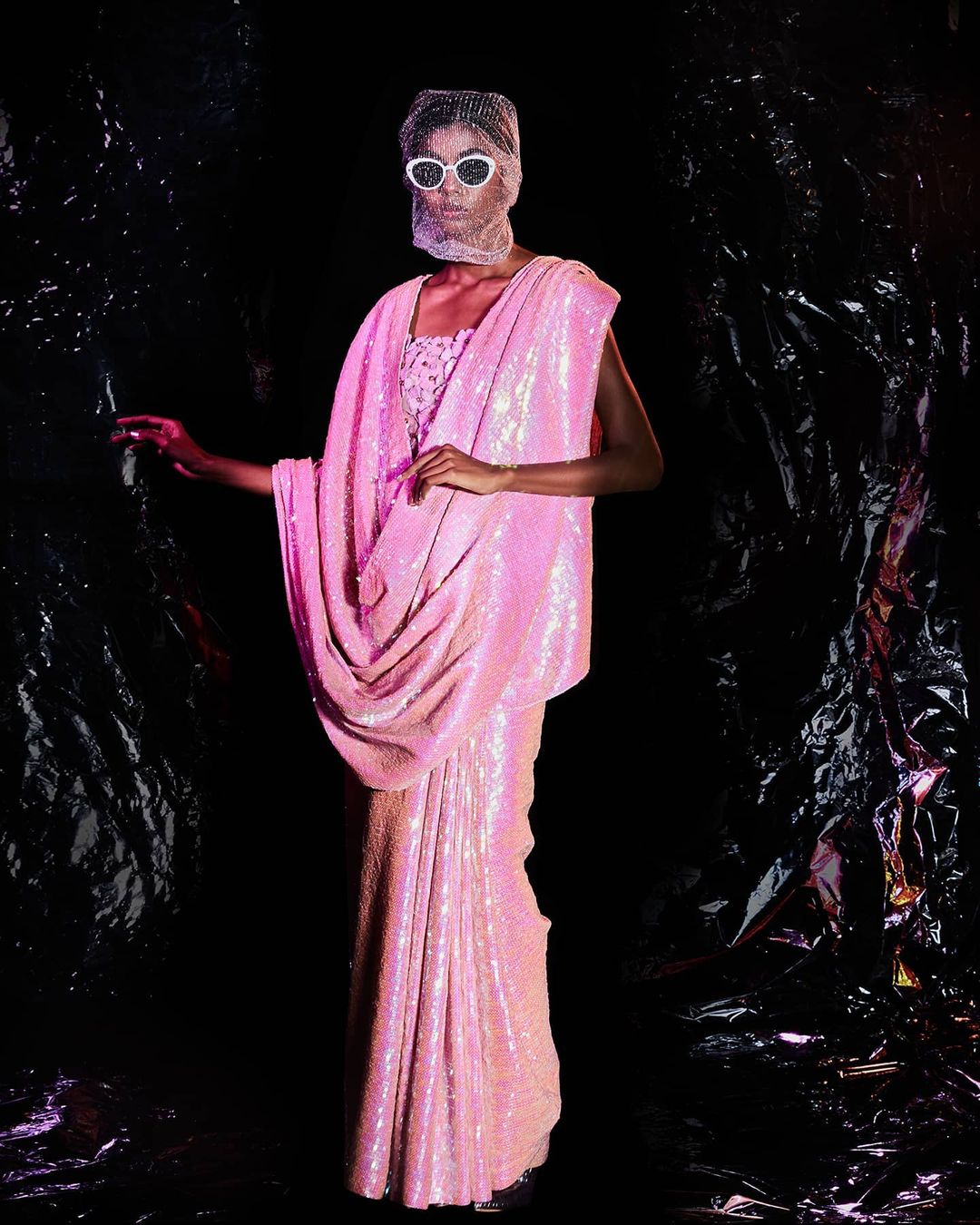 Bhumika Grover
Muted colors, millennial silhouettes and handcrafted goodness – Bhumika Grover is the designer for brides-to-be. A few days back, she added two stunning ombre sequin saris to her Instagram in muted gray and mauve tones. If you've got a cocktail party or a special occasion coming up, Grover's dazzling yet fuss-free saree makes for a practical choice. The price range could be anywhere between 40k to 60k.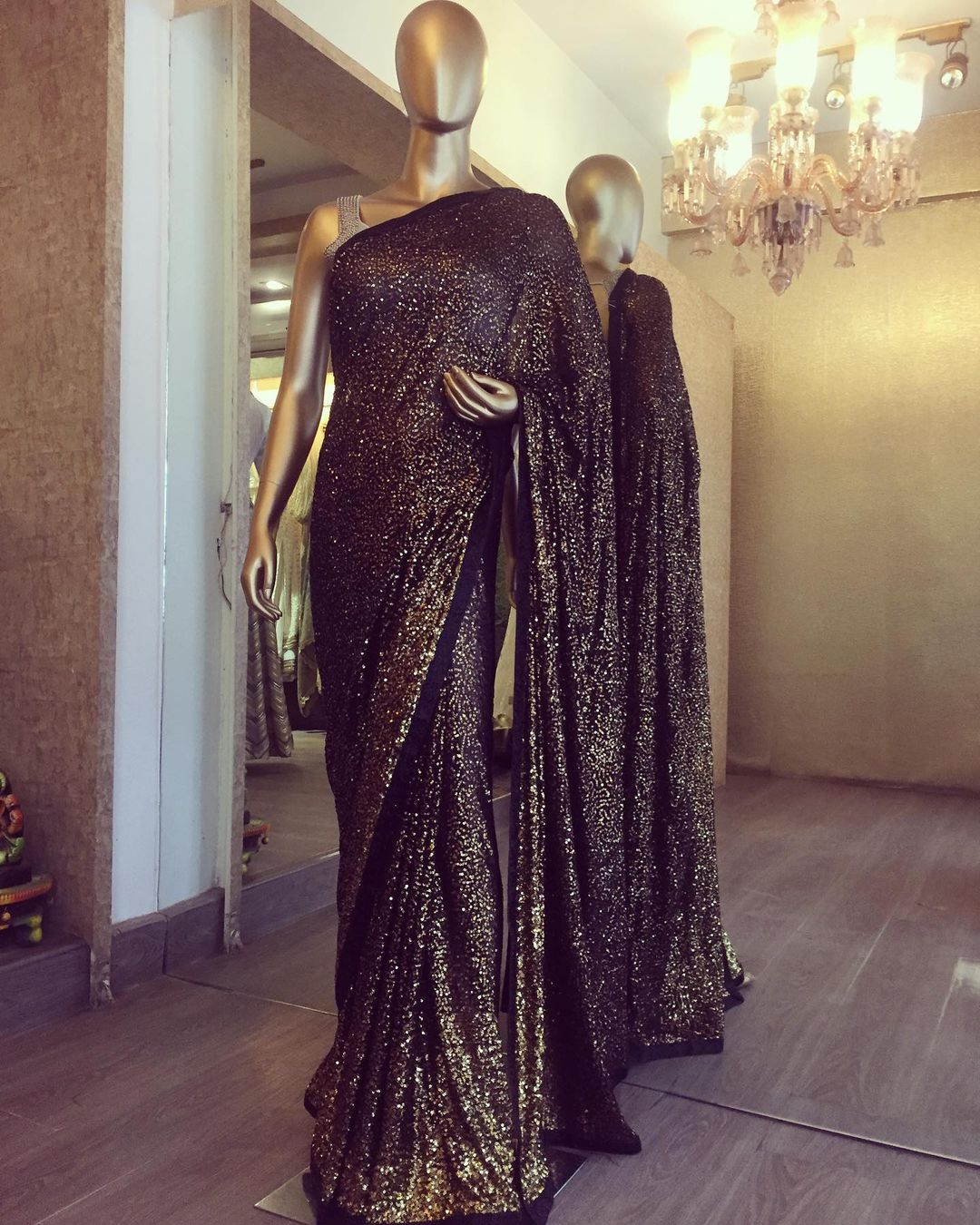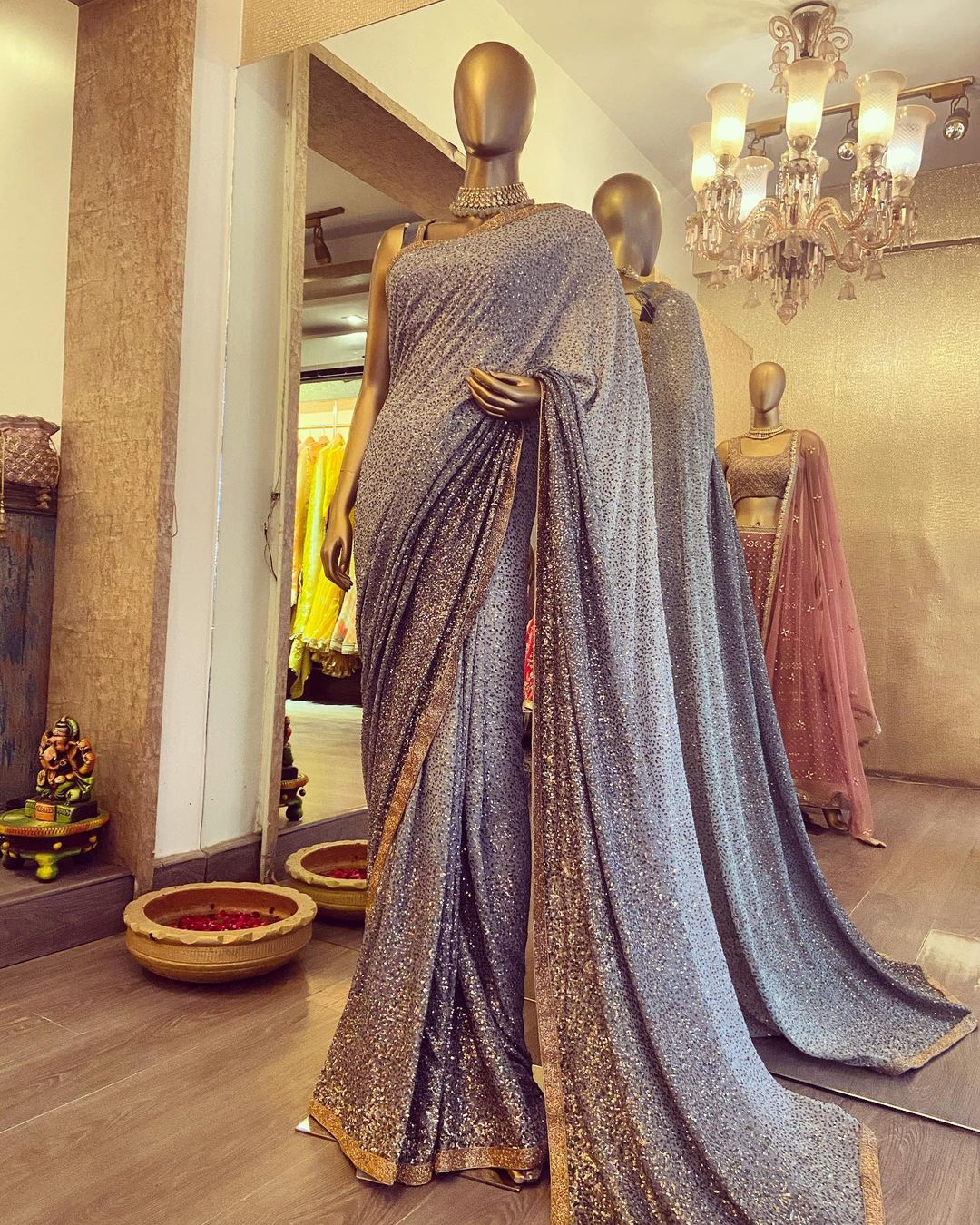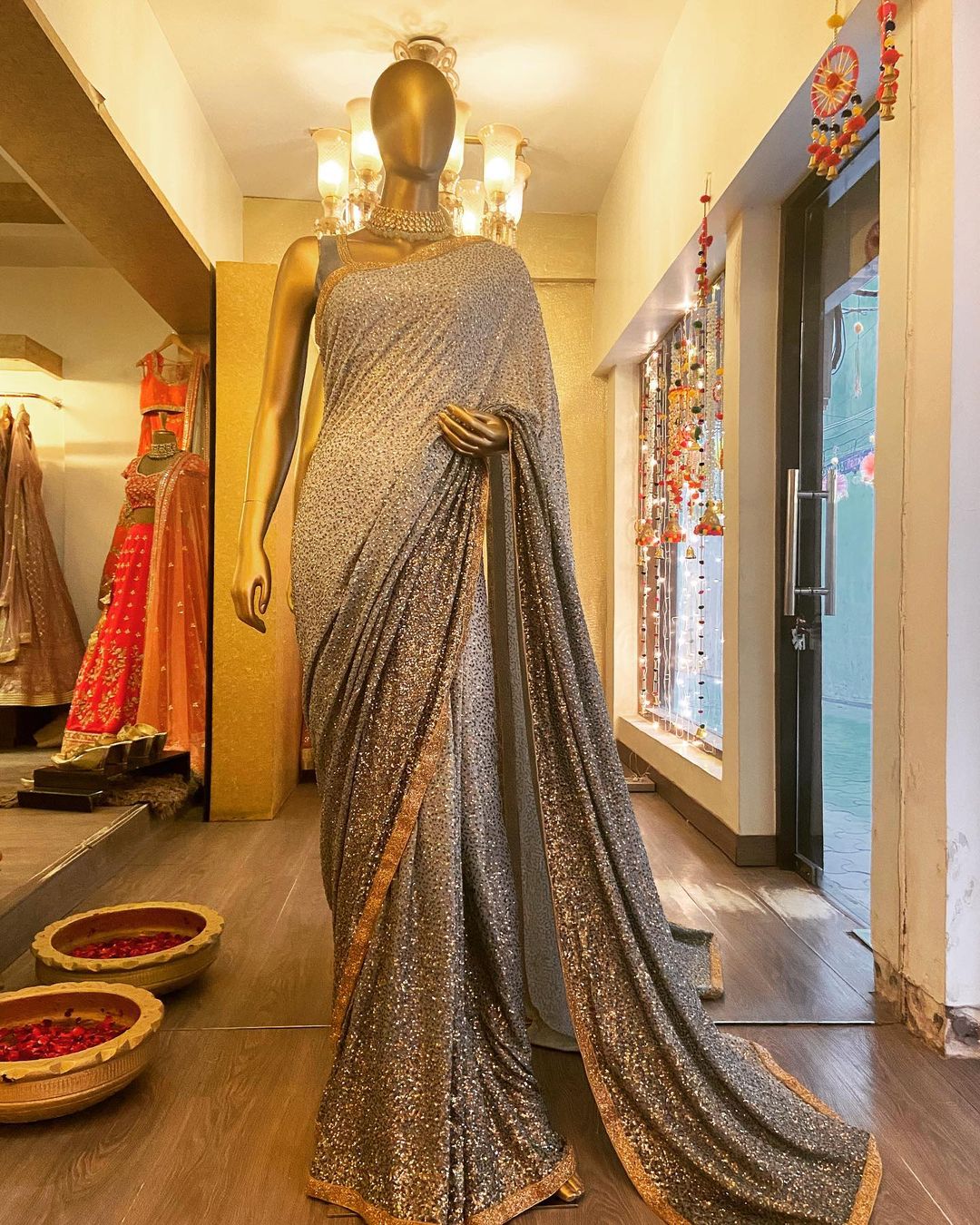 Sabyasachi
The man who made us fall in love with classic weaves of saree a bit more. He is the designer behind all of Deepika & Anushka's graceful sari look, none of us can't get enough of! Sequin sarees have always been a part of his couture, and just last year he launched a full collection brimming with sarees doused in monochrome sequin tones. They'd make a perfect pick for your intimate Roka, Mehendi ceremony, or even a reception party!
Sabyasachi saree prices start from around 50k and heavier ones can go till 2 lakhs. We are guessing the monochrome sequin sarees are priced around a lakh or so.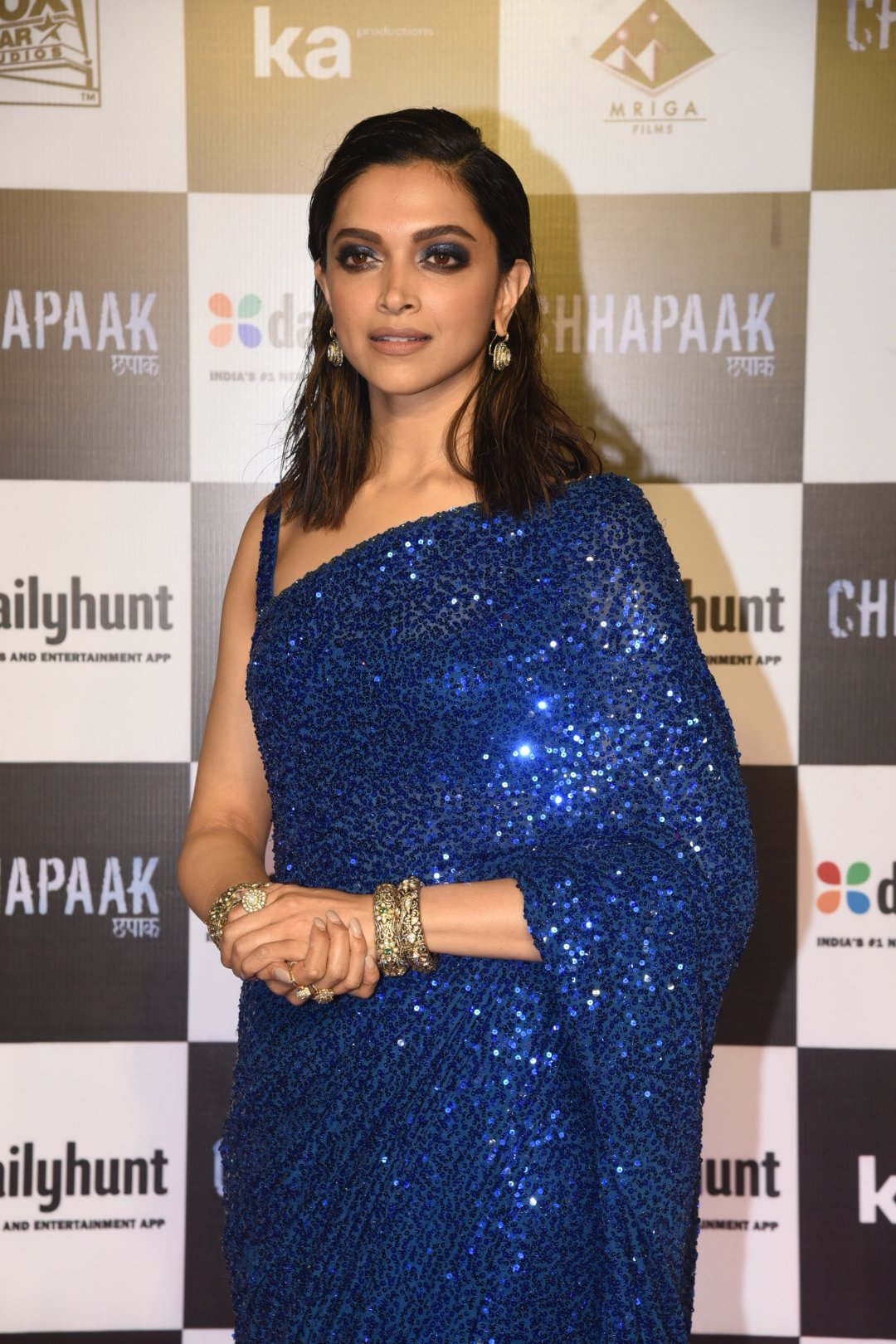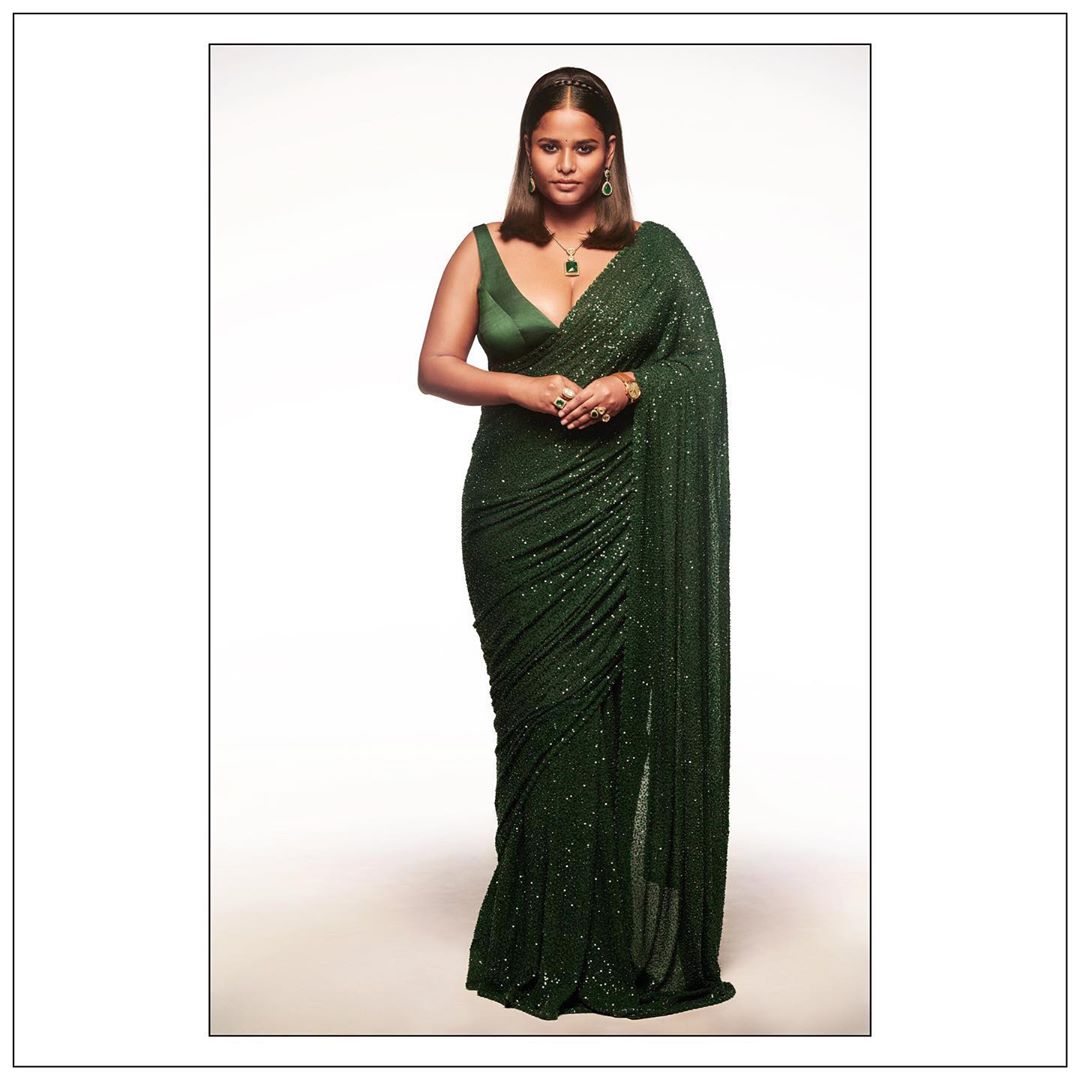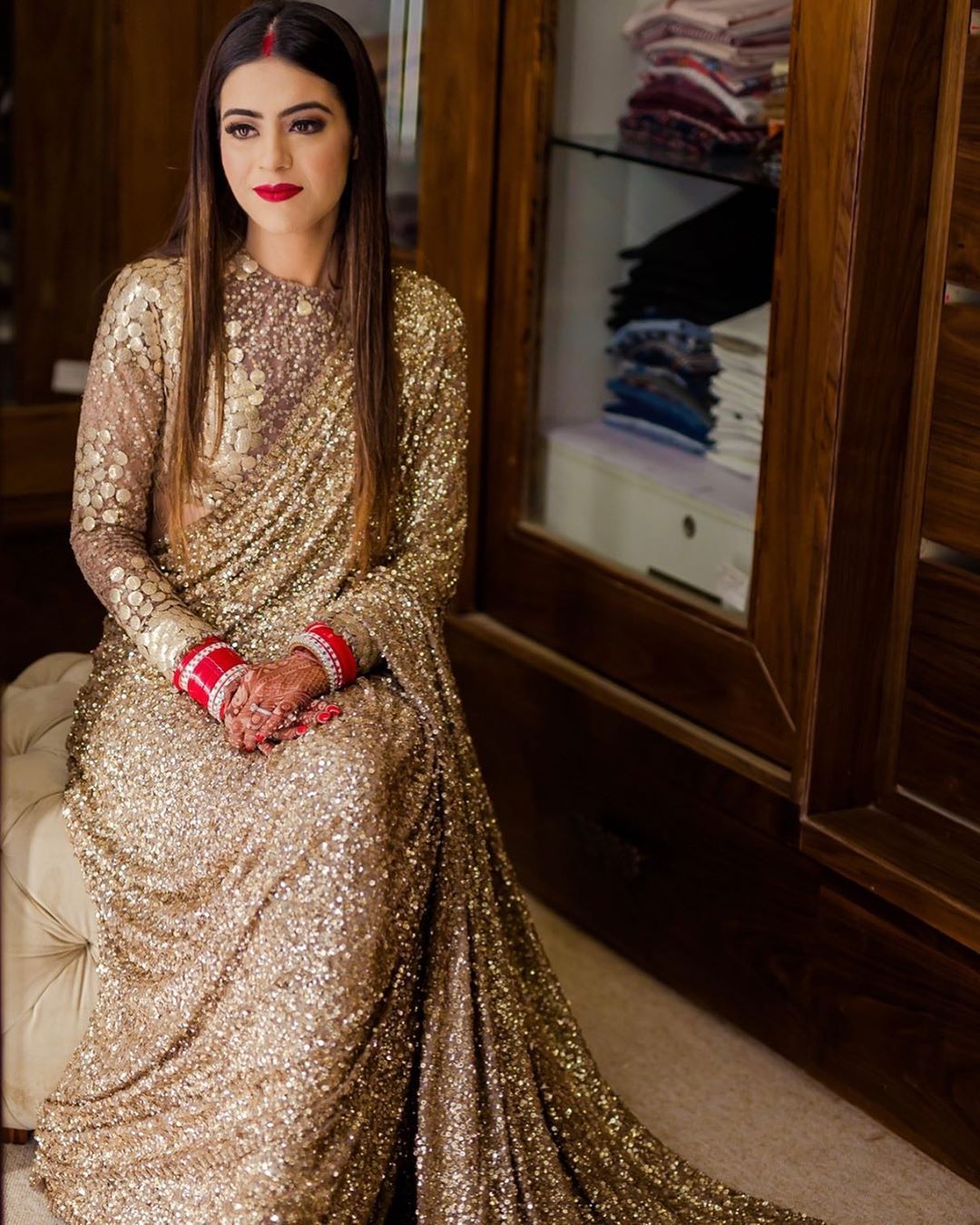 Siddartha Tytler
While the majority of Siddartha Tytler's collection encapsulates delicate hues with eye-catching silhouettes, he surely added the glam quotient to his range with the sequin dress line. If you've been on the lookout for a designer who speaks to the diva in you, Tytler is your person. Check out his sequin saree collection, along with prices, here.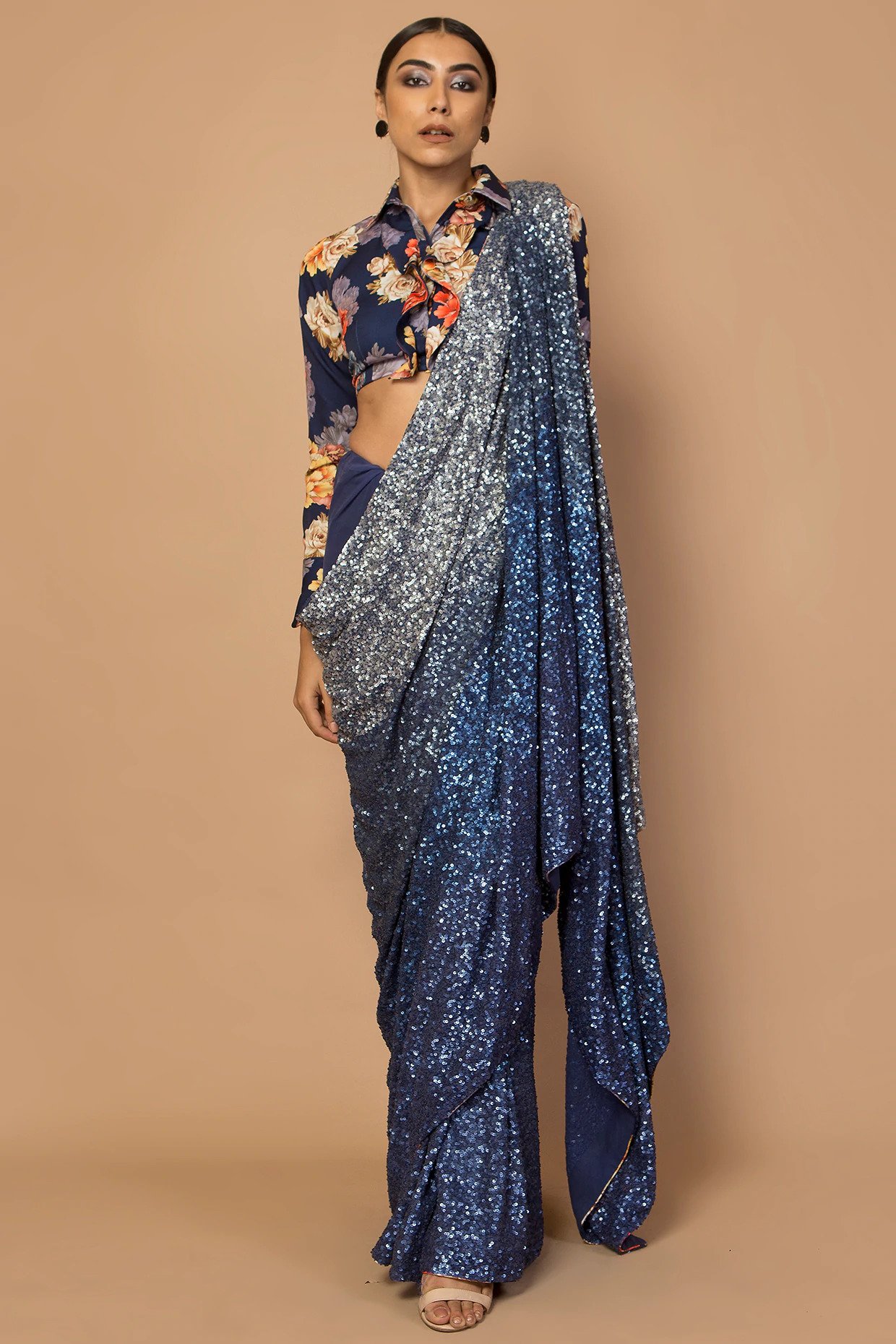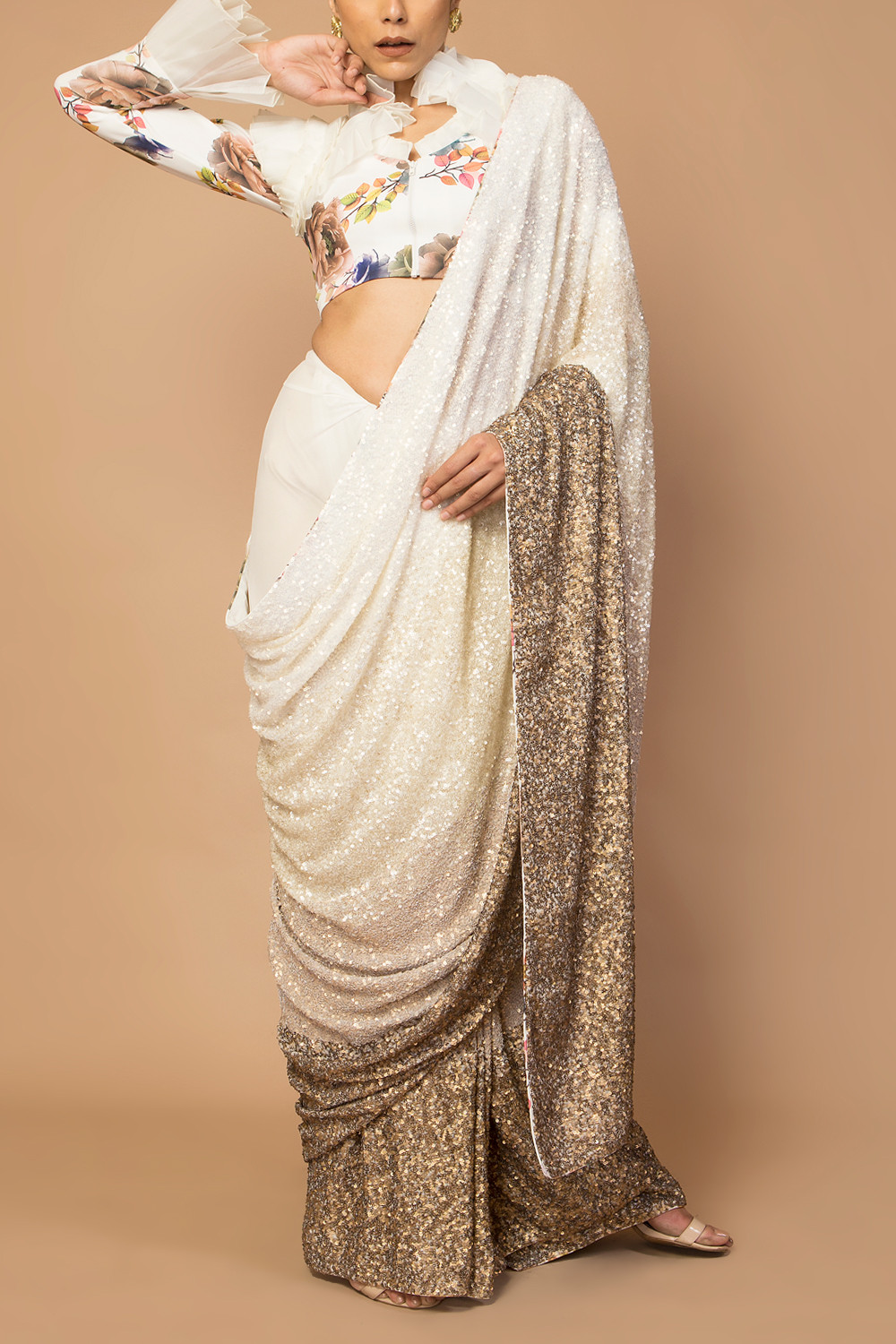 Kalki Fashion
With their wide array of collections, Kalki Fashion offers on-trend, economical, and versatile dresses that can instantly spruce up your festive and wedding guest wardrobe. Also, their fully functional e-commerce site makes it easier to shop their amazing couture line. Here are some gorgeous sequin sarees we spotted in their collection, all priced between 10k to 30k.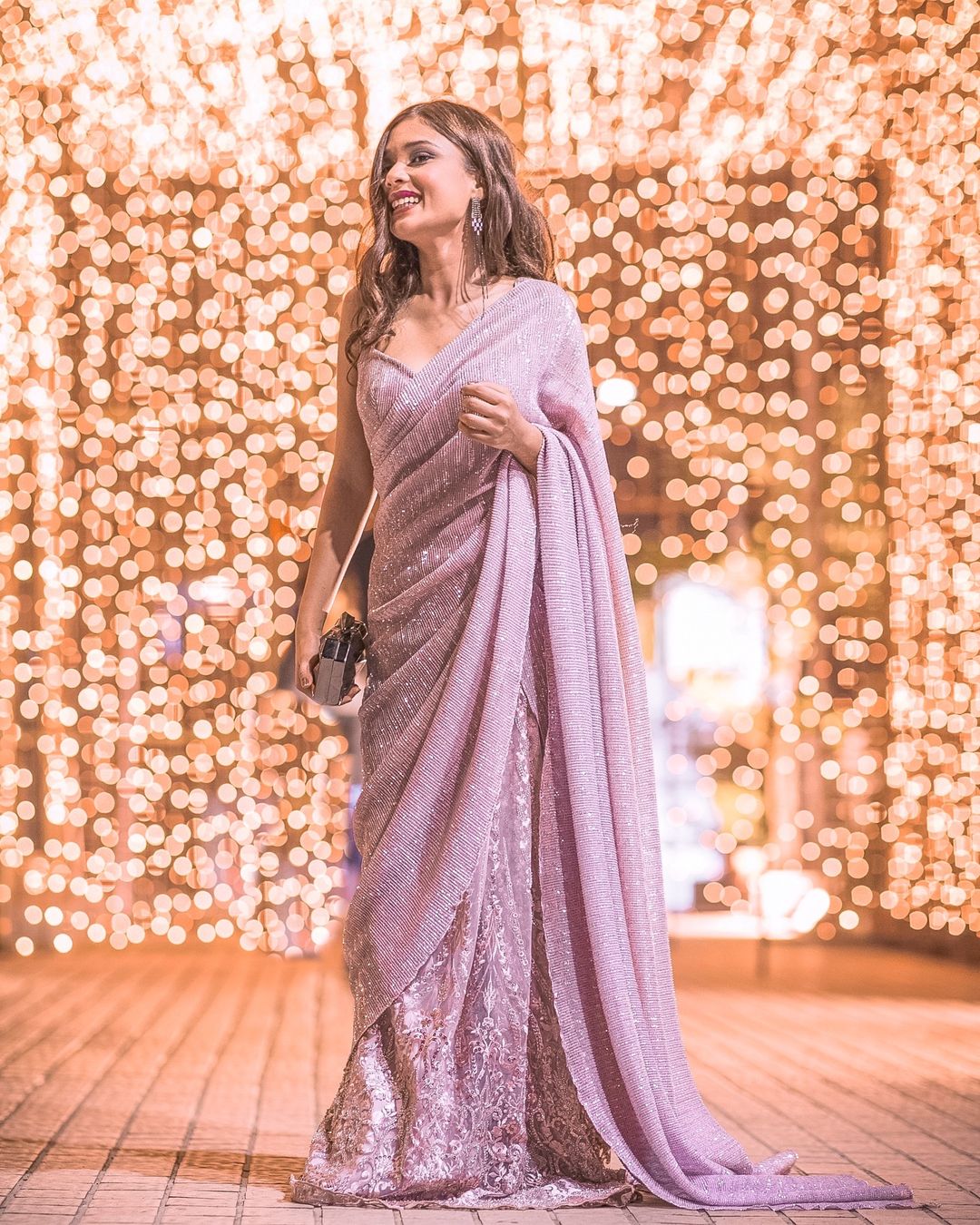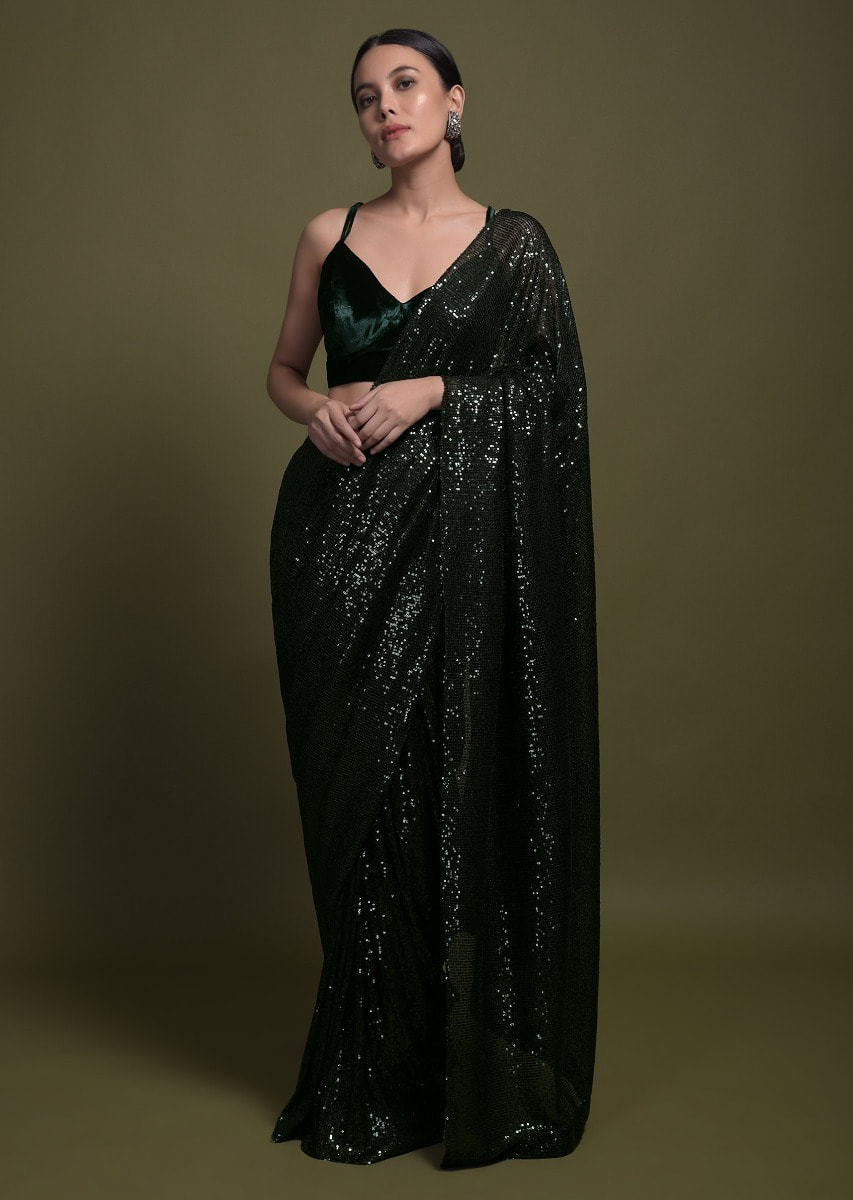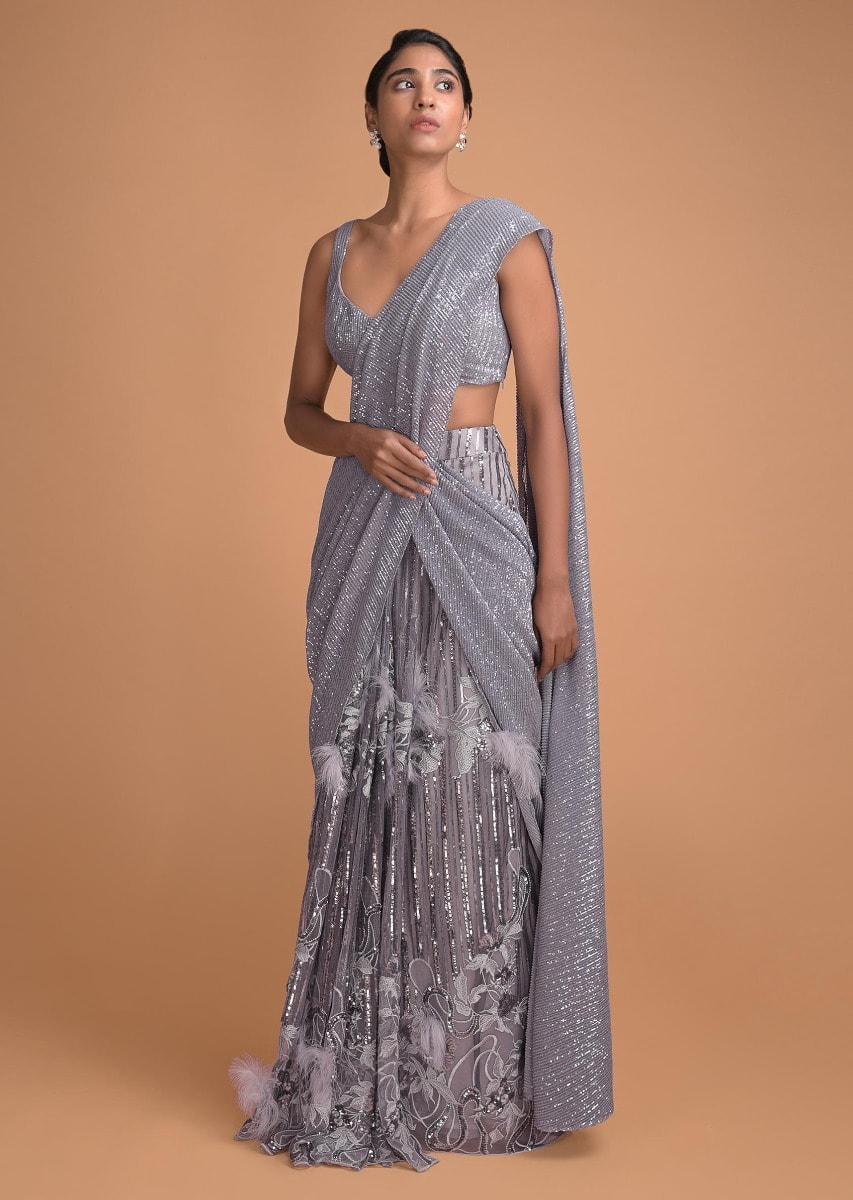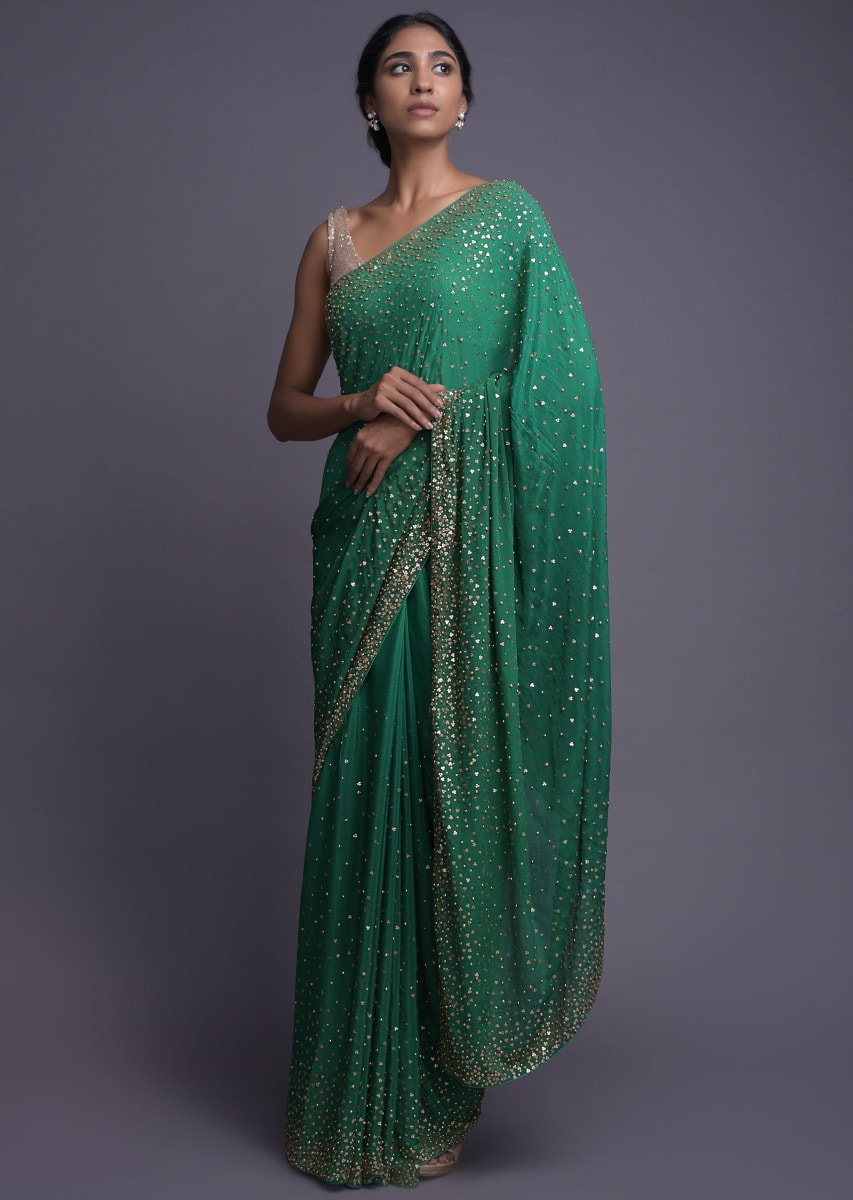 Dolly J Studio
Delhi based designer Dolly Jhunjhunwala is known to create wedding wear that's chic, fashionable while being in line with the ongoing trends – and her 2020 bridal collection radiated the same. She realized the craze around sequin sarees and included some striking pieces in her collection. Scroll through to browse them, and check out the saree collection at her online store here.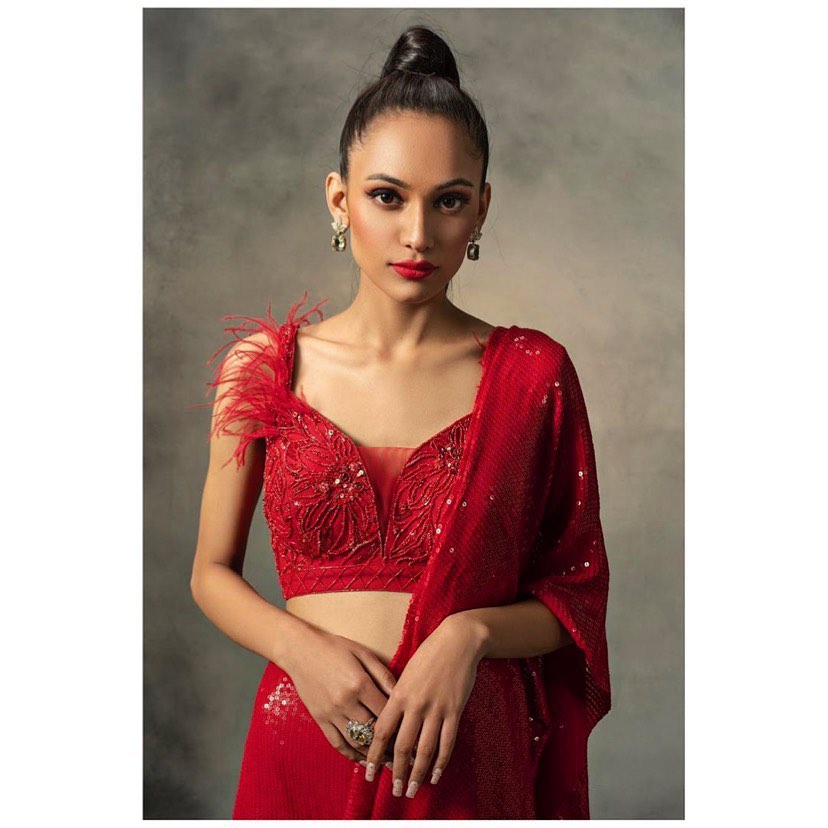 Suneet Varma
Suneet Varma is all about the sparkle in his collection. And what woman can say no to it? His sequin sarees are often jazzed up with pearls, frills, varied bead sizes, turning them into envy-worthy pieces. When you don a Suneet Varma, you can be assured of setting an edgy statement at the event. So ditch the heavier lehengas and sport an effortless yet appealing SV saree like the ones below.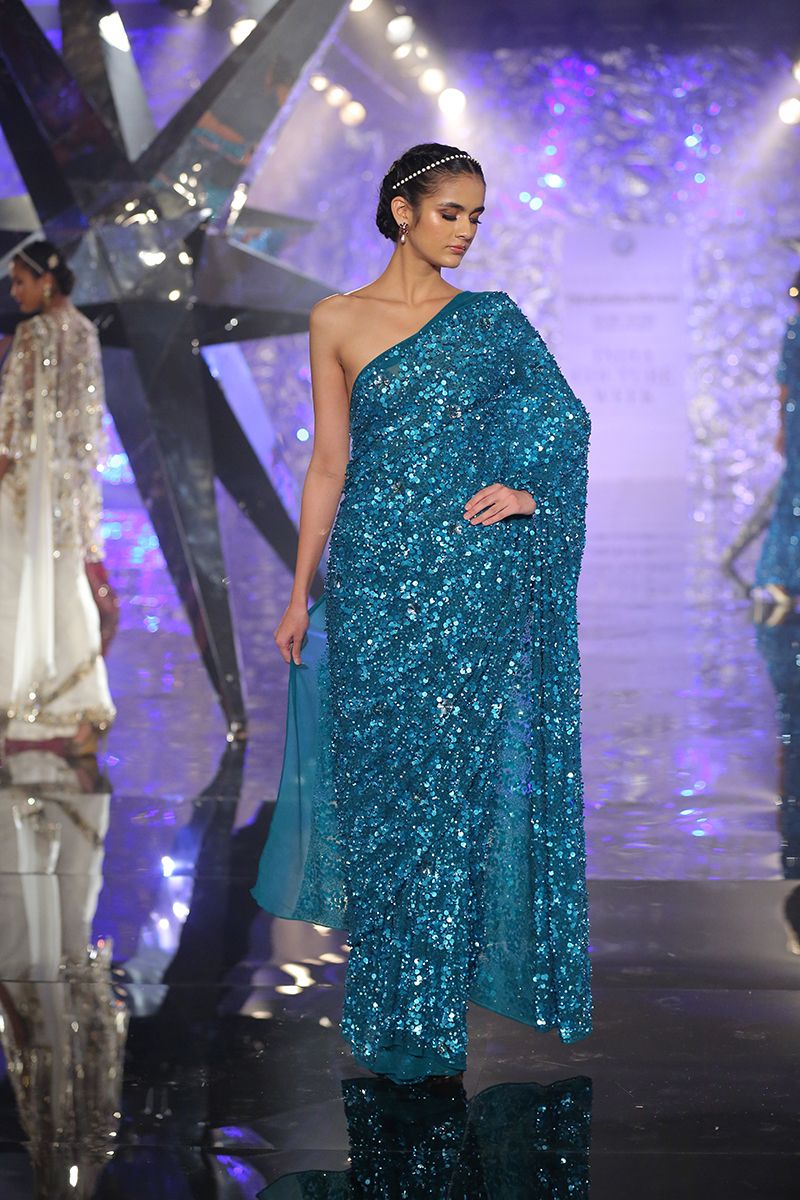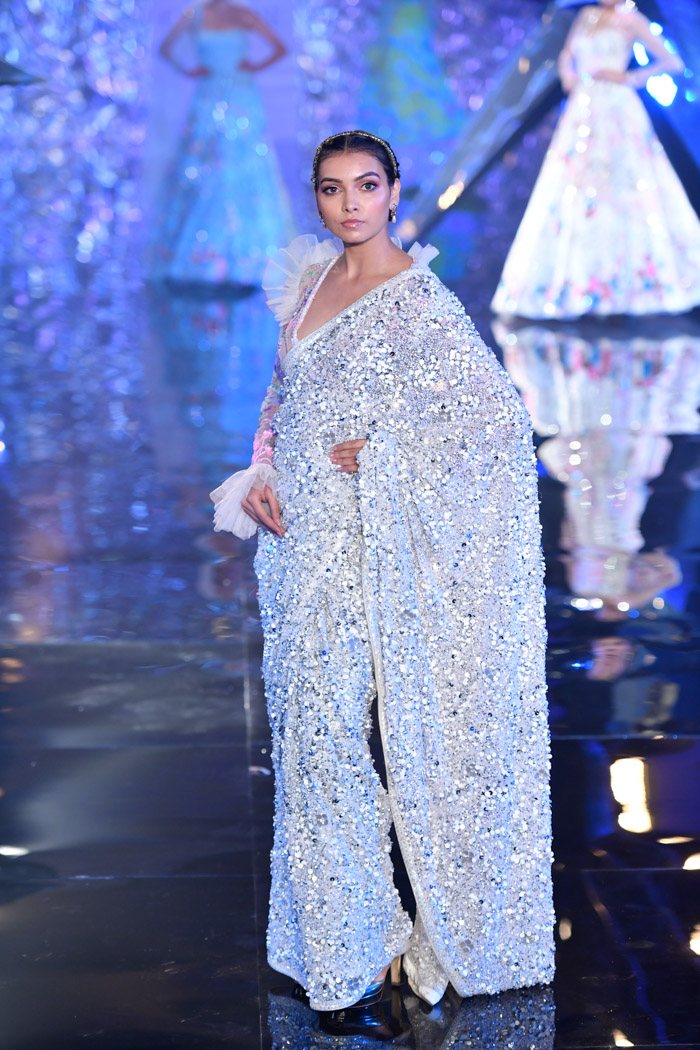 Milan Design, Kochi
If you're based out of Kerala, this name needs no introduction. They are the pioneers of bridal shopping in the city, and the sheer number of brides they dress every season is proof enough of the superior value they offer. Recently, the store customized a red sari with Swarovski crystals for bride Saira and it's such a head-turner! Crushing on it? Contact them here to get yours.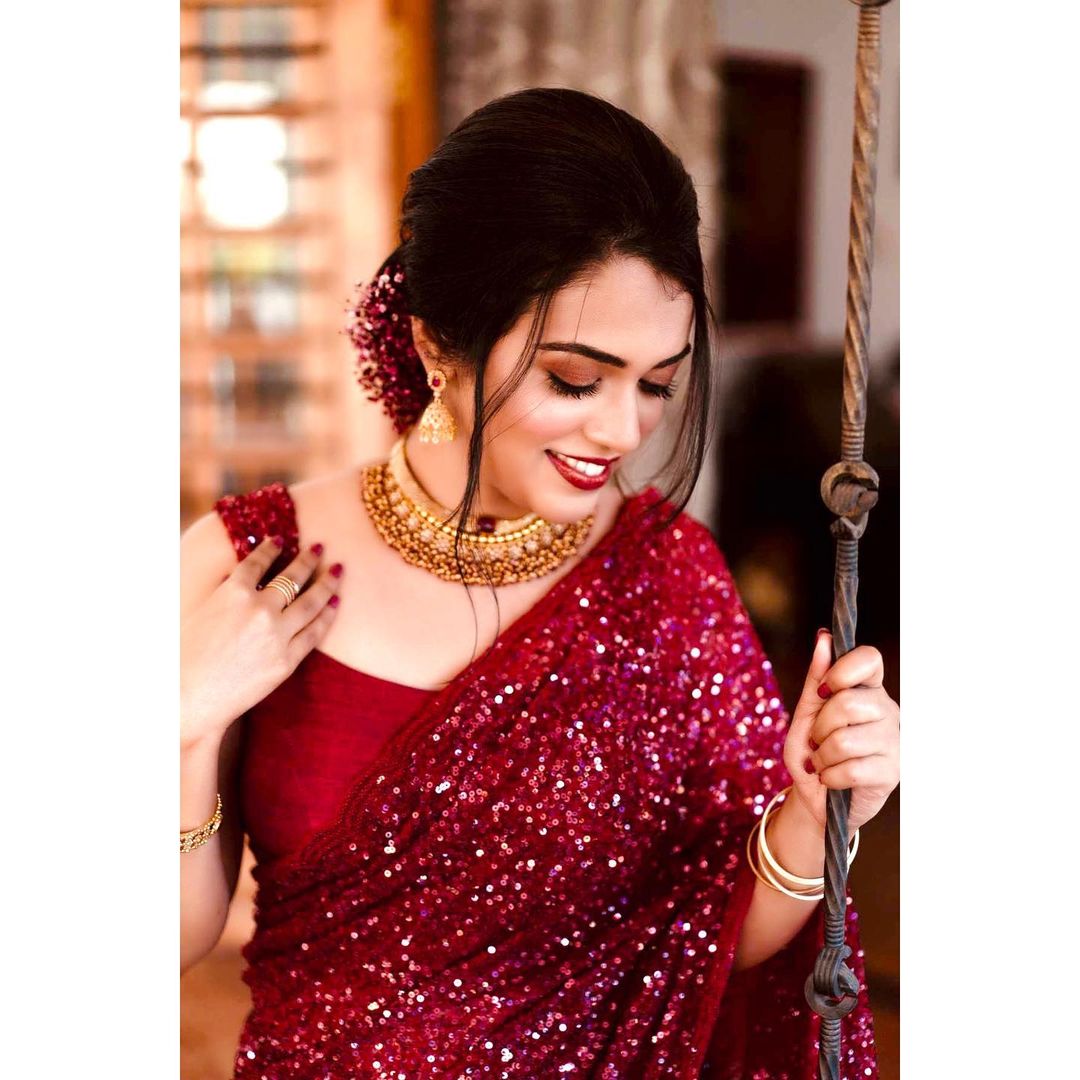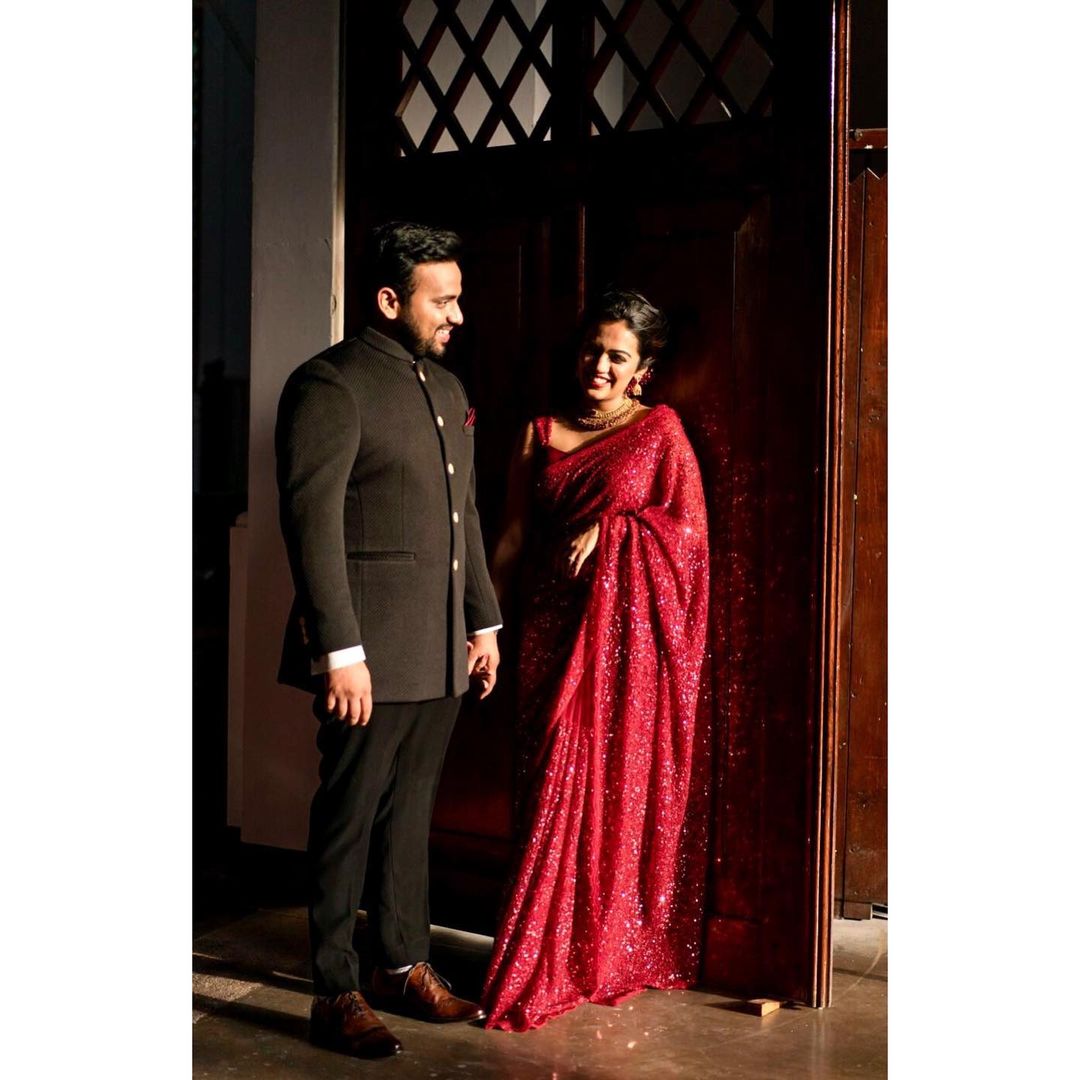 Reena Couture
A well-known designer boutique in Mumbai, the eponymous label can customize clothes depending on your style, needs, and budget. And since we're talking about sequin sarees, here's a charming one they made for a client. You can get it personalized to your taste.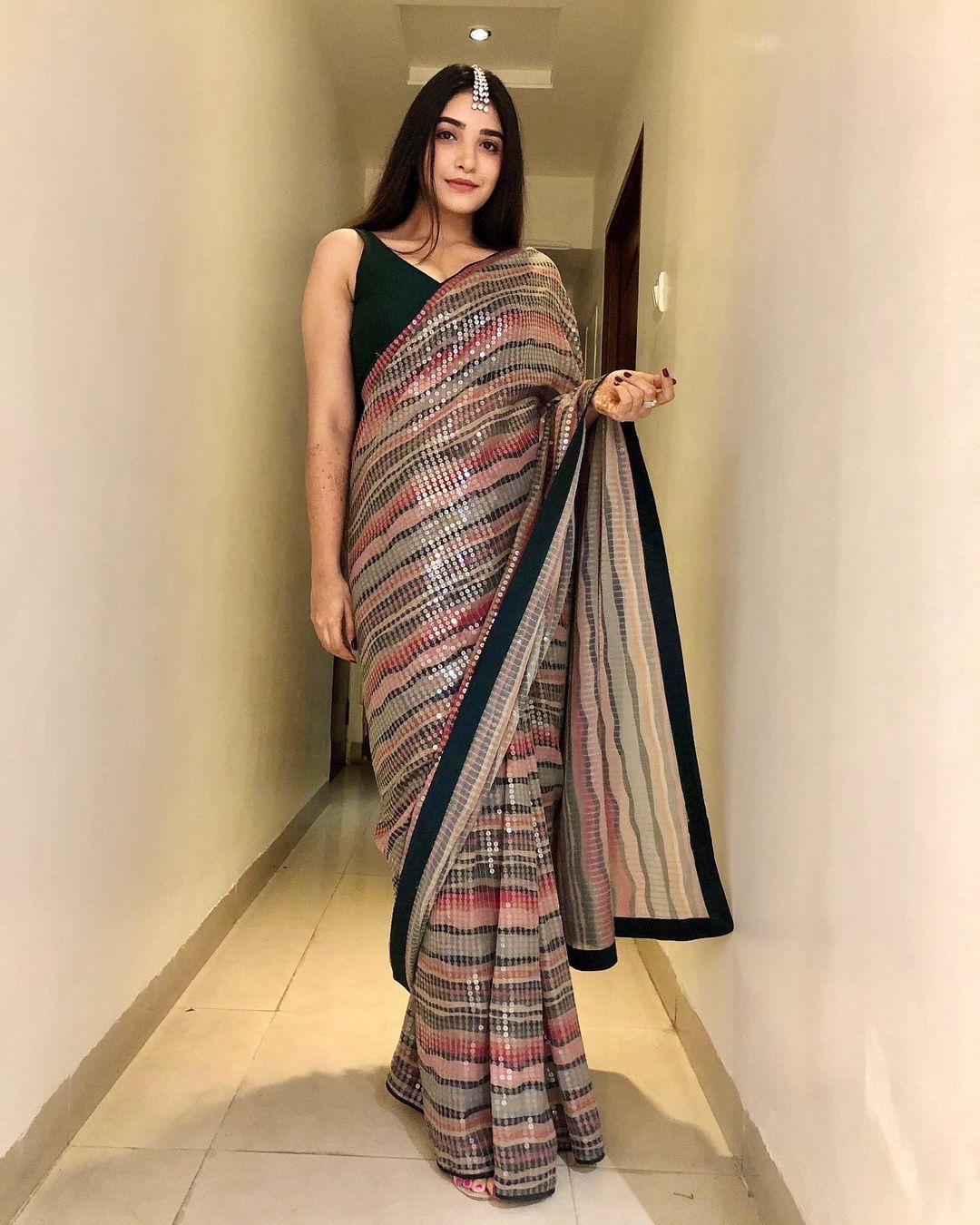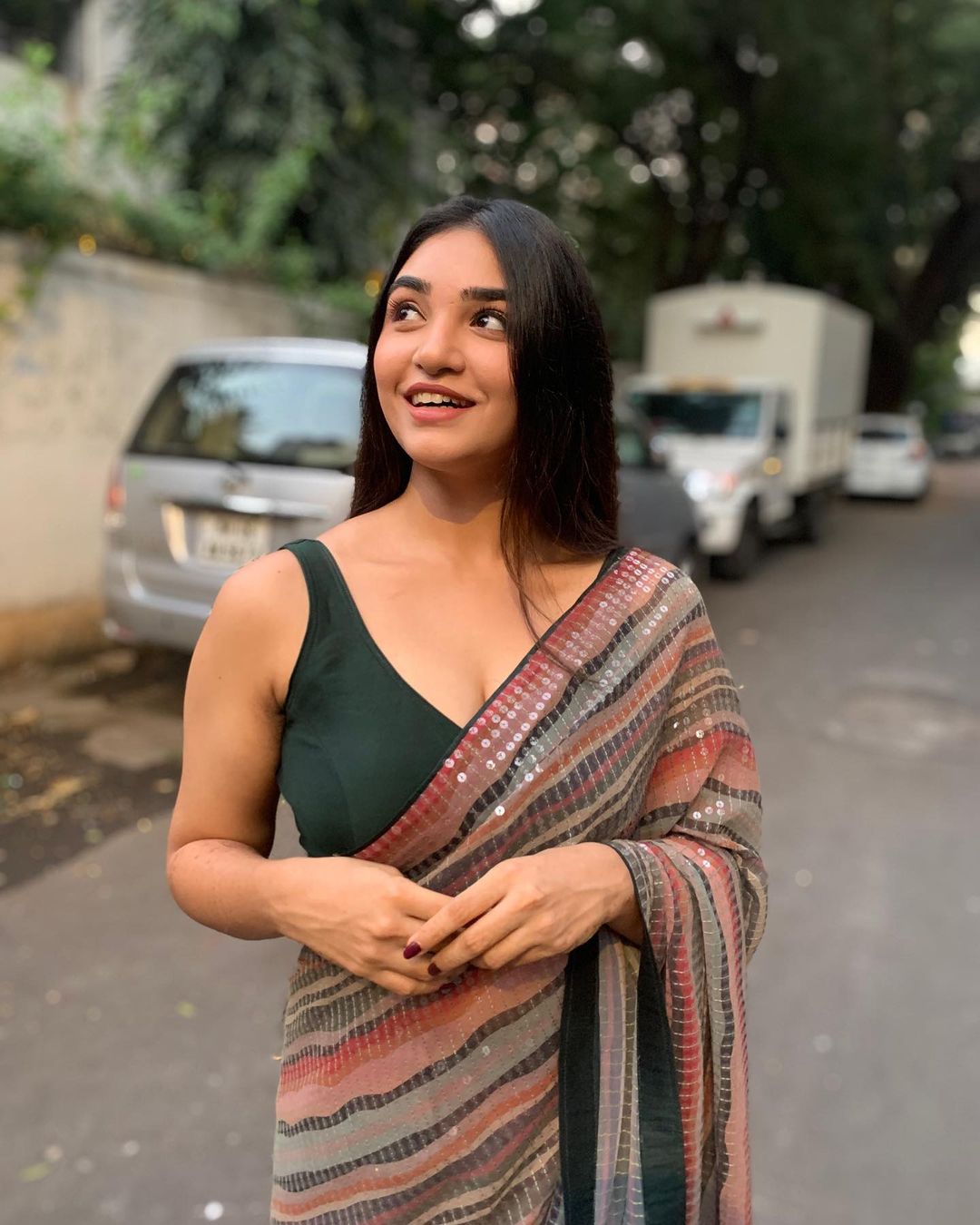 Via @reena_couture
Flaneur By Prachi Shah
Hidden amidst the sea of Instagram accounts is a gem of a designer who offers sequin sarees of your dreams. The quality is quite evident through the pictures and the colors are subtle yet appealing. These decadent pieces would make an ideal pick for not just brides but also bridesmaids and sisters of the bride/ groom. Check out their Instagram here.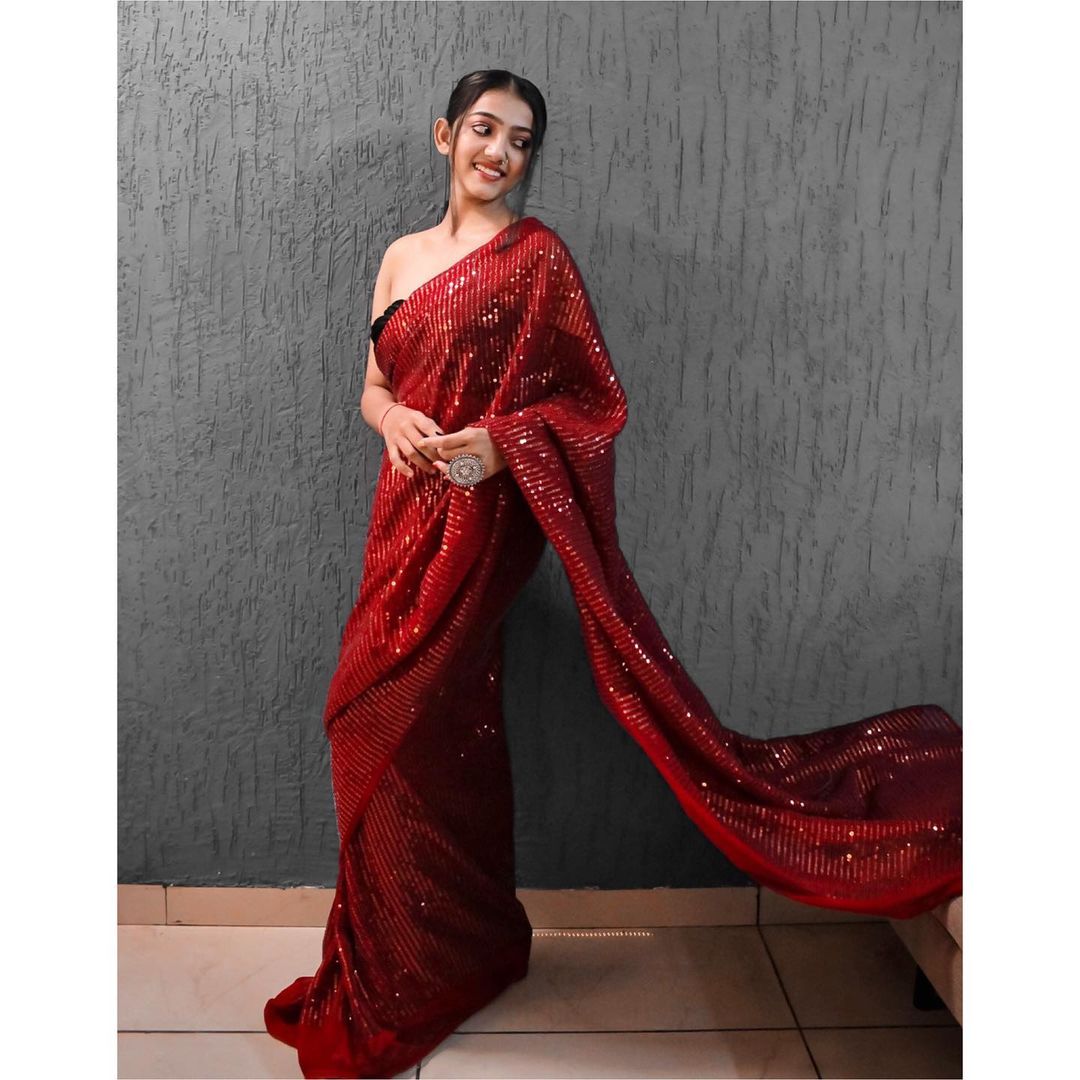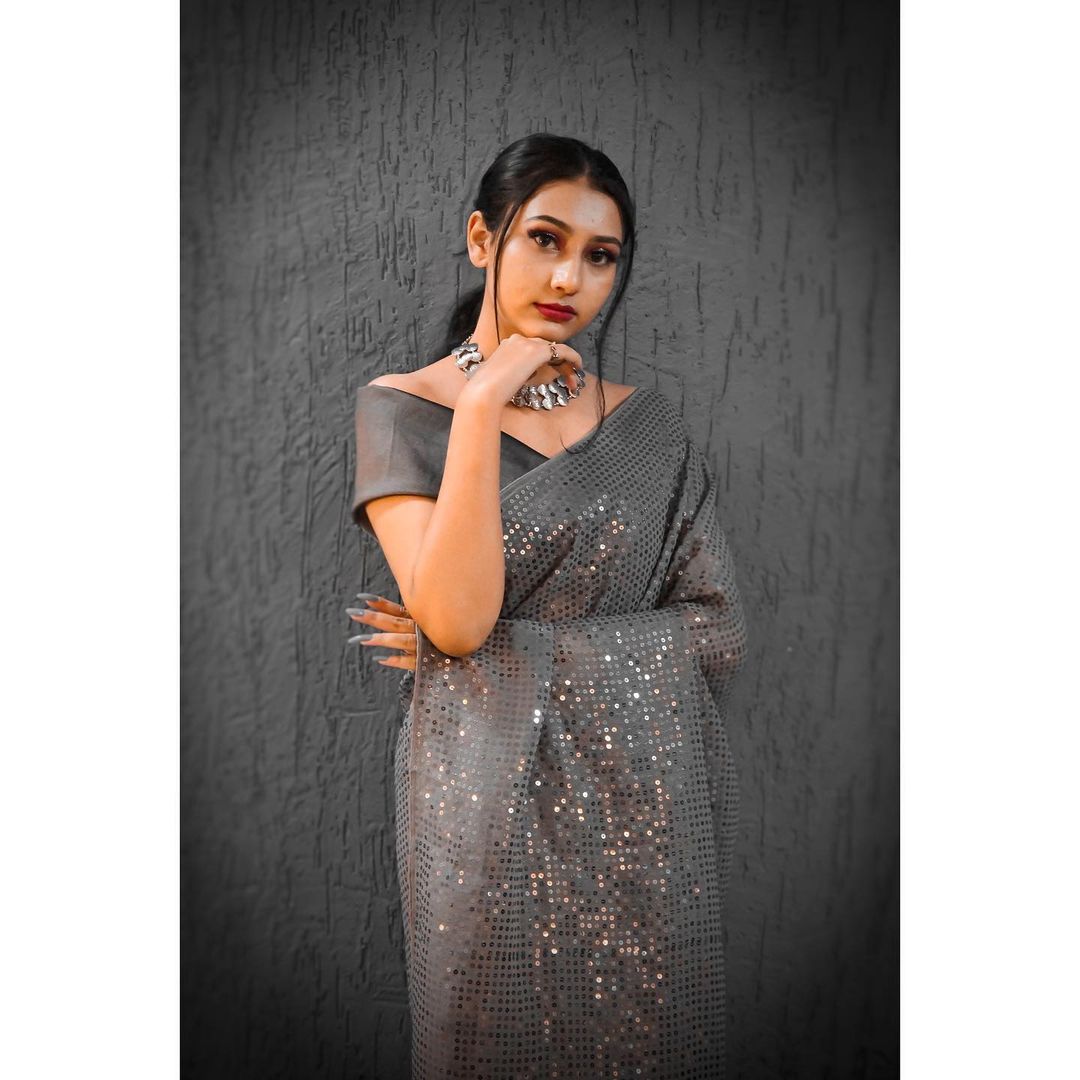 Label Azalea
A budding Instagram designer, label Azalea, can be your one-stop-shop for the perfect sequin saree designs! Here's a lovely mauve one they recently posted on their handle. Best part? They can be easily customized for you in any color. Take a look at their Instagram shop here.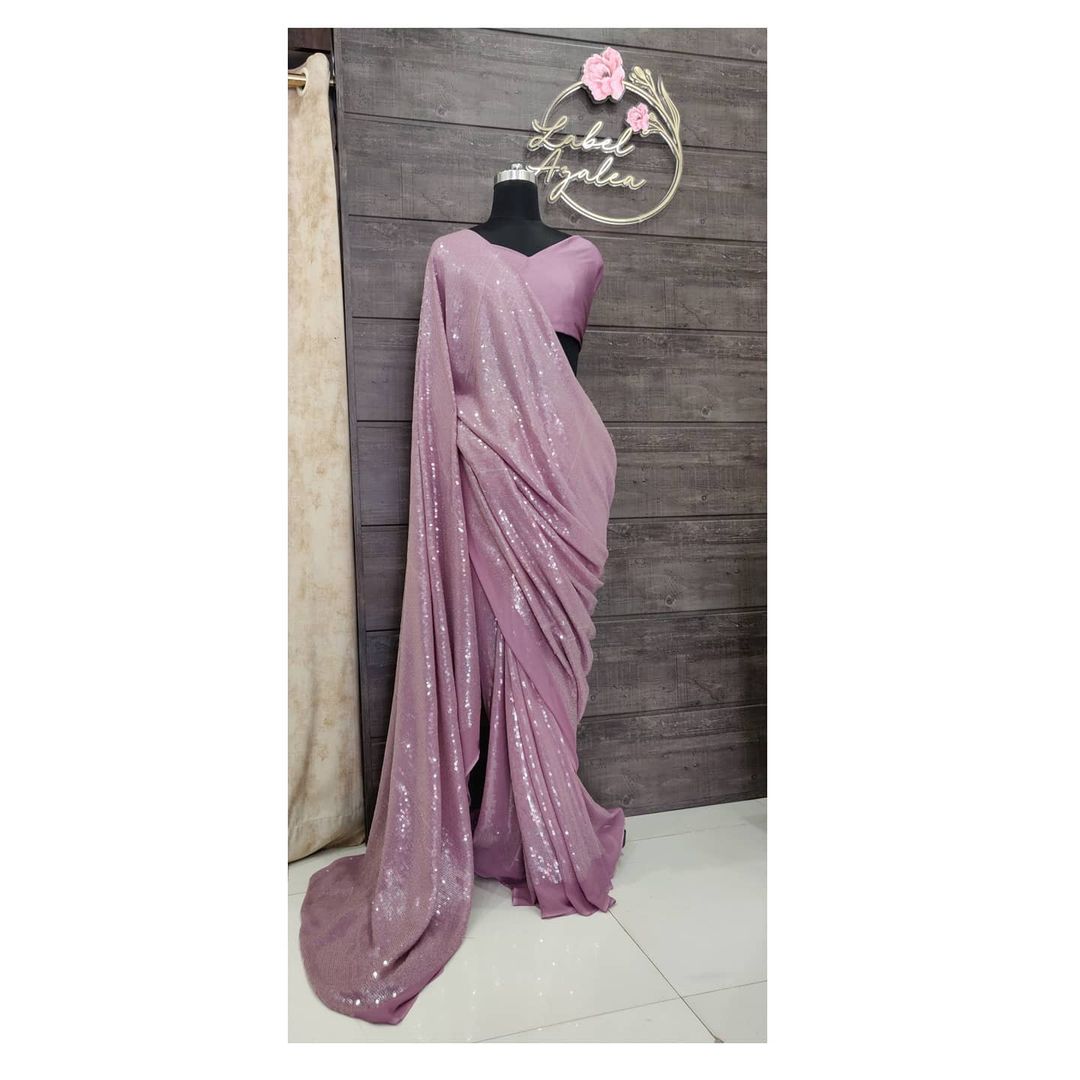 Fashion World
Our latest find and a budding Instagram shop, we stumbled across their page when influencer Roopal Tyagi posted a picture in their sequin saree. For those of you looking for an affordable sequin sari option that won't break the bank, this one's the ideal pick for you! Isn't it a stunning pick for a date night with your special someone? We think so!