On the road to becoming the Mrs., the one thing you're most excited about is probably the bachelorette party. That's the only part of wedding planning you don't have to worry about, and your job is to party, chill, and wind down while the bridesmaids take care of the most work. You just need to pick the perfect bridesmaid favors, and shopping is always fun, right? If you're a bridesmaid reading this though, we've lots of help listed here for you too! From dresses to gifts to decor items, you can find all the bachelorette party essentials listed here in this blog. Keep scrolling!  
Outfits: 
Matching Team Bride & Bridesmaid Shirts
The bachelorette party is the prime time to make things special and personalized as much as possible. And team bride and bridesmaids shirts are the mainstay way to do that. Here are some options for brides – Option 1/ Option 2 – and bridesmaids – Option 1/ Option 2/ Option 3.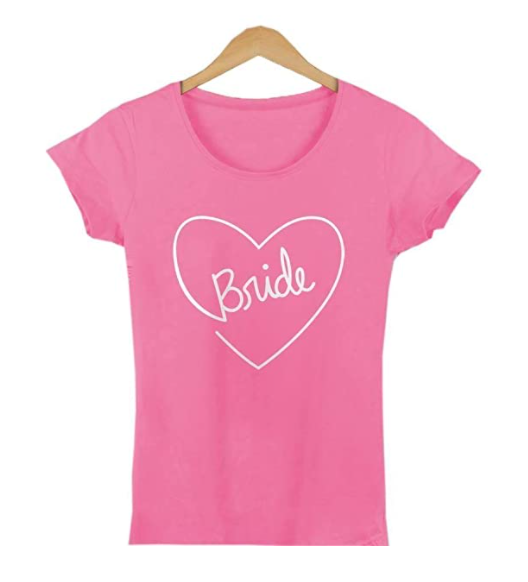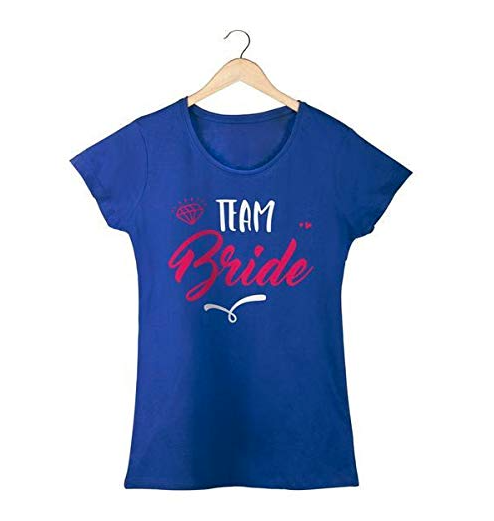 Matching PJ's 
You're never too old for a slumber party – and it's a fun way to celebrate your bachelorette. There are many creative ways to celebrate a sleepover. You can watch a movie marathon consisting of only wedding-related movies like The Bridesmaids, Monster-in-Law, Father of the Bride, etc. Or you can play some fun bachelorette party games, see a list here. Or you can have a spa party with manicures, pedicures, facials, etc., and just talk incessantly. 
For a slumber party, you'd need satin PJs to complement each other. For this, you can either opt for a complete satin T-shirt and pajama set here, or you can wear the customized shirts above along with lounge pants doused in cute prints (Option 1/ Option 2). You can also find some endearing ones on Etsy, they're a bit expensive and delivery is high too, but they're definitely a superb outfit option for a slumber bachelorette party. 
If the party is in winters, pair the ensemble with Team Bride sock available for purchase here.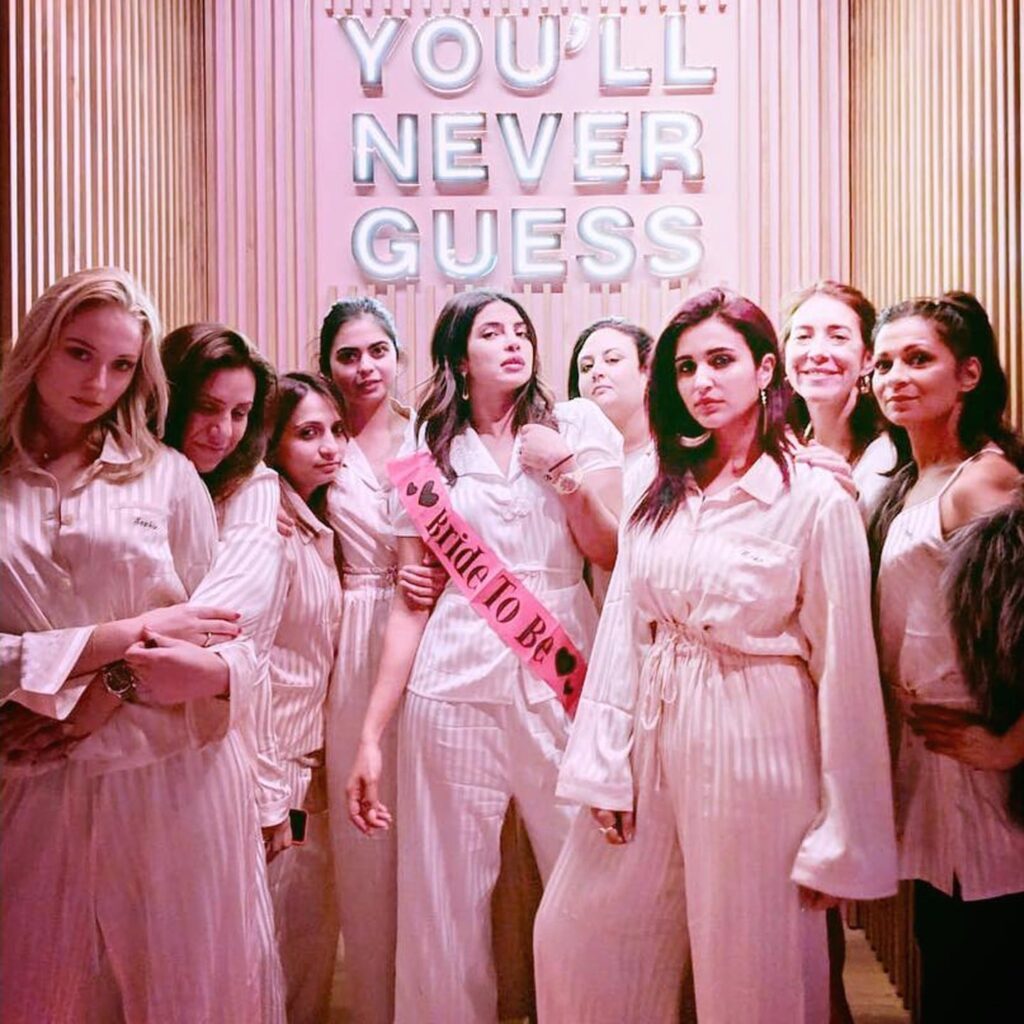 Dresses
If you're throwing a formal bachelorette party, then there's nothing better than a party dress. There are so many options online – from budget to high-end. There's Vero Moda, Forever 21, Forever New, ZARA, MANGO, etc.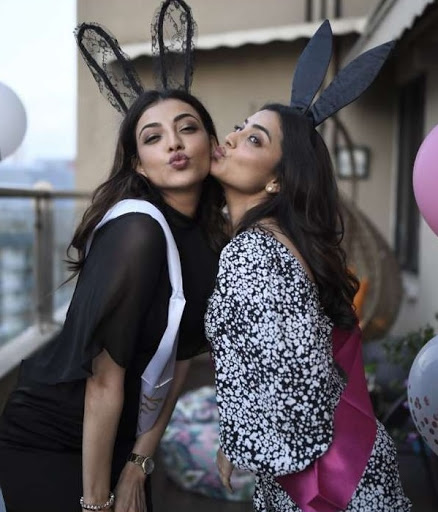 Gifts For Bride 
Naughty Items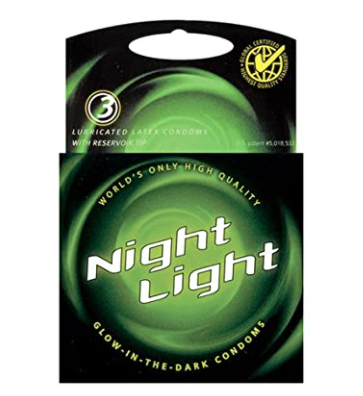 Turning up the notch on 'what happens at the bachelorette stays at the bachelorette', here is a list of naughty items your BFF and her other half can use to uncover their wild side.
Sexy Lingerie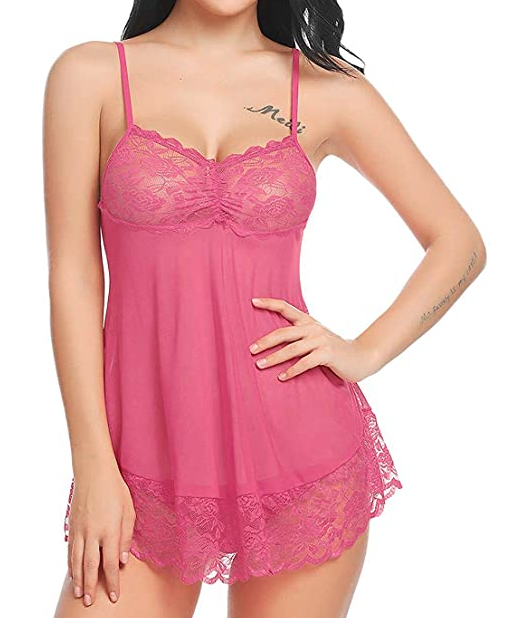 Keeping in line with the theme of the last section, a sexy lingerie set is on all bride-to-be's to-do list and you can take it off the list at the bachelorette party. There are plenty of options available – from baby doll night sets to corsets, garters, and the demure version of them – silk slips and camisoles. Trust me, it's easy to shop for too! After all, it's always nice to treat yourself to a piece of sexy lingeries. Explore these varieties from Amazon, Zivame, and Victoria's Secret (turn the location to India; taxes are high but this is the only way to guarantee authentic VS products) 
Bath Set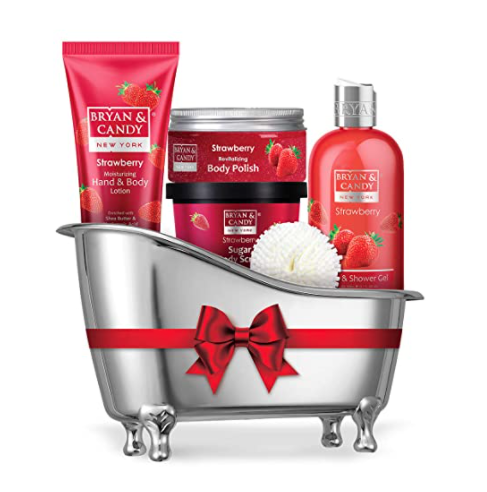 There's hardly anyone who doesn't love a good relaxing, nourishing bath experience. Especially in times like these when anxiety and stress are easy to get caught on. Gift your bride-to-be a relaxing bath set (Option 1/ Option 2) alongside a fragrant, relaxing bath salt (Get here). Alternatively, if you want to get her a handmade, DIY gift, try these fizzy bath bombs tutorial. 
Mini-Getaway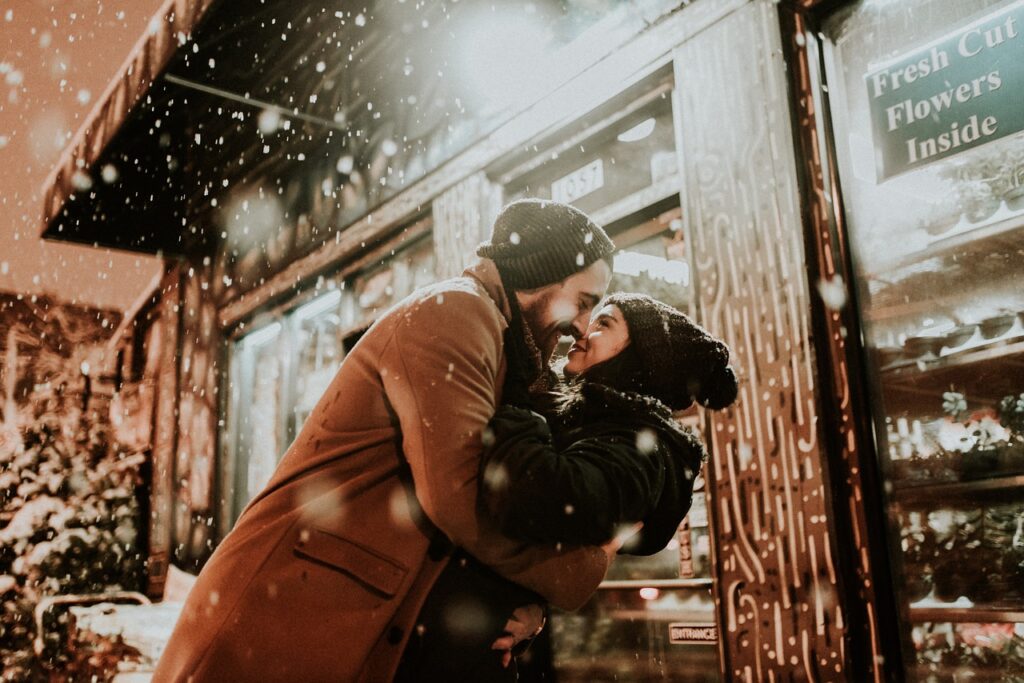 For a newlywed couple, there's nothing better than having some alone time in a scenic place or resort. Besides the honeymoon, the couple can relish a mini-getaway in a resort just nearby their located city. You can book them a complete weekend package, and also include a cozy dinner or breakfast date in the itinerary as a surprise. They'll definitely appreciate the thoughtful gift. Go through these romantic getaway packages on MakeMyTrip and Yatra.
Makeup Kit With All The Essentials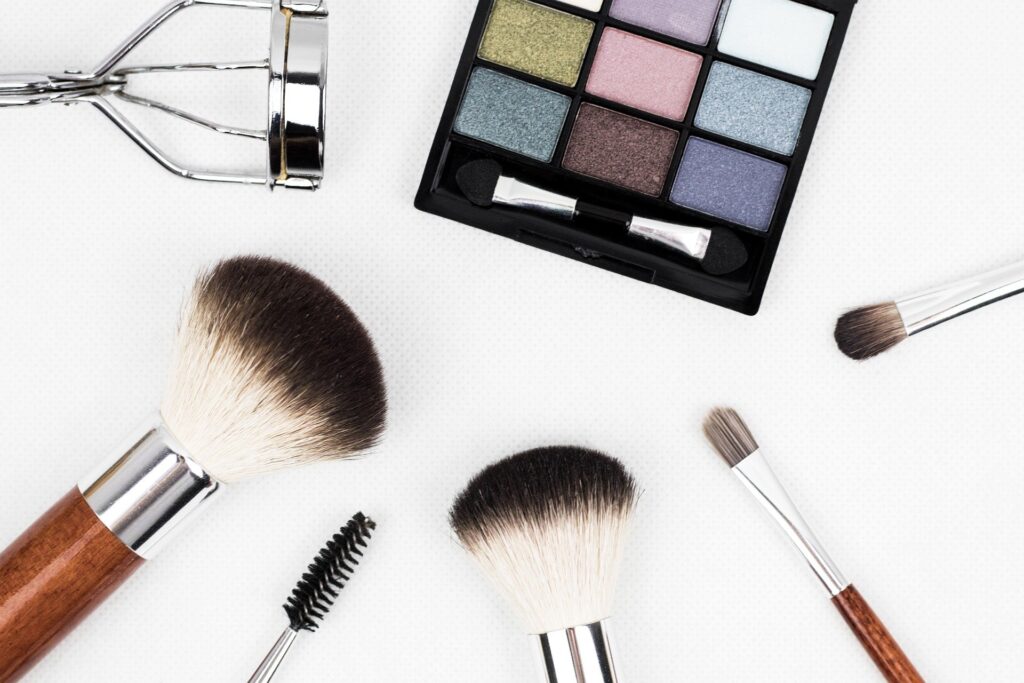 As a bride what your bestie would be looking out for most at the moment is to have a professional makeup kit containing the essentials like primer, foundation, concealer, lipstick, contour kit, a multi-purpose eyeshadow palette, and a nice highlighter. Make it luxurious (also effective) and it will be like a dream come true for here. Find below some of our recommendations. 
Primer: L'oreal Base Magique Primer (Link), MAC Strobe Cream (Link), Smashbox Primer (Link)
Foundation: Milani Conceal & Perfect (Link), Estee Lauder Double Wear (Link), Huda Beauty (Link)
Concealer: Maybelline Instant Age Rewind Concealer (Link), Huda Beauty Overachiever (Link)
Contour: Wet N Wild Contorting Palette (Link), Makeup Revolution Blush & Contour (Link)
Eyeshadow: Makeup Revolution Reloaded Combo (Link), Pixi Reflections Palette (Link)
Highlighter: Makeup Revolution Liquid Highlighter (Link), Becca Mini Highlighter (Link)
Besides these curated gift sets, the usual options like kurta sets, saree, jewelry pieces, etc. will always remain a staple in 'gifts for her'. A perfect gift should be aligned with the idea of how much it's valued by the other person. And since you're quite close to the bride-to-be, knowing what she needs the most at the moment wouldn't be tough to figure out. 
For more ideas see: 15 Thoughtful Wedding Gifts For Sister Or BFF From Their Forever Bridesmaid
Bachelorette Gifts/ Favor Ideas:
It's always nice to send the ladies with a little something to reminisce about this fun experience by. Although, many brides are opting to gift personalized merchandise before the party and letting go of a parting gift completely. Whether you want to do the former, the latter, or both – this list can help you with your choice. 
Team Bride Mug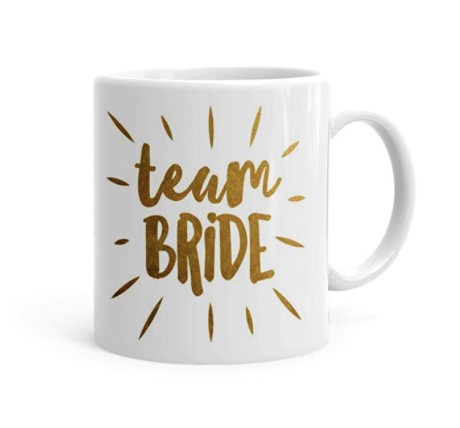 Curling your hands around a warm drink and savoring each sip is something we all love to do! No matter what's your bestie's favorite drink is – tea, coffee, hot chocolate, she can enjoy it in these Team Bride mugs. Personalized and affordable. 
Get here for just Rs.249/-. 
Scented Candles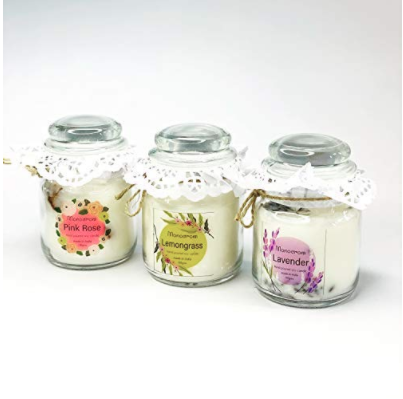 Scented Candles don't just make for the perfect bachelorette gifts, but also a great option for wedding favors. They uniquely represent the event, are easy to grab, smell wonderful, and used on a variety of occasions. This means it will certainly be meaningful to the recipient. With tins and beautiful packaging, they are a wonderful way to say heartfelt thank you for the person's presence. Here are some options: Option 1/ Option 2/ Option 3/ Option 4. 
Perfumes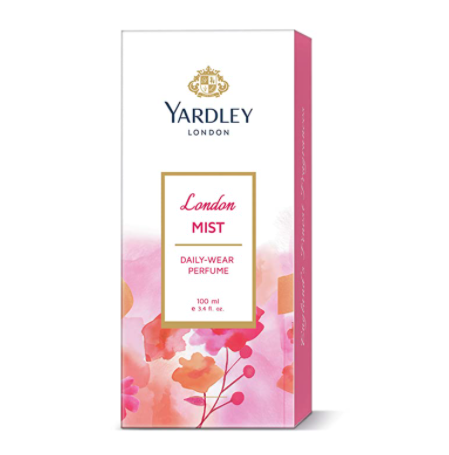 Parting your bachelorettes with something refreshing is a great idea! It doesn't have to an expensive one either. There are some great budget perfume brands available – Yardley, Miniso, The French Factor, and ZARA. All are priced between Rs.500/- to Rs.800/-. 
Succulents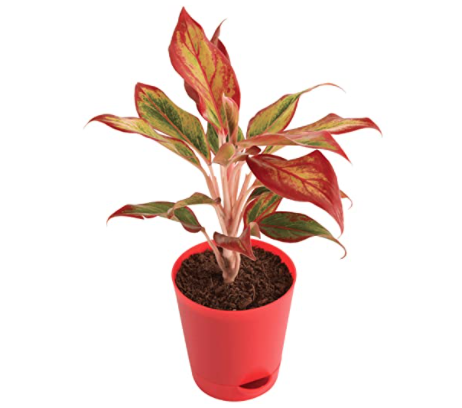 The pandemic has made us realize the love for our planet and making small changes that can make big difference. Weddings are the highest-wastage affairs. In India, each wedding produces around 3 tonnes of waste. And having an eco-friendly wedding isn't tough and you can start going green on your bachelorette itself. Succulents make for great parting gifts, are easy to keep alive, and good for the environment as they clean the air around them. Get them here: Option 1/ Option 2/ Option 3. 
SUGAR Cosmetics Bride Tribe Kit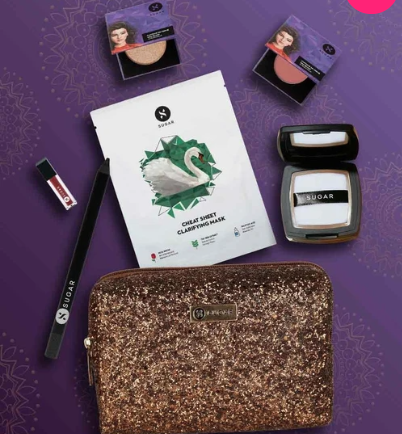 SUGAR Cosmetics has come out with an amazing beauty kit containing 6 beauty products to achieve a wedding-glam makeup look in no time. There are variants for each product – like 2 options for blush, 3 for highlighter, etc, – so you can build a kit suited to your preferences. This bachelorette party favor can come in handy when your bridesmaids are getting ready for your wedding revelries. Buy here. 
Lipsticks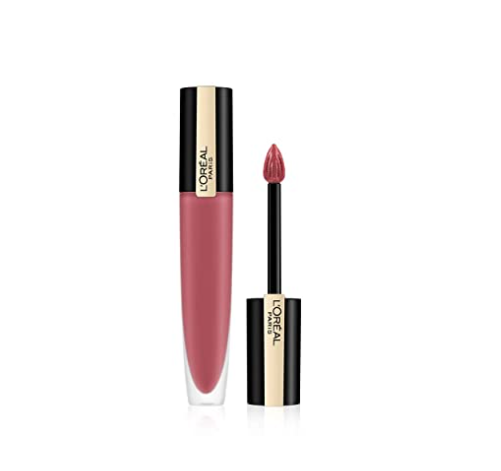 If there's one item that you can find in every woman's beauty bag – it's lipstick. Even for someone who likes to keep it minimal with her beauty routine – a good pinkish nude is a must-have. Curate a personalized lipstick kit for each woman in your group – depending on her preferences. For instance, anyone who likes to keep her loud and bright – red, bright pink colors would work great. Although, for someone with modest beauty picks – a good nude would do! Some great budget options are L'oreal Rouge Signature Lipstick (Get here) or Maybelline Super Stay Matte Lipstick (Buy here). In the luxury area, MAC Mini lipsticks (Link) and Smashbox Lipstick sets (Link) are a great pick! 
Hangover Kit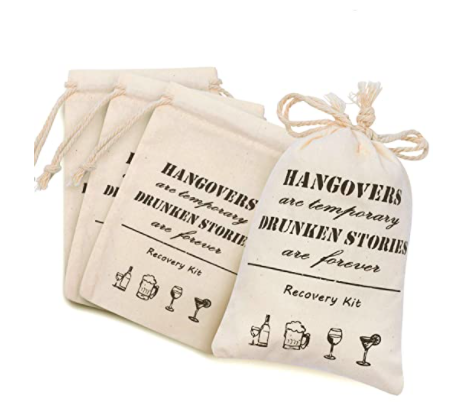 A celebratory, raucous night of drinking, ceaseless dancing, and savory meals always feels better when you know you're prepared for a pain-free morning. Hence the rising popularity of the hangover kit. Here's all you should include in the kit:
Something to hydrate: Water, Coconut Water, Isotropic Drink like

this

can work well 

Ibuprofen or Disprin for headache

Dental Kit, that includes toothpaste, toothbrush, mouthwash, and dental floss

Ginger or Peppermint Tea (

Link

) to help with digestion

Barf Bags (

Link

)

Instant Coffee Sachets (Get

here

)

Wet Wipes to remove any makeup together with a hydrating face cream and a lip balm

Lastly, an invitation to a fiber-rich, nutritious breakfast to energize the body
Purchase Bags (Option 1/ Option 2)
Fun Decoration Items:
Props For Decoration: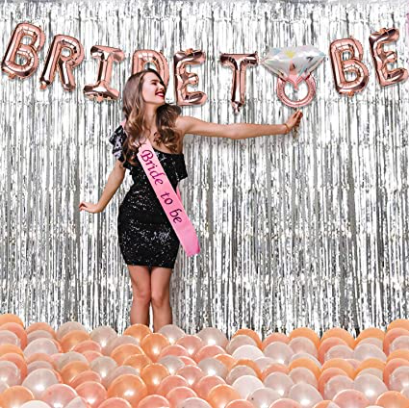 Here are some things you'd probably need to invest to create a stunning bachelorette party decor: 
Foil Curtains

Balloons

Bride-To-Be Balloon

Props For Photo Booth

Bride-To-Be Sash
Here's an option that offers everything in the list, barring props, and also has good reviews. Find photo booth props here. 
Neon Heart Glasses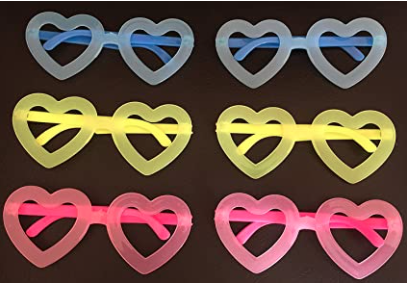 If you're hosting a night, dancing bachelorette party, there'd be nothing more fun than donning these sassy neon glasses and losing yourself to the rocking tunes. There's just something about them that puts you in the party mood instantly. 
Get here. 
Straws With Team Bride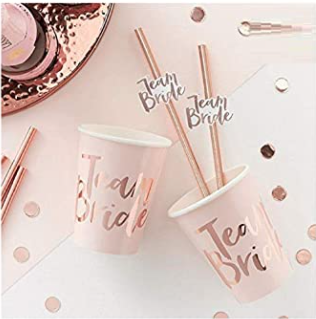 For a bachelorette party, there can never be enough 'Team Bride' merch. Sip your drinks with these unique, glitter-adorned straws that would also make a great picture to go on your Instagram! 
Purchase here
Cake Topper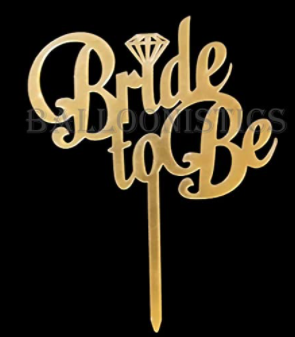 Bachelorette cakes don't need to be tacky. You can have a bachelorette cake that doesn't lose its delectable nature because of the imagery. Top it with an elegant topper to up the beauty and aesthetic of the cake. 
Further Read: