Parineeti Chopra & Raghav Chadha tied the knot in a surreal Udaipur ceremony at the grand Leela Palace Hotel. Their wedding was much anticipated and looked forward to after the engagement ceremony in Kapurthala House in New Delhi in May. Both bride and groom released the first pictures of the ceremony the very next day, adding to the delight and assuaging some of the curiosity of the fans. Parineeti looked gorgeous in an ecru-toned lehenga by Manish Malhotra, which took about 250 hours to make and featured hand embroidery work. The double-dupatta style featured the Punjabi drape and a veil with Raghav's name embroidered on the back. She styled her look with uncut diamond jewelry studded with emerald pieces, minimal yet dewy makeup, pink chooda, gold kaleerein, and an open, sleek hair look. Raghav, on the other hand, complemented the bride in a similar-toned sherwani with tan shoes and an embroidered stole.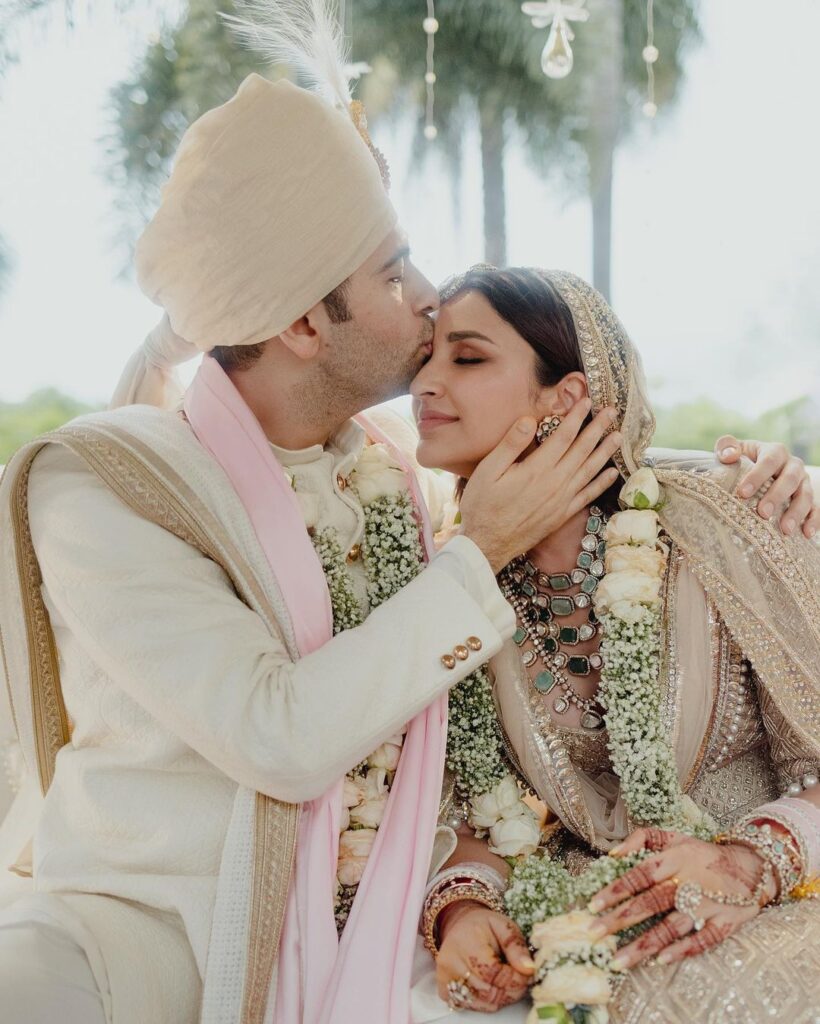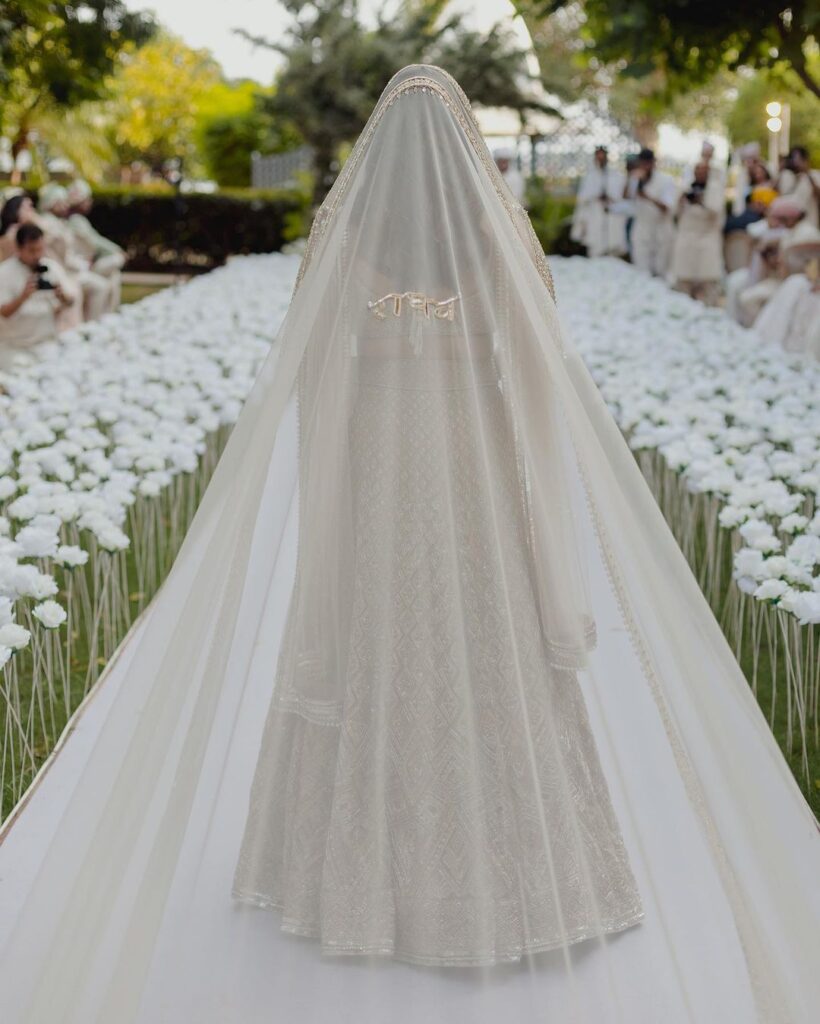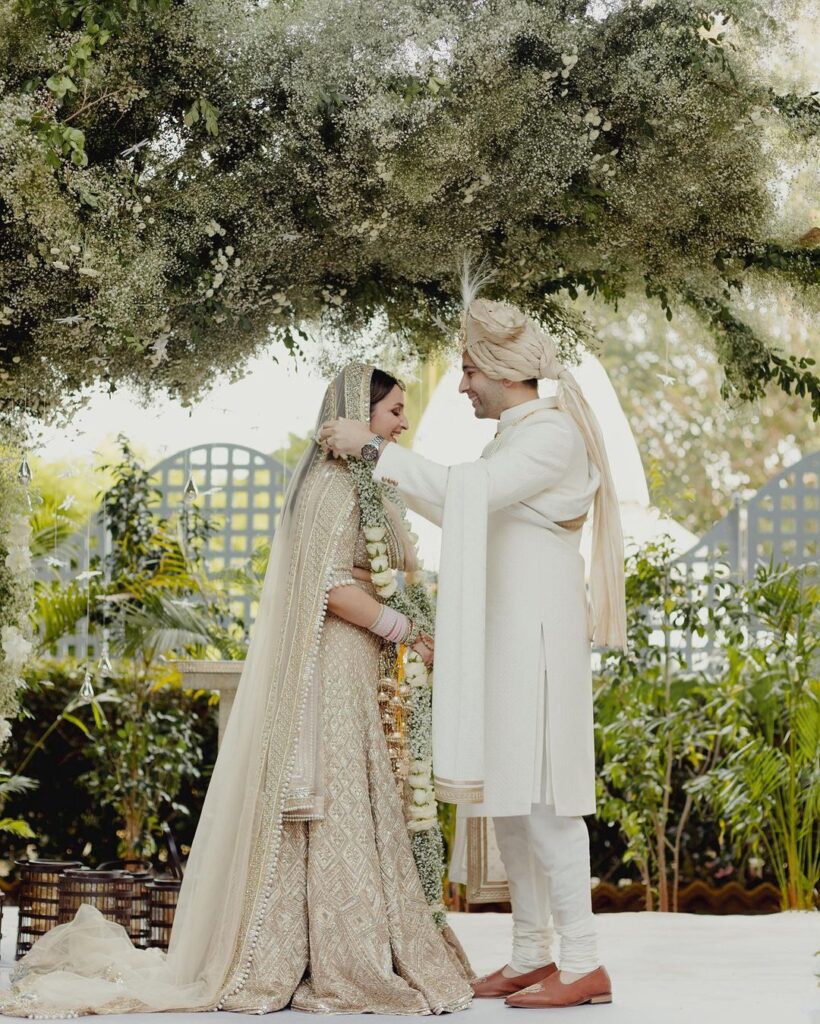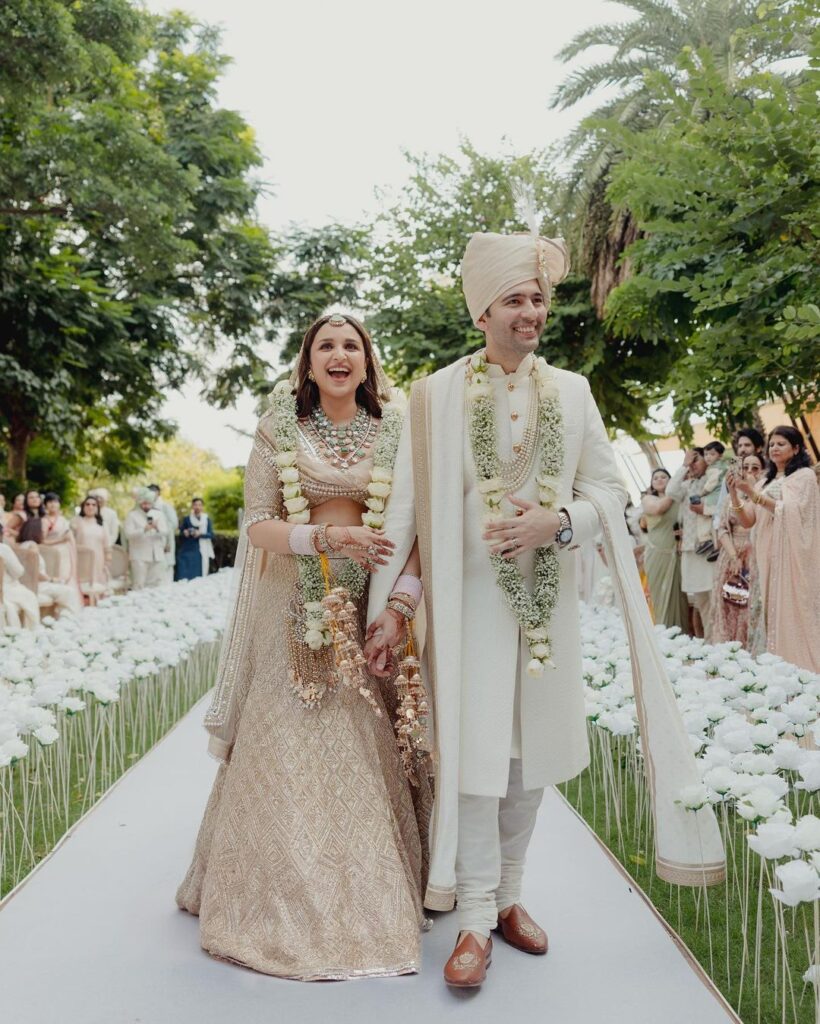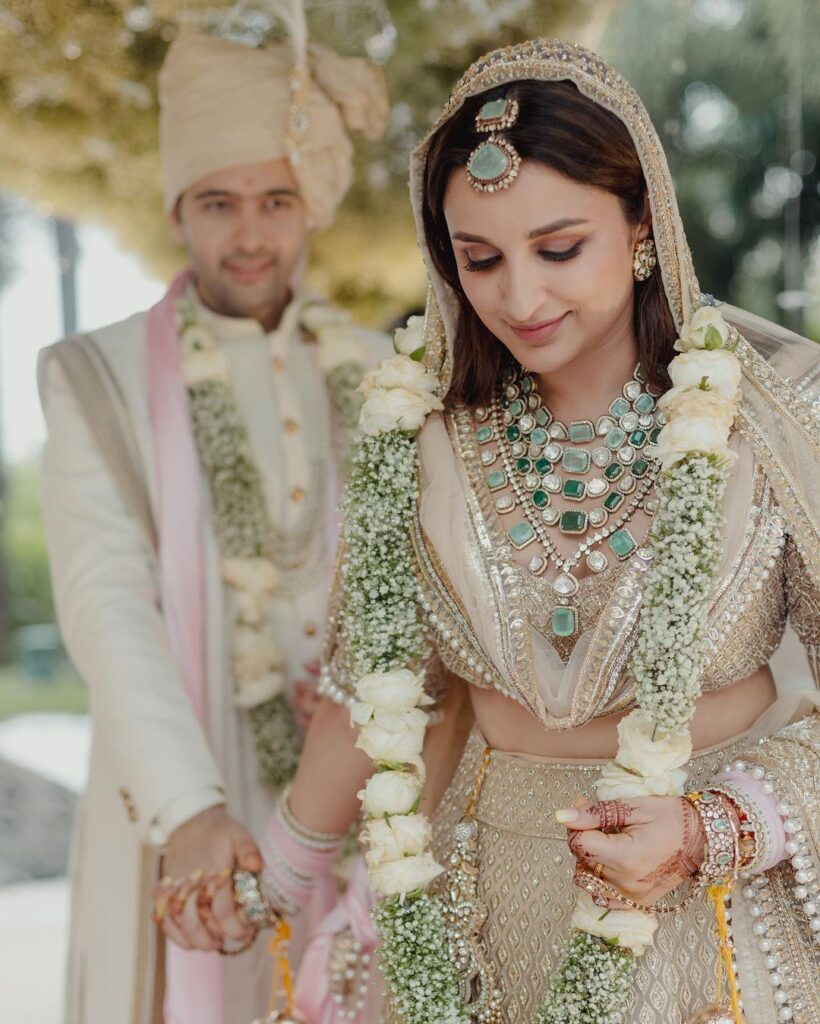 Once the wedding pictures were released, the couple released their wedding video with Chopra singing her own bridal entry song. And as we waited eagerly for snaps from other events, the duo released pictures from a fun games day they held for their guests. The Chopra vs. Chadhas competition consisted of several rounds of games between the two families. Games like musical chairs, three-legged races, and lemon-spoon races were played and the pictures looked cheerful and fun, and the couple advocated to have a games day for anyone planning their wedding. Taking to Instagram, they wrote, "Creating new traditions for weddings… no stress, no drama… just enjoying each other and our families and celebrating our love – Chopras vs. Chadhas". Here are a few reasons why you should consider a wedding games session and 1 reason to avoid it! 
4 Pros & 1 Con Of The Fun Wedding Games Session!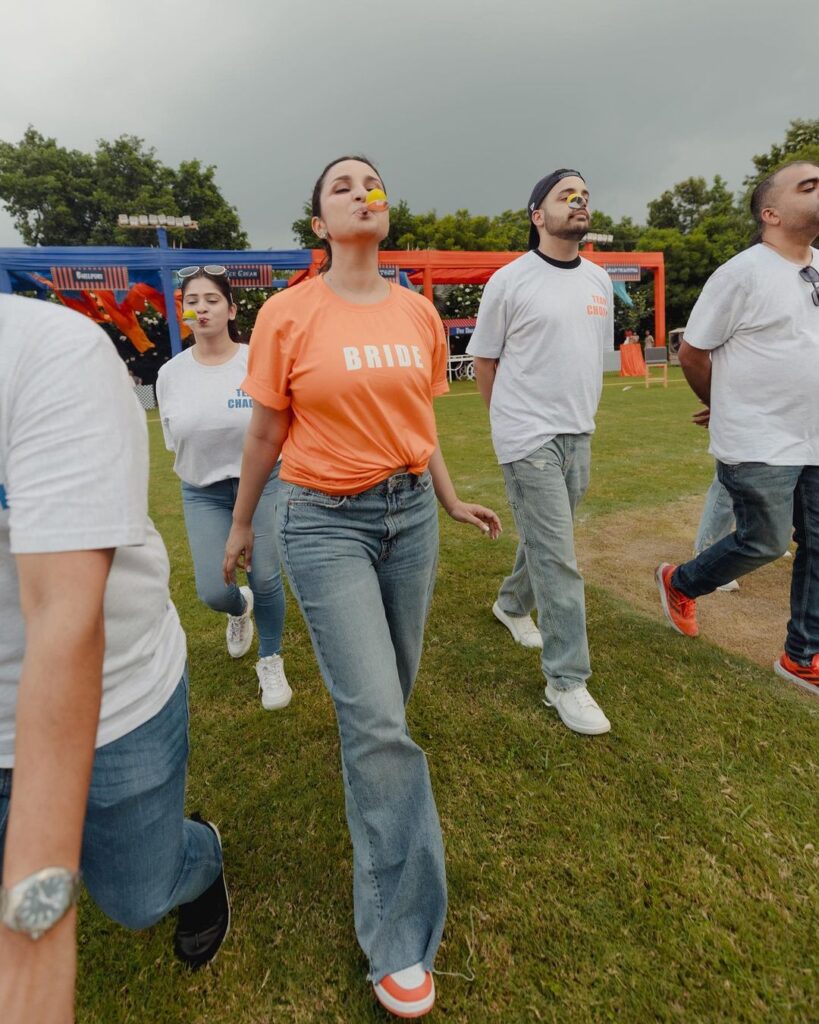 #1 It Takes Off The Wedding Pressure
No rituals, no conventional standards, no pressure to entertain the guests, and no pressure to get everyone involved – that's the beauty of a wedding games session. We all know that these are some of the most realistic pressures that couples and their closest family members face during the wedding. A games session, on the other hand, is able to single-handedly remove all these pressures and gives everyone a chance to enjoy them to the fullest. It gives a chance to all the guests to relax themselves so the couple and their nearest & dearest can enjoy as well.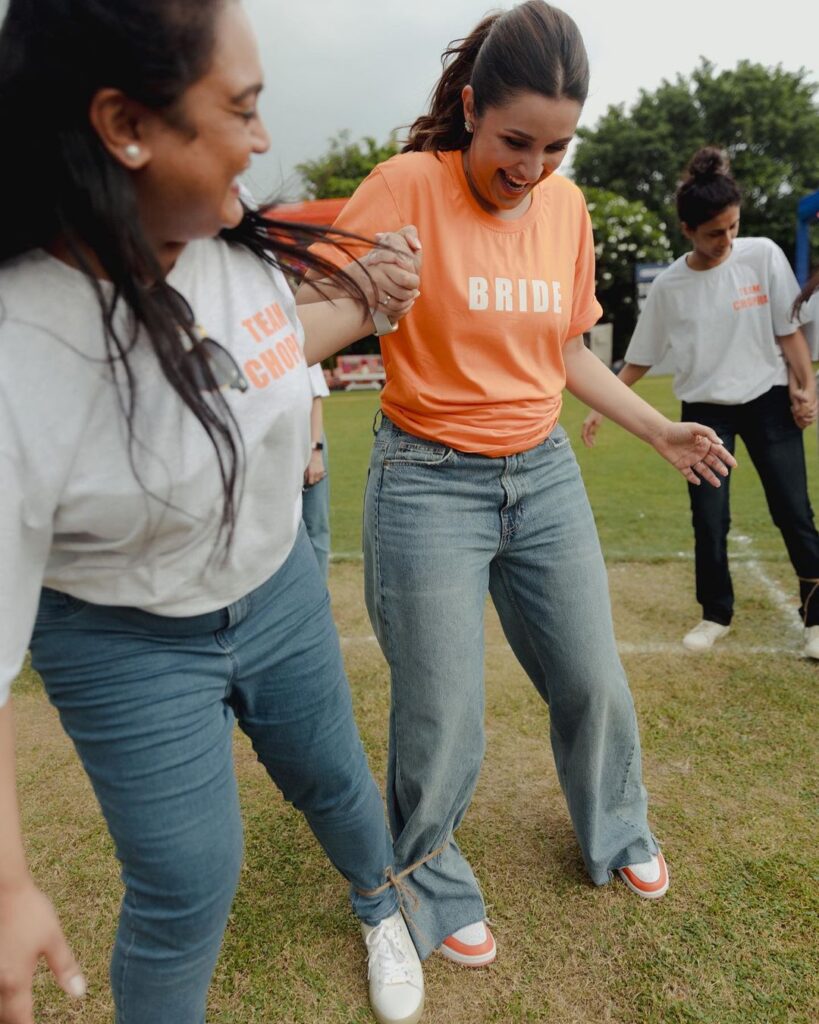 #2 It Gives The Two Families Some Time To Bond
Games are an amazing way to unleash your inner child, bring out the cheerful side, and shed the awkward layer of meeting a new group of people for the first time. Weddings are often about formalities, where everyone is seated at their positions, has their own groups, and seldom gives any chance to bond with the other side of the family members. Group games give the families a chance to mingle up, bond, and get to know each other better. In fact, games are one such activity that allows everyone from all ages to participate so no one is left behind and everyone gets a chance to get involved.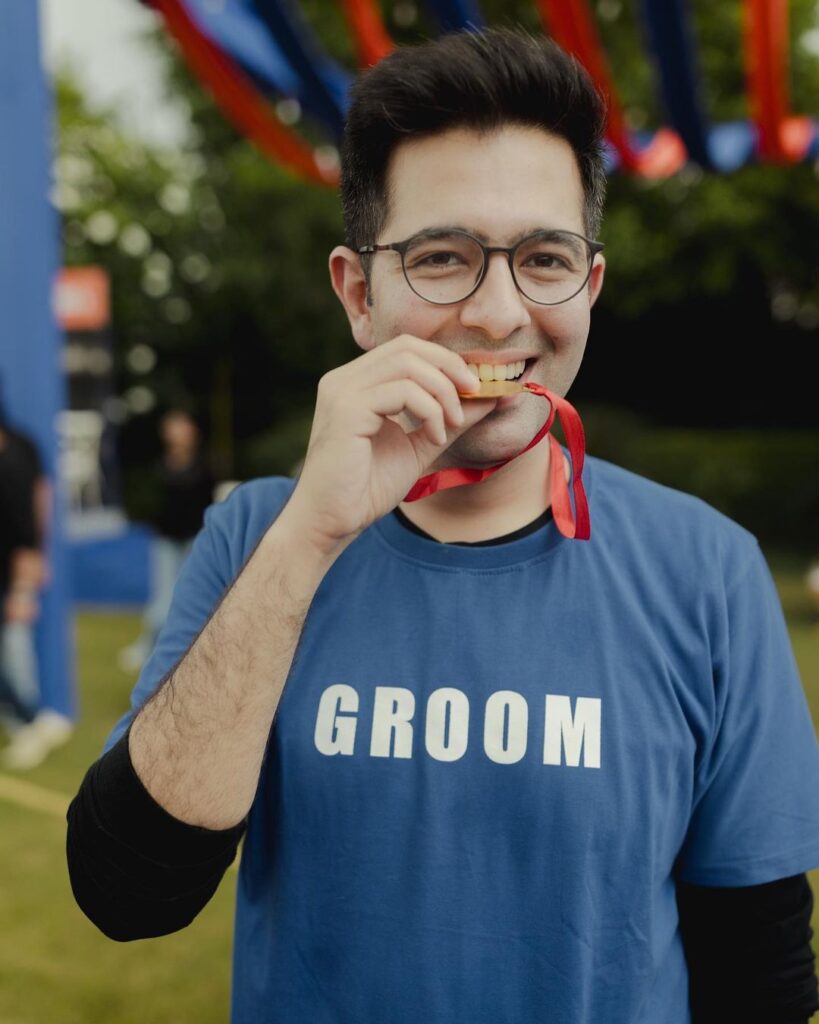 #3 It Sets The Mood For The Upcoming Wedding Revelries 
Wedding revelries are often about following traditions, and rituals, and have to be done with a certain decorum. This puts a certain amount of pressure on the couple and families alike. However, a game day can be a refreshing break from those rituals where no one has to worry about following any conventional standards and can just enjoy themselves completely. Traditions are a part of Indian weddings – and there's hardly any steering away from them – better put in a day that promises fun and sheds the responsibilities for a while so you can enjoy those revelries with a revitalized and energized mind.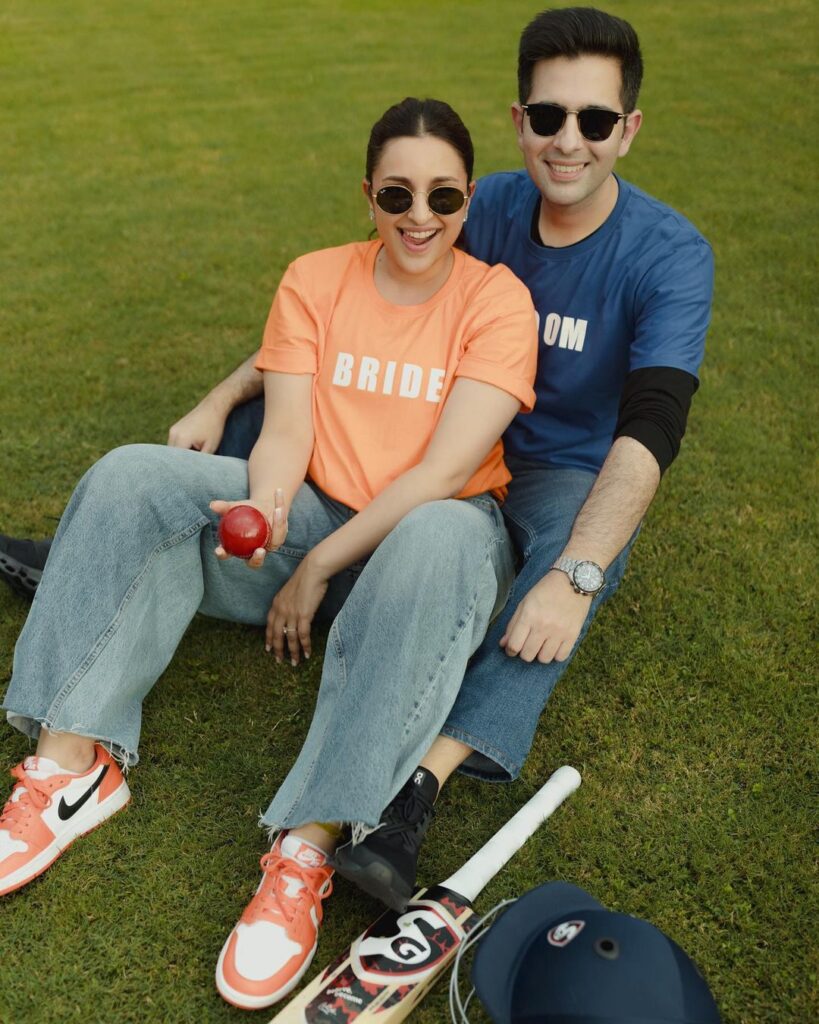 #4 It Allows To Create Some Unforgettable Memories 
Parineeti and Raghav's fun-filled pictures and videos from the day are enough convincing that a wedding game day can create some lasting memories that both families will always cherish. Games are great icebreakers and have the ability to take anyone out of their shell and chime in on the ongoing fun. Many celebrity couples have opted for games on their wedding – like Priyanka Chopra and Katrina Kaif. When it's a destination wedding, a games session also gives the guests a day to relax and unwind before all the wedding revelries begin.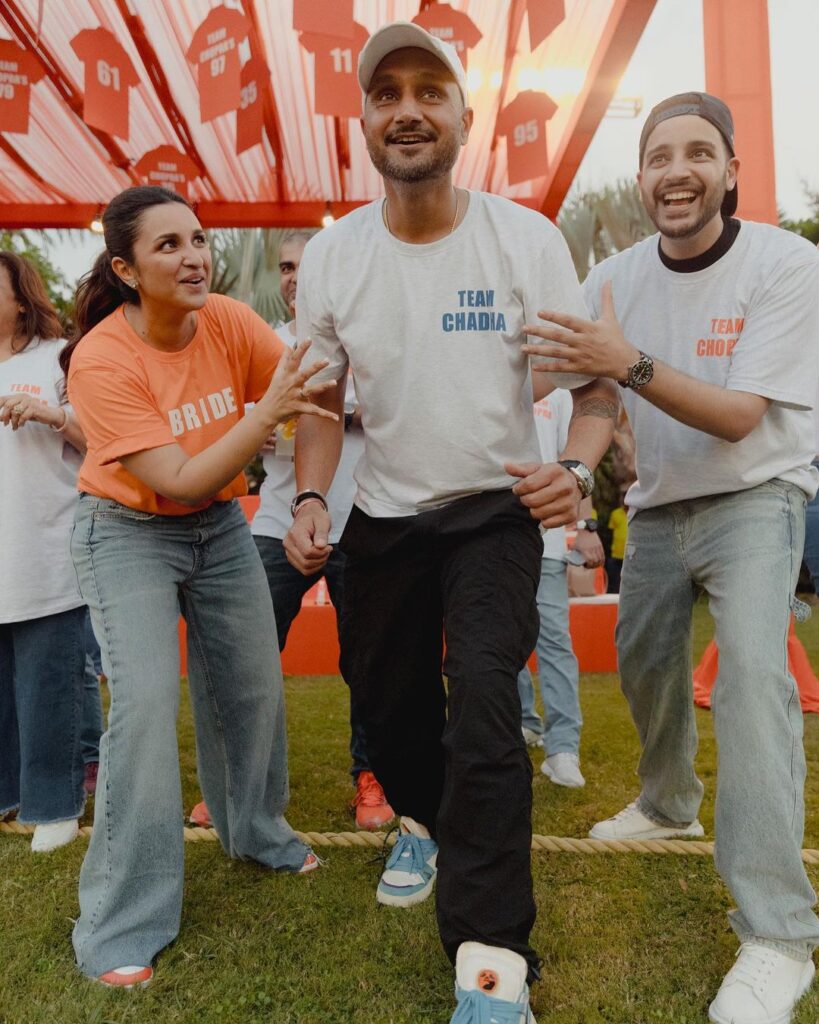 (Con)
#5 It Requires Some Time To Plan
Any additional events at the wedding will require some extra effort and time to plan. If you're having a destination wedding, it will also add to the cost as you'd need to arrange for event space, accommodation, and meals for another day. Besides planning the games, there will also be an additional responsibility of gathering the skeptics as some elders might be hesitant to play the games. Plus, utilizing the energy can have an emotional toll on both the bride and the groom. A workaround can be having a friend or a family member take responsibility for the day and make sure everything is arranged well in advance.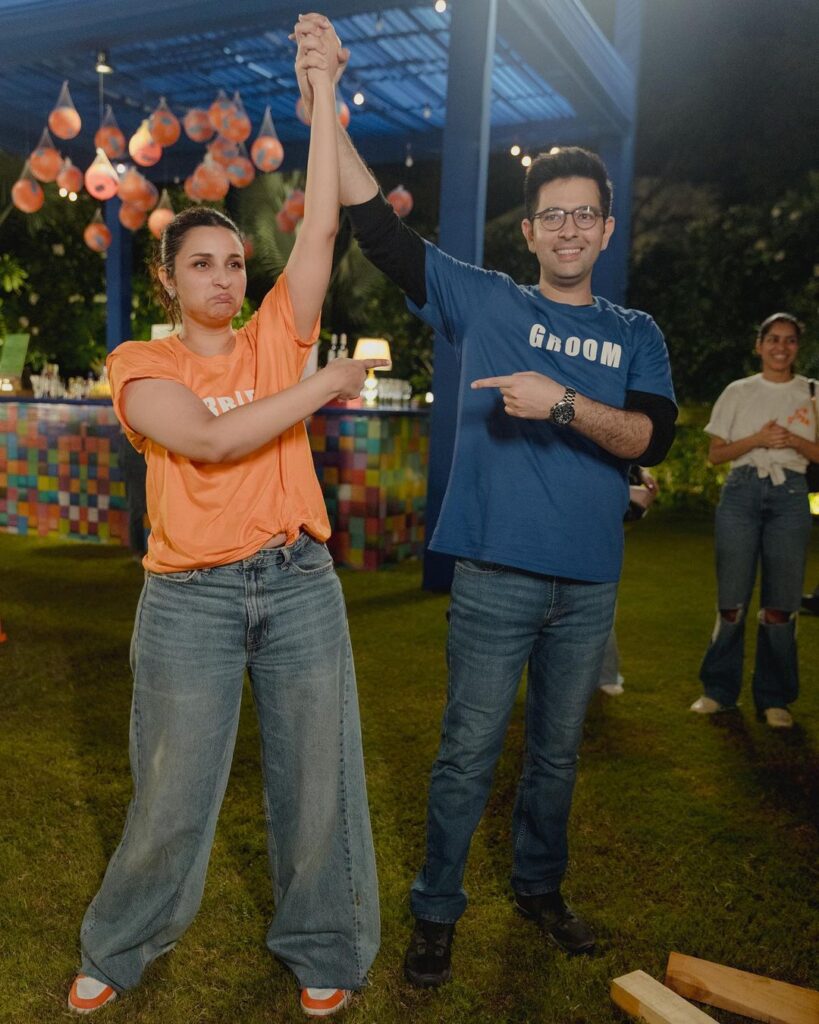 Conclusion: 
Wedding game sessions can be an exciting and fun activity to host. Even if it's not an entire day of games, you can arrange for games during the opening dinner or mehendi ceremony so everyone can get a chance to enjoy and mingle. Some games to plan are jenga, cricket, lemon-spoon race, badminton, and shoe games. Just remember it's all about the fun! So don't choose games that might require a ton of planning. Just bring some easy ones on board that the majority of people know how to play! No matter a big or small wedding, games can always be a fun option to create unforgettable memories.