A lehenga dupatta draping style can certainly amplify your traditional ensemble. Whether you're the bride, a bridesmaid, or a wedding guest – contemplating how a dupatta mantles your lehenga can add drama and dimension to your ethnic look. And that's what also drives spending those big bucks on Indian attire. A lehenga dupatta style can give you a new look just by changing its drape. So, there's peace of mind that your lehenga won't become a thing of the past just after one use.
In recent times, many different dupatta styles have graced the market. Some even highlight ditching the dupatta altogether: because, let's face it, sometimes it's one more thing to carry on your embellished, heavy ensemble. While you might skip it once or twice, the ethereal tradition of draping a dupatta will call to you most of the time. And that's why it's imperative that you're well aware of the different lehenga dupatta draping styles. Here are 21 of the most popular ones listed below:
Single Lehenga Dupatta Draping Style
#1 Front Flow
The easiest drape on the list and the ones that add a subtle feminine touch to the wearer. You can either leave it open or tie it with a pin on the side – like in the last two pictures.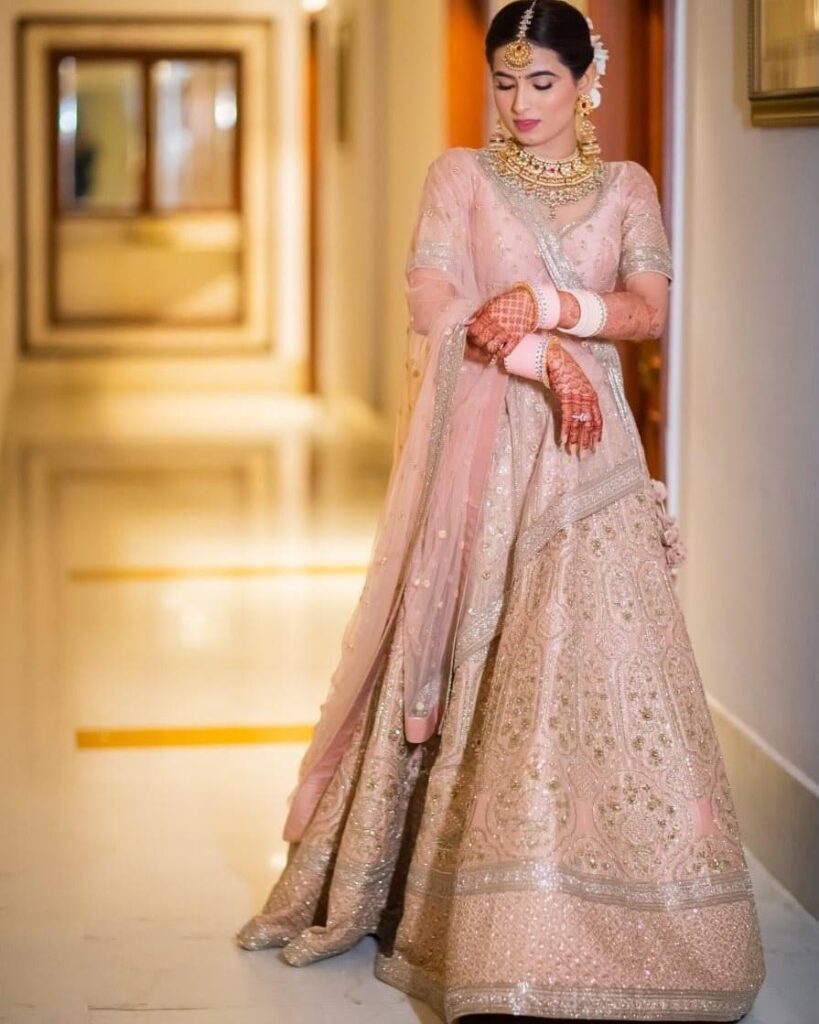 Via @minigryff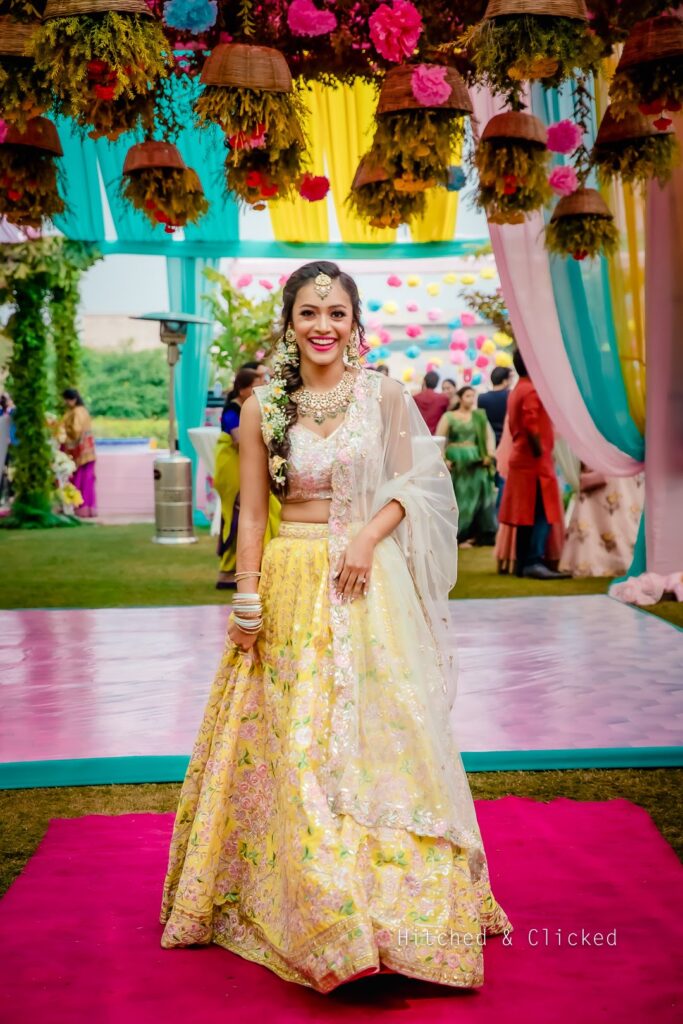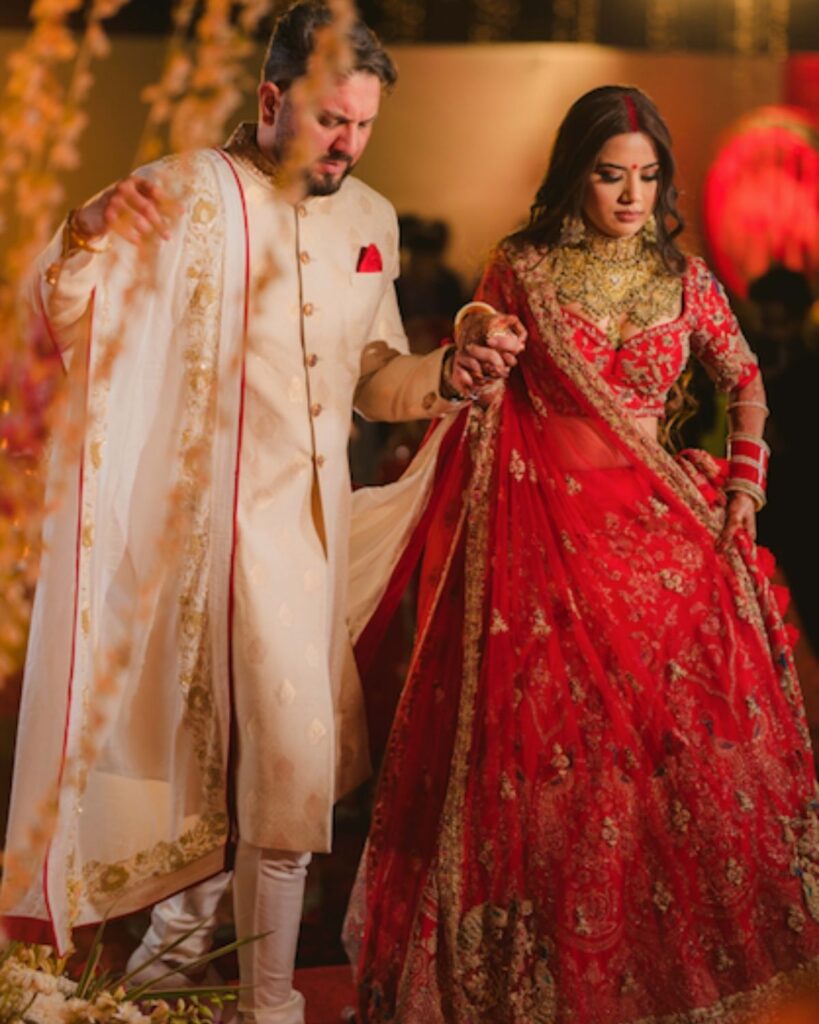 Check out her wedding blog here.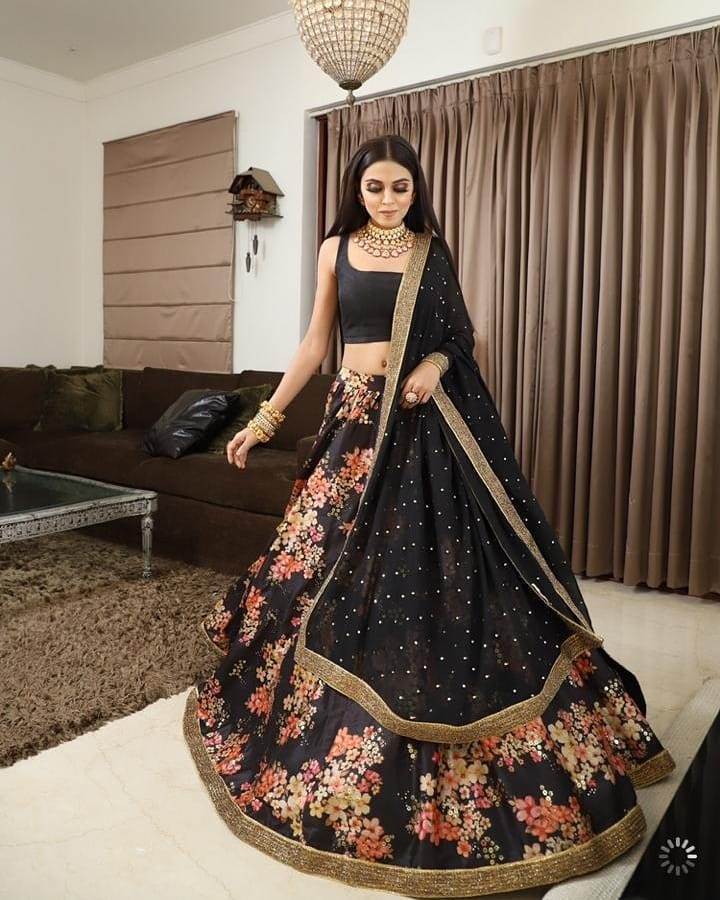 Via @ejaazcouture
#2 Pinned Neatly On One Side
The dupatta tied neatly in pleats and set on one side gives a smart and crisp look to your attire. This can be a dance-friendly option for your sangeet or cocktail night.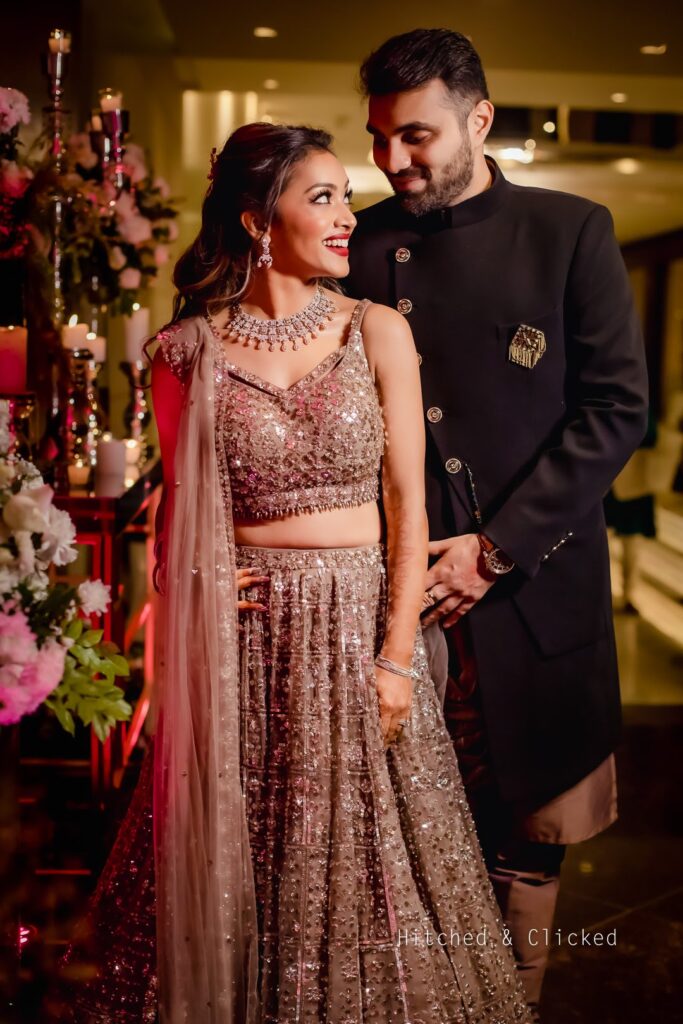 Check out her wedding blog here.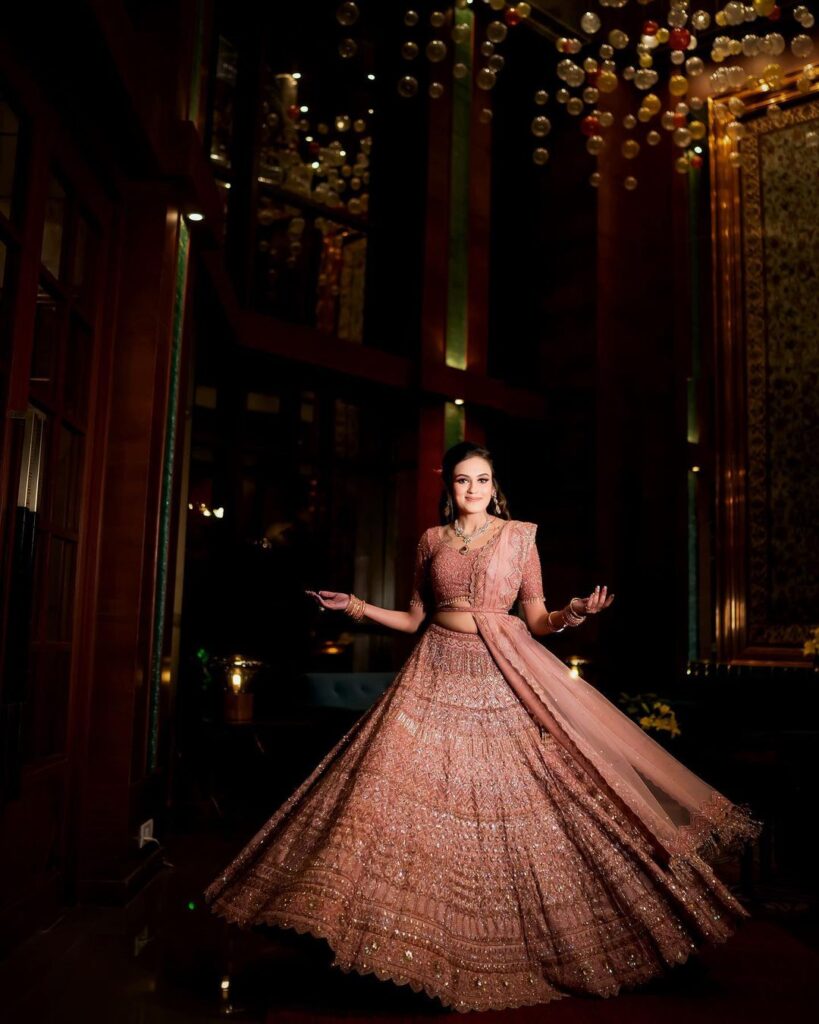 In-frame: @monikaasinghal
#3 Saree Drape
Looking for a lehenga dupatta draping style to look slim? A saree drape is your pick. It nicely conceals the tummy and hip portion while looking elegant.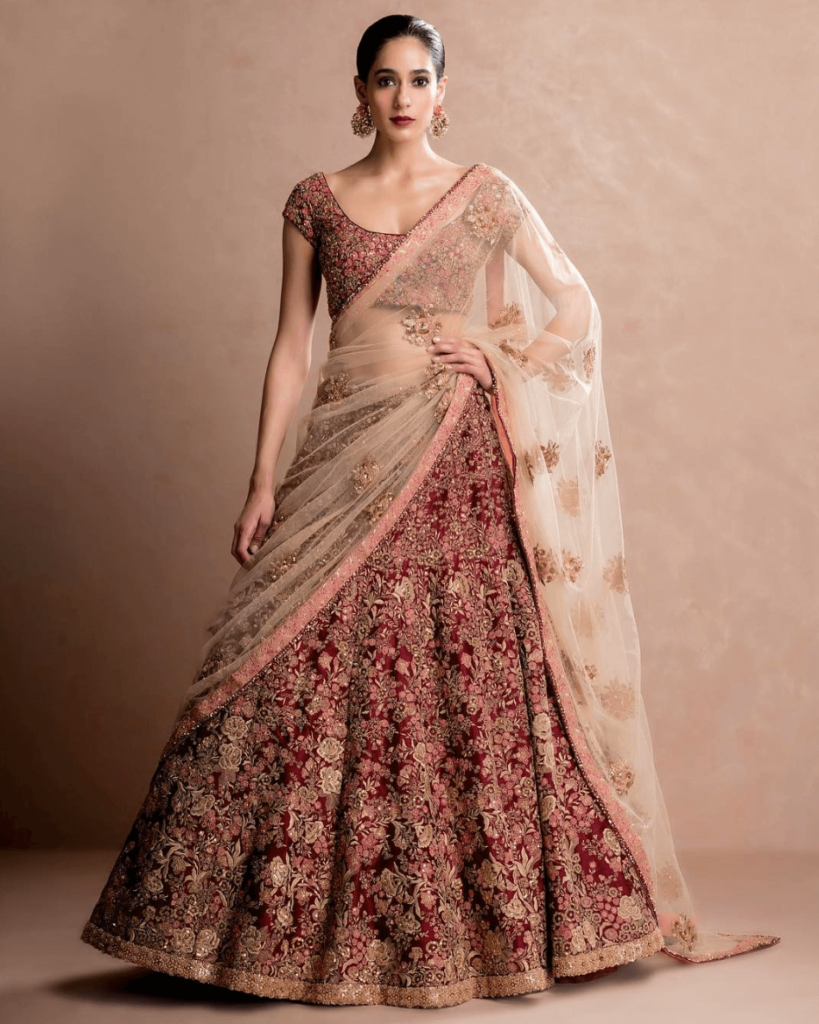 Lehenga by @shyamalandbhumika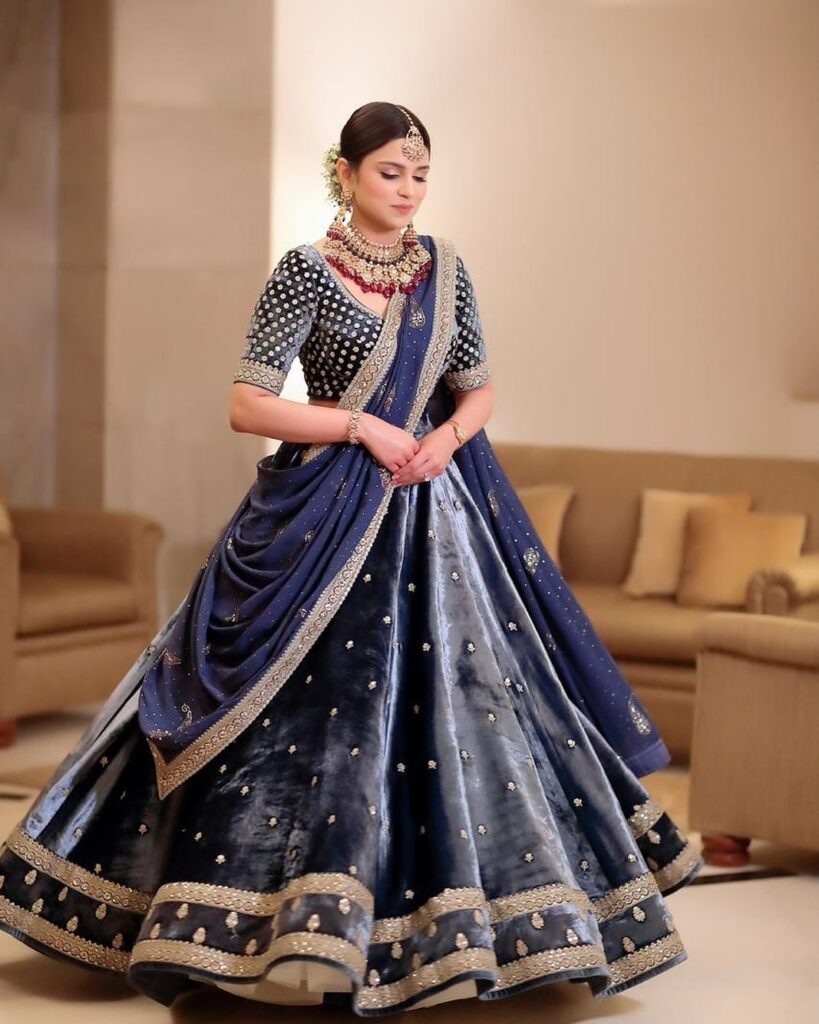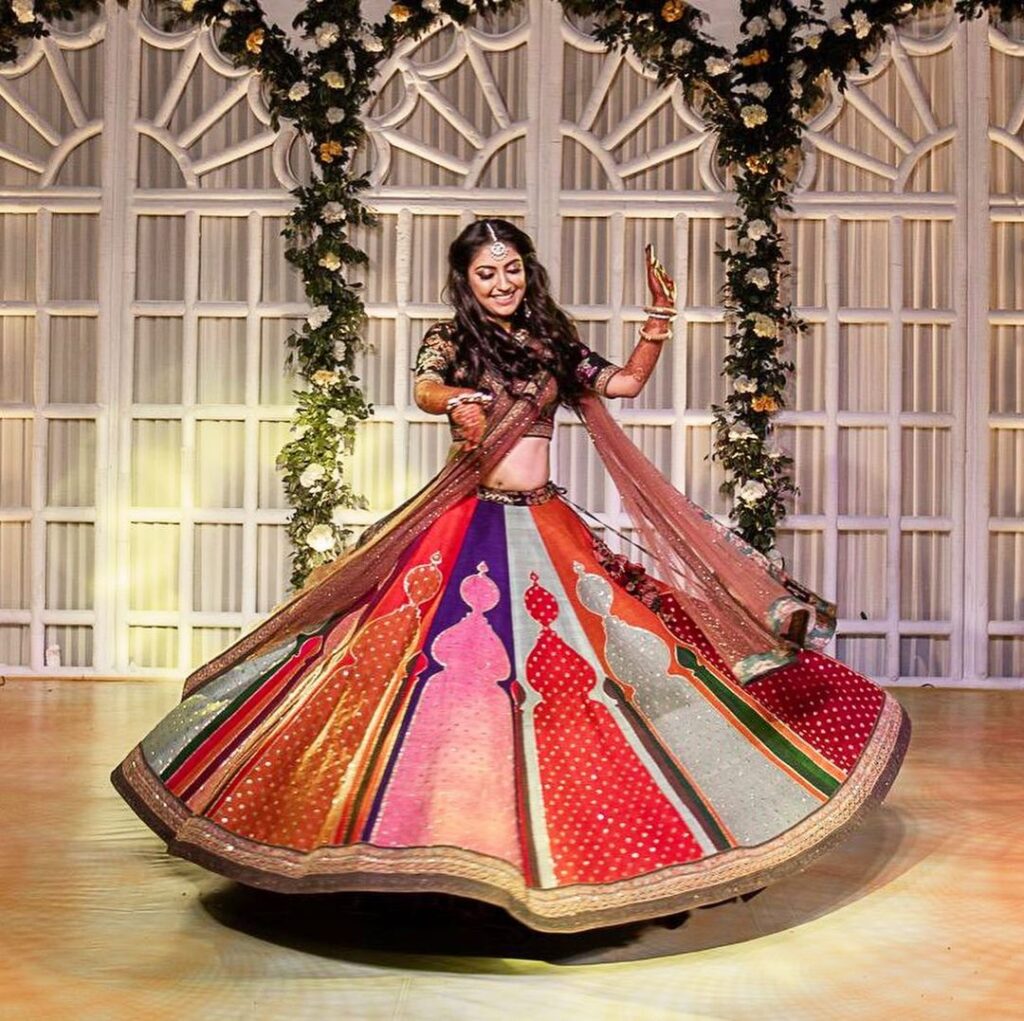 Photography: @coolbluezphotography
#4 Pleated Neatly & Pinned To The Back
Another lehenga dupatta draping option to look slim. It goes on diagonally across the front sneaking away from the notice from your abdomen and gives a graceful look at the same time.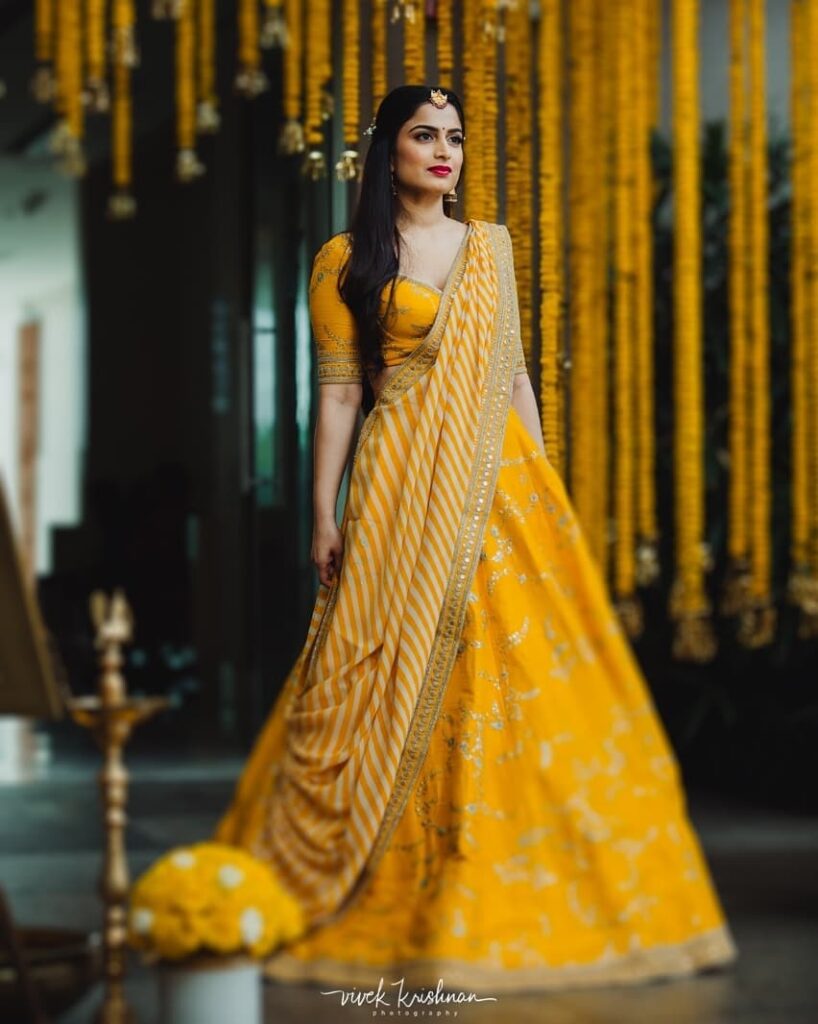 Source: Vivek Krishnan Photography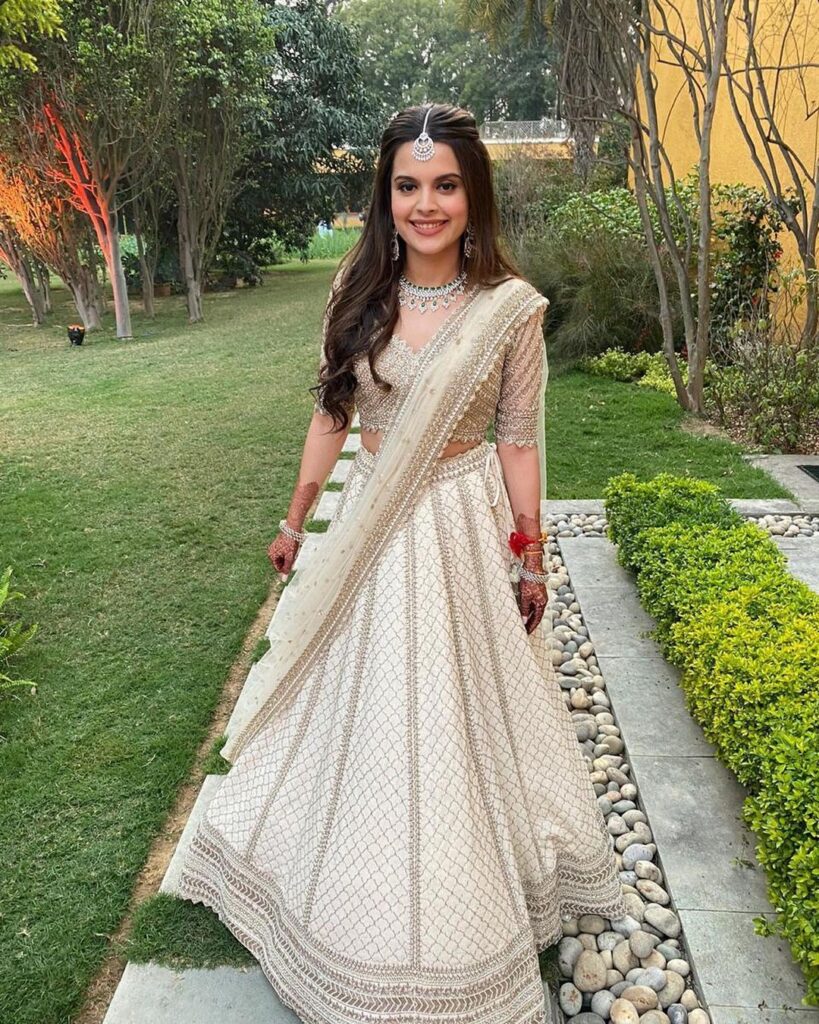 Makeup: Shradha Luthra
#5 Pinned On One Side & Tucked On The Arm On Other Side
To add a twist to the first dupatta draping option, just take the other end of the dupatta and tie it on the wrist of your other hand. A smart hack to keep the dupatta hassle away through the whole event.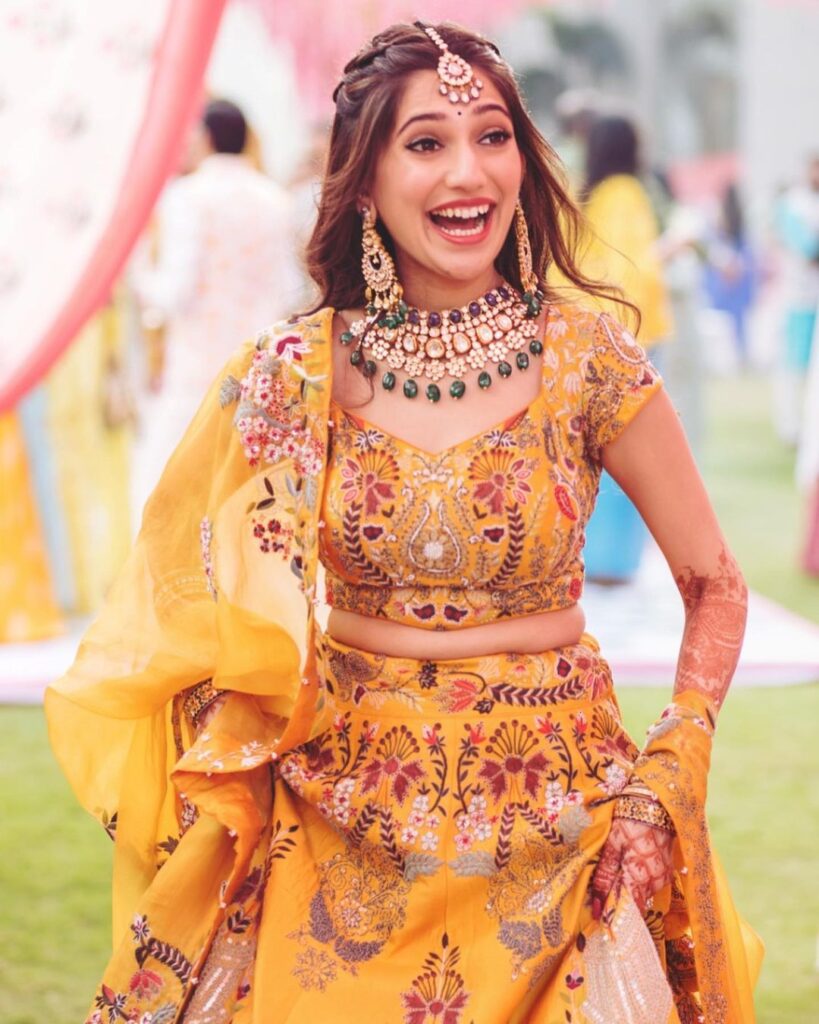 See her wedding blog here.
#6 Cowl Gather
You can also wear your lehenga dupatta in this basic and classic style. Simply gather it like a cowl or leave it open for a contemporary touch.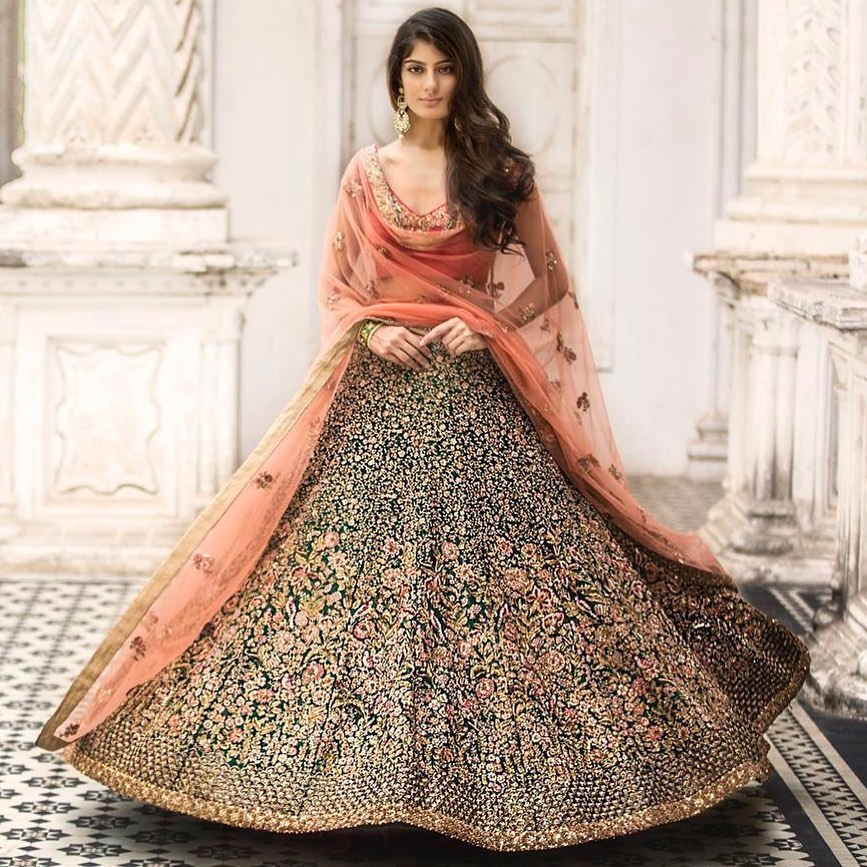 Outfit by Shyamal & Bhumika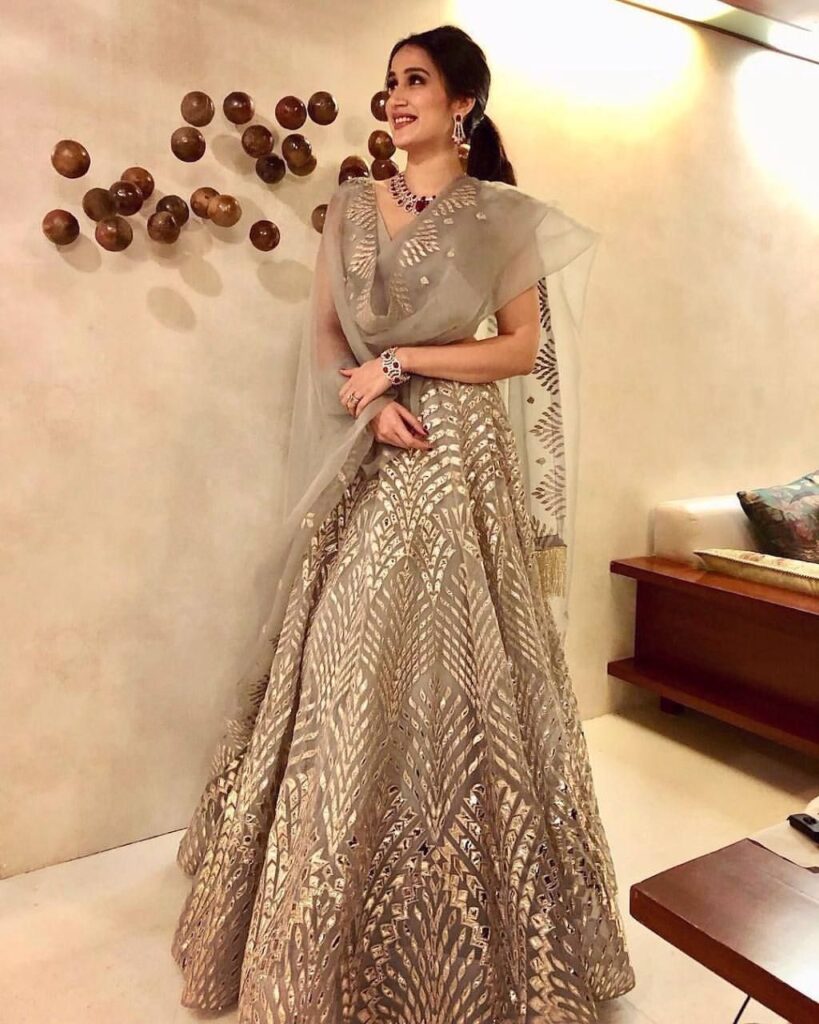 In-frame: Sagarika Ghatge
#7 Free Flow Dupatta Over The Head
Some brides like to stand out from the crowd and do things their own way. Here, brides ditch the double dupatta trend on their big day and opt for just a single dupatta over their head.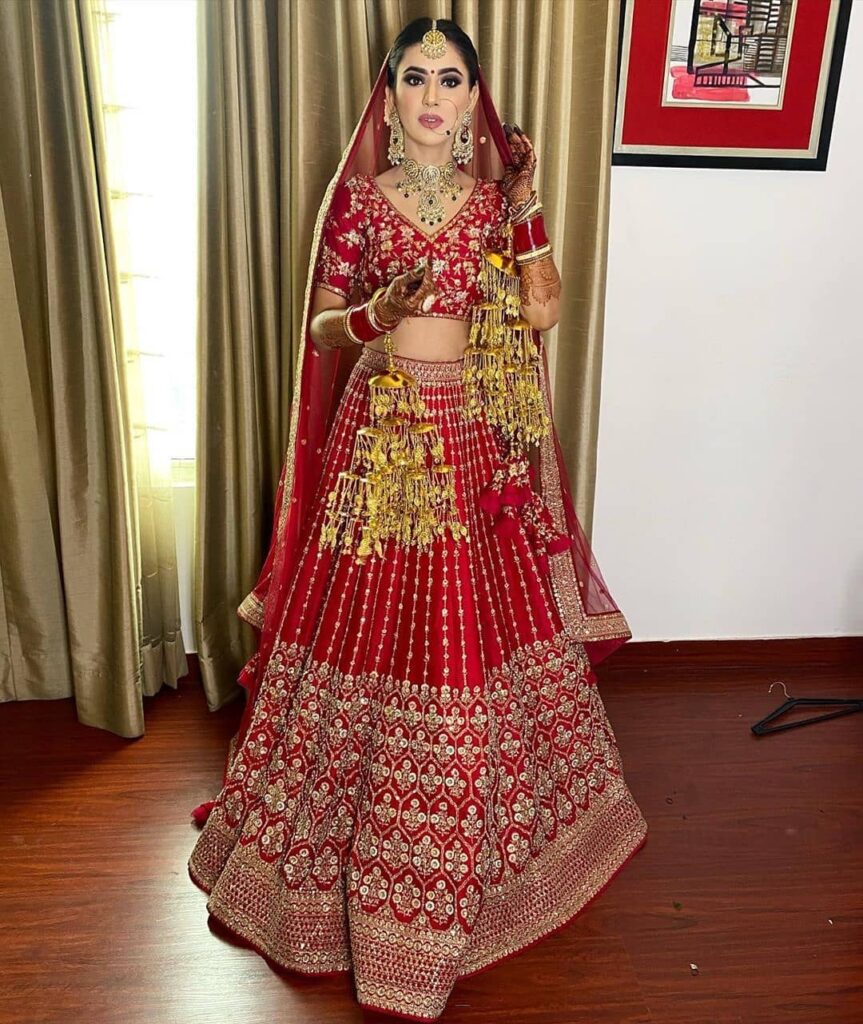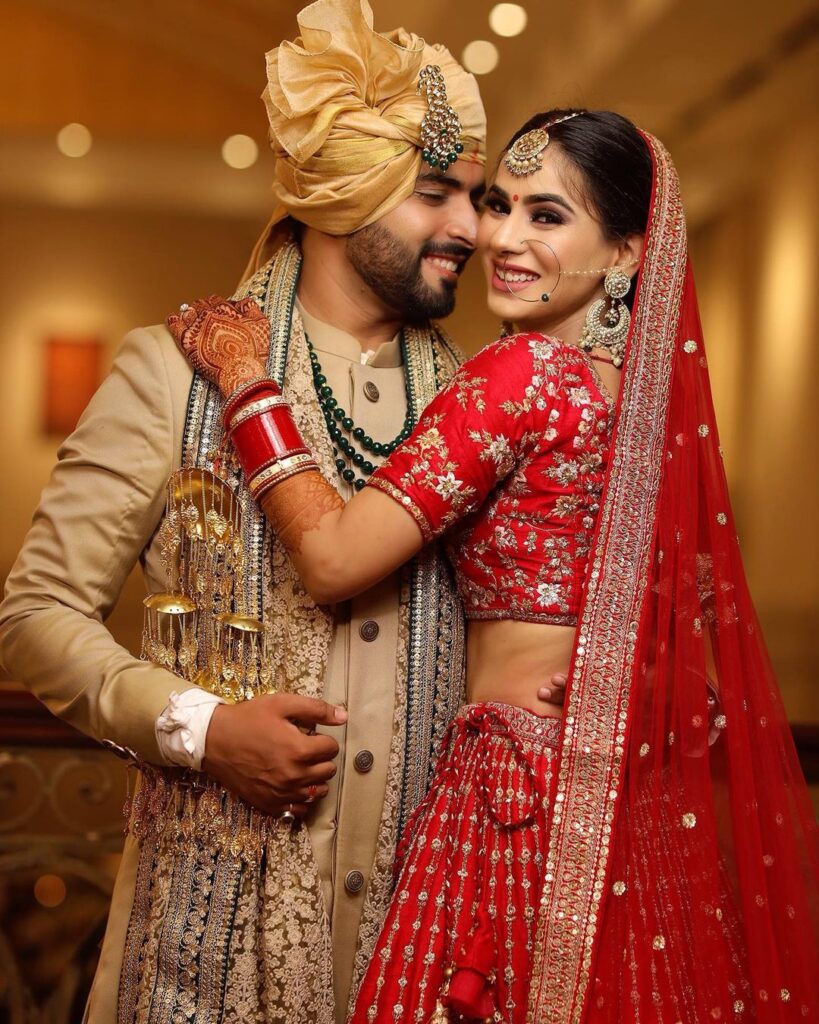 Images by Punya Sharma
#8 Gujarati Style Dupatta Drape
Favorites among Ambanis, considering they are of Gujarati heritage, this drape is a traditional one and has been passed on for generations. Also popular in Rajasthan, it's also known as 'seedha pallu' locally in these states.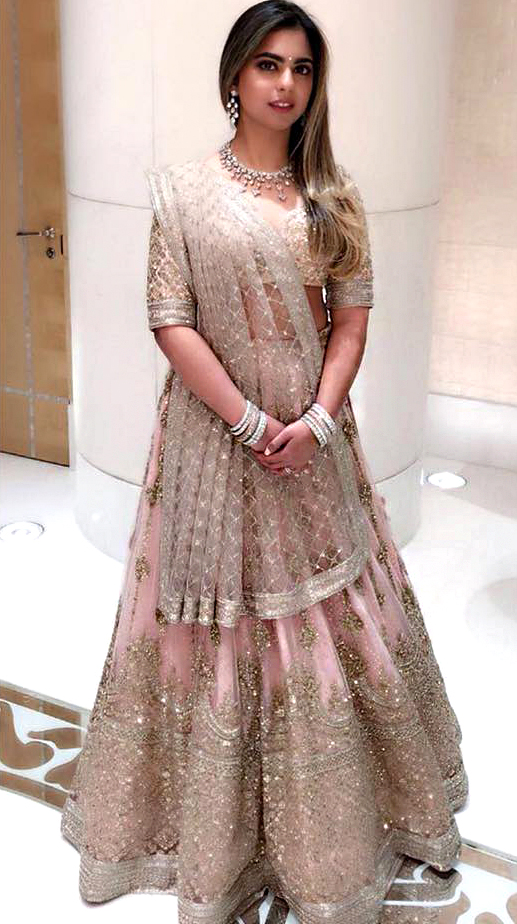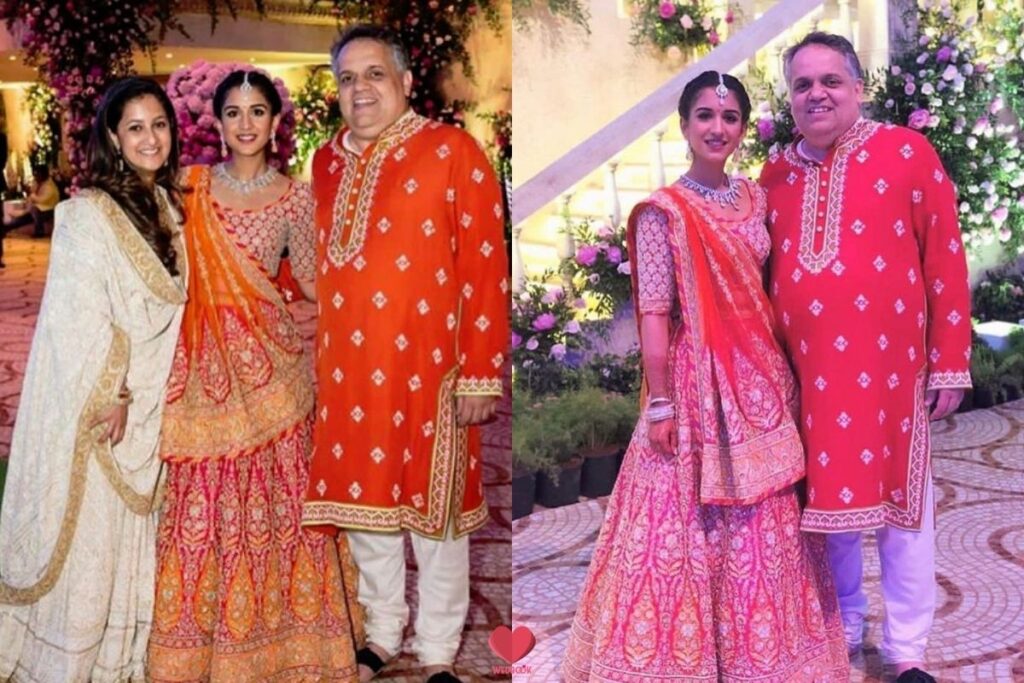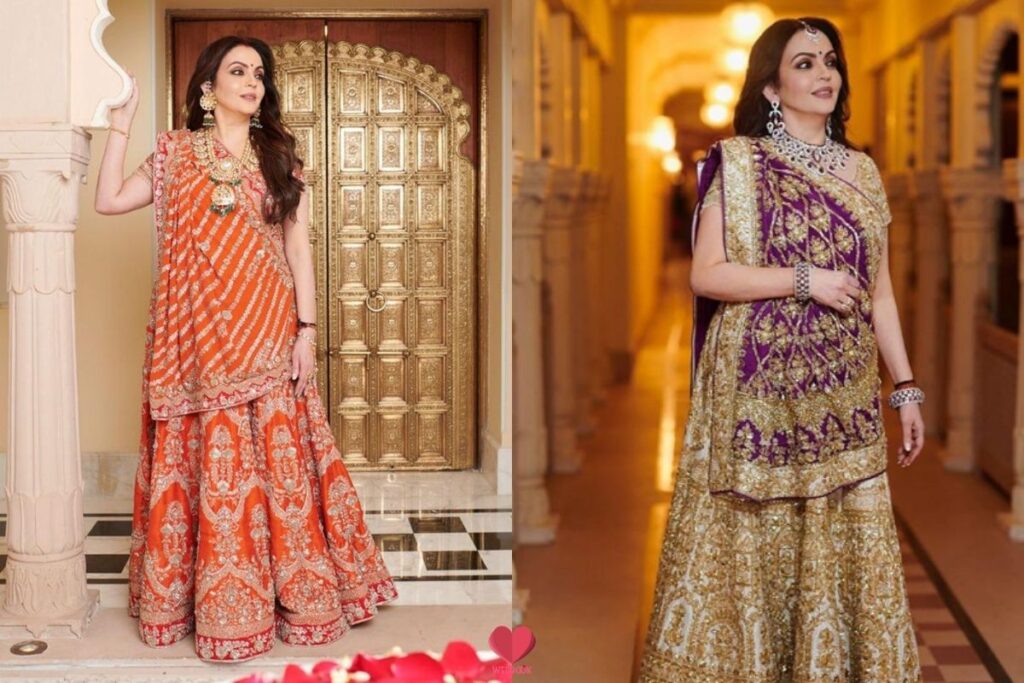 #9 Tucked In Place With A Belt
A dupatta cinched at the waist defines your curves and lends a suave look to the outfit. You can either pleat the dupatta or let it loose – both will add the same definition with the belt.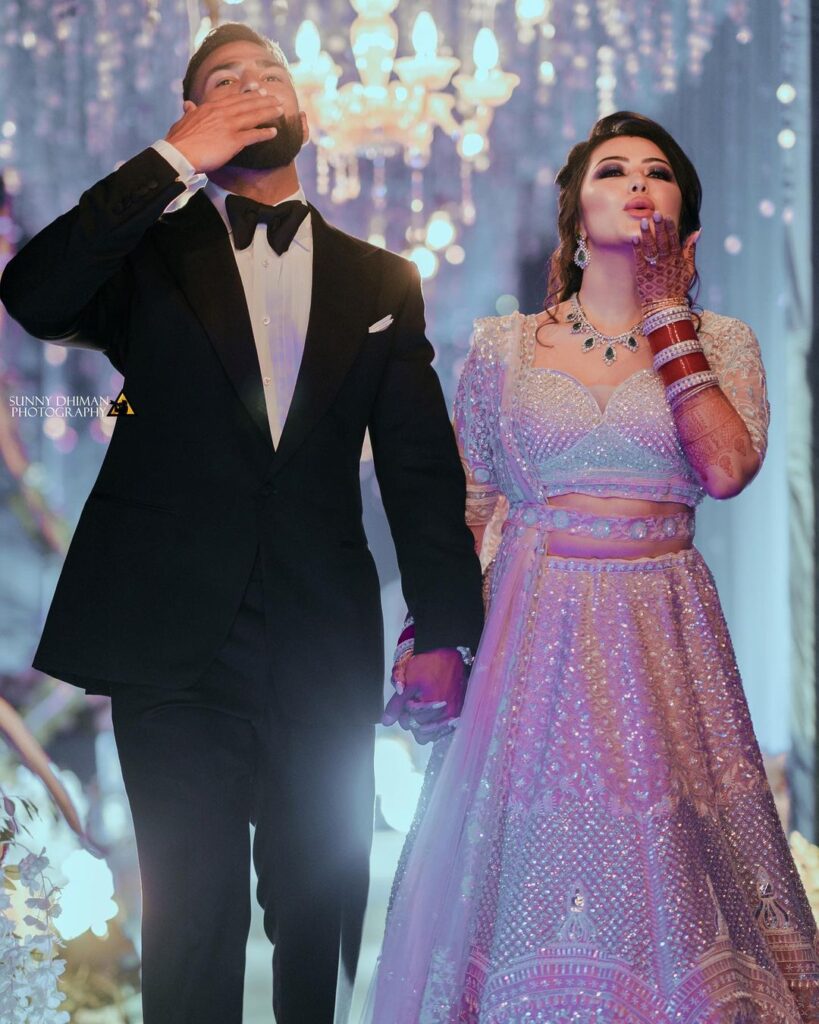 Photos: Sunny Dhiman Photography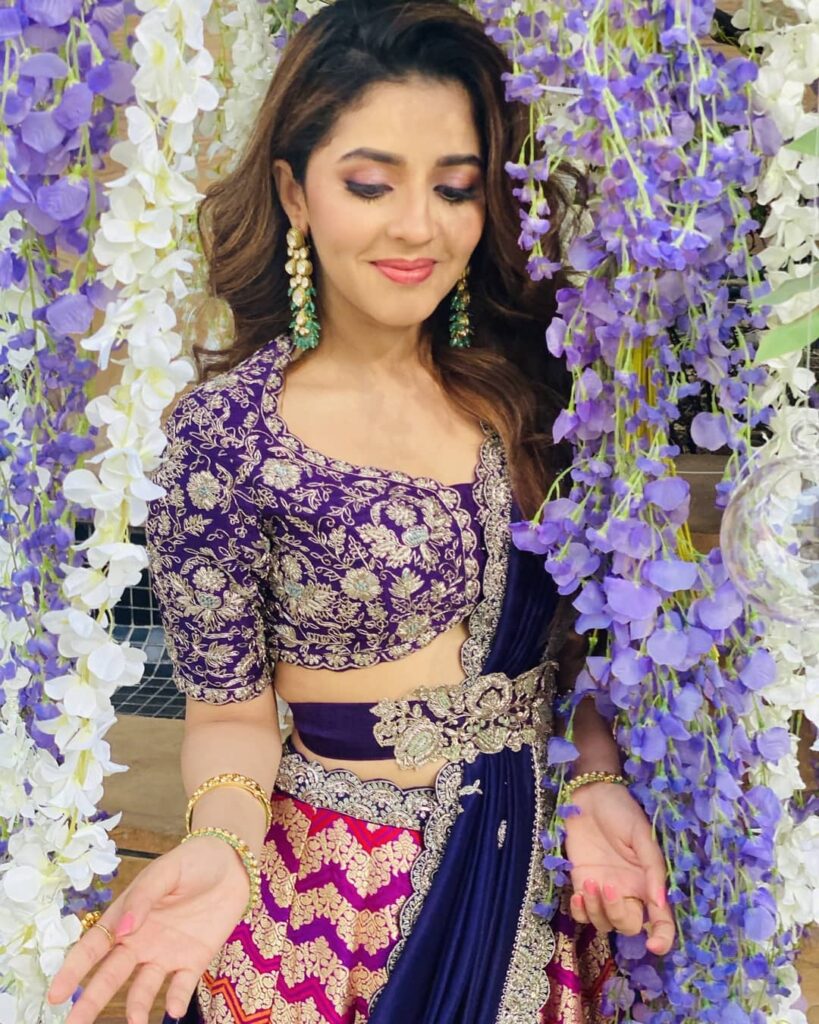 In-frame: Isha Multani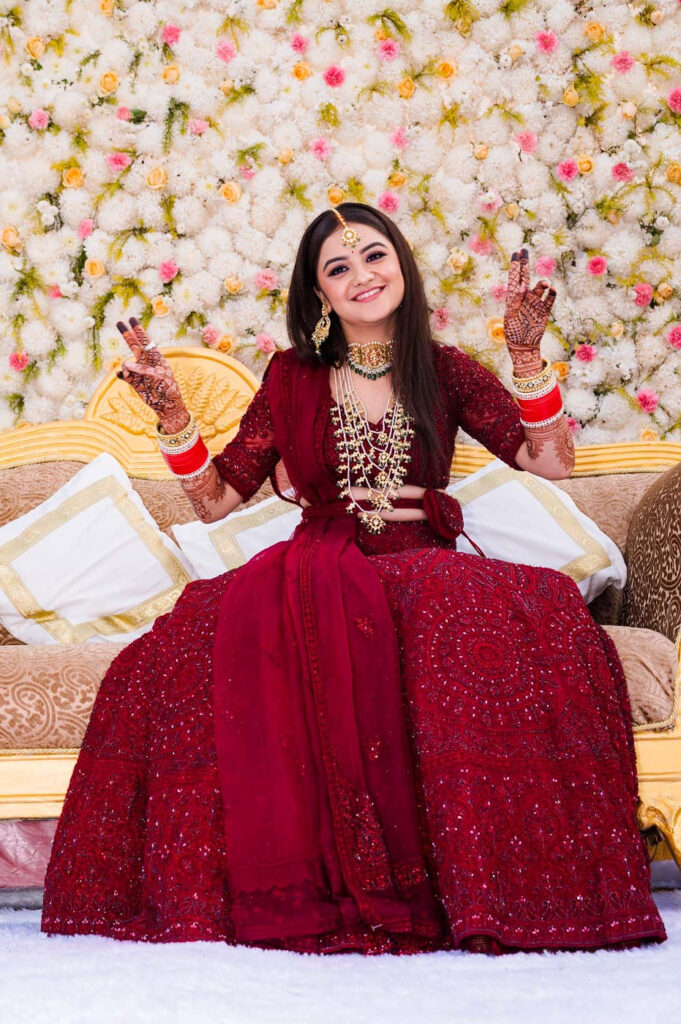 Check out Sagarika's wedding blog here.
#10 Wrapped Around The Neck
The perfect lehenga dupatta style for bridesmaids and sisters of the bride or groom is this effortless, graceful one. Take cues from these two bridesmaids on how to nail down this style.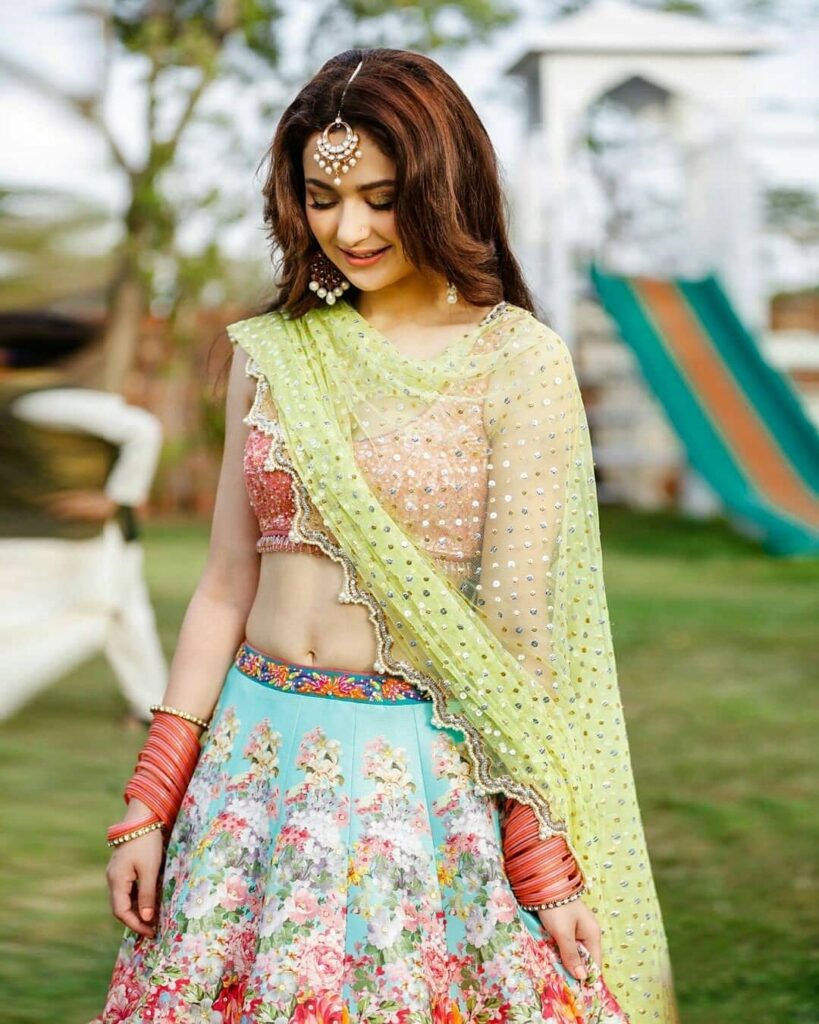 Ensemble: Nomi Ansari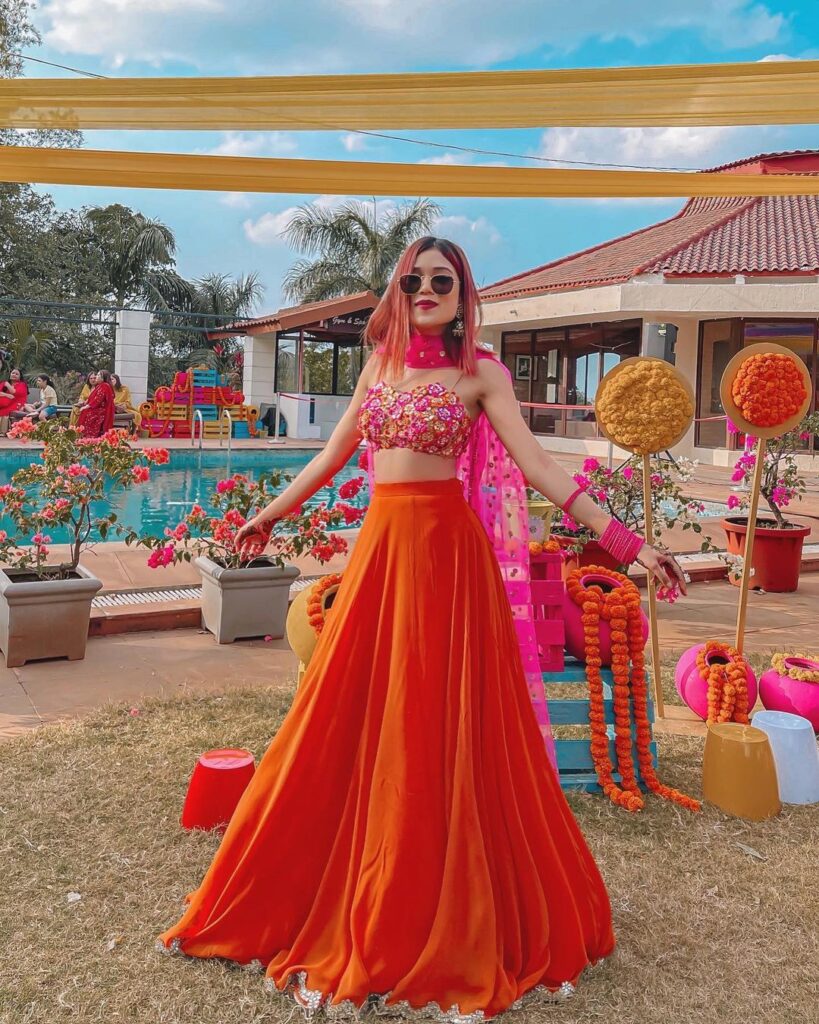 Via Riya Jain
#11 Held Low Over Both Elbows
A simple yet modish way to carry your lehenga dupatta is this one. If you want to add a contemporary touch to your traditional outfit, this is the dupatta style to go for.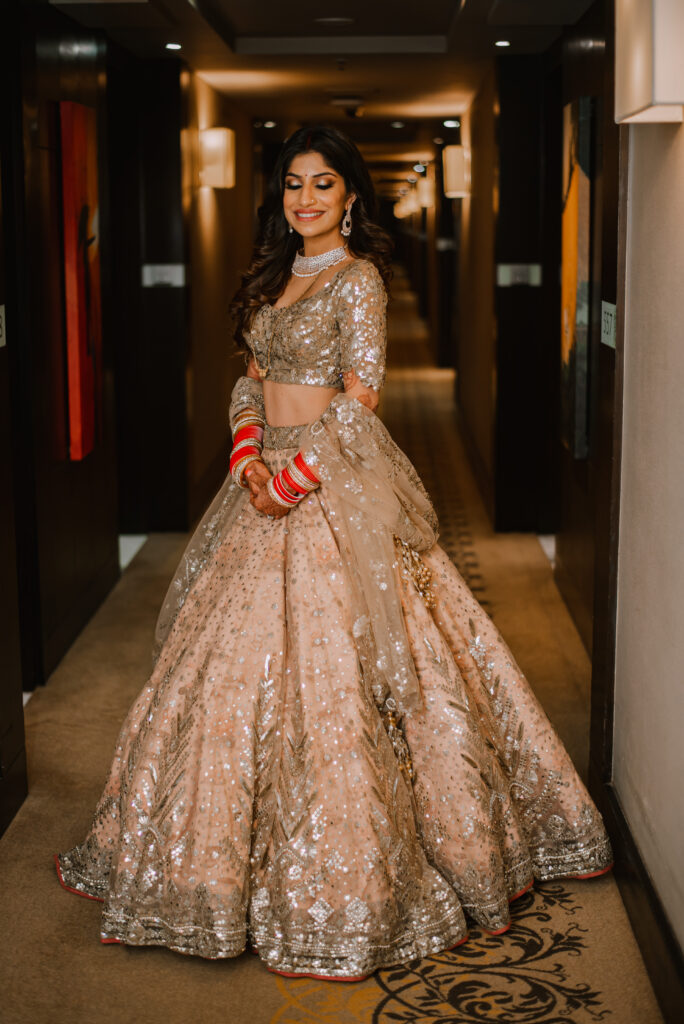 Bride: Avi Katyal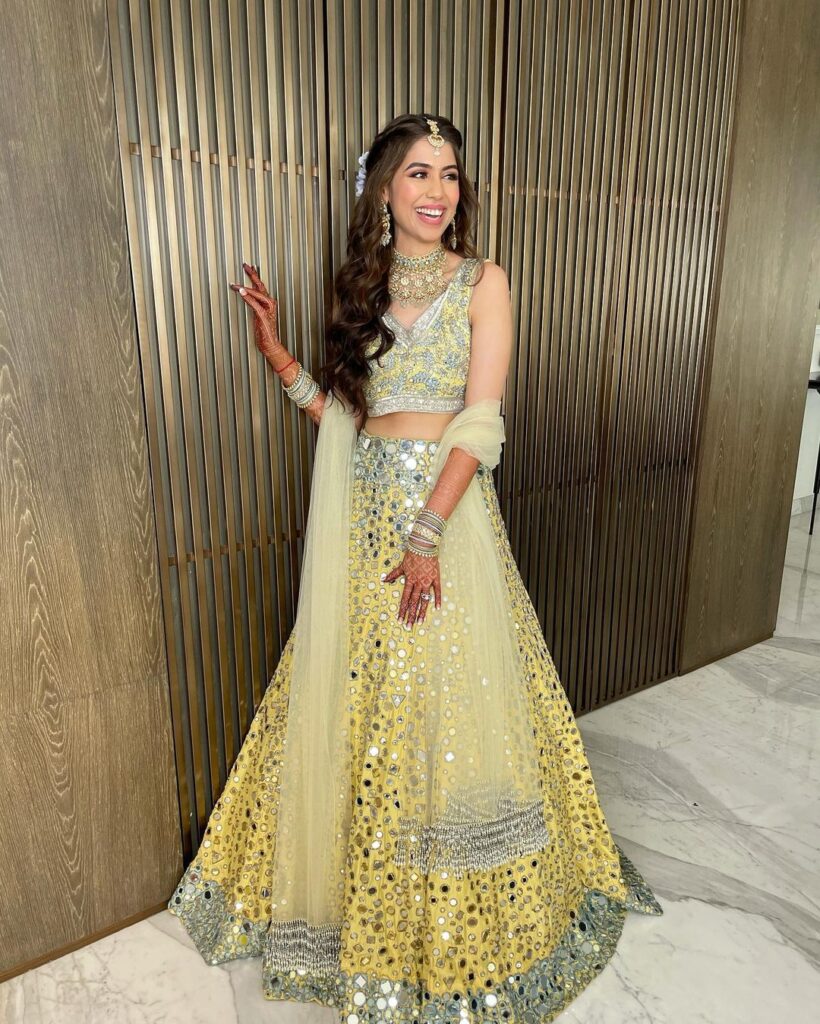 Images by Israni Photography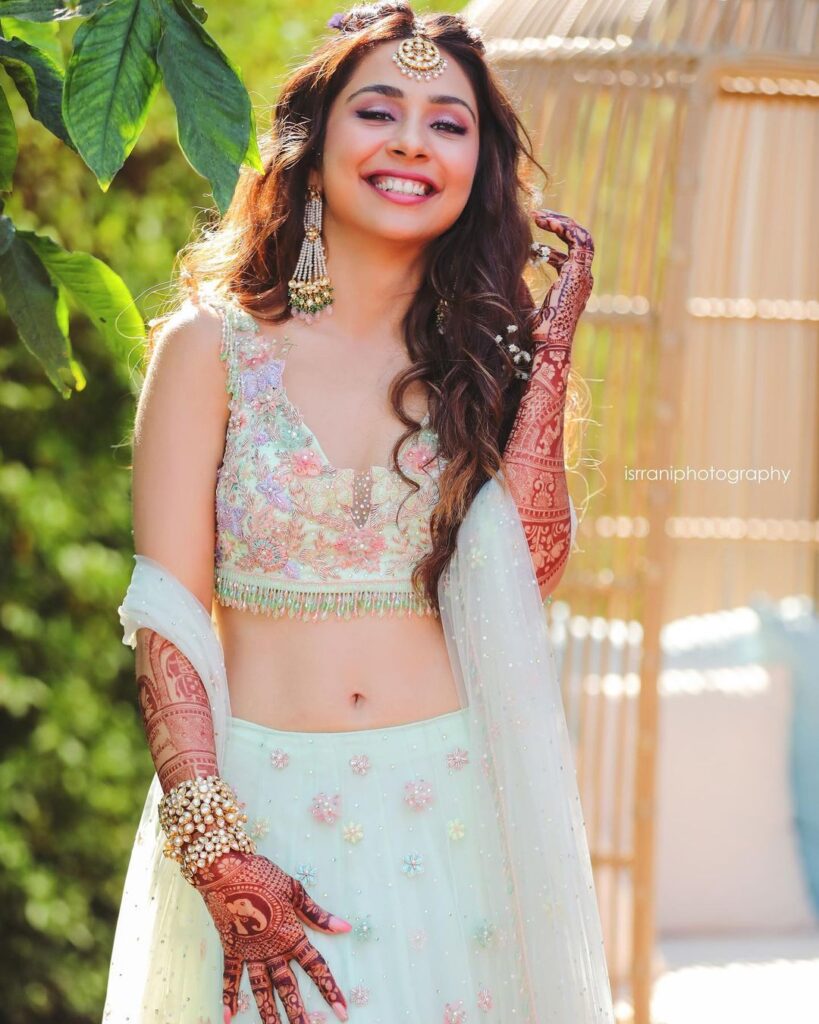 Images by Israni Photography
#12 Cape Style Dupatta
Alternately, for a chic and fashionable look, go for this in-trend cape-like dupatta style. Just wrap it over your shoulders like a shawl, pin on both sides and then, either let it hanging or tuck over your wrists.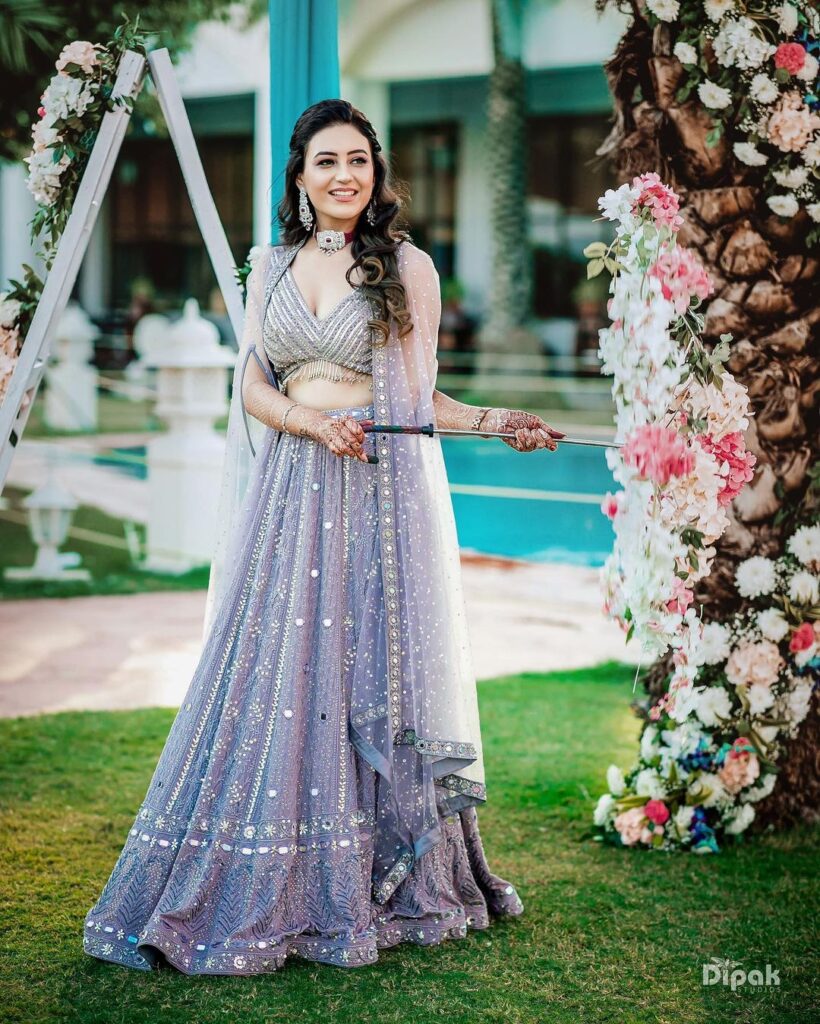 Bride: Rubal Wadhwa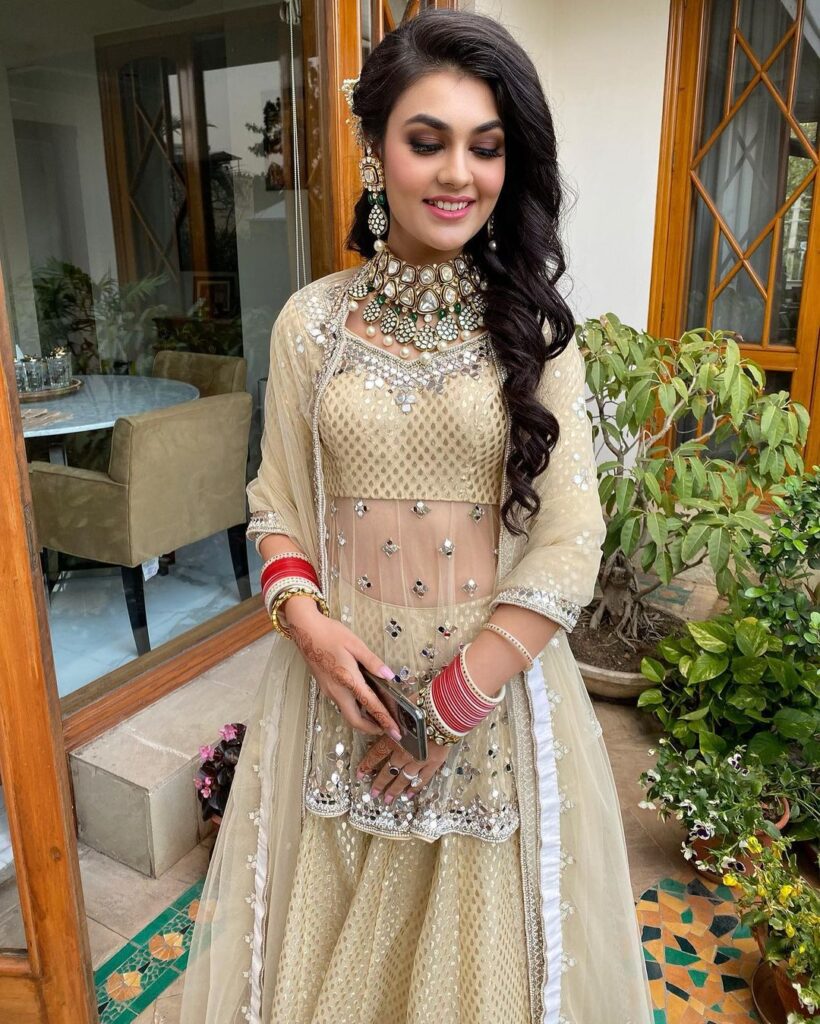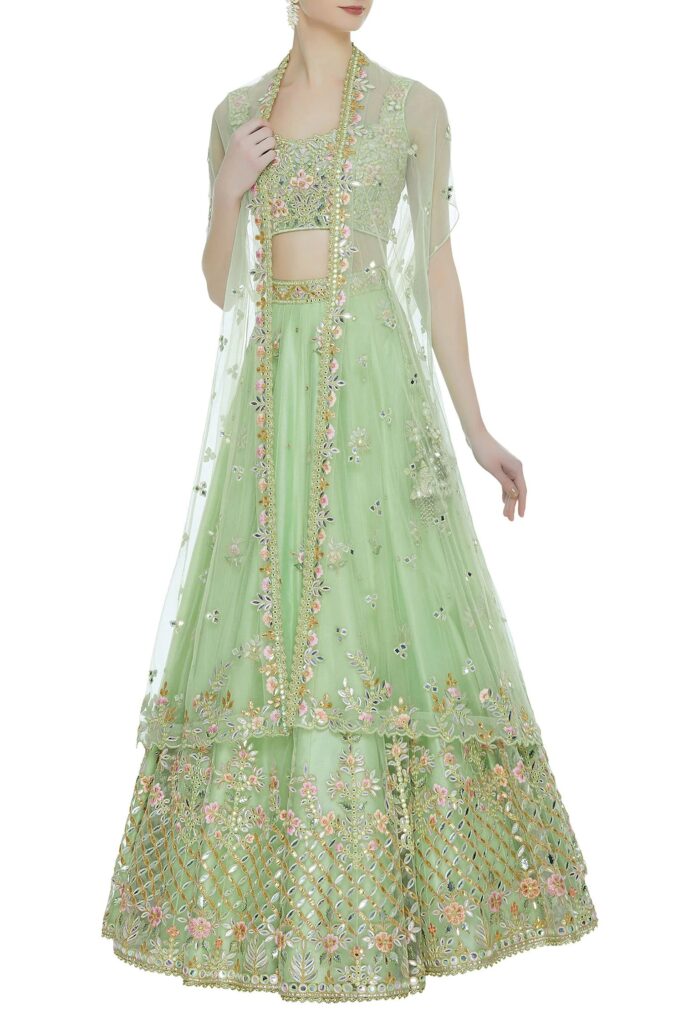 #13 Held Over The Shoulders
A simple twist to the above two styles is this lehenga dupatta draping style. All you need to do is attach the pin in the middle of the blouse, below your neck instead of both sides. And voila, you're all set to make a statement.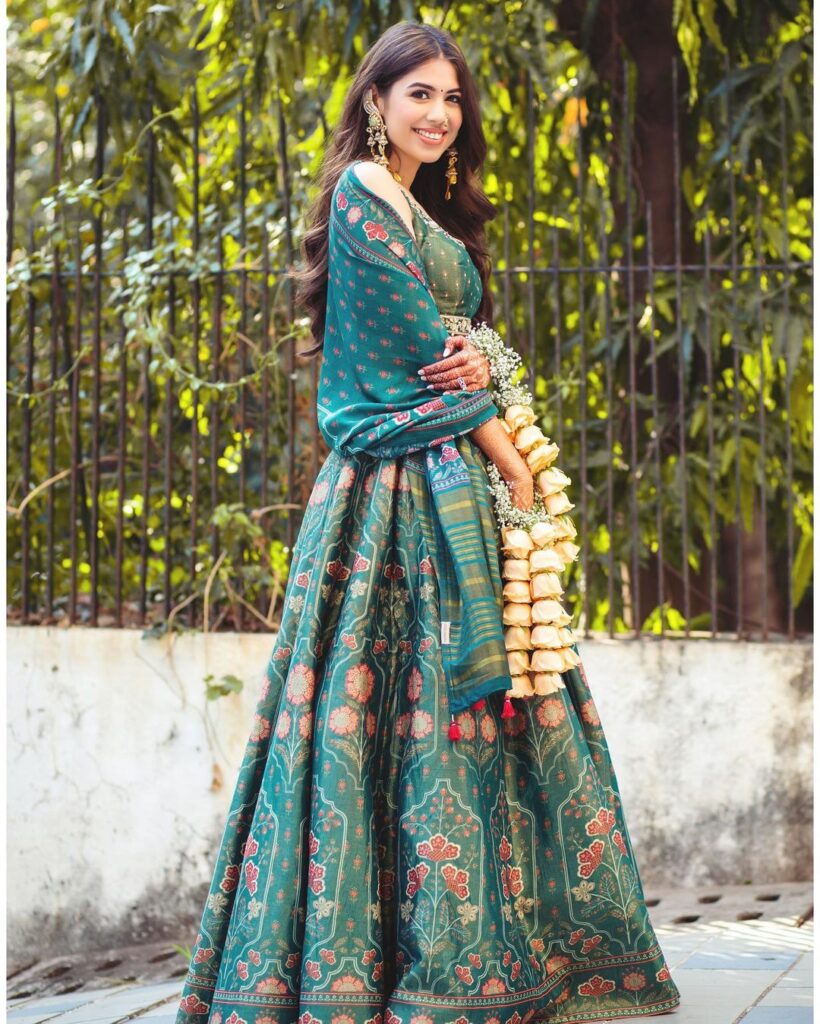 Shop for this lehenga here.
#14 Attached To The Blouse
A fuss-free way to wear your dupatta is to buy a lehenga set that already has one attached to it, like these two real brides here.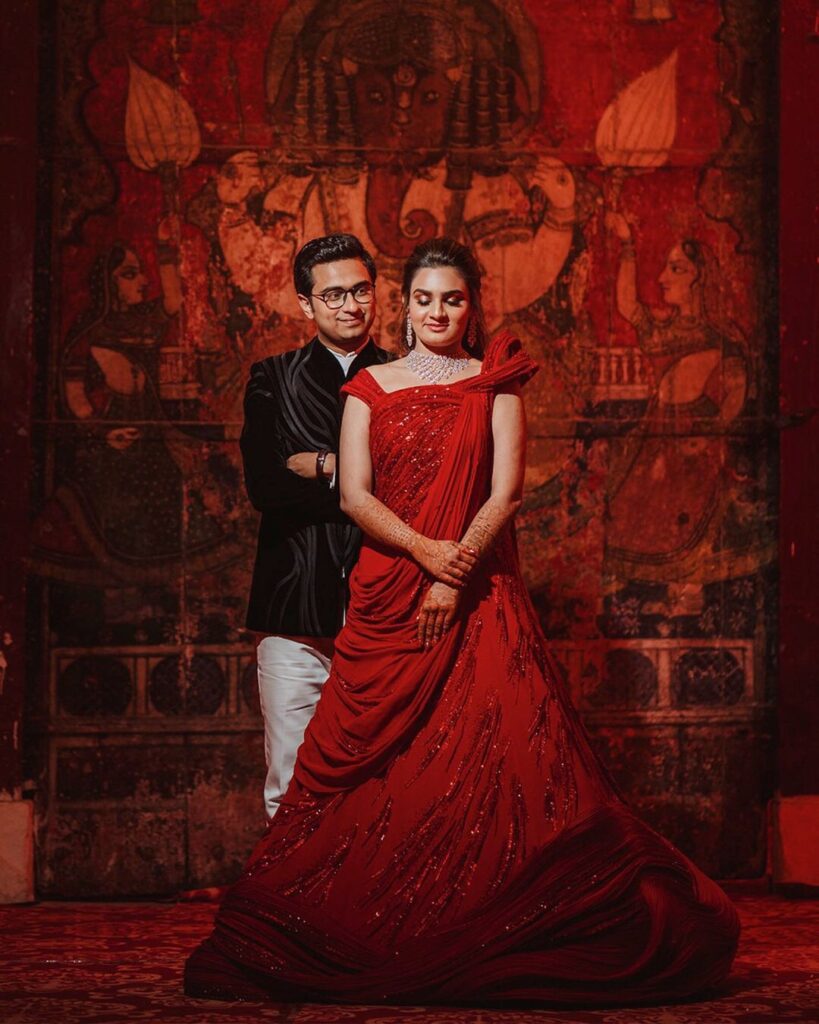 Outfit by Gaurav Gupta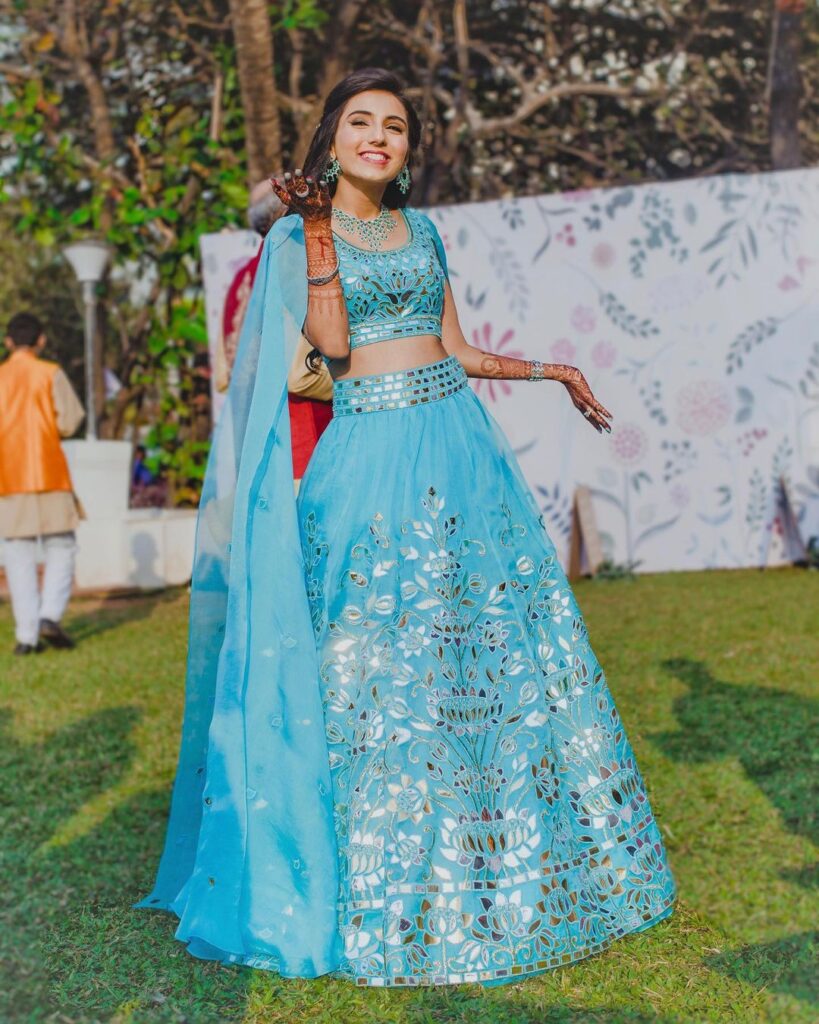 In-frame Masoom Minawala
Bridal Lehenga Dupatta Draping Styles
#15 Sabyasachi Lehenga Dupatta Draping Style
India's most celebrated bridal couturiers, Sabyasachi, passes on trends in the bridal world like no other designer. One of them being how to drape a bridal double dupatta. A traditional, classy, and graceful style that will look great on any type of bridal lehenga.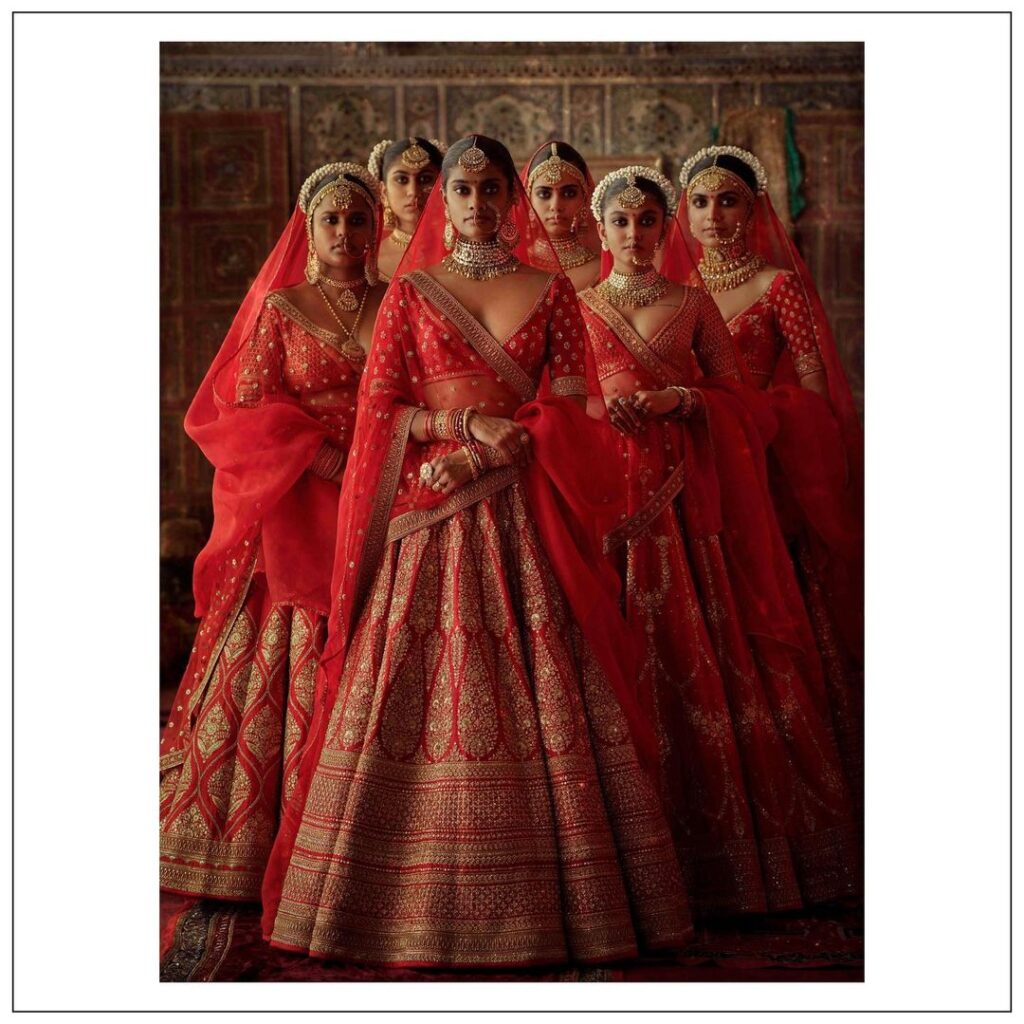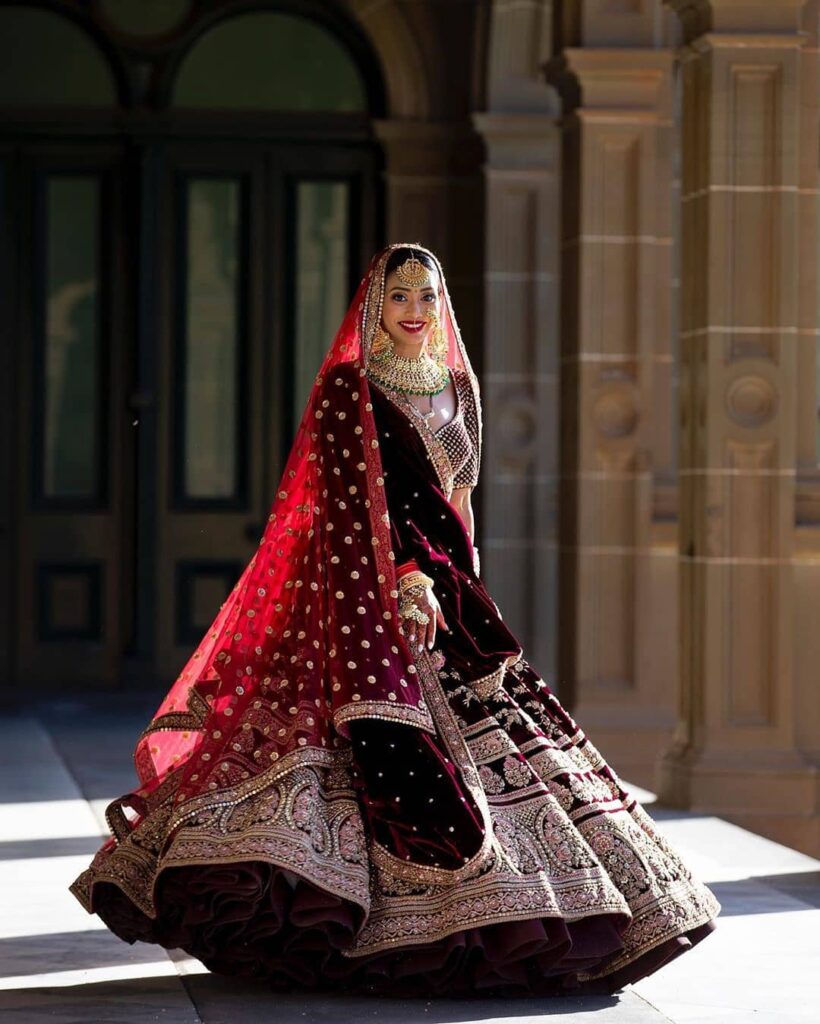 #16 One Open On The Side & Other One Over The Head
A beautiful and unique way to drape a bridal dupatta – just let it hang loose on the side and pin the other end to the backside of the lehenga. Seek inspiration from this pretty-in-pink bride on how to carry this look.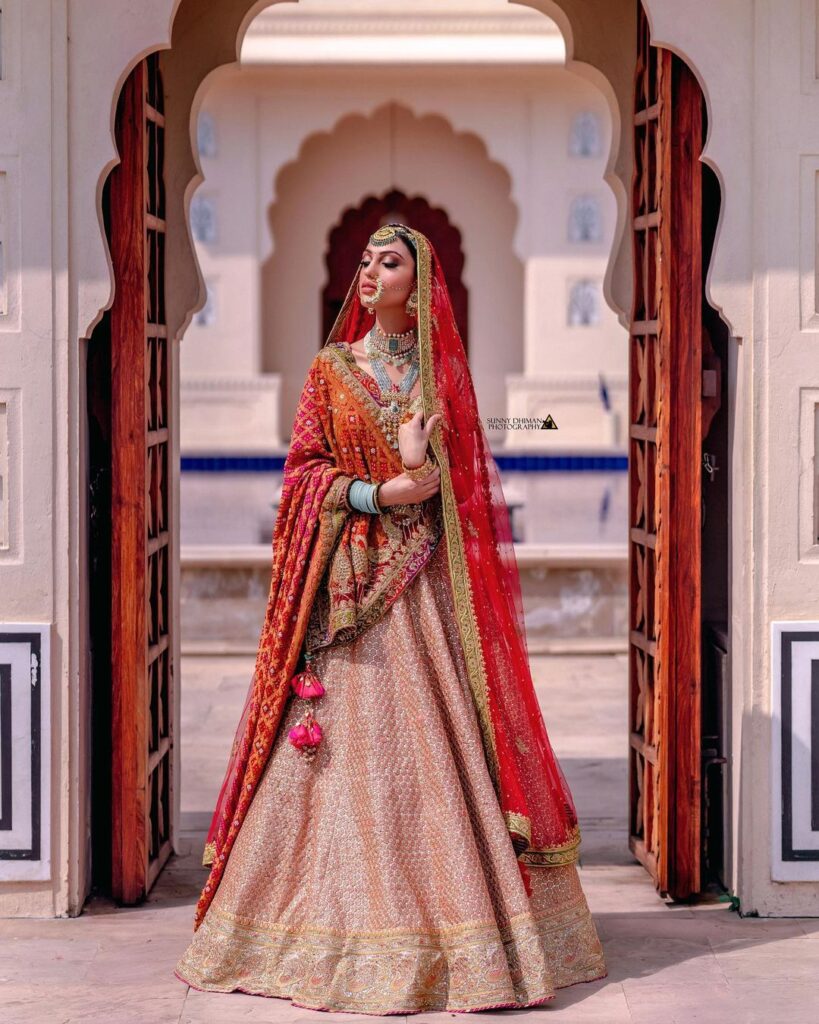 Source: Sunny Dhiman Photography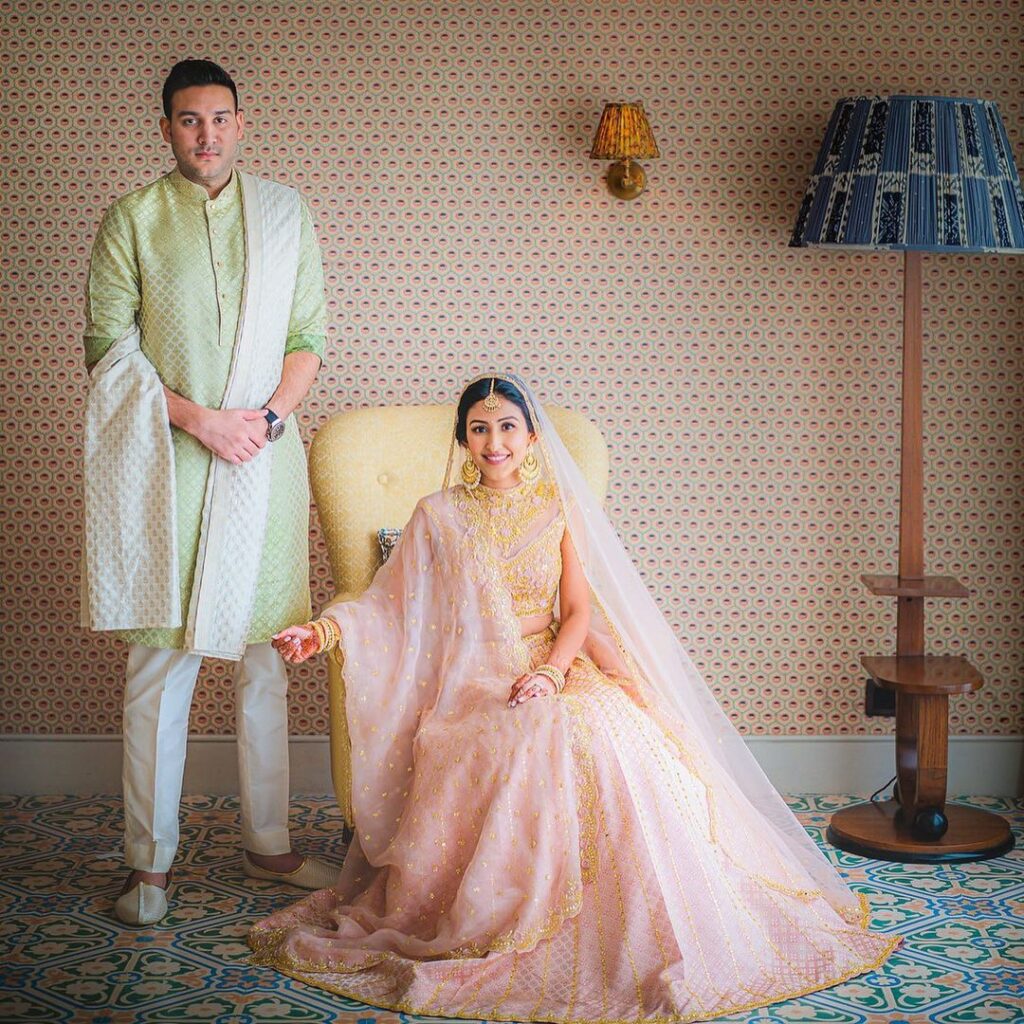 Via Shradha Luthra
#17 One Low Held On The Elbows & Other One Pleated On The Side
This is for our millennial brides, and also for women looking to re-wear their bridal lehenga. As we mentioned above, a dupatta drape is the best way to change the whole look of the outfit. Here's one of those ways. P.S.: We're crushing hard on her paneled Sabyasachi lehenga.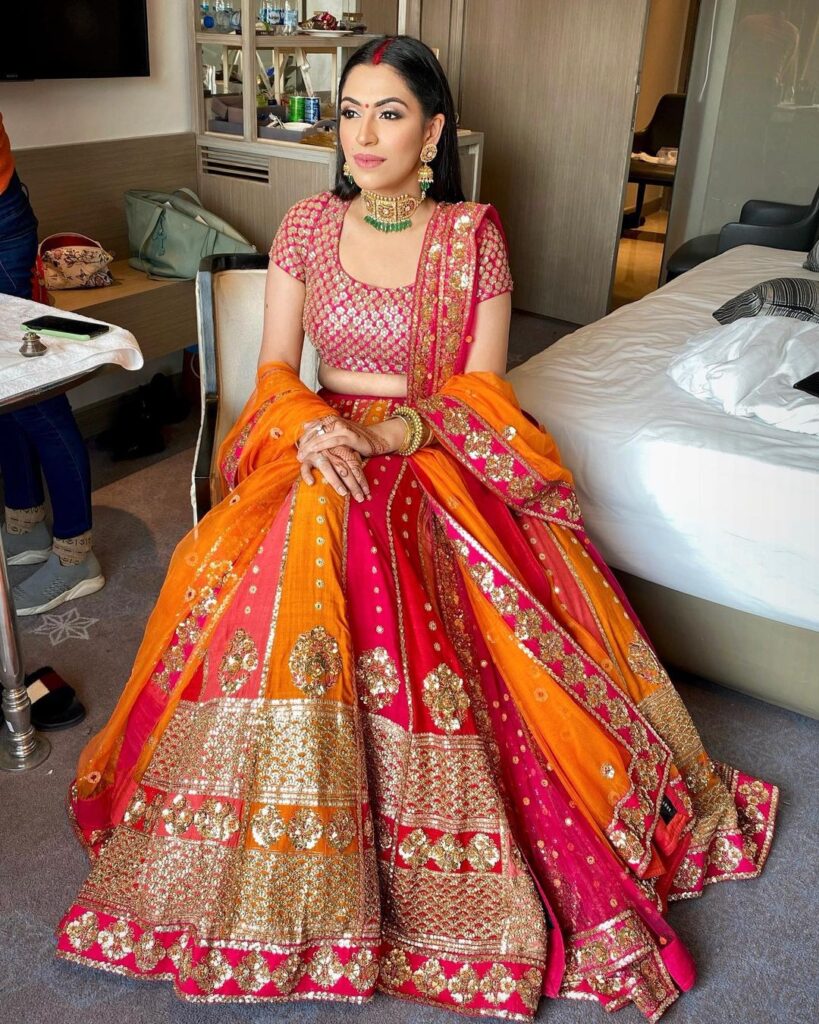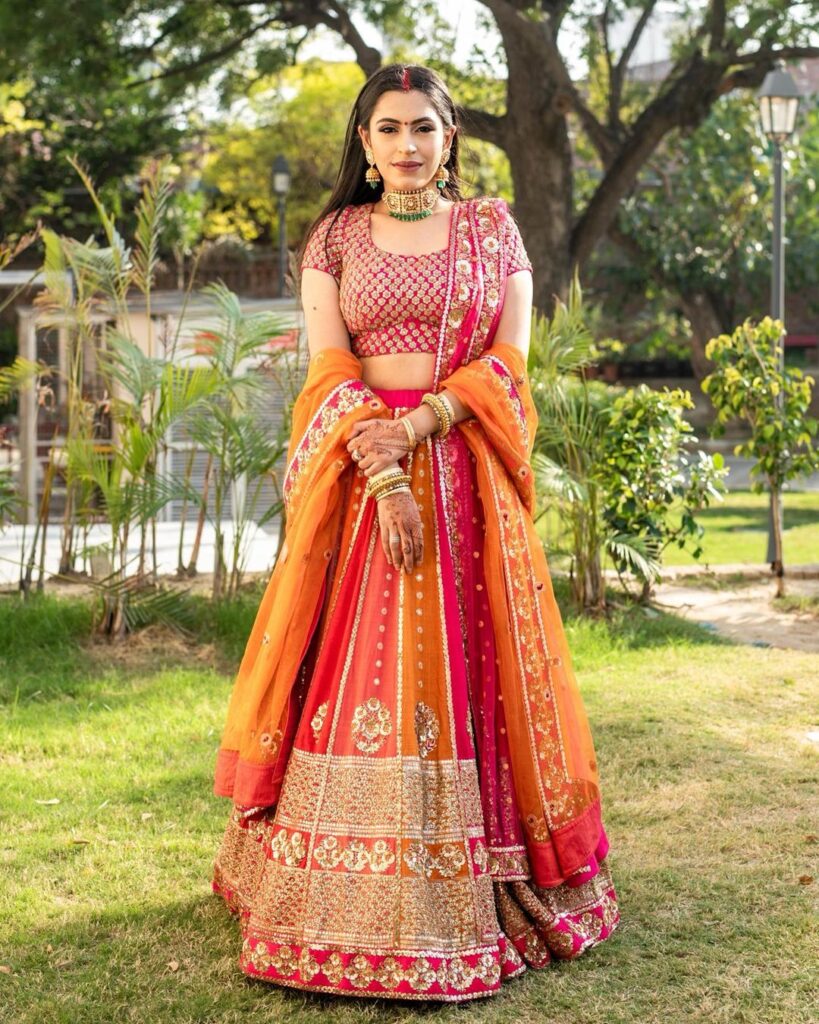 Via Mannat Gill
#18 One Over Head & Other One Draped Like A Saree Pallu
A traditional dupatta draping style for bridal lehenga is to wrap one of the dupattas in a saree pallu manner while letting the other one loose on the head. An easy drape that wouldn't budge throughout the wedding ceremony.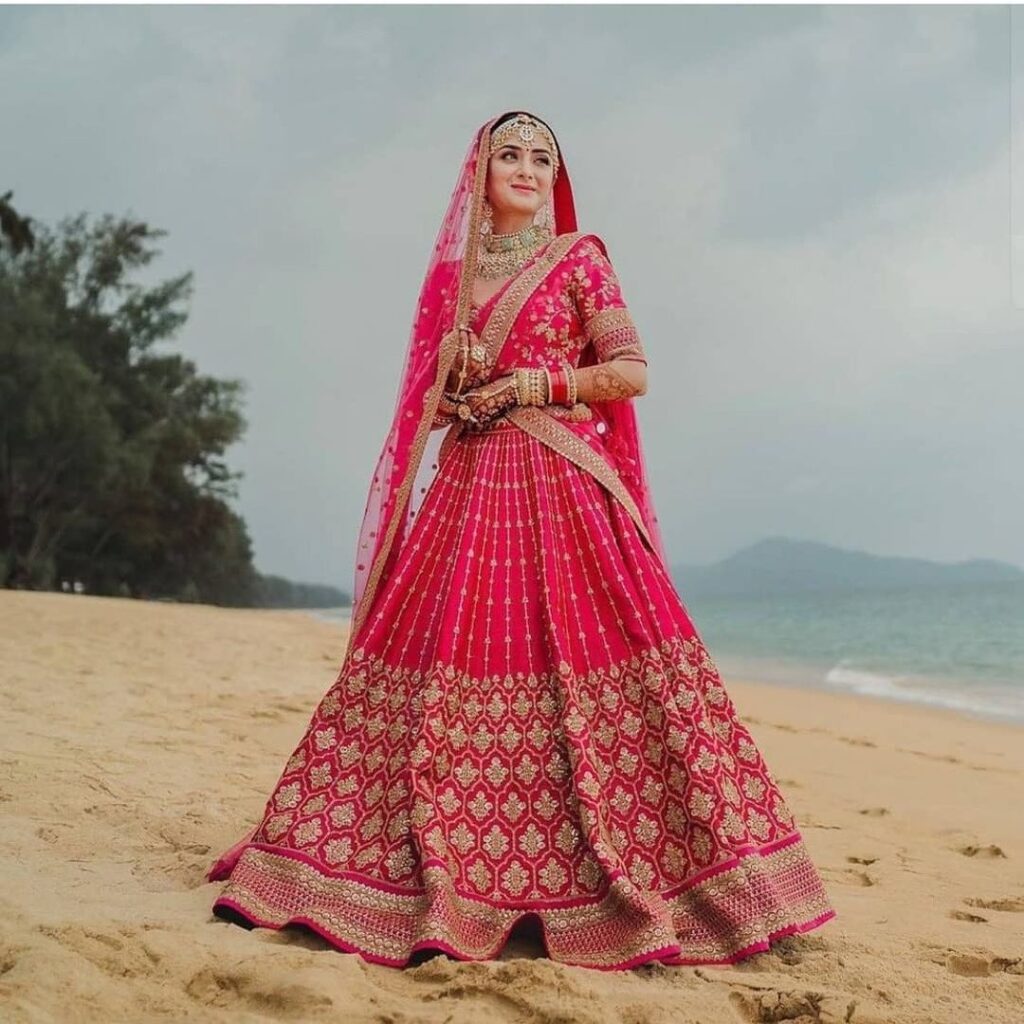 In-frame Evneet kaur
#19 One In A Deep-U Shape & Other Over The Head
Most prominently donned by Sikh brides, it's simple yet classy and looks amazing when worn with the same colored dupattas.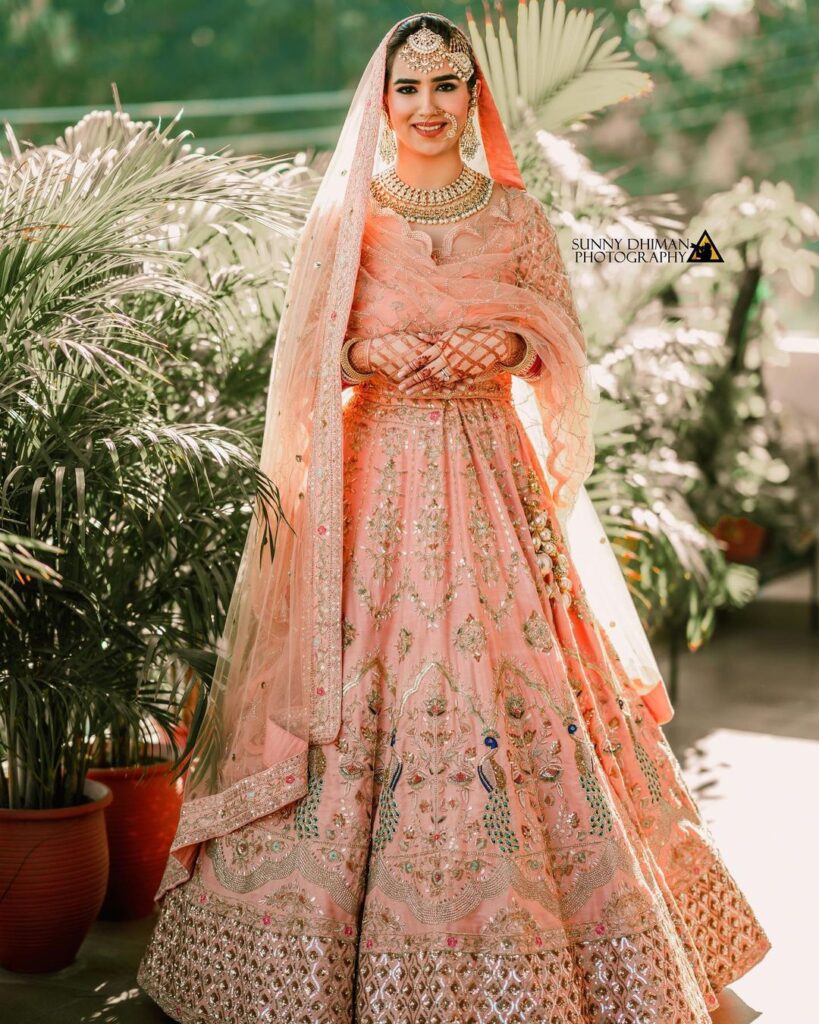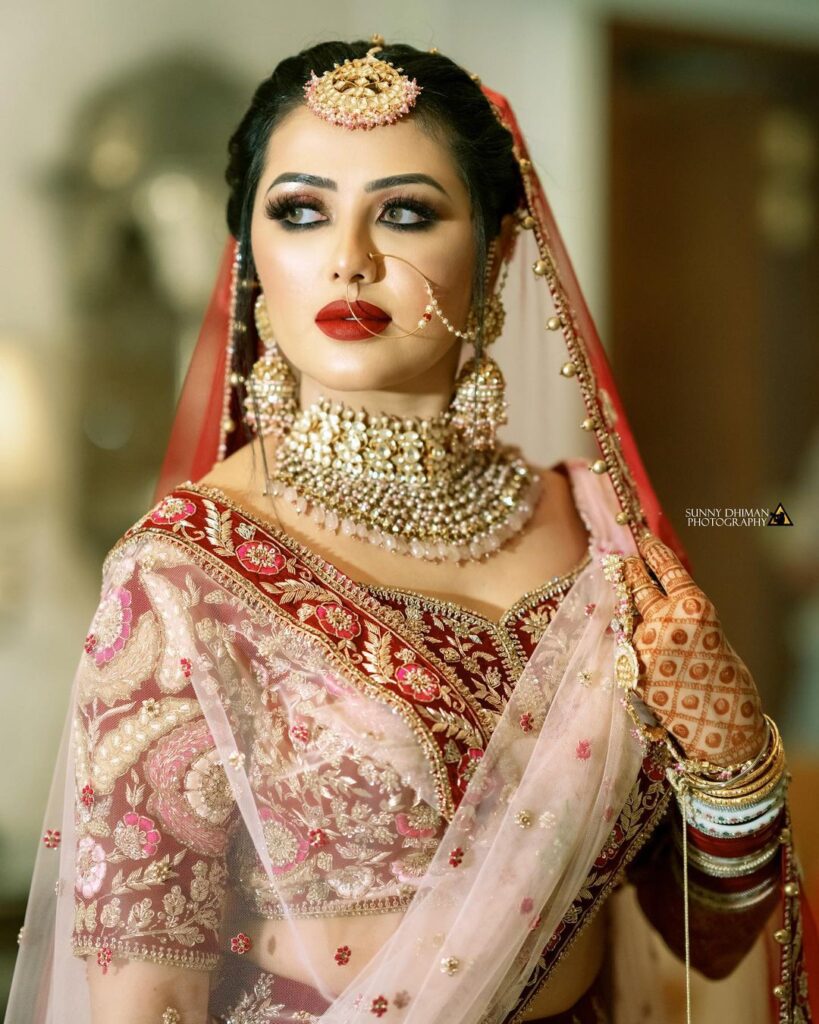 #20 One Flowing Diagonally & Other One Over The Head
If you have a heavy dupatta, then letting it flow is better than trying to attach it to your lehenga. This ensures it stays on through the lengthy nuptials and keeps you at comfort as well. You can even cinch it in place with a kamarbandh to elevate your bridal look.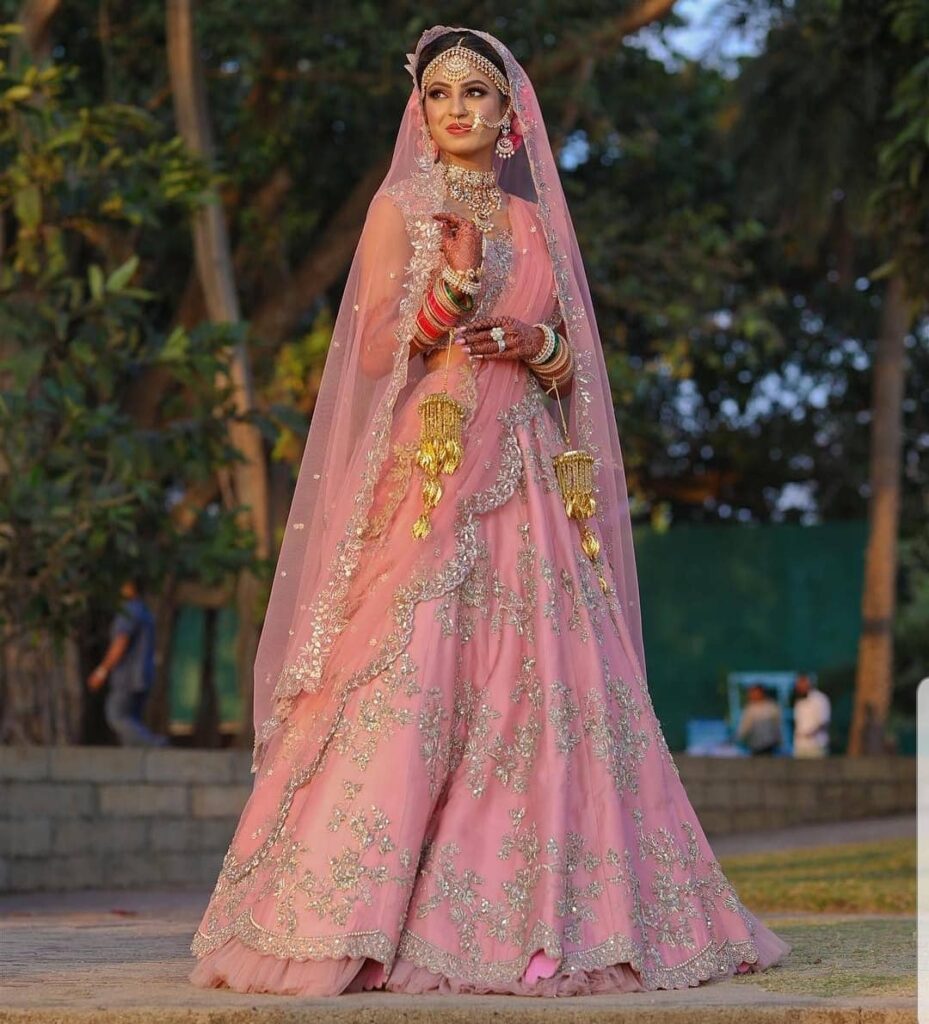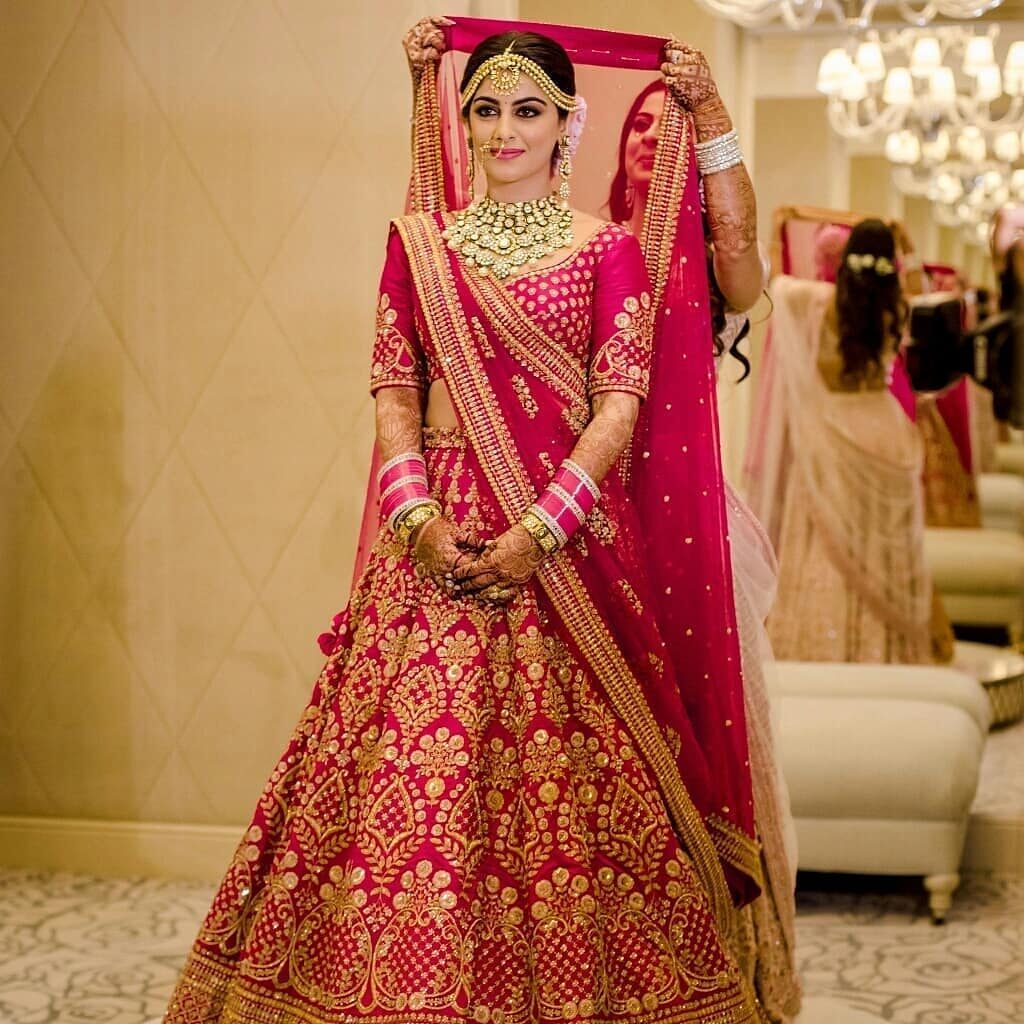 #21 One Attached With Nice Pleats & Other Over The Head
If you want a fuss-free bridal lehenga dupatta style, here's a superb option for you. Pleat one of your dupattas nicely on one side and let the other one hang loose on the head. Here are two real brides who show you how it's done.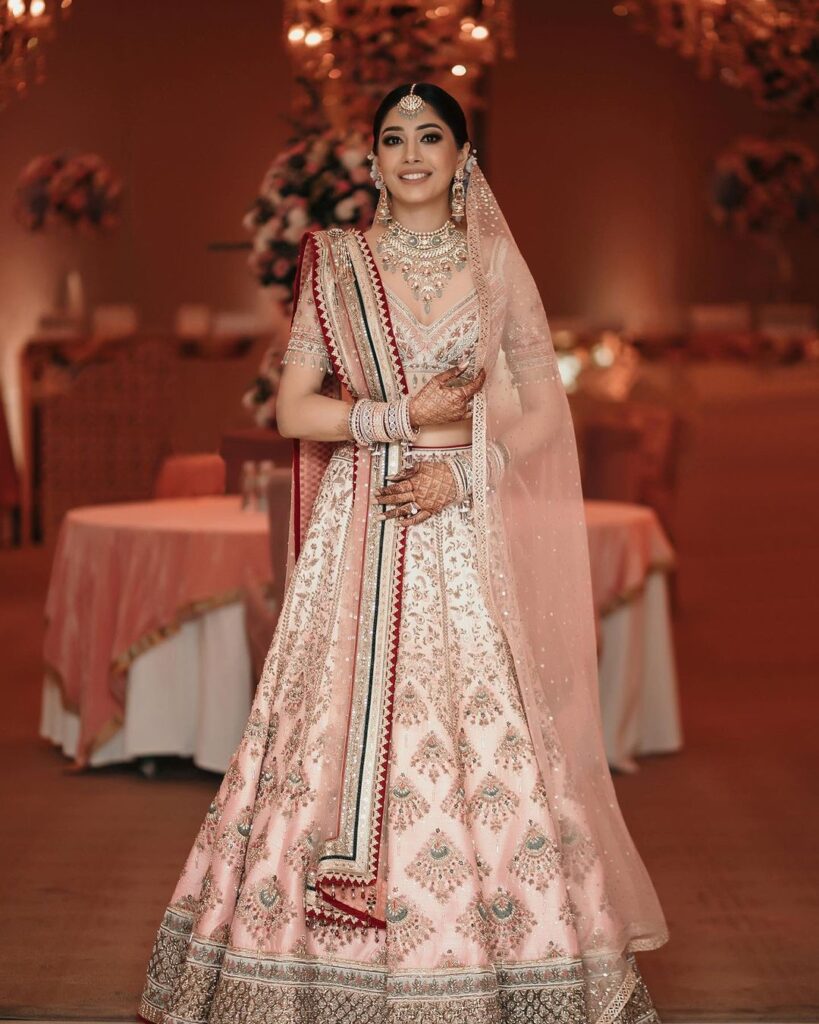 Source Pooja Khurana Beauty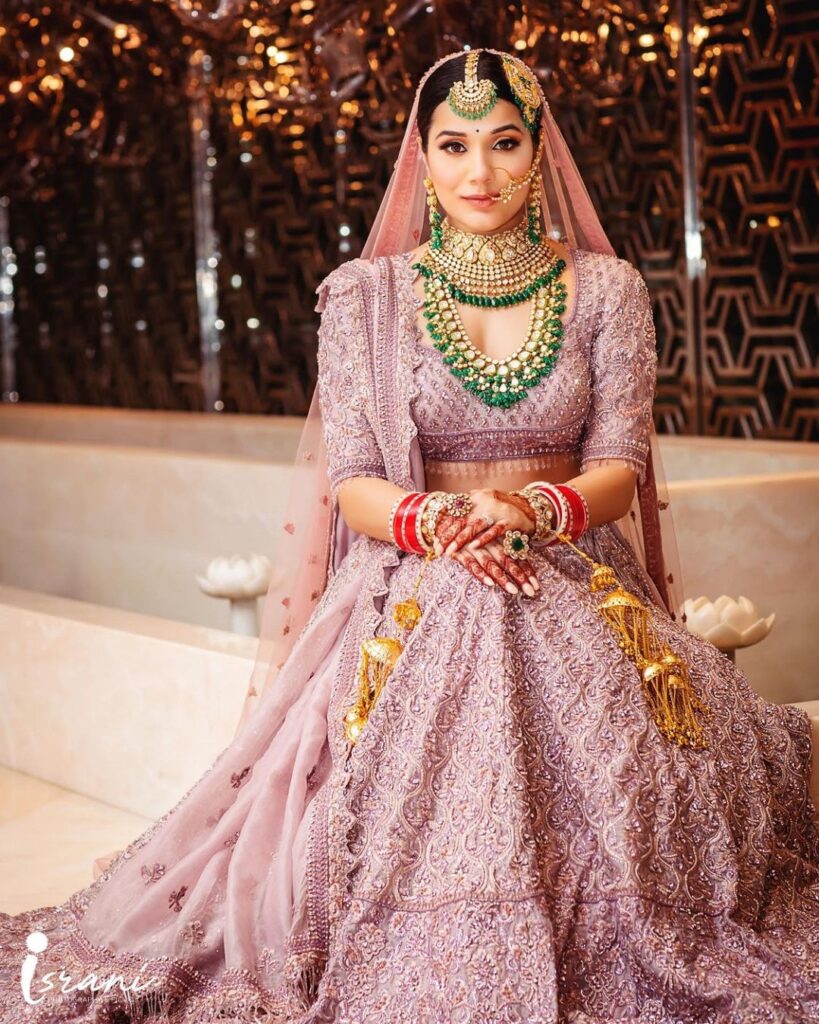 Images by Israni Photography
No matter how you decide to drape your dupatta, this time-honored tradition will only elevate the poise of your ethnic look. These 21 styles are the best ones we found to be relevant as of now, but feel free to experiment. With social media becoming the tool to set new trends, who knows you could set the next one with your own lehenga dupatta draping style.