Raees actress Mahira Khan married for the second time over the weekend. The 38-year-old tied the knot with her long-time boyfriend Salim Karim in the Pakistan resort town of Bhurbhan at the 5-star prosperity, Pearl Continental, known for its majestic valley view and elegant setting. The actress shared an emotional video and some pictures from her wedding day, and the Internet went berserk with the gorgeous snaps of the bride! The video was especially met with heart-warming responses and showcased the intense emotions of the bride & groom – both of them shed happy tears on seeing each other. Mahira's 14-year-old son Azlan walked her down the aisle and was seen getting emotional as well!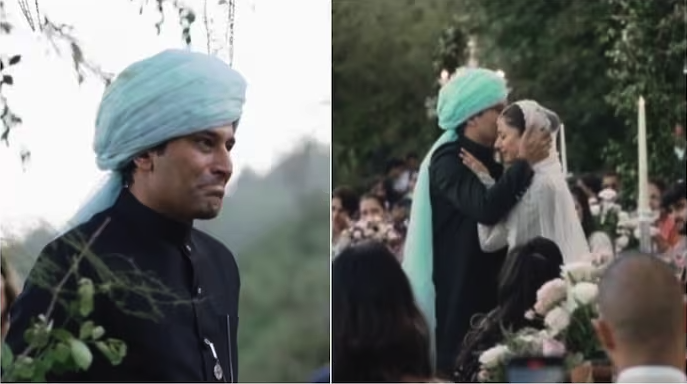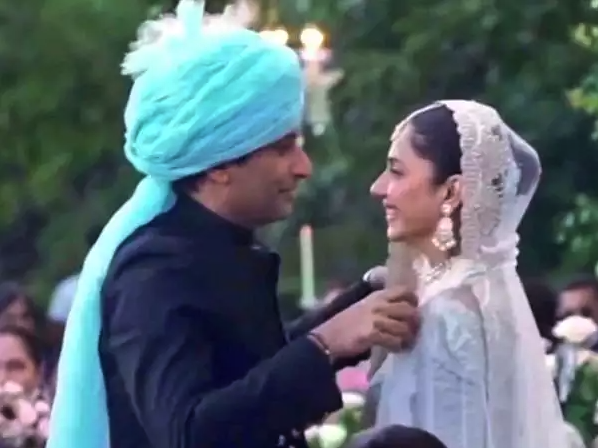 Mahira Wore Faraz Manan For Her Big Day! 
Mahira Khan made the most beautiful bride ever and embraced pastel tones for her special day. She slipped into a pastel gray lehenga designed by Faraz Manan – one of the most celebrated designers in Pakistan known for exquisite designs and remarkable embroidery. The stunning lehenga caught the attention, but it was also the puffed-sleeve lehenga blouse design with a criss-cross back which added a subtle modernity to the look. For jewelry, the actress opted for uncut diamond jewelery set in gold and studded with pastel blue stones. The blue perfectly coordinated with the groom's blue safa which he wore with his black achkan.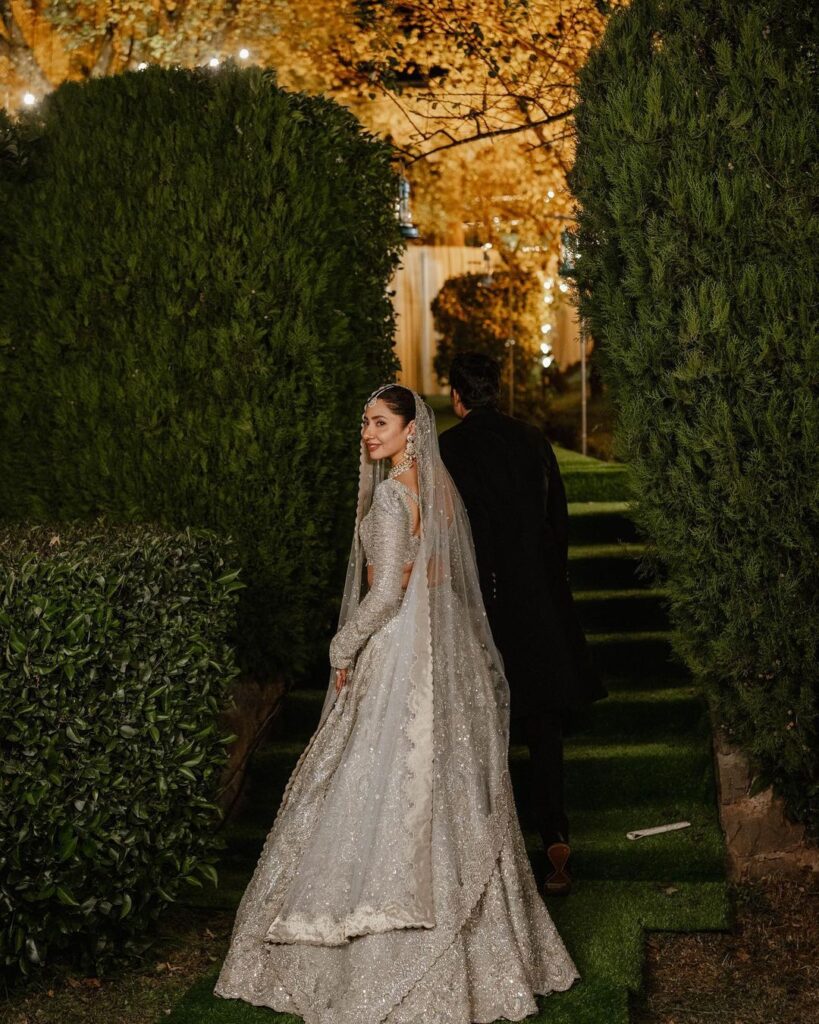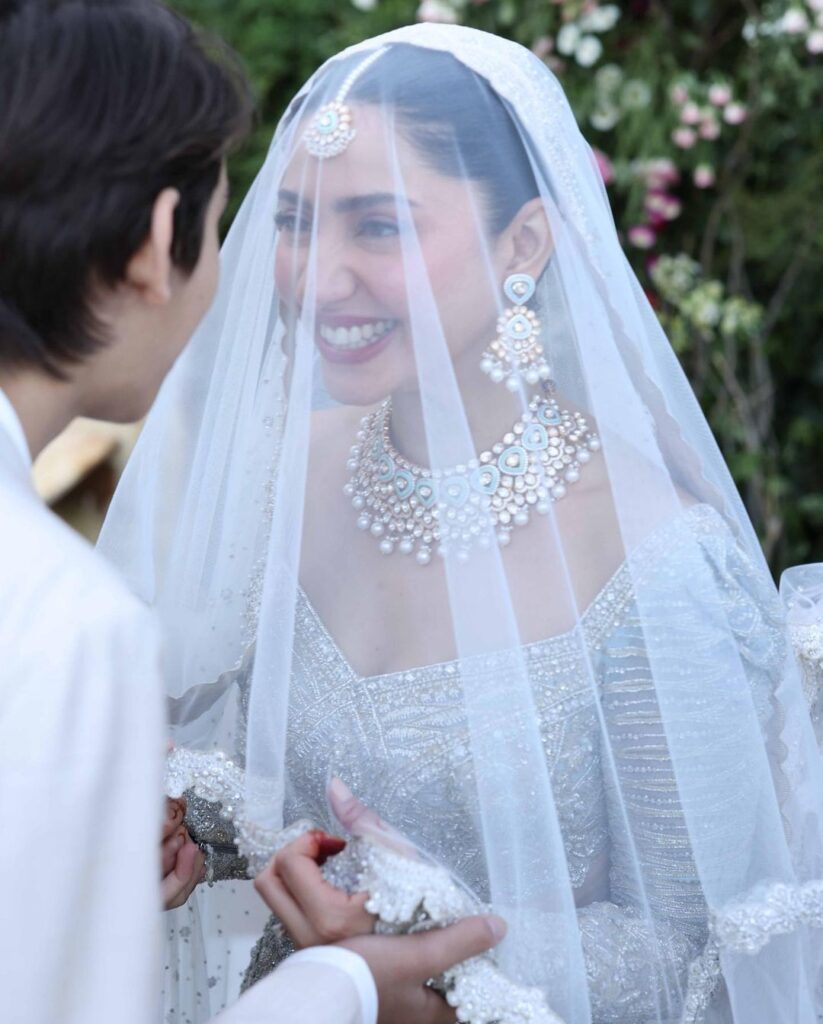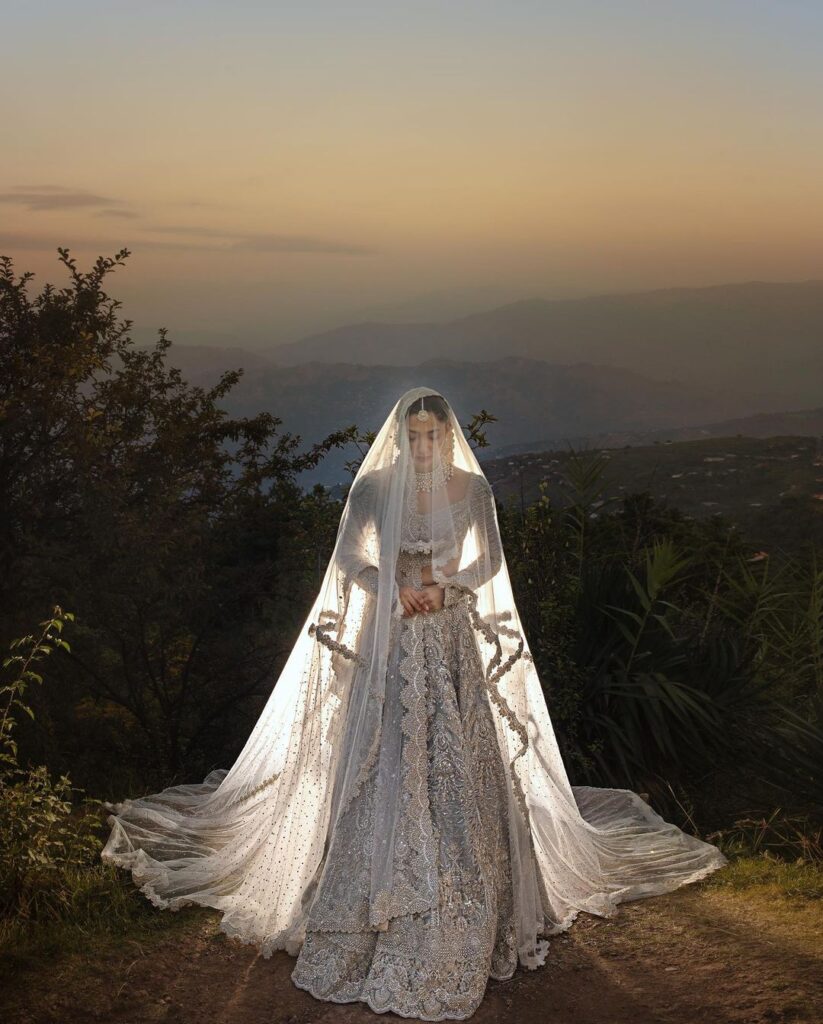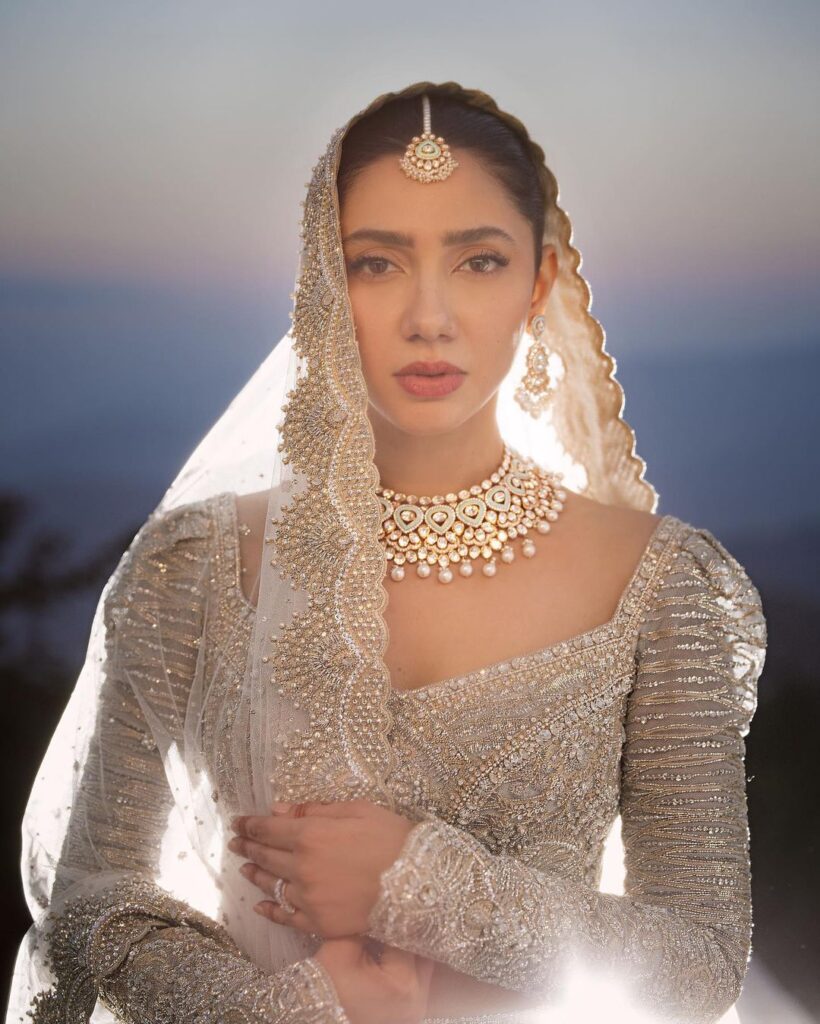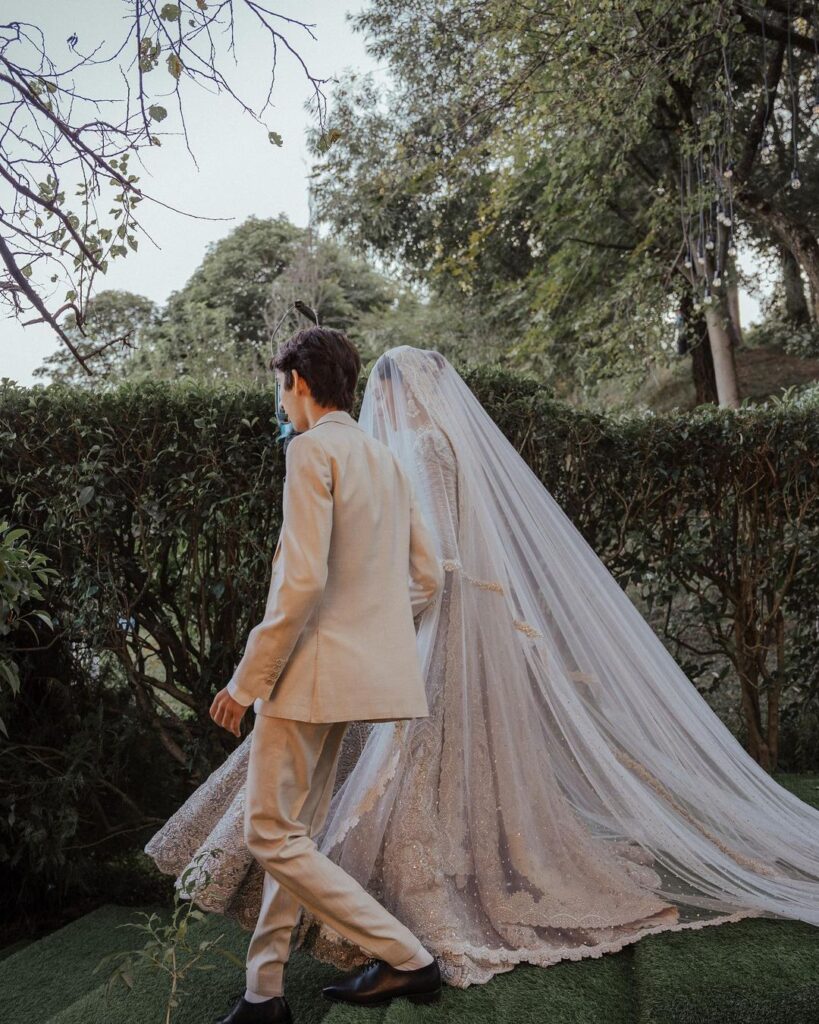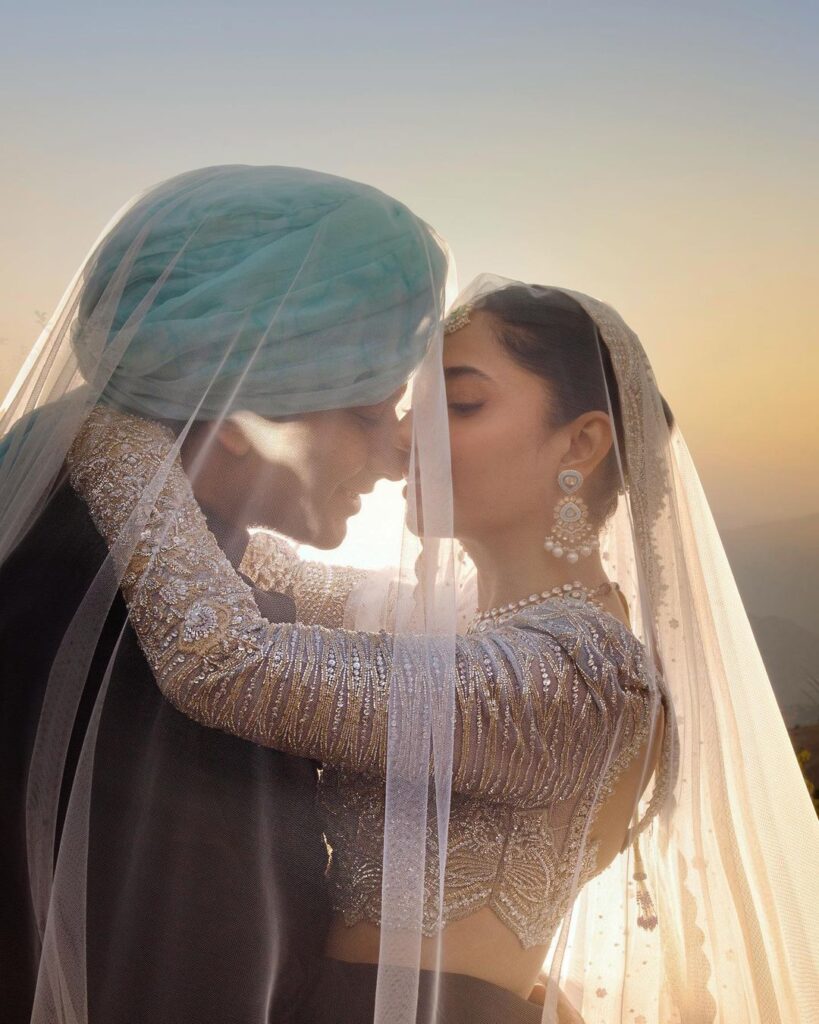 Mahira Khan & Salim Karim's Love Story
Mahira Khan has been dating Salim Karim since 2017 and got engaged to him in 2019 in Turkey. The two met at a launch event and hit it off instantly. Salim is a businessman and the CEO of a startup that facilitates payments through SIM cards, making transactions easier for companies and individuals alike. His entrepreneurial pursuits have made him popular in the business world. But besides his business acumen, Salim is also a professional DJ, showcasing his artistic capabilities and inclinations across various domains. 
Despite their long-term romance, both Mahira and Salim have managed to stay tight-lipped about their relationship. The latter has sometimes made an appearance on the latter's Instagram though. Khan made her first confession in an Instagram live session. She didn't mention Salim's name but did confirm being in a relationship and being madly in love with her special someone. When the interviewer asked, "You are in love now; his name is Salim. When you look deep into his eyes, what is the first thing that comes to your mind?" She denied confirming any details about his name but did say, "There's a line in Humsafar, which I thought was beautiful, where Ashar says to Khirad, 'Pata nahi tum mujhe kis naiki kay badlay main miley ho [I must have done something right to deserve you.]  I think the same about him. I don't know what have I done in my life, must have done something good because of which Allah blessed me."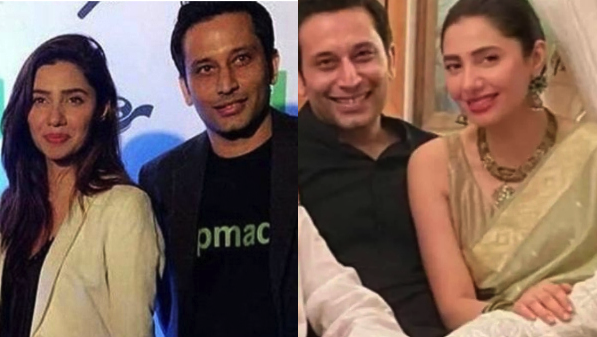 On the work front, Mahira will be next seen in the Pakistani movie Neelofar alongside Fawad Khan. She also recently enjoyed the success of her two films and a web series that released last year, and is currently considered one of the most popular and established Pakistani actresses!