As the calendar flips to another year, so do the pages of wedding trends, unveiling a fresh canvas of inspiration and innovation for couples embarking on their journey of matrimony in 2023/ 2024. With the ever-evolving tapestry of design, fashion, and technology, this year promises to bring forth a captivating array of trends that reflect the unique personalities and aspirations of brides and grooms. From awe-inspiring venues to avant-garde attire, and from sustainable celebrations to digitally infused experiences, the landscape of weddings in 2024 is poised to capture the essence of the modern couple while weaving in timeless traditions. Let's delve into the enchanting world of upcoming wedding trends that are set to define this matrimonial year. 
#1 Statement Florals 
Florals have been a part of weddings since forever! Their romantic touch and alluring grace are revered everywhere. And in Indian weddings, you can see them everywhere. From varmalas to mandap to the bride's hair and stage or aisle decoration, they will be a part of the overall space to help create a space that feels more like an experience. In 2023/ 2024 weddings, you will see florals that are strategically planned according to a theme. They will either be matched to the couple's outfits or in vivid colors or any other combination that the couple will find pleasing. The florals will be done in all fresh flowers and some of the best ones to be seen in the decor will be carnations, roses, peonies, gardenias, hydrangeas, lilies, and lush foliage!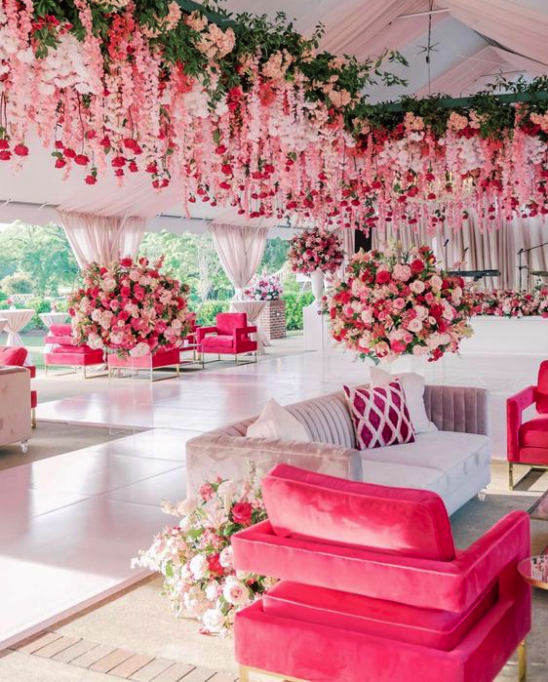 #2 Destination Weddings
The pandemic restricted everyone from hosting wedding ceremonies in the comfort of their home or a nearby location that's accessible to the nearest & the dearest. However, one thing that the pandemic paved the way for is having intimate revelries that have made destination weddings easier, cheaper, and more convenient for couples planning their wedding. This is one of the biggest wedding trends 2024 as most popular locations are even booked for a year in advance. Rajasthan destination weddings have become popular, and so are venues located in offbeat locations that are just popular for destination weddings! You can book an all-inclusive deal at these resorts which includes meals, decor, and sound for a trouble-free wedding planning experience.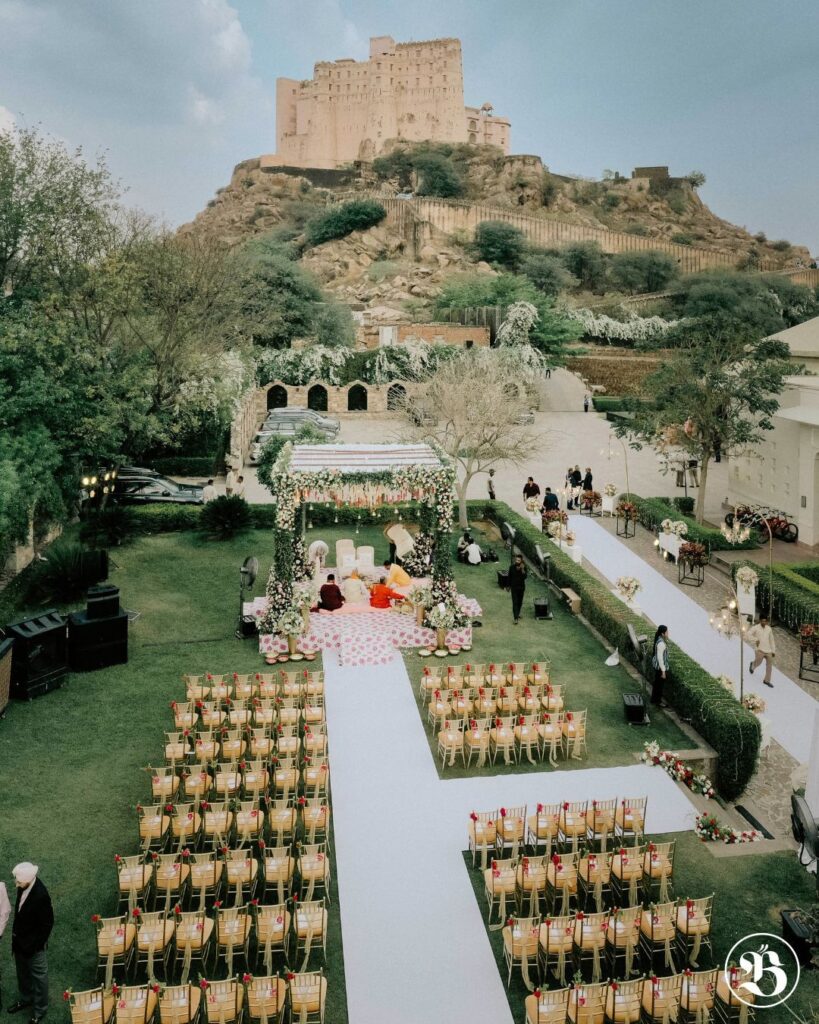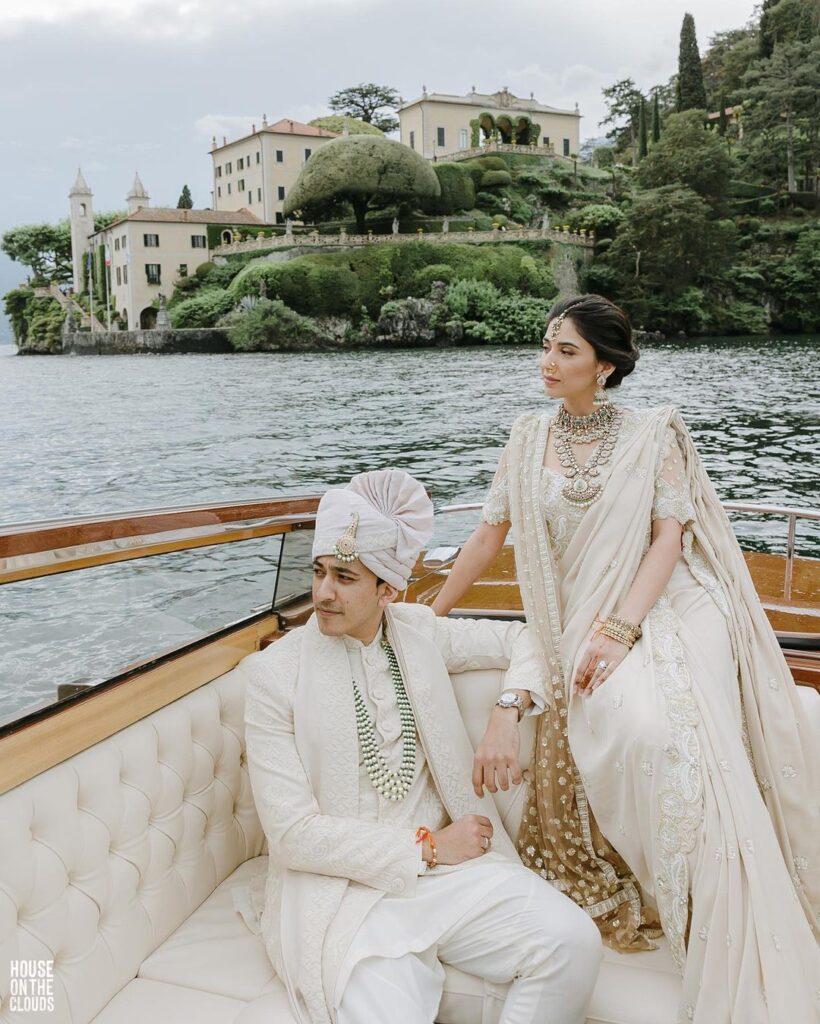 #3 Personalised, Reusable Outfits 
In the realm of wedding trends 2023/ 2024, couples are embracing the concept of personalized, reusable outfits wherein they are portraying their individuality through their fashion sense and also giving a nod to the environment. You can see brides wearing sarees at many of their events – as they have a higher chance of re-wearability than a lehenga. They are also adding a personalised touch to their outfit like getting their wedding date or husband's name embroidered. When it comes to wedding-day lehenga, they are choosing to rent or make a second-hand purchase for a more economical and eco-conscious approach. Many brides-to-be are also choosing self-designed outfits to wear something they wholeheartedly adore!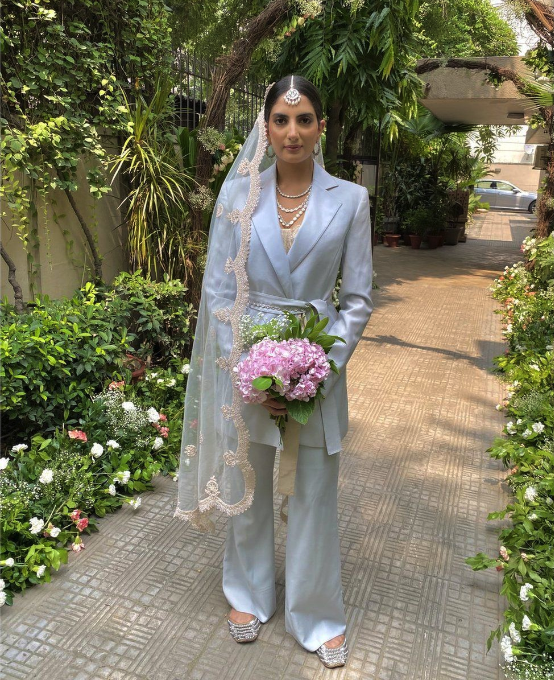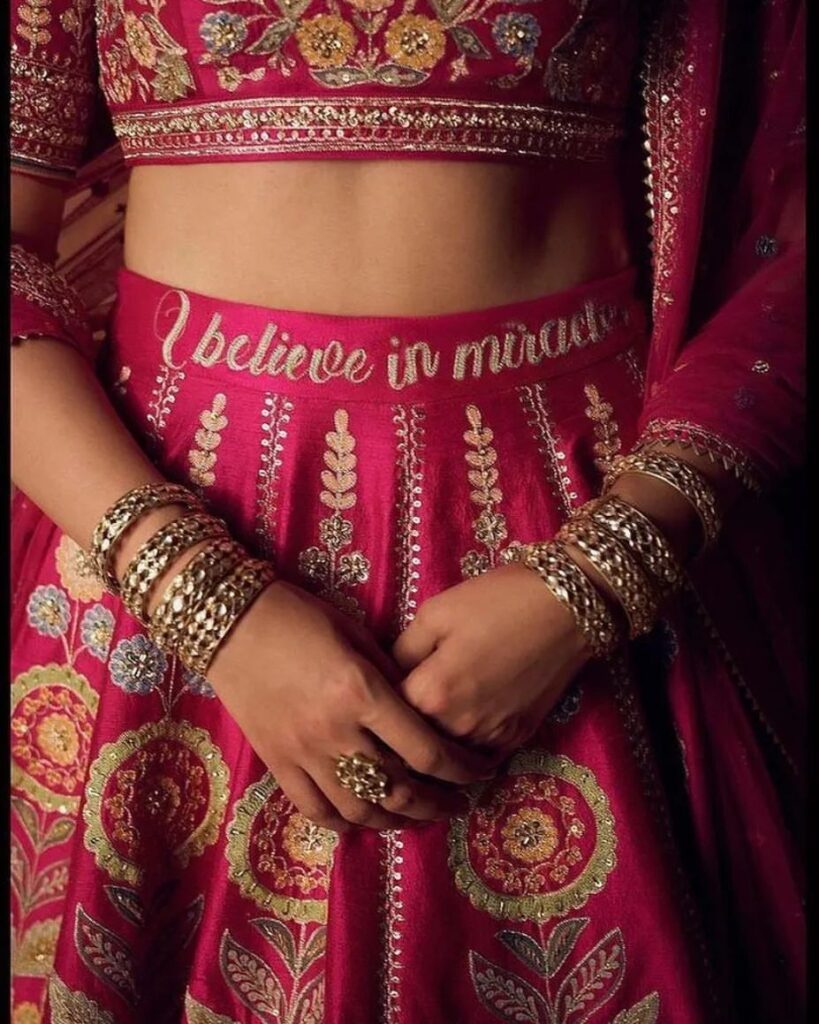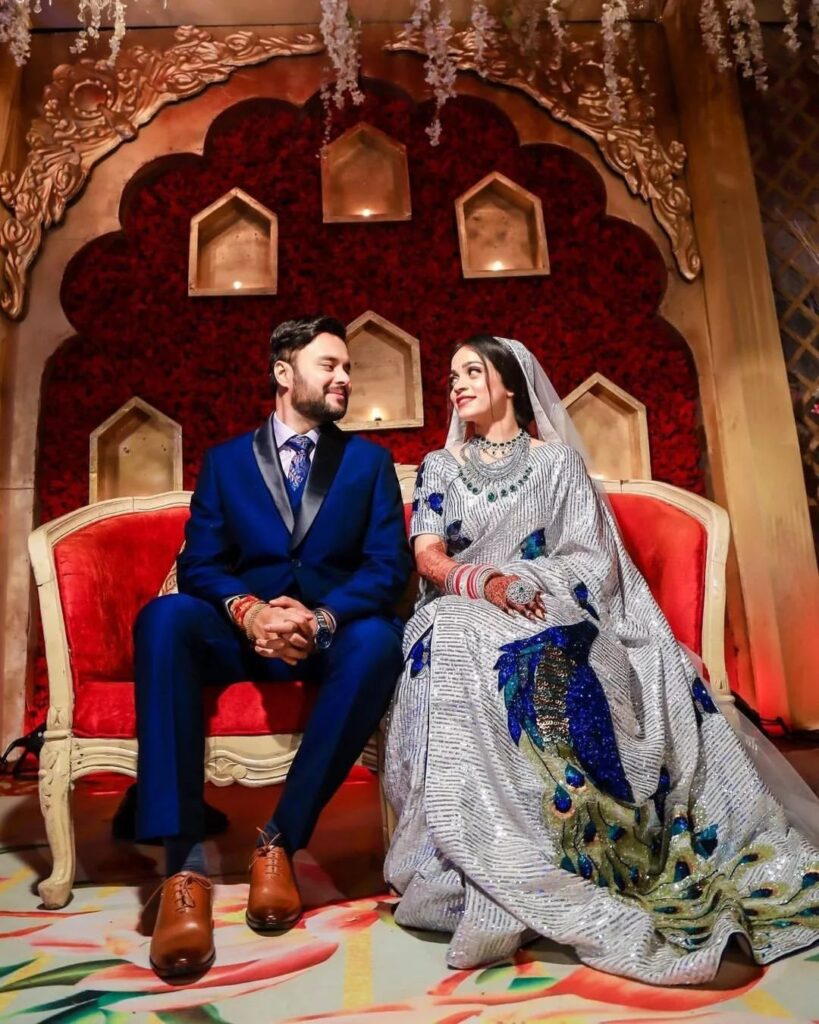 #4 Ivory Bridal Dresses 
In 2023, we have seen brides wearing white lehengas more than ever! It can be a Westernised effect or a Bollywood effect – but white bridal lehengas are in strong demand and every scale of designers are trying their best to curate white lehengas that will appeal to the brides. In many North Indian cultures, white isn't considered a festive color, but that thought process is slowly changing and people are accepting all colors as equally auspicious. White lehengas also come in all varieties – from heavily embellished ones like what Alanna Panday wore or simple ones like what Dalljiet Kaur wore to her wedding to UK-based businessman Nikhil Patel!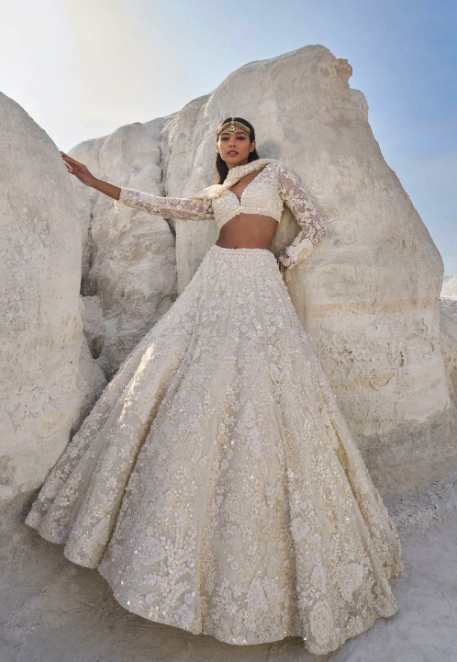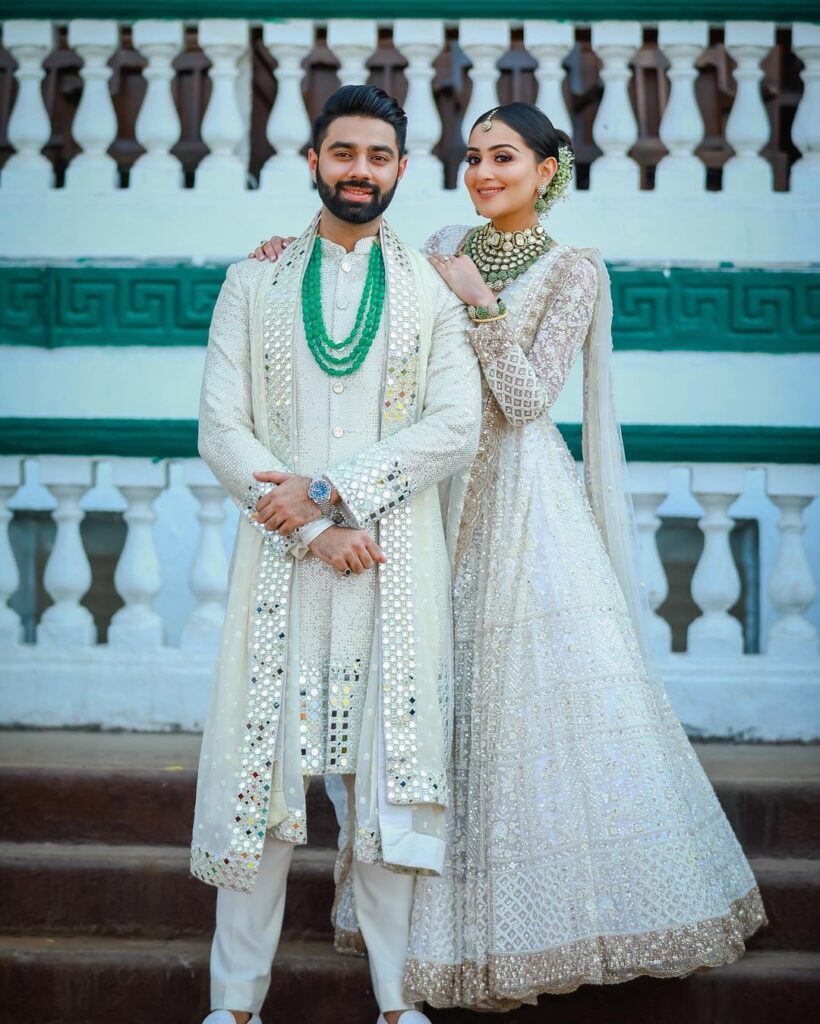 #5 Sunset Photography
Katrina Kaif & Alia Bhatt both prioritized sunset pictures on their wedding day and the after-result spreading like wildfire on social media has made sunset wedding photography quite popular and rightfully so! For outdoor pictures, there isn't any better timing than the golden hour when the soft light combined with serene landscapes gives the best snapshots – without even editing. Sunset pictures also give you some time to sneak in on your big day and enjoy those precious moments with each other. Just know that you might have to schedule beforehand so you are able to get time during that particular hour of the day and the photographer is prepared as well! Here are some examples of sunset photography.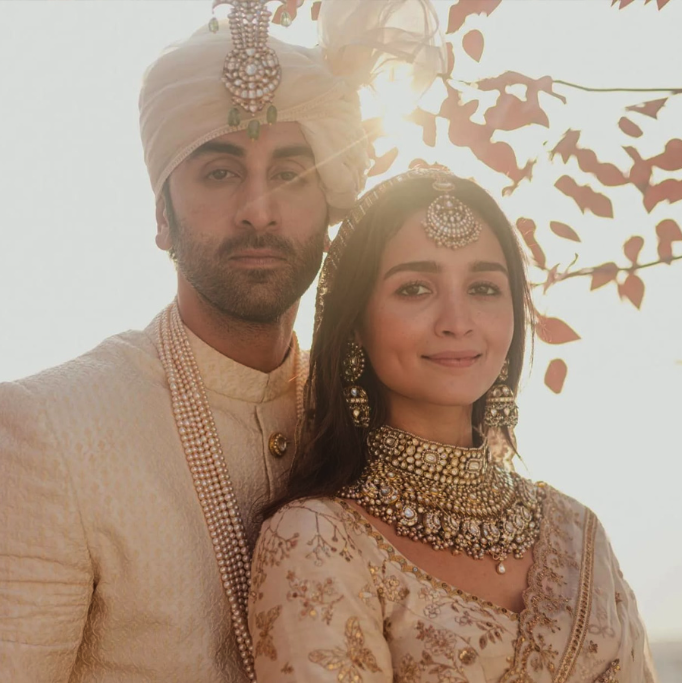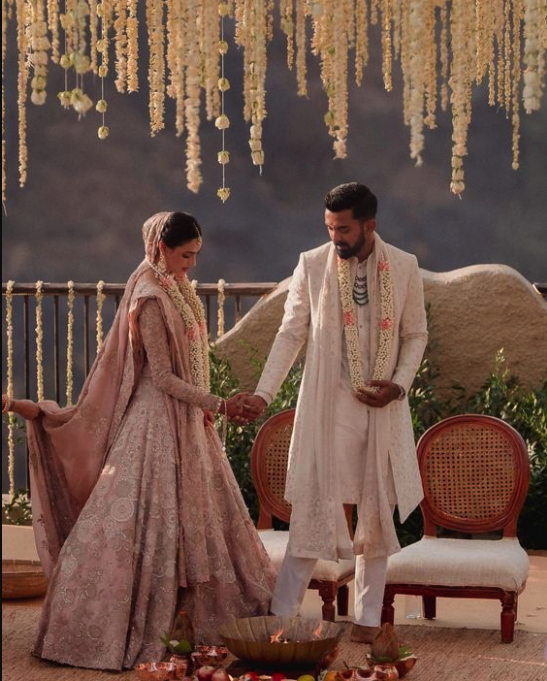 #6 Candid Shots For Social Media 
Gone are the days when couples were extensively told to pose a certain way so the photographer could get a few good portraits. Nowadays, it's more about those candid portraits where a few laughs are shared or a heartfelt eye contact is been made. There's also a growing trend towards hiring a photographer who is just meant to capture these candid shots between the moments and seal them in time. Couples and their families are also getting particular about these in-the-moment photos and are asking for them much more than before. So, candid portraits are one of the growing wedding trends 2024 that will be seen in abundance this year and next year as well!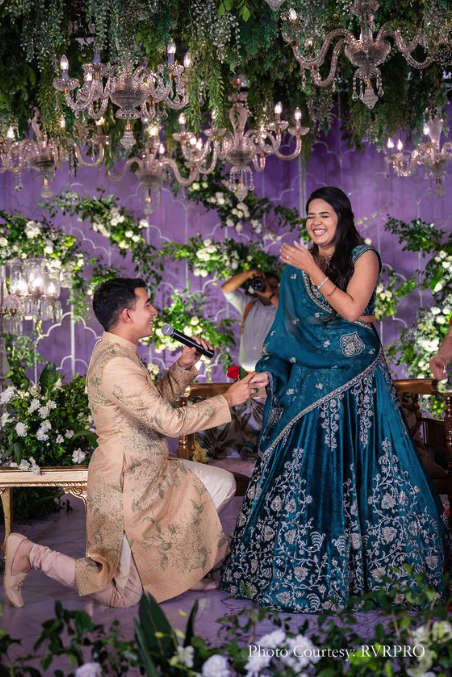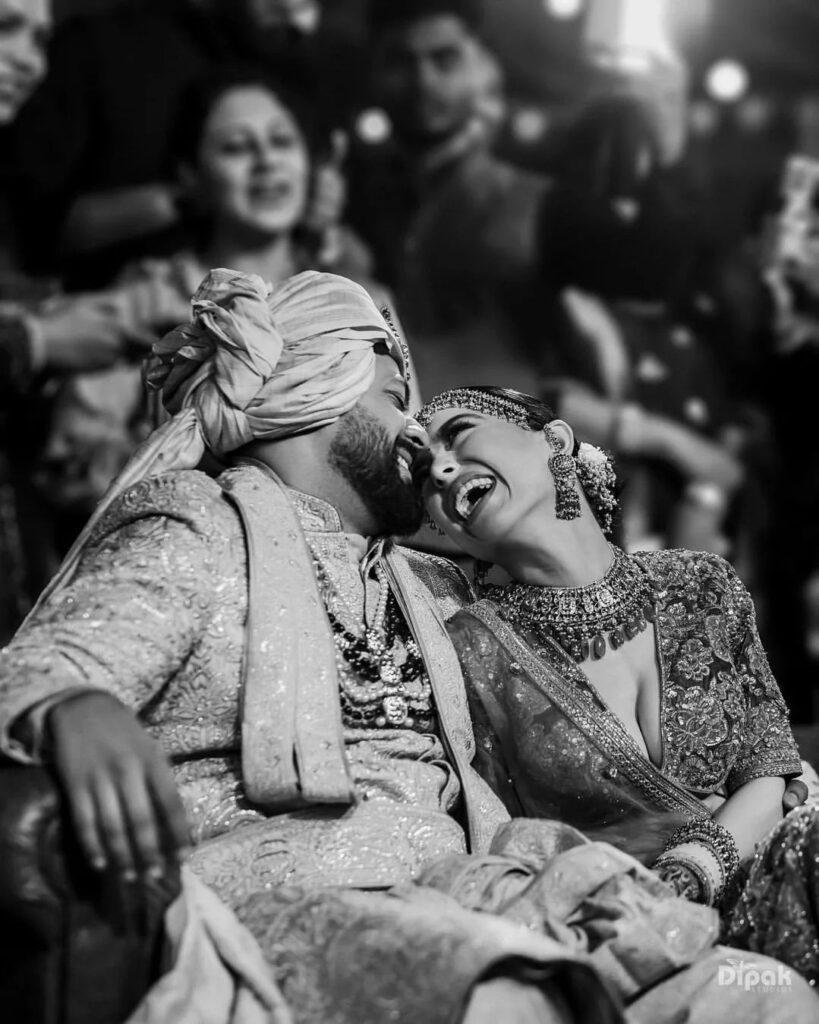 #7 E-Invites/ Creative Invites 
While traditional paper invitations have long been the norm, it has now changed to e-invites where just a call and a PDF of the invite are sent to those invited! This has also taken the pressure off the families to visit everyone's home to distribute the cards and saved them some valuable time just before the big day. E-invites also give you more room for creativity as they don't add to the effort or the money of getting printed so you can put many colors into the design. There are many Instagram stores selling digital invites that tell a story about how the couple met or how they sealed a deal or a doodle art of any of the couple's pictures. Amongst wedding trends 2023/ 2024, this one is our favorite!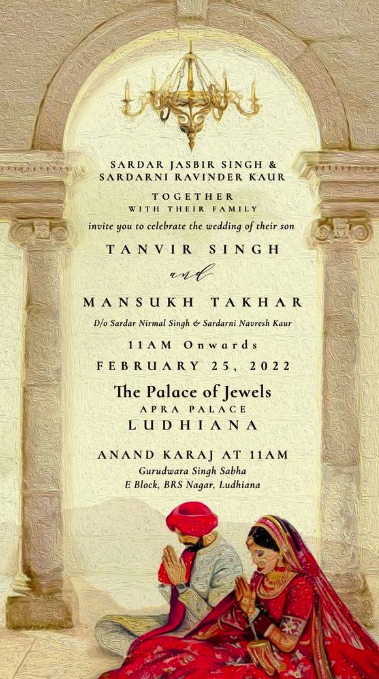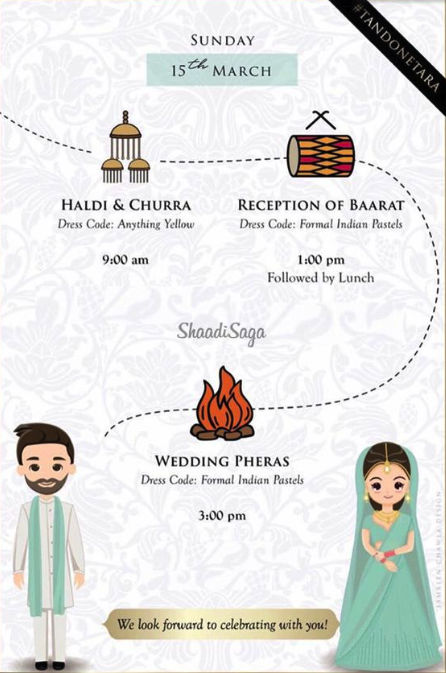 #8 Eco-Friendly Affairs 
One of the wedding trends that are out is the wastage of food and lining up a large number of items in the wedding buffet. Just a few years earlier, it was all about variety. 10 different types of chaats, 6 different types of vegetables, 4 different types of rotis, and much more! But most of it is just to flaunt and it's clear right from the start that many of it will be going to waste. That trend has changed now – and for the better! The variety is reduced and any wastage is managed through NGOs that specifically take any remaining food from the weddings and give it to those in need. Other ways to have an eco-friendly affair are to use pots instead of cut flowers for decoration, choosing an already beautiful banquet or outdoor space so the decor is reduced, putting signage so guests refrain from wasting food, and using eco-friendly cutlery to distribute food!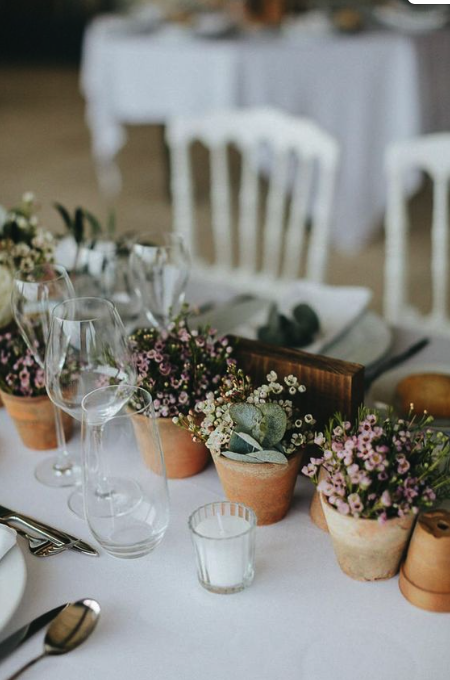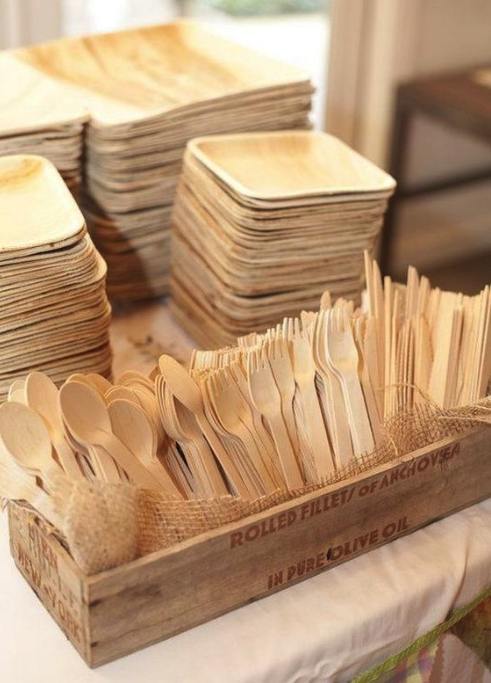 #9 Urlis For Haldi
Over the last two years or so, urlis have become the go-to element for haldi decoration. The haldi function is also bigger than ever before with dances, music, and DJ arrangements done for the morning of the wedding. Phoolon ki haldi has also gained traction so the bride and groom can get ready in their best outfits without getting spoiled by the haldi. Urlis also provides comfortable and aesthetic seating for bride and groom, and it also sets the space and the mood for the ceremony, hence their popularity and their inclusion among wedding trends 2023.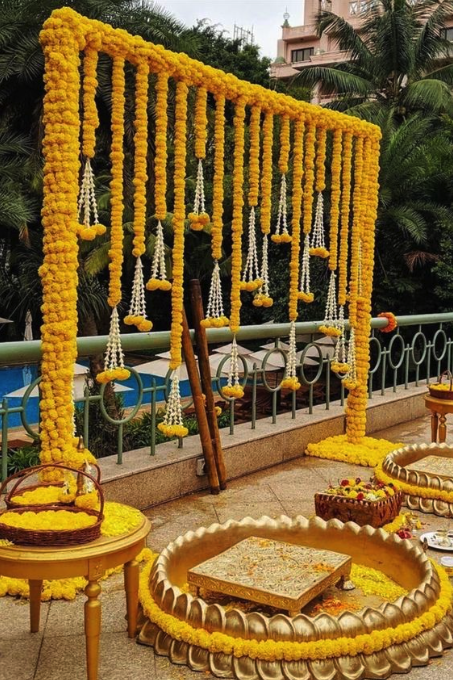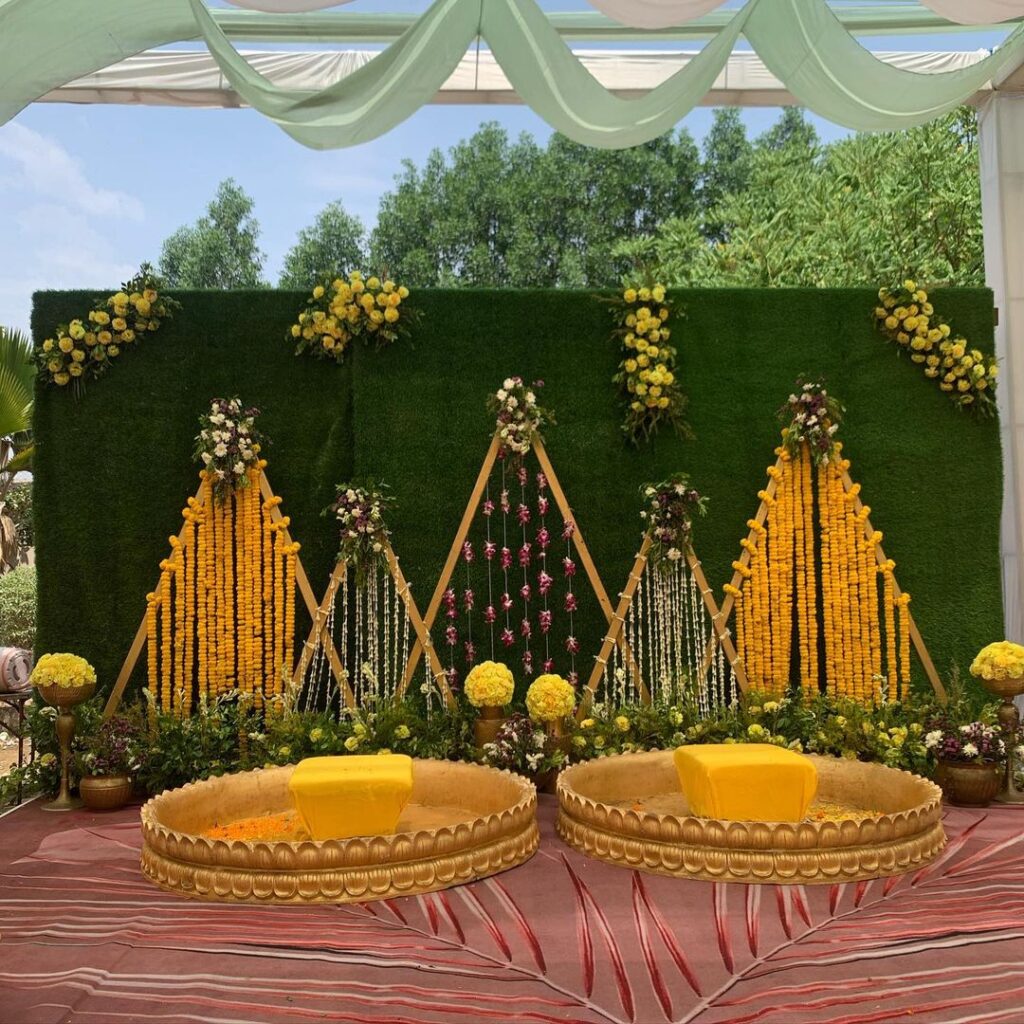 #10 Vivid Colors 
Vibrant colors have always been a part of Indian weddings, but the color schemes will become bolder and more intense than ever before! Couples don't just want vivid colors, they want coordination and mixing which goes together with each other and gives a unique aesthetic look to the space. Think color blocking to create a visually appealing celebration. The strategic use of colors with lots of patterns and textures will be incorporated beautifully into the wedding day. Whilst utilizing this one of the wedding trends 2023, just make sure to choose attires that complement the colors of the space so the dress & decor don't clash and your pictures are able to come out even better than the reality.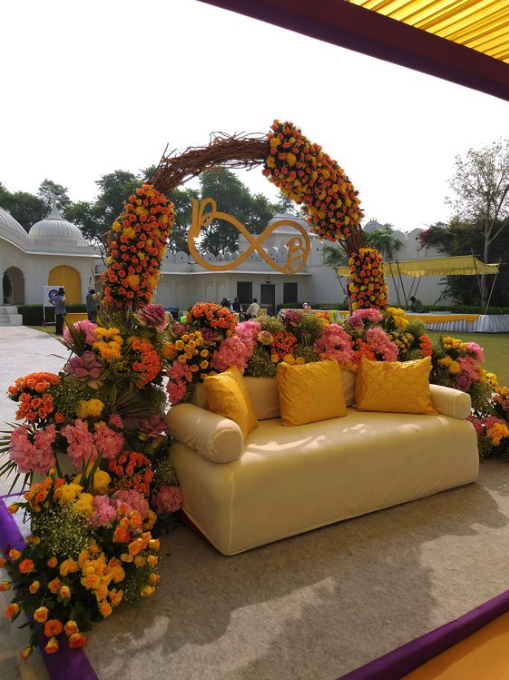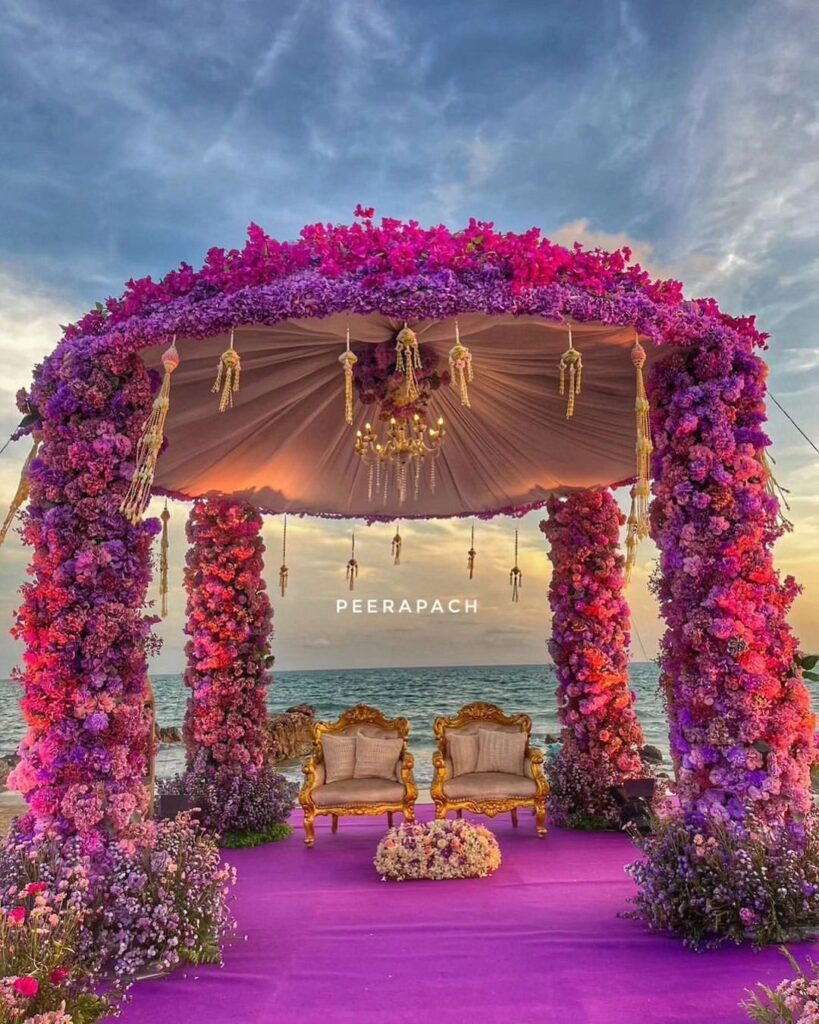 Conclusion:
Indian weddings are certainly influenced by the global culture and by the diversity of the Indian wedding space itself! In many Indian cultures, ivory has been the go-to for brides, like in Gujarati weddings and Kerala wedding ceremonies. Both national and international influences have played a role in bringing ivory bridal dresses to other cultures as well! All we know is the wedding industry is constantly evolving. Some wedding trends go out and others come in. Some that come under the former's umbrella are wedding hashtags and extensive catering formats. Above all, your wedding should be a representation of you and your beau, and the celebration should be planned so you can enjoy the best. Wedding trends just help you stay ahead of the curve and also provide you with some ideas. Rest, Indian weddings will always remain about one thing more than others – a union that's rooted in love, togetherness, and cherishable memories.