Splurging $$$ on wedding makeup isn't everyone's thing. Plus, you might have more peace of mind knowing your big-day makeup is completely in your hands, and there's no worry about someone ruining the makeup on the day it will matter the most. Having said that, if you're wondering how to do your own bridal makeup, then these 21 tips will guide you through everything you need to get the dolling up on your special day done right! 
21 Tips On How To Do Your Own Bridal Makeup
#1 Skin First, Makeup Second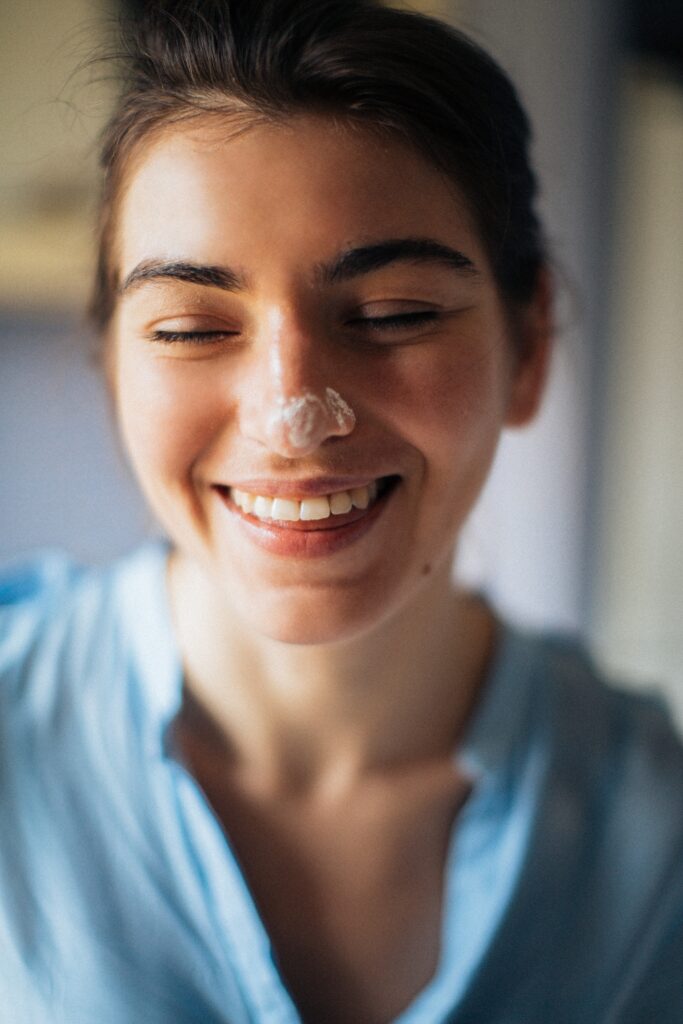 When you want glowing, long-lasting makeup on your wedding day, you'd want to start by taking care of your skin in the months leading up to your special day. Makeup can't cover all imperfections anyway, so you'd want to get your skin as clear and blemish-free as possible. If you're suffering from acne, get a professional treatment started because seeing some noticeable results can take around 3 to 4 months easily. If you already have a skincare routine that works for you, don't change it. Too much experimenting can irritate your skin and lead to redness and inflammation. Regular facials also prep your skin and boost blood circulation.
On the wedding day, do your regular skincare routine. You can also scrub and put a face mask on your skin for a more even application of makeup. Again, stick to the usual. Don't try anything new, especially on or closer to your wedding day. Proper skincare blesses you with hydrated skin, improved texture, and reduced inflammation giving you a smooth, even canvas for your makeup, allowing it to go on smoothly and look its best. It's important to find a skincare routine that works for your skin type and concerns and to be consistent in your skincare practices.
#2 Decide On The Type Of Look You Want! 
Before learning to do your makeup, you need to zero in on the kind of makeup look you want! Our suggestion for those who only have experience applying light makeup is to choose a style that's easy to recreate and doesn't involve heavy glam. Ultimately, the kind of makeup look you want to go for depends on many other factors like your personal style, the theme of your wedding, your dress and accessories, and the overall aesthetic of your wedding. It's a good idea to start thinking about your wedding day makeup early on and to start experimenting with different looks so you can learn the ideal one before the big day! 
If possible, take a makeup class from a professional artist. They also offer many in-person sessions in your city, so you can attend one to have a more personal approach to learning makeup yourself. You will also get an idea of the type of makeup look you'd want since they do demonstrate a few types of makeup looks in their class. More so, they will also have a hands-on experience with the best makeup products in the market and what fits what skin type better! All in all, taking a professional makeup class can be a game-changer step when you're wondering how to do your own bridal makeup. 
#3 Consider The Weather
When considering the season and weather on your wedding day, you'll want to think about how the makeup you choose will hold up in those conditions. For example, if it's hot and humid, you may want to go for a lighter, more natural makeup look to avoid sweating off your makeup. A heavy, full-coverage foundation may not hold up well in humid conditions, and a matte finish may look cakey and unnatural. Instead, opt for a lightweight, dewy foundation, and use a setting spray or a setting powder to help your makeup last longer
If it's cold and dry, you may want to go for a more hydrating, moisturizing makeup look to avoid dry, flaky skin. A nourishing primer and a hydrating foundation can help to keep your skin looking healthy and radiant. It's also important to consider the weather when choosing your makeup colors. For example, if you're having a winter wedding, you may want to go for warmer, richer colors, like burgundy and gold, to match the season. If you're having a summer wedding, you may want to go for lighter, fresher colors, like pastels or nudes. Overall, the key is to choose the makeup that will complement the weather and season, and that will last through the day without needing frequent touch-ups.
#4 Go For A Lower SPF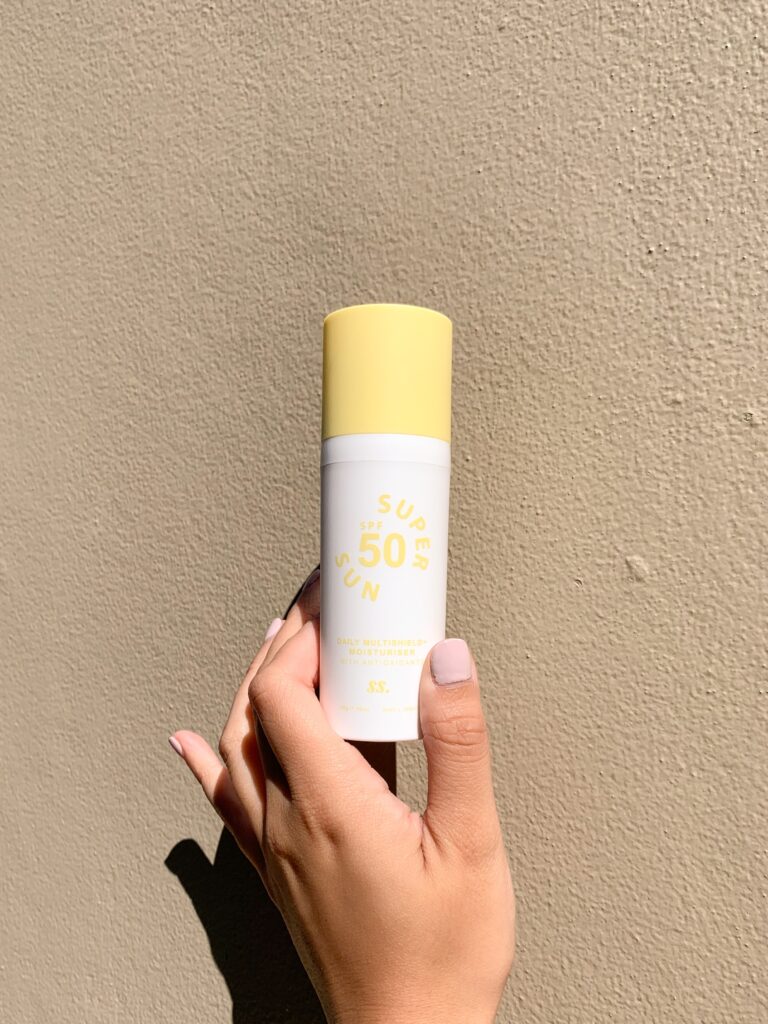 While an SPF is recommended on most days, we'd recommend going for a smaller amount or choosing a lower SPF level on your D-Day! This is because SPF causes flashbacks in the photo and can also oxidize throughout the day. Most foundations that contain SPF also have been reported to cause a bluish or ashy tone on your skin, so skip buying a foundation with SPF completely. If your wedding is outside, chances are your altar and the seating table will be both in the shade, so you won't be experiencing any direct sun rays on the skin anyway. 
If you must use sunscreen though, pick a facial sunscreen that is specifically formulated for use under makeup. These are usually lightweight and non-greasy, so they won't affect the application or wear of your makeup. Else, use a primer with SPF, which can provide an extra layer of sun protection while helping to create a smooth canvas for your makeup.
#5 Keep It Low-Key
When you have a makeup routine and products that already work for you, you don't need to purchase any new ones. Instead, if you have a foundation that blends seamlessly with your skin tone and gives you a finish you'd love to carry down the aisle, then stick to it. Just buy some good blenders and brushes to blend the base better and elevate your makeup look to a more professional finish. Stick with the same strategy for the other products in your vanity.
Also, don't opt for a makeup look just because it's in trend. Your wedding pictures will stay with you forever so you need a beauty look that matches your personality and doesn't stray away too much from your personality. Instead, focus on a complementary look that fits your personality and wedding aesthetic, and work on it. Also, don't try anything more on the expert or glamorous side like a heavy contour or warm smokey eyes when you really don't have more than beginner-level experience with makeup to start. Instead, stick to your true self and enhance your natural beauty with soft touches to your best features. 
#6 Try A Subtle Eye Look
Your eye look is a game-changer in your makeup, so spend some time deciding on the type of eye makeup look you'd want. Our suggestion is to keep it simple and subtle with warmer, soothing shades of brown with some shimmer to enhance the appearance of the eyes. There are many one-palette tutorials on Youtube to help you create the perfect look by investing in just one product. You should also use a color collector to even out the eye tone and brighten the area. Using an eyeshadow primer is also recommended as it helps make the eyeshadow more long-lasting and in lesser need of touch-ups. If you want to glam up the eye look for the reception, you can opt for a softer tone for the ceremony and then, top it off with glitter for the reception party. 
Further, opt for waterproof eye makeup. On your special day, you're bound to shed some tears – both happy and sad, and the last thing you'd want to worry about at the time is not being able to express your emotions freely just because you're scared of ruining your makeup. A waterproof liner and mascara are surely must-haves in your bridal makeup kit. Here are some recommendations:
#7 Primer Is A Must!
When you want your makeup to last through the night, there's no skipping the primer. Here are reasons why wearing a primer is beneficial for your wedding makeup and then, find some recommendations to try! 
Smooths Out The Skin: A good primer can help to create a smooth, even canvas for your makeup, filling in fine lines and pores and creating a more flawless finish.

Helps Makeup Last Longer: Primer can help to extend the wear of your makeup, keeping it looking fresh and vibrant all day long. This is especially important for a long event like a wedding, where you may not have the opportunity to touch up your makeup.

Protects The Skin: Some primers contain ingredients that can help to protect the skin from environmental damage, such as pollution and UV rays. This can be especially important on a wedding day, when you may be spending a lot of time outdoors.

Creates A Base For Makeup: Primer creates a base for your makeup, helping it to go on smoothly and evenly. This can make it easier to achieve a professional, polished look for your wedding.
Here are some good primers to try in the market:
Urban Decay All-Nighter Face Primer (Buy Here)

Smashbox The Original Photo Finish Smooth & Blur Primer (Buy Here)
#8 Watch Youtube Videos For Inspiration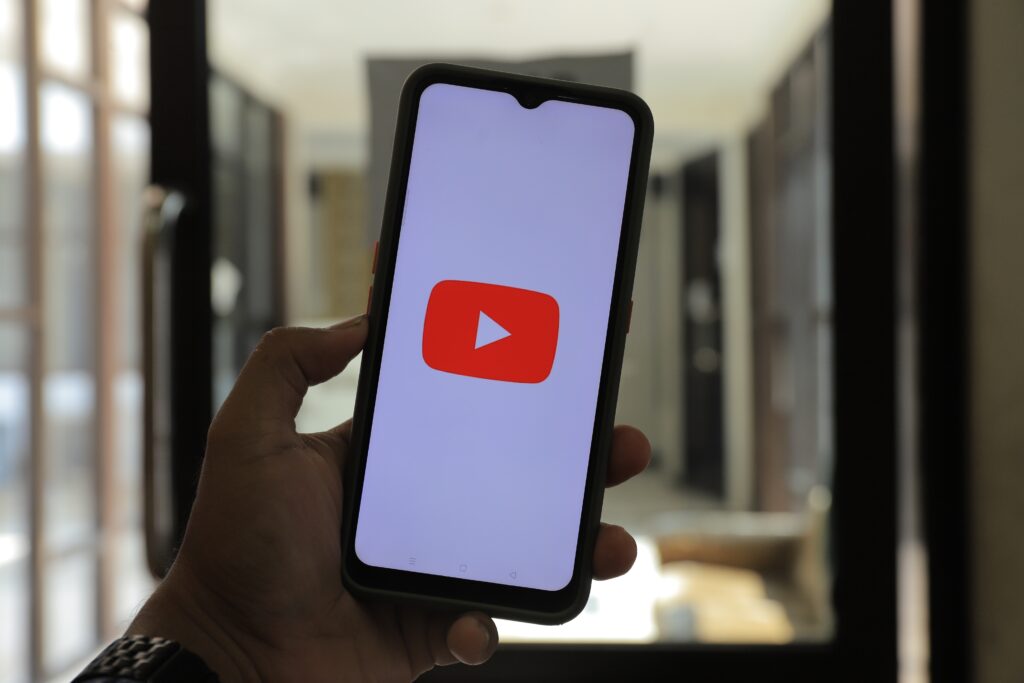 In the world of the Internet, with oodles of information available just about anything, you can surely learn a lot about a topic with some dedication and patience. Just google how to do your own bridal makeup videos and you will be surprised to see the videos that will help you through the process it will also be nice to see how many brides do their own makeup and rock it! If you aren't just even sure where to start, just research and you will get some ideas on what resonates with you. This will help you further pour in some thought on how to achieve the desired bridal makeup. 
#9 Don't Overdo Anything! 
A minimal and natural look is best for your wedding day as it can help you look fresh and radiant. It can also be a good option if you want to highlight your natural beauty and let your own features shine. To create a minimal makeup look for your wedding day, focus on enhancing your natural beauty rather than covering it up. Plus, you don't have to use all the products, especially the ones that don't feel necessary. For example, a brow pencil if you already have fuller brows. Here are a few tips to help you achieve a more natural look on the wedding day:
Use a lightweight foundation that's buildable to even out your skin tone

Use a small amount of concealer to cover any blemishes or dark circles. You can build on the smaller amount for more coverage. 

Add a natural-looking blush to your cheeks to give your face some color. Do remember to blend properly so it looks like a natural color. 

Use a neutral eyeshadow color and stick to warmer, softer shades to create your eye look.

Add a coat of mascara to your lashes to give them some volume. Stick to natural-looking lashes for a comfortable look. 

Use a subtle lip color for your lipstick. You can touch it up throughout the day instead of slathering it all on at once. 
#10 Pick The Right Foundation
Your foundation is the most important of your makeup. Nothing comes close and choosing wisely is imperative. Here are a few things to consider when picking the foundation for your wedding day:
Skin Type: First, consider your skin type. If you have dry skin, look for a foundation that is hydrating and nourishing. If you have oily skin, look for a foundation that is oil-free and matte. If you have sensitive skin, look for a foundation that is hypoallergenic and fragrance-free.

Shade: It is important to find a foundation shade that matches your skin tone as closely as possible. If you are unsure of your shade, try swatching a few different shades on your jawline and choose the one that blends in seamlessly.

Coverage: For brides, a lightweight foundation that's buildable is recommended so it feels natural on their skin and it doesn't feel artificial in the pictures as well. 

Finish: Decide on the finish you want for your foundation. Do you want a matte finish, a dewy finish, or something in between? Choose a foundation that will give you the desired finish for your wedding day look.

Long-Lasting: On your wedding day, you will want a foundation that will stay for hours. Look for a long-lasting, waterproof foundation that will withstand tears, sweat, and other types of wear and tear.
#11 Invest In Minis
The total cost of makeup you'd be buying for your wedding will quickly add up! If you're someone who wears only light makeup, you would have no idea how many products you need to get a full face of makeup on! Having said that, to save on the budget, you can surely invest in minis, which are travel-sized products with the same formulation. Besides saving money, minis have other benefits as well. First, there will be many products that you won't probably be using after, like a contour or a blush, etc. so it's best to have a mini version of them so they don't expire before you can use them up! Moreover, makeup minis also give you a chance to try a product and how it works for you before investing. Many brands (like MAC) offer makeup minis when you purchase something from their website. Look for brands like this so you can try those products for free before investing in them! 
Once you have created a list of makeup products you'd need on your wedding day, check which ones are available in the mini-version. This will give you an idea of where you can save on the list. If two brands are selling the product you'd like in your vanity bag, you can choose to invest in one that's selling the mini-version of your desired product. 
#12 Invest In Good Blenders & Brushes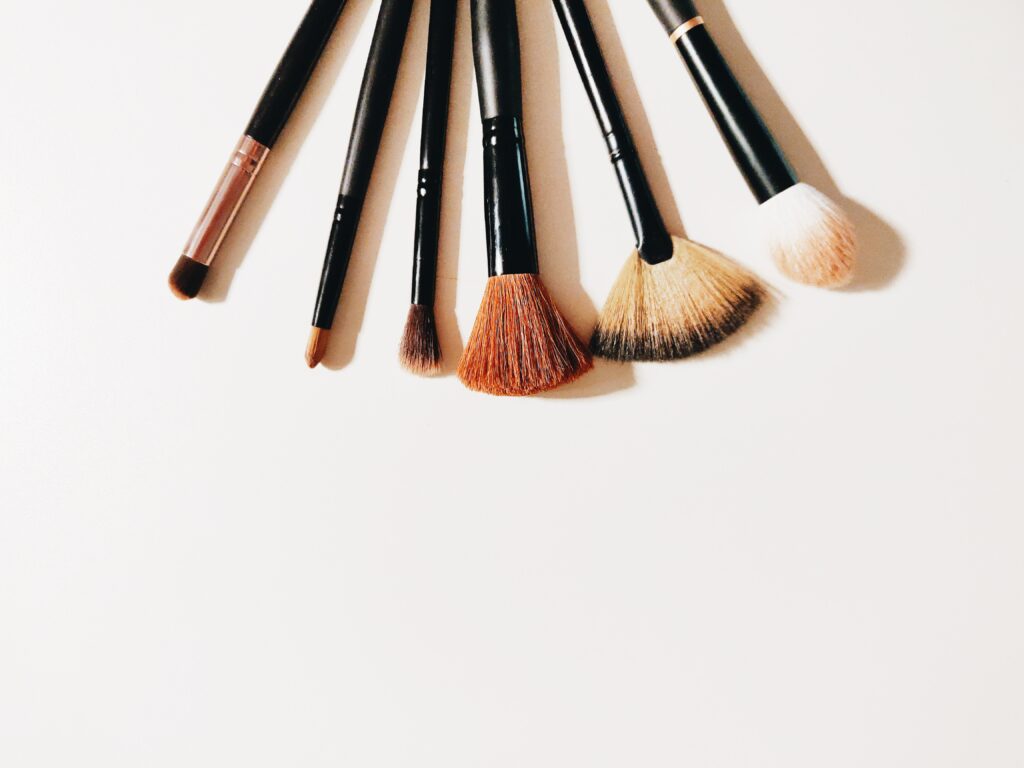 Blending is an important step in makeup application because it helps to create a seamless, natural-looking finish. When you blend your makeup, you are essentially smoothing out the edges and transitions between different products, so that they look more cohesive and natural on your skin. Having said that, the quality of blenders and brushes is as important as the blending process itself. Also, there are different blenders and brushes for different makeup application. 
For example, a dense, flat brush is generally better for applying and blending foundation, while a fluffy, rounded brush is better for applying and blending powder products such as blush and highlighter. A small, precise brush is good for applying and blending eyeshadow, while a larger, fluffy brush is good for blending out edges and creating a diffused look. It is a good idea to invest in a set of high-quality makeup brushes and blenders, as these tools can make a big difference in the way that your makeup looks and feels. Cheap, low-quality brushes and blenders can be rough on the skin and may not blend makeup as effectively.
Here are some good options to try:
#13 Keep The Brow Makeup Minimal
Your brows should be natural and well-shaped. A good practice beforehand is highly recommended for the same. Here are a few tips to get minimal brow makeup on D-Day!
Use a brow pencil or brow powder that is close to your natural brow color. This will help create a natural-looking brow without looking too harsh or overly made up

Use a light hand when applying the product. You only need a small amount of product to fill in any sparse areas or shape your brows

Use a spoolie brush to blend the product and soften any harsh lines. This will help create a natural, subtle look

Only fill in the areas of your brows that need it. There's no need to fill in the entire brow if you don't have any sparse areas.

Use a brow gel to set your brows in place. This will help keep them looking natural and in place all day.
#14 Ask For Help!
Got a bridesmaid who loves doing makeup or does it on a regular basis? Take her help through the process and keep her by your side on the main day. You might need some help with the blending or eye-makeup or brows, etc. and she can help you achieve the dream look with ease. In fact, when you're wondering how to do your own bridal makeup? that's the time you should enroll someone for help and guidance. Get that one person involved through the process when you're picking the type of makeup you're going for, what style you want on the wedding day, and the overall aesthetic you're aiming for! This way she will have an idea of how you want to look as a bride and she will be able to input some helpful suggestions and assist you when you're getting ready! 
Again, the key is to have someone who is already interested in makeup and not someone you'd want to have beside you. Just like when you want someone for an organization, it's best to ask someone who already has a good knack for planning rather than someone who has little to no interest in event planning. 
#15 Don't Try Anything New On Or Closer To The The Main Day
When you've found the product that is working for you, stick to them. This goes for both makeup and skincare products. If you have a foundation or a concealer or even a smaller product like blush that works for you, feels natural to you, and matches the aesthetic of your bridal look, stick to them. There's no hard and fast rule that you have to add all new products to your wedding. 
However, it is generally a good idea to avoid introducing new skincare products or trying any new makeup products close to the wedding day, as it can be a stressful and hectic time. Because sometimes newer products can cause unexpected reactions and since the wedding day is closer you may not have enough time to make any necessary adjustments to your routine leading to further stress. It's not necessarily a bad thing to try new skincare/ makeup products, but it's generally a good idea to do so well in advance of your wedding day so you have time to adjust and take care of any unforeseen issues that may arise. If you do want to try new skincare products though, be sure to test them on a small patch of skin first to see how your skin reacts.
#16 Do Have A Hair Artist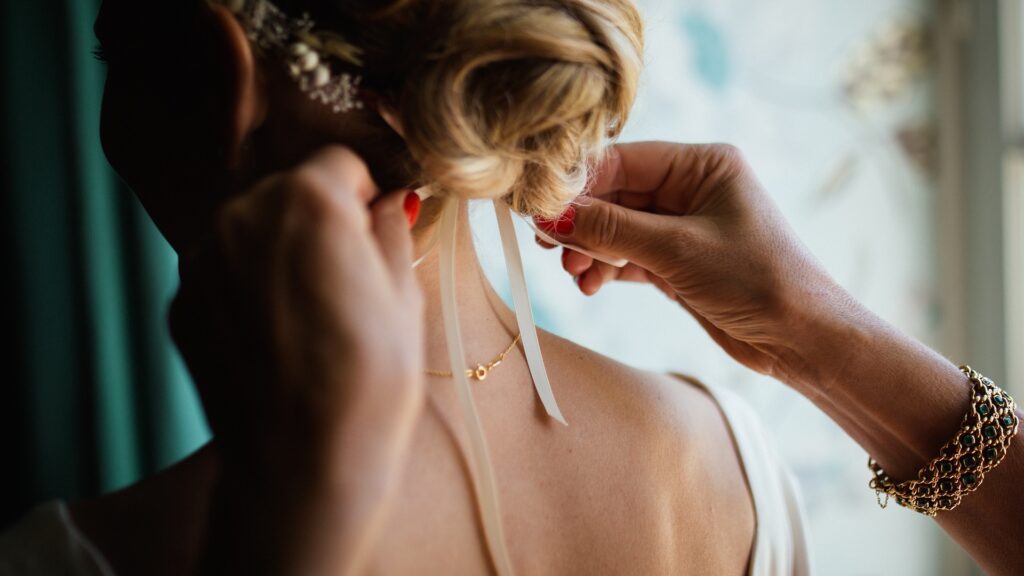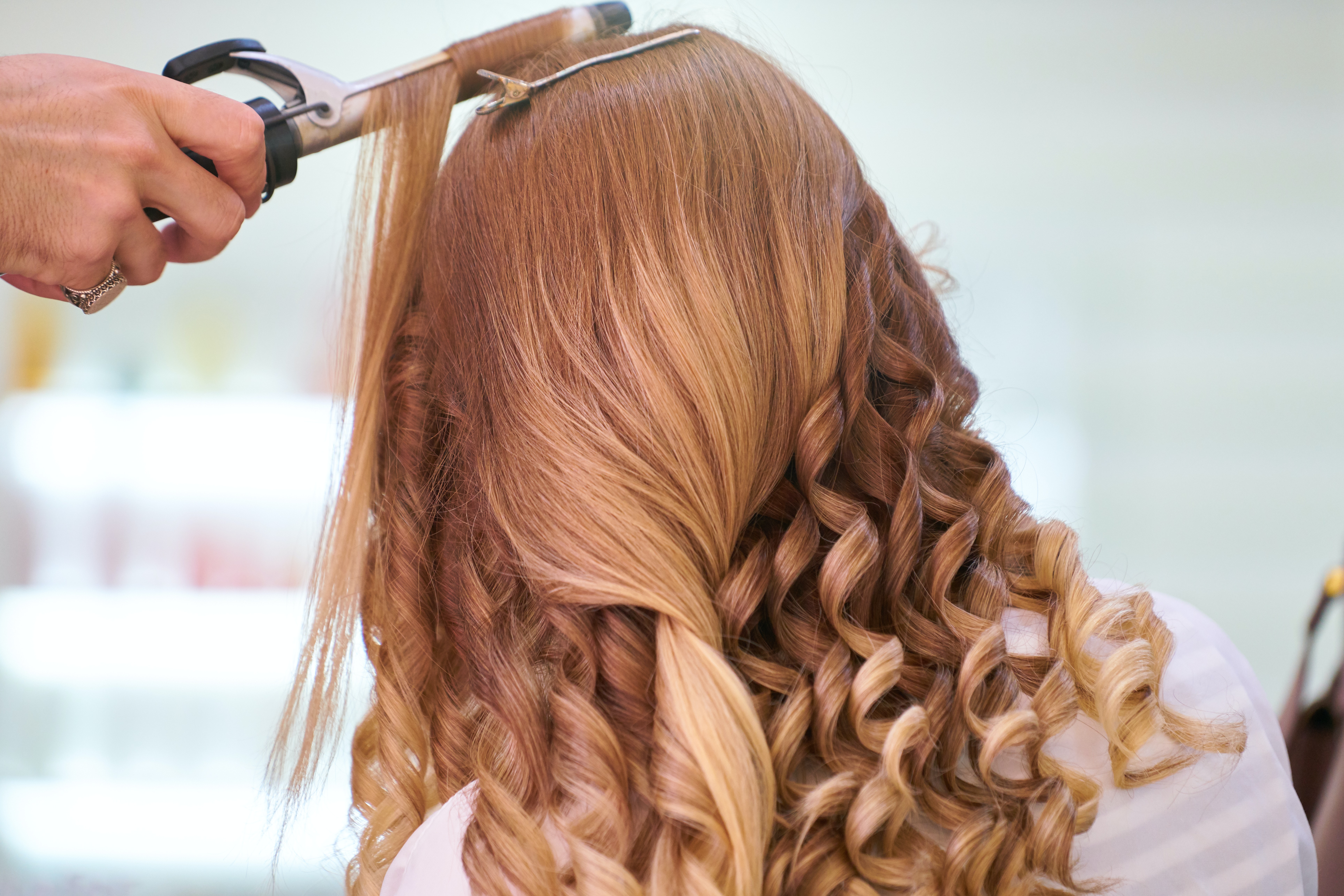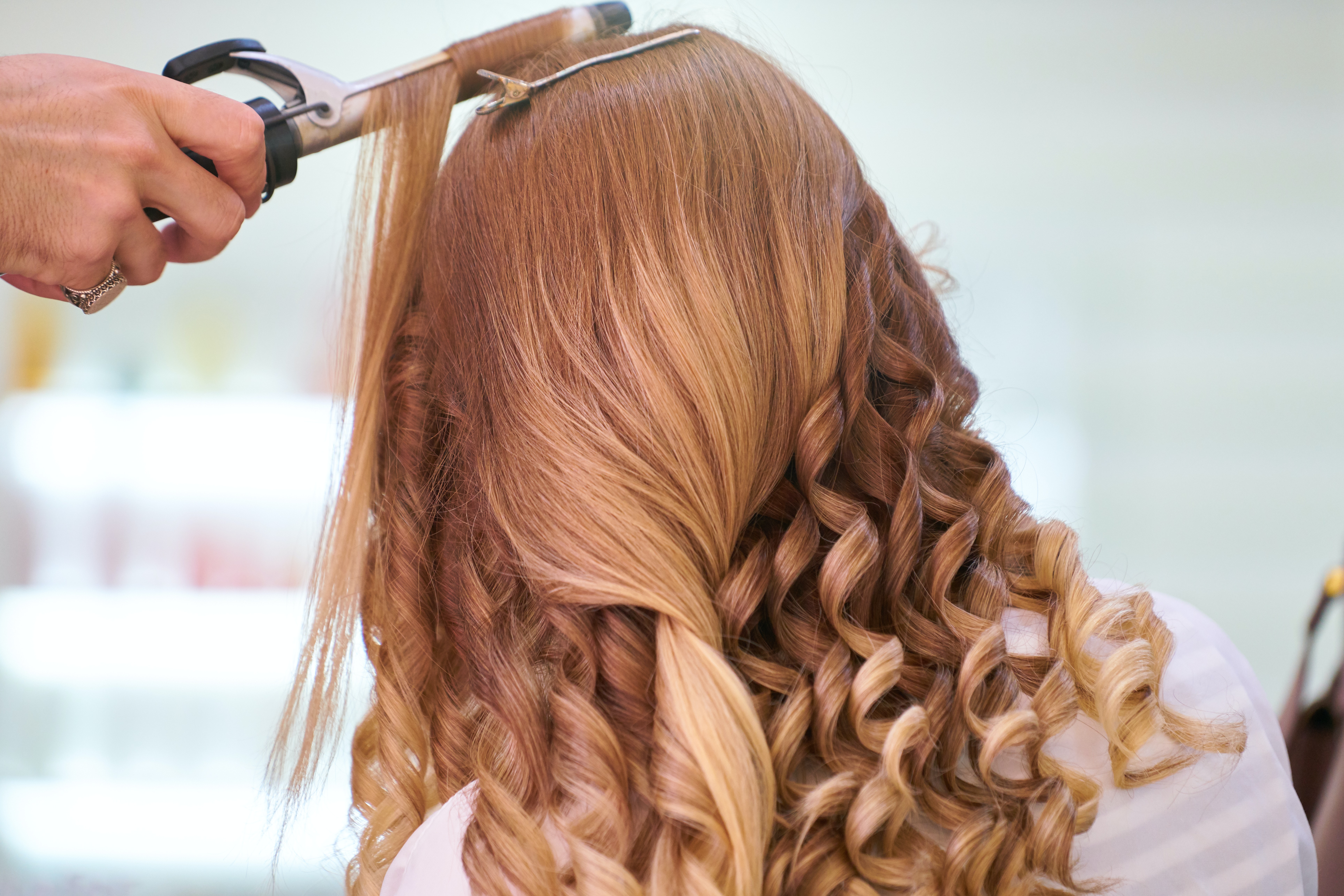 Hair is more tricky to achieve than makeup because you don't have full visibility of the crown and back side of the skull. If you're opting for a simple hairdo though, then probably it can be achieved with the help of your bridesmaids. For more expert-side, Pinterest-worthy hairstyles, it's best to trust a professional to do the job. Professional hair artists also charge much lesser than wedding MUAs. To give you an estimate, the wedding makeup costs averages out to $300 while the hair costs average out to $150. Although, the price can depend on the location of your wedding as well! 
Having a hair artist also gives you some additional time on hand to get the makeup look of your dreams with patience. Otherwise, doing both hair and makeup can seem like quite a task. Moreover, unlike a makeup artist, it's easier to find a hair professional who can create your dream hairstyle with fewer chances of any screw-ups on the wedding day. You can also book the hair artist for you and your bridesmaids together to get a better deal on the package. If you're wondering who pays for bridesmaid hair and makeup, click the link to know the proper etiquette. 
#17 Set Aside A Good Chunk Of Time To Get Ready
Even if you've had enough practice for the wedding day makeup trial, it's best to keep at least 1 and a half hours on hand for your makeup, another half an hour for hair and putting on your dress & jewelry, etc. Even when you get the makeup done by a professional, it can still take around 1 to 2 hours depending on the complexity of the makeup look, the skill level of the makeup artist, and the number of people getting their makeup done. So 1 and a half hours is the minimum time you should schedule to do the bridal makeup on your own. 
In general, the morning of the wedding also involves portraits with your bridesmaids, family, and solo bride pictures as well. So the bride starts getting ready 4 hours in advance so she can get all the portraits done and get ready as well. If you don't want to be in a rush, you can take more time for all these activities so you can enjoy and soak in every moment of this beautiful day. Another thing to keep in mind is to have a bridesmaid or two with you while getting ready. They should know the kind of bridal makeup you want, so they can help you through the process. 
#18 Test The Falsies First
False lashes are an amazing addition to wedding makeup. They elevate your beauty and make you look amazing in pictures. But before you pick the falsies when doing your own bridal makeup, here are some things to take care of:
Practice Beforehand: If you are not used to wearing false lashes, it is a good idea to practice applying them a few times before your wedding day. This will help you get a feel for the process and ensure that you are comfortable with it on the big day.

Choose The Right Lashes: Not all false lashes are created equal. Look for lashes that are made from high-quality materials and that are comfortable to wear. You may also want to consider the length and thickness of the lashes to ensure that they look natural and blend in with your own lashes.

Use A Good Adhesive: The adhesive you use to apply your false lashes is just as important as the lashes themselves. Look for a waterproof, long-lasting adhesive that will keep your lashes in place all day.

Remove The Lashes Gently: When it's time to remove your false lashes, be gentle. Use a makeup remover or a bit of oil to loosen the adhesive, and then gently pull the lashes off starting at the outer corner.

Keep A Spare Set On Hand: It's always a good idea to have a spare set of false lashes on hand, just in case something goes wrong. This will give you peace of mind and allow you to quickly fix any issues that may arise.
#19 Put Everything Together! 
To avoid any last-minute rush, put everything you will need in a makeup bag at least 2 weeks before the wedding day. When you do the trial run, you'd know everything you'd need to get ready. To stay safe, make a list when you're doing the run, so you don't forget anything when you're putting together the makeup box. You don't have to buy a bigger-sized box even a smaller one will do, which you can also carry later during your future travels. Though, we'd recommend having a kit that has sections to organize the makeup. You can make one section for skincare, one for the base, one for the eyes, etc. to make it easier to use them on a special day! 
Besides a big makeup bag, also buy a small pouch that contains the products you'd need for a touch-up. Have a bridesmaid or a family member take care of this pouch. This small bag can contain travel-sized bottles of your favorites, or can even have the same products as the main kit – and you can put the essentials after you're done doing your own bridal makeup. Some must-haves in your touch-up bag include a small mirror, makeup brushes, foundation, concealer, powder, blush, highlighter, lipstick, cotton swabs, and a makeup remover (wipes are preferable).
#20 Spritz!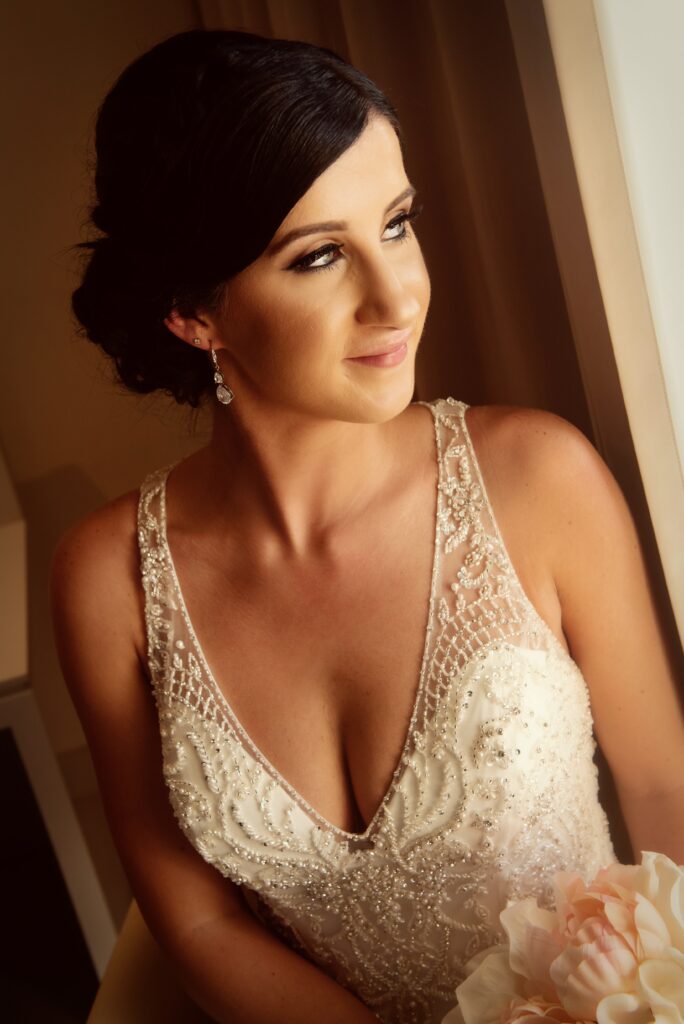 A good spritz of setting spray will make your makeup last much longer. A finishing spray, also known as a setting spray, can be a helpful addition to your makeup routine, especially if you have oily skin or live in a hot and humid climate. A setting spray can help your makeup stay in place and look fresh throughout the day by helping to lock it in place and reduce the amount of oil and shine on your skin. To use a setting spray, hold the bottle about 8-10 inches away from your face and mist it over your makeup. Be sure to close your eyes and mouth as you spray to avoid getting any product in your eyes or mouth. You can use a setting spray after you've applied all of your makeup, or you can use it to refresh your makeup throughout the day. 
It's important to note that a setting spray is not necessary for everyone. Some people find that their makeup stays in place just fine without using a setting spray, while others find that it makes a noticeable difference in the longevity of their makeup. If you're not sure whether you need a setting spray, you can try using one on a trial basis to see if it makes a difference for you.
Here are some good setting sprays to try on your wedding day! 
IT Cosmetics Your Skin But Better Setting Spray (Buy Here)

Anastasia Beverly Hills Dewy Setting Spray (Buy Here)
#21 Avoid Common Mistakes
If you're wondering how to do your own bridal makeup? besides knowing what to do, you should surely know what not to do! One of them is taking care of random acne flare-ups. If you have a zit or a random acne inflammation close to the wedding day (which can often happen because of stress), leave it alone. Don't pop the zit or try to reduce the inflammation by using new products, it will just worsen them. Moreover, a popped-out zit is more difficult to cover with a foundation than a dry one, so just let it be! 
Another common mistake is to opt for glossy lipstick, especially if you're getting married in an outdoor location where the wind will just stick the hair to your lips and cause unnecessary disturbance. Gloss lipsticks are also not kiss-proof (no matter what it mentions on the packet) and the gloss can get on your partner's lips and his lips will be all glossy in pictures. Instead, to make sure the lipstick lasts for a longer time, use a lip liner in the same color as the first layer and then proceed with the lipstick. Just like skin, lipstick lasts longer when your lips are moisturized and hydrated. So apply lip balm regularly and on the day of the wedding, scrub the lips and apply lip balm in the morning. Remove the balm just before you start with the lipstick application for a smoother and long-lasting application. 
Conclusion: 
Doing your own wedding makeup isn't as difficult as it seems. With just a few tips & tricks under your sleeves and a bit of practice, you can completely nail down the question of how to do your own bridal makeup. Just like anything related to the wedding, you just need careful planning in advance to make sure everything goes smoothly on the main day. Our easy guidelines cover everything you need to know to do your own bridal makeup so you can DIY your beauty look on the most special day of your life like a pro!