For brides, the most important aspect of wedding planning is zeroing in on her bridal trousseau. Mainly two things – outfits and jewelry. After all, the saying 'all eyes are on the bride' is a rare one that's all truth and no lies. So, the hunt for stellar outfits and jewels begins way before the wedding date (or wedding) is set. Guilty? Most of us are.
Anyways, brides do have clear agendas before they step out for trousseau shopping. Some have their eyes set on a particular vendor, others pick options aligning with their comfort and style quotient, and there are certain others who love to take the route of personalization. Inayat, the bride we're featuring today, took the last route and created wedding memories she'll hold close to her forever.
Starting With Her Customised & Hand-Painted Bridal Lehenga
Inayat's mother customized and hand-painted her bridal lehenga over a period of 6 months. Basically the lockdown. It has royal Indian princesses and Kathan hand gestures at the bottom. As for the lehenga color, Inayat was sure it won't be the bridal favorite – red. "It's extremely difficult to re-wear a red bridal lehenga again because it's so heavy. And I'd look overdressed every time. So I won't wear it at all. Secondly, I wanted to look a little understated and wanted the jewelry to highlight more, being a jeweler," shares the bride. So, she picked golden, considering, according to her, pastels are 'done to death' now.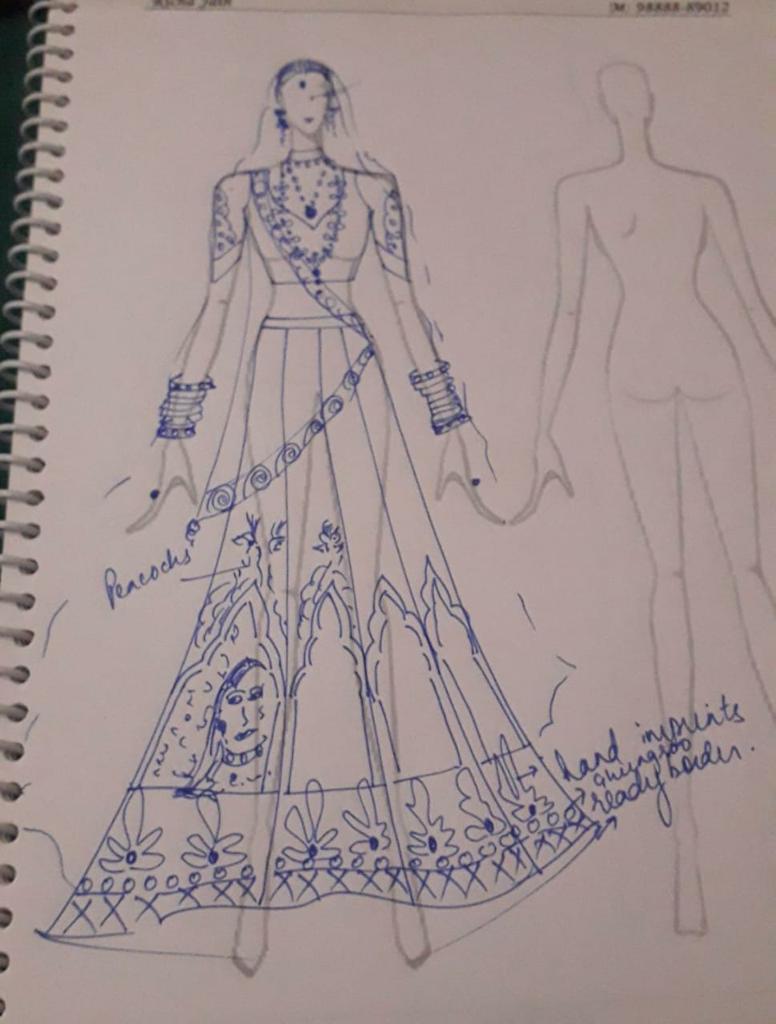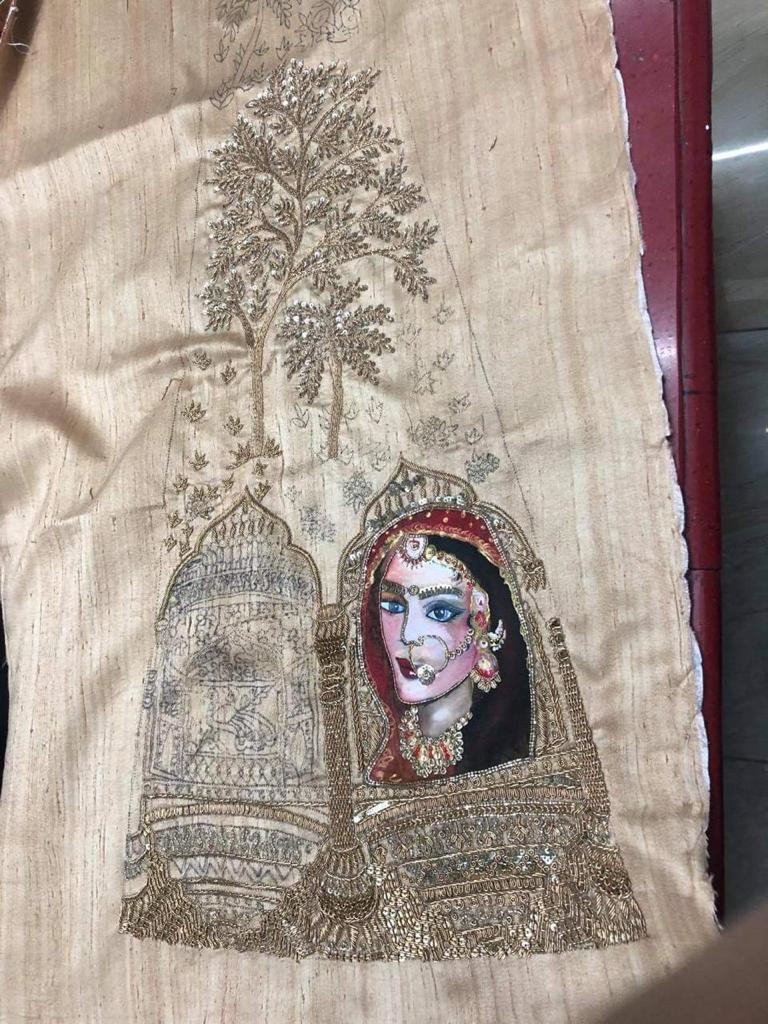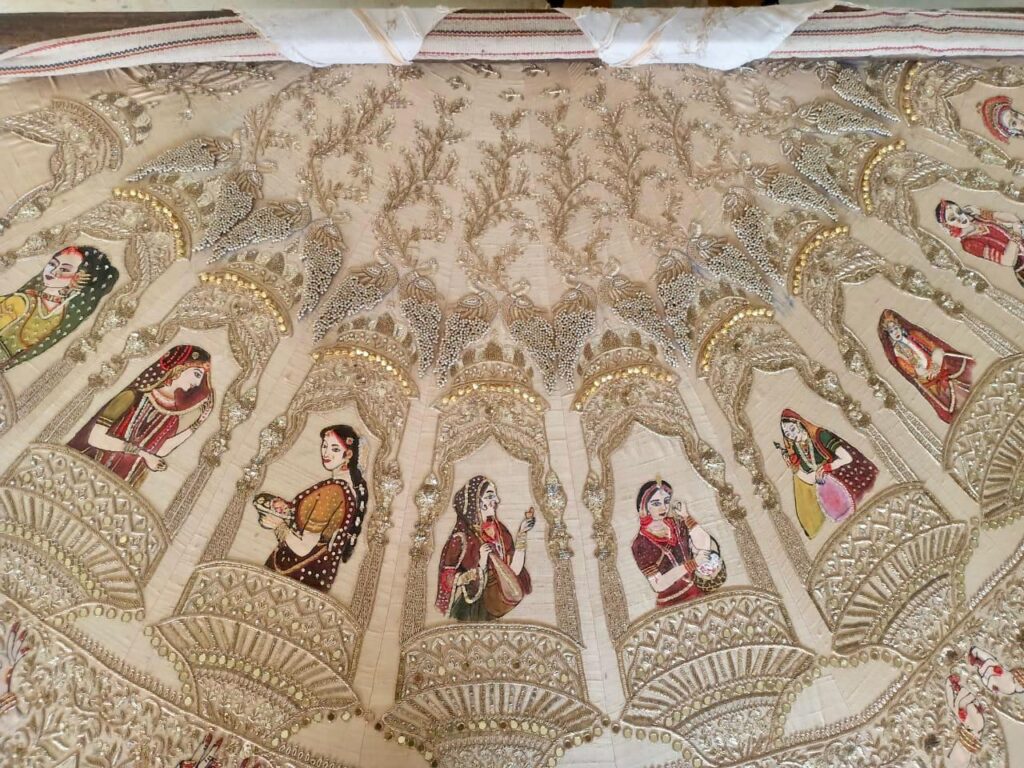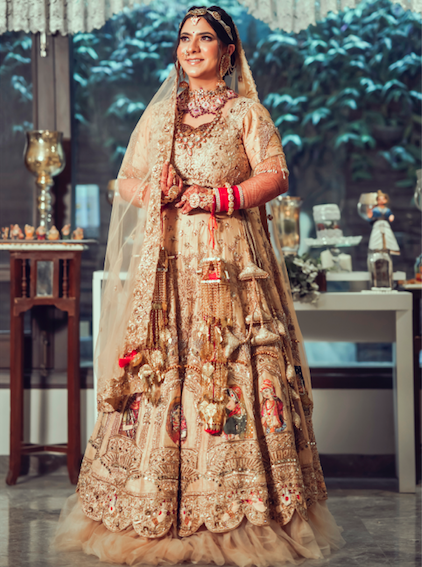 Wedding Jewels Tied To The Bride's Faith
The next detail is as interesting as the first one. Inayat is a devotee of Goddess Durga, so she depicted the 9 avatars of Goddess on her wedding necklace with a mantra carved on the back. Being a jewelry designer, at Dhanda jewellers, she was stoked to create a piece resonating with her faith.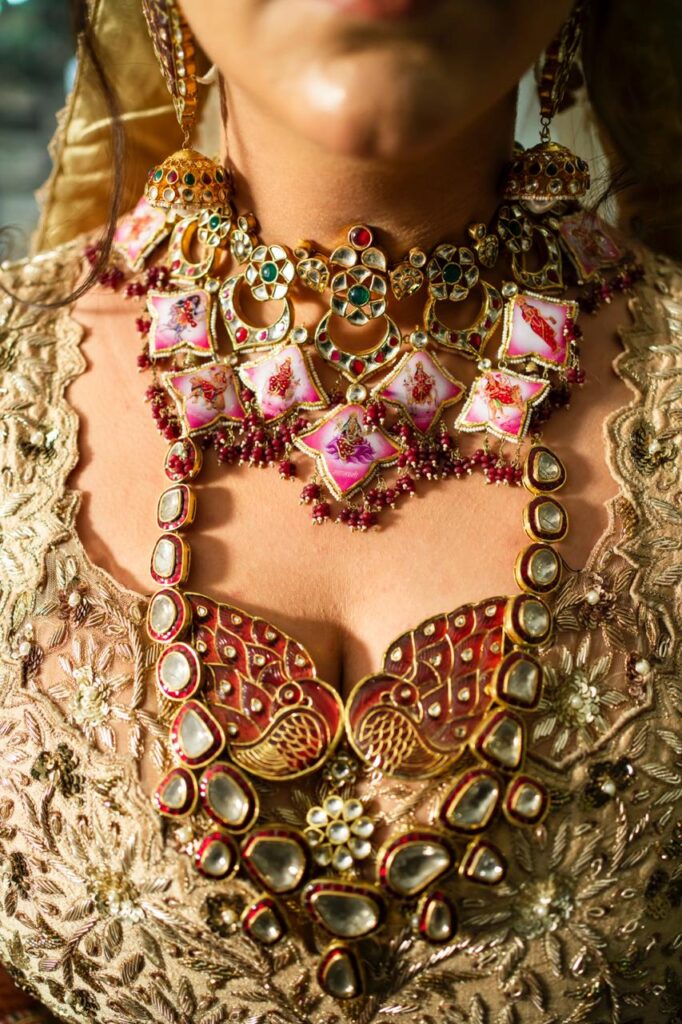 If you're thinking those details are the only personalized aspects of Inayat's wedding, then you're in for a surprise. Because we haven't even started yet.
Kalire With Doli & Bride Figurines
Another riveting feature of her bridal avatar is 'kalire', also designed by her mother and made at their jewelry showroom in Ludhiana. The kalires have a doli sculpture right on the top with a bride's figure placed inside of it.
Groom Got A Handpainted Prince On His Attire As Well
Why should brides have all the fun? Groom Akshaan's sherwani stole also has a hand-painted drawing of an actual Indian prince, who, surprisingly, bears an uncanny resemblance to him. Guess Inayat really found her Prince Charming in Akshaan.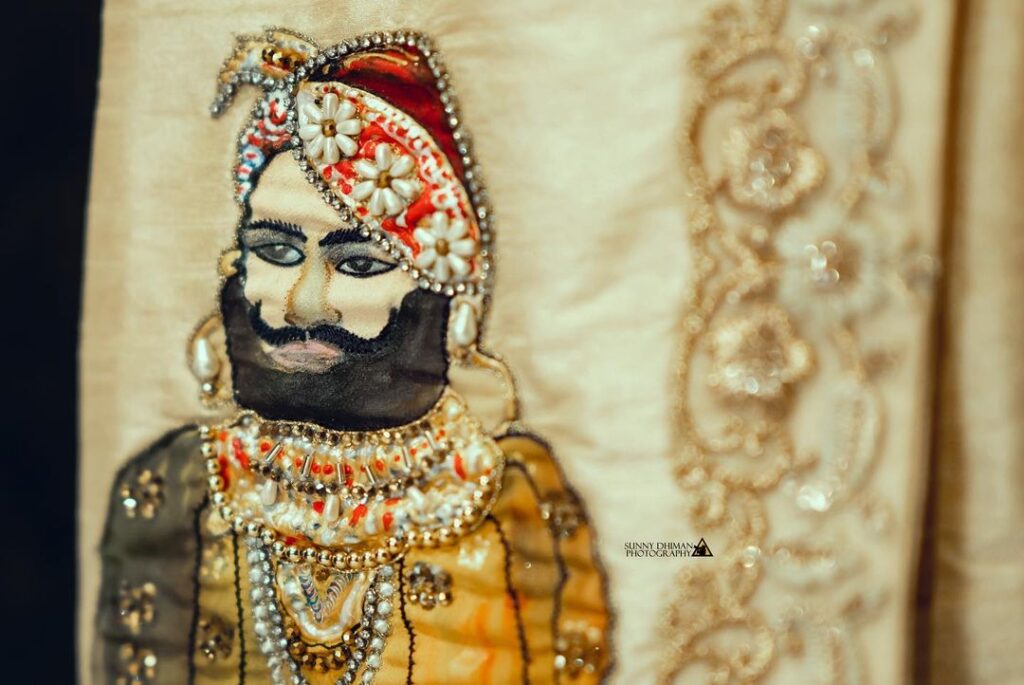 A Soulful Medley For Bridal Entrance
To make her daughter's day extra special, Inayat's mother sang and recorded a mashup of Punjabi folk songs for her blissful walk down the aisle. The effort her mother has put into her wedding details is heart-warming.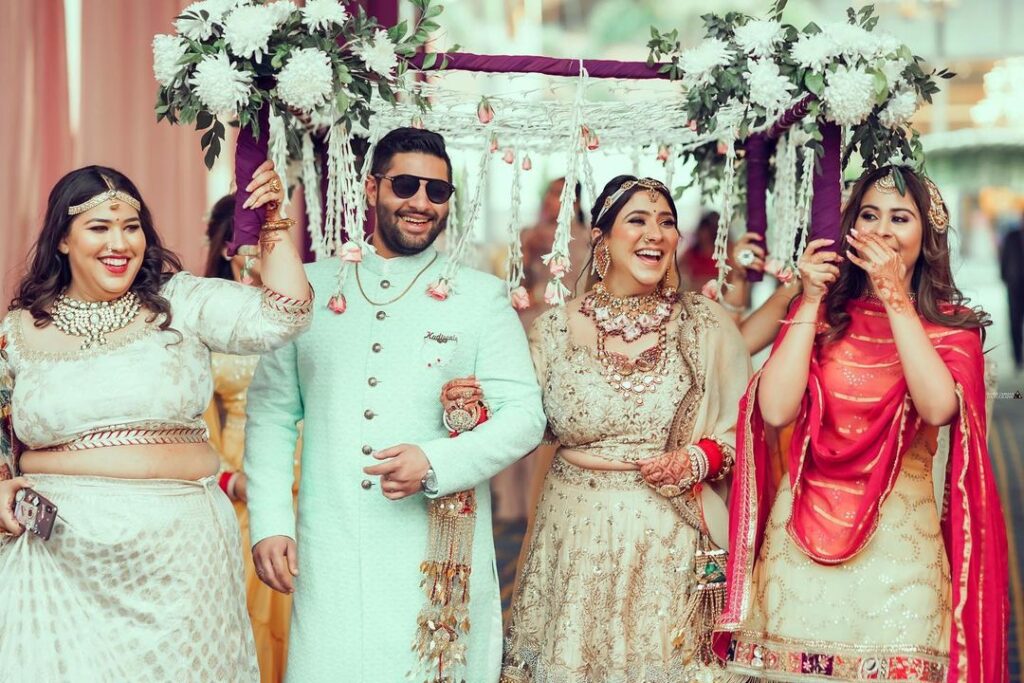 A Mehendi That's Meaningful & Beautiful
The bride got an endearing set of mehendi figures etched on her hands. She honored her hometown, Akshaan's hometown, their relationship, and her faith with her bridal henna. The bride is from Ludhiana, so she got a clock tower along with 'Land of Butter Chicken' painted on one of her arms, and on the other, India Gate and Dilwalo Ki Delhi to honor the groom's birthplace, Delhi. She also got their portraits, wedding dates, cute names they call each other, among many other things depicted on her bridal henna.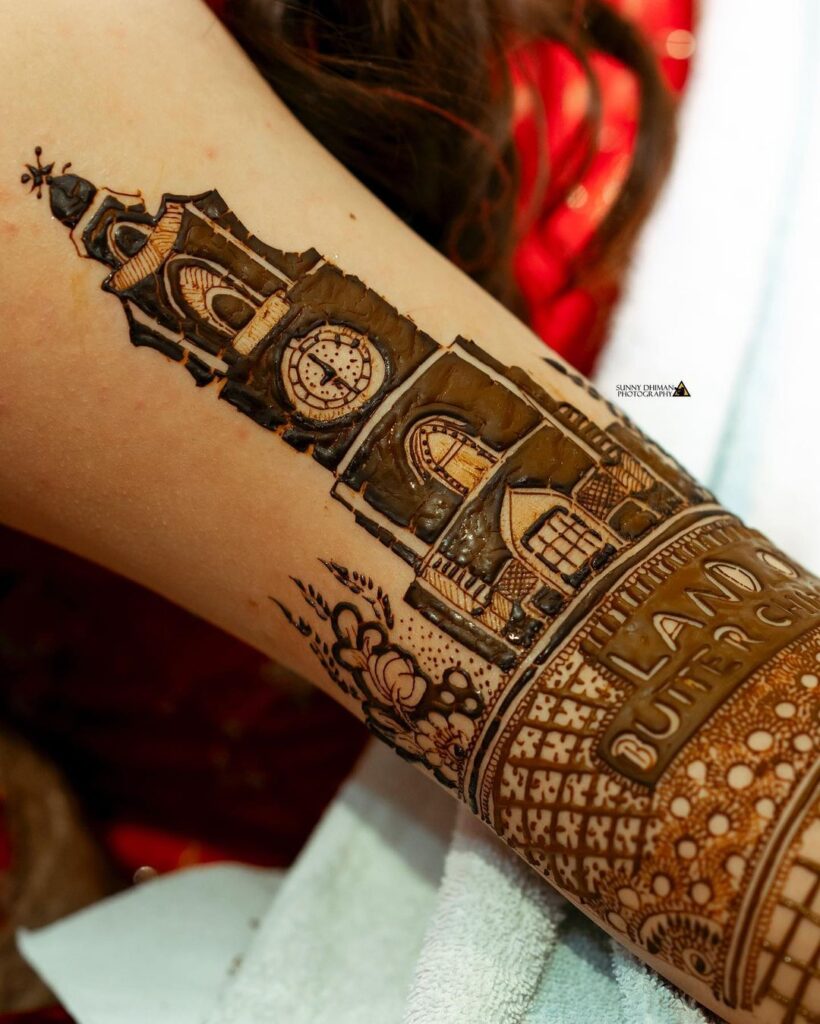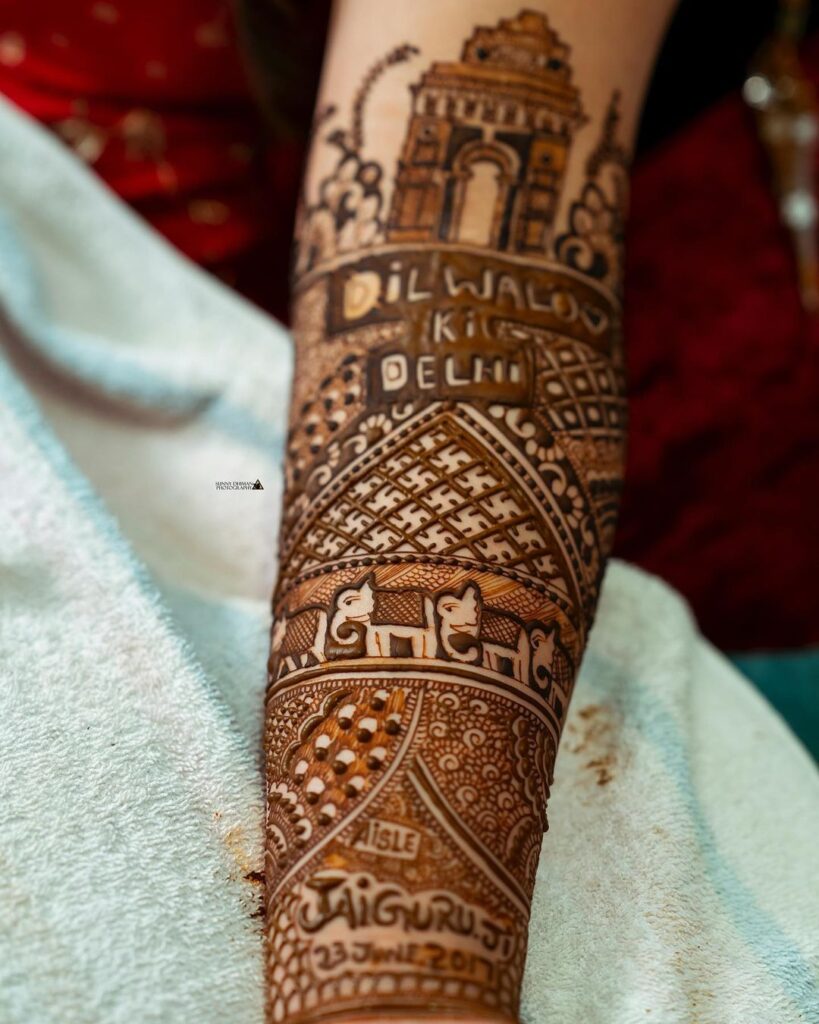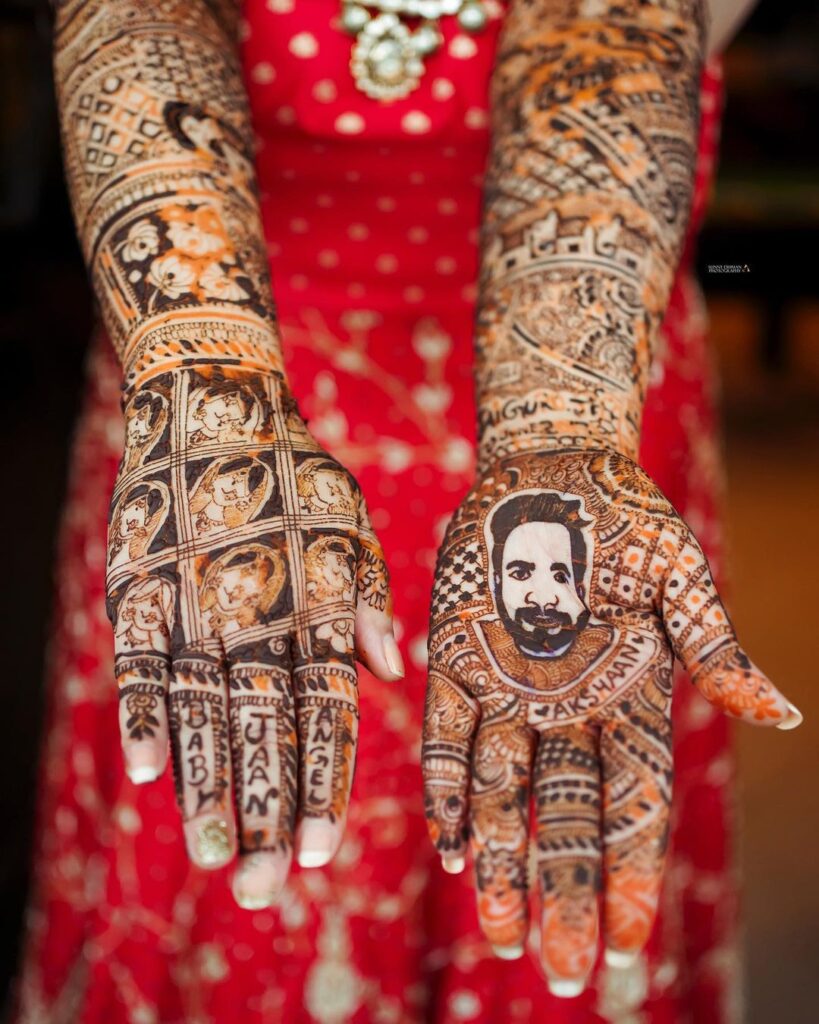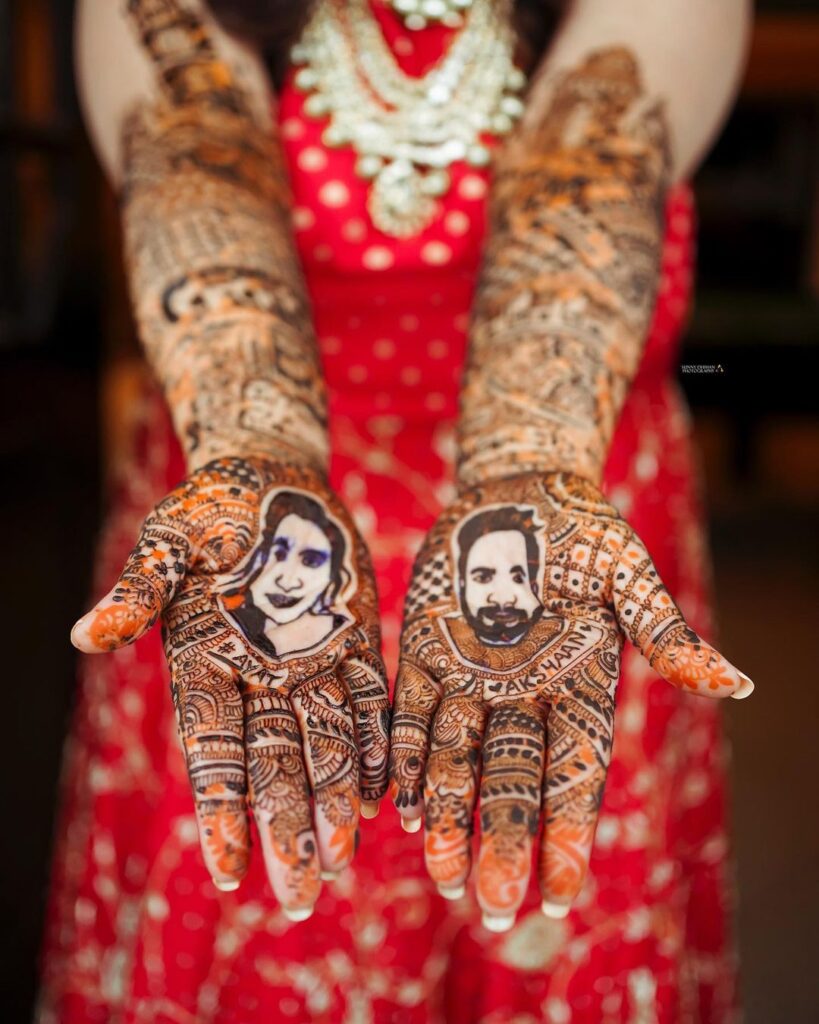 There's More…
Adding up to the 'lovely wedding details' series, Inayat's outfit for 'Anarkali Mujra Night' was a beautiful culmination of her mother's and mother-in-law's heirloom pieces. The Anarkali is a restitched version of her mother's wedding lehenga and dupatta was the same one her mother-in-law wore on her big day. And the jewels in the second picture are designed by Inayat – the first jewelry pieces she designed. She picked only the finest uncut diamonds for her choker necklace and studs.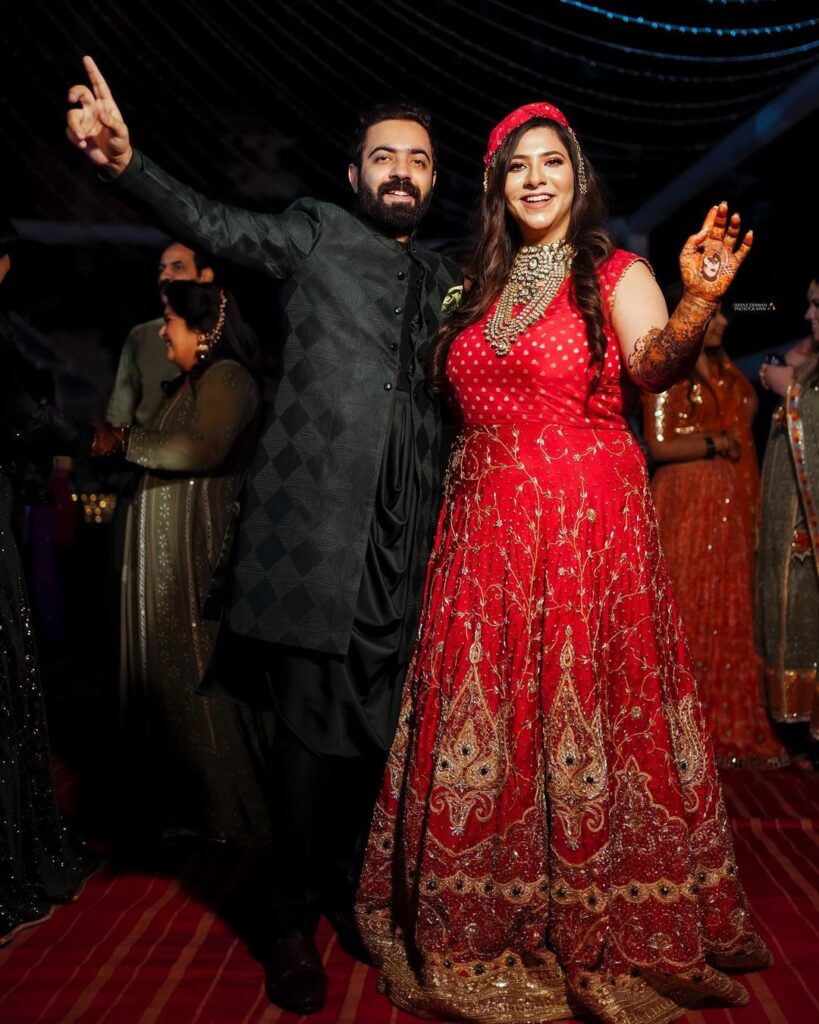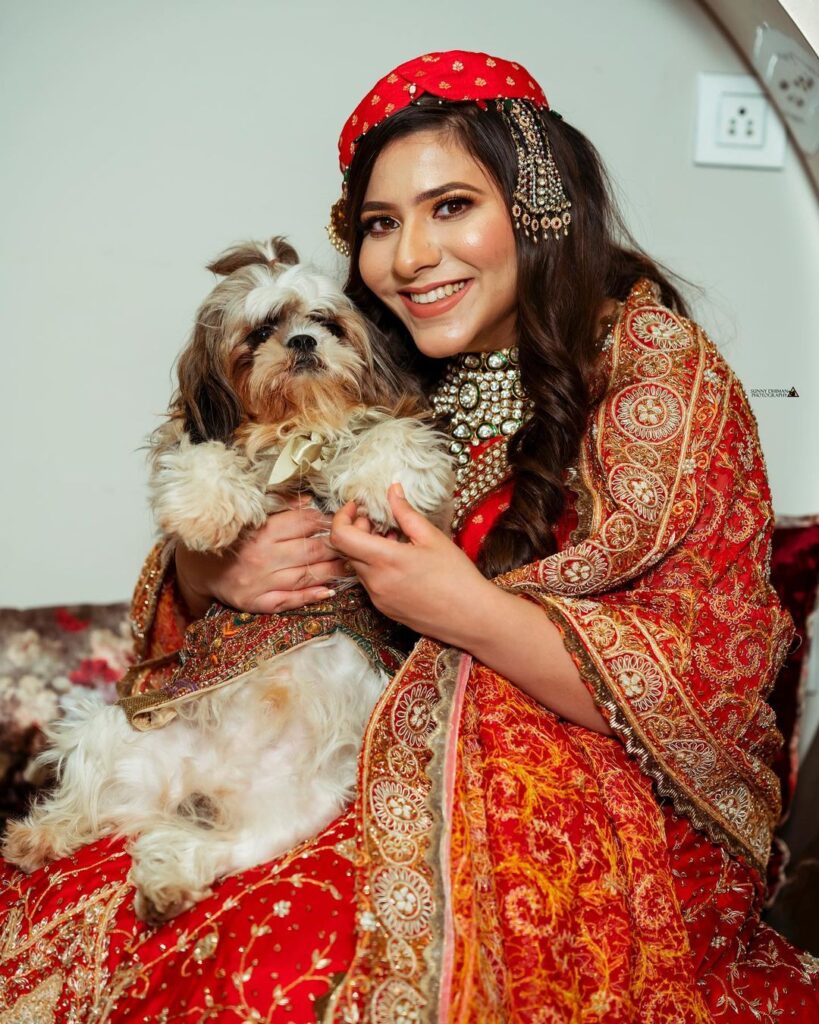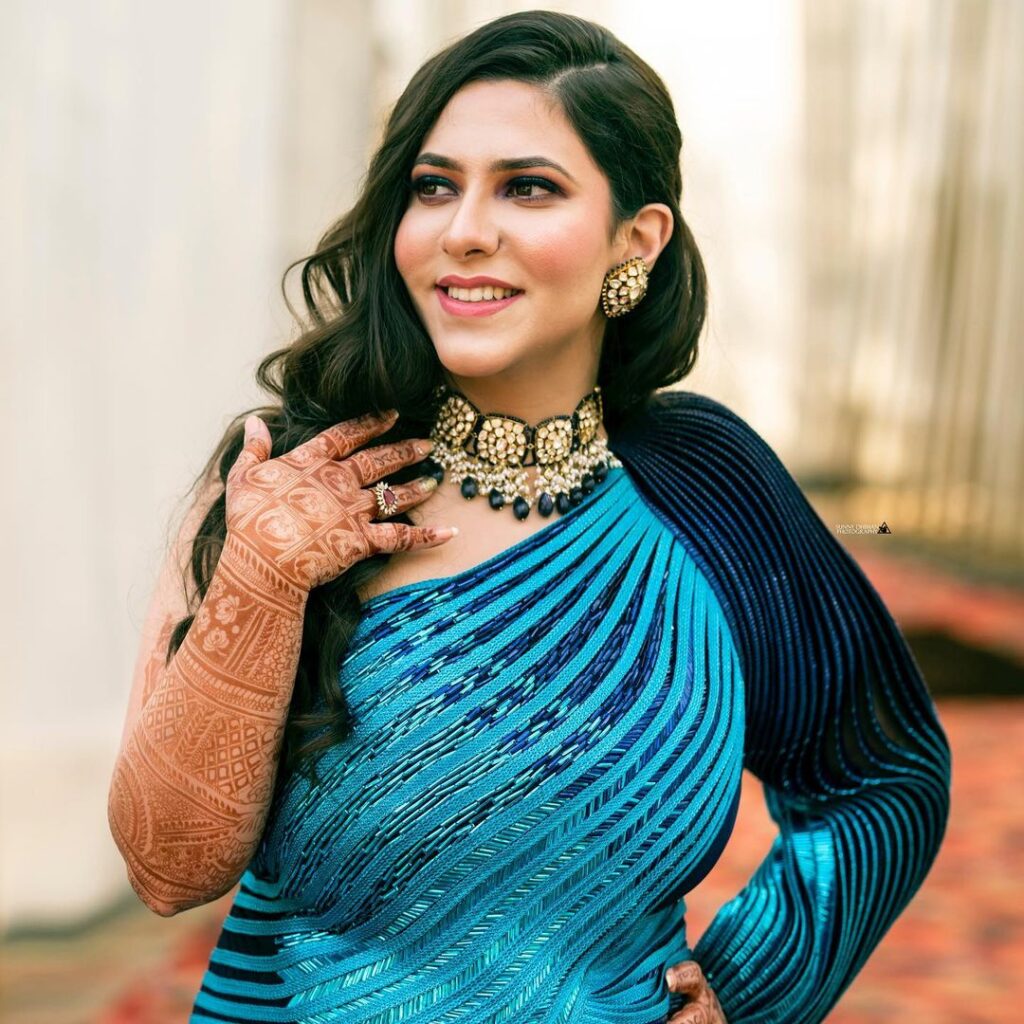 Saving The Most Adorable One For The Last
Inayat's pet dog Mowgli got customized outfits to don at all wedding functions too. Scroll to see the pictures that will melt your heart.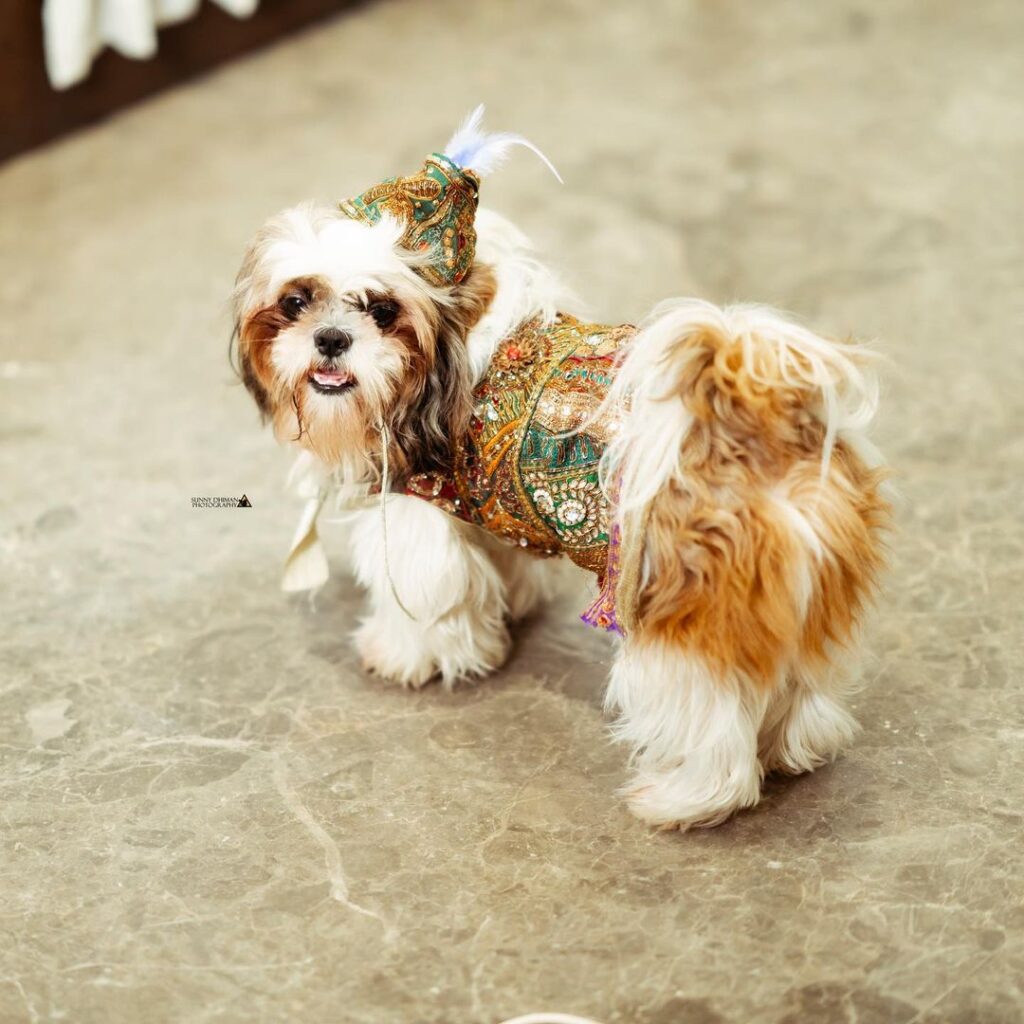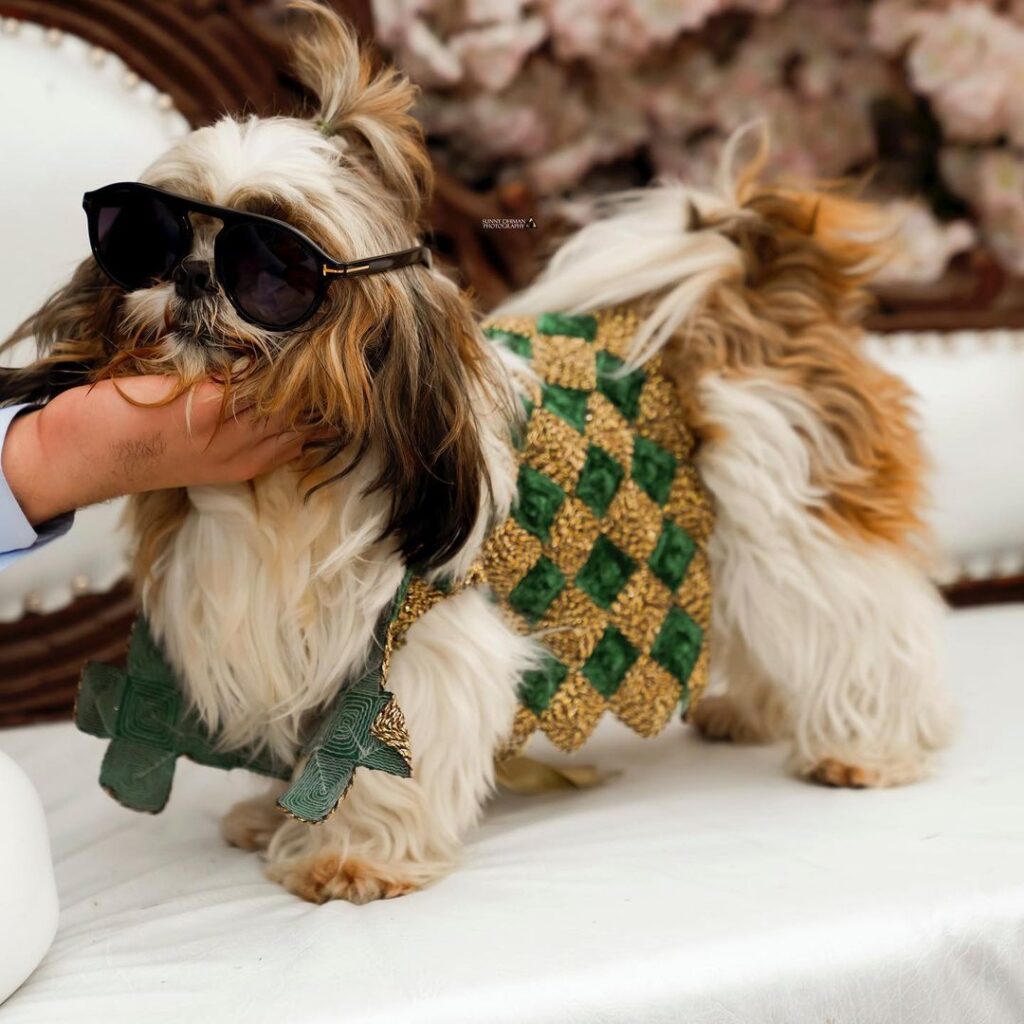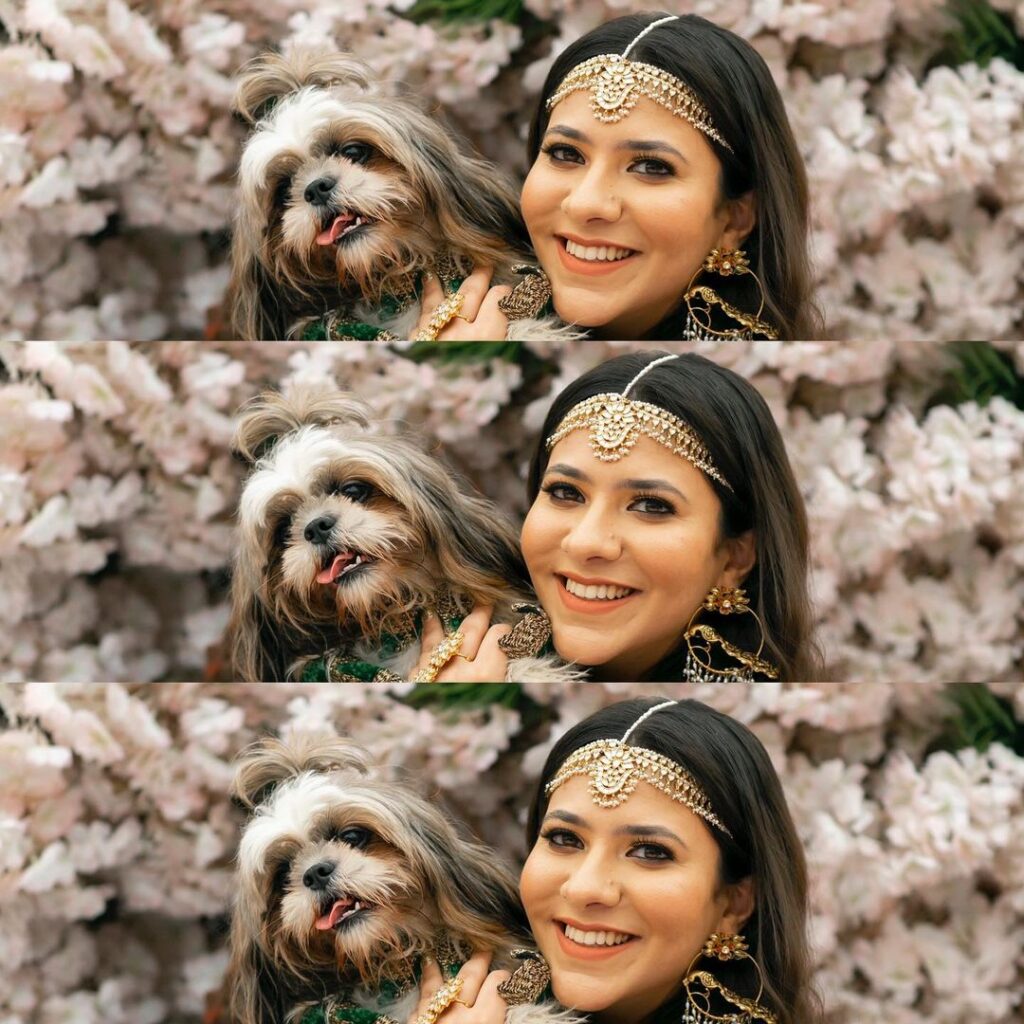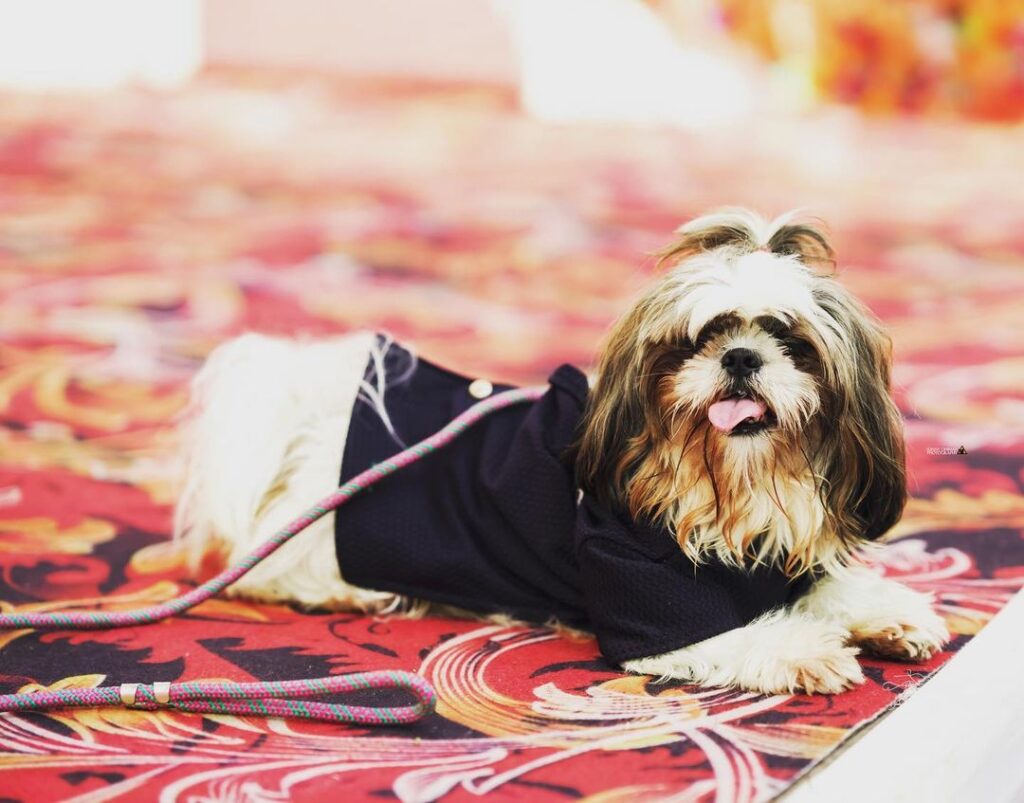 Keep scrolling to see all pictures from her wedding ceremonies.
Pre-Wedding Function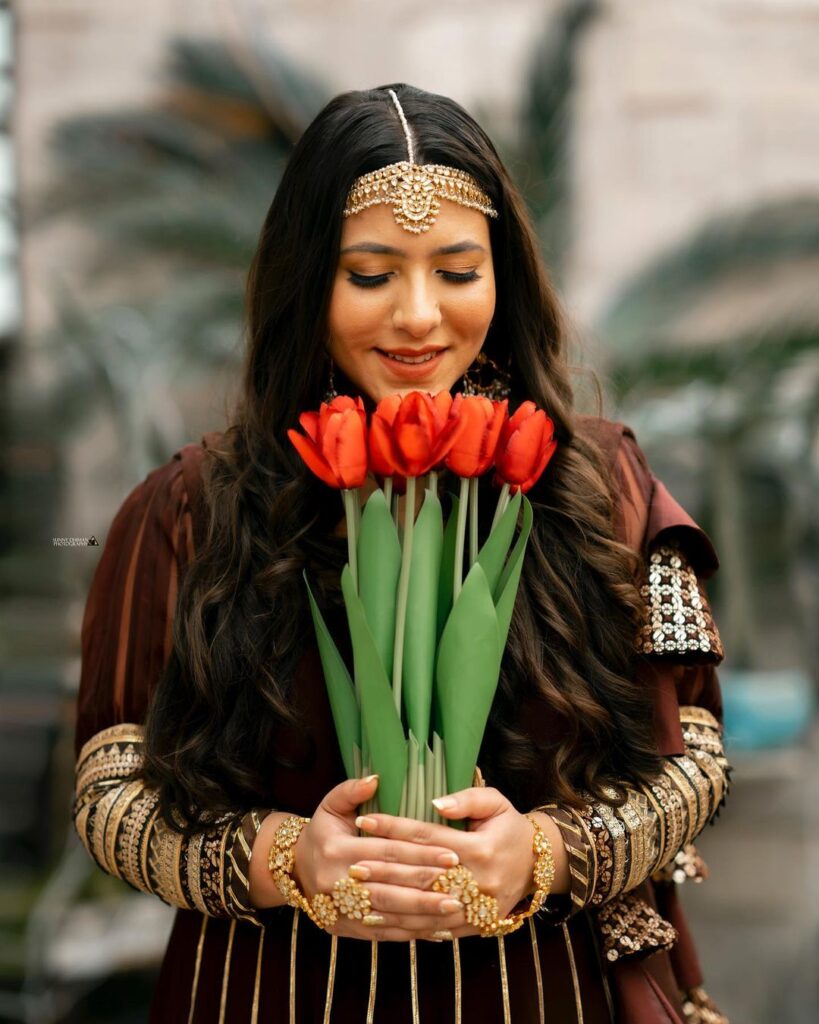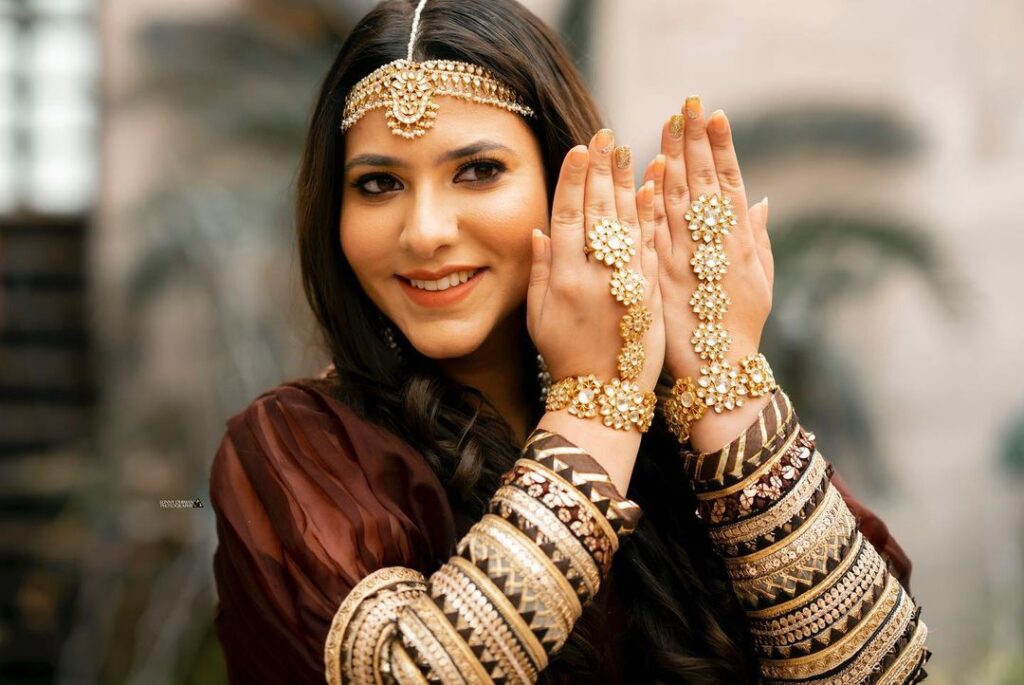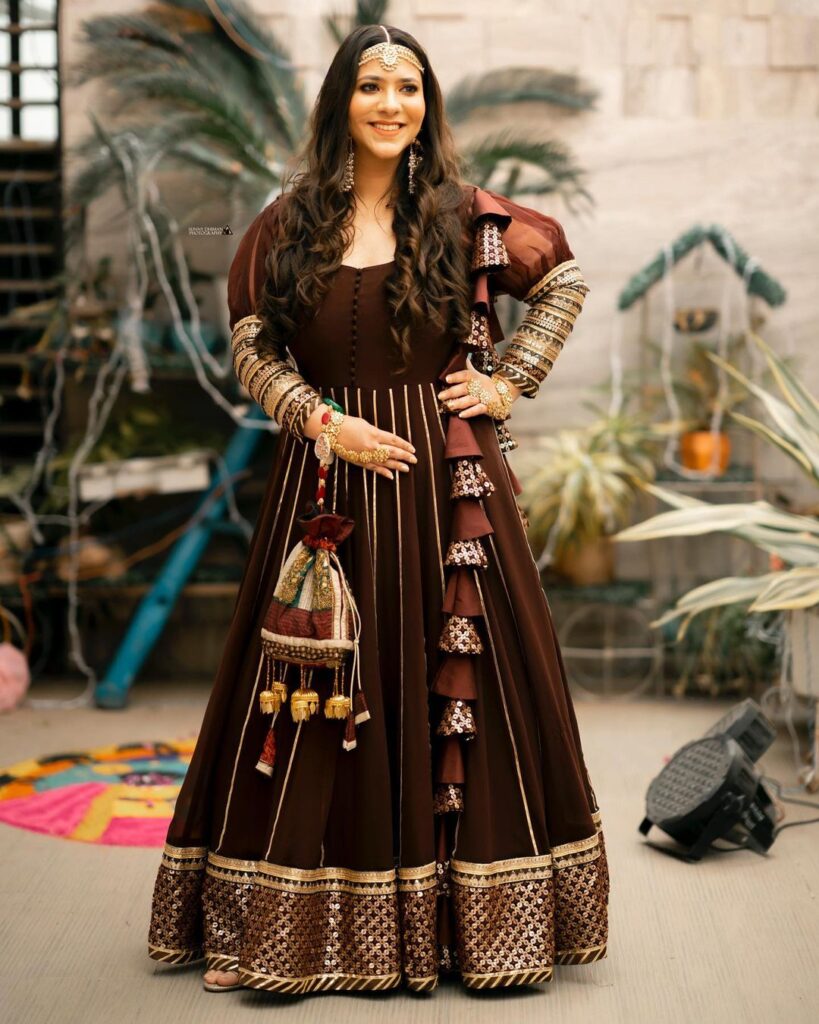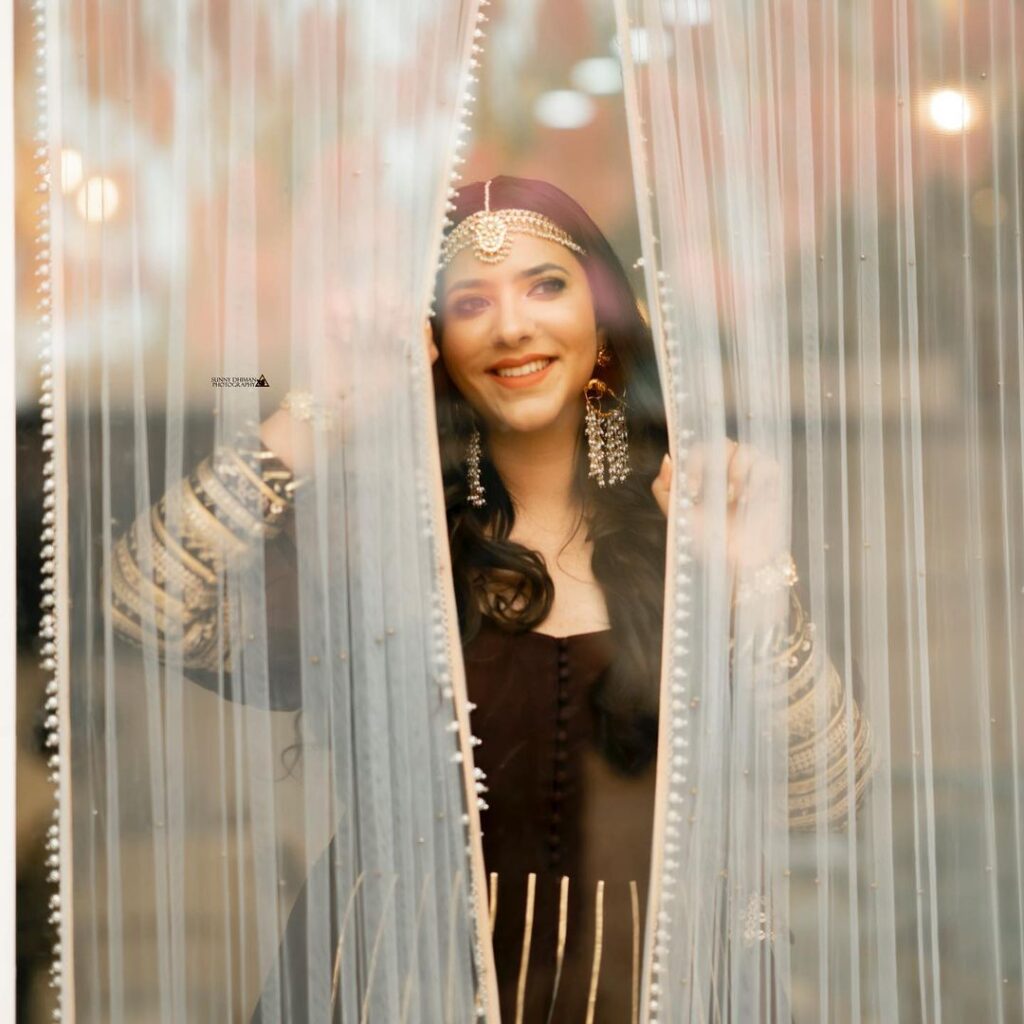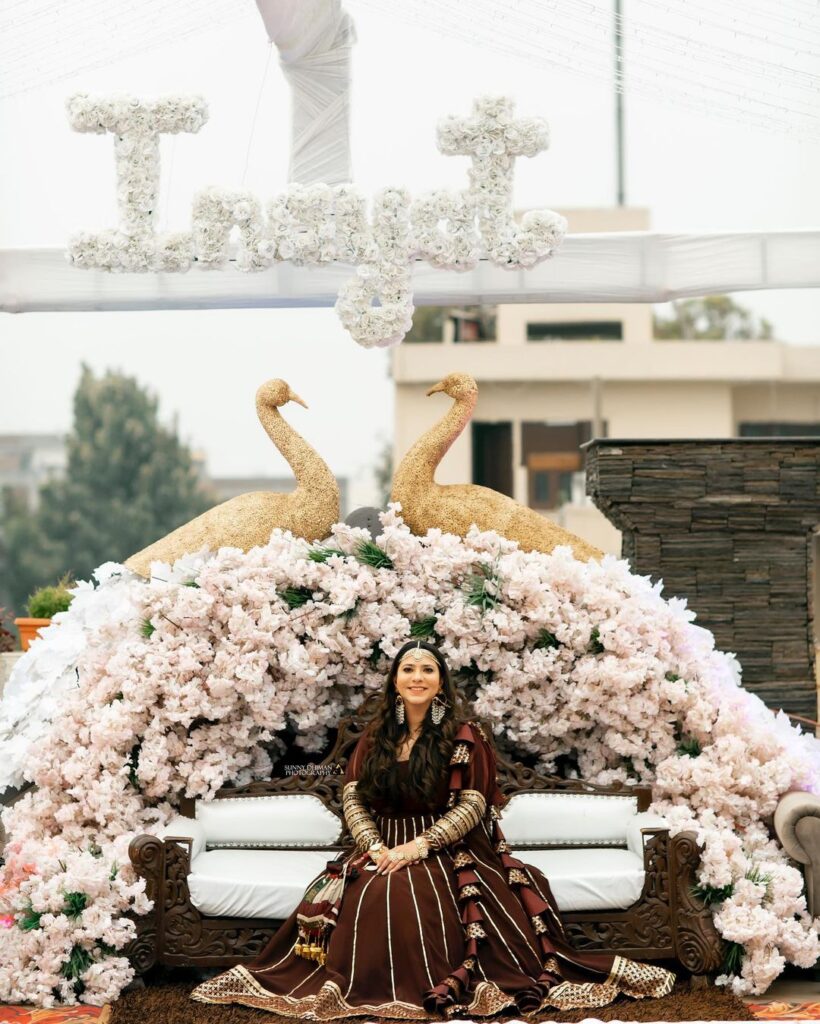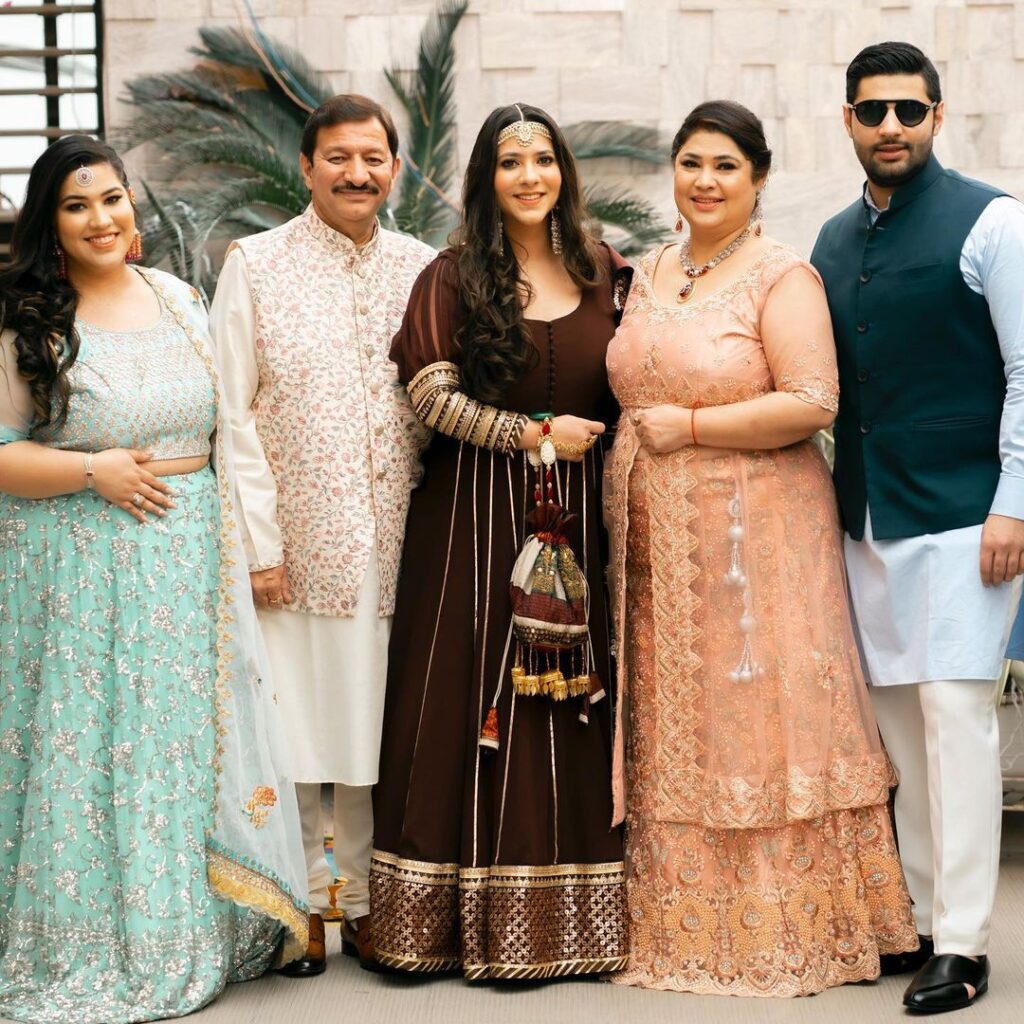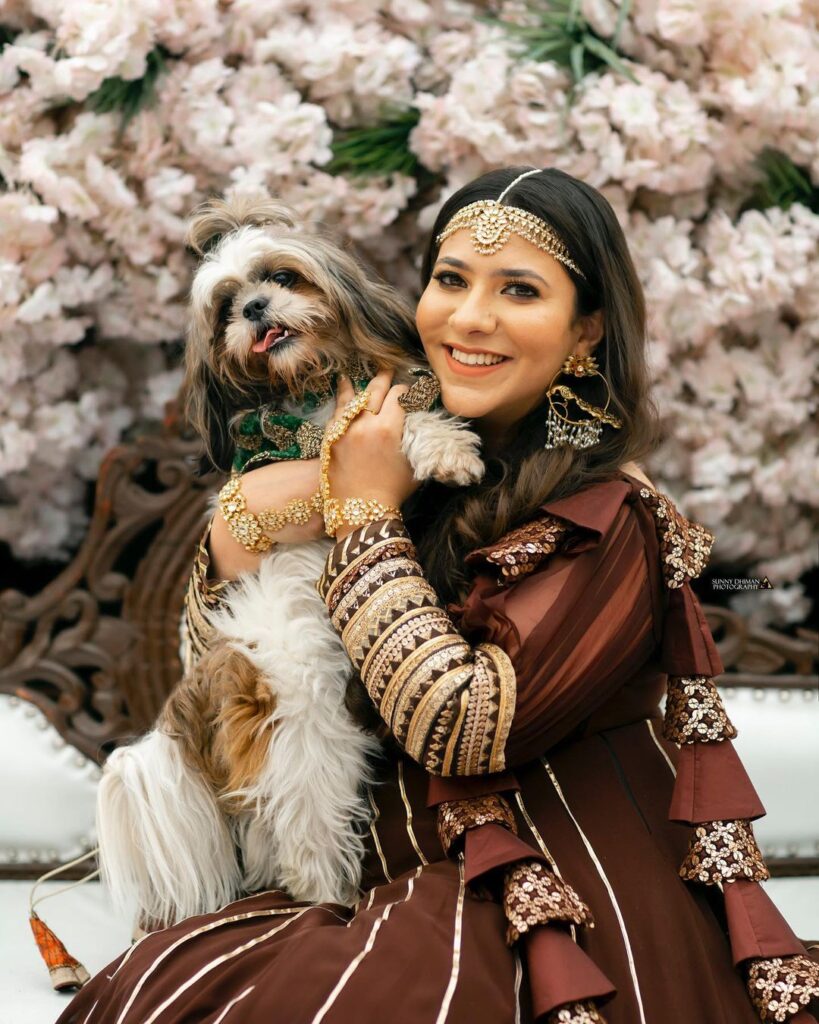 Bangle Ceremony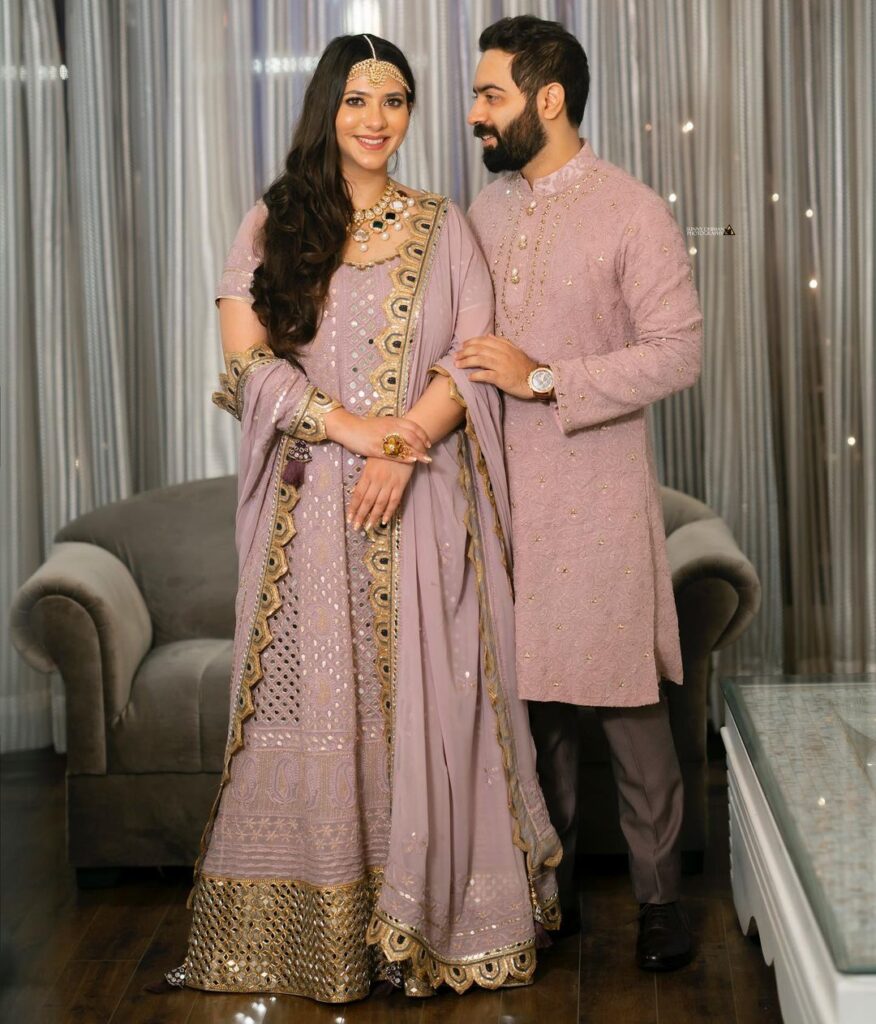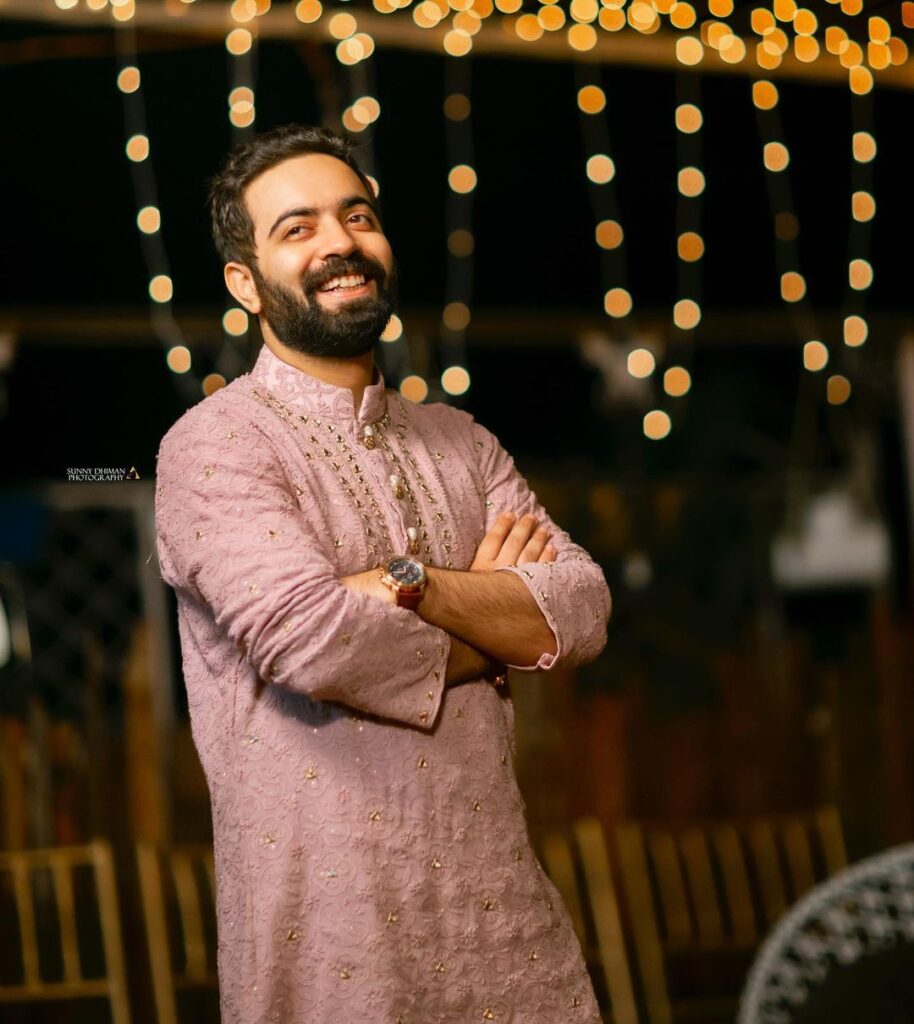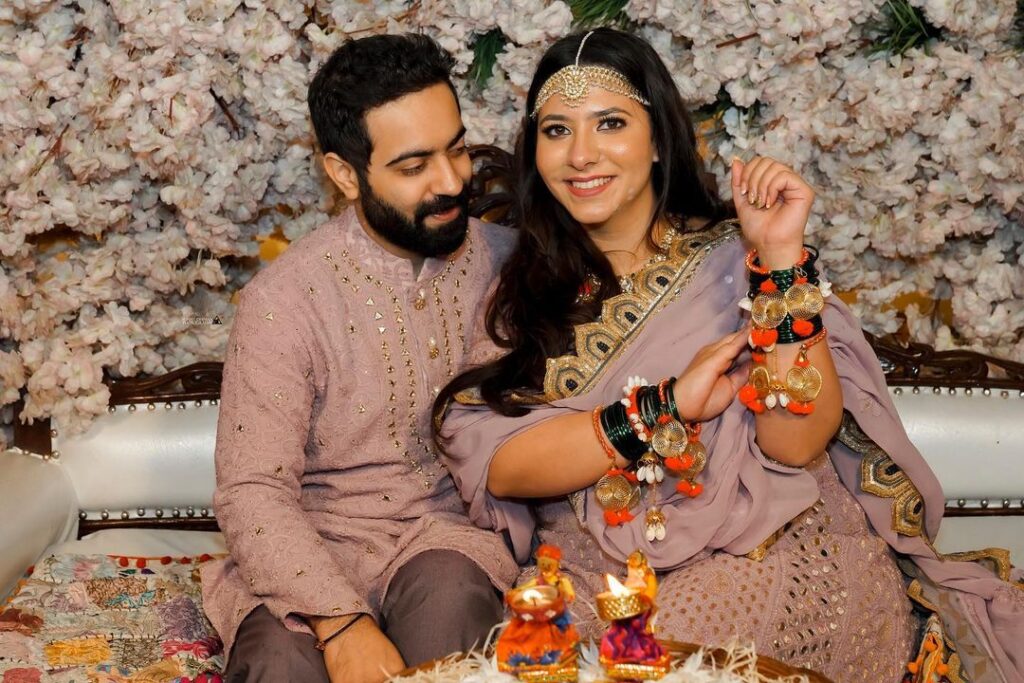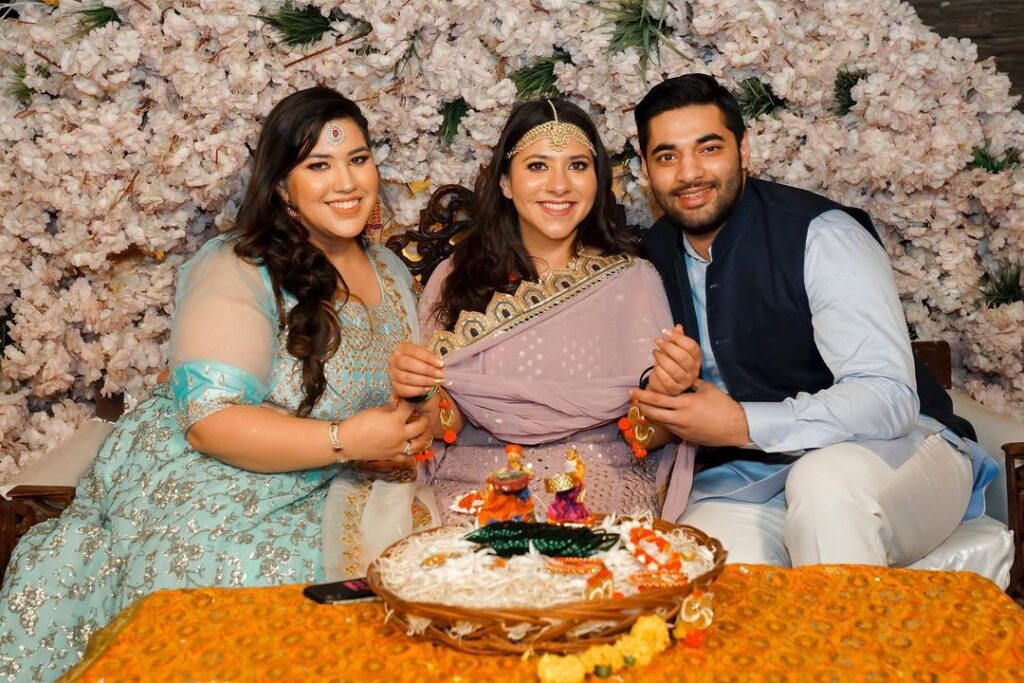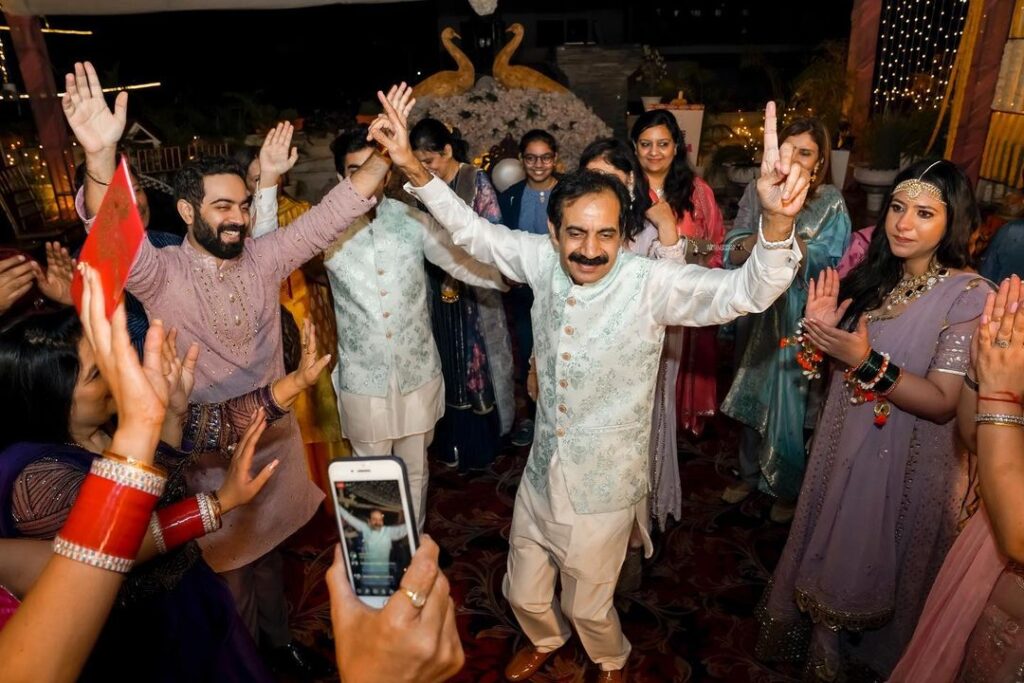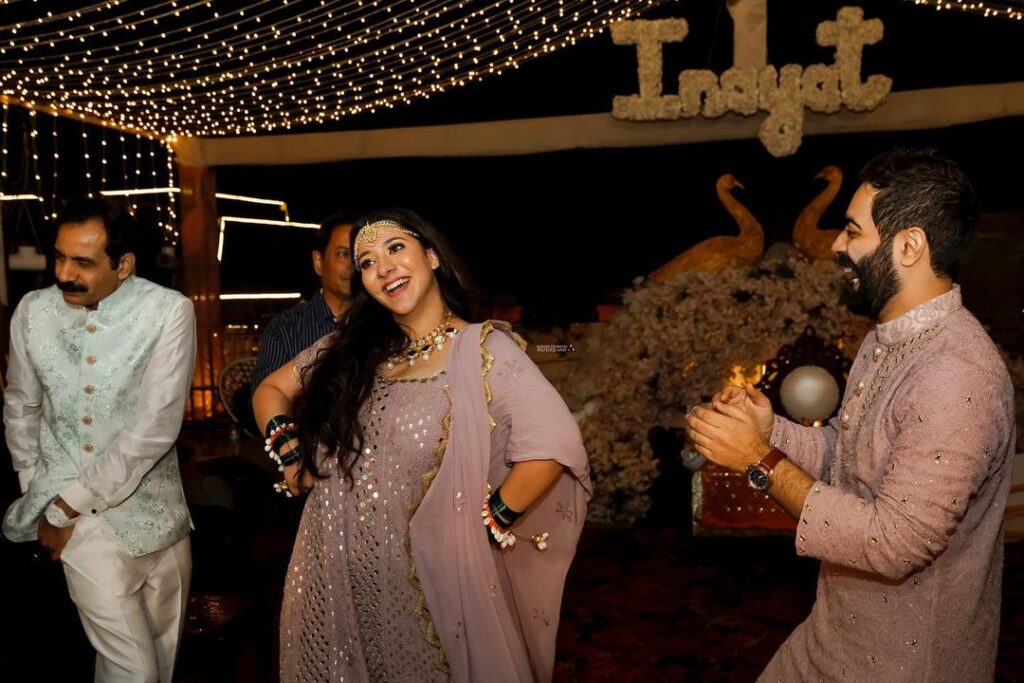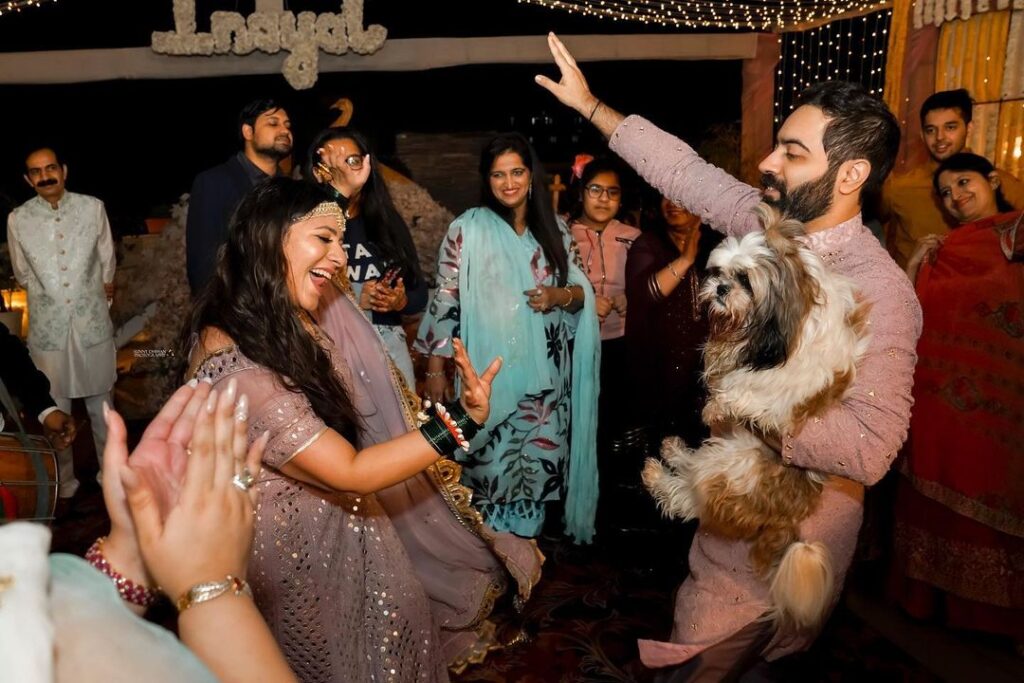 Mehendi & Anarkali Mujra Night: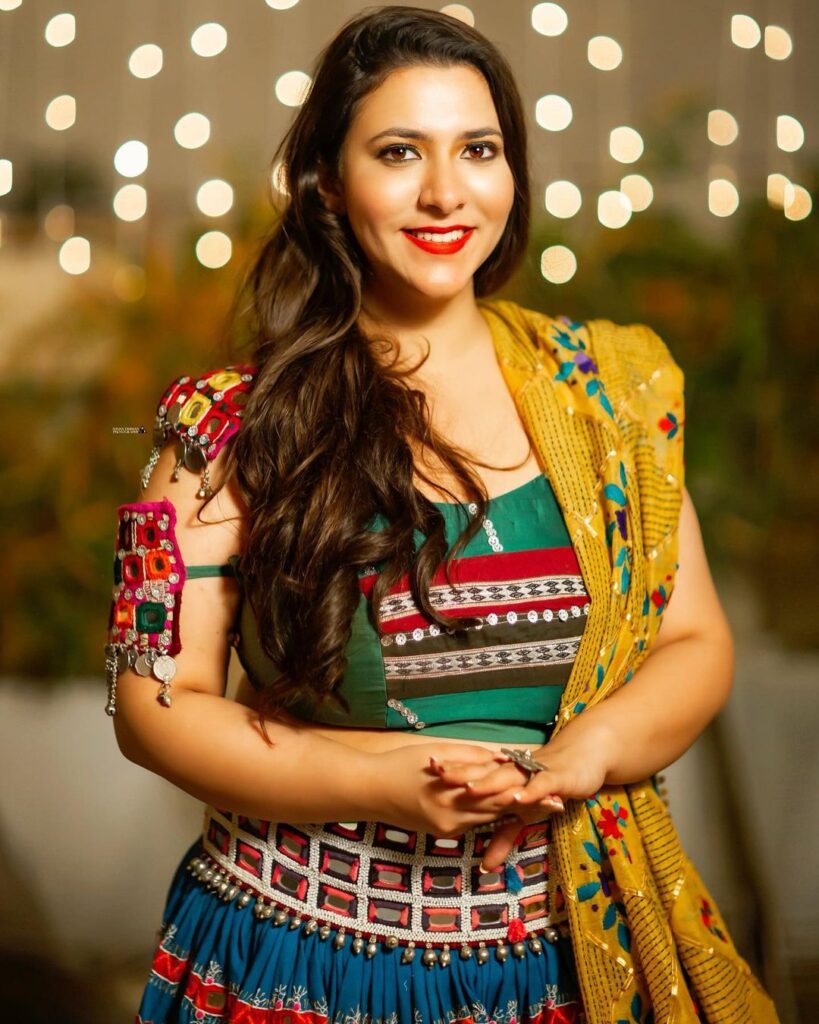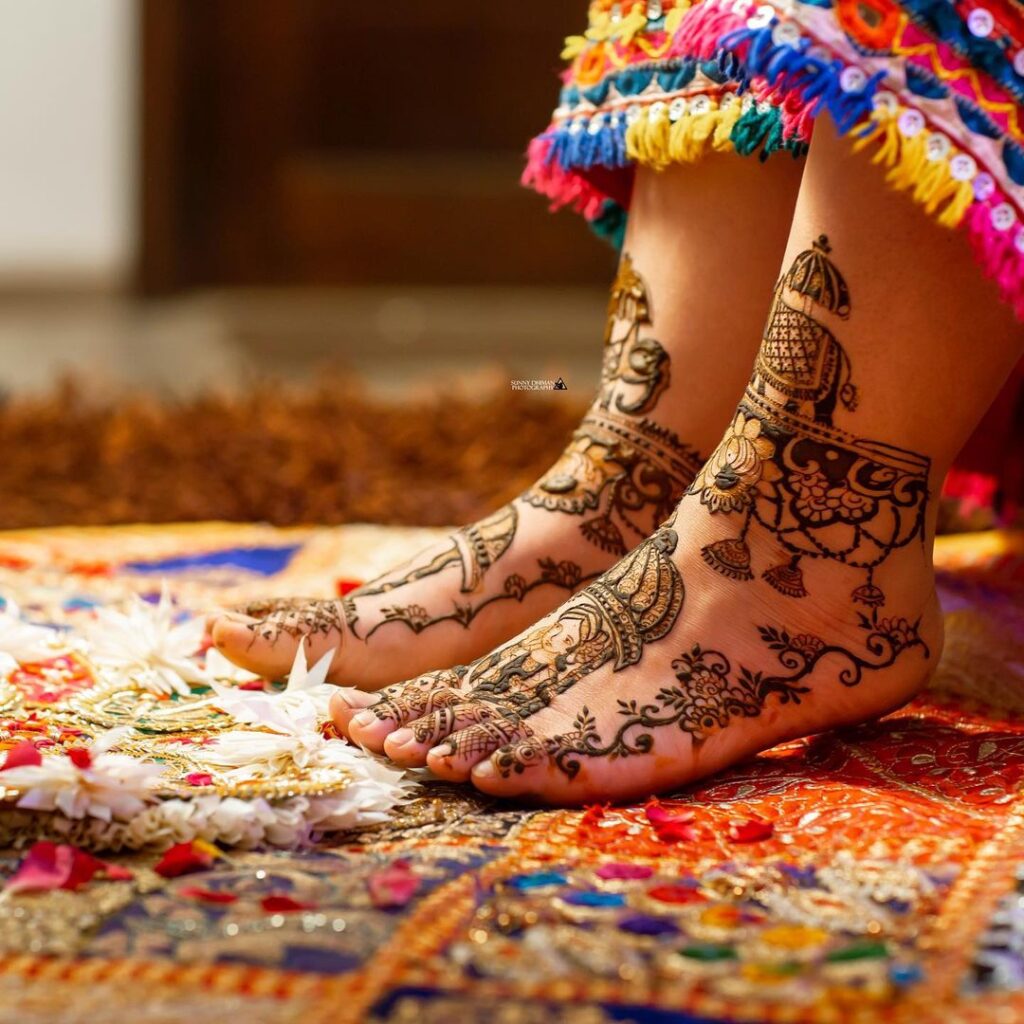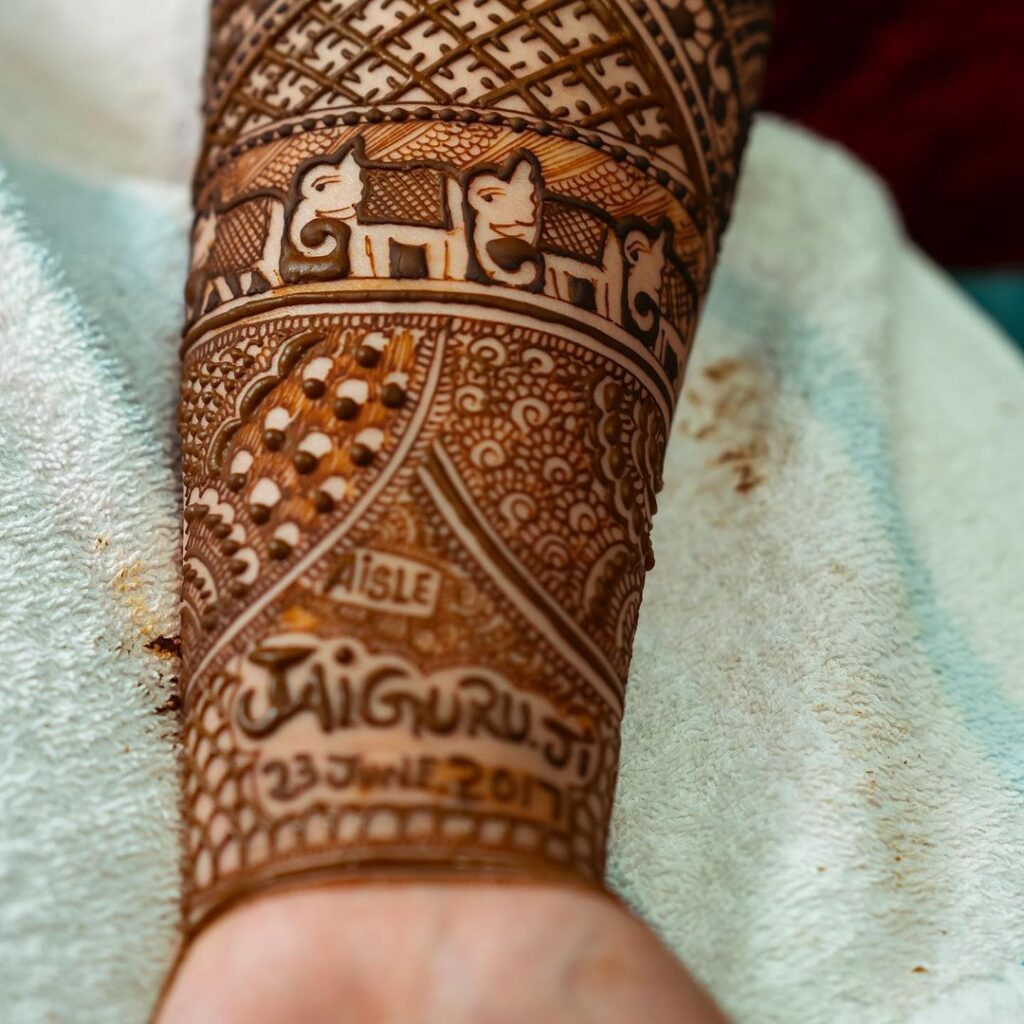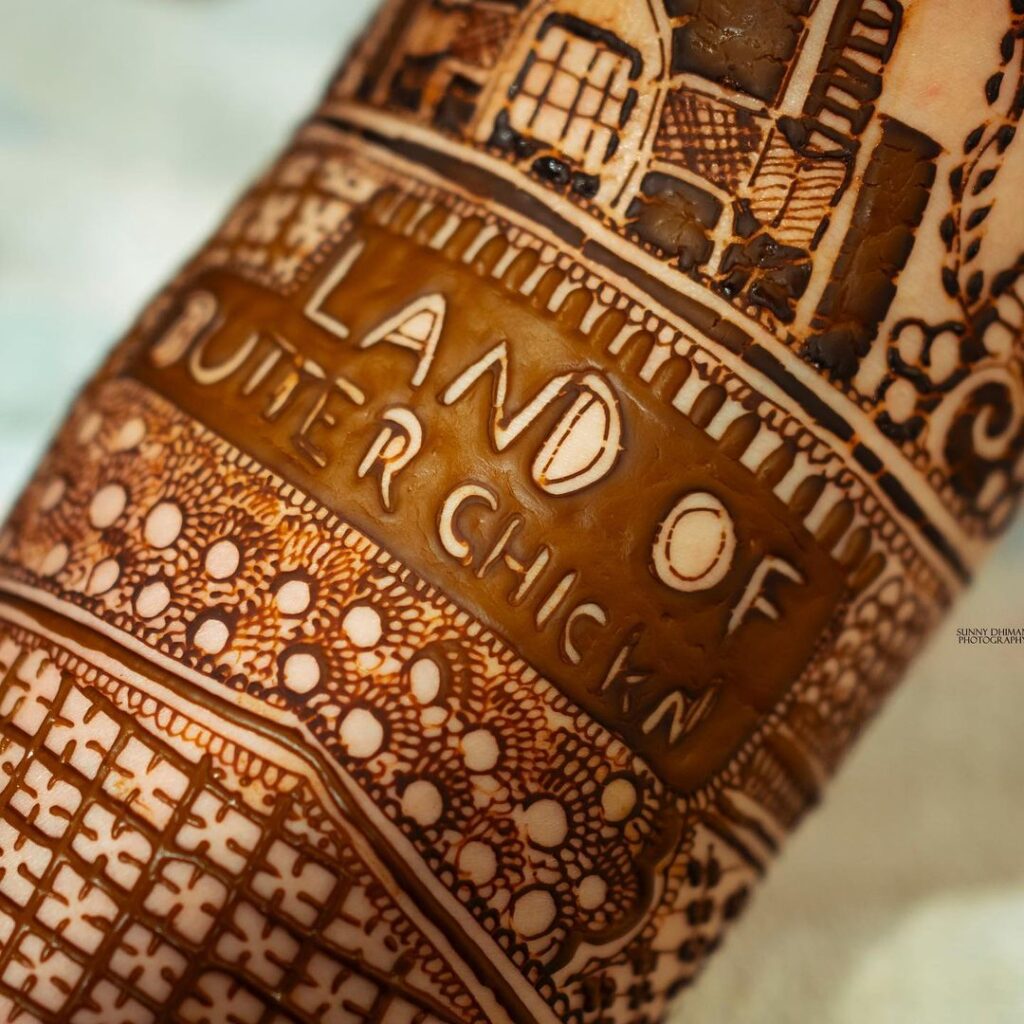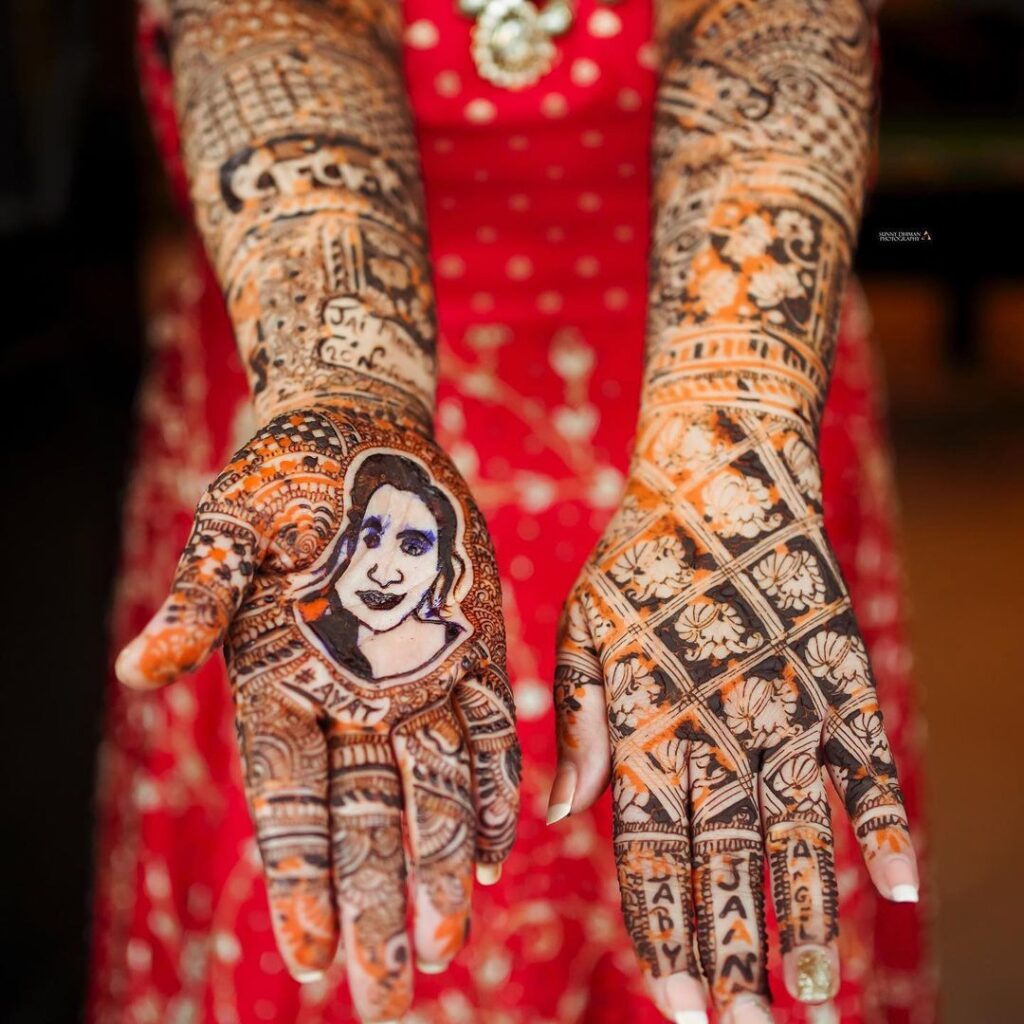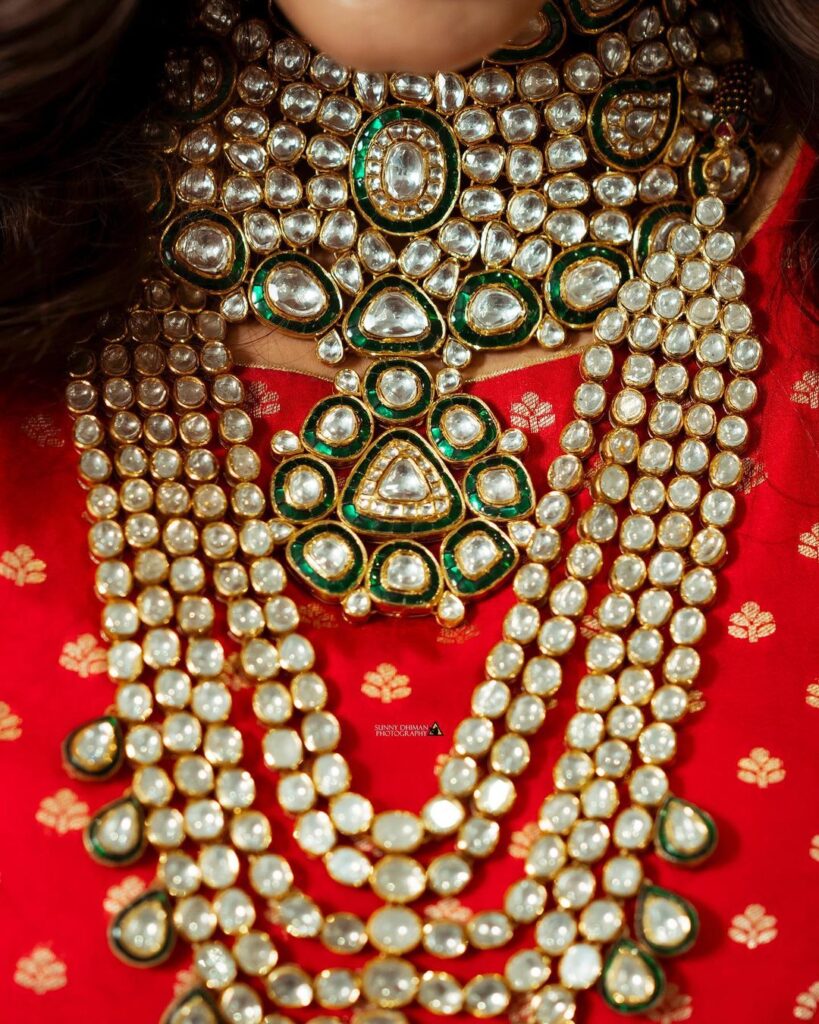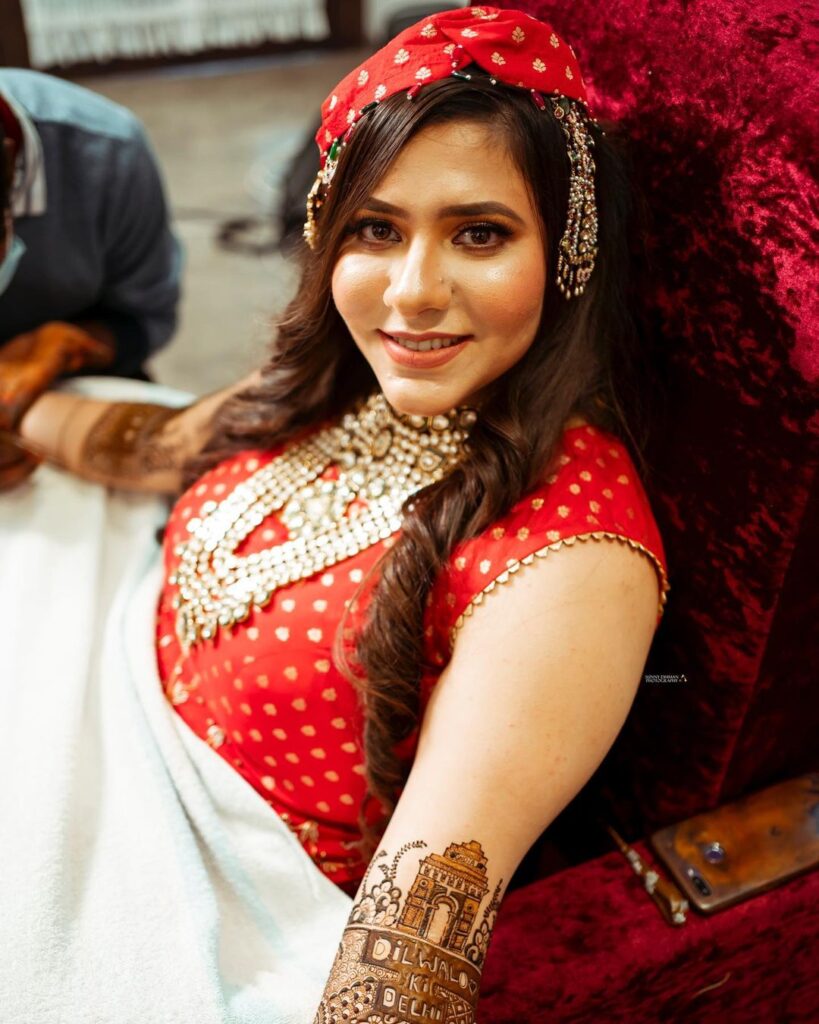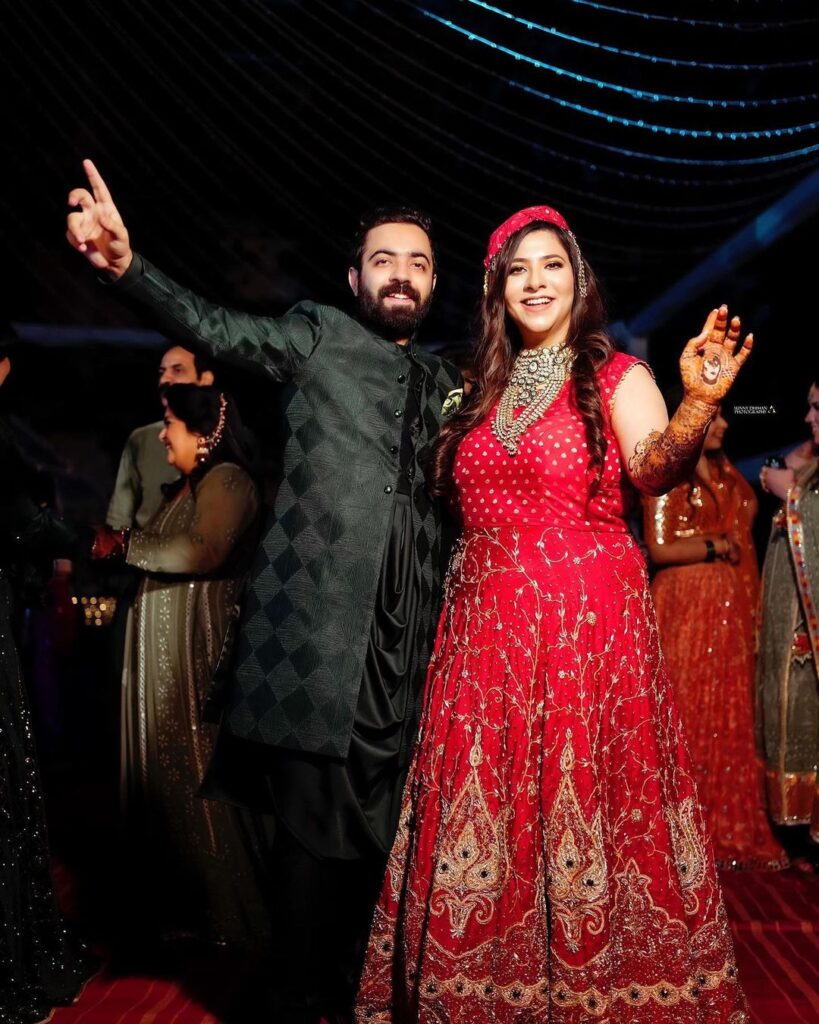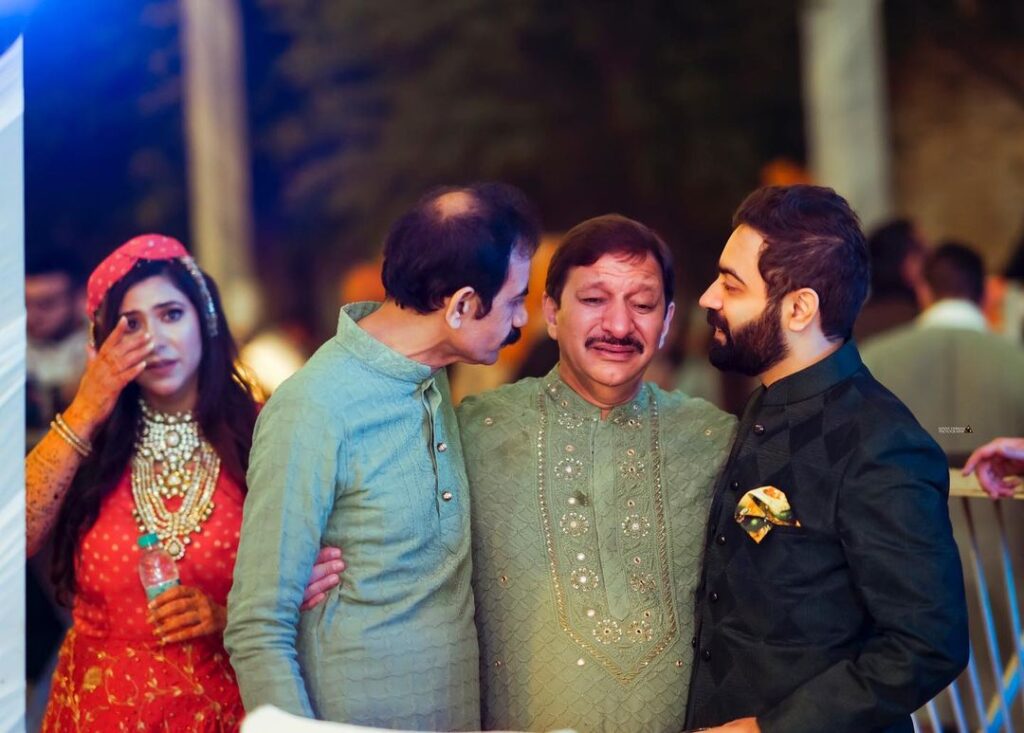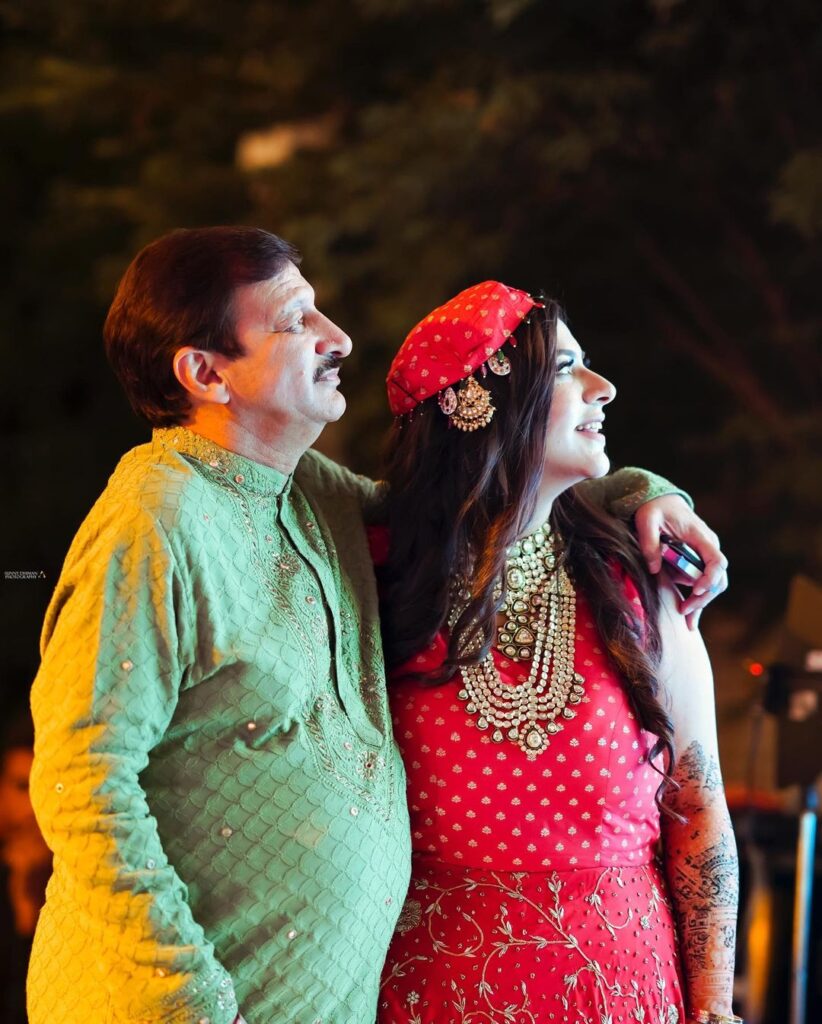 Sagan Ceremony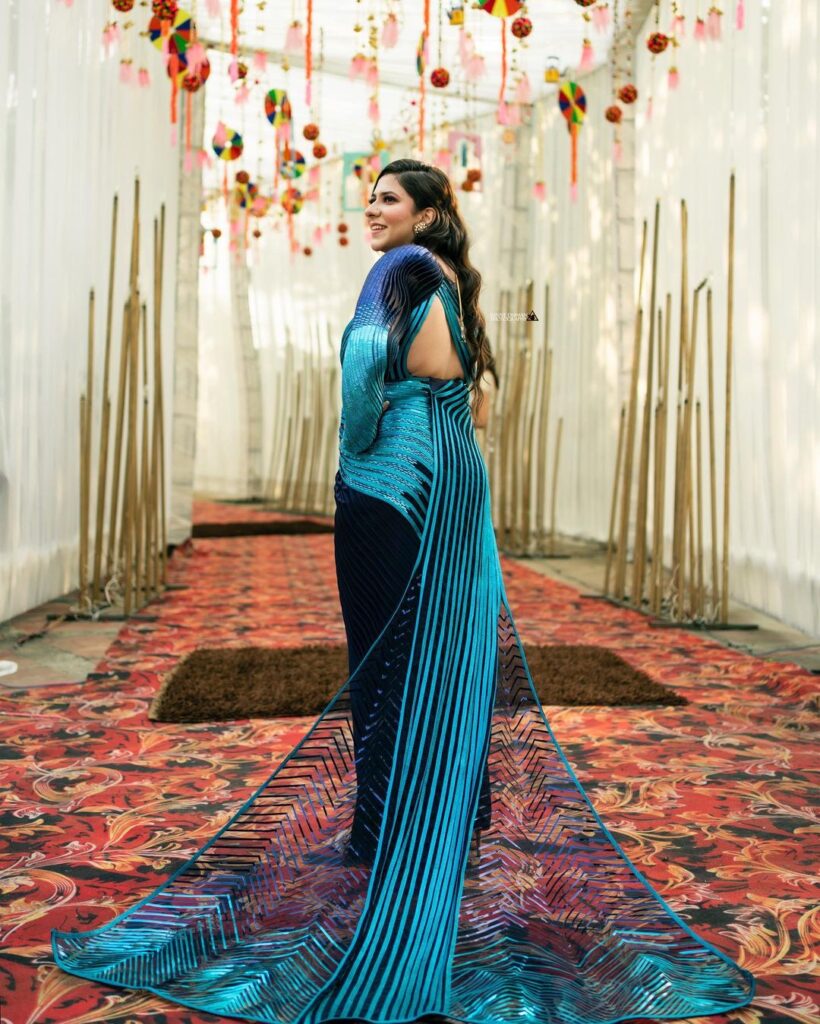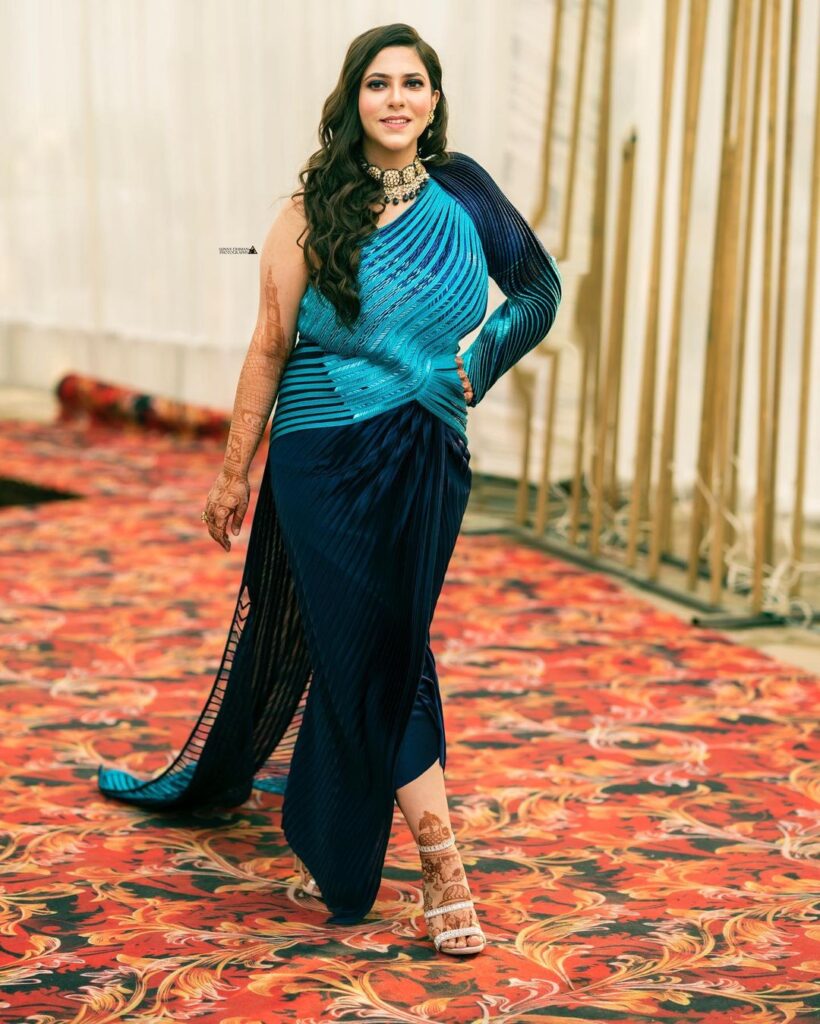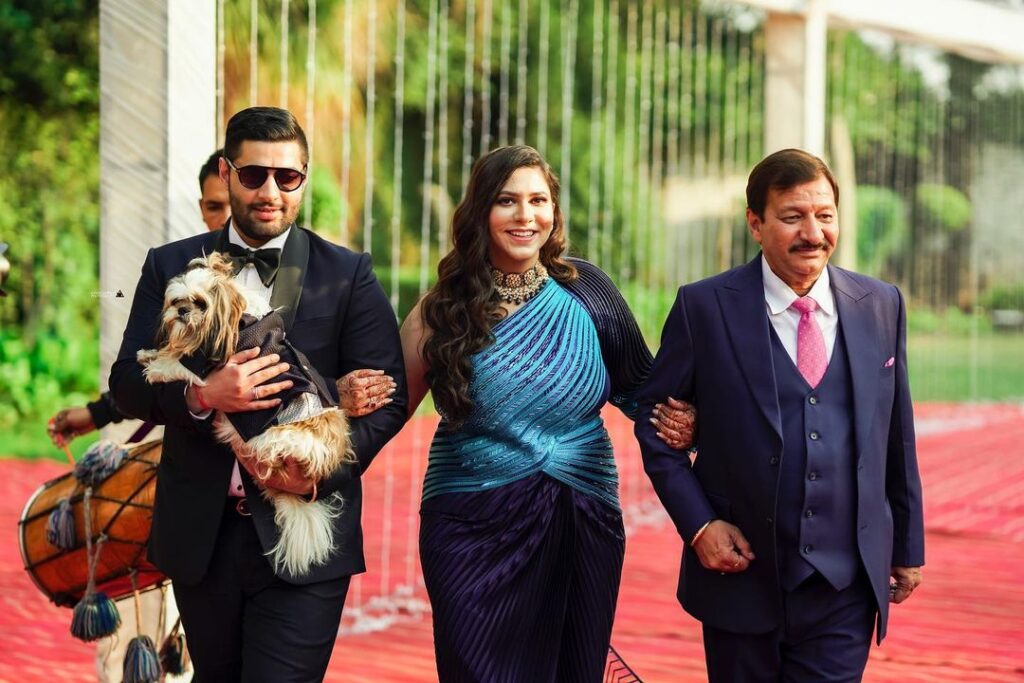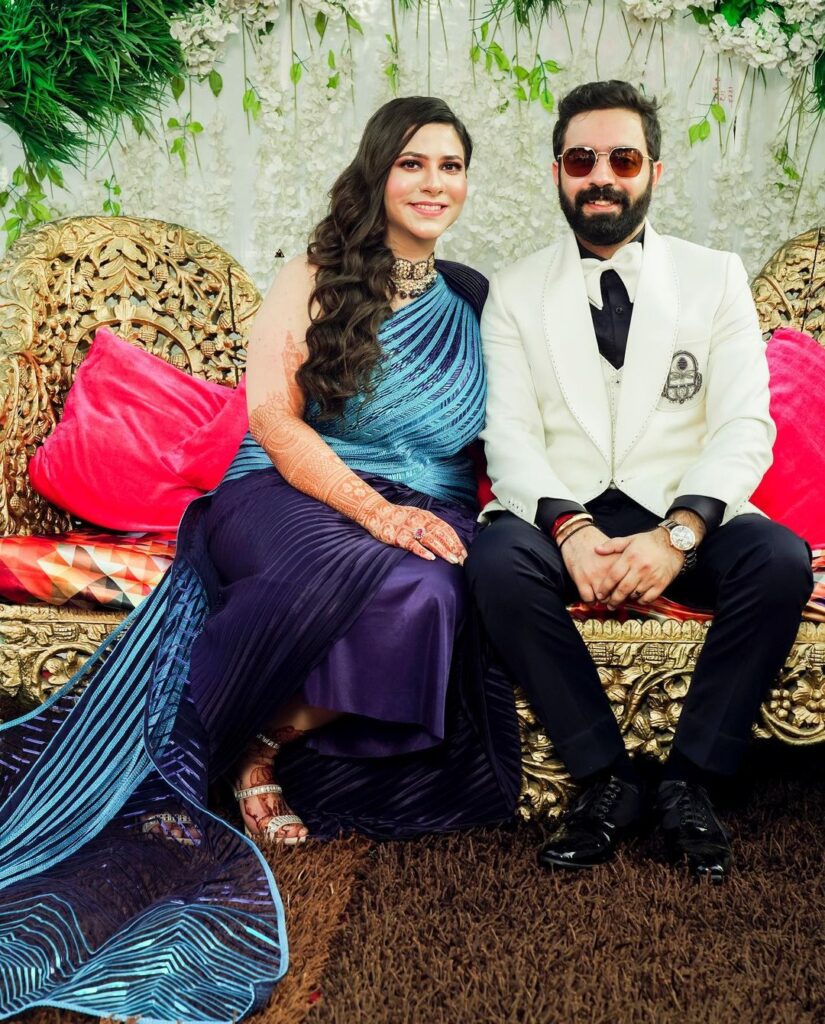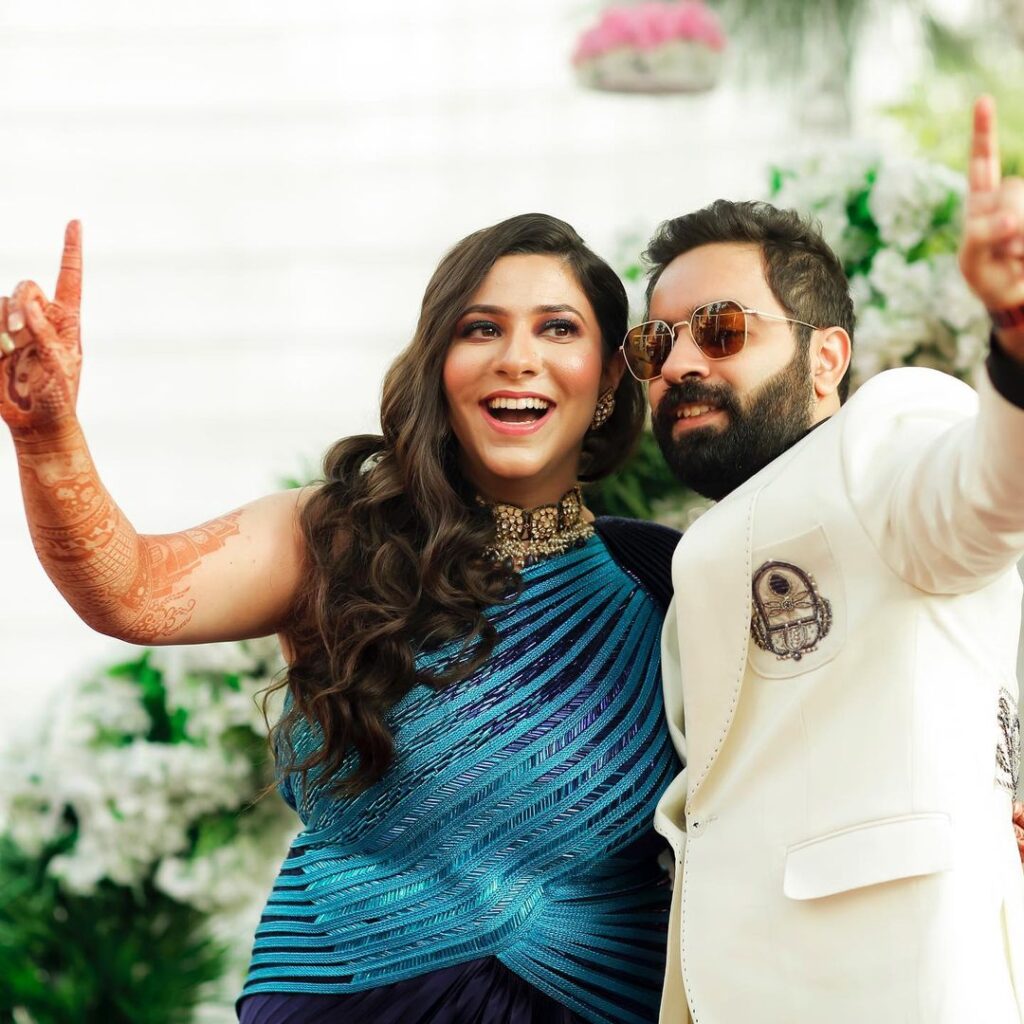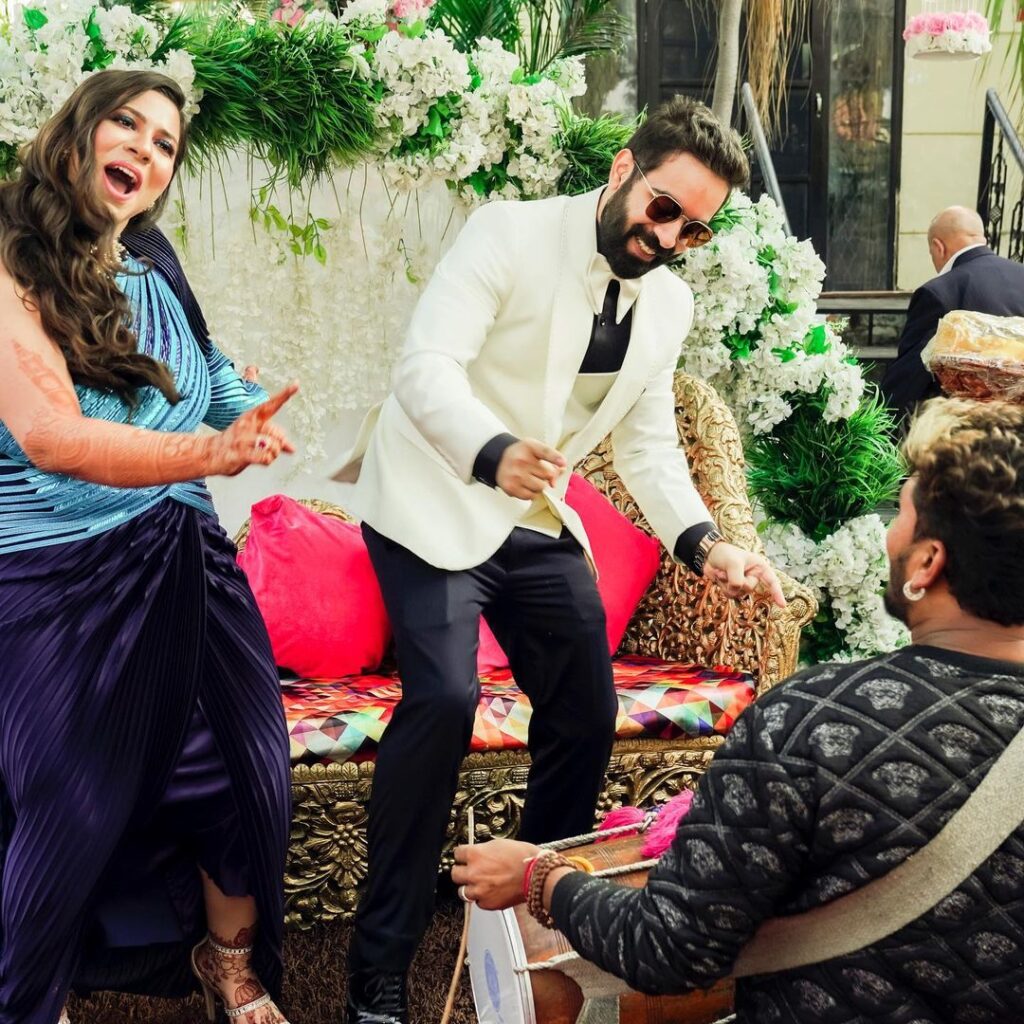 Wedding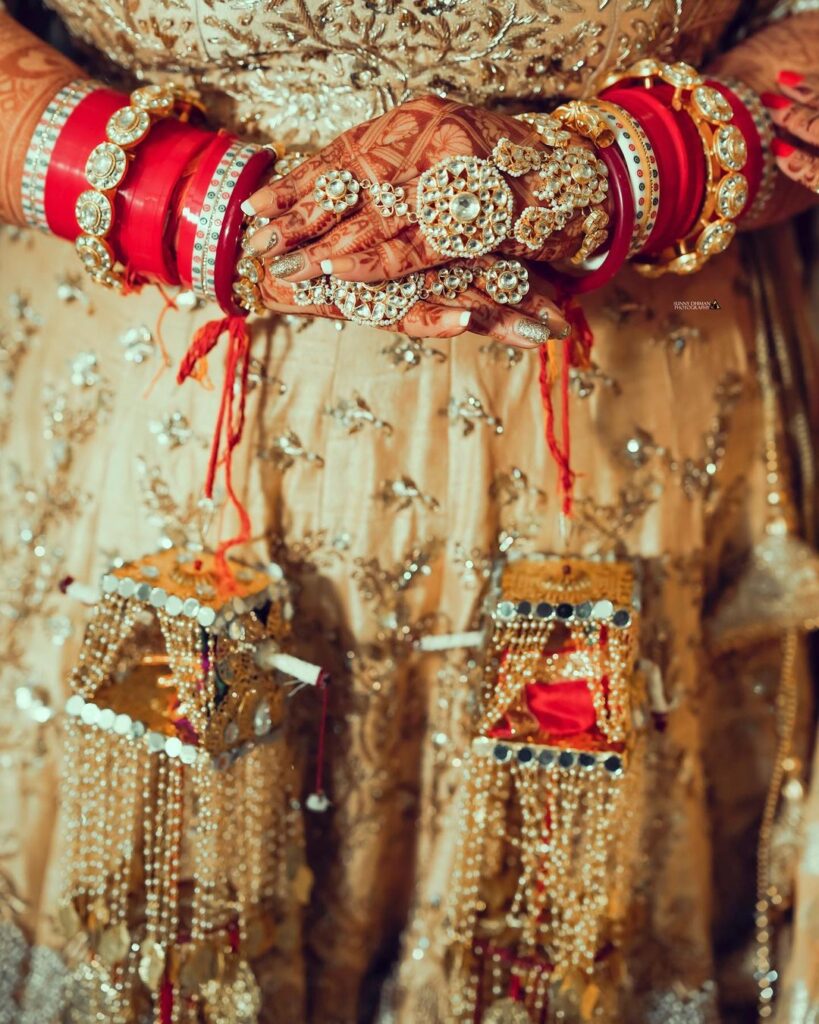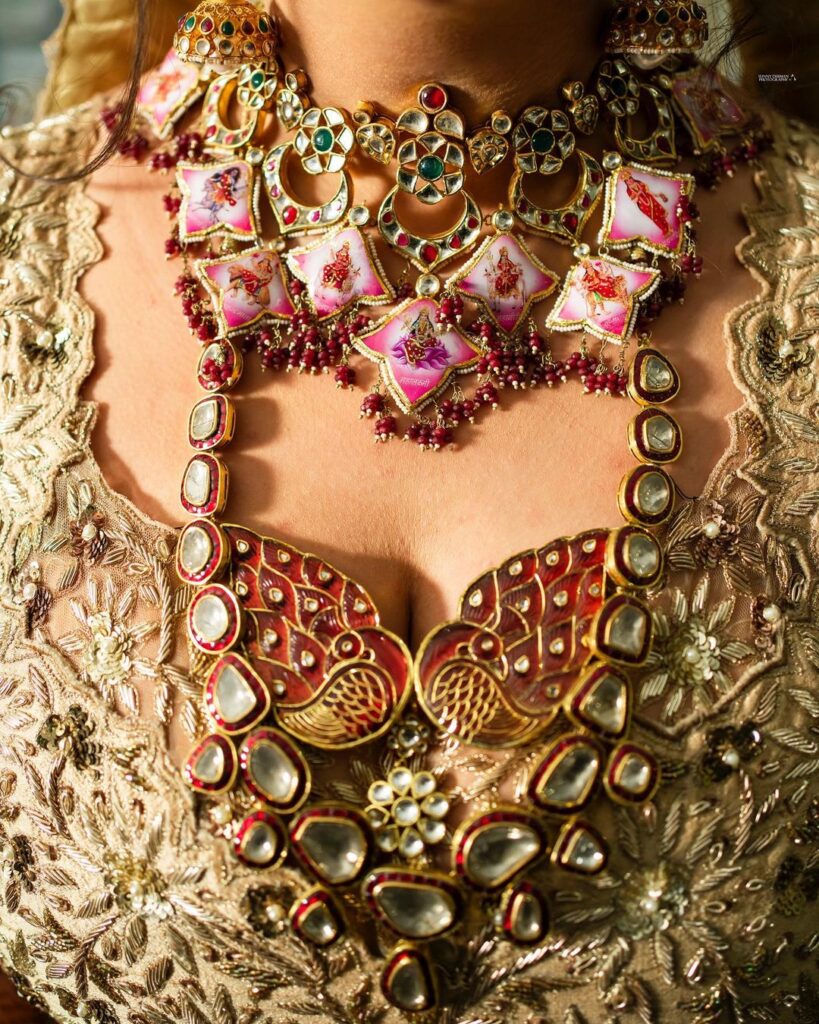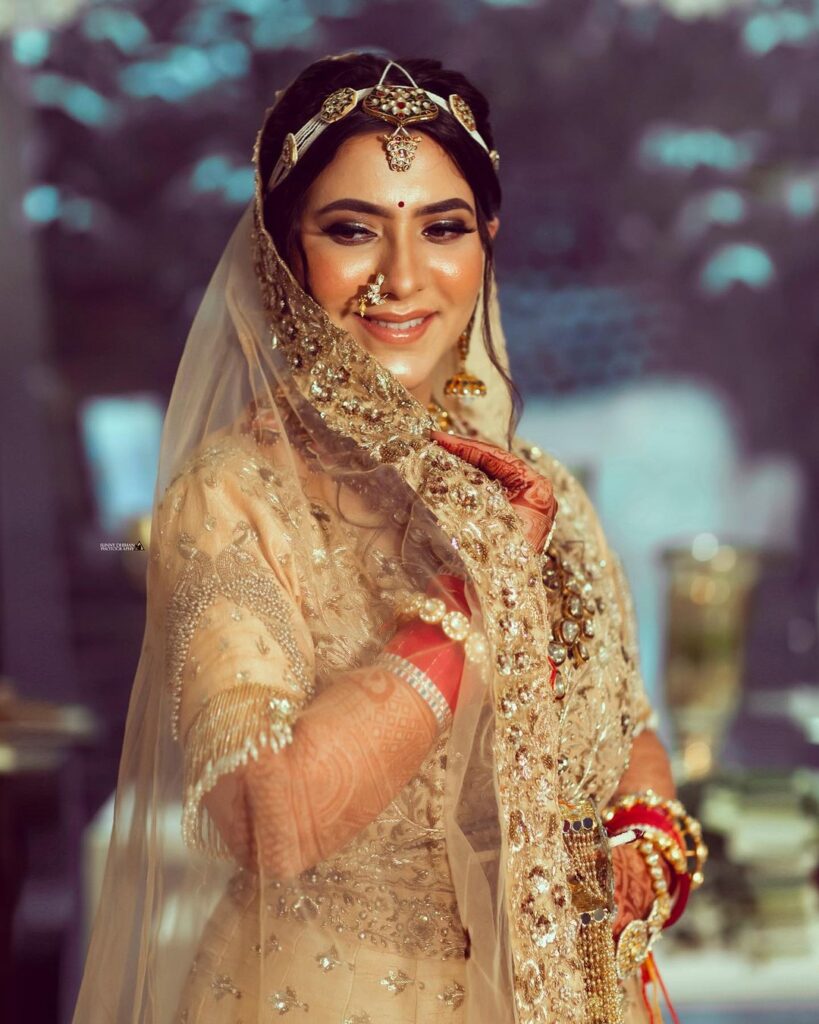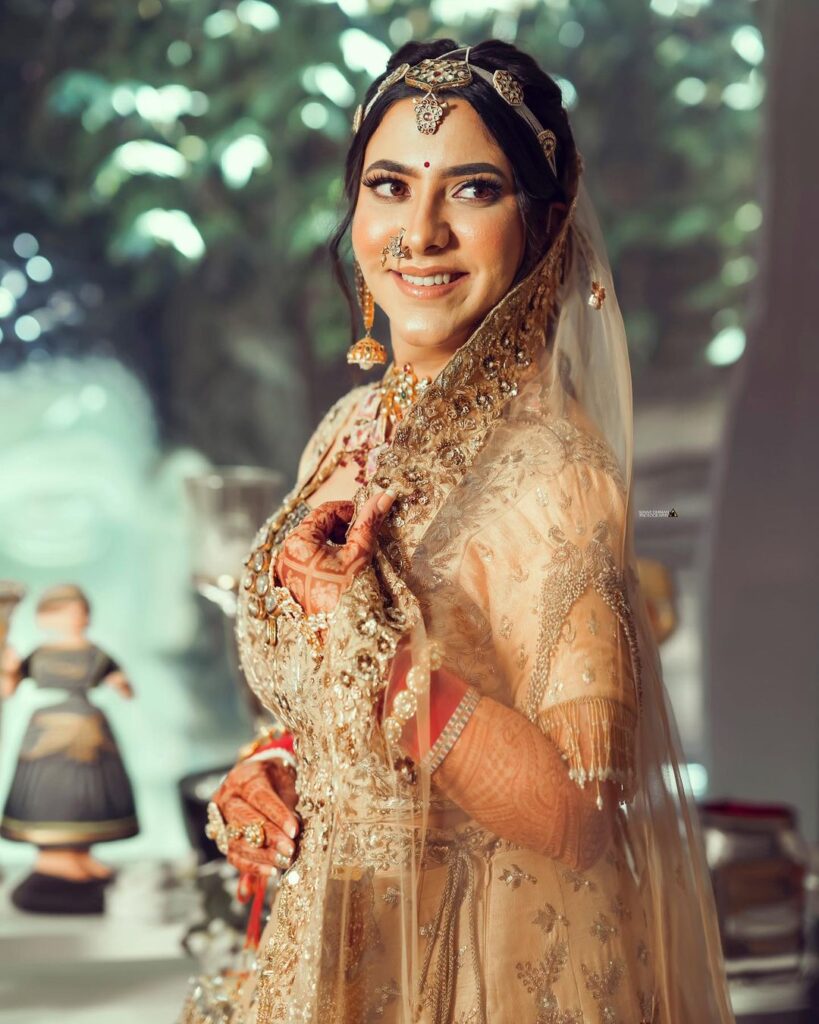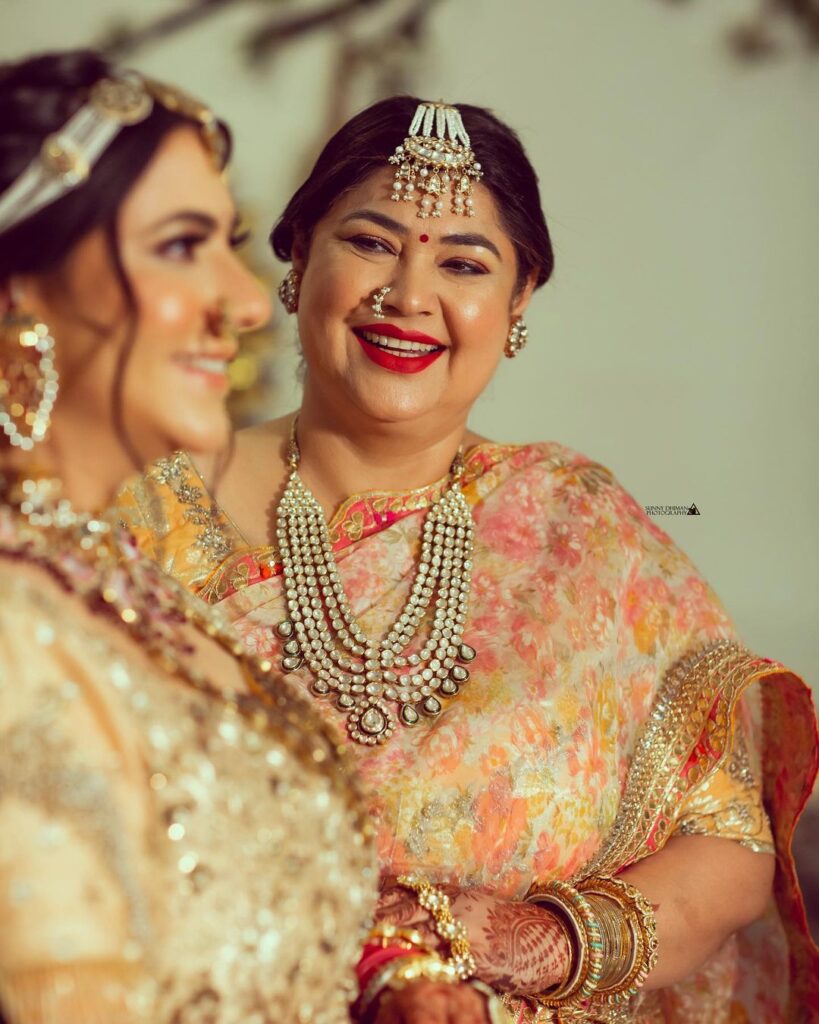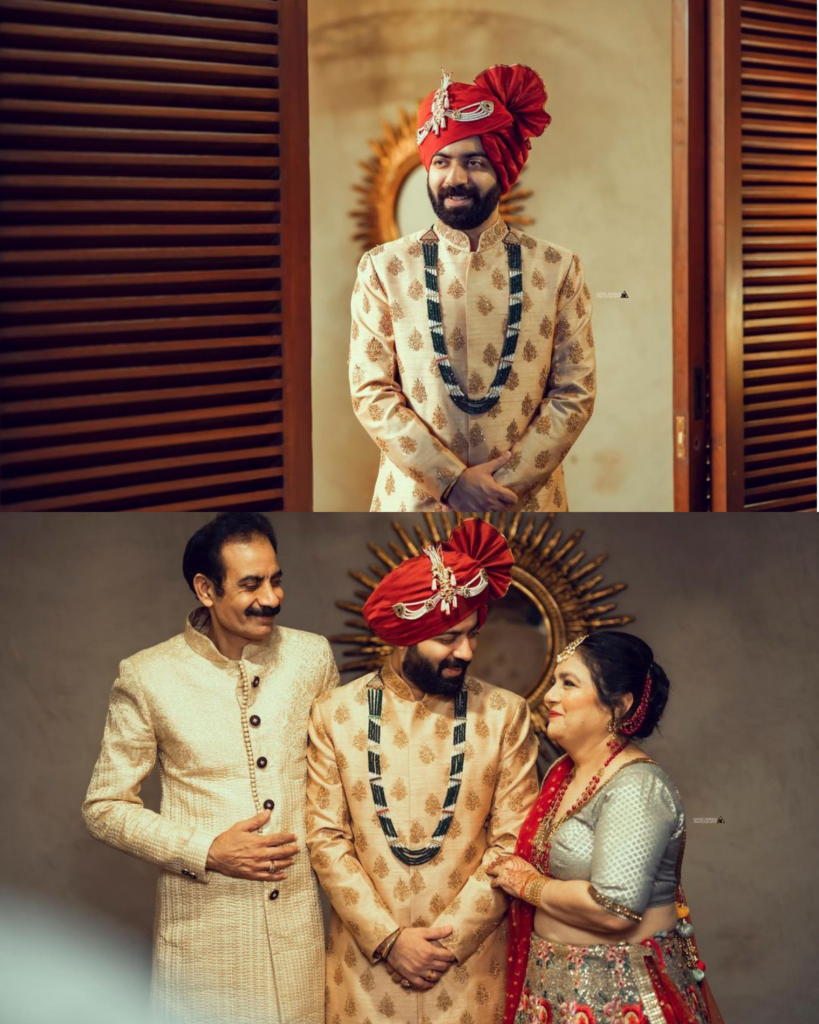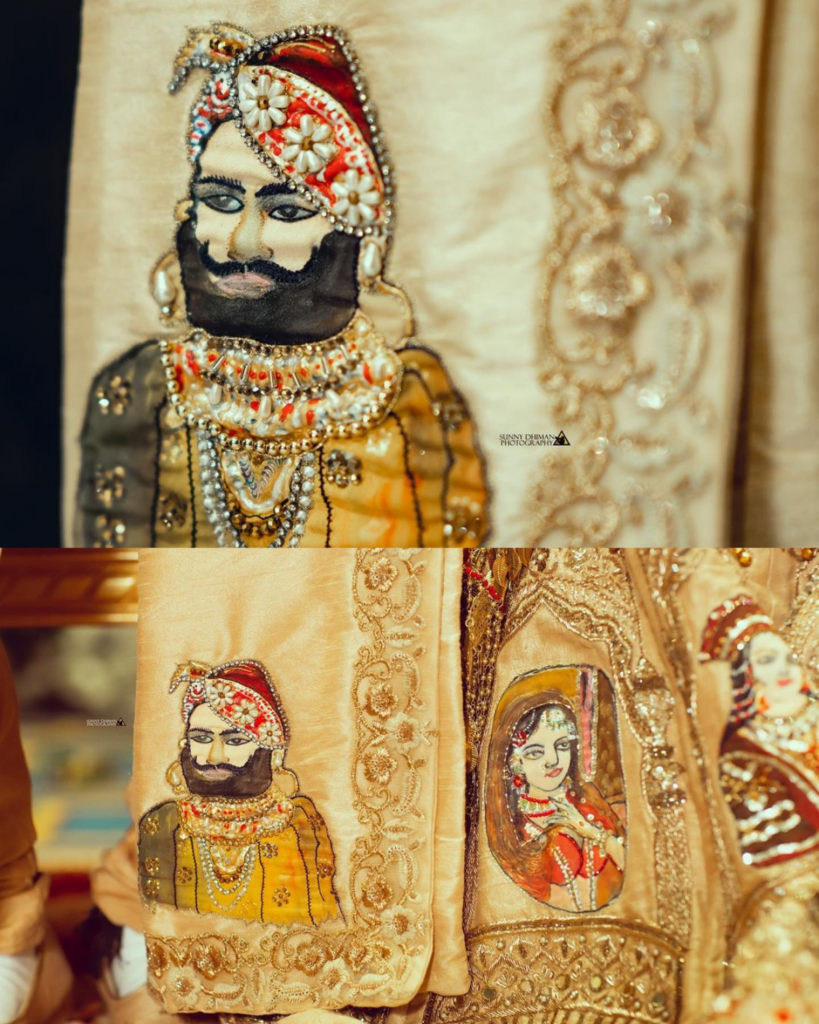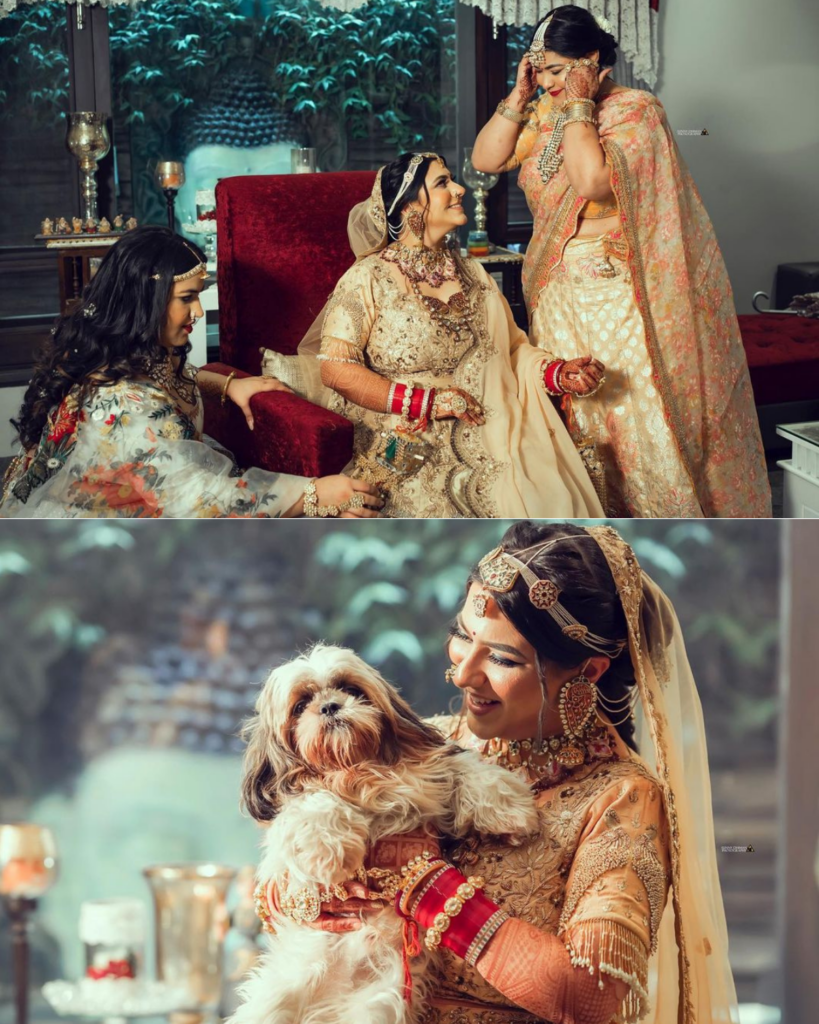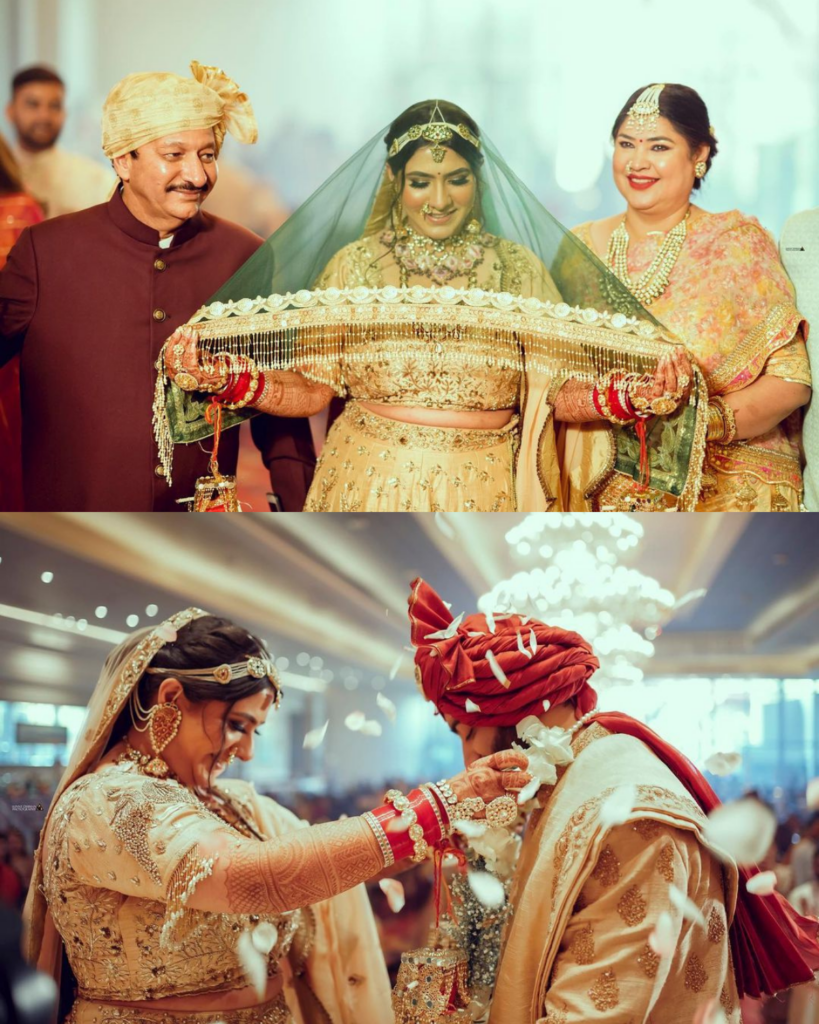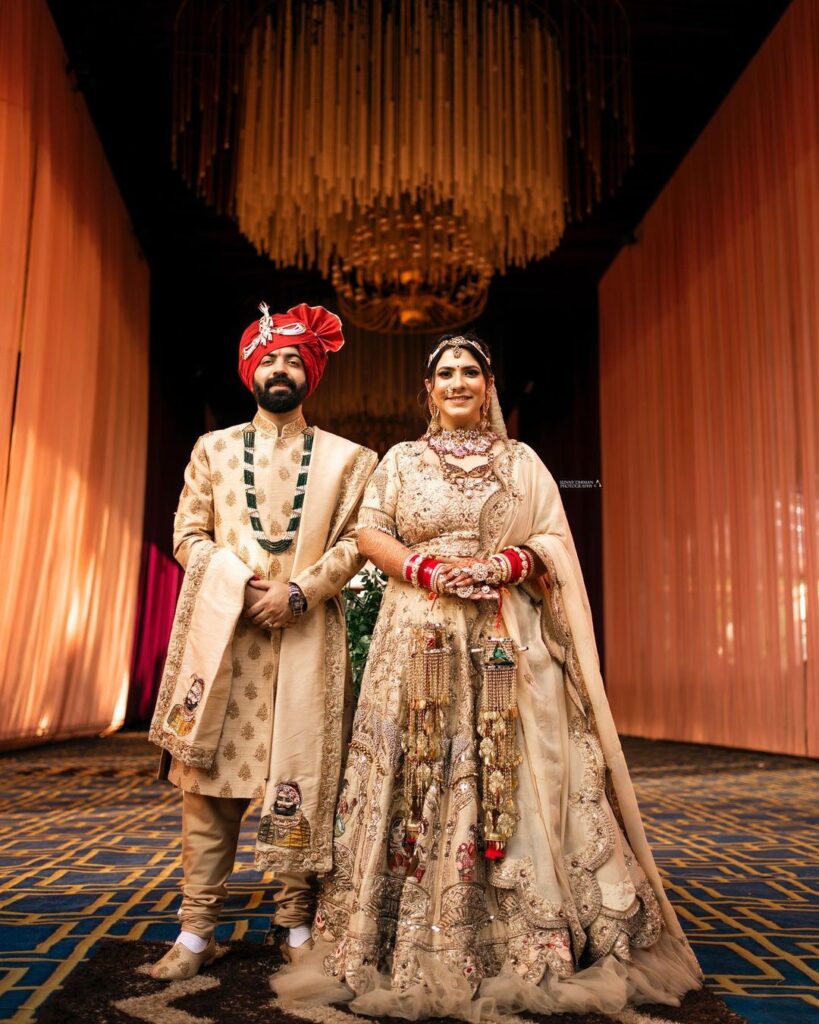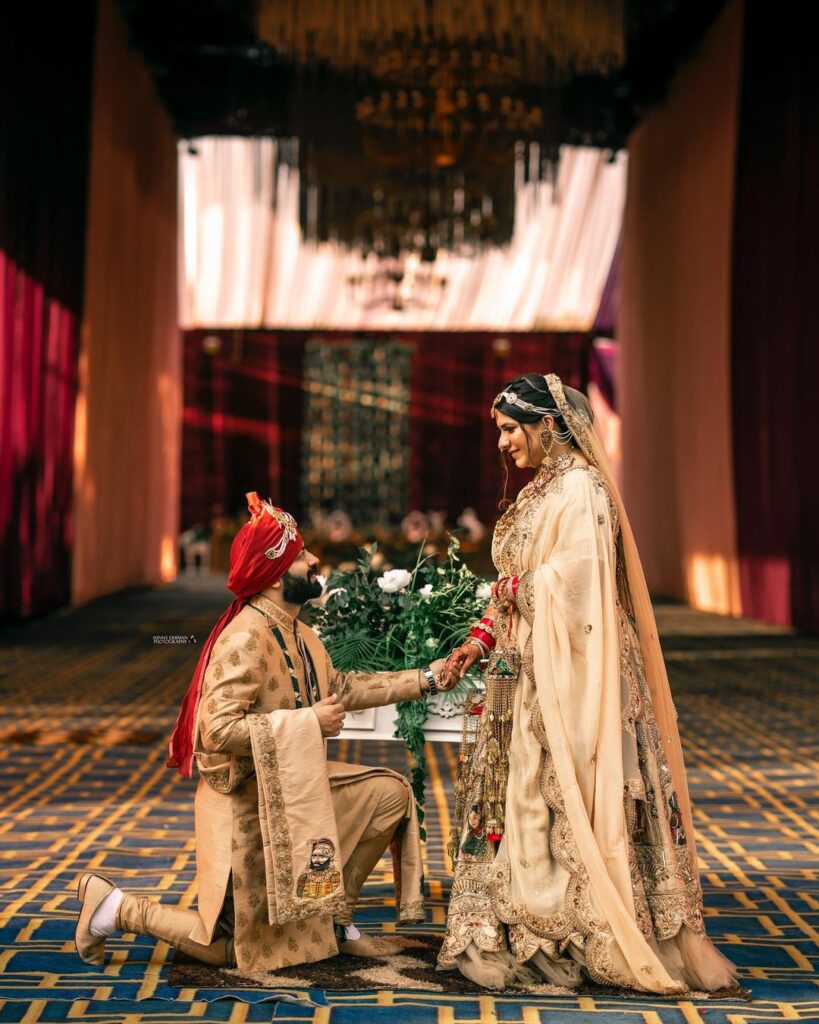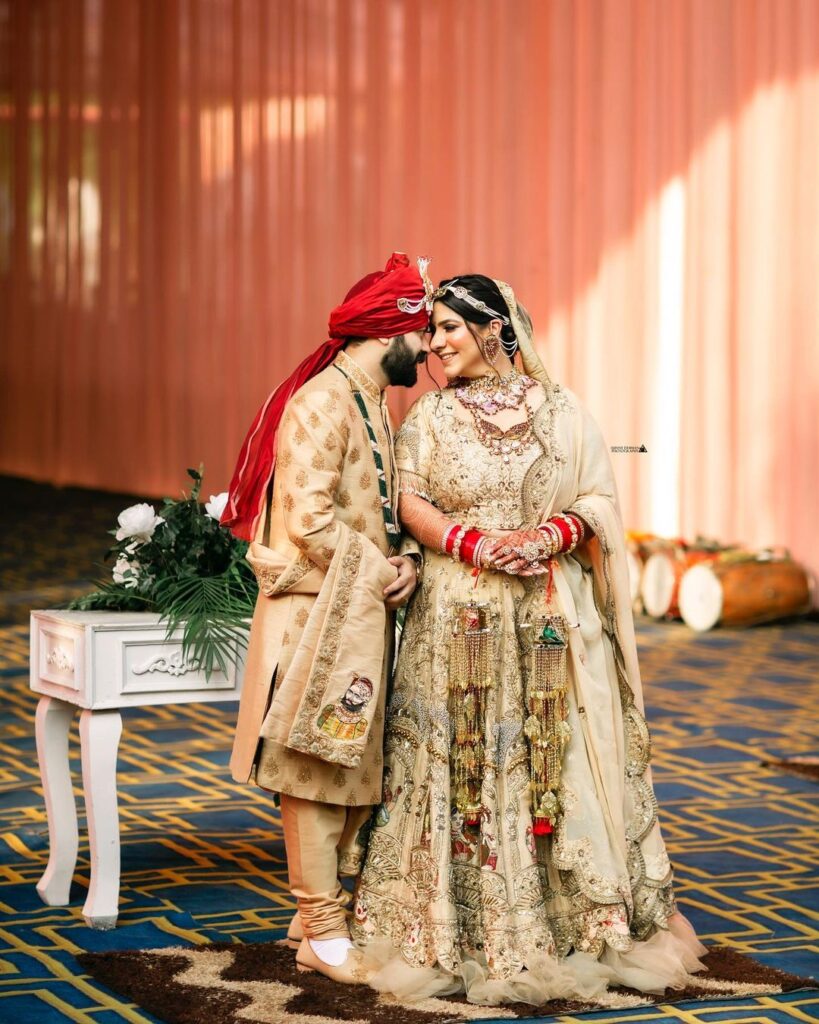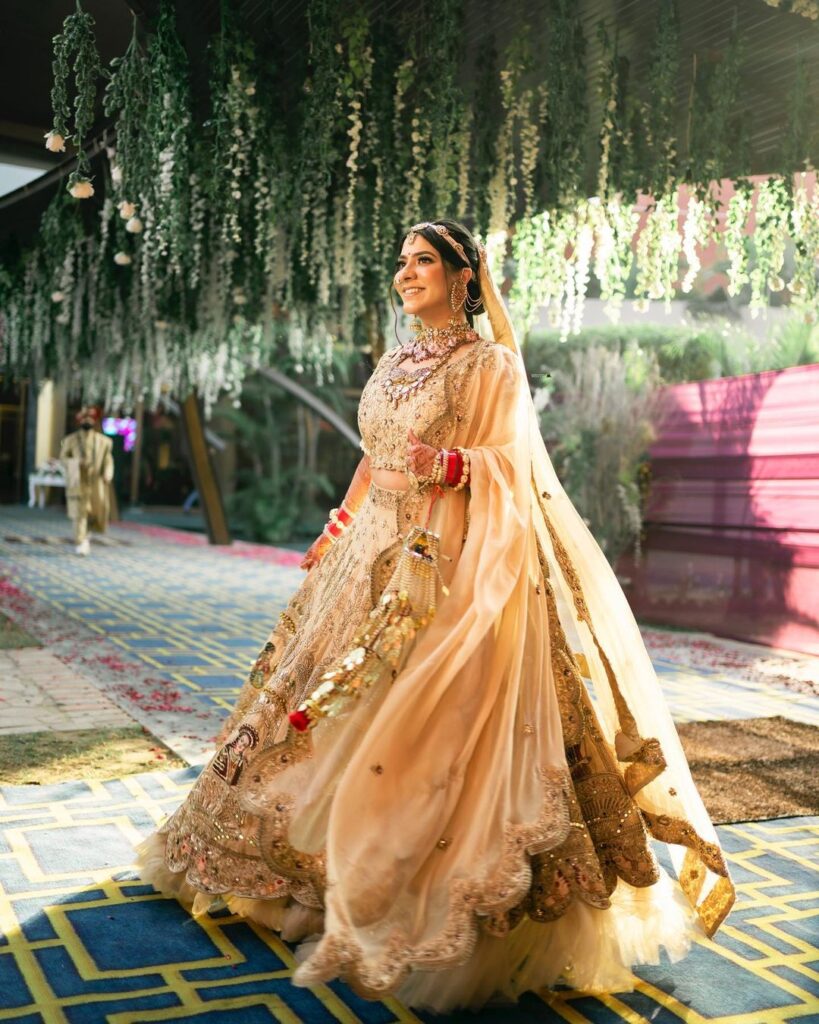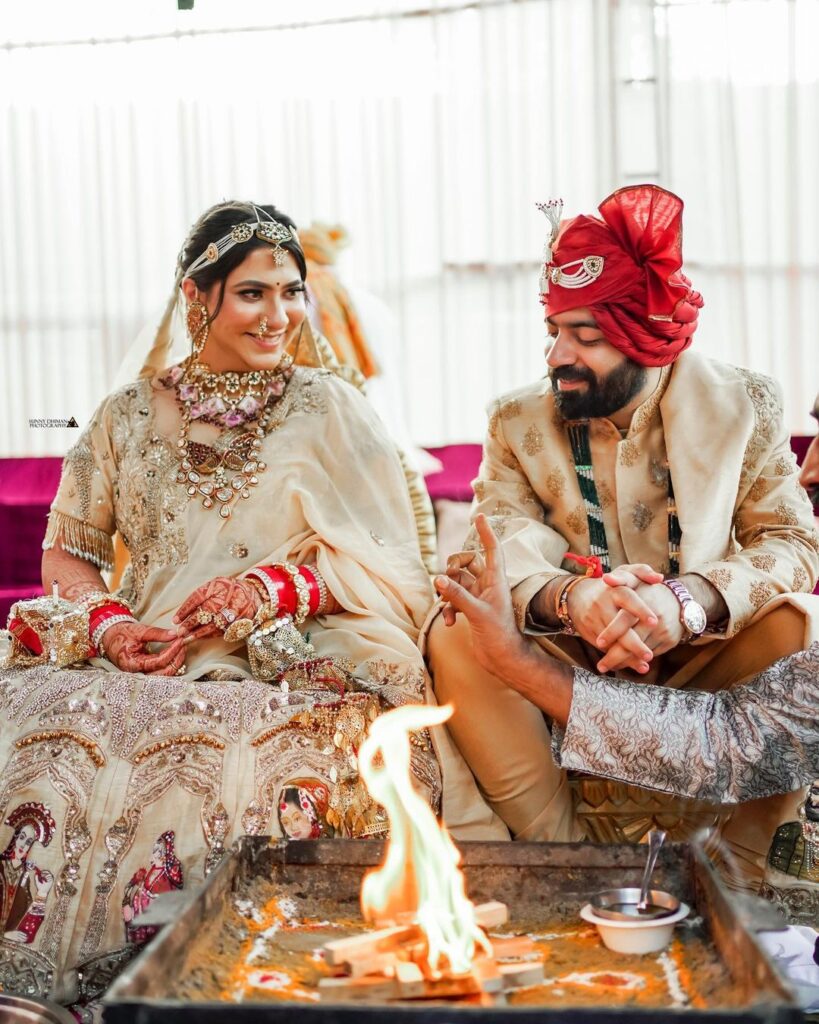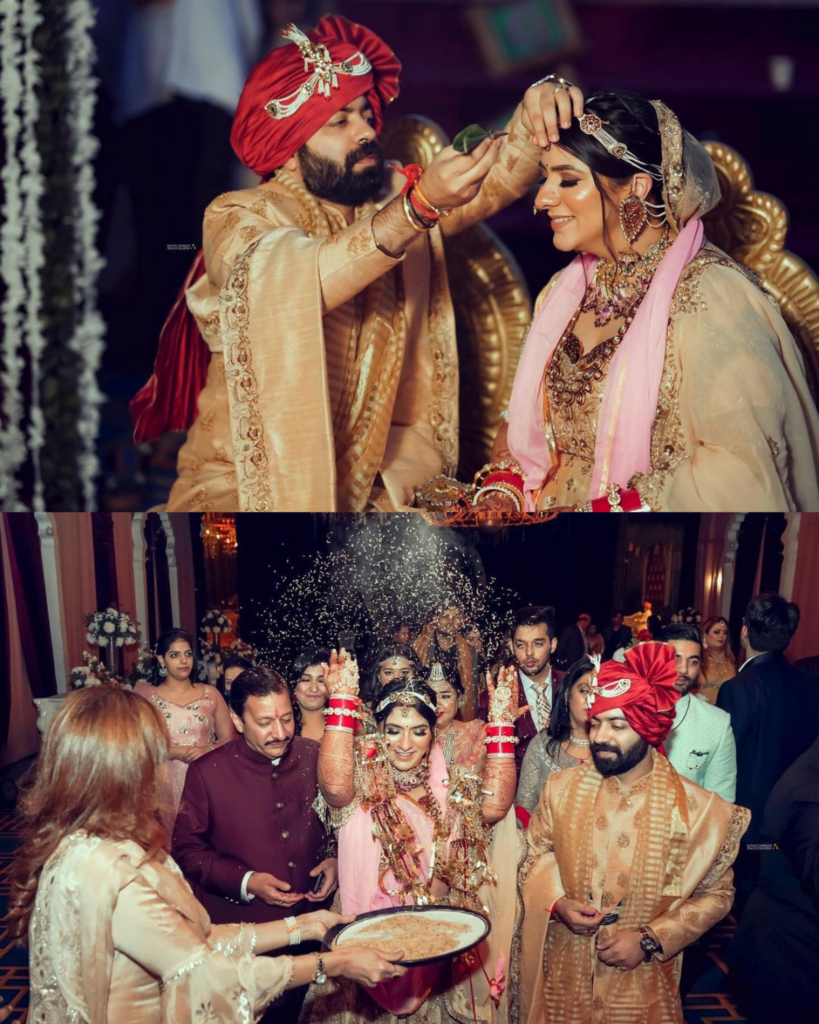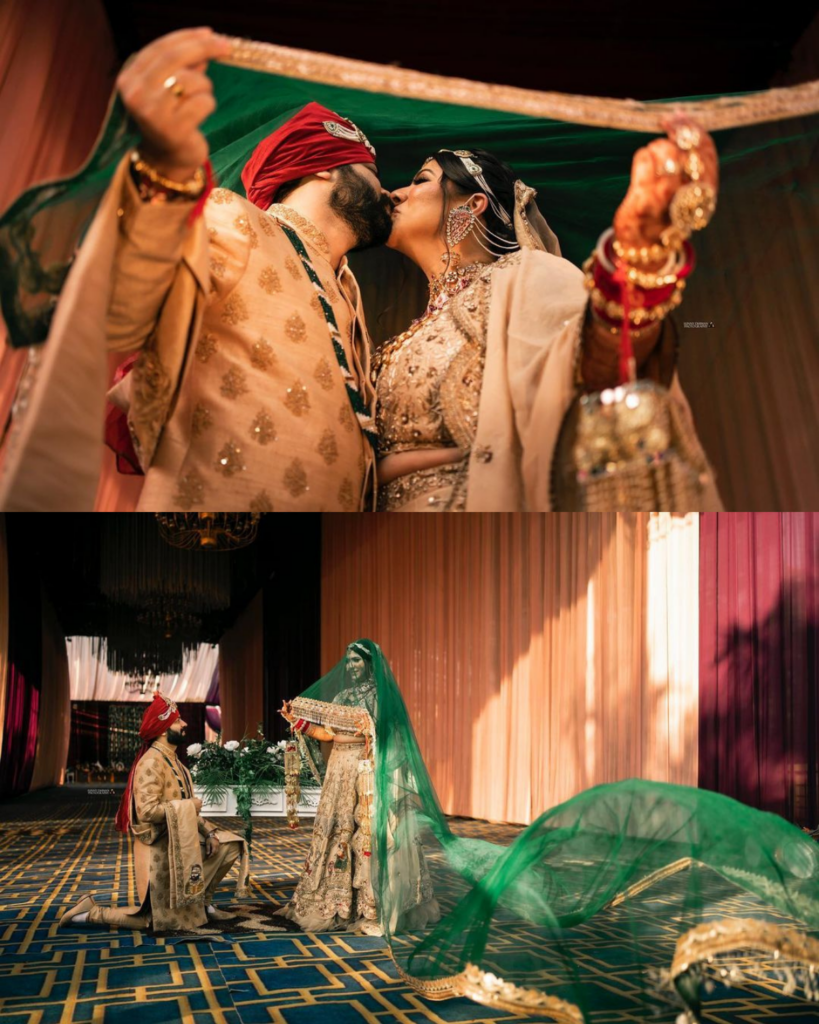 Reception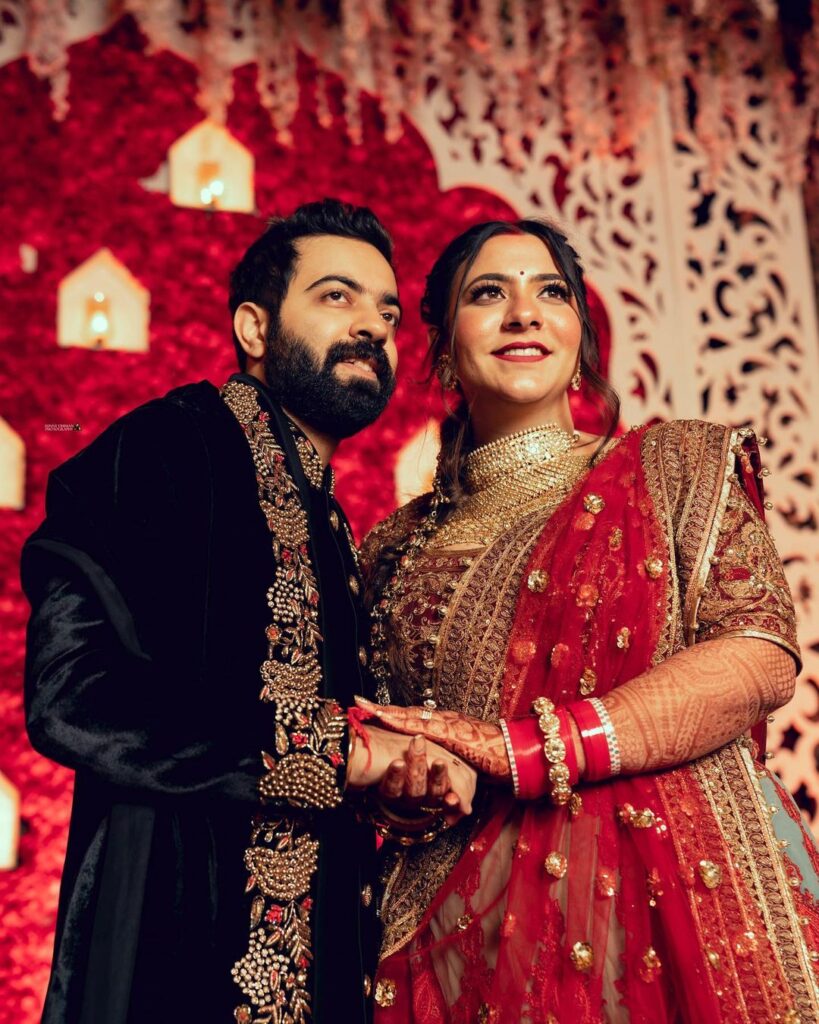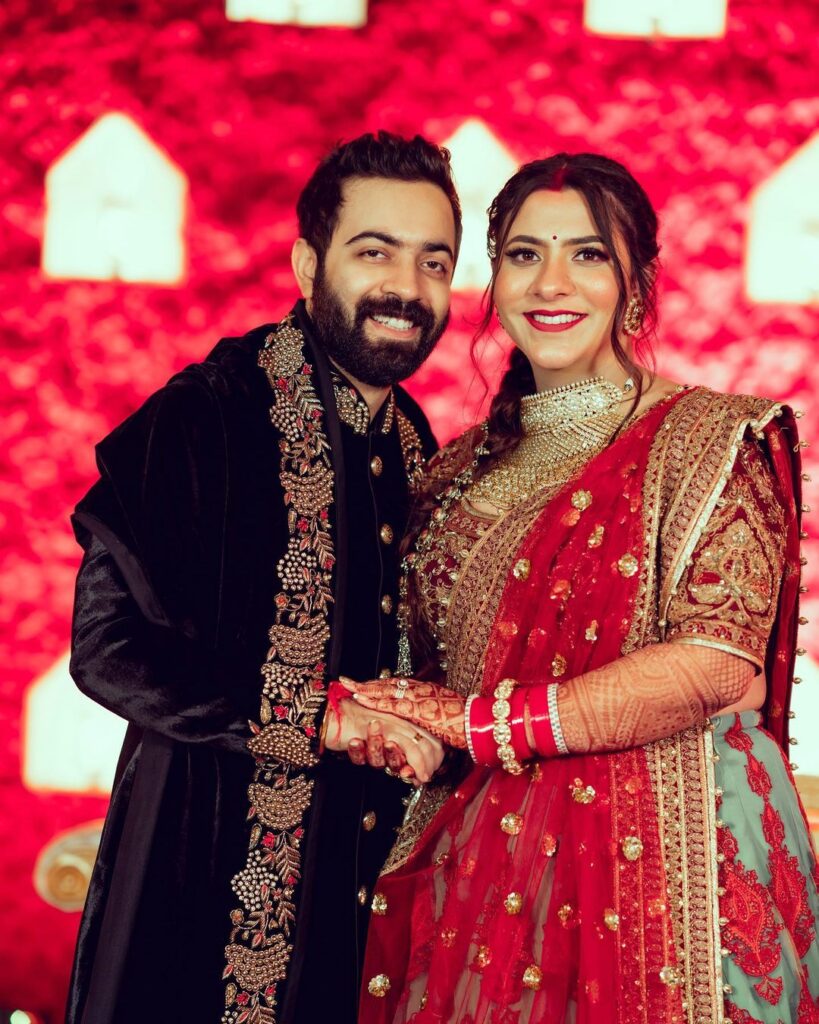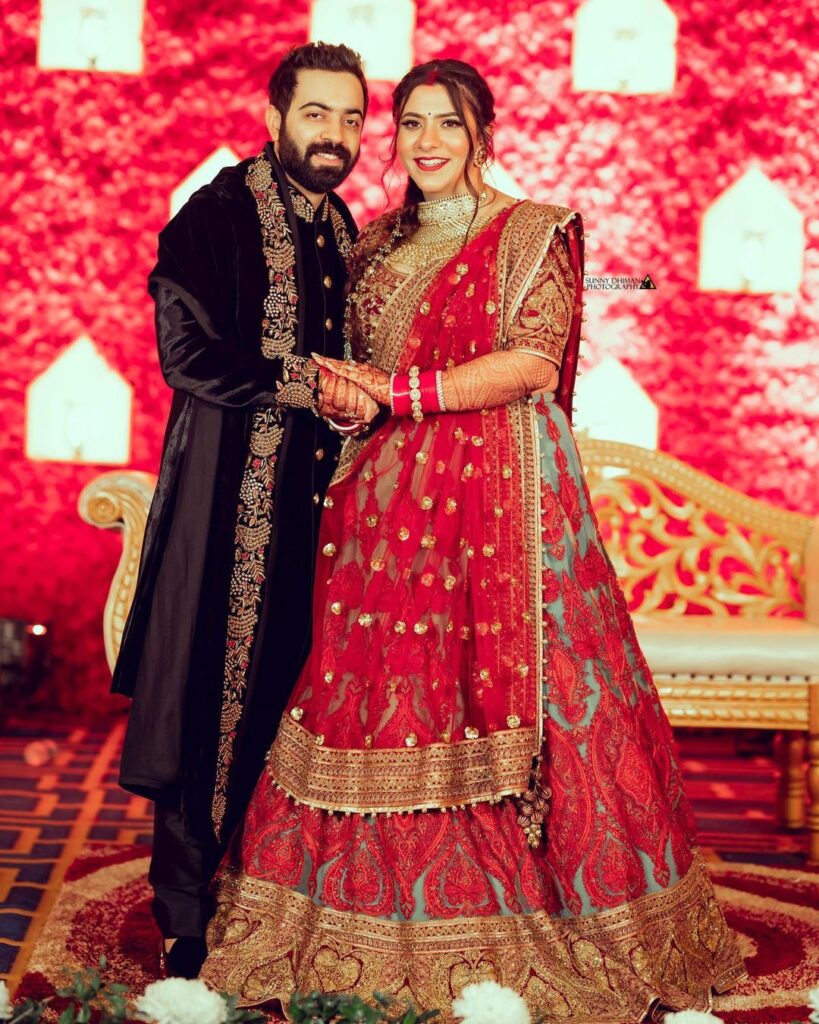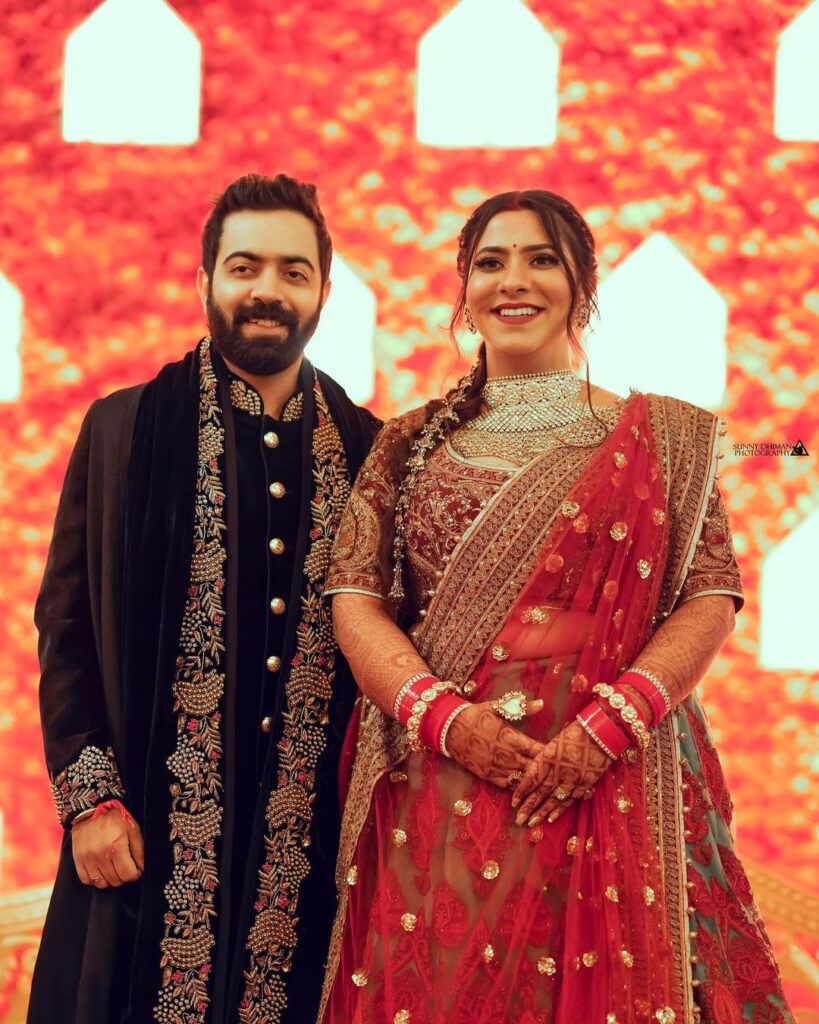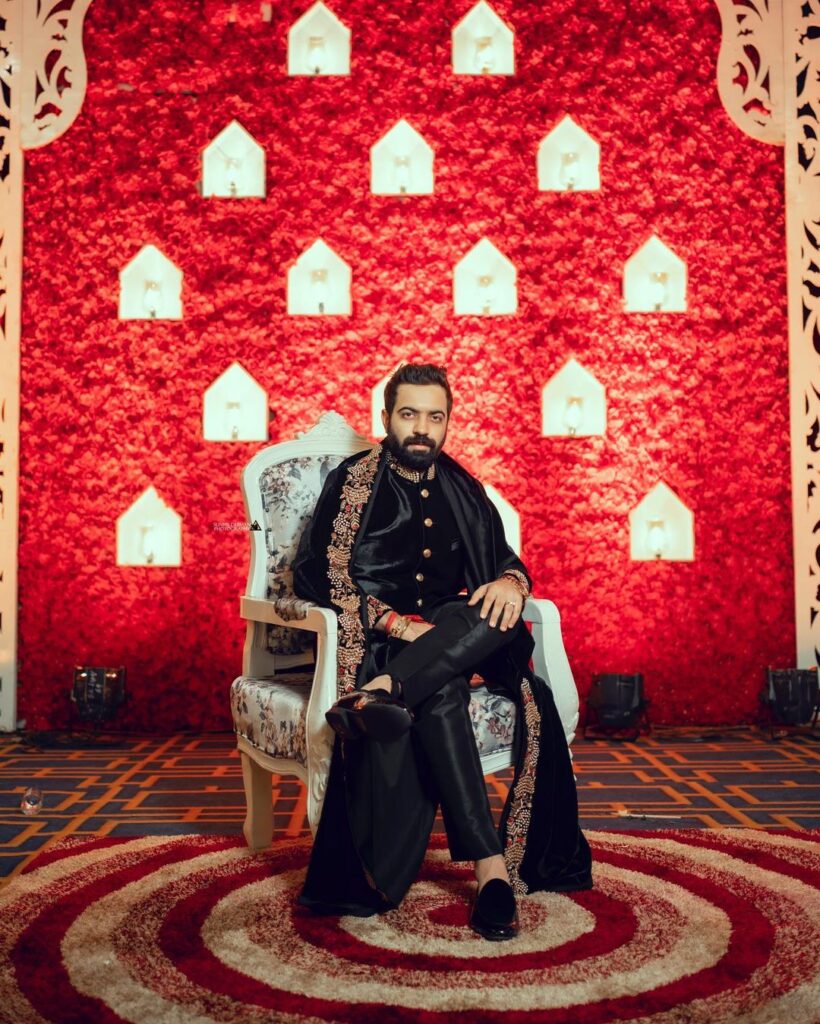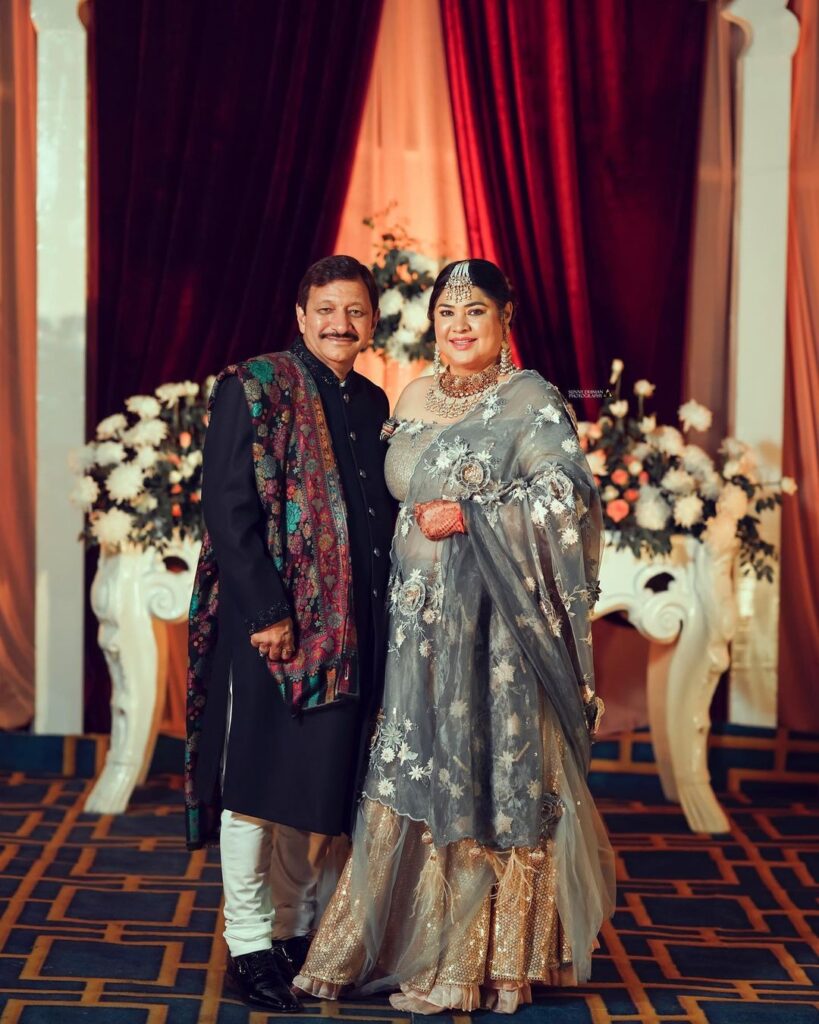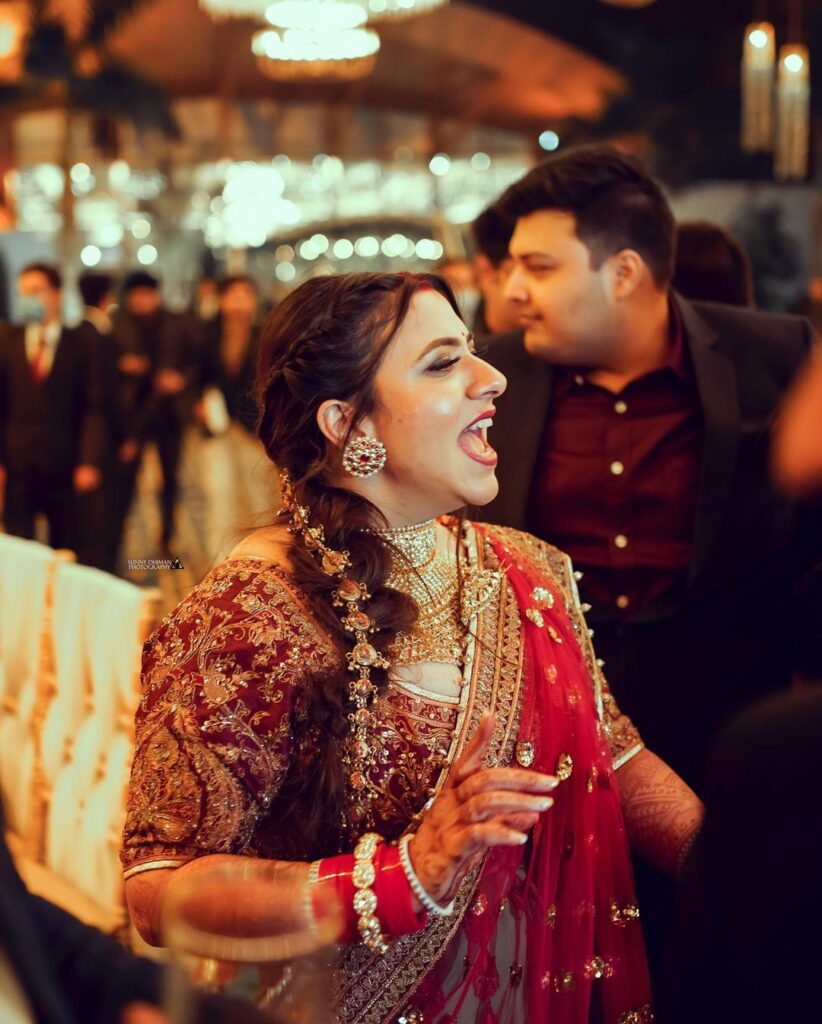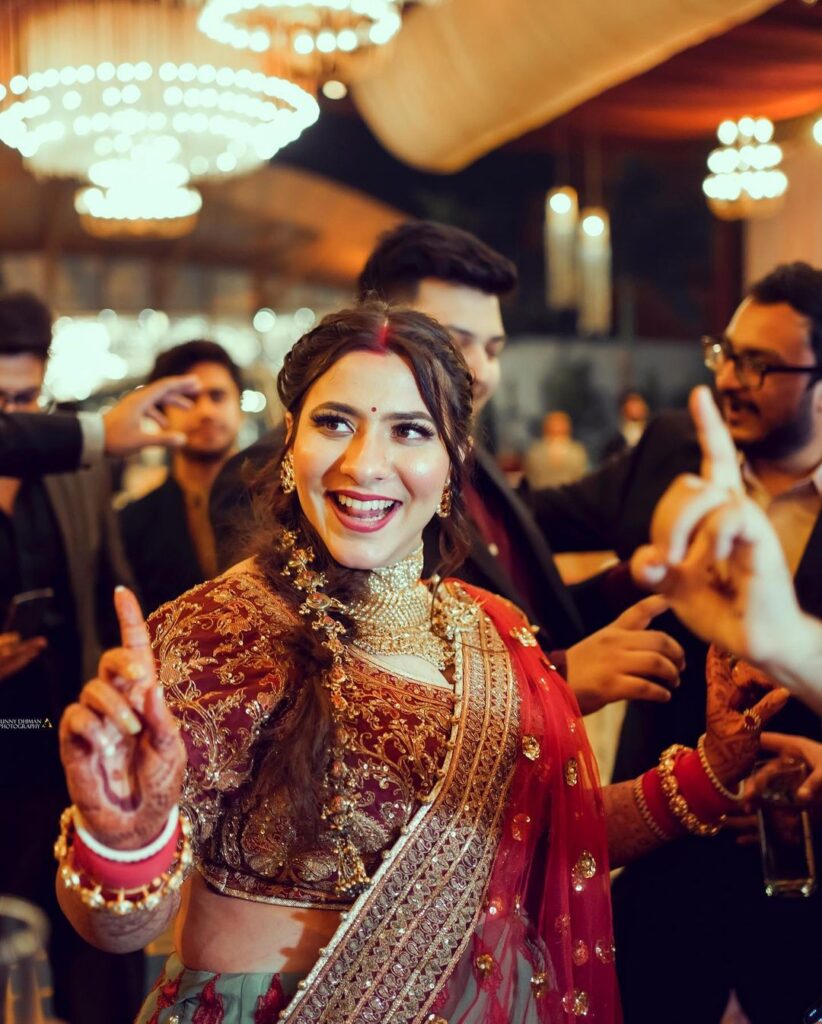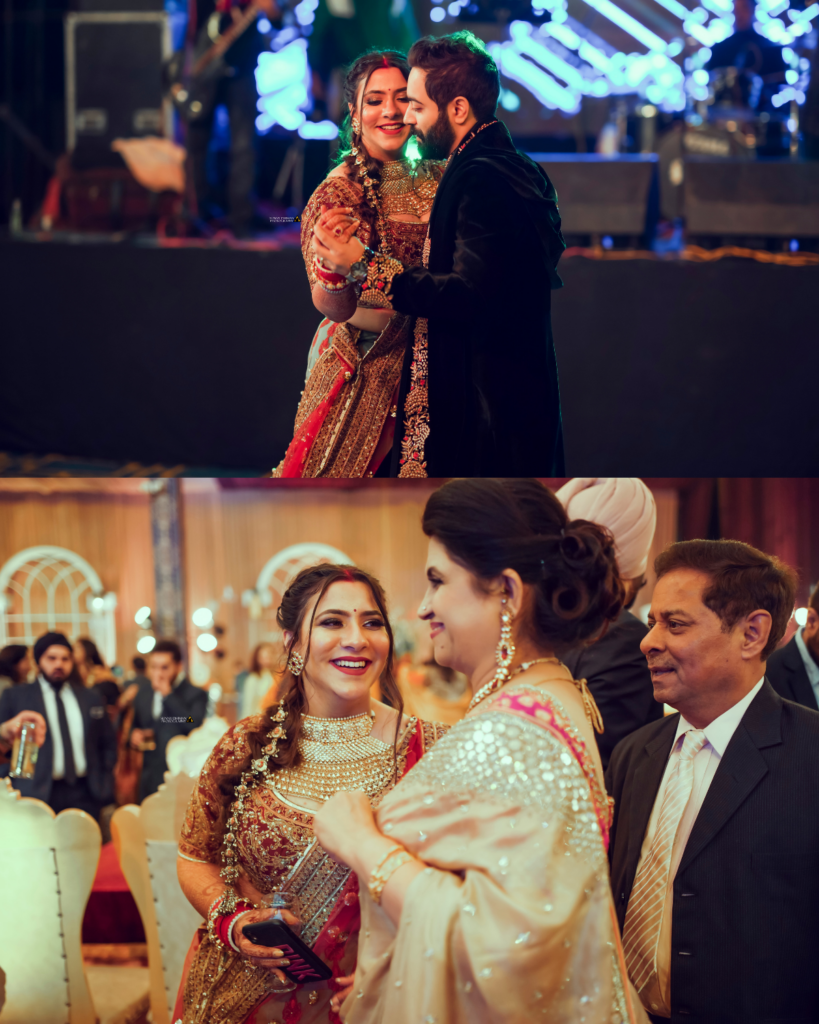 About The Couple
Inayat is a jewelry designer and event curator and Akshaan is an engineer and entrepreneur. They met via an online dating app called Aisle in 2017. After talking to each other for a few hours for around a week, they finally met in Bangalore at The Social. "I was extremely hesitant and scared, meeting a guy off the Internet and had all sorts of crazy criminal thoughts about it. It was like Crime patrol and Savdhan India playing in front of me. But somewhere I did feel safe. And it was love at first sight for me," says Inayat.
"Funnily about 2 years back, while going through a heartbreak, my friends made me write 30 things, I want in a guy and stick them in my room. From things like intellect, maturity, etc. It even had petty things like colour of the eyes and hair. And Akshaan has all of these," she adds.
Their Tale
Inayat told her parents she wanted to get married to Akshaan just a few days into the relationship. Parents being parents didn't take her 'new' relationship seriously. And then began 3.5 years of ups and down for Inayat & Akshaan. " I faced depression, parental disapproval, career issues, etc. He had issues with his extended family, change of work and city, etc. We have completely evolved with each other and seen the worst in our lives in a short span. The honeymoon period lasted only till we told our parents. But we didn't give up on love. There was something that kept telling me, it's worth it. This is it. It's going to be all fine. We are made for each other," shares Inayat. Of course, in the end, it all was.
The Proposal
Akshaan proposed to Inayat at Anantara in Hua Hin, Thailand, without a ring, so Inayat said No. (Duh!). Afterward, he planned another surprise proposal in Udaipur, with a ring, and it was an instant 'Yes'. "He is the best at surprises," shares our ecstatic bride, Inayat.
While the idea of a big fat Indian wedding excites some couples, for others it's completely opposite. "The pandemic made sure that we have an intimate wedding, exactly as I wanted. We worked really hard on our jewelry and outfits. And frankly, that was all that mattered to us," she adds.
Bride: Inayat Dhanda || Groom: Akshaan Behl || Wedding Vendors: Photography: Sunny Dhiman Photography || Makeup: Shahid Naar (Wedding & Reception) || Outfits: Rimple & Harpreet (Reception), Amit Aggrawal (Sagan), Pre-Wedding: Blush by Parika || Jewellery: Dhanda Jewellers