It's official, Pantone has released the Color of The Year for 2021. Although, this time, it's 'colors'. In the 22 years that the company has been announcing the color of the year, this is the second time when two colors have been released. It's like they knew we needed more than one to cherish, after the crazy emotional ride this year. So the colors for 2021 are… drum rolls, please… illuminating (a bright, but not fluorescent) yellow, and Ultimate Gray.
Indian weddings & Pantone colors are meant to be
Indian weddings have been a beautiful culmination of many different hues – red being the classic bridal favorite. Then, comes pastels, pinks, and golden; the shades that we spot quite often on the bride's wedding day attire. For mehendi, it's either yellow or bottle green – although purple and florals have also made an appearance several times in the past wedding seasons. And for sangeet, the color palette embraces a wide range of hues. No wonder Pantone color of the year always finds a significant spot in Indian weddings.
Take for example the color of the year 2020, classic blue. Aren't so many pictures with brides dressed in this color flashing in your mind? We can totally relate. Apart from the outfits, the demure hue can also be found in decor, jewellery, invitations, alongside other wedding elements.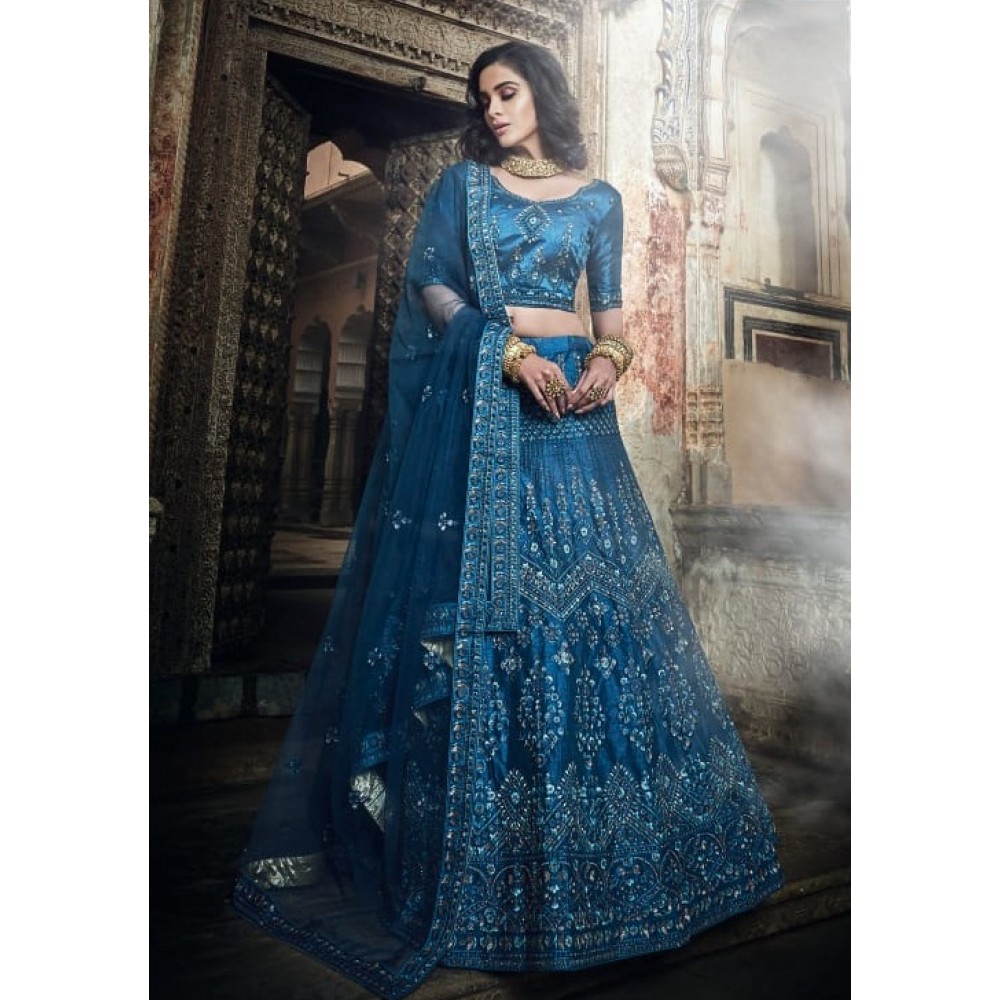 Source: Pinterest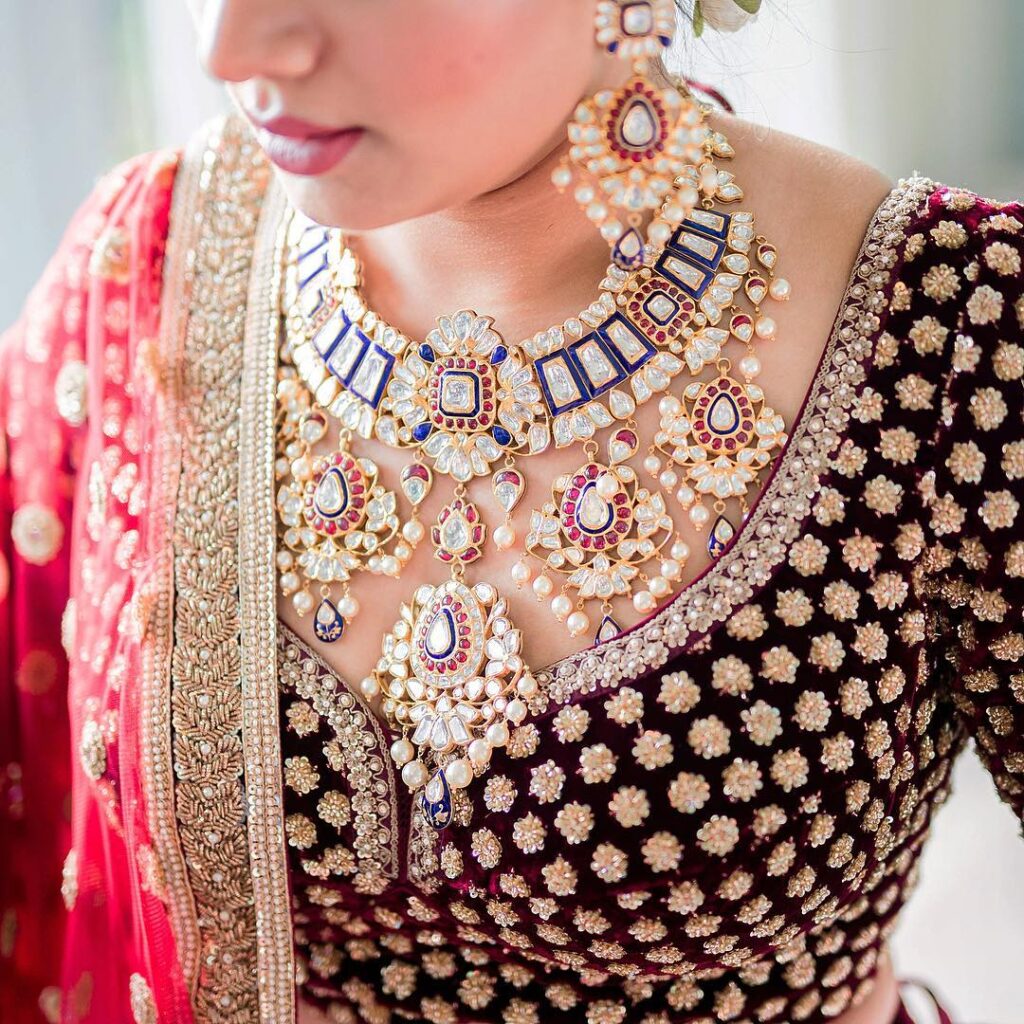 Source: @colorblindproduction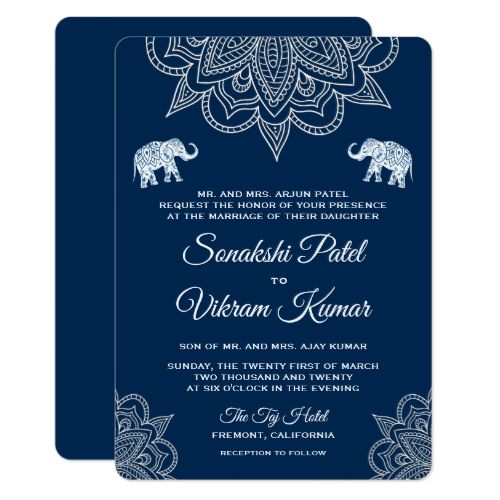 Source: zazzle.com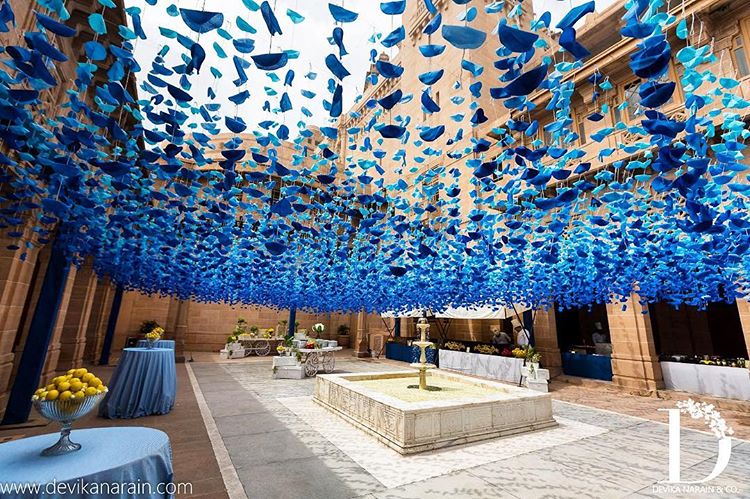 Source: Devika Narain & Company
A deeper meaning to the color duo
Coming to this year's color picks, Illuminating Yellow and Ultimate Gray, Pantone chose hues from seemingly opposite sides of the color wheel. A choice that holds a deeper meaning and takes into account the current situation and what's to come next. "The union of an enduring Ultimate Gray with vibrant yellow Illuminating expresses a message of positivity supported by fortitude. Practical and rock-solid but at the same time warming and optimistic, this is a color combination that gives us resilience and hope. We need to feel encouraged and uplifted; this is essential to the human spirit," says Leatrice Eisman, executive director, Pantone Color Institute in a statement released by the company.
The mindful colors are already visible in many international designers' 2020 collection – like Prada, Gucci, Balmain, Jacquemus, and Givenchy – and also made a grand entrance in Indian designers' latest couture-like Sabyasachi, Gaurav Gupta, Shantanu Nikhil, Anita Dongre, etc.
'Illuminating Yellow' in Indian Weddings
One of the picks, illuminating yellow, is already a wedding favorite hue for mehendi and haldi. Some brides even opt for yellow on their wedding day. Nonetheless, Pantone has given us another reason to embrace this charming color in our wedding outfits – spreading light and positivity. Here are some of our favorite outfits in illuminating yellow, with sources, to take some inspiration from.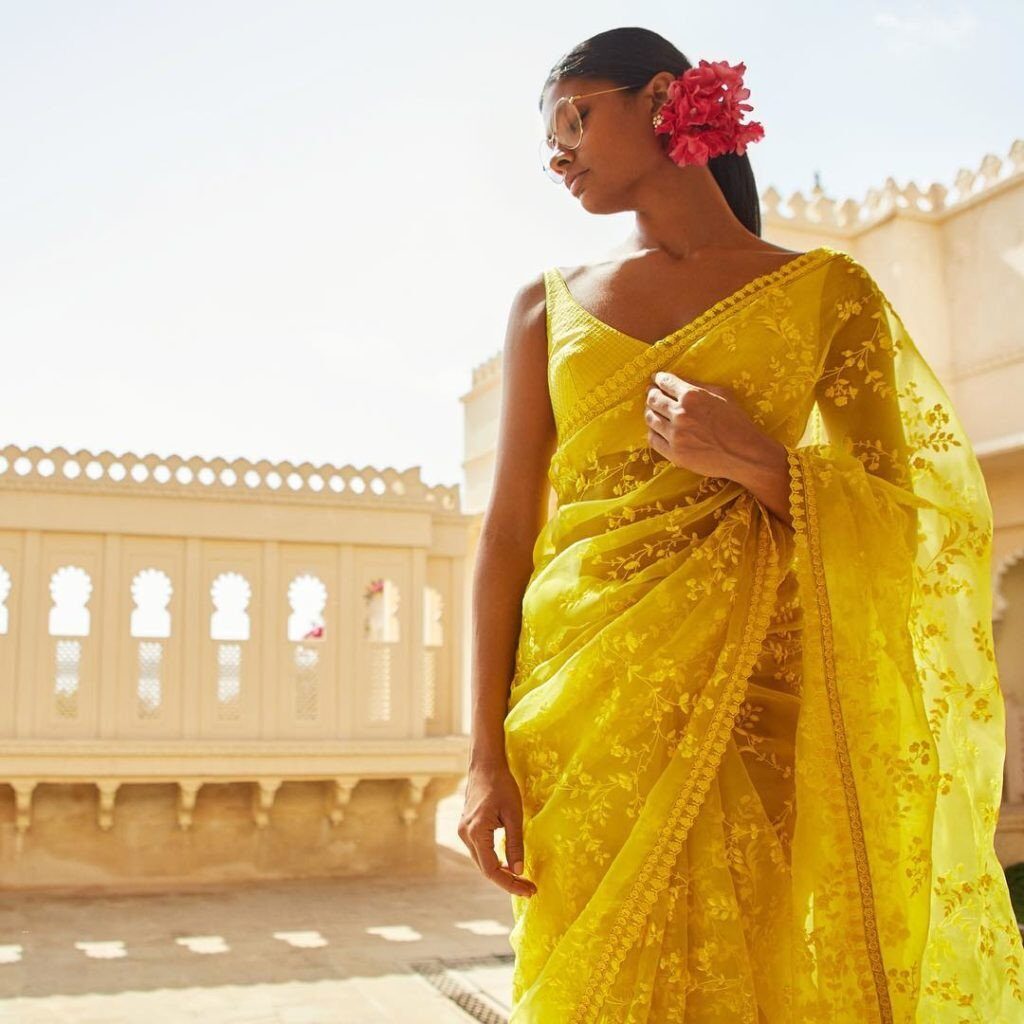 Source: Sabyasachi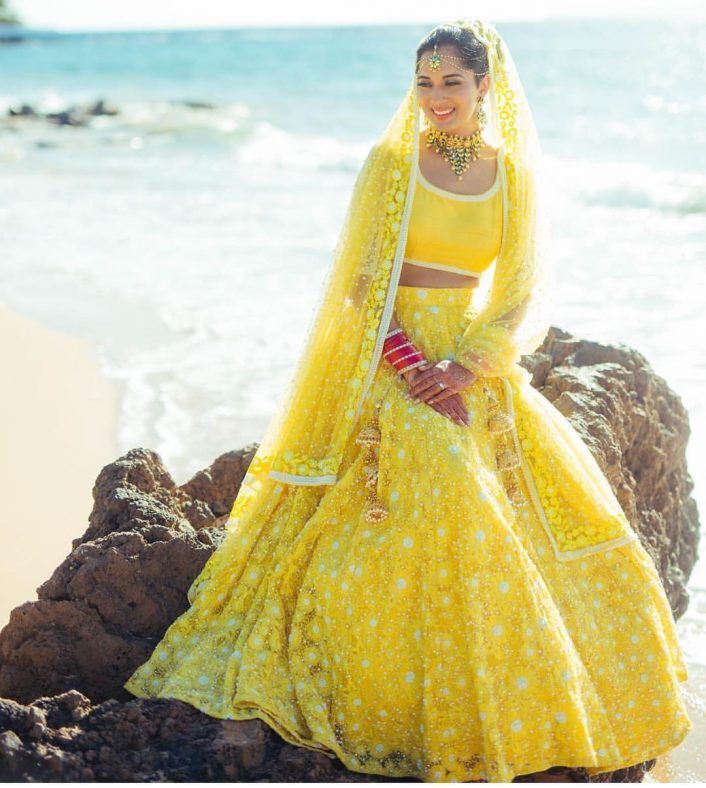 Source: Harkiran Basra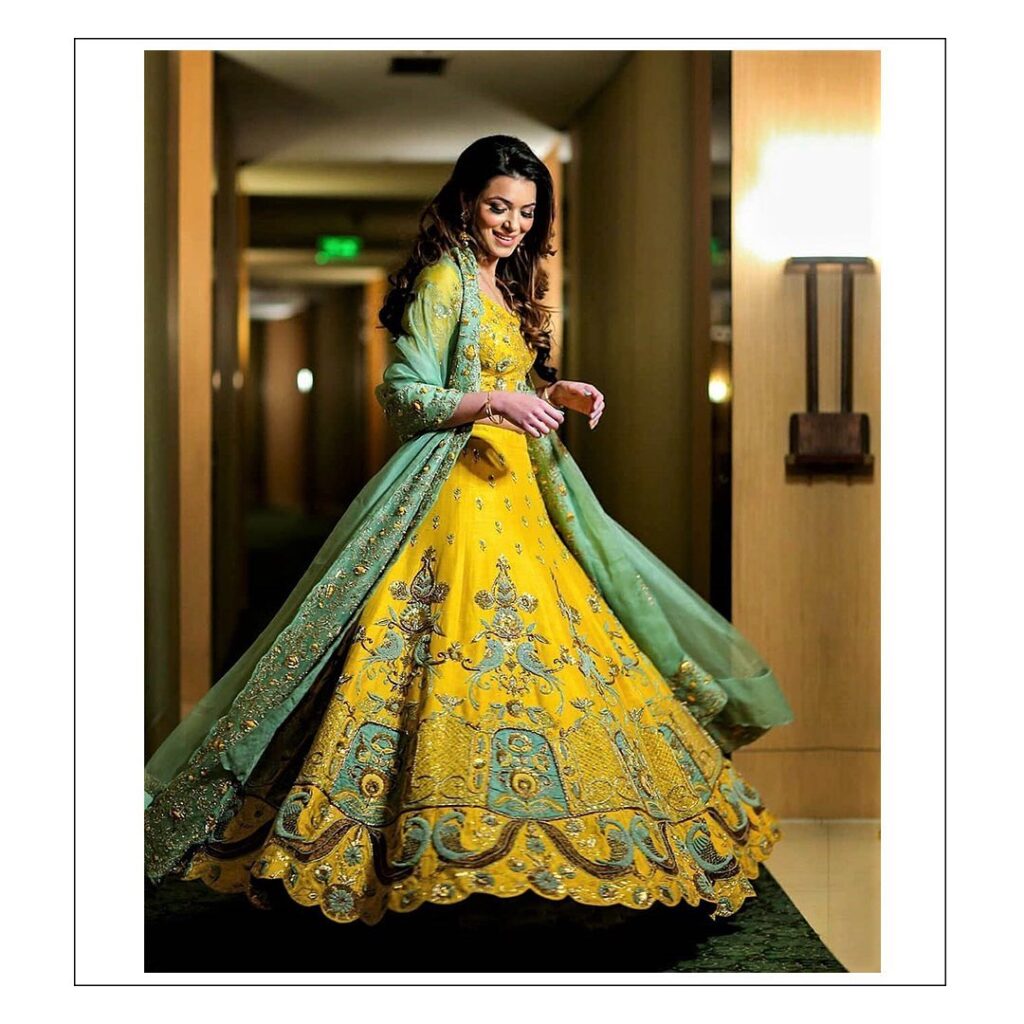 Source: Gazal Gupta Couture

Via @aanalsavaliya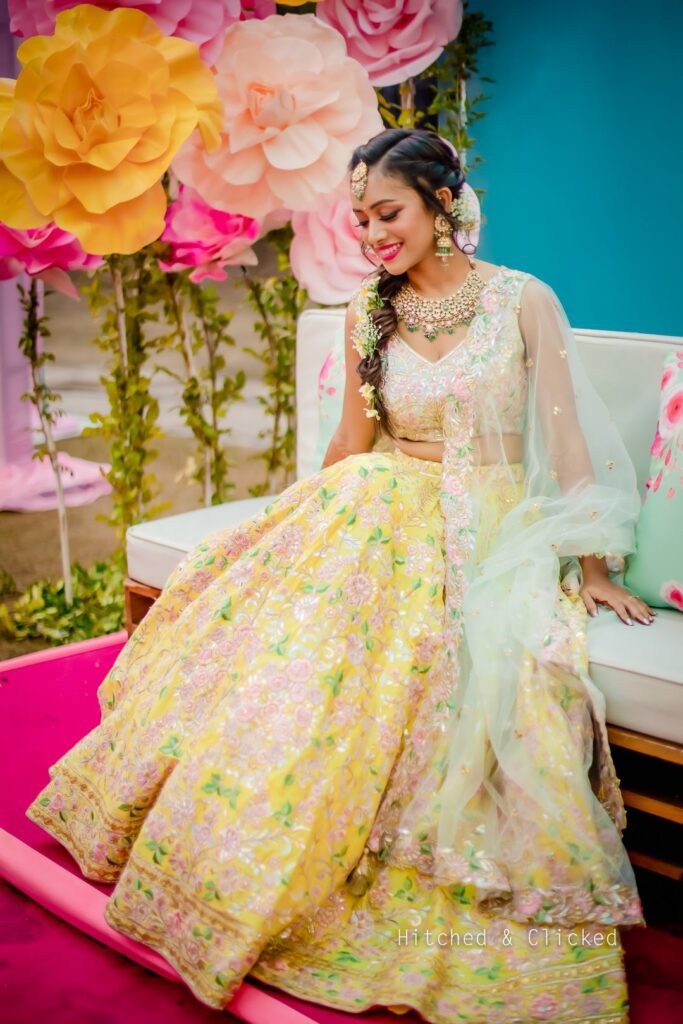 Via @hitchedandclicked / Check out her wedding blog here.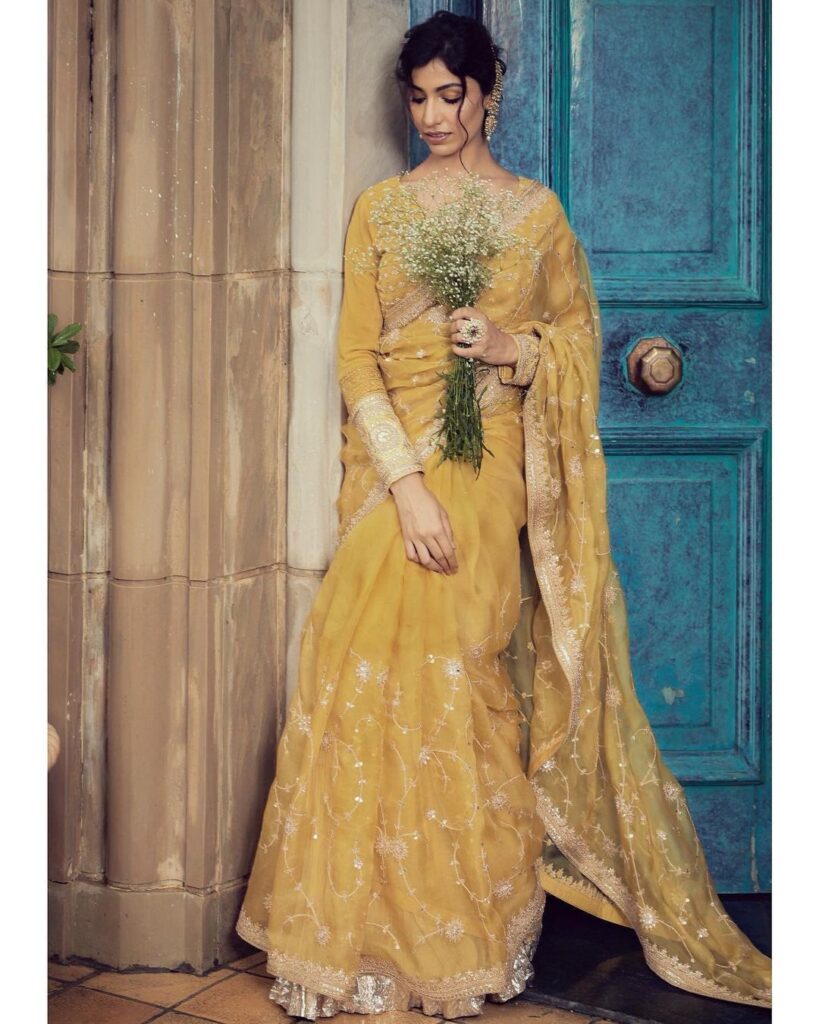 Source: Faabiiana
Source: Shantanu & Nikhil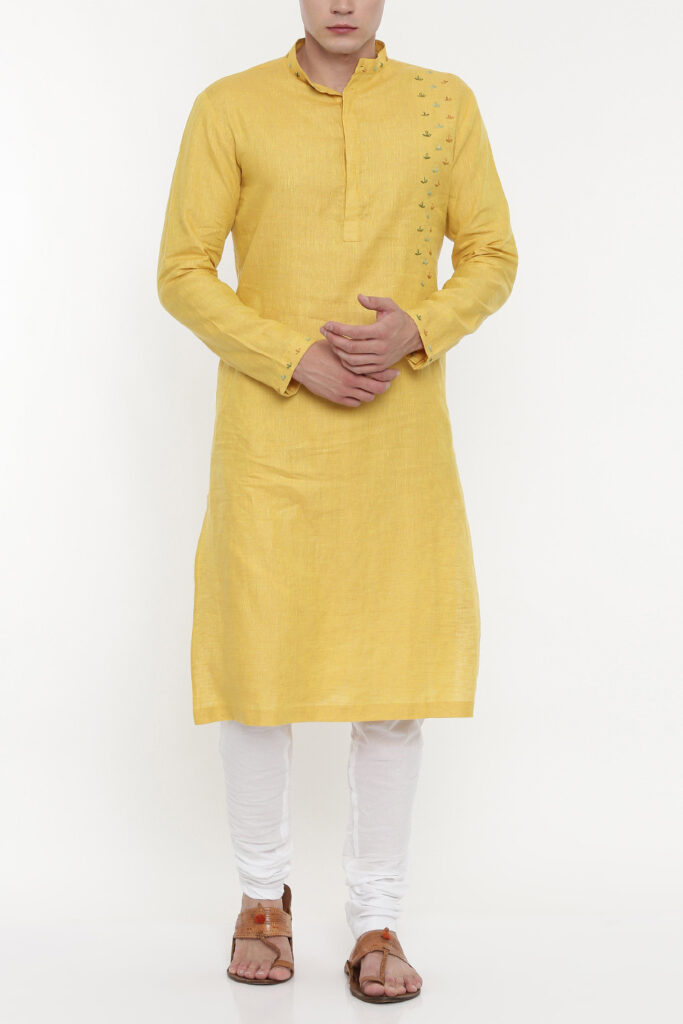 Via Mayank Modi
Besides bridal attire, yellow also makes a superb addition as floral jewellery and decor, especially for mehendi and haldi functions. Check out these pictures for some amazing ideas.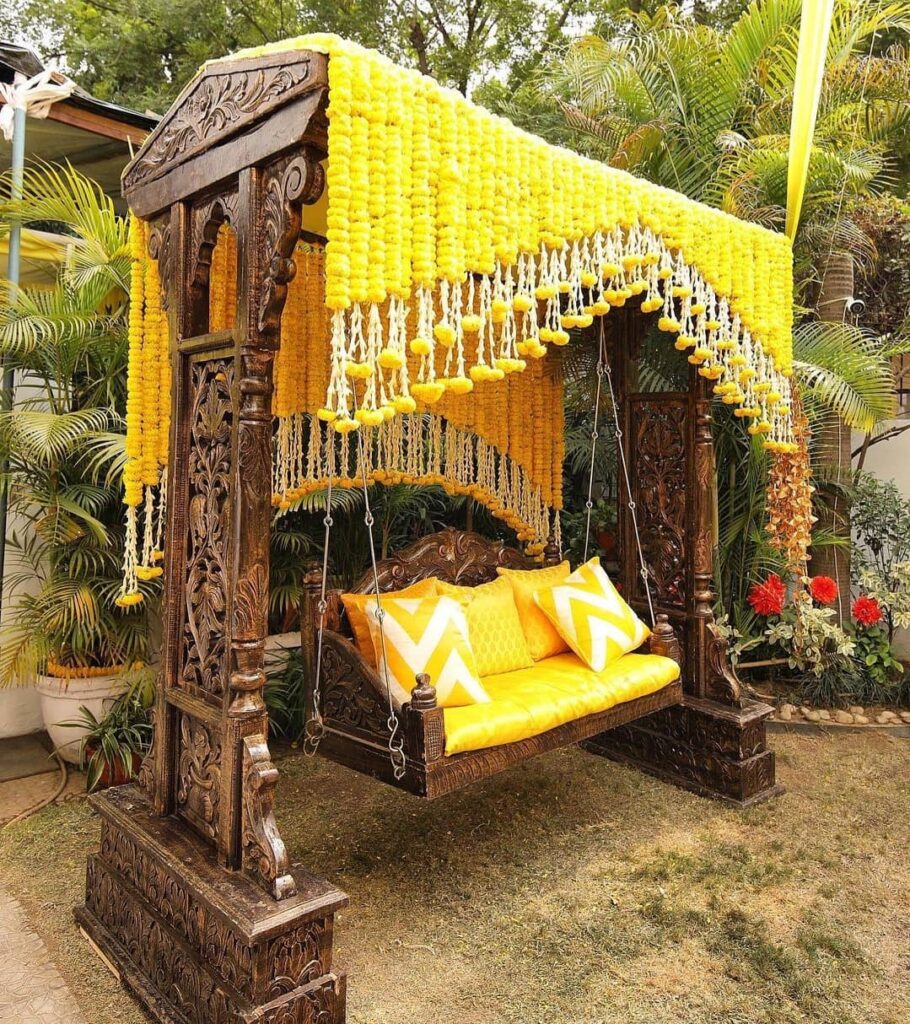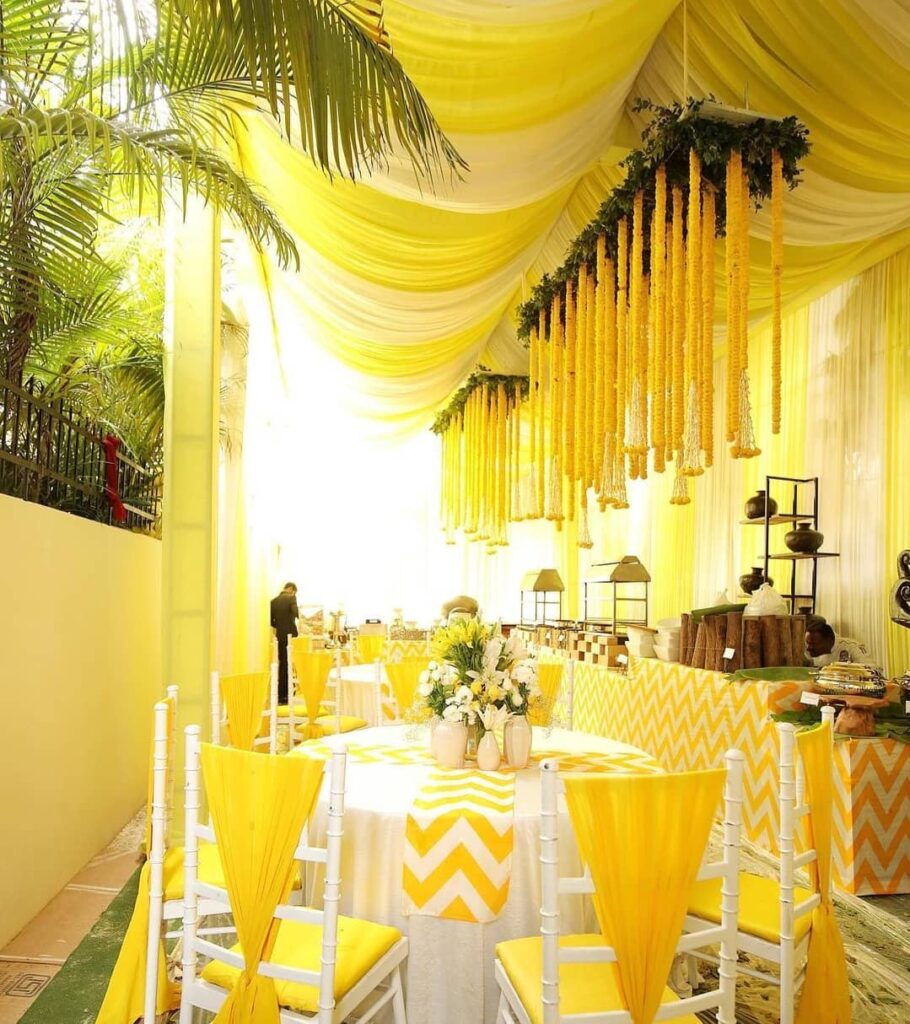 Source: Sepia Events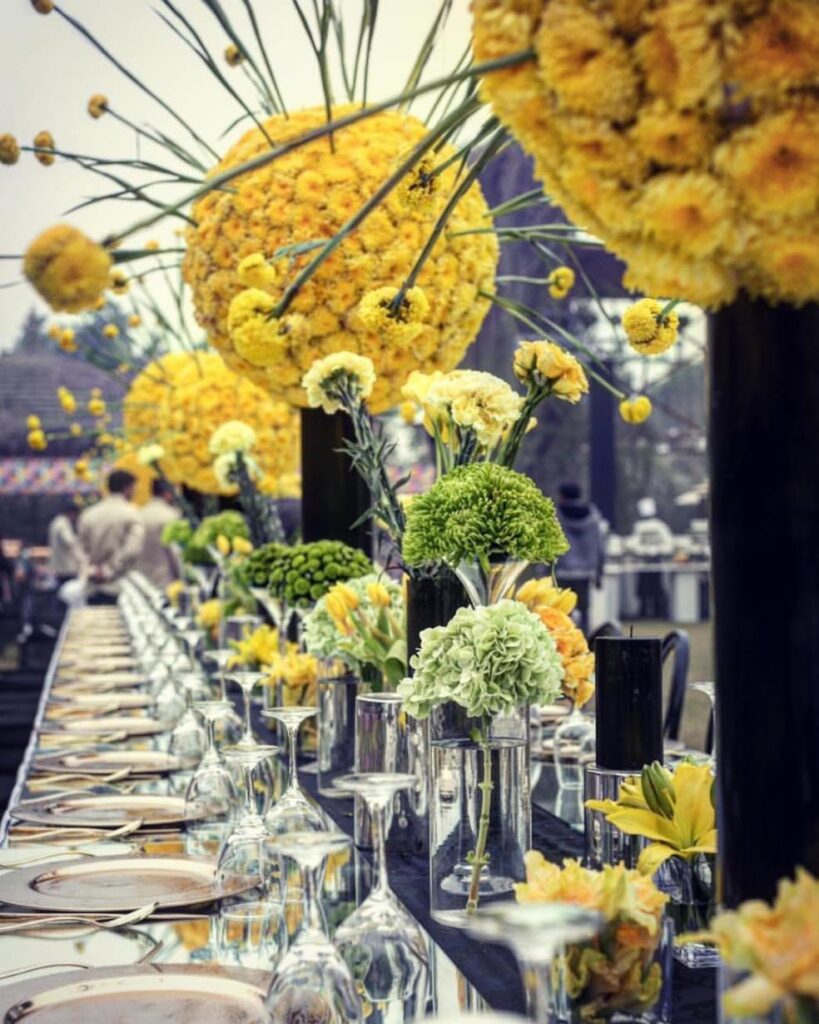 Source: Marigold Weddings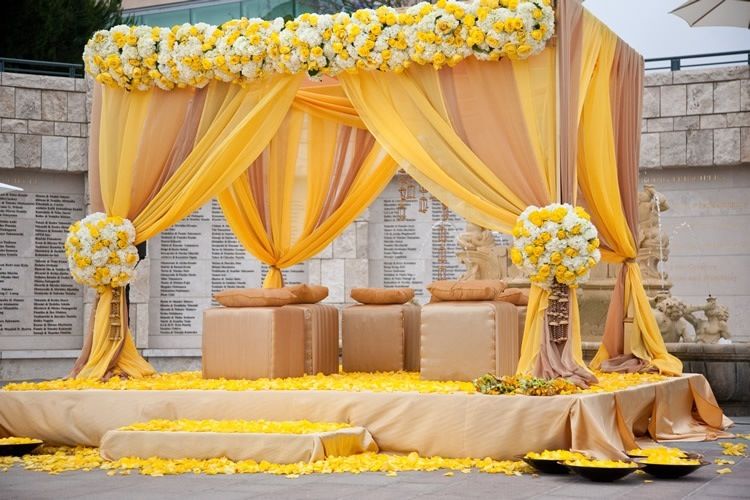 Via Pinterest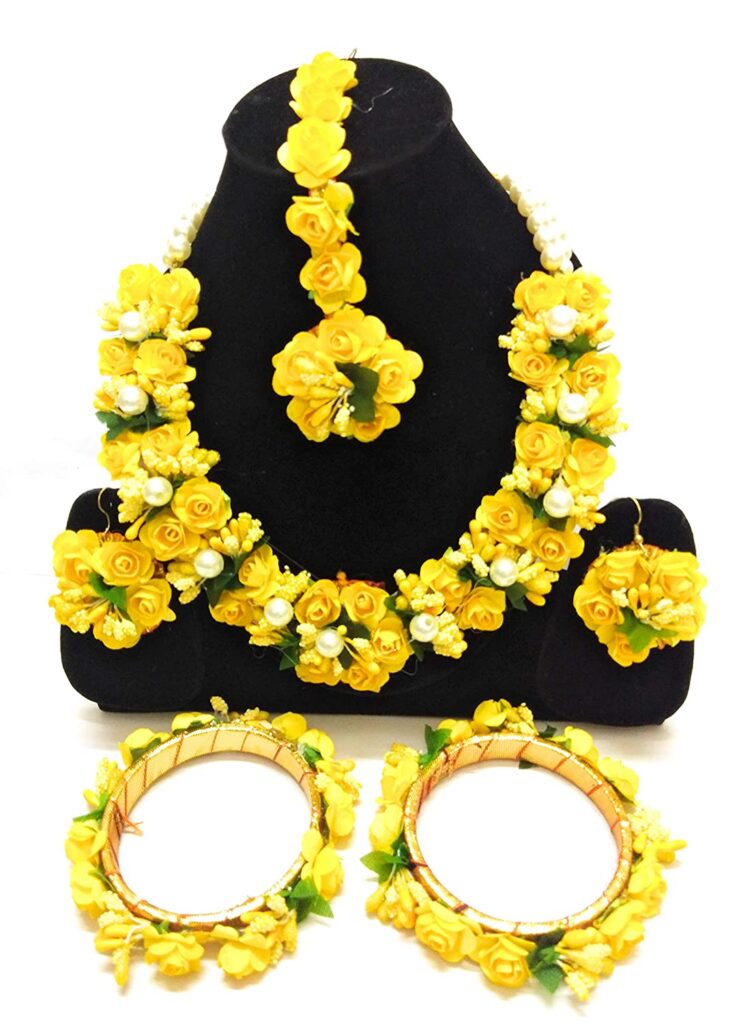 Purchase it here.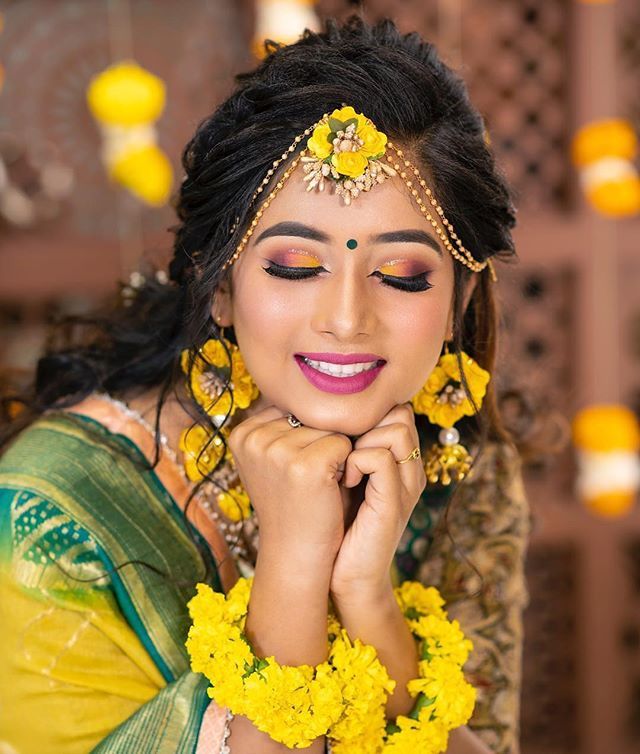 Via @aanalsavaliya
'Ultimate Gray' in Indian Weddings
The other pick, ultimate gray, is also a bridal favored shade for their sangeet, engagement, and cocktail parties. We personally adore this color. When donned, it lends a certain elegance and grace to the wearer, that's hard to put into words. Also, the color strikes a perfect balance between a girlish and a womanly hue; so ideally matches a millennial bride's taste. Scroll through to see some gorgeous 'ultimate gray' lehengas we have spotted.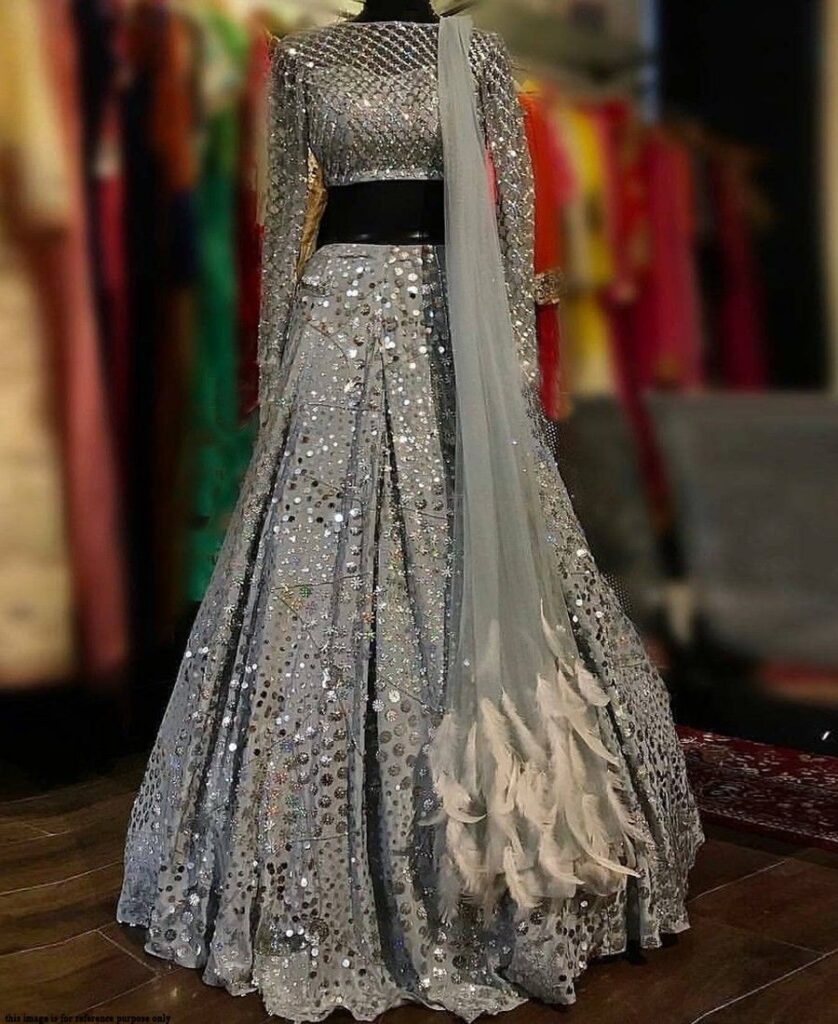 Source: Ricco India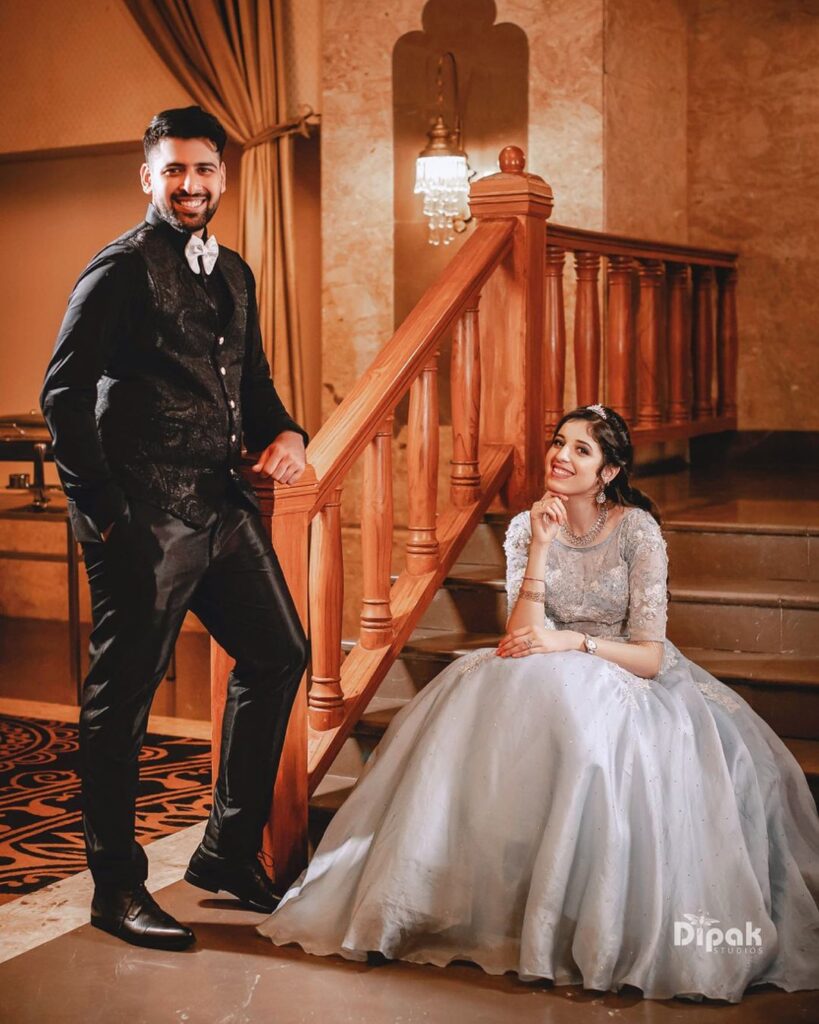 Source: Dipak Studios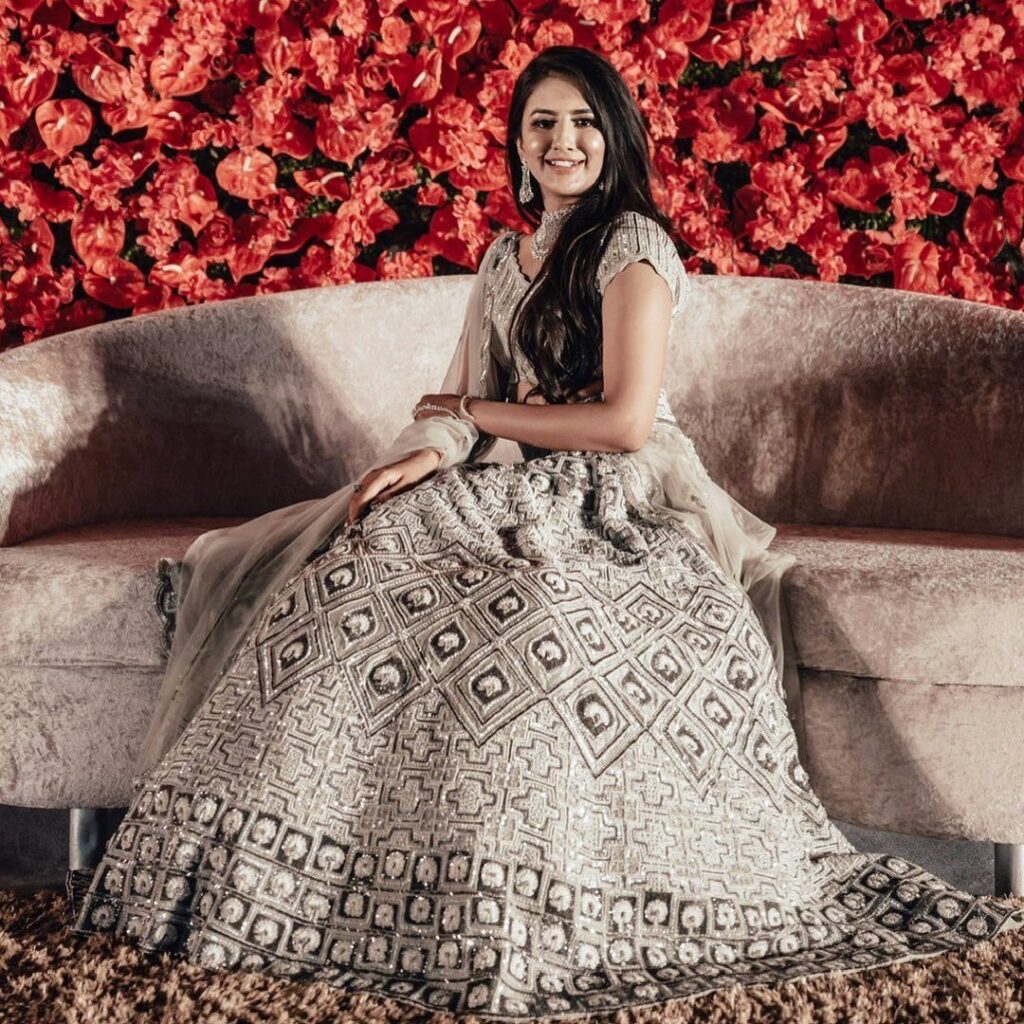 Source: Disha Patil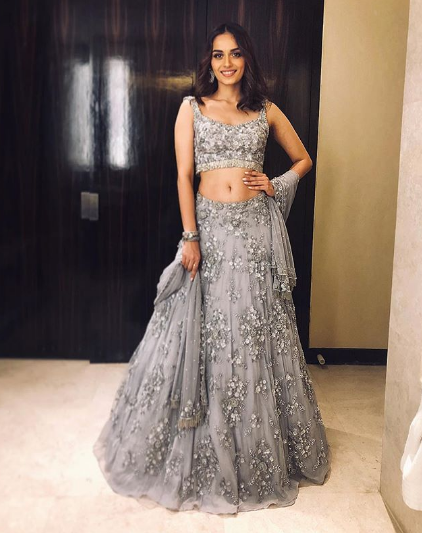 Source: Manushi Chillar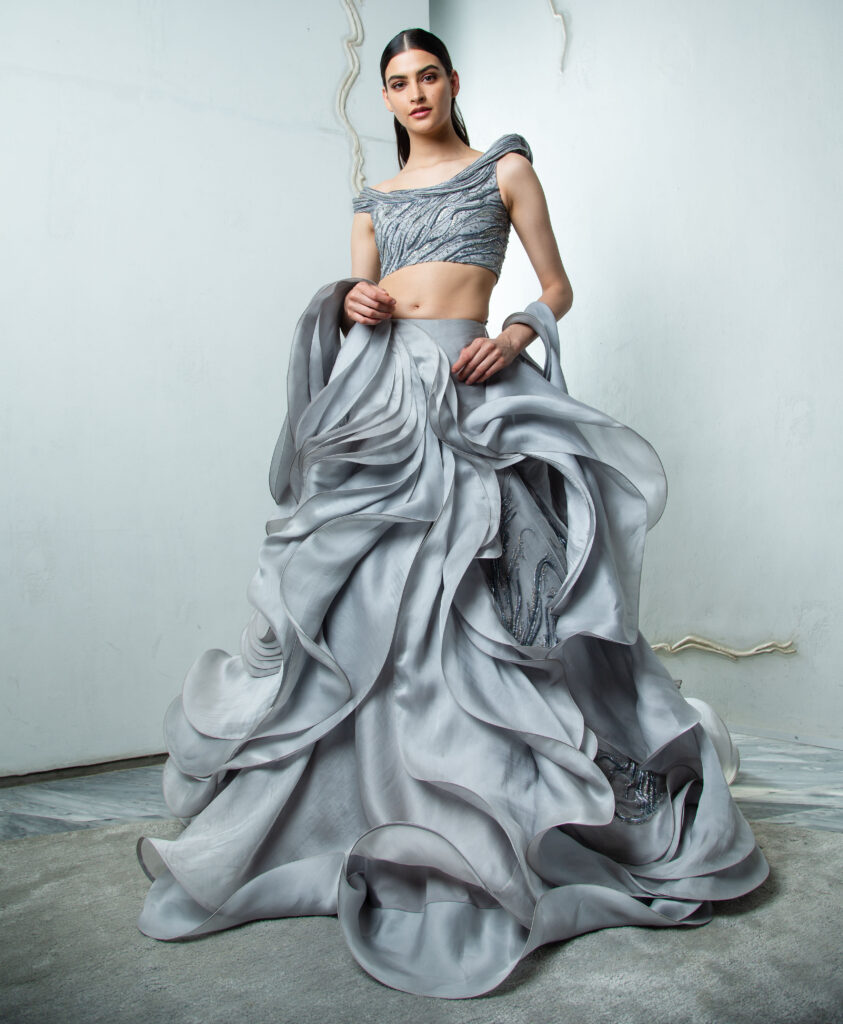 Source: Gaurav Gupta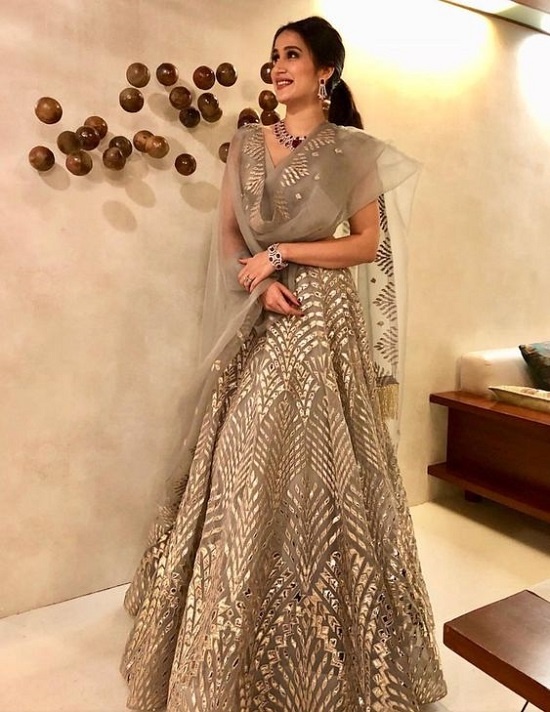 Source: Falguni Shane Peacock India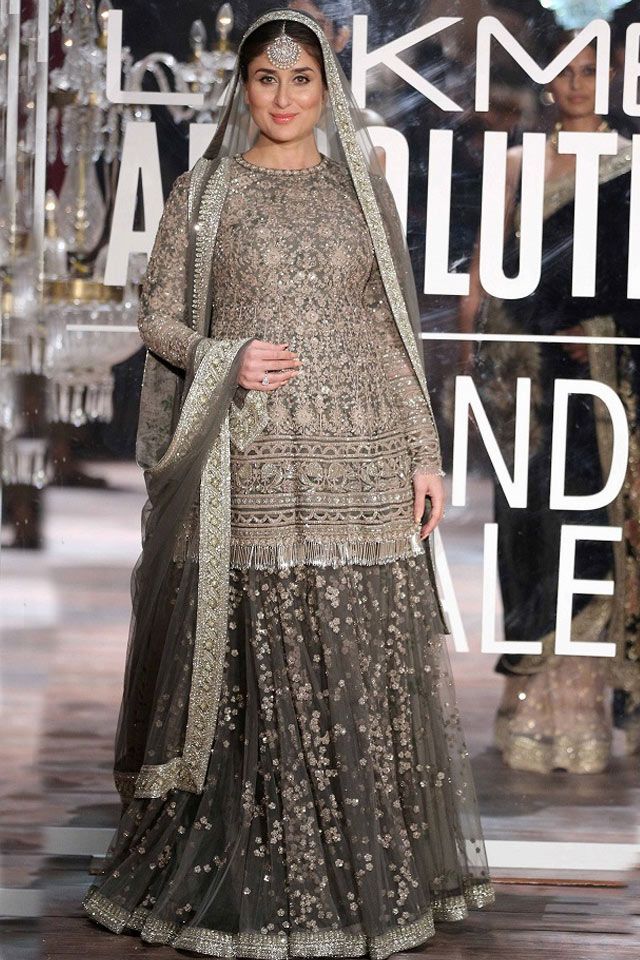 Source: Sabyasachi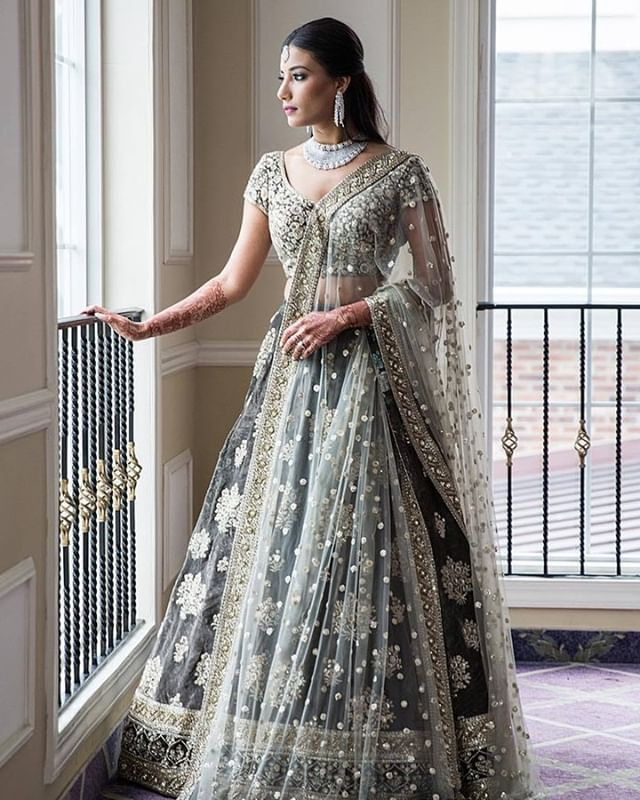 Source: Sabyasachi
Just like illuminating yellow, ultimate gray can grace your nuptials through other wedding elements as well, like decor and wedding invitations. And if you're looking to coordinate with your groom in this color, we have listed some options for men's kurta sets as well.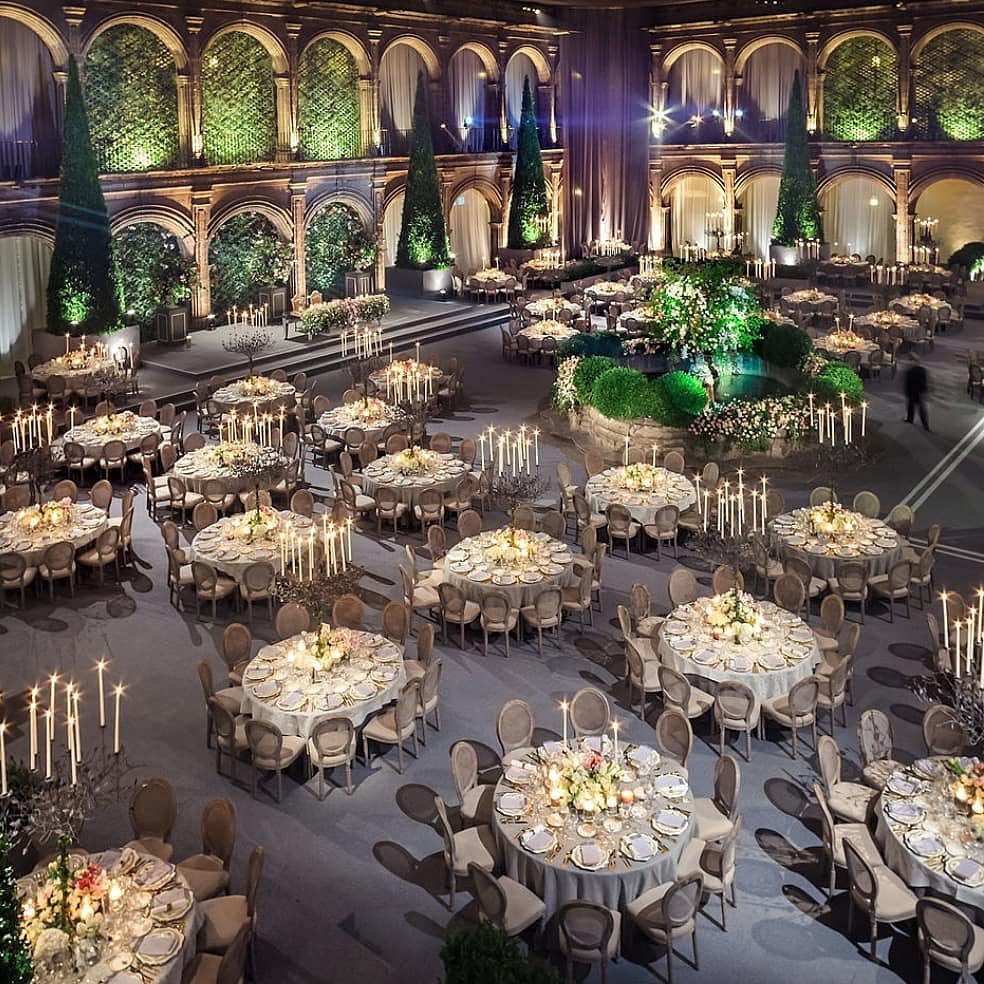 Source: @gonzalezhelfon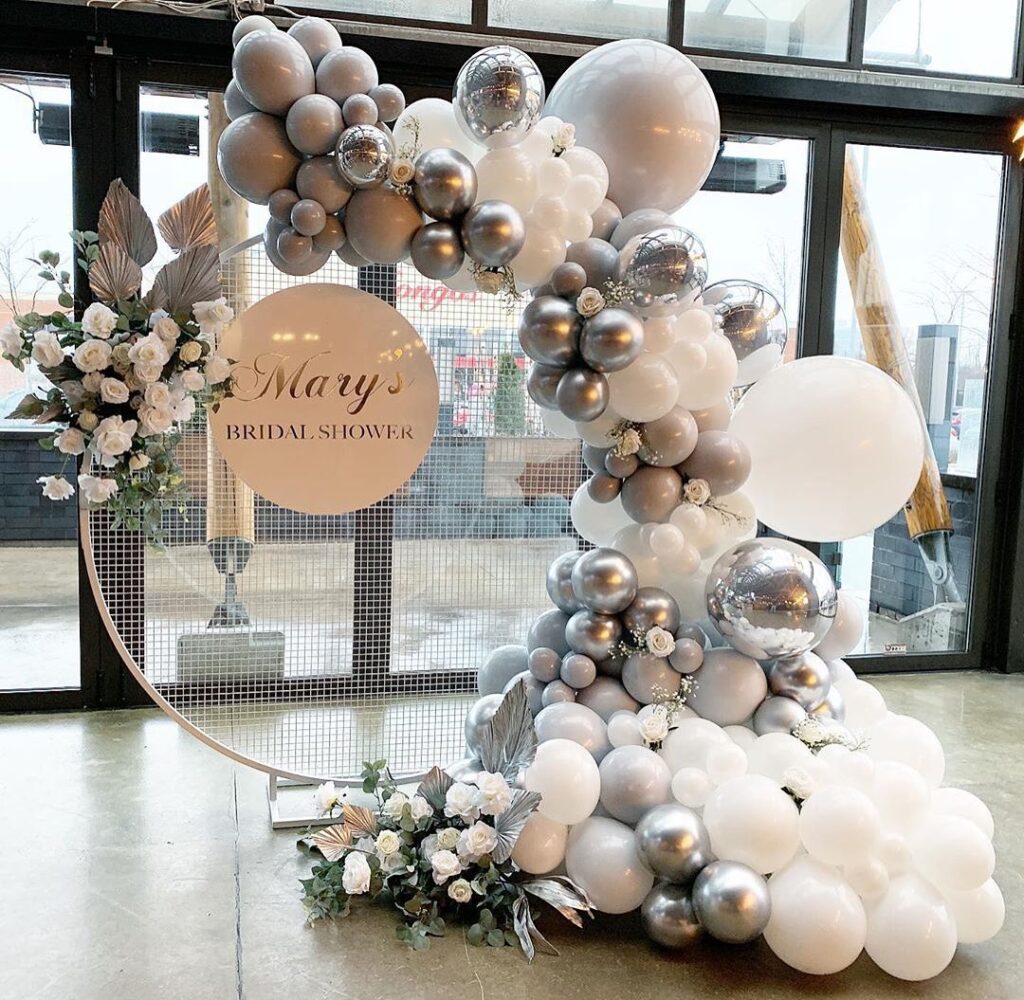 Source: Balloons by Dina, Mint Prop Rentals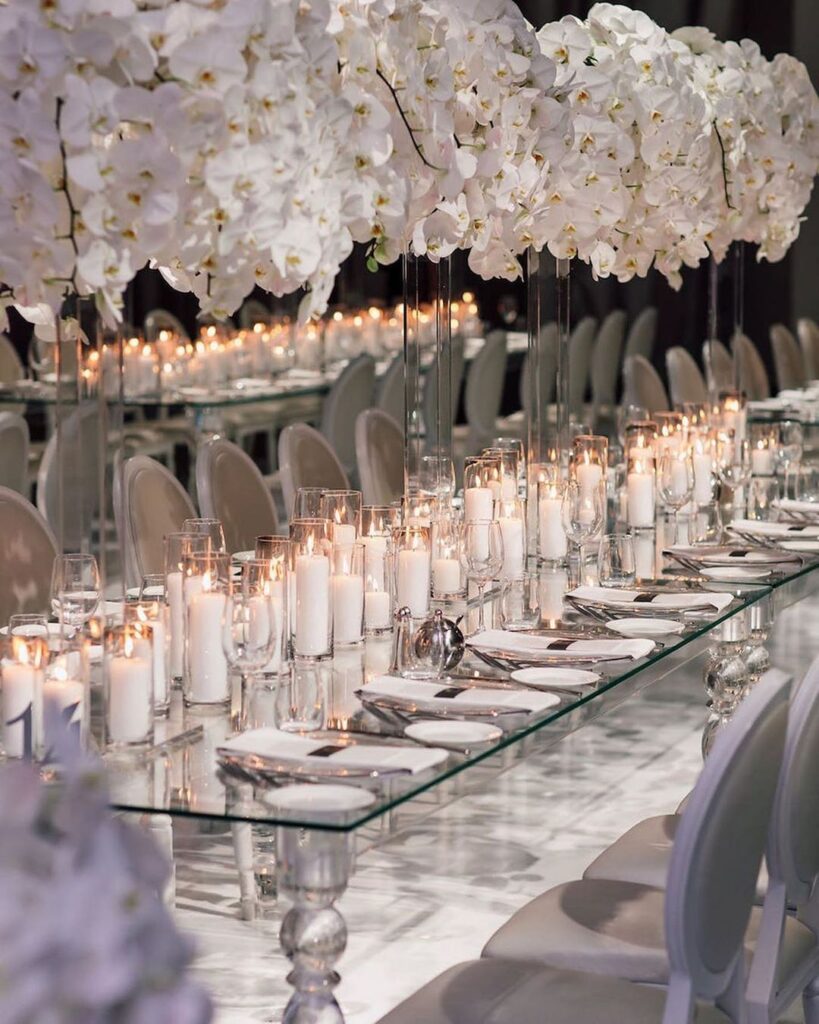 Source: Stemz Flowers, Melissa Baum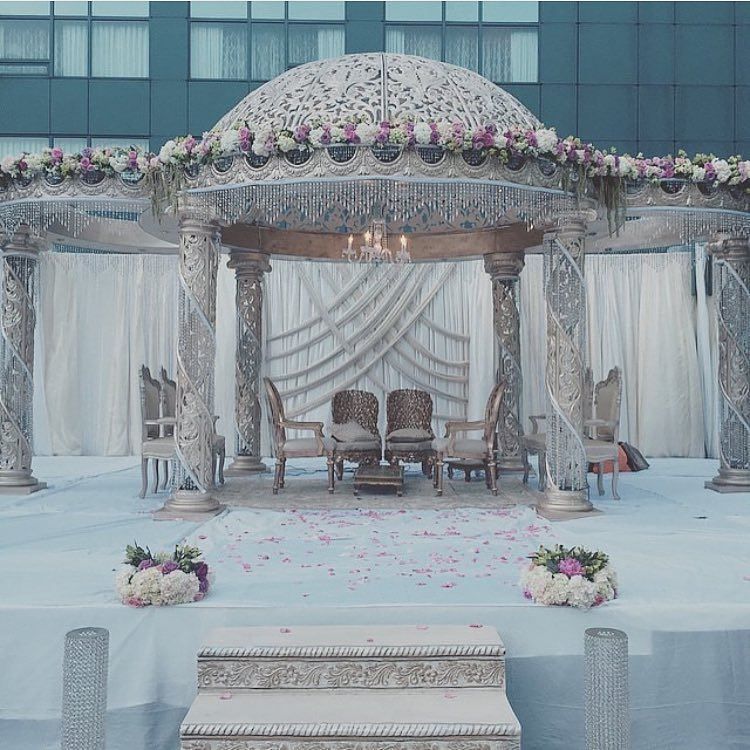 Source: Pinterest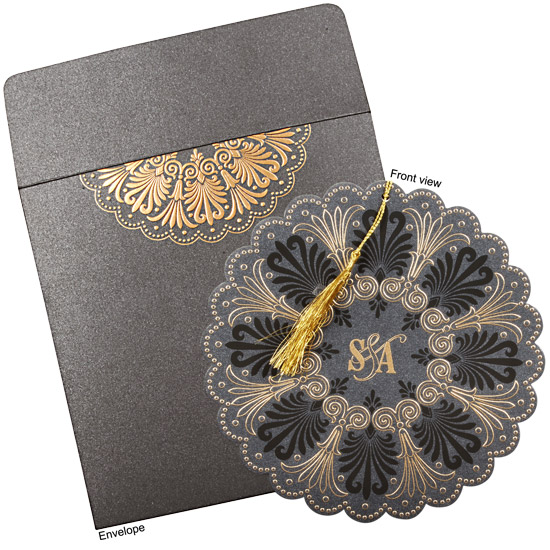 Source: a2zweddingcards.com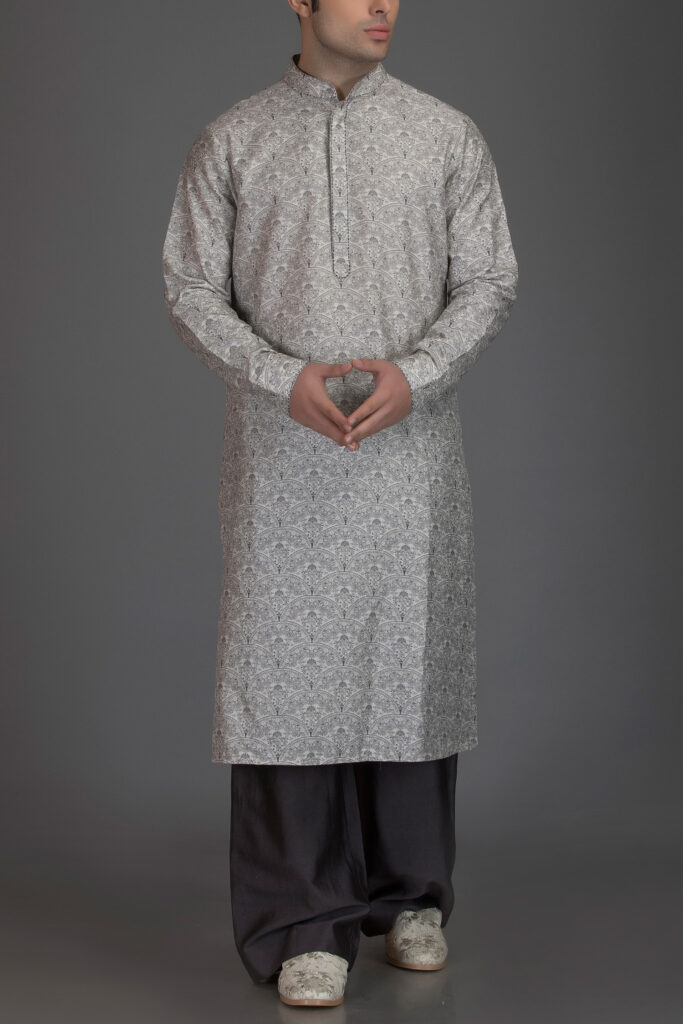 Source: Varun Bahl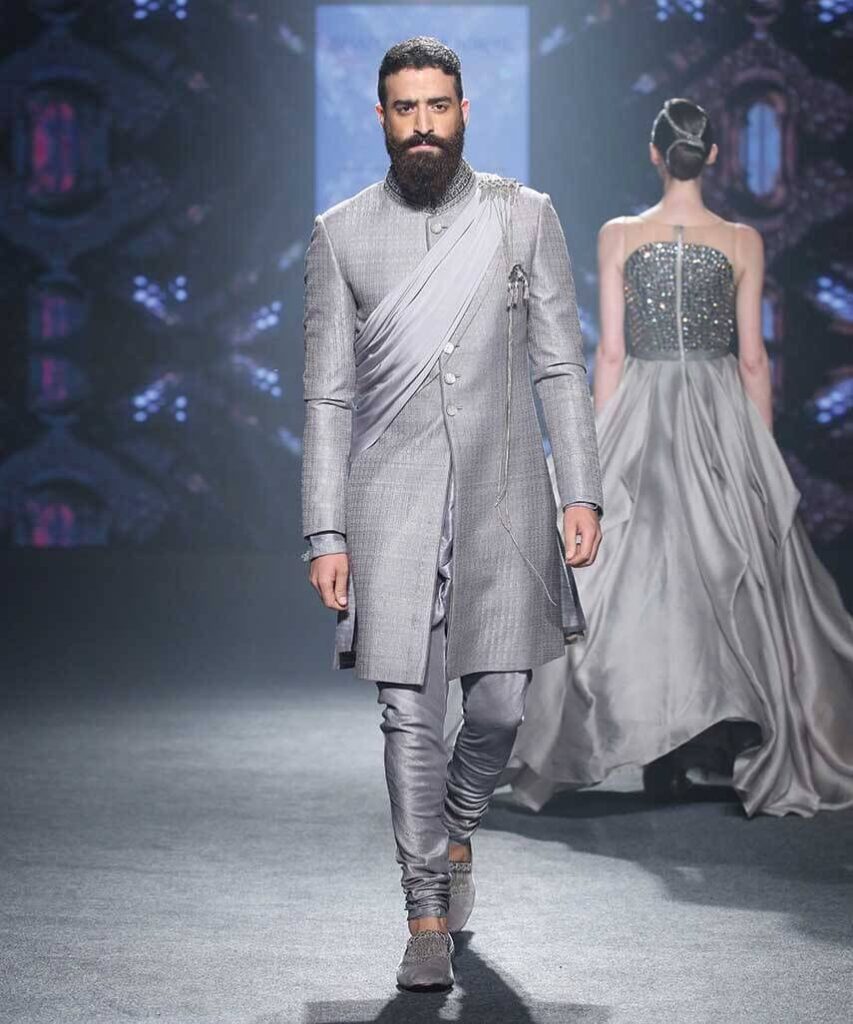 Source: Shantanu Nikhil
Pantone's color coupling this year is all about fostering unity by being hopeful and building resilience. Covid-19 has hit everyone differently – emotionally, physically, and mentally. And for couples planning their wedding and wanting to have a life together, it certainly hasn't been easy. Hopefully, when you don these colors on your wedding day, the message enriches your soul and you are able to savor your special moments, just like you had planned before the pandemic.