Saying Goodbye to 2020 (Phew!) with the biggest engagement announcement of the year. On Sunday, Ariana Grande shared she's engaged to real estate agent Gomez, in what seemed like an endearing version of a proposal during the quarantine. She also gave us a peek into her oval-shaped solitaire set next to an ivory pearl, estimated to be around 8 carats and costing around INR 5 crore.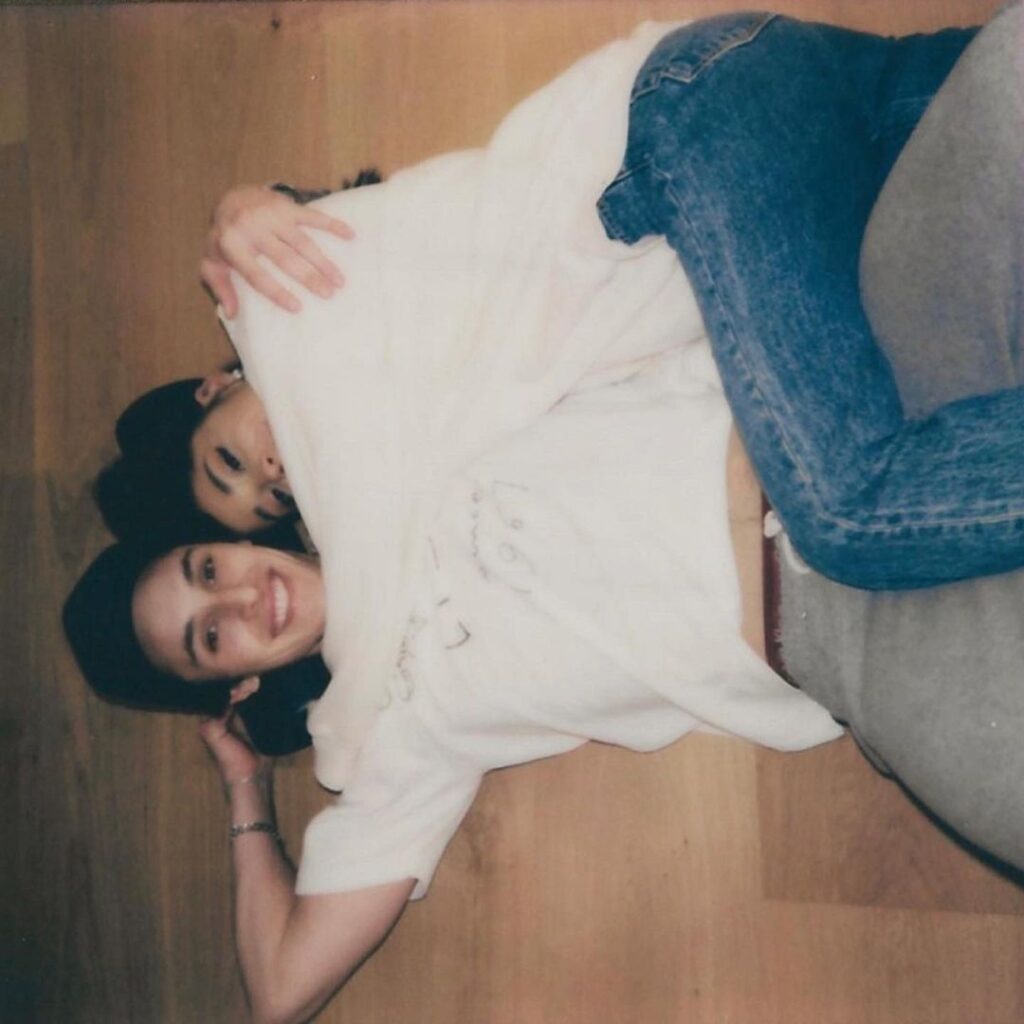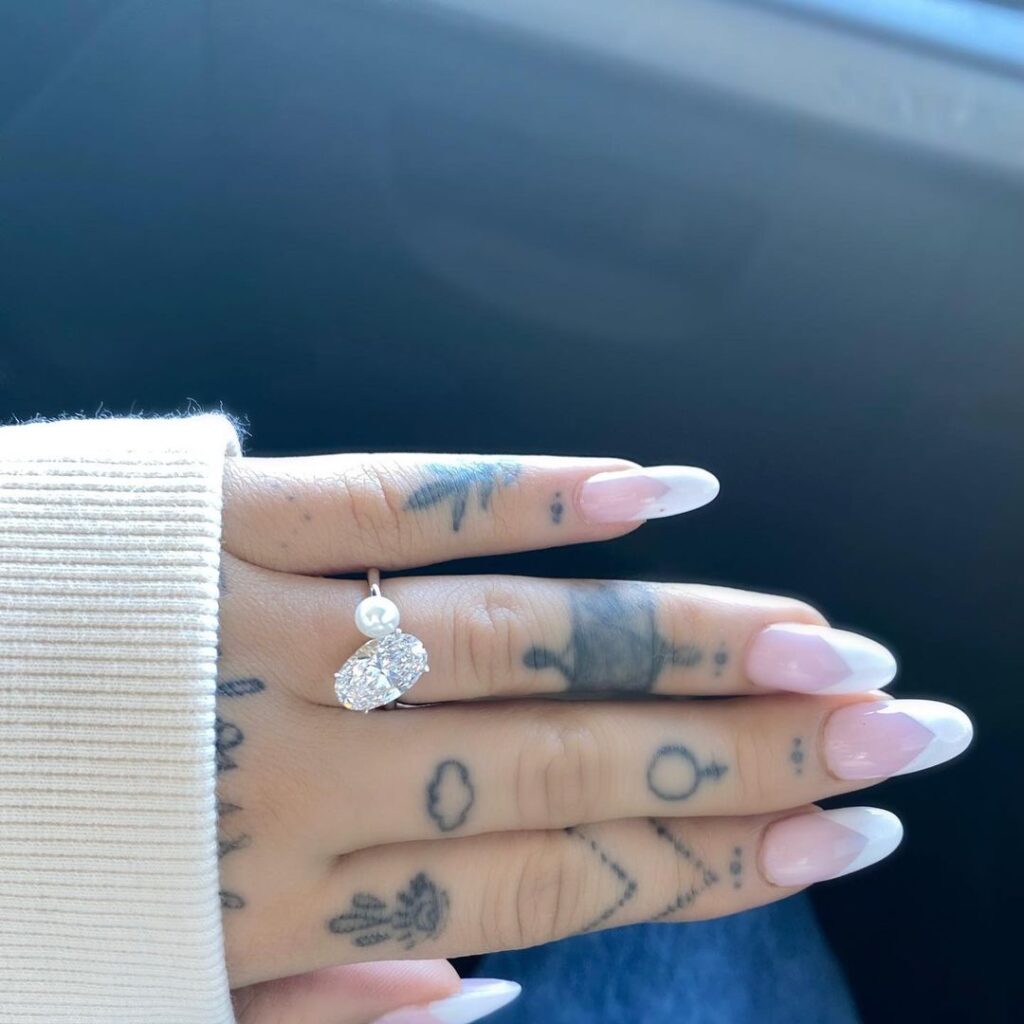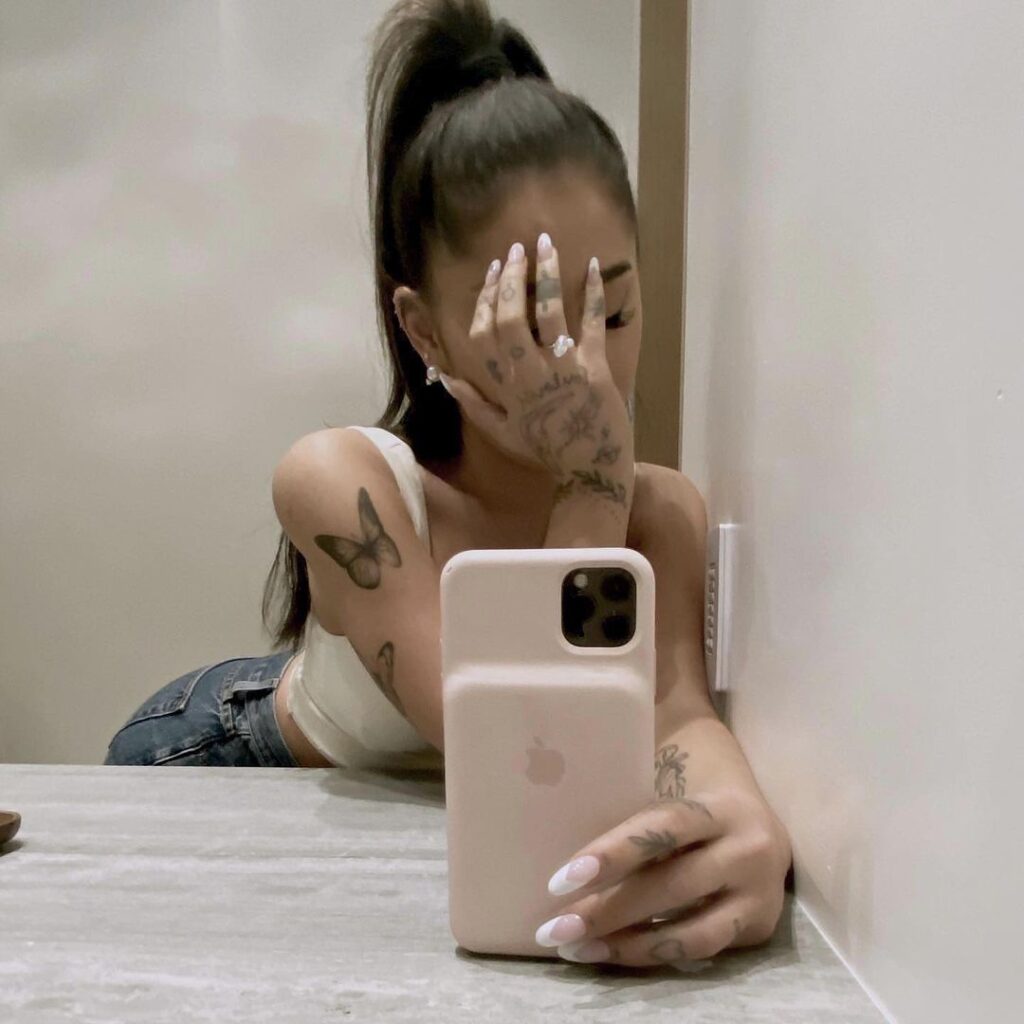 Celebrity engagements, along with their personal life, have always driven the entertainment news cycle. But Ariana's announcement captured the attention of the general public and her celebrity fraternity alike – with celebs like Hailey Bieber, Kim Kardashian, Bella Hadid, and Demi Lavato showering her Instagram post with congratulatory messages. The social media post is now in the list of 'top 20 most liked posts on Instagram'.
News of Ariana's engagement came just a year after the two started dating. According to sources, the couples began dating in January this year and quarantined at their Los Angeles home during the pandemic. In May, Ms. Grande and Dalton Gomez made their first official appearance together in the music video "Stuck With U", which the pop singer did in collaboration with Justin Bieber. And in November, the duo was engaged. The short time between dating and engagement may have been weighed out by the constant contact during the quarantine. Grande was previously engaged to Pete Davidson, who she broke up with about 2 years ago.
Apart from Coronavirus, love was surely in the air in 2020. Here's looking back at some other celebrity engagements this year.
Matthew Perry and Molly Hurwitz
Sarcastic king, in real and reel life proposed to talent manager and producer Molly Hurwitz after less than a year of dating. 51-year old Friends alum was first spotted with Hurwitz, 29 in December 2019. And in November 2020, he revealed his engagement in an exclusive interview with People magazine," I decided to get engaged. Luckily, I happened to be dating the greatest woman on the face of this planet this time." We didn't get a look at the ring that sealed the deal, but since the actor is active on Instagram now, hopefully, we will get a peek soon.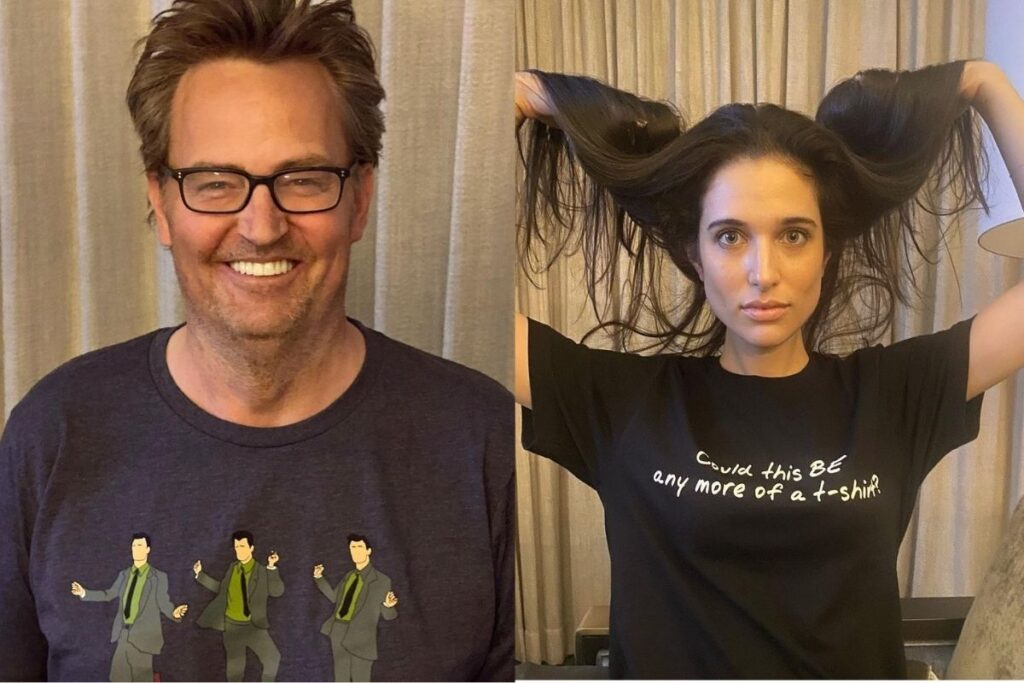 Brooklyn Beckam and Nicola Peltz
Brooklyn Beckham, 21-year son of the iconic couple, David and Victoria Beckham announced his engagement on Instagram with actress Nicola Peltz in July this year. The couple posted sweet pictures of their engagement shoot two weeks after the proposal and snaps of their proposal day just a few days after. Beckhams' oldest son proposed to Peltz with a 4-5 carat emerald cut ring, quite a similar style to Victoria's wedding ring. The mother of 4 has a total of 14 engagement rings though, and we can surely see alternative styles of engagement rings coming Nicola's way too.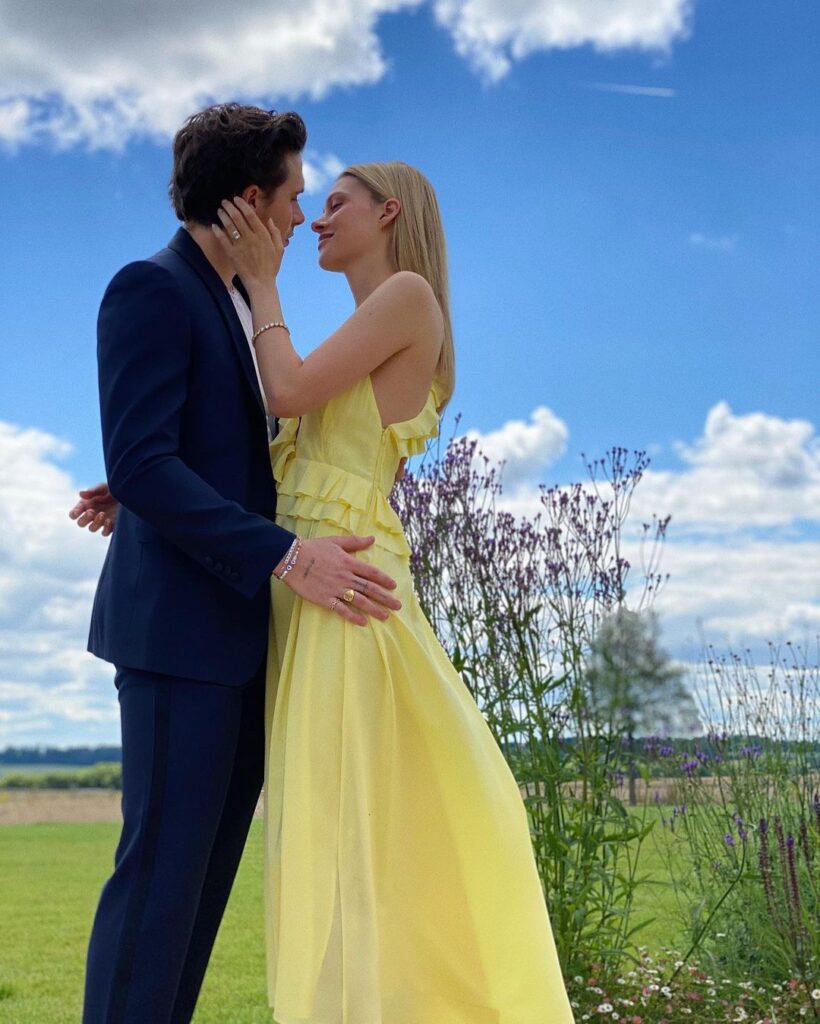 Blake Shelton and Gwen Stefani
Blake Shelton and Gwen Stefani met as co-judges on the sets of The Voice in 2014. And by the end of 2015, they started dating. According to sources, the couple bonded over their divorce and recent heartbreak. Since then, their love and relationship have just grown stronger. Gwen and Blake collaborated on several duets throughout their relationship span and finally, in October 2020, they gave us all a pleasant surprise and announced their engagement. Although we never got a closer look at her bauble, it's predicted to be around 8 to 10 carats and would have cost Shelton around INR 6 crores.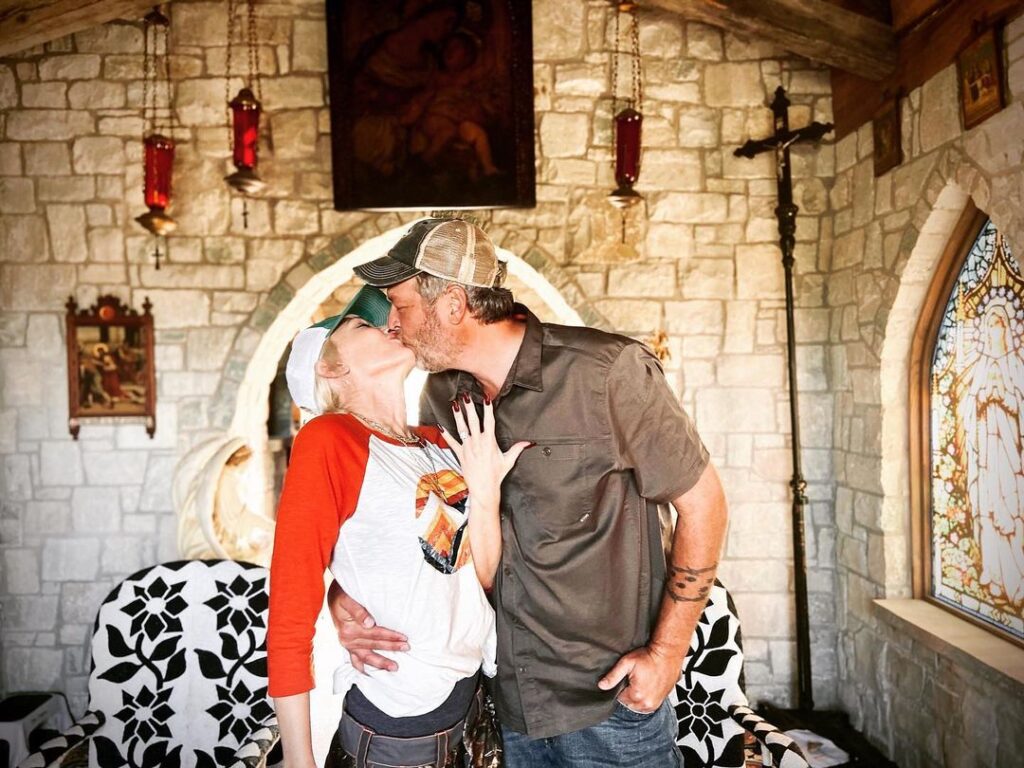 Lily J Collins & Charlie McDowell
Emily in Paris star Lily J Collins announced her engagement to director Charlie McDowell in September 2020. McDowell popped the question when the couple was out on a road trip, one of their favorite things to do together. The proposal occurred in a mountainous setting as can be seen in the photos Collins shares on Instagram. She is also proudly displaying her ring in the pictures, a unique rose-cut diamond solitaire, designed by Irene Neuwirth.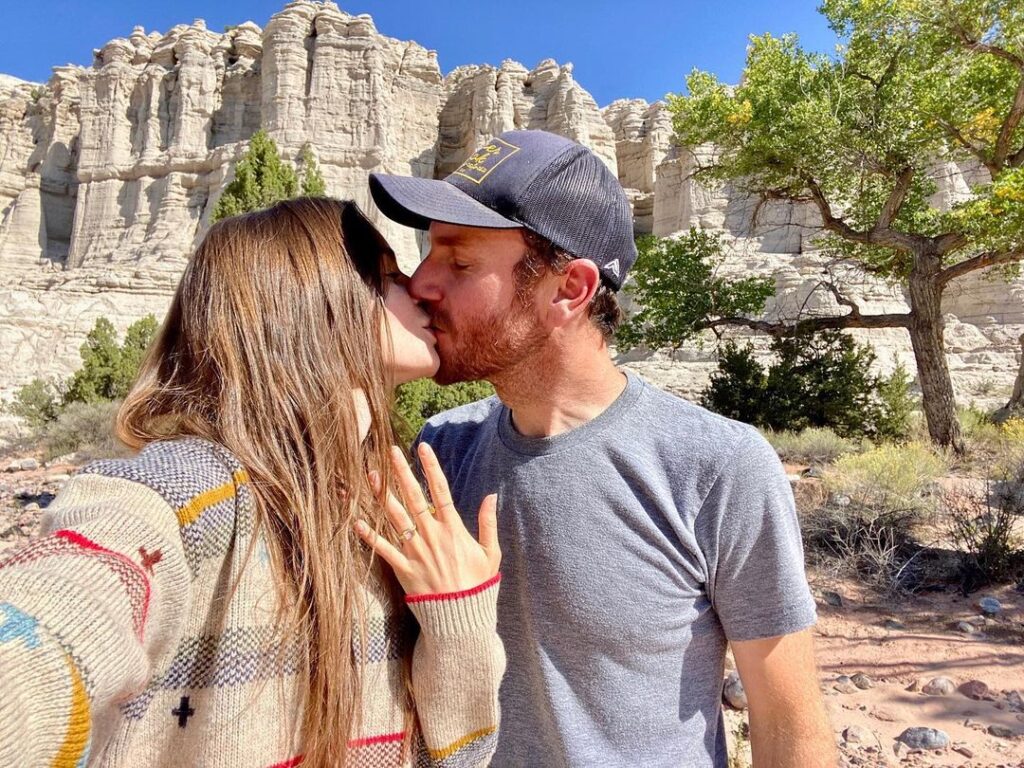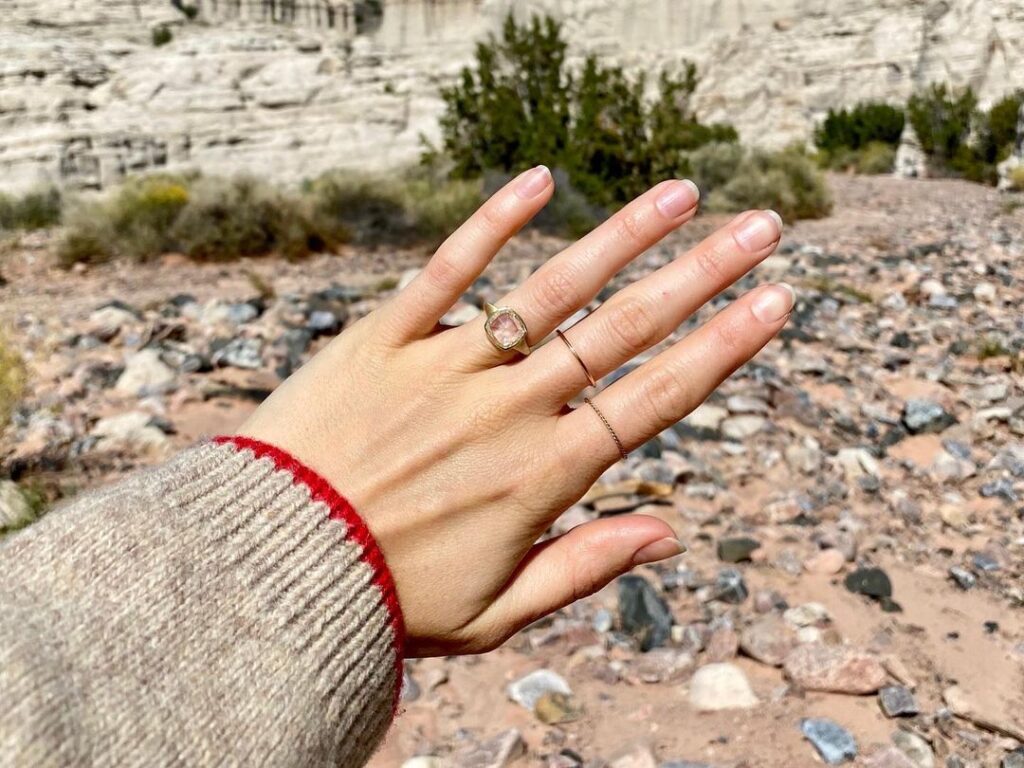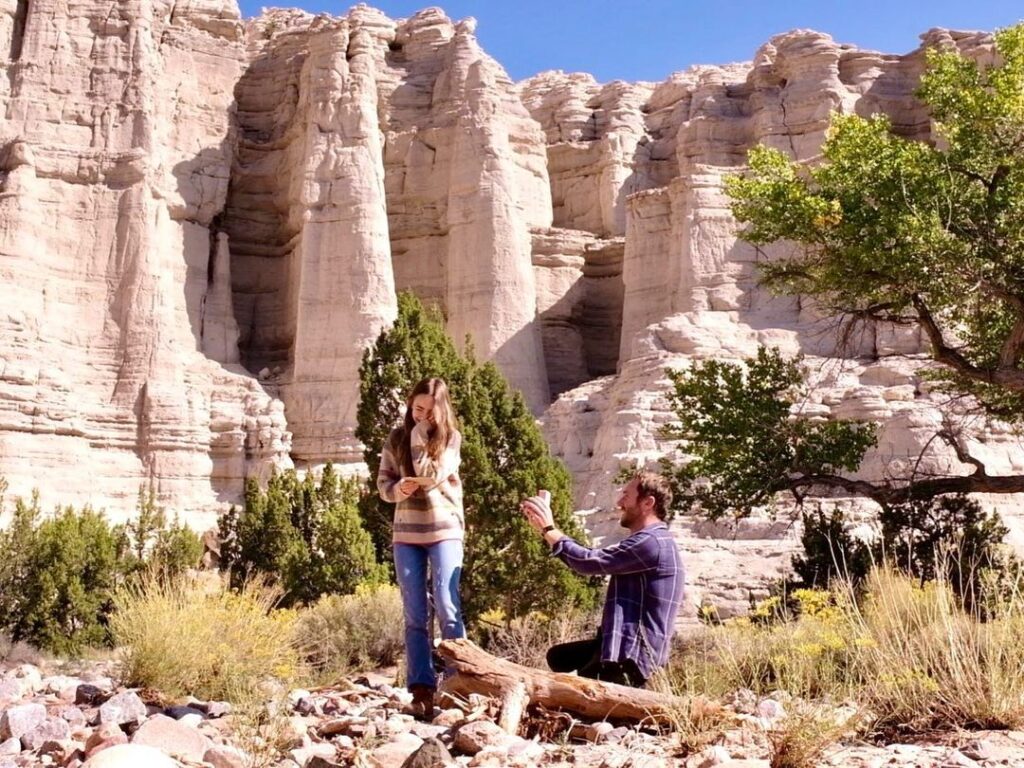 Jasmine Tookes & Juan David Borrero
In September 2020, Victoria's Secret Angel Jasmine Tookes treated us with her beautiful proposal pictures to Juan David Borrero, a director of International markets at Snapchat. And the best part – she gave us a good, wide look at her 7-carat oval engagement ring set in 18kt yellow gold. The proposal was a complete surprise to the model. "I was in complete disbelief and immediately burst into tears because this was something I did not expect. After lots of happy tears, I obviously said yes, and this was honestly the best day I could've ever imagined. We are very excited and looking forward to a future filled with lots of love and happiness," Jasmine told Vogue magazine.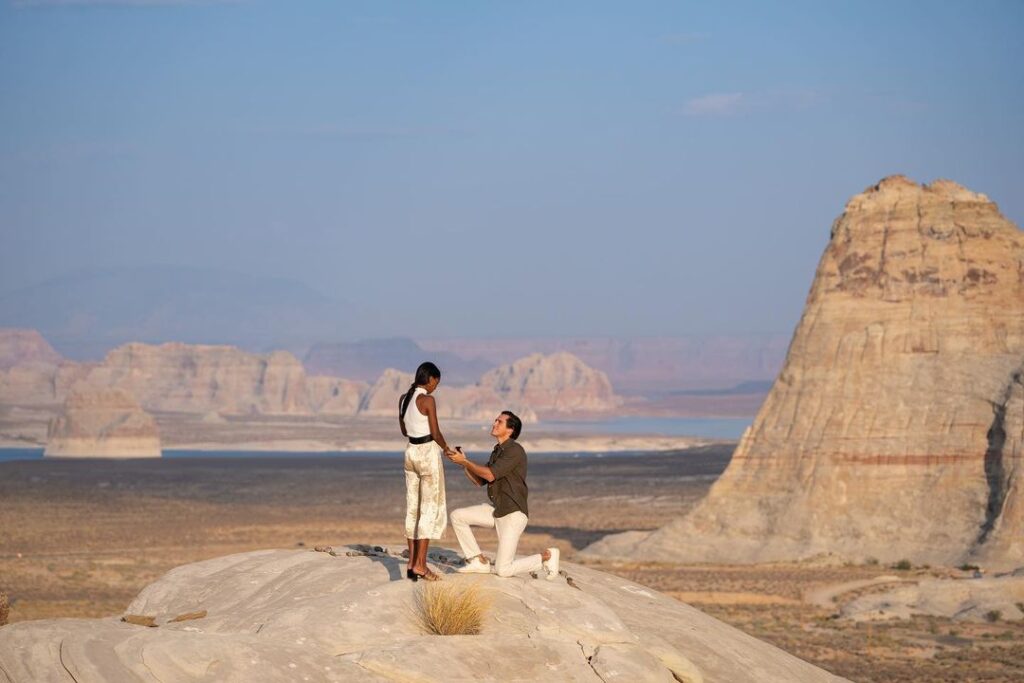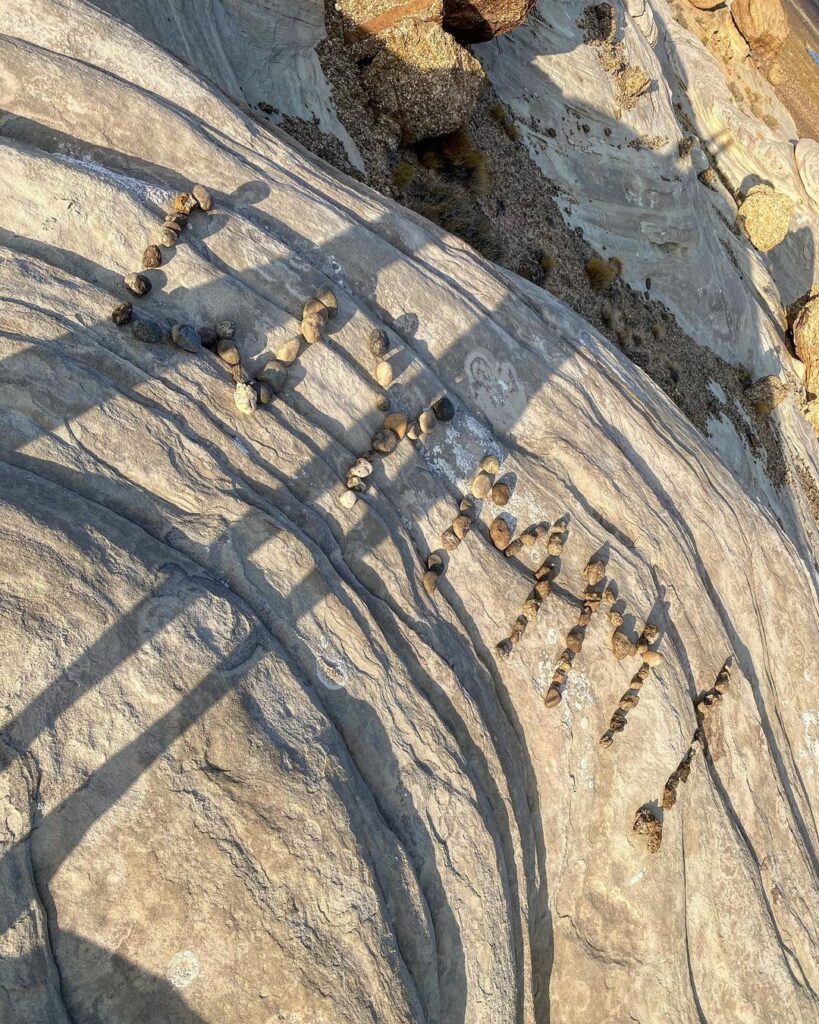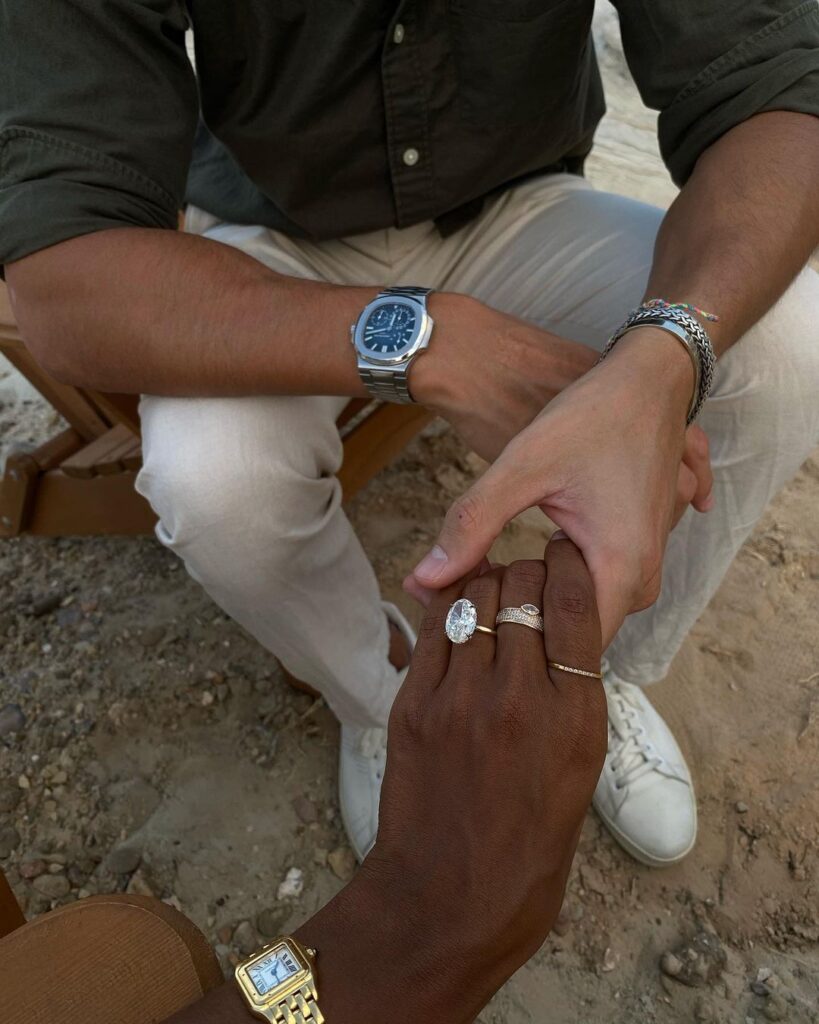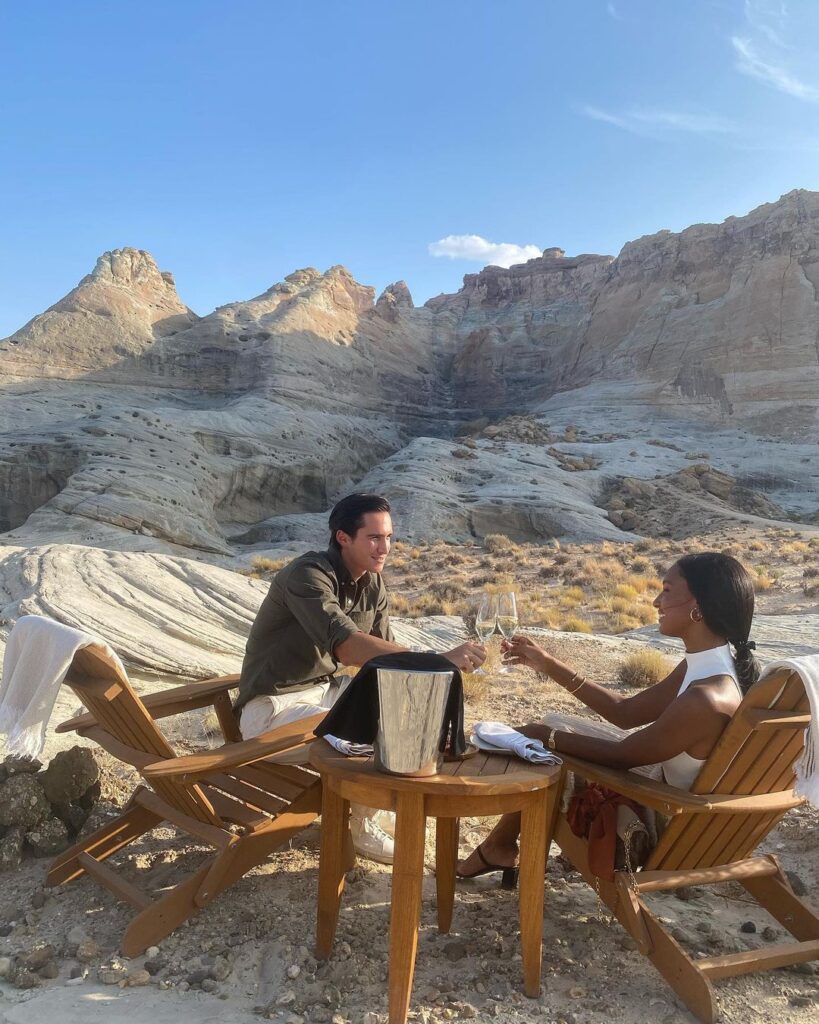 Jonathan Bennett & Jaymes Vaughan
Means Girls' star Jonathan Bennet got engaged to his boyfriend Jaymes Vaughan in what was the sweetest proposal ever, and the best one on this list. As a couple, they'd always hear songs and relate their story to theirs, only with a few changes. So, Vaughan wrote and sang a song for Bennett at the time of proposal, with every lyric and melody syncing to the love they hold for each other. It was a screaming 'Yes' from Jonathan. Jaymes chose Kay Jewelers, a company that has always supported the LGBTQ community, to design their meaningful rings.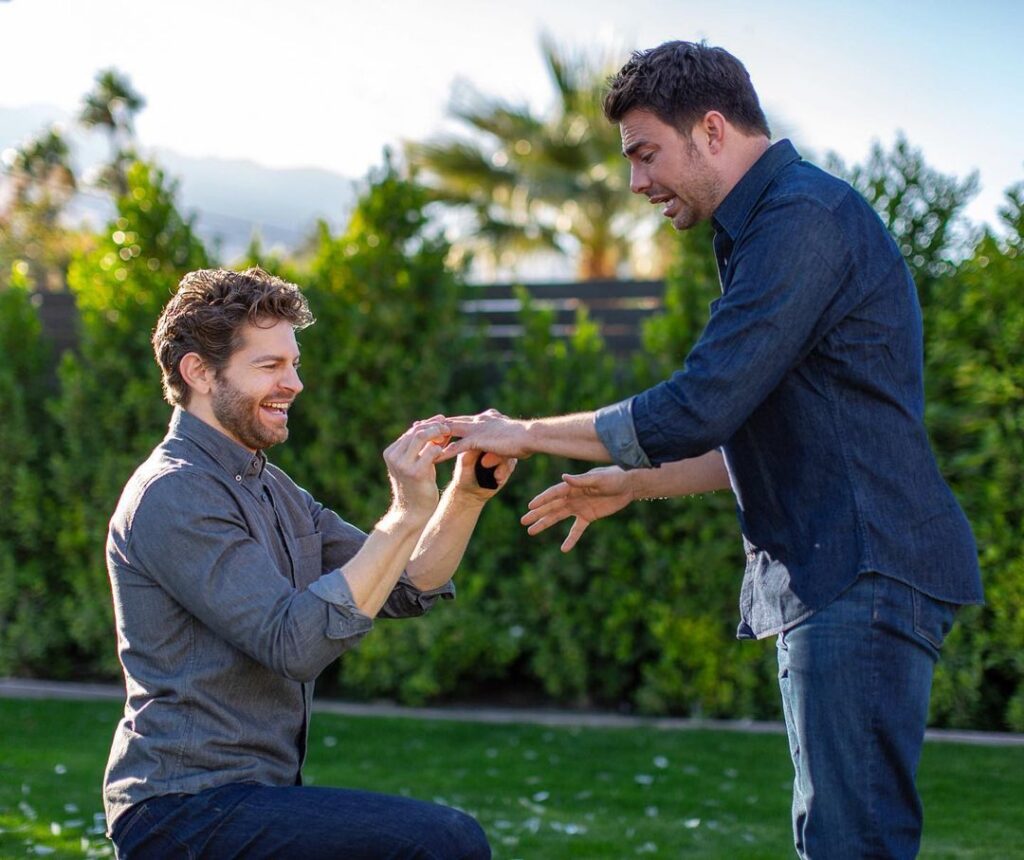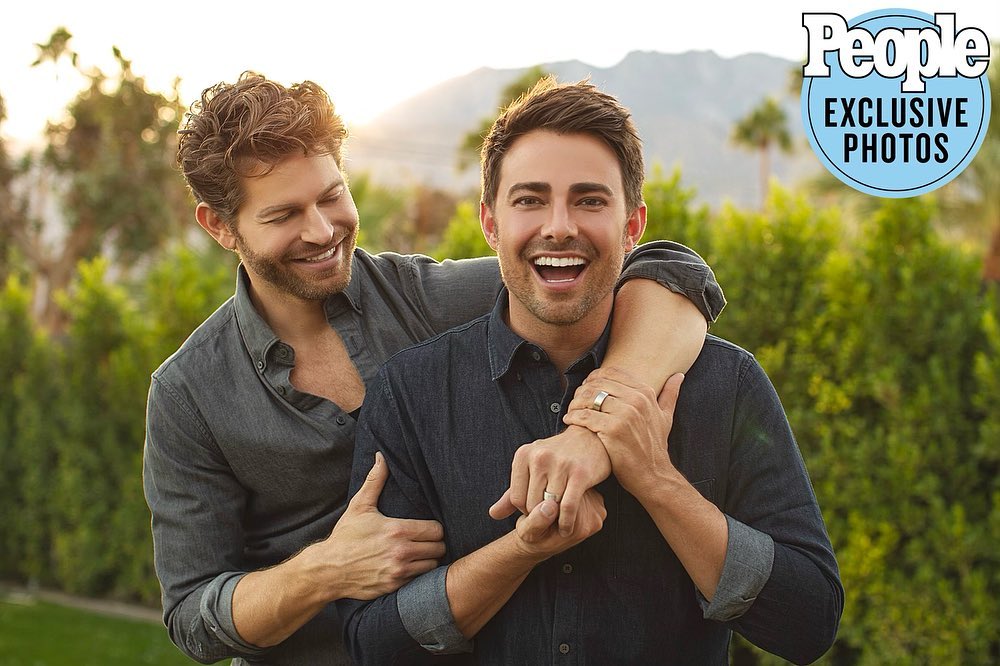 Clare Crawley & Dale Moss
The Bachelorette star, Clare Crawley, made it to the top of grabbing most headlines as the show's lead (after Hannah Brown's heartbreak ending) when she decided to get engaged to Dale Moss two weeks into the filming. Crawley gave clear hints in previous episodes that she was more interested in Dale than other contestants, like not giving out a group date rose because contestants mocked Moss. That's when Chris Harrison arrived to clear the air and the 39-year told him she wanted to be with Dale and break up with the other suitors. The same night, her final pick proposed with a 4.5 *gorgeous* radiant cut engagement ring, which has to be our favorite ring from the Bachelor franchise.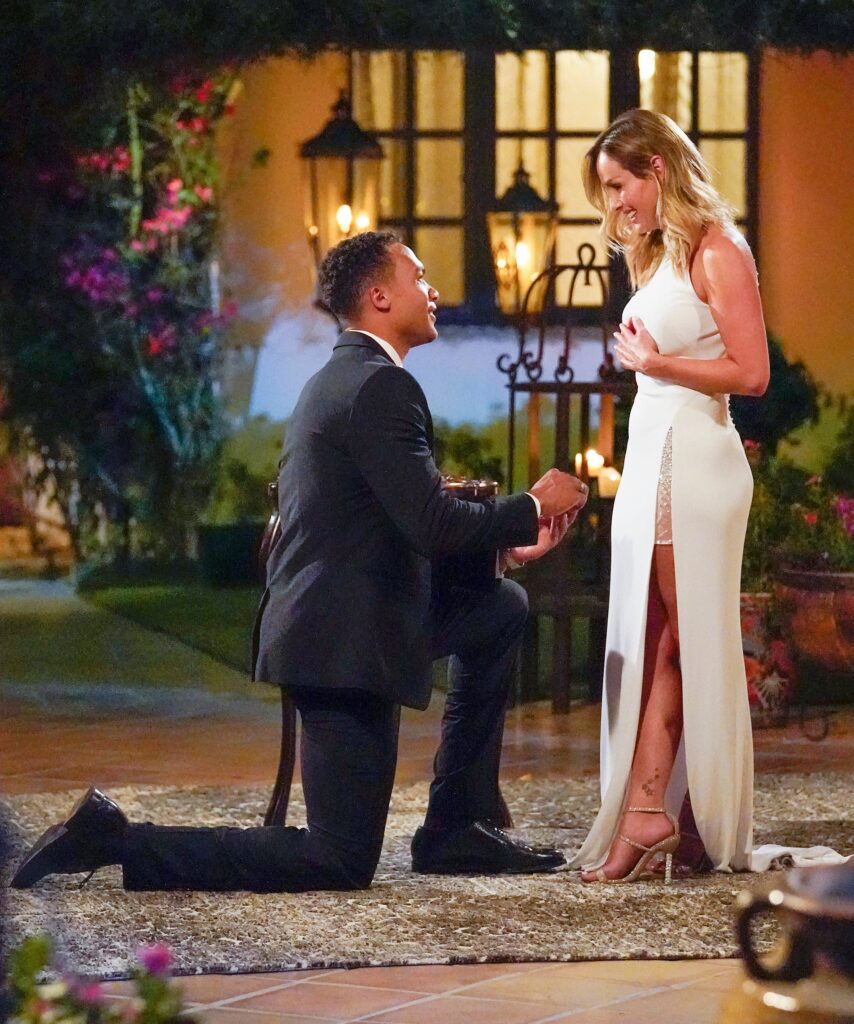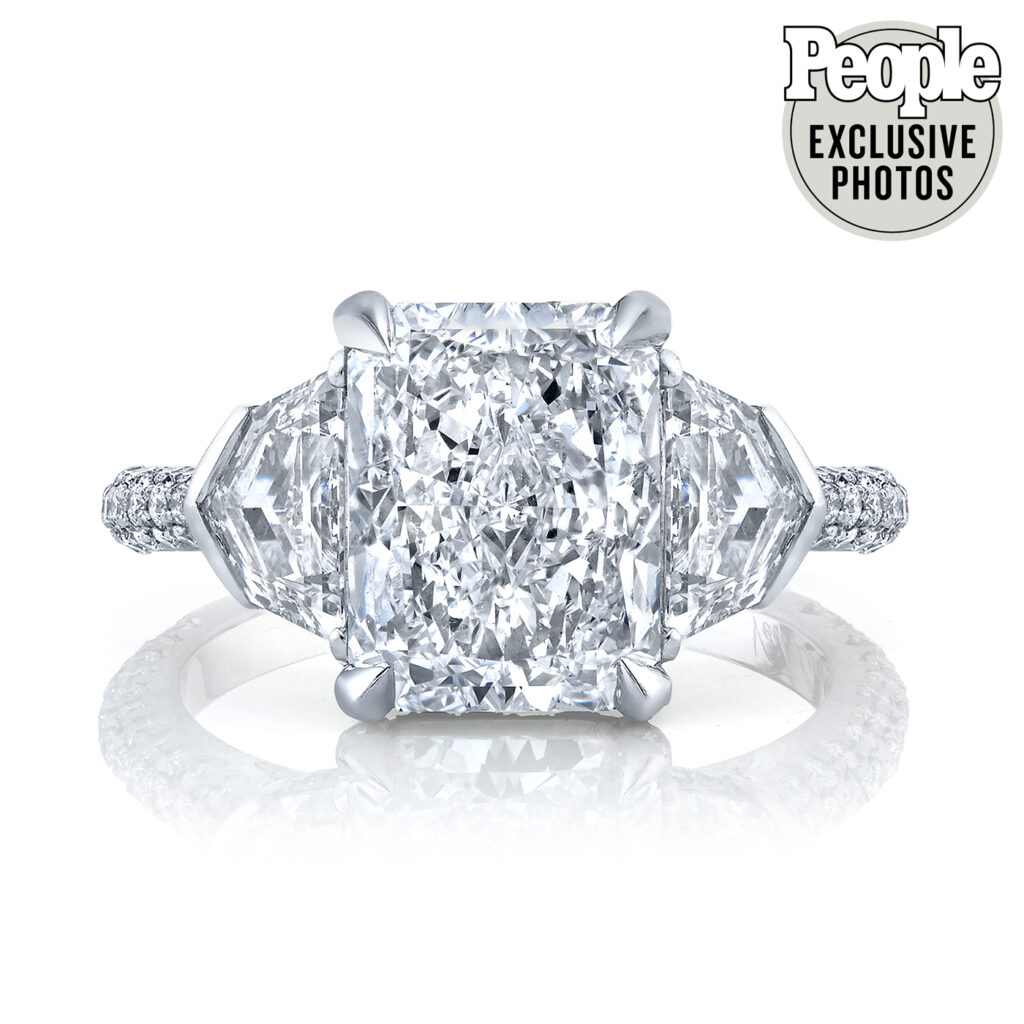 Maria Sharapova & Alexander Gikes
The retired tennis player and five-time Grand Slam title holder, Maria Sharapova, took to Instagram earlier this month to announce her engagement to British businessman, Alexander Gilkes. The exact date and ring details were never confirmed. Although, in January 2020, fans noticed a square-cut engagement ring on her finger when she was showing off some culinary skills on her Instagram stories. Maybe they both have been engaged for the whole year: it's believable, considering they have been dating since the start of 2018.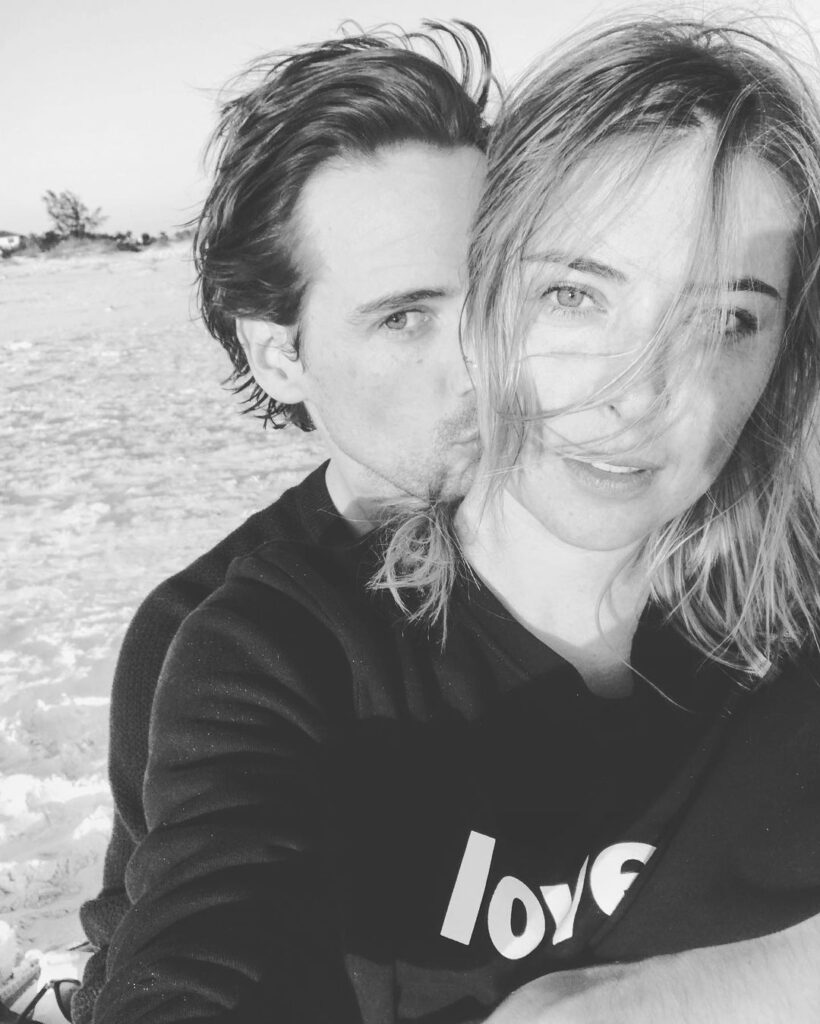 Lana Del Ray & Clayton Johnson
Lana Del Ray is reportedly engaged to singer Clayton Johnson, she's yet to confirm the news though. The Grammy nominee keeps her personal life under wraps but since the past few months, fans have spotted her wearing a sparkler several times; most recently, while performing at the Tonight Show With Jimmy Fallon. According to reports, Lana met Johnson on a dating app in August and the duo has been together since then.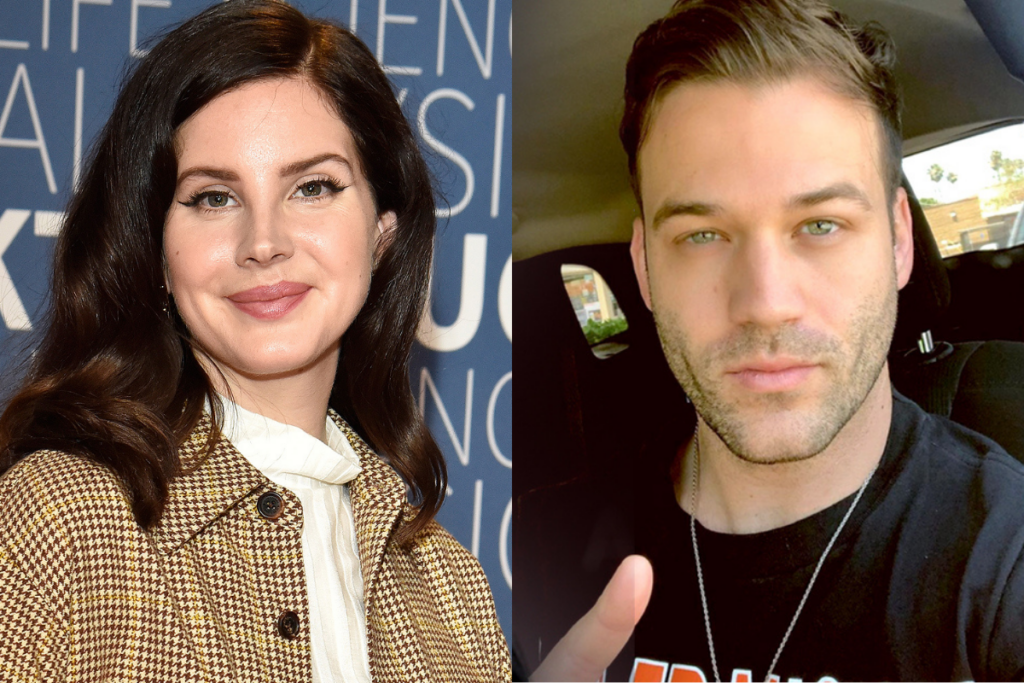 Gabourey Sidibe & Brandon Frankel
Oscar nominee and Empire star revealed in November 2020 that she is now an engaged woman and the lucky man is Brandon Frankel, strategic partnership manager at Cameo. "My BFF proposed and now I get to hold him forever. The funniest man I've ever met. The sweetest human to exist," wrote Sidibe alongside a photo of herself and her fiance. On the other hand, Frankle revealed on his social media how he recruited his cat to pop the question and also gave us a glimpse at the stunning solitaire engagement ring.