With winter season (and Coronavirus) having no mercy on us, the idea of doing a pre-wedding outdoors sounds like a scary idea. So how about you do things a little differently? Go for an indoor prewedding shoot and let your chemistry take the center of attention in the pictures. And instead of the exotic backgrounds and glam outfits taking over your snaps, let your love bloom in your prewedding shoot. To sway you further towards the idea, we have included some beautiful indoor prewedding shoot ideas in this blog. Go through them and bookmark the ones you like the most.
Have a little fun of your own!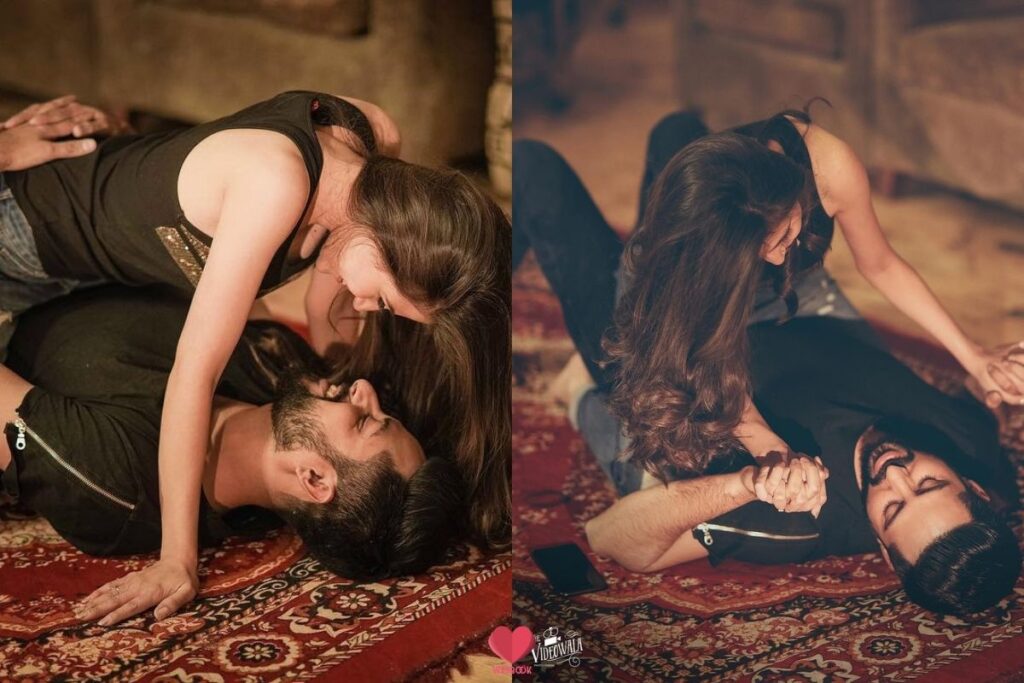 Get comfortable and cozy!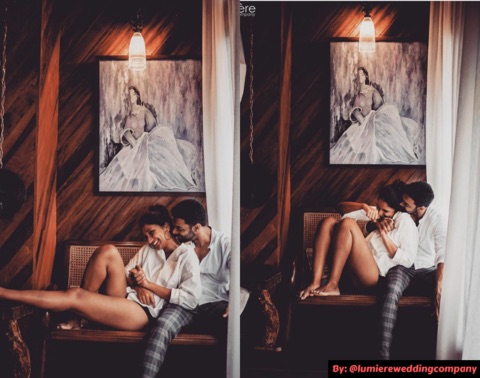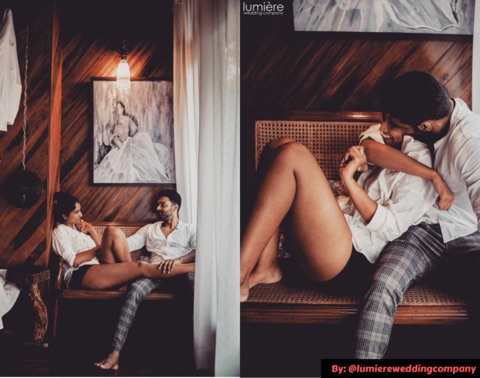 Who said pillow fight needs pillows?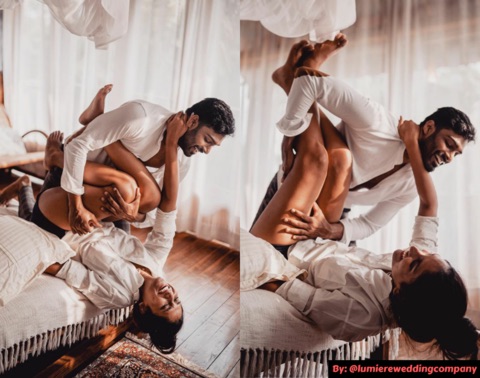 Explore the magic of fairy lights.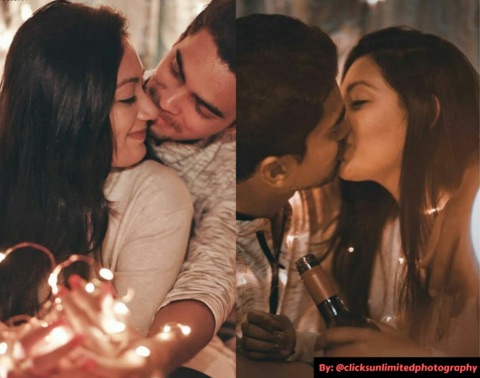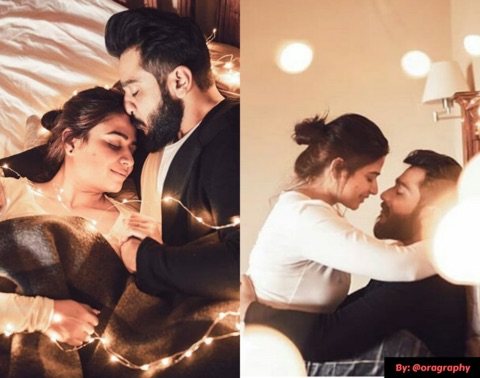 A little book fight for the geeky couple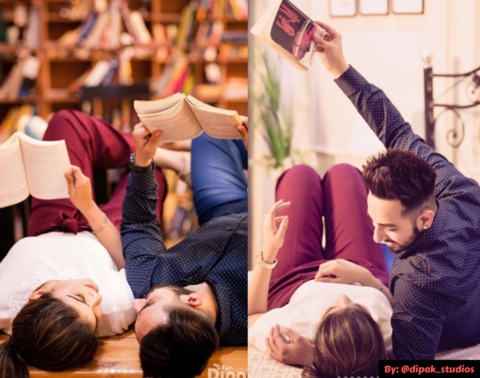 Getting the full use of chairs and tables in your home.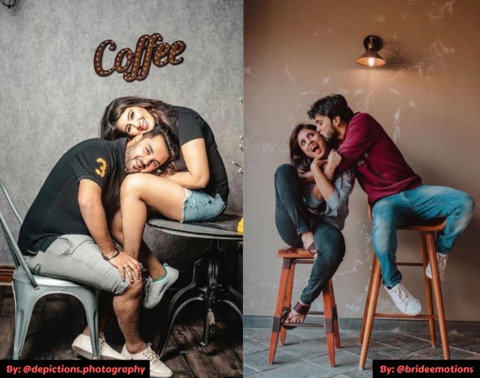 Just enjoying each other's company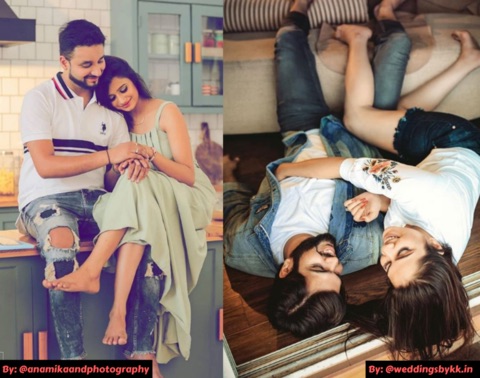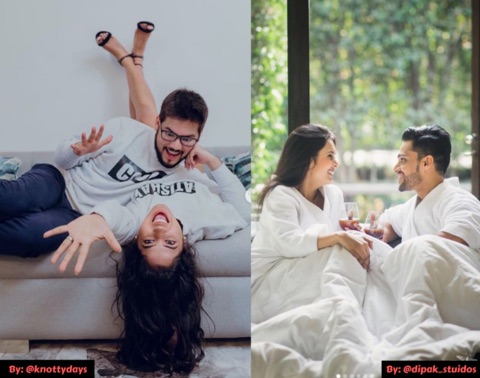 Hot and Sexy is always in!
This creative shoot is just perfect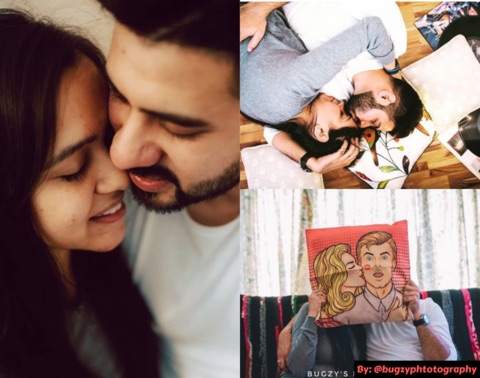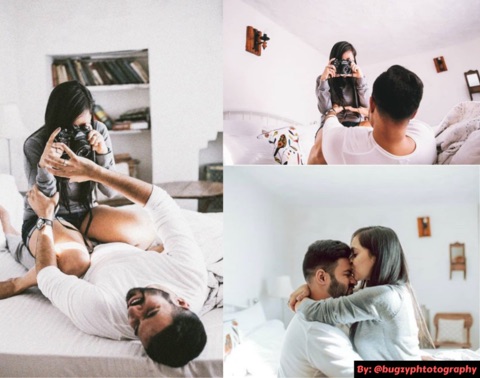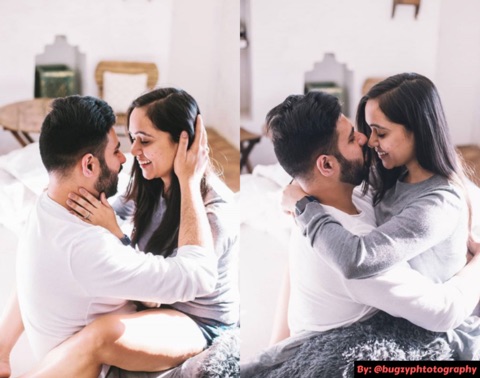 Here are some things to keep in mind before you plan your indoor prewedding shoot:
Make sure you are comfortable with the photographer, otherwise what's supposed to look romantic will turn into an awkward shoot.
Try to get the whole prewedding done in a day. Plan out all the specifics before and gather around all the things you will need.
Have a quick meet up with your photographer and see if she/ he is aware of the idea of the indoor prewedding shoot, if yes, then make sure they are creative enough to pull this off.
Last, discuss the idea with your partner and make sure he is comfortable too.
Indoor pre-wedding shoots are the couples' favorite these days. The best part about them is how simple they are and still captures the essence of the couple perfectly. So, if it makes sense to you, go for it because as you can see they will go down your beautiful relationship memories for sure.
P.S.- Even though we try our best to include the credits of all the vendors whose hard work has given us the beautiful images for this blog, at times, we can't find the source. If any of these pictures belong to you or you are aware of the source, please do let us know at our email address wedbook08@gmail.com. We will include the credits immediately. Thank you for supporting us.