This wedding has been doing rounds on social media and everyone who has seen the bride can't take the eyes off her. The spectacular outfits, impeccable styling, and a grandeur wedding aura made staring at her pictures worth it. Hanna S Khan is a popular fashion and beauty blogger who got engaged to her beau in January 2020 in Bahrain. Here are some of the pictures from her incredible proposal.
The setting, the ring, the love – does it look anything less than a fairytale? How the couple met is another interesting story though. They first spoke to each other on Facebook 4 years ago, but Shahrukh suddenly asked Hanna out. Being a little resistant at the start, she stopped speaking to him. They went on with their lives until they reconnected through a mutual friend. There was no looking back after that point.
"After our proposal, we started planning our wedding in Bahrain. But then Coronavirus hit and we zeroed in on Jaipur as our wedding place. The nuptials took place at the Rambagh Palace with some events were held at Jai Mahal Palace. Both the hotels had such splendid, majestic and elegant vibe – it was surreal to get married there. The hospitality was just amazing – that's what Taj hotels are known for too," says Hanna.
"Fun Fact: My parents had their honeymoon at the Rambagh Palace so it just added a very special vibe," she added. 
The whole wedding was planned by Vikram Meha from Mpire weddings. "Trust me, if you're planning a wedding soon, you need him in your life. The execution was seamless. His team made sure my dream wedding turned into a reality and I could my every vision come to life on the wedding day. I blindly trusted them with all wedding aspects and gladly, the results delivered were beyond spectacular," says Khan.
The celebrations for Hanna and Shahrukh began with a lovely Haldi ceremony, followed by Mehendi and Nikah. The outfits for all the events were designed by the bride's sister and renowned designer, Ohaila Khan. Hanna wanted a traditional yellow hue for her Haldi, so she created a yellow sharara set for the bride. For mehendi, she designed a gorgeous red outfit – an offbeat mehendi color and an amazing pick because Hanna didn't wear red on any of her events.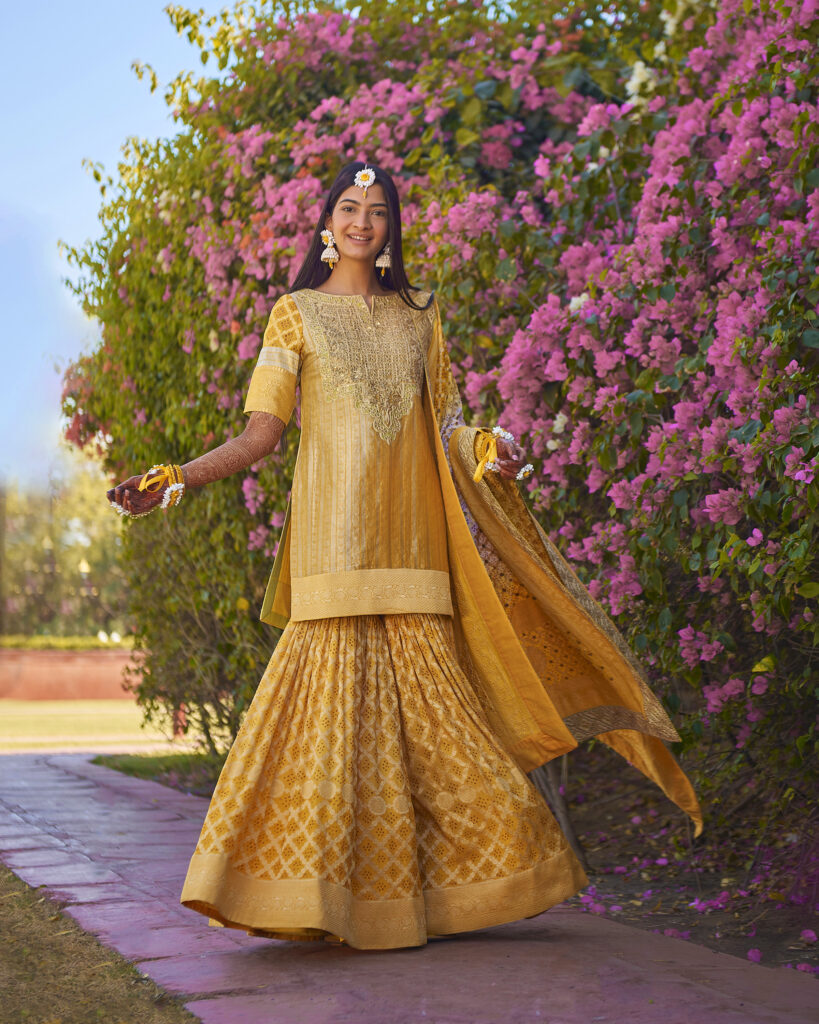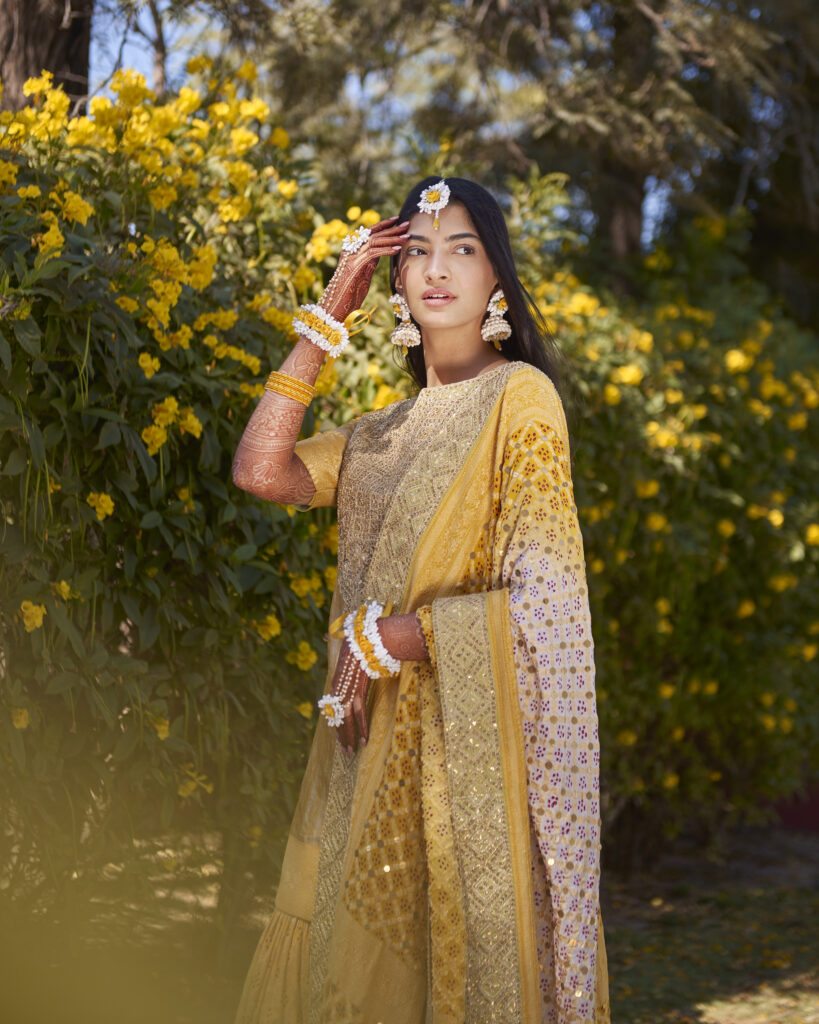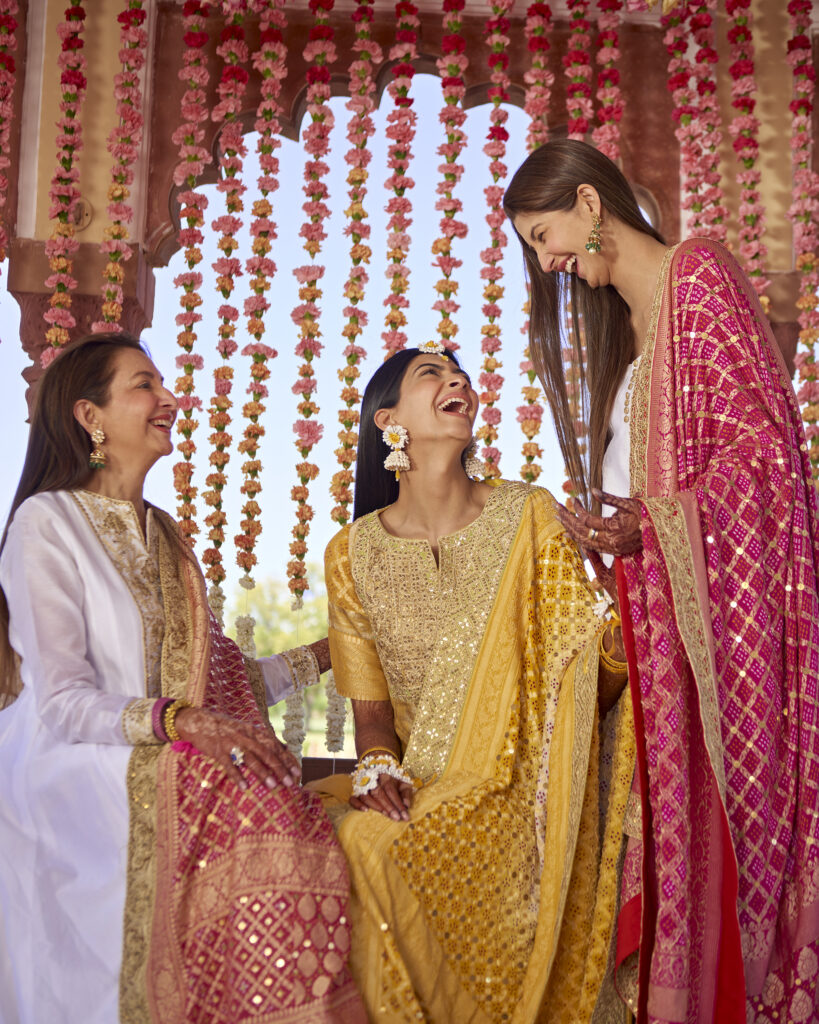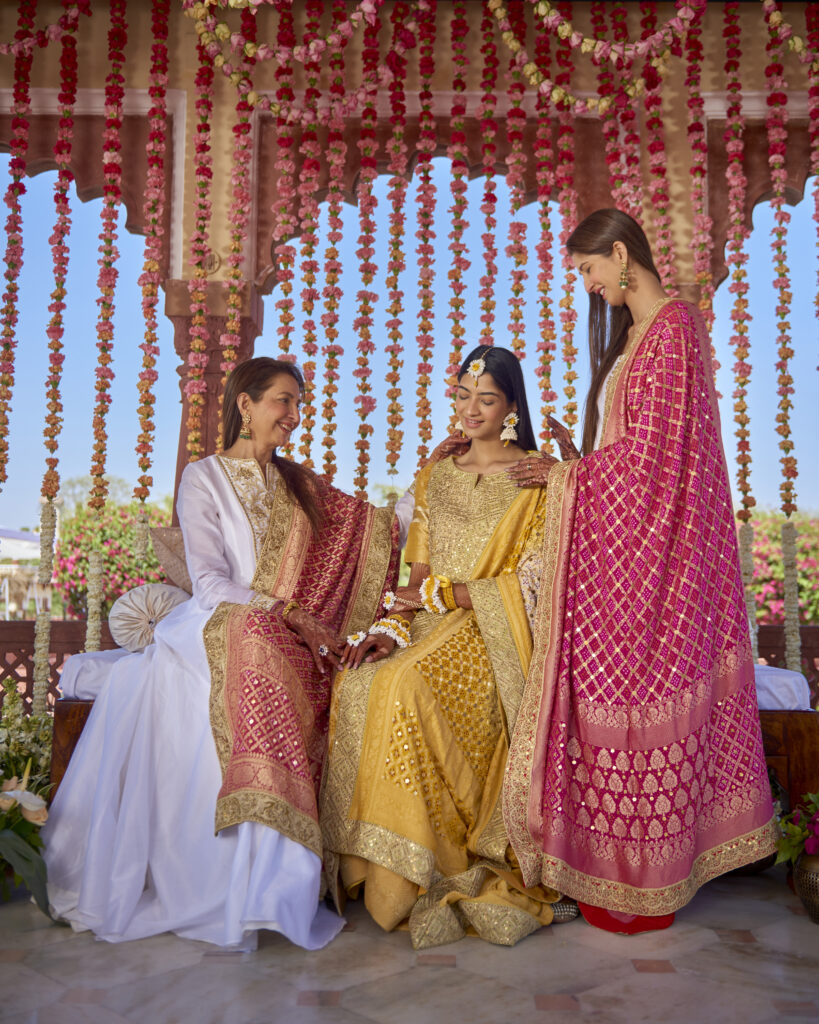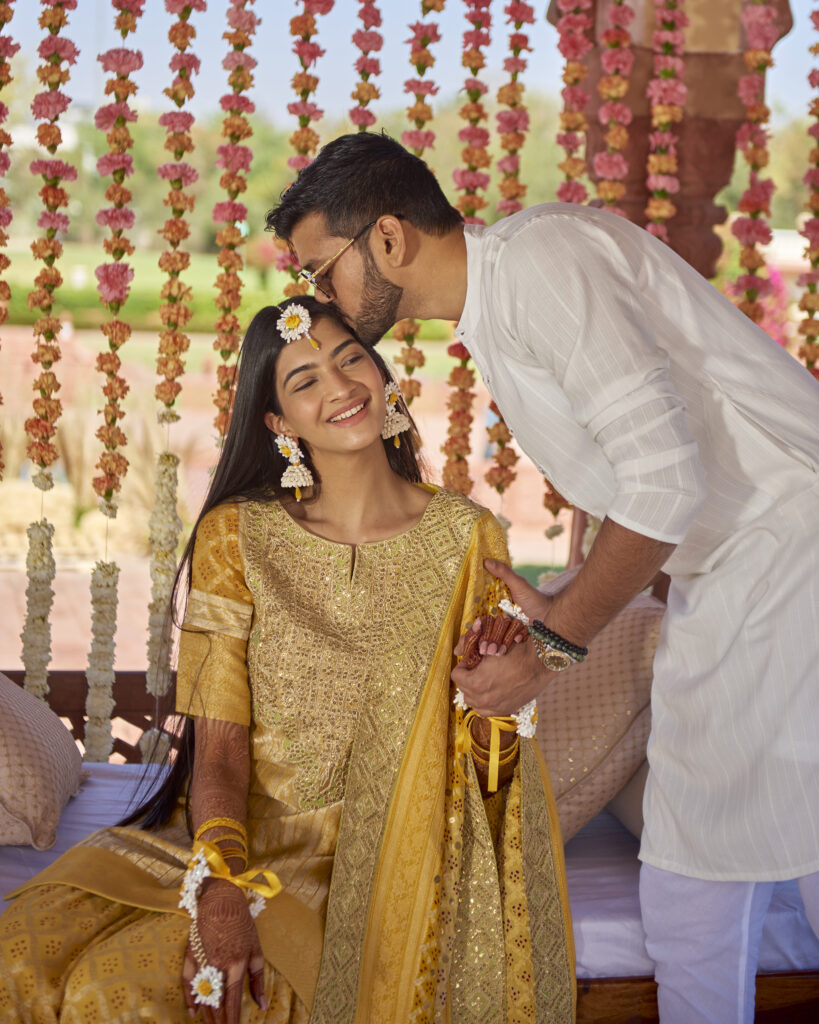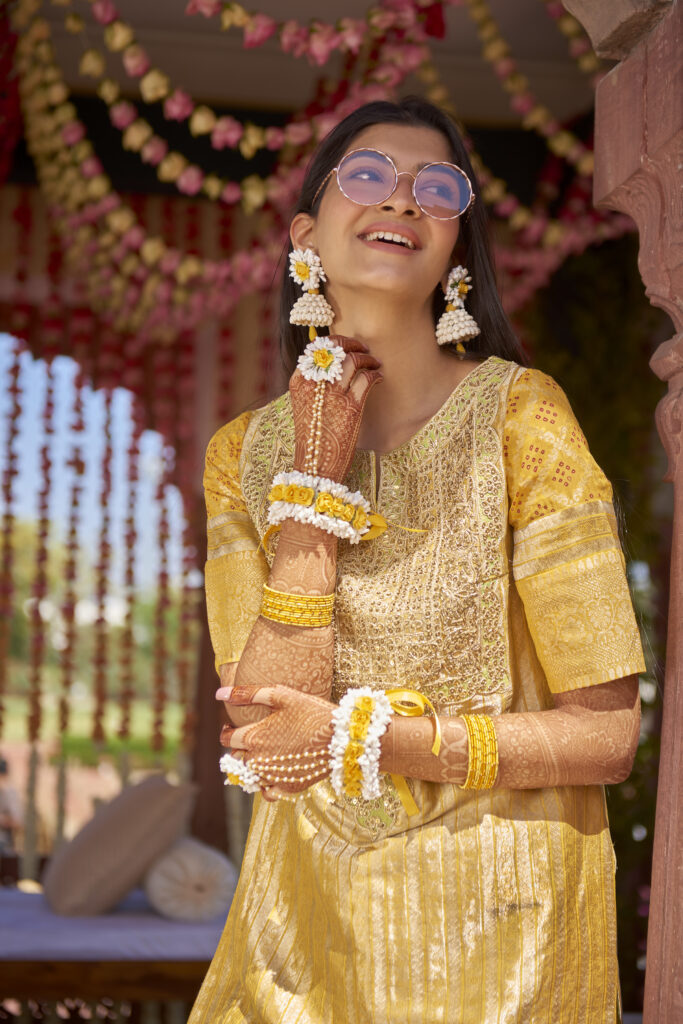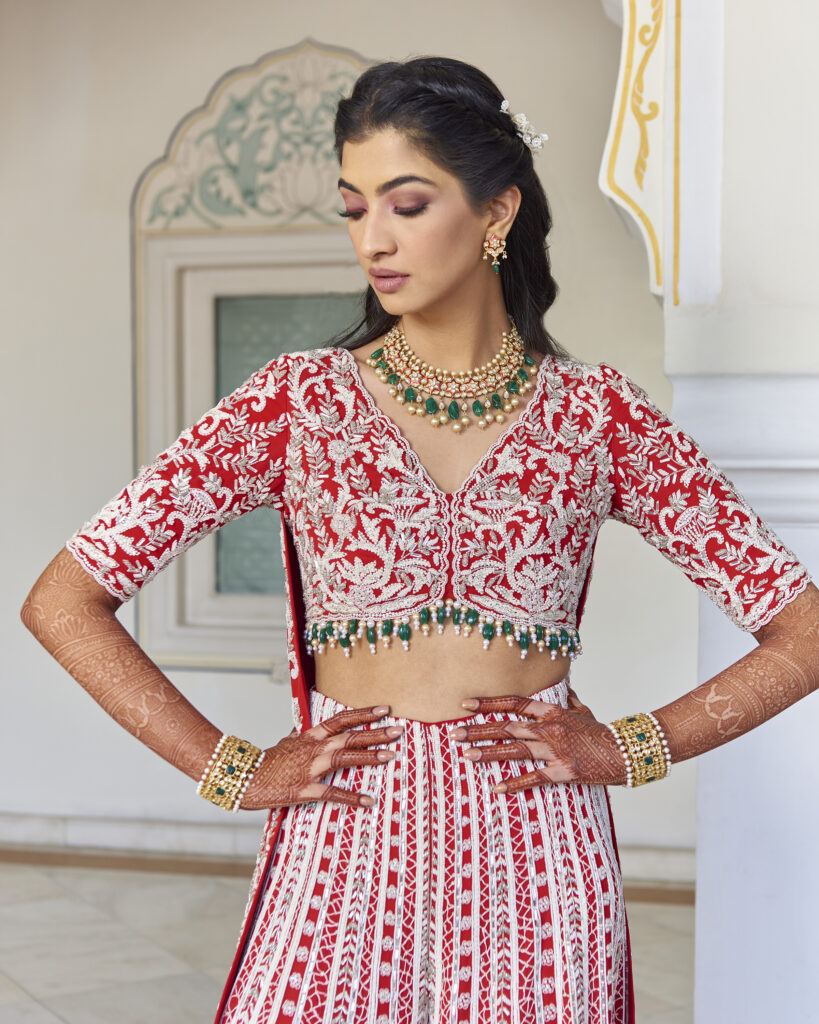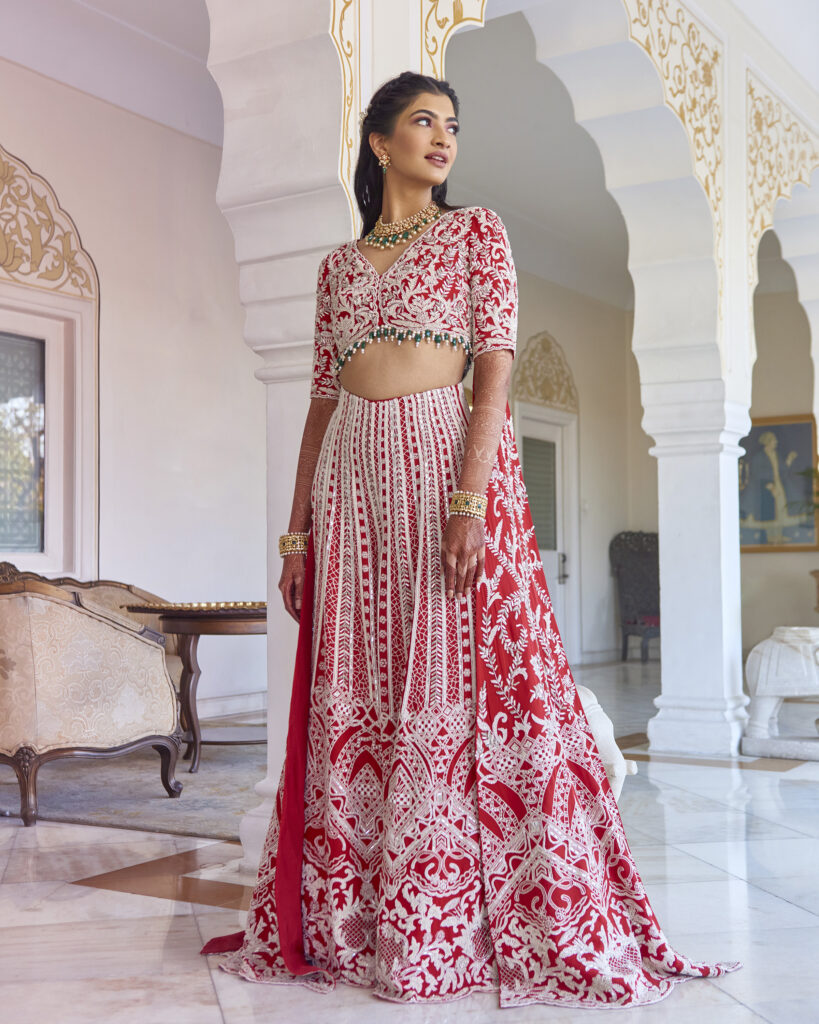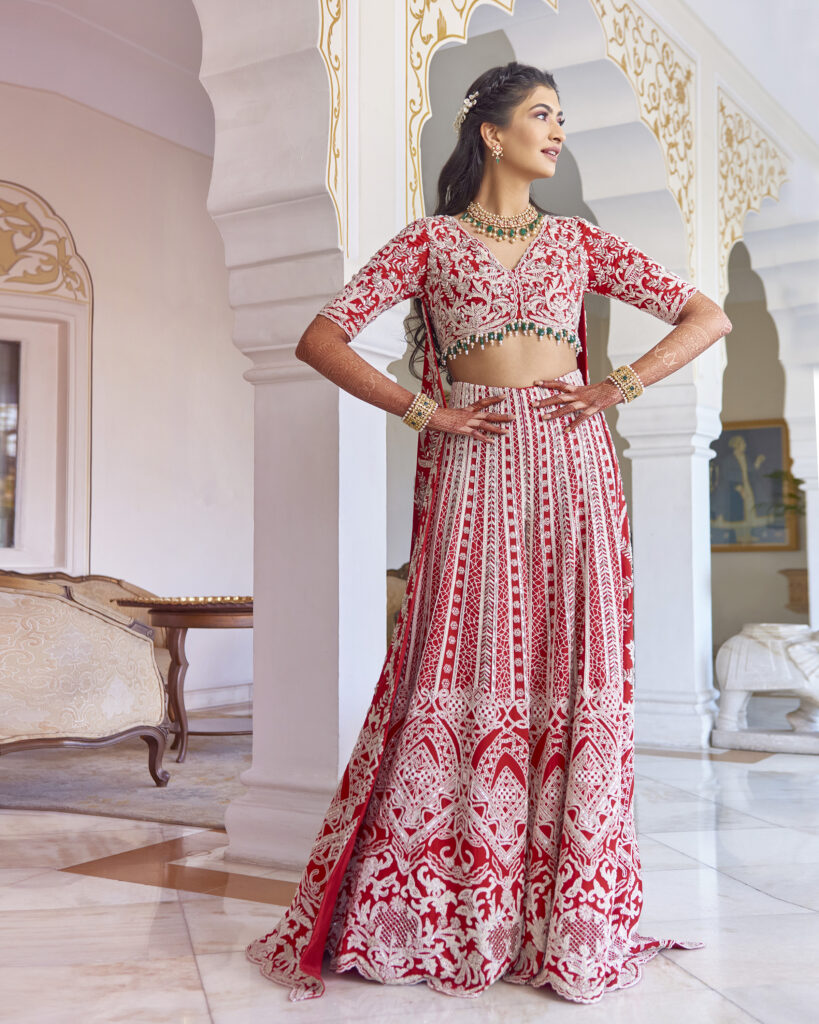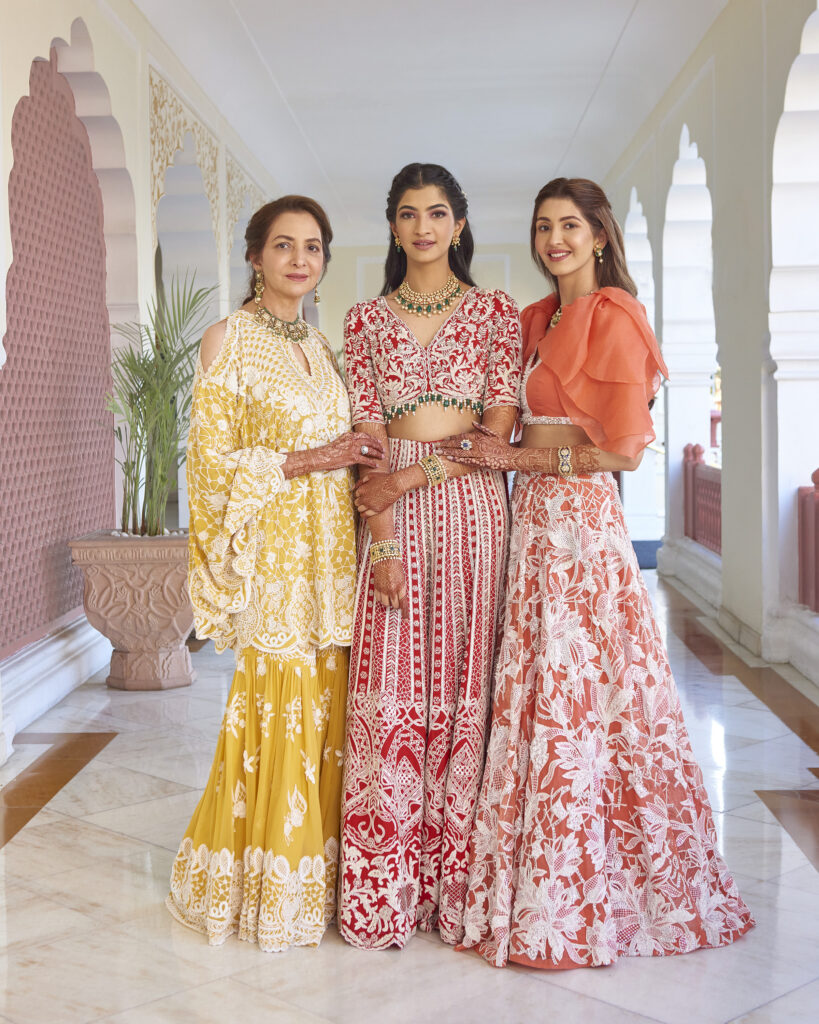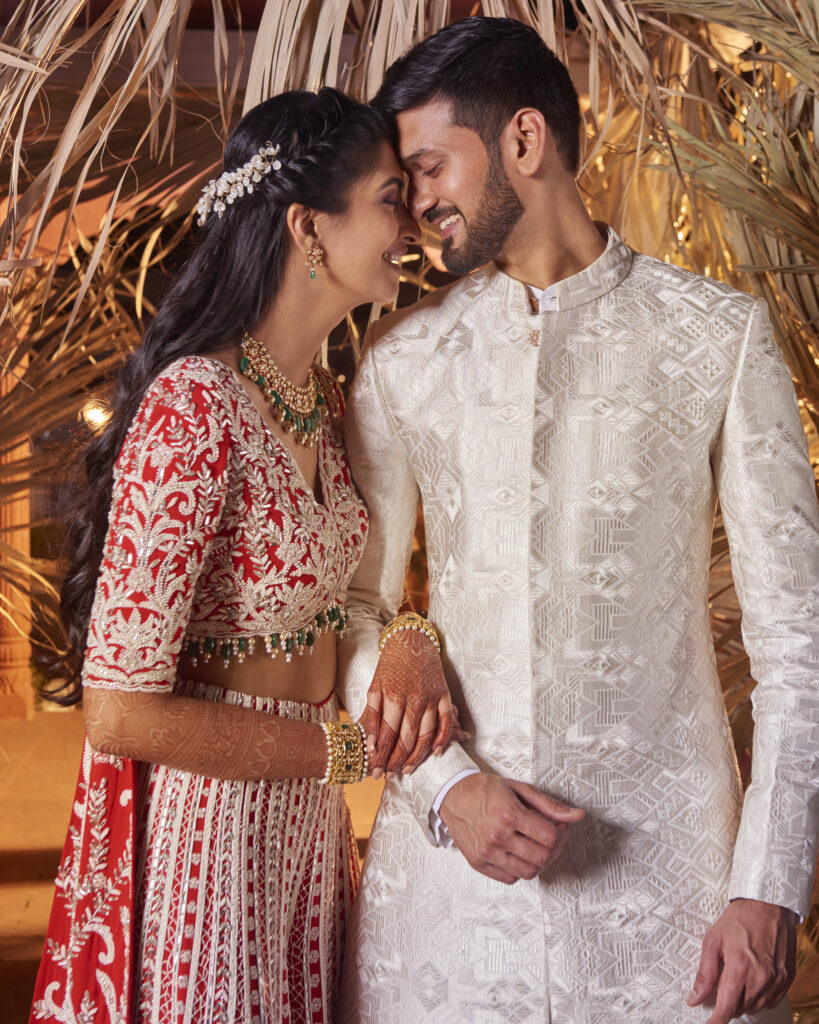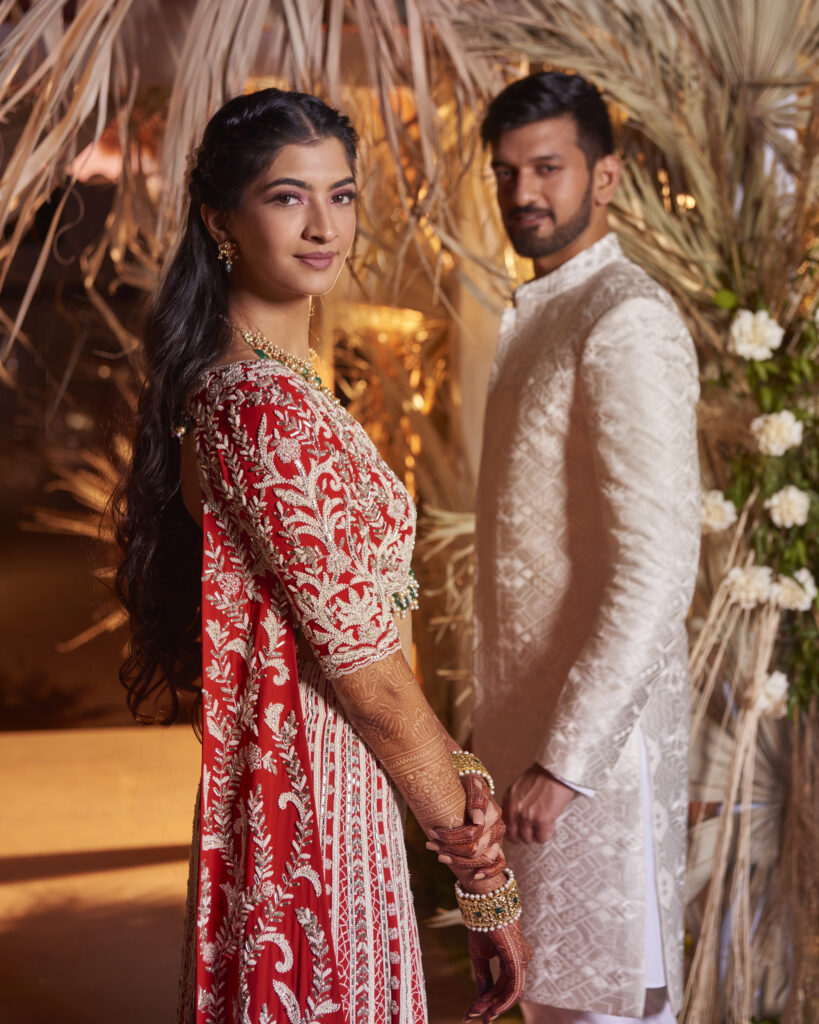 Ohaila kept in mind Hanna's taste while designing. The bride wanted something traditional but unconventional; she also desired to have different looks for each function. The pink Sangeet outfit with intricate work and a dupatta attached with blouse style is another addition from the bride's sister to the trousseau.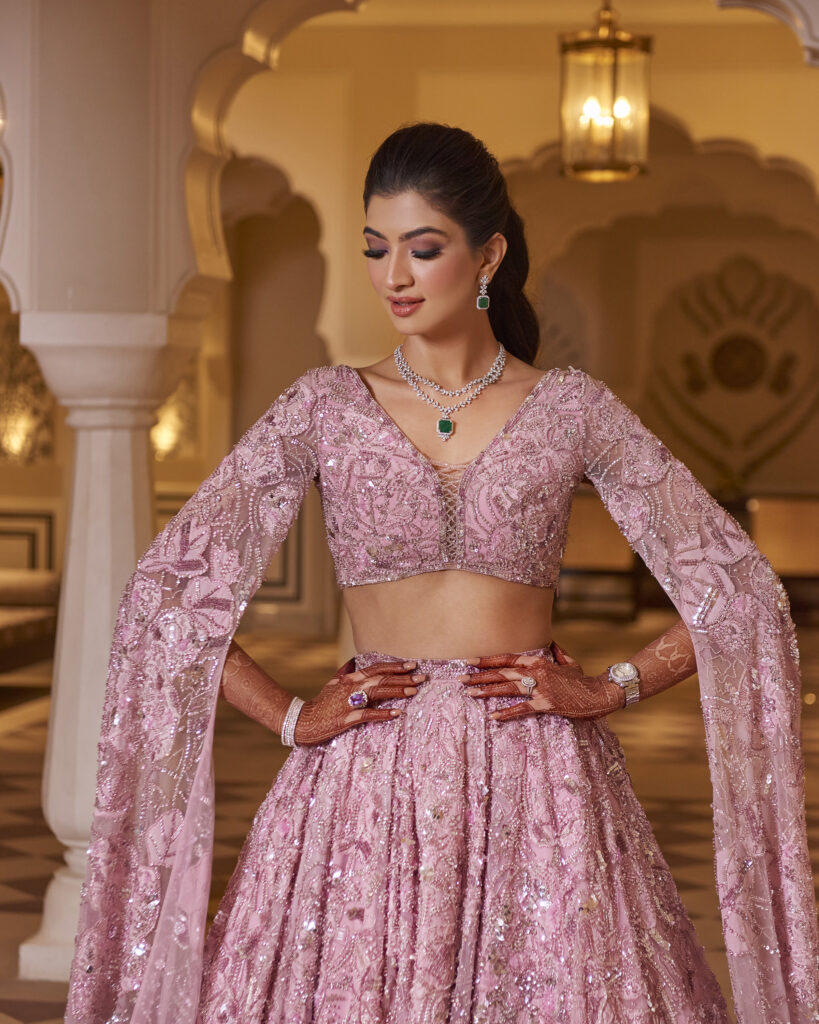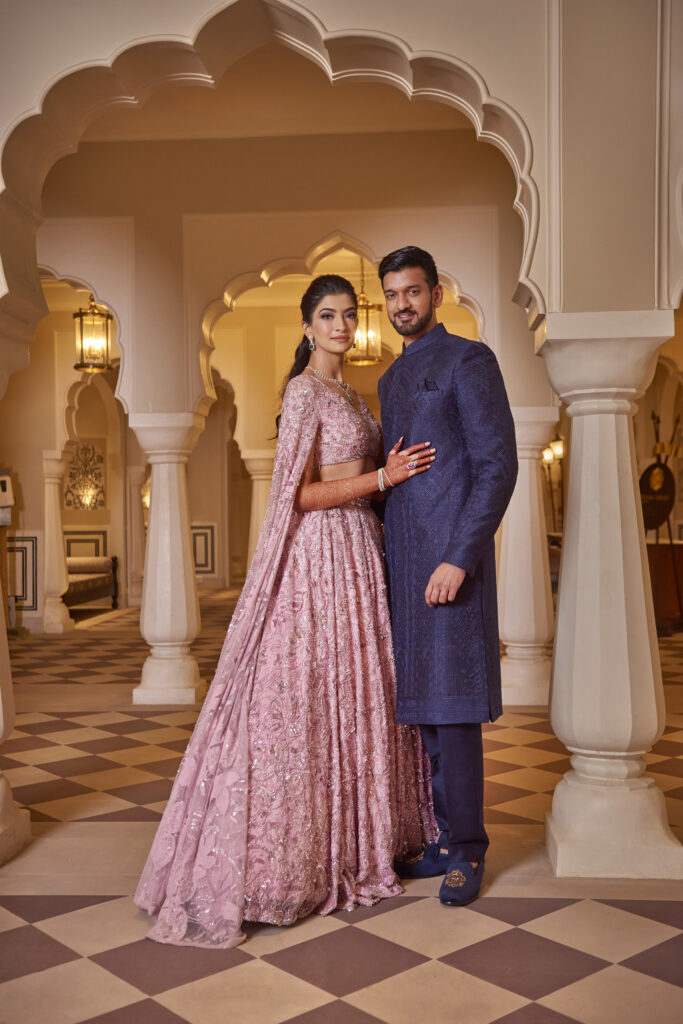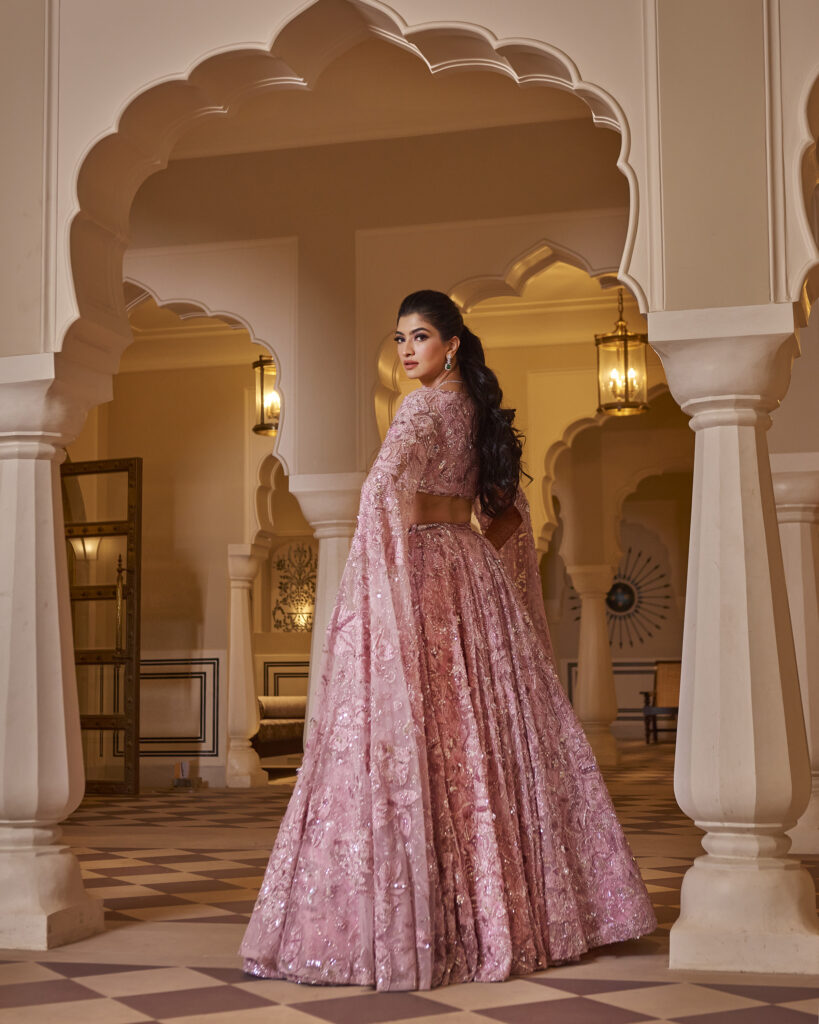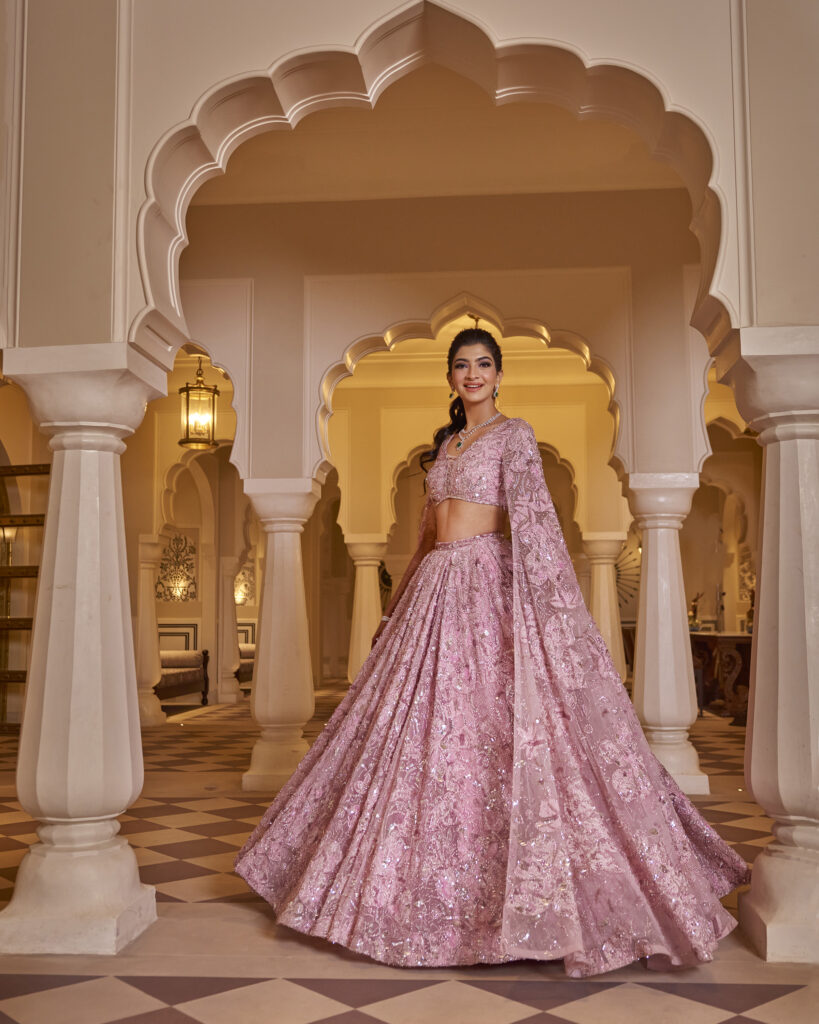 The evening Nikkah ceremony was all ivory-themed and so that was the chosen color of the bride as well. Ohaila designed a spectacular gown for her with a heavily embroidered veil to add a traditional essence to her outfit. The embroideries took thousands of hours of work and details were given utmost importance.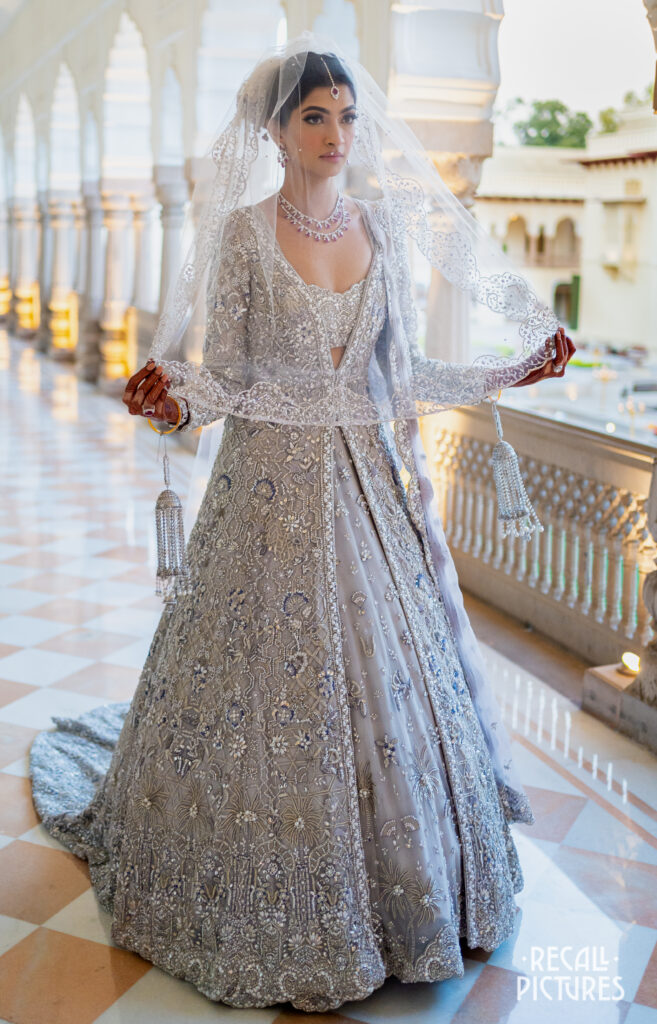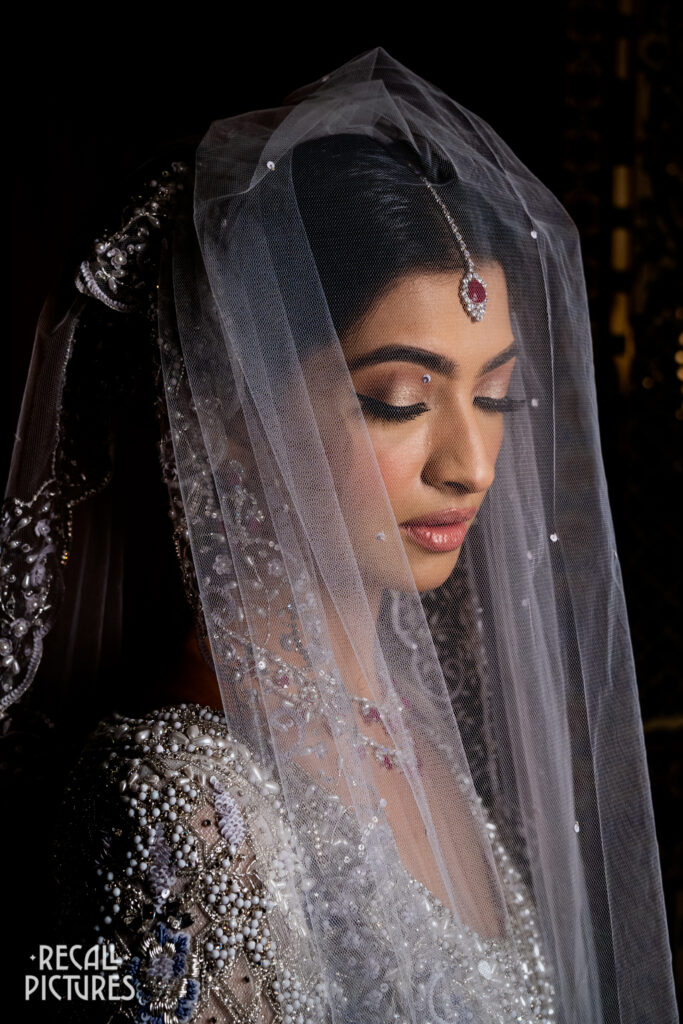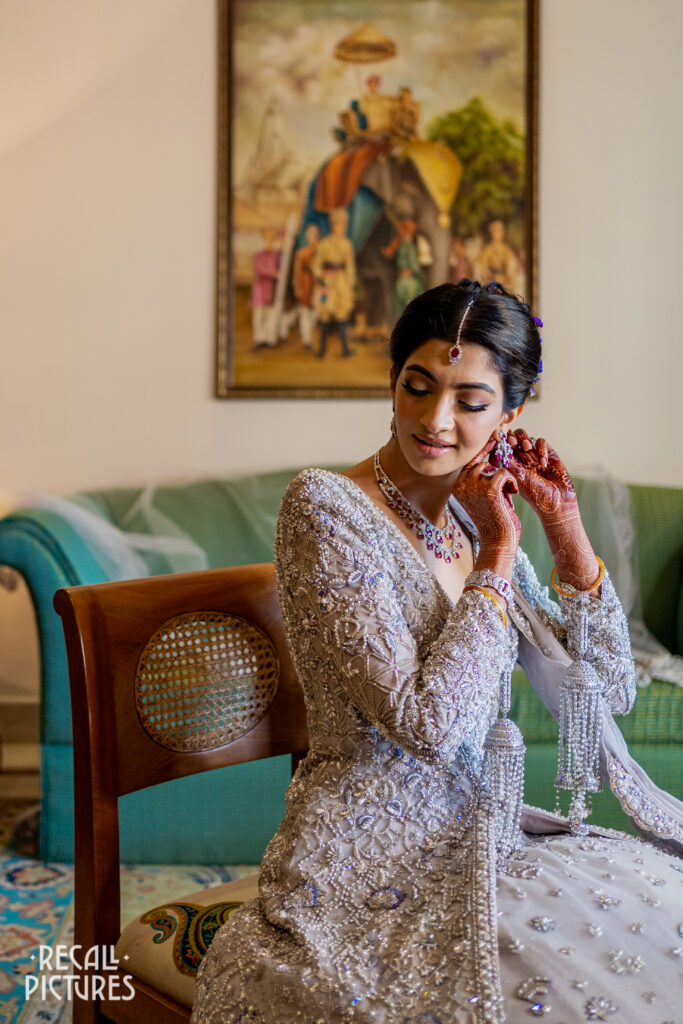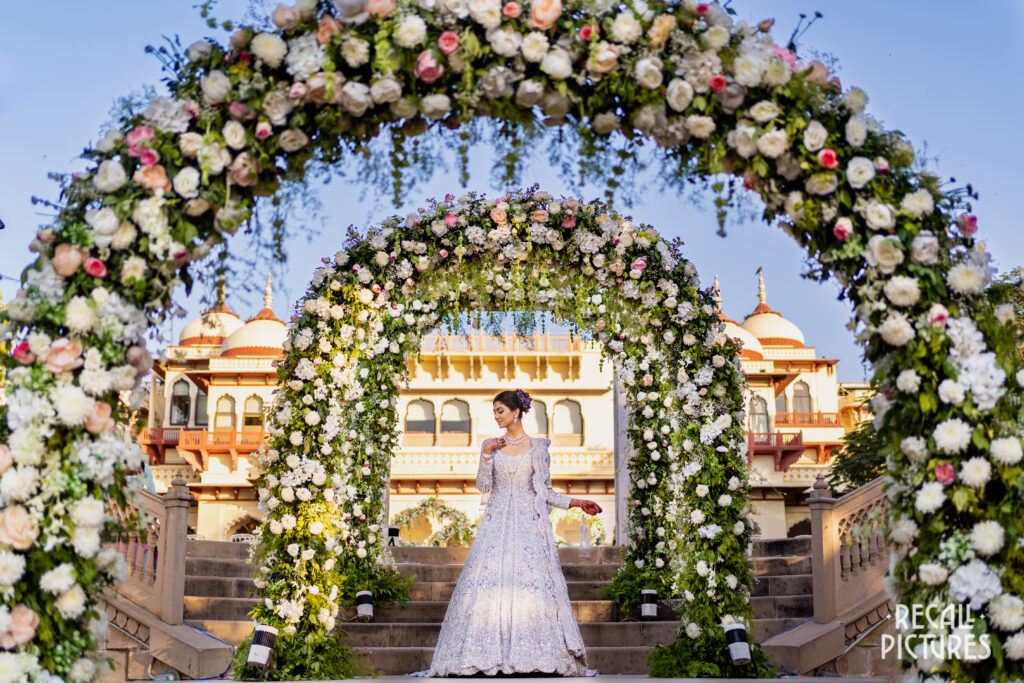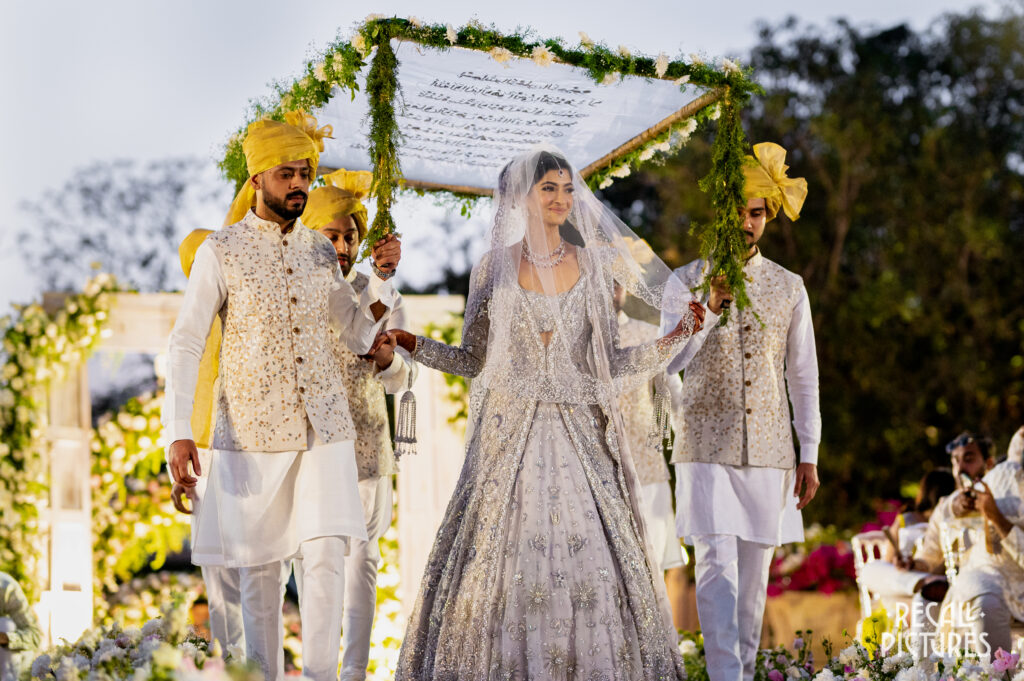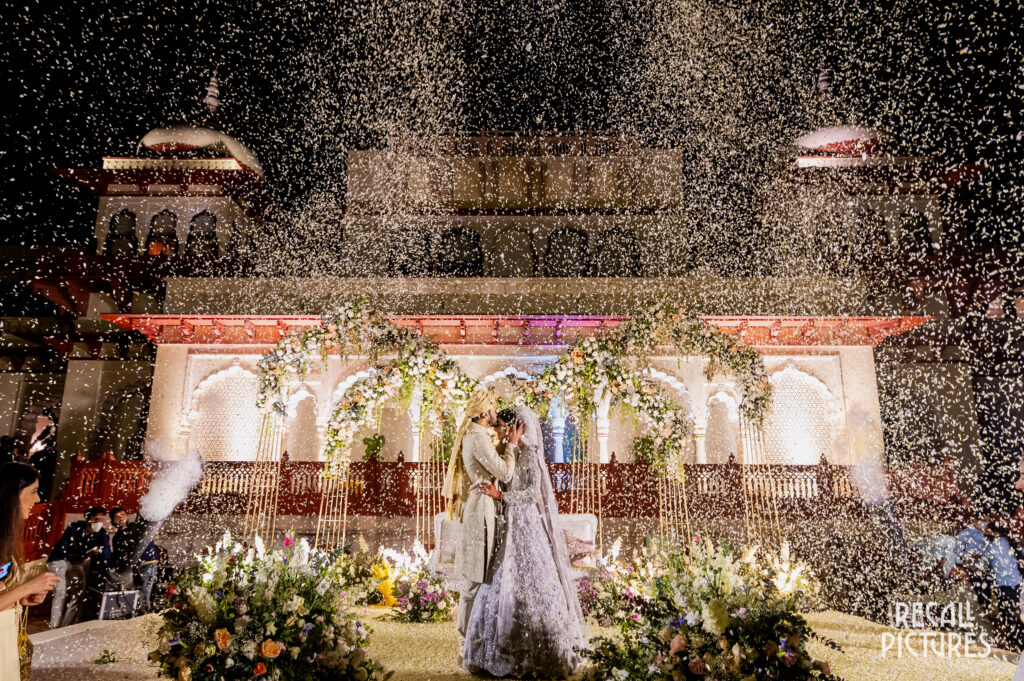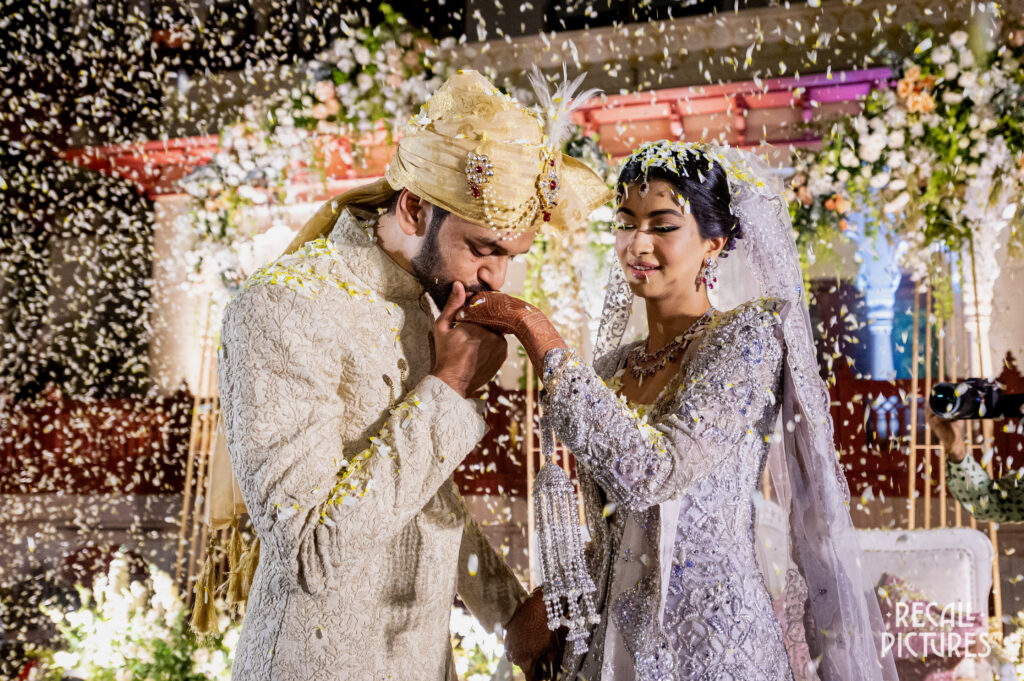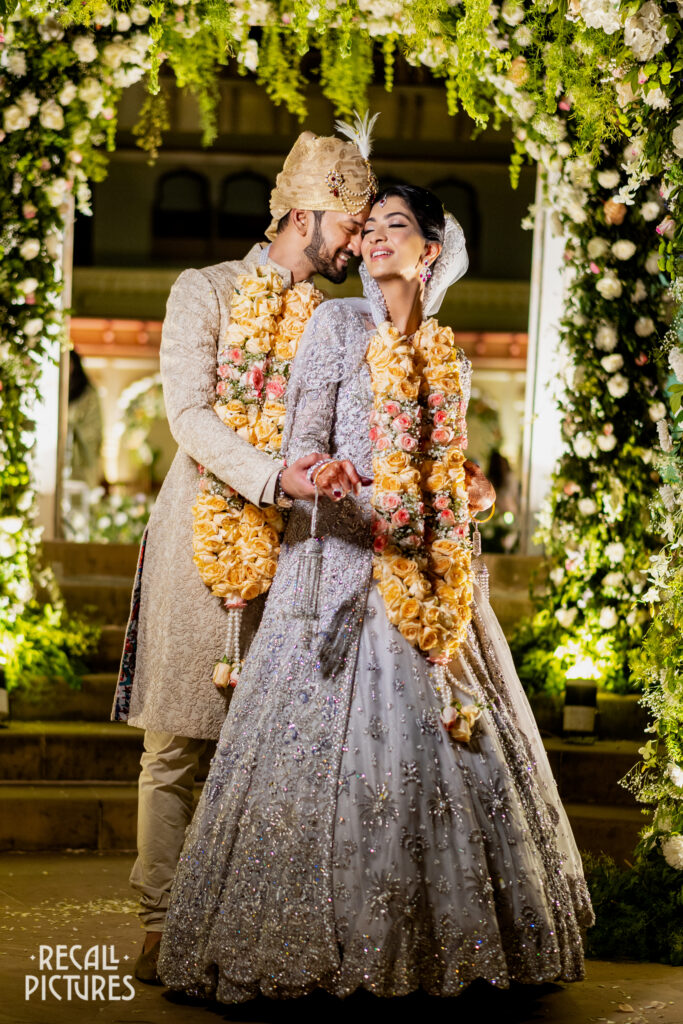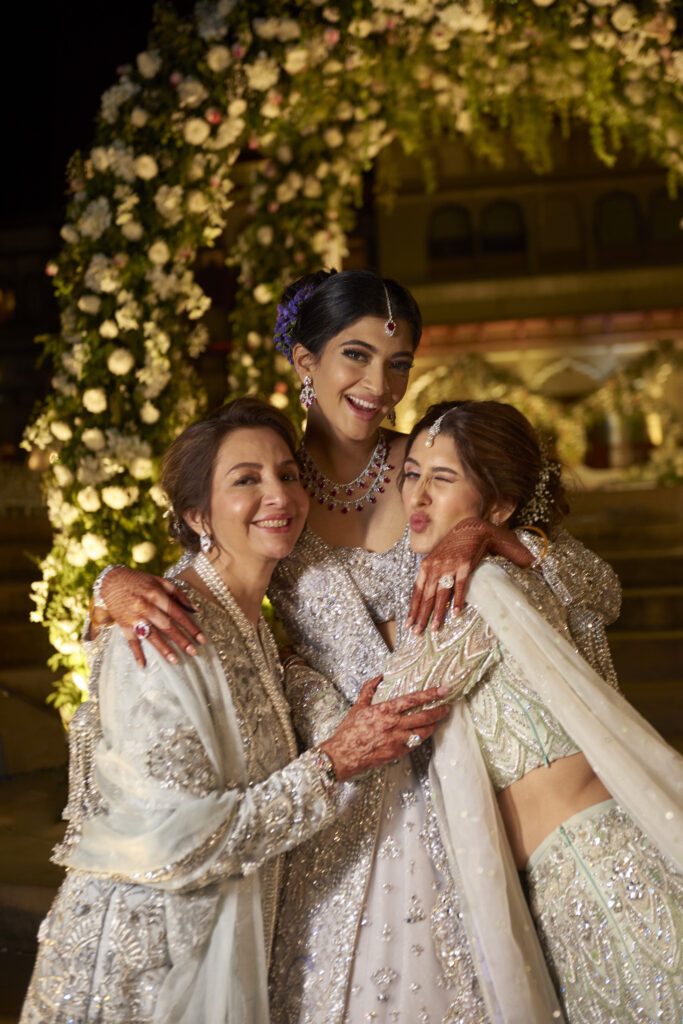 It's the moment you've all been waiting for! The bride's Elie Saab reception look is about to make an entrance. The designer Elie Saab curated a special ensemble for her big day, making Hanna the first Indian bride to wear his outfit. Hanna first met Mr.Saab in 2019 while attending his son's wedding. She was given private access to Ellie Saab headquarters in Beirut where she was shown private bridal samples and collection. This privilege is only bestowed on private personnel and members of royalty, but the relation of Hanna's family with his made it all happen. Her vision became a reality.
Due to the pandemic, the planning, design, and execution of the outfit all happened through Zoom calls. The process was quite personalized and the final result was breathtaking. Hanna's outfit was 30kgs and has Swarovski crystals embedded all over it. The stunning gown was further glamorized with an 8 meters long trail. Take a look.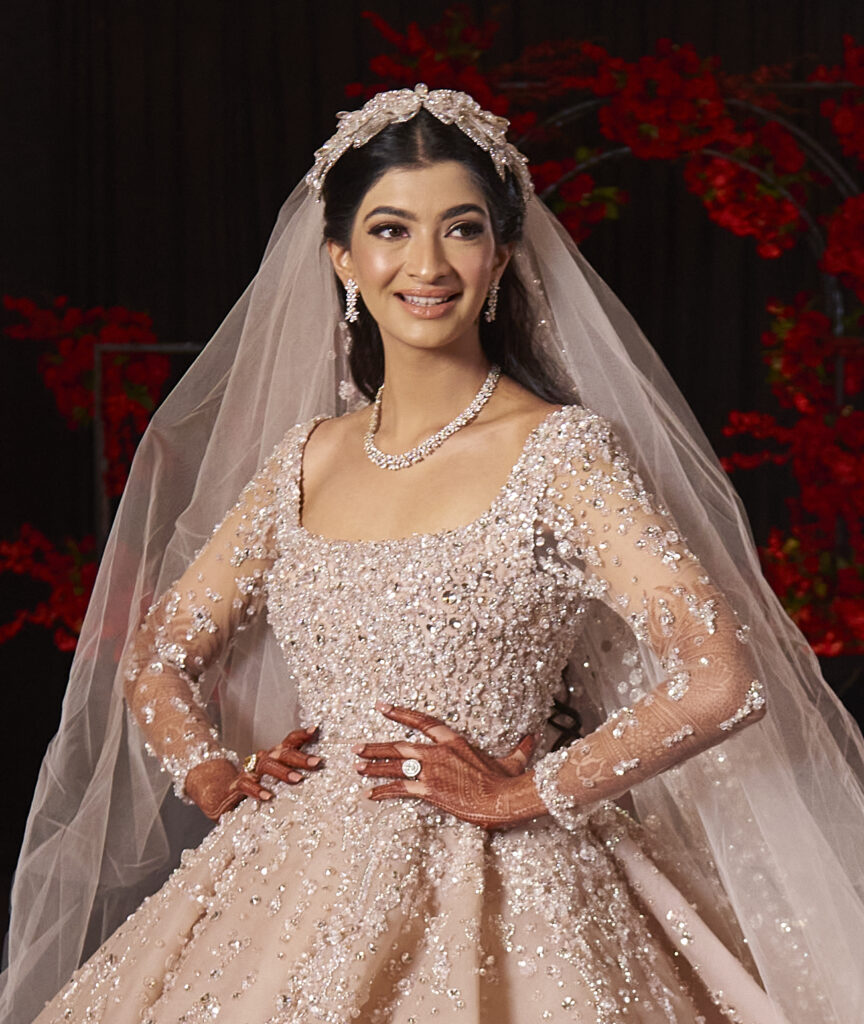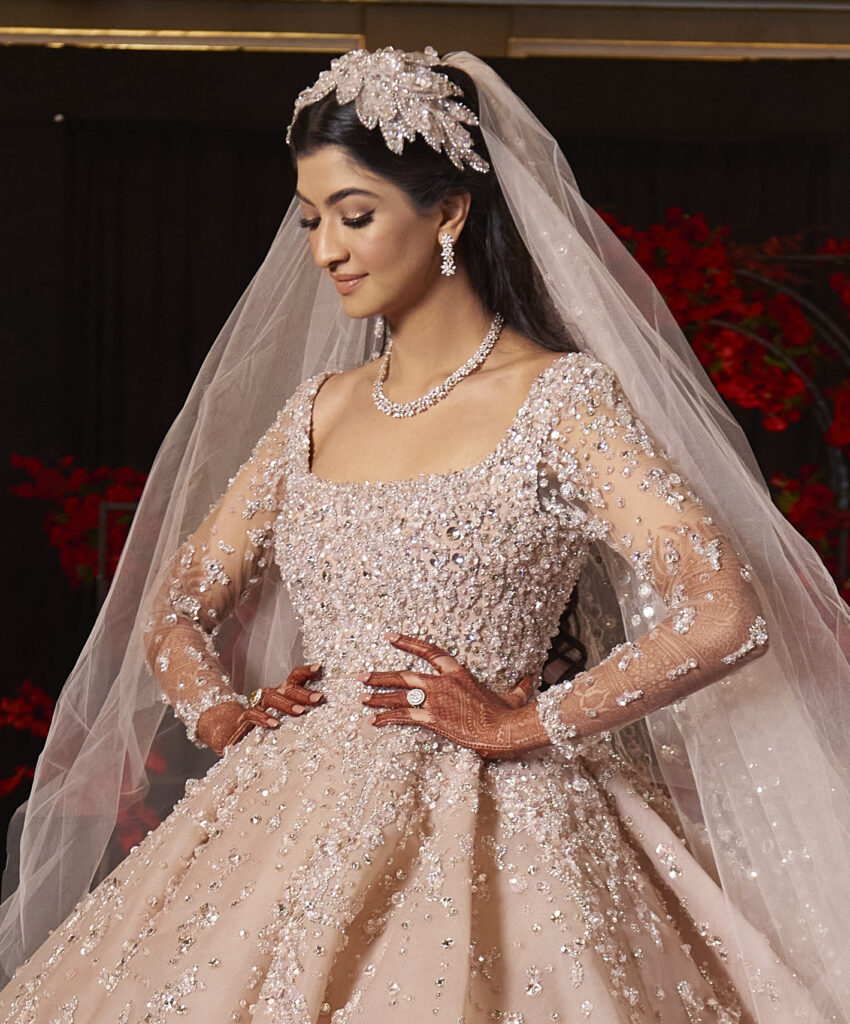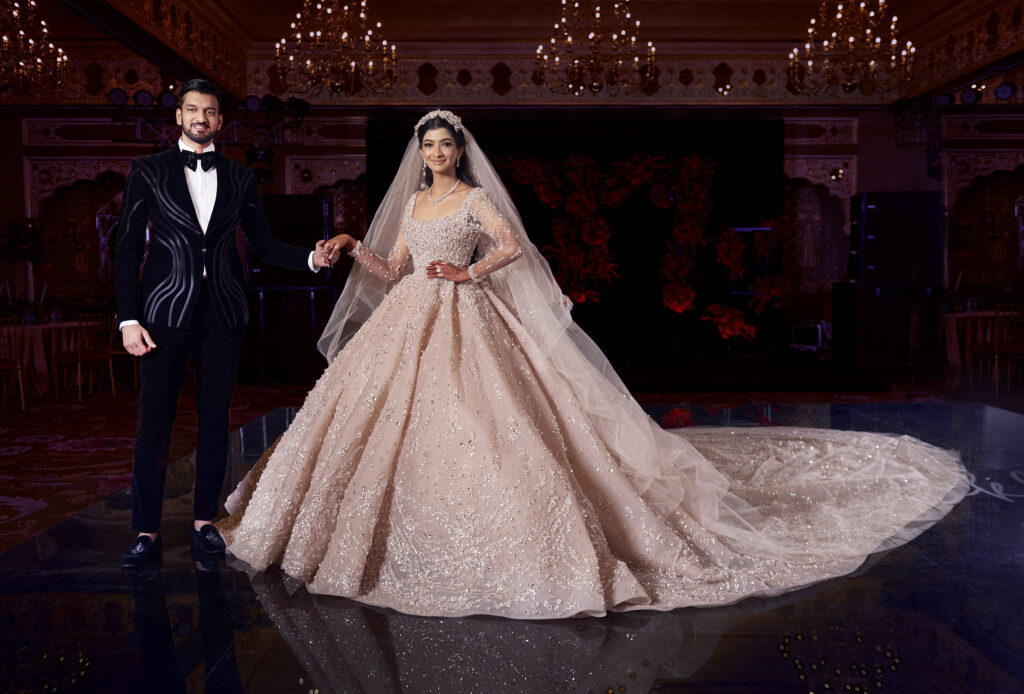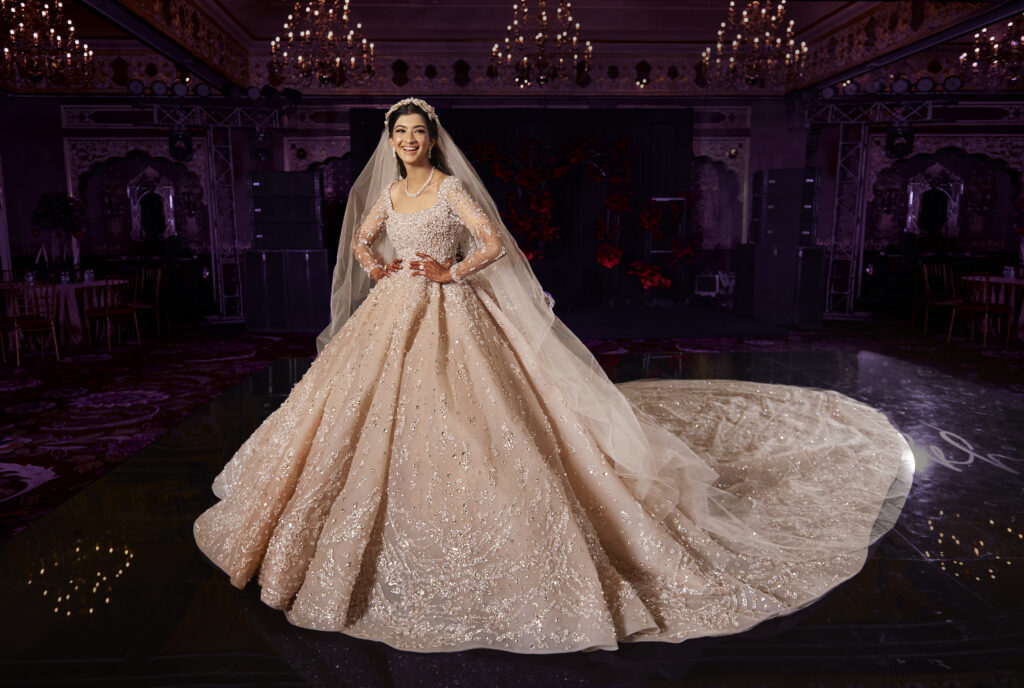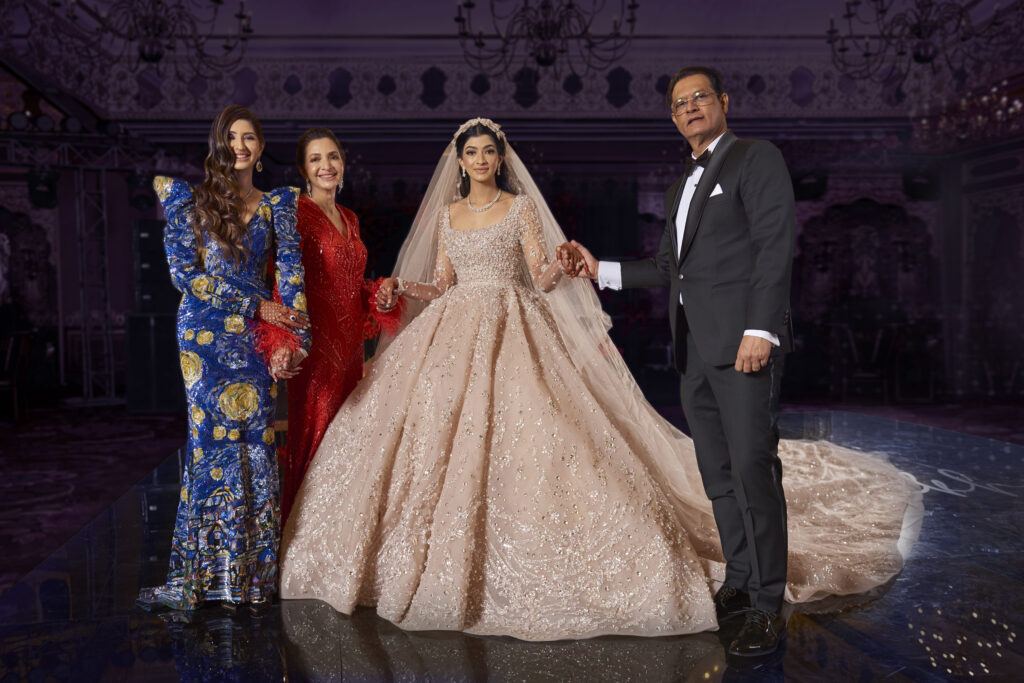 The guest list included some notable wedding guests like Tamannaah Bhatia, a bridesmaid, and Sohail Khan.
Any wedding can't become a perfect one unless the wedding vendors do their job well. Hanna has a special place in her heart for all those who contributed to her big day and brought her one step closer to her dream wedding. "Be it Recall Pictures for capturing each moment so well, Meera Sakhrani for making me look breathtaking in all events, Ritika Kadam who literally changed my entire look with her gorgeous hairstyles, and Saba from Atisuto events for crafting the loveliest setup for all the events," says Khan.
There are lots to take away from her wedding – from outfit styles to color or decor. Make sure you hit that bookmark button on the top right corner to save it and find it later for inspiration.