Brides, hold your breath…Sabyasachi is here to wow us all once again. The designer took over Instagram earlier this month to launch his 2021 collection and we're all eyes for it. He gave us a sneak peek into the launch by publishing a few pictures of his collaboration with Conde Nast Traveller featuring Masaba Gupta. Capturing the essence of intimate weddings, which are here to stay, we saw a range of silk lehengas with hand-embroidery, floral ensembles, and of course, his favorite heavily sequined sarees in the collection. Mukherjee also remastered his popular V-neck blouse design with deep neck and elbow sleeves.
The collection was also a reaffirmation of inclusivity by designers. Not just by the size, but also the skin color and skin type. Masaba, being unapologetically herself, flaunted her honey-glazed skin in its raw form on Instagram. Inclusivity is all about making everyone feel beautiful in their own skin and not restricting them by choices by celebrating just a certain size or color in the media. Sabyasachi is one of the first few designers to cater to this holistic approach, and his newest range is a testament to the same.
'Your scars will show you the way, mine has shown me the way' – Masaba wrote in one of her Instagram posts wearing all things Sabyasachi.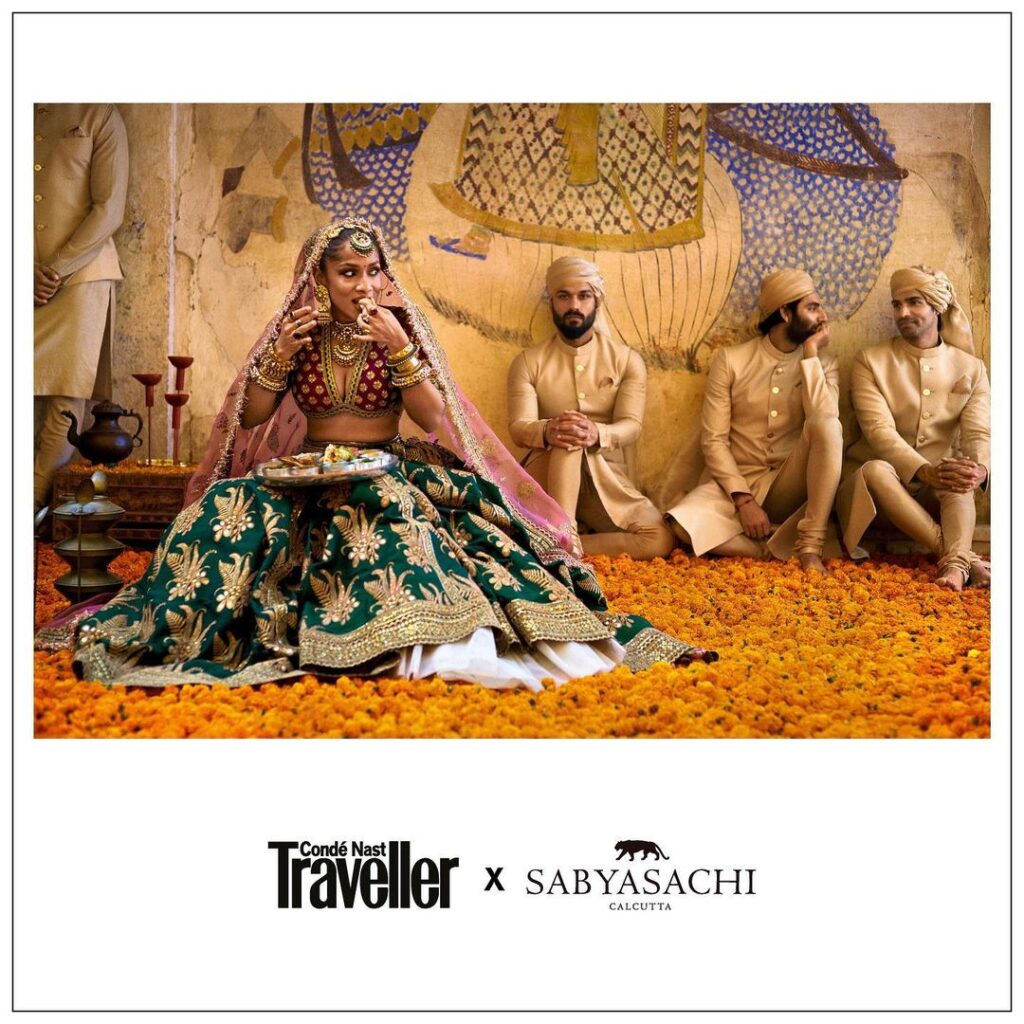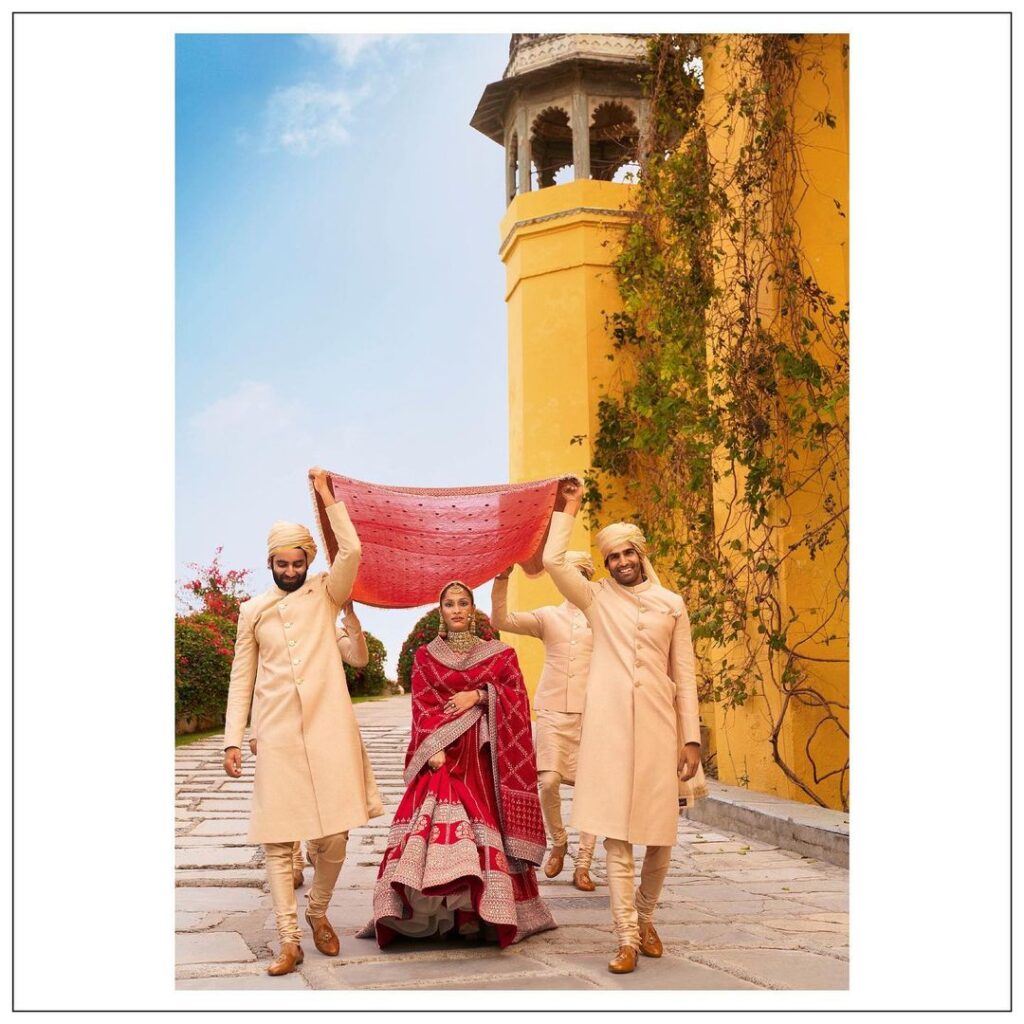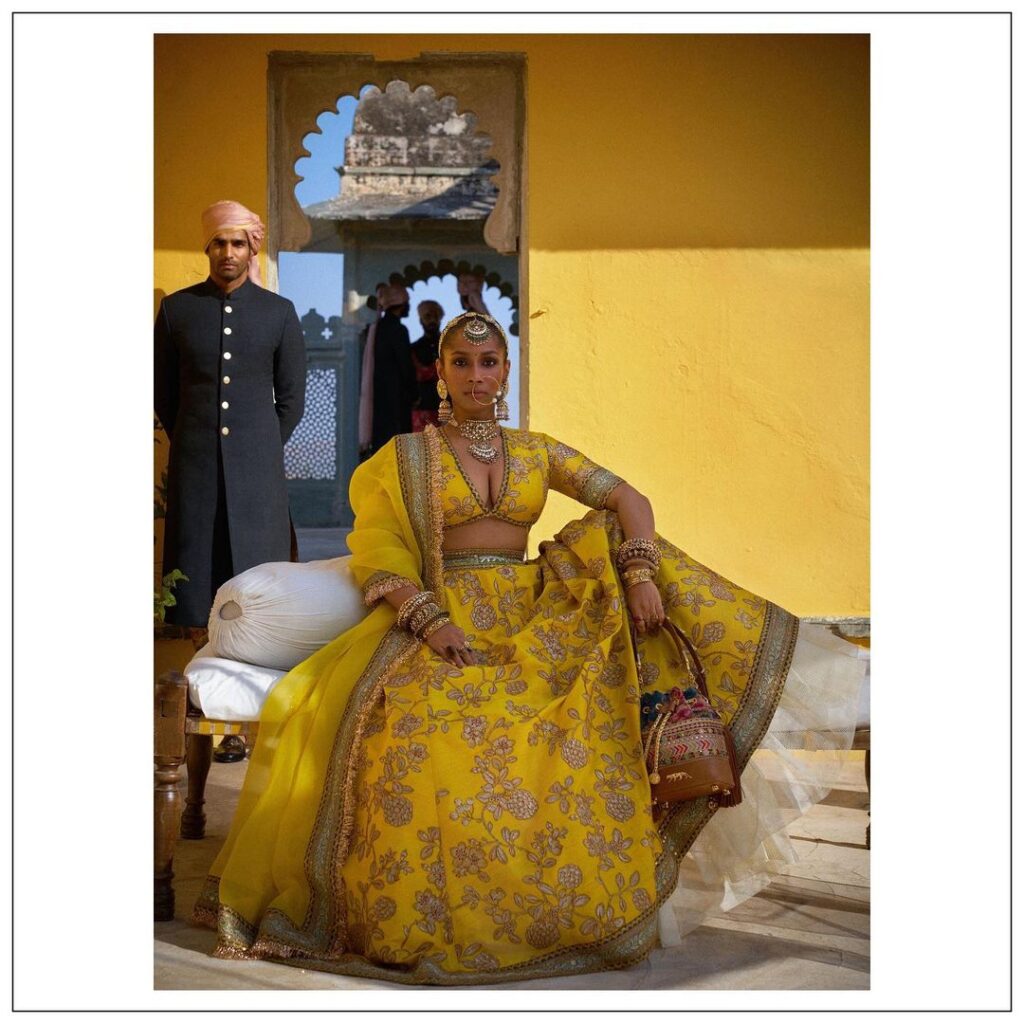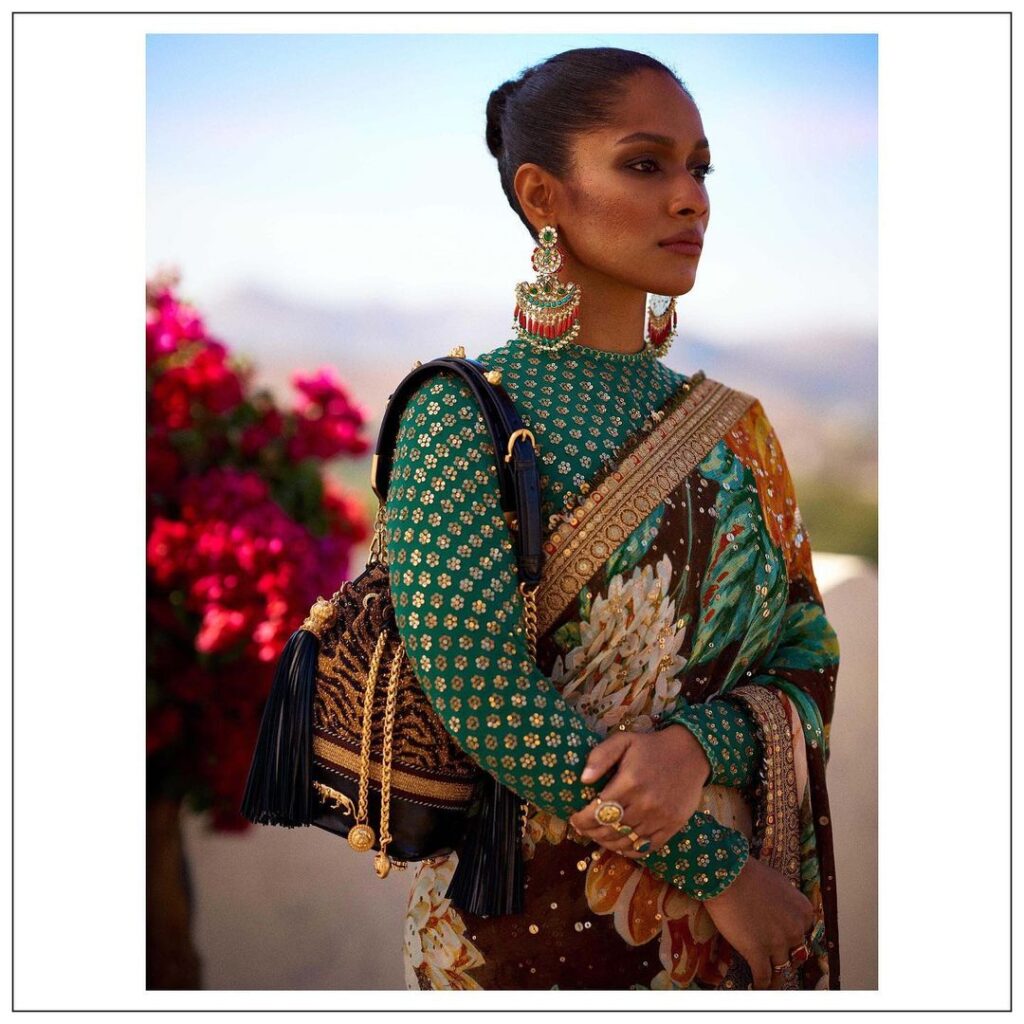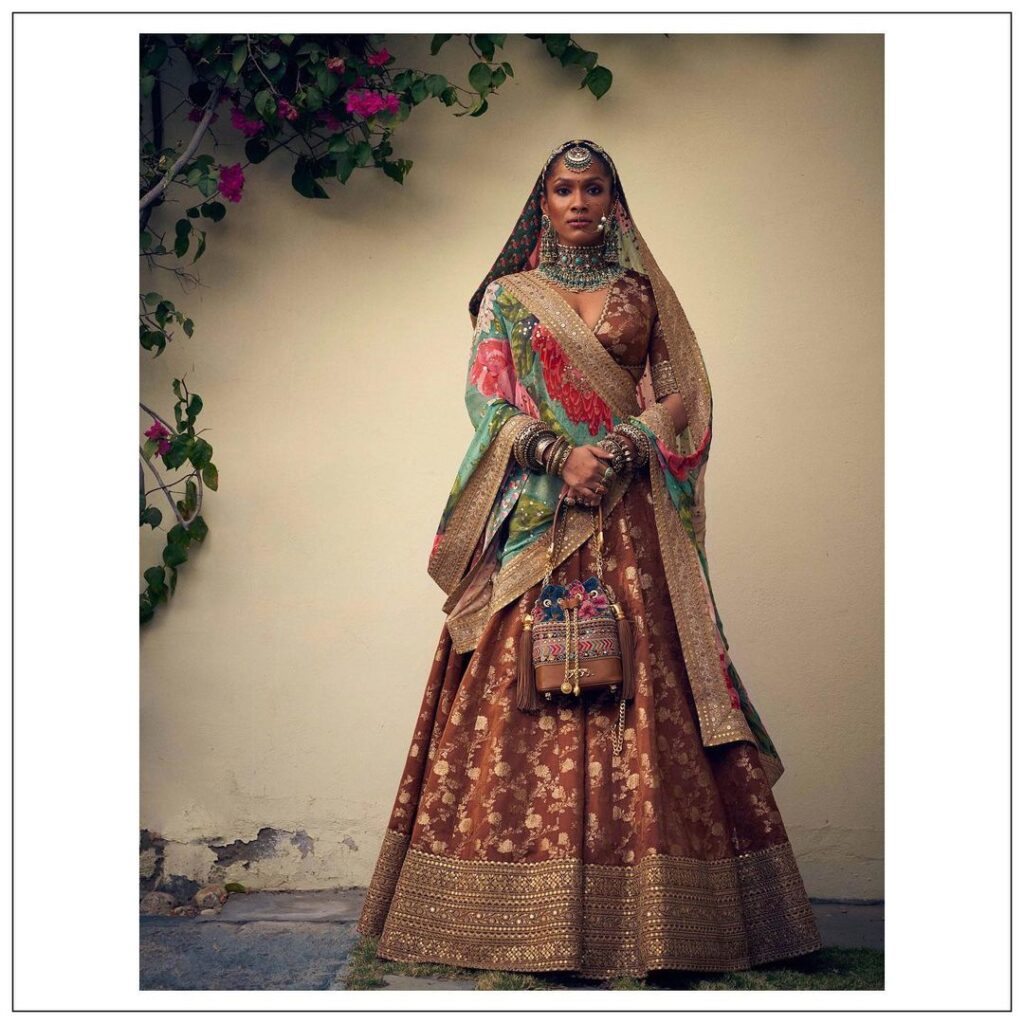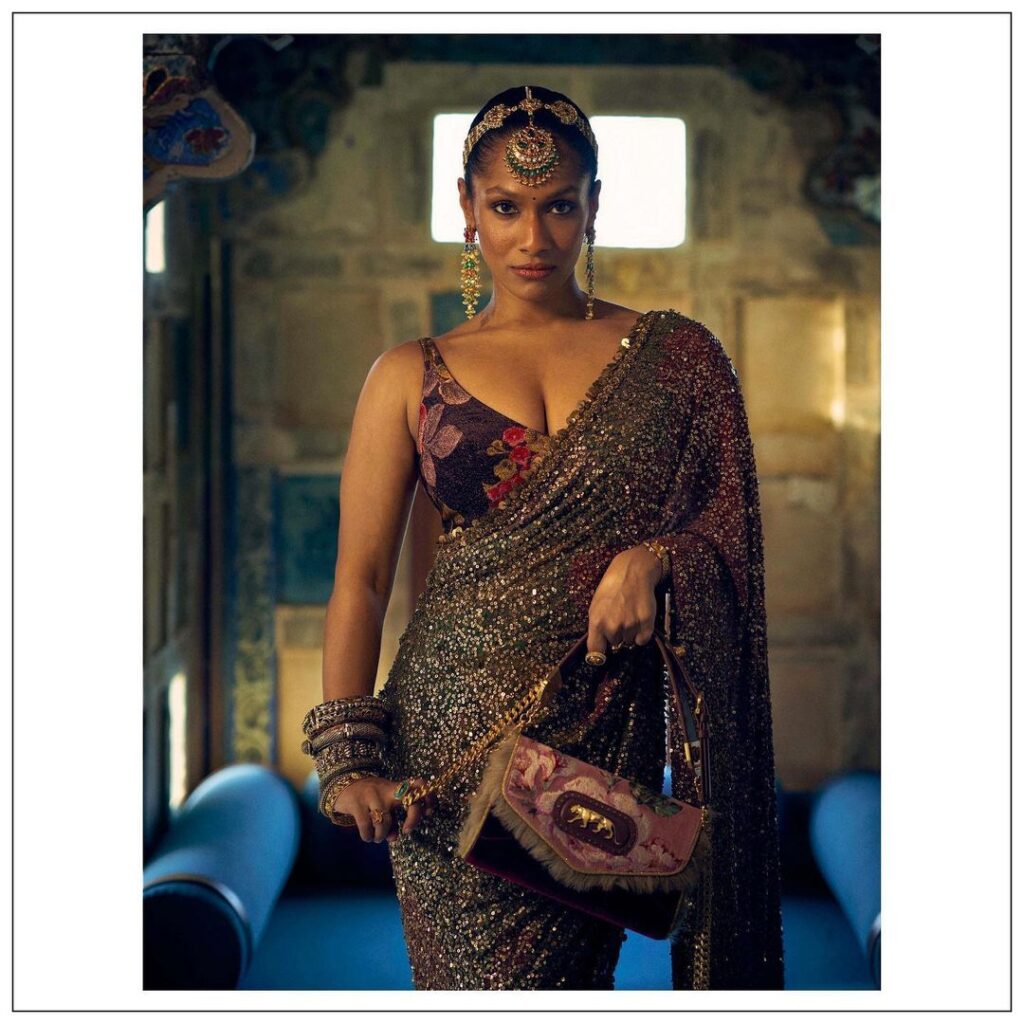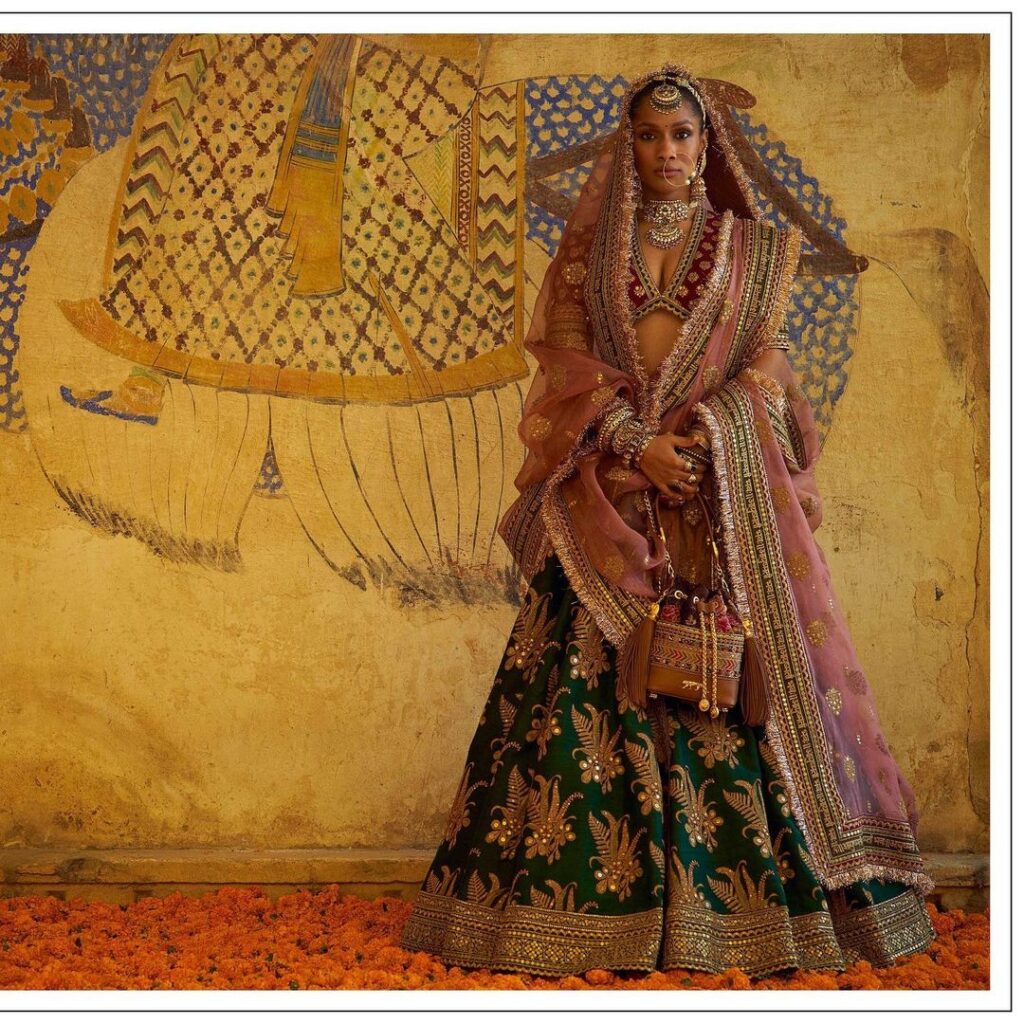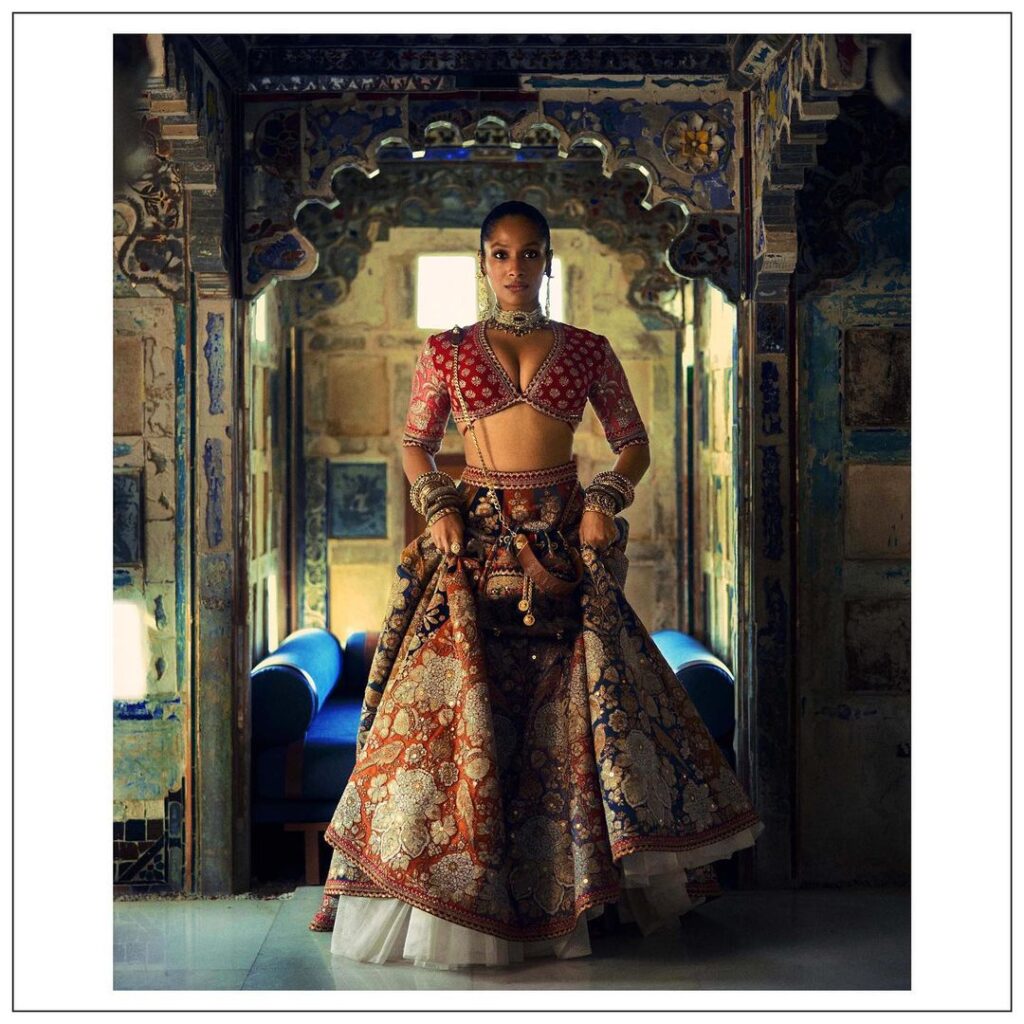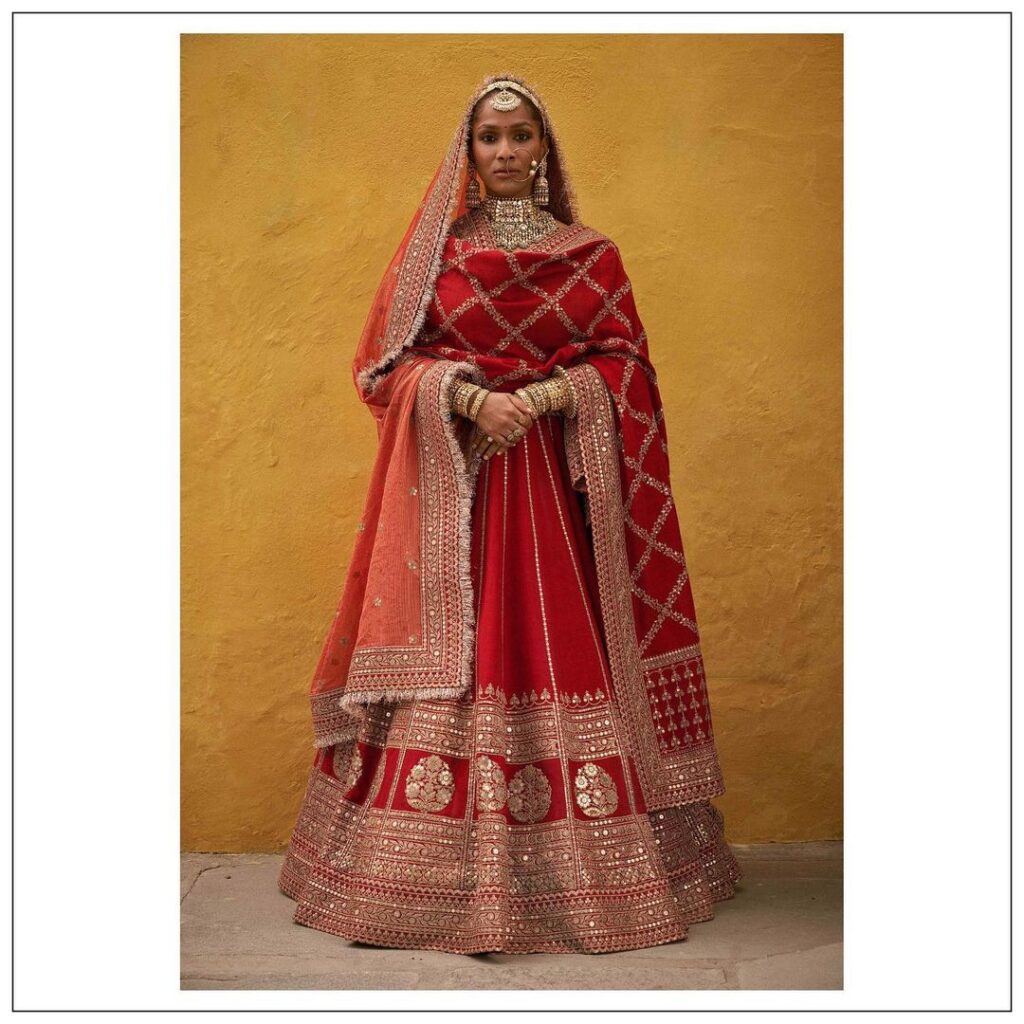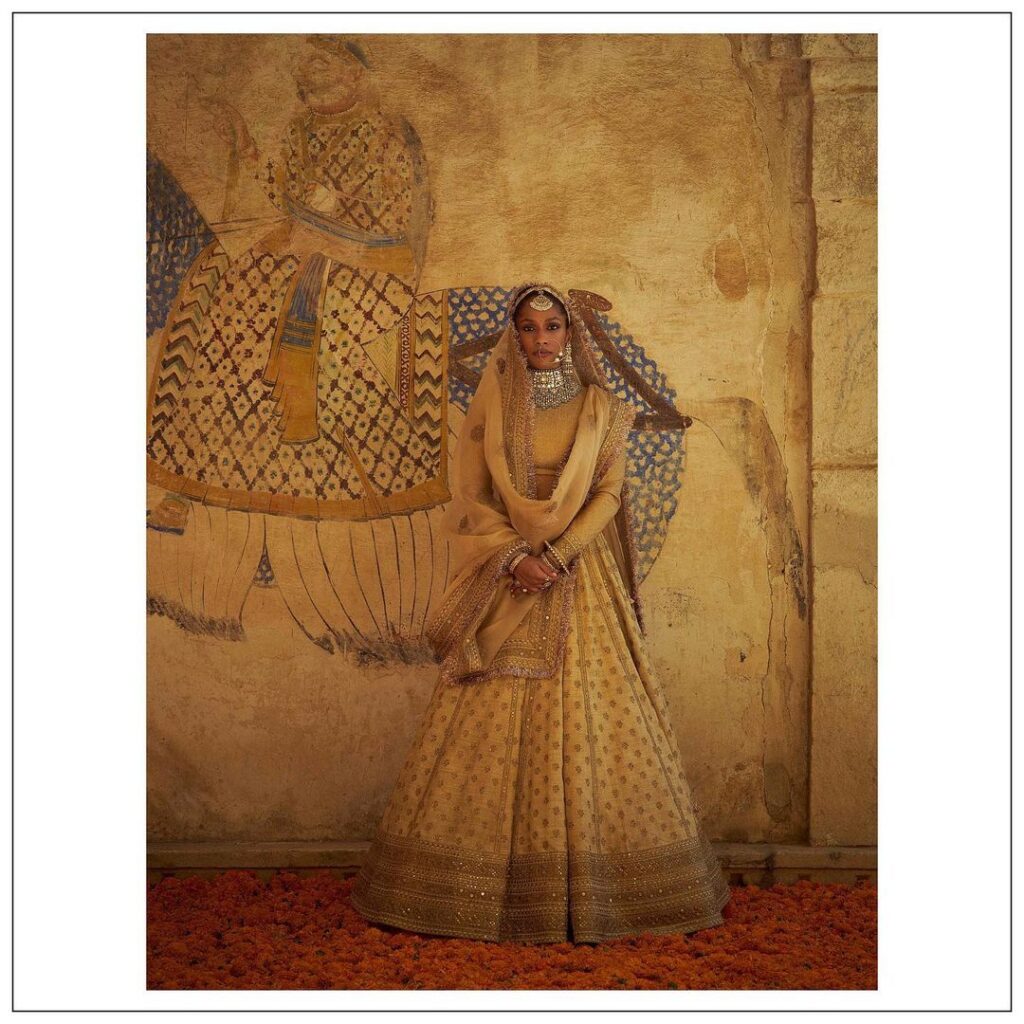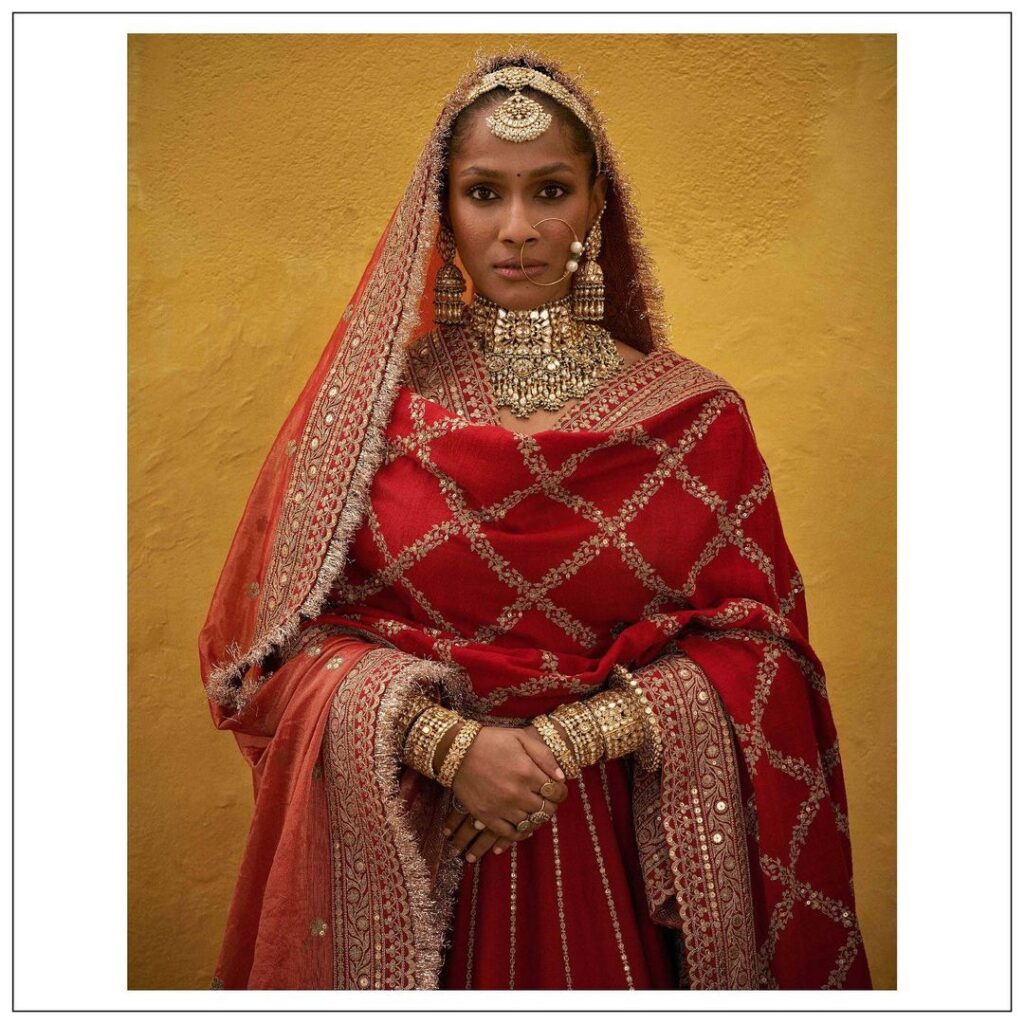 And while we were voraciously admiring his collaboration with Masaba, Sabyasachi announced his latest collection on Instagram.
'The India that I love is colorful, joyous, and boisterous. The India that I love is inclusive and revels in its diversity. The India that I love is multidimensional, multicultural, multilingual. The India that I love celebrates its authenticity. It's cultural audacity. I try to preserve the India that I love in the work that I do. Hoping that it gets continued in all its glory, long after I have gone.' – he wrote in the video exhibiting his entire collection.
While Sabyasachi's love for heritage Indian crafts and traditions is explicit since he began his journey as a fashion designer, he never fails to deliver it well and stir the Indian-ness in each one of us. The 2021 range is wide in its element and speaks to all kinds of consumers there are. Lively lehenga skirts, relaxed suits, elegant sarees, bohemian-inspired ensembles, Sabyasachi's latest offering is a treat to the eyes. And along with clothes, there are also endearing bags and spectacular jewellery to admire. Without further ado, let's dig straight into it.
The Classic Red Lehengas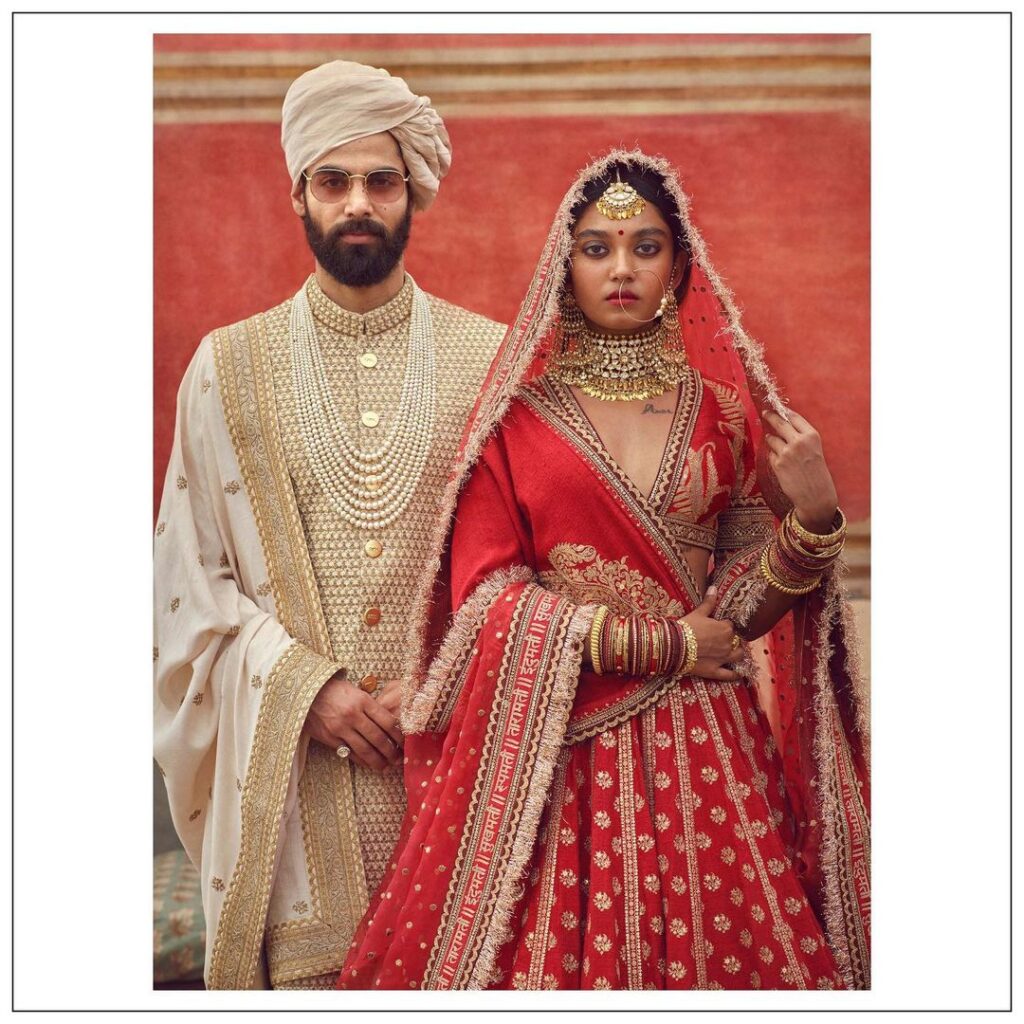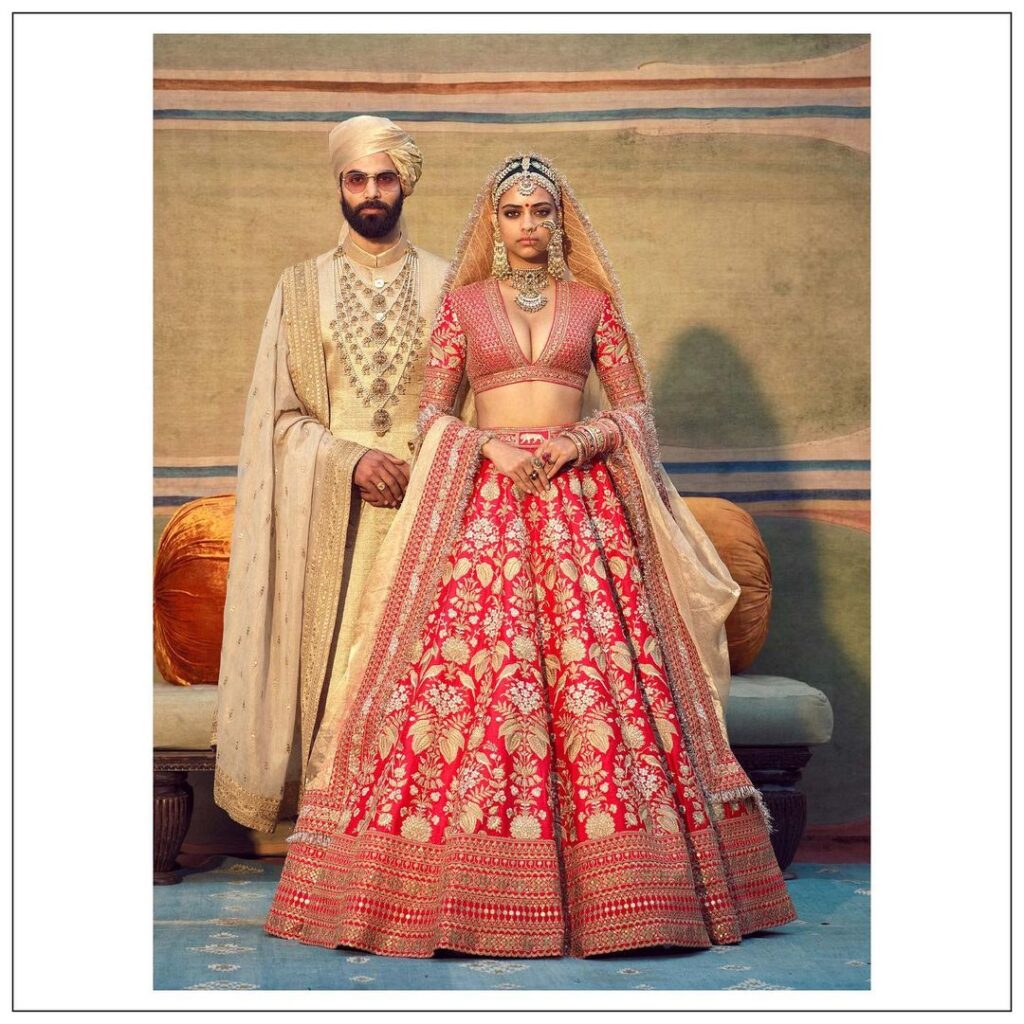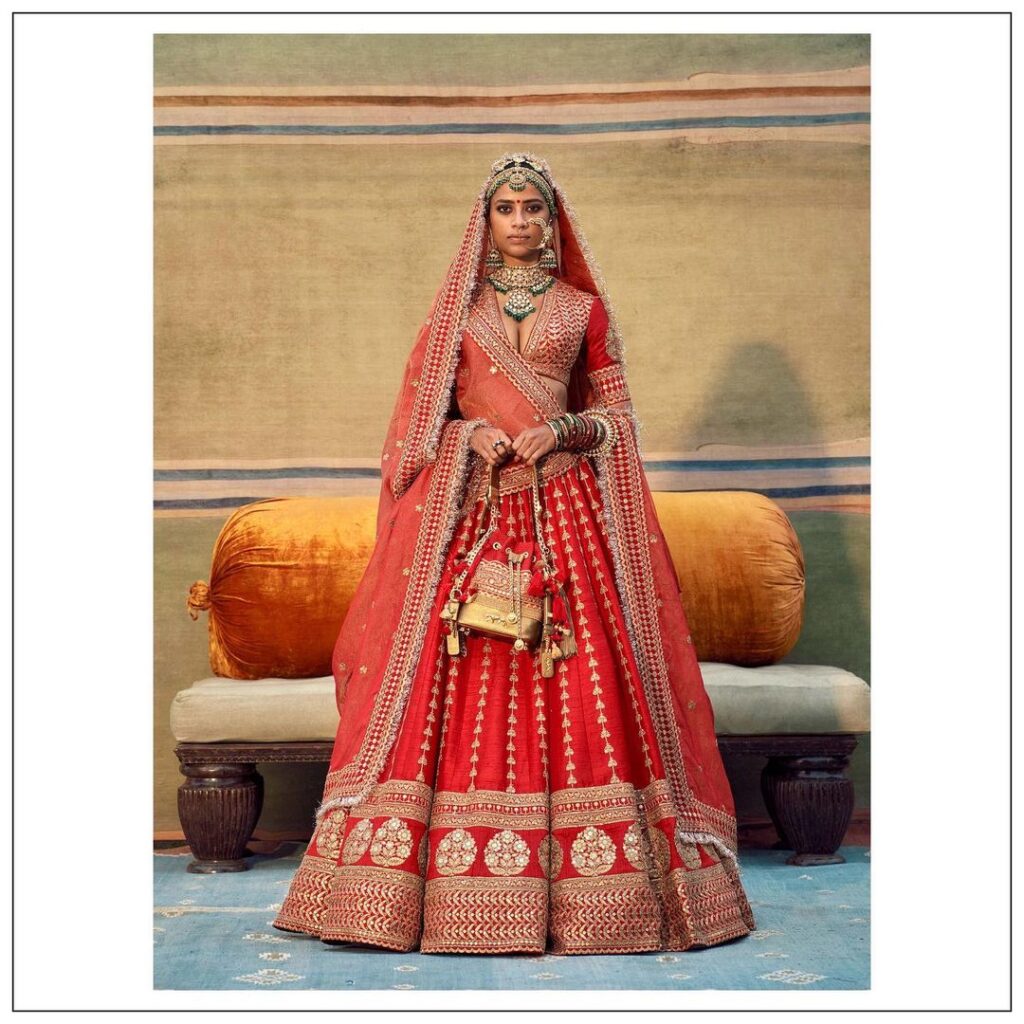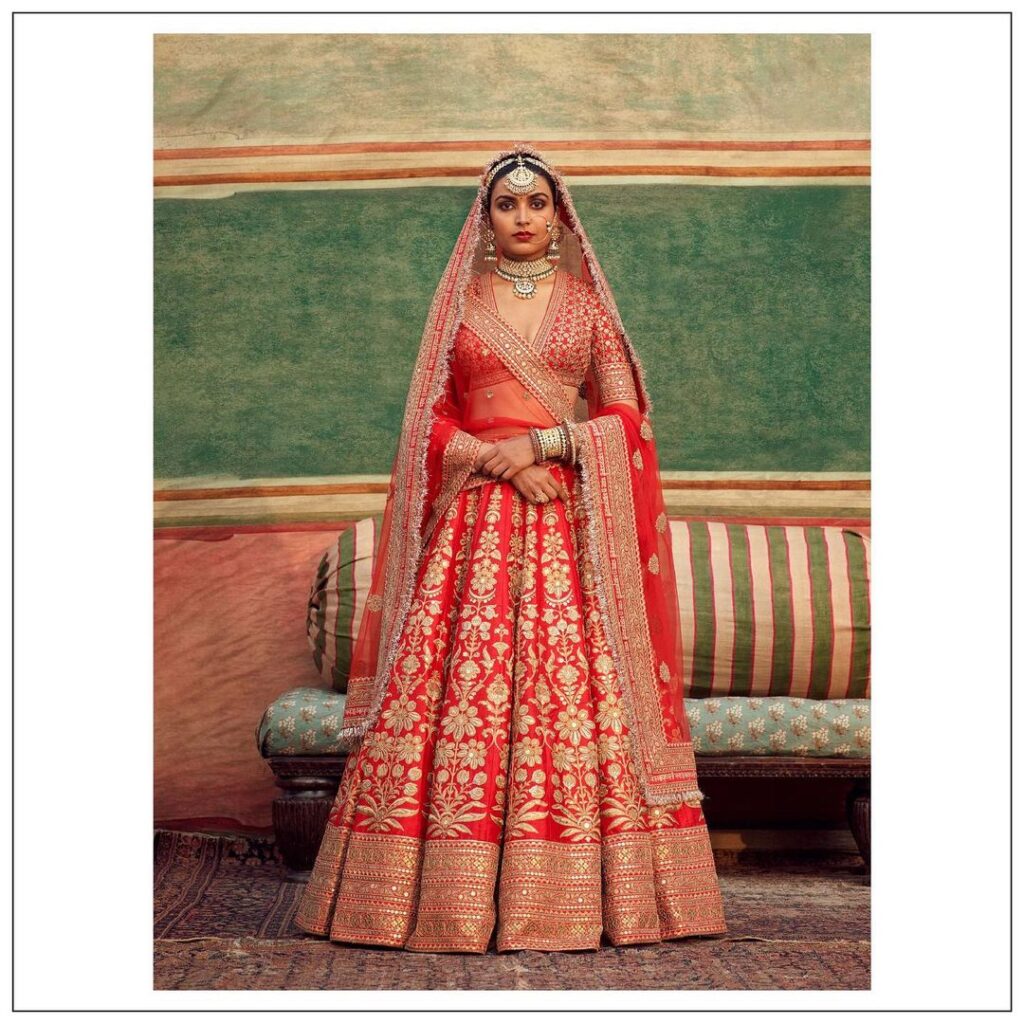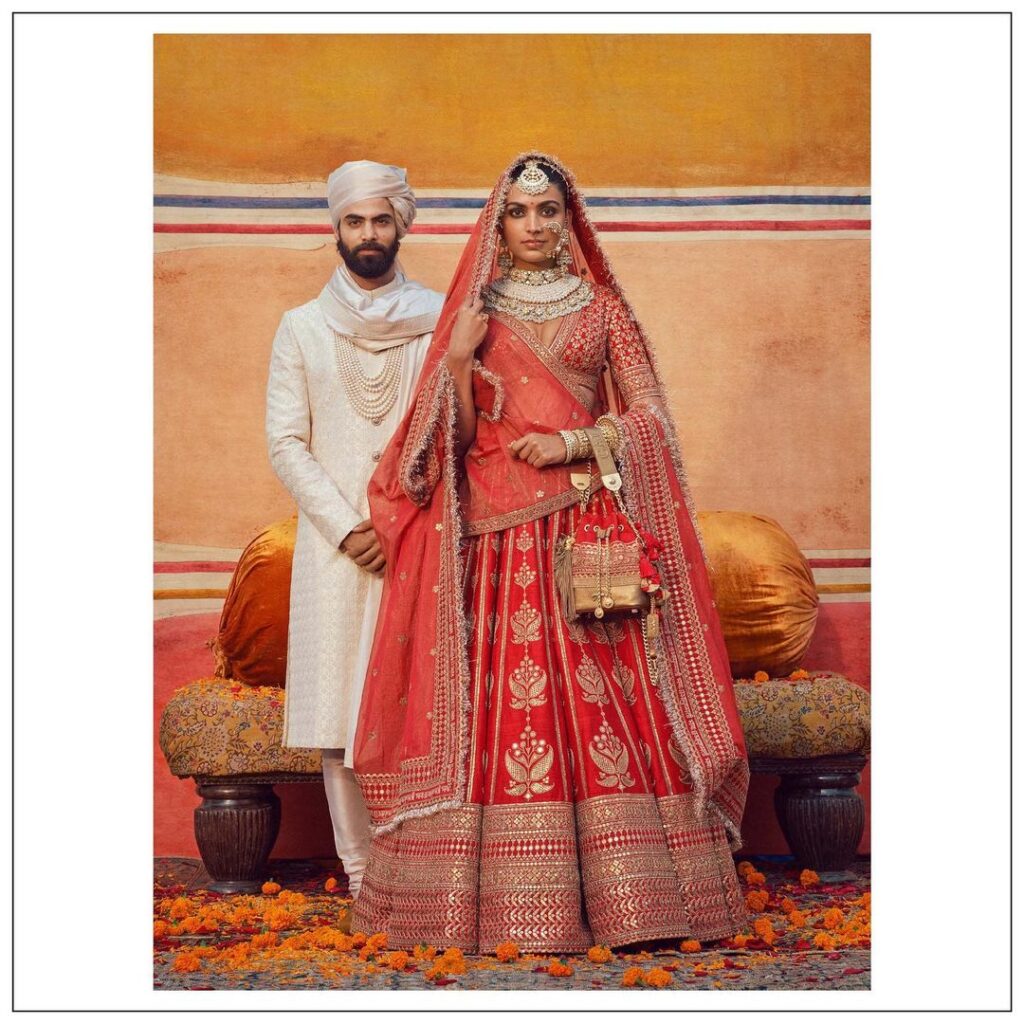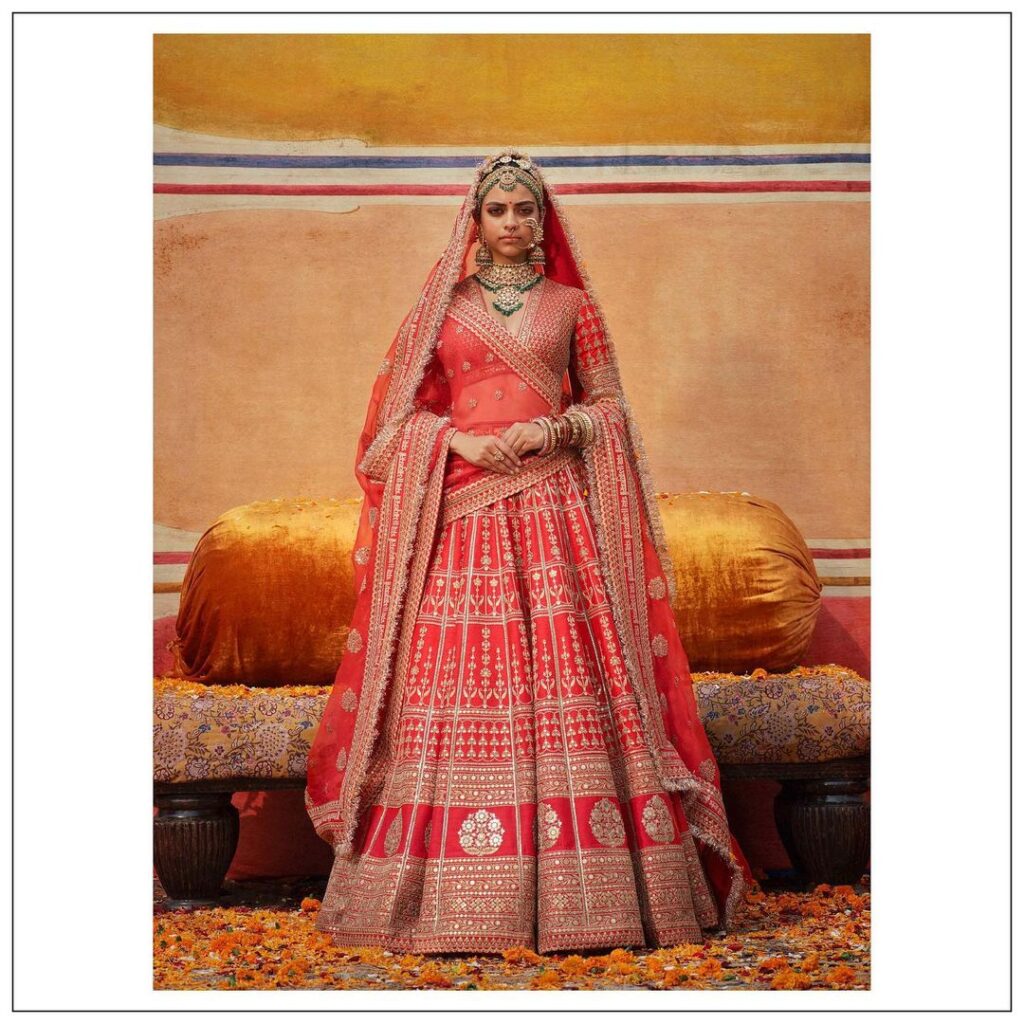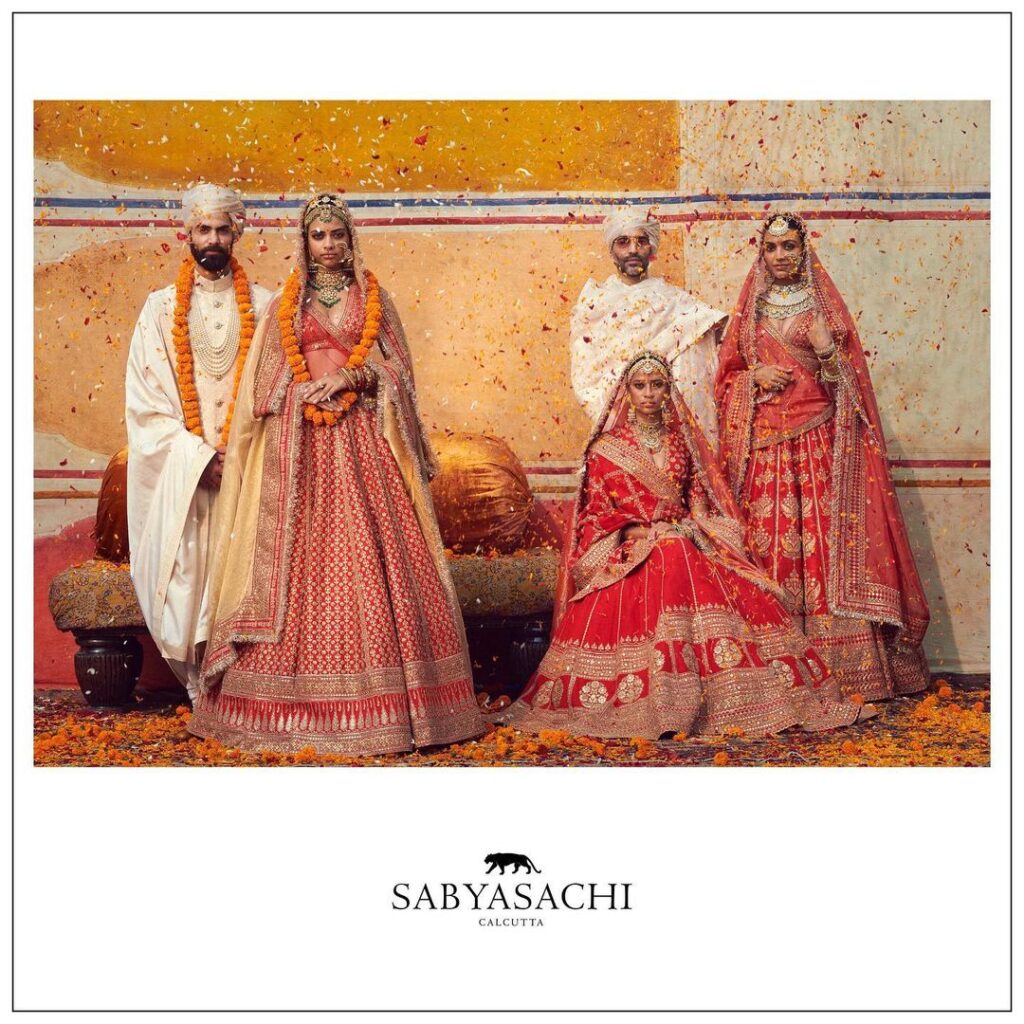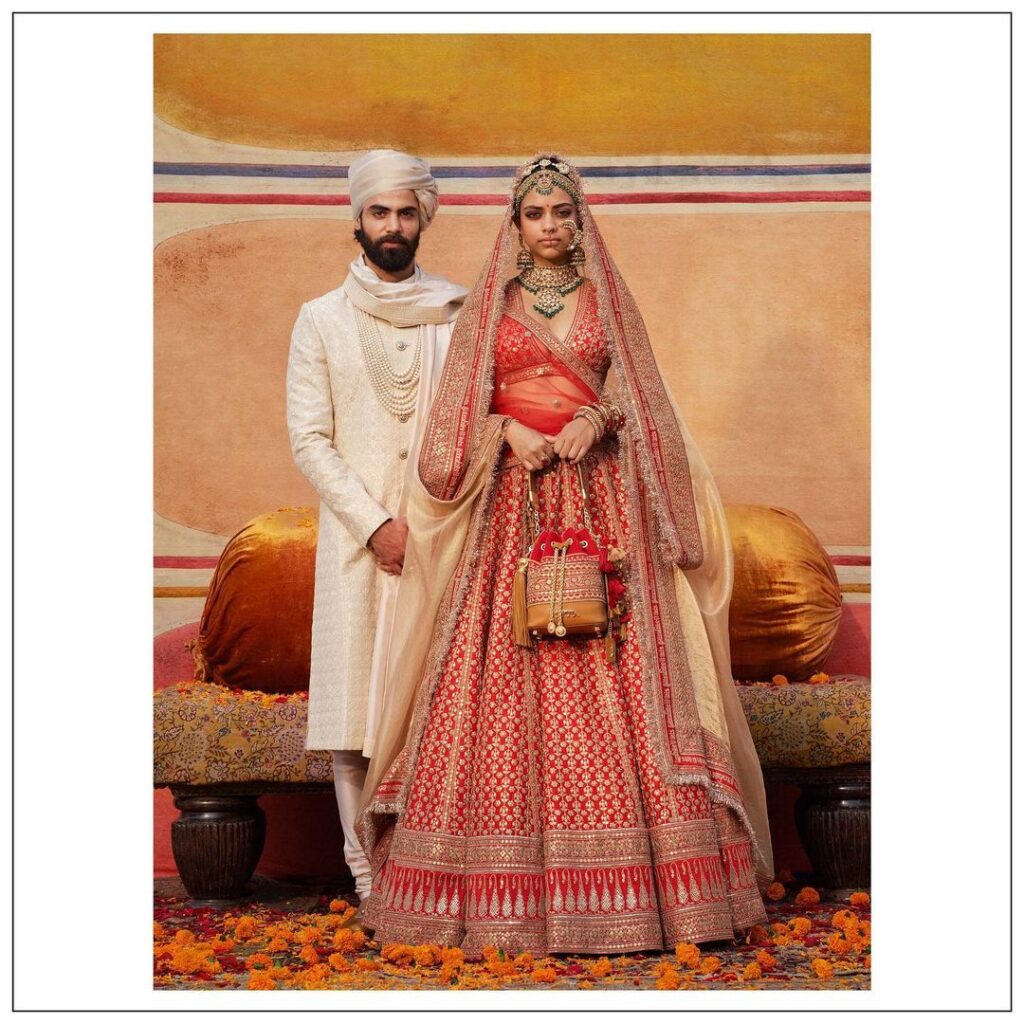 Distinctive Lehenga Range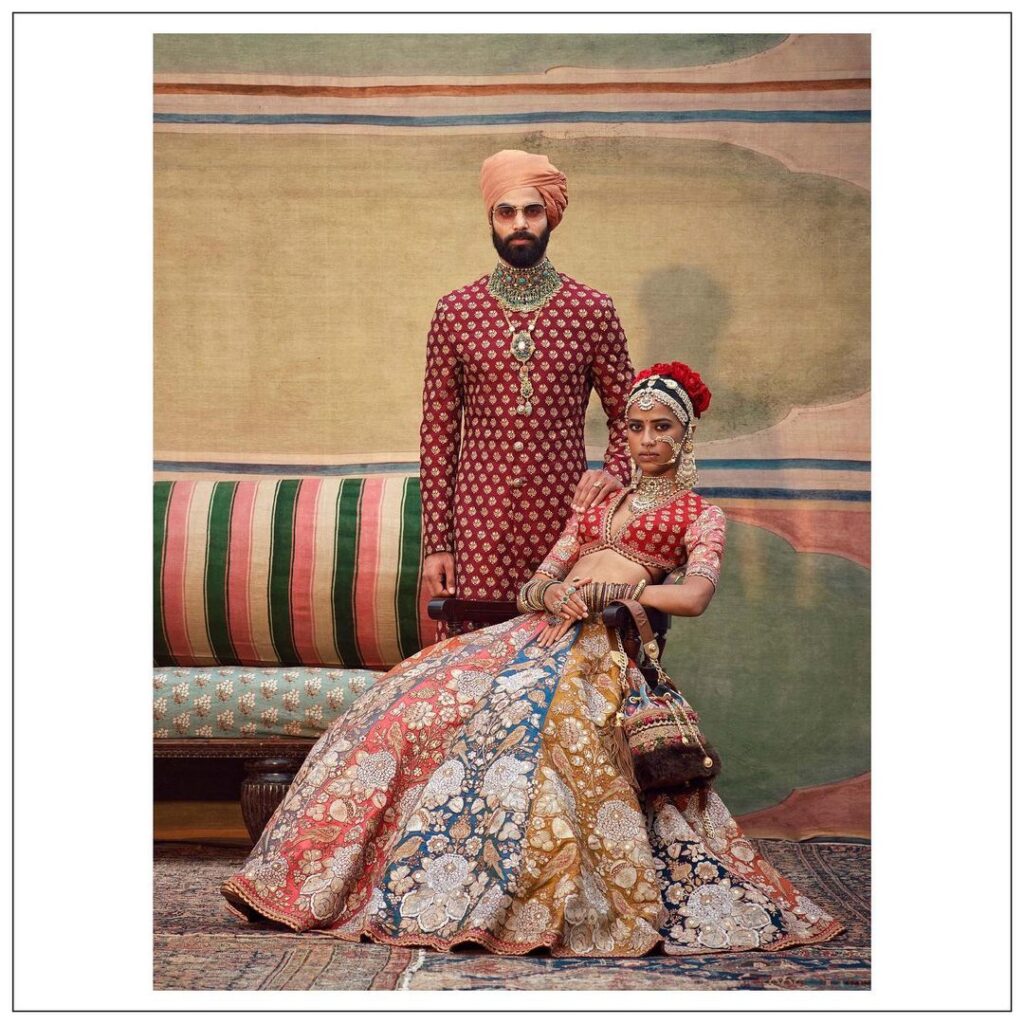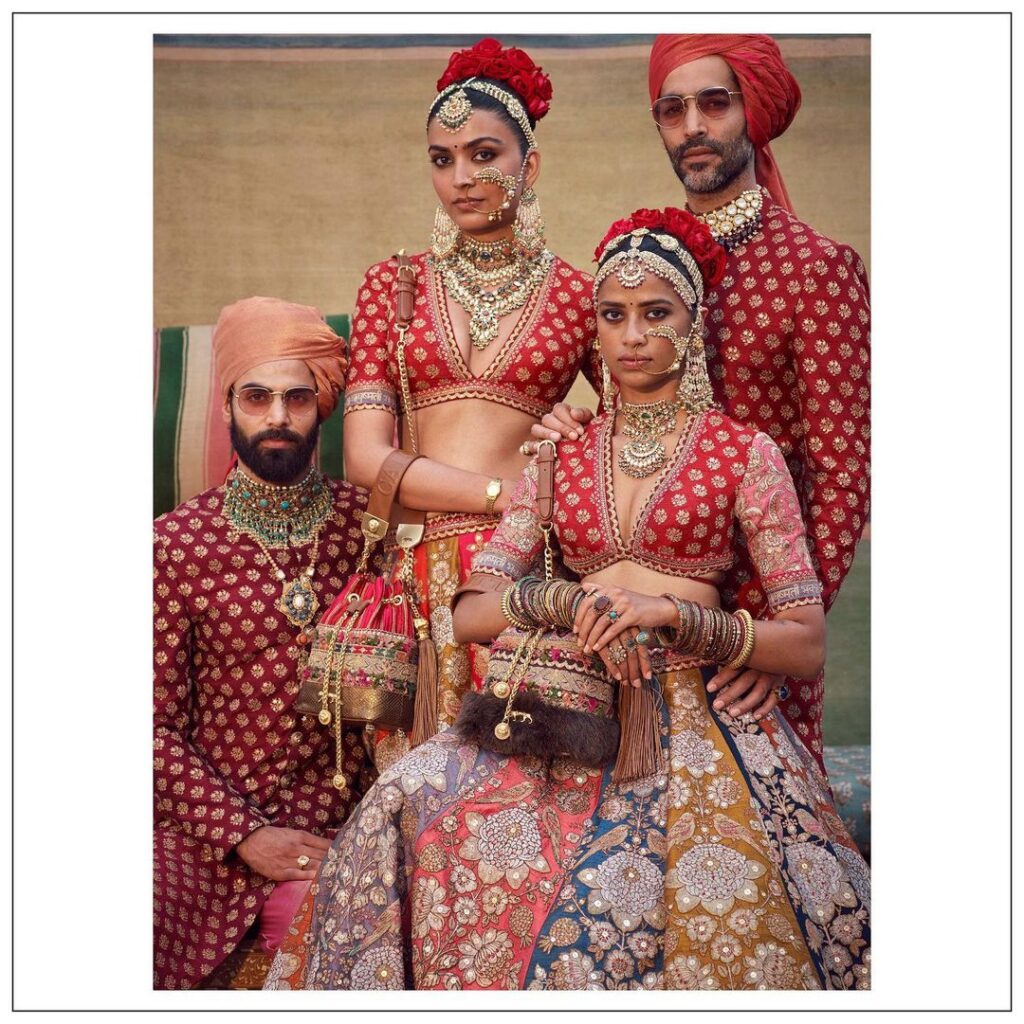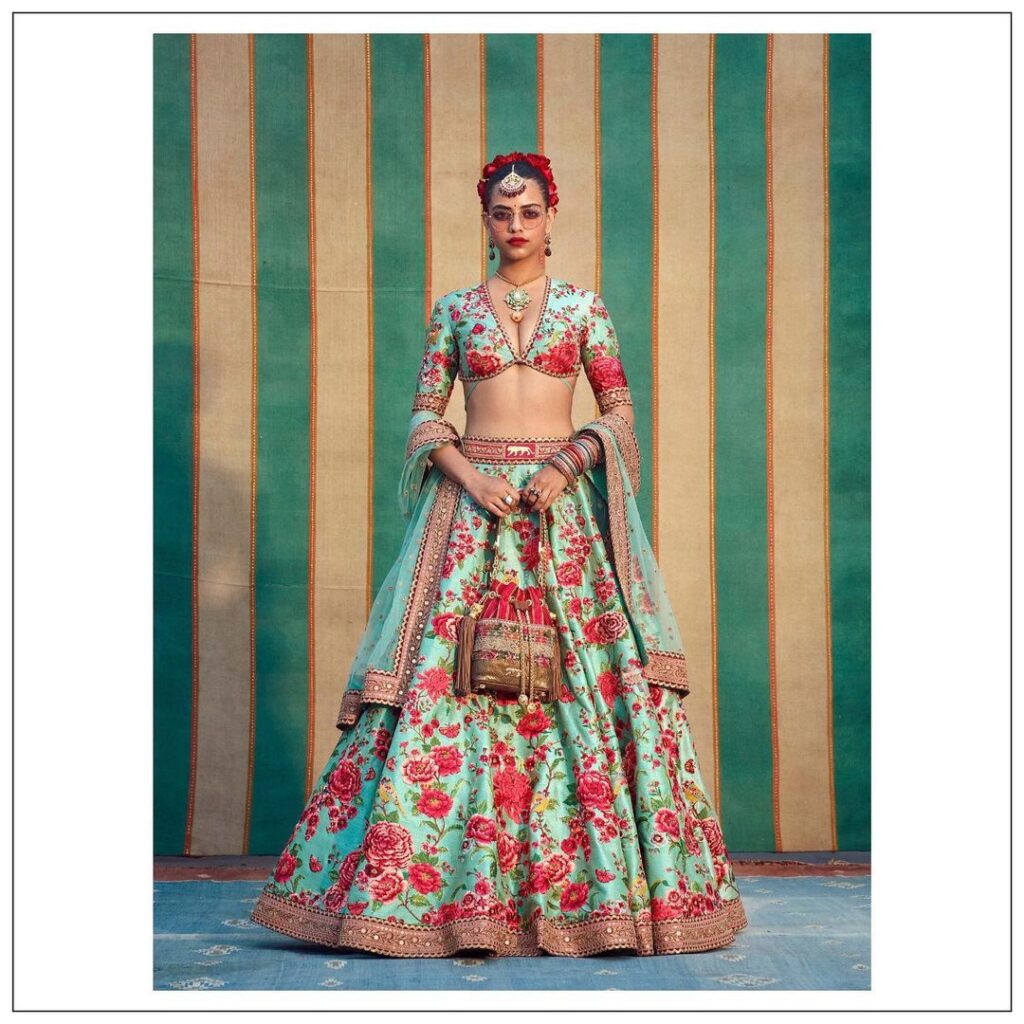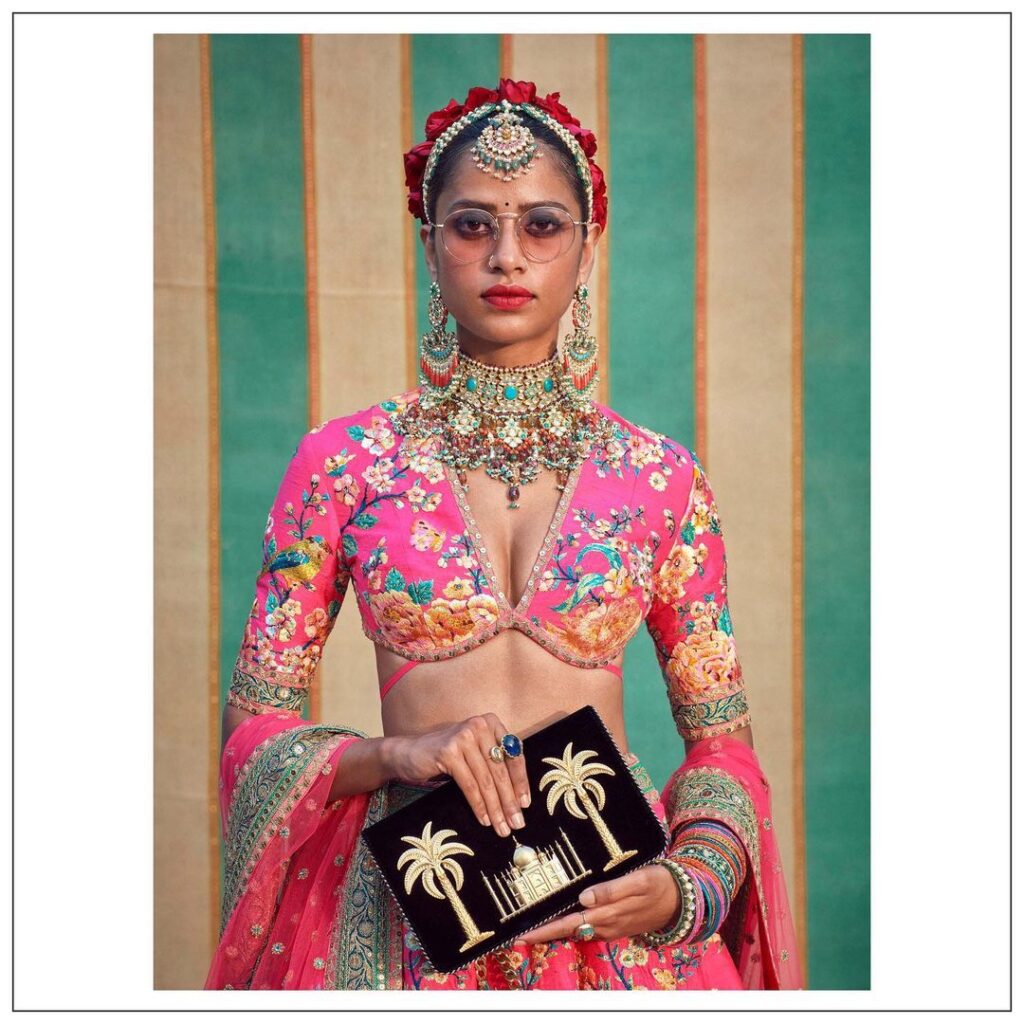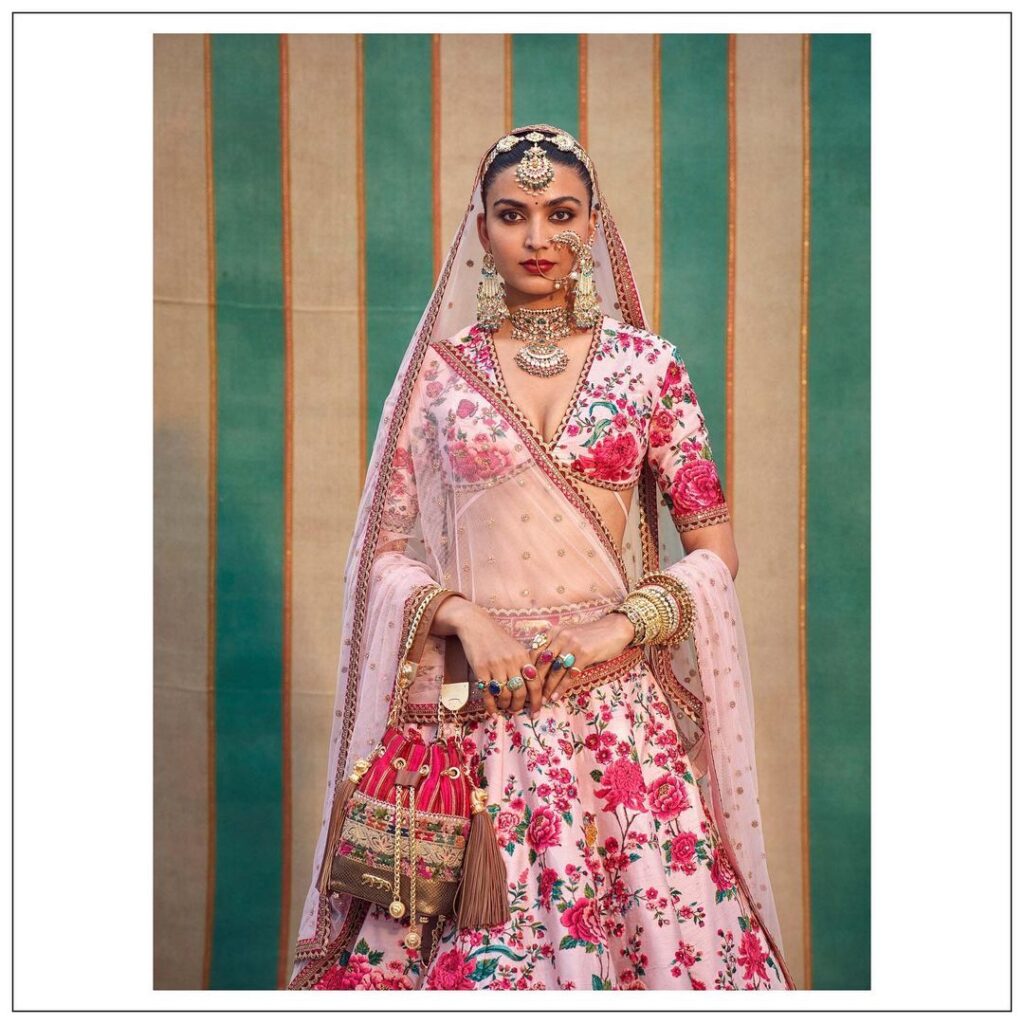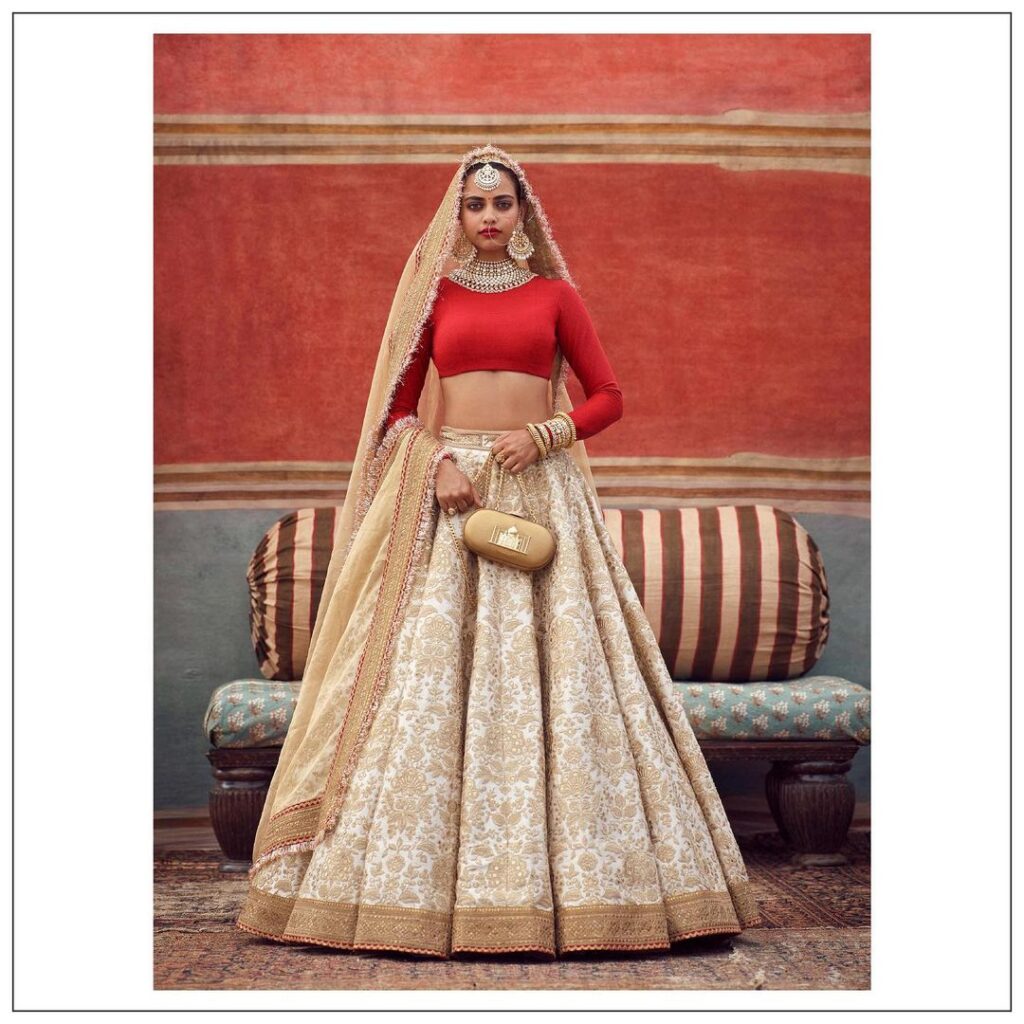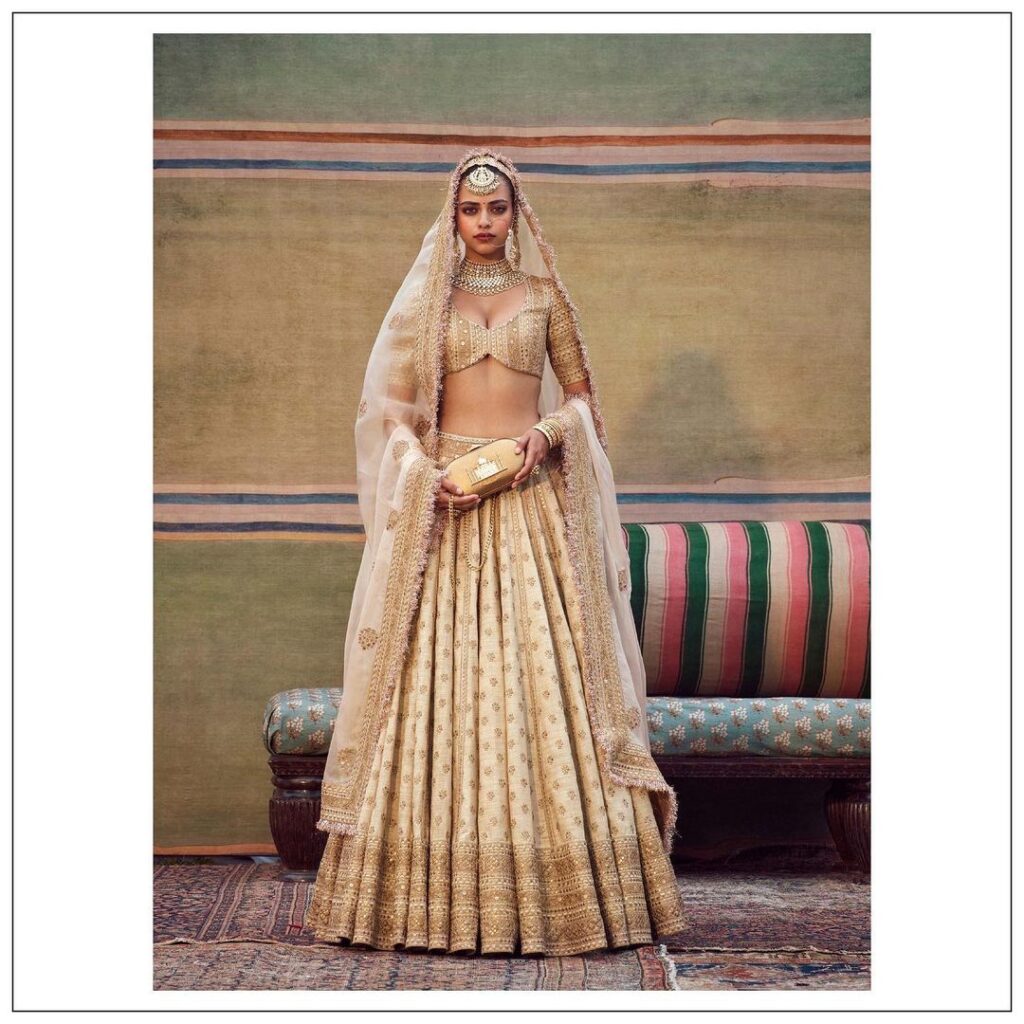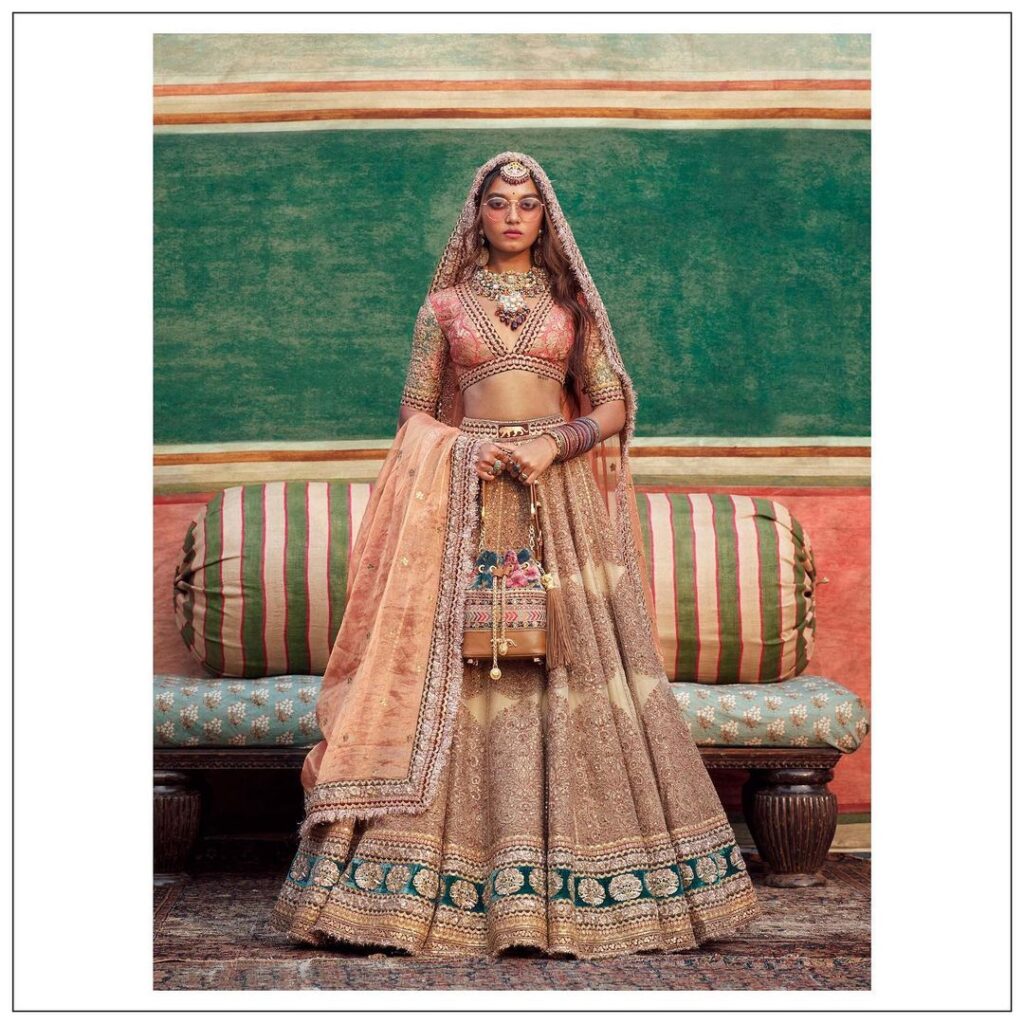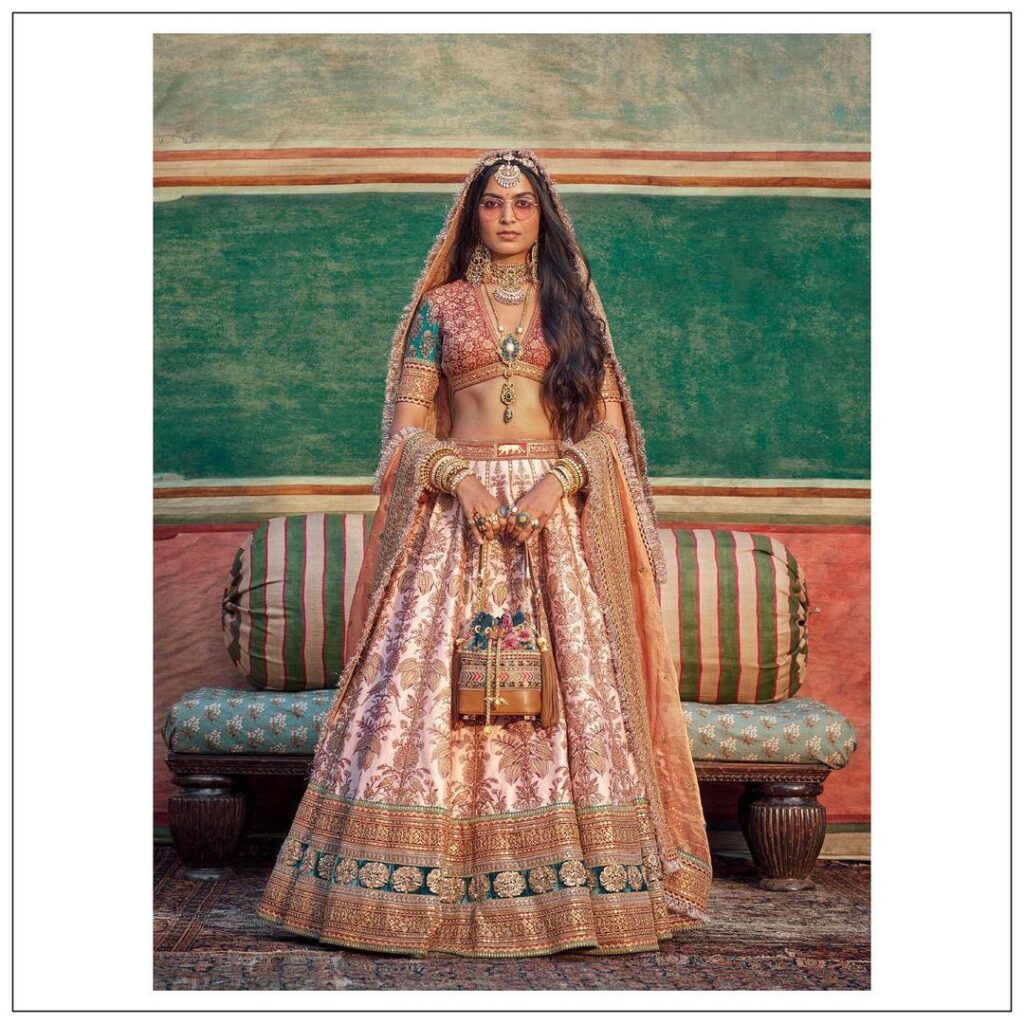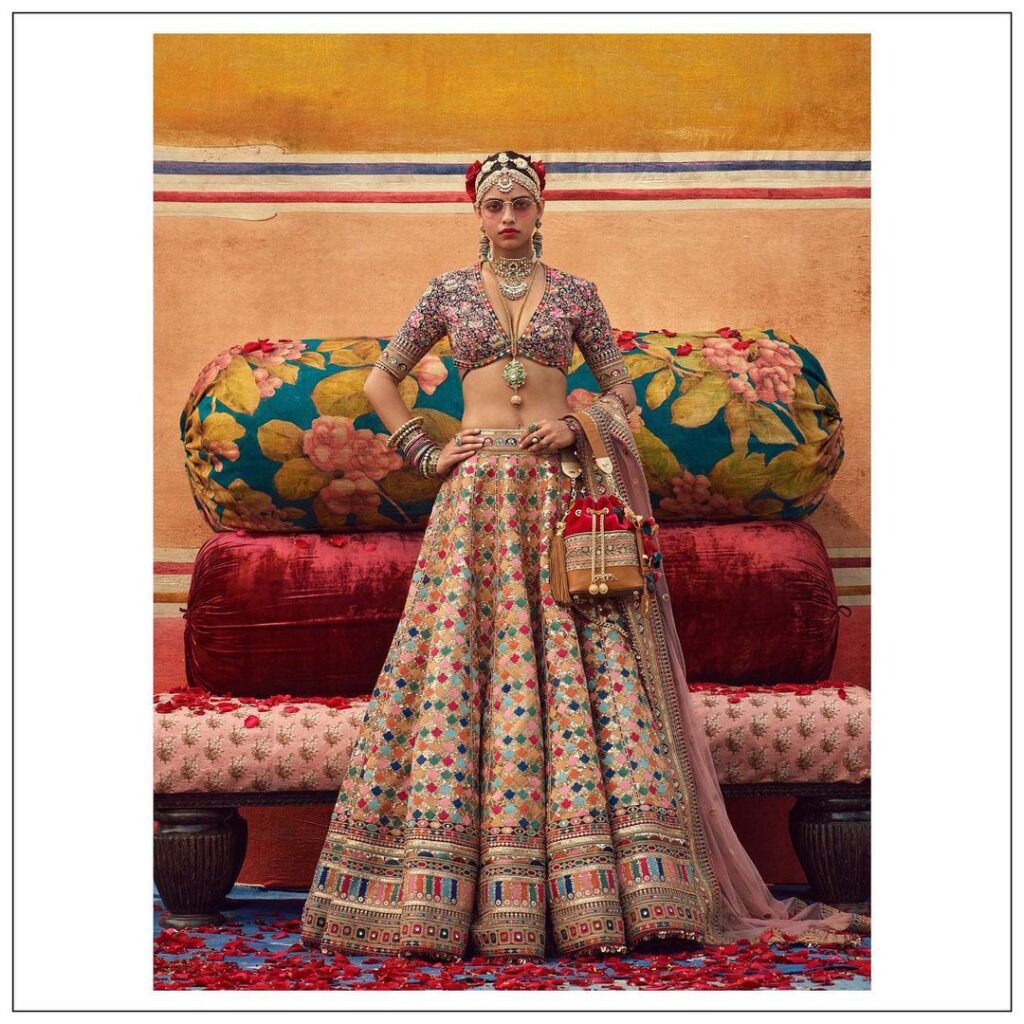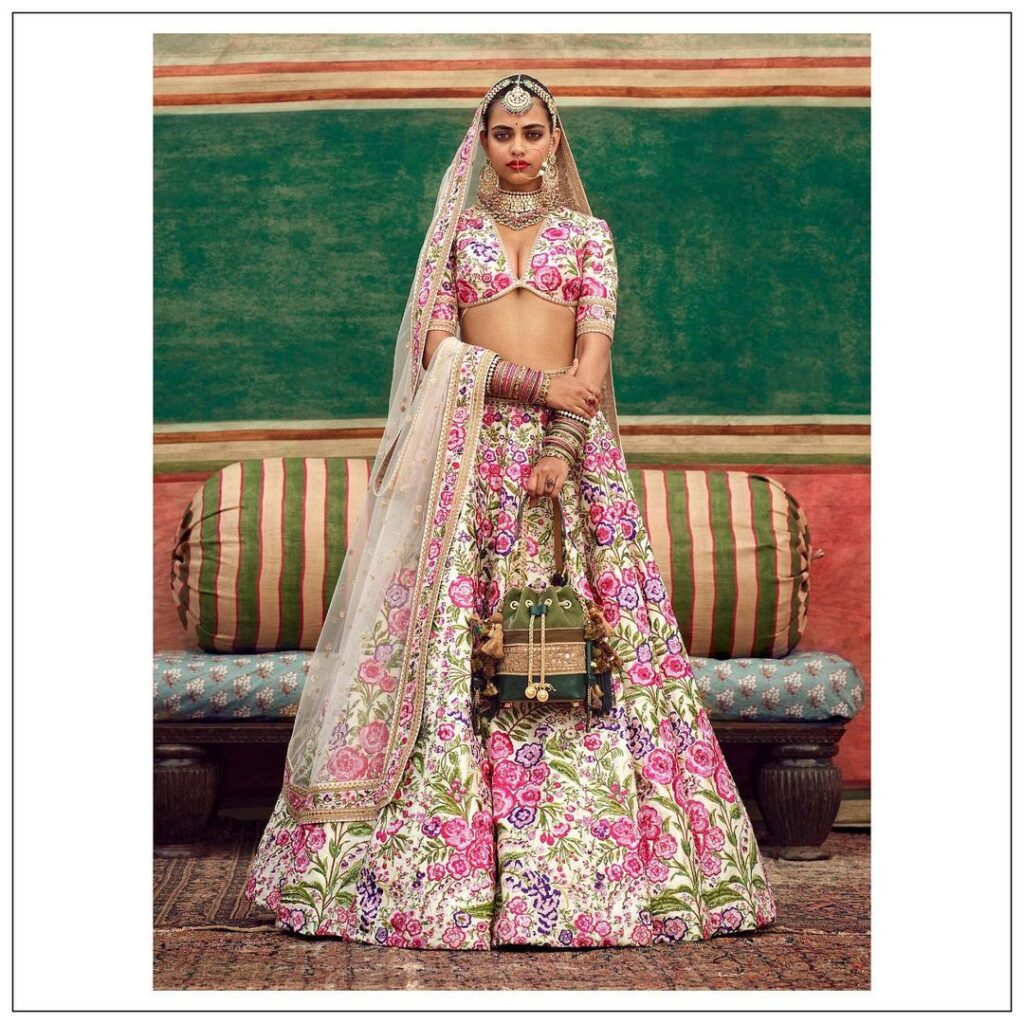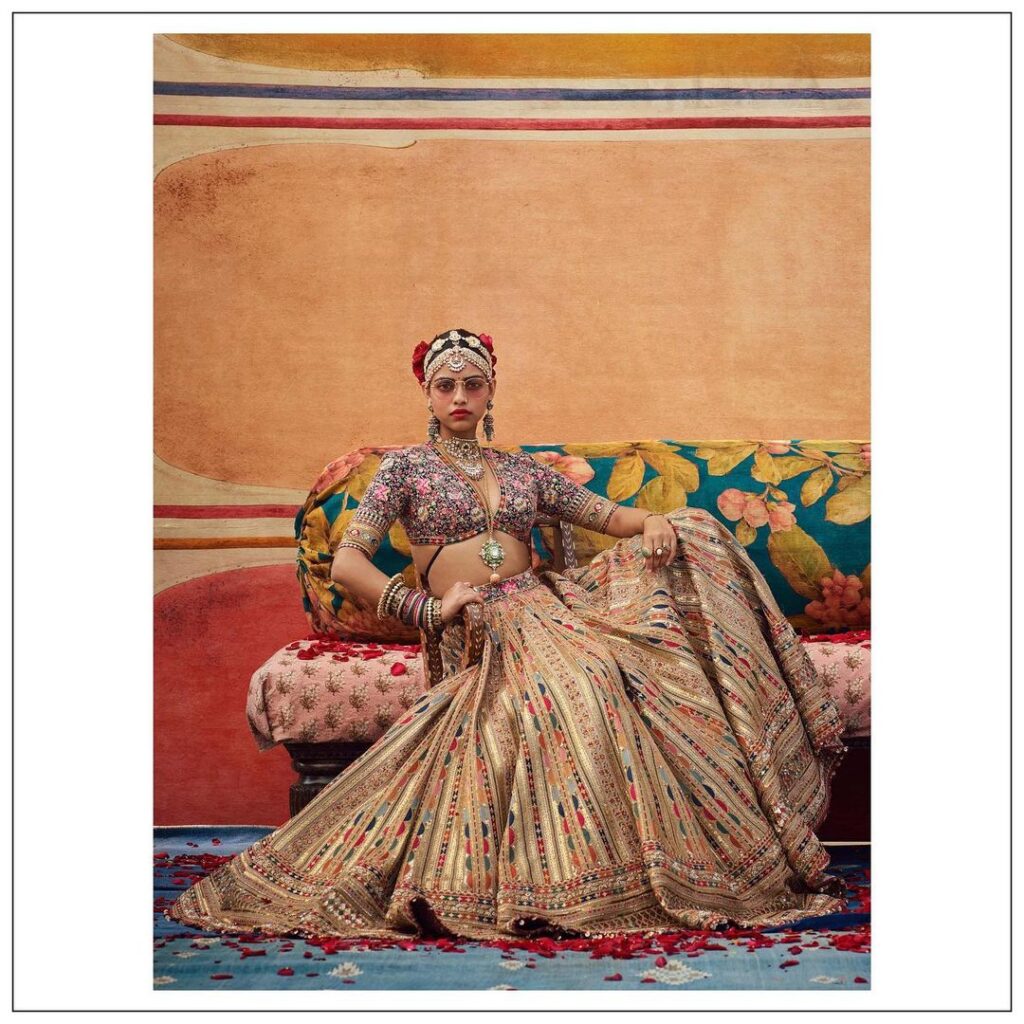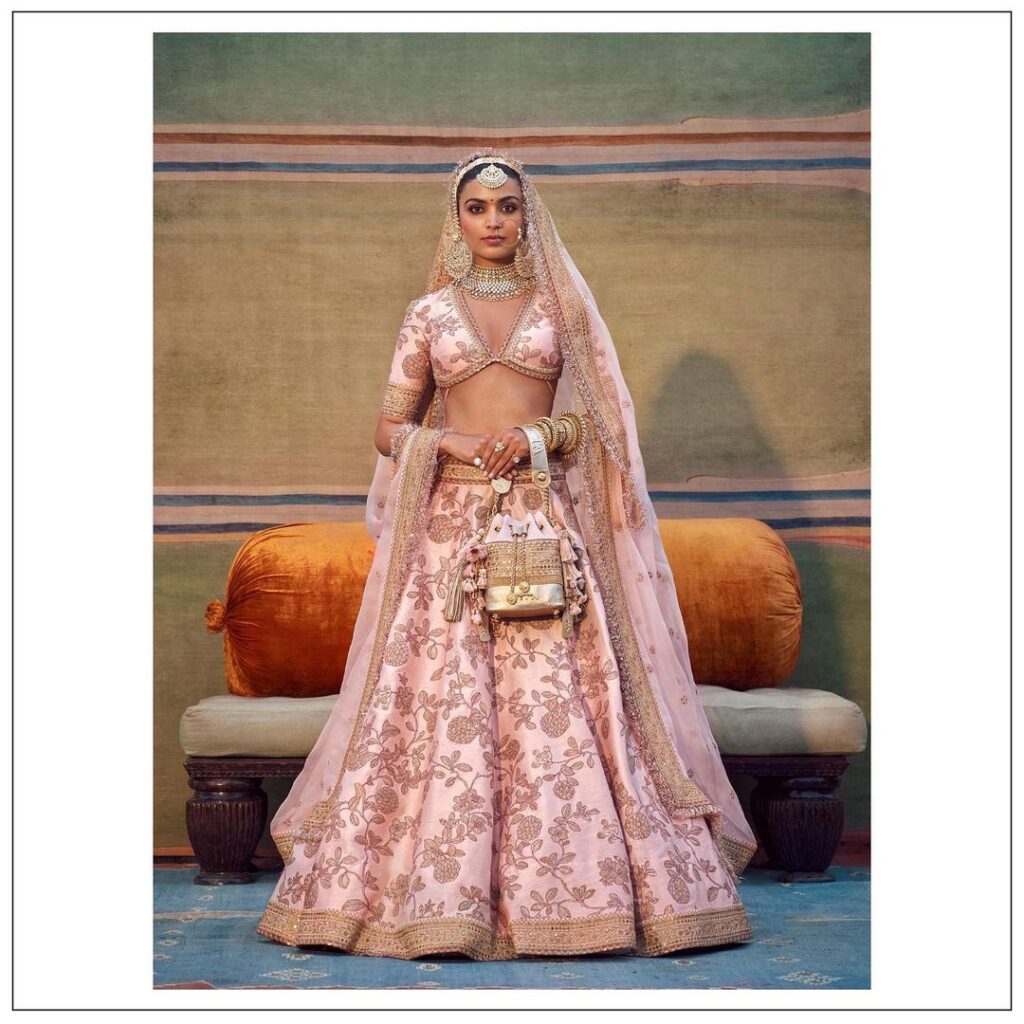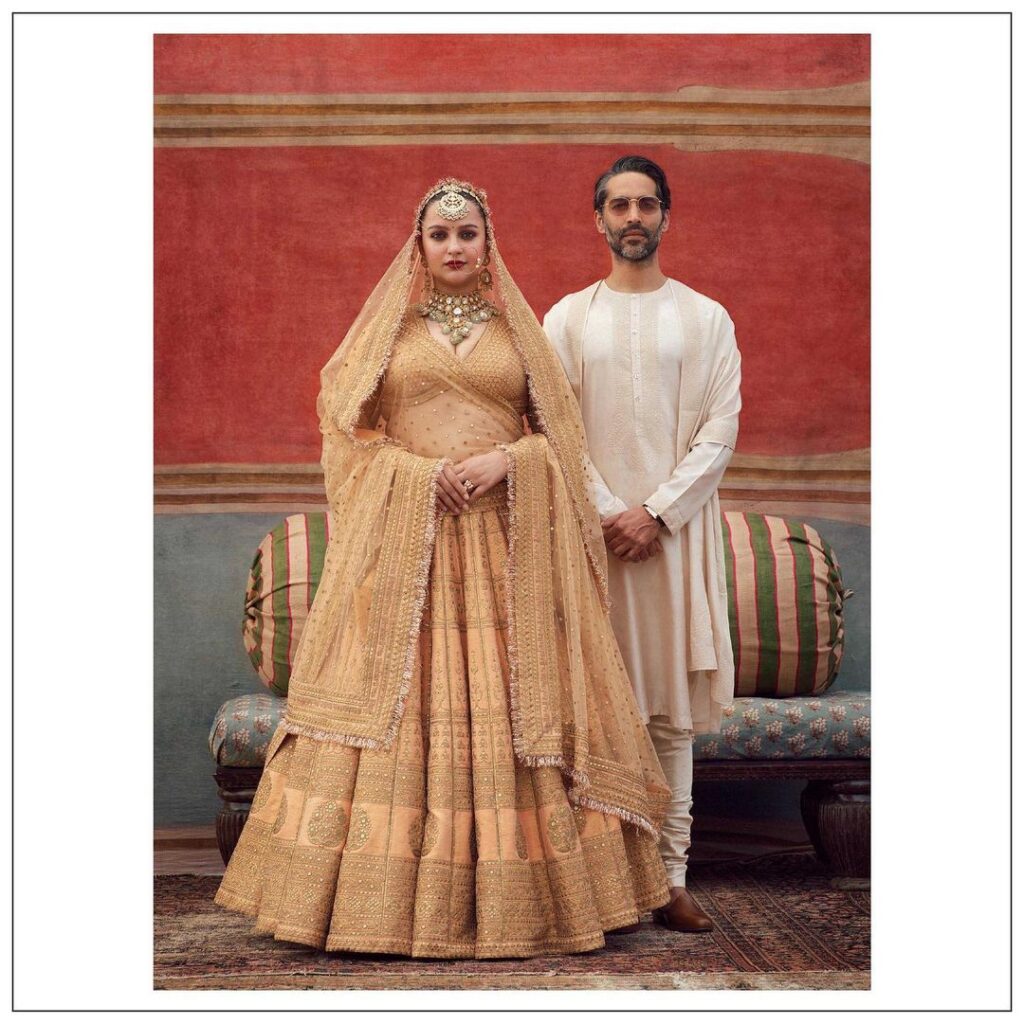 Suits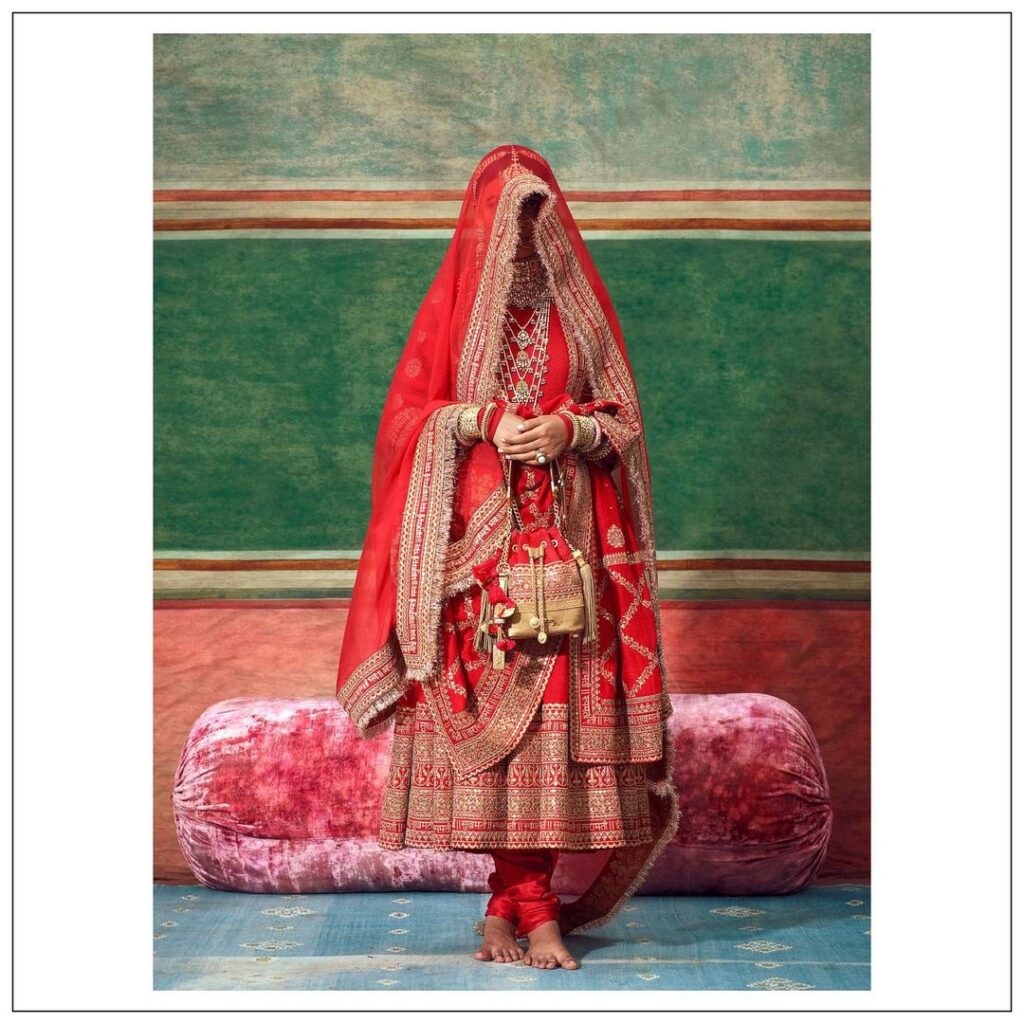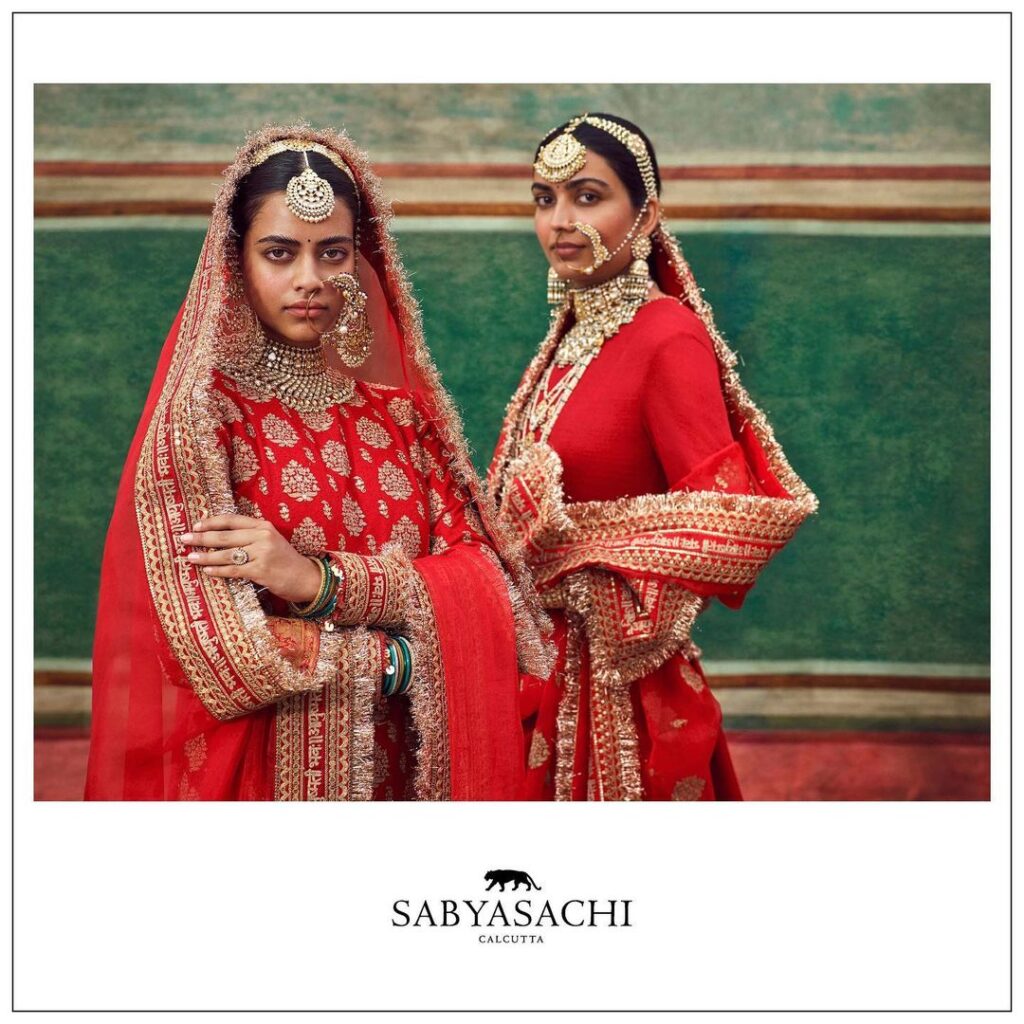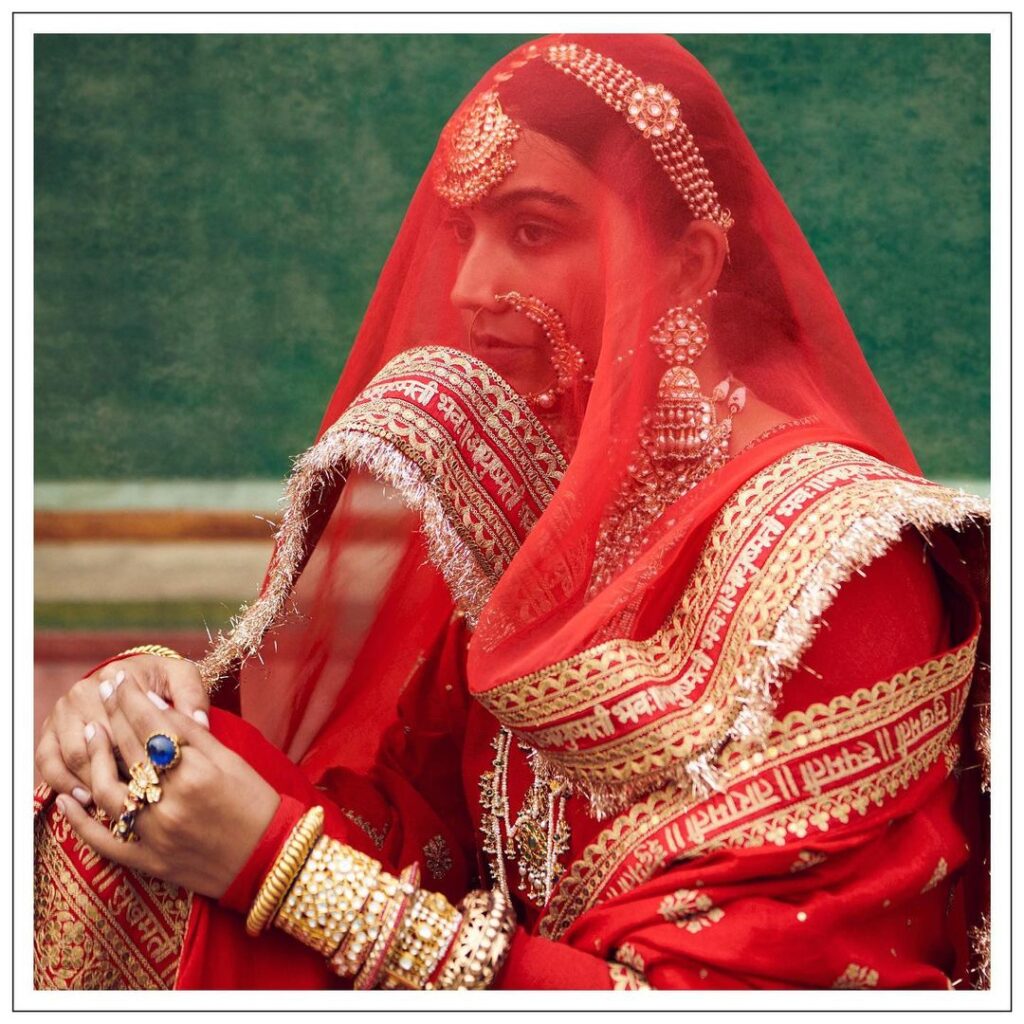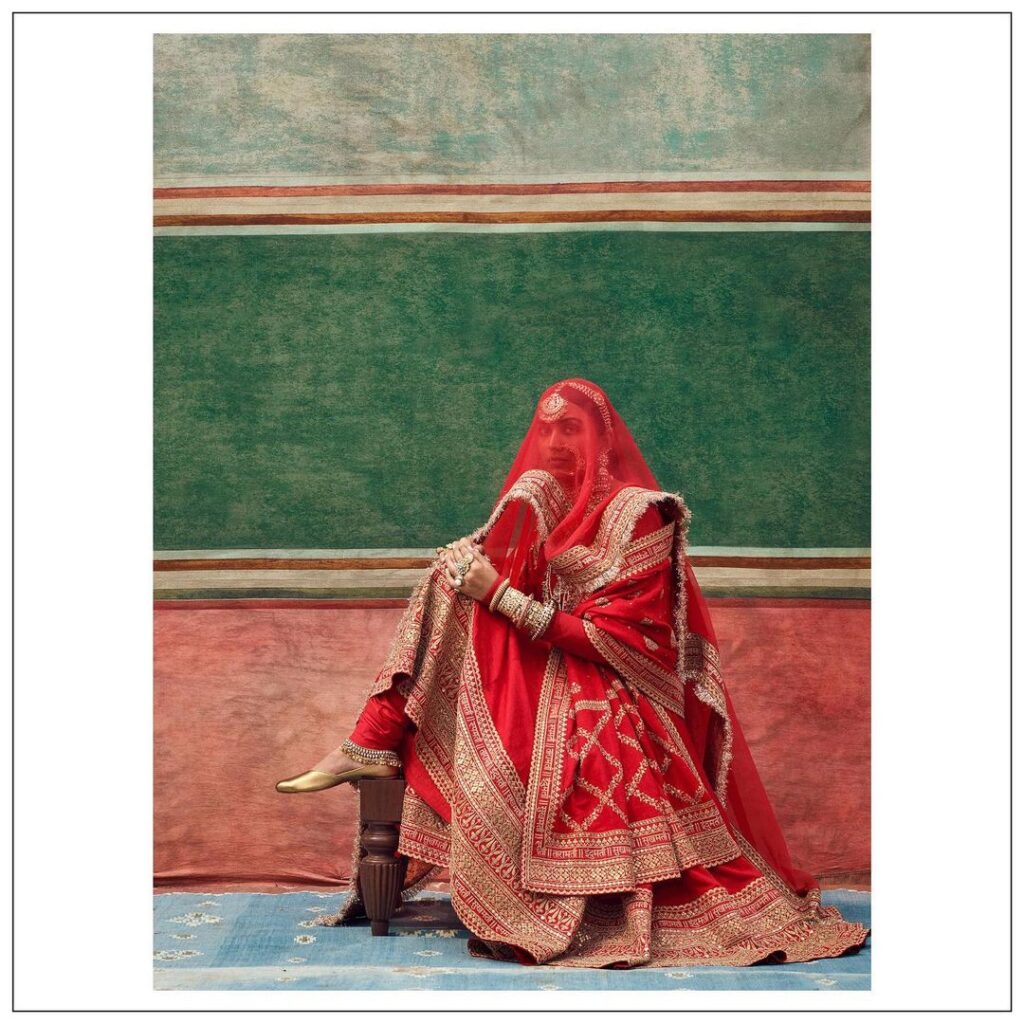 Sarees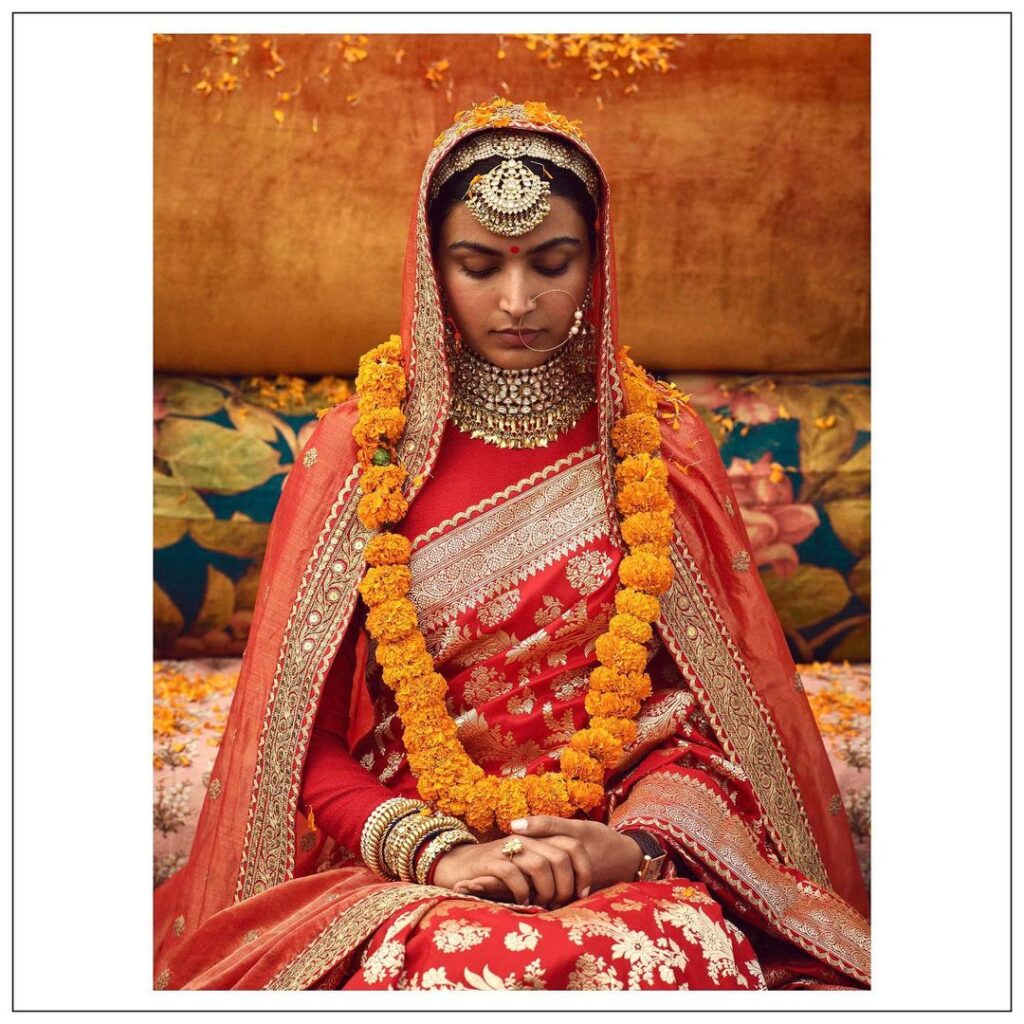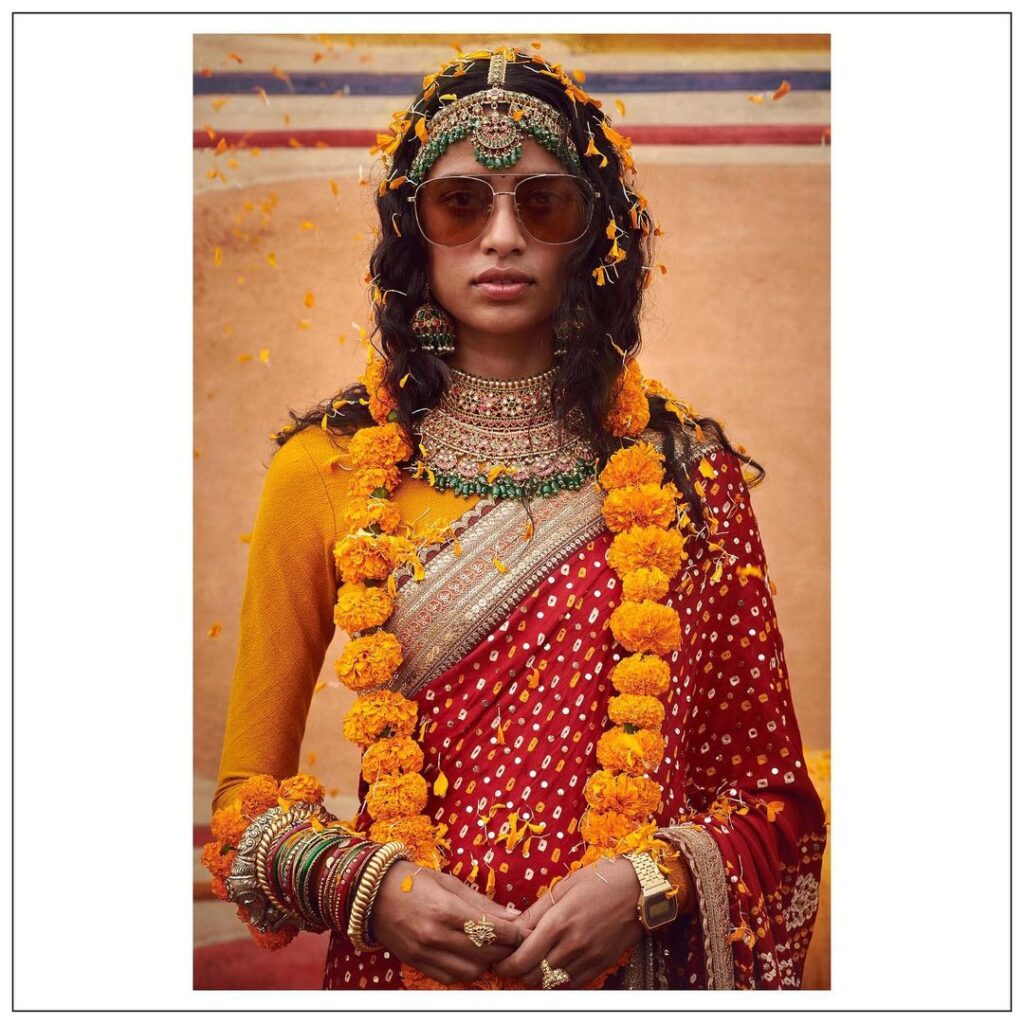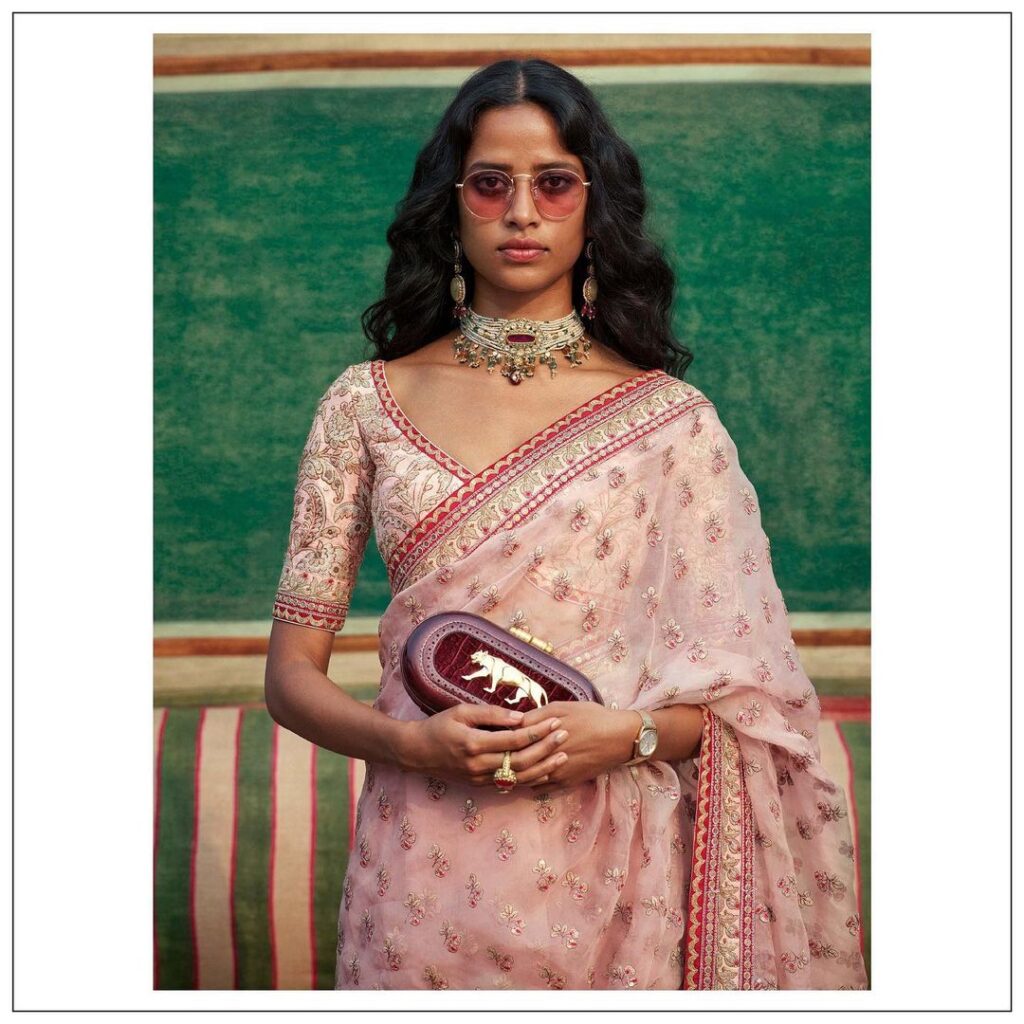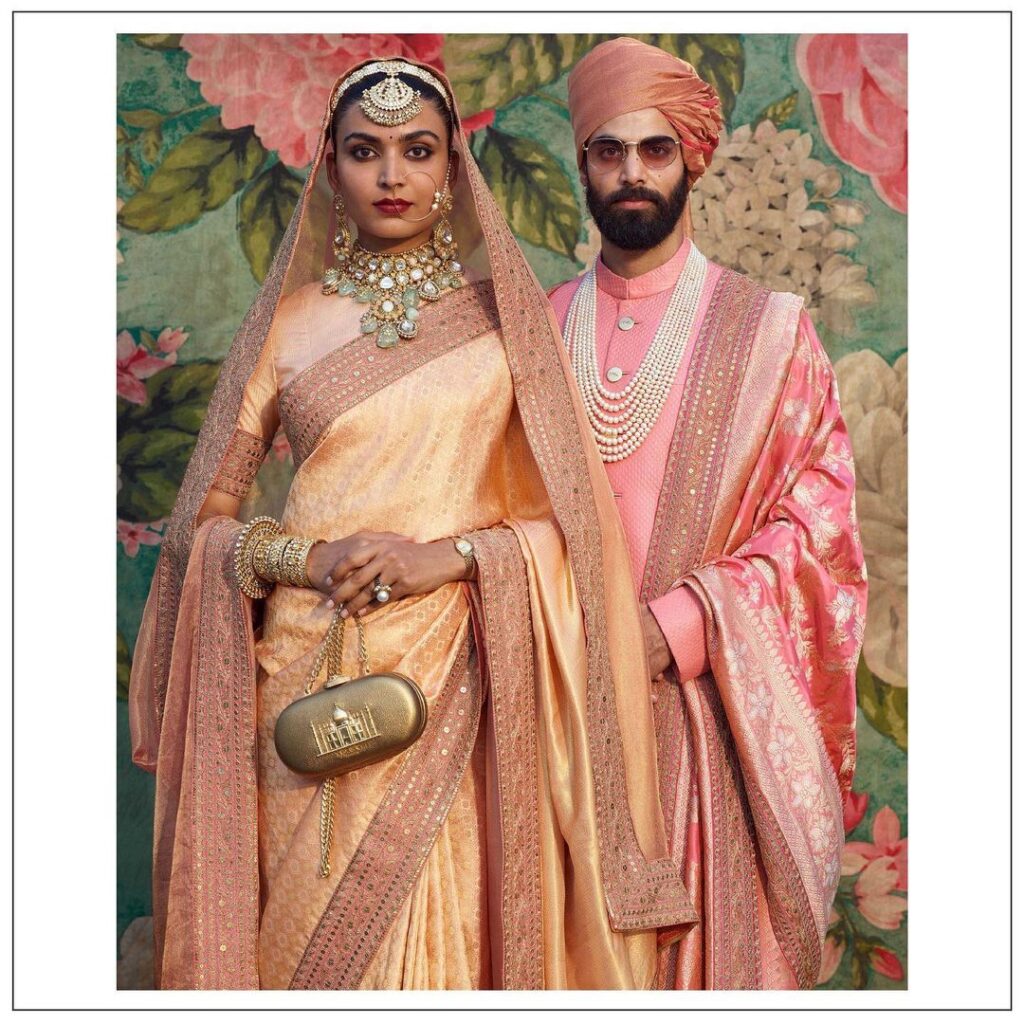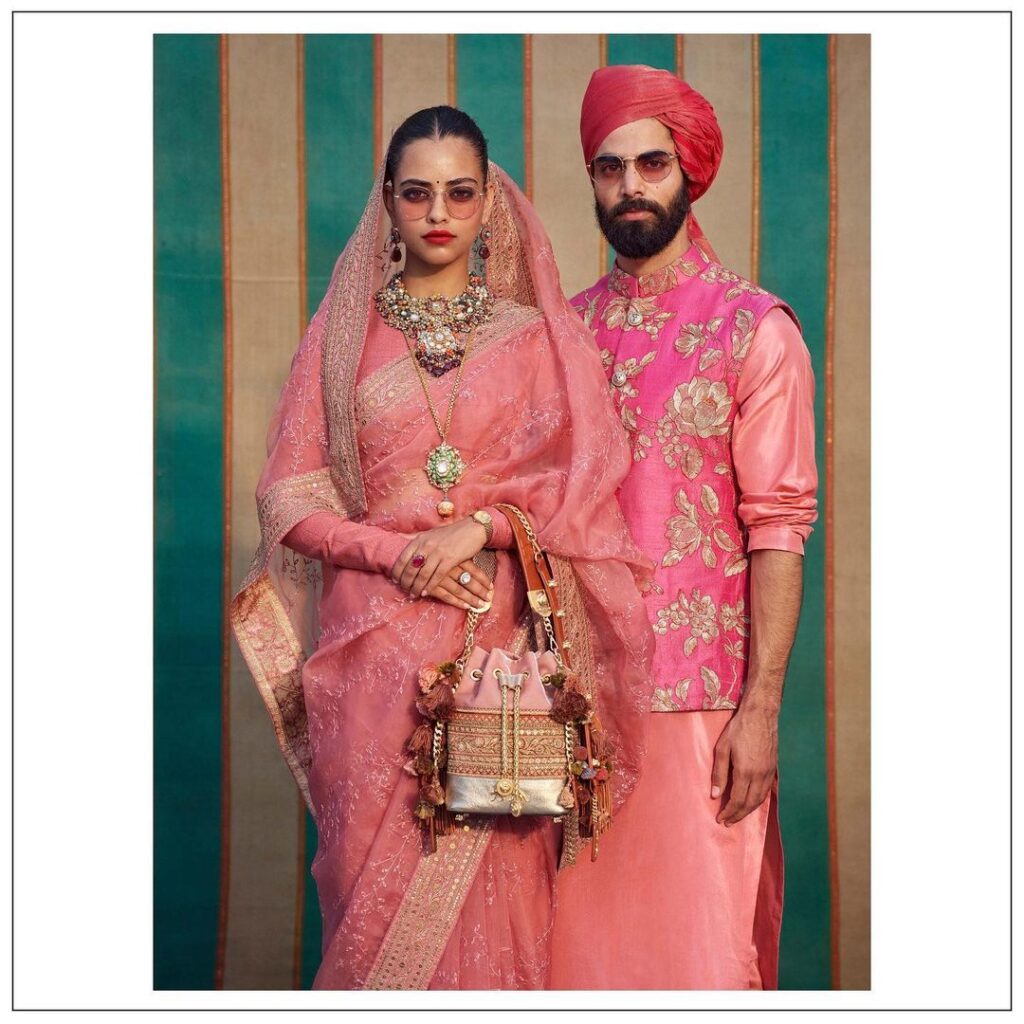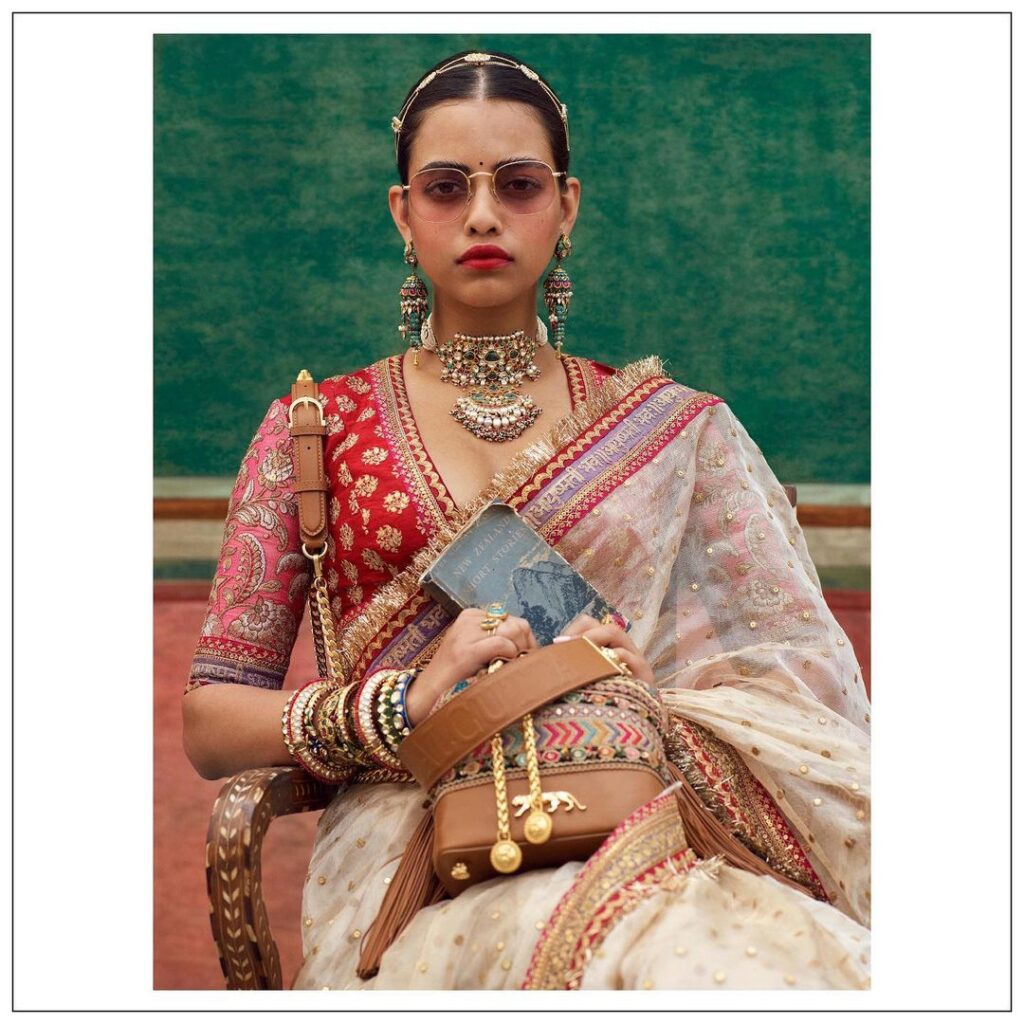 Men's Collection