In the weeks leading up to the wedding, the stress, the drama, and the hardcore regimens can all feel like a bit much. The only silver lining for brides and bridesmaids is probably the bachelorette party or the hen party as they call it in the US and Canada. There's a lot that happens at a bachelorette party which helps brides lose all the stress and just savor the fun with their best girls. But before we jump into the details, let's see what a bachelorette party actually is and a brief look back into the tradition's history. 
Bachelorette Party Meaning: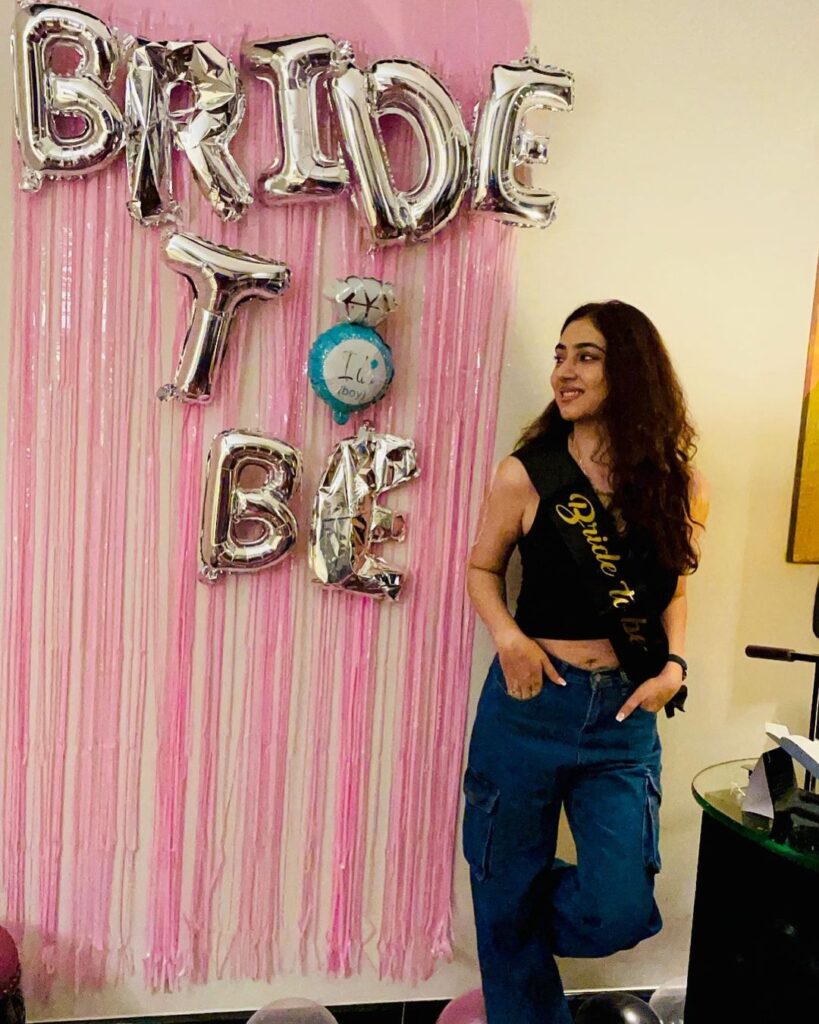 A bachelorette party is a celebration of the last few days of the bride as a single woman and honoring her upcoming marriage. The event is organized by her bridesmaids, with little to no support from the bride. It's usually an informal, party event, but nowadays, a formal tea party and bachelorette trips are becoming popular too. 
Bachelorette Party History: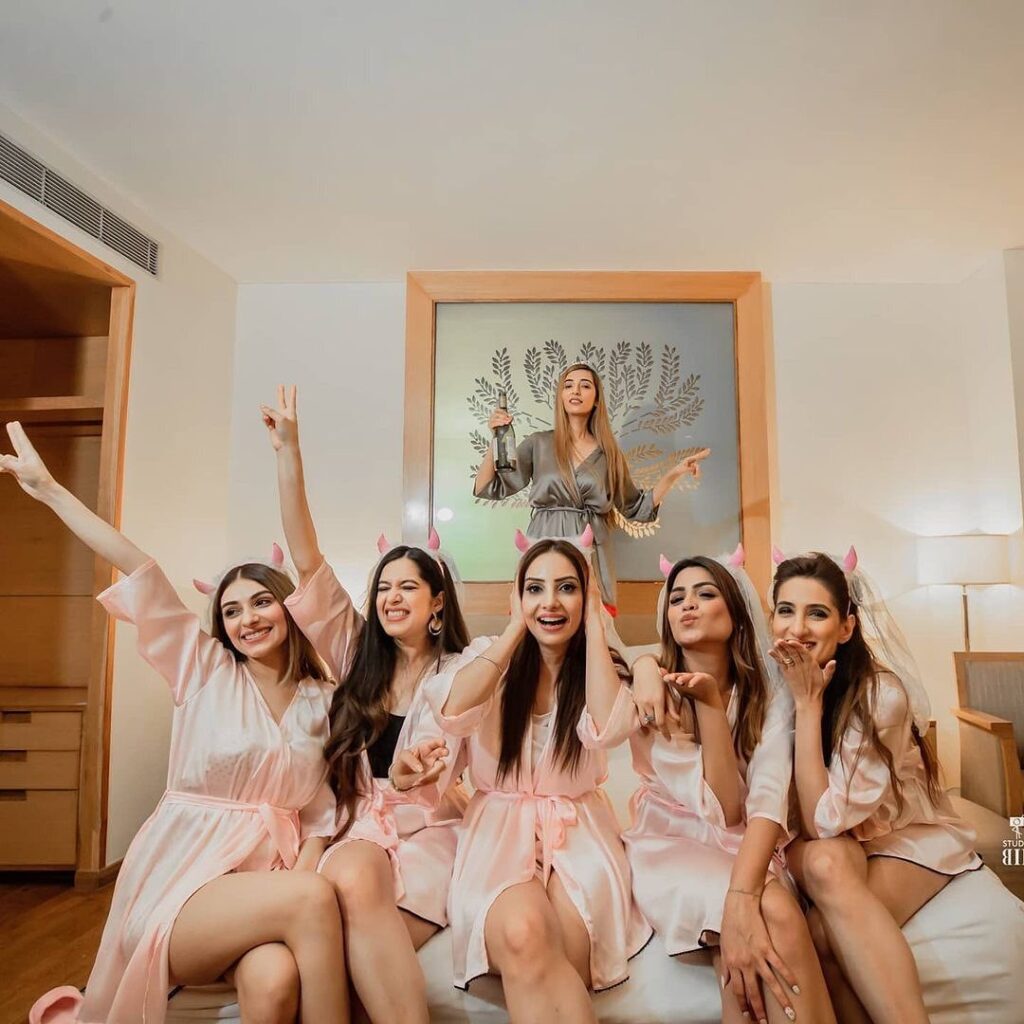 While men have been enjoying bachelor parties since the 5th century, the women, long been subjected to patriarchal and societal rules, were only *allowed* to throw bridal showers till the 1960s. That included pampering the bride with gifts and her favorite food and basically preparing her for the gender role that would come with being someone's *wife*. With the advent of the sexual revolution, the women's liberation movement, and a new wave of feminism in the '60s, women wanted the freedom to choose between what kind of bachelor or hen party they wanted to have. So, basically, bachelorette parties were another way of showing to the world that men & women are equal. 
The rowdy bachelorette party celebrations started in the '70s and gained full momentum till the end of the 20th century. Today, the brides and bridesmaids decide what happens at the hen party. From a wild, booze-filled pub hopping to a getaway in a beachy location soaking in the sun to a high-end tea party – or somewhere in the middle, there are a lot of fun options to enjoy this pre-wedding revelry. It's all about personal choice and the bride's interests now. 
What Happens At A Bachelorette Party?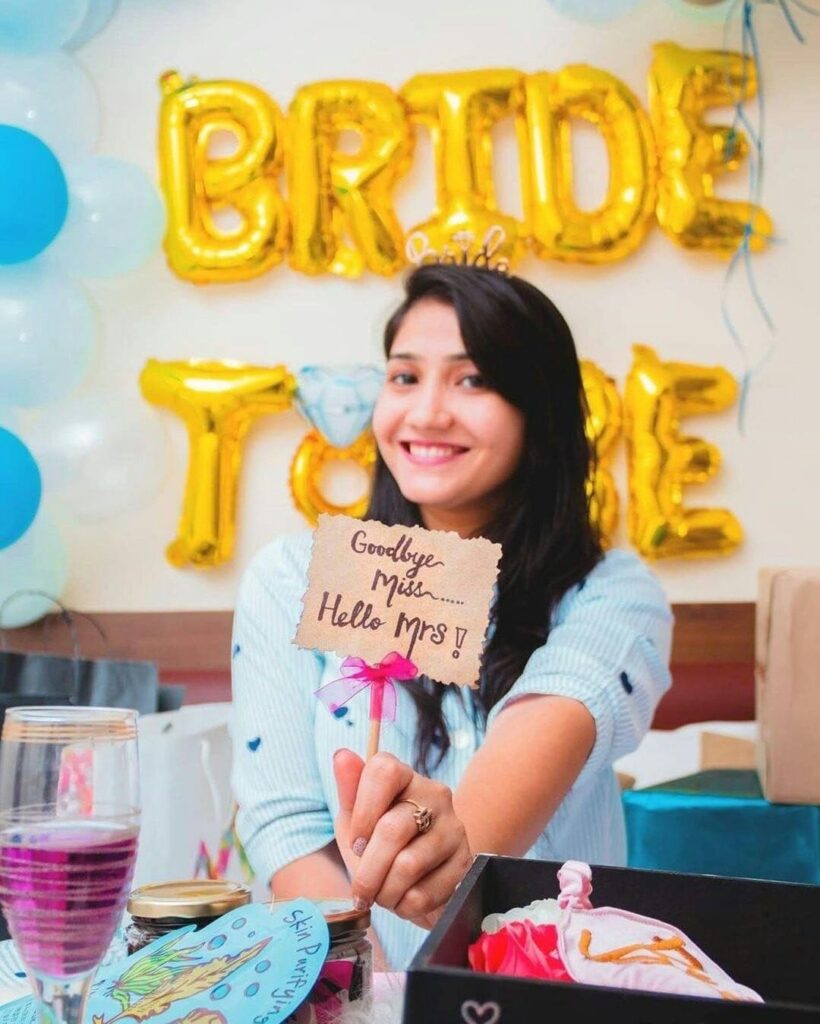 Maybe you're a worried fiance reading this, or a bride-to-be who is a little worried about what her bridesmaids will make her do. Whatever the reason, you have come to the right place to find out what actually happens at a bachelorette party. While how wild things can go depends completely on the group of girls, these are the general occurrences in a bachelorette. Scroll to read. 
#1 Everyone's SO Drunk
If there's one thing that surely happens at a bachelorette party, it's lots and lots and lots of drinking. Like lots. #drinkingtillblackout is taken quite literally and all the bridesmaids are in for the fad. After this weekend, you'll probably be swearing to not even get closer to alcohol for weeks. That being said, having hangover kits as a bachelorette party favor or otherwise is a must! Buy a cute hangover kit pouch here. Some things to include are 
headache medicines, 

electrolytes, 

toothbrush & toothpaste kit, 

fiber-rich snack, (get

here

)

water bottle, 

a teabag, (get

here

)

upset stomach relievers, 

eye masks, (get

here

)

and barf bags (get

here

) 
#2 Penises Everywhere
Bachelorette parties are still full of penis figurines everywhere – from naughty bachelorette cakes to balloons, sippy cups, and cut-out banners, there is an opportunity to include a pee-pee sign anywhere. And if there won't be a clear sign, a *same penis forever* banner as a backdrop is a common bachelorette party decor option.  
#3 Tonnes Of Screaming
No matter what bachelorette party idea has inspired yours, if there's one thing that will be common in all, it will be lots of screaming in high-pitched voices which might have irritated you before, but in the midst of all the fun, you'll be a huge part of the cheering. Hooting on top of your voice is a common thing at a bachelorette, and that's why having them in closed doors of a hotel room or a rented Airbnb is common. 
#4 Pillow Fights
All those stereotypes around a girl's night being synonymous with pillow fights are TRUE! You'll wake up the next day with feathers around you, on you, and below you. But nonetheless, the memories you created will be splendid (given you remember them after a hangover). 
#5 Stupid Dance Moves
After cake-cutting, the opening of presents, and a few innocent pictures for the gram, music will be turned on and everyone will be dancing shyly for just like 5 minutes before those crazy, awkward dance moves come on. Opening the pre-game with some hip-hop English songs, then moving on to our desi Bollywood tracks, because let's face it, the vibe is stronger and harder when B'wood plays. So, bring on the Chaiya Chaiya, Ishq Tera Tadpave, and Bom Diggy Diggy in full volume. Be prepared to see some crazy dance-offs and vodka-fueled moves, and yes, belly-aching laughter.   
#6 Tense Arguments & Emotional Drama
For all the single women at the bachelorette party, this can be a hard time. And the inner sadness will come out as the alcohol goes in. Plus, the two bridesmaids in the group who were just pretending to get along for the bride might not do so well in such close quarters. So, with shots after shots, all the inner emotions will rage, and tense arguments, discordant will begin to seep in. There will be someone calling their partner to pop the question soon, while some other one crying over her single life. Better yet? You could be the spectator watching all this. Among the things that happen at a bachelorette party, this can be the most common one. 
#7 Dirty Girl-Talk & Kinky Gifts
Gifting the bride-to-be naughty presents like a thong, vibrator, or sex toys is becoming increasingly common at a bachelorette party. Expect to receive these awkward yet fun presents from your girlfriends. These, along with fun games where brides are asked to reveal secret details of their husband-to-be bring on girl talk at the very best. 
#8 Someone Forcing The Bride To Cheat
There's always that one bridesmaid or sometimes, two, who'd force the bride to cheat and make her feel like it's okay! Because of course, it's her *last fling before the ring* and what happens in the bachelorette stays at the bachelorette. She wouldn't succeed, thanks to what we call *maturity*. If you're inviting a stripper to the bachelorette party, they might also force you to do unspeakable things to him. Since they're your friends, it will be easy to judge who'd do such things and distance yourself from them during the party. Or perhaps sit them down before the party starts, and have a conversation about boundaries. It's also best to let your fiance know that some of your friends have the tendency to suggest such things and assure him that nothing like this will ever happen. Although, since you'll be drunk, make sure one of your sensible bridesmaids is in charge of tackling you when these ideas come in.  
#9 Trashy food
No matter how much you try to stay on your diet plan, it will come to a halt at the hen party. Pizzas, cheese-filled burgers, and glazed doughnuts will get to you at some point and things will only go downhill from there. Even the bride who has been *shedding for the wedding* will bow down to the extra cheese wafting in the air. And it's okay. Calories don't count on the bachelorette. Except they do. But don't feel guilty about it. Spend a few hours extra in the gym the next week and it will all be even!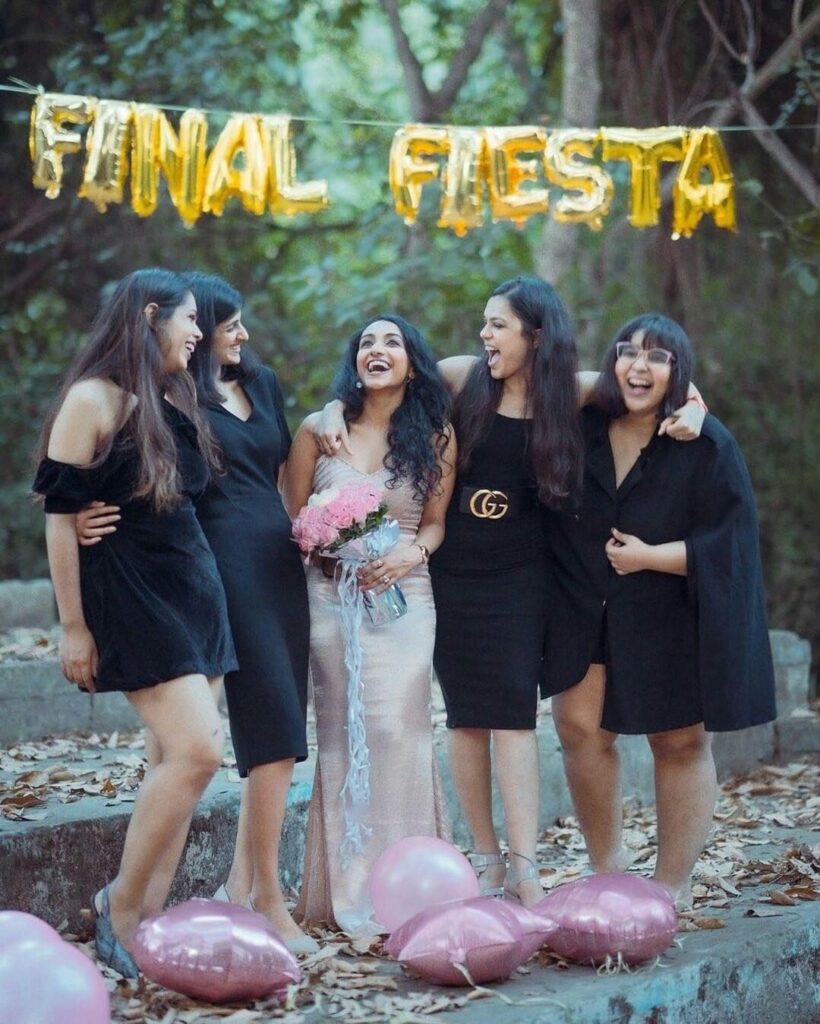 Can A Bachelorette Party Ruin Marriages?
(Not so surprisingly) They can. According to a survey posted in onlinegambling.ca, more than 1% of women reported having engaged in kissing, and around 0.7% of men did the same. But the tables turned when it came to intercourse and lap dances. 2% of the men had intercourse, while less than 1% of women engaged in the same. And 13% of men said they got lap dances and did some flirting, while only 4% of women participated in any of those activities. Shockingly enough, 31% of all the people surveyed said that the rules of fidelity don't remain the same on bachelor/ bachelorette night. Reddit is also full of horrible stories of a couple separating or facing problems because of hen parties. So, yes, it's best to clearly communicate with your fiance before indulging in this pre-wedding revelry. After that, set some ground rules and take into consideration the relationships of your other taken friends too! 
In the celebrity world, one marriage has been publicly ruined because of infidelity during a bachelor party. Popular actor and host, Mario Lopez, cheated on his wife Ali Landry, during a wild bachelor party in Mexico. Turns out, these things happen and it's better to be prepared than sorry. 
Should I Be Worried About A Bachelorette Party?
Depending on the tendency of how mischievous your girl gang can get, and how OKAY you're with the same, you might feel easy or worried about being at a bachelorette party. Certainly, there will be some forcing into things like drinking, dancing, over-sharing stuff, or taking things to the next level, like insisting you cheat with a stripper, etc. You can set the ground rules at the start. Of course, besides you, your husband-to-be, and the partners of your other taken friends will be worried too. It's best to take everyone's relationship and feelings into account, this one time, besides the bride. 
What Happens At A Bachelor Party?
Most things that happen at a bachelor party are quite similar to what happens at a bachelorette party. Drinking, strippers, dirty talk, guy games, etc. are all parts of the experience. And while flashes from the movie Hangover are haunting you, there's seldom any crossover of such an experience in real life. Also, despite the popular notion, bachelorette parties tend to get much wilder than a bachelor party. 
To prevent your bachelorette party/ bachelor party from causing a hiccup in your relationship, it's best to foster clear communication between you & your fiance. Tell them what exactly you're comfortable with and what's completely out of bounds. Healthy communication can prevent any guilt trips and discord later. Because let's face it what happens at a bachelorette party doesn't always stay at the bachelorette party!