Shreya & Ampin met in 2014, confessed their love in 2015, and after 6 years of relationship, Ampin proposed to Shreya with all their friends & family in attendance. A month later, they had a huge celebration – the pictures of which you might have seen on the Internet by now.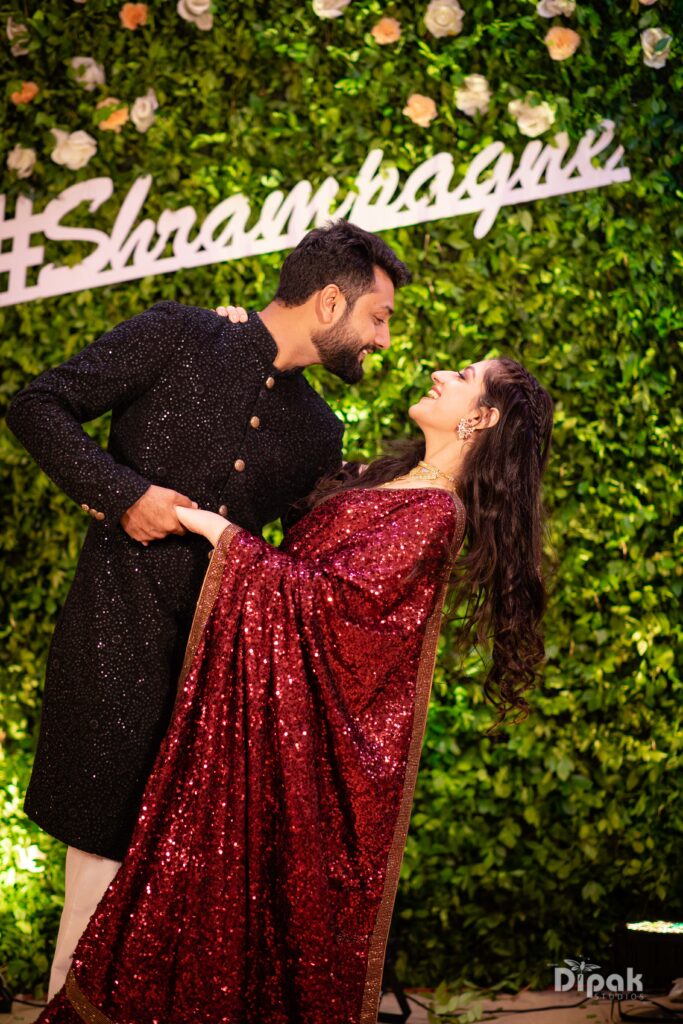 How They Met: 
Ampin and Shreya met in Glasgow in 2014. They were pursuing their postgraduate and were classmates. "This will sound like a typical Bollywood movie: he was a backbencher and a total party freak and I was one of the very few students who would sit in the front row in class, raise my hand, and answer all the questions that professors asked. A total nerd fits this definition perfectly," says Shreya. Being this far away from home, she was also homesick. "I would cry all the time and be often emotional. This was when Ampin & I were also grouped together on an assignment and connected. He would support me whenever I was sad and tried cheering me up. I still question him to this day on why he cared – he was there to party & I was a literal crybaby all the time. But that's just who he is – the most kind and helpful person I have ever met," she adds.
When asked Ampin why he just couldn't let go of Shreya, despite their clear difference in emotions at the time, he answered, "I couldn't see her holding back from enjoying this time in the UK because of homesickness. And after she let those sentiments wane away – we had the best 1.5 years and had a gala time. Besides, I couldn't see her cry." "He would do anything for me with just a 'please'," Shreya says. 
"With each conversation and each passing day, I knew I had found a genuine friend in him, away from my family and friends in India. He was so kind to me and took care of the silliest of things like coming to pick up my empty backpack from the airport at 6 AM in the morning in freezing cold, just because I didn't want to leave it behind because of the baggage allowance when coming to India for holidays (yes, I did say "please" to make it happen). And this was when we were just friends!" says the bride-to-be. 
Despite the clear connection, the duo didn't admit their feelings of each other yet. "We were super fond of each other and started finding excuses to spend more time together. It was our mutual friend who pushed us to start talking about our feelings. After a few difficult conversations regarding what we felt for each other, what it meant to be together, and what our plans were for the rest of the time in the UK and then India, and what our future would look like, on 23rd July 2015, we caved in, muttered the 3 magical words and were officially a couple. Oh, and for my birthday, my friends and Ampin threw me a party in a HUMMER LIMO. It's safe to say mine was the coolest birthday celebration out of all the birthdays we celebrated in the UK," adds Shreya. 
The Proposal:
"We came back to India in November 2015, spent 4 months in an LDR, and then got jobs in the same city. After a lot of highs and lows, 6 years fast forward, we are here. On 23rd July 2021, exactly on our 6th year anniversary, he planned a HUGE surprise proposal with my friends and family. IMP: We hadn't seen each other for months owing to the pandemic. We had a grand celebration on 7th August 2021 and are currently planning our wedding." Shreya tells us.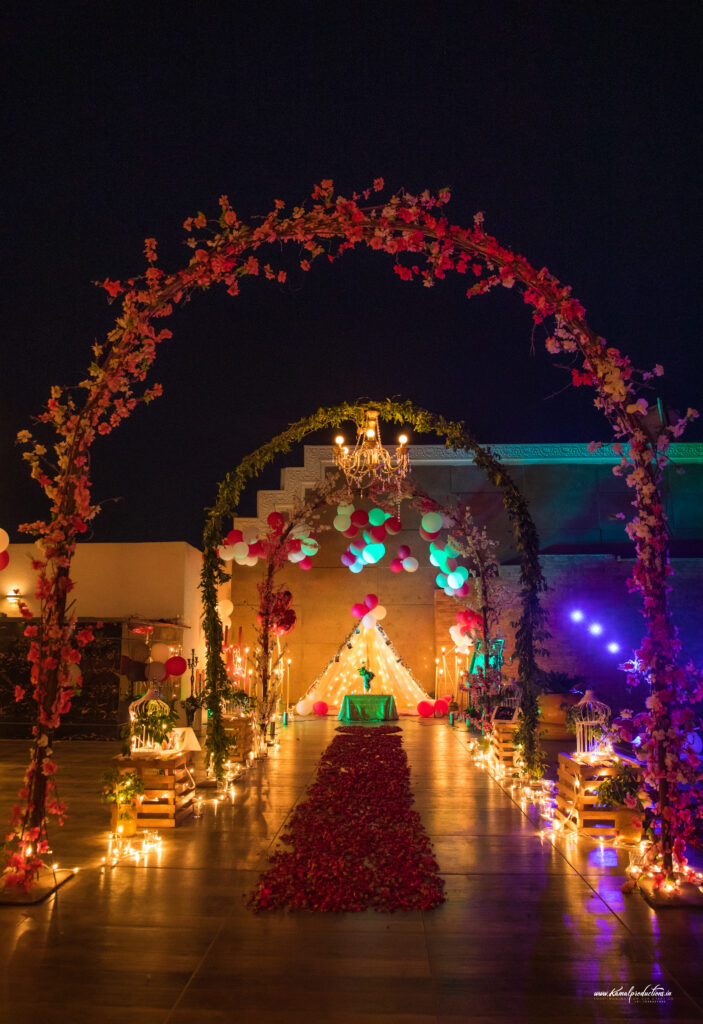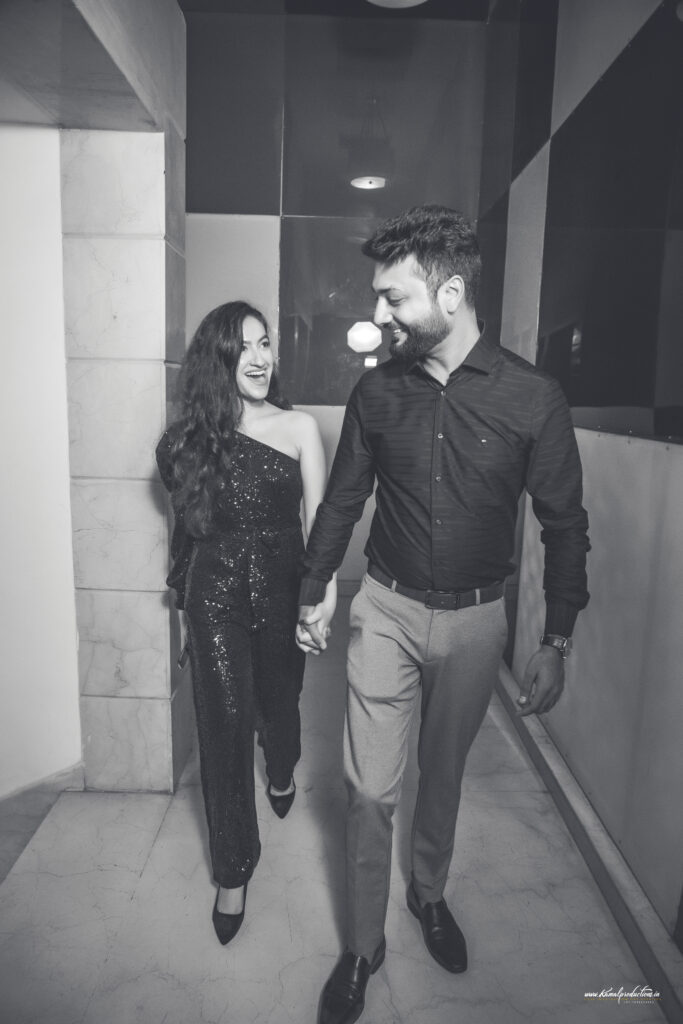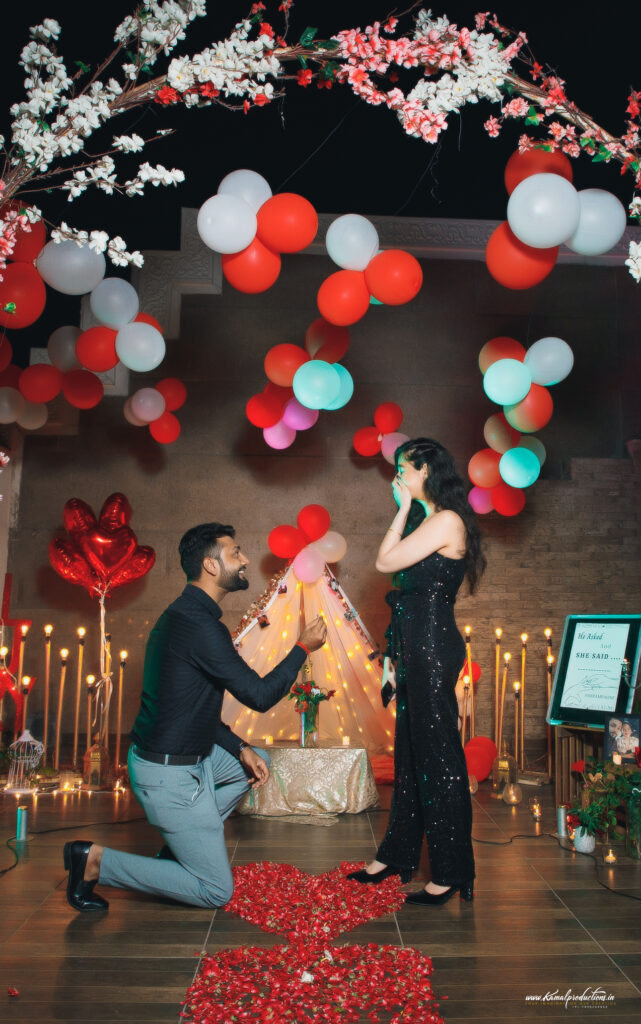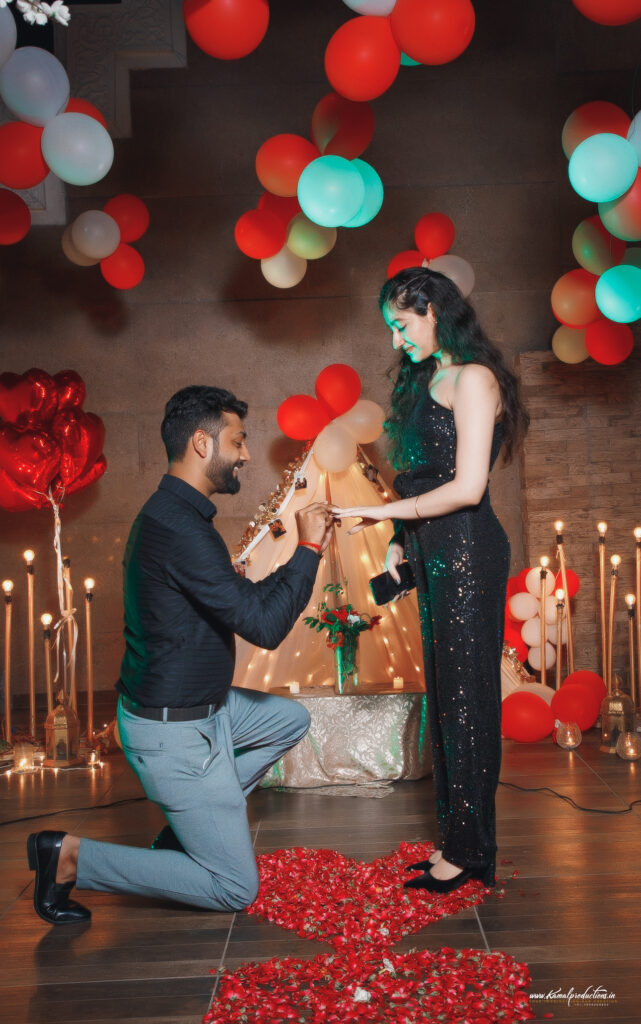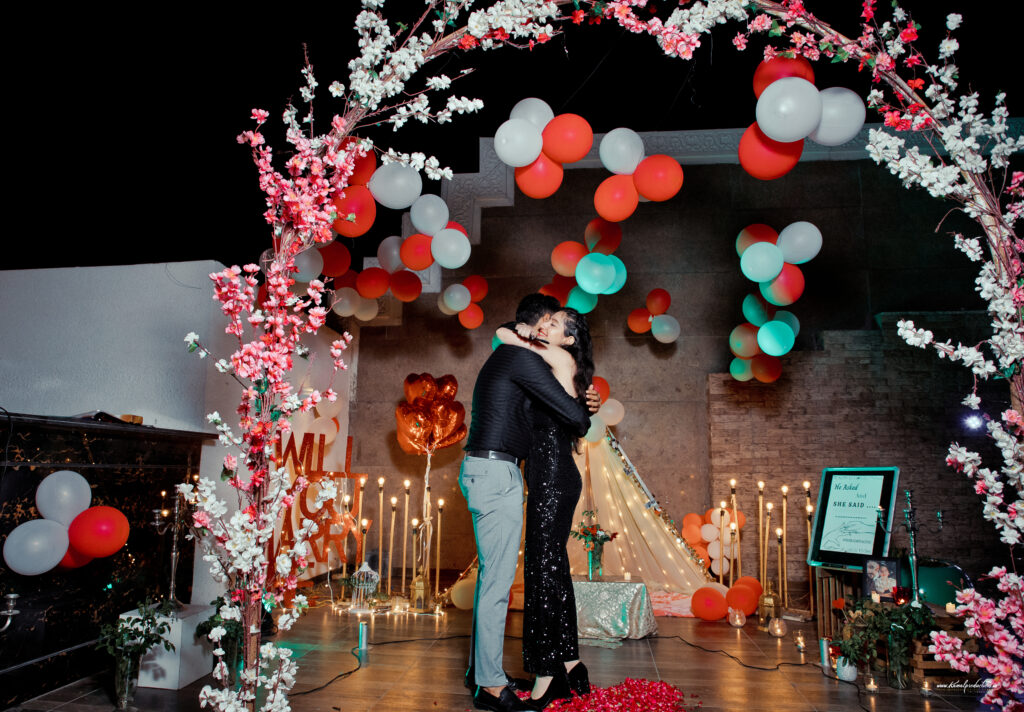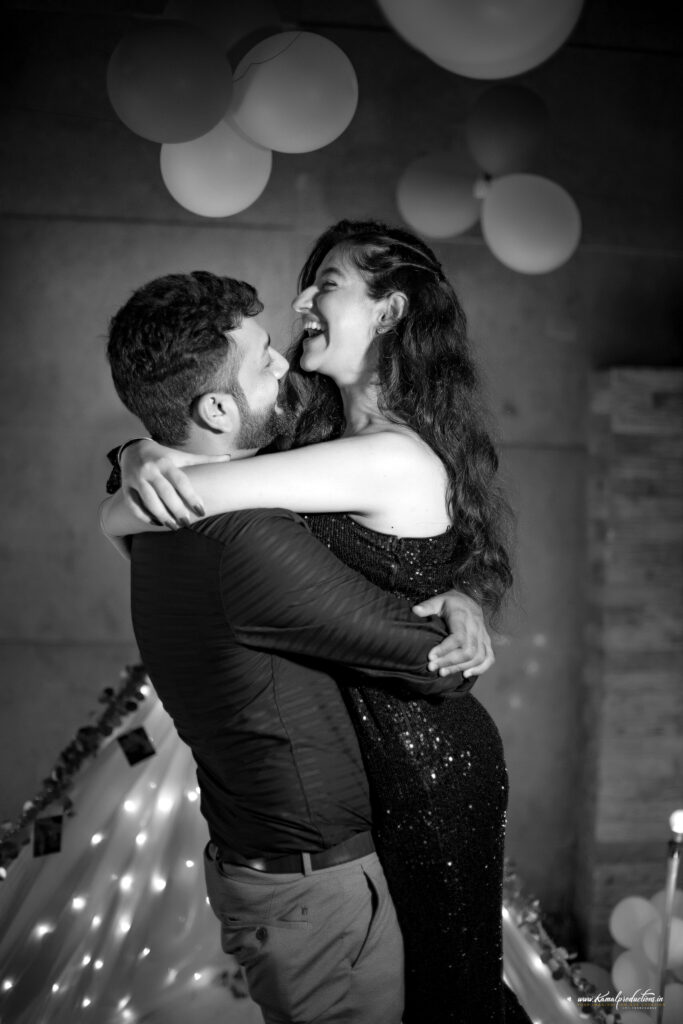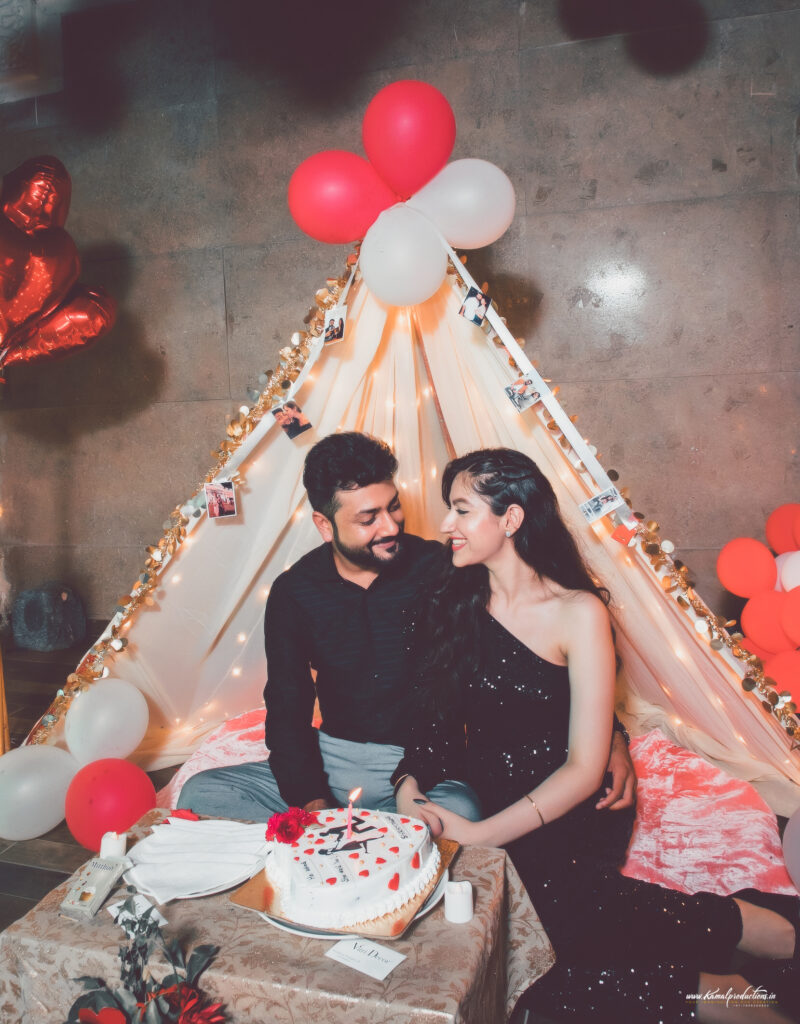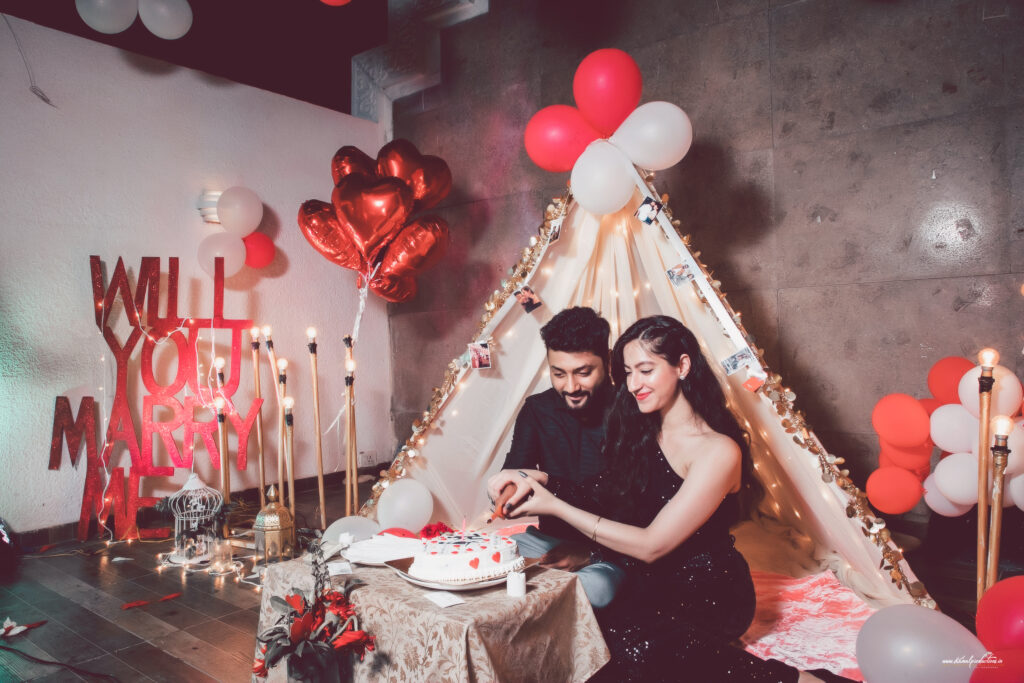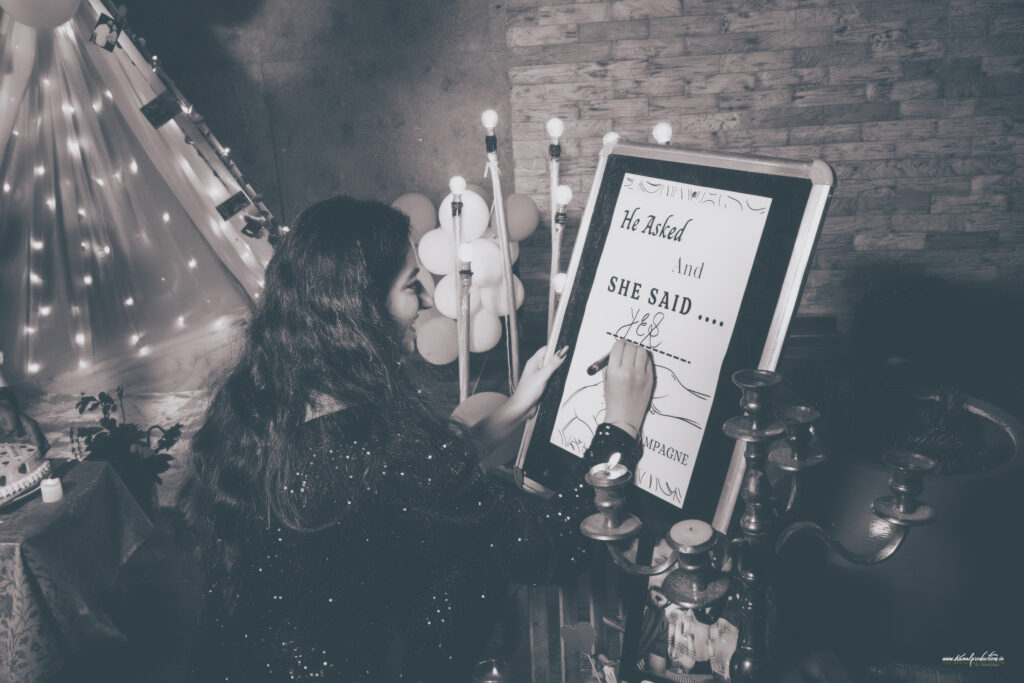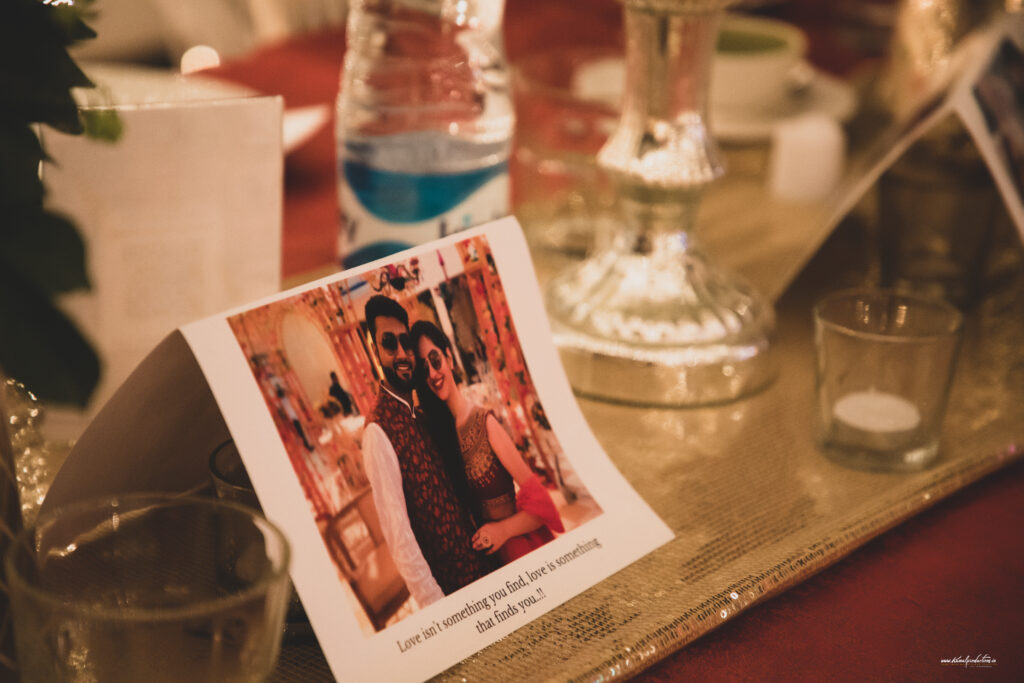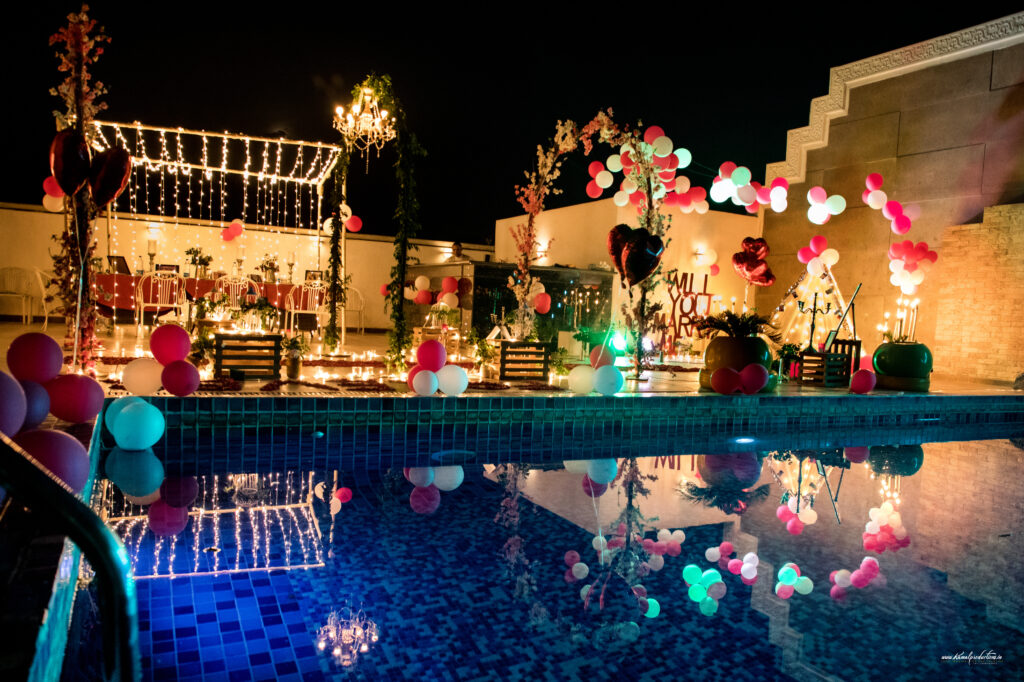 Roka Planning: 
For their Roka, Ampin & Shreya recreated some of their fondest memories from Glasgow. Ampin's first look when he saw Shreya clad in red at a Diwali party, dancing through the night, cheering drinks together, clicking endless pictures, sneaking kisses, holding hands, and just what they did as a couple. "I wore red for the celebration, danced like no one watching through the night, went to the bar for our first drinks as an official couple, and had a gala time celebrating #Shrampagne with our friends and family in attendance. To have all the fun we had, we planned all the things in advance and left the entire execution of the event to our families while we enjoyed the night. So, the major takeaway here is to plan in a way that none of the burdens falls on the couple and they're able to enjoy the most." says Shreya. 
Talking about her outfit, she said, "It was a beautiful recreation of our moments from Glasgow. Since sequin sarees are so IN and the bling was apt for mini cocktail cum Roka we had planned, we both chose our outfits in a color combo that never fails – Black and Red."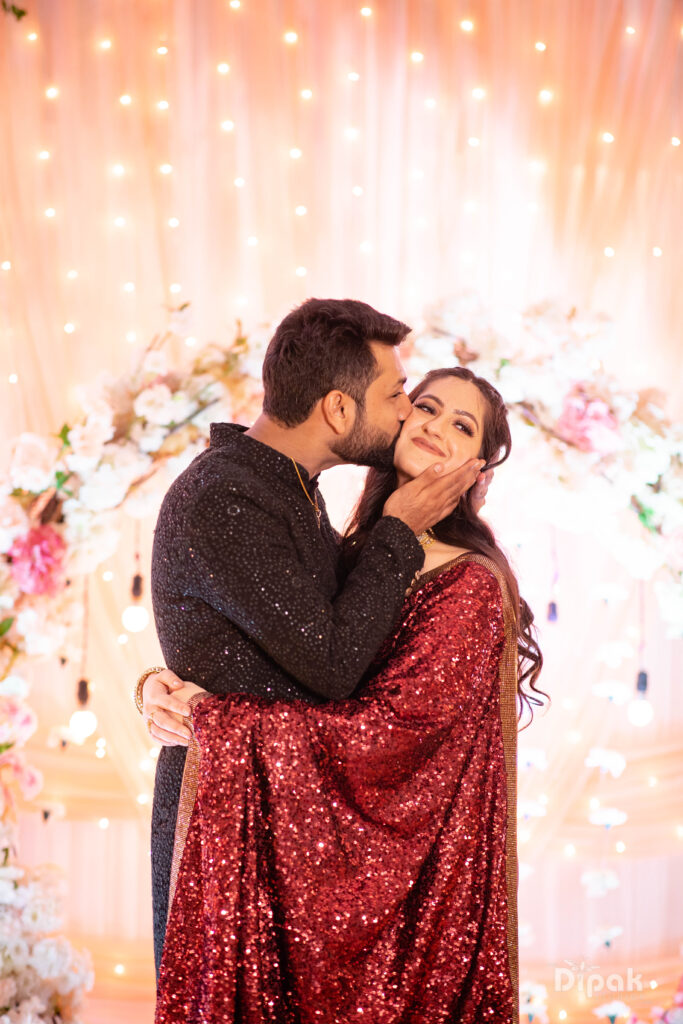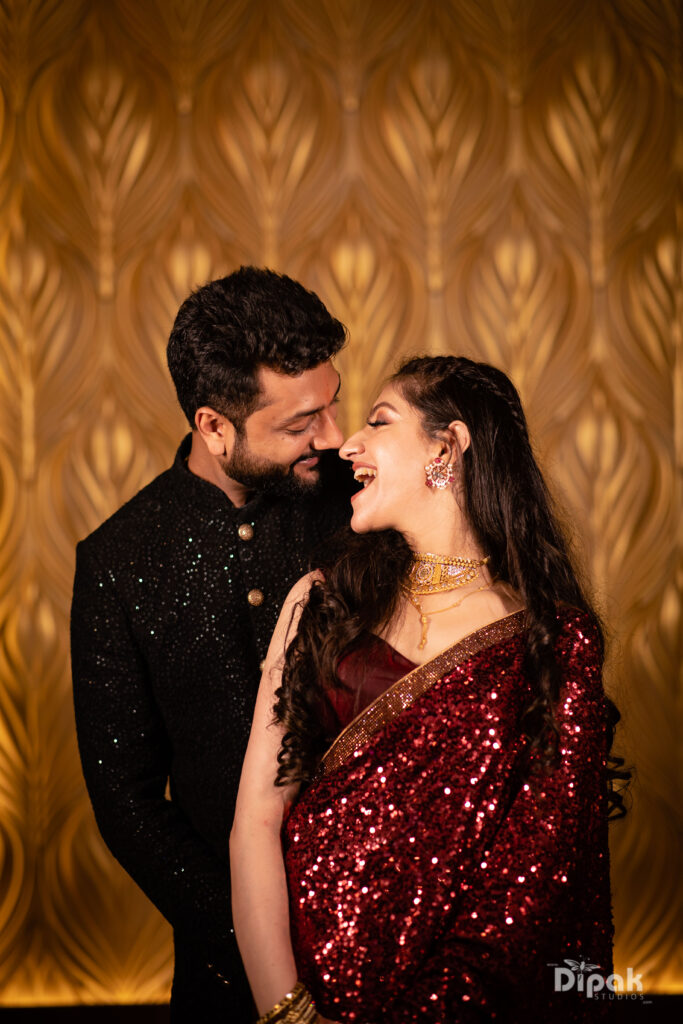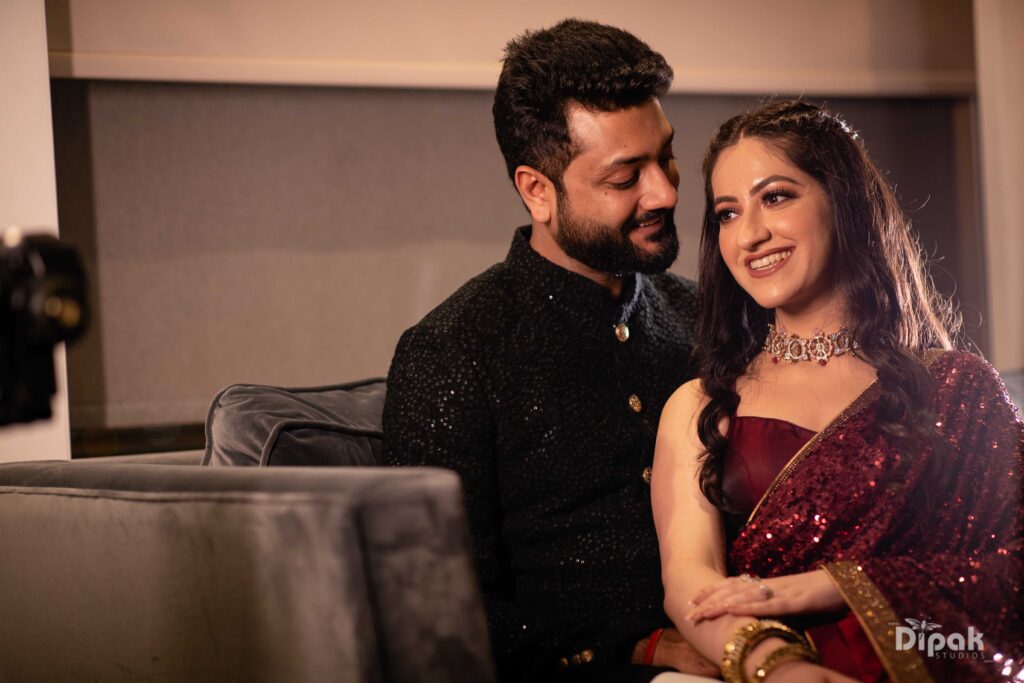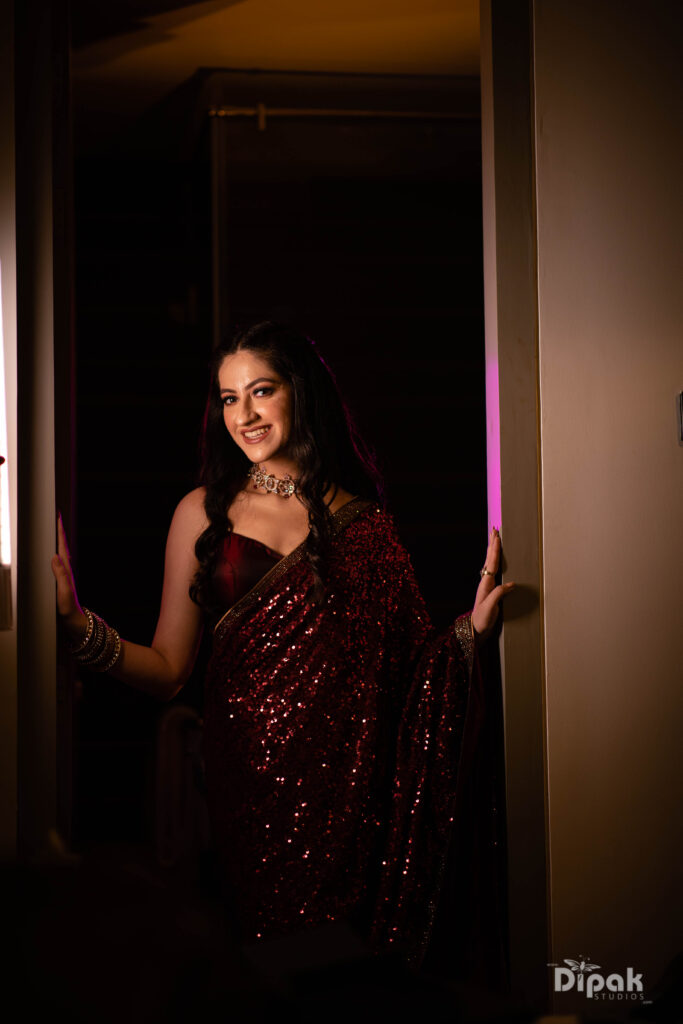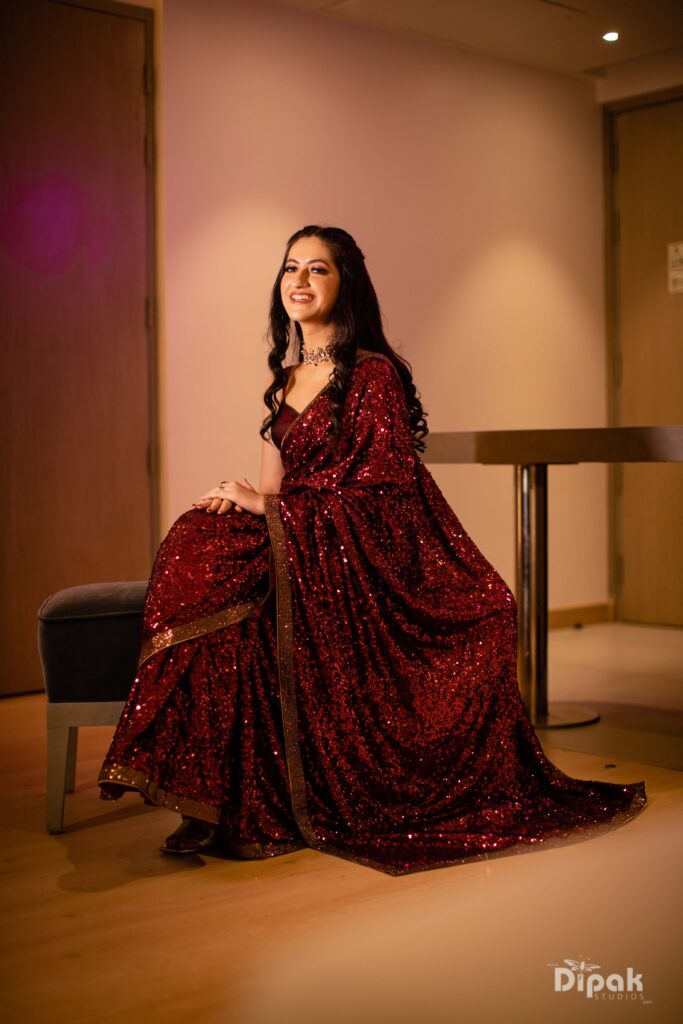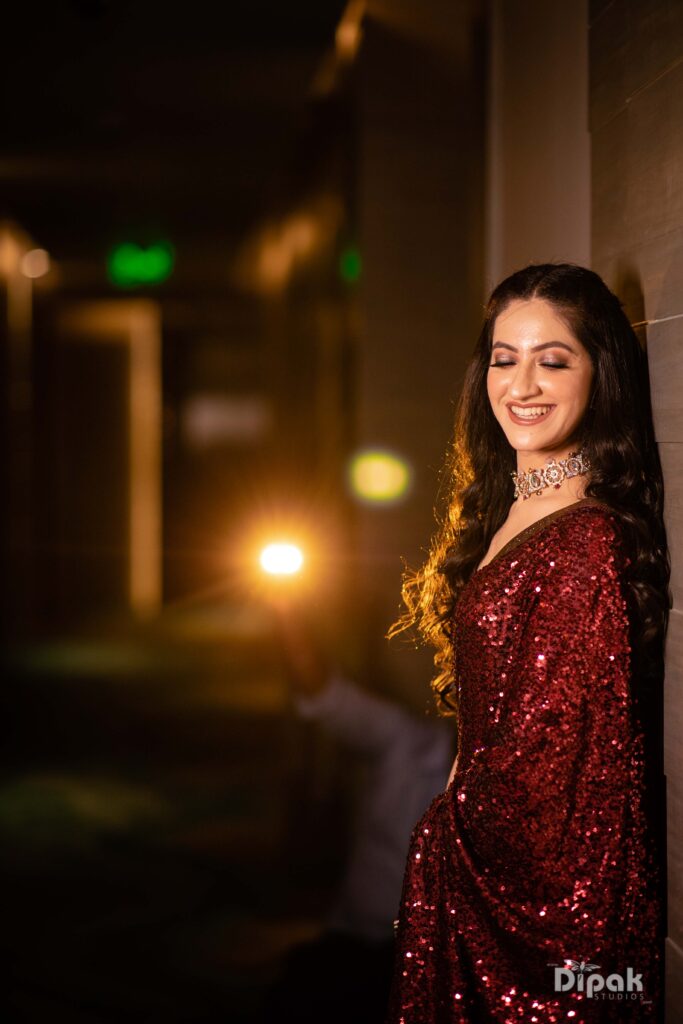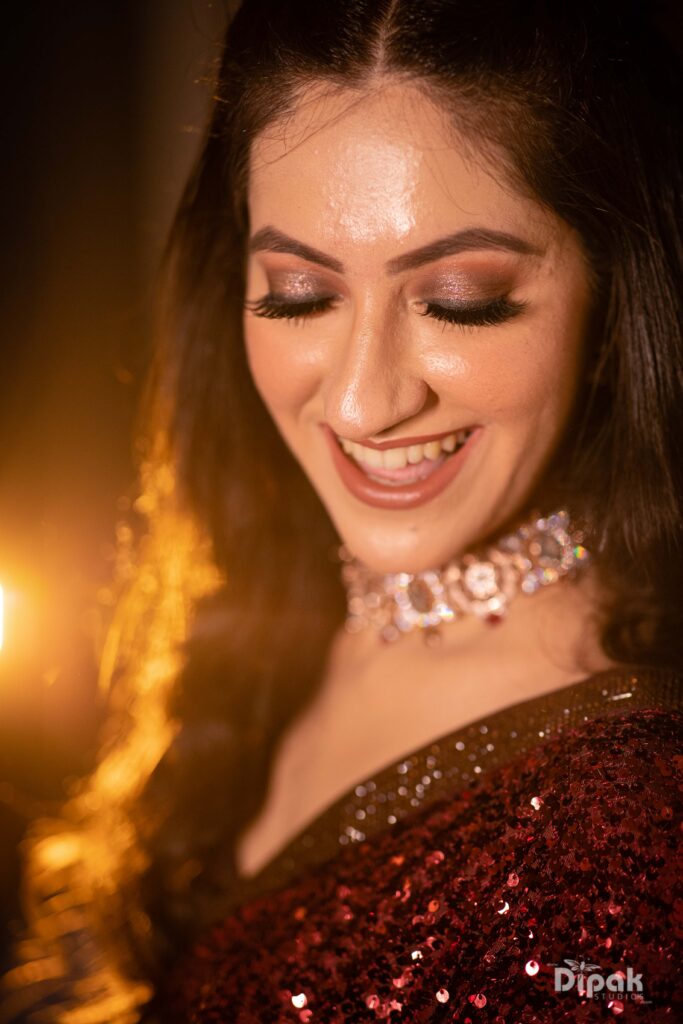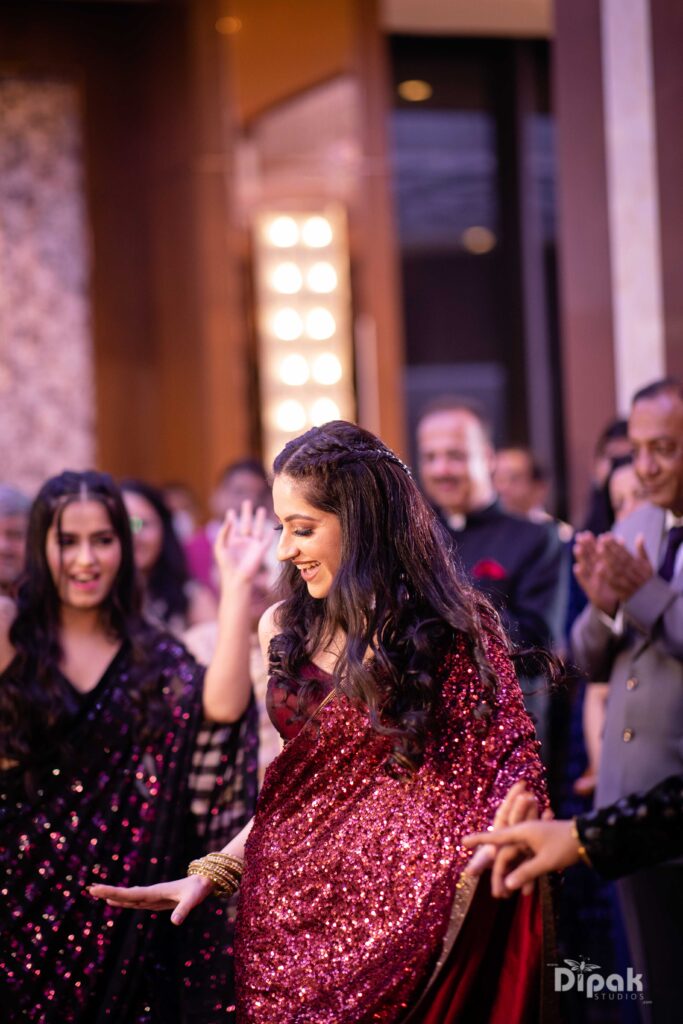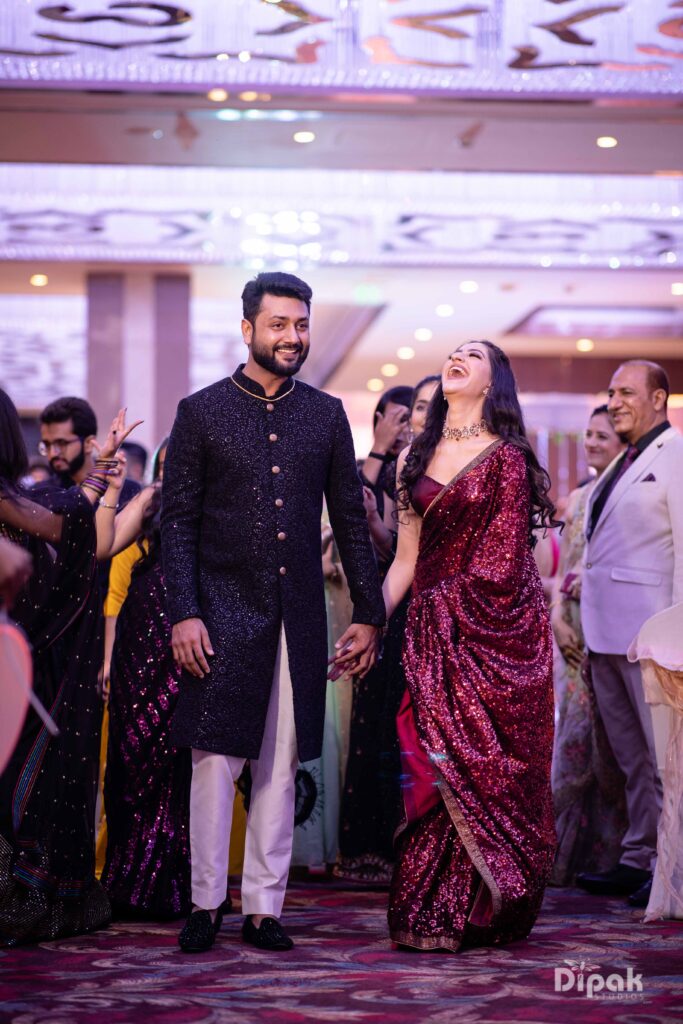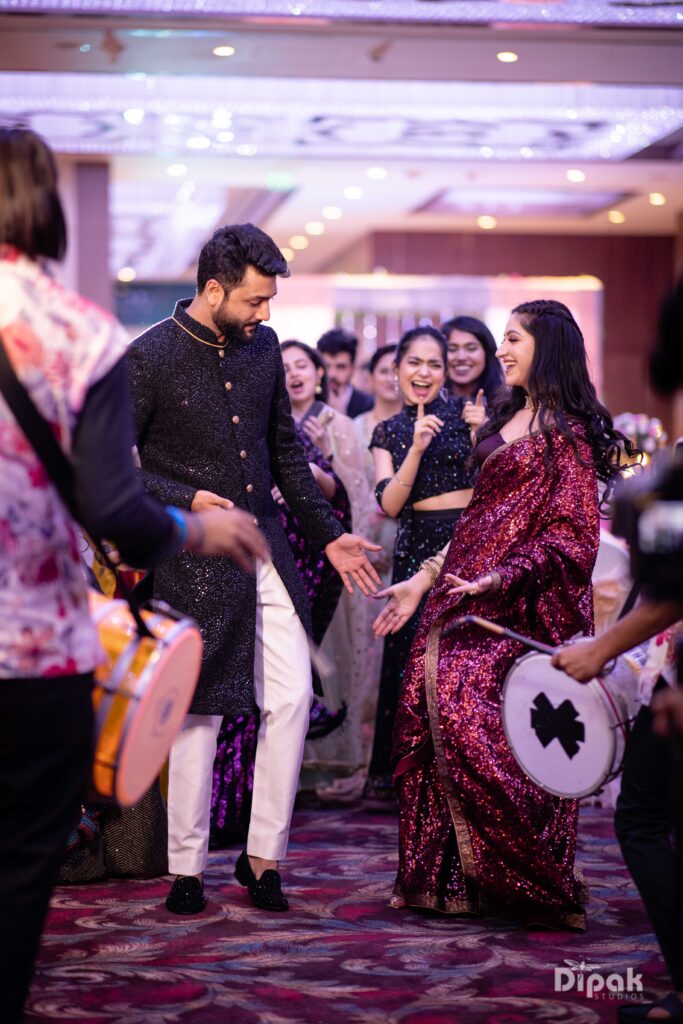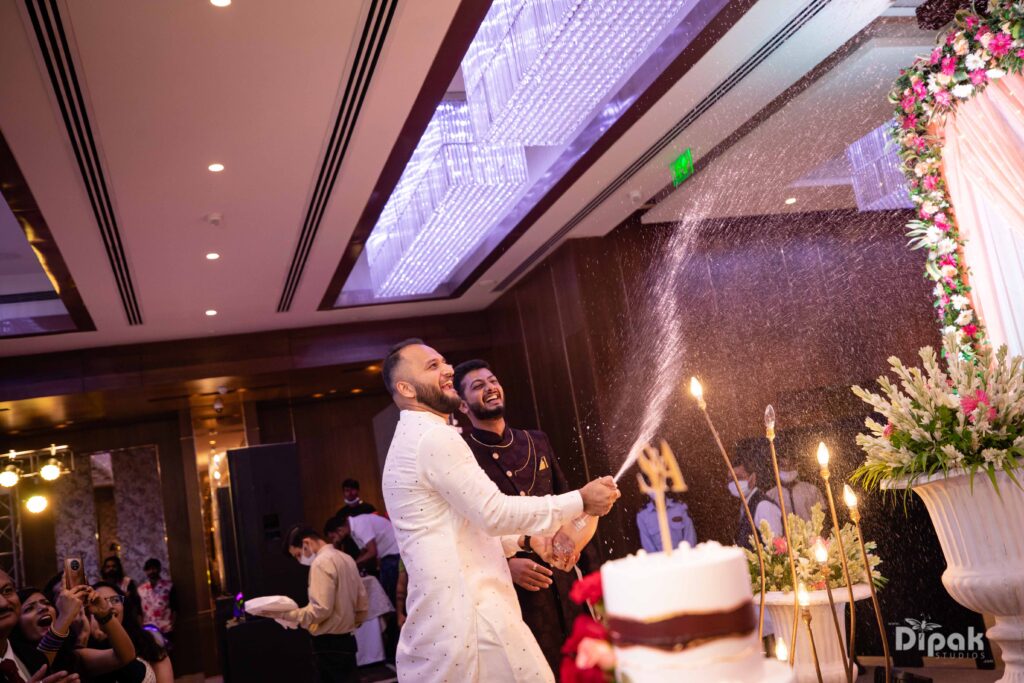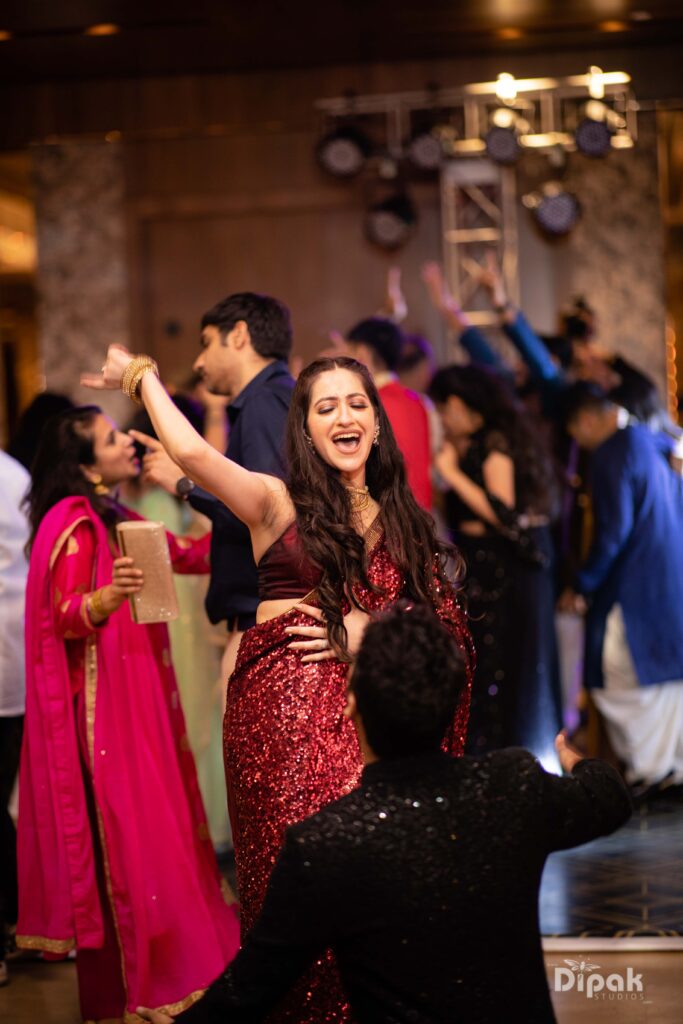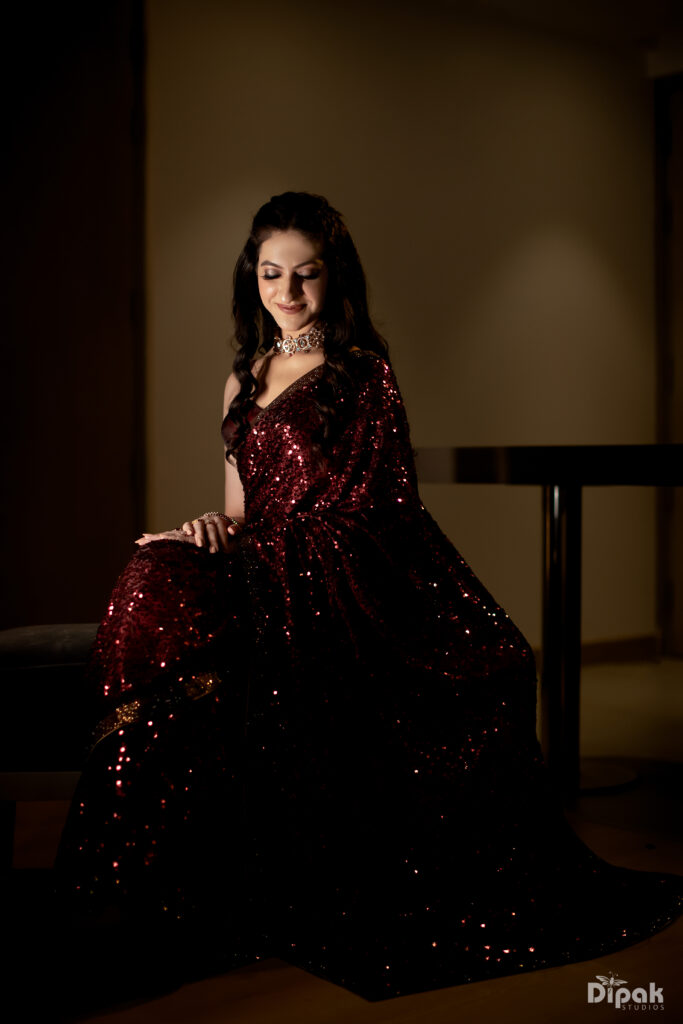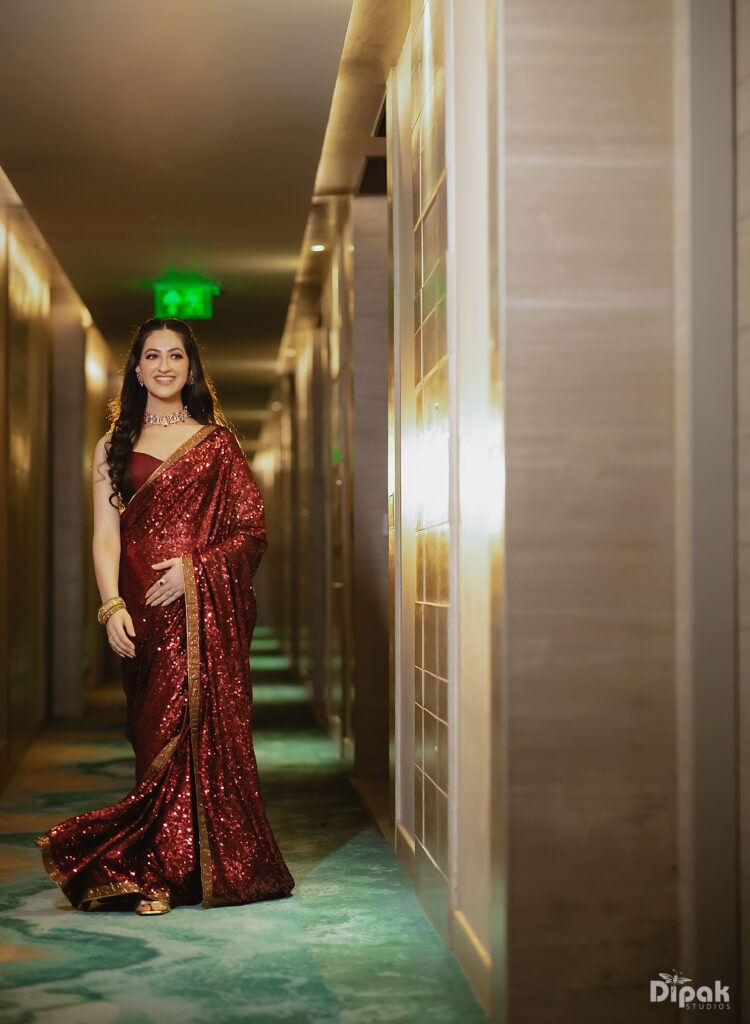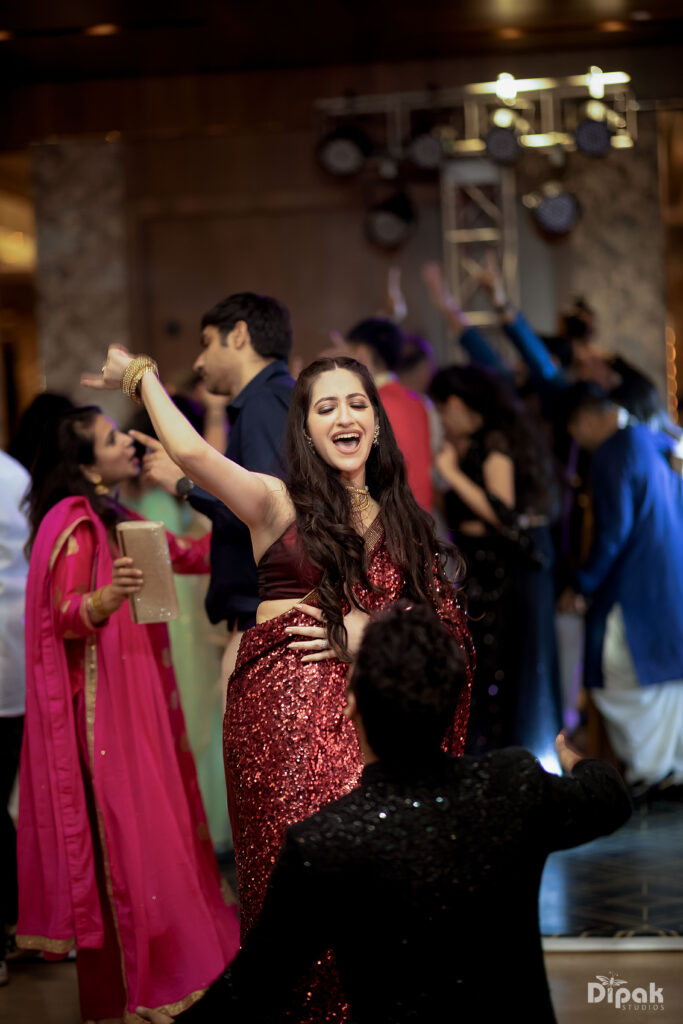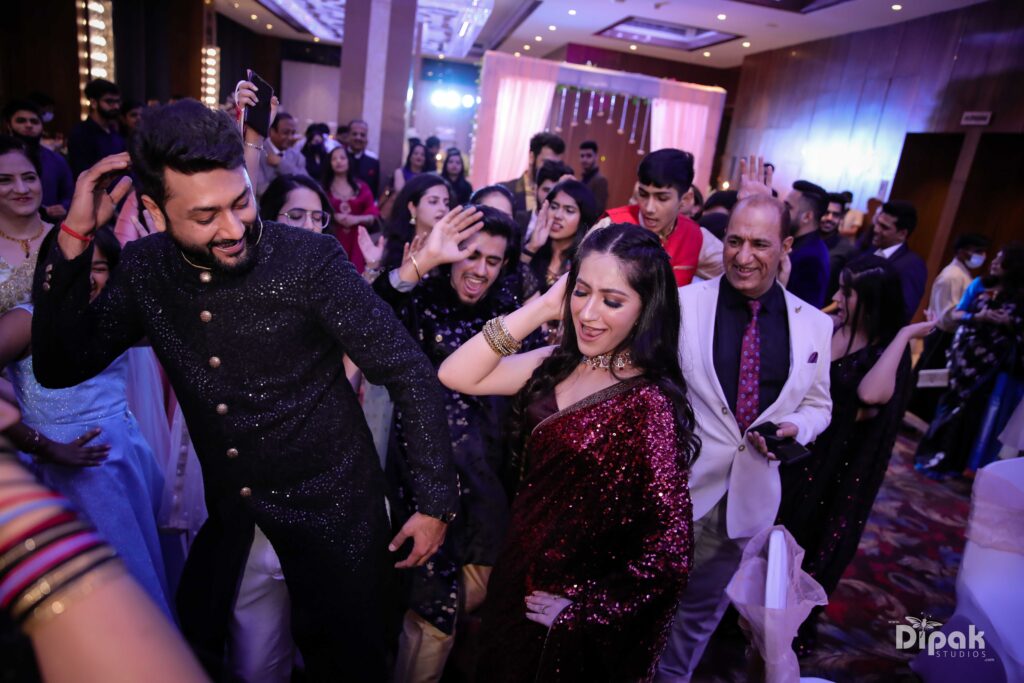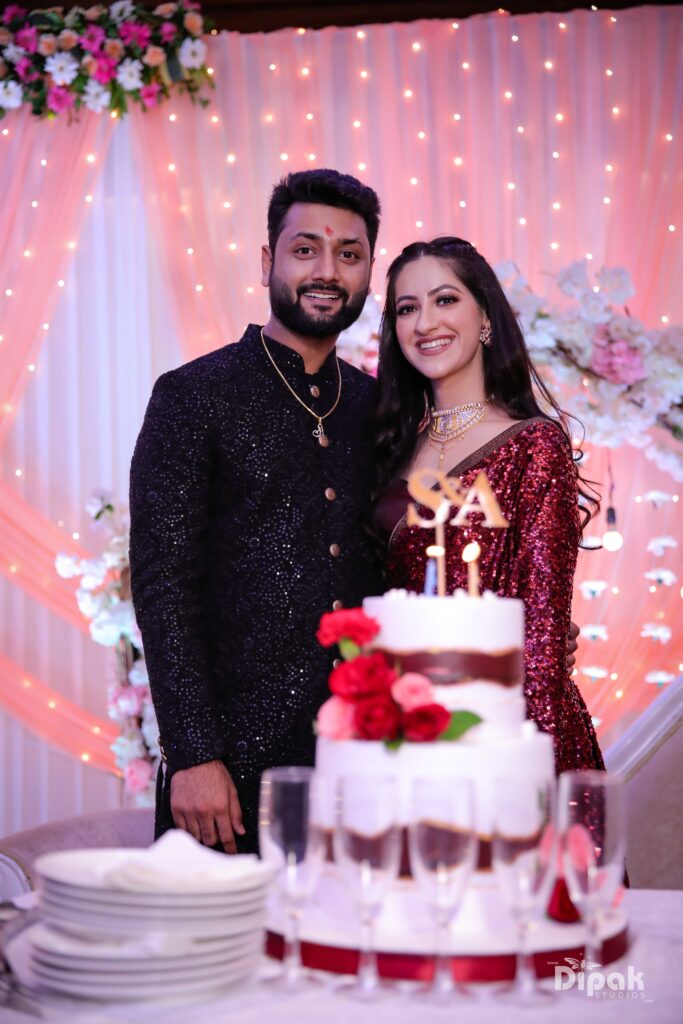 Signing off, Shreya added her two cents for the couple, "Make sure you enjoy your first event the most because the wedding events, later on, come with added stress. Leave all the execution to friends and family and get treated like a celeb till it lasts!"