Time and again, we come across brides who make us stop & stare and it's hard to get over their beauty and timeless wedding look. Recently, bride Komal's angelic wedding ensemble has garnered utter attention on social media. The pastel pink wedding lehenga designed by Elan Couture is a ravishing masterpiece. But what enhanced the attire's beauty was Komal's impressive styling: glittering diamond jewelry, dewy makeup, and a red chura to finish it all came together impeccably. While that's just one of her looks, she nailed almost every one of her ensembles quite perfectly. From an ivory Manish Malhotra lehenga for her engagement to a red Rimple & Harpreet for the sangeet – you'd love her wedding blog like no other. To know more details of her love story with her beau Anav, wedding planning, and helpful advice for upcoming brides, keep reading. 
Komal & Anav's Love Story 
"Anav was studying in the US and had come to Delhi to surprise his parents for Diwali for a short while. It was Diwali night and I had had a rough couple of days and needed a drink before heading to our Diwali parties with my friend. We went around town looking for a place to serve us a drink but little did we know that Diwali no restaurant or bar serves alcohol. So, my friend called up her friend and her friend called up his friend Anav who stayed a minute away from my house. He got us a bottle of wine and we said hello then. That night we met at 5 different parties, all by chance and absolute coincidence and it was somewhat a love at first sight situation. We played cards together till 10 am the next morning, we just didn't want to leave each other's company. In the middle of the party, my sister asked me what was going on between us and refused to believe that we've met for the first time. The next day I randomly told my childhood best friend how I had met a boy and he'd fetched my number and we were talking now. Out of nowhere, she told me I'm gonna marry this guy. It was the 31st of October 2016, 5 years later we're married and spending our first Diwali as a married couple together," recalls Komal of her serendipitous encounter with Anav.  
"Since the 31st of October till date, we've never gone longer than 8 hours of not being in touch, only when we're asleep. I found my love, soulmate, and my best friend in Anav when I had hit rock bottom in life when I wasn't looking for love and everything around didn't make sense. I still get teary-eyed just thinking about these beautiful 5 years and how much God has blessed me with this man who loves me so completely. I've been the happiest I have ever been since I met him. I've been a believer of destiny ever since and believe that God always has a plan for you. You just need to have faith and be open to what life planned for you," she adds. 
Komal & Anav Planned Their Celebrations In The Beauty Of The Hills
"Wedding planning during the peak of covid was not easy. I had always wanted an intimate destination wedding surrounded by nature cause for me our love came so naturally to us and life has been so calm & stable since we met that I wanted to get married in the lap of nature, surrounded by the calmness and stability of the mountains and away from the city noise. JW Marriott Mussoorie fits the definition just perfectly. Also, I couldn't wait to get married to Anav, I didn't want to delay our wedding even if we had to get married to 5 people. Getting married and starting a life together was a priority. But luck was on our side that we were able to have this beautiful dream wedding in Mussoorie. Both our families helped a lot to make everything happen perfectly for us. From decor to vendors, everyone was given a task. So, everyone was equally a part of the wedding planning process and thoroughly involved which made it so much easier for Anav and me," Komal tells us. 
Her Much Talked-About Wedding Lehenga Was The Work Of Elan Couture's Khadijah Shah
"I was about 14-15 years old when I had first followed this dream-like looking at an Instagram account with outfits looking like they were out of a fairytale. Elan it was. I was in awe of the work and knew I wanted to be an Elan bride. I was prepared for the challenges that came along with ordering from another country but with the help of a few overseas friends and the ever so co-operating staff at Elan couture, it was made possible.  The lehenga traveled through 2 countries before it finally reached me and it was everything that I had dreamt of," says the bride. 
Komal Advises Brides-To-Be To Enjoy The Process
"Us Indian brides want our weddings to be so perfect that we forget to enjoy the process. All wedding planning comes with stress and it absolutely all comes together in the end. So my advice to all my lovely brides-to-be is to embrace each and every moment of it both the highs and the lows cause now that I look back, I only and only remember the beautiful bits of it and not "the running late" or "lehenga being late" or "the programs not starting on time" and all the other chaos before an Indian wedding. It really does fall into place at the end and it is a memory of a lifetime. Make it about your loved ones and you will cherish the moments forever," Komal advises. 
Find below all the pictures from Komal & Anav's wedding day!
Couple Shoot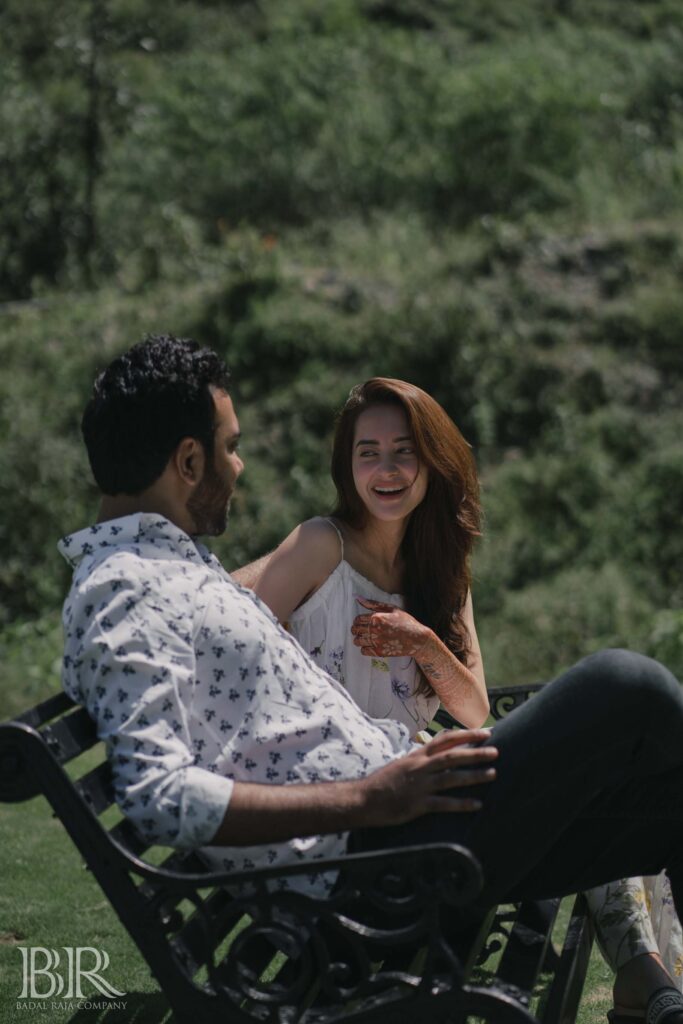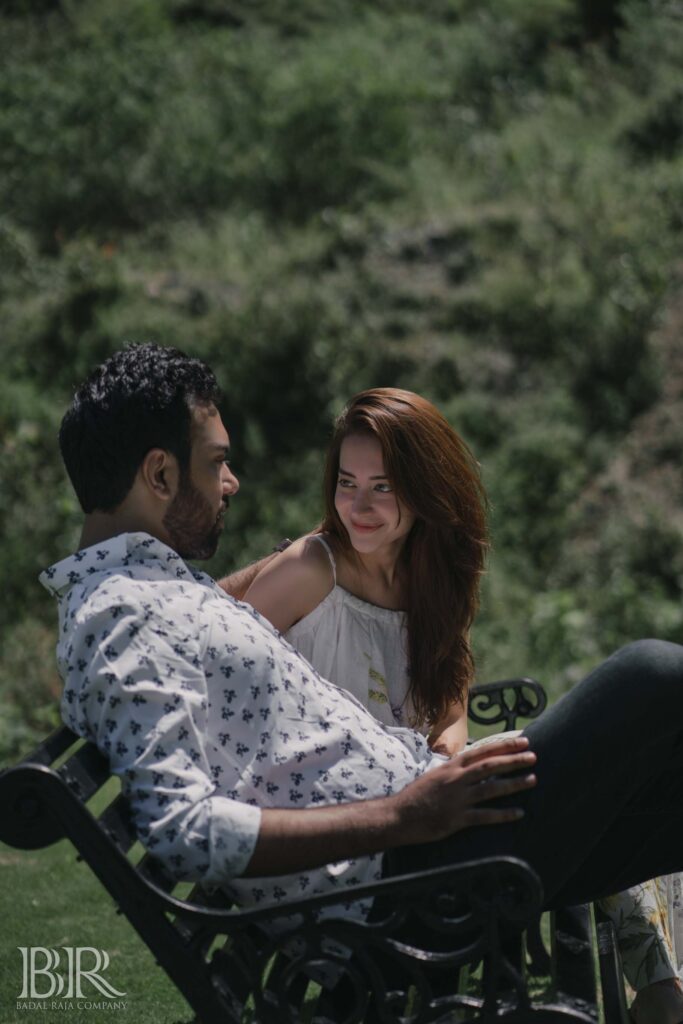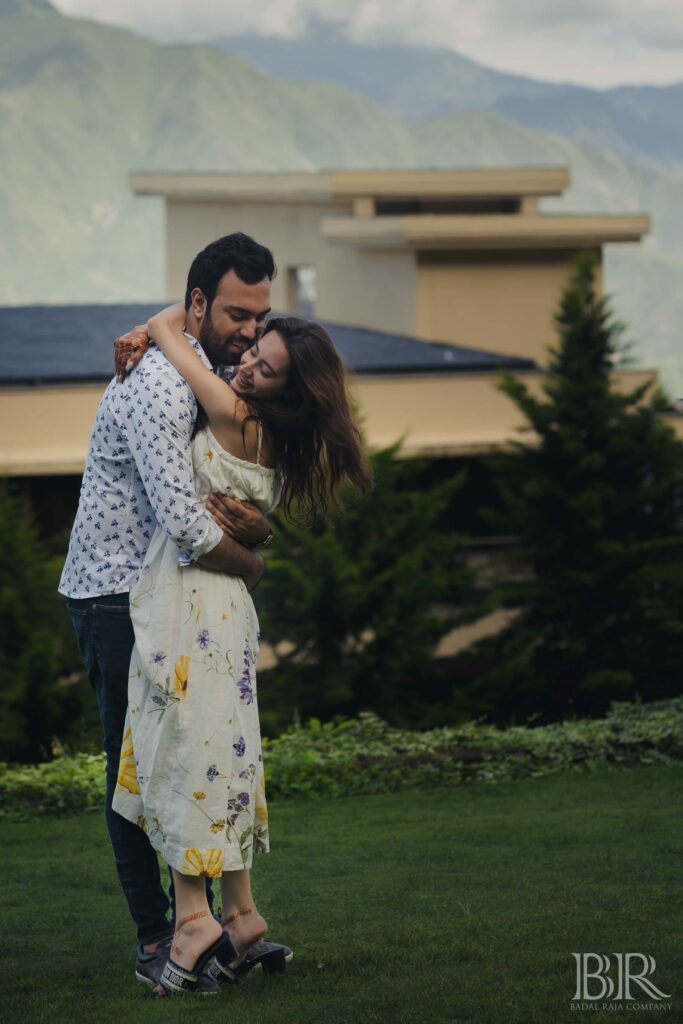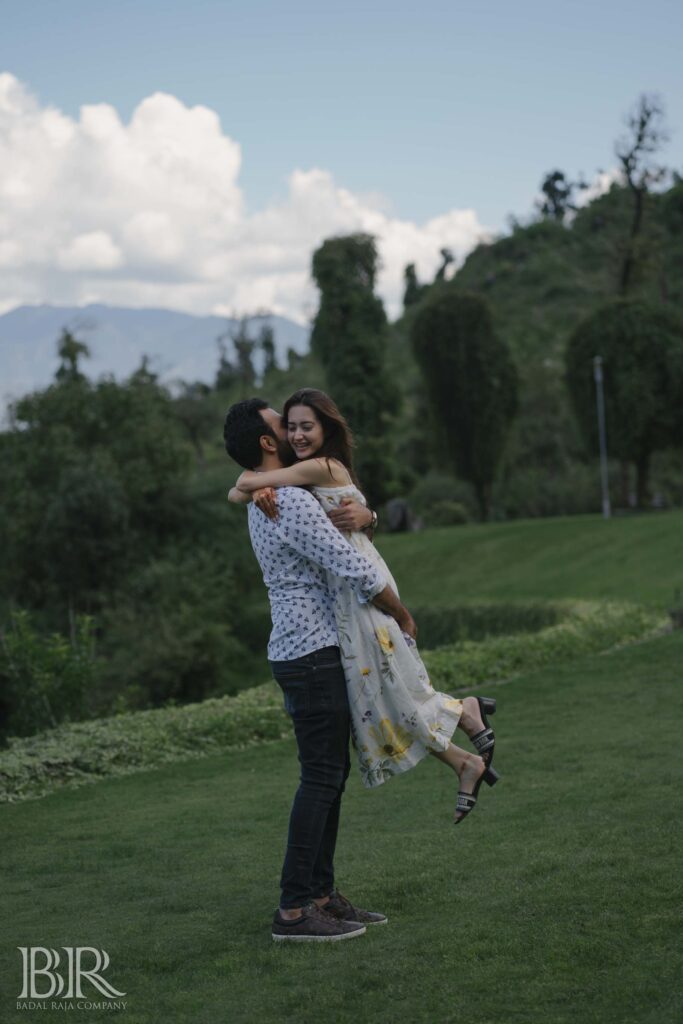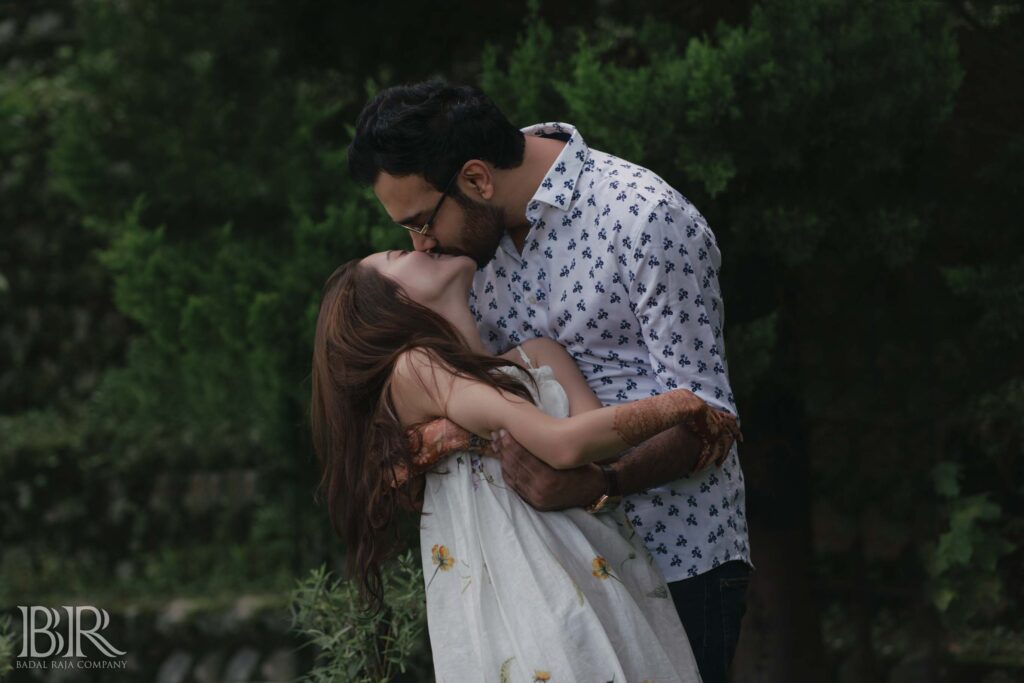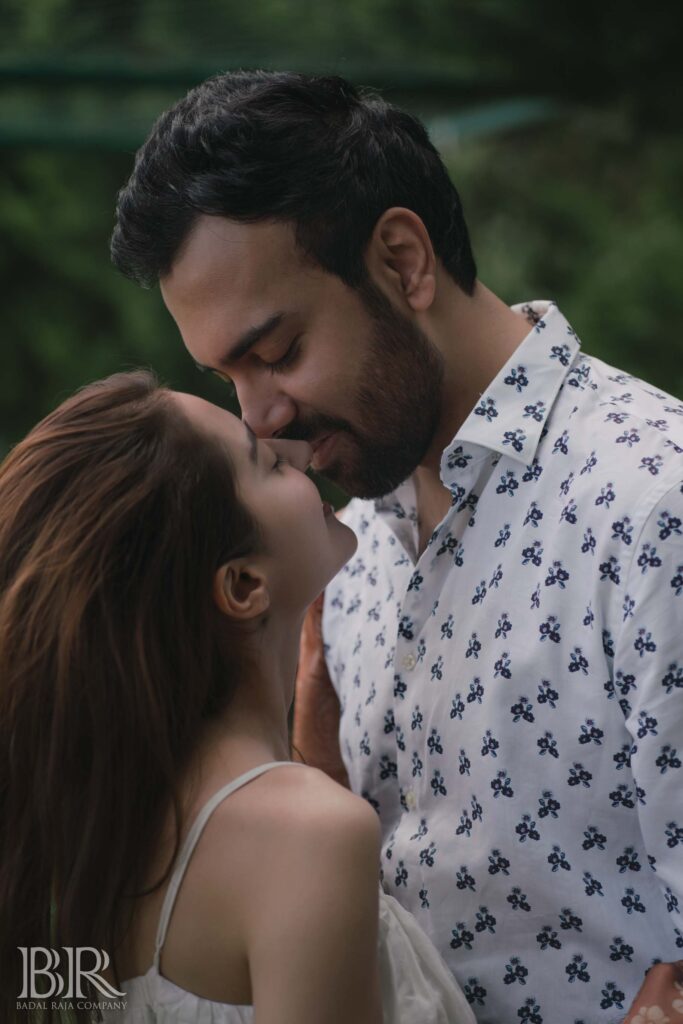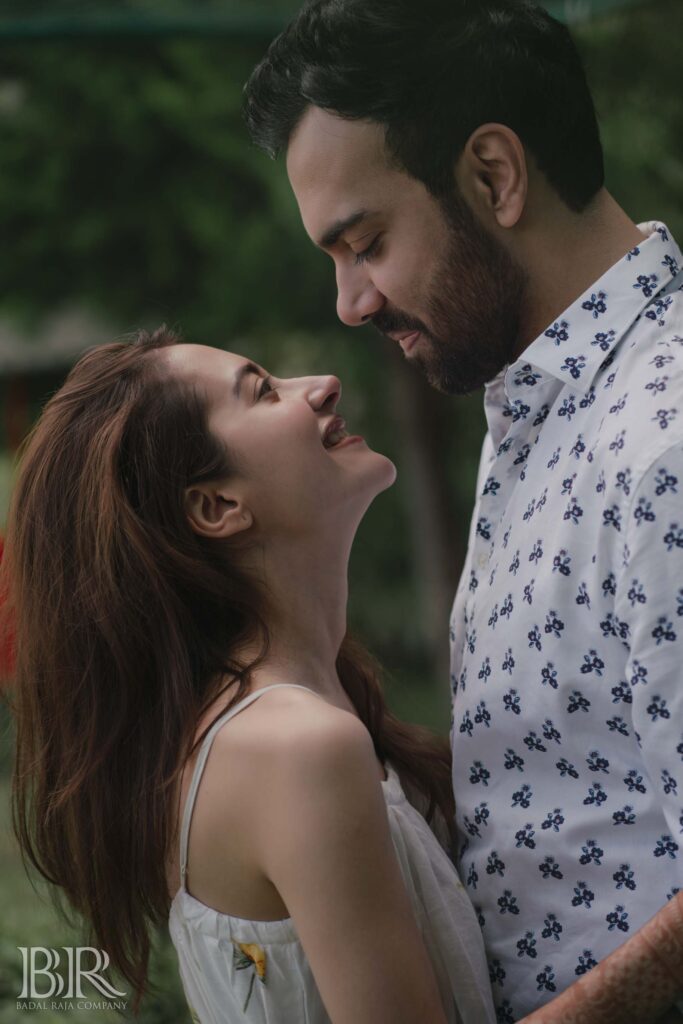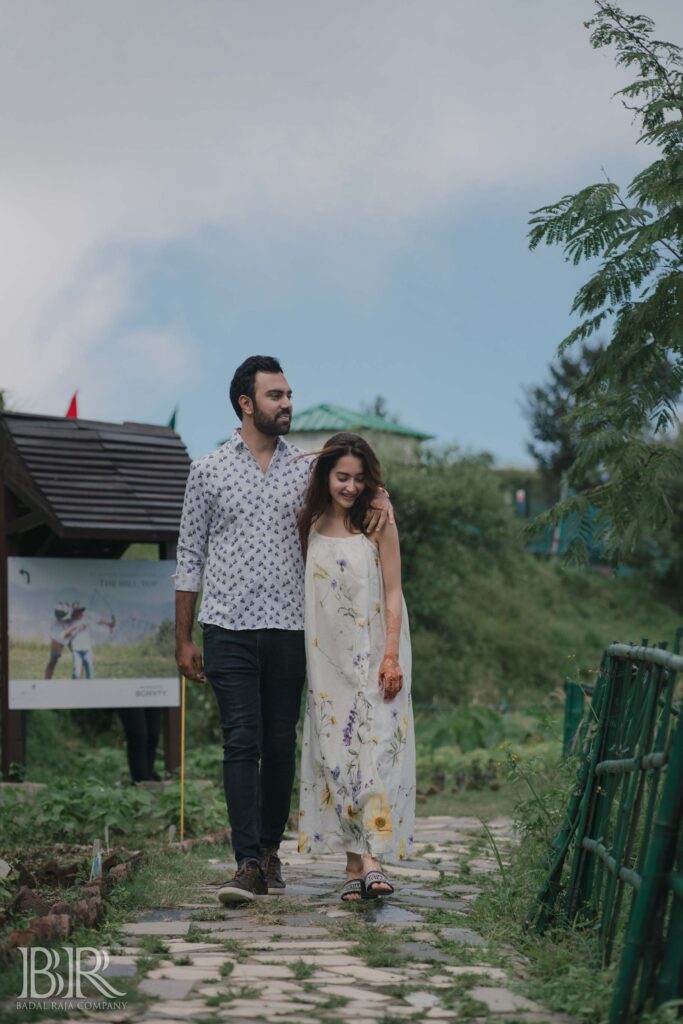 Chura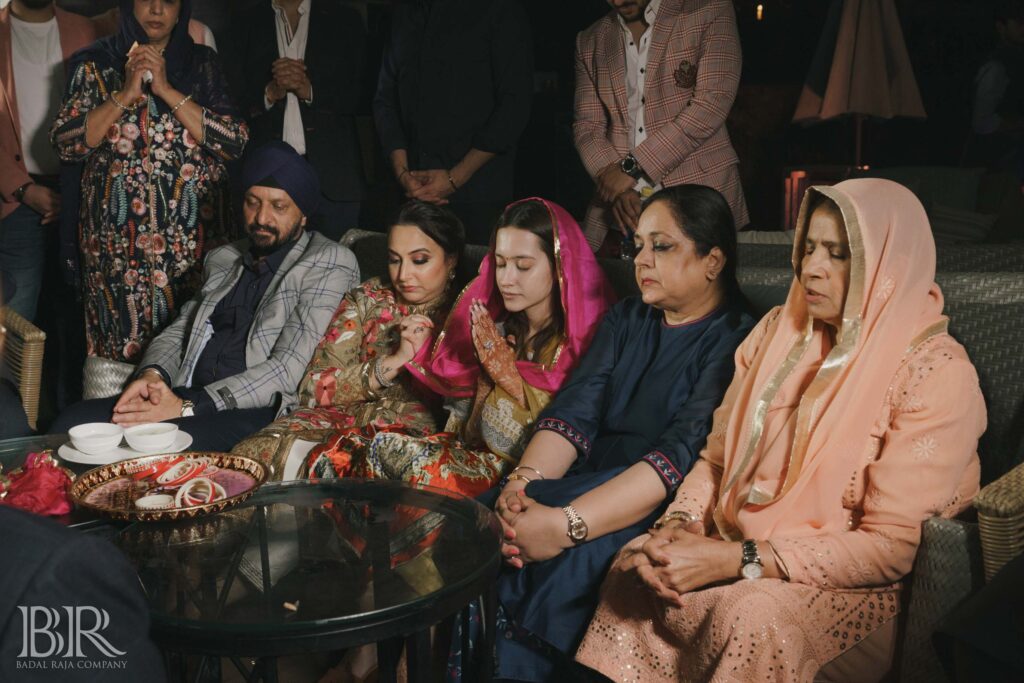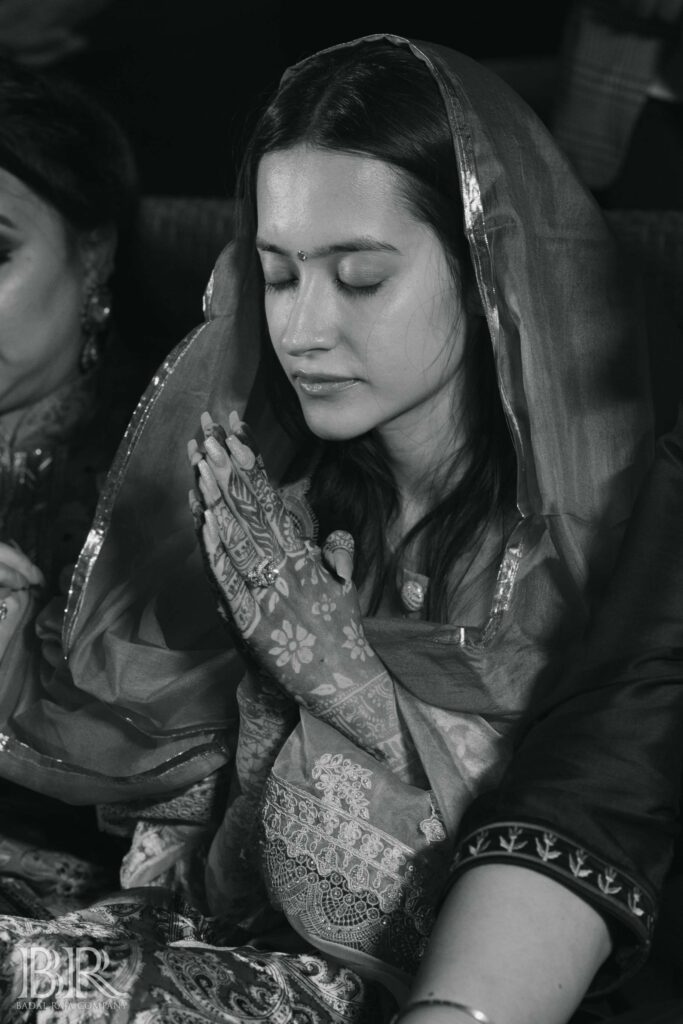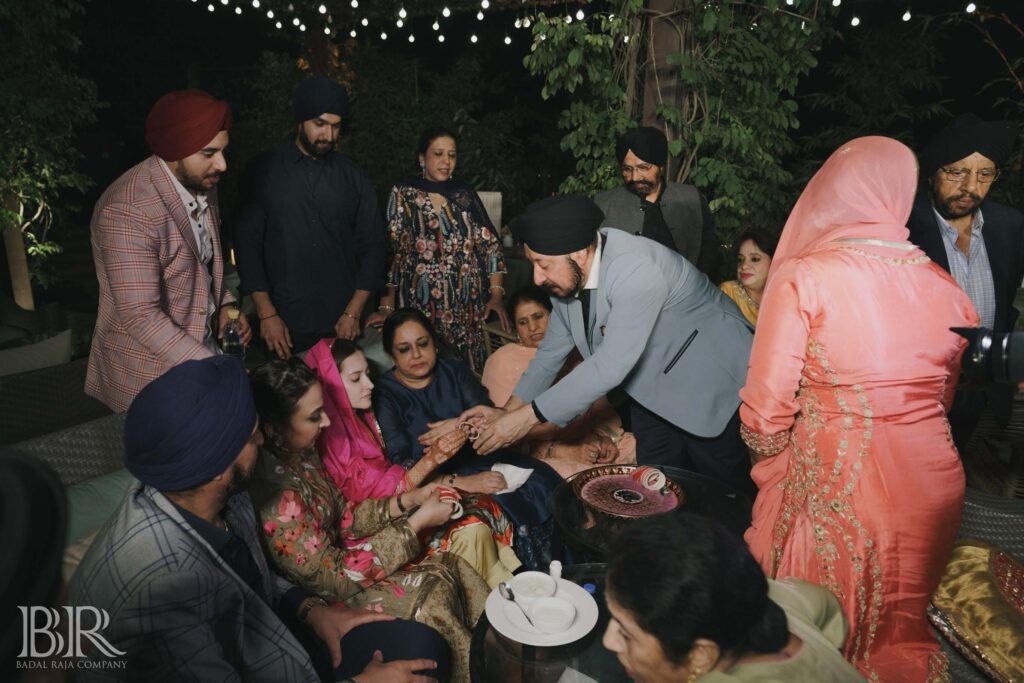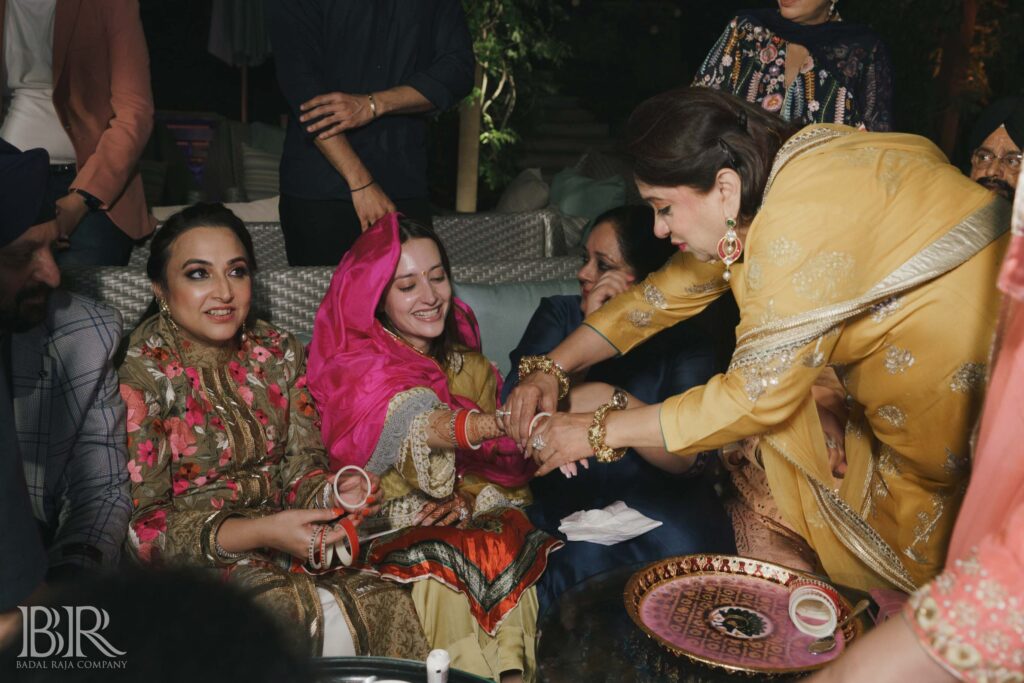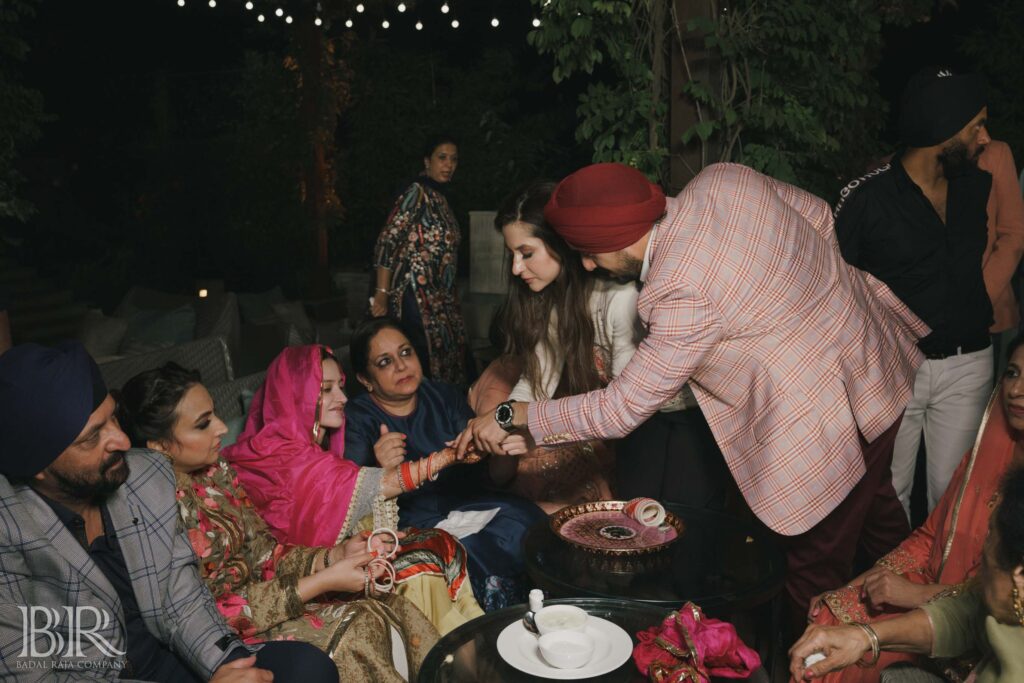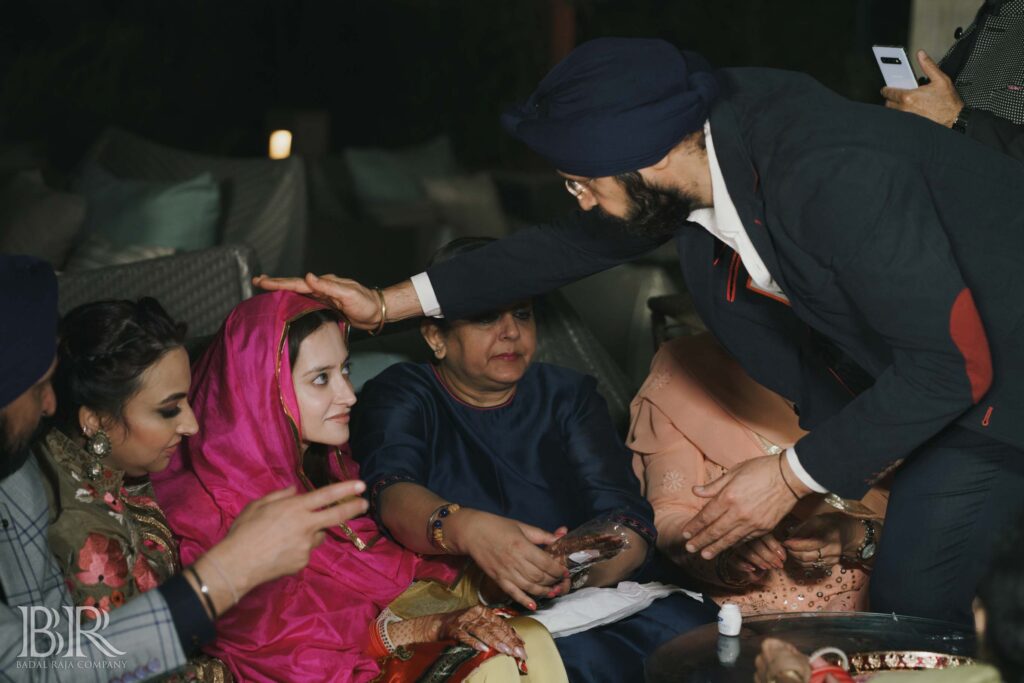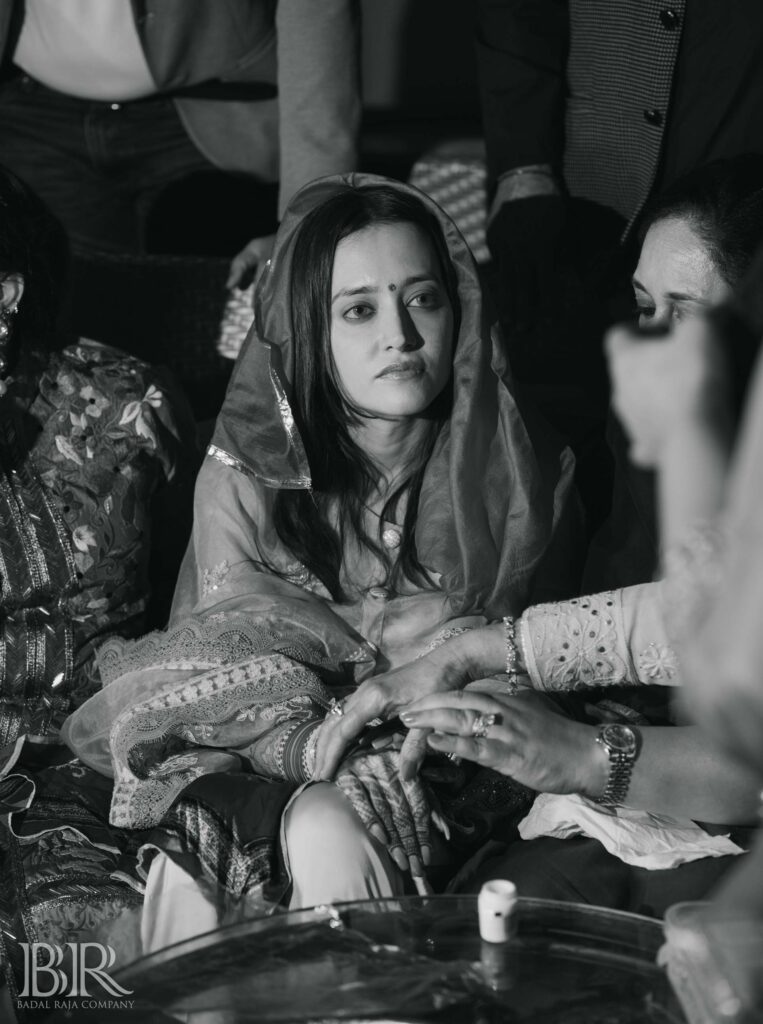 Engagement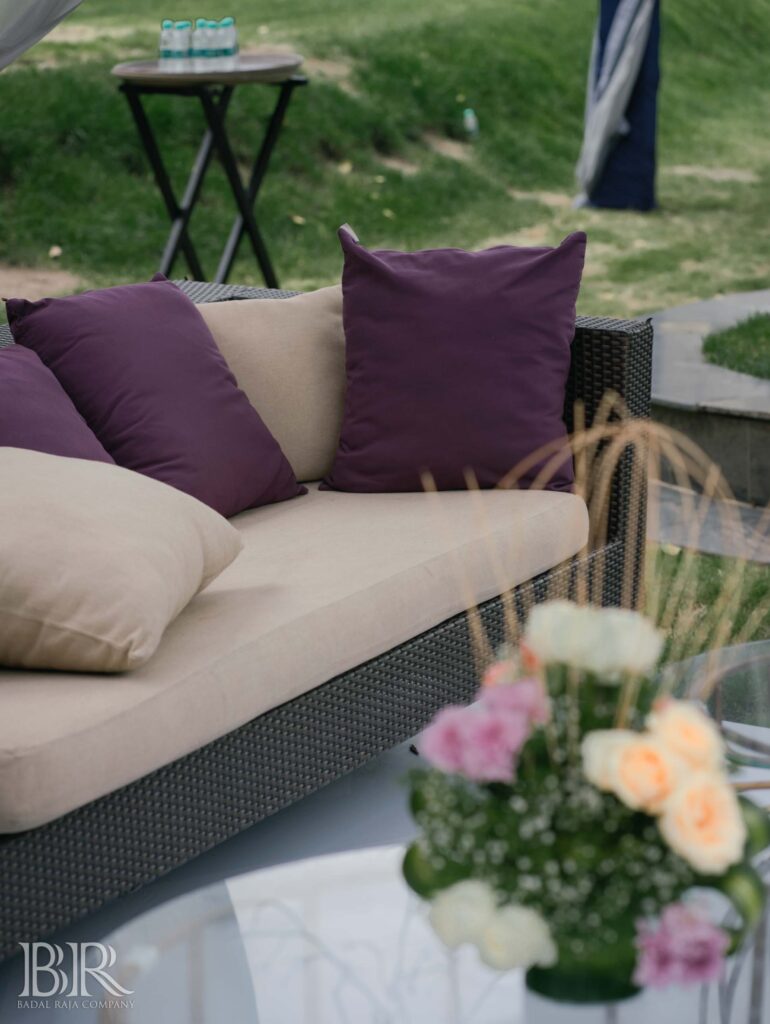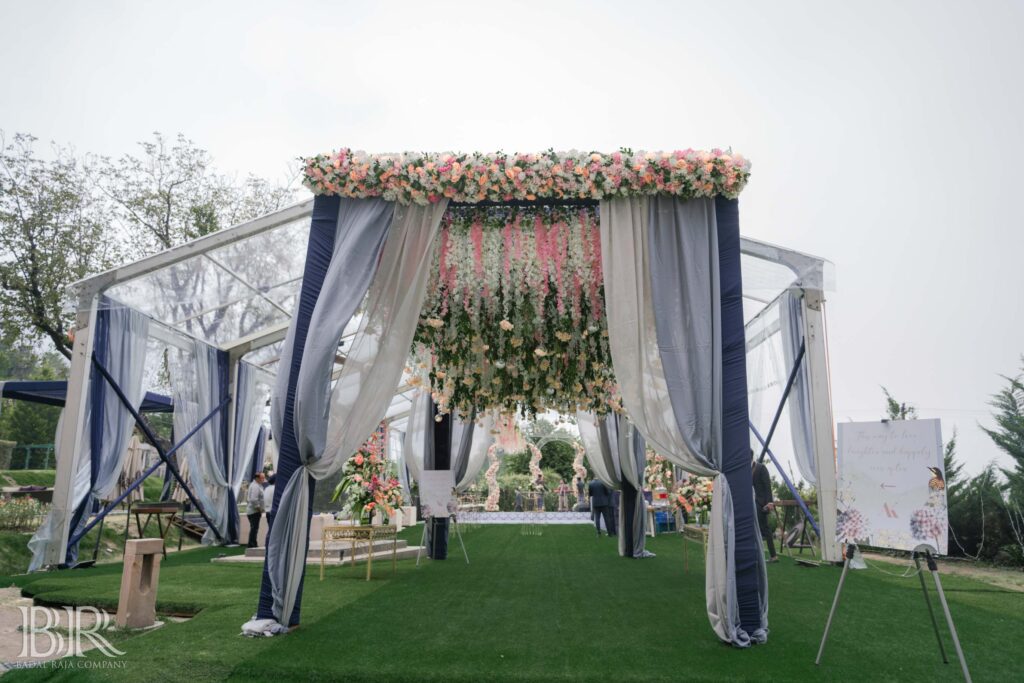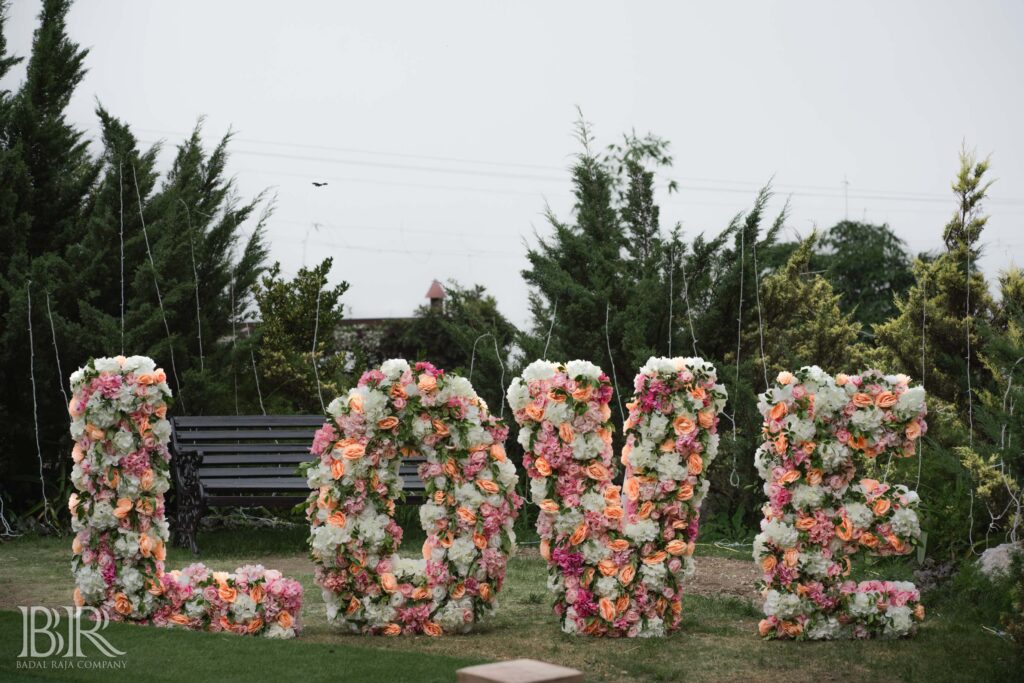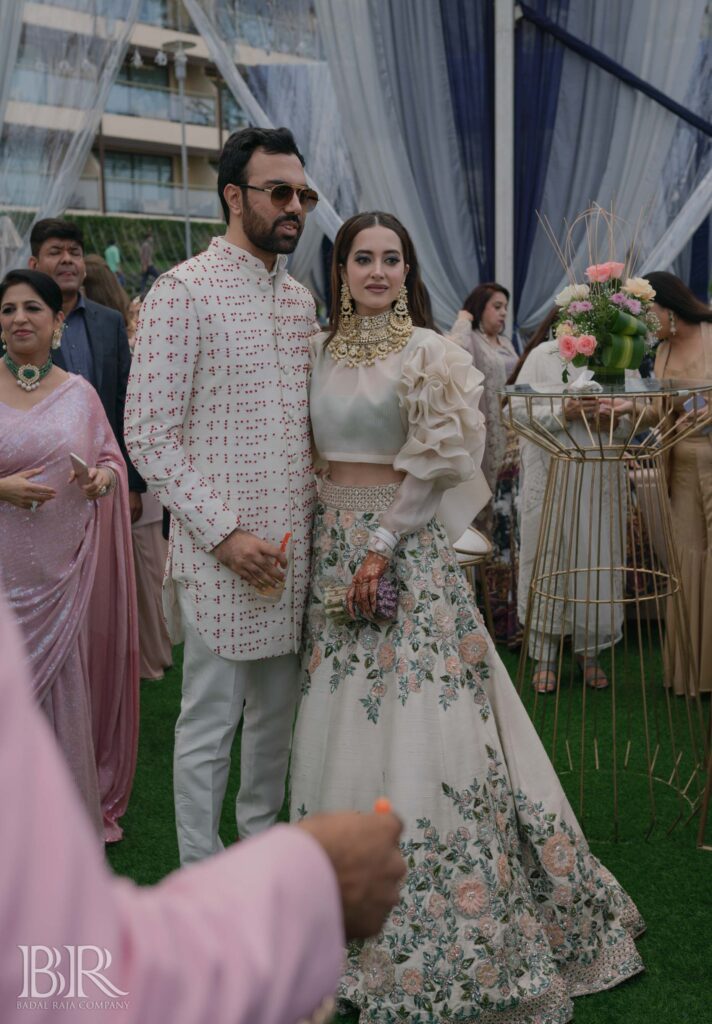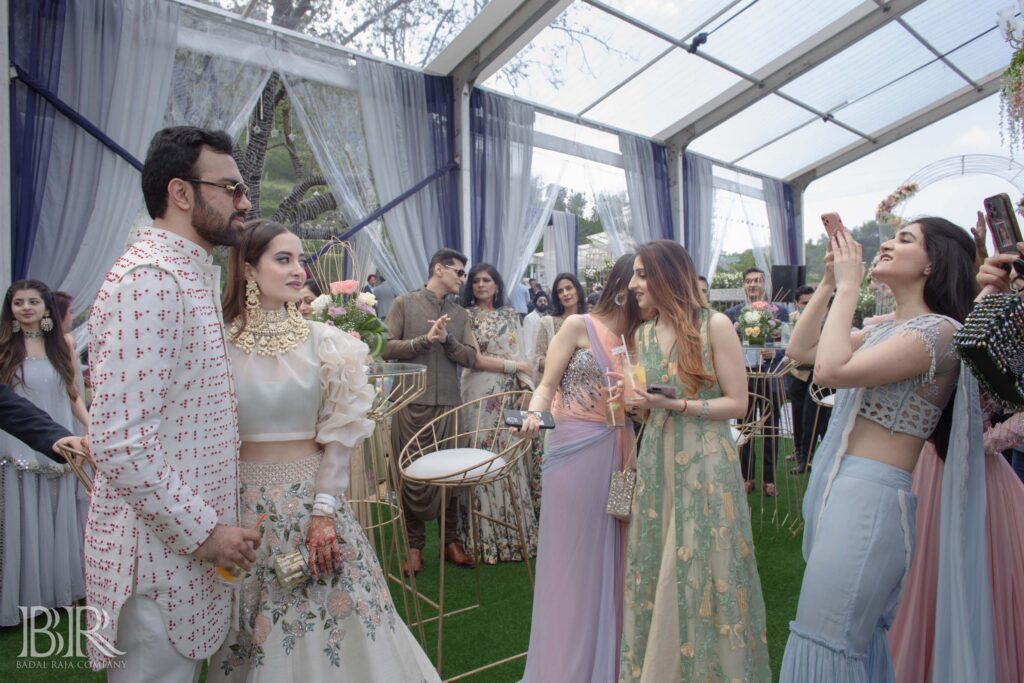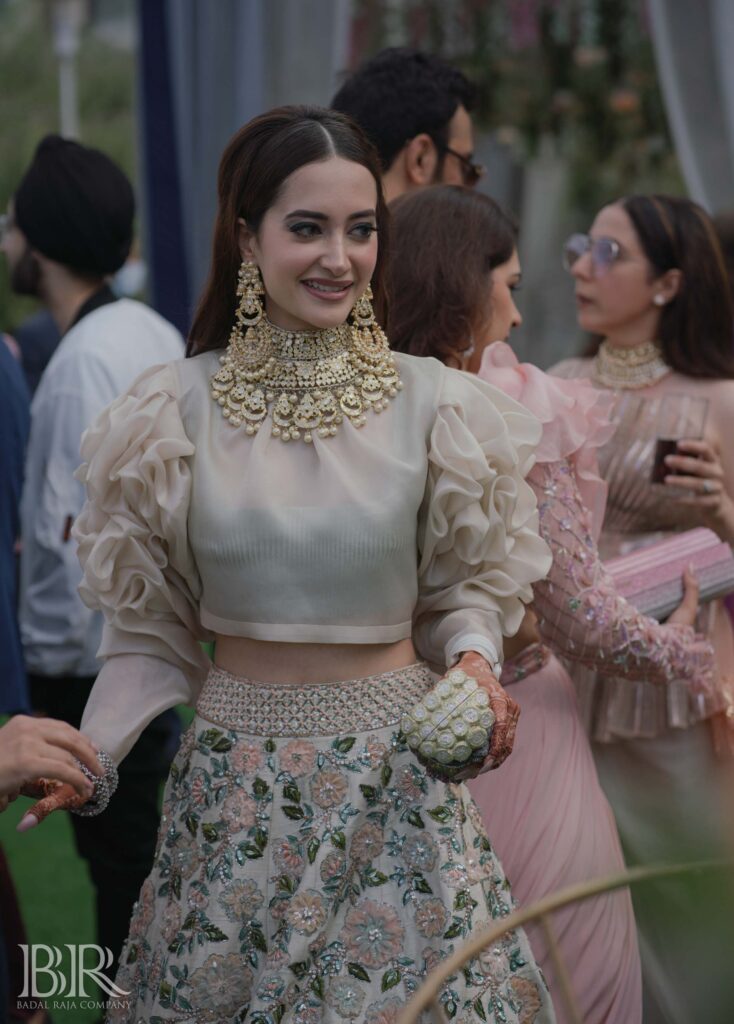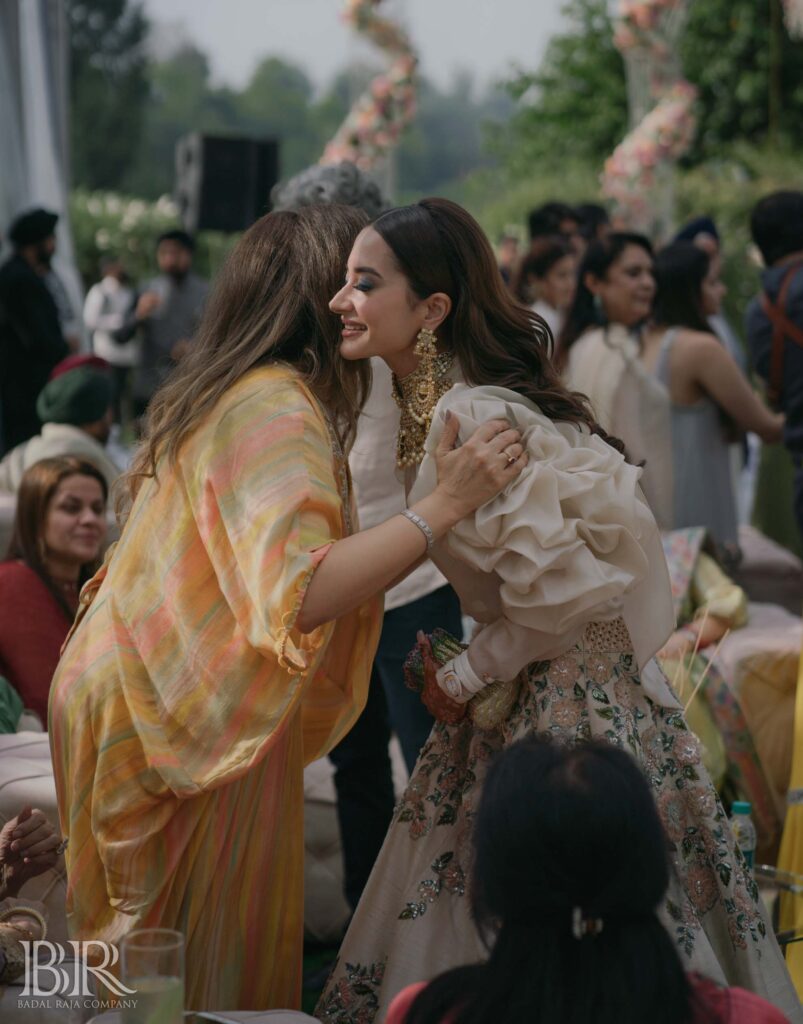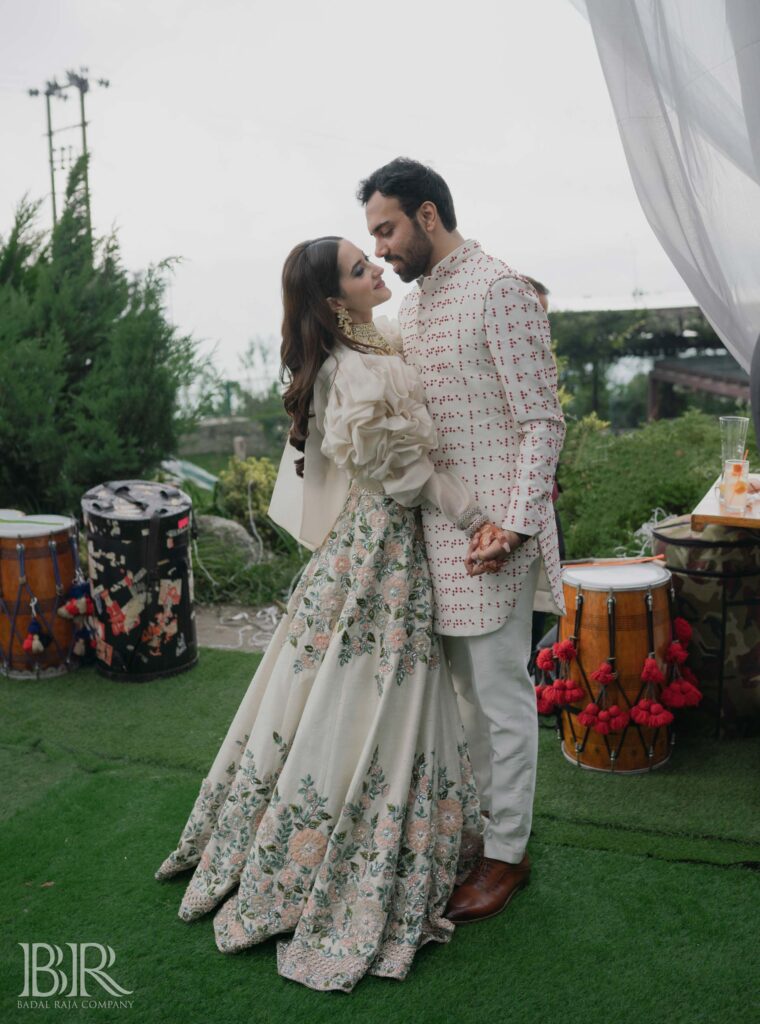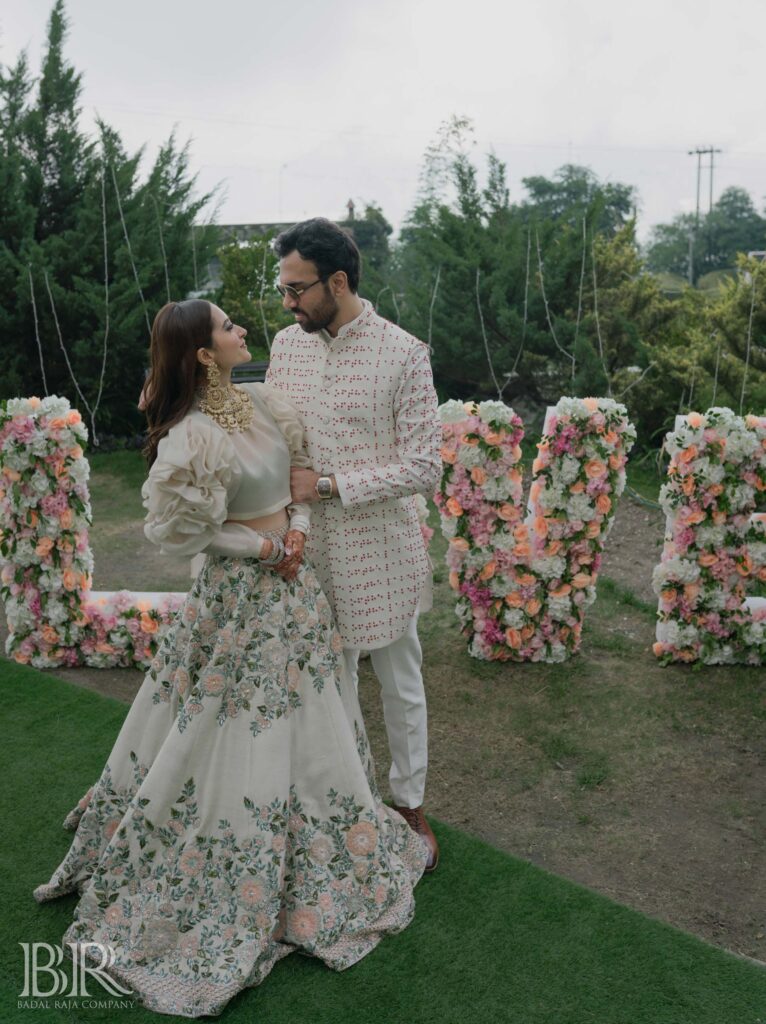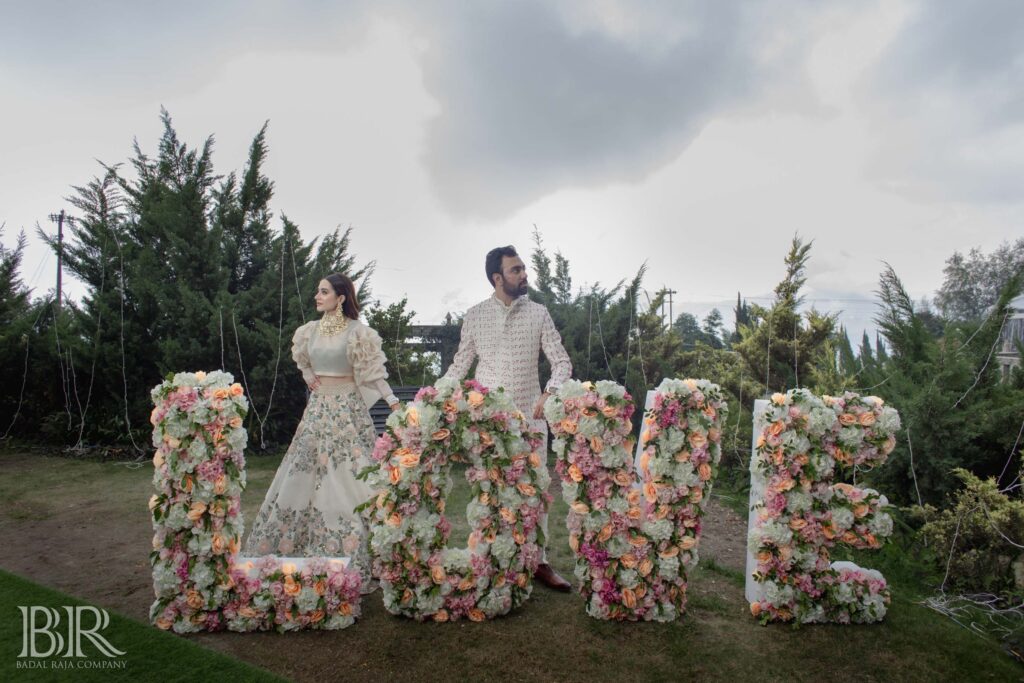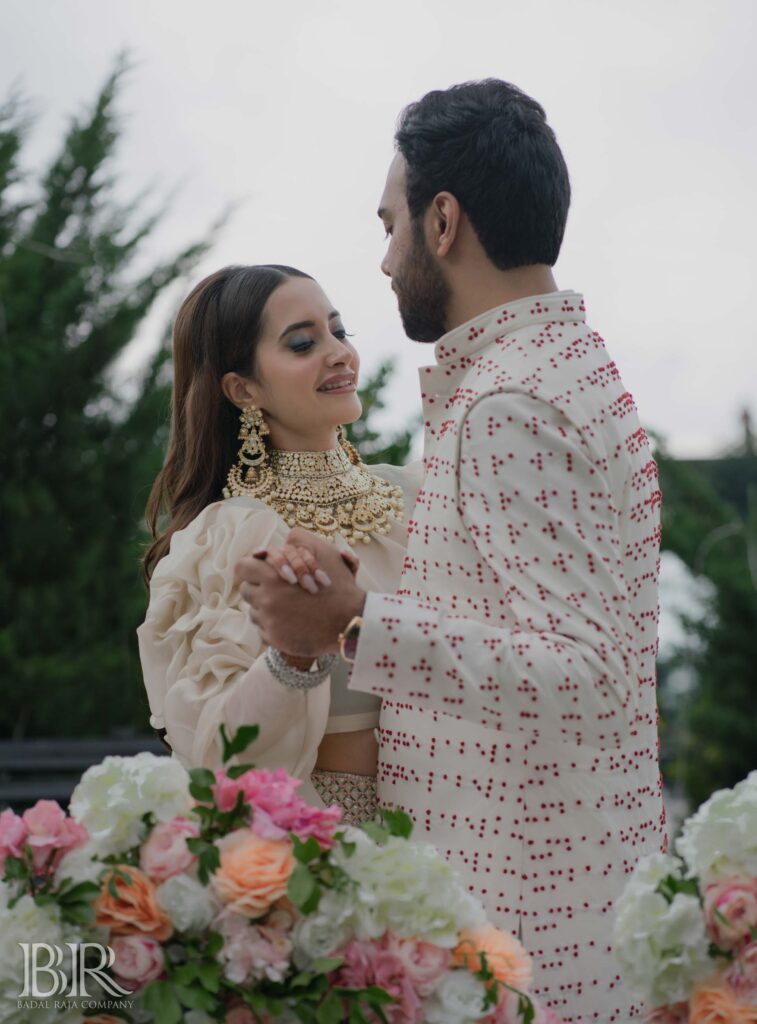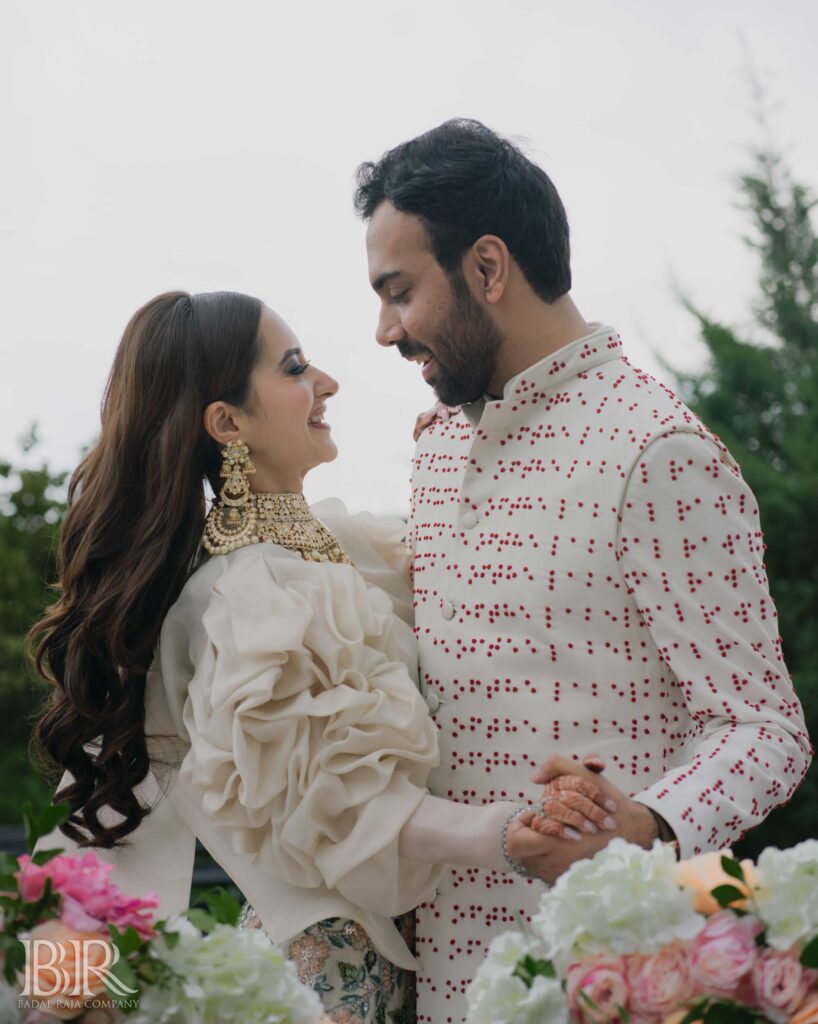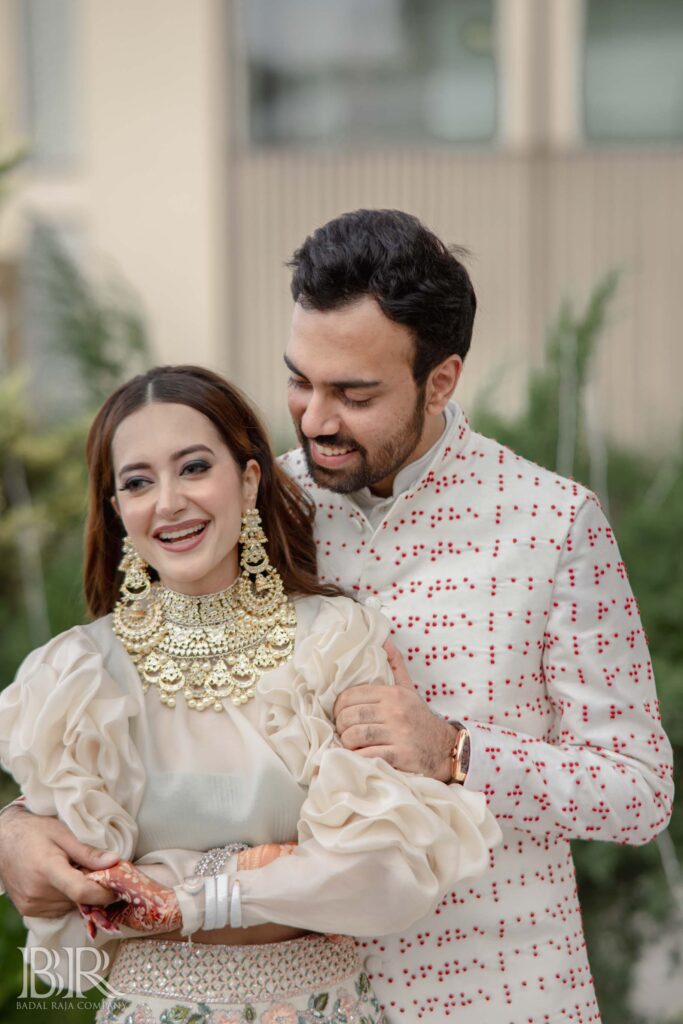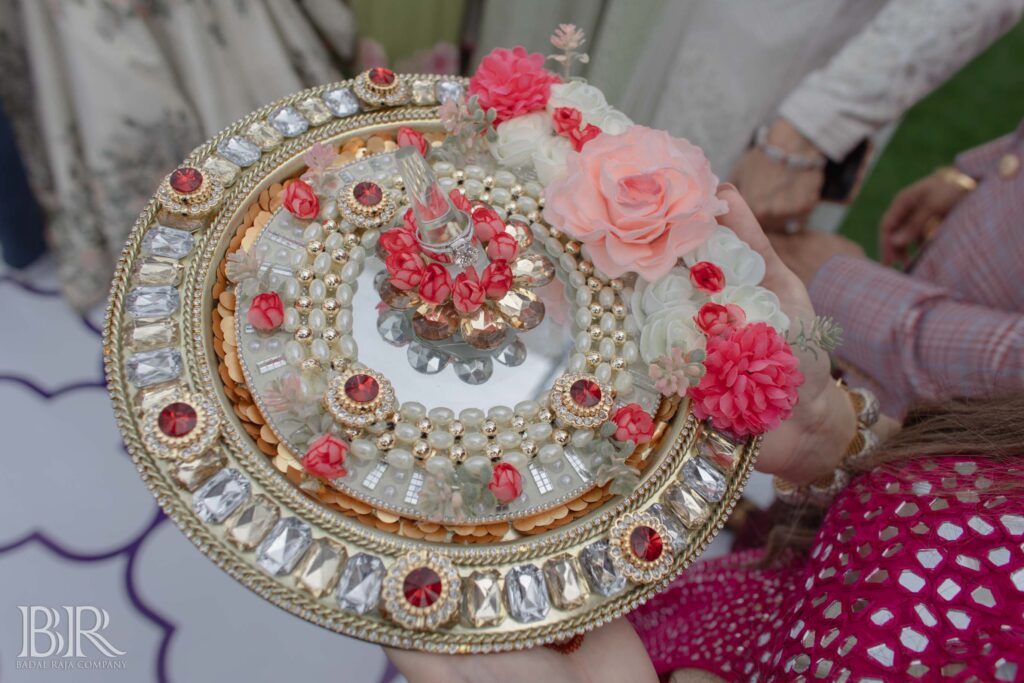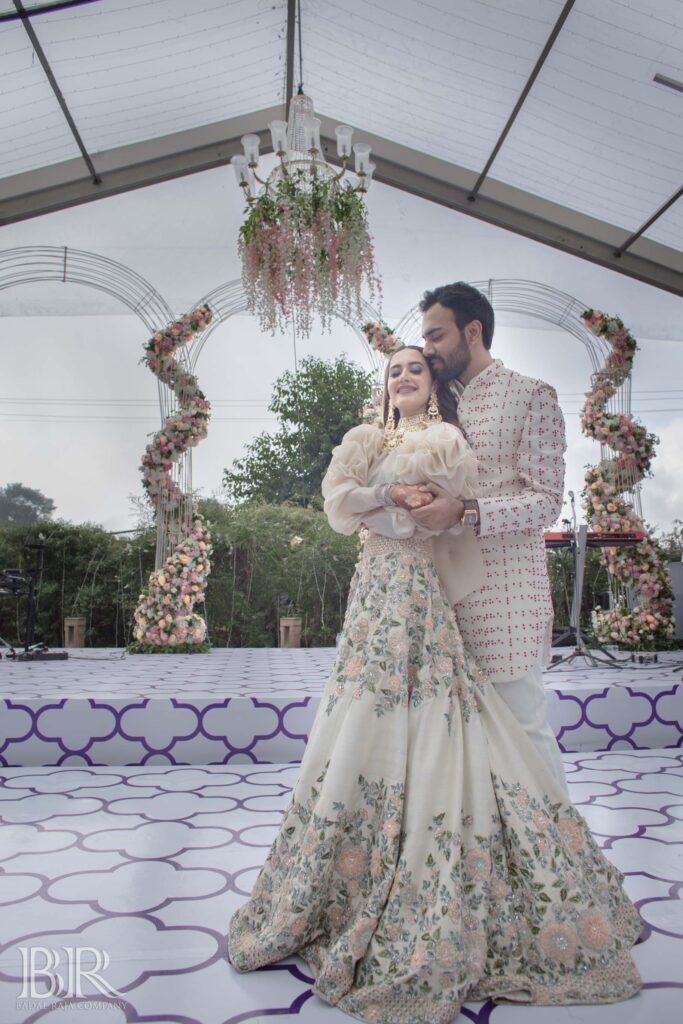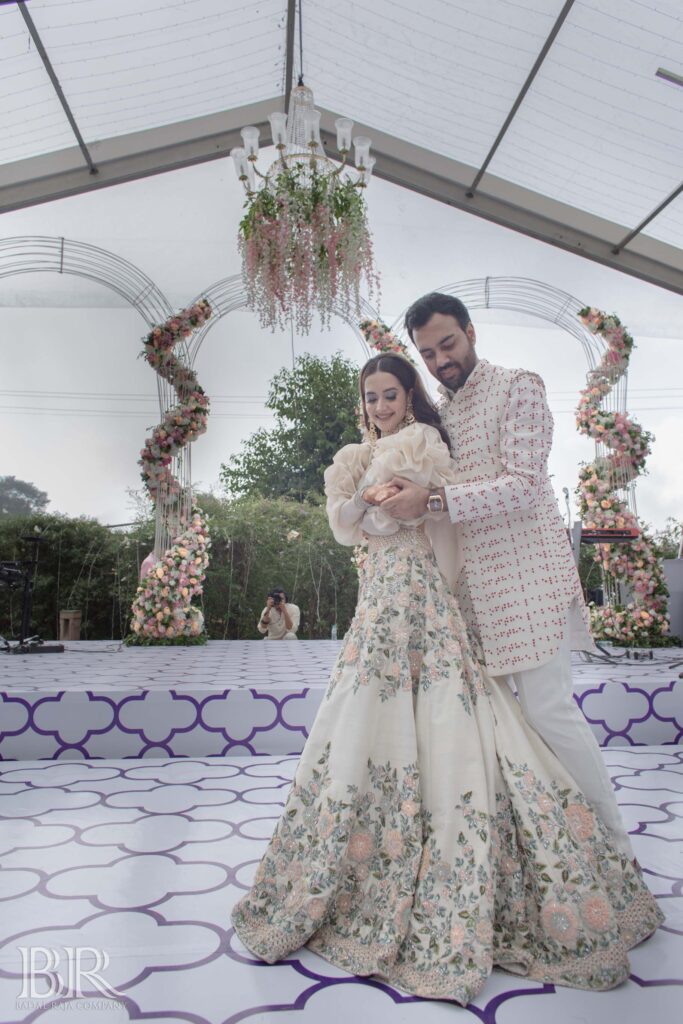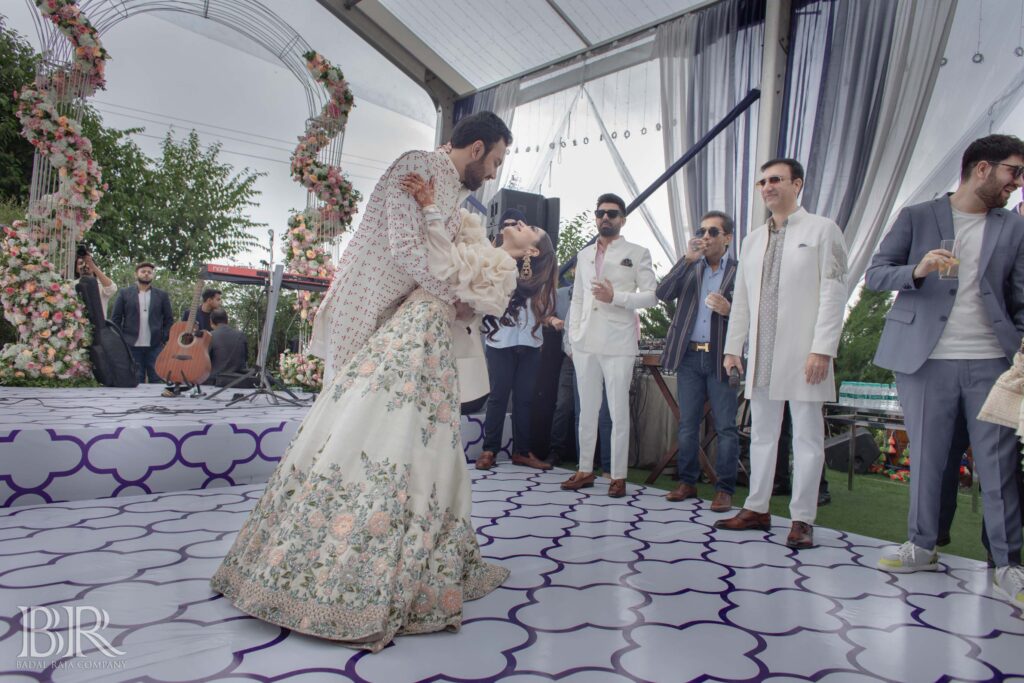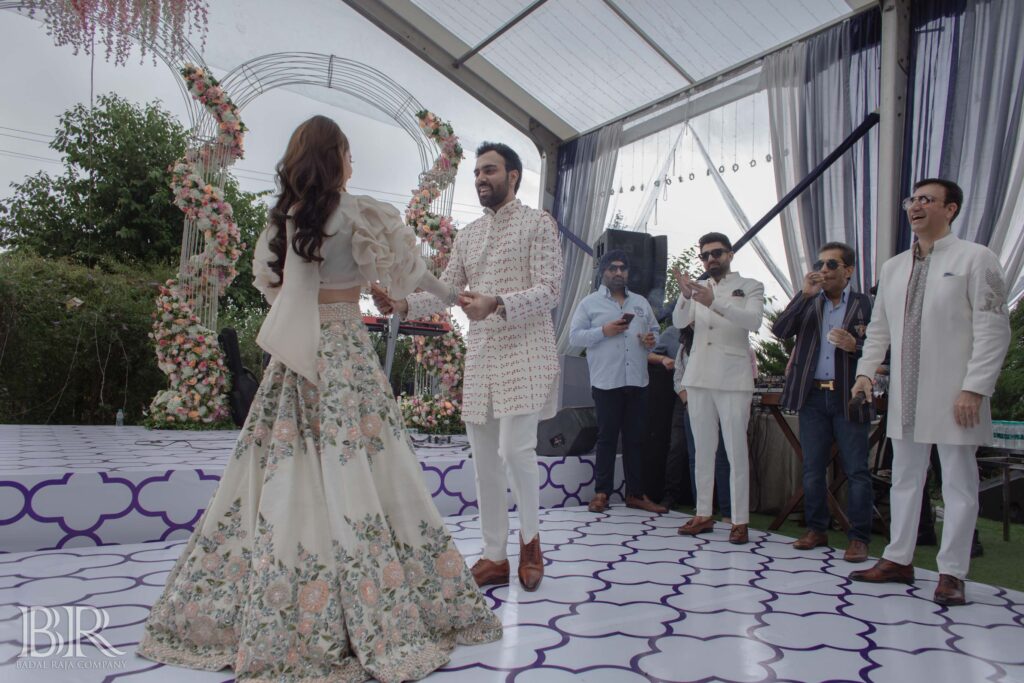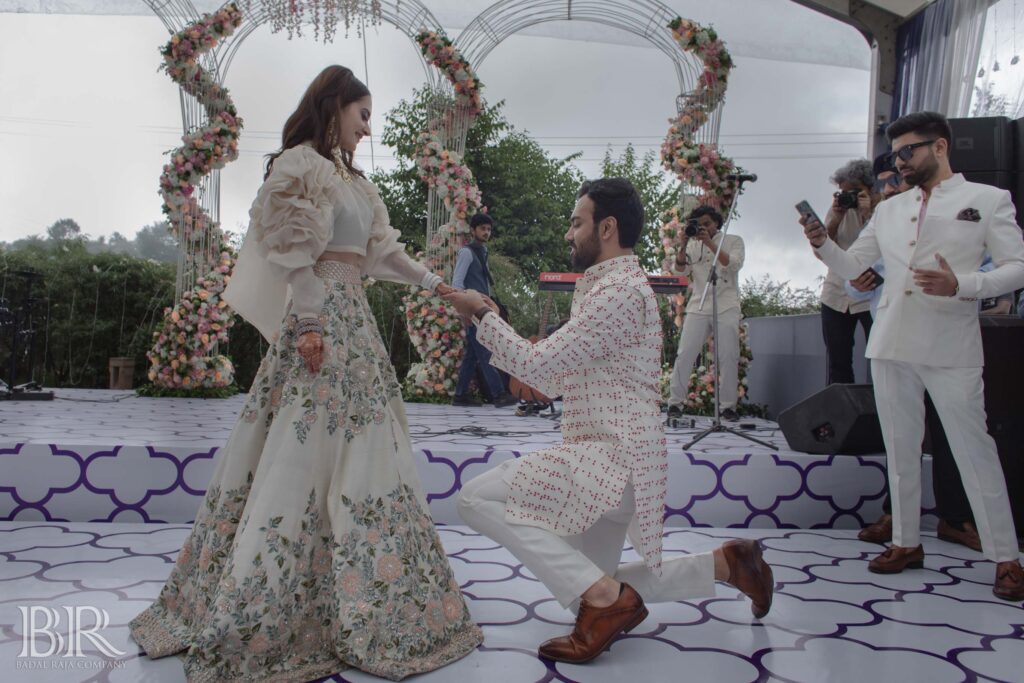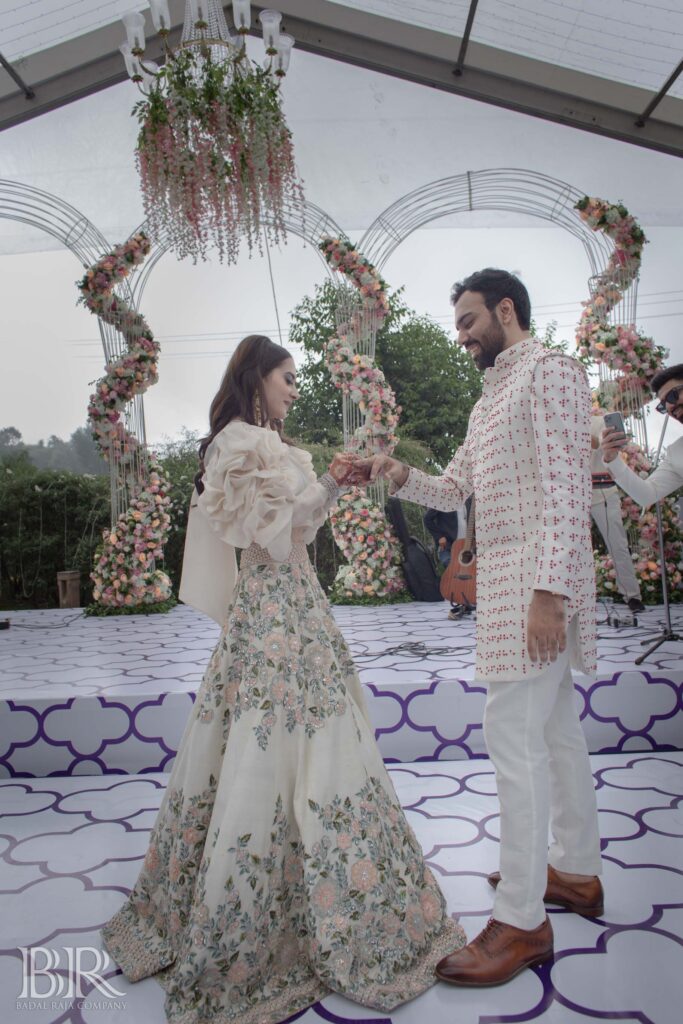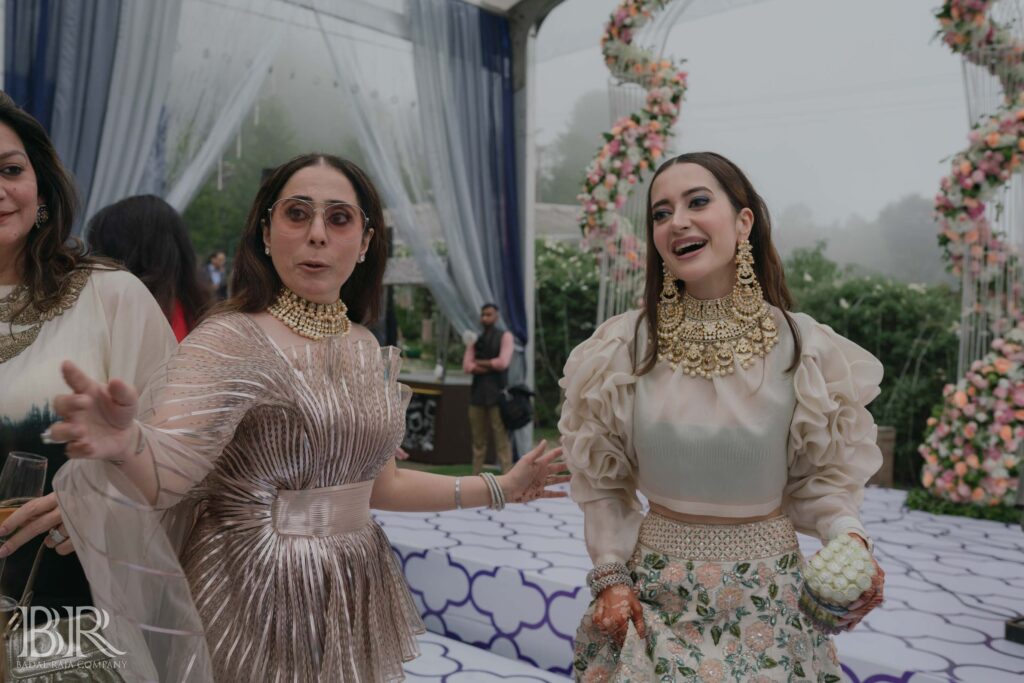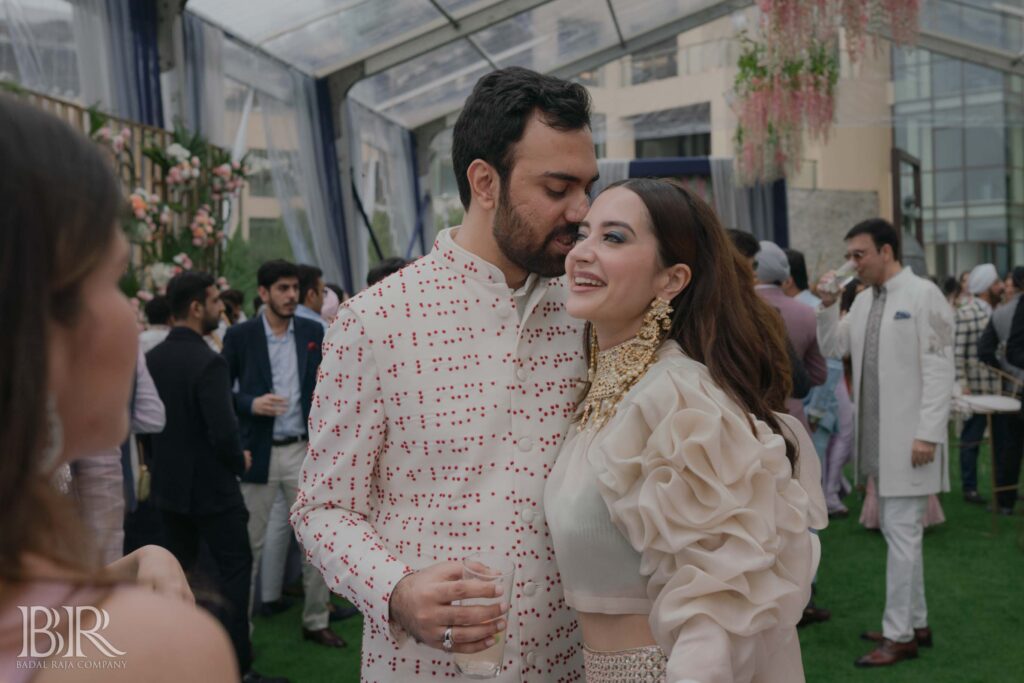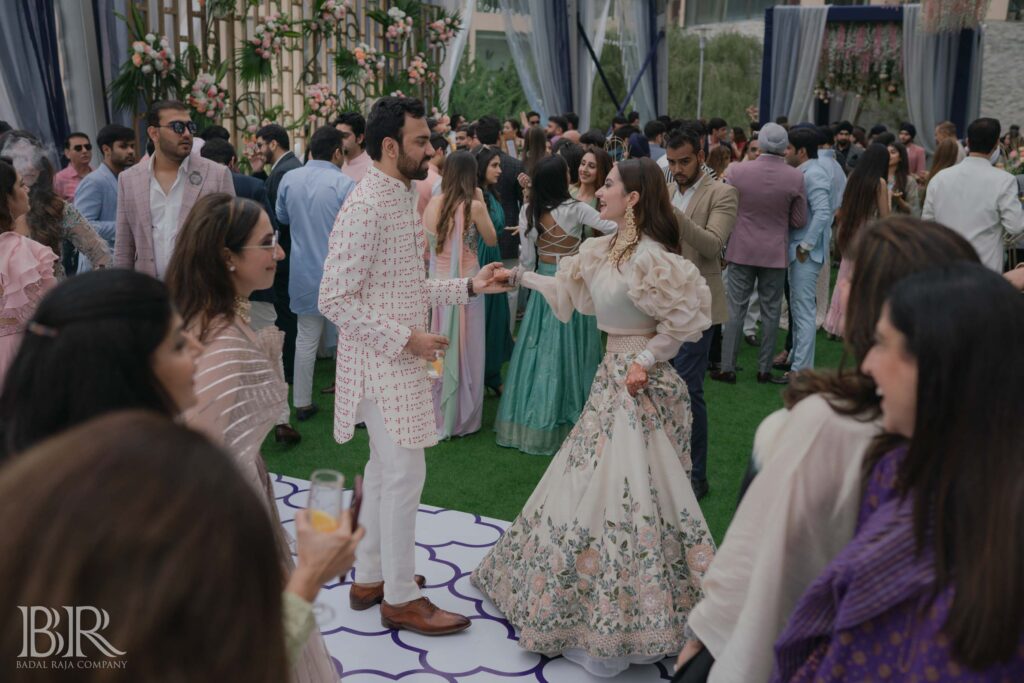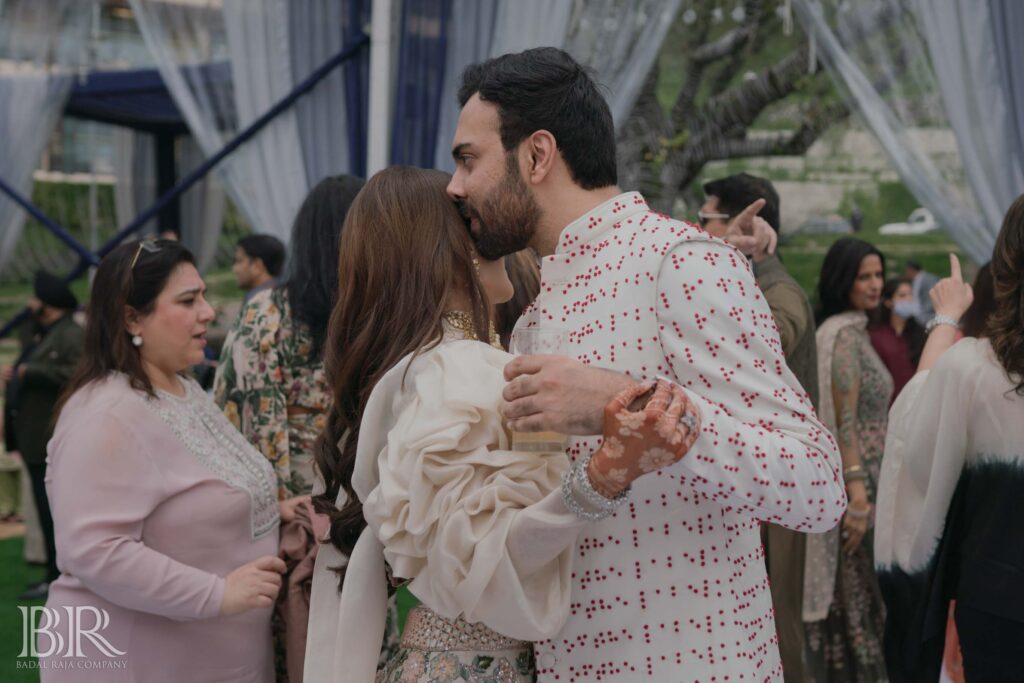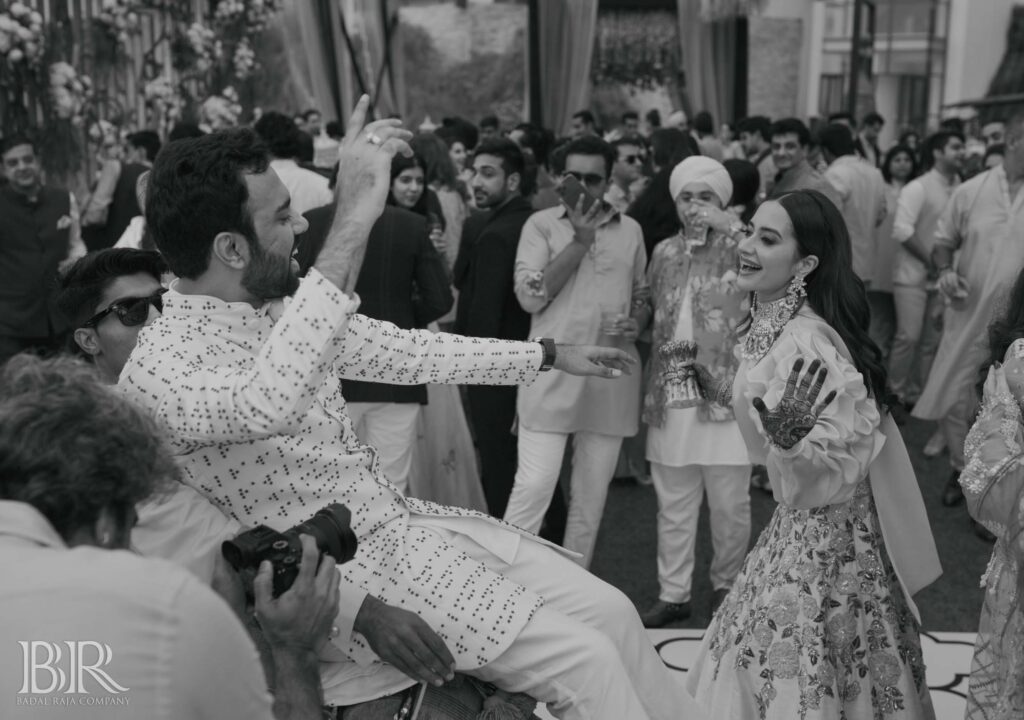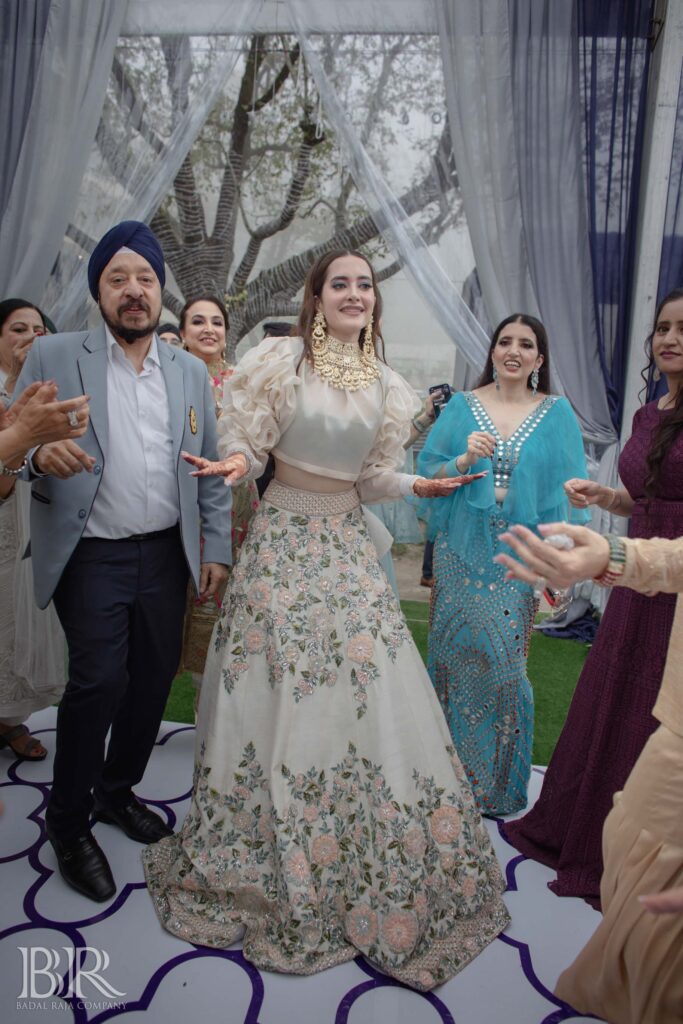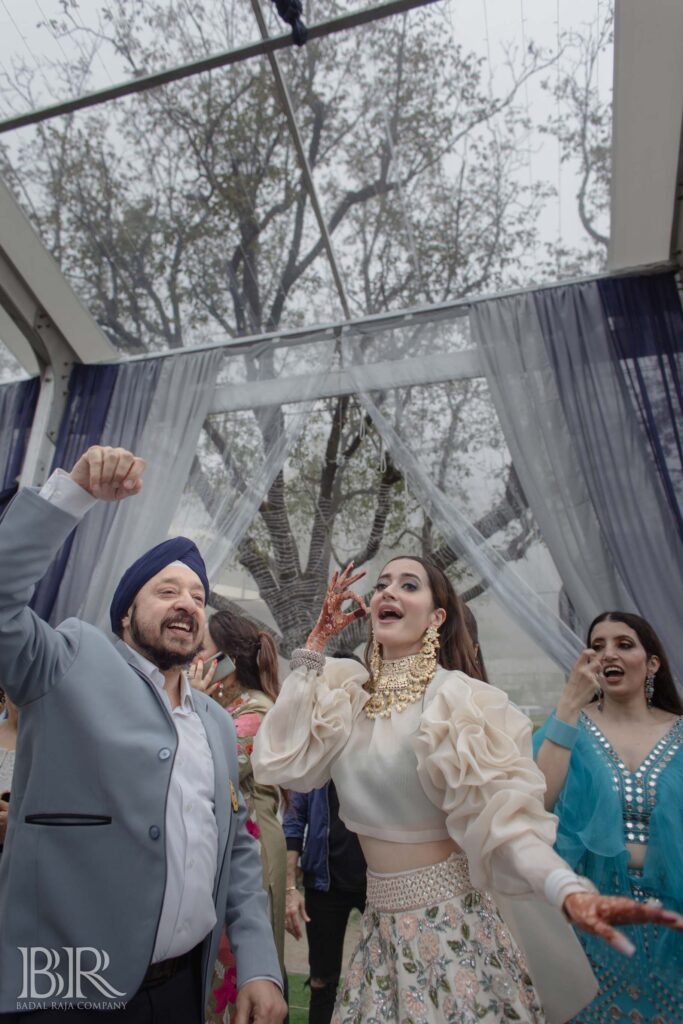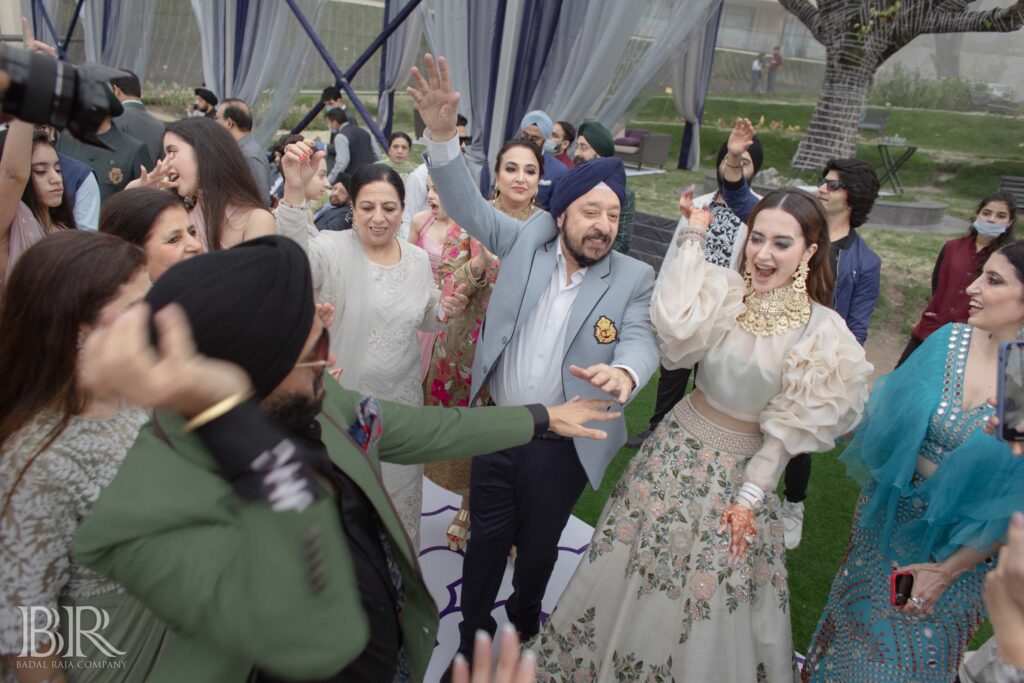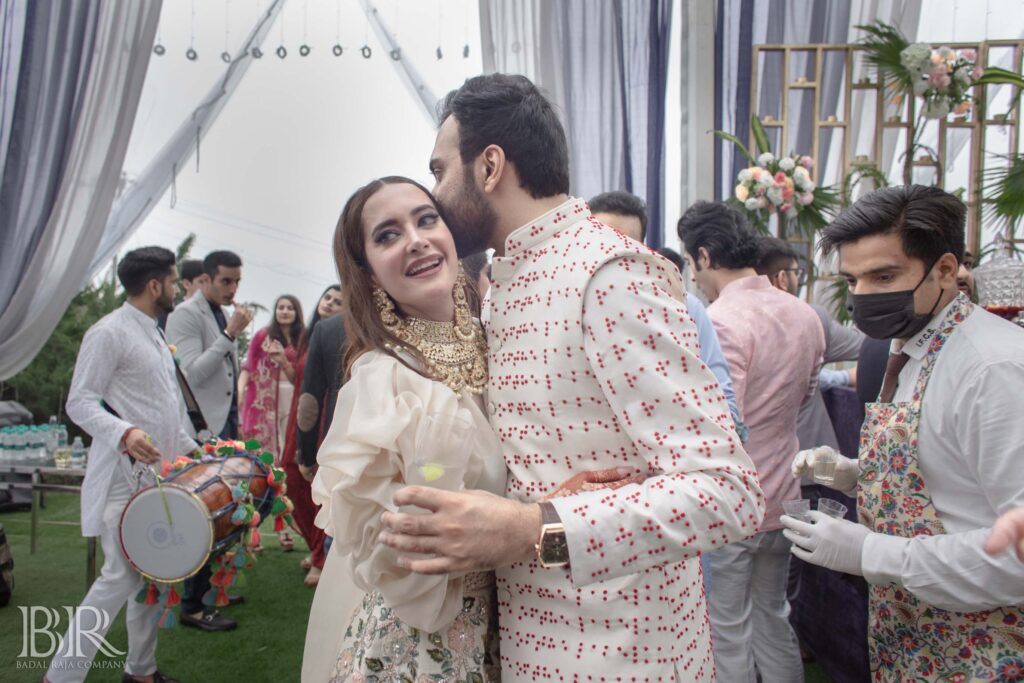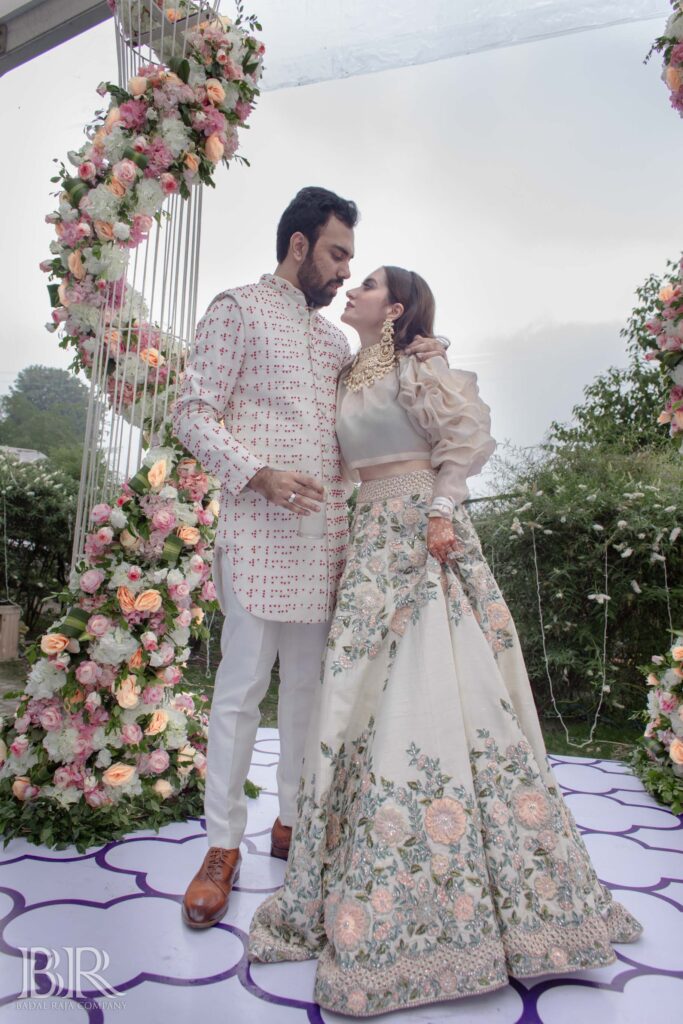 Anand Karaj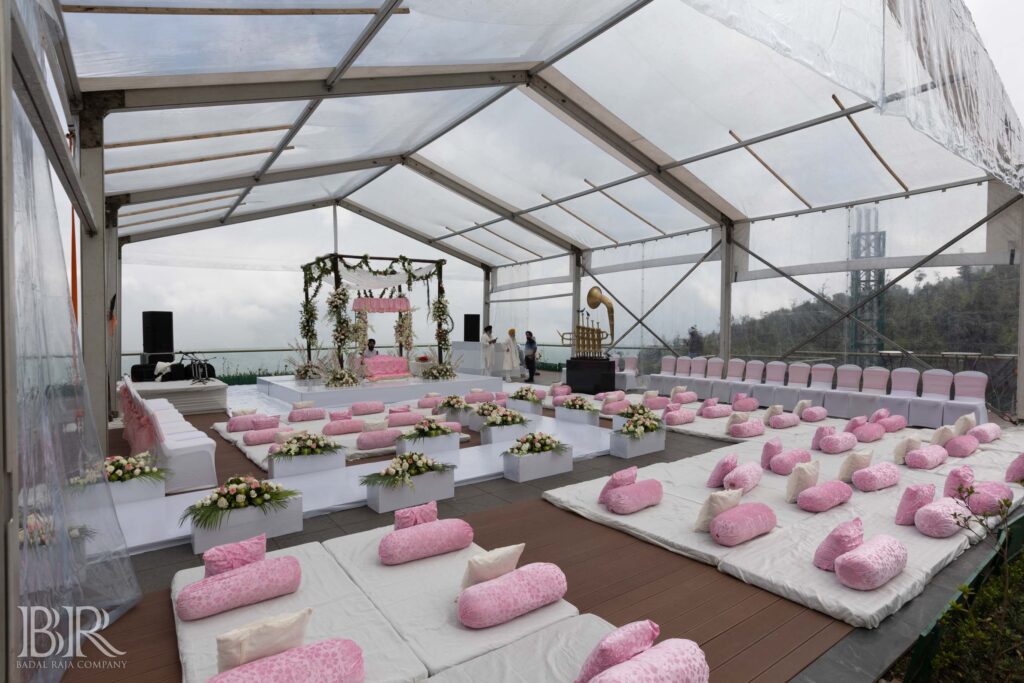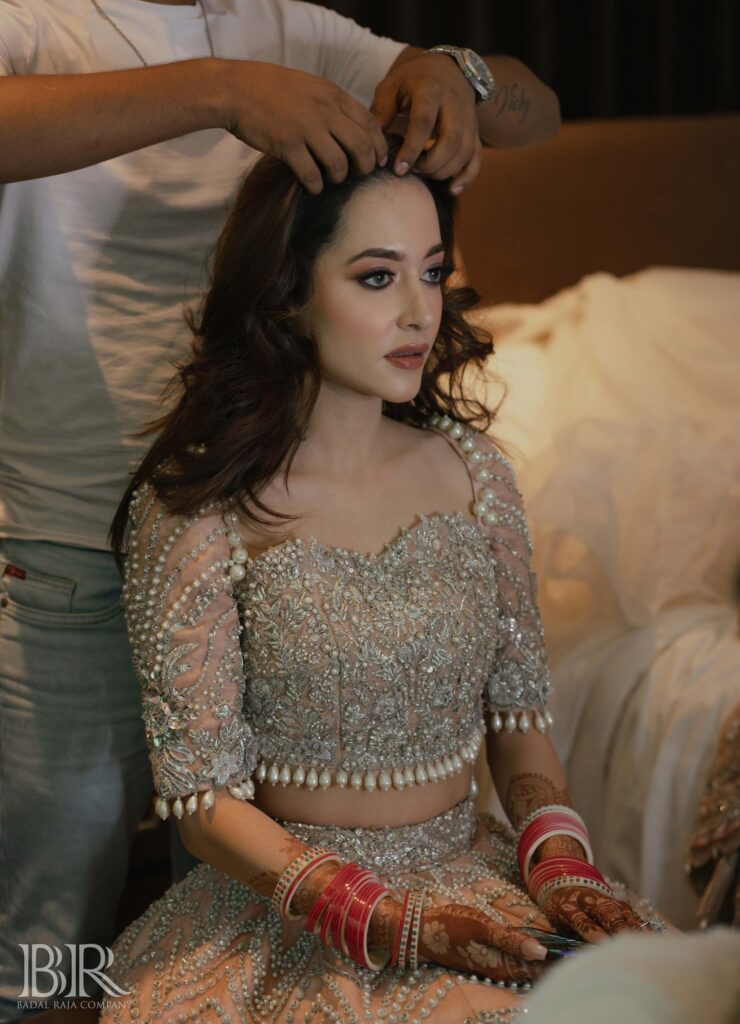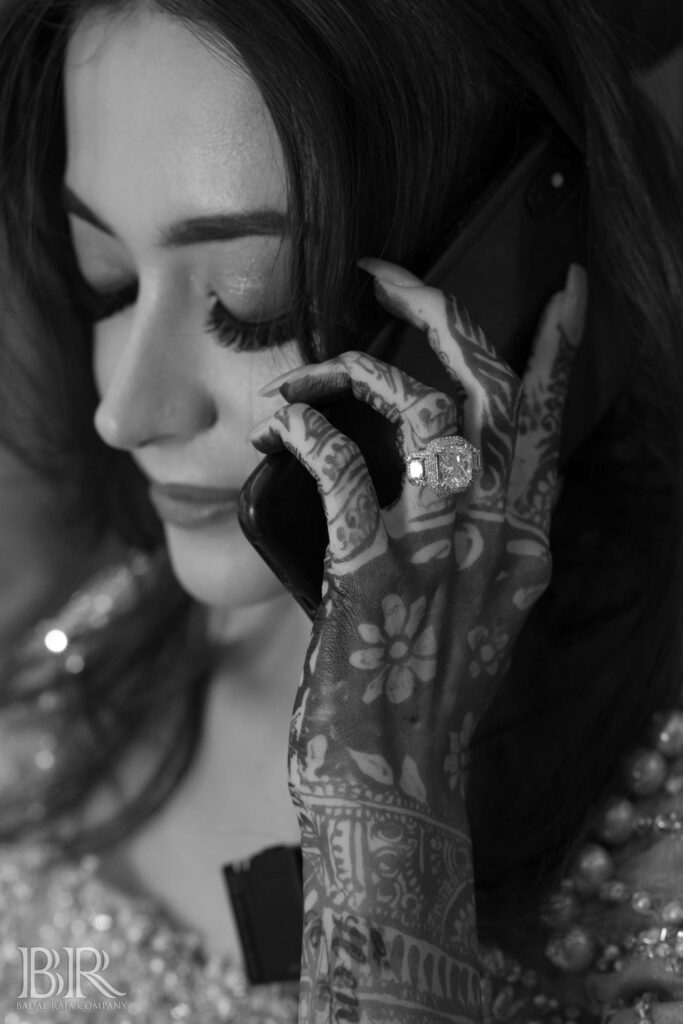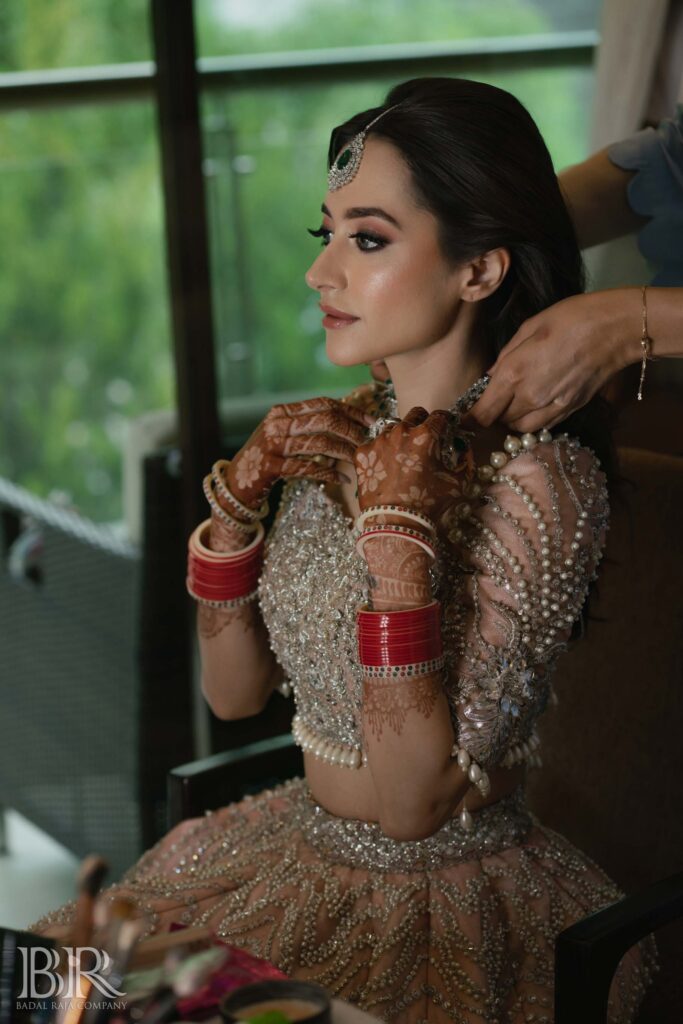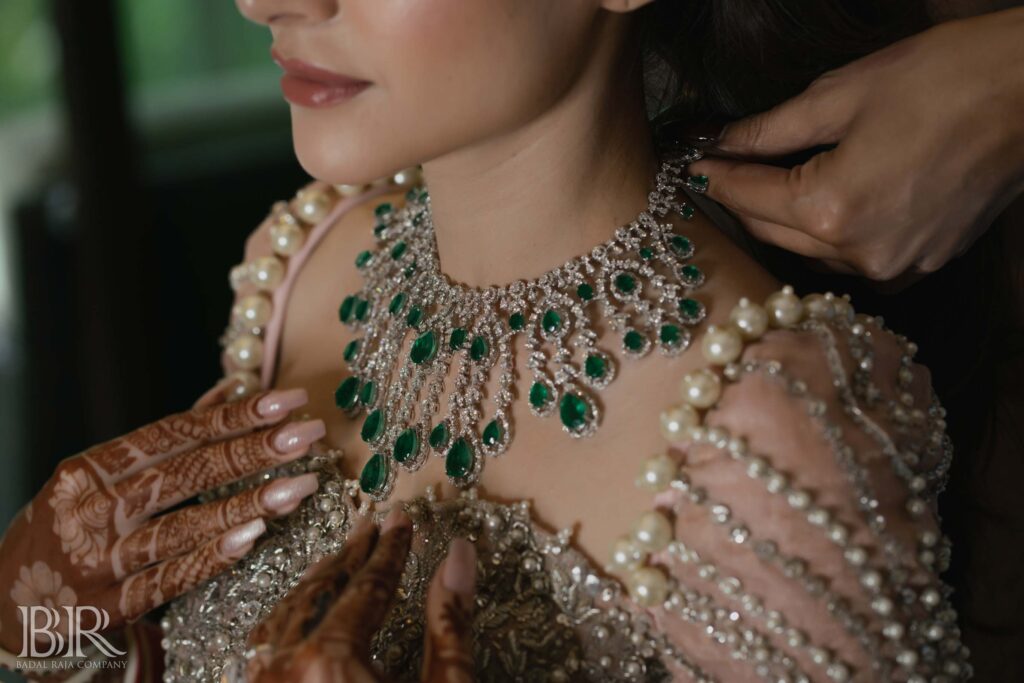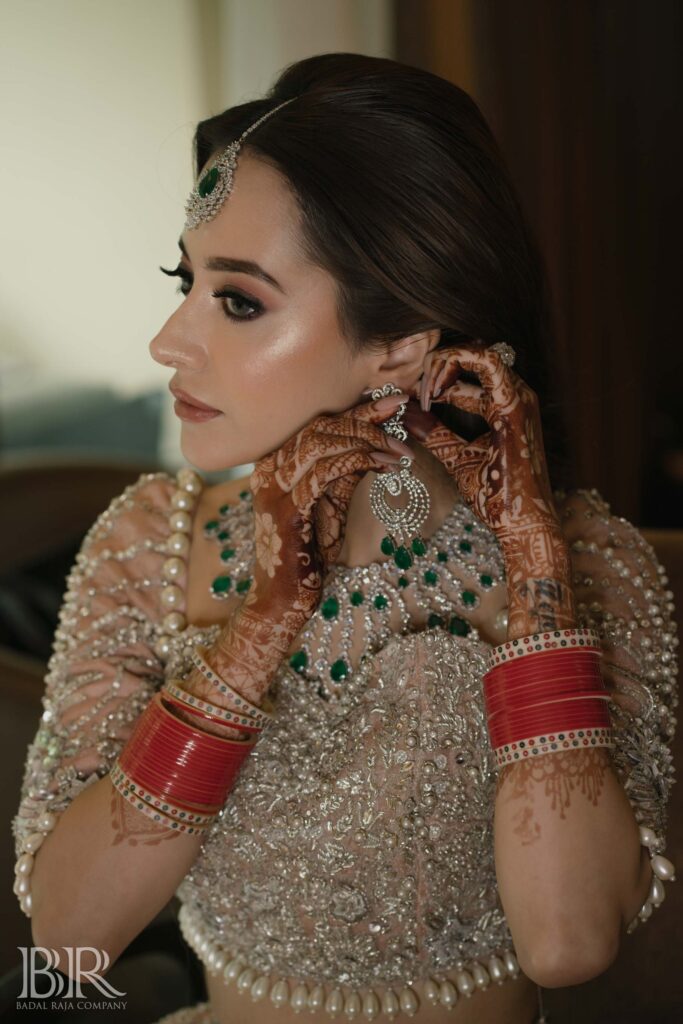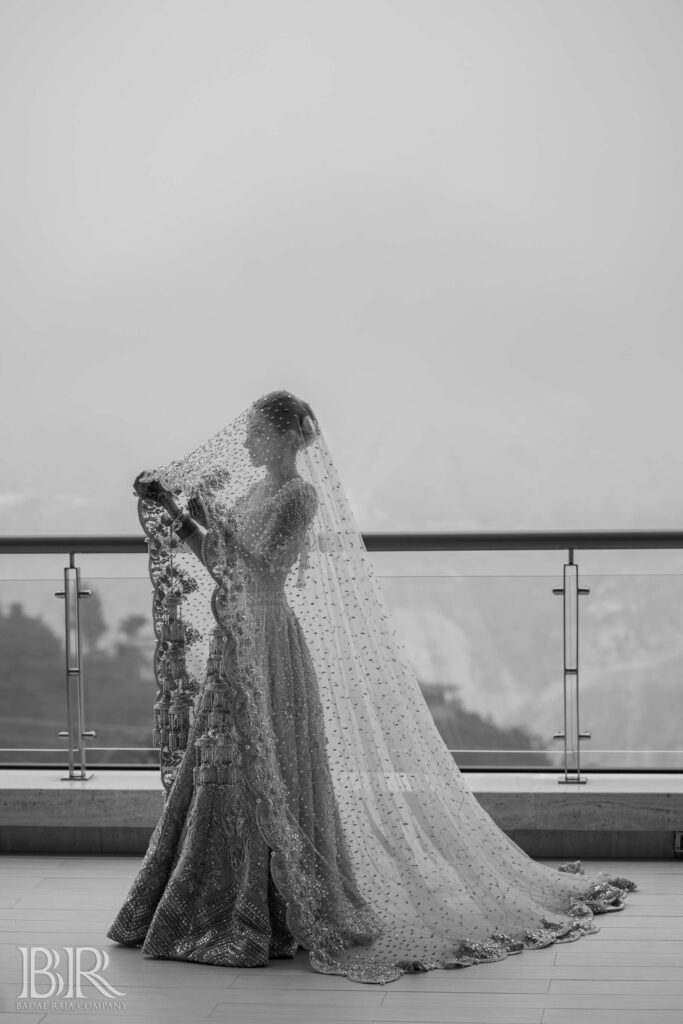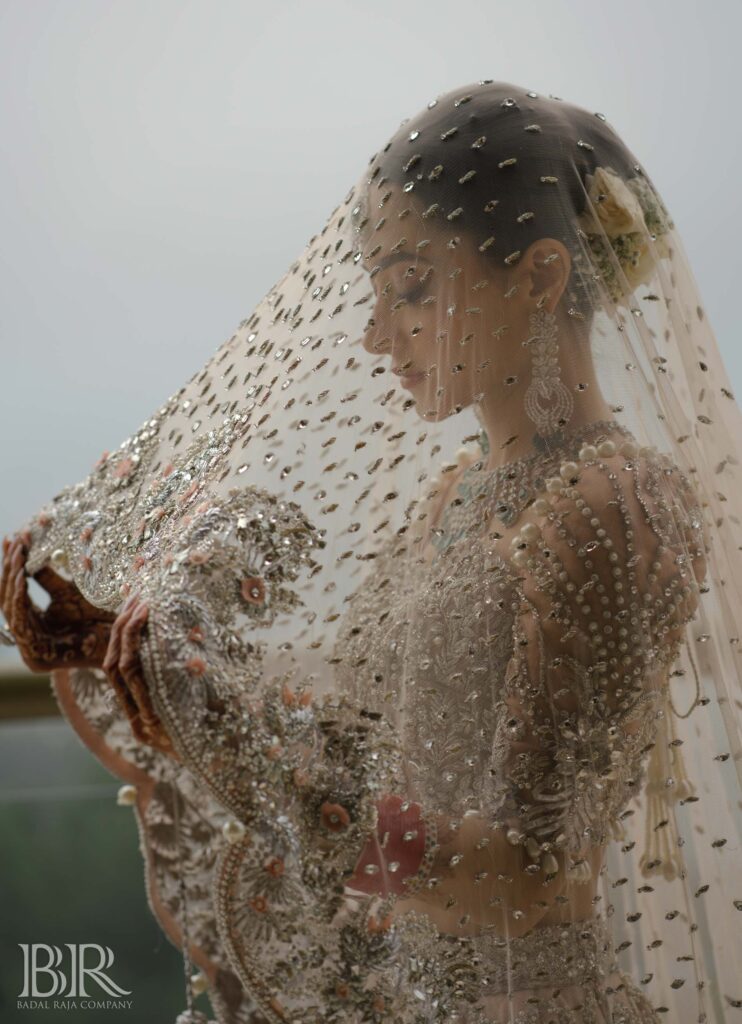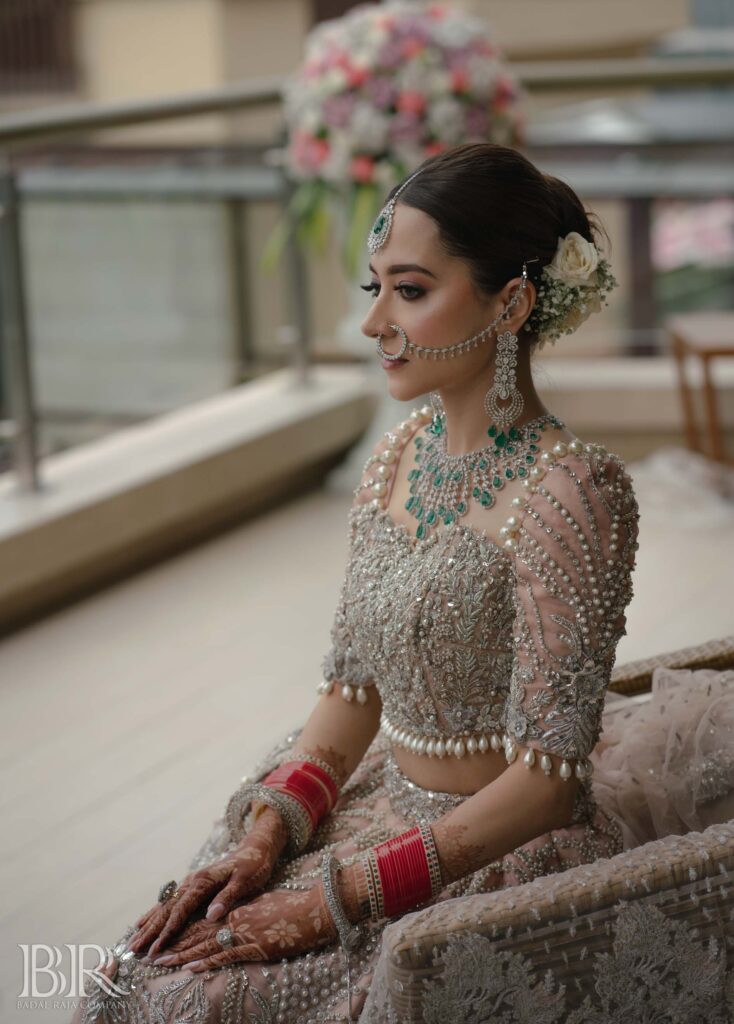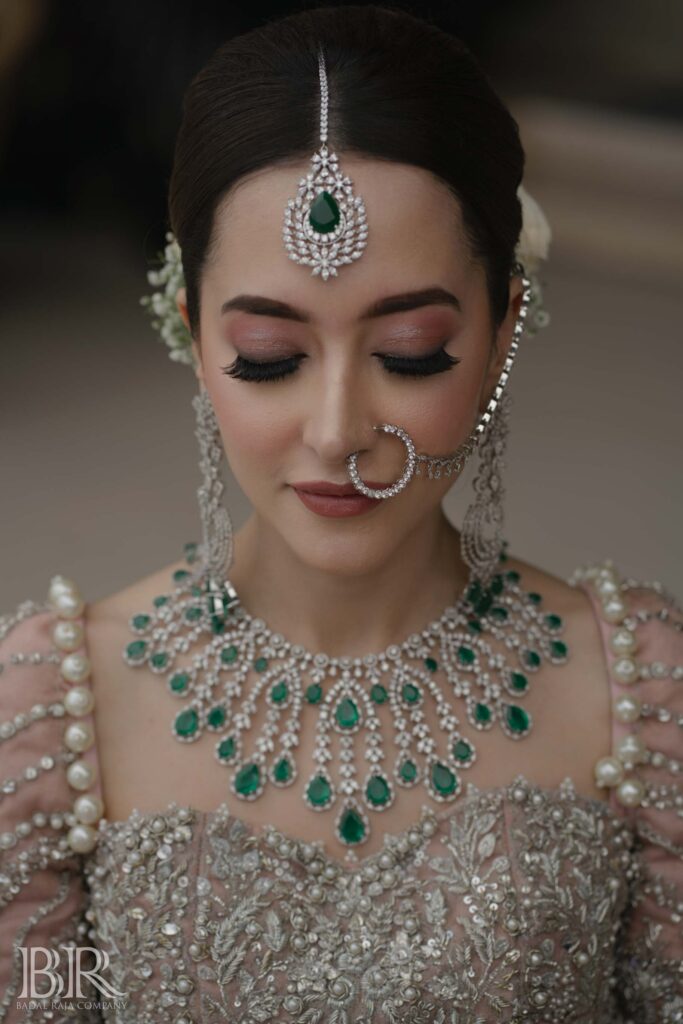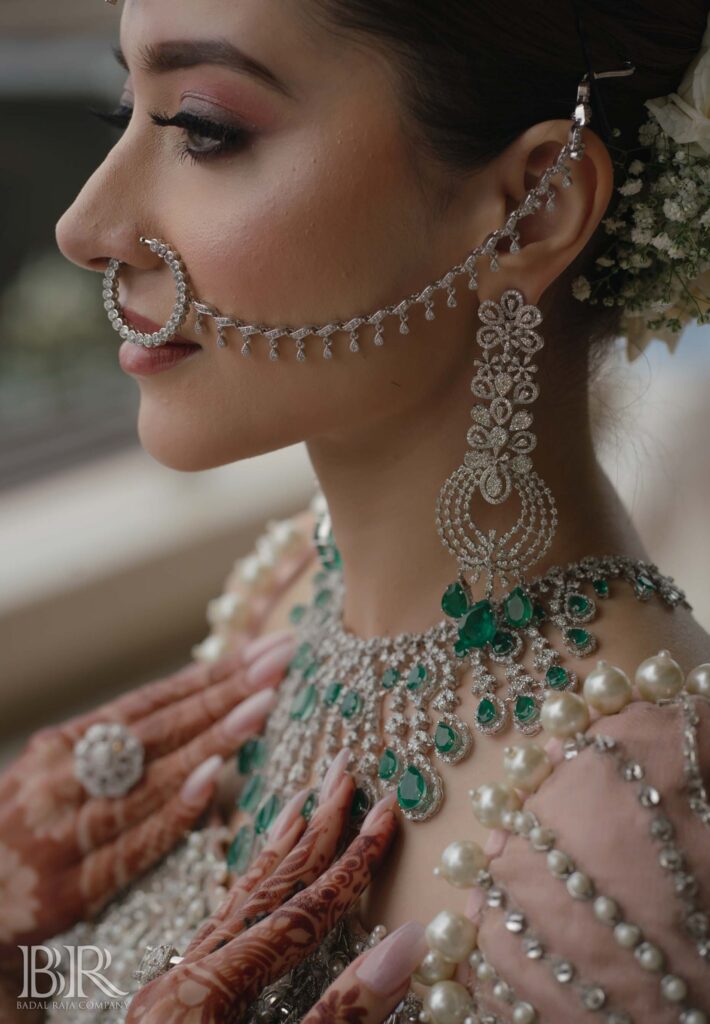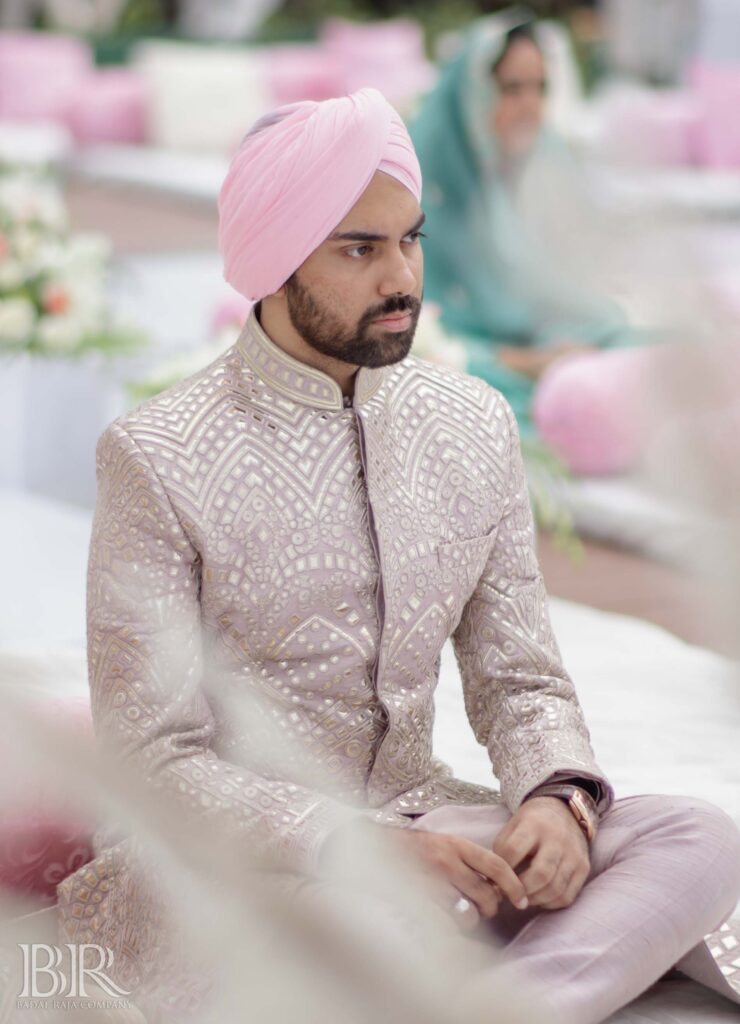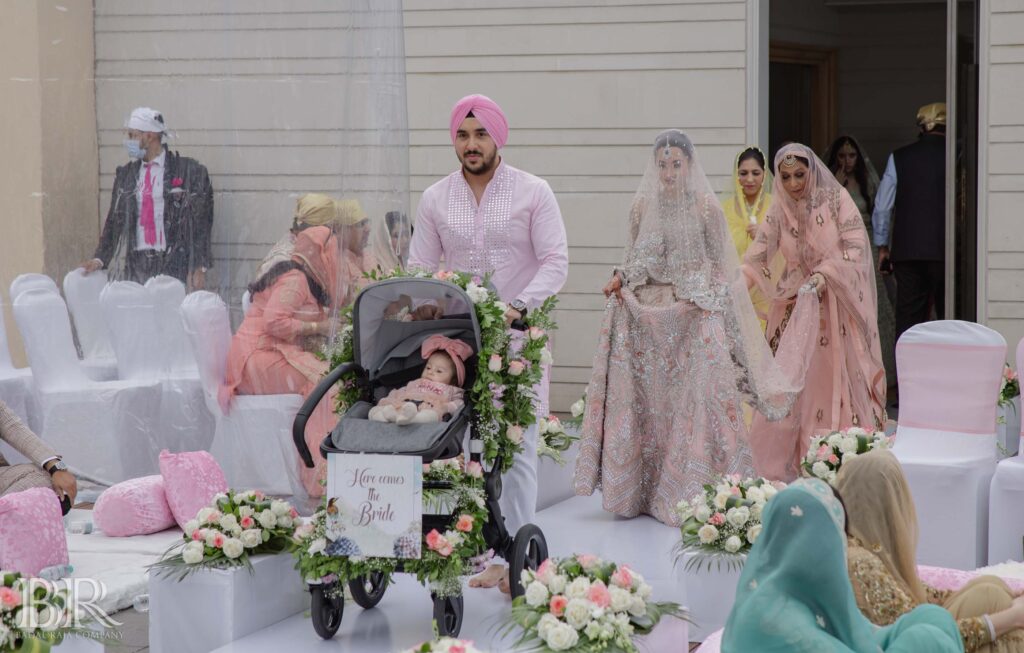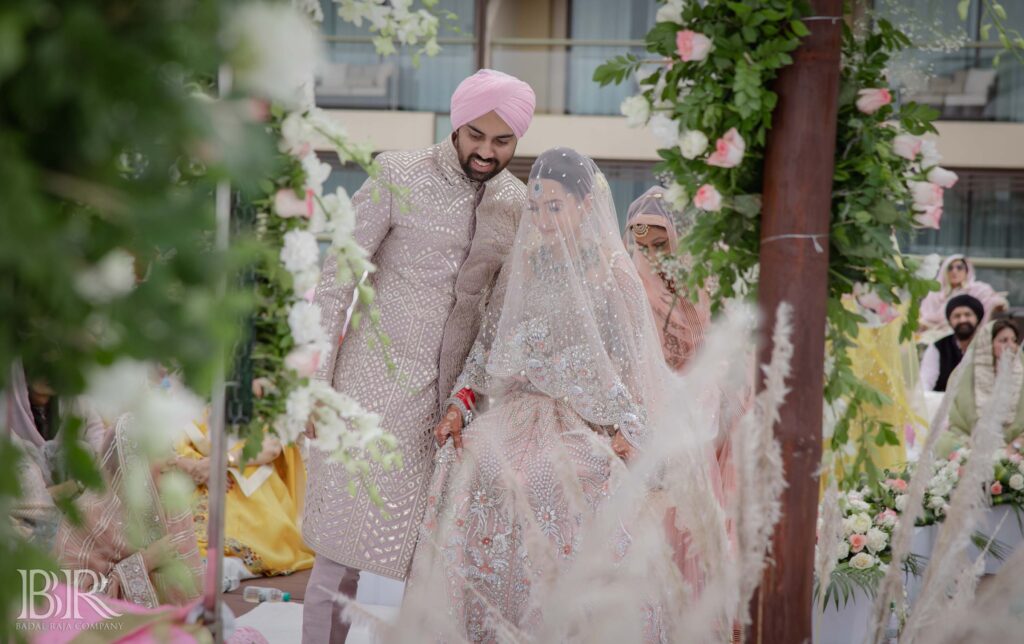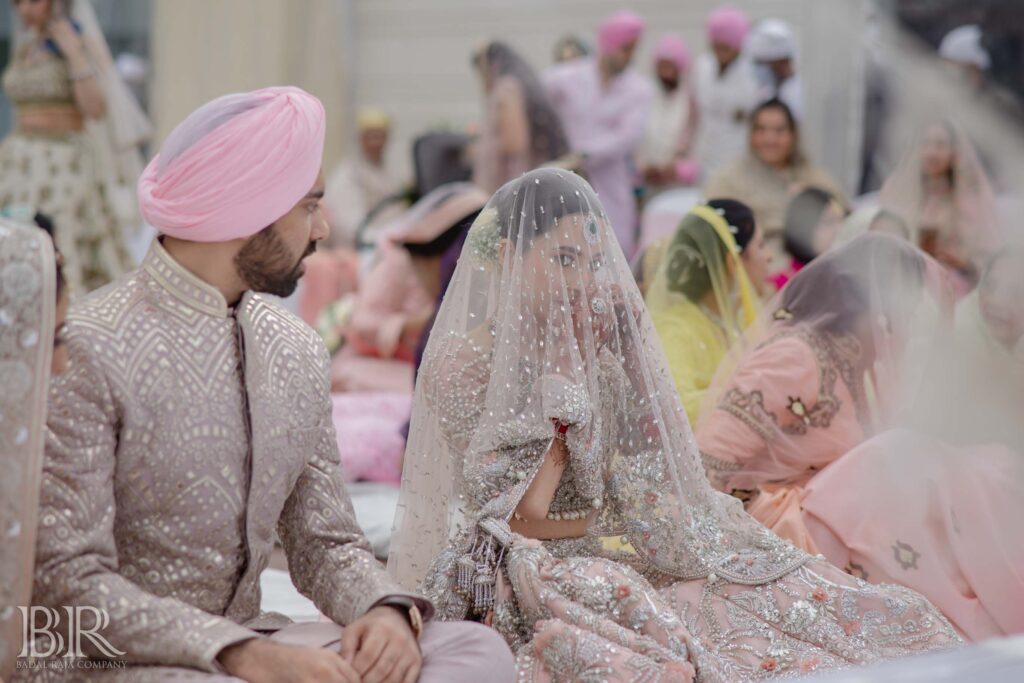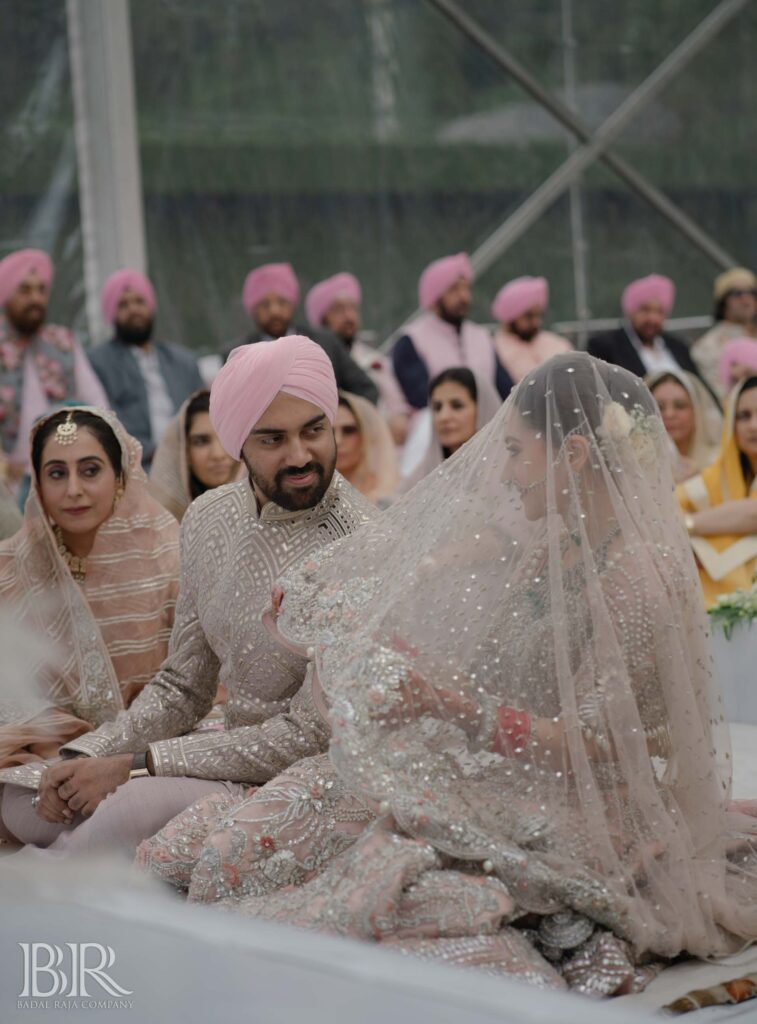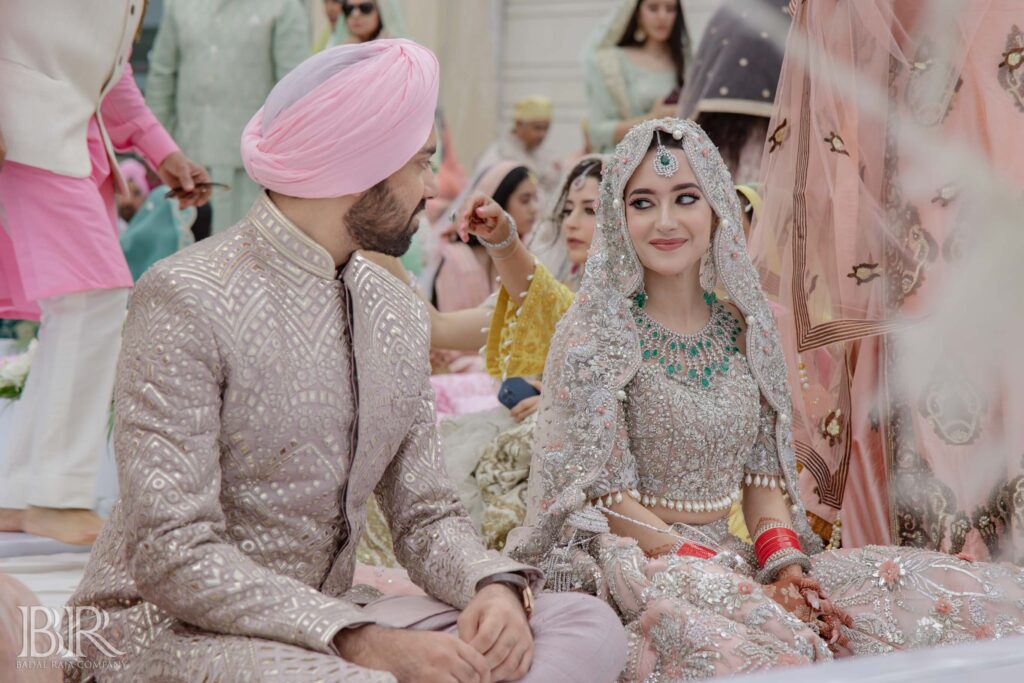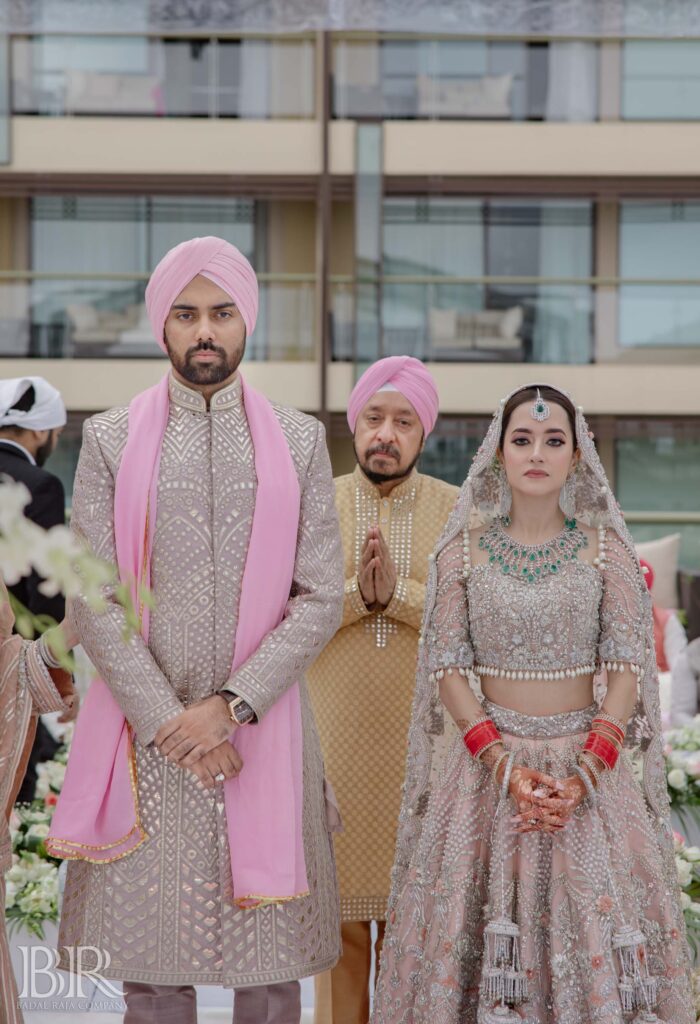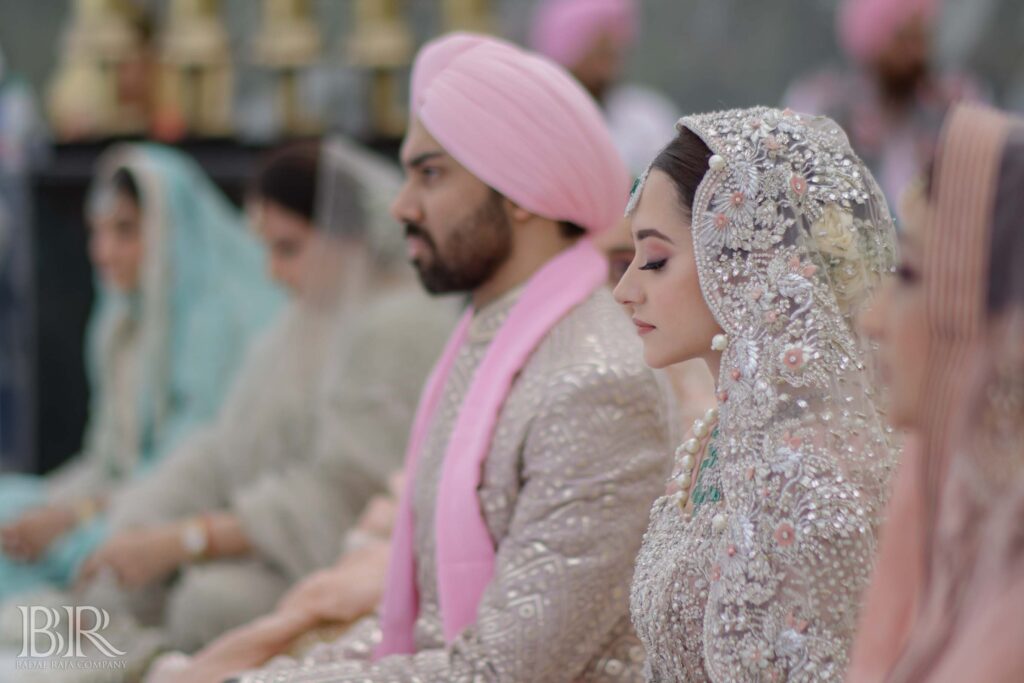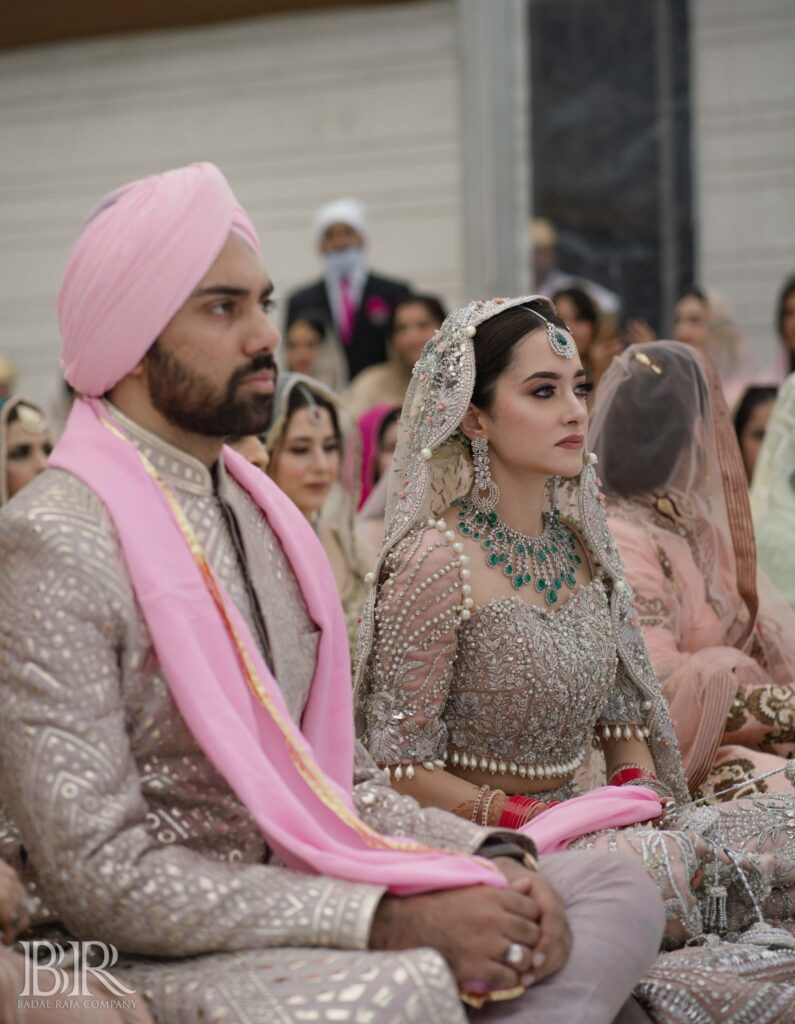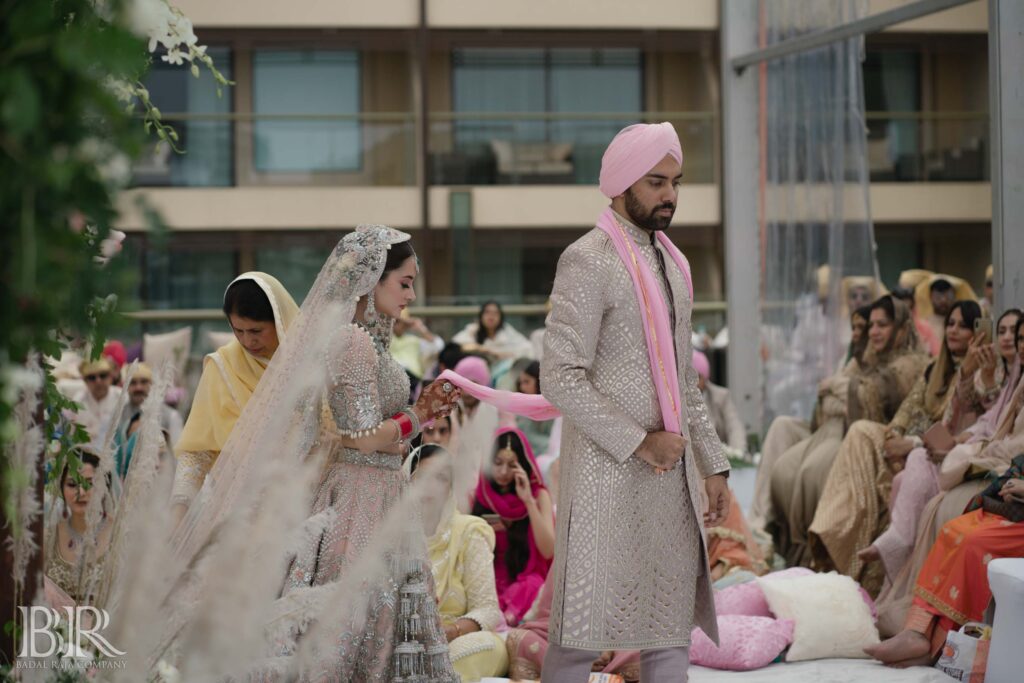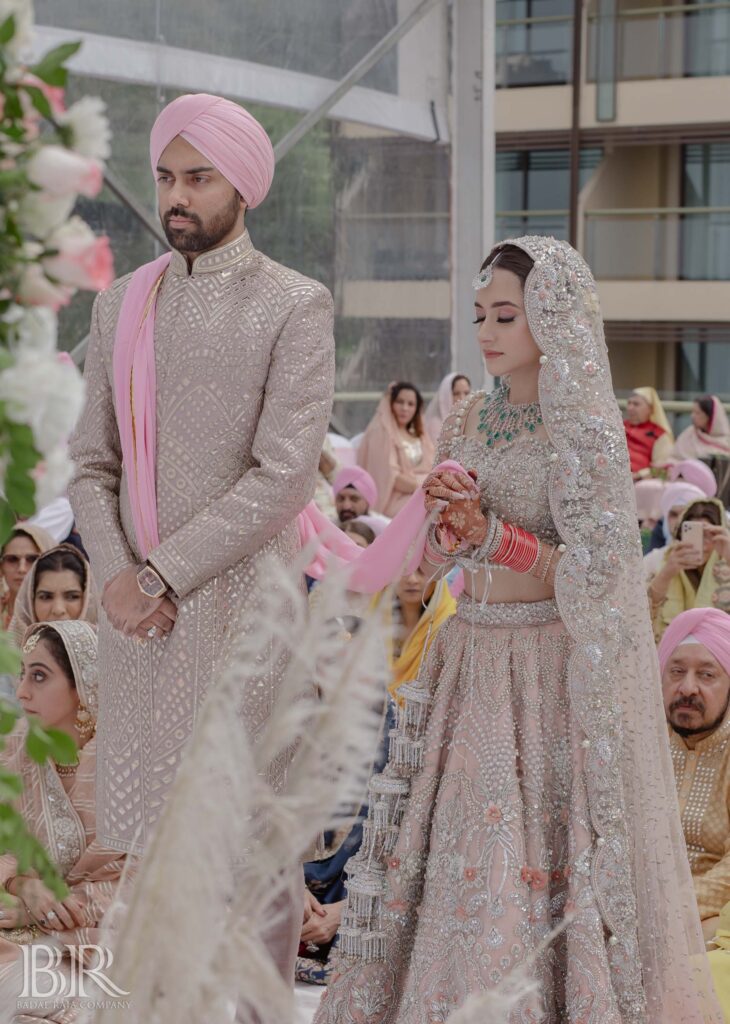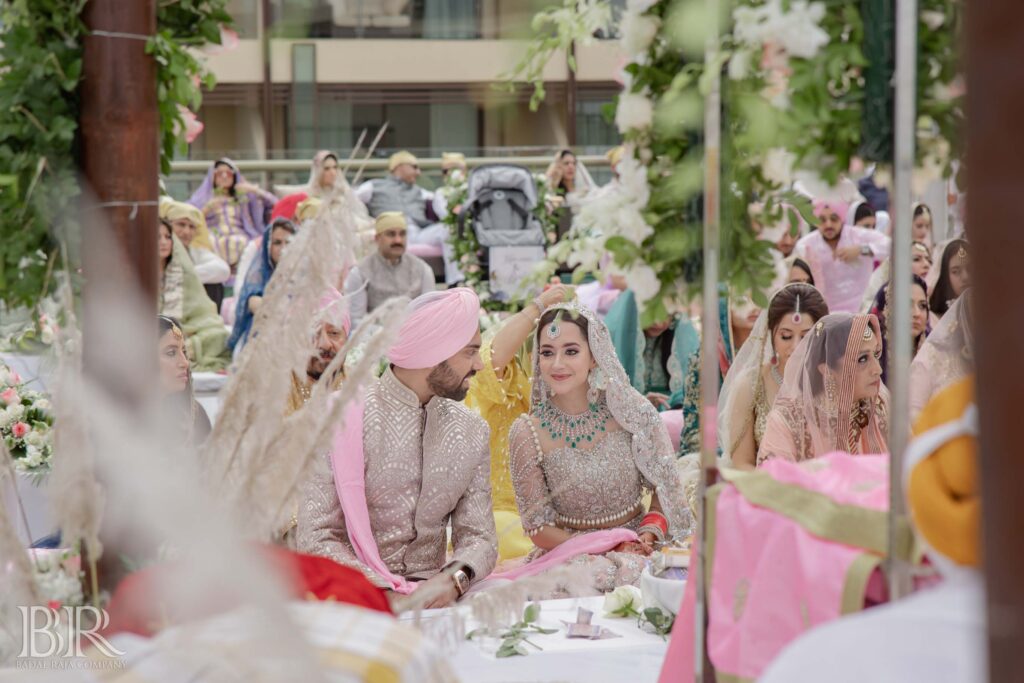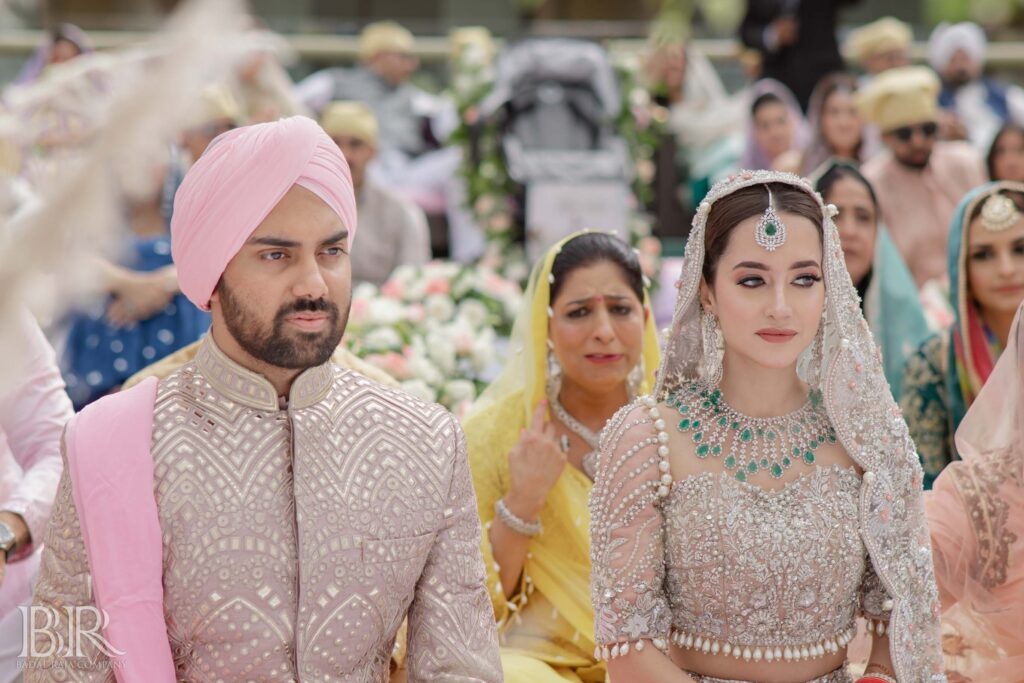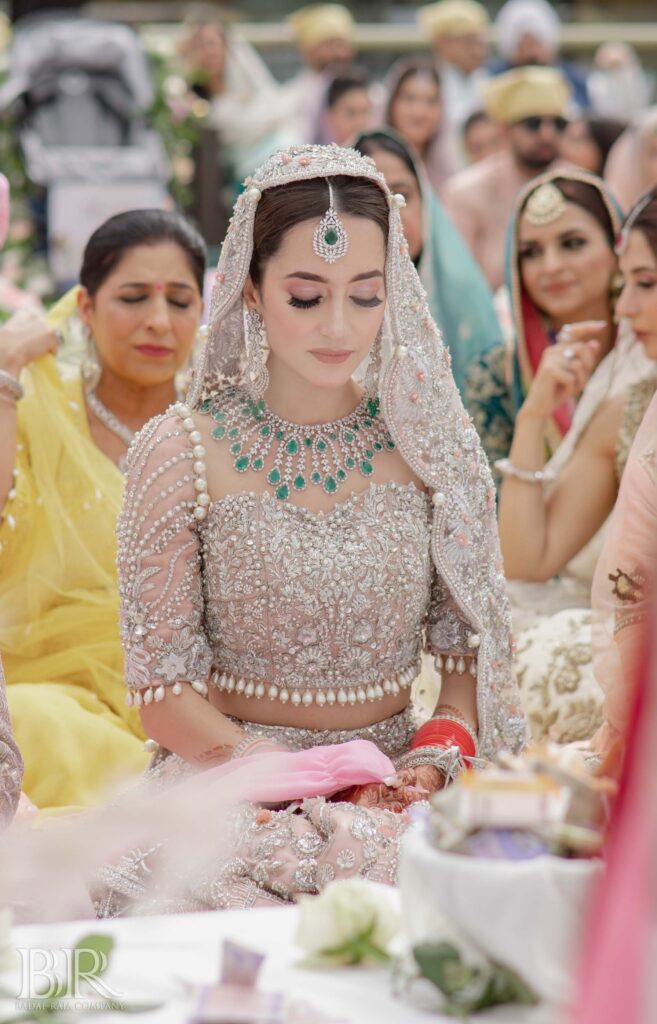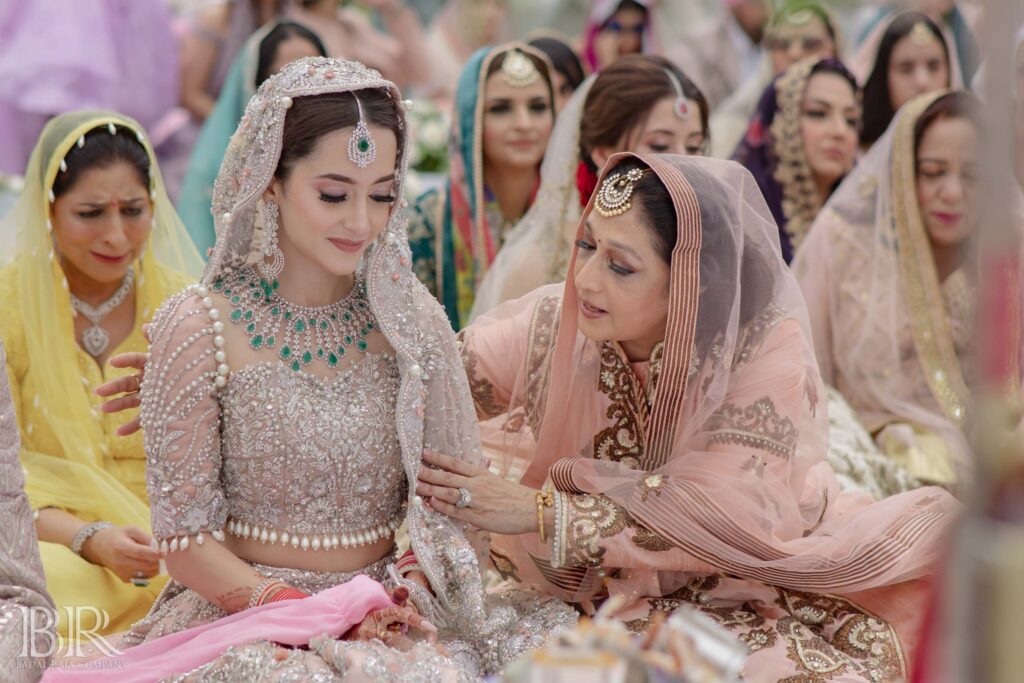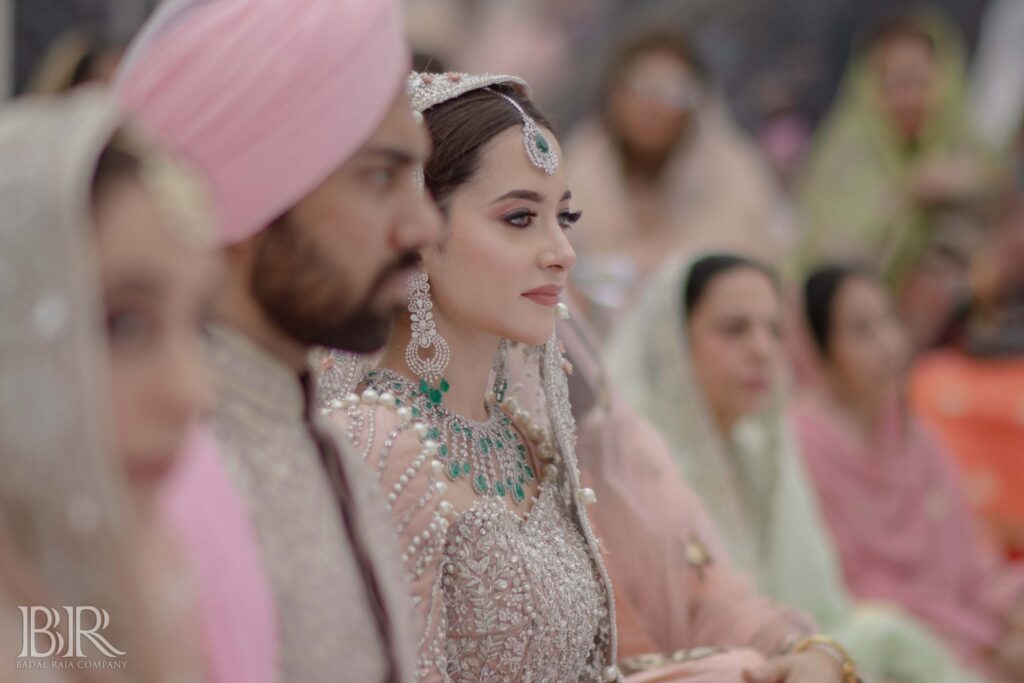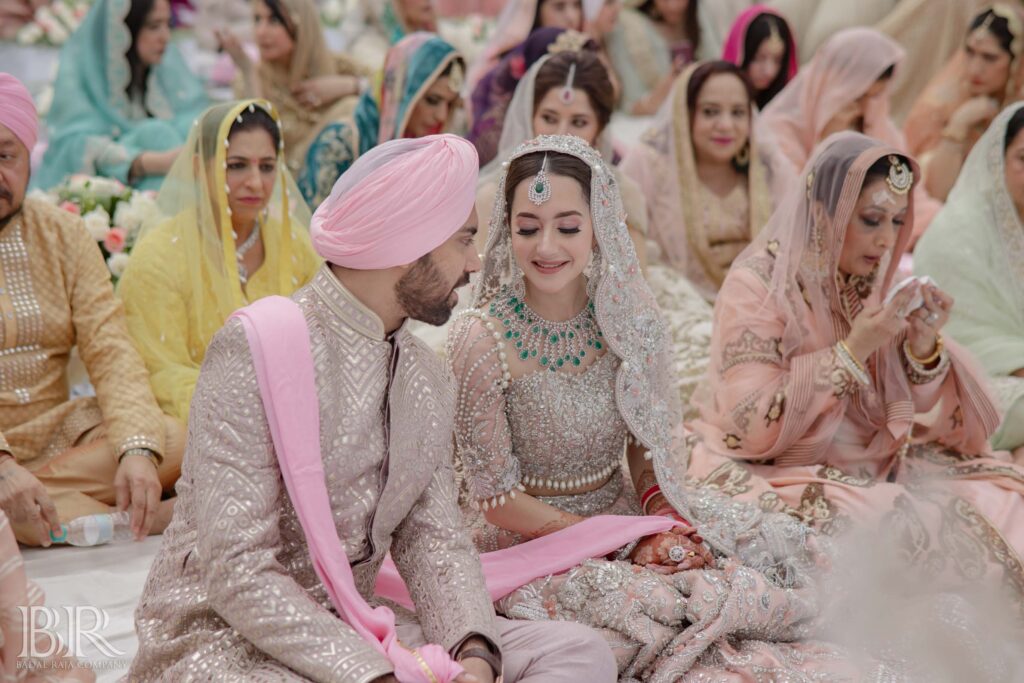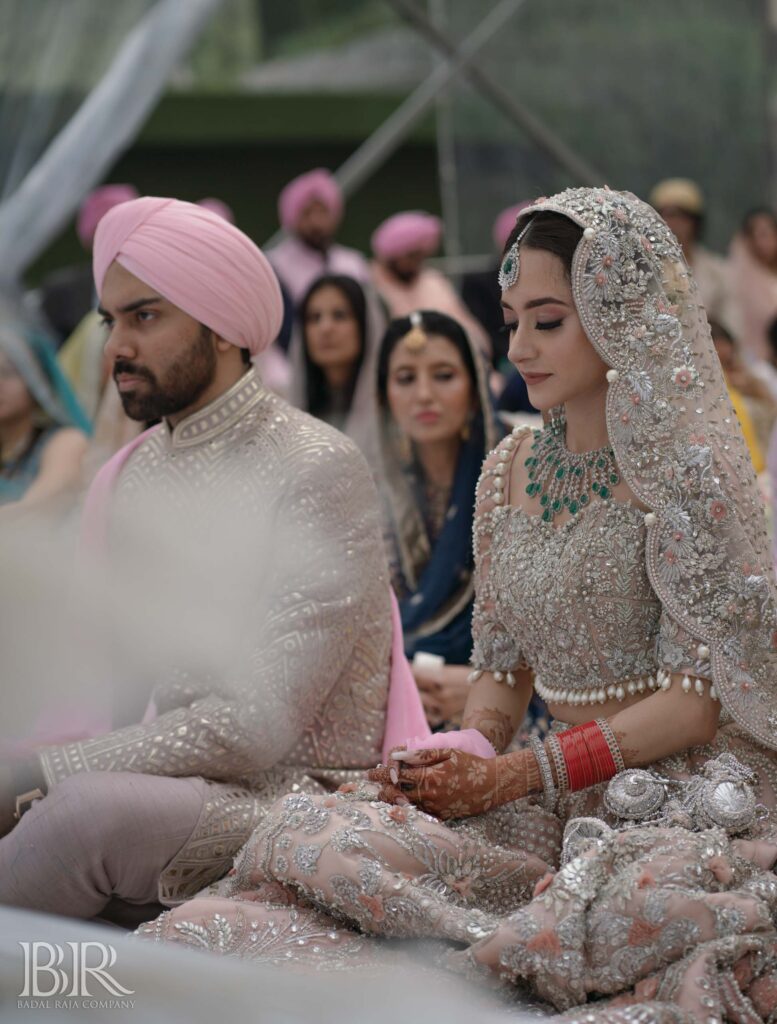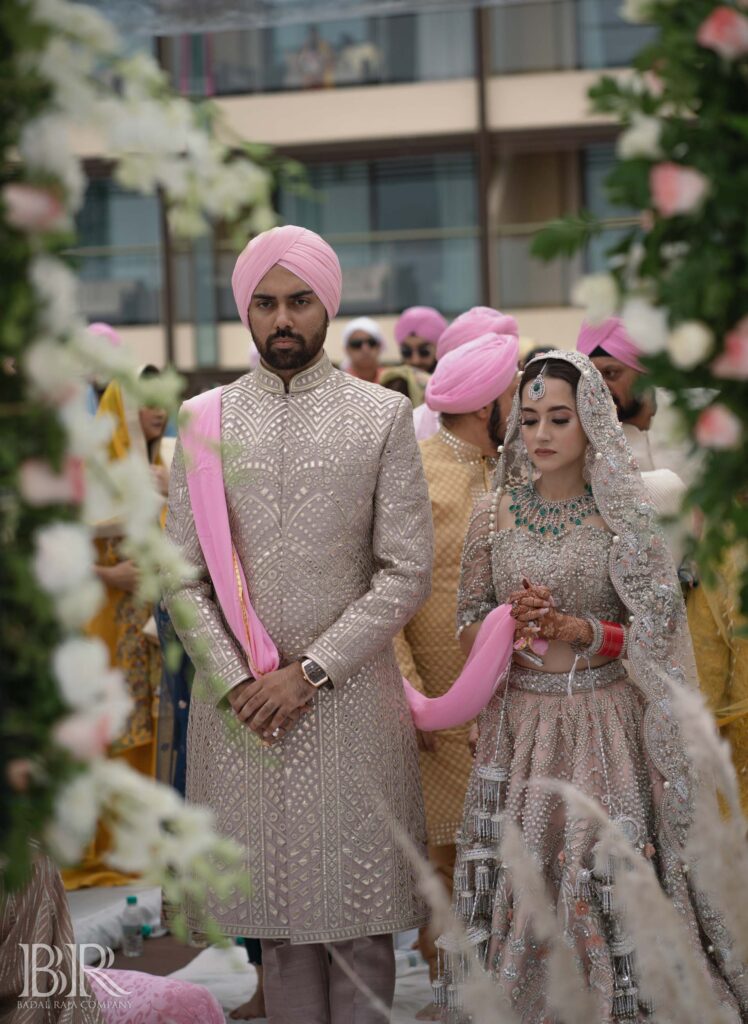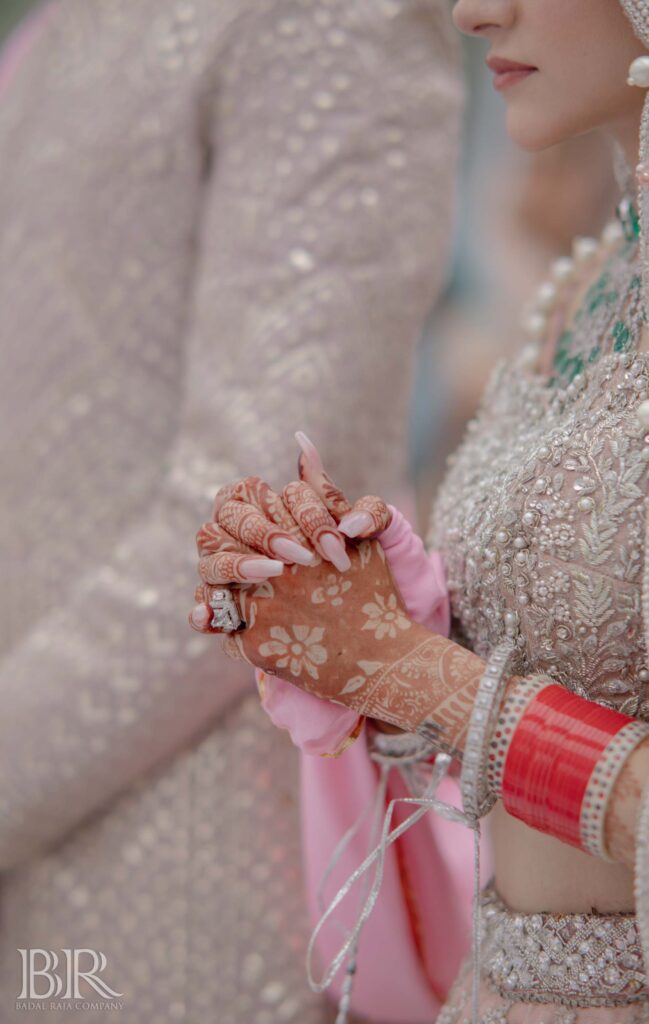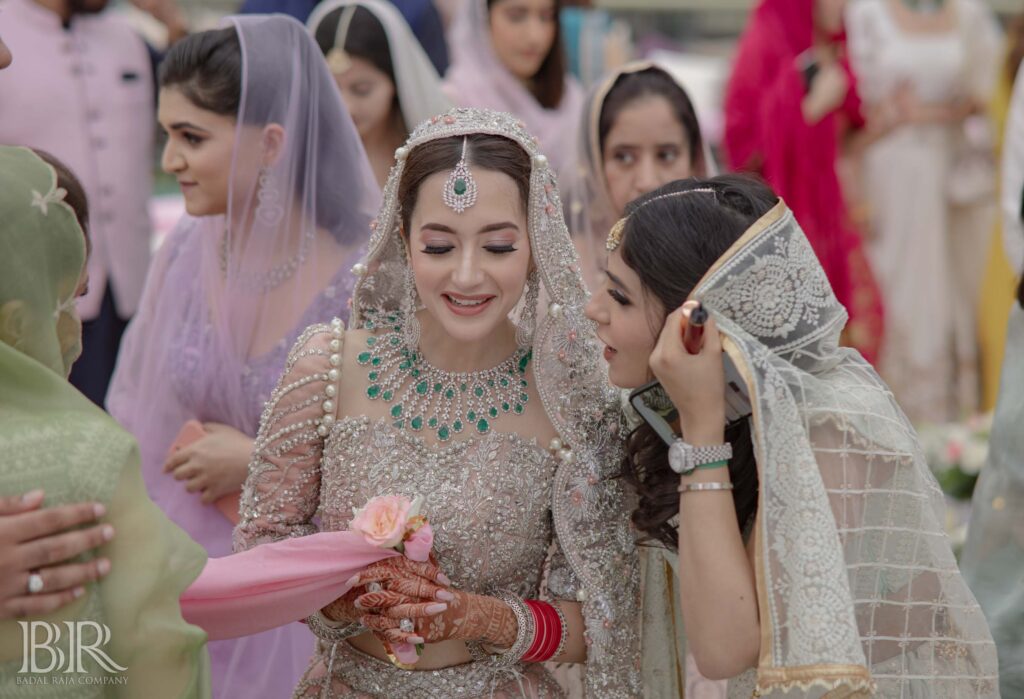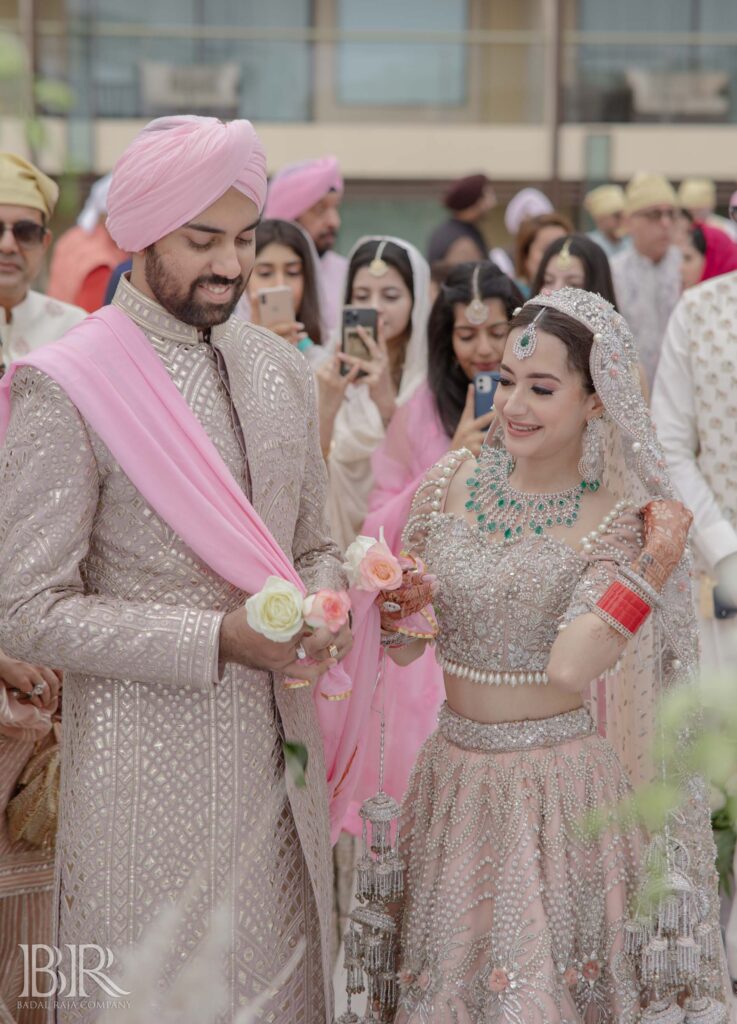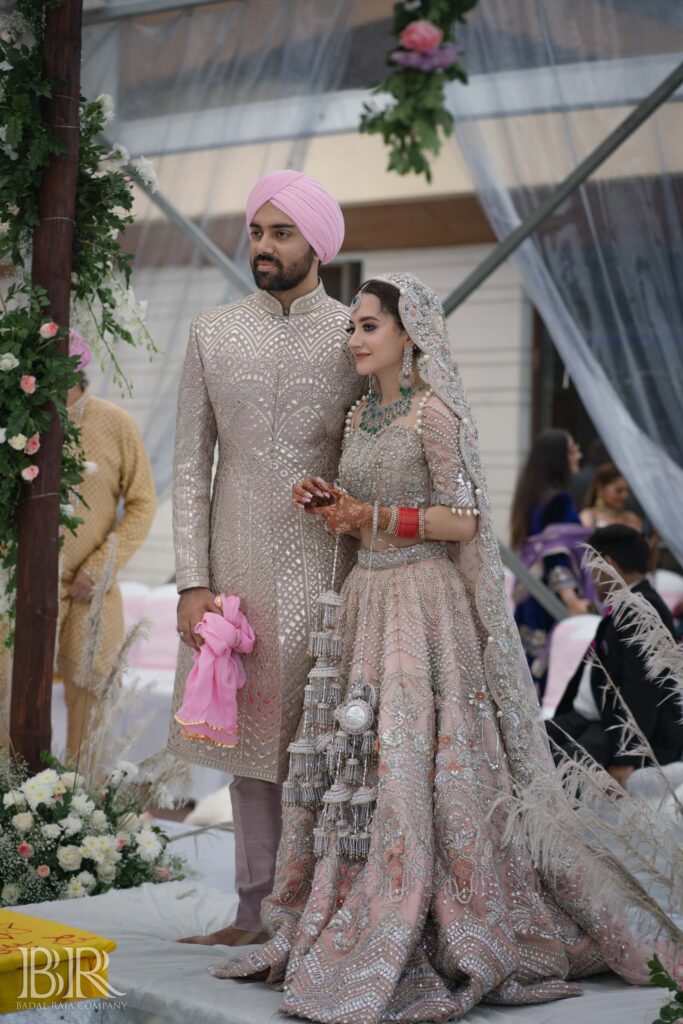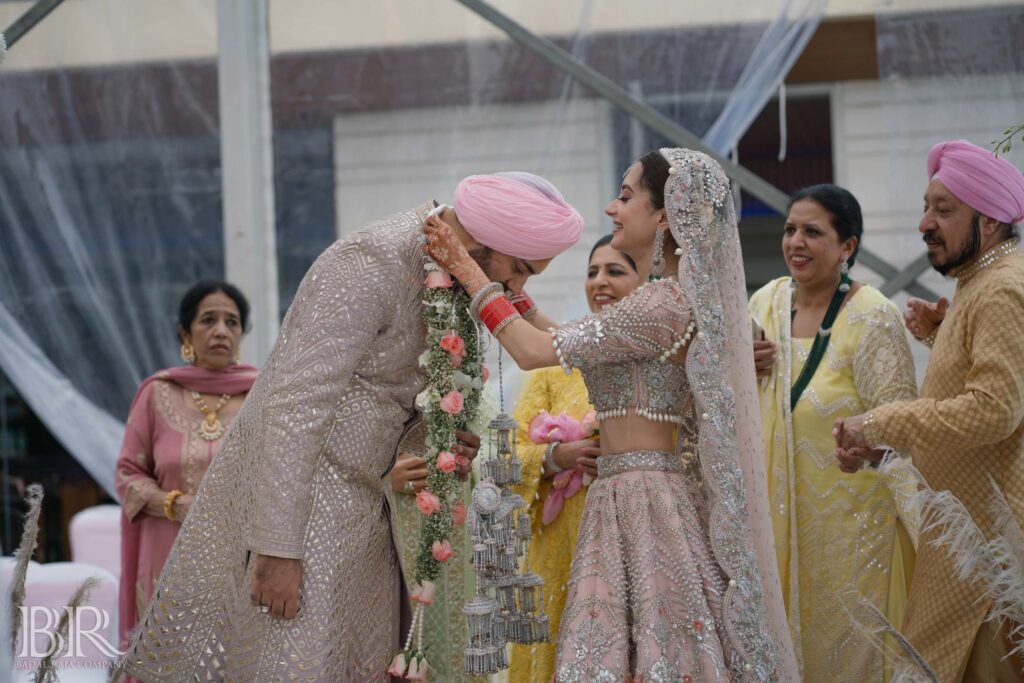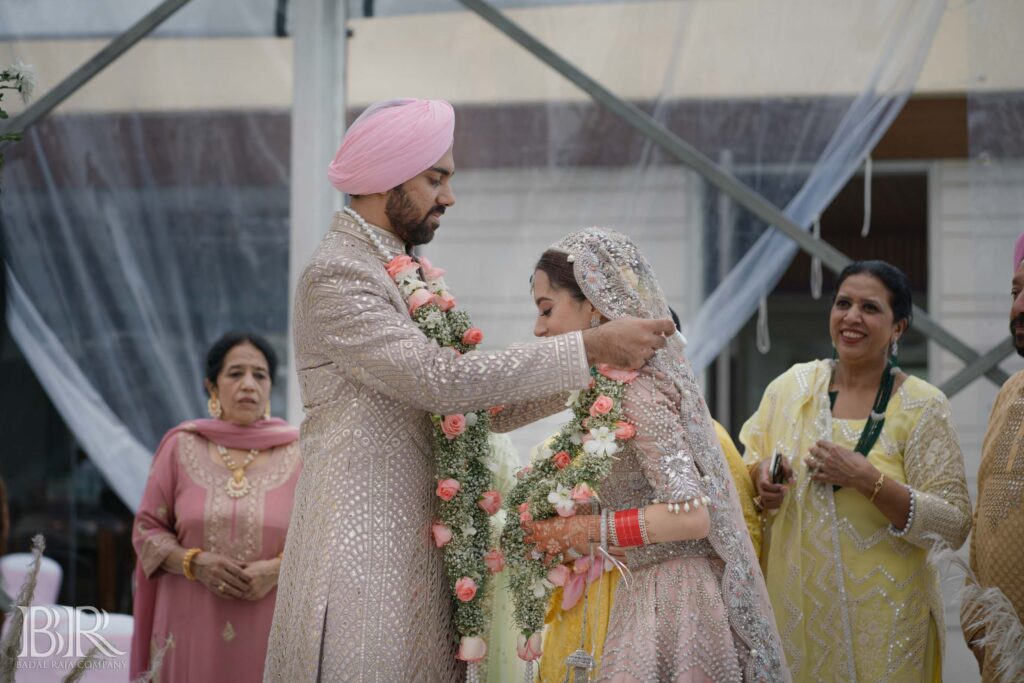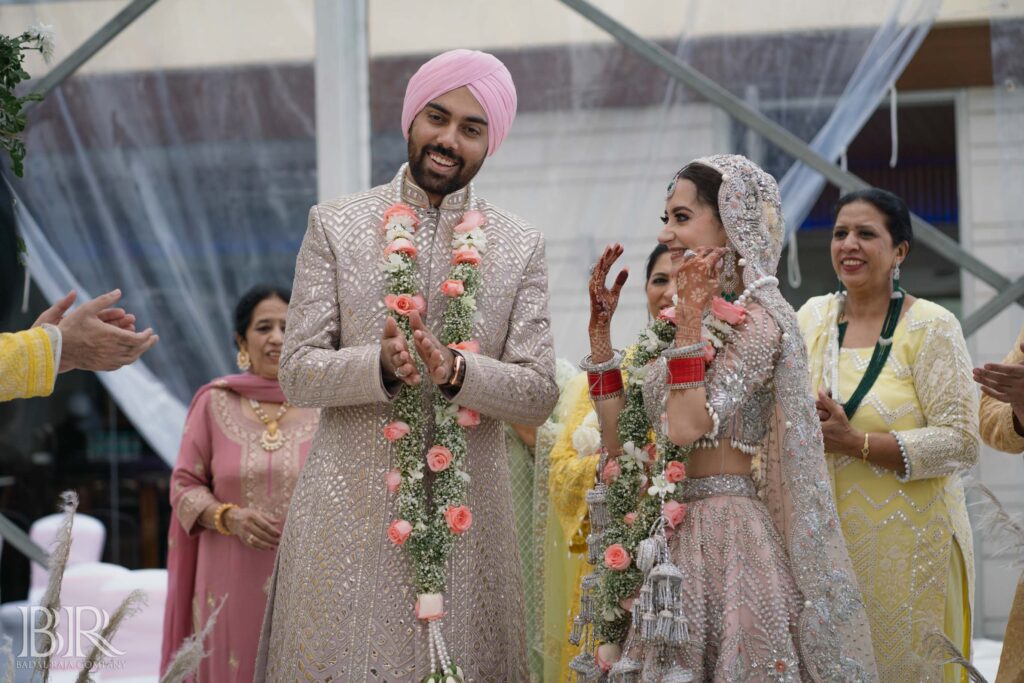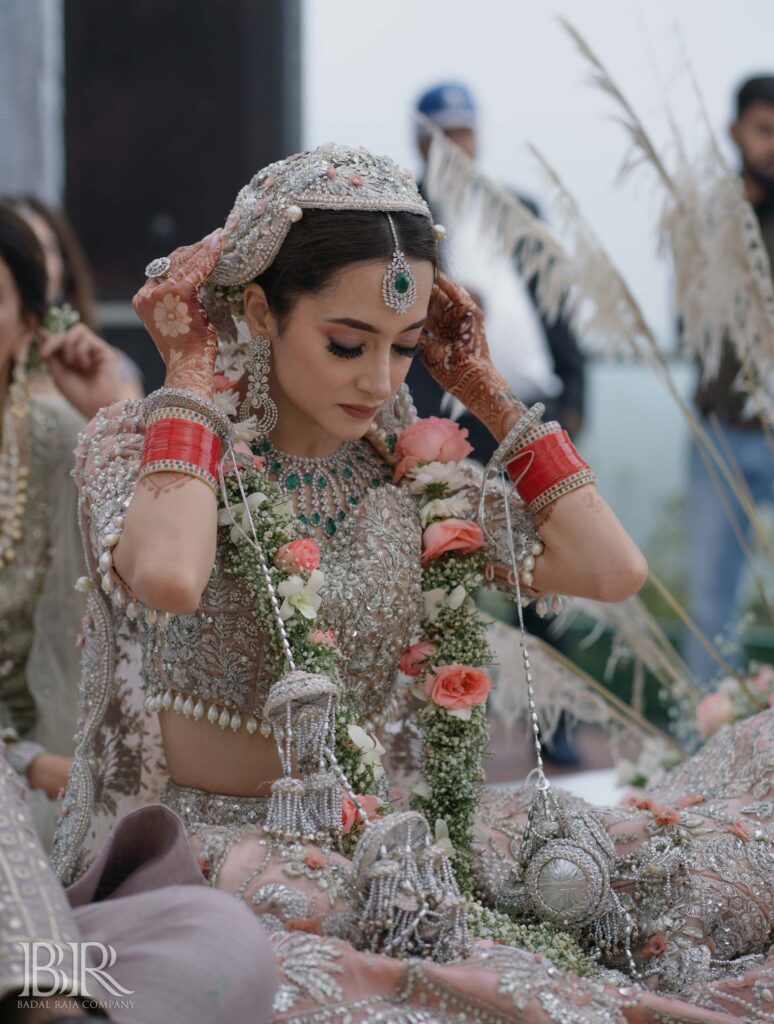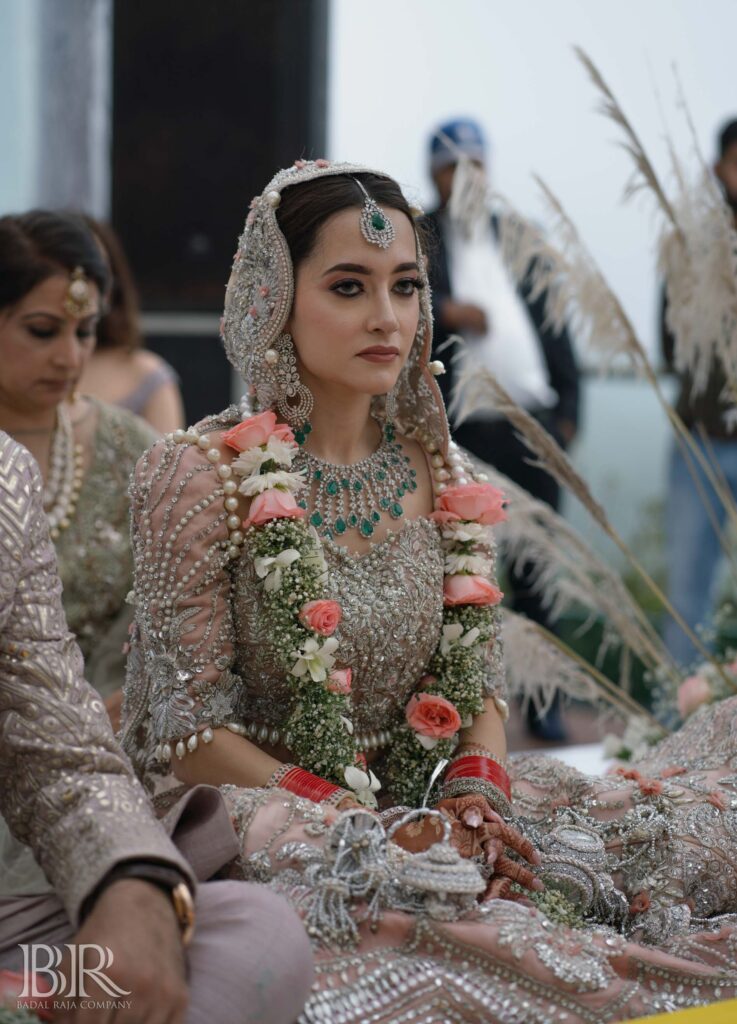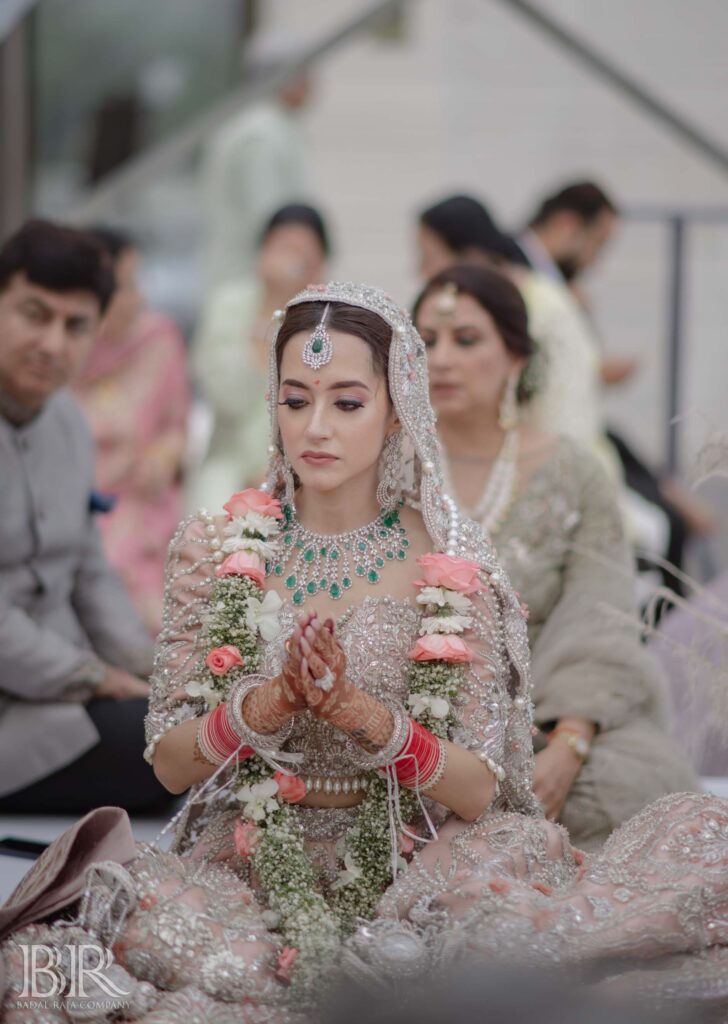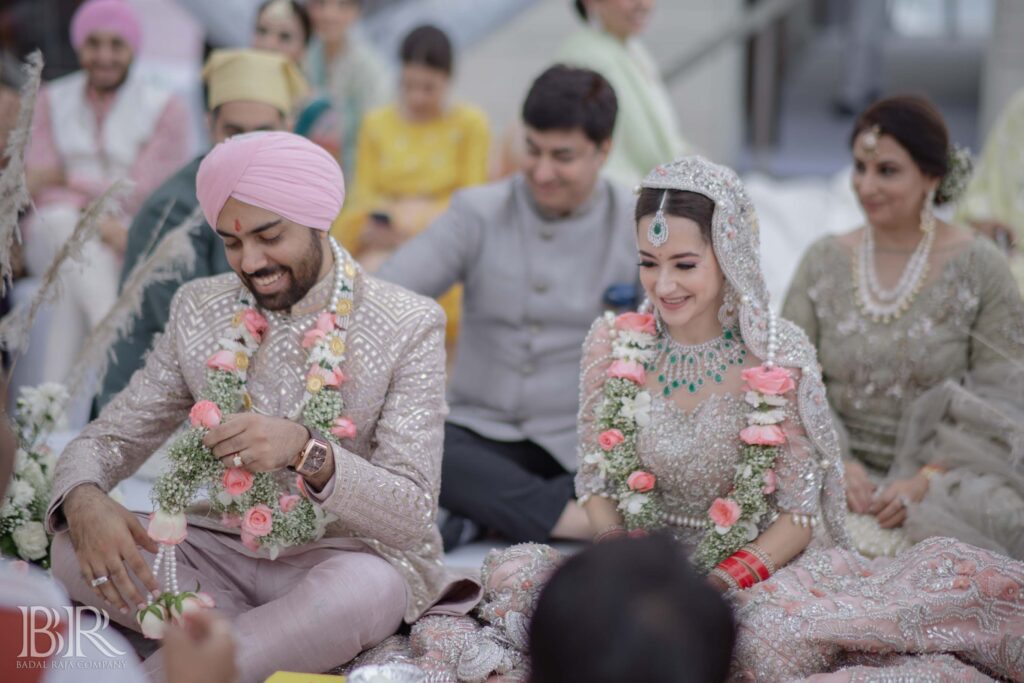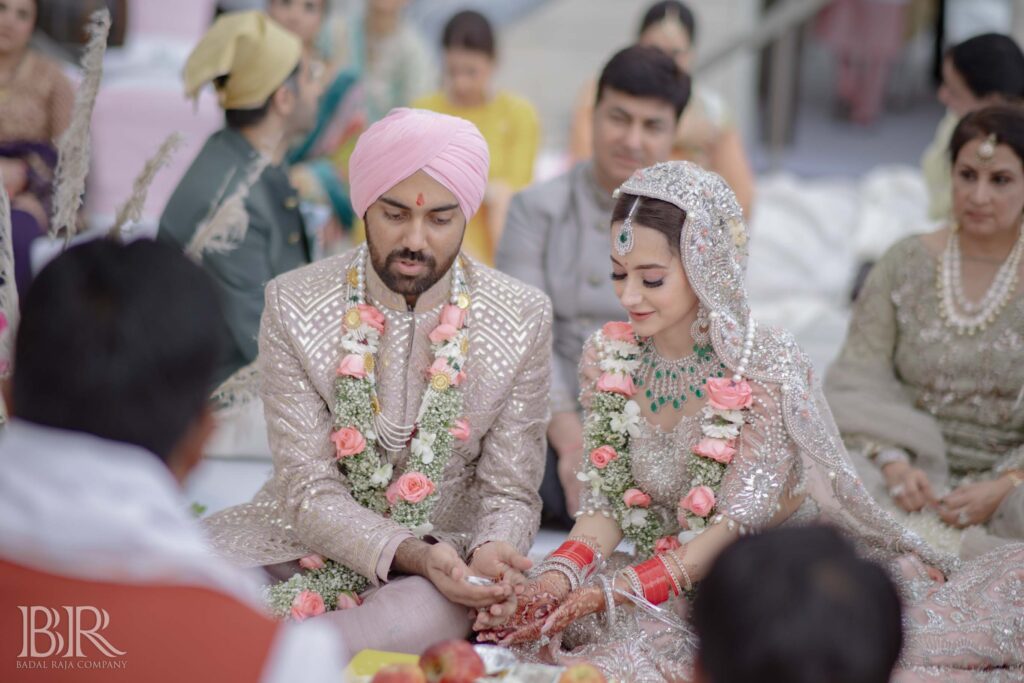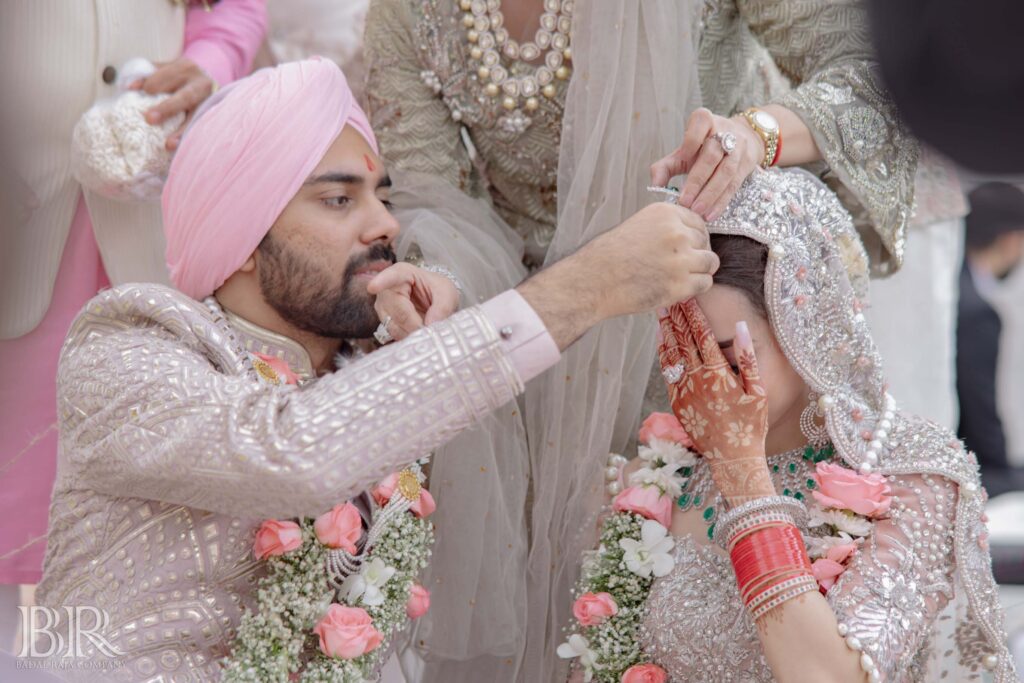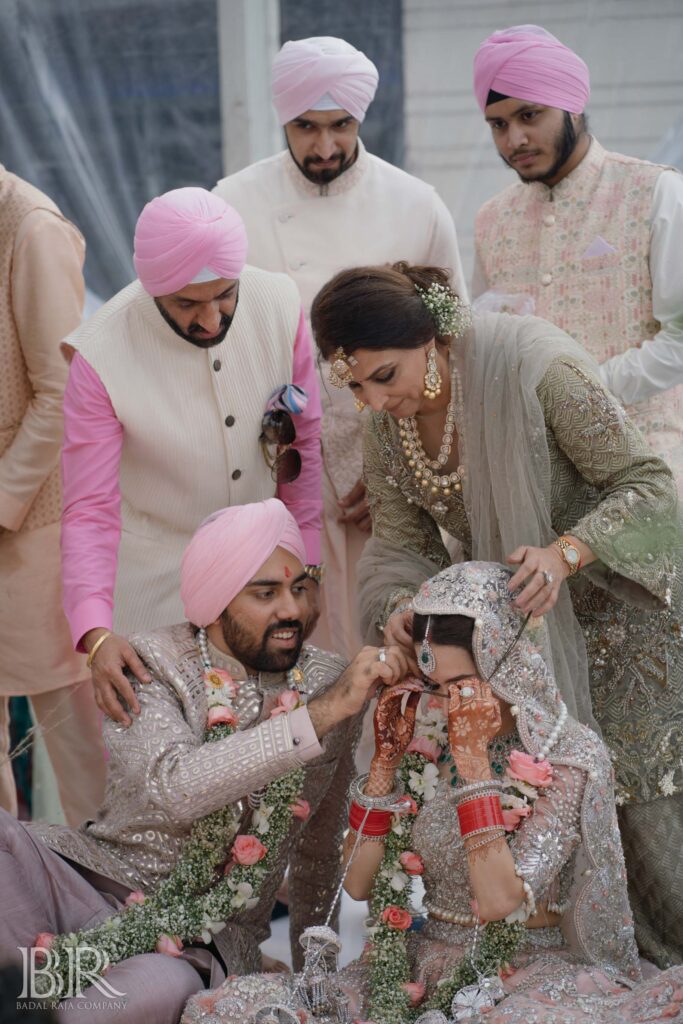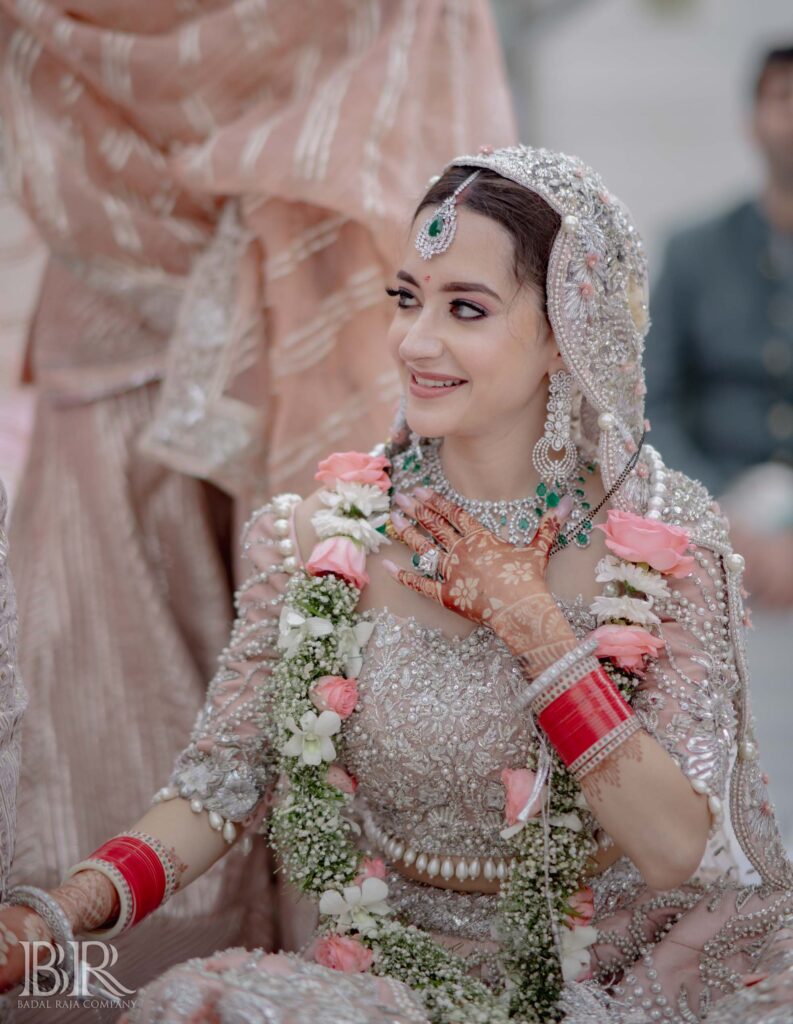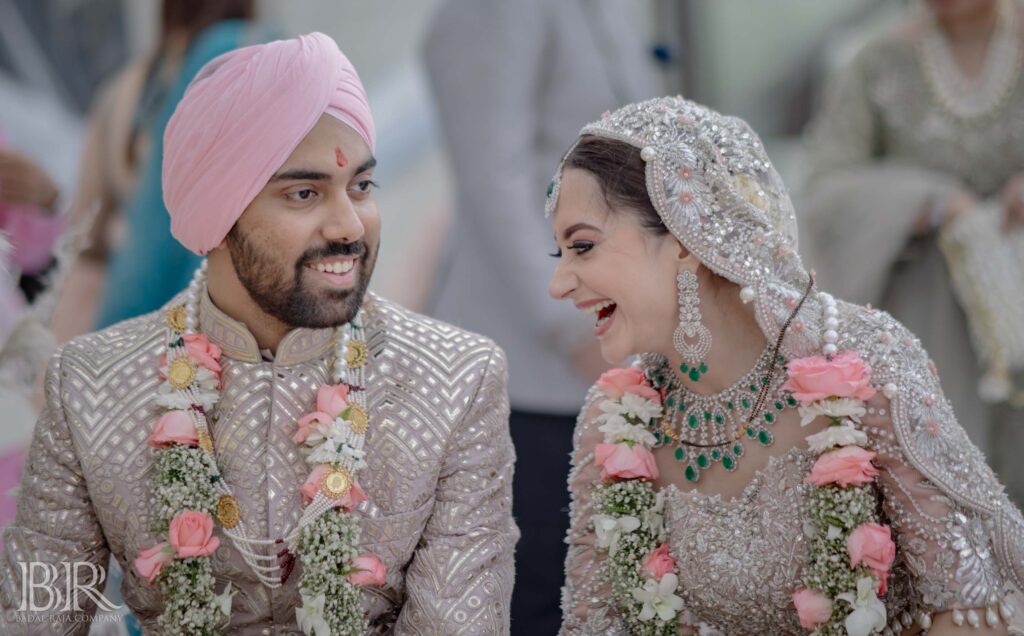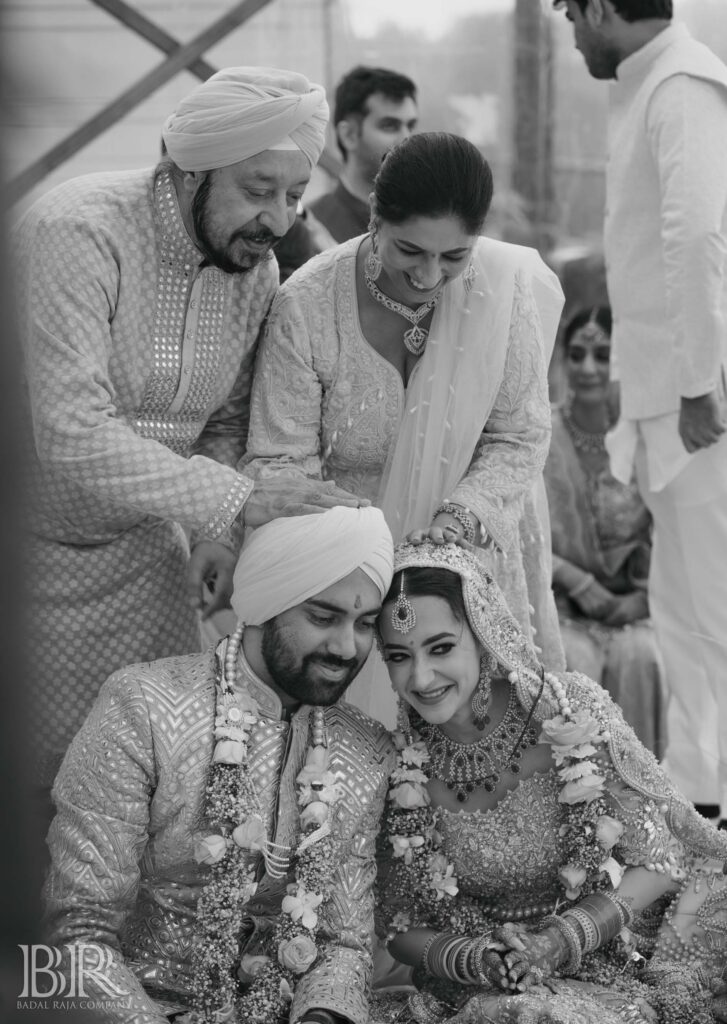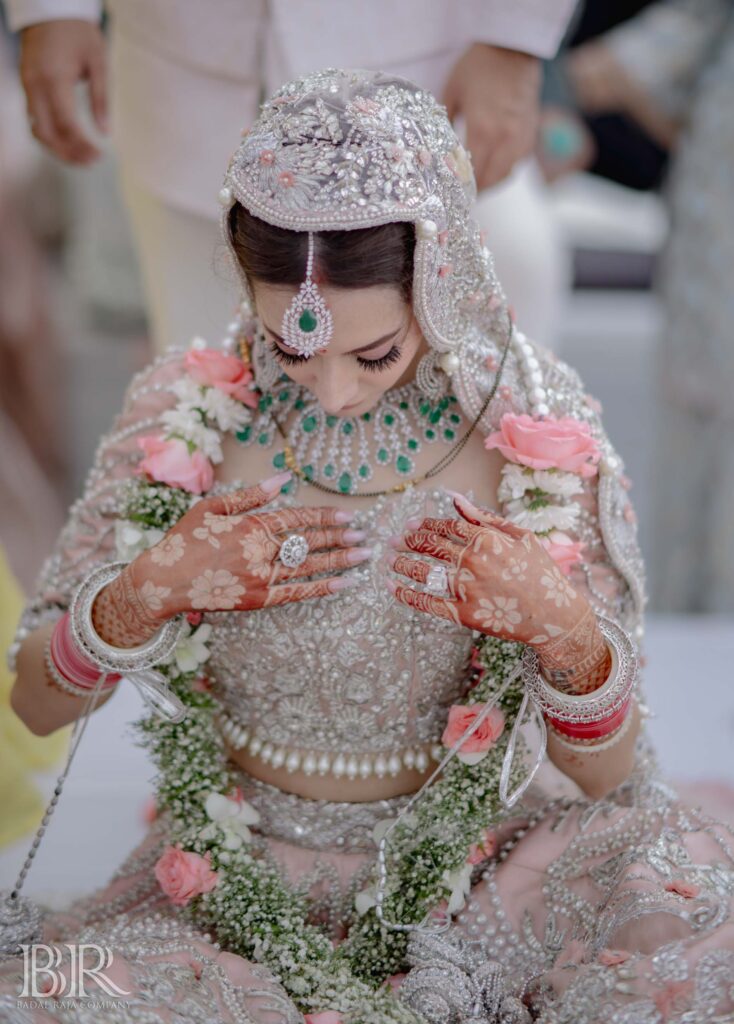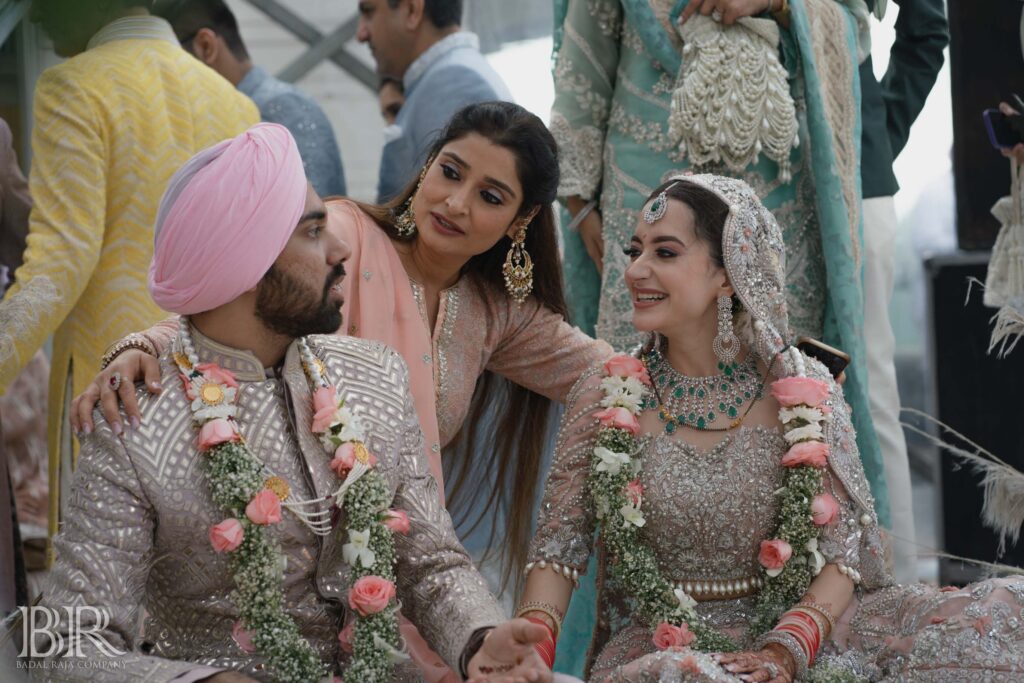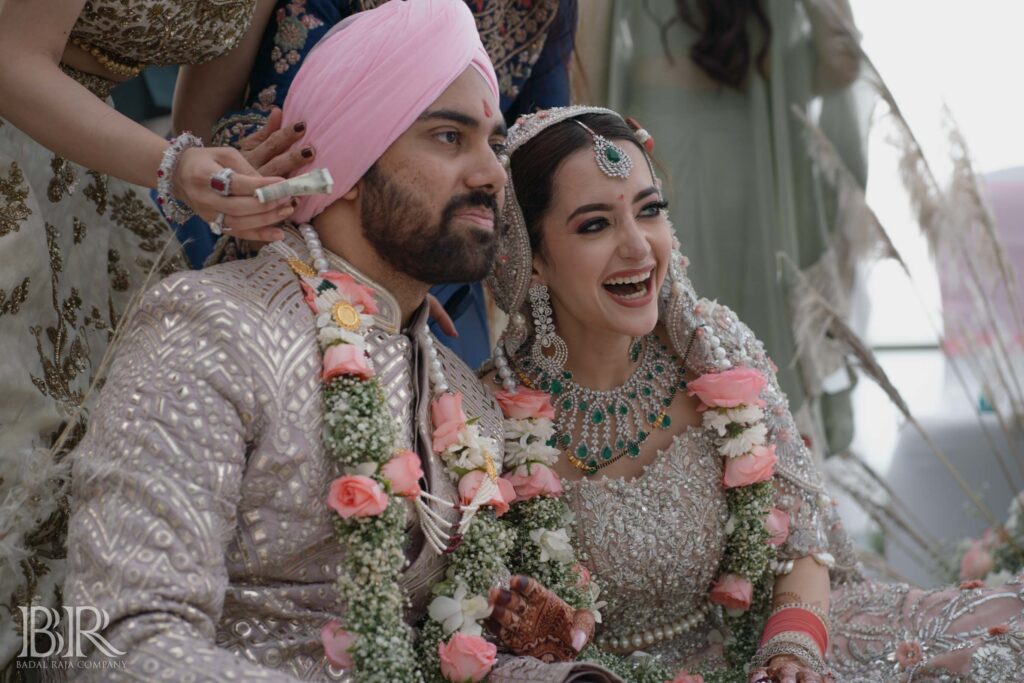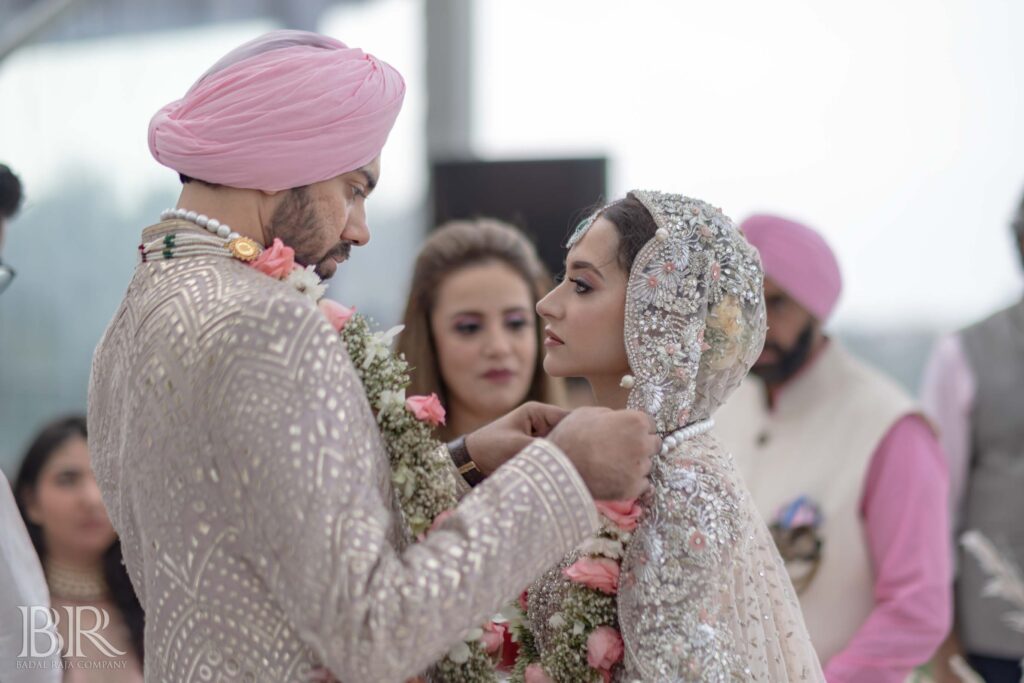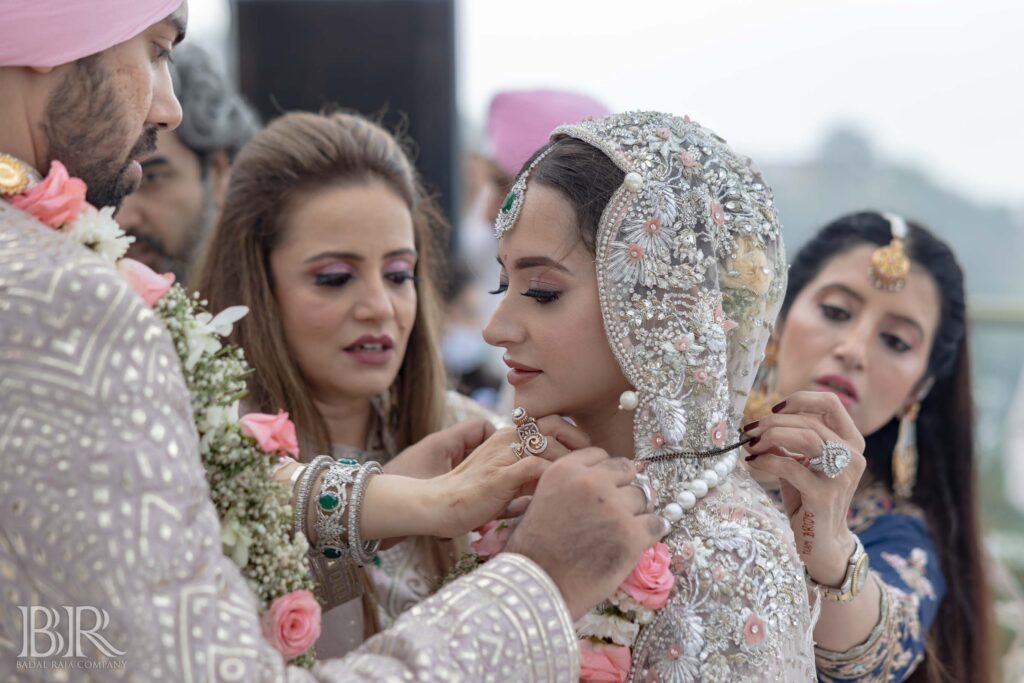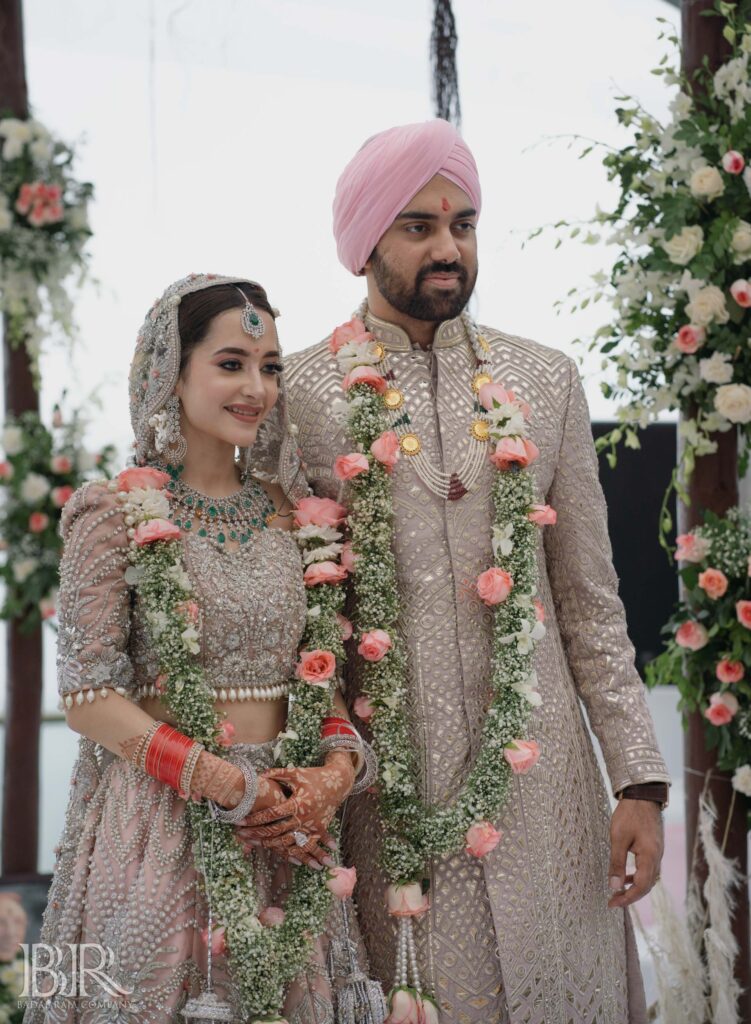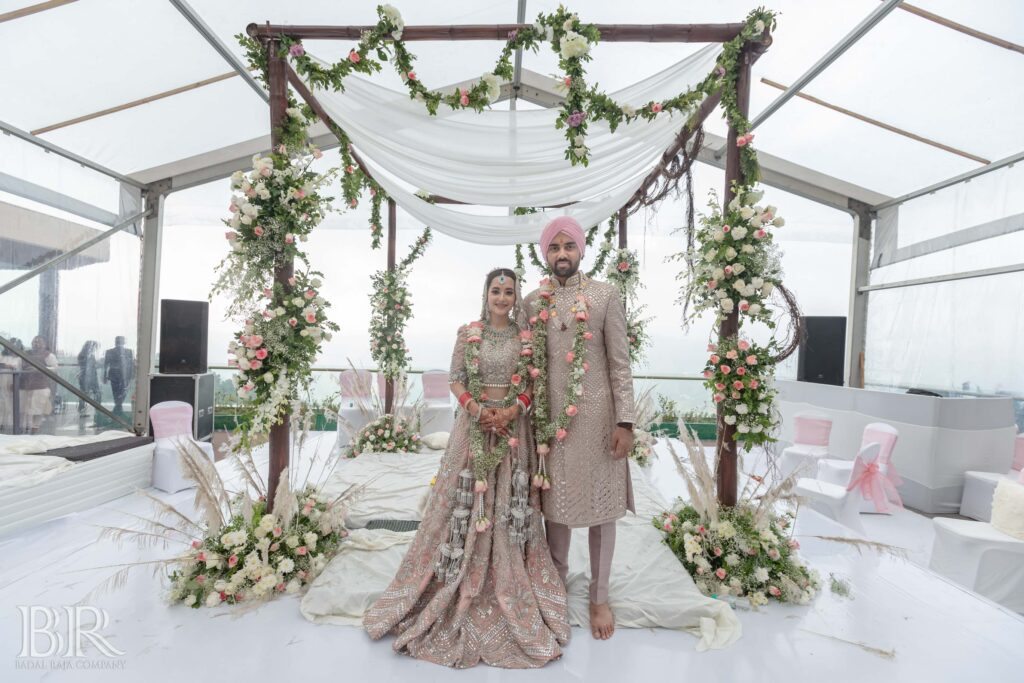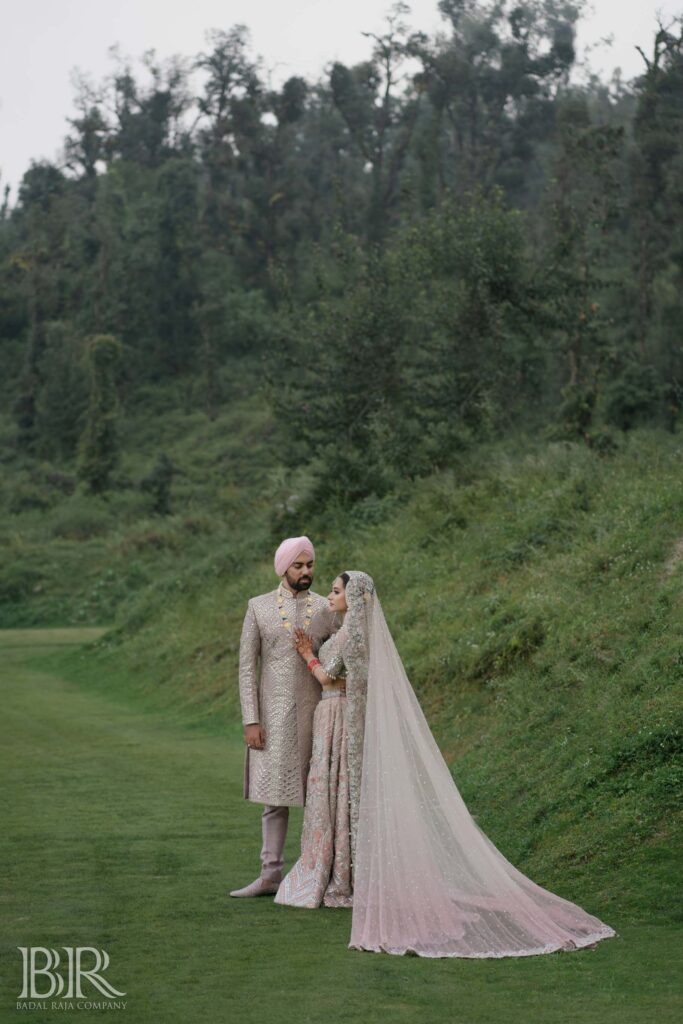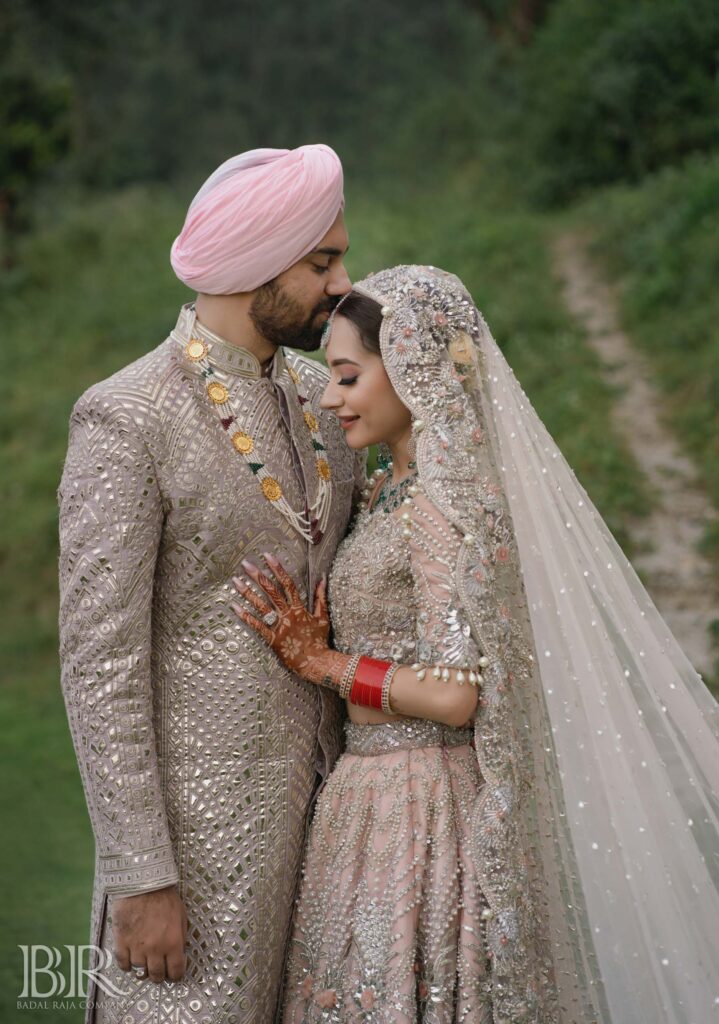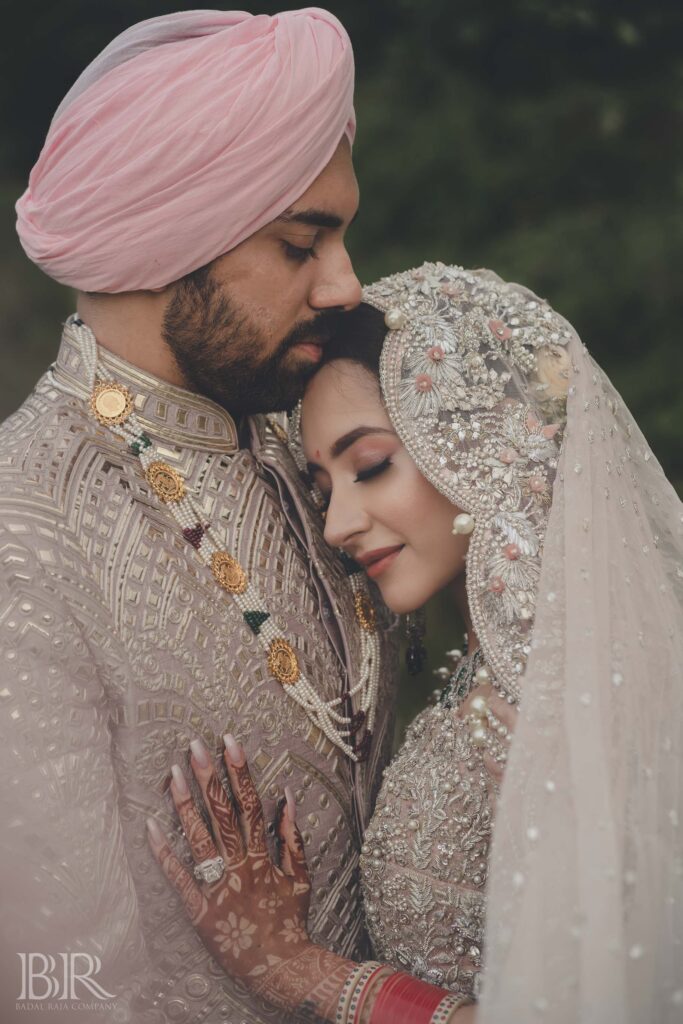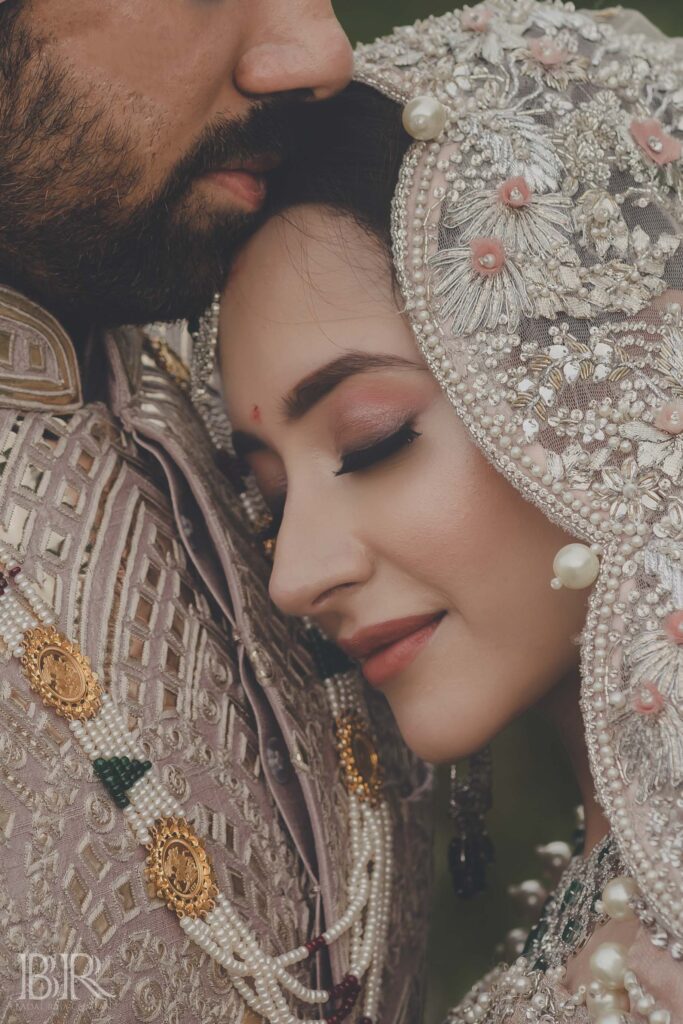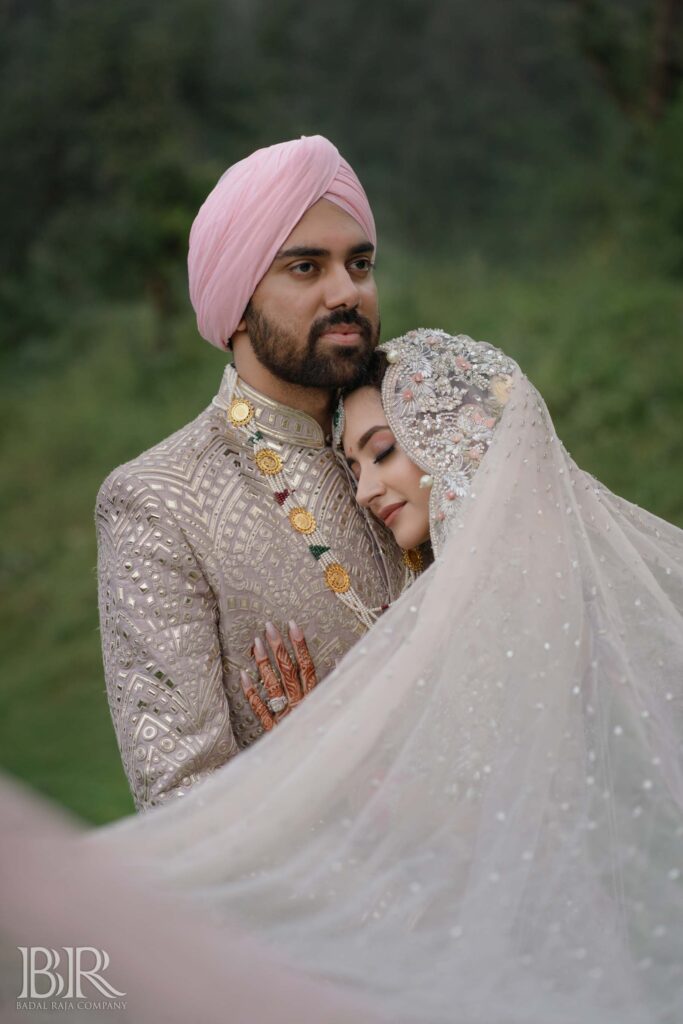 Sangeet & Baraat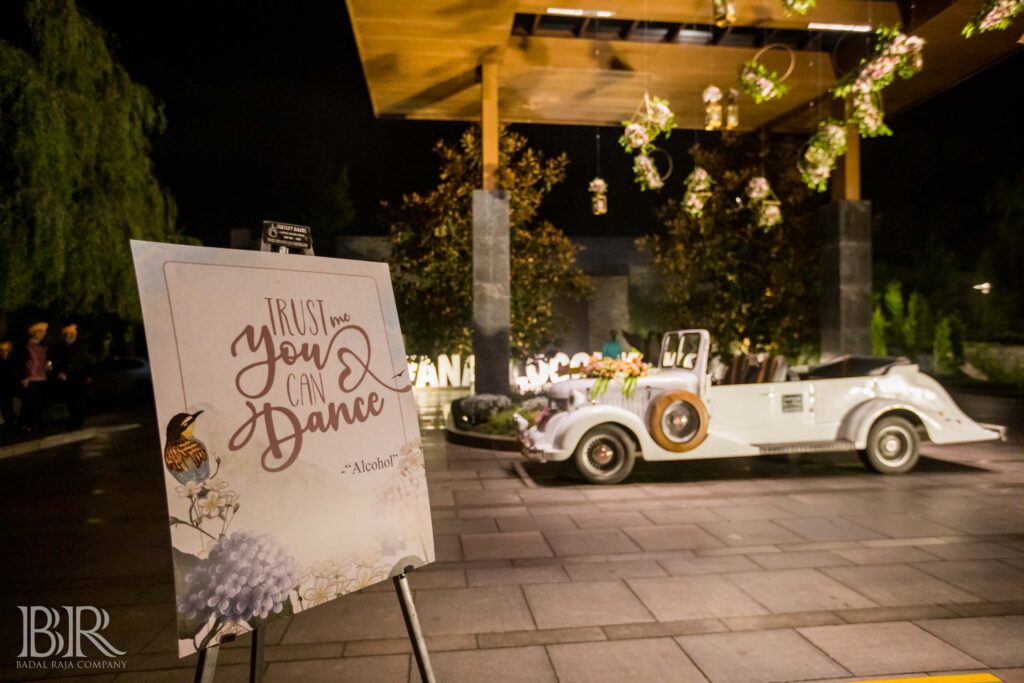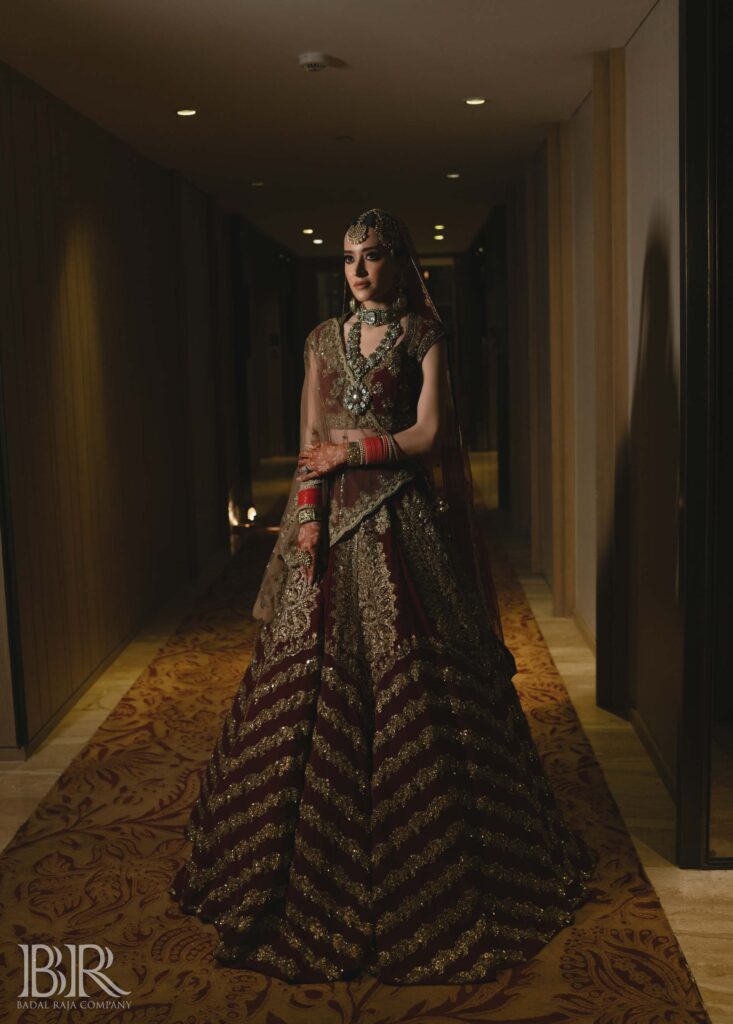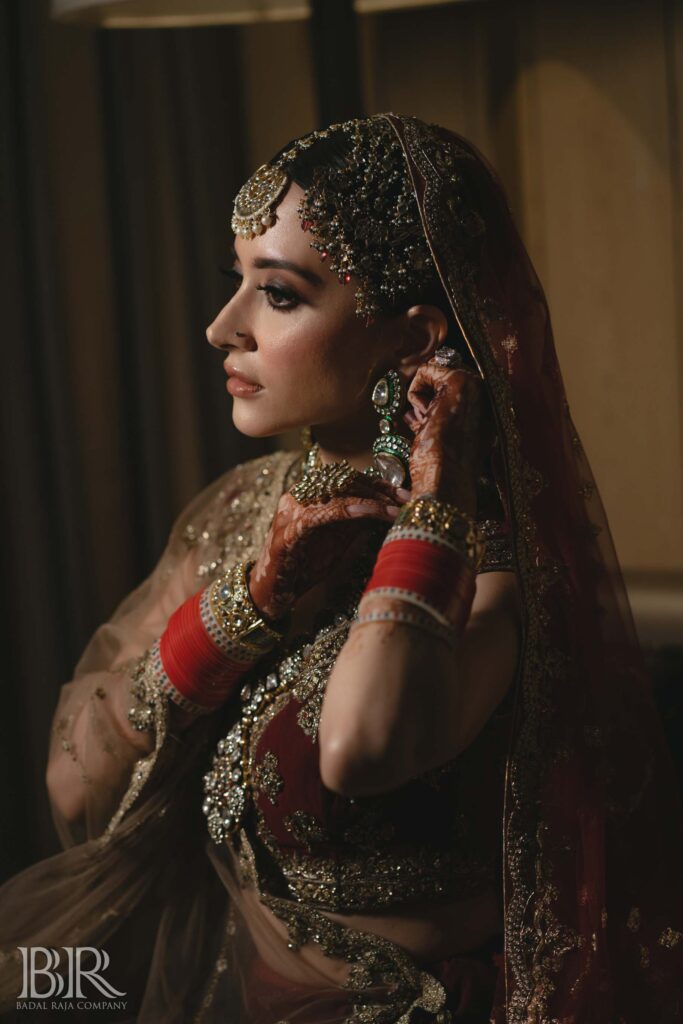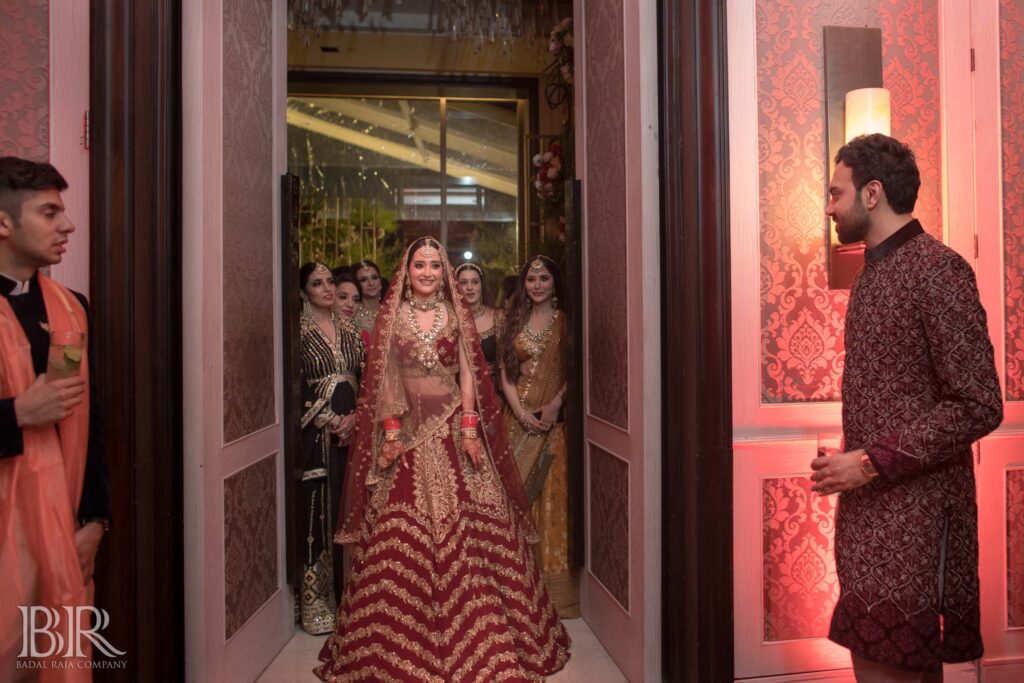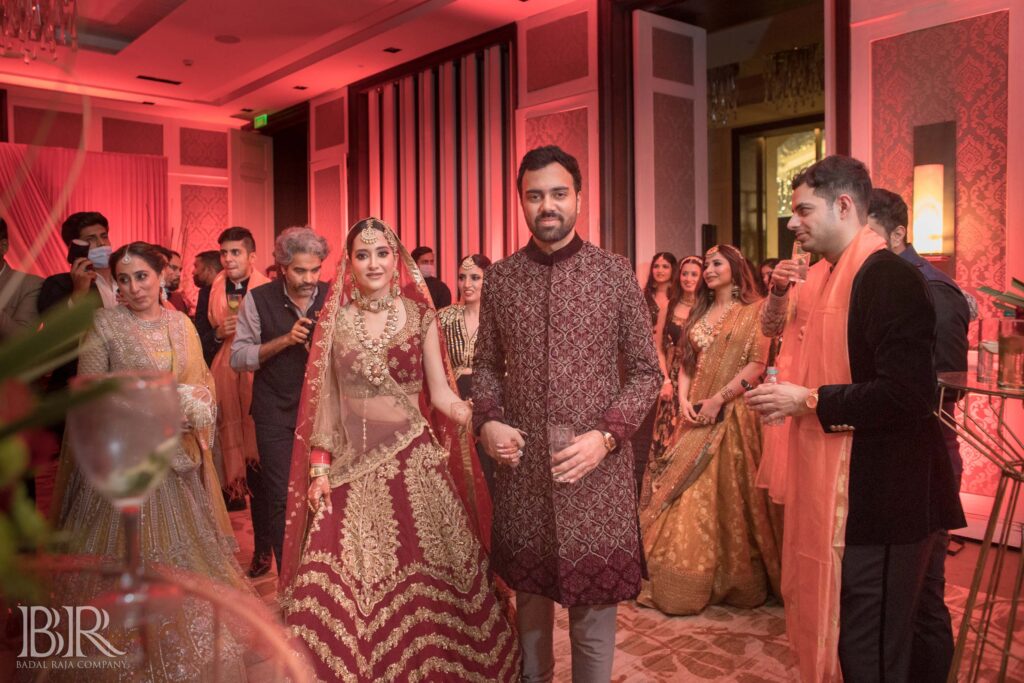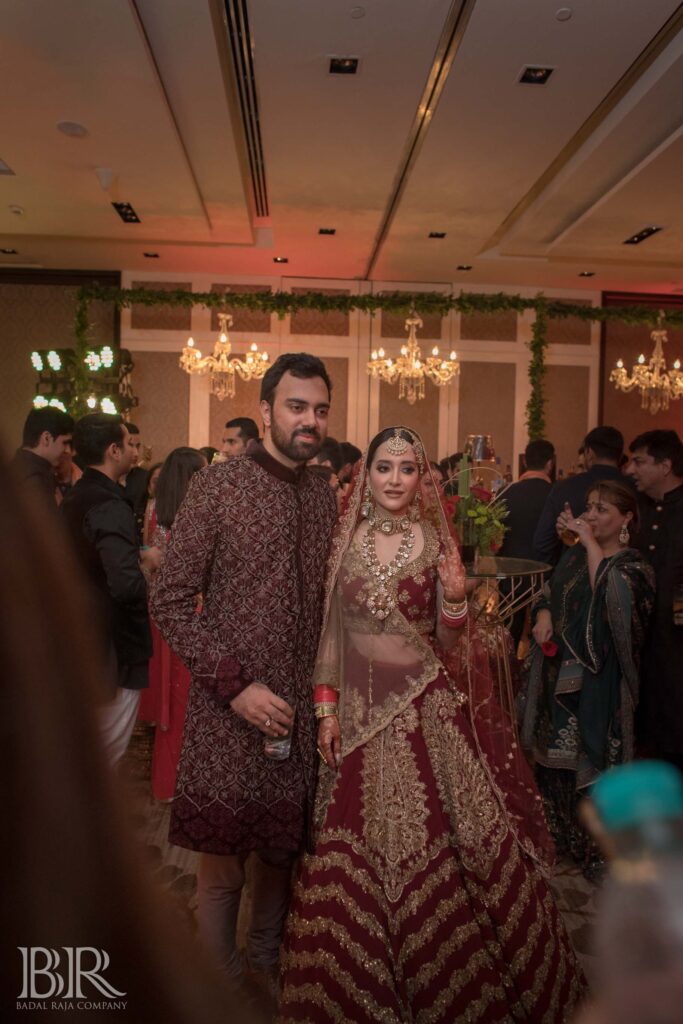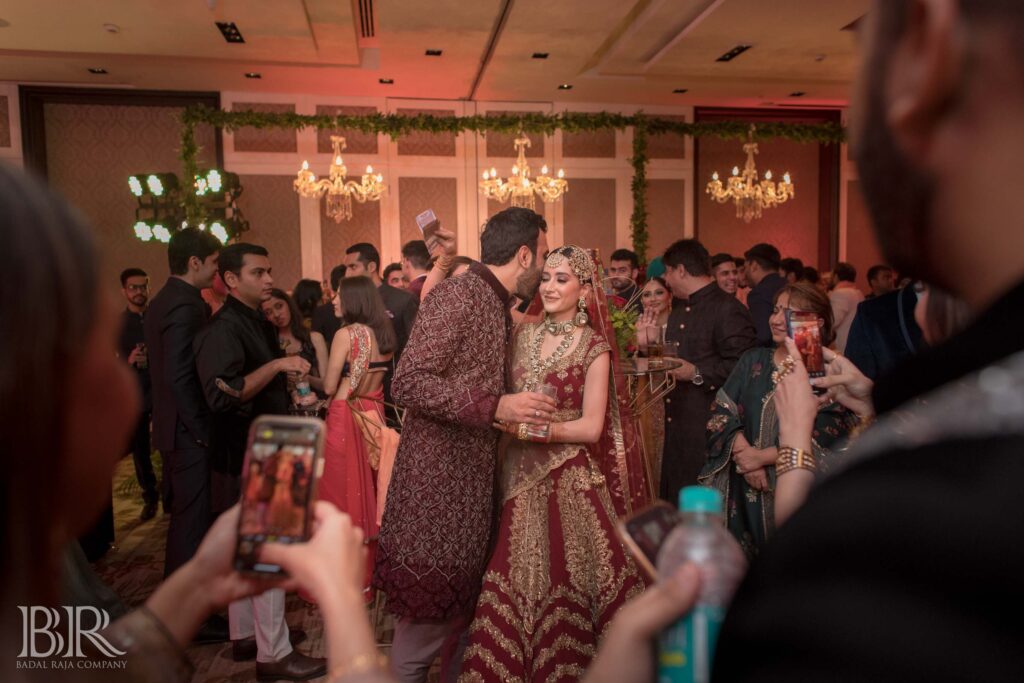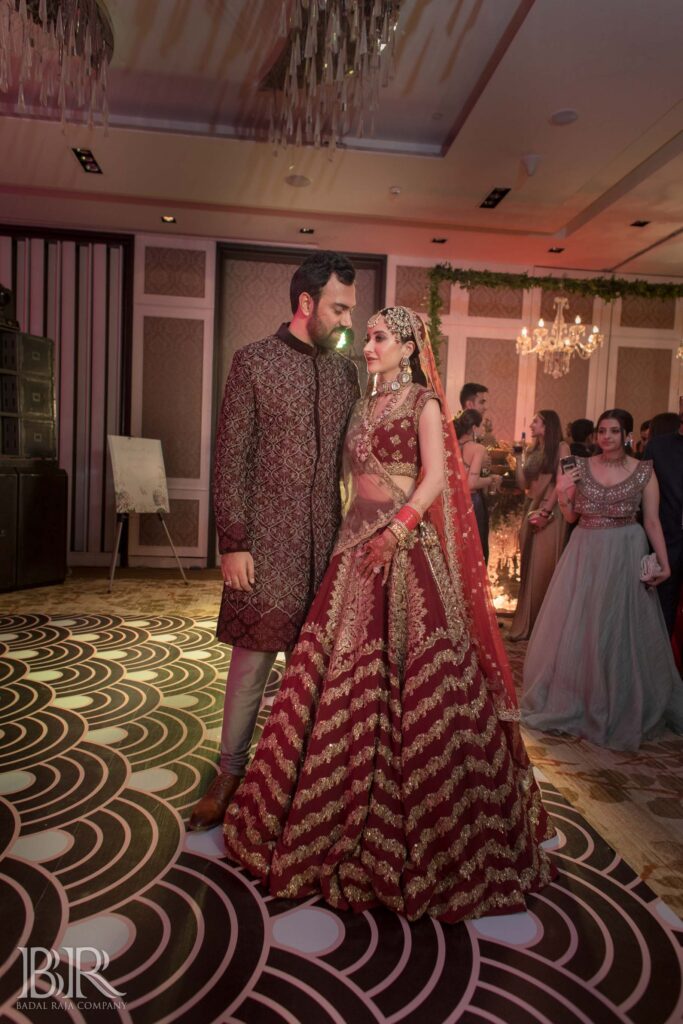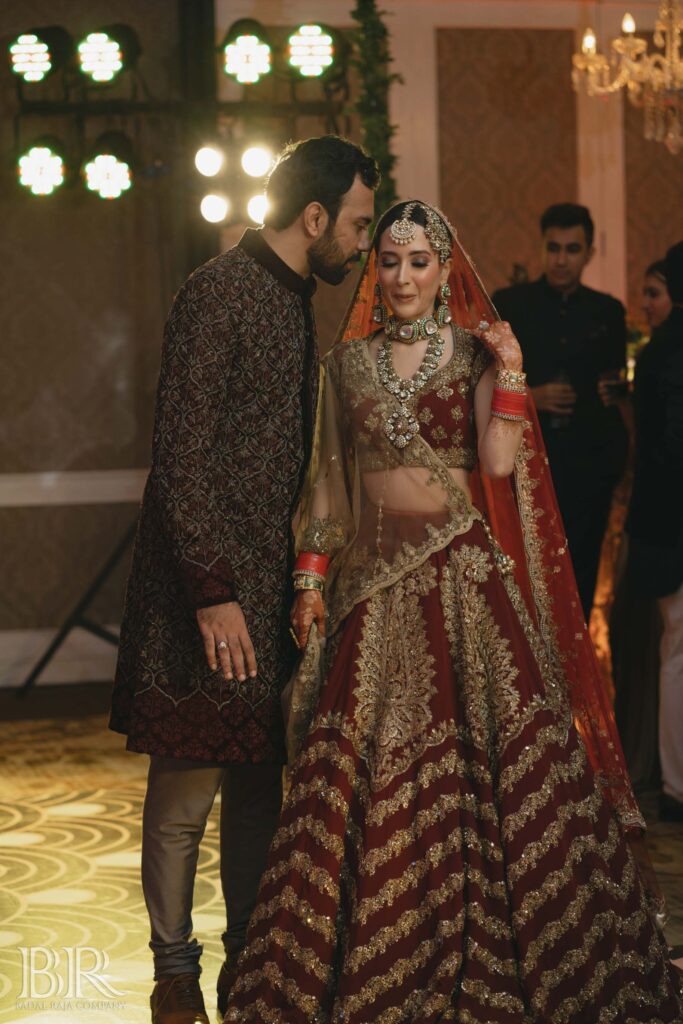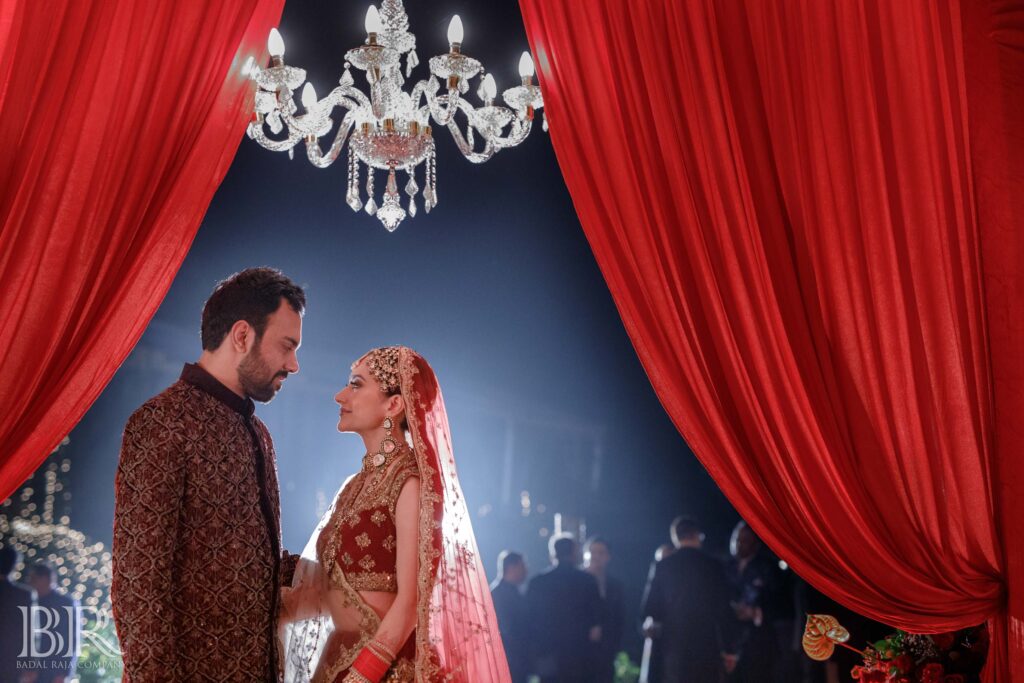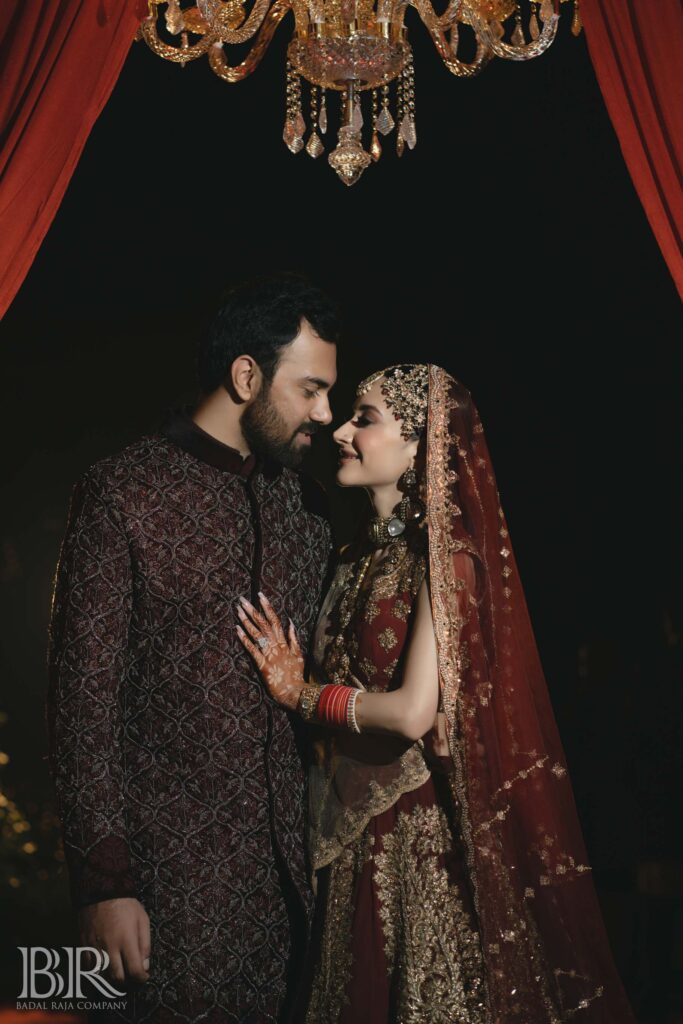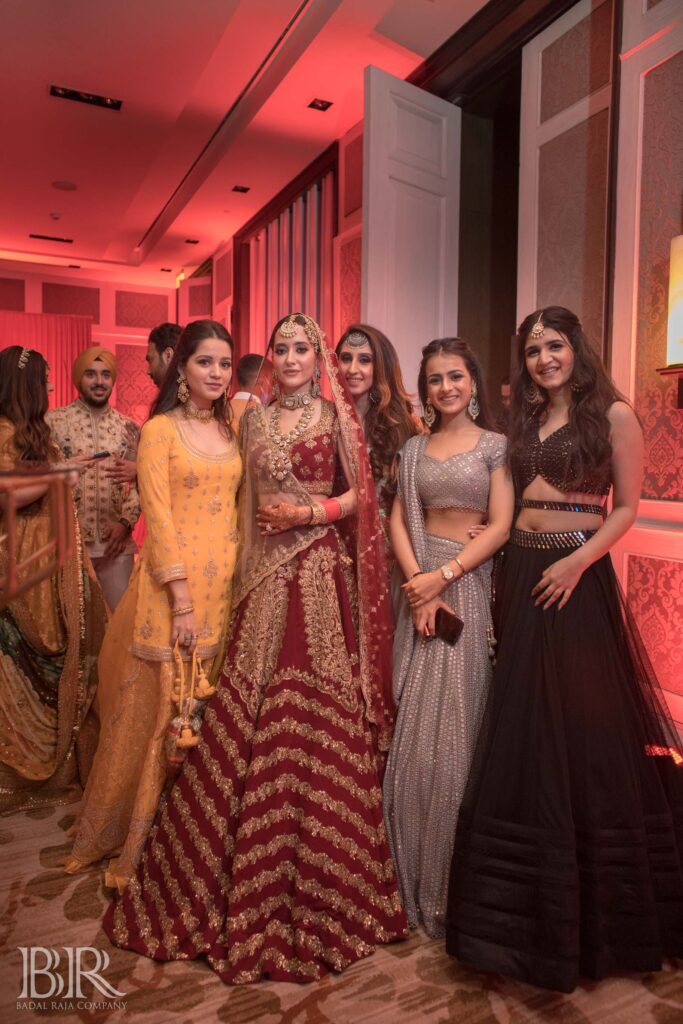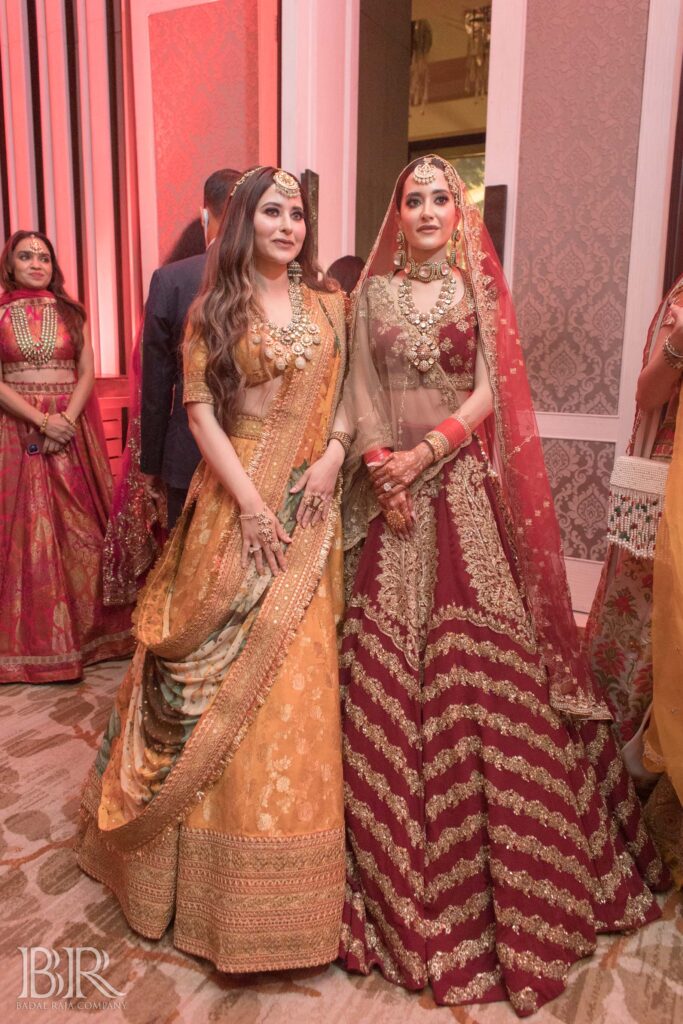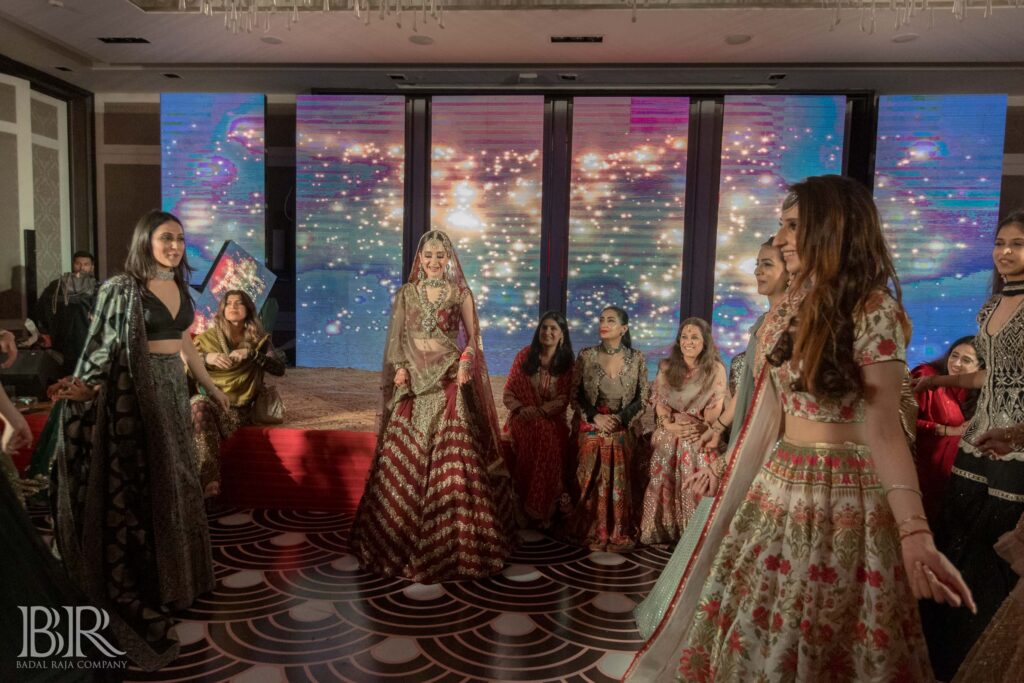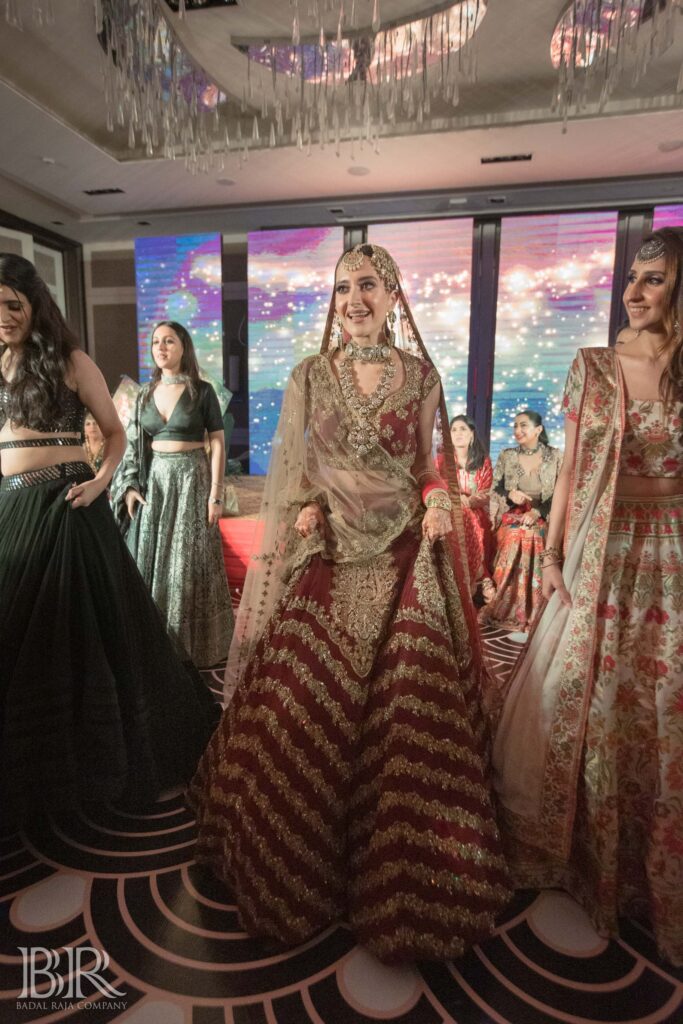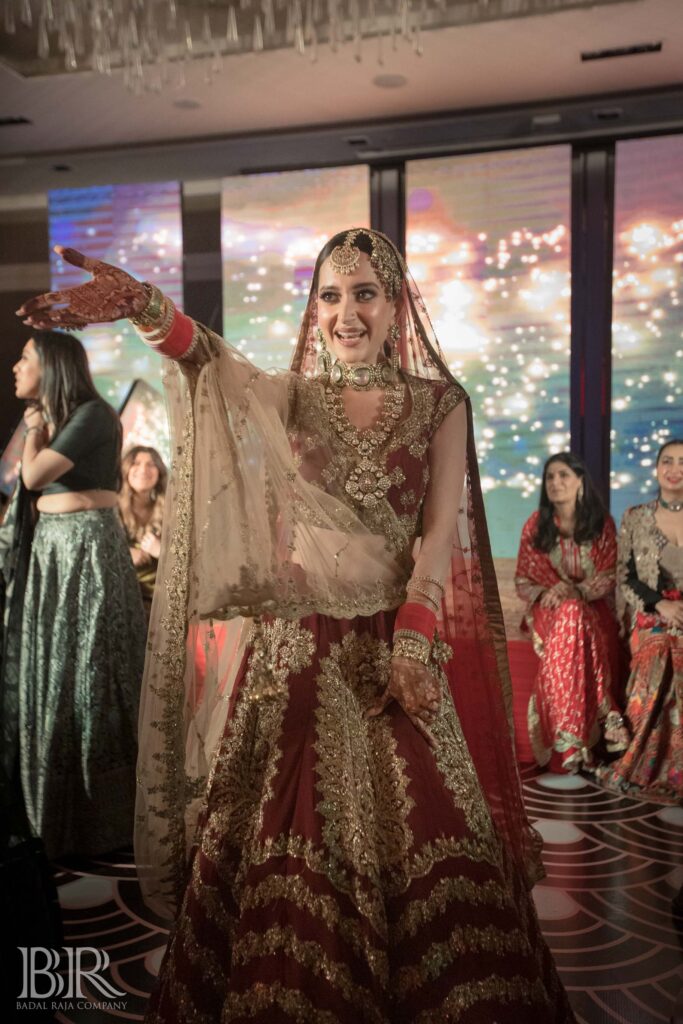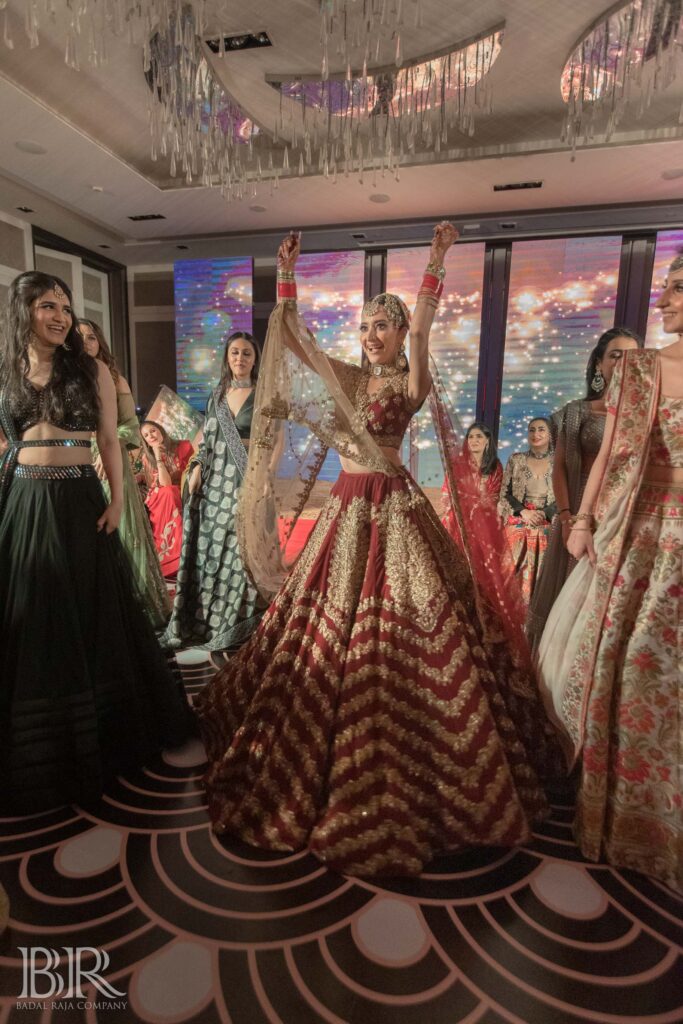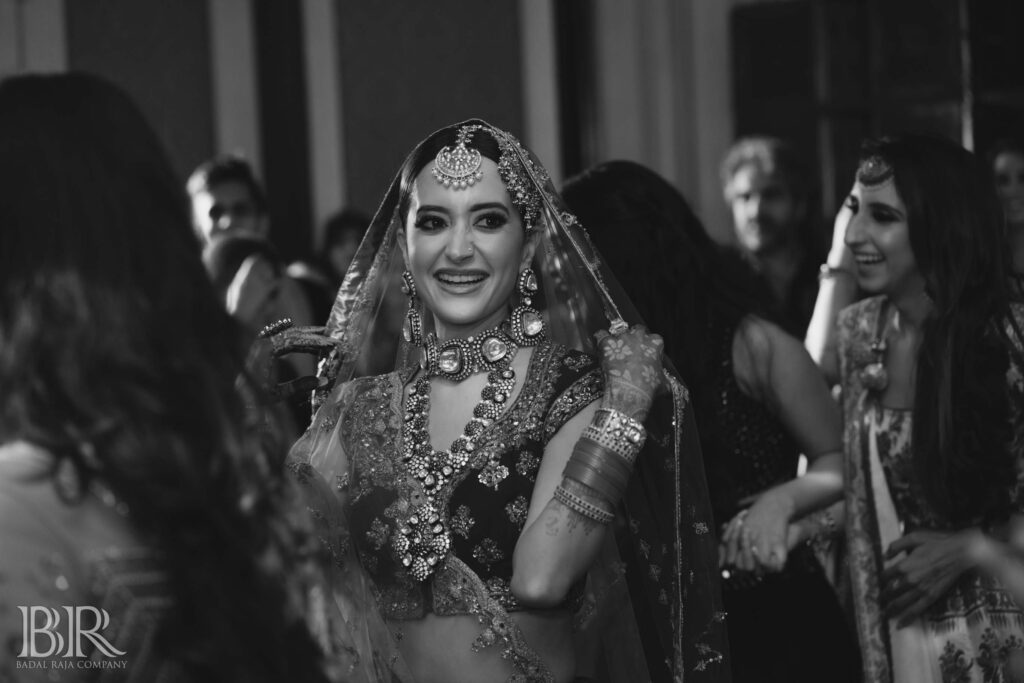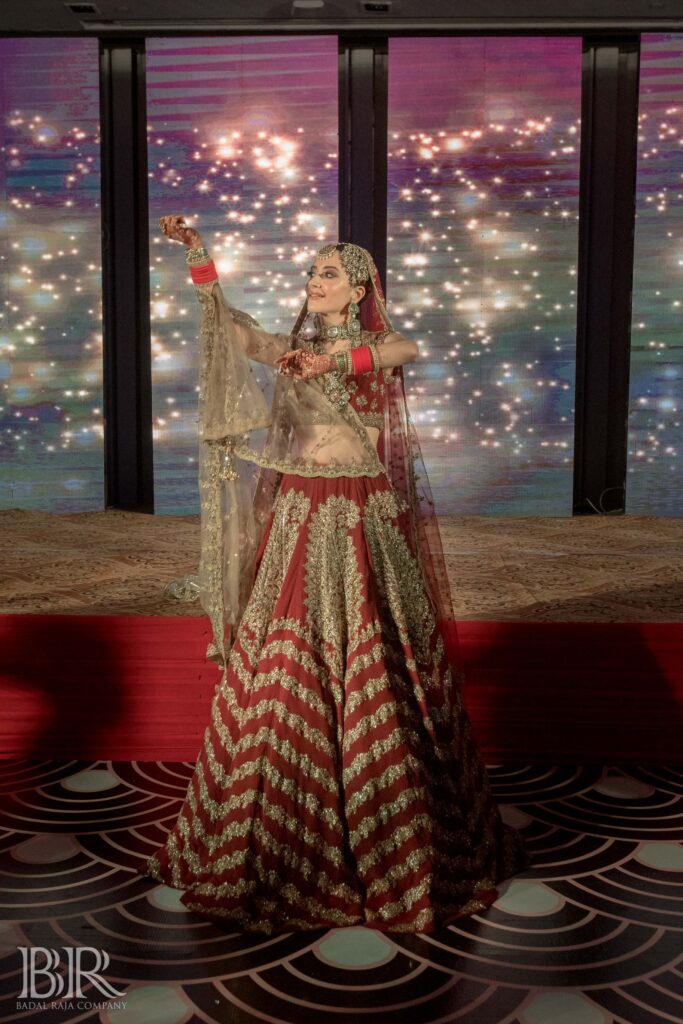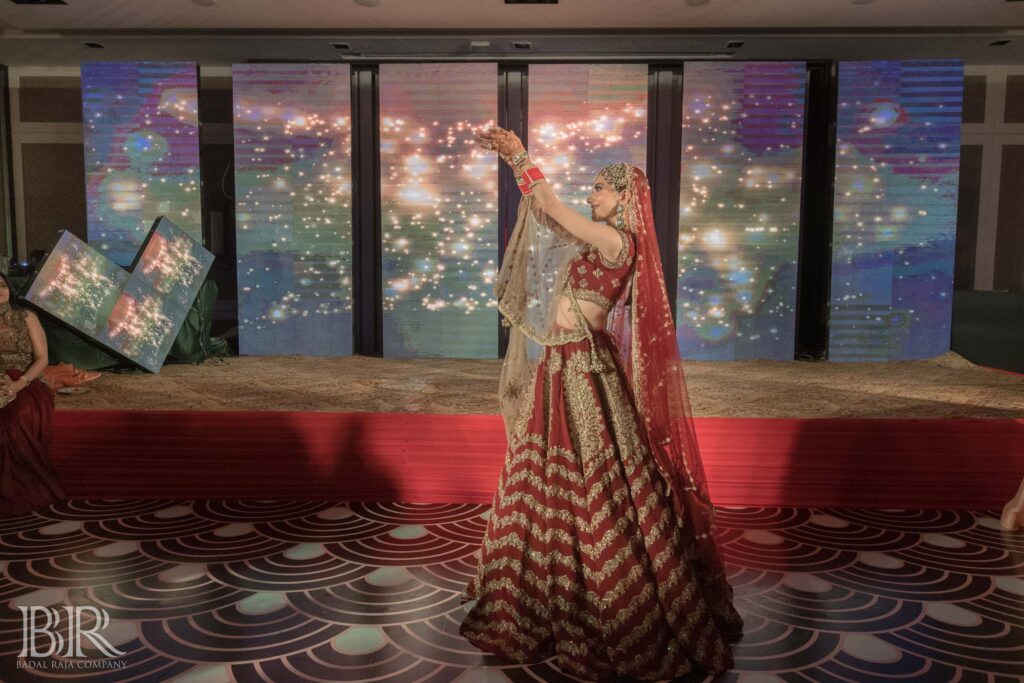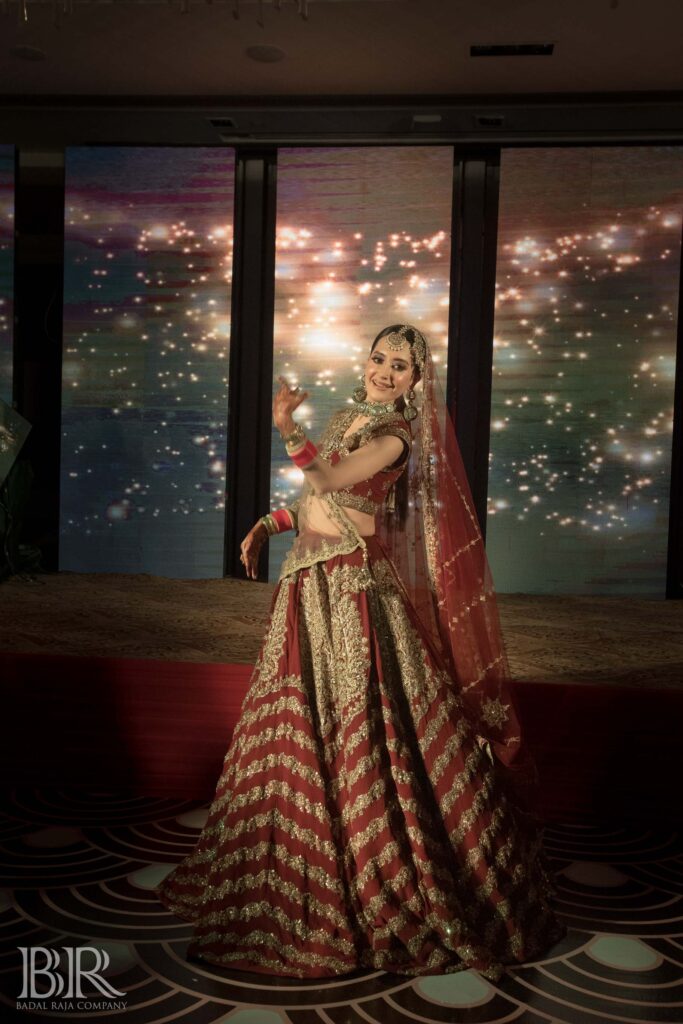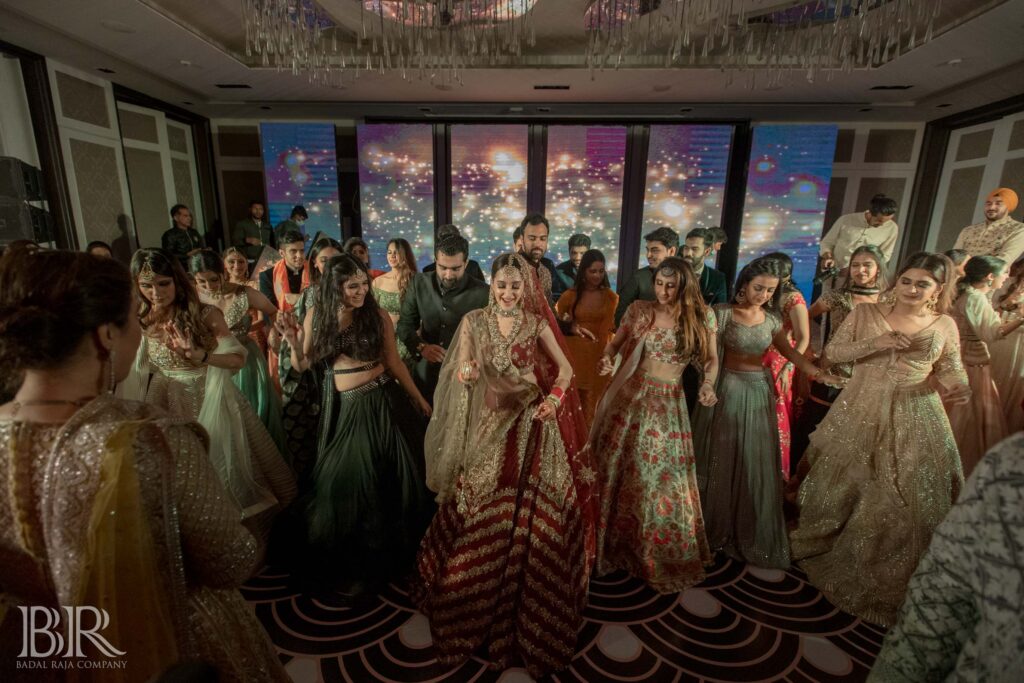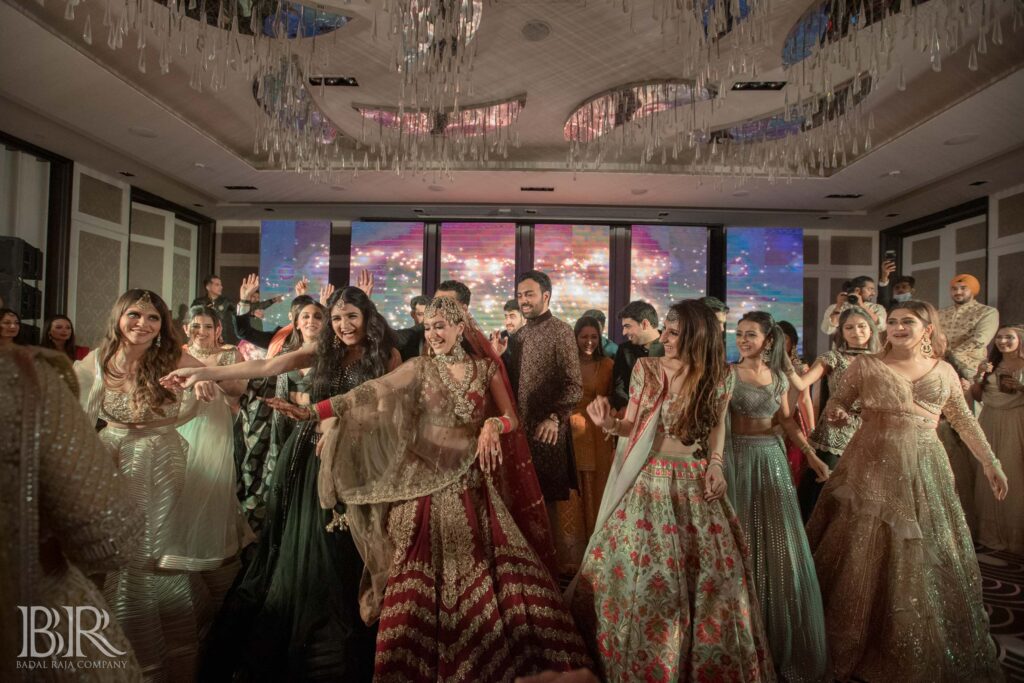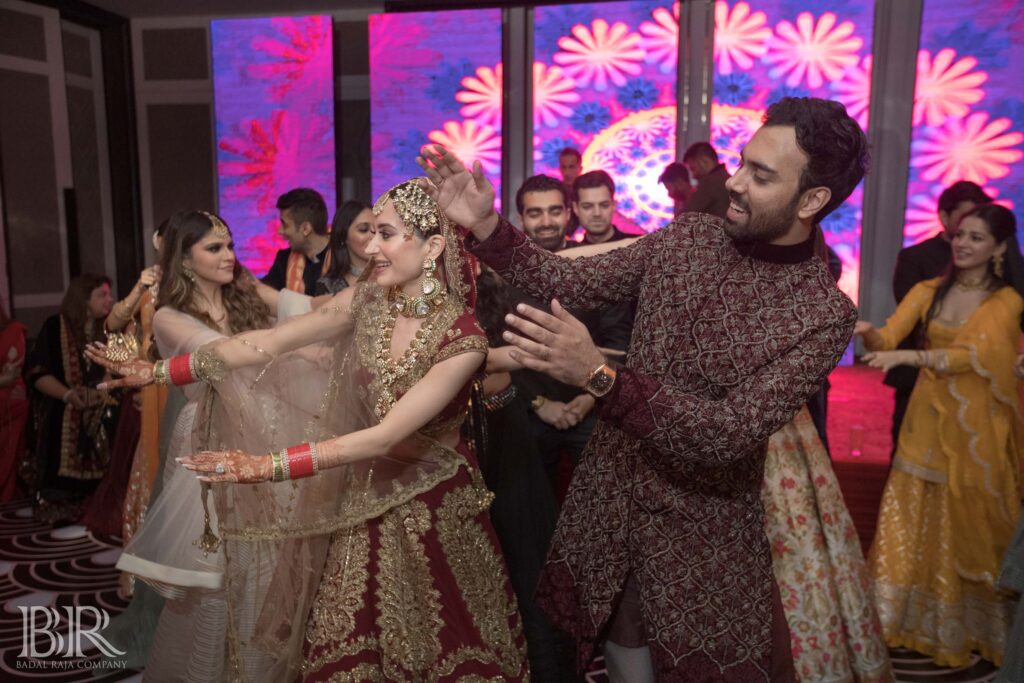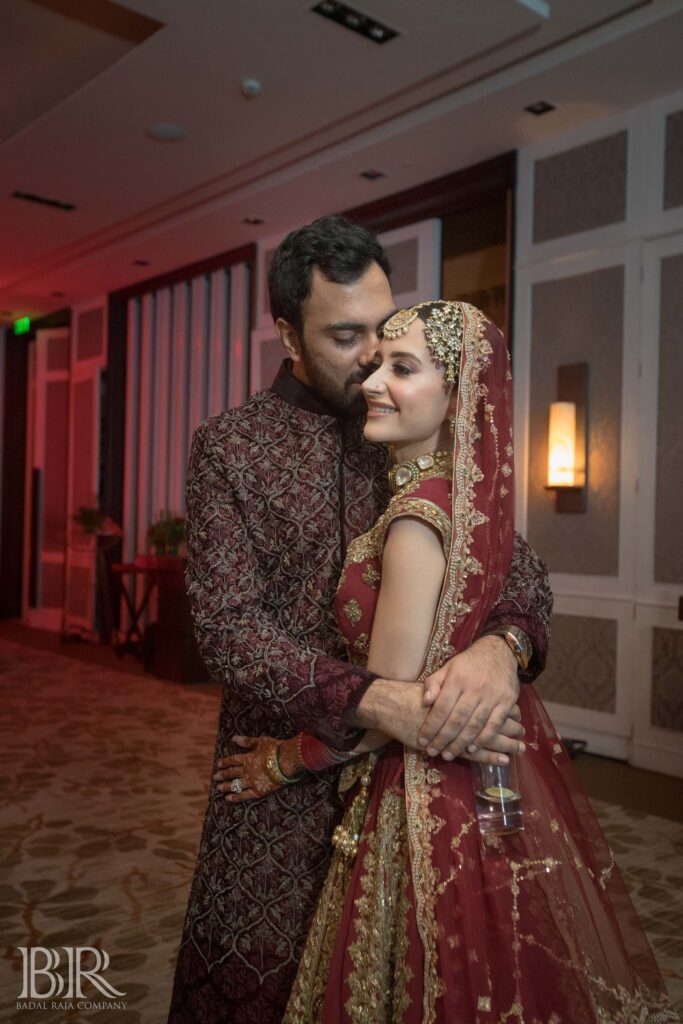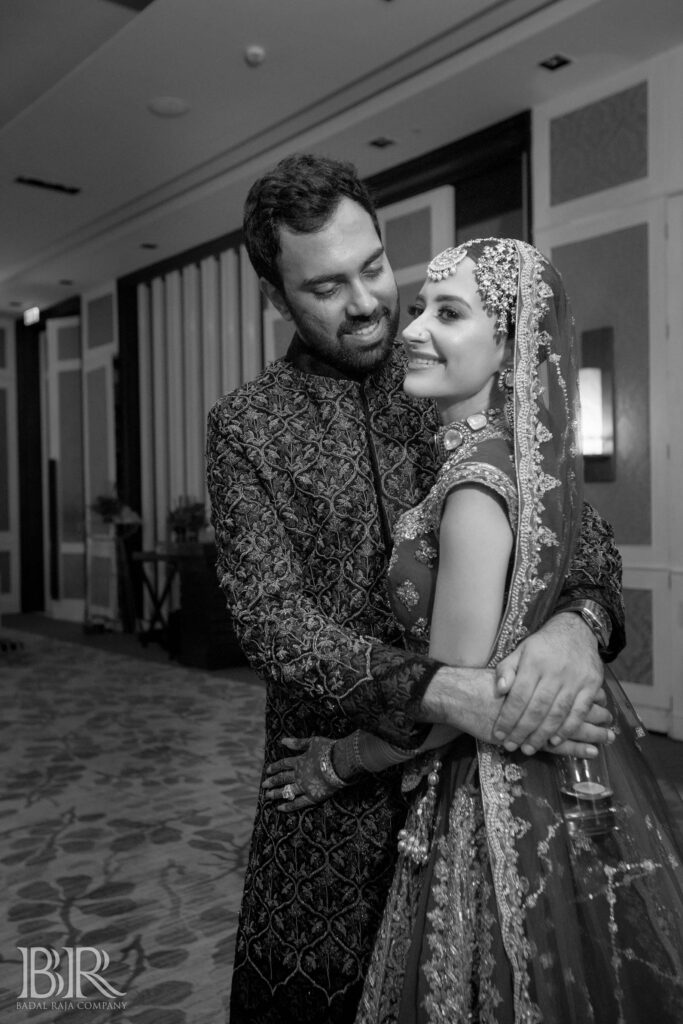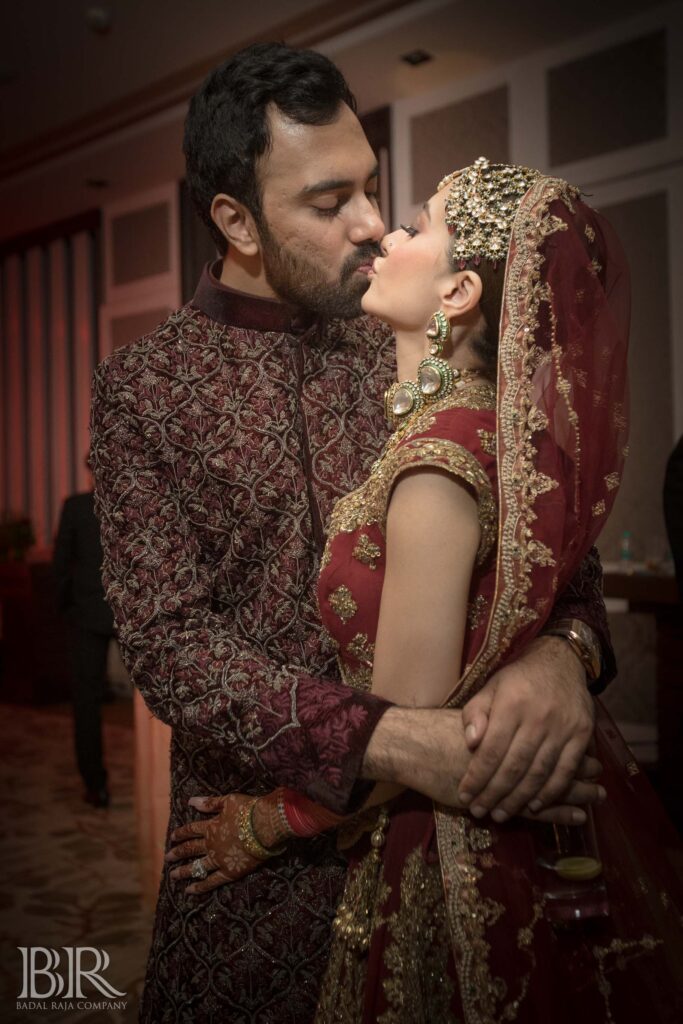 Reception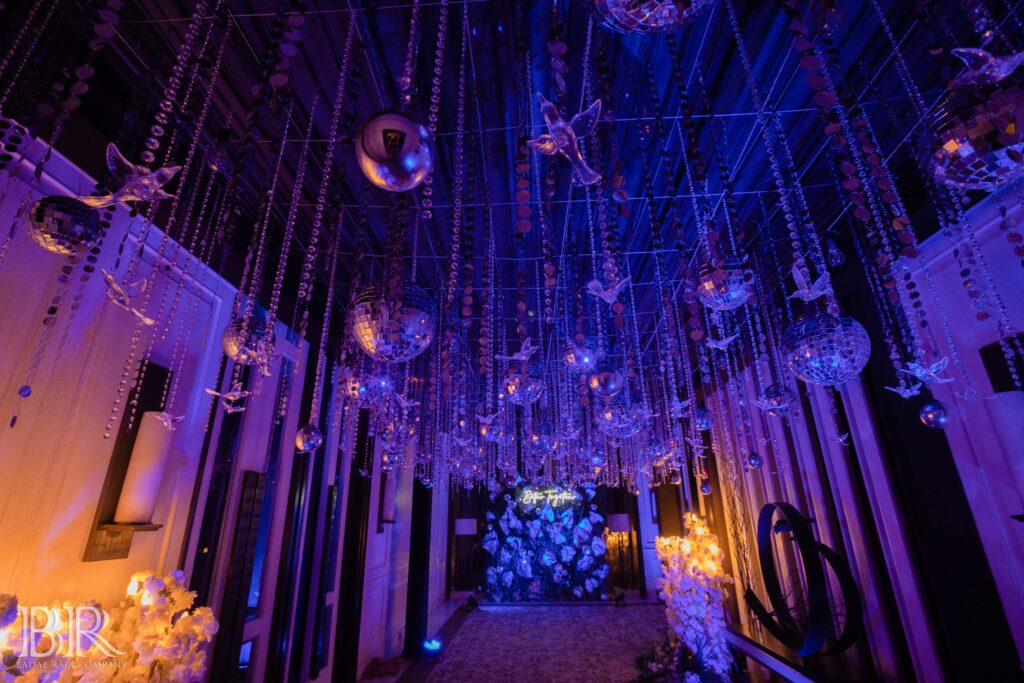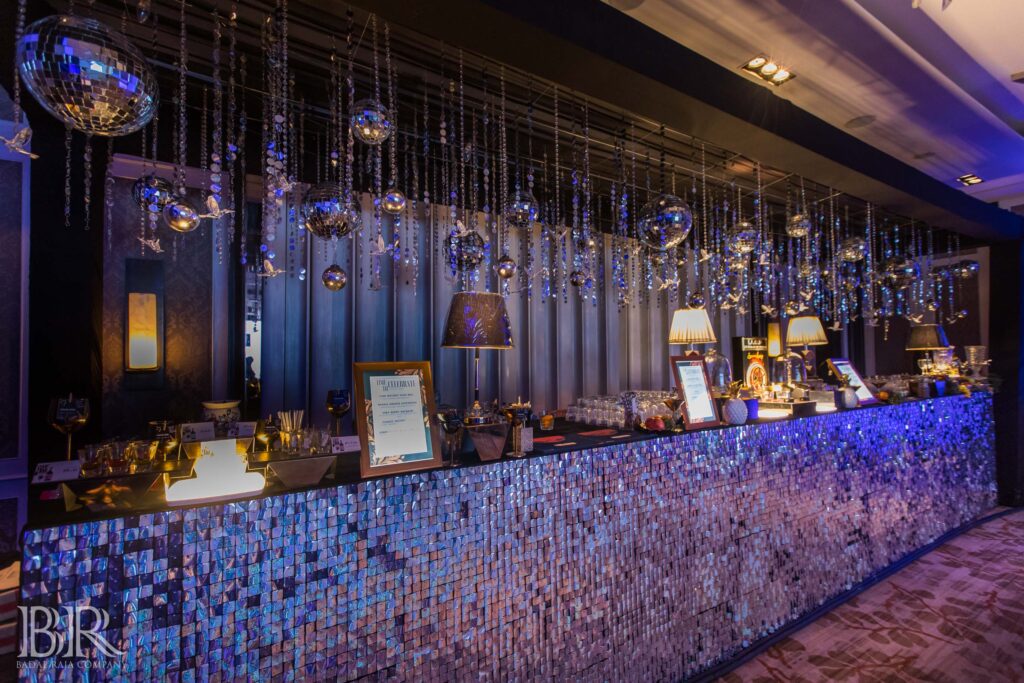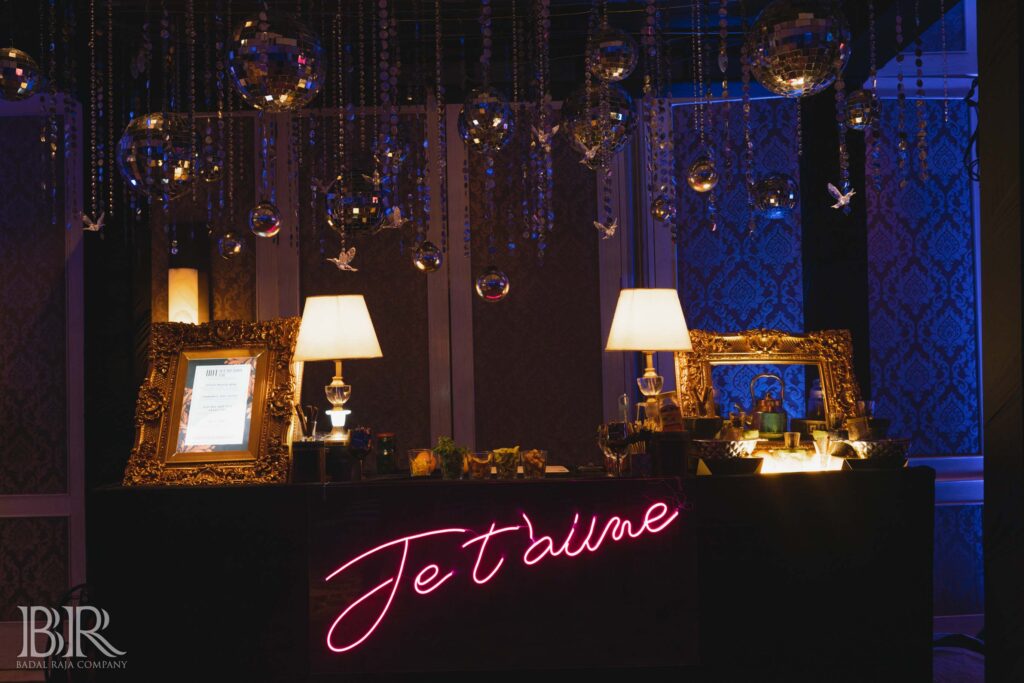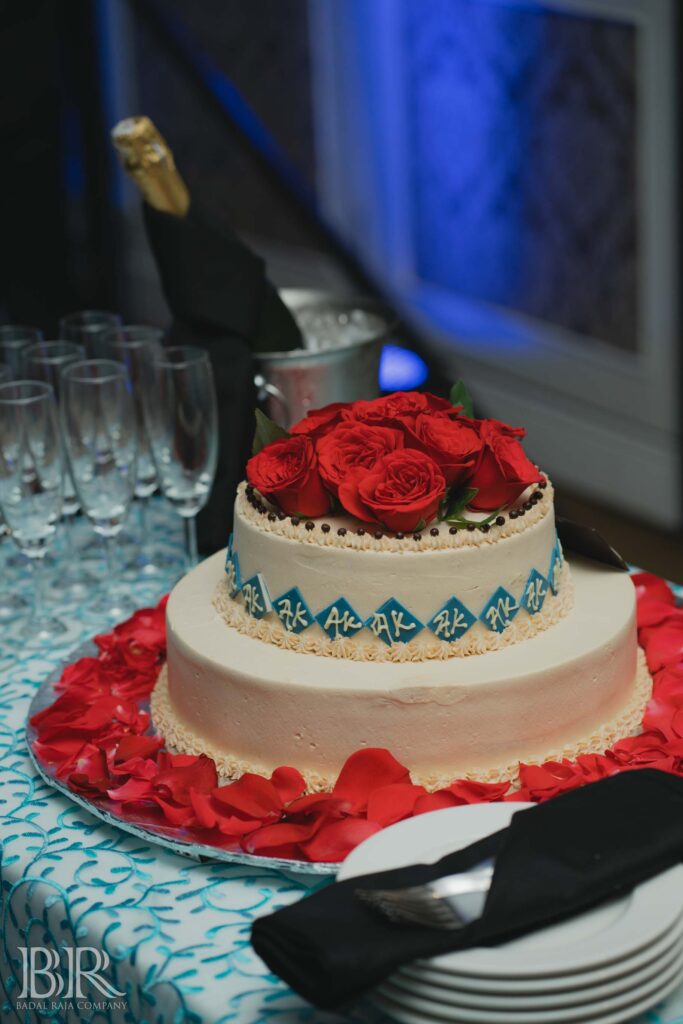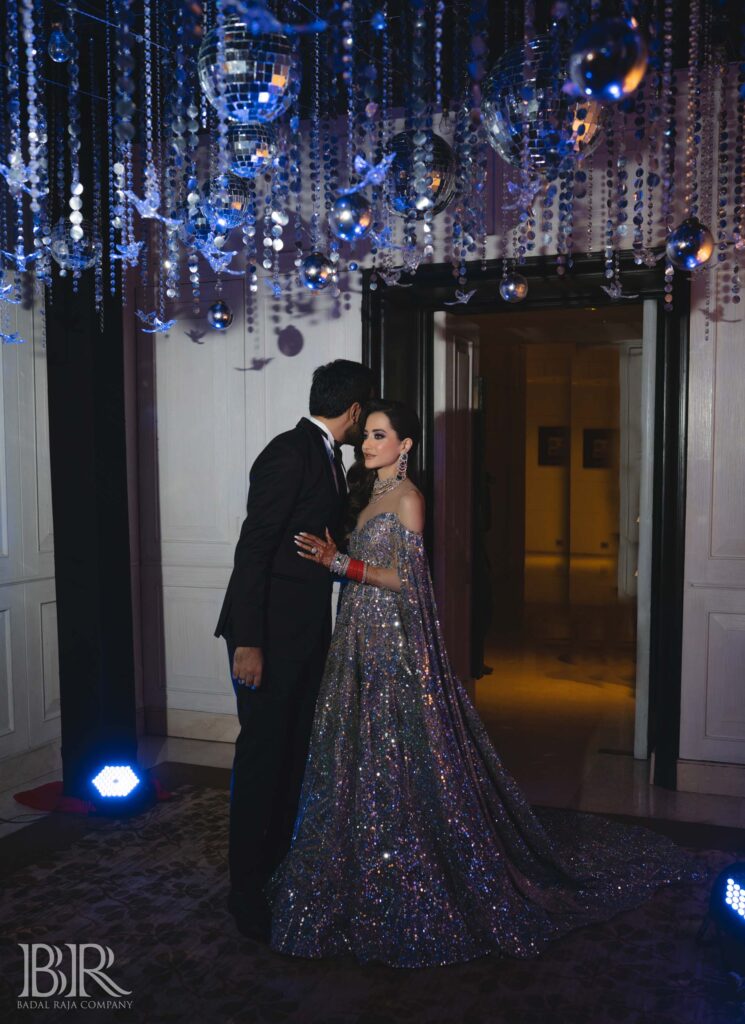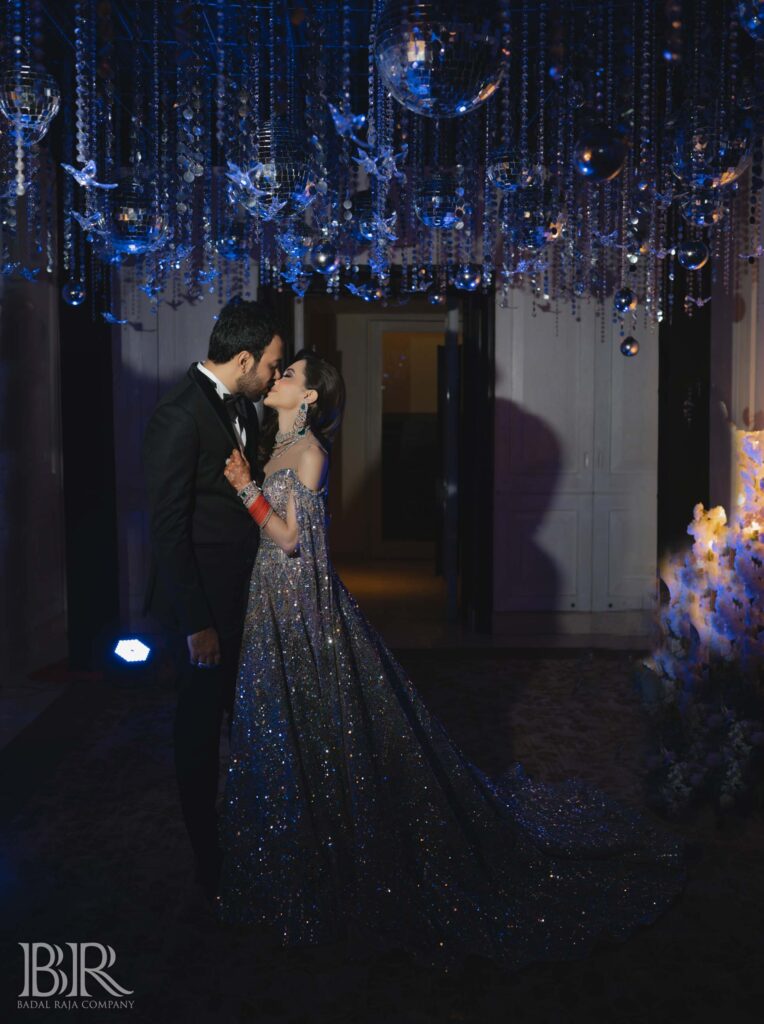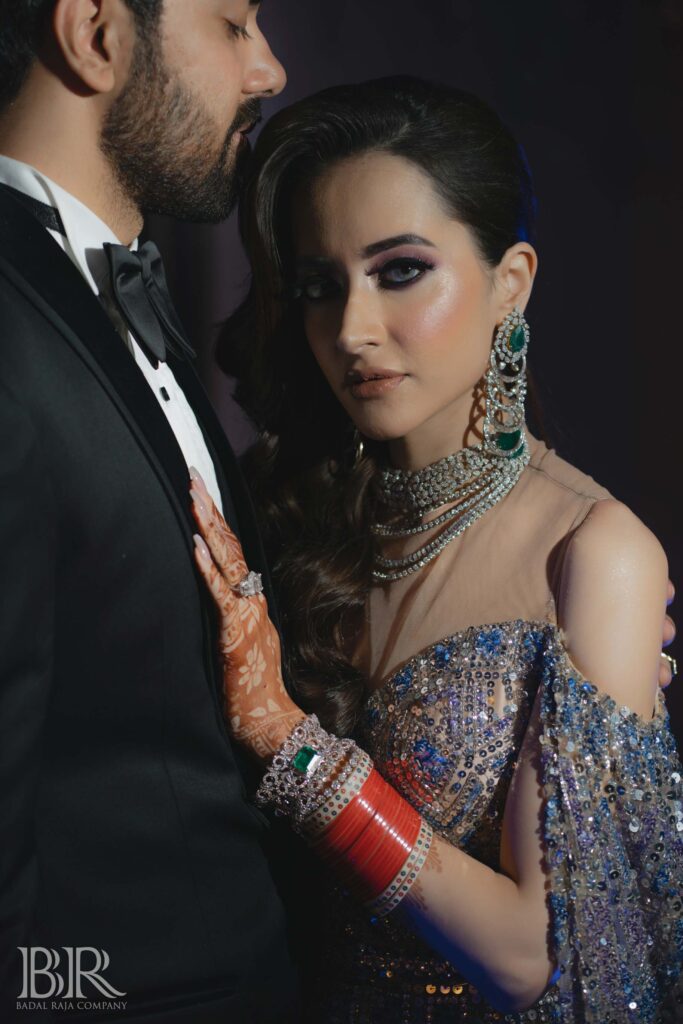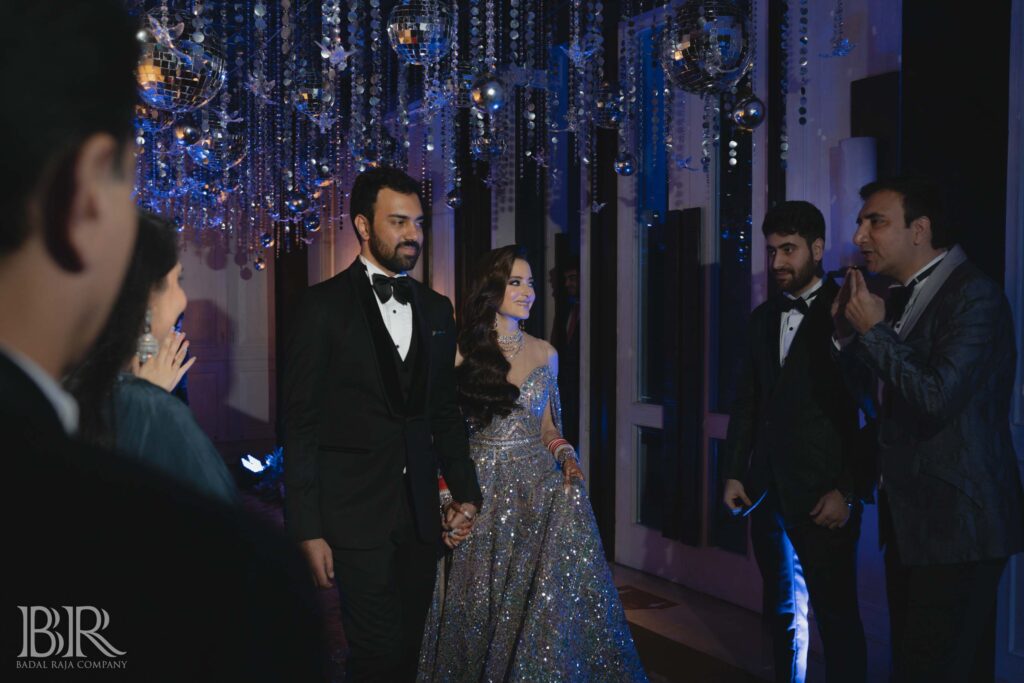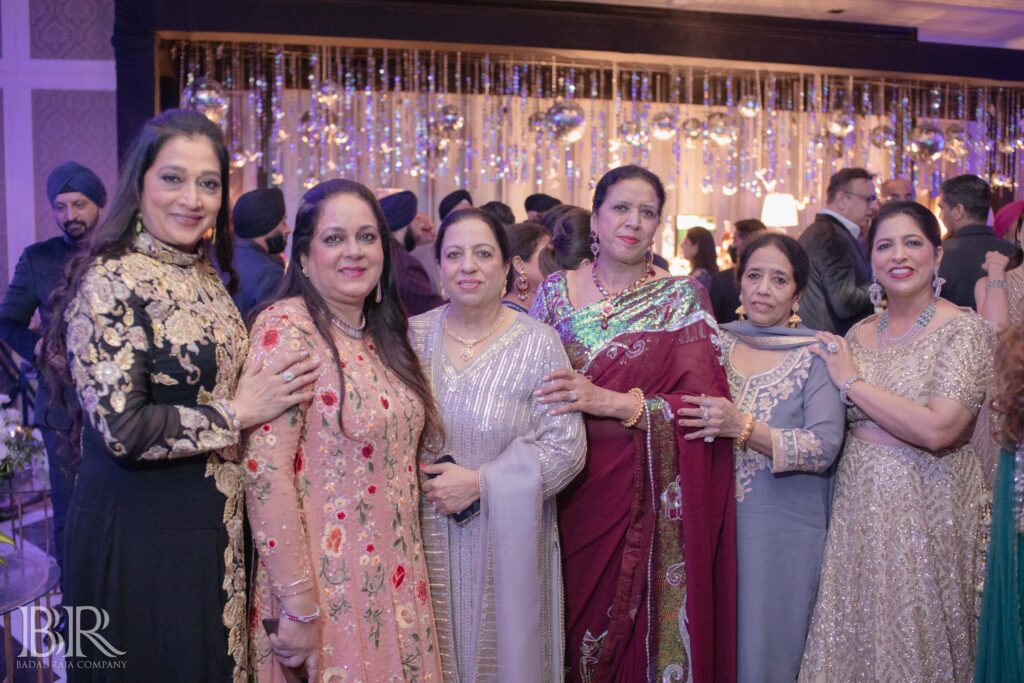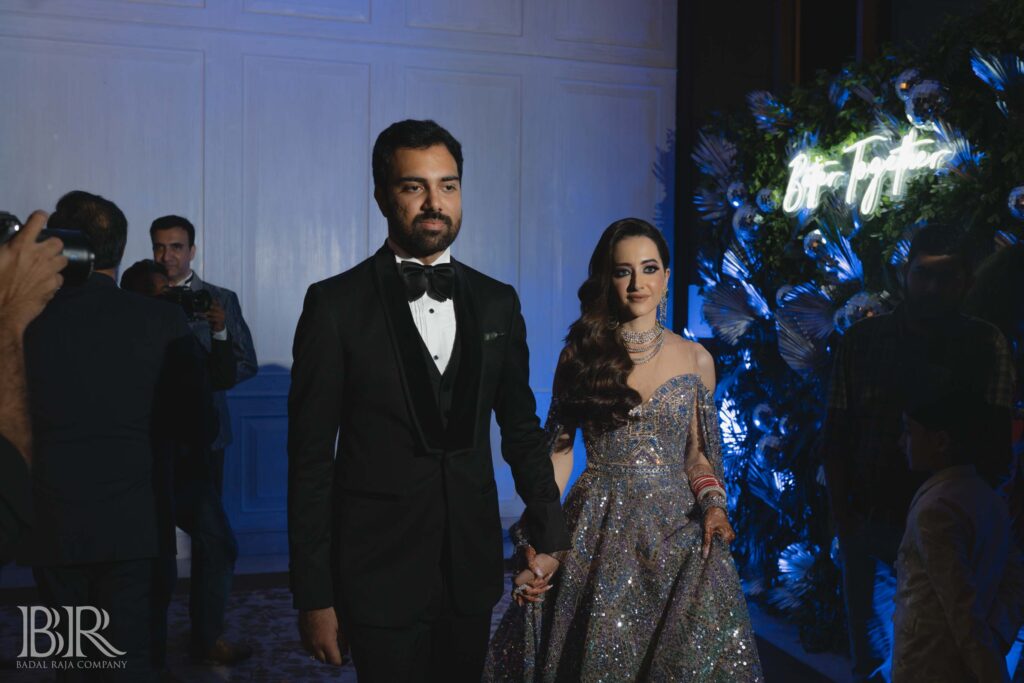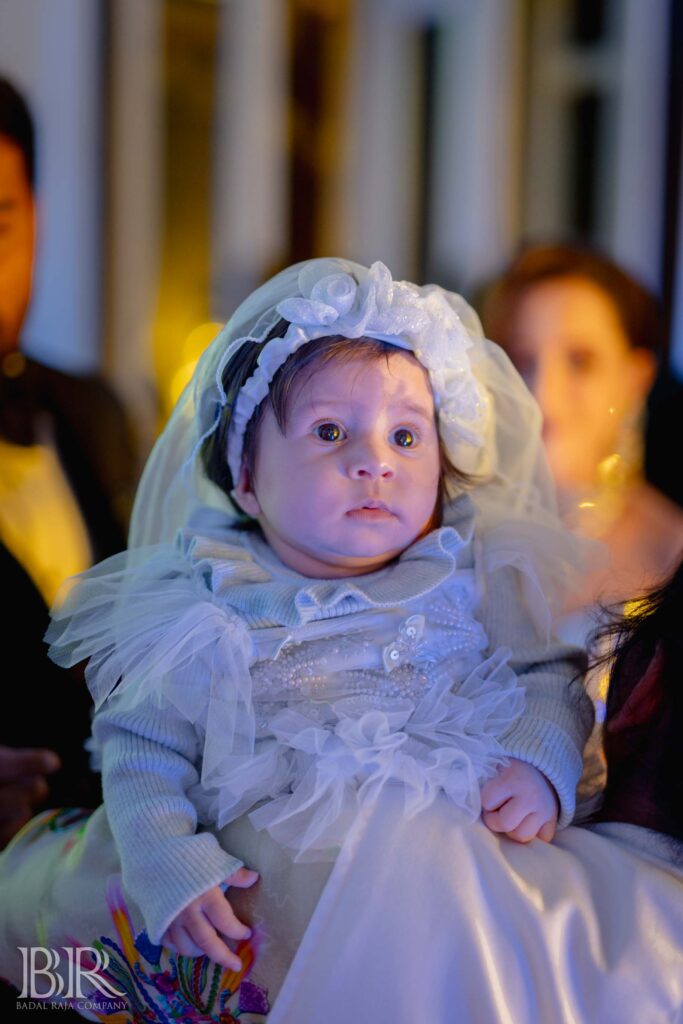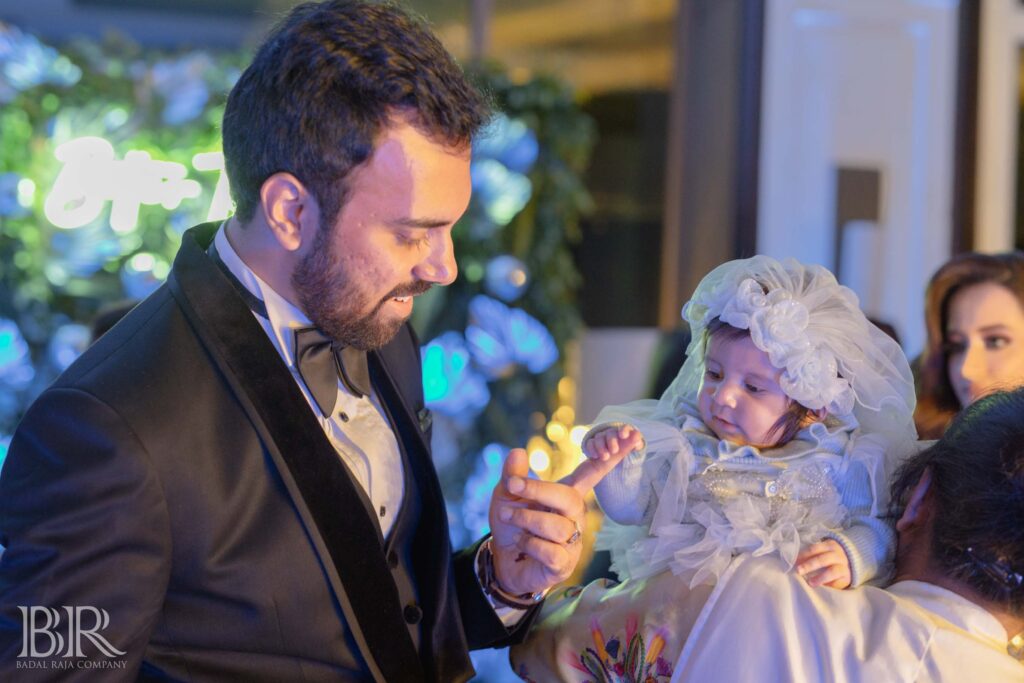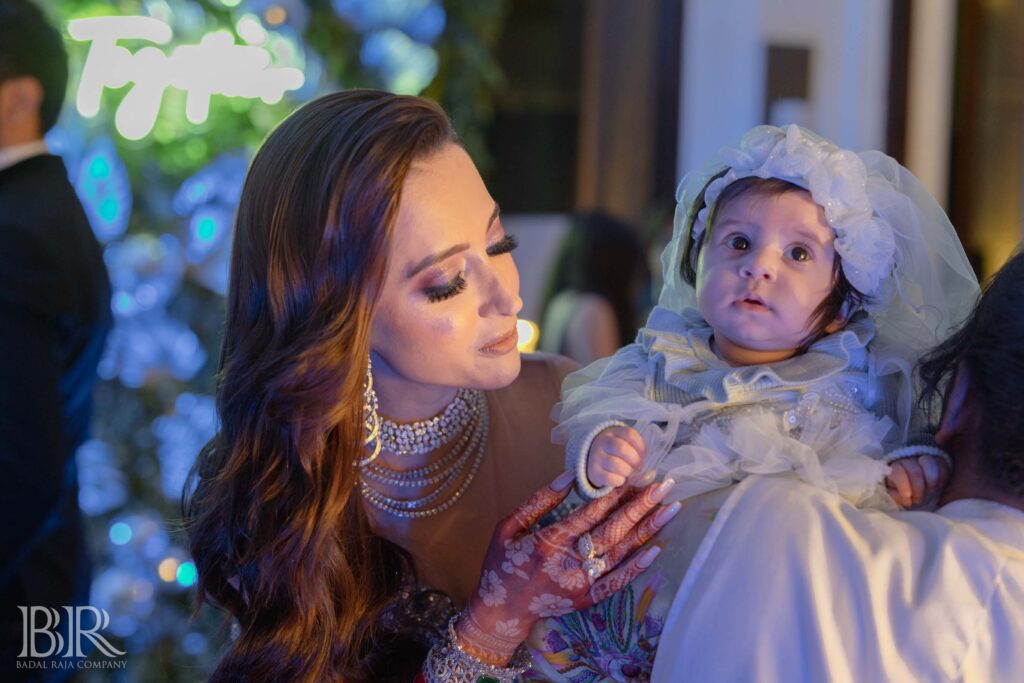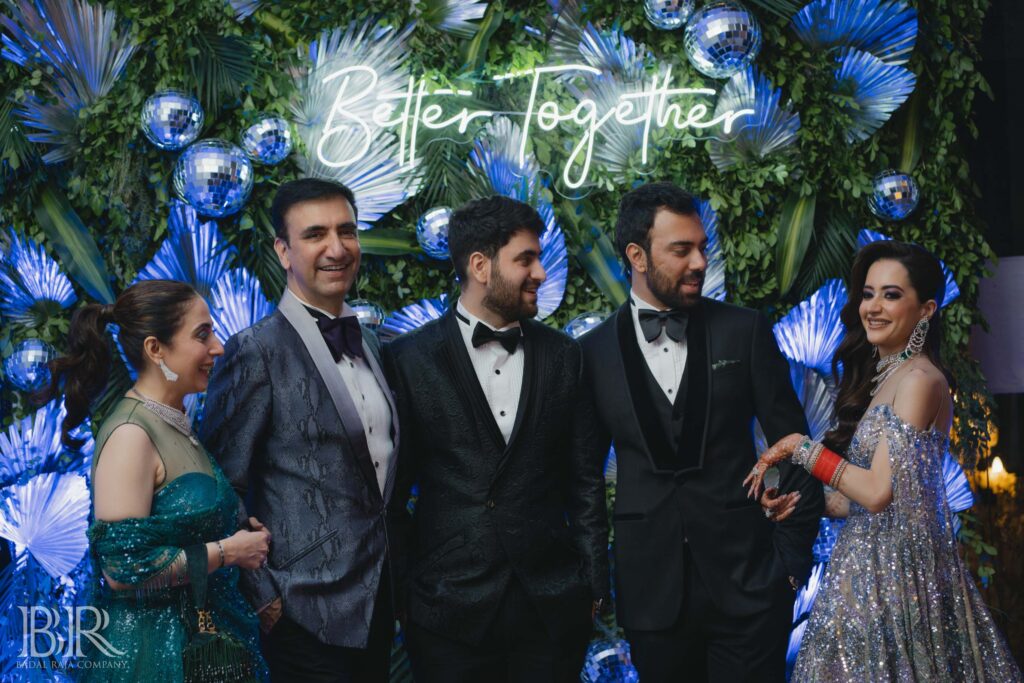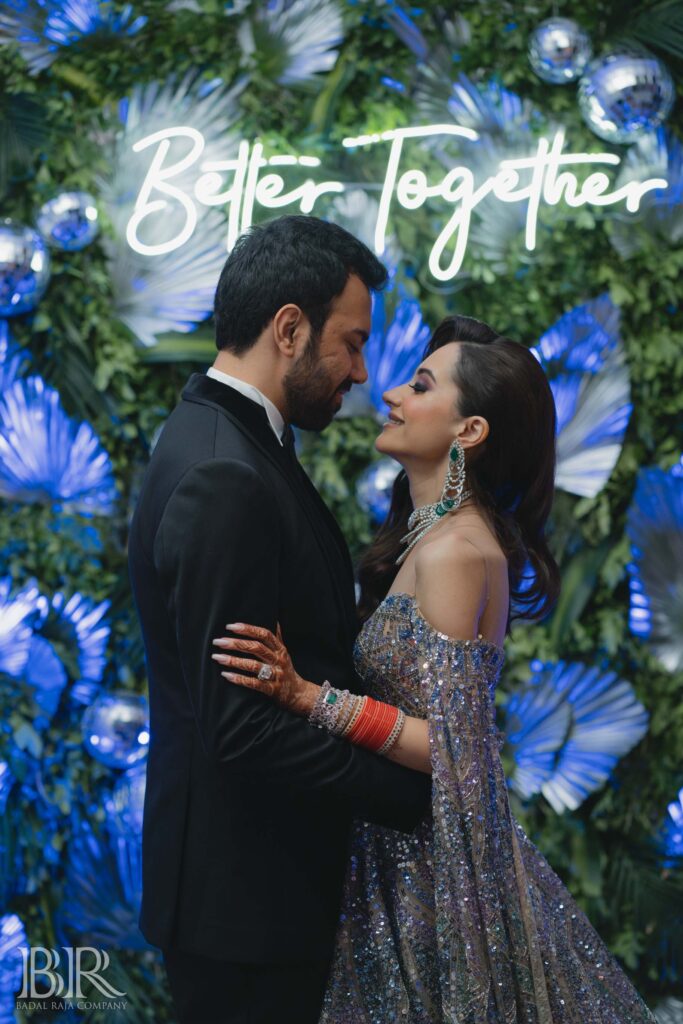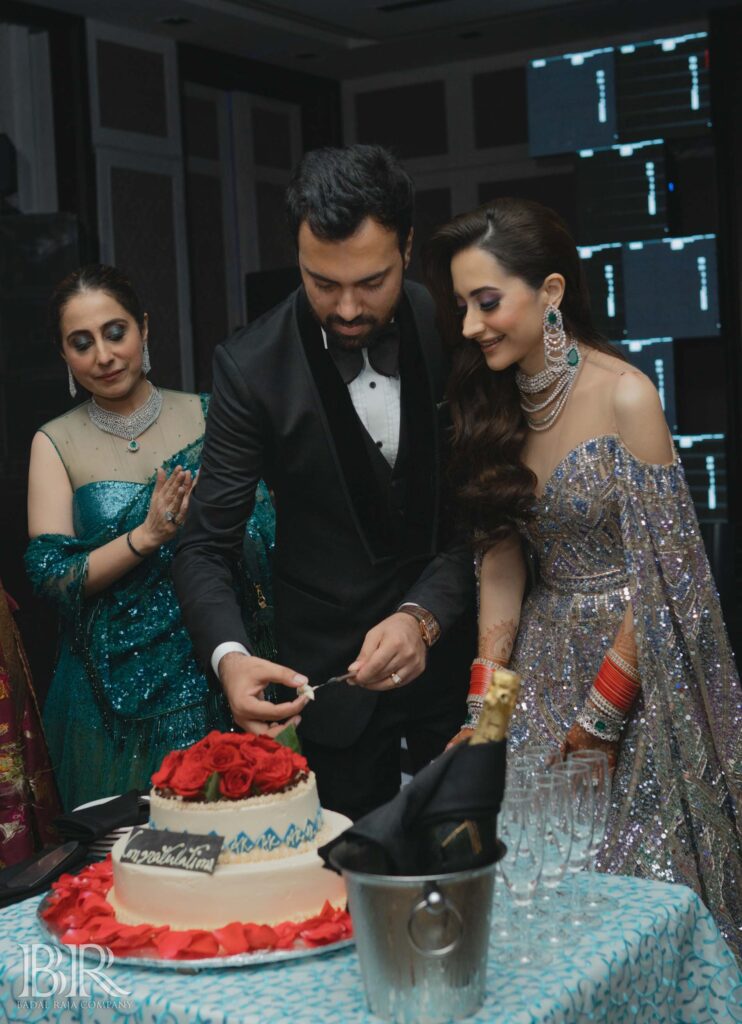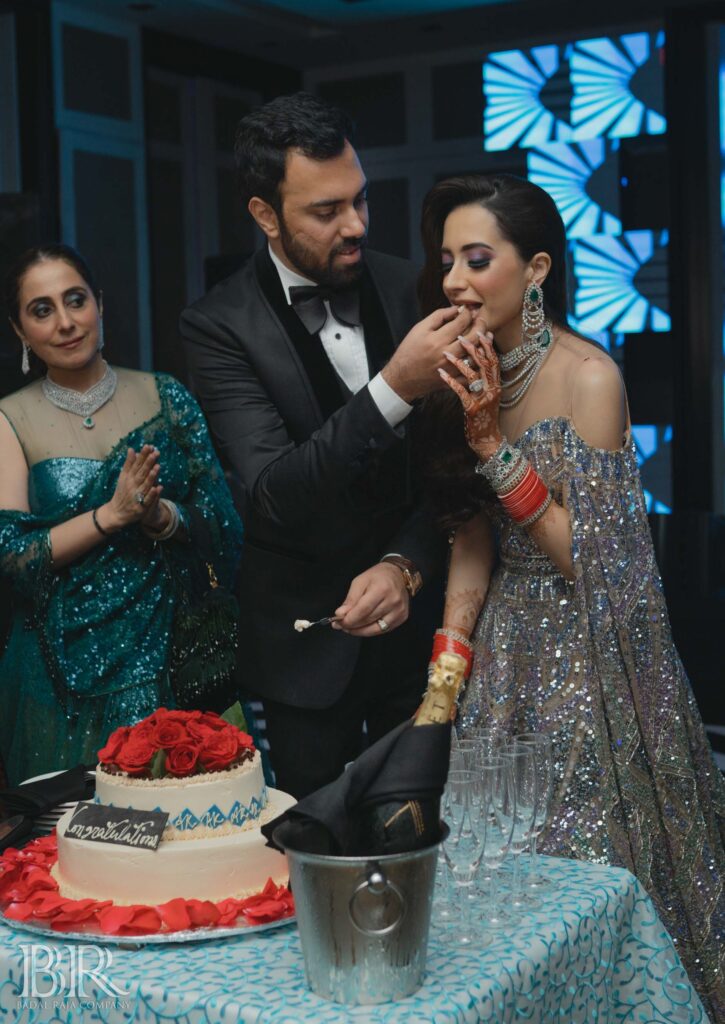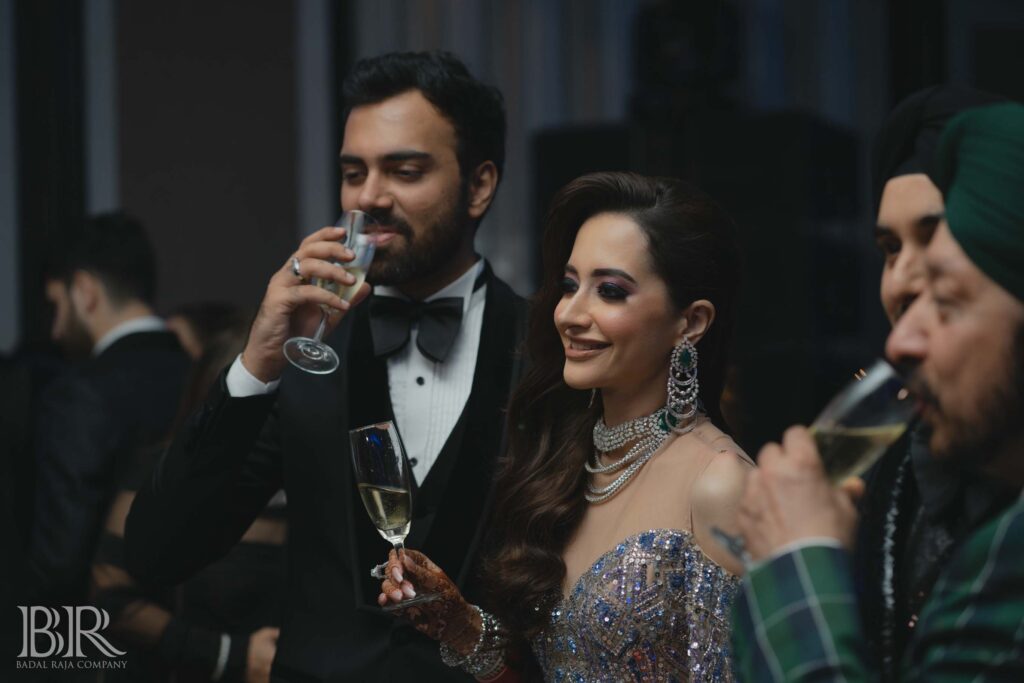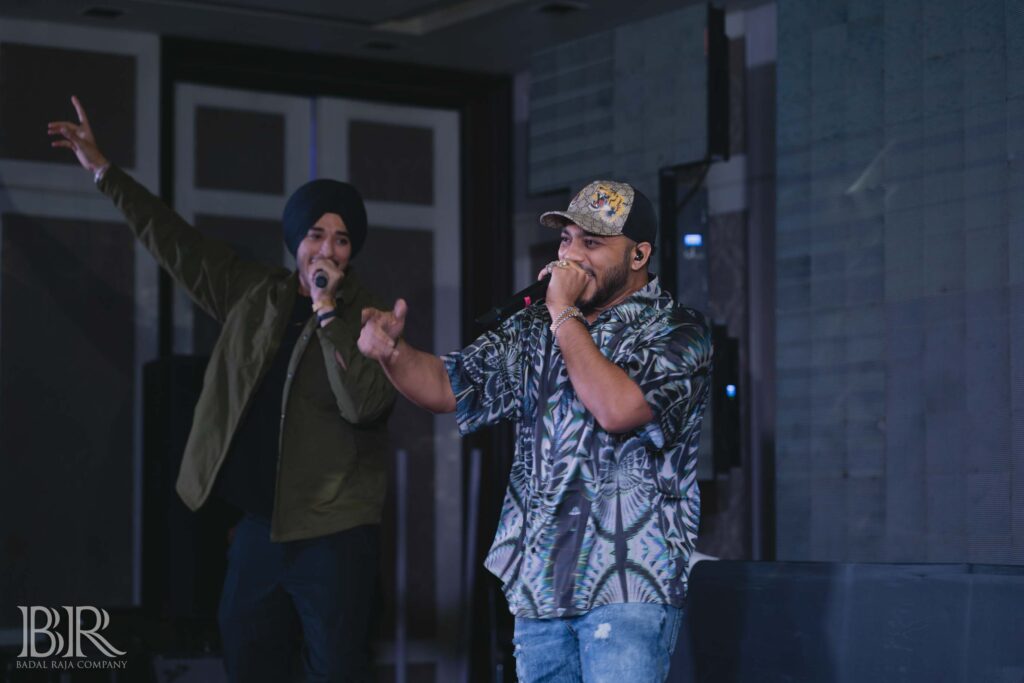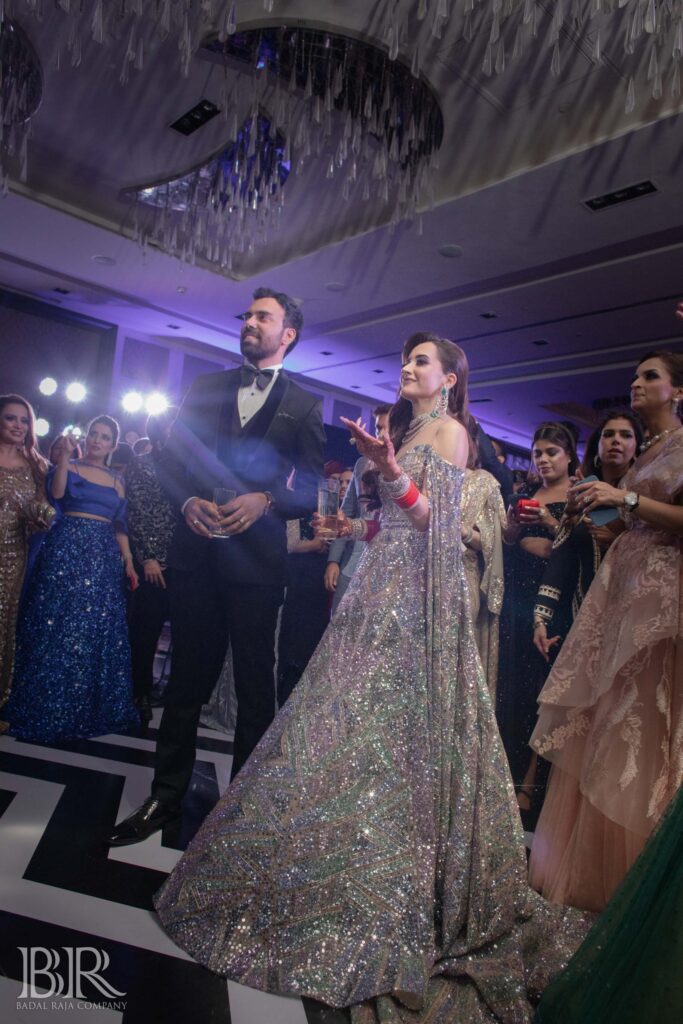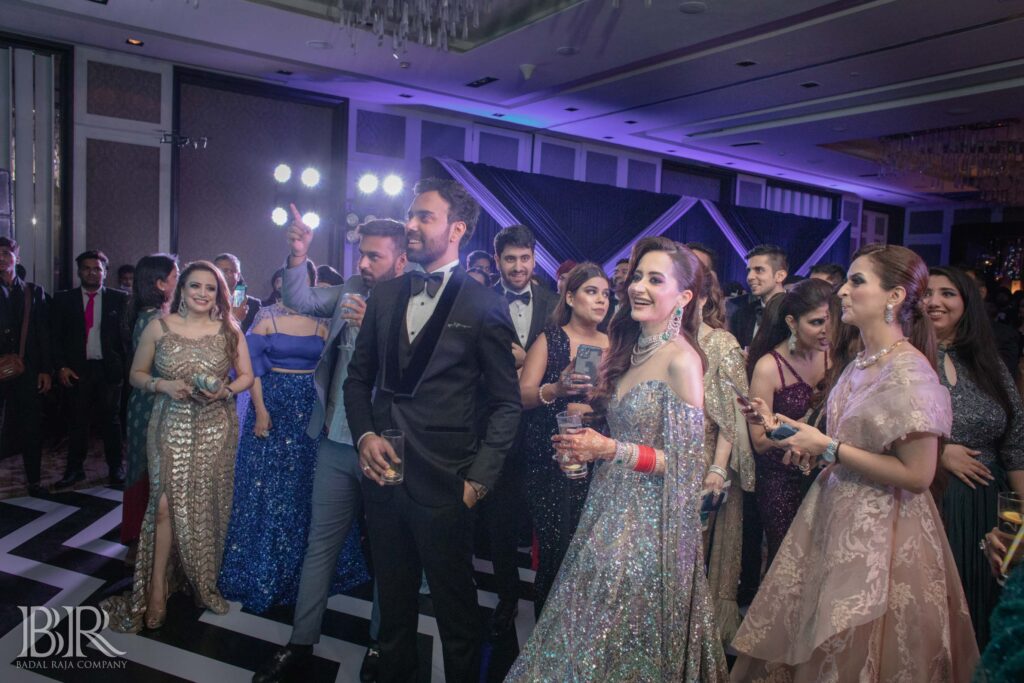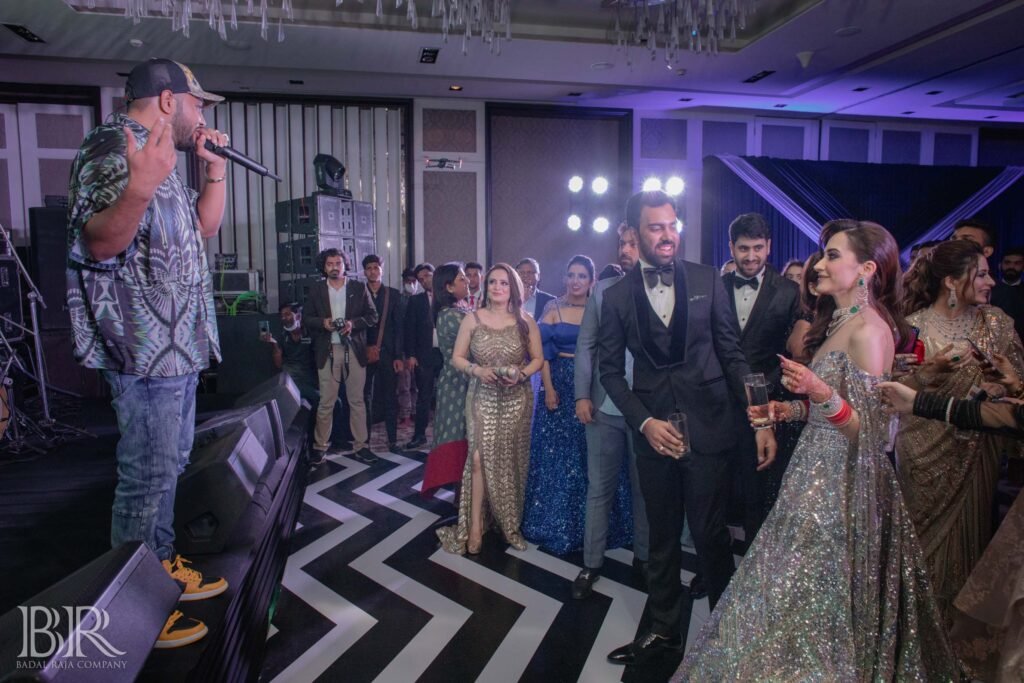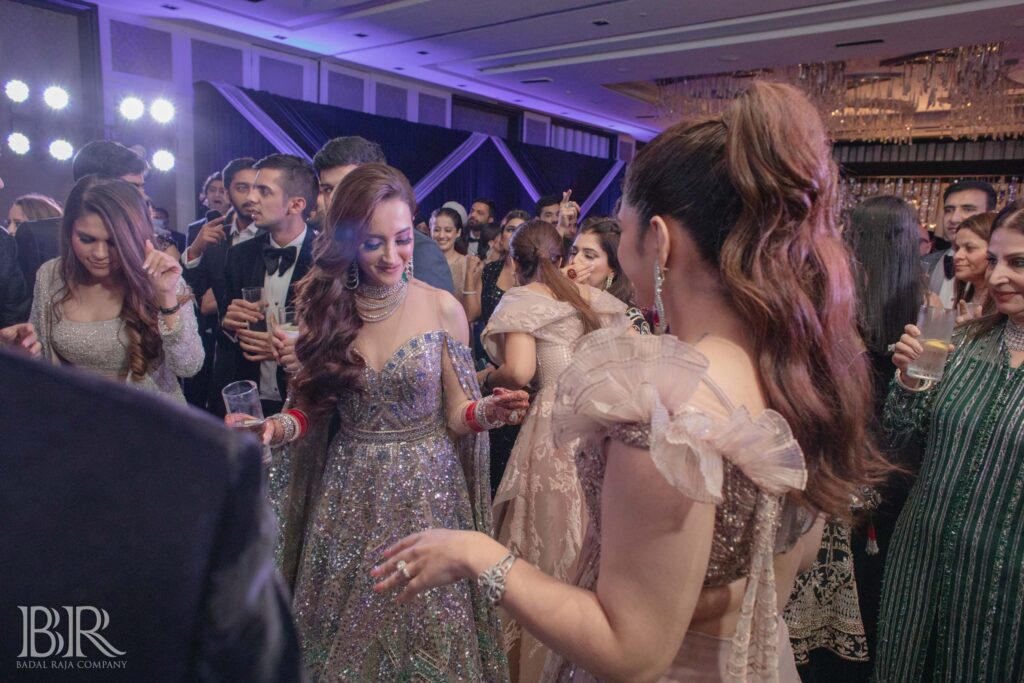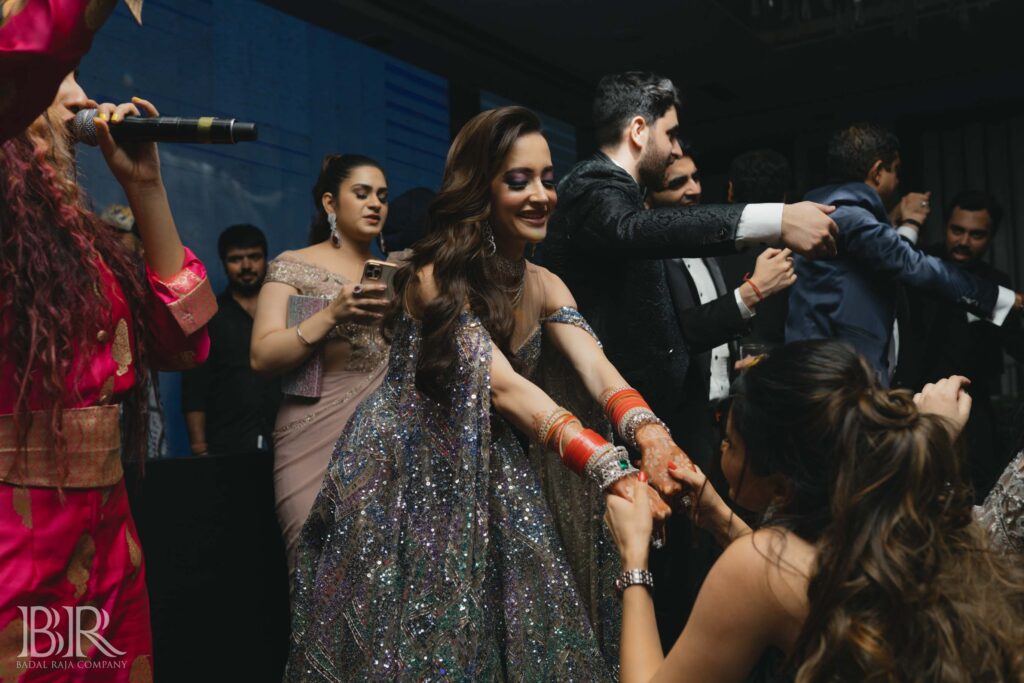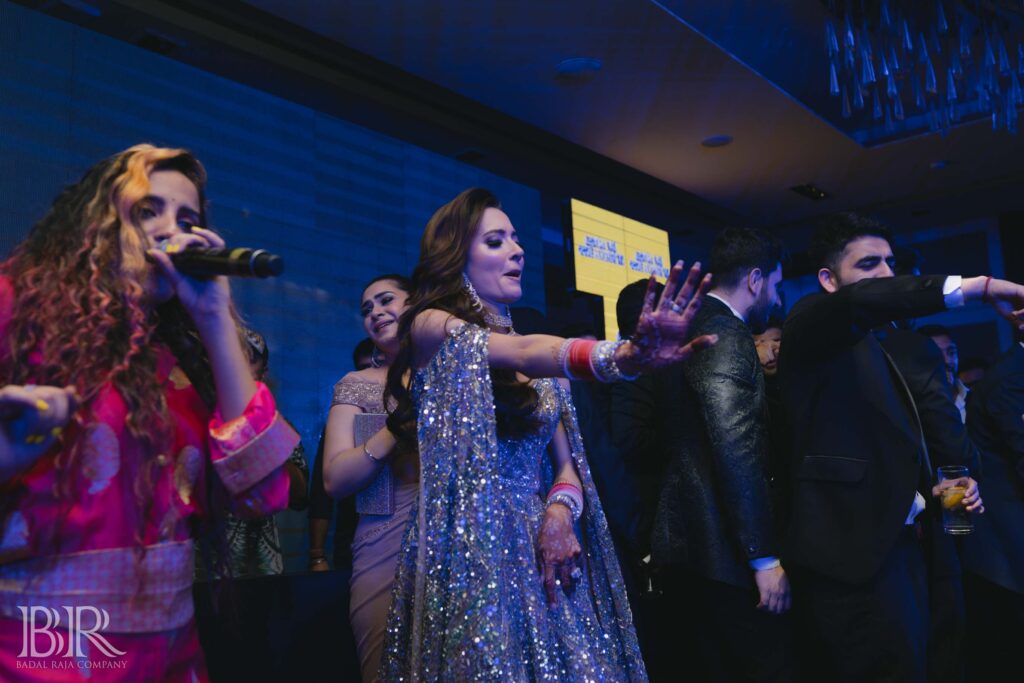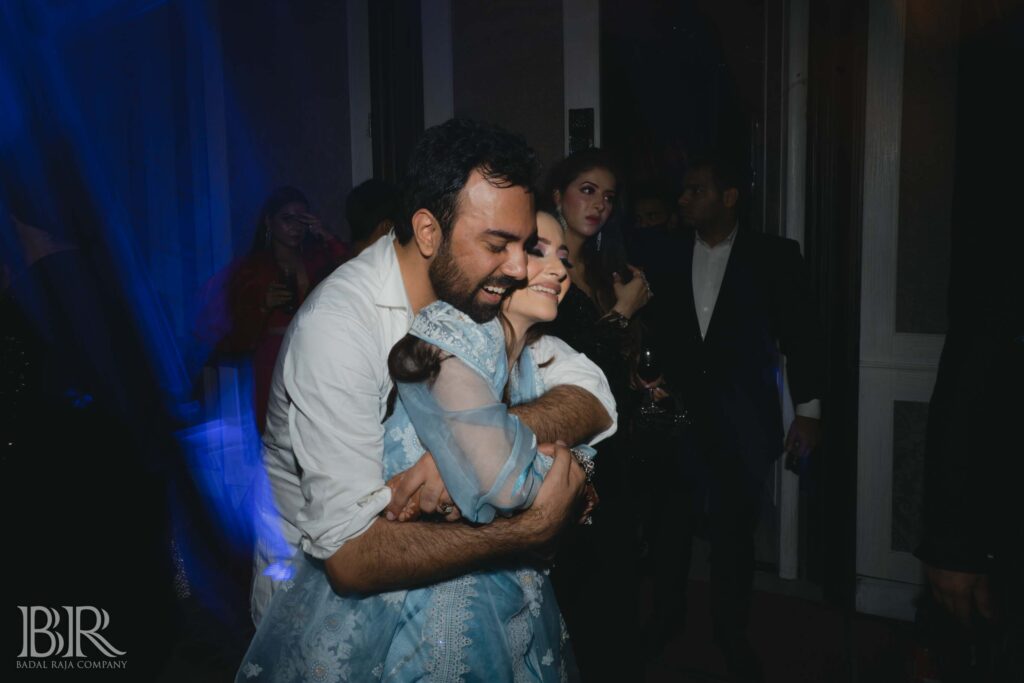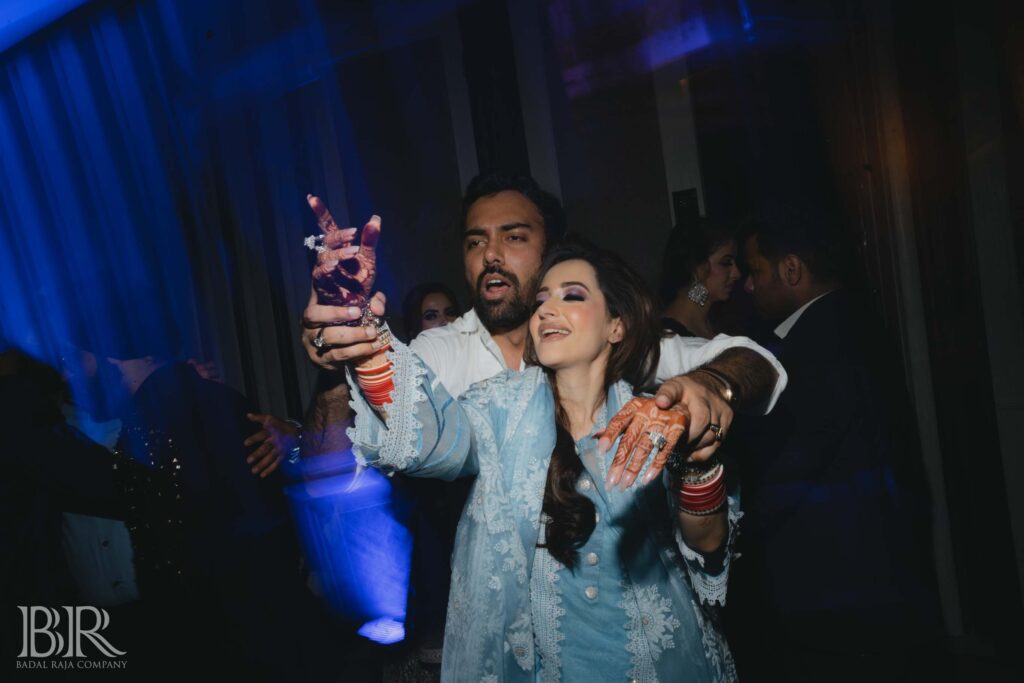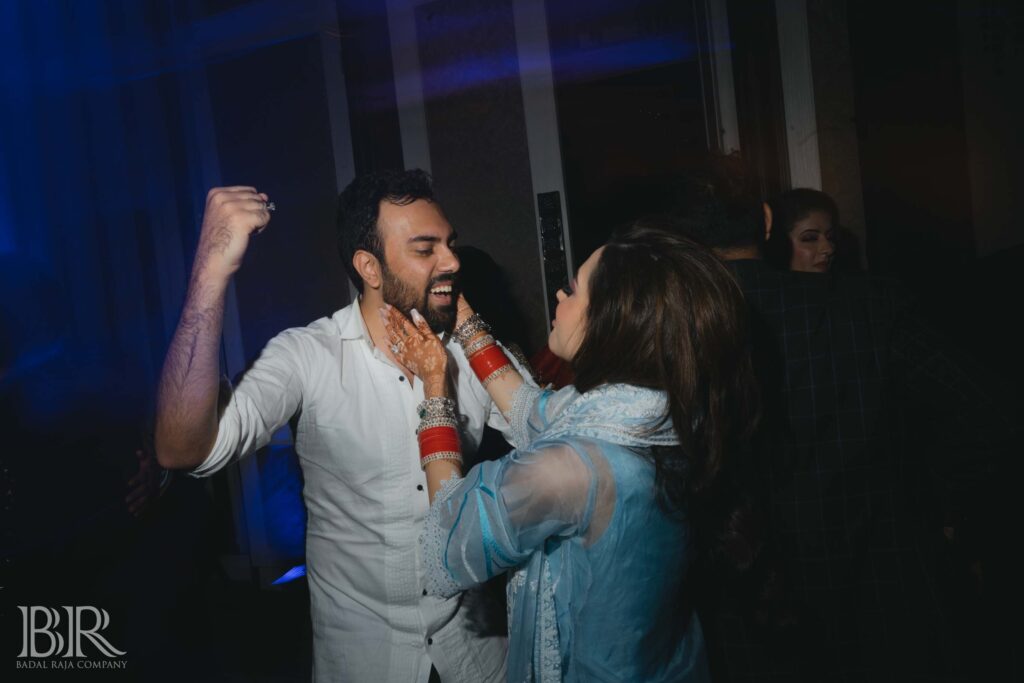 Bride: Komal Kapoor || Photography: Badal Raja Company || Makeup: Samaira Sandhu  (Wedding & Sangeet), Jas Sahota (Engagement) ||Location: JW Mussoorie || Outfits: Elan Couture (Wedding), Rimple & Harpreet (Sangeet), Manish Malhotra (Engagement)