If you want to go international to bring your dream wedding to life, we have narrowed down the 10 best international wedding destinations for 2023/2024 alongside the finest hotels to consider! Of course, when you're planning a destination wedding, it's always recommended to hire an expert – a trusted wedding planner – who has an experience in curating events in the country and can guide you through the safety checklists, and travel formalities, and can arrange for things without much fuss. It's also advisable to inform your guests at least 2 months before the wedding date about the location so they can plan accordingly and you also have an idea of who all are attending to make the bookings right on time!
To help you find the best international destinations for weddings, we include below a list of 10 countries (that we have found through research to be the best reviewed by couples) where you can plan your celebration!
#1 Oman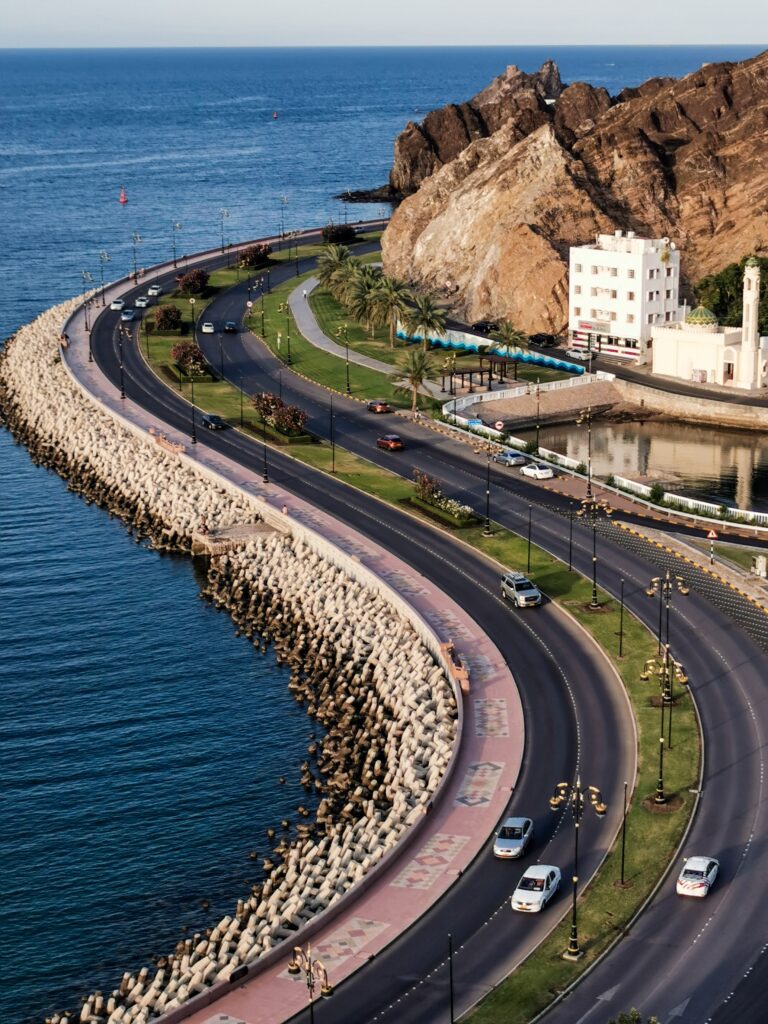 Oman has become one of the popular choices as one of the best international destinations for Indian weddings recently. It's beautiful culmination of Arabian charm with a refined culture is absolutely surreal and takes you in awe as soon as you step into the country. You can choose from the many landscapes – mountainous grandeur to the charming waters of the Arabian Sea – to complement your wedding style. Omani culture is also deeply rooted in hospitality, and your wedding will be enriched with flawless services and on-point execution so you can be stress-free throughout! 
Venue Recommendations:
Grand Hyatt Muscat
A 5-star beachside hotel with striking views of the Gulf of Oman and comfortable rooms to stay and celebrate. The property offers a wedding planner so you can arrange everything on-call without having to shell out separately on hiring a planner. Options for the venue include beachside and 4 other halls located inside the premises. 
See Ratings & Reviews Here. 
Shangri-La Barr Al Jissah
A 24-acre, 3-hotel resort serves as the best international destination wedding location to bring your dream wedding to life. Choose from their thoughtful wedding packages and get access to a discounted honeymoon at any of the Shangri-La hotels anywhere in the world! A wide array of amenities, from thrilling watersports to a lazy kids' club, will make the occasion a memorable one! 
See Ratings & Reviews Here.
Fanar Hotel & Residences
Located in Salalah, Oman, Fanar offers a quaint beachside location with comfortable rooms and spacious common areas for a celebration that's imbibed in serenity. For those looking for a peaceful wedding location with only their near & dear ones, Fanar Hotels and Residences is a superb choice.
See Ratings & Reviews Here.
JW Marriott Muscat 
An upscale resort surrounded by the scenic desert landscape of Oman is also a popular wedding venue in the country. Plan the ceremony in the striking desert region or choose their opulent ballroom for the setup. The hotel's exceptional service and exquisite surroundings will ensure there's a perfect blend of elegance and romance for your special day. 
See Ratings & Reviews Here.
#2 Vietnam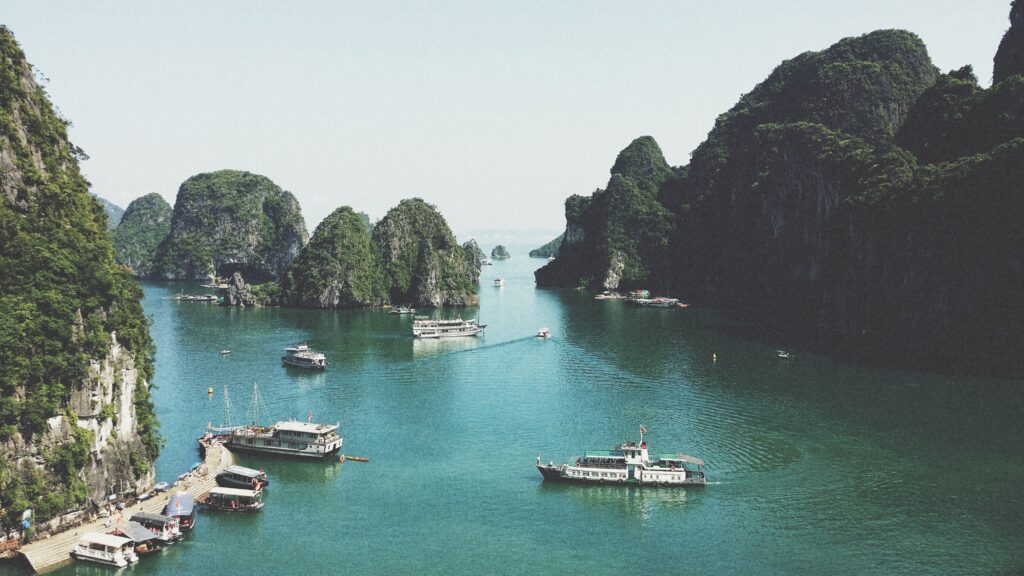 One of the best international destinations for Indian weddings is Vietnam! The South-Asian country is popular for its beaches, pristine locations, and calming serenity. Vietnam is also very economical – often cited as a cheap international wedding – and you can find several 5-star hotels at the best prices to curate a luxurious celebration. The country is also host to diverse regions so you can select from a number of themes. Whether it's exchanging vows against the backdrop of Hoi-An's ancient architecture or having a beachside ceremony on the white sands of Phu Quoc, Vietnam allows you to have any kind of experience you'd want! 
Venue Recommendations:
Vinpearl Resort & Spa, Phu Quoc
This 5-star luxury hotel welcomes guests with a breathtaking view of lush mountains and beaches on all sides alongside Indochine architecture, elegant amenities, and a private beach area. With its stunning event spaces and dedicated wedding planners, it offers an ideal backdrop for couples seeking an unforgettable celebration. 
See Ratings & Reviews Here.
Nam Nghi Coral Peninsula Phu Quoc
"We attended a family wedding and saw many out-of-the-place arrangements for the couple," writes one of the reviewers for the resort! Their private beach, elegant ballrooms, and staff dedicated to planning such special occasions are all the ingredients you need for a truly memorable celebration.  
See Ratings & Reviews Here.
Mia Resort Nha Trang
A 5-star secluded resort located on the beautiful coastline of Khanh Hoa Province of Vietnam, Mia Resort is known for its contemporary comfort that's a perfect amalgamation of superb cuisine and friendly staff. The intimate and picturesque ambiance guarantees and enchanting and memorable celebration. 
See Ratings & Reviews Here.
InterContinental Danang Sun Peninsula Resort 
Set on a private bay, this 5-star luxury resort chain is Vietnam's one of the most celebrated resorts for international weddings. It's a little on the expensive side but the price seems worth it given the sumptuous food, opulent rooms, and helpful attendants. Book their wedding packages in advance to save more on your celebration. 
See Ratings & Reviews Here.
#3 Turkey 
Turkey has recently become one of the best international wedding destinations for the year 2023-2024. It's proximity to almost all countries, rich history, unique landscape, and luxury resorts with all the necessary amenities have made it preferred among the couples for hosting their dream ceremony. Turkish culture is also steeped in tradition, and your wedding can be adorned with elements like authentic Ottoman music, ornate decorations, and even a traditional Turkish coffee reading ceremony. Incorporating these customs adds a unique and personal touch to your celebration. 
Venue Recommendations
Liberty Hotels Lara 
Located in the historic city of Antalya, Liberty Hotels offers a 5-star experience to its guests and will ensure a lavish celebration for you and your loved ones! With all-inclusive wedding packages offering a variety of meals, you can team up with the staff to start planning the ceremony of your dreams catered to your preferences and style. 
See Ratings & Reviews Here.
Voyage Belek Golf & Spa 
With Turkey being one of the best international wedding destinations, Voyage Belek Golf & Spa is an idyllic resort in the country to plan your nuptials. The hotels boast of a private beach, and indoor venue, and offer to arrange all the services needed for the wedding (like florals, music, and decorations) to make your wedding day unforgettable. 
See Ratings & Reviews Here.
Titanic Deluxe Lara
Set in a building shaped like a cruise ship, Titanic Deluxe Lara has 561 rooms and ~ 100 square feet area to help you with curating an unforgettable wedding in the heart of Antalya city! In addition to the wedding itself, the resort offers various leisure activities for guests to enjoy during their stay, such as golf, spa services, water sports, and various entertainment options. 
See Ratings & Reviews Here.
Suncity Hotel & Beach Club 
Located on the luscious green coastline of the Mugla Province, Suncity Hotel and beach club has the perfect backdrop for your ceremony coupled with the best of world-class amenities for a fun and memorable experience. 
See Ratings & Reviews Here.
#4 Thailand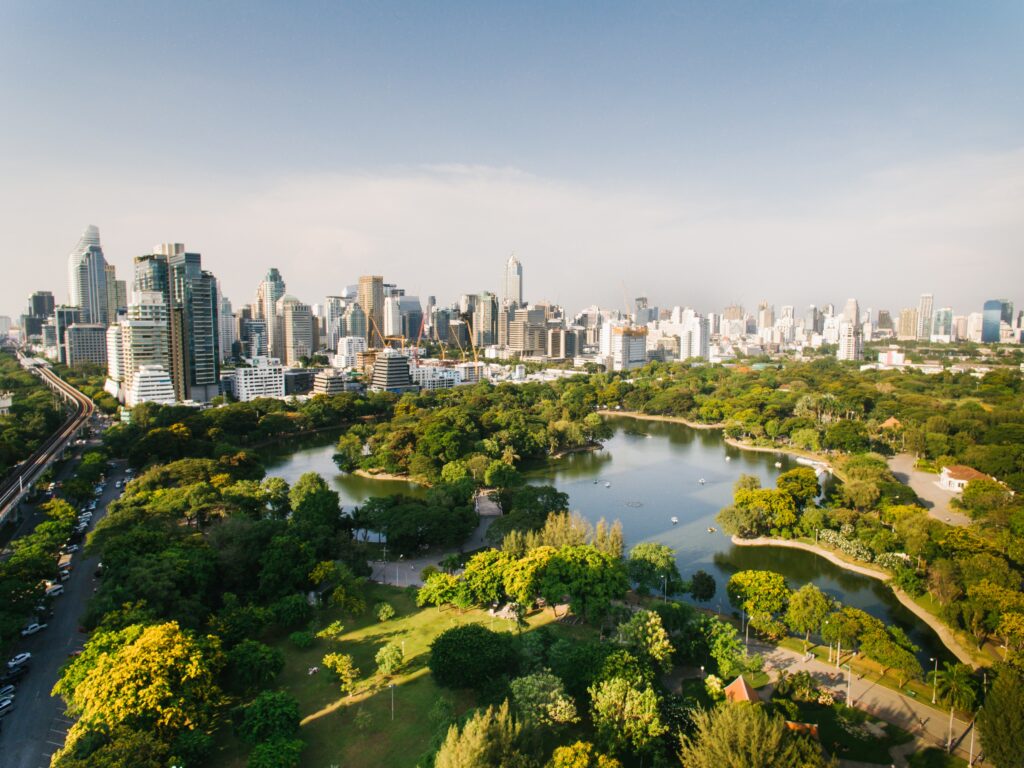 Thailand is one of the best international destination wedding locations. With it's pristine beaches and lush tropical landscapes to ornate temples and bustling markets, Thailand offers an exquisite blend of natural beauty, vibrant culture, and warm hospitality. Beyond the wedding itself, Thailand offers a wealth of experiences for you and your guests. Indulge in delicious Thai cuisine, from street food stalls to high-end dining, and explore the bustling markets and historic temples that dot the landscape. For adventure seekers, activities like elephant trekking, scuba diving, and exploring ancient ruins can be seamlessly integrated into your wedding itinerary.
Venue Recommendations
Anantara Riverside Bangkok Resort
Surrounded by 11 acres of lush greenery, Anantara Riverside Resort has an urban serenity coupled with Thai-inspired decor and is one of the preferred venue choices for those planning their special day in this one of the best international wedding destinations! Just google weddings in Anantara Riverside Bangkok resort and you will be assured of its credibility to host your magical nuptials. 
See Ratings & Reviews Here.
Mandarava Resort & Spa, Phuket, Thailand
A tropical hillside resort with a dedicated team to plan weddings and splendid reviews is all you need before booking your destination wedding venue, don't you? Centrally located, fine luxury, and friendly service are just some other positive attributes of this resort. 
See Ratings & Reviews Here.
Sheraton Hua Hin Resort, Thailand
Sheraton Hua Hin Resort has seven meeting rooms and seven breakout rooms to host any kind of wedding celebration you'd like! They also have wedding packages and couples are in awe of their services and committed team. Check out this real wedding that happened here.
See Ratings & Reviews Here.
Rayong Marriott Resort & Spa
Located just steps from the pristine sands of Wang Kaew Beach, Rayong Marriott is another 5-star property in Thailand where you can plan your D-Day! With a gorgeously planned ballroom and an aesthetic outdoor space, Rayong Marriott is a beautiful location to host your wedding. 
See Ratings & Reviews Here.
#5 Italy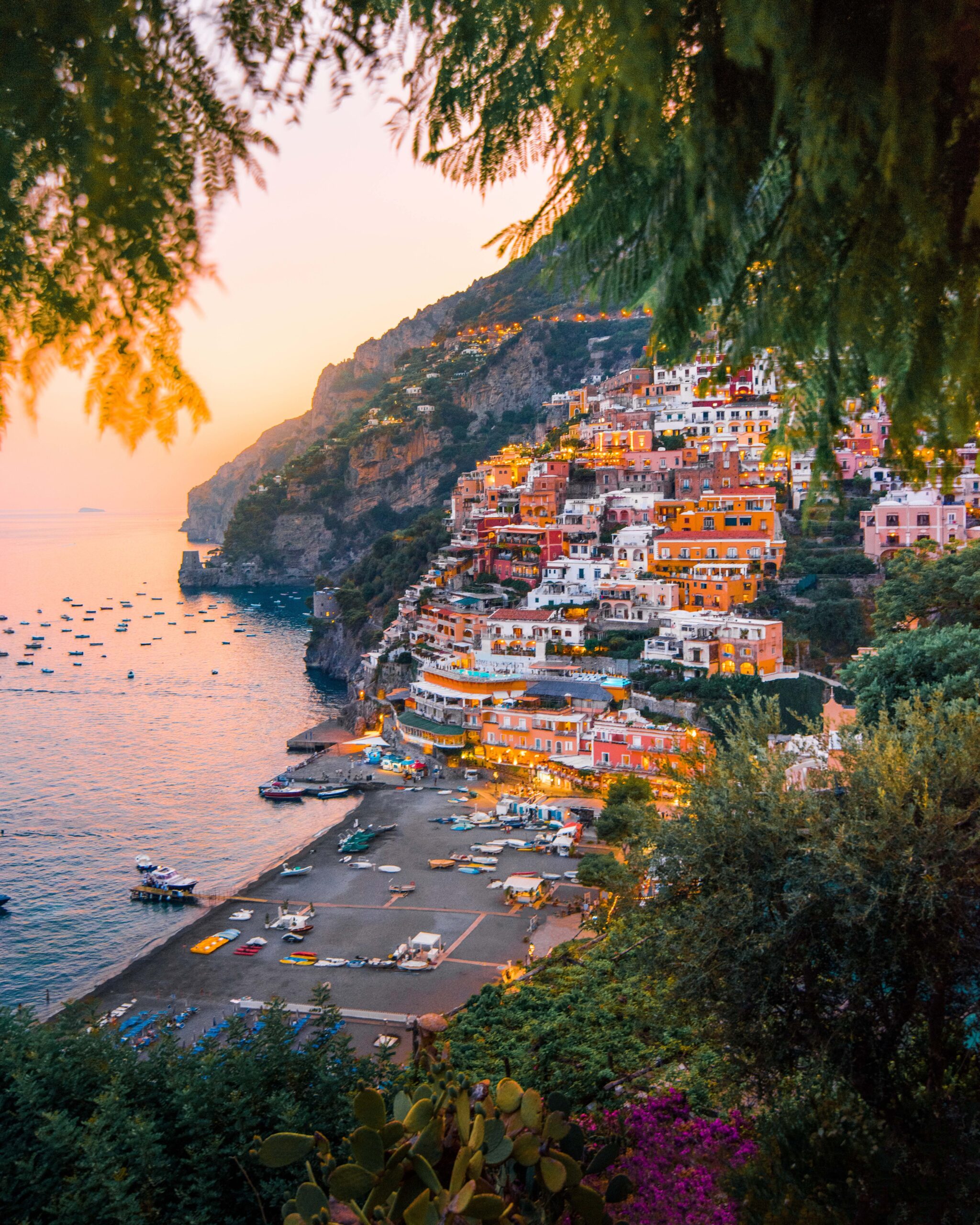 Italy, no matter which part of the country you choose is one of the most romantic and best international wedding destinations to get married! Imagine exchanging your vows in a charming villa surrounded by rolling hills or probably setting the ceremony backdrop overlooking the shimmering waters of Lake Como or Amalfi Coast. Or, you can also choose the historic cities of Rome, Florence, or Venice. In fact, you can plan a celebration in one part of the country and a honeymoon in other areas so you don't even have to travel much! Just like any other city, it's recommended to enlist the help of a local wedding planner who is familiar with the Italian wedding scene to help you plan the nuptials. 
Venue Recommendations:
Villa di Artimino, Tuscany, Italy
Around an hour's drive from Florence, Villa di Artimino spreads over 732 hectares of lush Tuscany countryside and has a 24-hour front desk, airport transfers, room service, free Wi-Fi, an outdoor pool, and a garden to become the perfect backdrop for your celebrations. 
See Ratings & Reviews Here.
Villa Pizzo, Lake Como, Italy
A Lake Como wedding is on the wishlist of many couples and if you have the budget and the time to plan your nuptials here, book the best venue in your area for your dream day. Due to its popularity, we'd recommend booking the villa as soon as possible!  
See Ratings & Reviews Here.
Hilton Sorrento Palace Hotel, Sorrento
Offering majestic views of the Bay of Naples and the historic city of Sorrento, Hilton combines Italian charm with contemporary luxury to become a popular choice for your wedding. The serene ambiance and remarkable service promise to create magical memories that will last forever! 
See Ratings & Reviews Here.
Castello Bevilacqua 
This historical residence is renowned to host special occasions and make them memorable! With traces going back to 14th century, you will love the authentic castle vibes of the place – which when coupled with the right hospitality makes it the superb choice for your Italian wedding.  
See Ratings & Reviews Here.
#6 Dubai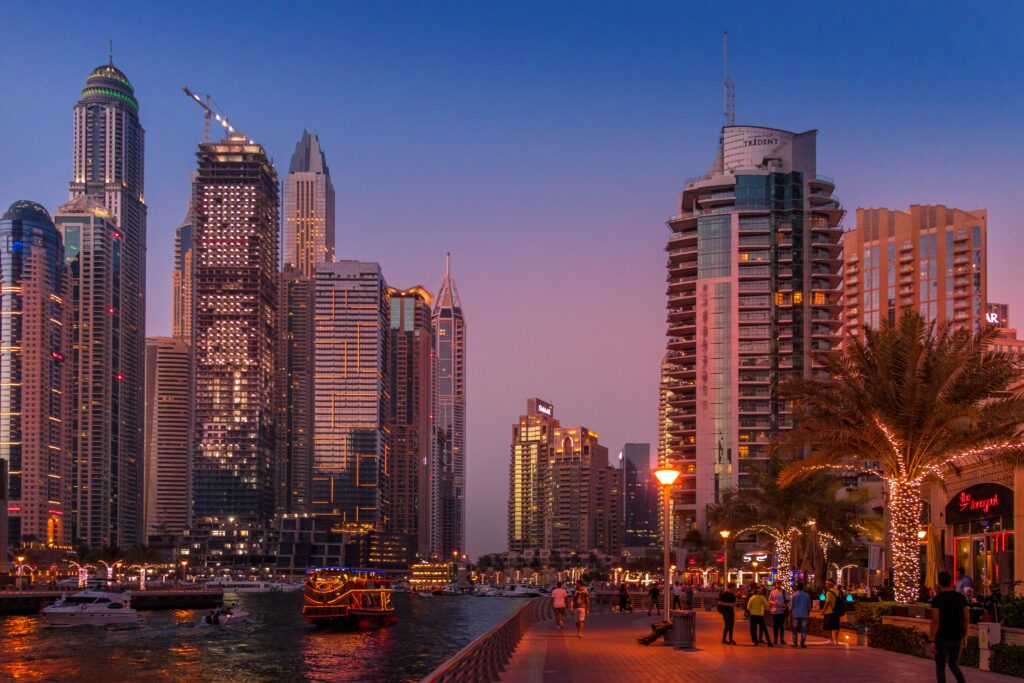 A destination wedding in Dubai is more than just an event – it will be an extraordinary journey that will blend the magic of love with the splendor of one of the world's most remarkable cities. Dubai's efficient transportation, luxury accommodations, and entertainment options mean that your guests will have a seamless and enjoyable experience from the moment they arrive. With a range of cultural influences, you can infuse your wedding with local traditions, creating a fusion of cultures that makes your day even more memorable. The venue choice will depend on your budget, but also on the kind of celebration you're planning. A ballroom venue is a must during the peak summer months from May to July and you can plan a beach or a desert ceremony through the winter months of November to January. 
Venue Recommendations: 
Fairmont Ajman
Located in the emirate of Ajman, Fairmont Ajman is a 5-star beachfront hotel imbibed with the lavish hospitality of the Middle East but located in a serene location to host the wedding of your dreams in complete privacy. Just 30 minutes from Dubai, the resort is easily accessible and provides curated wedding packages to couples planning their dream day here! 
See Ratings & Reviews Here.
Copthorne Hotel Dubai
Saying "I do" in the charming city of Dubai will be indeed memorable when you plan your celebration at the Copthorne Hotel Dubai. Ideally located just a few minutes away from the Dubai International Airport, the resort provides just the perfect balance of comfort, service, and affordability for couples. 
See Ratings & Reviews Here.
Rove La Mer Beach
Due to its aesthetic outdoor setting, calming ambiance, and great location, Rove La Mer Beach is a popular wedding resort in Dubai – one of the best international wedding destinations. With 366 rooms – with interconnecting and suite options – you can book a hotel block for your entire guest list! 
See Ratings & Reviews Here.
One & Only Royal Mirage Resort Dubai
Plan the ultimate Dubai wedding in one of the most luxurious resorts in Dubai – One & Only Royal Mirage. With dramatic Arabesque architecture, multiple cuisines served in the resort itself, and stunning accommodations, you and your guests will feel instantly at home and create memories for life. 
See Ratings & Reviews Here.
#7 Bali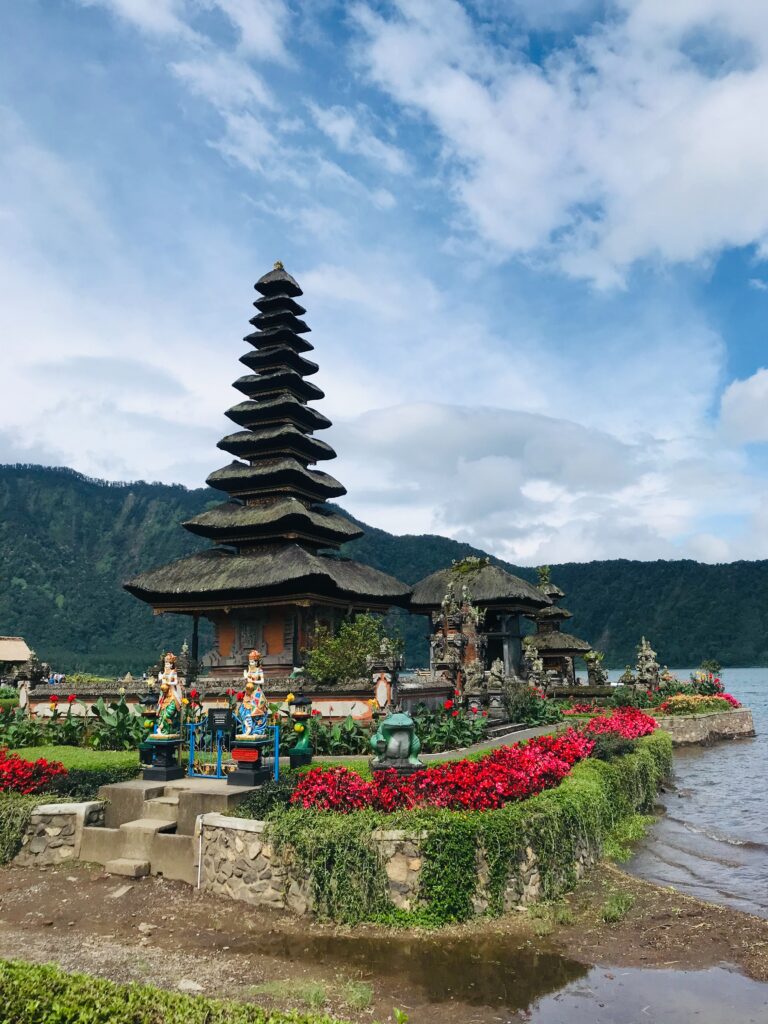 Bali is truly magical! It's lush green forests, vast skies, and pristine waters are truly captivating. Because of its popularity, you can also find tickets to Bali from many major cities around the world. Bali has a rainy season from October to April and it's not pretty, so we'd ask you to avoid planning your wedding during that time. The best season is from May to September, with September being the shoulder season and you might have an option of getting better rates. 
Grand Mirage Resort & Thalasso Bali 
If you're planning a beachfront wedding and looking for an affordable option, Grand Mirage Resort in Bali (ranked as one of the best international wedding destinations) is a top choice. It is blessed with a hypnotizing view of the Indian Ocean and has award-winning chefs to serve a delectable menu on your D-Day! 
See Ratings & Reviews Here.
Ayodya Beach Resort Bali 
The Ayodya beach resort Bali is an 81-room private retreat for those who want to enjoy their special day with their nearest & dearest in a setting that's truly "home away from home". 
See Ratings & Reviews Here.
Tha Laguna, Nusa Dua, Bali
Exchange vows at the Laguna, Nusa Dua, Bali, in their many spectacular venues – from a garden to the beachside or their banquet hall! The location is popular for hosting magical celebrations and you can find many weddings posted online at this resort. 
See Ratings & Reviews Here.
Conrad, Bali
Whether you want to host an intimate wedding with 20 guests or a larger gathering of 300 guests, Conrad Bali provides the perfect setup for a romantic affair. Their wedding package includes a two-night stay along with decor, music, and other arrangements! 
See Ratings & Reviews Here.
#8 Maldives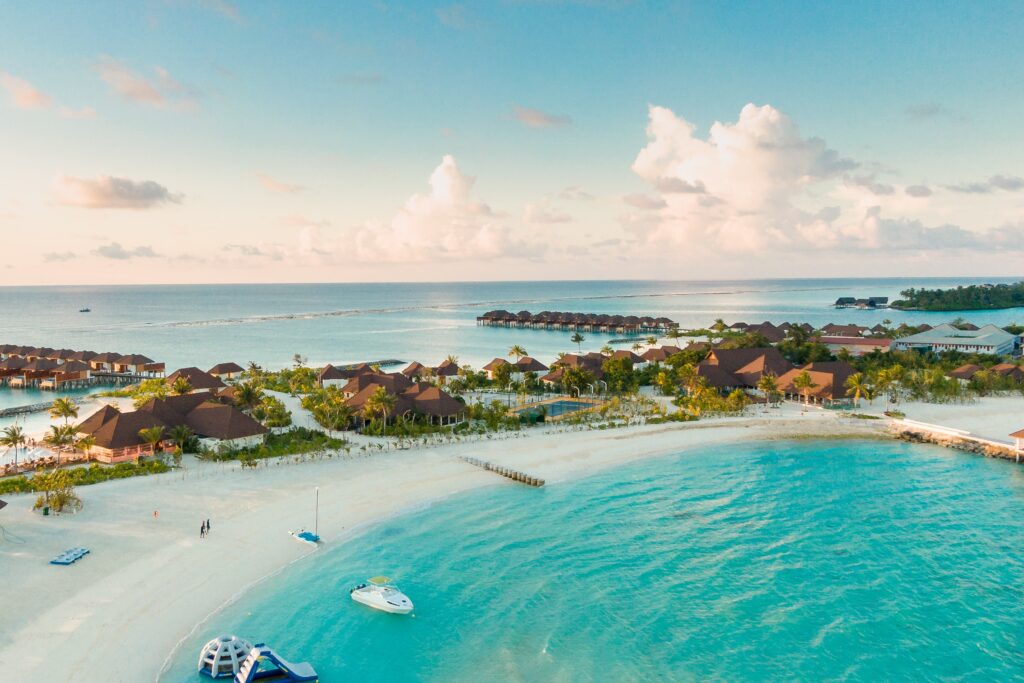 It's not just a go-to honeymoon destination, but also somewhere you can plan to marry the love of your life. Lined with majestic ocean beauty, pristine beaches, and many island resorts, Maldives can prove to be an unforgettable experience. Do keep in mind that beach destinations are prone to strong winds and rain – especially during the monsoon season – so plan your nuptials according to the season and weather. Make alternate arrangements in case the weather deteriorates or the wind becomes stronger. We suggest booking a resort which also has a banquet besides an outdoor location. 
Venue Recommendations
Cinnamon Dhonveli Maldives 
One of our best venue recommendations in this one of the best international wedding destinations is Cinnamon Dhonveli Maldives. This island resort is spread over 16 acres and you can choose any beachfront location to take your vows! 
See Ratings & Reviews Here.
Meeru Maldives Resort Island
Meeru Maldives Resort is one of the most recommended resorts on the island and is the only resort on the island of Meerufenfushi! Just like other Maldives' wedding resorts though, this one also offers a beach venue for weddings and it's advisable to plan your nuptials only during the dry seasons of November to April. 
See Ratings & Reviews Here.
Kuramathi Maldives 
Kuramathi Maldives offers luxurious private villas alongside a common lounge bar and 1.8 kms of long stretches of the beach area to host your wedding! From a simple ceremony overlooking the Indian Ocean to a grand party – the resort is well-prepared to help couples plan anything & everything they want for their big day! 
See Ratings & Reviews Here.
Kandima Maldives 
Kandima Maldives proudly boasts of planning a celebration that you will cherish for a lifetime. This Maldivian resort is bursting with Maldivian soul, abundant facilities, and nonstop fun to help you create a memorable wedding and a fun experience for everyone involved! 
See Ratings & Reviews Here.
#9 France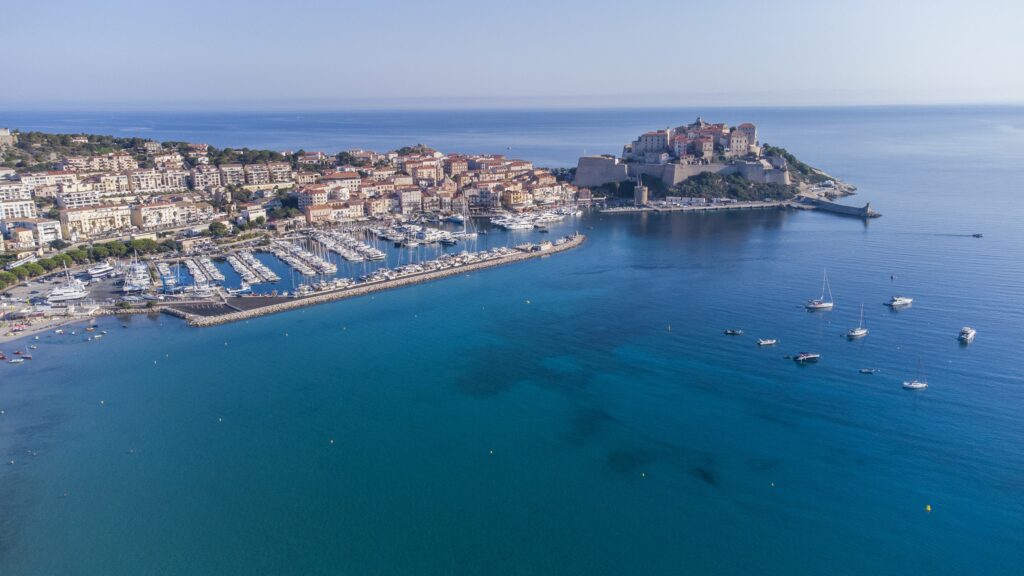 A well-known holiday destination and the most coveted country for a honeymoon, France is among the best international destination wedding locations! The amazing country gives you the option to hold your nuptials in any of the country's luxury resorts or you can choose a Chateau or a winery for your celebration. Couples often prefer the South of France because of its varied landscape and picturesque locations. Provence with its bucolic villages and vibrant fauna is recommended and you can find many villas and hotels to cater to your guests. Needless to say, your guests would love to travel to this wonderful international wedding destination as well. 
Venue Recommendations
Hotel Martinez
Hotel Martinez is located in the popular city of Cannes and offers a private beach for its guests. Upgraded rooms in art-deco style, a 5-star experience, and a relaxed atmosphere make it a popular spot for weddings in France (ranked high among the best international wedding destinations). 
See Ratings & Reviews Here.
Imperial Palace, France 
Located in the romantic alpine town of Southeastern France – Annecy – Imperial Palace Hotel offers an incredible view of Lake Annecy on 3 sides and a city view lined with cathedrals and castles on the remaining side! The 4-star hotel sets an exceptional tone for your nuptials and you can choose any of the four historic halls or an outdoor setting for your wedding! 
See Ratings & Reviews Here.
Chateau Le Mas de Montet
Chateau Le Mas de Montet covers 5906 square feet of restored Renaissance chateau and is located in the heart of wooded grounds in Perigord. "We held our wedding at the Chateau and cannot say enough nice things about this wonderful place," writes a bride who hosted her wedding here, along with others here who'd convince you to consider this property for your magical day. 
See Ratings & Reviews Here.
Chateau Bouffemont
Chateau Bouffemont is a luxury private chateau in France, just 30 kms from Paris, and replete with five grand reception halls, sumptuous gardens, and nine lavish suites for an intimate yet memorable ceremony! 
See Ratings & Reviews Here.
#10 Morocco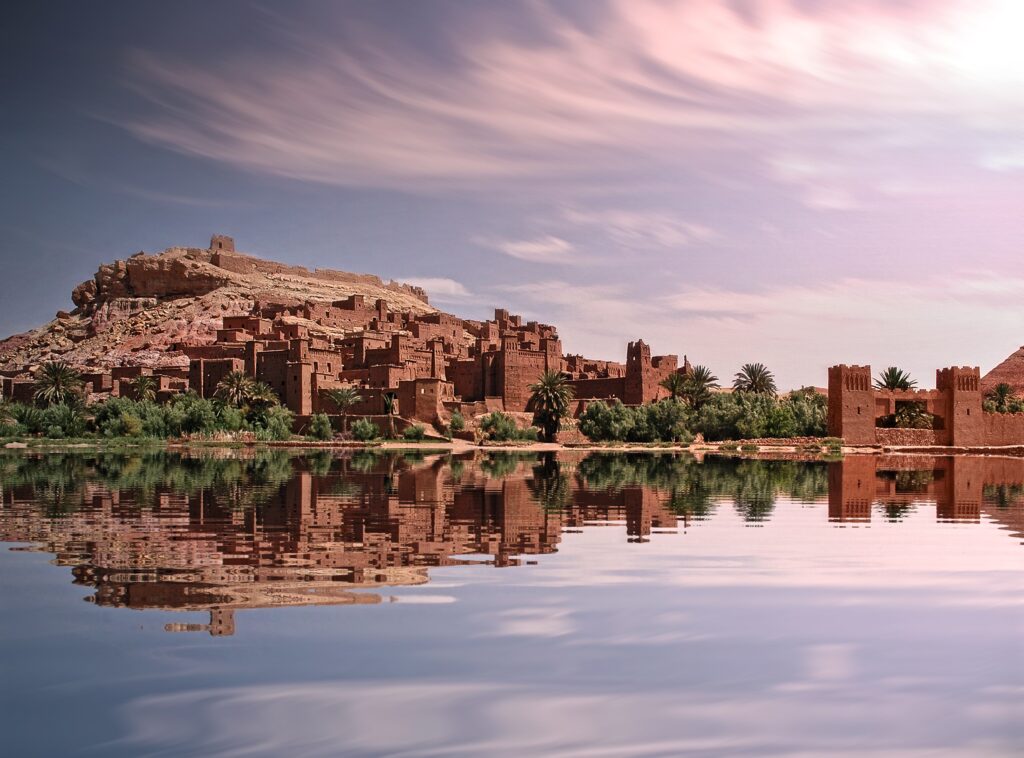 When looking for a unique and historically-important best international wedding destinations for Indian weddings, Morocco turns out to be one of the best of all! The vibrant colors, imperial vibe, and exceptional architecture make this city a top choice for an international wedding destination. Your guests would also love the choice because many wouldn't have ventured into this African city yet. Do avoid summer seasons to wed here though! Though, you can have an indoor wedding in one of the hotels to save money during summers. If you want to get married outdoors and capture the incredible landscape in your wedding photos, consider the months of March, April, and May, and the fall season that runs from September to November. 
Hotel Recommendations
Palais Namaskar 
Celebrate your love in the enchanting embrace of Palais Namaskar, Marrakech. A unique blend of contemporary and traditional design with subtle Moorish architecture, let the beauty and hospitality of Palais Namaskar serve as the main elements of your cherished moments. 
See Ratings & Reviews Here.
Villa Taj Marrakech
Bring your luxury wedding in Morocco to life at Villa Taj Marrakech. This villa rental has 19 rooms, a private pool, a jacuzzi, a shared lounge, gardens, and a backyard to give you a romantic and intimate experience. The renowned Taj hospitality also ensures a seamless experience, from personalized services to exquisite cuisine. 
See Ratings & Reviews Here.
Hotel Sahrai
Nestled in Fez, Morocco, this modern yet culturally rich venue offers a captivating blend of sophistication and Moroccan heritage. From their event spaces to their culinary expertise, Hotel Sahrai's dedication to perfection ensures that your wedding will be a harmonious fusion of elegance and cultural authenticity, leaving you with cherished memories
See Ratings & Reviews Here.
Barcelo Palmeraie 
A gorgeous 5-star hotel in Marrakech, Barcelo Premiere is a reasonable, elegant, and stunning venue for your wedding day! With a range of amenities and top-notch hospitality, the resort offers a memorable celebration that beautifully captures the essence of Marrakech.  
See Ratings & Reviews Here.
FAQ's
Which Are The Cheapest Places To Get Married Abroad?
Among the best international wedding destinations, the cheapest international wedding destinations to travel to are Bali, Vietnam, and Thailand. When planning a destination wedding on a budget, it's important to thoroughly research costs, local regulations, and vendor options. Keep in mind that while certain destinations might have lower upfront costs, additional expenses can arise, including travel costs for you and your guests. Working with a local wedding planner and carefully comparing different packages and options can help you make an informed decision that aligns with your budget and vision. 
How To Start Planning A Destination Wedding?
Now that you have decided to jet off to an exotic location to hold your nuptials, here are some steps to follow while planning your dream day in any of the best international wedding destinations!
#1 Choose Your Destination
Select a location that resonates with you and your partner. Consider factors like weather, accessibility, cultural experiences, and personal significance.
#2 Set A Budget
Determine how much you're willing to spend on the entire wedding, including travel, accommodations, and wedding-related expenses. Keep in mind that destination weddings can have additional costs compared to traditional weddings.
#3 Research Legalities 
Understand the legal requirements for getting married in your chosen destination. Research marriage licenses, residency requirements, and any necessary documentation.
#4 Create A Guest List
Decide on the number of guests you'd like to invite. Keep in mind that some guests might not be able to attend due to travel expenses or other commitments.
#5 Choose A Date 
Select a wedding date that works for you and your key guests. Consider peak seasons, weather conditions, and any local holidays or events.
#6 Hire A Wedding Planner 
A local wedding planner can be invaluable in navigating the intricacies of your chosen destination. They can help with vendor recommendations, logistics, and legal requirements. 
#7 Visit The Location 
If possible, make a trip to your chosen destination to scout venues, meet with vendors, and finalize details in person.
#8 Select A Venue
Choose a venue that aligns with your vision and budget. Ensure it has the necessary facilities for your ceremony, reception, and any pre- or post-wedding events.
#9 Send Save-The-Dates
Inform your guests well in advance so they can plan for travel and accommodations. Provide them with essential details, such as travel dates, accommodations, and itinerary.
#10 Plan Travel & Accommodation
Research flight options, group rates, and accommodations for you and your guests. Consider booking room blocks to secure the best rates.
#11 Vendor Selection
Hire local vendors for catering, photography, florals, and entertainment. Review portfolios, read reviews, and communicate your preferences clearly.
#12 Design & Decor 
Choose a theme or style for your wedding and plan decor that complements the destination's ambiance. Work with local vendors to source items if needed.
#13 Plan Acitivities 
Arrange group activities or outings for your guests to enjoy during their stay. This could include sightseeing tours, cultural experiences, or relaxation days.
#14 Finalise Legalities 
Complete all necessary paperwork and legal requirements for your marriage in the destination country.
#15 Communication
Keep your guests informed with regular updates about the itinerary, travel details, and any changes.
#16 Pack Thoughtfully
Consider any specific items you'll need for your destination wedding, including attire, decor elements, and personal touches.
#17 Enjoy The Day 
Once everything is in place, relax and enjoy your wedding day, knowing that you've planned meticulously.
What's The Average Cost To Wed In The Best International Wedding Destinations?
On average, a destination wedding can cost anywhere from $20,000 to $40,000 or more. This estimate includes expenses such as travel and accommodations for you and your guests, wedding packages or venue fees, catering, decor, entertainment, photography, and other incidentals. Keep in mind that this is a broad range, and costs can be significantly higher or lower depending on factors like the number of guests, extravagance, and any other extra elements which you decide to add to the mix. 
Is Planning A Destination Wedding Stressful? 
No! Planning a destination wedding isn't any more stressful than planning a wedding in your city or somewhere close to where you live. Though, a destination wedding might require some meticulous planning and taking decisions in advance. It also requires more research and planning as you also have to nail down the details related to travel restrictions and VISA requirements and also require an RSVP from the guests in advance so you book a hotel block on time! Rest assured, you can choose an exotic locale and still remain as happy as you can be throughout the wedding planning and on a special day. With the right vendors, the work will become easier so do put some thought on who you want to pick and why!