Despite having her hands full, Priyanka Chopra ensures she represents India and its culture at any chance she gets. This time around, she is taking forward a 6th century AD tradition of Indian women wearing a mangalsutra to global stands with the Italian luxury brand, Bulgari. The collaboration between the actress and the global house was first announced on the 1st of August and now, almost a month later, we get to see the first few pieces from the collaboration that was 3 years in the making.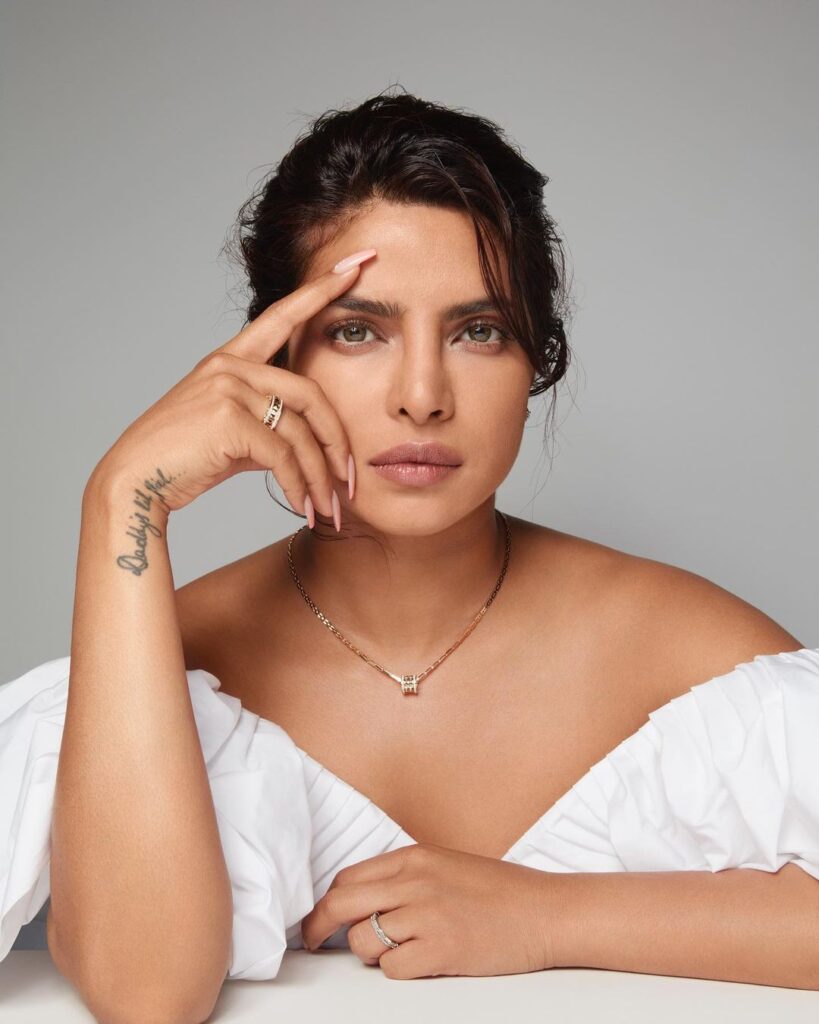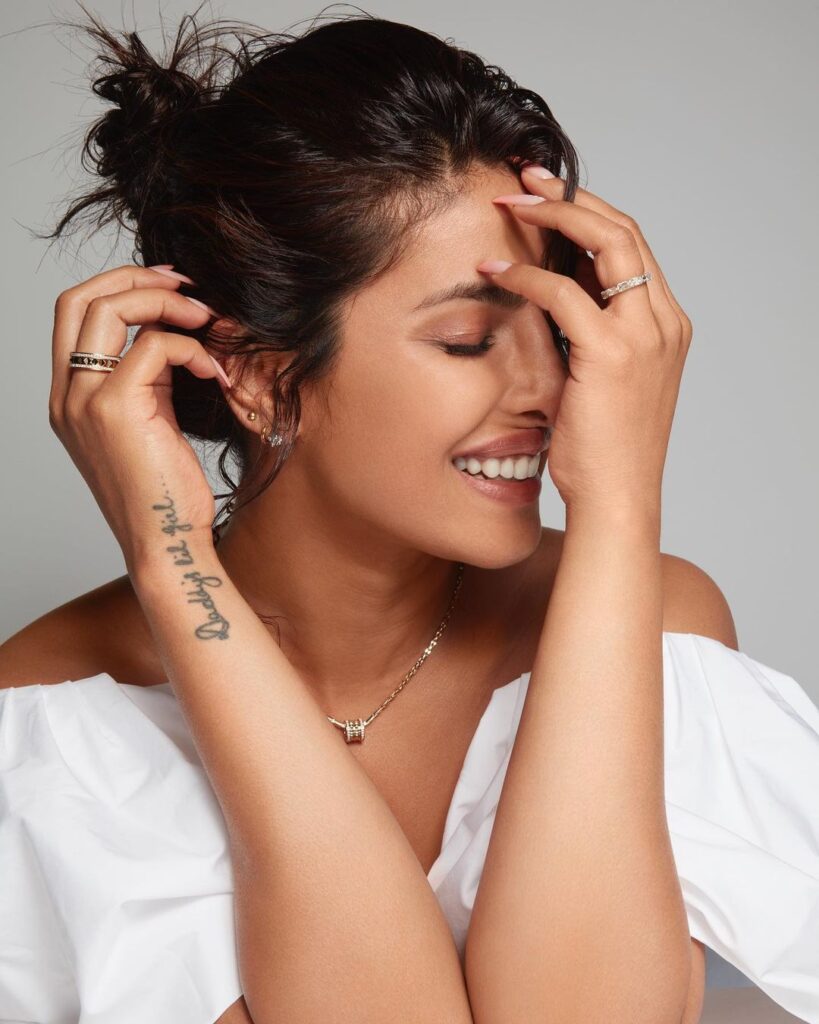 Bulgari's connection to India makes the collaboration much more special
Priyanka Chopra has long been a fan of Bulgari's craftsmanship and chic, timeless designs. In her young years, she used to look up to Sophia Loren & Elizabeth Taylor who have long been the muses to the iconic house. That aside, the brand's unique connection to India made the collab even more special for the global actress. To start, both Bulgari & Chopra will be raising funds for Covid relief in India, and many of the gemstones used in Bulgari's jewelry are sourced from the Indian subcontinent.
Taking this connection further, Priyanka Chopra has launched an elegant and minimal mangalsutra design with Bulgari. Launching her shoot with Vogue India featuring her collab with Bulgari, she wrote on Instagram, "This is a relationship that has been many years in the making and is one that brings me such joy for so many reasons…one of which is the Mangalsutra (coming soon) that we created. Discussing with @jc.babin, @lucia_silvestri, and the @bulgari team almost 3 years ago and seeing it come to fruition is such a great feeling – it's so elegant and chic, designed for the modern Indian woman who takes charge of her own life."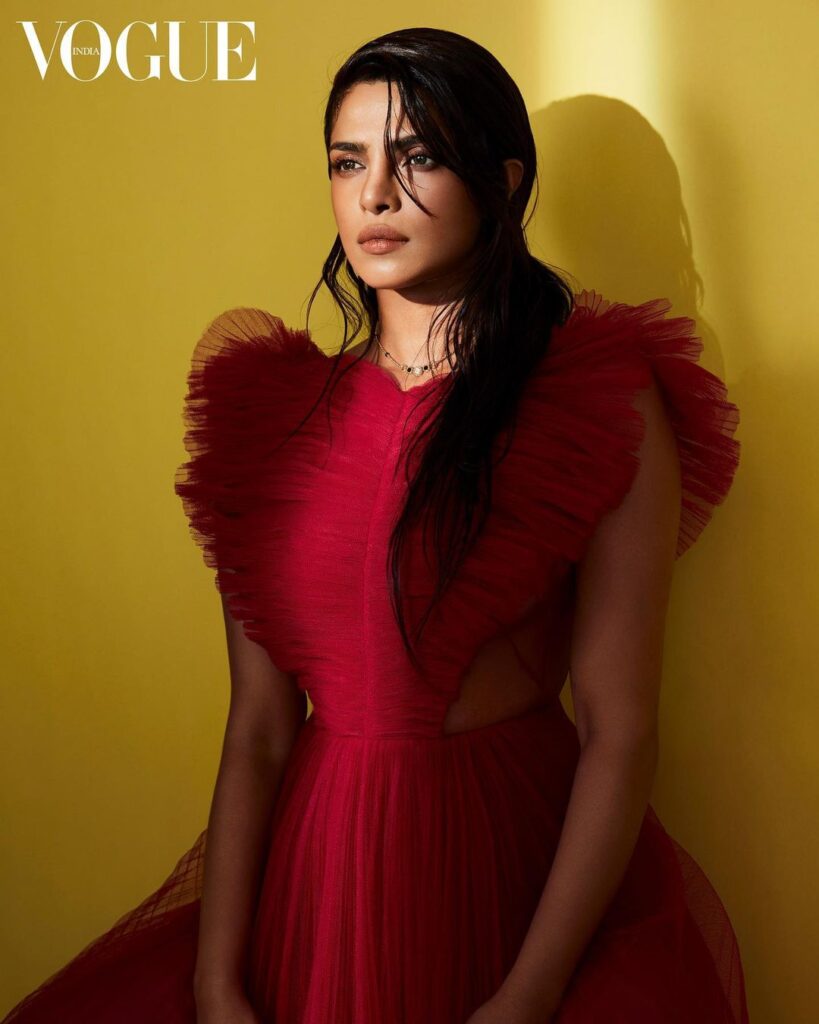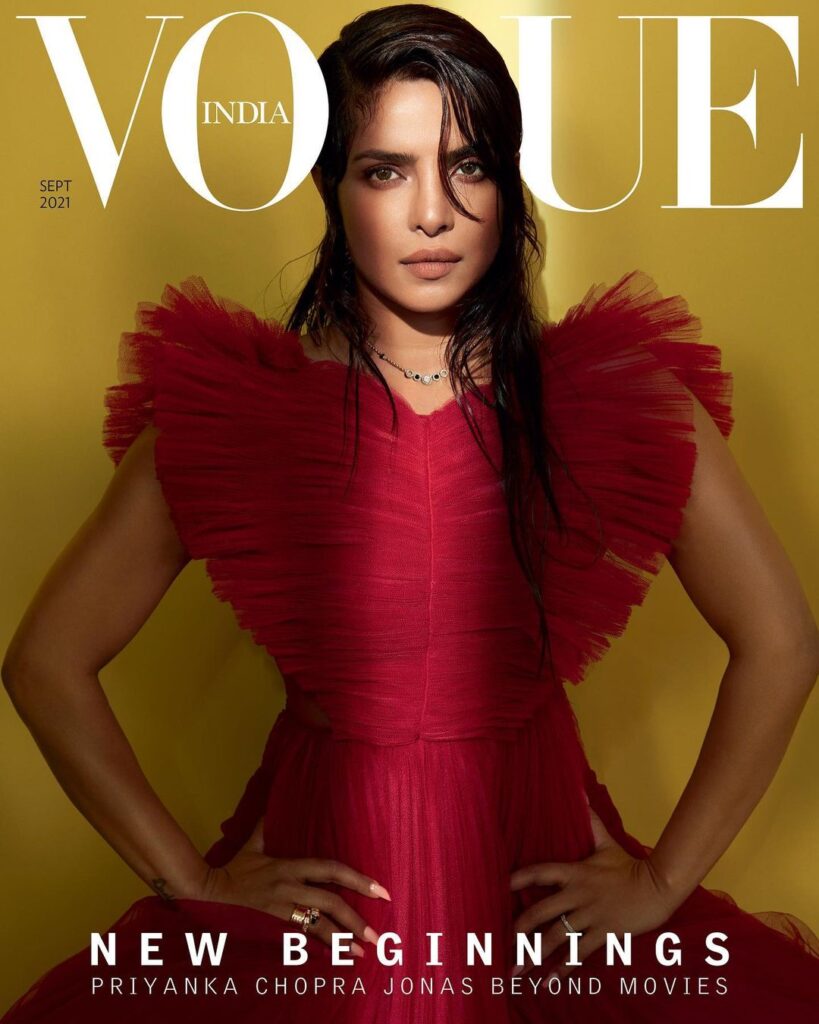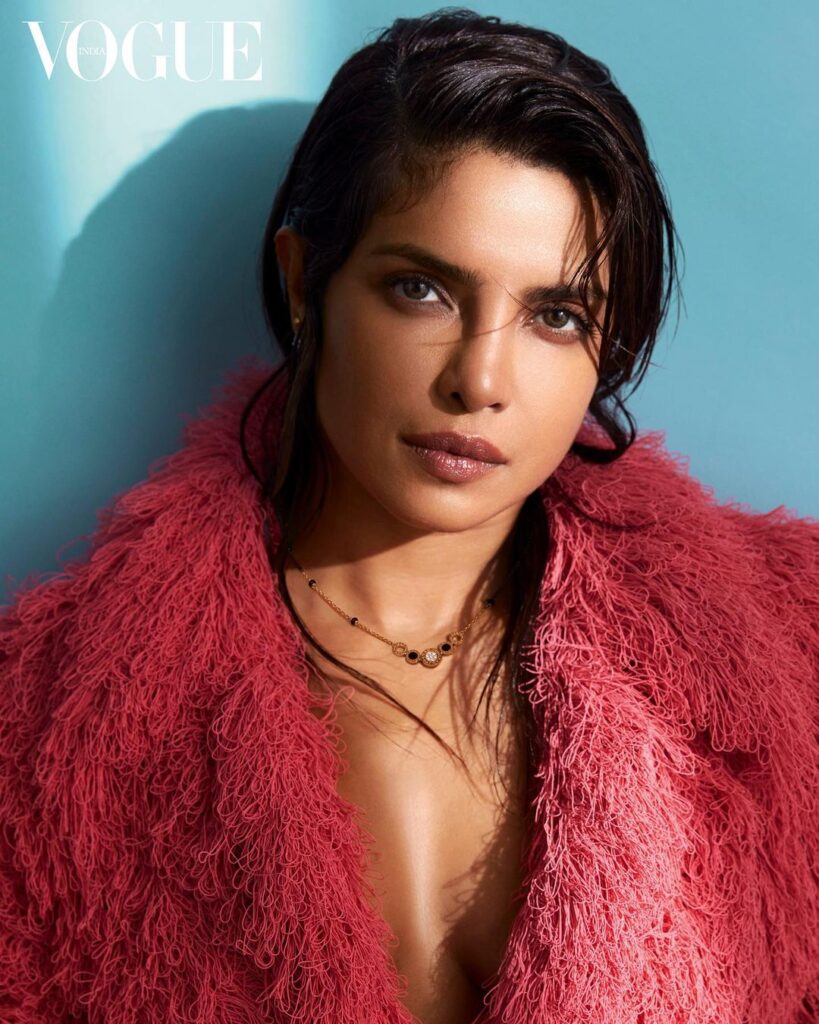 Priyanka's wedding day mangalsutra was designed by Sabyasachi
The Bulgari's mangalsutra and Priyanka's original mangalsutra sure bears striking similarities which reflects the actress' minimal aesthetic taste well. The Sabyasachi mangalsutra featured a pear-shaped uncut diamond in the middle, three uncut diamonds clustered just on top of that, and a golden & black thread, common in mangalsutra designs. The Bulgari one features their signature gold chain with emerald and diamond stones in the middle. The price of the former was never really disclosed nor was the mangalsutra available to purchase at Sabyasachi stores, unlike her red lehenga. Although, it's estimated that the cost will be around Rs.21 lakhs.
Speaking of the Bulgari's one, the price is Rs.3,49,000/-. You can purchase here. 
While her wedding day mangalsutra given by Nick Jonas is one of her most cherished pieces from her jewelry box, the other one is a diamond ring given to her by her father. She is also a collector of family heirlooms and has her father's Rolex watch safe in her jewelry box. Priyanka thinks a person's jewelry collection is at the heart of a person's wardrobe – reflecting memories and milestones over the years. And her idea behind timeless pieces will speak volumes in her latest Bulgari collab.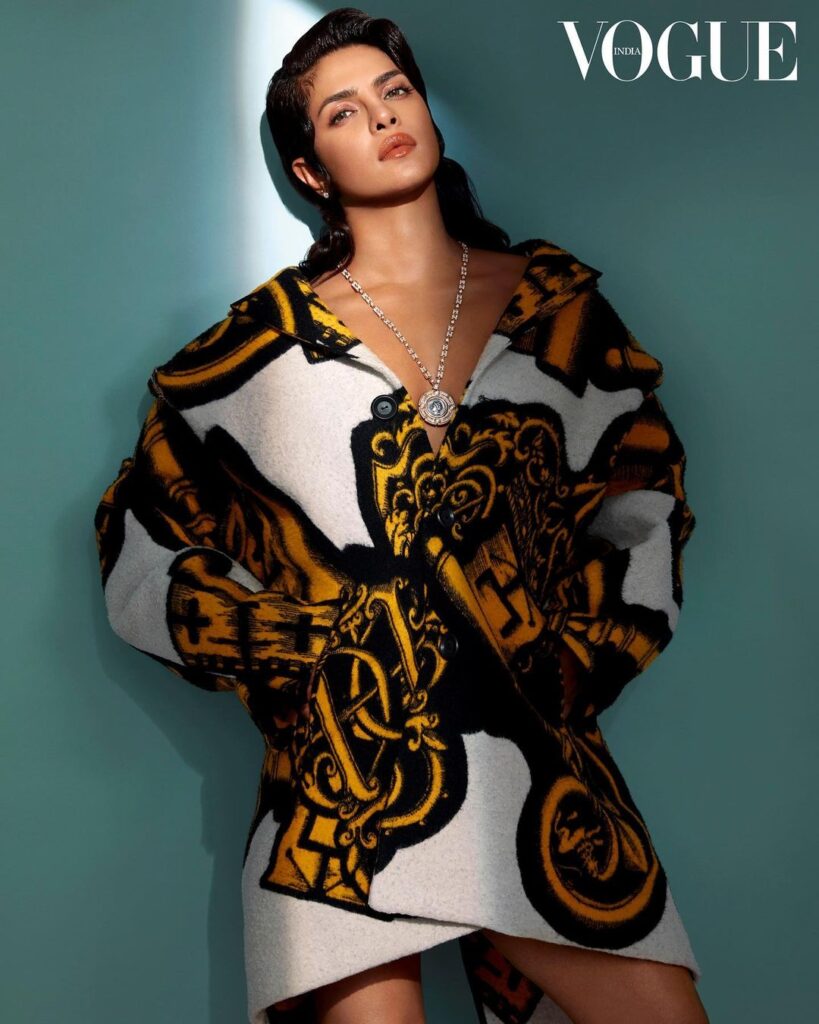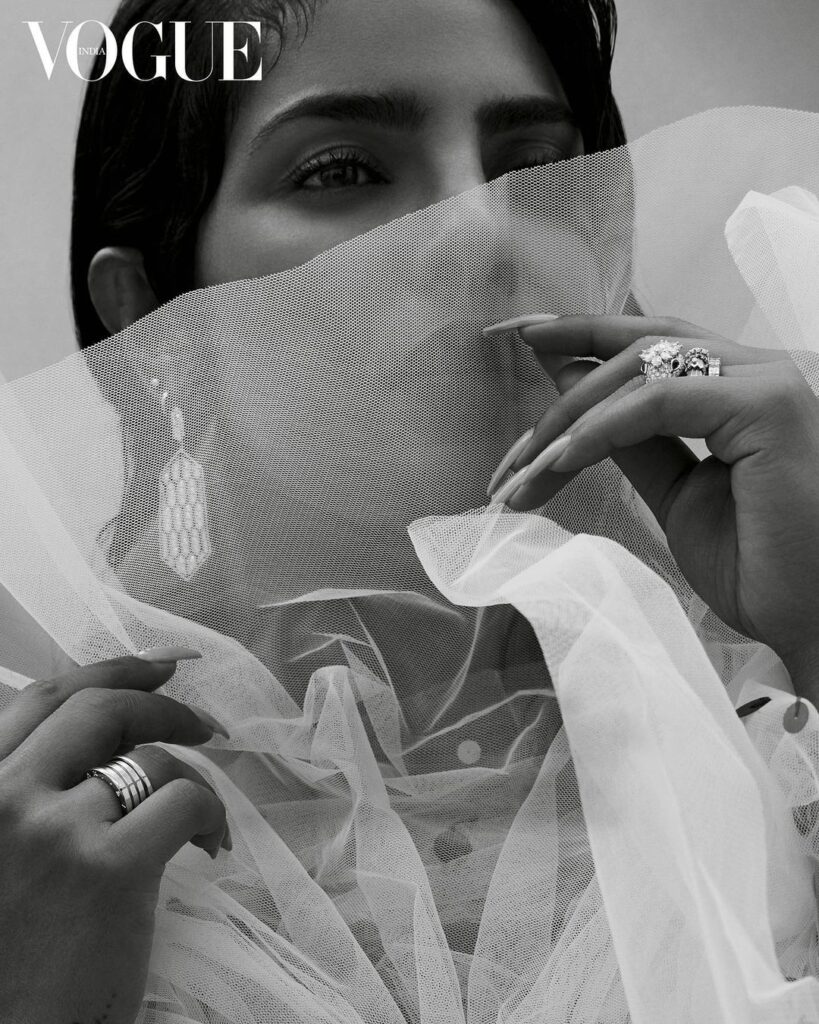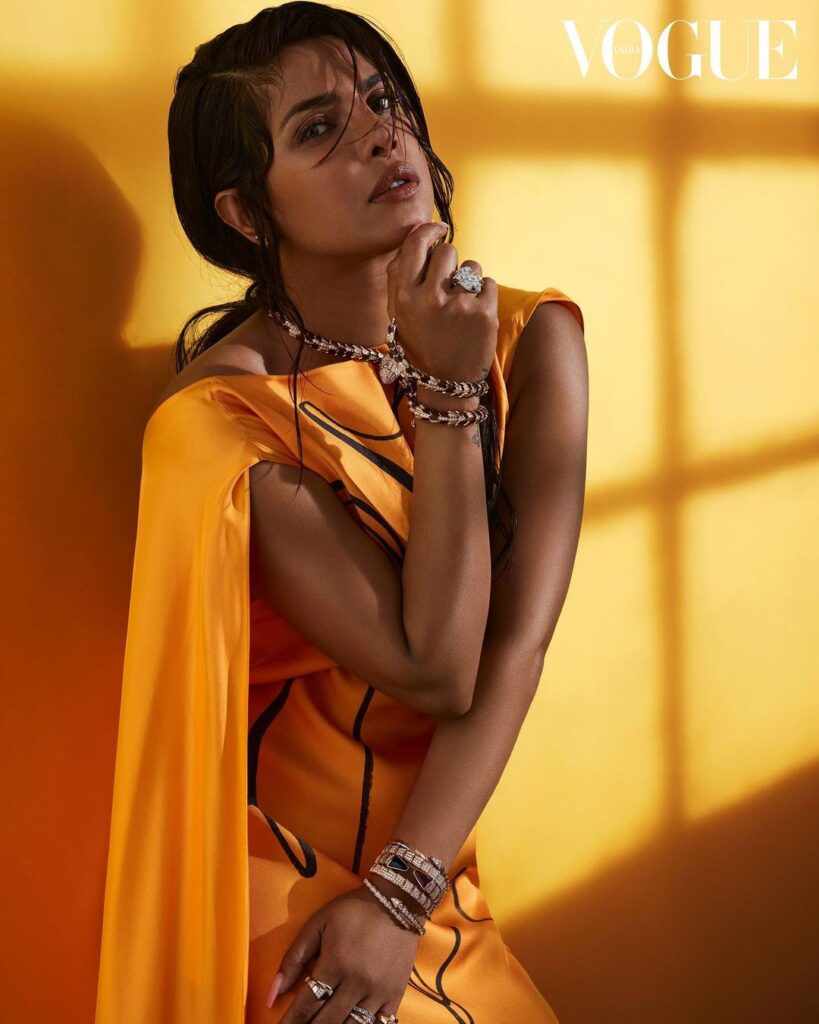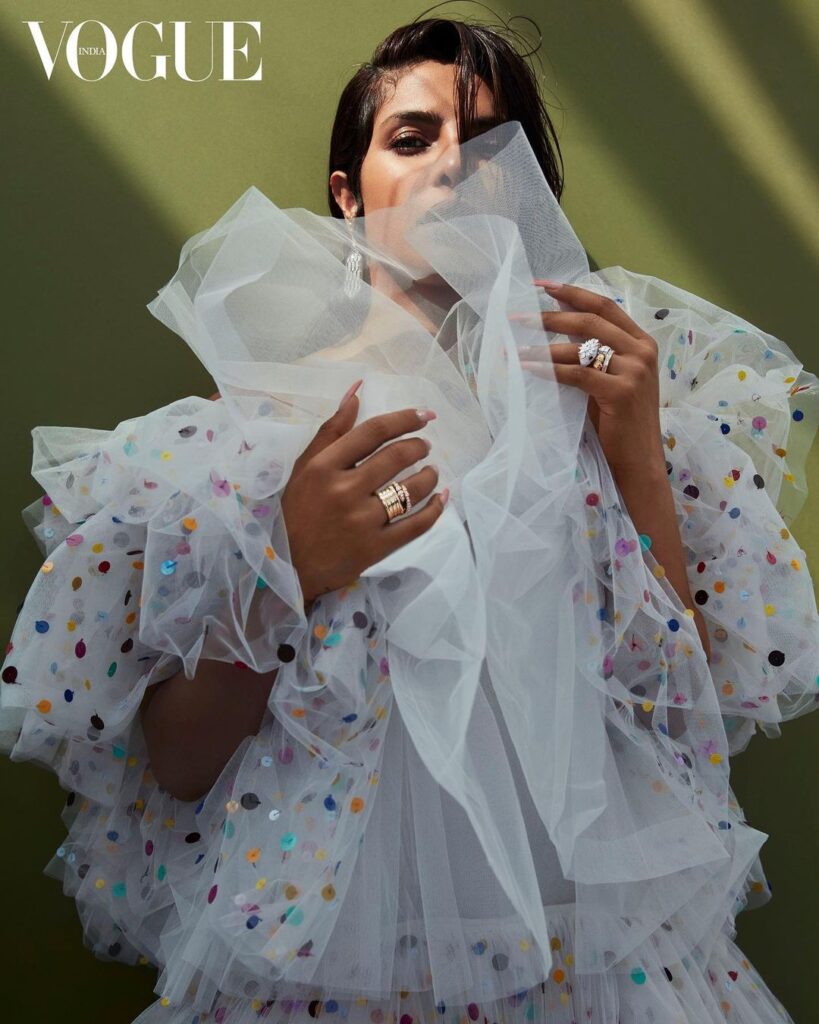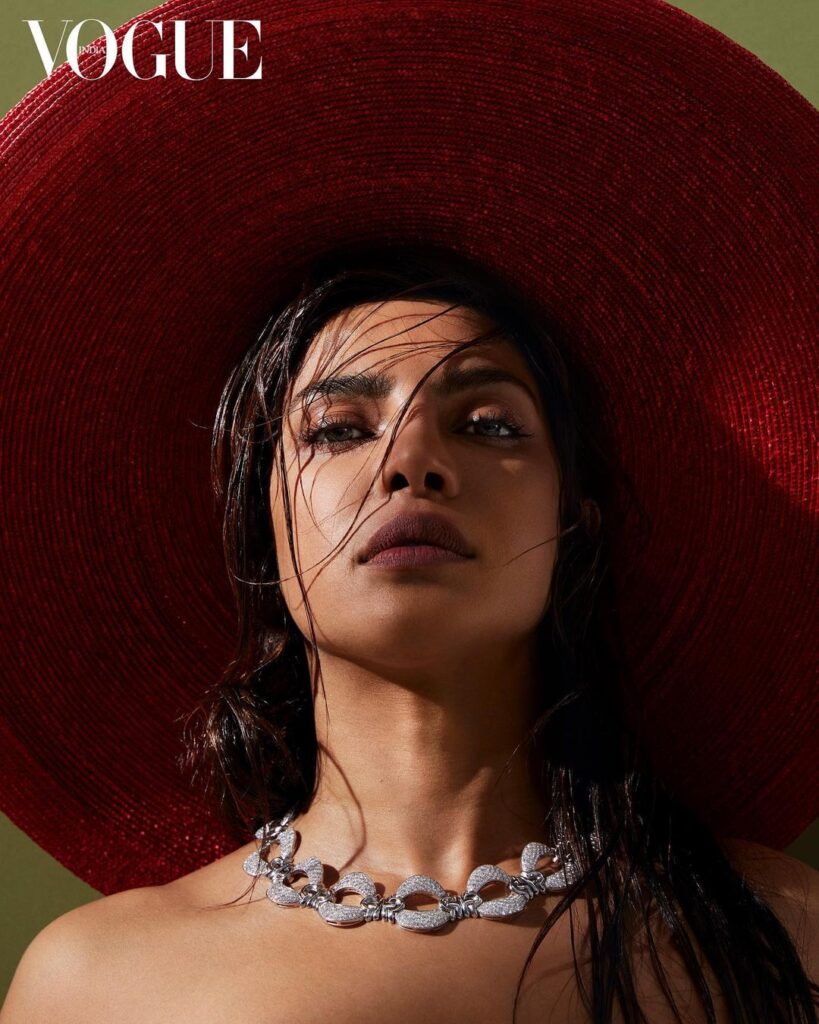 "I've always felt like I'm an ambassador for India," Priyanka Chopra
Chopra's Bulgari campaign isn't the first one this year that represents inclusivity and her love for India. In June, she became the face and founding member of Victoria's Secret's VS Collective. She's all about championing women's empowerment and equality. In the future, she wants to partners more with the brands that stand for more than just style and help her to take Indian culture to global levels. 
Besides her brand's partnerships, Chopra has been really busy, acting-wise. Since the pandemic, she has starred in the Oscar-nominated The White Tiger and fiction We Can Be Heroes. Next, she flew to Berlin to film for Matrix 4 and is currently shooting for her web series Citadel in London. That's not all. She is also making a comeback in an all-female road-trip movie Jee Le Zara, by filmmakers Zoya Akhtar and Farhan Akhtar, alongside Alia Bhatt and Katrina Kaif. This is just a gist of her actress life, she has also taken up quite a few venture. She released her sustainable, affordable haircare line, Anomaly, launched her memoir, Unfinished, and opened an Indian restaurant in NYC, Sona. Phew! This made us sweat just by typing. Our multi-hyphenated beloved Bollywood star is certainly grinding and as a country, we only look up to her with proud and inspiration.