Carolina Herrera is an eponymous label launched by Venezuela-based designer Carolina Herrera. She launched the label in 1981 and with clear vision and stark clarity, rose to prominence in a few years. She eventually dressed some high-profile celebrities like First Ladies Laura Bush and Michelle Obama, which further added to her popularity. Clearly, she has some of the best clothes and perfumes in the market. So if you're looking for the best Carolina Herrera perfume for her or him, you have come to the right place. Find the top 7 among them. 
Best Carolina Herrera Perfume For Her
#1 Ch by Carolina Herrera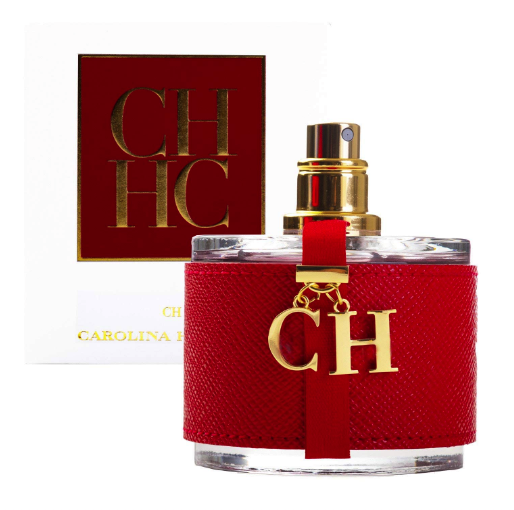 One thing that all the best Carolina Herrera perfume for her will showcase is remarkable packaging and aesthetic design. The Ch by Carolina Herrera is no different. It comes in a striking glass bottle with a cloth covering in red color. The outer packaging is also elegant and is done in an exquisite combination of red and white color. This gorgeous fragrance is termed as the last accessory you need to shine. A soothing fragrance launching the perfect balance between relaxation and freshness, but not overpowering the olfactory senses. 
This best-selling Carolina Herrera perfume is a product that you can carry for night events like a date or a party or even for day excursions like a family brunch! It's top notes are bergamot and grapefruit, its heart notes are Bulgarian rose and jasmine sambac, and its bottom notes are patchouli and praline. It has a sweet, citrusy smell which is an elegant one to capture attention. The olfactive family is floral chypre citrus and these ingredients are what gives the soothing, calming smell to this one of the best perfume by Carolina Herrera. 
The perfume is available in 3 sizes: 30 ml, 50 ml, and 100 ml. The price of the product at the time of the upload of this article is 97 USD for a 100 ml bottle. 
#2 Carolina Herrera Very Good Girl Eau De Parfum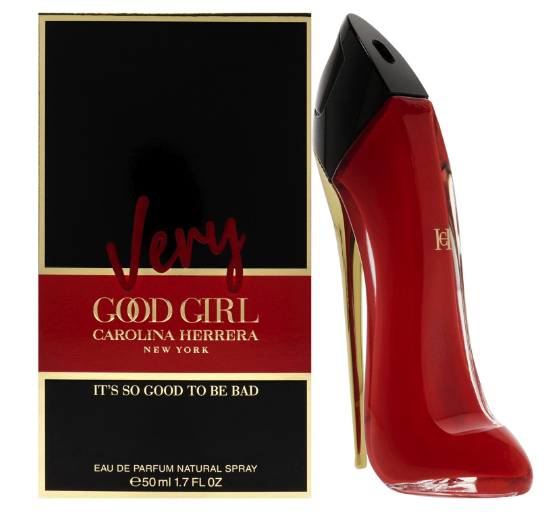 Carolina Herrera's Very Good Girl Eau De Parfum also comes under one of the best Carolina Herrera perfume for her. It's a floral fruity scent that's fearless, empowering, and seductive in every sense. It's base notes and the message is also clear with the packaging. This Carolina Herrera best perfume comes in a seductive red heel bottle and was launched in 2021 by Quentin Bisch, Louise Turner, and Shyamala Maisondieu as a spin-off to the mellow Good Girl Eau de Parfum, which is next on the list. Using just the best ingredients to create the fragrance, the product has garnered many positive reviews on Amazon and has a rating of 4.5+ stars! 
This Carolina Herrera best perfume has a dazzling olfactory detail. It starts with the top notes of red currant and lychee, followed by heart notes of rose and lily, and then the bottom notes of vanilla bourbon and vetiver. In the end, you're left with a captivating and mood-enhancing scent that will last nicely for about 8 hours or more! This fragrance comes in 4 sizes: 30 ml, 50 ml, 80 ml and 150 ml. The price of the product at the time of the upload of this article is 89 USD for 50 ml of the product. 
#3 Carolina Herrera Good Girl Eau De Parfum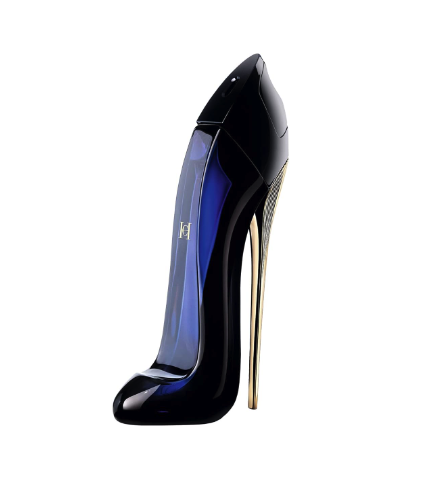 The Carolina Herrera Good Girl is one of Carolina's best perfumes and is an iconic bottle that everyone knows of! It comes in an elegant black bottle in the shape of a stiletto to represent the duality, strength, and power of a woman. This irresistible fragrance with alluring jasmine, tonka beans, and almond smell is a powerful and provocative fragrance, matching the vision with which it was created. This is the Carolina Herrera perfume for her that most women invest in and are never disappointed in. It has more than 7,500 positive ratings on Amazon and is going strong with the reviews on other e-commerce platforms as well. 
This best of Carolina Herrera perfume comes in 4 sizes: 30 ml, 50 ml, 80 ml, and 150 ml. The price of the product at the time of upload of this article is 114 USD for an 80 ml bottle. The olfactive family is ambery floral and the notes are as follows: almond is the top note, jasmine Sambac and tuberose chrystal are the heart notes, and tonka bean and cocoa are the bottom notes. The base notes are the underlying aroma and last for the longest time! 
#4 Carolina Herrera 212 VIP Eau De Parfum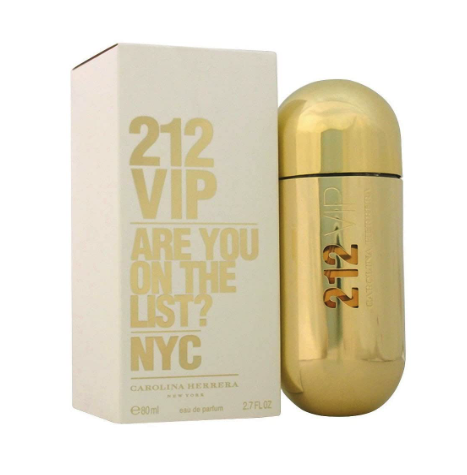 A fragrance that's all about lending personality, this one of the best Carolina Herrera perfume for women is authentic, warm, and mysterious. With over 2000+ positive ratings, the fragrance is described as "heavenly" by many customers, with one of them writing, "It's an amazing scent and my husband just can't keep his hands off me when I apply it. It has a sweet and warm undertone and you can wear it all day or all night! It doesn't vanish and you can trust Amazon to deliver you an original product." It's not an everyday scent that you wear to the office or a night out, but rather something you carry for an adventurous trip, a romantic date, or a getaway by the fireplace. 
The 212 VIP Carolina Herrera fragrance is an amber floral fragrance that starts with bergamot and passion fruit, has a center of gardenia and rum accord, and ends with benzoin and musk. The leftover fragrance is woody with exotic notes of passion fruit and musk to prompt the olfactory nerves into a delicious glamor. This fragrance comes in 4 sizes as well: 30 ml, 50 ml, 80 ml, and 125 ml. This fragrance is priced at 63 USD for 80 ml of product at the time of upload of this article. 
Best Carolina Herrera Perfume For Him 
#5 Carolina Herrera Bad Boy Fragrance For Men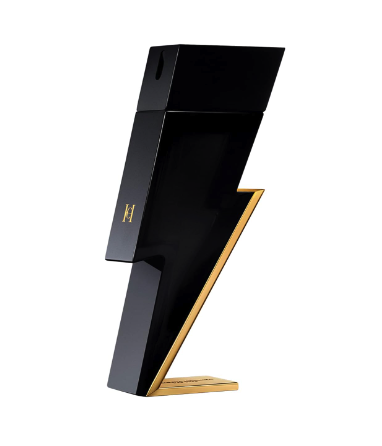 Unapologetic, authentic, and mysterious, this one of the best Carolina Herrera perfume embodies the definition of a modern man. One who is strong, independent, and masculine, but is able to reflect a warmth and chivalry that woos the opposite sex quickly. The Carolina Herrera Bad Boy Fragrance comes in an interesting lightning-shaped bottle to represent the darkness of the storm combined with the brightness of the lightning. It has alluring notes which gives it a fragrance that's both sophisticated and seductive. You can wear it to a night out or a daytime event. It also makes for a great everyday scent if boldness combined with charm is something you're looking for in the best-selling Carolina Herrera perfume. 
This electrifying formula has a unique olfactory spark. It starts with help accord and grapefruit as the top note, followed by sage and geranium as the heart notes that come just after the top note and lasts for about 20 to 60 minutes, and then the bottom note of leather and vetiver which lingers the longest and gives an aromatic woody smell and encompasses the true feeling of an outstanding fragrance. This fragrance comes in three sizes: 50 ml, 100 ml, and 150 ml, and the price of the product at the time of upload of this article is 52 USD for a 50 ml product. 
#6 Carolina Herrera 212 VIP Black For Men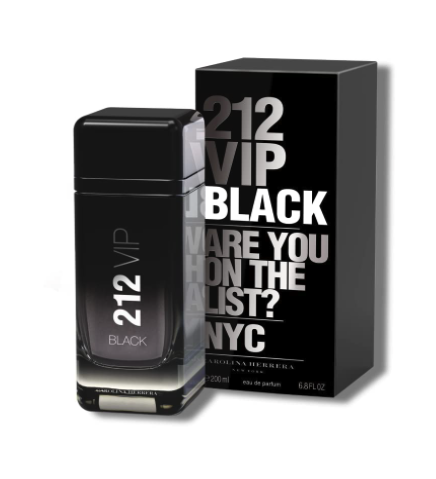 One of the best Carolina Herrera perfume for him is the 212 VIP Black for men. It was launched in 2017 by Carlos Benaim and Anne Flipo. It's a unique, spicy, and musky fragrance and is ideal for those looking for a seductive, everyday scent to include in their vanity. Even though it was launched 6 years back, it has managed to become the best-selling Carolina Herrera perfume, despite many of them being launched before 212 VIP Blak for men. It's smooth fragrance combined with an elegant essence makes it represent confident boldness and a fearless approach in anyone who tries this fragrance. 
Designed to enhance enigma, this best perfume by Carolina Herrera has absinthe as the top note, lavender and leather as the heart note, and vanilla and musk as the bottom note. Key ingredients are absinthe, leather, and musk, and all these ingredients are sourced from vendors who provide the highest quality so the scent remains strong and lasts longer before evaporating. This best Carolina Herrera perfume comes in 3 sizes: 50 ml, 100 ml, and 200 ml. The price of this product at the time of upload of this article is 68 USD for a bottle containing 100 ml product.  
#7 Carolina Herrera Bad Boy Cobalt Eau De Parfum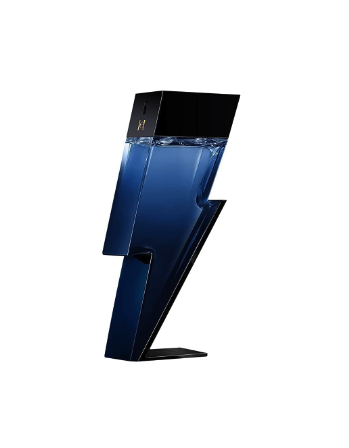 Carolina Herrera Bad Boy Cobalt Eau de Parfum is a relatively new fragrance and adds a surprising twist to the existing bad boy fragrance that's already quite popular among consumers. Much like the name itself, the powerful fragrance evokes strength, power, and desire from the first whiff, boasting a masculinity that even a Viking warrior would approve of. With a 4.5+ stars rating on Amazon, here's what one person wrote of the product, "I ordered this for my son's birthday who just turned 24 last week. The shipping was fast and he just loves the cologne. It was a last-minute purchase and I am so glad I chose this product." 
Crafted with precision, this most popular Carolina Herrera perfume comes in a lightning-shaped bottle that signifies the energizing and complex fragrance of the predict. The elegant fragrance starts with the aromatic top notes of pink pepper and lavender, followed by the masculine yet invigorating geranium and black plum, which is followed by the base notes of truffle accord and vetiver. If you're wondering which Carolina Herrera perfume is the best, this one surely checks all the boxes. It comes in 3 sizes: 50 ml, 100 ml, and 150 ml, and the price of the product at the time of upload of this article is 88 USD for 100 ml product. 
FAQ's
What Are Some Other Best-Selling Perfumes Of All Time?
Besides the best Carolina Herrera perfume for her and him, if you're looking for the best-selling perfumes of all time, here are top 10 of them: 
#1 Chanel No.5
Chanel No. 5 is an iconic and timeless fragrance created by renowned French fashion designer Coco Chanel in 1921. It is celebrated for its sophisticated, floral-aldehyde composition, blending notes of jasmine, rose, and ylang-ylang with aldehydes, which impart a unique sparkling quality. Chanel No. 5 is often considered one of the world's most famous perfumes and has been able to stay popular for nearly a century, making it a classic and enduring fragrance choice.
#2 Guerlain Shalimar Eau de Parfum
After Chanel No.5, if there's one perfume that comes to being iconic and classic, it's the Guerlain Shalimar Eau de Parfum. The perfume was launched in 1921 by the French perfume and cosmetics house Guerlain and the company sells approximately 108 bottles of Shalimar every hour! The fragrance is warm and spicy and has notes of bergamot, lemon, jasmine, rose, vanilla, sandalwood, patchouli, and vetiver for a memorable scent. It comes in a glass bottle and is golden in color, and not much has changed in the packaging since it was launched over 100 years ago! 
#3 Giorgio Armani Si Eau De Parfum 
Giorgio Armani Si perfume is a very feminine scent and combines blackcurrant nectar, modern chypre, and musky blond wood with a touch of fresh freesias and roses for a tantalizing smell that triggers the olfactory senses with just one whiff. It's a favorite among perfume lovers and comes in several different versions to cater to varied preferences and styles. Research has revealed it sells the most in the world and has strong roots in various markets. 
#4 Jo Malone English Pear & Freesia Cologne 
Jo Malone London is one of the most renowned names in the scent scape, and it's hard to pick one winning scent out of the many they sell. Each one is created for a different customer base, but the one that's most popular and revered is the English Pear and Freesia Cologne. This particular scent smells like fresh pears, elegant freesias, and warm patchoulis creating an interesting fragrance that you just can't un-love. Freshness and sophistication are the key attributes of this best-selling perfume in the world! 
#5 YSL Black Opium 
The YSL Black Opium has ingredients like coffee, vanilla, and orange for an addictive fragrance that is often ranked as one of the most googled perfumes in the world. Black opium awakens your senses with its intoxicating yet soft notes, making it a powerfully feminine and graceful scent. Many celebrities like Zoe Kravitz and Edie Campbell have also stated that they are huge fans of this product and use it on a regular basis. 
#6 Thierry Mugler Angel 
The Thierry Mugler Angel is an iconic perfume that comes in an expertly crafted bottle in the shape of a star. It was created by the design house of Thierry Mugler 18 years ago and many swear that the intense jasmine and amber notes aren't for the faint-hearted. Perfect for everyday use or special occasions, this is one of the top-selling perfumes in the world that stays for long and is easy to mesmerize anyone with just one whiff. 
#7 Dior Sauvage 
Dior Sauvage is one of the most popular fragrances for men in the world. Launched in 2015, the product quickly garnered attention because of its masculine scent rooted in harmony and peace. The top note is bergamot, the heart notes are nutmeg and lavender, and the base note is vanilla, which together unfolds the magic to create a powerful, refreshing scent. 
#8 Tom Ford Black Orchid 
Tom Ford Black Orchid is the first fragrance launched by designer Tom Ford for his eponymous label. It hit the markets in 2006 and has a floral-spicy fragrance, quite unique and noticeable, setting it apart from all the other popular perfumes available in the market. The top notes are citrus and jasmine, which gradually set to amber, vanilla, and woodsy notes for a glamorous and mysterious scent! 
#9 Calvin Klein CK One
An affordable one out of the lot, the Calvin Klein CK One perfume is a unisex fragrance that comes in a transparent bottle with minimal colors and design, which is the USP of all CK products. It's a refreshing, cool, and clean fragrance, with notes of lemon, bergamot, pineapple, orange, cardamom, and papaya. Since it can be used by both sexes, it can be an economical yet luxurious choice to invest in by a couple! 
#10 Miss Dior Eau de Parfum 
Launched by the fashion house of Christian Dior, Miss Dior Eau de Parfum is one of the OG favorites in the fame. It's musky, sweet, and floral scent is perfect for someone who finds an all-floral scent overpowering! The light and captivating scent has bursts of rosewood, bergamot, and pink pepper to evoke an invigorating and joyous feel as soon as the scent is sprayed. The pink bottle has hardly received any changes over the years and it's the classic and elegant style that makes it one of the favorite perfumes in the world. 
What Is Considered The World's Best Smell?
The world's favorite scent is vanilla, according to a study done by the University of Oxford. The researchers deduced the conclusion by studying nine different groups of people with extremely varied lifestyles, in order to test if the smell preferences are related to culture in any way! After vanilla, peaches were considered the best smell. 
How To Choose Perfume?
Choosing a perfume can be a personal and subjective process because different scents react differently with individual body chemistry and preferences. Here are some steps to help you choose the right perfume:
#1 Understand Fragrance Families:
Perfumes can be categorized into several fragrance families, such as floral, oriental, woody, citrus, and aquatic. Familiarize yourself with these families to get an idea of the scents you might prefer.
#2 Identify Your Scent Preferences:
Think about the scents you naturally gravitate towards. Do you prefer fresh and clean scents, floral and sweet, spicy and oriental, or something else? Knowing your scent preferences will help narrow down your options.
#3 Consider the Occasion:
Some perfumes are more suitable for certain occasions than others. For example, lighter and fresher scents are often ideal for daytime wear, while heavier, more intense fragrances can be better for evenings or special events.
#4 Test Multiple Scents:
Visit a perfume store or counter and try different perfumes on your skin. Allow them to settle for a few minutes because the initial scent can change as it interacts with your body chemistry. Smell coffee beans between tests to reset your olfactory senses.
#5 Take Your Time:
Don't rush the decision. It's a good idea to wear a sample of the perfume for a day to see how it develops and whether you still enjoy it after several hours.
#6 Consider Season and Climate:
Some scents are more suited to specific seasons or climates. Light and fresh fragrances are great for warm weather, while heavier, warmer scents may be better for colder seasons.
#7 Read Reviews:
Look up reviews online or ask friends and family for their recommendations. Reviews can provide valuable insights into how a perfume performs and its longevity.
#8 Know the Notes:
Perfumes consist of top, middle (or heart), and base notes. The top notes are what you smell immediately upon application, while the base notes become more prominent over time. Understanding the notes can give you a better idea of how a perfume will evolve on your skin.
#9 Consider Your Skin Type:
Perfume can smell different on different people due to variations in body chemistry. What smells good on one person may not smell the same on you. Test on your own skin to see how it interacts.
#10 Trust Your Instincts: 
Ultimately, choose a perfume that makes you feel confident and comfortable. Perfume is a personal expression, so go with what you love.
#11 Ask for Samples:
If you're unsure about committing to a full bottle, ask for samples or purchase smaller-sized bottles to test before making a final decision.
#12 Check for Allergies:
Make sure you're not allergic to any of the ingredients in the perfume. If you have sensitive skin or allergies, look for hypoallergenic or fragrance-free options.
Remember that choosing a perfume can take time, and it's perfectly normal to try several before finding the one that suits you best. It's a fun and personal process, so enjoy the journey of discovering your signature scent.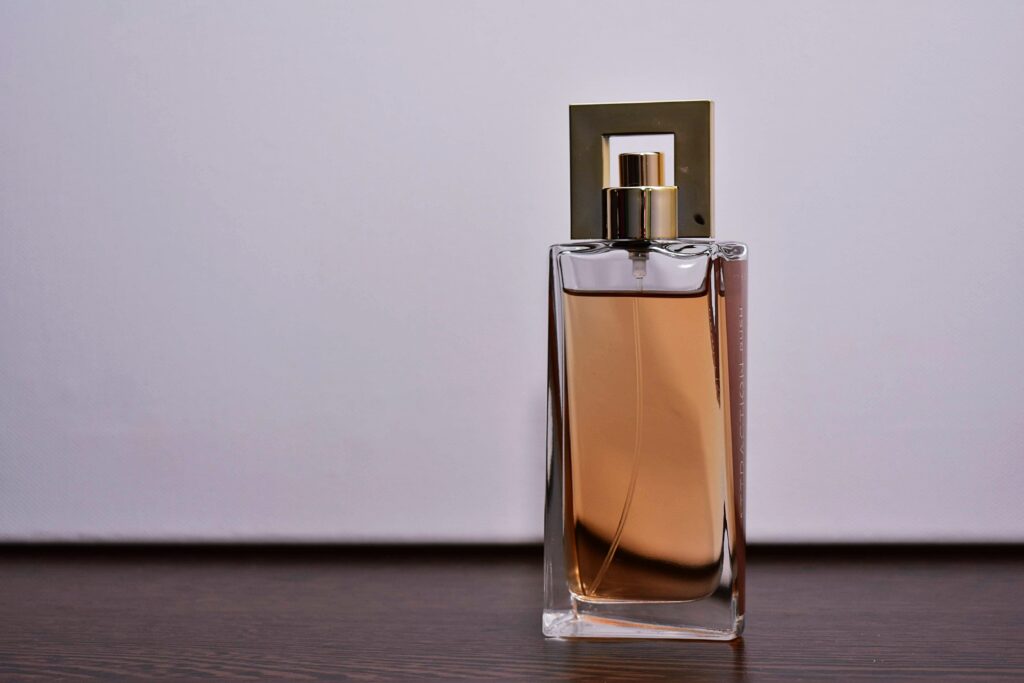 How Can You Make Your Perfume Last Longer? 
Here are 11 tips that can make your perfume last longer:
#1 Choose EDP over EDT
EDT generally has a 4 percent to 8 percent concentration of scent and EDP has 8 percent to 15 percent, which means the latter will last longer. Perfumes generally have a 15 percent to 25 percent concentration and fragrances labeled as extracts or solid perfumes have 20 percent to 30 percent concentration. Higher concentrations will naturally last longer and most of the best Carolina Herrera perfumes for her or him have good volume of concentrations and known to stay for extended periods of time. 
#2 Spritz Right After Showering
Spritzing on perfume right after the shower is an amazing hack to help your perfume last longer. When you get out of the shower, the steam helps in opening up the aroma and your skin temperature is high. This allows the fragrance to stay on the skin for longer. The skin is also sweat-free and is naturally hydrated from water, which also helps hold onto the fragrance. Of course, you don't want to spritz the product on damp skin though. Patted dry skin with moisturizer serves as a beautiful foundation to spray on the perfume. 
#3 Moisturise The Area 
Hydration is key to many things, and one of them is helping your perfume last longer. Moisturized skin is able to hold the fragrance for a longer time. So after you shower, put on a nice, hydrating body lotion and then spritz your favorite perfume. If you're putting the scent in the evening, use a good body oil or body lotion before spraying the perfume and see how the smell lasts longer than you were expecting just with this simple trick. 
#4 Apply Directly On Skin
Fragrance works better – and faster – when they are applied directly to your skin. If you sweat a lot, then the fragrance might disappear faster and you might also have to apply it on the clothes, but still spraying some on the skin is essential as the oils and the pulse points will be able to emit the smell throughout the day! 
#5 Focus On Pulse Points 
To enhance the staying power of your perfume, spray it on your pulse points. This includes your wrists, the nape of your neck, behind your knees, behind your ear, and inside your elbows. These pulse points accumulate and emit heat, and hence emit perfume throughout the day as well. It's also recommended to put the fragrance at your heart, where your pulse is the strongest and the scent can be diffused throughout the day.  
#6 Don't Rub Your Wrists Together
Once you apply the perfume to your pulse points, there's this inherent urge to rub the wrists together. Don't do it. The rubbing together makes the top notes disappear faster and also weakens the fragrance. If you want to transfer the perfume from one hand to another, gently tap the wrists together. You can also dab the wrist on your neck or any other part of the body to transfer the fragrance. Just avoid rubbing. 
#7 Don't Store The Perfumes For Long
Yes, perfume expires. If you have an expensive bottle of perfume and saving it only for special occasions, know that the alcohol and essential oil will evaporate with time, wakening the formula. So use that perfume that you are saving because old perfumes tend to evaporate faster and might not smell the same after a long time! 
#8 Layer The Fragrances 
It might sound opposite to what you have heard, but layering fragrances means applying on the skin and then on the clothes as well. The scent holds on longer to the fabric than on the skin as your sweat and natural oils are secreted throughout the day which can weaken the fragrance. Ever noticed how your boyfriend's sweater smells like him or the scarf you borrowed from a loved one smells like their fragrance, it's because fabric holds onto the scent better.  
#9 Use Matching Scented Products 
Another way to maximize your fragrance is by using matching scented products like lotions, shower gels, and other skincare products that match your fragrance. Say your favorite scent is vanilla, then purchase products – like lotions and scrubs – in the same scent so the perfume's smell is elevated by the usage of the products. Complimenting fragrances, like vanilla with florals, can also work. 
#10 Line The Drawers With Perfume
This might sound weird but it's a great hack to make your perfume last longer so you smell amazing throughout the day. The hack is simple. All you need to do is keep some tissues sprayed with the perfume in the drawers. Keep them below the stack of clothes and in the middle. Let them be so the fragrance gets seeped into the fabric. This will ensure that your clothes smell amazing, just as you will!  
#11 Store In A Cool, Dark Place 
This tip isn't just true for supplements or skincare, but also for your fragrances. A shining perfume bottle might look aesthetic, but the strong light and heat can break down the ingredients in your fragrance and weaken its stay power. Even humidity can break down the essential oils so it's best not to keep the perfume in the shower as well. Instead, keep them in a drawer away from light, heat, and humidity.