Over time we have come across many jewelry brands but seldom do we come across one that makes us stop & stare. Menghraj Jewellers are one of them. Their 70 years of legacy is a testament to their expert craftsmanship and durable designs that stand the test of time. Some of these pieces have been passed onto generations and still retain the elegance and shine of the time it was sold. The journey began in 1949 when master craftsmen, Shri Menghraj, and Shri Srichand carved the exquisite pieces. This started the spark of their passion which manifested into its true vision in 1985 with the opening of the establishment of MBJ, committed to creating jewelry that makes for time-honored pieces and reflects purity, beauty, and magnificence. 
The legacy has been continued by the next generations. Keeping in line with the current trends, they have infused fresh ideas into customizing jewelry. Importing the best of gems and precious stones from Singapore and Italy, they have created award-winning diamonds and precious gem-encrusted works of art. 
Over the decades, the House of MBJ has grown to celebrate the intimate relationship between timeless jewelry and the human spirit. Every piece is made by over 150 skilled artisans of MBJ and instills the essence of UTSAV – the ethos of everything we build and offer. 
Find their collection of cocktail rings below: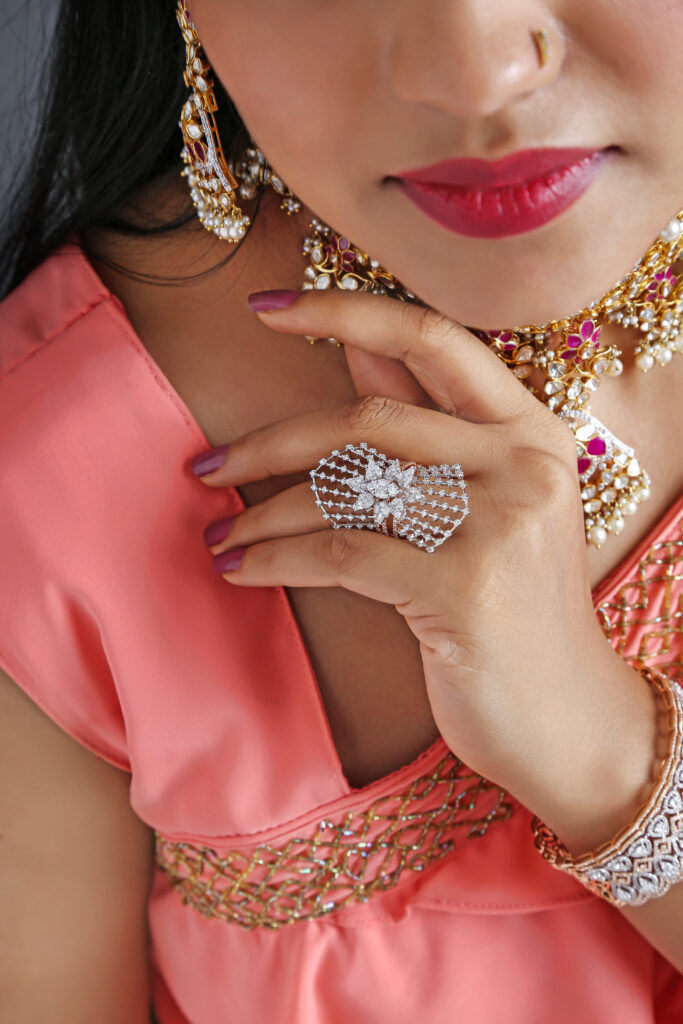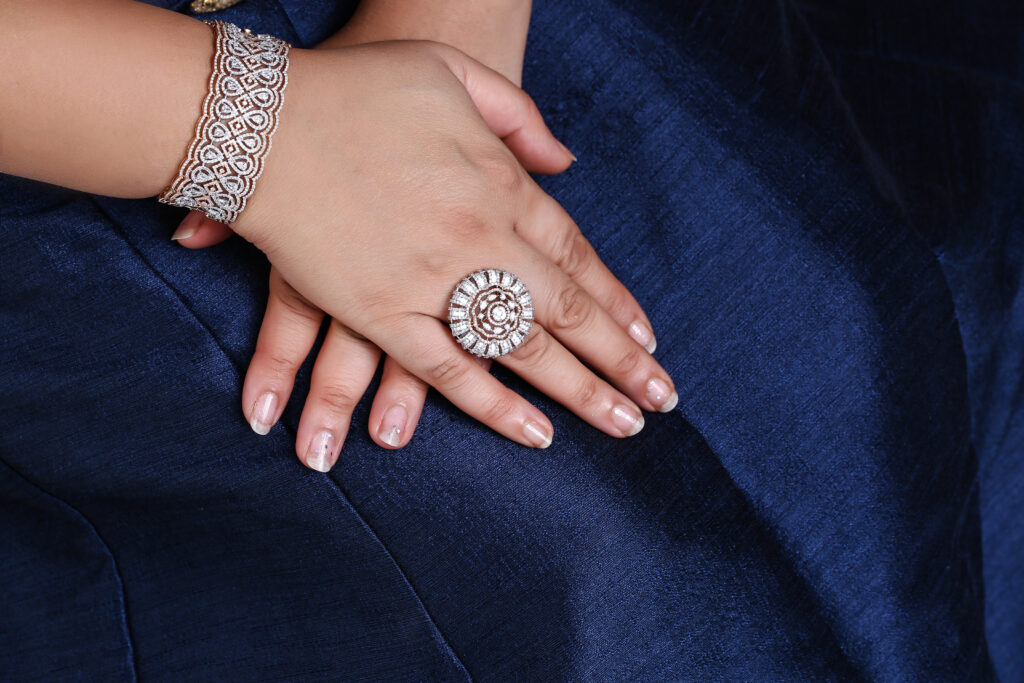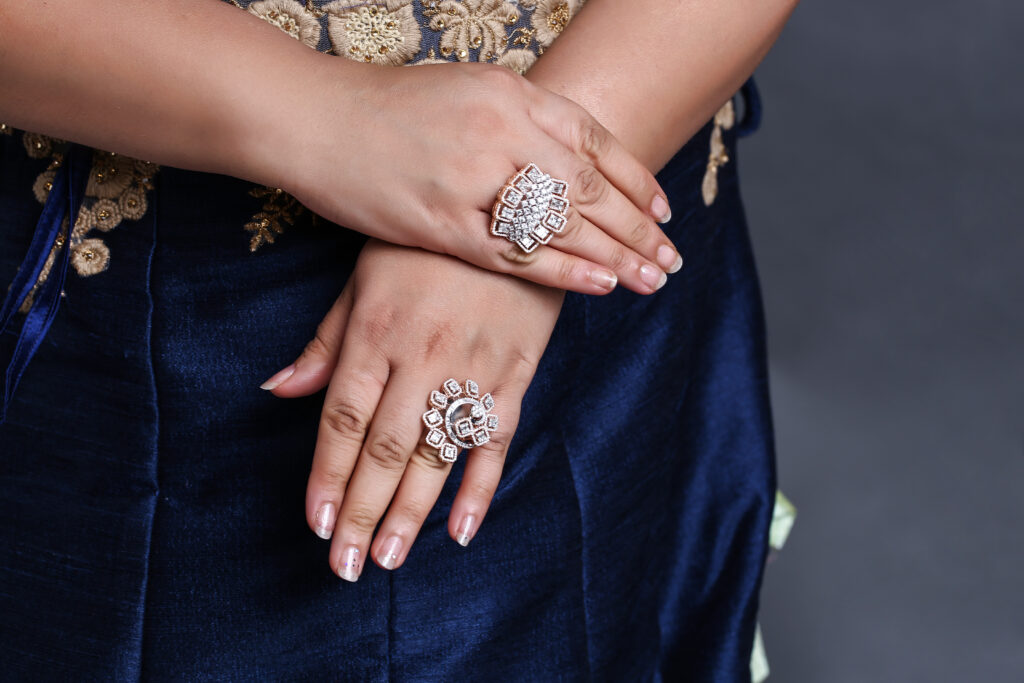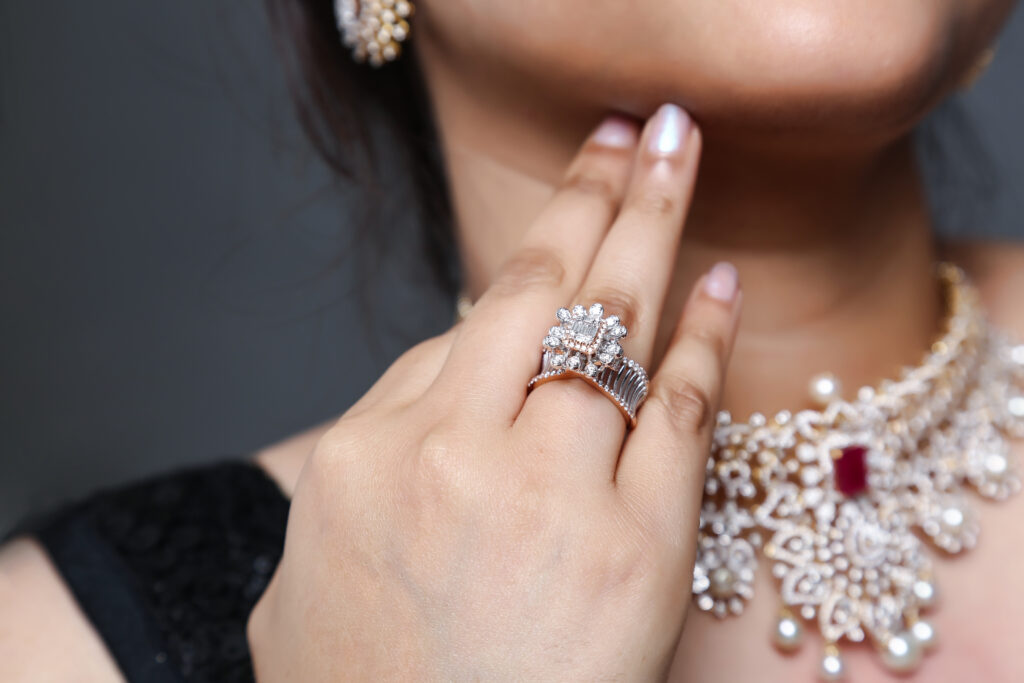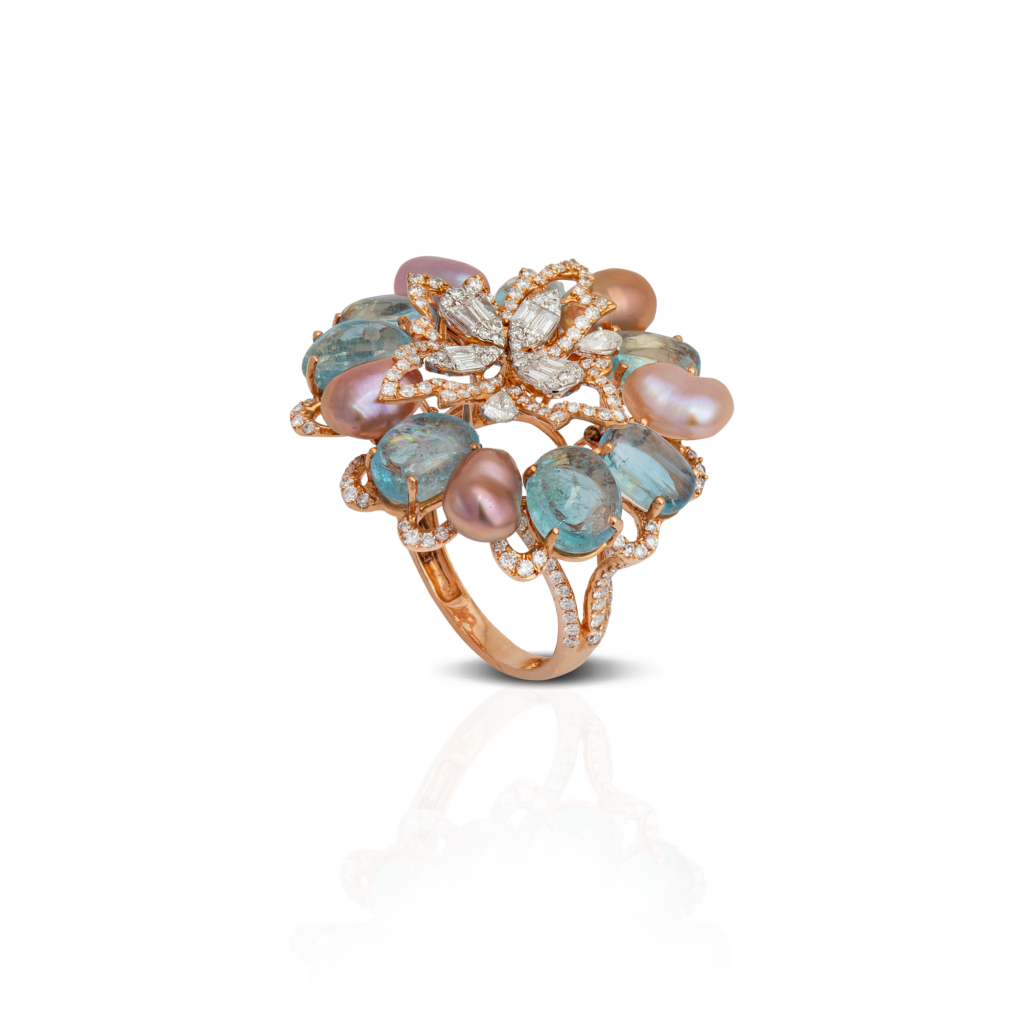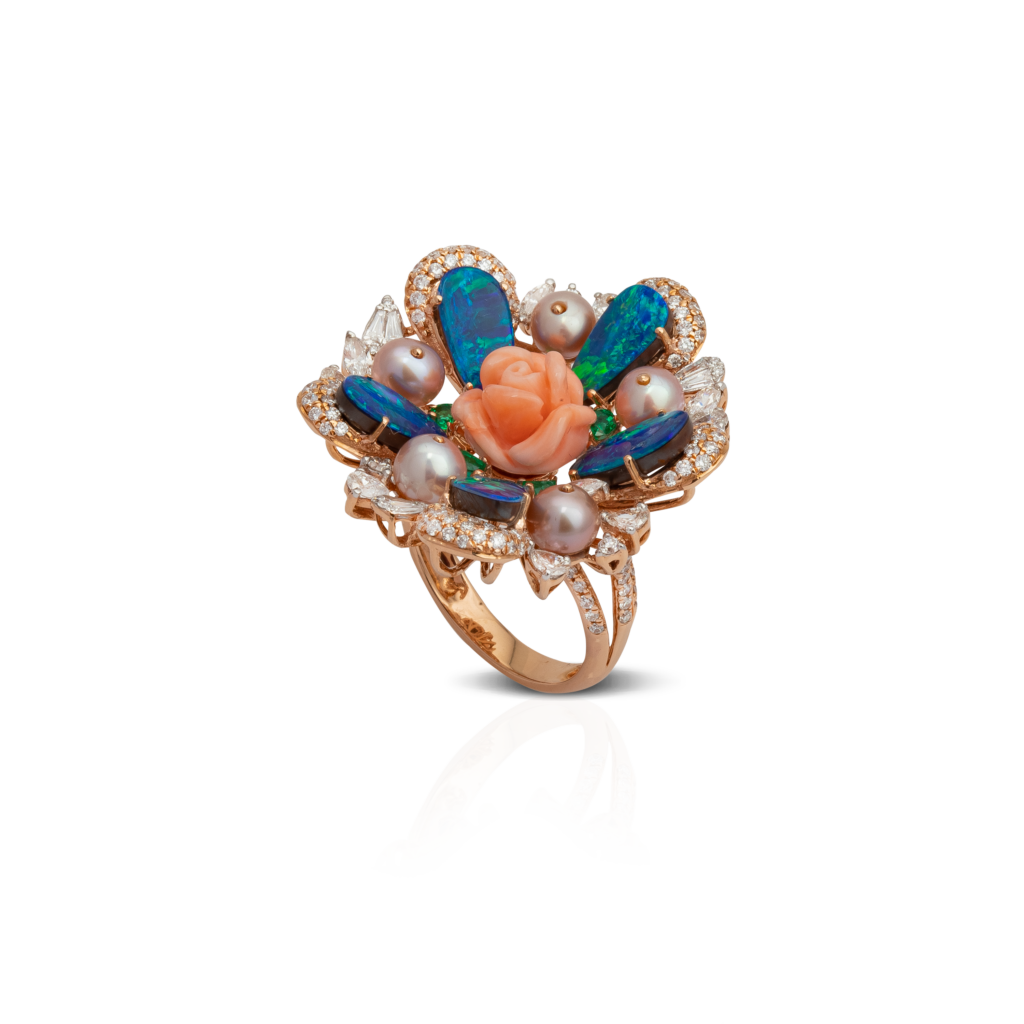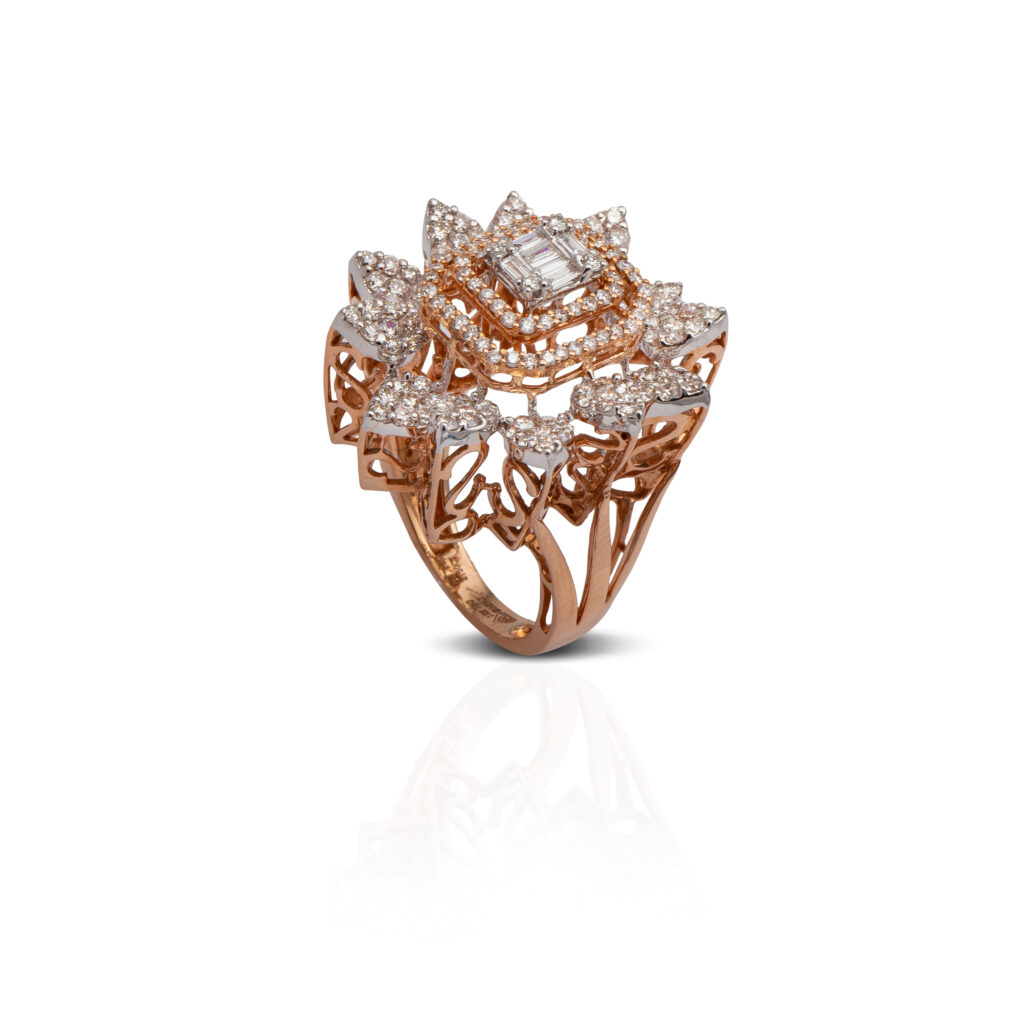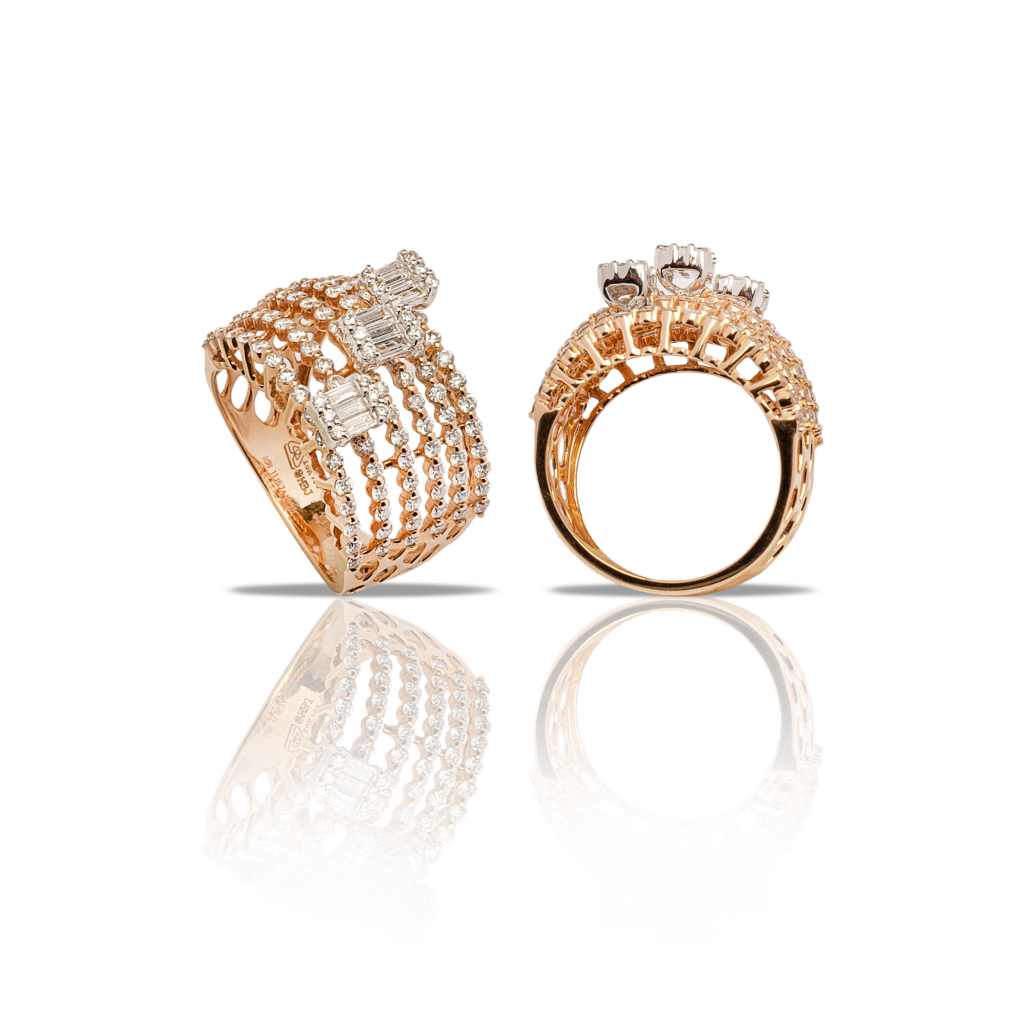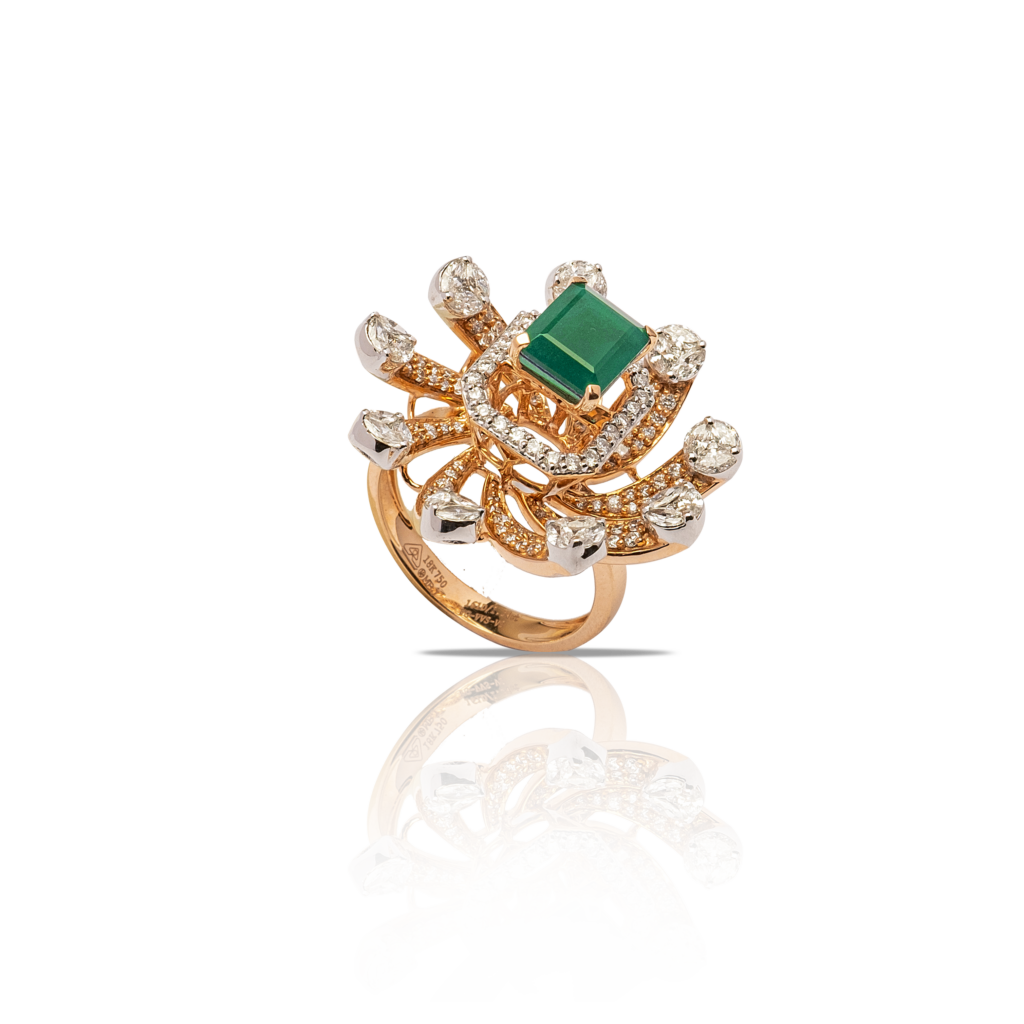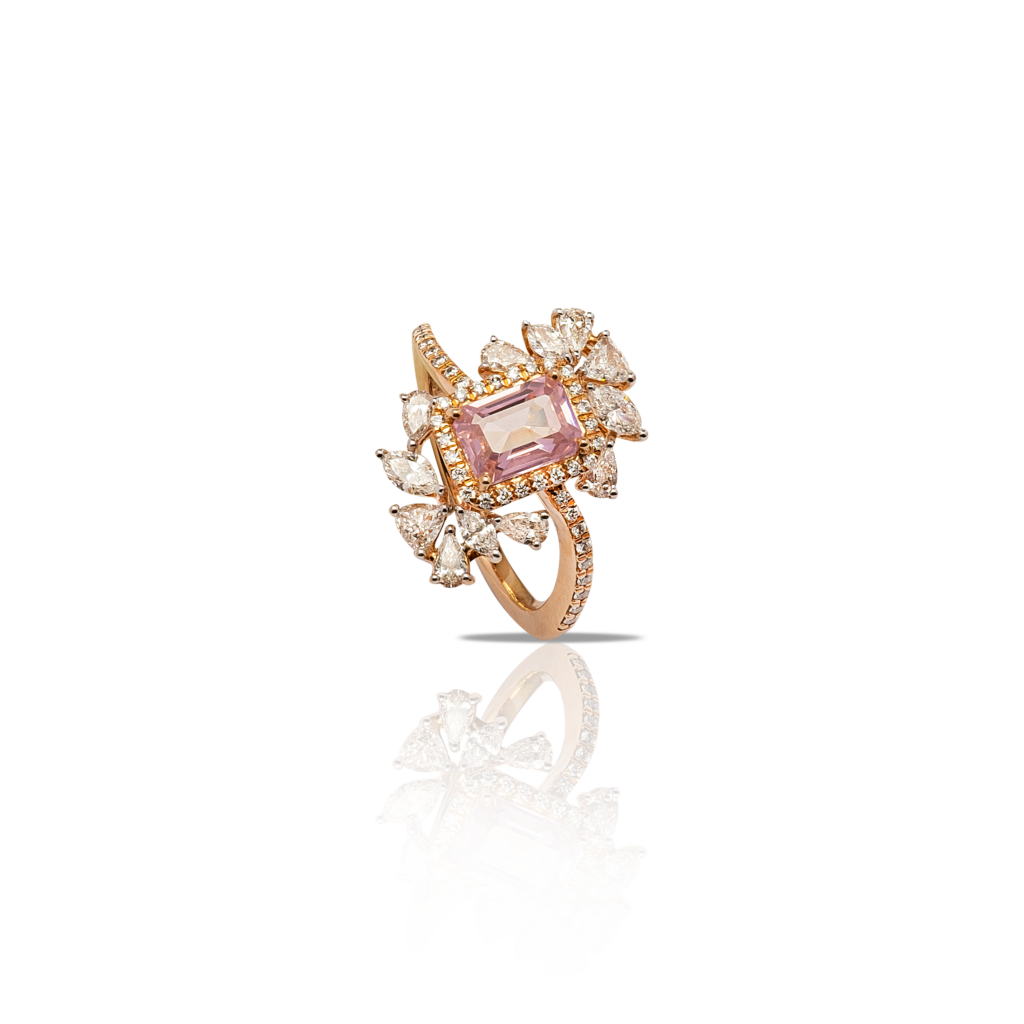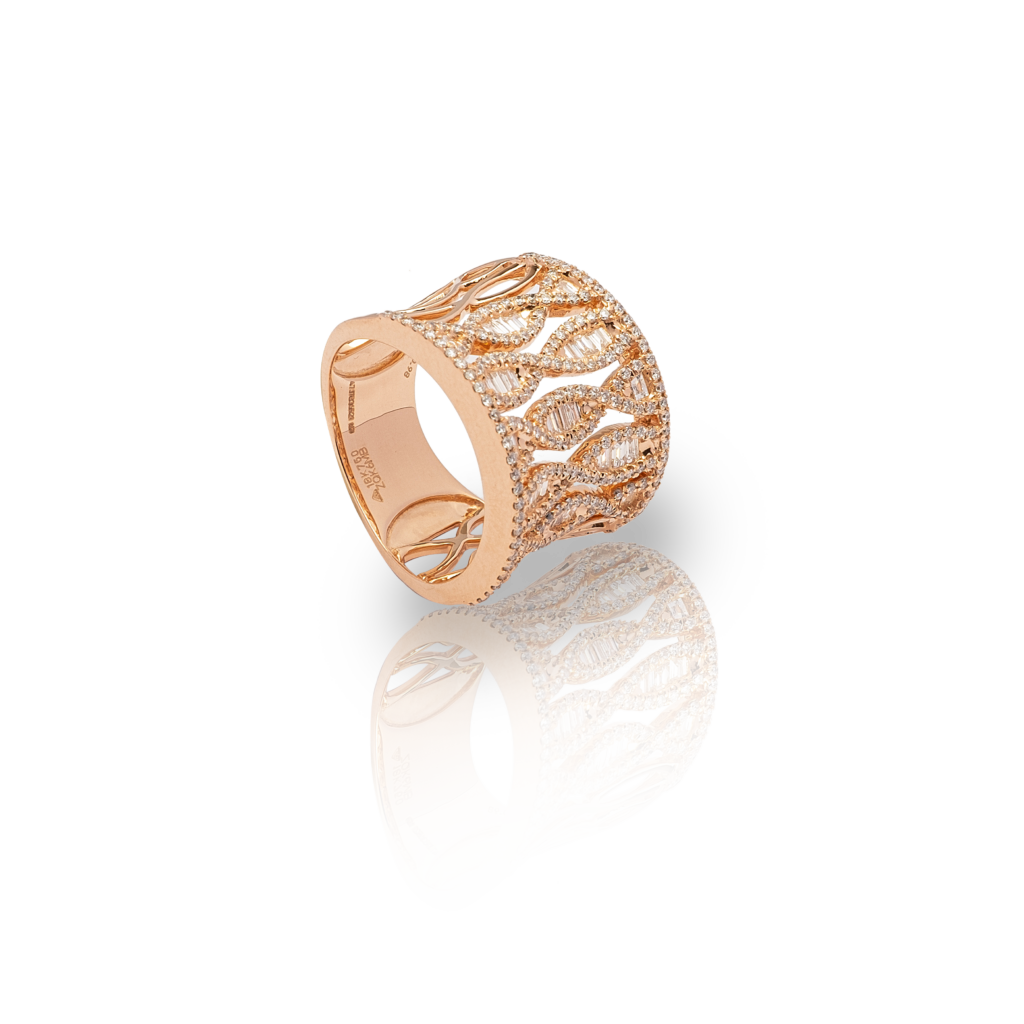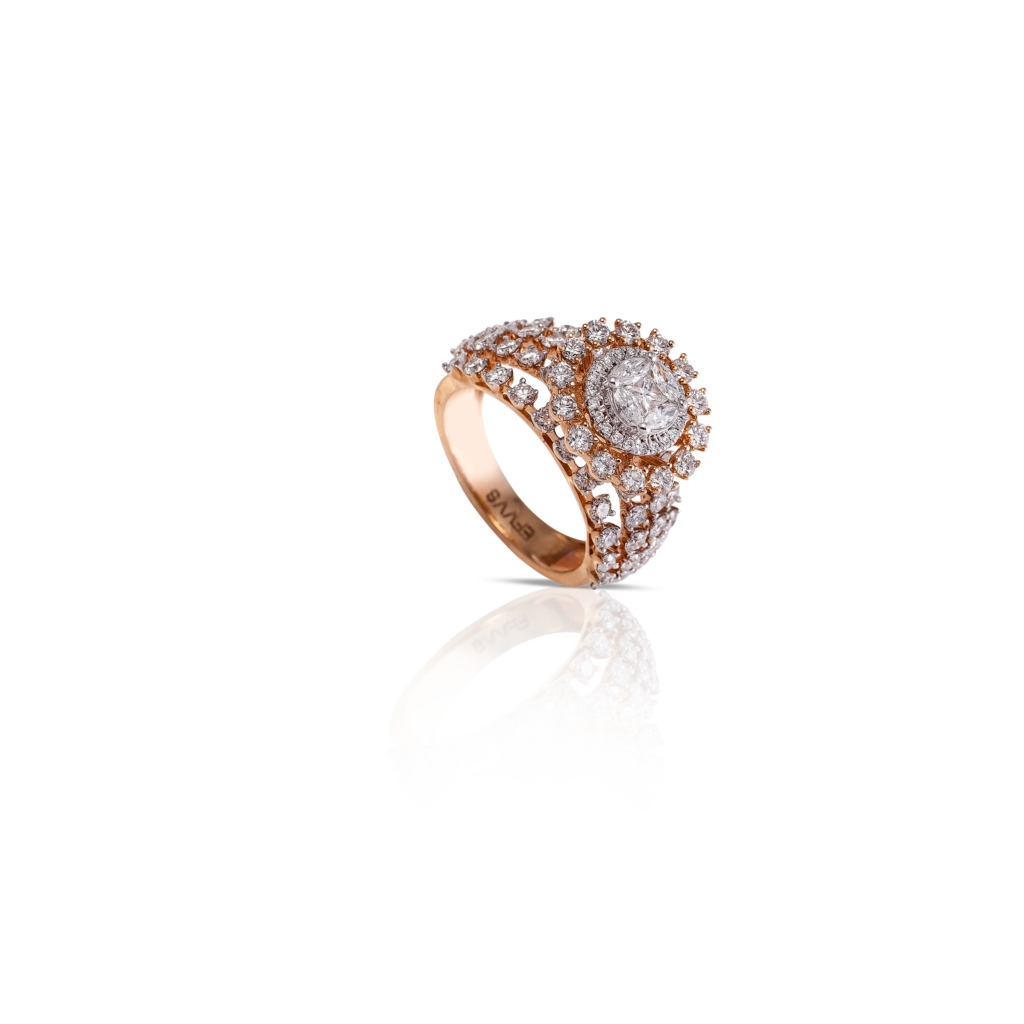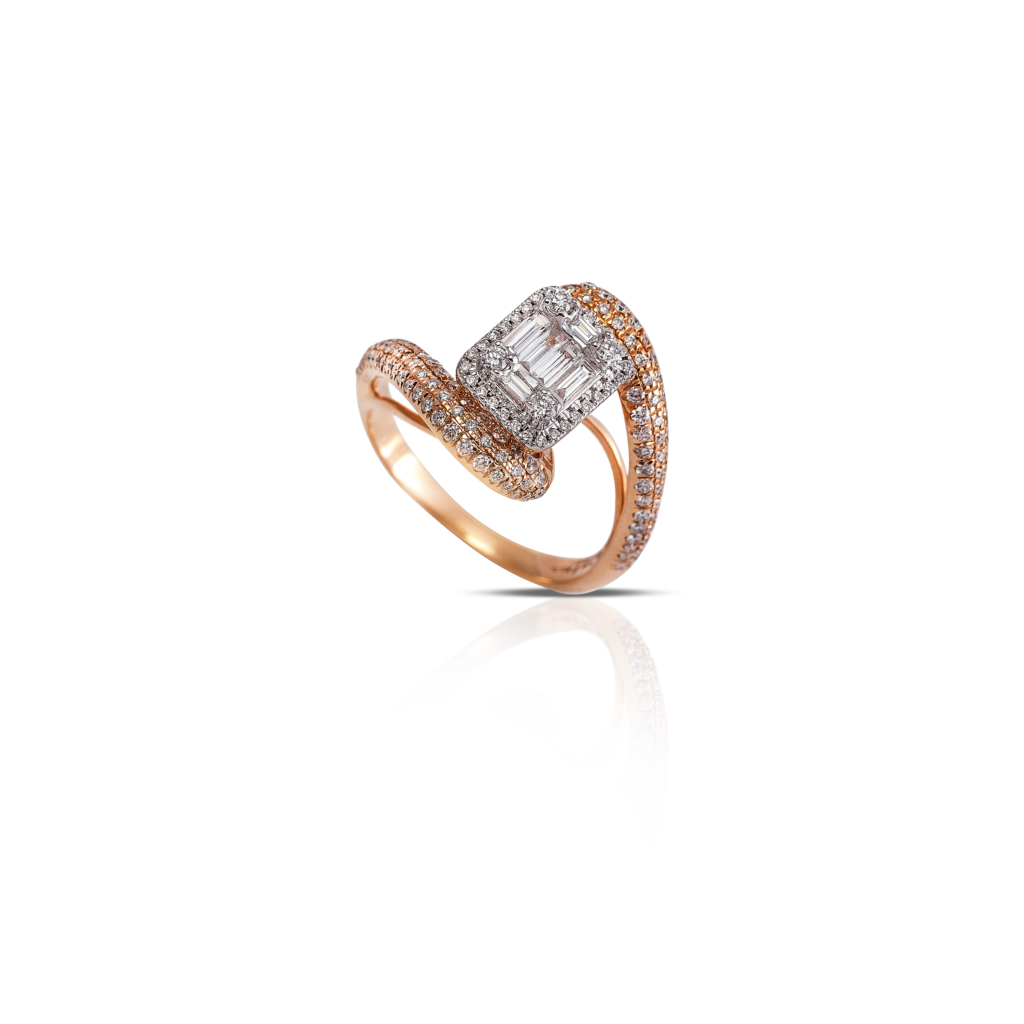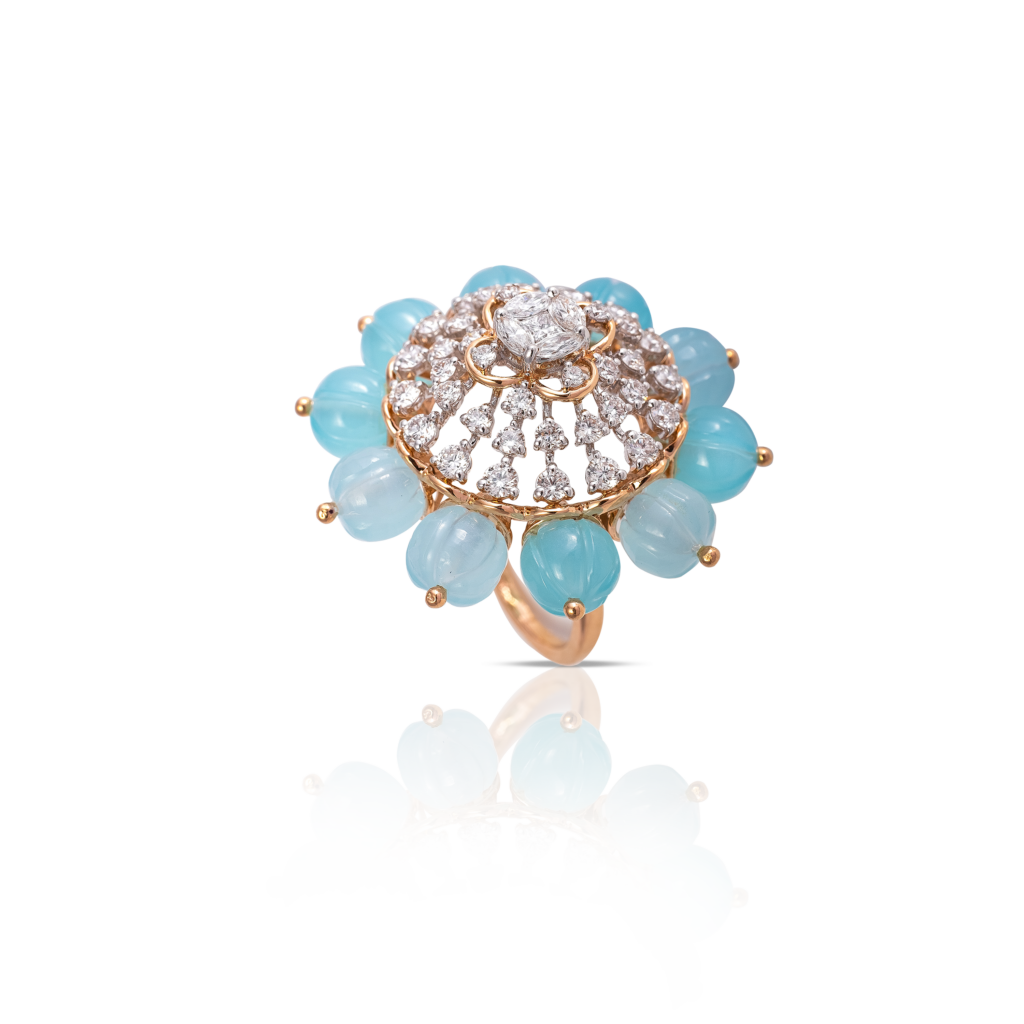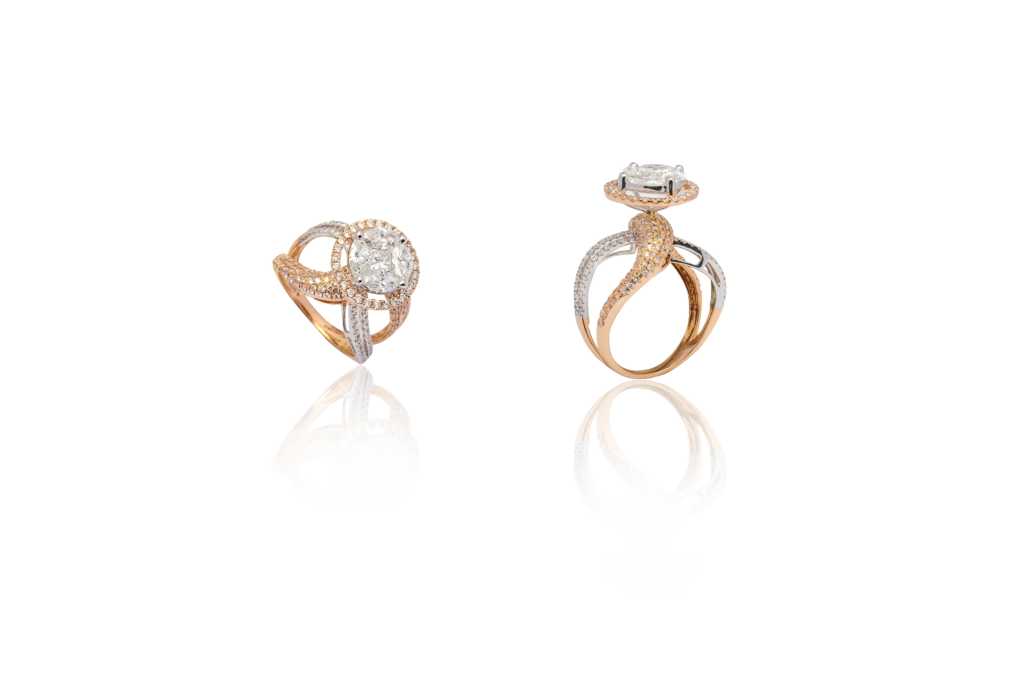 What Are Cocktail Rings?
Unlike engagement rings or everyday rings, cocktail rings are statement pieces worn only on special occasions and are often bigger and are made in a more glamorous style than other rings. They are not necessarily made of diamonds but can be made with other colored gemstones and bedecked by smaller diamonds around. Some women wear it to be gaudy and ostentatious, while others wear it because they like the style of this ring better. Their glamour and charm on your finger certainly can't be denied. 
History of Cocktail Rings:
If you're wondering why the cocktail rings are called so, the reason is quite interesting. It all started in the 1920s during the American Prohibition Era when the production, transportation, importation, and sale of alcoholic beverages were banned. Around the same time, the women of the country were fighting for equal socio-economic rights and sported short hair, and short skirts, and went out to bars for smoking and drinking. It isn't surprising that the Art Deco era influenced their ostentatious fashion sense. 
During this era, women would flock to the bars to enjoy their independence and drink cocktails wearing fancy rings because obviously, their allure when you're holding the cocktail is one reason why women still choose to wear them. These large ornamental rings were often worn on the right hand because the left hand was reserved for wedding and engagement rings. It also gave a clear signal that she was an independent woman and bought the ring for herself. And this is how cocktail rings got their name.  
Why You Need A Cocktail Ring?
Cocktail rings are trendy and stylish pieces of jewelry that can add personality to your outfit and fashion style. They can be worn to a variety of occasions, from traditional ones like a wedding or Karva Chauth to informal ones like a party or a celebratory gathering. Cocktail rings also make for great heirloom pieces. Take for example Princess Diana's aquamarine ring which was passed on to her son Harry who then gave it to her spouse Meghan Markle. Heirloom pieces stand the test of time and can be passed on to future generations as something to treasure from their family line. 
There are many different styles of cocktail rings available in the market. But if you'd want a ring made with real gemstones and precious metal, we'd strongly suggest trusting a brand that's well-known and well-respected, like Menghraj Jewellers. Their stunning cocktail rings collection oozes femininity yet elegance and their time-honored brand statement speaks for itself. 
Website: https://menghraj.com/
Instagram: https://www.instagram.com/menghraj.jewellers/?hl=en