Ashna & Ikdeip met when one of their common friends turned into a perfect matchmaker and decided to set them up on a date. It only took a year from the fine day the two met to reach their proposal day.  "A very close friend of mine knew what I was looking for & being my little wing woman she had met Ikdeip a couple of times and thought we could be ideal for each other. One day, randomly, she called him and asked if he was single, and he said "yes" to which she replied having a perfect girl for him," says Aashna. After showing Aashna's pictures to Ikdeip and giving a little more detail about her background, they decided to have an impromptu dinner.
But the plan didn't happen because the second lockdown was imposed at the time and Ikdeip left for Goa. 
The meeting came to an indefinite standstill. Ikdeip took the decision to not text Aashna while he was away – which was going to be about 3 months. "Though one fine day, he decided to talk to me and we got to talking for hours and hours those 15 days. We connected so well that he preponed his return to meet me," says bride-to-be Aashna gleefully.
"As he came back to Bombay we met every day. It was almost perfect! We connected on many platforms, and our mindset and thought processes were on the same page. We could tick almost all the desired boxes and the journey together was like a fairytale. 2 months after getting to know each other we officially started dating. One year later, here we are wanting to spend the rest of our lives together," she adds. 
The Proposal
Aashna & Ikdeip recently planned a trip to Singapore, where Ikdeip planned a getaway to the Bintan islands for 2 days as a whole surprise for Aashna. They stayed at a luxurious 4-star property called Banyan tree. 
"It was 12th July 2022, Ikdeip left the villa at 5 PM and asked me to be ready an hour later. I was escorted to the beach area with a beautiful setup where he was standing with a ring in his hand, ready to go down on one knee and propose. The moment was surreal and dreamy. I felt like the whole universe has come together to unite and bless us," says Aashna. 
Talking about the experience, she adds," The private dinner was a memorable experience. It was an idyllic setup with some champagne followed by a 3-course dinner and a surreal view of the ocean right in front of us. There were moments of happy tears, cheers, and lots of beers followed by hugs & kisses under the stars."
Find all the pictures of the proposal below: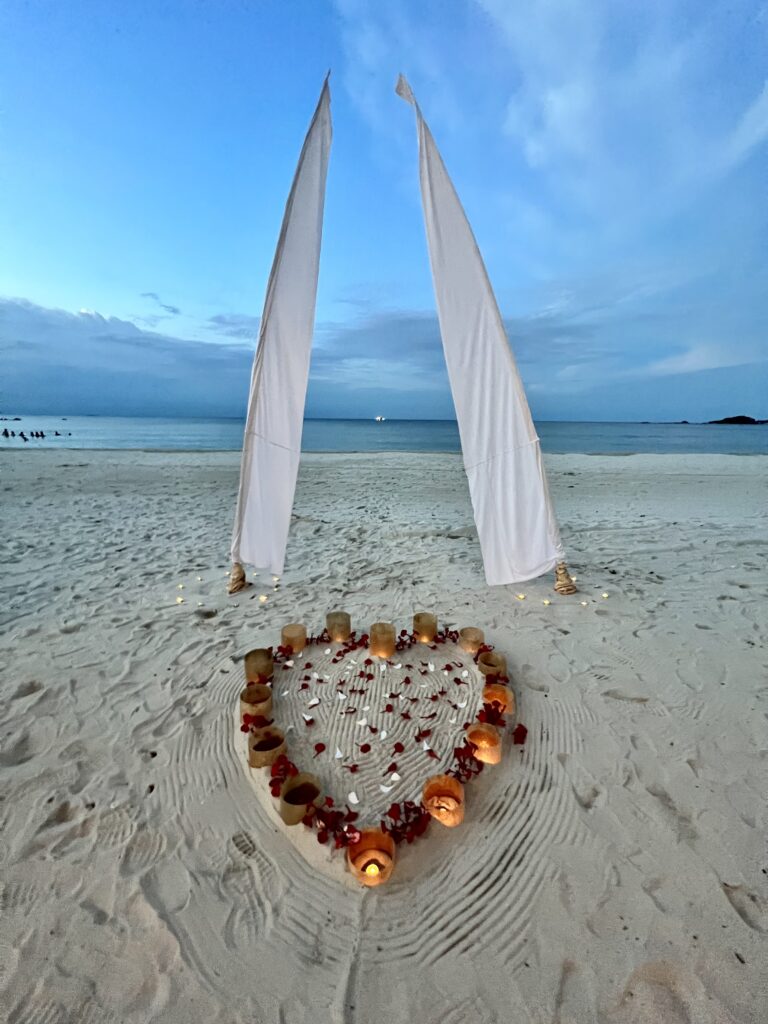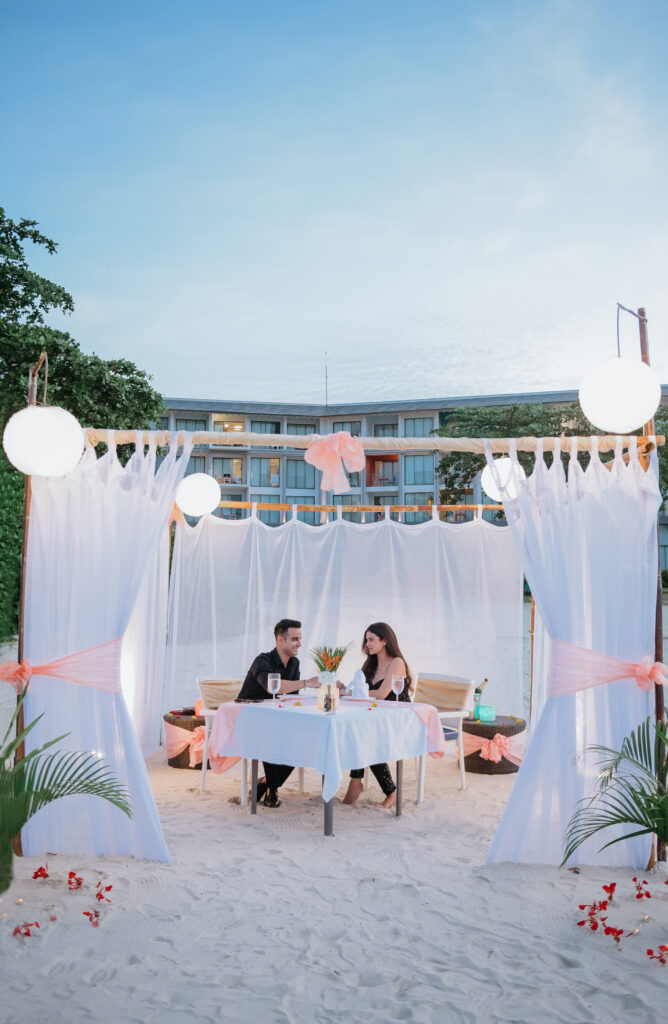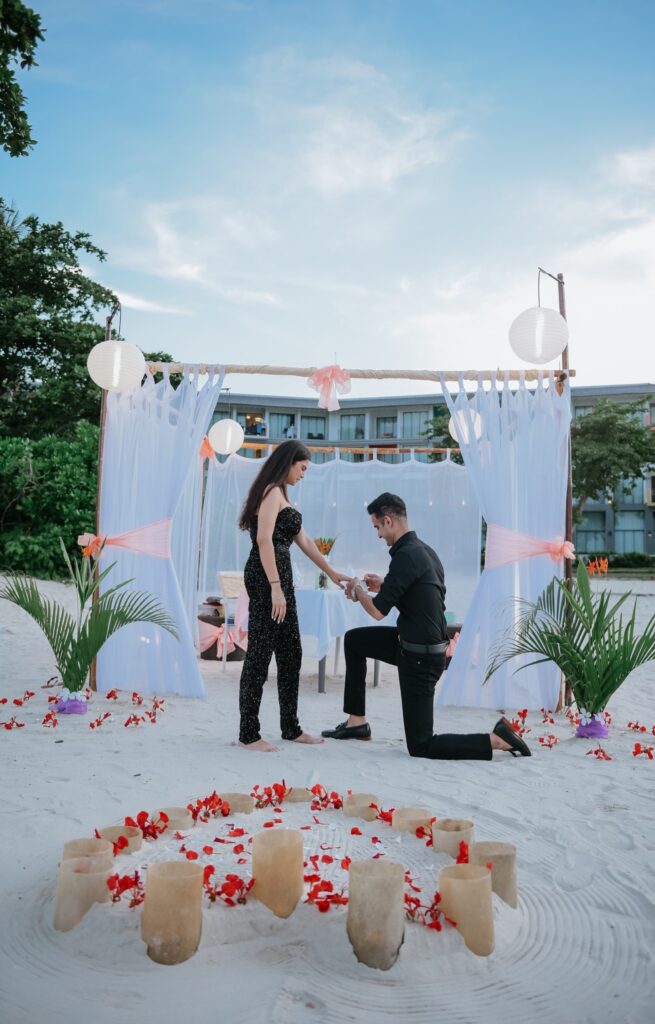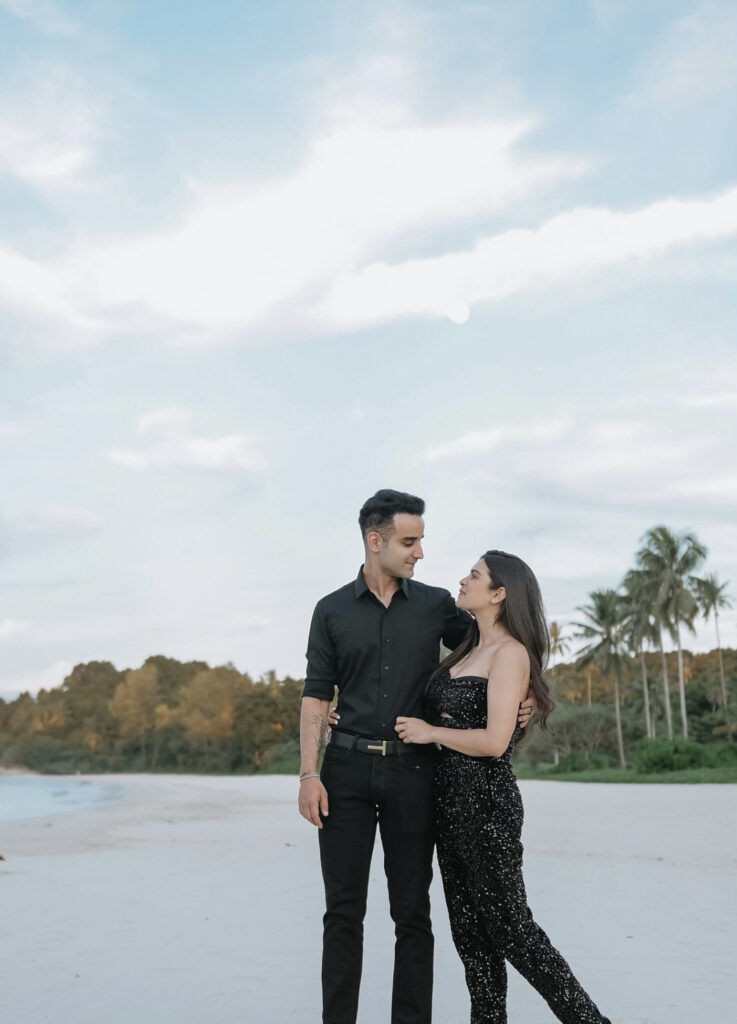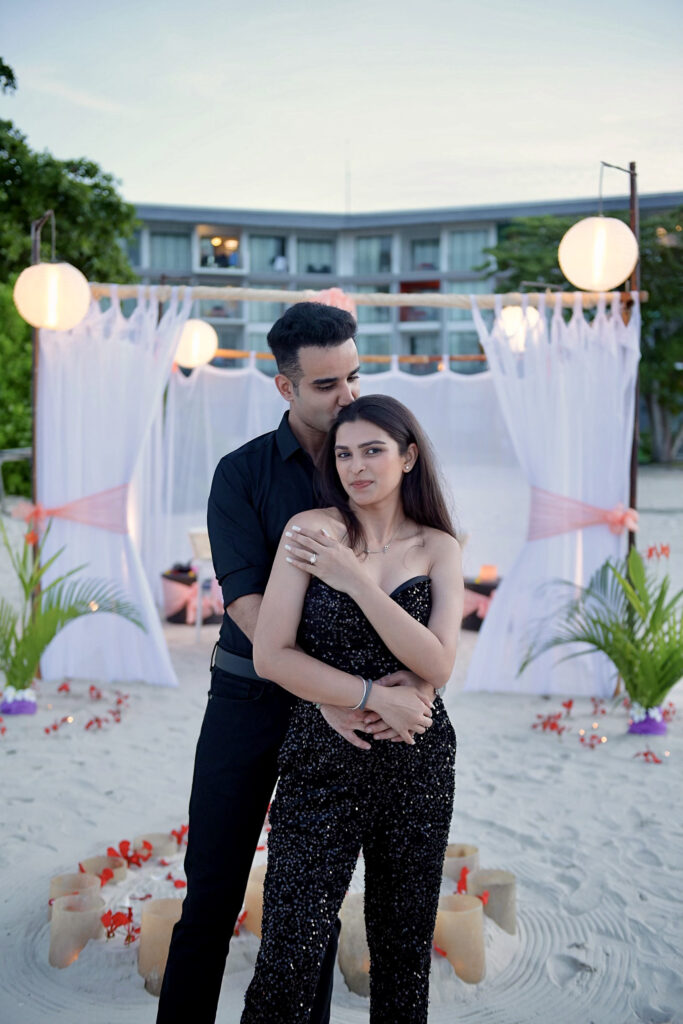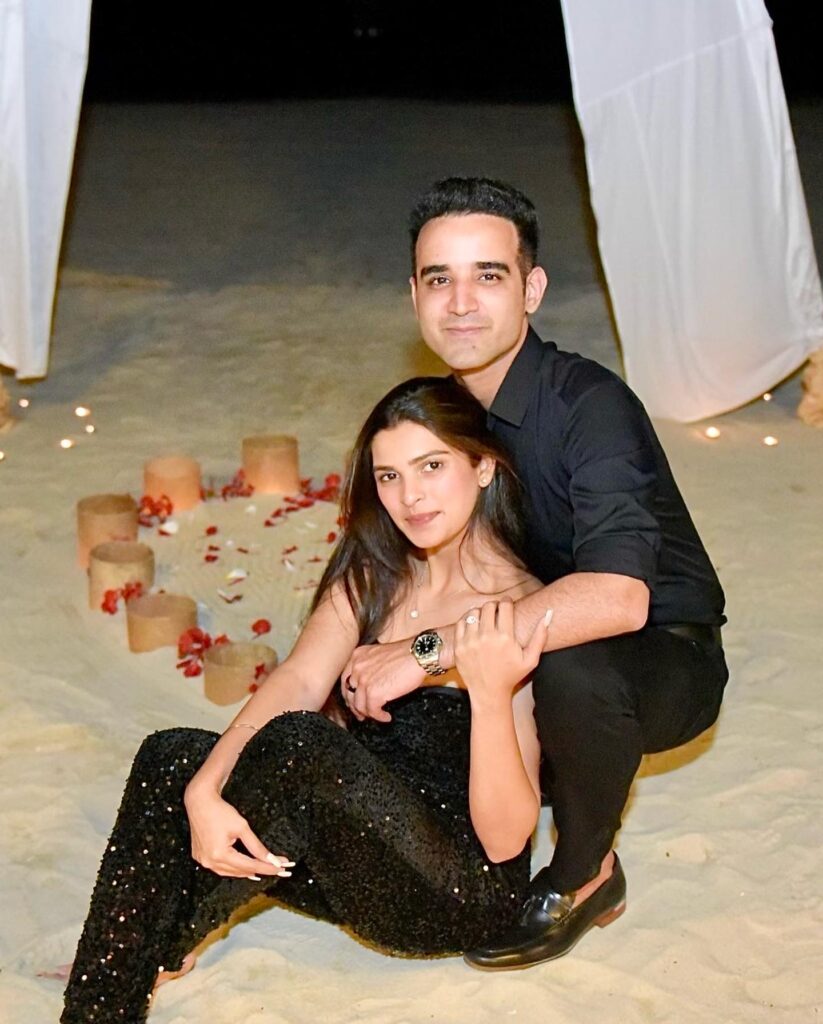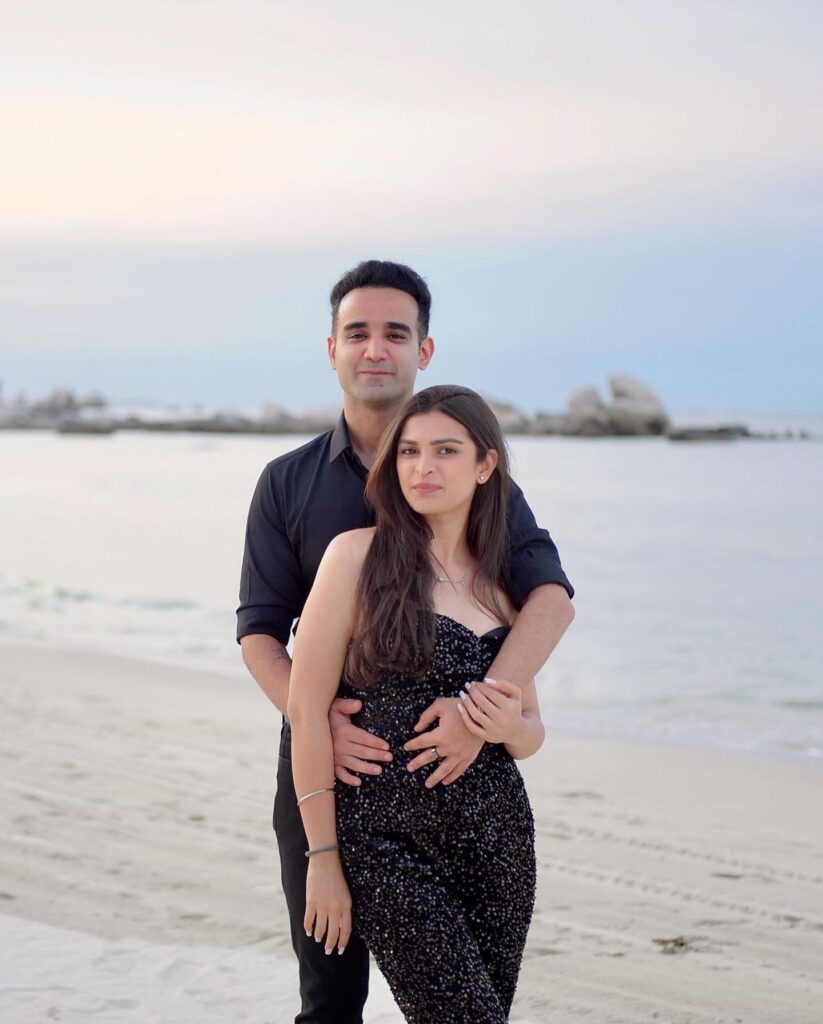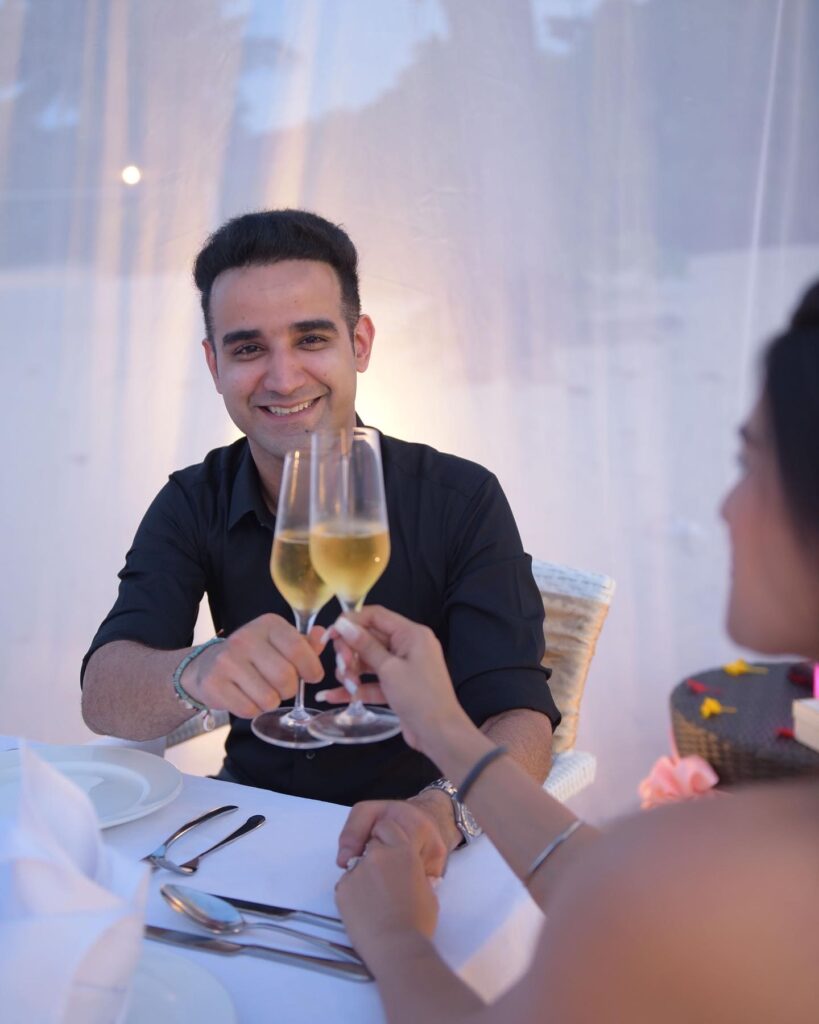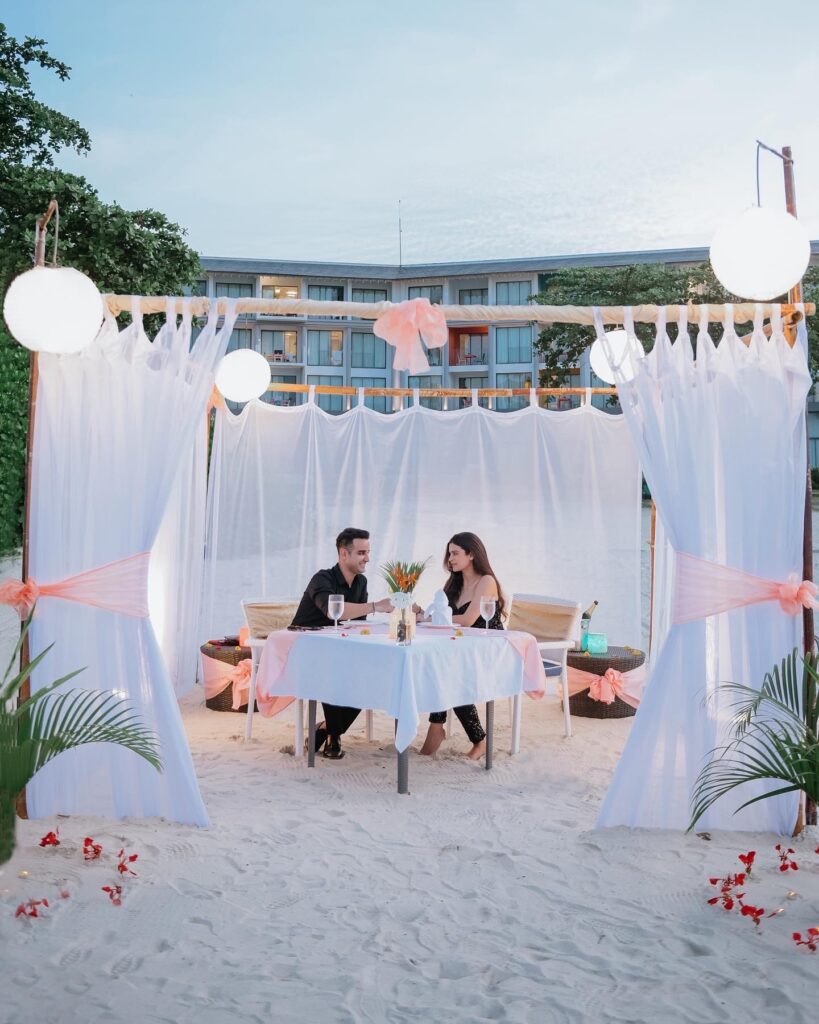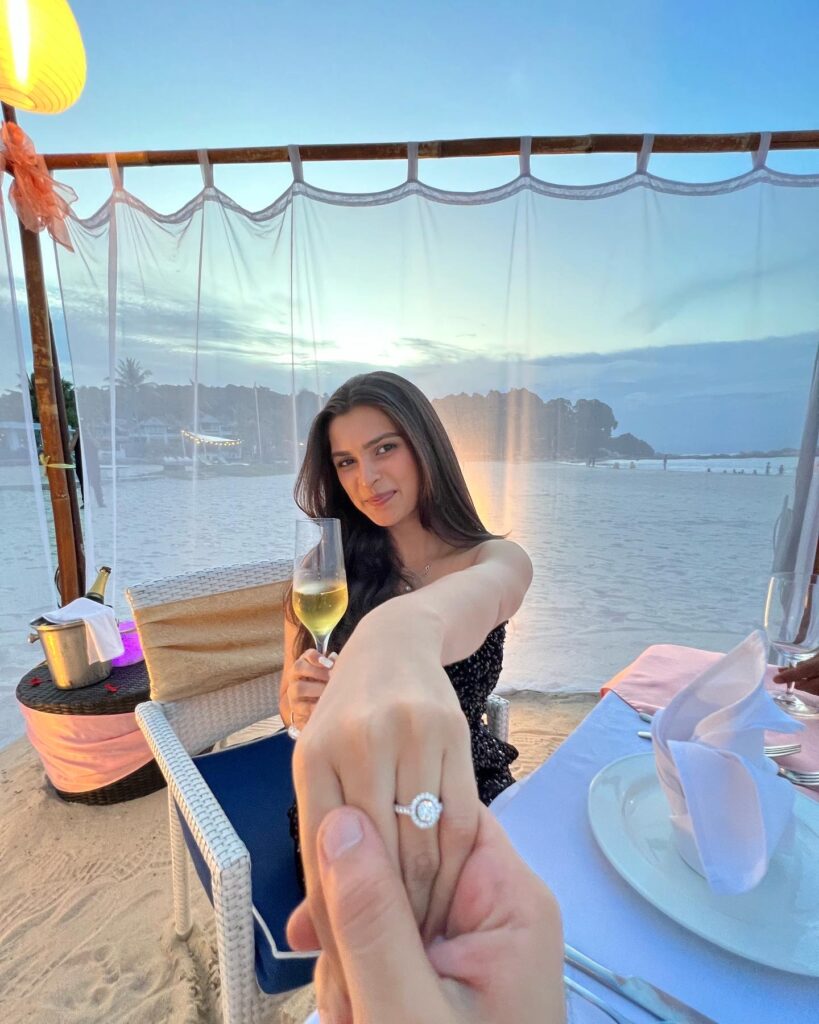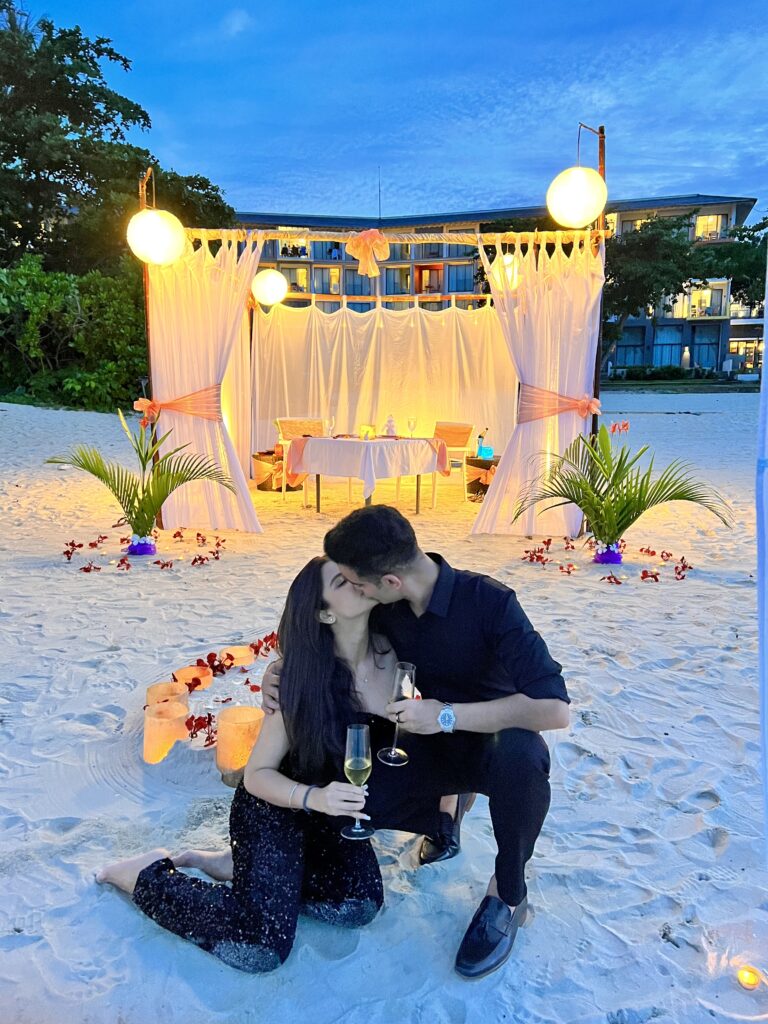 Couple: Aashna Rekhi & Ikdeip Anand, Place: Banyan Tree Bintan