Celebrity engagement rings, like all the other aspects of their lavish lifestyle, grab a great deal of attention. Their personal relationships are always under the media's radar and when they do decide to get married, the public keenly awaits every little detail. Especially about the gorgeous sparkler that sealed the deal.
Needless to say, when it comes to popping the question to A-listers, only the biggest and brightest sparklers will do. And so the details of their rings are jaw-dropping in every sense. Scroll down to see our edit on some of the most expensive and gorgeous engagement rings in Bollywood.
Kareena Kapoor's Royal Engagement Ring
Besides the regal Pataudi Palace, Kareena was at the receiving end of another grand materialistic gesture by Saif – her behemoth 5-carat engagement ring set in platinum and worth a whopping Rs.75 lakhs. Nawab of Pataudi proposed to the queen of Bollywood twice before she said 'Yes' – both times when they were shooting for Tashan. "He did tell me 'I think we should get married'. He told me that in Greece and in Ladakh," Kareena told Pinkvilla. "It was not really a 'no' but it was more like, 'I want to know you better.' I think I made the best decision of my life."
The couple always spoke fondly of their relationship and never hid it from the public – although, when you get your partner's name inked on your arms, little is left to secrecy. Kareena and Saif wed in a private ceremony at the former's home in Bandra in 2012 and will be welcoming their second baby (the first one needs no introduction) soon.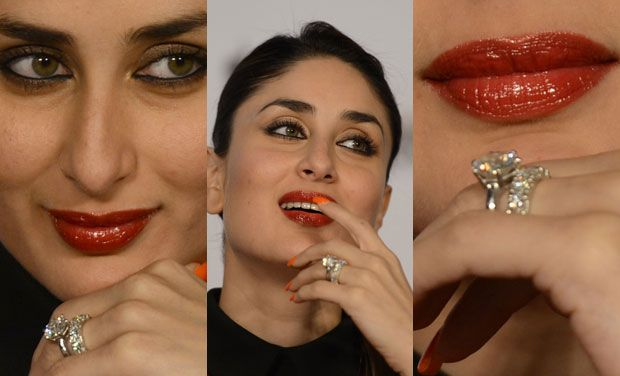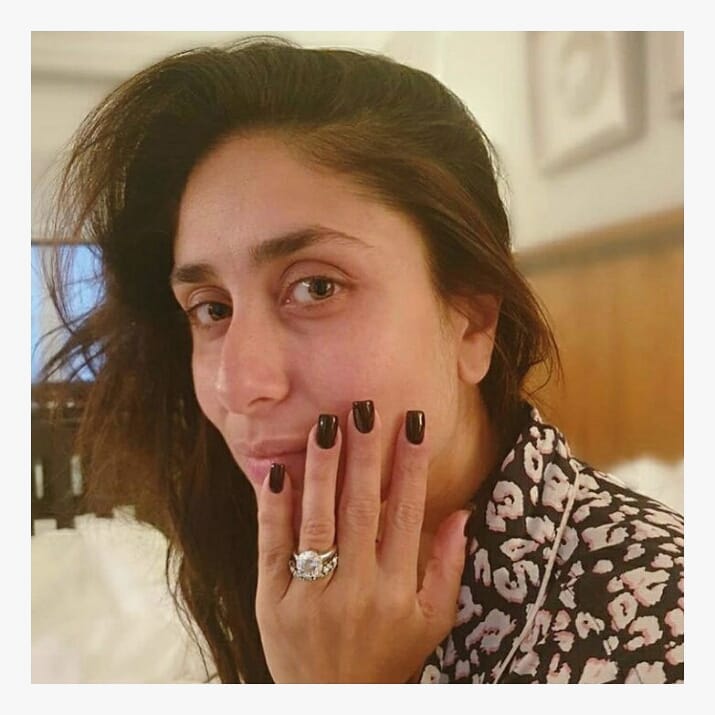 Anushka Sharma's Special Engagement Ring
#virushka, as the media and fans have deemed the power couple, are in the headlines for many reasons; but none received as much coverage as their winsome destination wedding at Florence, Italy. Out of all the details of their dreamy nuptials, the one that caught our attention the most is Anushka's perfect engagement ring.
According to Hindustan Times, it took Virat three months to find the ideal ring for his lady love. He finally trusted an Austria-based designer, who encrusted the ring with a very rare kind of diamond that 'reflects surprising elements every time you see it from different angles'. The ring has reported having cost the cricketer 1 crore.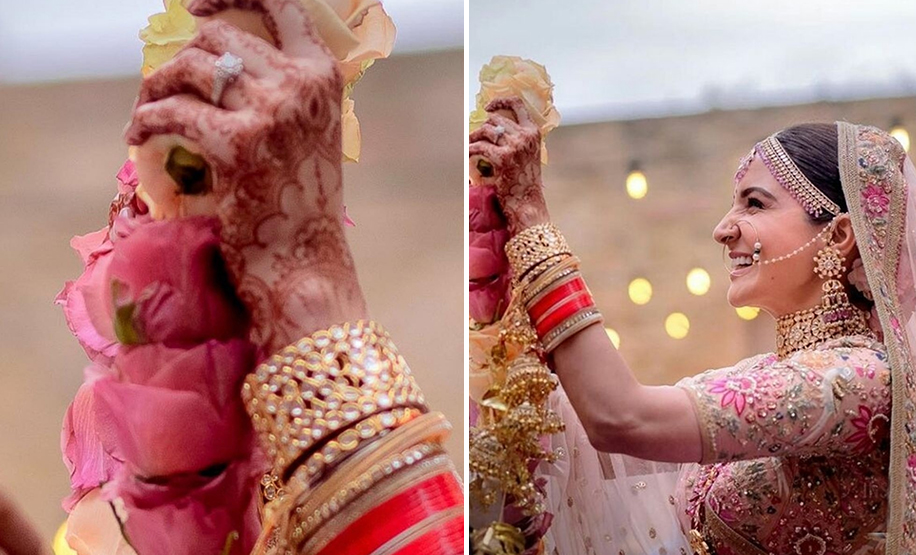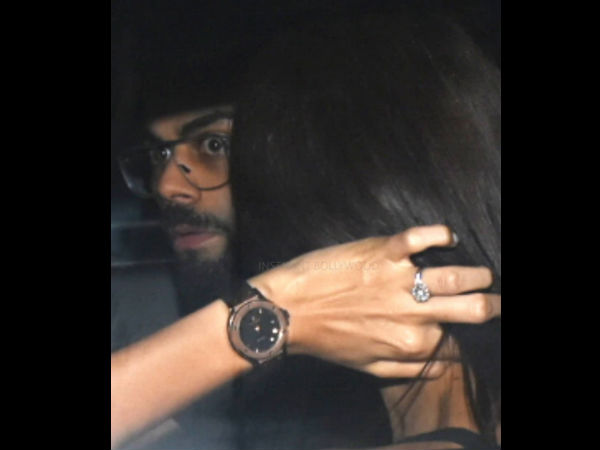 Shilpa Shetty's 20-Carat Engagement Ring
Shilpa's engagement ring has the highest carat-size on this list. A carat points to the weight of the diamond in the ring and doesn't necessarily increase with the diamond size, as commonly assumed. The cut of the ring also determines the size. But an increase in carats does soar the cost of the ring – and so our fitness queen's engagement ring cost her husband a mighty sum of Rs.3 crore.
Initially, Raj Kundra proposed to Shilpa Shetty with a 5-carat ring, and taking a hint from her reaction, he immediately promised her a bigger wedding ring. During an episode of The Love Laugh Live Show, Shilpa revealed, "It was a five-carat diamond ring and I might sound really materialistic but I was like, 'It's just five carats.' I took a while to say yes because I was like, 'This is not what I imagined.' No, no, I am just joking. Because I took two seconds more, he was like, 'The wedding ring will be bigger.' So I said yes there and then." The wedding solitaire is surely one-of-a-kind, just like the wearer herself.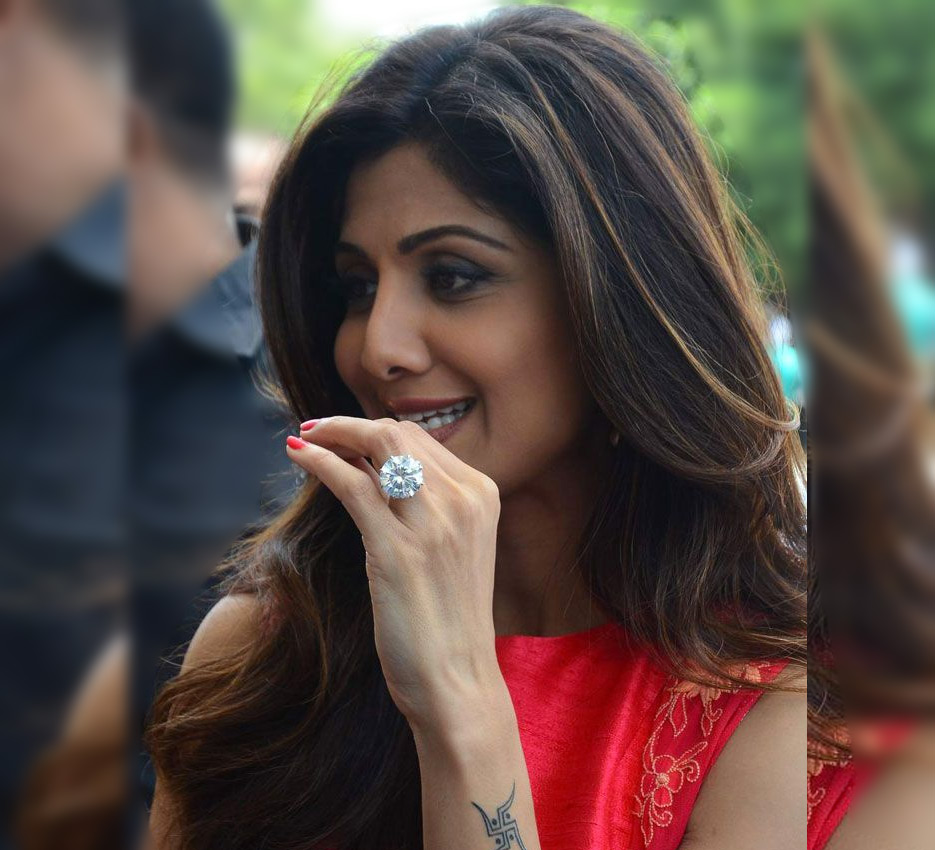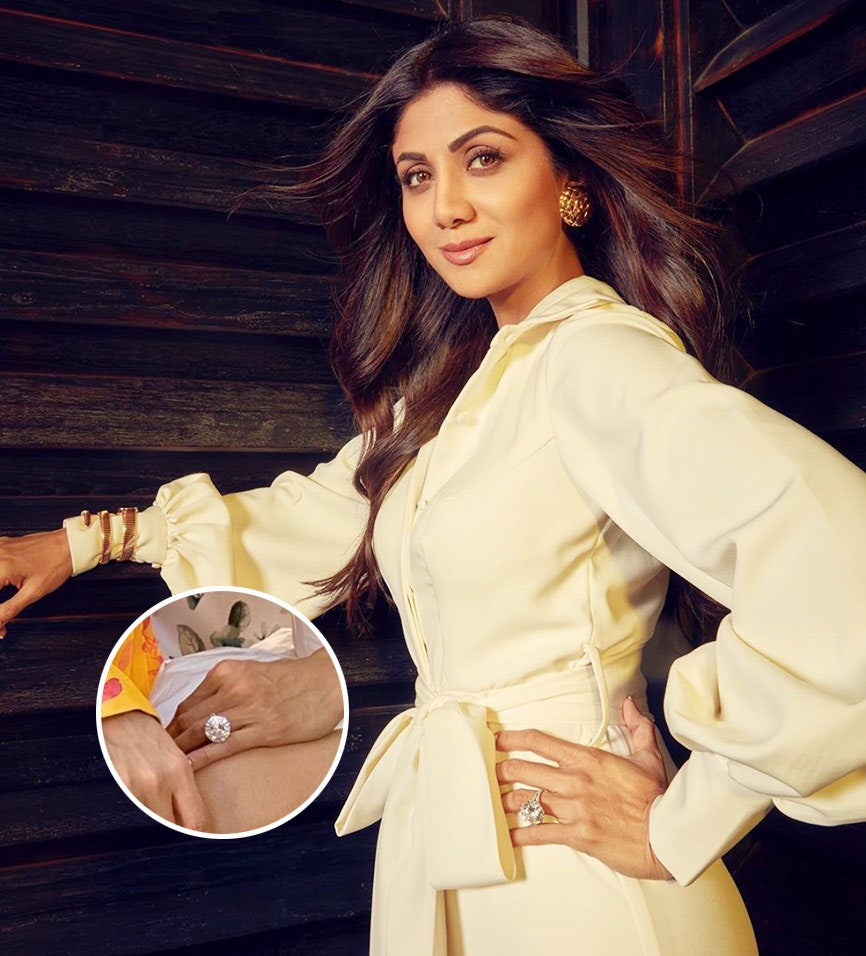 Priyanka Chopra's Conversation-Starter Engagement Ring
Our 'desi girl' is a queen in every sense, and Nick Jonas makes sure she treats her like one. For instance, to find the perfect engagement ring, he shut down the entire Tiffany & Co. store in London, along with his brothers. Impressive, right? Peecee's ring features a 5-carat cushion-cut diamond with two small baguette diamonds on the sides. In INR, the cost of such a Tiffany ring is estimated to be around 2 crores.
As Priyanka described it in Koffee With Karan, it was 'chat mangni, phat vyah' for the couple. Six months into the relationship, Nick popped the question in Crete, Greece; Priyanka was speechless. "No joke – she took about 45 seconds. Forty-five seconds of silence," said Jonas in an interview with Vogue magazine. "I'm going to put this ring on your finger now unless you have any objections," he continued as he slipped the ring onto former Miss World's ring finger. The couple made it on Instagram with a picture of their Roka ceremony, followed by a grand wedding at Umaid Bhawan Palace, Jodhpur.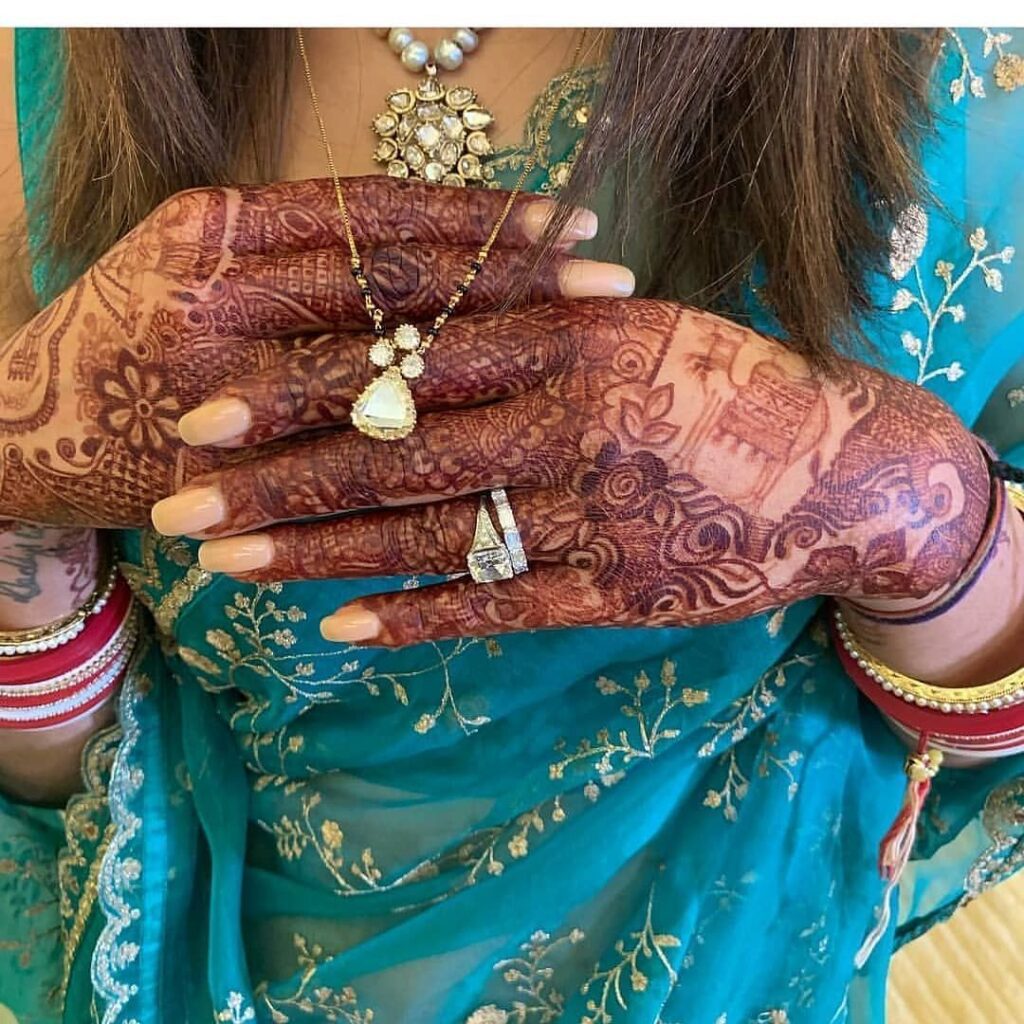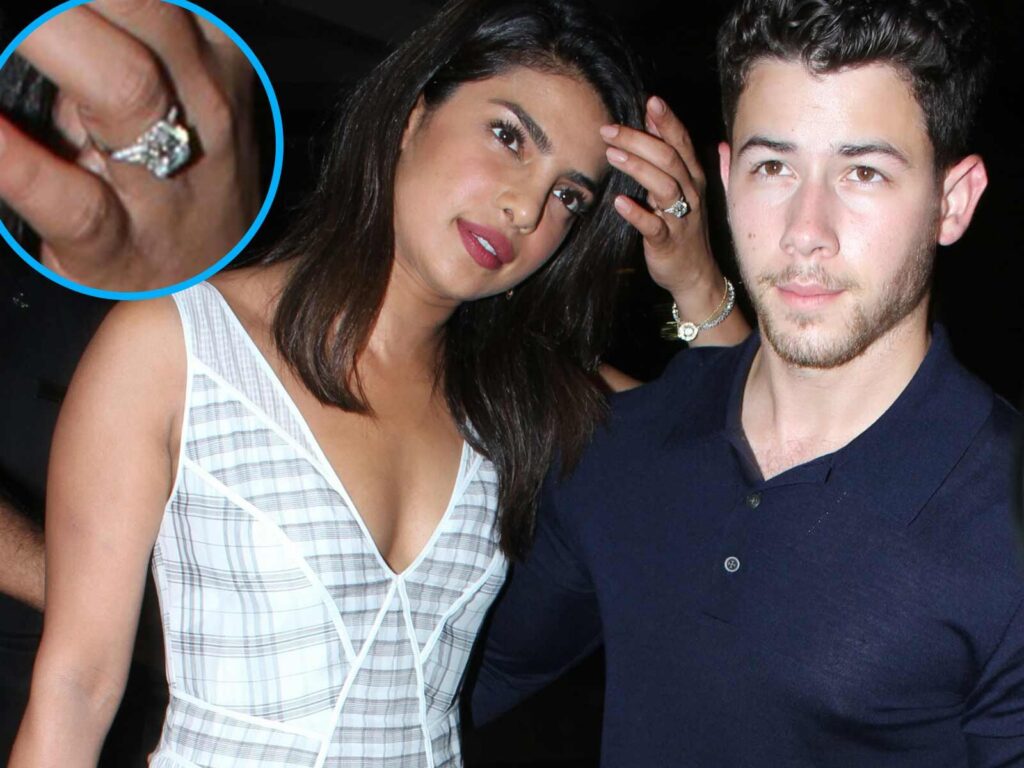 Check out all the pictures + videos from Priyanka Chopra & Nick Jonas' wedding.
Deepika Padukone's Timeless Engagement Ring
Deepika & Ranveer kept their relationship and their engagement under wraps for quite a while. The couple got engaged in 2014, an unknown detail Deepika revealed in an exclusive interview with Filmfare, "No one knows this. We got engaged four years ago. Only his parents and my parents and our respective sisters knew about it." After years of dropping subtle hints, the couple announced their marriage plans on Instagram, a month before it was scheduled.
When the wedding pictures were released, every tiny detail of their wedding made headlines; from Deepika's 'sada saubhagyavati bhavah' dupatta to Ranveer's sweet yet minimal mehendi design, but one tiny detail caught the most fire – the blinding sparkler on Deepika's mehndi-laden hands. The 'unbelievable' ring has a massive emerald cut diamond and is reported to have cost Singh a pretty sum of 2.5 crores.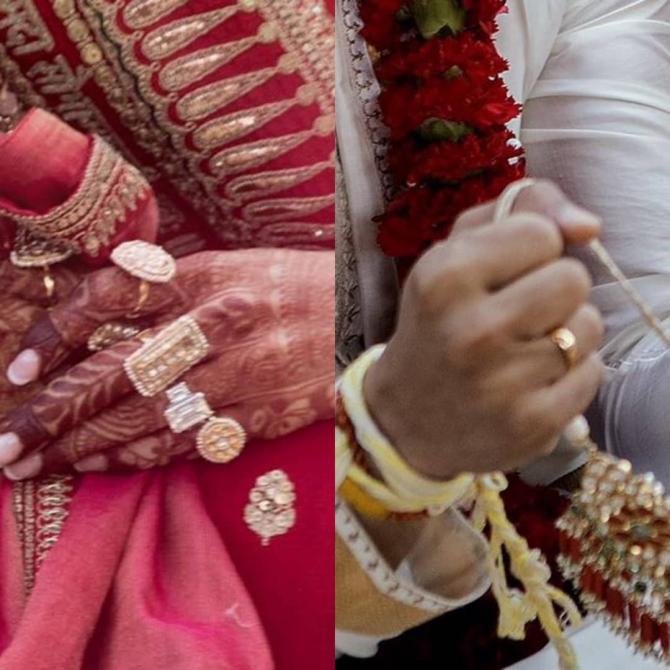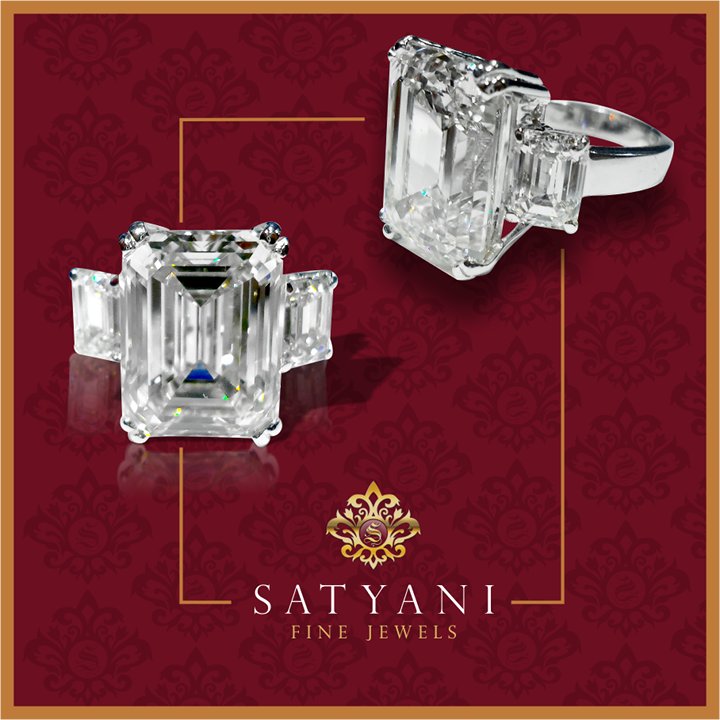 Sonam Kapoor's Chic Engagement Ring
Sonam tied the knot with London-based businessman and sneakerhead Anand Ahuja, in yet another celebrity wedding that left us all starry-eyed. Neerja actress is always known to stand out from the crowd, most often for her fashion statement. And her engagement ring resonated with the same personality trait of hers. The sparkler has a showstopping pear-cut solitaire diamond rumored to cost around a crore. We're going green with envy, are you?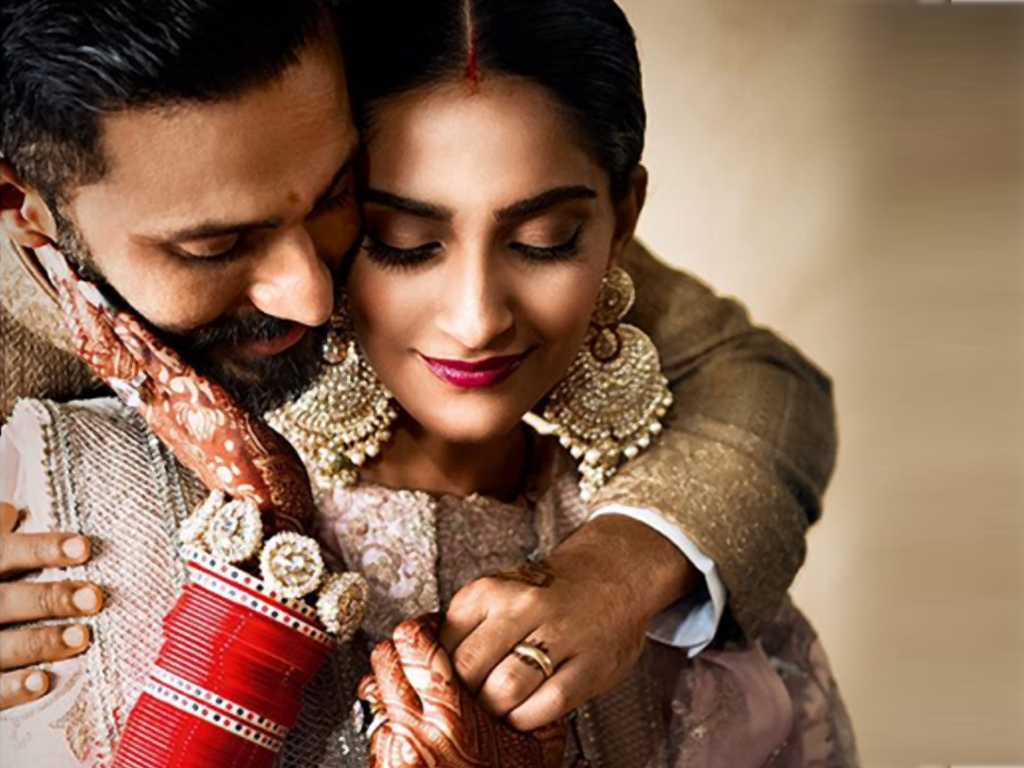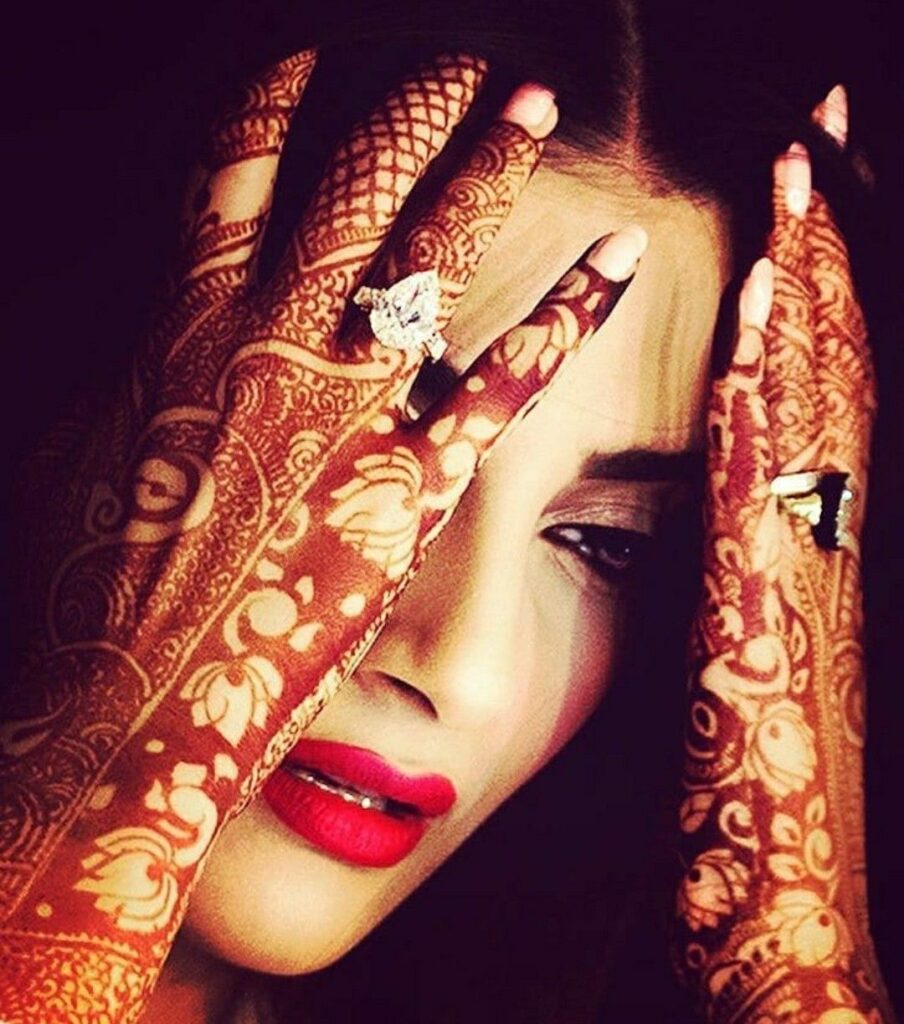 Asin's Massive Engagement Ring
Before bidding goodbye to movies, Asin sure gave us another reason to think of her – apart from her memorable roles. Ghajini actress married Micromax co-founder Rahul Sharma in 2016. Since then, she is seen wearing an incredible ring with a showstopper 20-carat diamond, costing a good 6 crores. The solitaire is imported from Belgium and even has the couple's initials engraved on it.