Besides the wedding planning nitty-gritty, brides have yet another crucial thing to pay attention to in the days leading up to their big day. We're talking about the wedding beauty regimen. You'll be often too tired to remove your makeup or follow a good skincare routine during the tiring planning process. But it will serve you in more ways you can imagine. First, it will make you look and feel your best. Second, it will make your skin glow even on those pre-wedding functions when your MUA won't do her magic. And last but not least, it will make your makeup look flawless. Ask any makeup artist and she'll affirm that the key to good makeup is a consistent skincare routine. 
These are just some of the primary benefits of indulging in good skincare. Others include slowing down skin aging, protecting the outer skin from everyday stressors, and the long-term benefits of glowing and healthy skin are a given. As much as we have emphasized (what you already also know) the importance of a bridal skincare routine, picking products that actually work from the vast beauty market is not a clear-cut process. Thankfully, there are some brands that have curated dermatologically-tested products with high-quality ingredients that deliver the results exactly as stated. Like Kiehls. 
Kiehl's Started As An Old-World Apothecary & Transitioned To A Global Brand
The world-renowned brand was started as a humble old-world apothecary in New York's East Village in 1851. Earlier serving through only one store and multiple-brand departmental stores, the popularity and effectiveness of the products led the company to expand worldwide. Despite their 150-year old history, the brand's representation of serving extensively researched and innovatively developed products hasn't changed. In fact, some of their products like Blue Astringent Herbal Lotion and Creme De Corps released more than 100 years ago still remain popular to this day. 
Now, the brand runs 250 stores worldwide, including 14 flagship stores in India alone. You can step into Kiehl's stories for a one-on-one consultation on what products will serve your skin goal the best. All the employees at Kiehl's have the technical know-how on how to guide clients and cater to their needs relentlessly. The driving force of Kiehl's vision is the "try before you buy" initiative, allowing you to try the products before purchasing them. Given the pandemic situation, they also have e-consultation available to refill one's skincare needs digitally. Although, you can safely visit the store as well. All of the stores are properly sanitized on a regular basis and is safe for shopping purposes. Kiehl's also has many gifting options for friends and family and has a great range of corporate and individual gifting options for celebratory occasions. 
Your 6-Step Personalised Wedding Glow Regimen With Kiehl's 
Step 1: Cleanser 
Facial cleansers remove the irritating dirt, grime, makeup, and impurities from the skin. Washing away all residue rejuvenates the skin and eases the absorption of other skincare products to be followed. Cleansing is clearly important, but what's more important is picking the right cleanser. A good cleanser is one that removes the impurities from the skin while respecting the sebum balance and any skin sensitivity. Kiehl's Calendula Deep Cleansing Foaming Face Wash thoroughly cleanses the facial skin while preserving the natural oils. With an infusion of glycerin and calendula, the cleanser forms a creamy foam and deeply cleanses away any impurities. The result is squeaky, clean skin without any feeling of tightness and dryness. 
If you're looking for some deeper cleansing action, Kiehl's Clearly Corrective Brightening Exfoliating Daily Cleanser is an exfoliating face wash that gently removes the dead skin cells and purifies your pores. It's infused with white birch and peony extract, both natural ingredients known for their strong ability to purify, hydrate, and brighten the skin. The cleanser is also enriched with pearlstone, a natural exfoliant that helps in smoothening the skin and healing blemishes. 
Glow Tip: The many benefits of turmeric, including imparting skin a healthy glow and a tightening effect, are known by many. But whipping up a DIY mask on the wedding day seems like a hefty job and you certainly don't want to risk having a yellow tinge on the D-Day. This is where the Kiehl's Turmeric & Cranberry mask will save you. This detoxifying mask is infused with cranberry and boosts blood circulation and collagen production to give you glowing, youthful skin just in time for the nuptials. We'd recommend putting this on before you start your bridal makeup. Follow up with a moisturizer for a smooth canvas for makeup application.
Step 2: Toner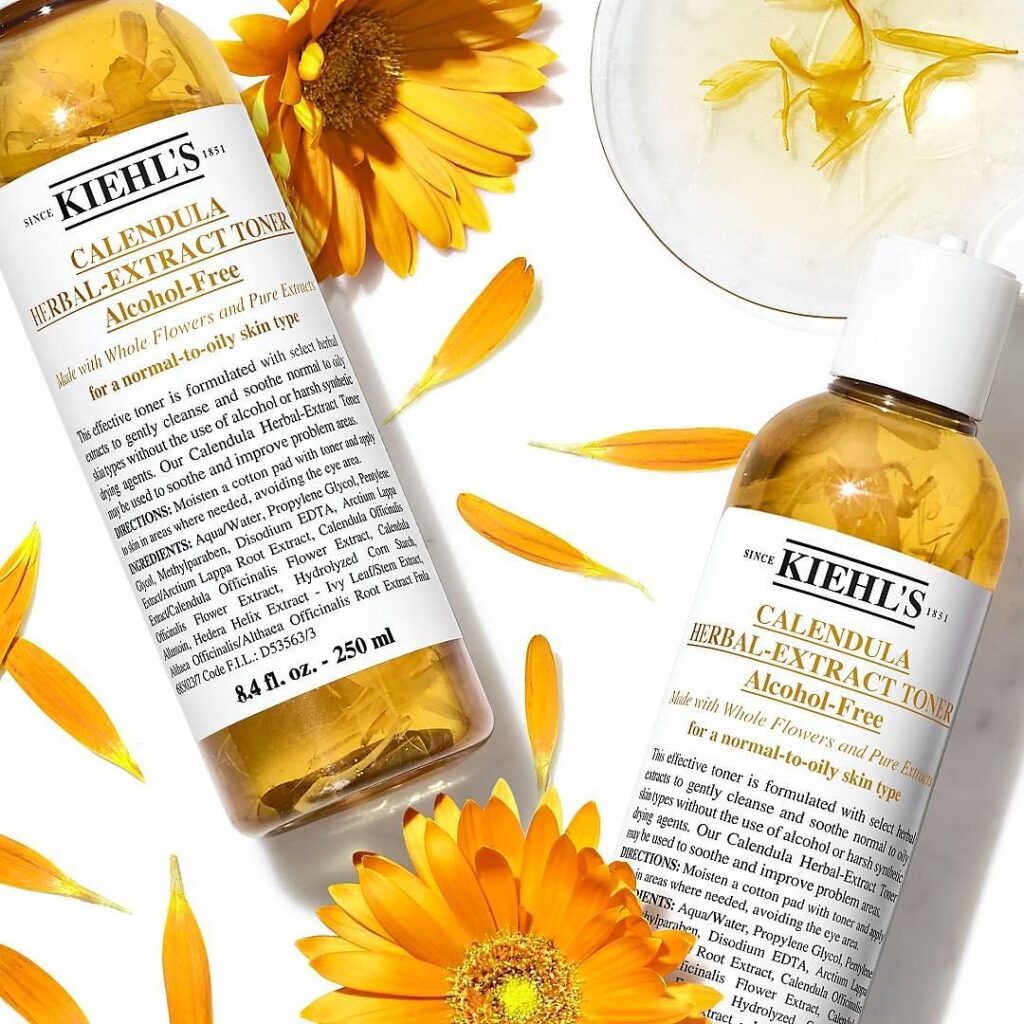 Facial toners are an important part of your skincare routine. Even after cleansing, some impurities can be left on your skin. Toner removes any last traces of this gunk and also balances the skin's pH to promote better absorption of serums & moisturizers. Many toners these days also come infused with special ingredients that target a specific skin concern like tightening the pores, brightening, or preventing skin aging. Kiehl's Calendula Herbal Extract alcohol-free toner can be a good addition to your vanity. Enriched with calendula flower petals, burdock root extract, and allantoin, this toner refreshes and smoothens the skin. Use it regularly and you'll definitely see a noticeable impact on the brightness and tightening of the skin. 
Step 3: Face Serum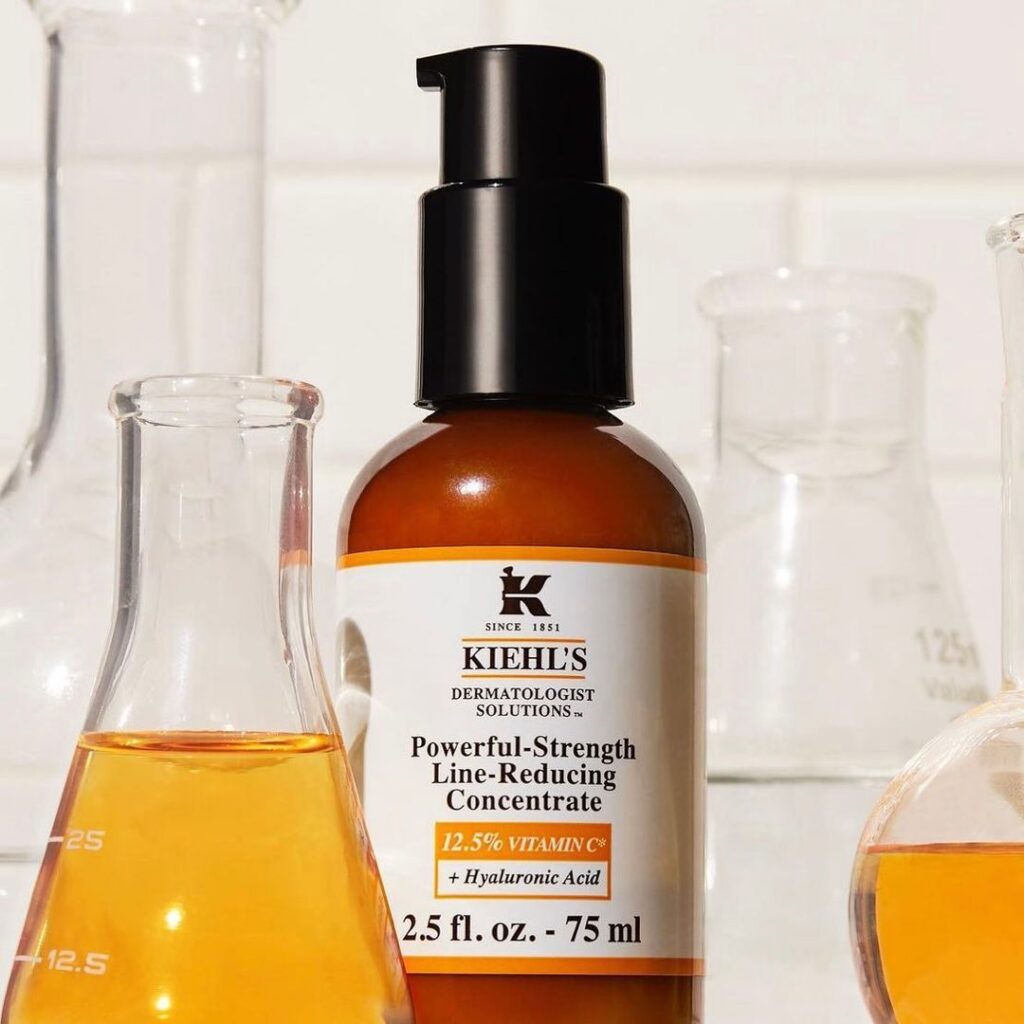 After toner, comes the opportunity to treat your skin with a potent serum. Antioxidant serums enriched with vitamins is the perfect way to target skin problems like premature aging, fine lines, pigmentation, and dull skin. And one of the best vitamins to tackle them all is Vitamin C. However, when it comes to a Vitamin C serum, the formulation is of utmost importance. The vitamin is prone to break down and irritate the skin when not formulated well. Kiehl's Powerful-Strength Line-Reducing concentrate contains 12.5% Vitamin C and everyone's favorite, hyaluronic acid. The powerful formulation contains both pure and synthetic Vitamin C to give you that bridal glow in no time. We strongly recommend you start using this serum regularly at least 2 months before the wedding for noticeable results. 
Pro Tip: Wait for around 3 to 5 minutes before applying moisturizer or facial oils after serum. This allows the ingredients in the serum to fully absorb and disappear into the skin. 
Step 4: Moisturisers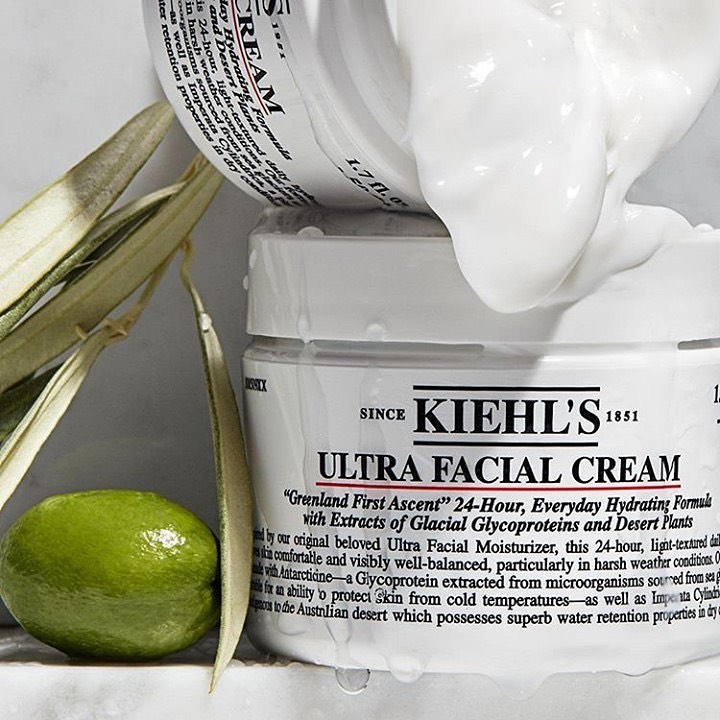 With time, the skin's natural oil glands that replenish, hydrate, and protect the skin lose their ability to properly heal and replenish the skin. Add to those daily environmental stressors which destabilize and break this oil barrier more. A good moisturizer helps compensate for the loss. Plus, in some cases, they're infused with such effective ingredients that they further elevate the healing and regeneration properties of the skin. Take Kiehl's Ultra Facial Oil-Free cream for example. Besides the ultra-moisturizing ingredients like squalane, glycerin, and plant-derived oils, the hydrator contains glacial glycoproteins, sourced from Antarctic sea glaciers. These proteins are known to provide deep hydration and make your skin thrive even in the harshest of winters. It provides 24-hour hydration and keeps your skin smooth & hydrated during long wedding events. 
Step 5: Facial Oils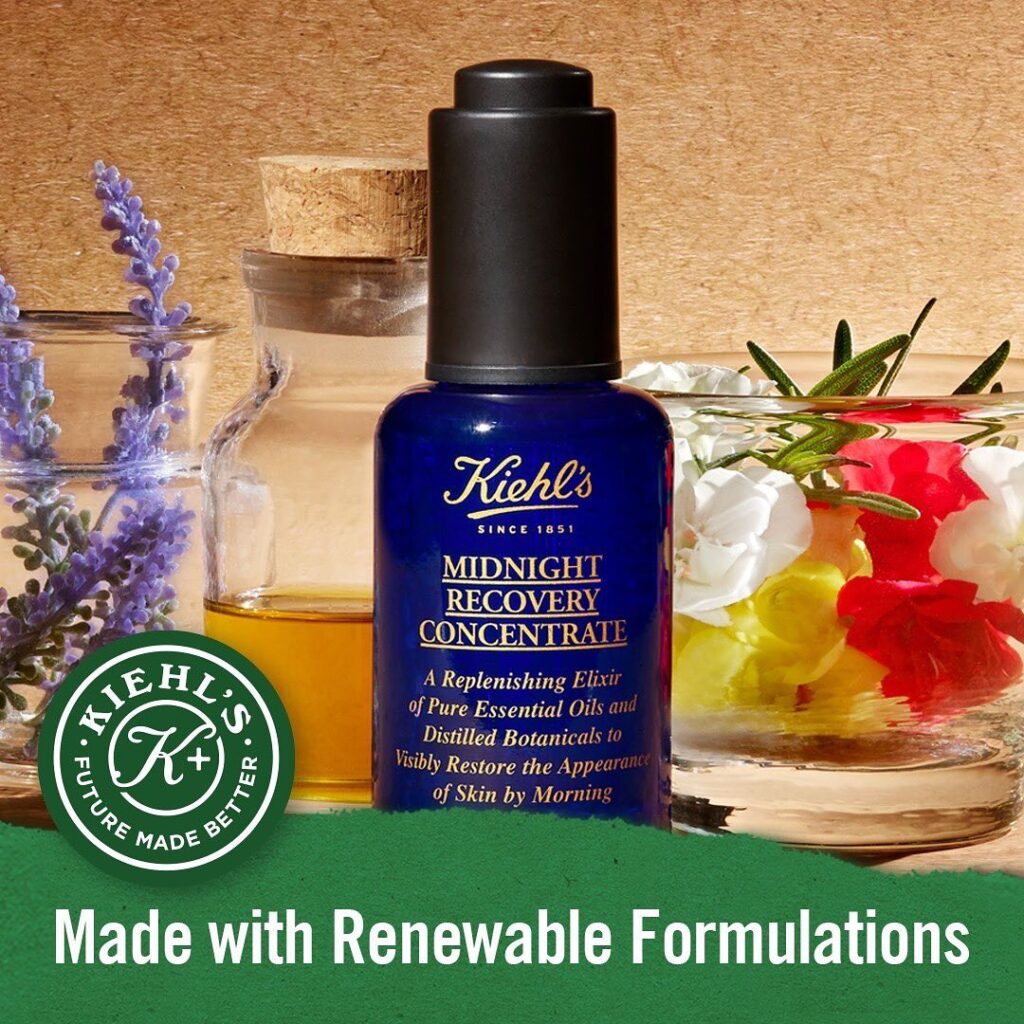 You might be thinking why do you need face oil when you have moisturizer. Well, we have got some convincing reasons so as to why. Facials oils are tailored to work with our natural facial oils. These natural oils protect our skin and prevent water loss, keeping it hydrated and smooth. When you apply a good antioxidant-rich facial oil, you basically strengthen these natural oils and as a result, the skin's outermost layer – the stratum corneum. This locks and holds in place the hydration and all the goody-goody ingredients you have put on your face till now. 
Kiehl's Daily Reviving Concentrate is a lightweight facial oil ideal for all skin types. It contains sunflower oil, ginger root, and tamanu botanical oil as the chief extracts to give your skin a glowing and fresh look all day. Kiehl recommends using this after cleansing, toning, and alongside Midnight Recovery Concentrate to heal and repair the skin overnight. It has lavender essential oil, evening primrose oil, and squalane as primary ingredients. You can feel the difference of the duo with just one use. Being non-comedogenic and non-acnegenic, don't worry about any of these oils breaking you out before the big day.  
It's recommended to apply any facial oils after moisturizer because moisturizers are thinner in consistency and allow oils to penetrate, but the oil won't allow the moisturizer to penetrate. 
Step 6: Sunscreen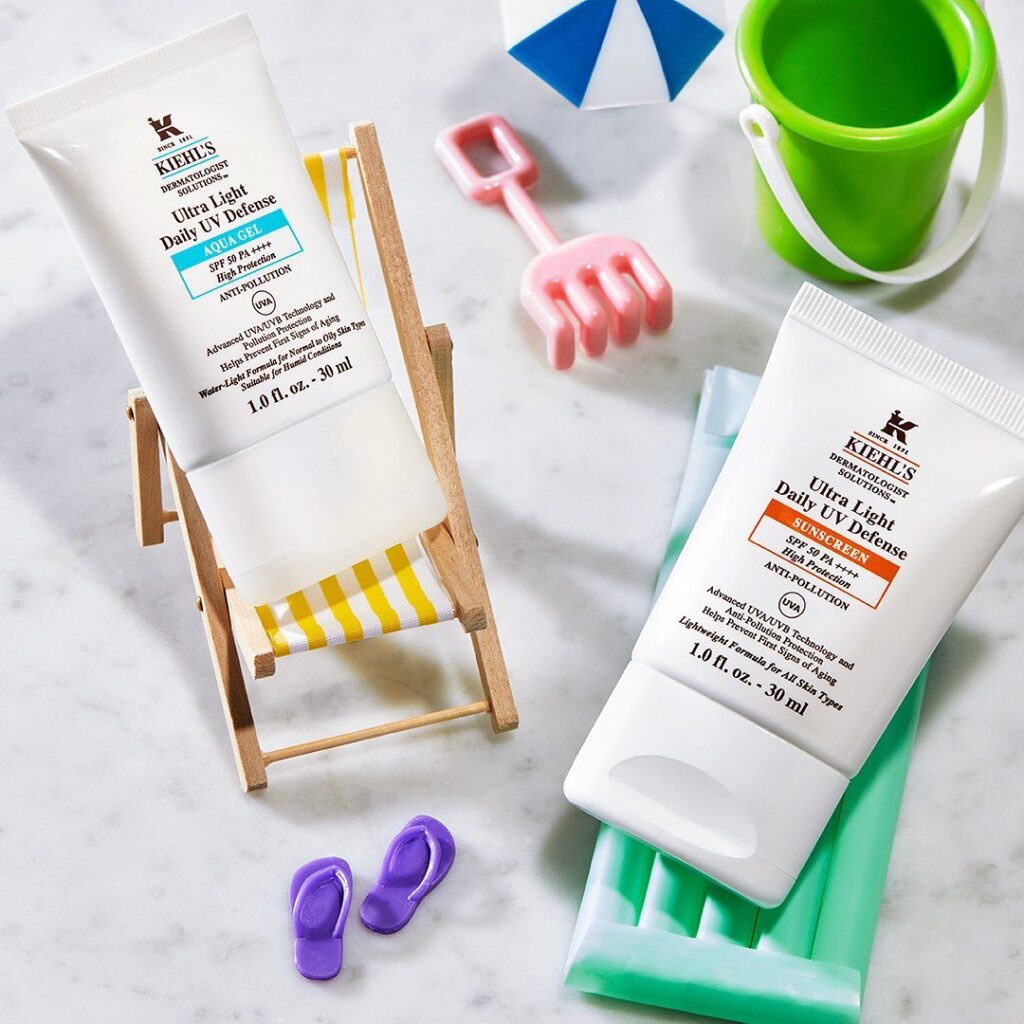 Sunscreen prevents skin damage from the harsh UV rays and also helps in preventing any breakdown of skincare ingredients due to the Sun rays. Dermatologists recommend using a broad-spectrum sunscreen because it prevents you from both UVA and UVB rays. While UVA is responsible for skin-aging and pigmentation spots, UVB burns the skin. Kiehl's Ultra-Light Daily UV Defense Aqua Gel SPF 50 PA ++++ has been tested to last in the strong Indian heat and humidity. Enriched with lychee extracts and Vitamin E, the sunscreen also protects and nourishes whilst feeling very light-weight on the skin.
Following this 6-step skincare routine consistently for around 3 to 4 months is guaranteed to bless you with glowing and youthful skin just in time for the wedding festivities. During the celebrations, we'd recommend indulging your skin with some extra TLC using Kiehl's facial masks. 
Website: https://kiehls.in/