Honeymoons have so much pressure on them. You might be imagining yourself drunk in love, lounging in a luxe resort, and getting intimate innumerable times, right? Not necessarily. While a part of the honeymoon does have the blissful effect, the rest can feel, well, quite normal. So normal that you'd feel disappointed to have put so many expectations. What really happens on a honeymoon is a convoluted question with an even convoluted answer. It's safe to assume that a honeymoon trip will be different for everyone. So, don't compare your friends' happy & hearty honeymoon experience with your own. (They could also be exaggerating.) Our tip is to take the pressure of the honeymoon and let it be the trip to celebrate the start of your adventurous married life. Be open to the experiences, get to know your spouse better, and enjoy the love flowing. Here's the inside scoop on the history of a honeymoon, the purpose of a honeymoon trip, and what really happens on a honeymoon: 
History Behind Honeymoon: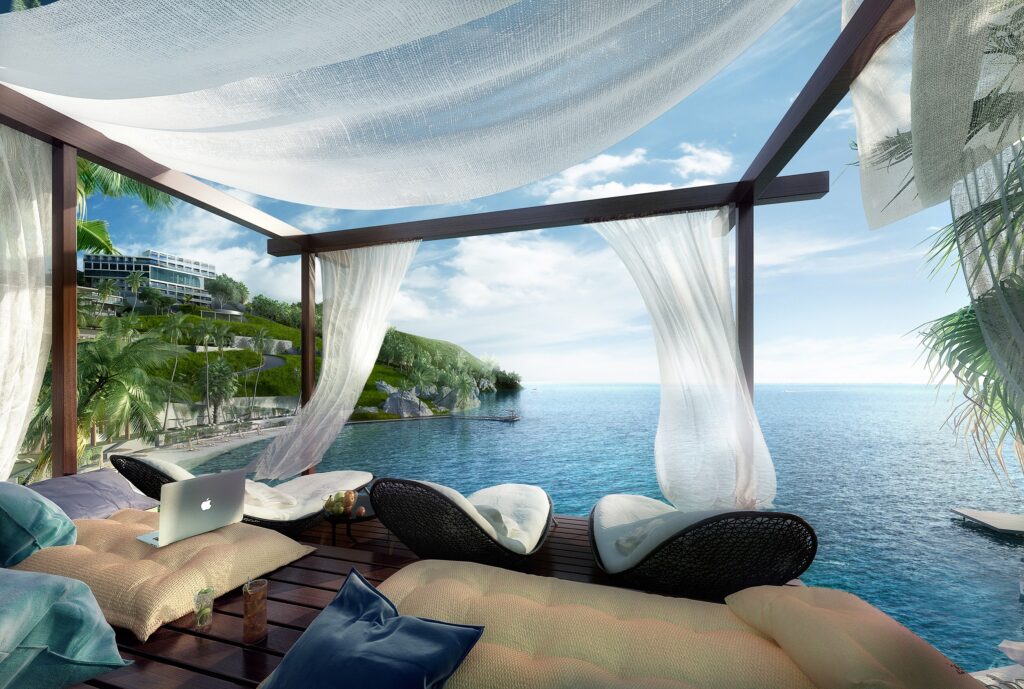 The history, tradition, and meaning behind the honeymoon tradition will shock you. So, if you want to bring your coffee first and some savory snacks before we begin, you have our permission. Historians have dated the idea of a honeymoon to two particular traditions. One dates back to the 5th century in a number of European cultures when the time was measured in moon cycles. When a couple got married, they were presented with mead, an alcoholic beverage created by fermenting honey with water. The mead was believed to be an aphrodisiac and is supposed to establish sexual intimacy between the couple, and in those days, it was done in hope of conception. The newly-weds were supposed to drink this *honey*-based alcohol after their first *moon* together, and hence the phrase honeymoon.
Another belief says that the history of honeymoon dates back to the time of *bride kidnapping*. You read that right. It's okay to take a sip of your coffee. The term means exactly as it sounds. In a few cultures, the groom was allowed to kidnap the bride and keep her away from her family members. This would end when the angry kid would either give up the search or the bride would become pregnant. Weirdly, this period was called honeymoon then. Later when this practice ceased to exist, the honeymoon abduction was practiced with the permission of the bride's father. The groom and his family members pay a handsome price to the bride's family and have a public ceremony before the "abduction". 
The term's description, however, can be traced back to 1542 when English writer Samuel Johnson wrote the following about the tradition of honeymoon, "The first month after marriage when there is nothing but tenderness and pleasure; originally having no reference to the period of a month, but comparing mutual affection of newly-married persons to the changing moon which is no sooner full that it begins to wane…" Basically translated to the love between two newly-weds will wane away with time, or after one month or the honeymoon period, according to the author. 
The cynicism doesn't end there. 
In 1552, an English lexicographer described honeymoon as, "Hony mone, a term proverbially applied to such as be newly married, which will not fall out at first, but th' one loveth the other at the beginning exceedingly, the likelihood of their exceedings love appearing to assuage, ye which time the vulgar people call the honey mone." Translation: While the newlyweds are drunk in love during the honeymoon period, it won't last long. He also names anyone who calls it a *honeymoon* as *vulgar*. 
Moving on. 
The honeymoon custom was revolutionized by the month-long trips newlyweds used to take in 18th century Britain. But it wasn't the usual, romantic trip couples take right now. The trip was meant to meet friends & family across the country who couldn't make it to the ceremony. This was reserved for the upper class and the concept of honeymoon (as it is today) didn't become mainstream until the late 18th century when modern mass tourism took a full swing. 
Today, the honeymoon is all about celebrating love, togetherness, and wedded status. Thank god, it's reached that. 
What is the purpose of a honeymoon trip?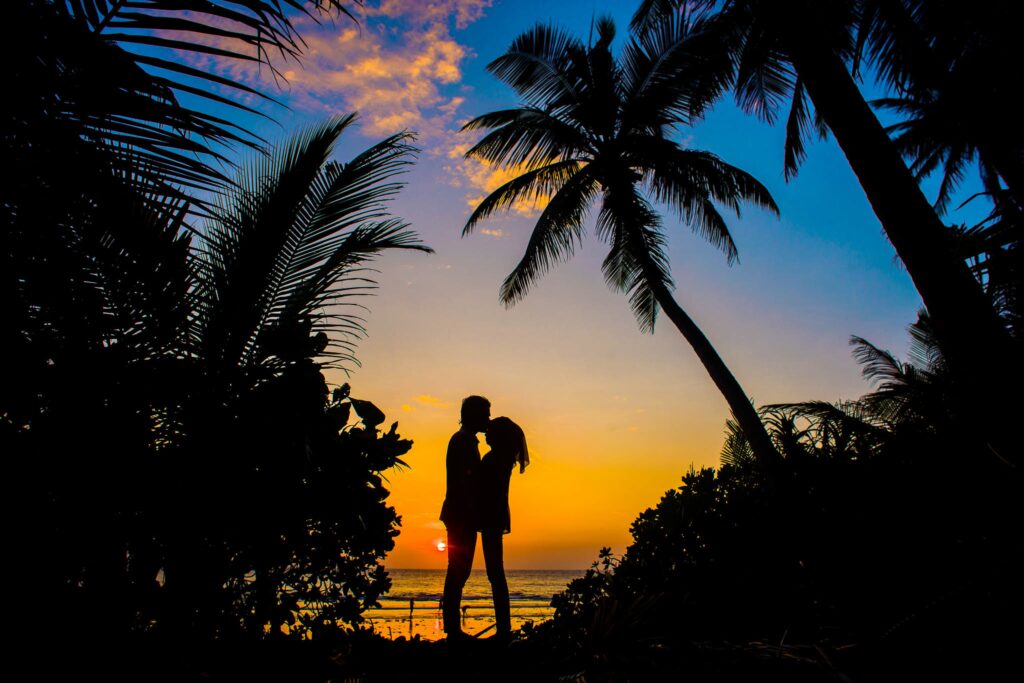 Disregarding the role honeymoons played earlier and getting over the trauma, the purpose of a honeymoon trip is simple. It's so the newlyweds can celebrate their marital status, soak in some quality time together, and create some memorable moments as spouses. This has become increasingly important now, considering the stress and starting the wedding planning and the wedding can have on couples. Most engaged partners start fighting and experience more differences during the wedding planning process than in the period preceding the engagement. By the end, all they're looking forward to is for the wedding to happen and take off for their honeymoon soon after to finally set their relationship fun alive. Nowadays, couples have started to take a mini-moon, a short trip right after the wedding before the longer trip happens on a later date. 
This is what really happens on a honeymoon:
You will feel a sense of bliss
After the exhausting days of wedding planning and the thrill of wedding revelries, it will take some time to soak in your newly-married status. This will happen on your honeymoon. You will love to tell people you're married, the receptionist at the hotel will address you as *Mr. & Mrs.*, you will probably also make it Instagram-official, there will be congratulatory messages, and many other things happening around will give you the sense of bliss that you're finally married to the love of your life! Weddings also seldom give the bride and groom enough time to converse and enjoy any time together. Honeymoon gives them the perfect opportunity to celebrate their love and togetherness. 
Sex won't be an everyday occurrence
Whenever anyone speaks of a honeymoon, there's a tendency to picture tons of intimacy and sex, which you should know isn't as common as it's denoted in the general narrative. One bride shared that their honeymoon was a cozy, memorable experience, but the sex sure didn't happen that often. "We left the day after our wedding, so naturally we were exhausted. It took us a day or two of rest and tonnes of sleep to get over all tiredness. The next 8 days, I think we had sex once or twice a day – unlike what I was picturing would be 4 times every day. I did speak to my other married friends and they all experienced the same trajectory. One confessed to having had sex only 4 times on their week-long honeymoon," the bride told us. Clearly, we need to move on from the honeymoon = sex narrative. If you want to do it, do it. But if as a couple, chilling and relaxing without worrying too much about sex works, then so be it. Not having sex often certainly doesn't mean you aren't doing honeymoon right. 
There will be tons of hearty conversations
Any trip you share with your loved ones is sure to bring you closer, but there's just something different about your honeymoon. These first few days of sharing the new marital status will open room for many conversations and hearty talk. It really hits you on your honeymoon that you're on the crazy journey of life together. This will open door to deeper conversations, fun moments, and lengthy chit-chats. Plus, your wedding will be the first time when you'll see the other partner's extended family and while you must have heard tonnes of stories about them before, seeing them face-to-face opens doors to many more stories. Prepare to spend hours just talking and bonding with each other. Definitely one of the interesting things that happens on a honeymoon. 
You will bask in simple things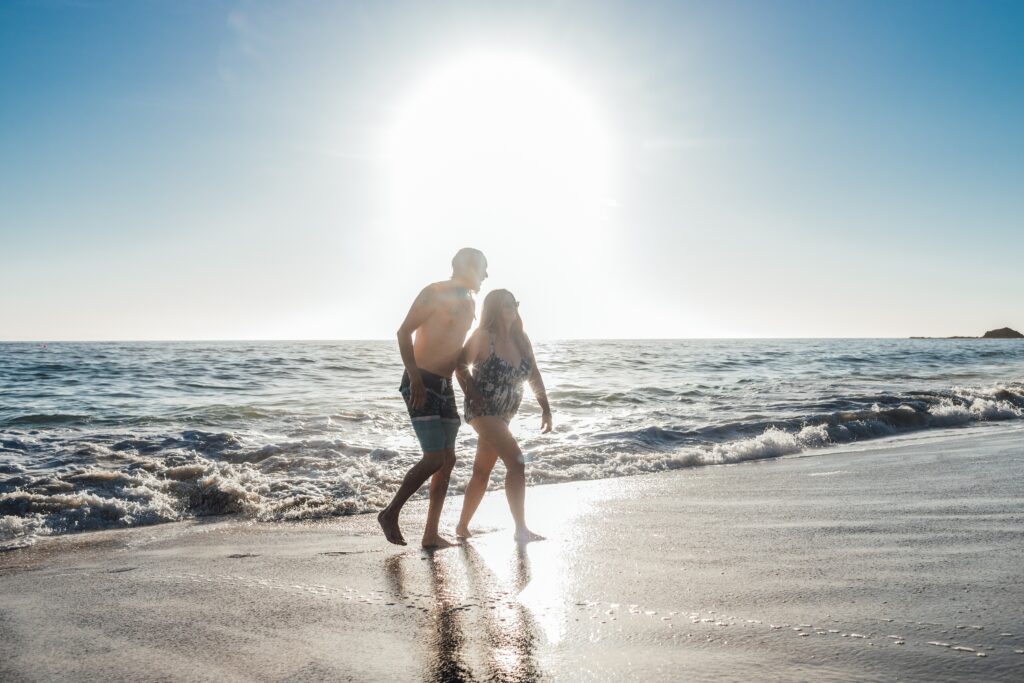 On your honeymoon, simple things like catching a sunrise, having morning coffee, taking a mid-night stroll, and watching a movie will be special. In fact, while on your normal days, the morning coffee seems like a mundane thing, which you probably gulp down as your rush to work, on your honeymoon, you will try to bask in the aromatic taste of coffee and make time to watch the sun coming up as you take every sip. If waking up sounds not-too-vacation-ey for you, then plan to catch a sunset with some wine, holding hands, and lounging on your comfortable sofa. All in all, you will be slowing down and enjoying each moment of your life on a typical honeymoon. 
There can be some fights
We understand that this might be the last thing you want to hear, but there will be fights. Married life is blissful, but it also puts a ton of pressure on anyone's individuality. Finances, family planning, responsibility, in-laws, etc. are a few things newlyweds aren't able to see eye-to-eye. Further, a few fights from the wedding planning timeline can drag onto the honeymoon. Emotions are running high for both parties, and it's totally normal to argue. There's absolutely no need to speculate the future together. The best thing to do when this happens on a honeymoon is to hold off the fight until you both calm down, take a few minutes to reflect, and start with a solution-oriented approach (which study shows how happy couples choose to resolve conflicts).  
You will plan the future life together
Now that you're married, it's natural to think about the next step together. And of course, we realize that you'd have thought about the key issues of how many children do you want to have, where do you want to live, and other important aspects already, but there will be more things that happen as life happens. It's also a natural human tendency to know where they're going or at least have some plan. A honeymoon gives the ideal time to have these conversations in quaint and quiet. 
It may not be as thrilling of an experience as you'd have imagined
The best thing you can do before starting to celebrate a honeymoon is to not put a lot of expectations on the experience. We understand this is a special trip and a once-in-a-lifetime experience, but putting more expectations than it can live upto will probably just sadden you in the end. Before boarding the flight, we'd recommend planning with your SO what's on your mind. From intimacy to adventure and sightseeing, it's best to have both individuals on the same page to avoid any fallouts later. Getting on the same page is the best step to have a positive and fulfilling vacation together. 
You will eat a lot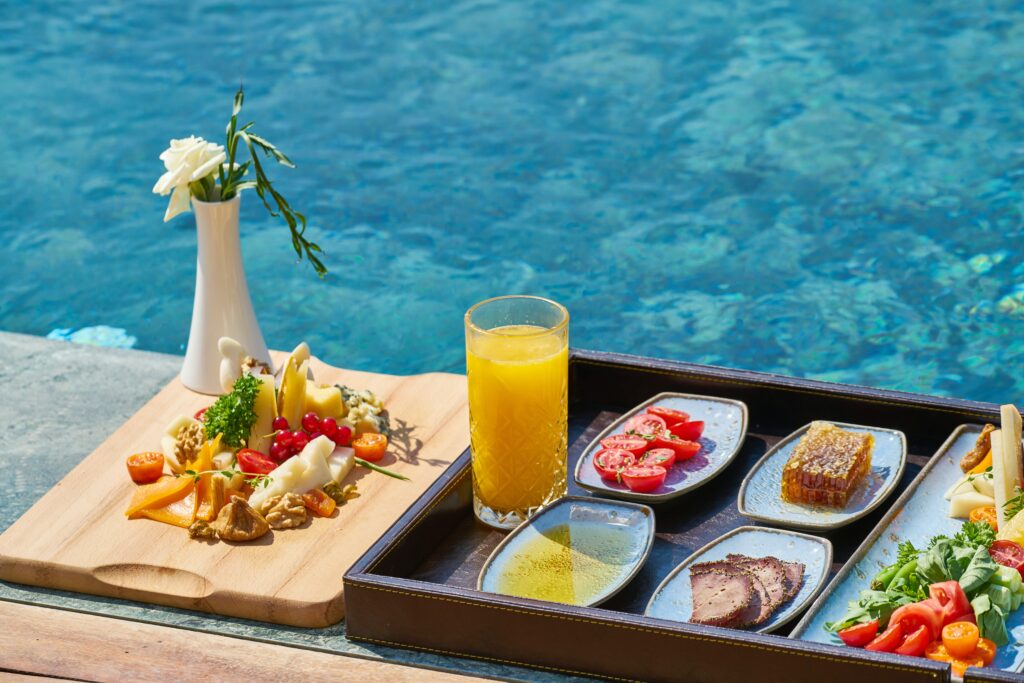 Eating is one of the best ways to celebrate a honeymoon, or anything else, literally. We know you've maintained a strict diet to get in proper shape for the wedding, but it's time to indulge in your favorite foods again. Also, even when you've spent months planning the delicious wedding feast, it's unlikely you'd be able to relish any of the dishes well. It's time to compensate for everything. We hope you've taken an all-inclusive package that includes meals. (If you haven't booked the honeymoon deal yet, take care of this!) Order some flavorsome meals or go to a romantic restaurant and devour as you've never eaten before. 
You will crave relaxation more than adventure
While you might be googling some crazy things to do on a honeymoon because that's what these first trips are meant to do! – engage in some thrill into your newly married life. Um, no. What you'd want to do on the honeymoon is to just chill and relax. Here's what one bride shared, "We had planned a full water sports day for our honeymoon in the Maldives. When we arrived though, we changed our plan. It's just staying in the suite, reading, talking, playing board games was so fun that we didn't go out for any activities even for a day. We were tired from the wedding, yes, but also, we needed to slow down to enjoy this special married couple status together." Another bride shared the same feeling, "I think honeymoons are to connect with your partner. And the serenity of a honeymoon suite did just that. So we stayed in. Except for the occasional beach walks." 
You will feel closer to your partner
One of the things that happens on a honeymoon, or rather after a honeymoon, is you will feel a lot closer to your partner. The uninterrupted quality time, the newly-wed status, the immense love, and the wholehearted conversations will all bring you closer to your partner. Isn't that the whole purpose of a honeymoon as well? To cherish your newly-wed status and eventually bring you closer so you can step onto the crazy journey of life with just happiness, gratitude, and faith in your heart.