Just like in Hum Aapke Hain Koun, where the groom's brother falls in love with the bride's sister, Jully & Shahil's love story started when their respective cousins' were getting engaged. Their families have been connected for a long time though. When they were young, Jully & Shahil met each other on a Disney trip. "I remember we were headed to Disney and he was jamming along to a Bollywood song and that's the first time he caught my eyes. But did not rekindle until Shahil's older brother was getting engaged to my cousin," says Jully. After reconnecting, the duo started texting soon after the engagement event. "There isn't a specific incident of when I knew he was the one, it just slowly happened and I knew it," she adds. 
Shahid proposed to Jully last summer on the mountains when they were on a road trip. "It was a beautiful day and he tricked me by telling me we were having a picnic. He had a hidden photographer/ videographer hired, outfits for a post-shoot, everything planned. It was just him and I and a beautiful moment." the bride recalls.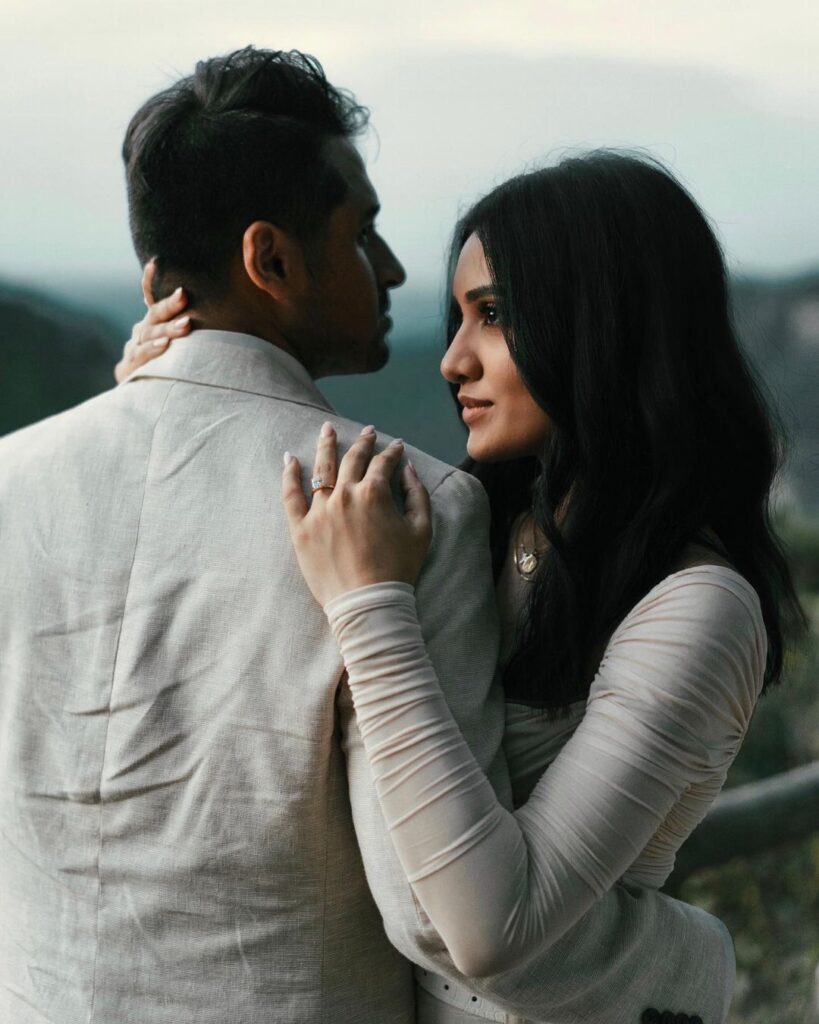 The Virtual Wedding Planning
The pandemic has pushed everything inside the closed doors – including wedding planning. Virtual planning has taken over, and brides all over are making decisions online with their vendors. Exactly what happened with Jully. She was planning to visit India for her wedding outfits. But ended up having a lot of virtual appointments with designers. "It all went well. I picked all my lehengas online," she says. 
From the start, Jully was sure of wearing a lehenga in the red color palette. "I wanted to bring in the traditional colors but still make it myself. I looked through so many designers until I found one. My lehenga is from Marwar couture. A velvet deep red lehenga with burnt orange dupatta and full embroidery. Although I saw many photos and videos, I was unable to travel to India to try it on. I took a complete risk but it was worth it because I would not have had it any other way. The moment I tried on the lehenga in person, I had a sigh of relief like WOW, Jully, this is what you had dreamt of and it's exactly that, if not more." the bride tells us.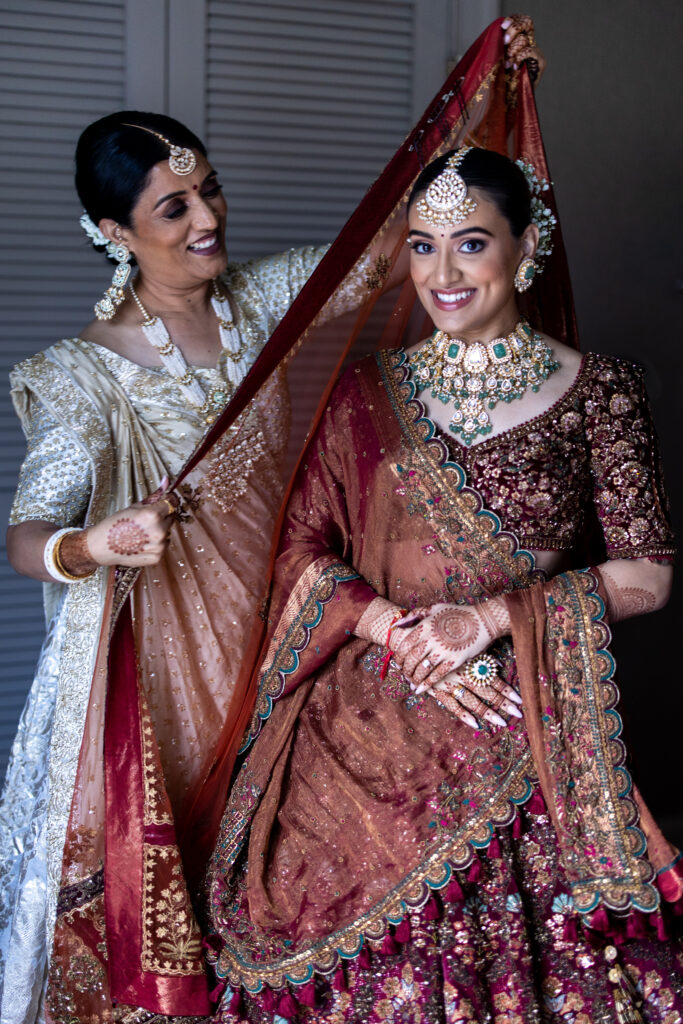 The Couple Wanted A Minimalistic Wedding Setup
Both Shahil & Jully are big fans of minimalist colors and statement pieces. So that's what they had on their wedding revelries. "Our haldi decor was simple plain umbrellas hanging from the ceiling, but the location was beautiful. It was in a pavilion space at the resort, surrounded by beautiful greenery. I am a firm believer in less is more so that carried over to our wedding. Creating bold statements with simplicity," says July.  
Here's her complete wedding album:
Mehendi: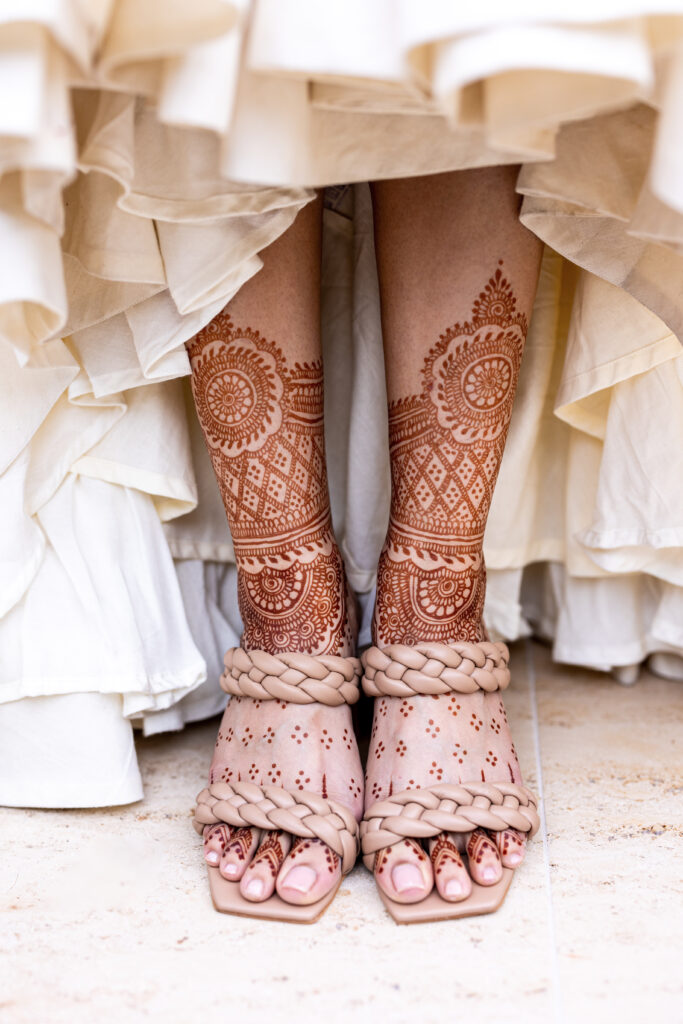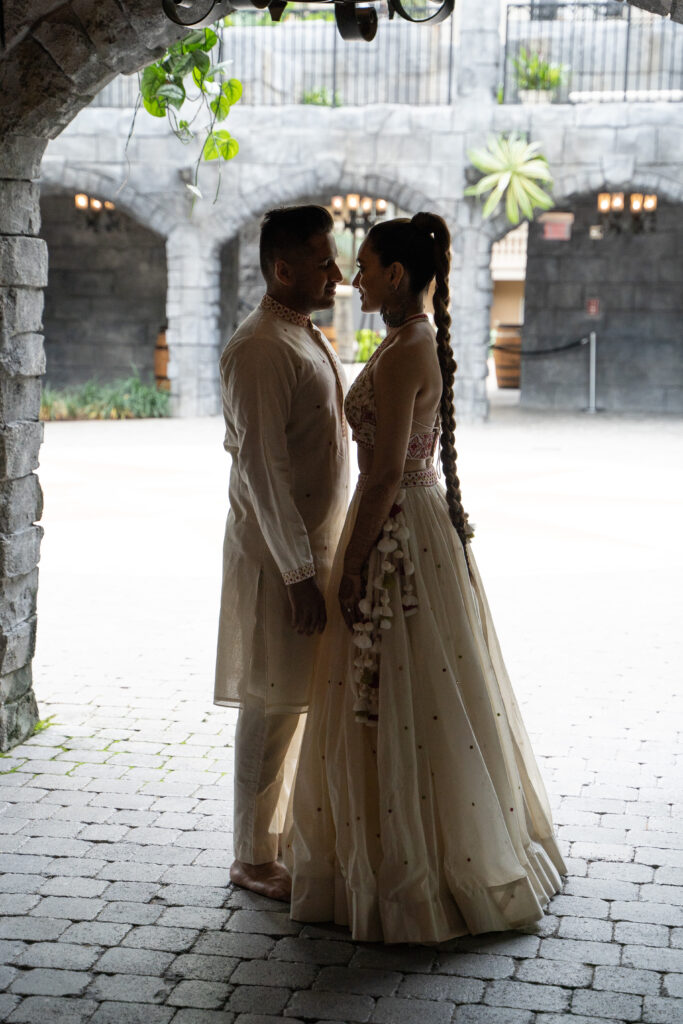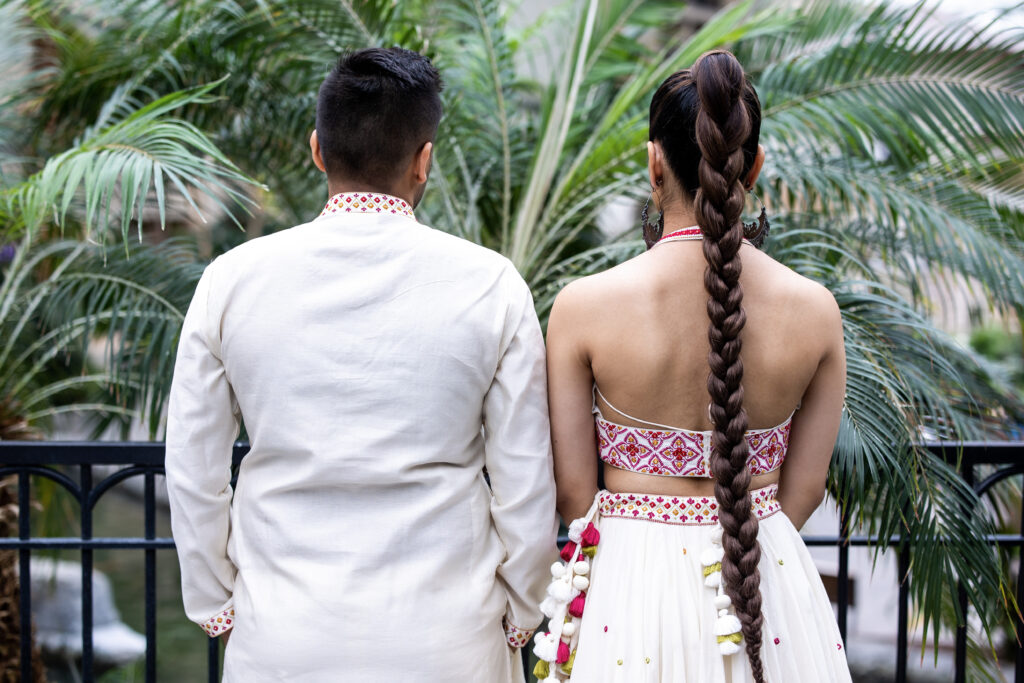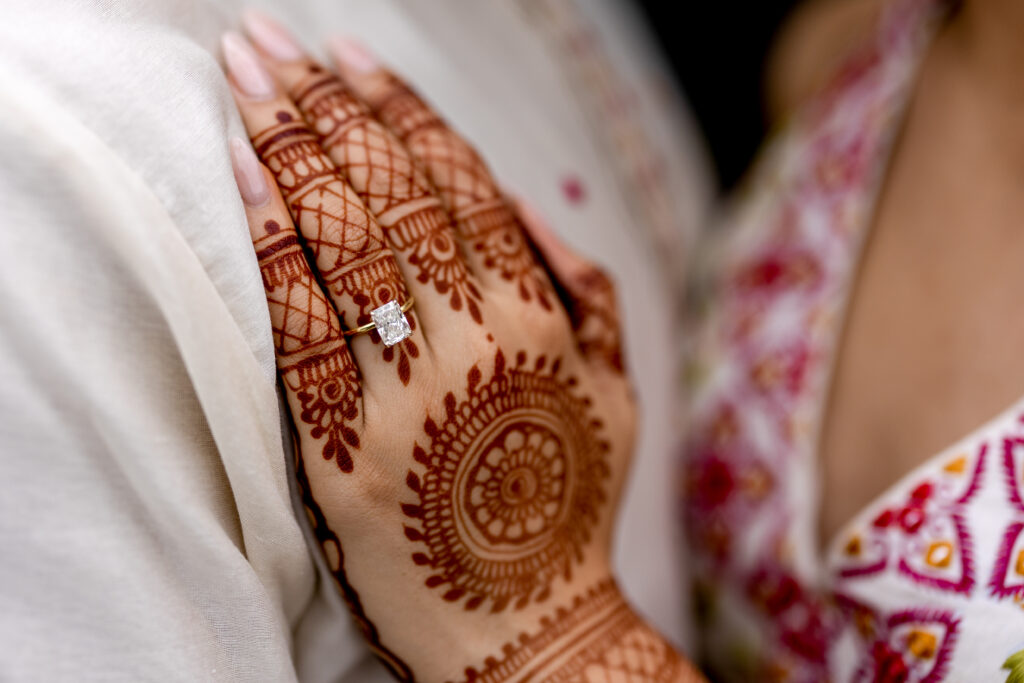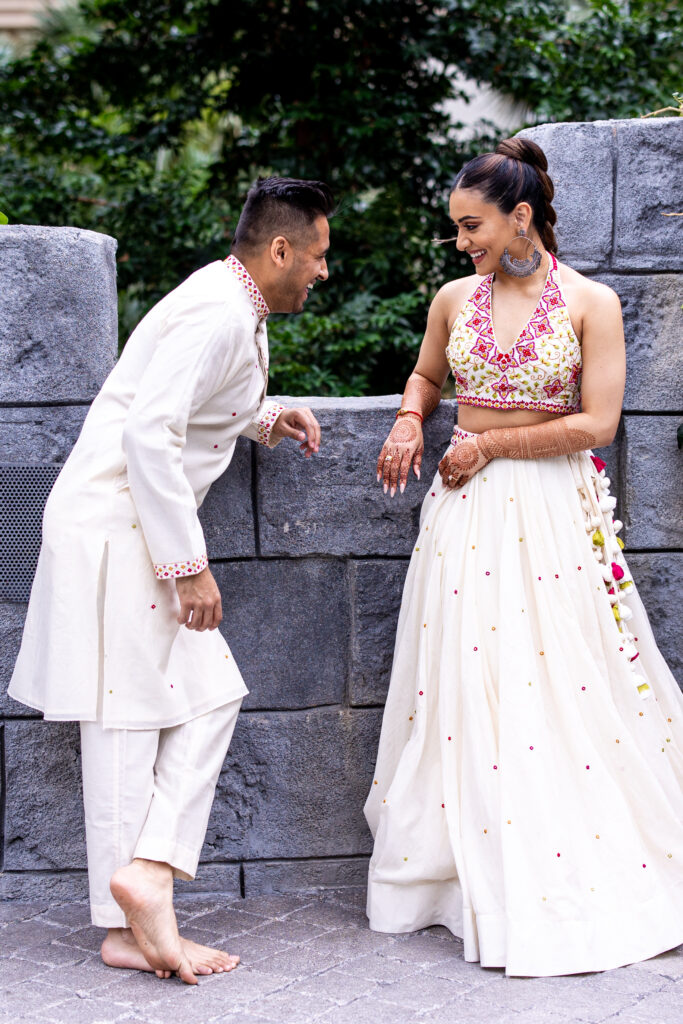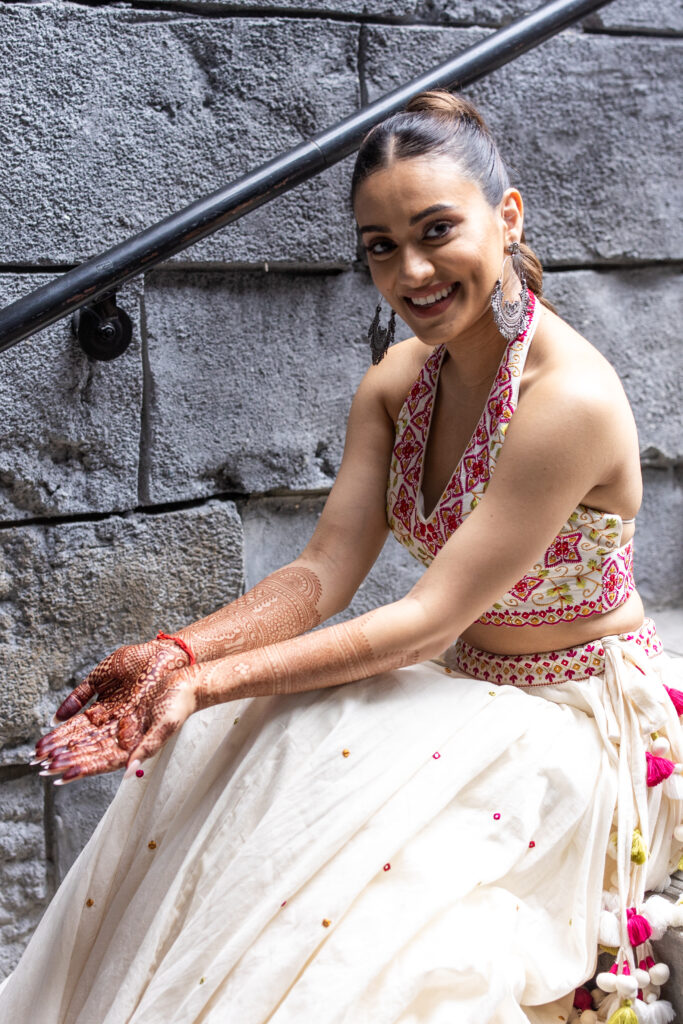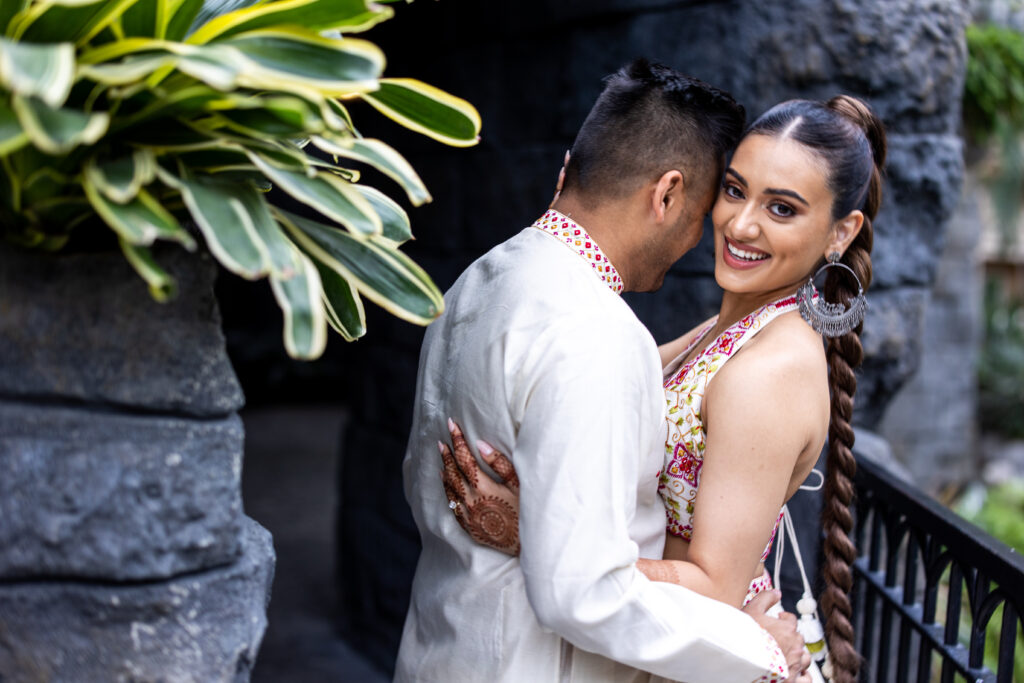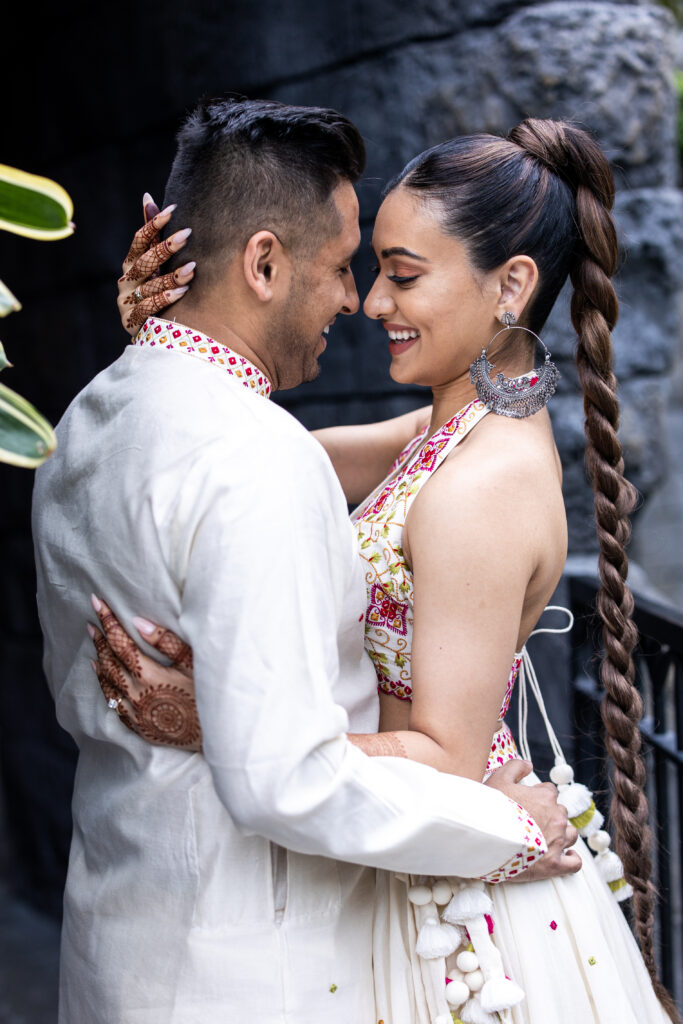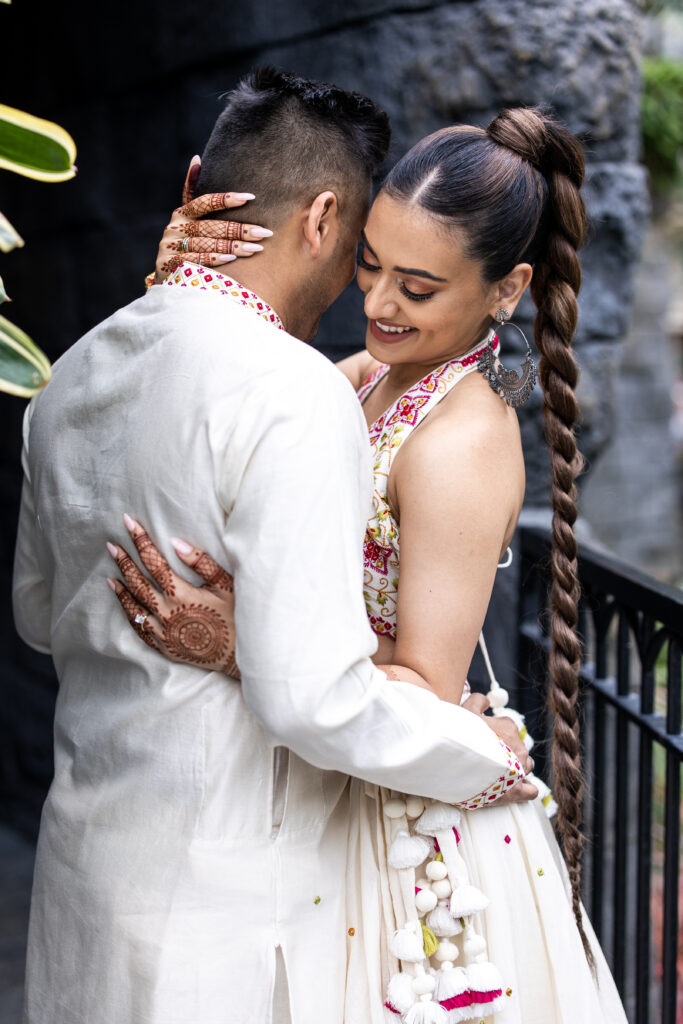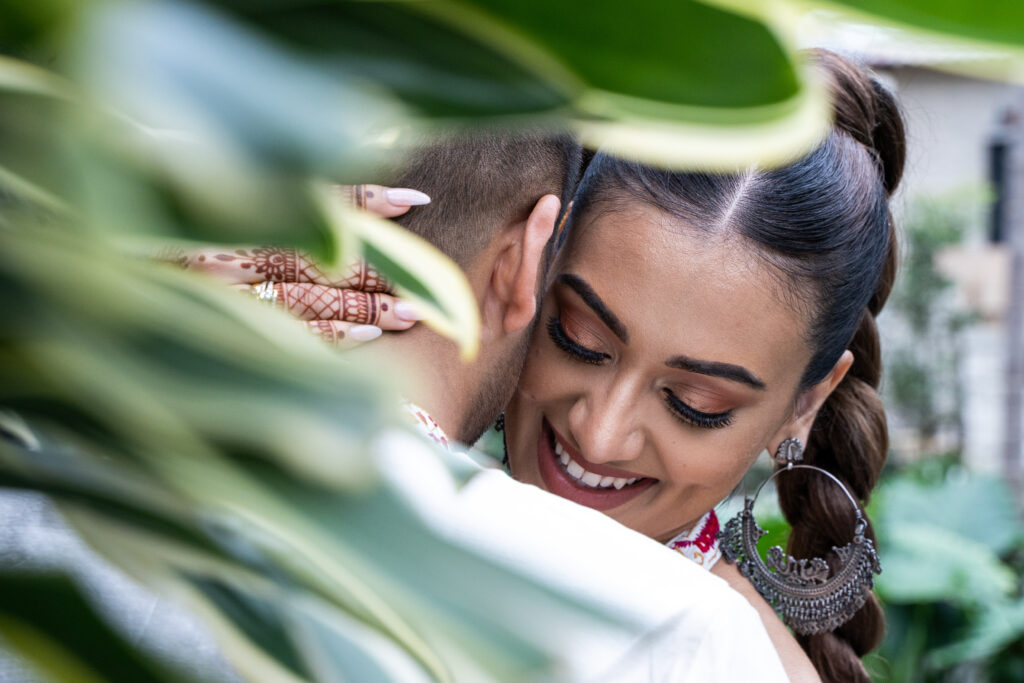 Sangeet: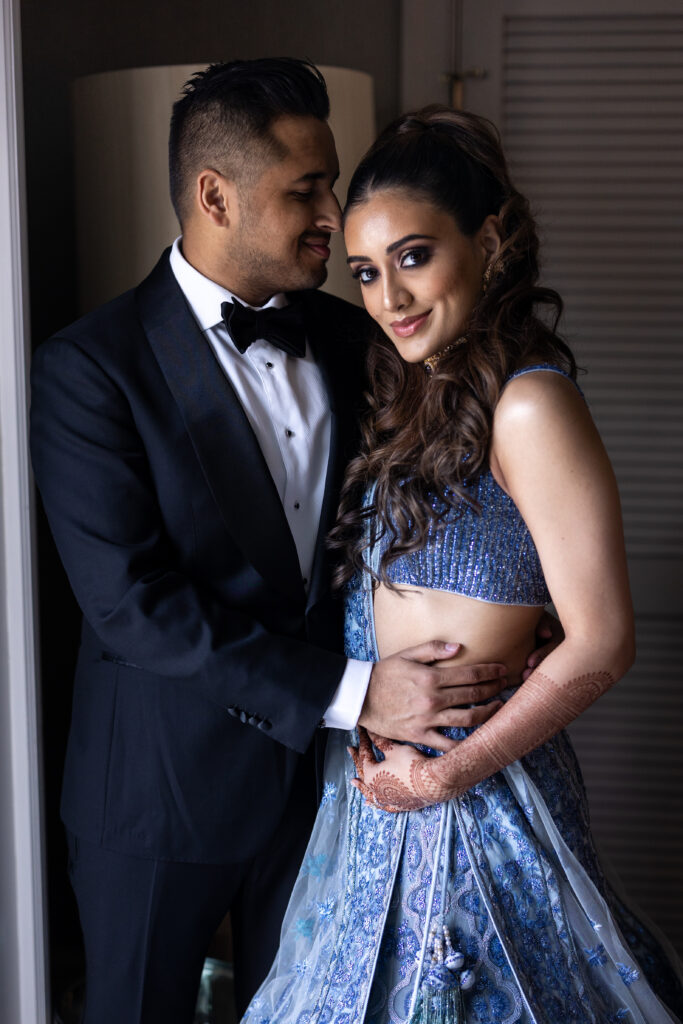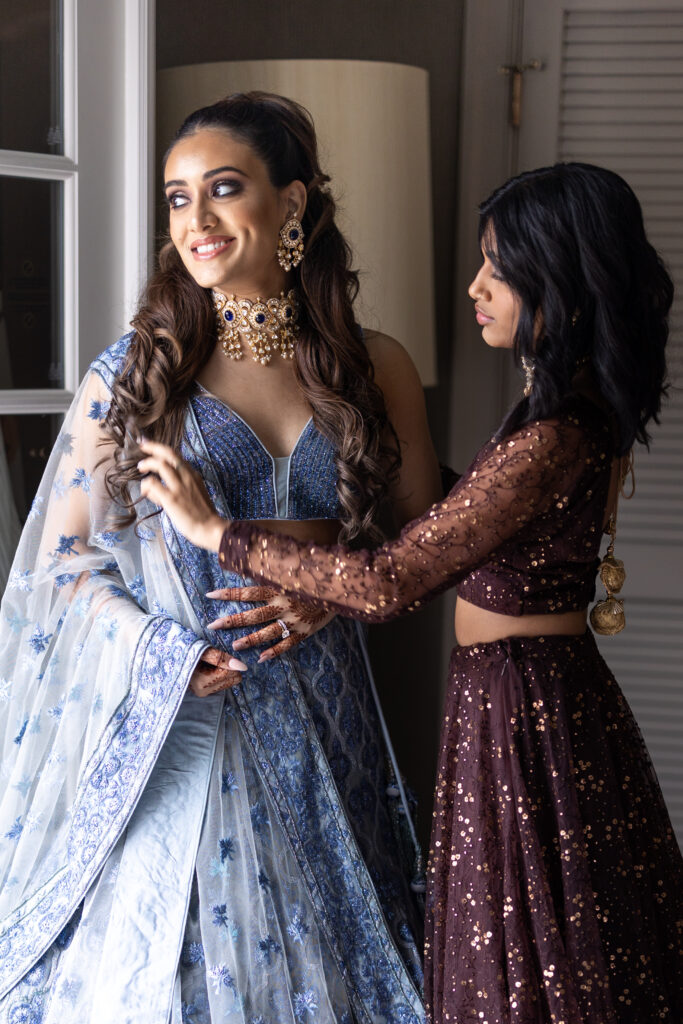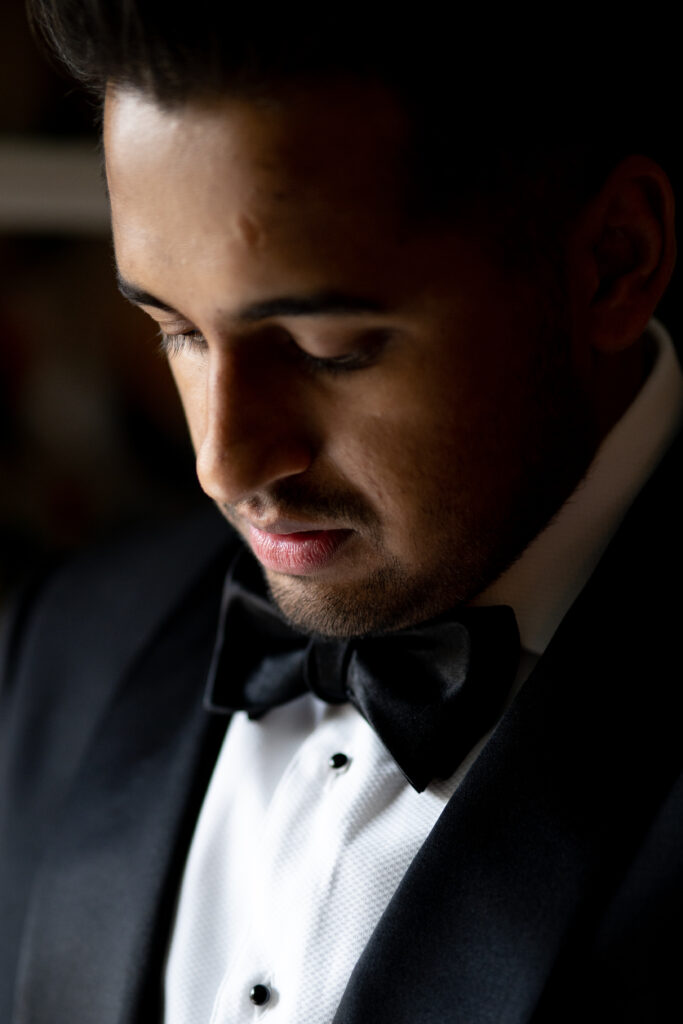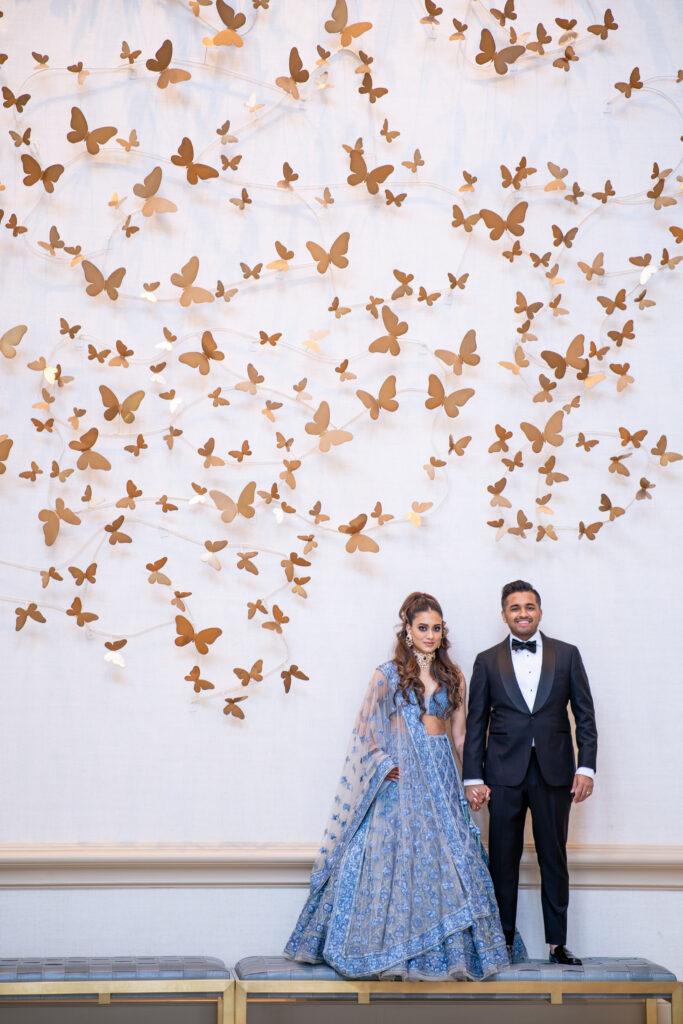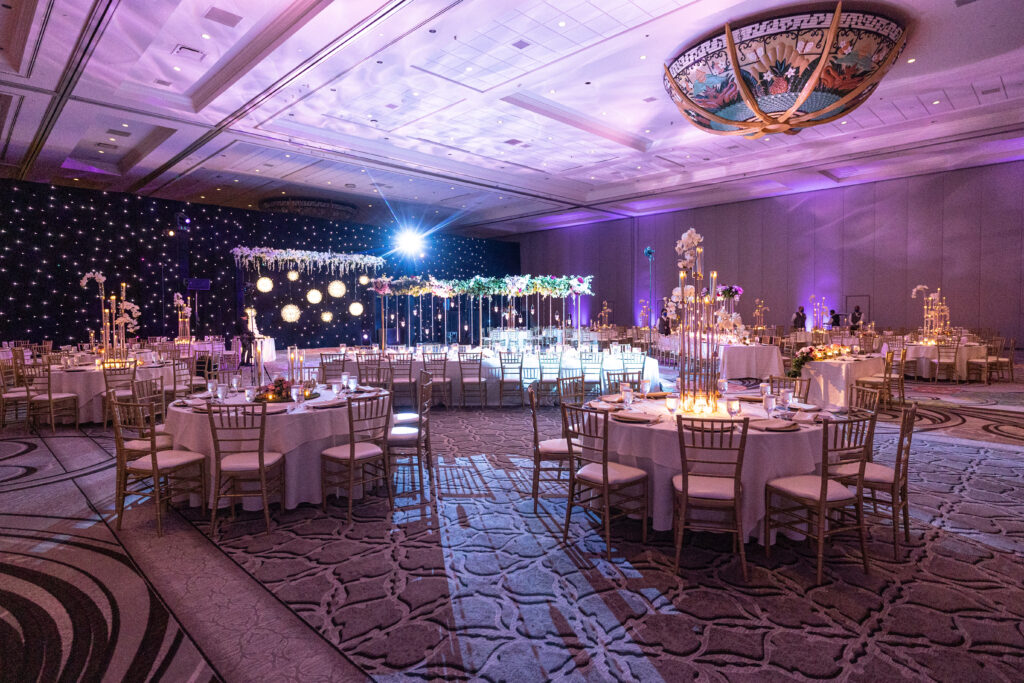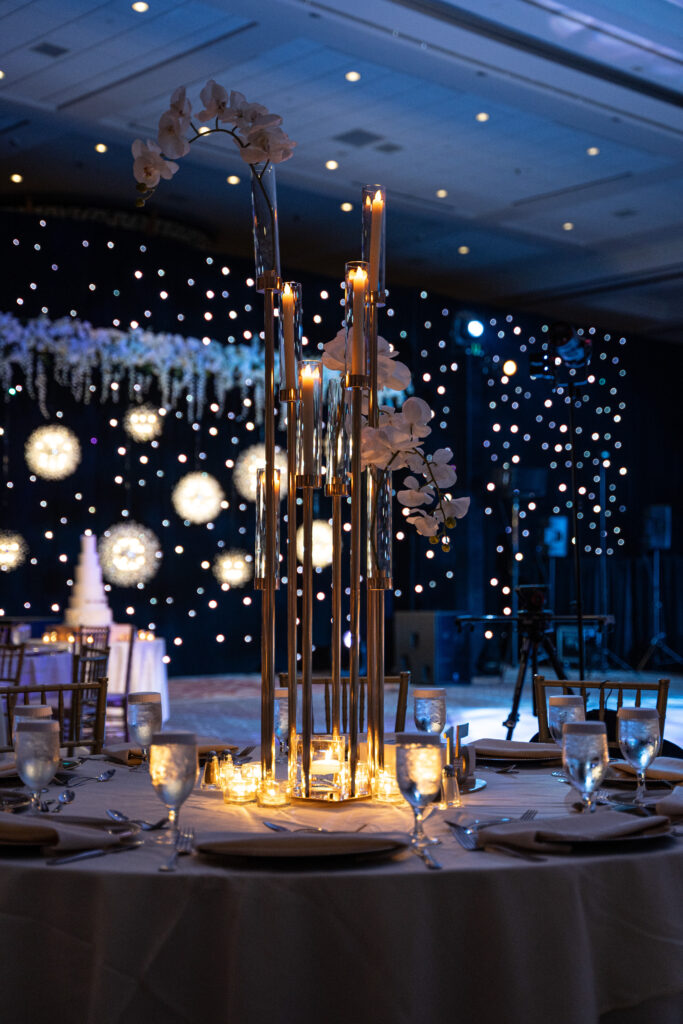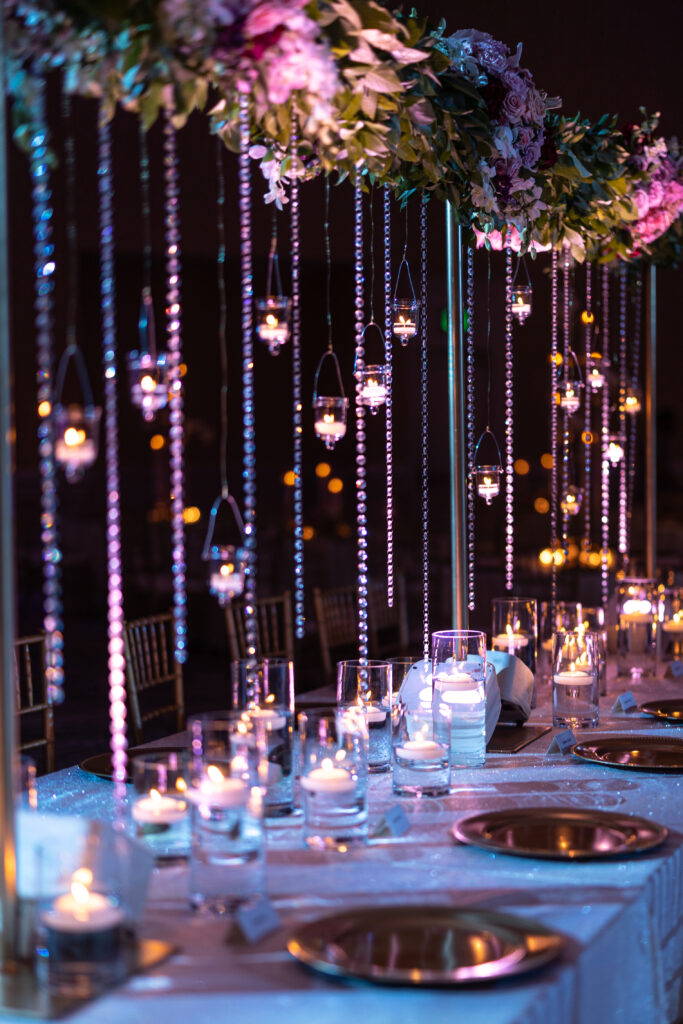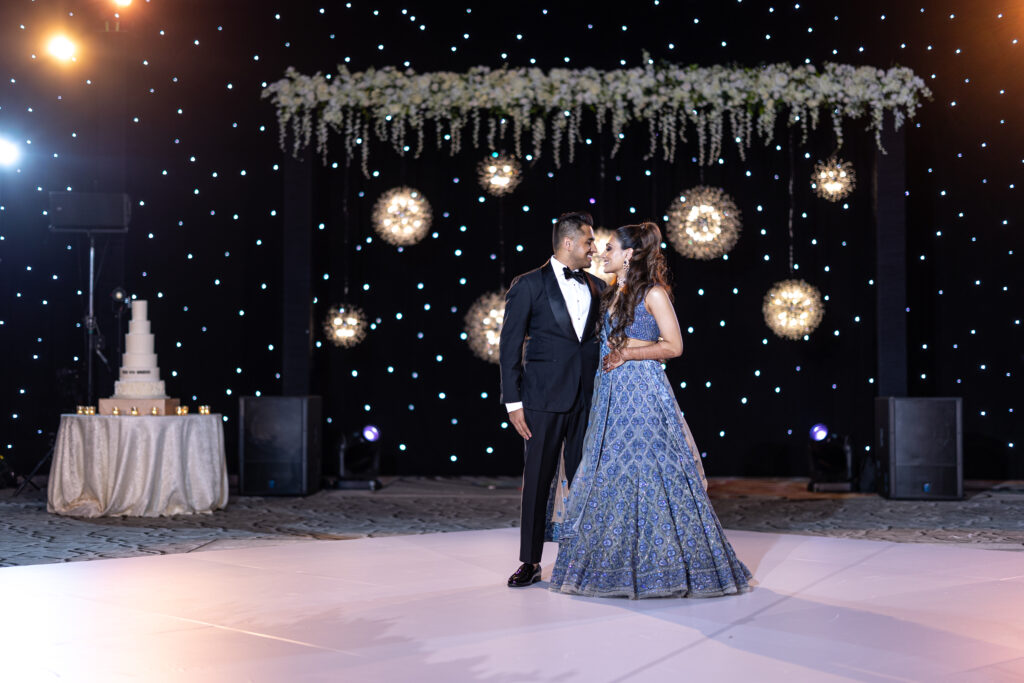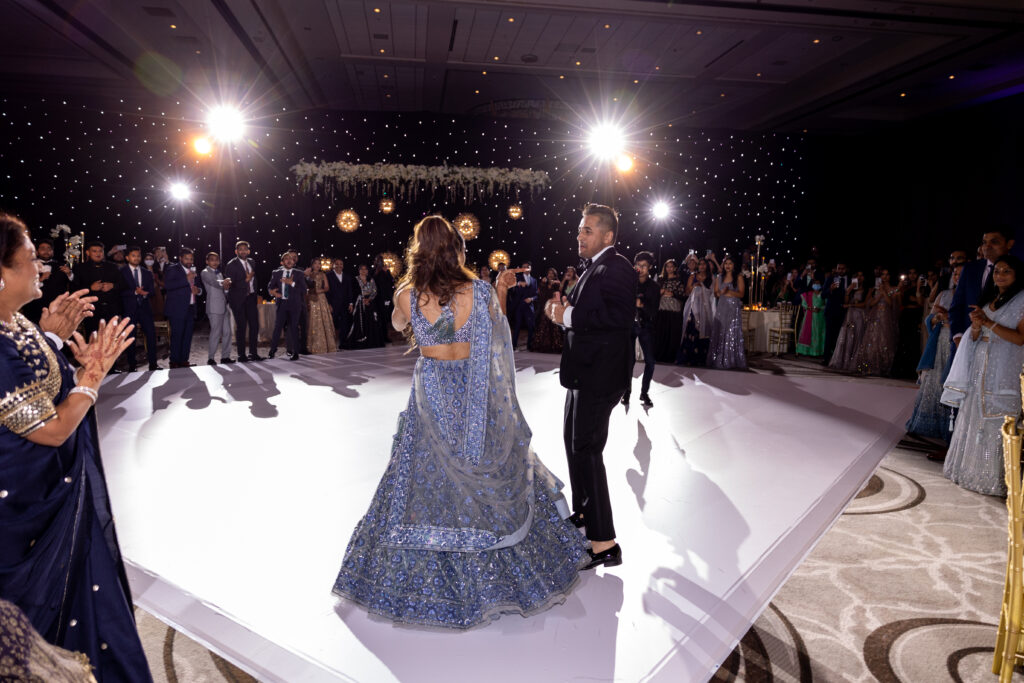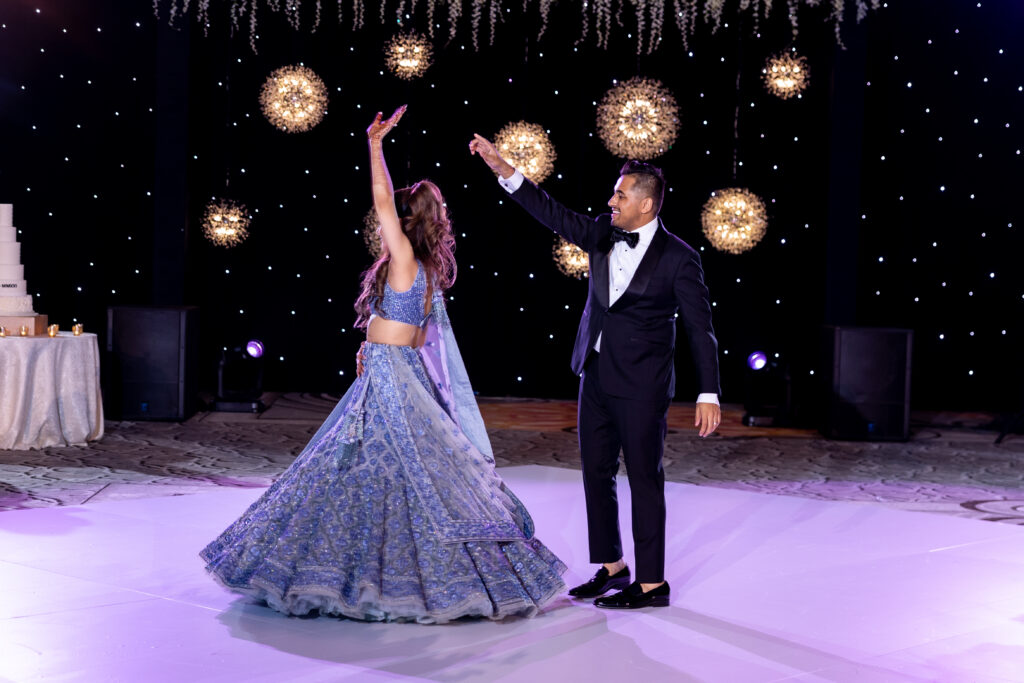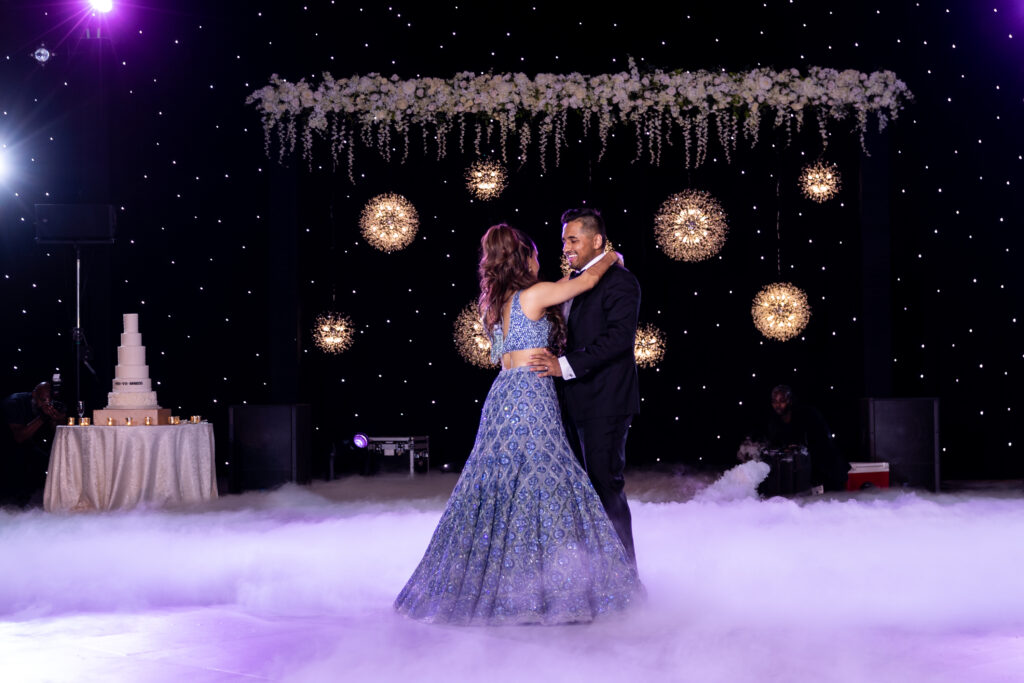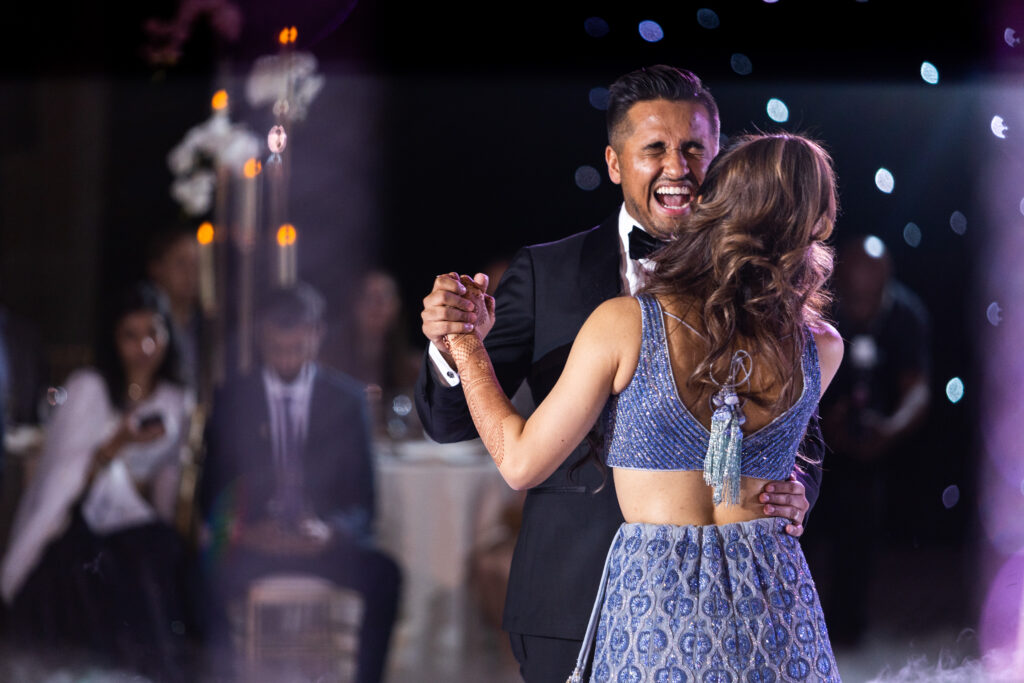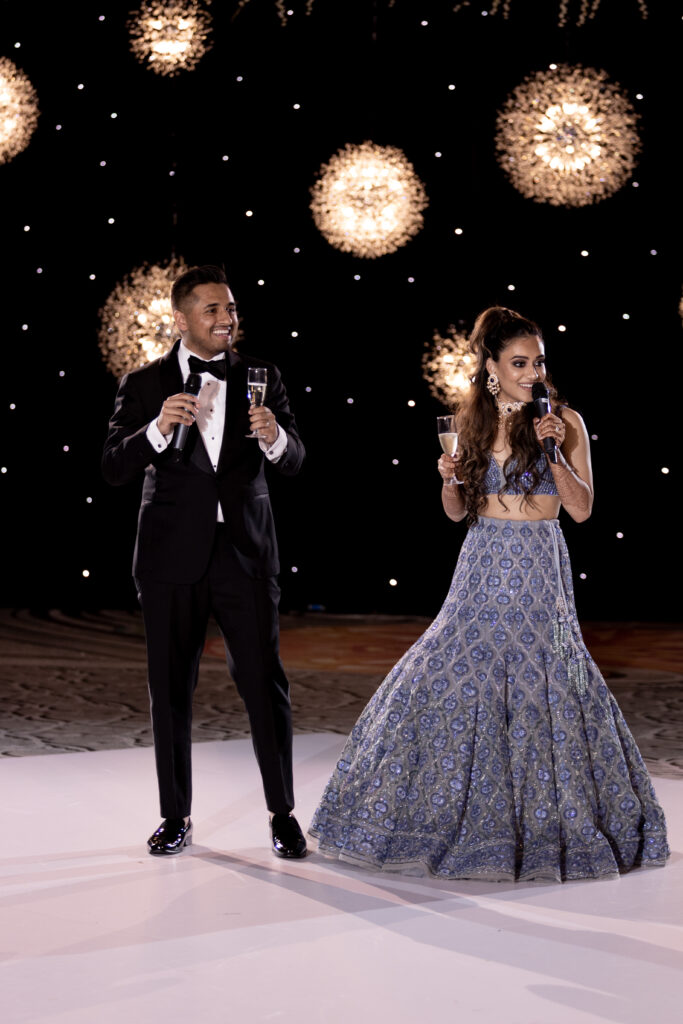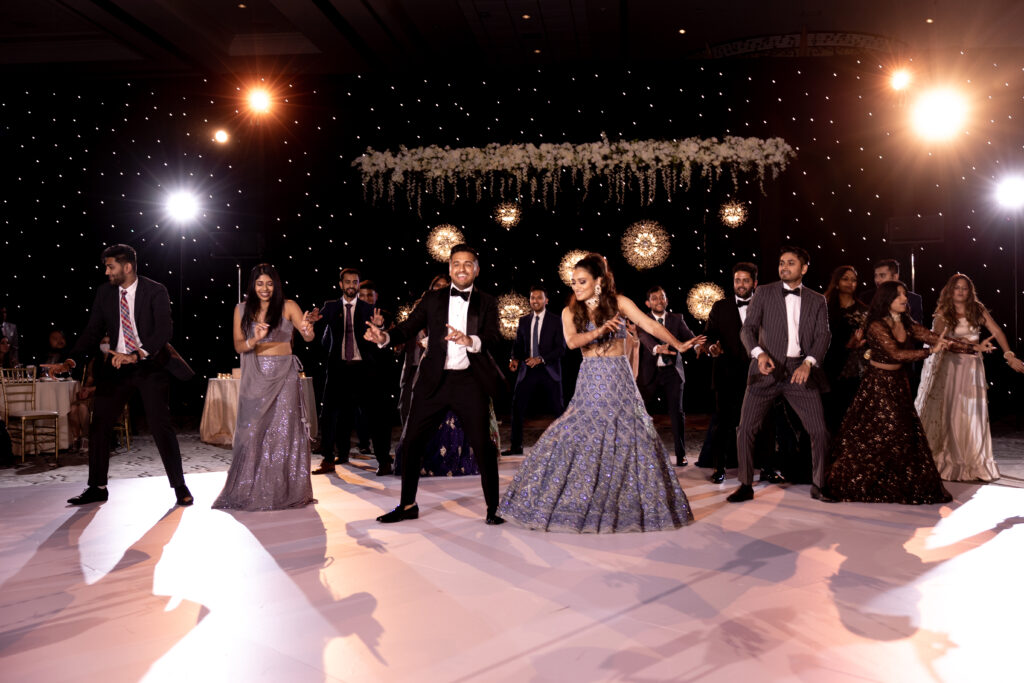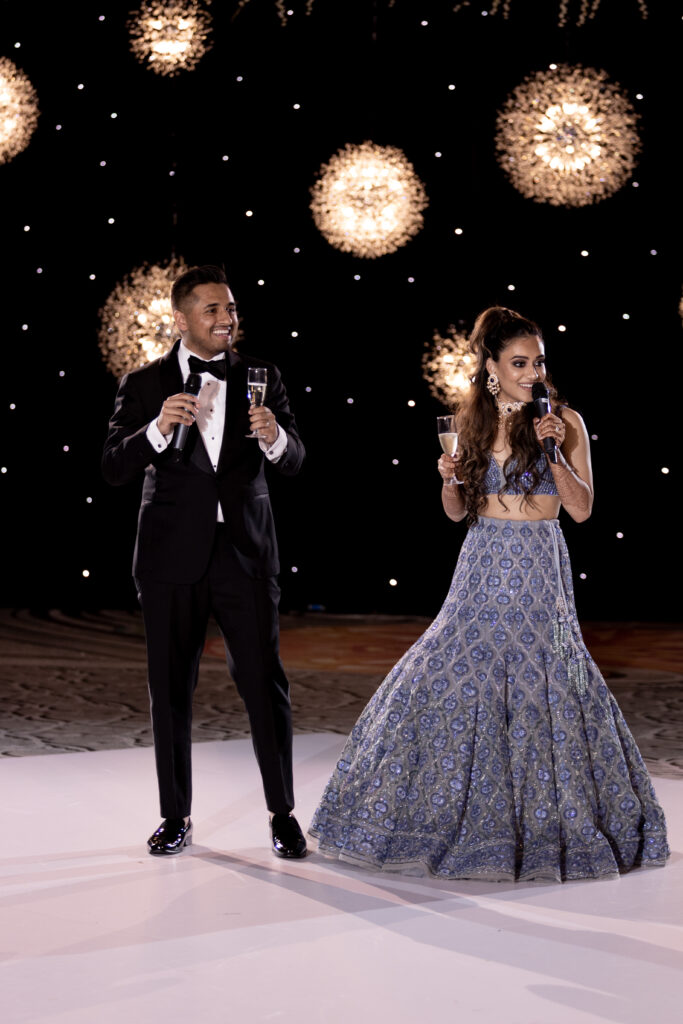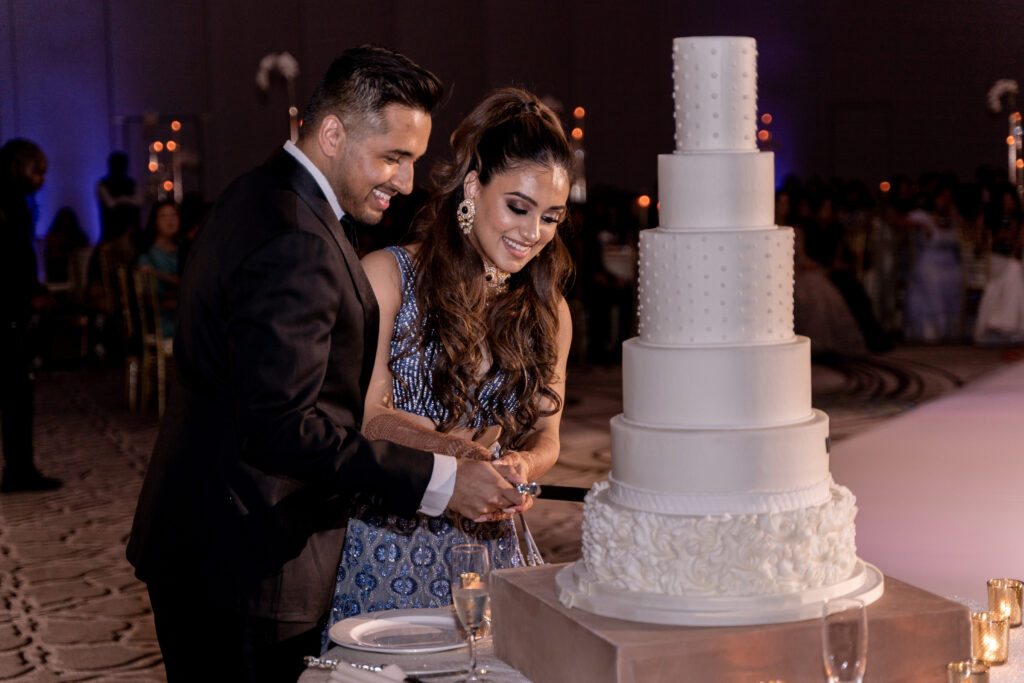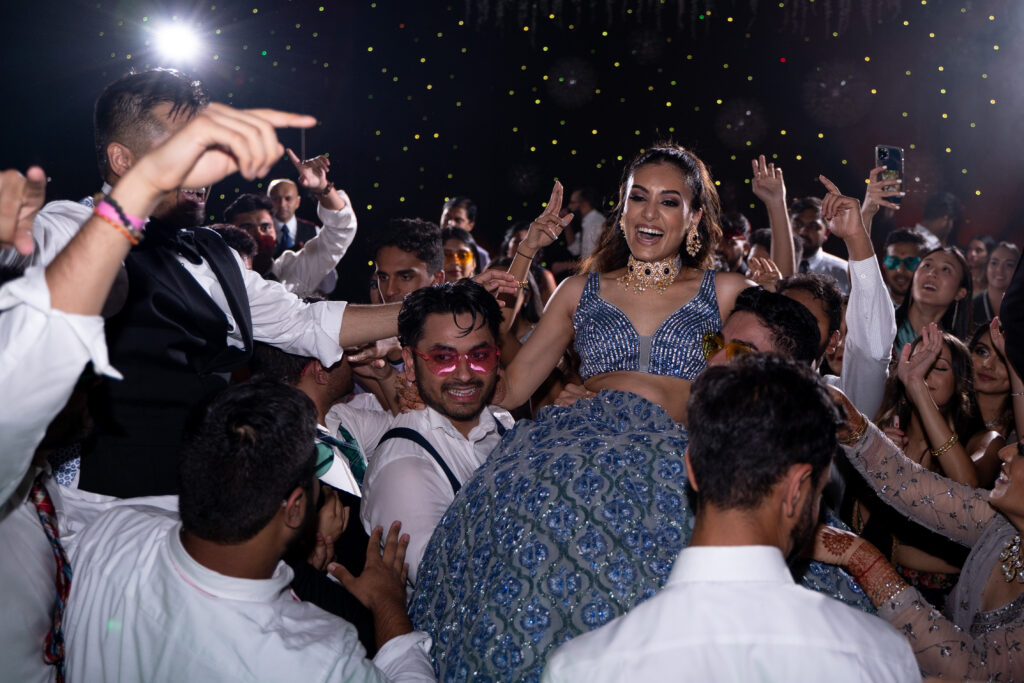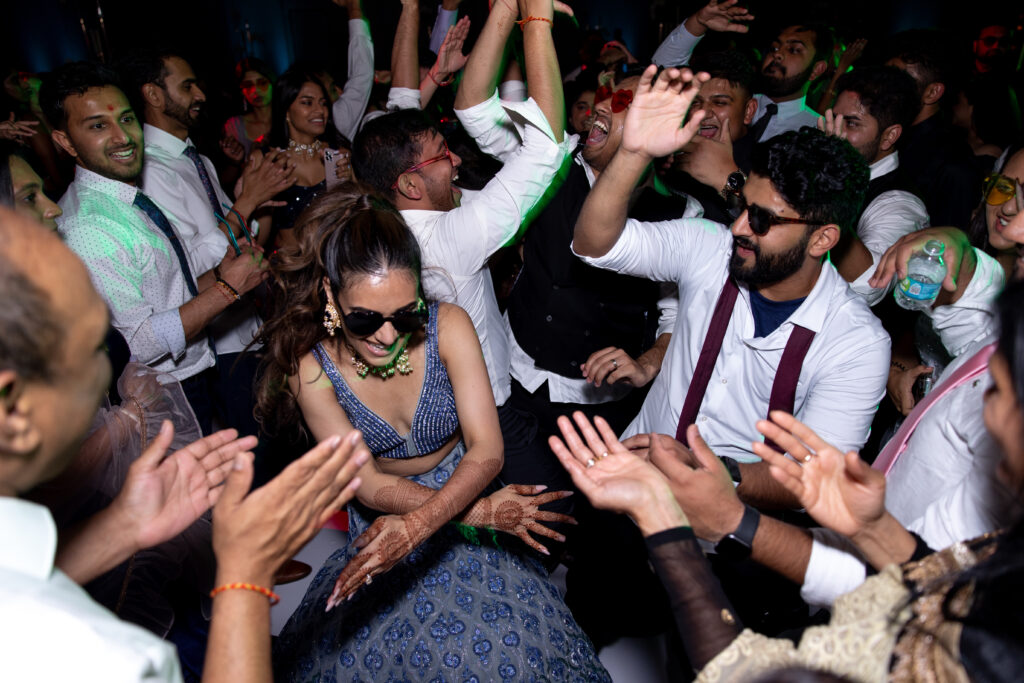 Wedding: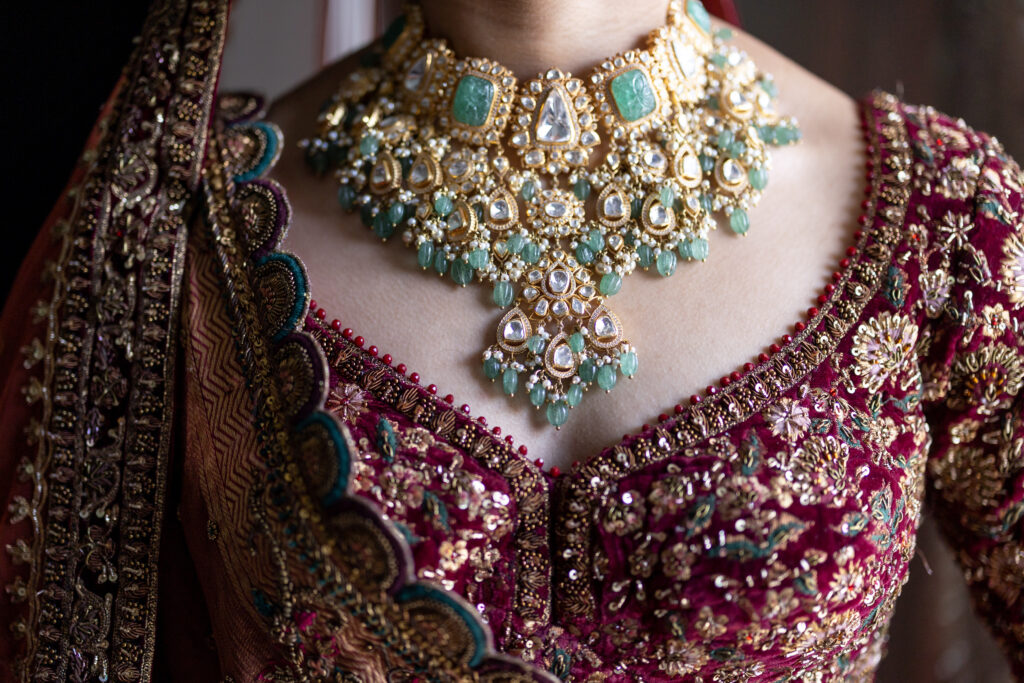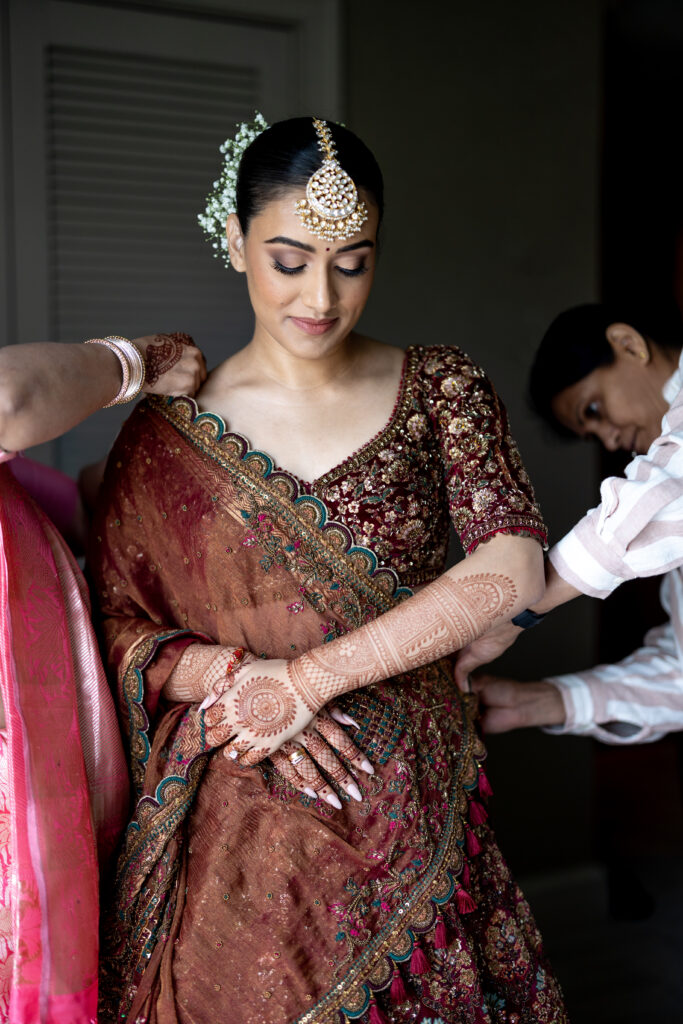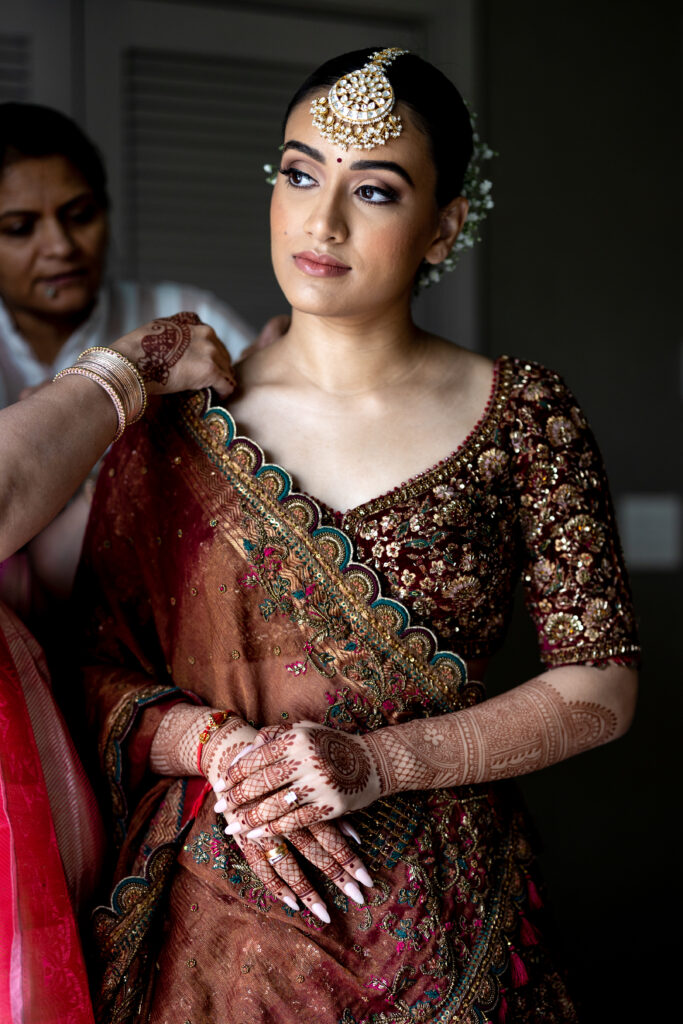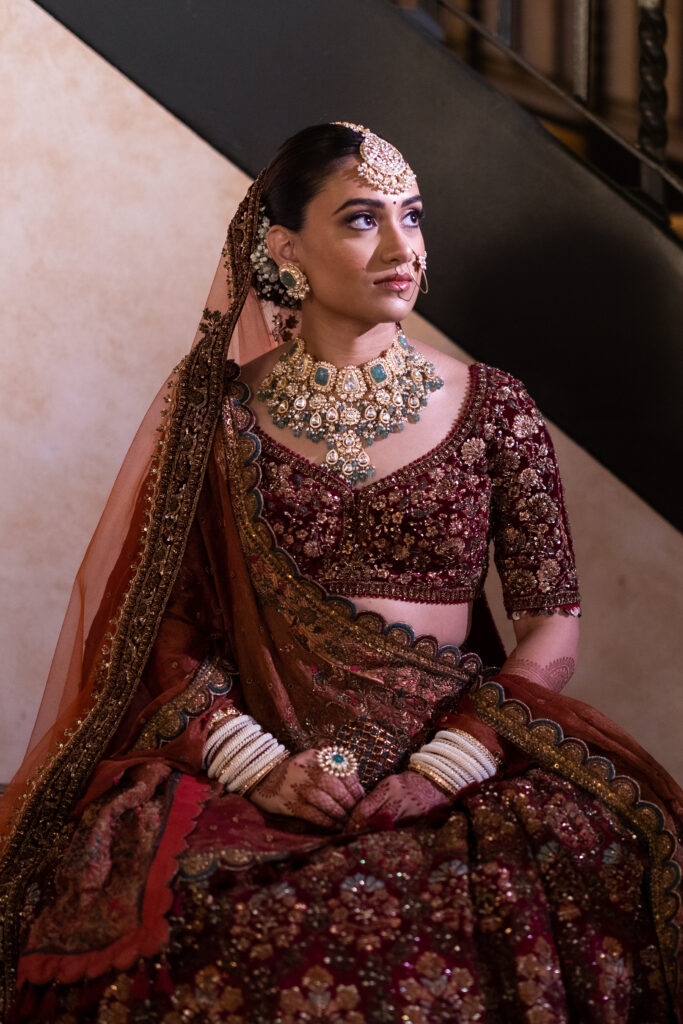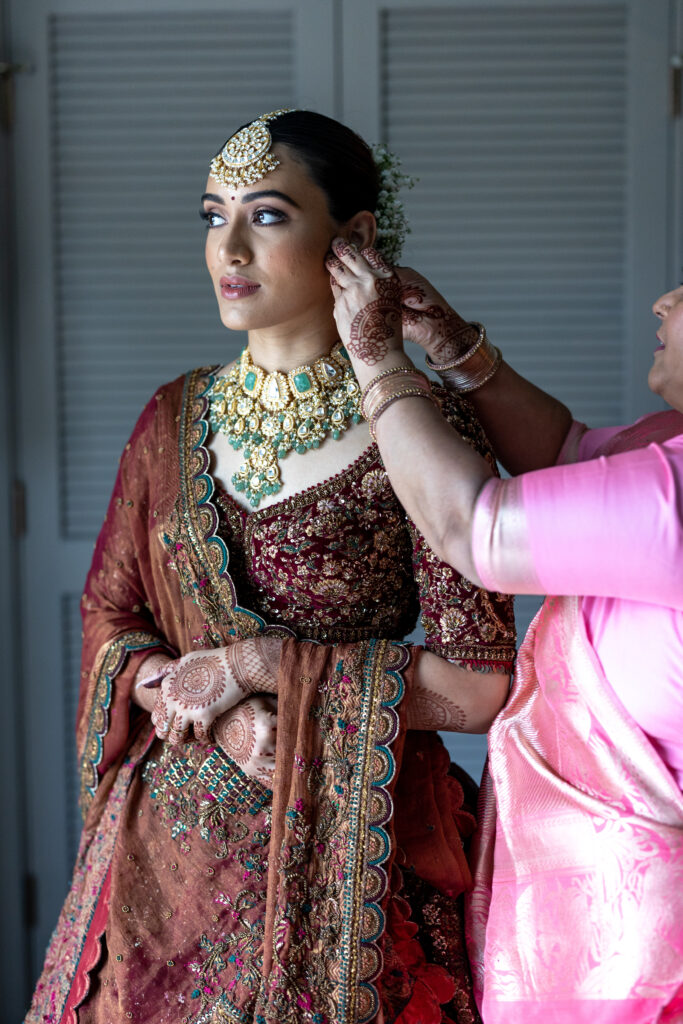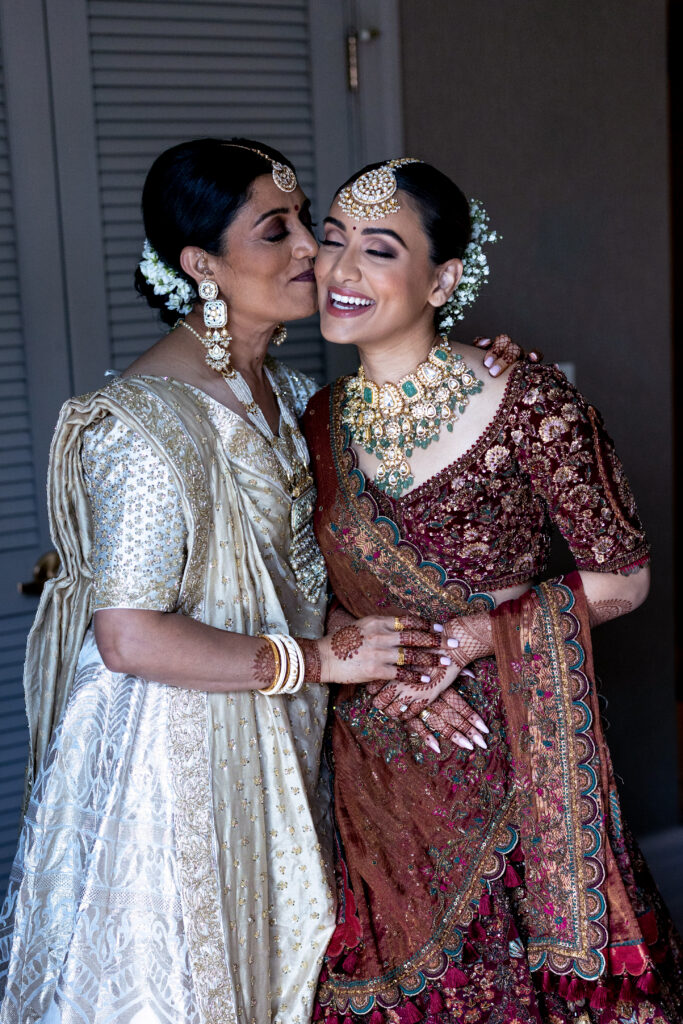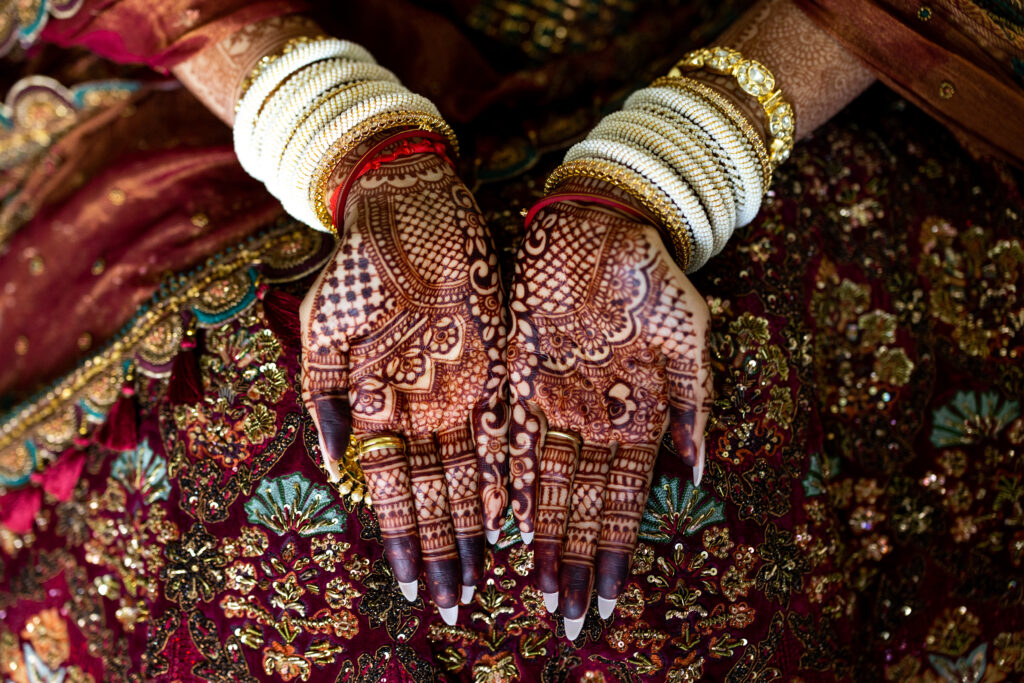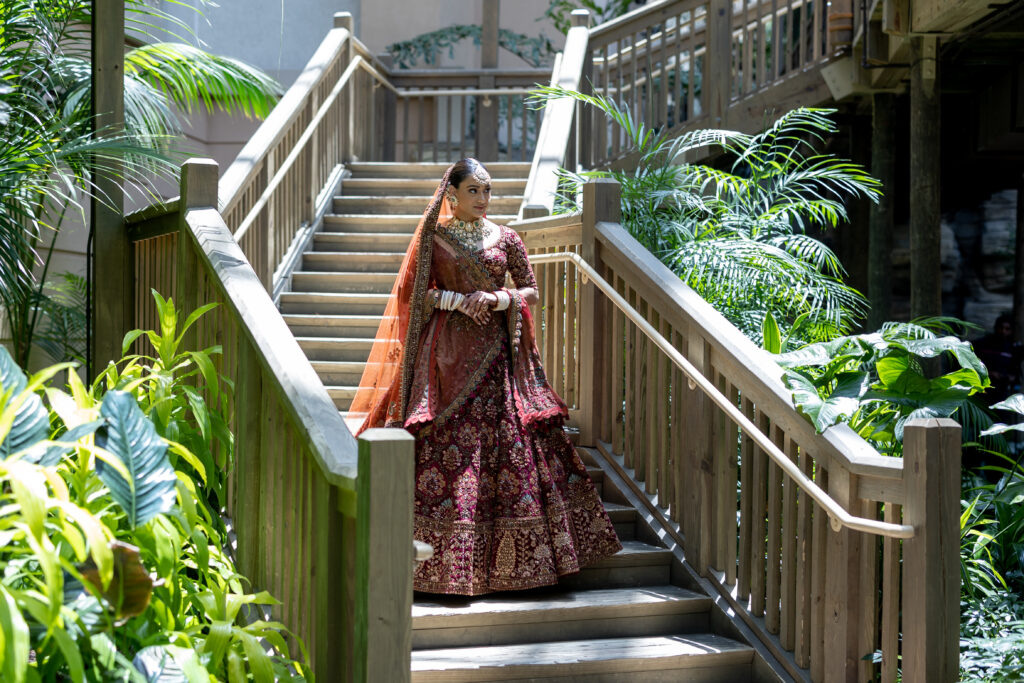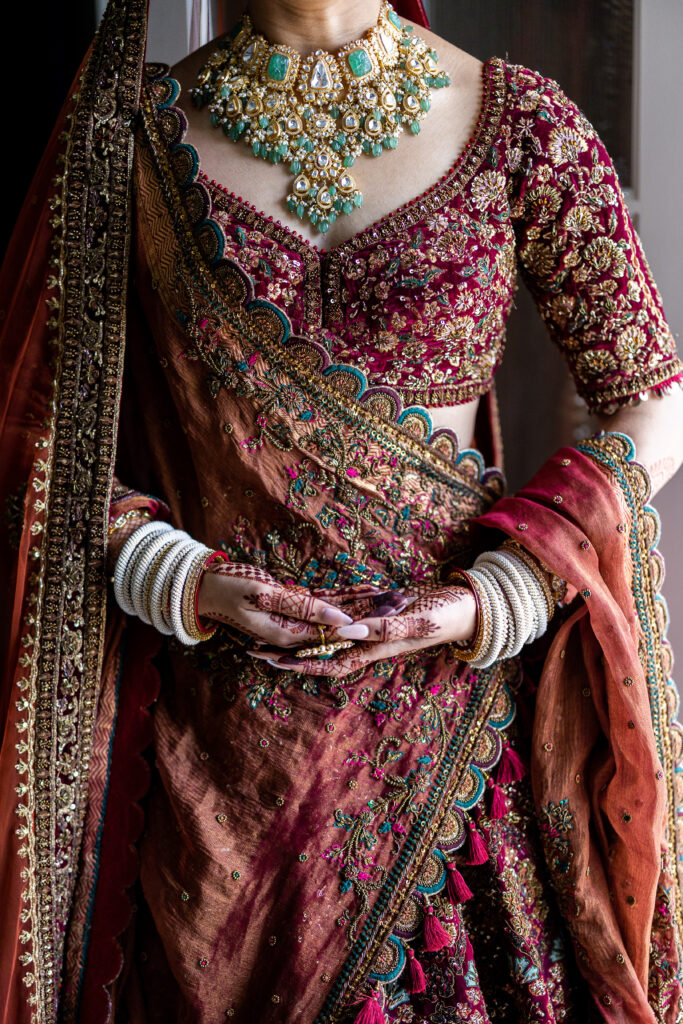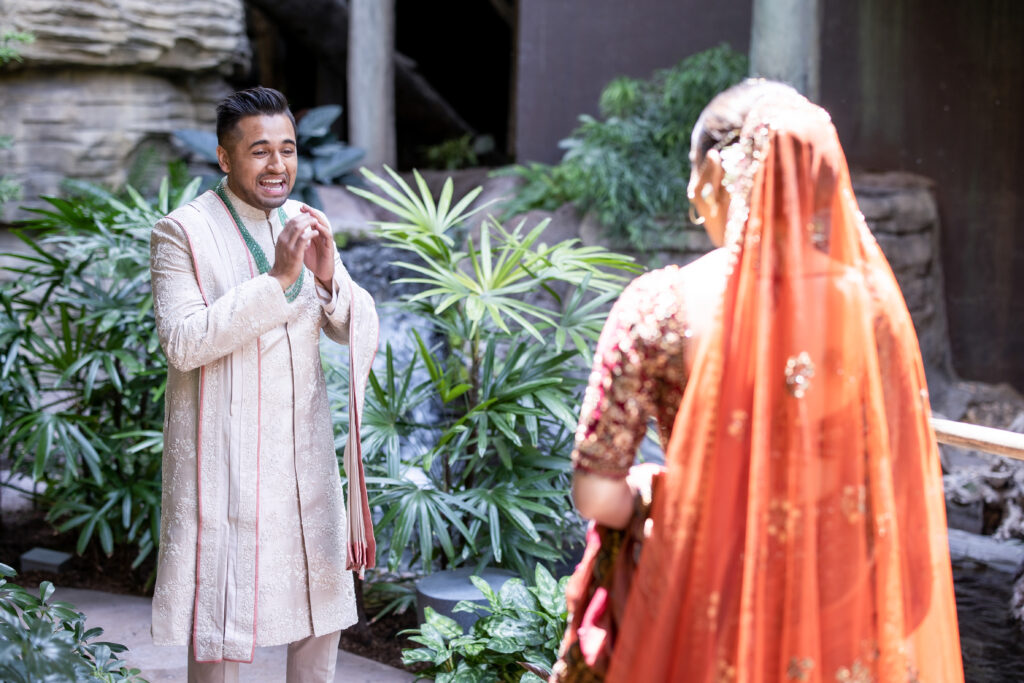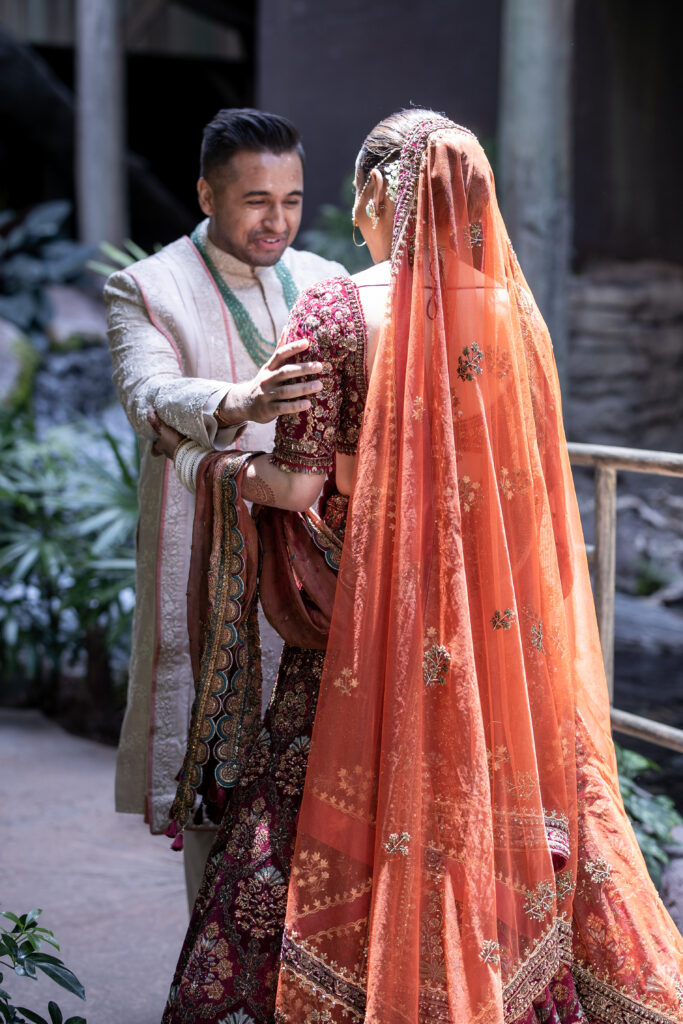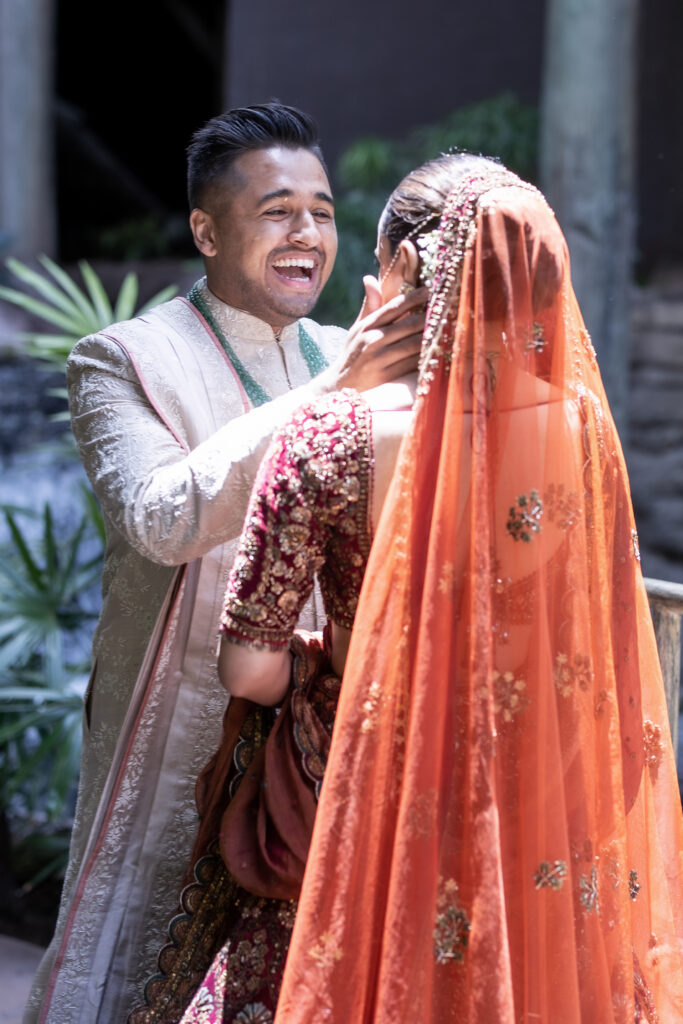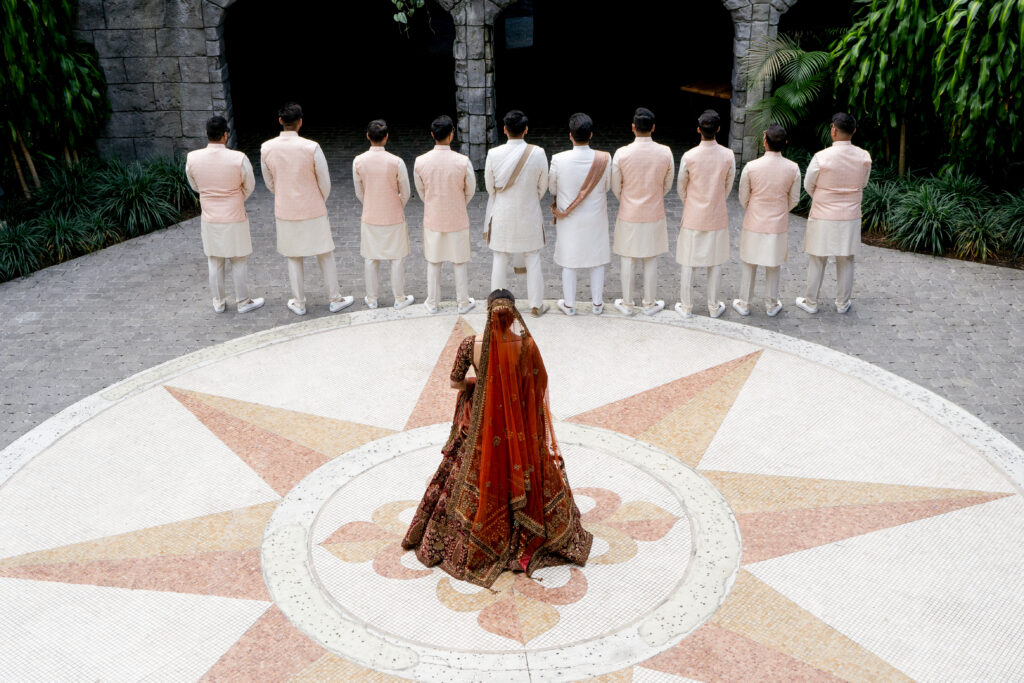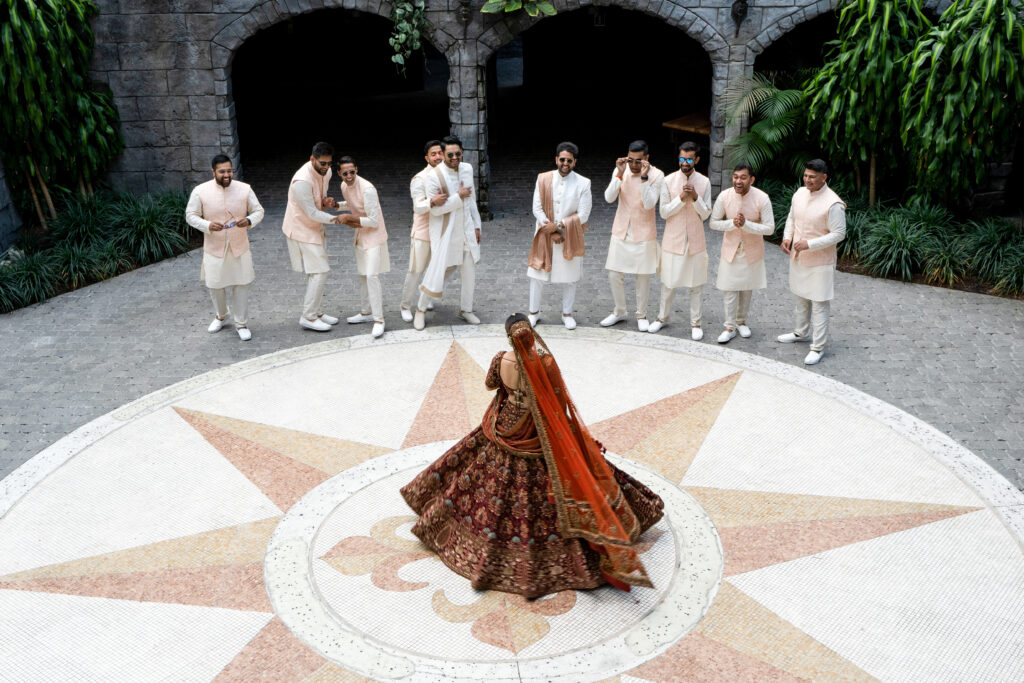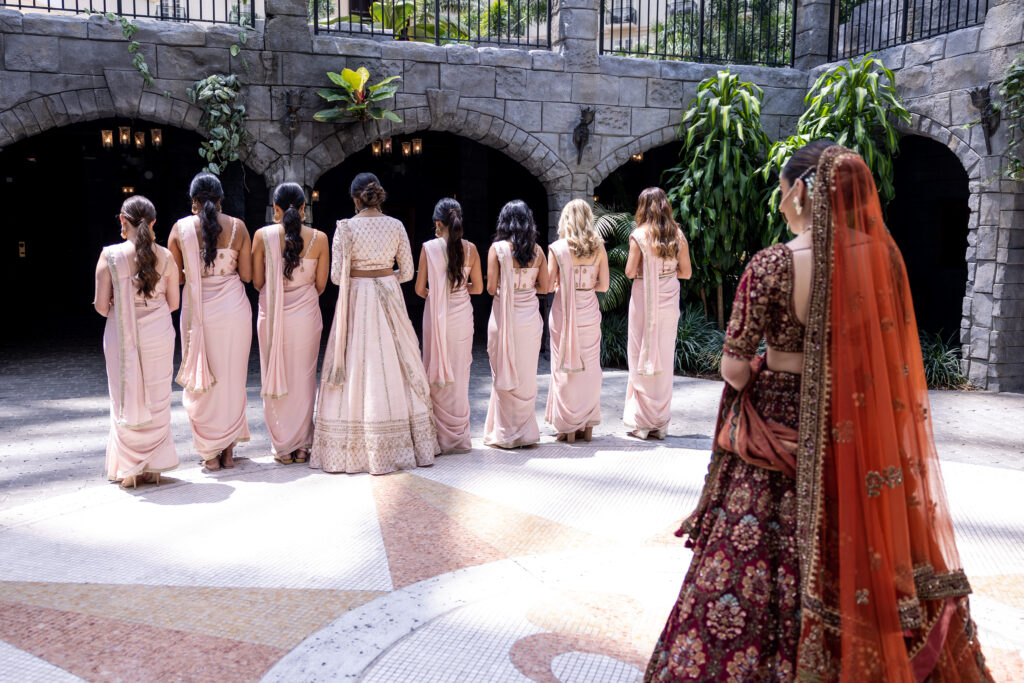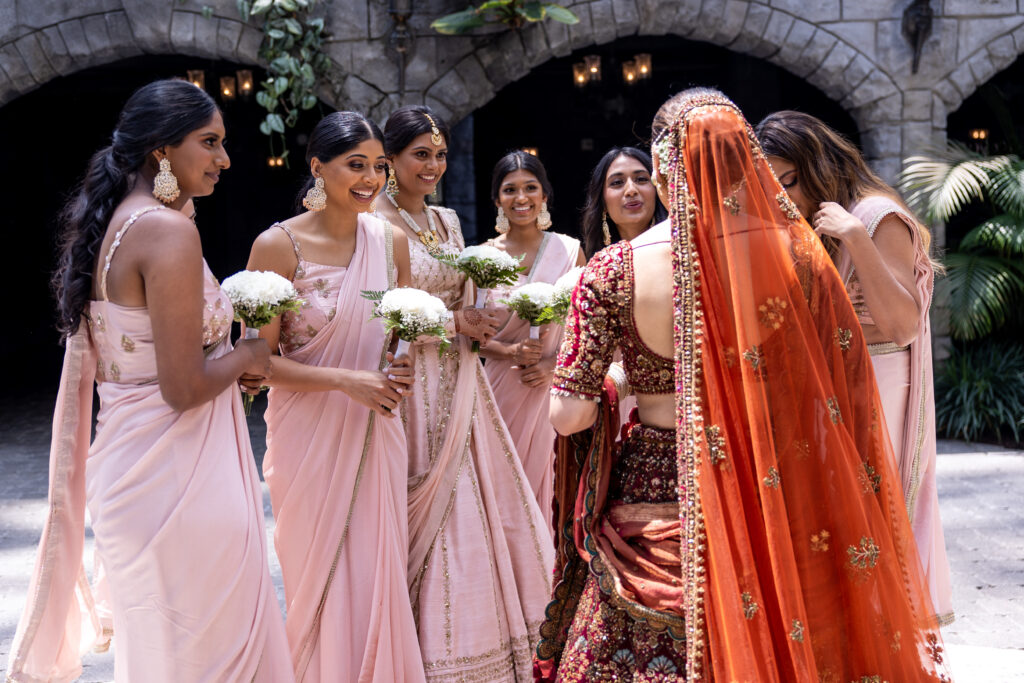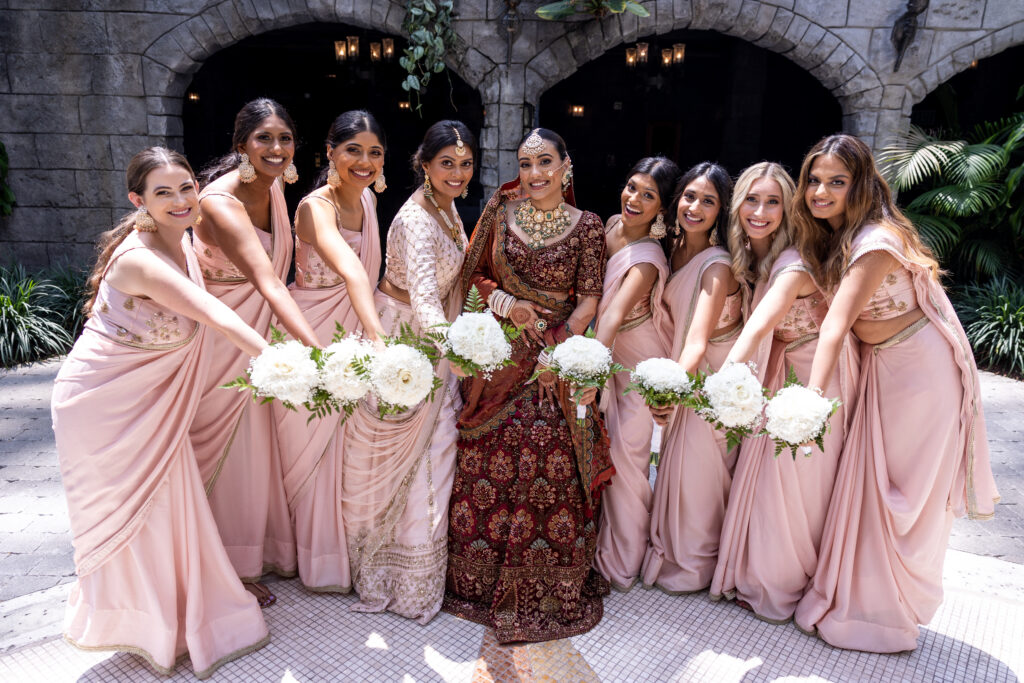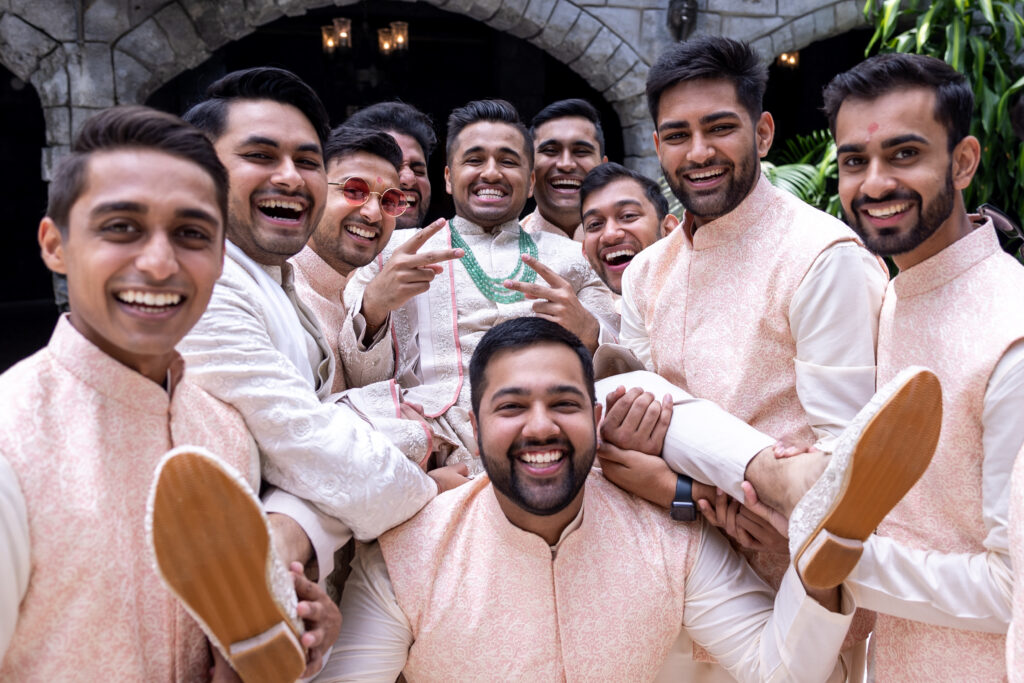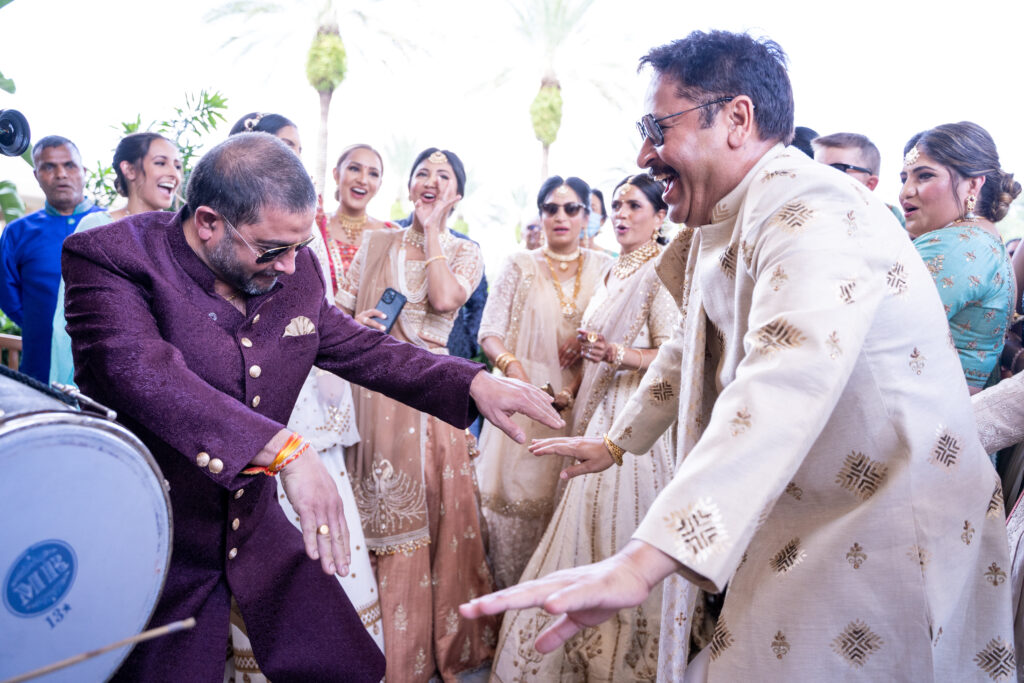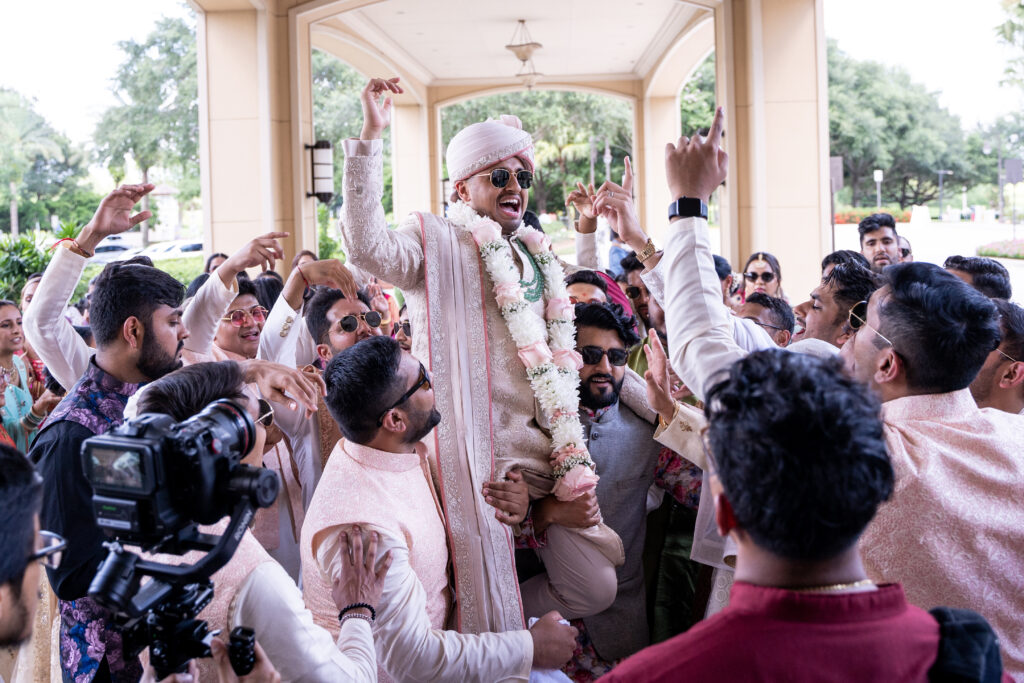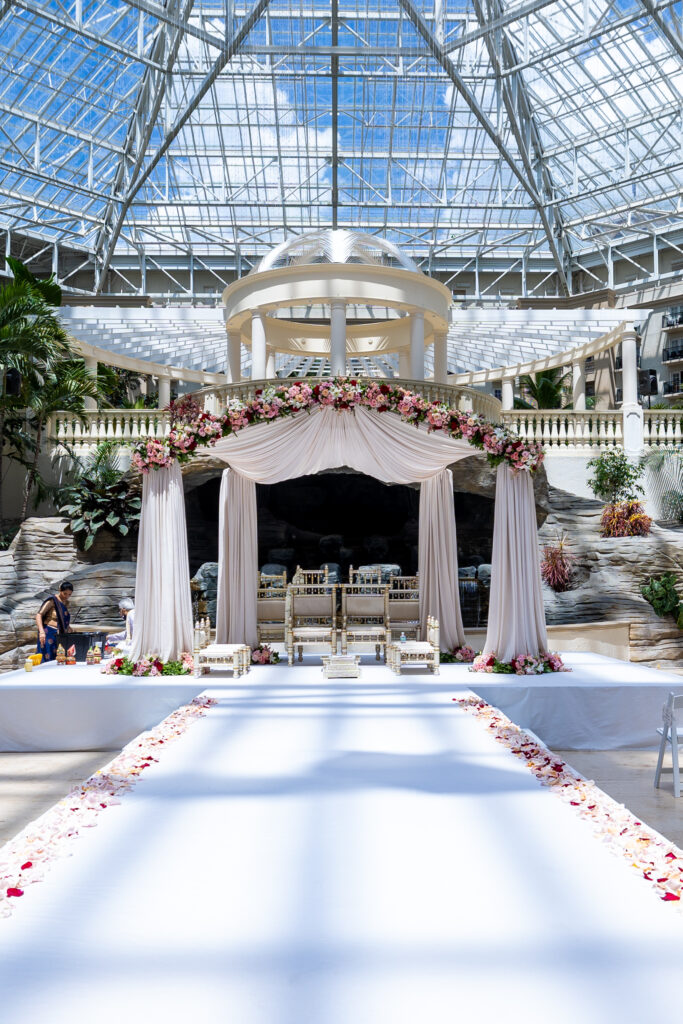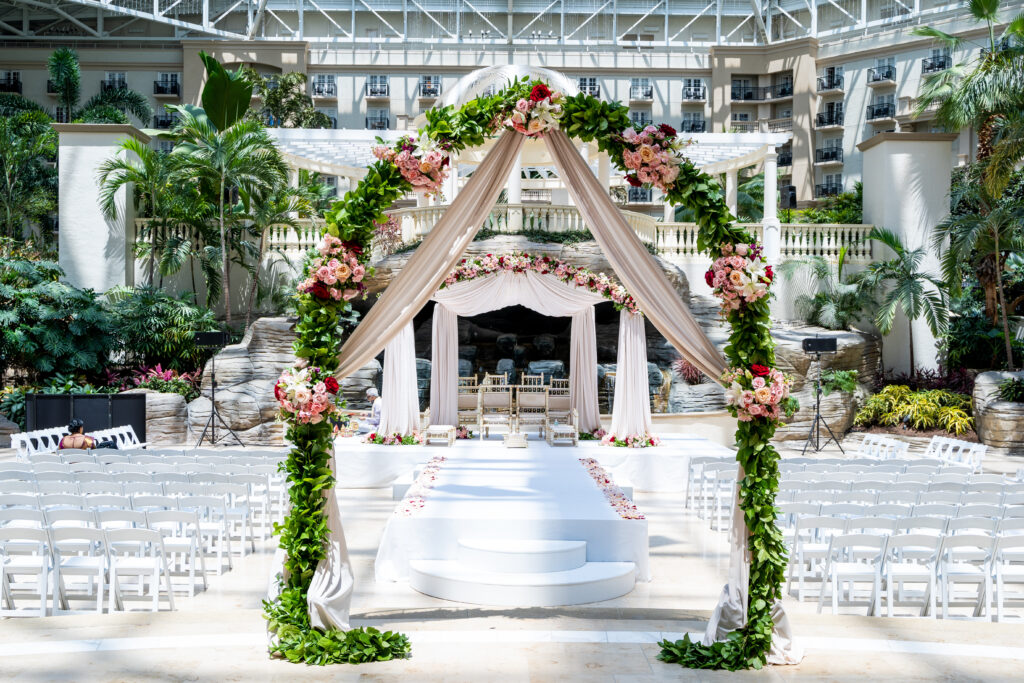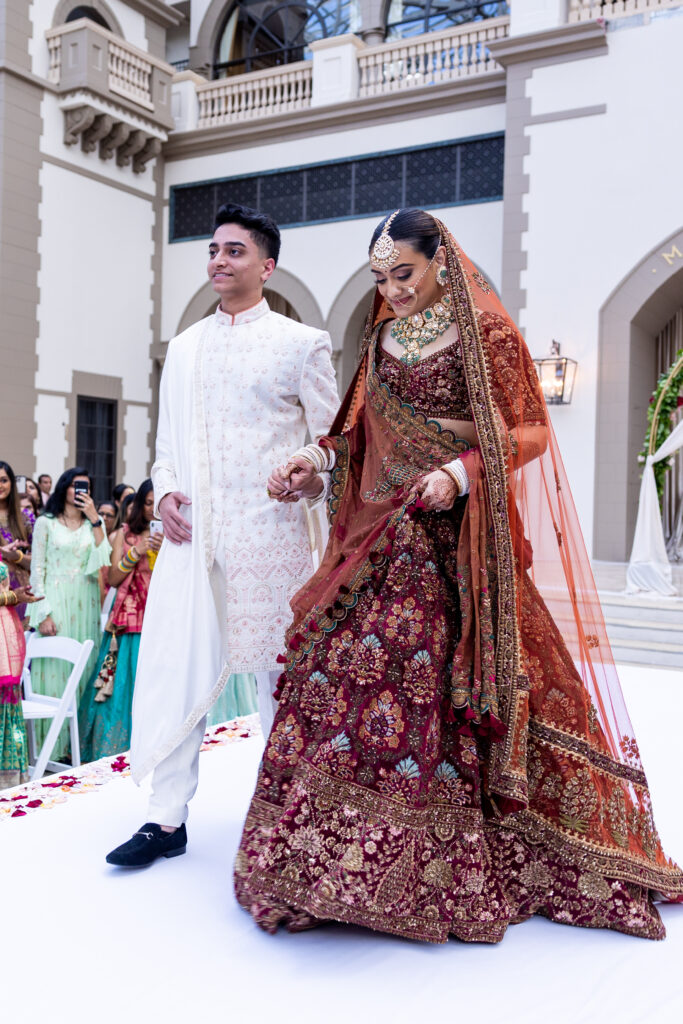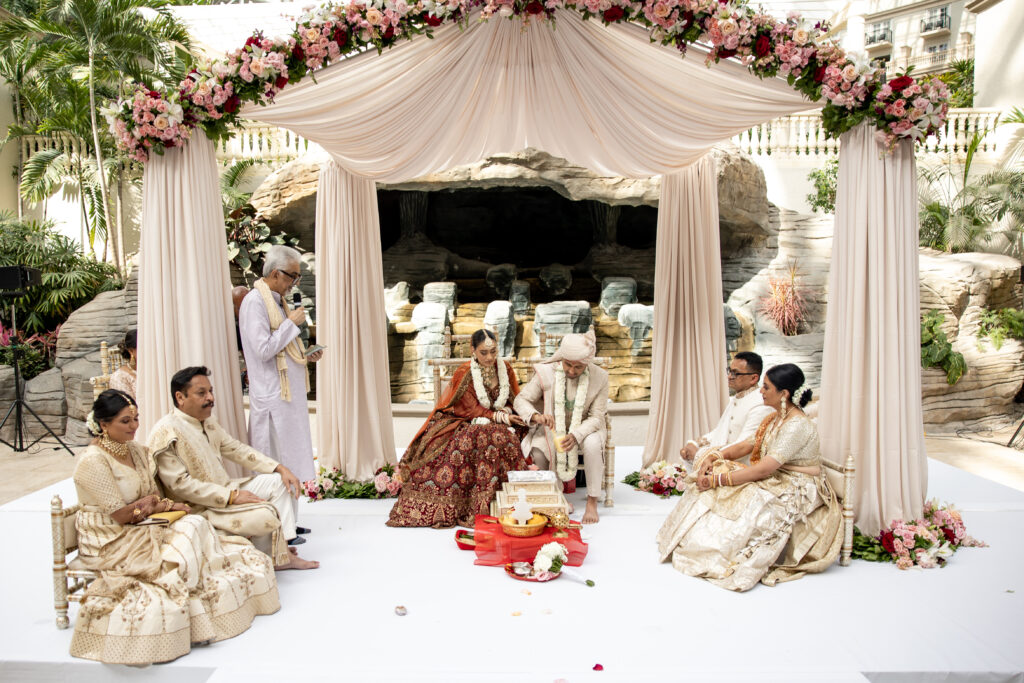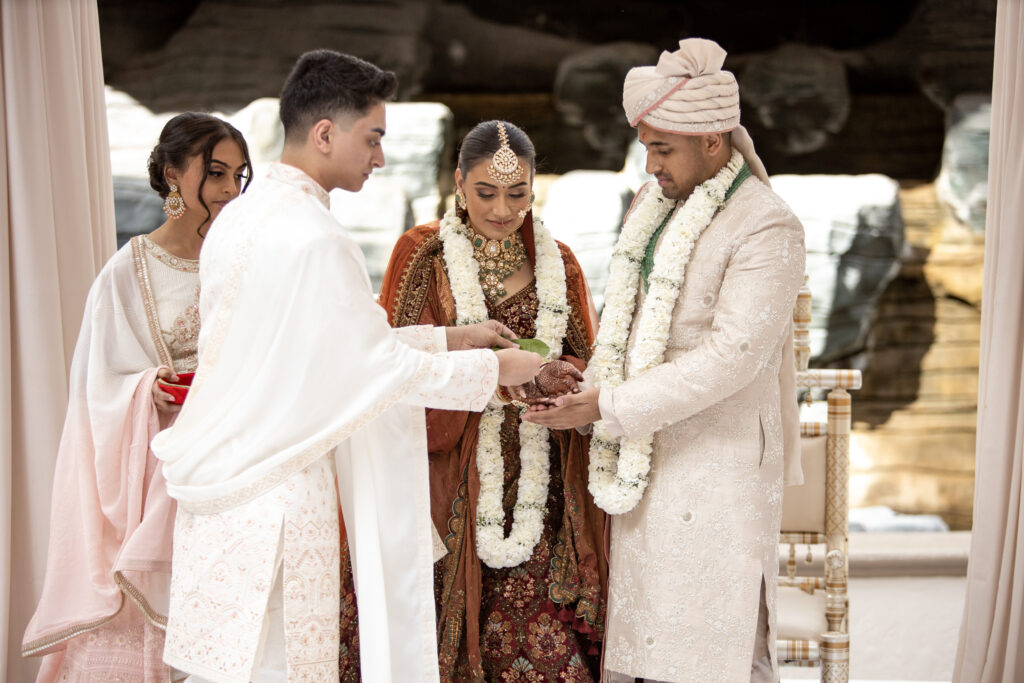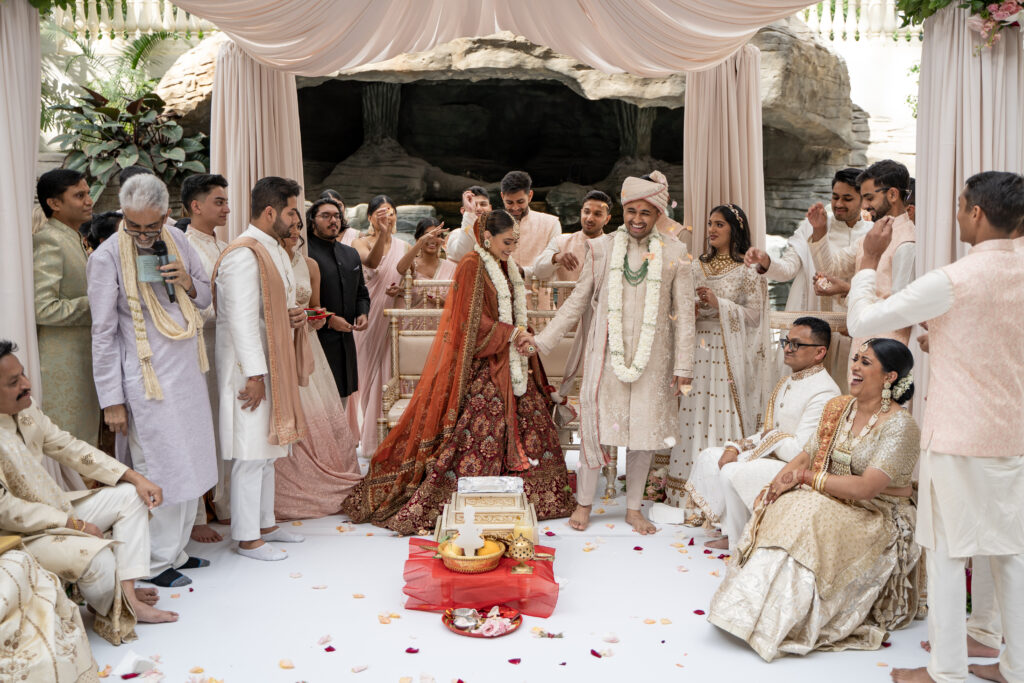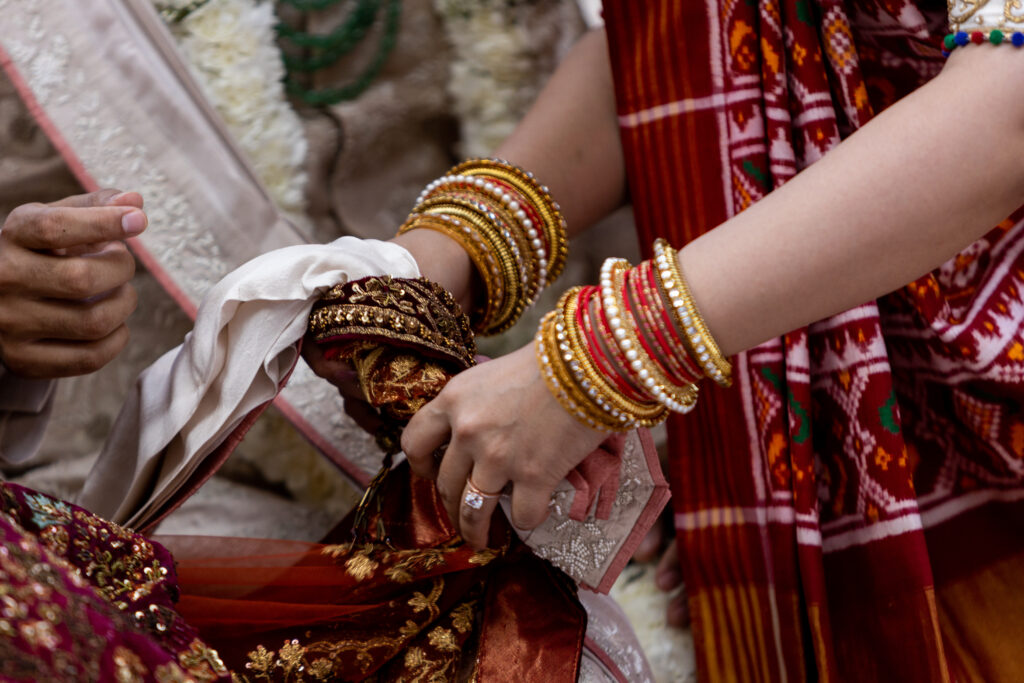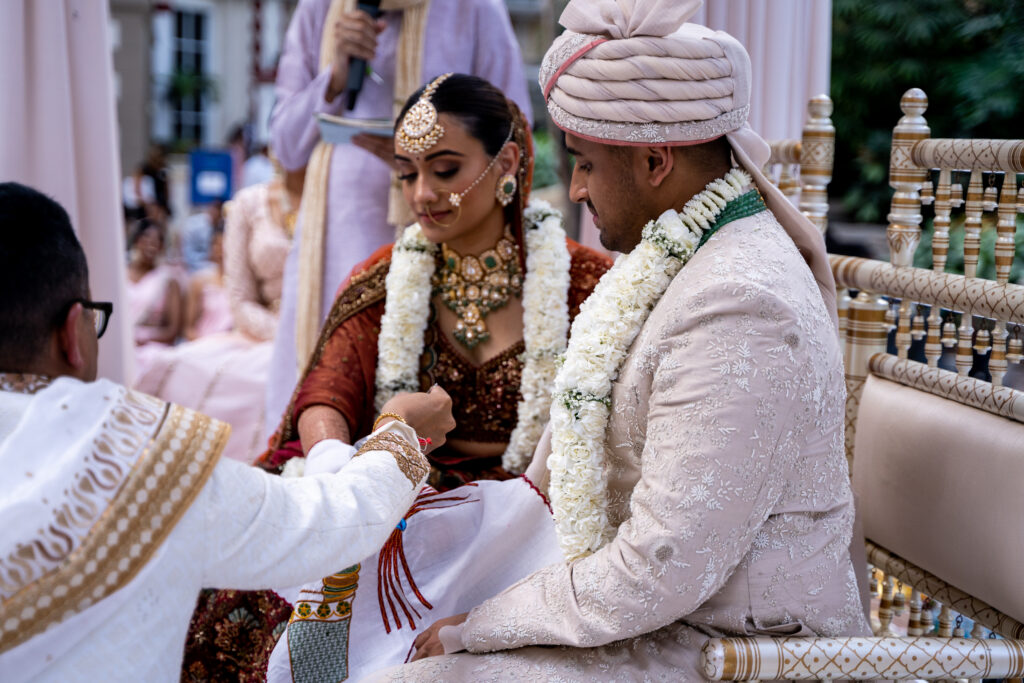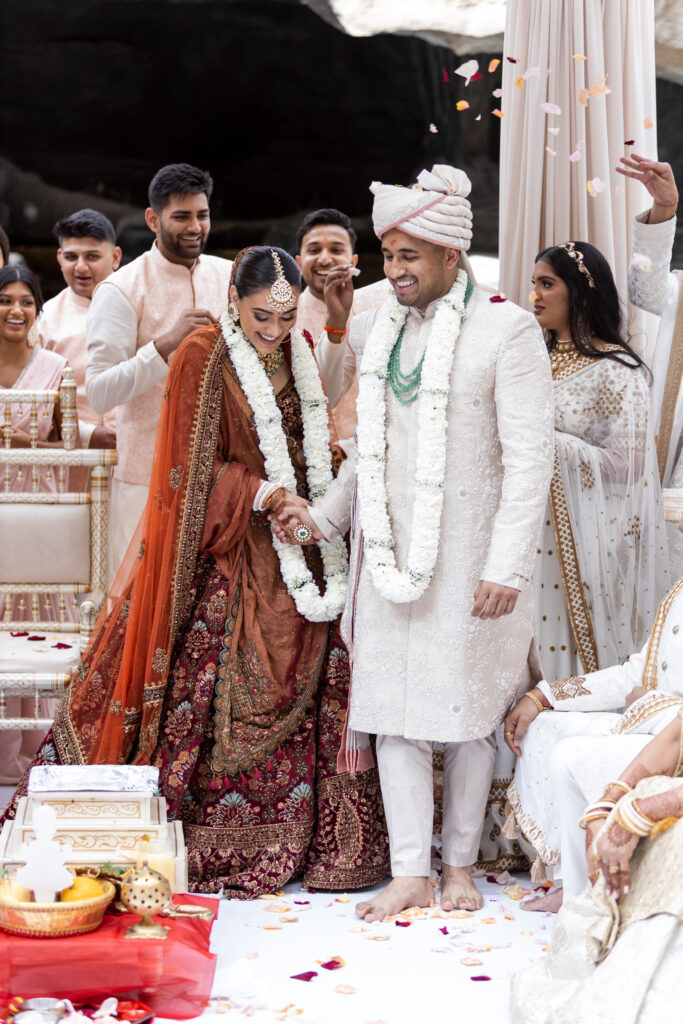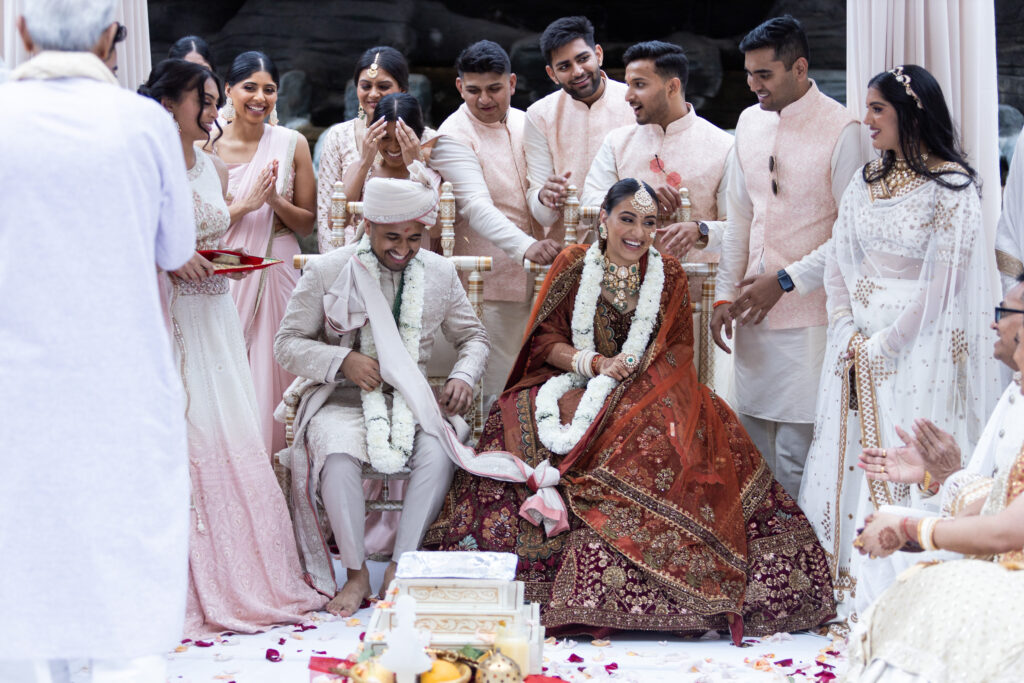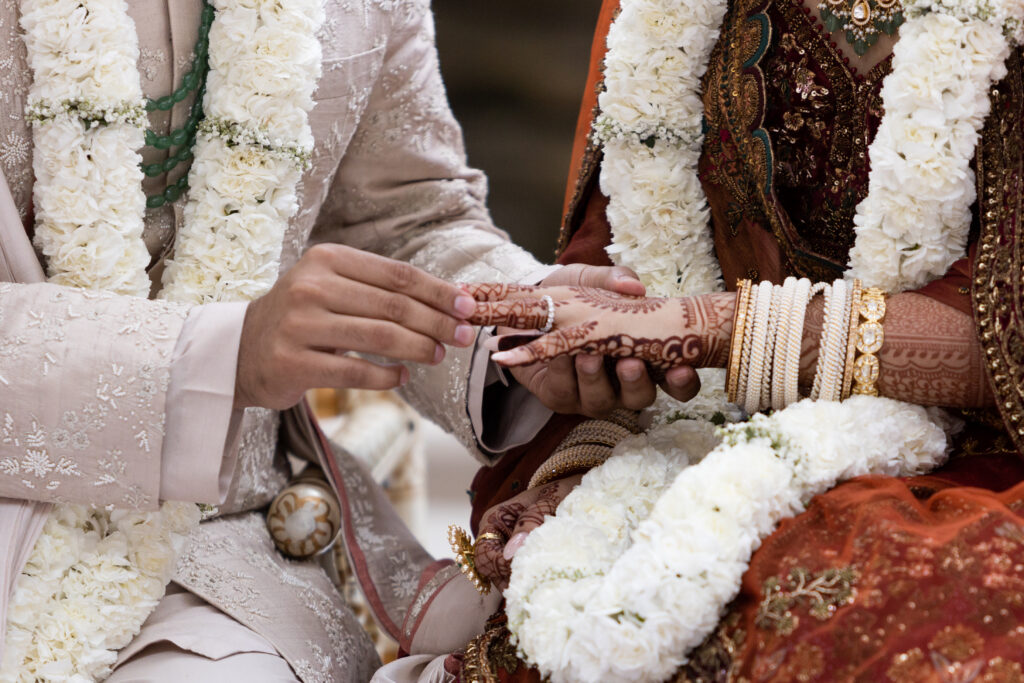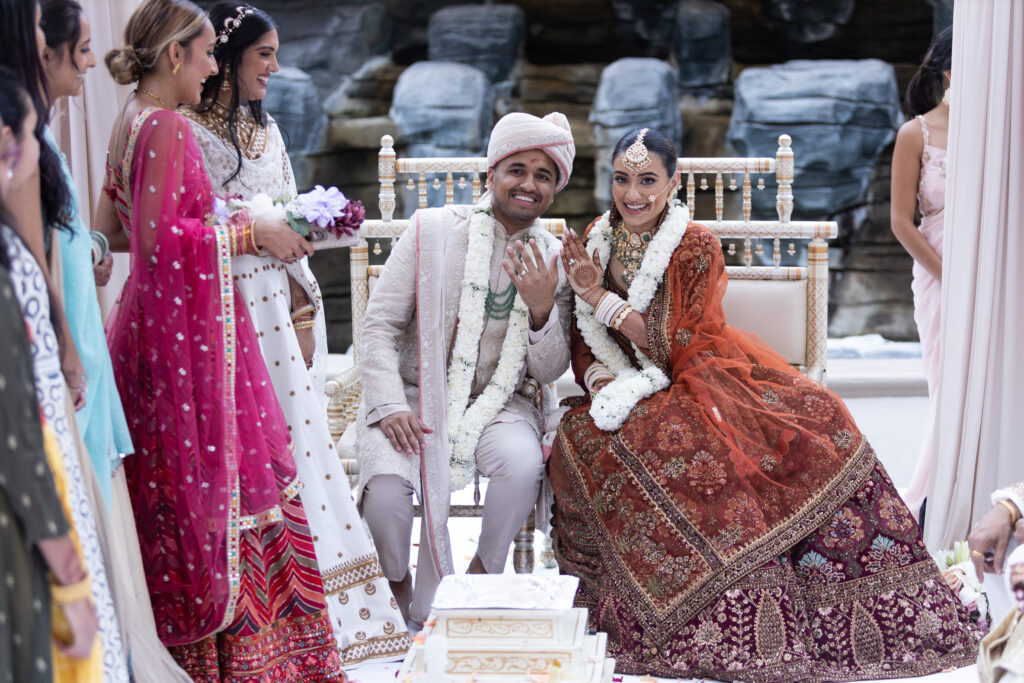 Tips For Future Brides From Jully: 
"My biggest tip for brides-to-be would be to enjoy the wedding planning process because you will miss it dearly. Enjoy every moment, and listen to your heart. Secondly, it will be for the wedding weekend itself. Take moments to look around and breathe. Everyone, you would have known your whole life is in a room together to celebrate you and your love. That in itself is beautiful. So take that moment to be completely present." says Jully. 
Bride: Jully Patel (Instagram, Blog) || Outfit: Marwar Couture (Weddings),
Punit Balana (Mehendi)  ||Photography: Peter Nguyen Studio ||
Makeup: A Touch of Fierce || Venue: Gaylord Palms || Hair: Ruth Brown