Getting married to a jeweler has its own perks. Not only do you have access to all the remarkable stones and high-quality material, but can also avail the services of your beau and his creativity as a designer anytime you need them. And what better day to do the same than your wedding revelries? Sonam & Gaurav Malhotra wed in a beautiful intimate wedding at Le Meridien, New Delhi. All the exclusive jewelry pieces you'll see on Sonam in this blog are exclusively curated by Gaurav as he is the owner of Carats on Karats, an authentic jewelry store in New Delhi. 
Sonam & Gaurav Were Set Up By A Mutual Friend
"We met through a mutual friend and when we both saw each other's pictures, we were very curious to meet each other in person, especially me because I have never met a guy like this. But there was something different about him," says Sonam. The duo met and felt an instant attraction and love towards each other. They were just 20 years old then but knew deep in their heart that they have met the love of their lives. "It's been 7 years of togetherness and I'm so happy that I got to spend my life with a man who loves & adores me as no one else can," Mrs.Malhotra tells us.  
Setting The Wedding Date Was A Tumultuous Ride
"Our wedding had a series of postponements and preponement. The initial wedding date was on 30th October 2020. We postponed that date to April due to Covid-19. We had booked a farmhouse before Covid, but due to restrictions, moved the wedding venue to Le Meridien New Delhi," says Sonam. "And then the worst thing happened. My father passed away in January. It was a disaster in our lives. We didn't want to do any big celebrations but our families made us understand that this isn't certainly what my father would want for my wedding and we should fulfill his wish. So, we planned the wedding exactly how he would have wanted it," she adds. 
"Then the second wave hit Delhi so we preponed our wedding to 10 days earlier. We canceled all the bookings and restricted the gathering to 50 people. My mehendi and haldi were done at my house and the sagan and wedding ceremony were done at the hotel. It was a good decision to prepone the wedding because just after our wedding lockdown started," says our happy bride Sonam. 
The Bride Was All Set On Wearing A RAH Lehenga
Rimple & Harpreet have transformed the bridal lehengas arena for the better. Their outfits are unique, gorgeous, and royal. And even though, many (many!) brides wear them on a daily basis, the lehengas are still standalone, but somehow exudes their signature intricacy and design. This is what differentiates them from other designers as well. You don't have to worry about donning a lehenga that's already common or will become common soon (Sabyasachi we're looking at you!). 
Our bride Sonam wore a stunning pink lehenga by Rimple & Harpreet on her big day embellished with intricate silver work all over. Ditching the double dupatta trend, she went with a single overhead dupatta and styled her outfit with royal jewelry (designed by Gaurav) and a fresh face with statement eyes. However, owing to the pandemic, it wasn't a typical wedding shopping experience for Sonam. "I had to book online appointments," says Sonam. Many bridal stores have made an online appointment mandatory so as to avoid crowds and maintain social distancing during the pandemic. "After going to many different stores, I loved the collection at RAH. It was my dream to wear a designer lehenga on my big day, and when I saw this gorgeous pink shade lehenga, I knew it was the one. I also had a theme in mind for the wedding day, and this looked absolutely perfect with it," adds the bride. "To go with the lehenga, my husband curated exclusively jewellery at his store. Just some perks of getting married to a jeweler you see😉," Sonam says.  
Find below pictures attached from her wedding album:
Prewedding: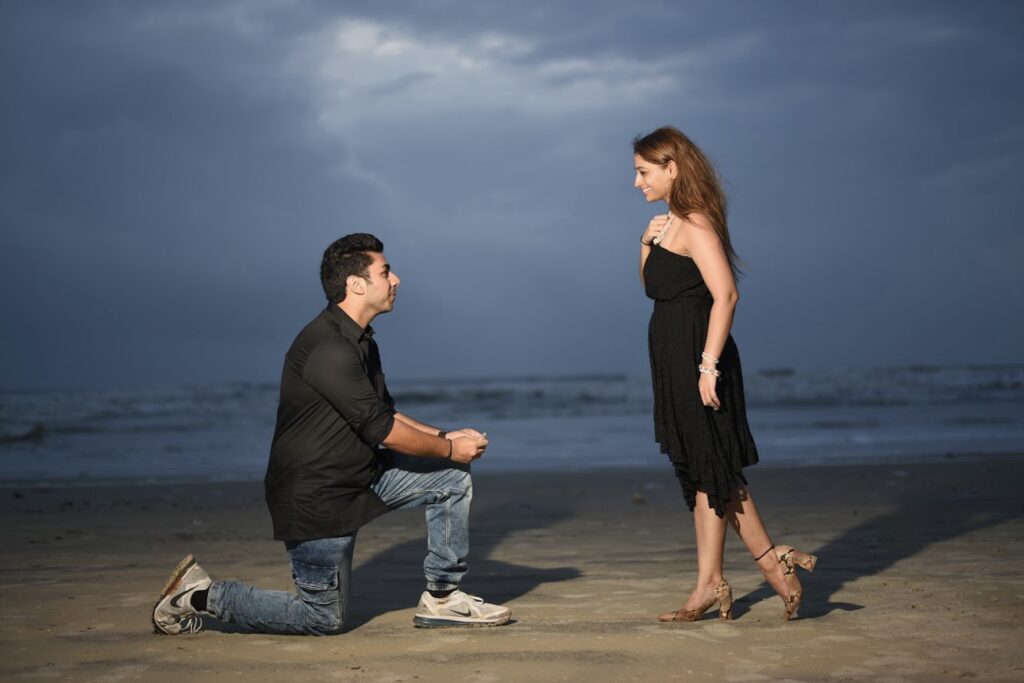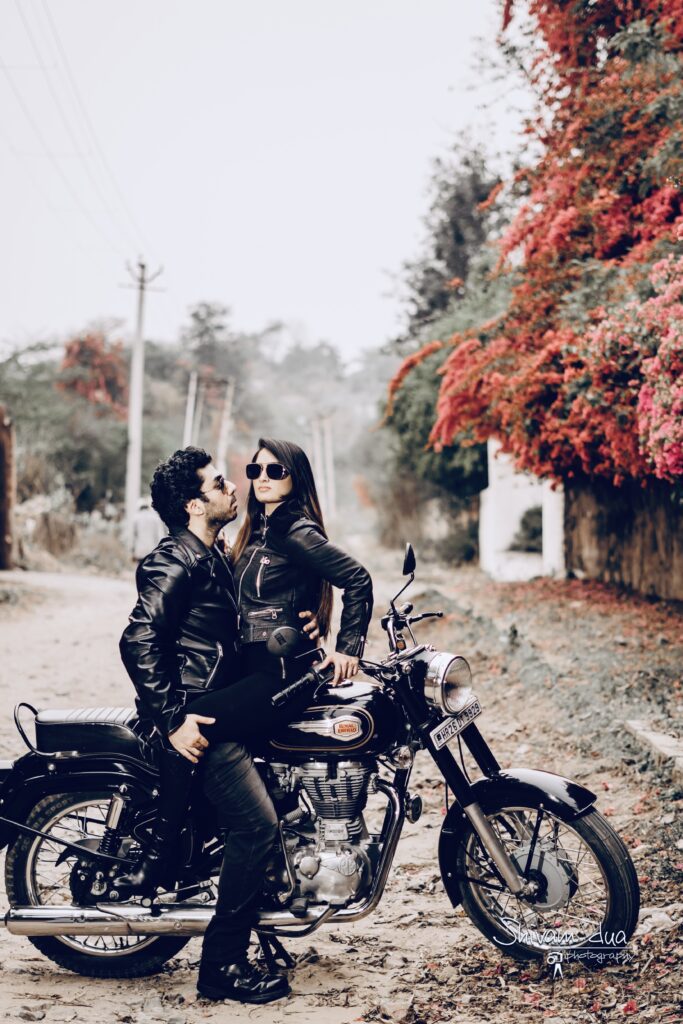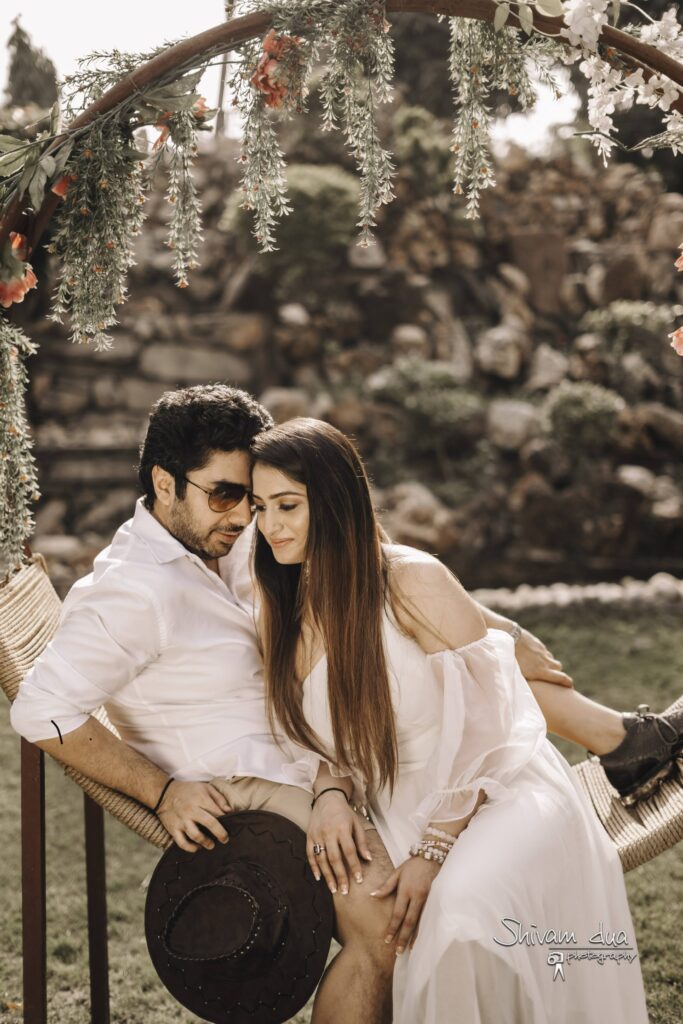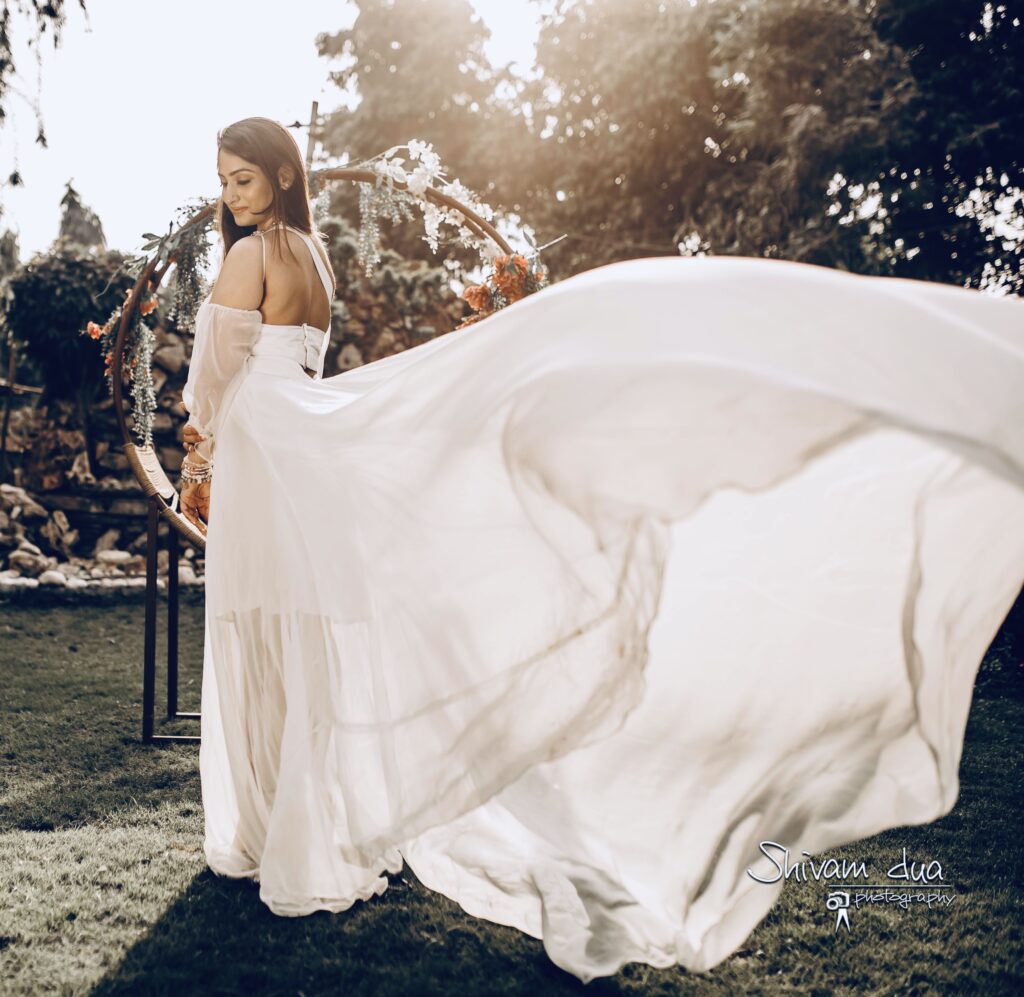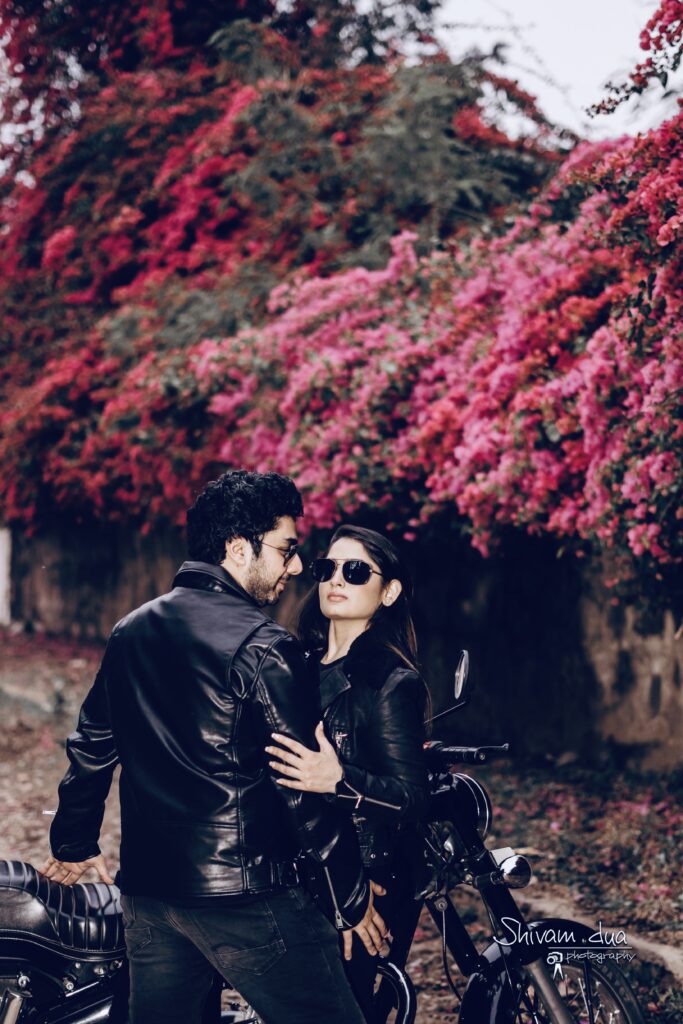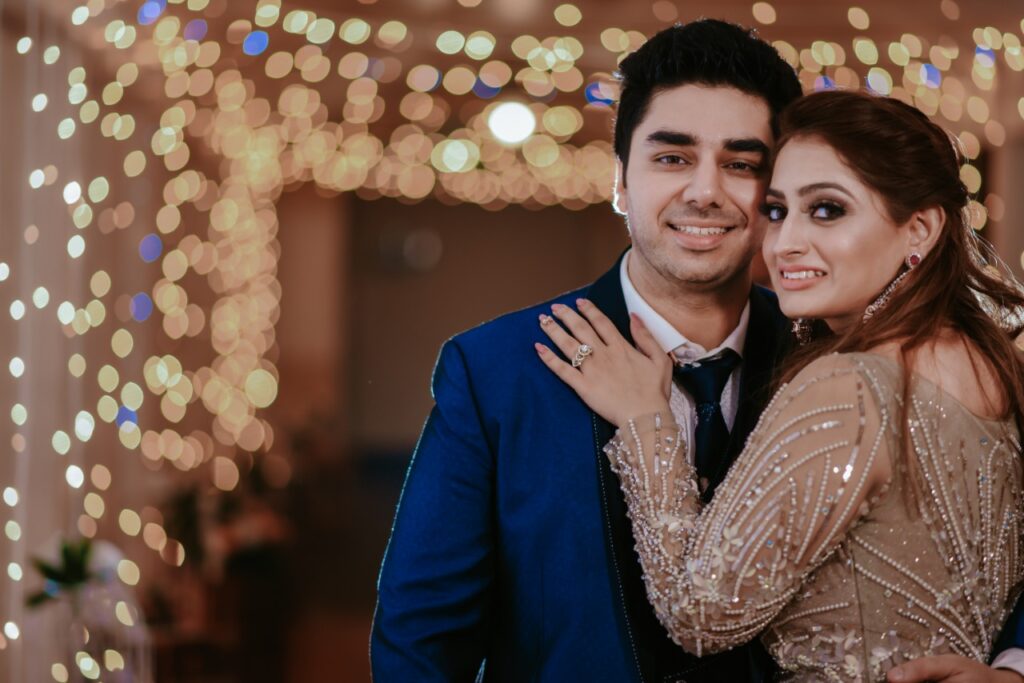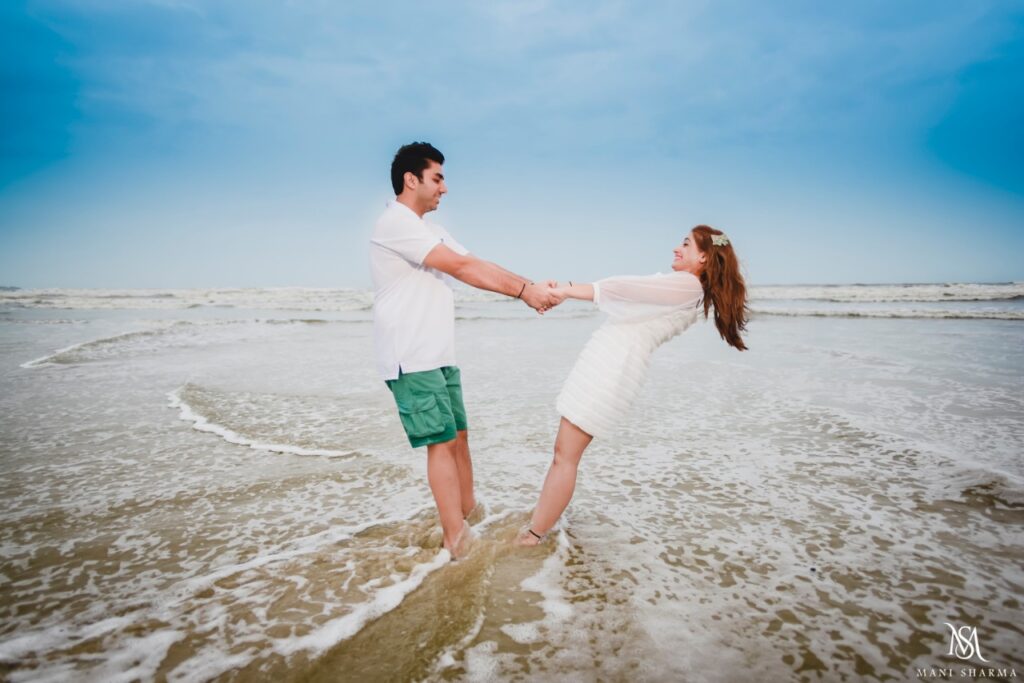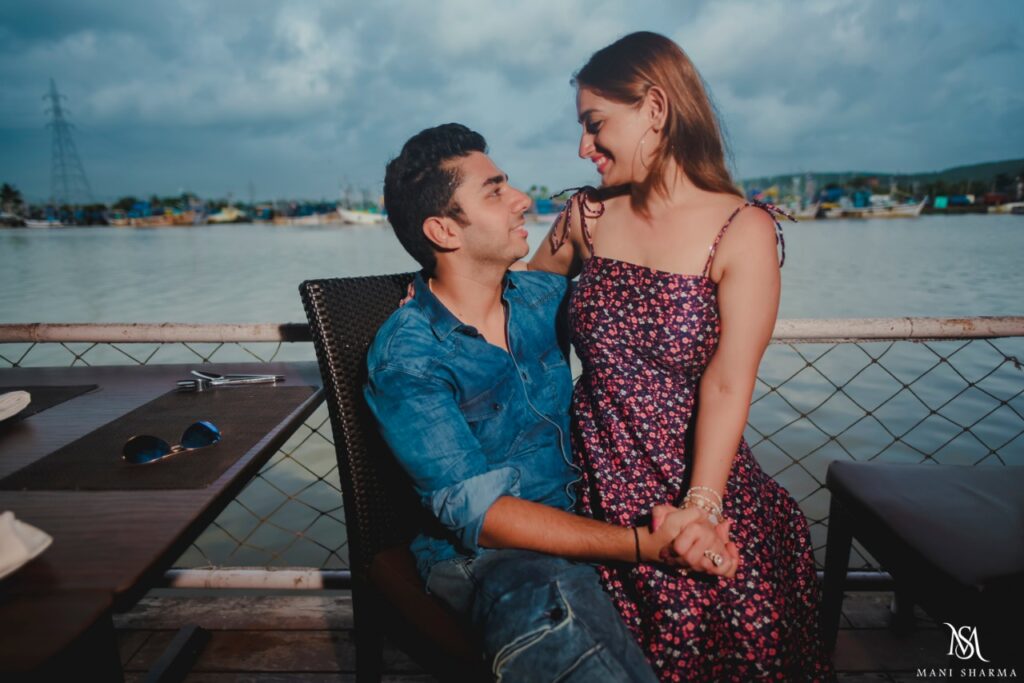 Sagan: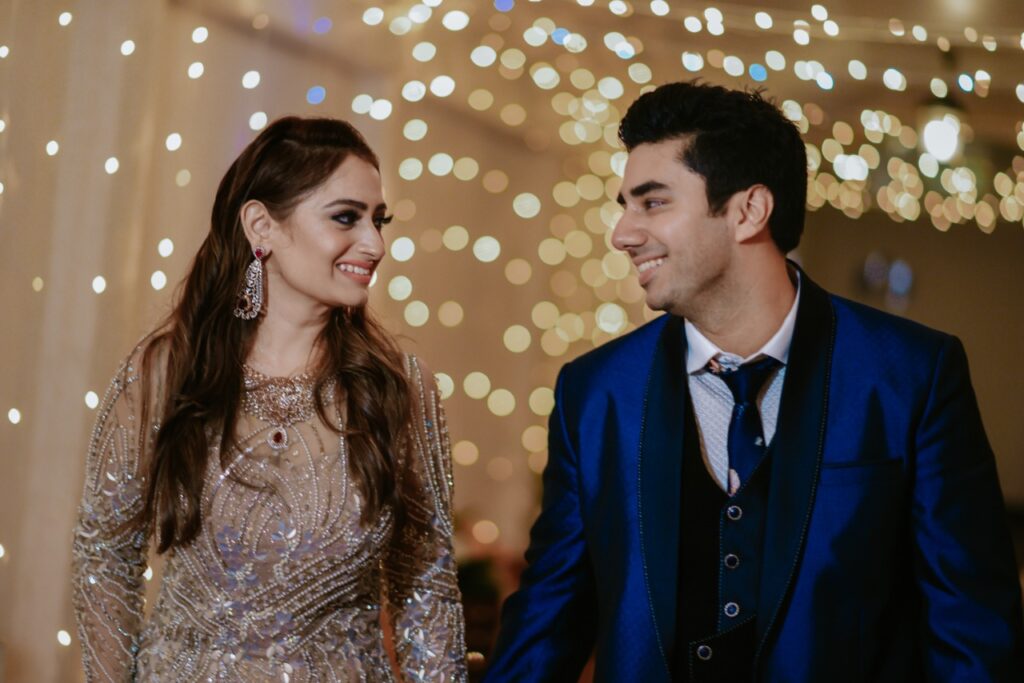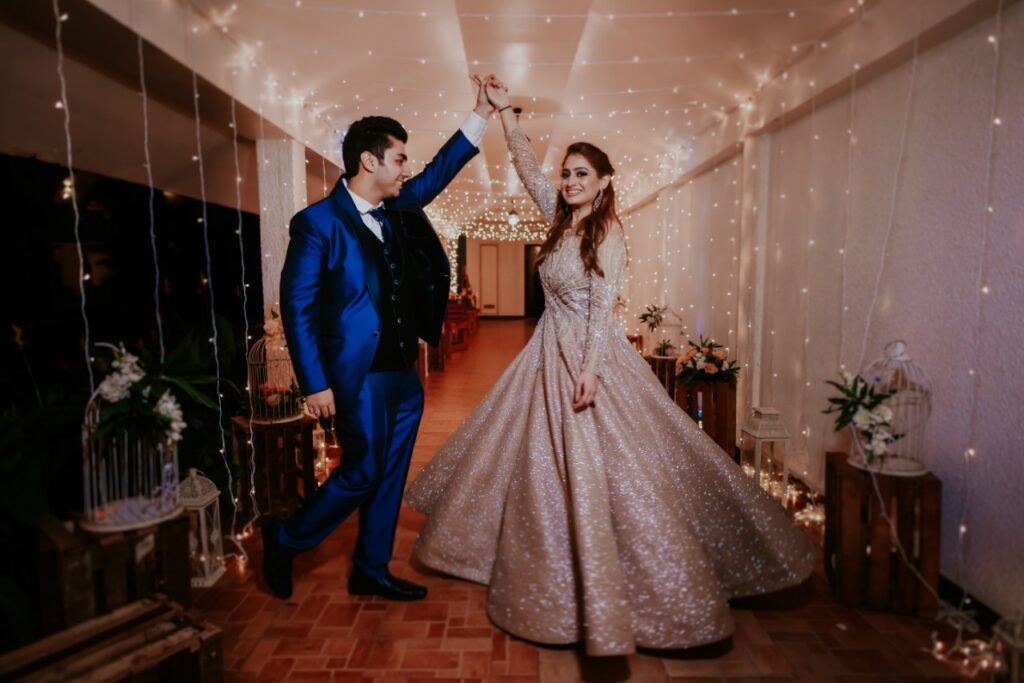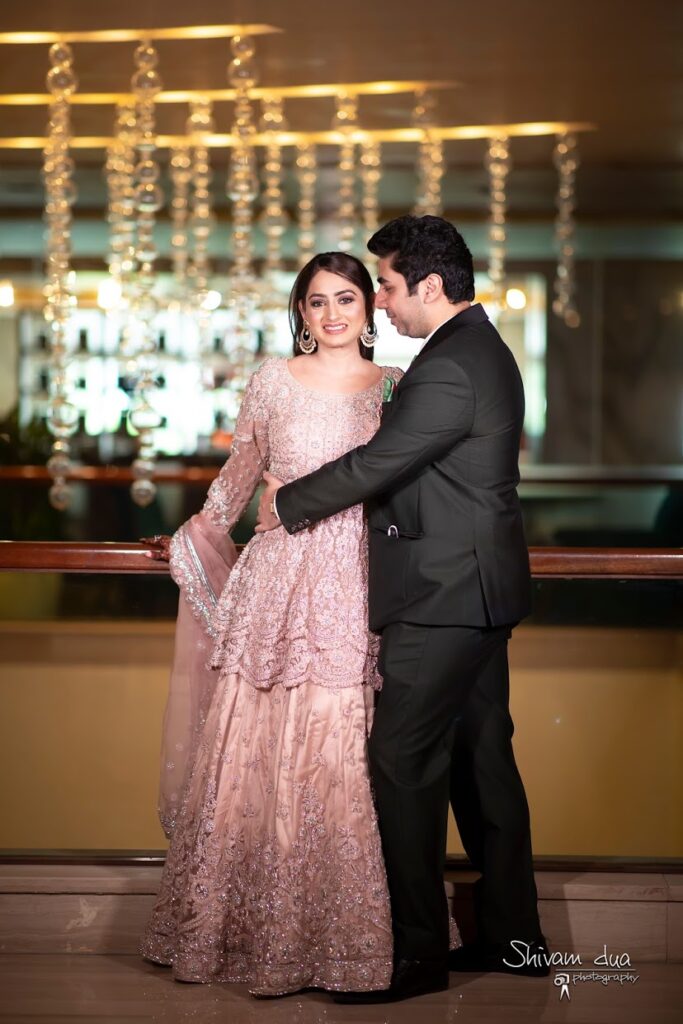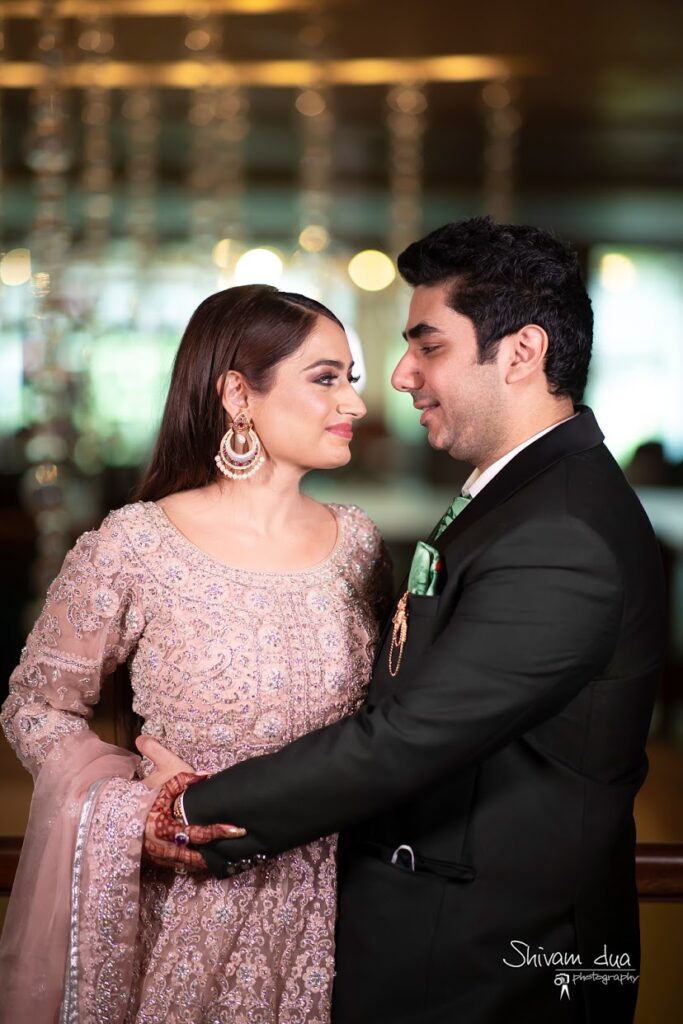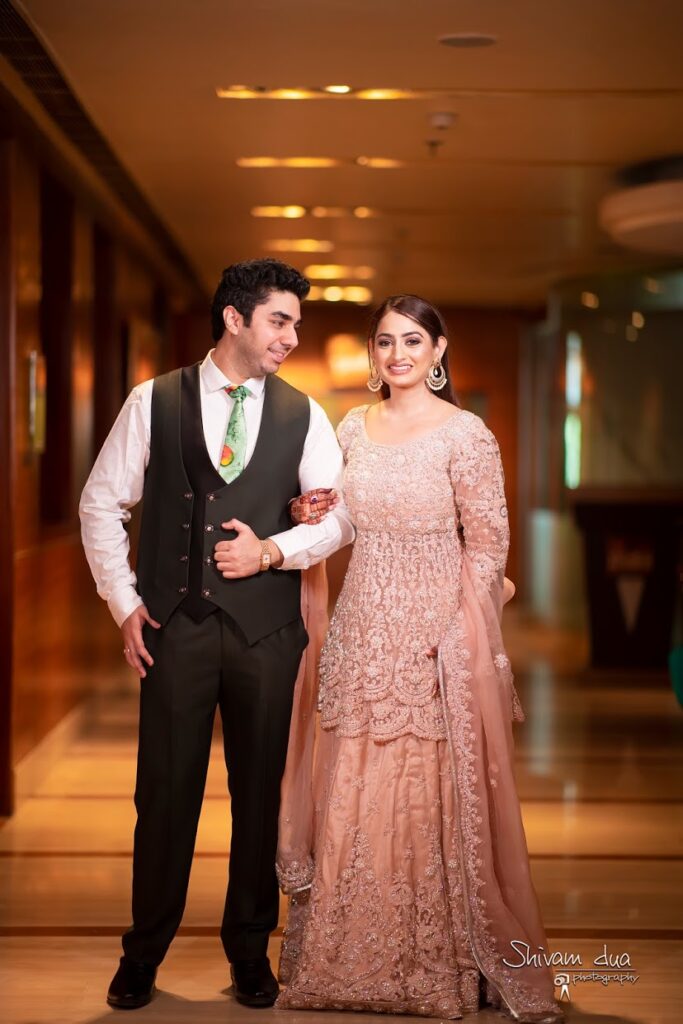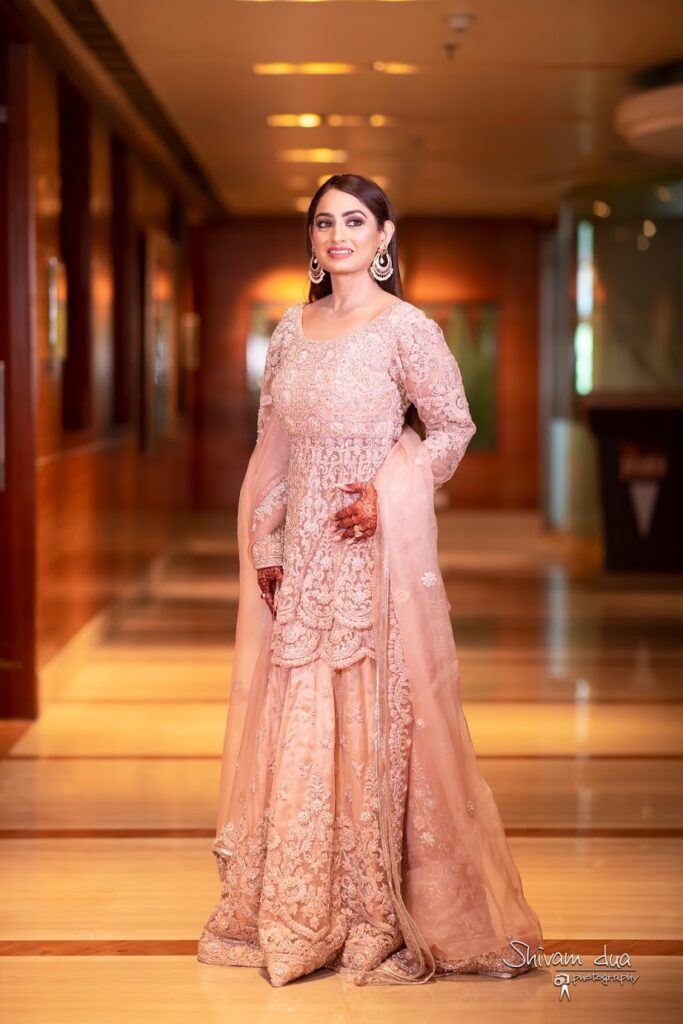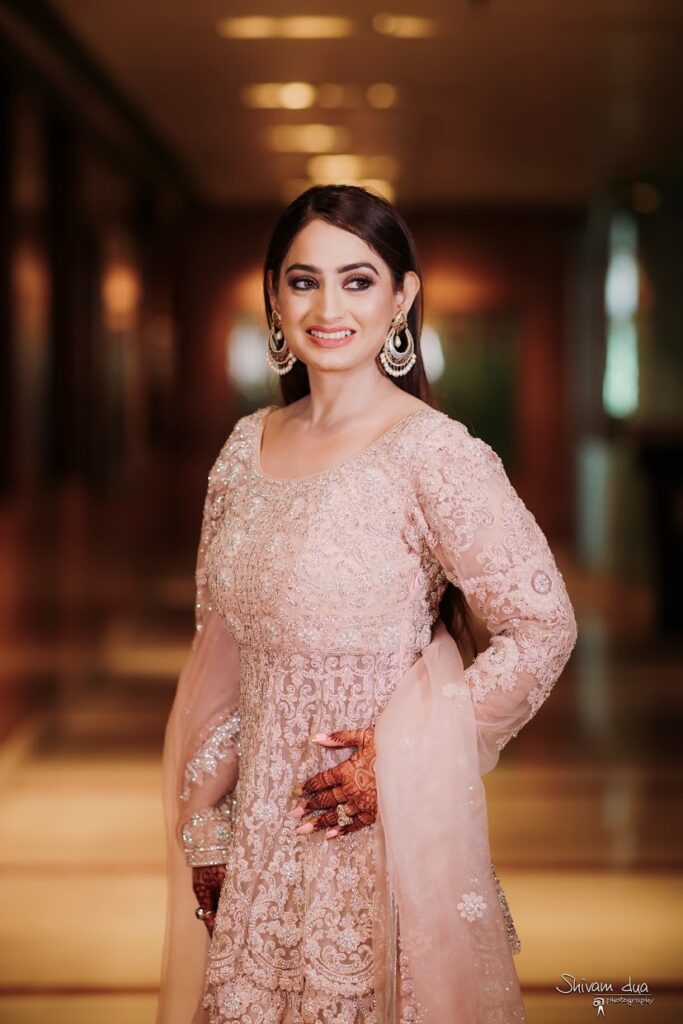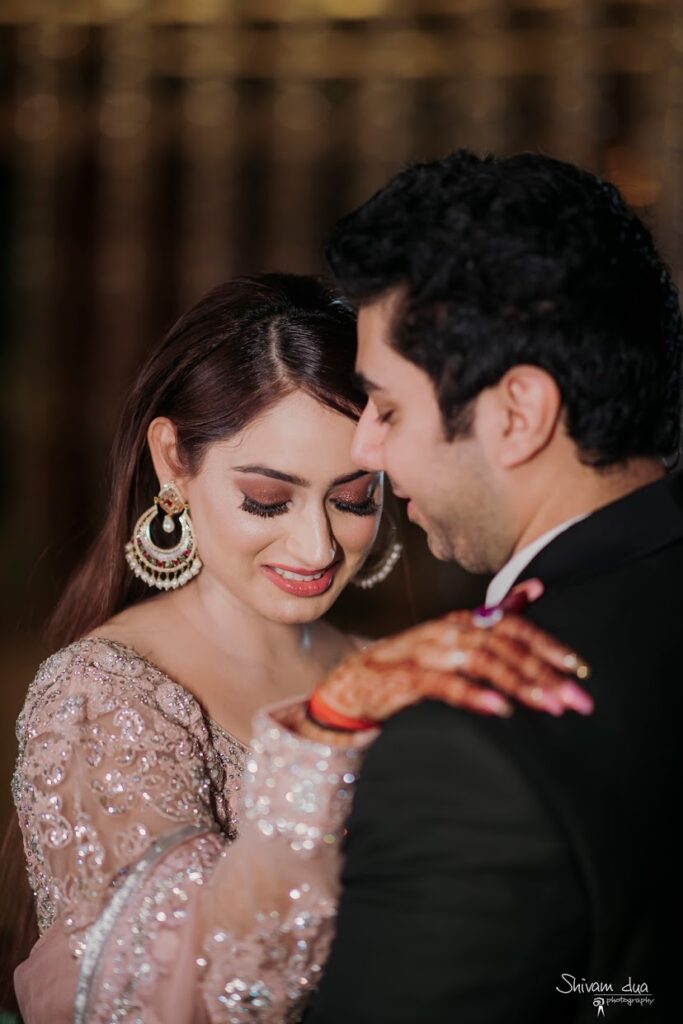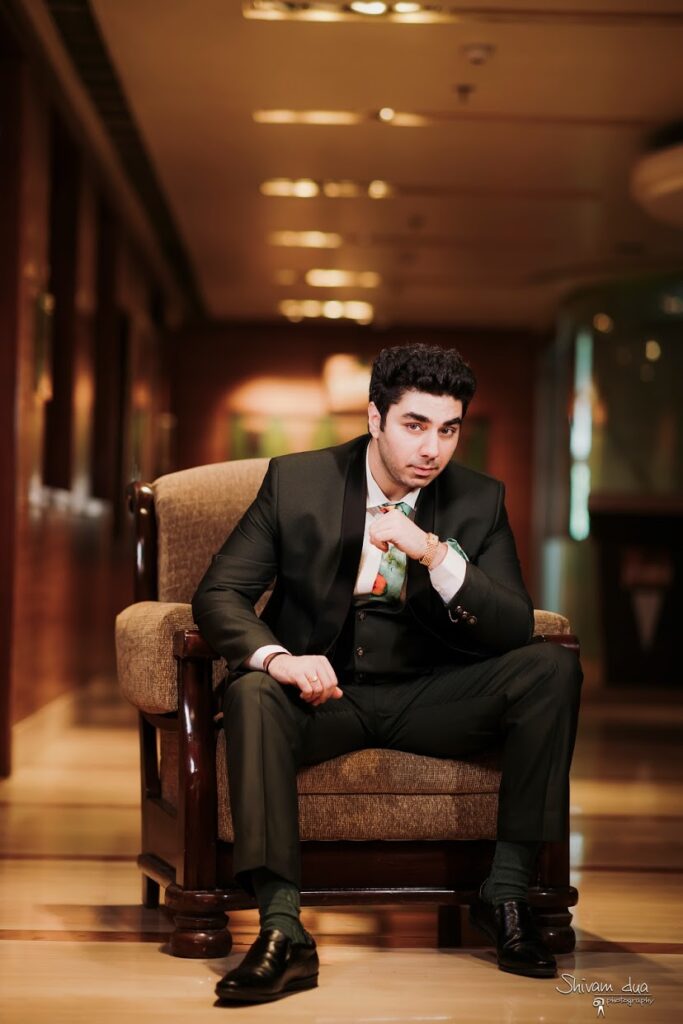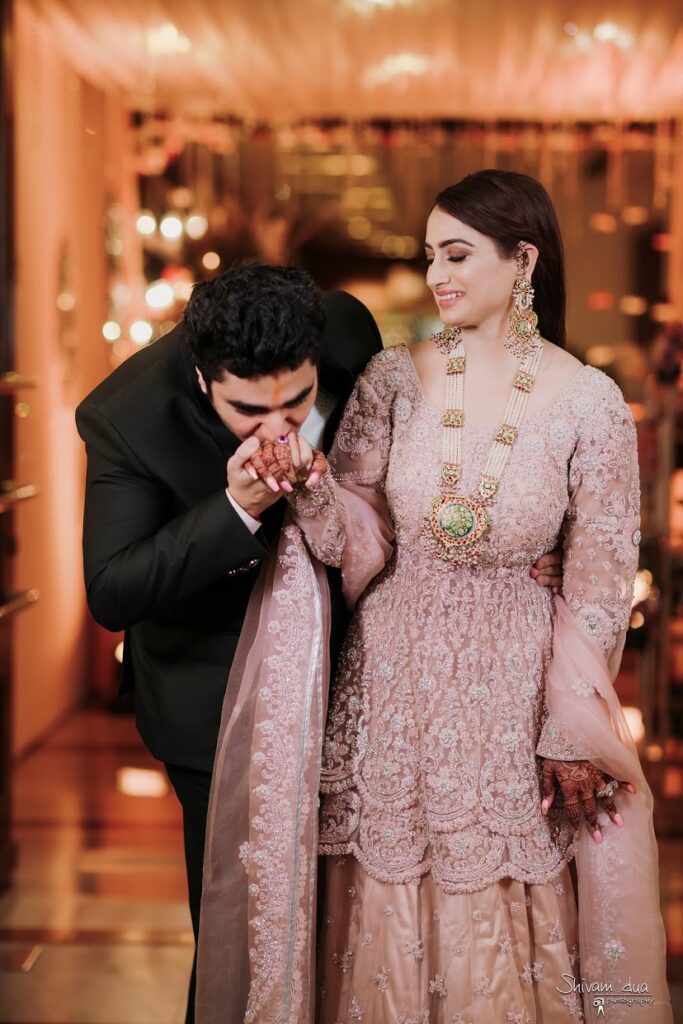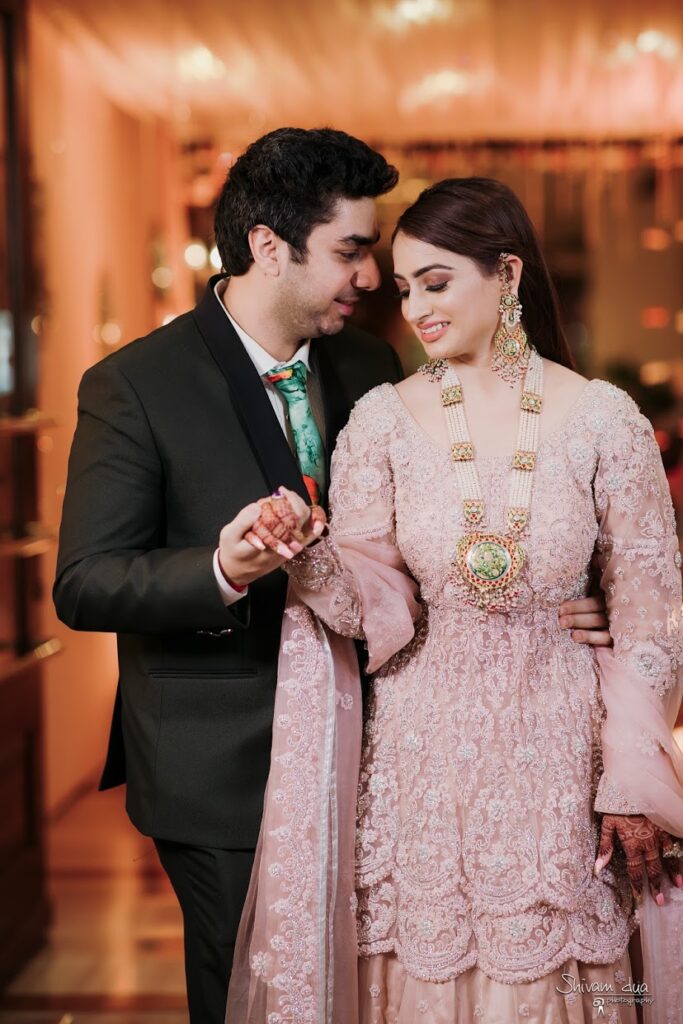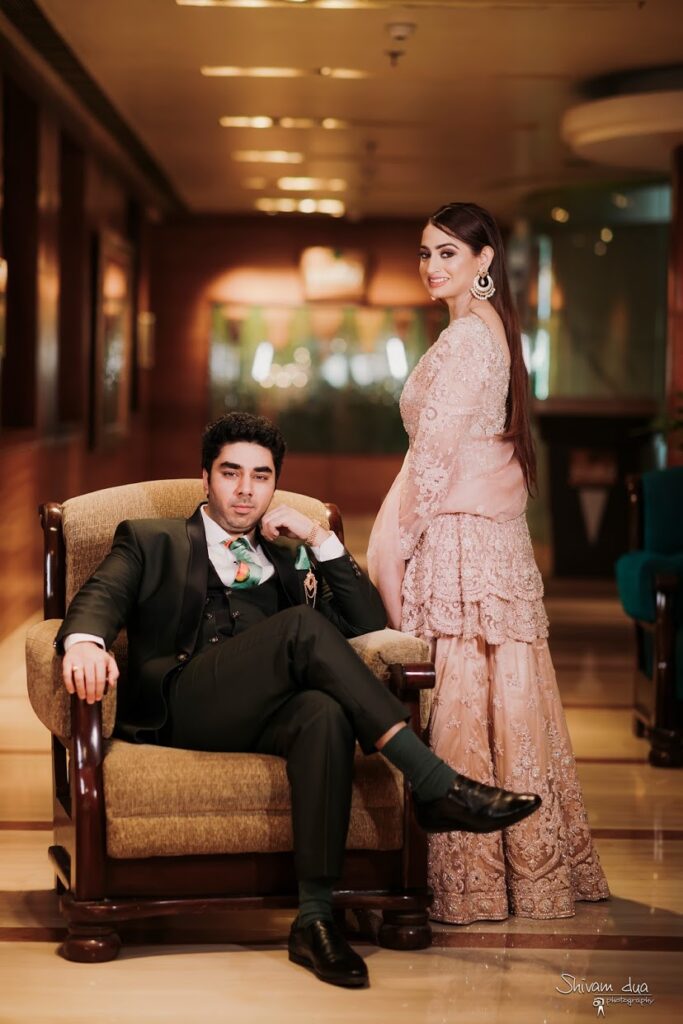 Haldi: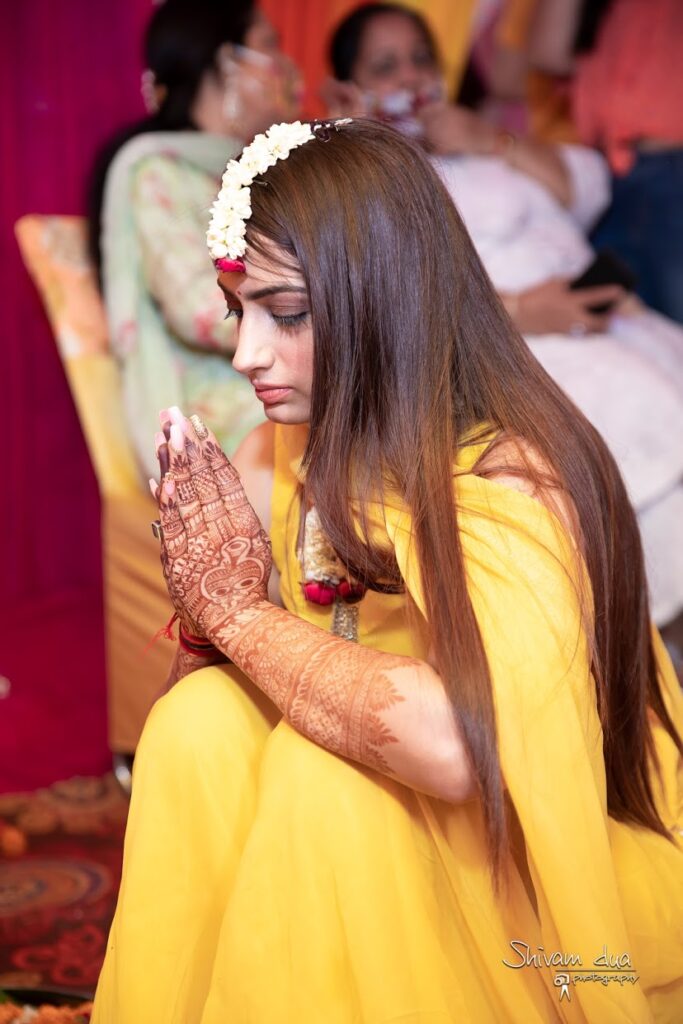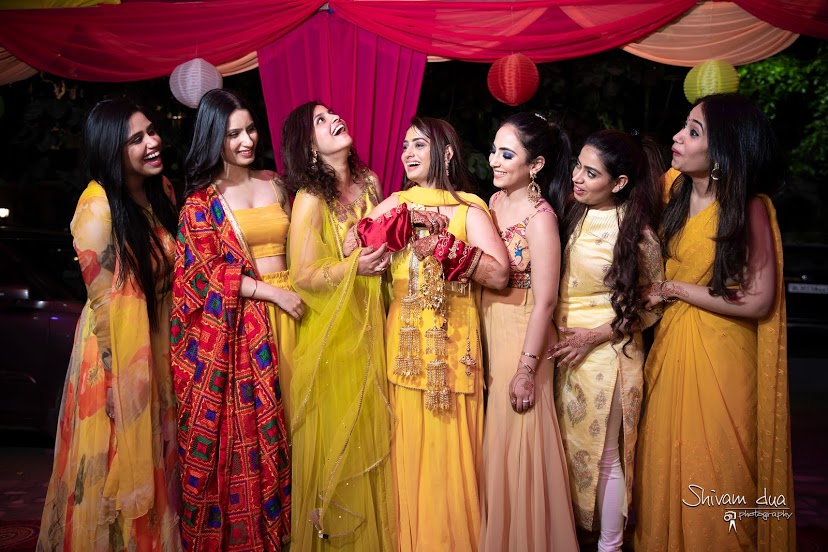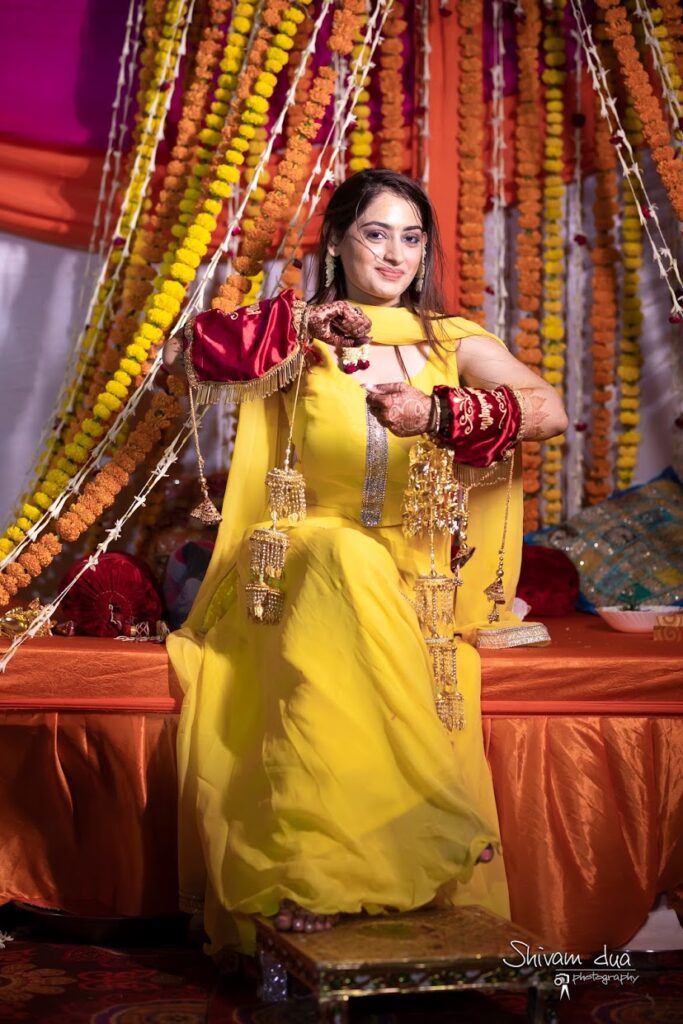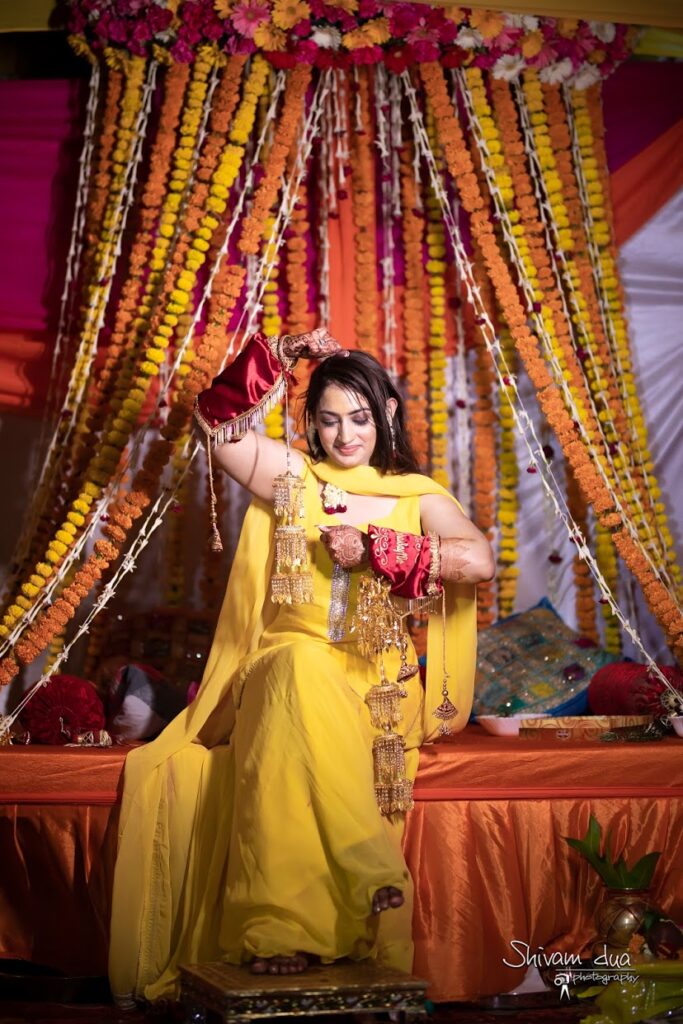 Mehendi: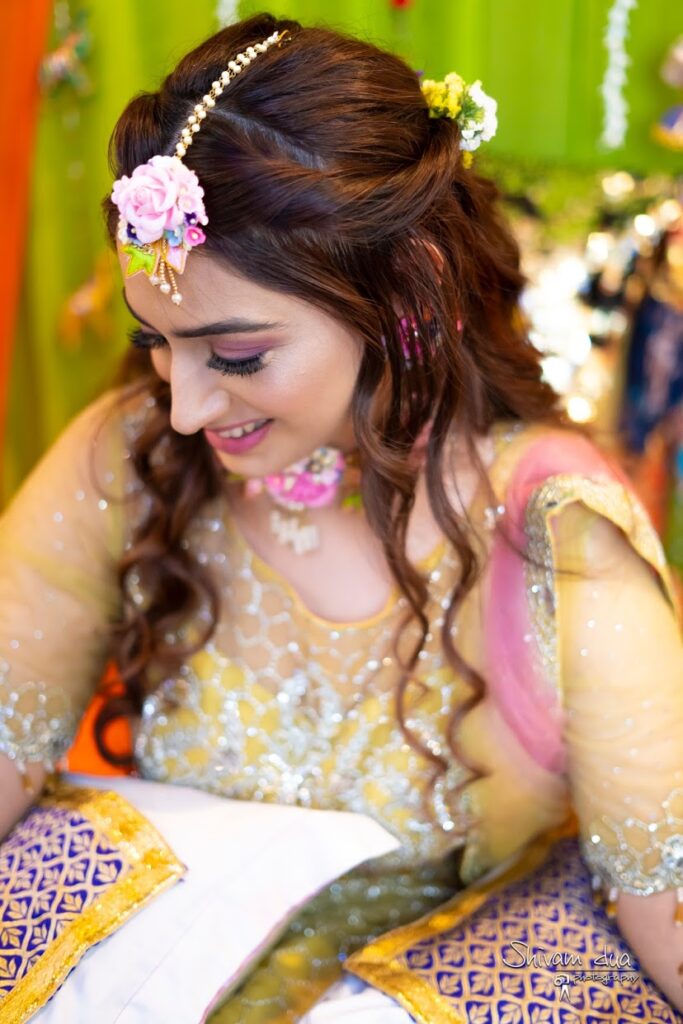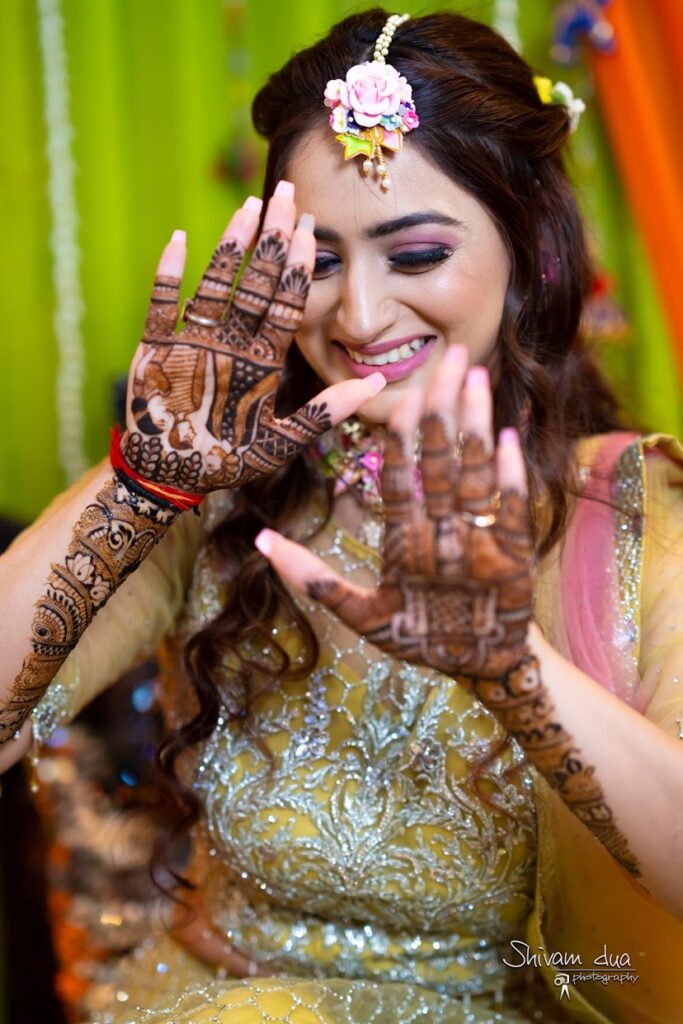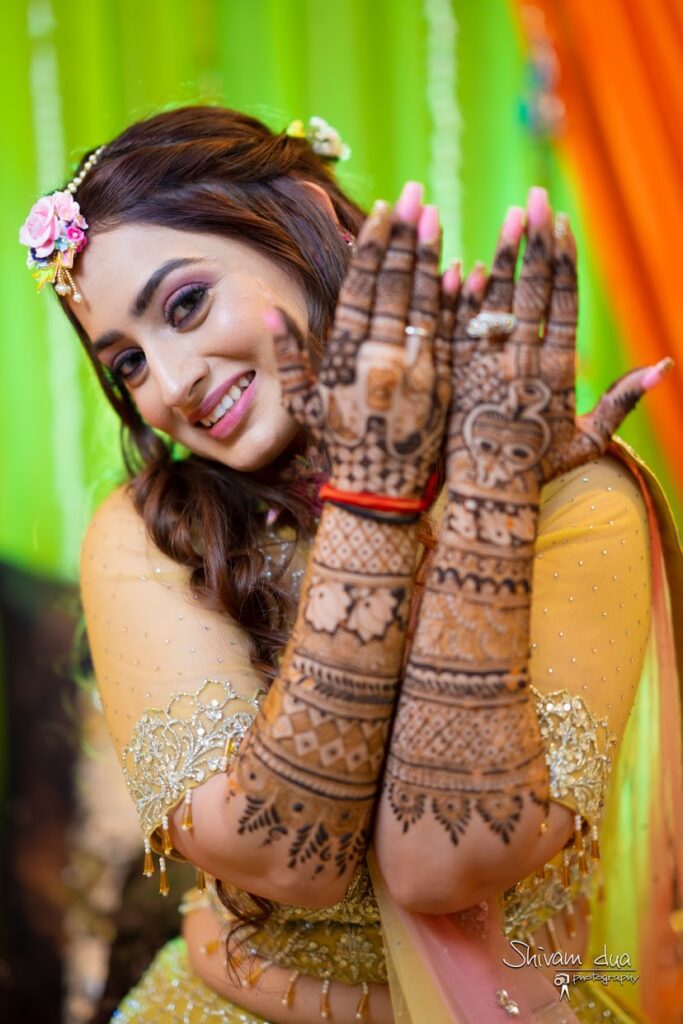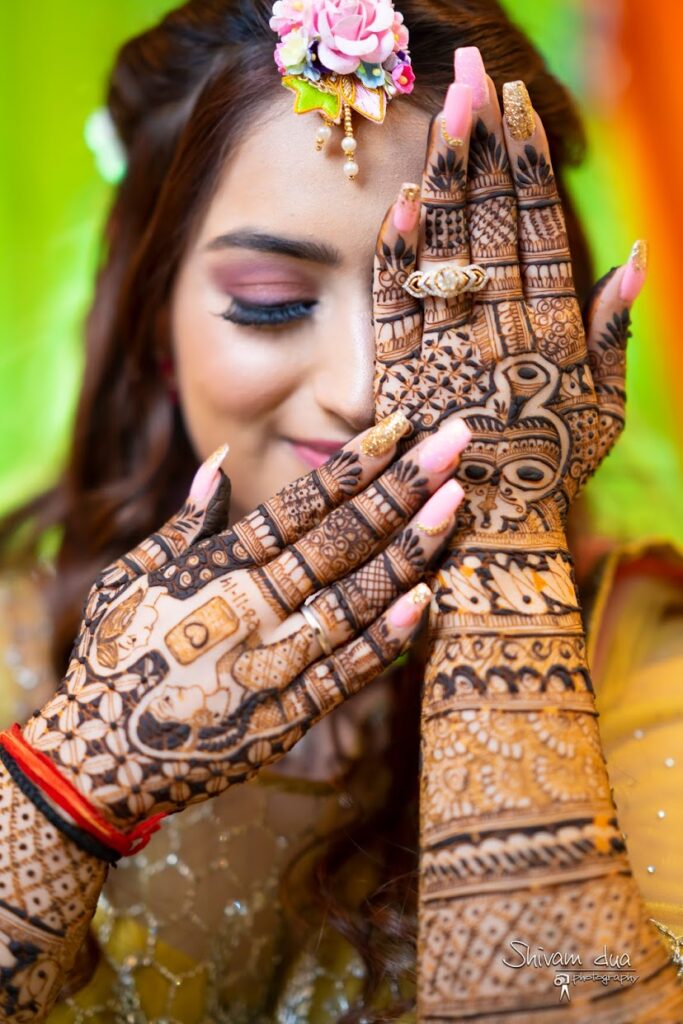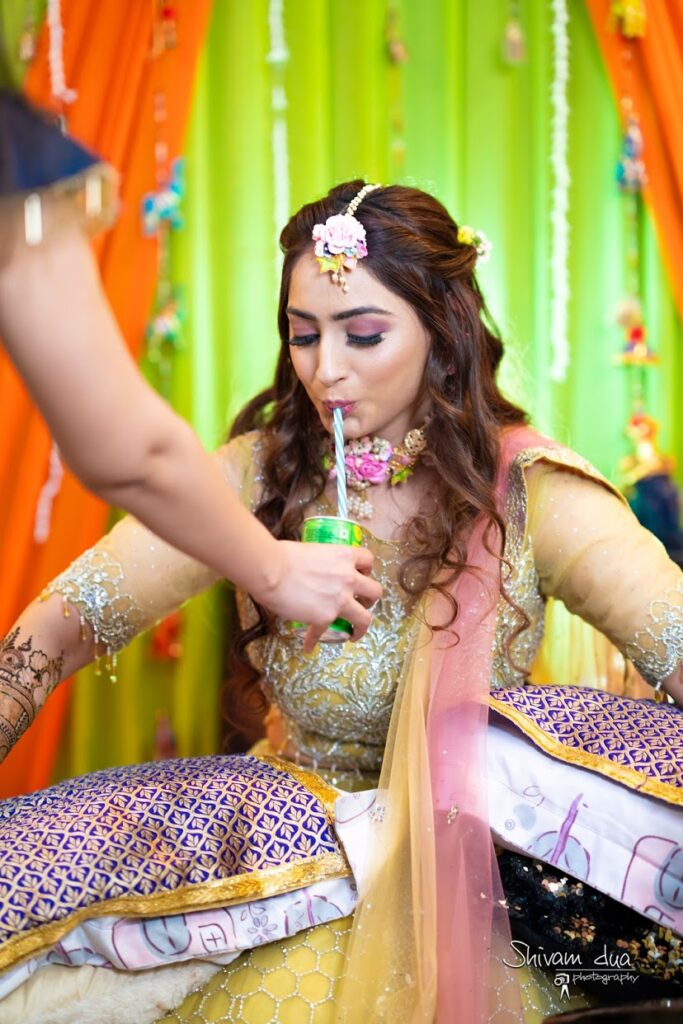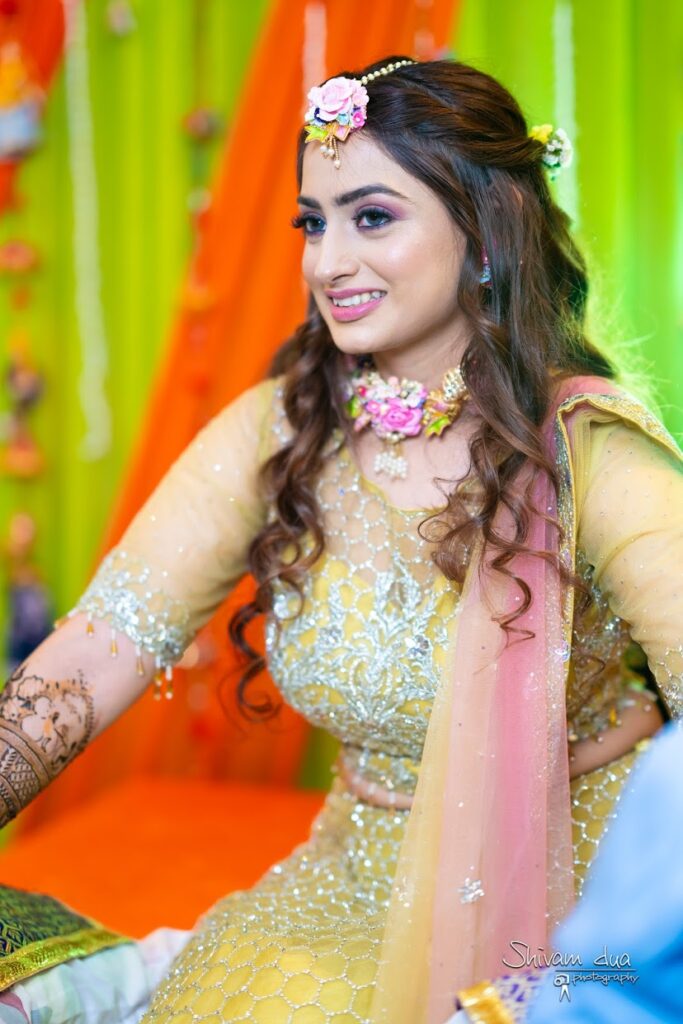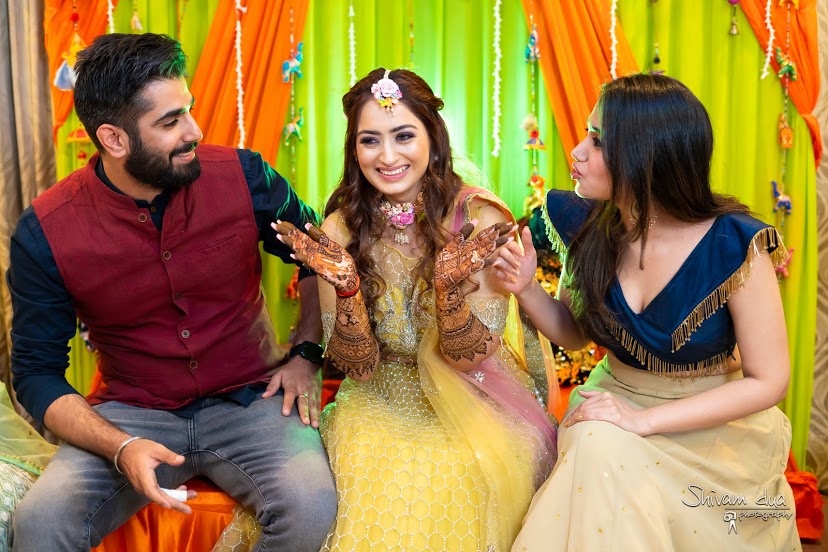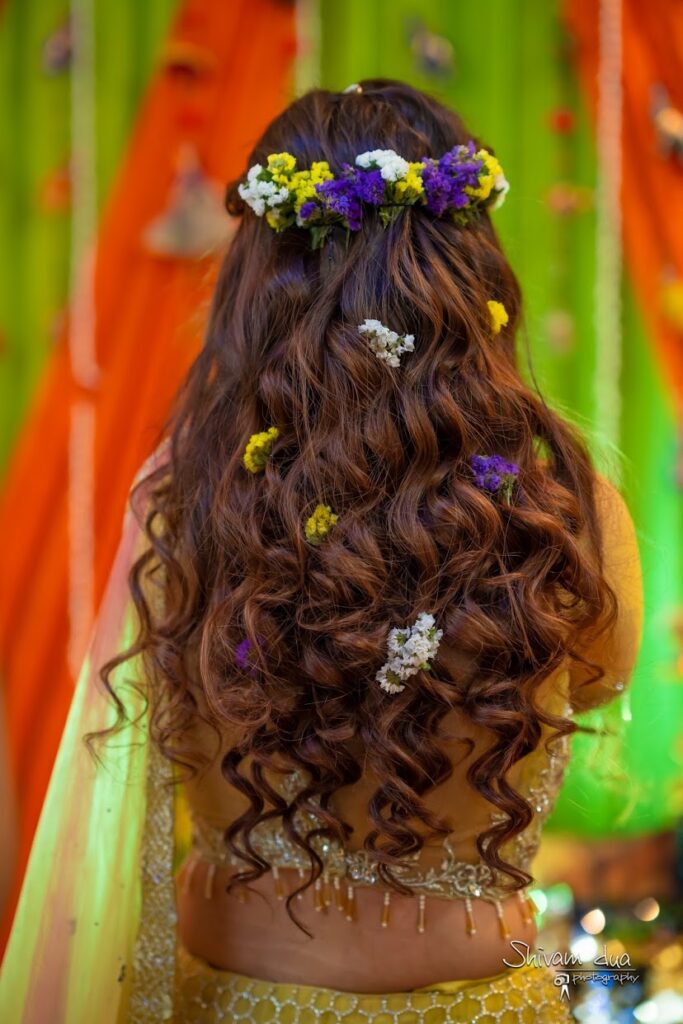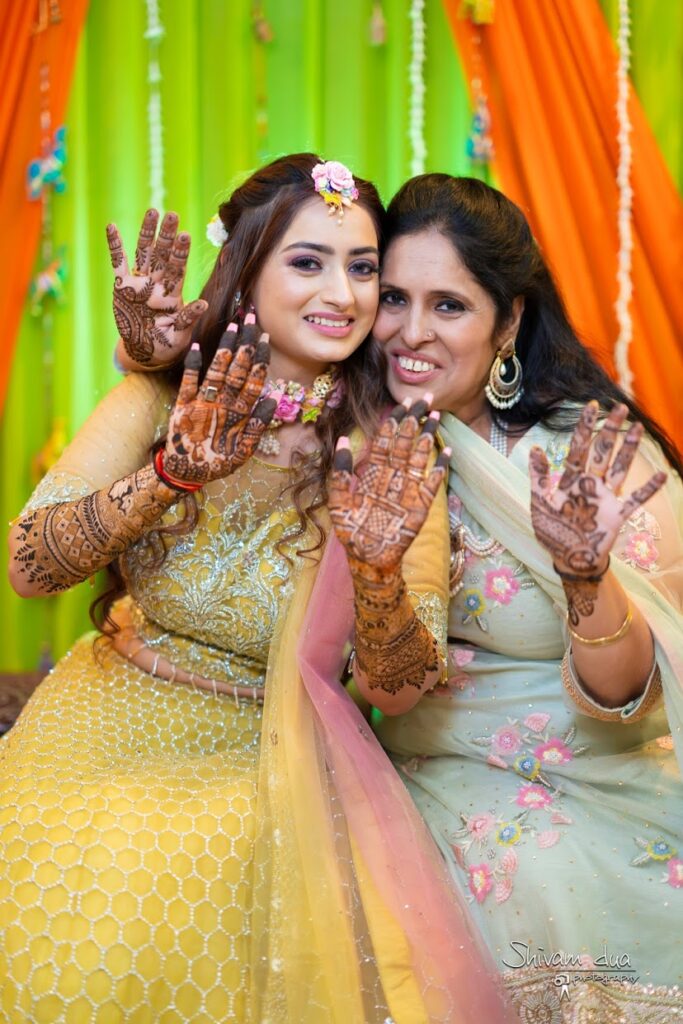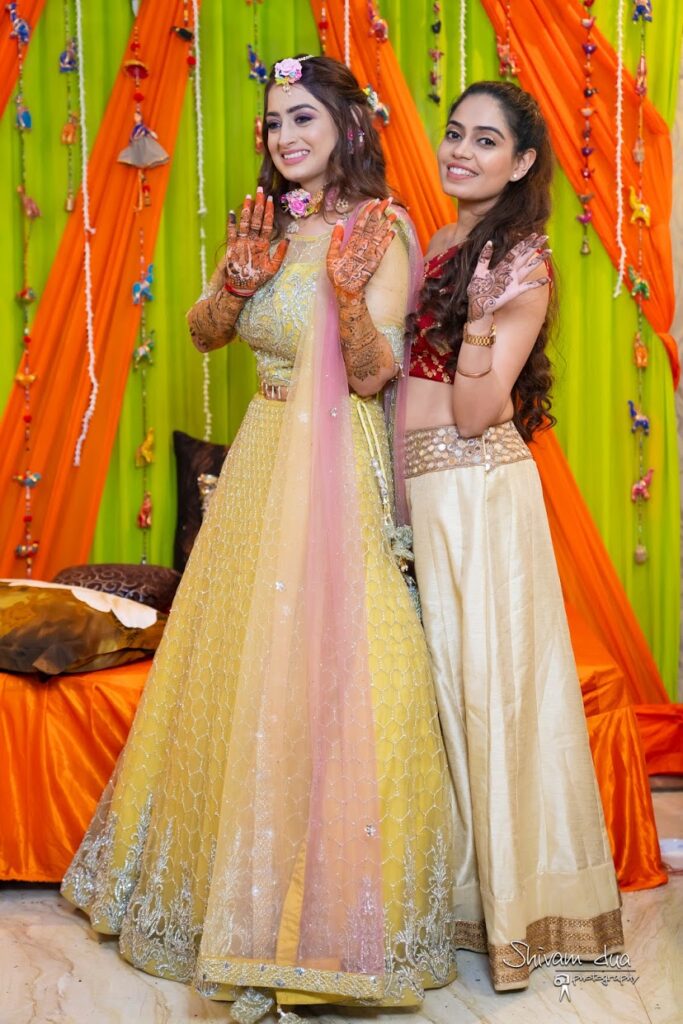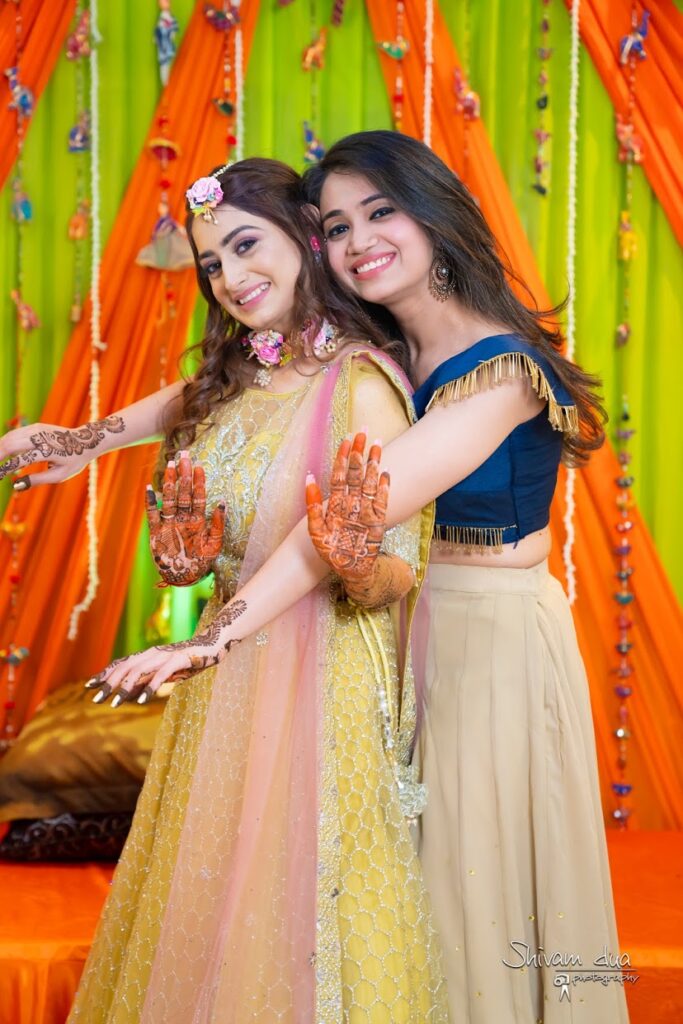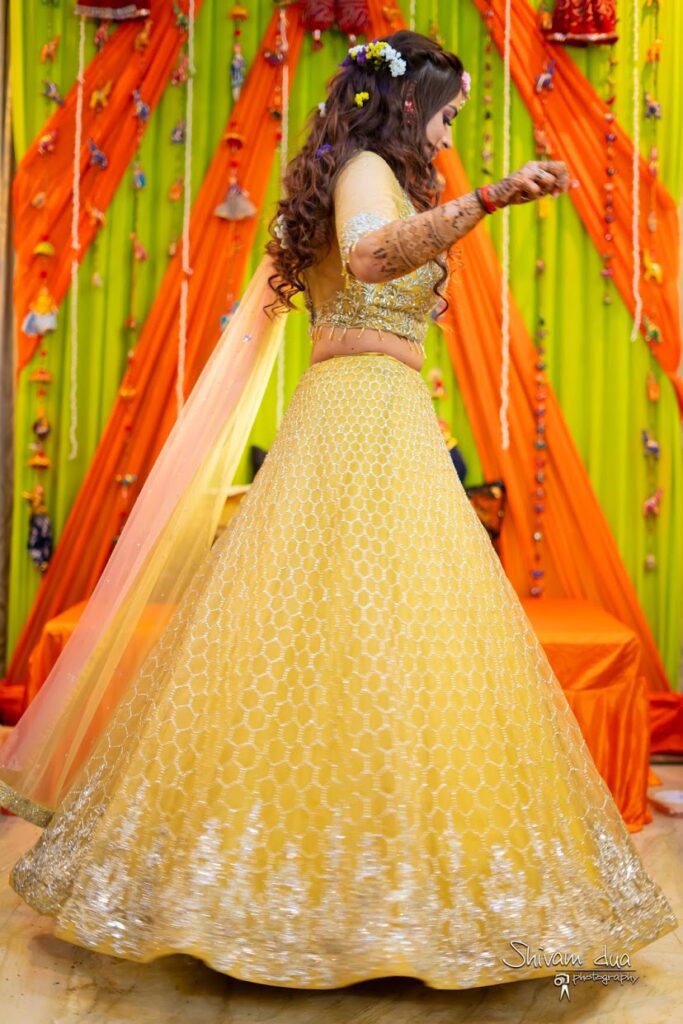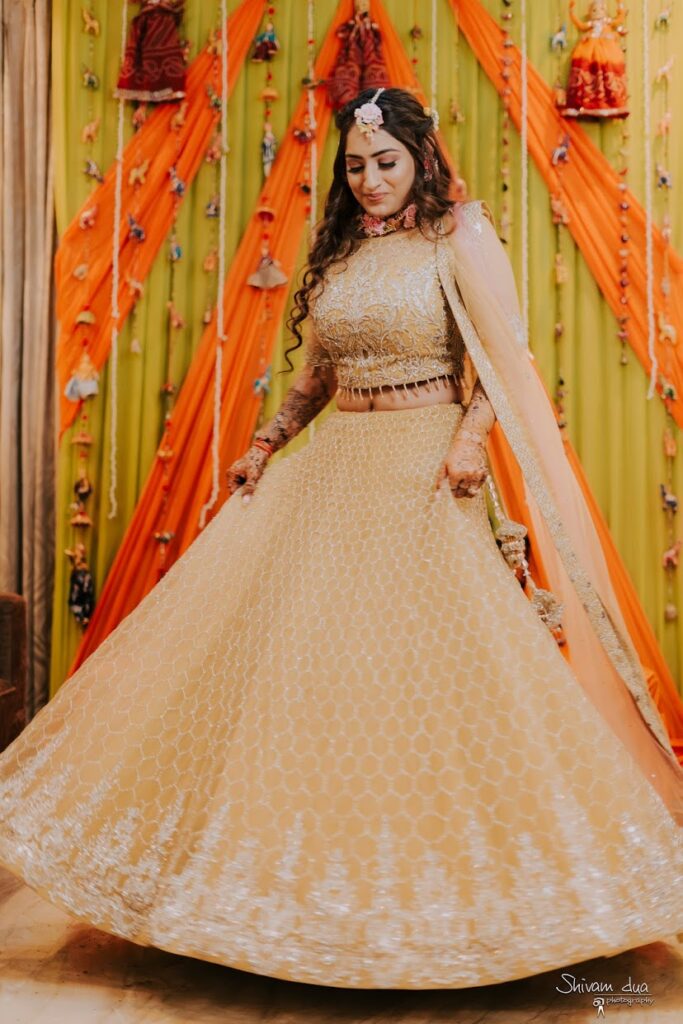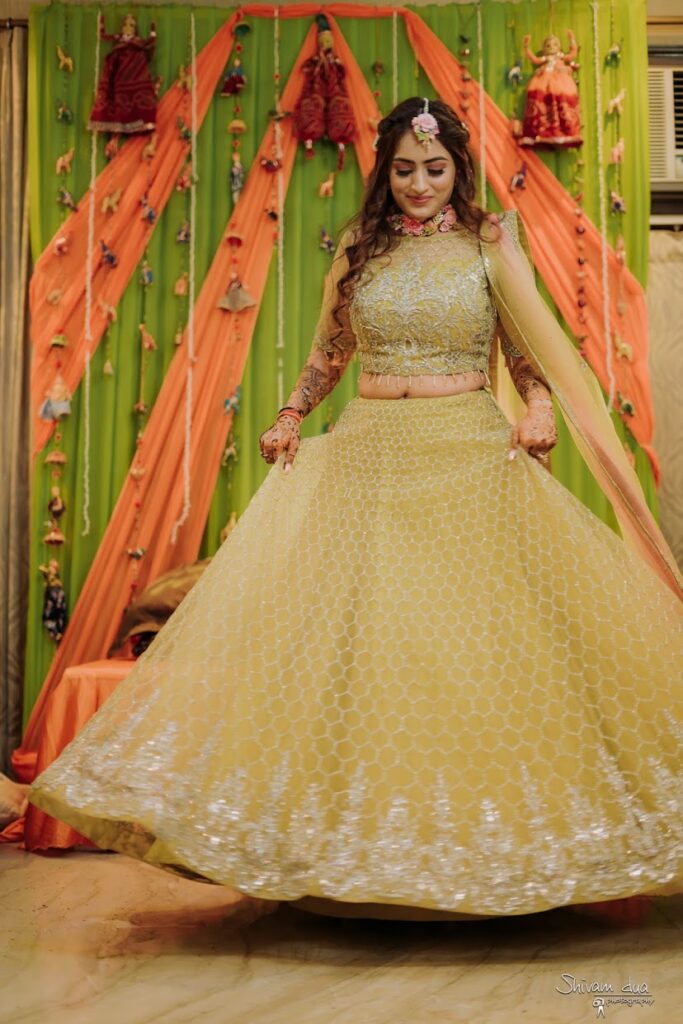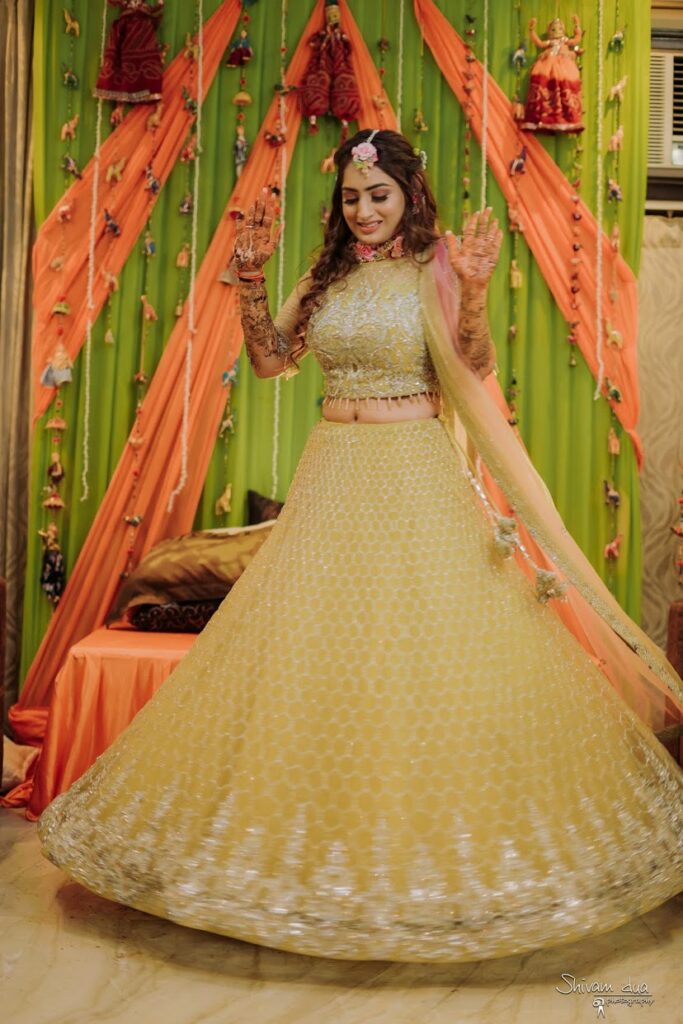 Wedding: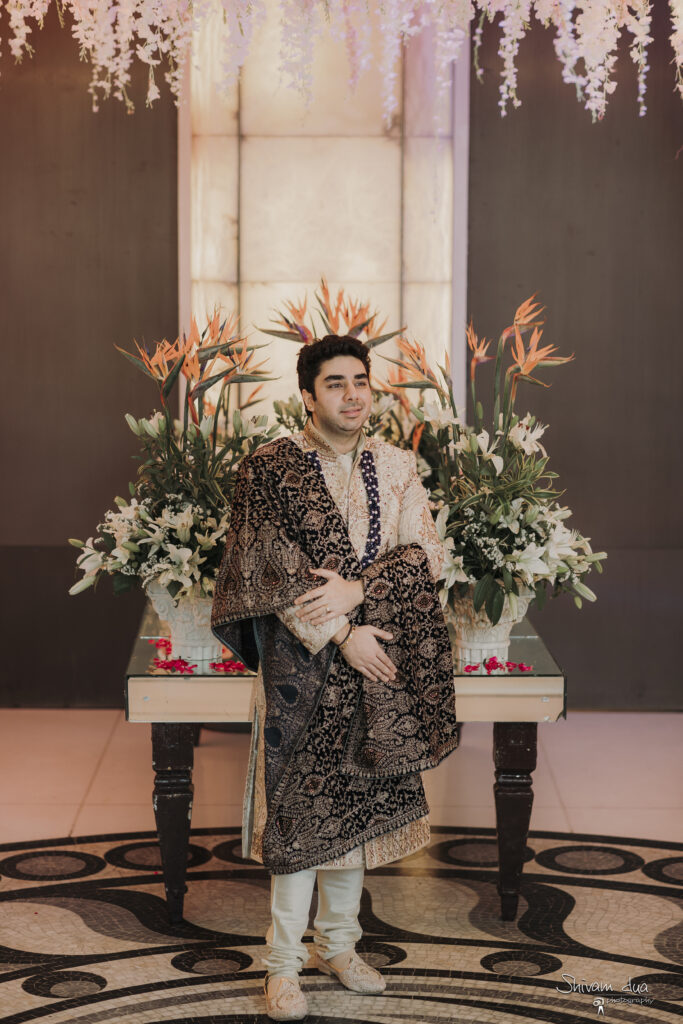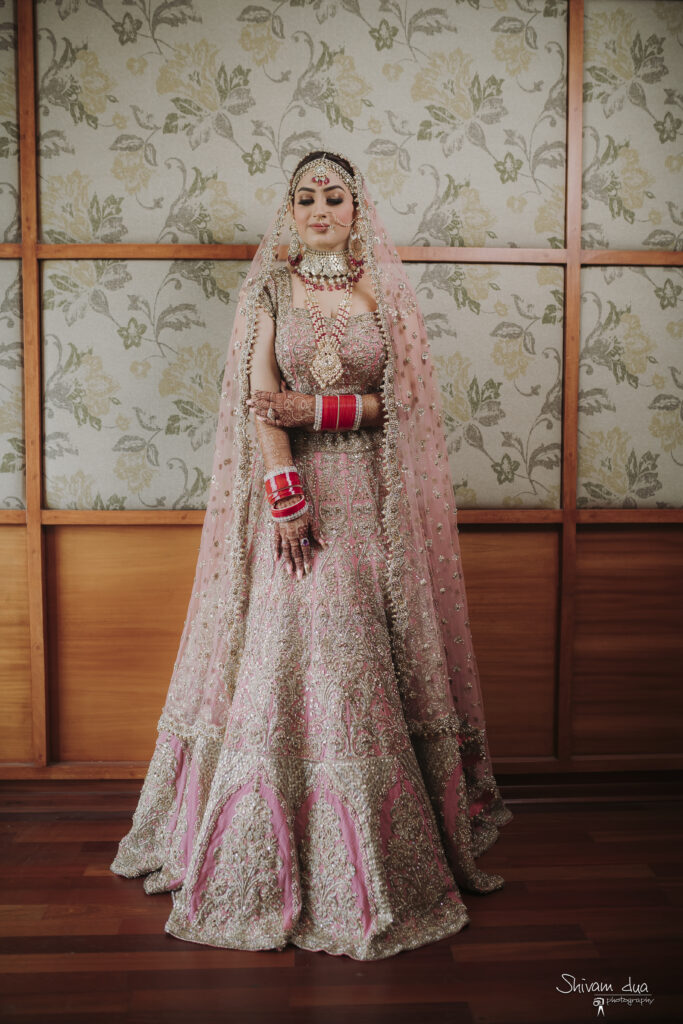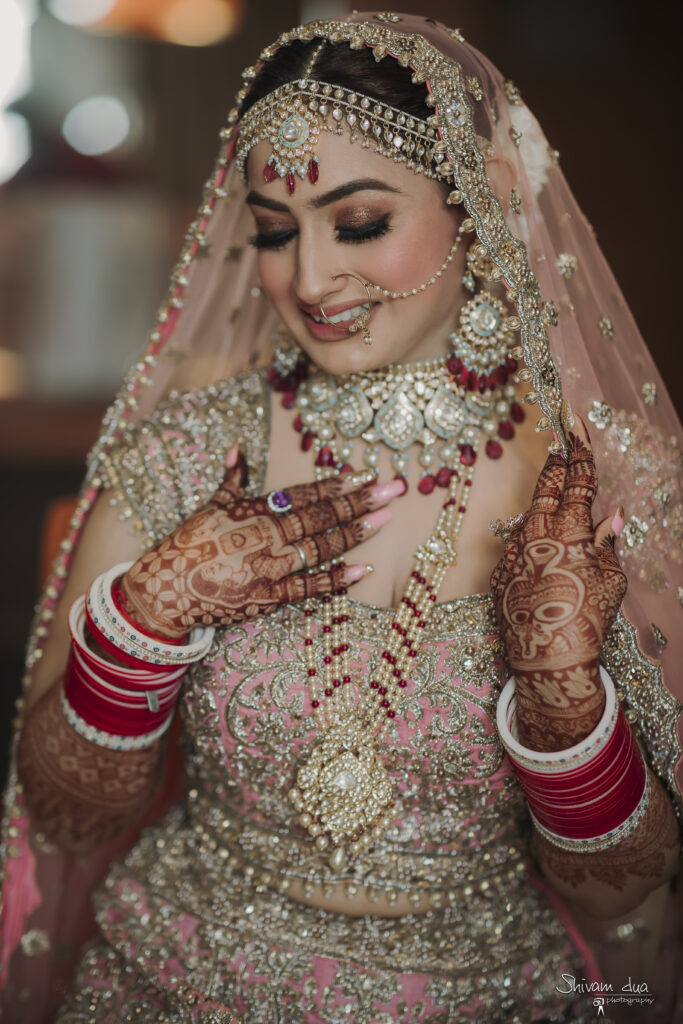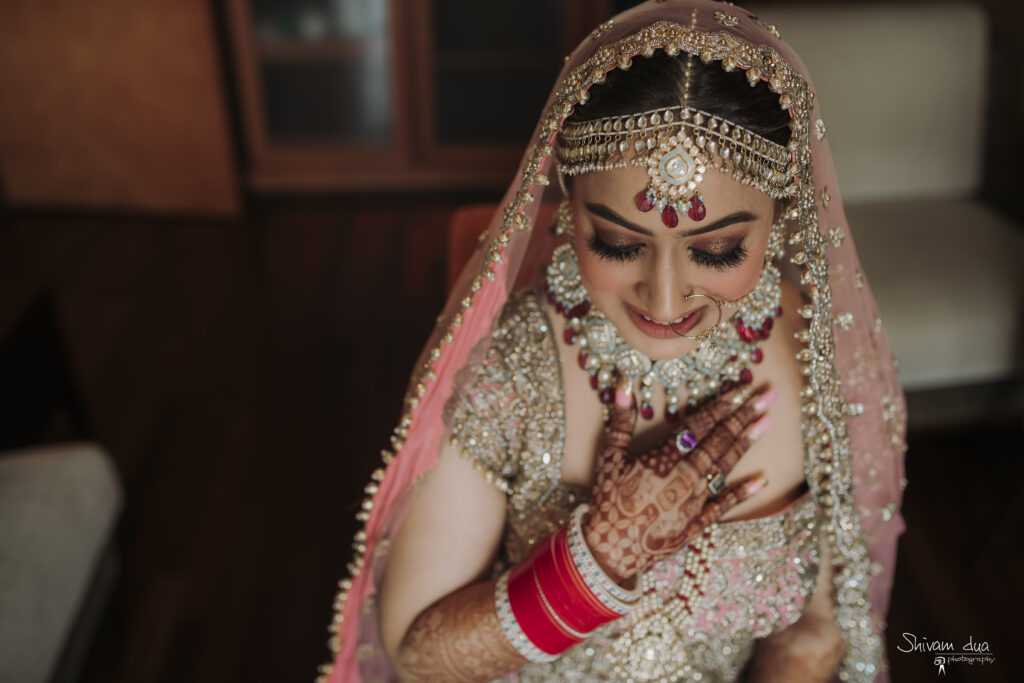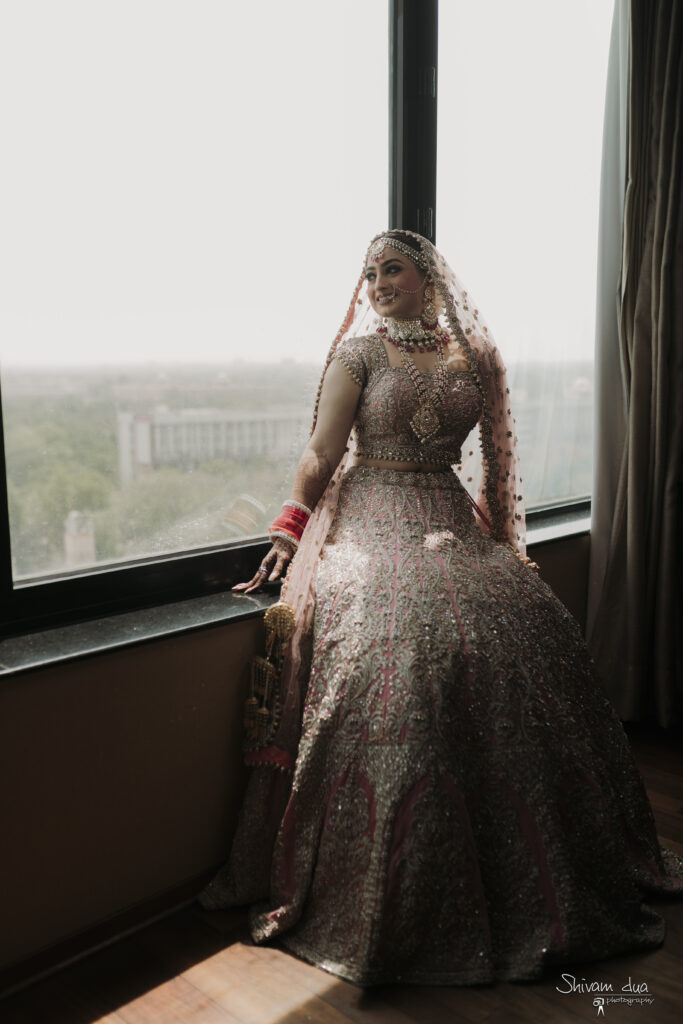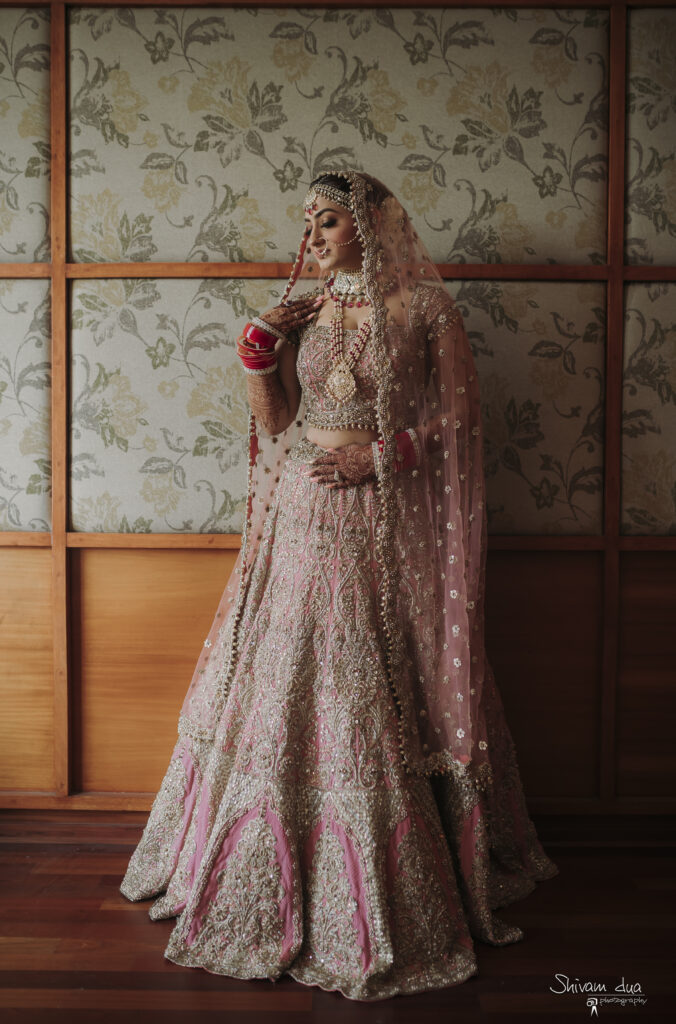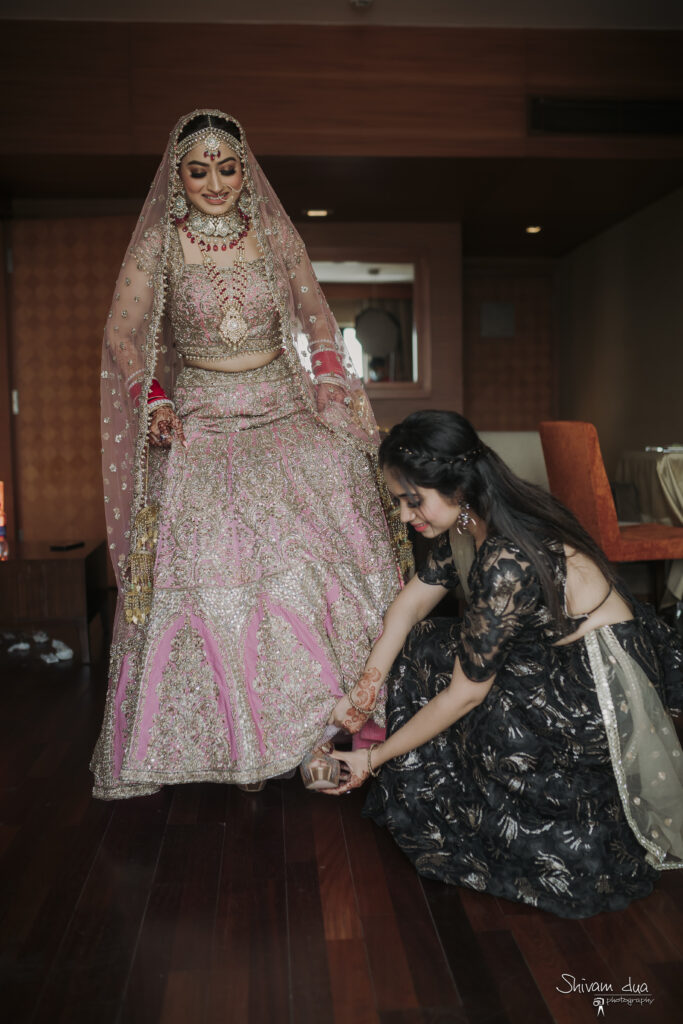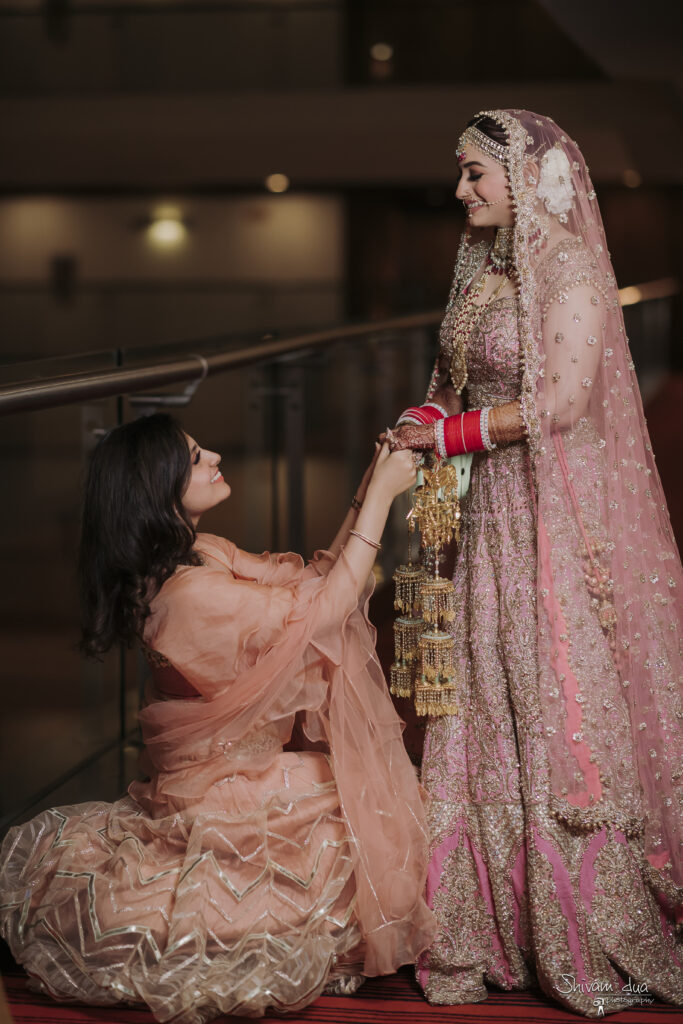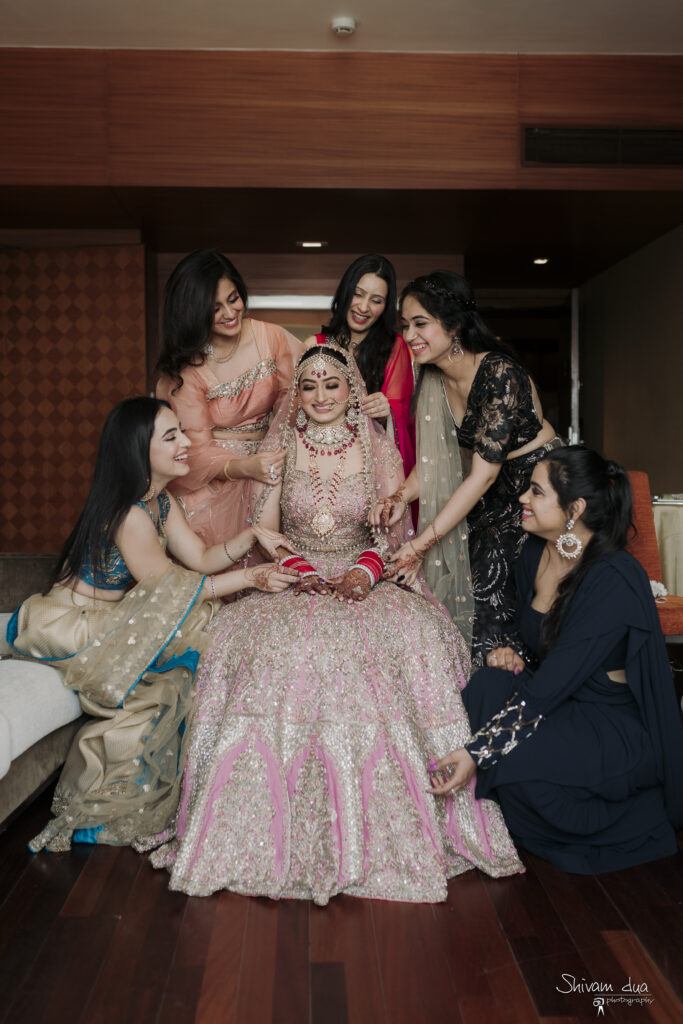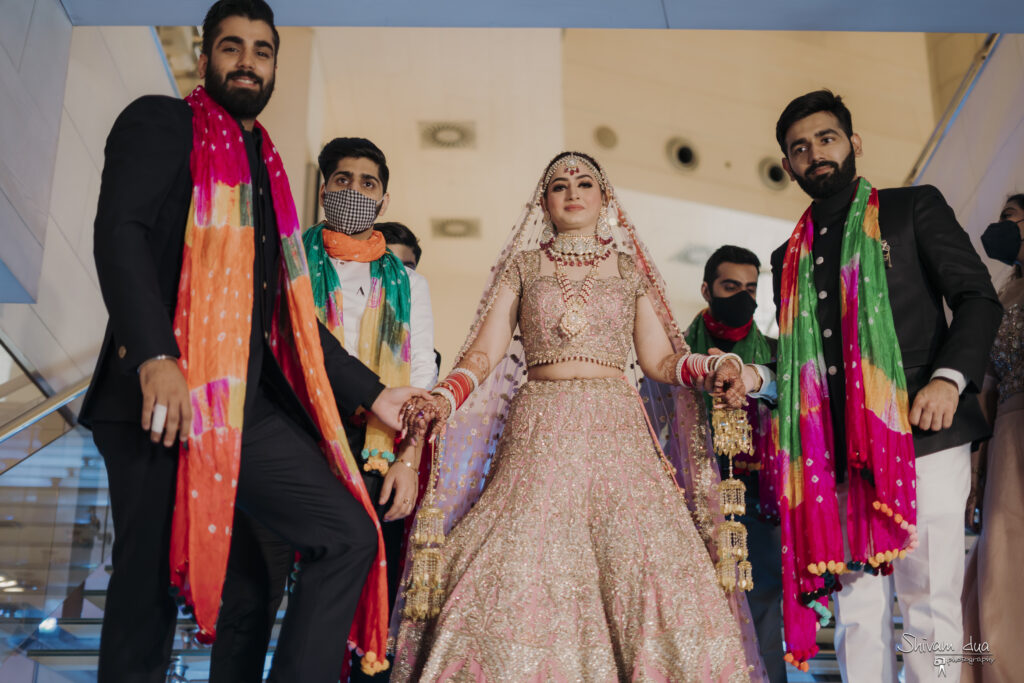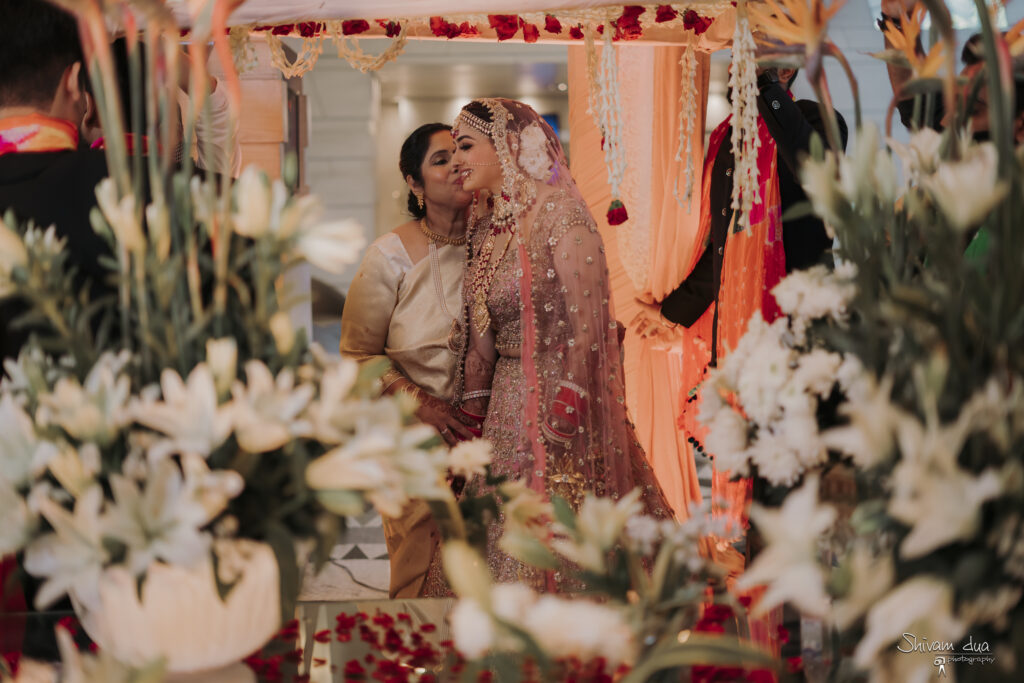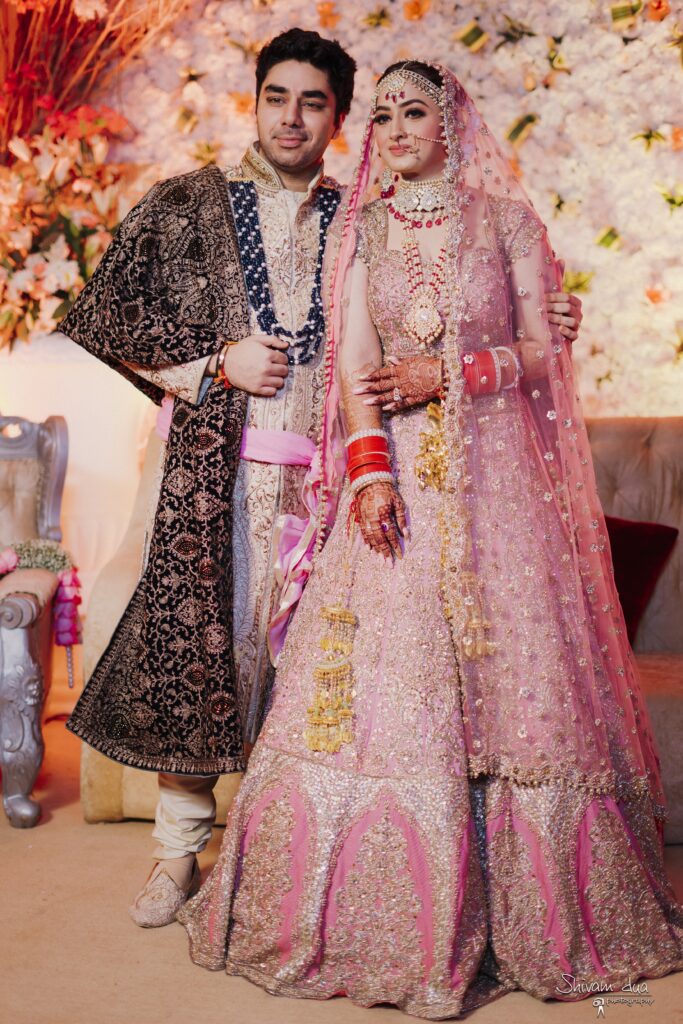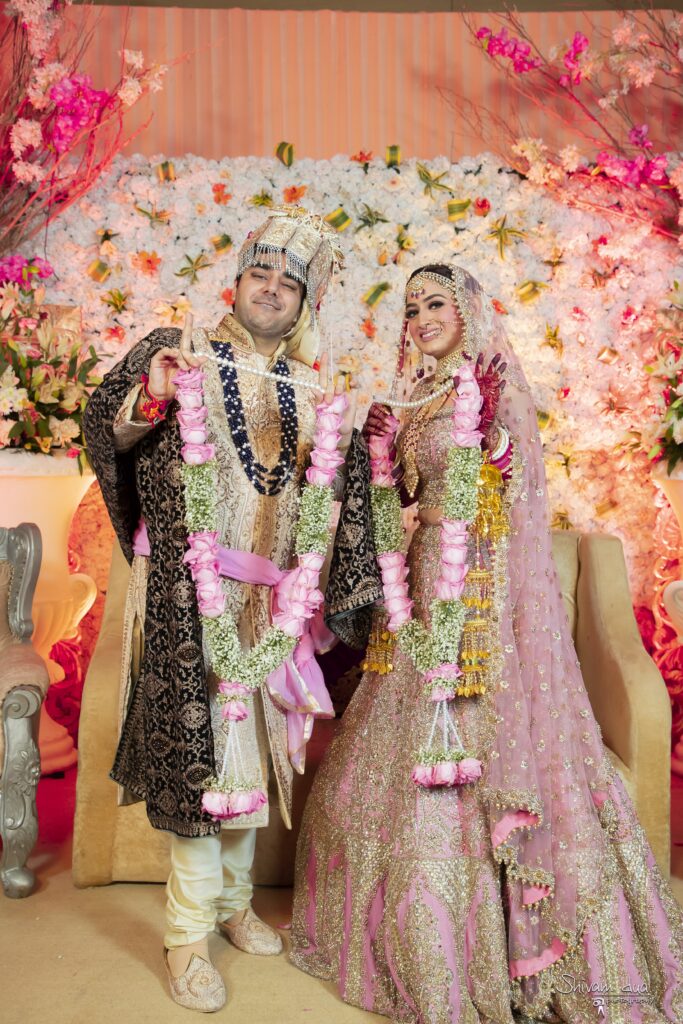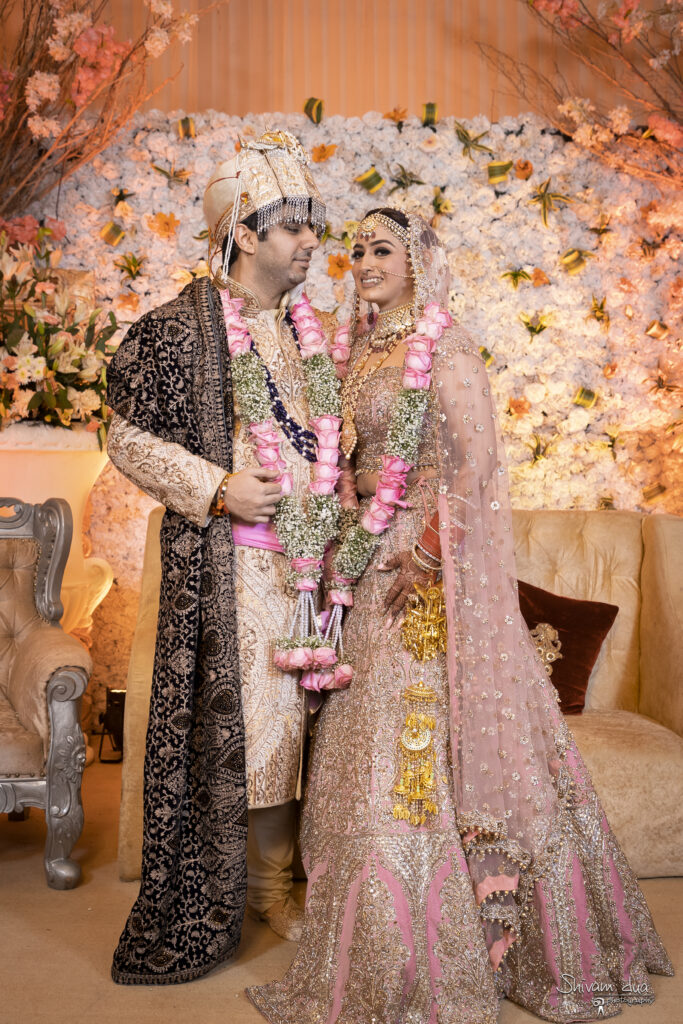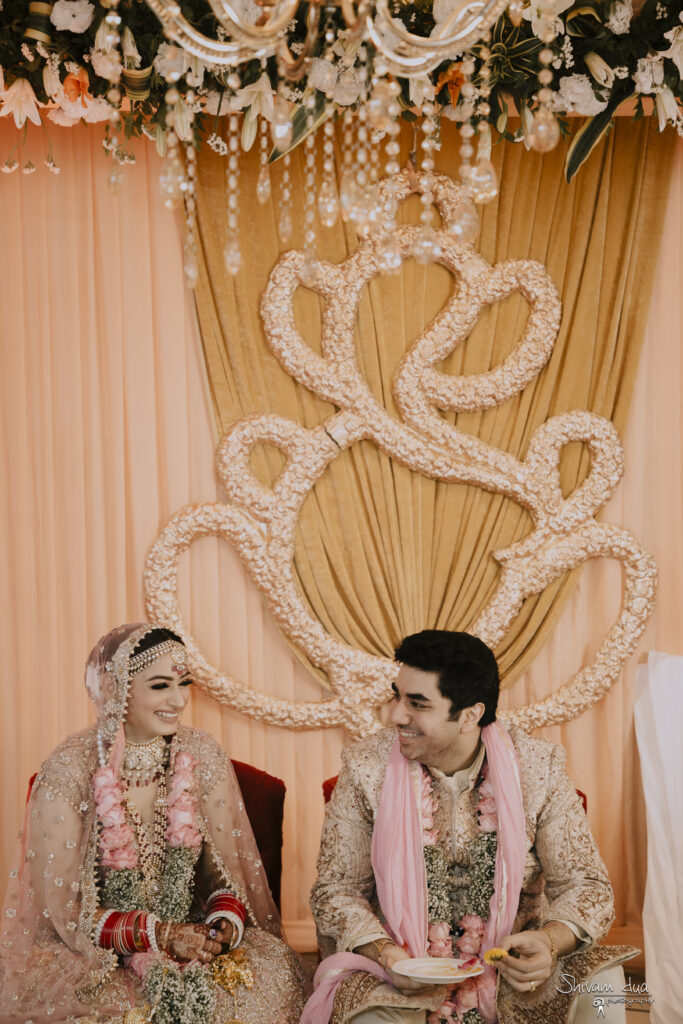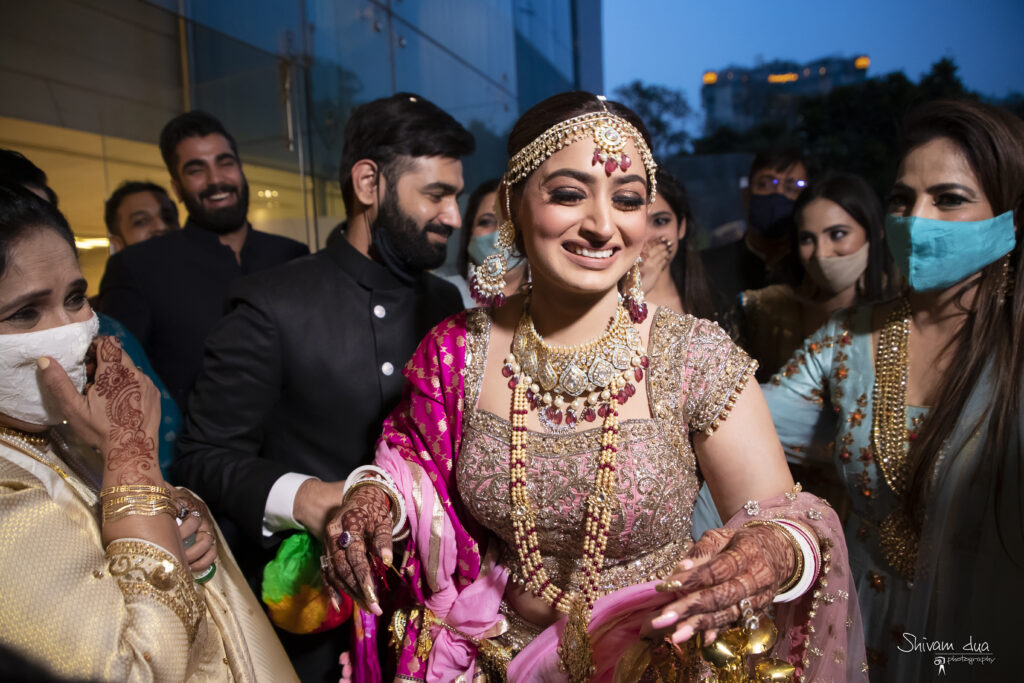 Signing off Sonam added, "Every bride is beautiful in her own special way. It's your wedding day, make all your wishes come true as it never comes back."
Bride: Sonam Malhotra || Groom: Gaurav Malhotra || Photography: Shivam Dua Photography || Outfits: Rimple & Harpreet (Wedding) || Makeup: Asmita Khanna (Sagan & Mehendi), Leena Bhushan (Wedding) || Mehendi: Kanha Mehandi || Chuda: Dulhanama || Jewellers: Carats on Karats