Hansita & Janit met during lockdown 1.0 in 2020 through an online matchmaking website and knew they were meant for each other in an hour. Some people will feel like that's too little of a time to know anyone, let alone knowing that they're your life partner, but when you meet someone with whom your heart belongs, you know they're yours and you're theirs in the first look. It's not something anyone prepares for, it just happens. 
"We met in a quintessential arranged marriage setup with our family around. I didn't plan to settle on someone in the first meeting (neither did he!), but I had one glance at him and things just happened. We bonded over our love for travel and food choices (brownie points!) and we said "Yes" to each other after barely meeting for an hour. Destiny works in mysterious ways. We got rokafied next week on 24th May 2020. I believe is set up for an official date by your parents is still the most exciting thing," says Hansita.
Wedding Planning Followed A Strict Timeline
After the wedding date was set, Hansita made a timeline checklist for the wedding which included the tasks for before 9 months, 6 months, 2 months, and 1 month, and stuck to the plan. "Considering the pandemic, we opted for banquets. The entire wedding ceremony went on for a couple of days – engagement party with cocktails, DJ and dance performances at Starland Banquets (having delicious food), mehendi, haldi, and finally the grand wedding at Casa Royal, Peeragarhi for the magnificent beauty of the ground floor," says Hansita. 
"I used a lot of images on Pinterest for latest wedding trends related to outfits, hairstyles, themes, and various wedding accounts on Instagram for inspiration. My entire trousseau was a blend of traditional outfits from Chandni Chowk (Hassa Ram, Kamal Bhai, Sudhir Bhai, Kanchan Fabrics, etc), sarees from Nalli, and designer outfits from Frontier Raas, South Ex. etc. For choosing the best MUA, I made a list from Instagram accounts and had a great experience of engagement and mehendi makeup by Preeti Rekha Makeovers and Yeshnavij Makeovers for wedding," she adds.
Continuing, she gave some tips for future brides:
If you want to lose weight before your wedding day, make sure you start doing it 6 to 7 months prior because in the last two months you need to maintain the glow on your face. 

Invest maximum time in finding the best makeup artist, photographer, and your wedding lehenga. These three will matter the most to create those once-in-a-lifetime moments. 

Try to keep one day gap between your cocktail/ sagan and your wedding. You will have less tiredness and can enjoy each function with zeal. 






There is nothing called a "right marriage". Both love and arranged are equally good as long as you are blessed with the right partner. 
Below, find her entire wedding album. 
Engagement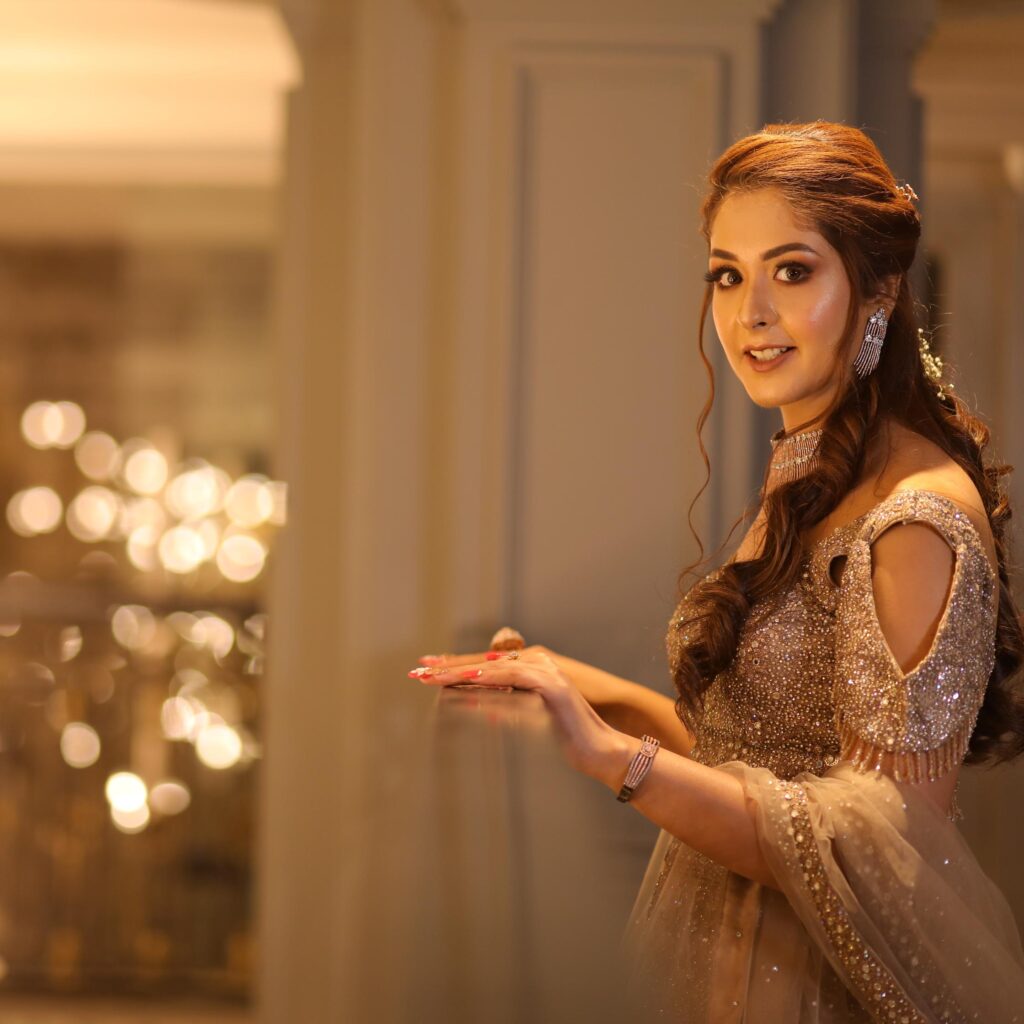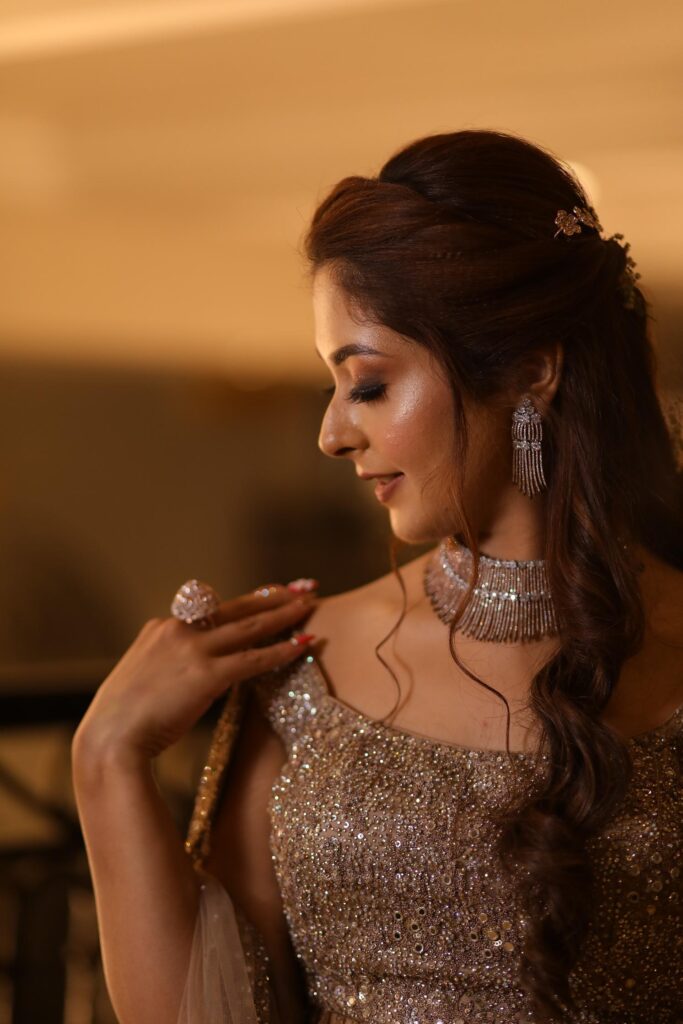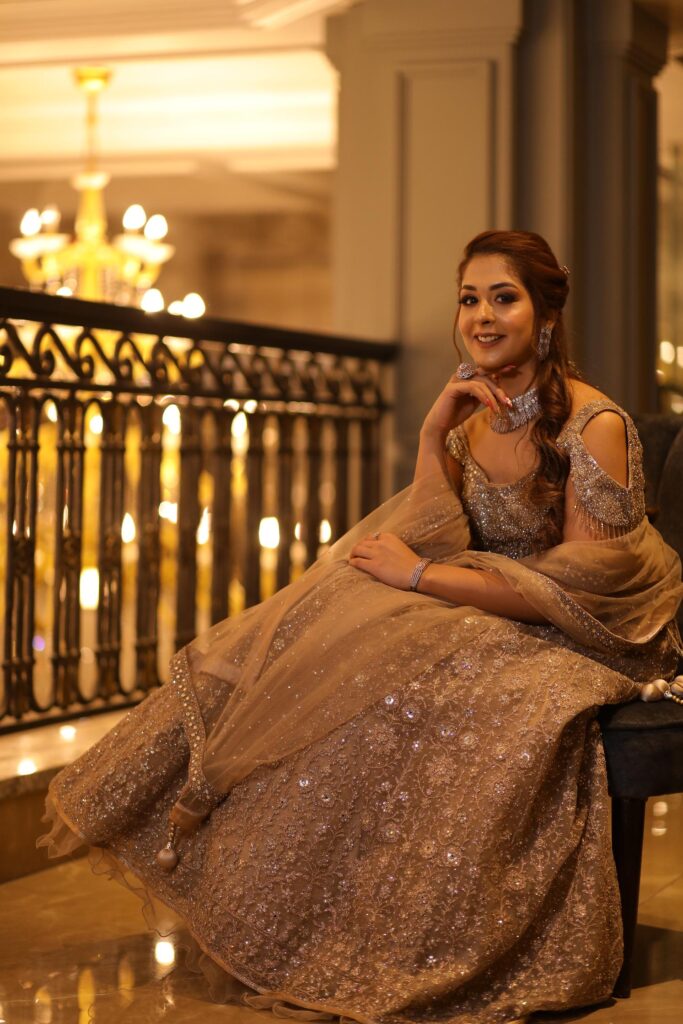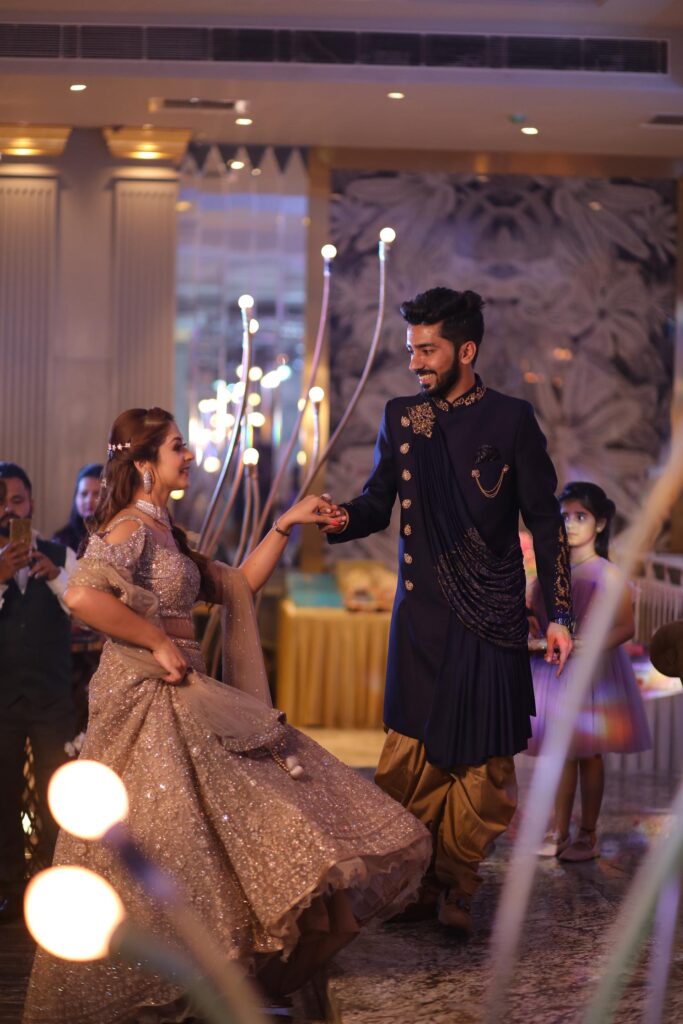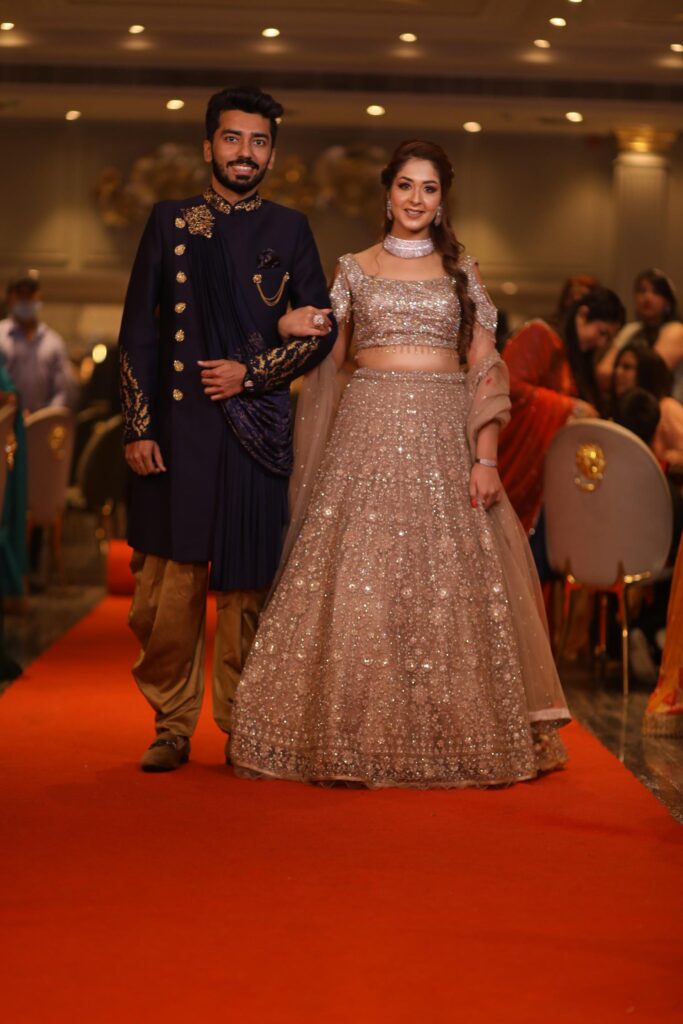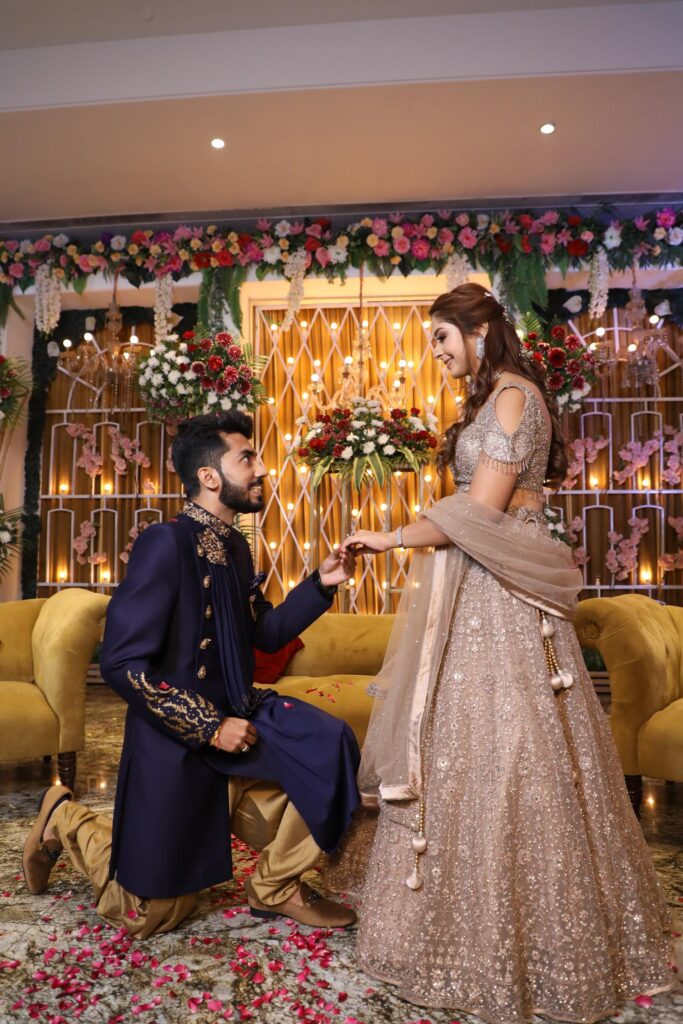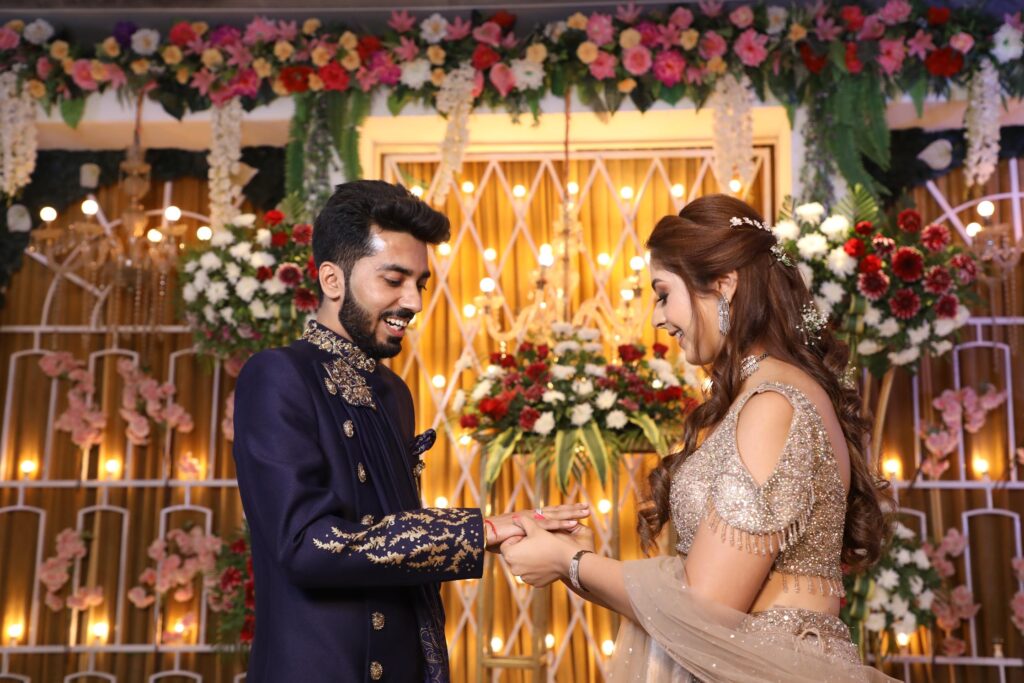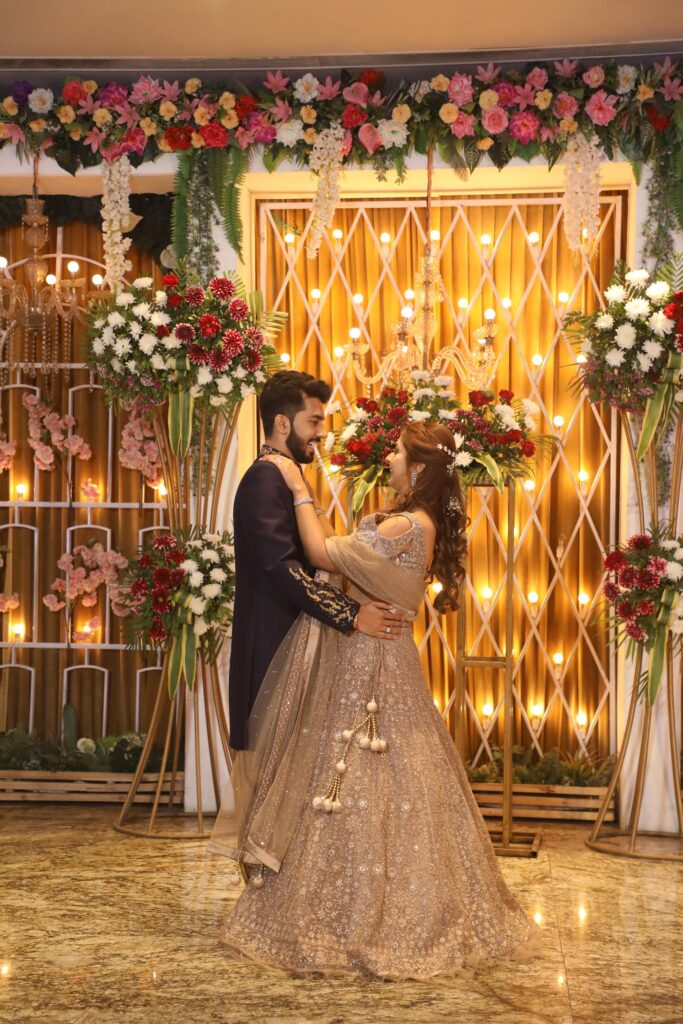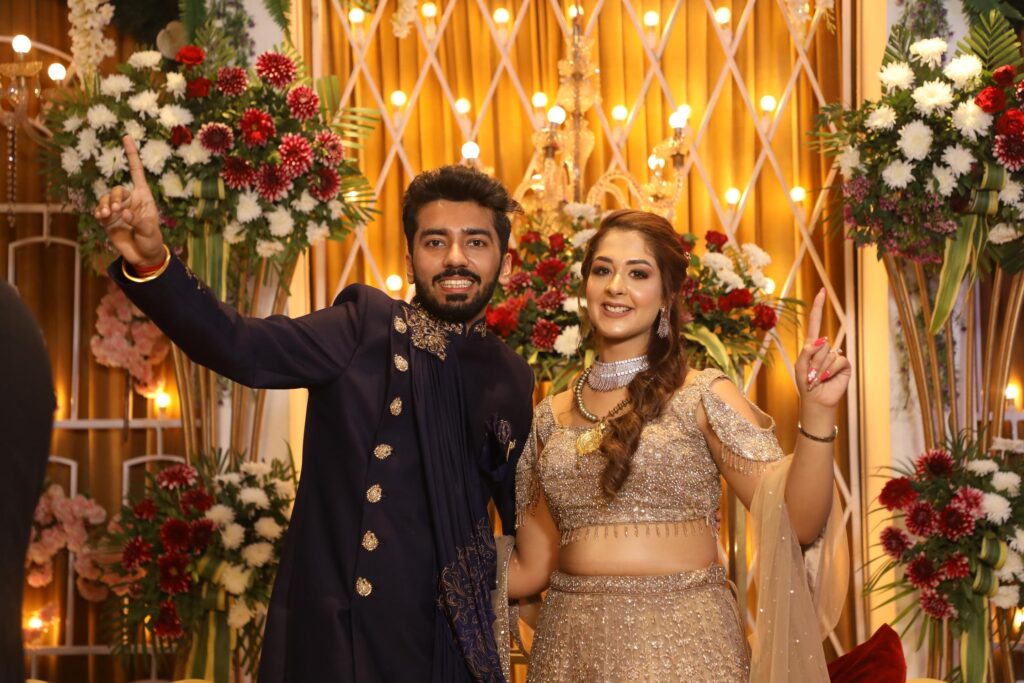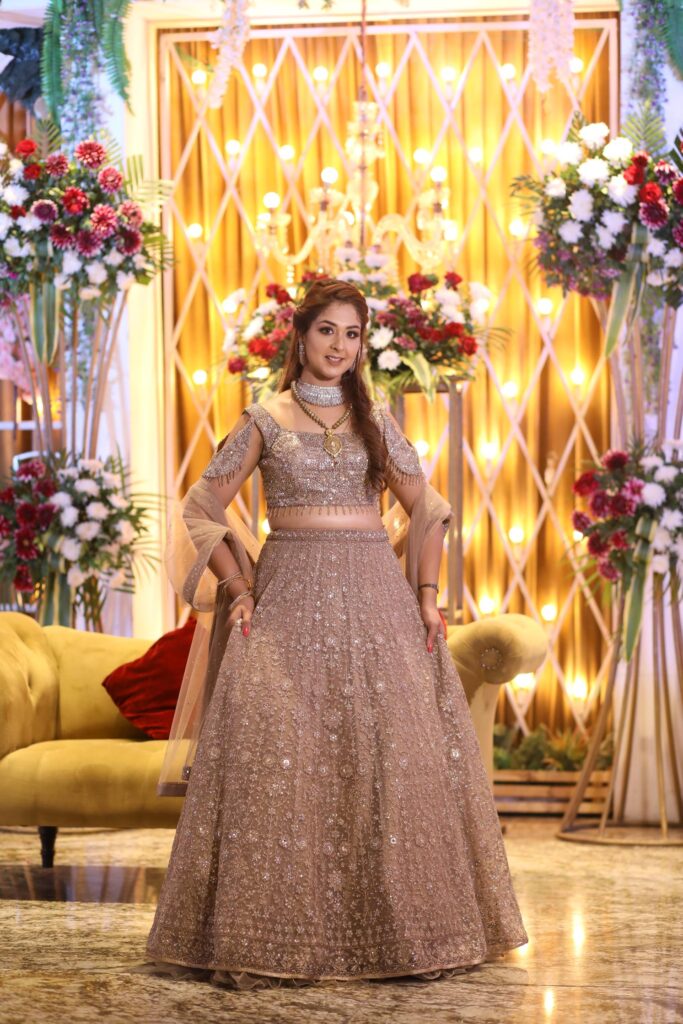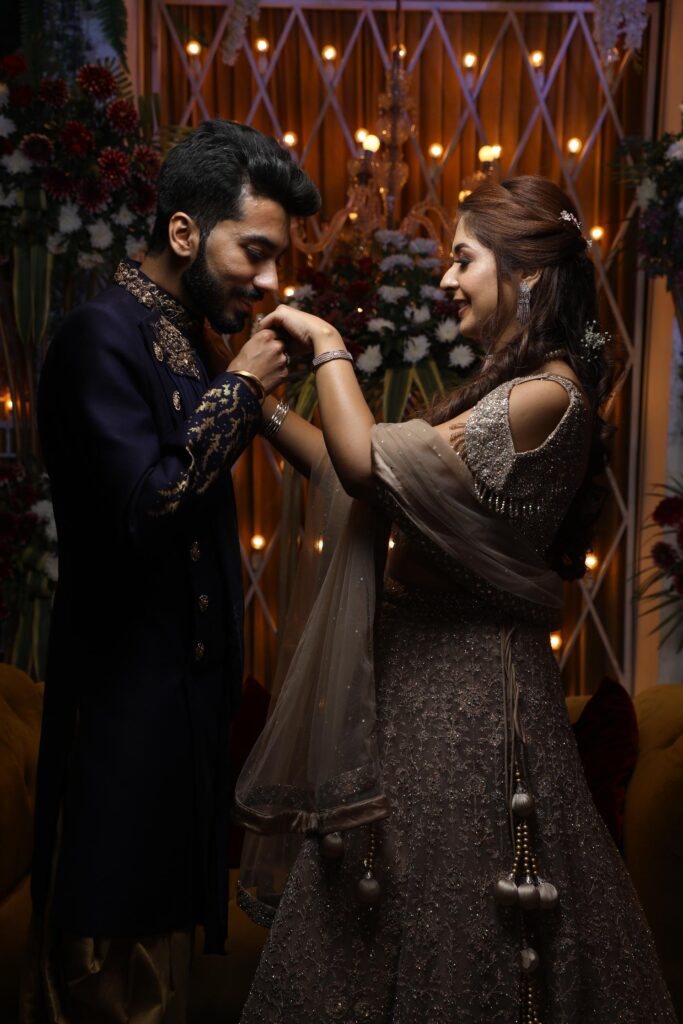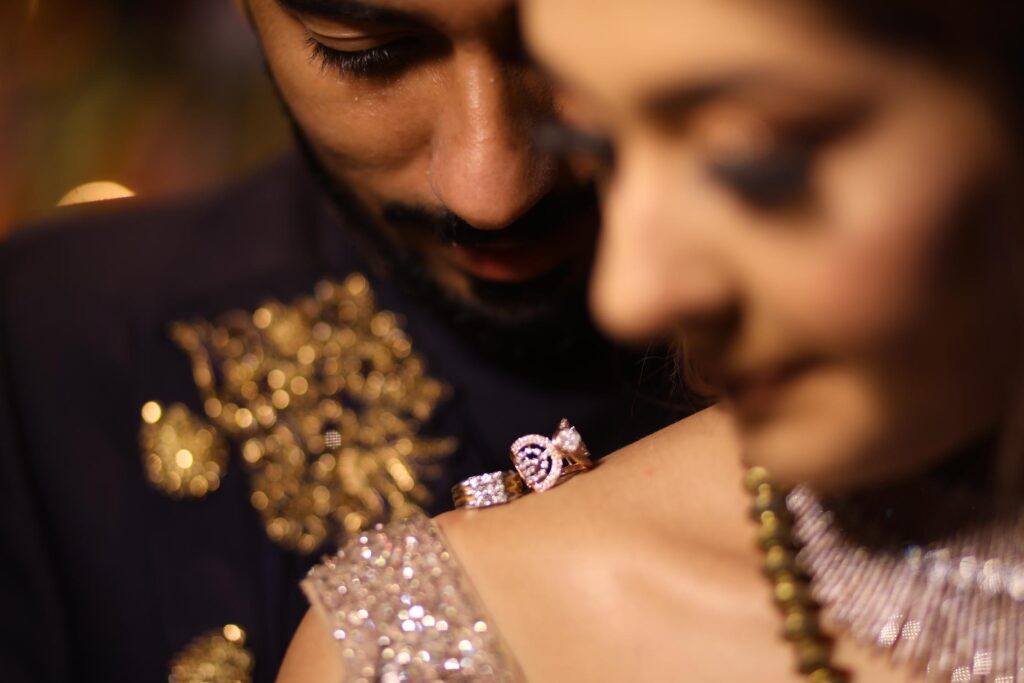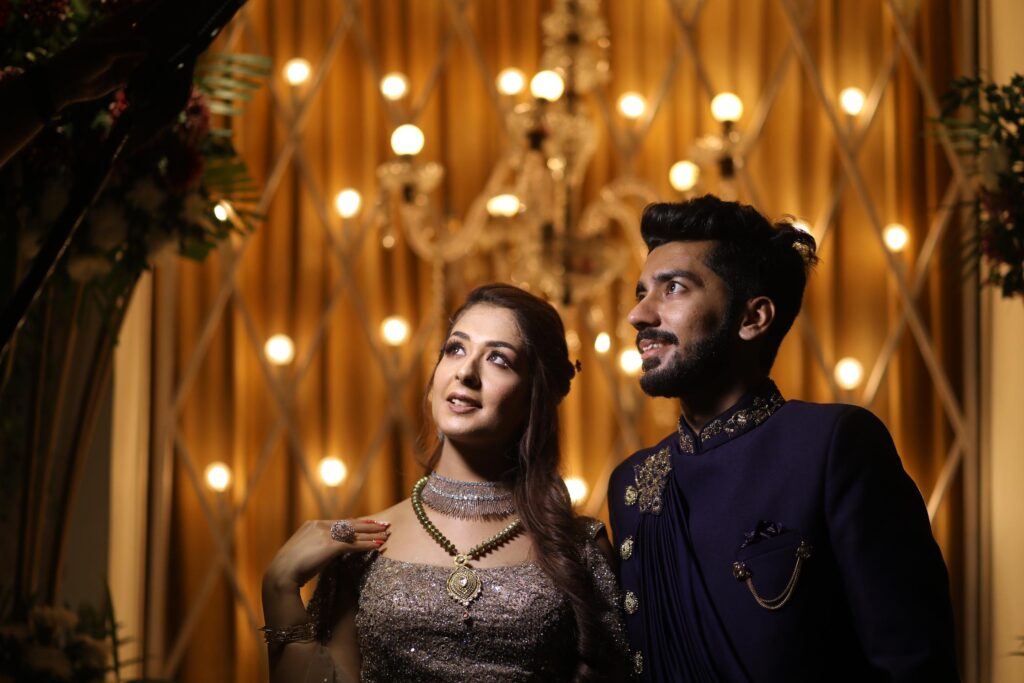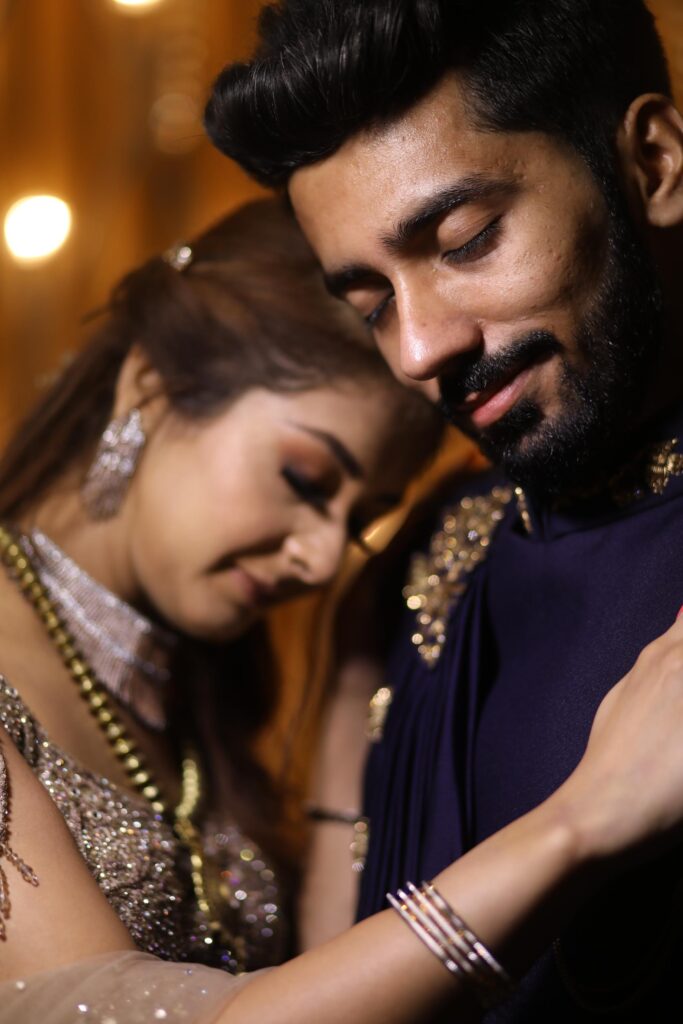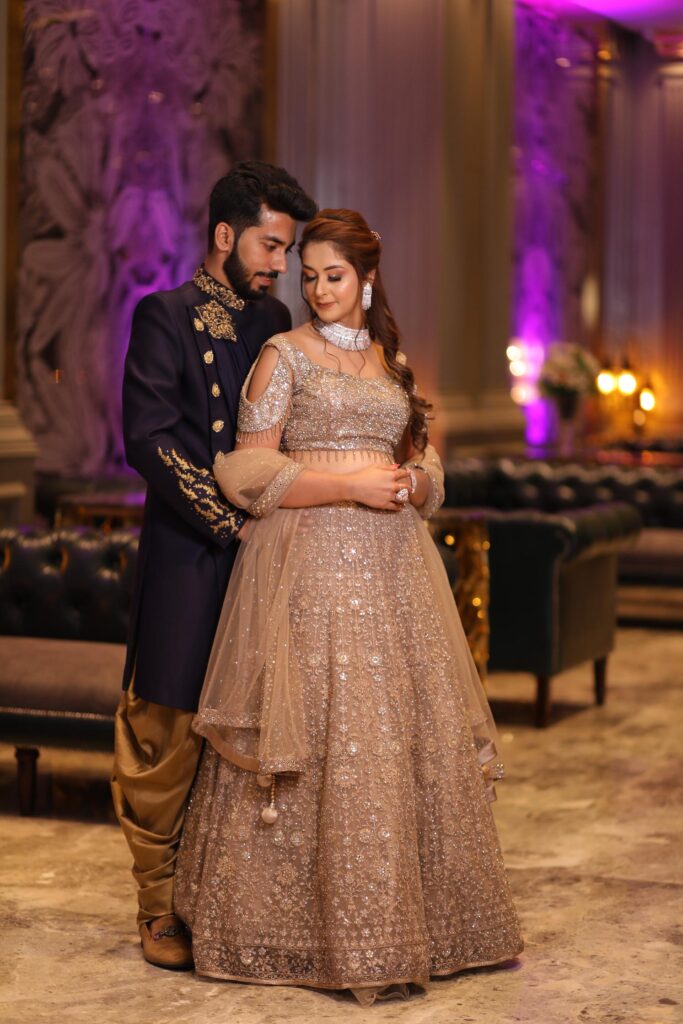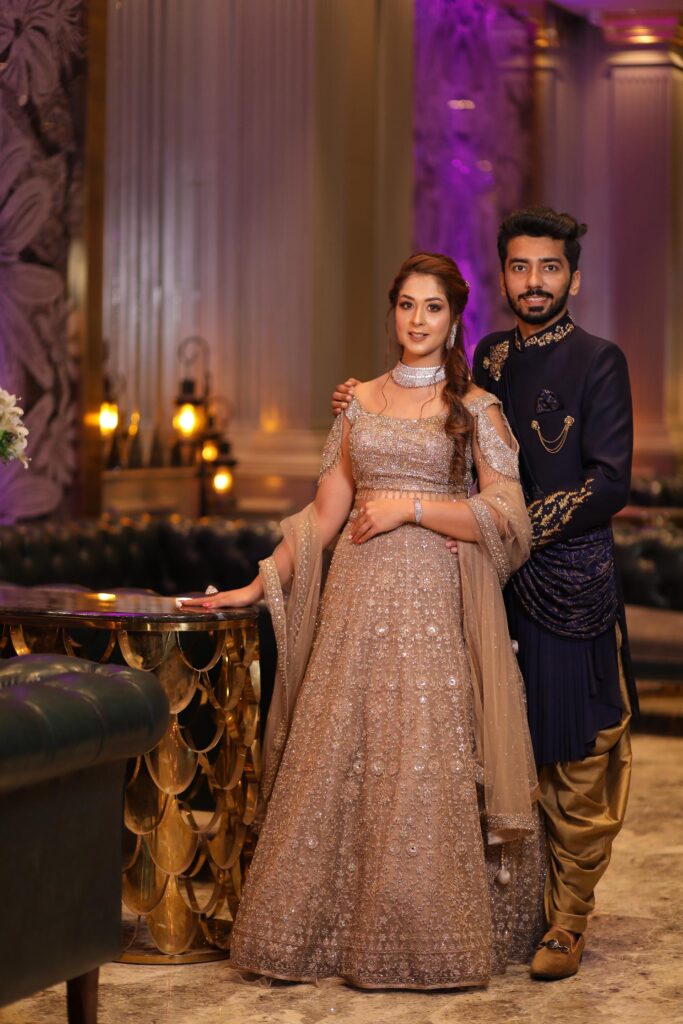 Mehendi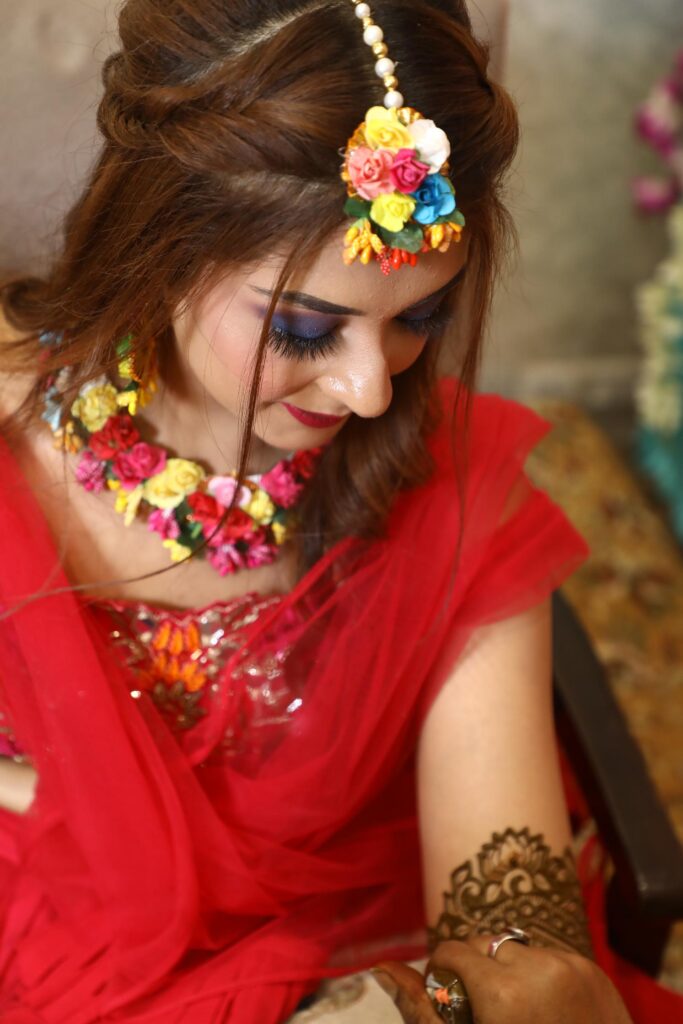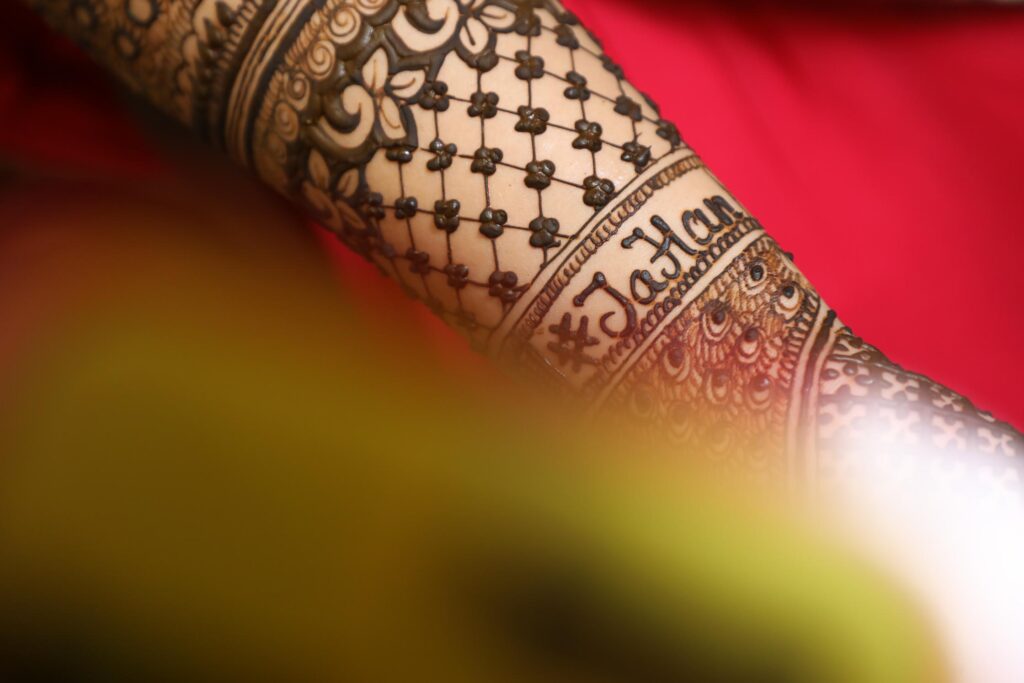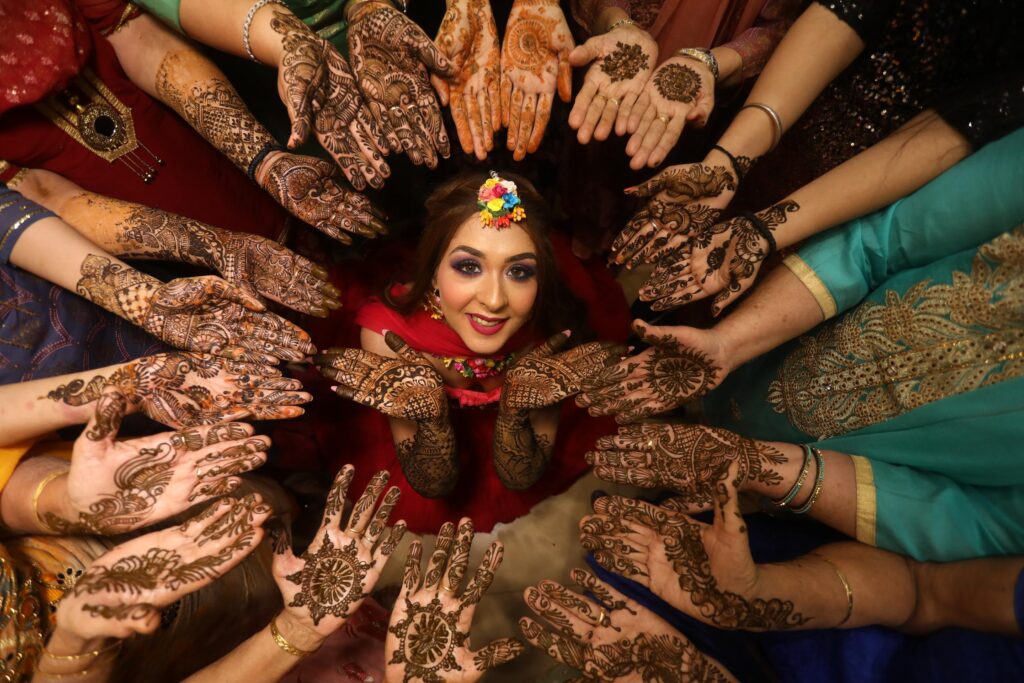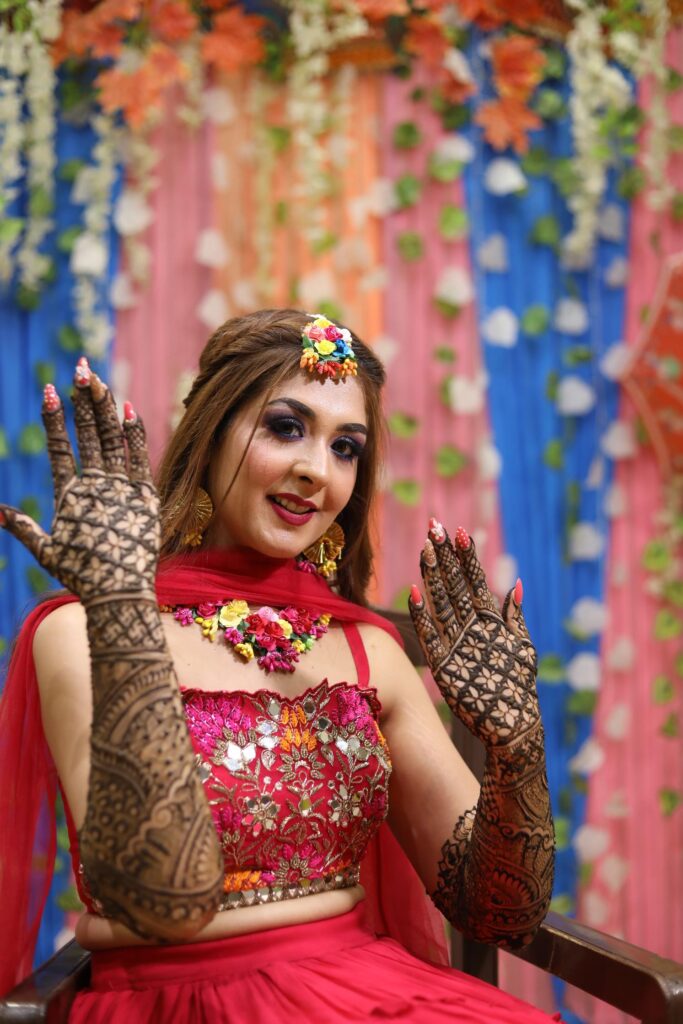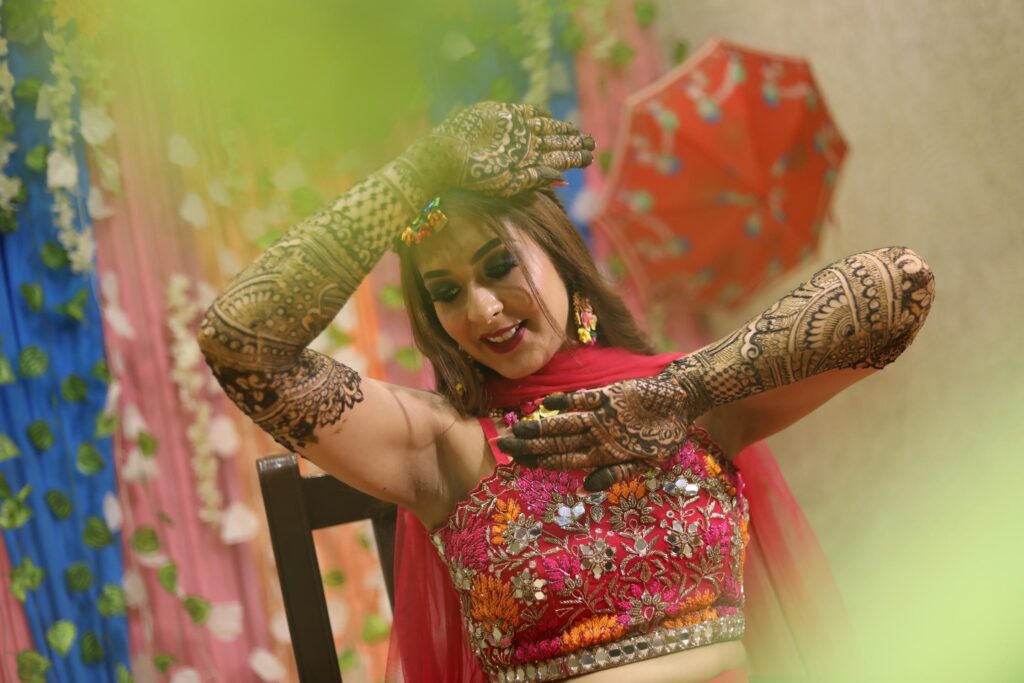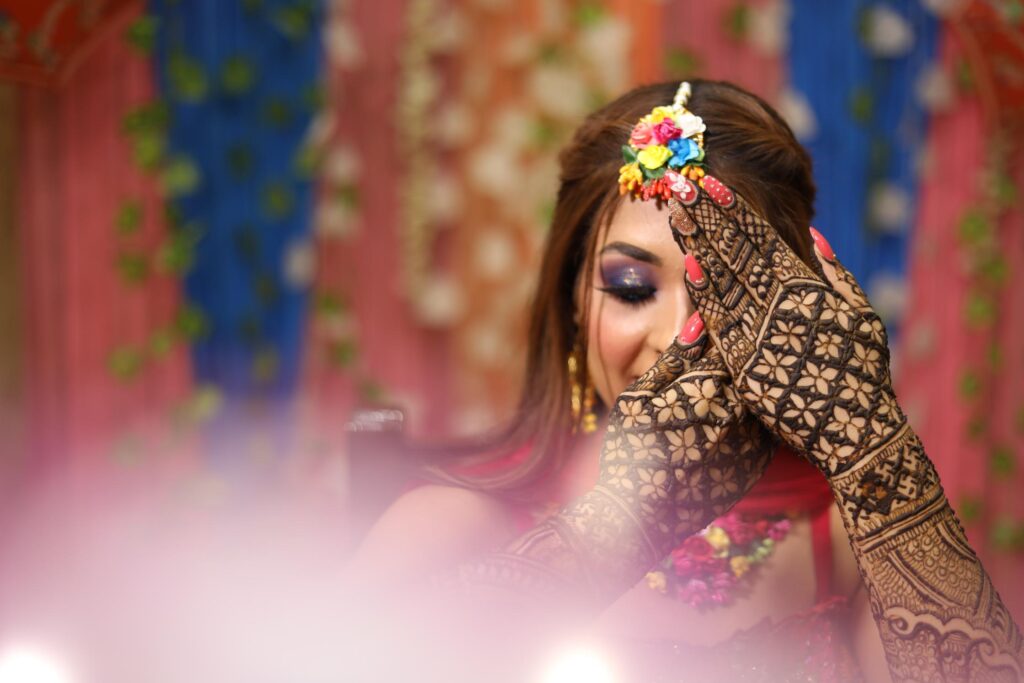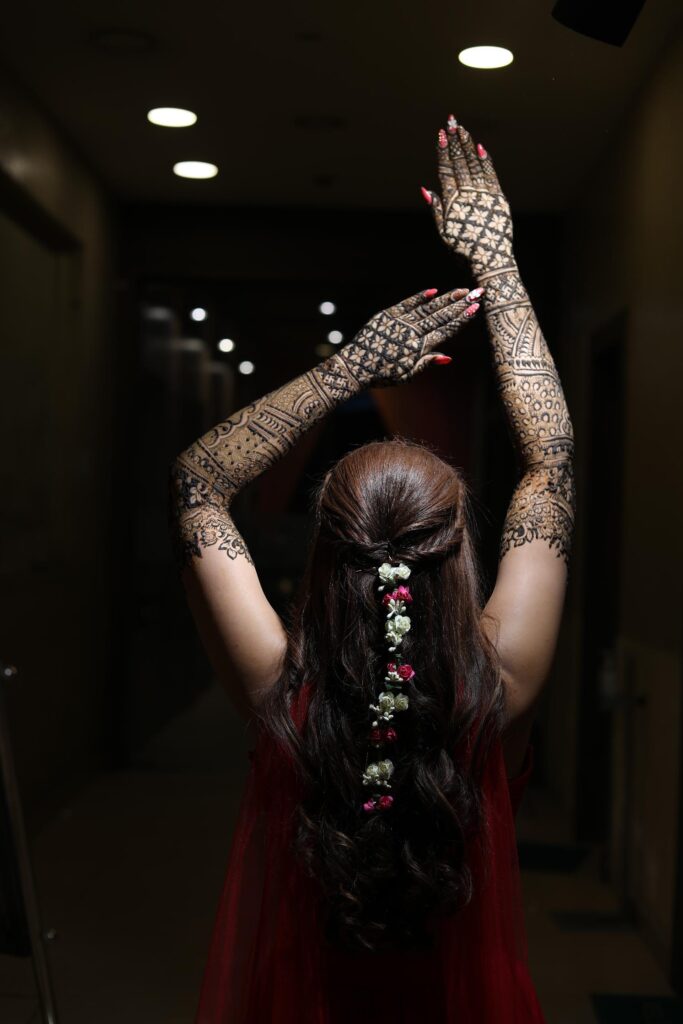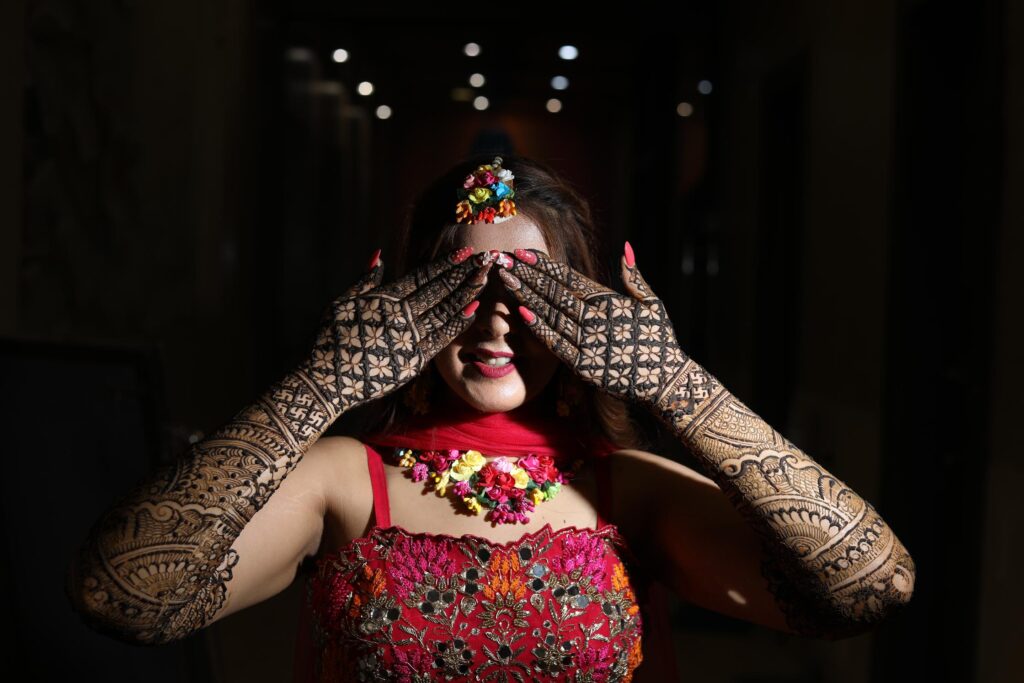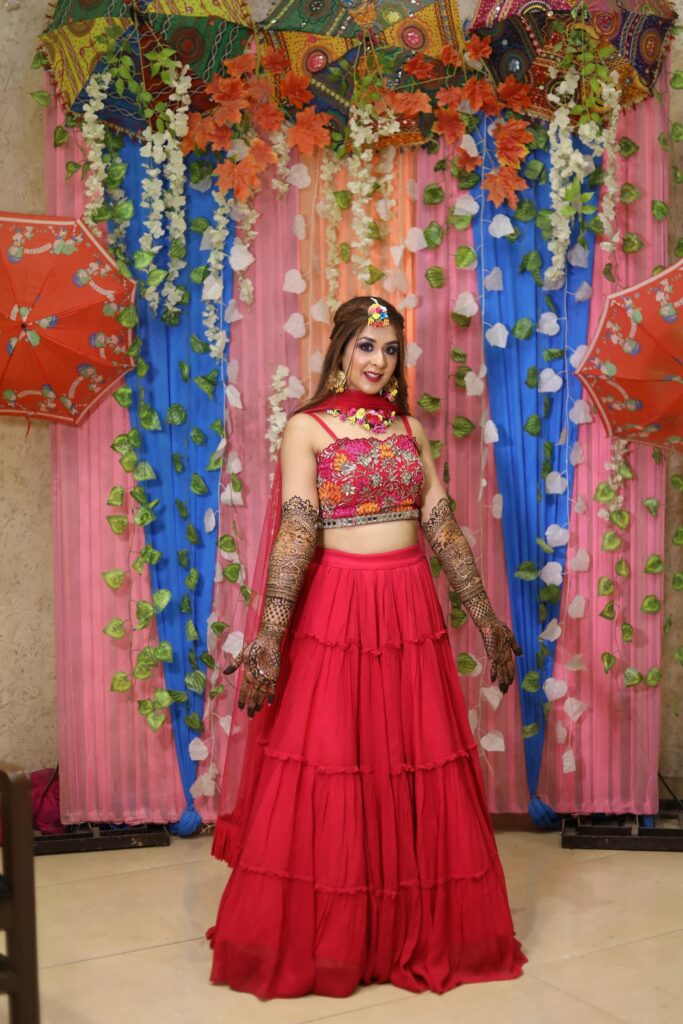 Haldi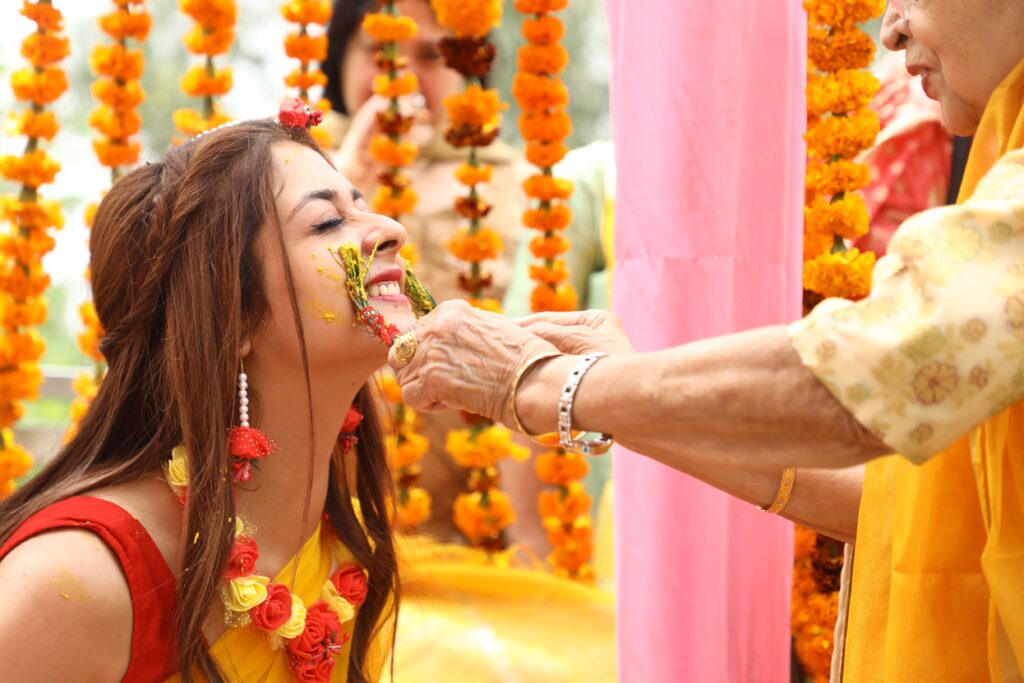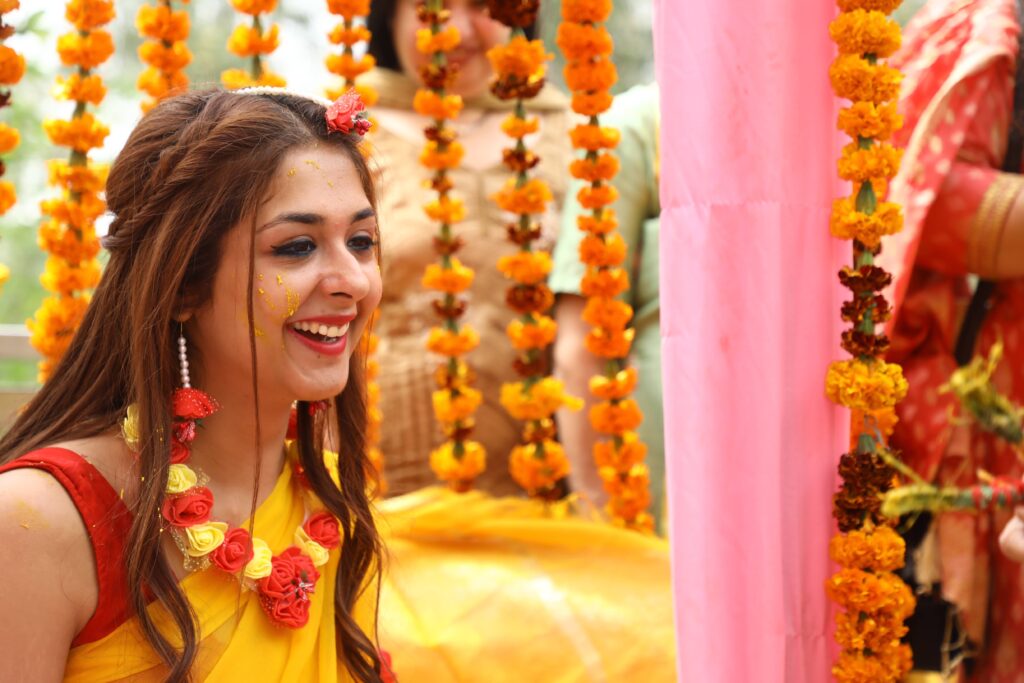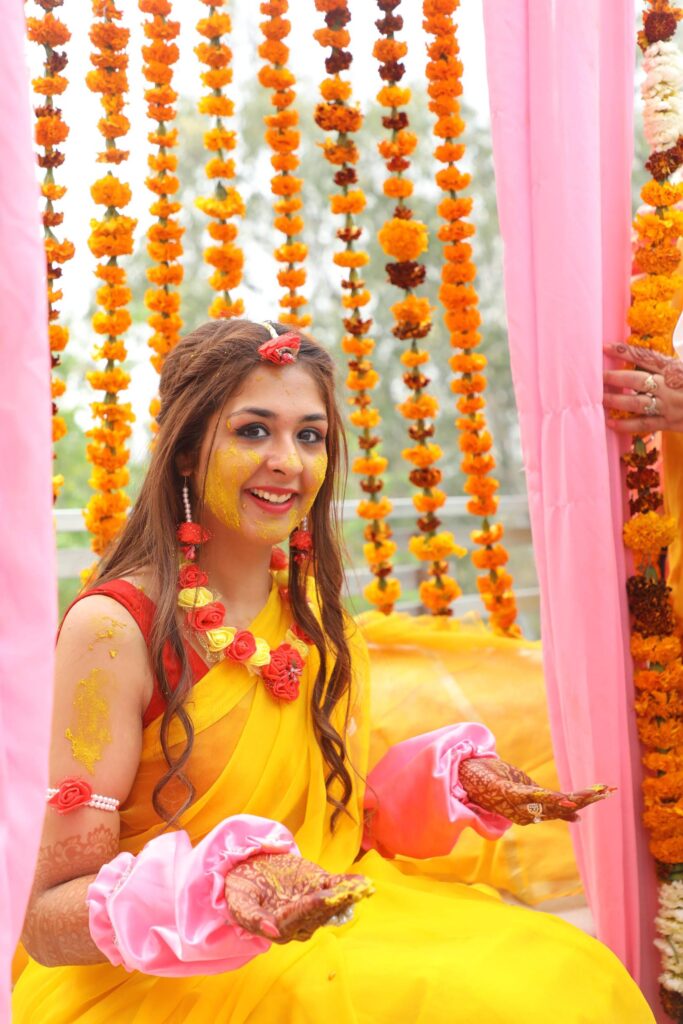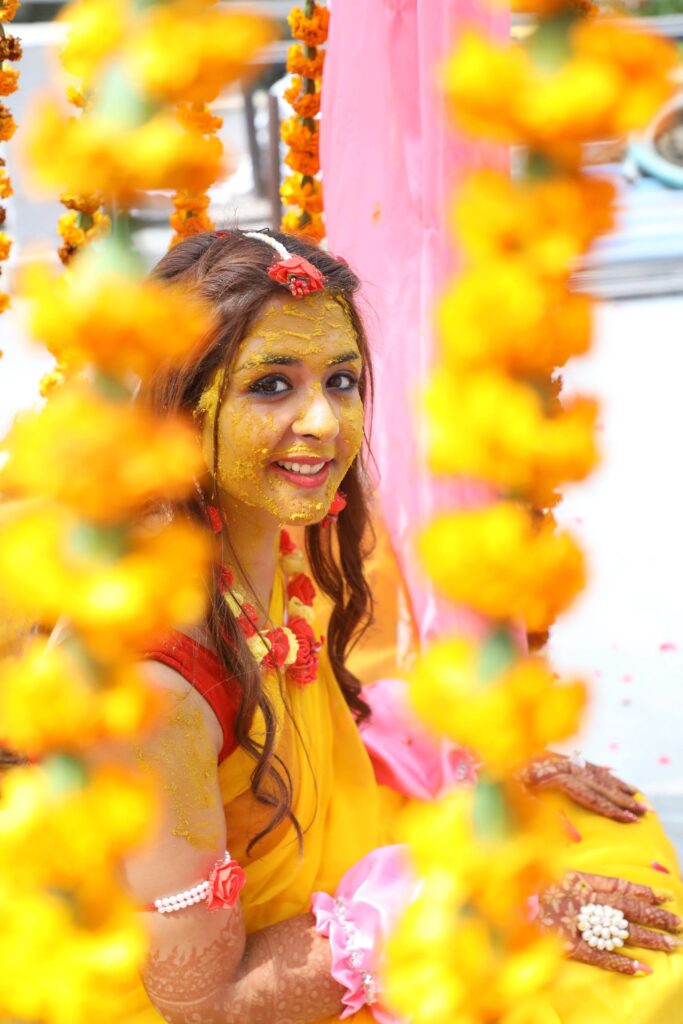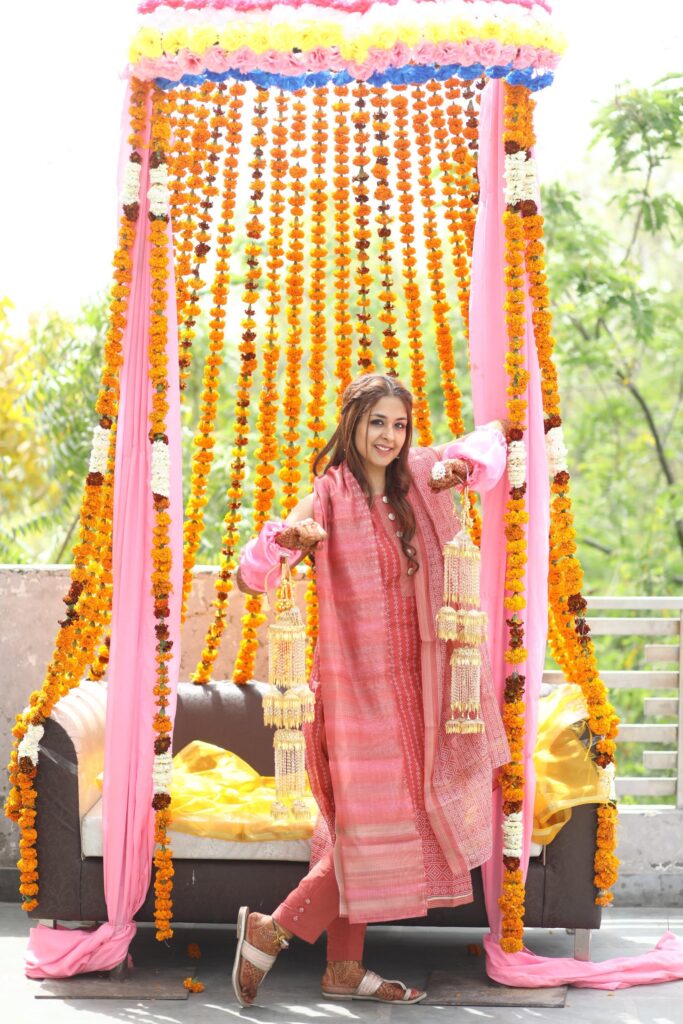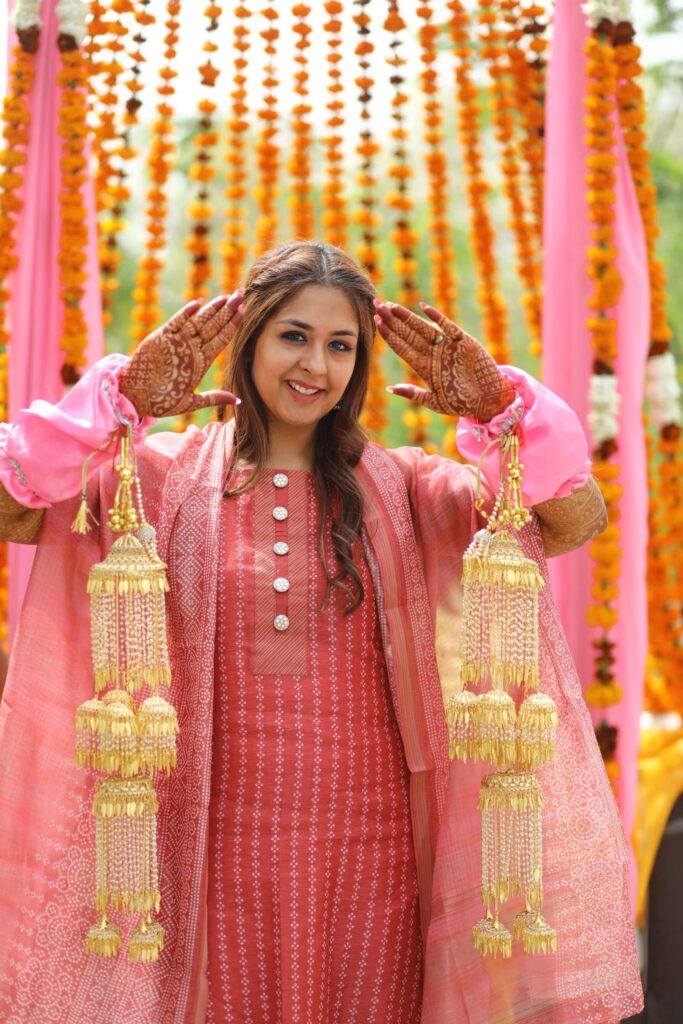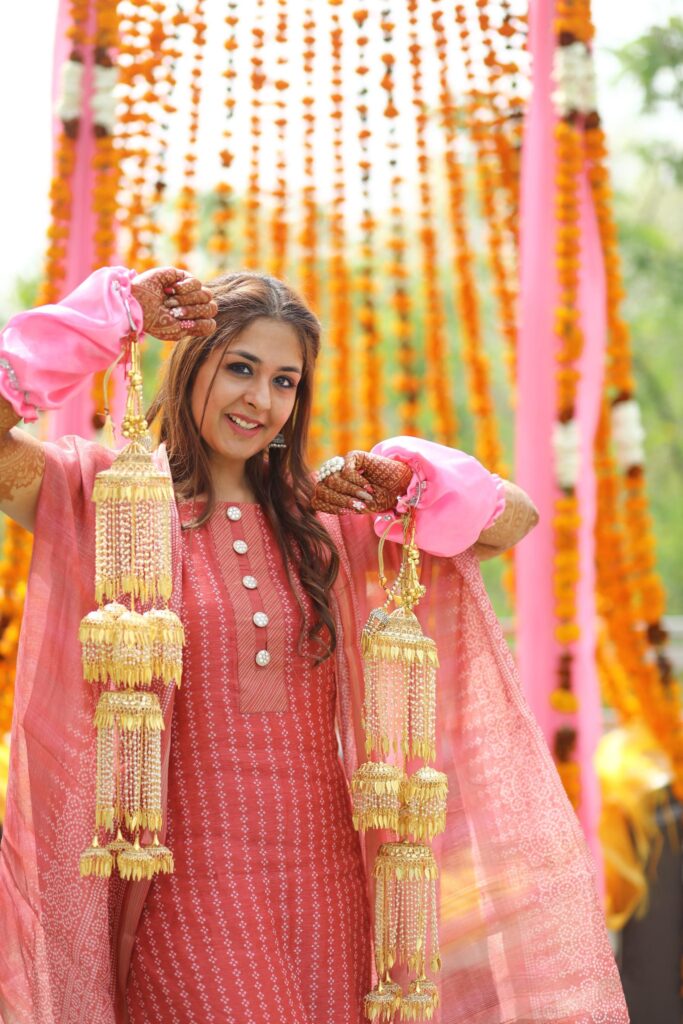 Wedding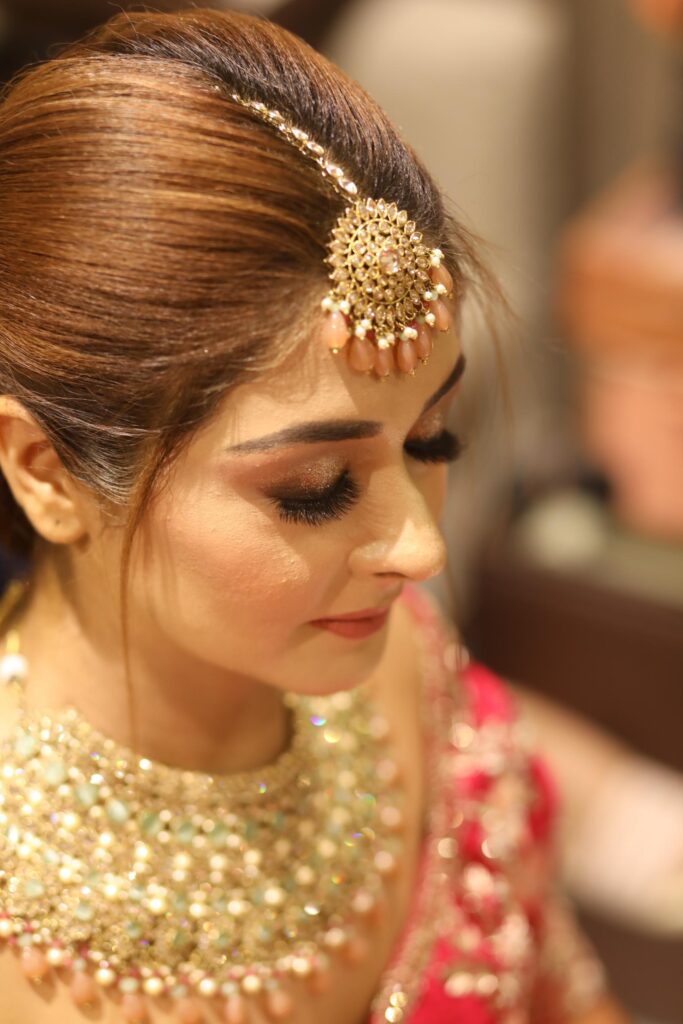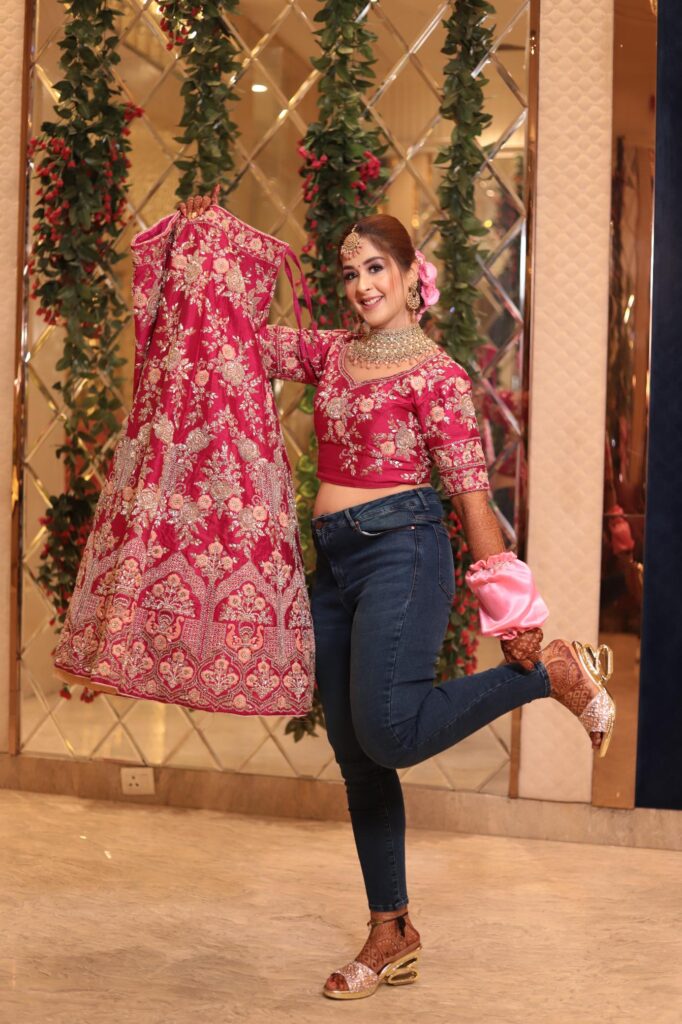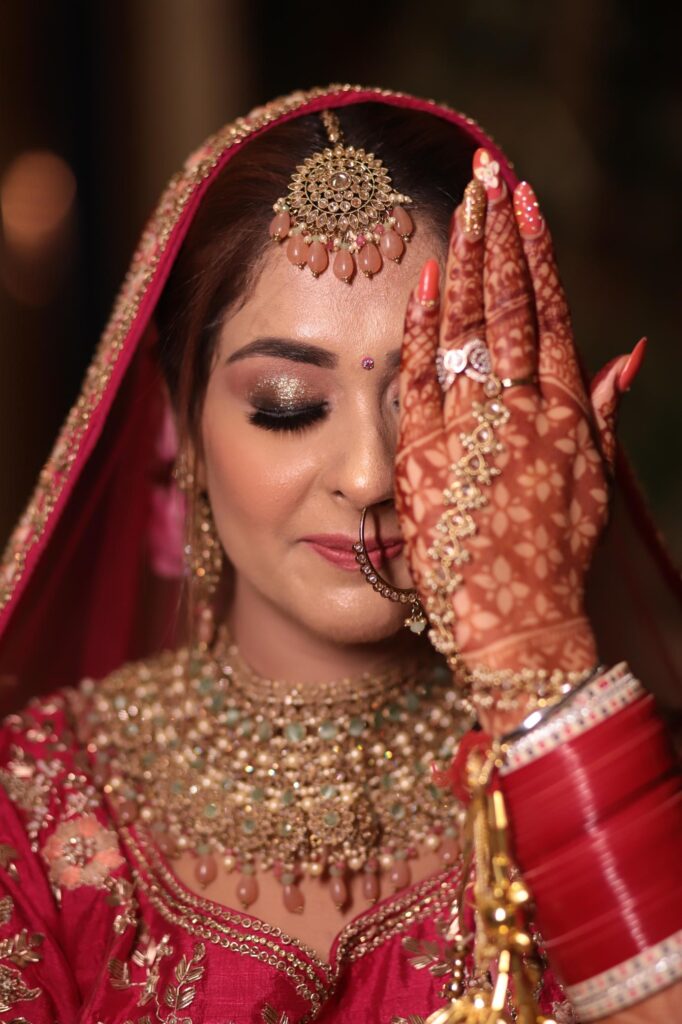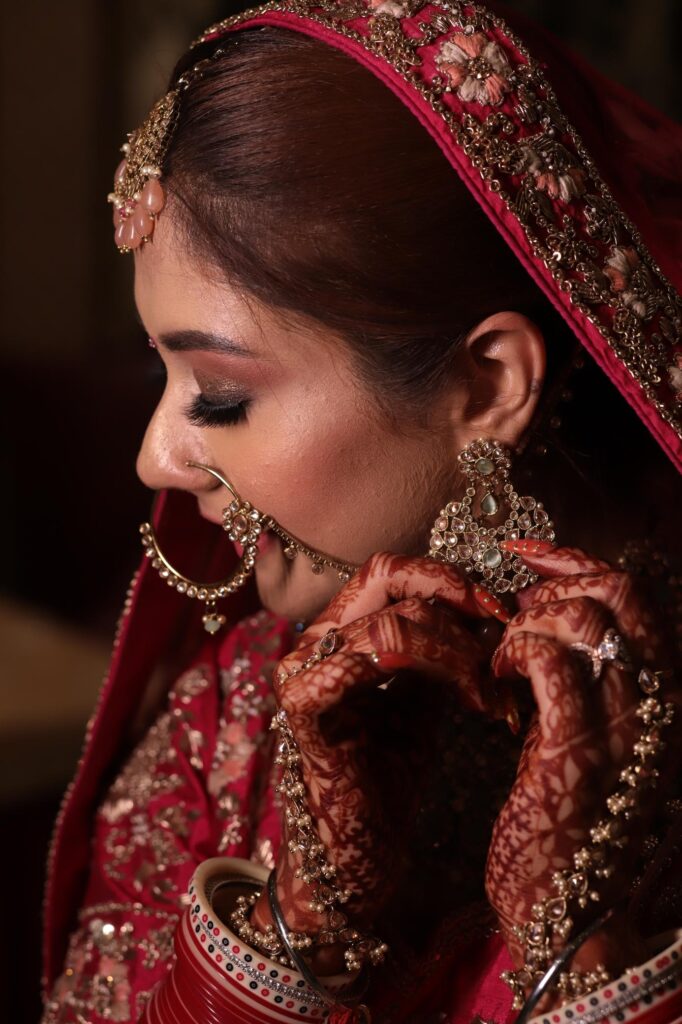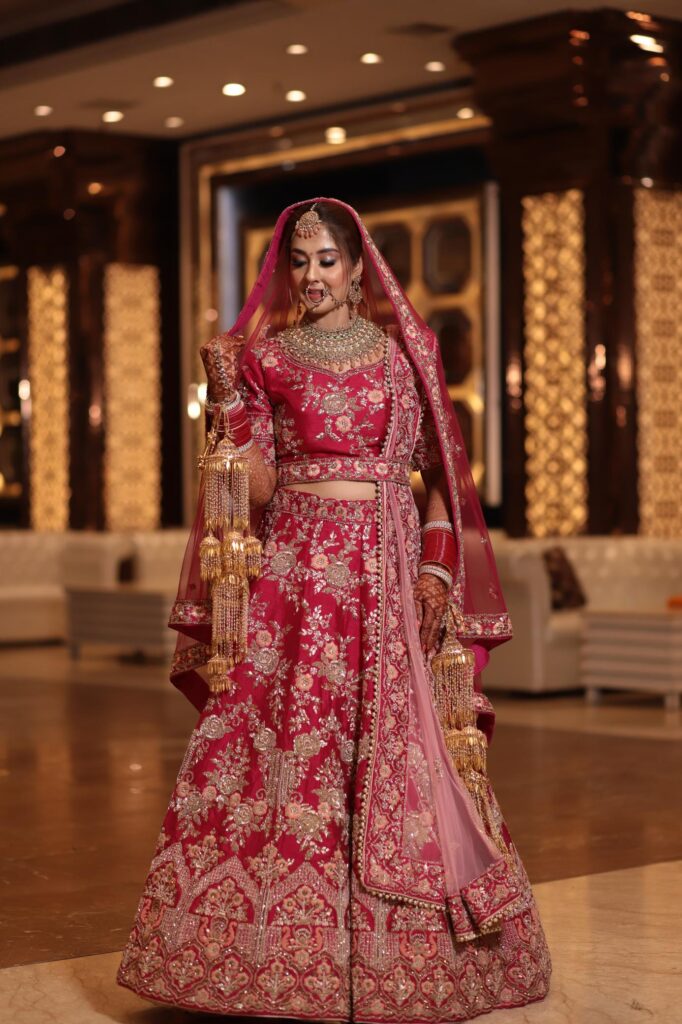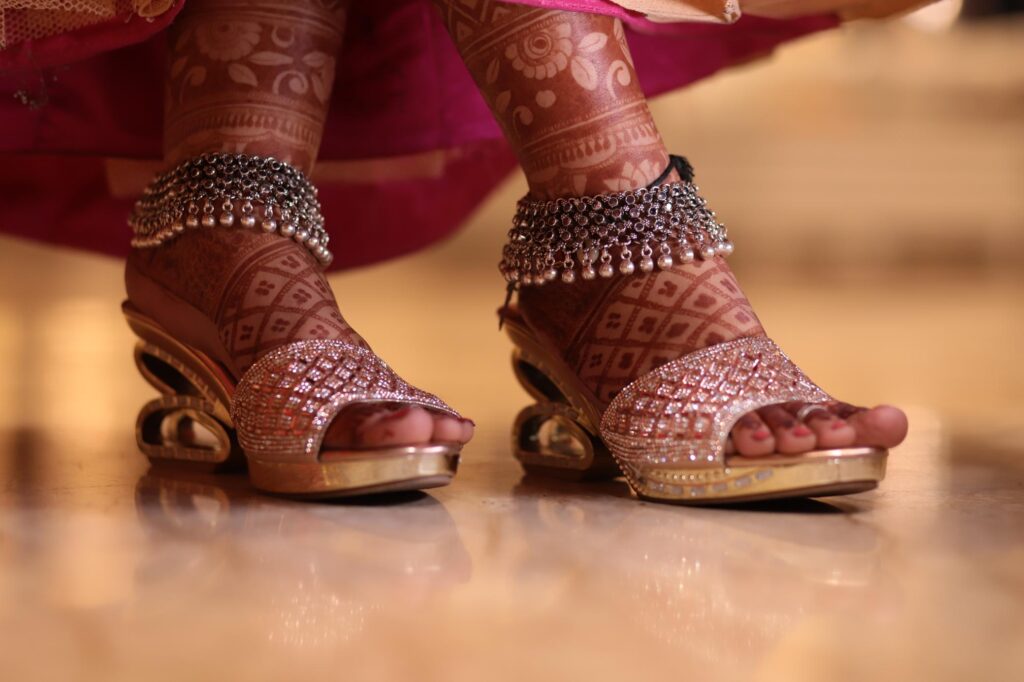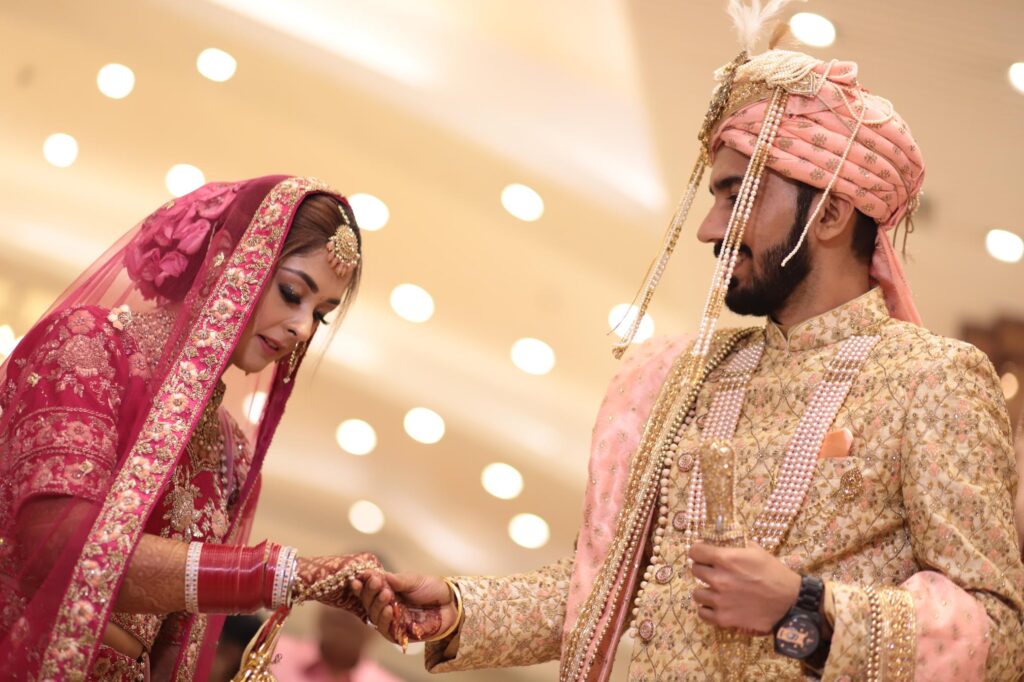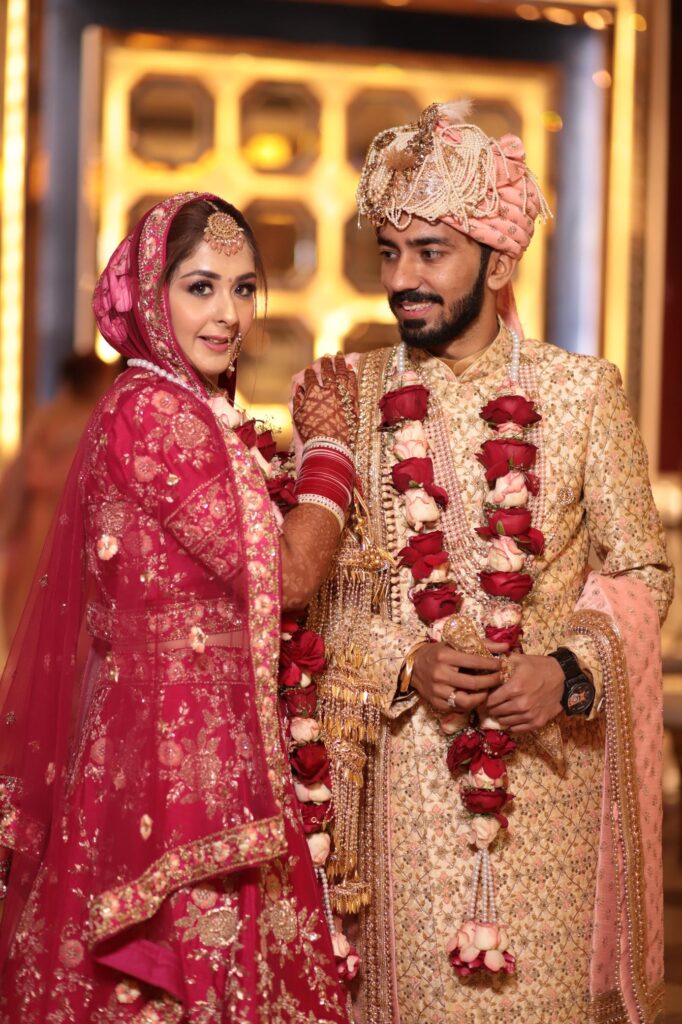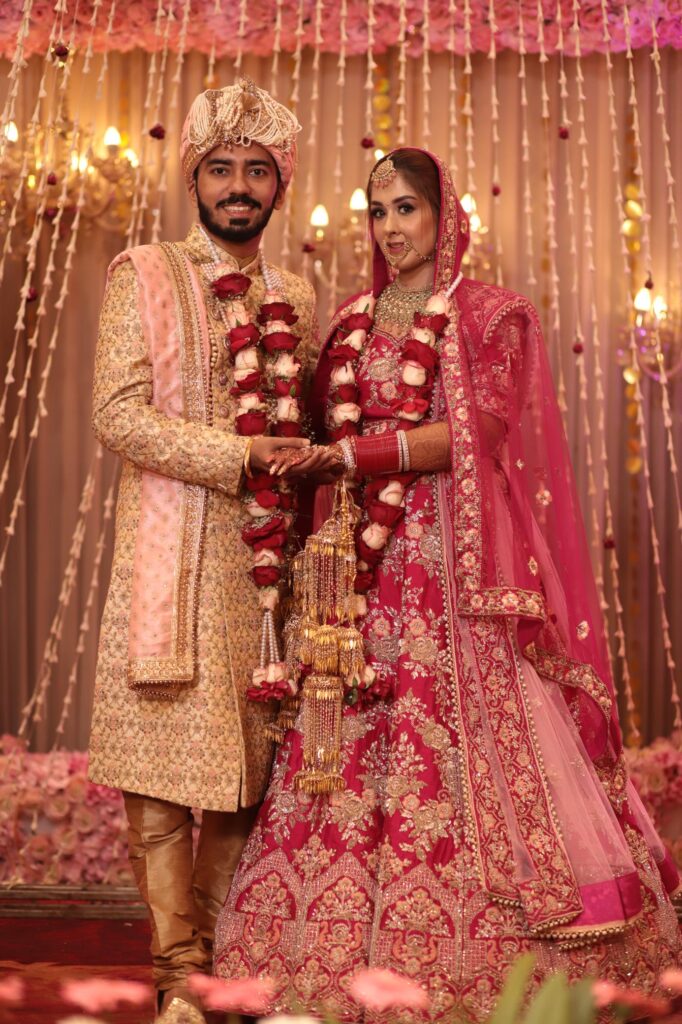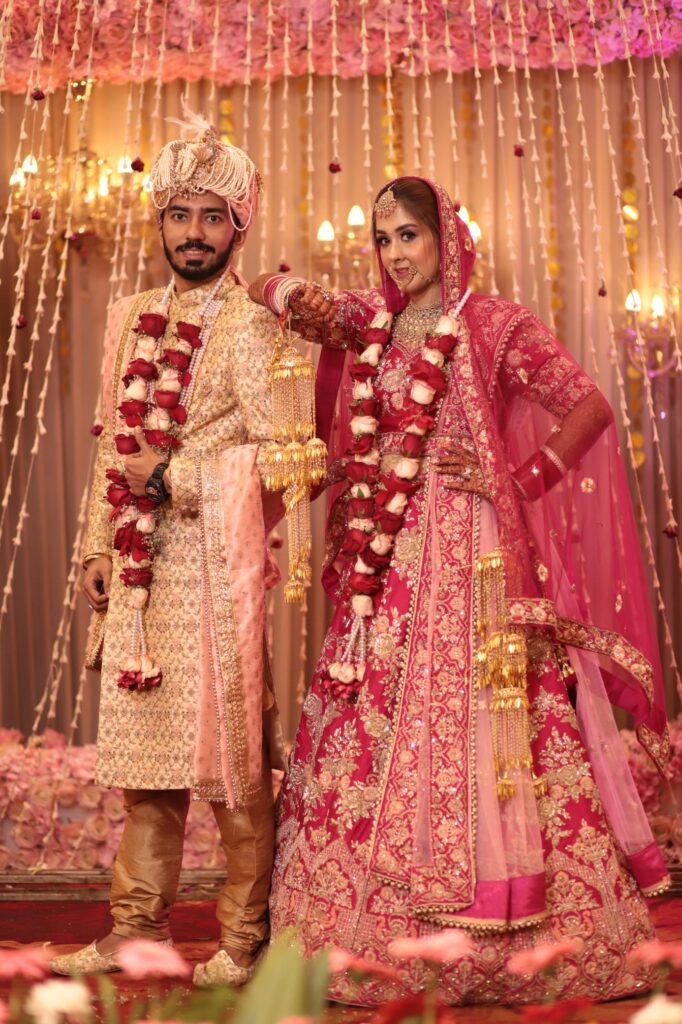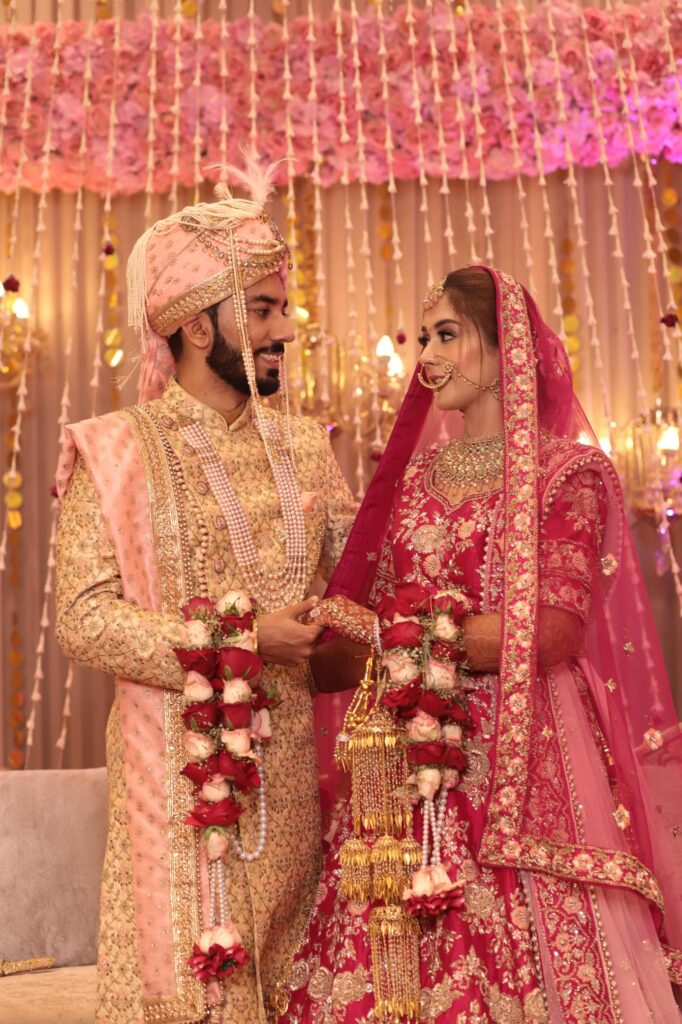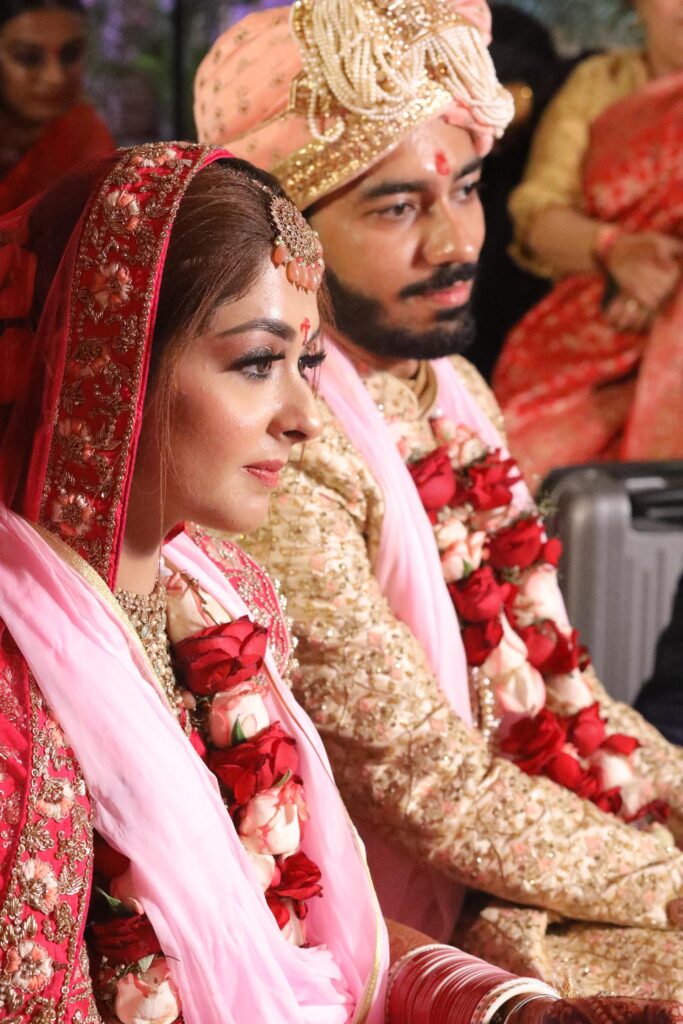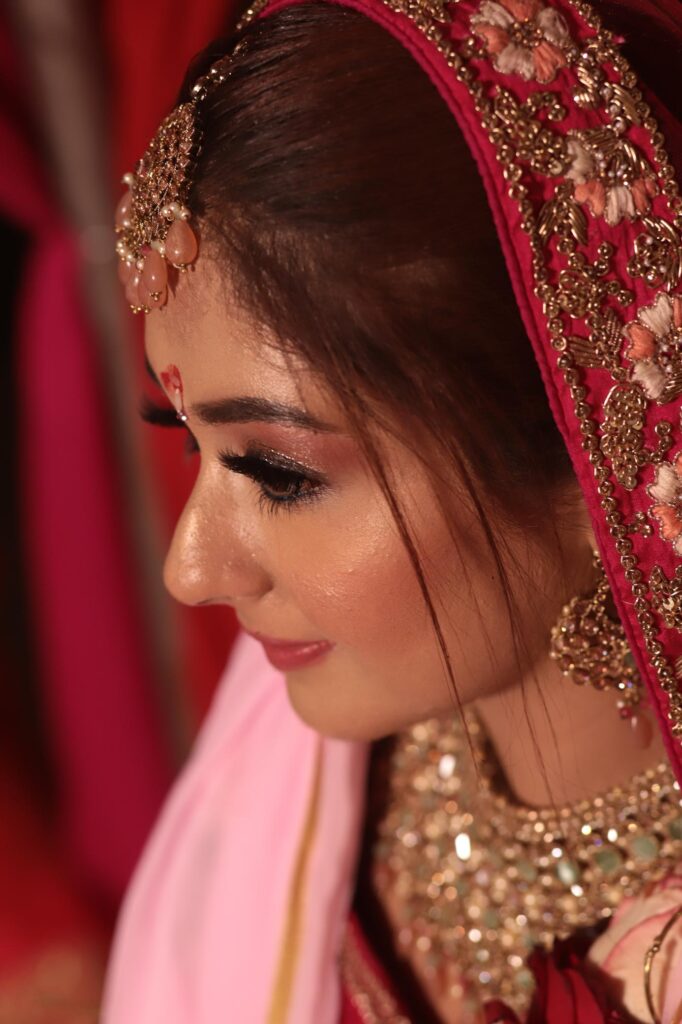 Bride: Hansita Kalra