Mehek & Bharat met each other through a family friend but assumed they wouldn't connect owing to their different backgrounds. They were already prepared to say no to each other after the first meeting. But, things took a U-turn when they met and realized there was an inexplicable connection at first glance. Their first conversation lasted for approximately two hours, and they both knew they wanted to get to know each other better. As a couple, they complemented each other well too, so their love story didn't take time to turn from no to yes to finally getting married. Bharat proposed to Mehek an anatomically shaped heart vase with flowers and the promise ring on one of the arteries. The same idea was the basis for the wedding logo as that single image put together their entire love story. The anatomical heart represented the doctor, the flowers represented the event planner, and the union of the two formed their wedding logo. 
Their Big Fat Indian Wedding Was Planned Meticulously In Abu Dhabi
Mehek and Bharat's wedding took place at The W, Yas Island, Abu Dhabi. It was truly a spectacular affair. But besides the extravagant affair, it was an event that was planned with meaningful detailing, giving a nod to the couple's relationship. For example, there was a BooM carpet (wedding hashtag) at the morning sangeet, customized to welcome guests at the hotel entryway. The custom hashtag was also on the display of the grid shell of the hotel. Further, The coat worn by the groom for the wedding reception had a symbolic meaning to it as well. It had the constellations of the night where he met the bride in Nagpur, India, engraved on it. It was a custom embroidered gown made by Delhi-based fashion designer, Siddhartha Tytler. Some sumptuous details of the wedding were the wedding mandap set over the swimming pool and the baraat on the 9th floor of the W Abu Dhabi, Yas Island Hotel where the groom was sitting on a 6ft tall faux elephant with a wedding procession dancing to the royal drummers and Indian dholwala beats. There were custom face mascots made for 2 of the functions (morning sangeet and wedding reception) acting as a photo op for guests while also giving them a break.
Find below all the images of their ornate revelries: 
Cocktail Party & Ring Ceremony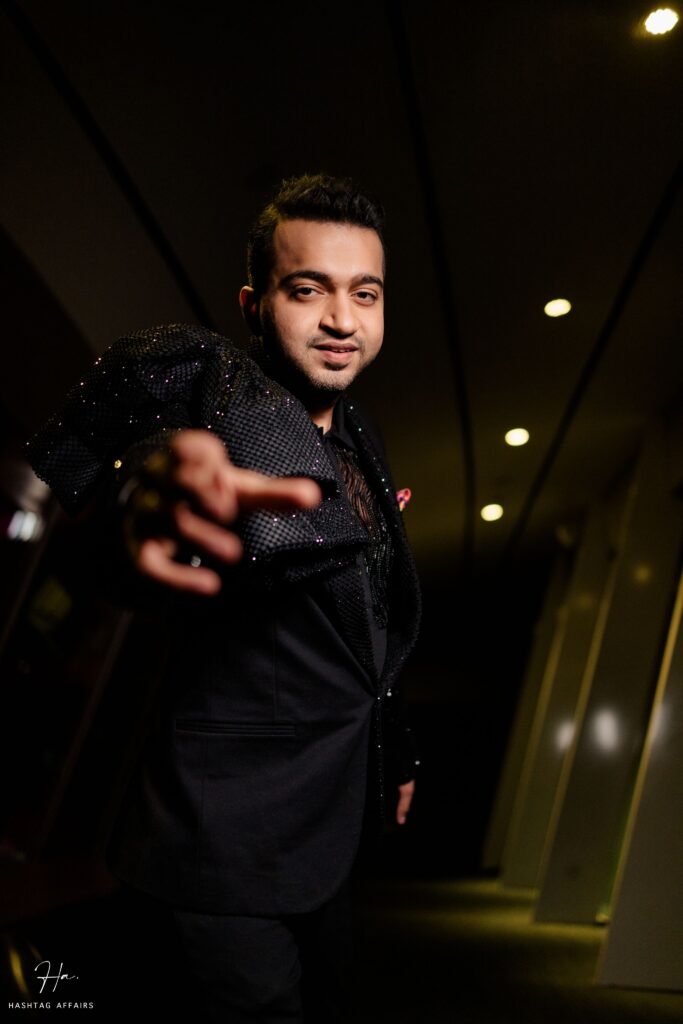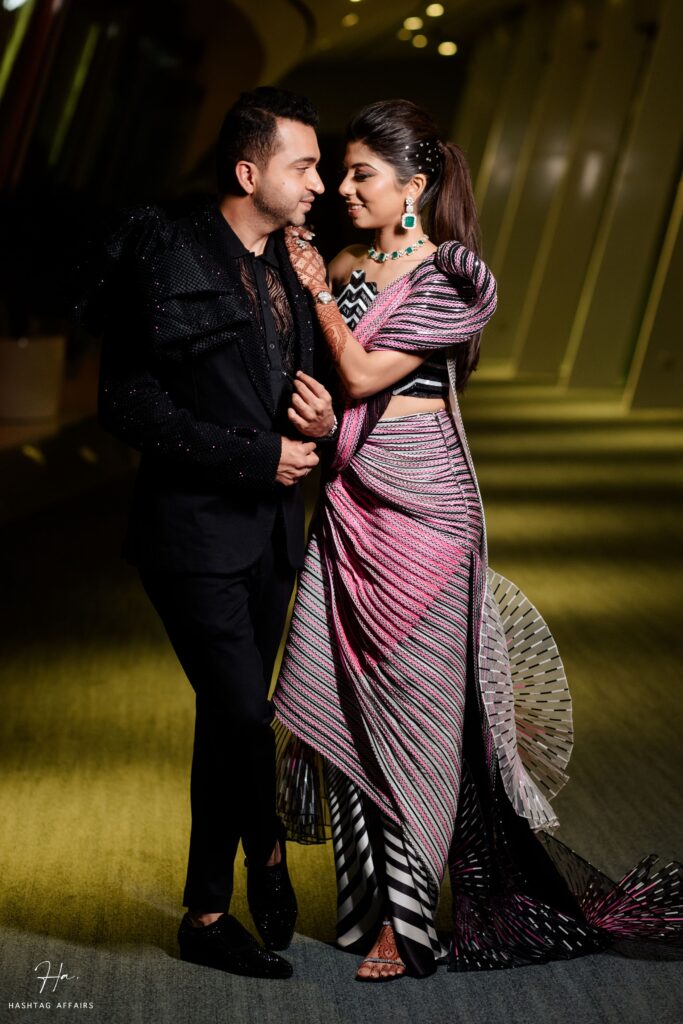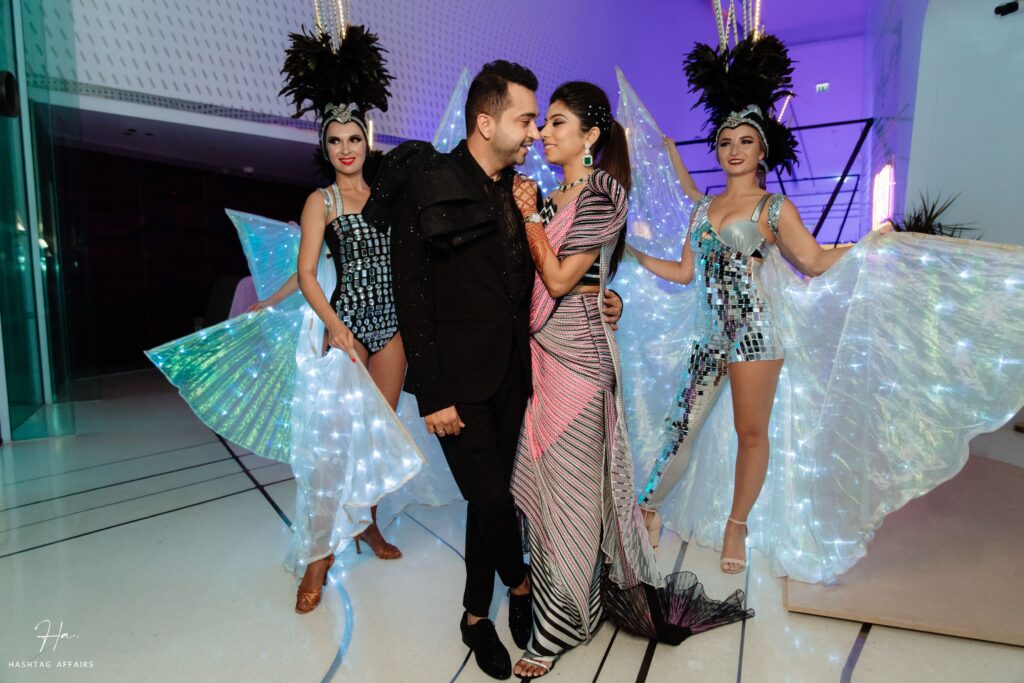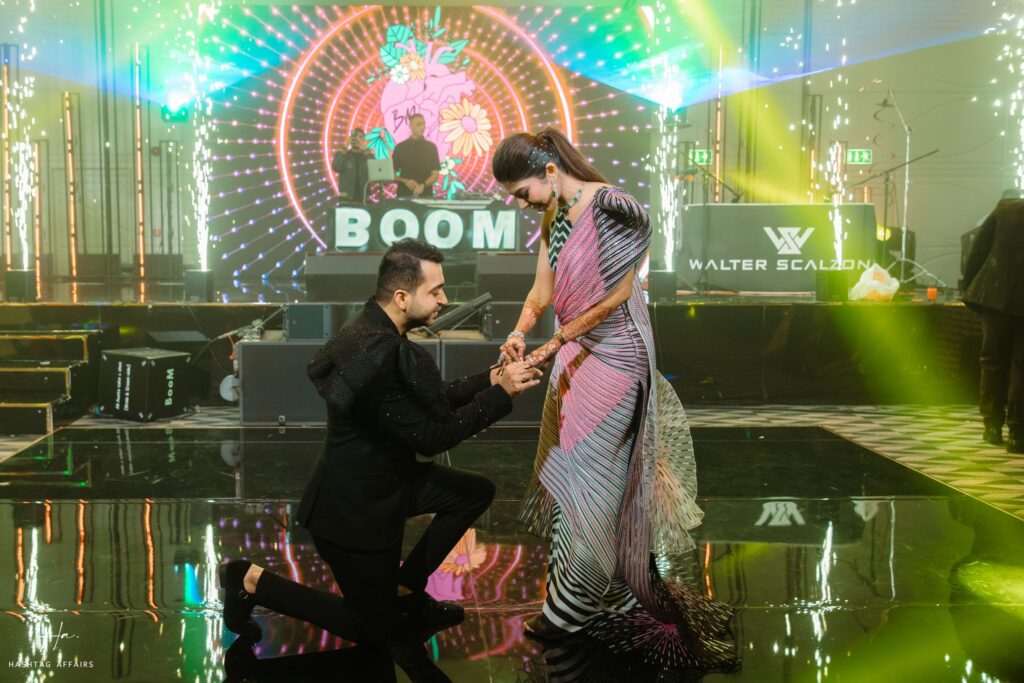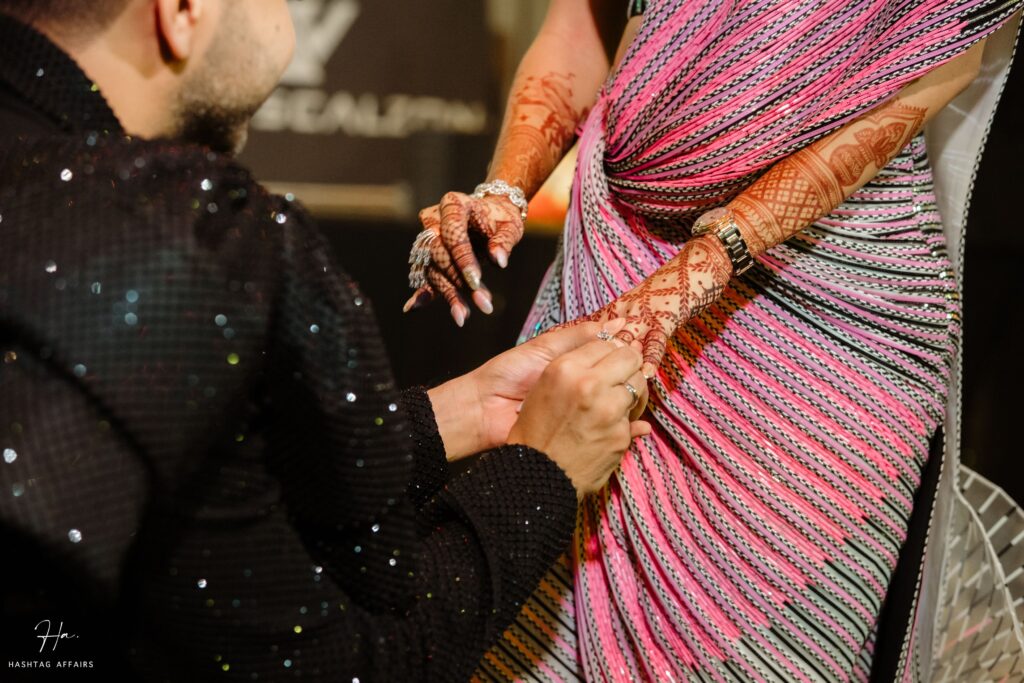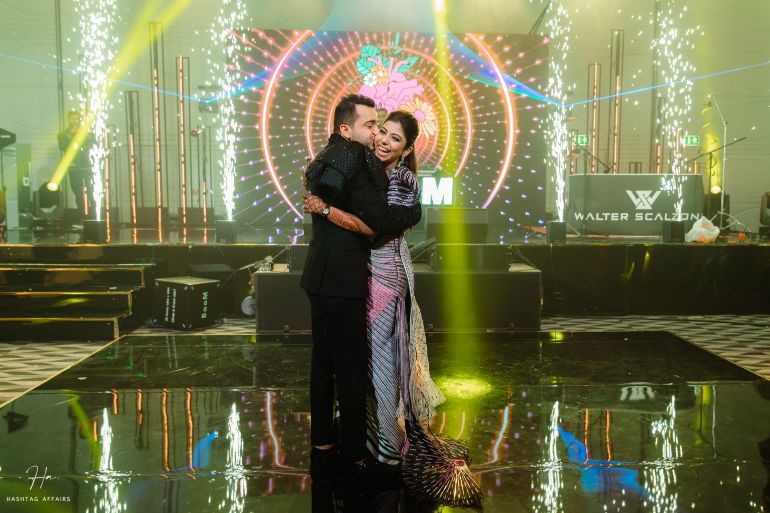 Sangeet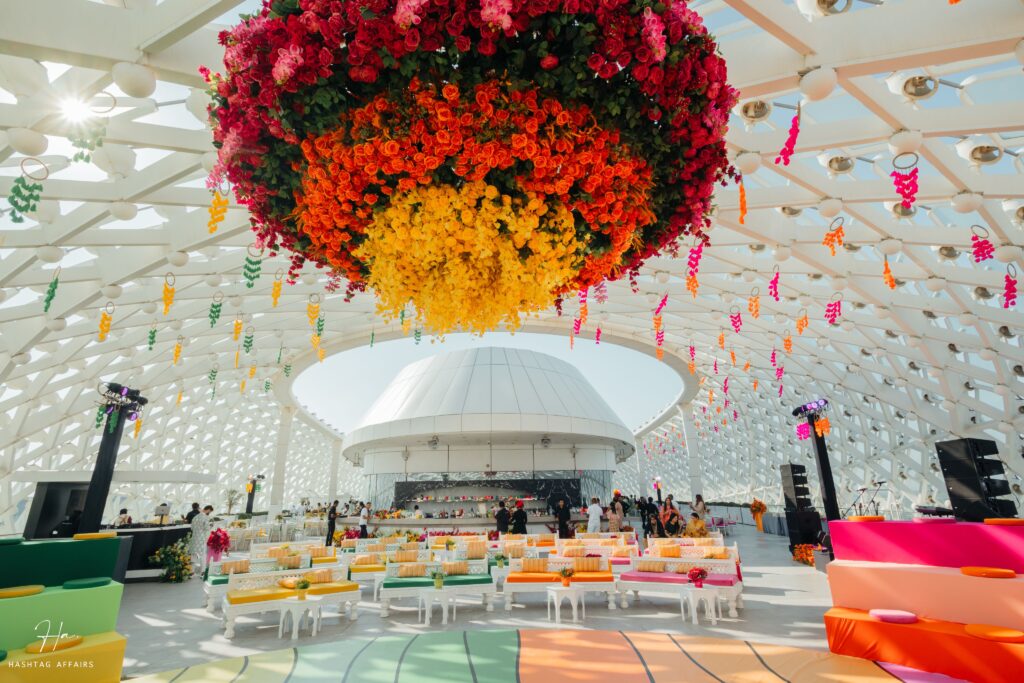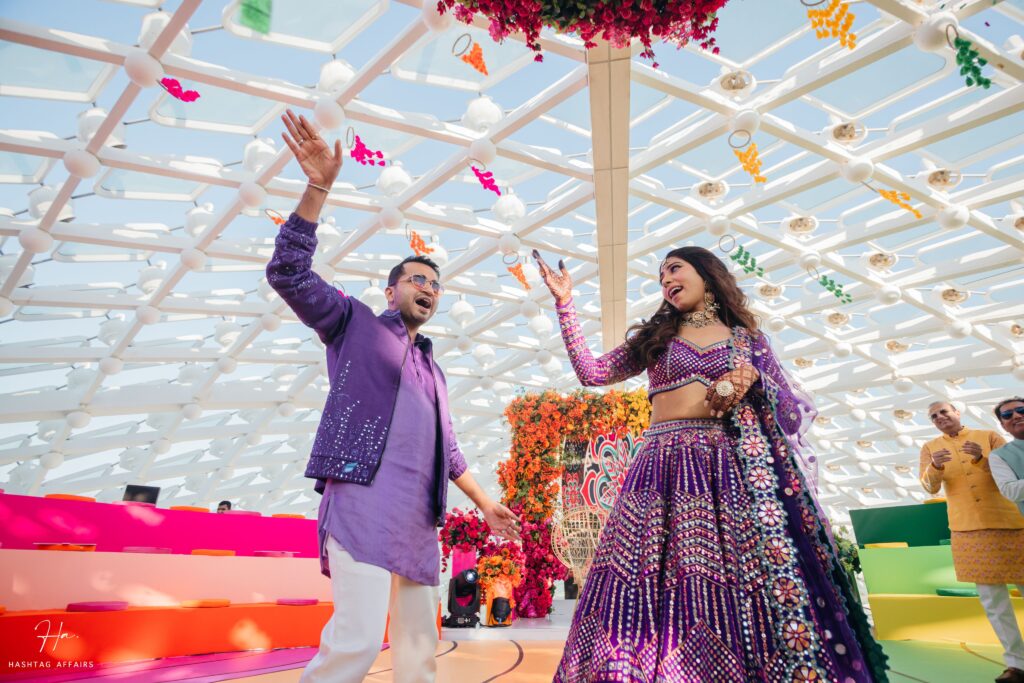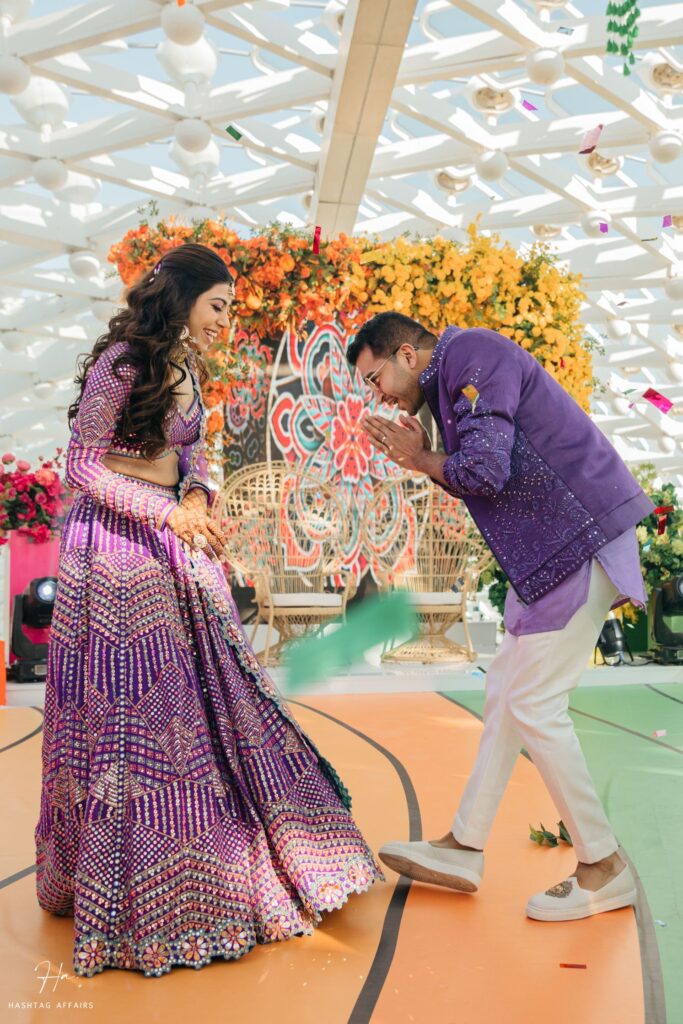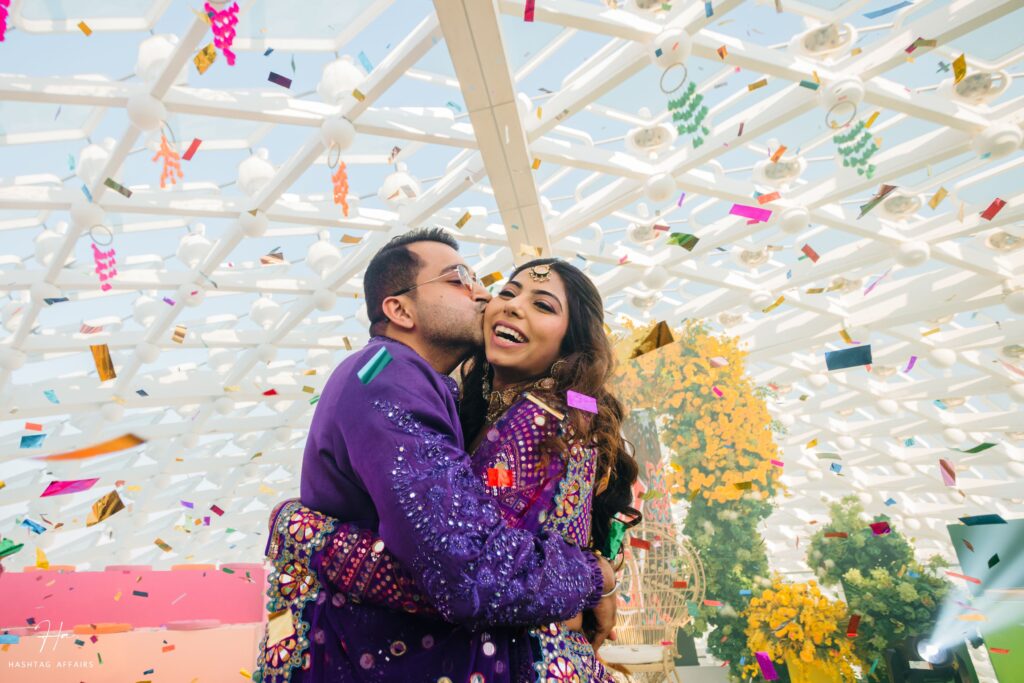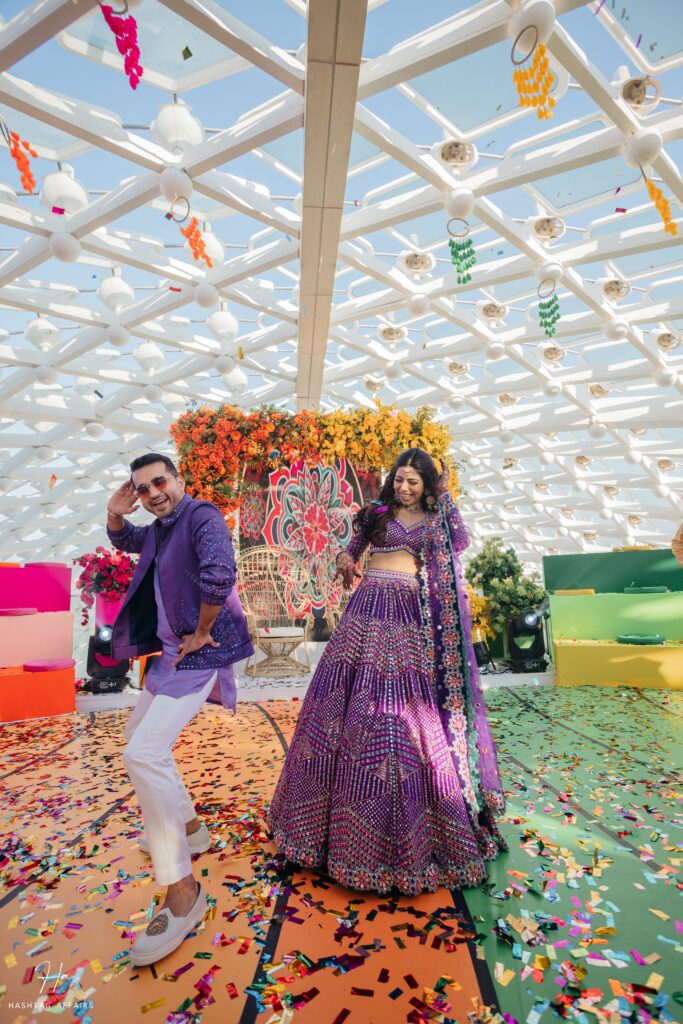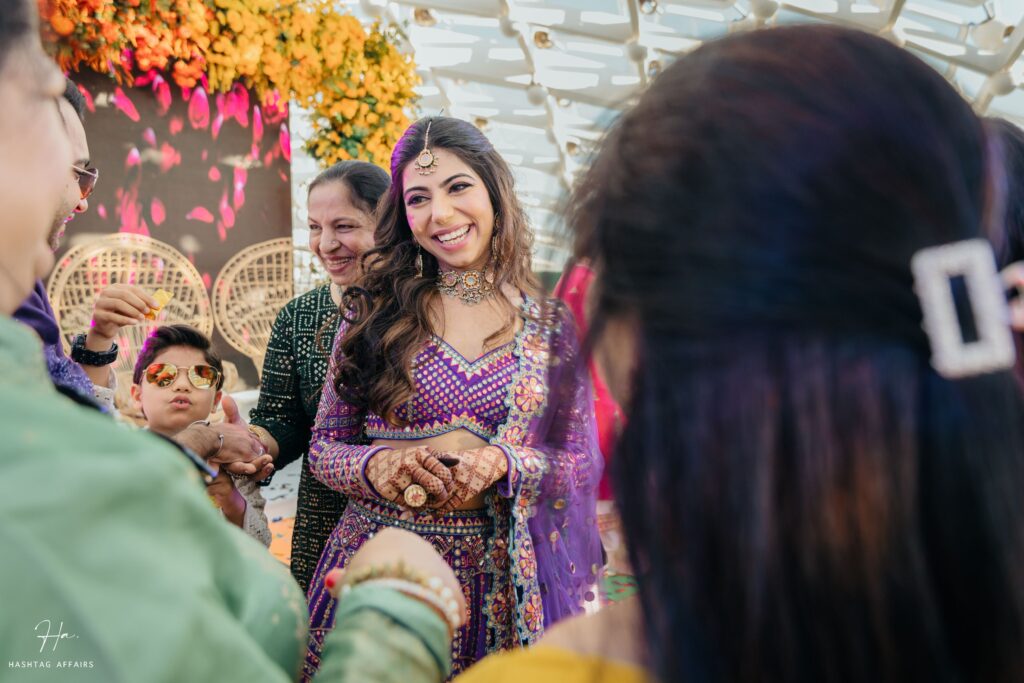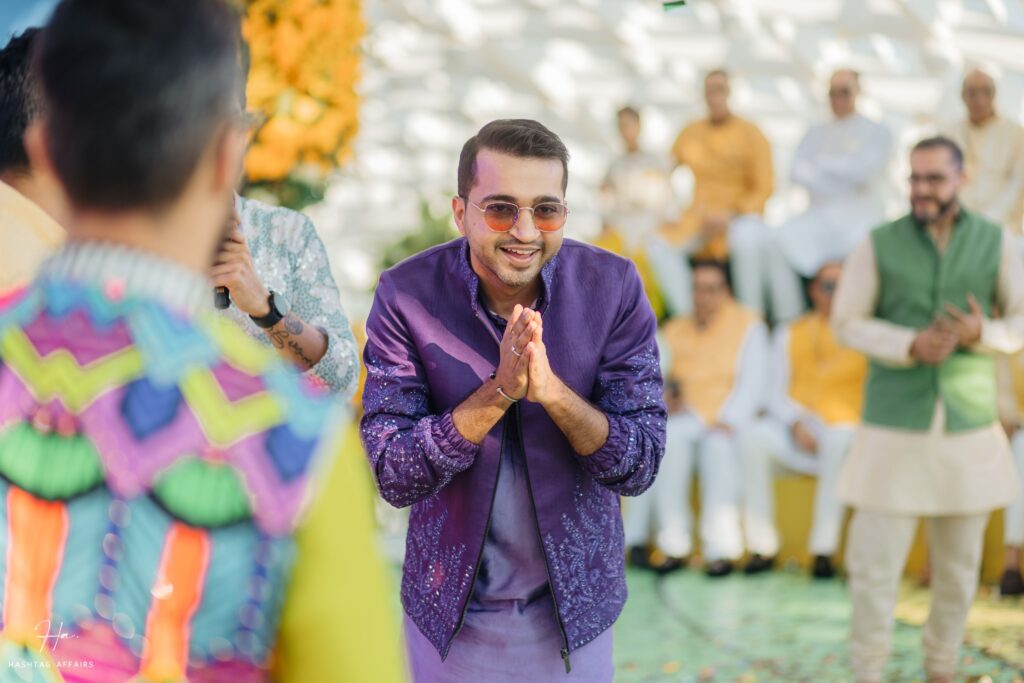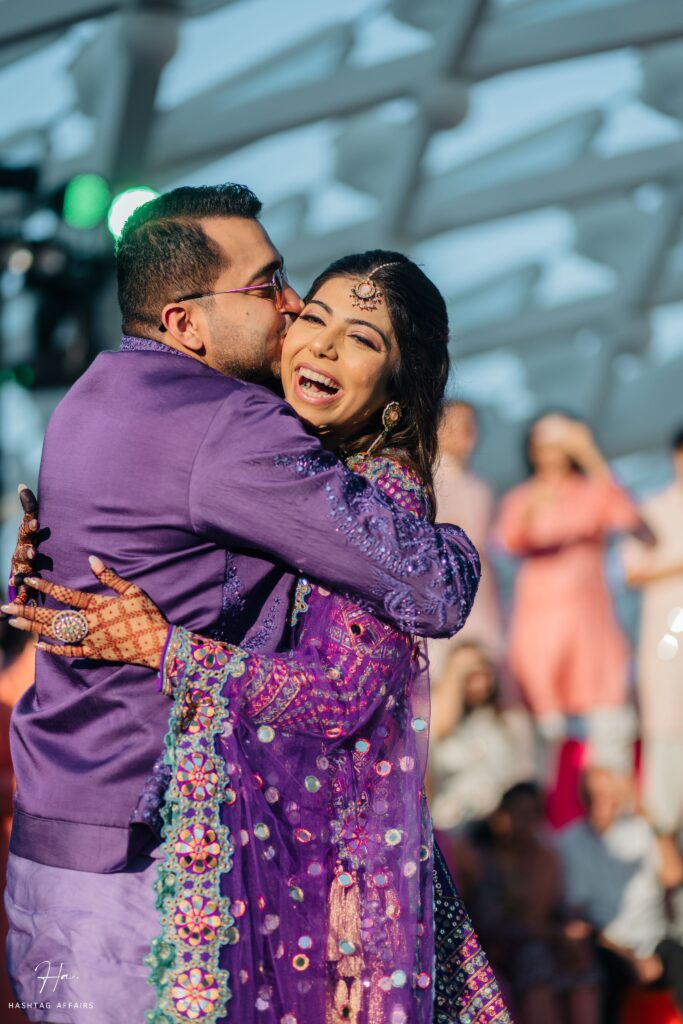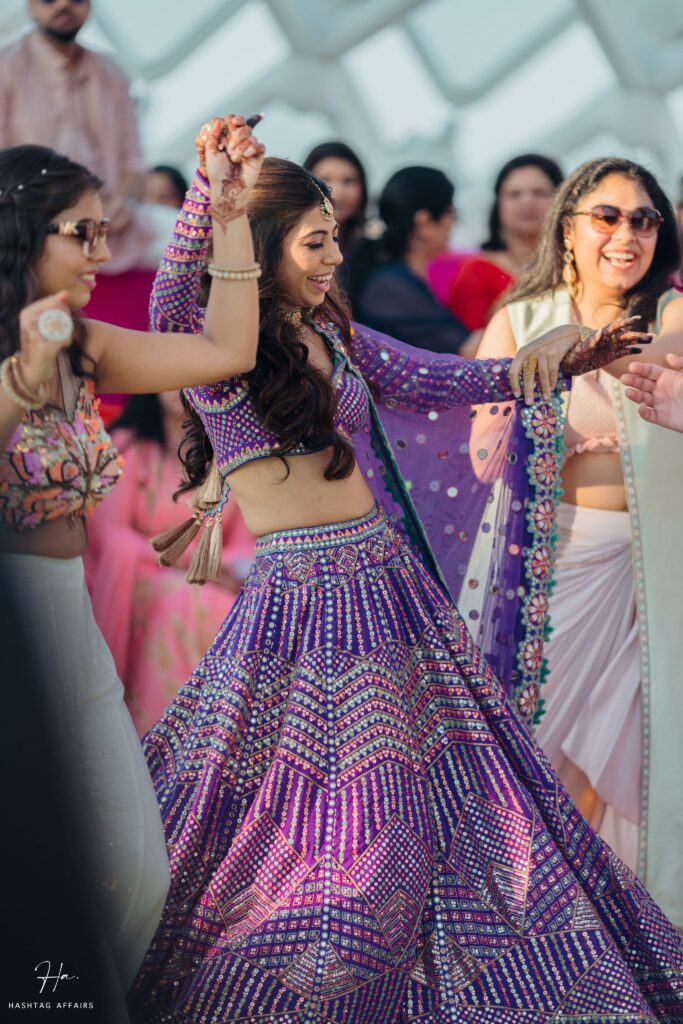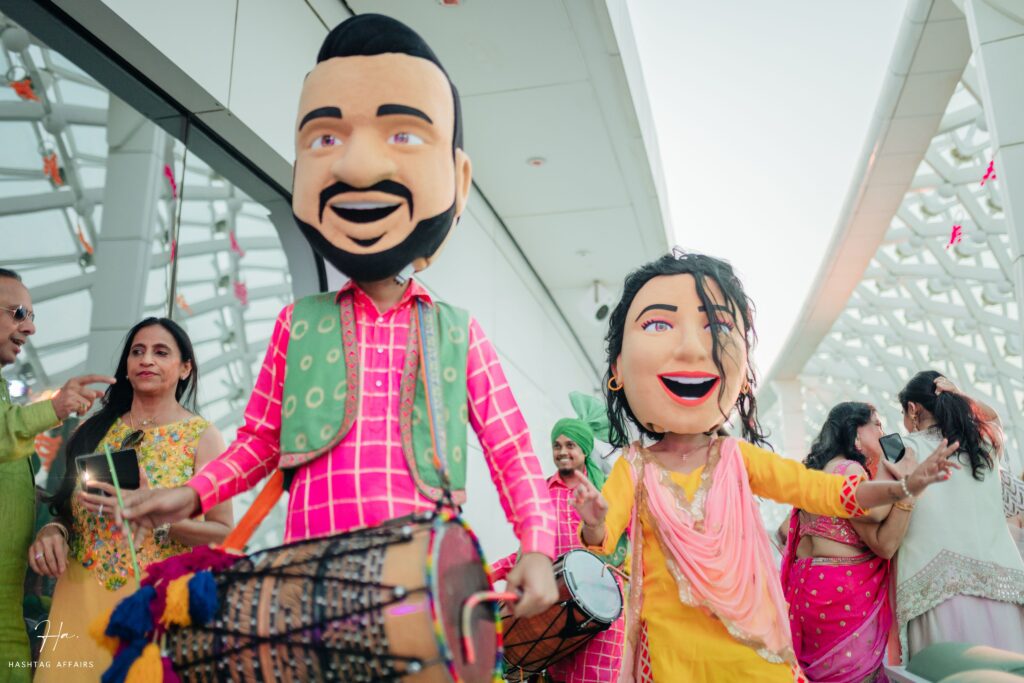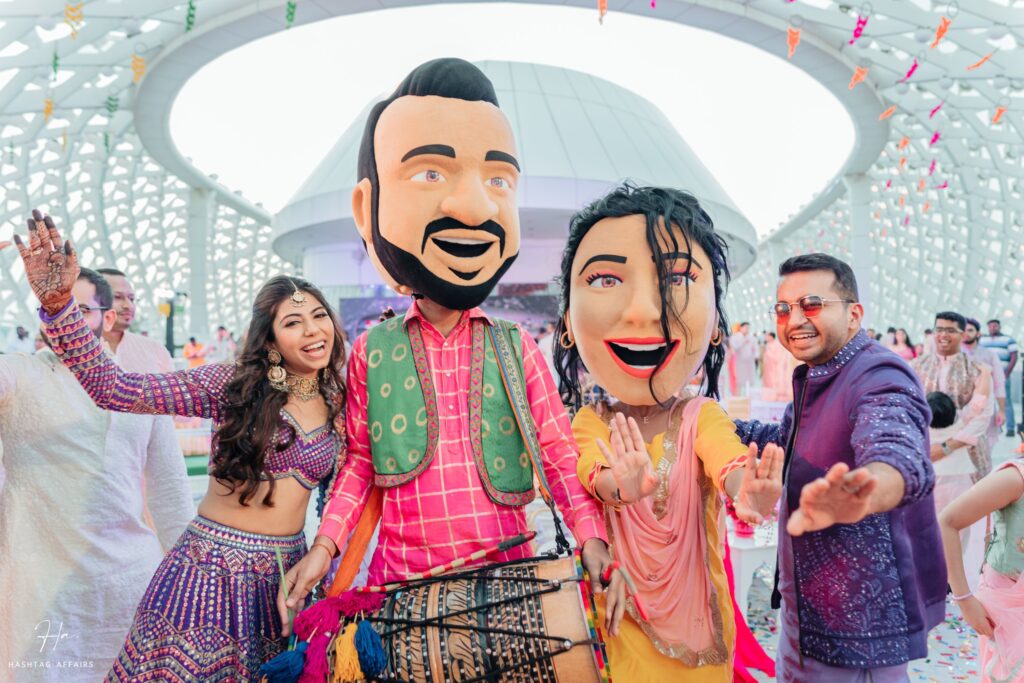 Wedding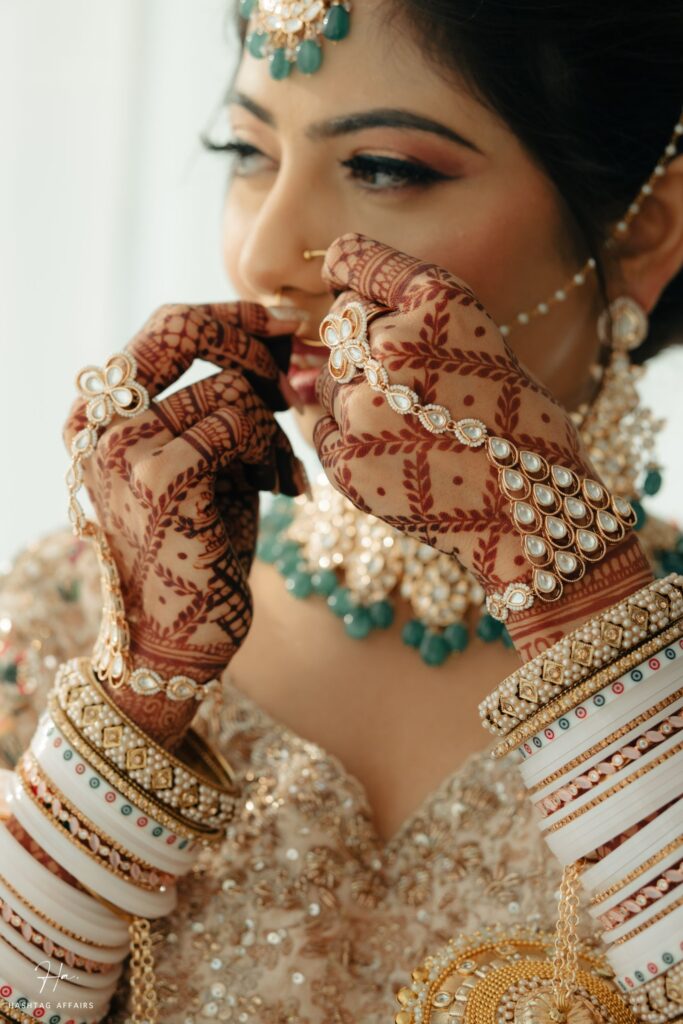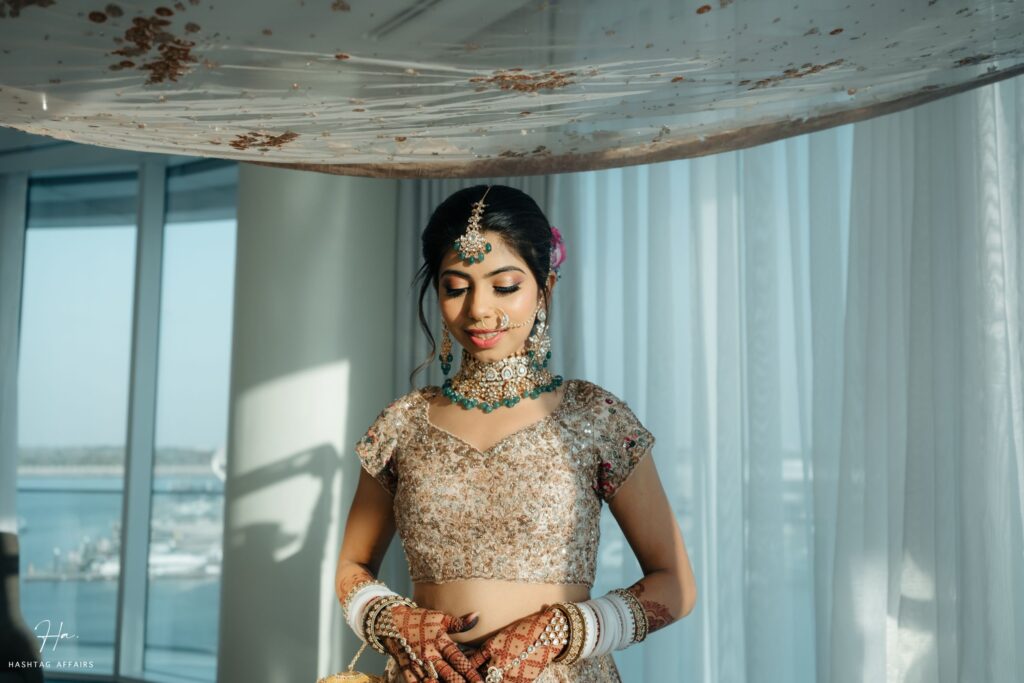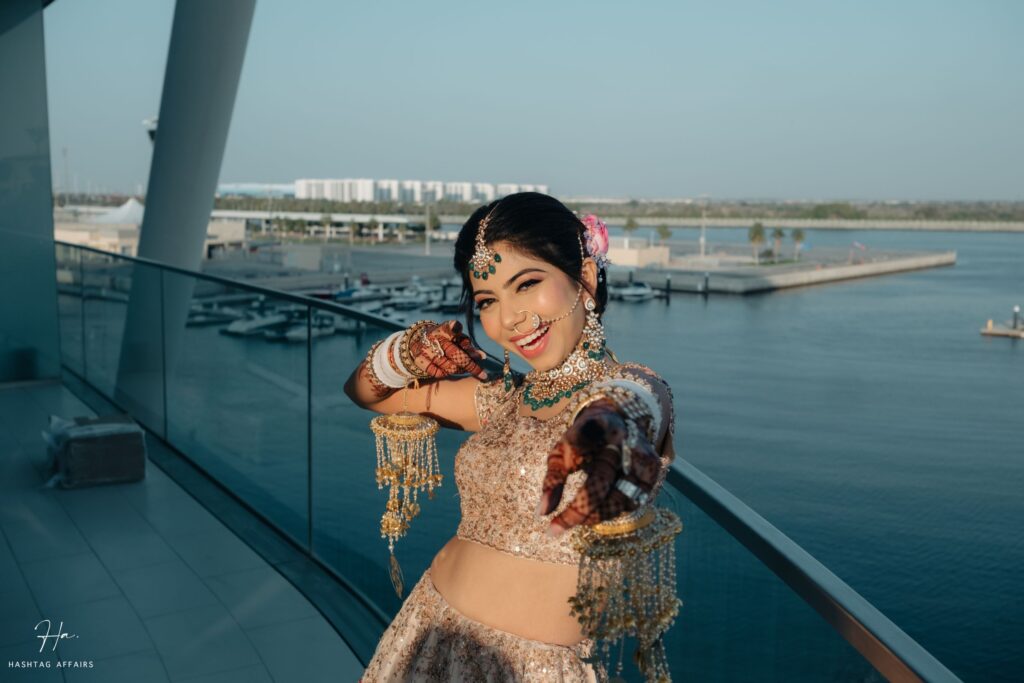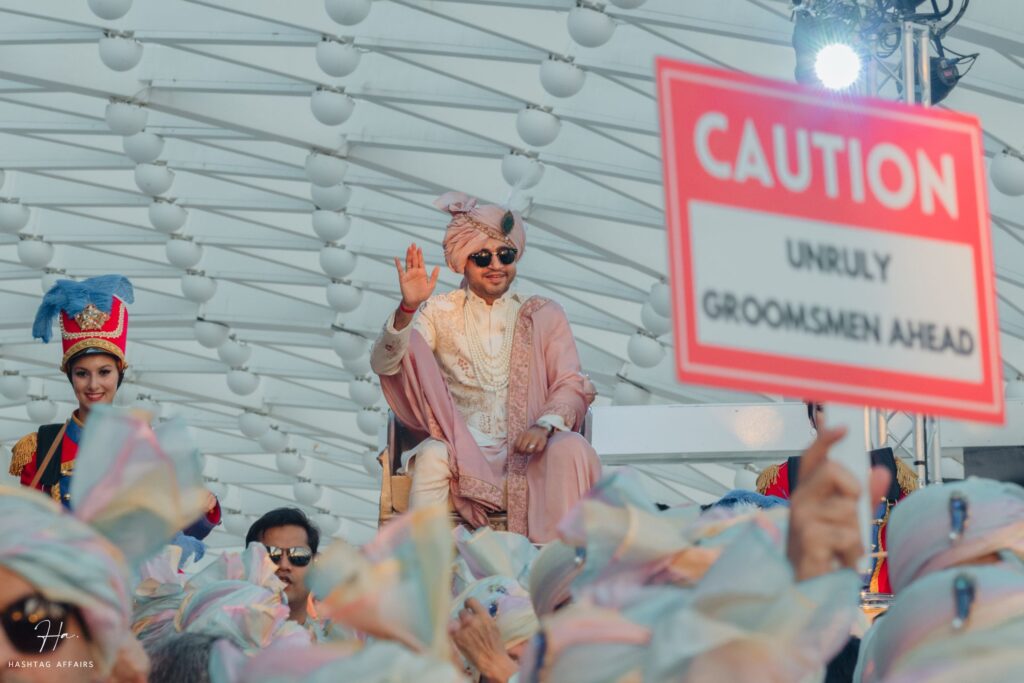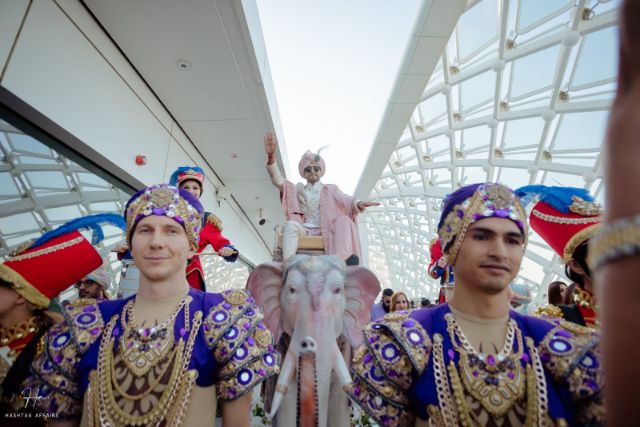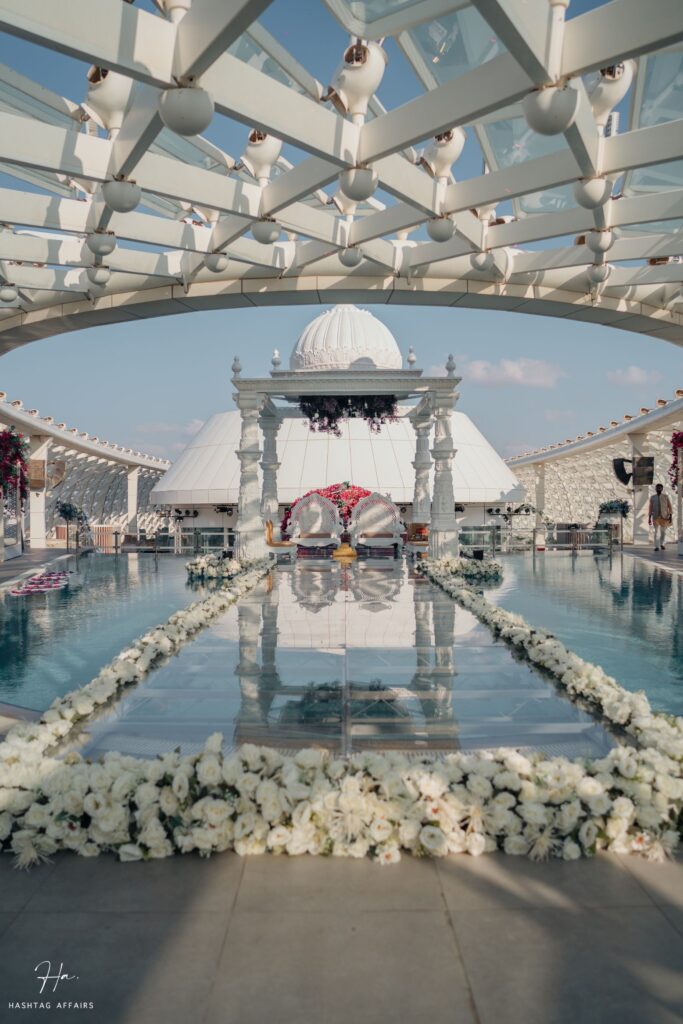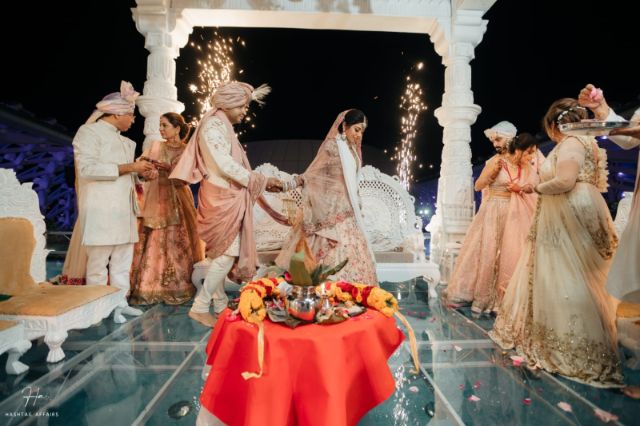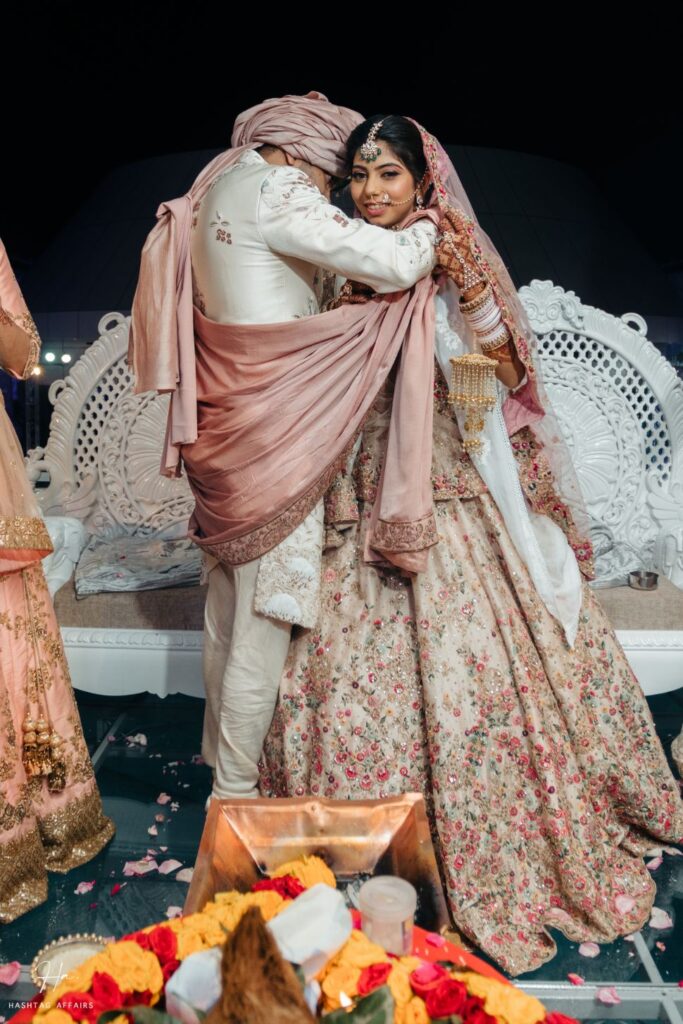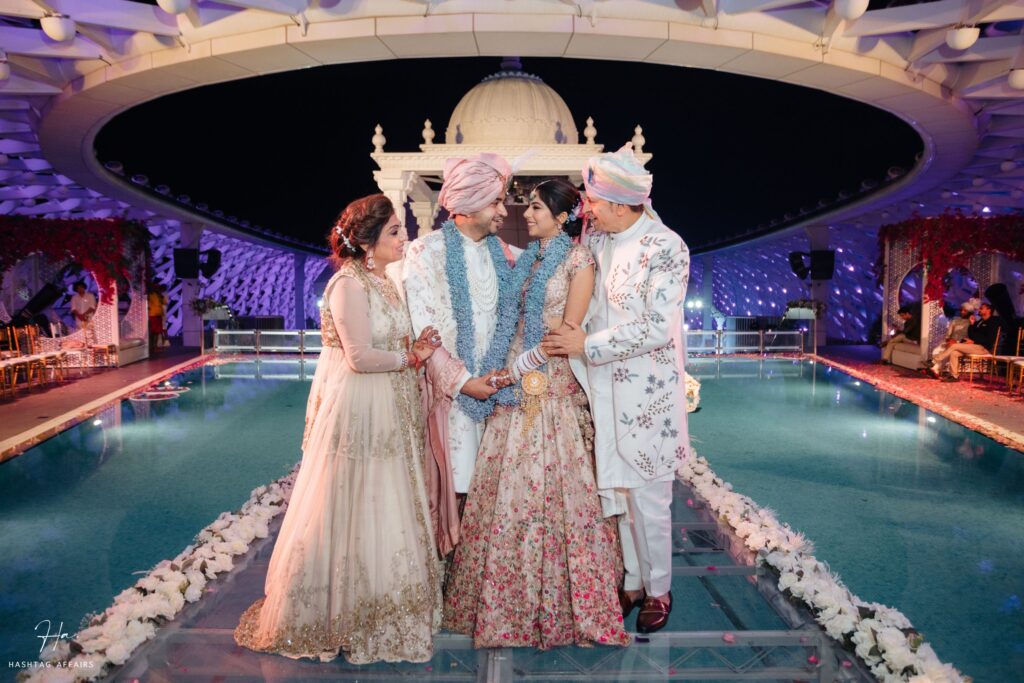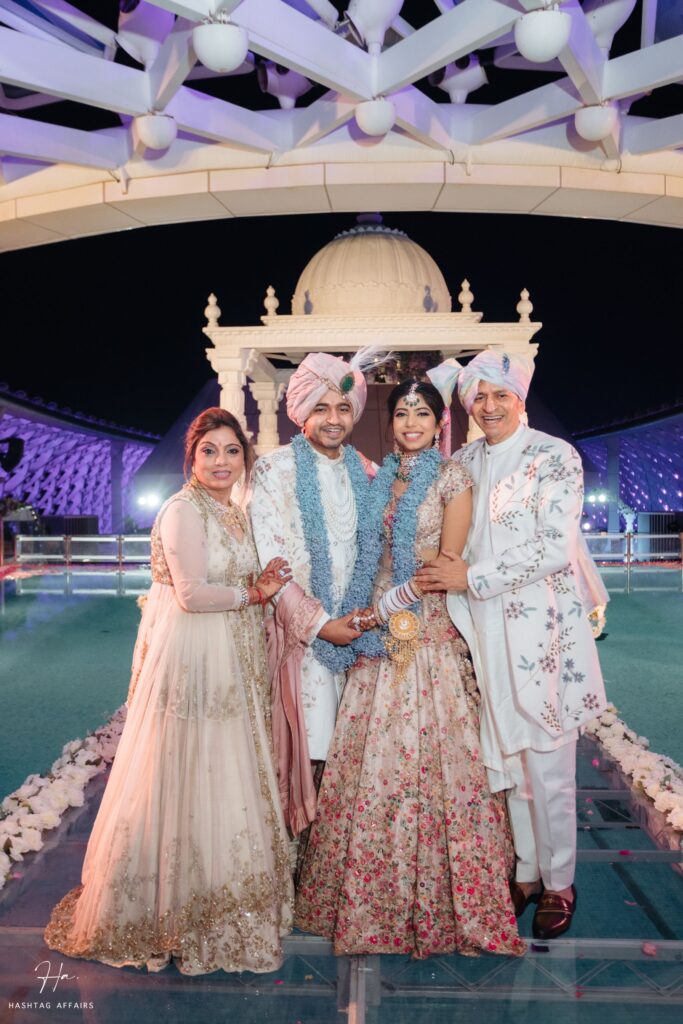 Reception