Sonia and Inderpal met at a New Year's eve party through a common group of friends. They naturally got to talking, and even when the party came to an end, they were still having a great time together. "This was in the midst of Taylor Swift's red album. The soundtrack to my life in my early 20s. He had the DJ play a Taylor swift song to end the night and I was amused by his dedication to playing a song absolutely no one wanted to hear (except me of course)," Sonia tells us. "We walked to get fast food and I handed him my kids' meal toy as a keepsake/joke. I never expected to see him again until he ended up being in my university class a week later! I couldn't escape him! He was persistent in taking me to dinner and after 3 tries over the course of a year, I finally caved. He had kept my kids' meal toy from the night we met. New Year's Eve quickly became our special day," she added. 
A Proposal To Remember
Reminiscing her proposal, Sonia says, "Inderpal proposed in New York on the same rooftop Kal Ho Na Ho was filmed in 2018. He had a photographer approach us on the Brooklyn bridge and offer a photography session (all pre-planned)  We spent an hour taking pictures all over New York City before he bent down on one knee on the iconic rooftop. We slow-danced to Kal Ho Na Ho on our reception night. Our Indian engagement happened on New Year's Eve 2019 with our family and friends. I wore Sabyasachi and Inderpal wore Tarun Tahiliani that night." Responding to our question of when she knew Inderpal was the one, Sonia replies, "Looking back I think I always knew. There is a sense of peace when you meet the one. No games, questions, or uncertainties. He was always the one."
Wedding Planning Full Of Ups & Downs
Sonia and Inderpal had to postpone their wedding three times due to the pandemic. "We knew we wanted to celebrate with our friends and family from around the globe so we ended up having a 3-year engagement. It was well worth the wait but definitely overwhelming at times. COVID helped us appreciate the time with our family and friends. When our wedding rolled around we cared less about the details and more about the time spent with our loved ones and living in the moment," Sonia says. 
She further tells us how the selection of her wedding vendors made her dream wedding vision come to reality. "I always knew I wanted Amrit Photography to capture our wedding. Their work is phenomenal. They are true artists who are able to capture a variety of styles as showcased in our wedding and reception photography Nomo simply sweet photography captured light and airy pre-events. Made in heaven studios captured videos that were full of love and laughter. Our next-day edit left us speechless. They have made a series of short clips that we watch often to remind us of the best days of our life. Lux affairs bring visions to life. Our engagement was very regal inspired by Sabyasachi and his iconic store. The pre-events were inspired by Good Earth India, I wanted a jungle theme and our reception was meant to be young and fun. The team also worked on my bridal shower which was beautifully done in a pink and floral theme."
Search For Her Dream Lehenga Ended At JJ Valaya
"Jj Valaya was my last stop. I was unsuccessful at previous shops. I was shopping in the midst of covid and the selection was limited. As soon as I laid my eyes on the embedded veil I knew it was the one. It was the sort of regality I was looking for and the service made you feel like family. It was the warmest and most attentive service I had received in India. At a time of so much uncertainty, the JJ Valaya team gave me peace of mind," Sonia tells us.
After enjoying her time as a bride, Sonia left us with three pieces of advice for brides-to-be. "First, if you don't enjoy yourself, it wasn't worth it. Make an active effort to remind yourself of this. Second, Capture everything. These are the memories you will hold onto forever so it is worth the investment. Lastly, It's not that deep! Your wedding day is not the only best day of your life. It is one of many with so many best days to come!" 
Mehendi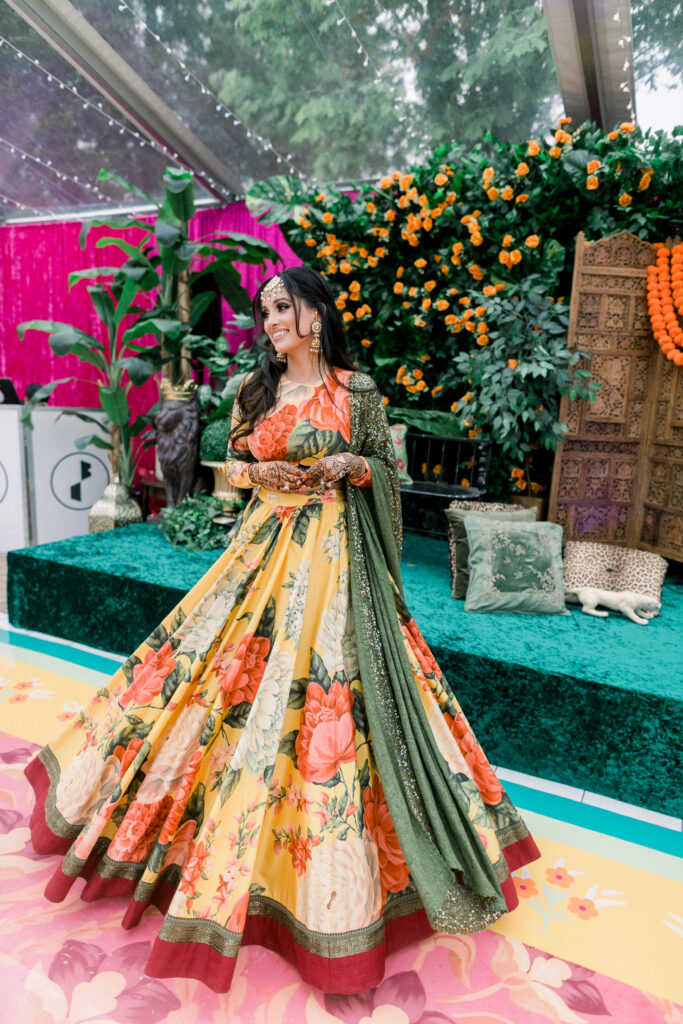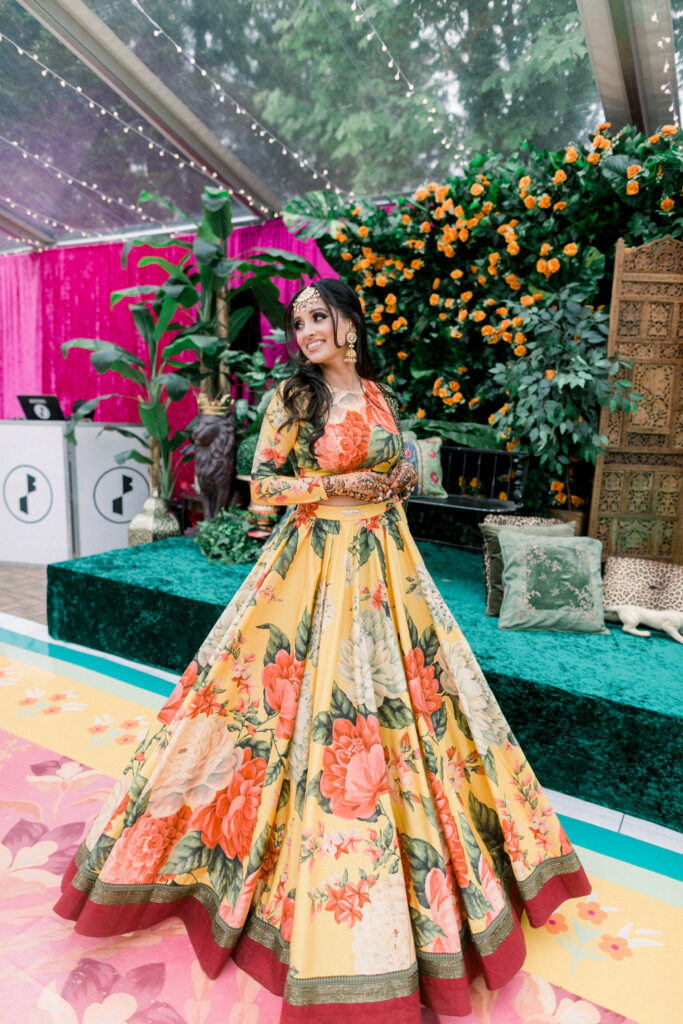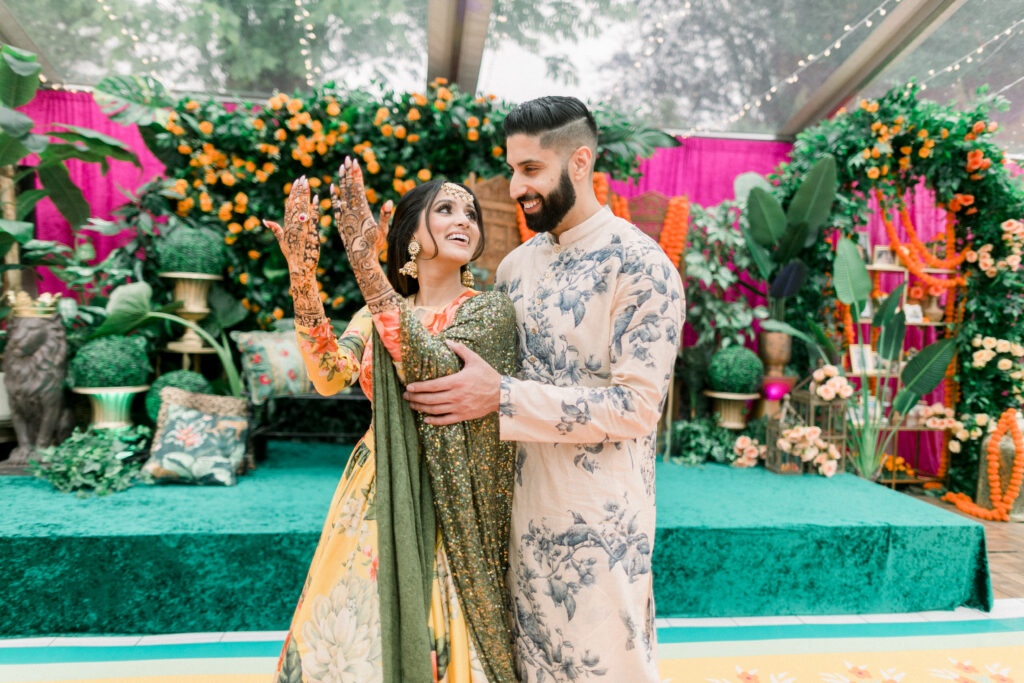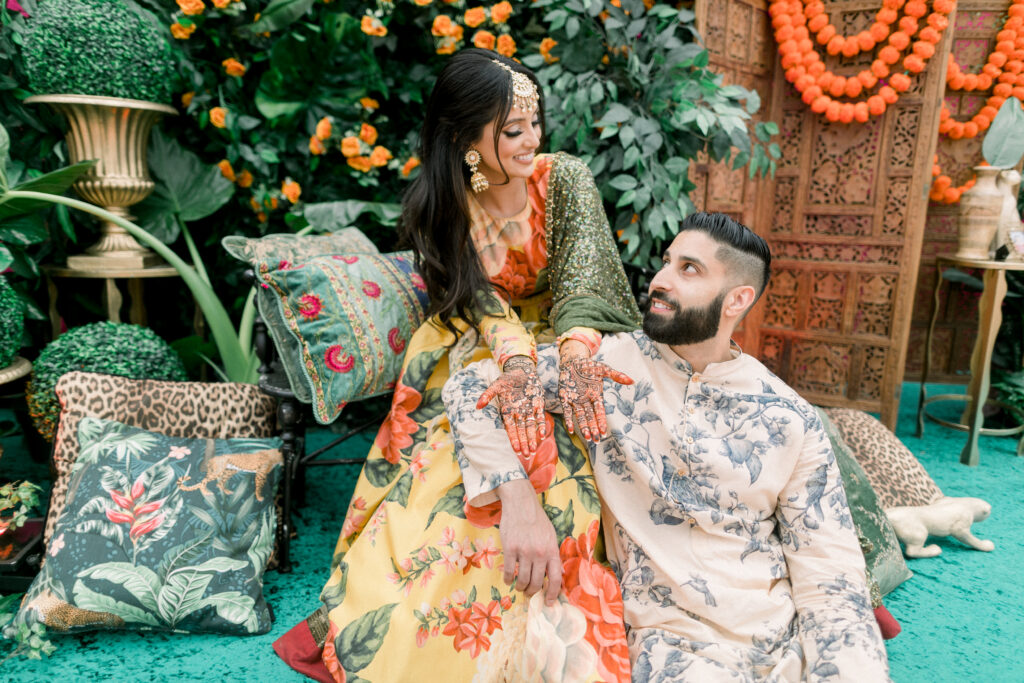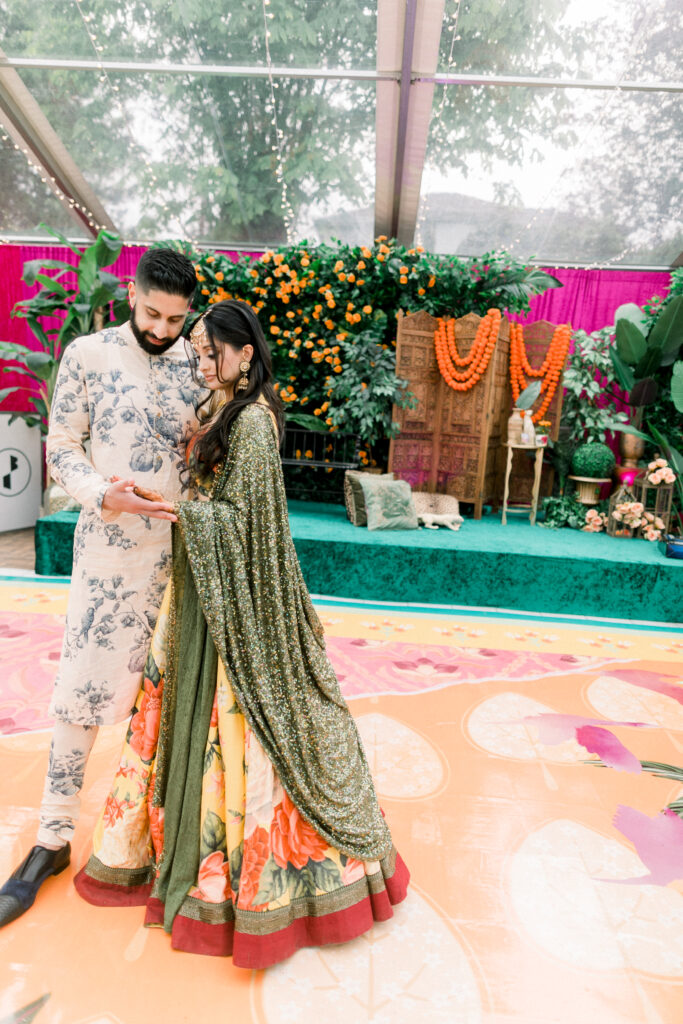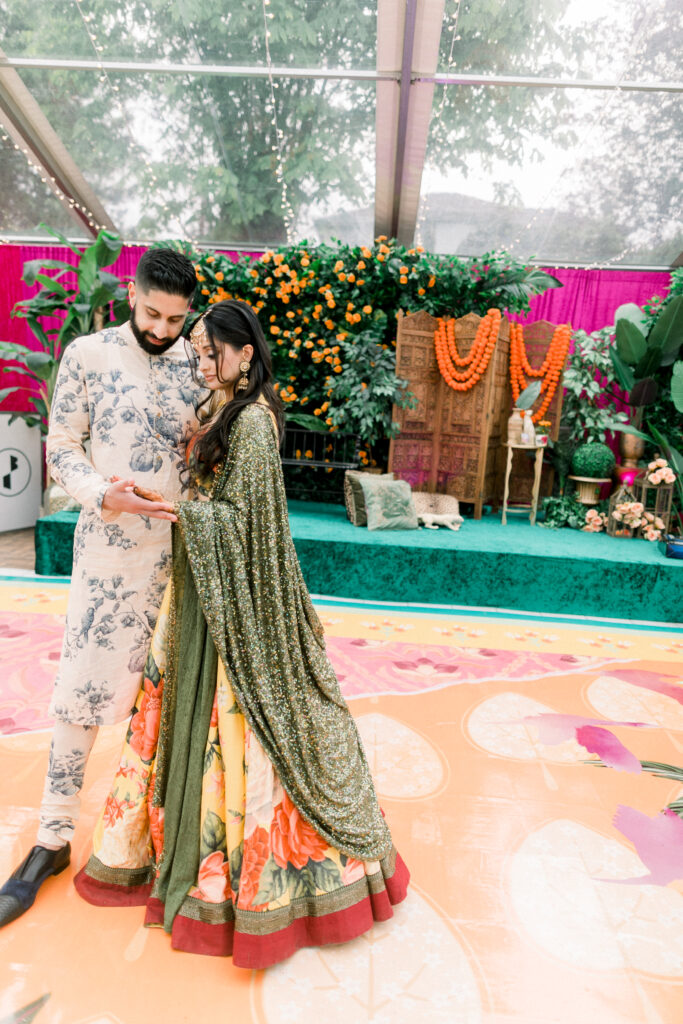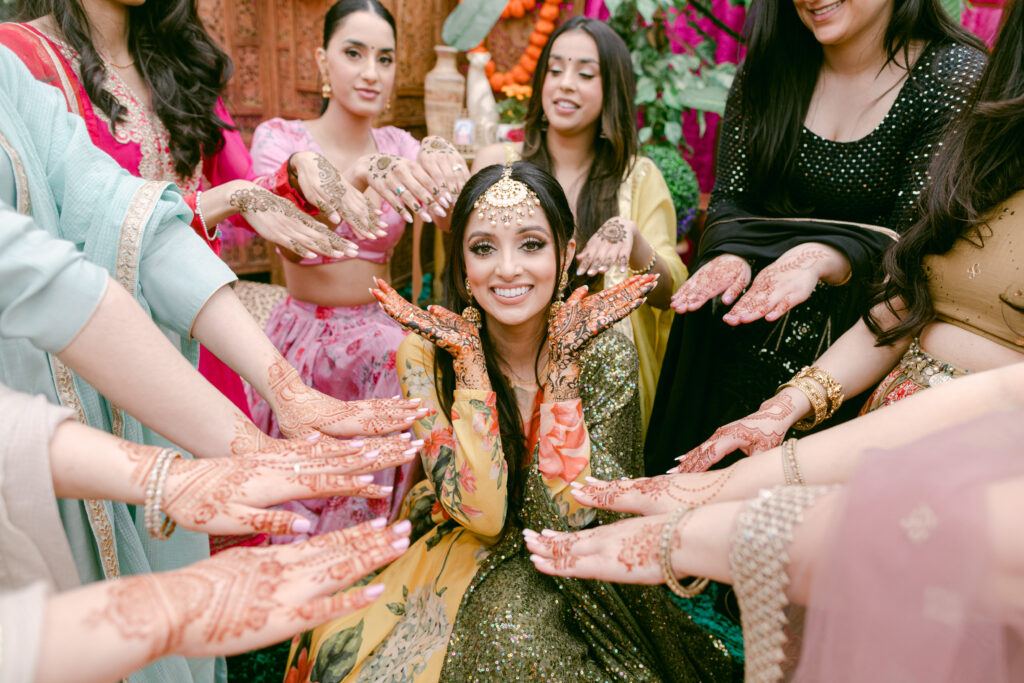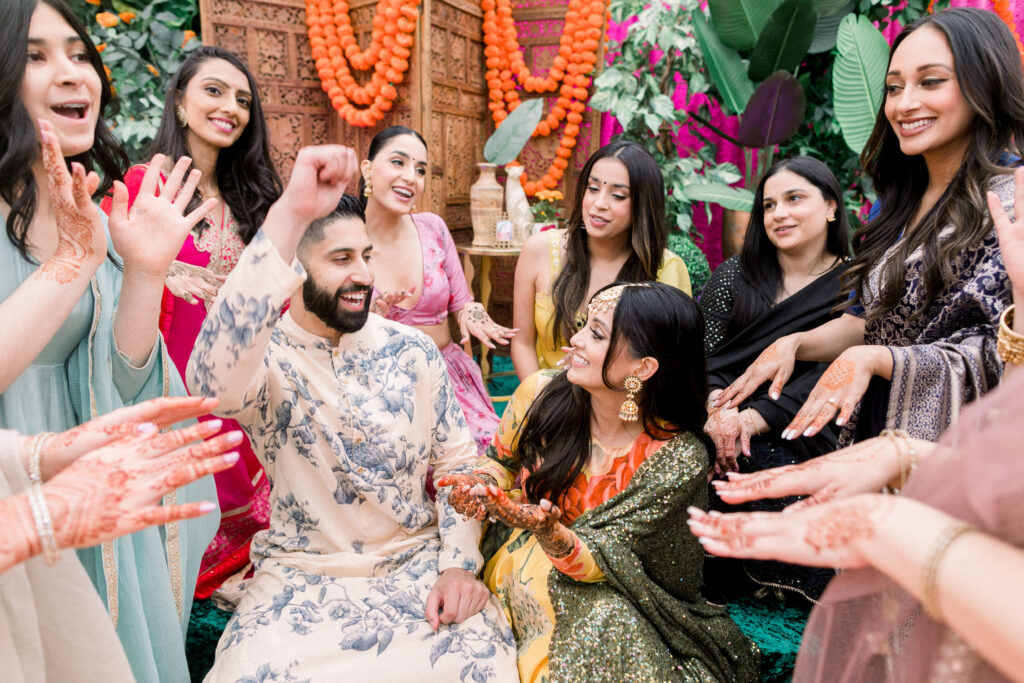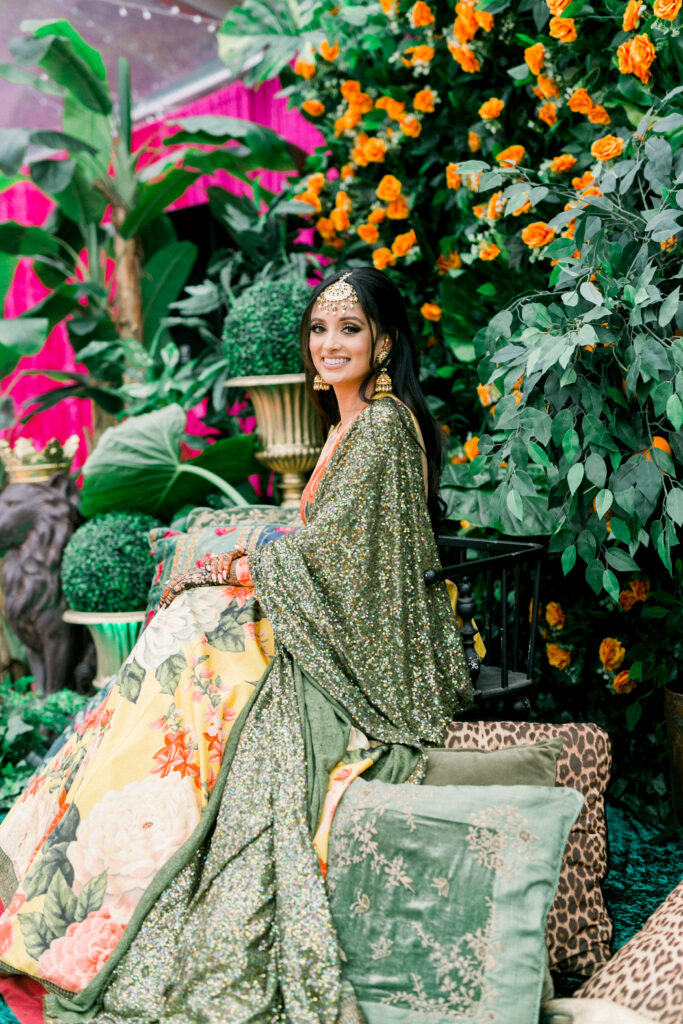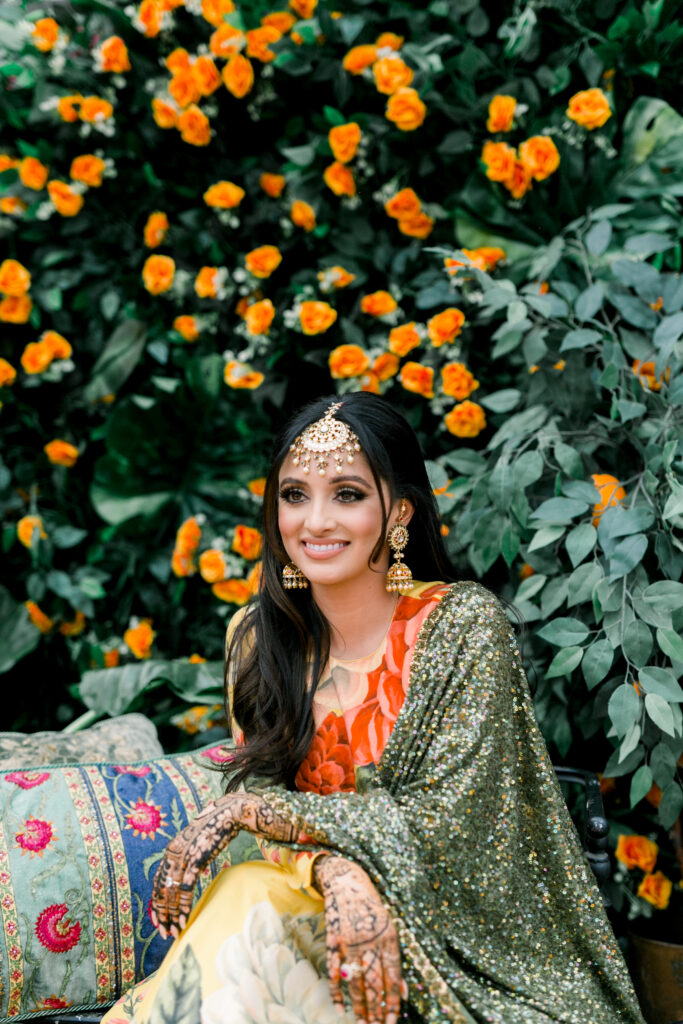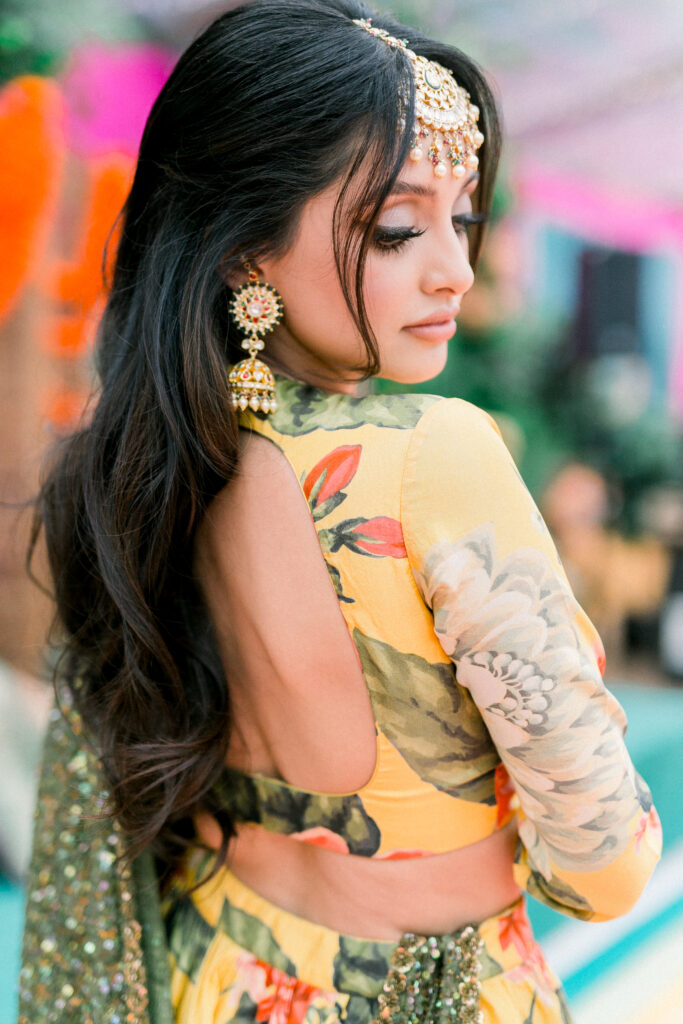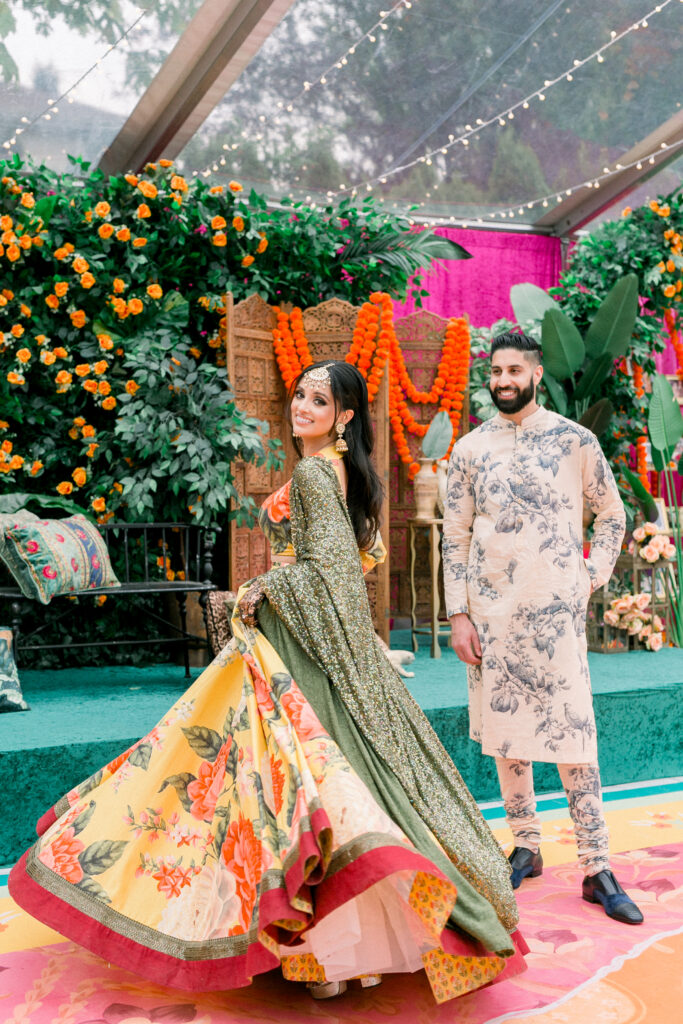 Sangeet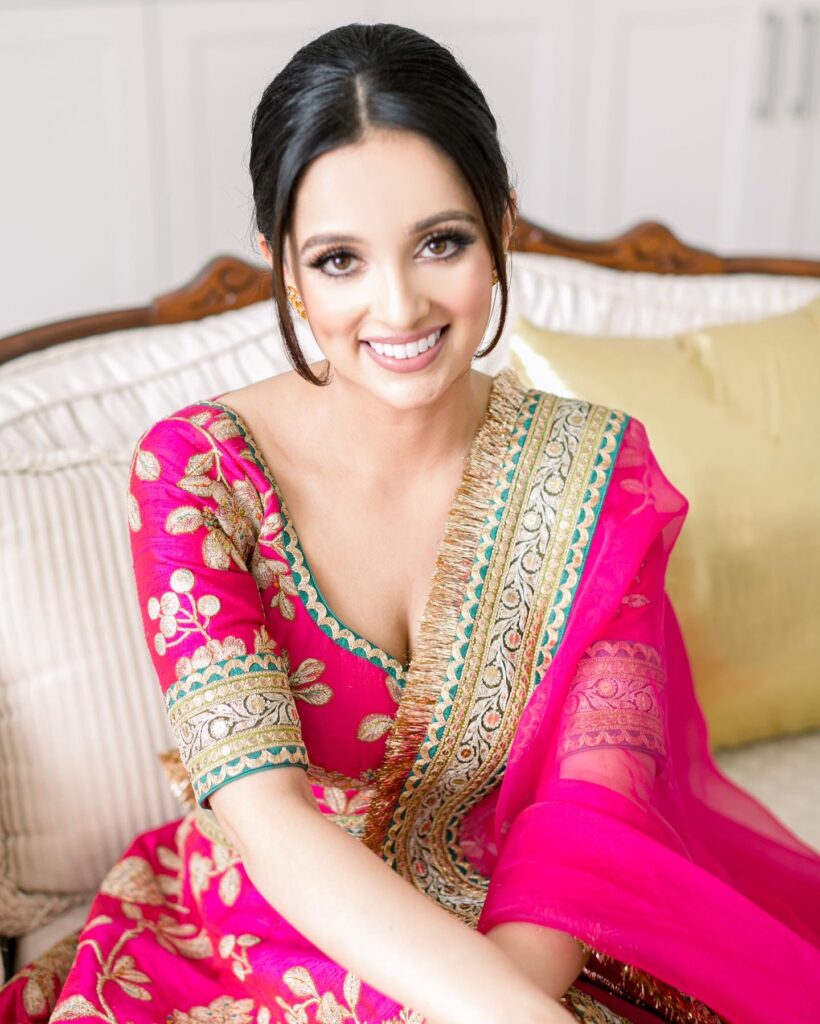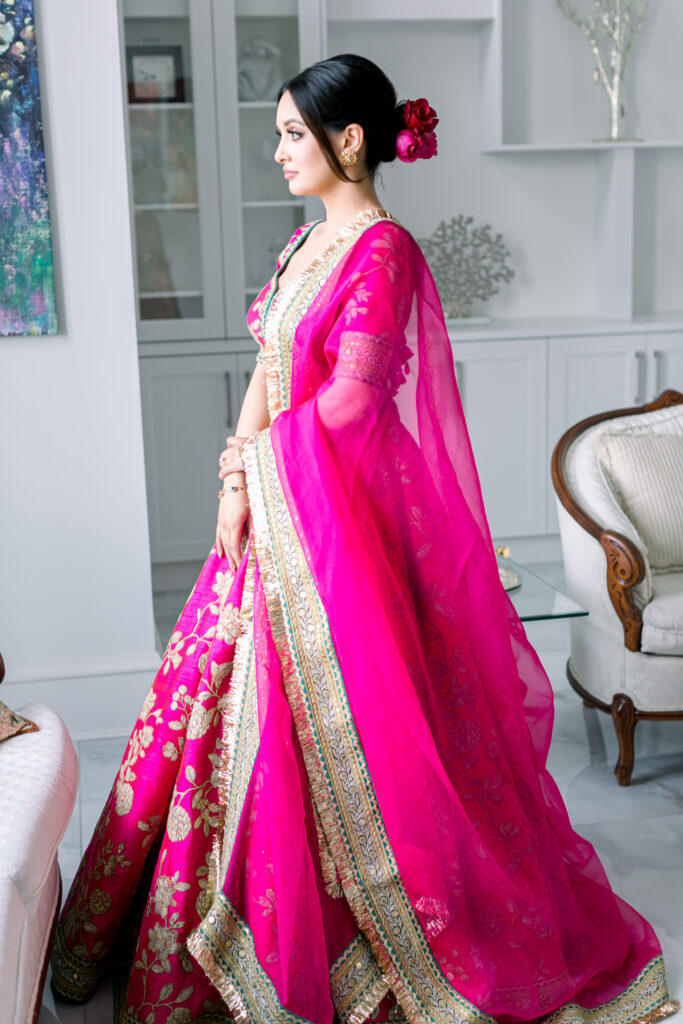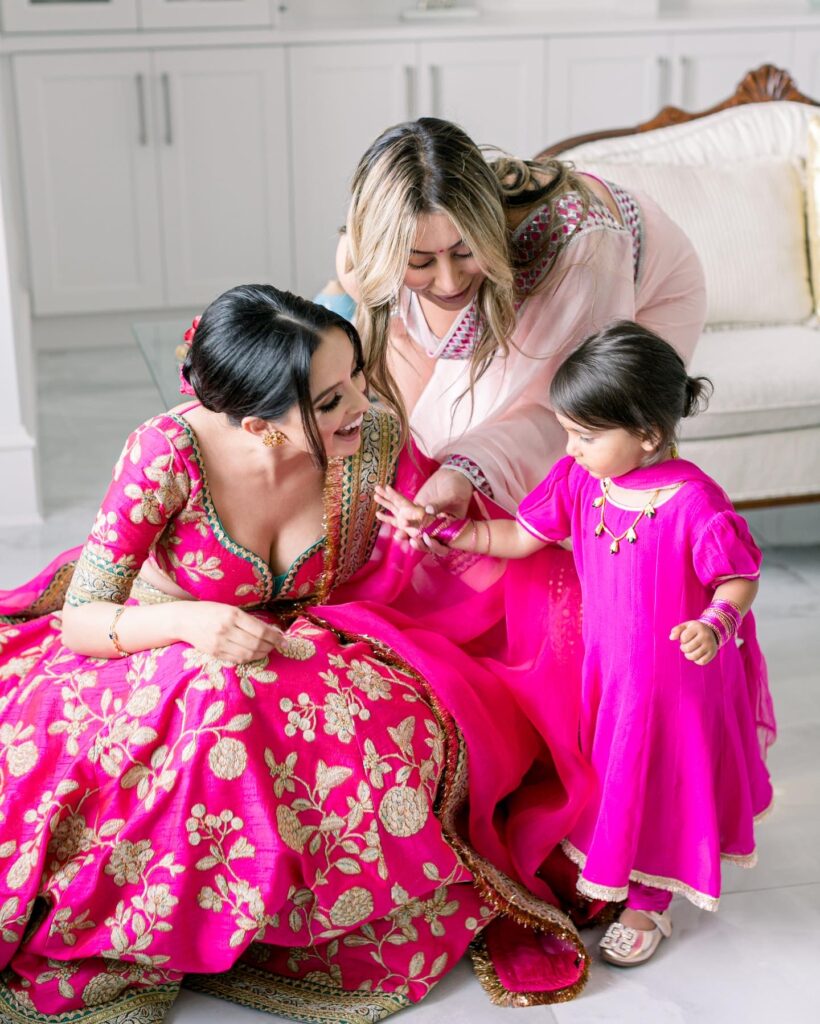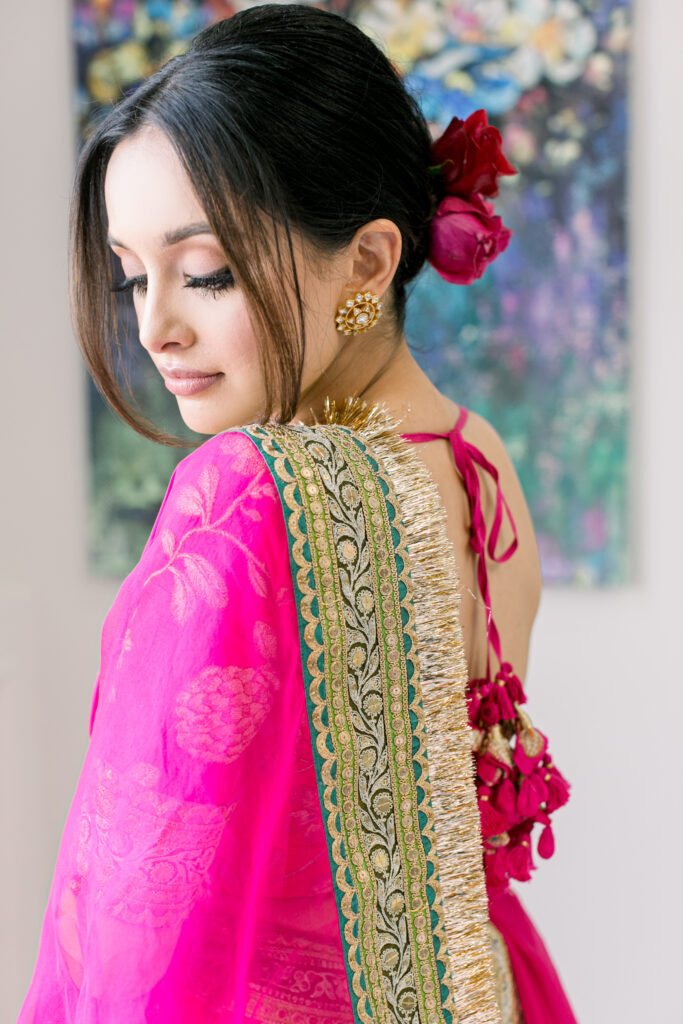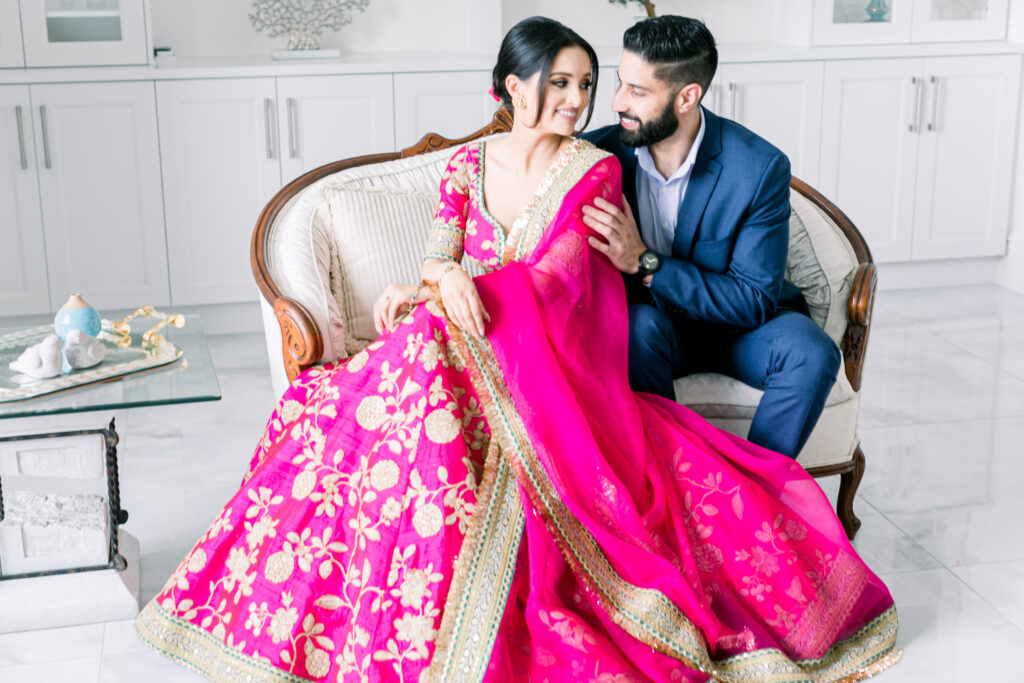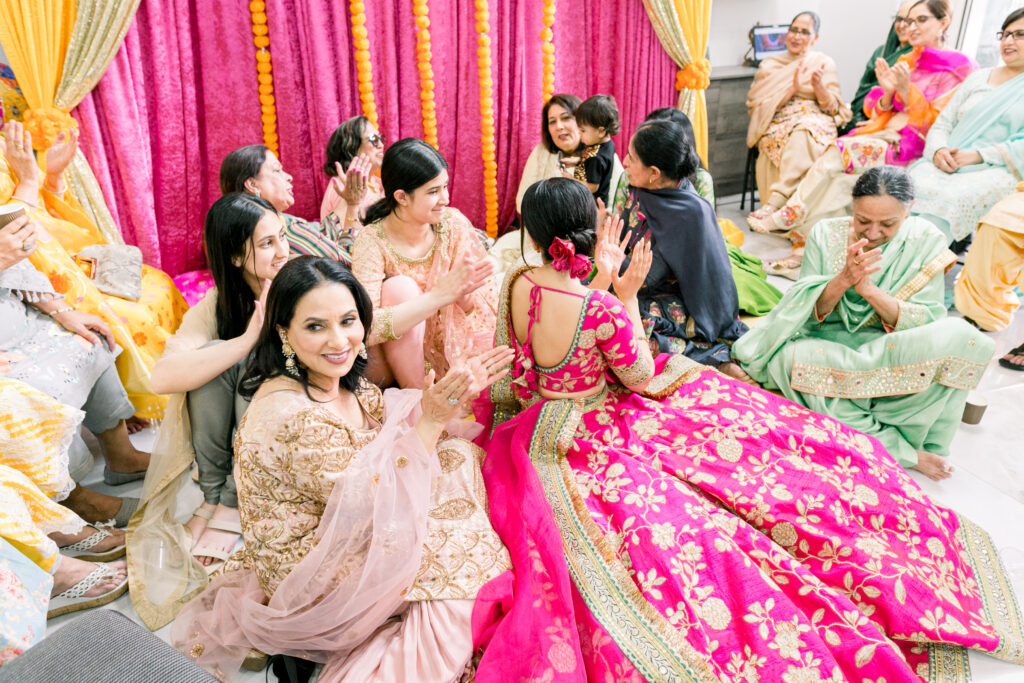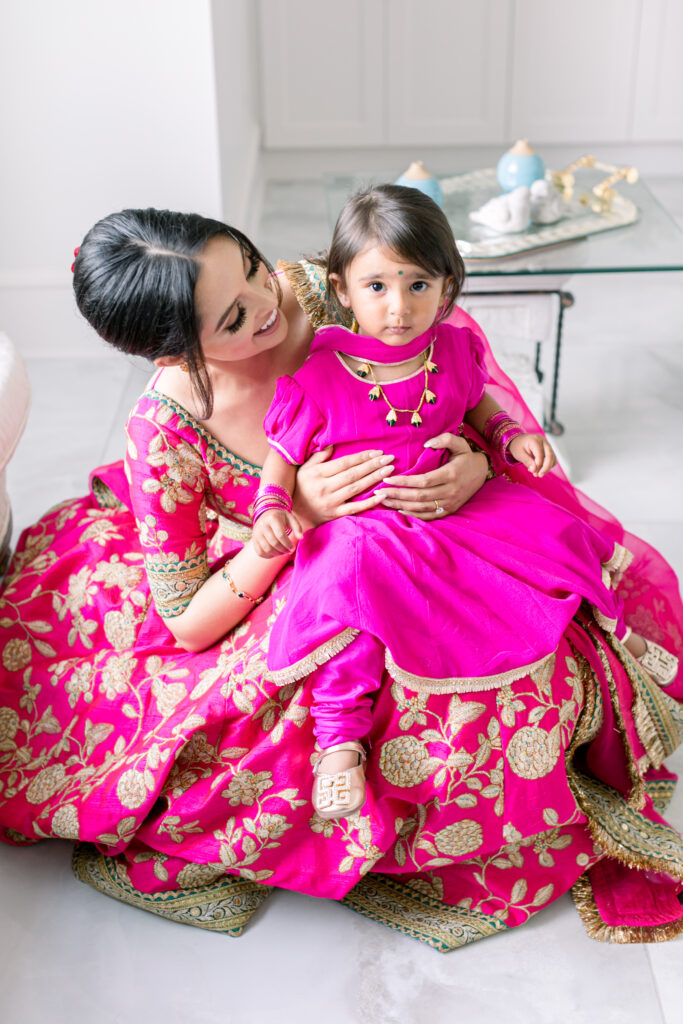 Wedding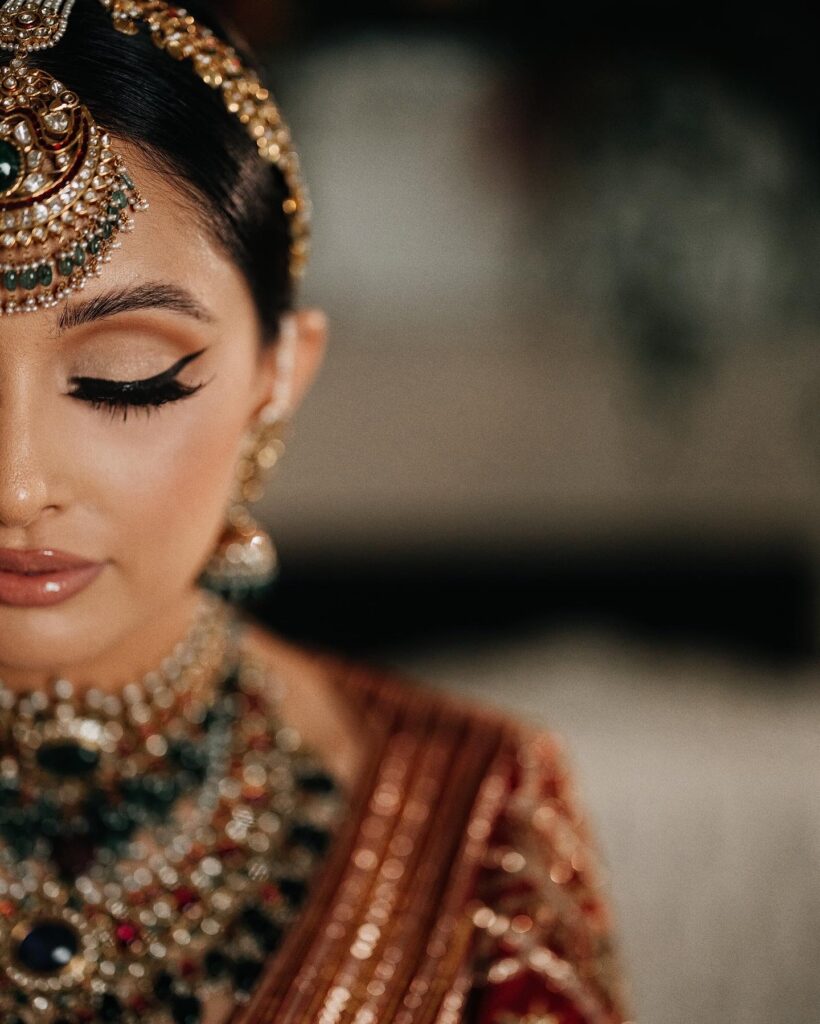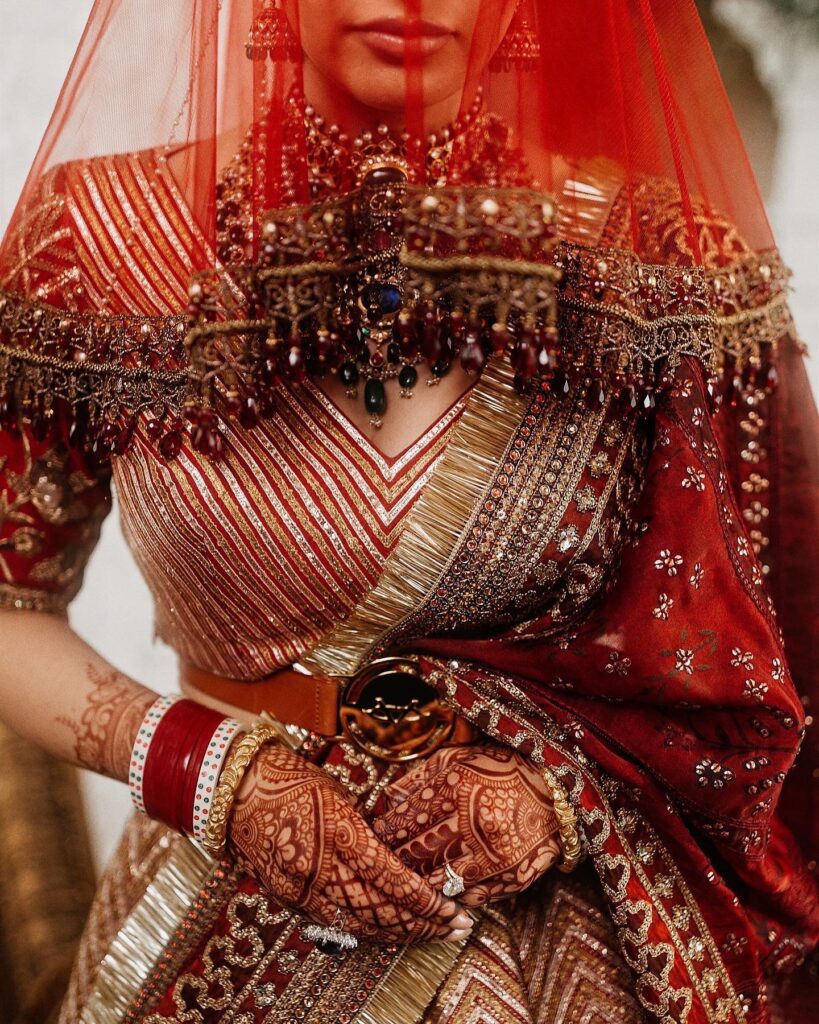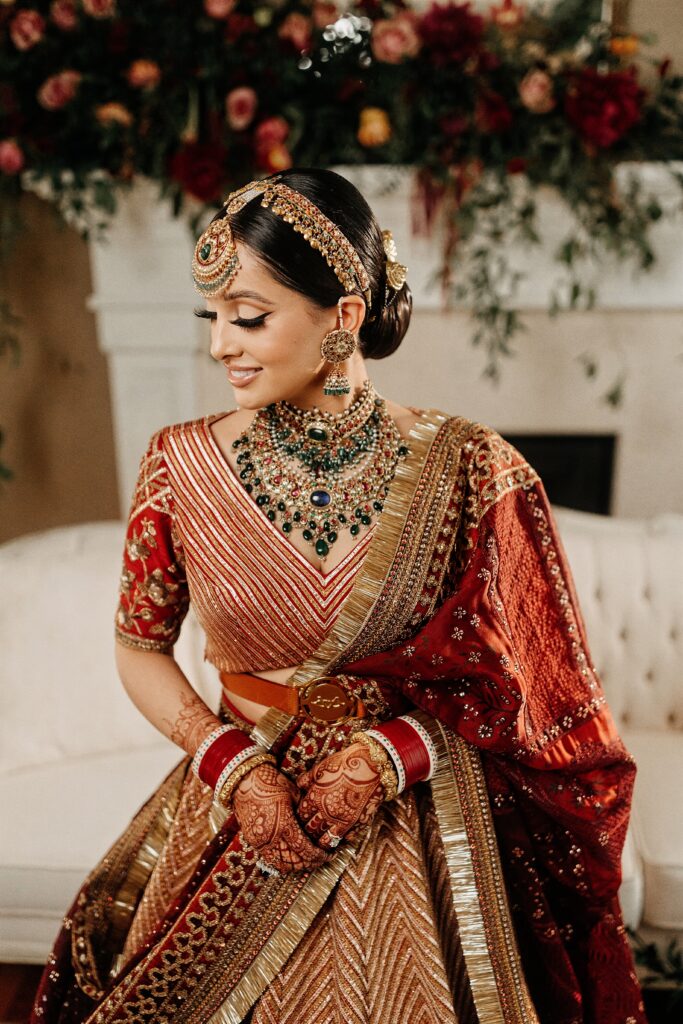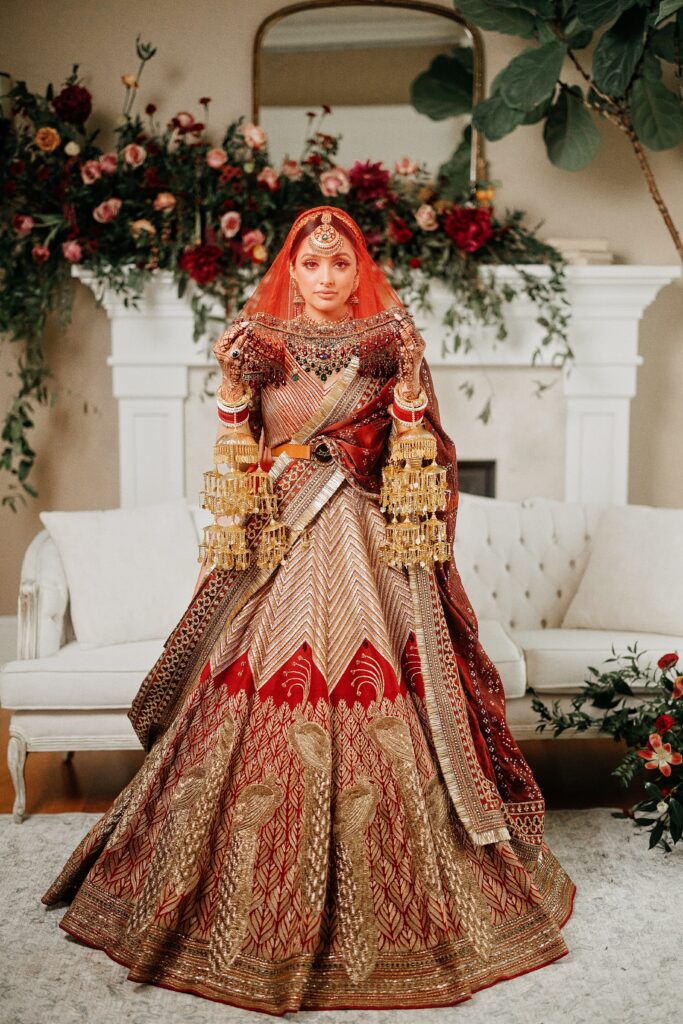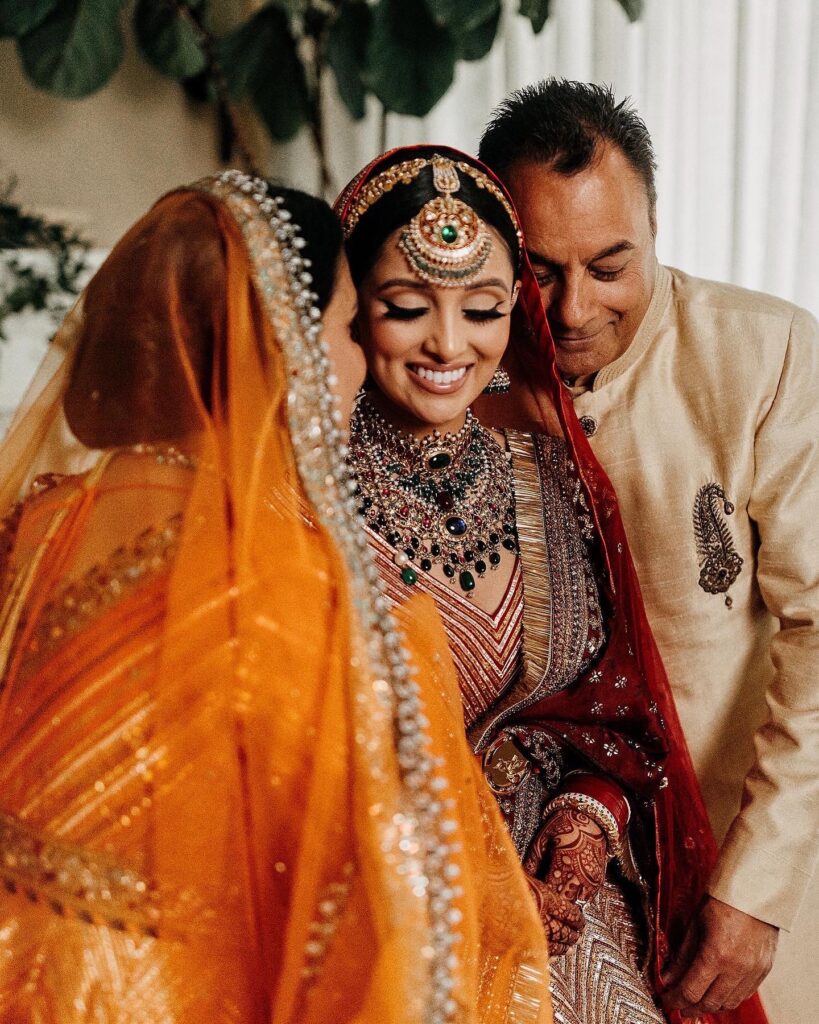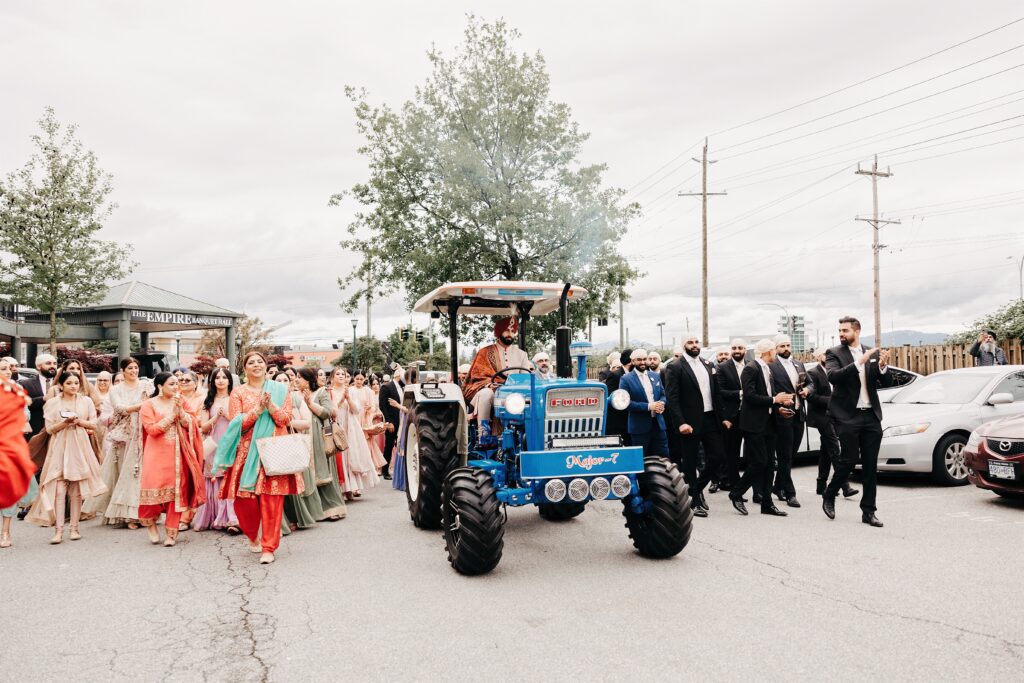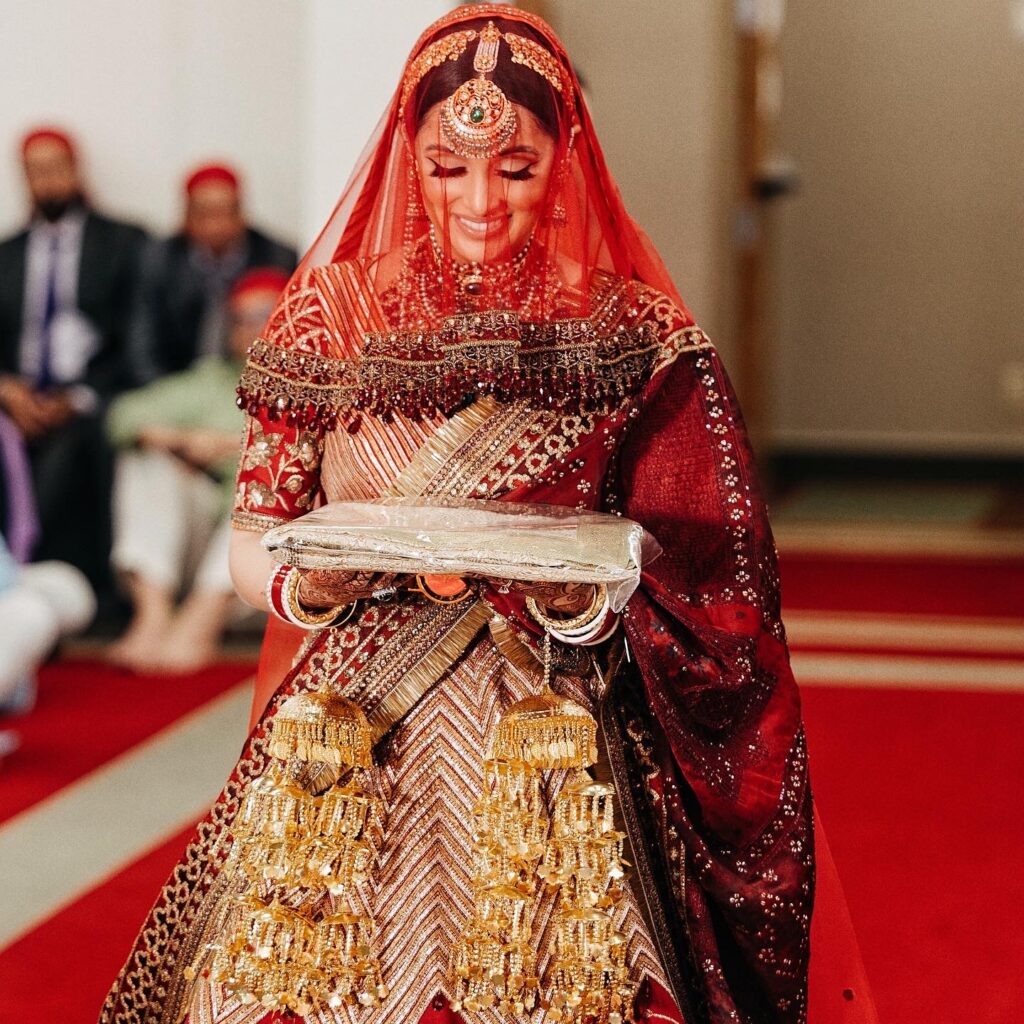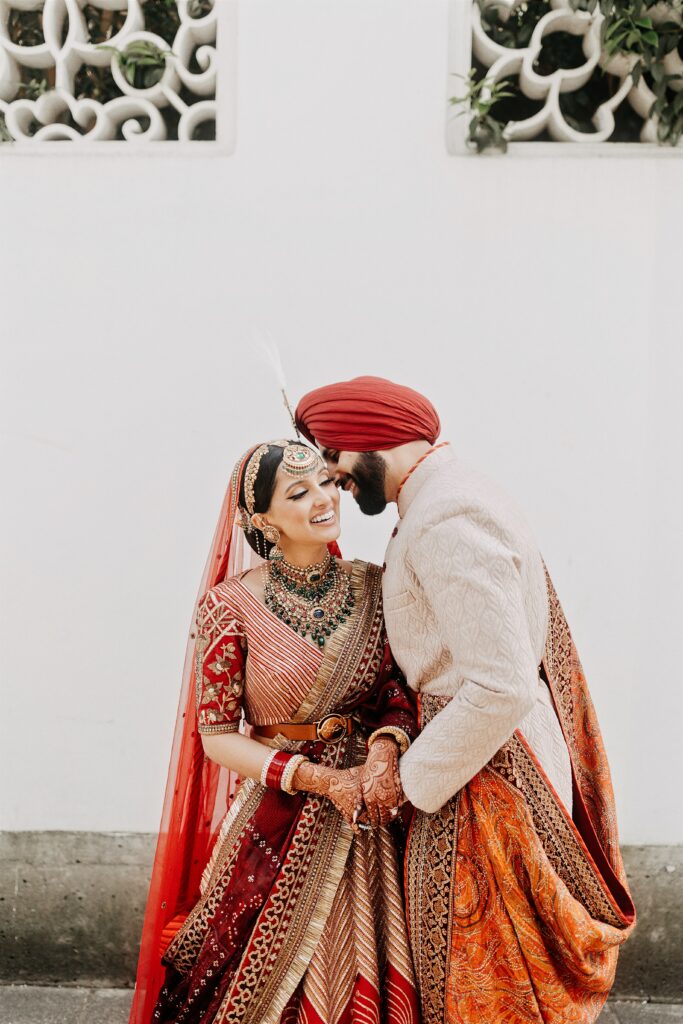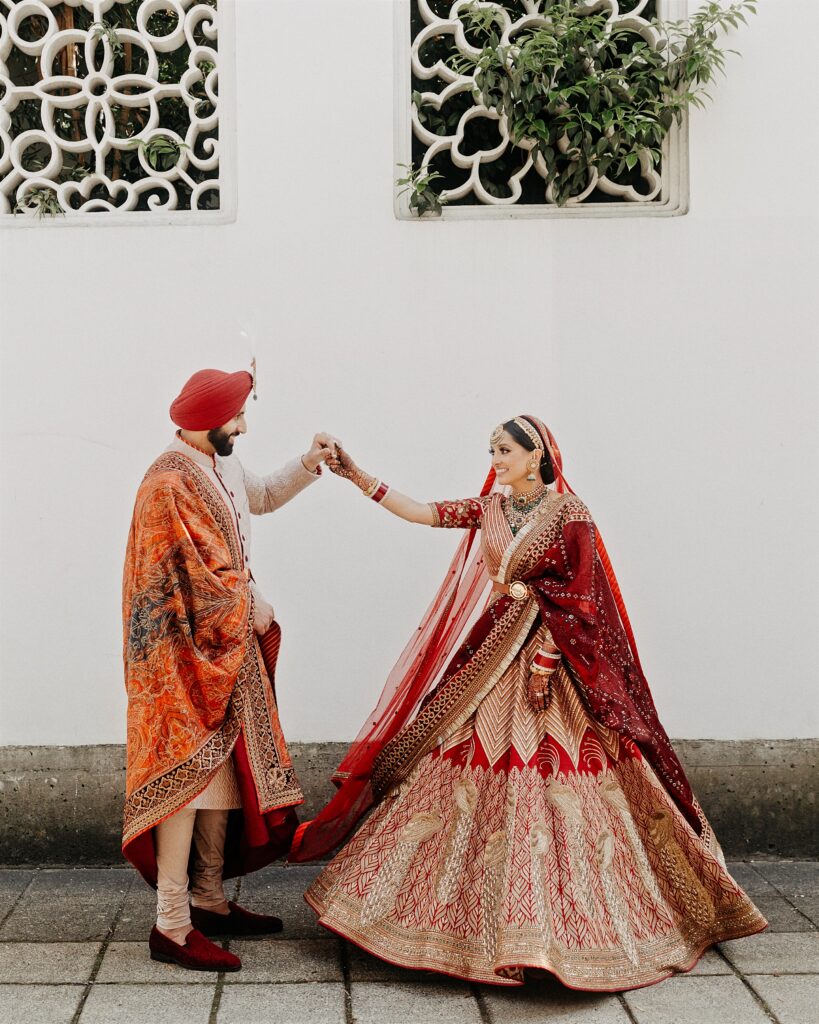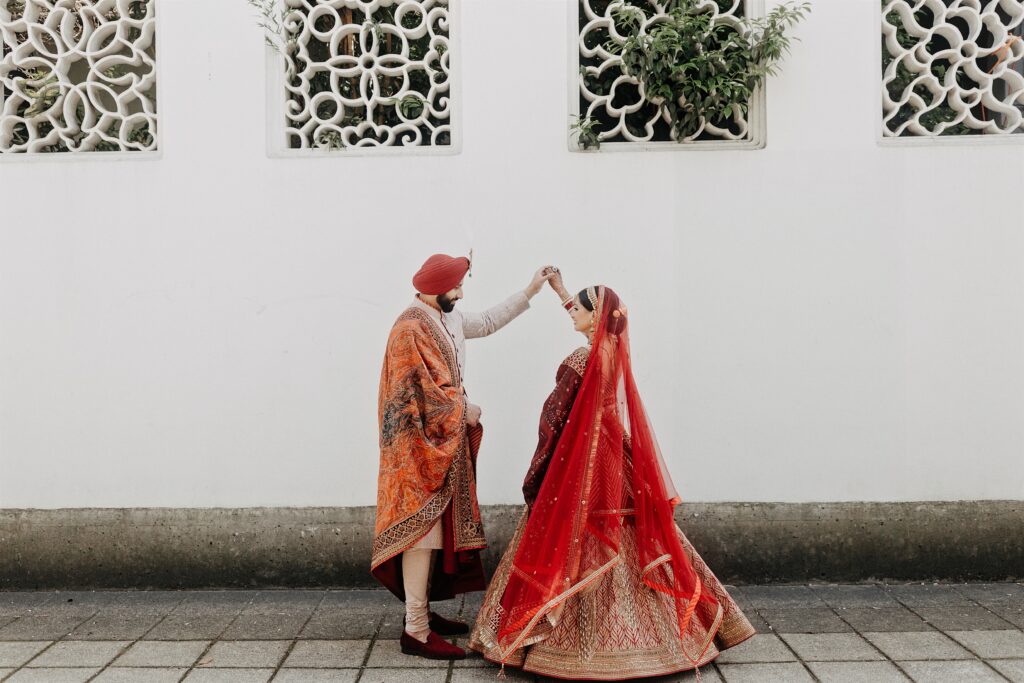 Reception