Anshika Gupta and Saksham Gandhi first met online through some mutual friends but didn't click off immediately. Thanks to our skeptical nature associated with conversing online. A few weeks later, they met at a party and were immediately attracted to each other. "Not only was he cute, but also a great company and we spent the whole night dancing," reminisces Anshika of the first time meeting Saksham in real and starting a love story which turned out to be her happily ever after. 
After that night, the two started spending more time together, developed a beautiful relationship, and one-day Saksham asked her forever to marry him. "It was an instant yes. I had found my best friend and soulmate in one," says Anshika. Answering what she loved the most about Saksham, Anshika had the sweetest answers. "He is very kind, sweet, and calm – and I'm so impulsive. So it just balances out. At the very beginning of our relationship, I was sure he is the guy for me and always used to joke about I'd marry you someday. Who knew that would all turn into a reality! Best part? My parents love him too! They were so happy when they met him. He is the most handsome and the most hardworking guy ever," gushes Anshika.
Their wedding took place in February 2021, when the pandemic situation was much better and everything happened as per the meticulous planning by the couple. 
"I had done extensive research before finalizing my outfit. I visited many showrooms in Delhi," says Anshika. On the first day of their wedding in Noor Mahal, Karnal, the bride wore an effortless Anita Dongre outfit in dark green color. You might remember it as Neha Kakkar's mehendi lehenga. Since the singer wore it at her own wedding – many brides have looked to it as the perfect addition to their wardrobe and donned it with their unique style. Anshika, for instance, complemented the lehenga with a floral headband, gold jewelry, and subtle makeup with brown hues. 
"We wanted an authentic Rajasthani theme for my mehndi where the color of the decor was all green and pink. The venue was Noor Mahal courtyard. We called a few local singers and all of them did a great job. They had a strong voice which lent a superb vibe to the event. I loved my lehenga for the event. It was super pretty but also very light and comfortable. Saksham wore a dark green color bandhgala kurta to complement my lehenga," says Anshika.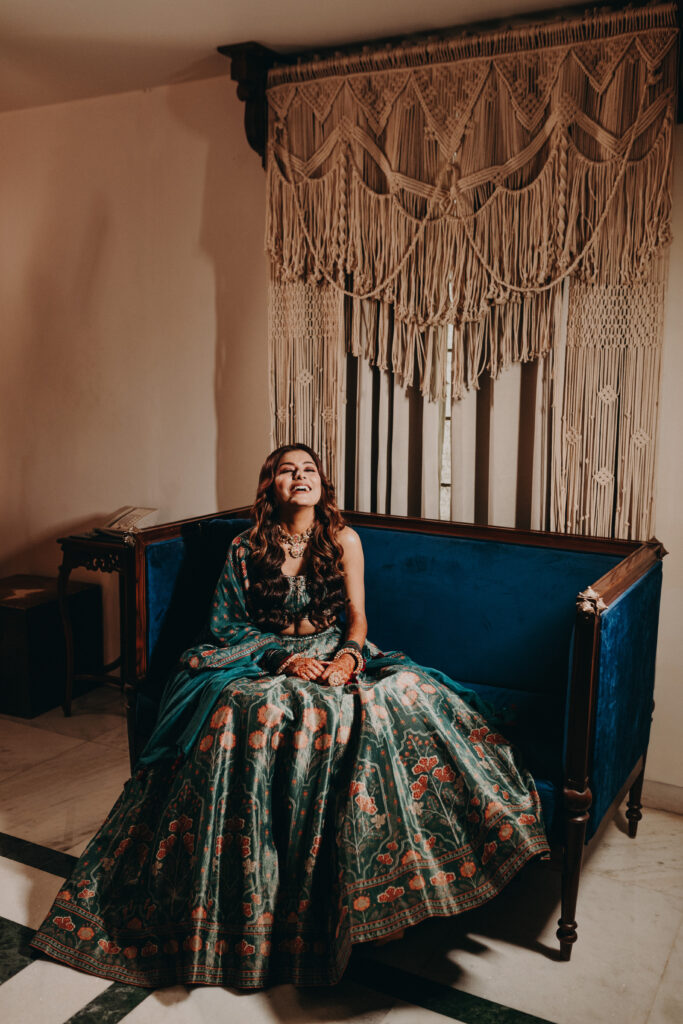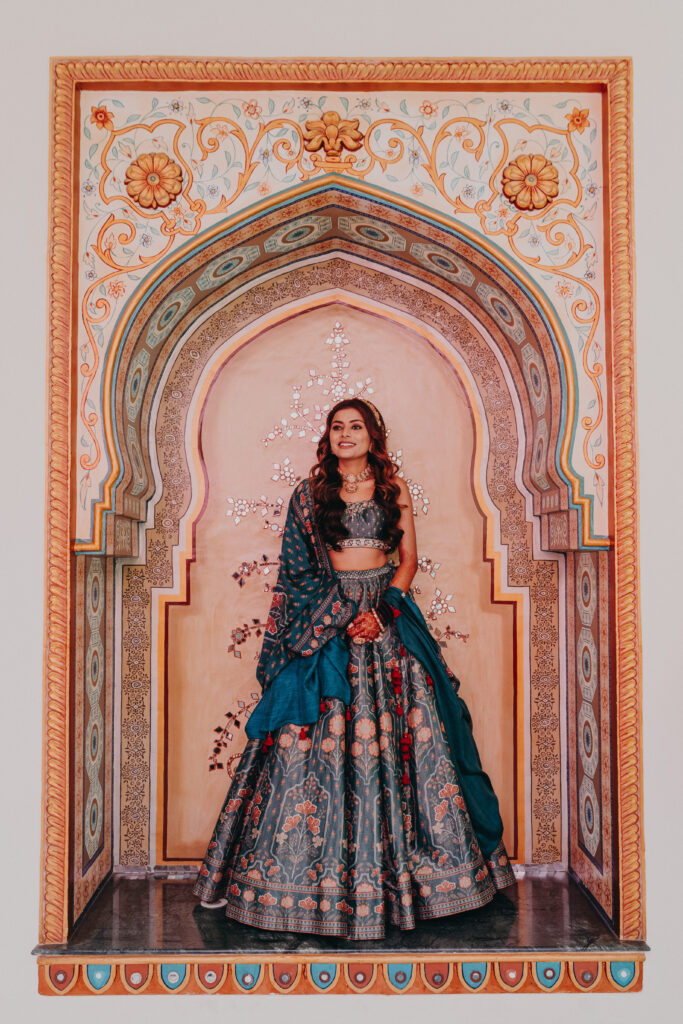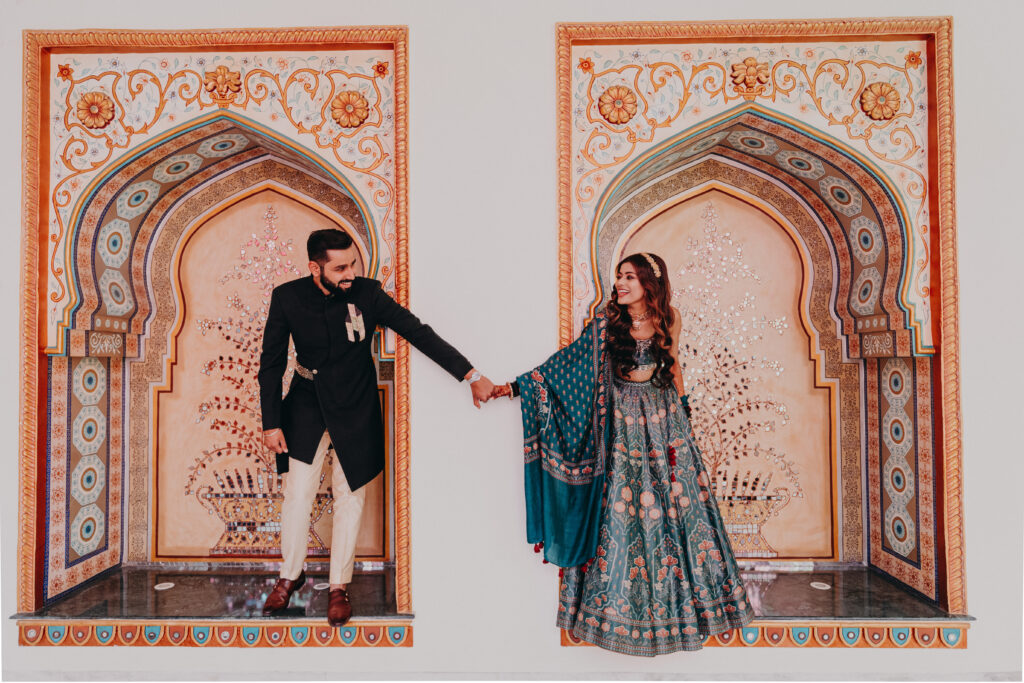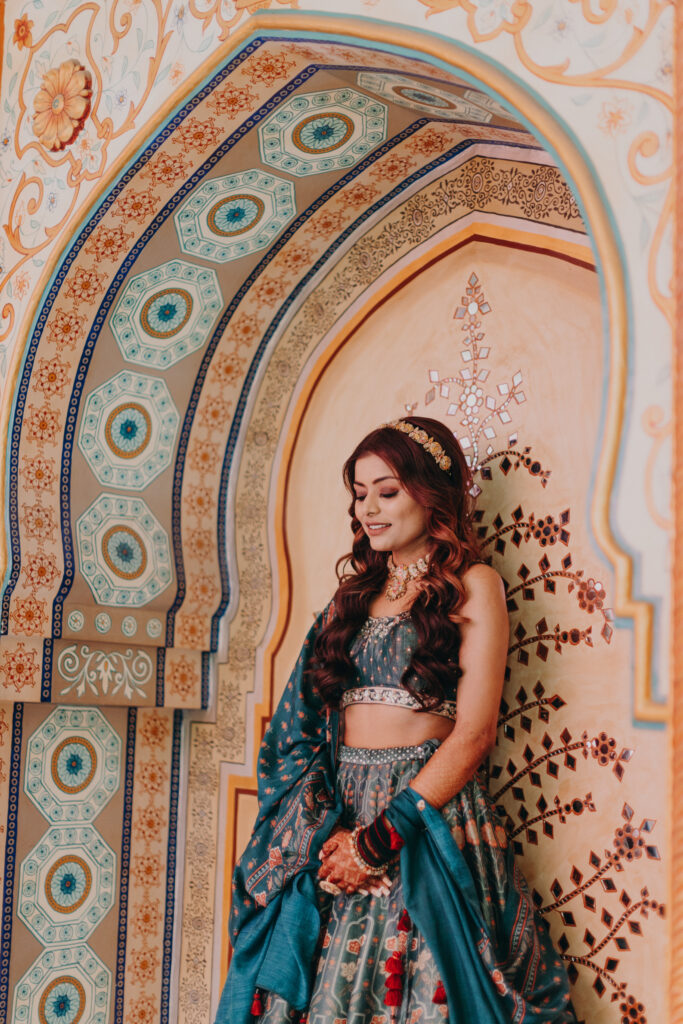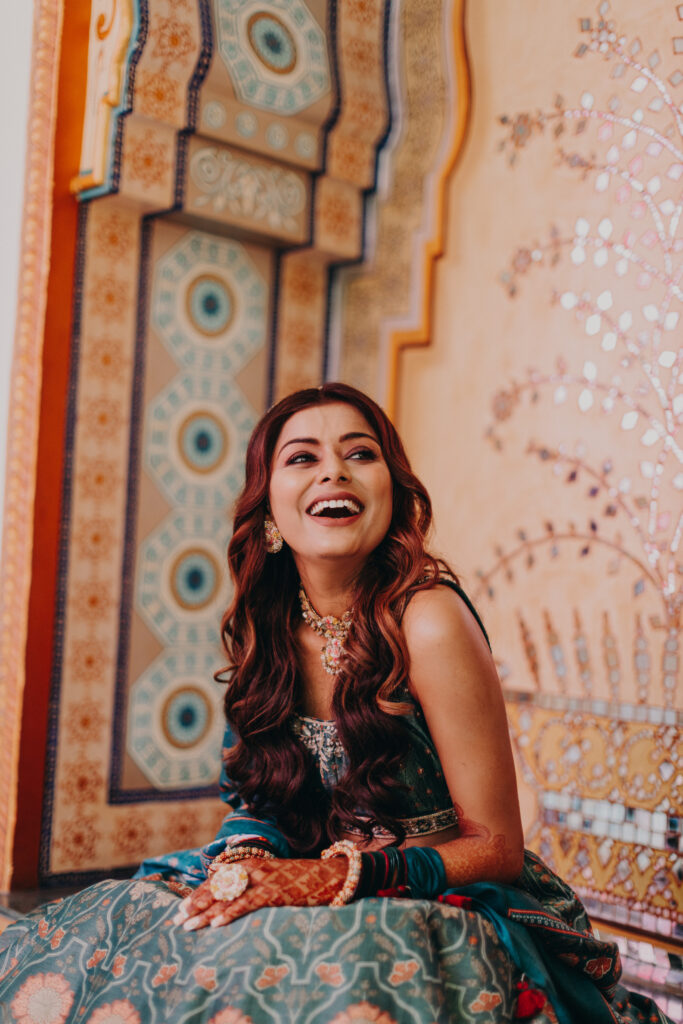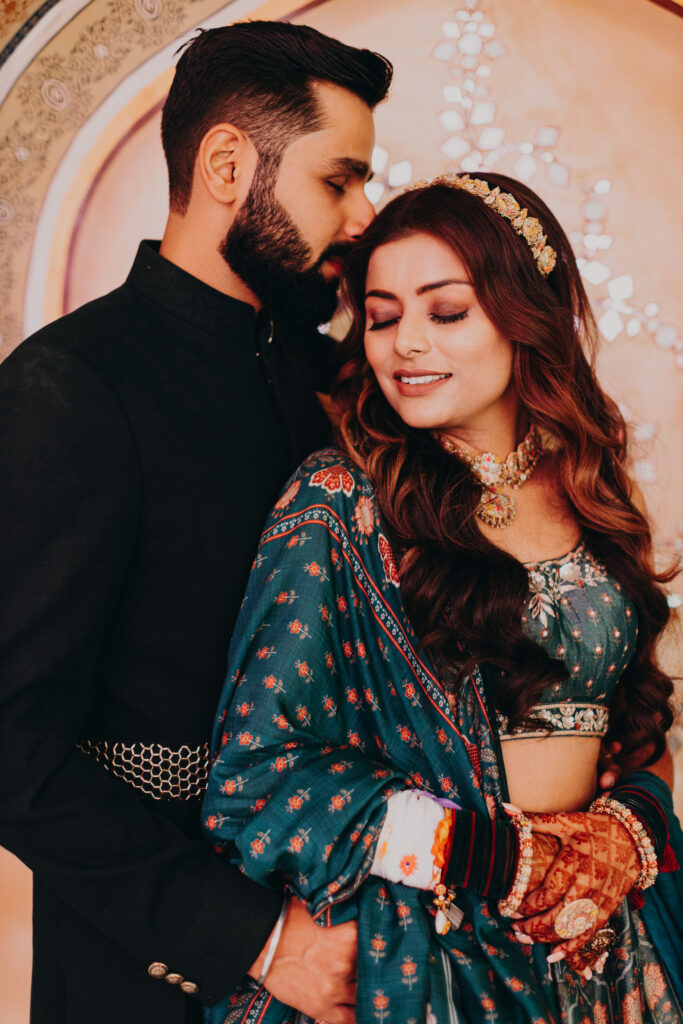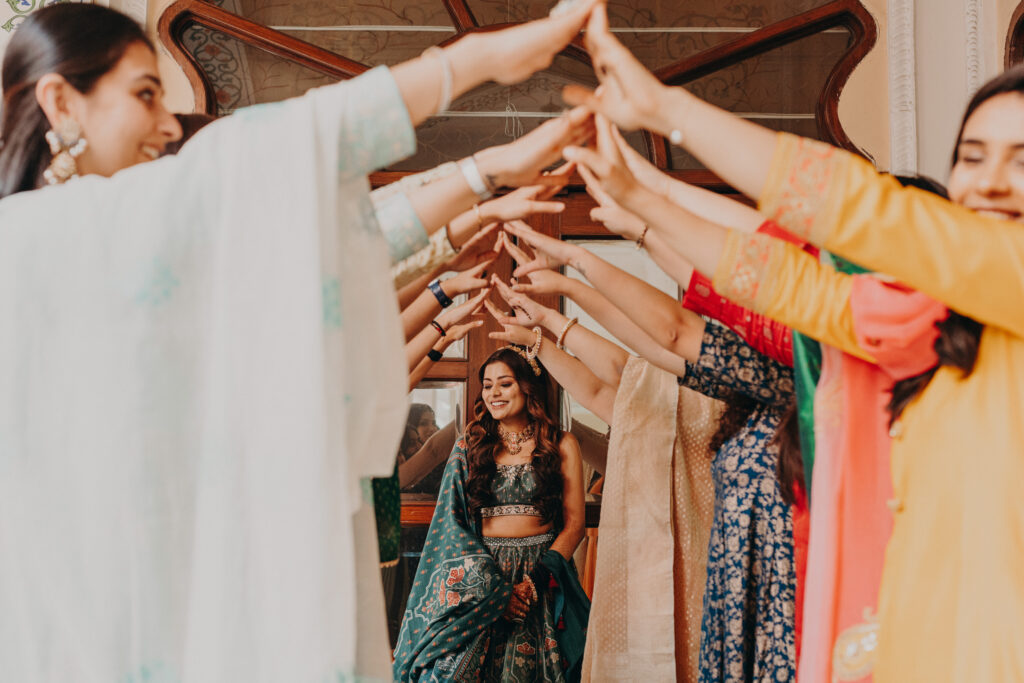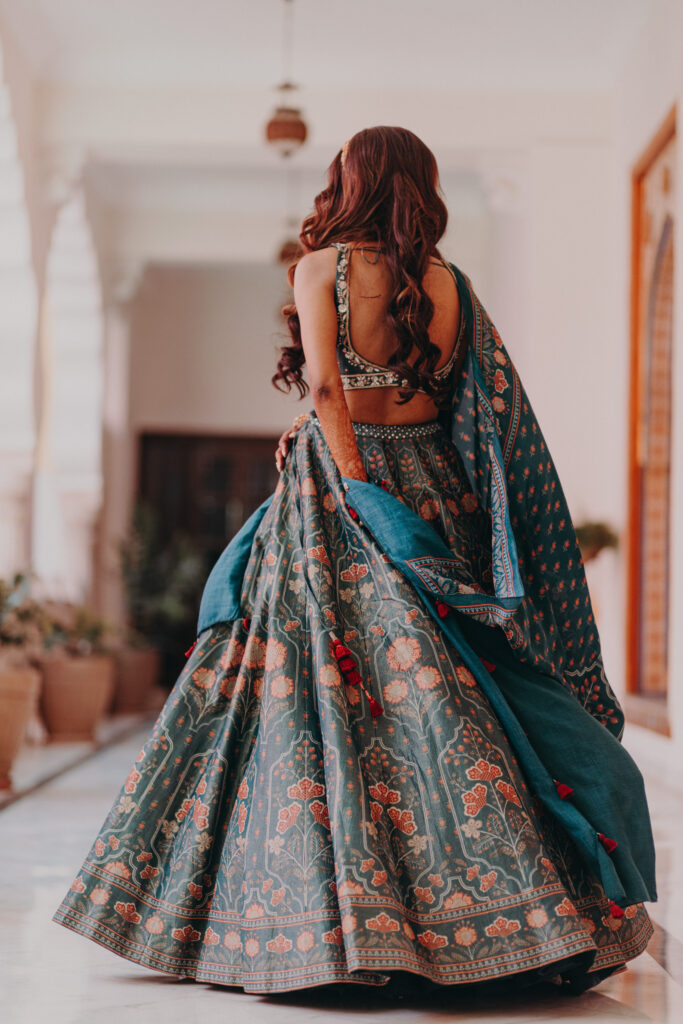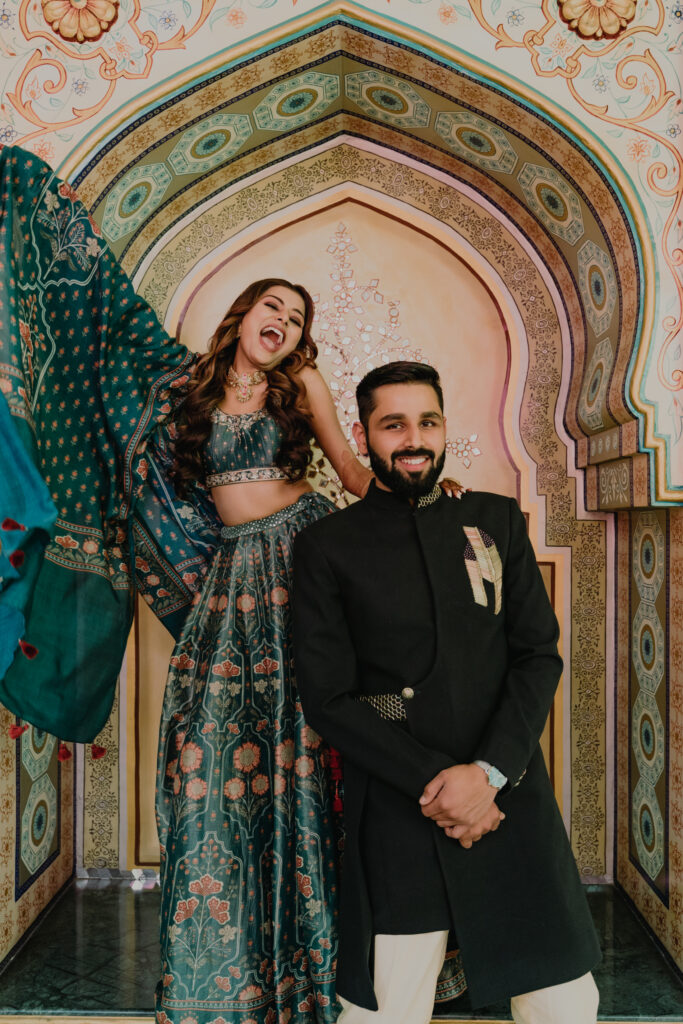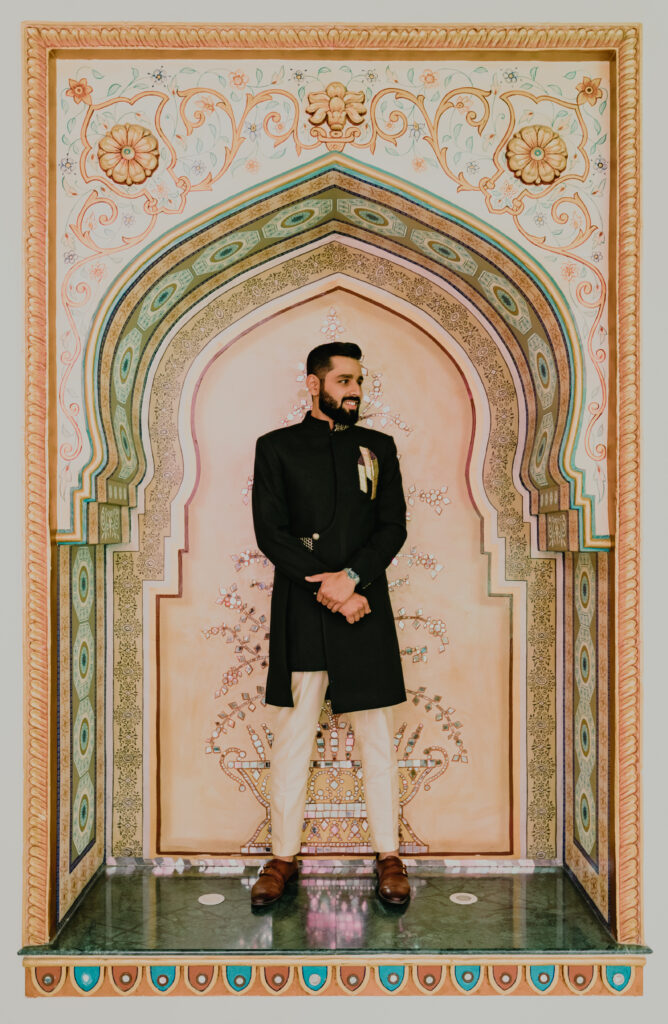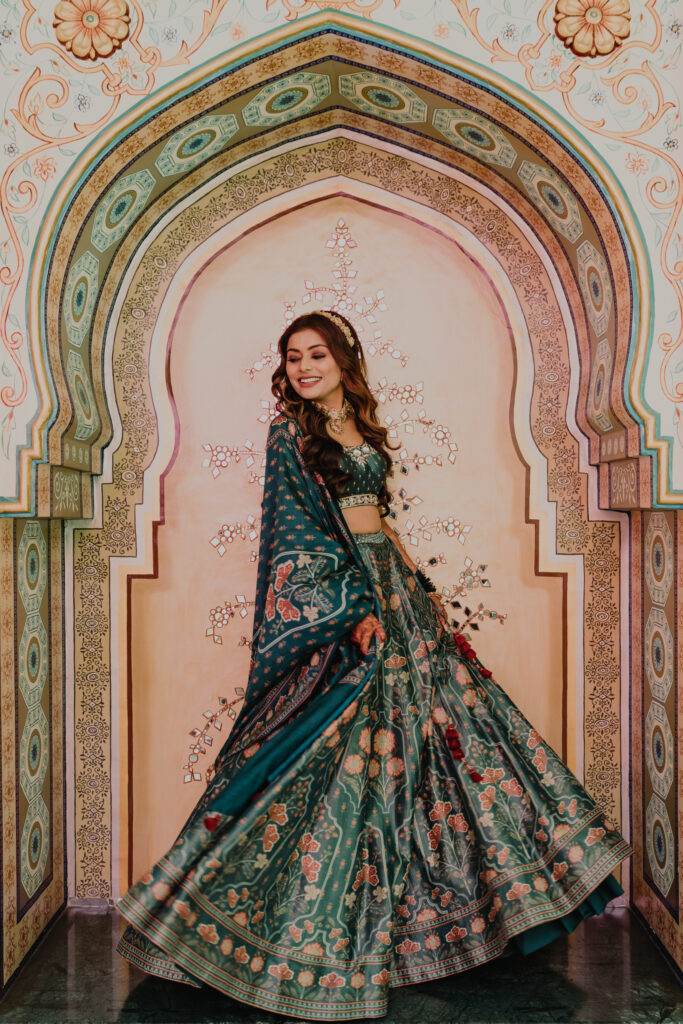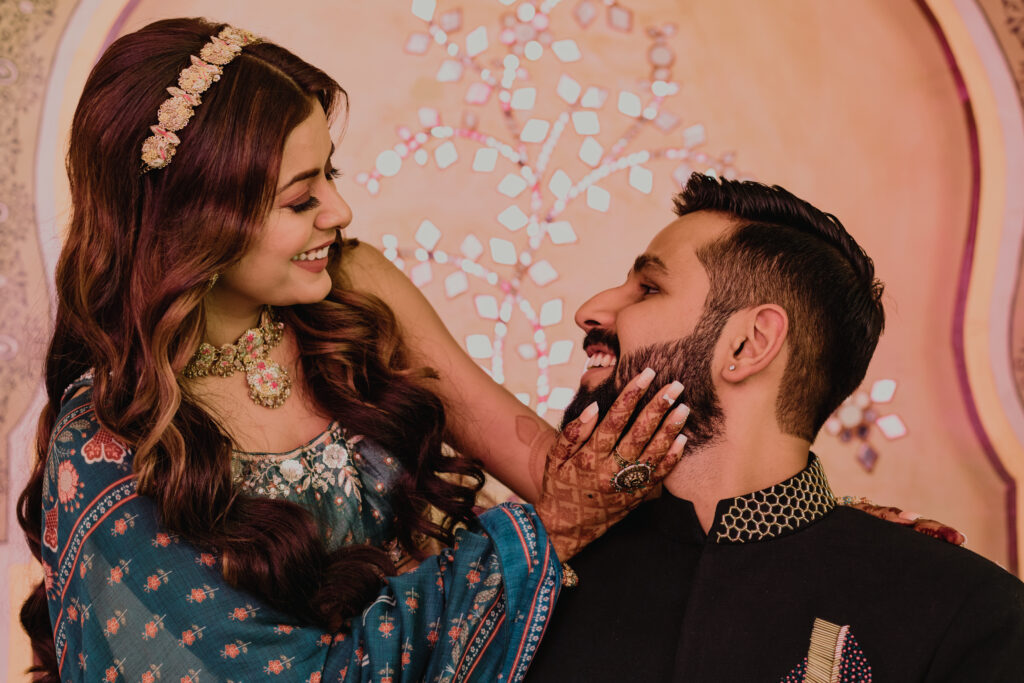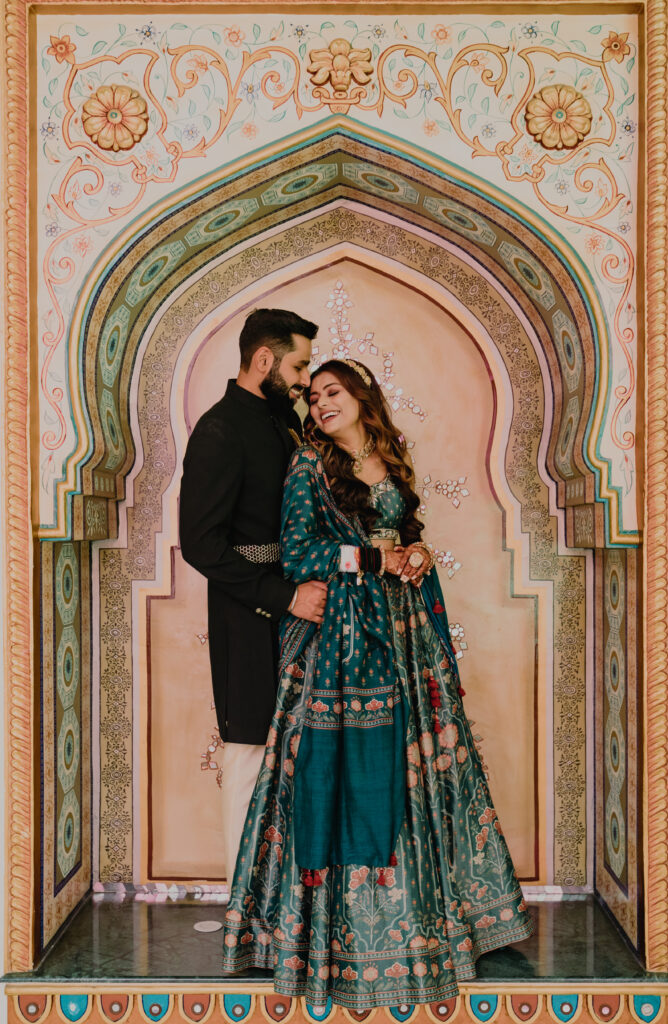 "On the evening of the same day, we had a cocktail/ sangeet event planned. The theme was things shimmer, glam, and a little dark so you'd want to party and dance like crazy. The floor was decorated so well, with neon signage saying it was all a dream and the words felt like a reality," says Anshika. To go along with the elegant and fun night, Anshika clothed herself in a gorgeously embellished Payal Keyal lehenga and Saksham was seen in a black tux. Their outfit, portraits, and mutual love are just couple goals!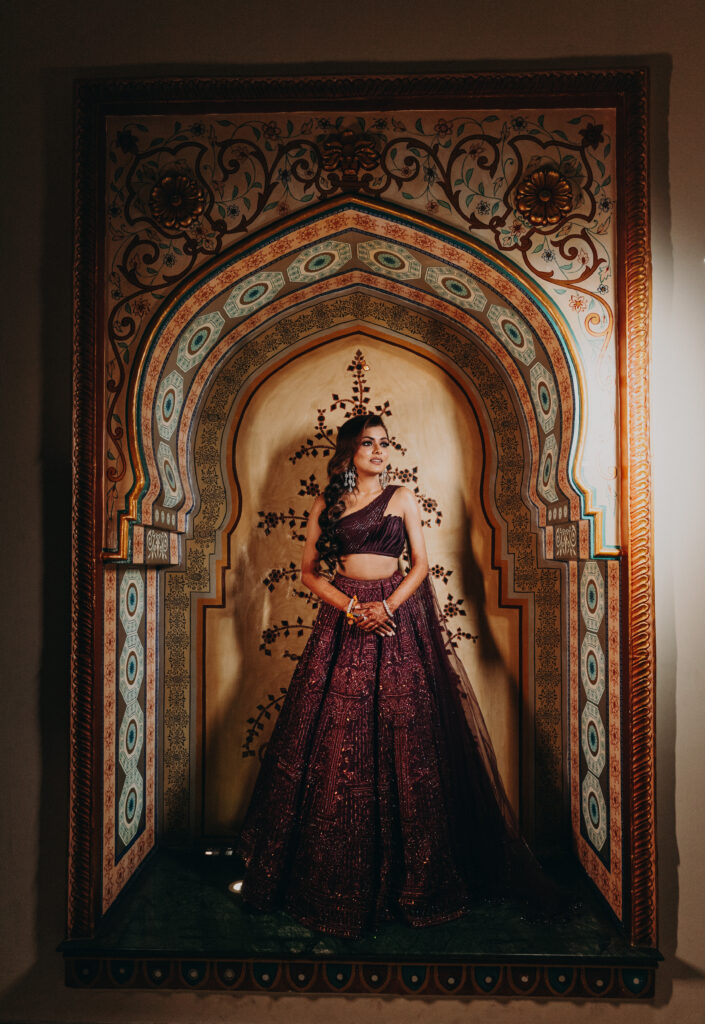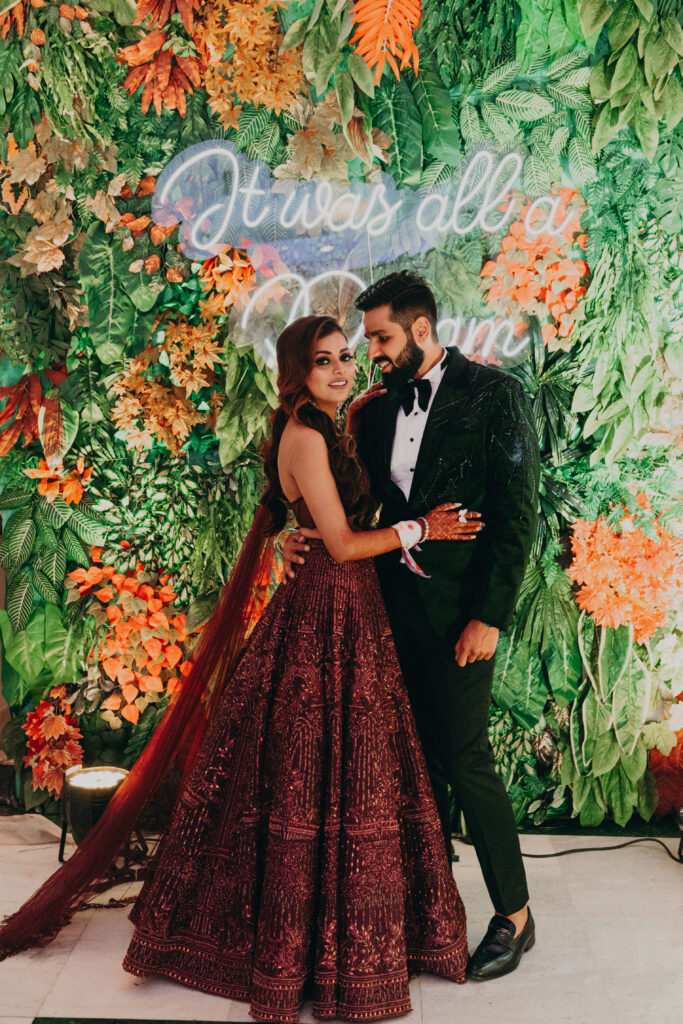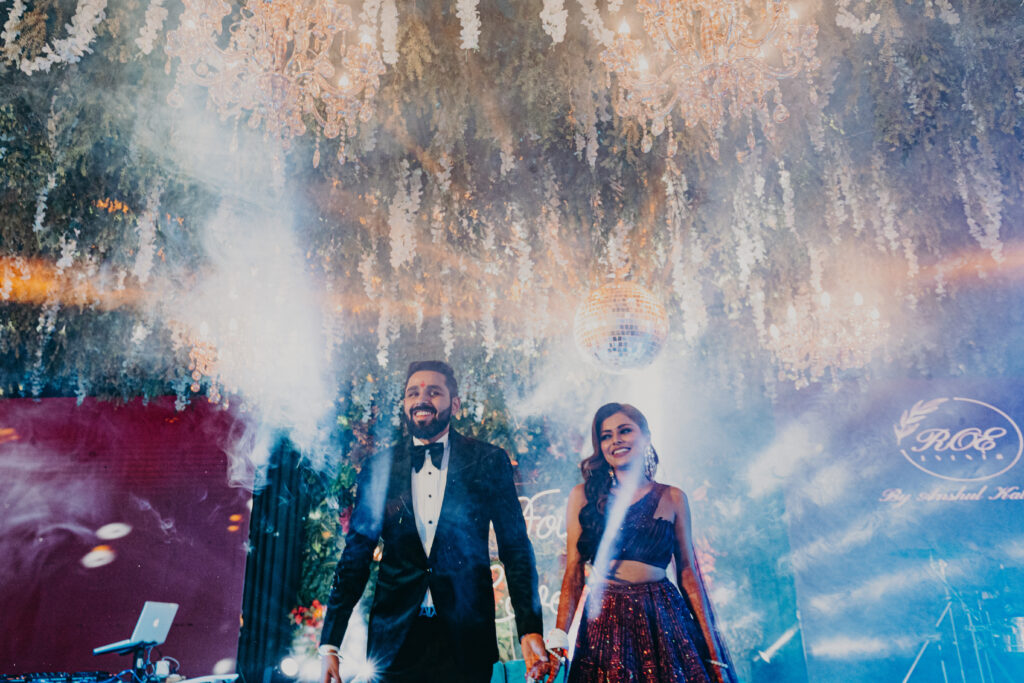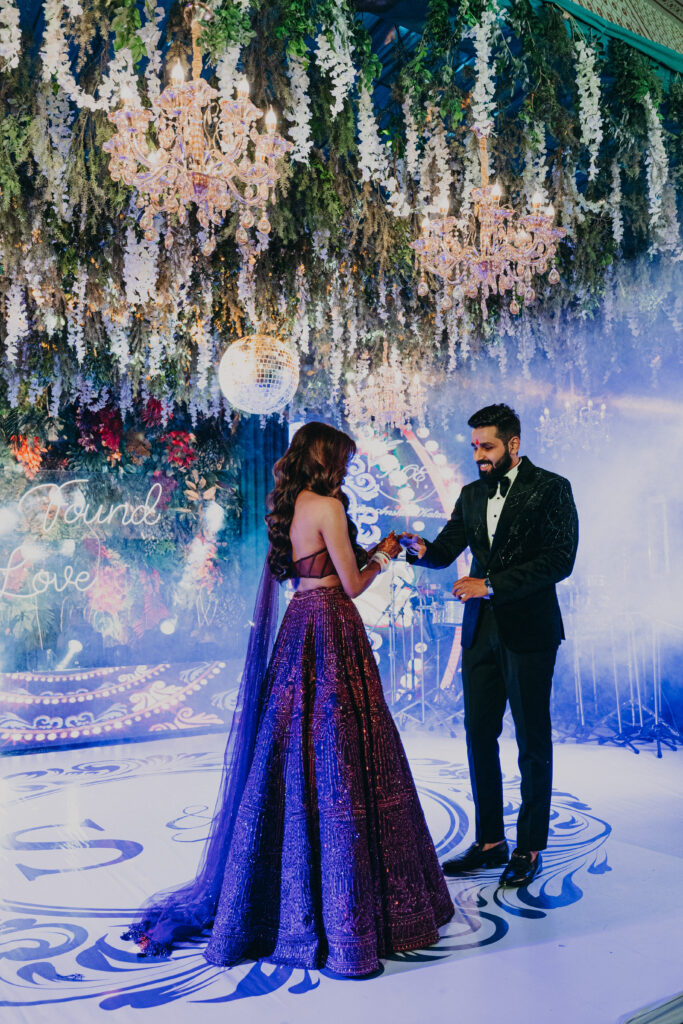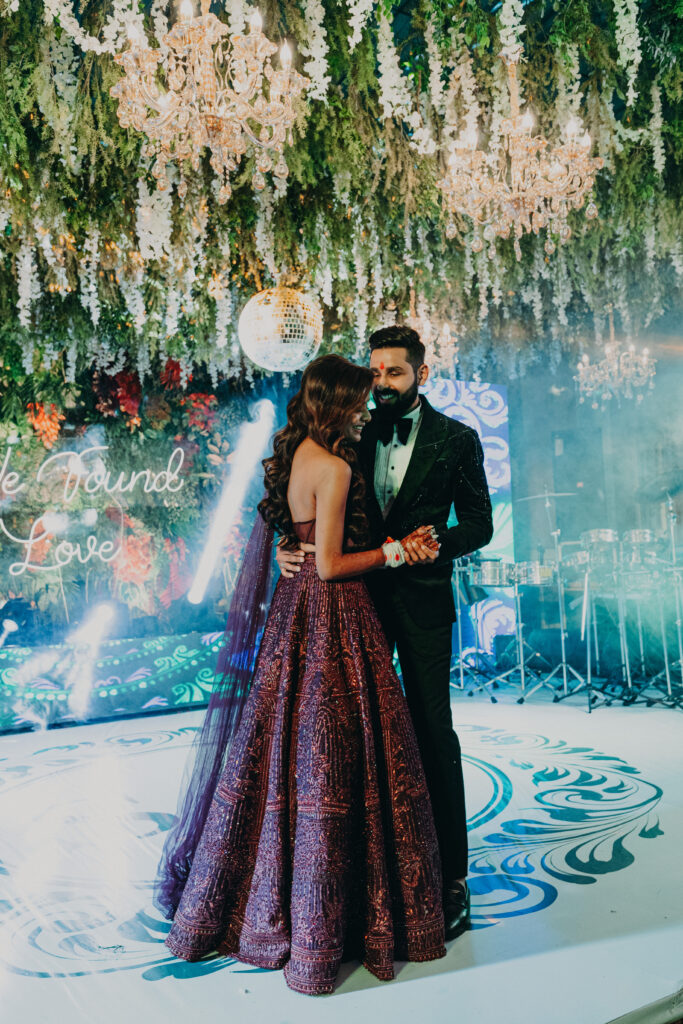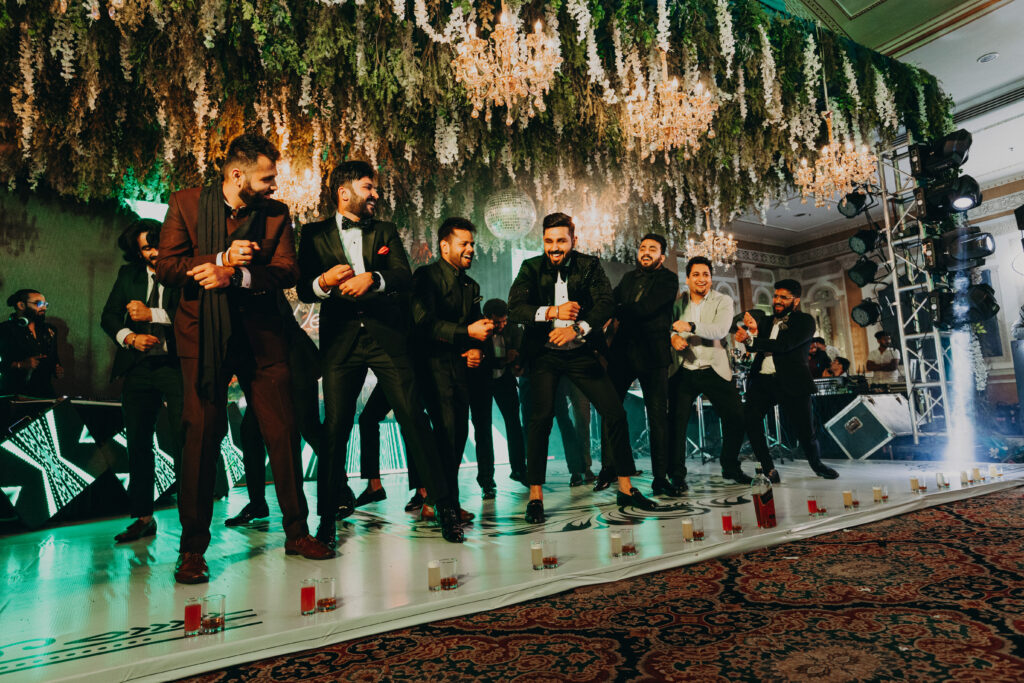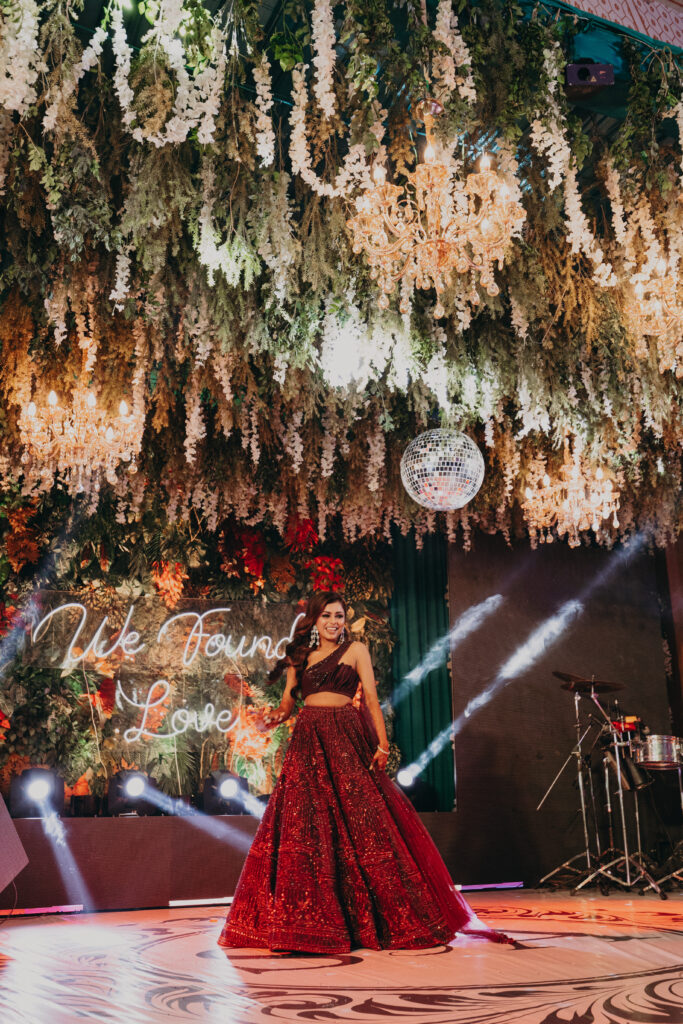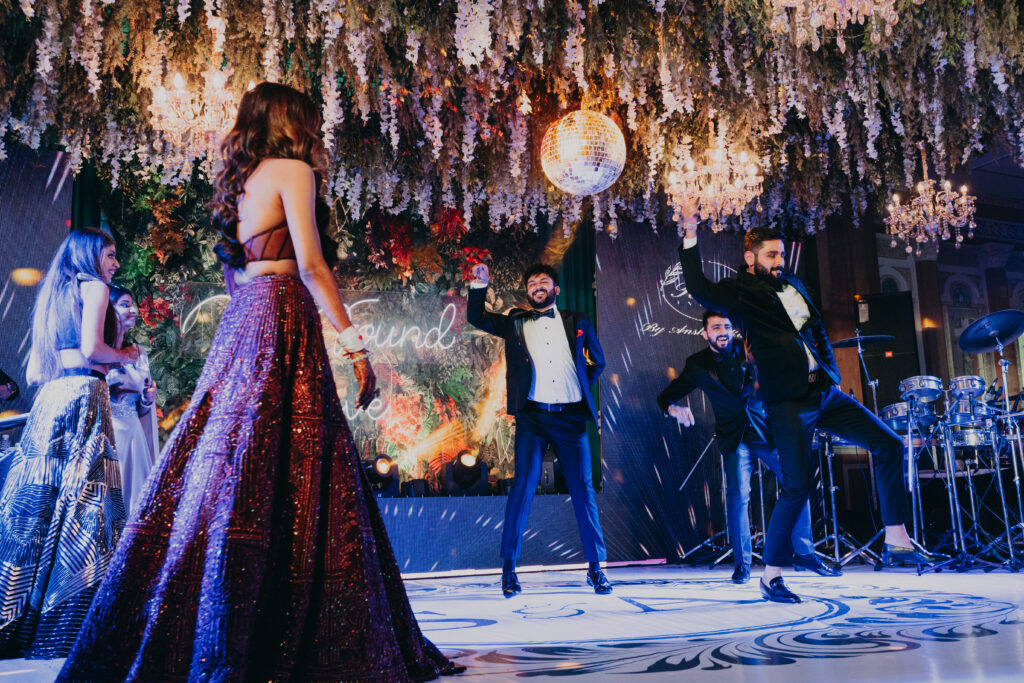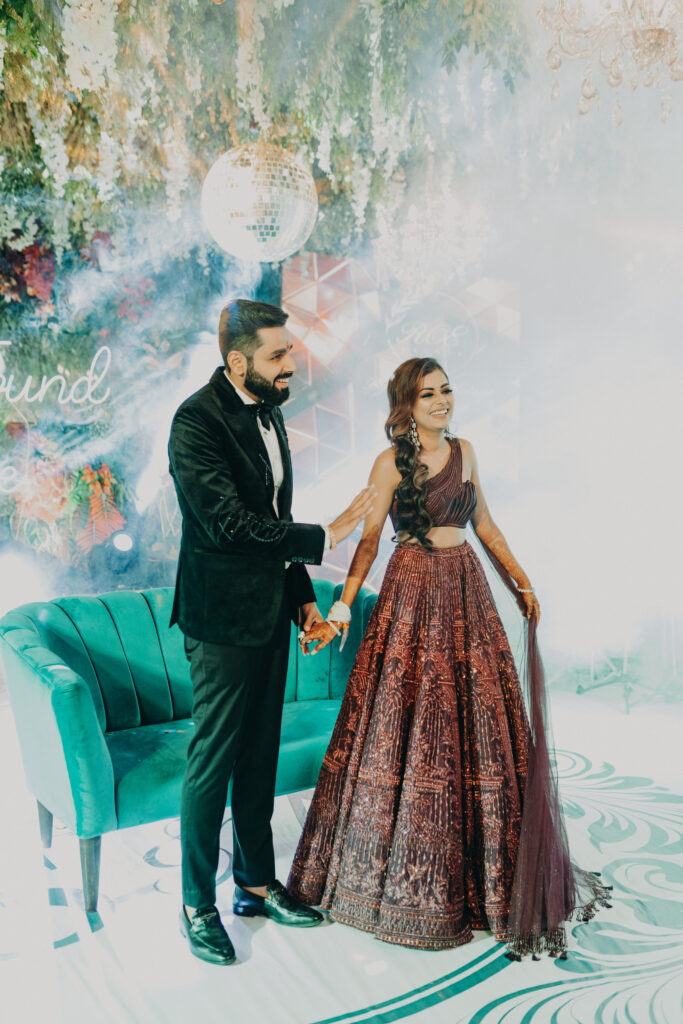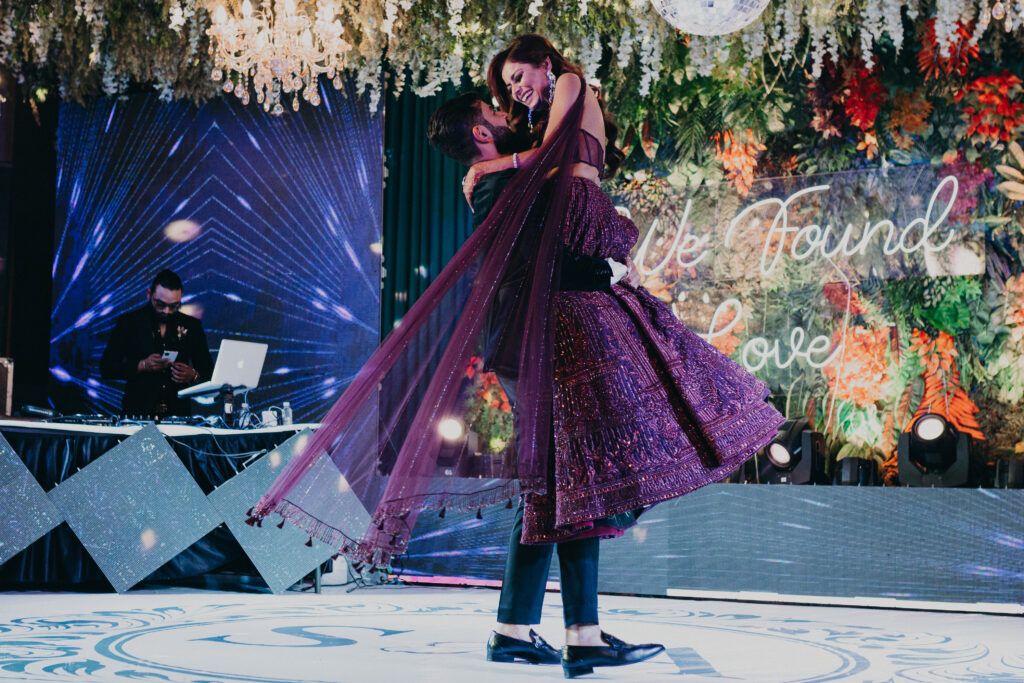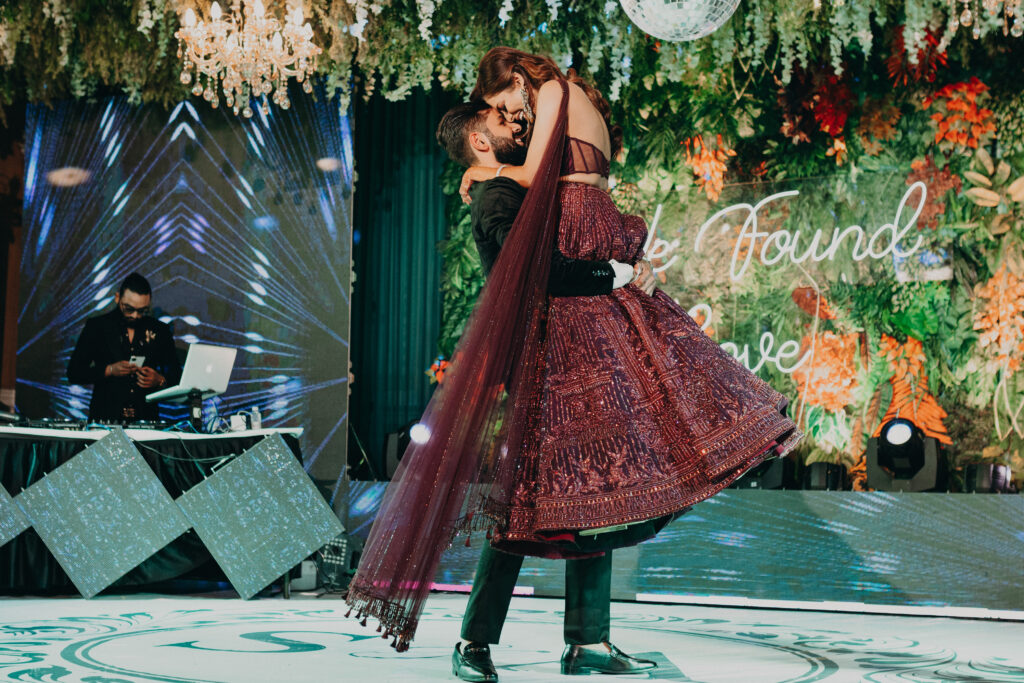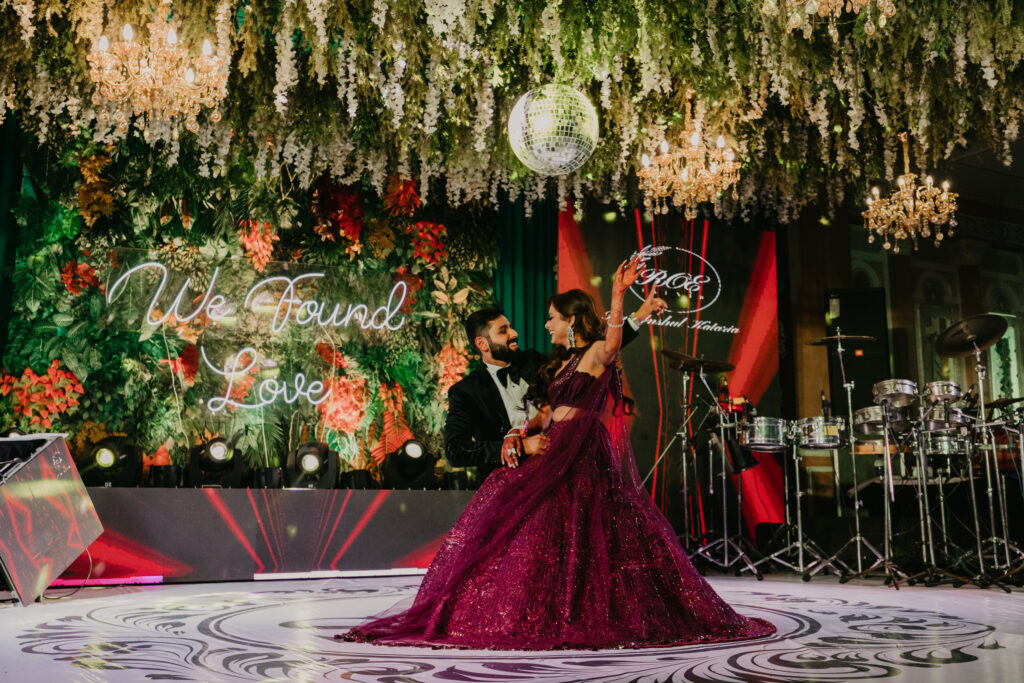 The next morning was haldi and the theme was all yellow and blue. "The sunny day was perfect for haldi and the vibe was all vibrant. There were many activities planned like gun shooting tattoos, stalls for cute wedding favors, etc. For the event, I chose a gorgeous lehenga by Abhinav Mishra – just the perfect dose of yellow and stunning I wanted in my Haldi lehenga," shares Gupta.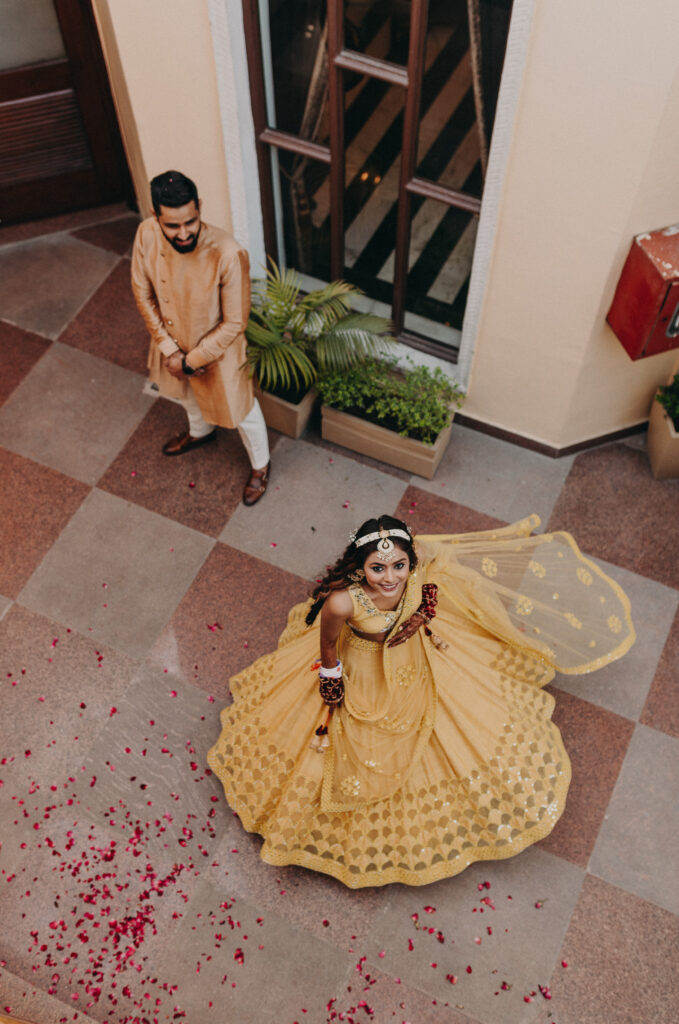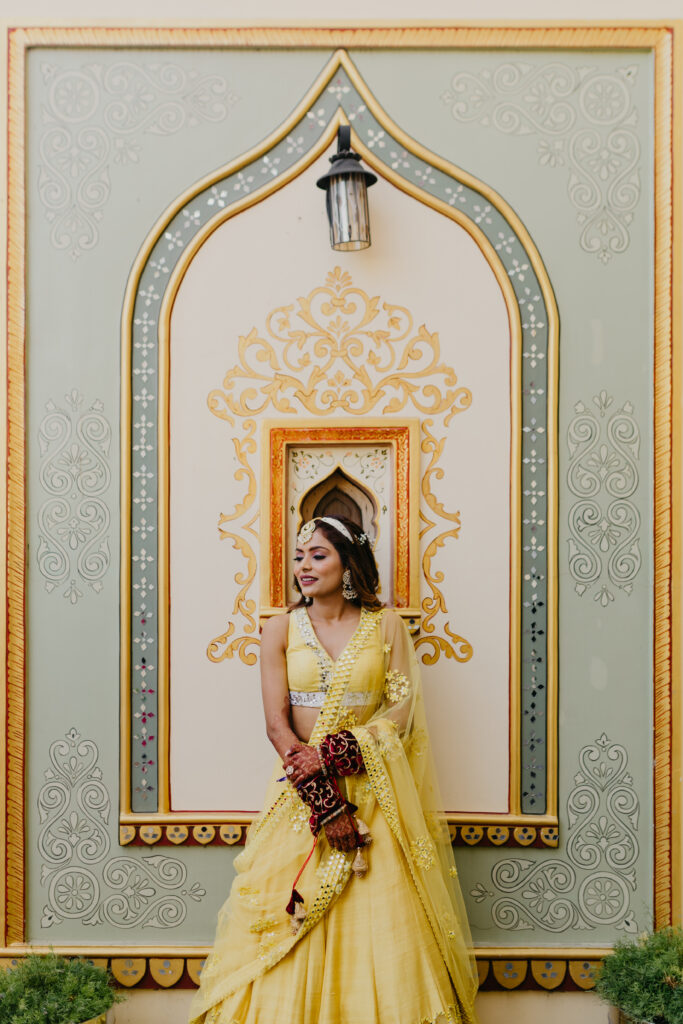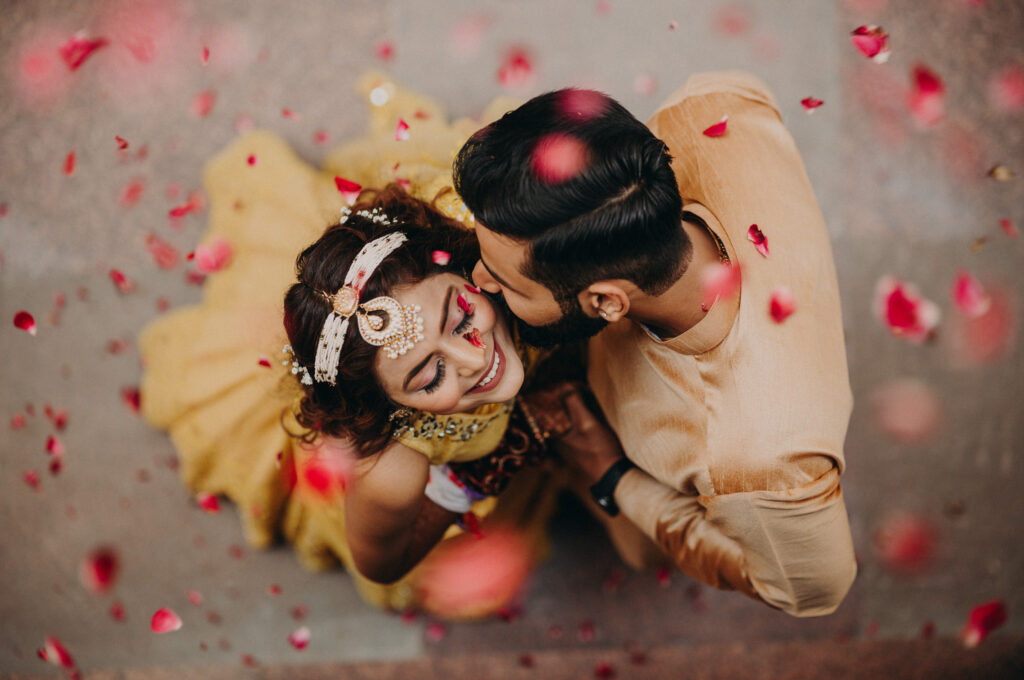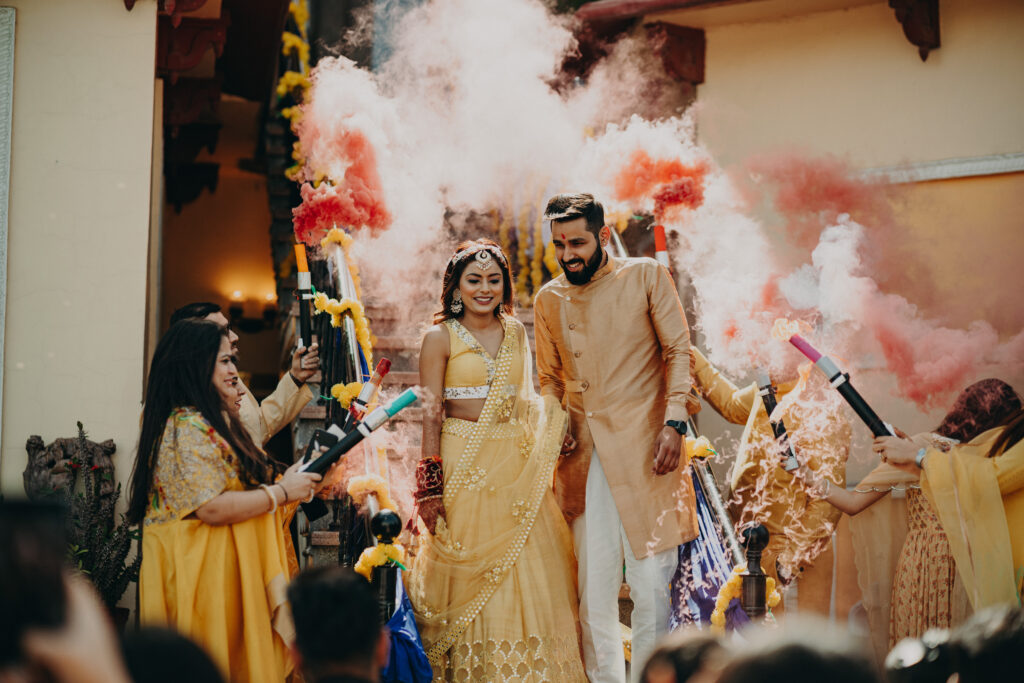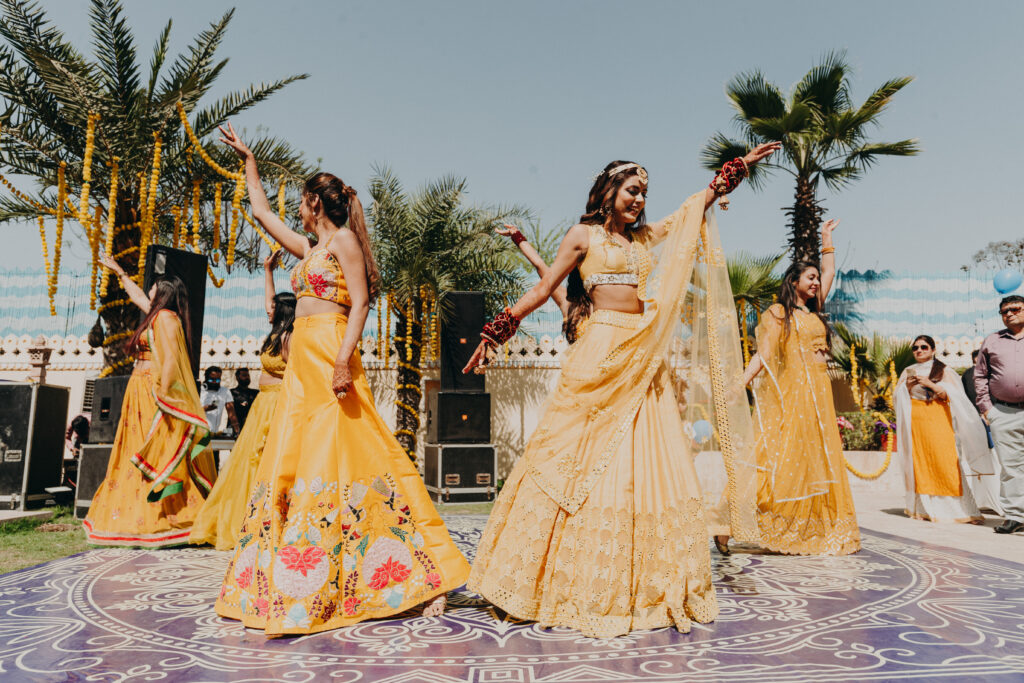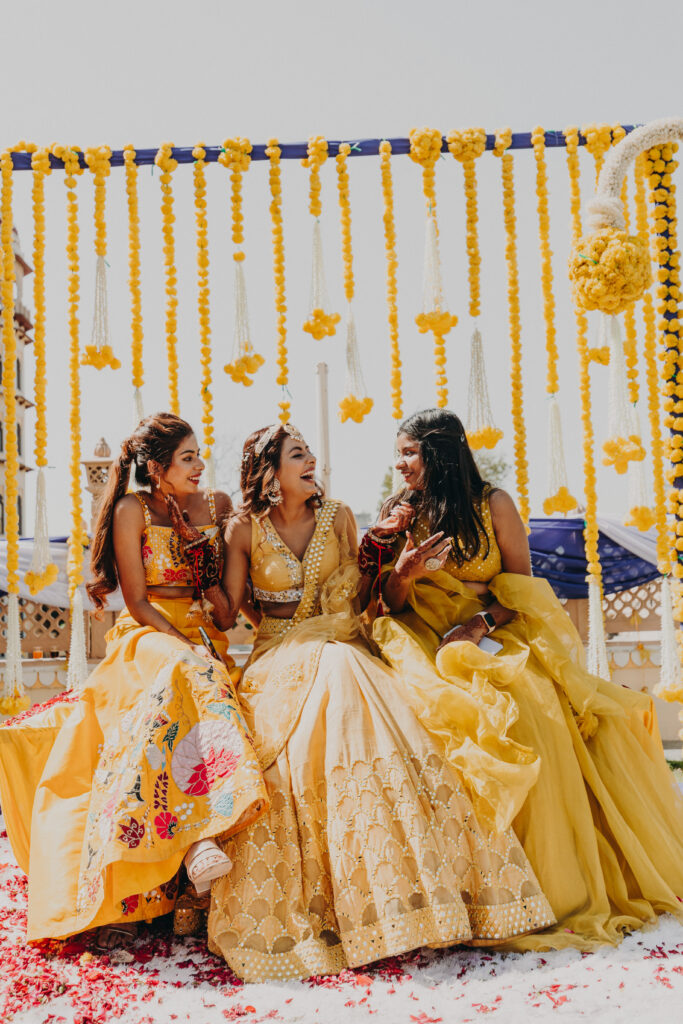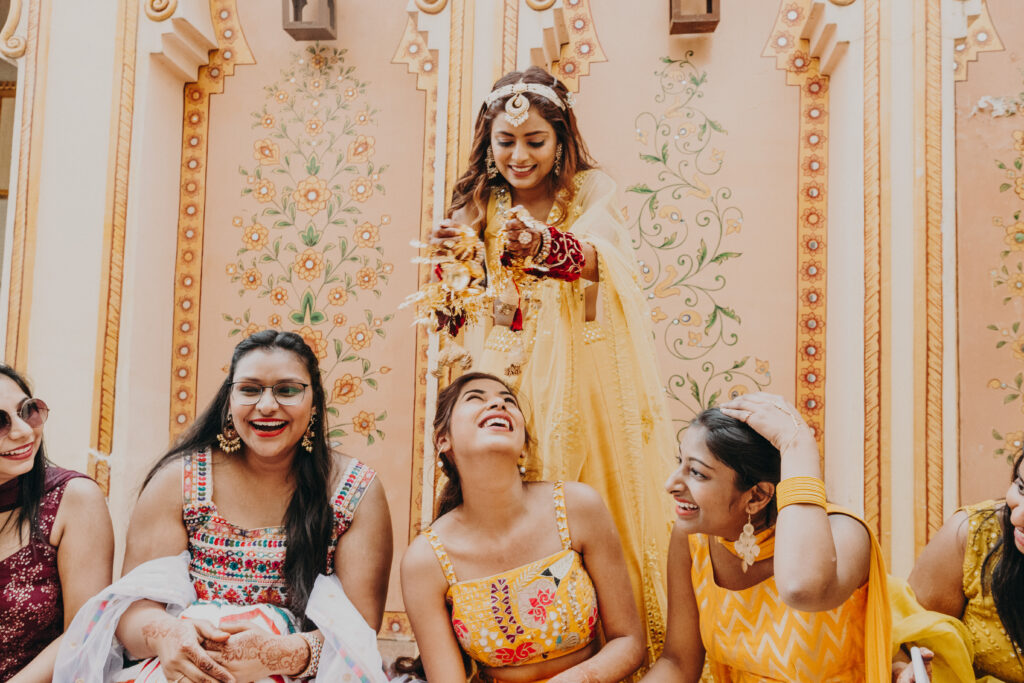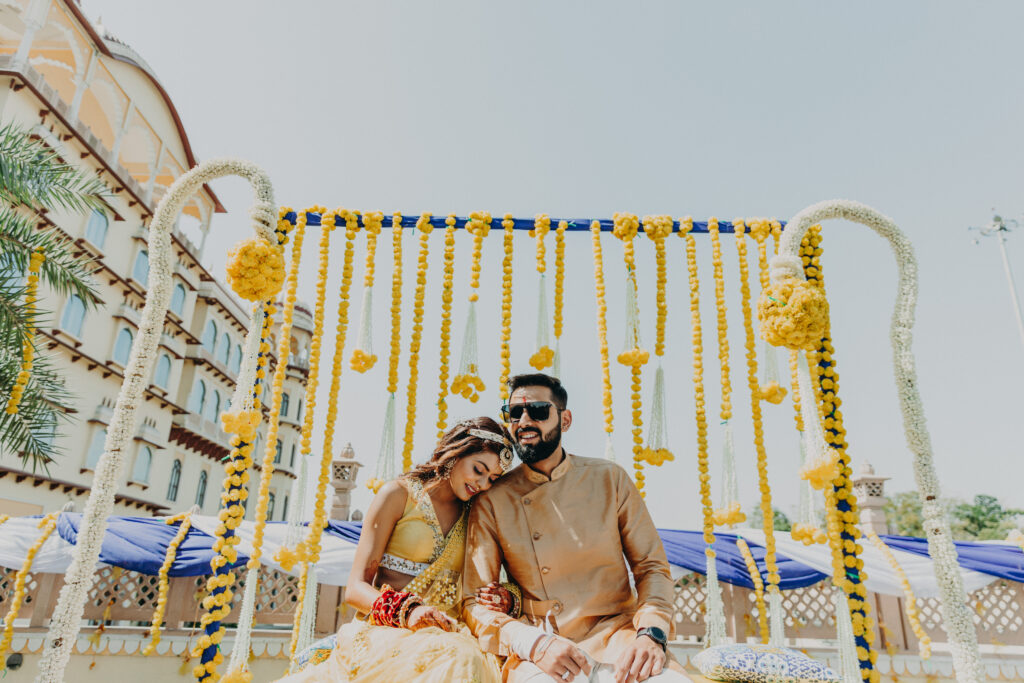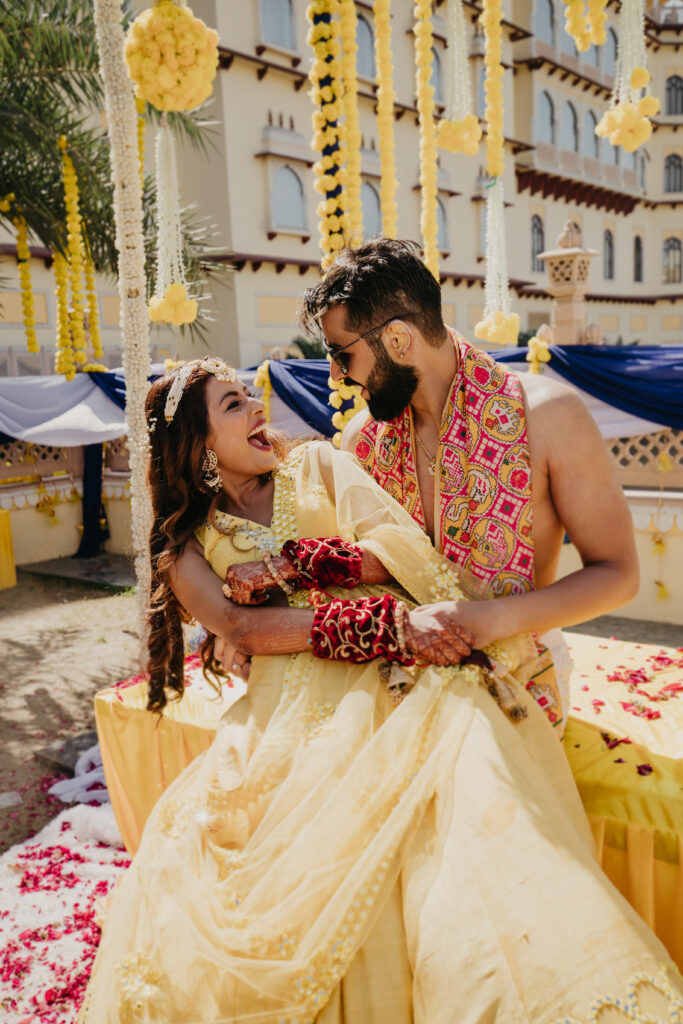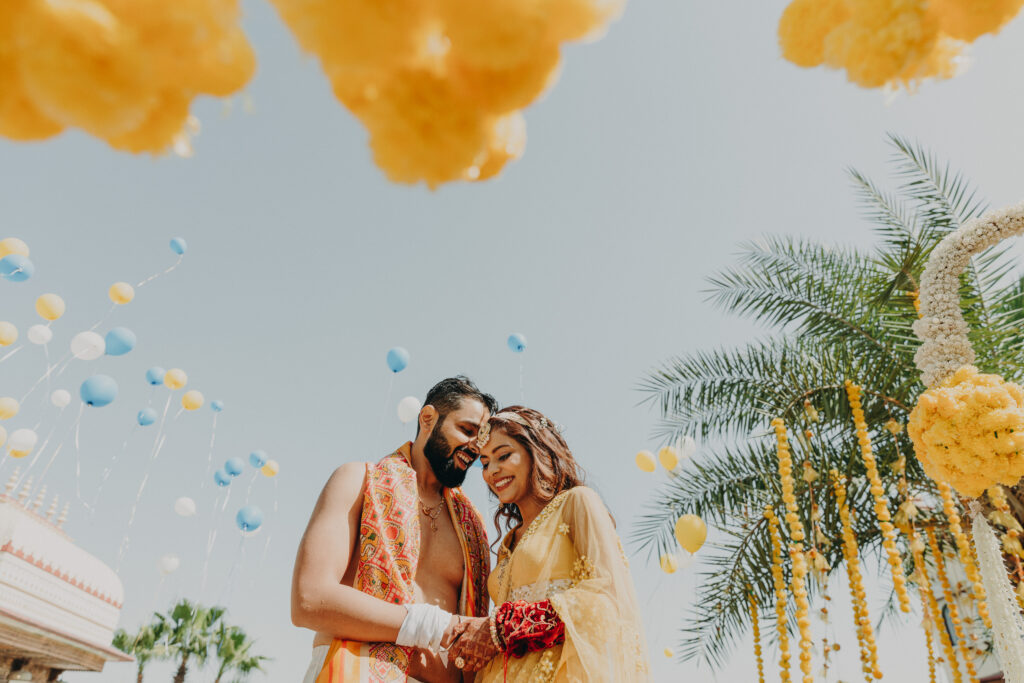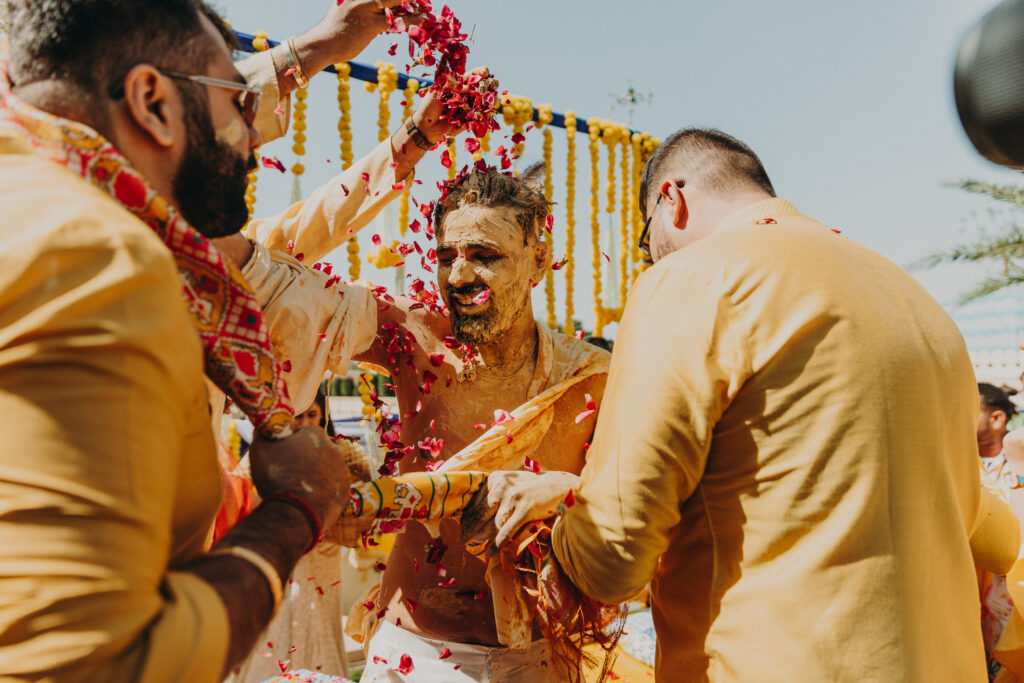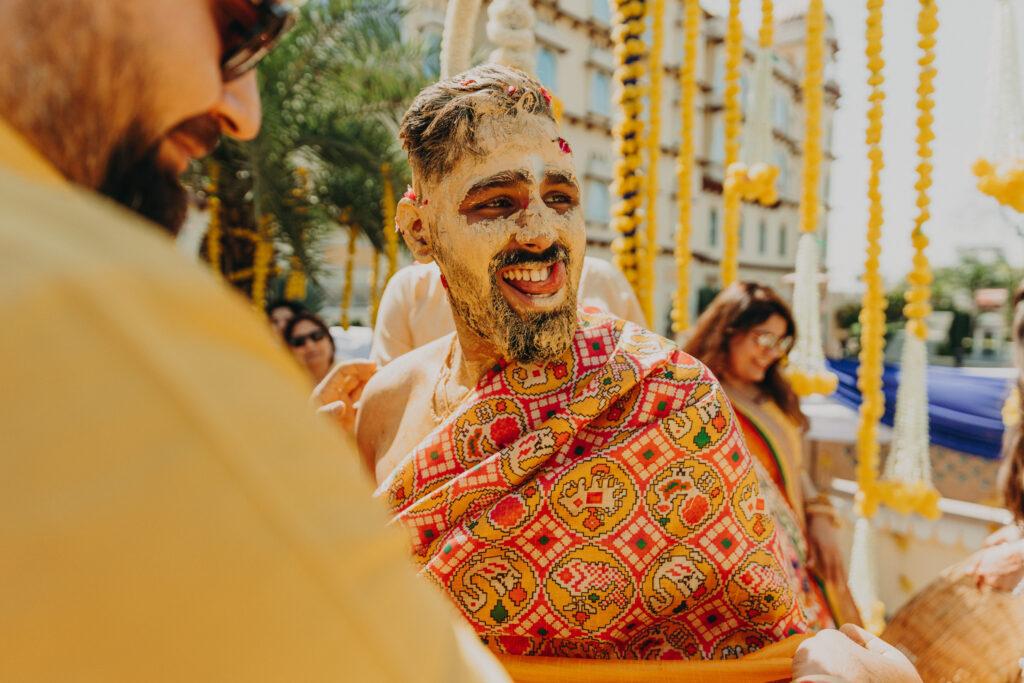 "In the evening, we had our wedding ceremony near the water area called hazuri bagh and it was just the scenic, incredible ceremony of my dreams. The theme was pastel pink. And I wore Payal Keyal for the big day! There's a funny story behind the lehenga. I did see a lot of Payal Keyal lehengas but couldn't feel the vibe from any. Then, the stylist allotted to me asked me to try a pastel pink lehenga once. And when I tried I was like OMG! Has this been lying in front of my eyes all along! It felt like it belonged to me and it was just so pretty. I was like 'shadi karngi to ye hi lehenga pehen kar karungi varna nahi karungi!," Anshika tells us while giggling. 
"Saksham loved my wedding lehenga too and he was almost in tears when her saw me in it for the first time," says Anshika. With her gorgeous pastel pink lehenga, Anshika wore the trending sheeshpatti headgear, kundan necklace, matching pastel kaleerie, and red chura. Saksham wore an ivory sherwani with pink store and made for a debonair and stylish groom. Scroll to see their wedding pictures.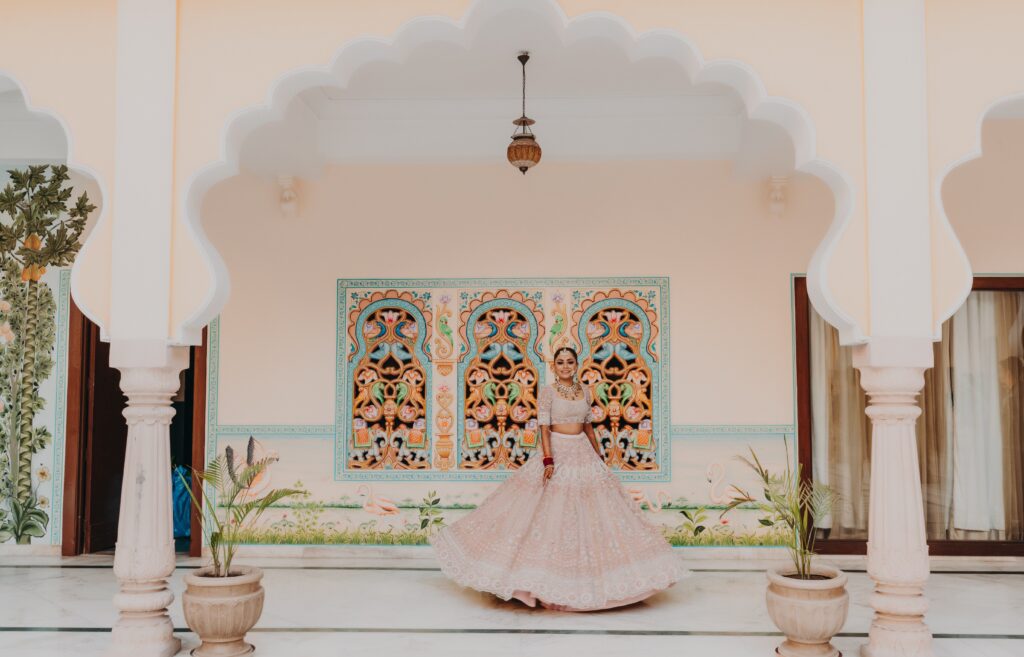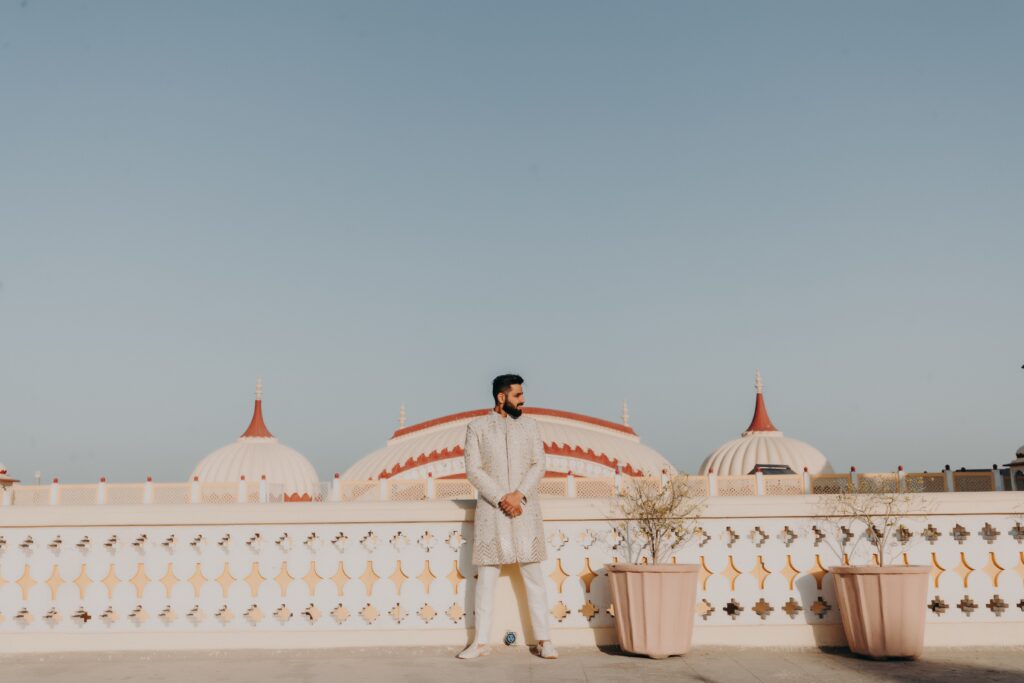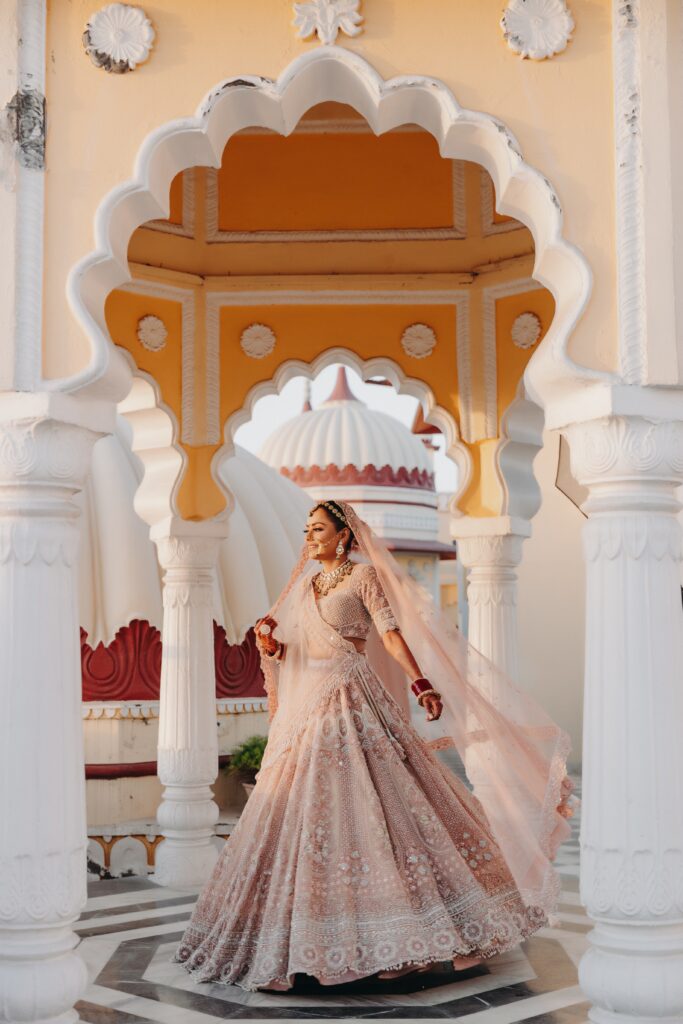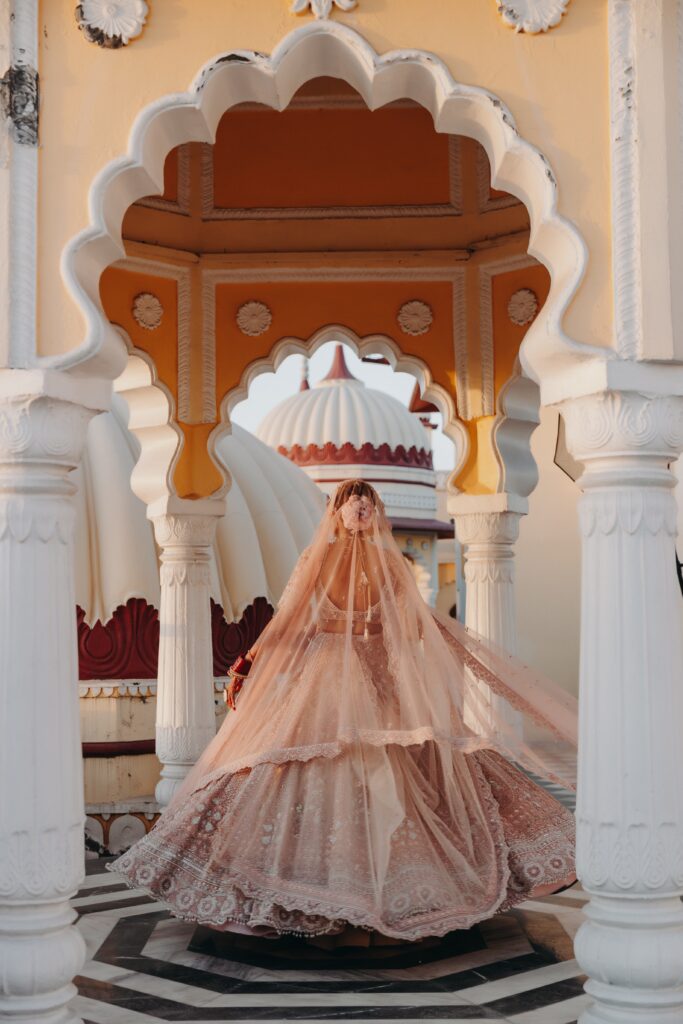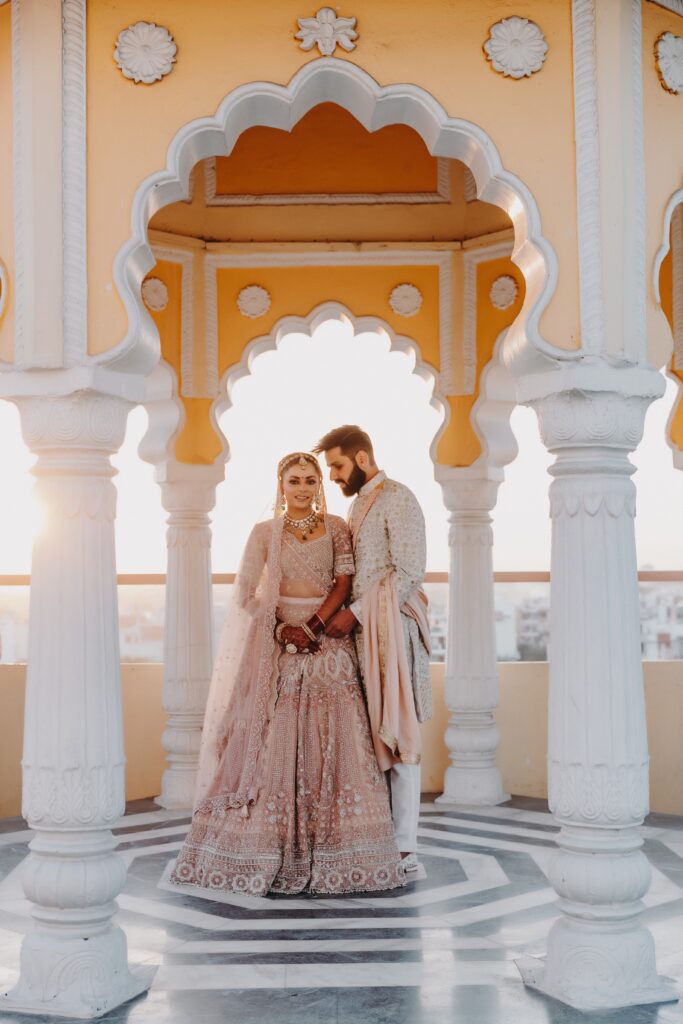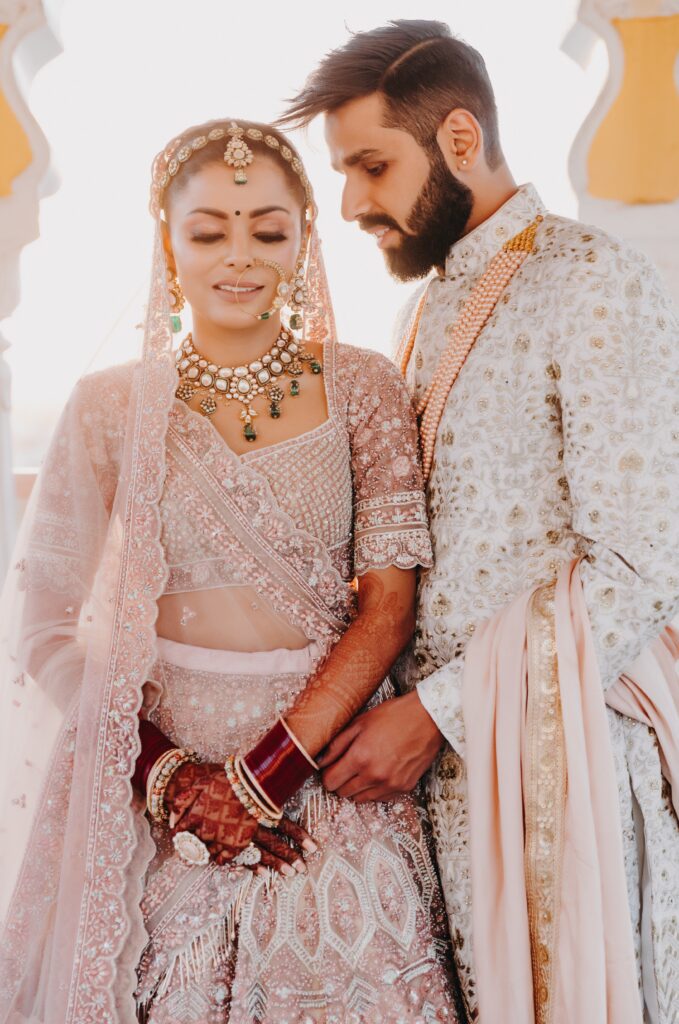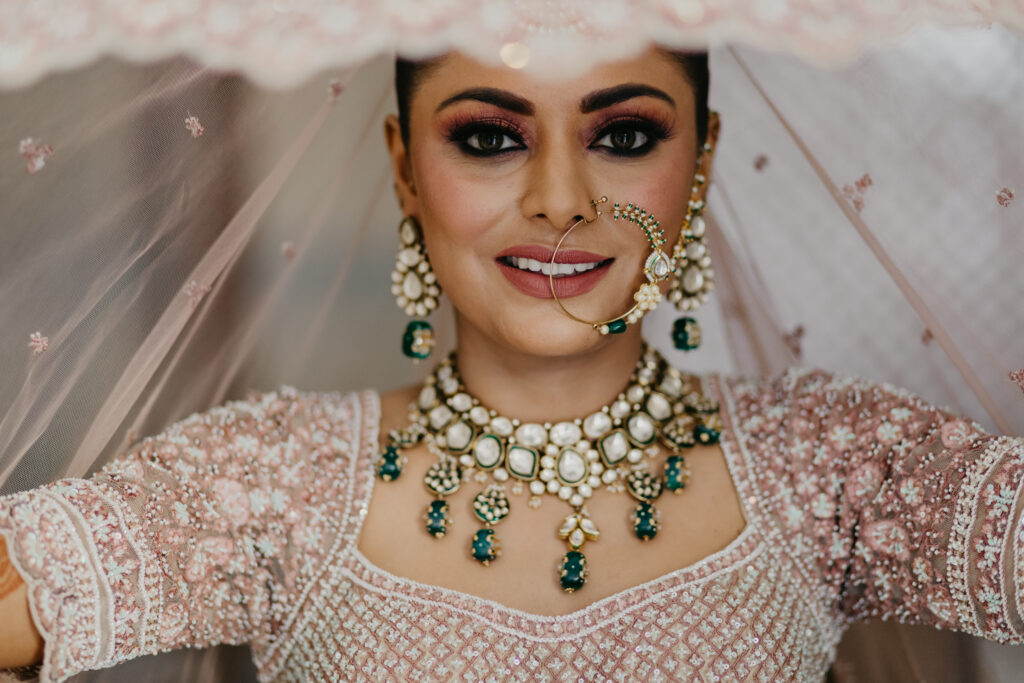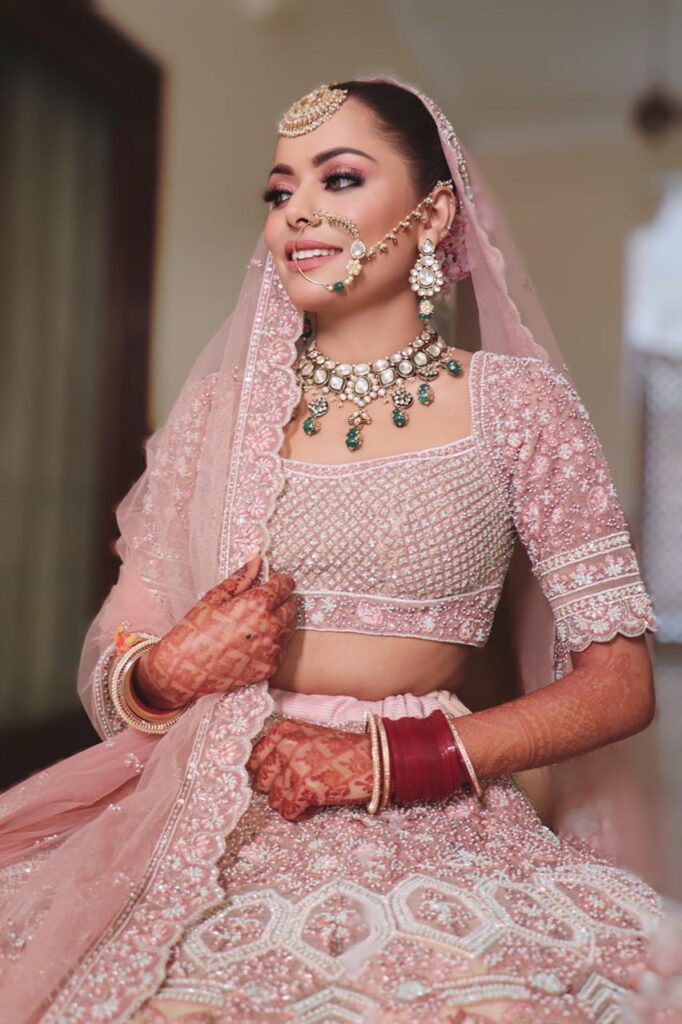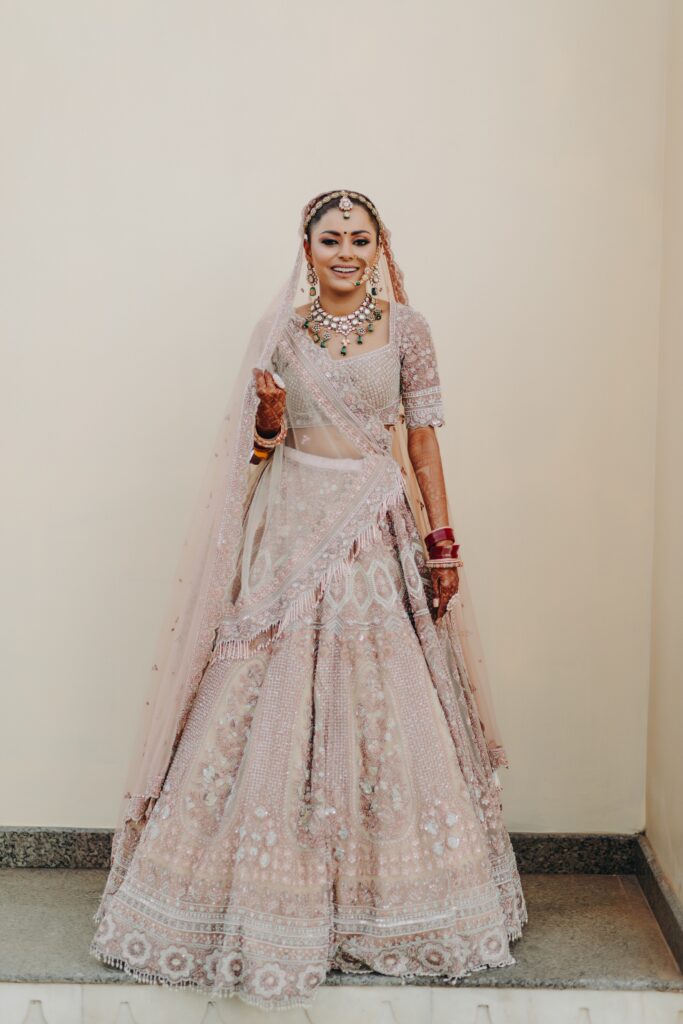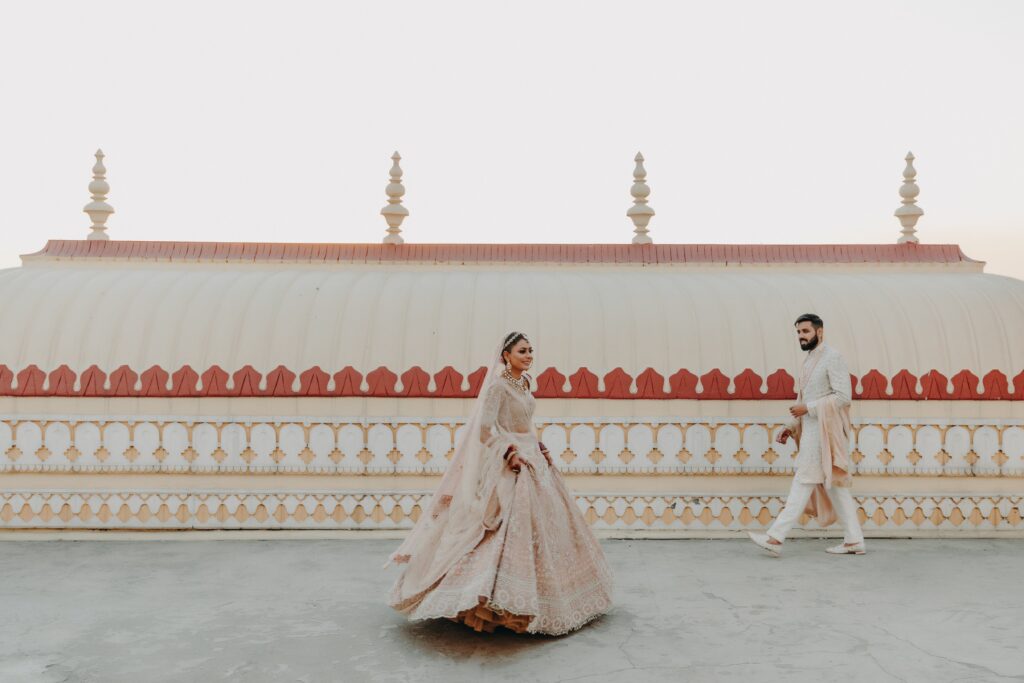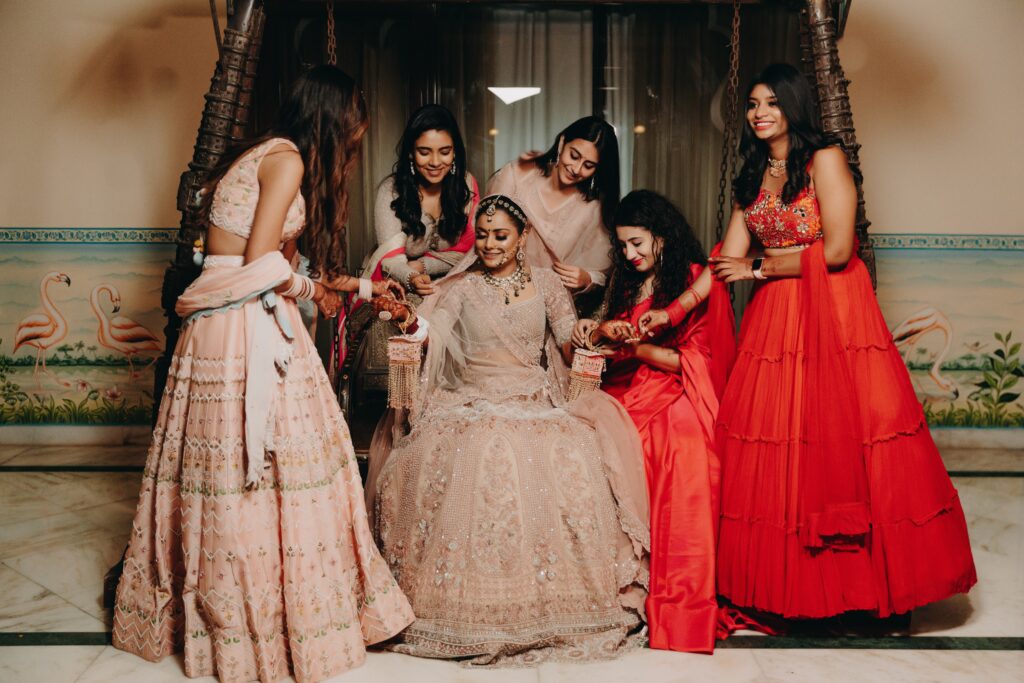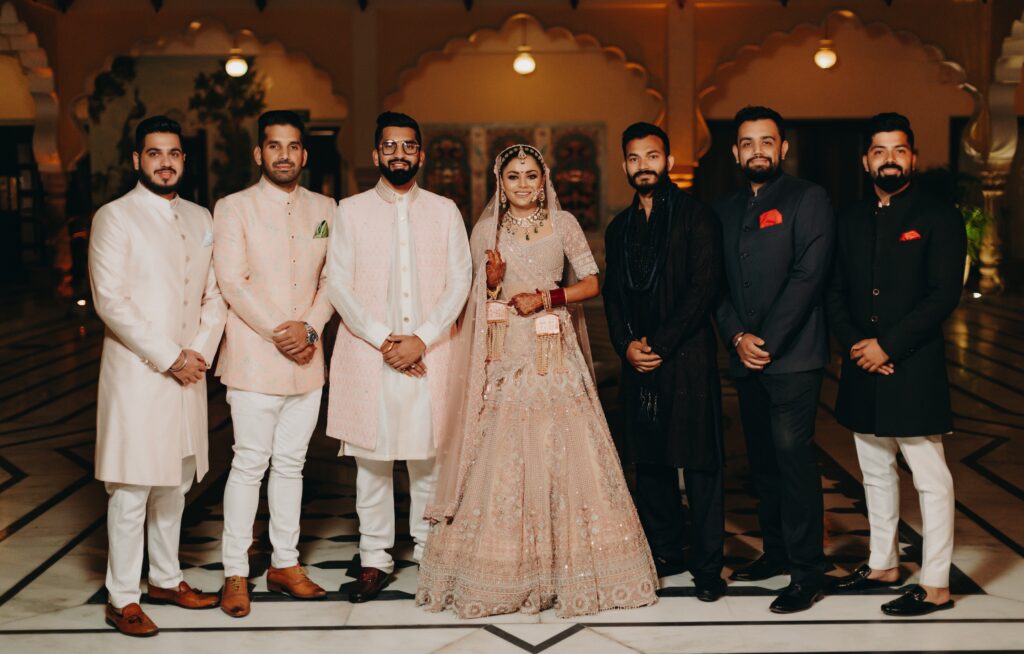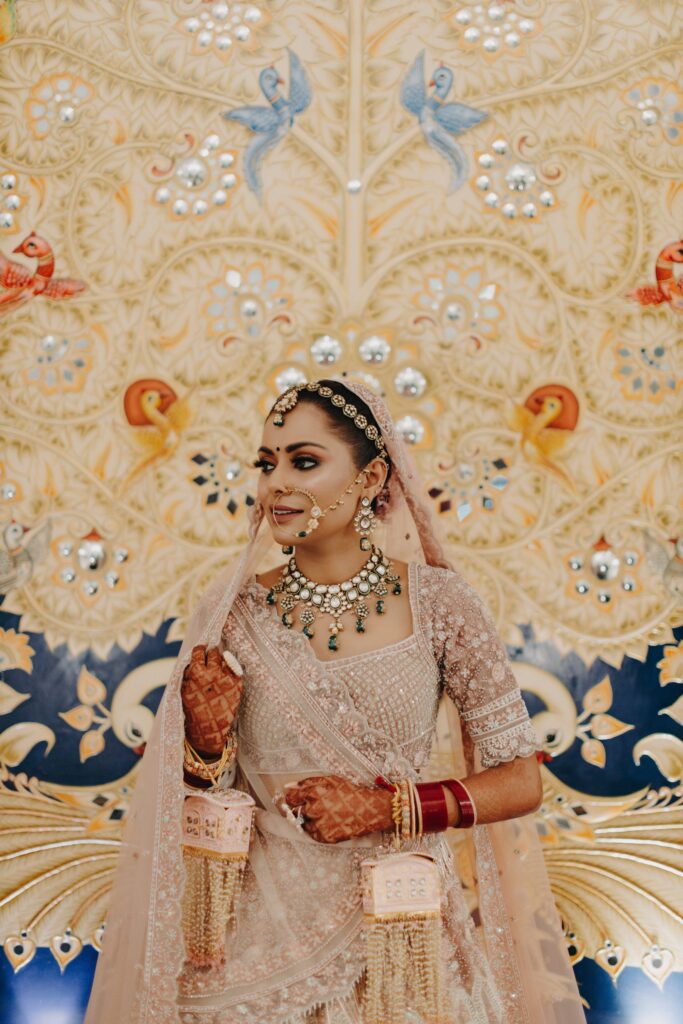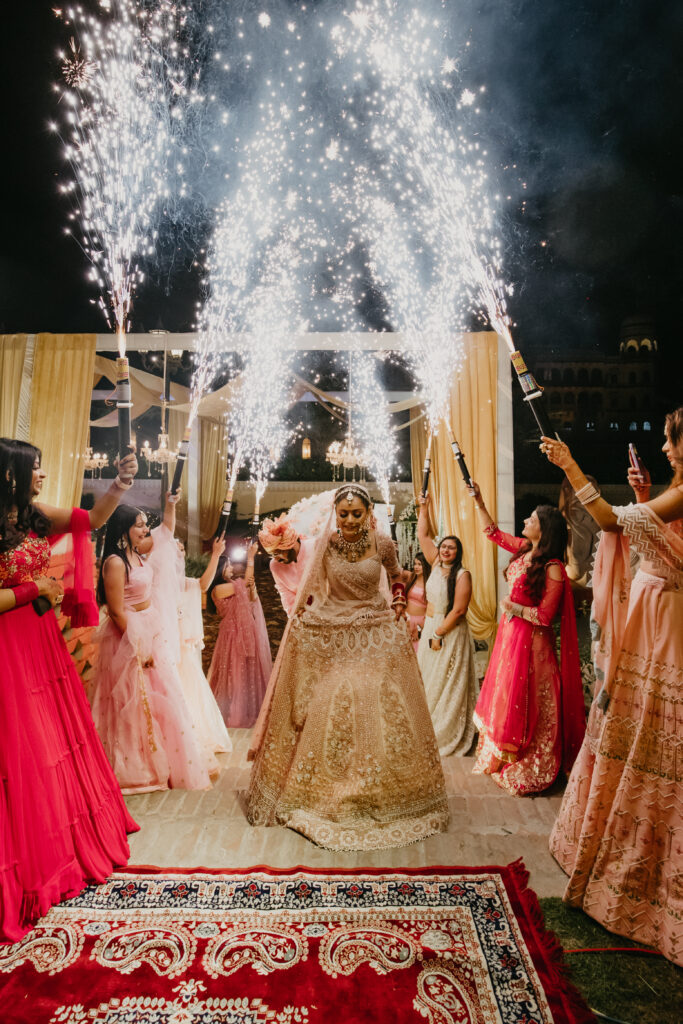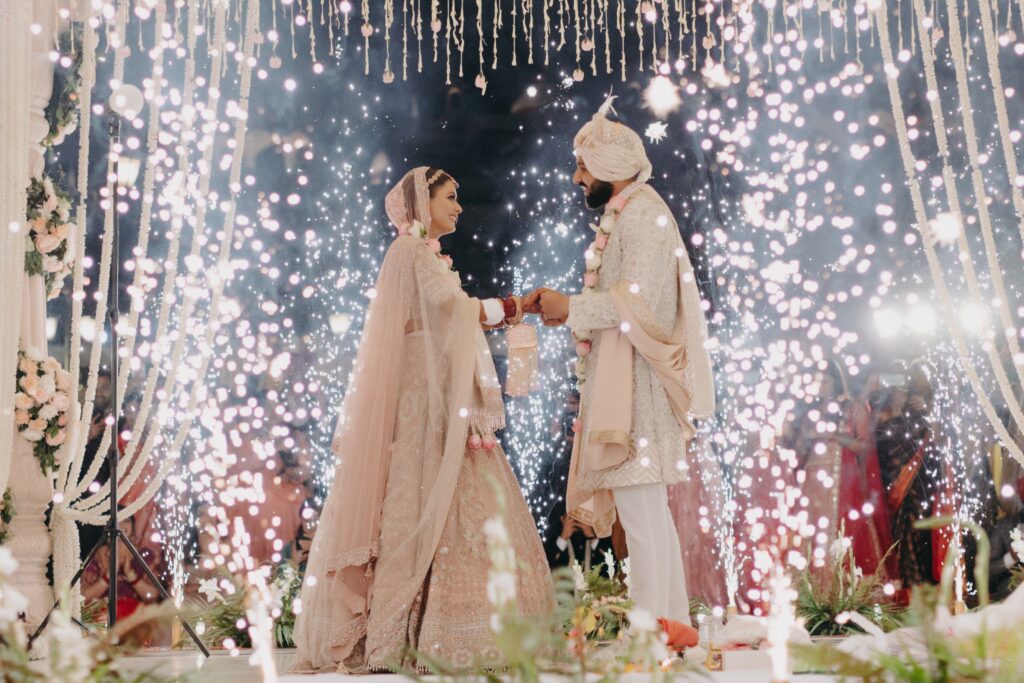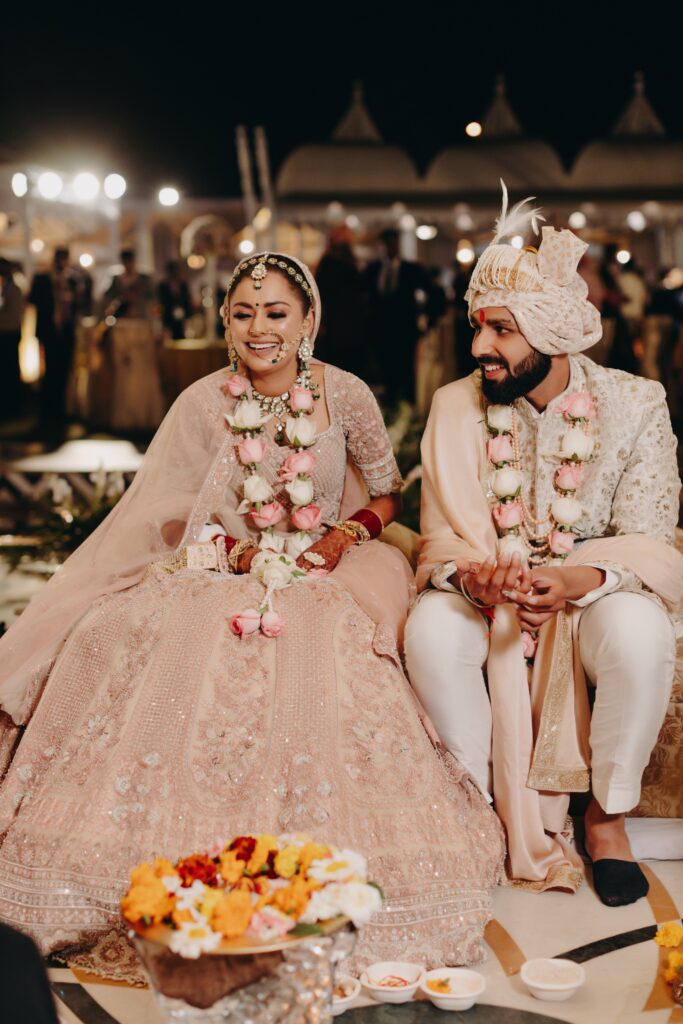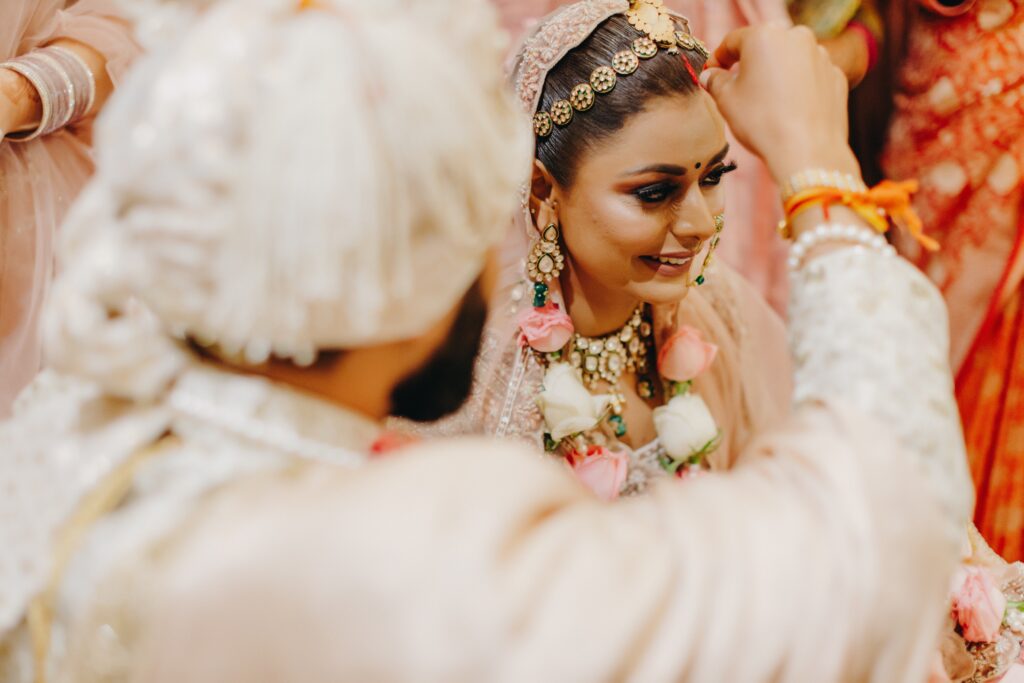 Signing off, Anshika left her two cents for brides-to-be. "One tip would be to go for light-weighted lehenga and you'll enjoy all the functions without any fuss. Please don't take stress as it's not going to help. Just relax and shortlist your outfits first on the website and then, proceed further. During this pandemic, you need to be very specific and you'll need to know what exactly do you want. We've so much inspiration available, especially on Instagram, with all the vendor details. You can see the work for real. There's nothing better and safer. Just search, shortlist, and go for it!," says Anshika. 
Bride: Anshika Gupta || Groom: Saksham Gandhi || Makeup: Rashi Sehgal ||
Photography: Oragraphy || Jewellery: Qbik (Mehendi & Wedding), Paisley Pop
(Sangeet), Suhana Art & Jewels (Haldi) || Outfit: Anita Dongre (Mehendi),
Payal Keyal (Sangeet & Wedding), Abhinav Mishra (Haldi) ||
Groom's Outfit: Kena Boutique