Yakshita and Chinmay wed in what we call truly a "big fat Indian wedding". From grand venues, opulent decor, exuberant fun, and royal sartorial choices, their wedding is truly an example of the extravagance Indian weddings are popular for. And what's more Indian than to add that they met through an arranged marriage setup. Scroll to see our edit on Yakshita + Chinmay's love story and wedding album. 
Love Found Them 
In successful arranged marriages, we believe that you don't find love, the love finds you. For these two lovebirds, love found them through a matchmaking app called "Jeevansaathi". "Our parents found us through Jeevansaathi and after many (many) long discussions, internet scrolling, and several background checks, we finally decided to meet in person and check if we're compatible. Our families decided to meet in person too," says Yakshita. 
Continuing, "We met for the first time on 3rd January 2021 at Sandoz, Ashok Vihar. To be honest, when I first saw Chinmay's wedding profile, I wasn't very excited to meet him. However, when we met and talked to each other, things took a very positive turn. We exchanged our numbers to get to know each other more. Afterward, we met several more times, and finally, on 14th January 2021, we said yes to each other. Our official roka ceremony took place on 24th January 2021. Since the wedding was in November, we had almost 10 months of courtship period."
Courtship Period Got Them Closer
The courtship period in an arranged period is the time you use to create some of the best memories in a relationship, and experience what falling deeply and madly in love looks like. It's the time of all those butterflies, cute dates, long conversations, and tingly feelings. The period, although brief, brings the to-be, husband and wife, a lot closer together. Yakshita & Chinmay shared the same experience. "According to us, the best time we shared before our wedding was when we went to Leh Ladakh for our pre-wedding shoot. We were there for seven days, and that's when we started getting closer and more open with each other. We spent tonnes of quality time, and explored different sides of each other, which we were not aware of earlier," says the bride. 
Perfect Balance Of Traditions & Fun
When it came to wedding planning, Yakshita and Chinmay had different inclinations. While the former wanted a wedding deeply rooted in traditions, Chinmay was all about parties and entertainment and hardly cared about any rituals/ traditions. So, they planned a wedding that was a perfect balance of traditions and fun and experienced the best of both worlds in their beautiful revelries. "Our Indian culture is full of traditions and rituals. Every tradition/ ritual has its specific meaning, and I value that. Our wedding was not just a typical Indian wedding though, it was a mix of modern and traditional elements that made it even more special. My favorite memory is when we did the pheras. Both of us were so tired and sleepy by that time. Chinmay barely managed to keep his eyes open. On the other hand, Chinmay's best moments from the wedding were all the dancing and fun he had jumping around with his family and friends. Smh, not romantic at all! I know," says Yakshita
"We hired The Perfect Wedding Company to plan our events, and as you might be able to guess, we had a tonne of entertainment, dance performances, and fun at our wedding," she adds. 
If You Have A Vision, Stick To It
"We have already thought about outfits before going wedding shopping, and I knew I wanted a red lehenga: I have always pictured myself wearing red on the wedding day. But, I also wanted something that had a modernistic touch to it. So, I went and explored different parts of Delhi, and what finally caught my eye is a gorgeous monochromatic piece at Asiana Couture by Payal Keyal," says the bride. Adding, "Finding my lehenga was a task but another major task was to find the perfect sherwani of the groom. Believe it or not, it took more time to find Chinmay's outfits than mine. Finally, after a lot of hard work, he selected his outfit from Deepak S. Chabra."
Here are my two cents for future brides-to-be:
Pre-book your lehenga. Don't wait for the last moment. Trends change every now and then, leading to confusion. 

There's the struggle of opening a can-can, so prepare for that. 

Don't forget your kaleerie.

Carry makeup fixer, compact, and lipsticks of two neutral shades.

Coordinate with your makeup artist and hairstylist in advance. I faced this problem myself so plan accordingly. 

Get your outfits ready a month before. You never know what changes are required by you once the final piece is with you. 

Lastly, shop, enjoy and create a lot of memories. It's a journey you will remember and cherish for the rest of your life. 
Engagement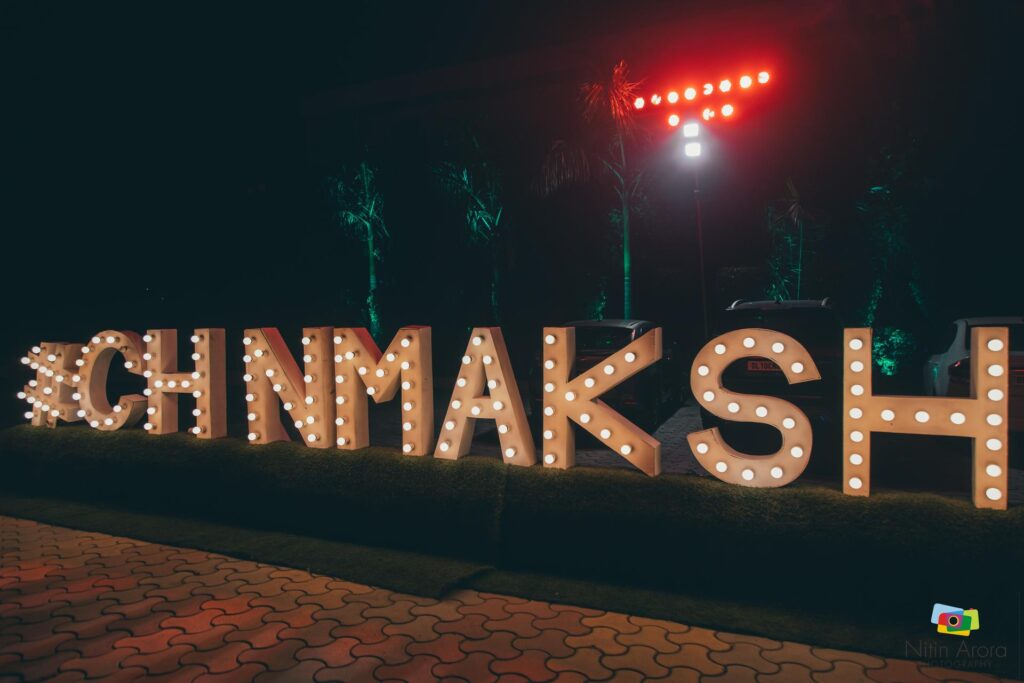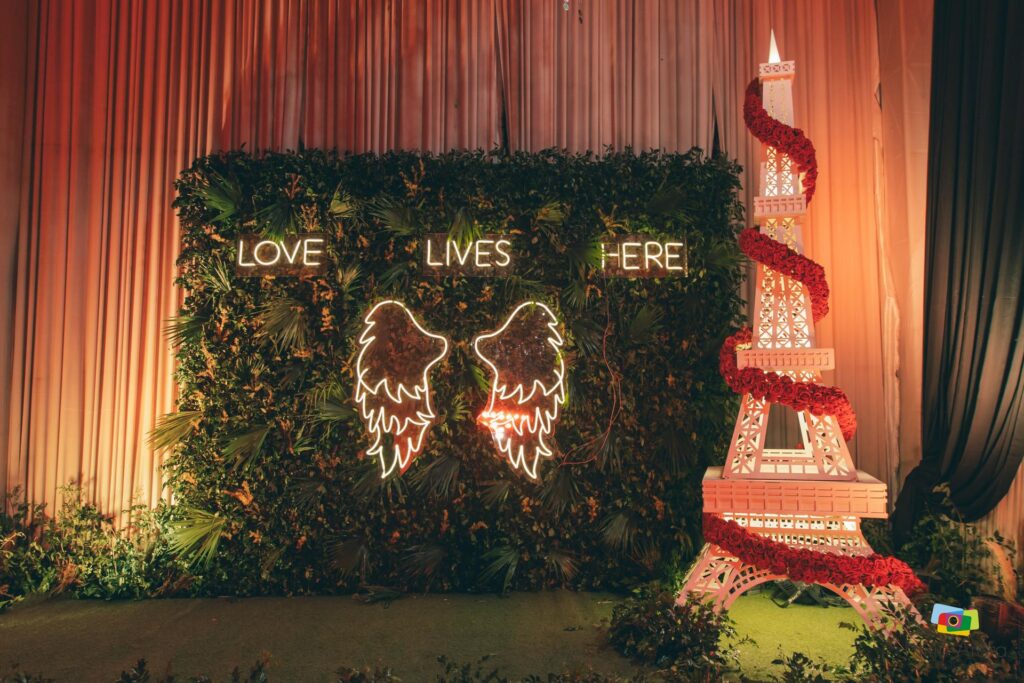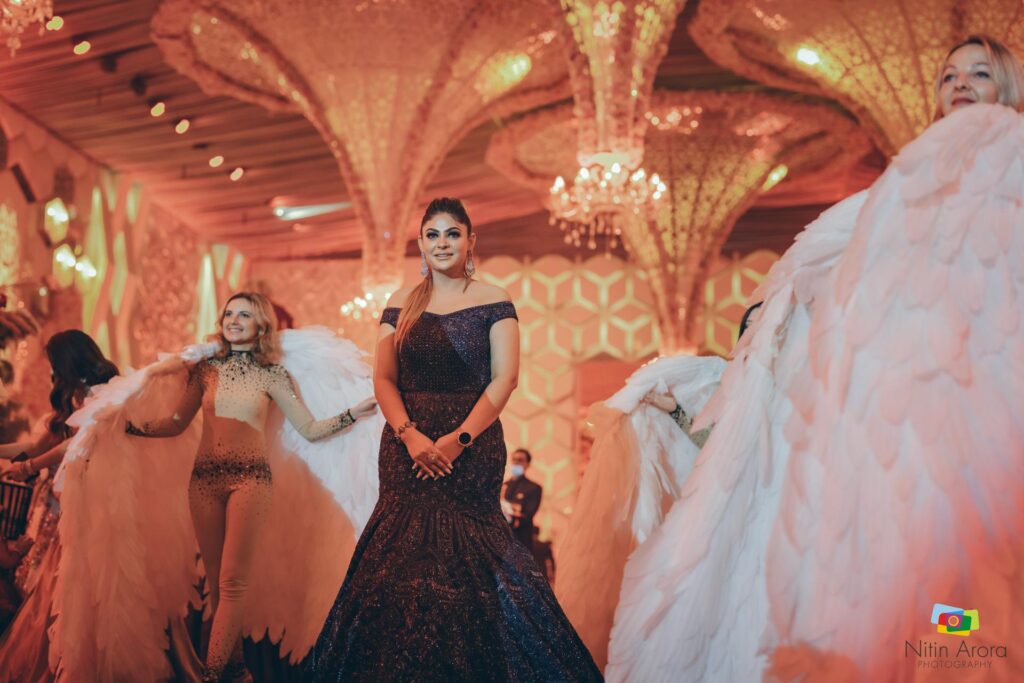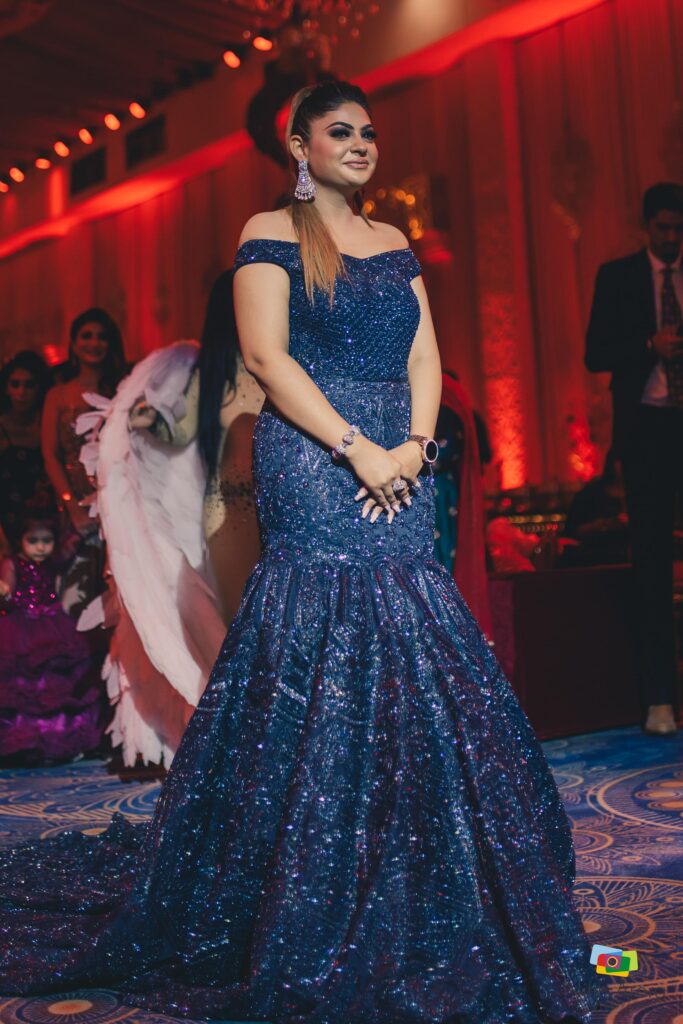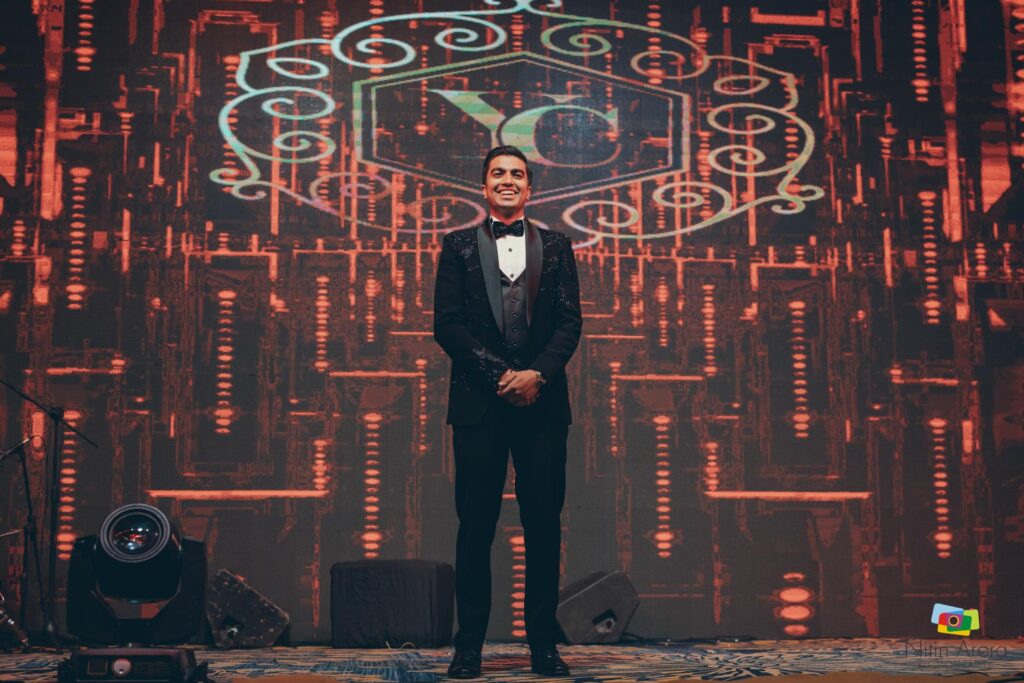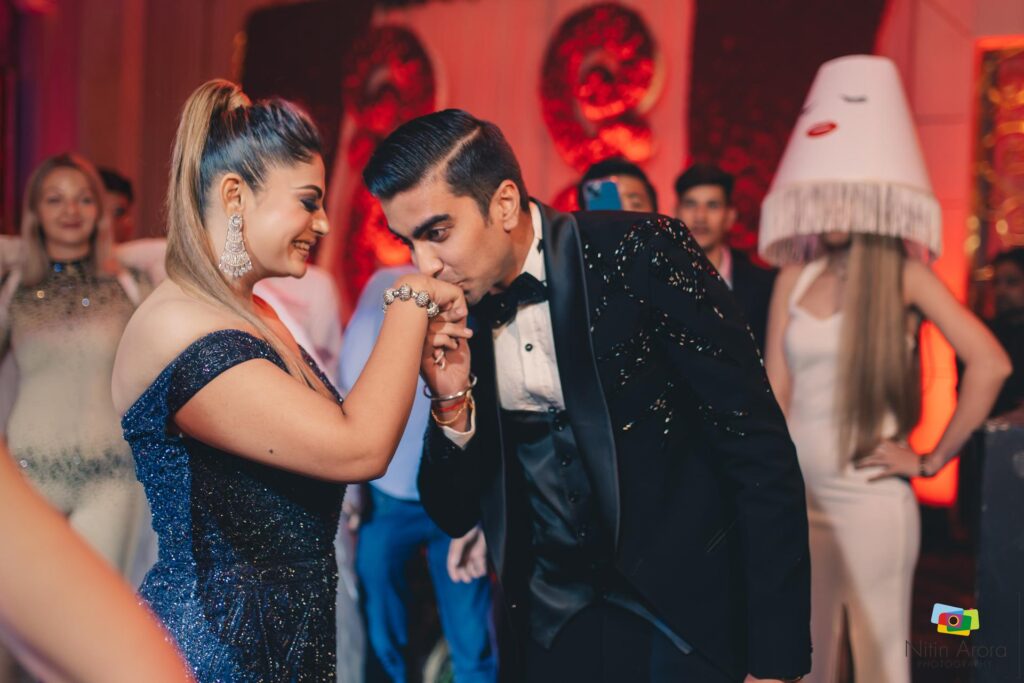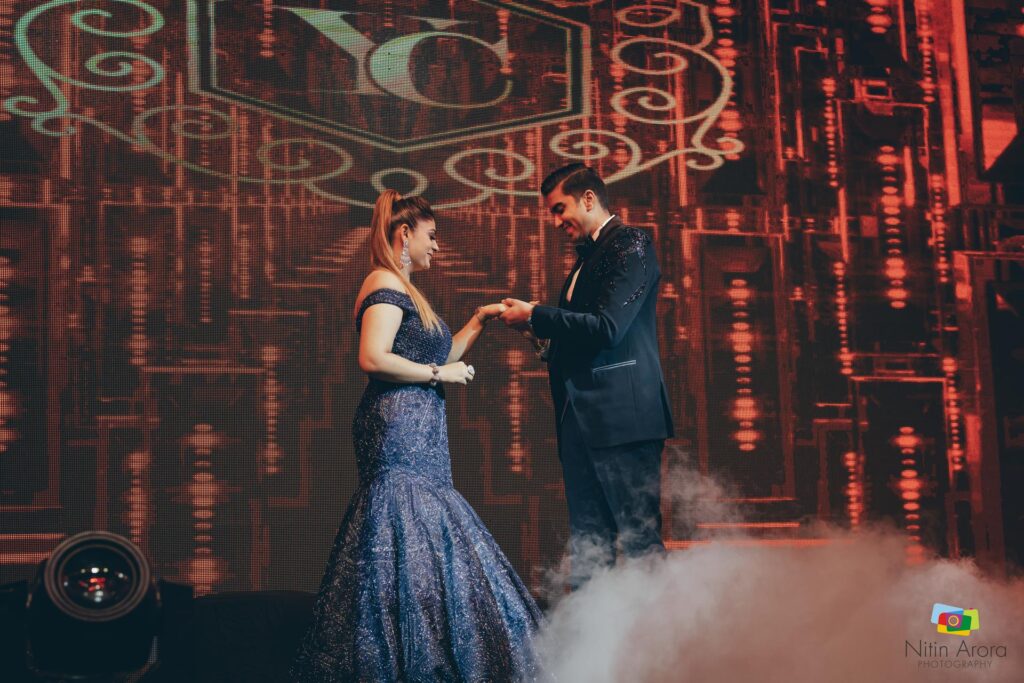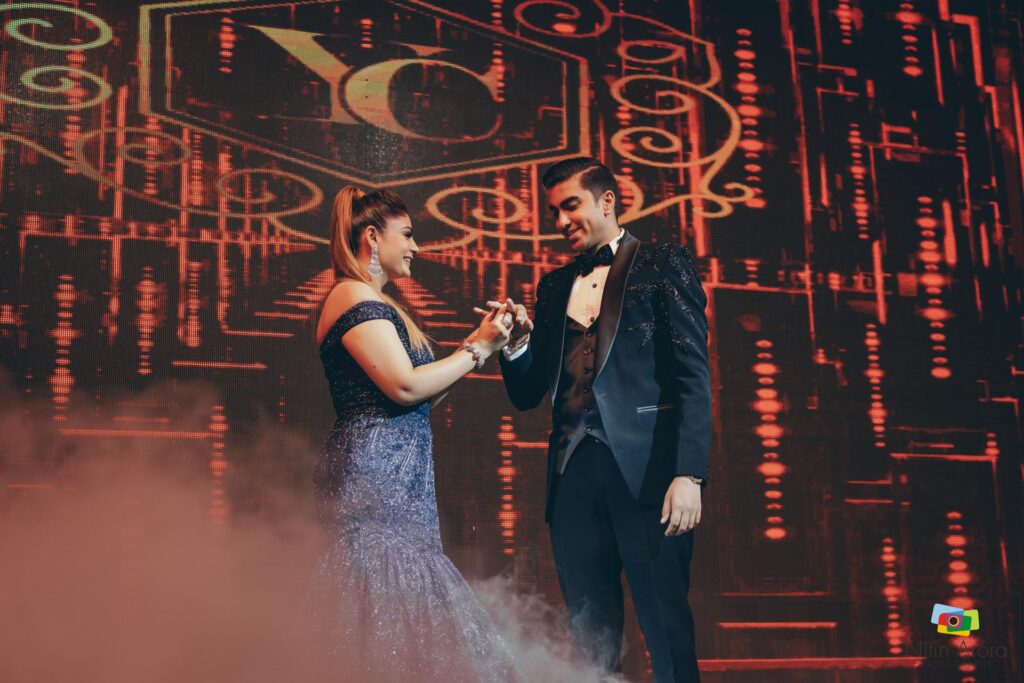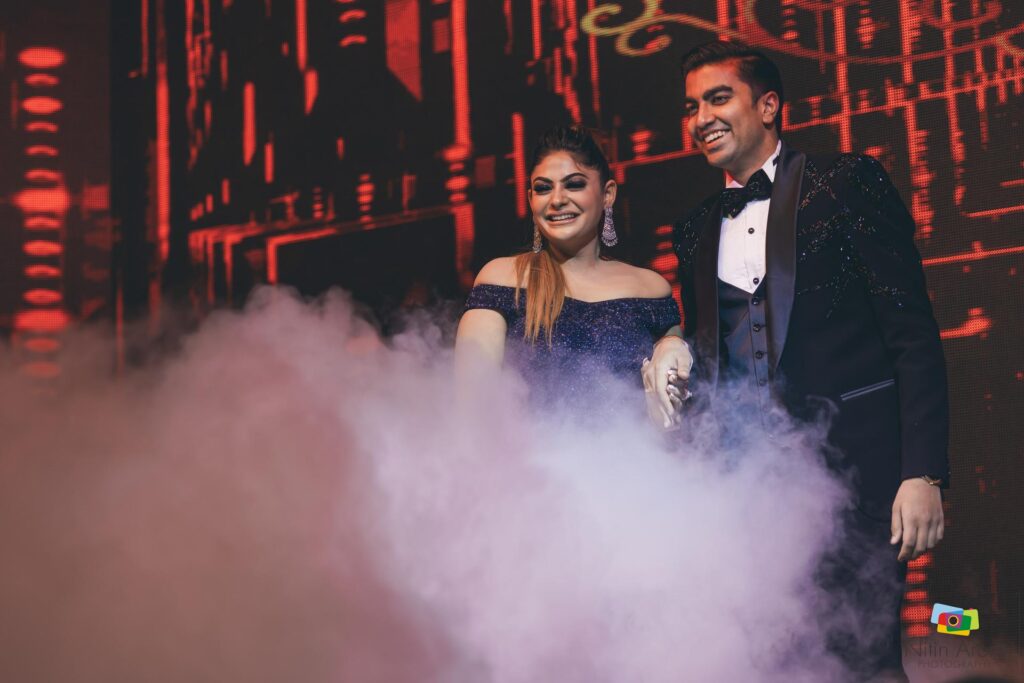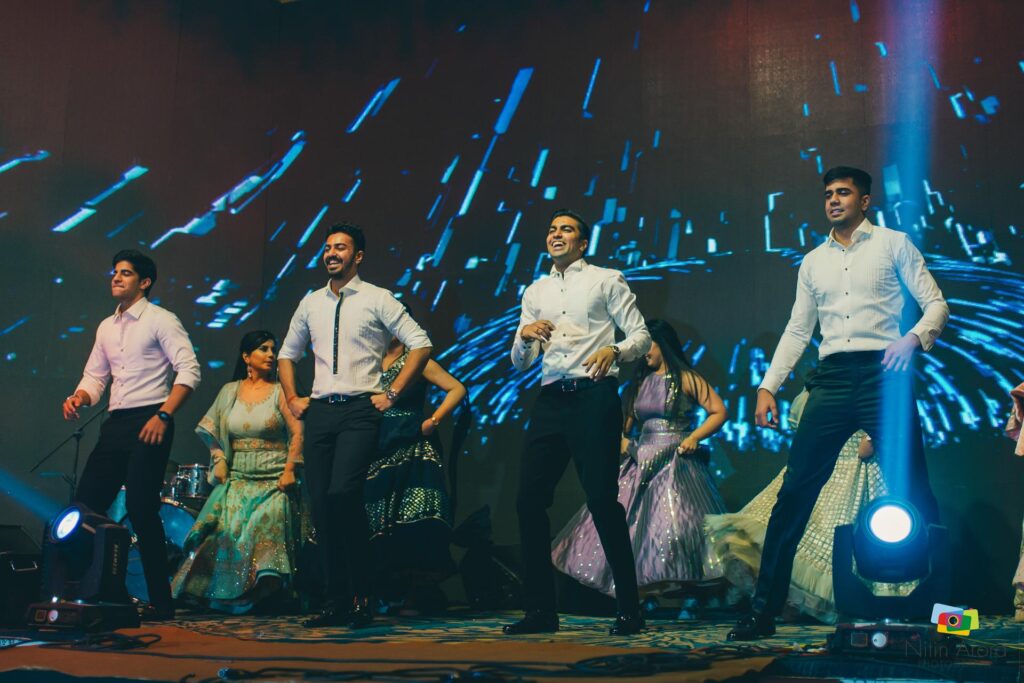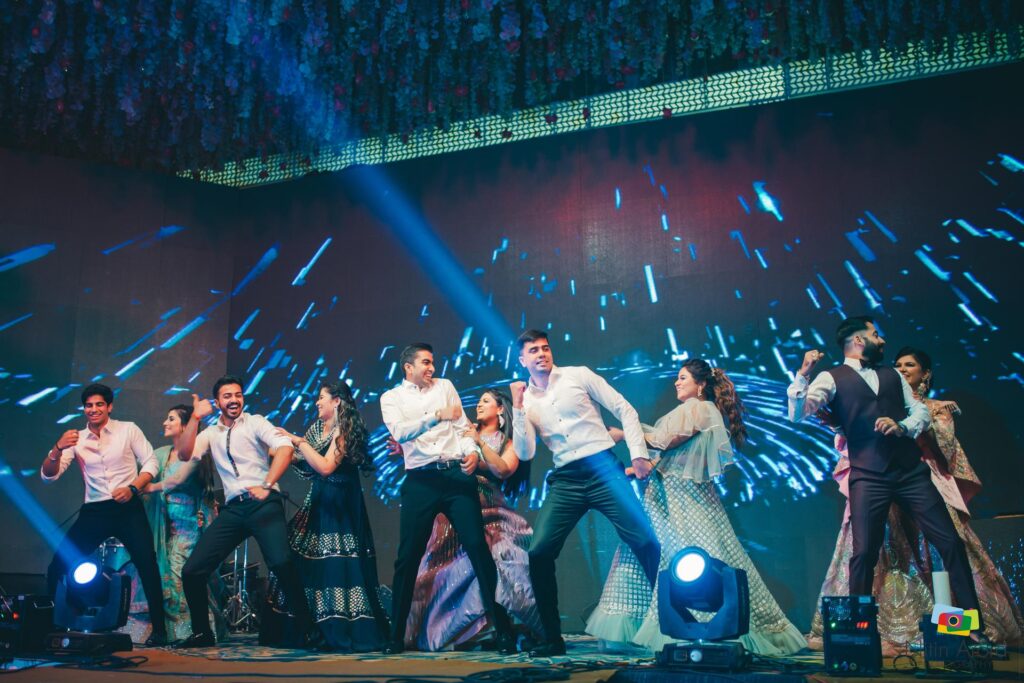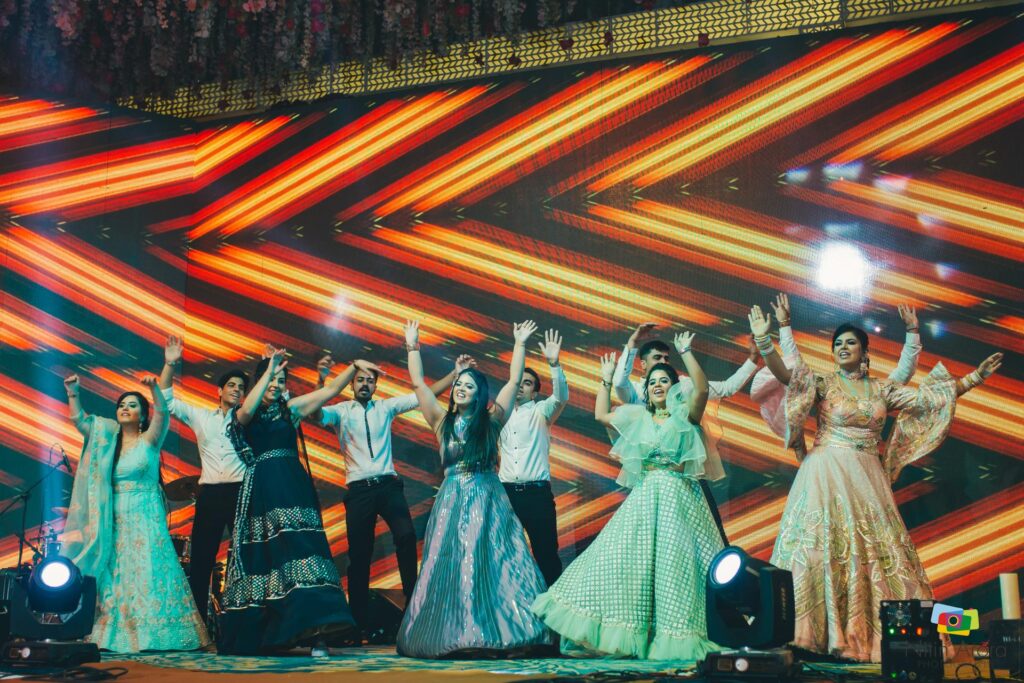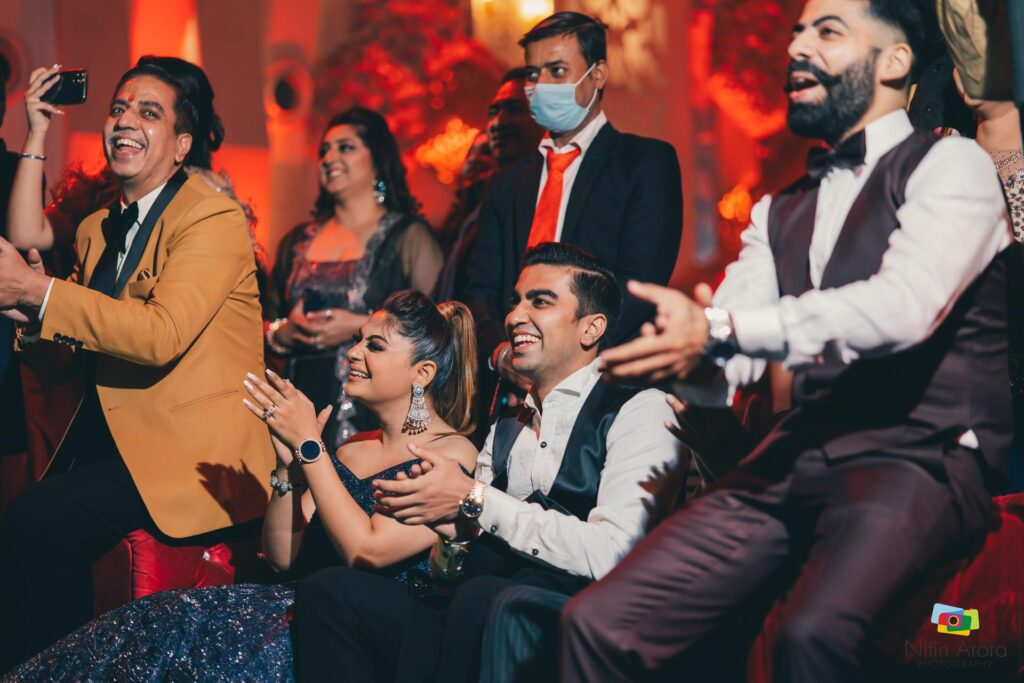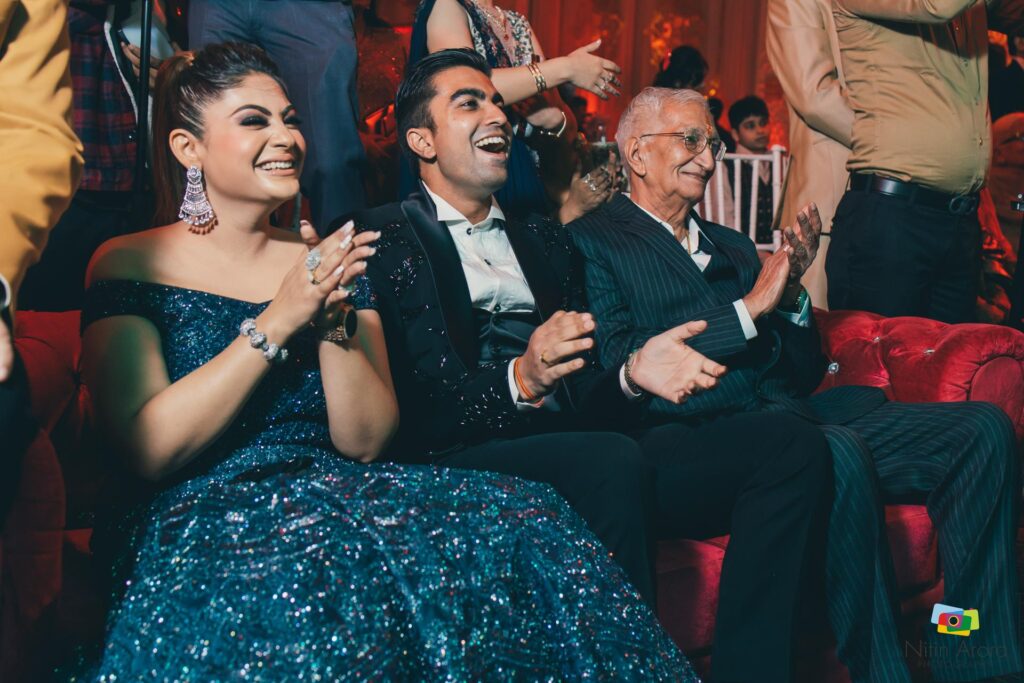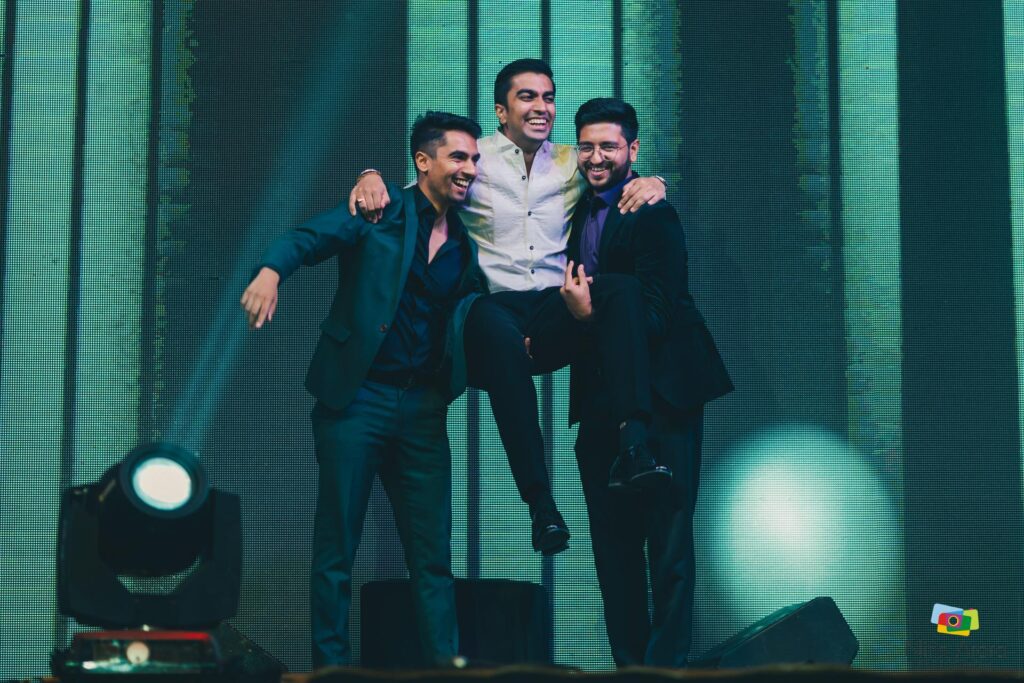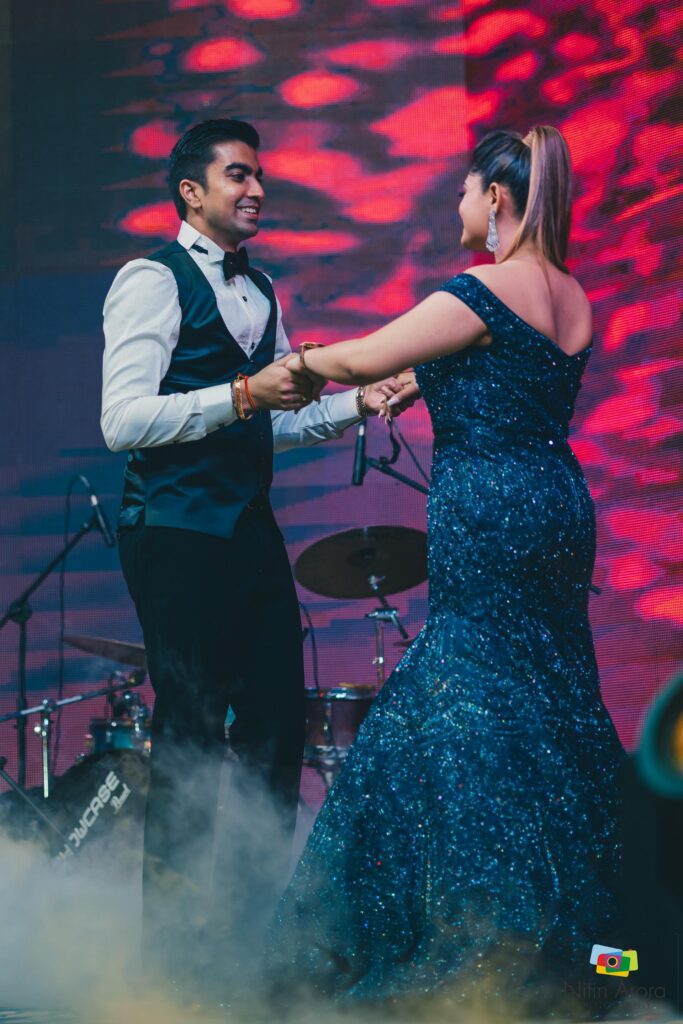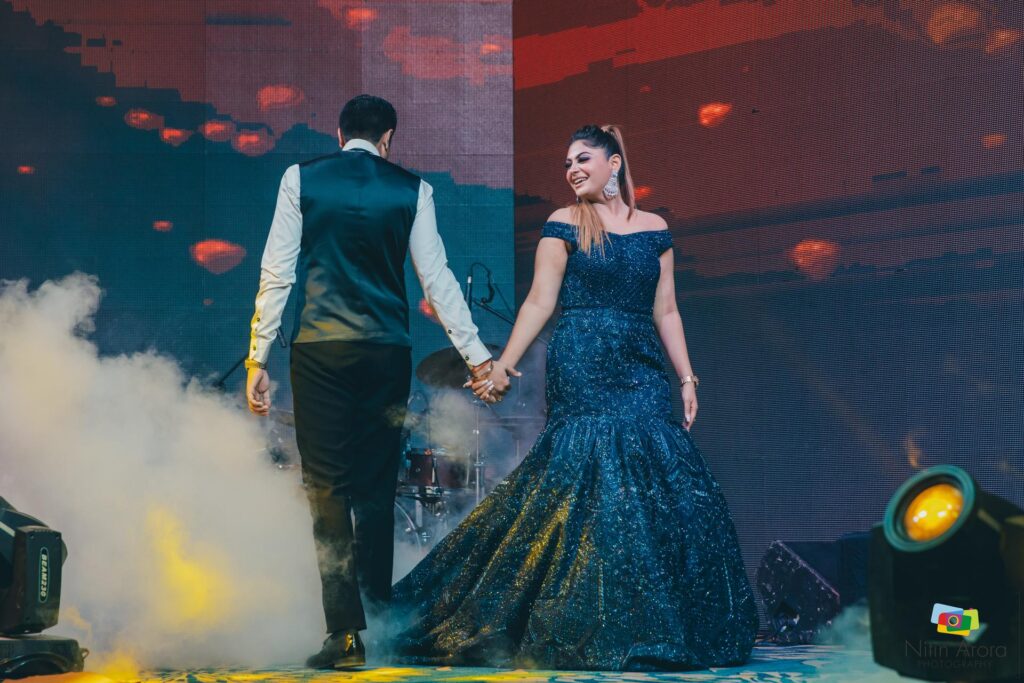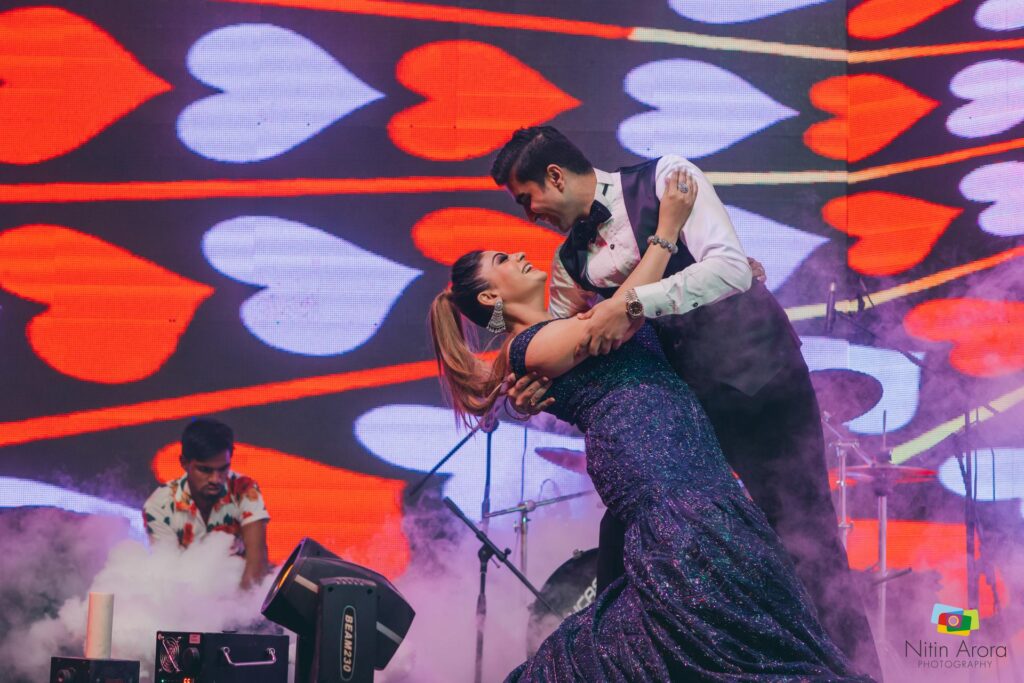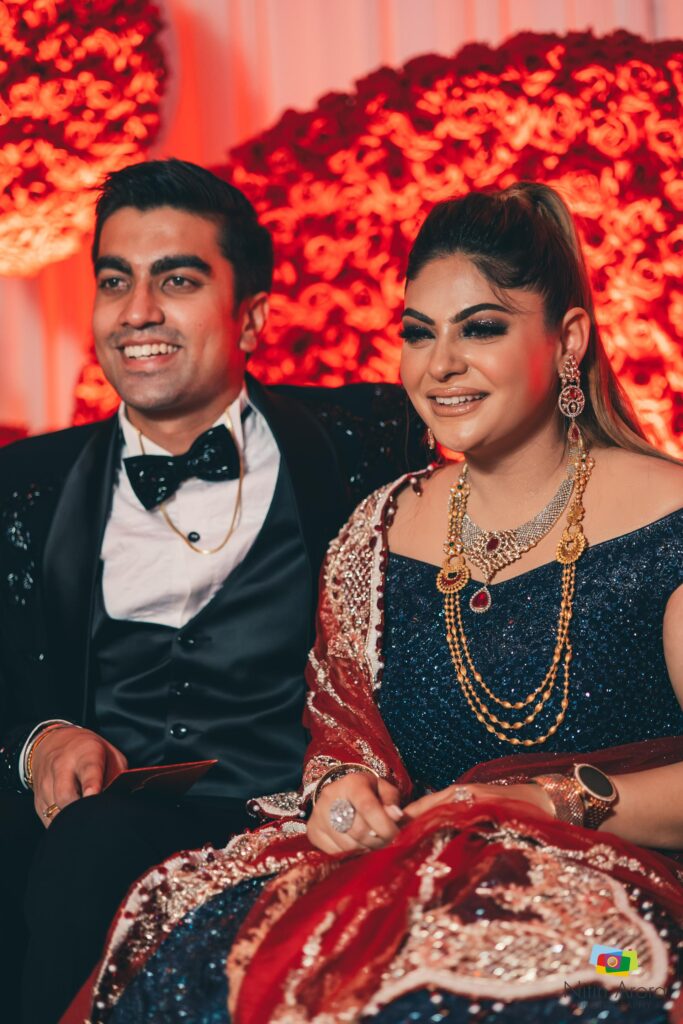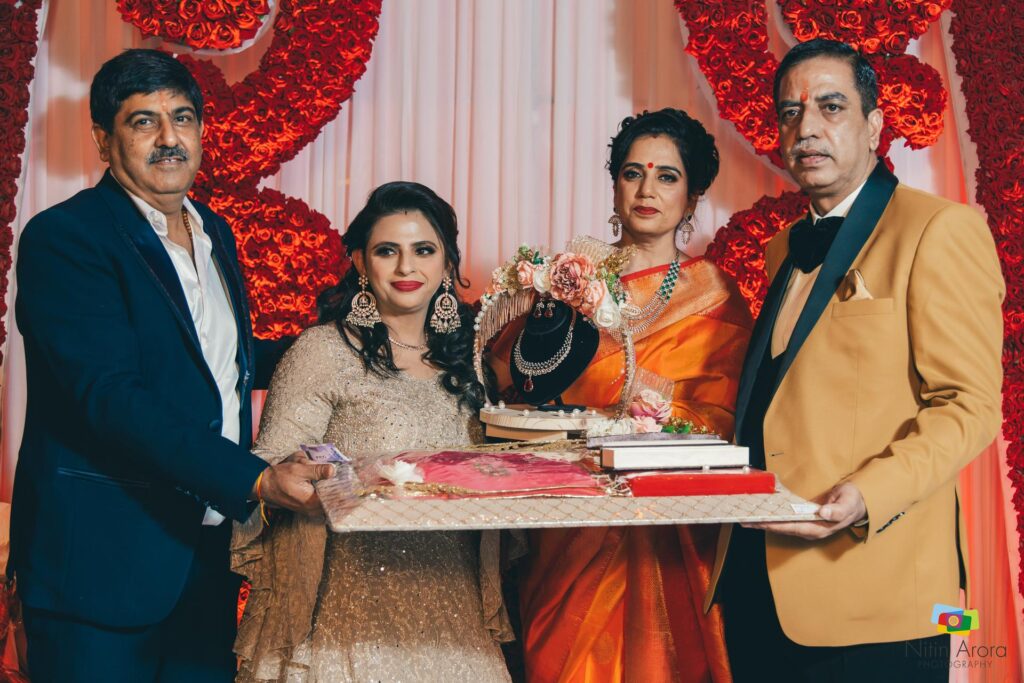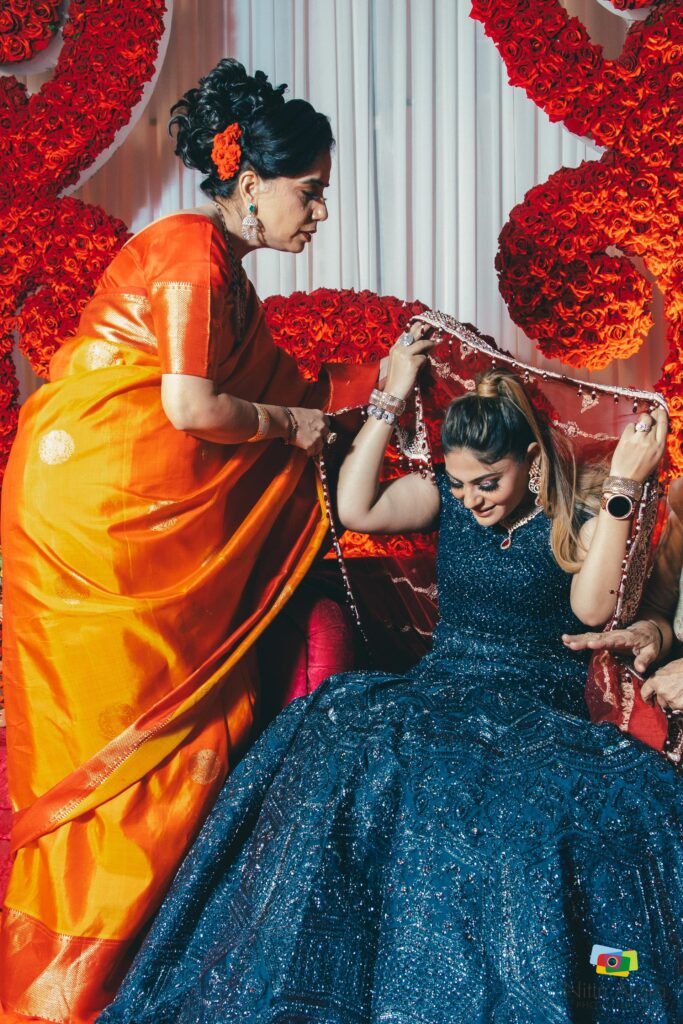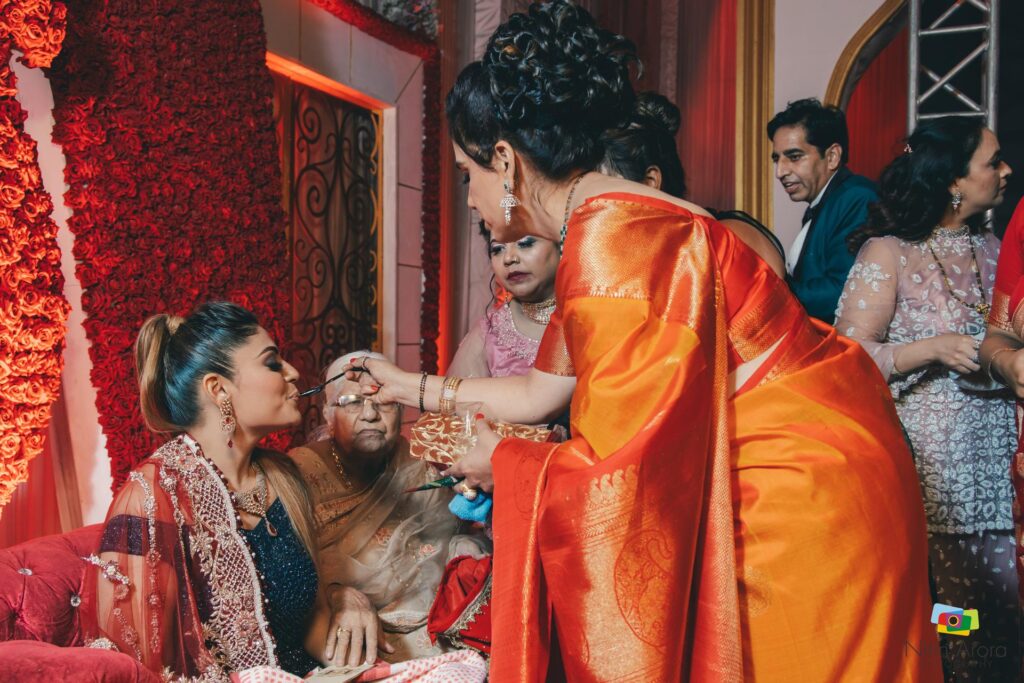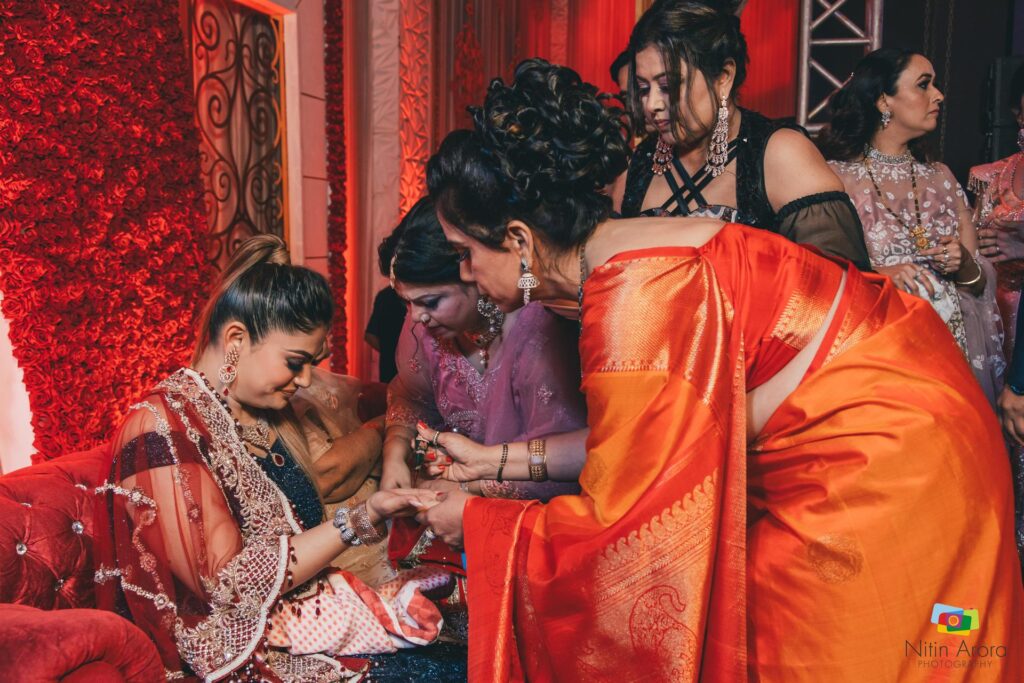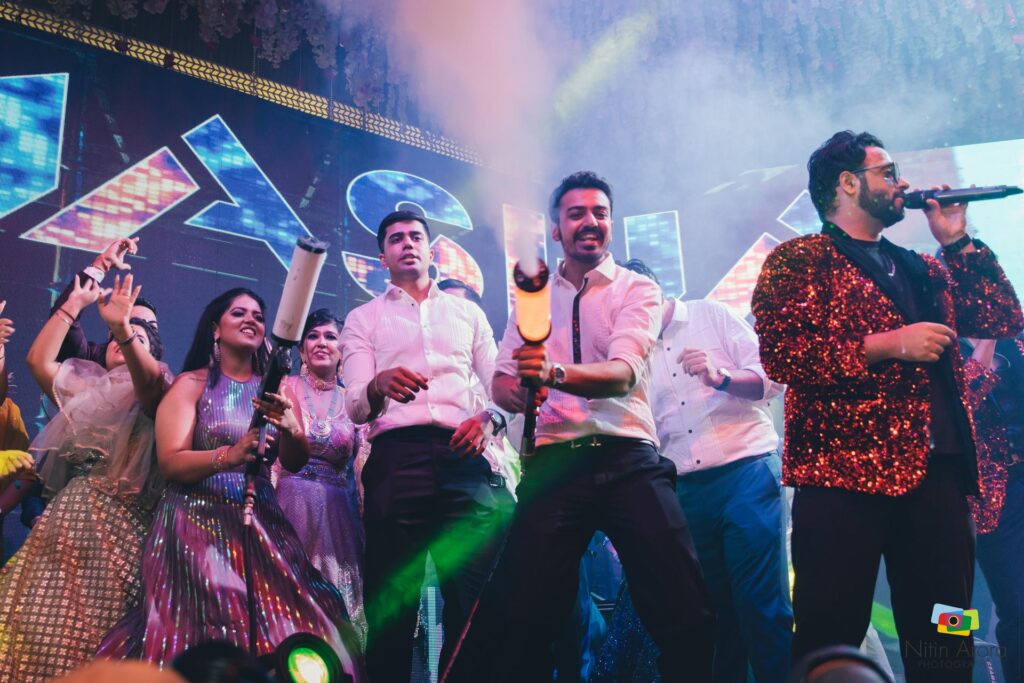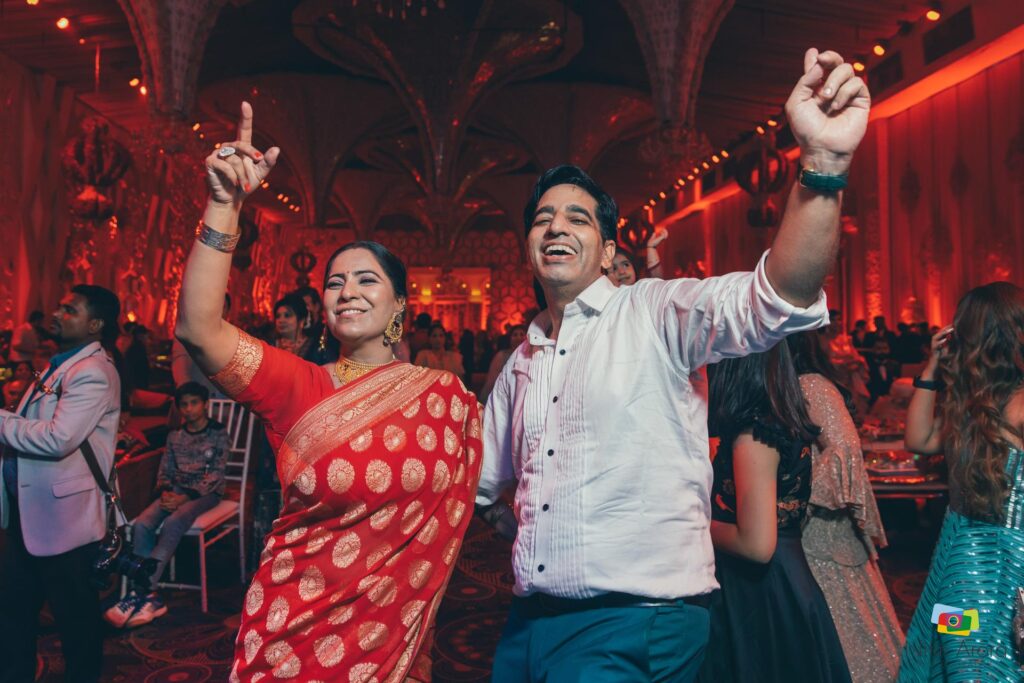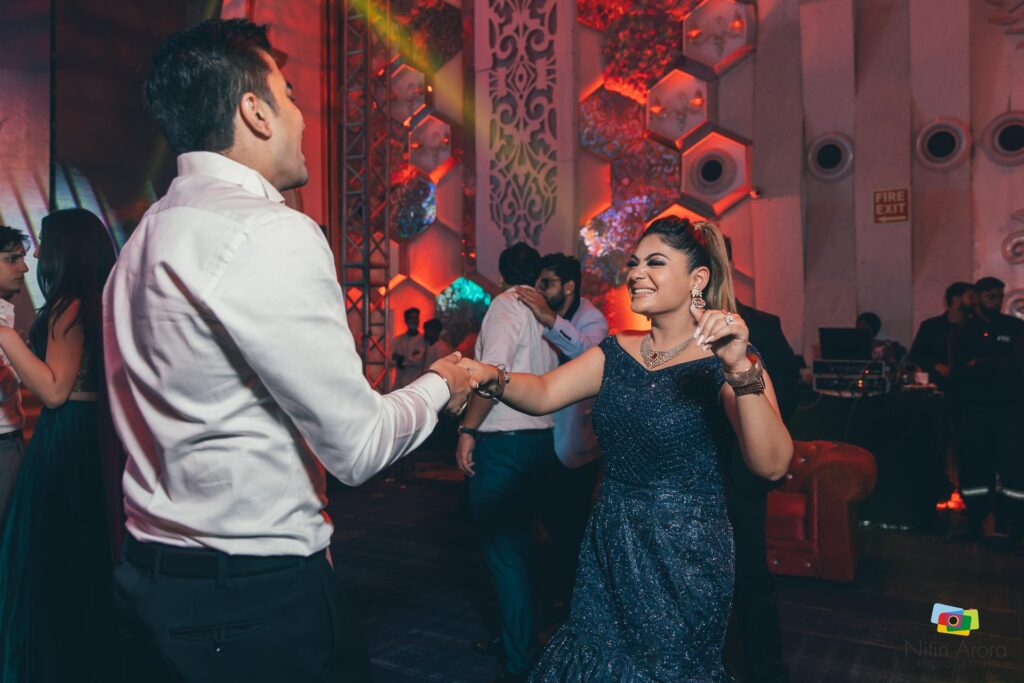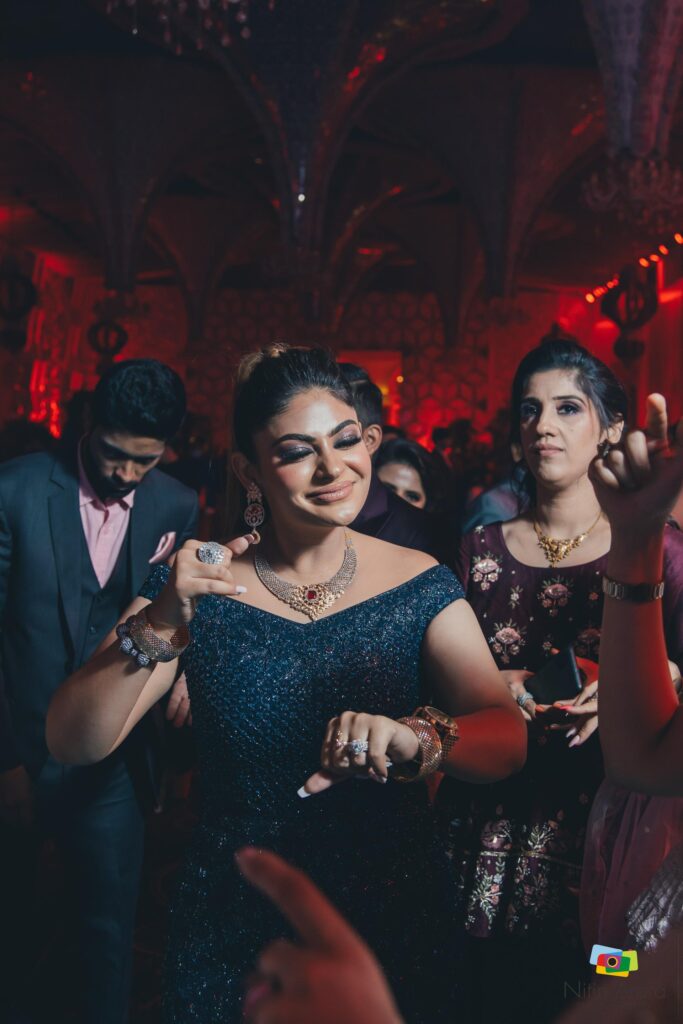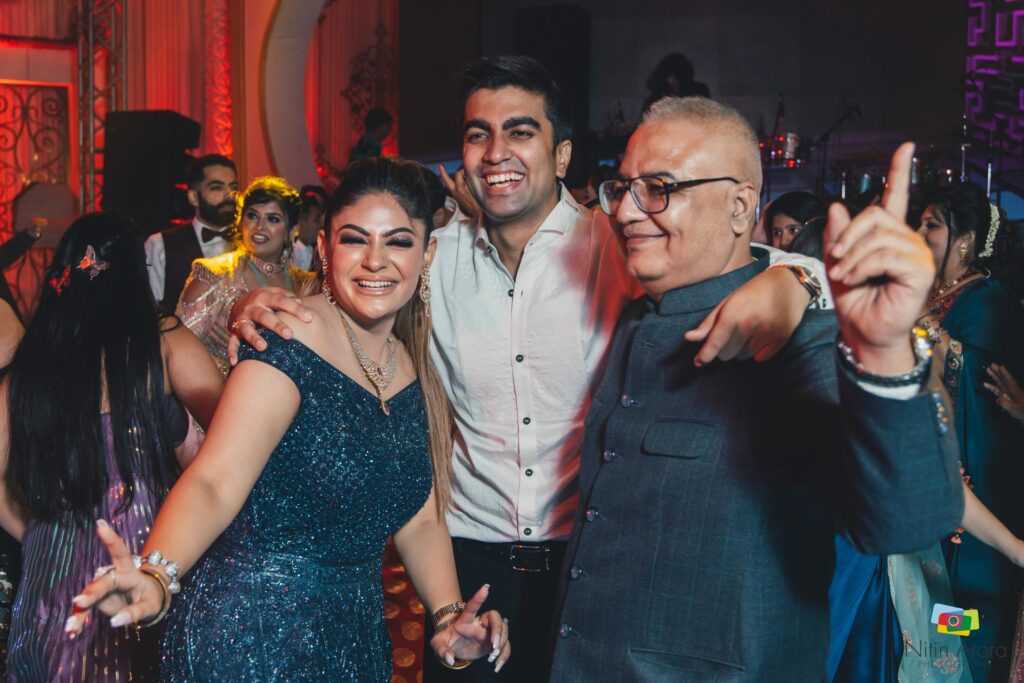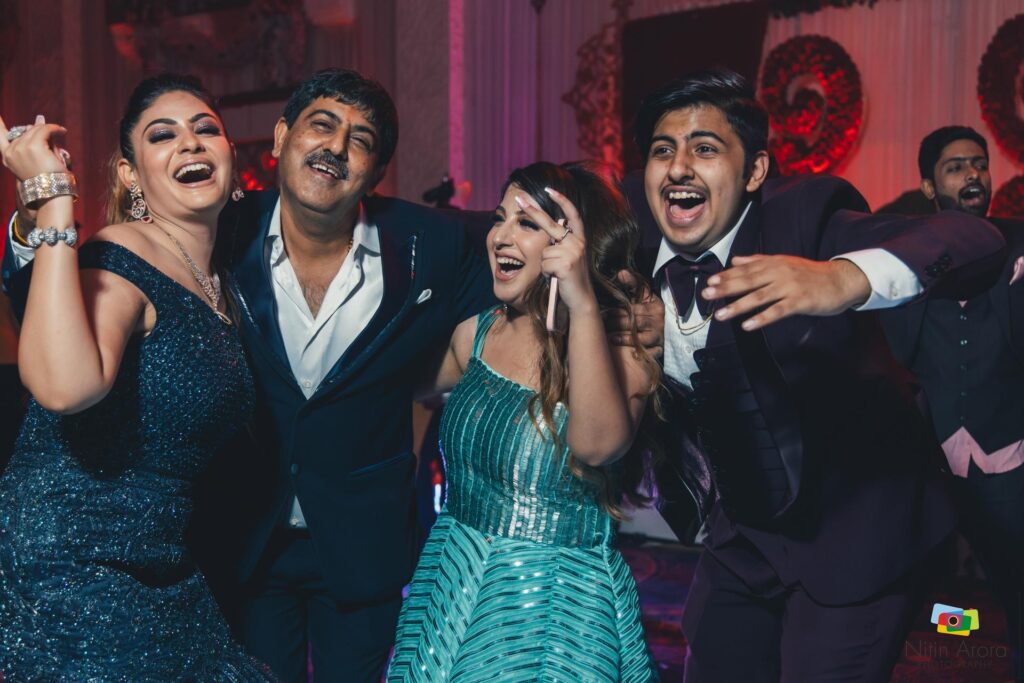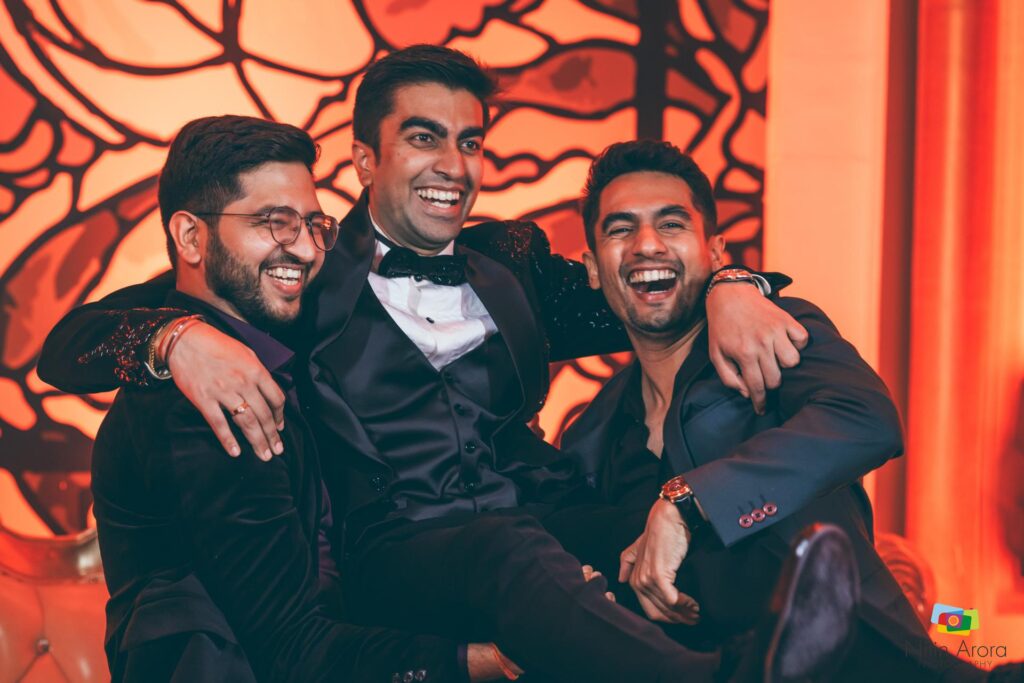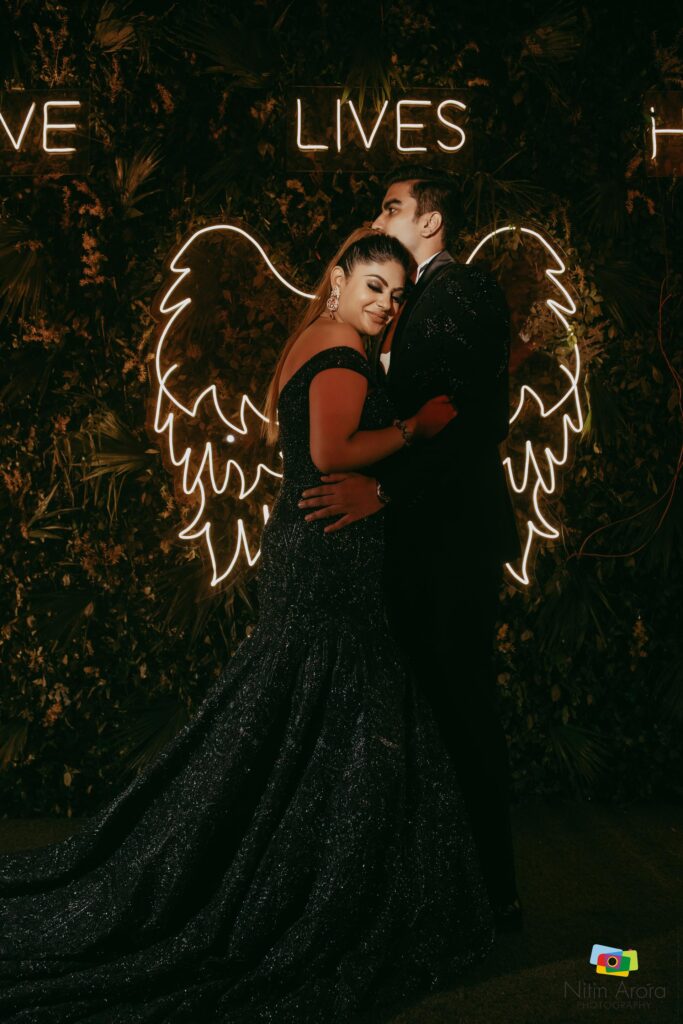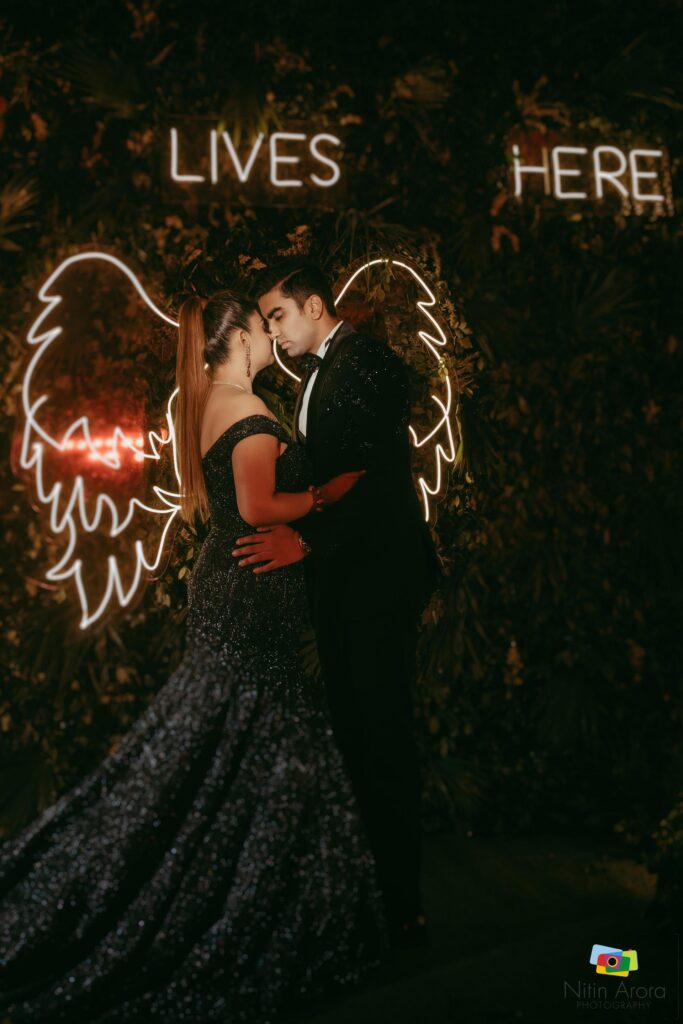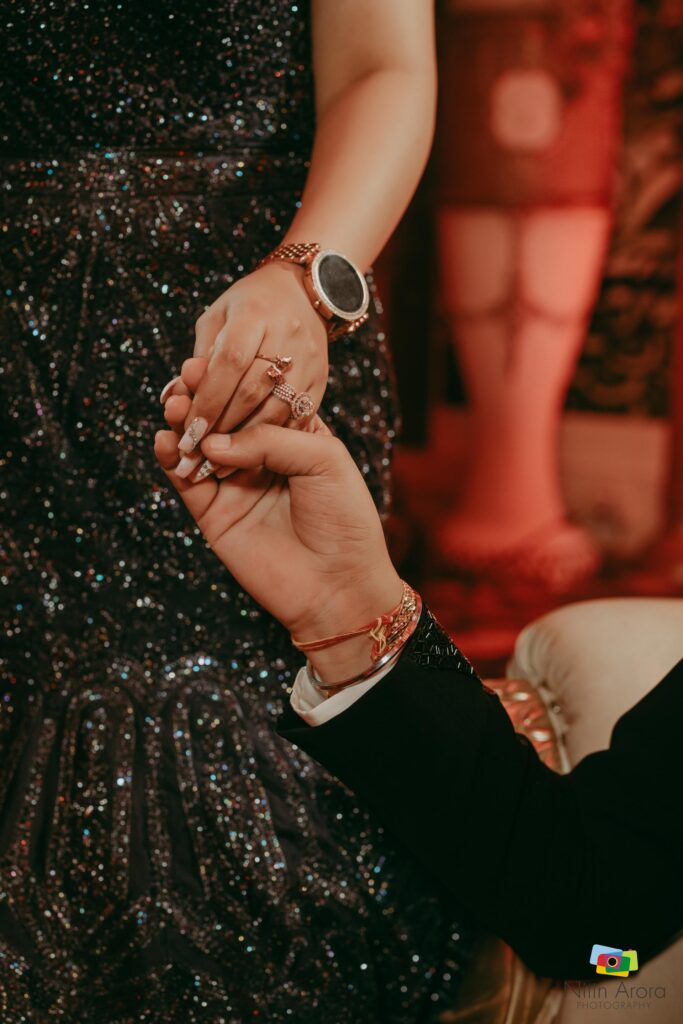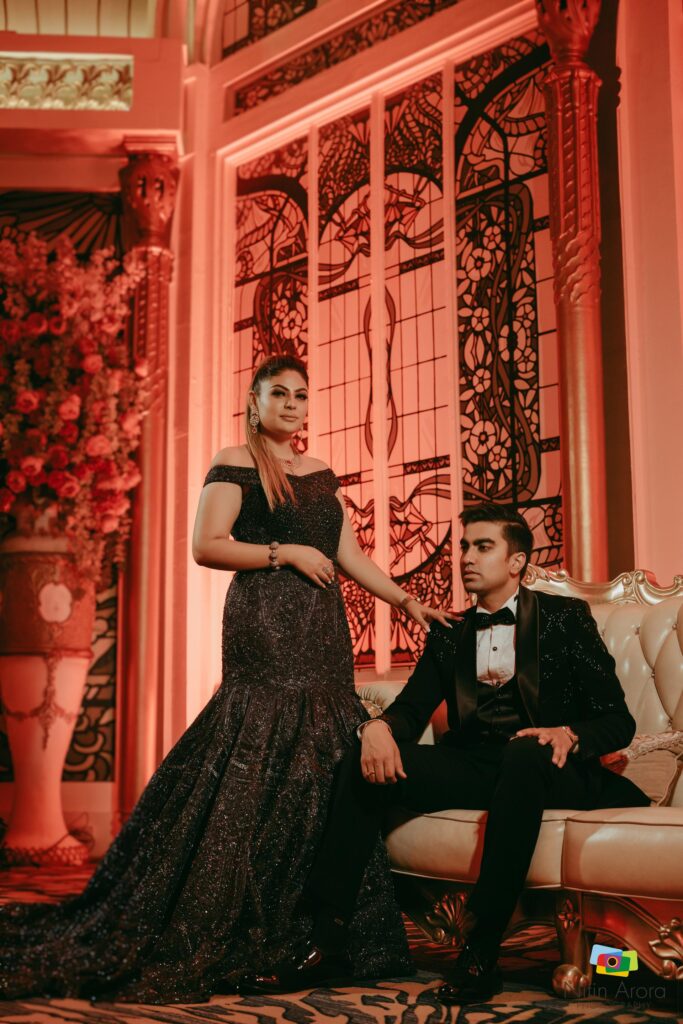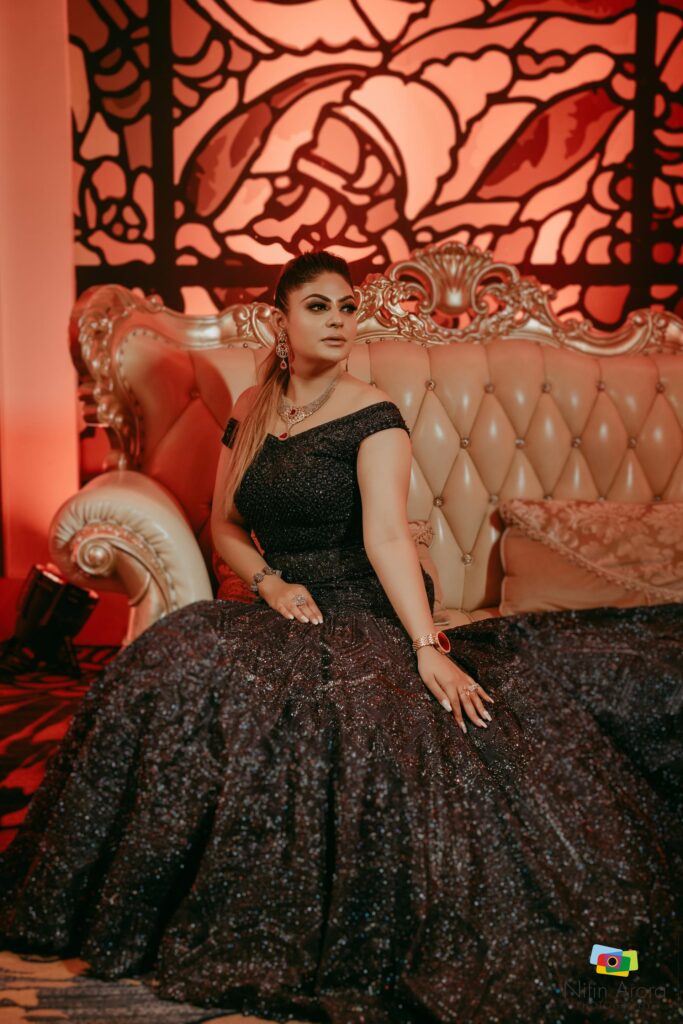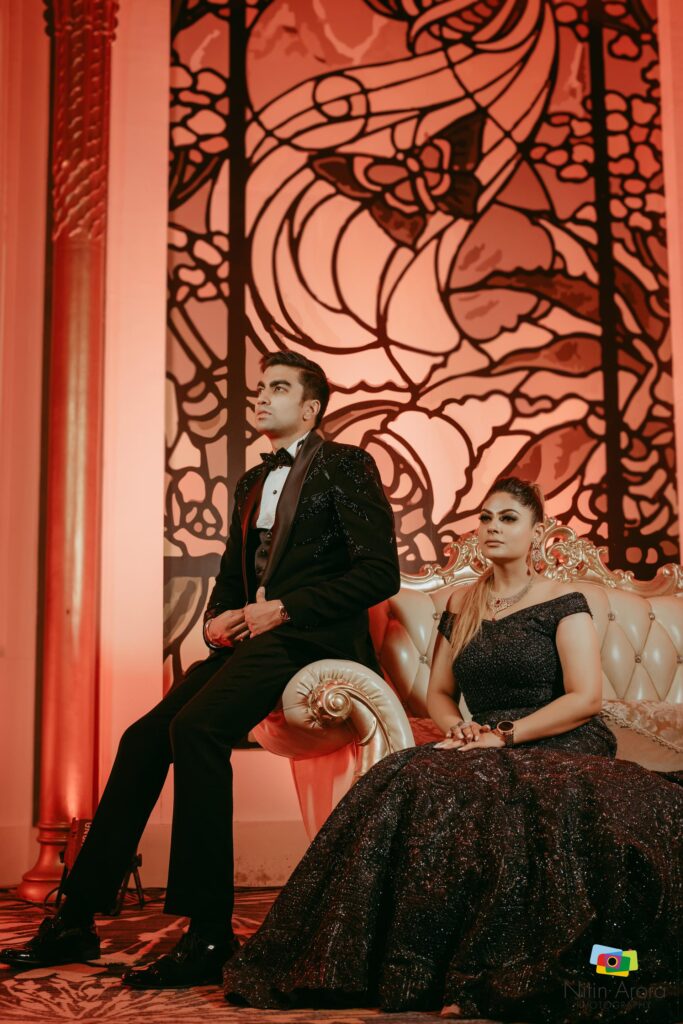 Mehendi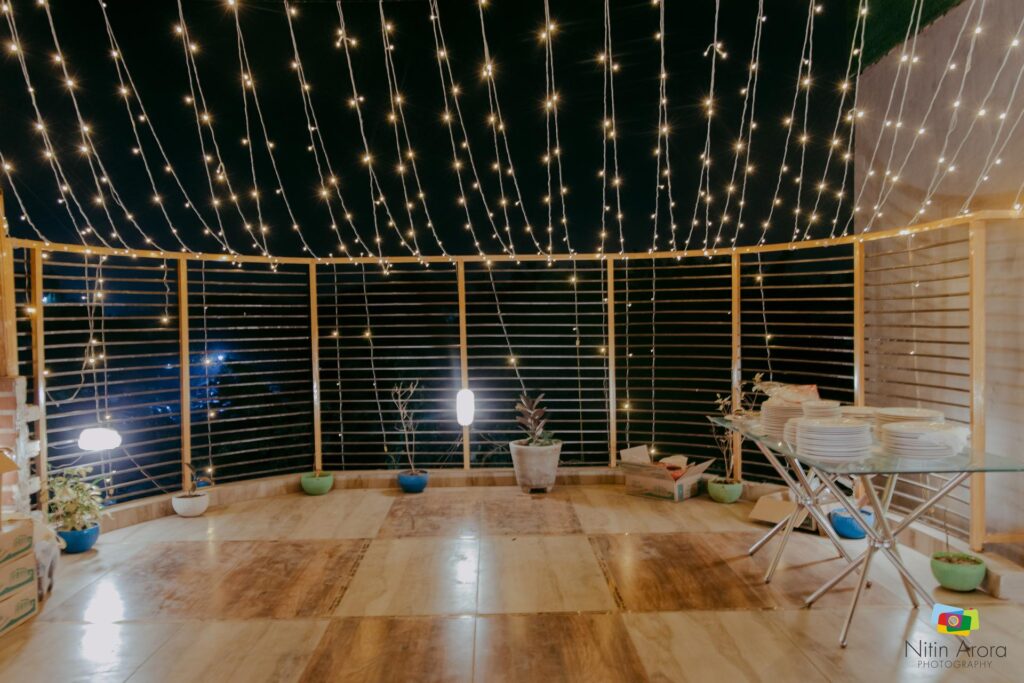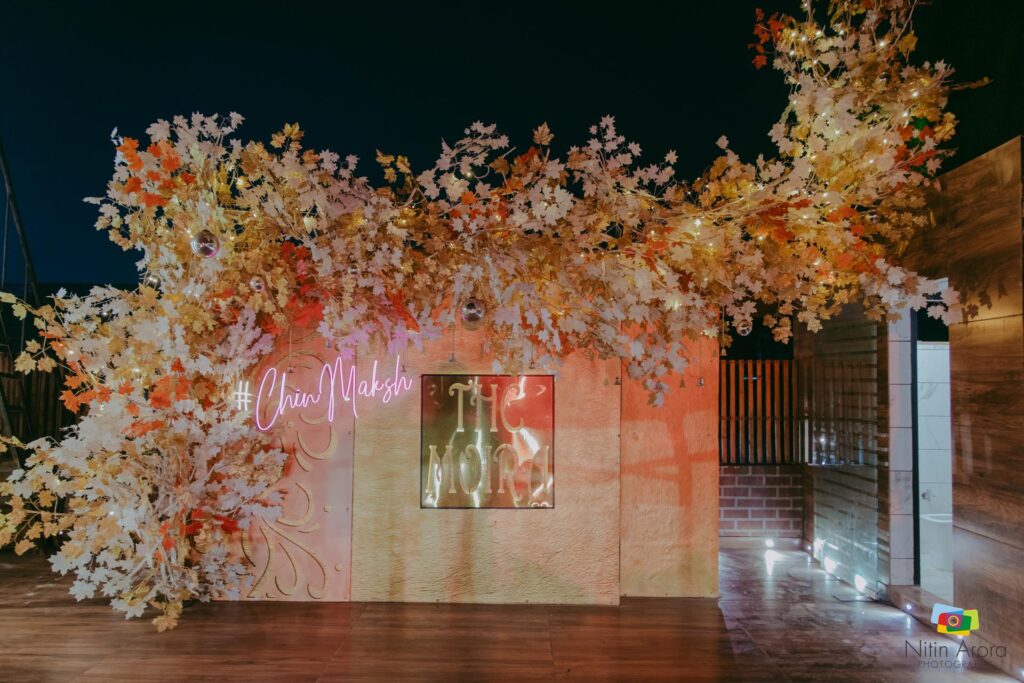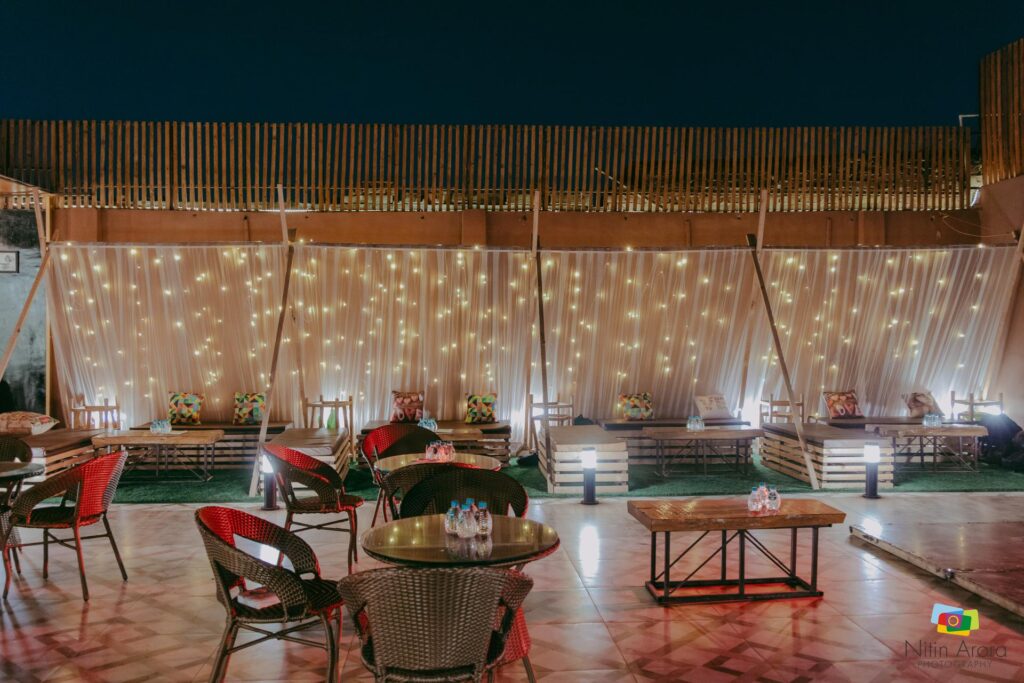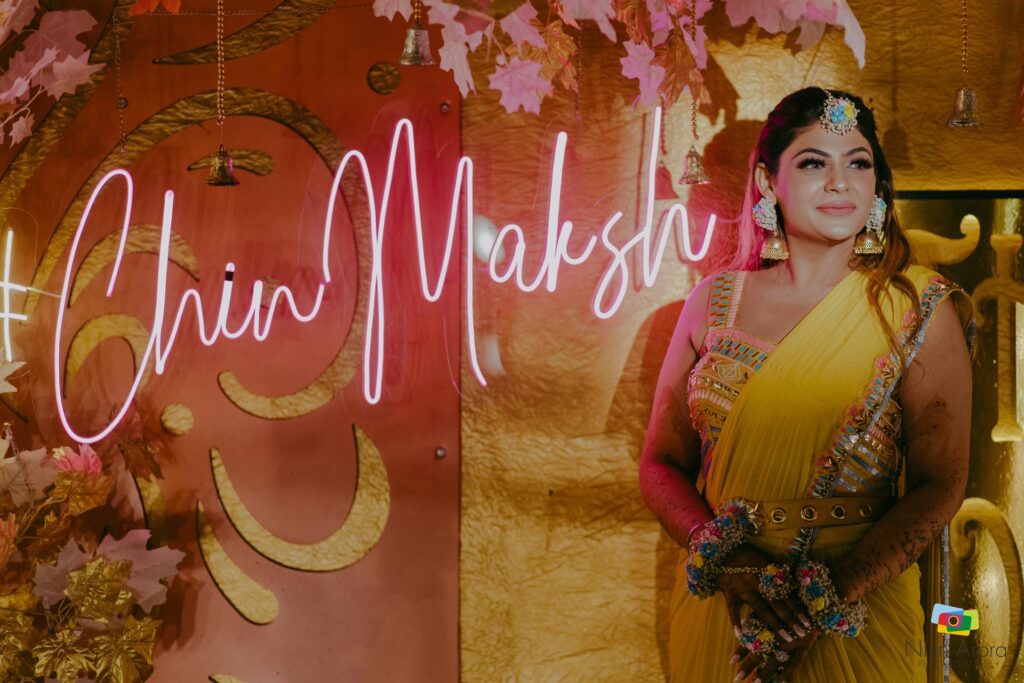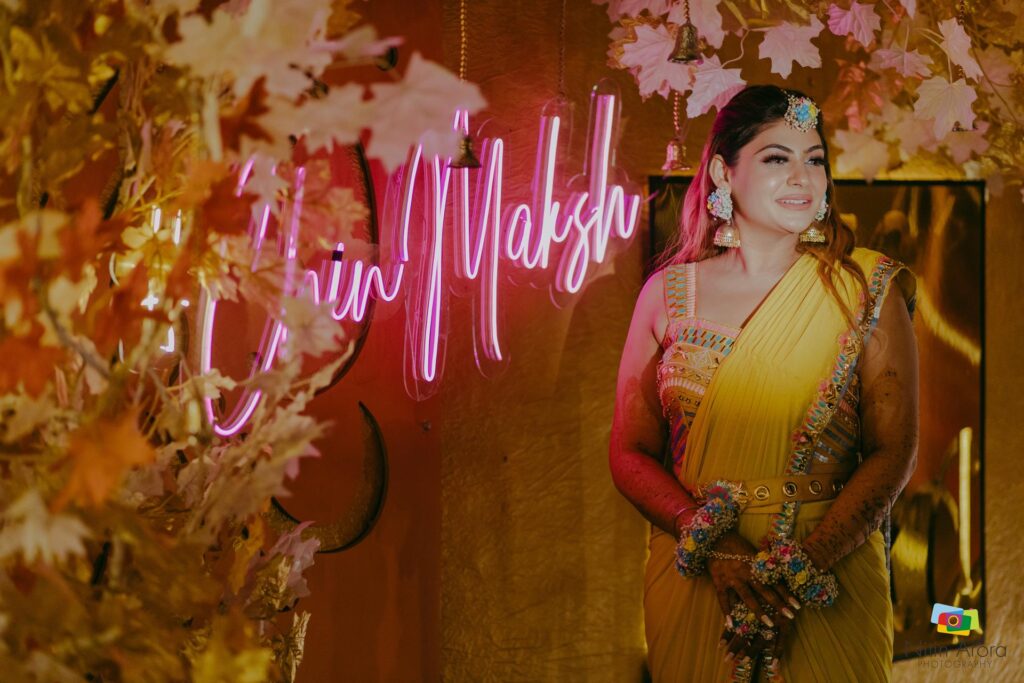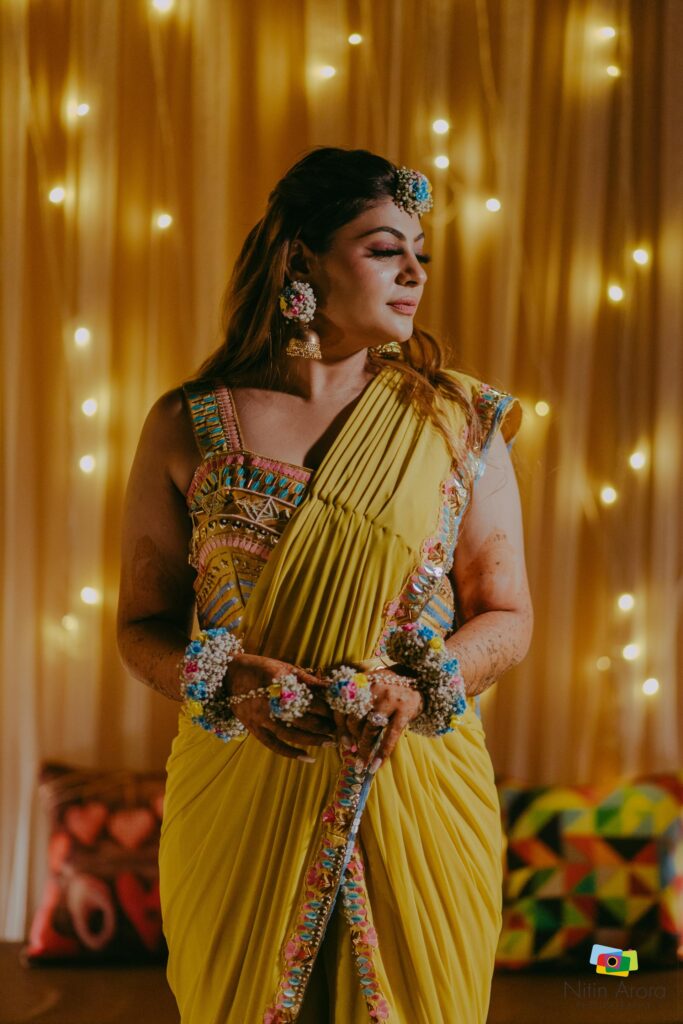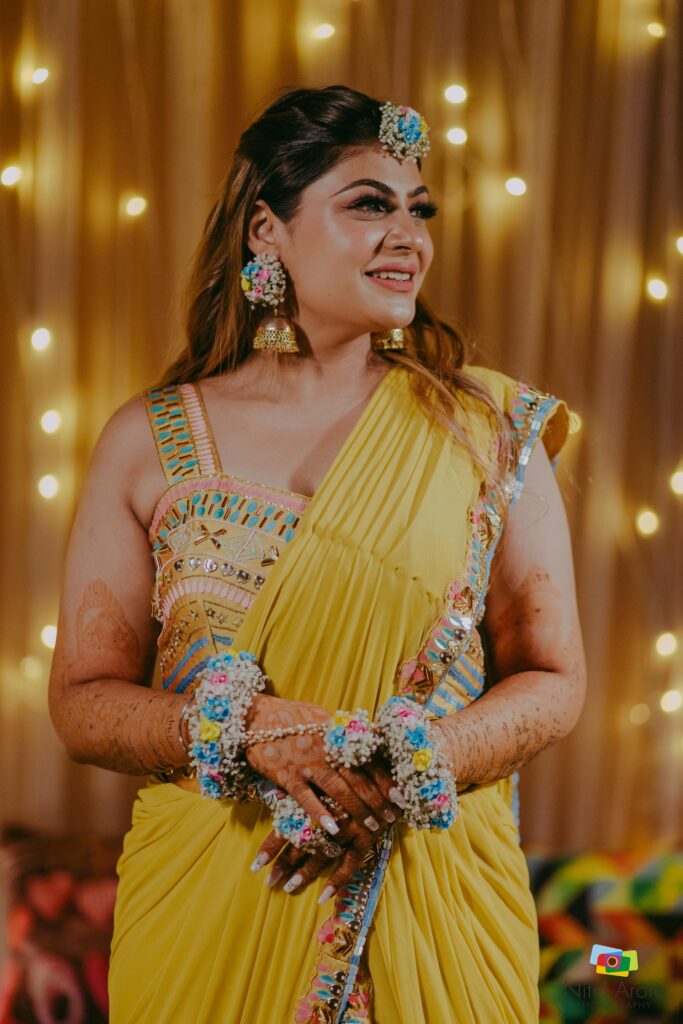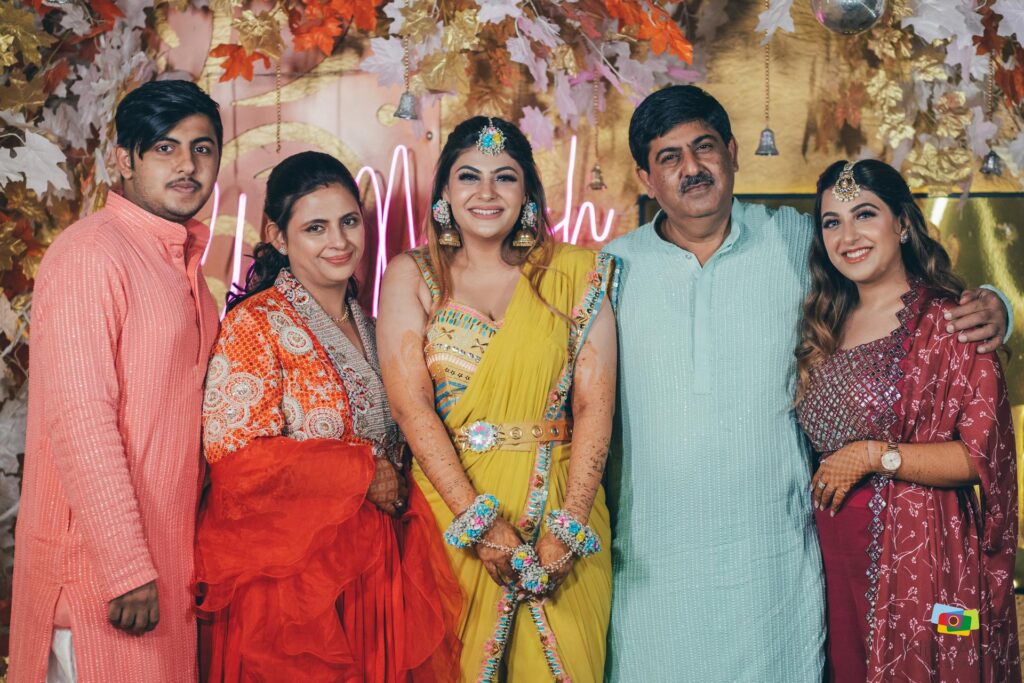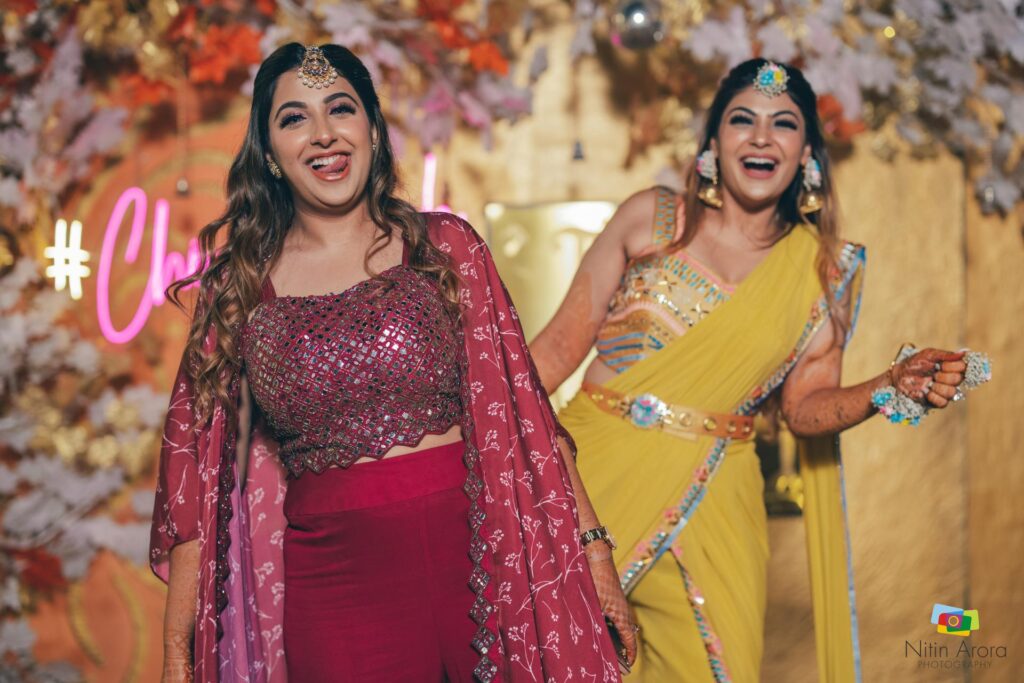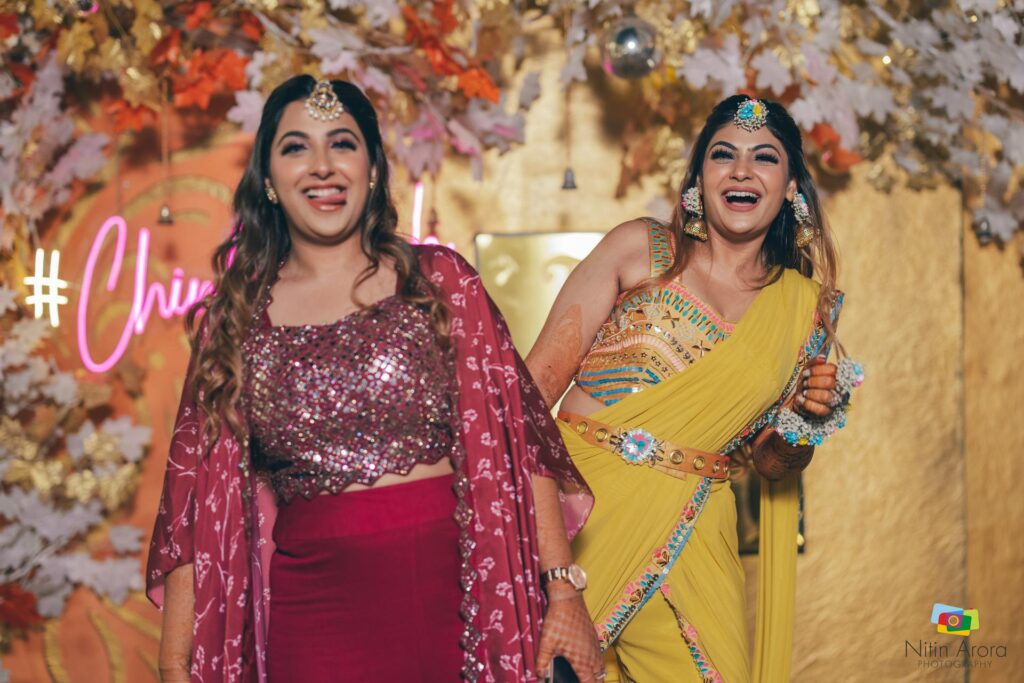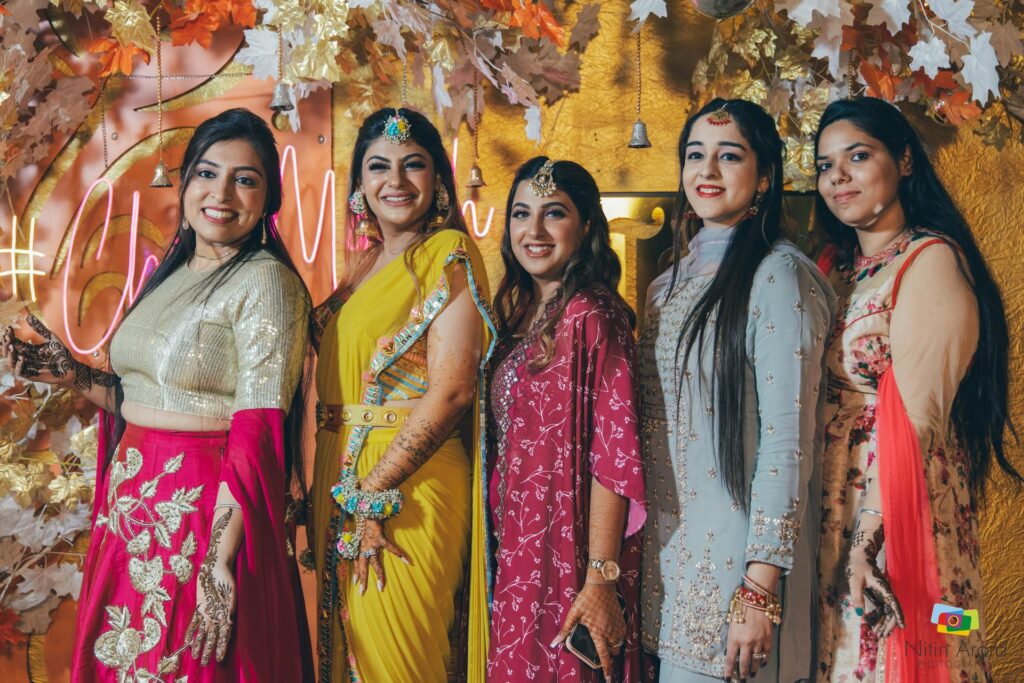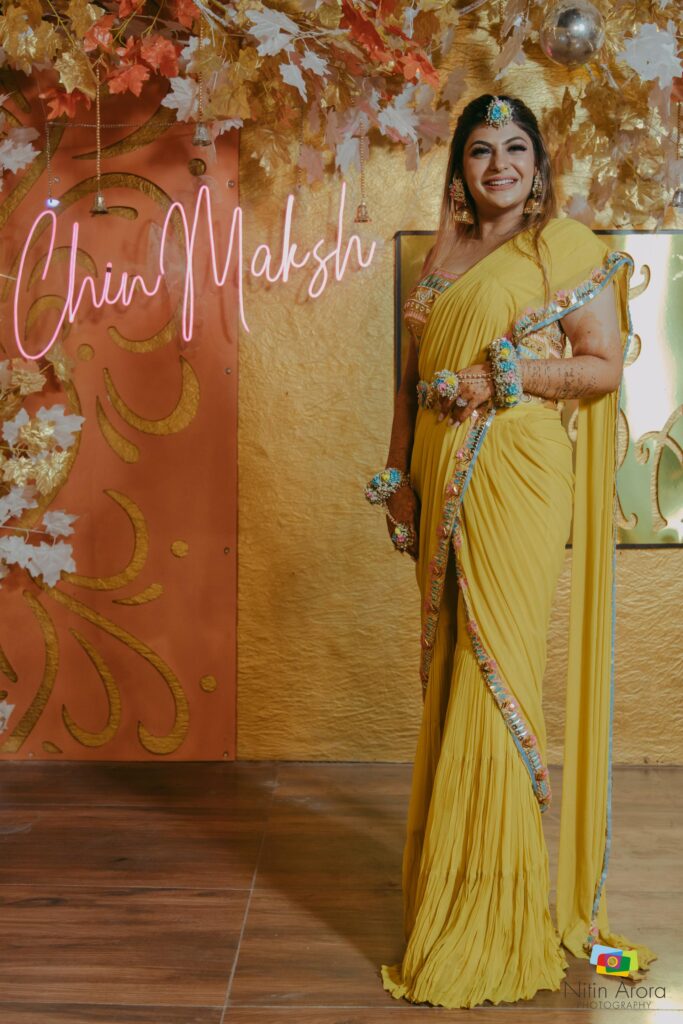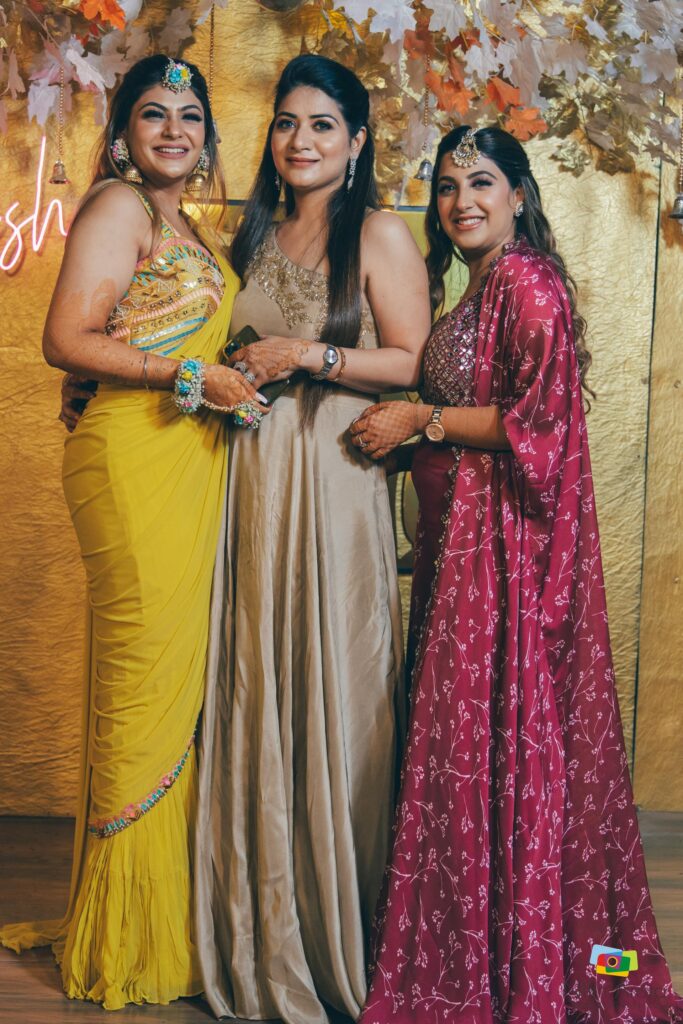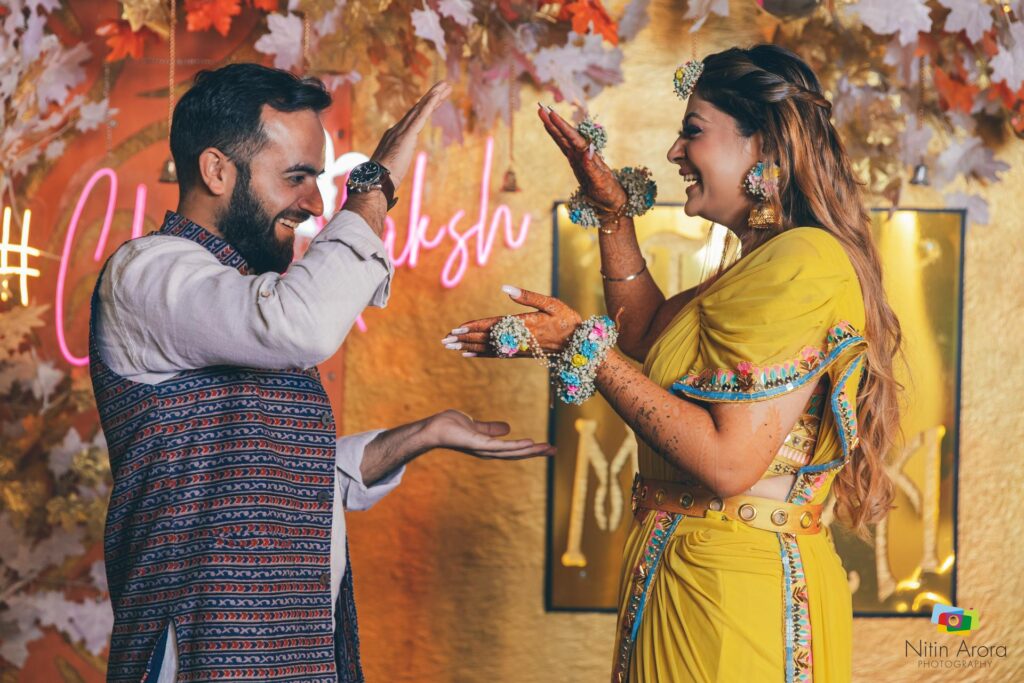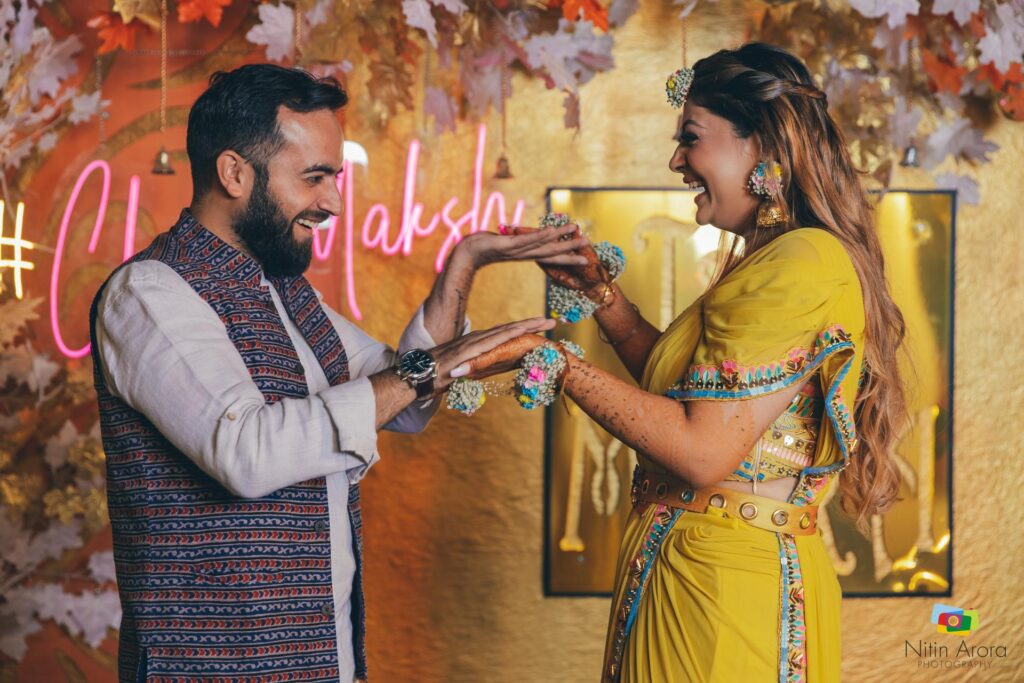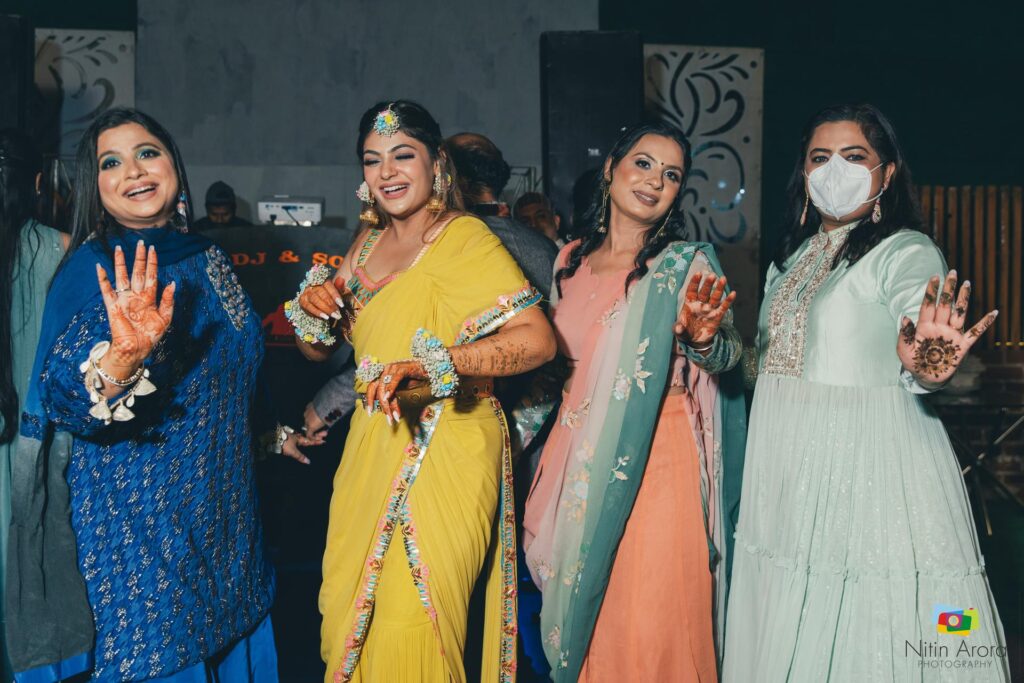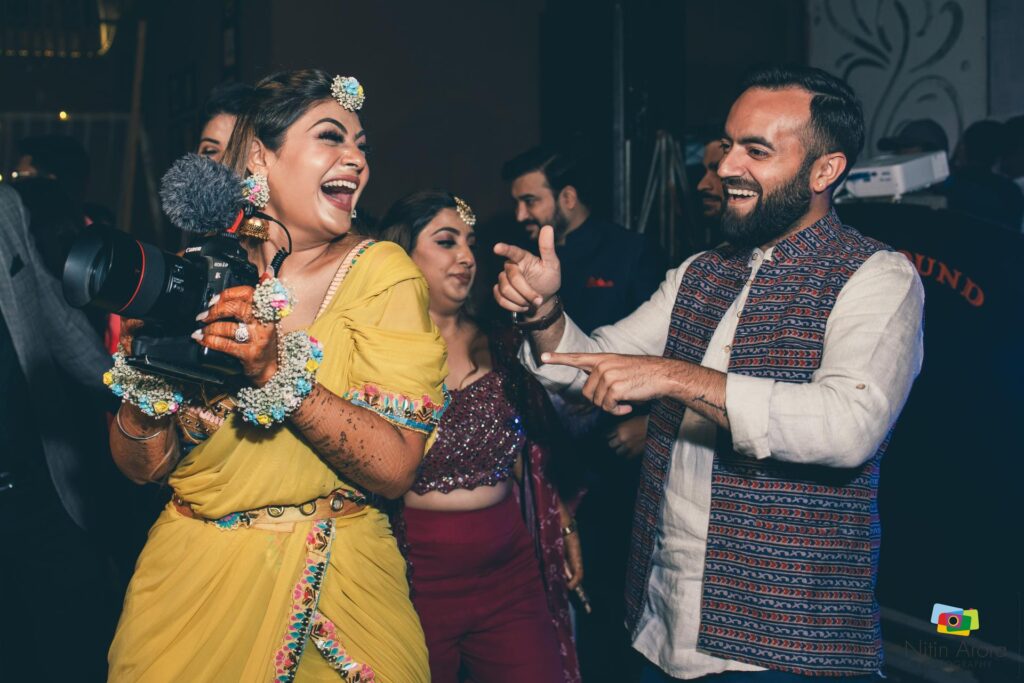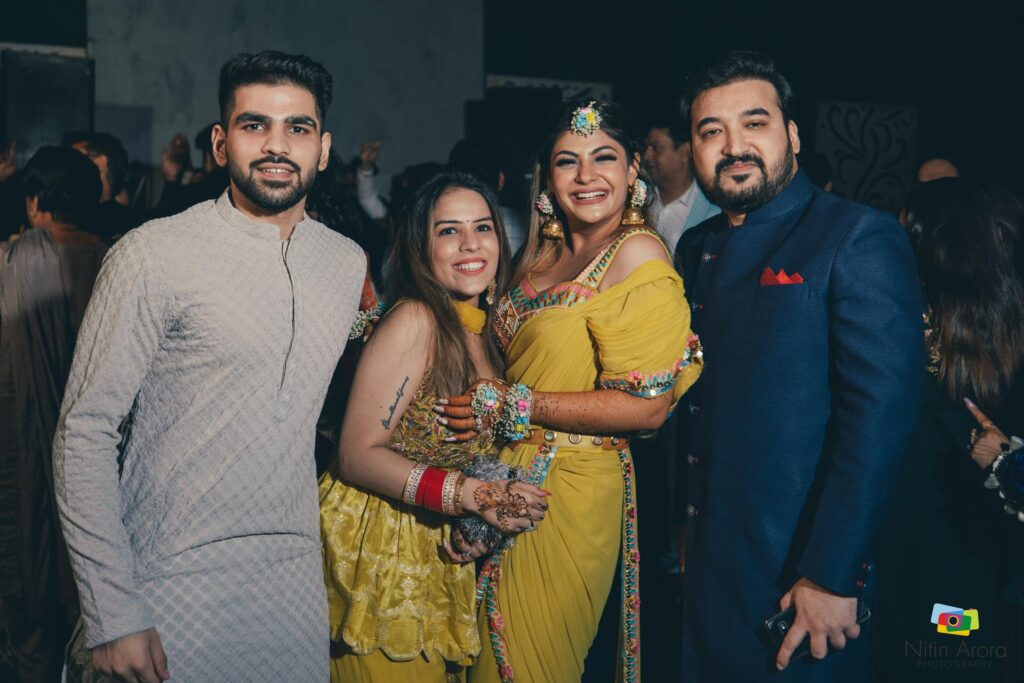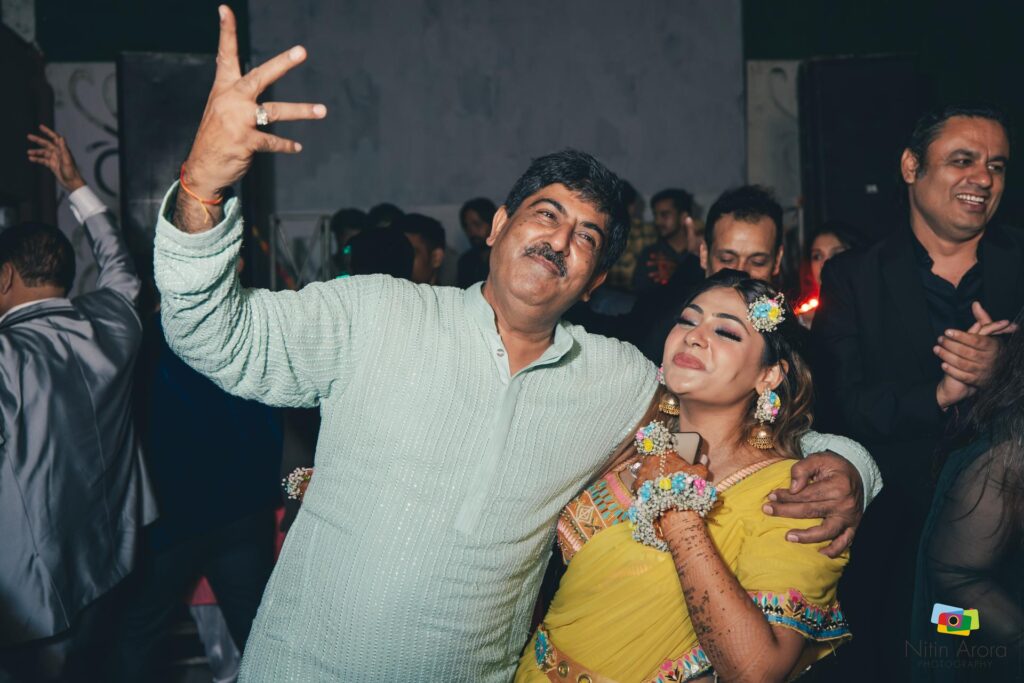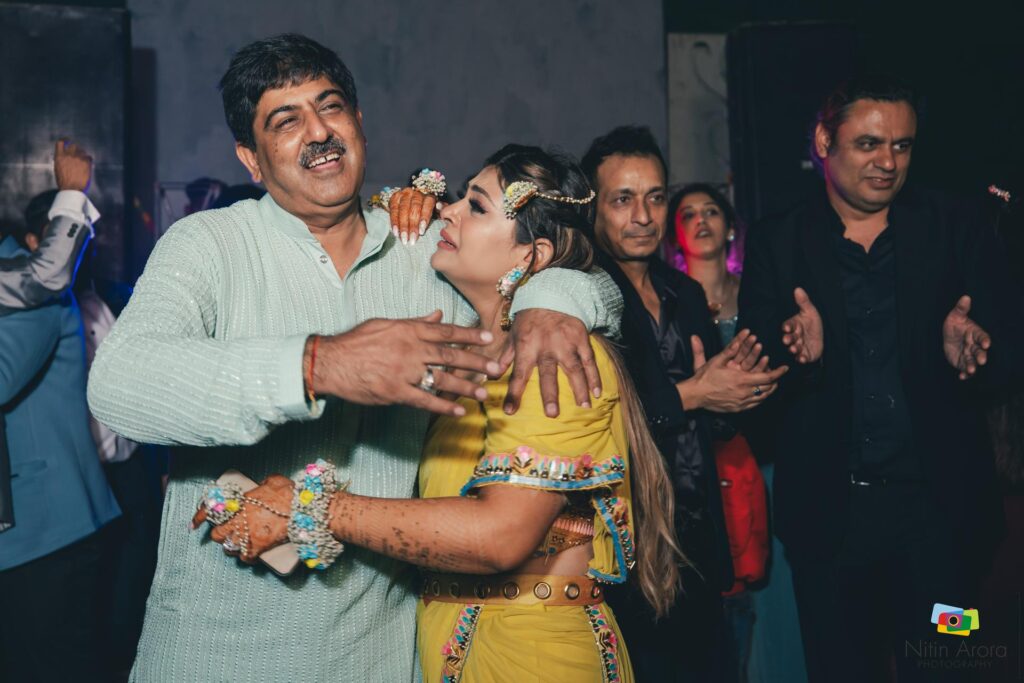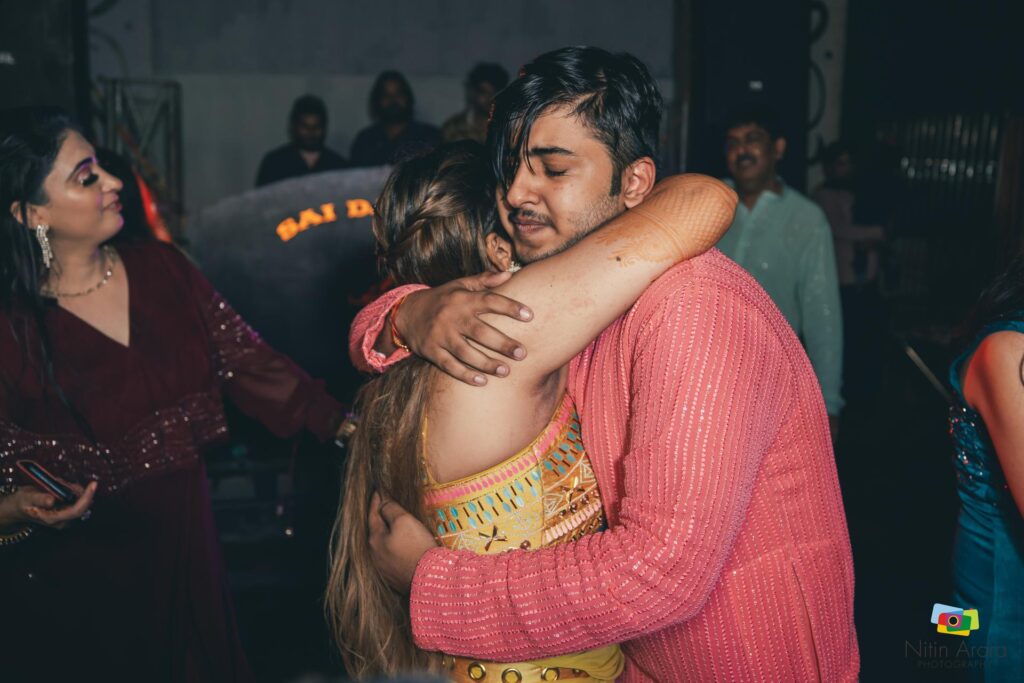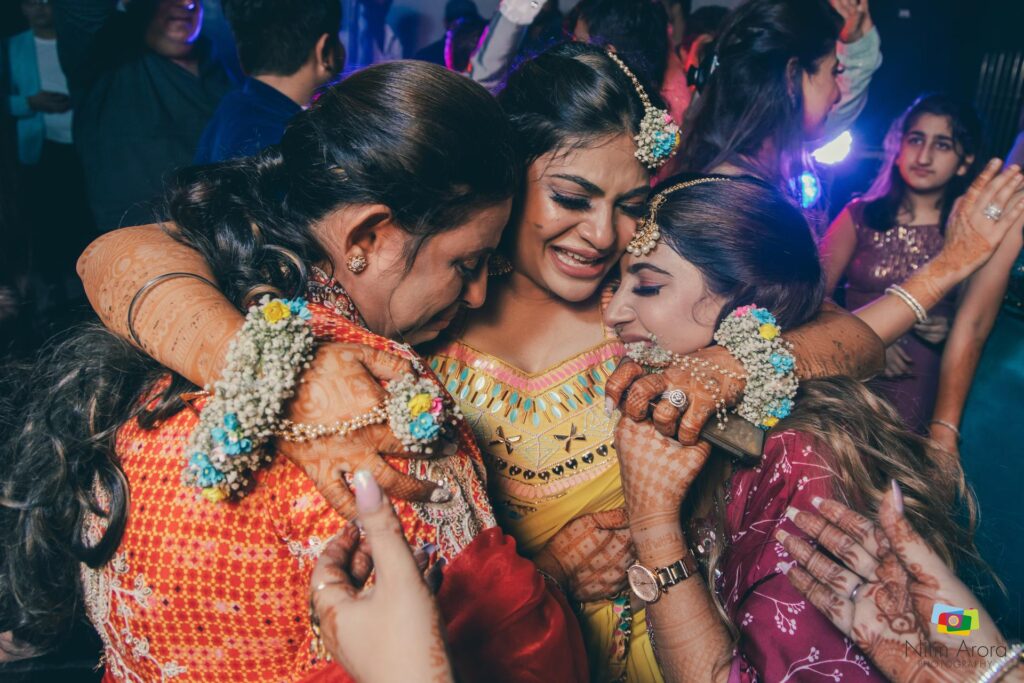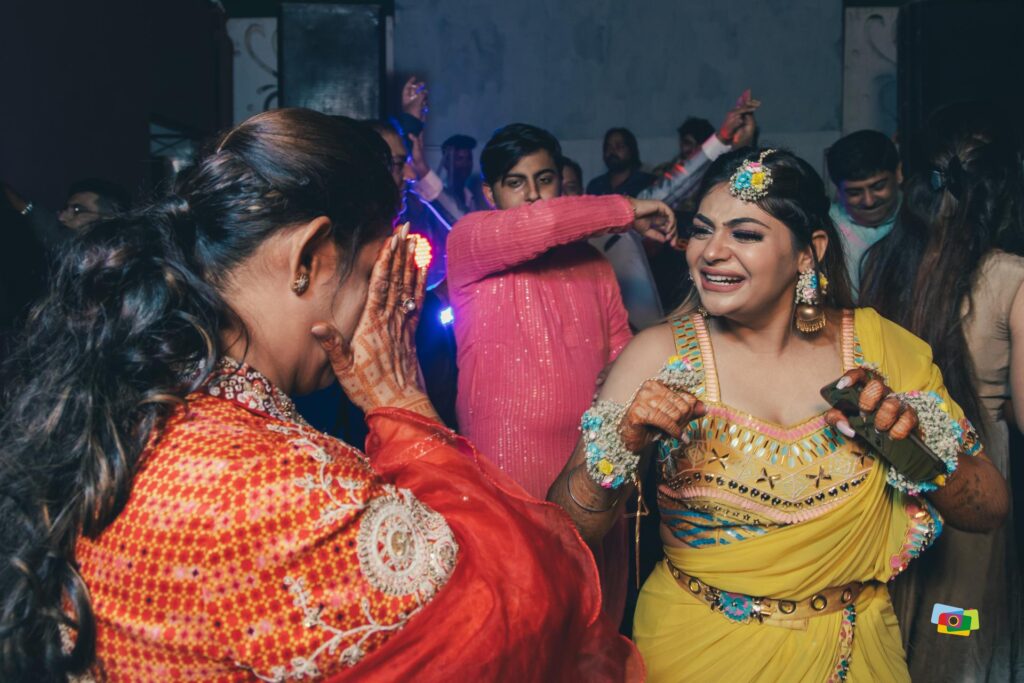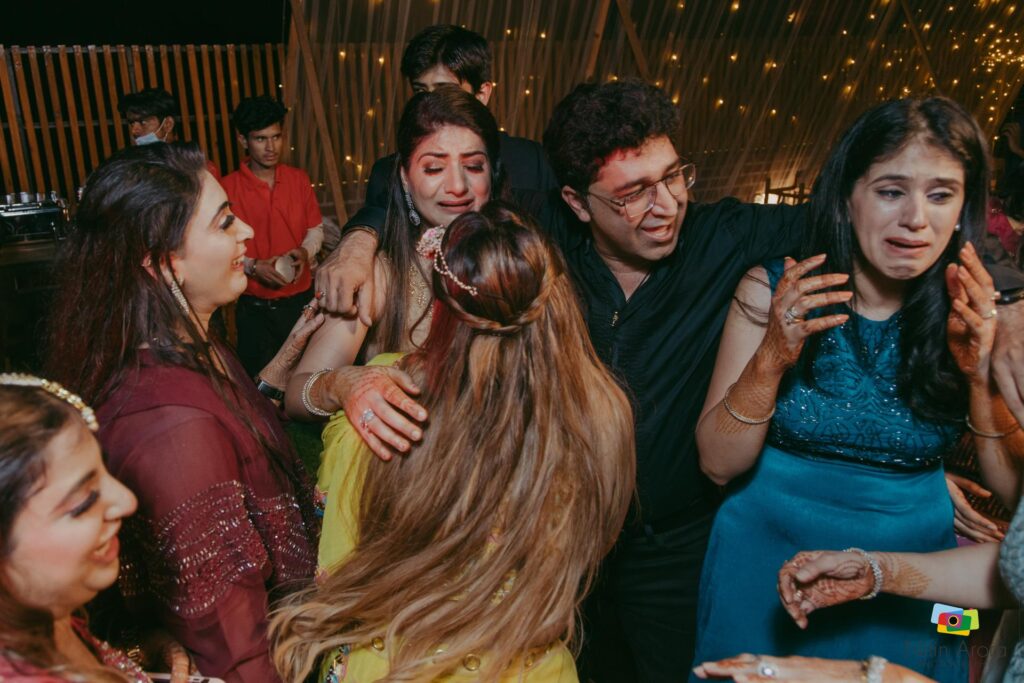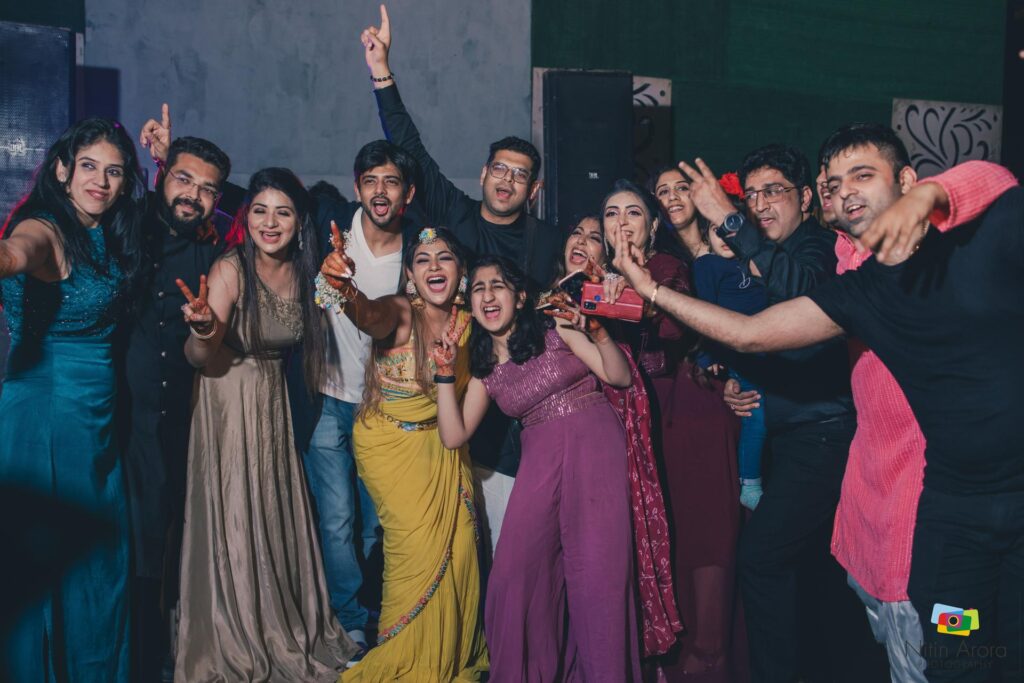 Haldi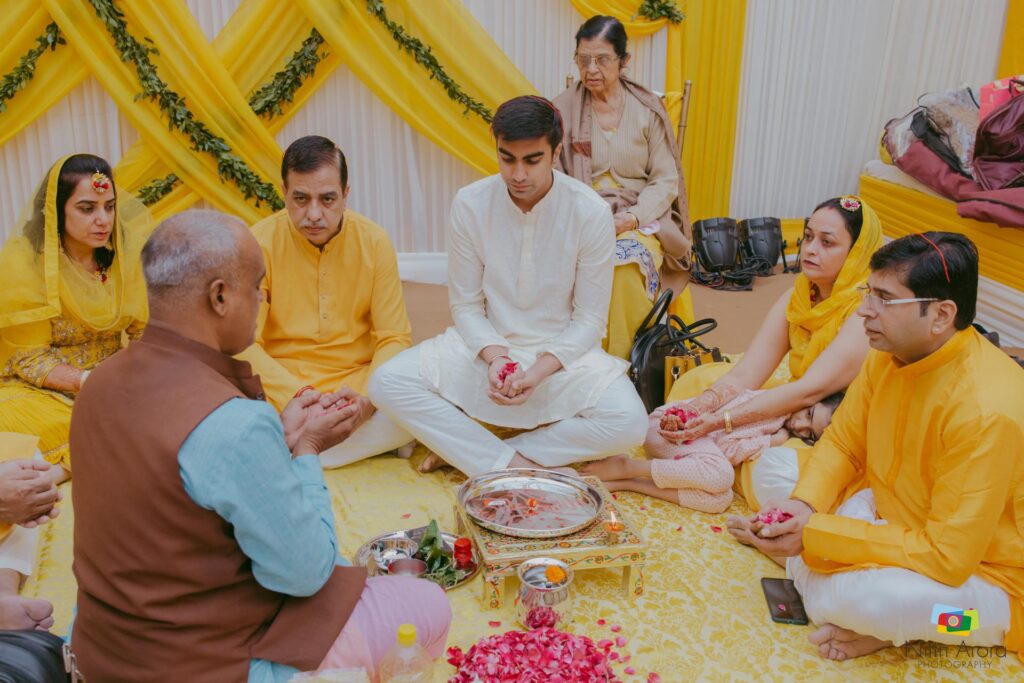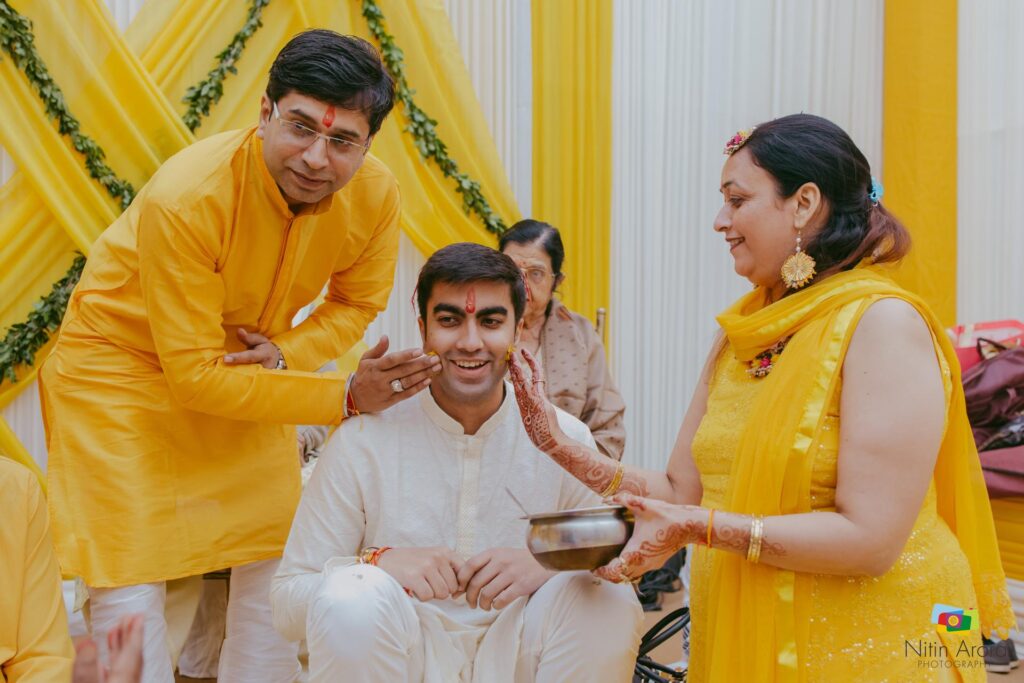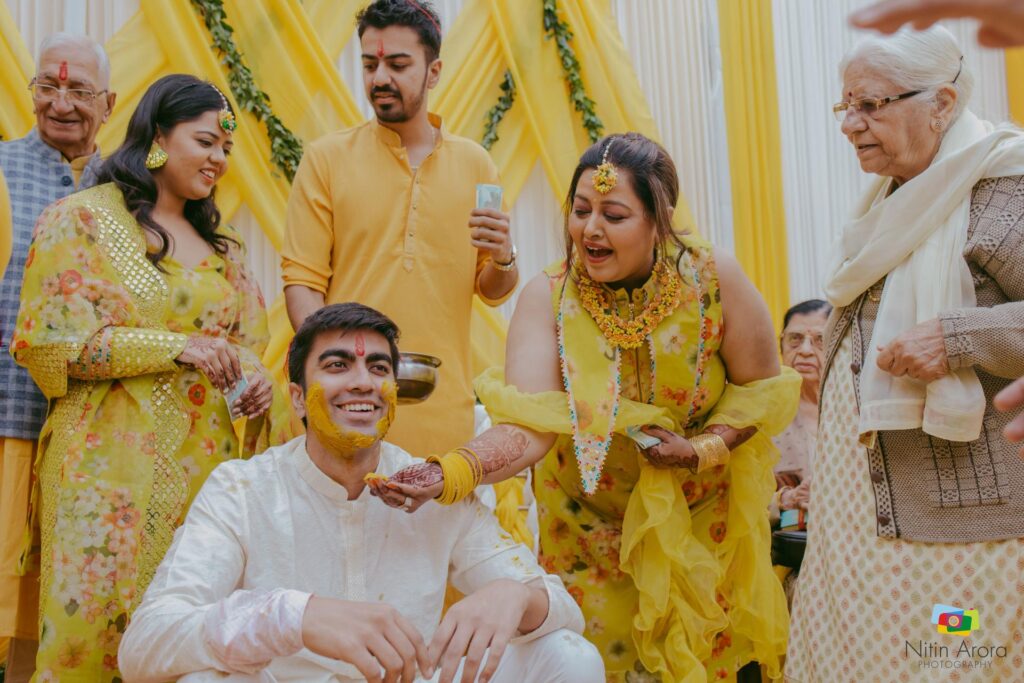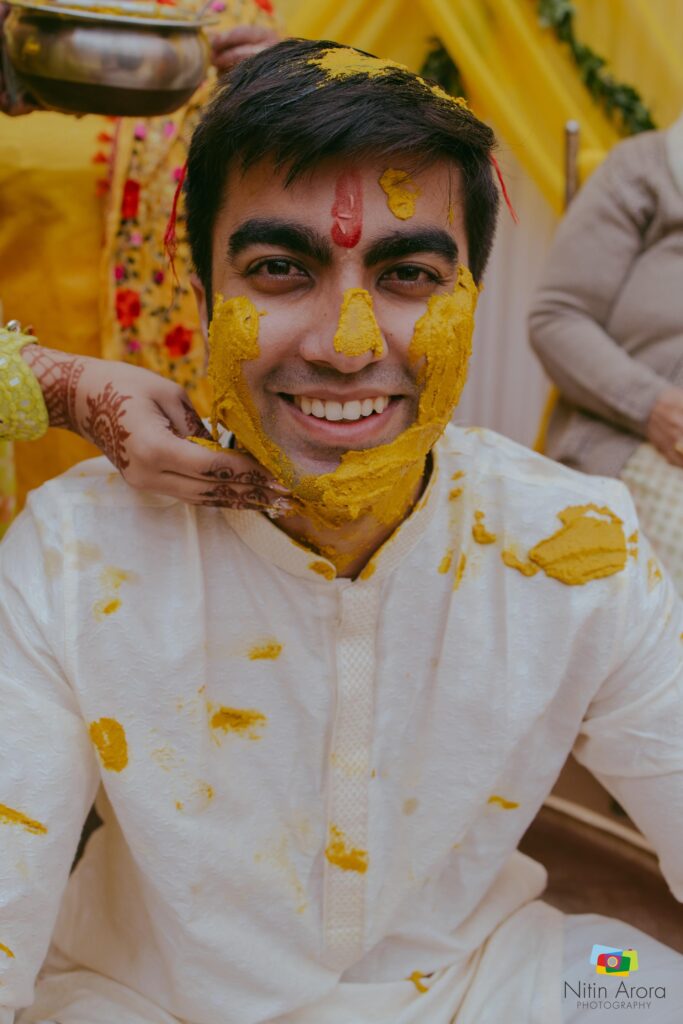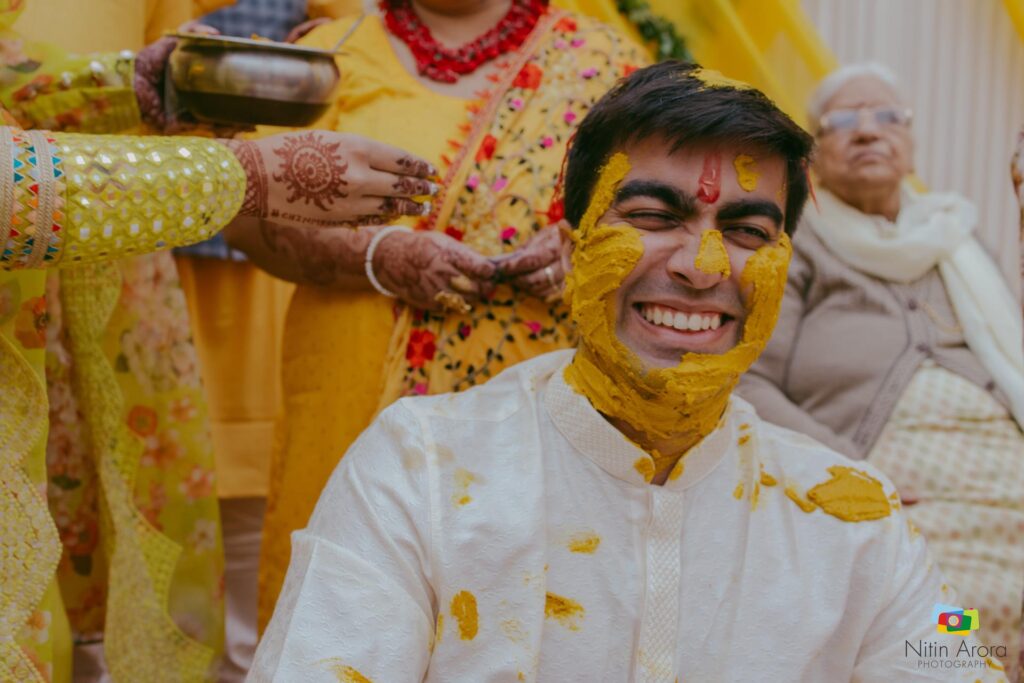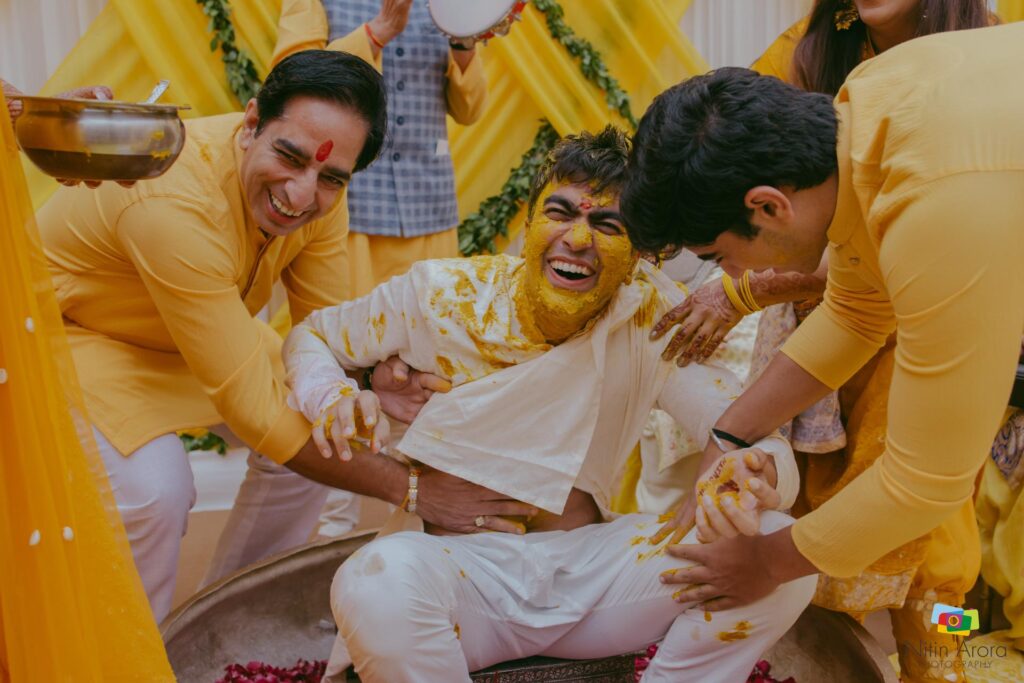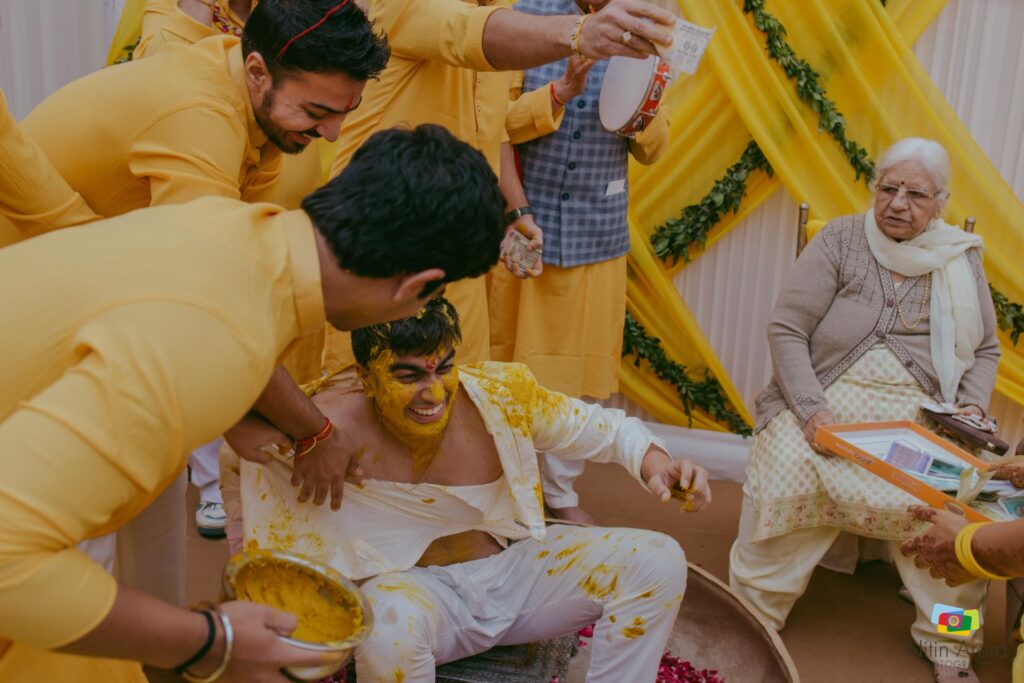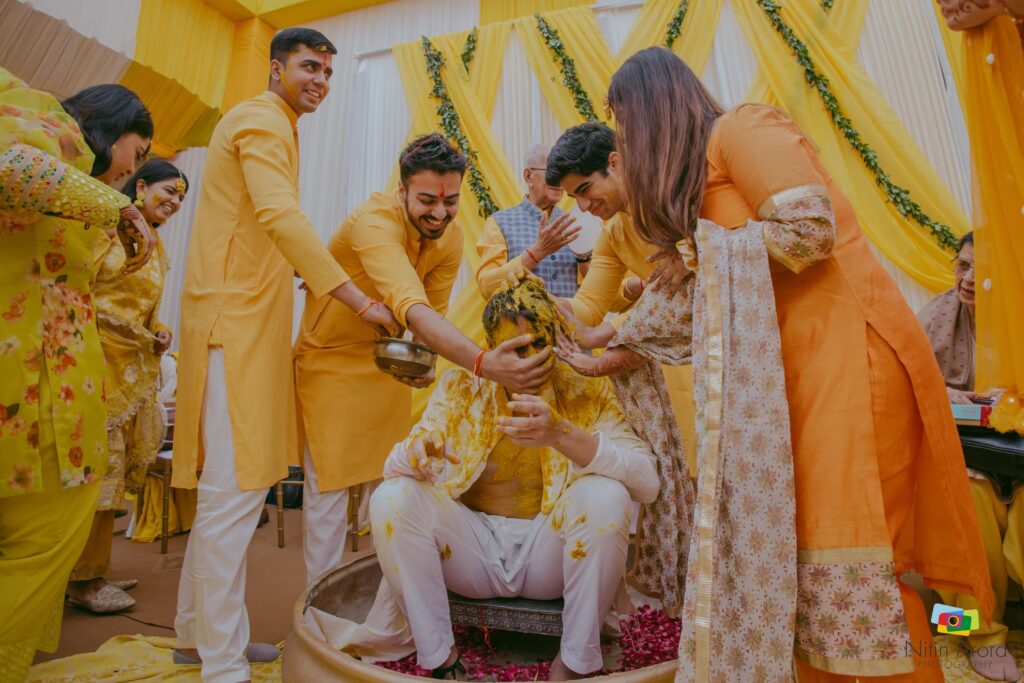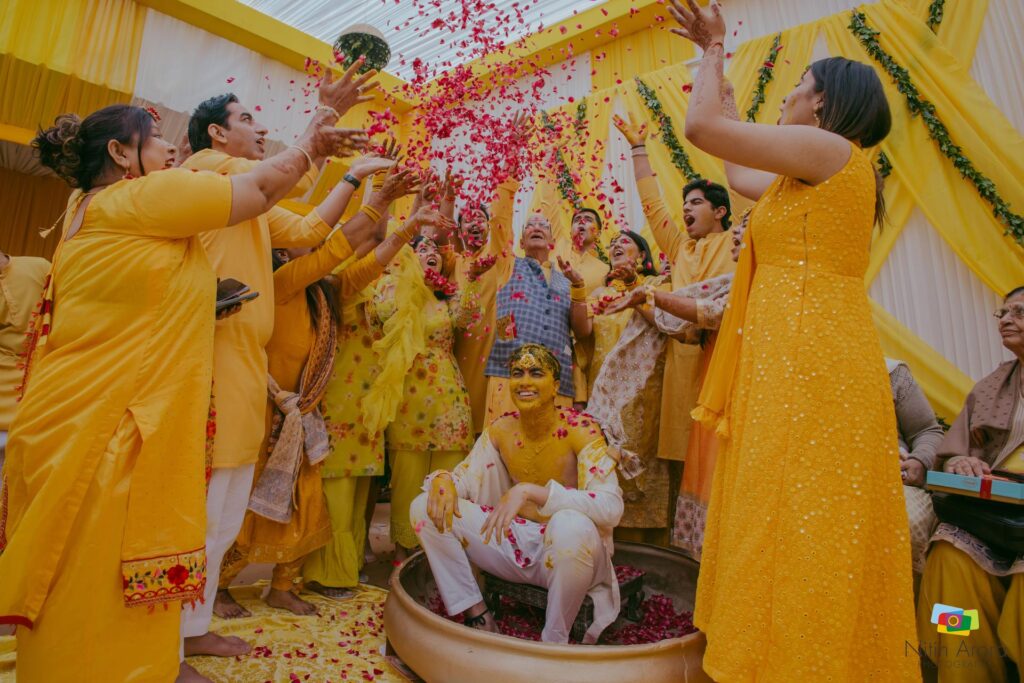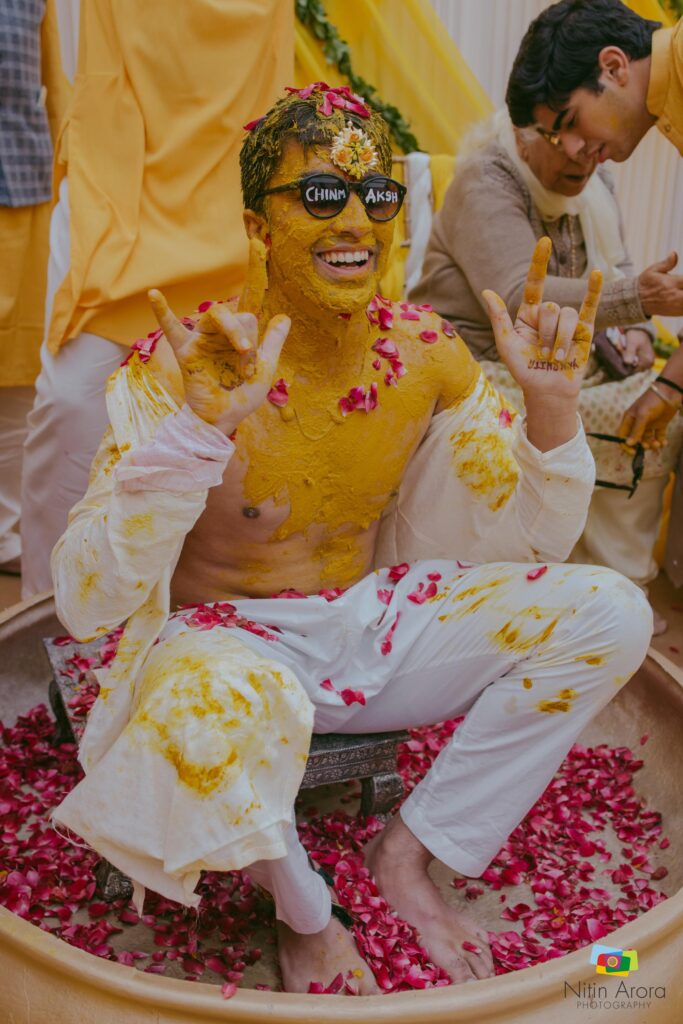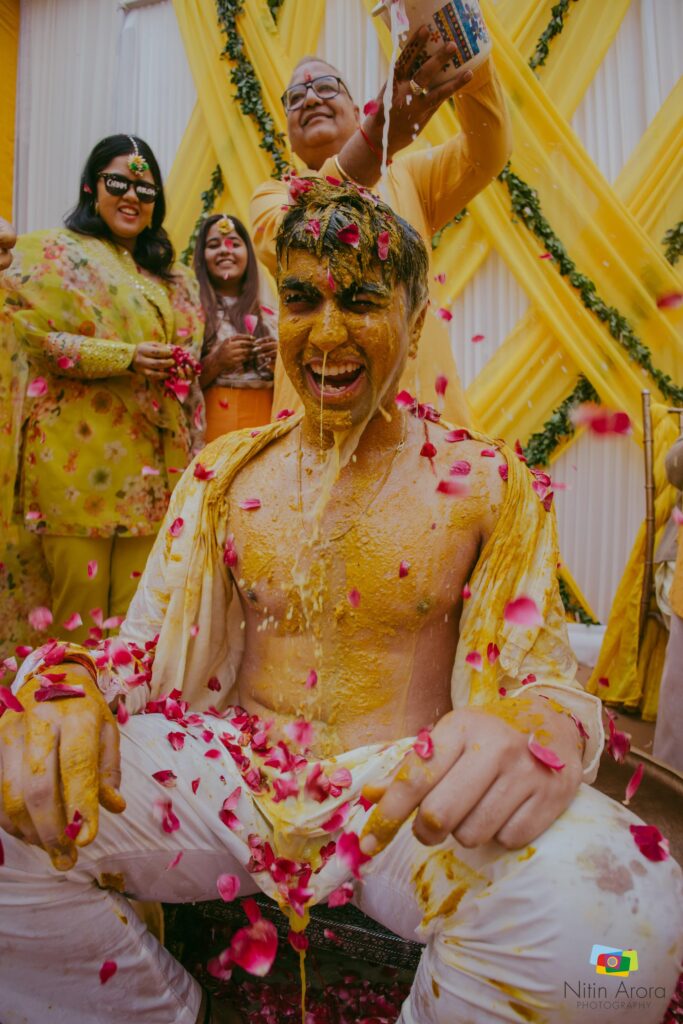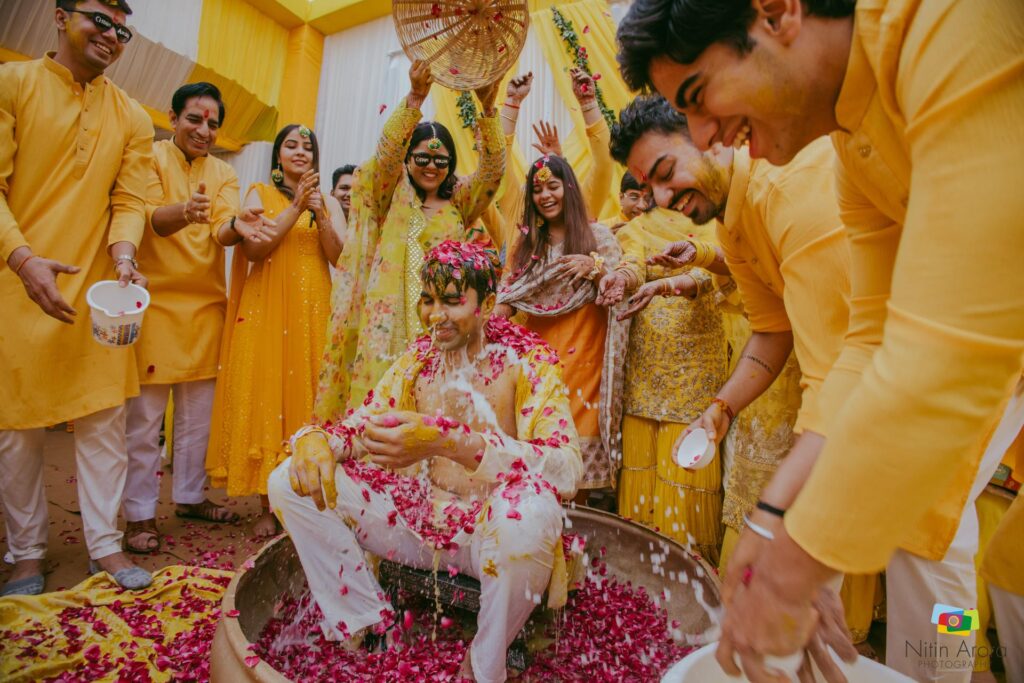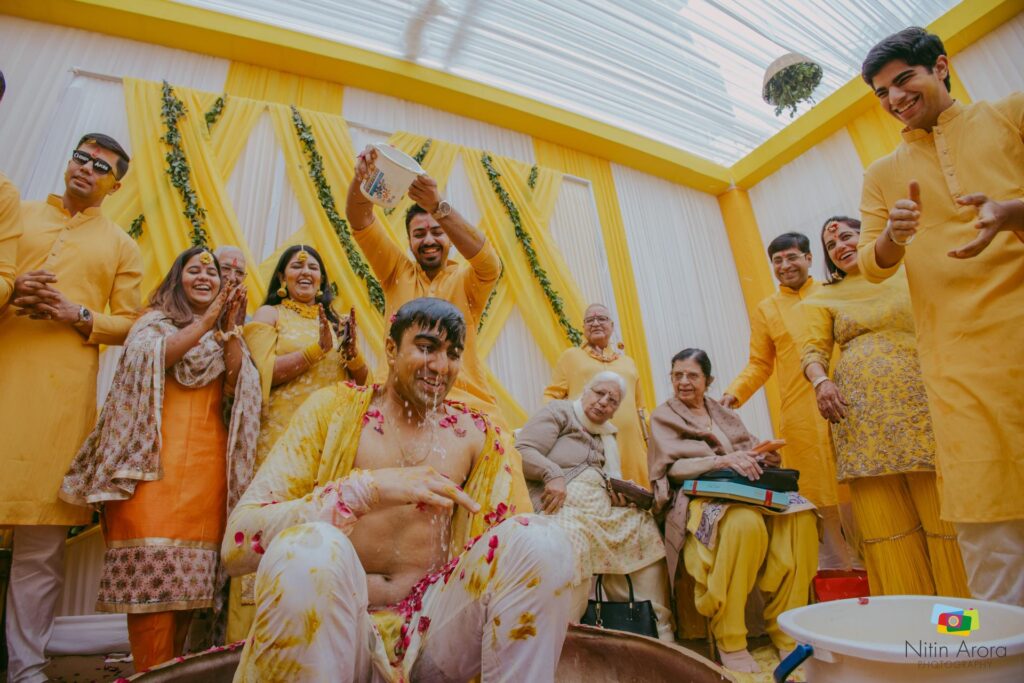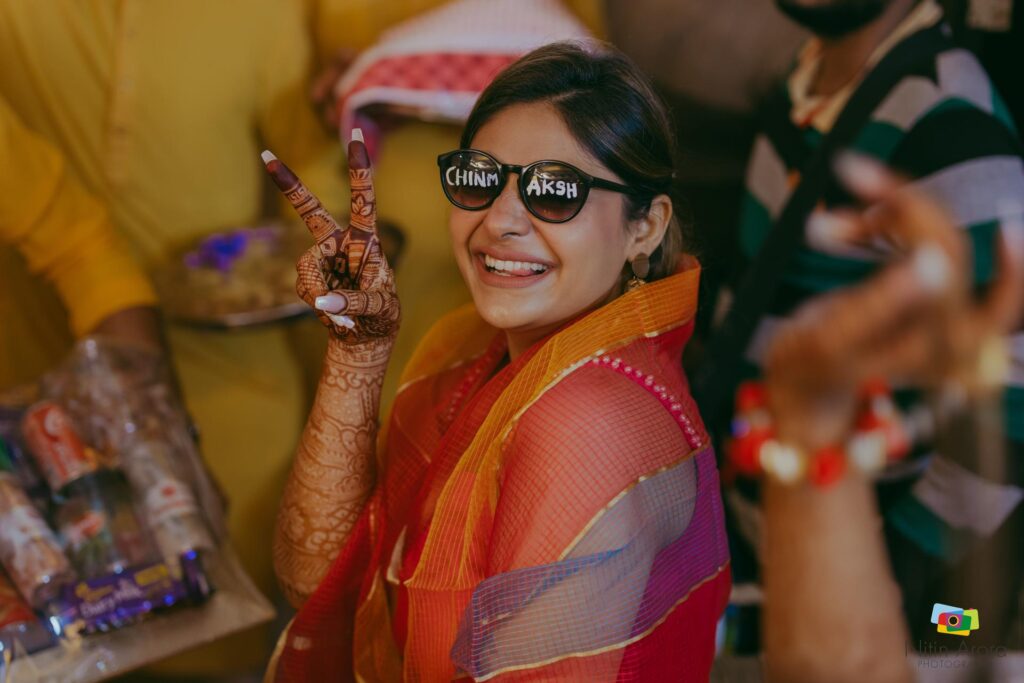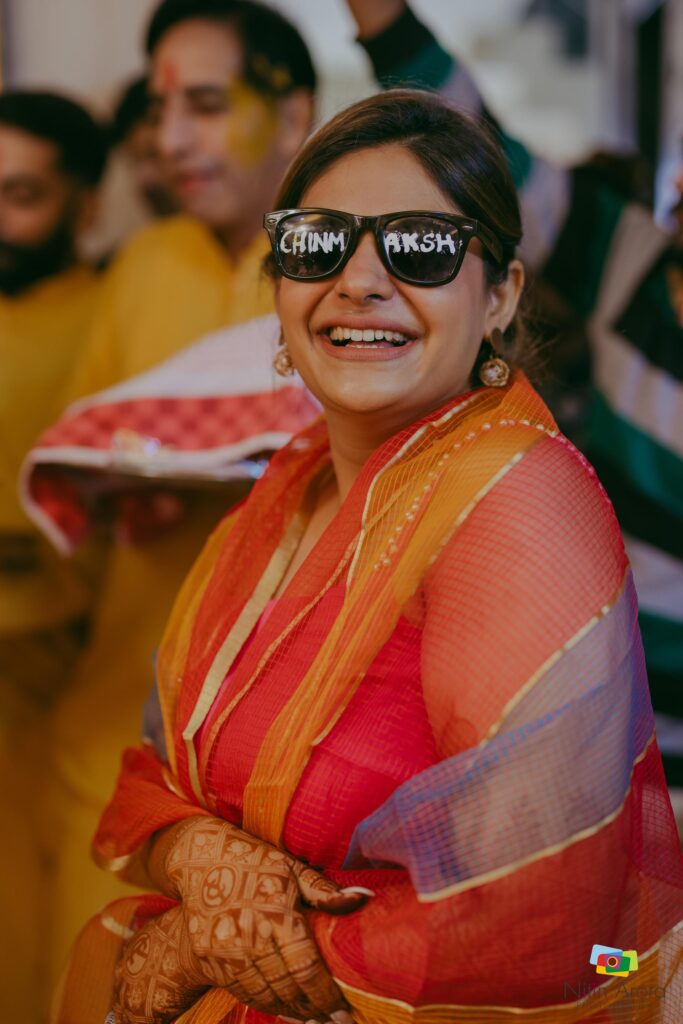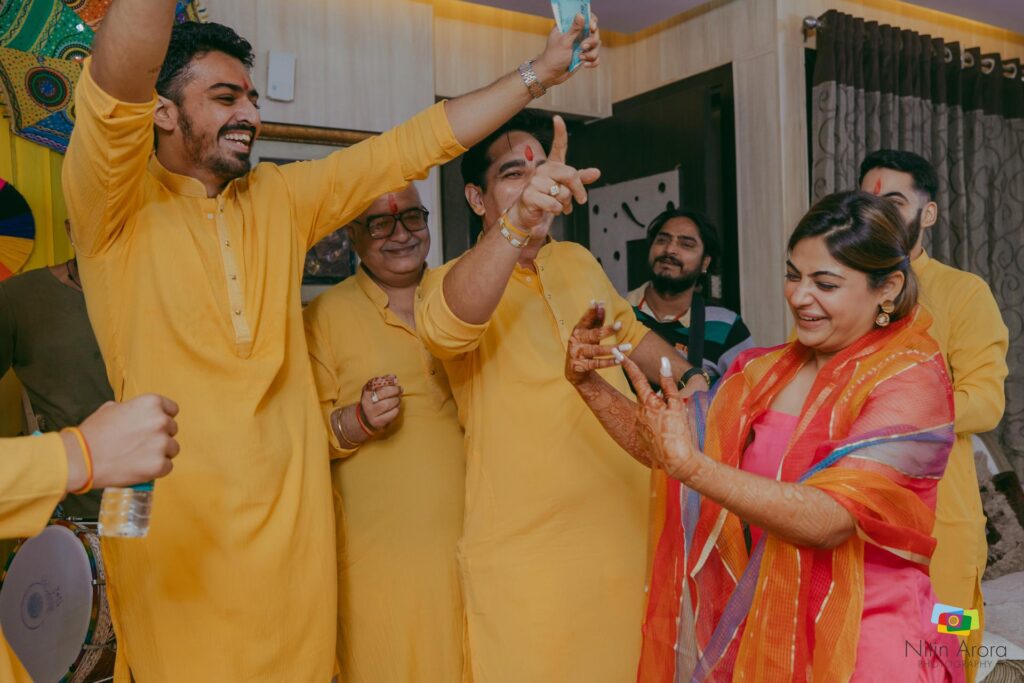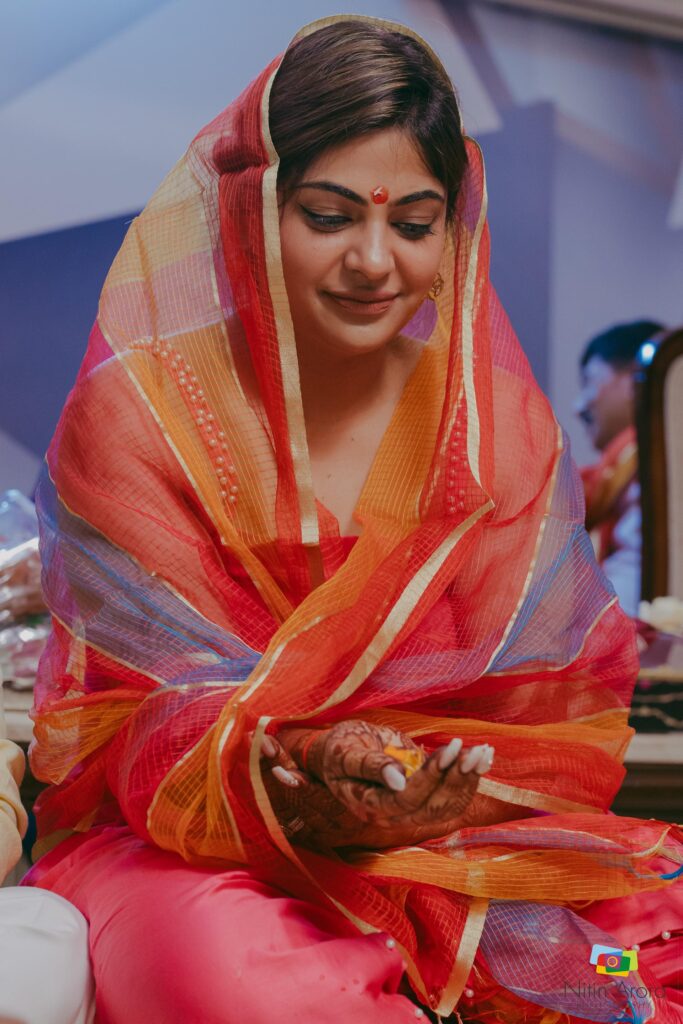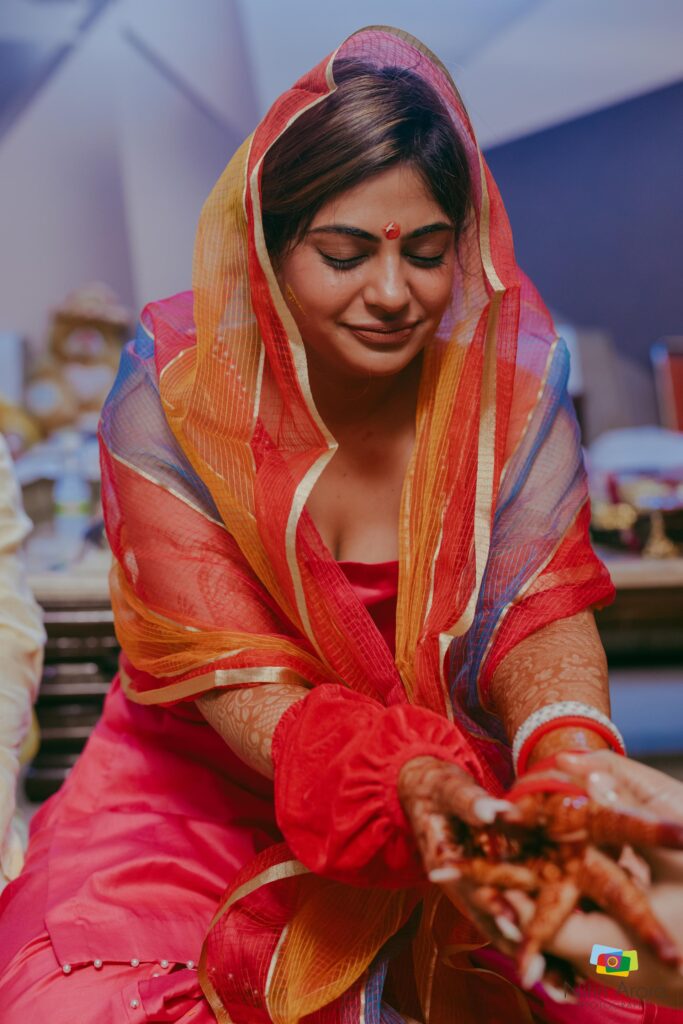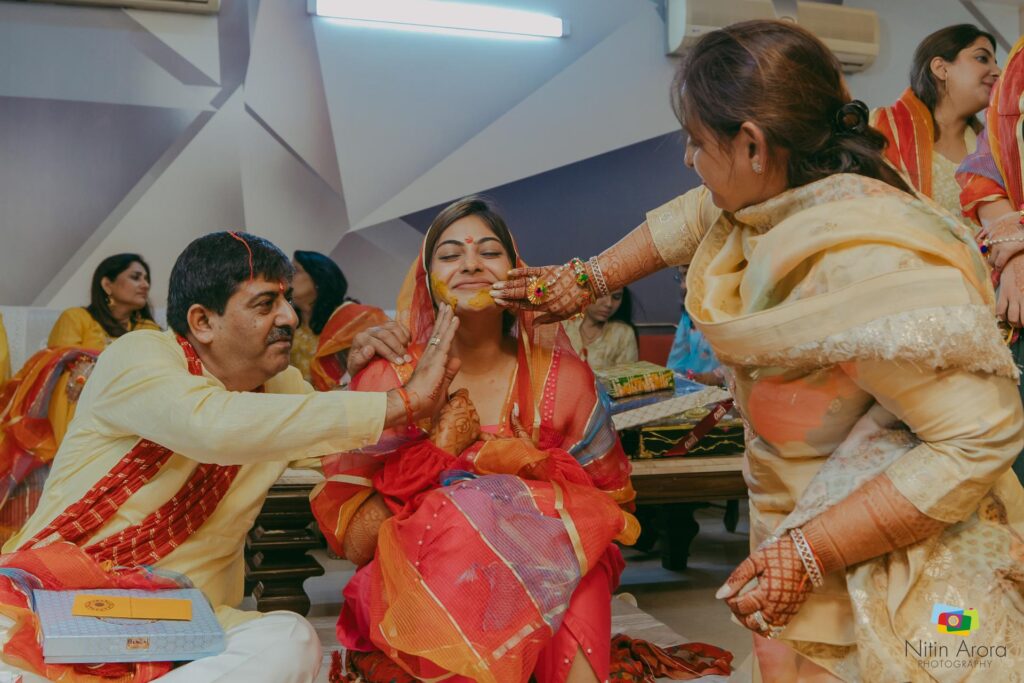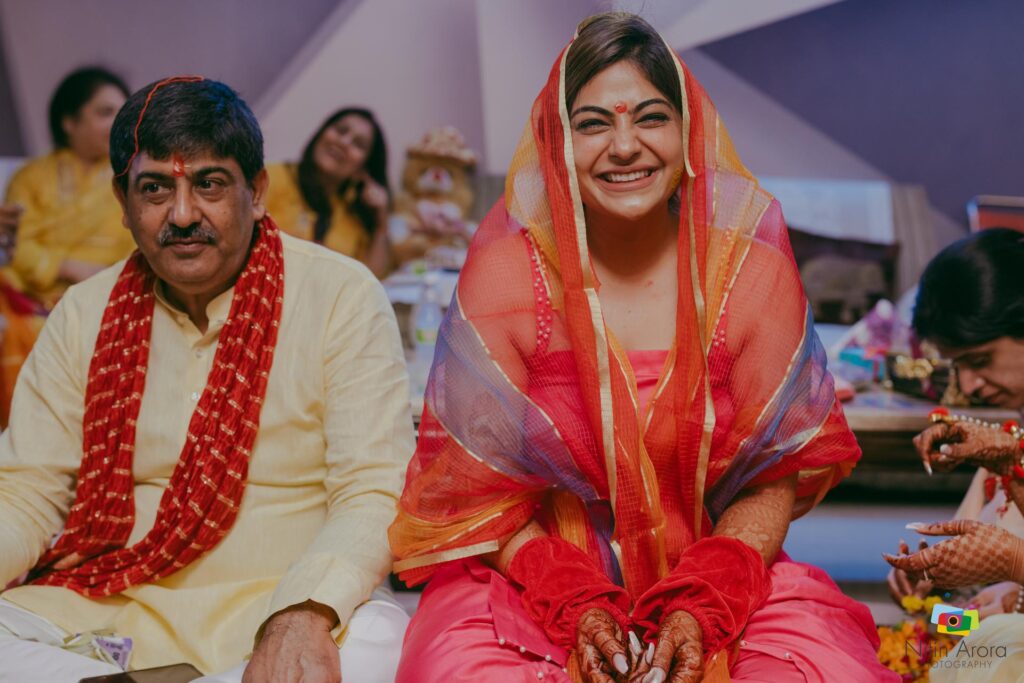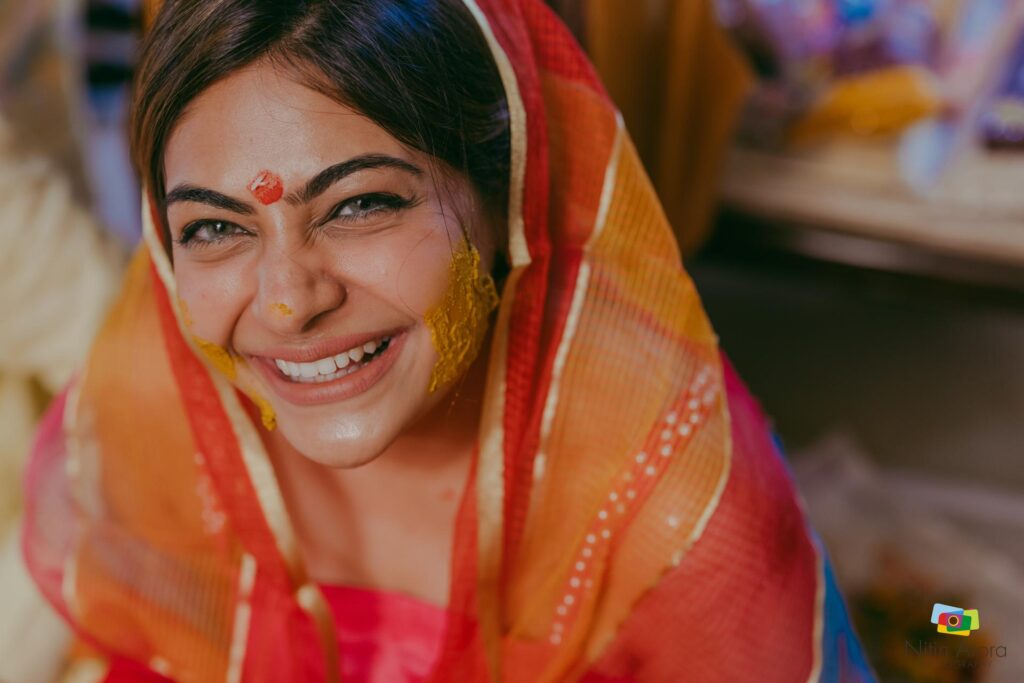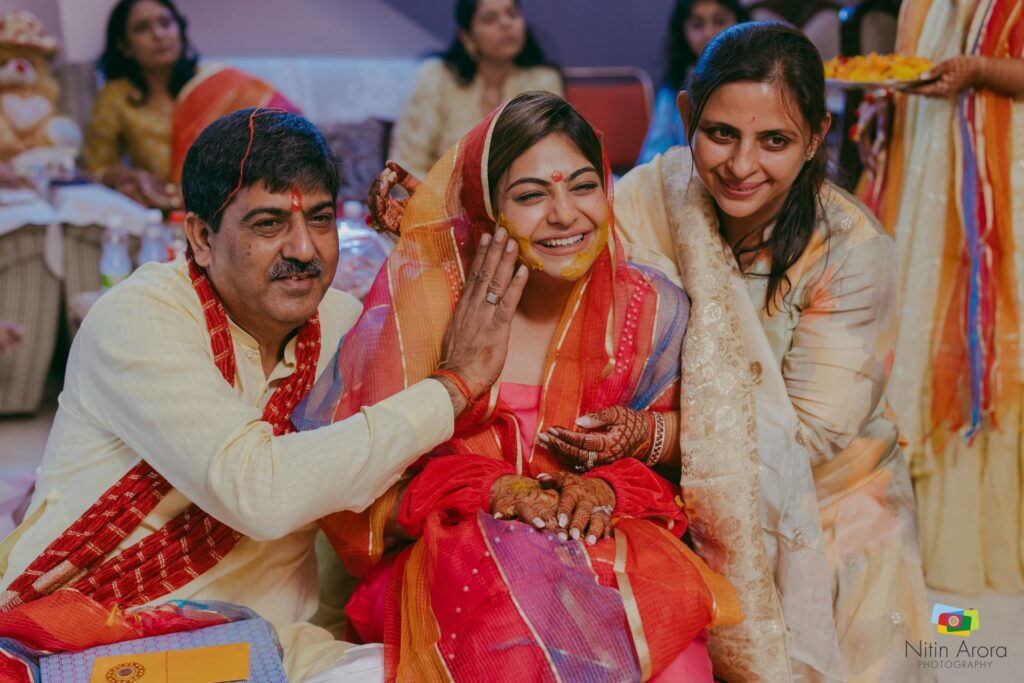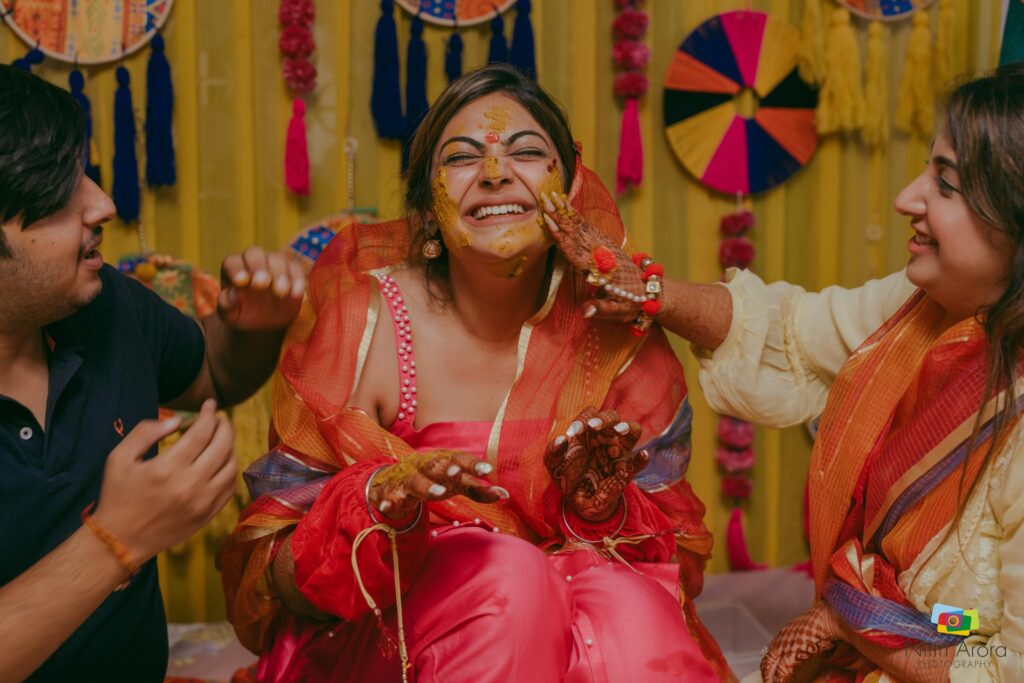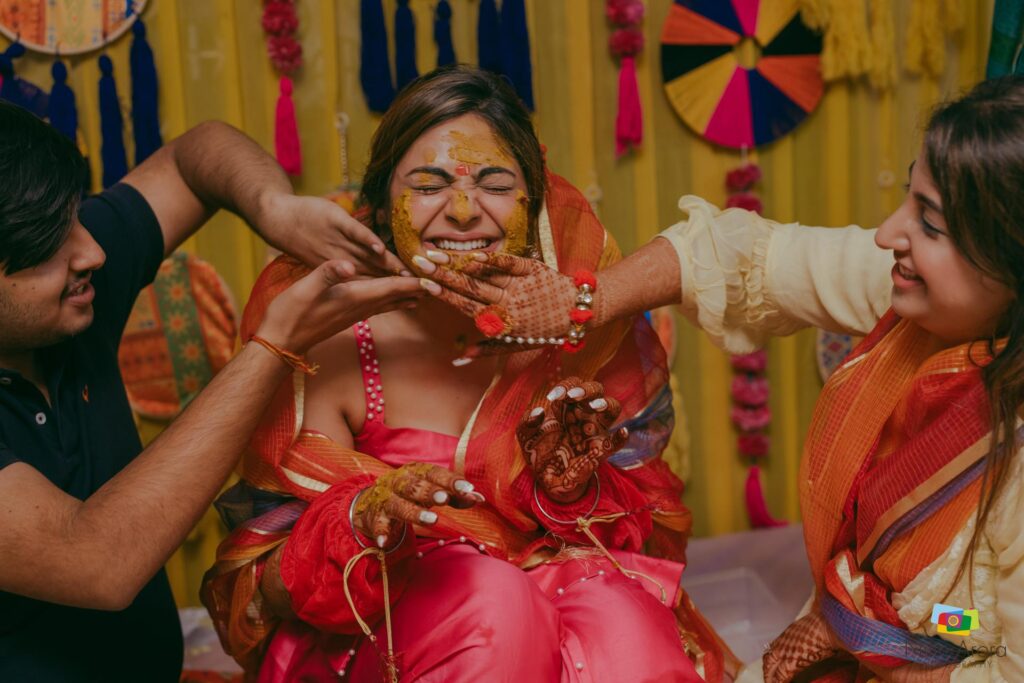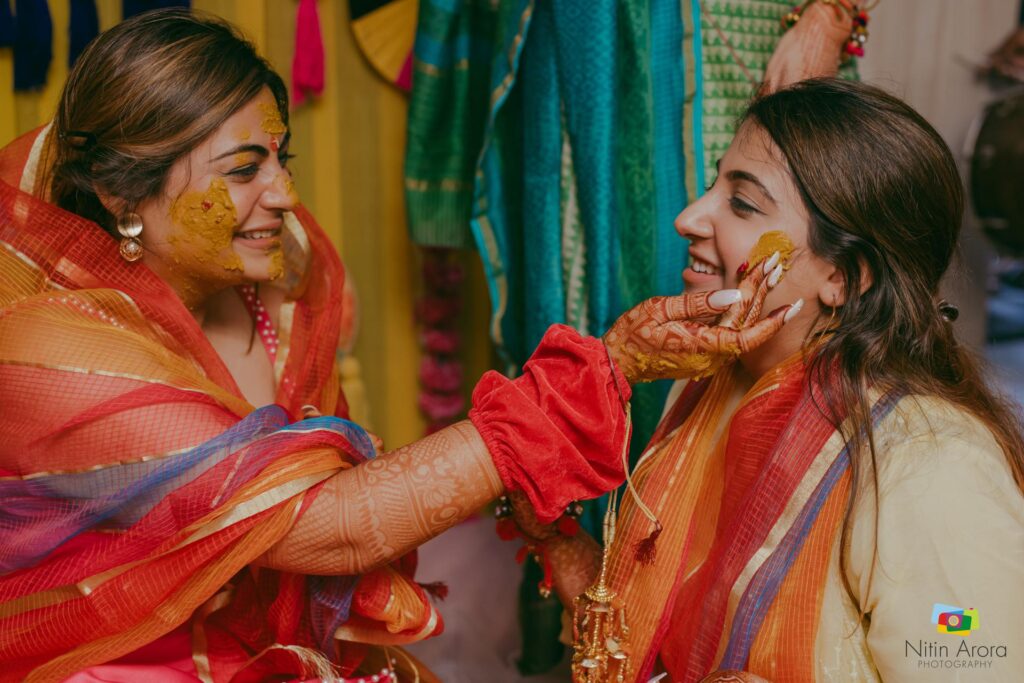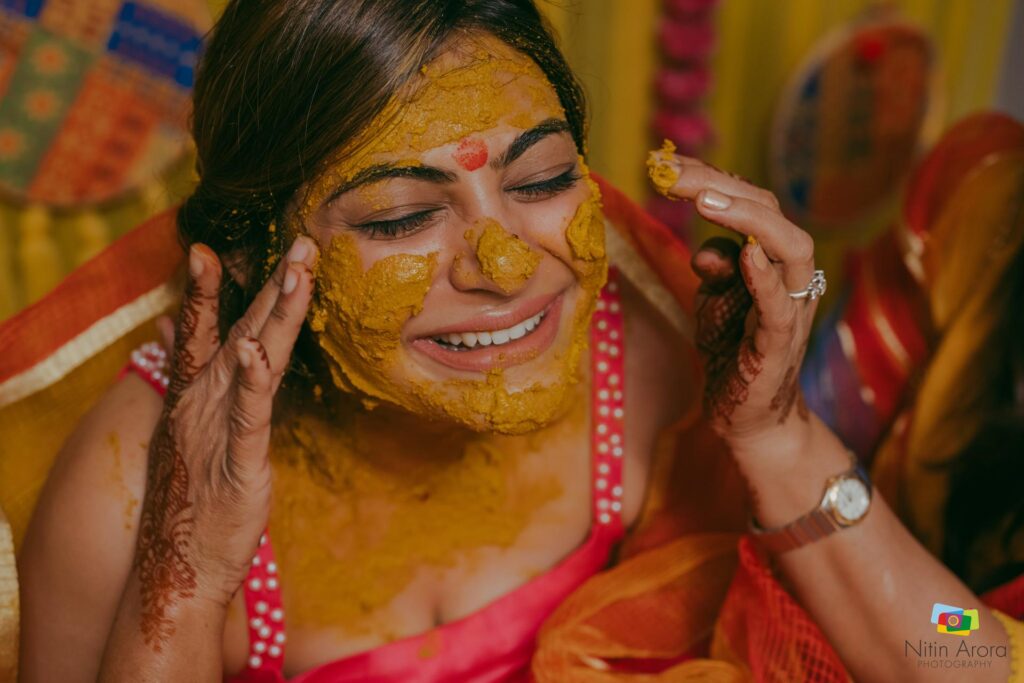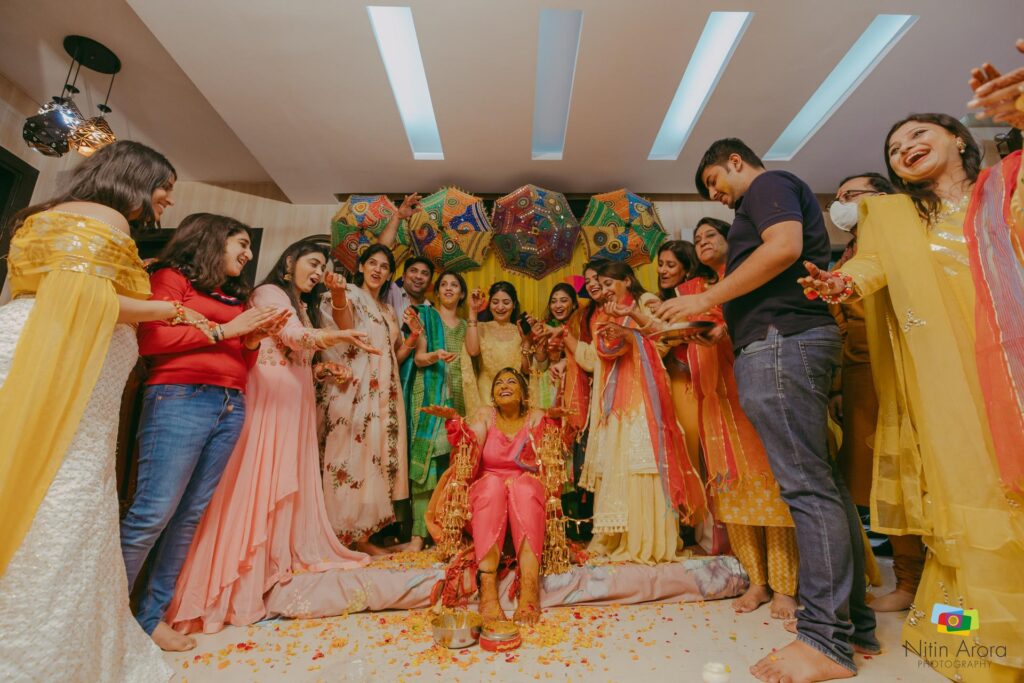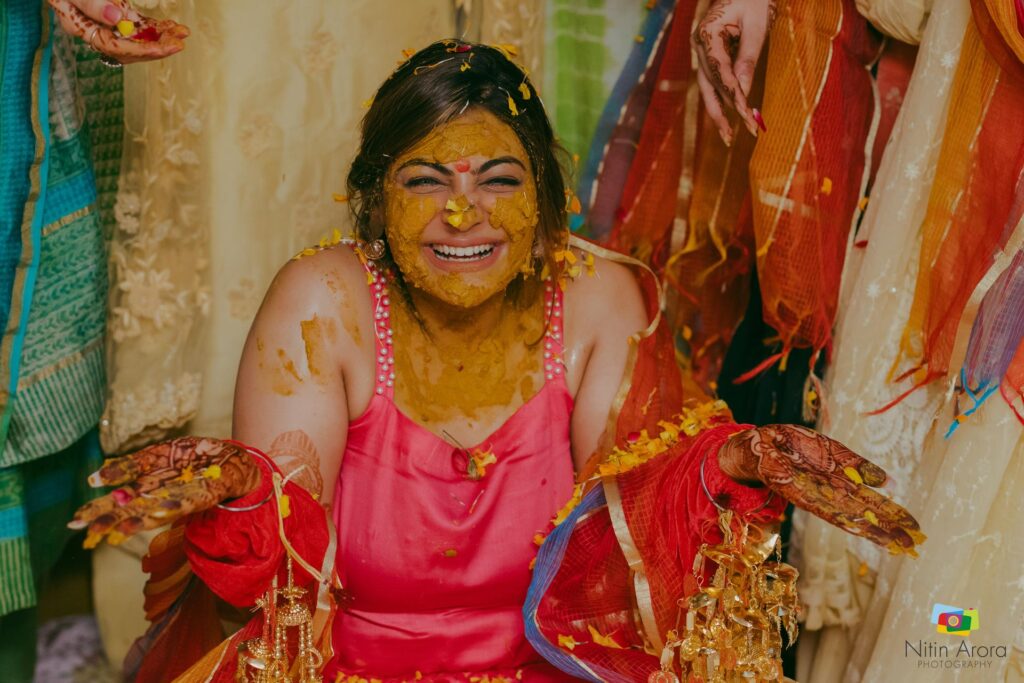 Wedding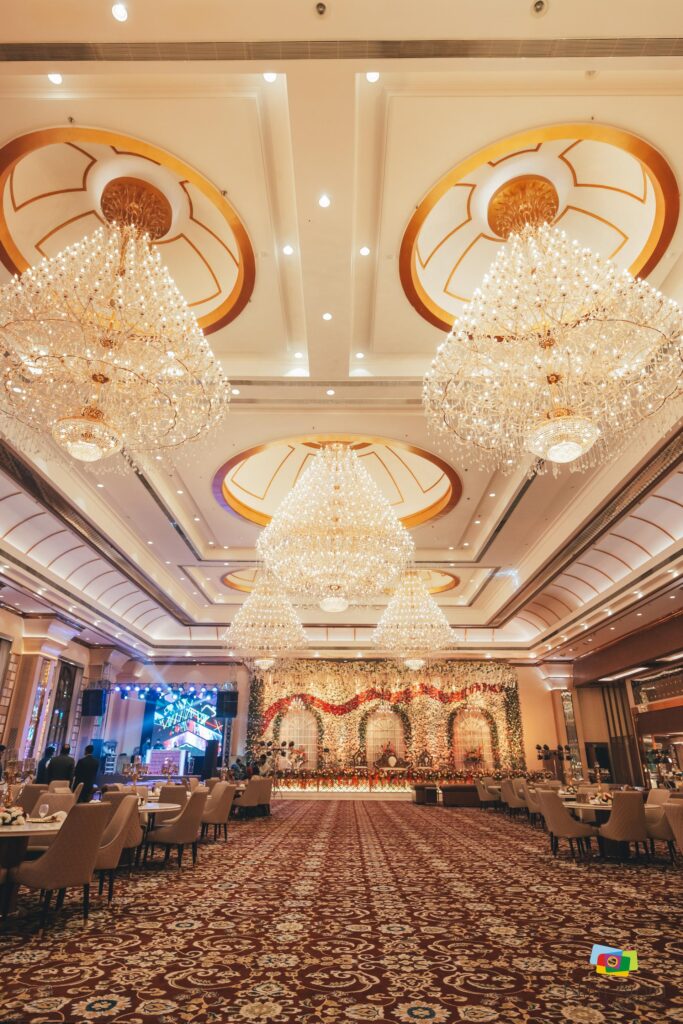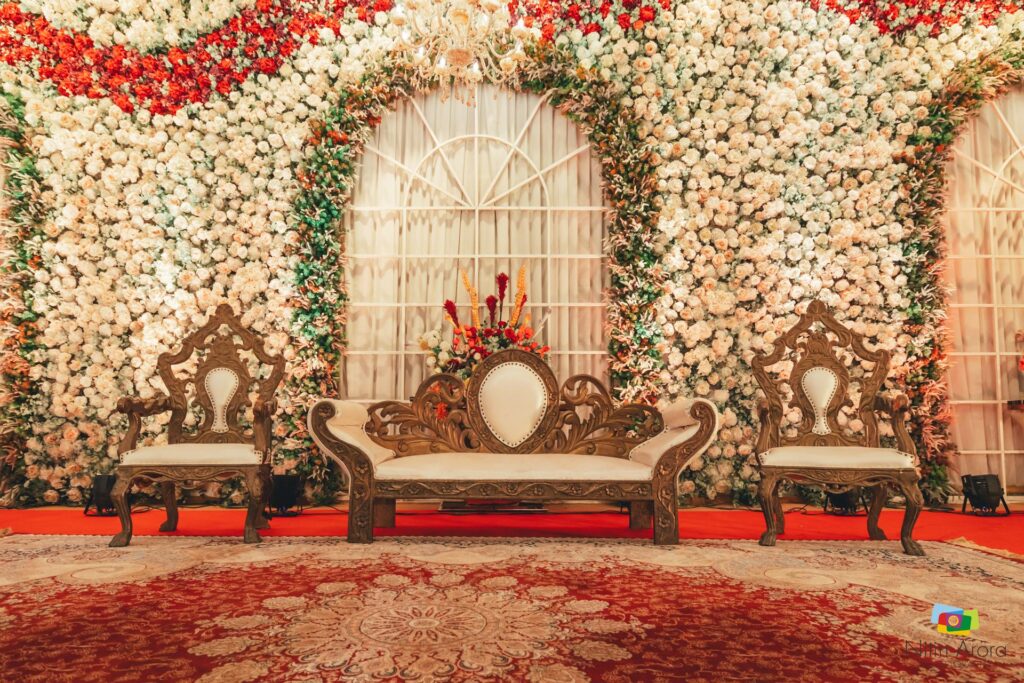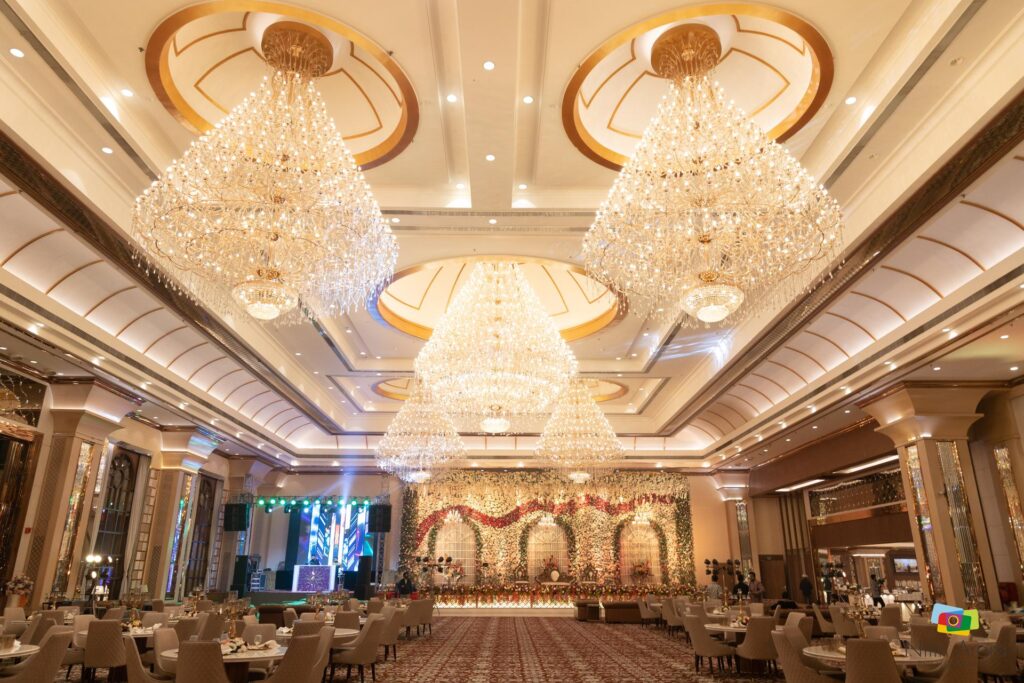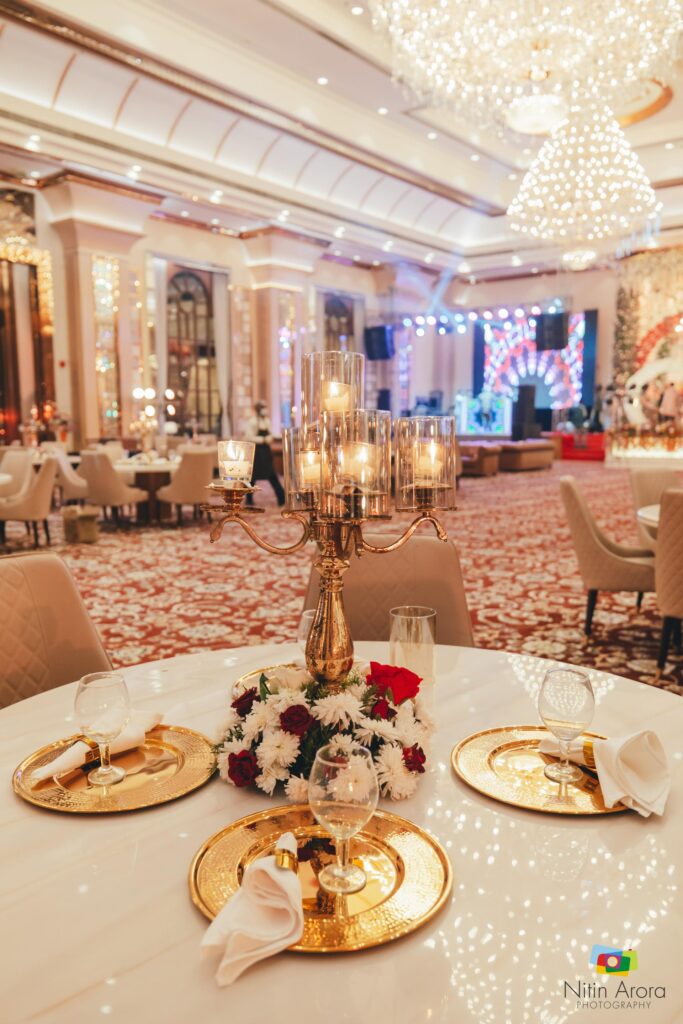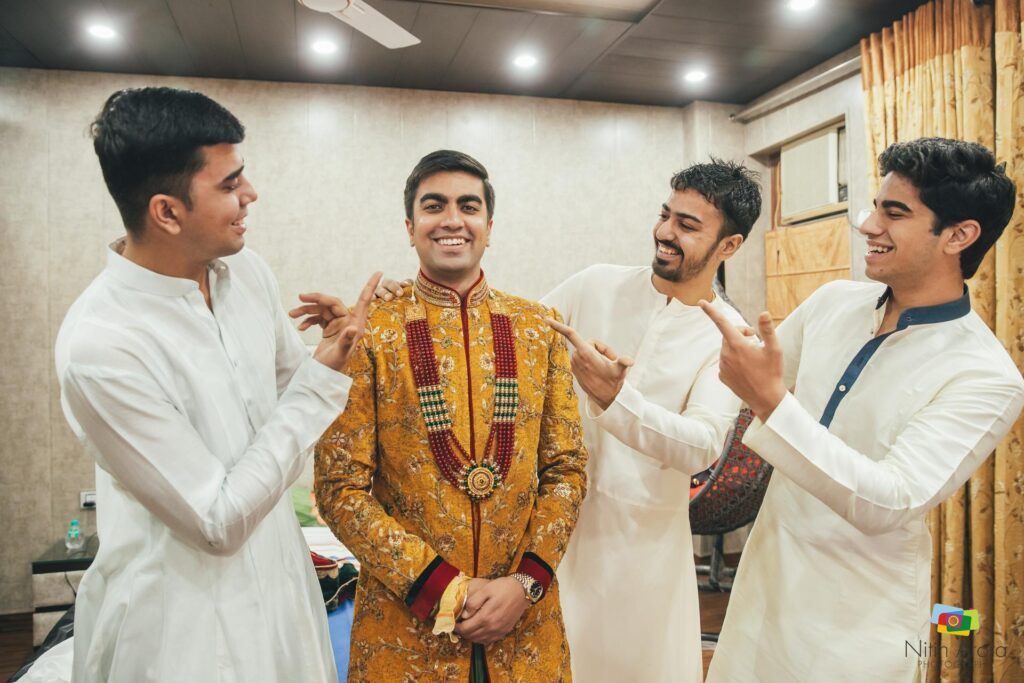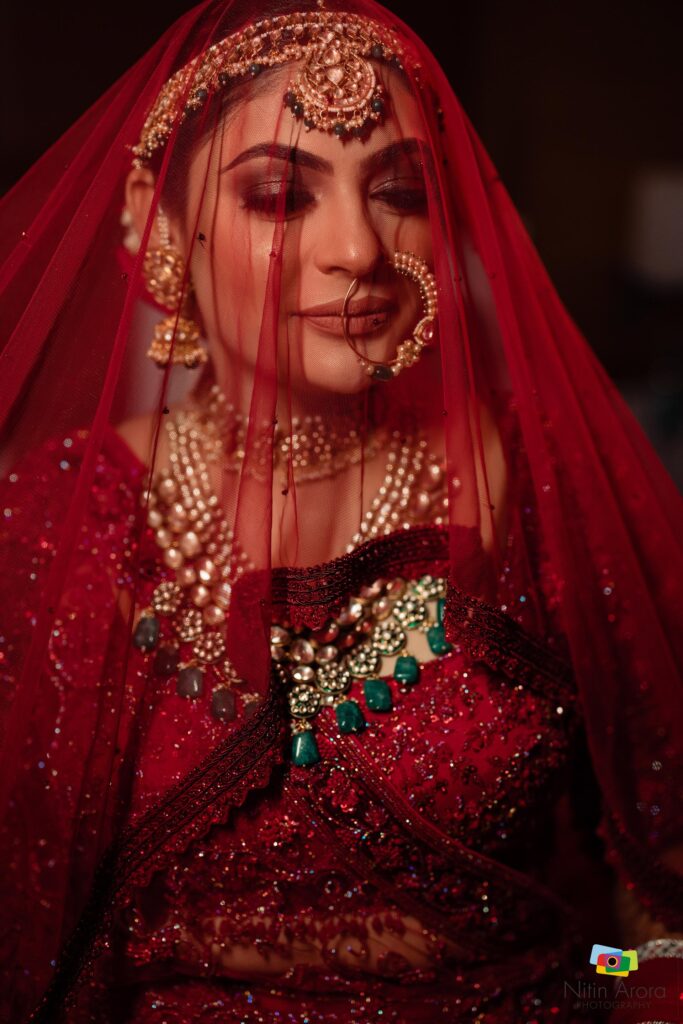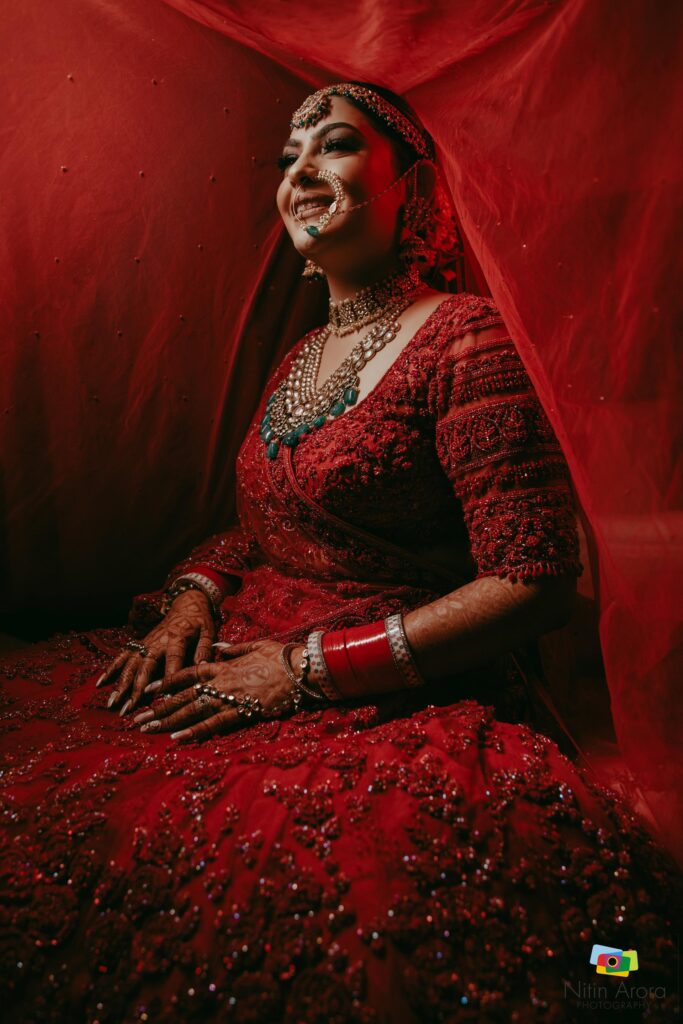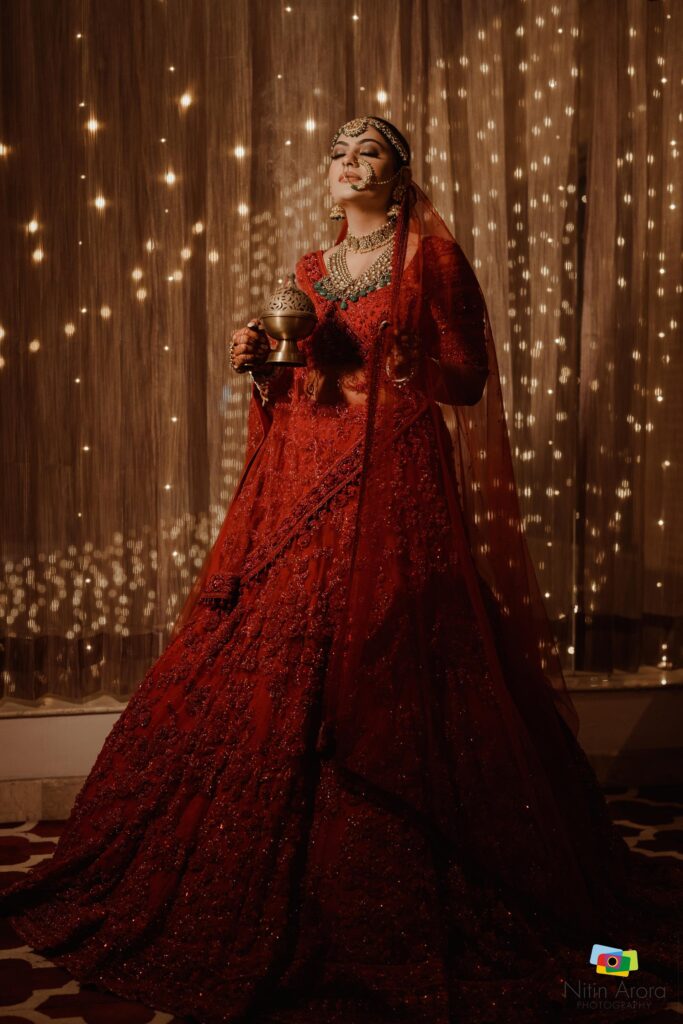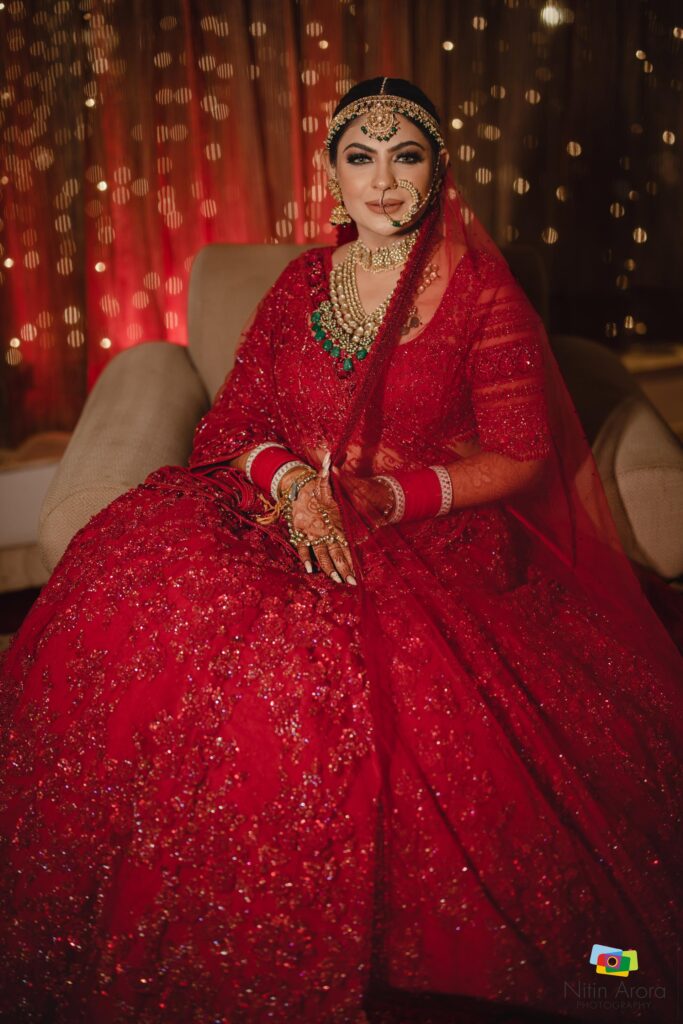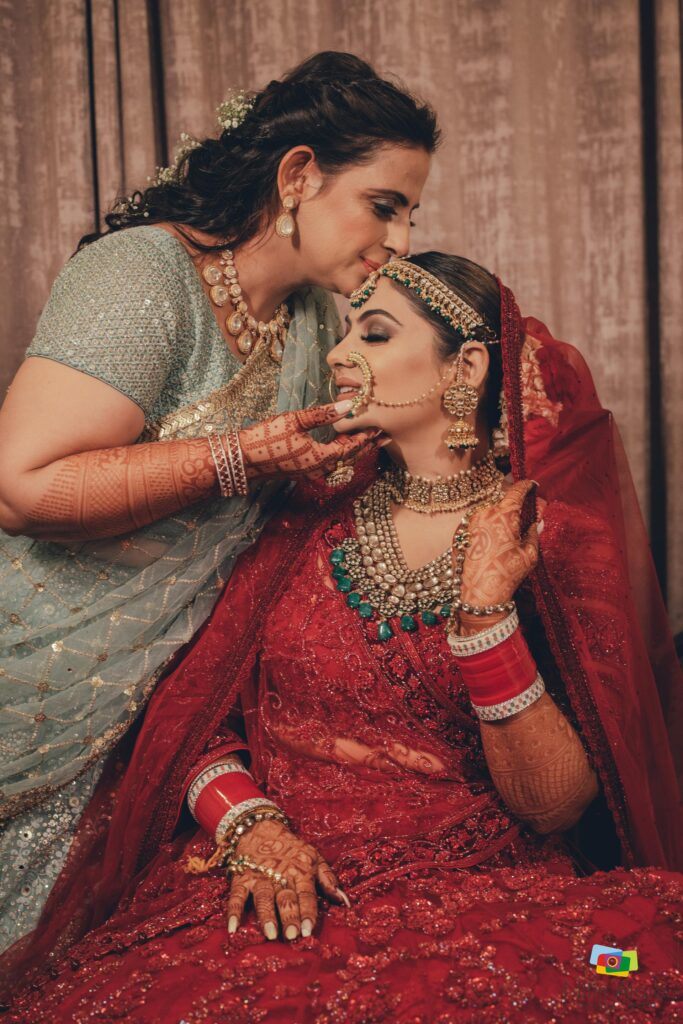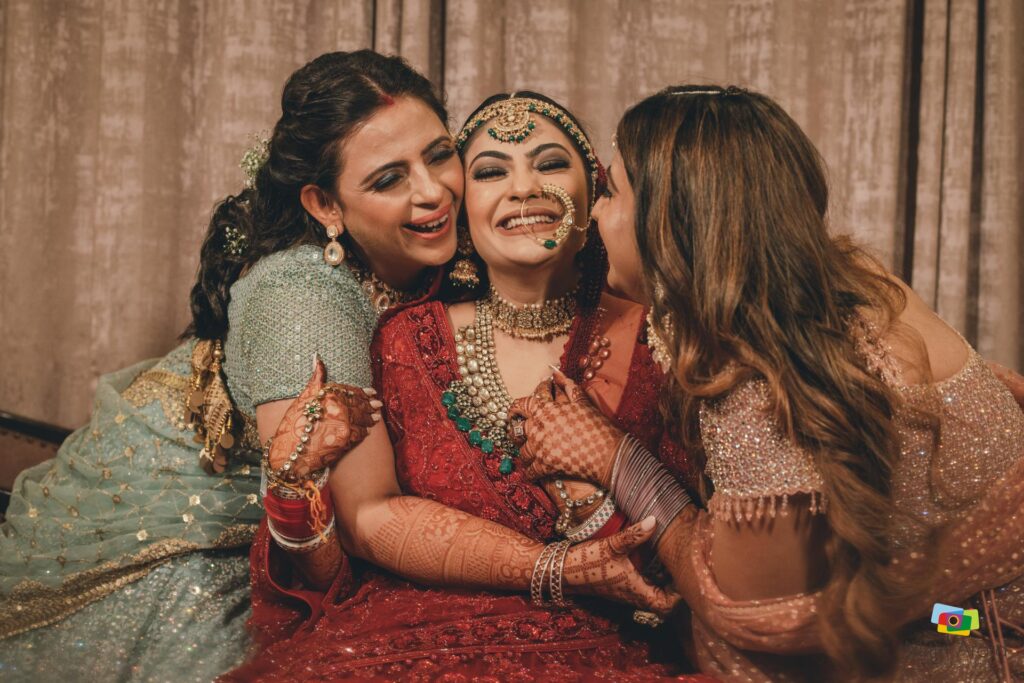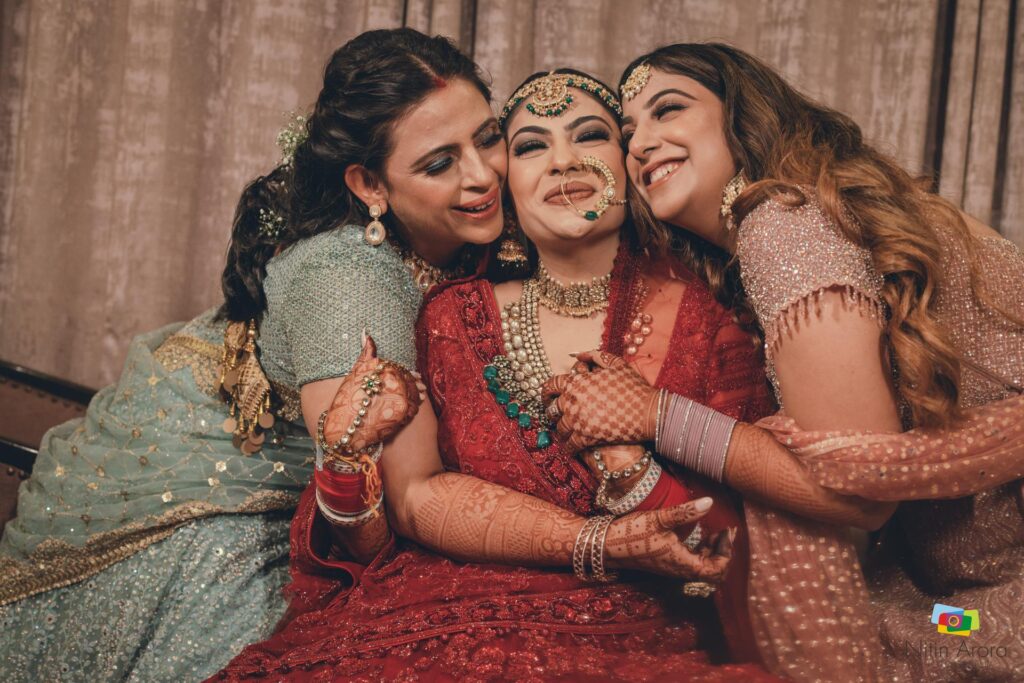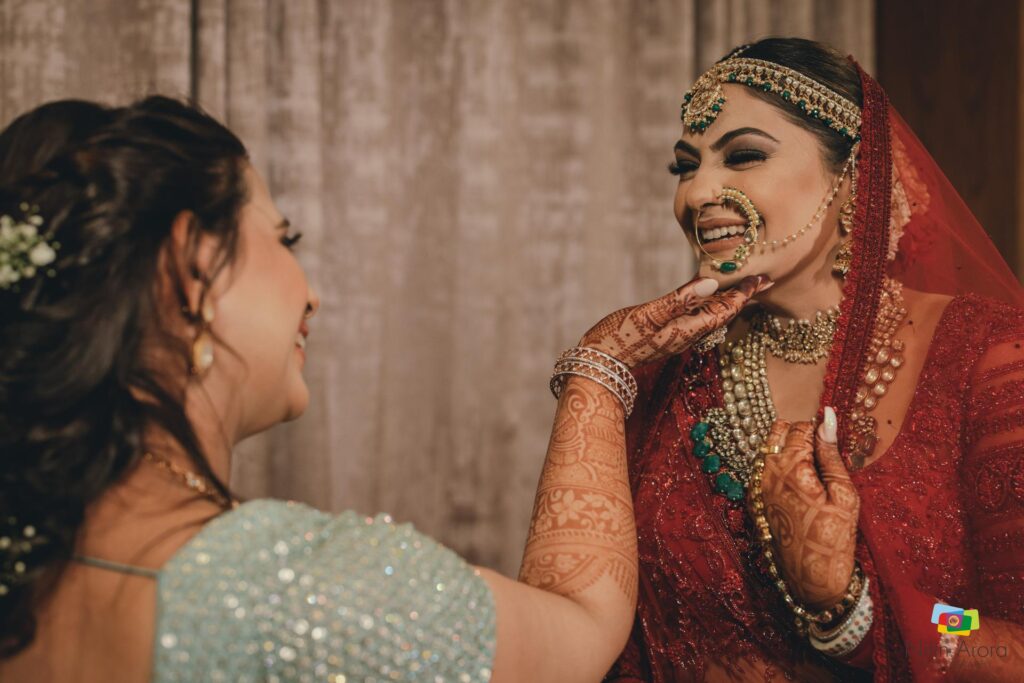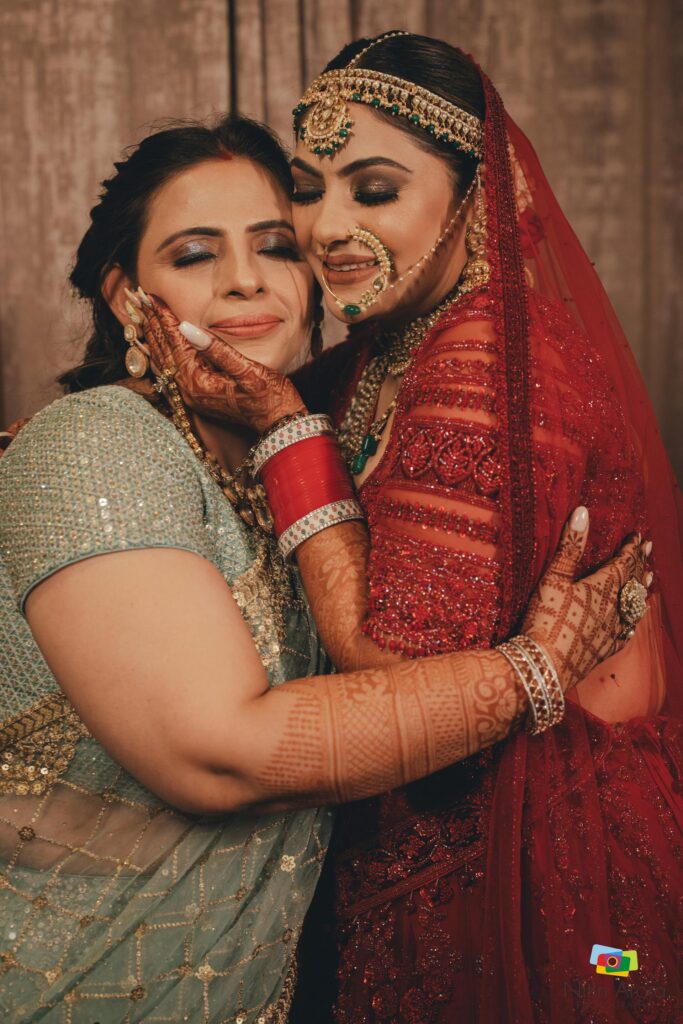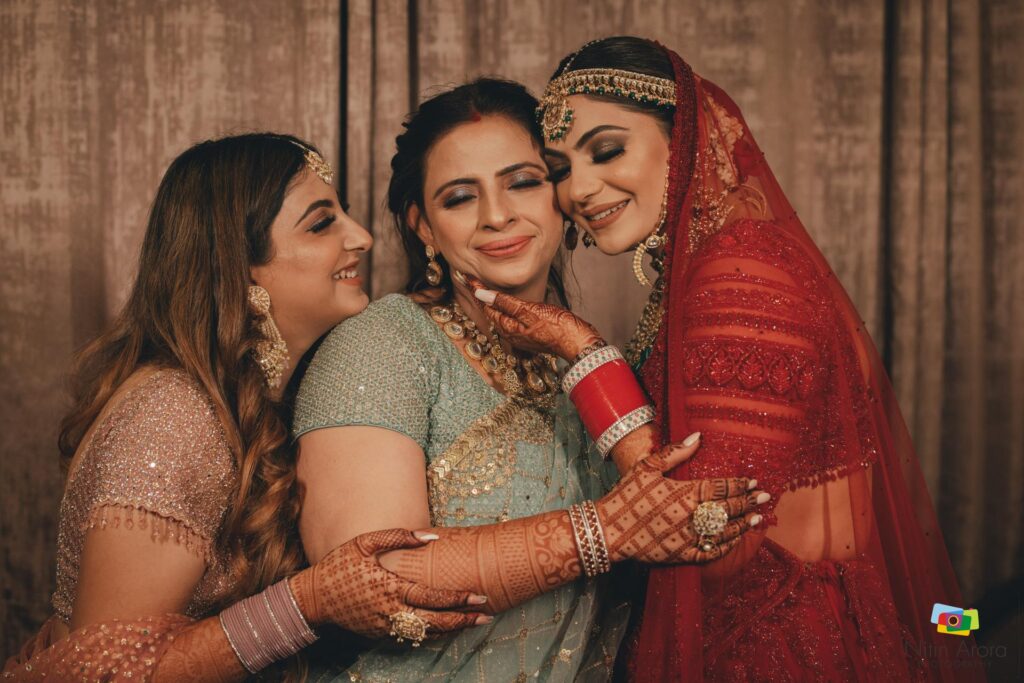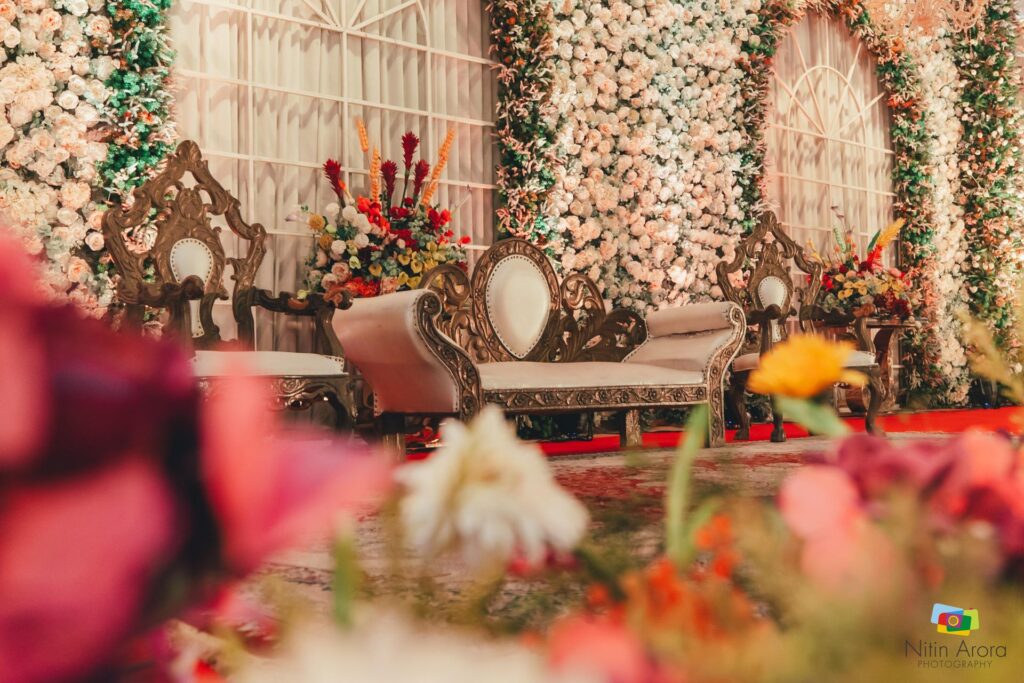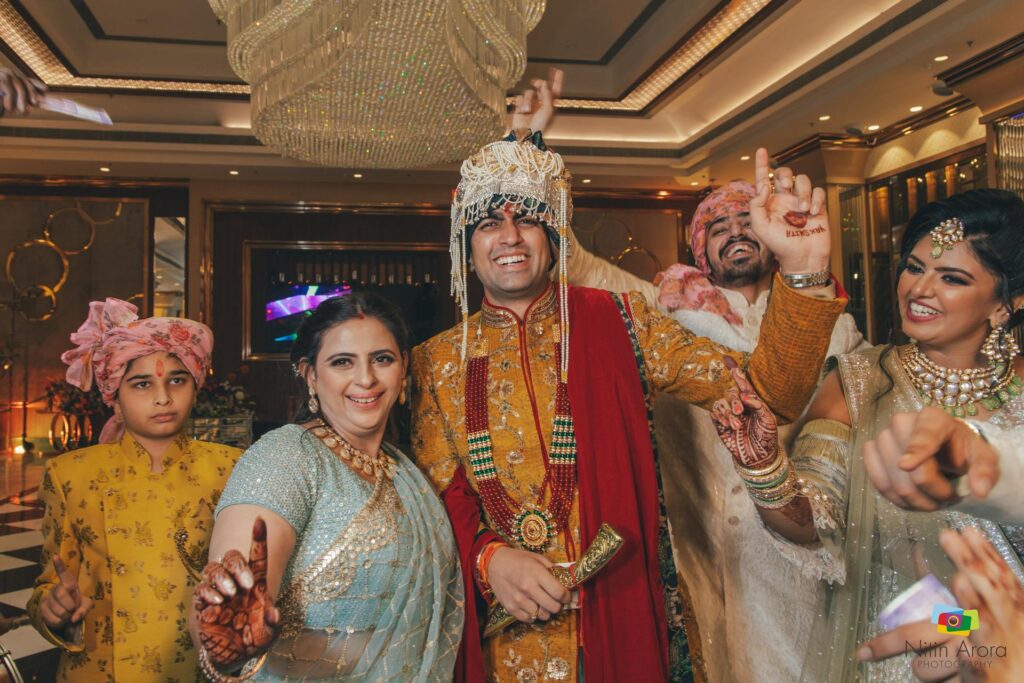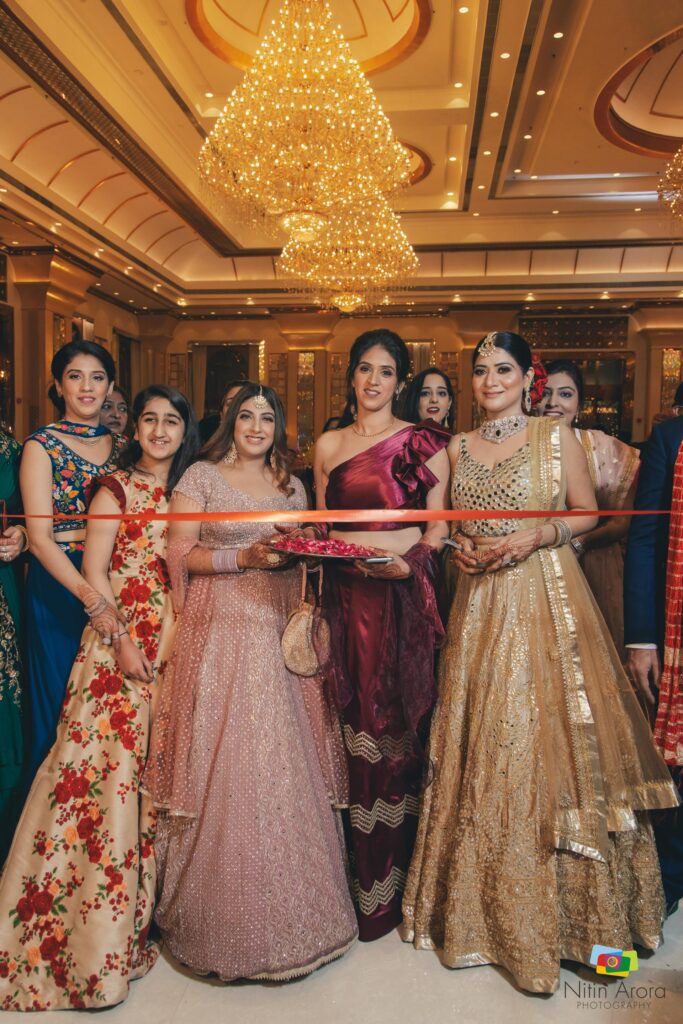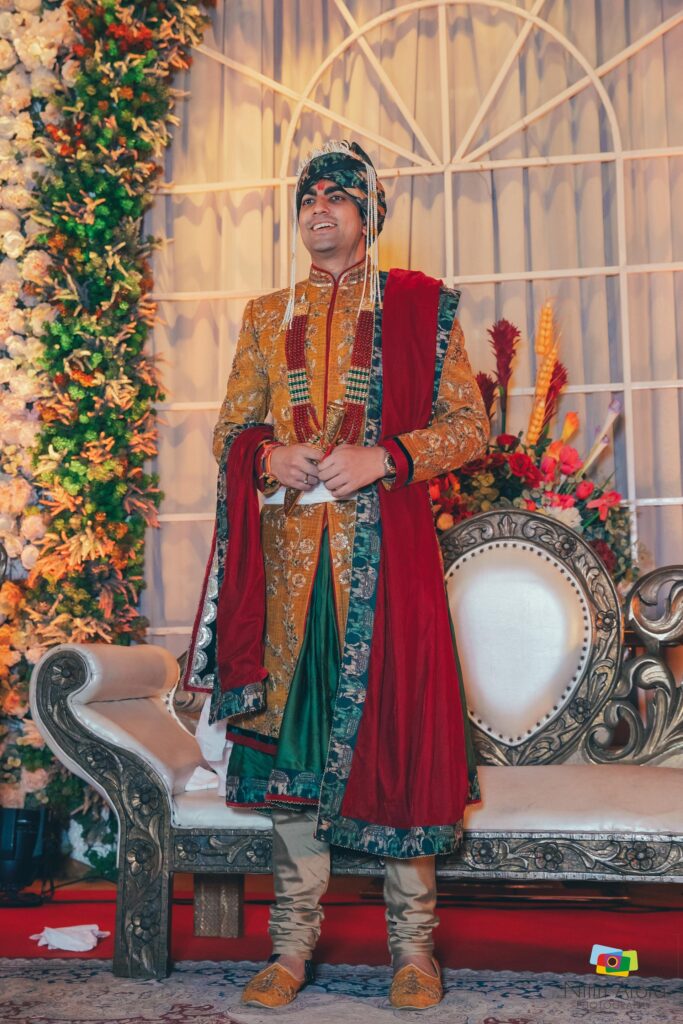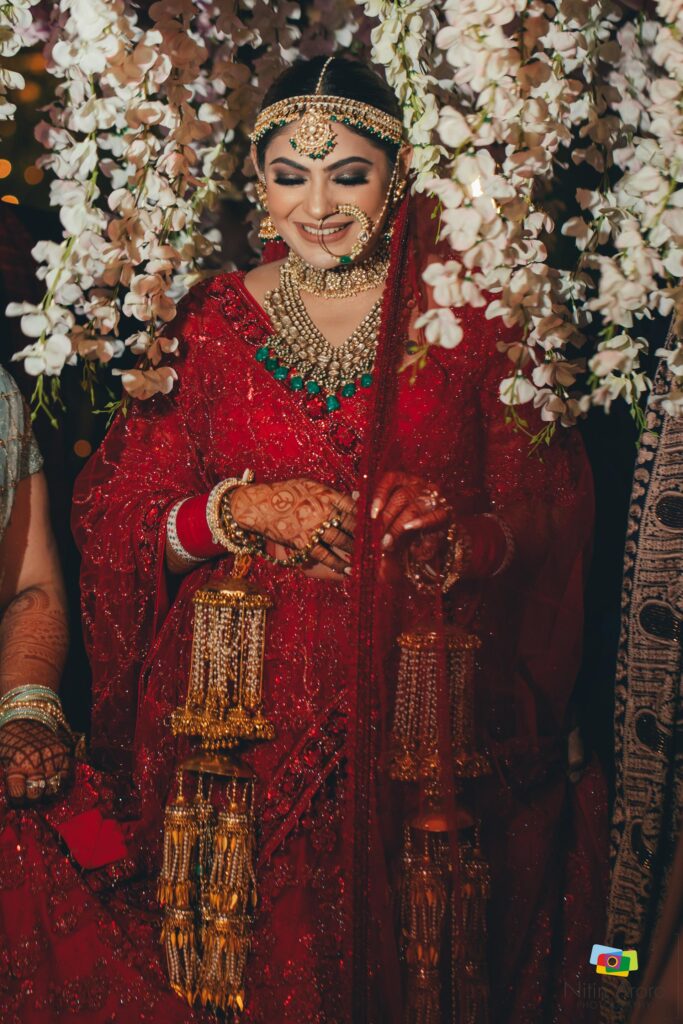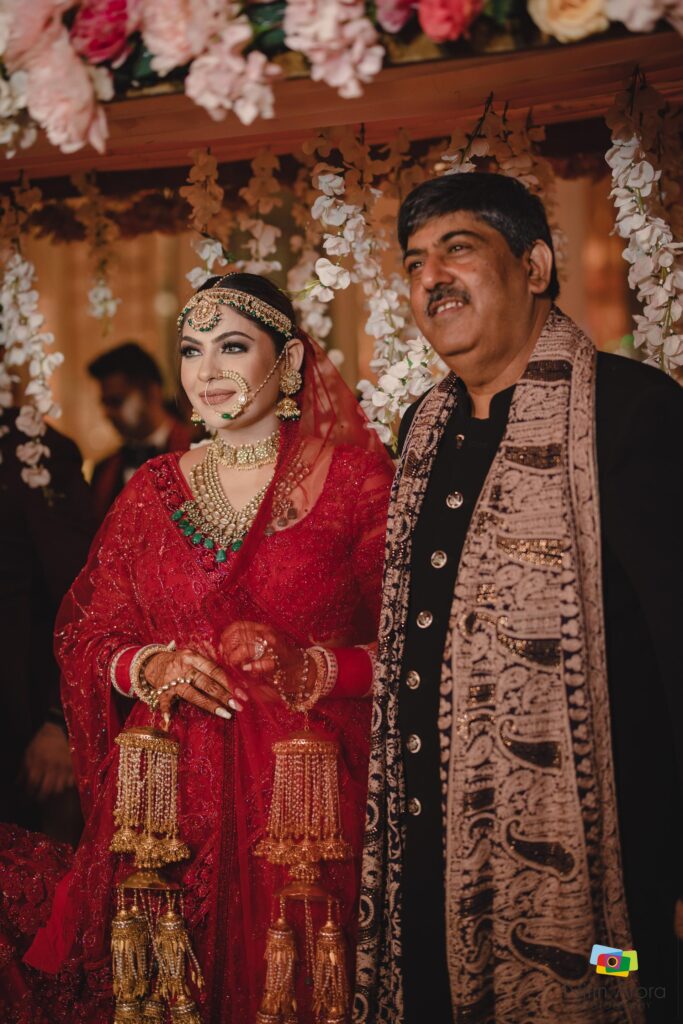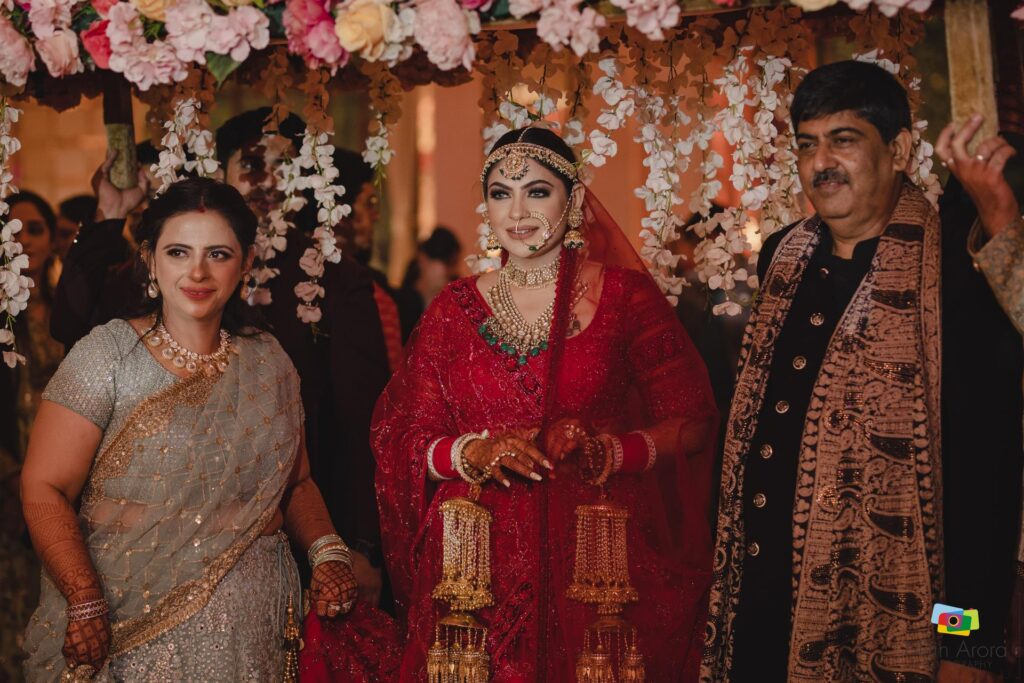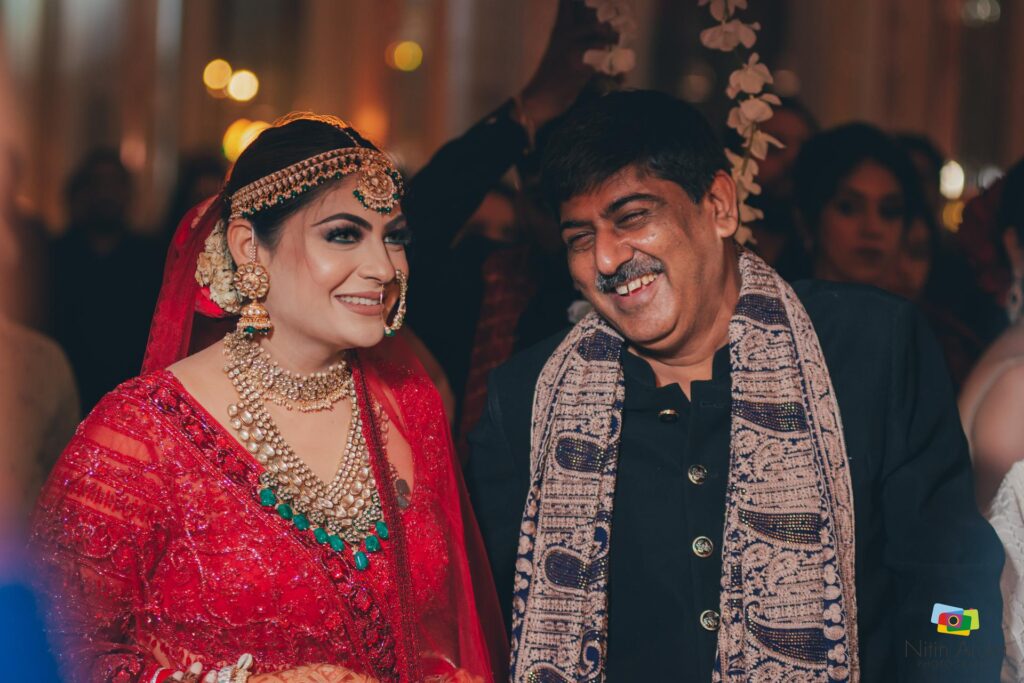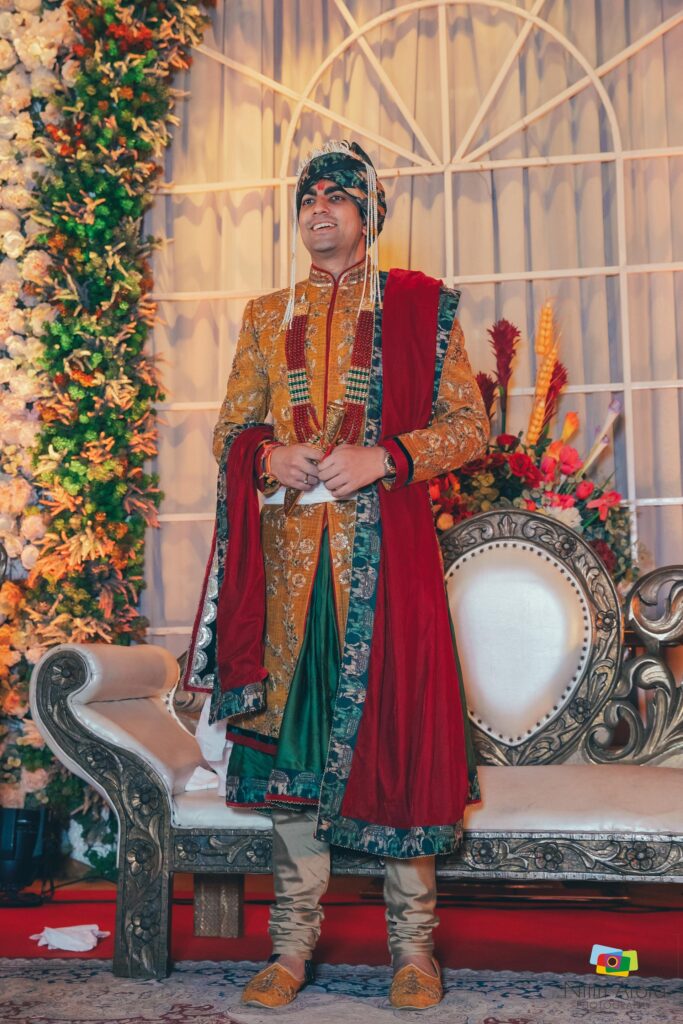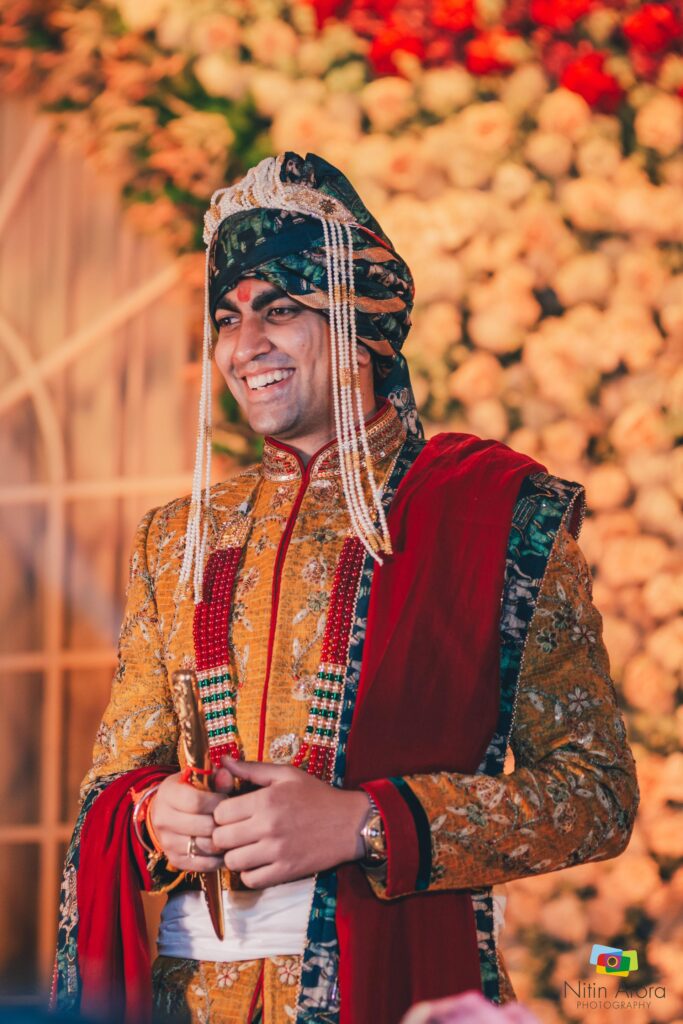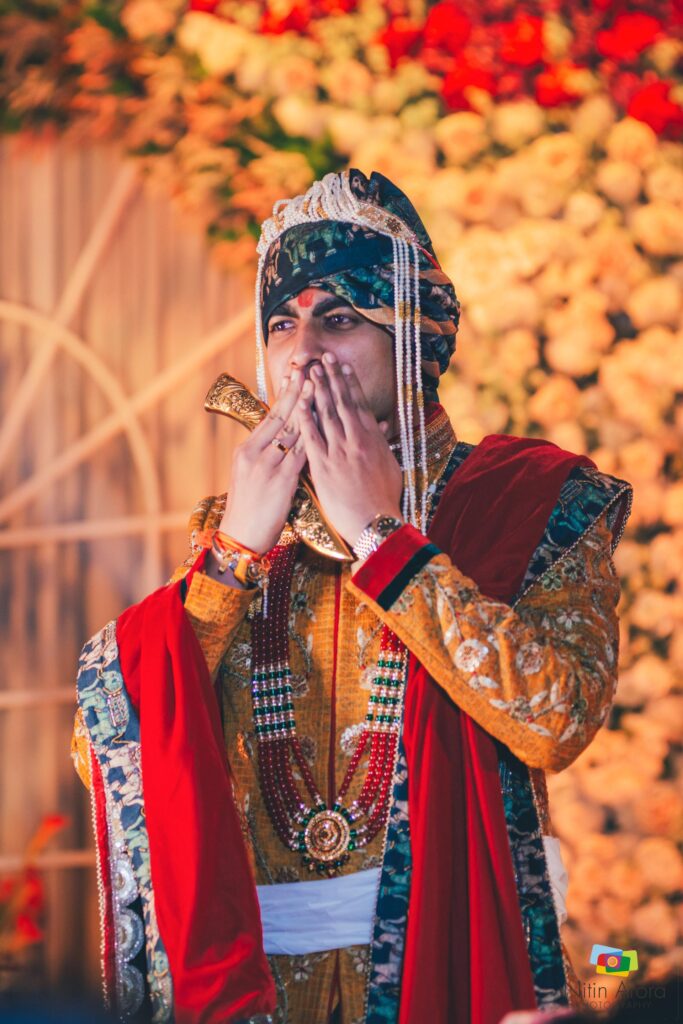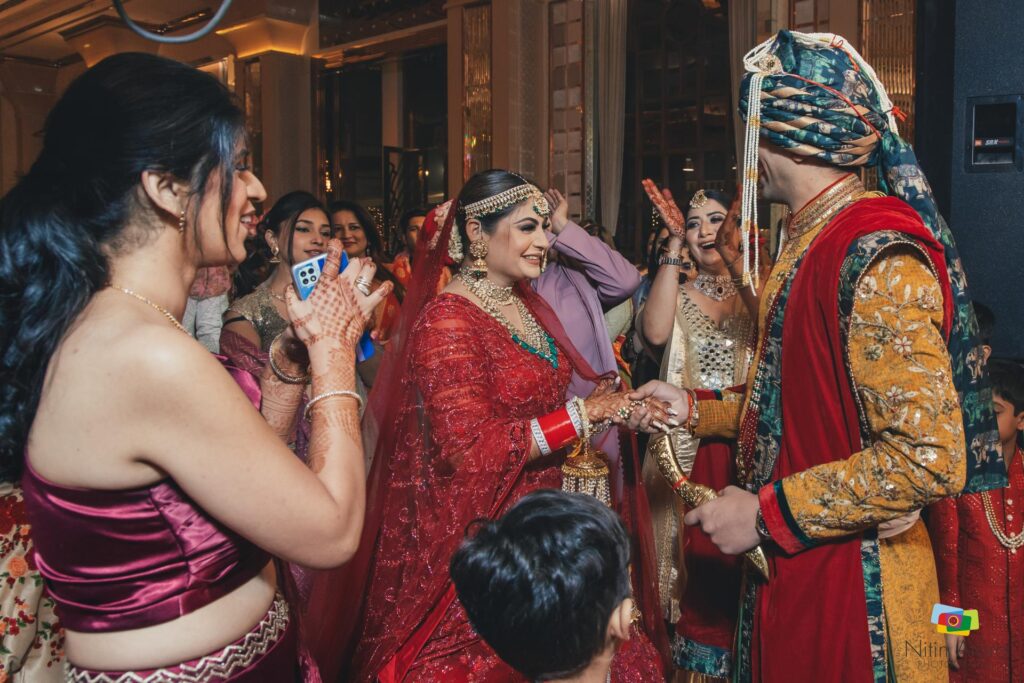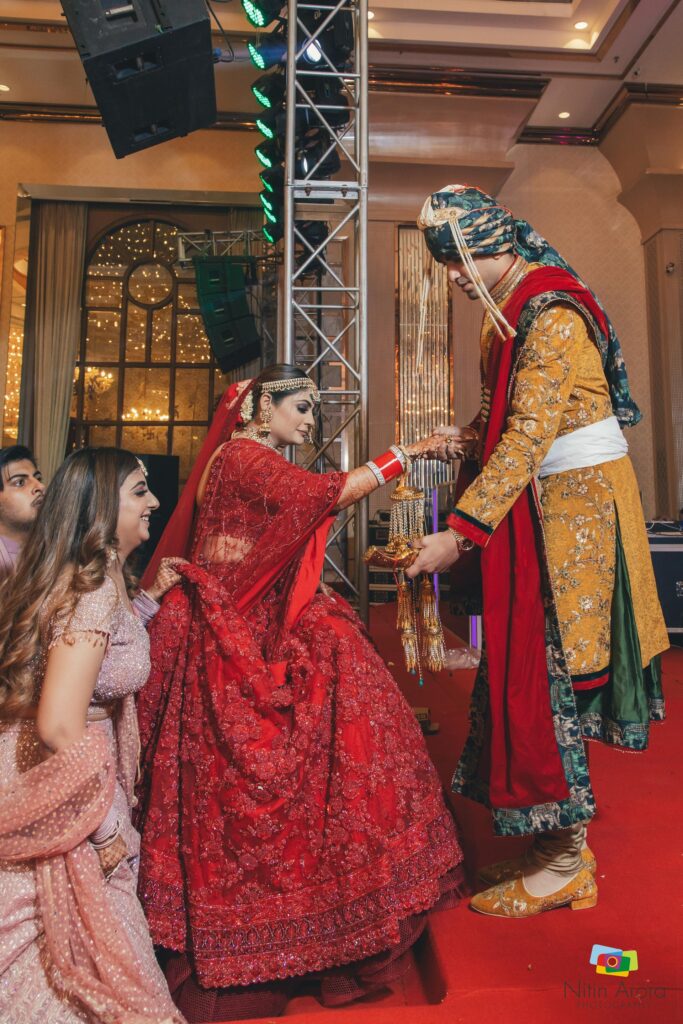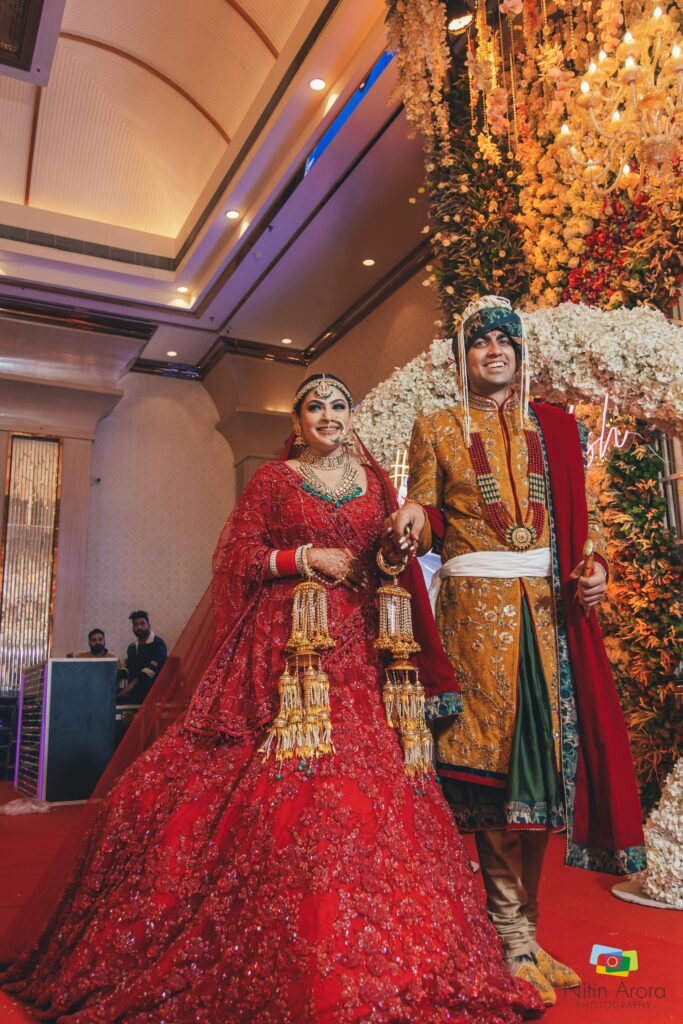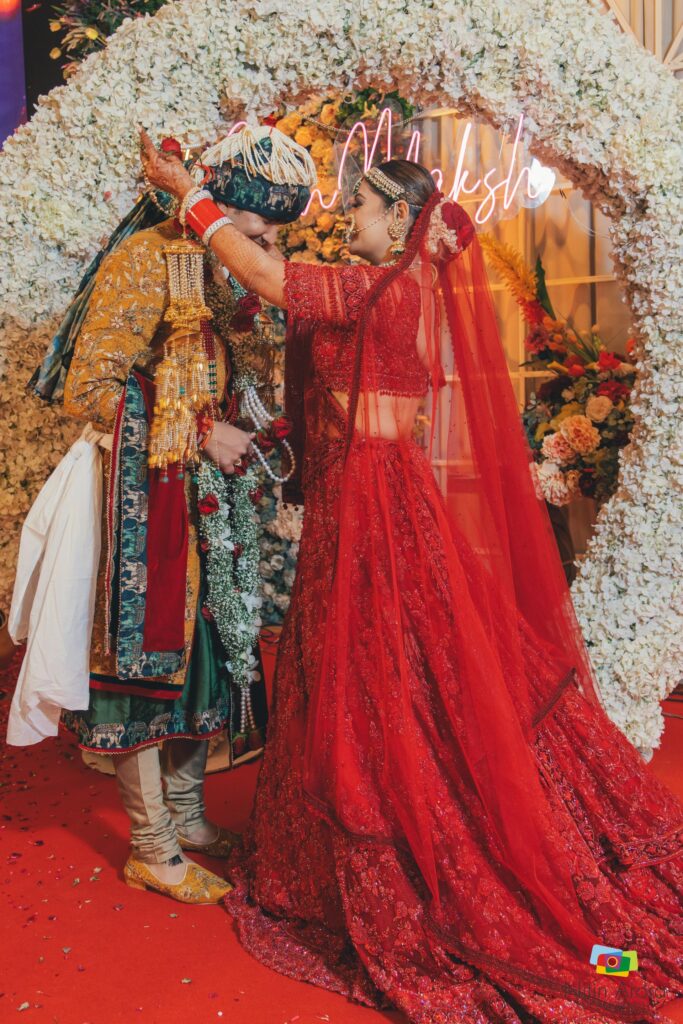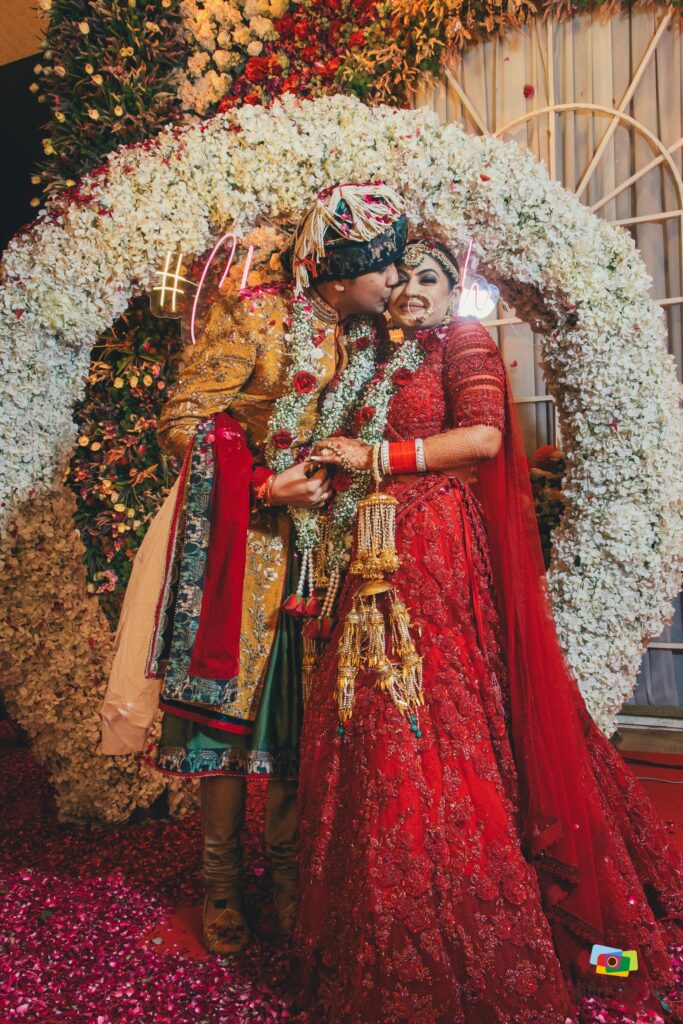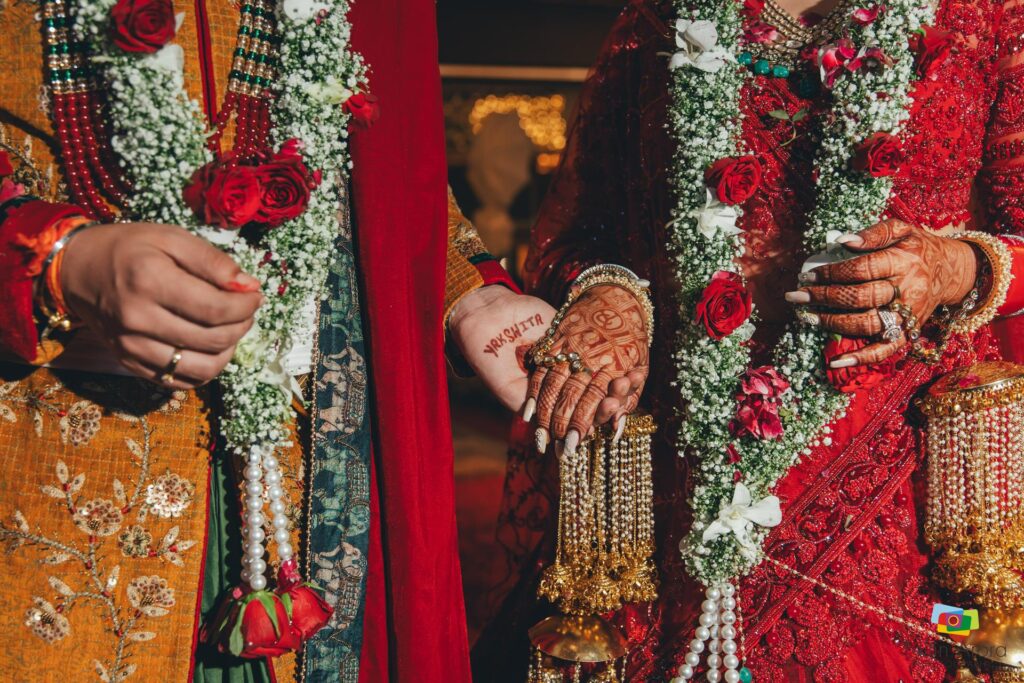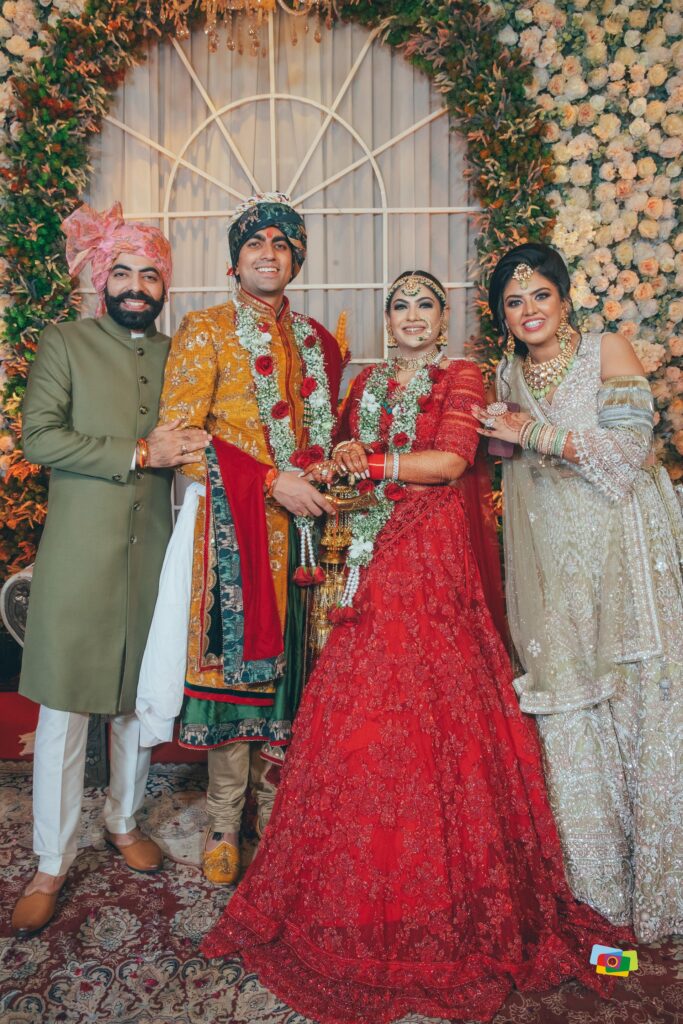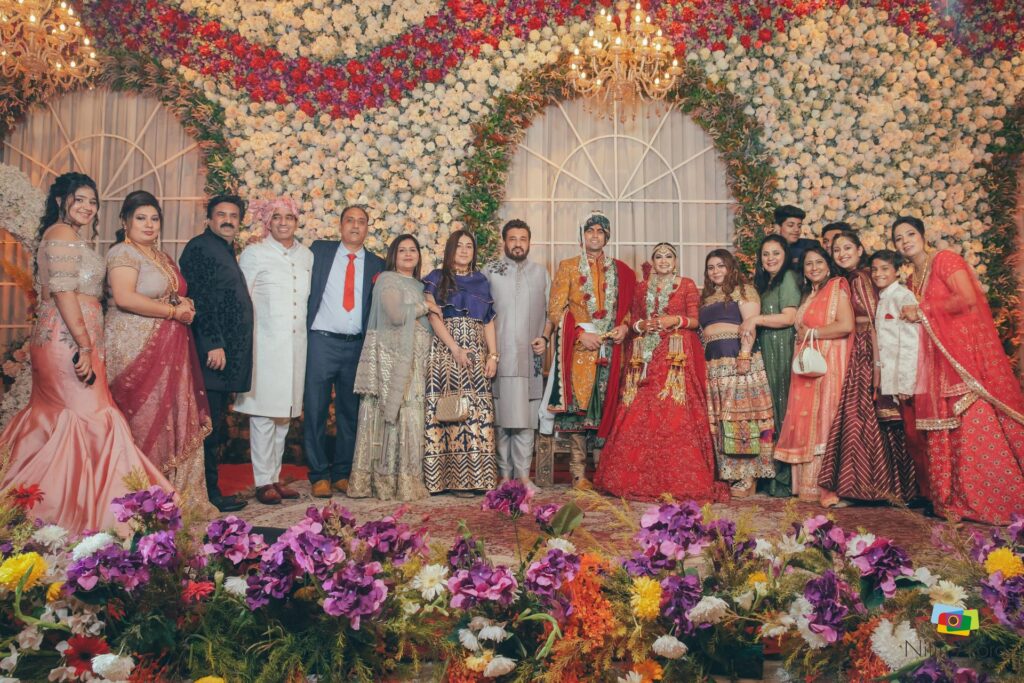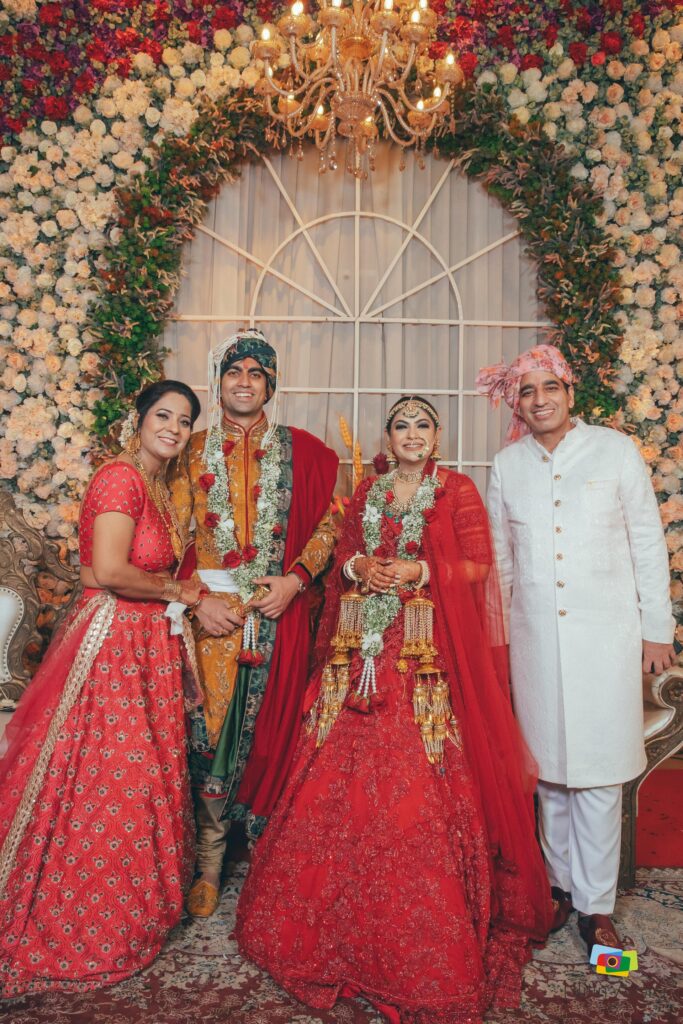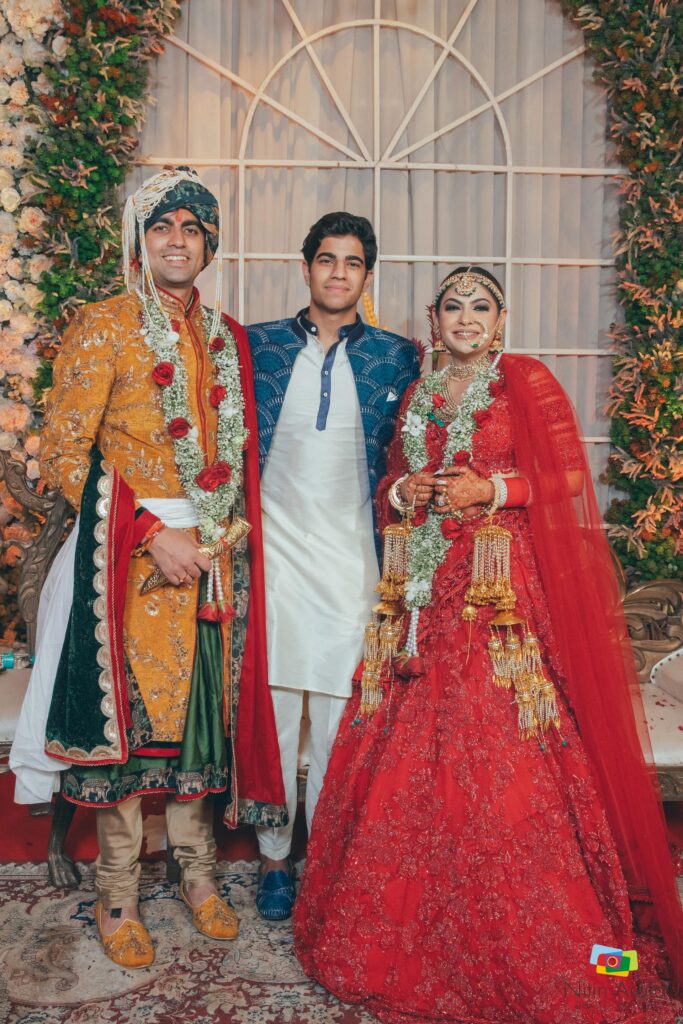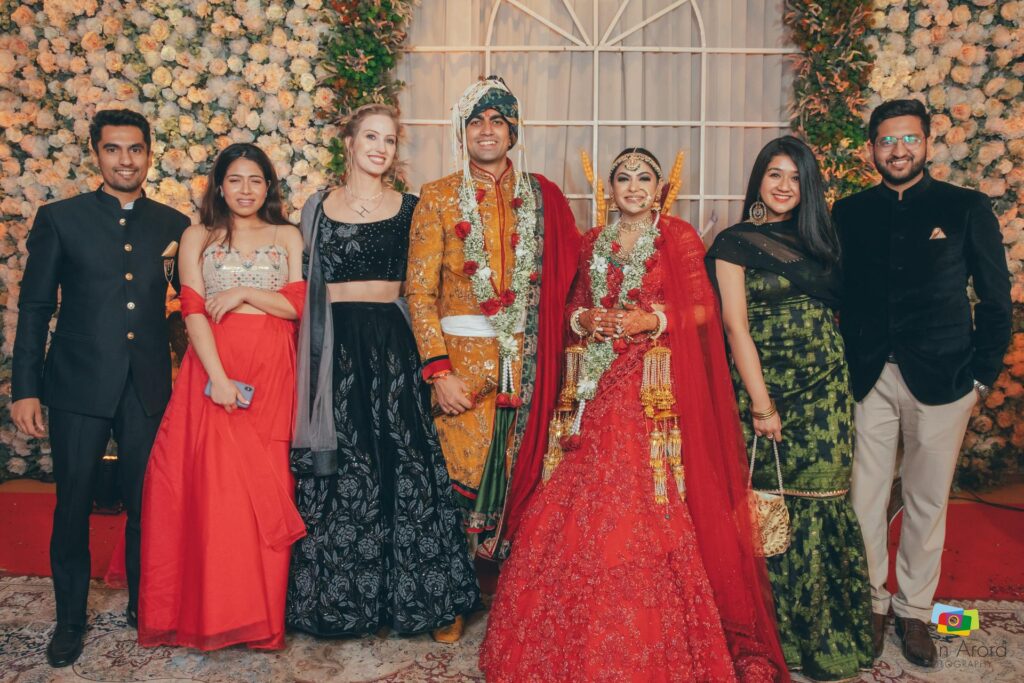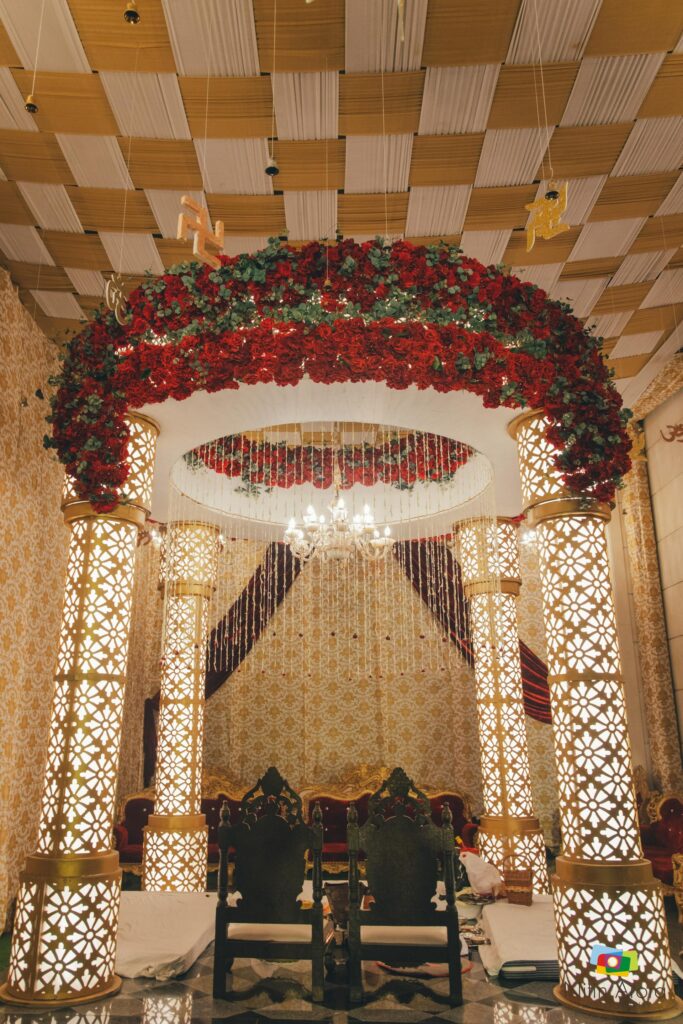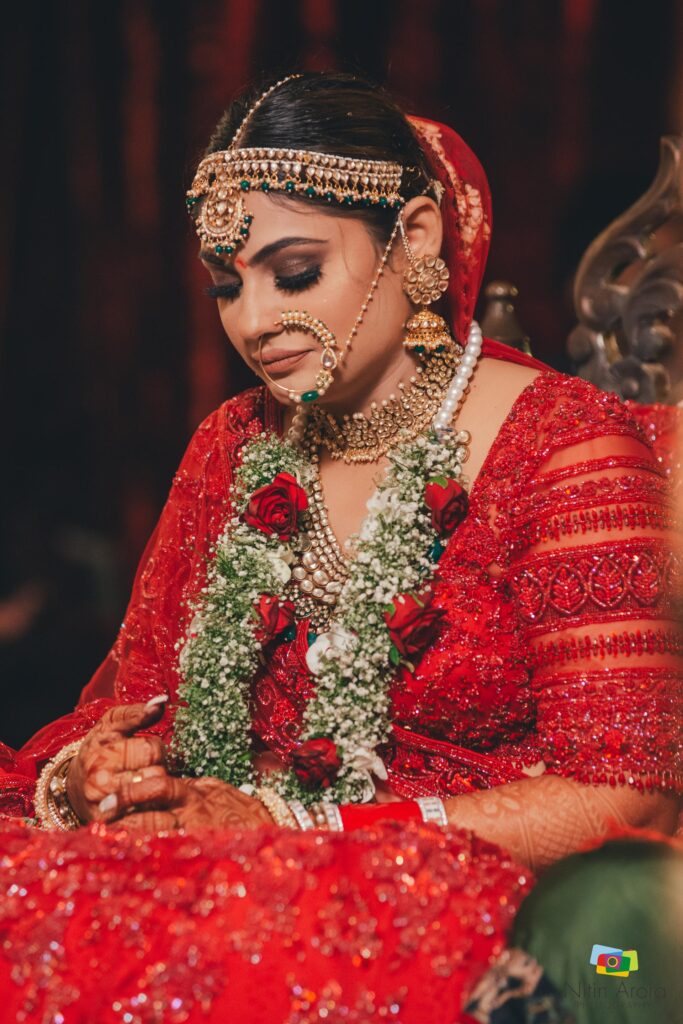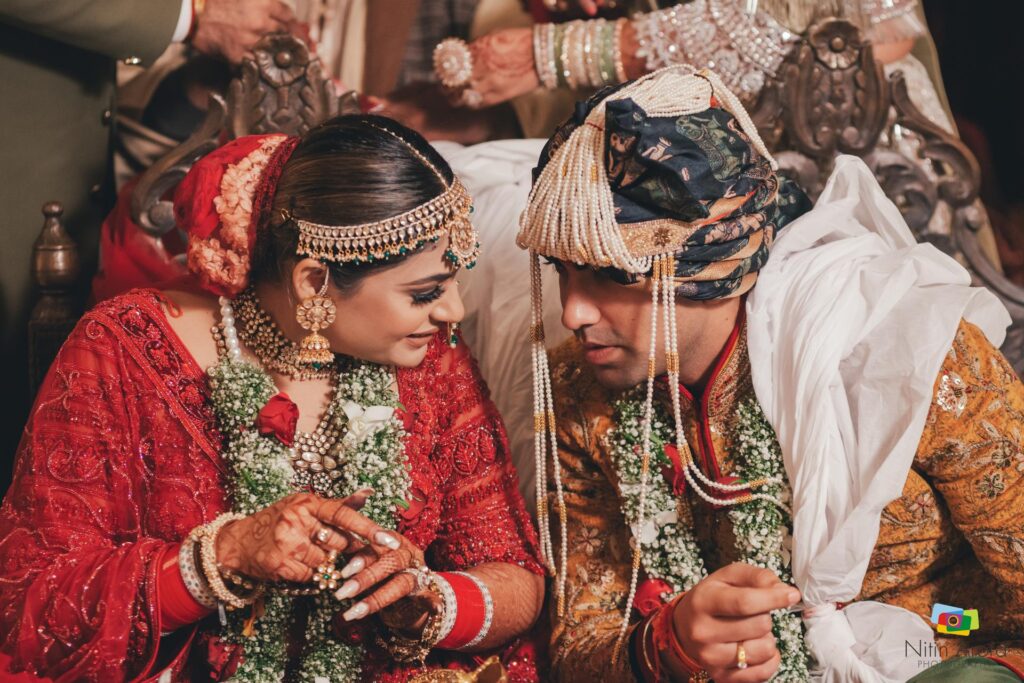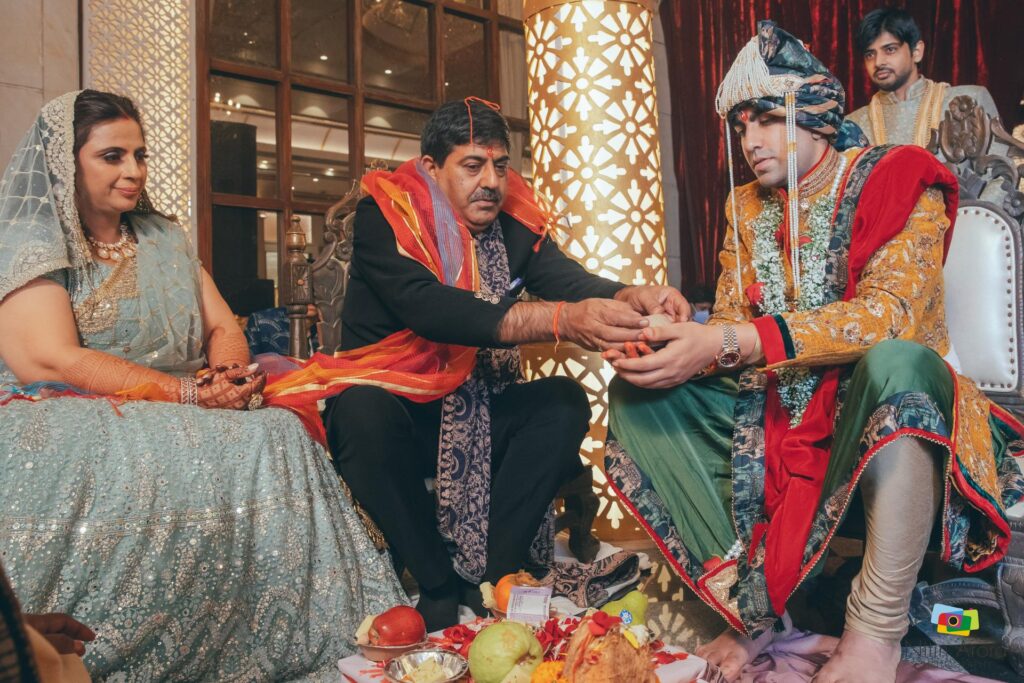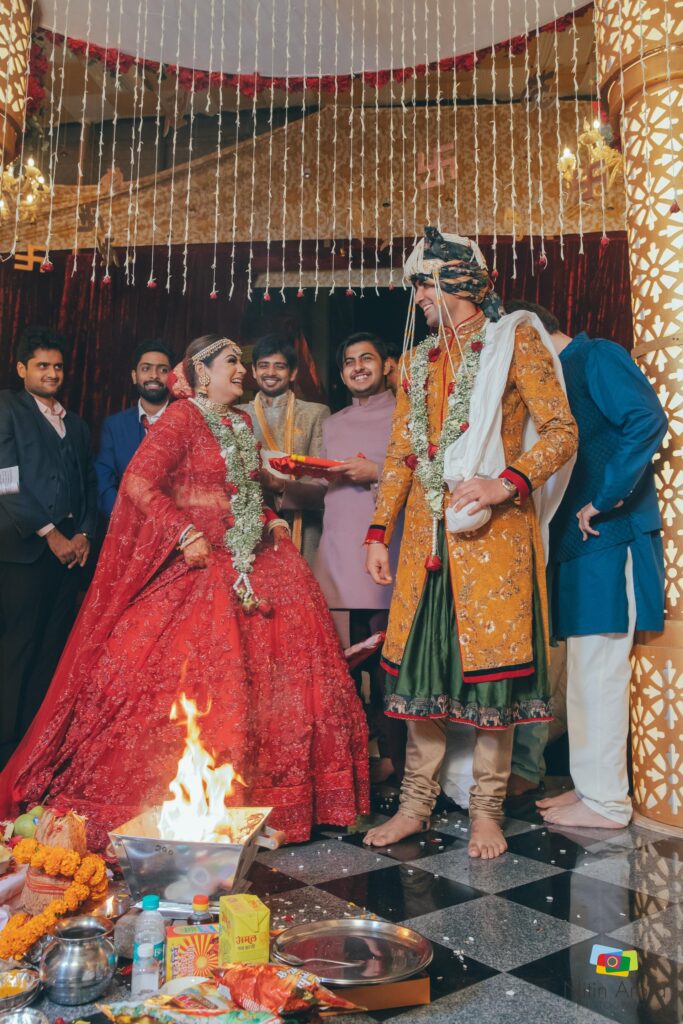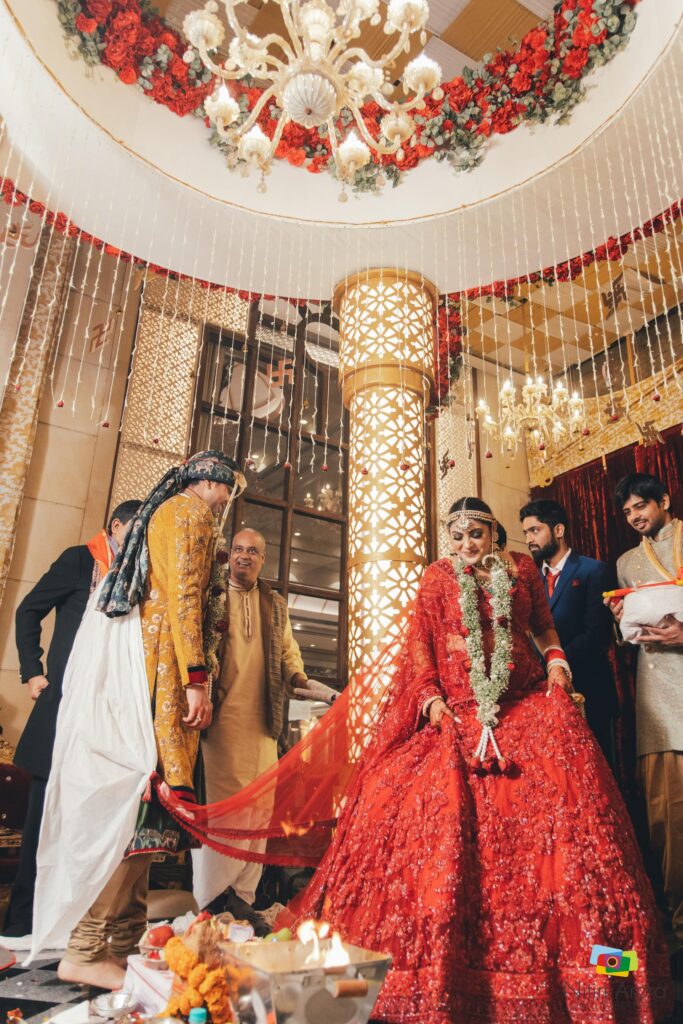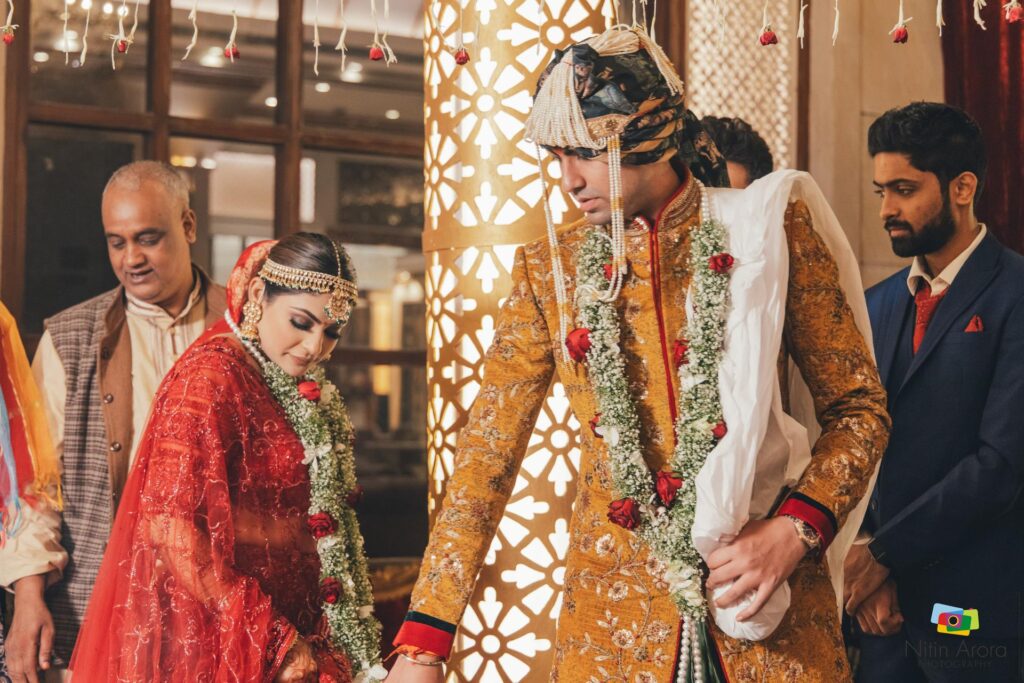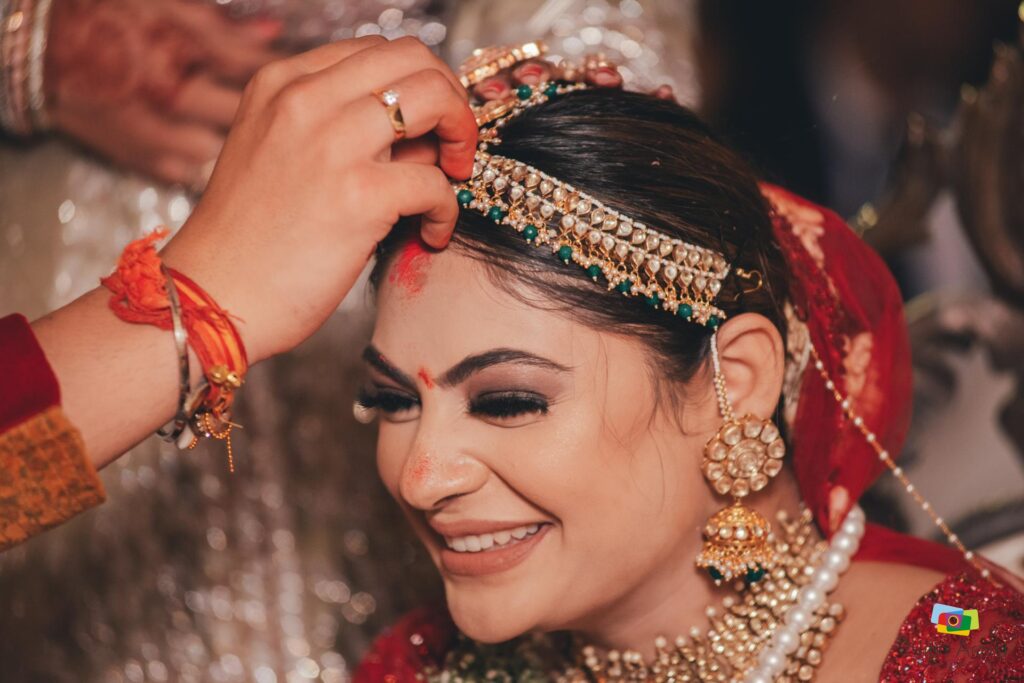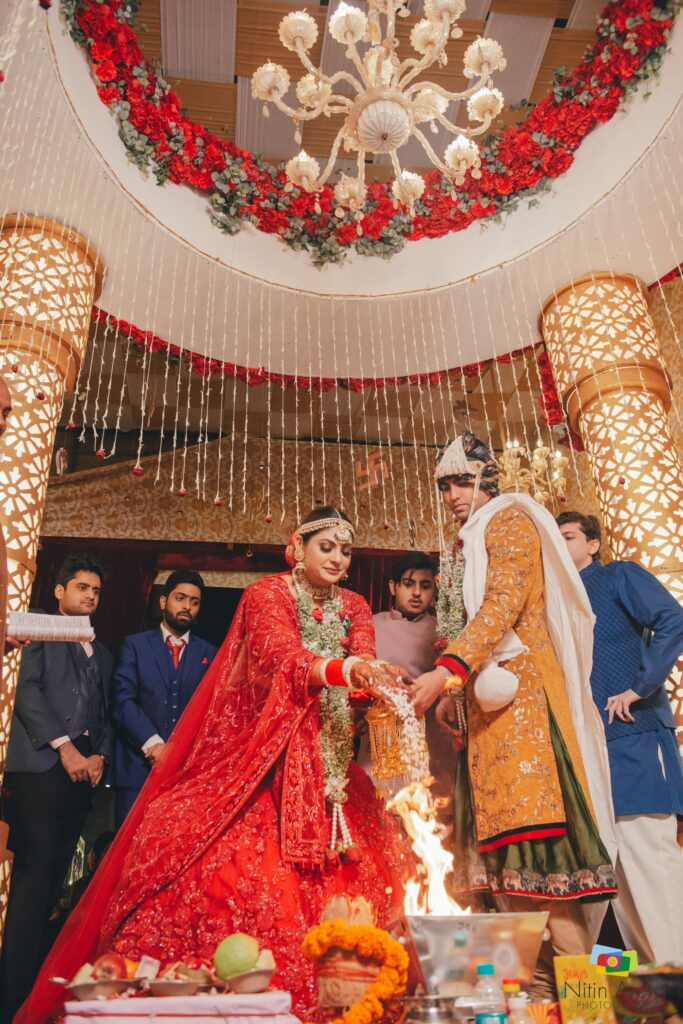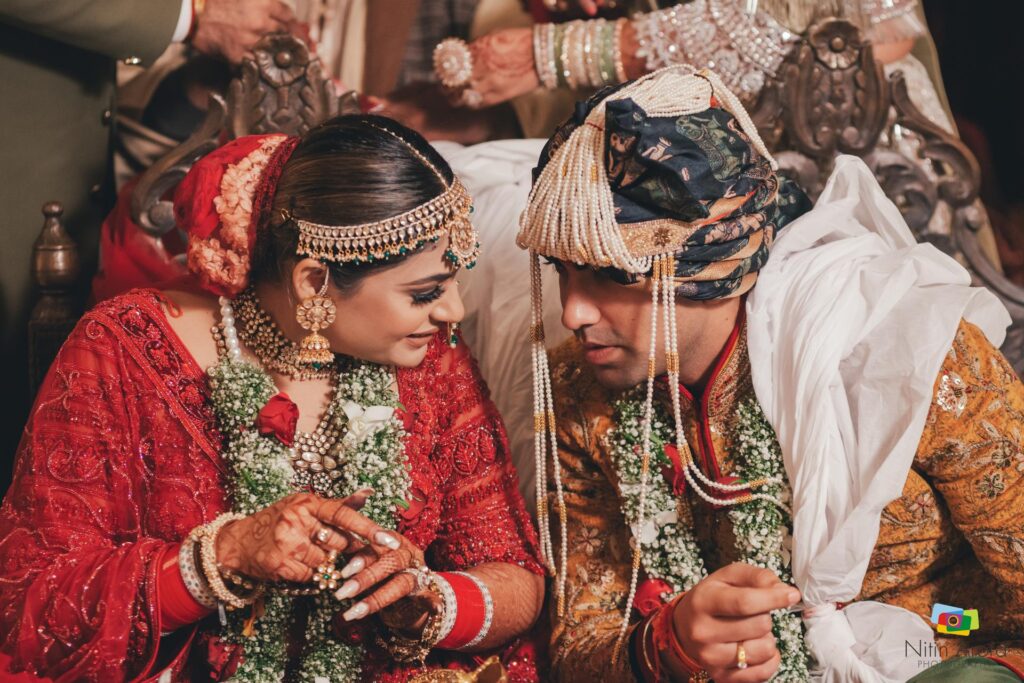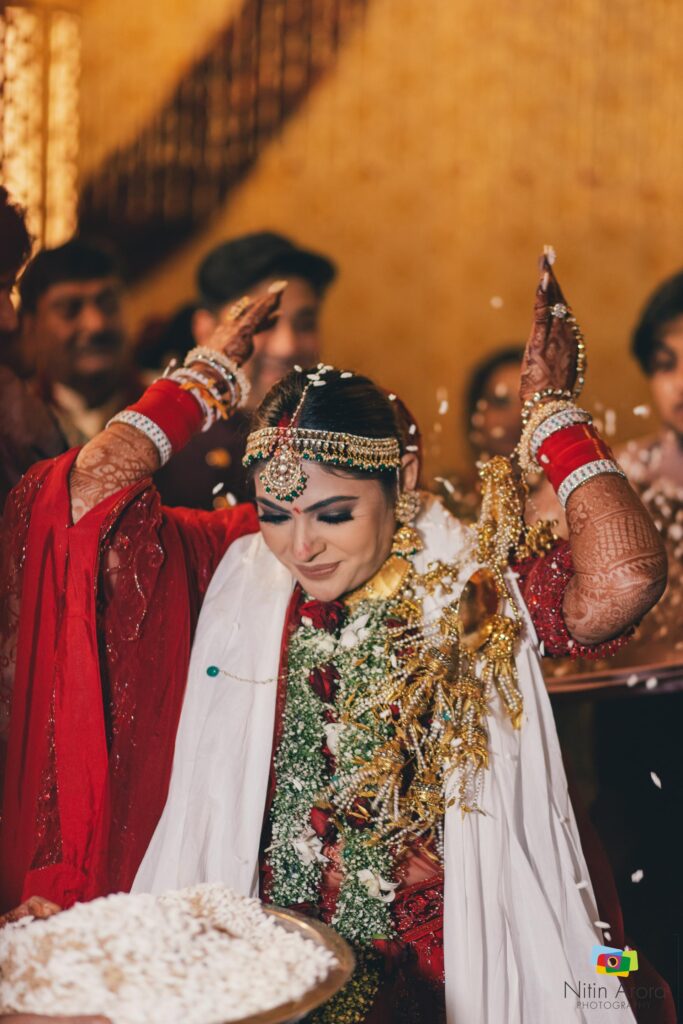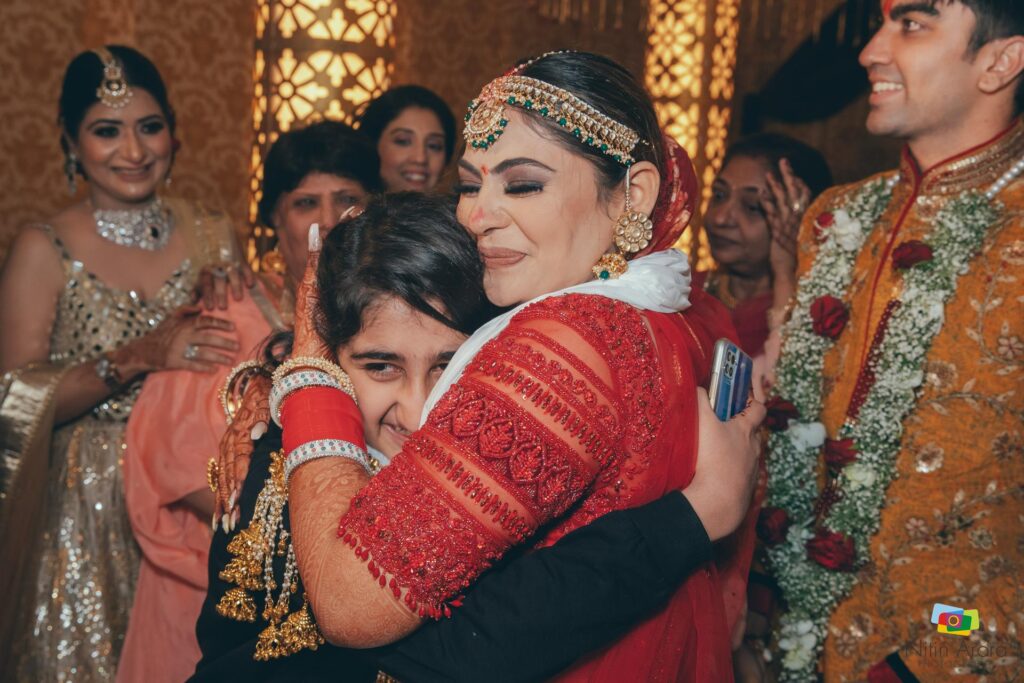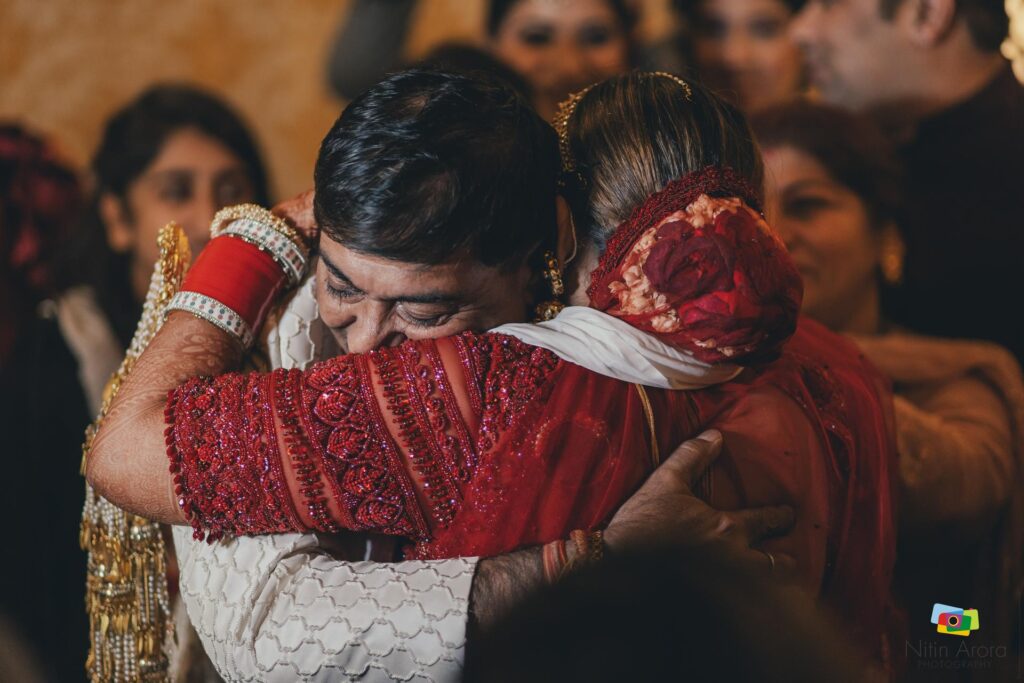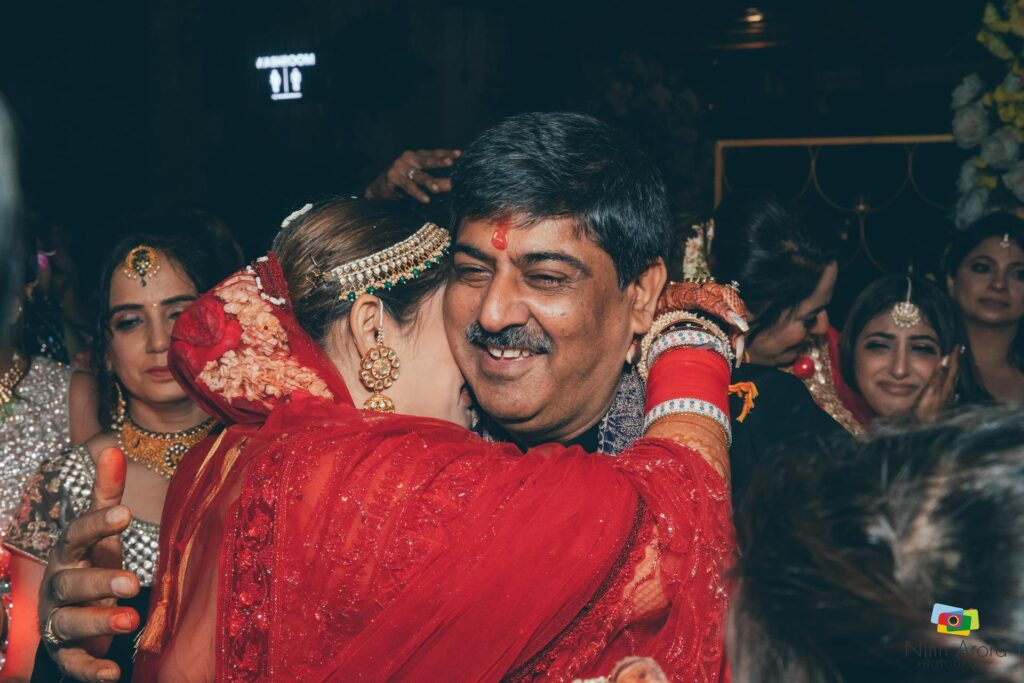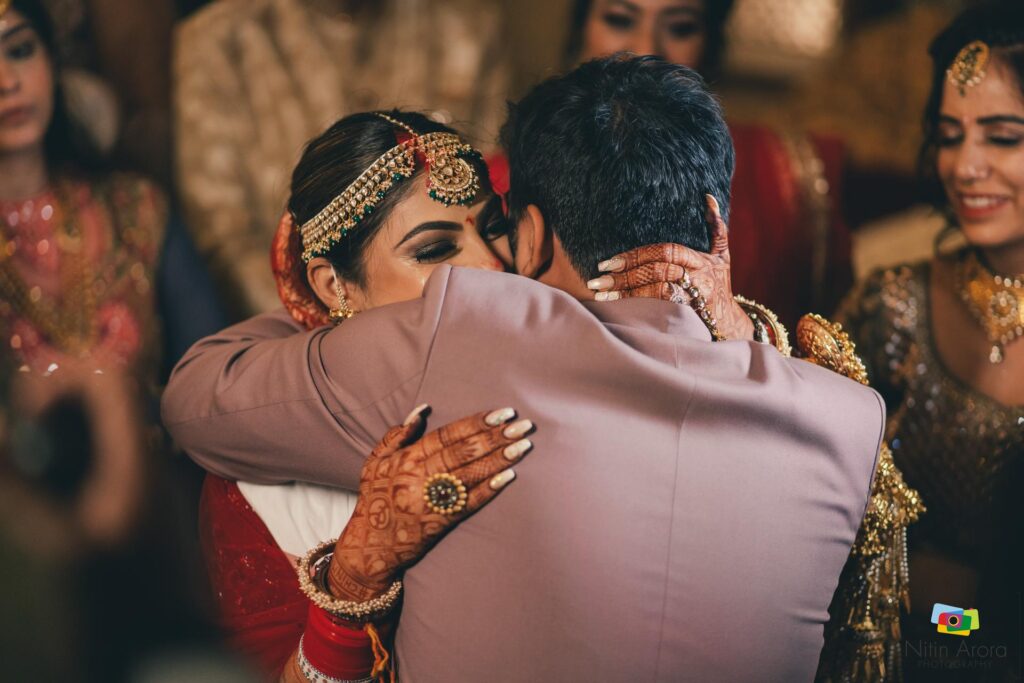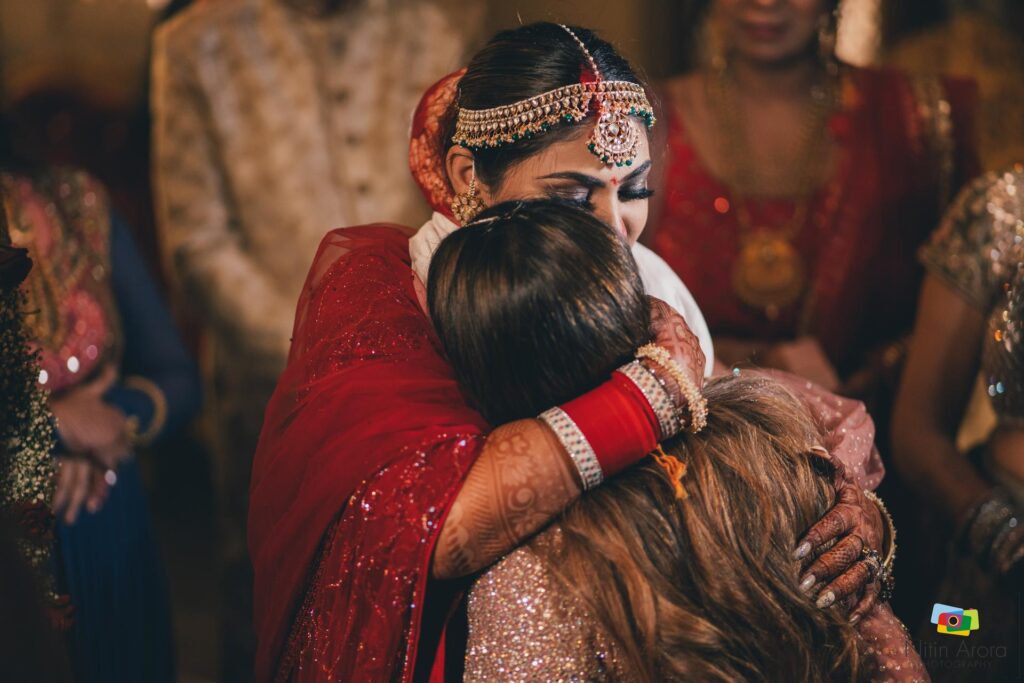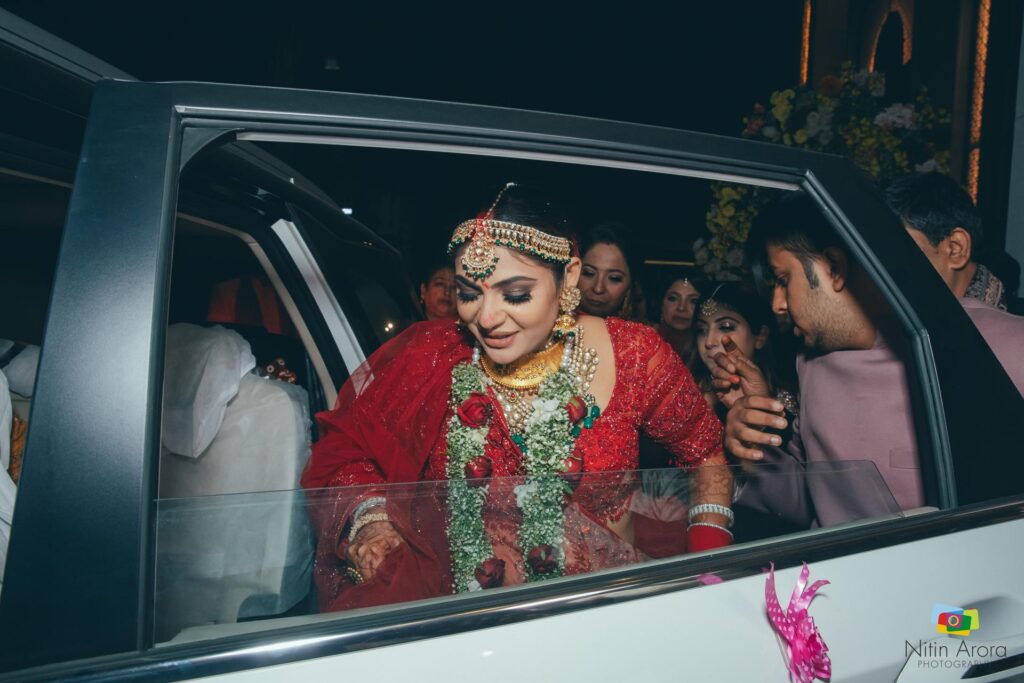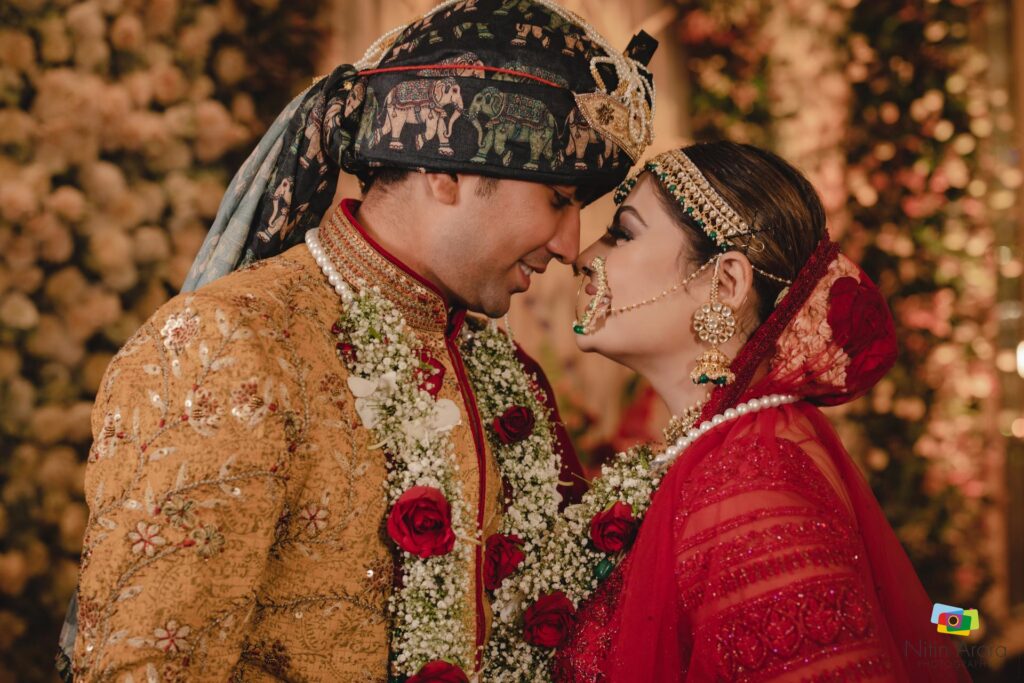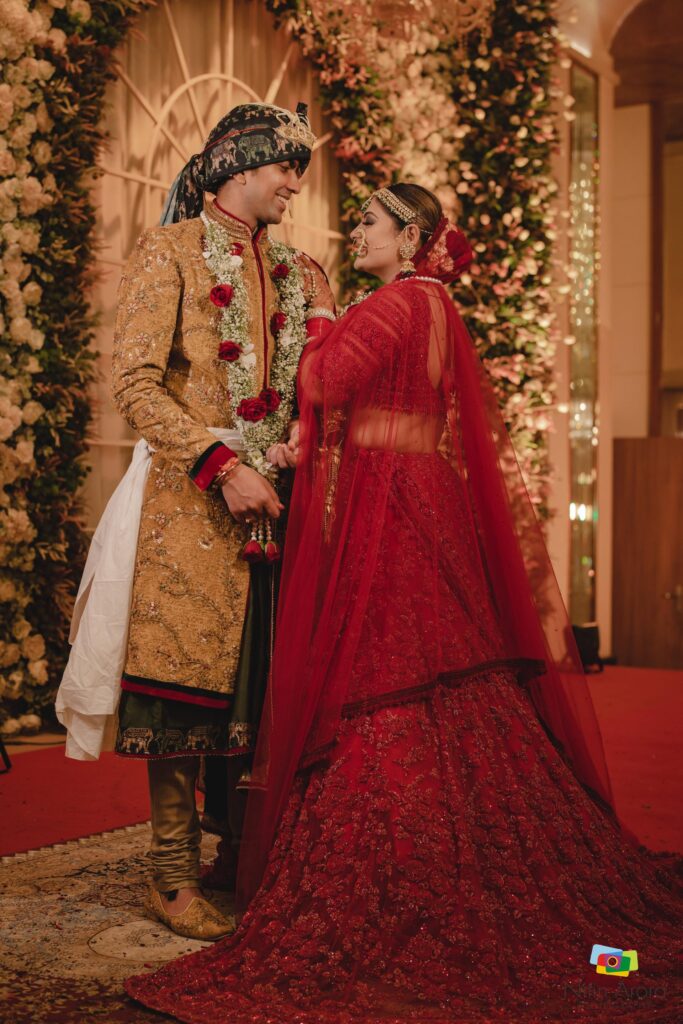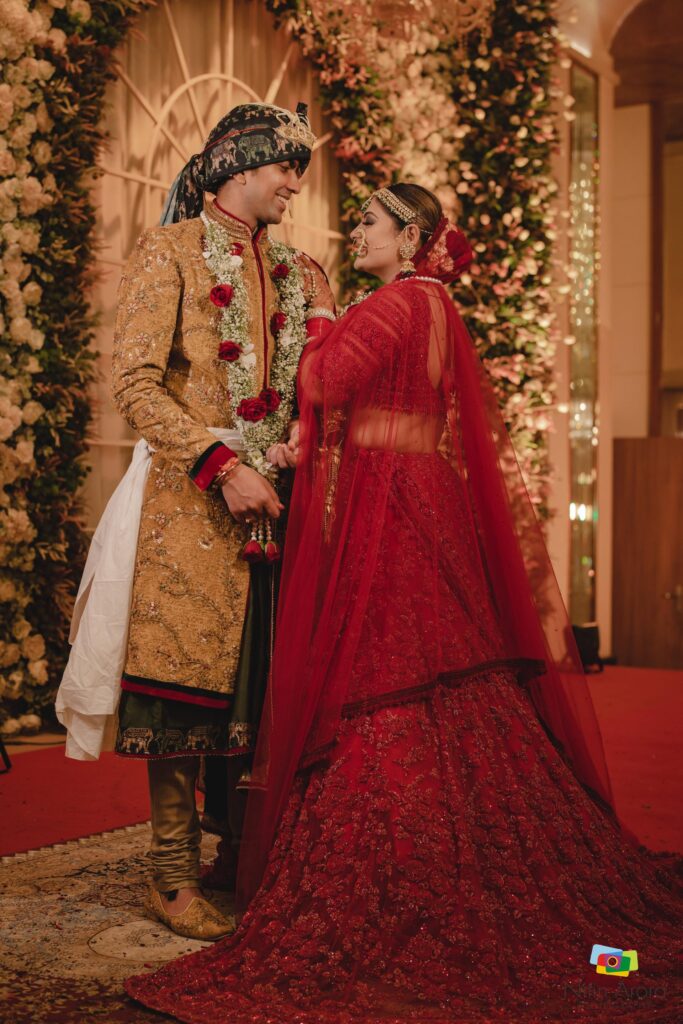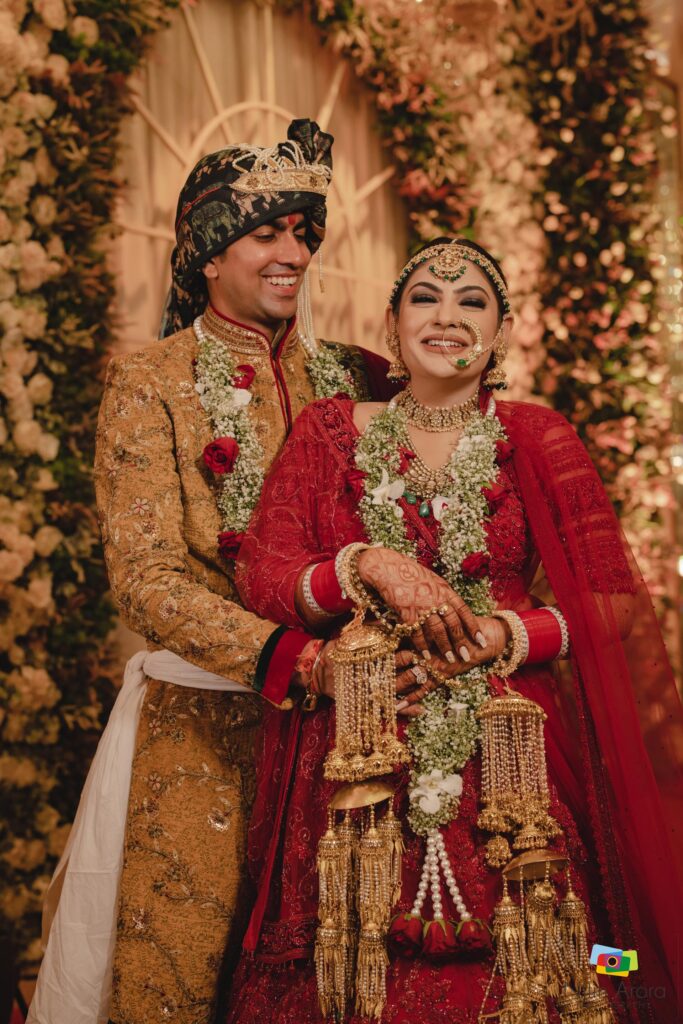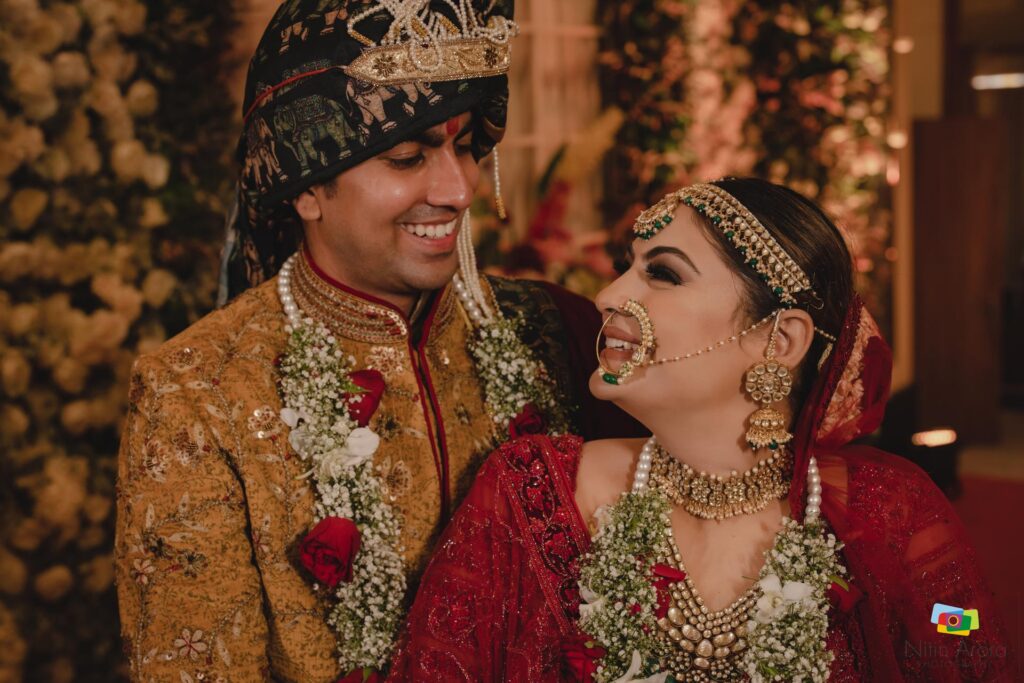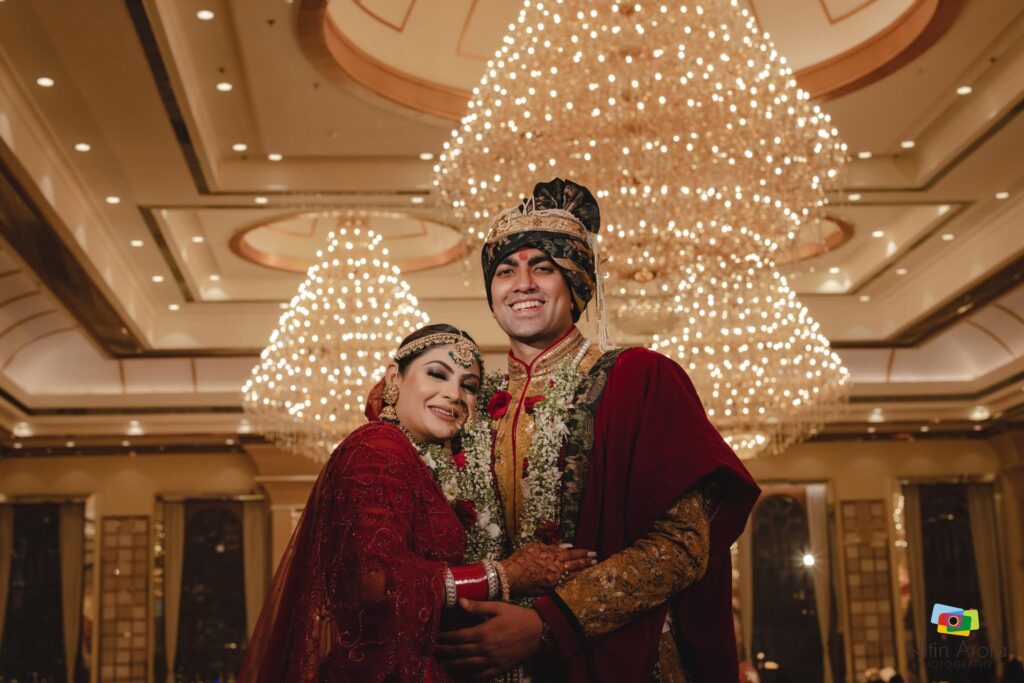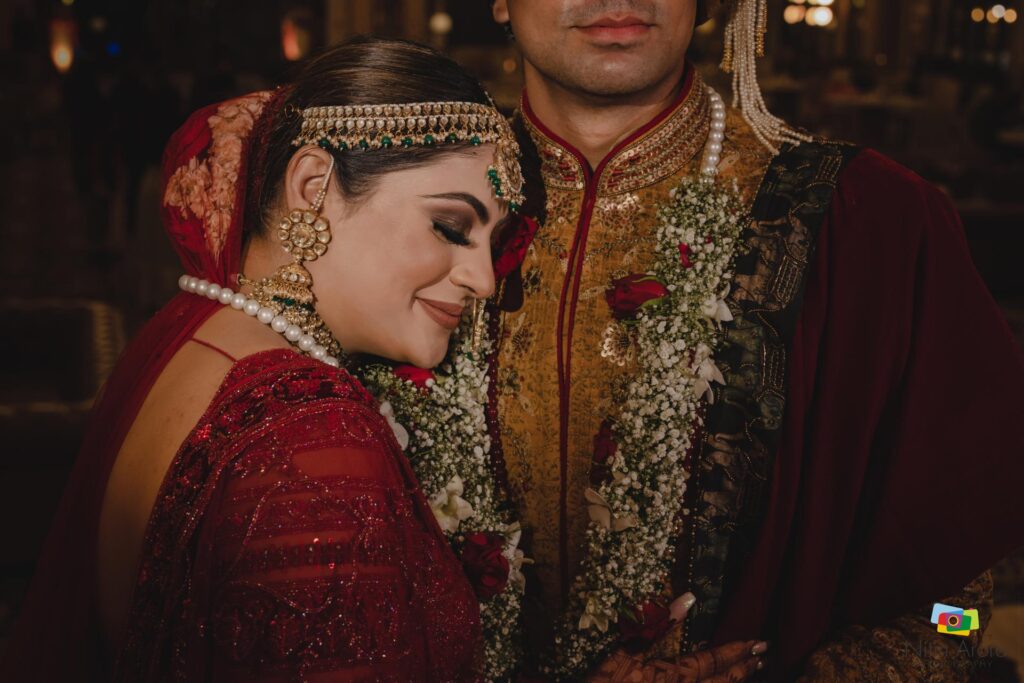 Reception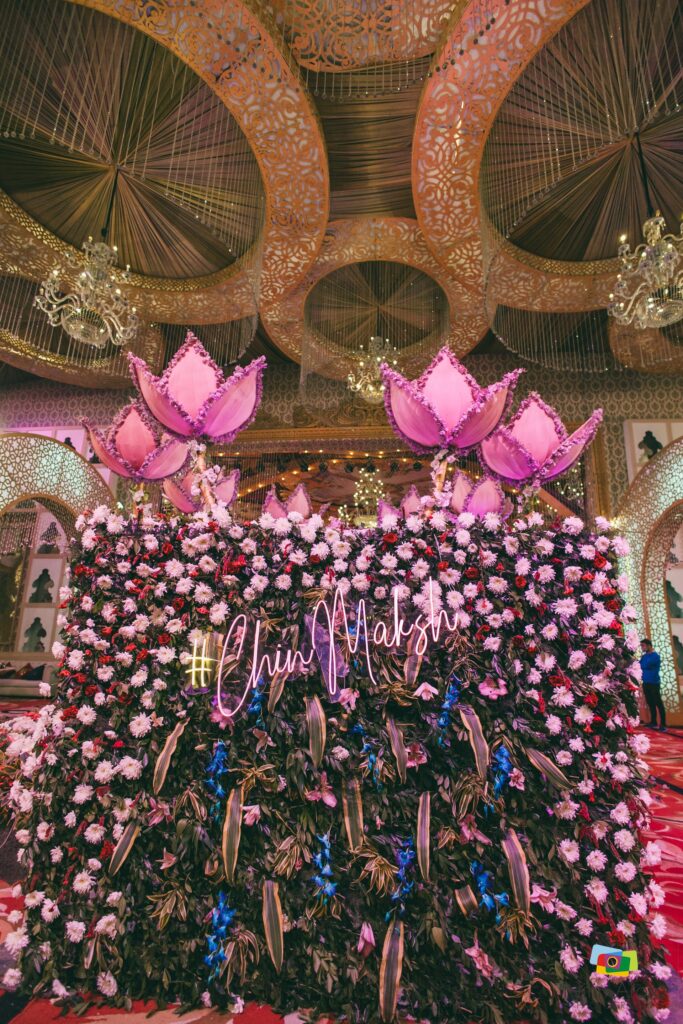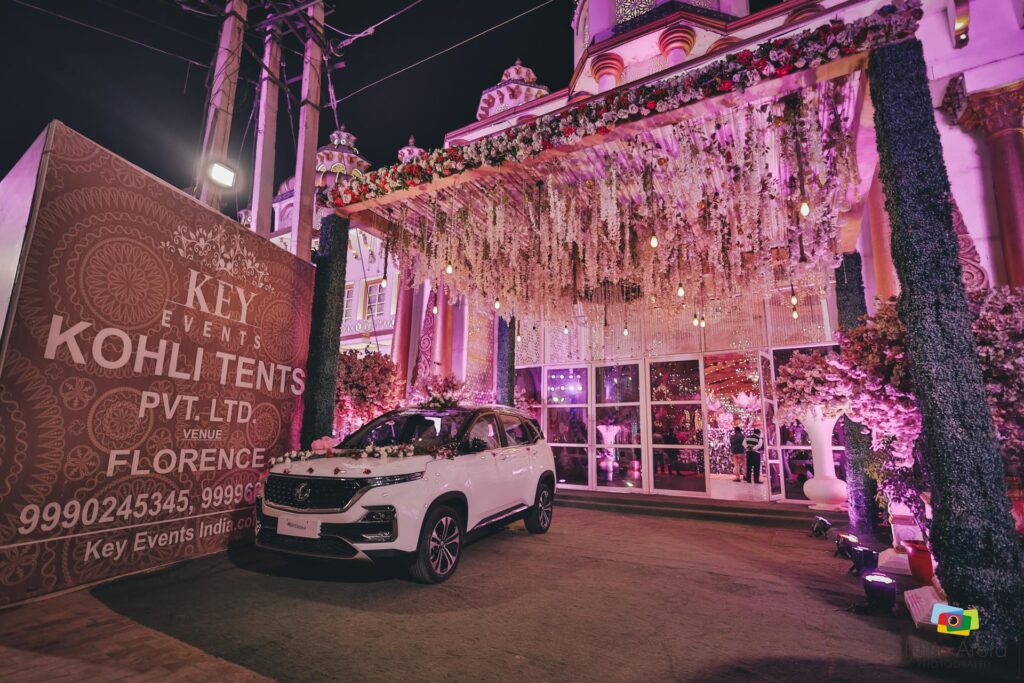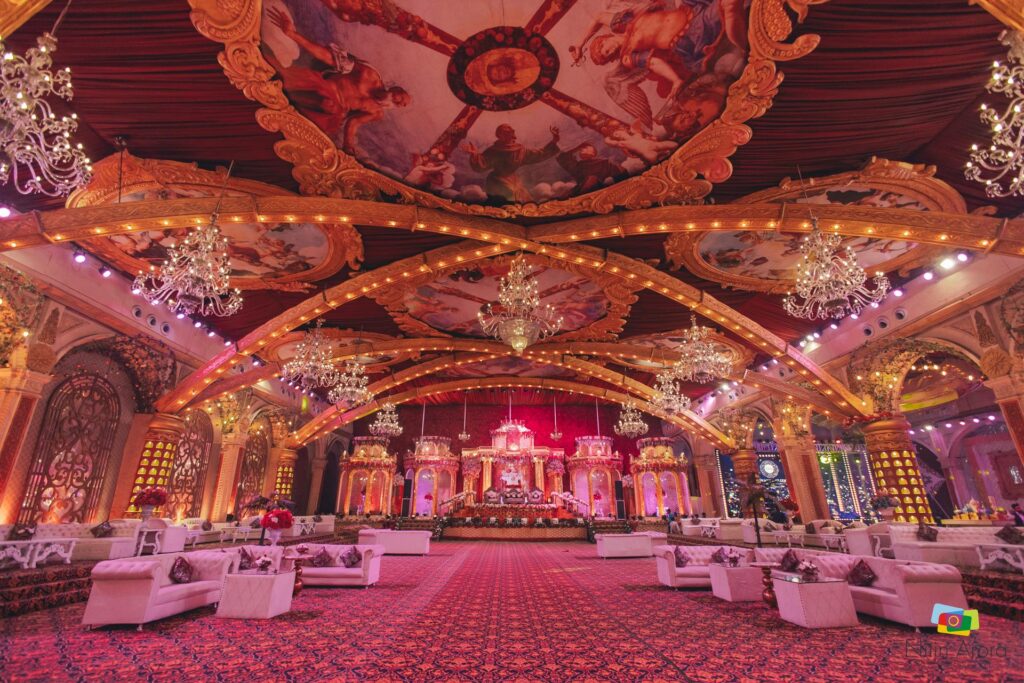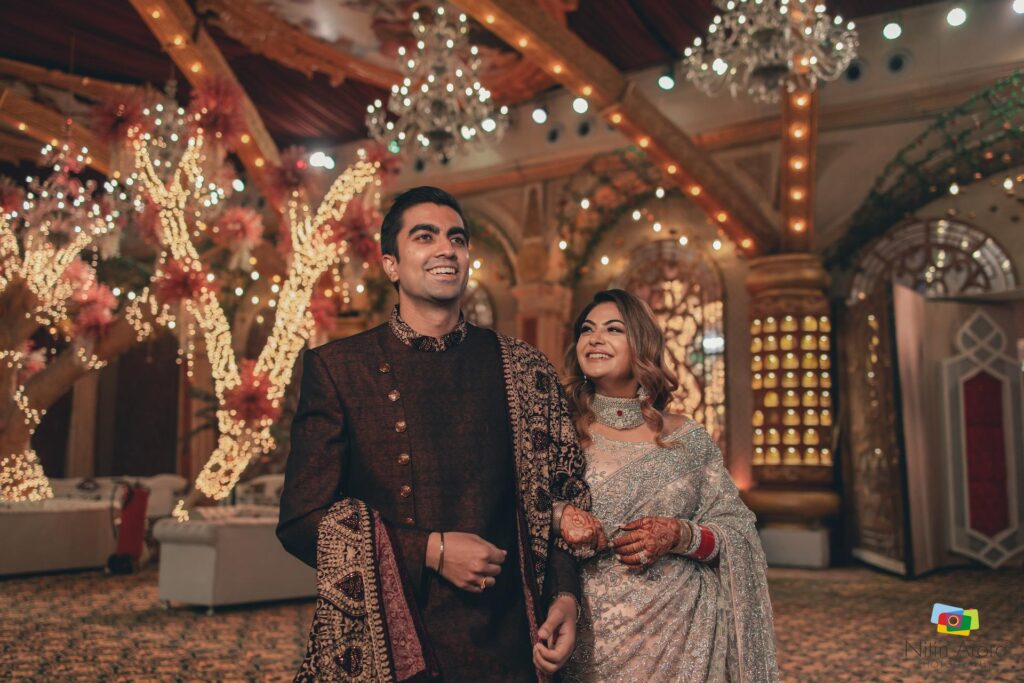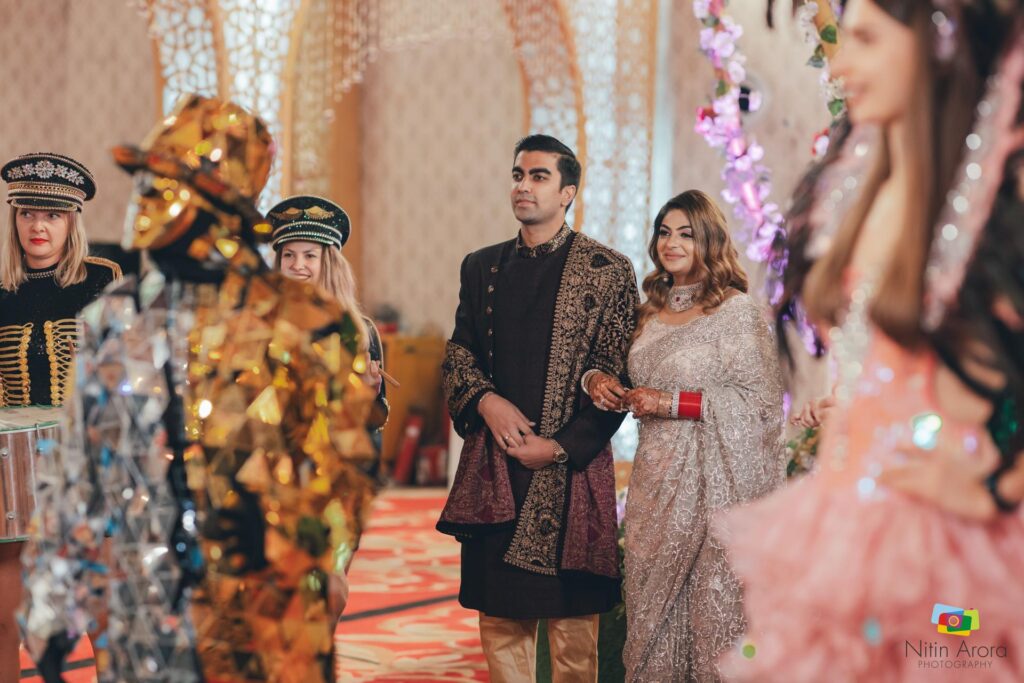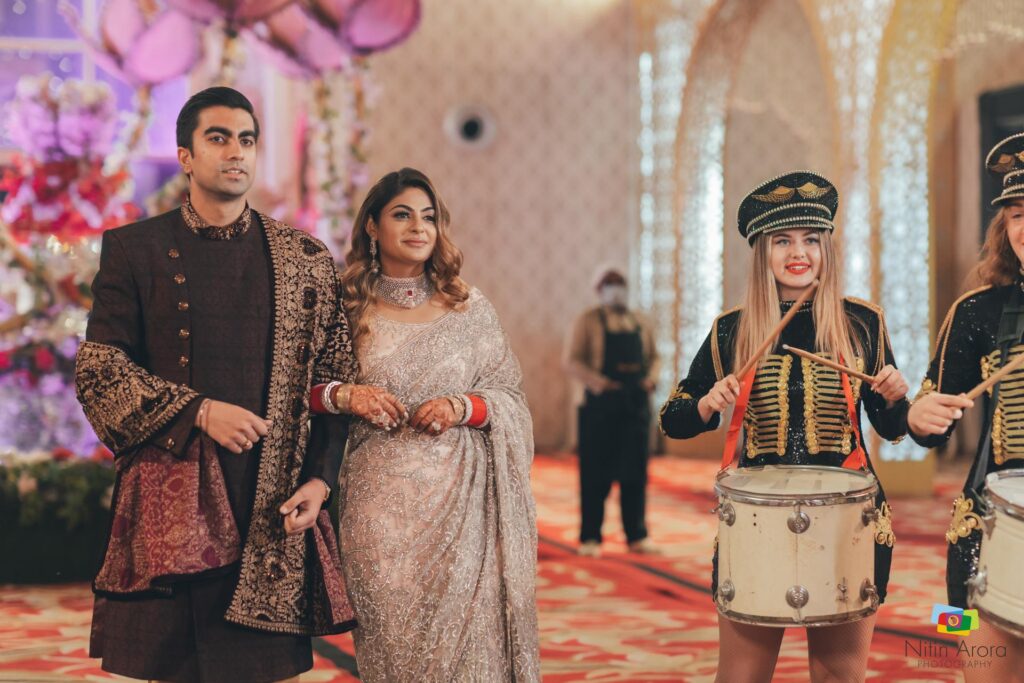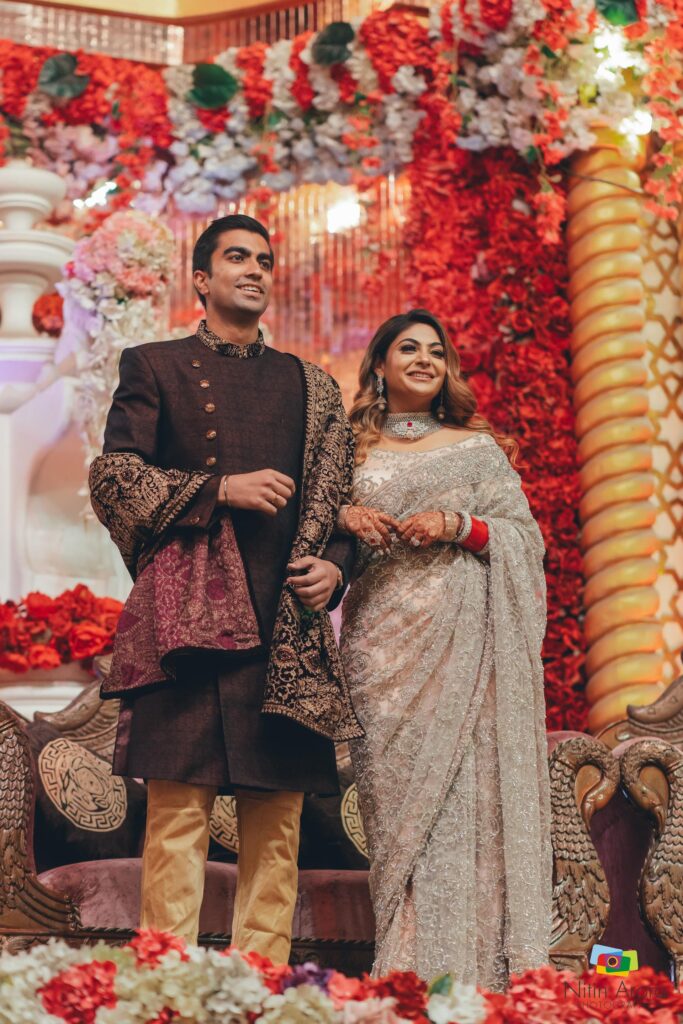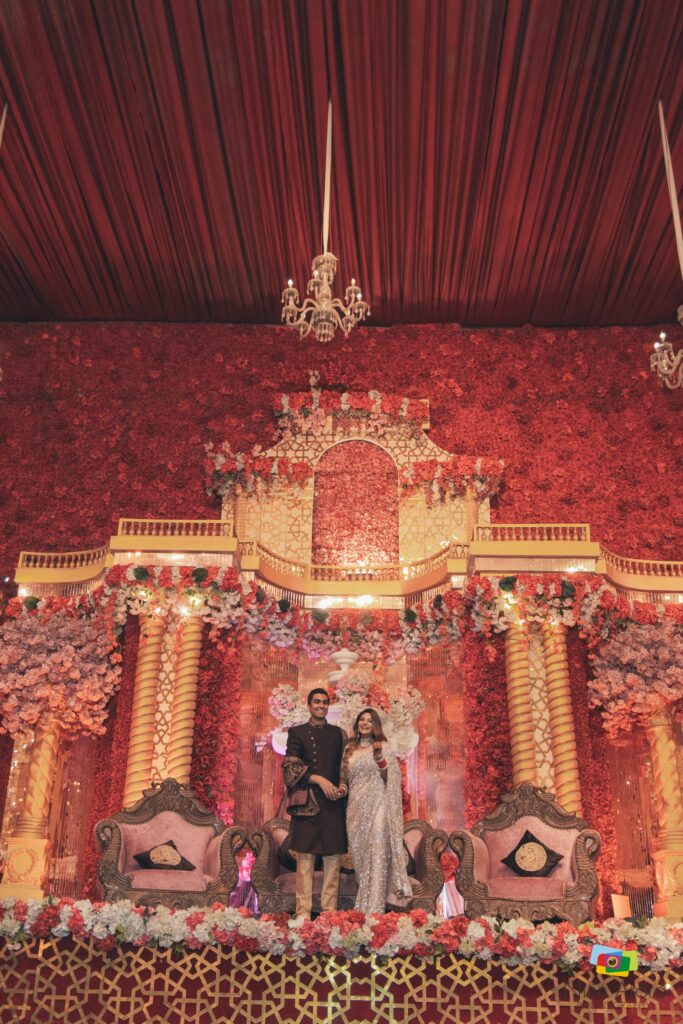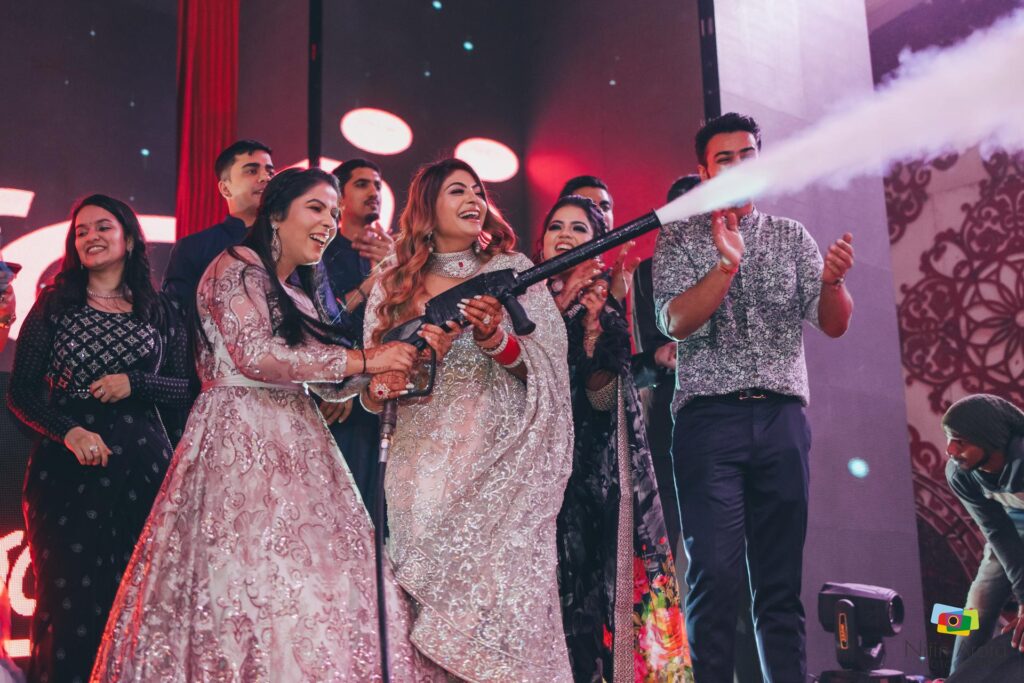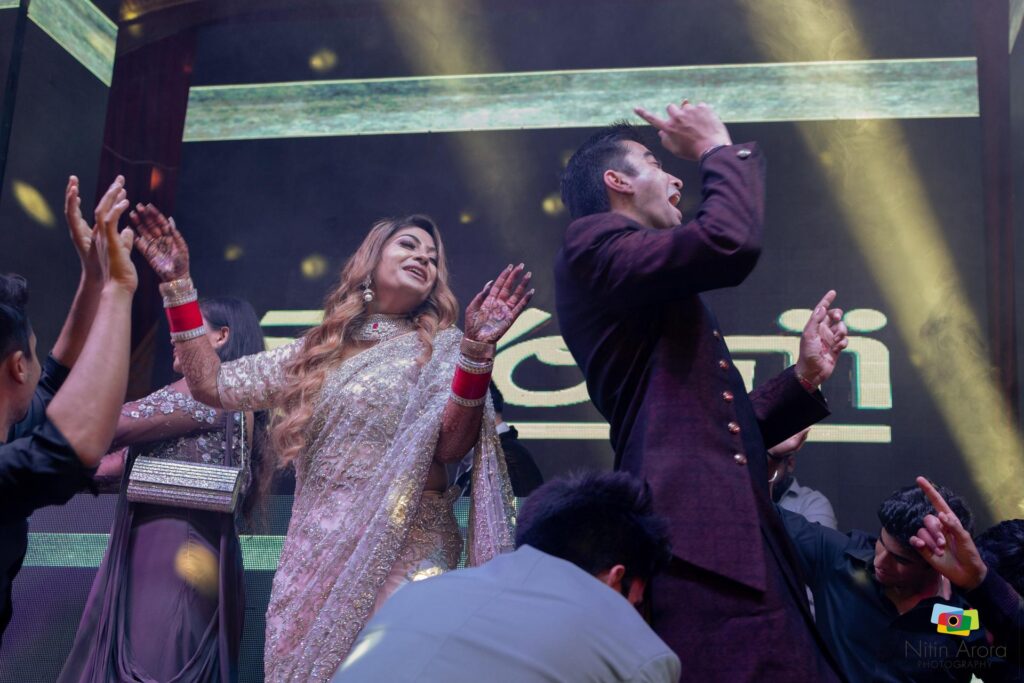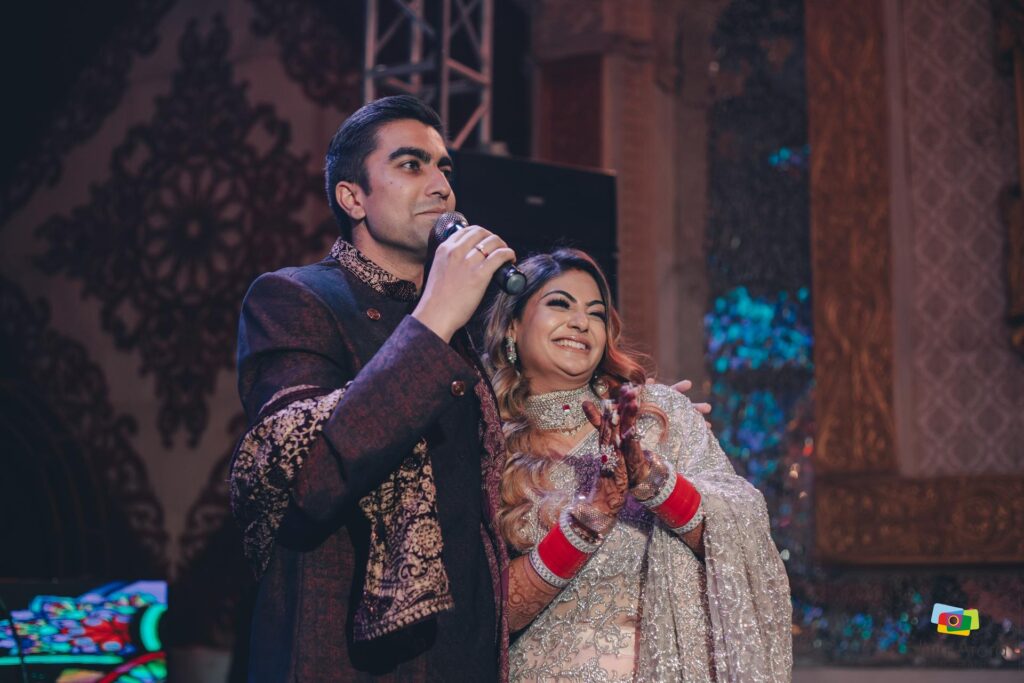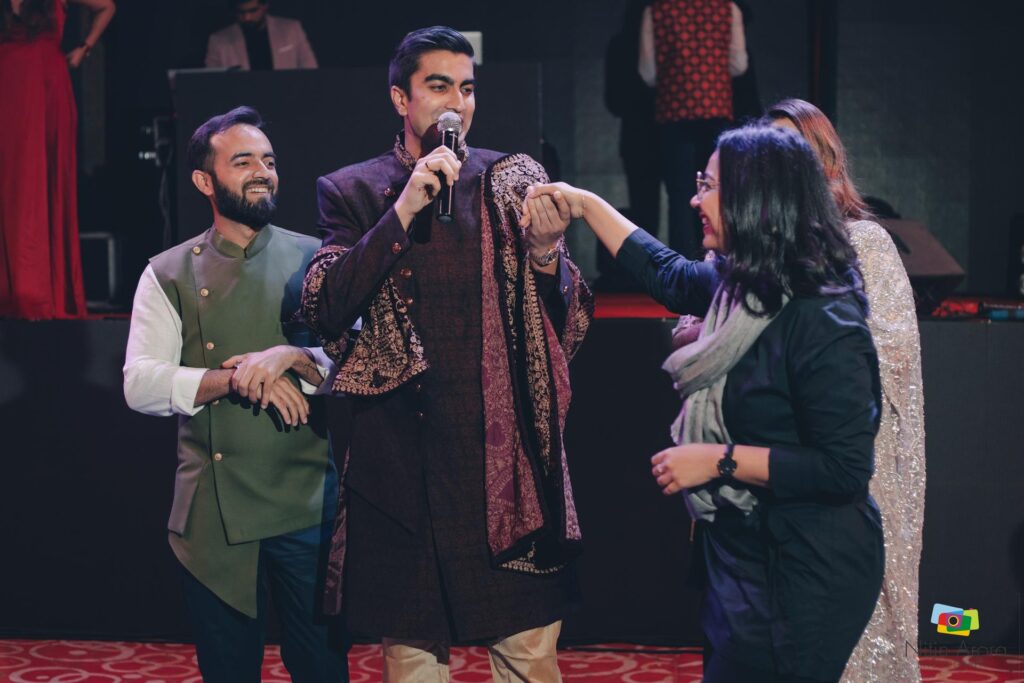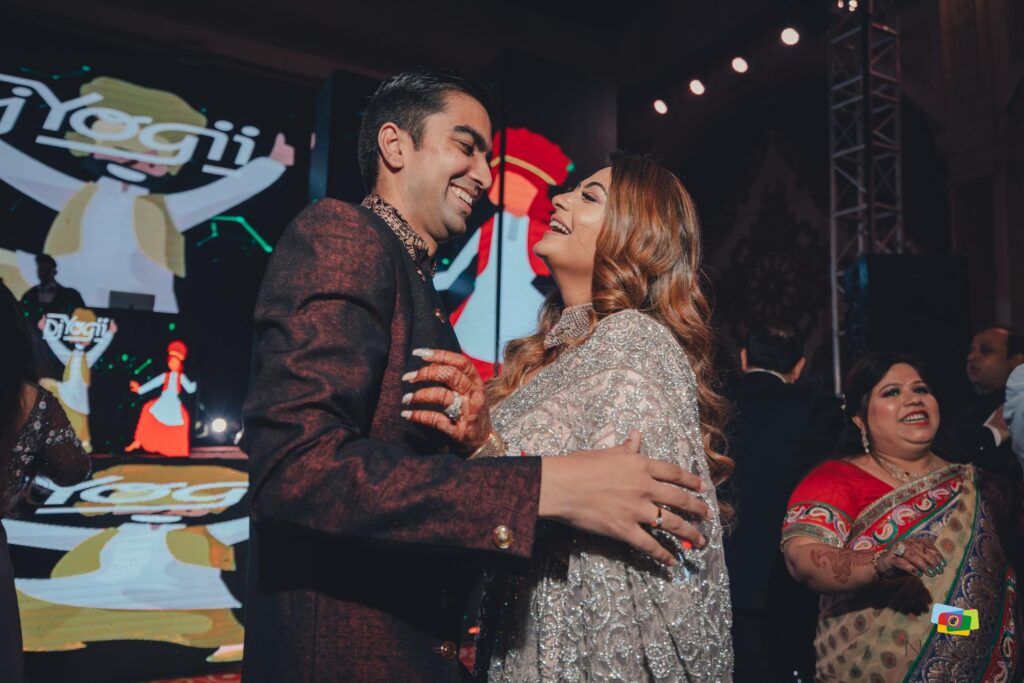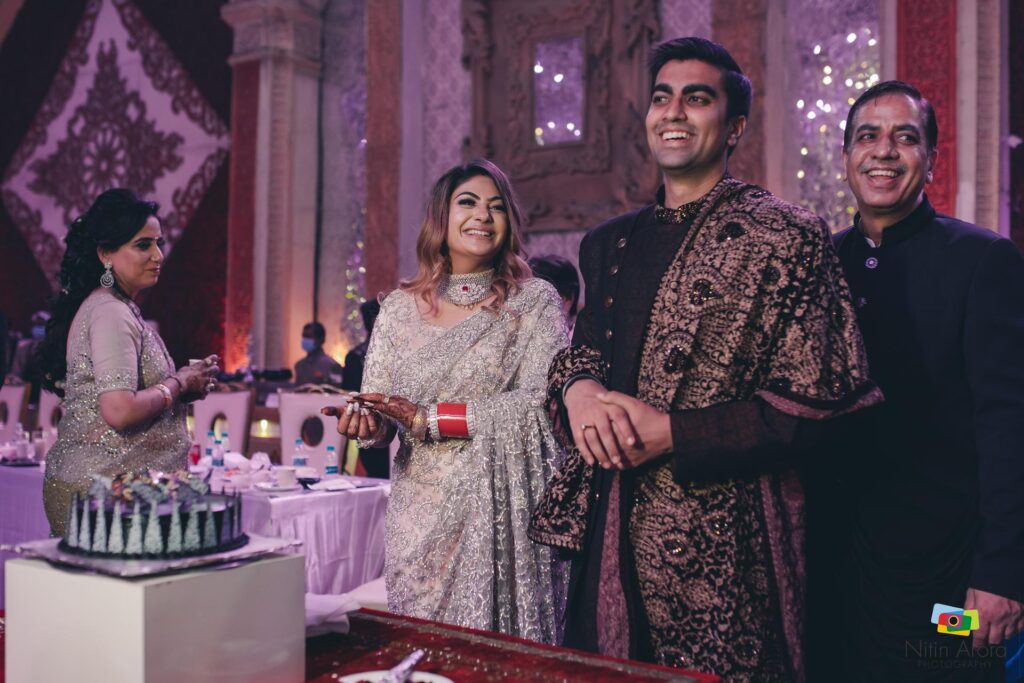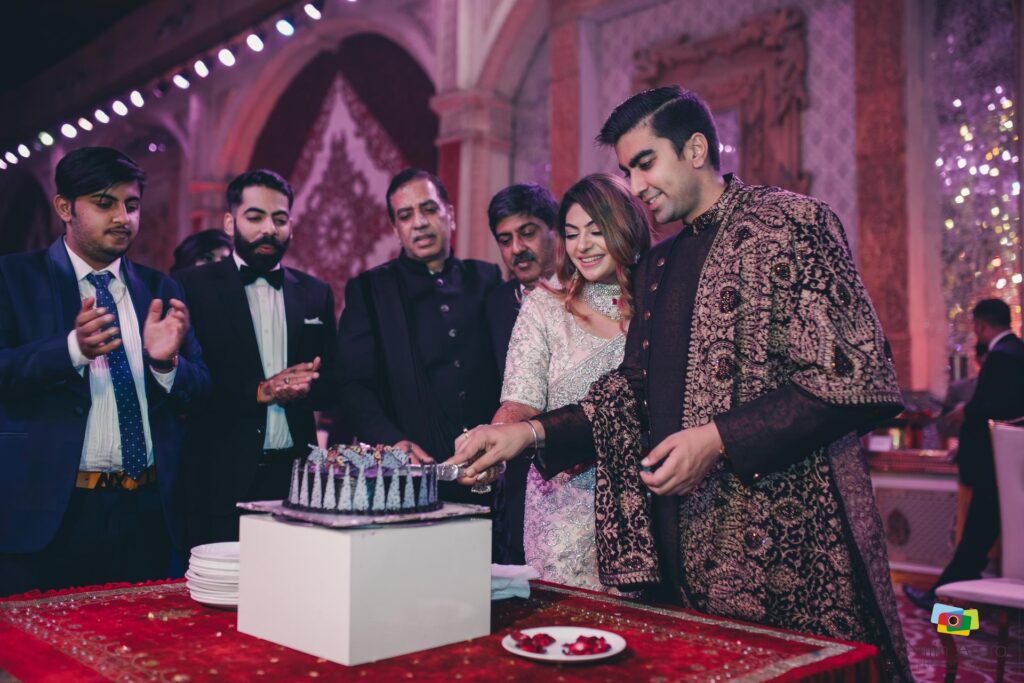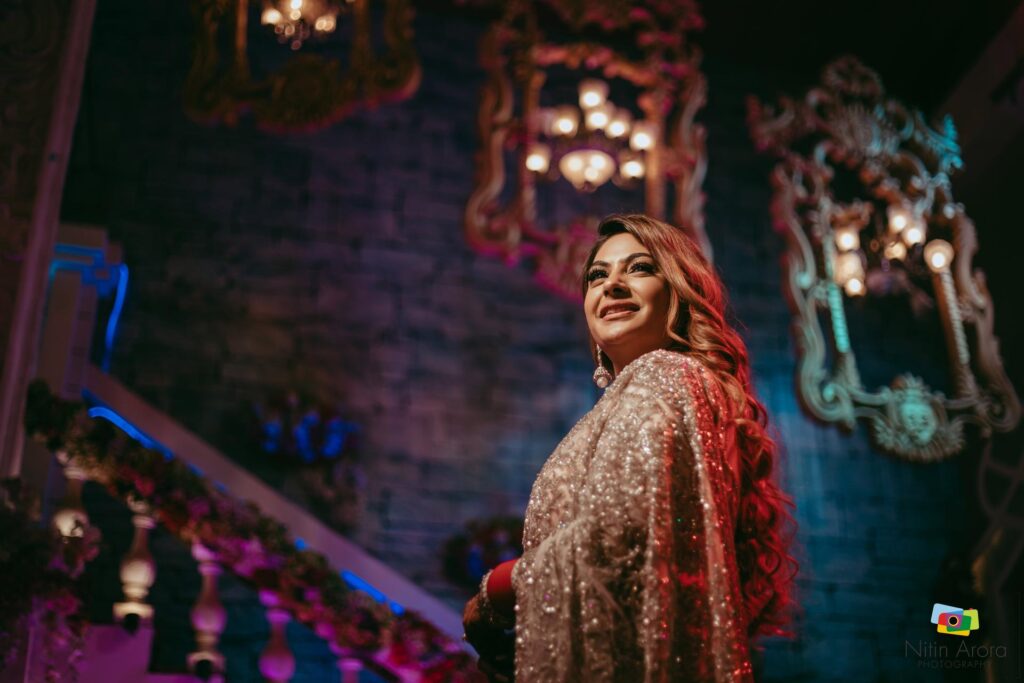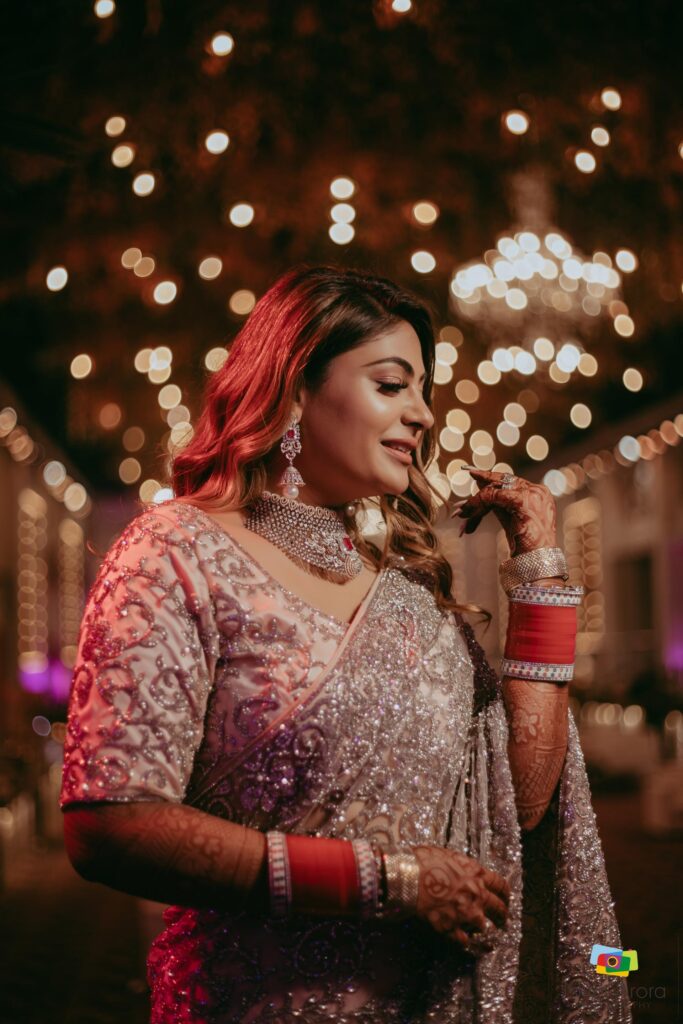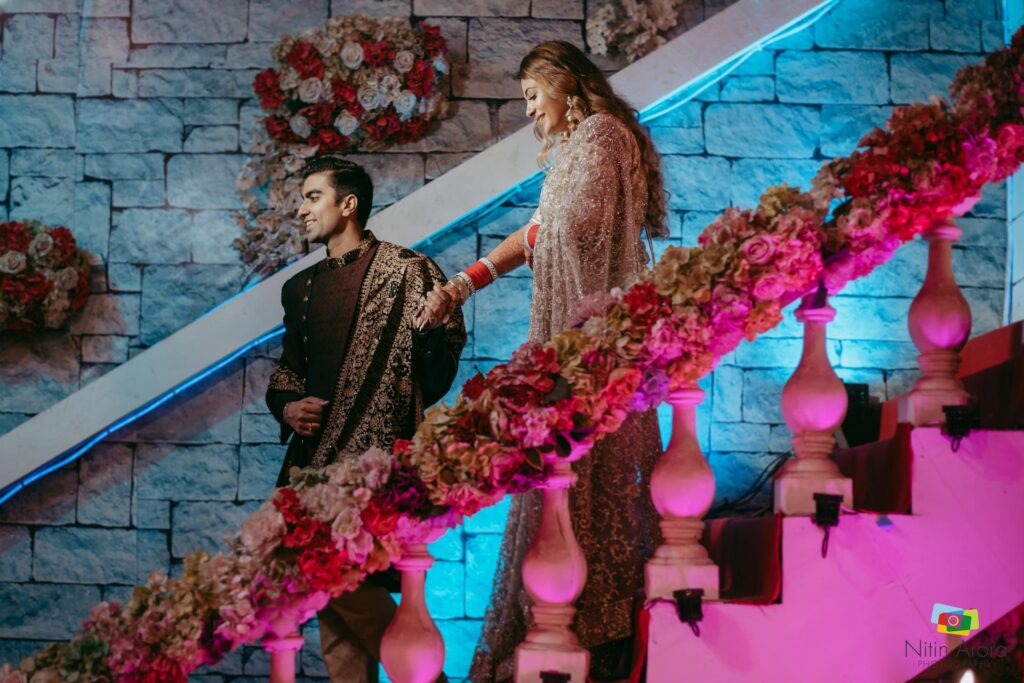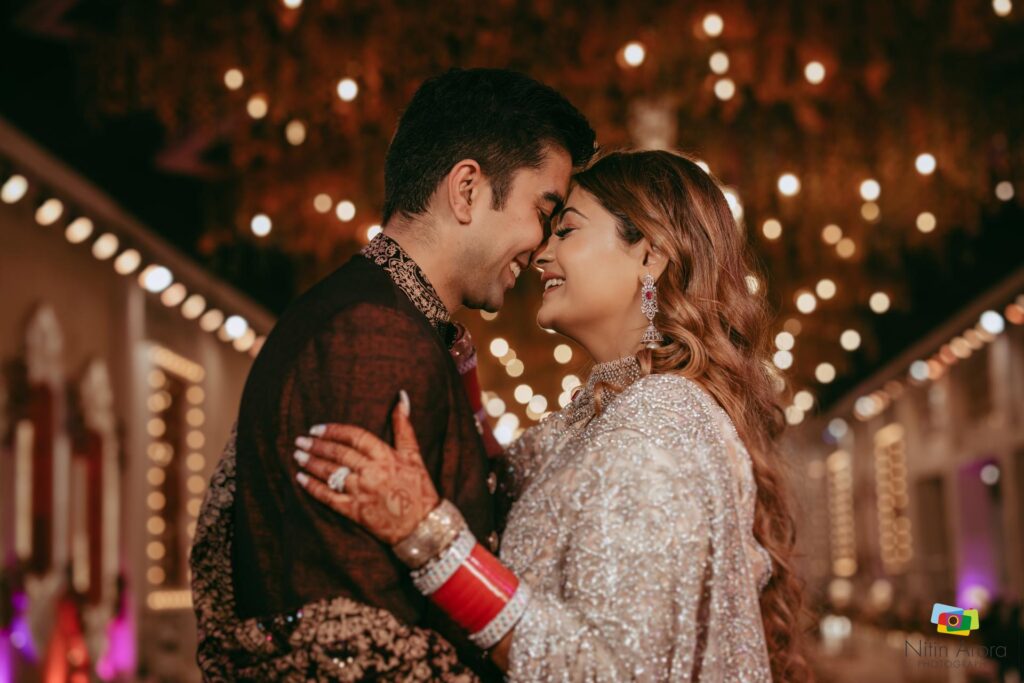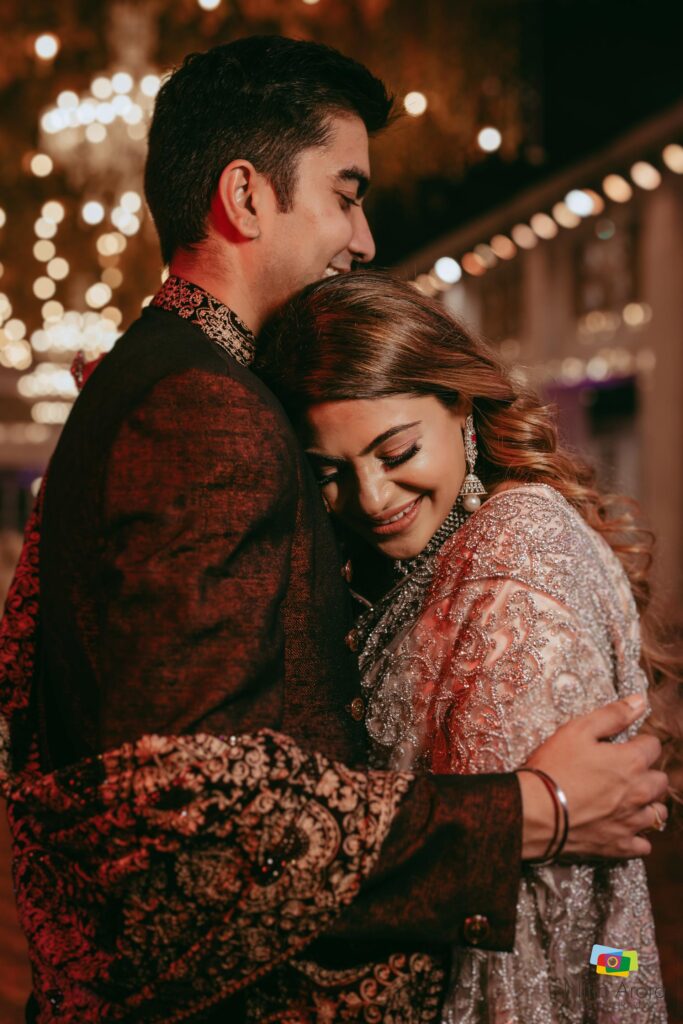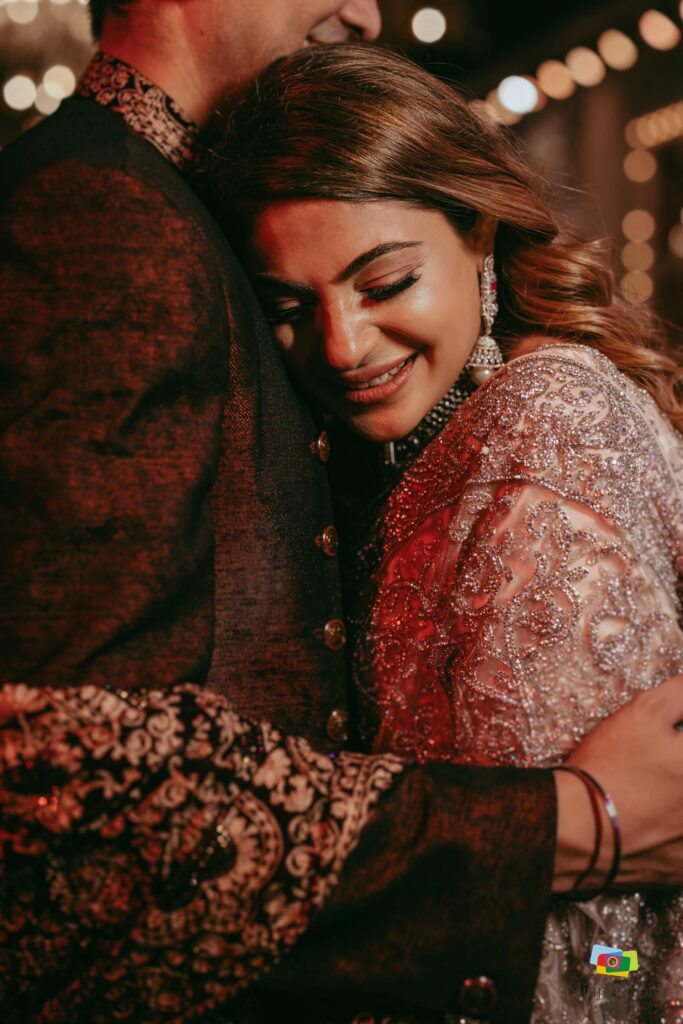 Bride: Yakshita || Makeup Page: Divyaksh Artistry || Photo: Nitin Arora ||
Makeup: Makeup by Cherry, Leena Bhushan (Engagement), Divyaksh Artistry (Haldi & Mehendi)  || Jewels: Rimaya Jewelry, Omsons Bridal Store ||
Heena: Raju Mehandi Wala || Planner: The Perfect Weddings || Outfits: Payal Keyal,
Deepak S Chhabra (Wedding), Maharani Couture (Reception), Queens by Aakarshan (Mehendi)