Indian weddings are deeply rooted in culture and traditions. Right from when the wedding date is set to the rituals and when the bride enters her new home, everything is based on an auspicious muhurat timing and so it's imperative that even when the couple tied the knot will have an auspicious wedding date as well. While we have already done a blog on auspicious wedding dates in 2022, here are some of the best auspicious wedding dates in 2023 for couples who like to take their sweet time between engagement and wedding.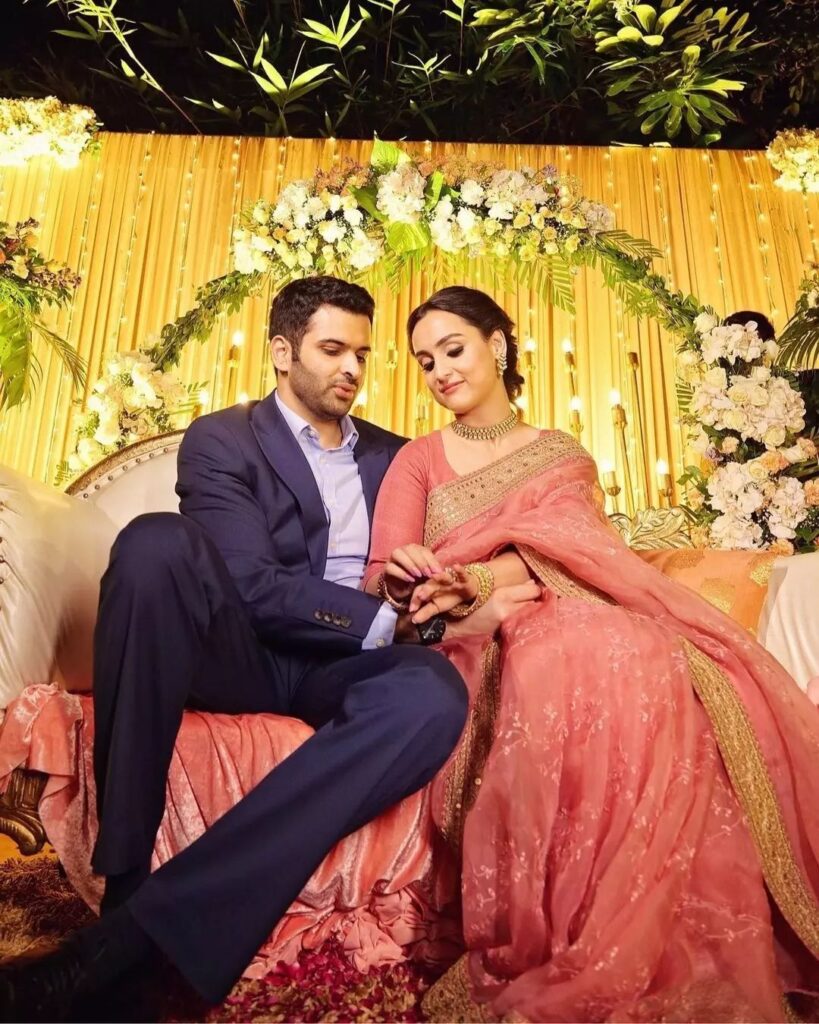 Courtesy: Vaibhavi Nakhasi
Wedding Dates In January 2023
What better way to ring in the New Year than by getting married in the first month of the year! January is often associated with new beginnings, excitement, and the thrill of a change. And marriage surely is one of the biggest changes anyone experiences in their lifetime. A good, healthy change though! There's nothing like embarking on the journey of life with a partner who will halve your struggles and double your happiness. In January, the popular destination wedding location – Rajasthan is quite chilly and gorgeous. A day wedding would be just perfect this time because the warm sun rays and the cold atmosphere just makes everything better. This also means you don't have to worry about the cold when deciding on your wedding dresses and any type of choli and dupatta style will protect you from the weather. 
15 January 2023 (Sunday)
18 January 2023 (Wednesday)
25 January 2023 (Wednesday)
26 January 2023 (Thursday)
27 January 2023 (Friday)
30 January 2023 (Monday)
Wedding Dates In February 2023
February is a beautiful month to get married as well. And there are many wedding dates in 2023 in the month of February. Not to forget it's also the month of love, and there's a wedding date on Valentine's Day as well. There is only one-weekend date though. February is also a bit cold, so if you want to avoid the biting winters on your wedding day, then February can be a great option. You can thoroughly enjoy the outdoor day events because it that won't be that hot. There's also a crisp breeze during this month, adding to the romantic element of your special day. 
6 February 2023 (Monday)
7 February 2023 (Tuesday)
9 February 2023 (Thursday)
10 February 2023 (Friday)
12 February 2023 (Sunday)
13 February 2023 (Monday)
14 February 2023 (Tuesday)
16 February 2023 (Thursday)
22 February 2023 (Wednesday)
23 February 2023 (Thursday)
27 February 2023 (Monday)
28 February 2023 (Tuesday)
Wedding Dates In March 2023
With the onset of spring and the gorgeous colors of nature blooming in full swing, March can uncover the unmatched beauty of nature and give you a gorgeous backdrop to marry in open space. Be it hills or an open garden, March can be a beautiful month to get married and there are many wedding dates in 2023 in March to choose from! Think of ethereal floral prints and fine, authentic handlooms adorned by wedding guests and pretty aesthetics in the event to grace the March wedding. The weather is still a little cool, and if you want, you can include some elements of the winter wedding like hot soups in the menu or velvet in the bridal ensemble. All in all, March can be an incredible month to tie the knot, so here are the wedding dates in 2023 in March. 
6 March 2023 (Monday)
9 March 2023 (Thursday)
10 March 2023 (Friday)
11 March 2023 (Saturday)
13 March 2023 (Monday)
Wedding Dates In April 2023
Before the summers hit the ground, April is the last season to enjoy the Spring weather and tie the knot in a comfortable temperature outside. Unfortunately, there's just one date available in April, which is also too close to May. So, in 2023, you might not be able to enjoy the April weddings well. Nonetheless, there's one date at the end which might offer the benefits of the perfect weather in the month. In April, the days might be hotter, so you will need to move the day events outdoors, or have the outdoors well packed with fans and ducting. In the night though, temperatures are pleasant and you can surely have an outdoor phera ceremony or a sangeet/ reception dance party as well. 
30th April 2023 (Sunday)
Wedding Dates In May 2023
May and June both are some of the hottest months in India. But this can also be the ideal time when you can have a hill station wedding, which can be quite chilly in the winter season. Also, if you want to have an indoor wedding, then again May can be a perfect month. Indoor weddings in an alluring ballroom are a dream of many brides and this month is a superb time to have a May wedding. The best part is all Rajasthan destination wedding locations will be priced lower at this time and you can totally have your indoor palatial ceremony in a budget. 
2 May 2023 (Tuesday)
3 May 2023 (Wednesday)
6 May 2023 (Saturday)
8 May 2023 (Monday)
9 May 2023 (Tuesday)
10 May 2023 (Wednesday)
11 May 2023 (Thursday)
15 May 2023 (Monday)
16 May 2023 (Tuesday)
20 May 2023 (Saturday)
21 May 2023 (Sunday)
22 May 2023 (Monday)
29 May 2023 (Monday)
30 May 2023 (Tuesday)
Wedding Dates In June 2023
June is yet another popular month for weddings in India. Despite the heat, many people choose to wed this month mainly because they want an indoor wedding and the nighttime is bearable in June with a few coolers and ducting around. Here are some of the best wedding dates in 2023 in June. 
1 June 2023 (Thursday)
3 June 2023 (Saturday)
5 June 2023 (Monday)
6 June 2023 (Tuesday)
7 June 2023 (Wednesday)
11 June 2023 (Sunday)
12 June 2023 (Monday)
23 June 2023 (Friday)
26 June 2023 (Monday)
Wedding Dates In July 2023
Ah! The month of monsoon! The rains are beautiful. They add a touch of romance and a palpable breeziness in the surroundings. Thanks to Bollywood, we relate them directly to romance, and isn't that all you want your wedding day to exude? The love, happy vibes, and surreal excitement are all that make July weddings absolutely delightful and amusing. Fortunately, there are two amazing wedding dates in 2023 in July and one of them is a weekend and the other one's Friday, so you can get married and enjoy a quick weekend getaway if you choose 14th July. Although, if you do plan to have an outdoor wedding in July, then do plan for reinforcements. The weather can change quickly and it's best if your mandap and where the guests are sitting both have waterproof tents so the rain doesn't disturb anyone. 
9 July 2023 (Sunday)
14 July 2023 (Friday)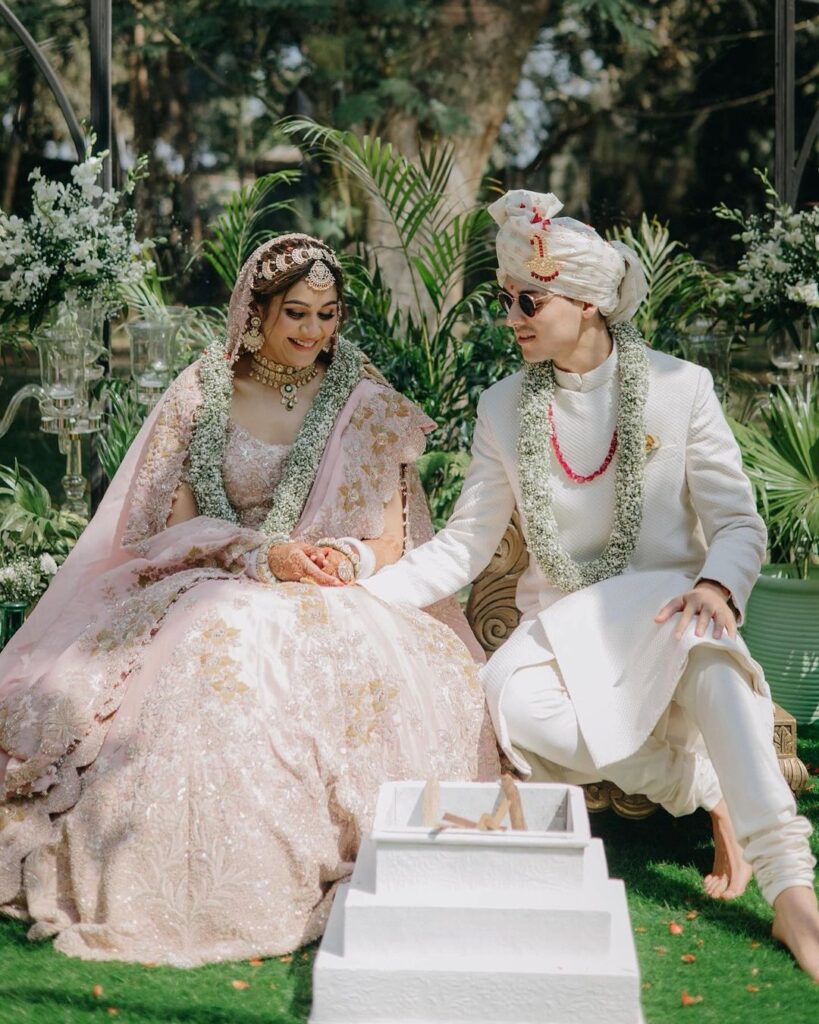 Courtesy: House On The Clouds
Wedding Dates In November 2023
November is a pleasant season to get married as the winters are right around the corner but it's not too chilly yet. Although some people like the latter and that's why December and January are quite popular and one of the busiest wedding seasons, November is a favorite for those who want a pleasant atmosphere on their special day. In November, there are a total of 4 dates available and unfortunately, none of them are on a weekend. All weekdays, which can have a benefit in terms of lower vendor rates though! Another benefit of November is the warm and soft fall aesthetic is still present in mother nature. If you're someone who wants to get married with nature's beautiful bounty as the background, November can be an ideal month to marry. Here are wedding dates in 2023 in the month of November. 
23 November 2023 (Thursday)
27 November 2023 (Monday)
28 November 2023 (Tuesday)
29 November 2023 (Wednesday)
Wedding Dates In December 2023
December is the chilliest yet the most romantic month of them all! The snuggly winter season is on in full swing and so is the excitement of the end of another amazing year and the start of a wonderful one around the corner. Plus, if you're a fan of velvet lehengas, there's no other season that will do justice to the fabric than the winter season. Although, keep in mind that December is one of the busiest seasons for destination weddings and you might have to shell out more than usual if you're planning to wed in a popular destination wedding location like Udaipur or Shimla, or even Goa. As you can see, not many dates aren't available as well, so you will have to book the venues in advance. Many popular wedding venues get booked as early as one year before the date, so the first thing you should do is book a wedding venue and then book other key vendors like photographers, makeup artists, and planners. 
4 December 2023 (Monday)
6 December 2023 (Wednesday)
7 December 2023 (Thursday)
9 December 2023 (Saturday)
15 December 2023 (Friday)
FAQ's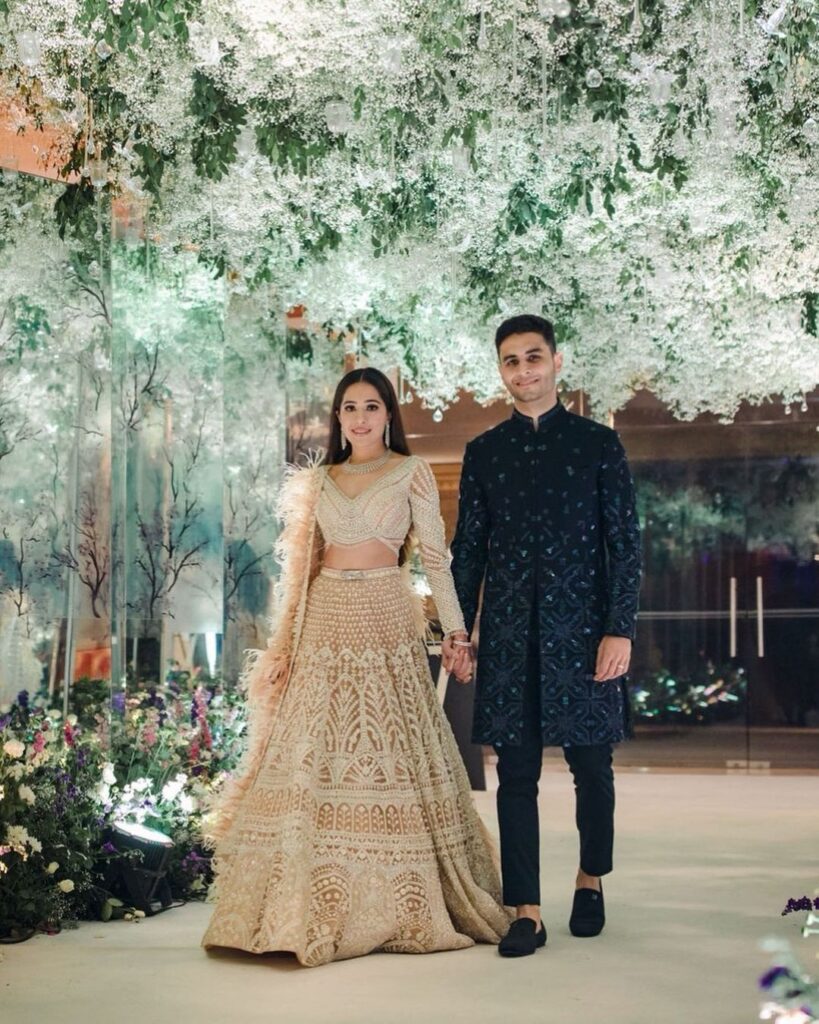 Courtesy: Shradha Luthra
What is the best month to get married?
The best months to get married in India are May and December. They're also the most popular. In India, over 10 million weddings happen each year, and almost 80% of them are Hindu weddings. December has become a very popular month to get married mainly because the over-the-top clothes and jewelry are much more bearable in winters than in summers. Moreover, many popular destination wedding locations in India like Rajasthan and Goa have an ideal temperature in December, and thus, many couples who want a destination wedding tend to schedule their wedding in the month of December. May, on the other hand, is popular because of the stable temperatures with fewer chances of rain. Indoor weddings opt for the most during these months. 
According to many ideas and beliefs, June is often considered to be the luckiest month to get married. One is that June derives its name from Juno, the Roman goddess of marriage. It was believed that the couples who married in June will be blessed by her with happiness, prosperity, and strength. Some movies also popularised the idea of June marriages: 
"Oh, they say when you marry in June you're a bride all your life,
and the bridegroom who marries in June gets a sweet heart for a wife.
Winter weddings can be gay as a Christmas holiday,
but the JUNE BRIDE hears the song of a spring that lasts all summer long.
By the light of the silvery moon, the home you ride side by side
with the echo of Mendelssohn's tune in your hearts as you ride.
For they say when you marry in June you will always be a bride."
– "June Bride" from the movie "Seven Brides for Seven Brothers"
What is the unluckiest month to get married?
Without any connection – astrologically or research-wise – there's no indication that the months of May and July are unlucky to get married. However, this is a popularised myth though. Here's a poem from 1900s where most of this fuss derives:
Married when the year is new, he'll be loving, kind, and true.
When February birds do mate, you wed nor dread your fate.
If you wed when March winds blow, joy and sorrow both you'll know.
Marry in April when you can, Joy for Maiden and for Man.
Marry in the month of May, and you'll surely rue the day.
Marry when June roses grow, over land and sea you'll go.
Those who in July do wed, must labor for their daily bread.
Whoever wed in August be, many a change is sure to see.
Marry in September's shrine, your living will be rich and fine.
If in October you do marry, love will come but riches tarry.
If you wed in bleak November, only joys will come, remember.
When December snows fall fast, marry and true love will last.
–Anonymous
How does a priest decide the auspicious wedding date?
There are many Vedic astrology rules considered when deciding on a good muhurat for the bride and groom. Depending on their kundali, names, birth date, and time, the priest finds a date that's auspicious according to their Sun signs and planetary motions. Some rules considered are avoidance of marriage when beneficial planets like Jupiter and Venus are combusted by Sun, auspicious ascendants are considered good for marriage, two siblings shouldn't get married on the same date, etc. 
Why is muhurat important to get married?
For those who believe in astrology and muhurats, it's often considered that any new beginnings done during muhurat timing are fulfilled with peace, happiness, and fewer obstacles. Since marriage is such a life-changing embarkment for not just the couple, but also their families, many Hindu weddings are scheduled during muhurat timing and they're strongly adhered to! Getting married during muhurat is believed to endow the newlyweds with happiness, luck, and prosperity throughout their married life. 
What should be the ideal time of a courtship period?
The ideal time of a courtship period can be anywhere between 6 months to around 9 months or so. Despite the modernistic notion, 80% of marriages in India are arranged and this time period gives the couple an ideal time to get to know each other well before getting married. Even in love marriages, many couples prefer a longer courtship period so their families become more acquainted and they become more familiar with each other's families as well. 
Can you get married during your birthday month?
According to Hindu astrology, it's not considered auspicious to marry in your birthday month. This is because Sun remains in the house during their birthday month which makes the person egoistic. A marriage requires calmness, clarity, and compromises on many levels, which can only be achieved when a person can set his ego aside. Therefore, you will realize not many people have their wedding anniversaries and birthdays in the same month. Then again, if you don't believe in astrology, then there's nothing better than having your anniversary and birthday close by! It's double the fun and doubles the celebration.