Puerto Rico has long been regarded as a paradise for honeymooners, and we can't argue. With stunning beaches, tropical atmosphere, Latin culture, striking monuments, world-class resorts, and lip-smacking food, this unincorporated territory of the US will leave you with memories to cherish forever. Find below our complete guide to Puerto Rico honeymoon with the best honeymoon resorts in Puerto Rico, romantic things to do, and practical tips! 
10 Best Honeymoon Resorts In Puerto Rico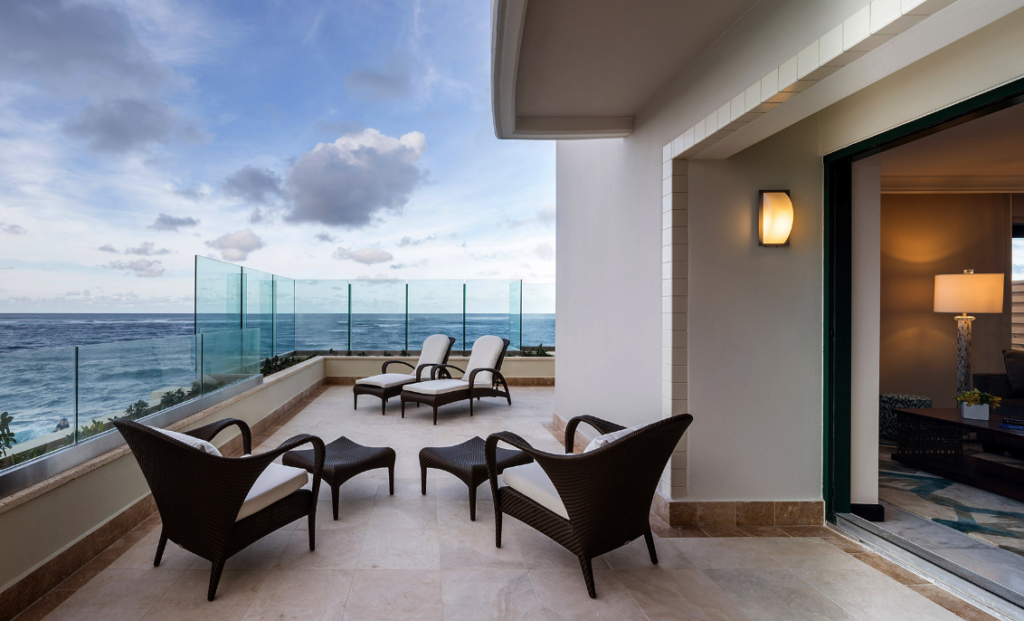 #1 Condado Vanderbilt Hotel 
One of the most iconic and popular honeymoon resorts in San Juan, Puerto Rico is the Condado Vanderbilt Hotel. The hotel was built in 1919 by the Vanderbilt family (one of the wealthiest families in the US) and marked the beginning of high-end tourism in Puerto Rico. Since then, the 5-star hotel has been popular among travelers who seek luxurious services in exotic destinations. 
The sprawling beachfront property is located on the Condado lagoon with 317 gracious rooms, 100 suites, eight dining options, and immersive spa treatments. We'd recommend their stunning suites for your Puerto Rico honeymoon with each consisting of butler service, luxuriating linens, a balcony, and a separate living room. You will also love their restaurants with each offering a unique experience – from bars to oceanfront relaxed dining to a fine dining restaurant – there's room for all! The hotel is also located close to San Juan's many striking places and monuments so you can explore the area with ease. 
Check ratings & reviews here. 
#2 San Juan Water & Beach Club Hotel
Another great Puerto Rico Honeymoon is the San Juan Water & Beach Club hotel, a boutique property just 5 mins away from the San Juan International Airport. The property has 80 spacious rooms offering either ocean views, partial ocean views, or city views. Just steps away from one of Puerto Rico's most popular beaches – Isla Verde Beach, the hotel has plenty to do as you step outdoors but also has some world-class amenities inside like a lively eating and drinking scene, a rooftop pool, and a fitness center.
Known as a hotspot for both tourists and local residents, the property is home to KUMO (meaning cloud in Japanese) rooftop kitchen and bar, known to offer panoramic views of the Caribbean sea and comfortable sofa seating to just relax & enjoy some delicious meals and drinks on your honeymoon. There's also a breakfast lounge with fabulous views of the beach on the ground floor. Do check the offers they run on their website with discounts on longer stays and packages with food & other activities. 
Check ratings & reviews here. 
#3 Sheraton Puerto Rico Hotel & Casino
Among the best Puerto Rico honeymoon resort is the Sheraton Puerto Rico Hotel & Casino located 10 minutes from the International airport. It's a modern resort with award-winning services, comfortable accommodations for every budget, a 24/7 Casino Metro, a Zen Spa Treatment, fitness centers with sauna and steam room, 6 dining options ranging from a coffee house serving Puerto Rican coffee, and a diversified cuisine restaurant Choices Urban Bistro, and an infinity swimming pool.
For a truly opulent experience, choose the resort's San Juan suite located on a high floor and offers panoramic views of the ocean city with amenities like a separate dining room, separate living room, 24-hour room service, high-speed Internet, spacious balconies, and a walk-in closet. When you want to step out, the hotel is just 3.2 kilometers away from the old San Juan – a walled city with 500 years of rich history preserved in its pastel building, historic sites, and cobblestone streets. 
Check ratings & reviews here. 
#4 Dorado Beach, a Ritz-Carlton Reserve 
We hardly need to make a case for a property and why it's the most intimate and perfect option for your honeymoon getaway when it's a Ritz-Carlton Reserve. With just 5 properties worldwide, The Ritz-Carlton reserves are residential-style luxury set up in exotic parts of the world handpicked for their lush, unspoiled landscape. Known for their private locations, these hotels really take you away from the hustle of life, lets you relax in utter privacy, and are replete with luxurious amenities for an all-around relaxing getaway. The one located in Puerto Rico has a private beach and the area was once owned by Laurance S. Rockefeller, grandson of American business magnate, John D. Rockefeller.
Here, you can enjoy your time in one of the hotel's stunning suites or residences, go out for exploration guided by experts, dine at the hotel's many restaurants serving food made with locally-sourced ingredients, or the immersive spa treatments done in tropical outdoor gardens with a serene surrounding. You can also check their website for amazing offers and packages like around 10% to 15% off on extended stays and free meals! 
Check ratings & reviews here. 
#5 Hyatt Regency Grand Reserve Puerto Rico Honeymoon Resorts
If you're looking for secluded Puerto Rico honeymoon resorts, Hyatt Regency is located on a quaint beach with the backdrop of the beautiful El Yunque rainforest. The 5-star resort has peaceful and relaxing accommodations (each at least 520 square meters), but also boasts two golf courses, 1 tennis court, a large lagoon-style pool with 4 integrated whirlpools surrounded by lush gardens, a spa, a fitness center, and a private area on the beach. 
You can choose any of their expansive rooms or enjoy the luxuriating element of the 815-square-foot regency suite with its own private plunge pool, outdoor dining area, and a hydro massage bathtub. Book early as their suites are the most popular among honeymooners! You also don't have to worry about getting to the hotel and the authorities provide a shuttle service from the airport. You can book directly from the hotel as they are quite generous with the packages and can include many services in a curated Puerto Rico honeymoon package. 
Check ratings & reviews here. 
#6 Royal Isabela
Think of waking up in wooden-floor cottages, stepping out into a peaceful balcony with comfortable seating, and soaking in the most breathtaking views of the lush Puerto Rican landscape followed by endless views of the Atlantic ocean. It's a dream that comes true in the Royal Isabela resort. Located on 426 oceanfront acres on Puerto Rico's spectacular northwestern coast, the hotel painstakingly conserves the entire area as part of its reserve. Rainwater is recycled and all the food ingredients are sourced from the local farm. Even the golf course – located 200 feet above the ocean – is sustainably conserved. 
Enjoy the majestic beauty of Isabela from this one of the best Puerto Rico honeymoon resorts from your villa-style accommodation named Casita. Every villa comes with its own private plunge pool and terrace. You have access to all the amenities of the resort when you book through their website like a golf course, library, Wi-Fi, and fitness center. The property's farm-to-table dining can be enjoyed in their Jota Restaurant, or the meals can also be bought at your pavilion so you can enjoy a private dinner on the outdoor terrace. 
Check ratings & reviews here. 
#7 Fairmont El San Juan Hotel 
If you're looking for a Puerto Rico honeymoon all-inclusive resort, Fairmont El San Juan can be your ideal pick. The hotel has many offers & packages running on its site and they can also design one catered to your needs and preferences. This beautiful property is located in San Juan just minutes away from the old San Juan and 5 mins from the San Juan International Airport. Acquiring 15 tropical acres with 3.2 kms of the award-winning Isla Verde Beach, the hotel has 388 stunning guest rooms, 84 suites, and oceanfront and poolside villas. 
The property originally opened in 1958 and hosted legends like Frank Sinatra and Lizza Minnelli. It then became a part of Fairmont Resorts, which furnished the hotel's open spaces, rooms, and gardens whilst retaining the property's history and cultural elegance, which you can see alive in every nook & corner of this Puerto Rico all-inclusive honeymoon resort. Here, experience the best of hospitality with world-class services like a luxe spa, retail shops, a bustling casino, a fitness center, and live entertainment. 
Check ratings & reviews here. 
#8 Courtyard by Marriott Isla Verde Beach Resort 
Courtyard by Marriott Isla Verde Beach resort wins your heart from the first look itself. Their modern lobby with colorful accents has comfortable seating where you can sip on cocktails or savor some ice cream at their ice cream bar – Banana. Step inside into the oasis of spacious rooms and suites, many having their own oceanfront balconies so you can enjoy the breathtaking views of the Atlantic Ocean whilst soaking in the Sun from your comfortable accommodation. 
Outside, this one of the Puerto Rico honeymoon resorts offers many activities and amenities. Some of the amenities include six dining options like the Siren restaurant serving fresh-caught seafood and Cafe Tropical serving local Puerta Rican cuisine, a game room, a fitness center, an in-house pool, and a spa. Besides, the hotel is more than happy to arrange for you a sightseeing tour of the city and many water sports and activities like jet skiing, canoeing, kayaking, etc. There are also weekly salsa-dancing classes as an exciting couple activity to try on your Puerto Rico honeymoon. 
Check ratings & reviews here. 
#9 DREAMCATCHER by DW
San Juan's only vegetarian hotel, DREAMCATCHER by DW is located in the upscale, charming beach neighborhood of Ocean Park. With just 19 bespoke rooms and tropical terraces for everyone, this one of the Puerto Rico honeymoon resorts is known for its ultimate privacy and luxury to honeymooners! The award-winning boutique is just 200 steps away from the beach and a 10-minute walk from the popular touristy area of Condado. The resort also offers on-site yoga and meditation classes for a holistic and wellness-focused honeymoon for those who want one!
Each suite is uniquely designed and you might want to book way in advance if you want a suite that you love! There's also a shared kitchen and dining room for when you want to just stay in and whip up your daily breakfast without going out. The resort can also arrange for water activities on the beach, a tour guide who will take you around nearby places and hidden waterfalls, or treat you to an in-room massage. 
Check ratings & reviews here. 
#10 The Royal Sonesta San Juan
Located on the Isle Verda beach, the Royal Sonesta is one of the Puerto Rico all-inclusive honeymoon resorts for honeymooners on a budget. The hotel has many exciting offers running like a discount on the 3rd night after two days of stay, a discount if you book in advance, exclusive complimentary spa treatments on longer stays, and meals when you want a honeymoon that's mostly spent indoors. With so many offers, it's not a surprise that couples particularly like the location and have rated it a 9.3 on Booking.com.
This one of the best honeymoon resorts in Puerto Rico also boasts 7 restaurants and bars, a full-service spa, a lagoon-style pool with a swim-up bar, and a state-of-the-art fitness center with magnificent ocean views. The hotel is also close to many tourist attractions in the city like the Museum of Contemporary Art of Puerto Rico, La Plazoleta De Isla Verde, and Teatro Francisco Arrivi. 
Check ratings & reviews here. 
Puerto Rico Honeymoon: Romantic Thing-To-Do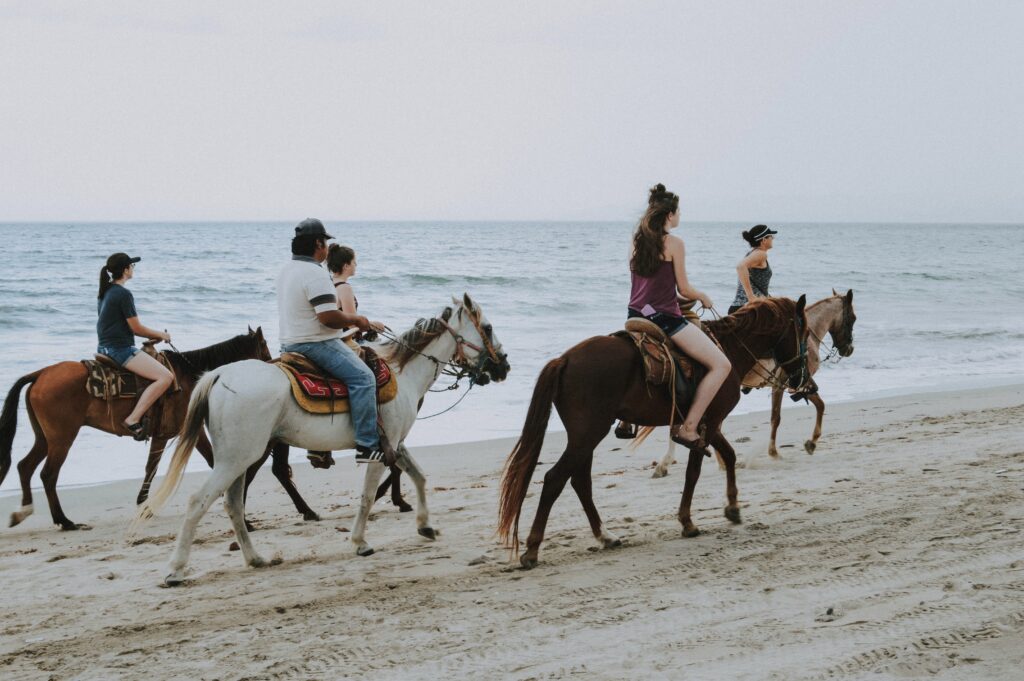 #1 Explore Old San Juan
Ask anyone what's the must-visit place in Puerto Rico and they'll strongly suggest a visit to old San Juan, a historic colonial district in San Juan with buildings dating back to the 16th century. History buff or not, you will love and be mesmerized by the beautiful, colorful architecture of the buildings in the area, the cobblestone streets, and the special charm of the place. You can book a tour, but honestly, you don't have to if you don't want to go that deep into the history and just want to explore the area at its own pace. Generally, you can walk around in 2 hours or so, but the place is lined with many shops, restaurants, and boutique places where you can stop and explore. Many historic sites also have free entry, so that's another advantage of the area too! 
Some must-visit places in old San Juan include Castillo San Felipe del Morro, La Fortaleza, Puerta de San Juan, Plaza Las Americas, Calle de la Fortaleza, etc. In addition to sightseeing and shopping, you can also take a romantic stroll along the Paseo de la Princesa, a picturesque promenade that leads to the waterfront and offers stunning views of the bay and the city. 
#2 Visit El Yunque National Forest
The only rainforest in the US National Forest Service, the 29,000 acres of El Yunque National Forest is known for its striking beauty, lush waterfalls, and lovely landscapes. Because of its vastness, it makes sense if you book the tours before visiting so you can enjoy a well-guided and safe trip. Most tours also include travel from the city you're staying at and each has different specifics so you can pick one based on your preference. Some have a laid-back approach and lets you enjoy time around various hideout spots, others involve hiking to scenic water bodies, and some other offers a private experience for two so you can control the flow of the trip your way! 
One thing you should know about El Yunque National Forest is it receives frequent rain showers throughout the year, sometimes even 4 times a day. Because of the rain showers, there are very less mosquitoes and all you will spot is the diverse range of flora and fauna, including endangered species such as the Puerto Rican parrot and the coquí frog
#3 Spend A Day At The Beach
Puerto Rico is known for its beautiful beaches, making it the perfect destination for a romantic and relaxing honeymoon. With over 270 miles of coastline, the island has plenty of options for beach time, from secluded coves to lively shores with watersports and activities. One of the most popular beaches in Puerto Rico is Flamenco Beach, located on the island of Culebra. This crescent-shaped beach is known for its crystal-clear waters and soft, white sand, making it a perfect spot for swimming and sunbathing. Another top beach destination is Isla Verde Beach, located in the San Juan metropolitan area, known for its turquoise water and lively scene around with plenty of restaurants and shops on the coastal line. 
If you're looking for a more secluded and natural beach experience, you can head to Playa Escondida in Fajardo. Other notable beaches in Puerto Rico include Luquillo Beach, known for its palm trees and food kiosks, and the secluded and untouched beaches of the Vieques and Culebra islands. Overall, a Puerto Rico honeymoon wouldn't be complete without some beach time. With so many options for different types of beach experiences, you're sure to find the perfect spot to relax, soak up the sun, and enjoy the natural beauty of the island with your partner. 
#4 Go Horseback Riding
Horseback riding doesn't come as the first option in your mind when you're thinking about romantic activities for a honeymoon in Puerto Rico, but it's surely a great activity for adventure seekers. There's no denying the romantic appeal of taking a sunset ride on a horseback alongside the beach with your spouse and not-so-surprisingly, many horse-riding services in the country would be more than happy to arrange this activity with you. While sunset rides are popular, sunrise horseback rides can be just as exciting and a superb option if you want to beat the crowds and enjoy a more private, intimate experience. 
Horseback riding is also popular in the Isla de Vieques, a separate island off Puerto Rico's eastern coast, known for its untouched landscape, breathtaking beaches, and brightest bioluminescent bay in the world. Horseback riding is a great way to see a lot of this island, which is around an hour away from San Juan by air or ferry. The island is also less crowded so you'd be able to enjoy a bit of seclusion and privacy on a day trip here!  
#5 Fine Dining
Puerto Rico is known for its vibrant food culture, with a wide range of culinary influences that make for a unique and exciting dining experience. There's 1919, located in the Condado Vanderbilt Hotel, pioneered by the farm-to-table expert, Juan Jose Cuevas, featuring an intimate atmosphere and elegant decor. Another great option is Marmalade, located in the heart of Old San Juan. The restaurant features a menu with dishes made from fresh, local ingredients and a dimly lit atmosphere with candles for a romantic setting. 
If you're looking for a beachfront dining experience, you can check out Oceano in San Juan. This restaurant offers a fusion of Caribbean and Mediterranean cuisine with fresh seafood as its specialty. The stunning ocean views and chic atmosphere make for a memorable dining experience. Other notable fine dining options in Puerto Rico include Perla, which is known for its seafood and caviar menu, and Mares in Dorado Beach, a restaurant located in a luxury resort with a focus on locally sourced ingredients and unique flavor combinations. 
#6 Take A Night Time Trip to Biobay
Visiting one of Puerto Rico's bioluminescent bays is a must-do activity for nature lovers and adventure seekers. Puerto Rico is home to three bioluminescent bays, which are natural wonders that are created by tiny organisms called dinoflagellates. These bays contain millions of these bioluminescent microorganisms, which emit a glowing light when the water is agitated. Keep in mind that the bioluminescence is best seen on a dark night with little to no moonlight, so plan your visit accordingly. Here's some information about each of the bioluminescent bays in Puerto Rico.
Mosquito Bay: Located on the island of Vieques, Mosquito Bay is the brightest bioluminescent bay in the world. The water in the bay is filled with dinoflagellates, which create a bright blue-green glow when the water is agitated. Honeymooners can take a guided kayak tour to see the bioluminescence up close. 

Laguna Grande: Located in the East of San Juan in the town of Fajardo is another popular bioluminescent bay in Puerto Rico – Laguna Grande. The location is about an hour away from San Juan and you can take a taxi, car, or shuttle. Kayaking tours are popular among travelers, but you can also take a night-time walking tour. 

La Parguera: A fishing village located on the Southwestern coast of Puerto Rico, La Parguera is an ultimate off-the-beaten-path destination for Puerto Rico travelers. Known for its rustic coastline, mystical vibes, and of course, the bioluminescent bay, staying here for a day or two on your honeymoon will surely be worth it! 
#7 Take Salsa Lessons
If you and your partner are interested in learning how to dance salsa, Puerto Rico is a great place to do so! Salsa is a popular dance style in Puerto Rico and is deeply ingrained in the island's culture. The activity is quite sought-after by tourists and many dance studios and private instructors offer 1 to 2-hour beginner-level workshops for couples. Some are done in an open-air setting with crashing waves of beach in the background for a beautiful and unique experience. 
Salsa dancing is surely a great way to bond with your partner and learn a new skill. Plus, if you really enjoyed your wedding dance practice together, salsa practice can bring those beautiful memories back and help you build some precious ones on your honeymoon. Also, don't worry if you are a beginner, many who'd be taking lessons with you are beginners as well! Some popular options include Across Caribe, Your Style Academy, Essence Dance Academy, Soul Dance Studio, etc.  
#8 Sunset Sailing
Sunset sailing can be a memorable and romantic experience for couples on their Puerto Rico honeymoon. Sailing along the coast while watching the sunset over the horizon can be a breathtaking experience, and the tranquility of the sea can create a sense of intimacy and closeness between partners. There are many sunset sailing tours available in almost every popular city in Puerto Rico. San Juan, in particular, offers many sunset sailing tours catered to your individual needs and preferences. Some even provide a complete date experience on the cruise with candles, champagne, and dessert for an all-around romantic evening for honeymooners. You do have to book in advance so you don't miss out on the best of sailing tours on your Puerto Rico honeymoon trip. 
The tours start in the early evening around 4 and end in about 3 to 4 hours depending on the specific itinerary of the cruise. You might want to bring a hat, sunglasses, and wear your sunblock for those early hours, and a jacket or shawl as it can get cold during sunset. Some tours also include specific experiences like opportunities to see marine life such as dolphins and sea turtles.  
#9 Tour Many Historic Sites
For couples who love exploring the rich heritage and history, Puerto Rico is home to many historic sites that will capture your attention. There's Old San Juan, which will take a day of exploring in itself and is replete with many notable sites, but there are others as well. Like Castillo San Cristobal, the largest fortification in the world built by the Spanish in the 18th century to prevent San Juan from attacks. This heritage location is inside San Juan National Historic Site, a protected park that preserves Colonial-era structures. 
You can take a guided tour of these sites. No matter if you choose to stay in San Juan or any other city in Puerto Rico, you can find some significant landmarks everywhere. You see Puerto Rico has a unique blend of history and heritage because it derives them from many bloodlines and cultures like Spanish, African, and many other indigenous tribes. So taking a guided tour helps you delve deep into the unique culture. Plus, there are also many photography tours so you can get yourself professionally clicked in these locations and have a memory to cherish forever in a photograph. 
Practical Tips For Your Puerto Rico Honeymoon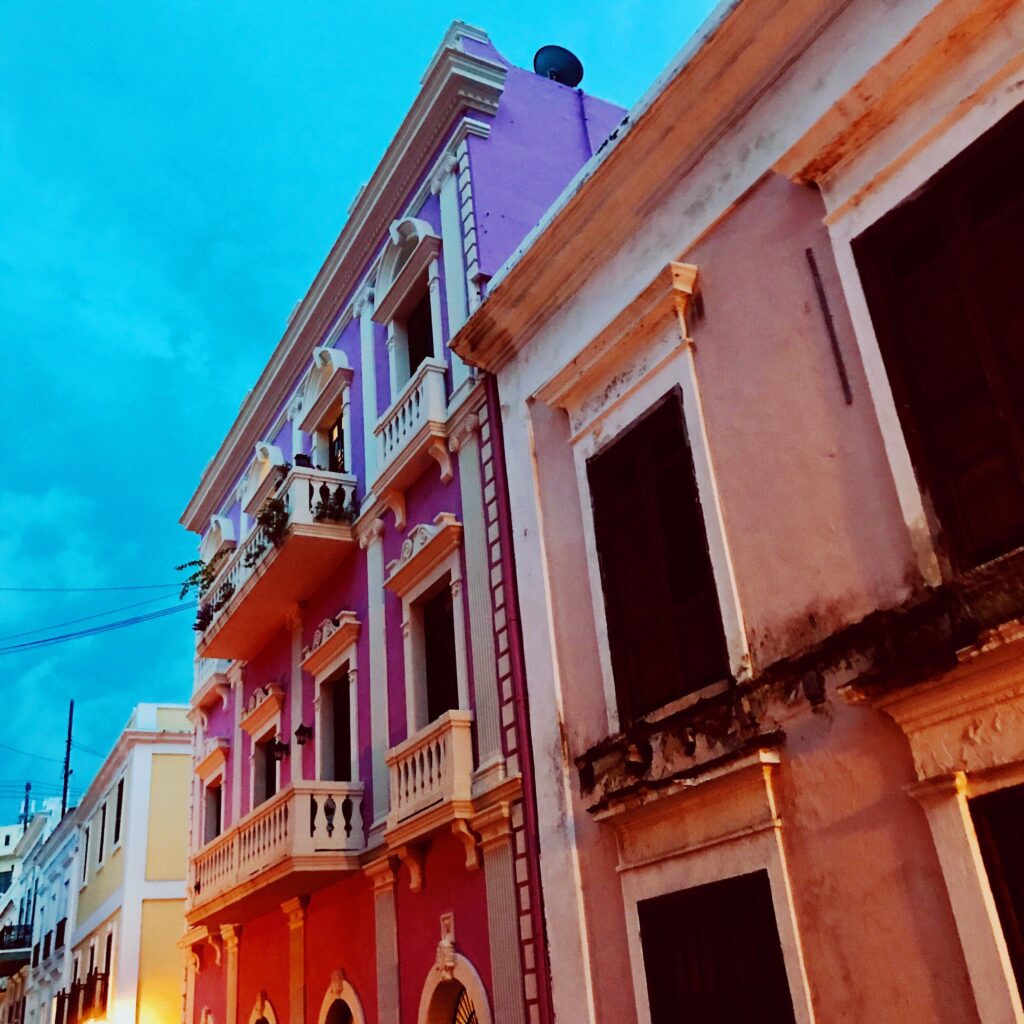 #1 Choose An All-Inclusive Puerto Rico Honeymoon Resorts
Puerto Rico's all-inclusive honeymoon resorts are a great way to simplify your travel planning and ensure that you have everything you need for a relaxing and romantic vacation. Some Puerto Rico honeymoon resorts are expensive, but when you book a package, they offer you a significant discount on the stay and include other amenities like spa deals, meals, activities, and free drinks. You can book these Puerto Rico honeymoon packages either through a travel agent or you can directly contact the hotel and ask them to curate a package for you – you'd be surprised at how cooperative they are in designing a Puerto Rico all-inclusive honeymoon package just for you!  
#2 Rent A Car
Renting a car is a great tip for your honeymoon in Puerto Rico if you want to explore the island. It's fairly easy to rent a car and the island is well-connected through roads. Before booking, do check the reviews of the car rental company and go through their agreement properly. You should also know that there's a bit of a parking problem in popular cities like San Juan, so make sure you park in a safe place and follow the regulations. The country also has a tainted reputation for robbery, so make sure you don't have any valuables in the car or travel to a place that's only sparsely populated. 
#3 Avoid Hurricane Season!
Hurricanes are common in the tropics and Puerto Rico is no different! Anyways, you don't want a hurricane on your honeymoon trip as it can completely nullify outdoor activities and leaves you confined to the indoors. The hurricane season is from July to November and rainfall is common from April to November. Though, April and May aren't that wet and are considered low season for budget honeymooners. No matter when you travel, it's a good idea to check the weather for the particular area you'd spend most of your time in! 
#4 Do Schedule A Day or Two In San Juan
If you are spending your Puerto Rico honeymoon in a city other than San Juan, you should still consider spending a day or two in this lively and historically-rich city. San Juan is the capital city of Puerto Rico and is known for its scenic beaches, five-star resorts, culturally-rich landmarks, and warm hospitality. Many honeymooners consider a place other than San Juan for the seclusion and privacy. Some of the best places to consider are Ponce, Vieques, Culebra, and Rincon. 
#5 Try Local Food
Puerto Rico has a vibrant food scene with many local kiosks, eating establishments, and fine dining restaurants offering local food. Some must-haves are mofongo, lechon, La Guancha, empanadillas, pasteles, etc. If you're eating in a local diner, do make sure the place is clean and go through the reviews so you don't risk food poisoning on this special trip. 
FAQ's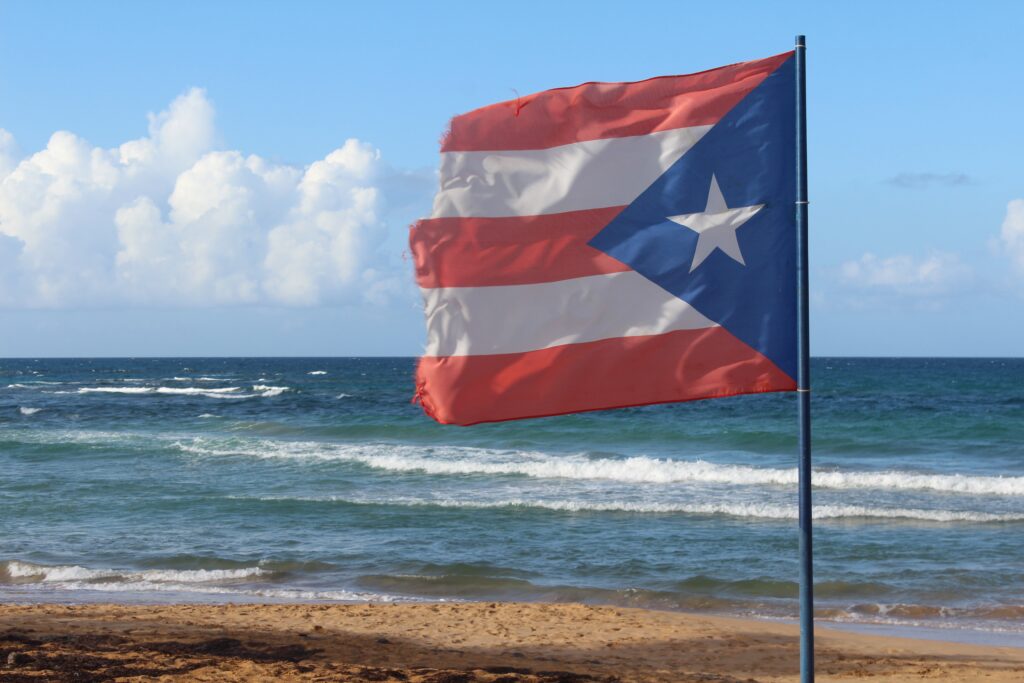 Is A Puerto Rico Honeymoon Worth It?
Yes, the Puerto Rico honeymoon can definitely be worth it! Puerto Rico has a lot to offer honeymooners, from beautiful beaches and romantic sunsets to historic sites and delicious food. The island is easily accessible from the mainland United States, making it a convenient destination for many couples. You also don't need a passport to visit Puerto Rico if you're a US citizen. 
In addition to the natural beauty and cultural attractions, Puerto Rico offers a range of activities that can make for a memorable honeymoon, such as hiking in El Yunque National Forest, exploring the bioluminescent bays, taking salsa dancing lessons, and indulging in a spa day.
As with any destination, there are some considerations to keep in mind when planning a honeymoon in Puerto Rico, such as the timing of your trip (due to hurricane season) and any language barriers if you don't speak Spanish. However, with proper planning and research, a Puerto Rico honeymoon can be a wonderful and romantic experience. 
Where To Go On Puerto Rico Honeymoon?
There are many places to visit on a Puerto Rico honeymoon. From beaches like Flamenco, Cayo Icacos, Isla Verde, Playa Sucia, and Poza del Obispo, historical sites like El Morro, La Fortaleza, Castillo San Cristobal, and Casa Blanca, to many Michelin-starred fine dining restaurants and shopping venues, there are a lot of places to see and explore in Puerto Rico. With world-class resorts, you can also choose from many comfortable accommodations as a cherry on the top. Overall, your Puerto Rico honeymoon will be anything but boring! 
Is Costa Rica Better Than Puerto Rico For A Honeymoon?
Choosing between Costa Rica and Puerto Rico for a honeymoon depends on individual preferences and priorities. Both destinations have their unique features and attractions. 
Costa Rica is known for its lush jungles, diverse wildlife, and outdoor adventure activities such as ziplining and whitewater rafting. The country also boasts some of the best eco-lodges in the world, which can offer a unique and intimate experience for honeymooners. However, Costa Rica can be more expensive than Puerto Rico, especially in terms of accommodations and transportation.
Puerto Rico, on the other hand, offers a mix of beach and city experiences, with historic sites, cultural attractions, and beautiful beaches. The island has a rich culinary scene, and there are plenty of opportunities for outdoor activities such as hiking, snorkeling, and surfing. Puerto Rico is also more affordable than Costa Rica, making it an attractive option for budget-conscious honeymooners.
Ultimately, the choice between Costa Rica and Puerto Rico for a honeymoon comes down to personal preferences, budget, and travel goals. Both destinations offer unique and memorable experiences that can make for a wonderful honeymoon. 
What Are The Best Places To Eat On Our Honeymoon In Puerto Rico?
When you're on a vacation, your diet goes on vacation too! Plus, you have worked really hard to keep a consistent diet and workout routine before your wedding. So it just seems right to treat yourself on your honeymoon. Below, find some of the best places to eat on your Puerto Rico honeymoon, for every kind of traveler and taste bud. 
Marmalade: Located in Old San Juan, Marmalade is a fine-dining restaurant that offers innovative cuisine made with local ingredients

1919:

Casita Miramar: The eclectic, colorful venue with outdoor dining is popular among locals and tourists for its crafty dishes and cocktails served with warm hospitality and considerable portion sizes. 

La Casita Blanca: A popular local restaurant in Santurce that serves traditional Puerto Rican dishes in a rustic setting

La Estacion: Located in the coastal town of Fajardo, this BBQ restaurant serves food cooked on open fires of wood smoke and natural charcoal with Caribbean flavors. 

Kasalta: A bakery and cafe in Ocean Park that serves traditional Puerto Rican sandwiches and pastries

Cafe El Punto: A colorful, hidden cafe in San Juan serving authentic local cuisine, fresh juices, comfort food, and many vegetarian options. 

Santaella: A trendy restaurant in San Juan that serves modern Puerto Rican cuisine with a creative twist. 
When's The Best Time To Visit Puerto Rico?
The best time to visit Puerto Rico depends on your preferences and what you plan to do during your trip. Generally, the best time to visit Puerto Rico is from mid-April to June or from November to mid-December when the weather is pleasant, and the crowds are fewer. Here are some things to consider when planning your trip.
#1 Weather
Puerto Rico has a tropical climate with temperatures ranging from the mid-70s to mid-80s throughout the year. The peak tourist season is from December to April when the weather is dry and sunny. However, this is also the busiest and most expensive time to visit. 
#2 Hurricane Season
Hurricane season in Puerto Rico runs from June to November, with the highest risk of storms in August and September. While it's rare for hurricanes to directly hit the island, it's still a good idea to monitor the weather forecast and plan accordingly. 
#3 Festivals & Events
Puerto Rico hosts several festivals and events throughout the year, including the San Sebastian Street Festival in January, the Casals Festival in February, and the Puerto Rico Open golf tournament in March.
#4 Crowds & Prices
The peak tourist season in Puerto Rico is from December to April, which means higher prices and larger crowds. If you're looking for a more budget-friendly and less crowded experience, consider visiting during the shoulder season from mid-April to June or from November to mid-December.
Conclusion: 
In conclusion, Puerto Rico offers a perfect destination for a honeymoon with its mix of beautiful beaches, historic sites, scenic landscapes, delicious food, and vibrant culture. There is something for every type of couple to enjoy on a Puerto Rico honeymoon, whether it's exploring Old San Juan's historic fortresses, hiking through the El Yunque rainforest, lounging on the beach, or indulging in delicious local cuisine. With all the activities and experiences that Puerto Rico has to offer (along with many Puerto Rico honeymoon packages and Puerto Rico honeymoon resorts all-inclusive), it's easy to see why it's becoming an increasingly popular destination for honeymooners. Whether you're looking for adventure, relaxation, or a little bit of both, Puerto Rico is a great choice for your honeymoon