All brides dream of having luscious thick tresses on their wedding day. And the secret ingredient to beautiful, healthy hair is lying in your kitchen – Eggs! Egg masks for hair growth and thickness have been used for ages by women, and there's a reason why eggs work amazingly for your mane. Discussing those reasons and 5 egg hair maks to use in our latest edit. 
#1 Olive Oil + Baking Soda + Eggs Mask For Hair Dandruff
Ingredients:
3 tbsp Olive Oil

2 teaspoons baking soda

1 egg
How To Use:
Heat the olive oil so it's a little warm and add it to a mix of eggs and baking soda whisked together. Make sure the olive oil is just lukewarm and not hot, otherwise the egg can cook. Apply this to your hair, concentrating on the scalp. Baking soda doesn't have any major benefits for the length of the hair so you can choose to make two masks, one with baking soda and one without! Let the hair treatment sit on your hair for 20 to 30 minutes and rinse off with lukewarm water and a mild shampoo. You don't have to condition afterward if your hair is normal or oily. If they're dry, then do apply some conditioner after washing the hair. 
Benefits:
If you're looking to get rid of dandruff, there's no better combination than these ingredients. An egg hair mask for dandruff is recommended because the eggs are rich in selenium, a well-known mineral to kill dandruff-causing fungus and reduces the dry, scaly particles caused by dandruff. The egg white also controls the production of excess oils, food for dandruff-causing organisms, and balances sebum production. Besides eggs, baking soda is an exfoliant that reduces excess dead cells and oils on the scalp. It also has anti-fungal properties, killing the fungus causing dandruff. Olive oil, on the other hand, also has these anti-fungal properties, plus, it also has conditioning properties to reduce the itchiness associated with dandruff and dry scalp. Apply this mask on a weekly basis and you will see a noticeable decrease in your dandruff in just a month. 
#2 Cardi B's Egg Hair Mask For Hair Growth
Ingredients:
2 Avocados 

A big scoop of mayonnaise (around ¼th cup)

1 tbsp honey

2 eggs

5 to 6 tbsp Black Castor Oil

2 tbsp Olive Oil

2 tbsp Argan Oil

1 peeled banana
How To Use:
Take the egg yolk & white out of the eggs. You can choose to add either one depending on your preference. Mash avocado and banana in the eggs. Put this concoction in the mixer and add the rest of the ingredients to make a smooth blend. If the banana gets stuck in your hair, strain the eggs + avocado+ banana mixture before adding other ingredients. Apply the mask onto your hair for around 30 minutes and wash it off with shampoo. No need to use conditioner as most of the ingredients in this avocado & egg hair mask are deeply hydrating and nourishing to the lengths of hair. 
Benefits:
There are many benefits of this Cardi B's egg hair mask for your tresses. It contains many ingredients, and while some are meant for moisture and hydration, the others have been proven to add strength to hair follicles and bring the dead ones back to life – hence, assisting hair growth as well. Avocado and mayonnaise are known to seal cuticle cells and provide nourishment to the outer layer of the strand of the hair making them look shiny and healthy. Black castor oil, which the rapper added a generous amount of, is known to improve blood circulation and rapidly increase hair growth. Honey in this egg hair treatment has restorative and regenerative properties to balance the sebum production of the scalp and not just adds moisture to the scalp and tresses immediately, but also boosts the moisture levels of them over time. Honey is a humectant that draws water from the environment, thus adding to the moisture of the skin without replacing it. 
#3 Olive Oil, Rosemary Essential Oil, and Eggs Hair Mask for Hair Growth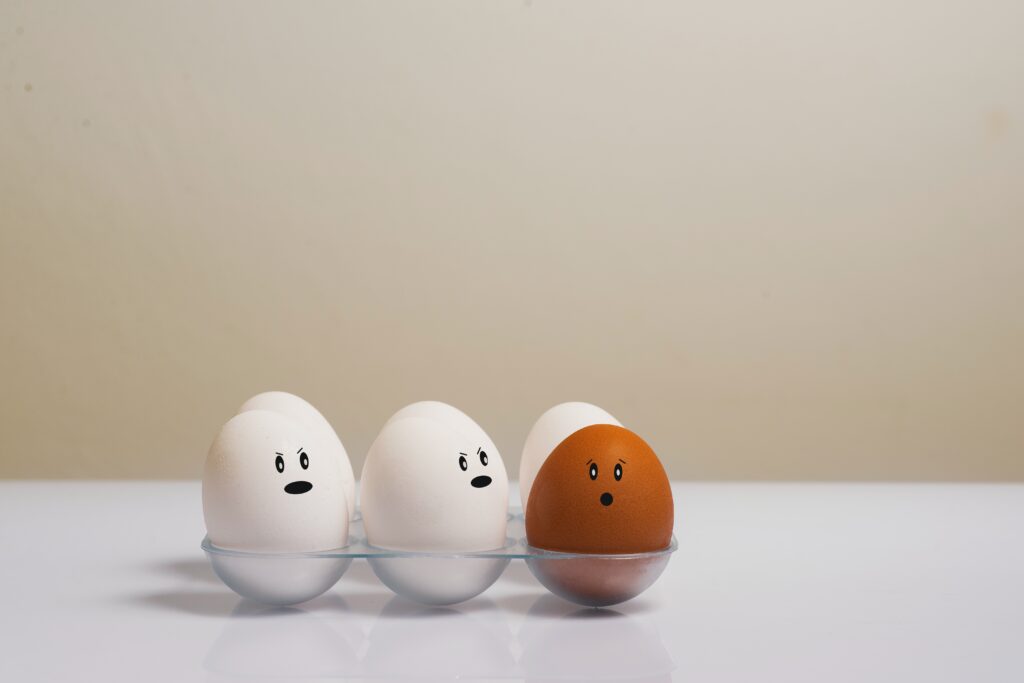 Ingredients:
2 tbsp Olive Oil

6 to 8 drops of Rosemary Essential Oil

1 whole egg
How To Use:
Crack open the egg and add it in its entirety to a whisking bowl. If you're adding just the whites or the yolk part of the eggs, then use 2 eggs for the hair mask than one. Add olive oil and rosemary essential oil into the mixture and whisk it well for a smooth consistency. Section the hair well and apply the mask generously all over – from the roots to the lengths of the hair. Let it sit for 20 to 30 minutes before washing it off. Since there's oil in the mask you will have to shampoo your hair to get it out. Use a mild shampoo though that doesn't contain SLS. 
Benefits:
Eggs' biotin and B-complex vitamins stimulate the scalp to increase hair growth, while olive oil's natural properties prevent the hormone DHT from binding to the scalp and encourage new hair follicles to survive. Olive oil also has antifungal properties to reduce any dandruff blocking the hair roots. The oil also has moisturizing ingredients like oleic acid and squalane to improve hair elasticity and reduce any breakage in the middle, contributing to thicker hair without any unevenness in the lengths. 
Rosemary essential oil in this egg hair mask is a potent essential oil for hair growth that has natural astringent, antiseptic, and anti-inflammatory properties. It contributes to hair growth in a number of ways. It boosts blood circulation, balances sebum production for a healthy scalp, reduces dandruff, and encourages a healthier mane from the roots itself. Its strong antioxidant properties also prevent premature graying and help dry & itchy scalp. However, it's important to add the rosemary essential oil with a carrier oil for application, so the nutrients of the essential oil reach the skin without any side effects. 
#4 Curd, Honey, Egg Hair Mask For Curly, Frizzy Hair
Ingredients:
6 tbsp Curd

2 tbsp Honey

2 Eggs
How To Use:
Mix all the ingredients of this egg hair mask recipe together and apply them generously on your scalp and tresses. Let the mask sit on your hair for 20 minutes or so and wash off with warm water and mild shampoo. 
To reap the most benefits of a hair mask, it's recommended to apply it in the right manner. Your hair should be clean and freshly washed, if necessary. No need to wait for the hair to be completely dry before application – you can apply the mask on damp hair. Section the hair on the roots and then the lengths so the entire area is enveloped. You can also cover the head with a warm towel so the ingredients penetrate deeper. Don't let it sit for longer than the recommended time frame, in this case, an egg hair mask for hair growth or any other problem should sit for around 20 minutes and no longer than half an hour. Rinse it properly so no remnants are stuck in the scalp. 
Benefits:
There are many benefits of applying curd to hair. It has many nutrients like biotin, zinc, and lactic acid that nourish the scalp, strengthen the root and promote hair growth. Besides the scalp, these nutrients are great for your mane as it moisturizes each strand of the hair, cover the cuticles, and impart a gorgeous shine to the lengths of the hair. Its deep hydration properties are great to control the frizz and curls of the hair. When mixed with honey and eggs, this hair mask works wonders for those looking for an egg mask for silky hair. Over time, the usage of the treatment can make your tresses naturally hydrated and you can rock the mane without the conditioner as well. 
#5 Avocado, Coconut Oil, Egg Hair Mask For Shiny Hair 
Ingredients:
1 Whole Avocado

2 tbsp coconut oil

1 egg
How To Use:
Take a ripe avocado and mash it in a bowl. Make sure all the chunks are gone so you have a smooth paste. Small chunks can stick to your hair length and the comb gets stuck when you untangle them. So take your time mashing the avocado. When it's done, whisk the egg into the avocado and then add coconut oil. Apply it on your scalp and the length of the hair for 30 minutes and wash it off with lukewarm water and a mild shampoo. When you shampoo after a hair mask, it's important to not use too much of it as it can nullify the natural goodness imparted to the tresses with the mask. First, properly rinse the mask with lukewarm water (if possible cold water so the cuticles remain sealed)
Benefits:
Eggs are a nutrition-rich hair superfood and contain Vitamin A, Vitamin E, healthy fats, and folate to nourish dull strands and make them look sleek and healthy. Coconut oil also contains essential fatty acids, especially lauric acid, that penetrate the hair shaft to prevent protein loss and moisture loss. With continued use, coconut oil can give you those shiny, sleek Bella Hadid-type hair. Another great ingredient in this mask is avocado which is research-proven to make hair healthy and shiny. Its mineral content, particularly potassium and magnesium, repairs damaged hair and conditions them effectively. To further enhance the shiny effect of this egg hair mask for frizzy hair, you can also add extra virgin olive oil to it.
Egg Masks For Hair FAQs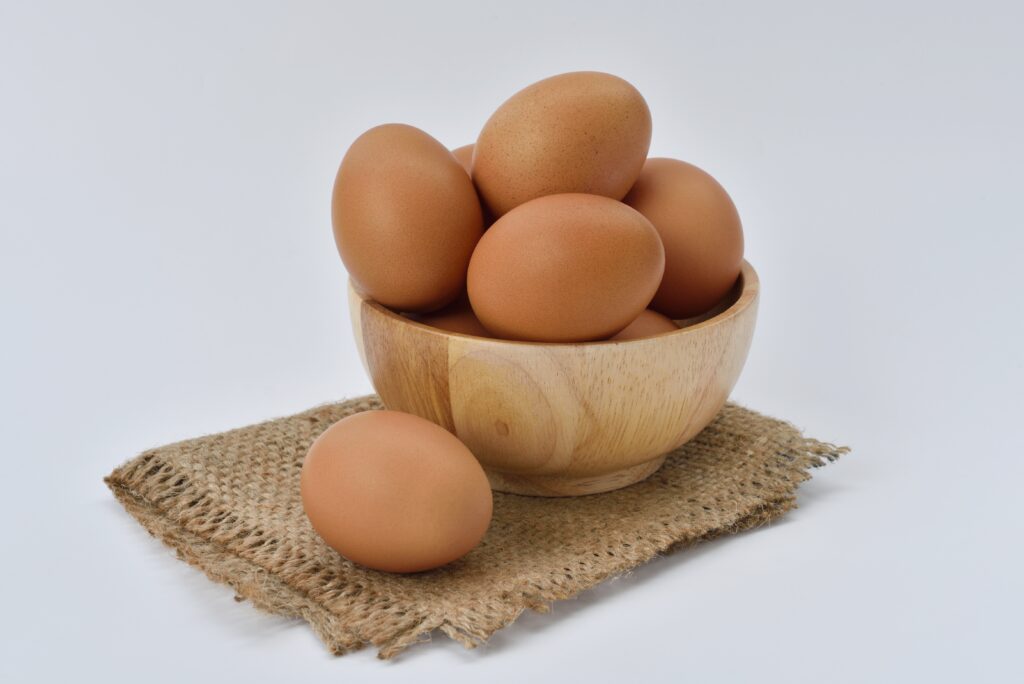 Are Egg Masks Really Good For Hair?
Eggs are an amazing ingredient in your hair care. Here are the 5 best benefits of an egg hair mask: 
#1 Promote Hair Growth 
Eggs' abundance of nutrients is why they are sometimes called "hair food". They have the power to nourish both scalp and tresses at the same time, giving your mane all-around nourishment for hair growth. Many benefits of egg hair masks also contribute to the hair growth process like controlling dandruff which can reduce forming of new hair follicles, controlling sebum, providing the scalp with necessary nutrients, and hydrating the tresses so the hair doesn't break. You will see the difference between applying an egg hair mask (before & after) clearly after just 2 to 3 applications. 
#2 Helps With Hair Loss
Eggs contain many vitamins the deficiency of which can cause hair loss. These include a lack of protein, B12, and Vitamin D. All these vitamins, along with others, are present in eggs which nourish them and provide them with any lacking nutrients. Eggs also contain several other nutrients that can be a precursor of hair loss like iron, biotin, and choline. Obviously, you will benefit more by consuming these ingredients, but the topical application is also quite effective to control any hair loss caused by a deficiency of these nutrients. You can mix the eggs with other ingredients to boost their benefits like banana, curd, or aloe vera. 
#3 Reduces Breakage
Egg yolk contains many nutrients like lutein, Vitamin A, and folate known to provide nutrition to damaged hair, heal them, and reduce breakage. Many things can lead to hair breakage, not just from the roots but also from the middle hair. These reasons include dryness, weather, excess humidity, usage of heat tools, and improper hydration to the lengths of the tresses. Breakage can prevent you from having long hair even if you have enough growth from the scalp. To treat breakage, we'd recommend an egg + avocado hair mask, egg + mayo mask, or rice & egg hair mask. These will repair the damage and reduce hair breakage. 
#4 Prevents Dandruff
More than 50% of people suffer from dandruff, a study suggests. The condition, of which the exact cause is not known yet, can be exacerbated due to many reasons like stress, haircare habits, neurological conditions, etc. and you can control the appearance of it with this natural ingredient. Eggs prevent dandruff because they can balance sebum production. The fungus responsible for a flaky scalp often feeds on the excess oil produced by hair. By balancing the sebum, you will rid the fungus of its nutrition and hence, reduce dandruff. Eggs are also rich in selenium, a known ingredient added to many dandruff treatments that kill dandruff-causing fungus and reduce the dry flakes and itchiness of the condition giving you instant relief from severe itching. 
#5 Adds Shine
One of the best benefits of an egg mask for hair is that it adds a smooth, lustrous shine to the lengths of your hair. Eggs are superfoods that add moisture to the hair, heal them (by increasing the strength of keratin), replenish the shaft, and make each strand look more shiny and sleek. One of the reasons why your hair lacks luster is when they don't receive proper nutrition, which is negated when you apply eggs and the locks receive the much-needed care they deserve. Eggs and oil hair masks are proven to add shine because the fats prevent in both coatings the hair, diffusing into them, and make them healthier from within. 
Can I Use An Egg Hair Mask Daily?
No, an egg hair mask shouldn't be used daily. A surge of vitamins found in eggs can dry your hair and make them prone to damage when it's overused. We wouldn't recommend using eggs on your hair more than once a week. 
How Long Should Egg Mask Stay In Hair? 
The egg mask shouldn't stay in your hair for longer than 30 minutes. An ideal time for an egg mask to stay in hair is 20 minutes, no matter what you mix in the eggs to create a treatment for your hair. Why you shouldn't leave the egg mask in your hair for a long? The answer is simple. Eggs have a natural tendency to dry and cling to substances when dried. The eggs can deposit on your scalp and become very hard to take off by just washing them with water. Leaving an egg hair mask for longer also leaves the smell in your hair for longer. You shouldn't also leave eggs on your hair overnight. The only natural ingredients that can be left on hair overnight are oils (including essential oils when mixed with carrier oils), aloe vera, Vitamin E from the capsule, and shea butter. 
Which Is Better For Hair: Egg White or Egg Yolk?
When applying eggs to hair, you can wonder which part of the egg is good for hair – white or yolk. Both egg whites and egg yolks are beneficial for hair, but egg whites are generally more suited for oily scalp and egg yolks are recommended for dry hair. For those who have normal or combination hair types, you can mix both of the components of the egg together. Another distinction between egg white for hair and egg yolk for hair is what type of nutrients you want to impart to your hair with the selection of natural ingredients. For example, the whites have more protein than yolks, so those looking for a protein treatment may choose to add only egg whites to the mask. Simultaneously, egg yolks are considerably dense in other nutrients like biotin and other B vitamins, making them ideal for overall health for hair. If you're looking for a clear distinction between egg whites and egg yolk, here are some pointers of differences:
Protein:
Egg whites have more than half of the protein content of the entire egg. In fact, one large egg's white part contains around 4 grams of protein. Despite packing most of the protein, the white part doesn't contain as many calories as the entire egg and has almost zero fat. The egg white hair mask is mostly used by women & men who want a protein treatment for their mane more than any other benefits from the natural ingredients. Protein treatments are considered the key to good hair as they restore hair's elasticity, strengthen the strand, and prevent any breakage from the middle of the strand. A protein hair treatment is best for women who want to grow their hair but are not able to do so after a certain length due to split ends and breakage. 
Vitamins: 
While whites win on the protein front, the yolk wins big on the vitamins and minerals front. The yolk contains a higher number of all the main vitamins and minerals eggs are famous for; like Vitamin A, D, E, K, folate, selenium, phosphorus, iodine, calcium, phosphorus, and zinc. While whites have some level of B vitamins, like meeting 12% of the daily nutritional value of riboflavin -Vitamin B2. The yolk is also rich in carotenoids (lutein and zeaxanthin) and the carotenoids in them are considered to be highly bioavailable. Cartenoids are beneficial antioxidants that reduce your risk of cancer, and eye disease and enhance your immune system. 
Fats:
Eggs contain a number of healthy fats, which come mostly directly from the yolk itself. Egg whites contain no fat whatsoever. Your hair needs healthy fats, from the inside and the outside, to moisturize the scalp and the tresses and hence maintain good hair growth and thickness. That's why it's recommended to be consistent with oil treatments for hair so you receive constant nourishment between washes. 
Are There Any Side Effects Of Applying Egg Hair Mask? 
From my personal experience of applying egg hair treatments, the number one side effect of applying egg hair masks is the messiness and the smell. The eggs keep dripping on your neck and can even fall into other places in your home. If you add more ingredients that are flowing like honey, milk, or aloe vera, then it can create more of a messy situation. I'd recommend applying a towel all around your neck when applying such egg masks for hair and not moving around too much so the drops don't fall around the house. The next thing is the smell. If you're using an egg hair mask that's primarily eggs (above 50%) then expect the smell to stay even after two washes. Although if you add other ingredients in equal quantities like an egg & olive oil hair mask or an avocado and egg hair mask, then there are chances the smell will go away in one wash itself. Anyhow just be prepared that your hair will be smelling of raw eggs – they'd look beautiful though – so if you're planning for a special date, don't make it too special if you know what I mean! 
Other side effects of using eggs include allergic reactions, hard hair, infections, and difficulty in cleanliness. Allergic reactions to eggs are not common, but they can happen. If you aren't sure about your allergies, we'd recommend you apply some raw egg on a part of your hair for around 20 minutes to see if you face any kind of itchiness or redness. Afterward, you can mix the eggs with some ingredients with egg making less than 50% of the mask, and apply it over all your scalp. If you still won't face any kind of unwanted reactions, then you aren't allergic to egg hair masks and use them on a weekly basis without any qualms. 
Other side-effects of egg white hair mask or egg yolk hair mask are hard hair, sticky hair, etc. caused mainly by the cleanliness issues of the mask. Egg hair masks should not be exceeded in quantity, especially on the scalp of your hair. When overdone, they can become incredibly difficult to remove from the scalp causing your hair to become hard and your scalp to become itchy and deposited with the mask remnants. The problem can become greater if you use hot water to wash the hair as it can cook the egg, making it deposit on the scalp and lengths of the hair and making the smell impossible to get rid of! Use lukewarm water to clean your hair and if you're using an oil-based egg mask, then shampoo the mask off instead of using hot water. 
Can We Use Conditioner After Egg Mask?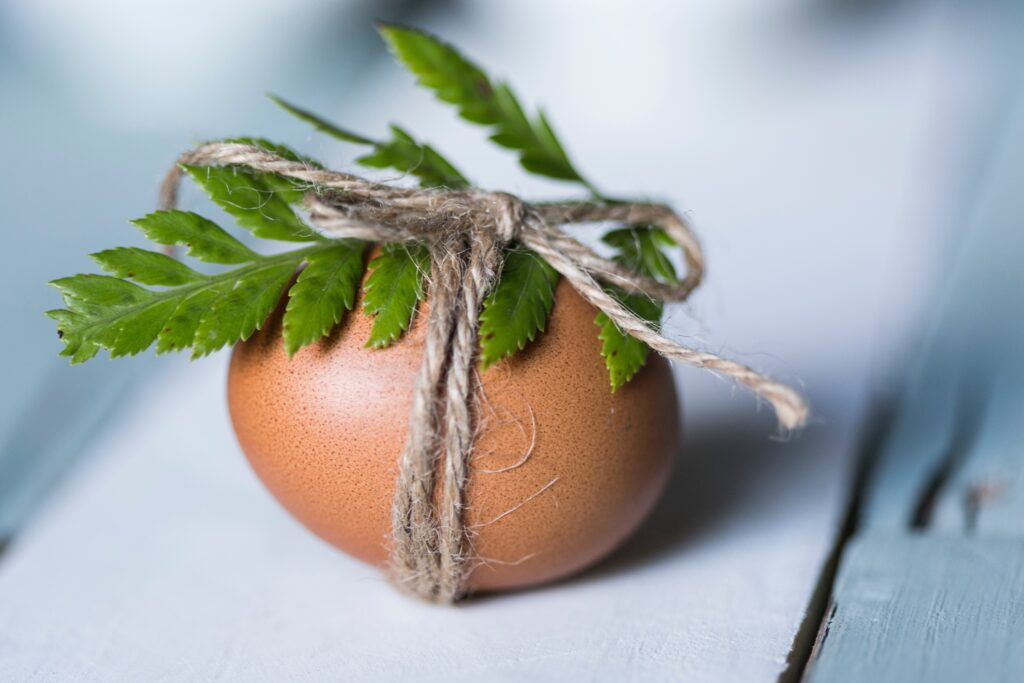 Eggs act as a natural conditioner and you don't have to apply the conditioner after using egg masks. They contain proteins that naturally heal the lengths of your hair, reinforce them, and add hydration. Other key minerals like biotin, folate, and healthy fats replenish the moisture in your strands and give them a smooth, lustrous look. Some women choose to add more moisturizing ingredients in their egg hair masks for dry hair like avocado, mayonnaise, and castor oil to give more hydration to the lengths of their strands.
As a general rule, if you're applying a hydrating mask on your hair, whether it's an egg mask for hair or any other one, you don't have to use a conditioner after the mask. Having said that, if you do have very dry hair, then you can use a conditioner after using an egg hair mask recipe. Avocado and egg hair mask is the relatively best one to use when you want a quicker solution to your dry and brittle hair problems. 
Does Applying Egg On Hair Reduce Hair Fall? 
Eggs can prevent hair fall if what's causing your hair loss is present in eggs – namely protein and biotin. Besides these two main nutrients, eggs also have selenium, a research-proven element to reduce telogen effluvium. When taken orally selenium can cause hair loss when overdone, applying it on the scalp by choosing masks containing selenium-rich ingredients can help you reap the benefits of this mineral without experiencing any negative side effects. Besides hair loss, selenium also has the properties to kill dandruff-causing fungus and that's why it makes for an important ingredient in many dandruff-control treatments. The element helps relieve the itching and flaking of the scalp and reduces the dry, scaly white particles associated with dandruff. 
In combination with selenium, eggs are rich in protein, B vitamins, and minerals that support scalp health and thus help in healthy hair growth from the roots. The protein in eggs (found more in the white part of the egg than the yolk) helps fill the keratin gaps in the structure of your hair and heal any damage found in the tresses. Due to the natural hydration properties of the egg, it also improves the elasticity of the strands and makes them less prone to breakage. While eggs on themselves can't prevent split ends, they can make your hair less prone to them. So for those dreaming of longer, healthier tresses, applying an egg mask for hair fall and hair growth can help you effectively. 
Should I Wash My Hair Before Using Egg Masks For Hair? 
You don't have to always wash your hair before applying egg masks for hair, or any other beauty mask of any kind to your tresses. That being said, you shouldn't apply a hair mask to dirty, greasy hair as well. Say you have washed your hair on Wednesday, and want to mask on Friday, and between these two days, you have just been at home mostly or going to the office. You don't even sweat much. In that case, you can totally apply the hair mask. But if you have kicked in heavy workouts in between this time and your hair is greasy, we would recommend you wash your hair before applying any kind of mask. Any grease or grime on your hair will prevent the ingredients from penetrating the scalp and you won't be able to reap the rightful benefits of the mask. Use your best judgment when deciding if you want to wash your hair before using an egg hair mask. 
If you do decide to wash your hair before applying an egg yolk hair mask, don't apply it on wet hair. Let them become semi-dry at least, and then put on the mask generously on the scalp and the lengths. You don't have to use shampoo after using the mask. Just condition the hair or if you're already using a conditioning mask like an egg & mayo hair mask or an egg & olive oil hair mask, then you don't need to condition it as well.