To tip wedding vendors isn't necessary, but it's recommended. The wedding budget seems like an ever-expanding bubble, doesn't it? That's why our advice for couples is to factor in their finances 20% over the budget so as to avoid any surprises later on. This should be done even when you have factored in the majority of the expenses for your wedding and think it couldn't go further than this. Because it will. Consider tipping the wedding vendors, you might not have thought about it – until now. And it's a good gesture especially if they have done an incredible job and reduced your worries in half. 
We know you're thinking about why to budget in the tips when you've already paid nicely for the services. If that's the case though, then you can skip the tip completely. But if you have paid a fair amount or even bargained on some services, then it's a worthy gesture to give some monetary perks as a tip. Furthermore, if the wedding vendor's services have far exceeded your expectations and they have gone above & beyond to fulfill your wedding vision, then a tip is a great way to show your gratitude. Assuming none of your wedding vendors include gratuity in their fees, here's a guide on how much should you tip your wedding vendors: 
P.S.: The proper etiquette to tip a wedding vendor is to put the money into an envelope, put a thank you note inside (which can also be done on a sticky note, doesn't have to be traditional paper), and assign someone responsible to hand them over the tips since you will be too busy to do it yourself. 
How Much To Tip A Wedding Photographer?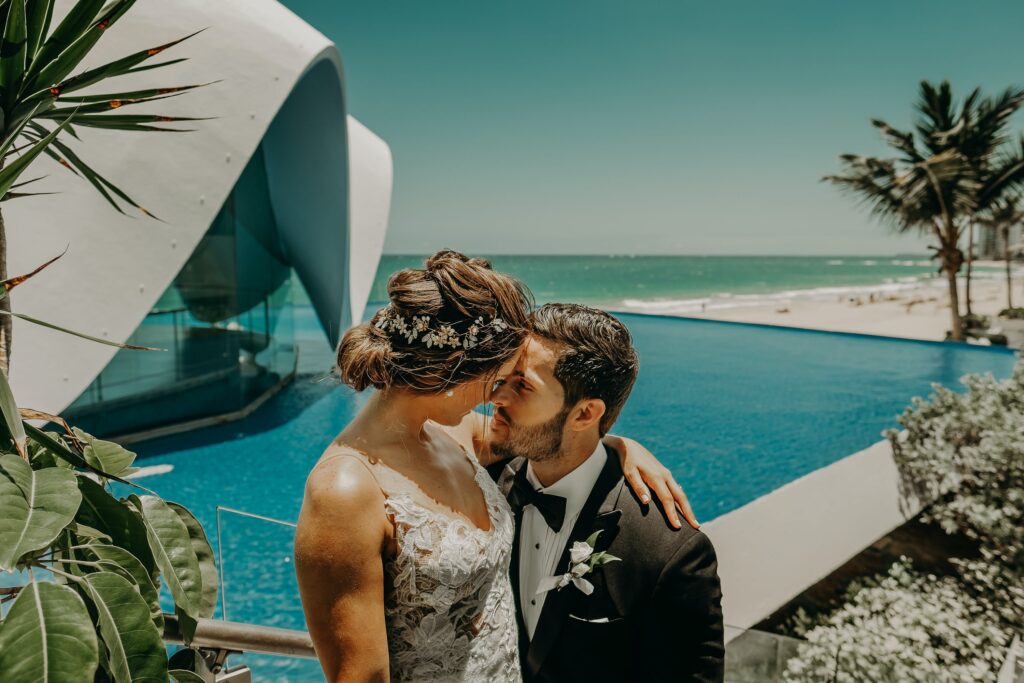 A wedding photographer is someone who captures your precious memories and works hard all day to not miss your priceless moments. You must have searched far & long to find the ideal one who matches your aesthetic choice and cares for your wedding day. When it comes to tipping your wedding photographers, you don't necessarily have to tip them if they are the owners of the company and have a sole proprietorship. But if they're a part of the bigger agency, it's a nice gesture to tip them 10% to 20% of the entire amount, or $50 to $200. This is quite generous of a tip.
You can use the same protocol for the wedding cinematographer as well. Obviously, you can tip the photographer even if they're the owners of the company depending on how happy you are with the services or how much they have gone above their normal game to shoot your wedding. For photographers, you can also tip them after you receive your wedding pictures – as some couples wait to see the creativity they have infused into their wedding album. 
Recommended Tips For A Wedding Photographer: 
10% to 20% of the entire amount, or $50 to $200
How Much To Tip Wedding Makeup & Hair Artist?
Wedding makeup & hair artists bring your wedding look together and breathe reality into your envisioned bridal aesthetic. A professional MUA knows what works best for your face features, understands what looks good in the photographs, can do Pinterest-worthy makeup perfectly, and ensures your makeup lasts day to night. Trusting someone with such a big task can be nerve-racking. Naturally, if they have done a great job then you'd want to tip them. 
Recommended Tip For A Wedding Makeup & Hair Artist: 
Tip 10% to 20% of their service, if you're paying for the bridesmaids' makeup & hair, then you can include that tip into the equation as well. Alternatively, if you're not paying for the bridesmaids' hair & makeup, then each one can include a tip of their share and give it to the vendor. 
How Much To Tip Your Wedding Florist?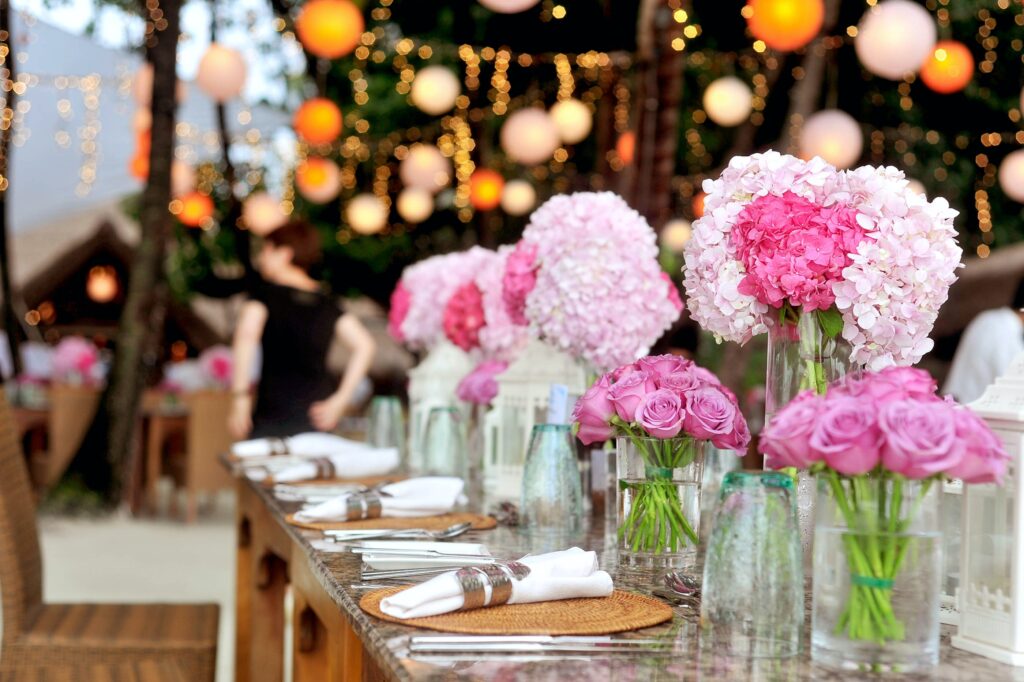 What sets the immediate visual attraction to your wedding venue? An aesthetic & gorgeous floral arrangement. Not only do proper florals instill a sense of romance into the venue, but it also sets the mood right for the celebrations. Picking someone whose aesthetic sense matches yours is one thing, but taking your wishes into account and curating a decor that fits into the idea is a completely different thing altogether. There's always this fear of walking into the wedding venue and noticing something that's quite not perfect. However, if you can't pinpoint even one thing that's not right, then surely tip your wedding florist because they have gone above & beyond to take your preferences into account and make it a reality. 
Recommended Tip For A Wedding Florist:
$50 to $100. If the florist also has assistants, you can tip them $20 to $50 or pay them in bulk and ask them to divide the tip later.  
How Much To Tip Wedding Caterer?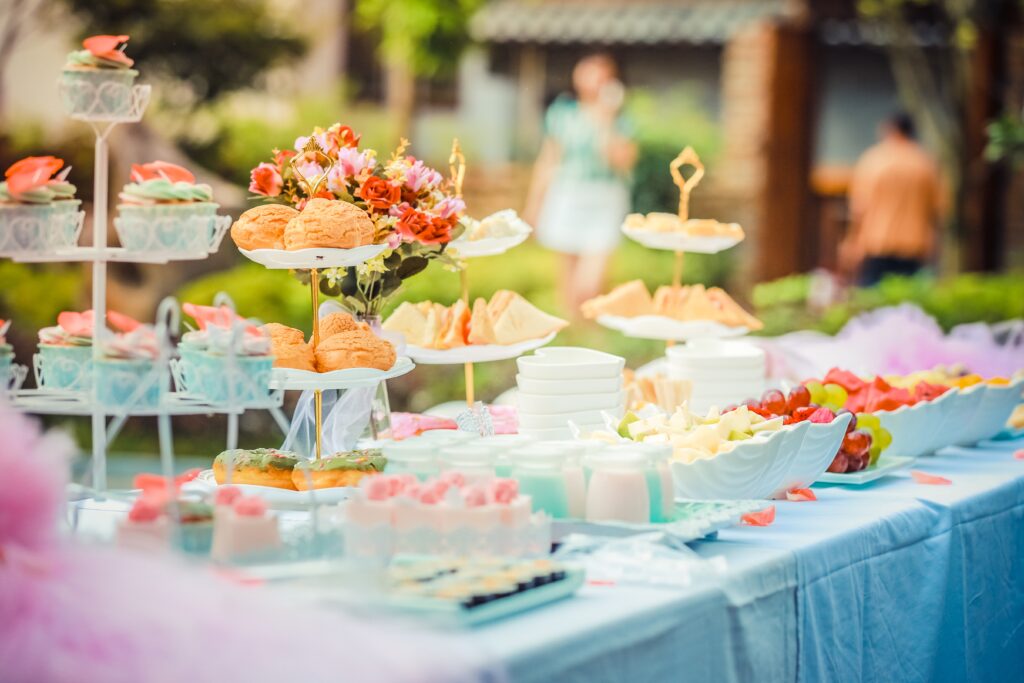 When it comes to choosing wedding vendors, catering often comes later on the priority list. You first decide on your venue, photographer, and MUA before coming to the catering. Most couples often don't know what to expect when booking their wedding caterer and need help from other couples or elders. In general, wedding catering is provided by the established venue as they don't allow outside catering in their venue. But still, even that requires a lot of decision-making. You need to choose the starters, the main course, dessert, figure out the budget, timing when the food is served, and lots more. 
Clearly, if the catering provides serves good food, many guests will be talking about it and might even praise the food later on! And when someone praises you for your money & time spent, it sure feels amazing. You'd also want to thank the people behind compliments by giving them gratuities as follows. 
Recommended Tip For A Wedding Caterer: 
Head Waiter & Manager: ~ $100, Head Chef: ~ $100, Wait Staff & Servers: ~ $20 each
How Much To Tip Your Wedding Planners/ Coordinators?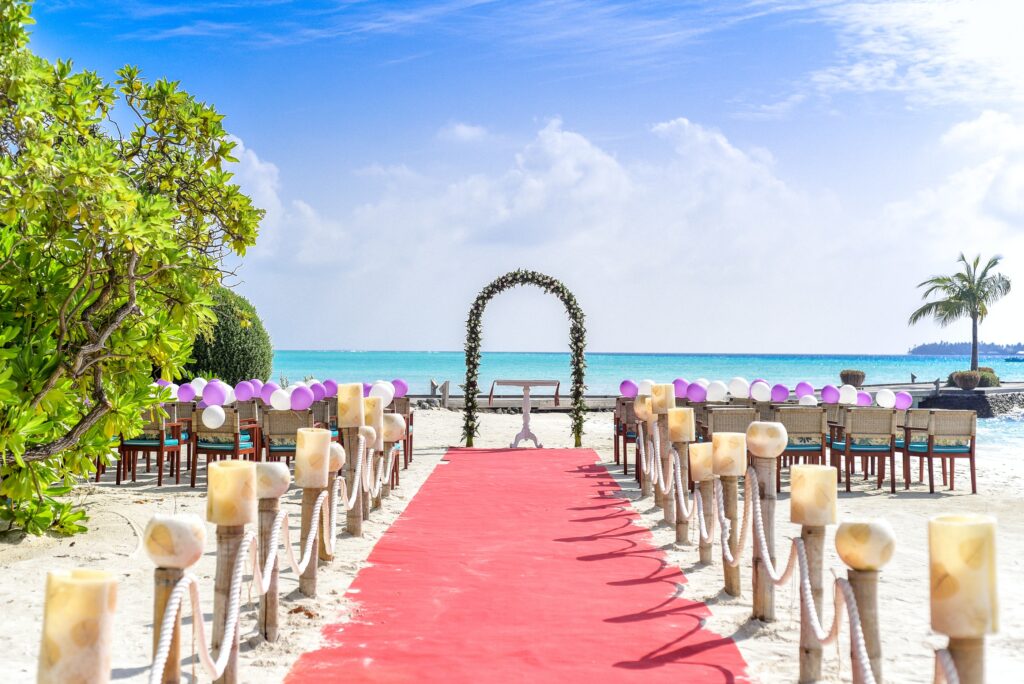 A wedding planner's organization & detail-oriented approach will be essential to ensuring a stress-free wedding day for the couple. Their responsibilities are many and aren't limited to a particular set of lists like other wedding vendors. They can be your right hand throughout the planning journey and give helpful advice when you feel stuck. While other wedding vendors will be in contact twice or thrice during the planning timeline, they will be the ones who you will contact the most. In the process, they will get to know you & how you visualize your special day, eventually bringing everything to reality on your D-Day. 
Recommended Tip For Wedding Planners/ Coordinators:
$100 to $250 to the person who works the most on the wedding: that can be the owner or one of their assistants who dedicatedly gets things done on the ground, if there are other assistants, you can tip them anywhere between $50 to $150 
How Much To Tip Your Bartender?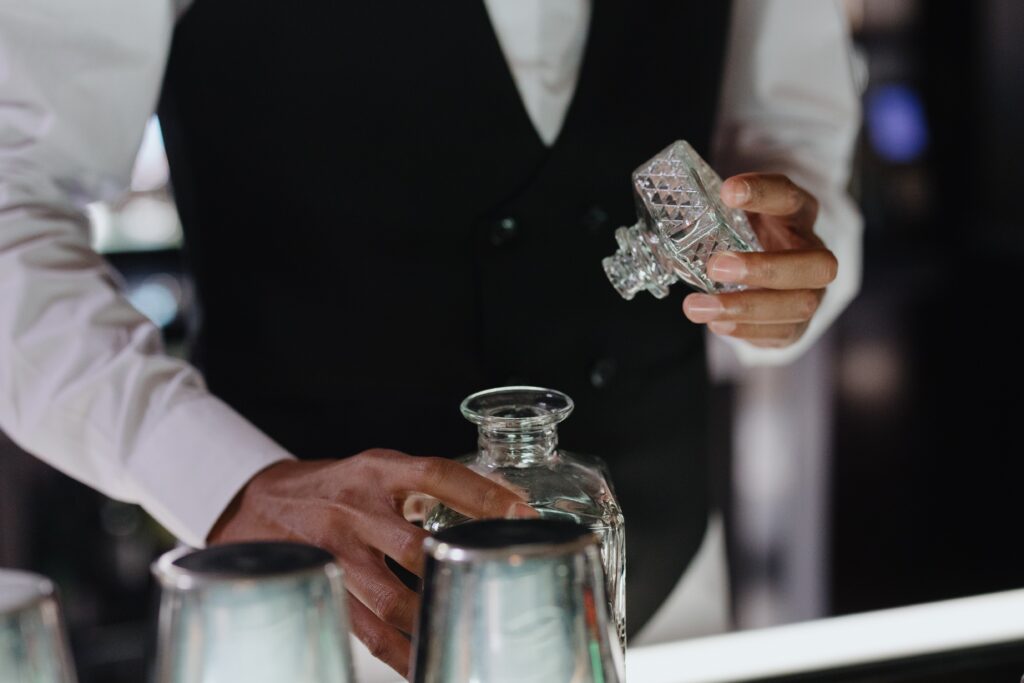 Your bartenders will be on their toes throughout the reception party. They will be whipping up signature cocktails and heeding the guests' needs the entire time. The last thing you'd want is to have someone who doesn't get the drinks right, which in turn leads to a long line in the bar area. A good rule of thumb is to have one bartender for ~ 75 guests, so if you're having a party of 200 guests, then hire 3 bartenders. 
Coming to tipping them, the bartending services are often the part of catering and the gratuity is included in the contracts. You don't need to tip separately in that case. However, if the bartending services are hired separately and don't include tips in the contracts, consider tipping the bartenders separately. You can also keep a tipping jar (that isn't necessary if you have an open bar though!). Put one or two dollar bills so the servers don't clean them. 
Recommended Tip For Bartender: 
It isn't necessary if the tip is included in the catering package, but if it isn't or if you have hired the bar services separately, then ~ 10% of the pre-tax bar bill is an adequate tipping amount for bartenders. 
How Much To Tip An Officiant?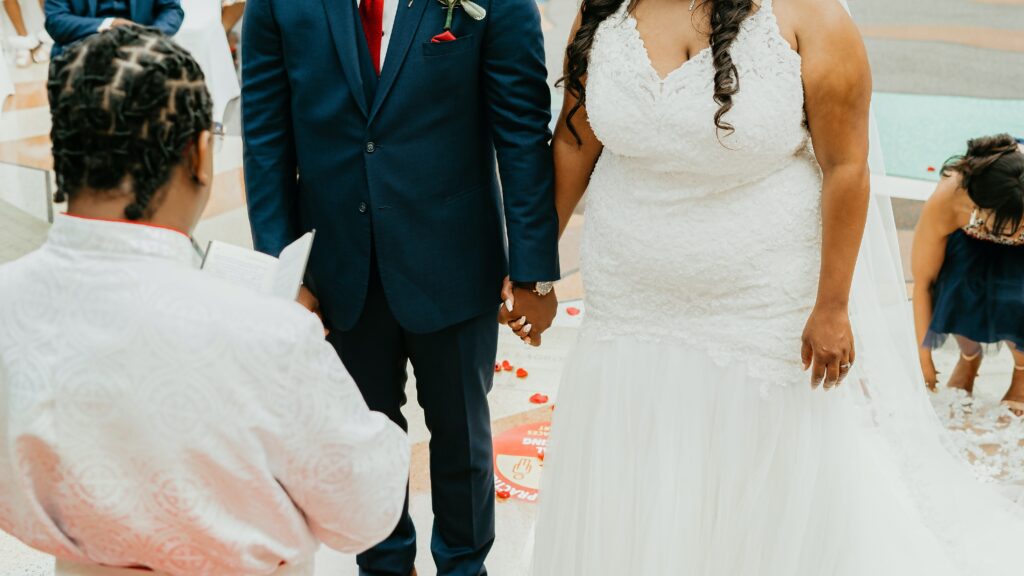 Finding a wedding officiant might seem like an easy job, but it really isn't. You want to hire someone whose belief system matches yours, sets the tone of the celebration just like you envisioned, and is able to follow through with the legalities so they can legally have you married. Your officiant can be a member of the clergy or can be a non-member. In the former case, tipping isn't allowed although you can make a donation to the house of worship. In the case of non-clergy members, tip them ~ $50. 
A growing trend among couples is to have their close friends and family as the officiant. Having a close family and friends has plenty of benefits: it's a special way to include them in your ceremony, it saves you money, and the ceremony itself can feel very intimate and personal. In that case, you might not need to tip or if you want to, just add the tip to the amount you've decided and give it to them as a good gesture.
Recommended Tip For An Officiant:
A donation to the house of worship for a clergy member, and ~ $50 for a non-clergy member. 
How Much To Tip Your Parking Attendants?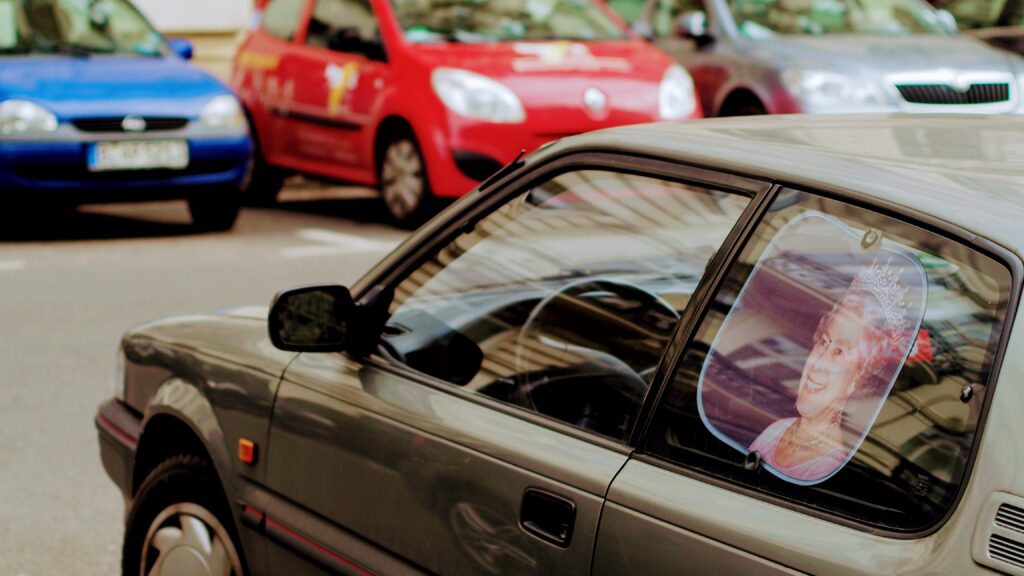 Parking attendants do a tremendous and important job at your wedding. They work off-the-ground at weddings & are essential to ensure commotion outside the venue and provide your guests with a pleasant experience. If you've hired wedding transportation services for your wedding, then the services extend far & beyond just being parking attendants. These people also escort the guests from the hotel to the venue, or the bride & the wedding party to and from the venue. They're generally hired for destination weddings or when the venue & the hotel are at different spots. Transportation company also is a fruitful investment if many of your guests are traveling from outstation to attend the wedding. 
Recommended Tip For Parking Attendants:
~ $2 per car for parking attendants (put a note on the parking lot so the guests know that gratuities have been taken care of and they don't tip them, drivers/ managers, themselves.)
How Much To Tip Your Wedding Baker?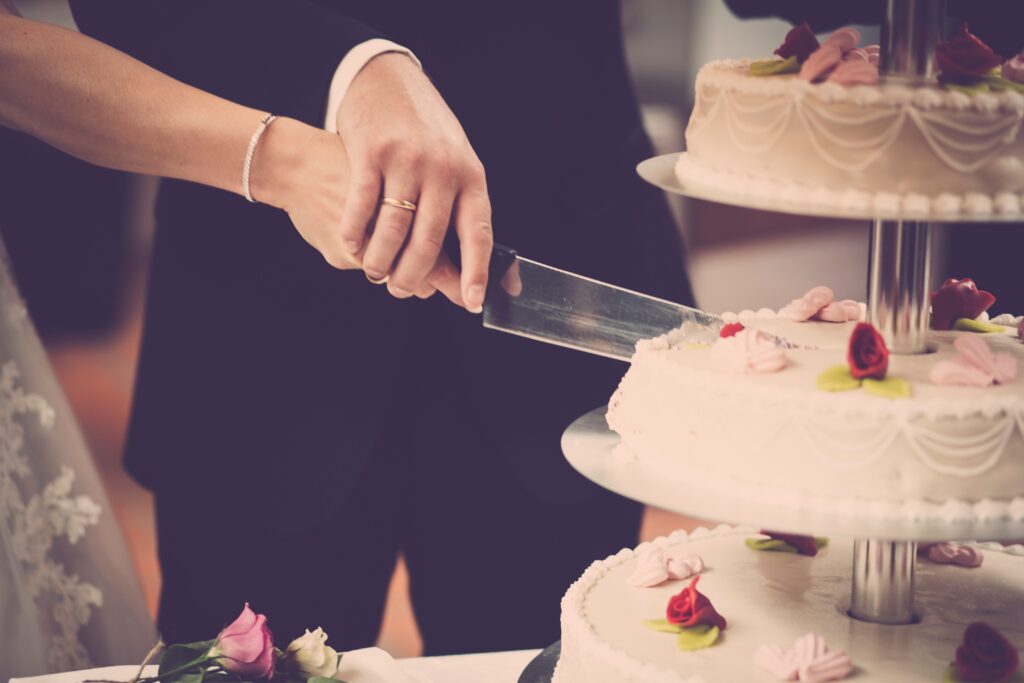 Choosing your wedding cake is tough, but what's tougher is choosing your wedding baker. After picking the design, cream, style, and shape, you will need to find a baker that will make your wedding cake dream into reality. Some bakers help couples by scheduling an online consultation, others will offer to taste, and several others help you with creative designing. Depending on who you vibe with the best, you pick a wedding baker and it's a different kind of satisfaction to see a gorgeously decorated cake in the middle of your reception area. And when you taste that cake and it's so delicious that you can't even begin to explain the taste. That's when you know paying $$$ for the baker has paid off, and if the cake's design & flavor has far exceeded the expectations, you can surely tip the baker with monetary perks or a small gift. 
Recommended Tip For A Wedding Baker: 
Not necessary to tip a wedding baker (at all!). They are not expecting a tip nor is it necessary. Although, in very few cases, when they have far exceeded your expectations and you want to shower them with a token of appreciation, tip $50 to $150. 
How Much To Tip Your Ceremony Musicians?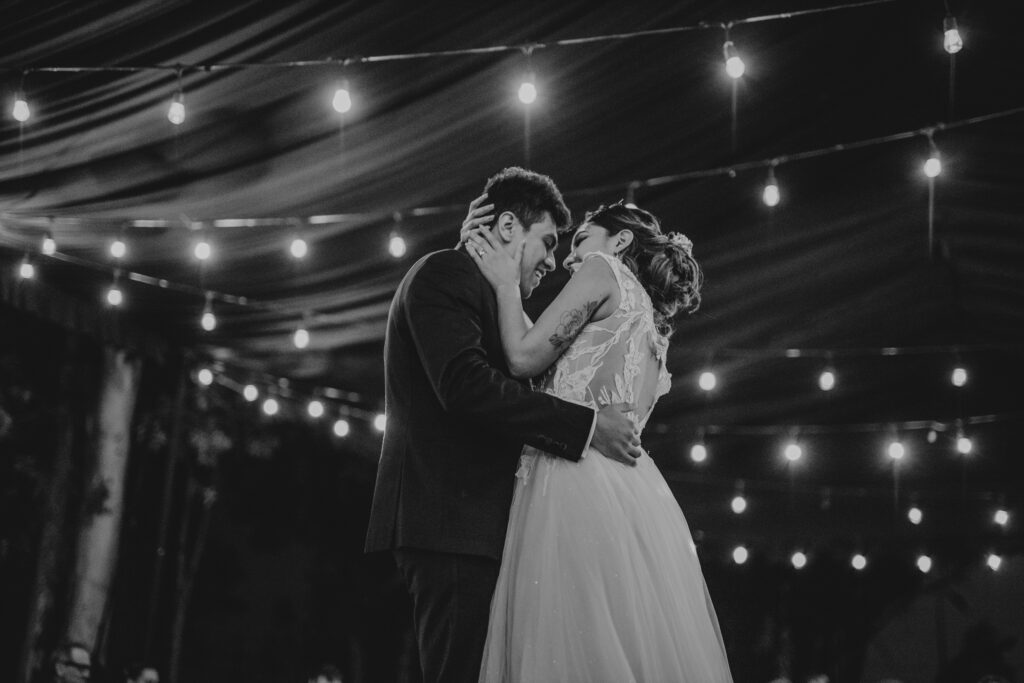 There are so many aspects to planning your wedding day – it's baffling, to say the least when you first go through the list. No wonders couple spend so much time on wedding planning and it makes for a major stress aggravator throughout the courtship period. One of the things to take care of is the ceremony musicians and what type of music you want to play. Music sets the mood, stirs up emotions, and shares a message with your guests – so picking a musician that plays the right music is essential. Gratuity is often not included in the ceremony musicians' contract, so you will have the pay the lead singer and other band members tips after the reception. 
Recommended Tip For Ceremony Musicians: 
$25 to $50 per person
General Wedding Tipping Tips
#1 Tipping Isn't A Necessity
Yes, tipping isn't a necessity, no matter who the vendor is! So if you haven't received good service or only subpar services, then you can completely skip tipping wedding vendors. Moreover, even if the vendors have done a good job, meeting your expectations, it still isn't necessary to give a tip to wedding vendors. Vendors are also not expecting a wedding tip, so you won't be offending anyone. It's just a good gesture and depends on personal, case-by-case decisions. 
#2 Take A Good Look At Your Contracts
For many services like catering, wedding venue, event coordinators, etc. the gratuity fees are already included in the wedding contract. Check for the clause before adding wedding vendors' tips for them. If it is already added, then you don't need to give more tips to these wedding vendors. Also, know that "service charges" aren't tips. These charges go towards administrative costs and might not necessarily go towards helpers. Wedding contracts can be confusing, so it's essential you take a good, hard look at them before signing. 
#3 You're Not Required To Tip Business Owners
You don't have to tip business owners, just their employees. Those who own large businesses in the wedding industry also are not present on the wedding day, or just make a small appearance. Most of the work is done by the helpers, so you can tip them generously. The owners have already included charges for their services in the price. Similarly, if you have hired a small business owner for an important job like photography or videography, you can or can't tip them. It's completely your choice. 
#4 Prep In Advance
If you've decided to tip wedding vendors, then prepare for it in advance. Make sure you have sufficient cash on hand or go to the bank to withdraw the cash. Put them in an envelope, you can also put a simple thank-you note. Hand over the envelope to the most trusted member of your wedding party so they can hand them after the services of the vendor are done and they're about to leave the venue. 
Other Ways To "Tip"
Many other vendors like your invitation designer, rental company, calligrapher, etc. will not be tipped traditionally. Moreover, many of these vendors mentioned above like the baker don't usually receive tips and they aren't even expecting one. In that case, you might want to explore other methods to tip wedding vendors and thank them. 
#1 Write Positive Reviews Online
A small positive review can do wonders for business owners. Their business runs on positive reviews and recommendations and they will highly appreciate your effort to write the review. Plus, many of these wedding vendors are small business owners, and any sort of review and rating is invaluable for them. 
#2 Write Them A Thank-You Note
A personalized thank-you note is something the vendors will treasure forever. They have gone above & beyond to make your dream wedding vision come to life. A thank-you note can also be accompanied by a tip or not, it hardly matters. You can place a thank-you note in an envelope and give them right after the ceremony or hand it over to someone who will do it since you might not get time. Or get the note delivered after the wedding. 
#3 Give Them A Gift
You will work closely with your wedding vendors every step of the way. In the process, you will get to know them, their choices, and their needs well. A thoughtful gift is a wonderful alternative to tipping or can be accompanied by a thank-you note as well. Let them know you appreciate their hard work by curating a special package for them.