Alia Bhatt recently made her Met Gala debut looking like the eternal beauty she is and walked down the red carpet in a white princess gown with a long train. Every inch of the gown dripped in pearls: 100,000 of them to be precise, and was tailored and made by Nepalese-American designer Prabal Gurung. The dress went perfectly with the Met Gala 2023's theme: "Karl Lagerfeld: A Line Of Beauty" and was a modern rendition of the final bridal look of Chanel's 1992 Couture collection worn by Claudia Schiffer and designed by Karl himself! The actress paired the gown with diamond earrings, statement rings, and fingerless gloves – which were a classic to the late designer's everyday fashion choices!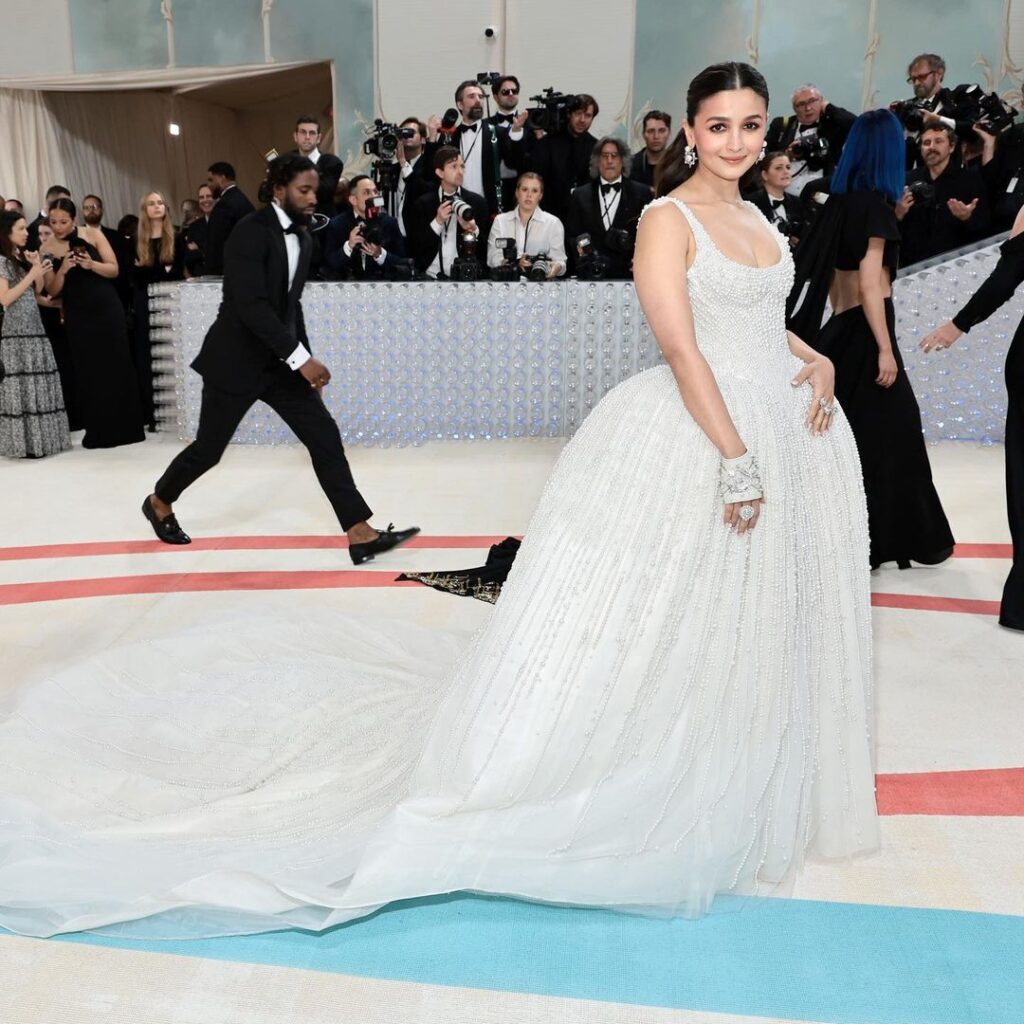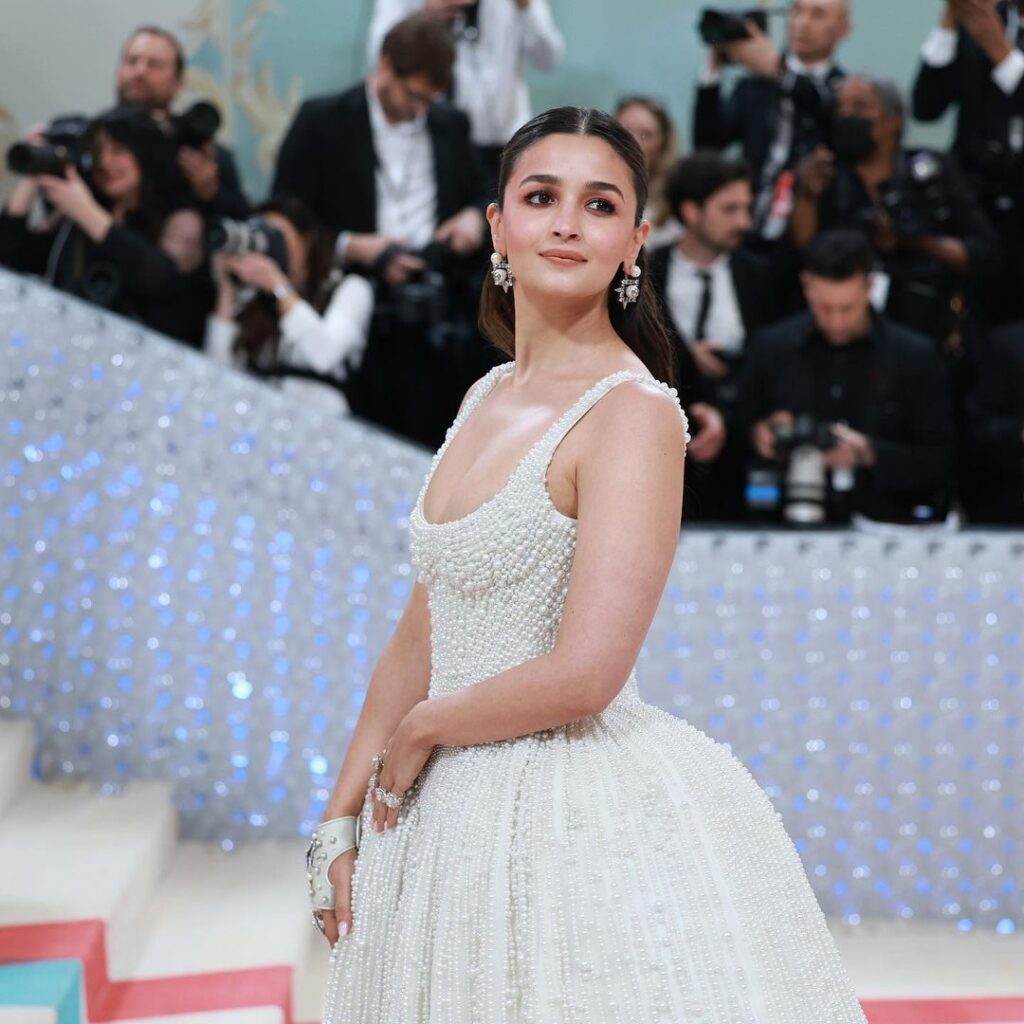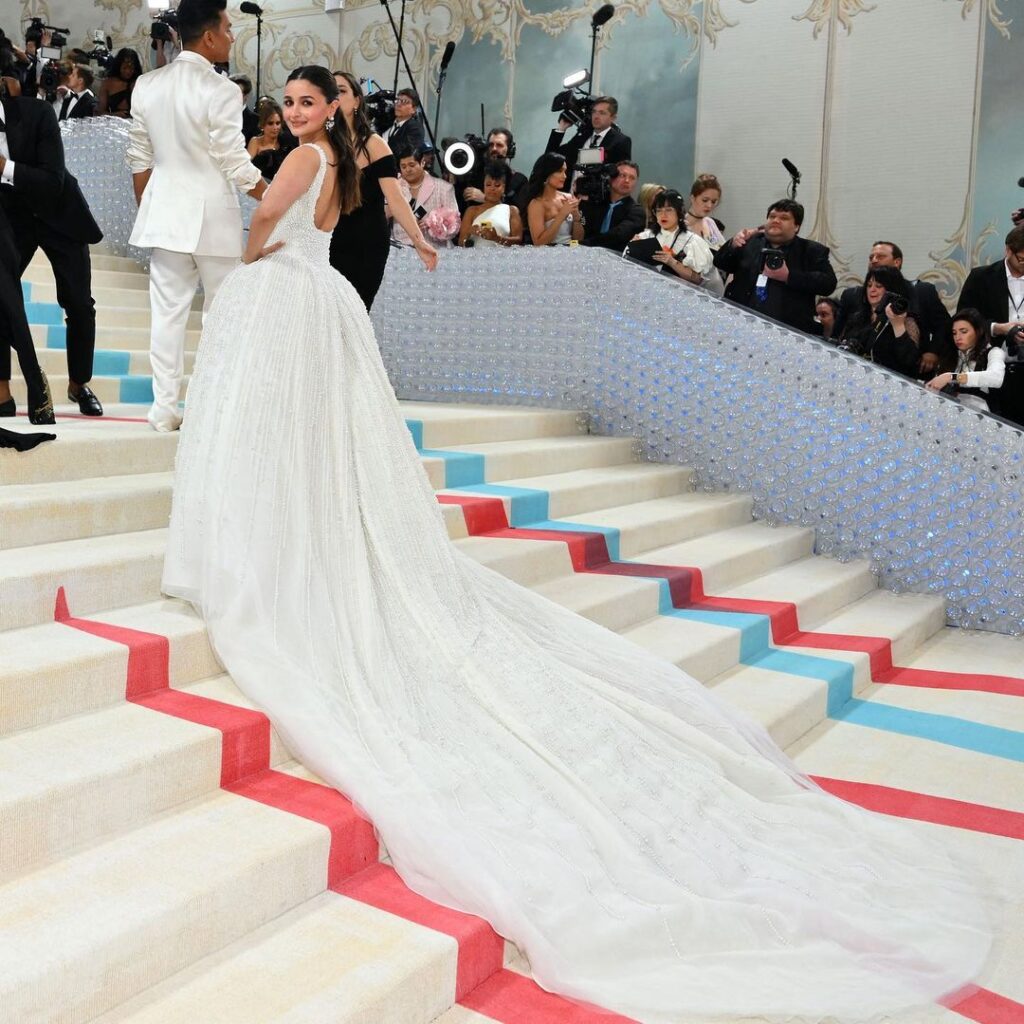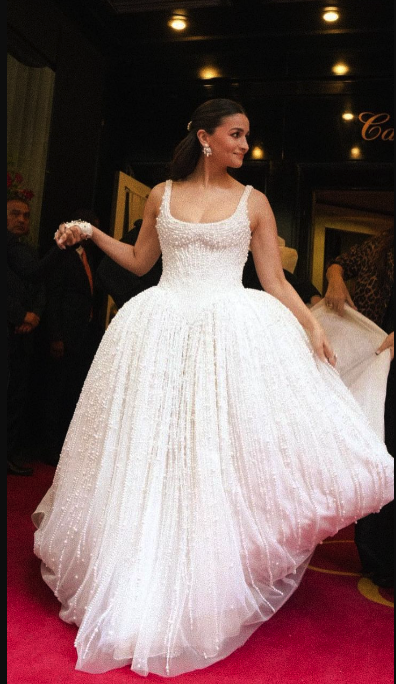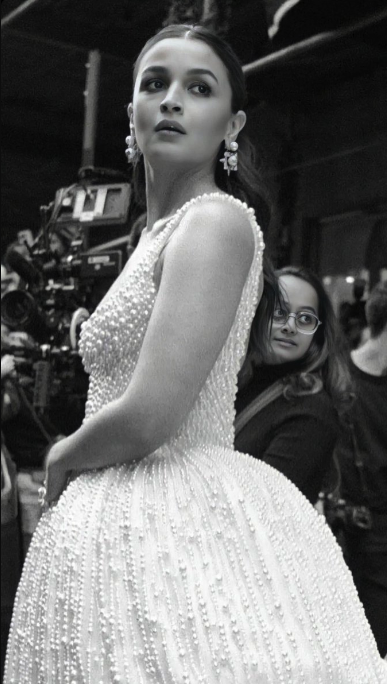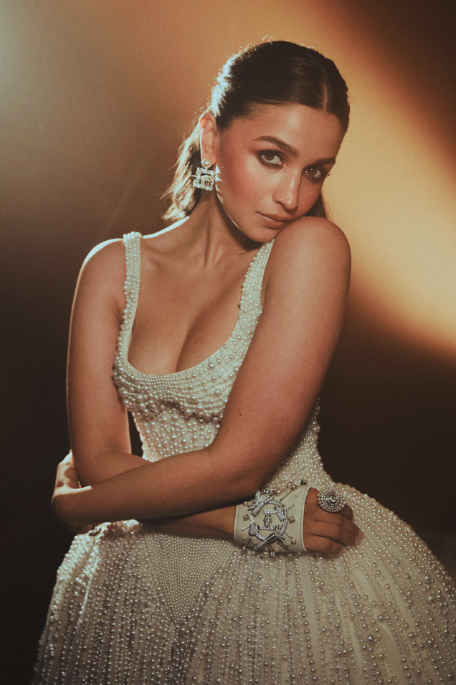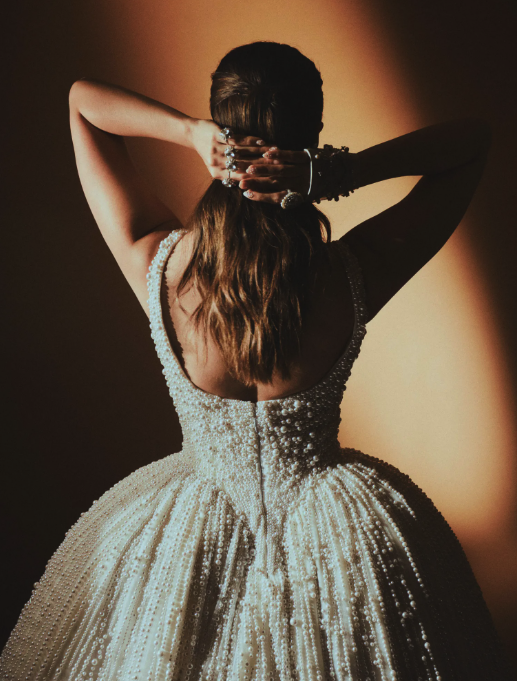 Bhatt's look instantly became a favorite among netizens, fashion experts, and the common public, and she made her first Met Gala look the one we will always remember! The one thing we adored the most from her look is the Pearls, which were also Lagerfeld's favorite as he considered them an emblem of sophistication and grace. Pearls are also a part of Indian weddings and can be seen time & again in various elements of bridal look like dupatta, lehenga, and hair accessories. If you want to include these gemstones in your wedding, here are some ways to do so! 
Lehenga
Some of the designers famous for their pearl work are Seema Gujral, Manish Malhotra, Kynah, and Natasha Dalal. When purchasing a lehenga set with pearl work, see if the pearls are neatly and firmly embroidered so they stay in place and give the same ravishing look over the years.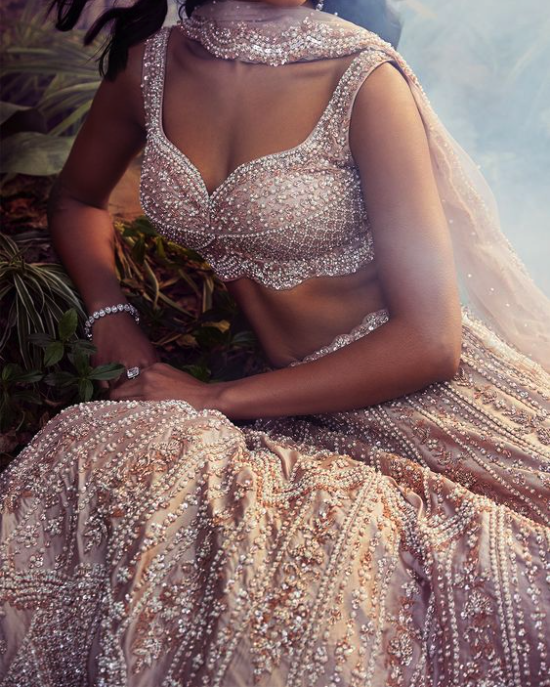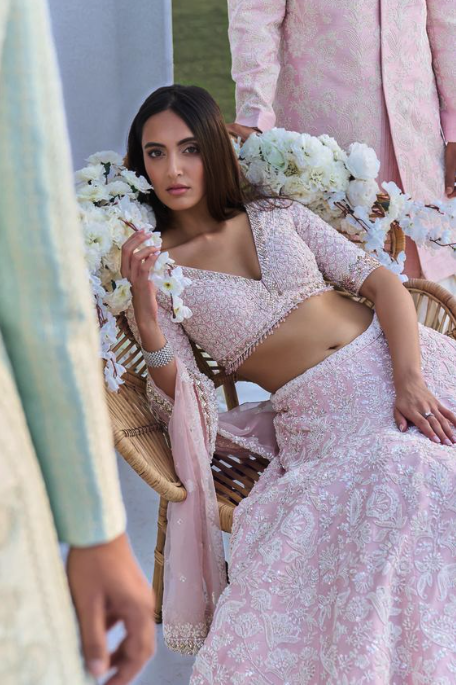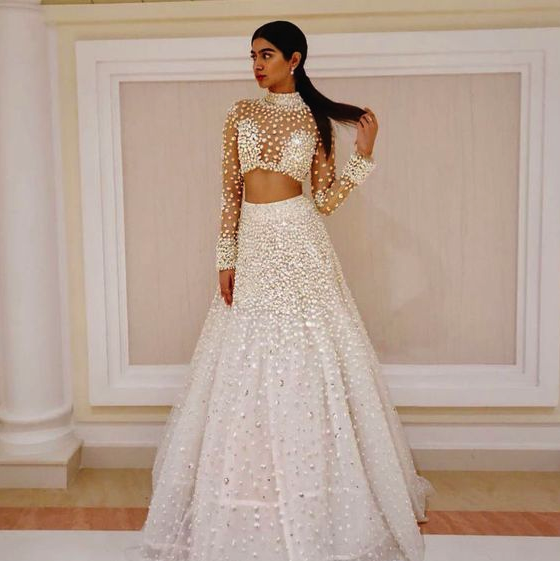 Dupatta 
Another way to add pearls to your bridal look is by choosing a dupatta adorned with them. Rhea Kapoor choose a sheer overhead dupatta with pearls for her big day, but you can go for other styles suited to your lehenga, preference, and style. Explore some ideas below.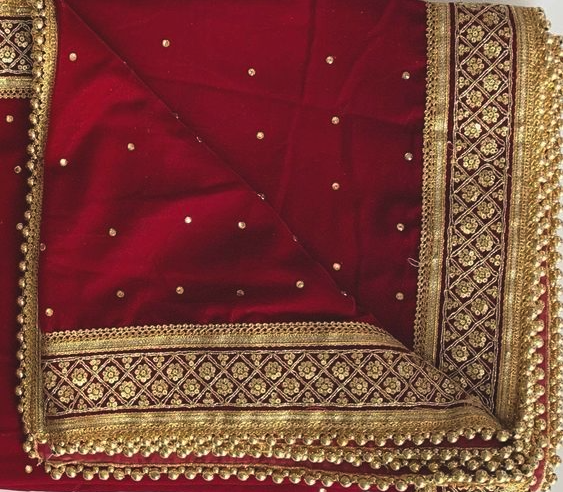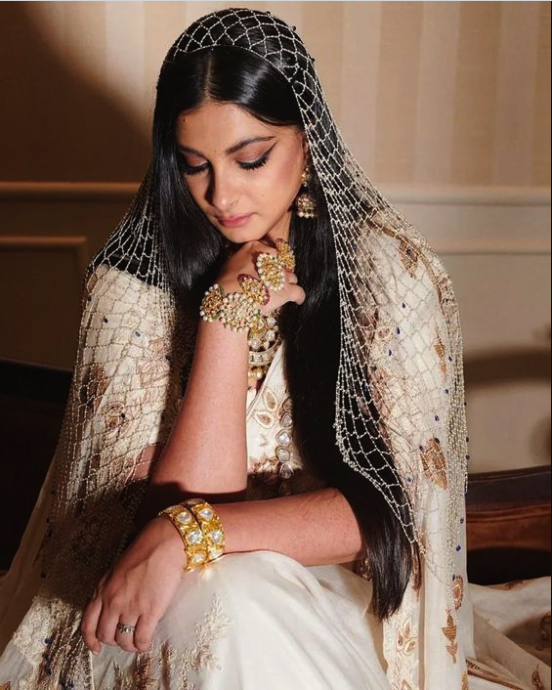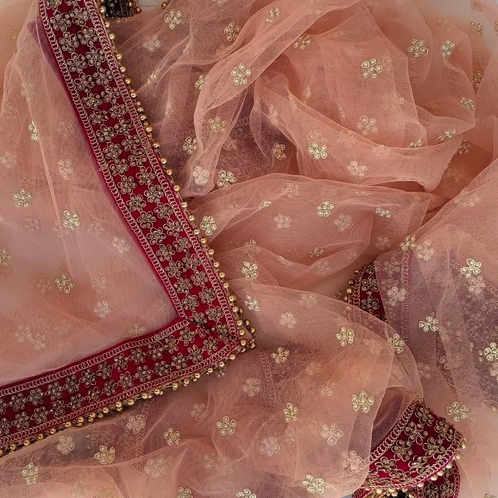 Blouse 
You can also opt for a blouse with pearls in your wedding looks. Pearl-embellished blouses can elevate any of your Indian dresses – from lehengas to sarees to Indo-western wear. Look at some pearl blouse designs below for inspiration.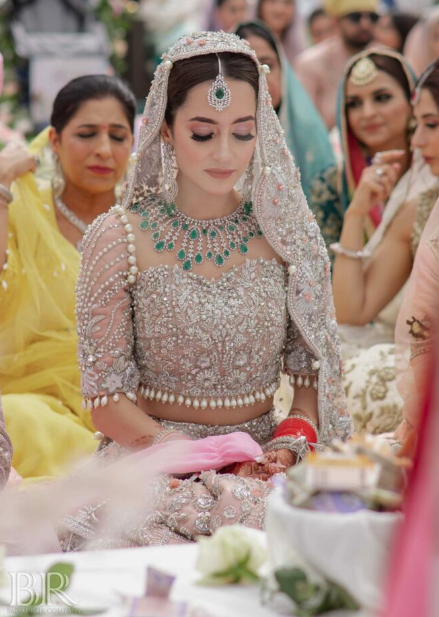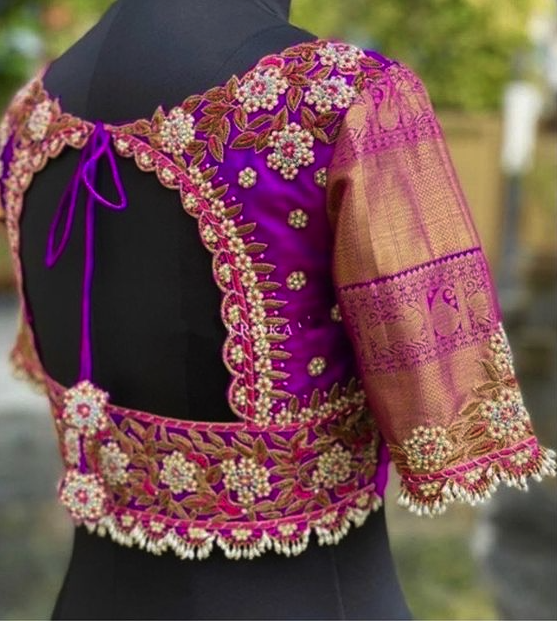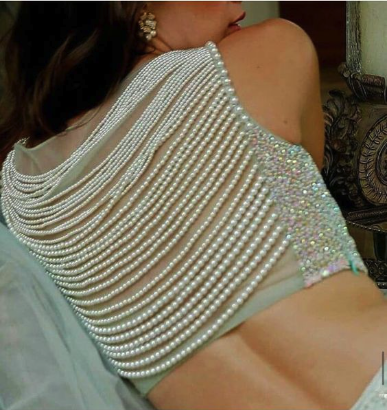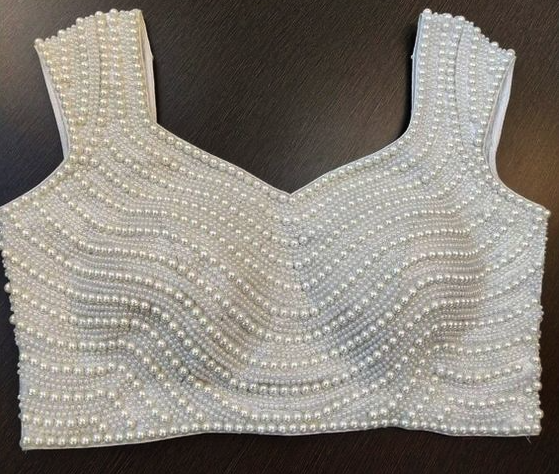 Hair Accessories
Hair accessories with pearls are a great way to add a touch of elegance and sophistication to any hairstyle. Some popular ways to include pearls include a sheeshpatti with pearls, a headband, a pearl hair clip, enhancements in your bun, etc.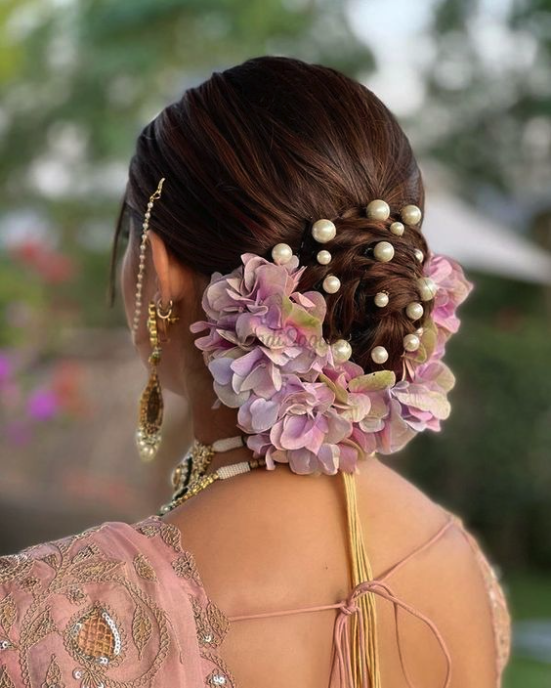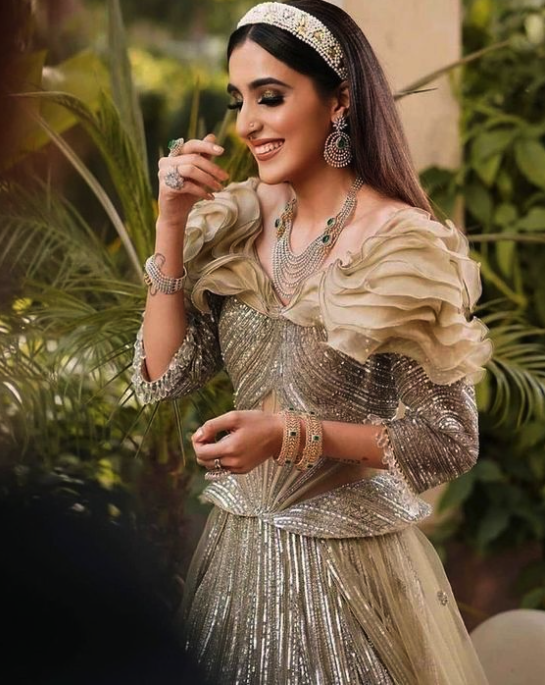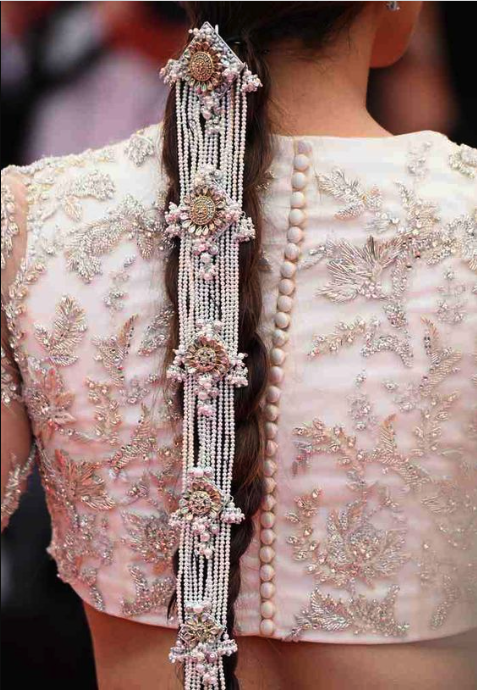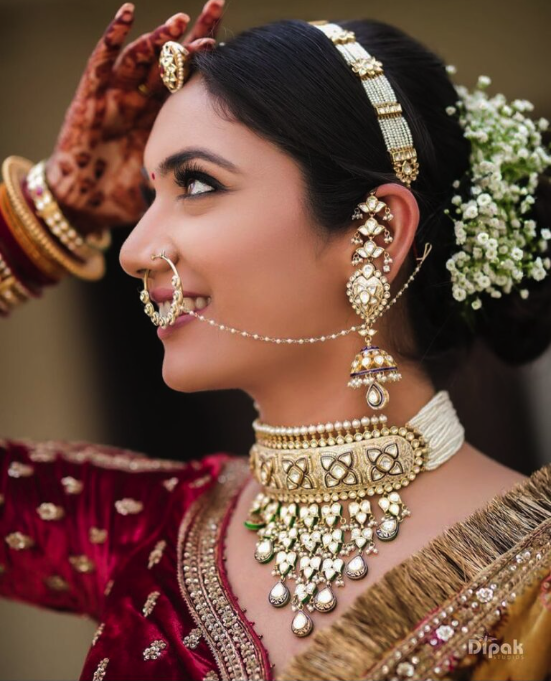 Jewelry
Now, here's a wedding element where you can include pearls in a number of ways. They can be included in your kaanphool, necklace, earrings, hathphool, or even ring or payal. Choices are endless and each one feels better than the last!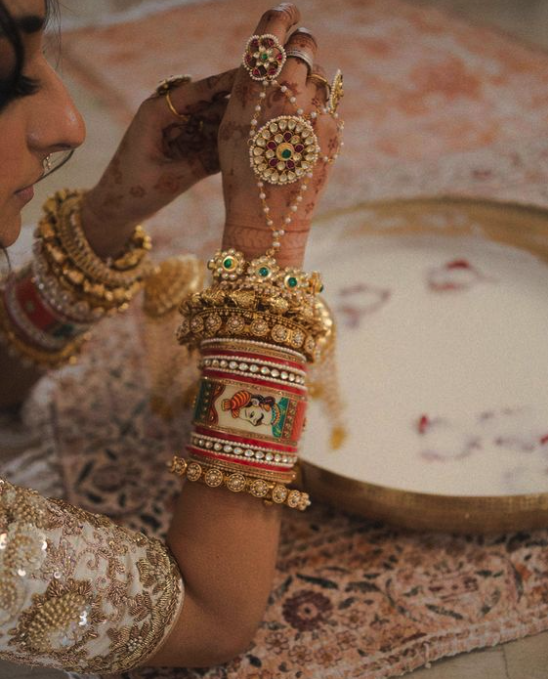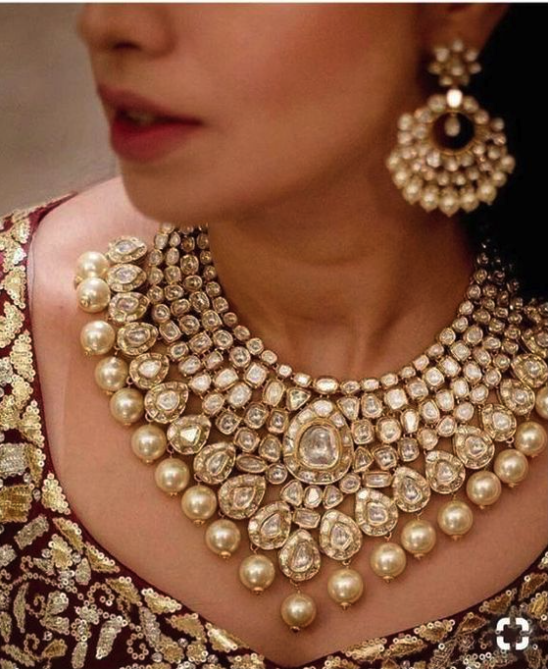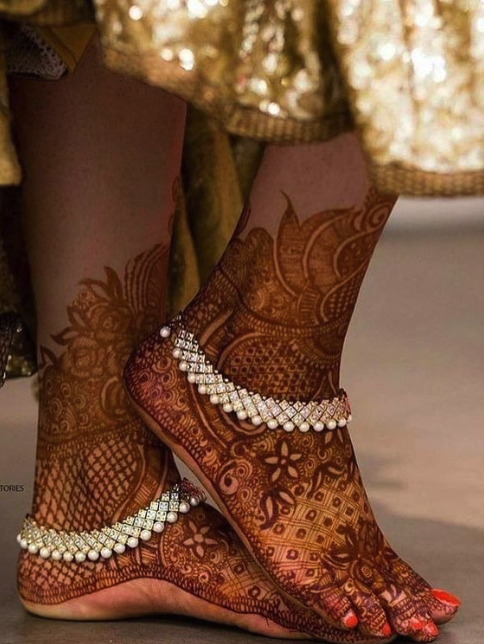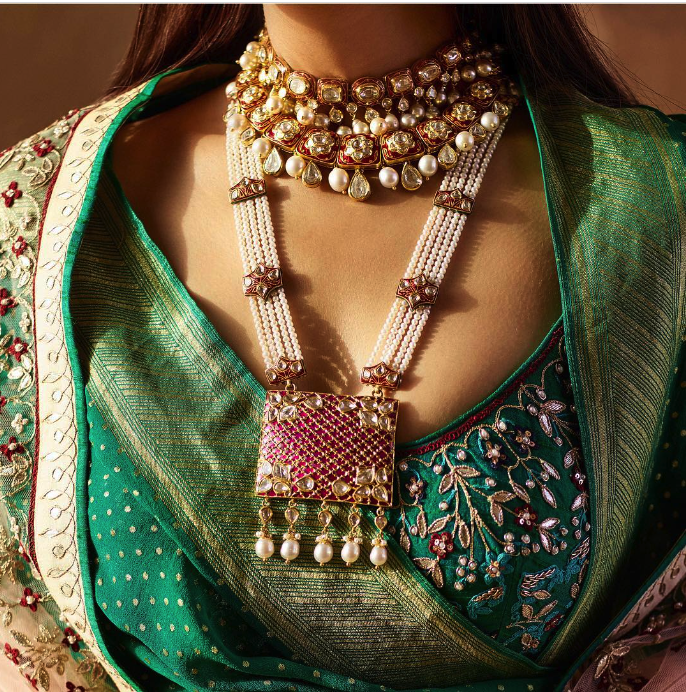 Wedding Decor
Even wedding decor can be enhanced with pearls primarily in the center-table setting, but you can also include them in other smaller wedding elements like wrapping for wedding favors or chair decor or even your wedding cake. Check out the inspiration below: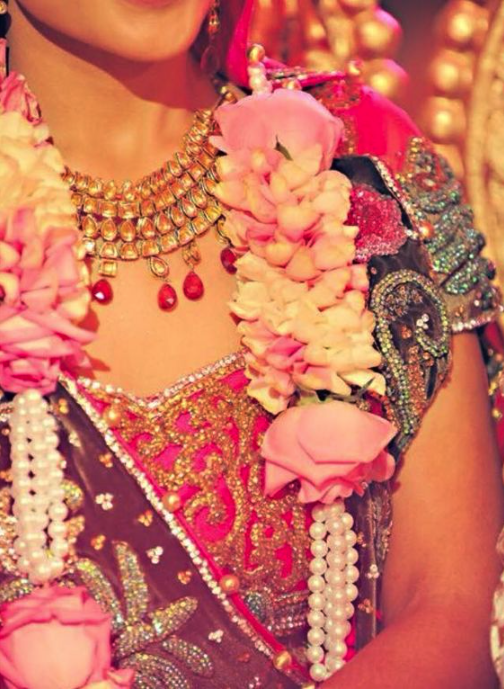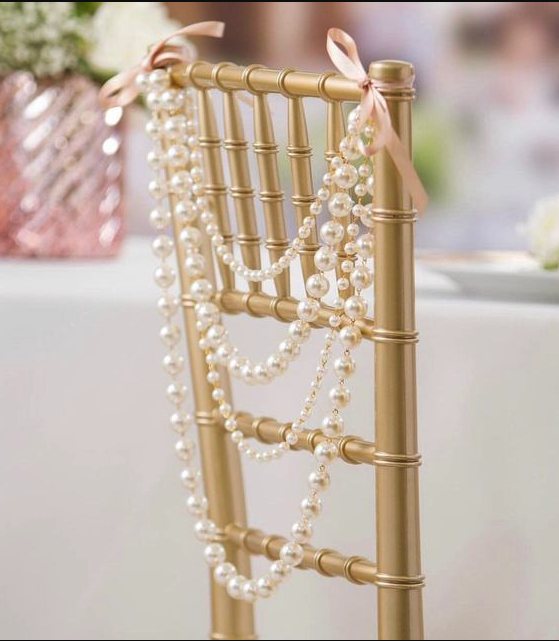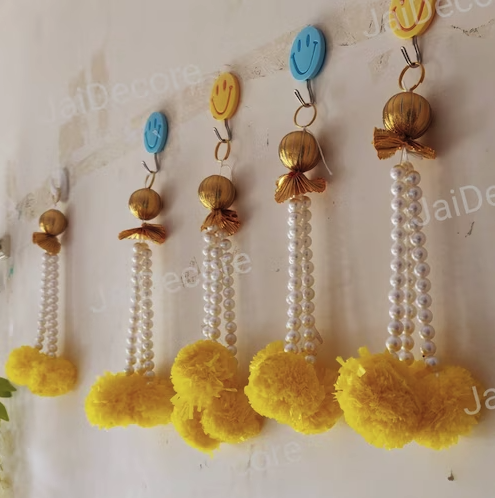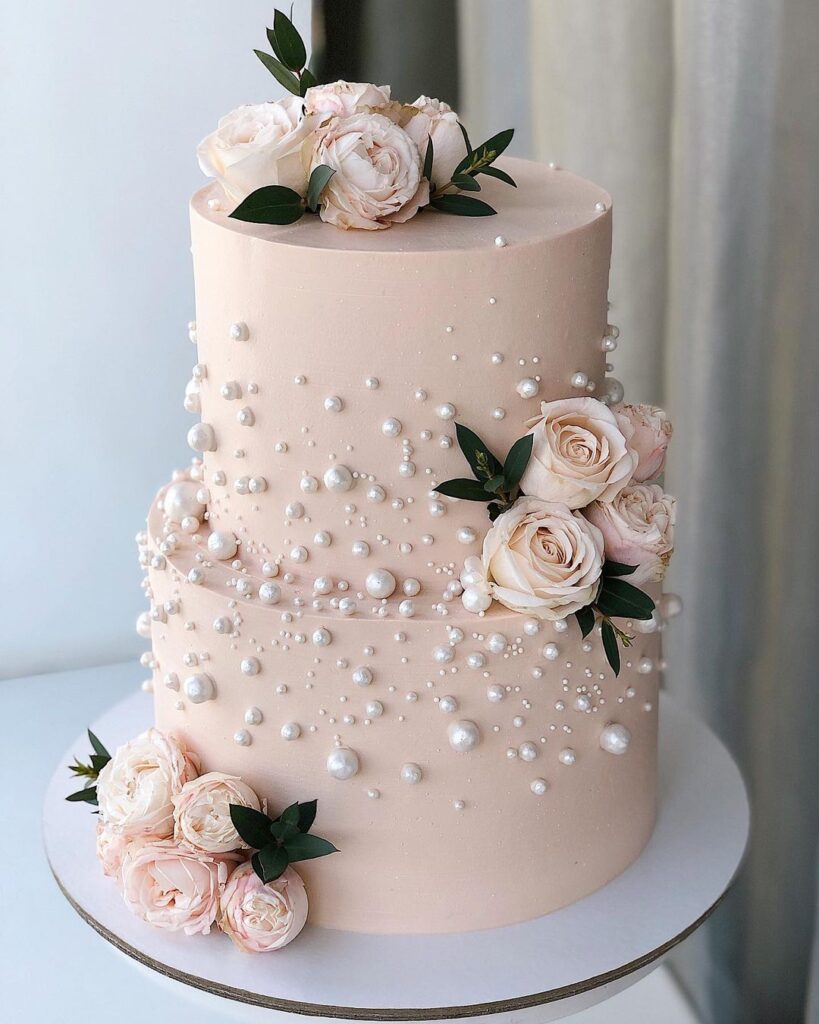 Groom Looks With Pearls 
Grooms can also explore this elegant gemstone in their wedding day look by incorporating pearls in their kalangi and kantha. Find some ideas below.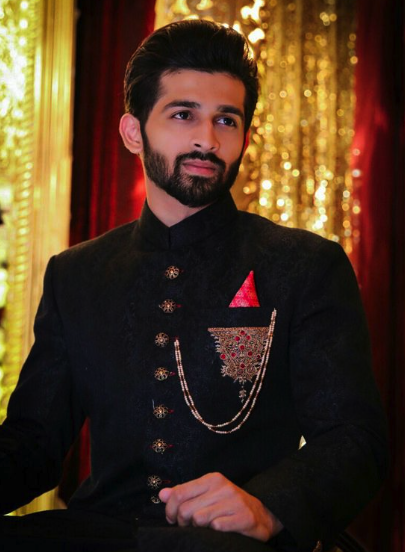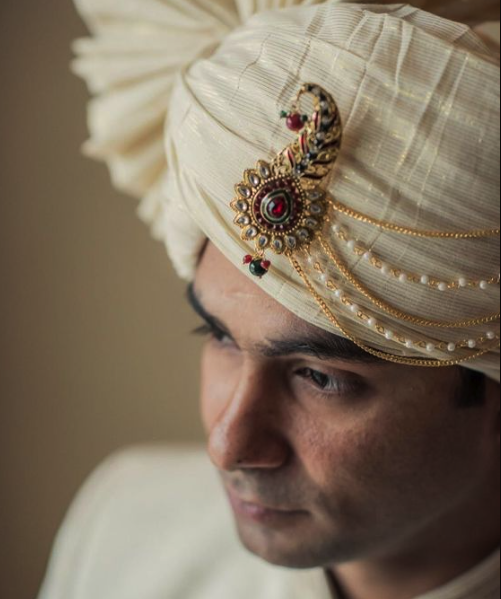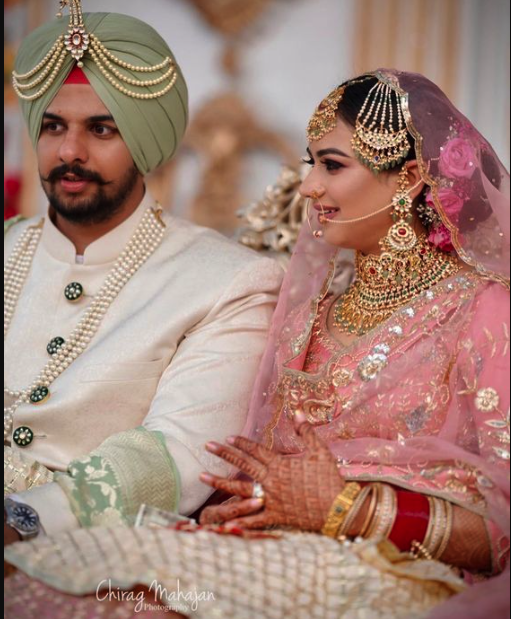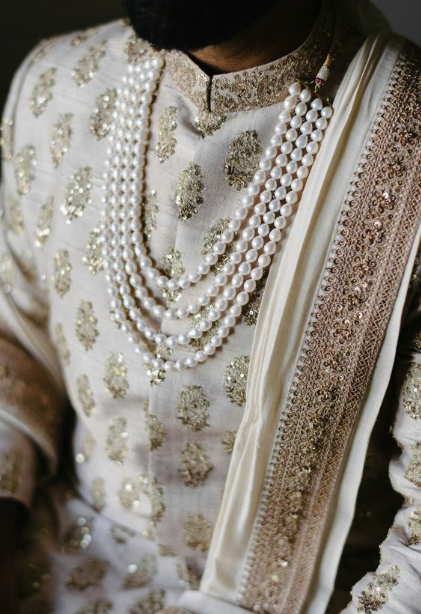 Conclusion:
Pearls are not just beautiful and versatile but also have significance in Indian weddings. In many cultures across India, pearls are associated with purity and love, and brides who wear them on their wedding day supposedly bring good luck and good bonding into their marriage. In Hindu culture, the pearls are also associated with Krishna, the 8th incarnation of God Vishnu, who plucked the first pearl from the sea to gift to her daughter on the day of her wedding. Some people also associate the pearl with the moon and Venus, the Goddess of Love. So if you're thinking of including pearls on your wedding day, go ahead, they will elevate your look and also bring significance to it!