When it comes to picking a key wedding vendor – a photographer definitely comes on the top! They're the ones who will capture the best parts of your special day and camouflage the ones that didn't go as planned. With smart angles, thoughtful composition, ardent passion, and seamless editing – they can make any moment of your wedding worth hanging on the wall in your home. That's why it's important that you pick the best of the best from your city. To help you plan your dream celebrations, we're listing the top wedding photographers in Ahmedabad today. 
#1 The Moment by Foram, Rs.46,000/- per day (Photo + Video)
Website: http://www.foramshahphotography.com/
Instagram: https://www.instagram.com/the_moment_by_foram/?hl=en
Foram Shah – a passionate, energetic woman is the brain behind the Moment by Foram. She's a computer engineer by profession but drifted towards her passion in photography when her family & friends complimented pictures taken by her. Soon enough, she started receiving bookings through words of mouth and is now one of the best wedding photographers in Ahmedabad. Besides weddings, she also captures pre-wedding shoots and does baby photography in Ahmedabad – you know for future purposes. Foram believes in getting to know her clients and their expectations, so the procedure from shoot to deliverables is as seamless as it can be. 
Her portfolio is full of snaps that tell a story in their entirety without pushing made-up shots. And capturing the special moments as they happen, isn't that what we all expect from our wedding photographer?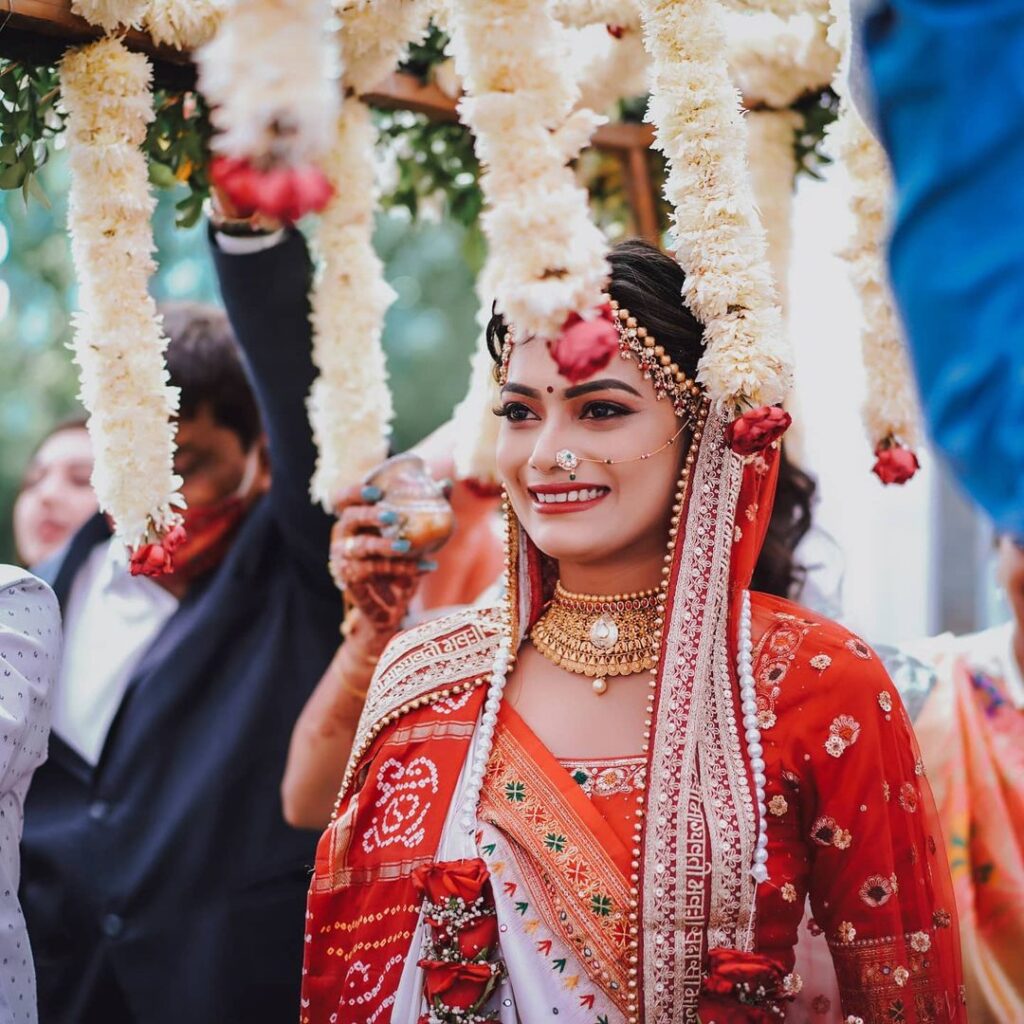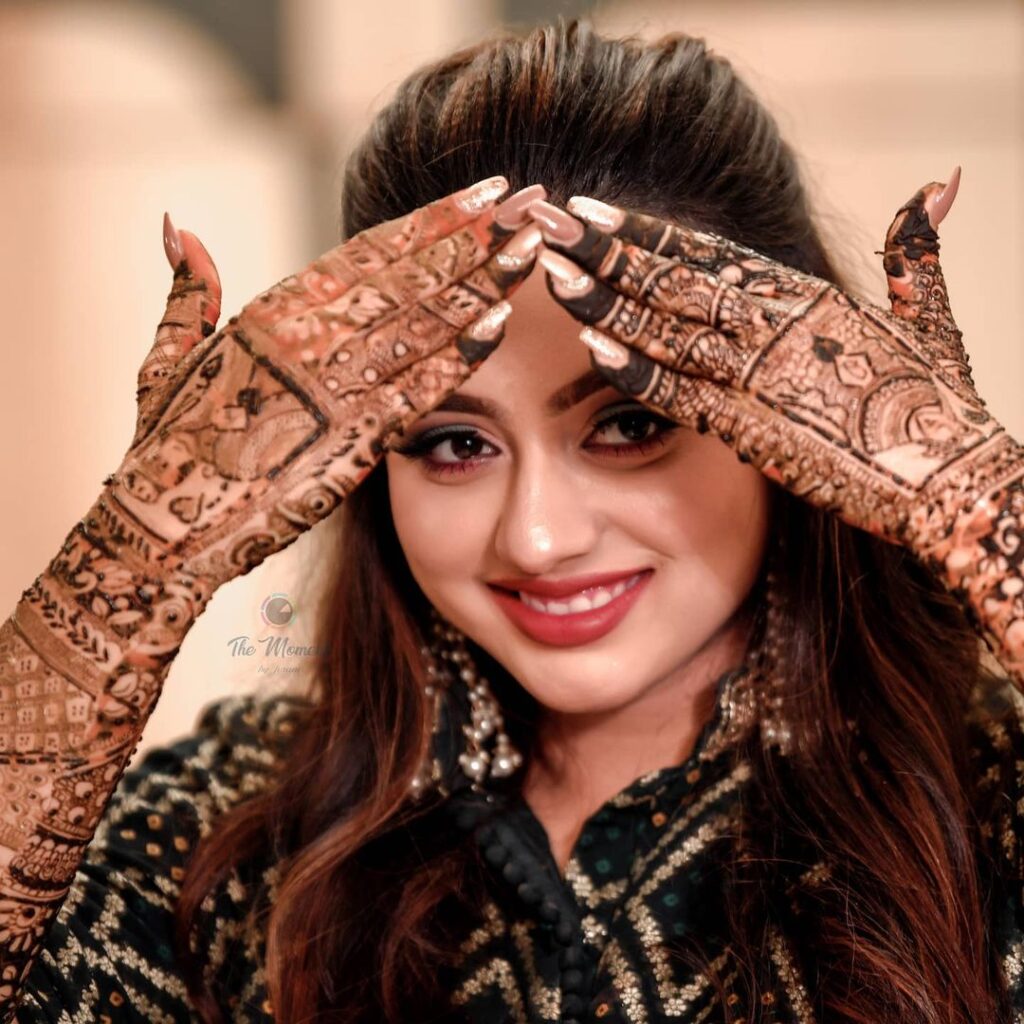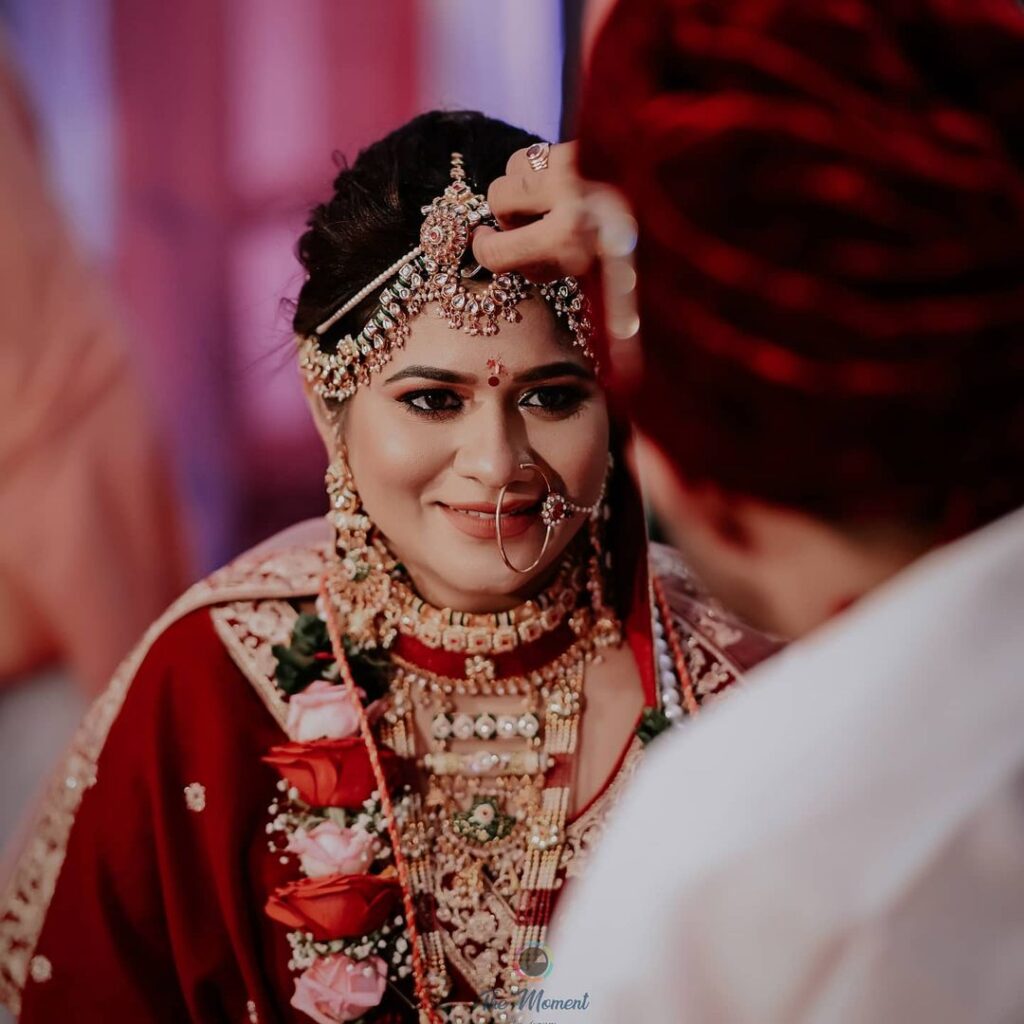 #2 JP Photography, Rs.50,000/- per day (Photo + Video)
Website: http://www.jpphotography.in/
Instagram: https://www.instagram.com/jpphotography7878/
With an industry experience of more than 5 years, Parth and his team have endeavored to capture the best moments of their clients in a subtle timeless manner and leave them with memories of a lifetime. "It was the best decision to have JP Photography for my wedding. They were very professional throughout the wedding and delivered the album in time. We're very happy with the results and can't thank them enough for capturing our wedding so beautifully," says one of their recent clients. Whilst scrolling through their portfolio, you'll find gorgeous clicks that blend comfort with authenticity. And they're really a pro at capturing any moment of your wedding – from portraits to candid moments and doing cinematic films. Besides photography, they can also help you plan the wedding. So, basically a 2-in-1 deal with just one vendor.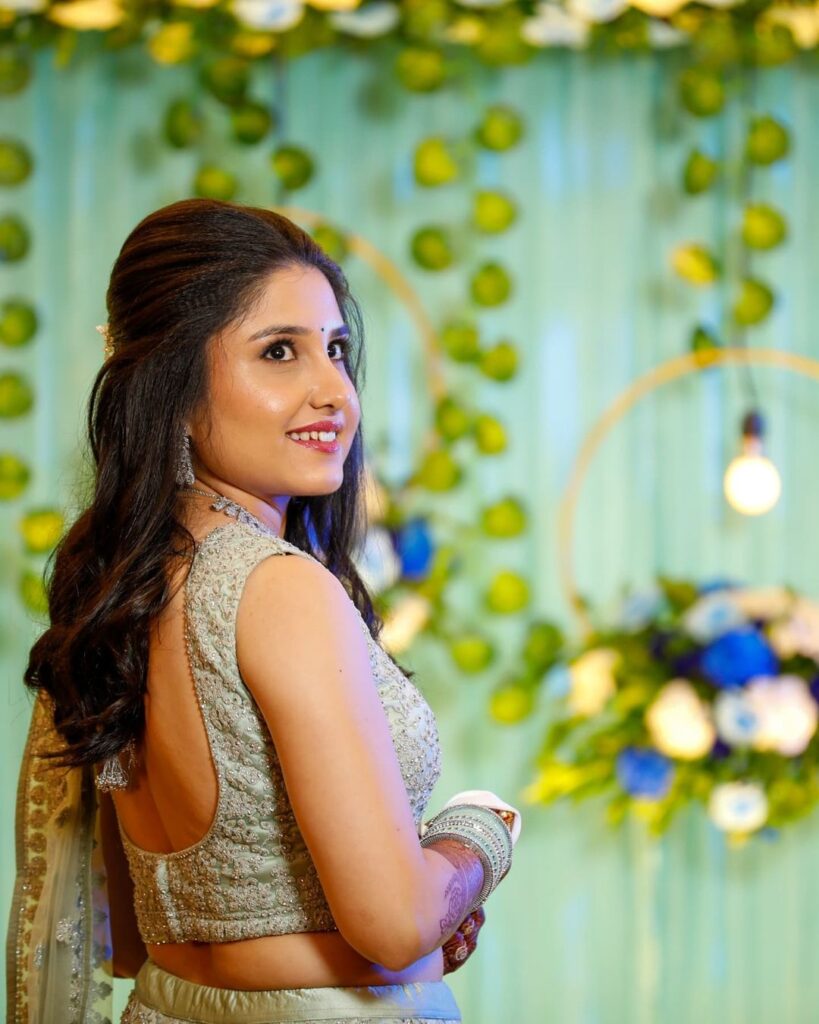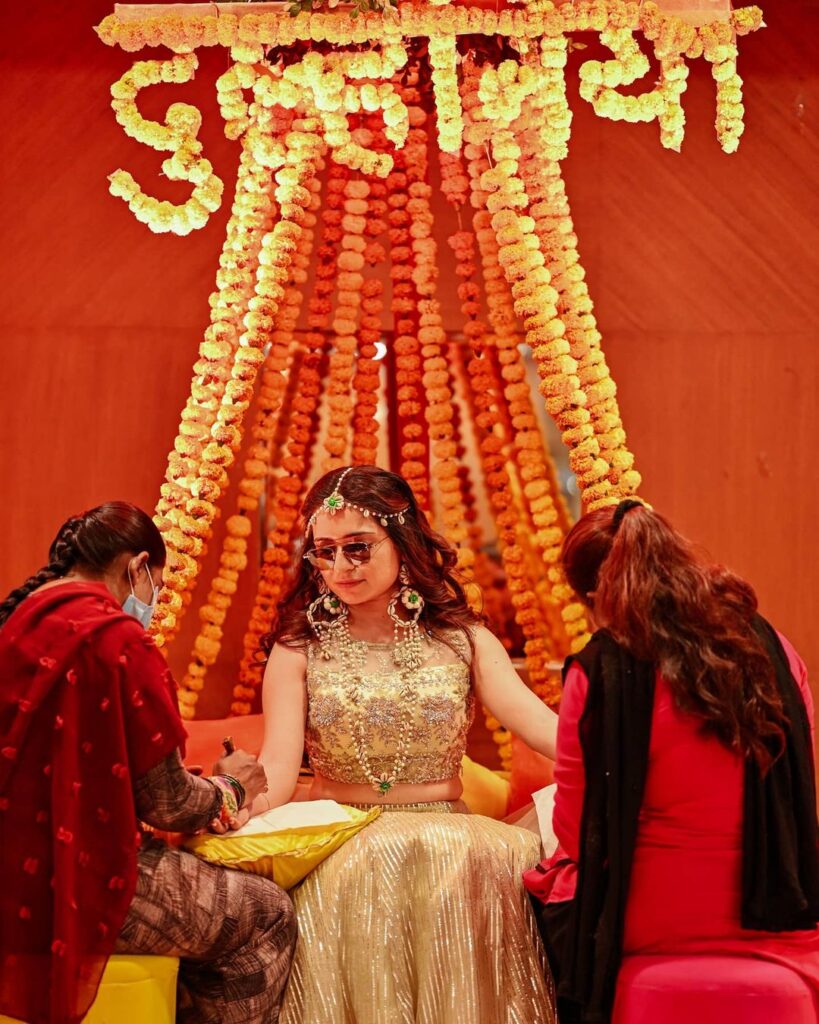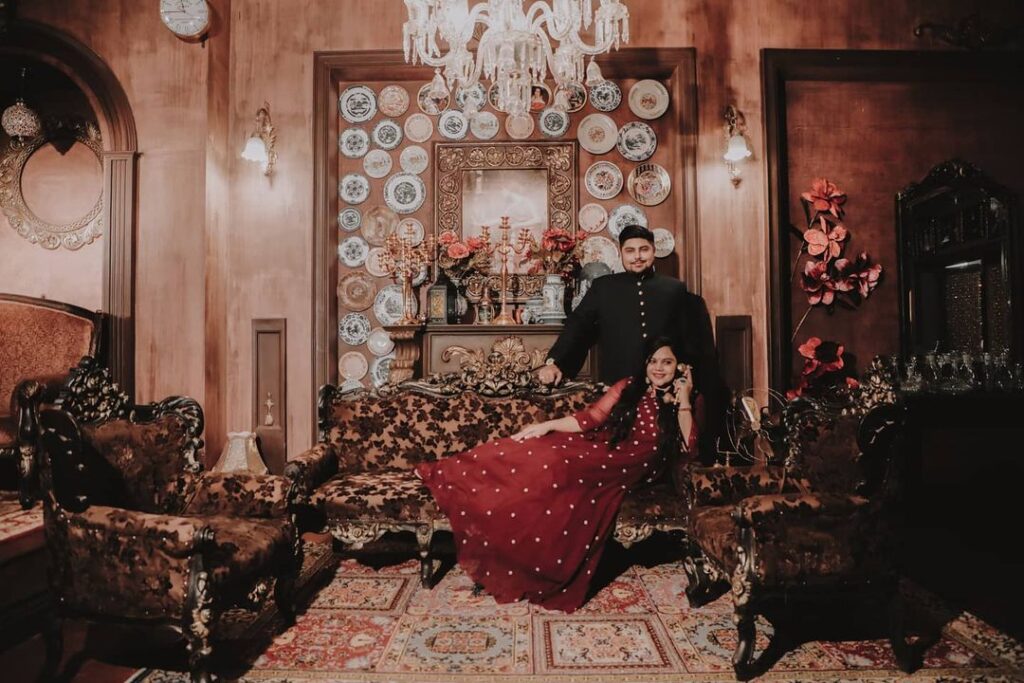 #3 Savya Picturesque Studio, Rs.40,000/- per day (Photo + Video)
Website: https://savyapicturesquestudio.business.site/
Instagram: https://www.instagram.com/savyapicturesquestudio/
If you're looking for a budget wedding photographer in Ahmedabad, your search ends here! Savya Picturesque Studios, run by Akshay Rana, has captured more than 50 weddings till now and they're thorough with how to capture a couple's big day to perfection. "One of the best photographic studio in Hyderabad. The owner is creative and knows his stuff really well. I am so overwhelmed with the stunning photos," says one of his clients. His clientele reviews are full of praises and admiration. And one look at his work – you'd want to talk to him too! Crafted, curated poses alongside candid moments is how Rana usually captures the couple's story well. This is just what you need when you want to be present at the moment without being worried that it's captured perfectly.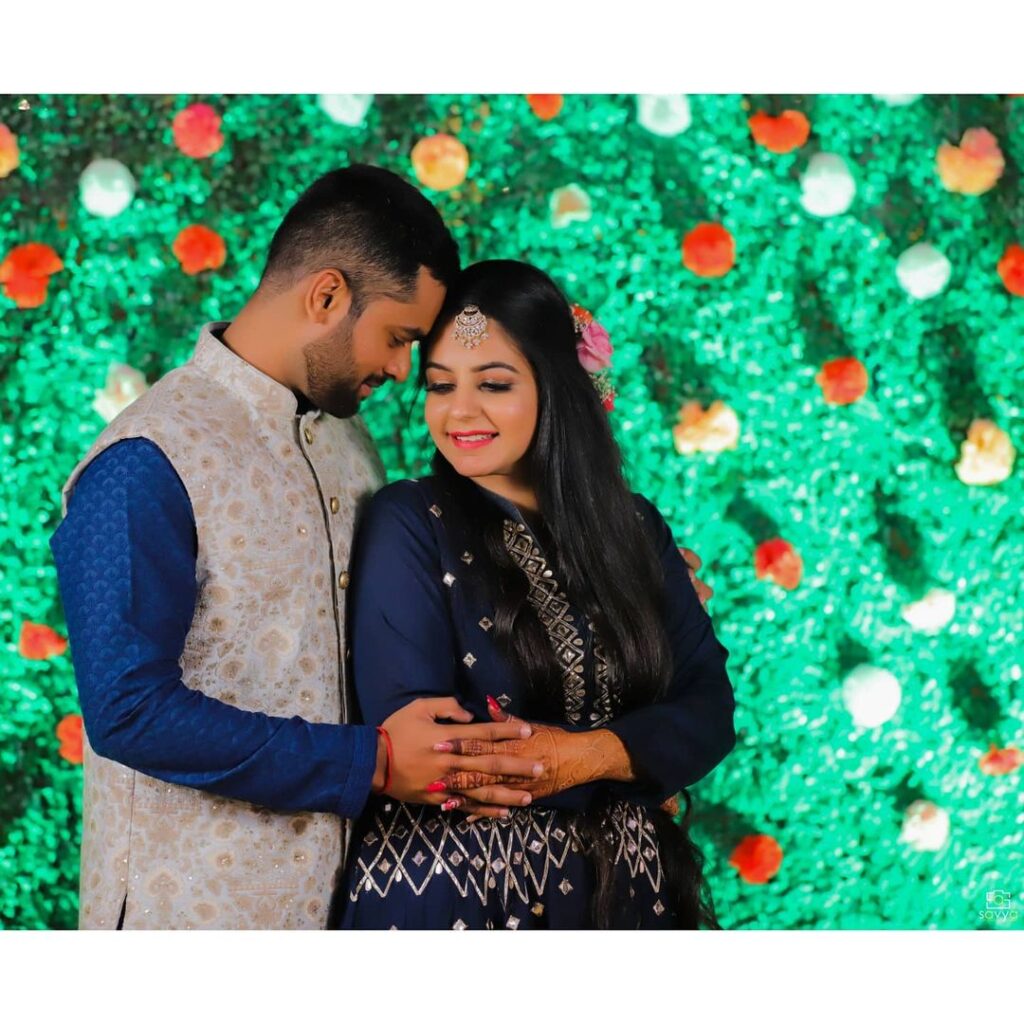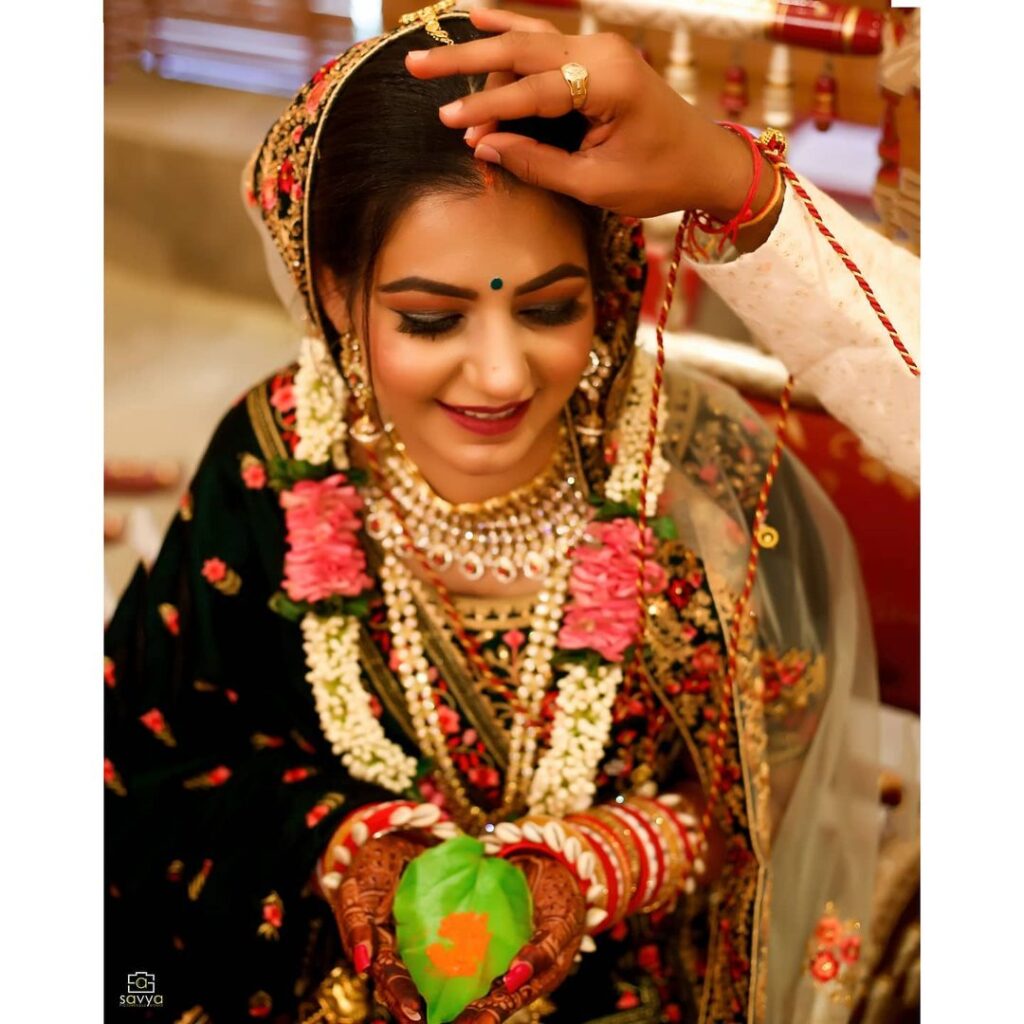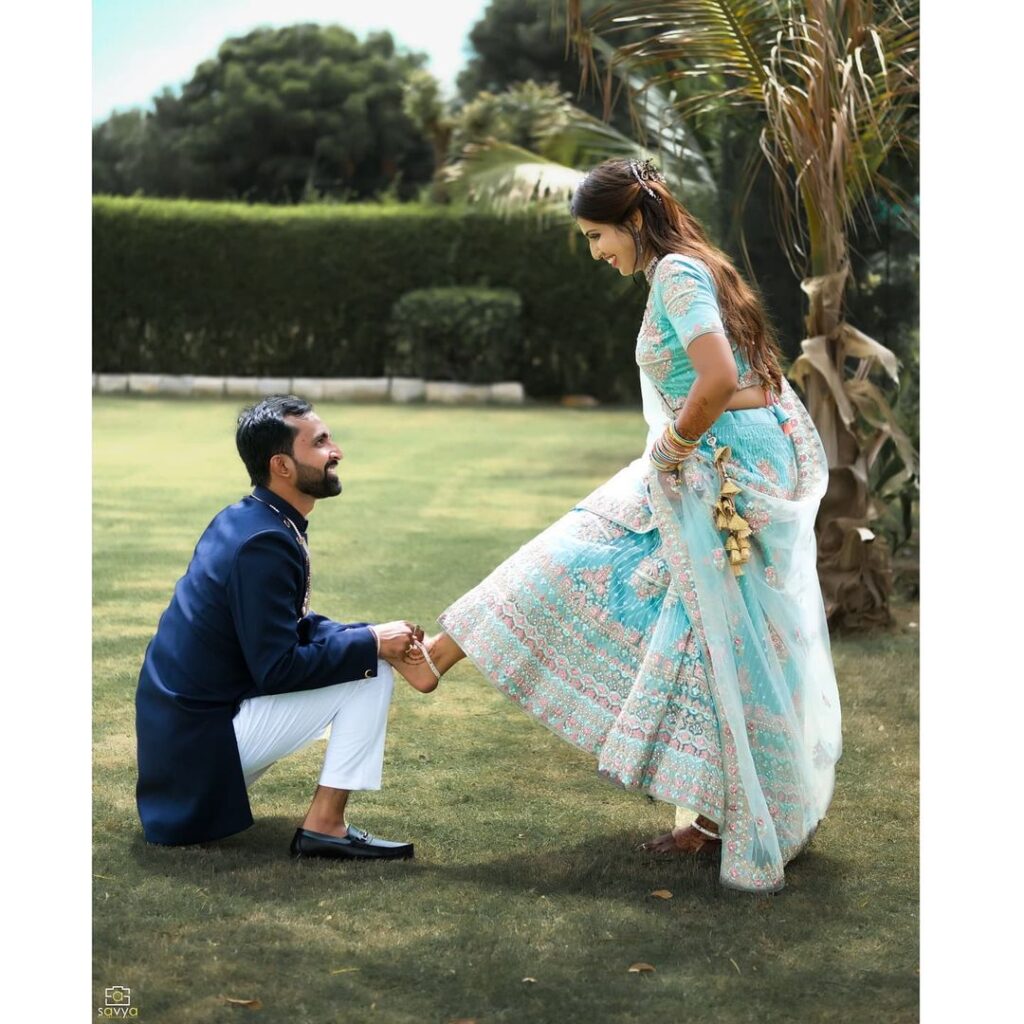 #4 Wide Motion Films, Rs.50,000/- per day (Photo + Video)
Website: https://www.widemotionfilms.in/
Instagram: https://www.instagram.com/widemotionfilms/
Whilst being new to the field, Wide Motion Films can do what an experienced photographer does with utter ease. They are not just a pro at capturing your moments but also sealing it all in a creative and unique cinematic video. The team believes in working with their clients as soon as they book them to deliver optimum results. From taking their expectations into account to the place and time of the wedding so they can calibrate the best lighting – Wide Motion Films really take that extra effort to deliver beyond what you have imagined! That's what we advise as well. Have your doubts and plan everything to the tee till your wedding day, on the final day though, leave it all on the people you have chosen. This will help you enjoy your special time and gives ample space for your vendor to work to their best abilities as well.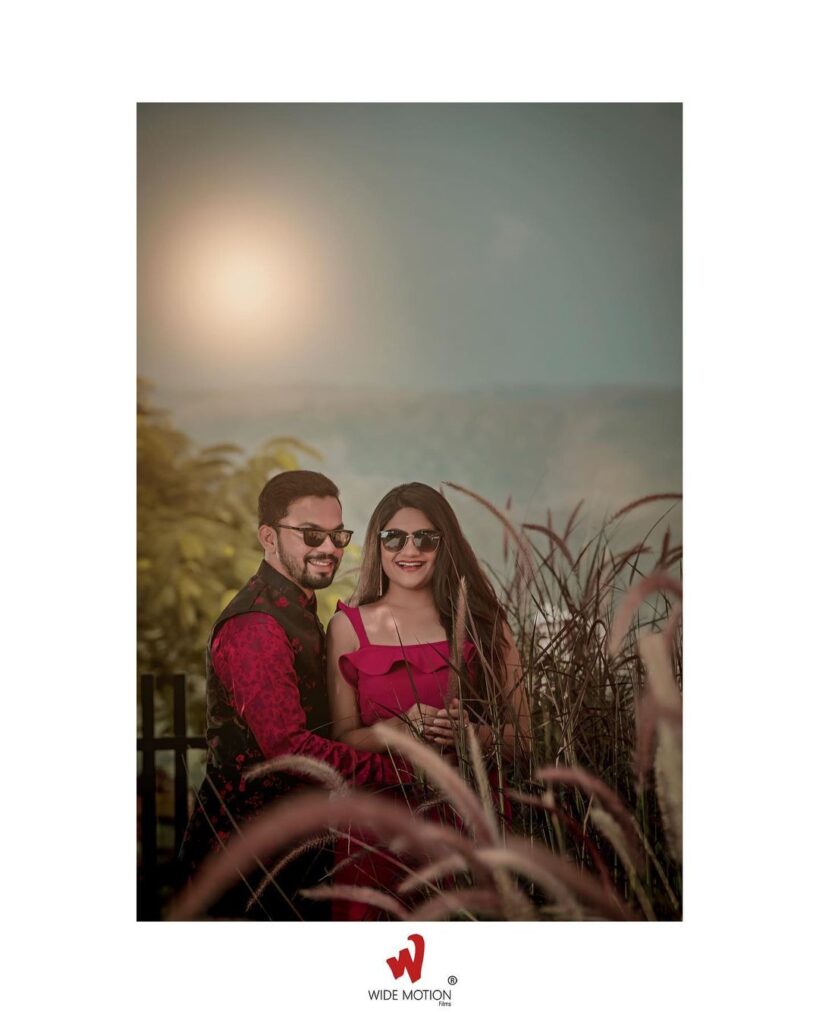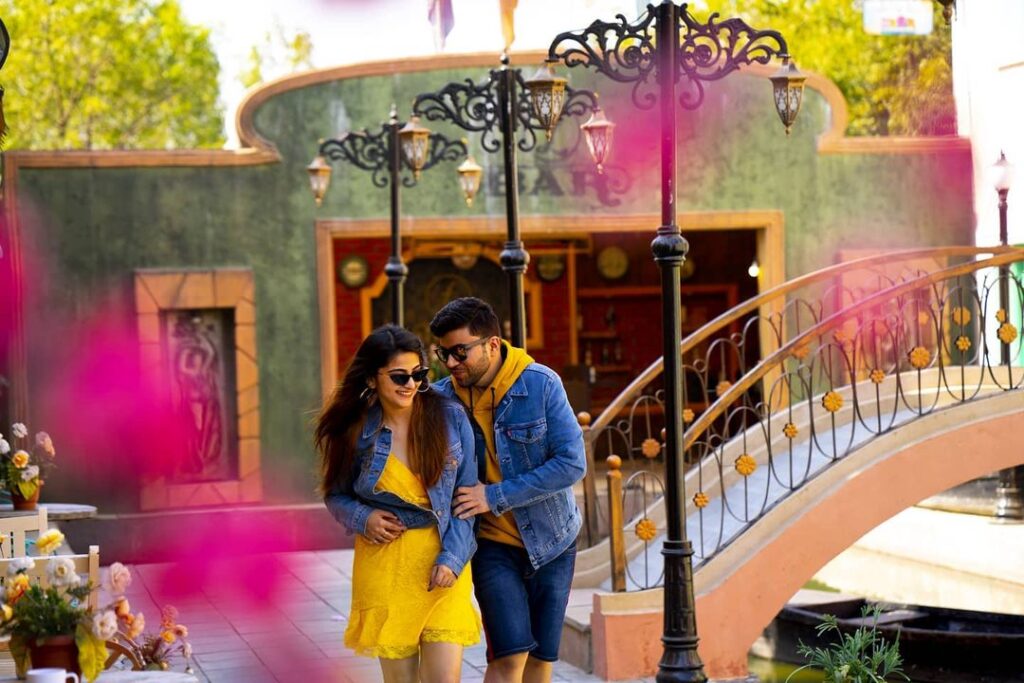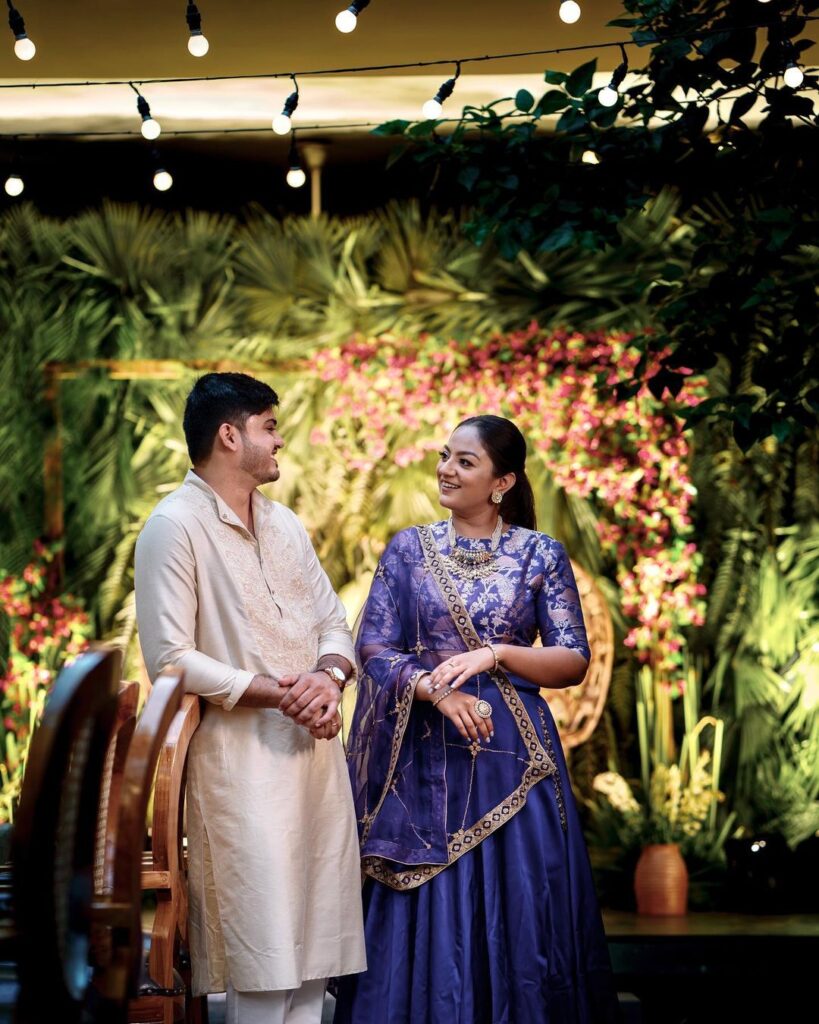 #5 Navratna Photo Studio, Rs.50,000/- per day (Photo + Video)
Instagram: https://www.instagram.com/navratna_photo_studio/?hl=en
With more than 400+ positive reviews, Navratna Photo Studio's work and clientele admirations say more about them than we can! "They are such an amazing team to work with. Very professional and hardworking. They covered my entire wedding and prewedding and the pictures were just amazing. Cinematic videography is just mesmerizing. We recommend them a 10/10," writes one of their clients. "Varshil and Jinesh are very punctual, cooperative, and passionate about their craft. They just know how to take the best pictures and the prices are also very reasonable for a photographer in Ahmedabad. Hire them without thinking twice," writes another ex-client. Simple, subtle, and timeless are probably the best words to describe their work.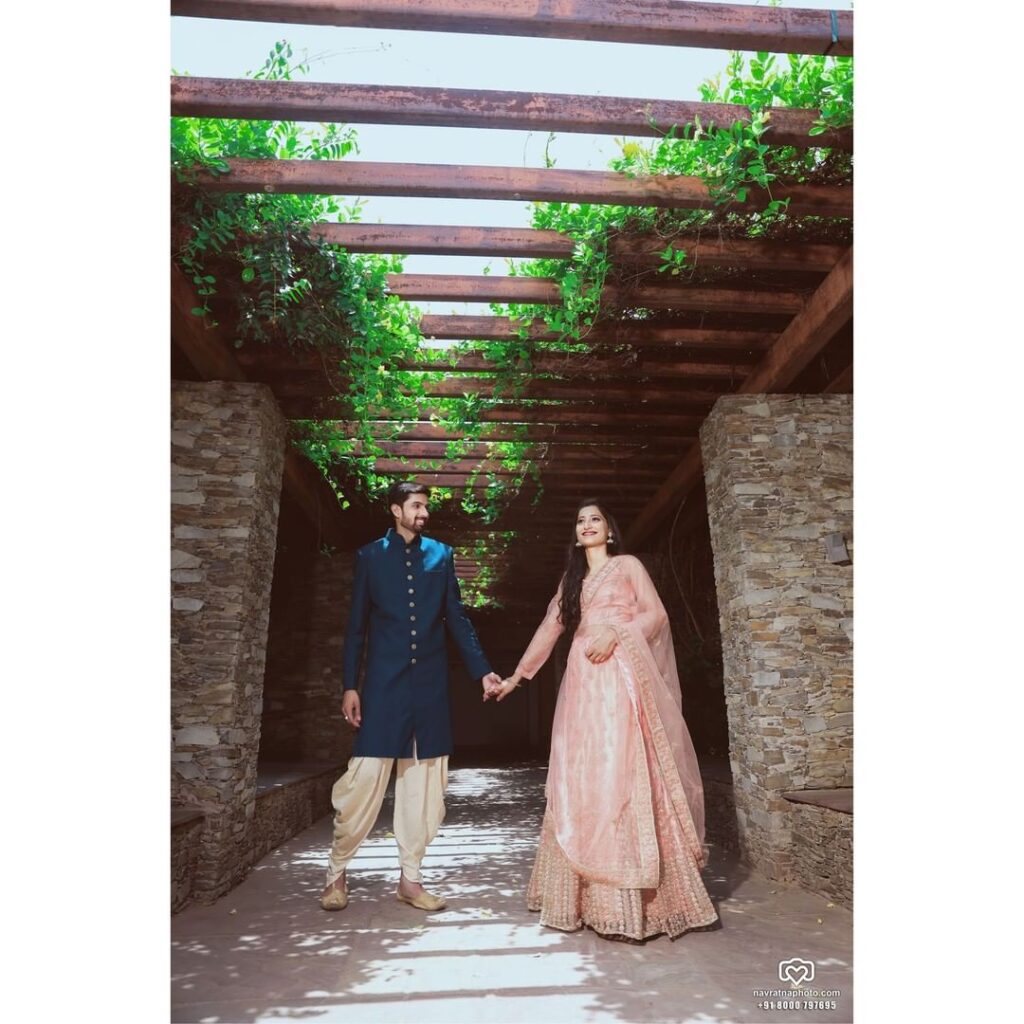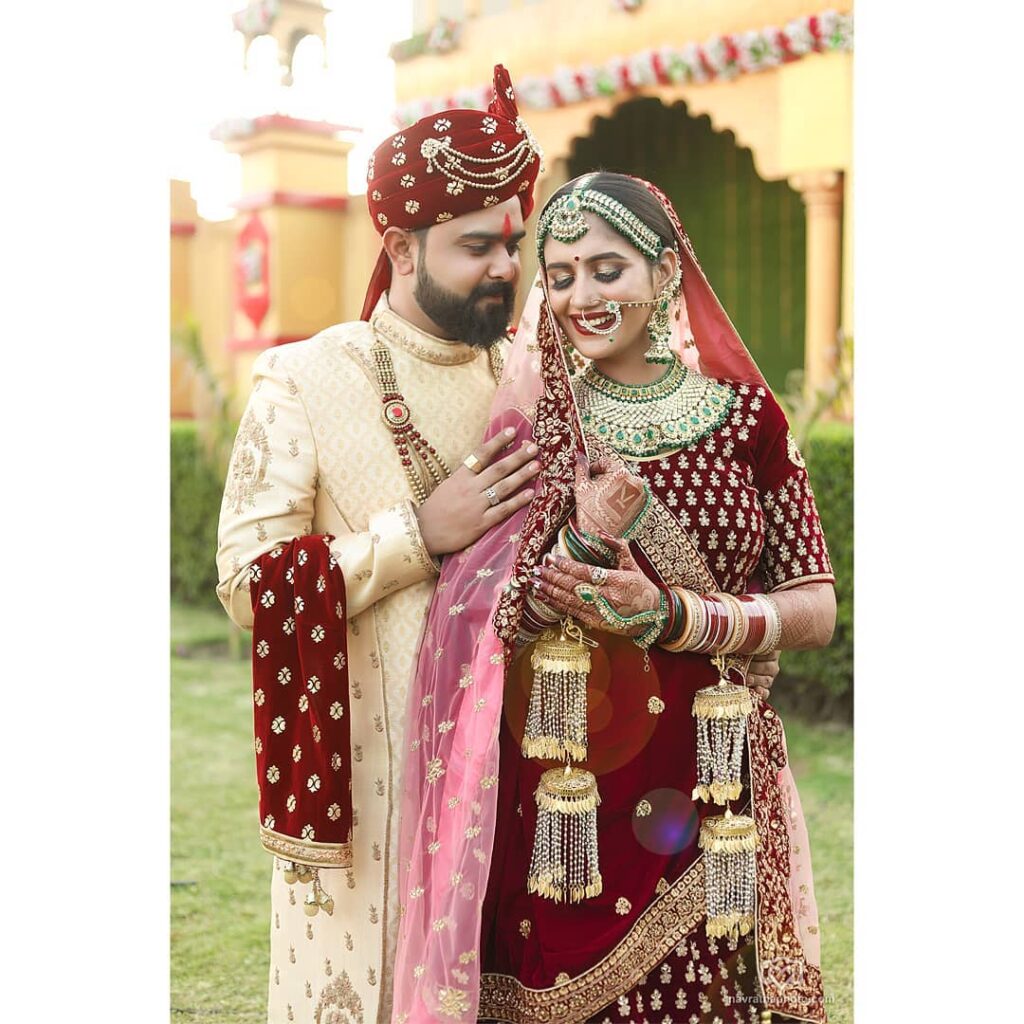 #6 The Oscar Productions, Rs.60,000/- per day (Photo + Video)
Instagram: https://www.instagram.com/theoscarproduction/
Creativity on another level! – this is what you'll feel when you go through the Oscar Productions portfolio. You know how out of all the wedding pictures, the ones you look forward to the most are portraits – both couple and solo. The team is just flawless at capturing them. The key here is to give ample time to the photographer for snapping these images, but also, you need someone who has attentiveness in mind – because let's face it, having time on hand during an Indian wedding isn't always assured. Oscar Productions are your go-to wedding photographer in Ahmedabad for a memorable wedding album, the one you can show you kids and still feel proud of the pictures. Besides the portraits, the team also photographs beautiful candids so you can relive the precious moments anytime through the pictures. And oh! They also travel outstation for the weddings – so, in case, you're planning destination revelries, they can come as your photographer with you.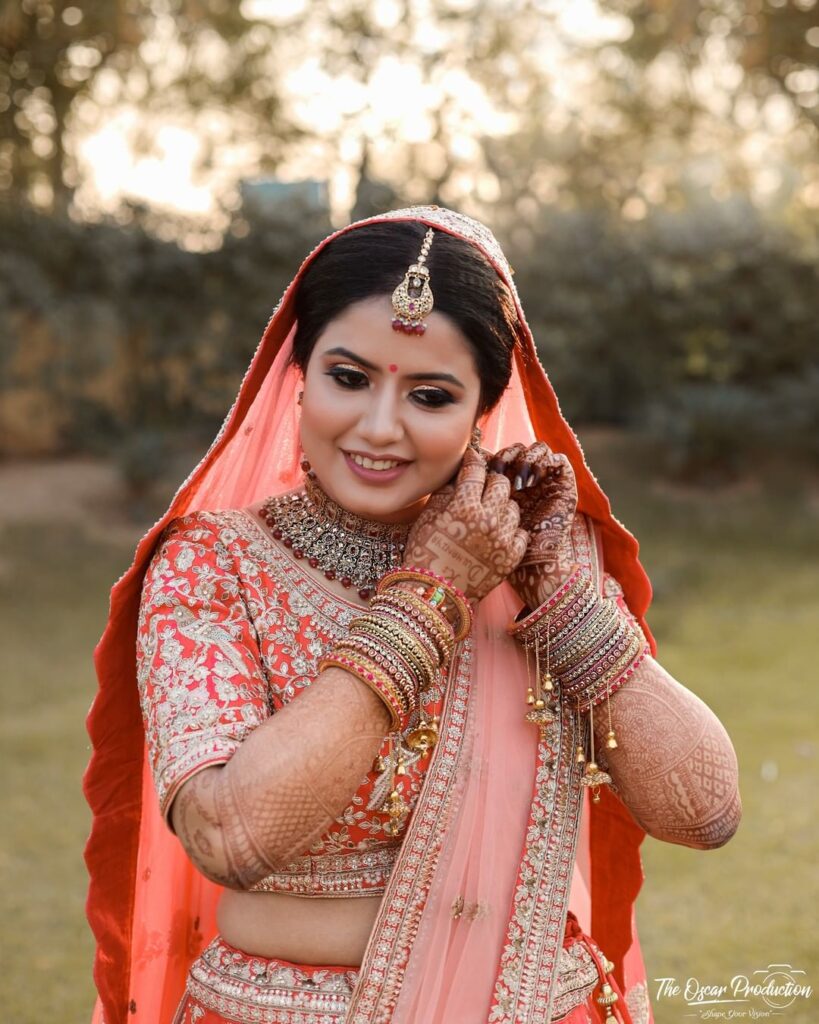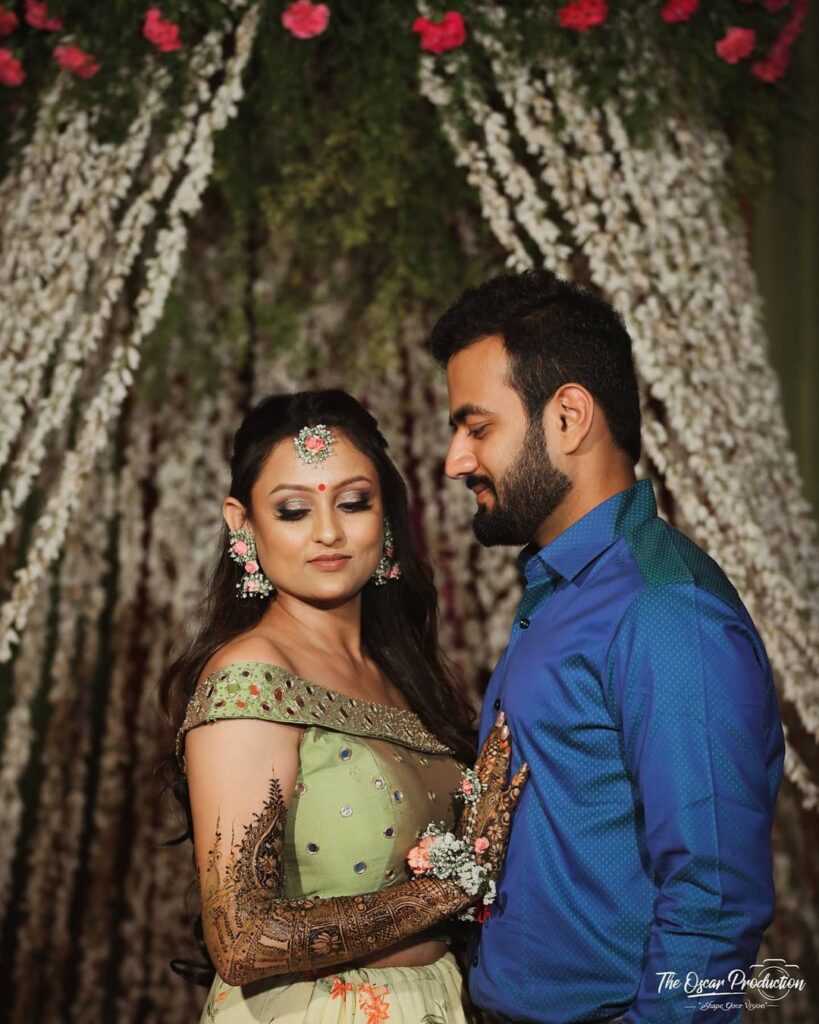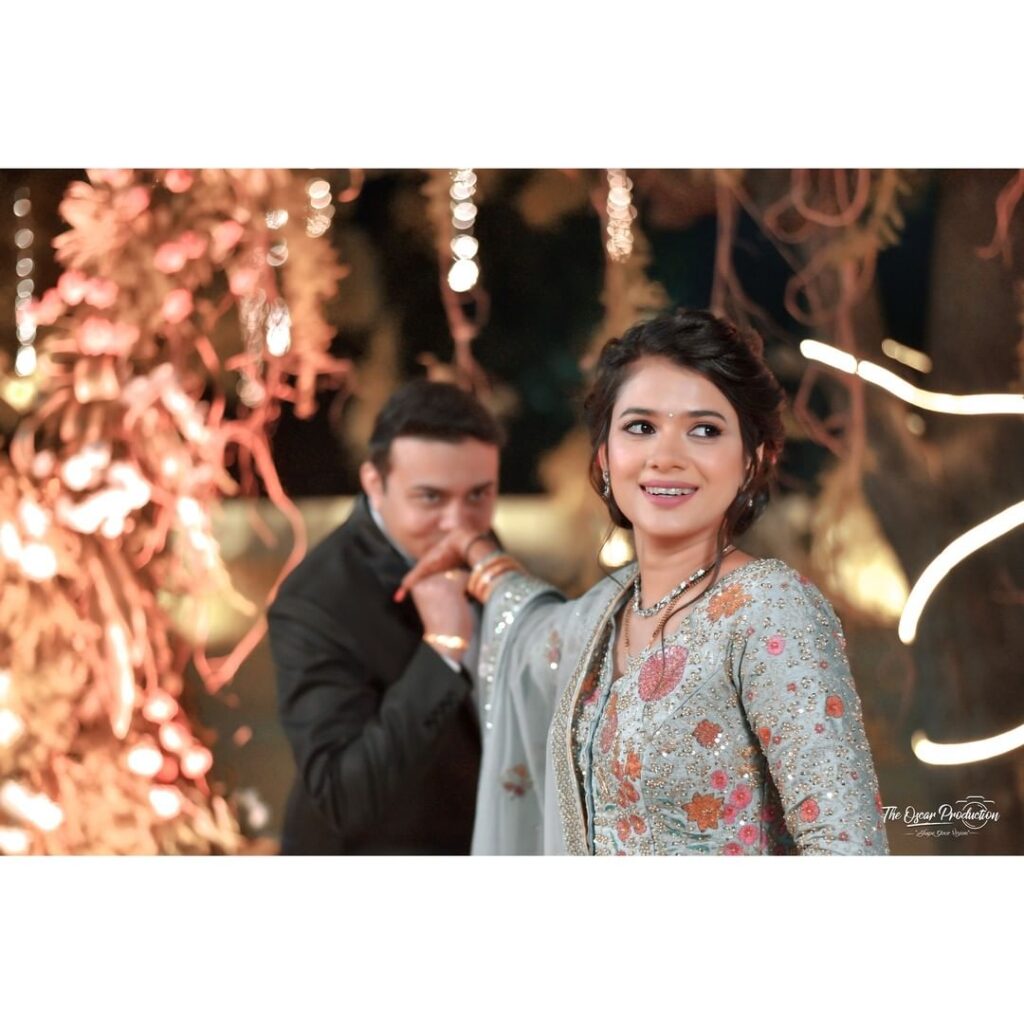 #7 Krishna Movies, Rs.40,000/- per day (Photo + Video) 
Website: https://krishnamovies.com/
Instagram: https://www.instagram.com/krishnamoviesahmedabad/
Krishna Movies is all about capturing romance and elegance through their lens. Their best work, as also reflected by their portfolio, is definitely shown in the raw, unposed moments that are captured genuinely and often tell a story. And those photographs can't happen until you get to know the couple through the process. It's important for the team to make a comfortable connection with their clients before they start. This way they know what they value the most. The style is, of course, also determined by what the theme of the wedding day is and how things unfold. But you can certainly be assured of one thing – from fleeting moments, those stolen glances, to embraces with the family and emotions portrayed – all will be captured well with Krishna movies around you! Besides wedding photography, they're also considered to be one of the best pre-wedding photographers in Ahmedabad, so you can book them for this important event too.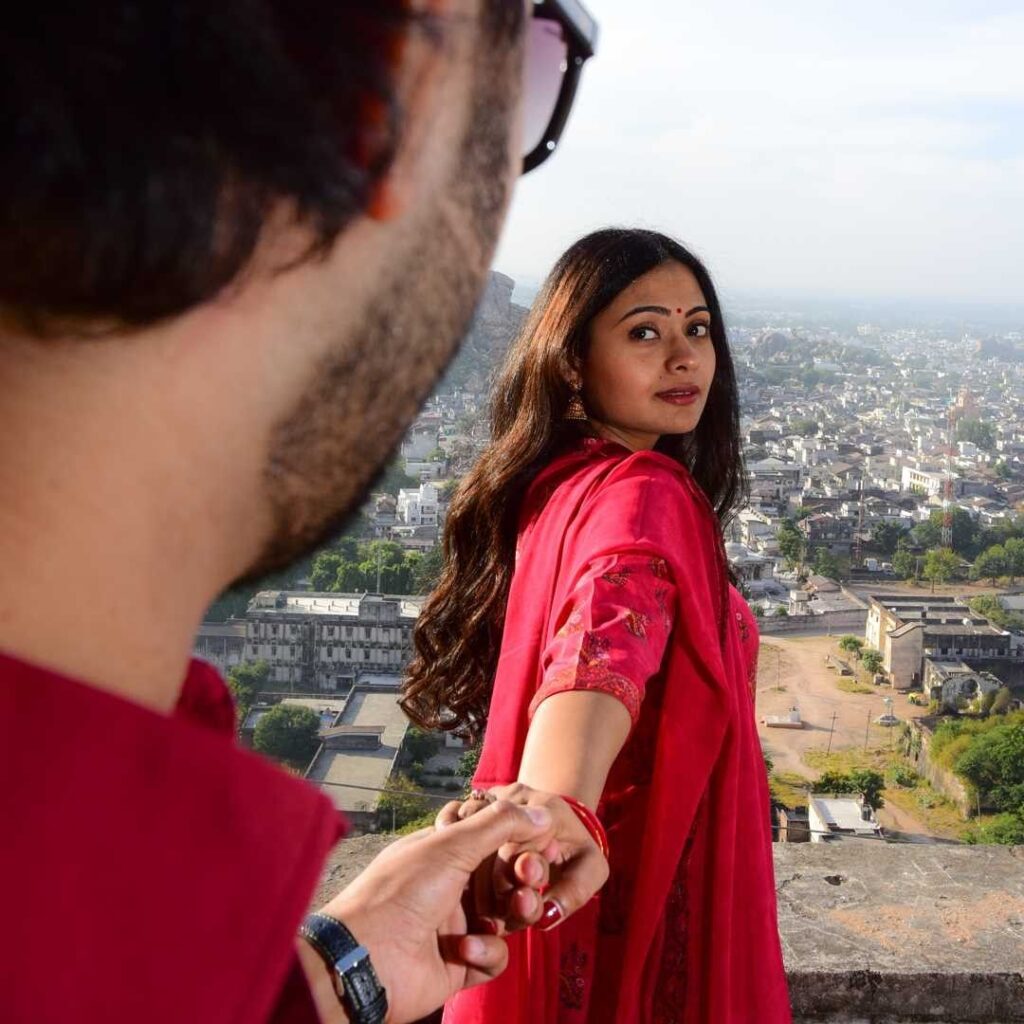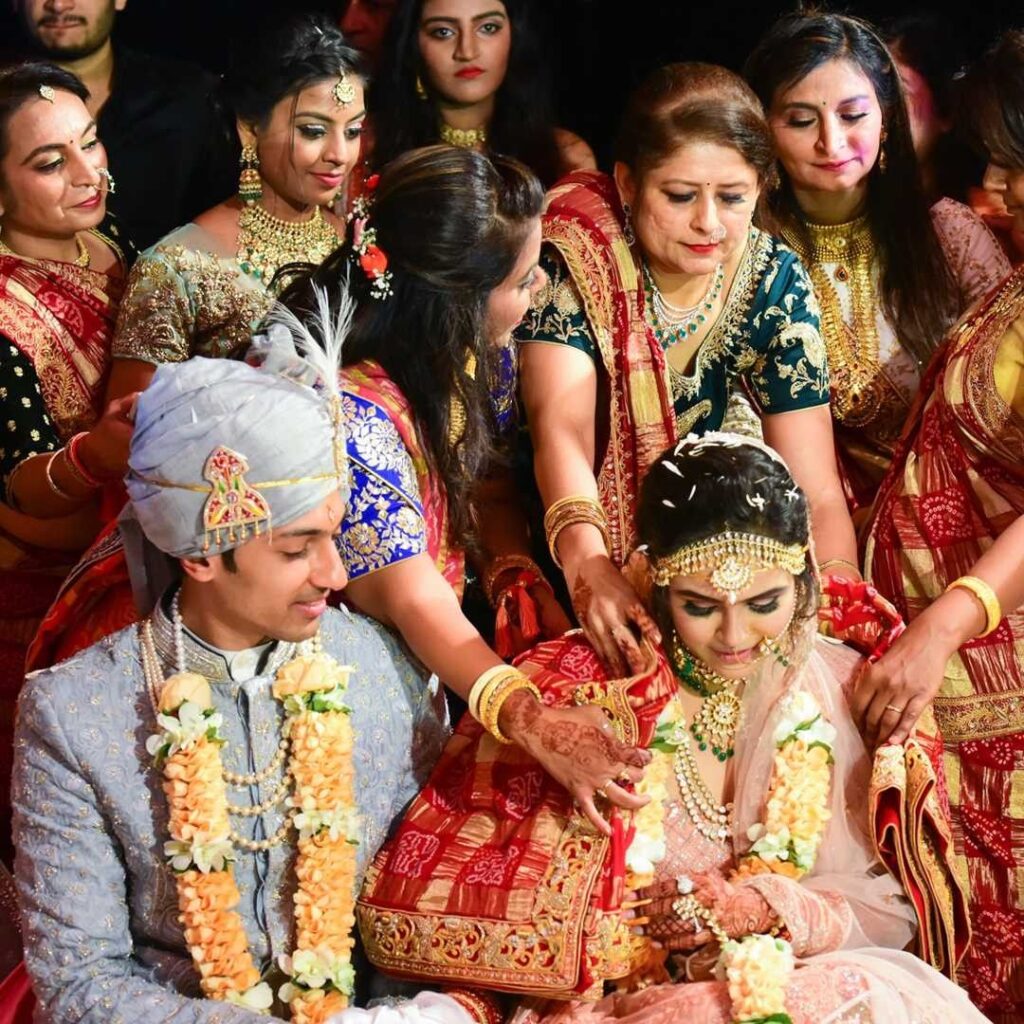 #8 Parth Rami Photography, Rs.1,00,000/- per day (Photo + Video)
Instagram: https://www.instagram.com/parth_rami_photography/
Parth Rami is a storyteller and his cinematography skills take center stage even in the still photographs he captures. Parth runs solo with his small team who makes sure that both comfort and a sense of peace that your moments are being captured as they happen are offered. The best part is they're all quite passionate about photography – so your wedding day has the vendor it deserves in entirety. "Parth made us feel comfortable on our engagement shoot. He has an idea of all the good locations, positions, and was just perfect with the angles. We loved all our photos," says a recent client. "Parth and his team are just amazing. He's so creative, but most importantly fun and a great listener. He took into account what we wanted from our wedding day pictures and gave back his valuable insights. No doubt, one of the best wedding photographers in Ahmedabad. Can't thank and recommend him enough!," says another one of his work reviews.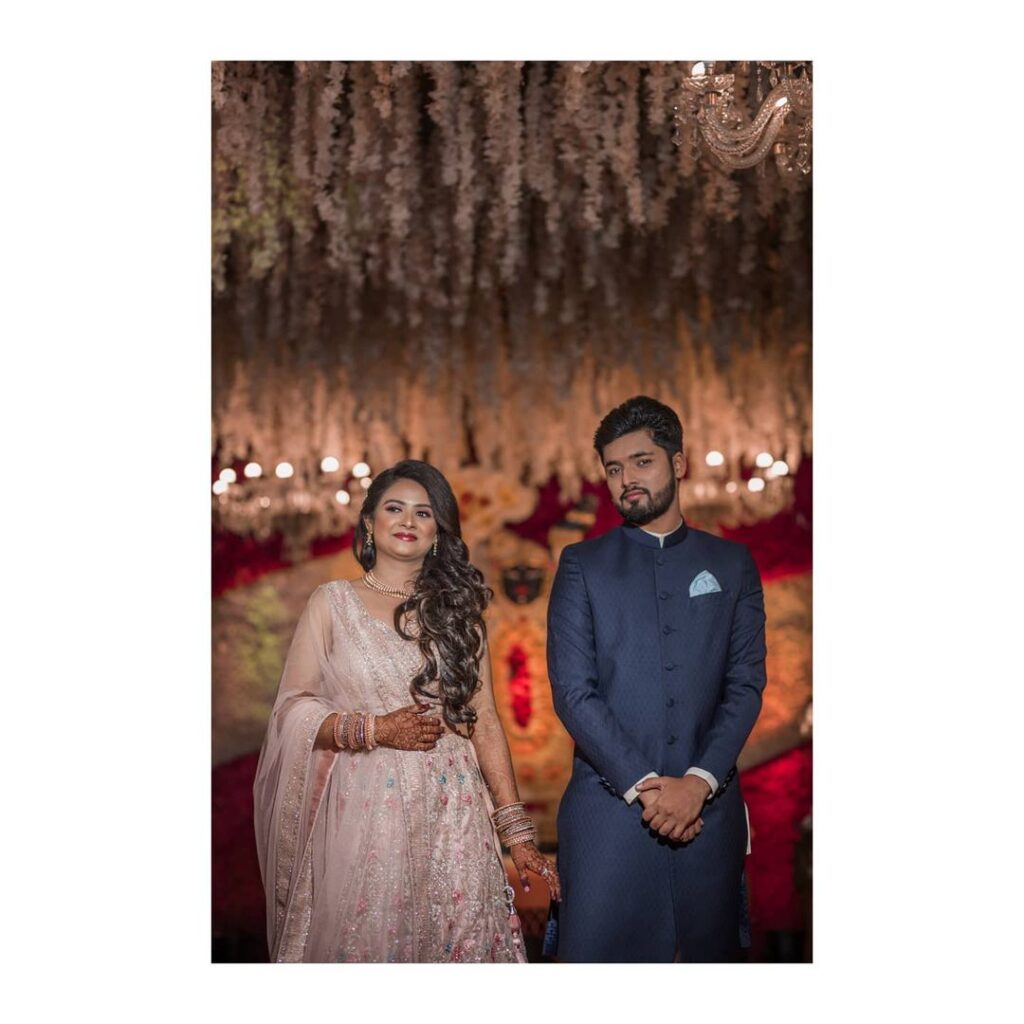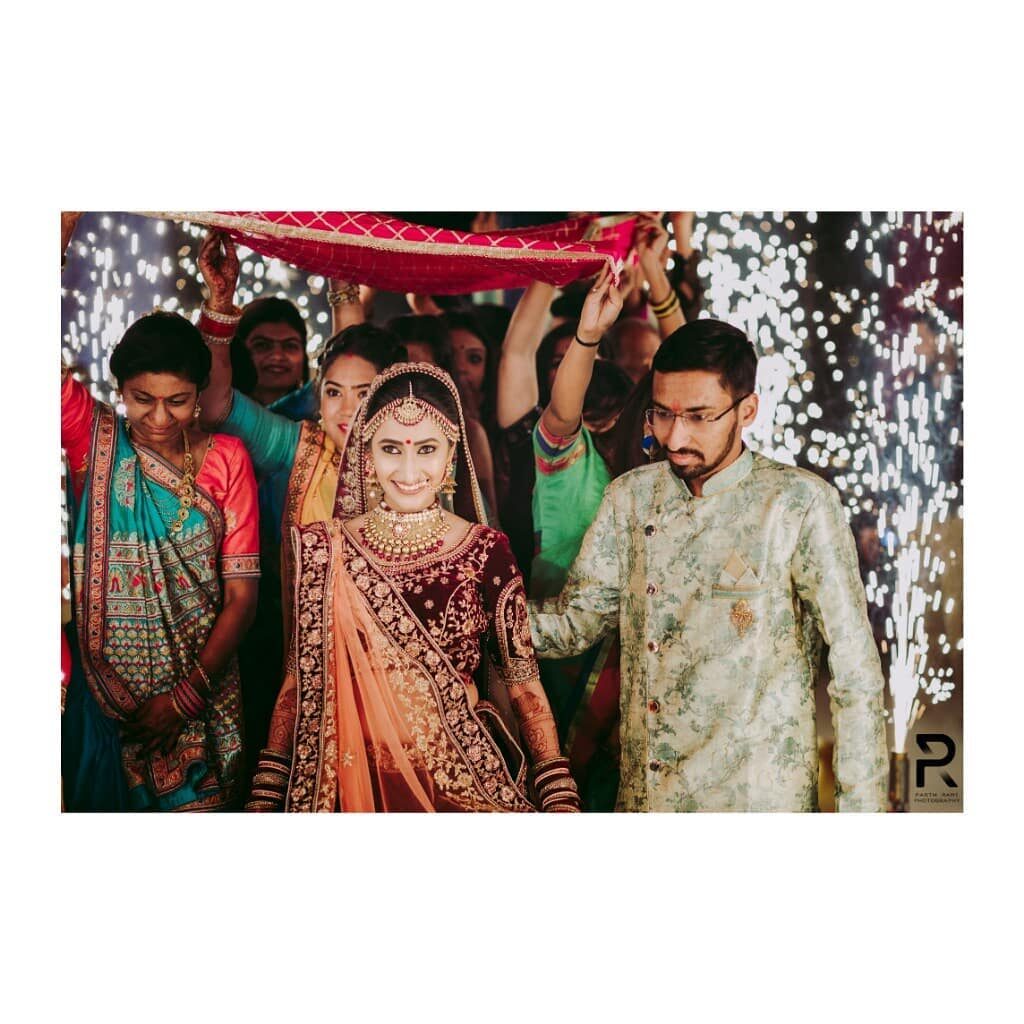 #9 Telescopic Studio, Rs.50,000/- per day (Photo + Video)
Website: https://www.telescopicstudio.com/
Instagram: https://www.instagram.com/telescopic.studio/
We'd like to say it outright. In this pricing, and with this amount of sheer quality work, you'll not find such a wedding photographer in Ahmedabad, or elsewhere. Kshitij, the founder and owner, has been in the industry for over 4 years and has served 75+ happy clients in his entire career. The name *telescopic studio* basically describes his knack for photography gear and knowing which ones to use when. He's all about capturing the sweetest moments of the couple in their most intimate form – whether posed or unposed. Kshitij knows how to create timeless portraits and one look at his social media is enough to make the case for the same. Besides being a skillful photographer, he also believes in forming a heartful relationship with his clients, takes their intentions into account, and providing a curated personalized experience as a result.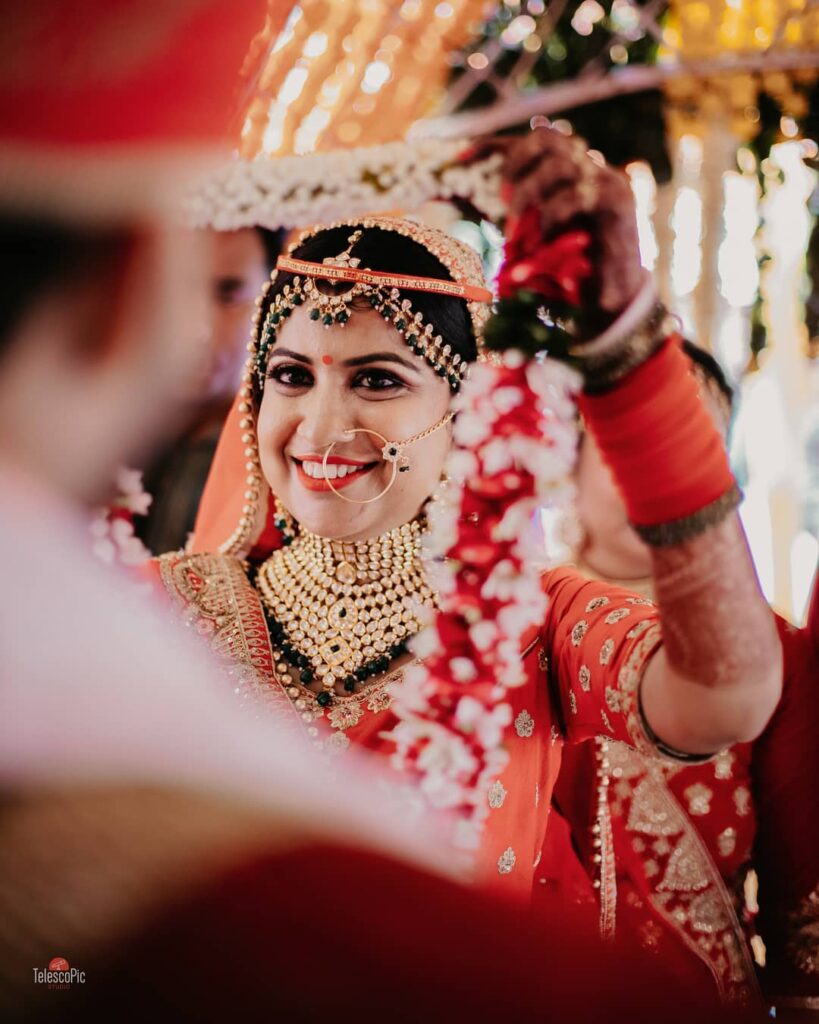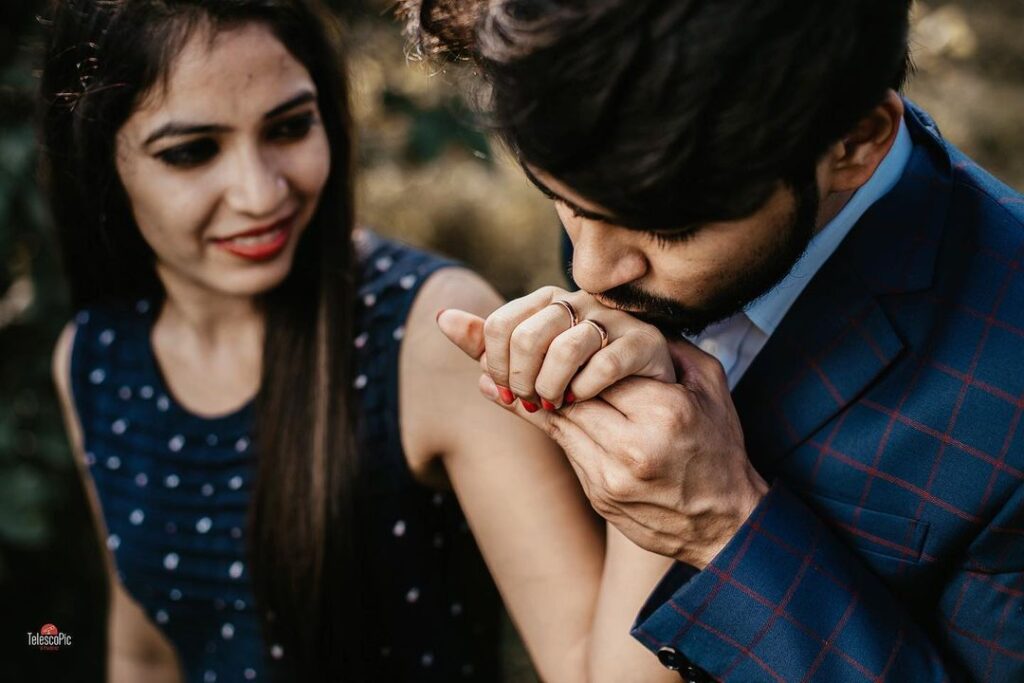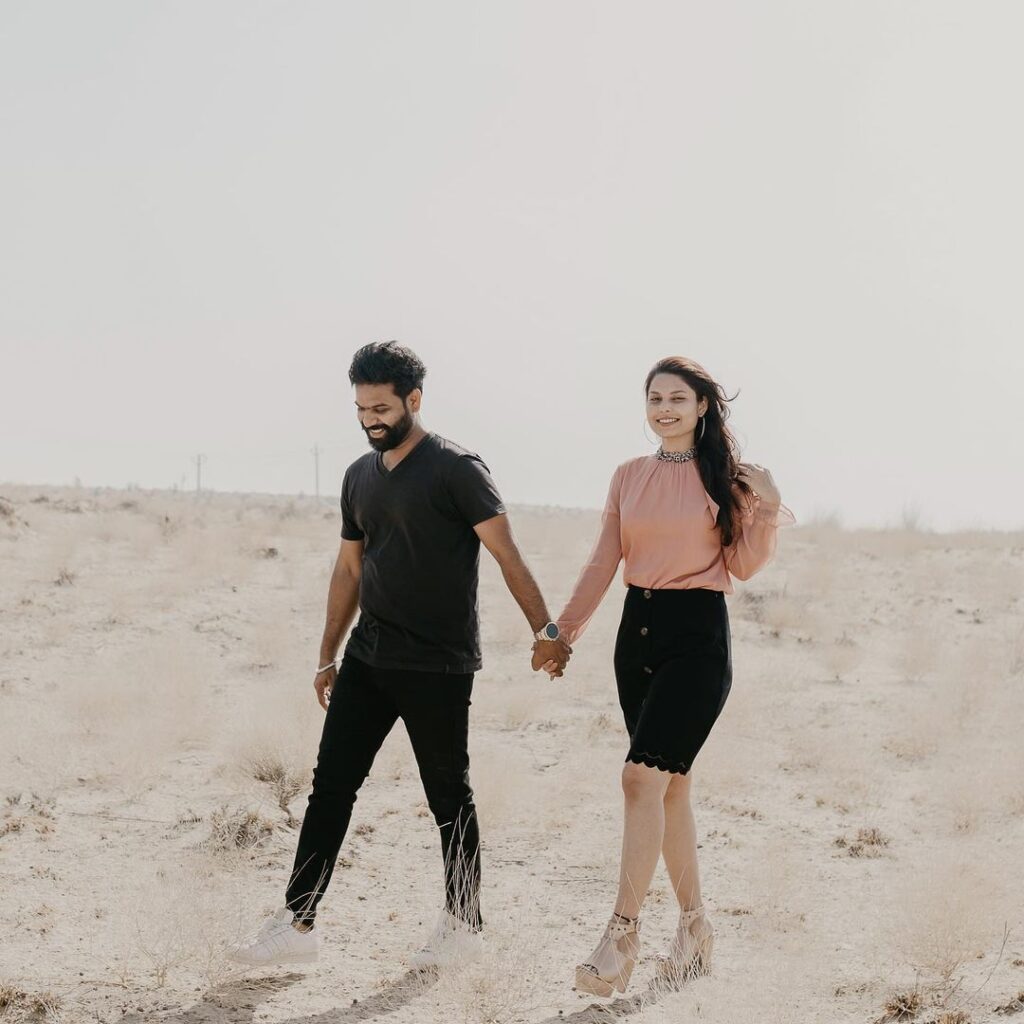 #10 Studio Beunique, Rs.1,50,000/- per day (Photo + Video)
Website: https://www.instagram.com/studiobeunique/
Instagram: https://studiobeunique.com/
"Weddings are a wonderful tale and our photographs are your storytellers" is their mantra for wedding photography and don't they just stand true to these words. No doubt they're the high-end and luxury wedding photographers in Ahmedabad, but worth every penny. Studio Beunique has been featured multiple times on all wedding blog platforms, including ours. Their work is creative, unique, and a treat to watch. "We absolutely loved working with Maulik and his team. They're patient, accommodating, and just know what they're doing. They're great at capturing candid moments, and not just focus on the couple, but the entire wedding party too. My friends & family loved them and many hired them after us. They did a fab job and deserve more than a 10/5," writes one of their pandemic clients.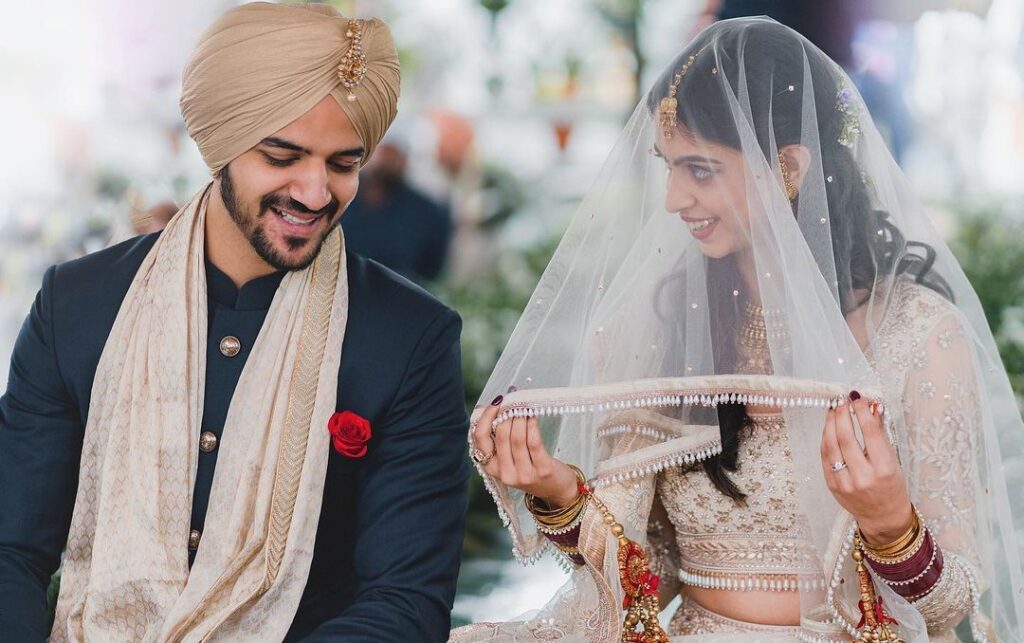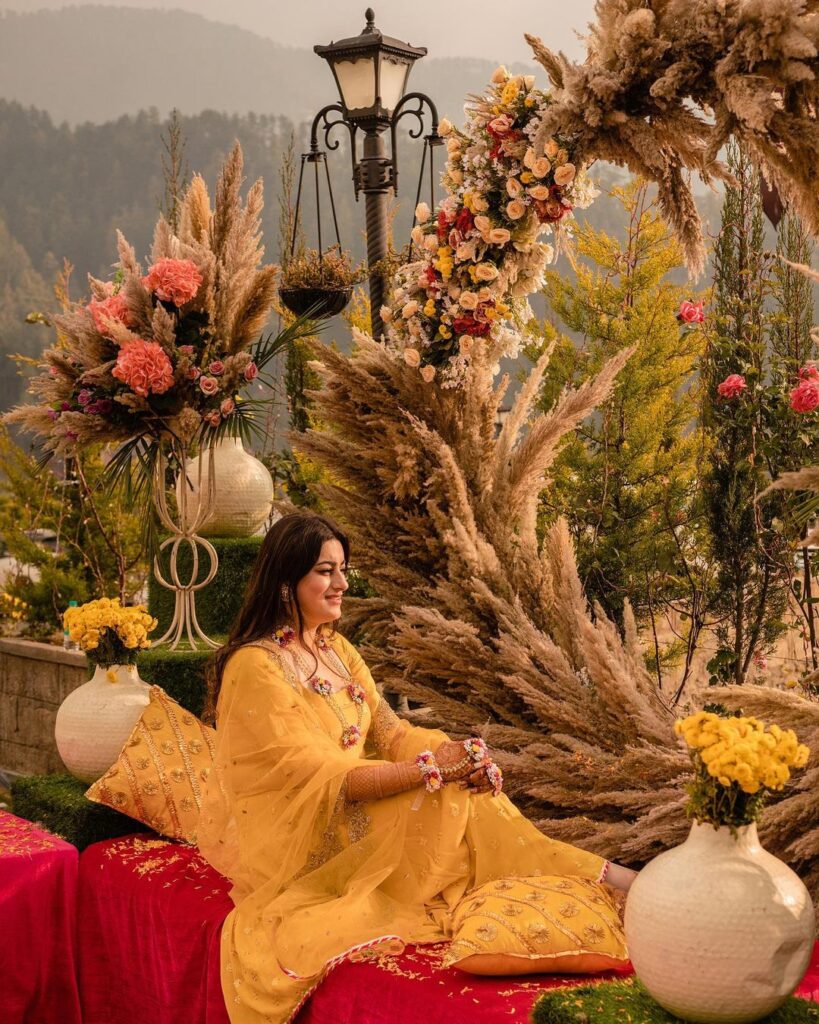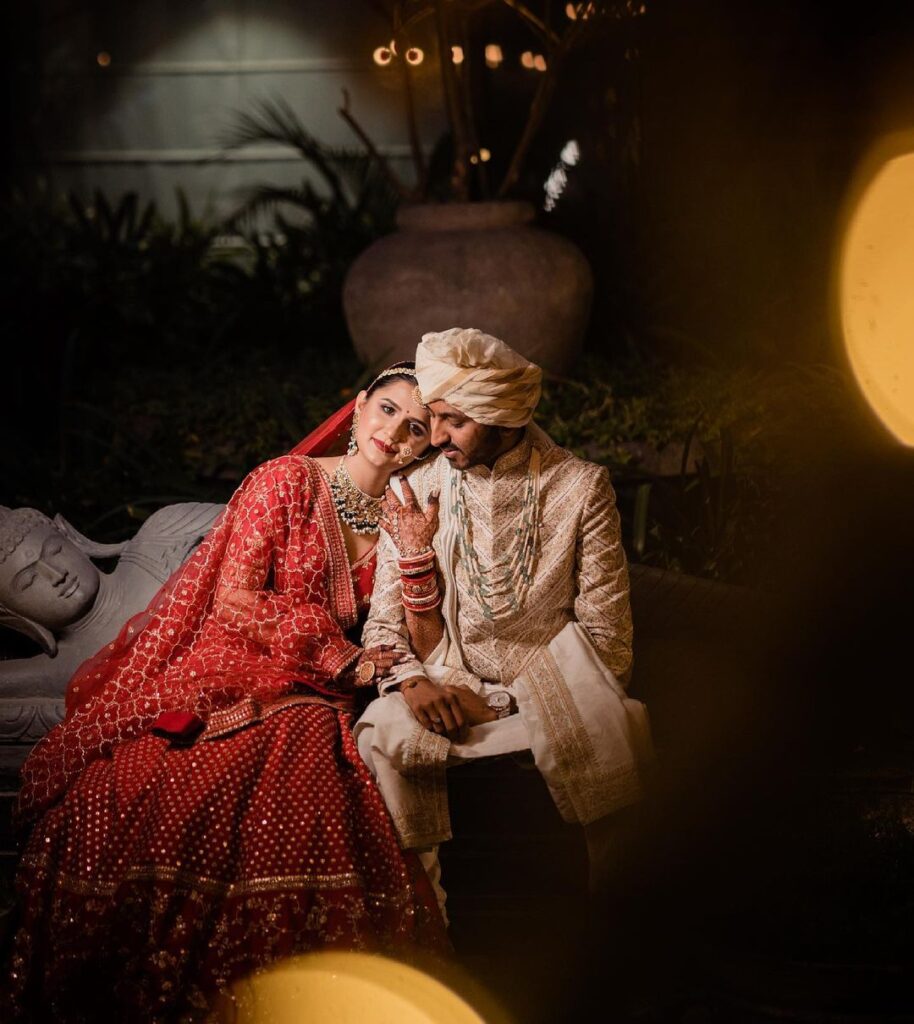 #11 Art Infinity, Rs.80,000/- per day (Photo + Video)
Instagram: https://www.instagram.com/the.art.infinity/?hl=en
"Art Infinity has the best teamwork and is just full of new ideas. The photos they took are incredible and we were just so impressed with their magical photography. You guys literally captured the love with your pictures. I highly recommend them. Our whole experience was just a breeze," says one of their photography clients. And their clientele reviews are replete with such praises and admiration. Art Infinity does lie on the side of high-end photographers in Ahmedabad, but their portraits and candid moments featured will make you realize that the pricing is all worth it. The photographer's team is well-equipped with all the equipment and technical skills to work their best on your special day. With them around, you don't have to worry about your special memories getting captured at all! Your job is to immerse yourself in the bliss of the day and just leave the rest on them.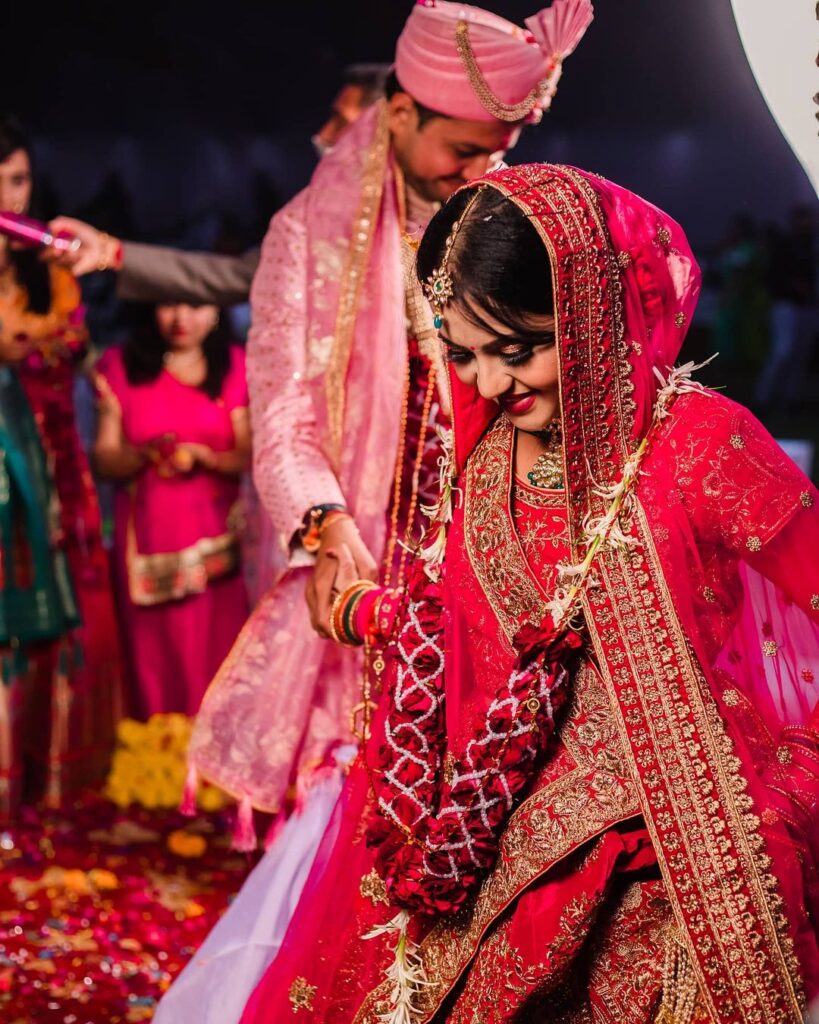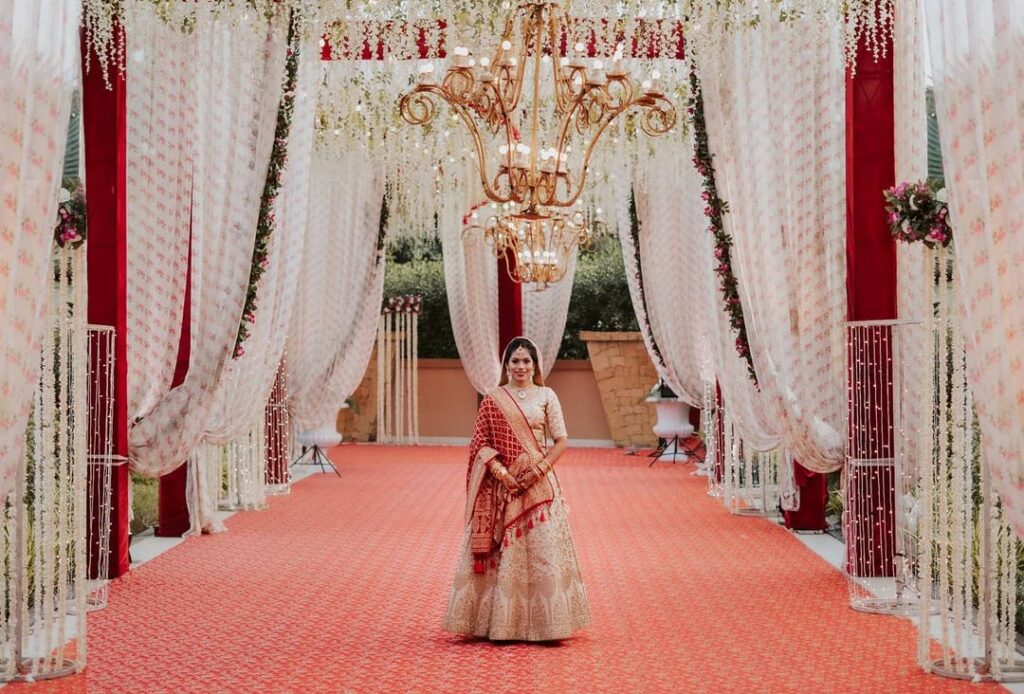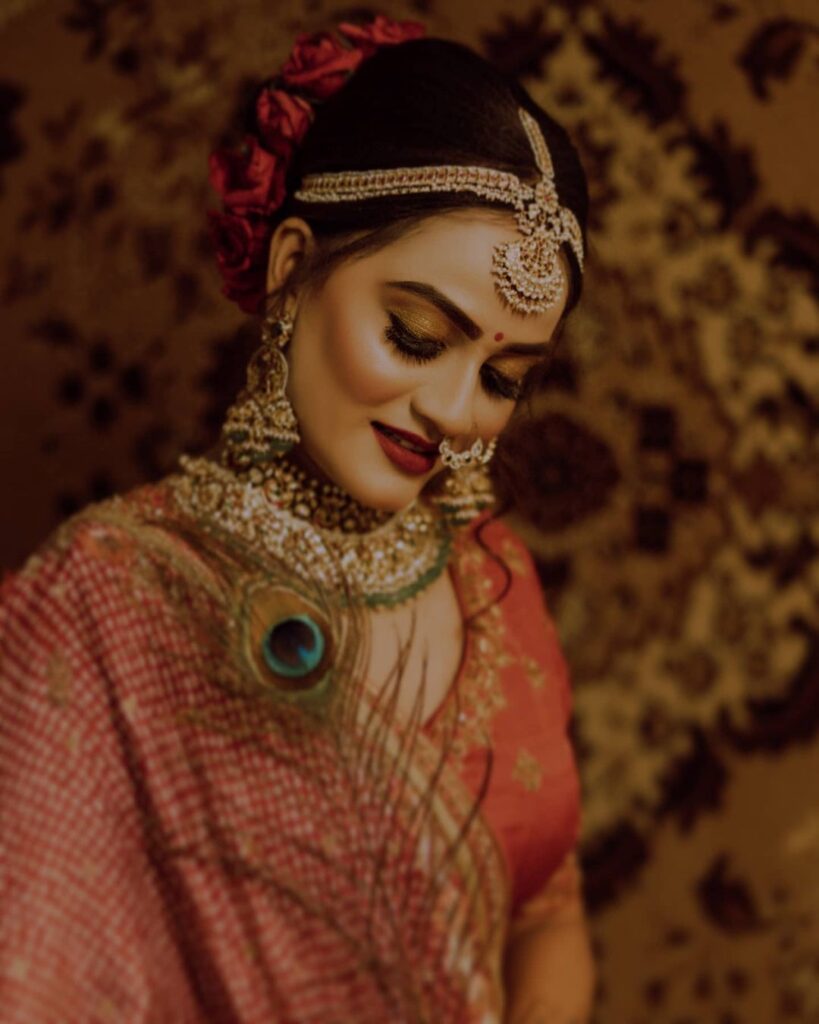 #12 Grandlens Studio, Rs.60,000/- per day (Photo + Video)
Website: https://grandlensstudio.com/
Instagram: https://www.instagram.com/grandlens.studio/?hl=en
Yet another amazing Ahmedabad-based wedding photographer, Grandlens Studio's experience in editorial photoshoots has given them the ability to be unobtrusive on the wedding day whilst being able to create timeless, emotional portraits. The ones that bring back the moment in time and make you relive the special memories in their entirety. Being in the industry for more than 5 years, Grandlens Studio, headed by Jay Mehta, has made a permanent presence for itself in the landscape of wedding photography. "He is the most amazing photographer we have ever seen and met. He made our events look wonderful and were so seamless during the ceremonies. We didn't even notice their presence and yet they were able to capture all the candid moments. Thank you for your service," writes one of their recent clients in a vendor listing review.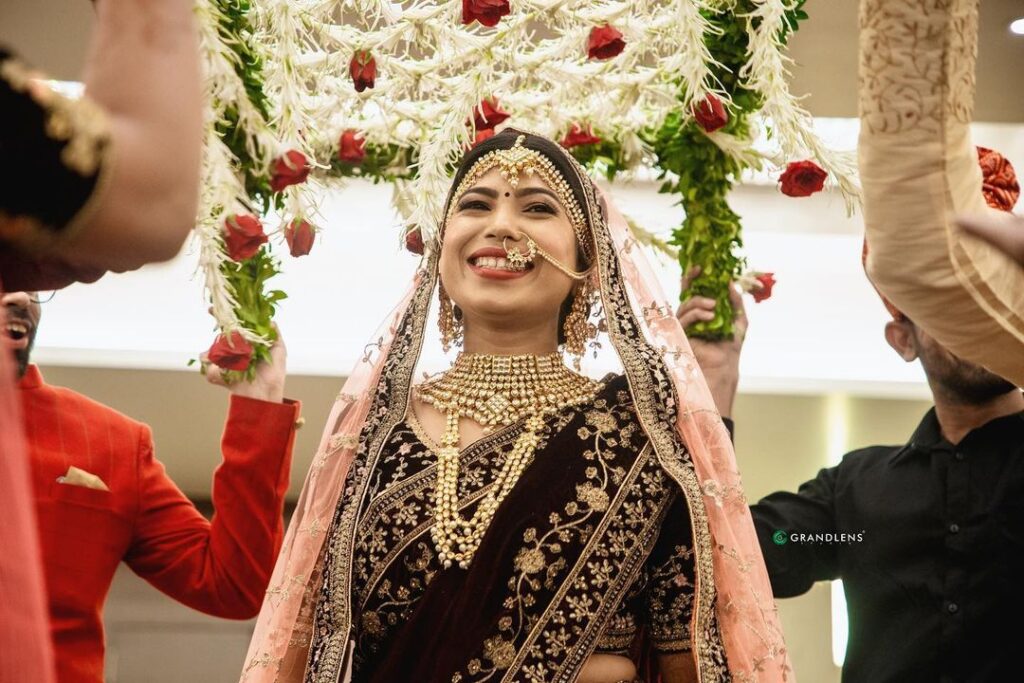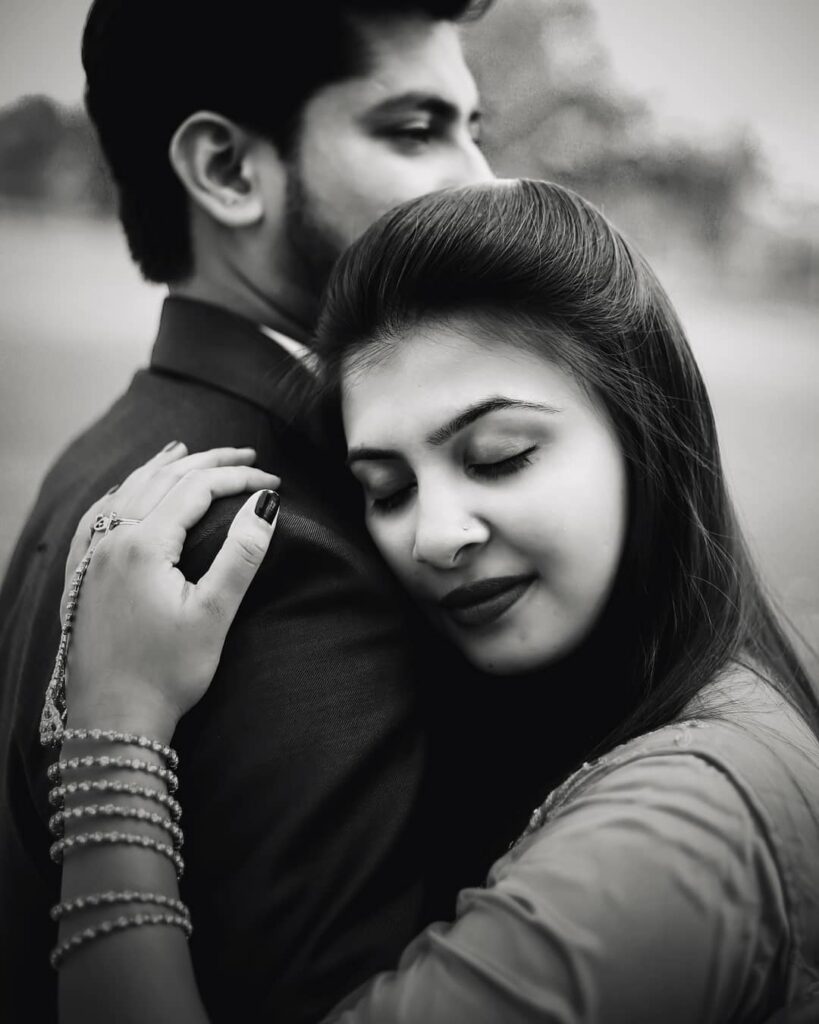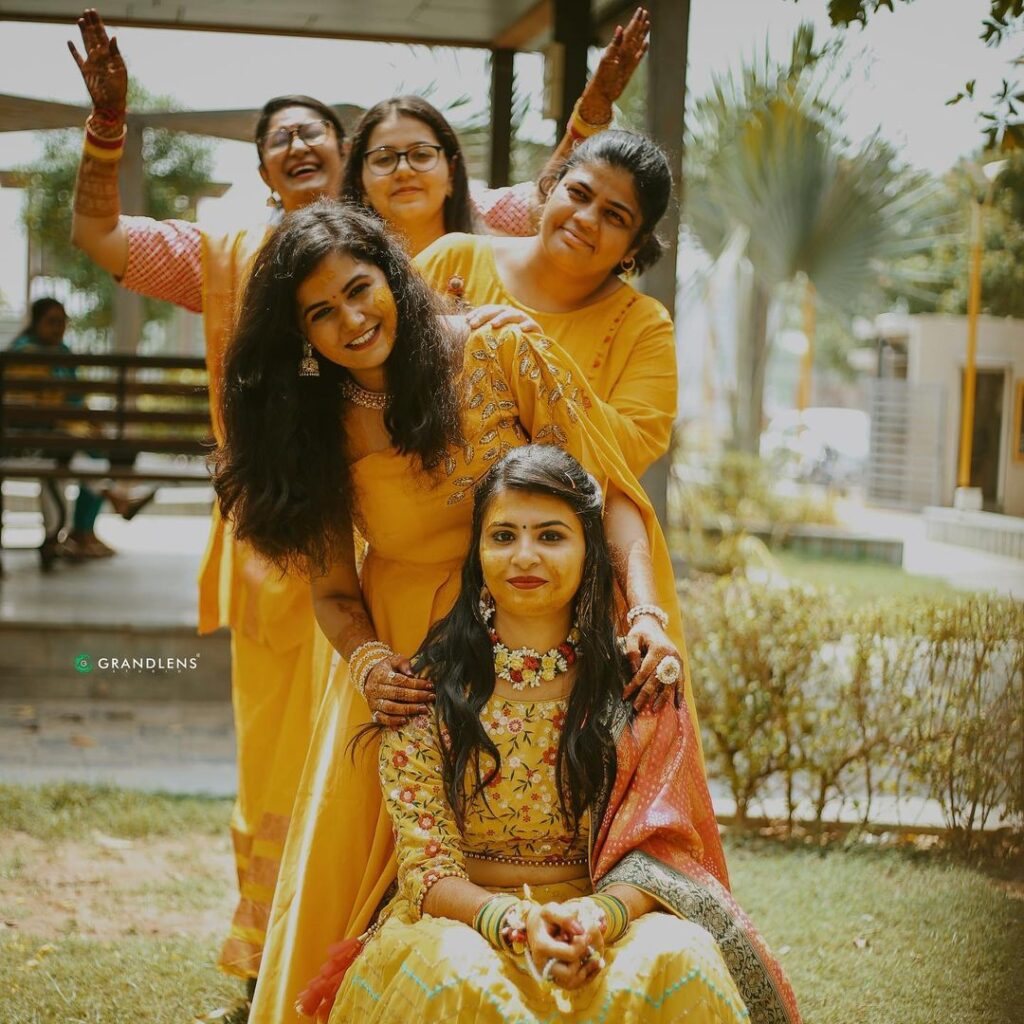 #13 Nagraj Studio by Furtographer, Rs.80,000/- per day (Photo + Video)
Website: http://www.nagrajstudio.in/
Instagram: https://www.instagram.com/furtografer/?hl=en
"Amazing photography and creativity of the owner. Also impressed by the nature and warmth of the behavior. So glad we visited this photography studio in Ahmedabad," says one of their recent clients in Google reviews. Their secret recipe is to shoot as part of the wedding guests and not as an outsider, this gives them a sort of attachment to the party and captures the special moments as they happen. After all, your wedding should be meaningful and memorable, and not perfect. And that will be our advice to you as well. Pick someone you connect with on a personal level and have a good rapport with so they make the process of documenting your wedding effortless.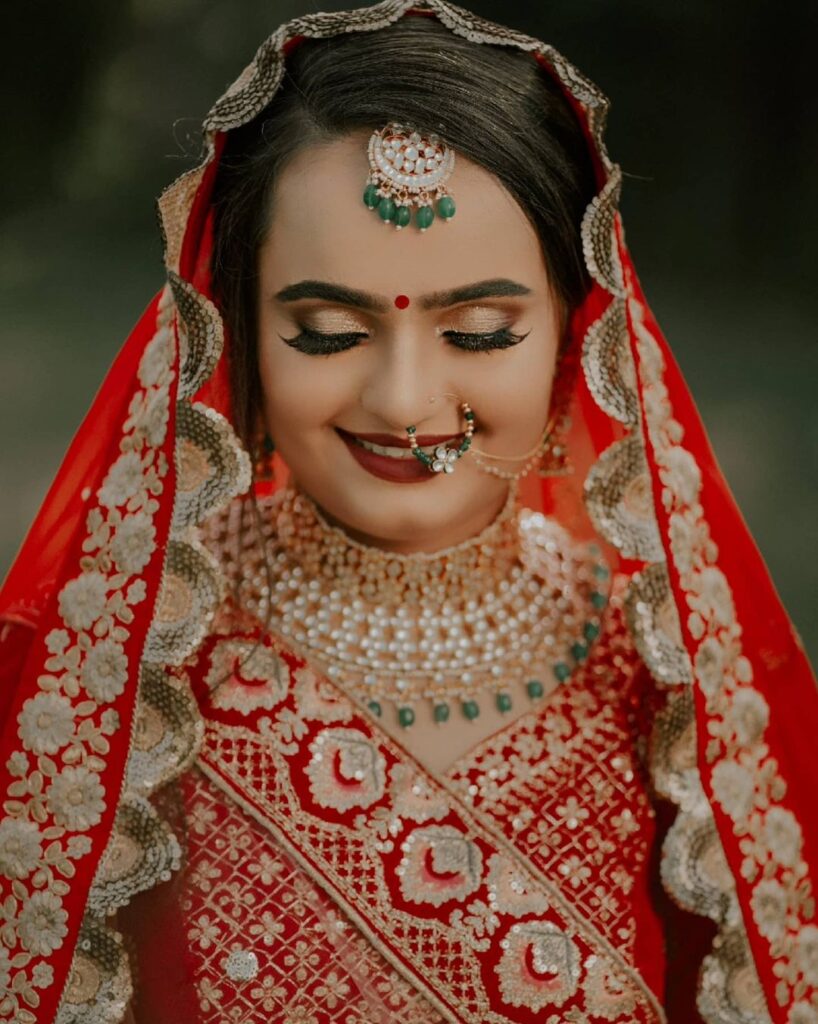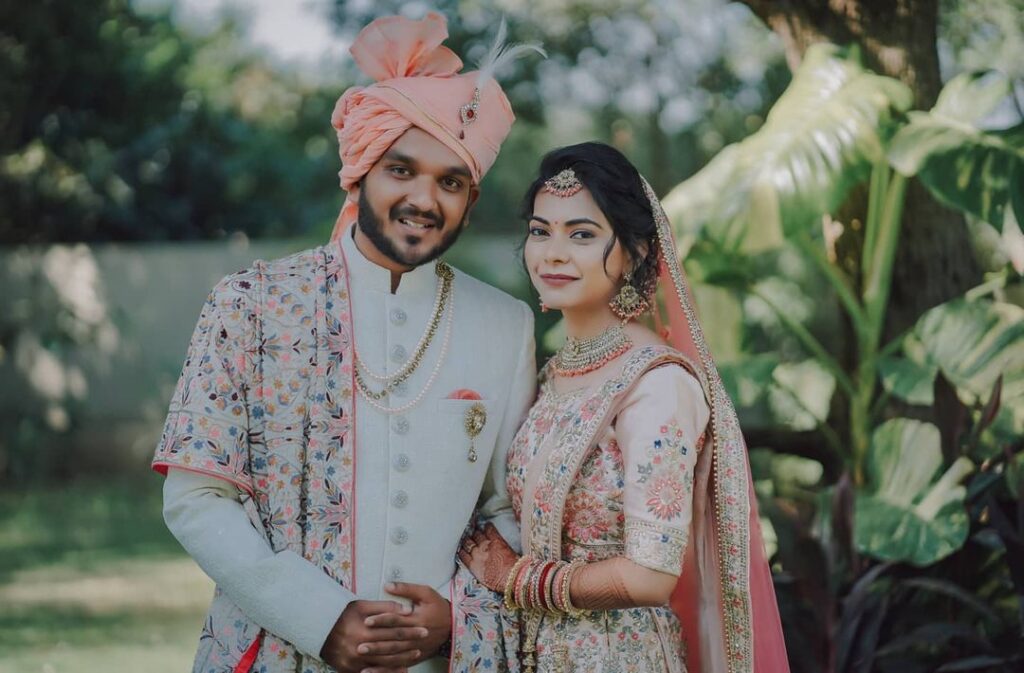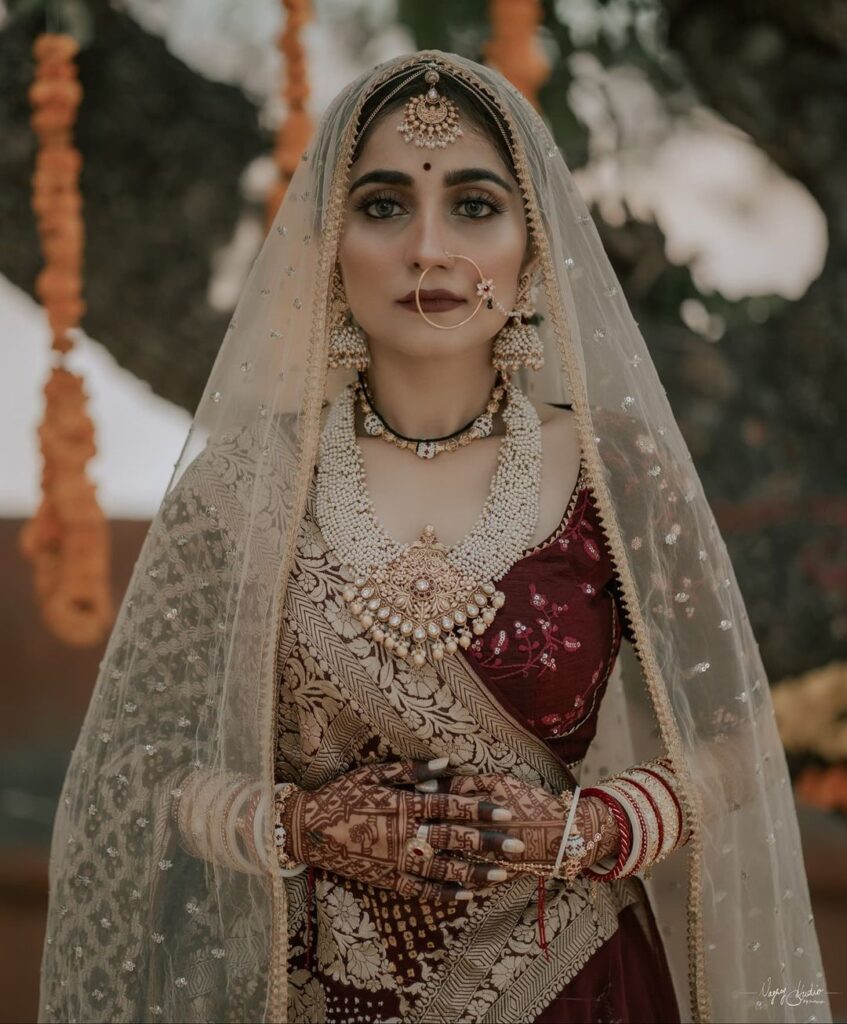 #14 Yash Gajjar Photography, Rs.2,00,000/- per day (Photo + Video)
Instagram: https://www.instagram.com/thewedcapture/
If you think you've seen Yash Gajjar's work somewhere before, it's because he's the one behind those stunning bridal portraits of the salon Jasmine Beauty Care. For those who're actively wedding planning or follow wedding content, know that those portraits are breath-taking and definitely Instagram-worthy. Because of course, you'd need some social media-worthy content to announce your wedding bliss afterward. Besides formed poses, The Wed Capture's team is also skilled at capturing cinematography films, candid photography, pre-weddings, and traditional wedding photography.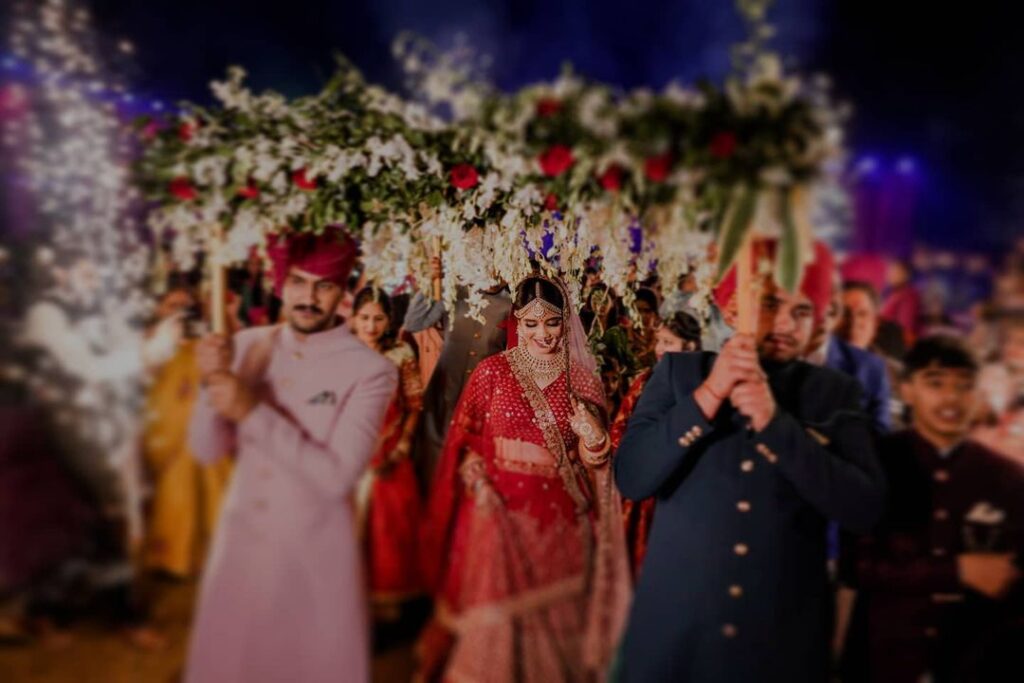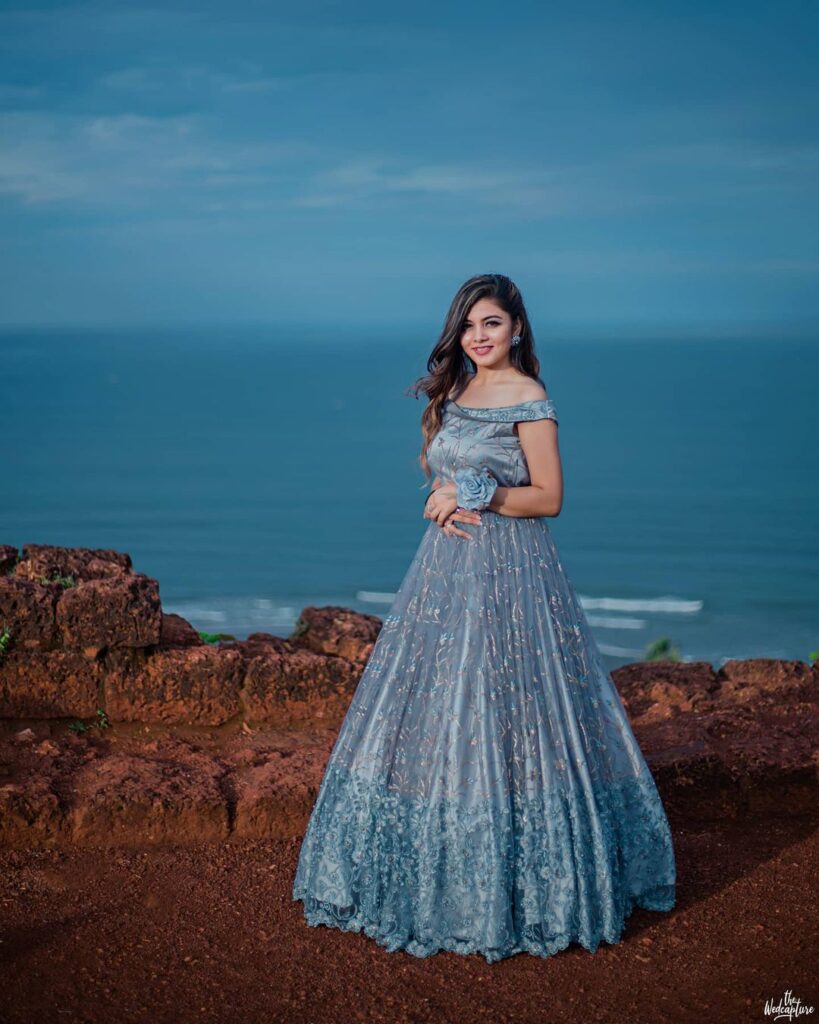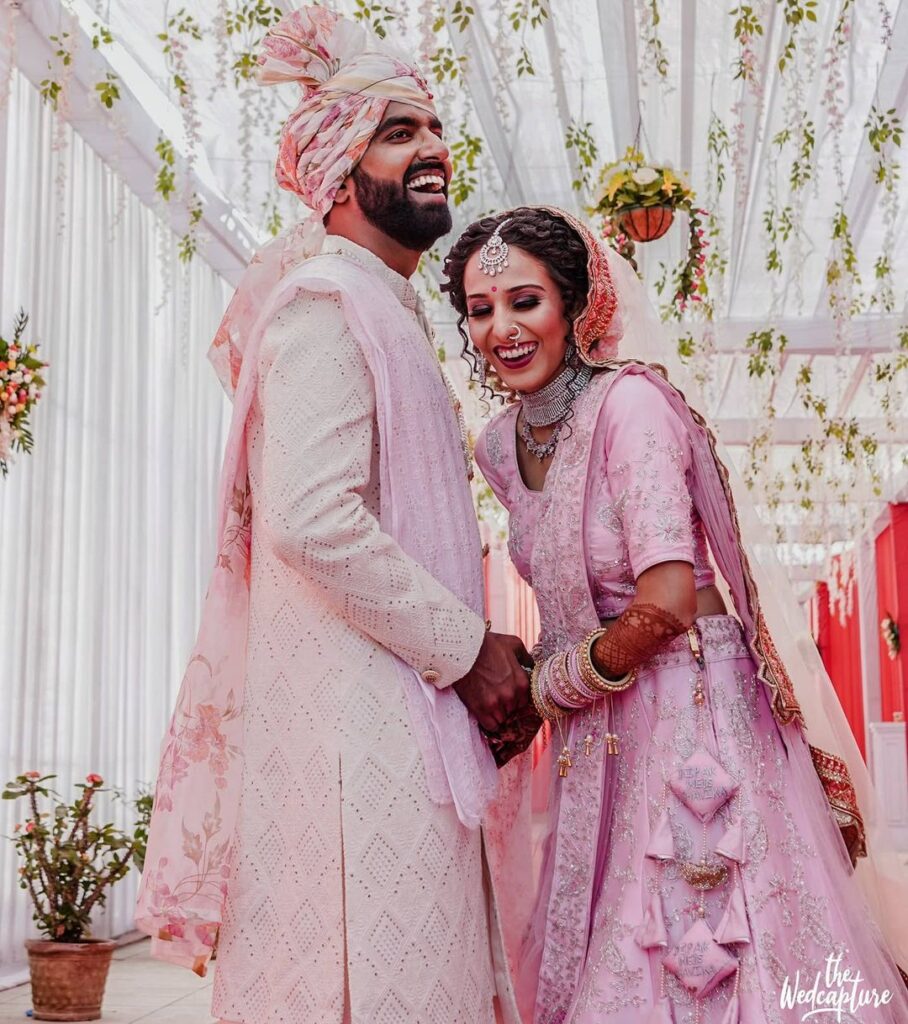 #15 Hardik Radia Photography, Rs.95,000/- per day (Photo + Video)
Website: https://www.hardikradia.com/
Instagram: https://www.instagram.com/hardikradiaphotography/
At weddings, almost no moment goes as planned. So, no matter how perfectly you want the timeline to go, something is bound to slip out of hand. That's why you need a photographer on board who can improvise on spot. With the creative skills and a passion to capture emotions, Hardik Radia Photography makes time stand still with their photographs and videos. "Hardik and all his team members are simply amazing. I am so happy with the photos and videos of my sister's wedding. The value offered with the budget packages as an Ahmedabad wedding photographer is amazing. They were also accommodating for changes in venue and dates due to covid. Everything was perfect. Book them and you won't be disappointed," says one of their recent clients as a part of her vendor listing review.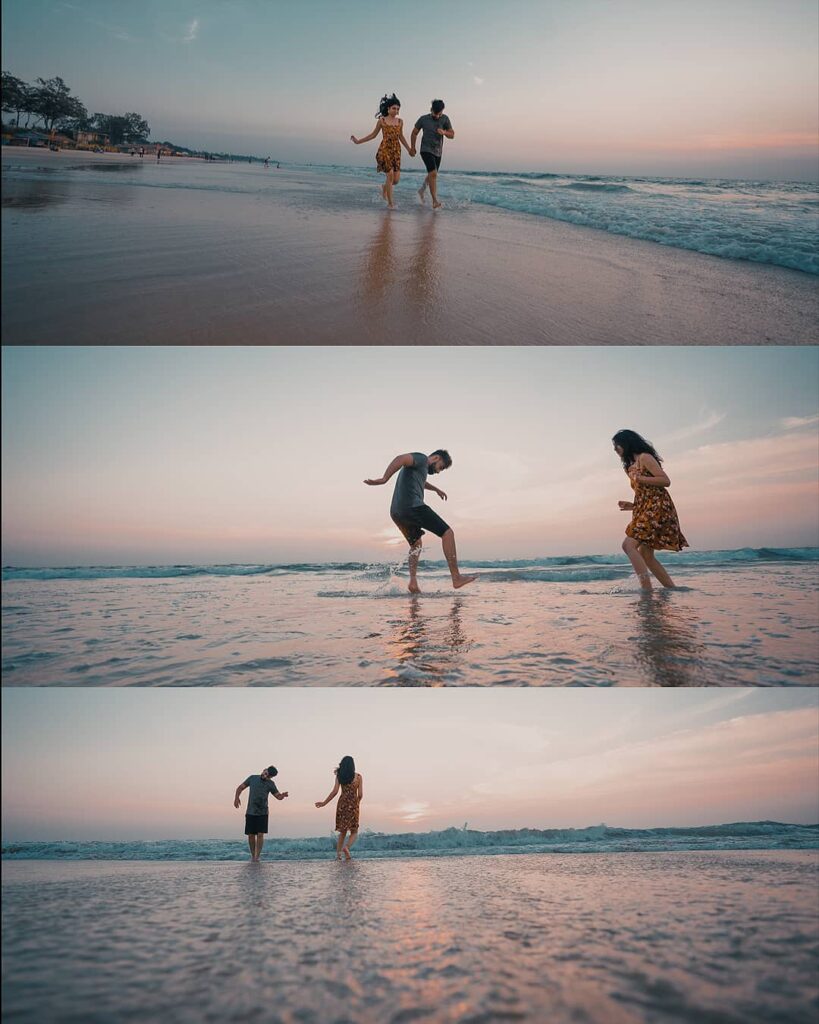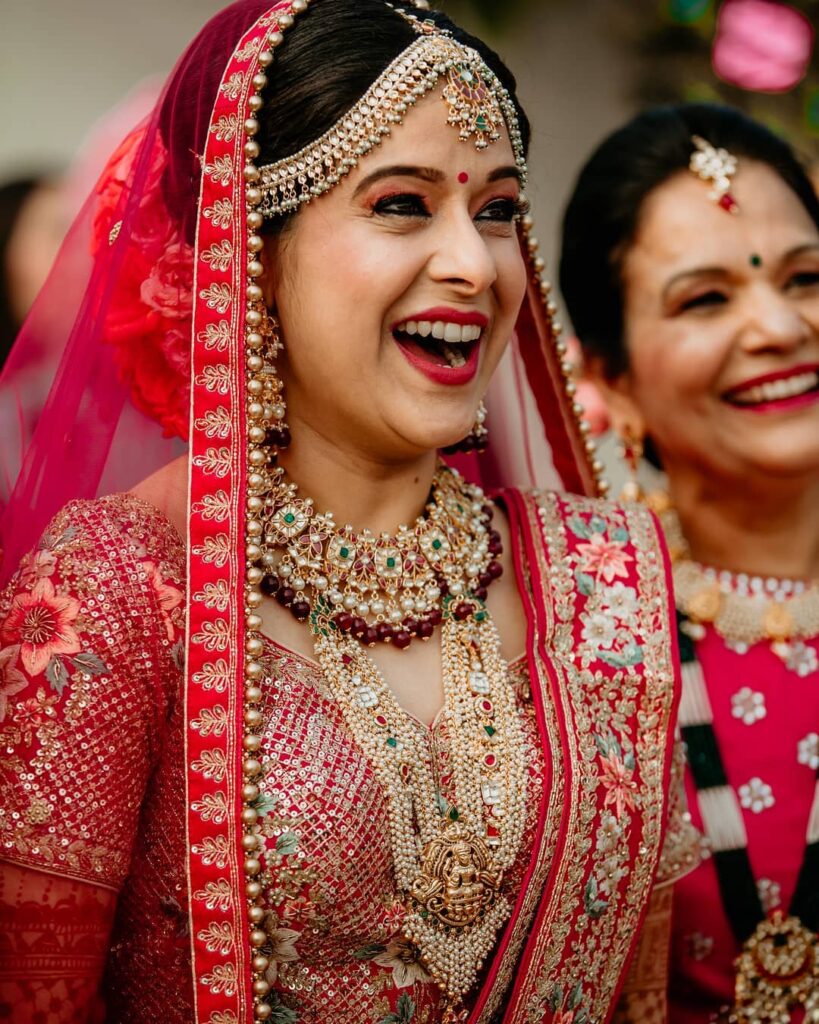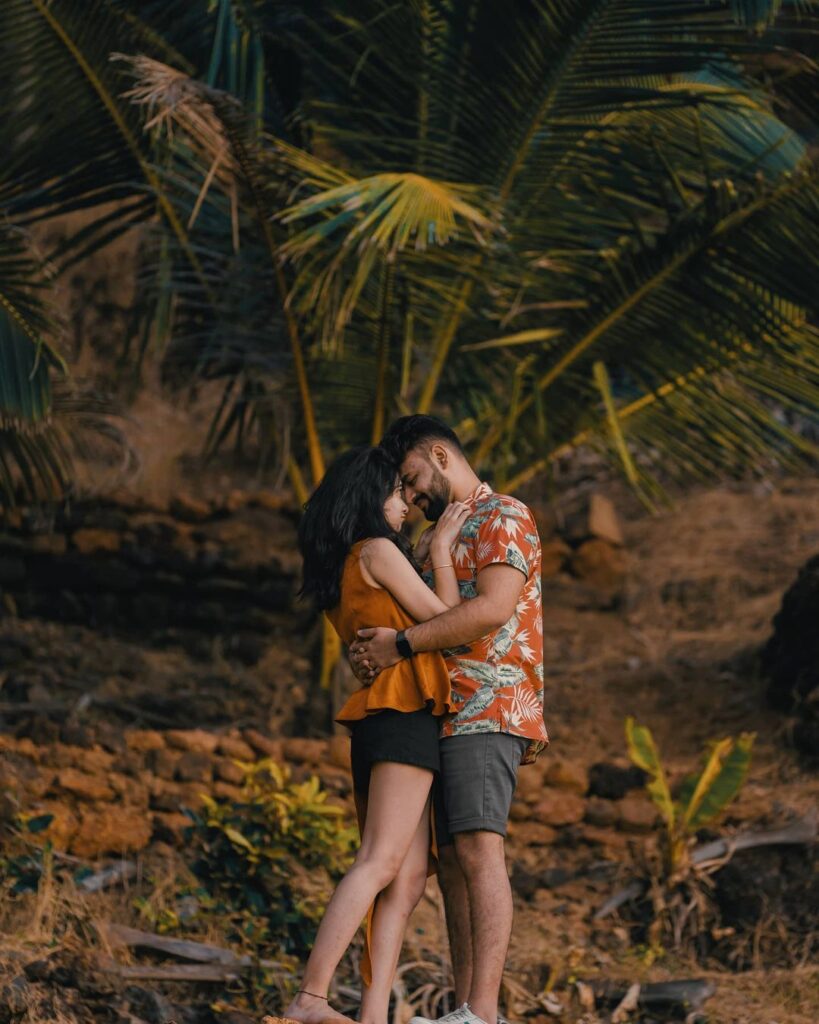 You can revisit this blog for helpful recommendations anytime in the *your bookmarks* section on our website. All you need to do is tap that *bookmark now* button on the top right corner. No need to login, just a tap will save it.