When it comes to your wedding day, there's no doubt that you'll be at the center of attention. You'll be wearing your most expensive outfit yet (for most girls, it will be the most expensive outfit they own in a lifetime), get your hair & makeup done professionally, and photographers will be following you every step of the way. It's a given that brides want to get photographed well at their wedding. They want pictures filled with emotions and beauty reflecting their wedding day so they can reminisce those memories for the rest of their lives. One of the important photographs of the big day is the bridal portrait. And while you might have saved some gorgeous bridal poses for the wedding, there's one that's a timeless one to get done – a bridal pose with dupatta. 
Below, we have listed 51 bridal poses with dupatta so you can take inspiration from the one you love the most:
#1 The one that flawlessly shows off your beautiful smile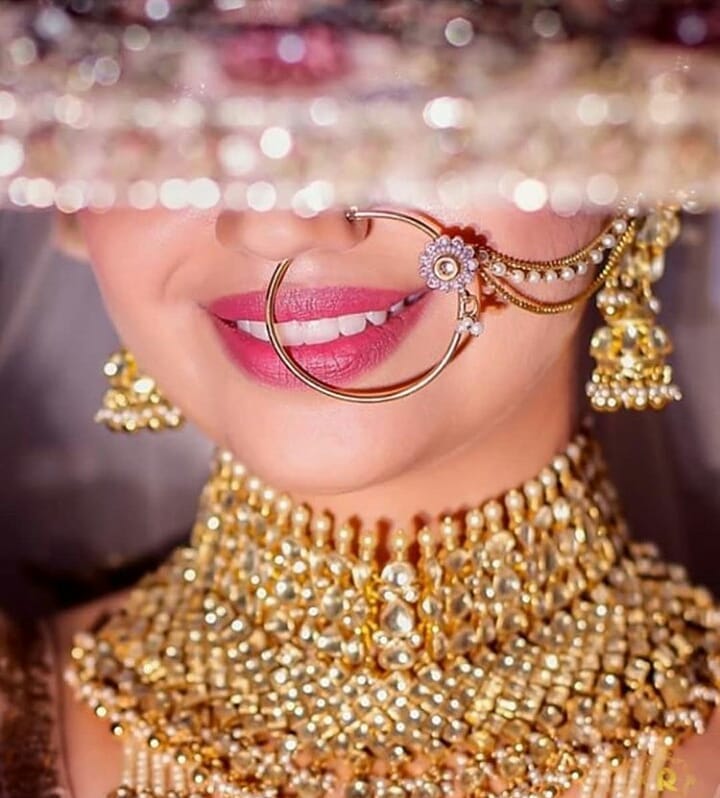 #2 Don't let that intricate veil go unnoticed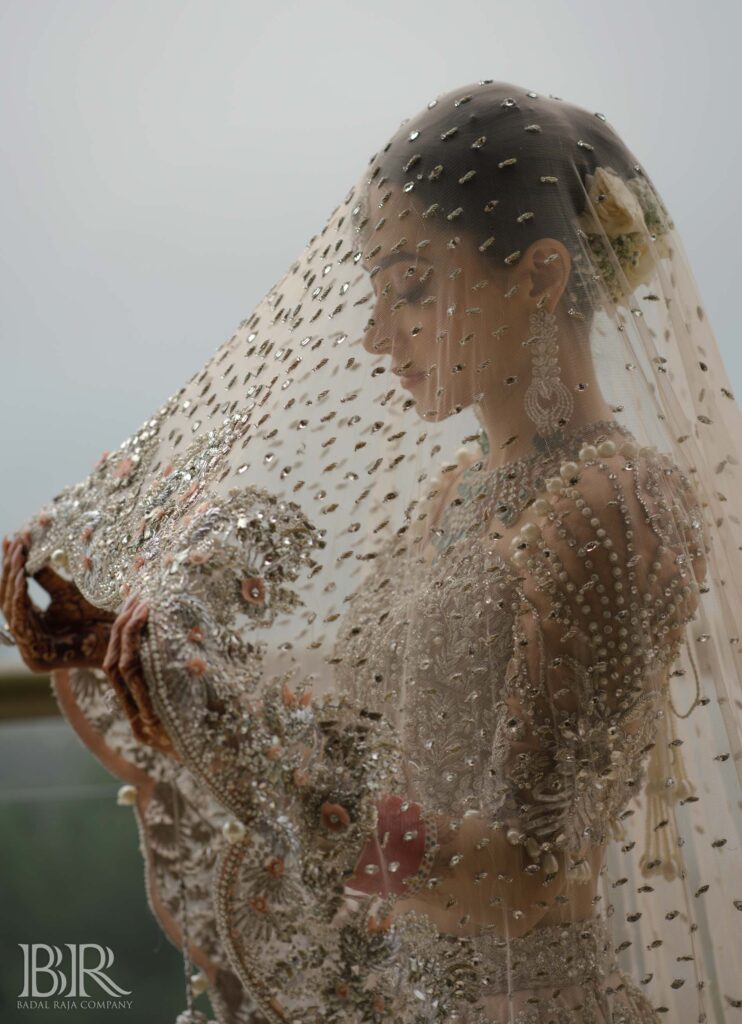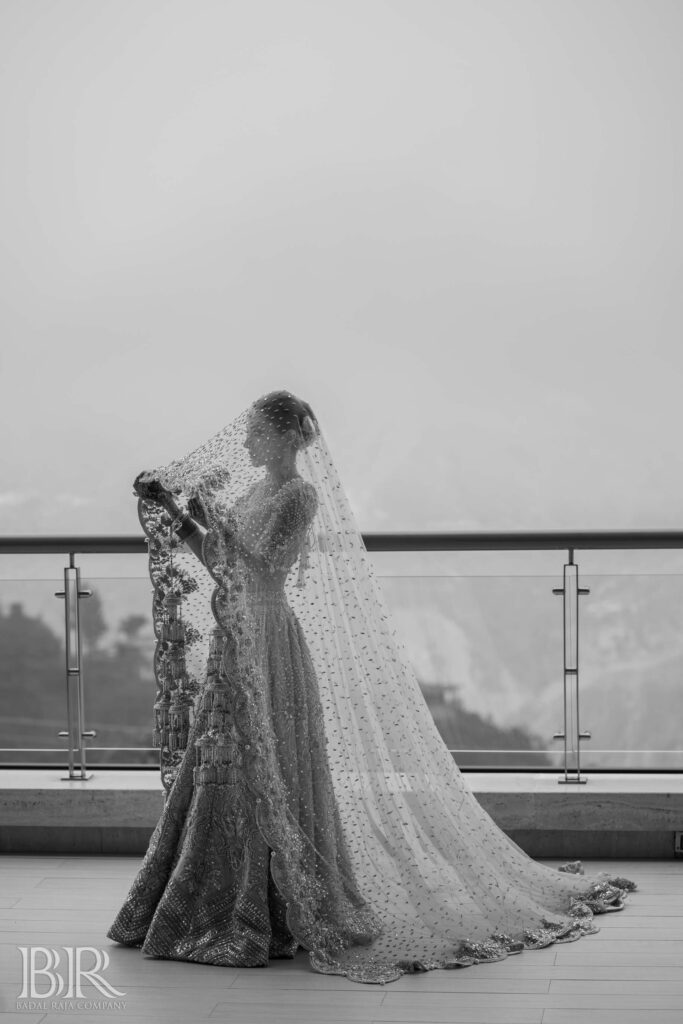 #3 Include your beau in the portrait as well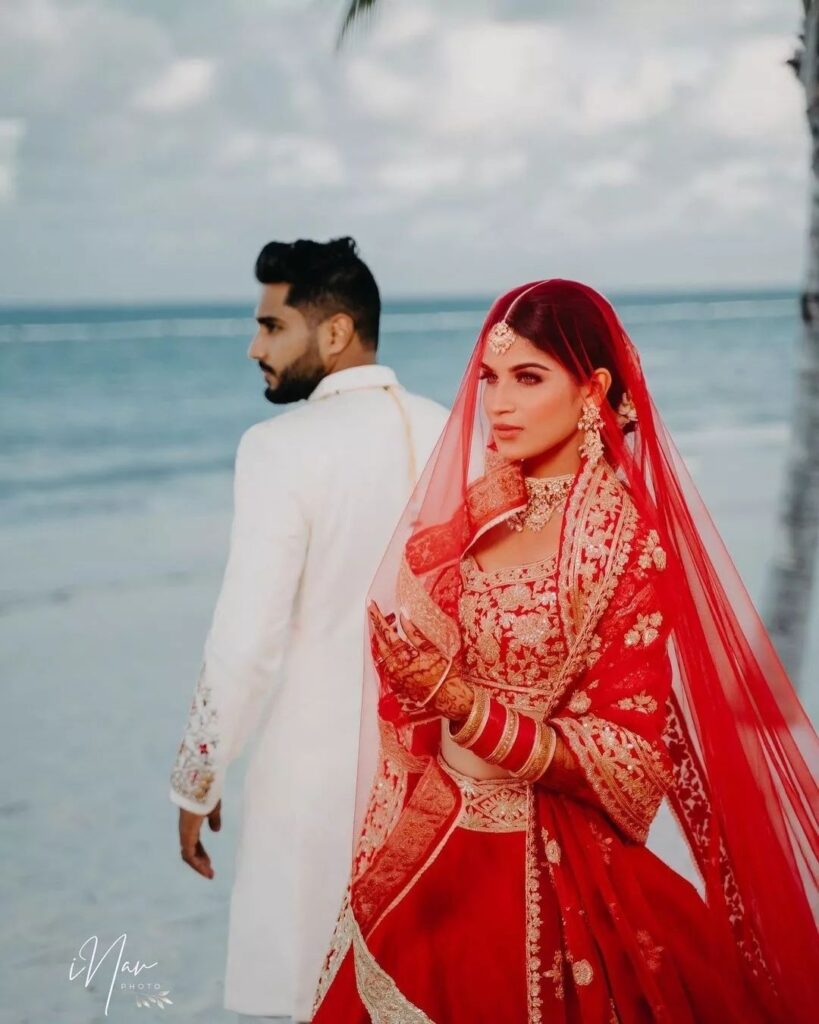 #4 Get the veil personalized and memorable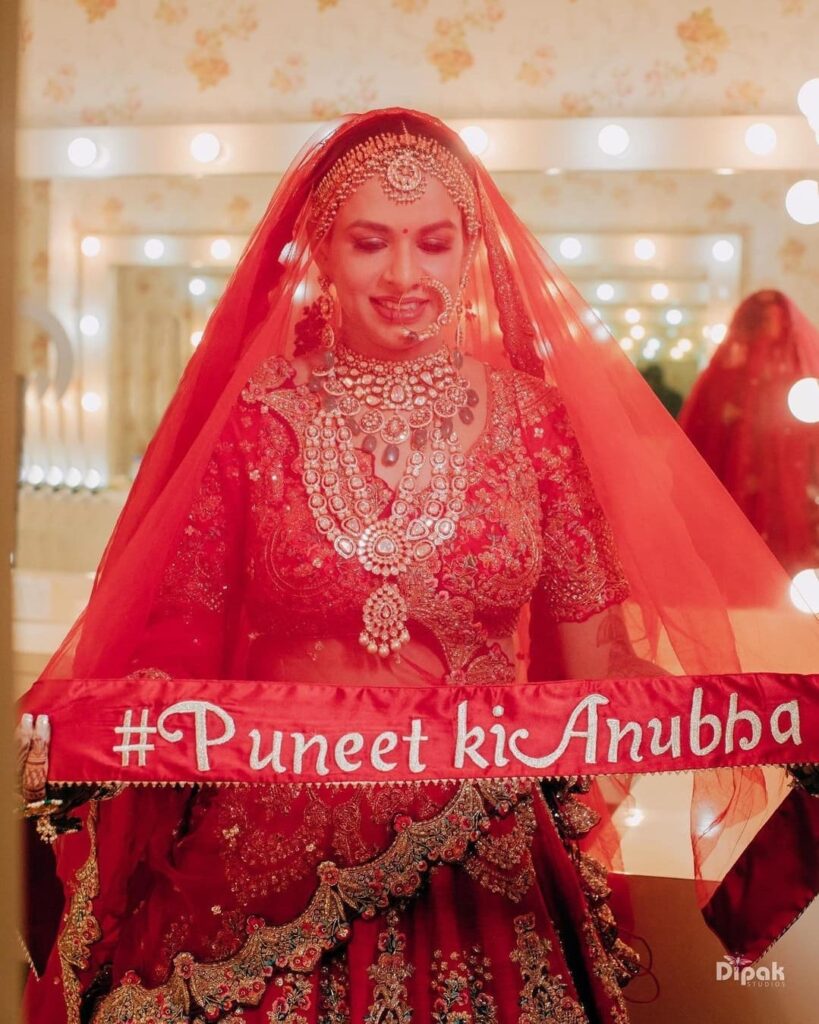 #5 Sunkissed shots are always the best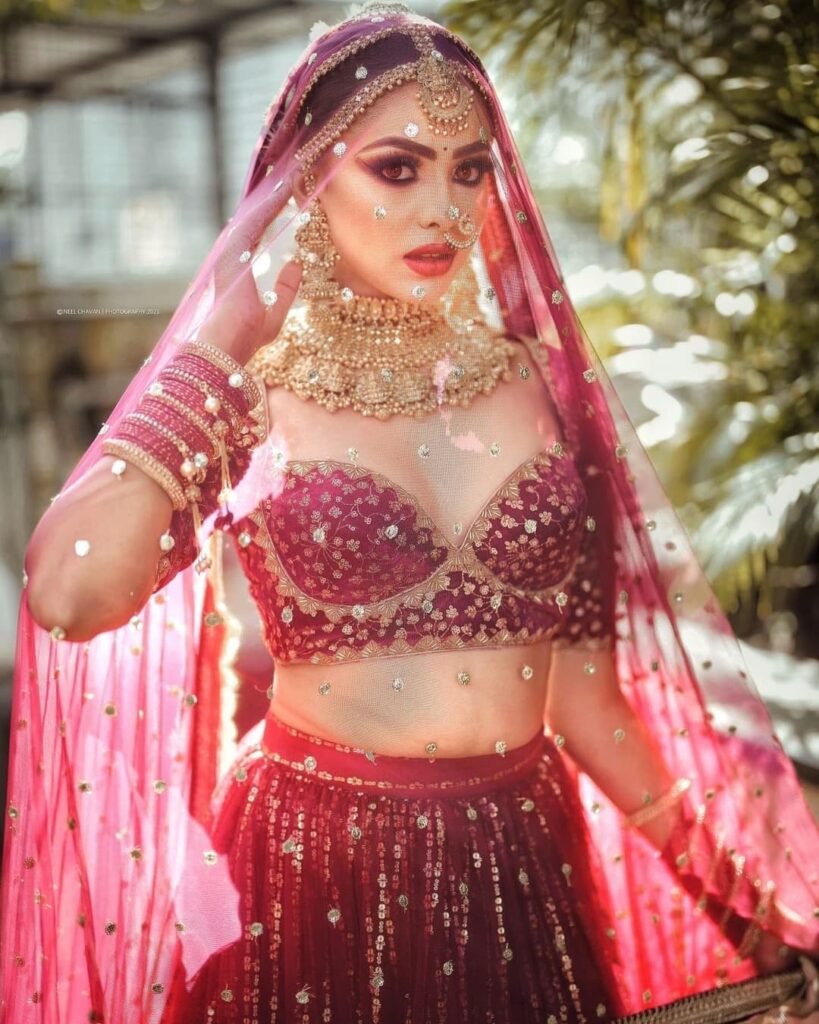 #6 Just timeless and simple.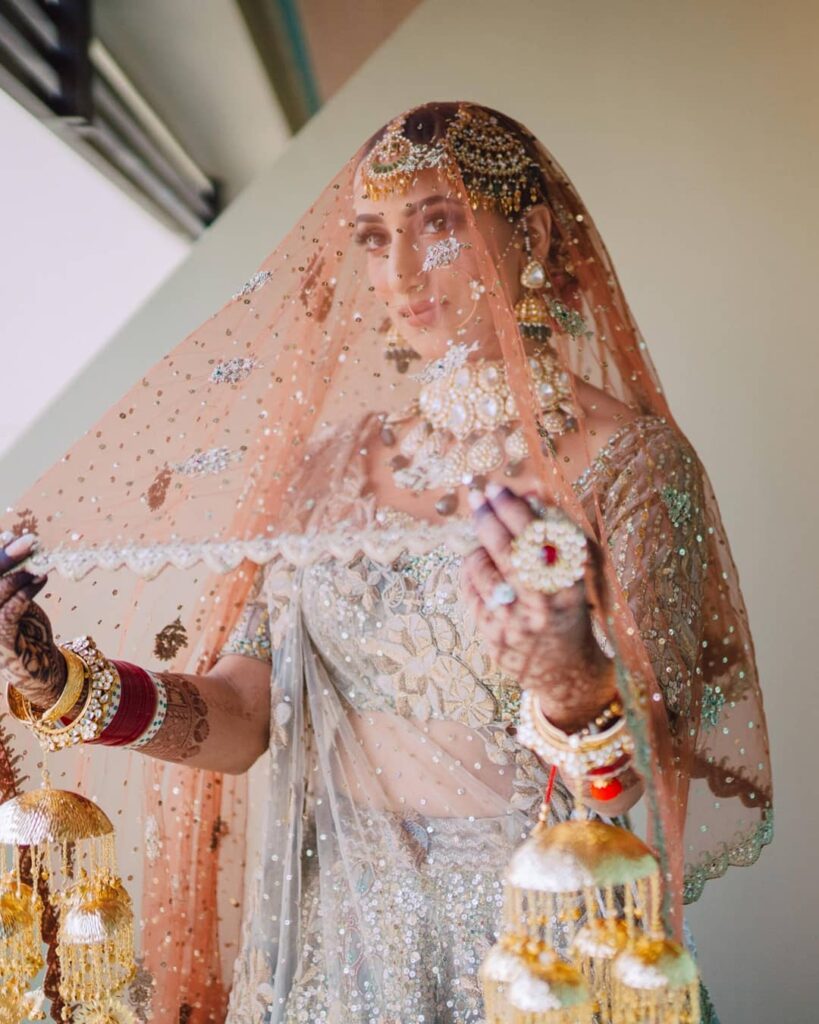 #7 Show off that beautiful bridal eye makeup.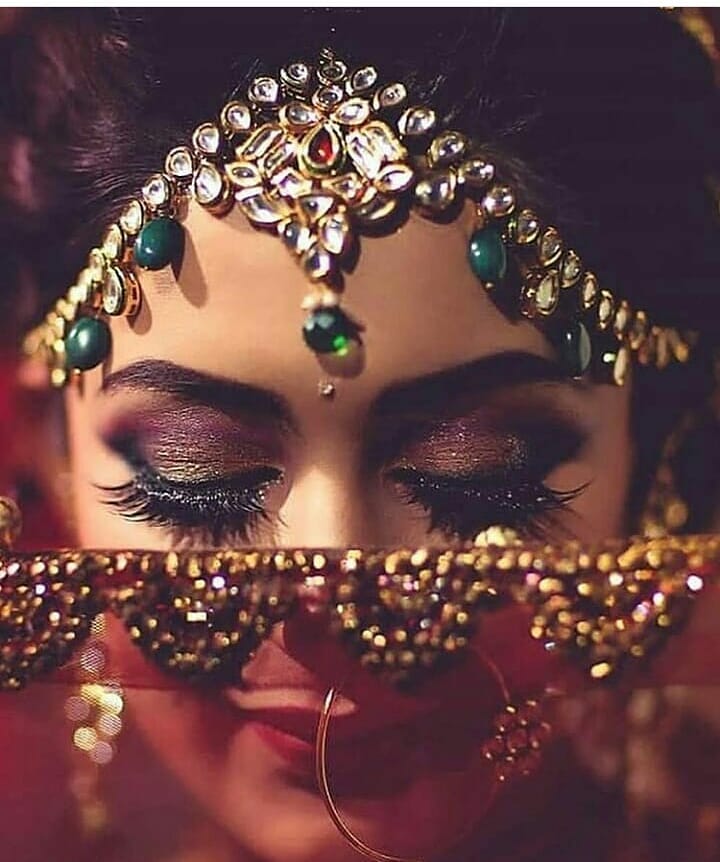 #8 A natural one. Inform your photographer beforehand if you want a pose like this though.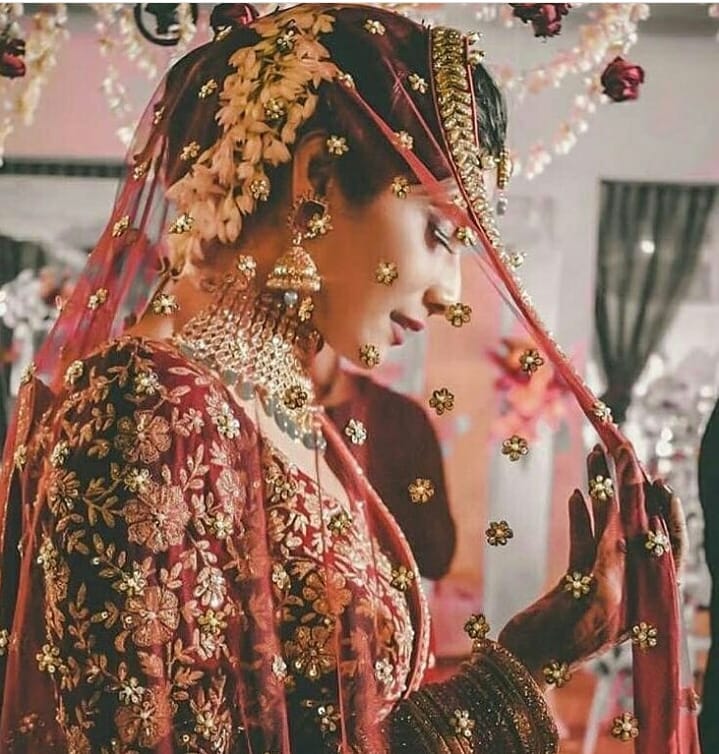 #9 A beautiful South Indian bride in a bridal pose with a dupatta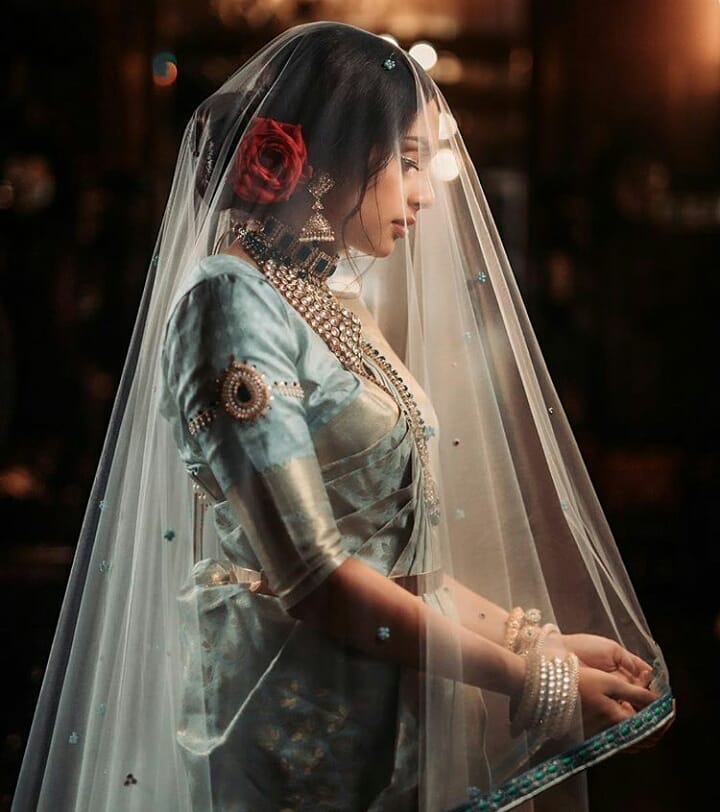 #10 You know what they say, the most beautiful thing you carry on the big day is a smile.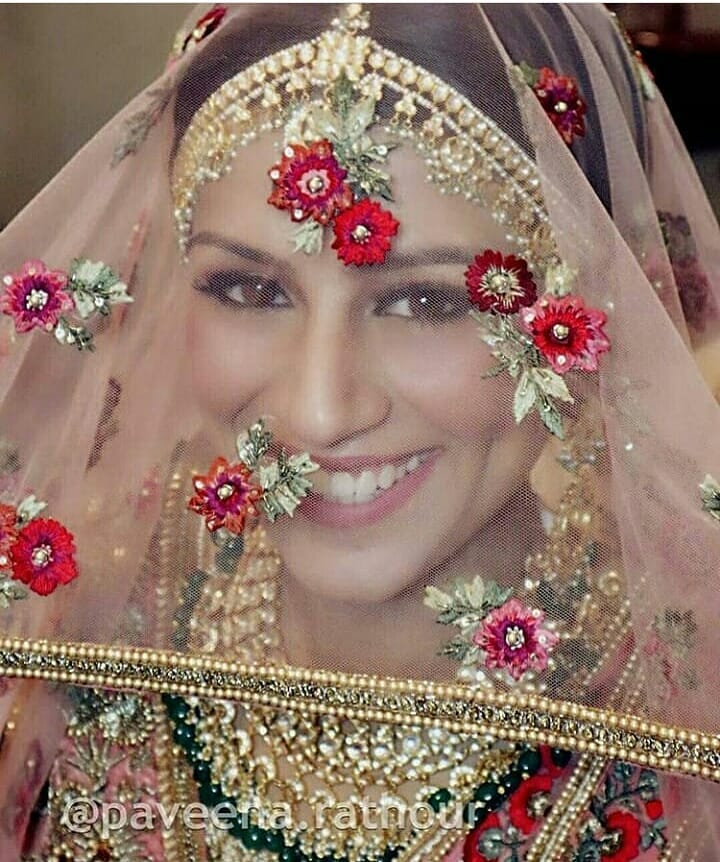 #11 Just breathtaking.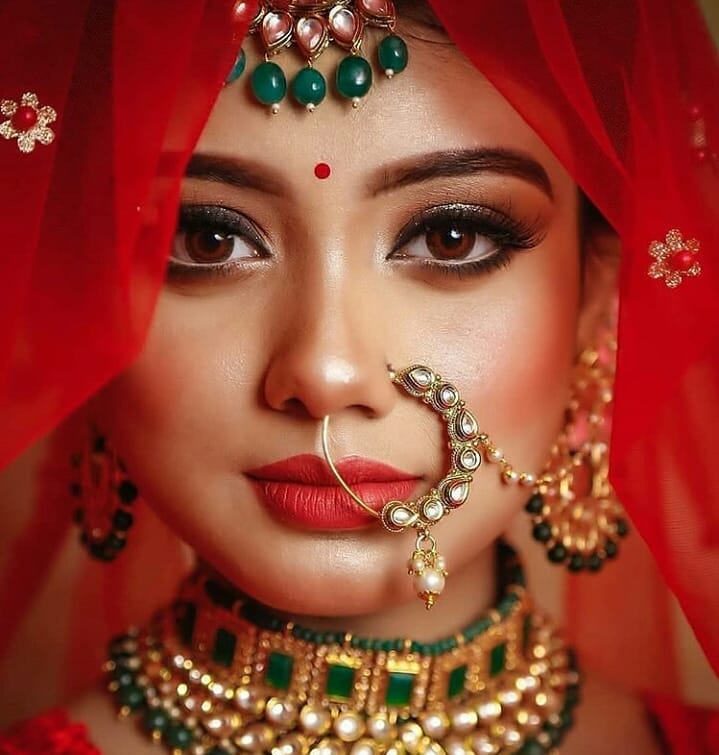 #12 It's all about the lighting and editing, more than the pose. Choose your wedding photographer wisely.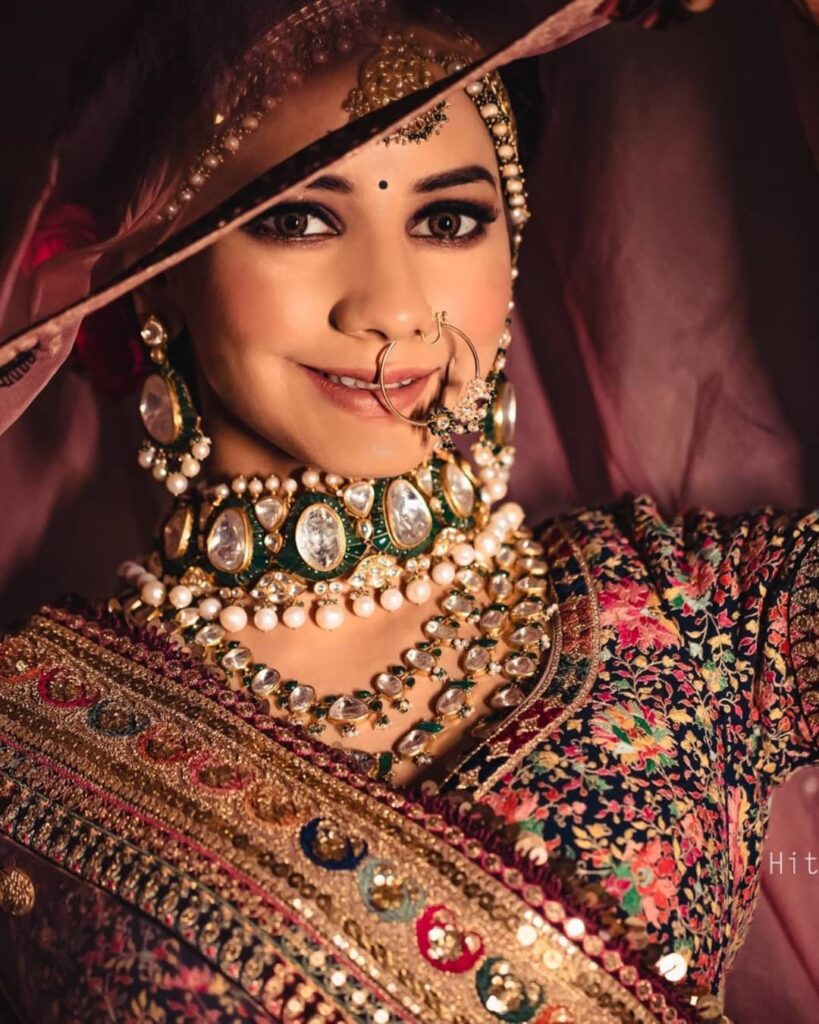 #13 Get that natural shot with a veil rather than a made-up one.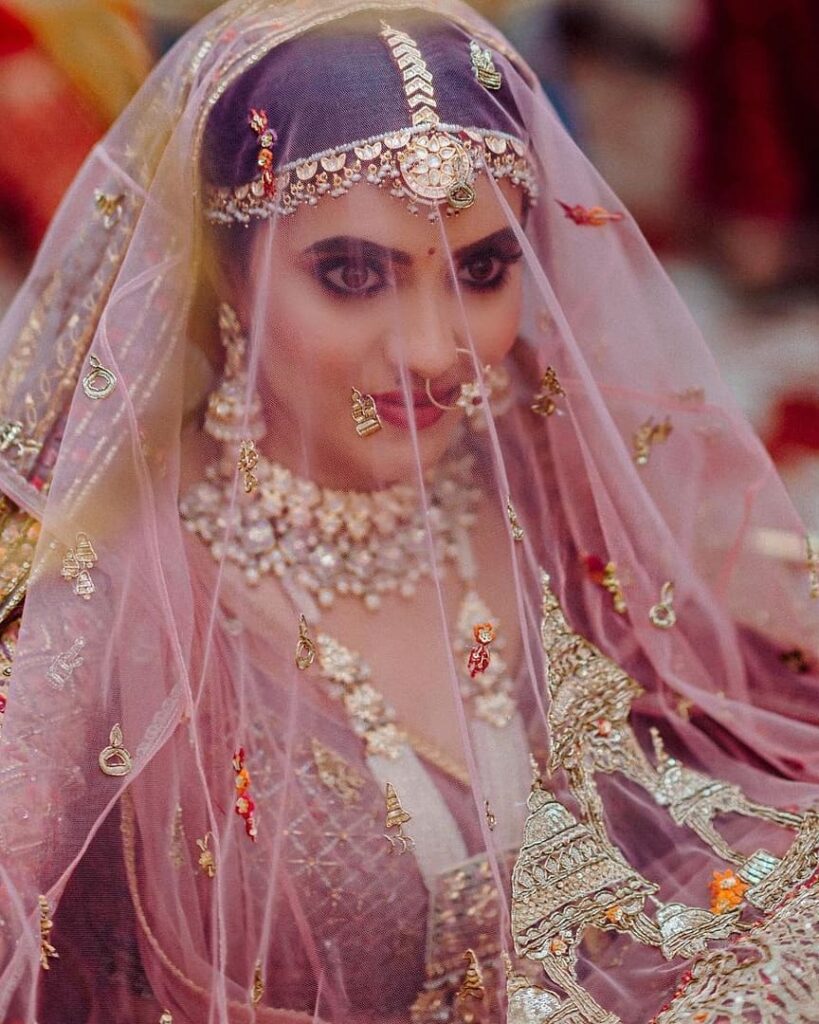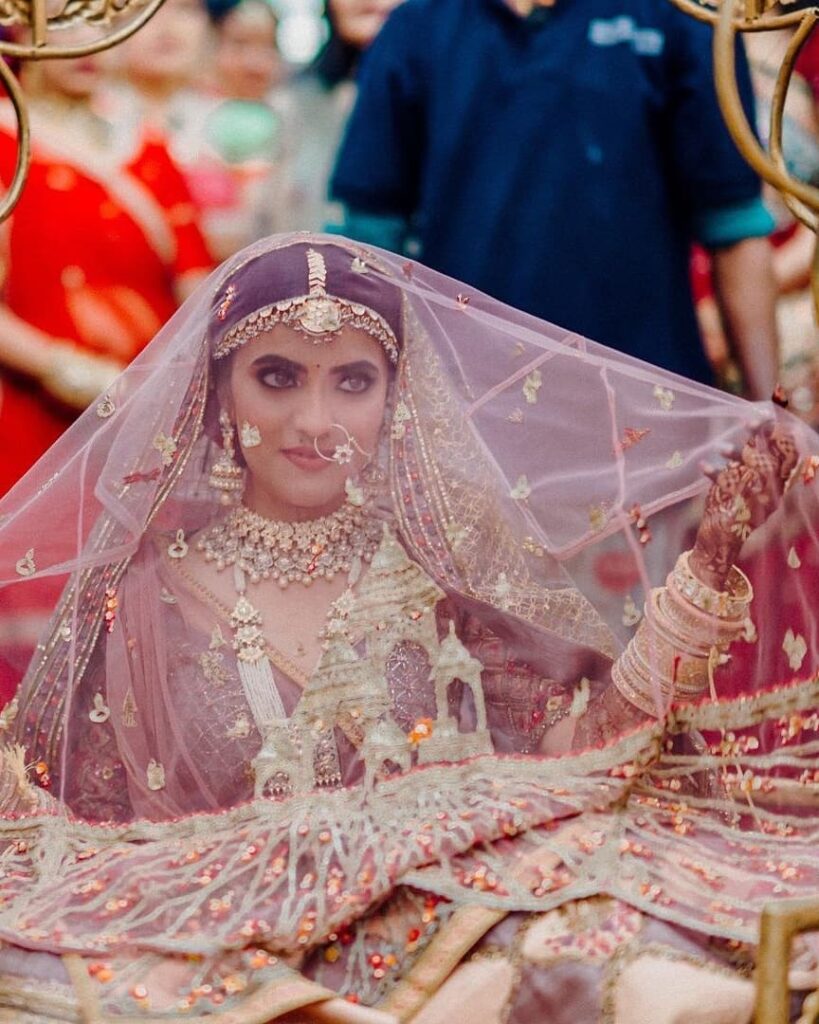 #14 Admiring the timeless and easy attributes of this portrait.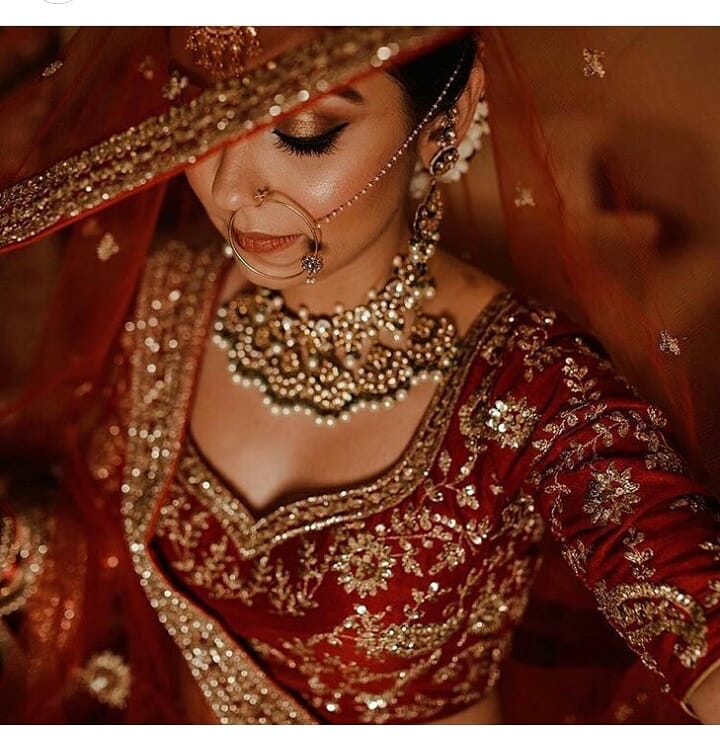 #15 A coy smile is all you need to get a good bridal portrait.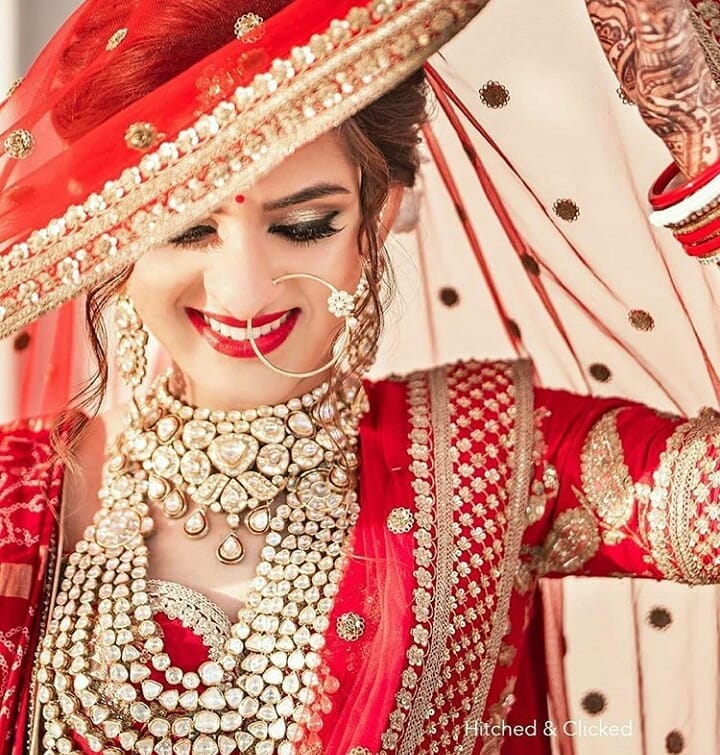 #16 Move away from close-ups when posing for veil shots, let the entire blouse come in the frame.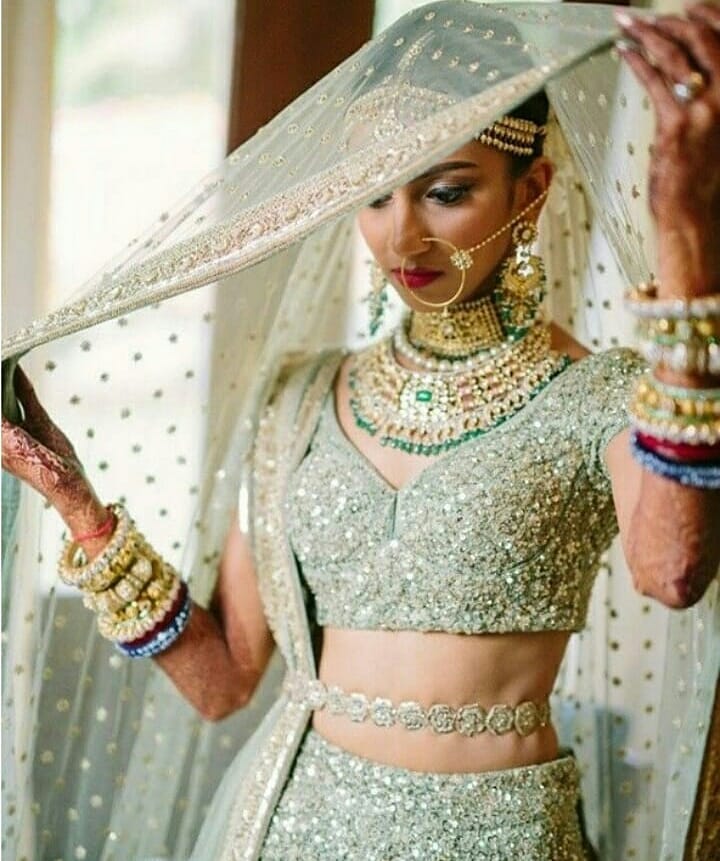 #17 Coy and ethereal.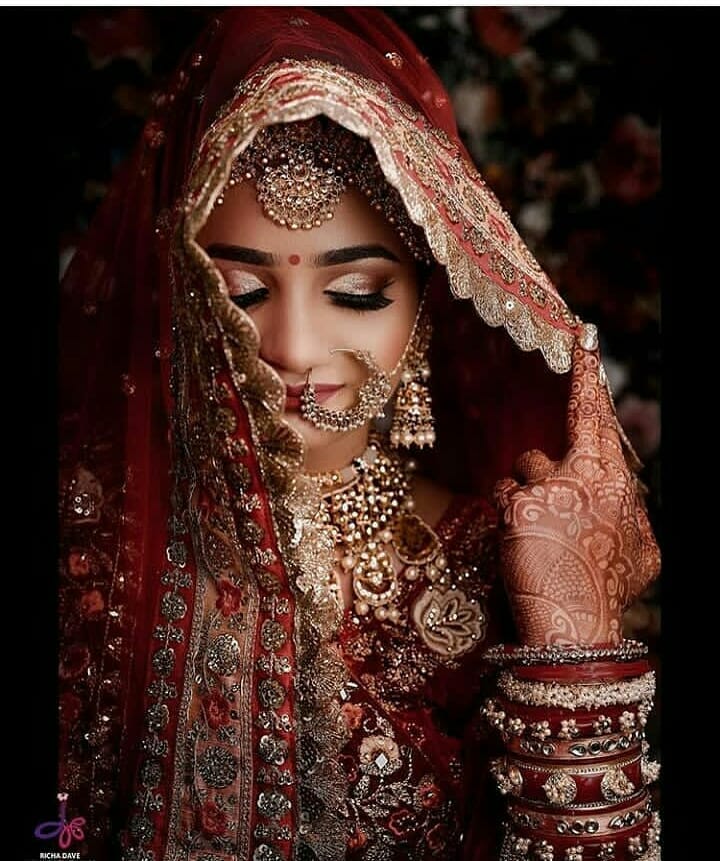 #18 So natural and stunning.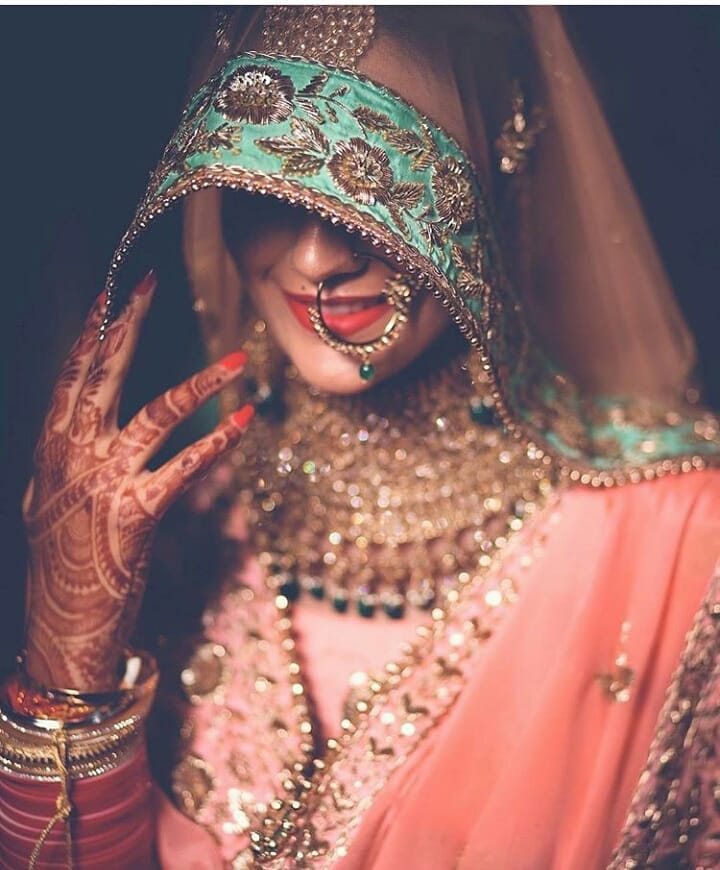 #19 A bridal pose with dupatta is for other events too.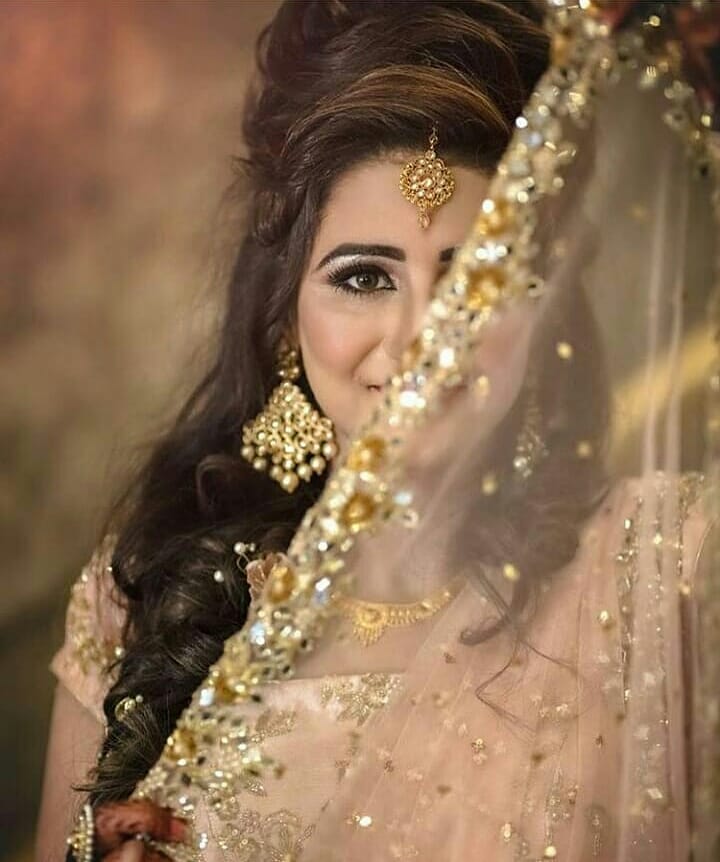 #20 Get your husband-to-be into the veil shot as well.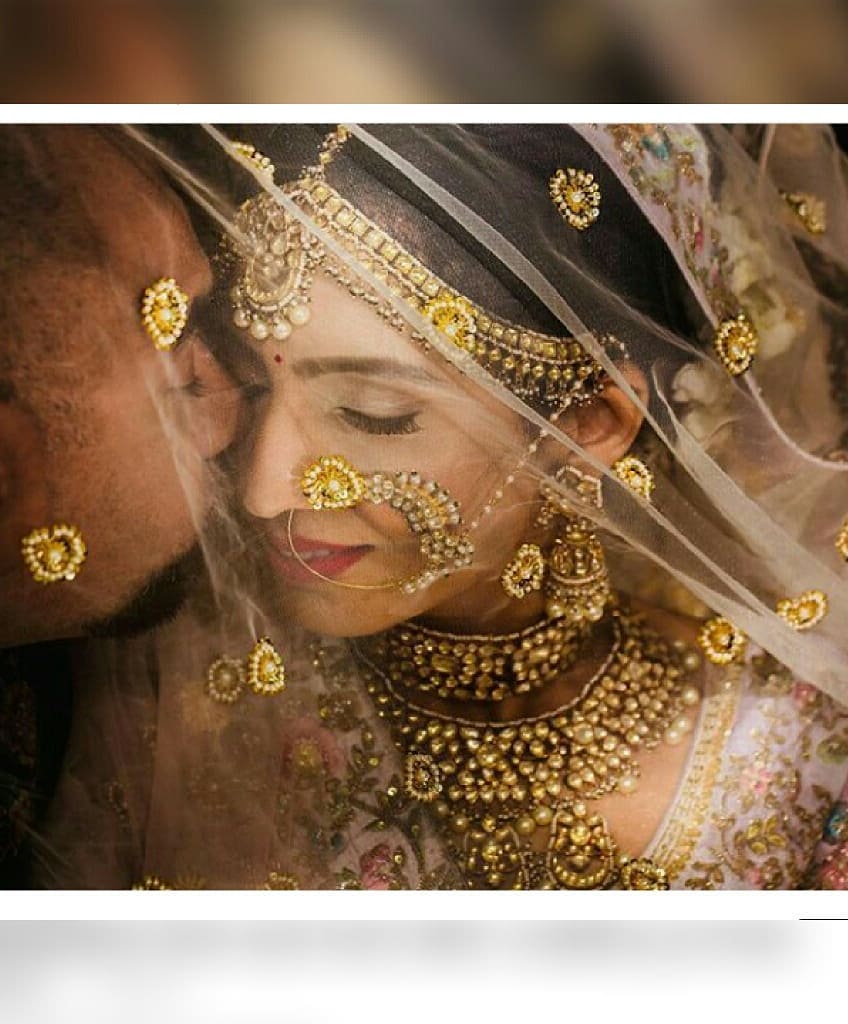 #21 Don't let that smile fade away for one second on your wedding day. You deserve it all and it makes for gorgeous portraits as well.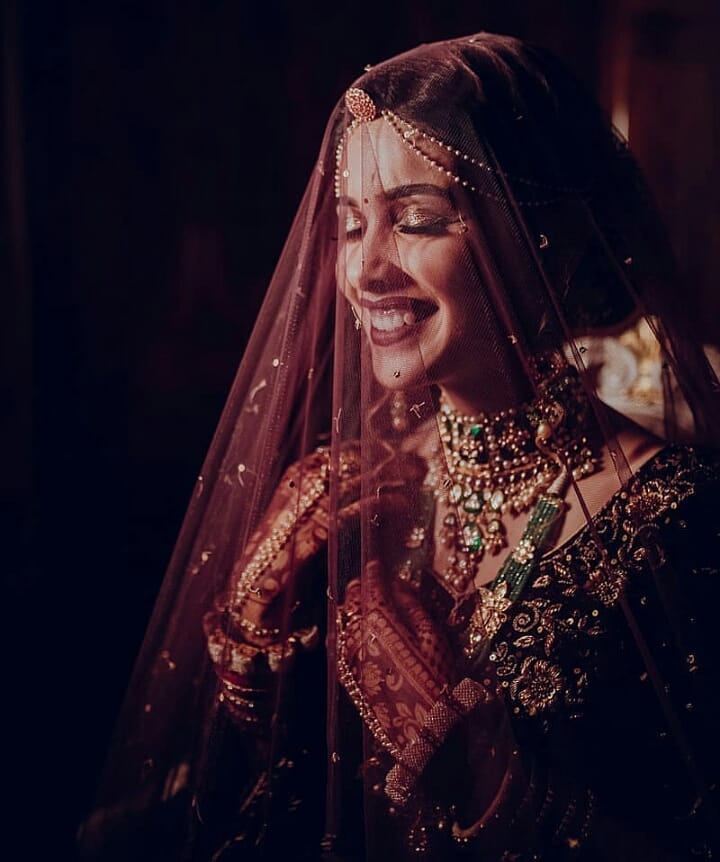 #22 Look in some other direction for a glamorous pose.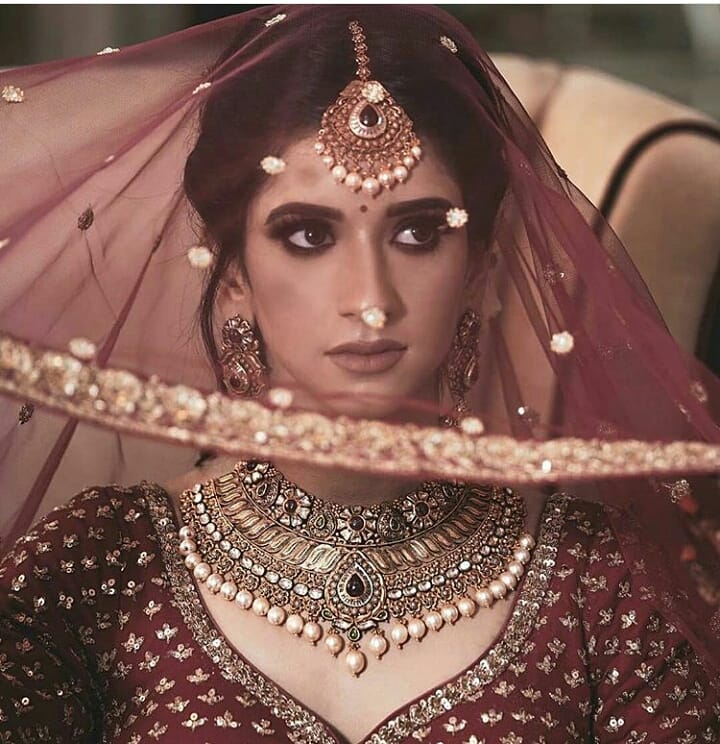 #23 A superb way to get the veil shot and show off your nath as well.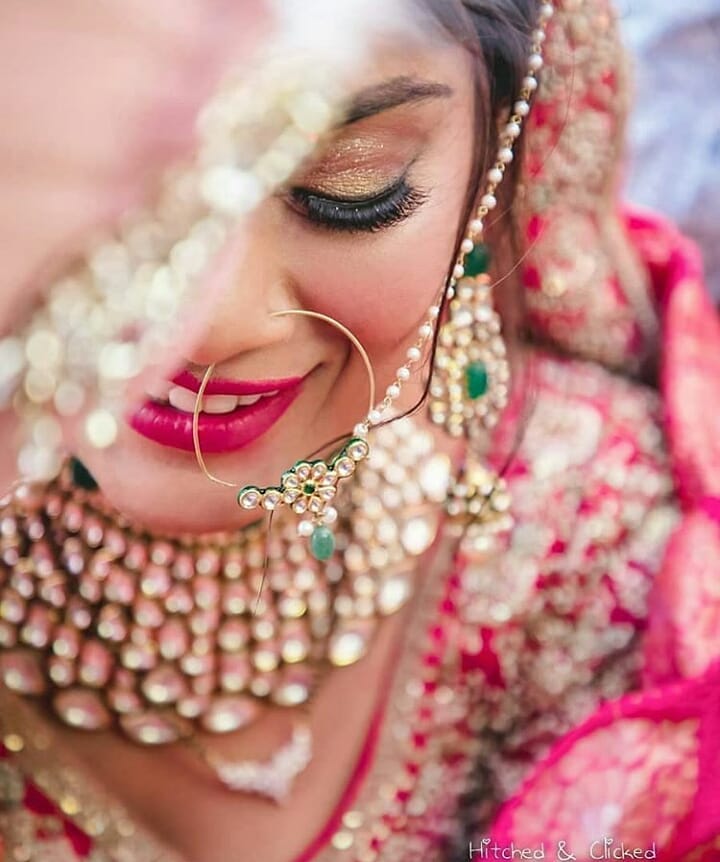 #24 We really admire the creativity of the photographer here. A different way to hold the veil and the right lighting is coming together flawlessly for a winsome shot.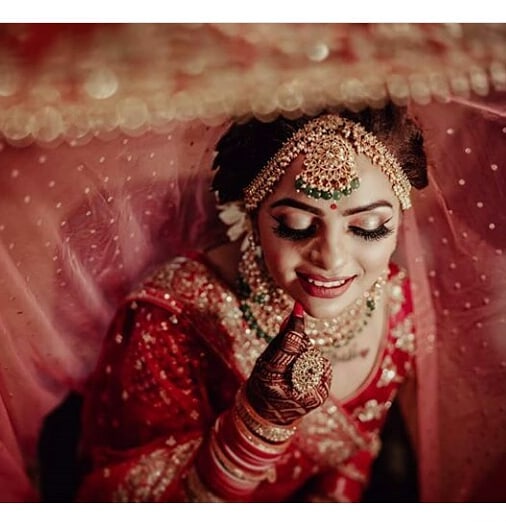 #25 We're captivated by the uniqueness of these veil shots. Aren't you?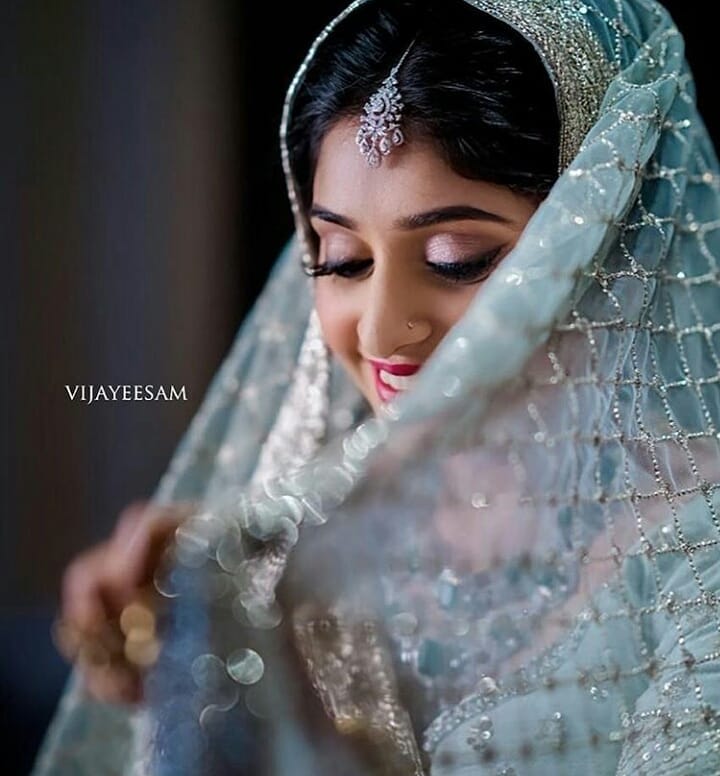 #26 Another ravishing bridal pose with a dupatta to take inspiration from.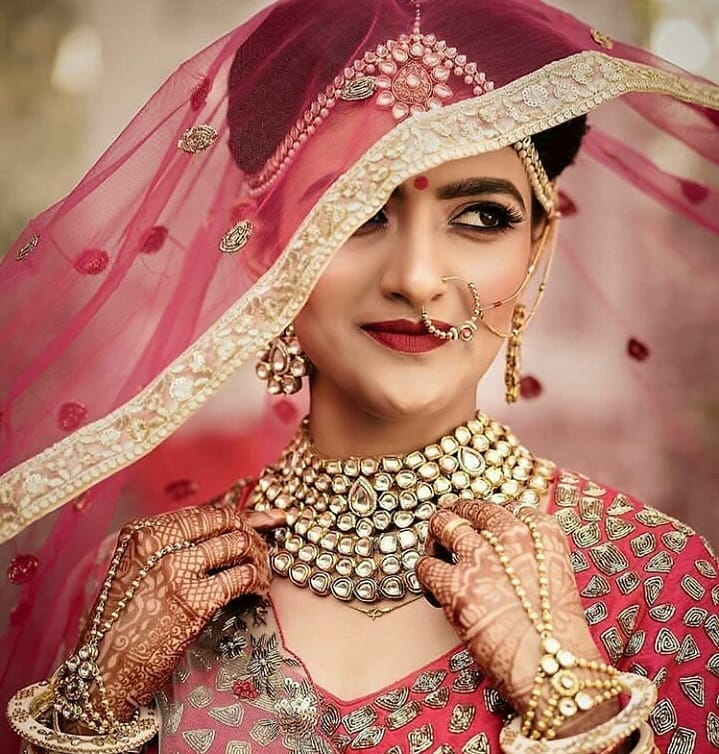 #27 This is a simple portrait for brides who don't want a more natural bridal pose with a dupatta. Just let it loose over the head and you're good to go! 
#28 Another charming idea is to do the bridal veil shot by just slightly picking up the dupatta over the head and naturally smiling.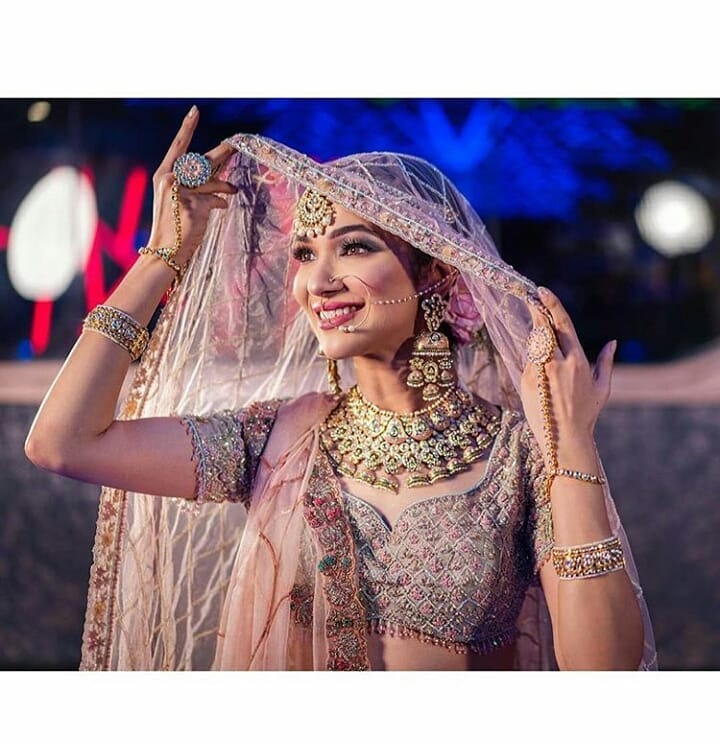 #29 Have you seen a more grand pose with the bridal veil? We sure haven't!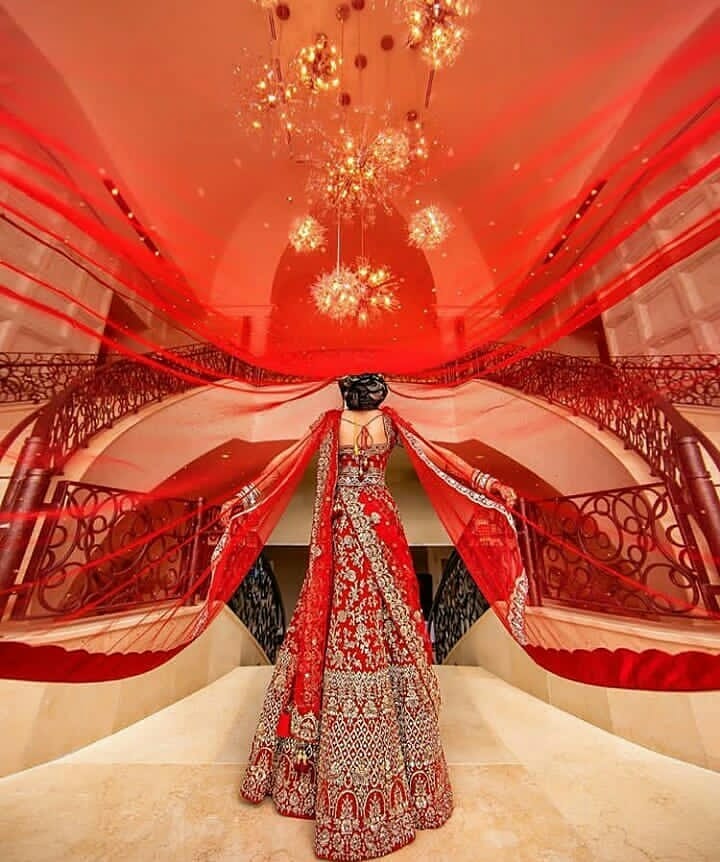 #30 Use your veil to show off the captivating eye makeup and nath. It will surely make for a classic portrait.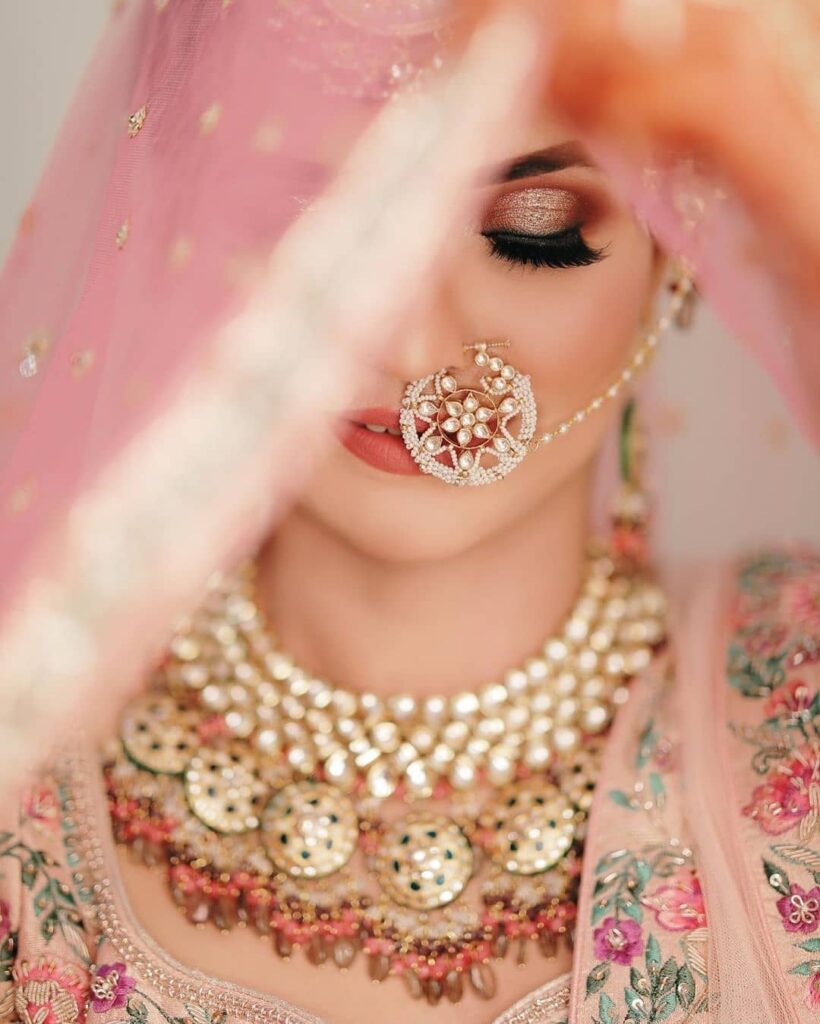 #31 A clear veil gives you lots of room for experimentation. Here's one to take ideas from.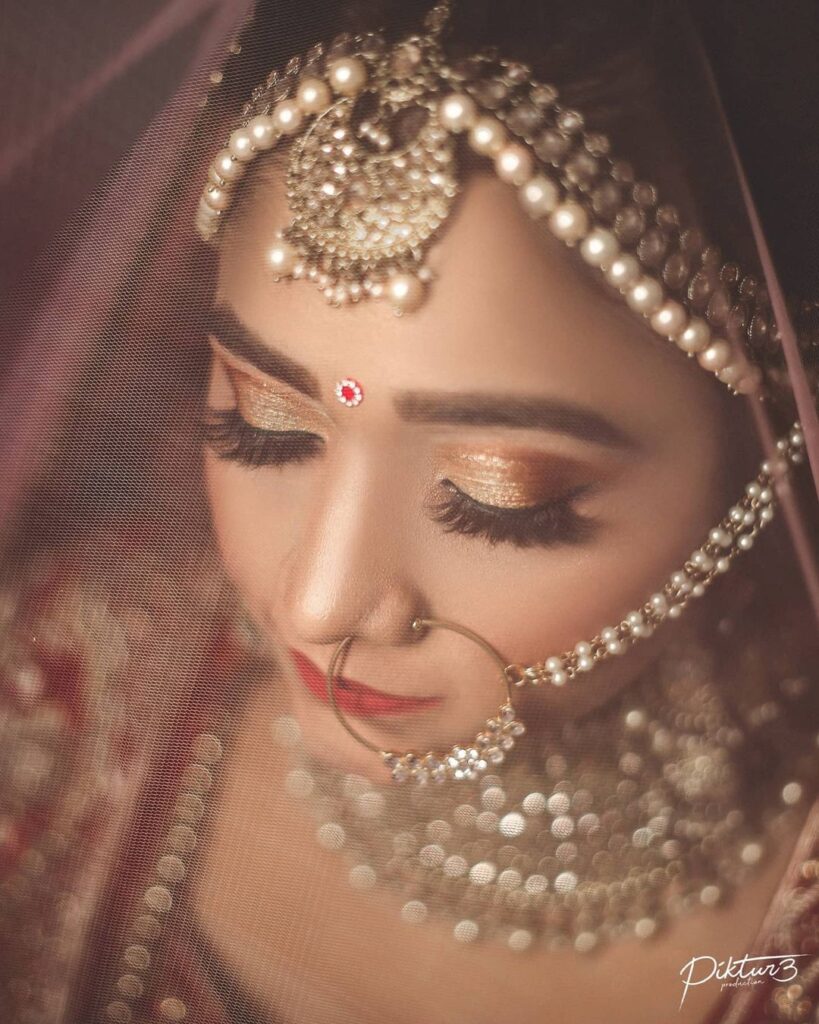 #32 Even Peecee couldn't resist getting the classic bridal veil shot at her wedding, why should you?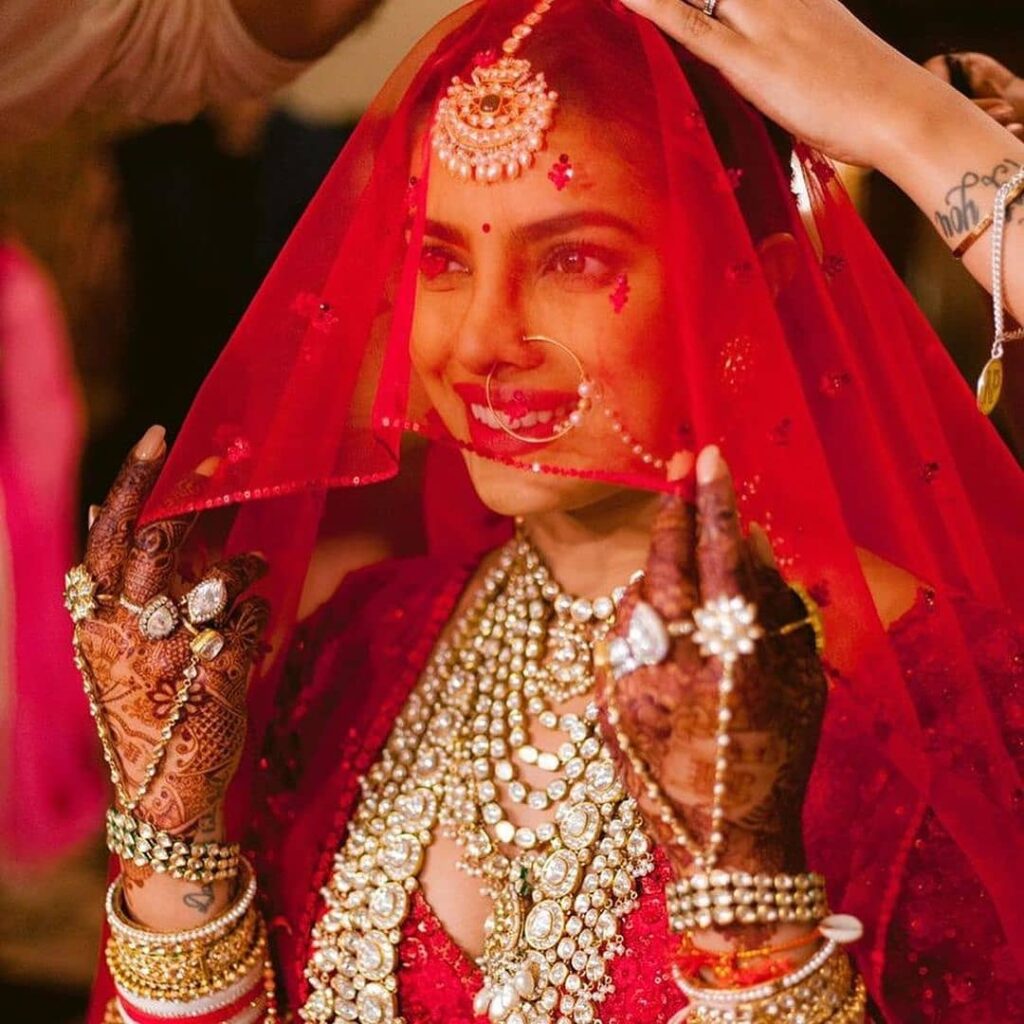 #33 Flaunt not just your naths and bridal makeup but also hand jewelery with the classic bridal pose with dupatta.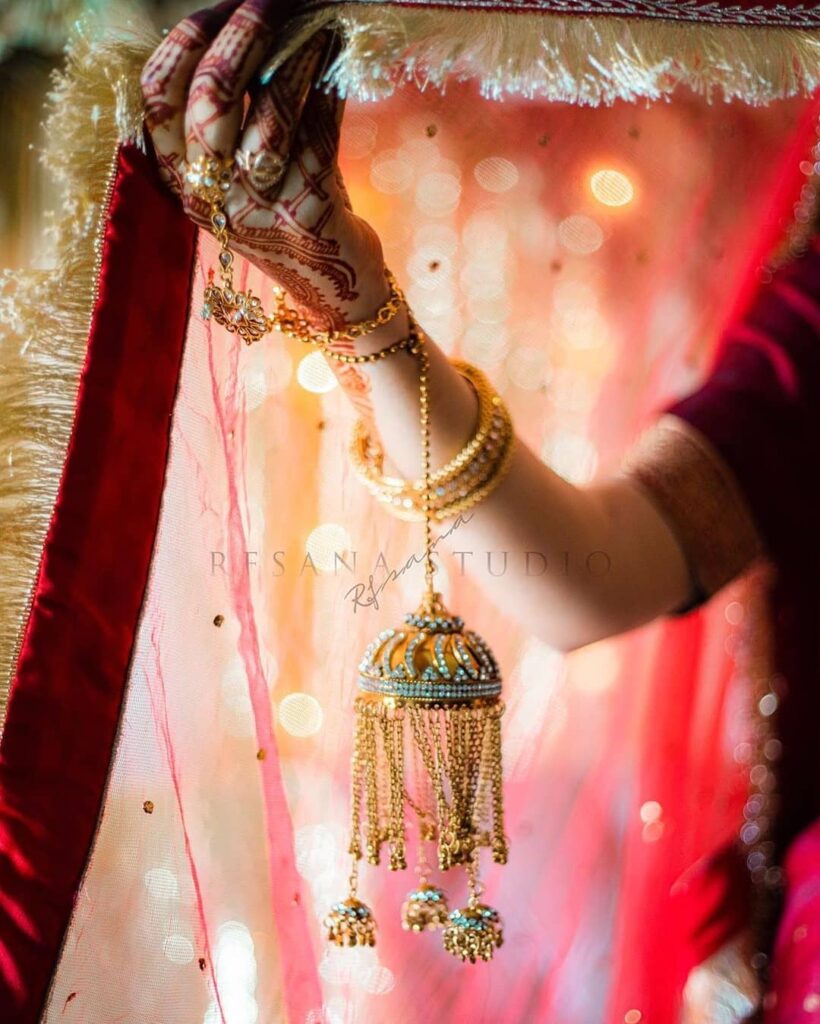 #34 Ah! The surreal beauty of this shot is unreal.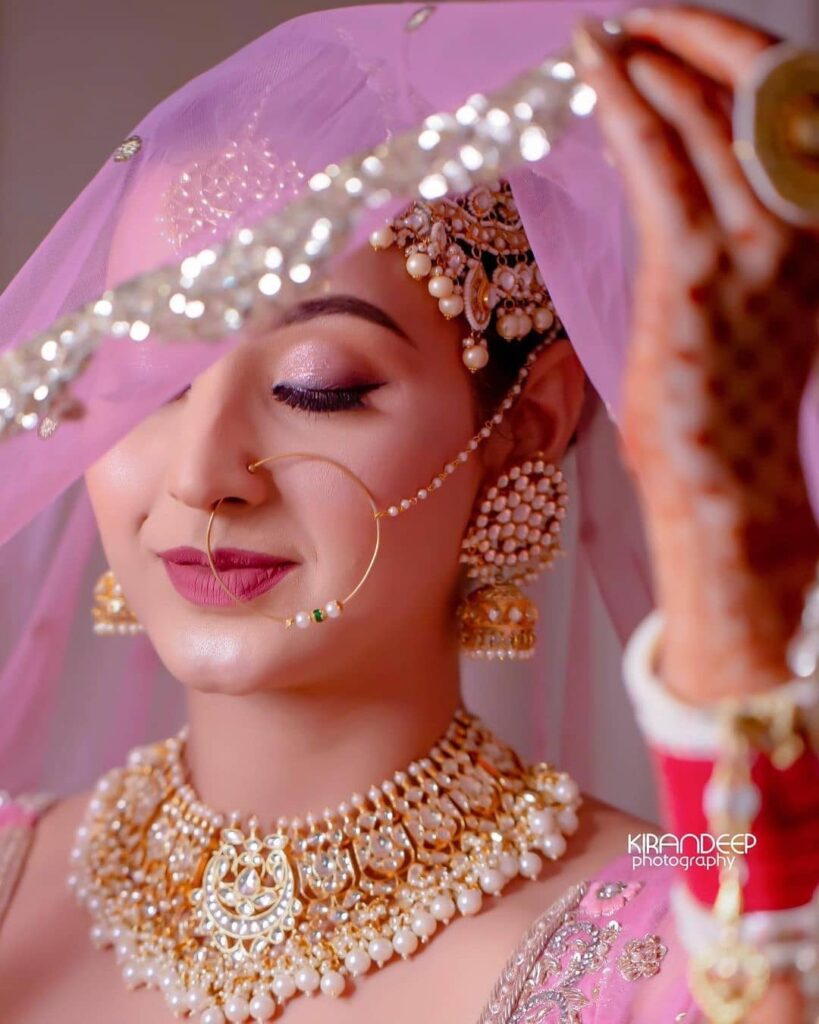 #35 Capturing just half of the bridal face, this bridal portrait shoot is just unreal.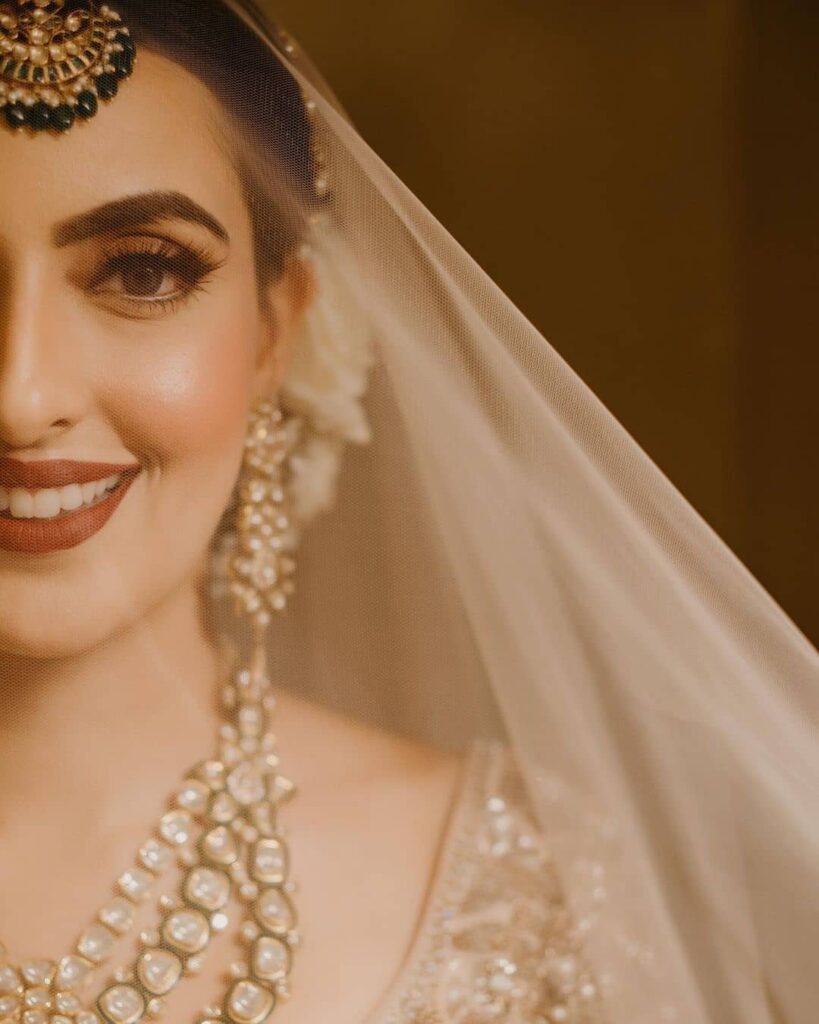 #36 Let the sequin work on your veil shine with a stunning shot like this. Looks like the bride is lighting among the stars! Truly gorgeous!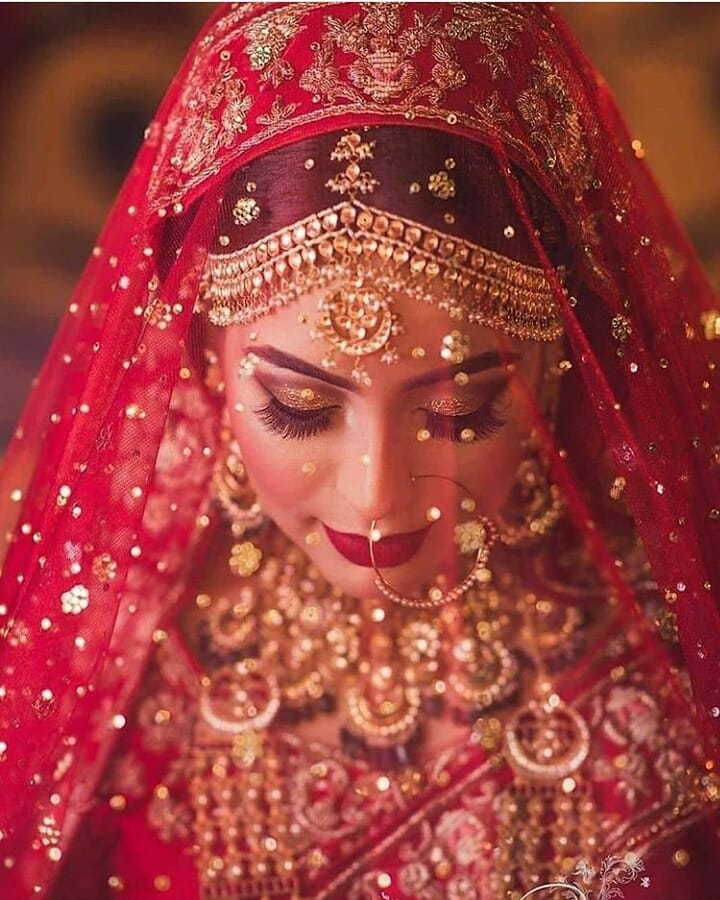 #37 Imperfection and asymmetry can look great too. Here's proof.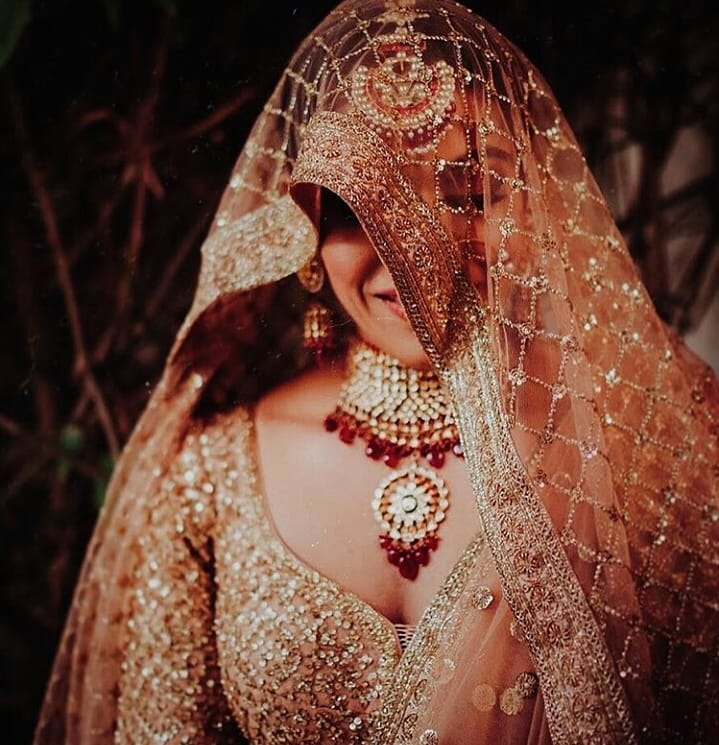 #38 Love how this portrait captures some elements of this bridal look while keeping the others hidden.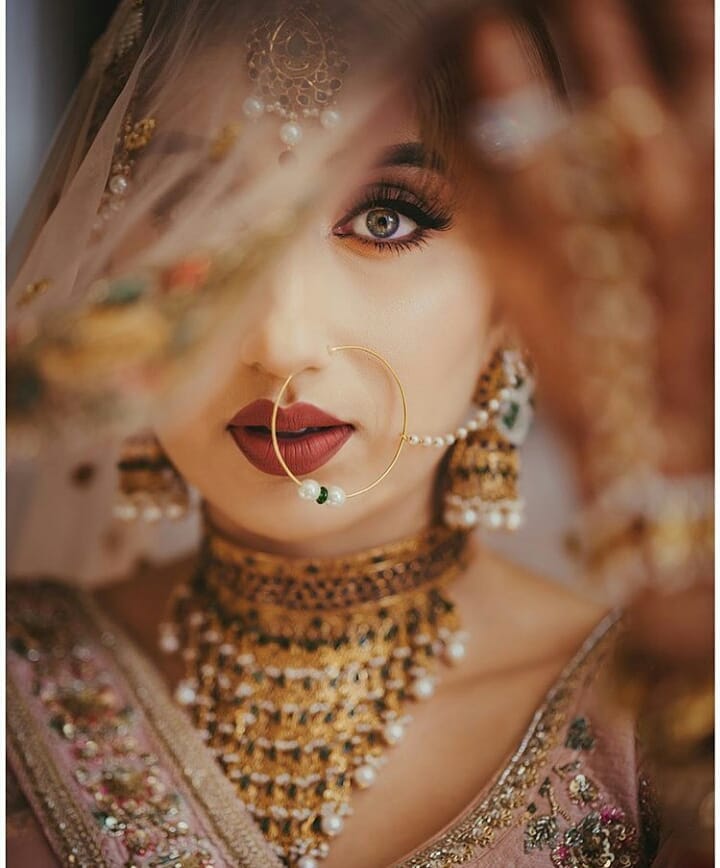 #39 If you're making a bridal entry with the veil, then you don't really need to take out extra time for veil shots. The candid ones during your entry will make perfect additions to the wedding album.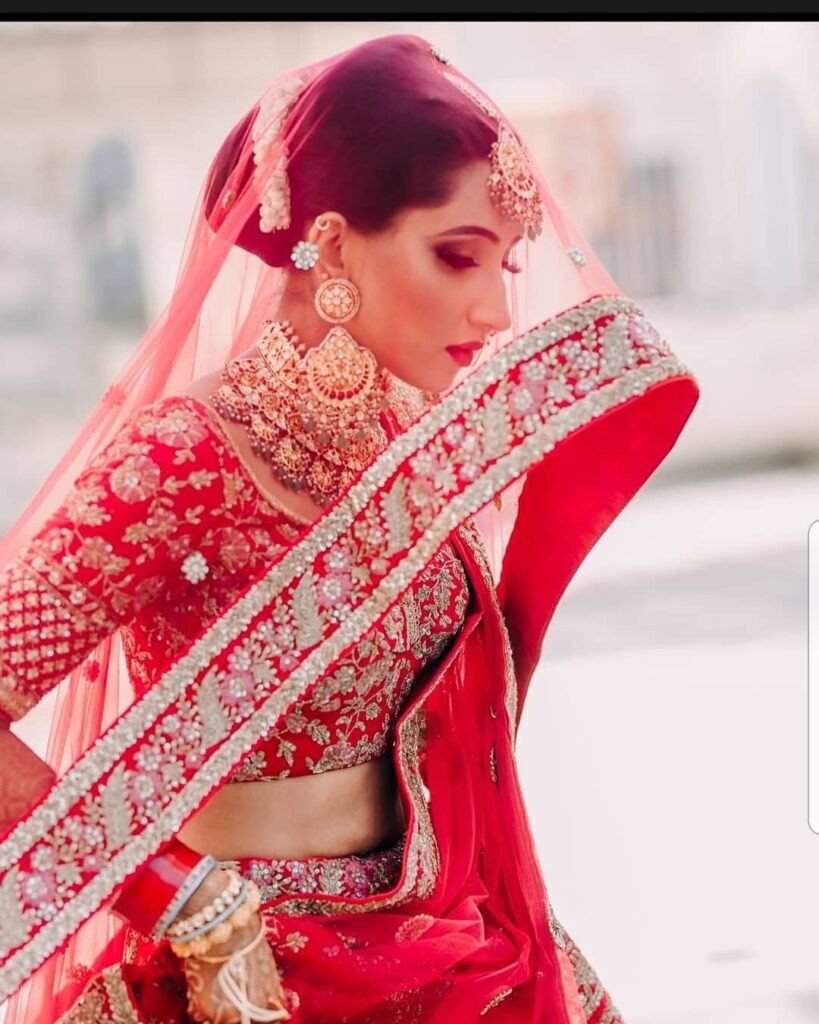 #40 Getting both nath and veil shots done in a single frame is a gorgeous idea. Take cues on how to nail it.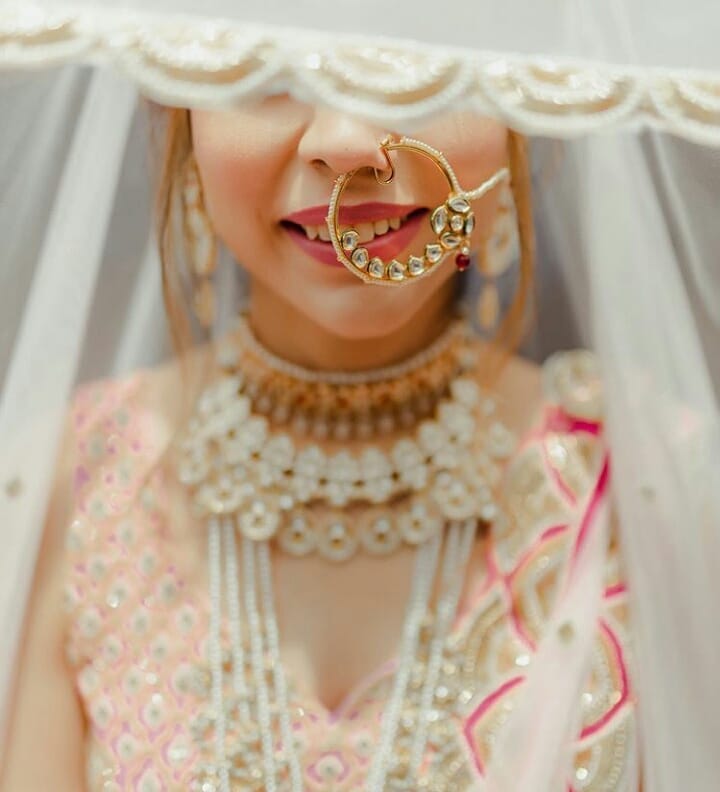 #41 That beautiful smile of a bride! Capture it flawlessly with a veiled shot.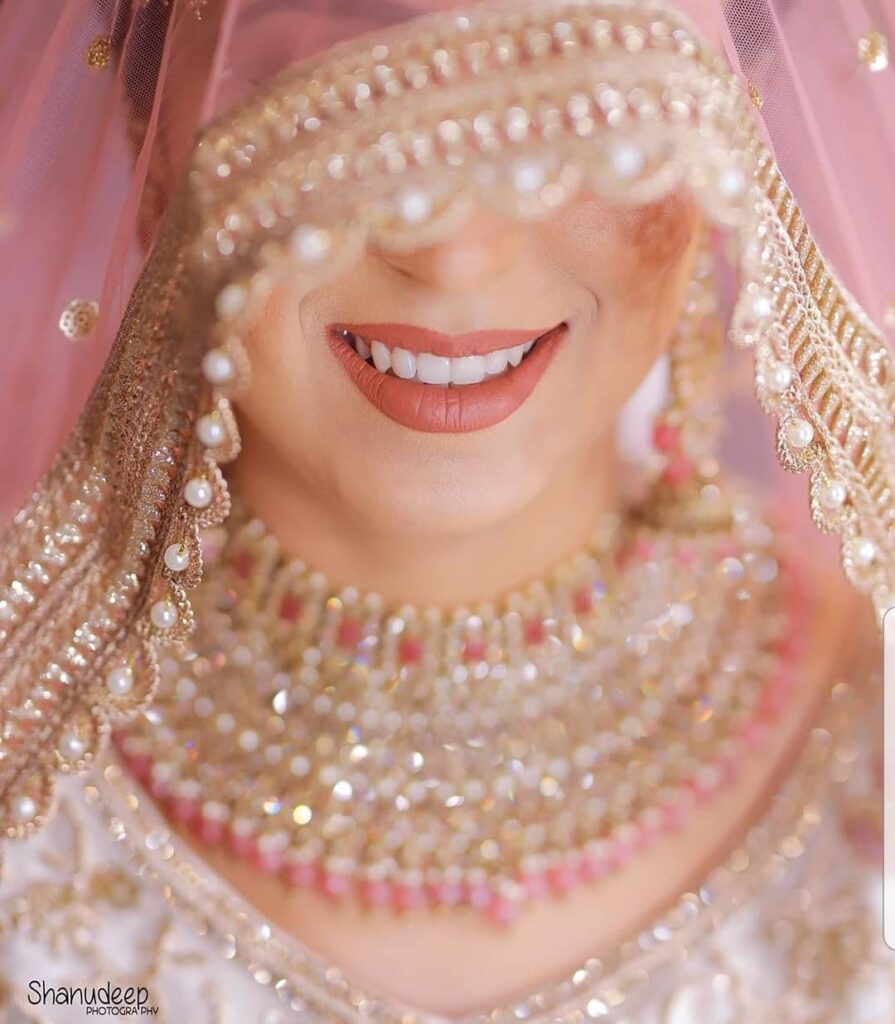 #42 A veil shot can also be used to show off the back of your lehenga blouse design! Here's how.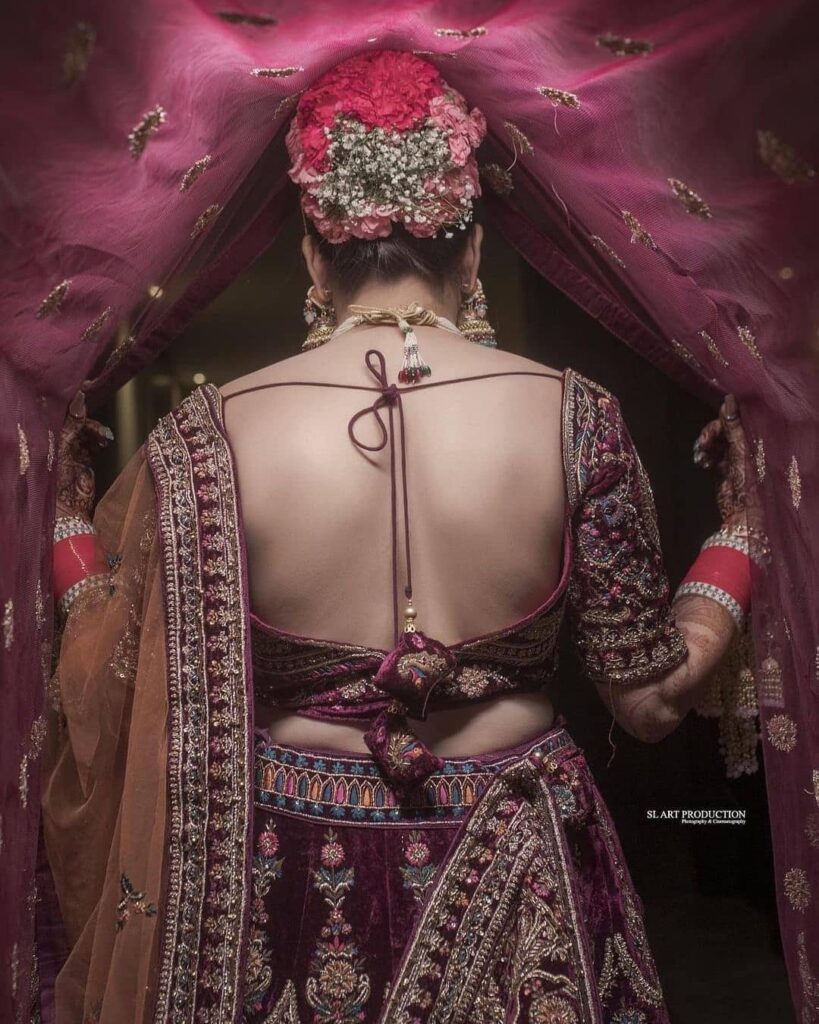 #43 If you want to get ideas for your bridal poses, take cues from the photoshoots of TV actresses by makeup artists. They curate some alluring poses to get inspired from.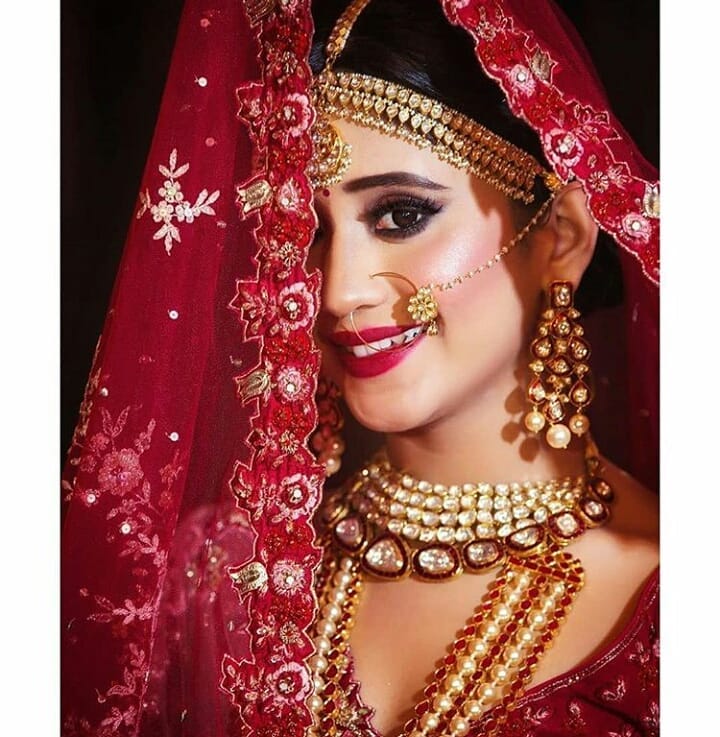 #44 The lighting, the slight smile, the bridal elements – everything makes this veil short and worth a stare or perhaps, two.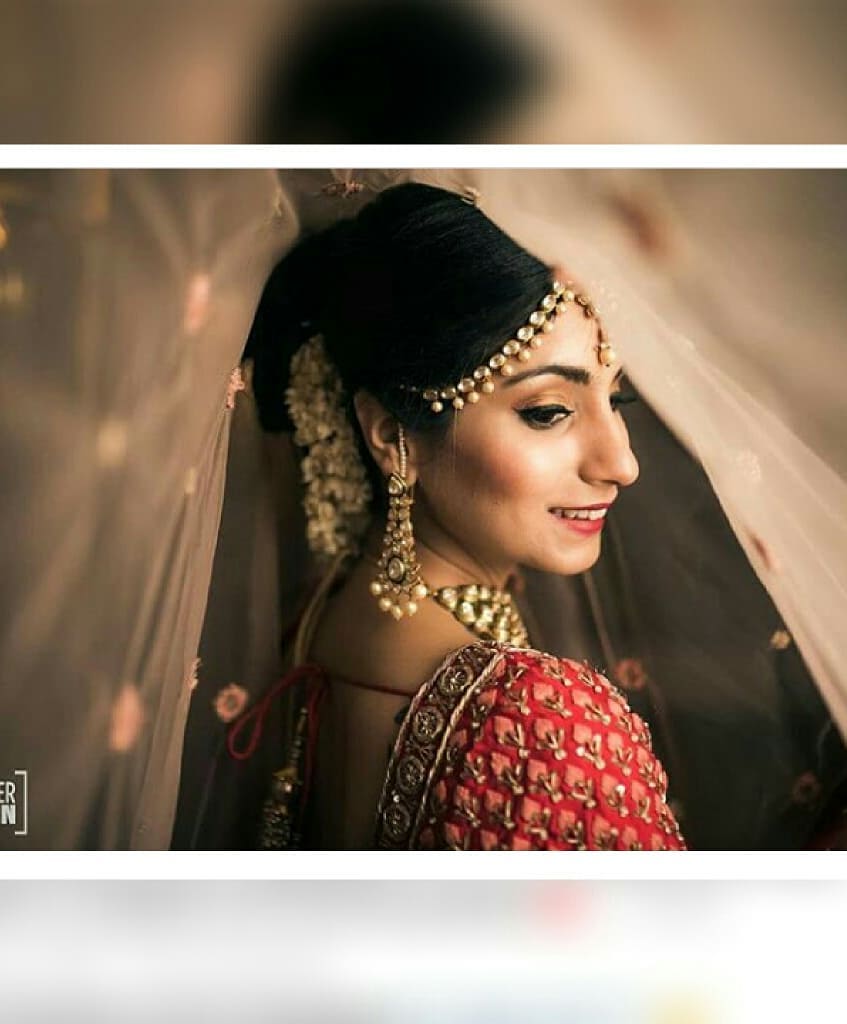 #45 A close-up shot of the bride is a superb idea to show off the makeup and other bridal elements close to the face, like nath or headgear.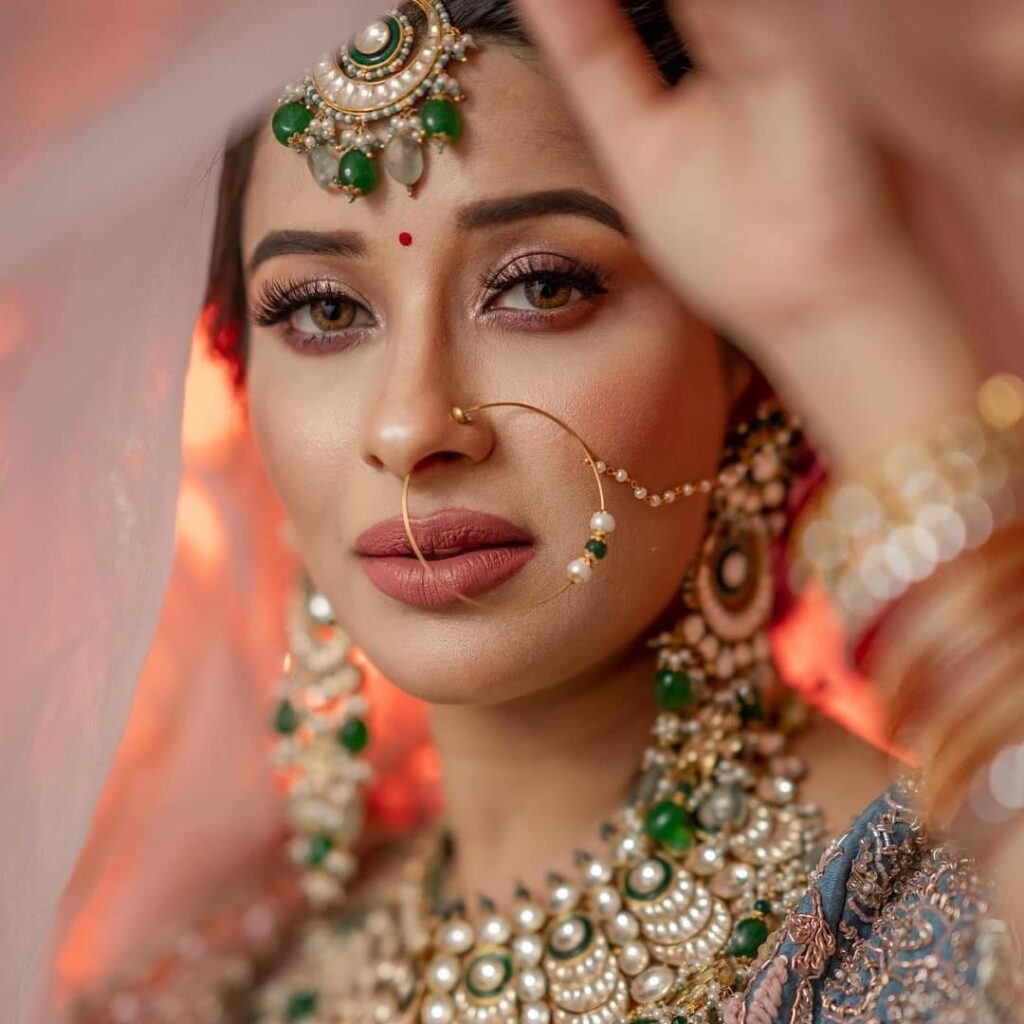 #46 Let the blissful happiness of getting married come to your face and see how splendid bridal portraits you get in the process.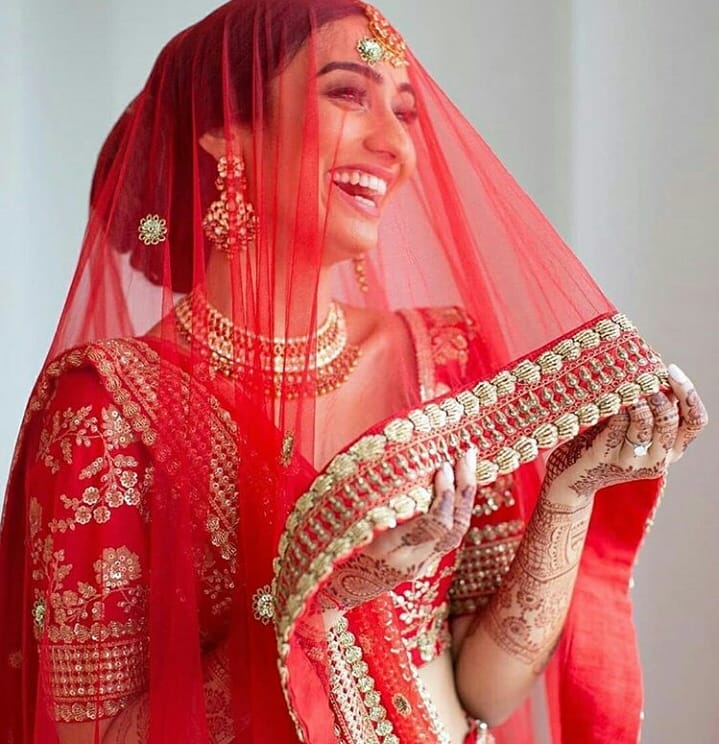 #47 Try different angles when you're doing a veil shot. The results of each one will be stunning in its own way.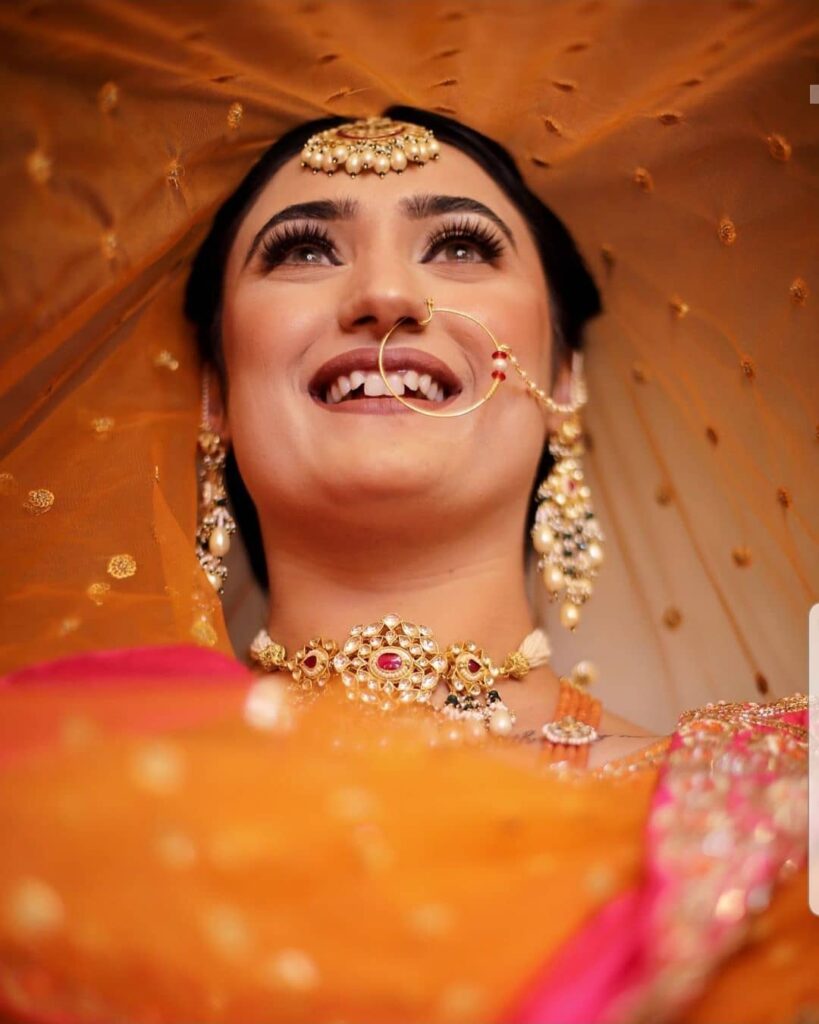 #48 Yet another admirable veil shot we just can't get enough of!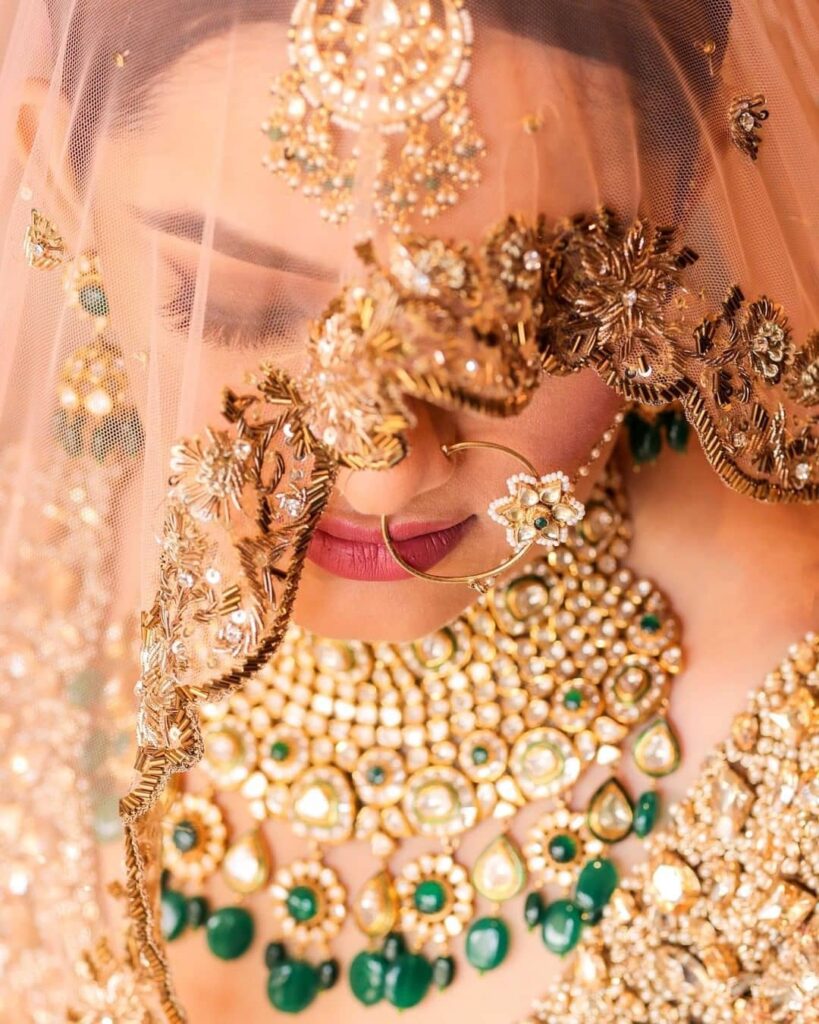 #49 This viral bride and her portraits caught everyone's attention and it's easy to see why it became so glorious.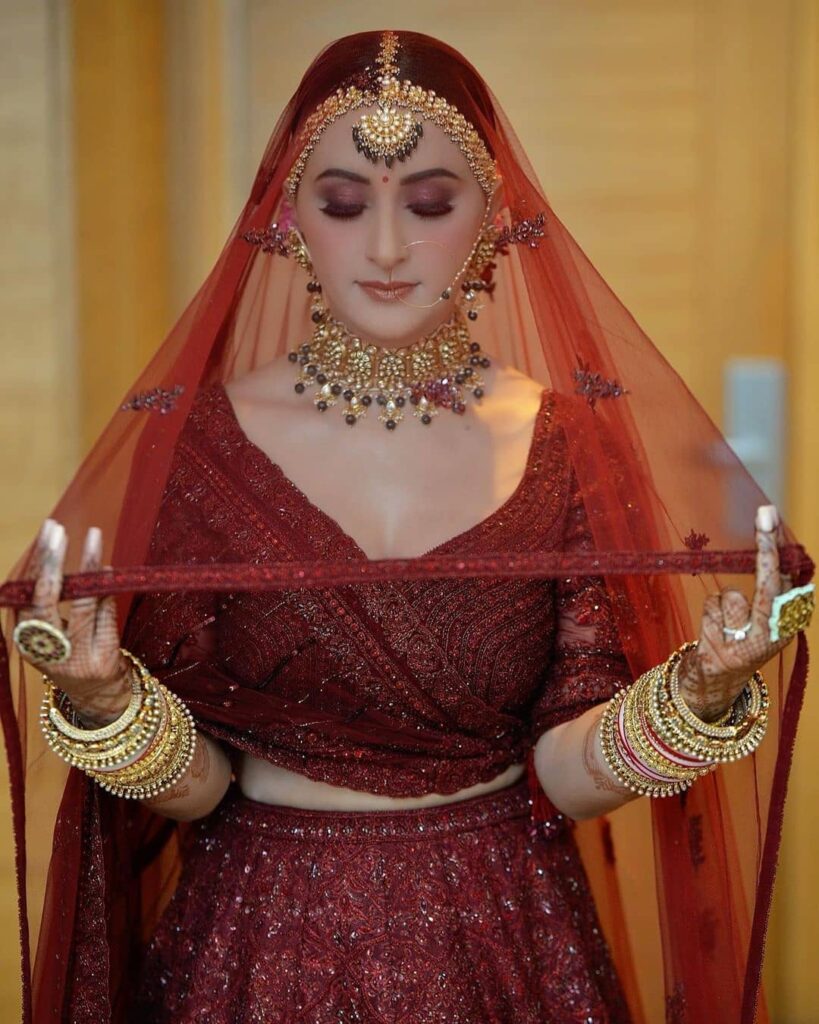 #50 If you've invested hefty money into designing your bridal veil, surely it deserves a moment of its own. Doesn't it?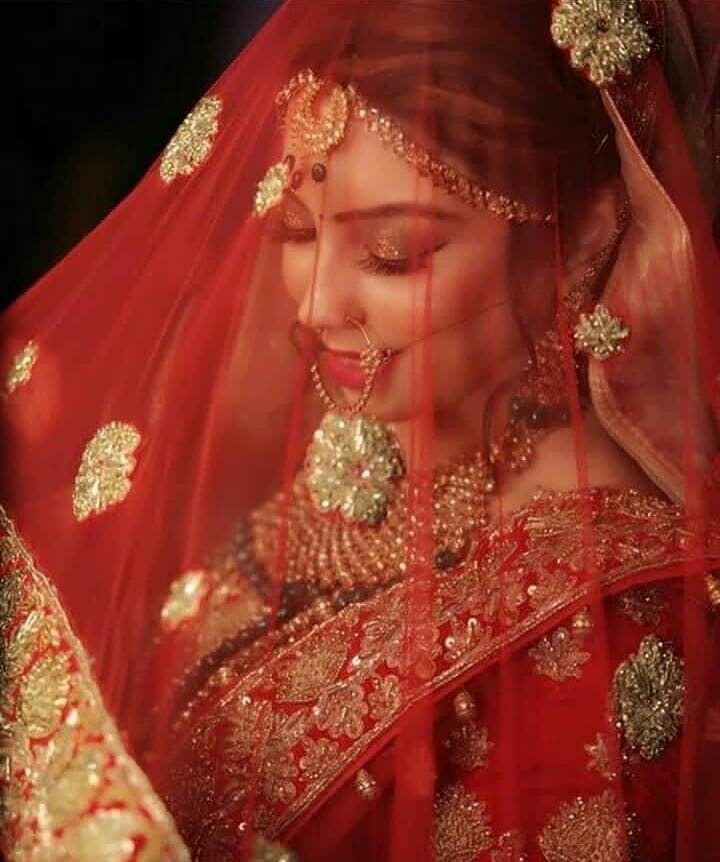 #51 Ending the list with a unique and simple idea for a bridal pose with dupatta.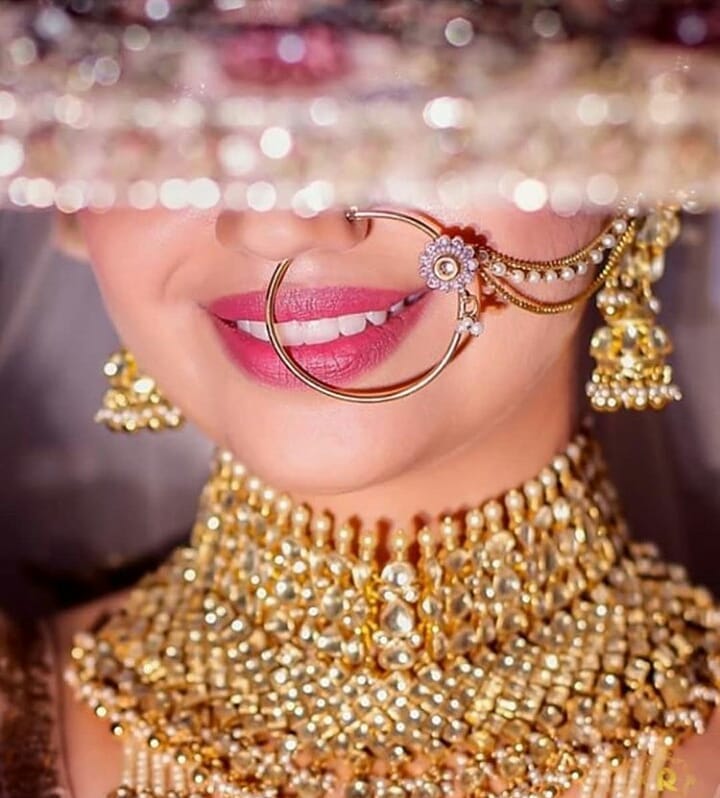 If you're worried about making your bridal poses come out natural, here are some pointers to keep in mind. First is to pick a photographer whose style you like and who you can feel comfortable with! When choosing a wedding photographer, make sure you do enough research to know their aesthetic matches what you have in mind. Next, try to meet them in person or speak over a video call and trust that first vibe. If you are vibing with the vendor, there are chances that you will feel natural with them, which will eventually reflect in the pictures. Second, be confident and stick to your natural style. You don't have to smile showing off your teeth, if a wide smile with closed mouth is more comfortable. Third, prepare a short list of what types of poses you want so there's no end-moment preparations involved. Lastly, designate enough time to the photographer so he is able to get the shot perfectly. You can't rush creativity. Plan in advance how much time you will be able to take out for your bridal portraits.