While the thought of bigger lips might foster an image of lavishly large, overlined lips – thanks to the Kardashian-Jenner clan for the same, in reality, having a fuller, natural-looking pout can add depth and allure to your lips without making them look extra! And if you're someone who doesn't prefer or has the budget to get lip injections at a doctor's office every few months, there are some great home remedies for bigger lips and makeup hacks that can help you achieve the same in the comforts of your abode. We have outlined the details of them below! Happy scrolling. 🙂
(This post contains affiliate links.)
Home Remedies For Bigger Lips Naturally & Permanently! 
#1 Hydrate, from the inside & outside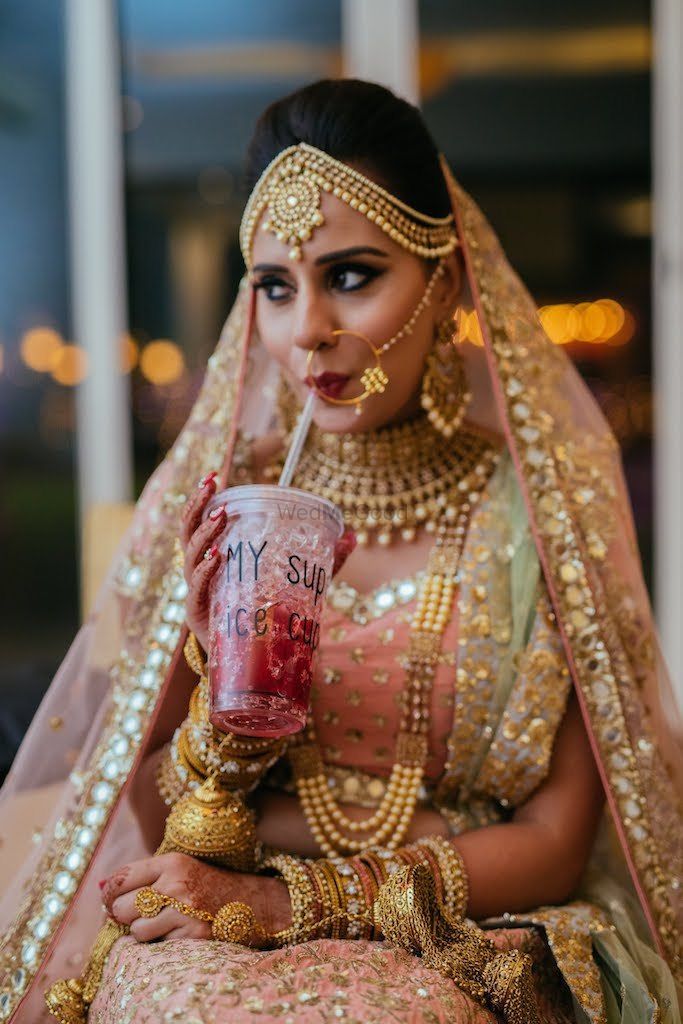 Hydration is the key! Hydration is ALWAYS the key. Whether you want clear skin, thicker hair, or voluptuous lips – hydrate, both on the inside and outside. Dehydration shivers the lips and makes them look smaller. Deeply moisturized ones, on the other hand, look pouty and fleshy. Use a good, hydrating lip balm every day. Lather it on before going to bed especially; re-apply if your lips are too dry! Make scrubbing a part of your routine, as it helps get rid of the dead cells and flaky skin, and pat a generous layer of lip moisturizer right after. 
Make sure to drink lots of water throughout the day and eat fruits & vegetables that are water-rich. Studies have shown that dietary water intake (more than 2 liters) boosts deep hydration and increases the dermal thickness of the skin. More plumper skin all over, including the lips. 
You can also try a few supplements for bigger lips, which promise to boost hydration from the inside. The best ones are collagen and hyaluronic acid. Collagen supplements options: Option 1/ Option 2. Hyaluronic supplements recommendations: Option 1/ Option 2. 
#2 Icing – An Easy Way To Get Bigger Lips Naturally
Late for the party but still, want a sexier, plumper pout? Rub an ice cube for 2-3 minutes on your lips, that will do the trick. Ice helps compress the blood vessels and makes them look fuller, smoother, and pink instantly. Doing this daily for a week or two can give you bigger lips permanently without any surgical methods. 
#3 Brushing Technique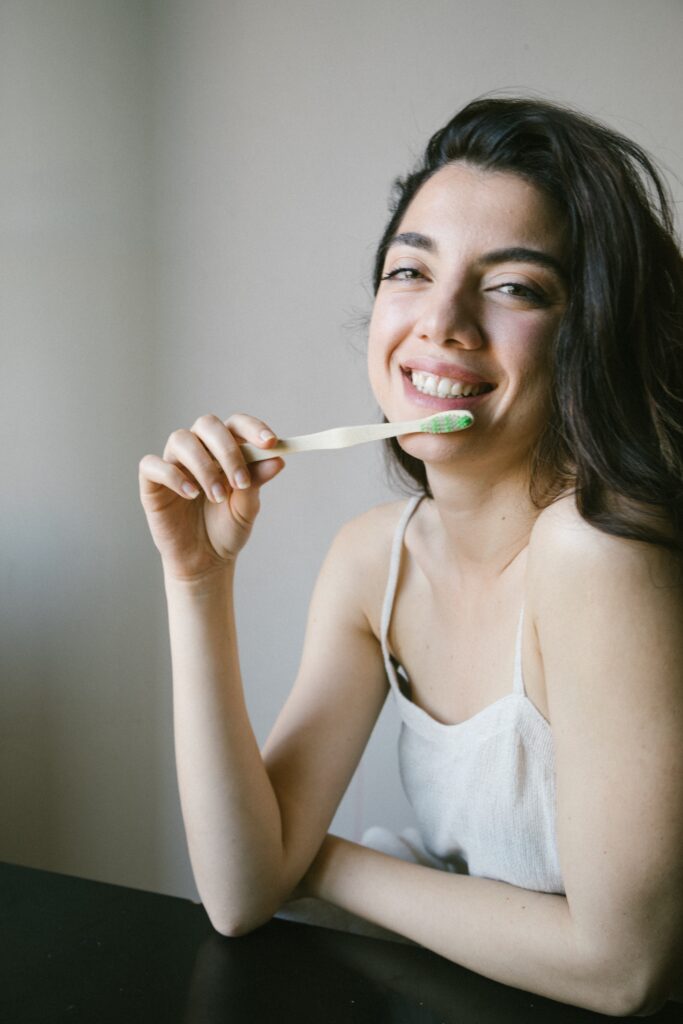 The easiest & the most common home remedy for plumper lips lies calmly in your bathroom. It's something you use daily (hopefully) – your toothbrush. Basic lip science says, the less flaky and smoother your lips, the more light they reflect, and hence, gives you a fuller-looking pout. Gently buffing your lips with a wet toothbrush scrubs them, removes dry flakes, and the augmented blood flow automatically gives them a rosy hue too! It's such a gentle DIY that you can do it daily. That's what I do! Before going to bed, I brush my teeth and use the wet toothbrush to scrub my lips, and follow up with a hydrating lip balm. This 2-minute lip routine has been a game-changer in keeping my lips moisturized and rosy.
#4 Exercises To Get Bigger Lips Naturally & Permanently!
A few facial exercises can get you bigger lips naturally and permanently. Doing them frequently can make your lips plumper without any invasive procedures. 
Whistle. Yes, an exercise for bigger lips is whistling. The simple act can enhance the lip muscles, and shape your pout to make it look bigger and gorgeous. 
Pucker up those lips. Bebo has natural great lips. Why? Because she's also a pouting queen. Pucker your lips just like you're kissing someone. Hold it for 10 seconds and repeat it 10 to 20 times a day. 
Try Calisthenics, lip calisthenics to be precise. And it's pretty simple. Hold your lips together and move them up, down, clockwise, and anti-clockwise for 5 minutes or so. This tones and build muscles around the lips, making them look fuller in appearance. 
Make them work out. Hold your lips a little out using your thumbs and index finger. This is an excellent exercise for bigger lips as it helps boost blood flow and shape the pout to a naturally thicker appearance. 
Meghan Markle's go-to buccal massage can also help you tone the jawline, release muscle tension, and enhance the blood circulation in the entire lower facial region. This inside-out technique plumps the lips due to increased blood flow and makes them look bigger with a sharp definition of features that comes as a result of this technique. Here's a good at-home buccal massage to get bigger lips naturally. 
Gua Sha tool can also help in your quest for pillowy lips. Gua Sha is a facial massage tool that releases facial tension, sculpts the face, and encourages lymphatic drainage. Here's a simple movement that can get you plumper lips with Gua Sha. You'll need a comb side one for this. Prep the skin, and hold your lips taut with your non-gua-sha hand. Move the rippled side of the tool side-to-side along the perimeter of the lip area. Apply gentle pressure, but move the stone fast. This causes friction, which eventually plumps the lips and brings out their pinkish color.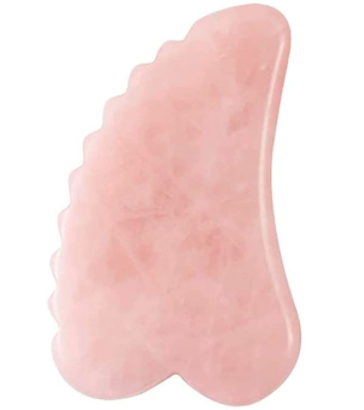 Try this Rose Quartz Comb Edge Gua Sha tool here.
#5 Cinnamon Lip Scrubs
Cinnamon is one of the most popular home remedies for bigger lips. Even though any DIY lip scrub can help boost blood circulation, and give you fuller lips, cinnamon has cassia oil that enhances blood circulation most and gives a luscious pout in no time. You might experience mild irritation after using a cinnamon mask, but that's completely normal. 
DIY Cinnamon Lip Plumpers: 
Cinnamon & Peppermint Oil: Mix ½ tsp cinnamon powder with 1 tsp peppermint oil. Apply the mixture with a gentle massage on your lips. Leave on for 5 minutes before rinsing with warm water or a warm washcloth. 
Cinnamon & Shea Butter: Melt 1 tbsp shea butter and add 1 tsp cinnamon powder to it. Mix them and pat on a thin layer on the lips. Leave for 10 minutes before scrubbing the pack off with gentle massaging movements. 
Cinnamon, Salt, & Almond Oil: Mix 1 tsp cinnamon and 1 tsp salt with 1 tbsp almond oil. Combine the ingredients well and apply the pack to the lips while scrubbing. Let it sit for 10 minutes before rinsing with warm water.
Buy good-grade cinnamon here. 
#6 Olive Oil & Cayenne Pepper Massage For Plumper Lips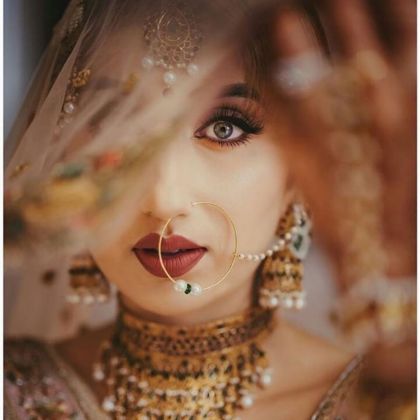 It might sound daring, but cayenne pepper is one of the oldest home remedies for bigger lips. The science behind using it is simple. The hotness quotient of cayenne stimulates instant blood flow in the lips without irritation, all thanks to the high Vitamin E content, which calms & hydrates the lips. When mixed with olive oil, the 5-minute DIY lip plumper remedy can condition and plump your lips noticeably. I've tried this remedy. It does burn your mouth a bit, although definitely does something. The results don't last long, probably only for a few hours. If you can't handle the heat or have an aversion to cayenne pepper, stick to cinnamon scrubs as a bigger lips home remedy.  
Don't confuse chili powder with cayenne pepper – with cayenne being 8 times hotter than chili. Get yours here.   
Makeup Hacks For Bigger Lips
#7 Put Some Gloss On For Instant Bigger Lips
Those ultra-shiny lip glosses you used to wear in your teens deserve a comeback in your vanity. Turns out, the shimmery particles reflect light off your lips, giving an illusion of bigger, luscious lips in under a minute. If you don't want a glossy lip and still want to take advantage of this DIY bigger lips hack, then apply some lip oil before you apply the lipstick. The subtle sheen beneath can make the pout look fuller. However, if you want to go for gloss afterward, choose a clear lip gloss or the one that matches your lipstick shades. 
Our recommendations:
Laneige Lip Glowy Balm – Berry (buy here)
The Body Shop Born Lippy – Strawberry (buy here)
Maybelline Lifter Lip Gloss (get here)
Clarins Lip Oil (buy here)
#8 Overline Your Lips
Overlining is an easy, makeup technique to get bigger lips at home in no time. Although, be careful to not overdo it, otherwise the natural appeal can get lost. The trick is to just go a few millimeters above your natural lip shape. Kardashians & Jenners used to do this hack all the time before lip surgeries, and they still do! Refer to our step-by-step guide on how to overline your lips like a pro. 
Step 1: Pick a suitable lip color: If you're lining your lips, pick a shade that's matte and on the lighter side. Nudes are the best. Avoid matte deep brown, berry, and plum shades. 
Step 2: Dab some concealer to efface the natural lip lines a bit: Using a concealer just at the line of your lips helps erase the natural lip shape and gives you a smooth canvas to work on. This also makes sure your lipstick lasts longer. 
Step 3: Start lining your lips: Using a lip liner 1 to 2 shades darker than your lipstick shade, line your lips. Start from the cupid's bow and move towards the edges. Be careful to not go far outside and do one side completely before jumping to the other. 
Step 4: Fill in the lipstick color: Carefully fill in the lighter matte shade inside the boundary. The trick is to do it slowly so you don't destroy the lining. 
Step 5: Highlight: Dabbing some highlight across your cupid's bow reflects light and creates the illusion of bigger lips with no effort at all!
This short tutorial will help you further! 
Here are some of the lip liners we recommend:
#9 Conceal & Highlight For Fuller Lips At Home! 
Makeup, when used strategically, can enhance your best features and mask the ones you don't like! To achieve bigger lips naturally, apply concealer both before and after lipstick application. Start by dabbing a thin layer of concealer on your lips, this helps spread the lipstick evenly and makes it last longer. Afterward, take a skinny brush and just line the lips with a concealer. You'll be amazed to see how much your lipstick colors pop out and how voluminous they look with this simple technique. 
After you've lined with concealer, highlight your cupid's bow, the inverted heart-shaped peak of your top lip. Just applying a strobe of highlight on this region can add definition to your lips and make them look more voluptuous. That's because the light-reflection pigments work to your advantage by giving an illusion of fuller lips. Just apply some using fingers or use a fluffy brush to strobe across (horizontally above the midsection of your upper lip) the cupid's bow. For some extra effect, add some to the center of your lower lip and be mesmerized by the gorgeous 3-D effect it lends. 
#10 Contour Is The Botox Of Makeup
Contour can help you achieve your desired facial features in no time. You need to know the right technique though! From a smaller forehead, and chiseled cheeks to a defined nose, and fuller lips, the contour is the secret ninja technique to add dimensions to any part of your face (or body: think prominent collarbones). Application of contour and concealer on specific areas above and below your lips adds depth to your lip shape, making them look fuller in no time. Watch this short 1-minute 37 seconds video to see how it's done! 
Here are some of the best contour brands:
Bonus Tip: Use An Electric Lip Plumper!
Some women swear by electric lip plumpers. These non-invasive hand-held devices create a suction that widens the capillaries and plumps your lips instantly. With time, lasting effects are visible. Here's a great one we found on Amazon that has two types of suction: Apple-type and plumping. It promises to deliver the results with just 5 minutes of usage, and permanent lip plumping at home when used regularly for 6 to 8 weeks. Reviews are positive too! The process is safe, effective, and reasonable, so we say, yes, please!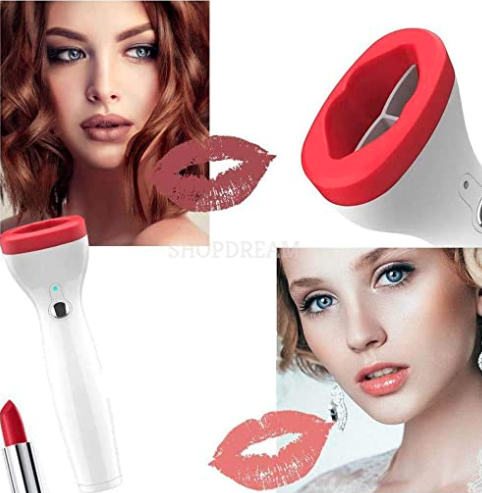 Buy Shopdream Electrics Lip Plumper here. 
If you're curious to know how bigger lips are achieved through surgery? Let's address some FAQs on the same. 
How much does getting a lip injection cost?
Lip Injections/ fillers can cost around 500 dollars per sitting/ around Rs.20,000/- in India. The cost can vary depending on the clinic, the experience of the doctor, and the location. Price can also vary on the amount of filler you get – as everyone wants a different appearance. Some might need a fuller look, while others are looking for a low-key vibe. 
For how long do the results last?
Even this can vary depending on factors like the method used, a patient's metabolism, and the desired look, but, in general, the results last for around 6 to 18 months. 
Is the procedure painful?
No, because lip injections come in mixed with numbing agents, if not, your doctor will numb the area around your lips. Afterward, you might feel a little prick in your skin, nothing majorly painful though. The numbness will subside, but you won't see the full results of the fillers until after a week or two. 
How does it work? 
The most common lip filler is Hyaluronic acid or HA. Yes, the same one that's present in your serums, moisturizers, and collagen supplements. HA can bind and retain water molecules equal to 1000 times its own weight. Due to this reason, it makes for a perfect plumping agent for your skin and your lips. Additionally, HA also gives a natural look and gives doctors the ability to control the volume of the filler. Your body slowly metabolizes the HA and you need a maintenance filler every 8 to 12 months. 
Yet again, if you don't want to visit a doctor's office for a plumper pout, or just faint at the sight of needles, our natural, easy home remedies for bigger lips will come to your rescue. Save this blog for future reference by tapping the *bookmark now* button on the right-hand side. No need to log in. It will be saved in the *your bookmarks* section, which you can re-visit anytime.