Since when you're a little girl and try on your mother's saree in a make-believe fantasy game, you've dreamt of becoming a bride. And as the big day approaches, so does the desire to look amazing at every function and in pictures, as a result. There has been a slew of bridal beauty treatment in the market that promise the perfect wedding glow just in time. That being said, it can be confusing to go through the extensive range of options offered by salons. Our advice is to decide on the treatments you want to get first, and then find a salon that offers them the best. Instead of visiting a salon first, going through their wide range of options and just getting confused. To help, we have got a checklist of 10 must-have bridal beauty treatments before your wedding. 
Read on to know more & bookmark this blog by tapping the *bookmark now* option on your top right-hand side to re-visit in *your bookmarks* section anytime you want. No need to login, just a tap would do! 
Our expert for the blog: Dr.Pankaj Chaturvedi, MD, Co-founder & Director of Delhi-based skin clinic,
Medlinks
.
#1 Laser Hair Removal 
There's no better excuse than a wedding, and subsequently, the honeymoon, to get a laser hair removal done. It's a splurge, sure! But it's totally worth it. "Laser hair removals are a much-needed treatment for brides-to-be," says Dr. Pankaj. "During the procedure, the light emitted is absorbed by the pigment melanin that helps in damaging the tube-shaped sacs present in our skin which further delays the hair growth. After multiple sessions, one can not only notice hair-free skin but a smoother & lighter skin texture," he adds.
It's best to have realistic expectations in mind while going for laser hair removal. Most people need 3 to 6 sessions in 4-8 weeks of time to see 85% to 95% of their hair falling out. You'll see a 10% to 15% reduction with the first treatment, but the consistency of sessions is required to achieve a satisfactory reduction. "Most people will have 2-3 sessions and come a year later to see some visible hair back. You have to traumatize the follicle enough times to not let that happen," adds Dr.Chaturvedi. Also, with laser hair removal, different areas show different results, and you'll need repetitive sessions depending on the same. 
Cost For Laser Hair Removal: Rs.1500/- to Rs.10,000/- per session, depending on the area. For a full-body laser hair removal, the cost can easily reach 10 lakhs. The prices depend on your city, clinic, and experience of your consulting doctor. 
#2 Facials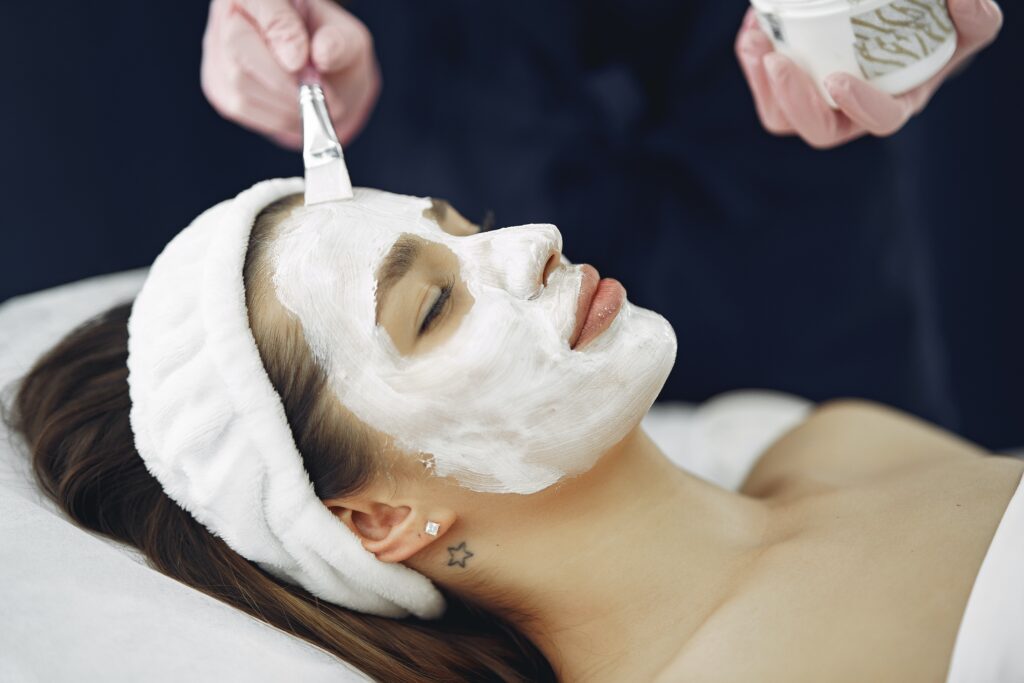 Facials have a host of benefits for brides. They can boost blood circulation, hydrate the skin, exfoliate dead cells, and diminish the signs of aging. Trained estheticians and doctors can design a facial meant to treat your skin concerns like acne, dark spots, and pigmentation. And if you're scared of salons and parlor aunties giving your skin a facial with products that are, first, not revealed, and second, don't guarantee results – look no further than a medi facial to be a part of your bridal beauty treatment. A medifacial uses evidence-based techniques and ingredients like AHA's, hyaluronic acid, ascorbic acid, etc. to target your skin concern and provides instant anti-aging & skin-brightening benefits that stay in the long run. Unlike regular salon facials, there's no side-effect to these facials, other than temporary sensitivity and redness. Dr.Pankaj Chaturvedi recommends these 2 medi facials for the bride: 
Vampire Facials: 
"Don't go by name as it's not just any facial but a whole skin rejuvenation treatment that harnesses your body's natural power to heal itself," says Dr. Pankaj. The facials involve taking plasma from your own blood – not anyone else's (phew!) – to rejuvenate the complexion. "This not just increases collagen production but improves moisture retention which then enhances skin tone and texture," he adds. The Kim Kardashian-inspired facial has gained popularity worldwide.  
Hydrafacial
A hydrafacial is a skin-care treatment that uses a patented device to exfoliate, cleanse, and enrich the skin with brightening & tightening ingredients like peptides and antioxidants. Available solely across certified dermatologist offices and medical spas, the treatment holds supremacy over chemical peels and microdermabrasion in many aspects. "The procedure is great for brides because it doesn't have any downtime for recovery, like peels that leave your skin red, and are meant to work for all skin types," says Dr. Pankaj Chaturvedi. 
#3 PRP Therapy
Dealing with hair loss or just want thicker hair on your wedding day? PRP hair treatment can help. Platelet-rich Plasma (PRP) therapy involves plasma, the liquid part of the blood, and platelets, known for their healing properties, taken from a patient's own blood to trigger the growth of hair in new & rested hair follicles. "Wedding-related stress can lead to hair fall and trigger alopecia-related hair loss. PRP therapy as a bridal beauty treatment can help restore these follicles, and reverse hair loss. You can see the desired results after 4 weeks, so it's important to act on it as soon as your wedding date is fixed," says Dr.Pankaj Chaturvedi. 
#4 Cool Sculpting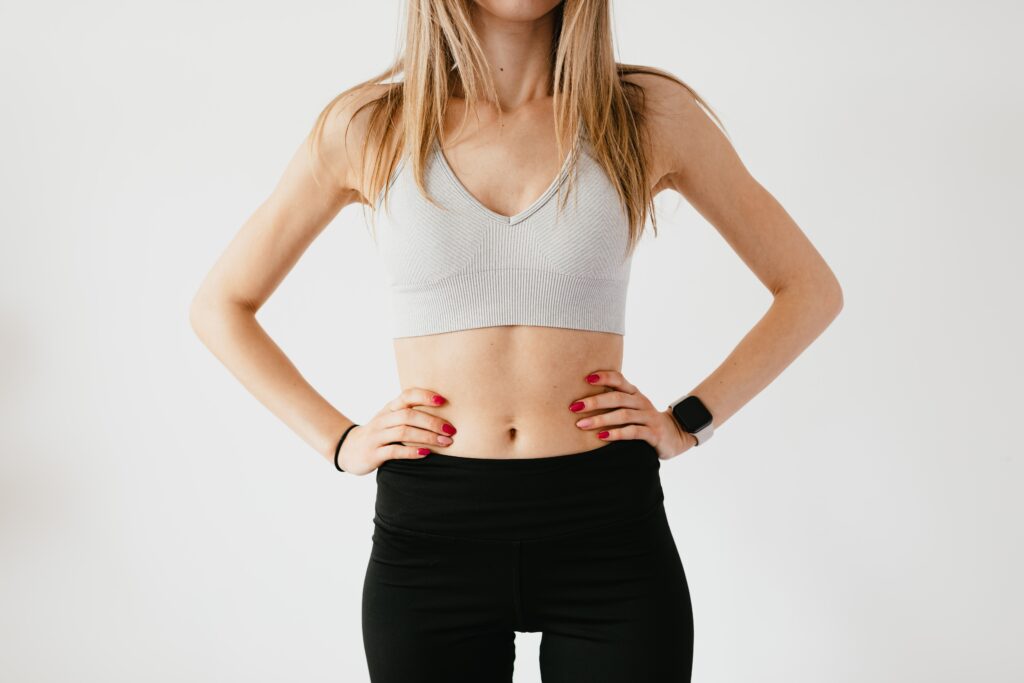 Even science backs that spot reduction isn't possible, so how do you decrease those pesky tummy rolls, and thigh cellulite when exercise & diet won't do it! Thankfully, science has given a solution too – cool sculpting. "Coolsculpting is a quick, simple, non-invasive, non-surgical procedure that freezes fat cells under the skin. These frozen fat cells are broken down and excreted from the body within a few weeks through the liver," says Dr.Pankaj. The full results of the treatment will be visible within 3 months. But the longer time you have before the D-Day, the better because you can add more sessions if you want.
#5 Dermal Fillers
If you're suffering from premature wrinkles on your forehead, under your eyes, and sagging cheeks, a procedure like dermal fillers can help. These are minimally invasive and can work just as well as botox in adding the tightening effect to the skin and diminishing wrinkles. It's important to consult a trained doctor for dermal fillers because the placement makes all the difference. "For a natural smoothening effect, accurate placement of fillers is crucial. It's a small 15-minute process that includes face mapping, cleansing & anesthetizing, injection, and recovery. You can see the results instantly," says Dr. Pankaj Chaturvedi. Another great part about this bridal beauty treatment is if you're not happy with the results, your derm can add another filler instantly or dissolve the filler completely.  
#6 Acne Treatment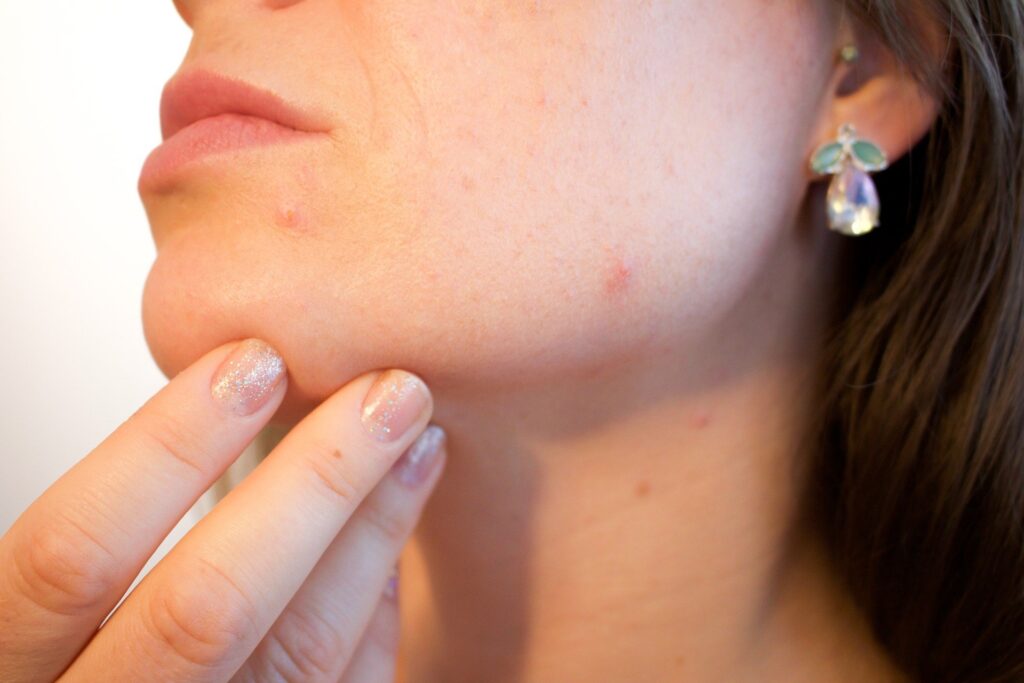 Whether you suffer from occasional pimple surprises or are dealing with a cluster of acne in a specific region, the problem needs to be taken care of before the big day! A breakout should be the last reason you have to worry about as a bride-to-be. And there's no better time than now to get professional help. Start as soon as possible, because acne treatments require cycles of medication to achieve desired results. The right drugs (like Accutane, zinc supplements, etc.) and topical creams (tretinoin, azelaic acid, etc.) can tame your acne just in time for the wedding. And in-office treatments like enzyme peels, microdermabrasion, LED, and hydra facials can speed up the healing process. 
#7 Body Polishing
As a bride-to-be, you want a perfect face & hair, but also a perfect body, in terms of external beauty. Think of body polishing as a facial for the skin. It exfoliates the dead skin cells and moisturizes the skin. While body polishing with physical scrubs like dry brushing, coffee, ubtans, etc. are popular, in-office treatments by an esthetician/ dermatologist can work quicker & effectively. "Body polishing generally involves laser toning and chemical peels like TCA (trichloroacetic acid) & glycolic acids under expert guidance. It clears away dead skin cells to reveal the newer, smoother skin layers giving a lighter and scar-free appearance," says Dr.Pankaj Chaturvedi.
#8 Teeth Whitening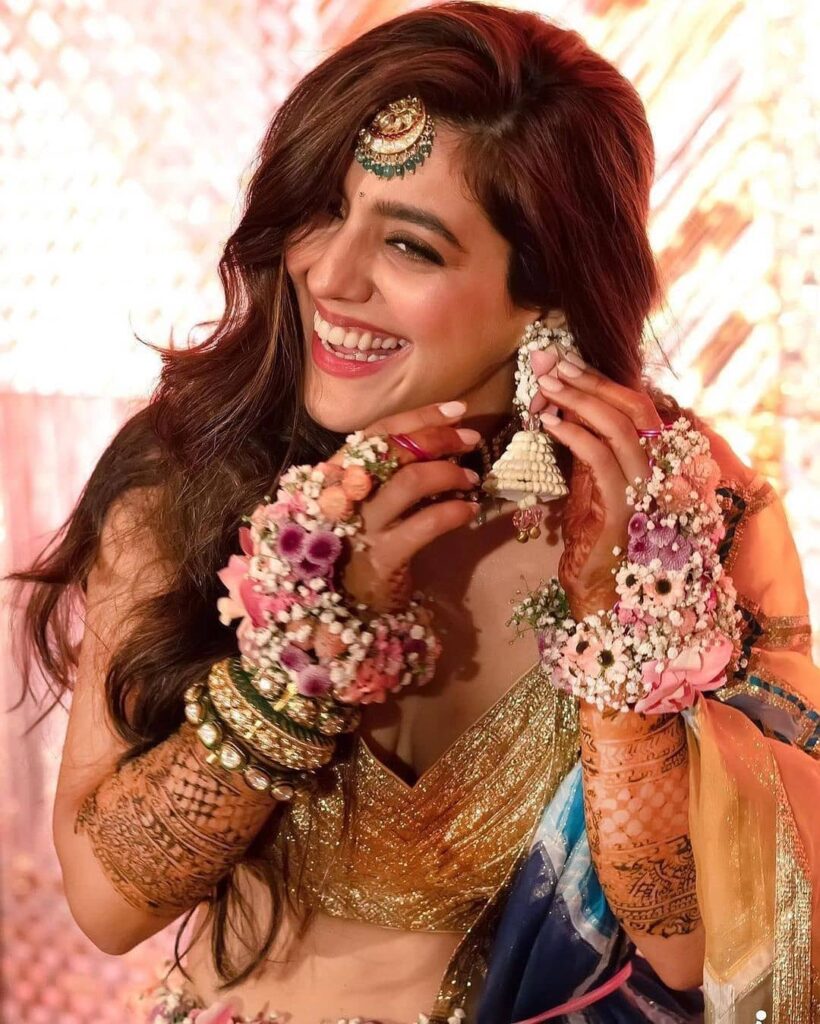 Considering how little of the time you won't be smiling at your wedding, it's imperative that a teeth whitening procedure is included in your bridal beauty treatment. It can be DIY treatments like charcoal, running banana peels, or a teeth whitening procedure in a dentist's chair – having pearly whites will absolutely pay off on your big day! Here are some teeth whitening products we recommend:
#9 Bikini Wax
Most women chose to shave the hair down there because let's face it, thinking about the hot wax and the painful stripping away in the bikini area is downright painful. But come the wedding & honeymoon period, you muster up the courage to get a bikini wax. If you haven't gotten wax in the bikini area before, it's recommended to start 2 months prior and notice the sensitivity. Some women are more sensitive and need more recovery time. Once you know your sensitivity, you can get a bikini wax a week before your wedding. Waxing has supremacy over shaving because the hair doesn't grow back at least 3-6 weeks after the process. While you feel prickly just a few days after shaving. The reason behind this is simple – wax removes hair from the follicle, while shaving just trims, making the hair grow faster. 
Also, make sure you don't trim the hair very short before waxing. A good length is one-half of an inch because the wax wraps around the hair for efficient removal. 
#10 Manicure & Pedicure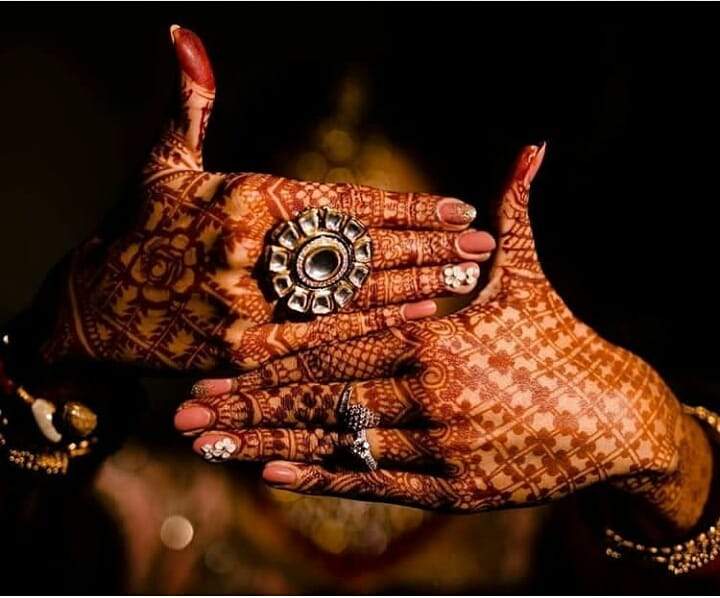 And the last of your bridal beauty treatment is manicure & pedicure. This should be the last treatment for you before the big day and should be done 2 to 3 days before the wedding. If you haven't gotten a professional nail treatment done before, we'd recommend trying them out 2 months before the wedding. For some women, acrylic nails won't be comfortable and they'd want to stick to their good old at-home treatments with a strong stay base + top cat to elongate the time of your manicure. Starting early just assures you know what you're most comfortable with on a special day.