Simran met her husband Jatan through an arranged marriage proposal. She went on an industrial visit to his family company's HQ and had a good conversation with his father.  To her utter surprise, she received her mother's call on her way back for a marriage proposal from the family. Simran & Jatan met each other, clicked, started dating, and he finally proposed to her in the midst of lockdown 2020. "The real game-changer for us was the lockdown when we practically did everything together – from cooking to movie marathons to workout sessions. We knew that in each other's company, we forgot the world existed," says Simran.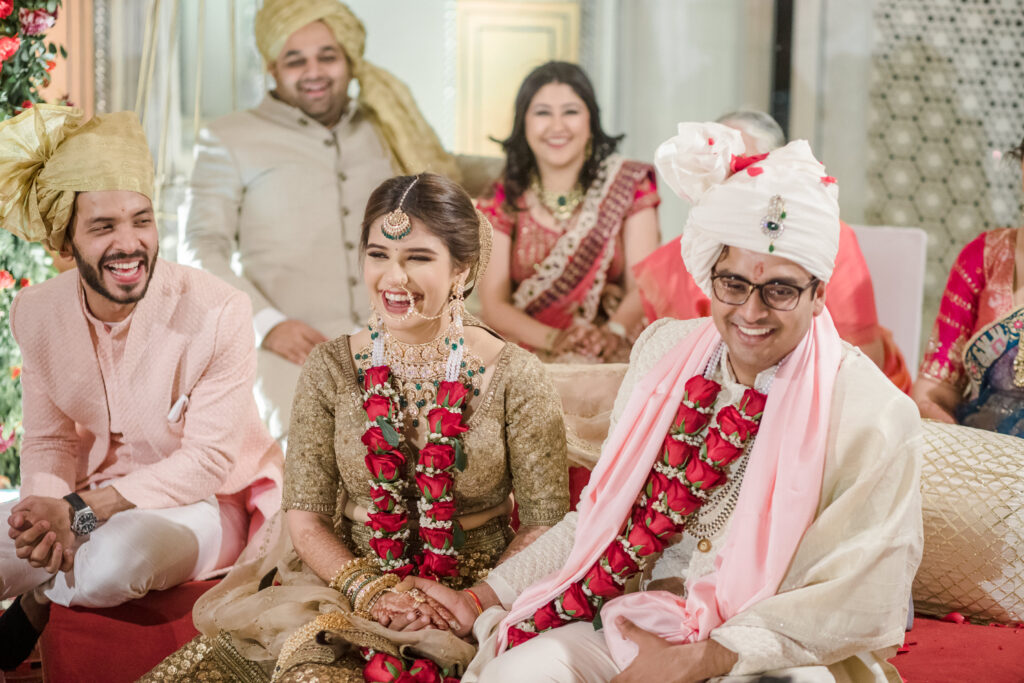 The duo decided to get married on 30th March 2021 in December of 2020. Yes, only 3 months prior to the wedding. "Pulling off a destination wedding within 90 days was fun and sufficient enough time to plan everything. Of course, we were super lucky to have a brilliant team of vendors on board who did a fabulous job," says Simran. 
Thorough Planning Turned Wedding Vision Into Reality
The couple started off the planning process by picking a venue. They were sure of the place – Rajasthan, but yet to decide on a property. On their visit to Jaipur, they toured 7 properties and absolutely fell in love with the Leela Jaipur. "It was a done deal right at the moment," the bride tells us. "Afterwards, we shortlisted all our vendors and spoke to each and every one of them on length before booking. It was really important that we were on the same page. My husband and I told them who we were as individuals, what we wanted on our big day and our expectations. It helped clear any confusion and thankfully, everyone delivered what we wanted of them on a special day," says Mrs Dodeja.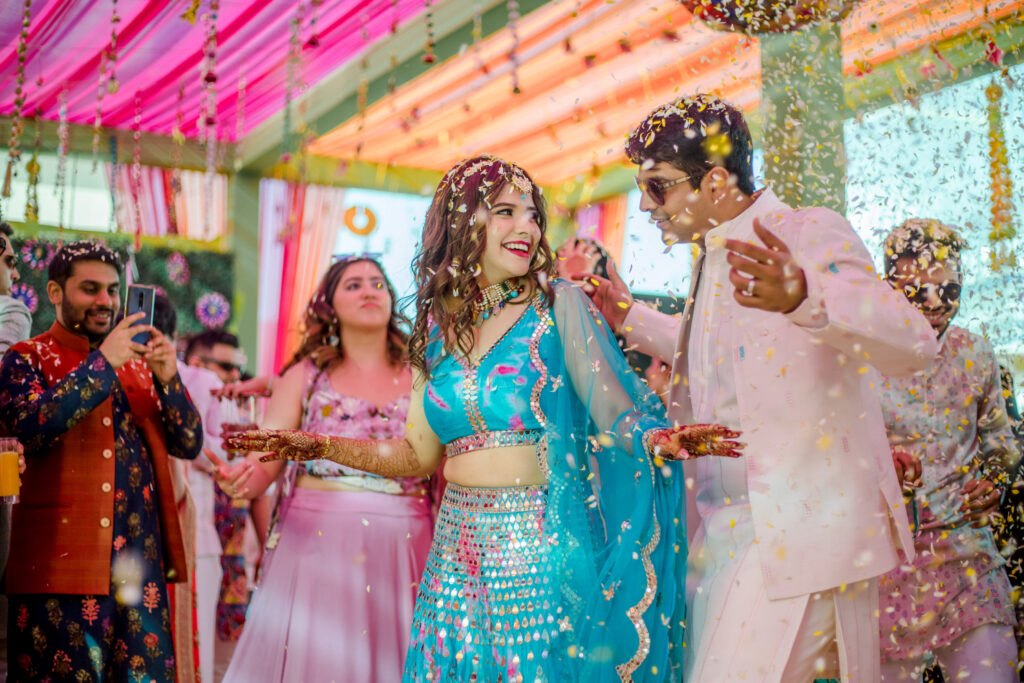 "That will also be my advice to couples getting married soon. If you have vendors whose wavelength matches yours, the team effort will make the whole process super fun and seamless for you. Also, plan the wedding that reflects YOU so you have the best time EVER," advises Simran. 
Chiming in yet another piece of advice, Simran underlines to ENJOY THE PROCESS. "You get married only once so live the moment and ensure you enjoy the work rather than stress about it. Your wedding days will be the best days of your life. Trust me. So, let it loose and have a BLAST," says Simran. She ain't lying though, look at that smile in all those pictures. She had absolute fun and made every moment count. 
Plenty Of Internet Research Went Into Picking The Outfits
Simran and Jatan picked all their outfits after plenty of research on social media. "We are blessed to live in today's day of Internet and Instagram where we can see the full collection of all the designers just by sitting at home. So, once I decided on the vibe for each function, I started my wedding wardrobe hunt," says Simran.
"For Mehendi, I wore a blue Anushree Reddy lehenga with floral jewellery. The theme of the events was pastels with origami and dreamcatchers."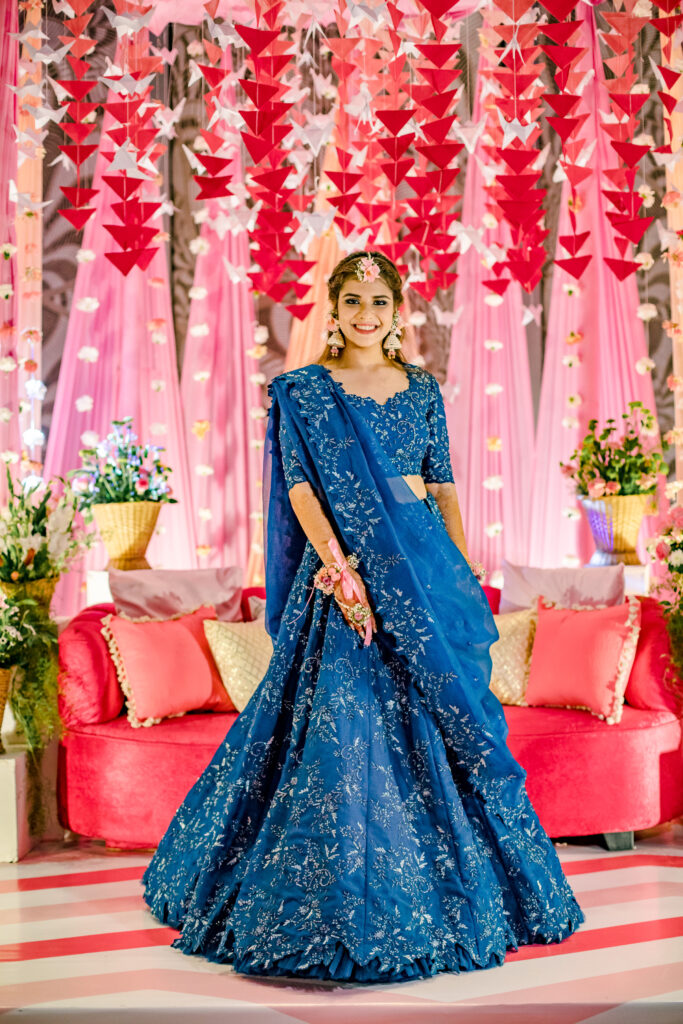 "For Welcome Dinner, I wore a white Disha Patil lehenga since the theme of the event was on the lines of a white wedding. We had our engagement ceremony on that day, followed by a first dance, and toasts made by our friend and family"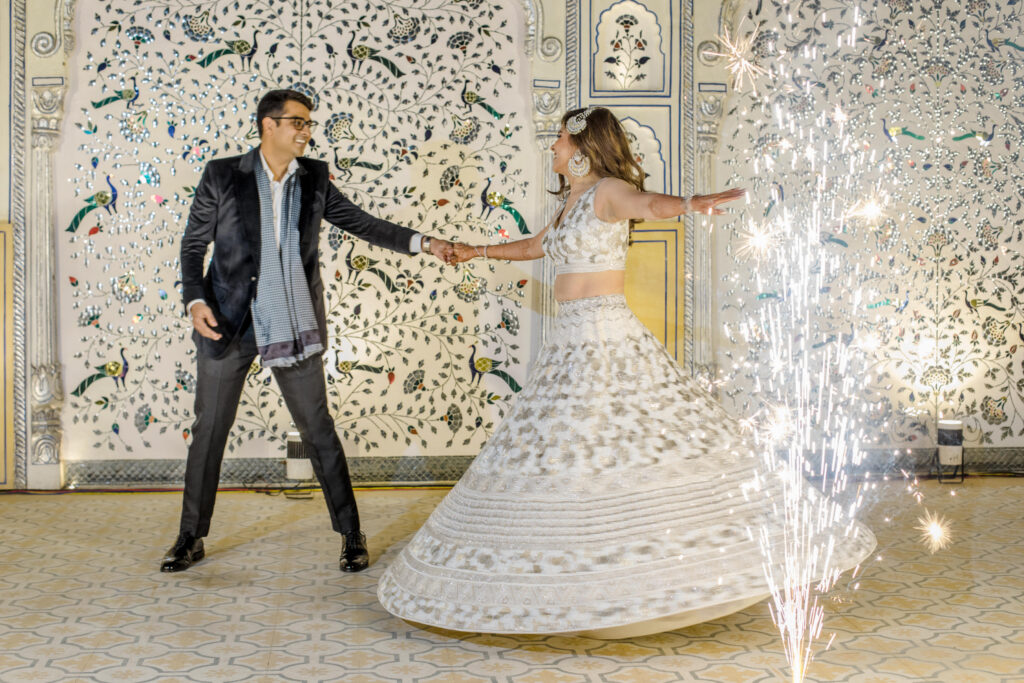 "The next day was Holi so we decided to have phoolon ki holi on the garden arena of the hotel. I picked a light blue Akanksha Gajria lehenga for the event, bedecked with vivid colors. Since that's what the designer is known for, she seemed like a no-brainer choice."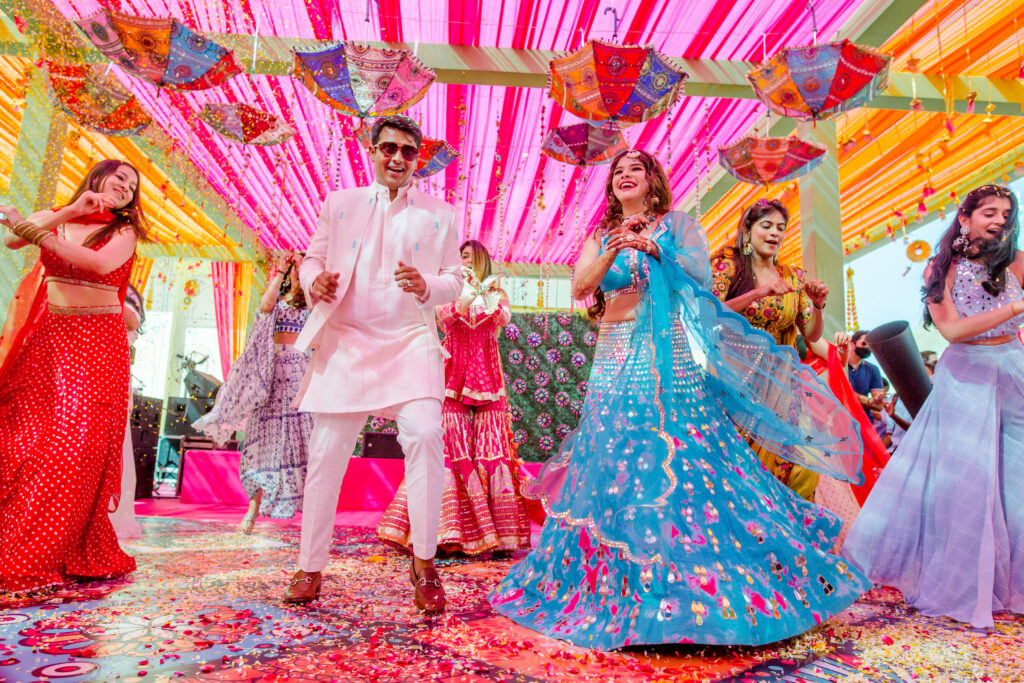 "The night function was Sangeet and I wore a beautiful red Falguni Shane Peacock lehenga for the ceremony. I picked red because I was sure I wouldn't be donning the hue on my wedding, but also didn't want to miss out on the colour. And the designer's couture was a superb pick for the glittery glam night."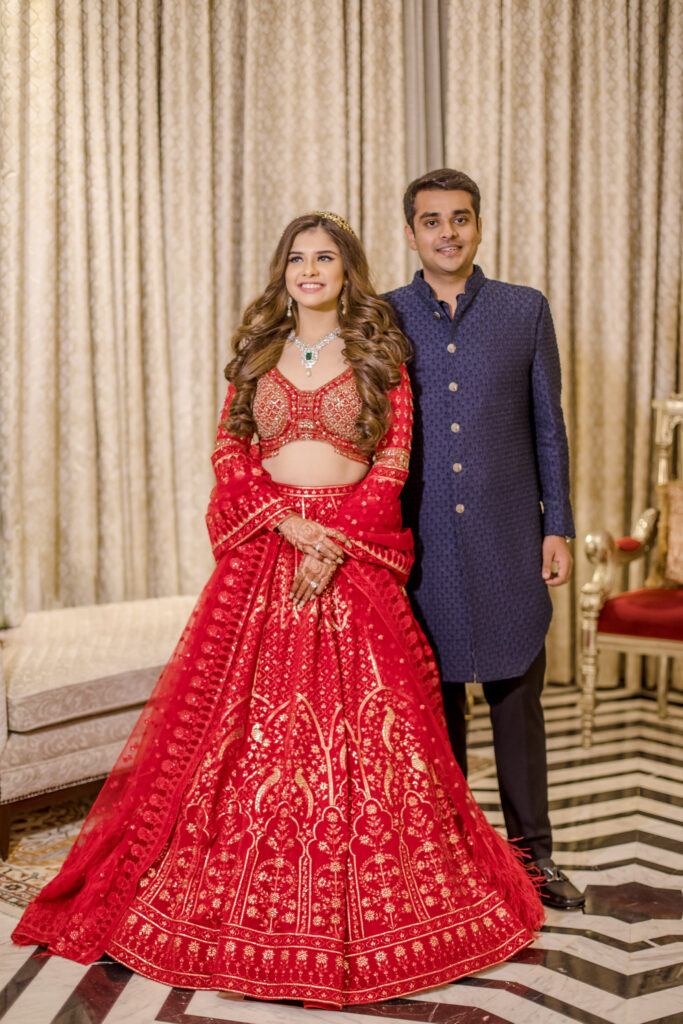 Along With Jatan, Simran Had Her Own Baraat Procession Too! 
"Finally the D-Day, I decided to have my own baraat and thus, had a different baraat look and separate look for the wedding ceremony. I donned beautiful champagne coloured Sabyasachi lehenga and I still remember my first trial. There were literally tears in my eyes when I put on the outfit and jewellery. I felt too overwhelmed. It wasn't like I only wanted Sabya for the wedding, I was open to seeing all the designers. But this attire won my heart and I decided to go with my instincts," says Simran.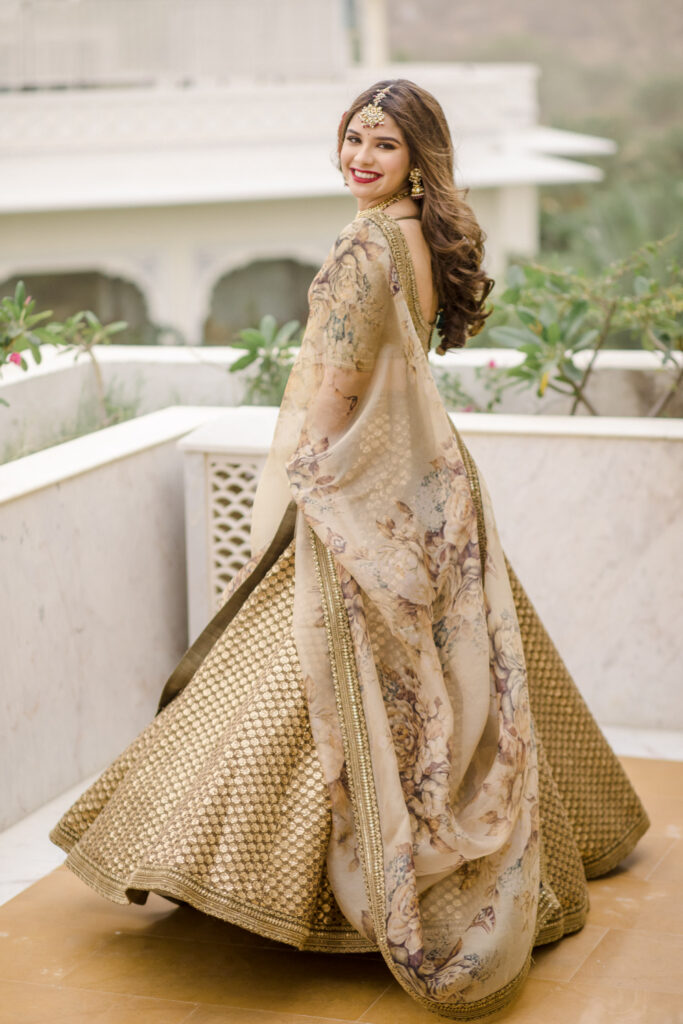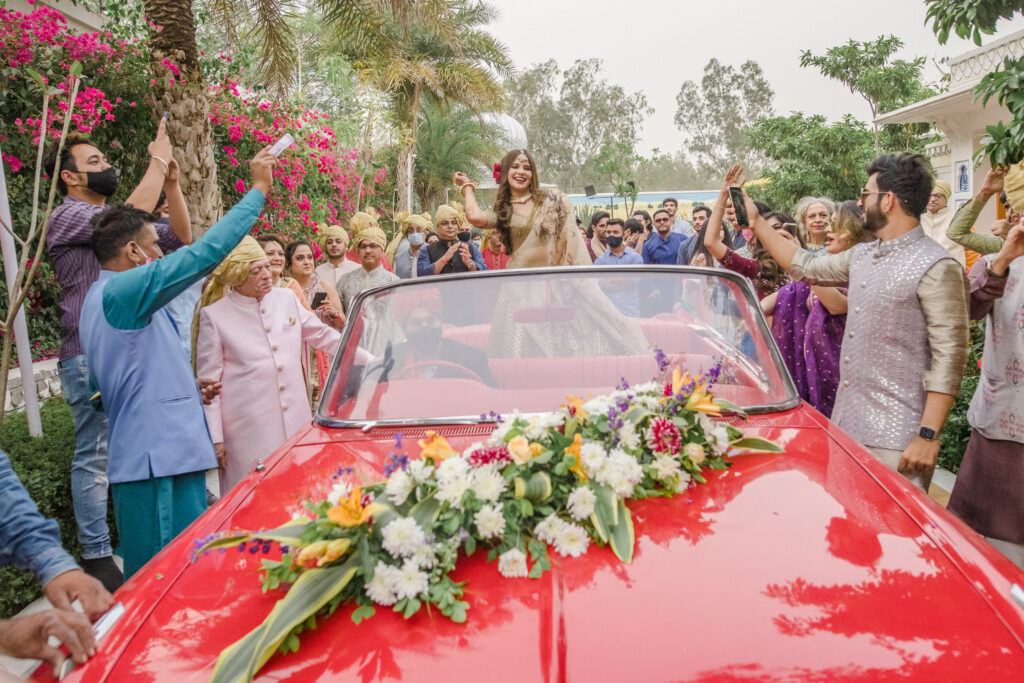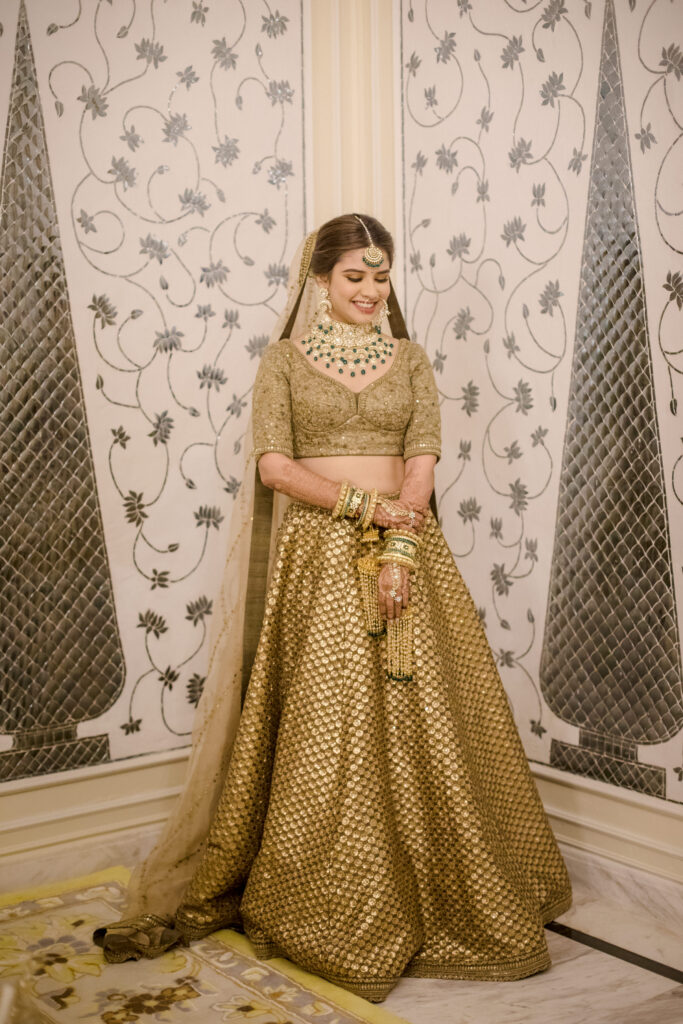 Scroll to see the complete wedding album of Simran & Jatan. 
Pre-Wedding Shoot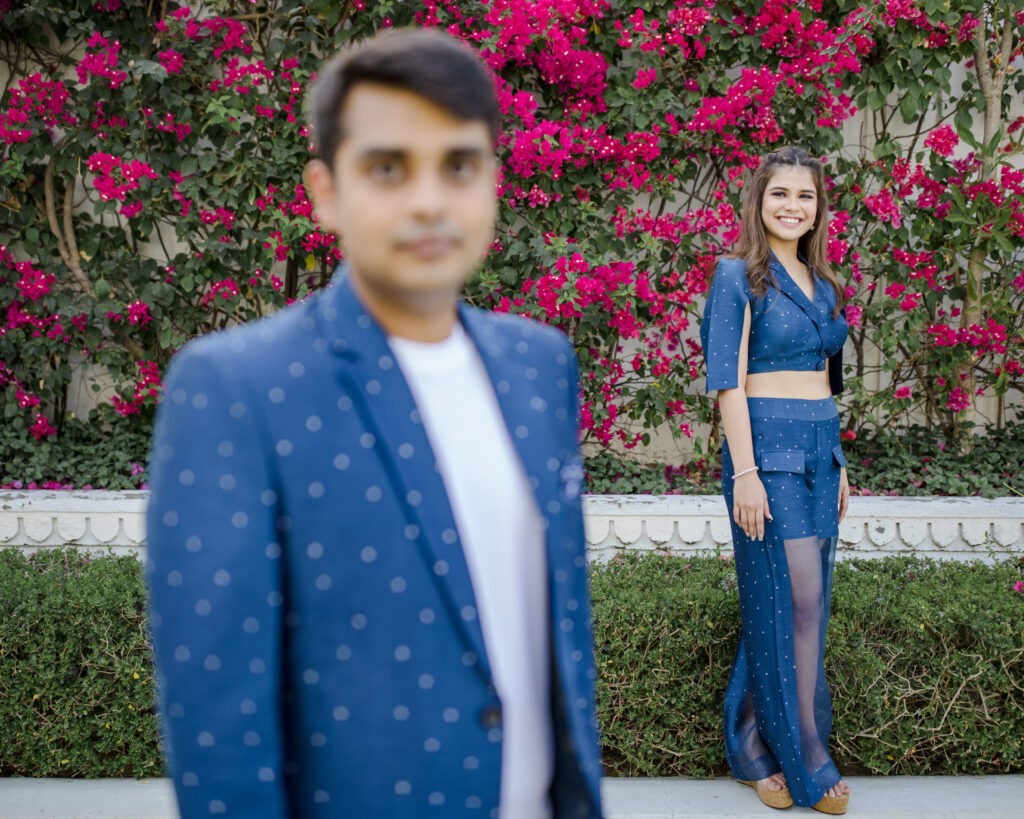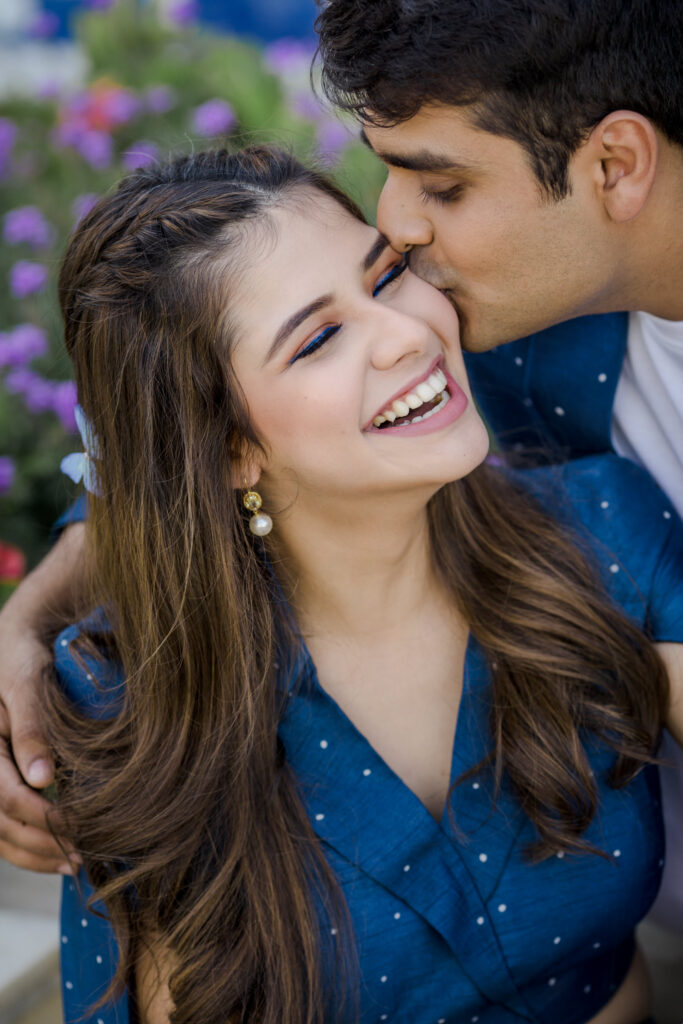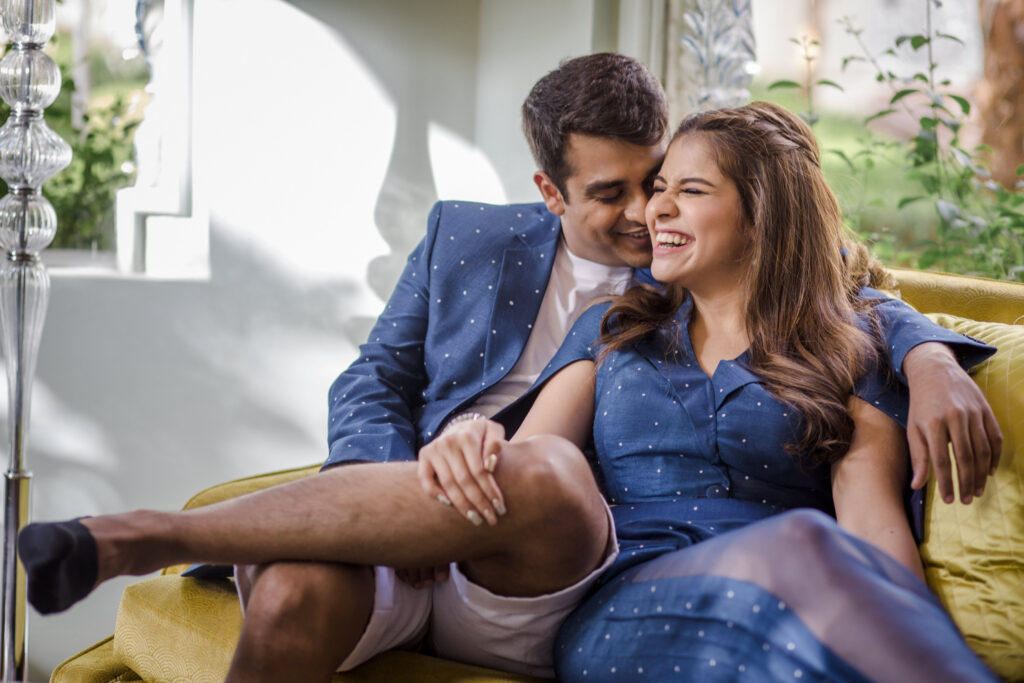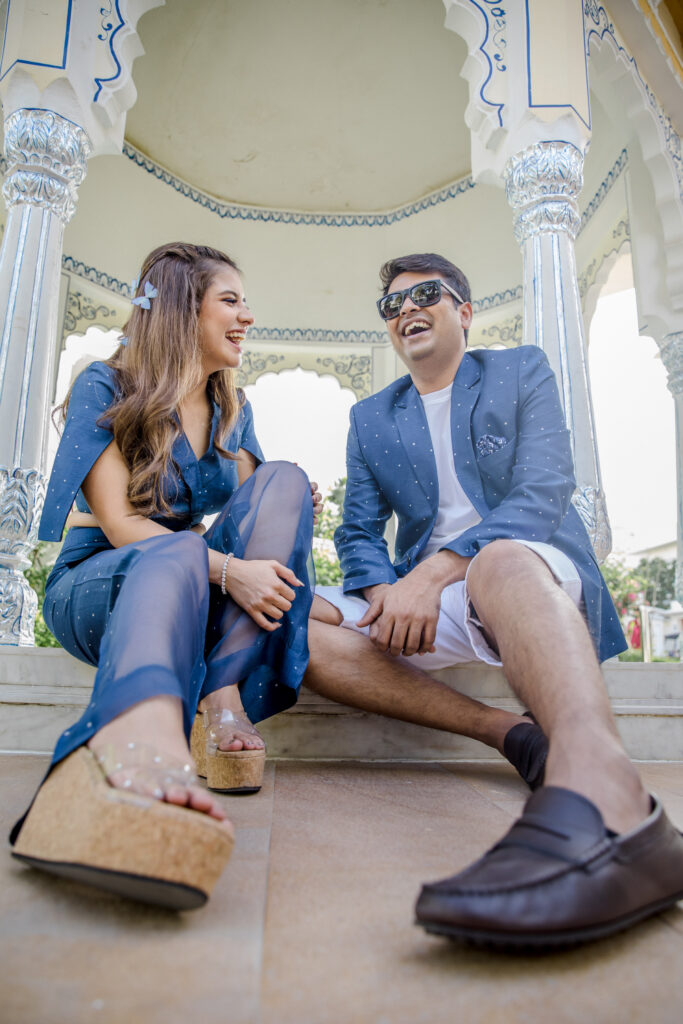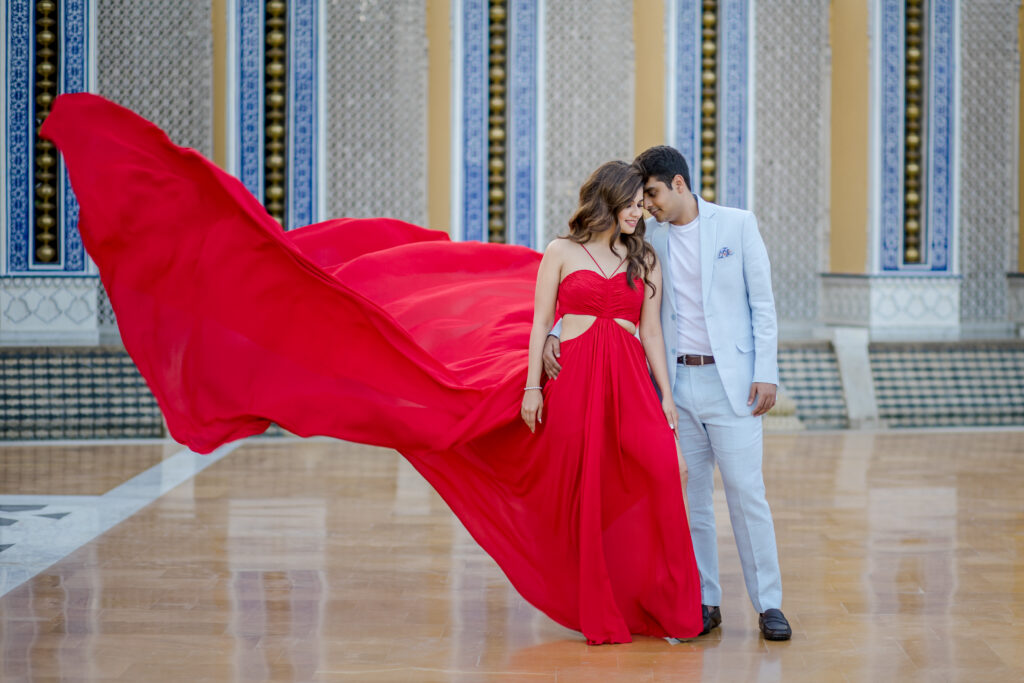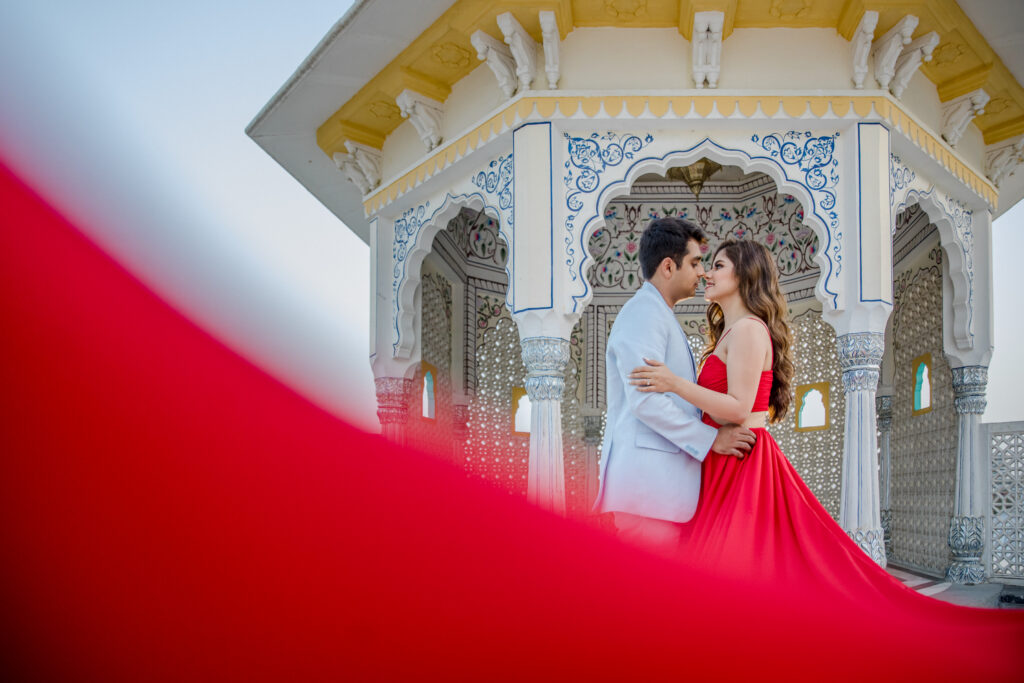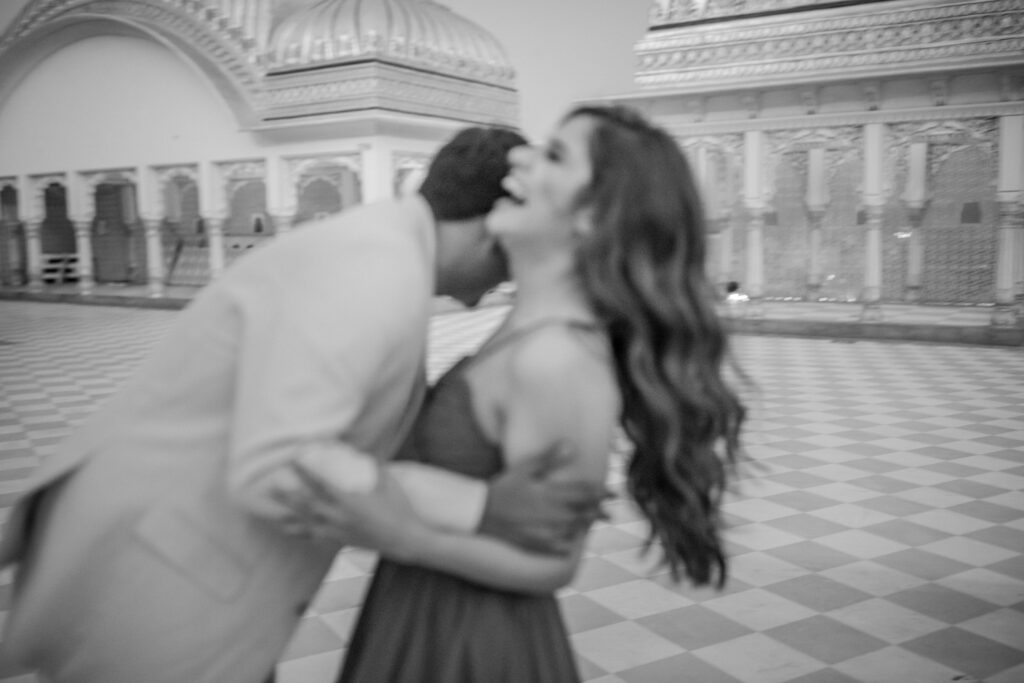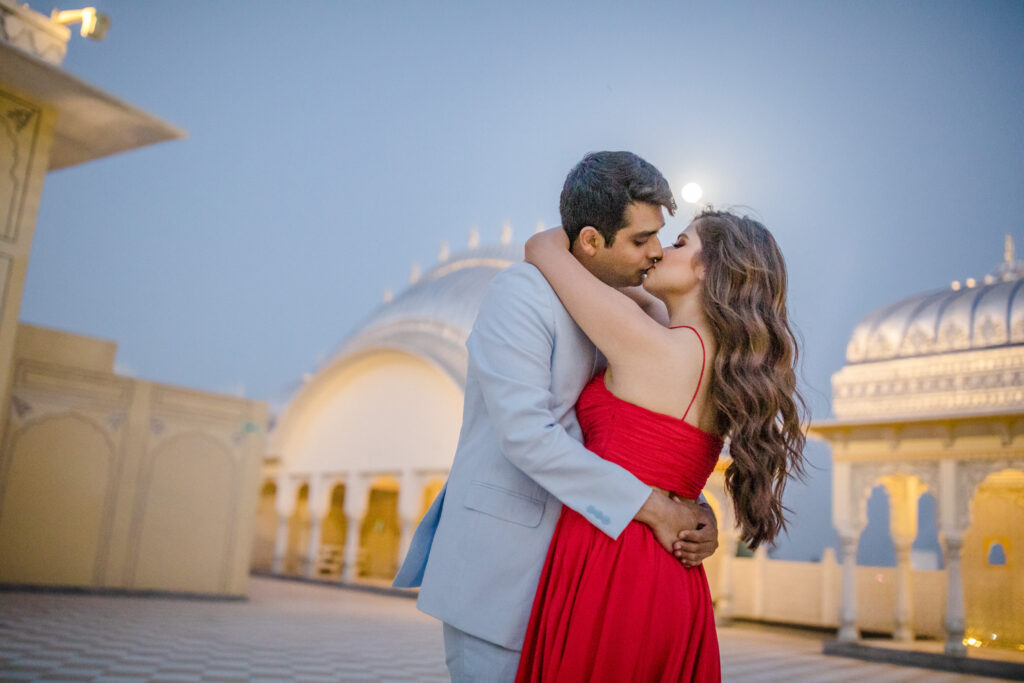 Choti Mehendi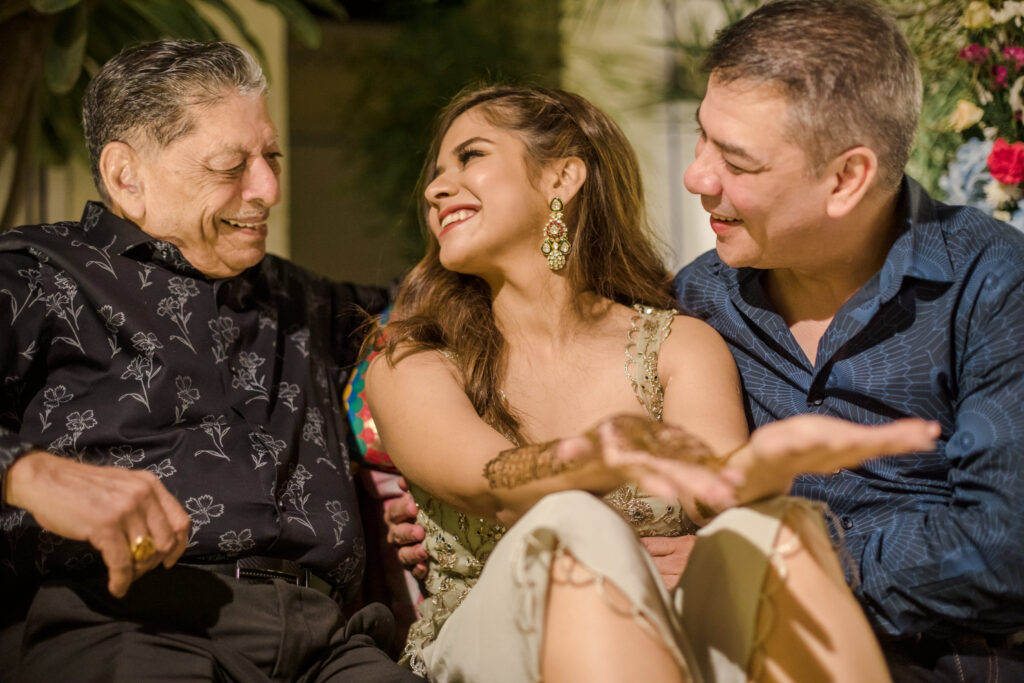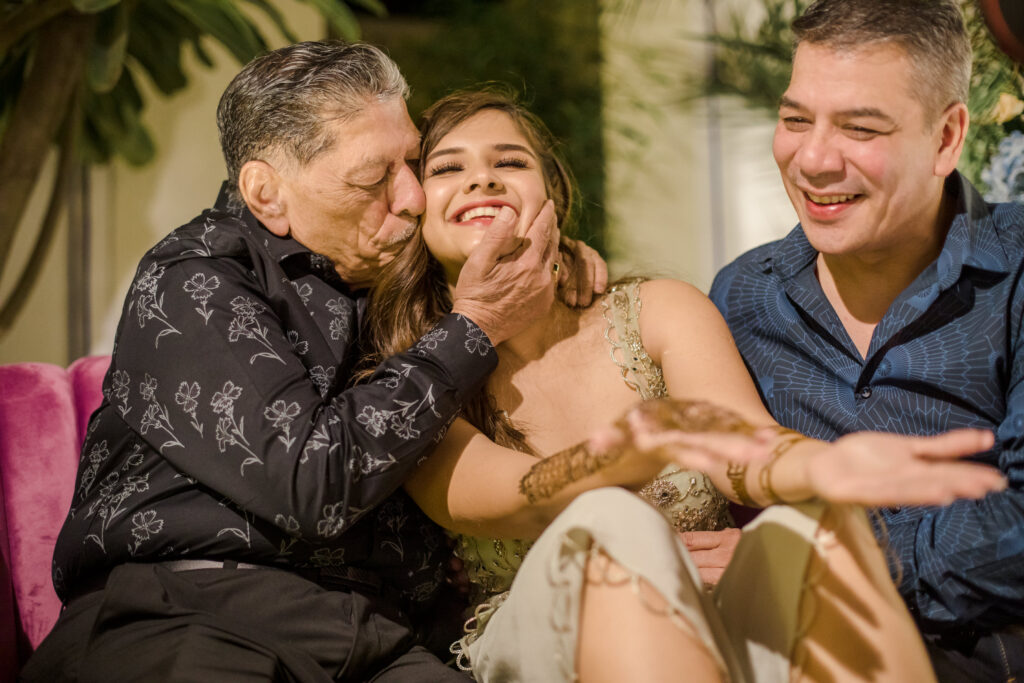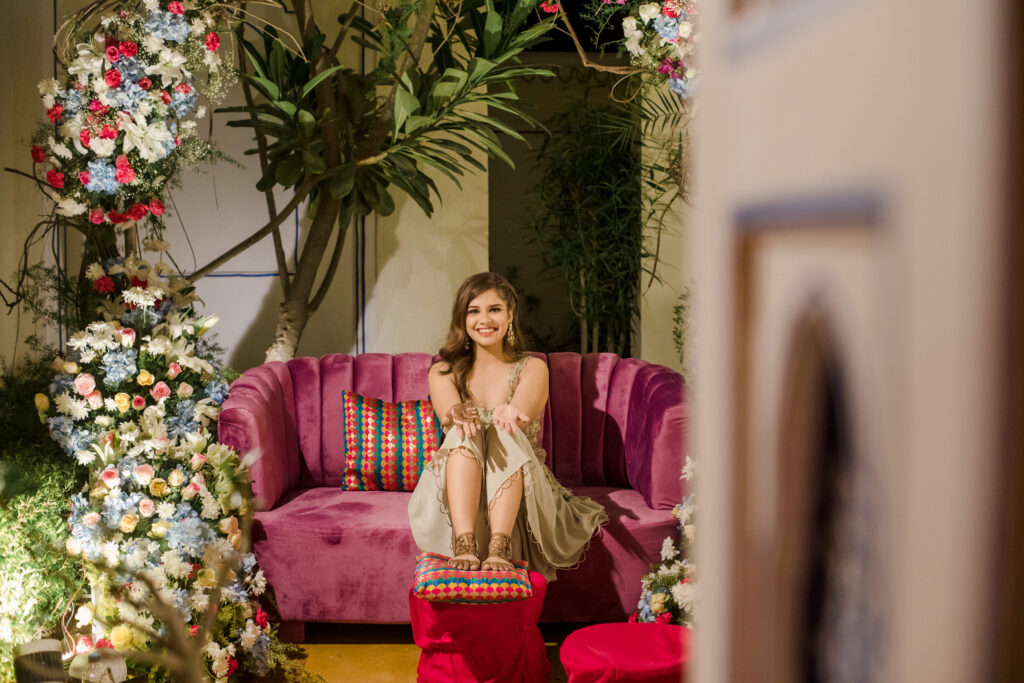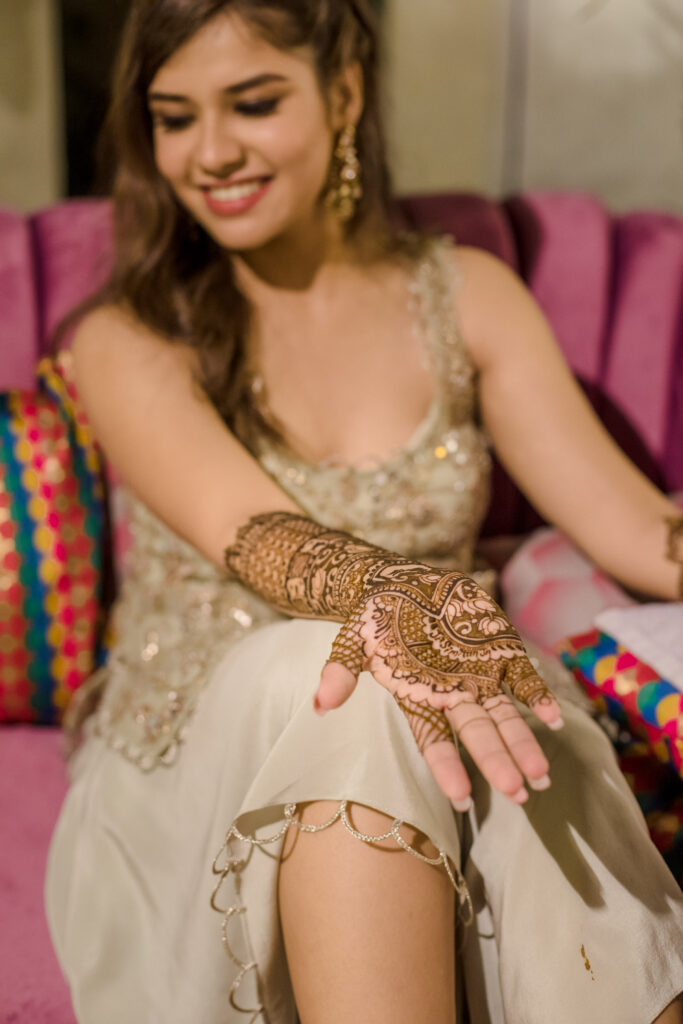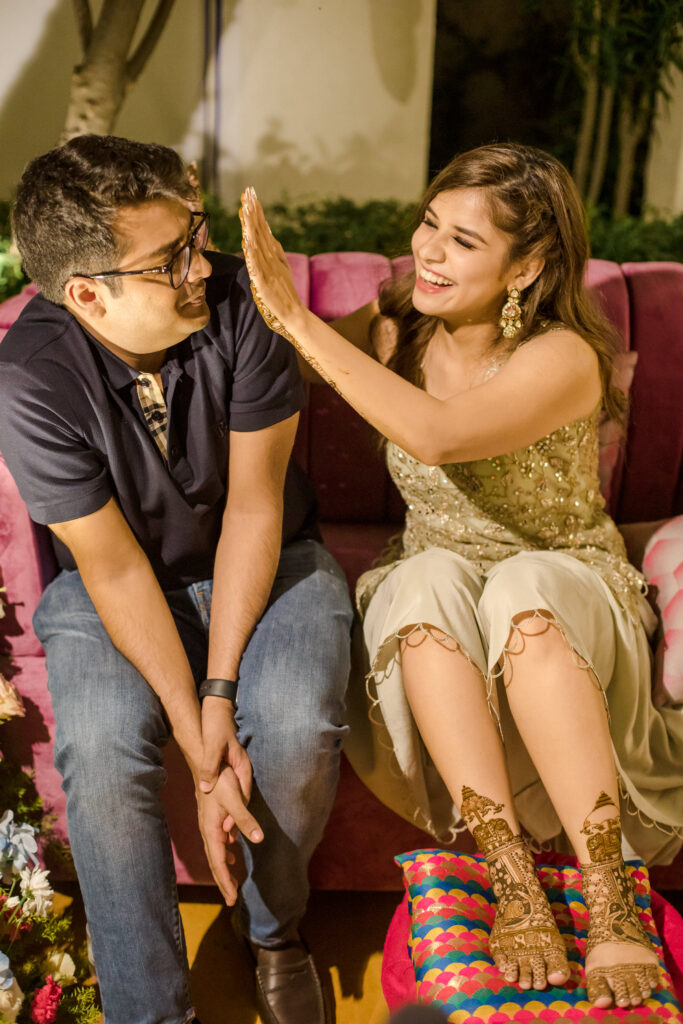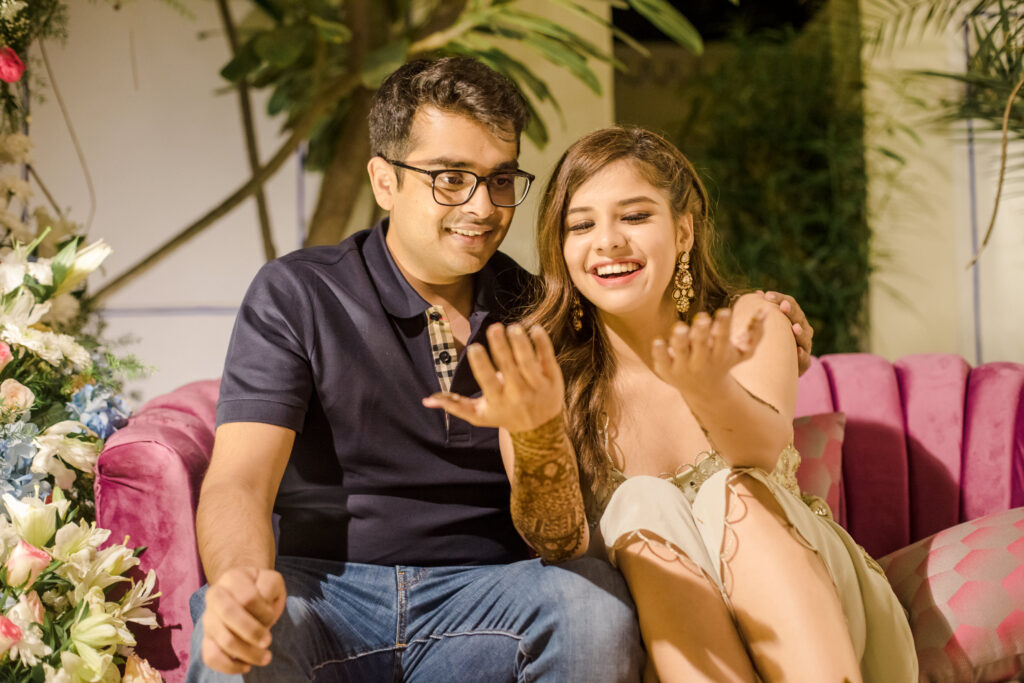 Welcome Dinner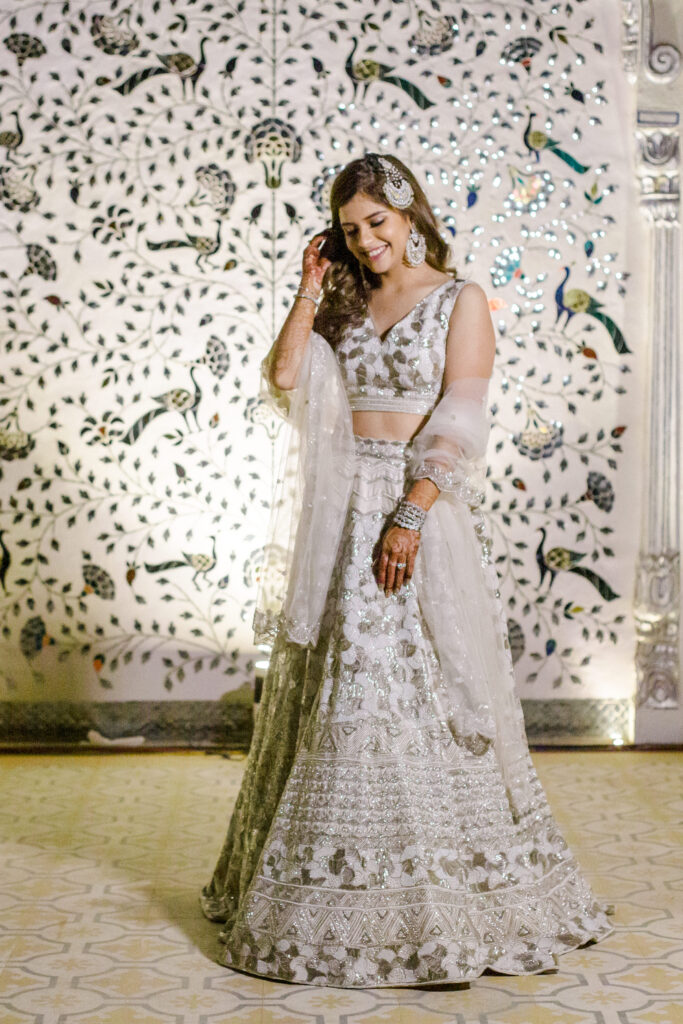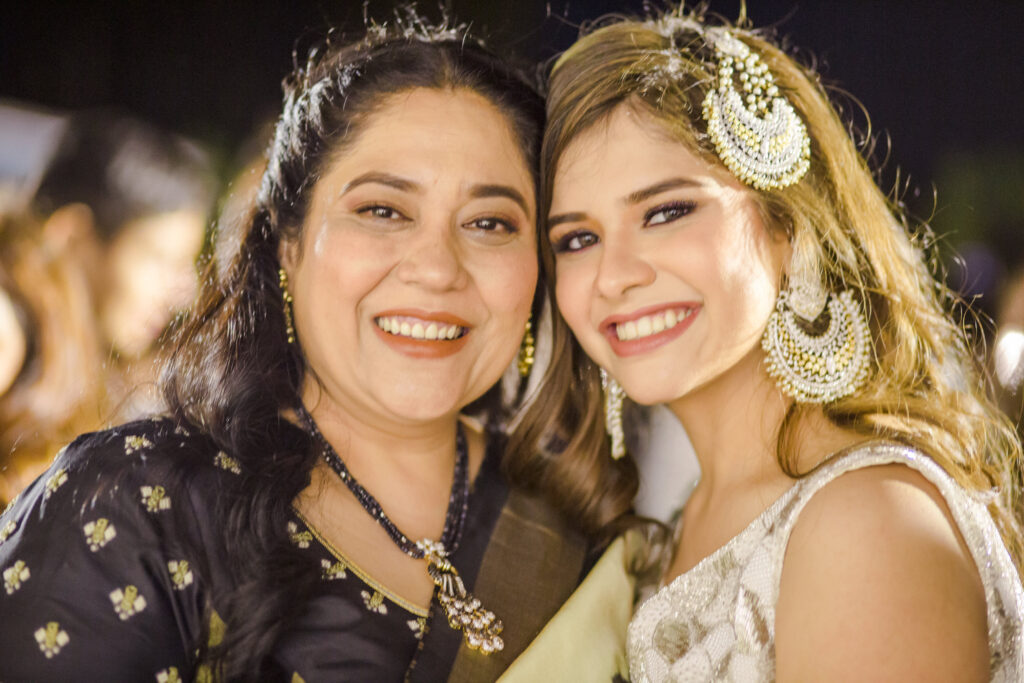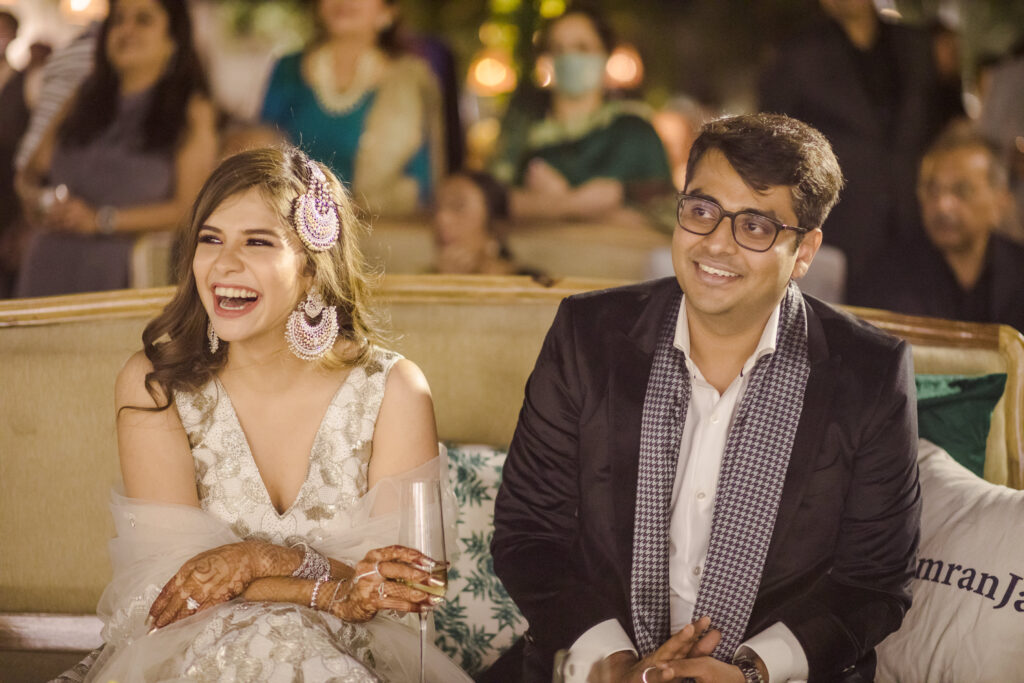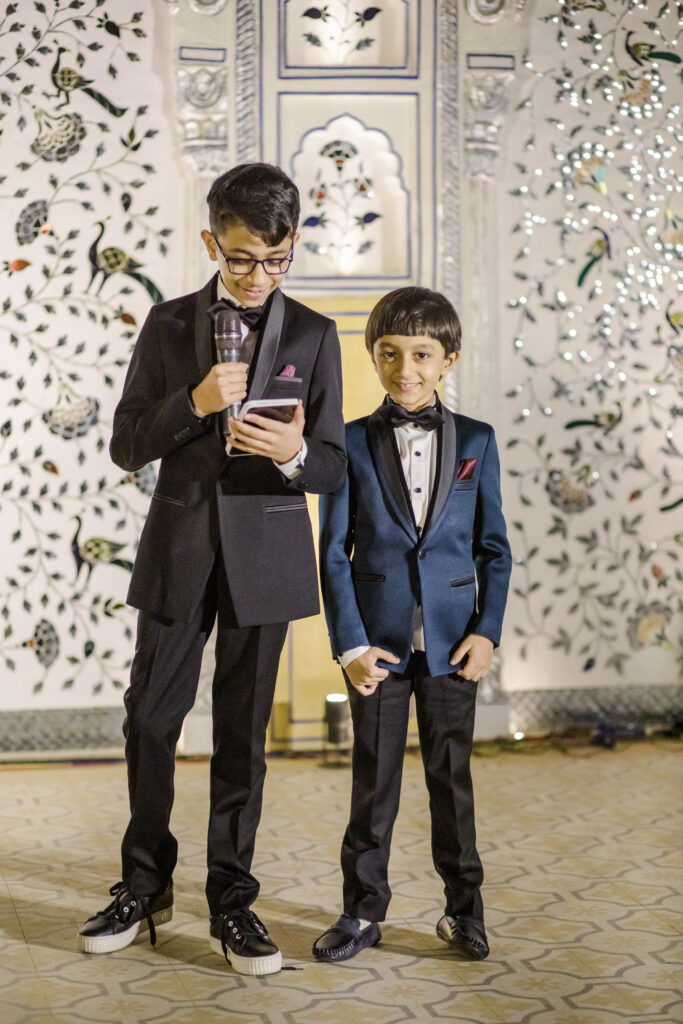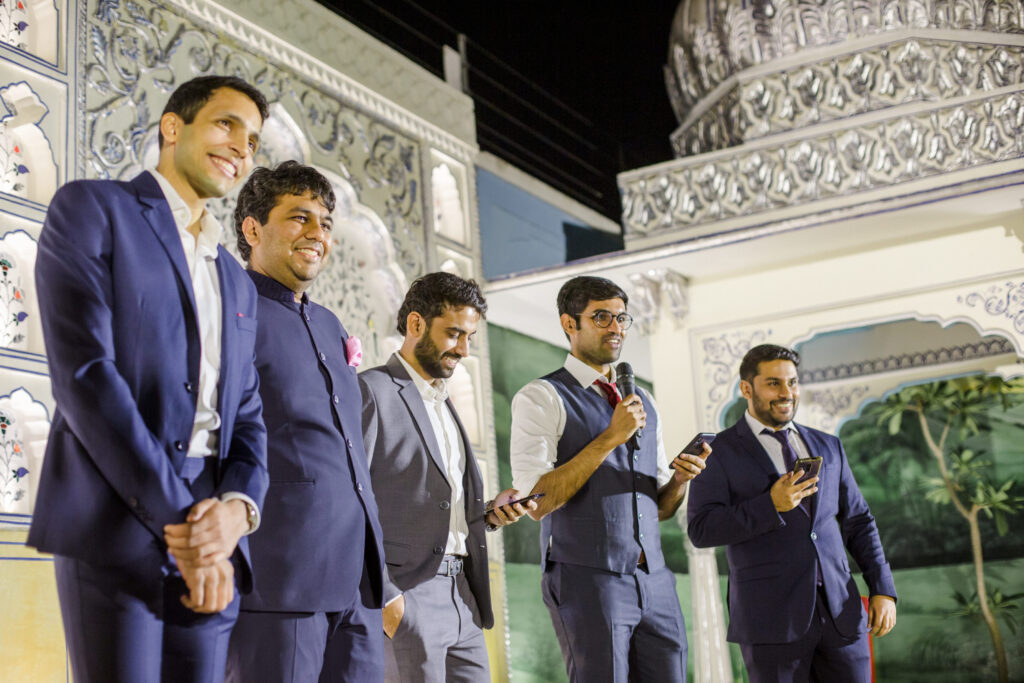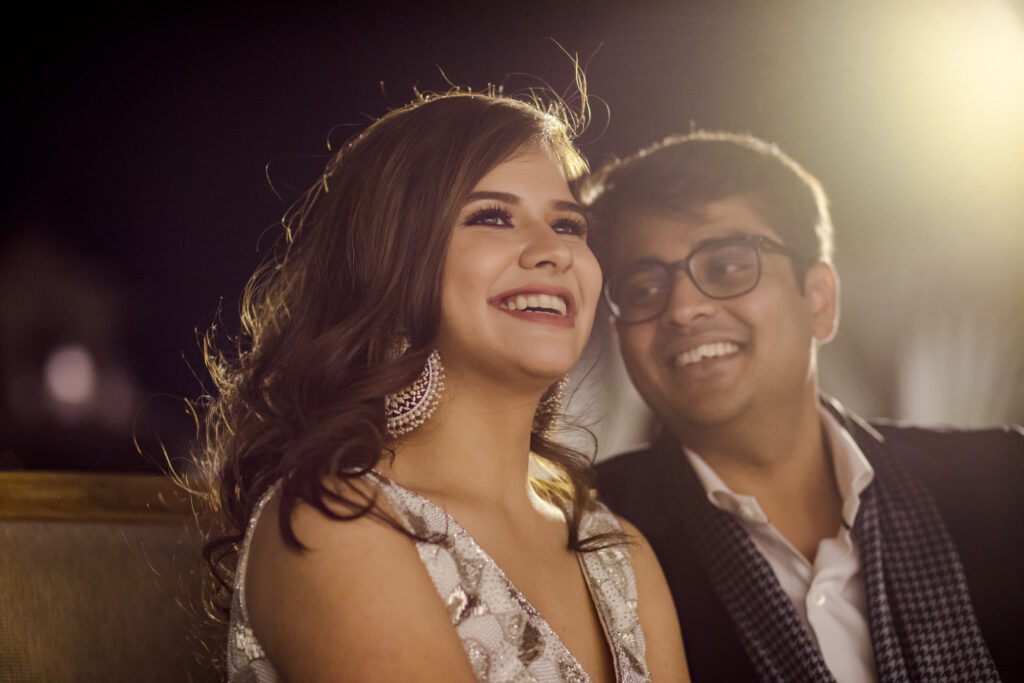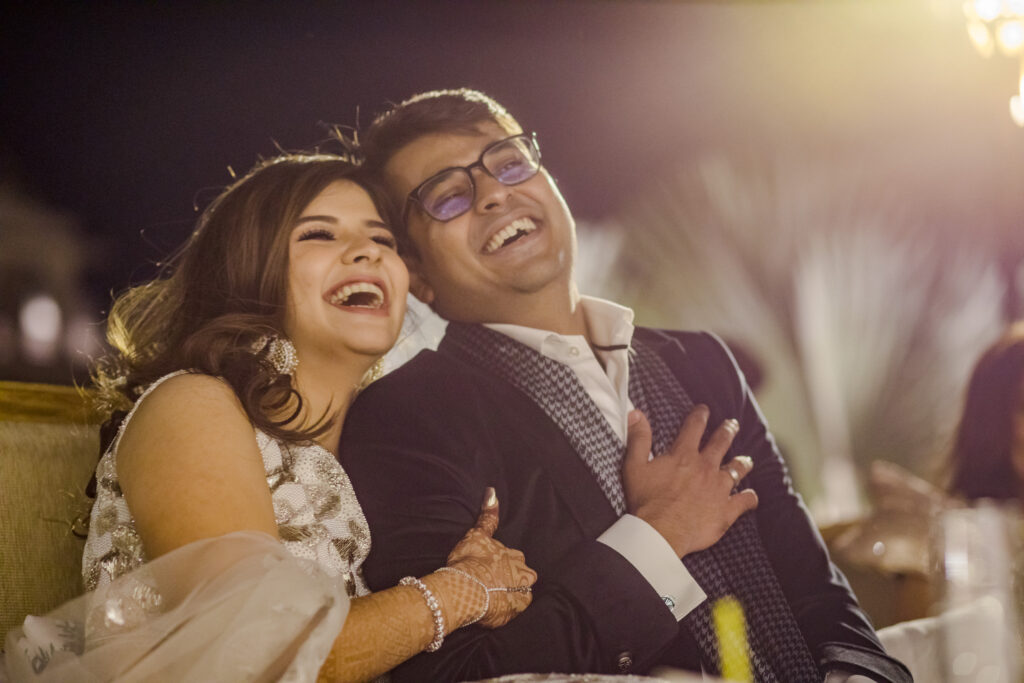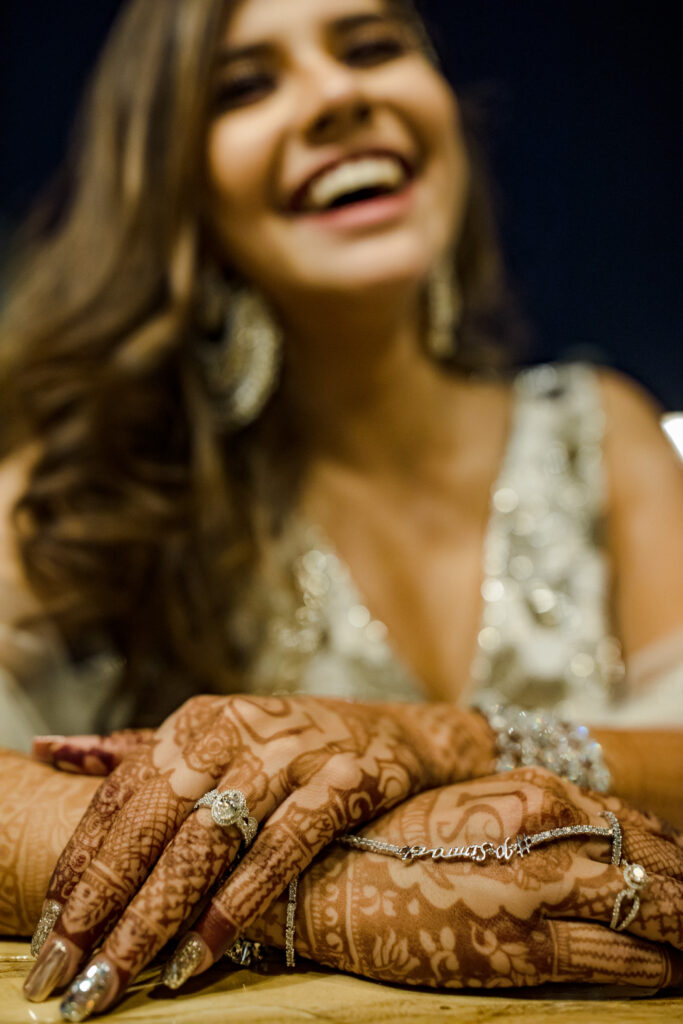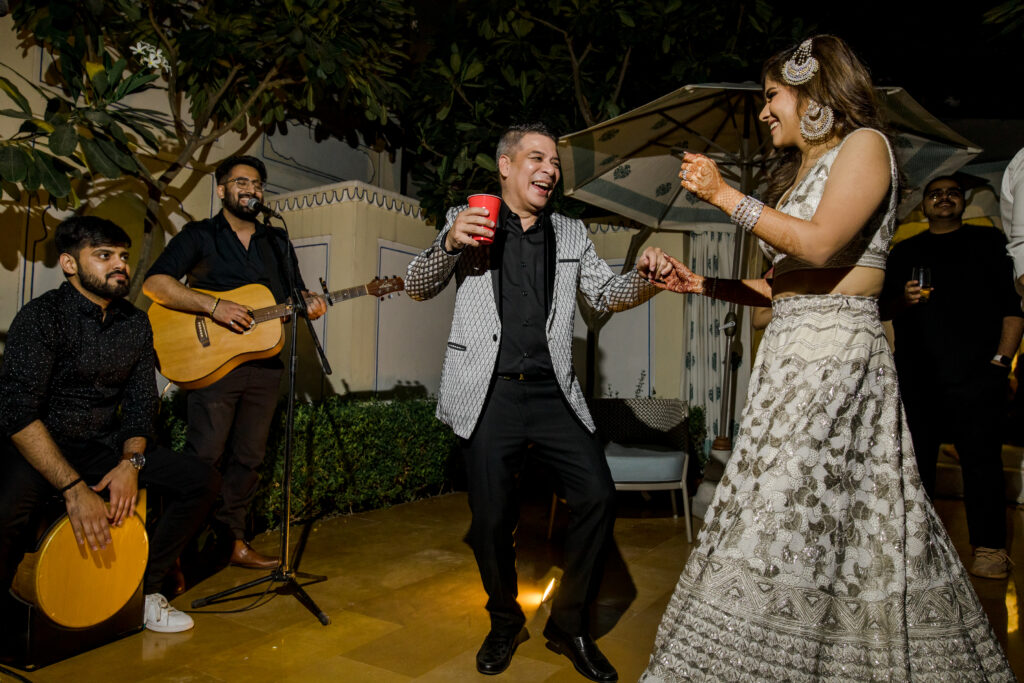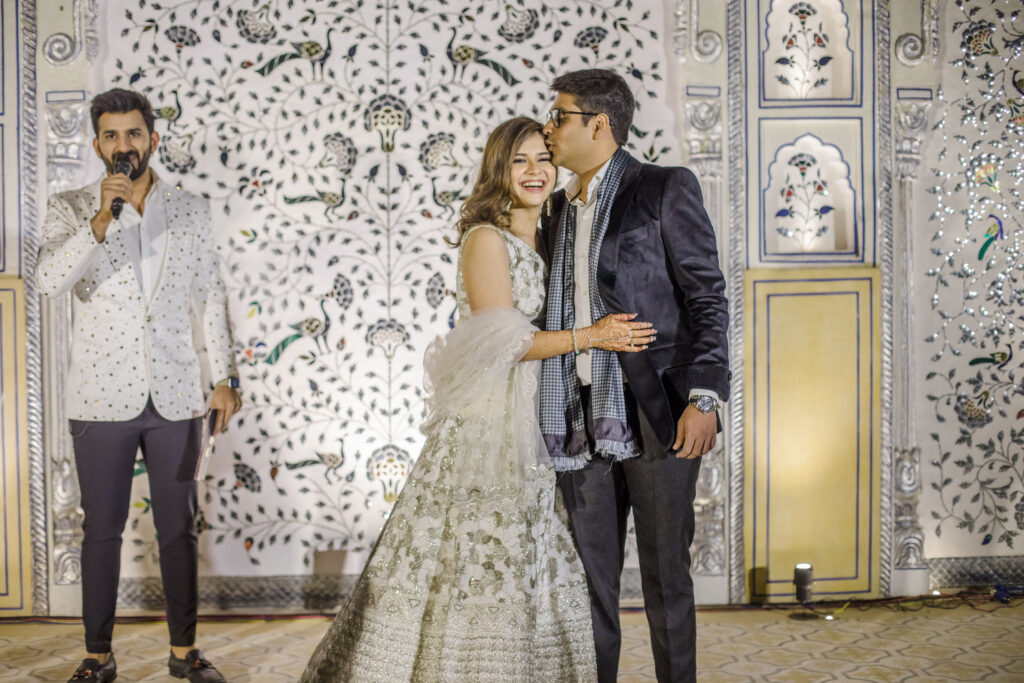 Phoolon Ki Holi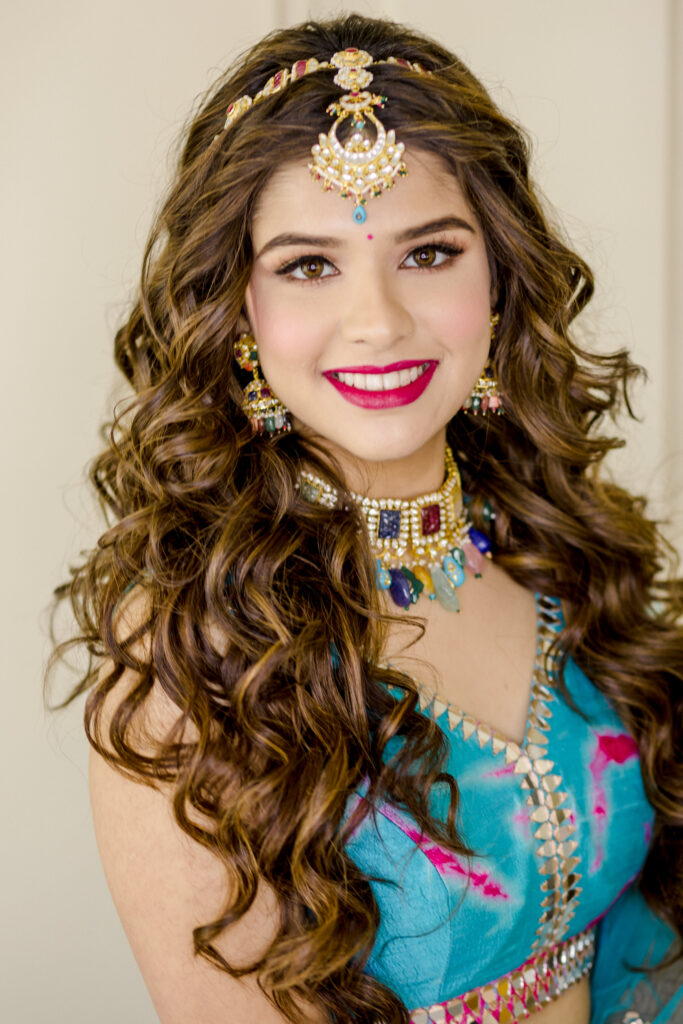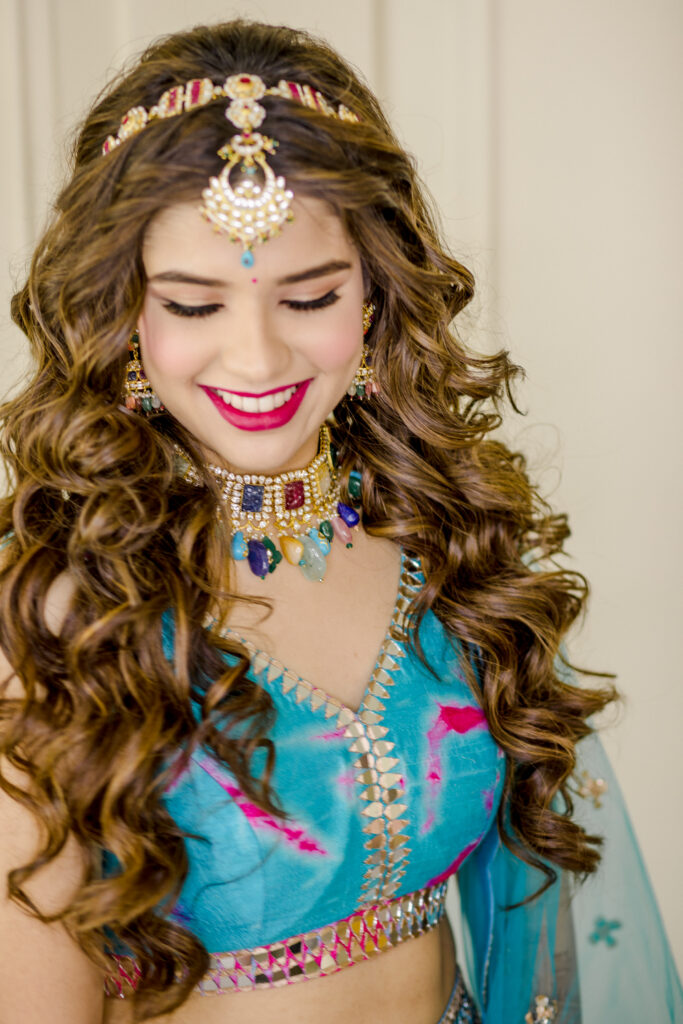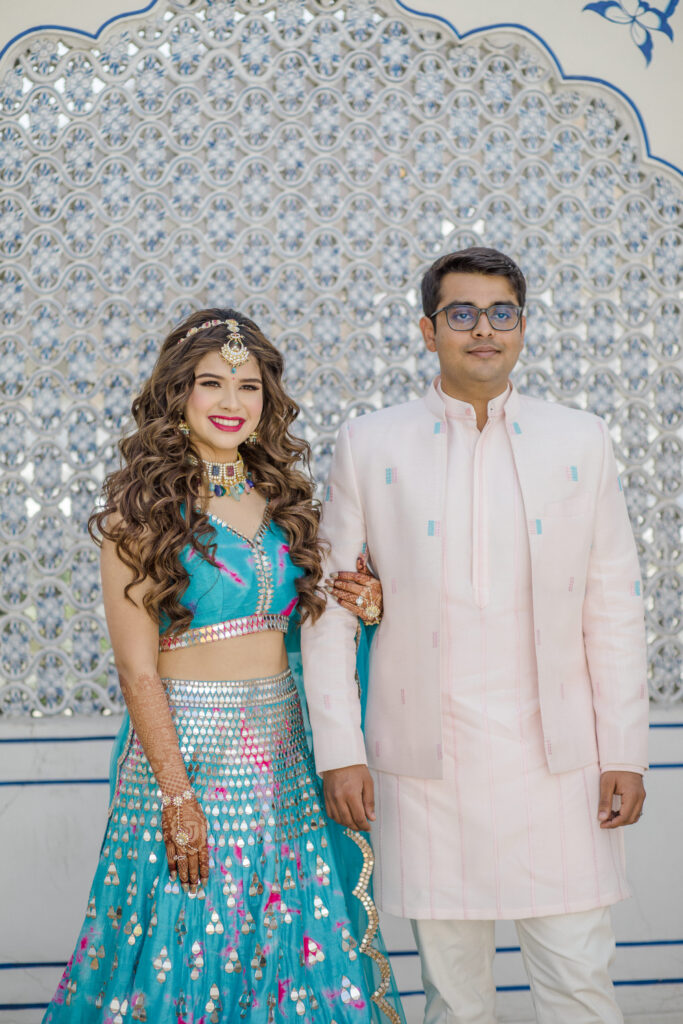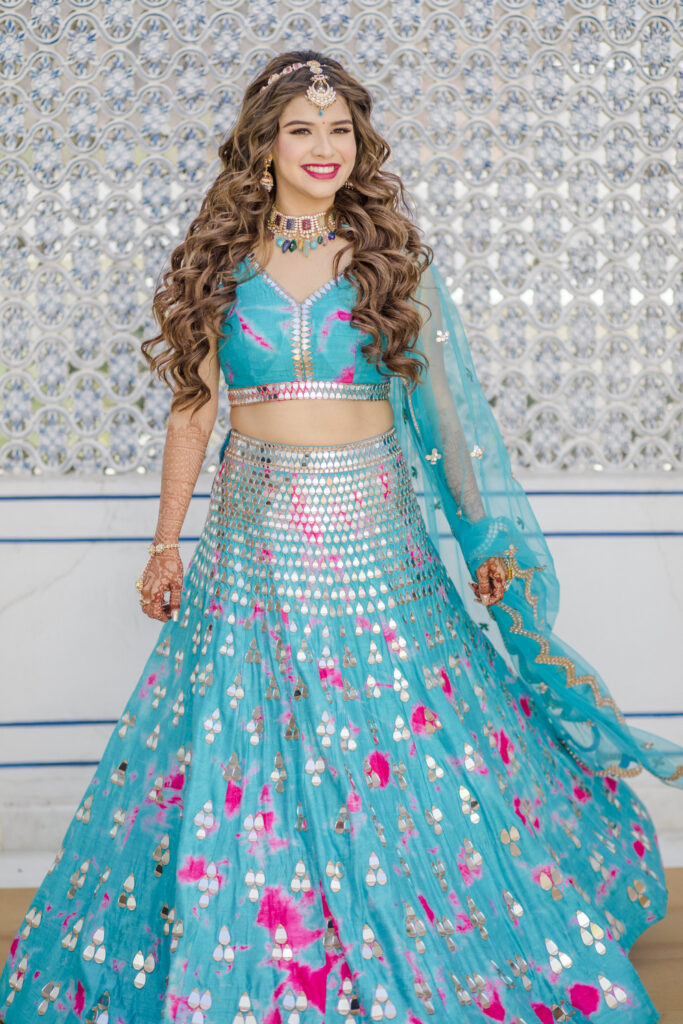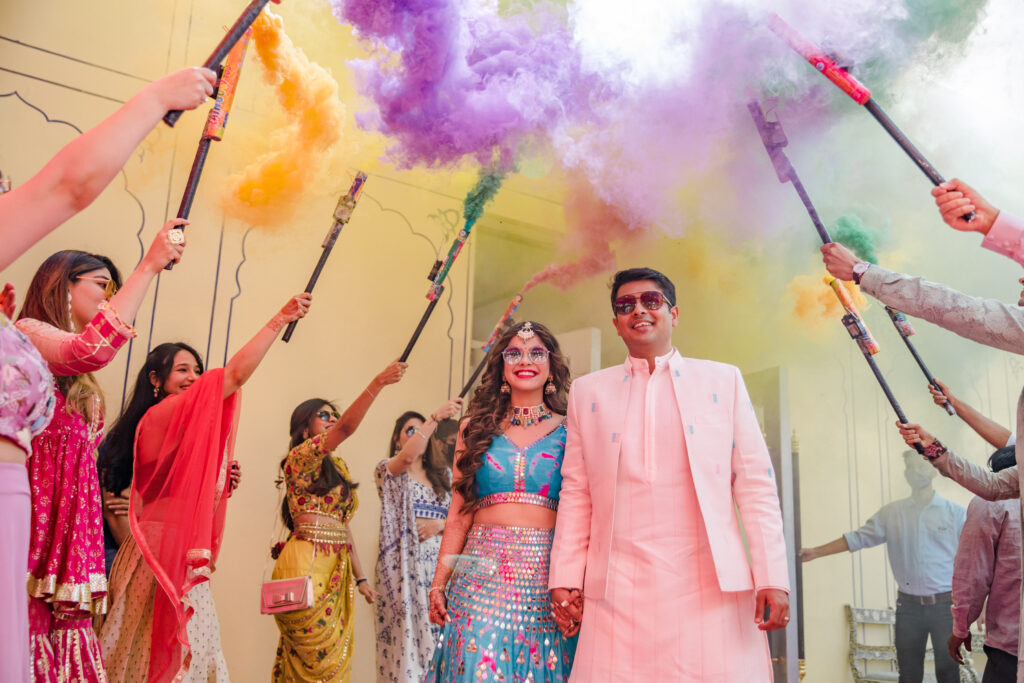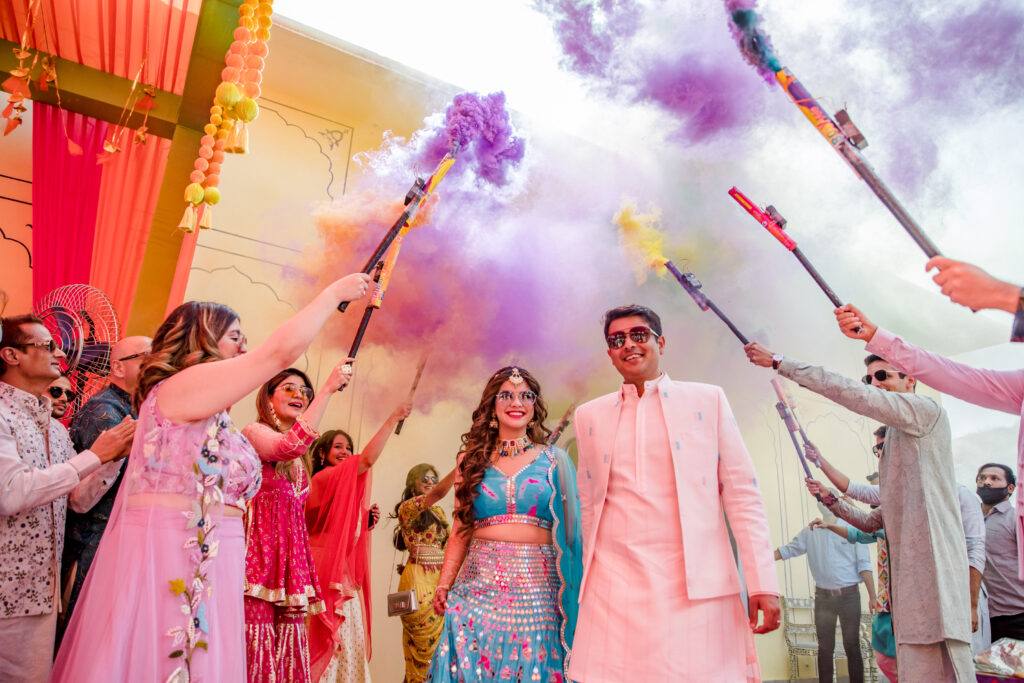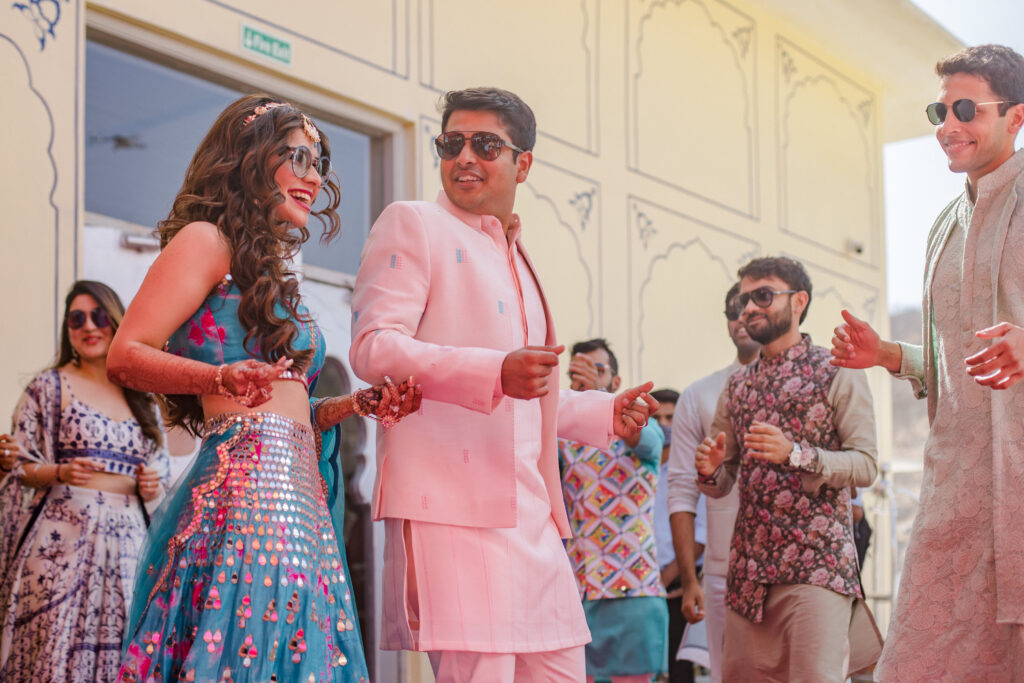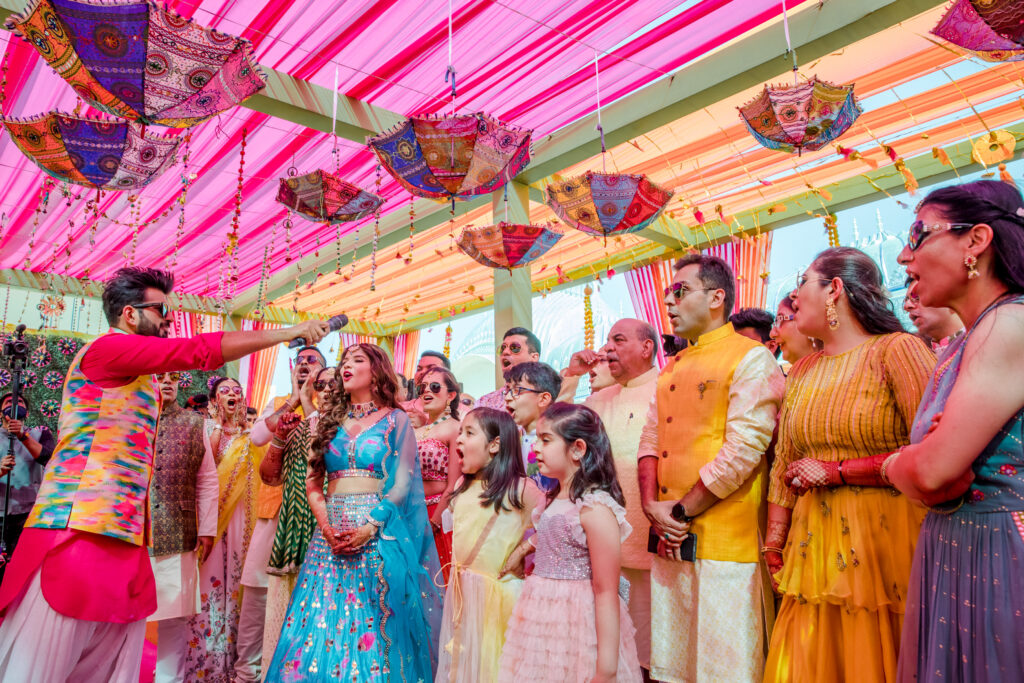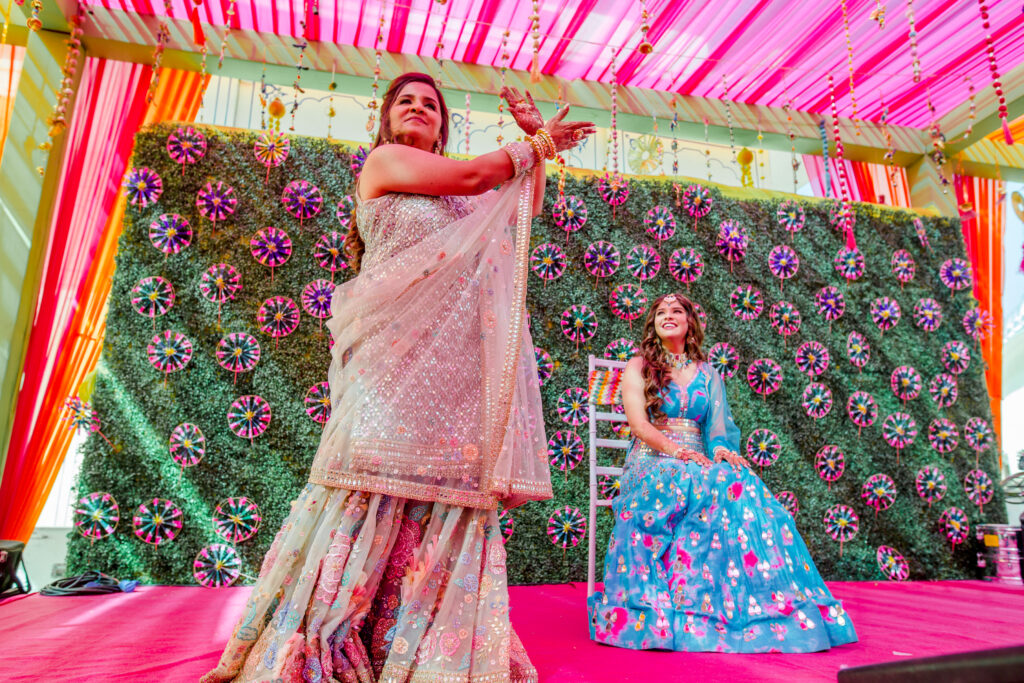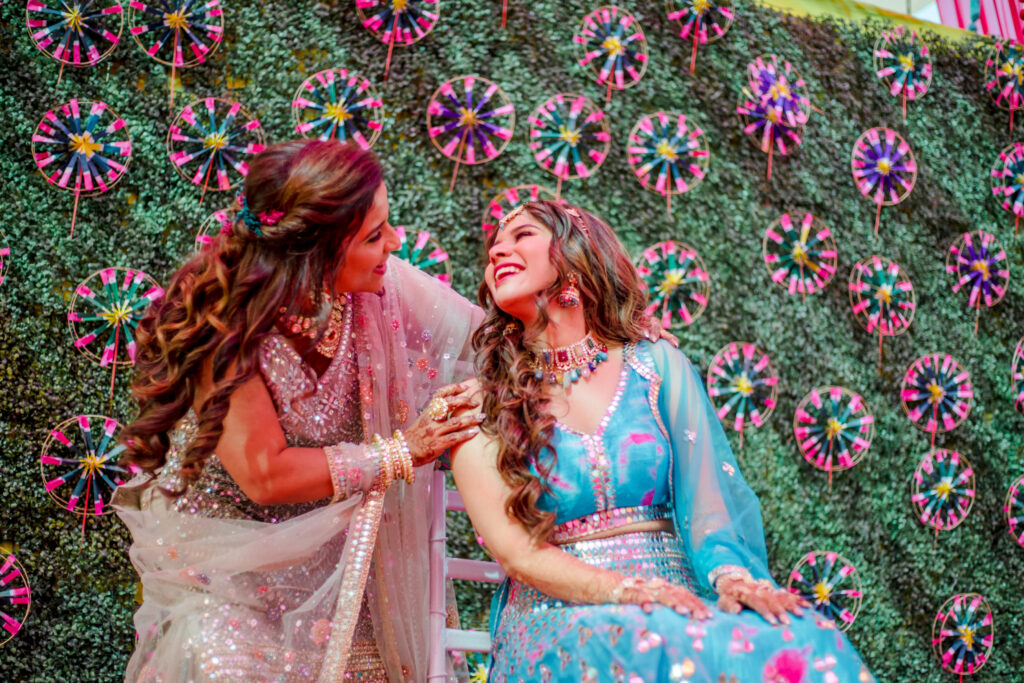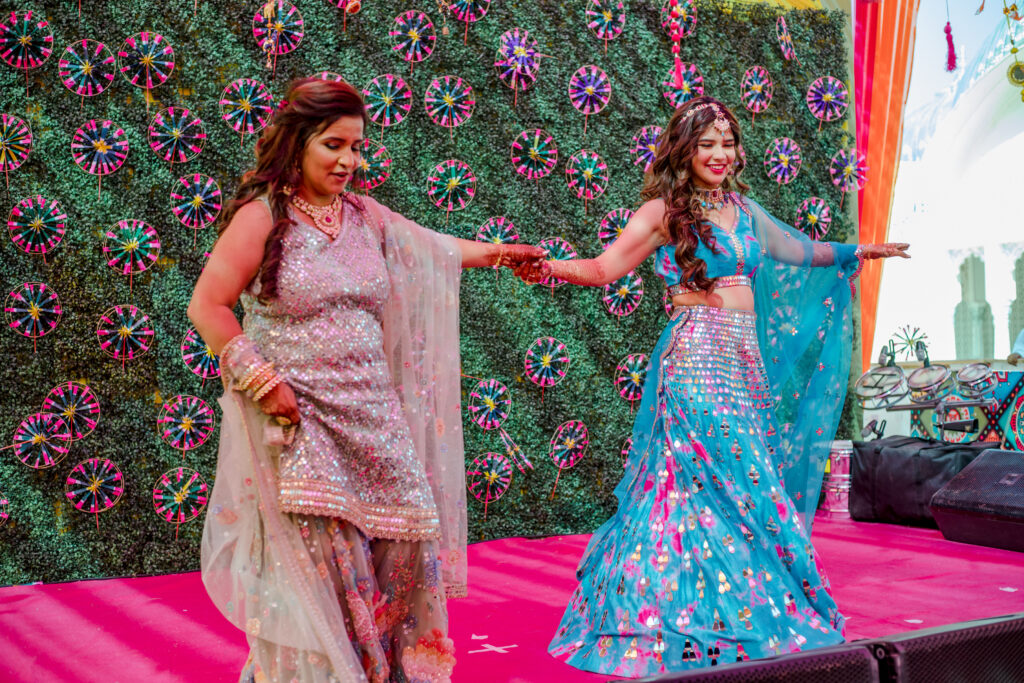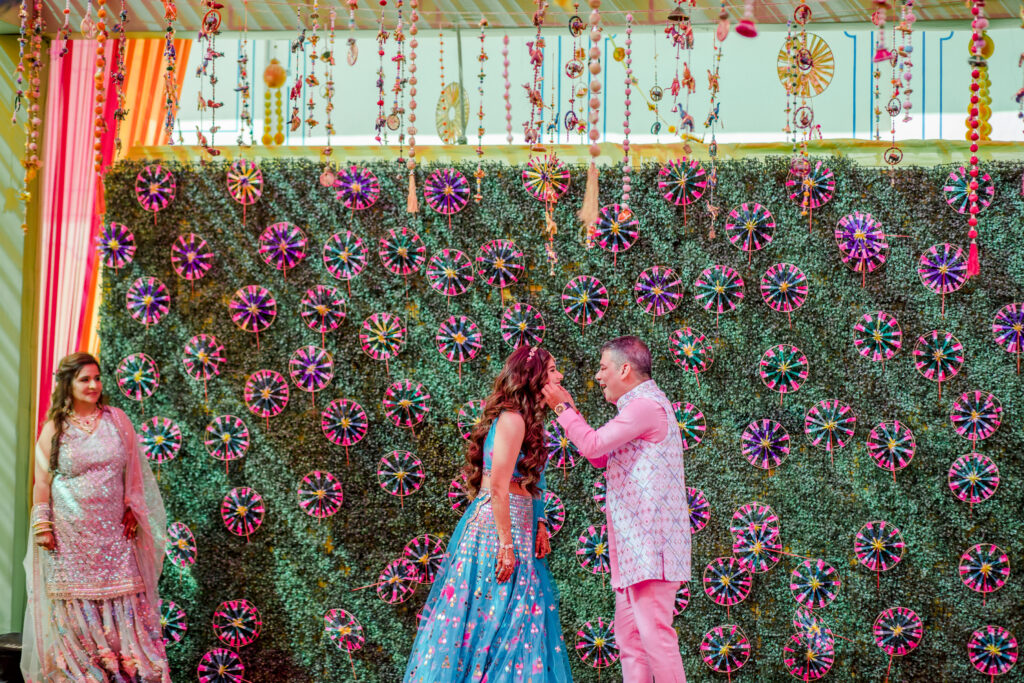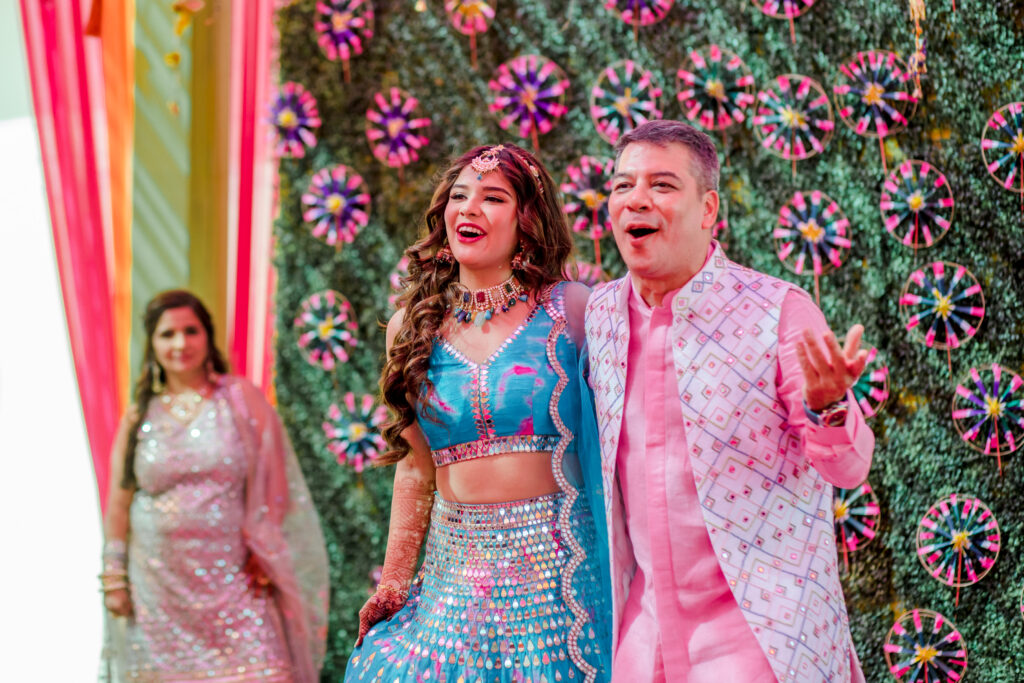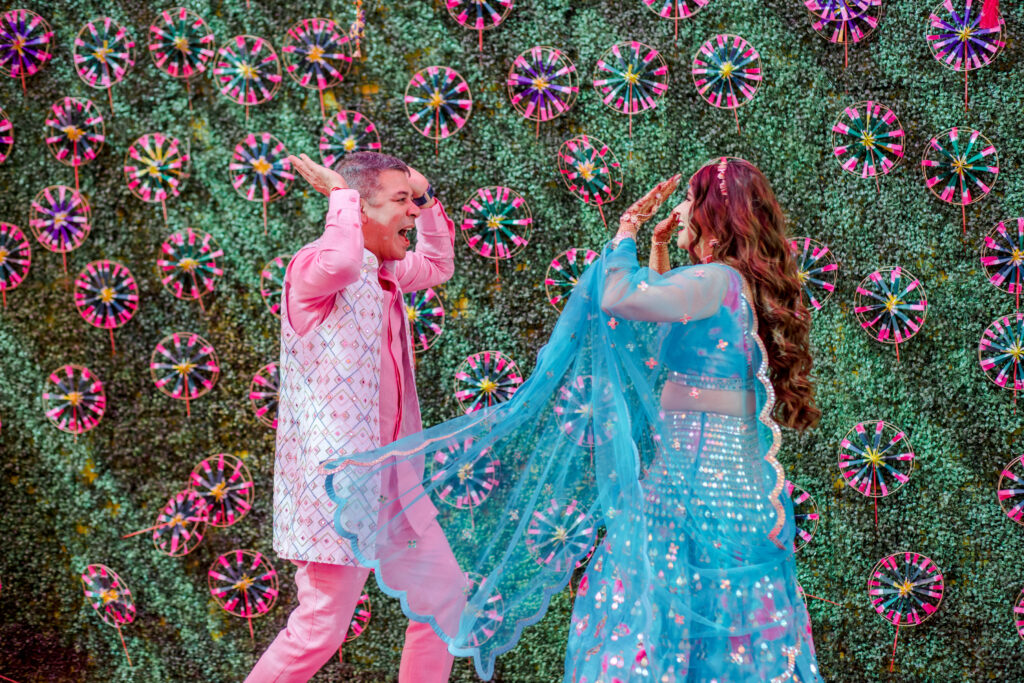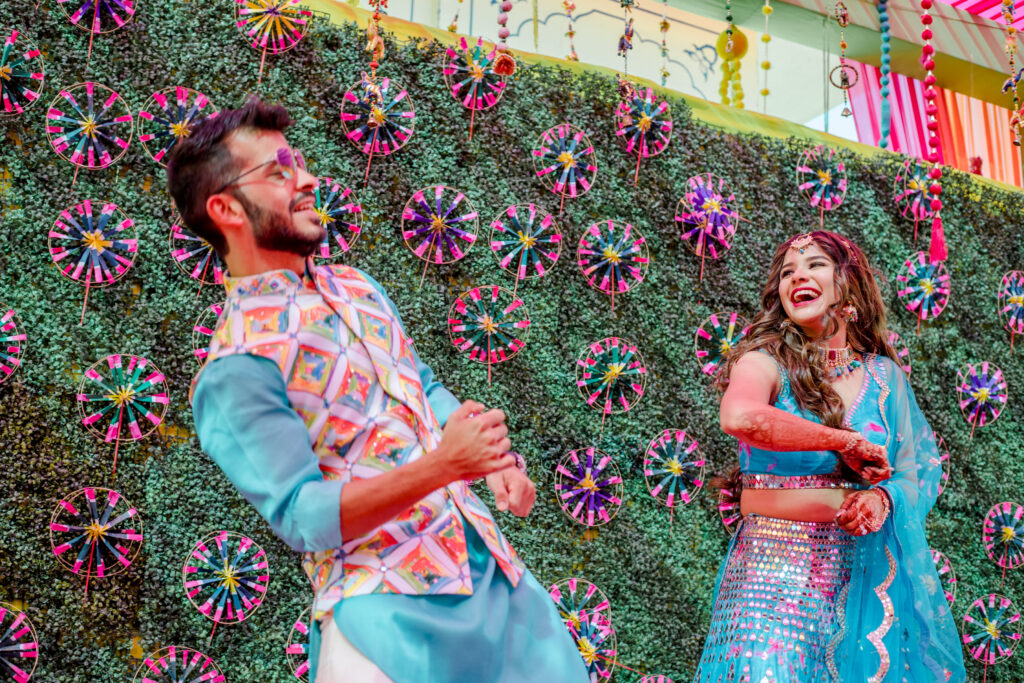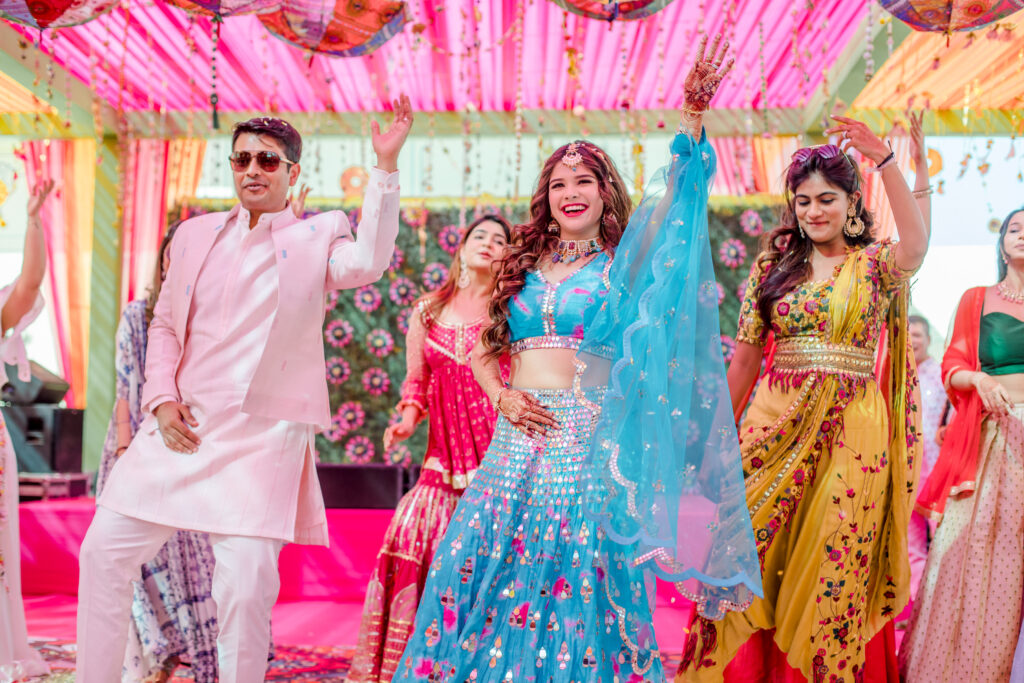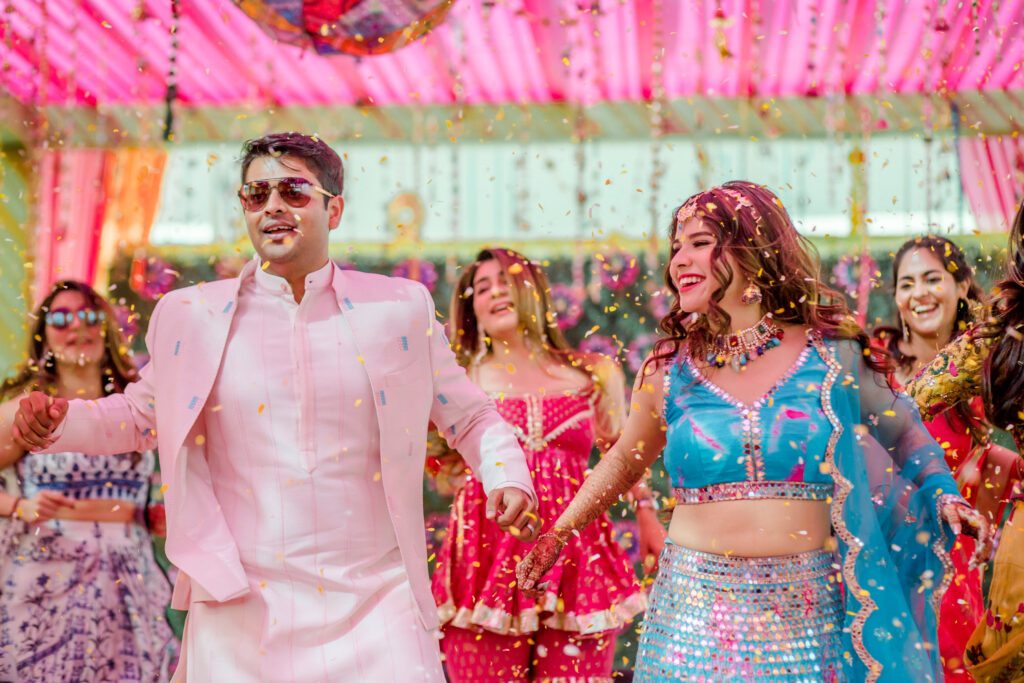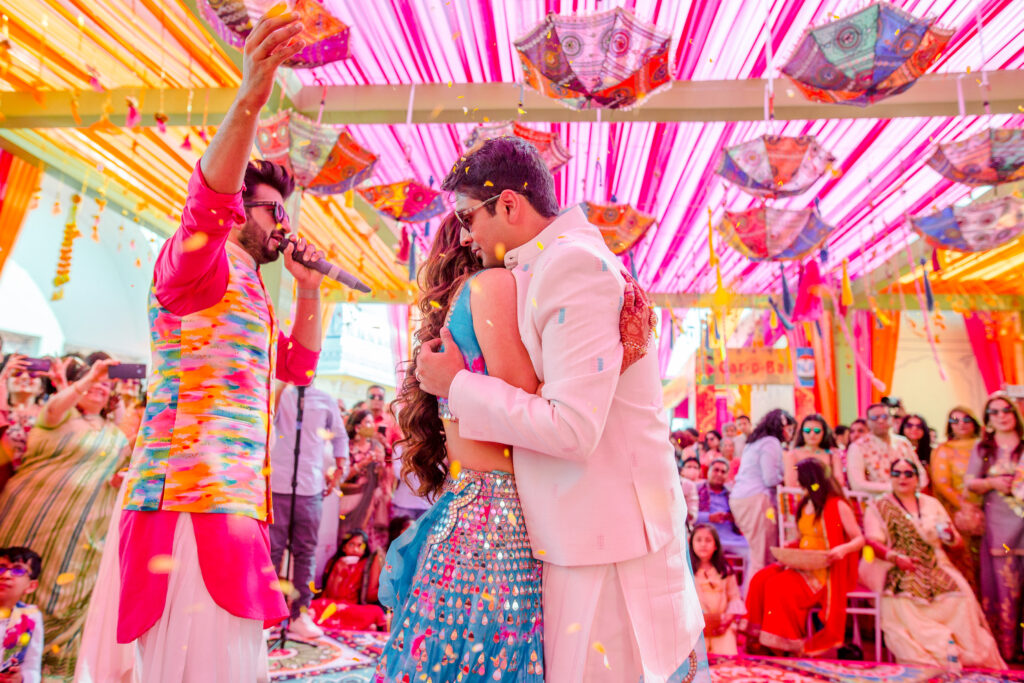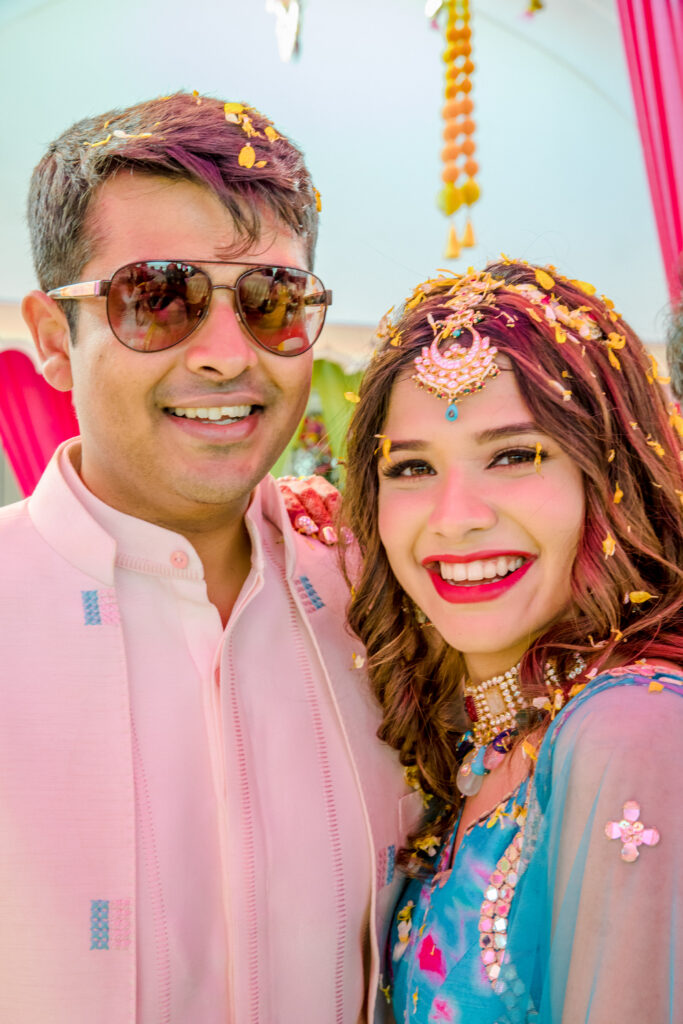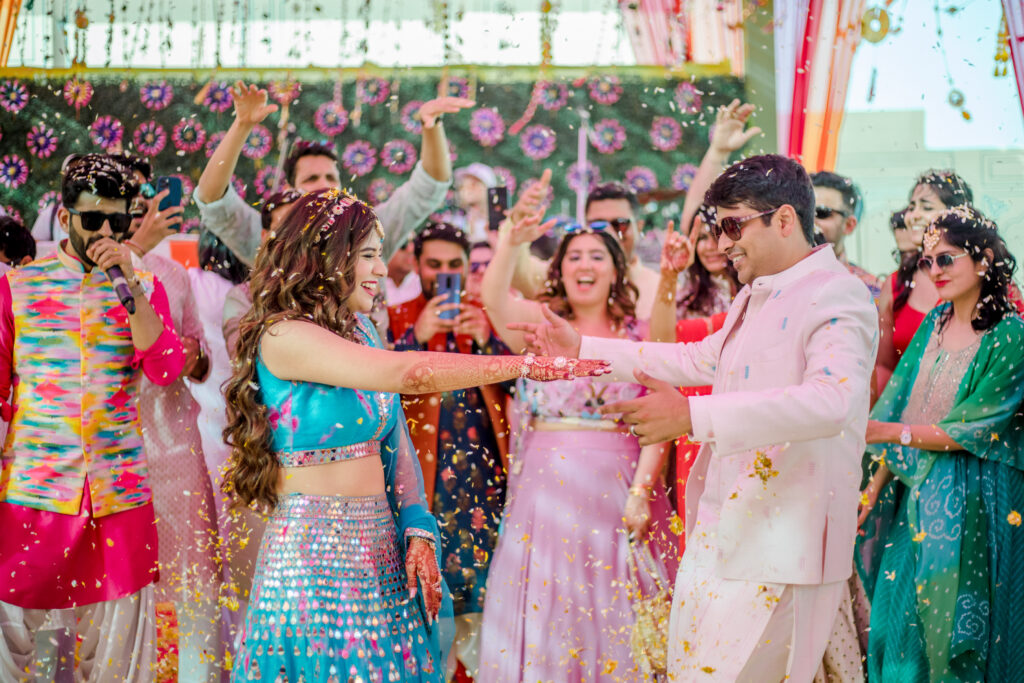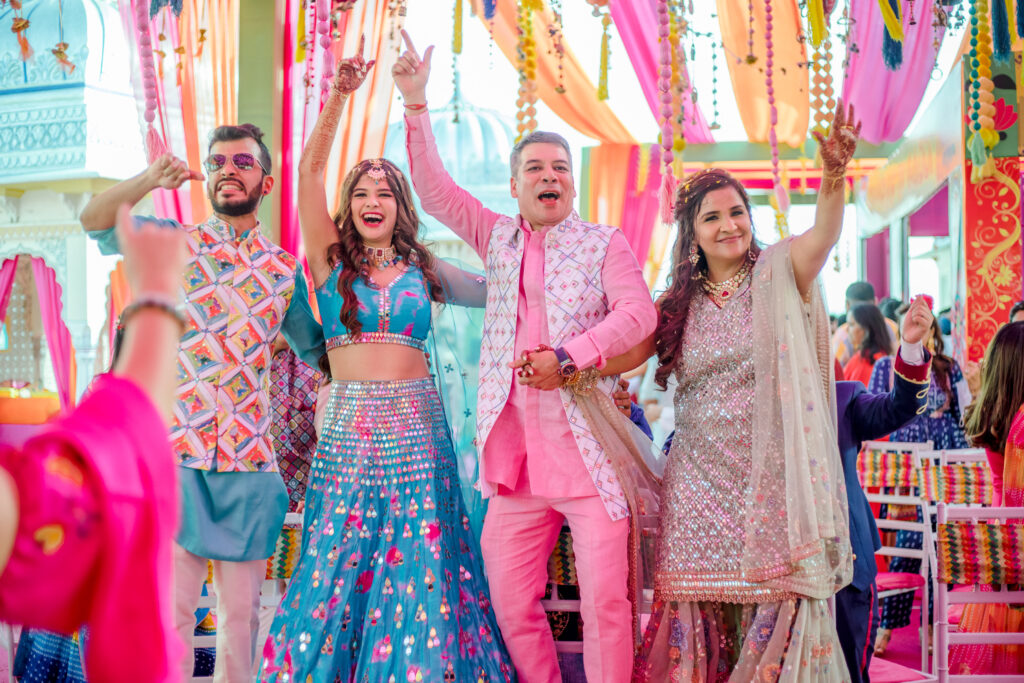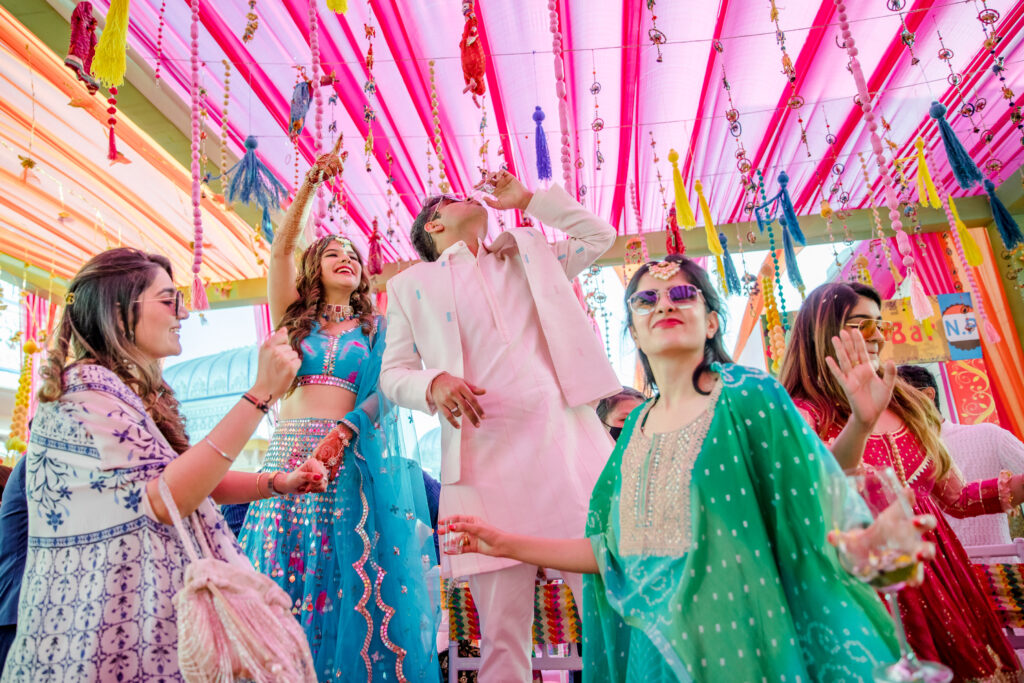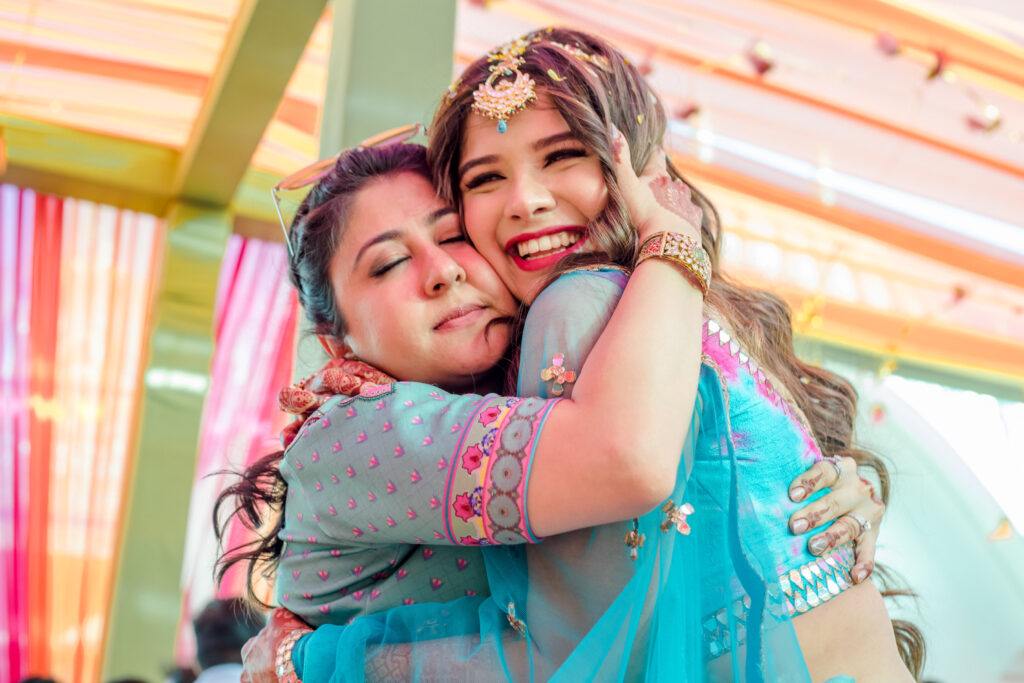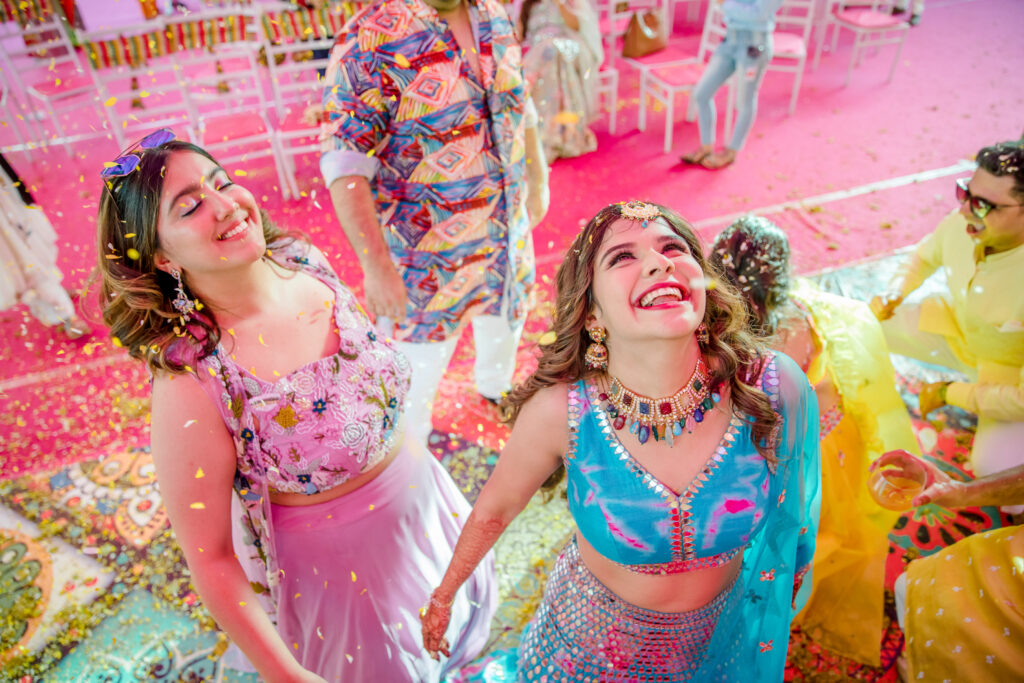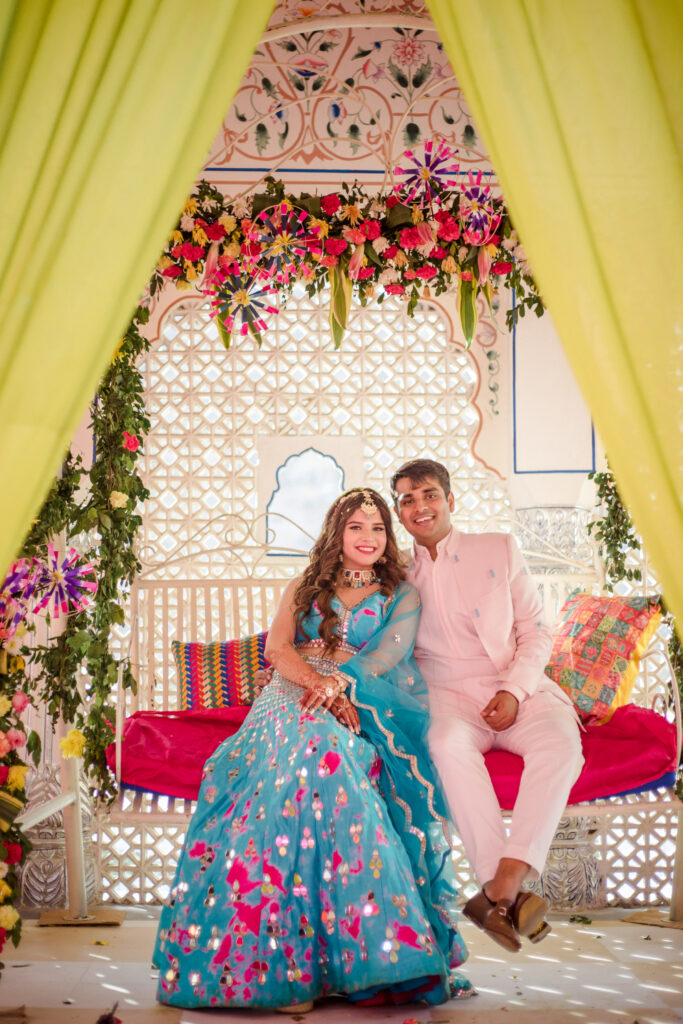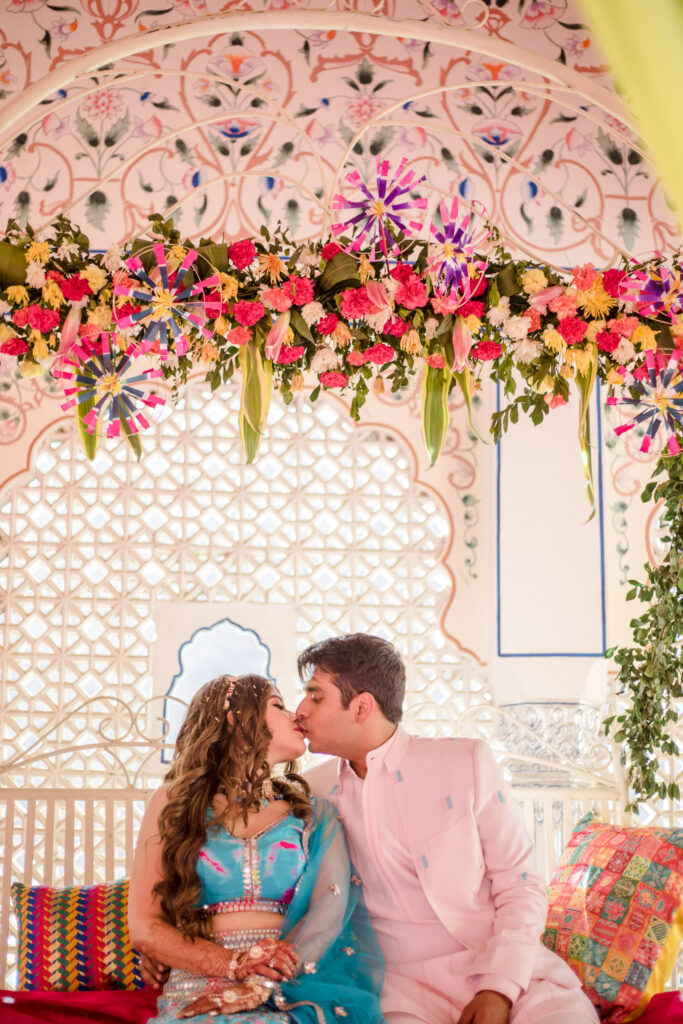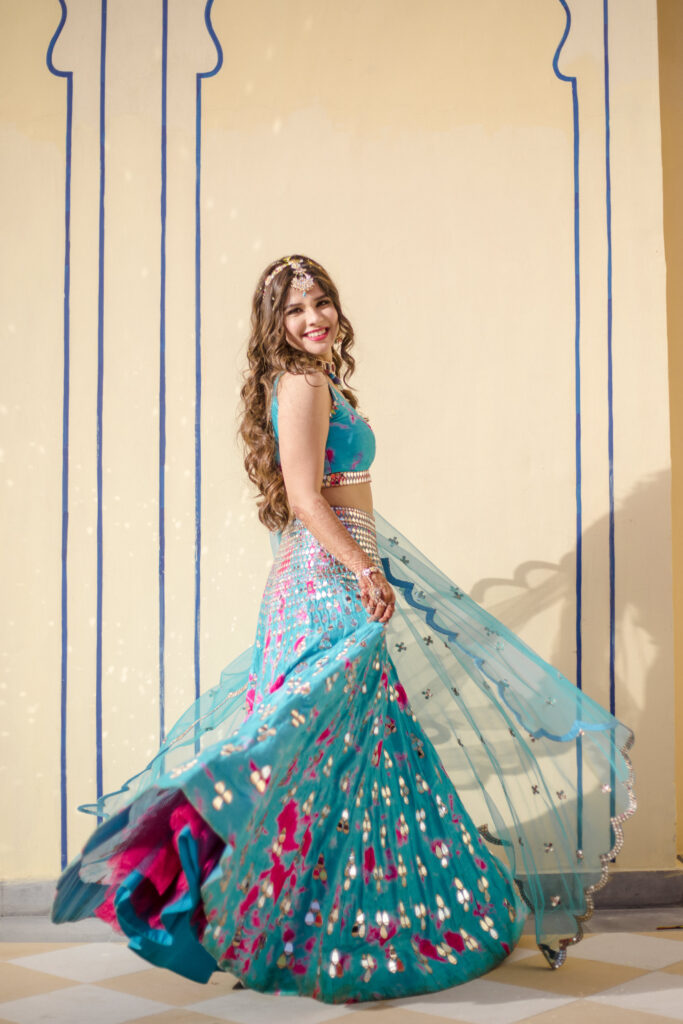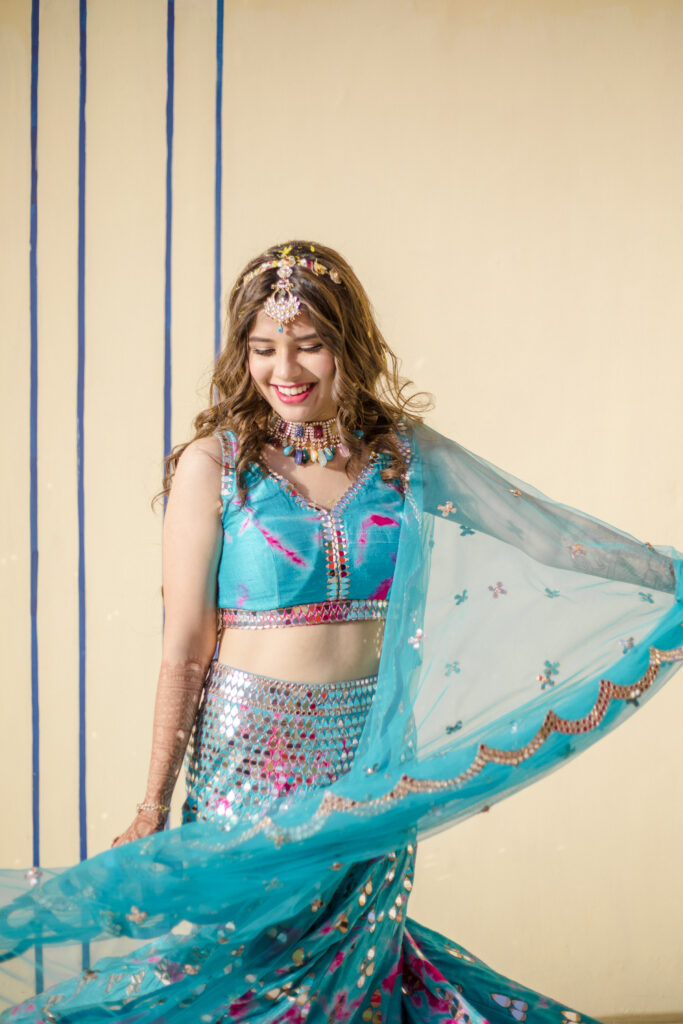 Mehendi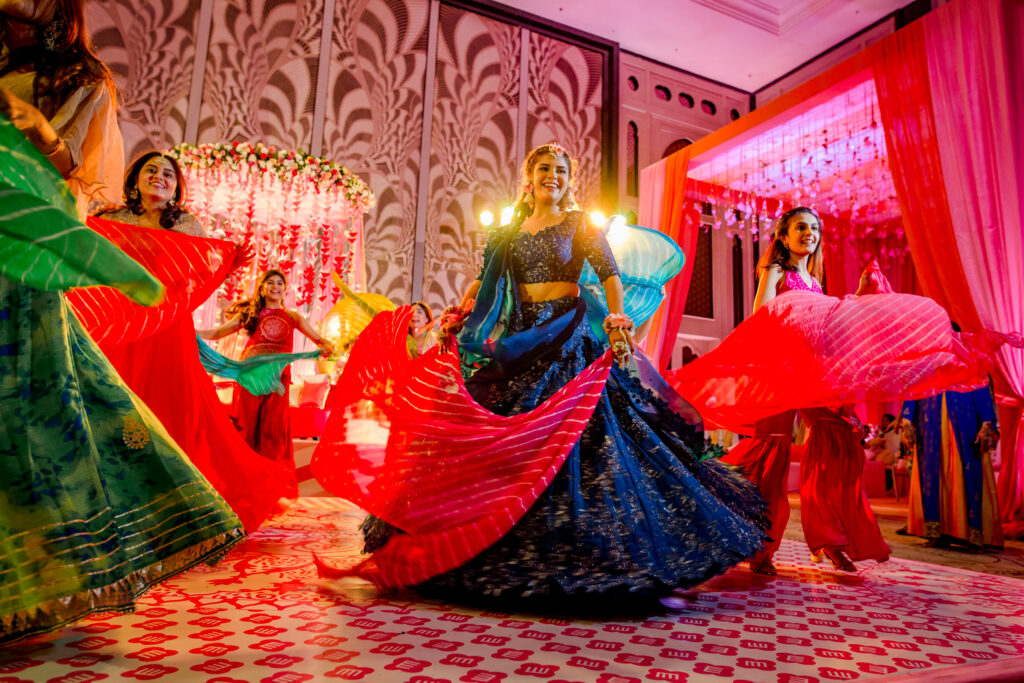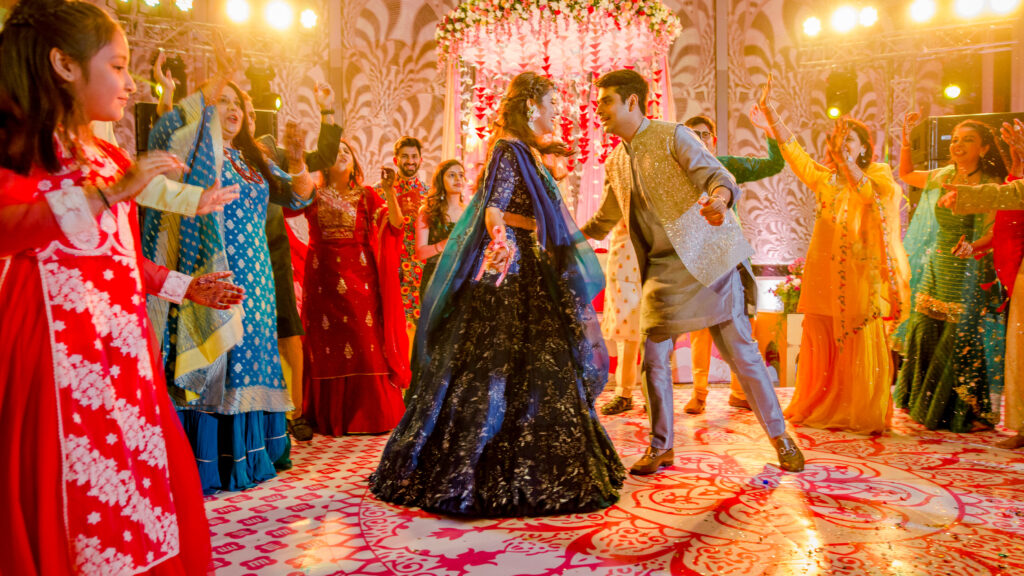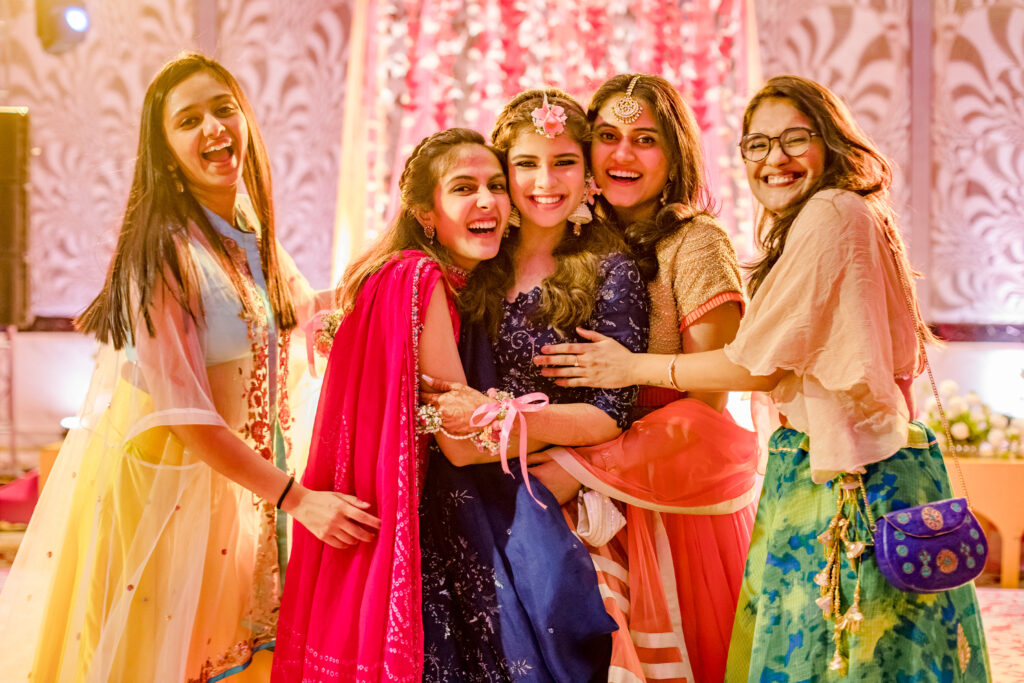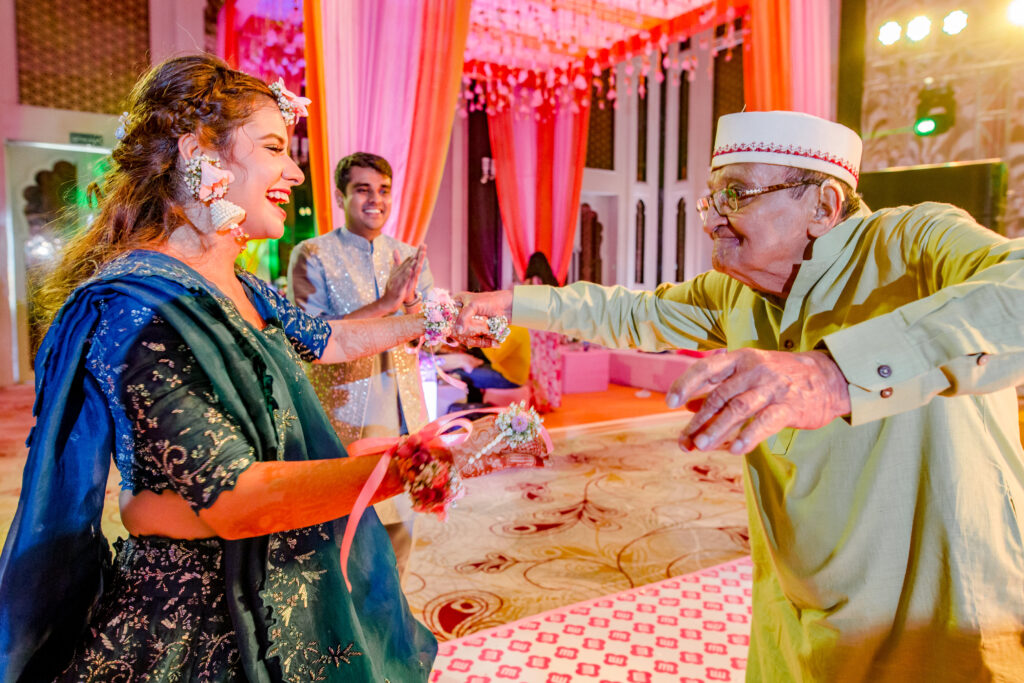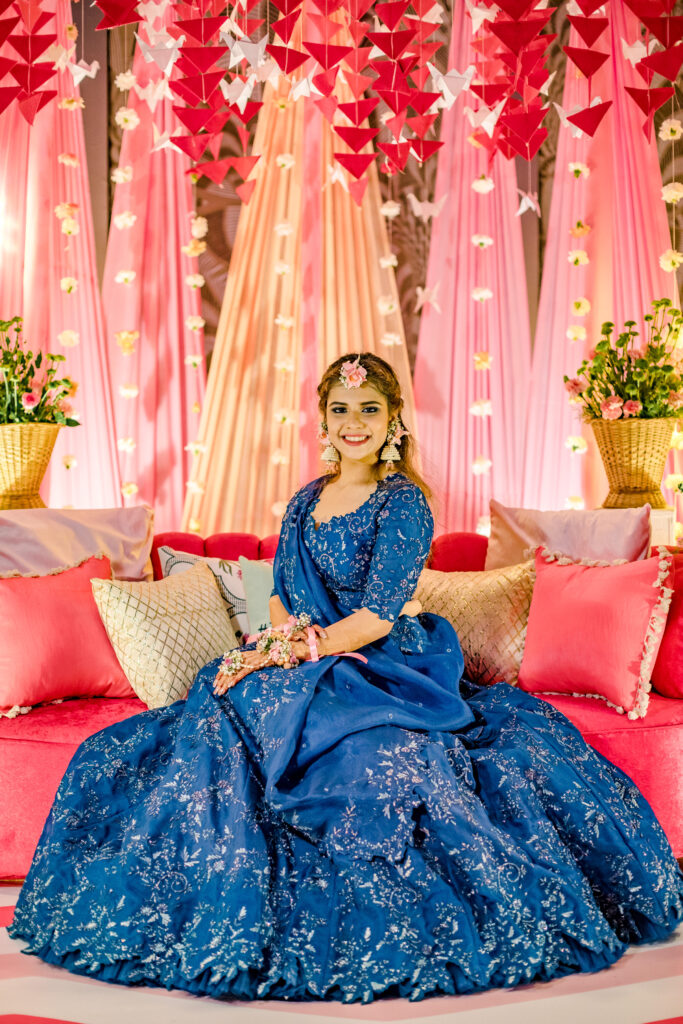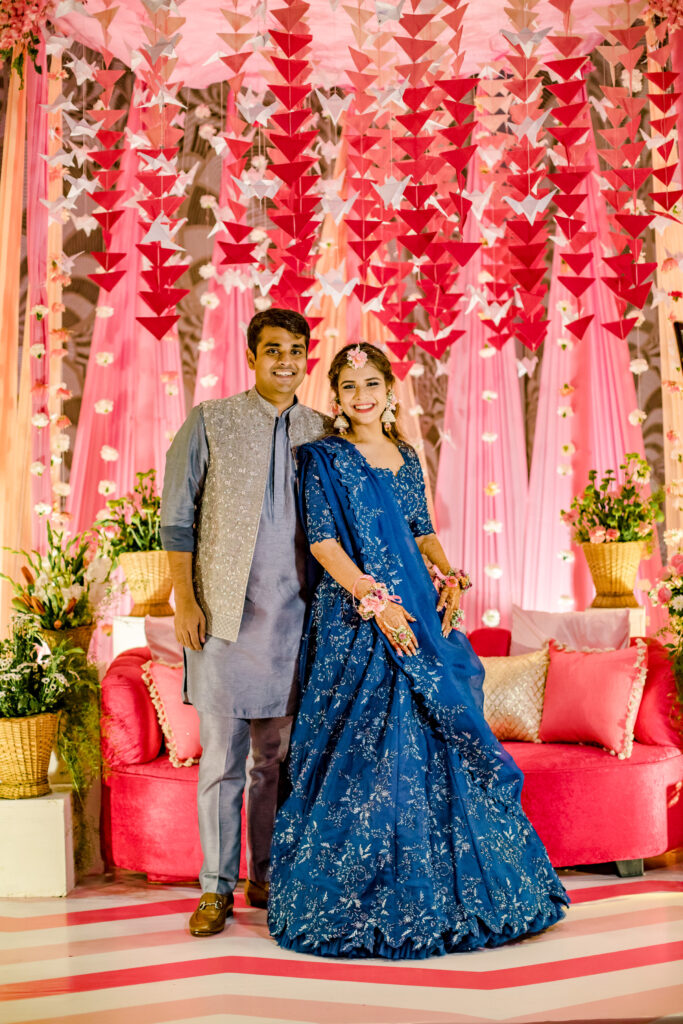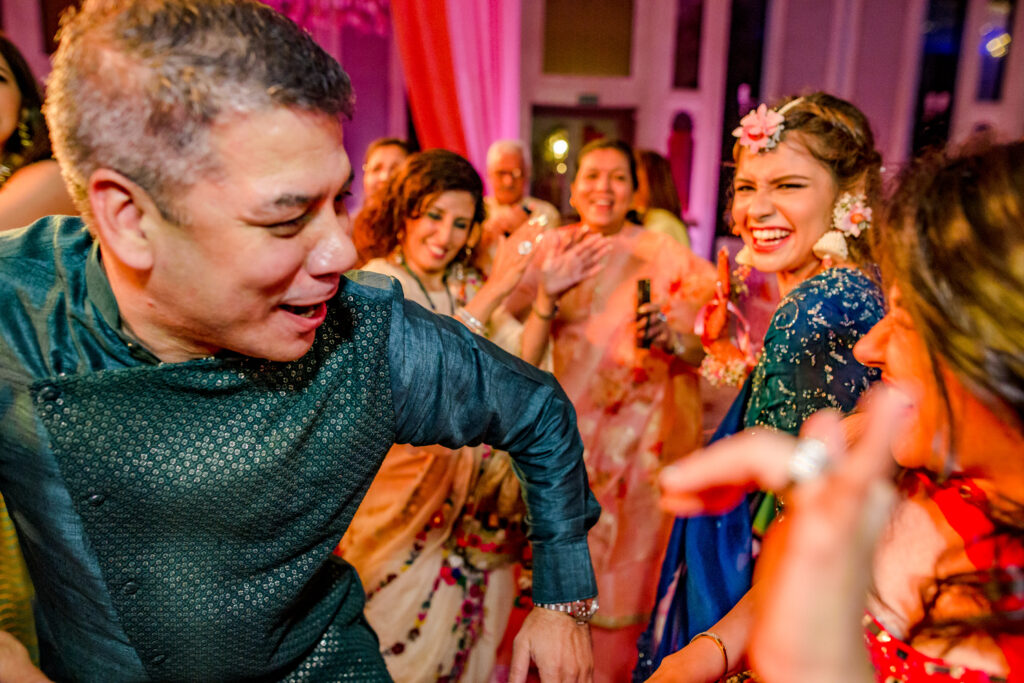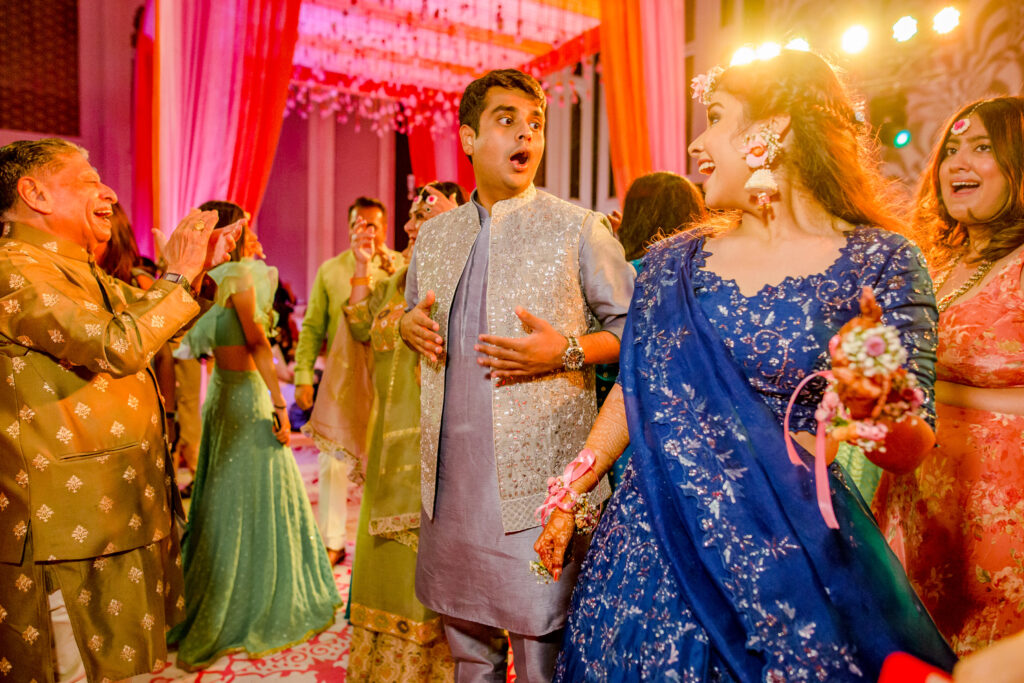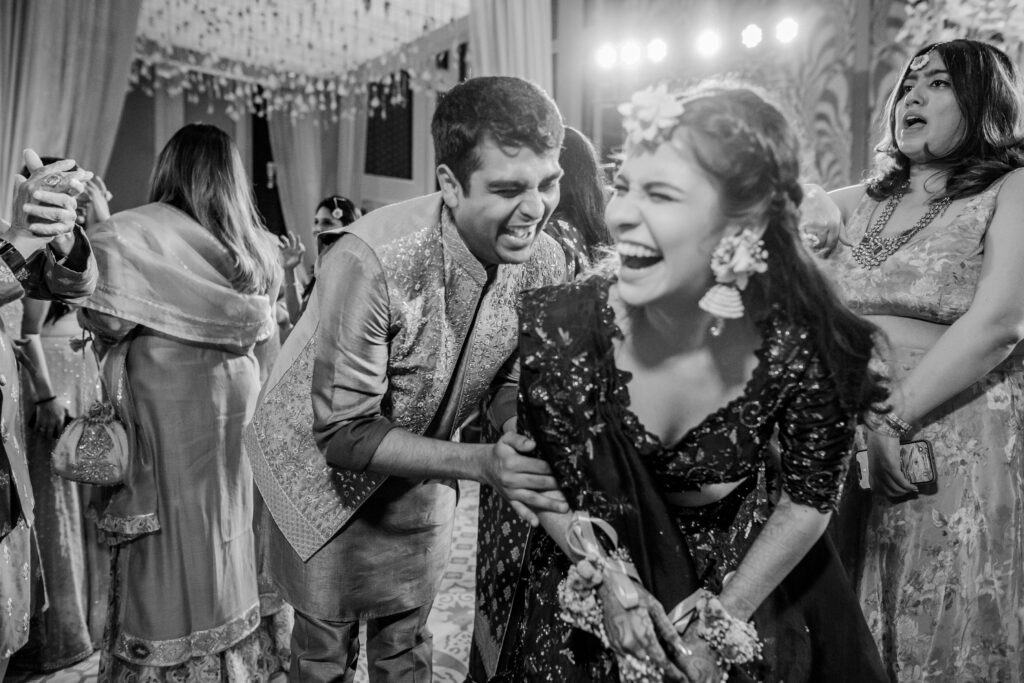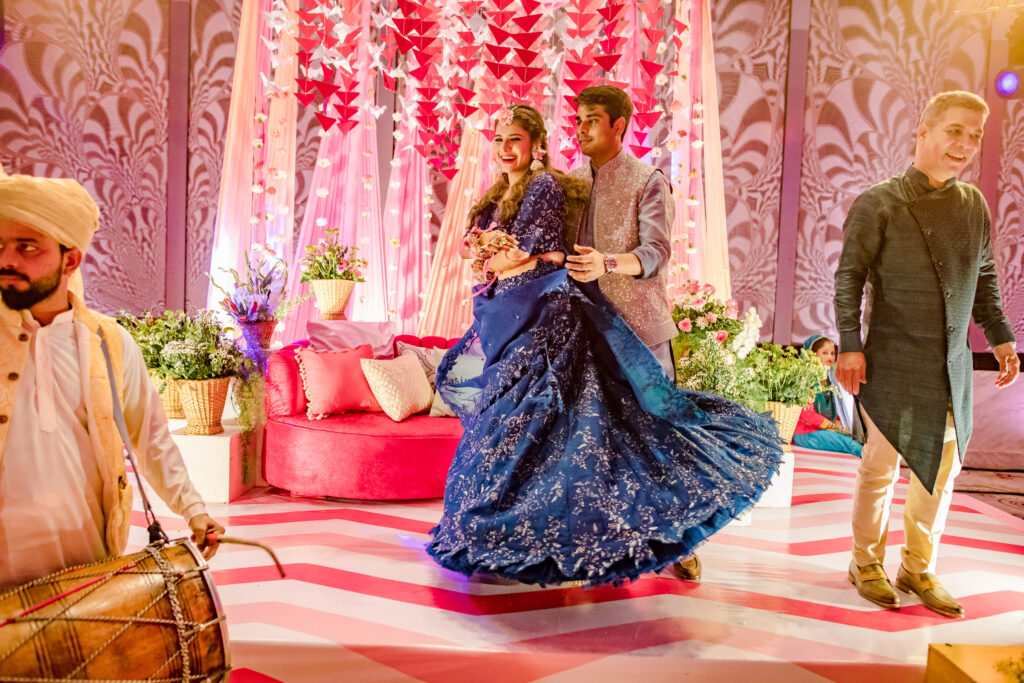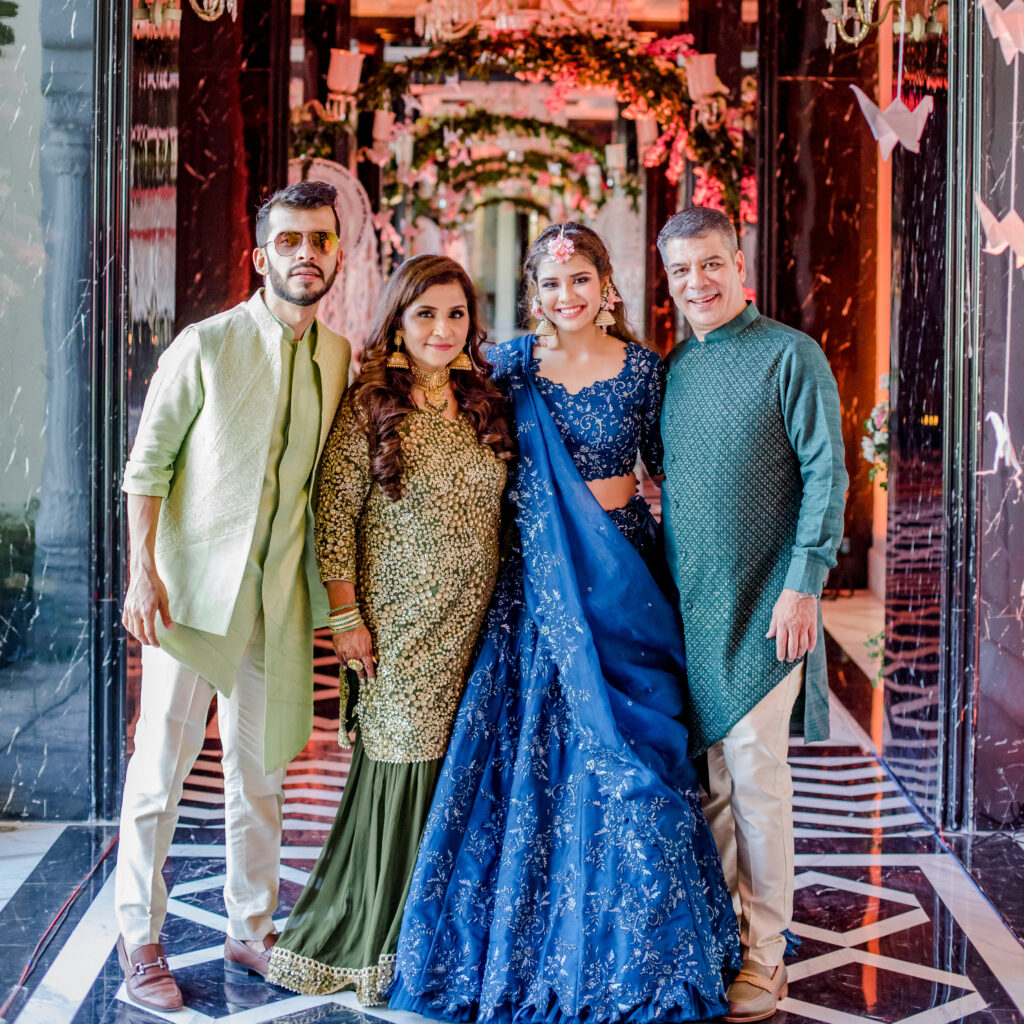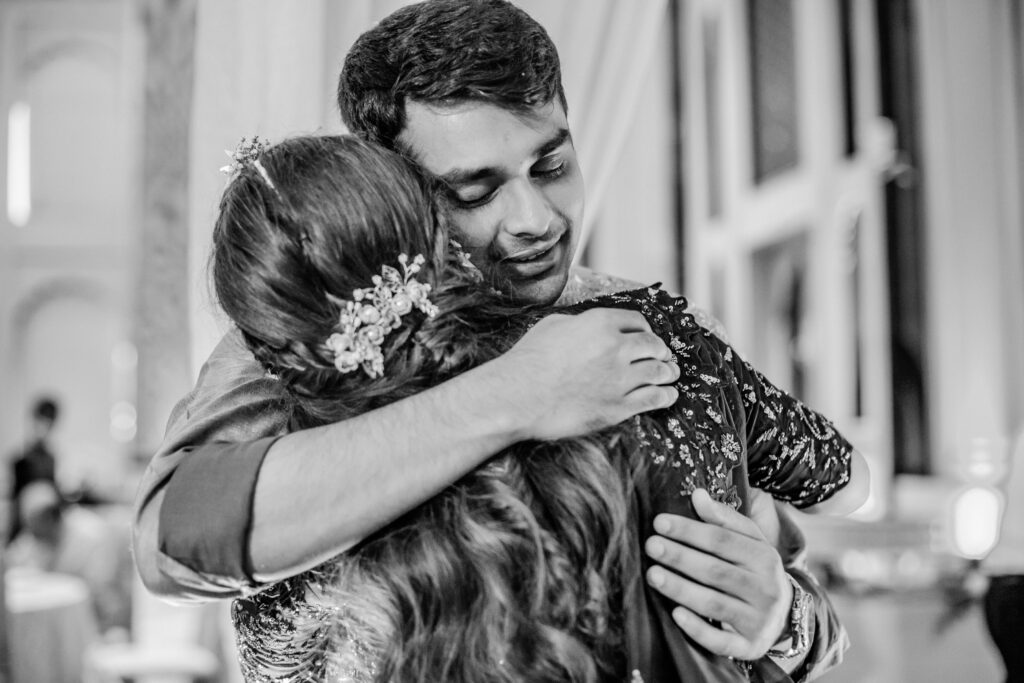 Sangeet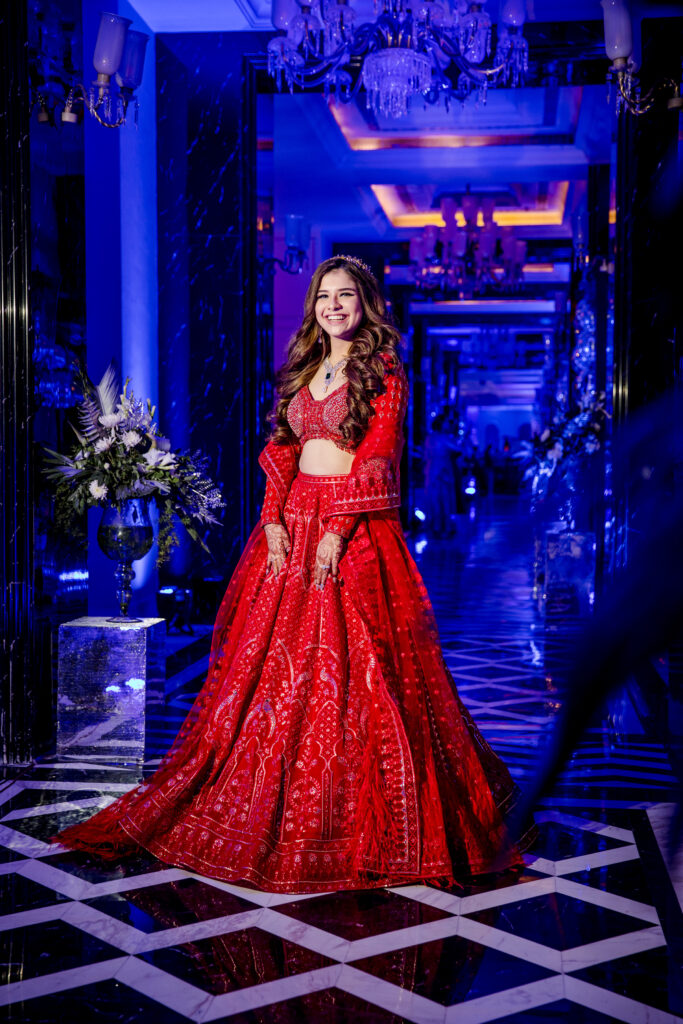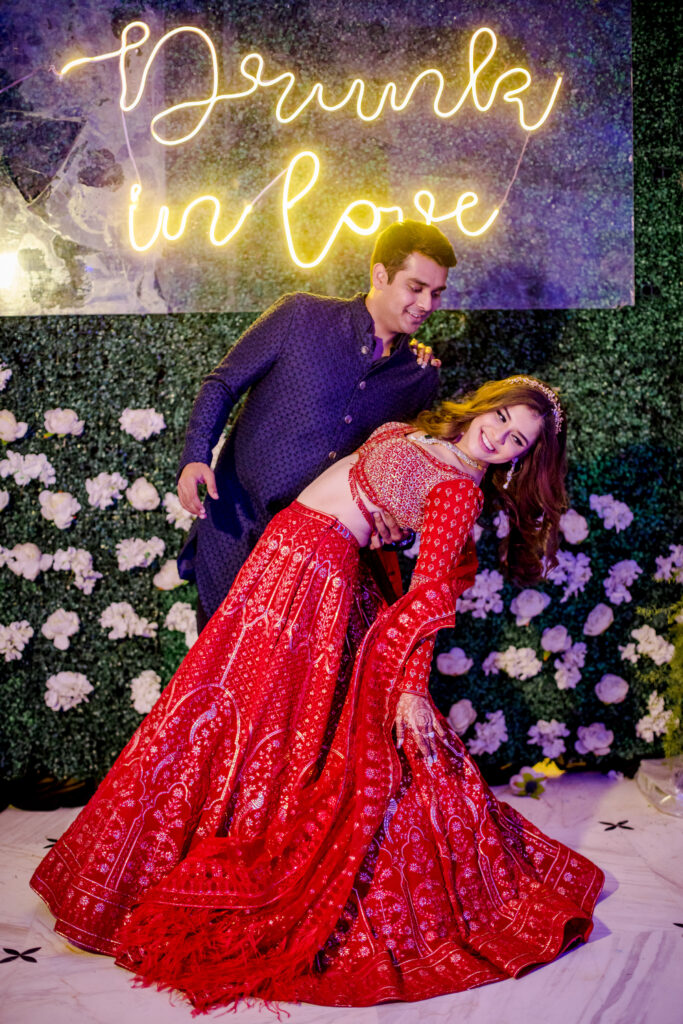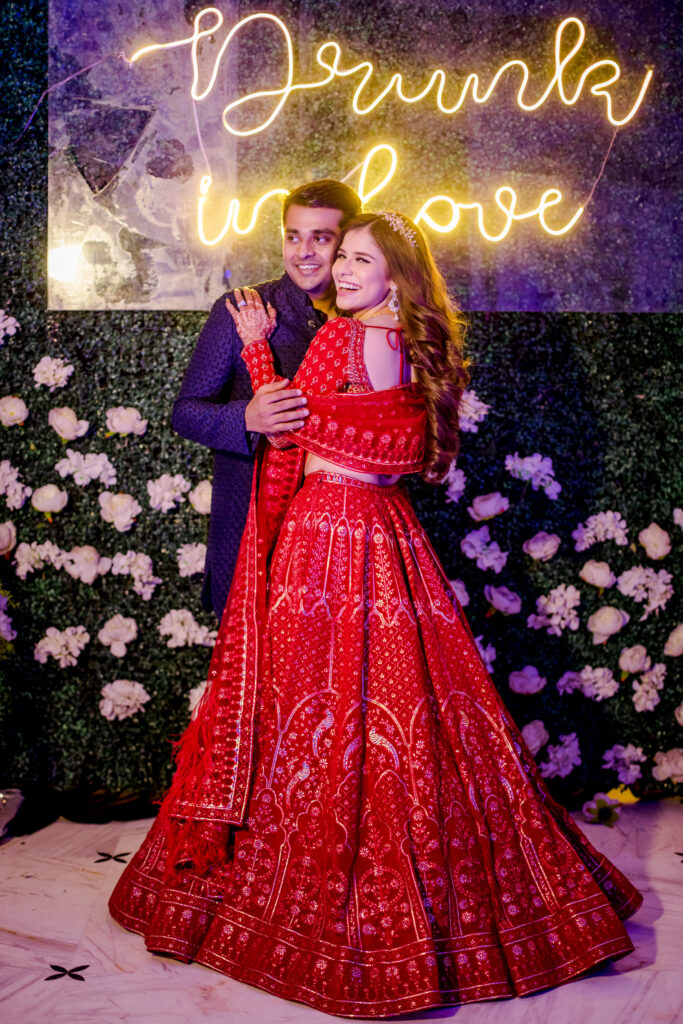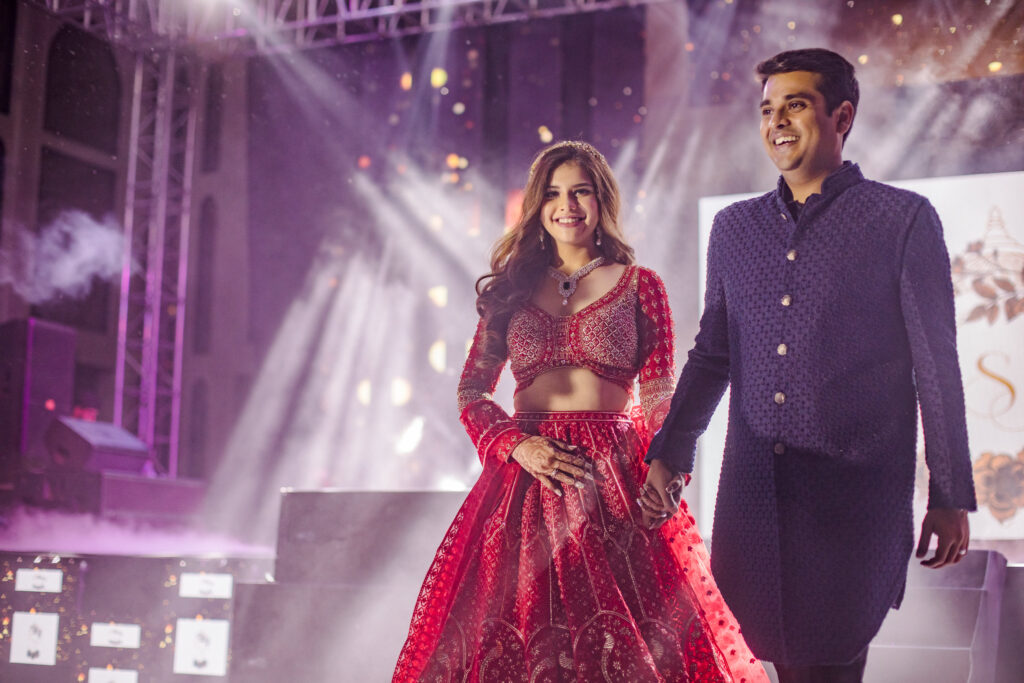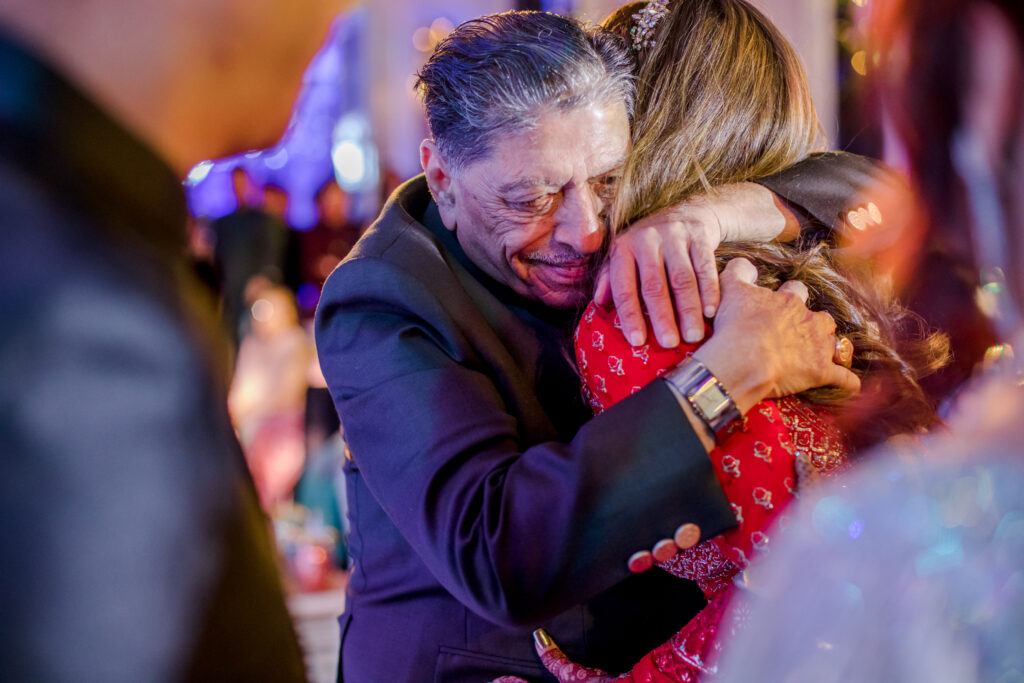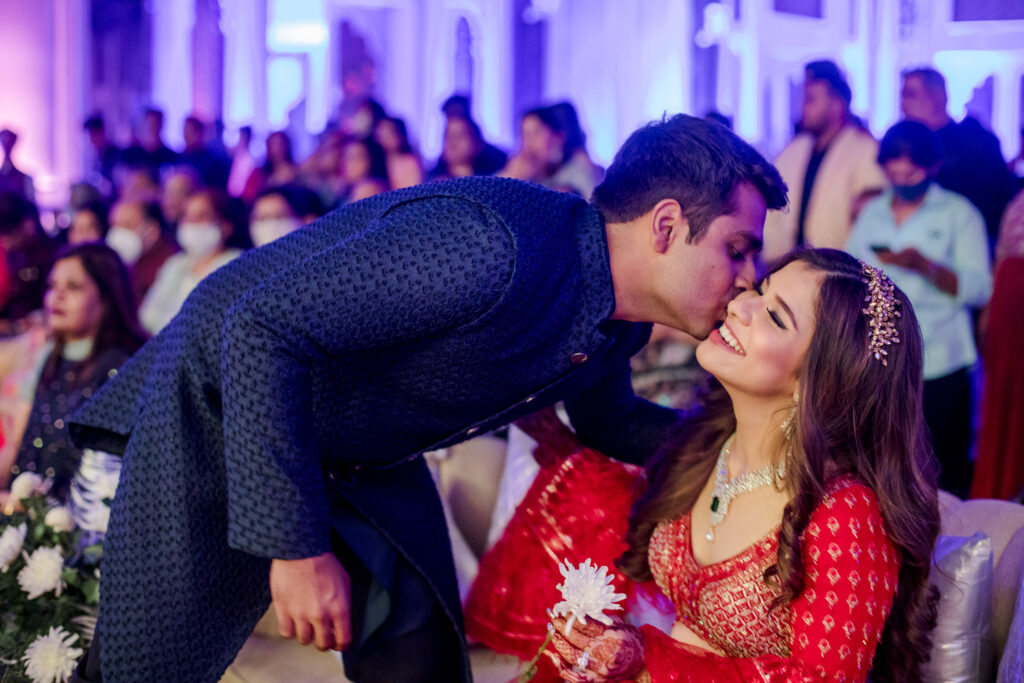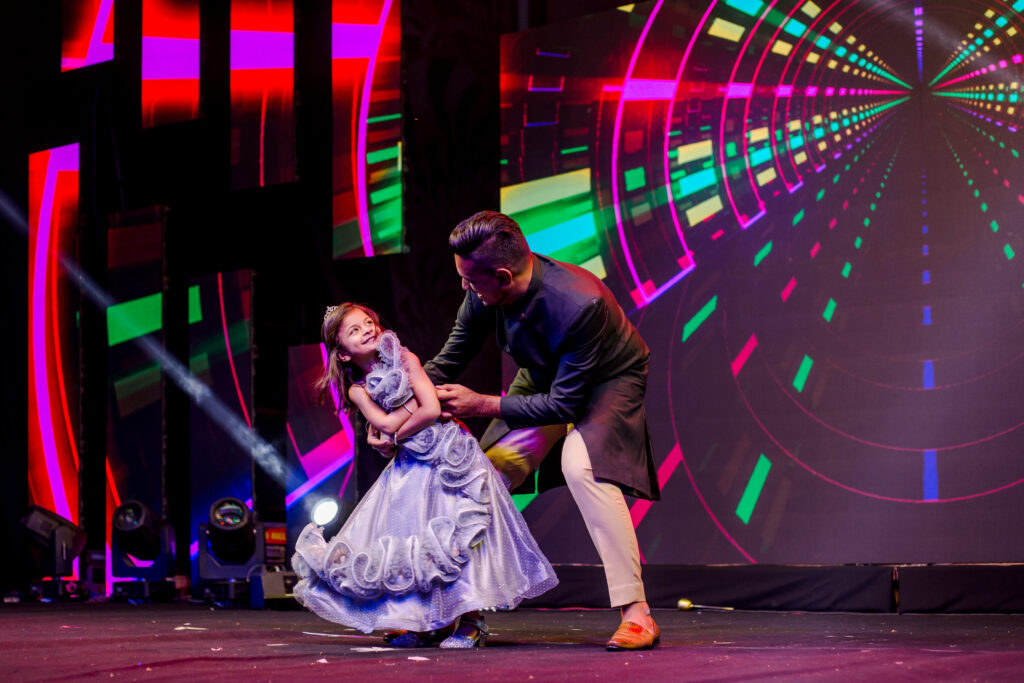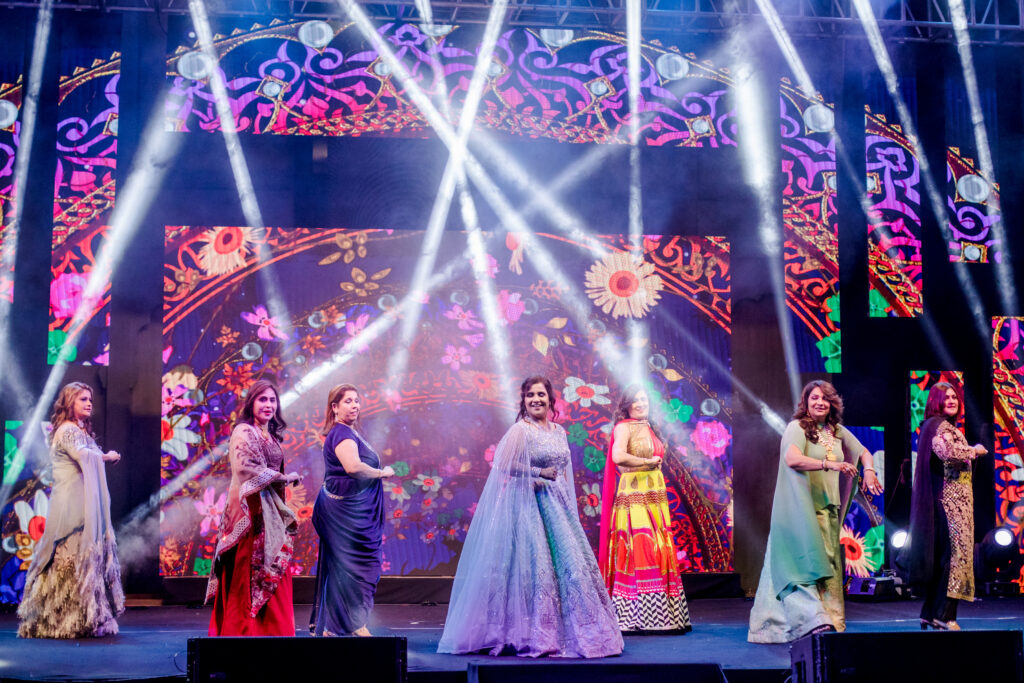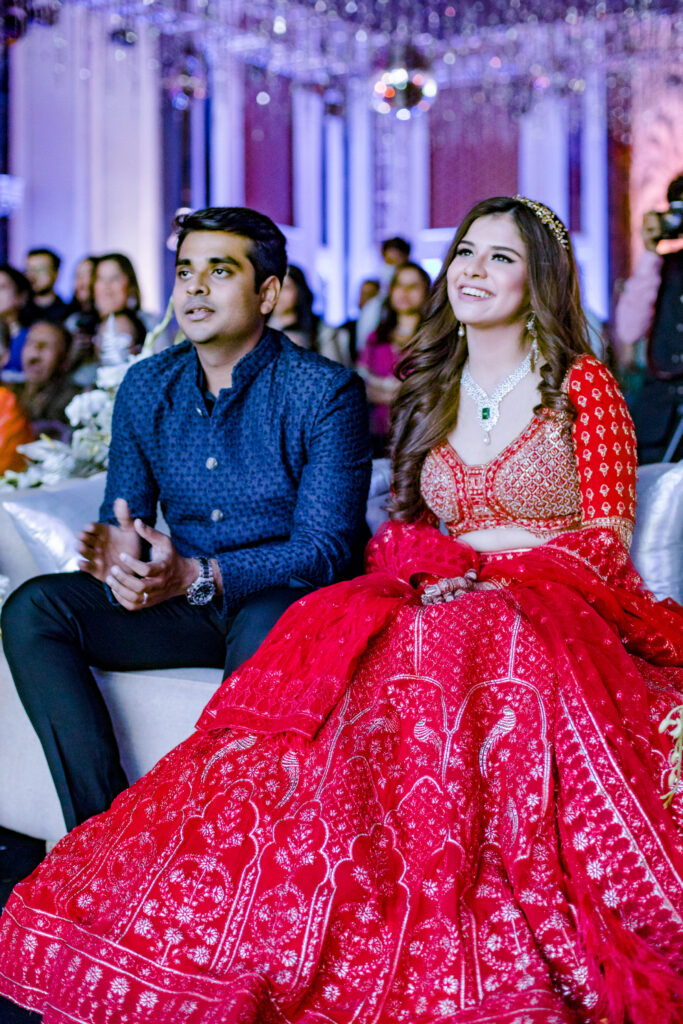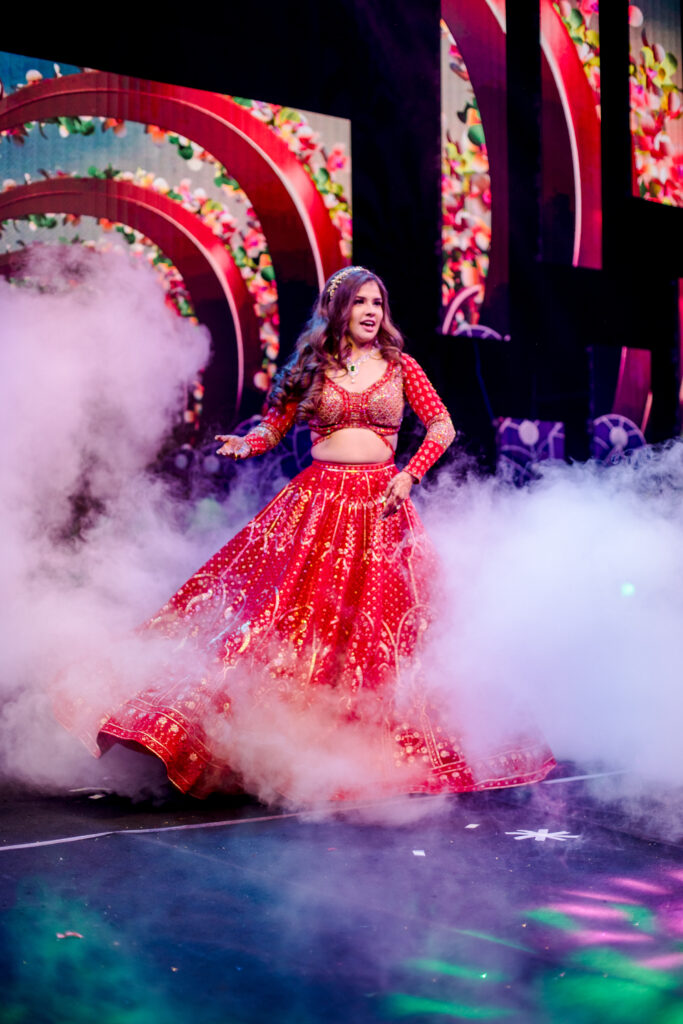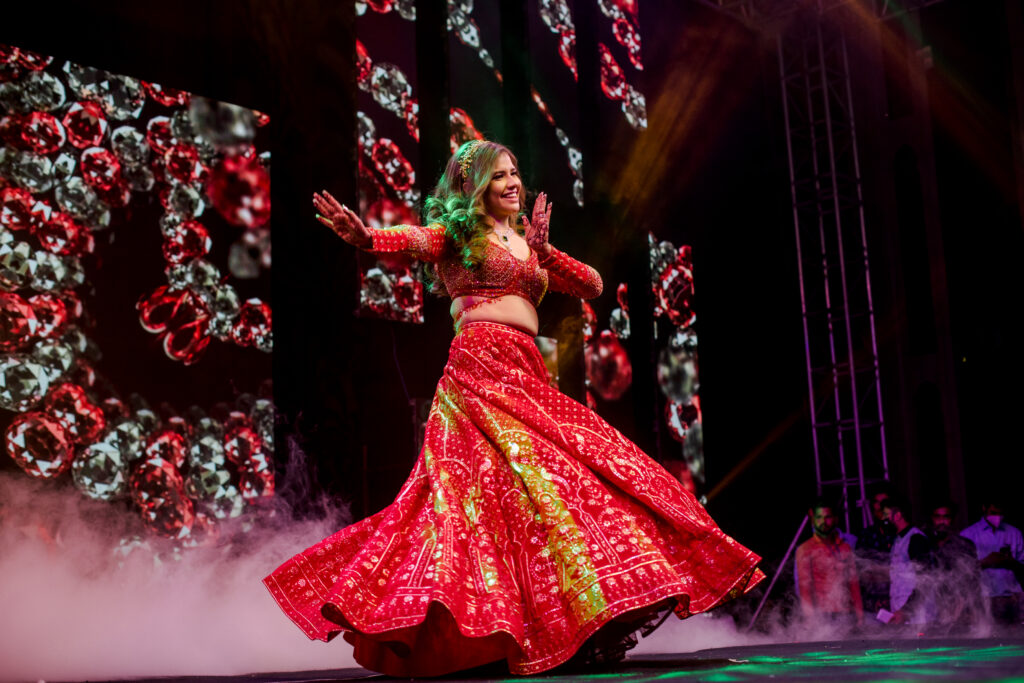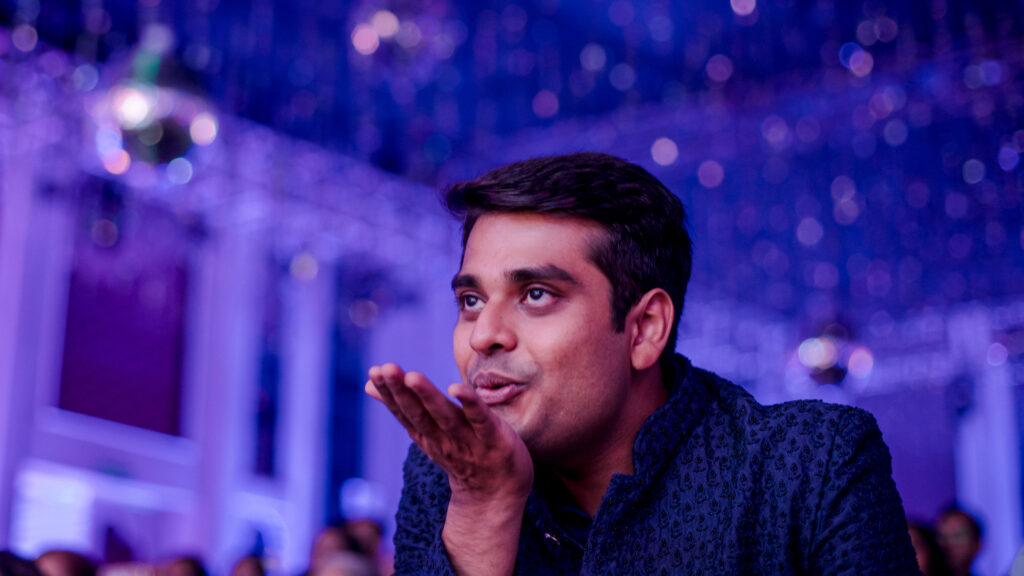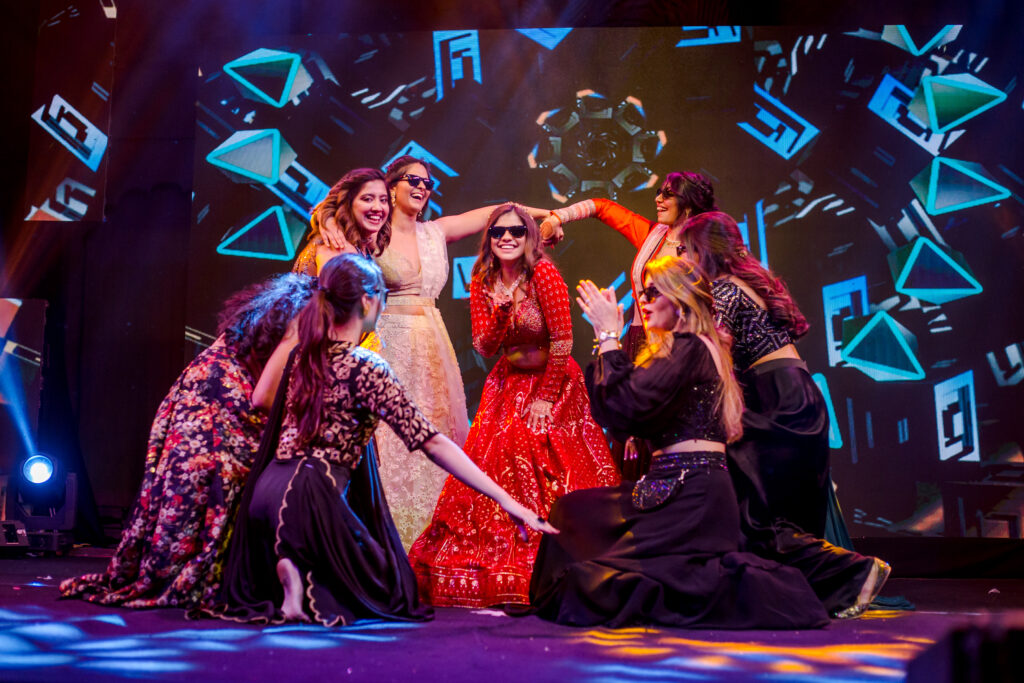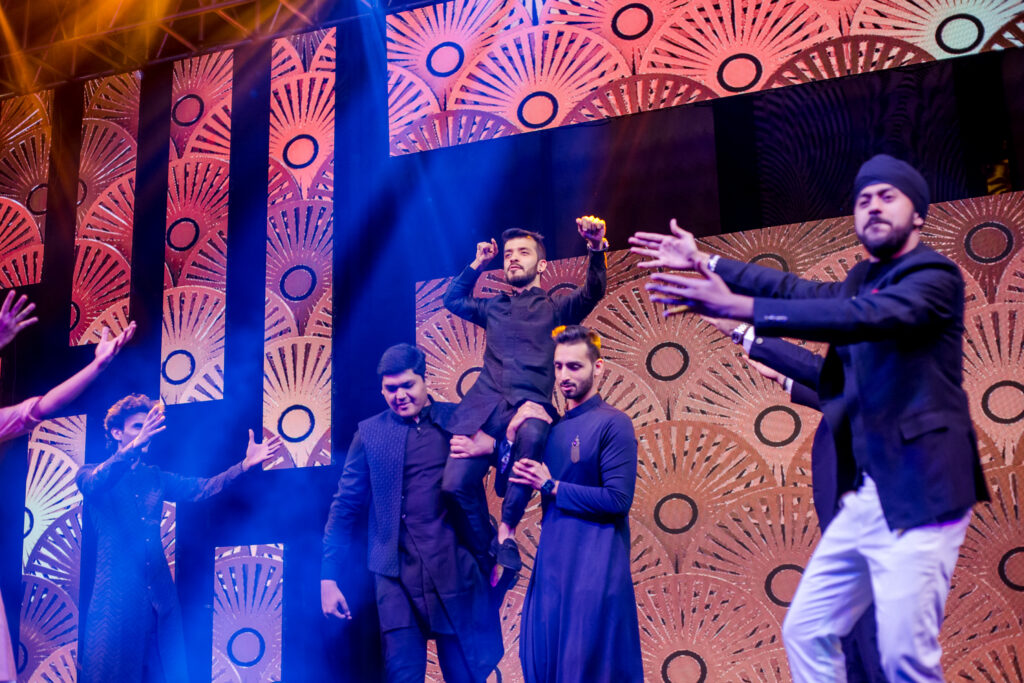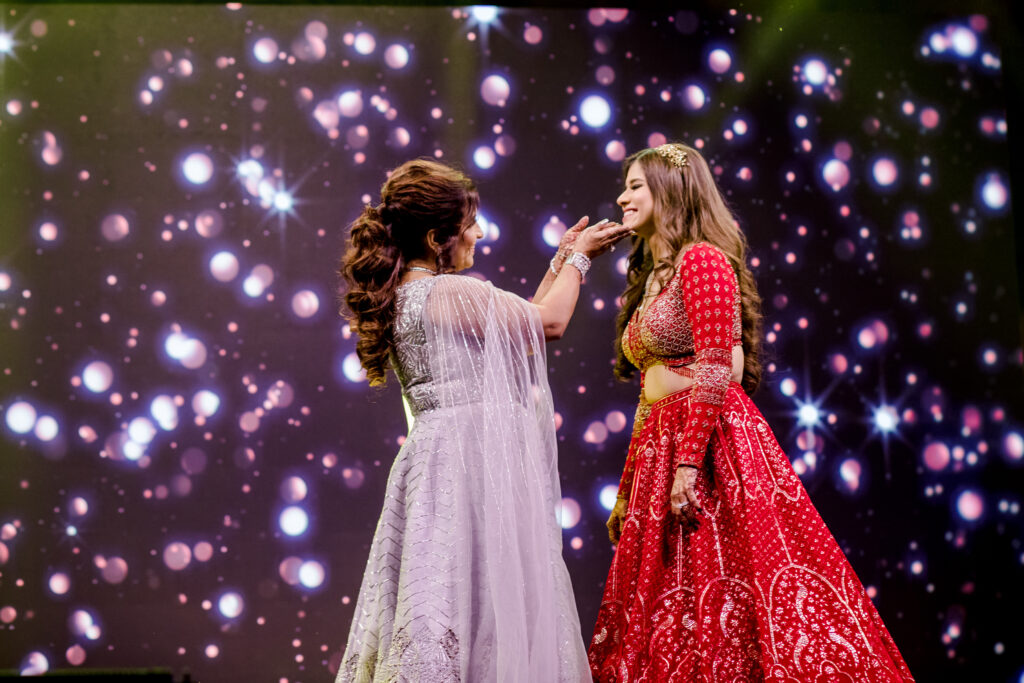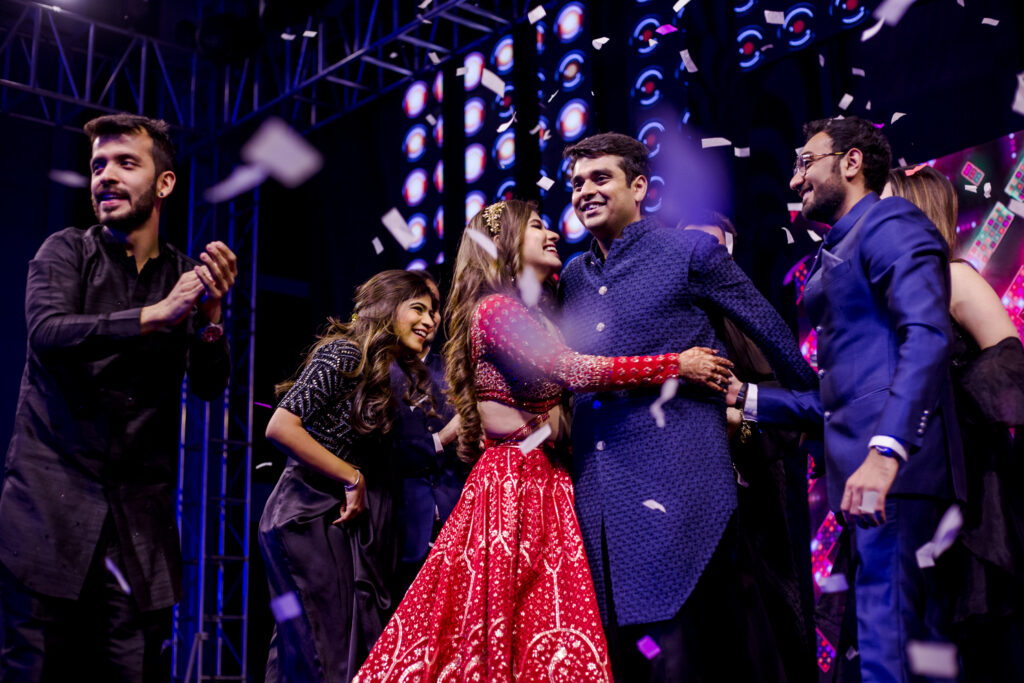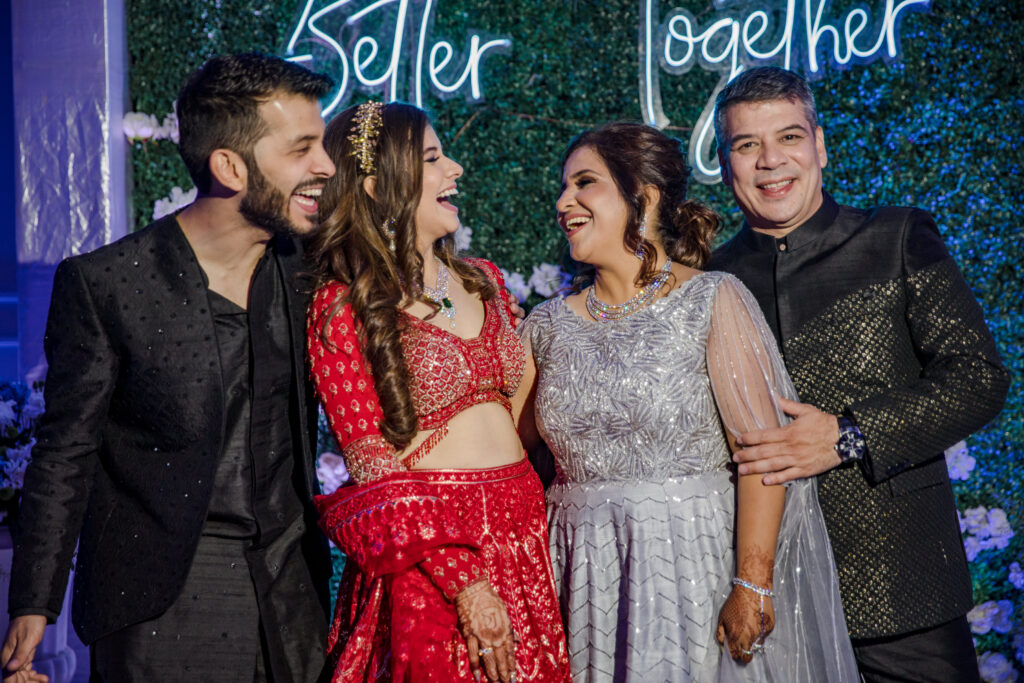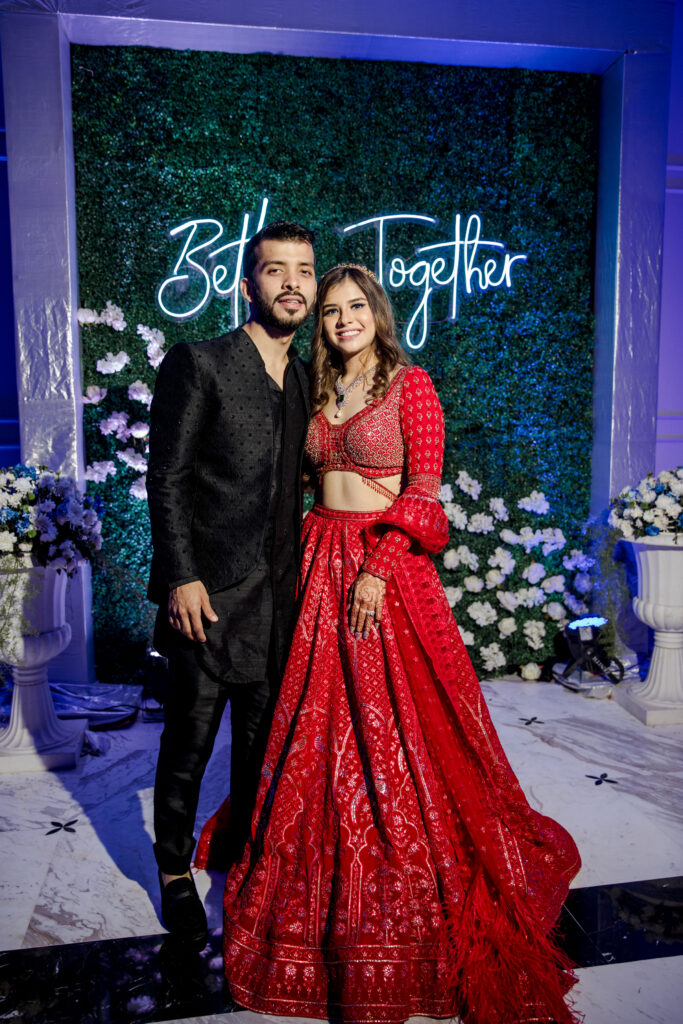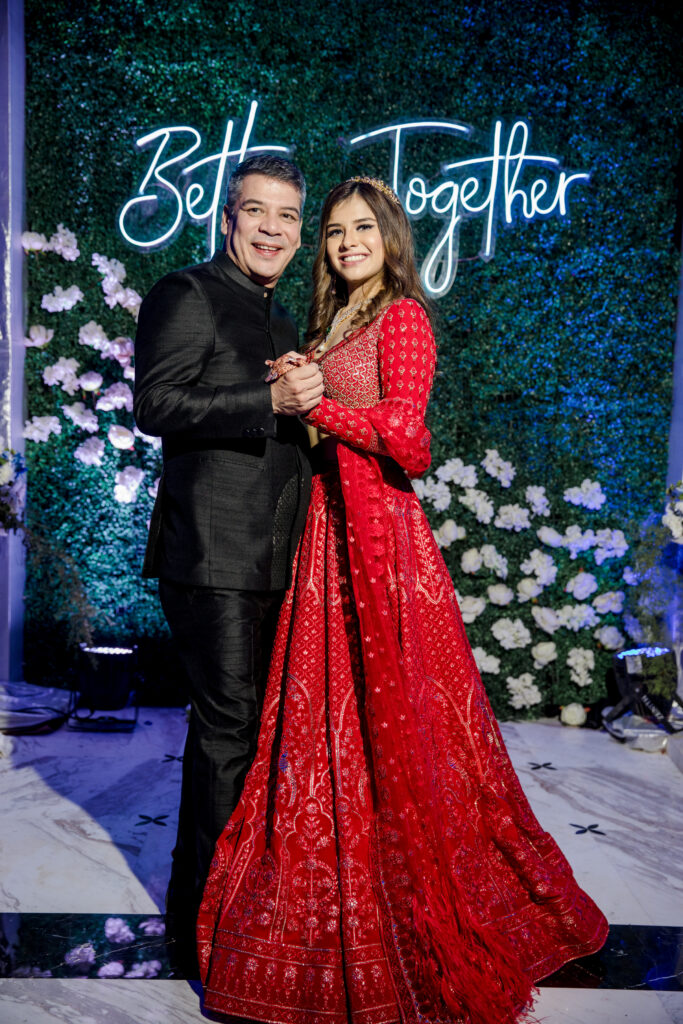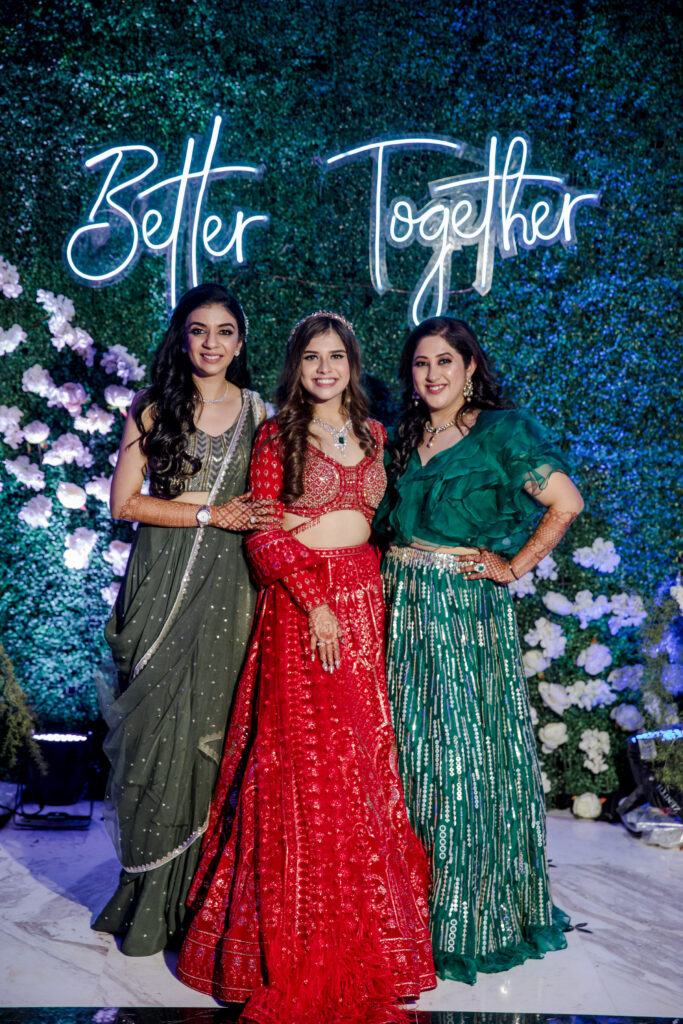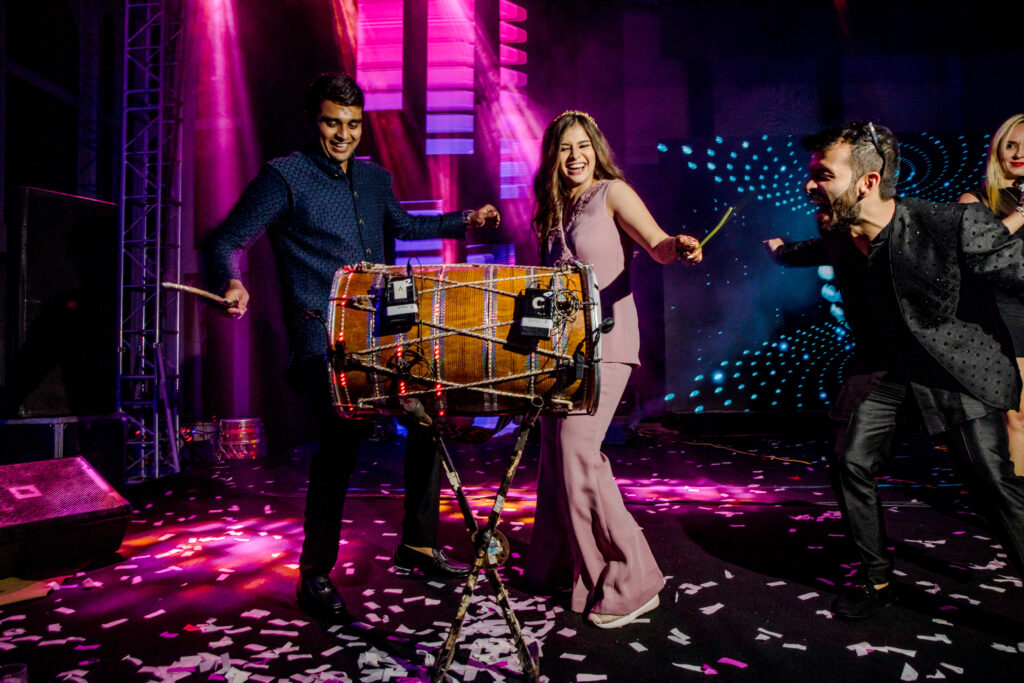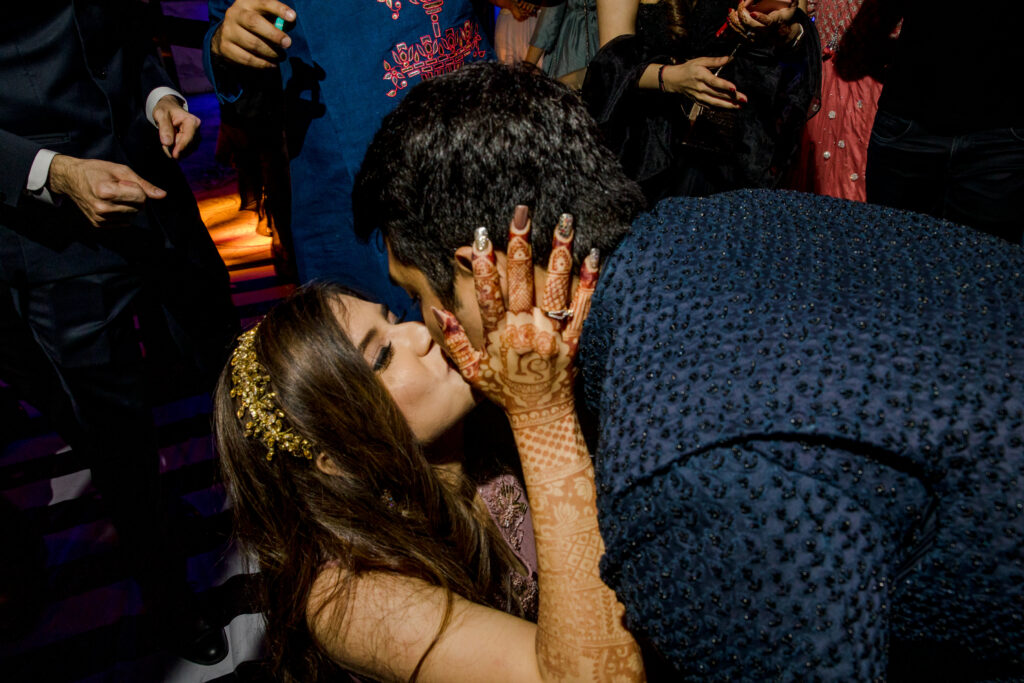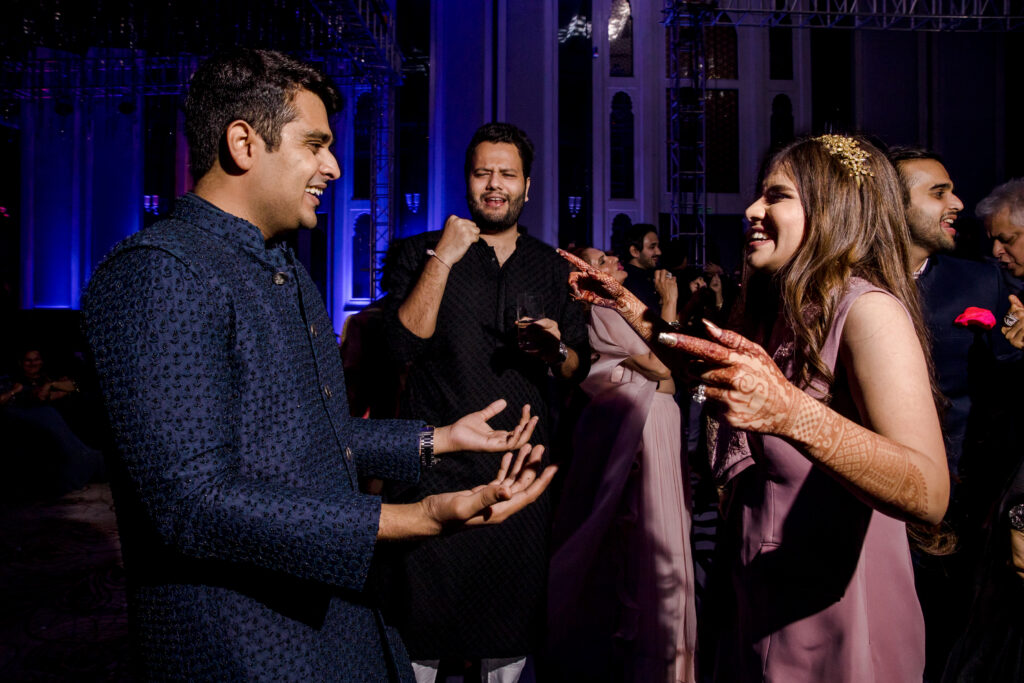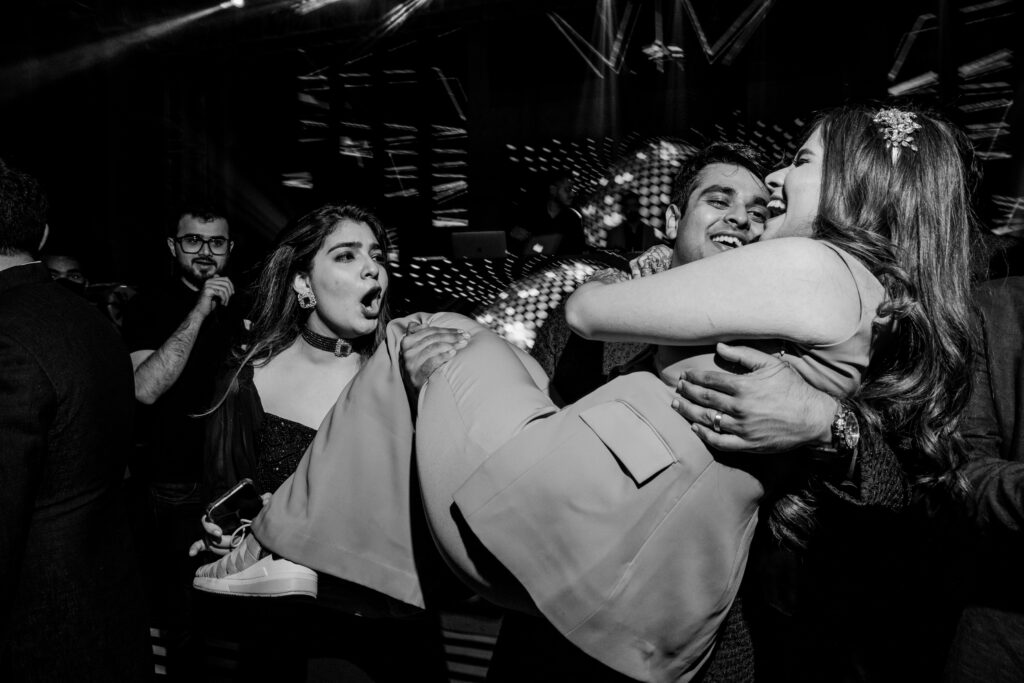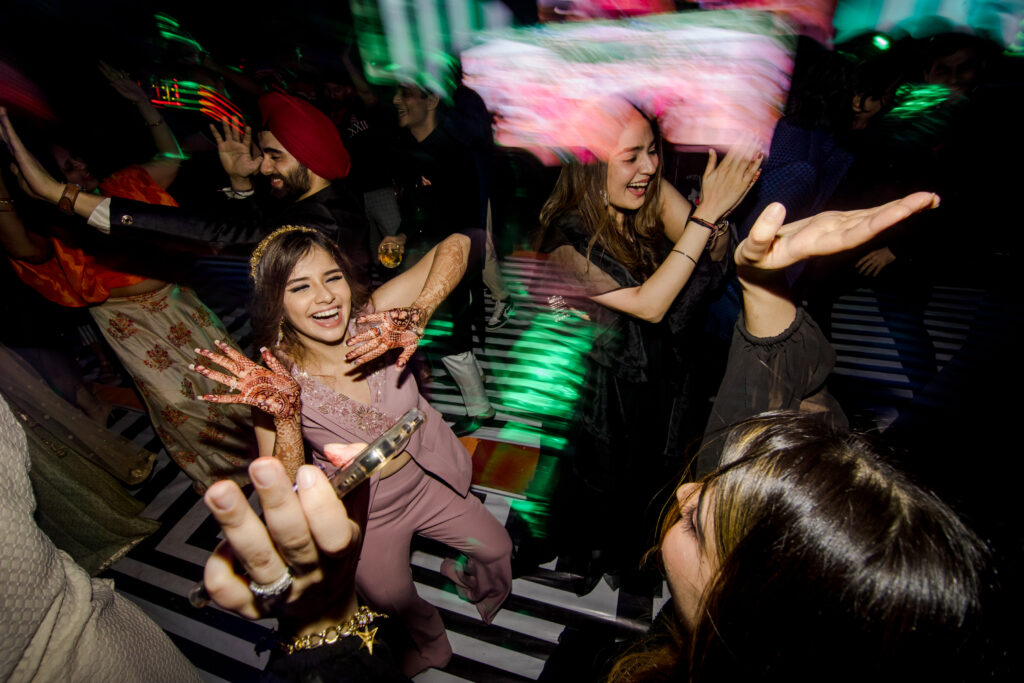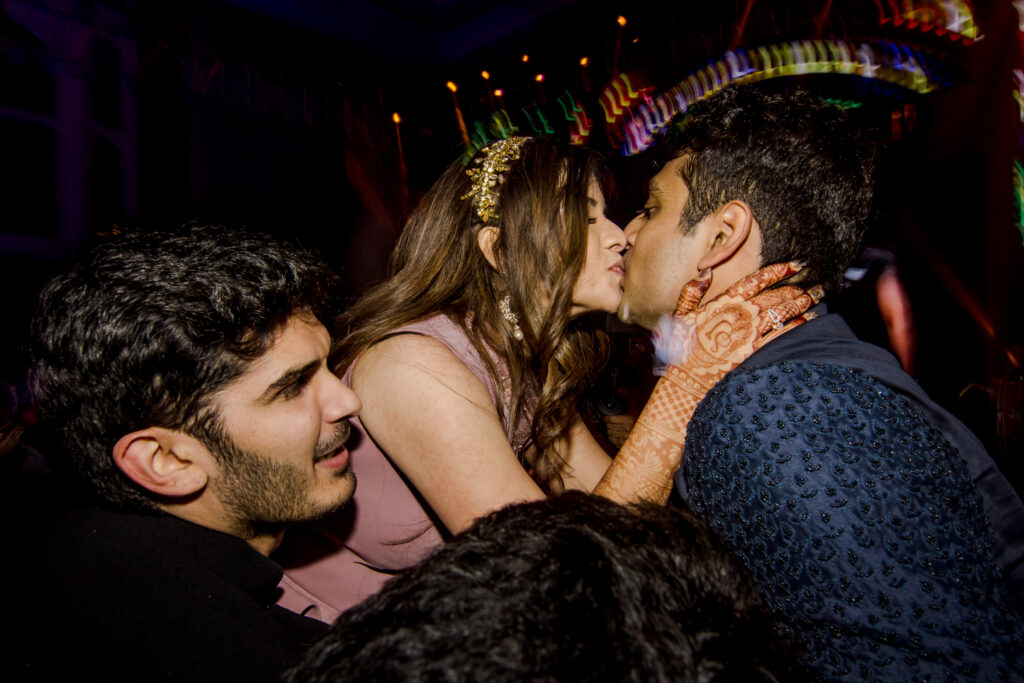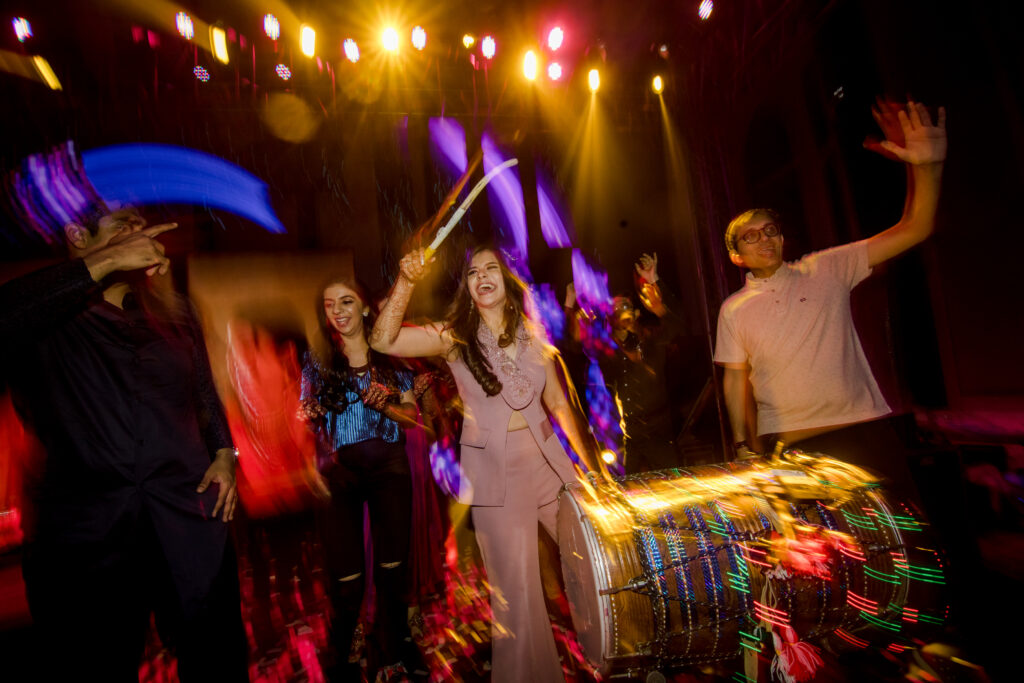 Ganesh Puja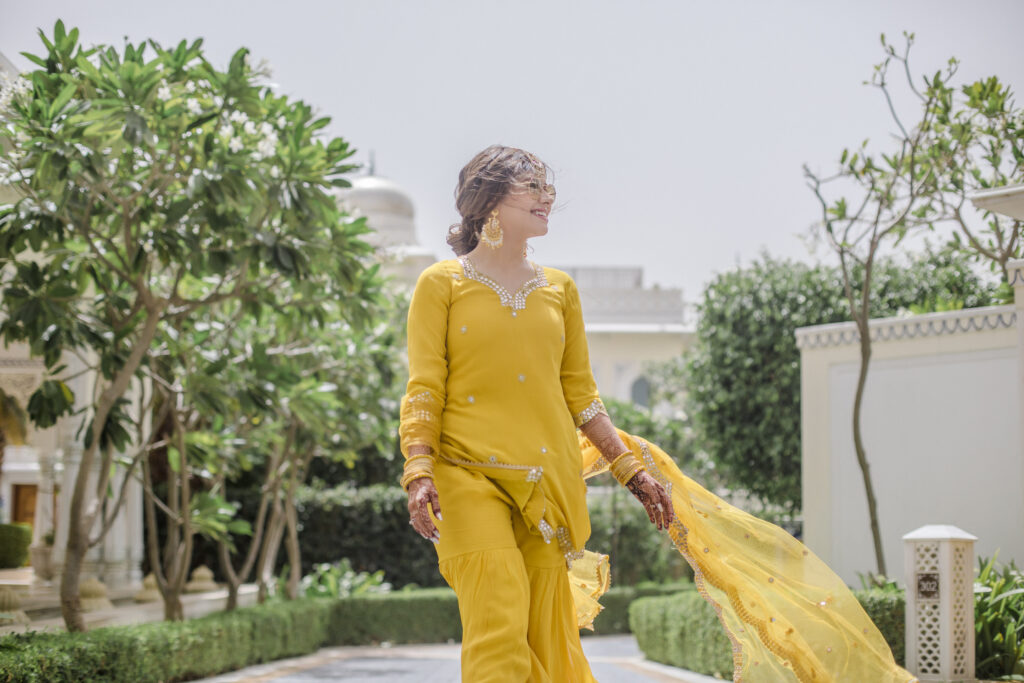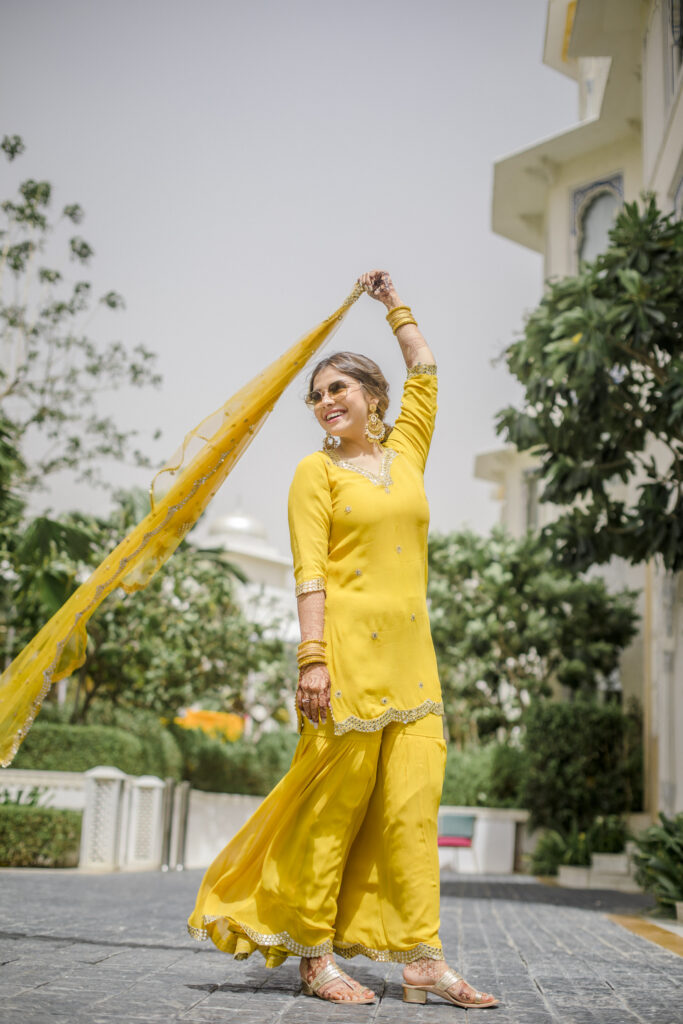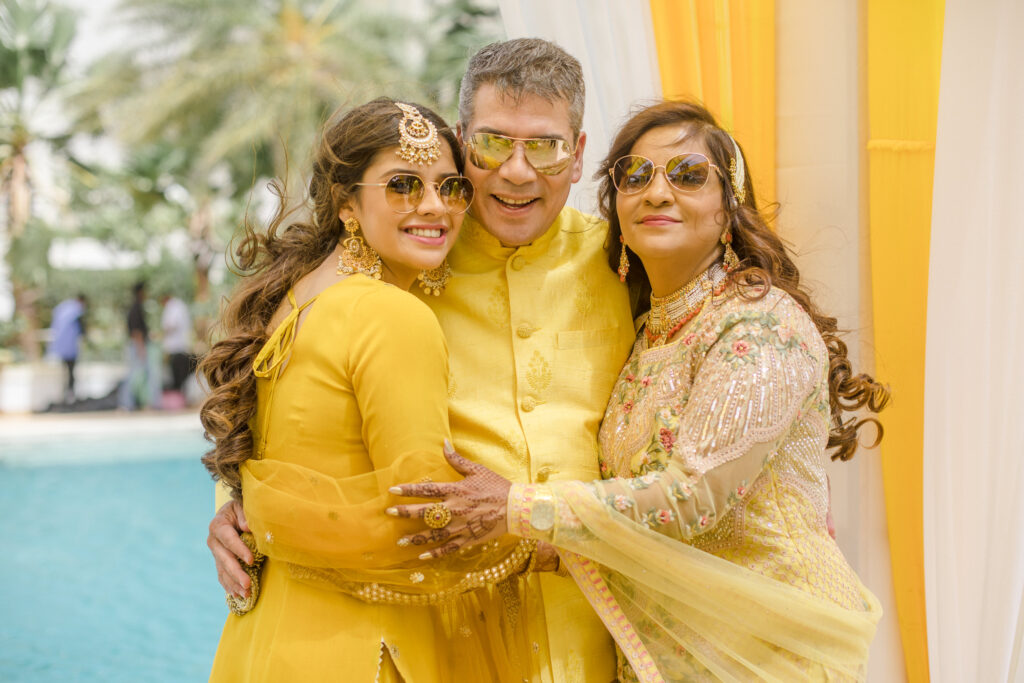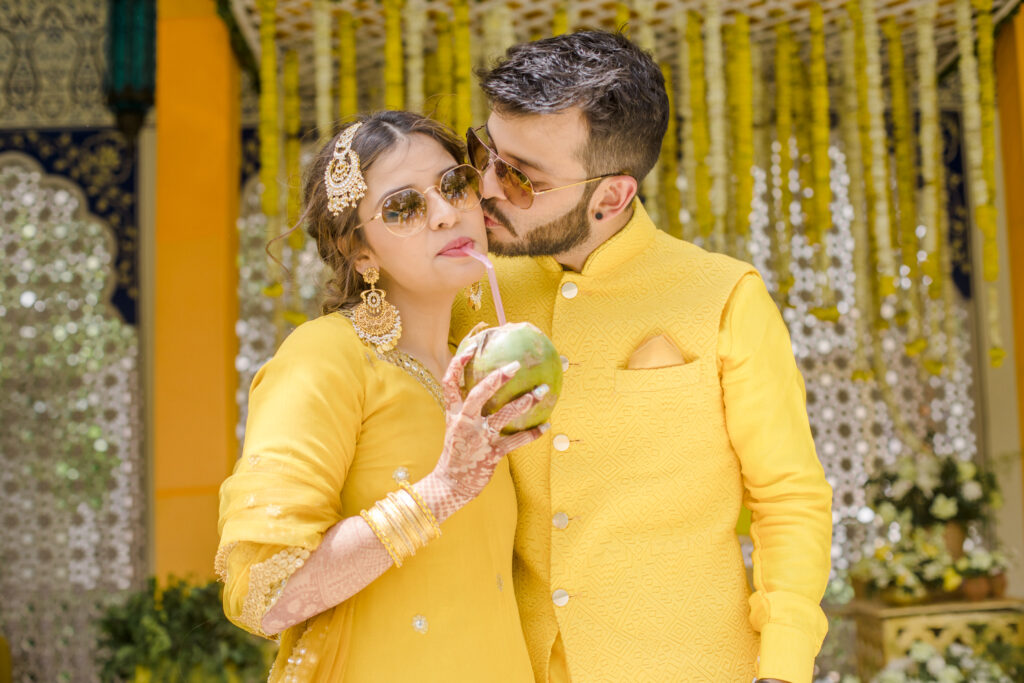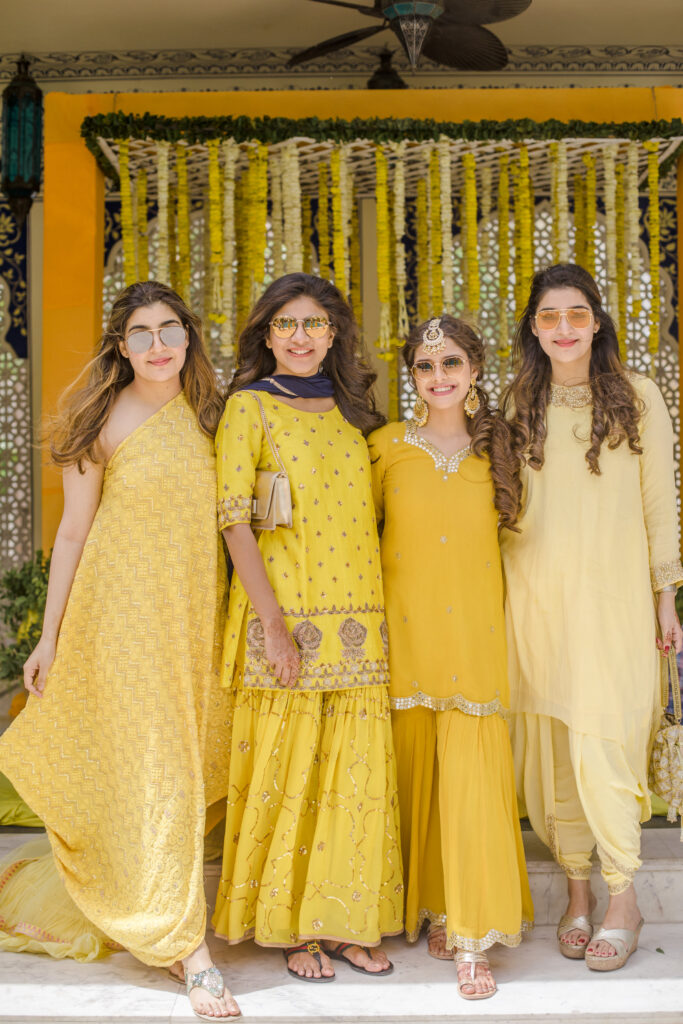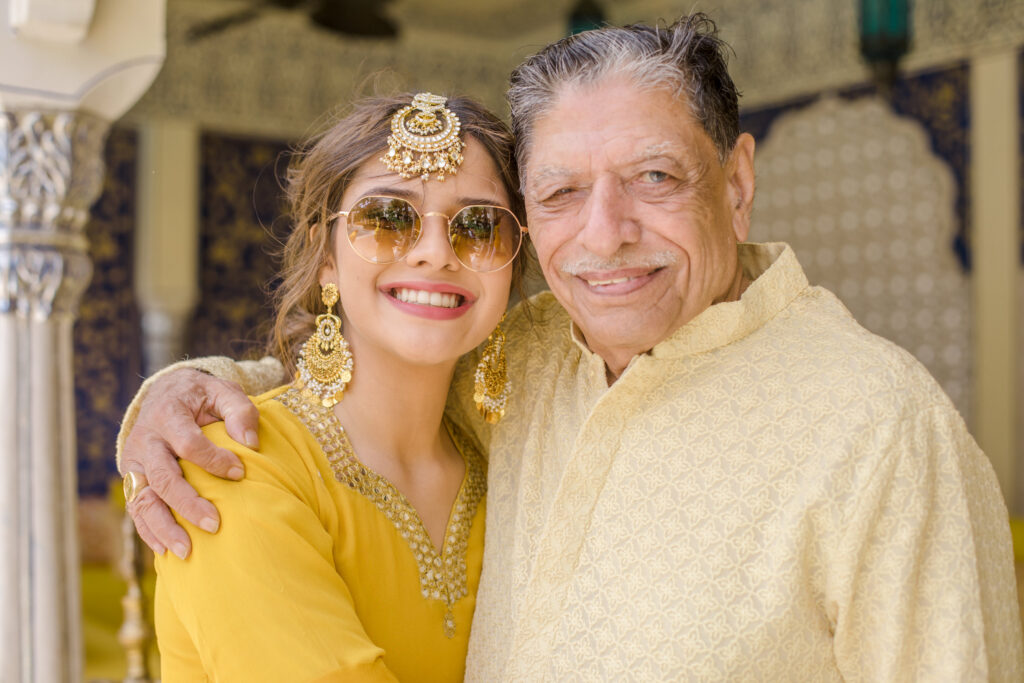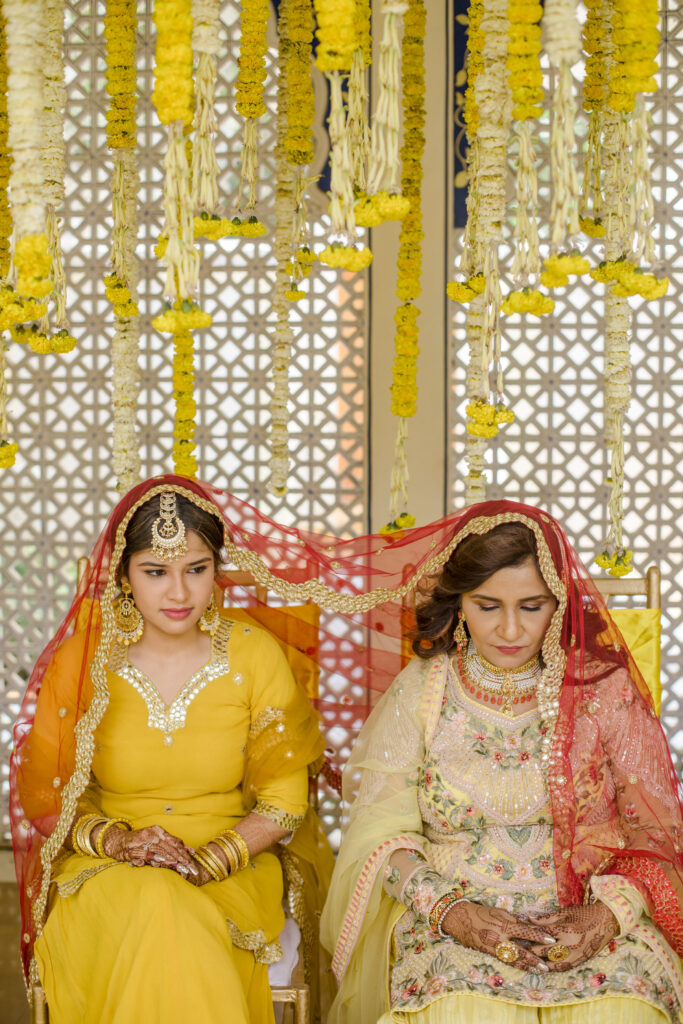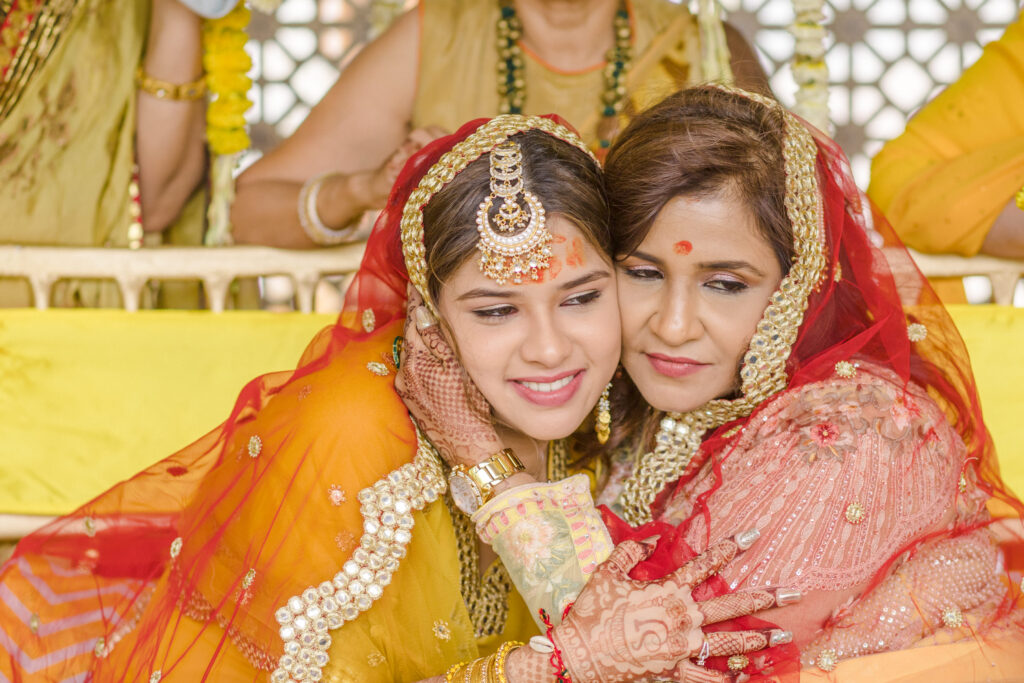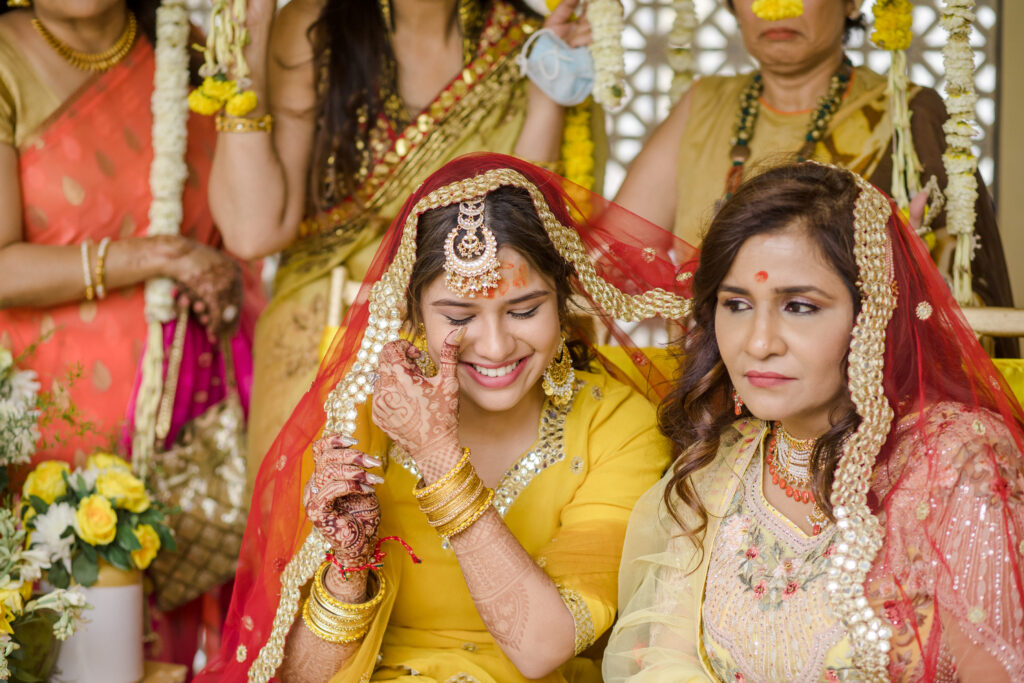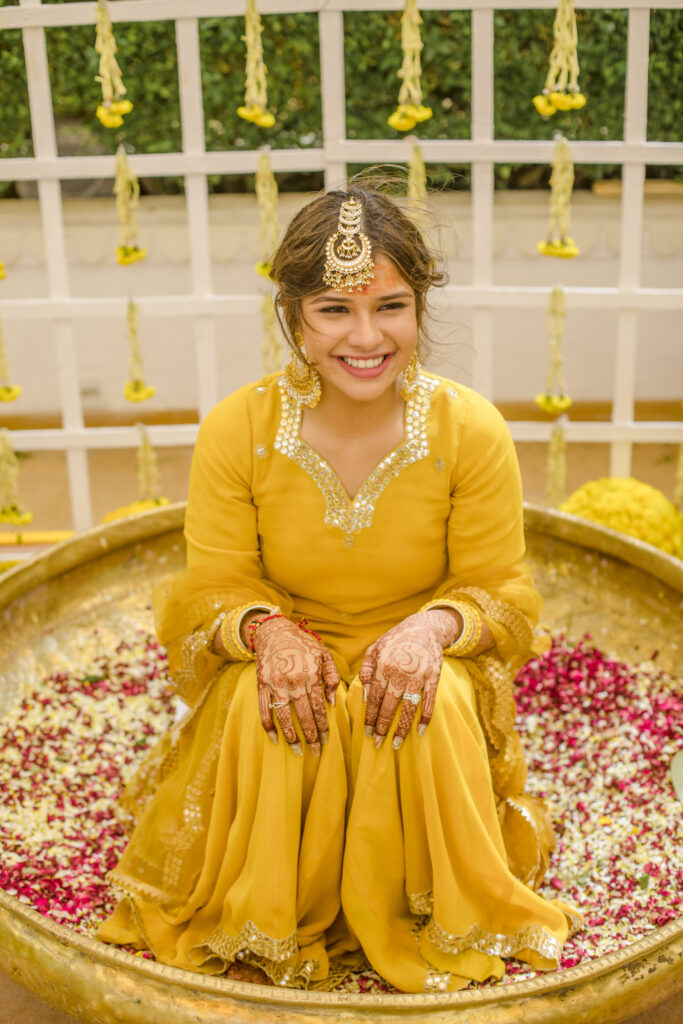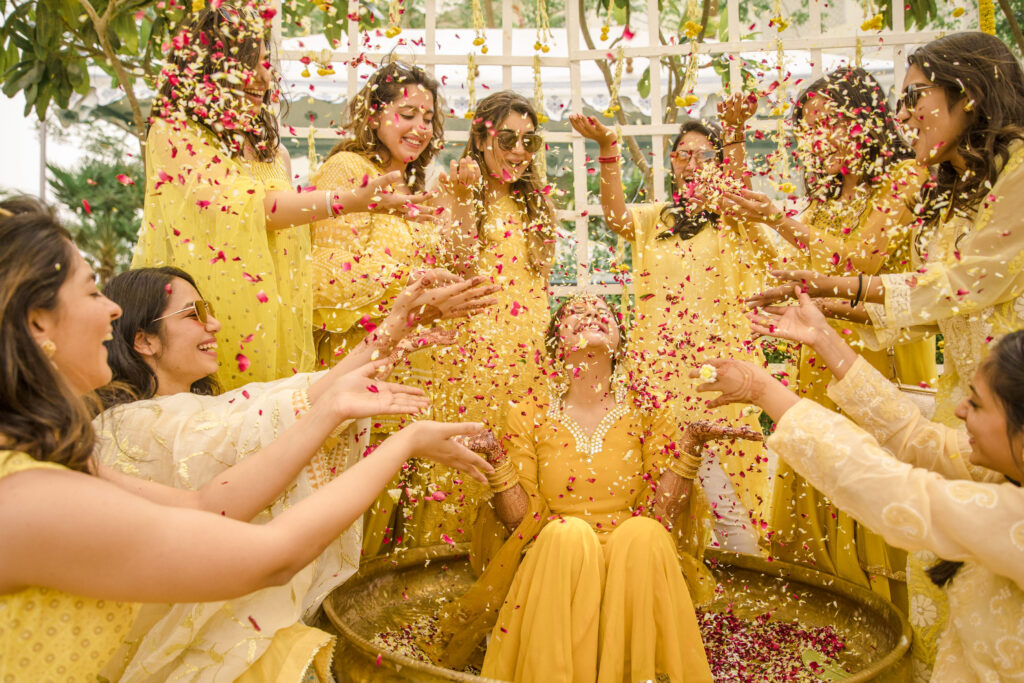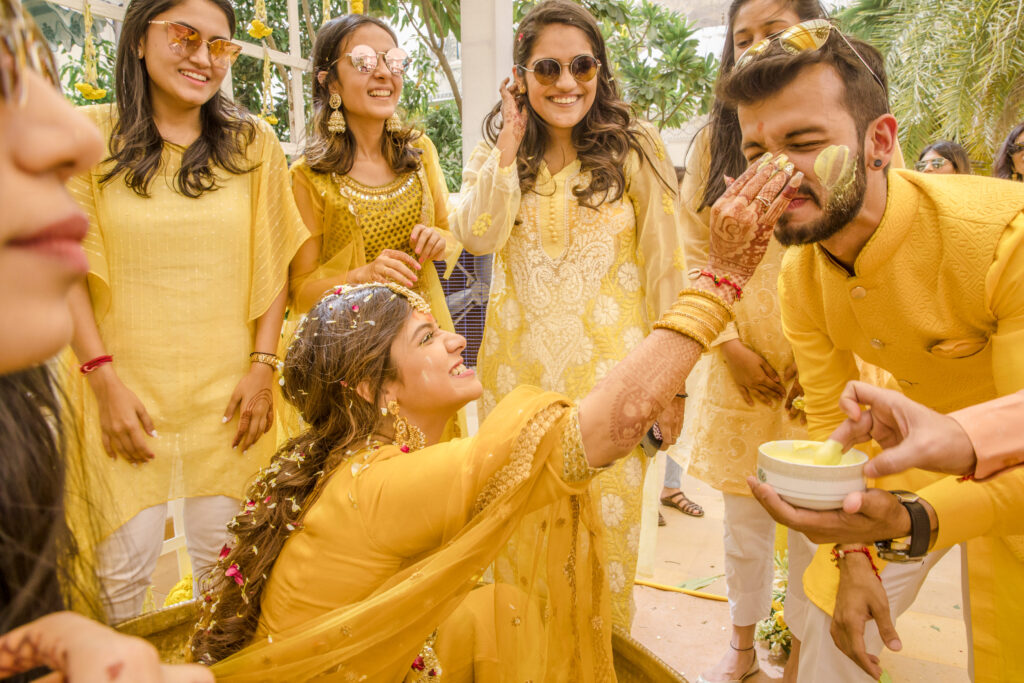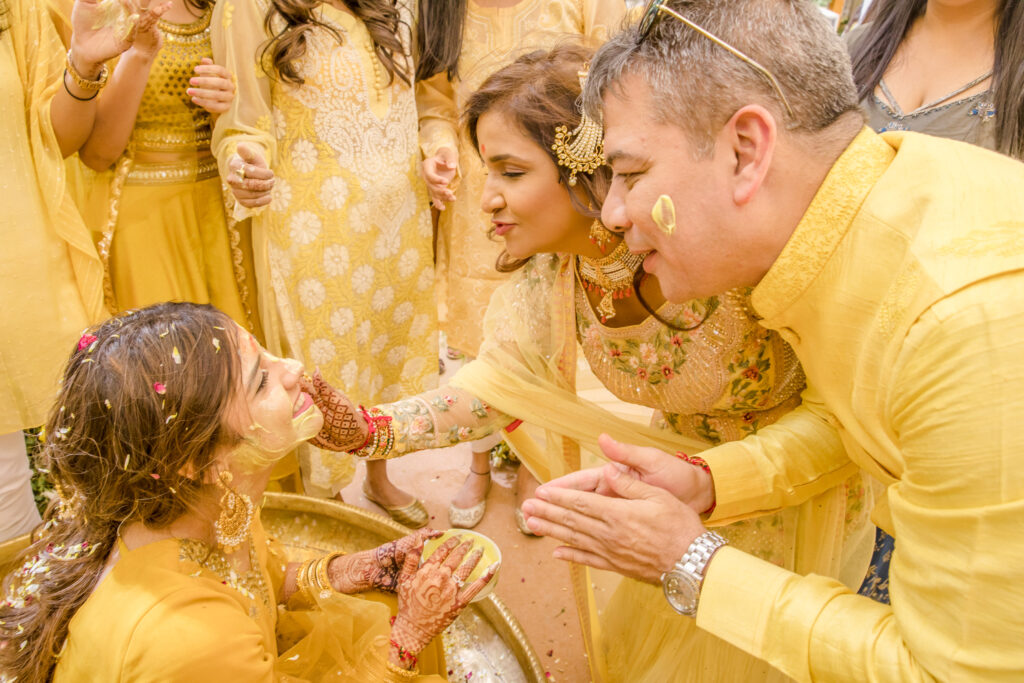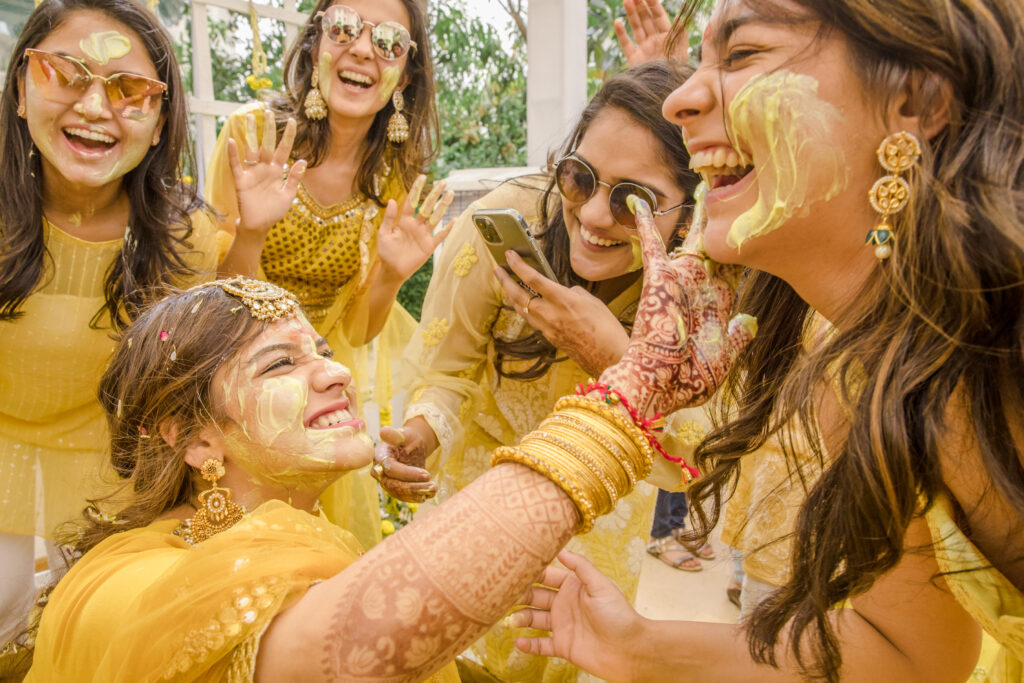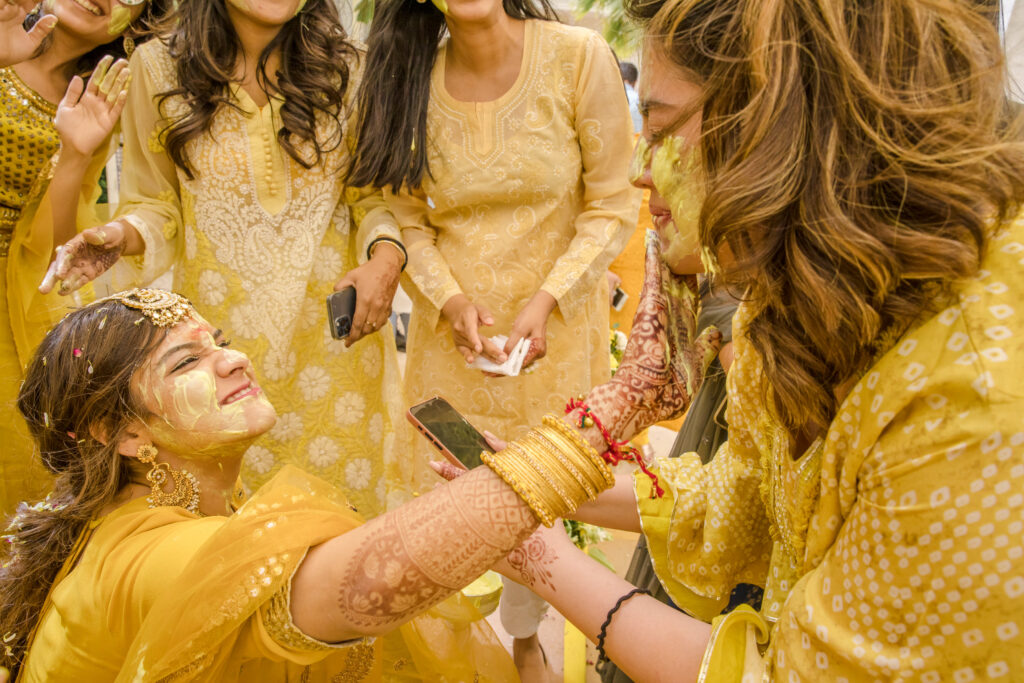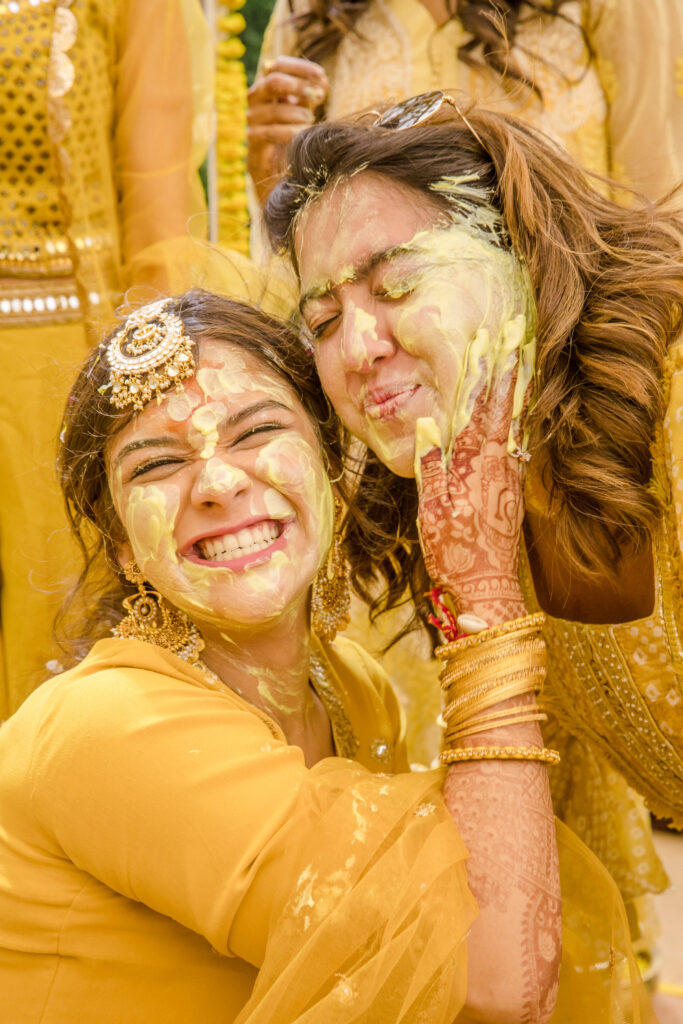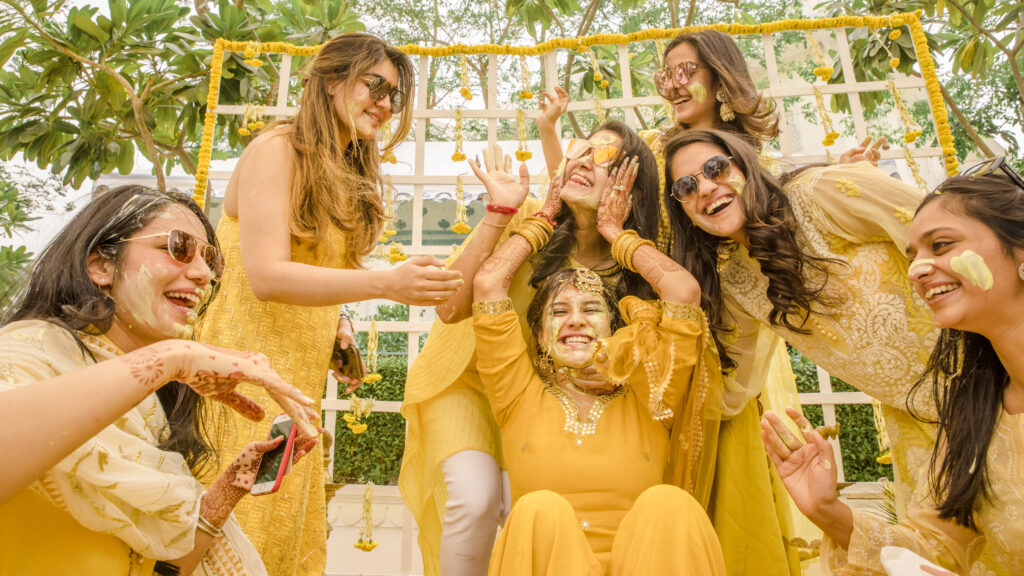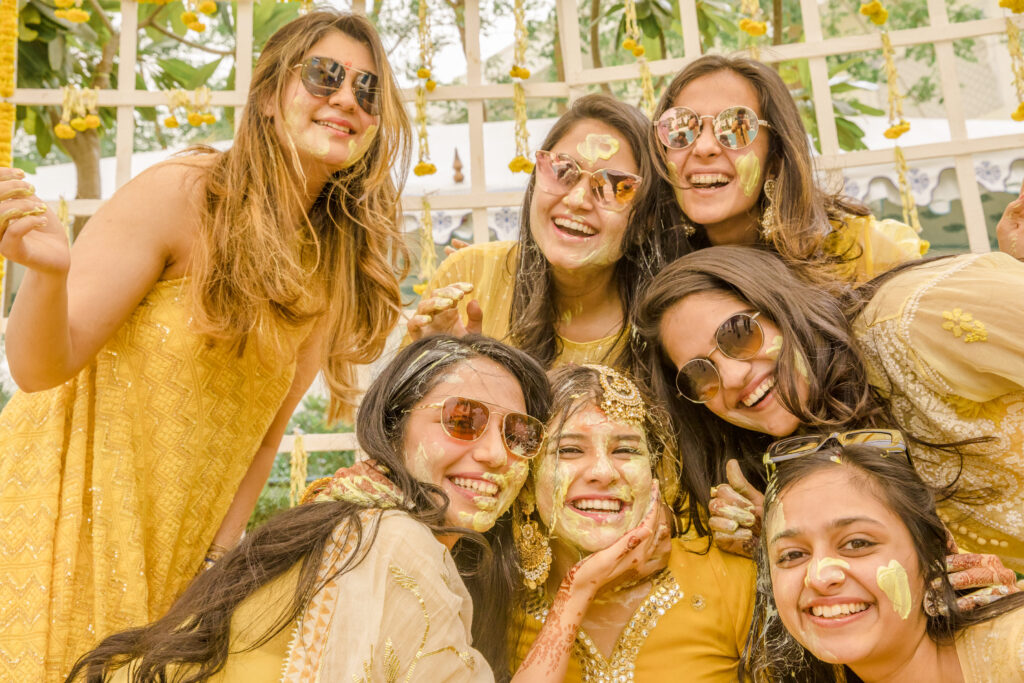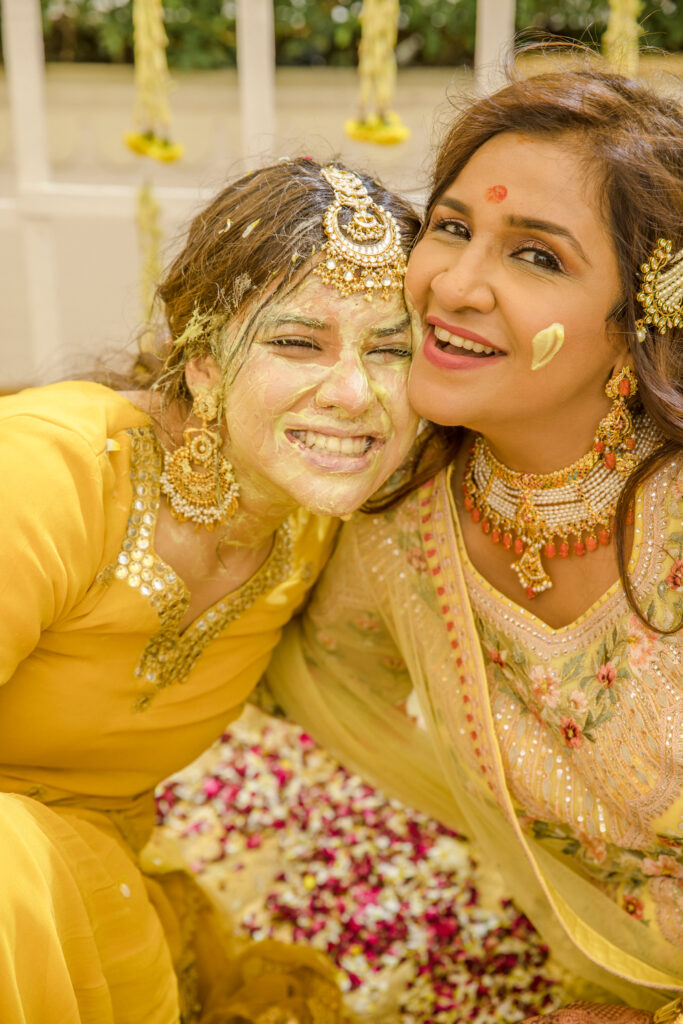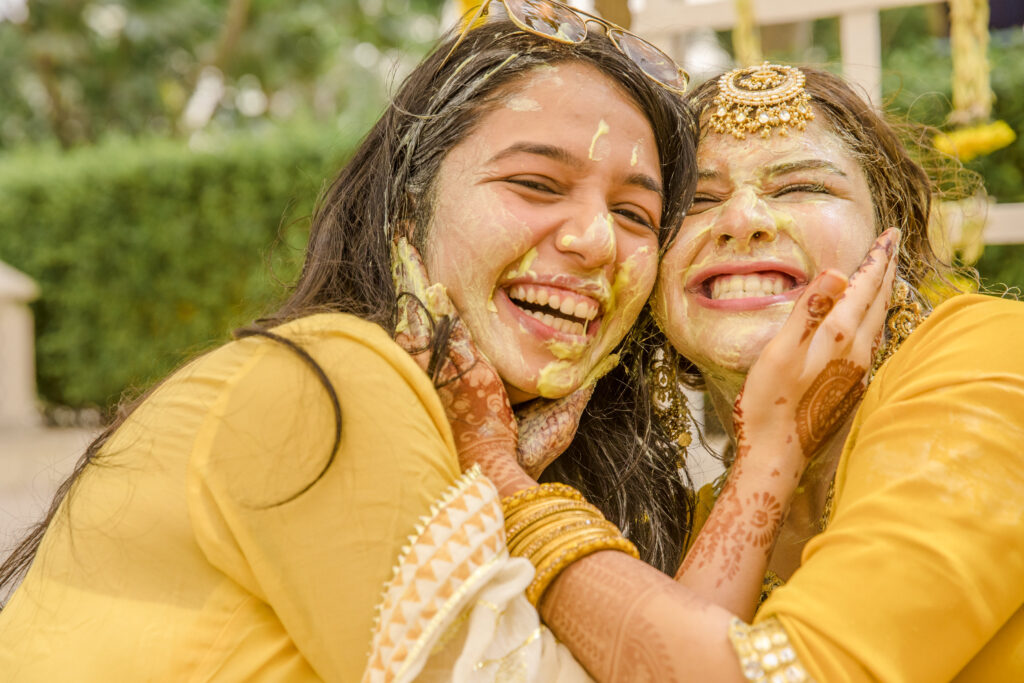 Baraat & Pheras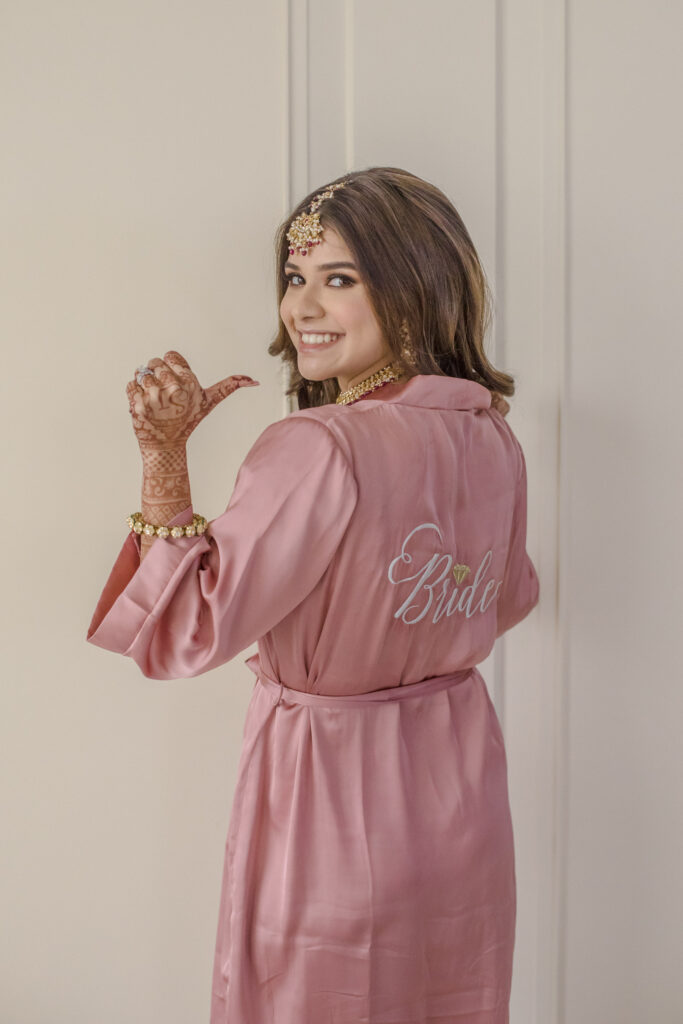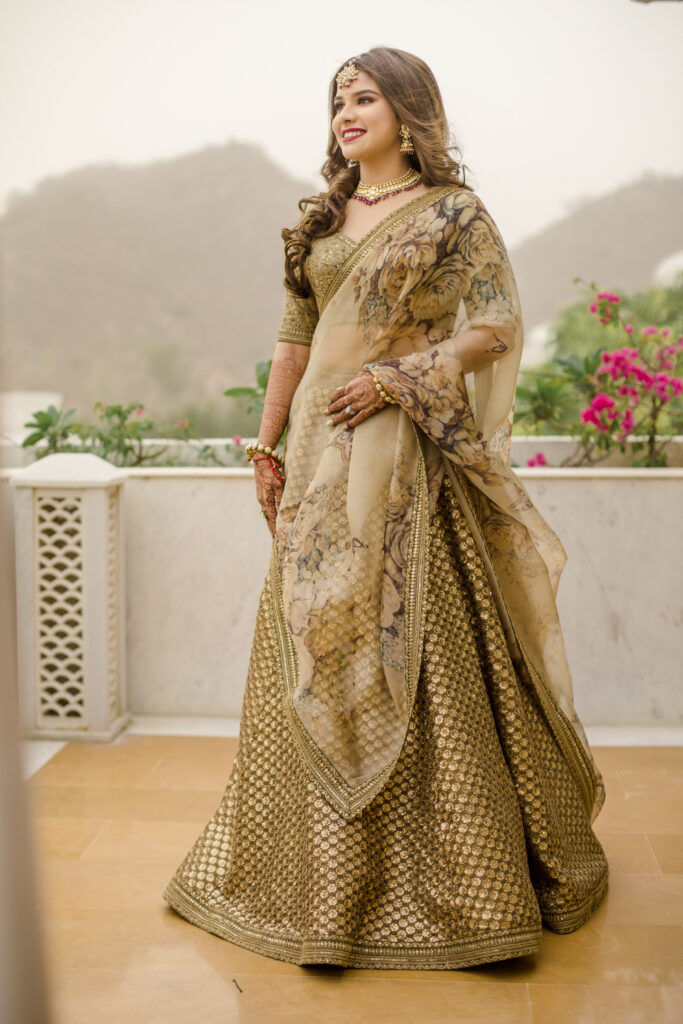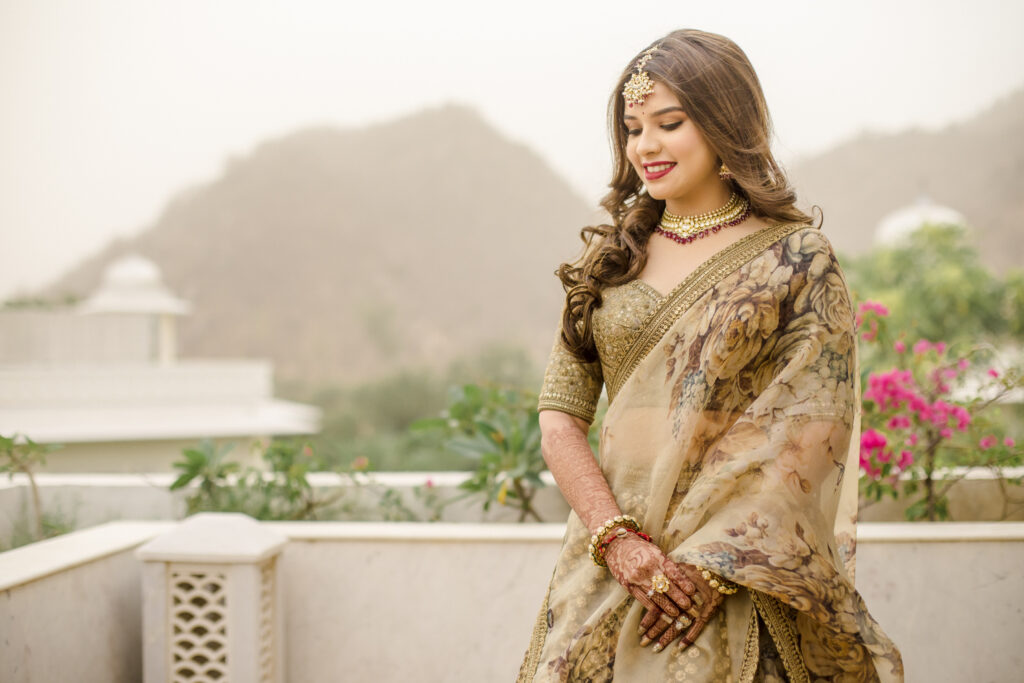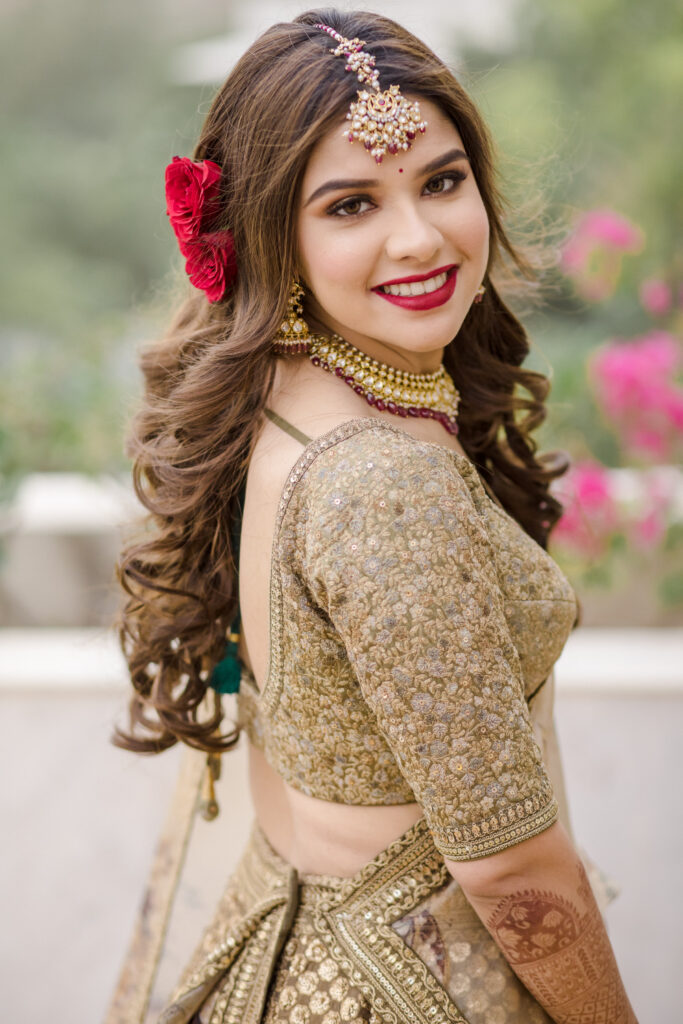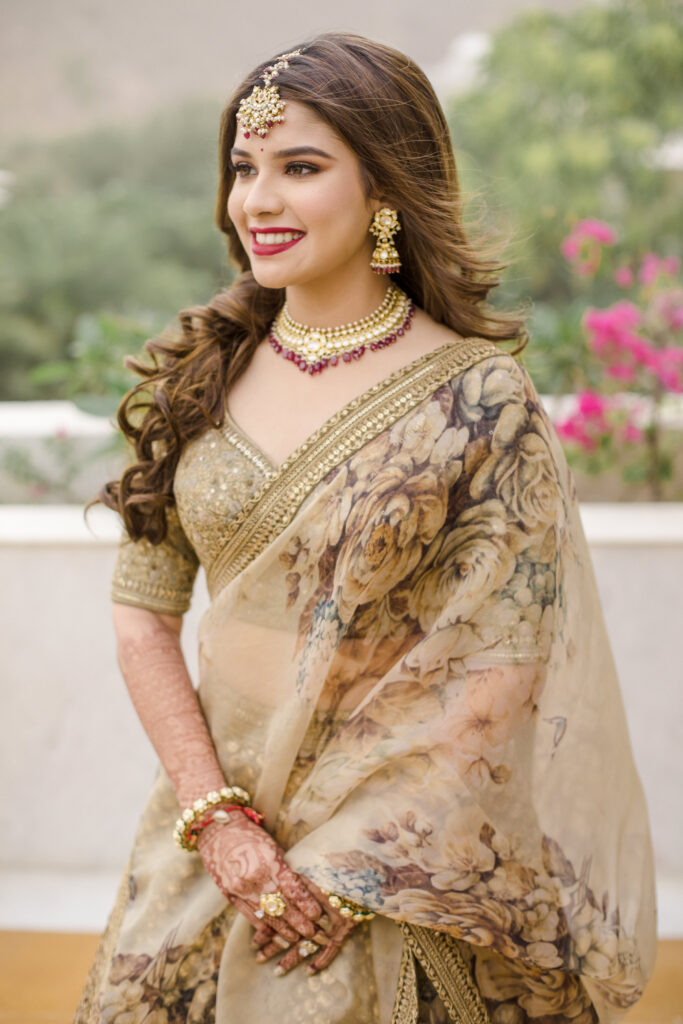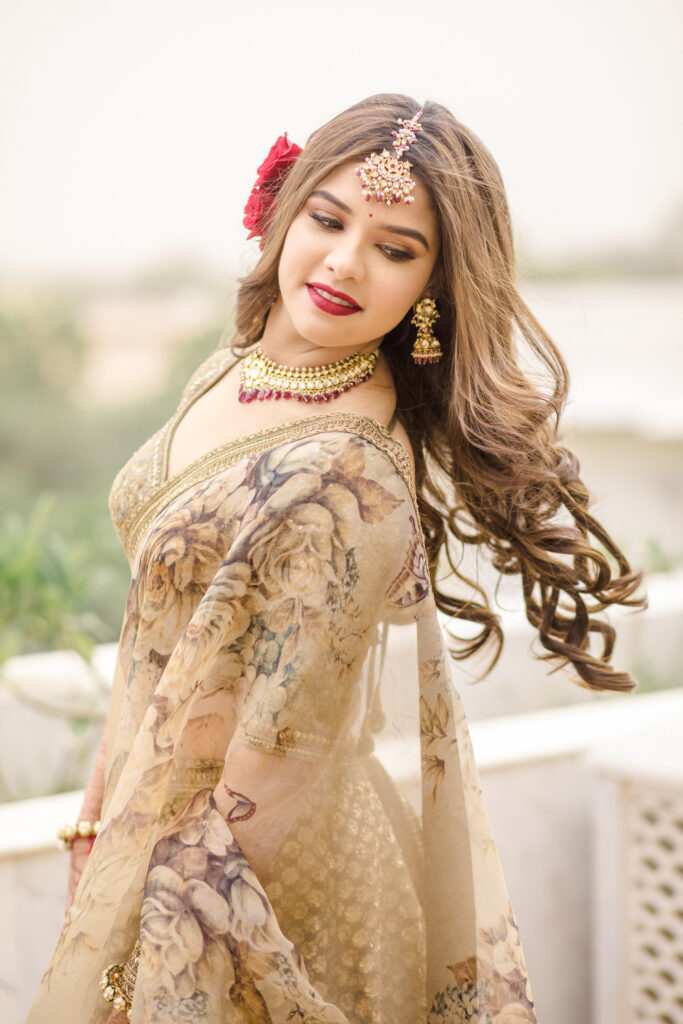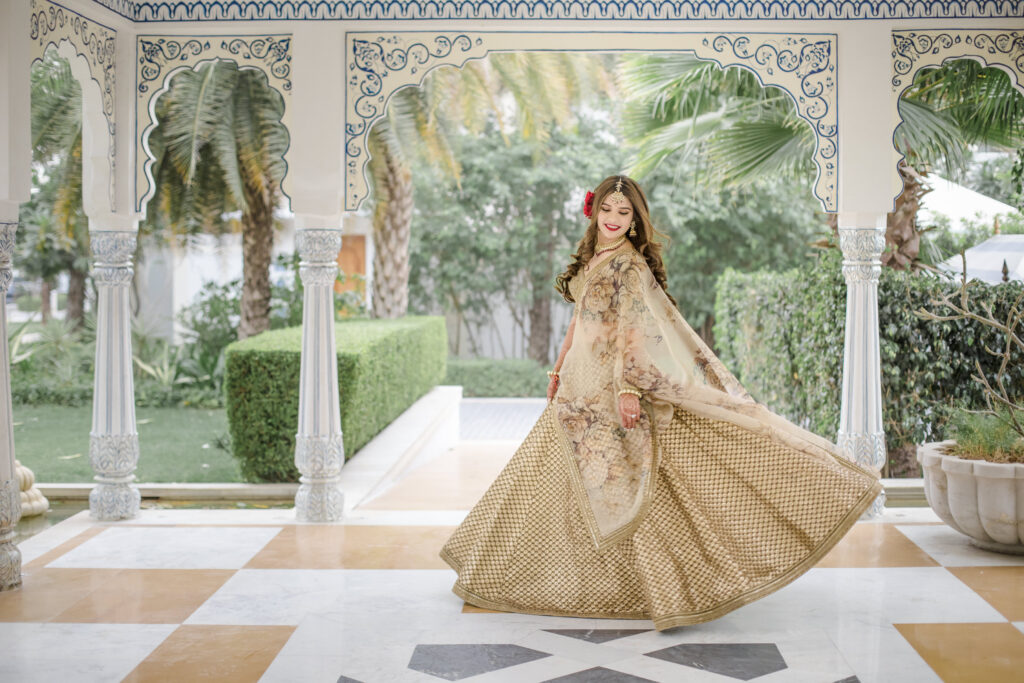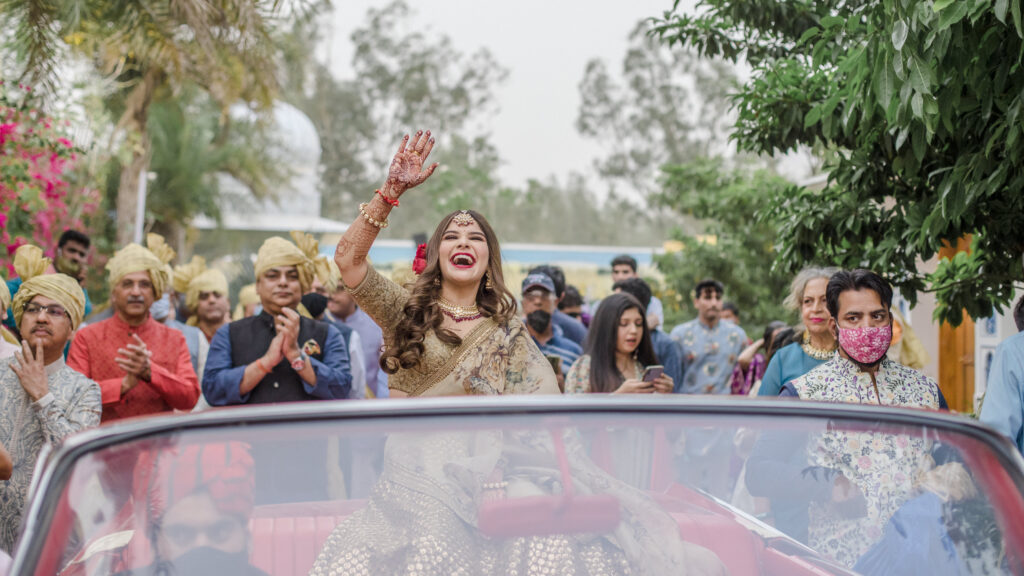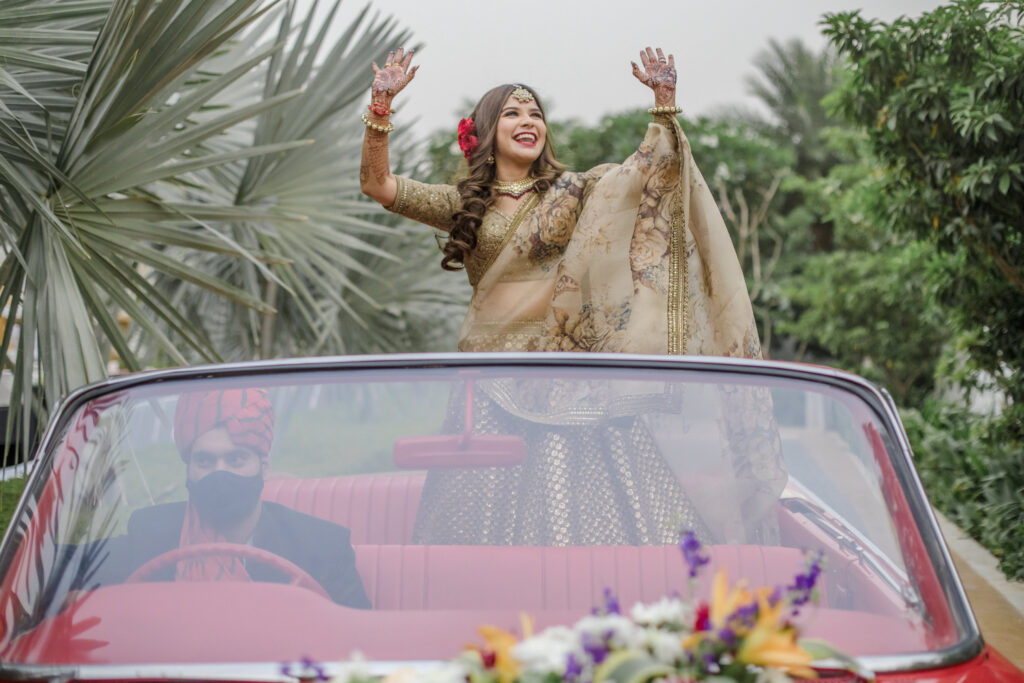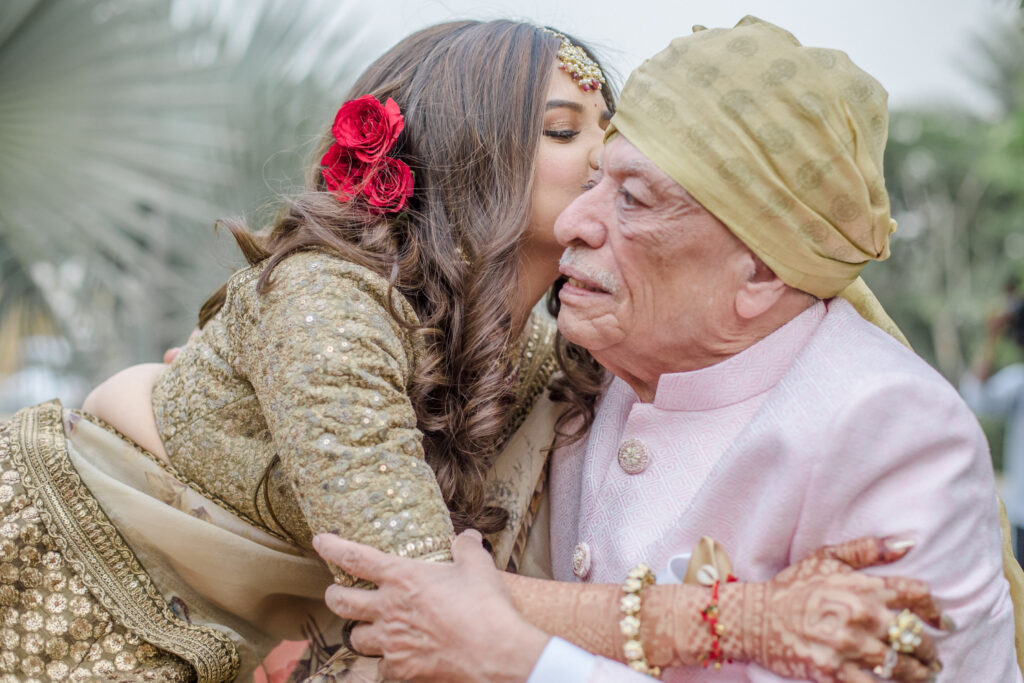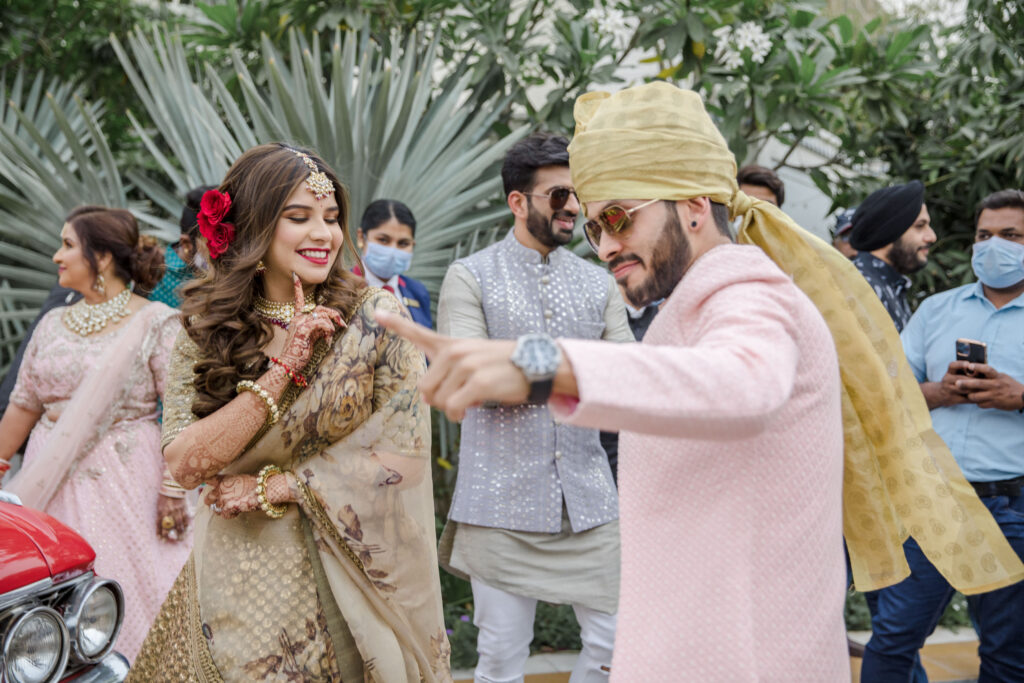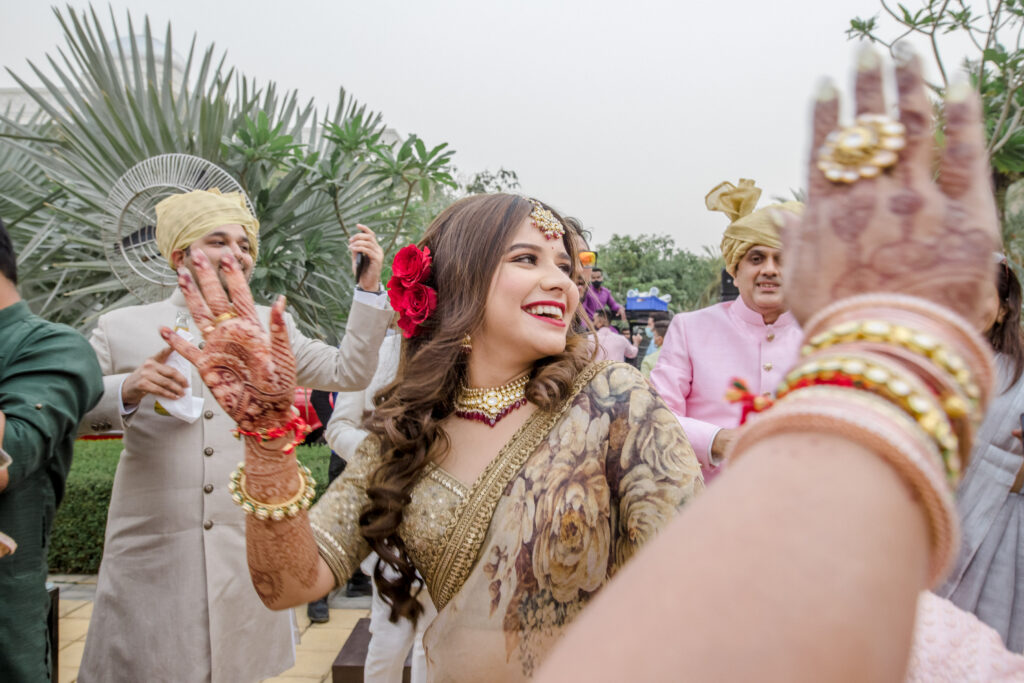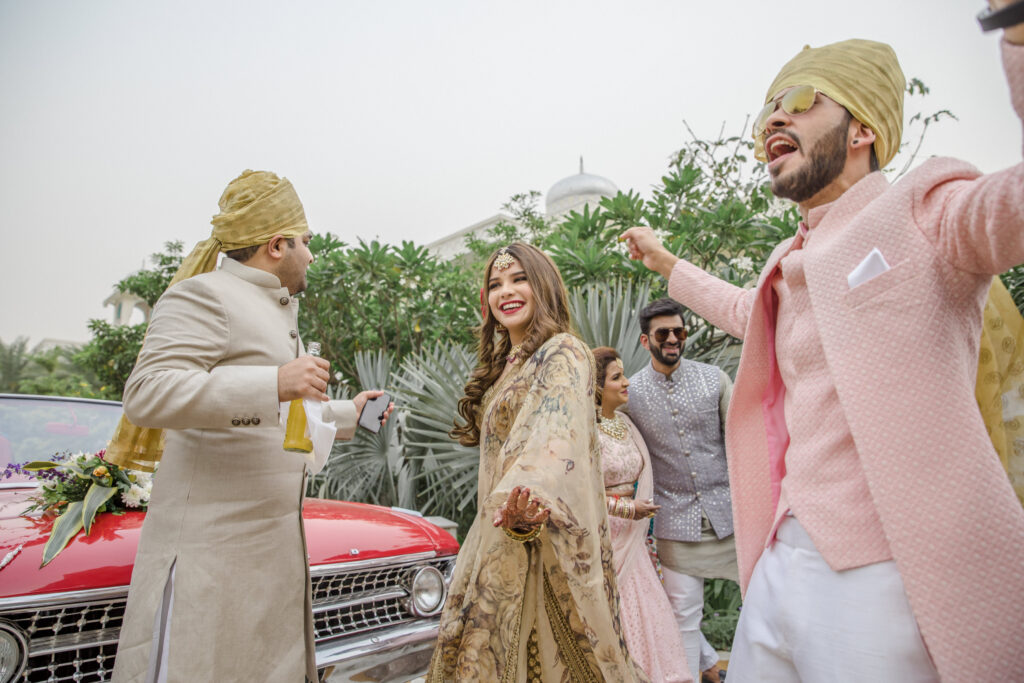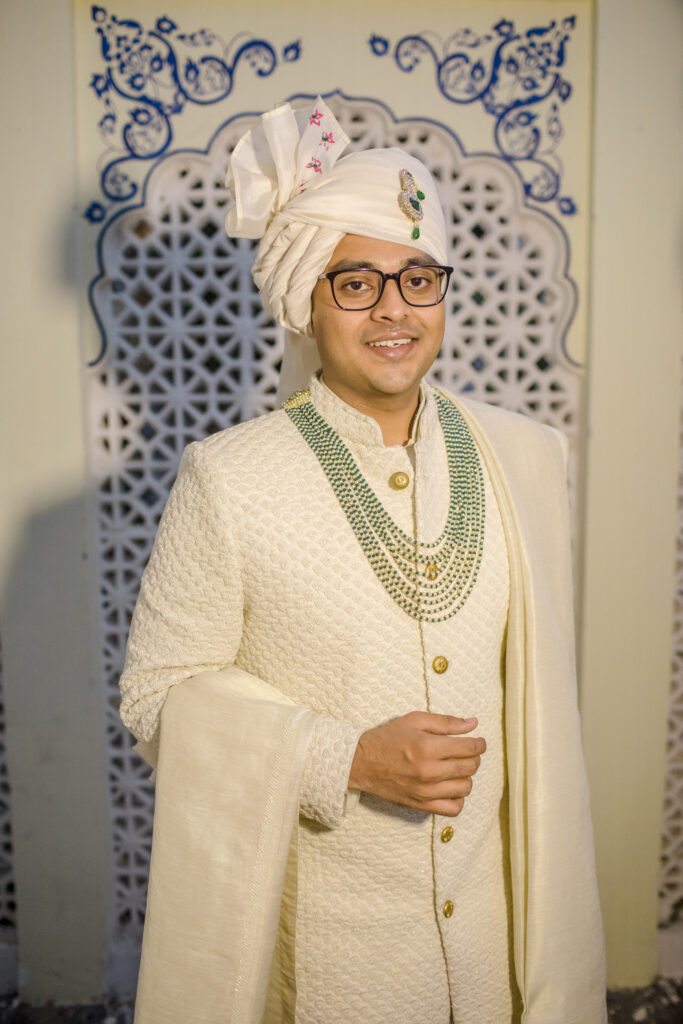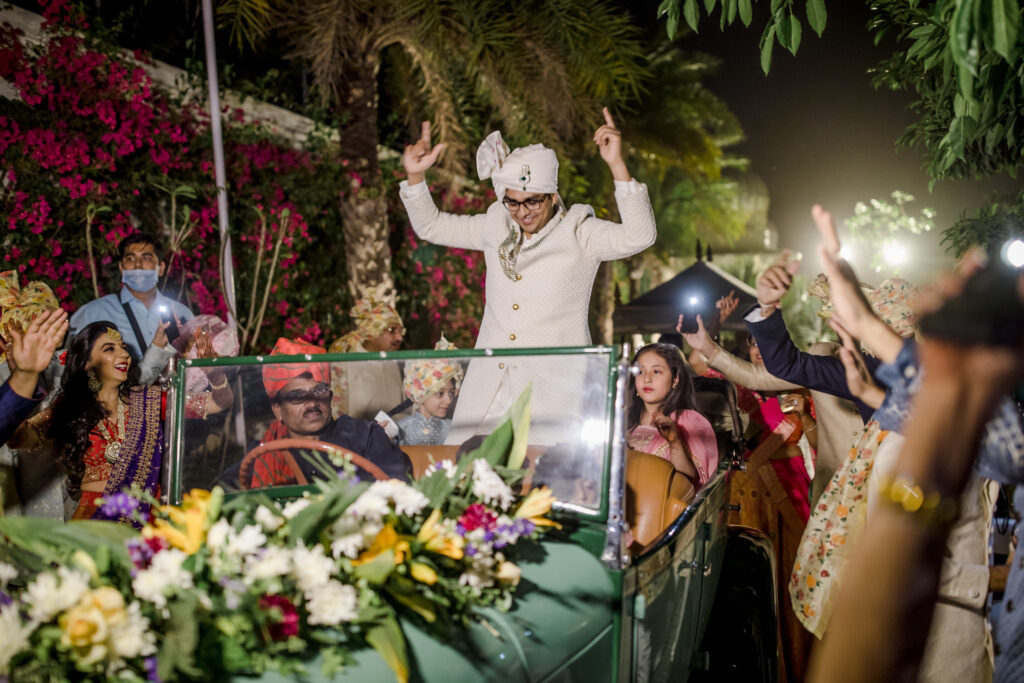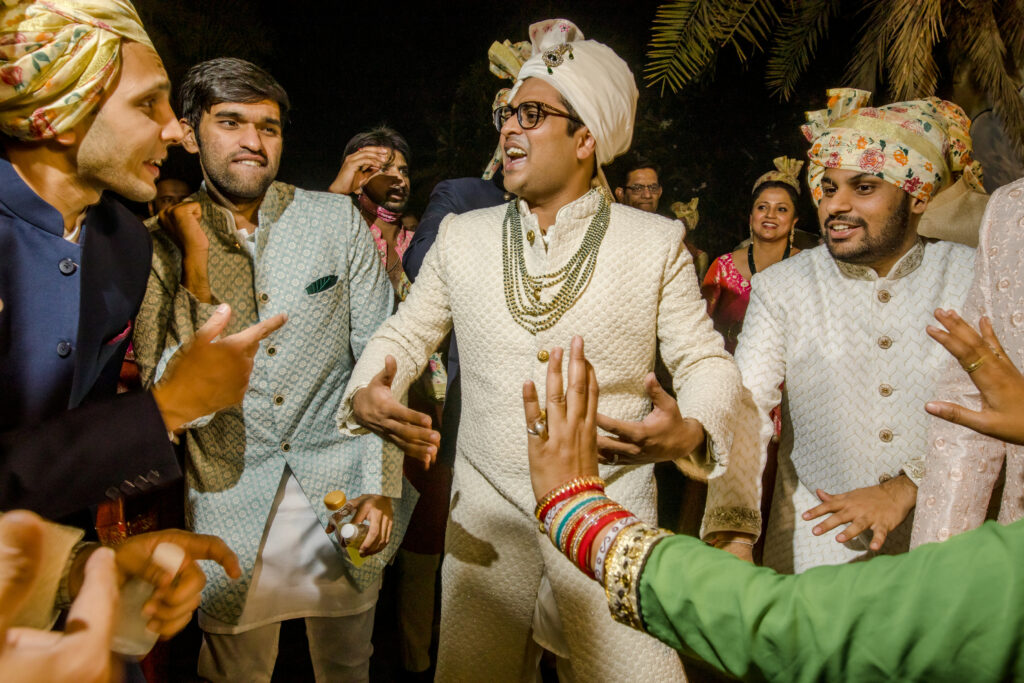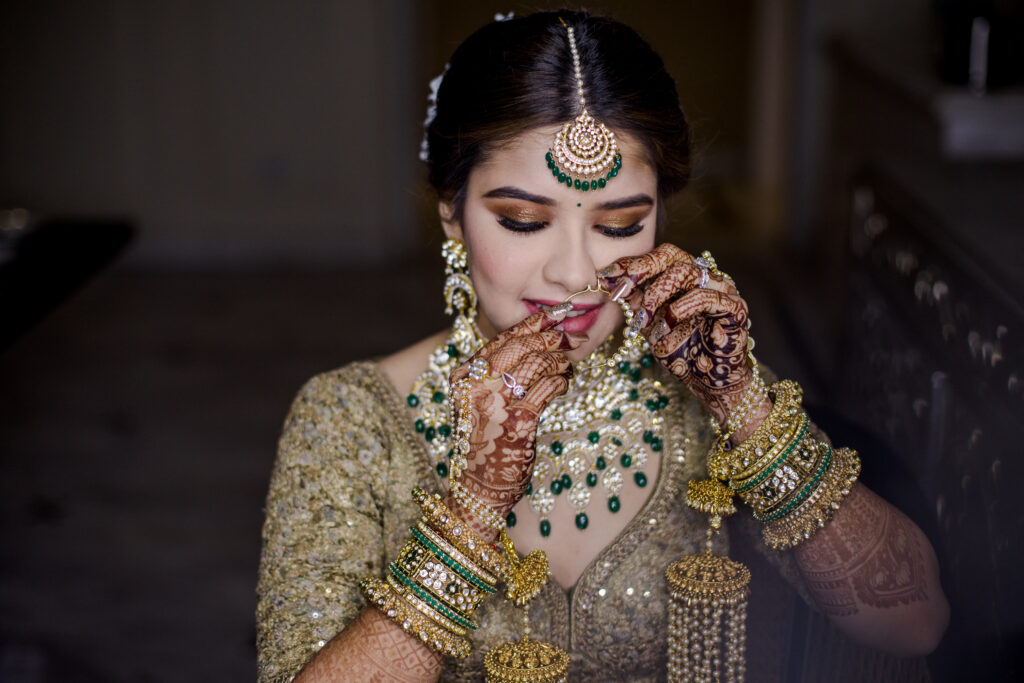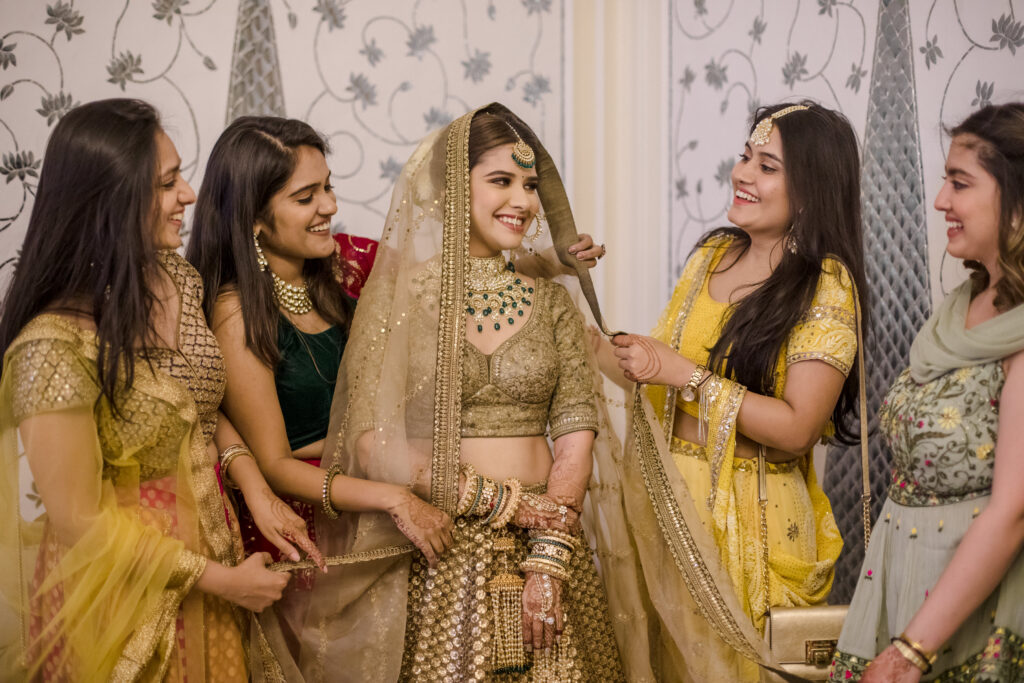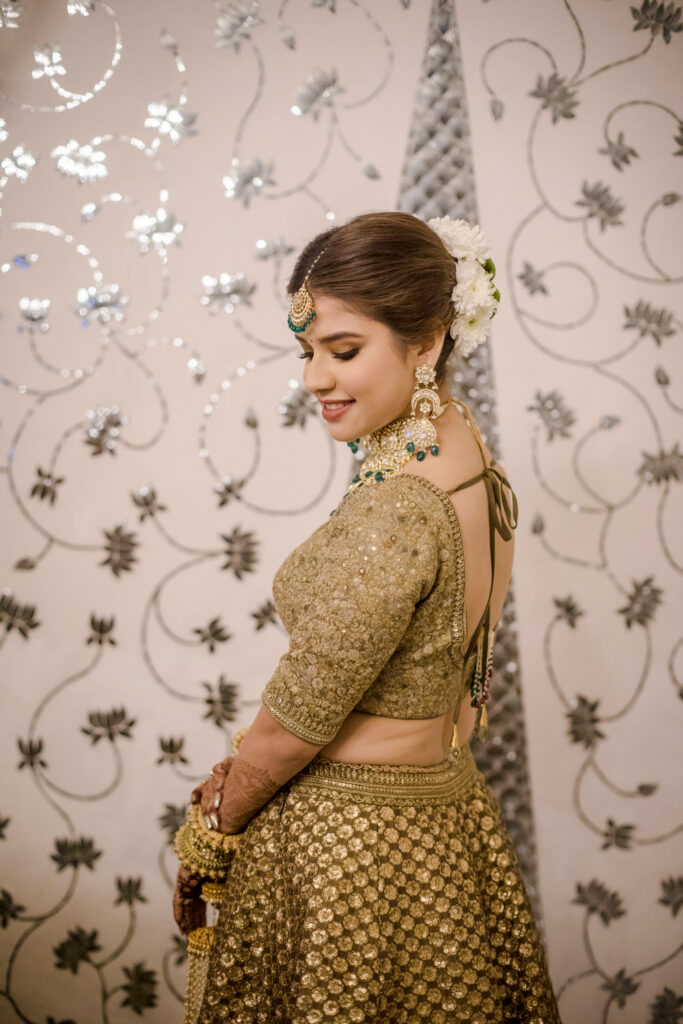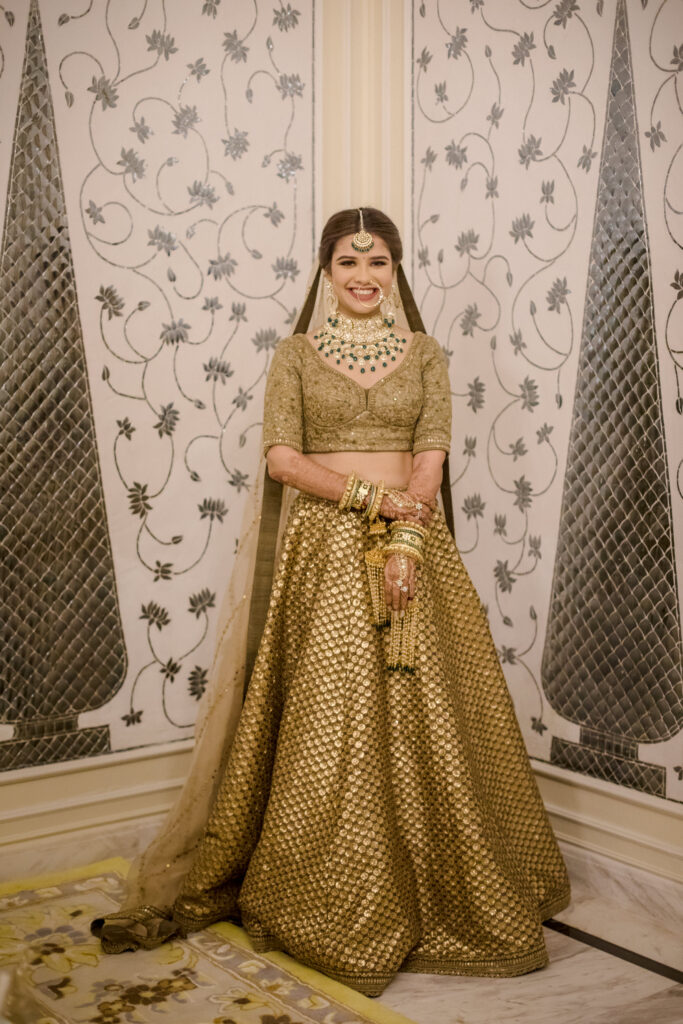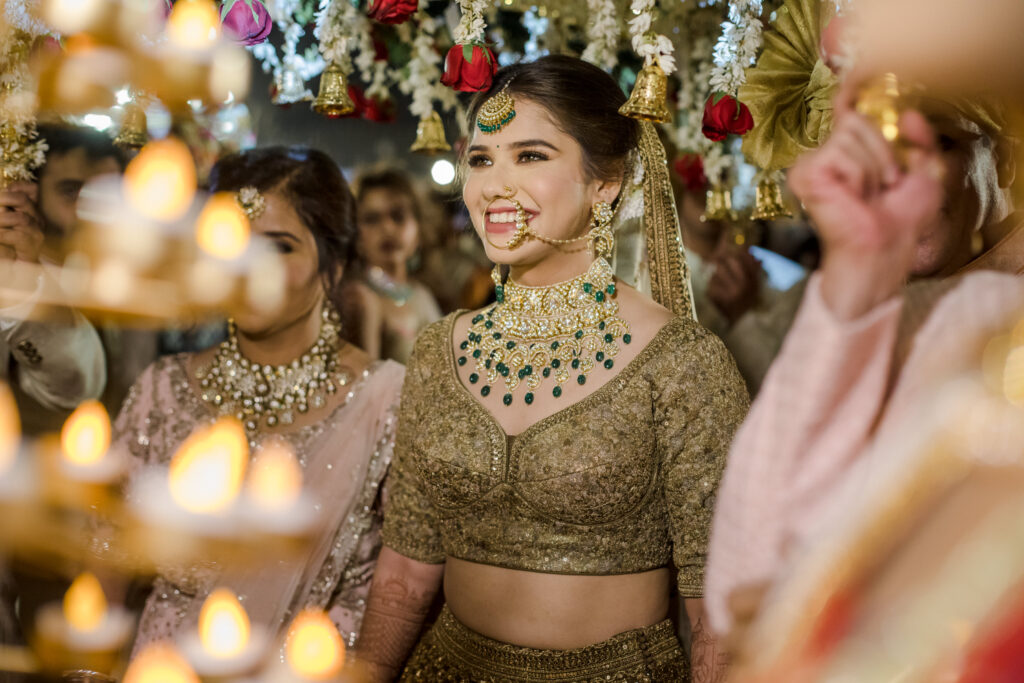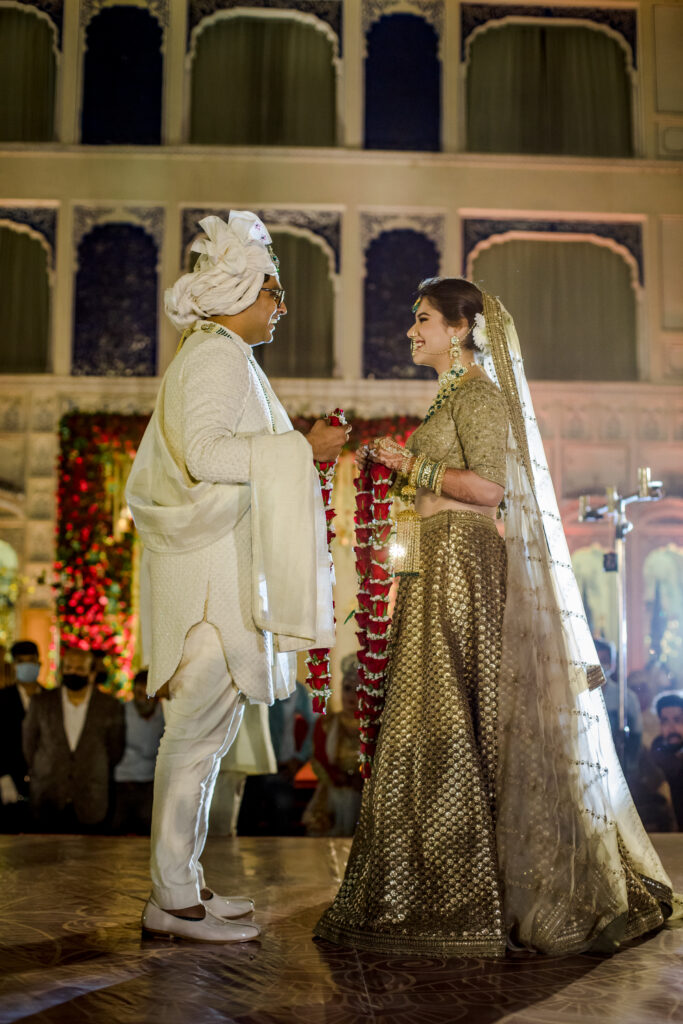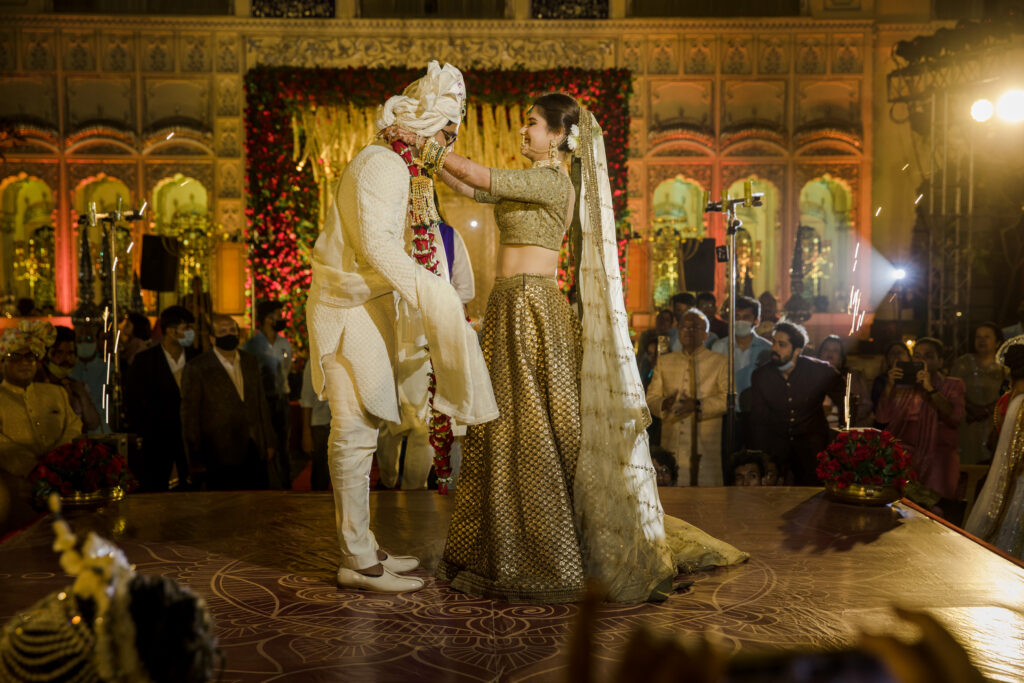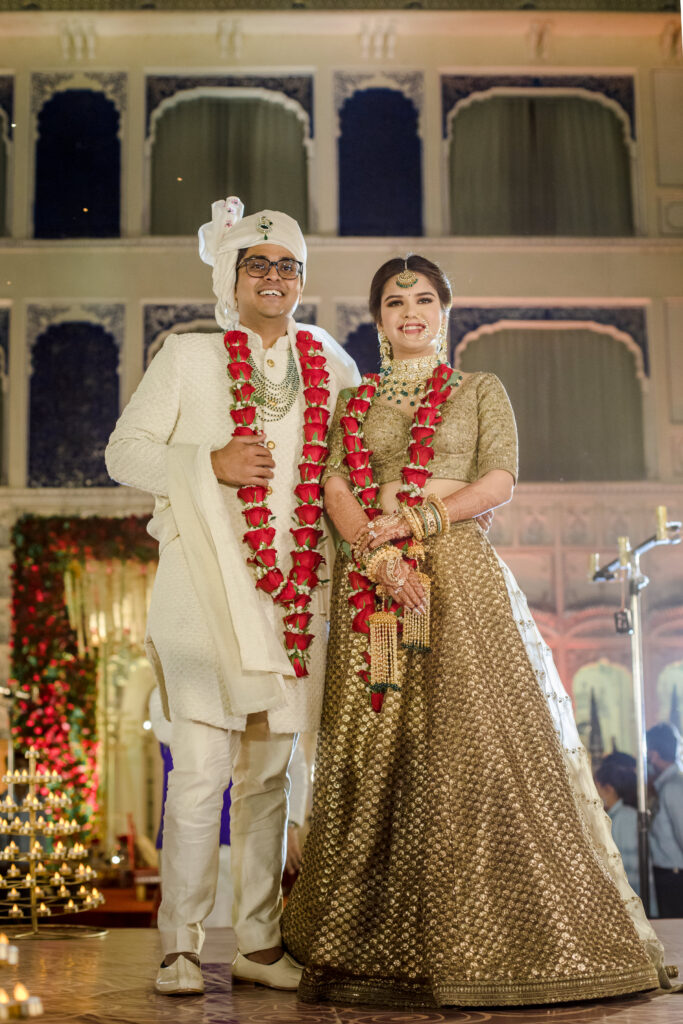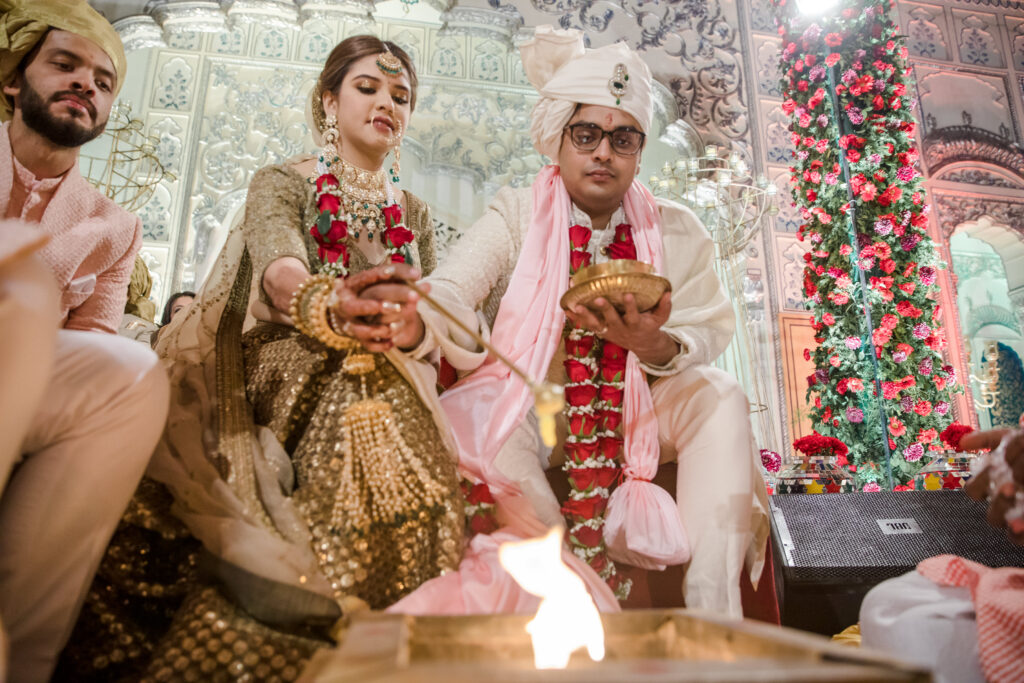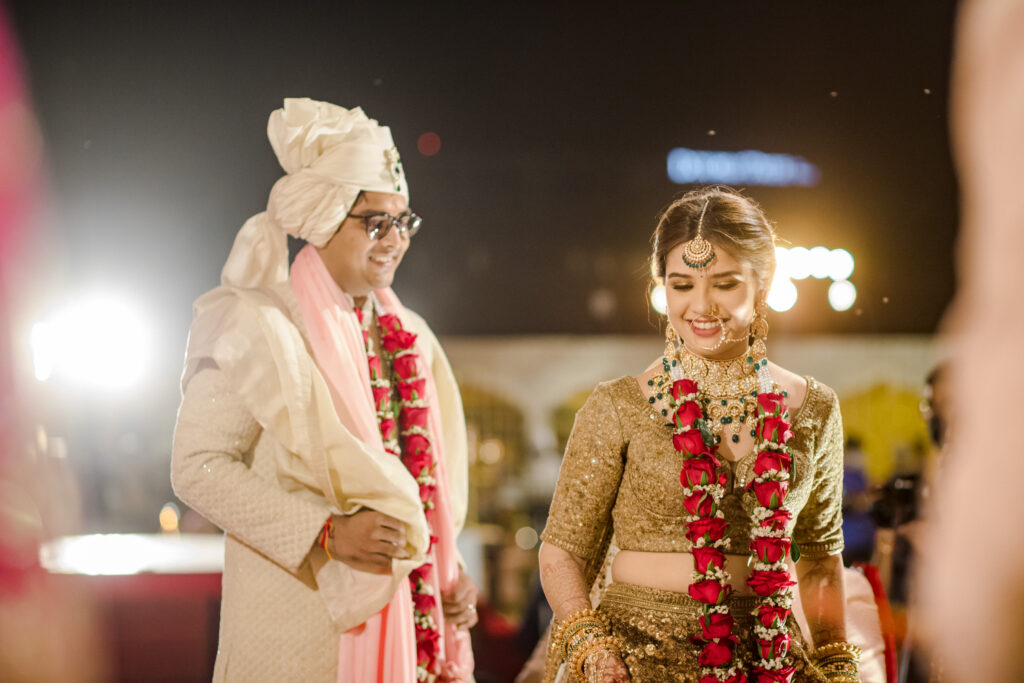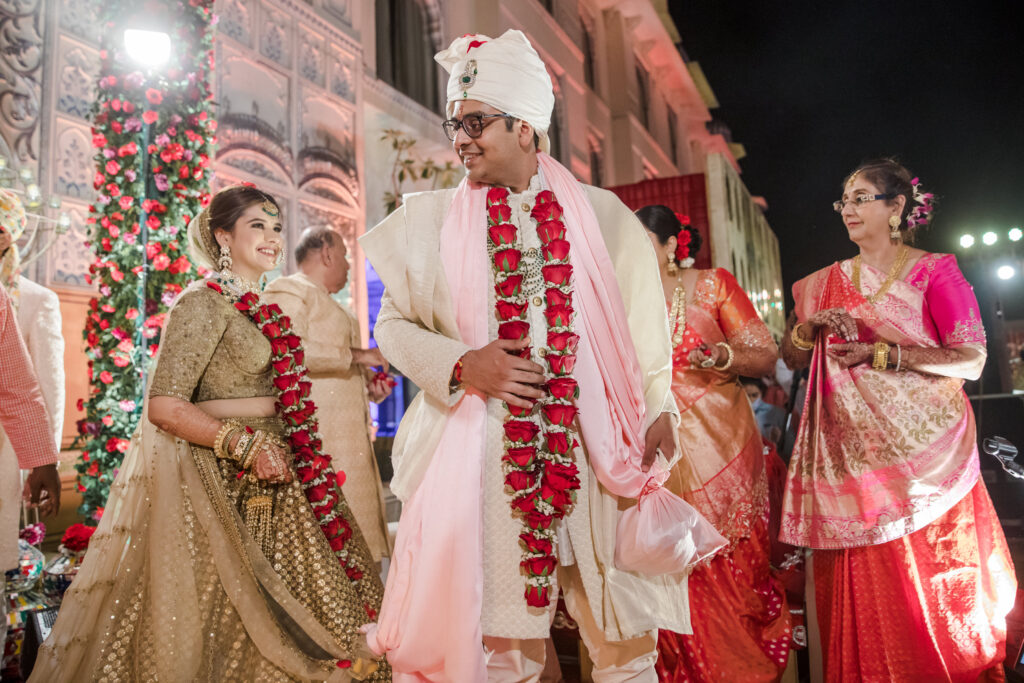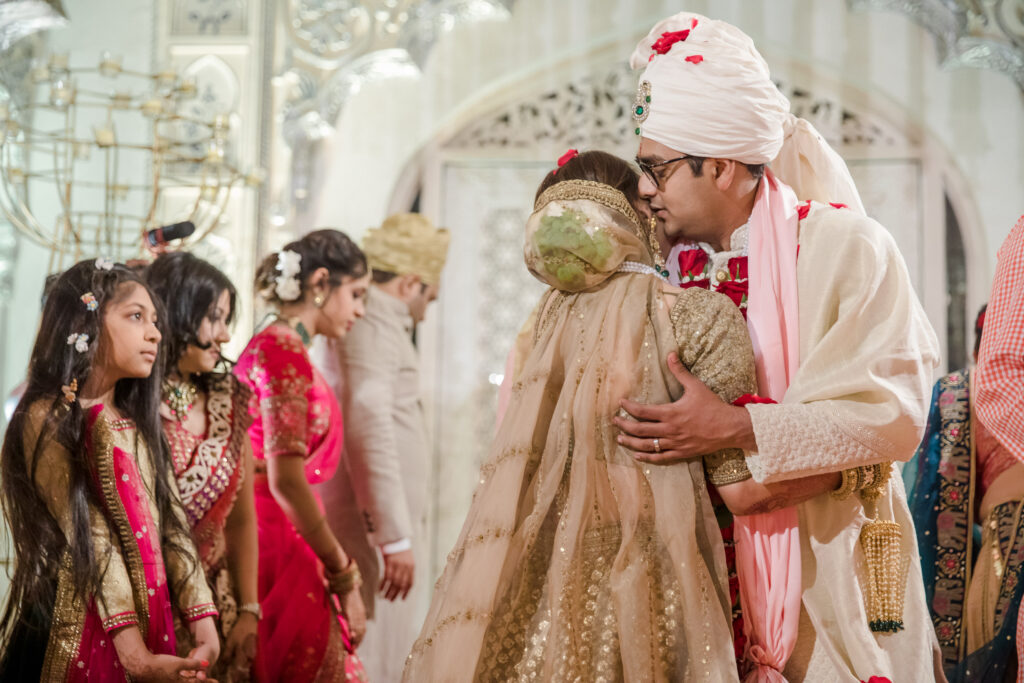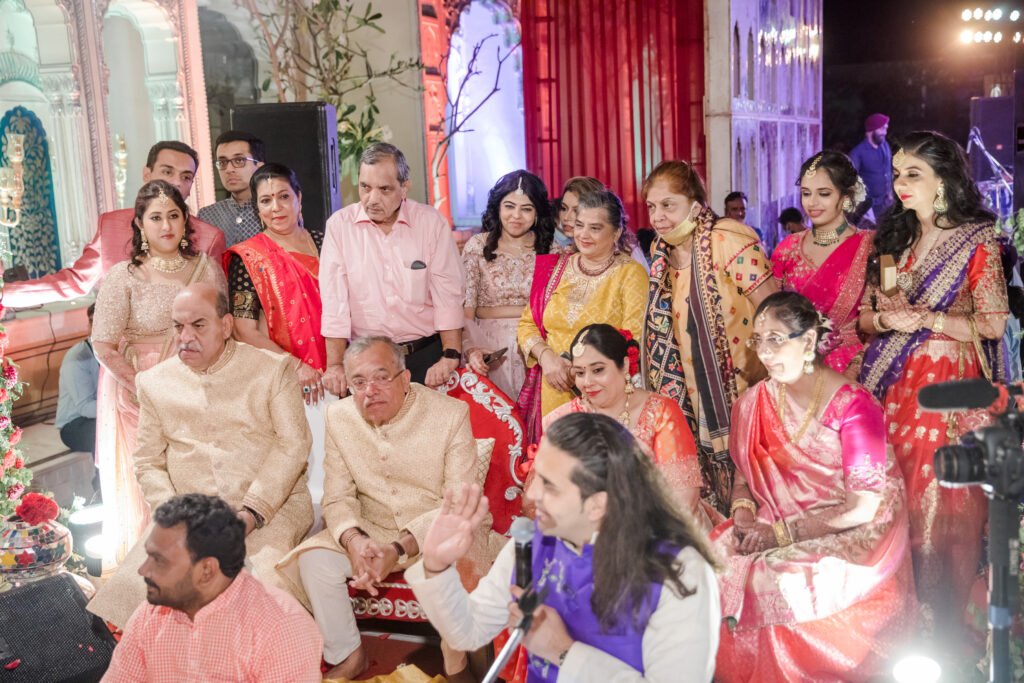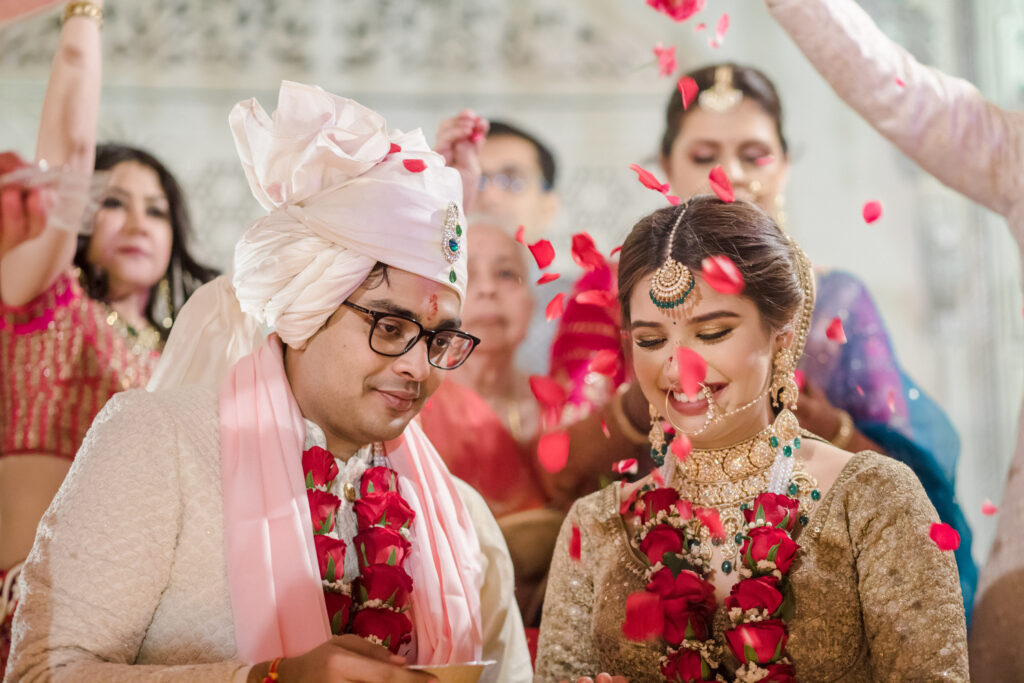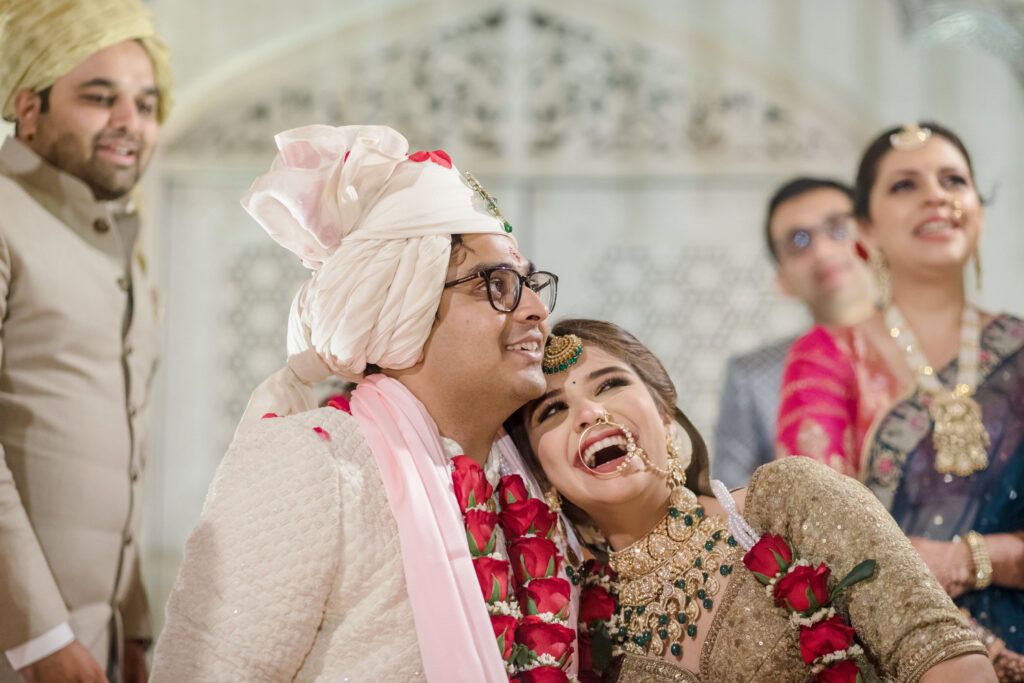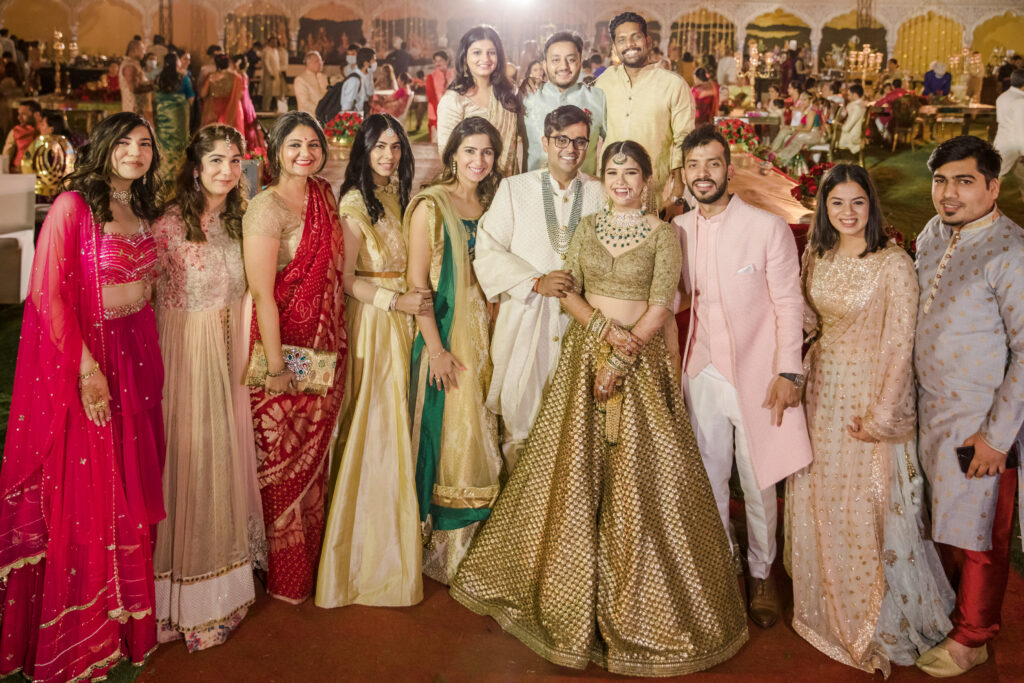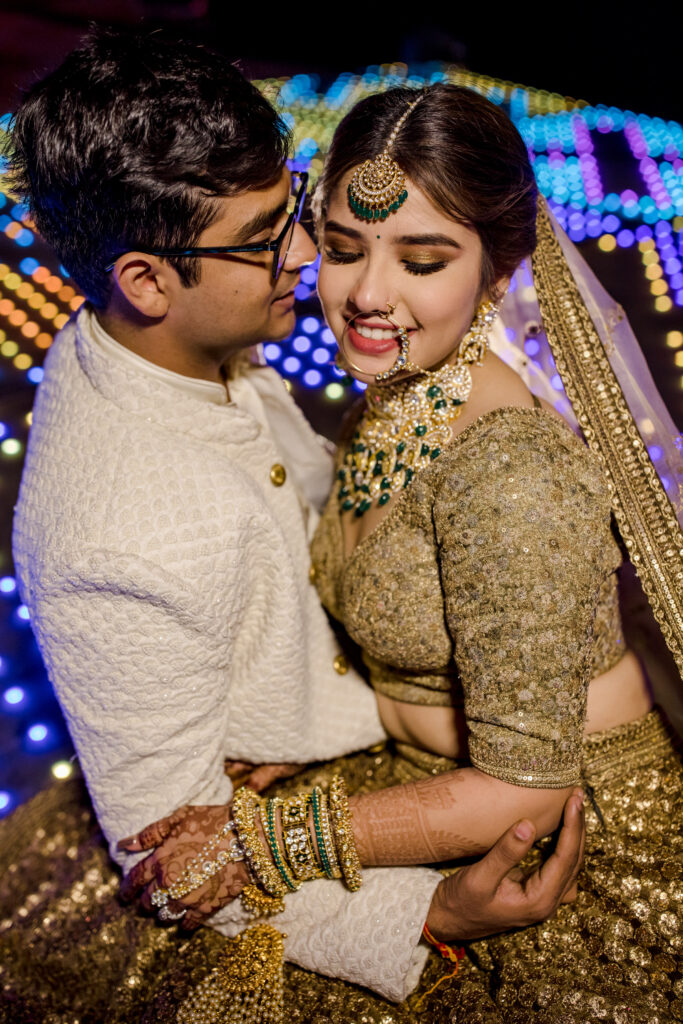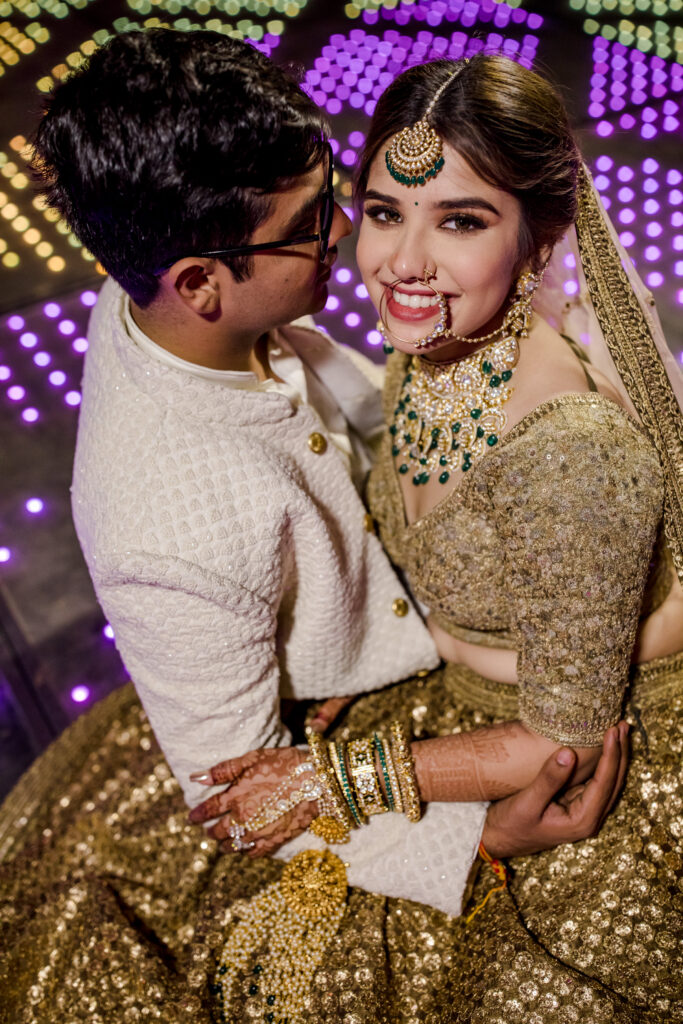 Wedding Instagram: Ja Simran Ja || Bride: Simran Bathija Dodeja || Groom: Jatan Dodeja ||
Planned By: Mpire Events || Location: The Leela Jaipur || Hair: Ritika Hair Stylist || Makeup: Tejas Shah, Shradha Luthra || Photography: Sam & Ekta || Decor: The Wedding Saaga || Outfits: Sabyasachi (Wedding), Falguni Shane Peacock India (Sangeet), Akanksha Gajria (Phoolon Ki Holi), Disha Patil (Welcome Dinner), Anushree Reddy (Mehendi), Libas (Ganesh Puja)