High-school sweethearts Barbie and Malvik were all set to be married in Thailand. But the pandemic hit and the wedding location was moved to Goa all of a sudden. Everything was planned within a month for the lovebirds; nonetheless, the wedding day was as perfect and magical as it was supposed to be! "Due to the travel restrictions, we changed the place last minute. The credit goes to both of our fathers for planning everything to the tee and everything we wanted for the wedding," says Barbie. 
The duo had a beautiful beachside ceremony and pheres in Goa with an all-white open mandap and a floral moon arch backdrop. Close friends and family were seated close to the setting, and the nuptials were all about serenity, happy tears, love, and pure bliss. Preceding the main day though, there were a series of pre-wedding functions, carefully planned and thoroughly enjoyed. A cozy mehendi ceremony, a formal mehendi event, and sangeet night, followed by a fun beach party and cocktail night. What came together were memorable days which the couple would reminisce forever. 
How They Met: 
Barbie and Malvik met in high school in 2008 and started dating in 2010 and have been together ever since. "After having spent a decade together, both of us realized we are made for each other so we knew we wanted to get married and we didn't have a formal proposal but we sealed the deal by taking a trip together to Oman right before our engagement," says Barbie. 
Wedding Planning:  
Planning a wedding can be a different experience for every couple. But what makes it easy is choosing a set of vendors that align with your vision, and make your big day memorable is important. "I loved everyone I shortlisted. They were perfect – from hairstylist to makeup to decor. Everyone made sure it was a seamless process for me from start to finish," says our bride. 
As for how she selected her bridal trousseau, "I didn't want a lot of Indian wear in my trousseau, as I am moving to Boston. So, I was looking for Indo-western with just a few traditional outfits for my main days," she adds. "Although the best part of the process was selecting everything with my mom and spending time with her made it all priceless. We'd exchange Instagram posts and spend hours together to shortlist outfits," Barbie tells us. 
Although there were a few bumps through every planning process, and a desire to be perfect, Barbie strongly advises brides to enjoy the process and understand how much ever you plan it's not going to be perfect. "You will miss a few things but to accept that and appreciate all the good things that made your wedding a memorable one. Do keep things as personalized as possible that brings the couple's personalities into a wedding," she recommends. 
Scroll to see the mesmerising pictures from Barbie & Malvik's wedding, photographed by Israni Photography and planned by CrossCraft Goa.
Mehendi
On Day 1 of their nuptials, a laid-back mehendi ceremony was scheduled. The bride wore a red, one-shoulder, flowy dress to keep her comfortable during the mehendi application. All the guests indulged in the art themselves and relaxed well during the kickstart of celebrations.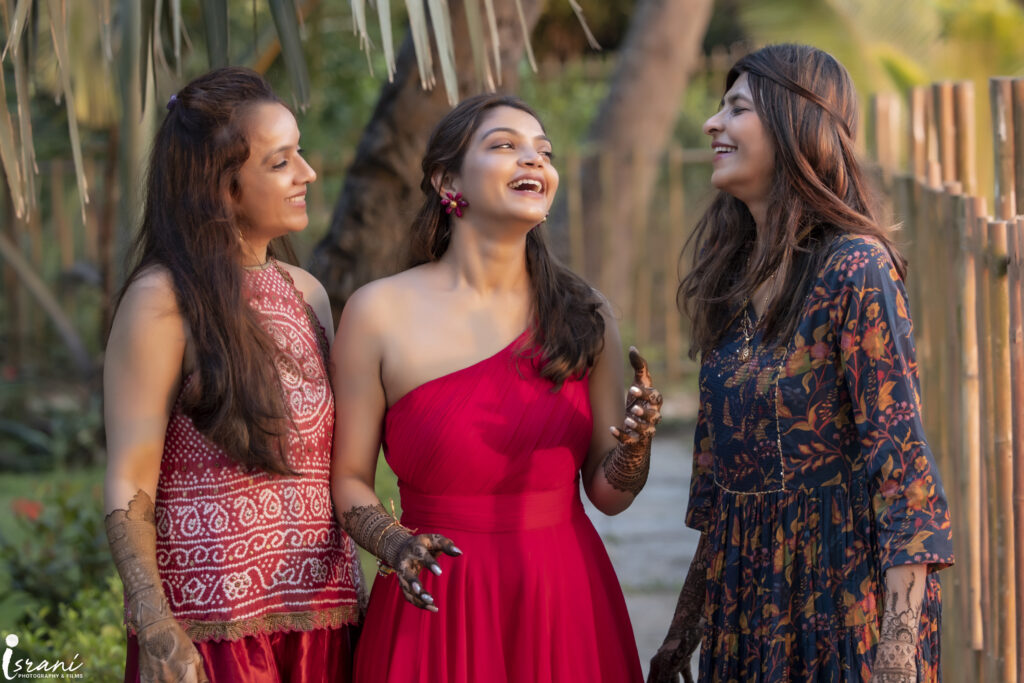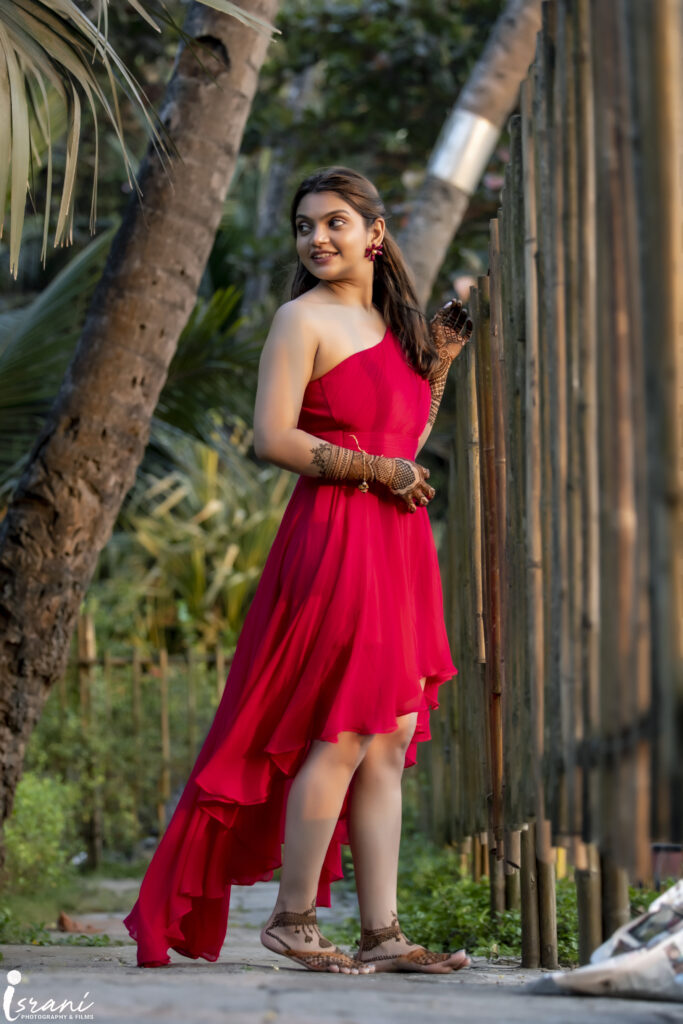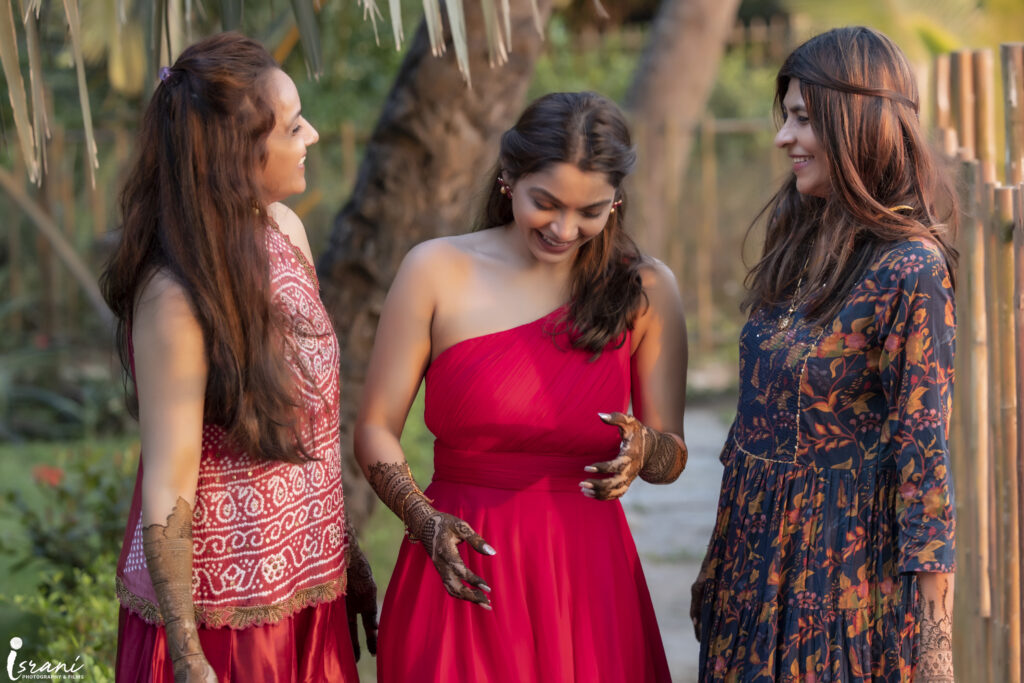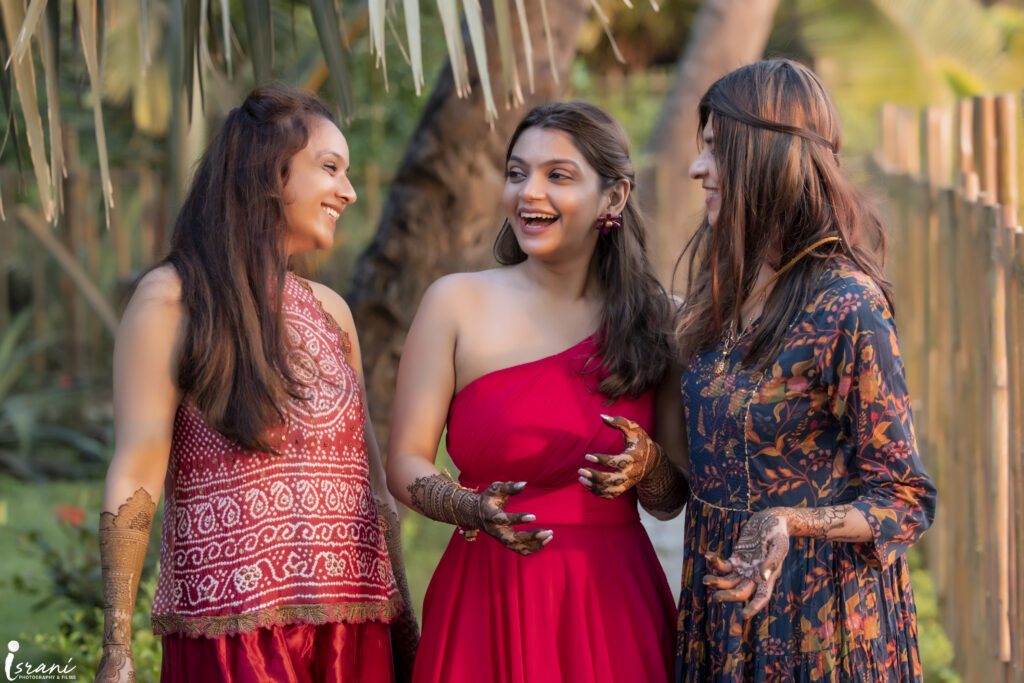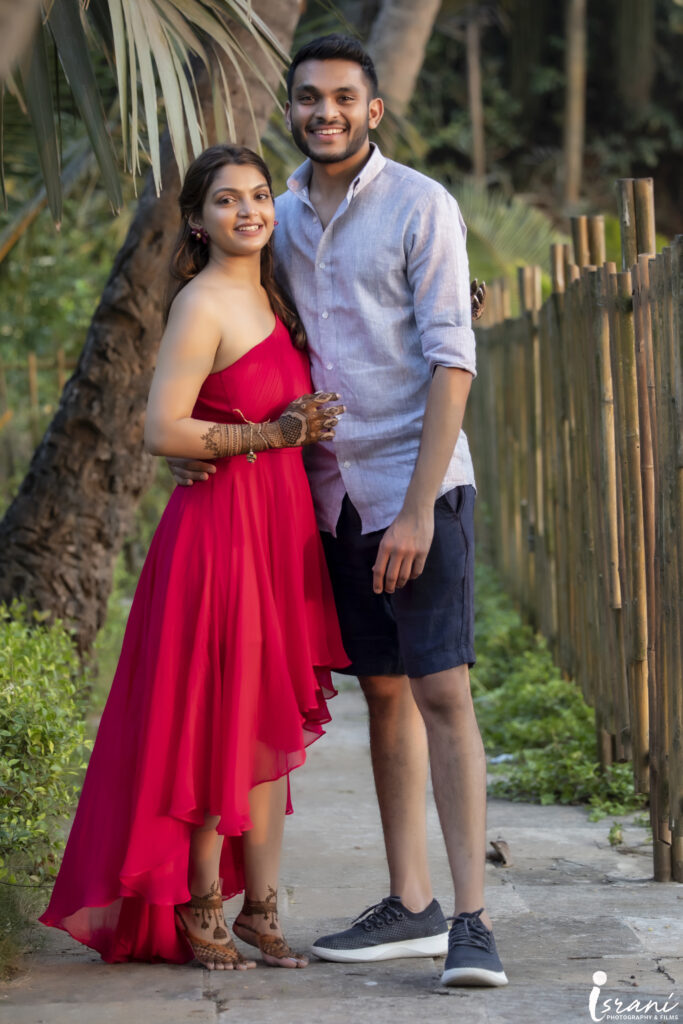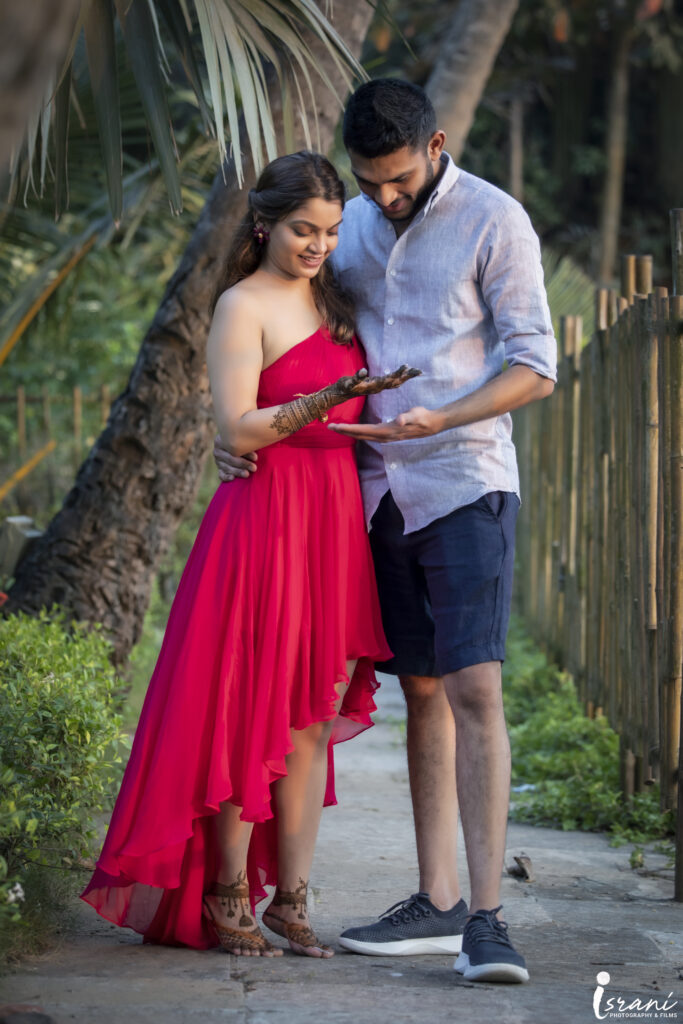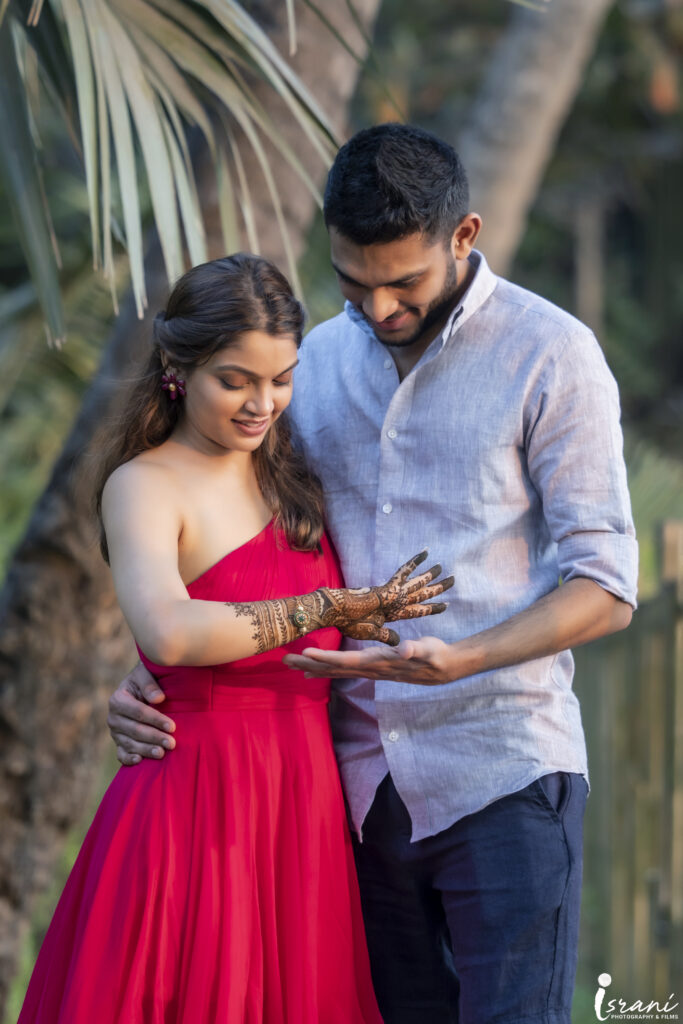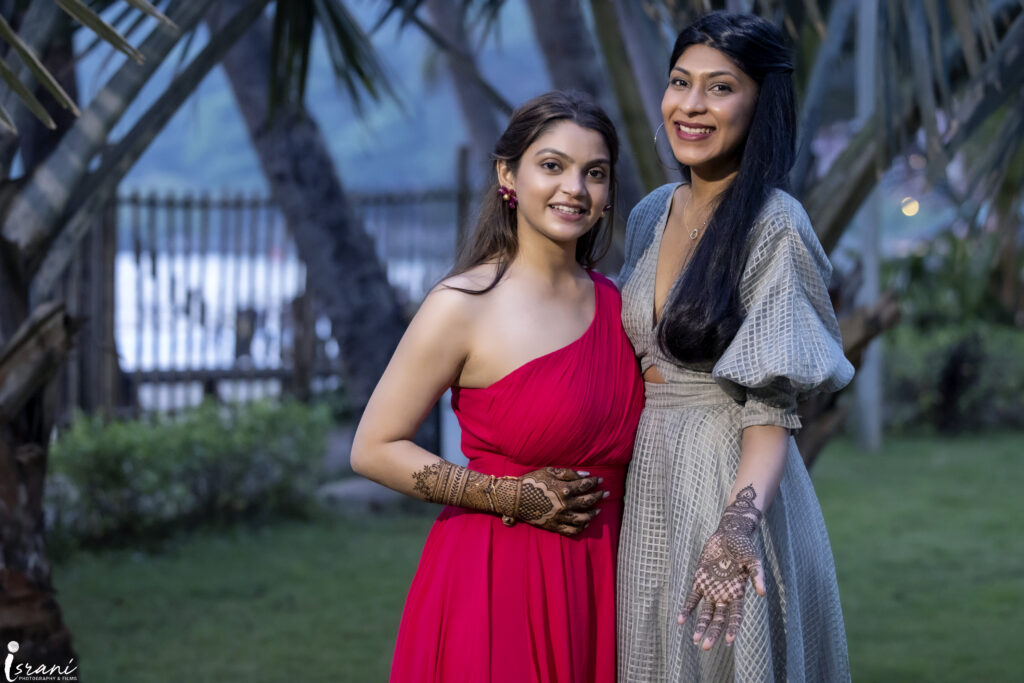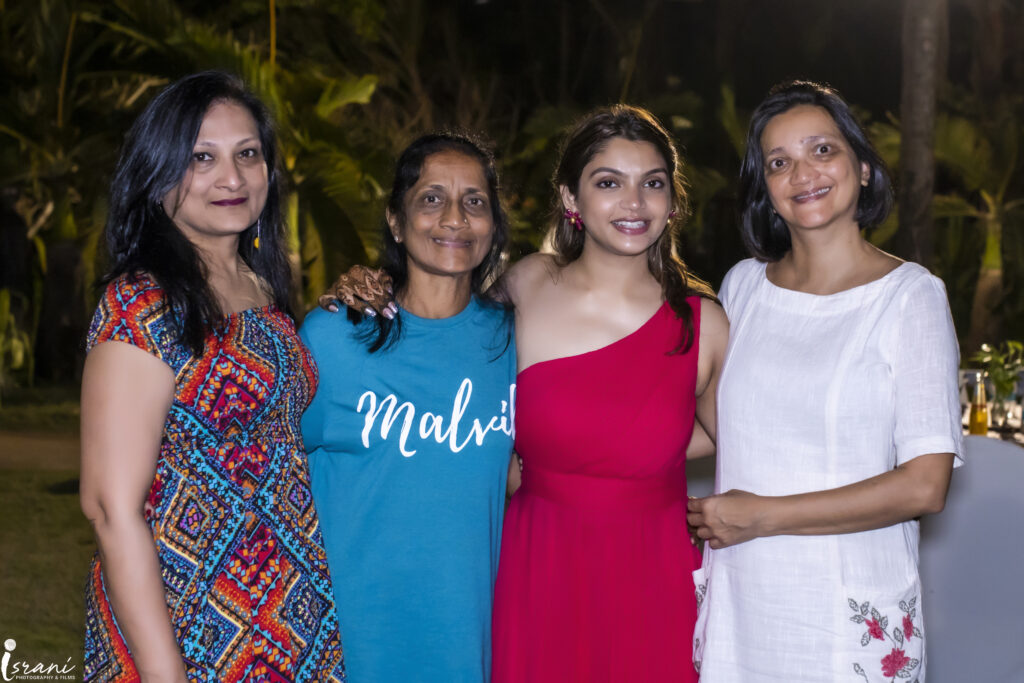 Sangeet
The next day, the couple scheduled a formal mehendi party followed by a Sangeet night. Barbie donned an effortless creation by Jade by Monica and Karishma for the event and paired it well with floral jewellery in a contrasting hue. She wore her hair down in sultry waves, and let her face reflect minimalism and grace with a natural makeup look. Hair and makeup were done to perfection by Ritika Kadam and Urmi Kaur respectively.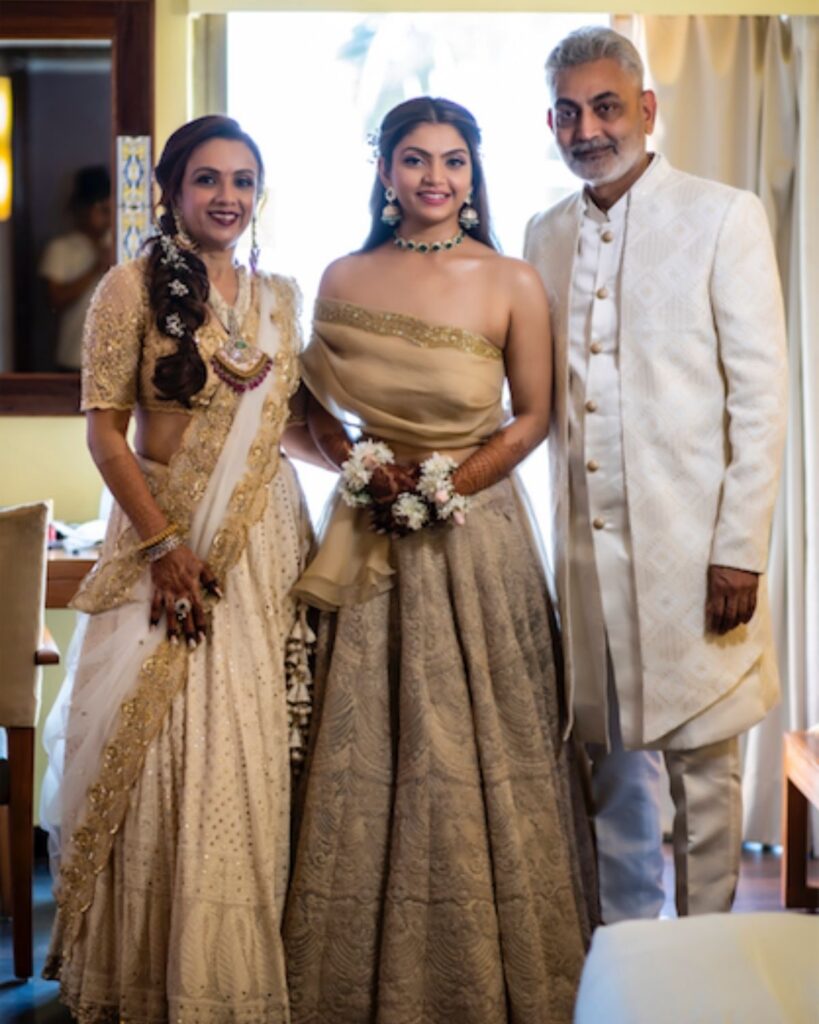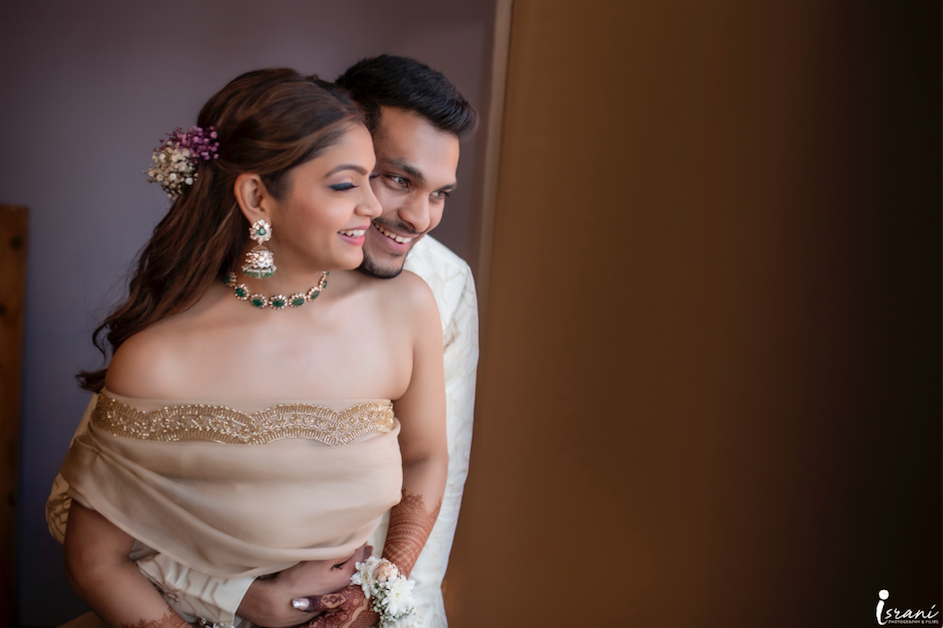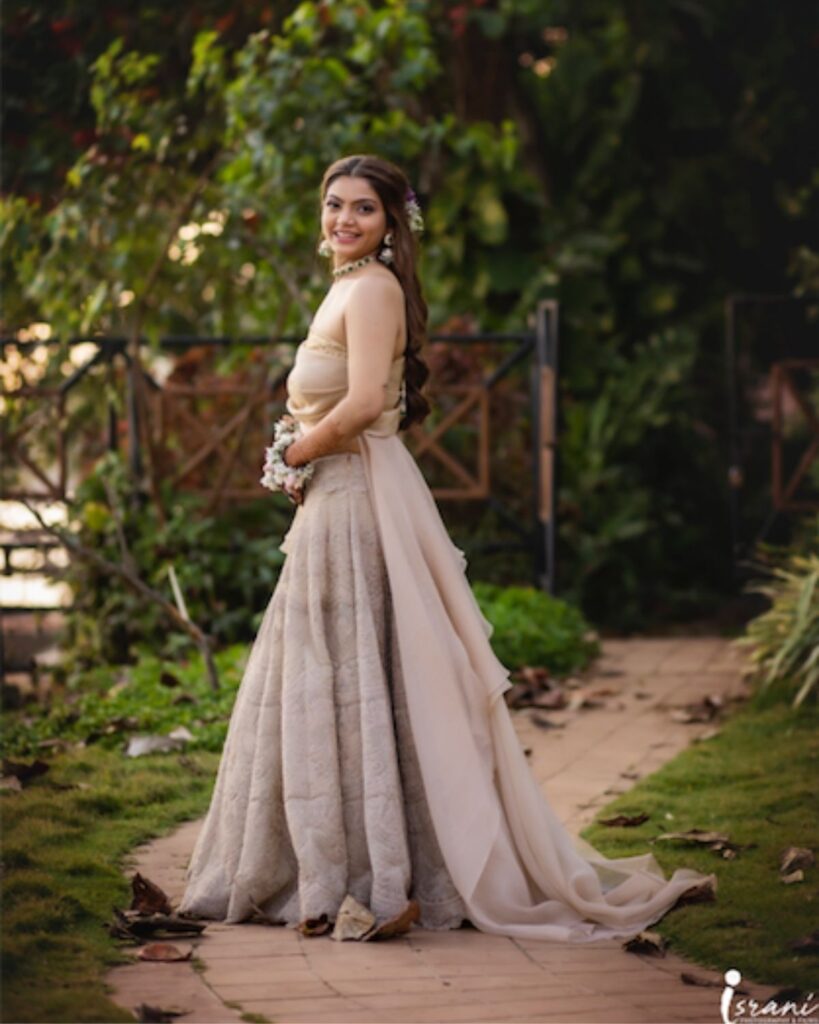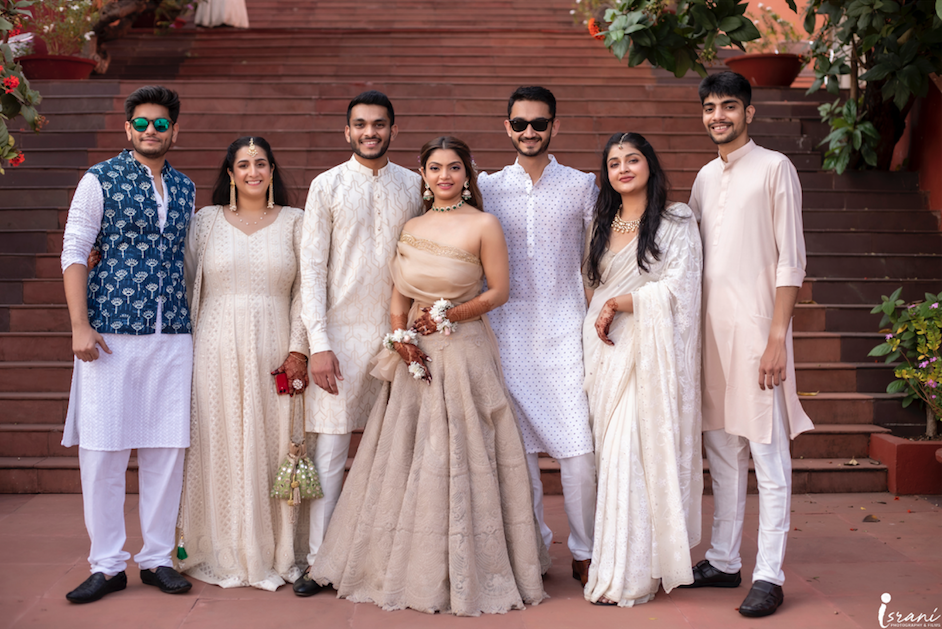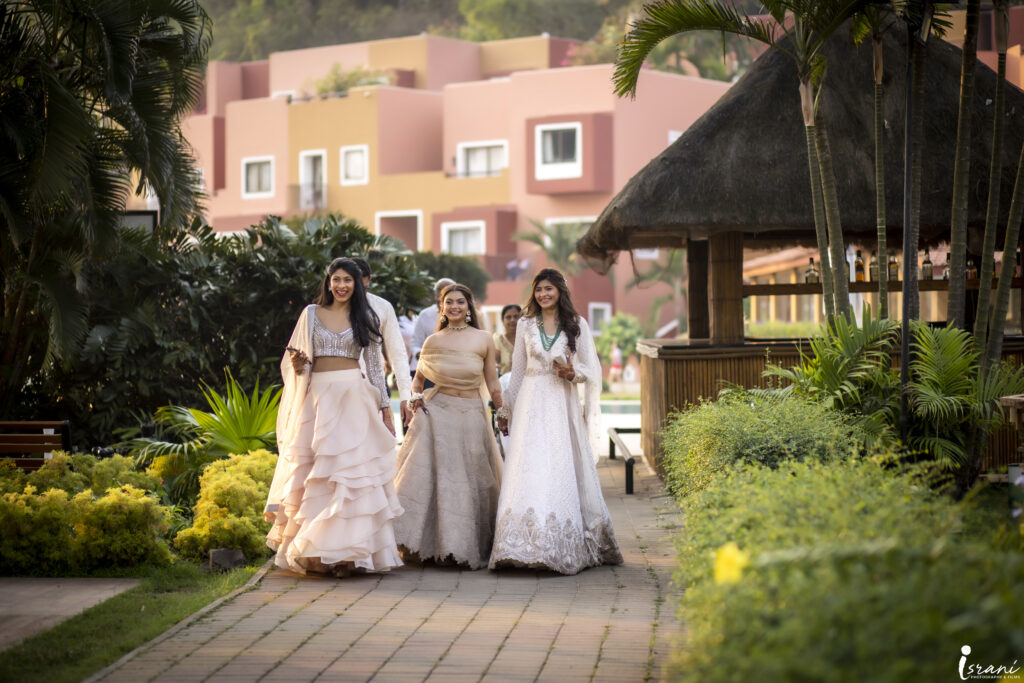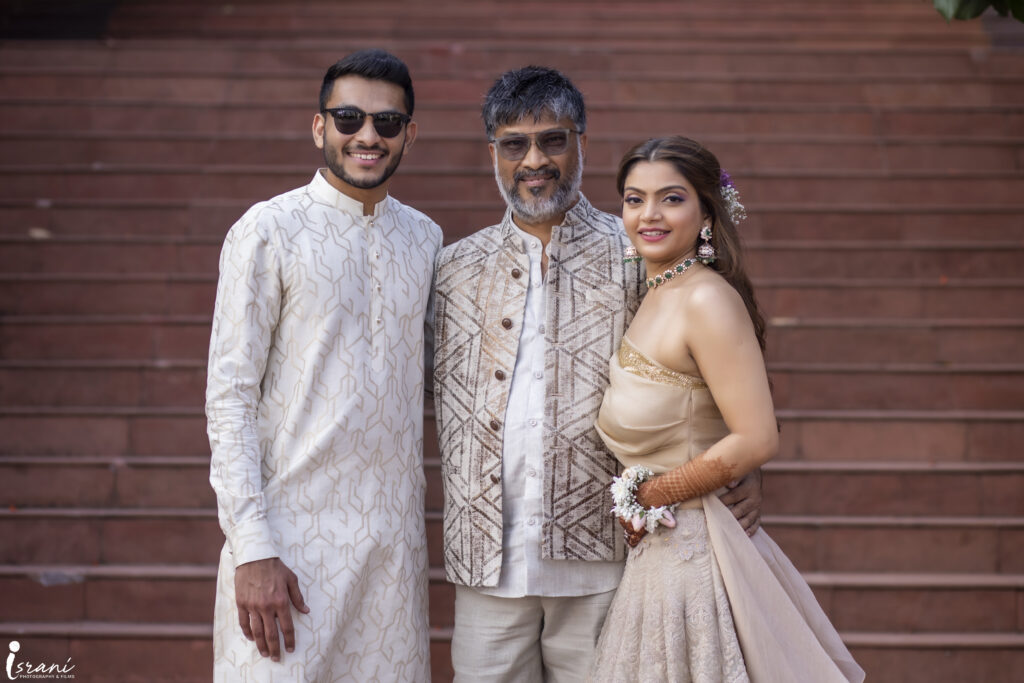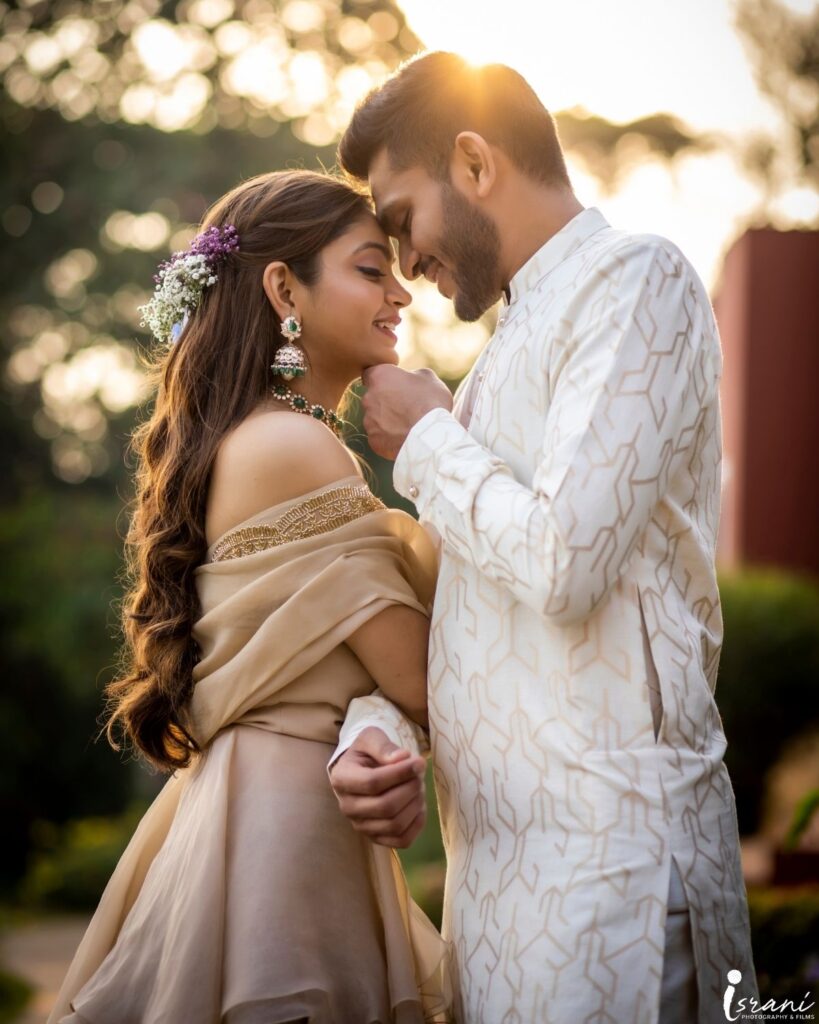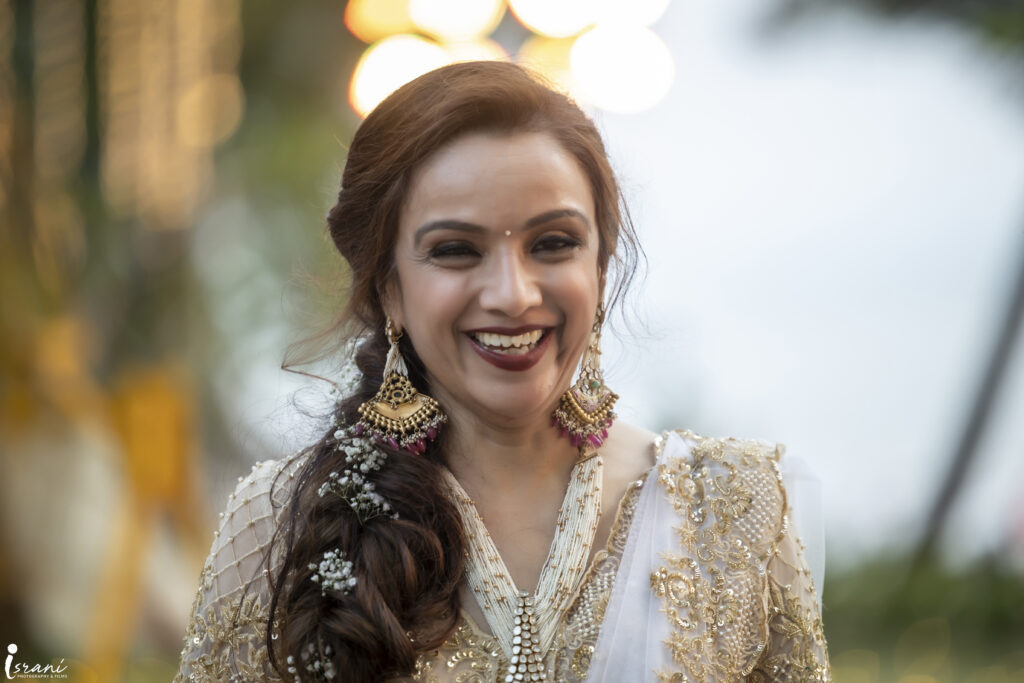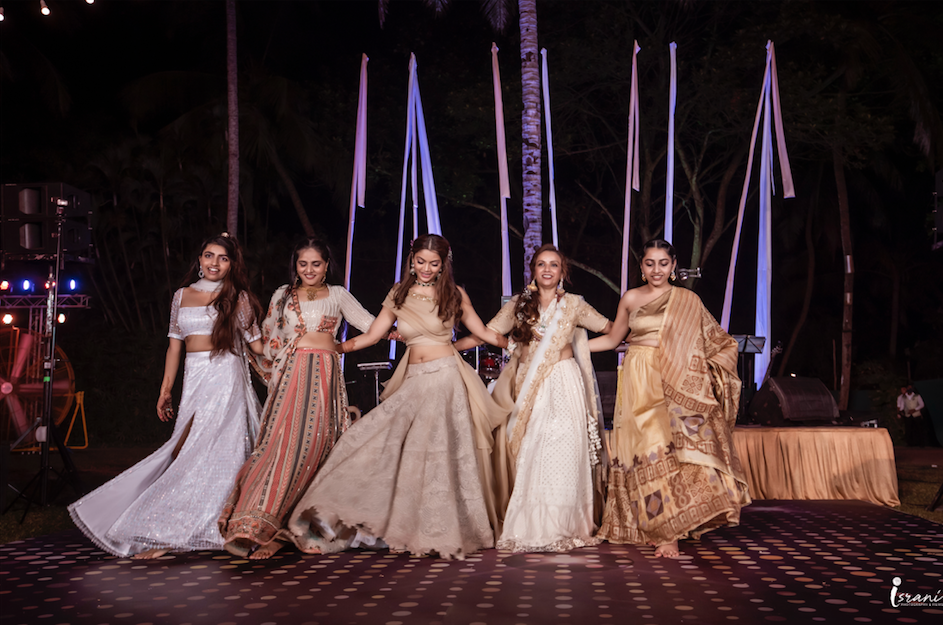 Cocktail Night
Before the big day, the couple and their close friends & family let their hair down and danced to uplifting tunes on the cocktail night. We'll let the pictures do the talking here.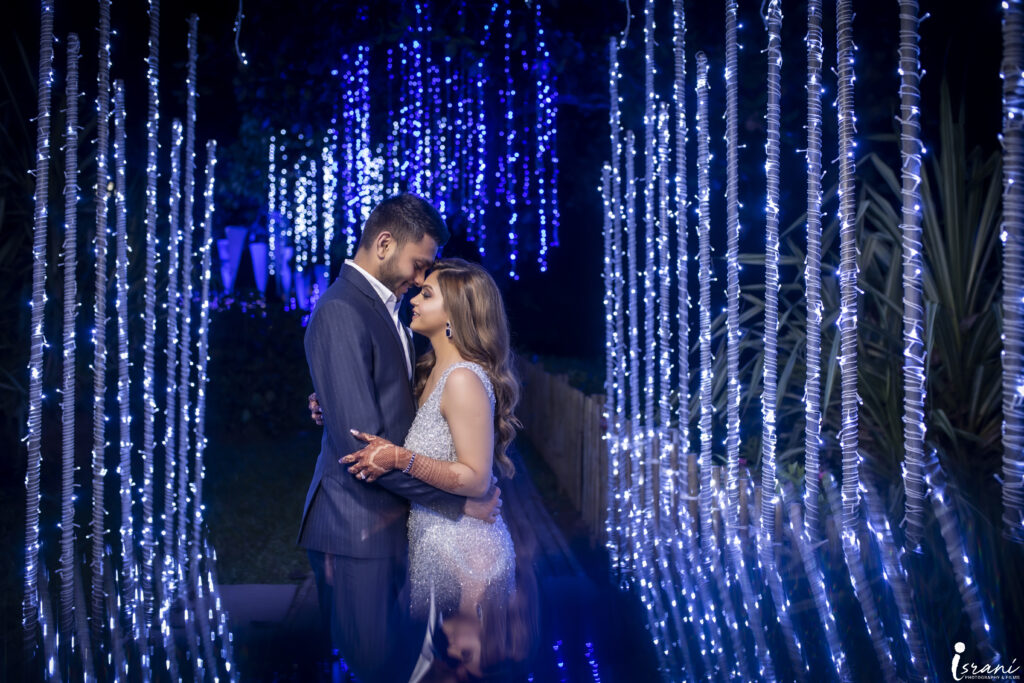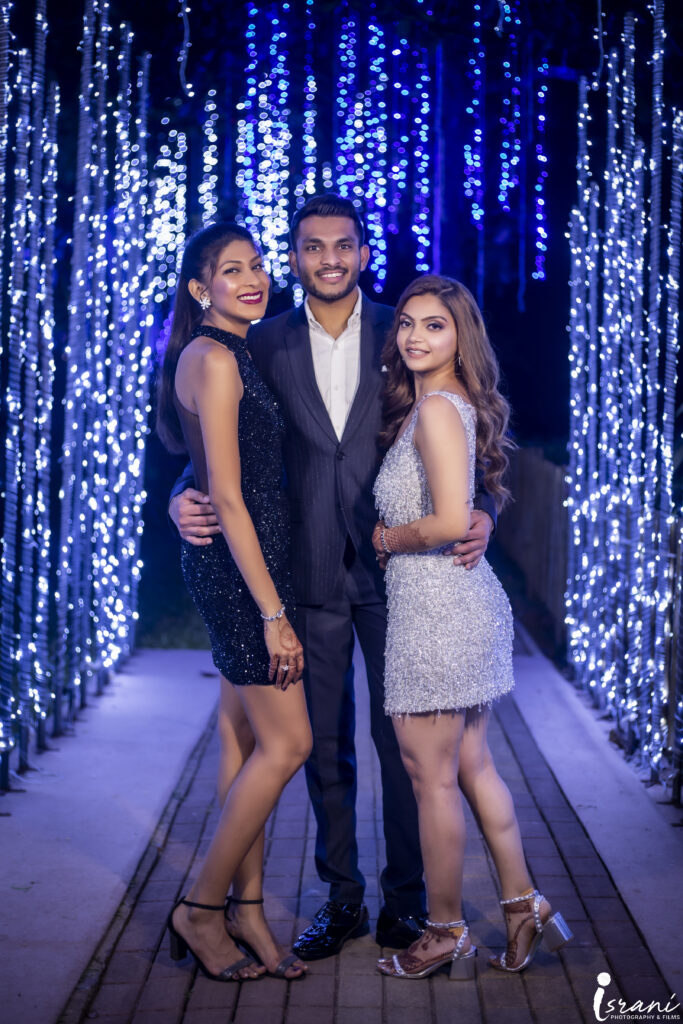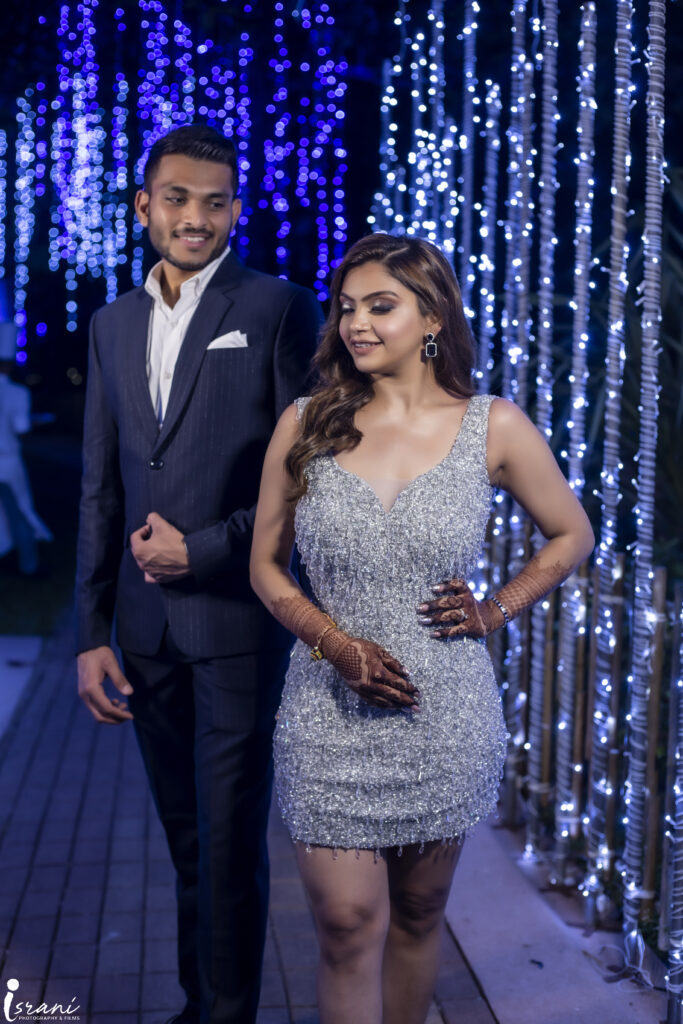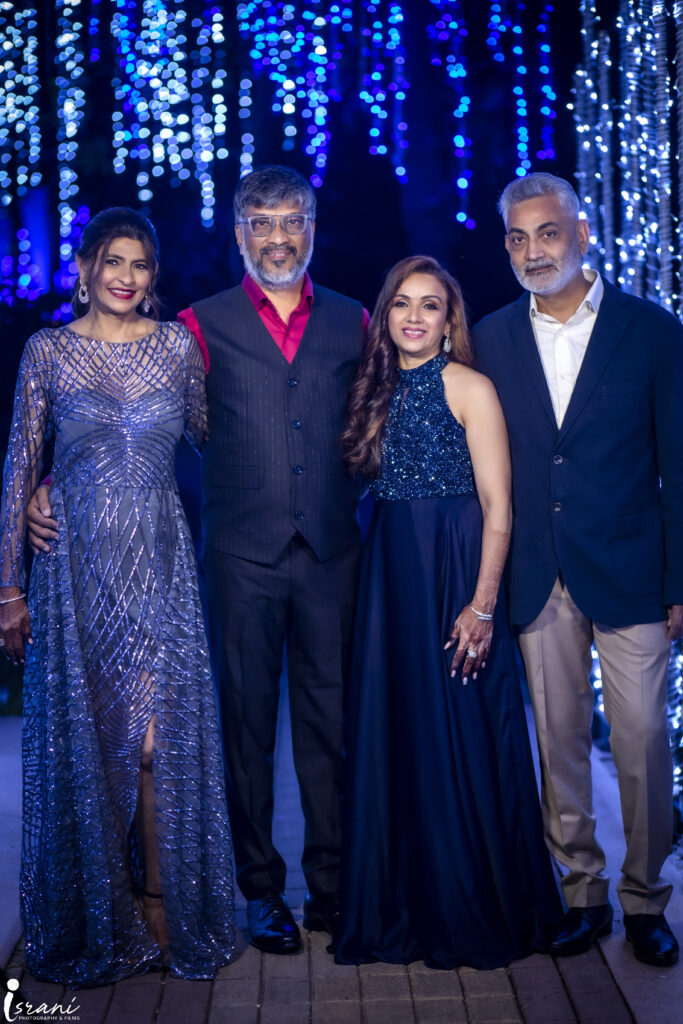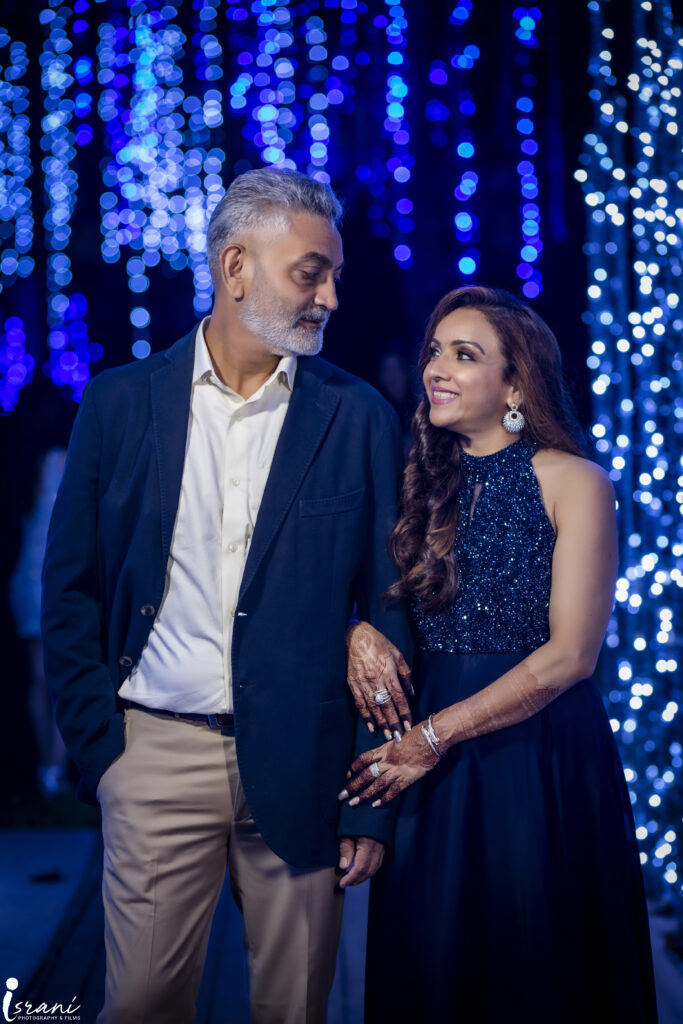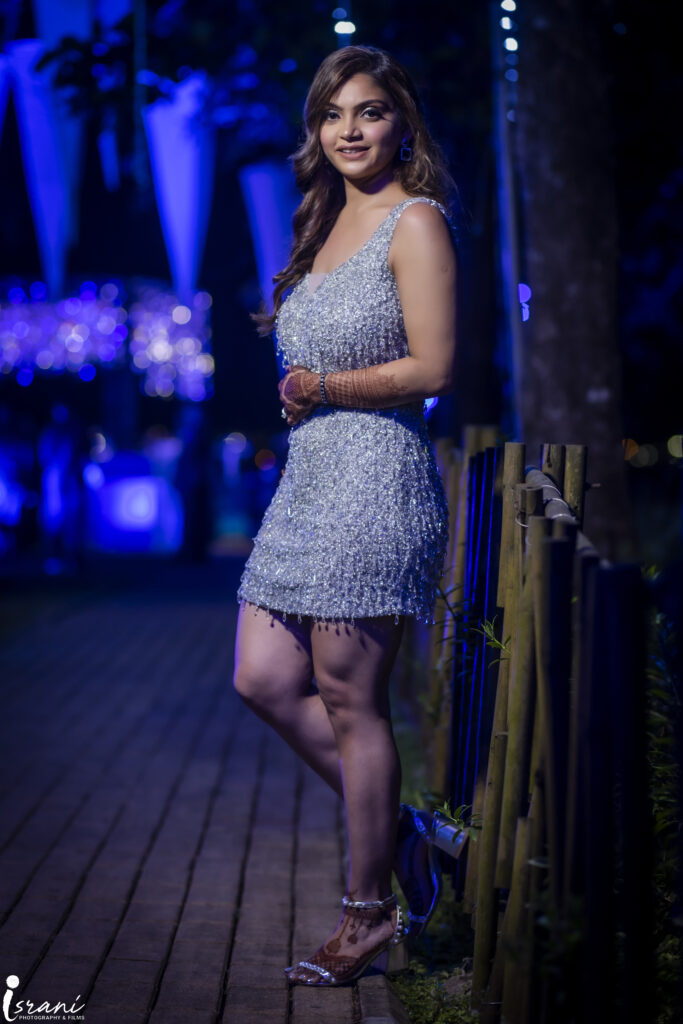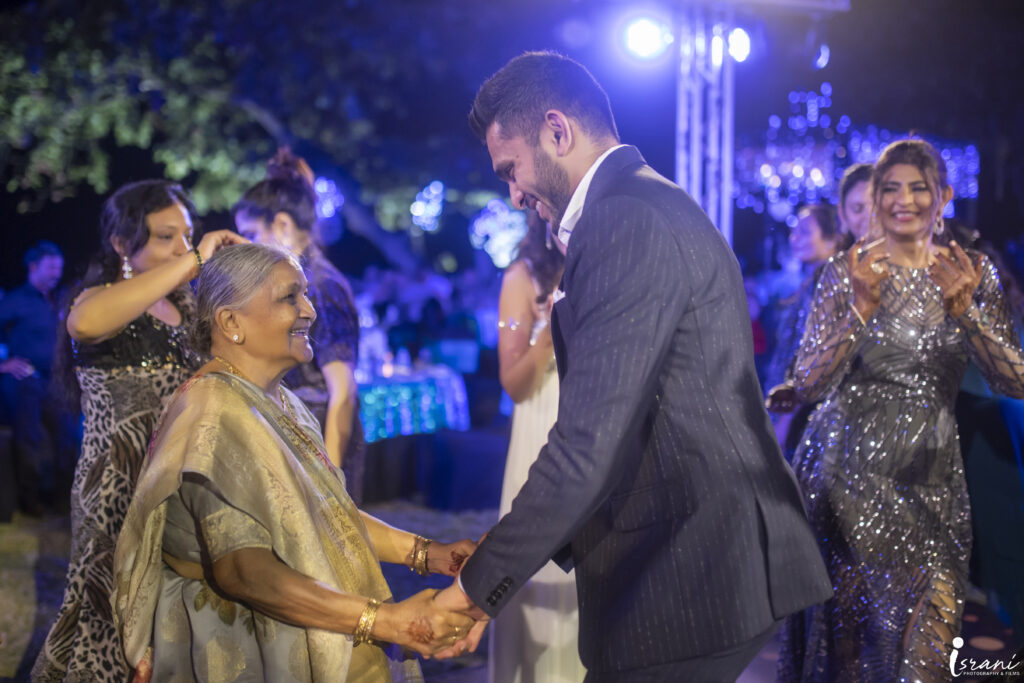 Haldi & Beach Games
On D-Day, the morning was scheduled for haldi & beach games. Barbie wore the customary yellow color for Haldi, and her breezy outfit has our heart. She teamed it with floral hathphool, pair of chunky earrings, and a puffy ponytail hairstyle. Malvik complemented his bride in a silk yellow kurta. After the haldi ceremony, a set of beach games were held.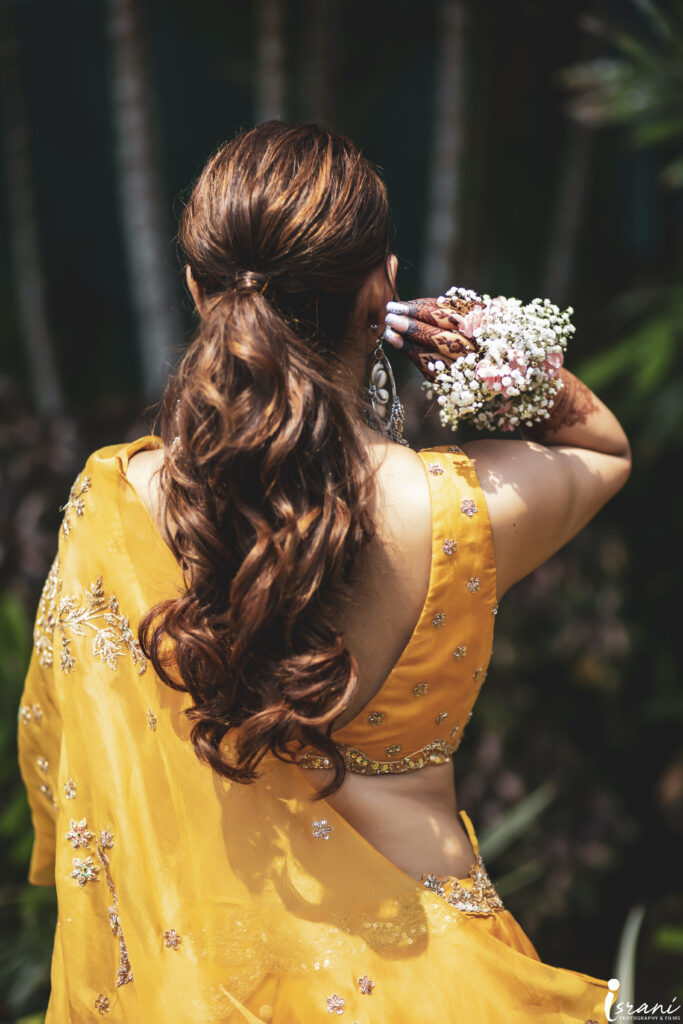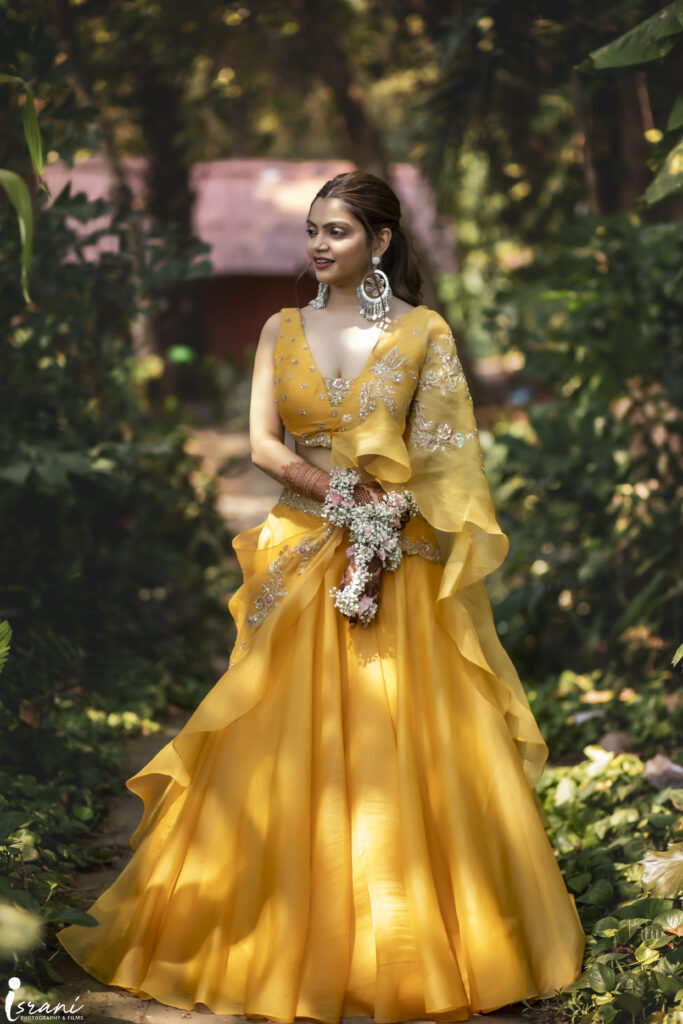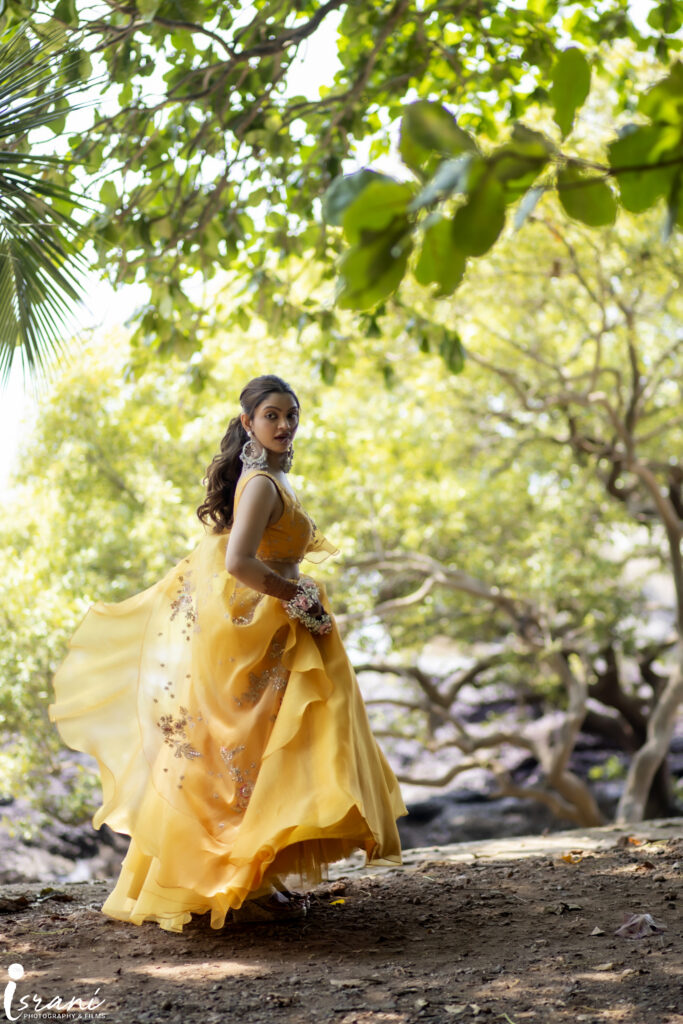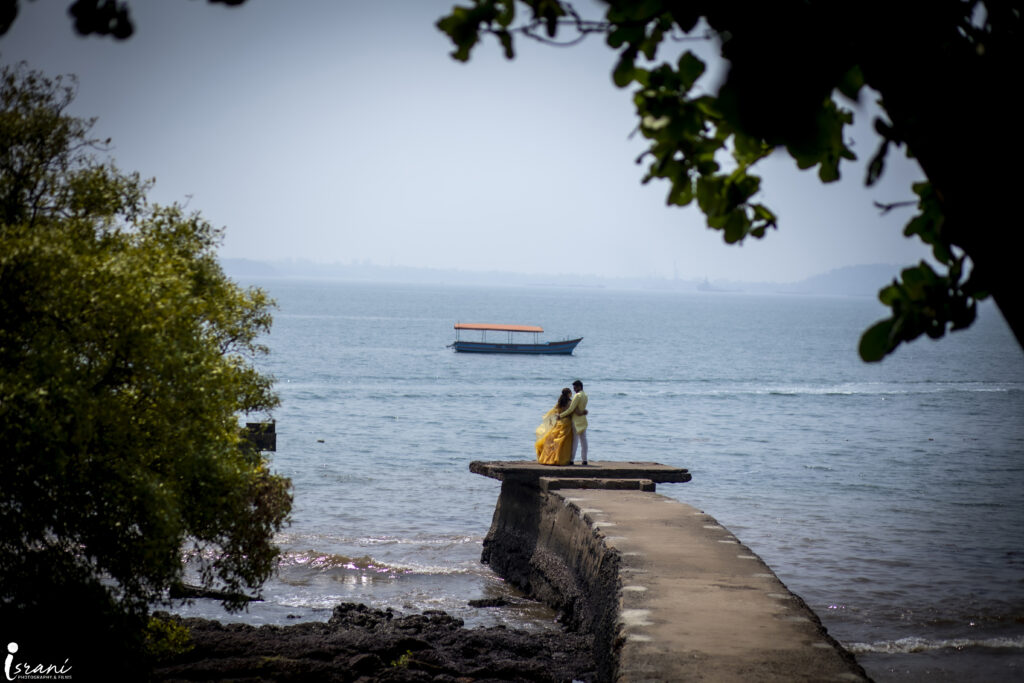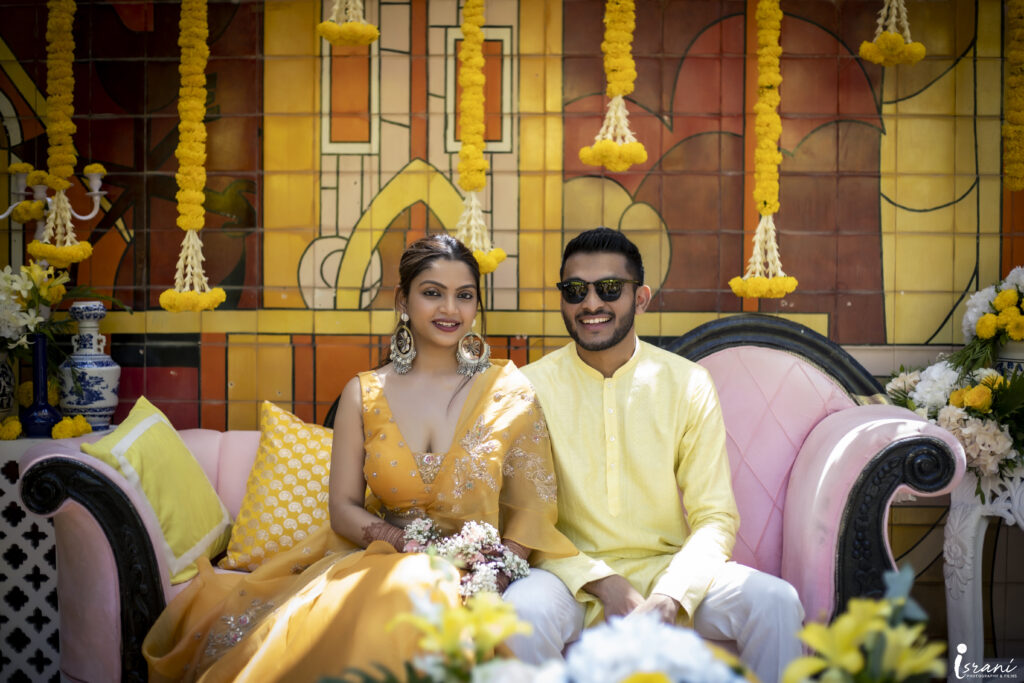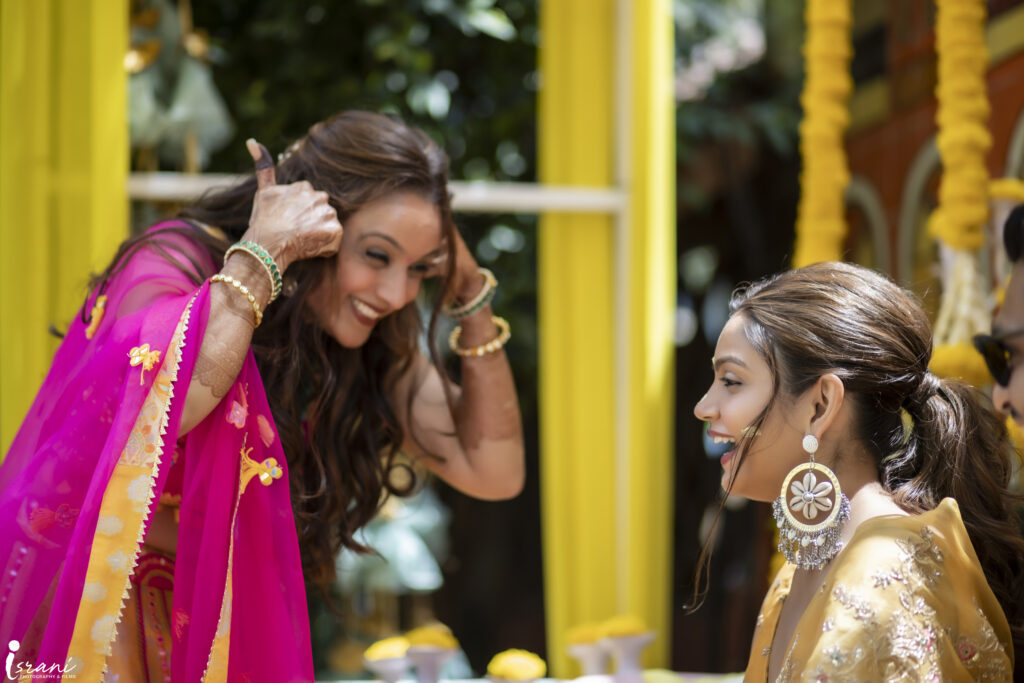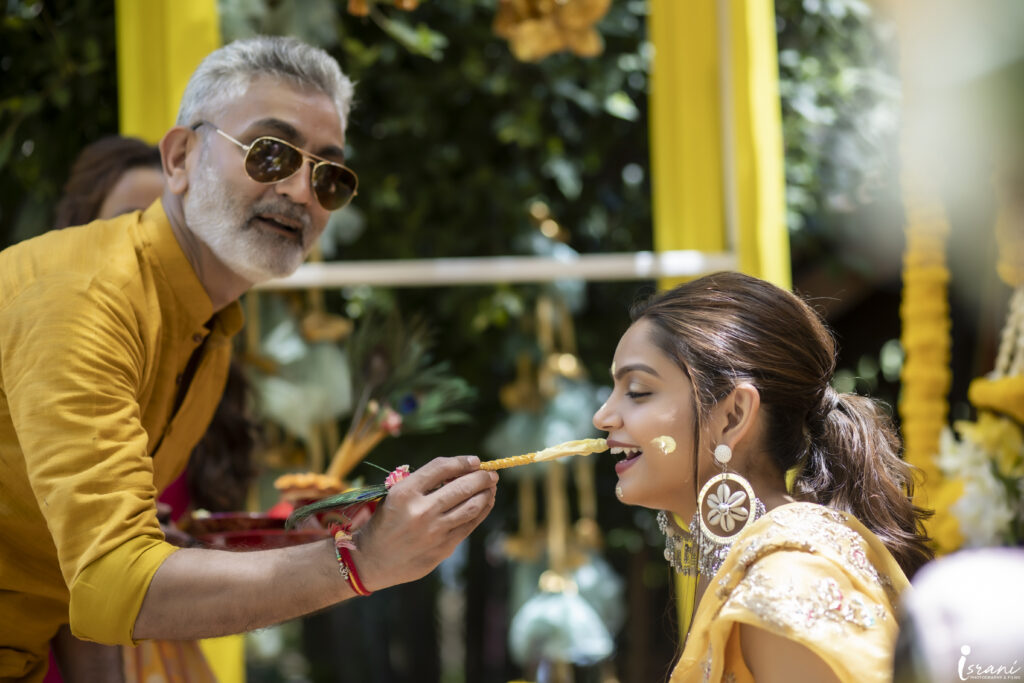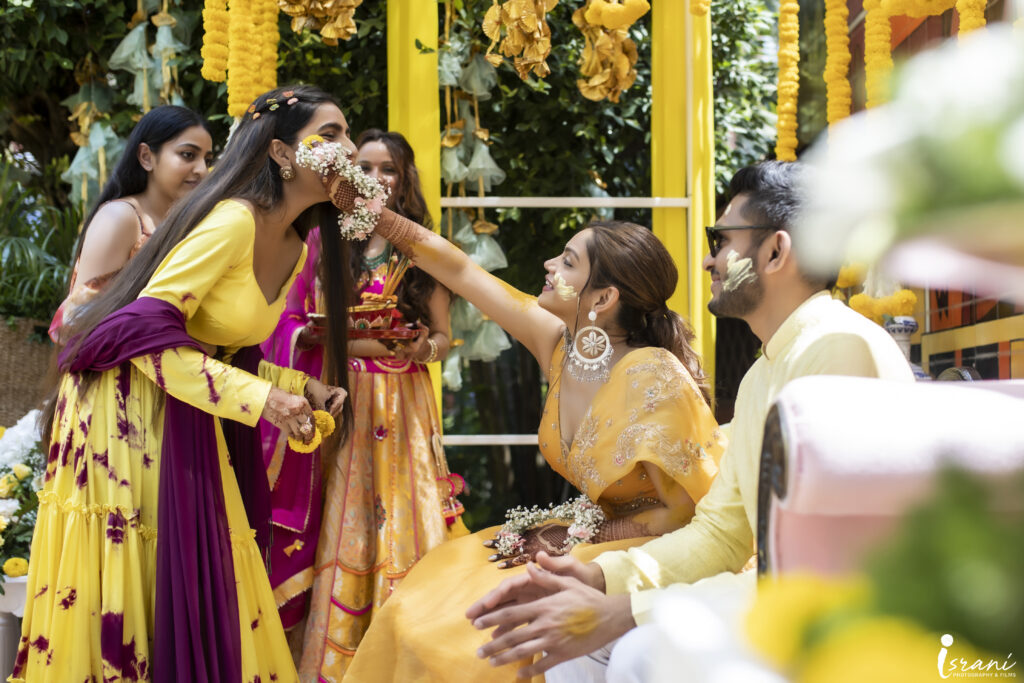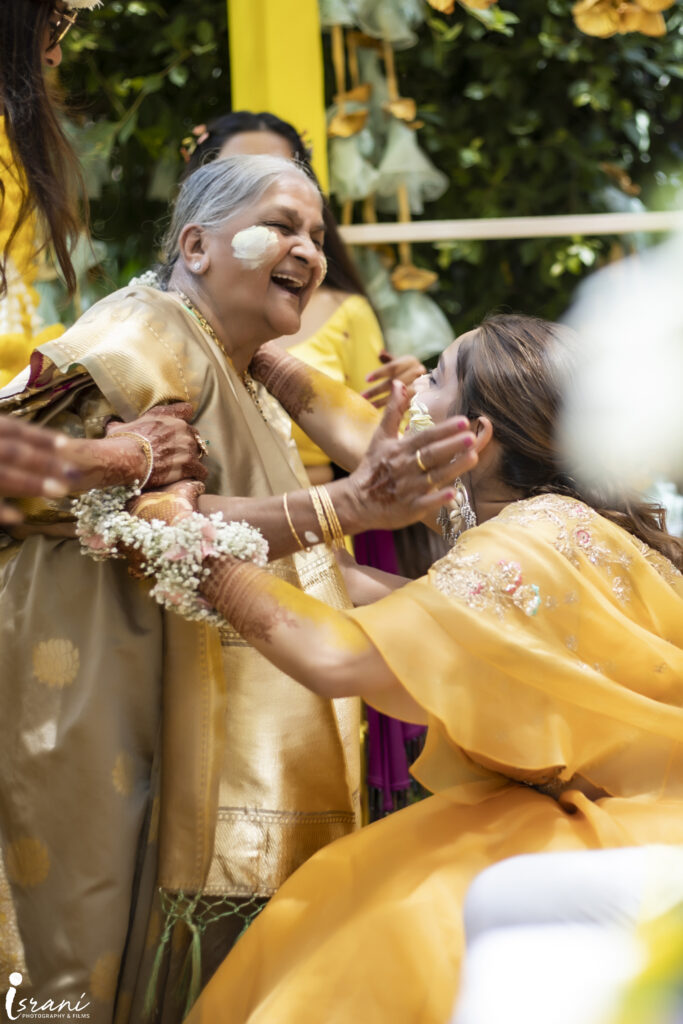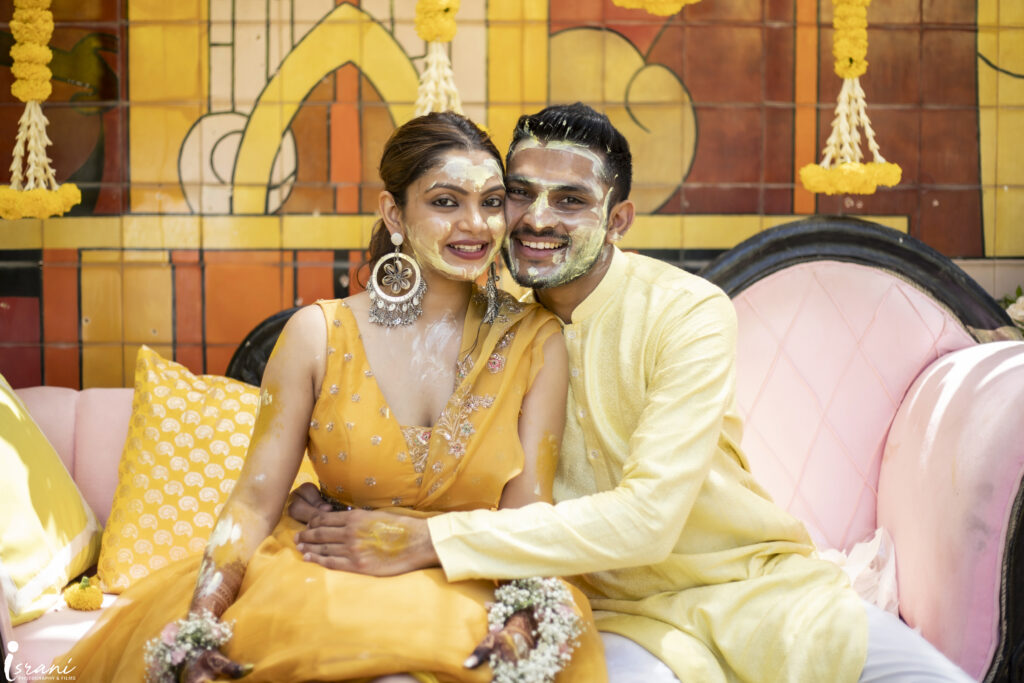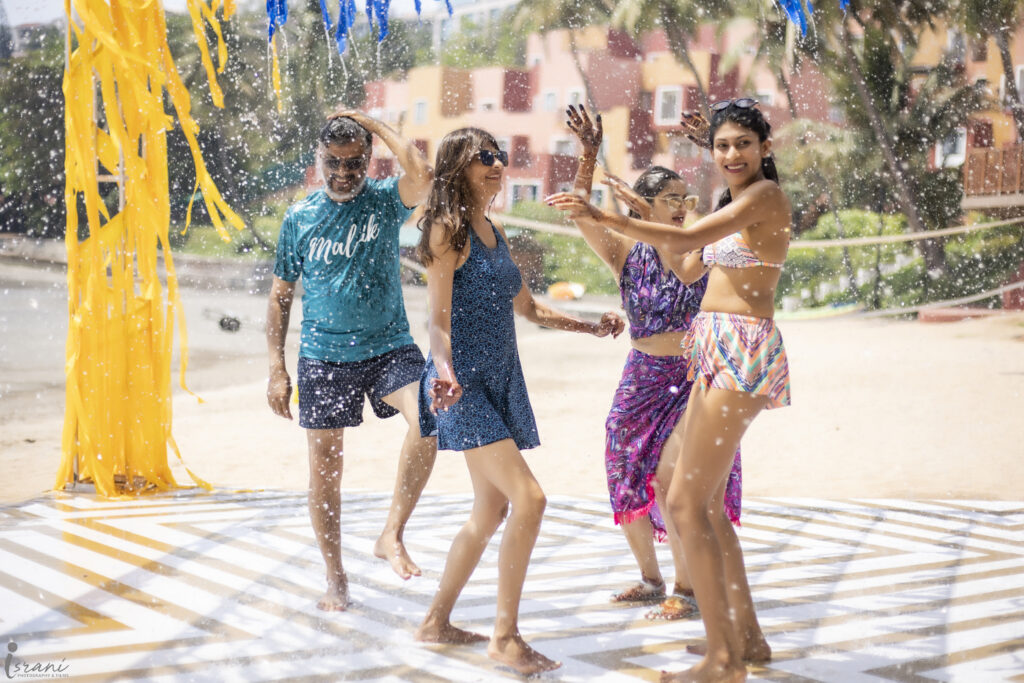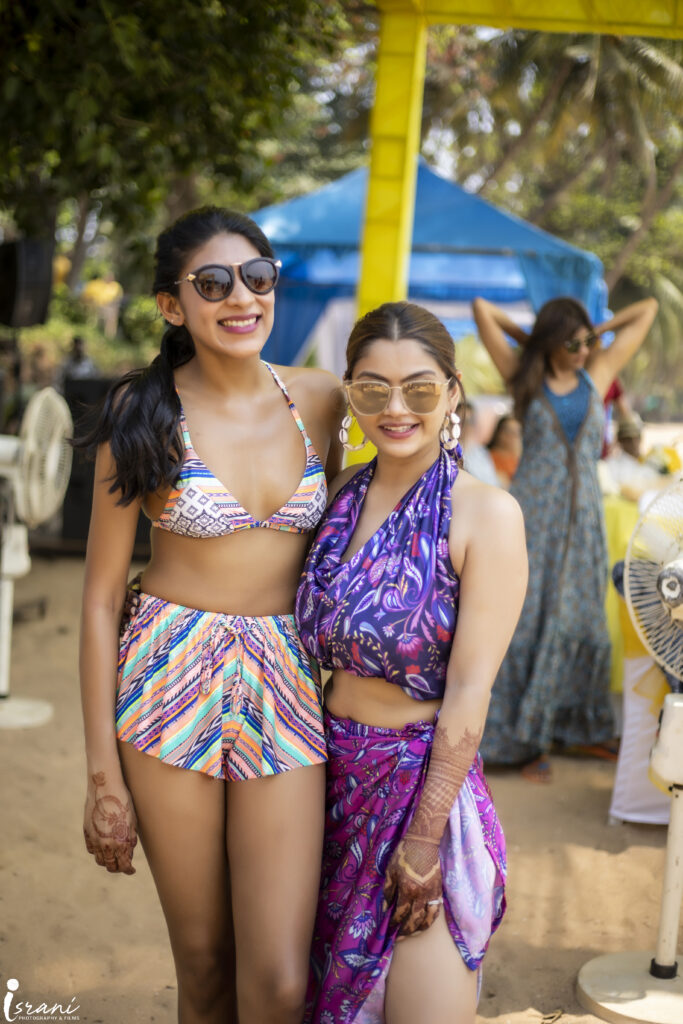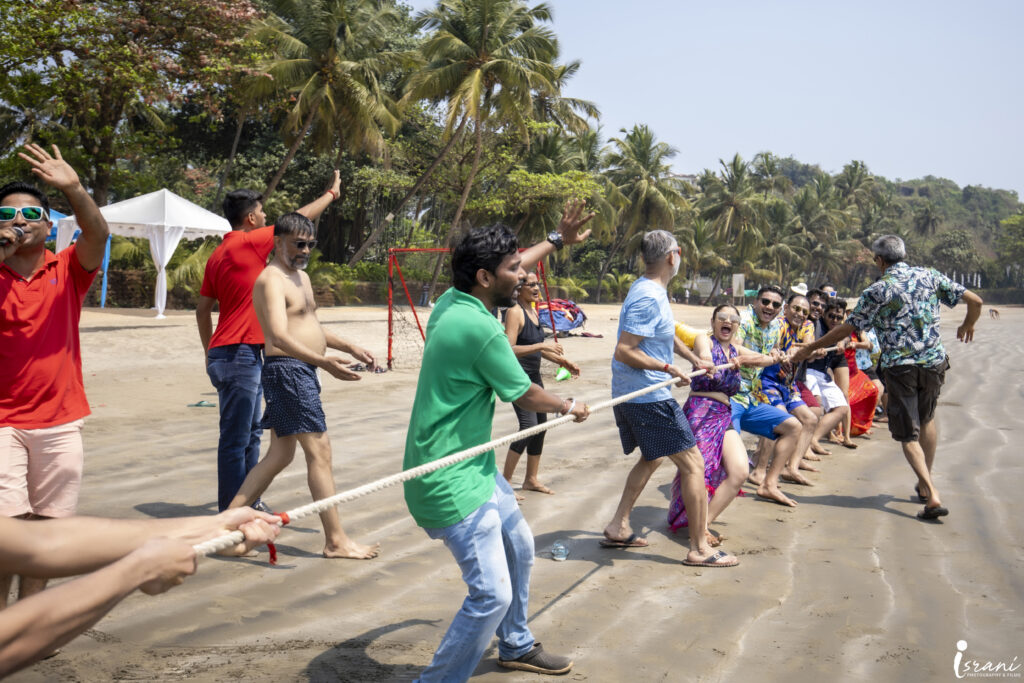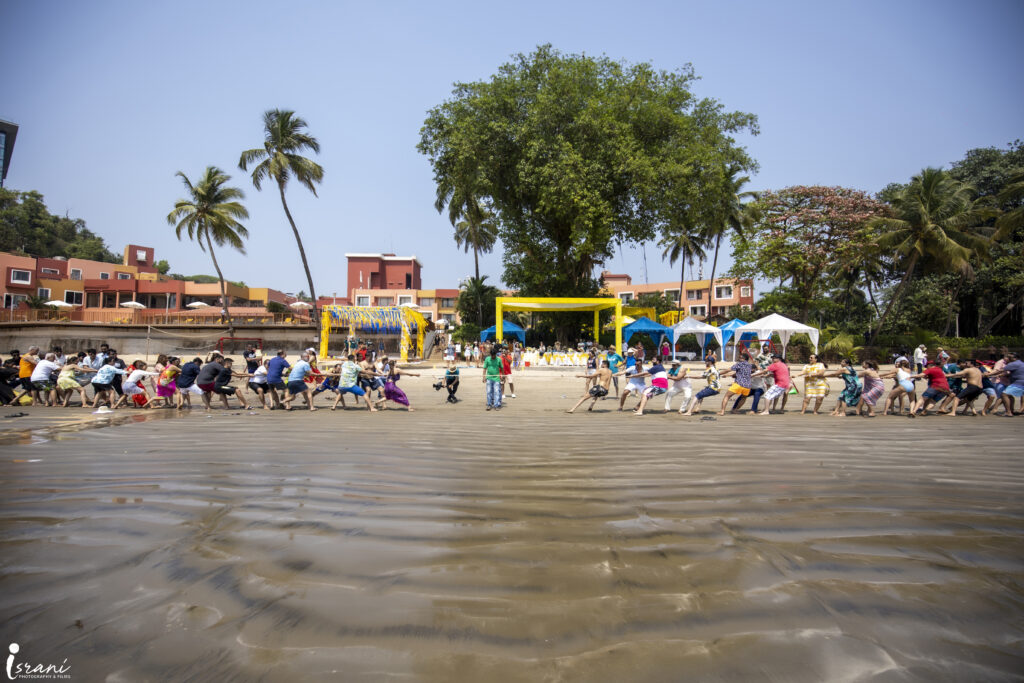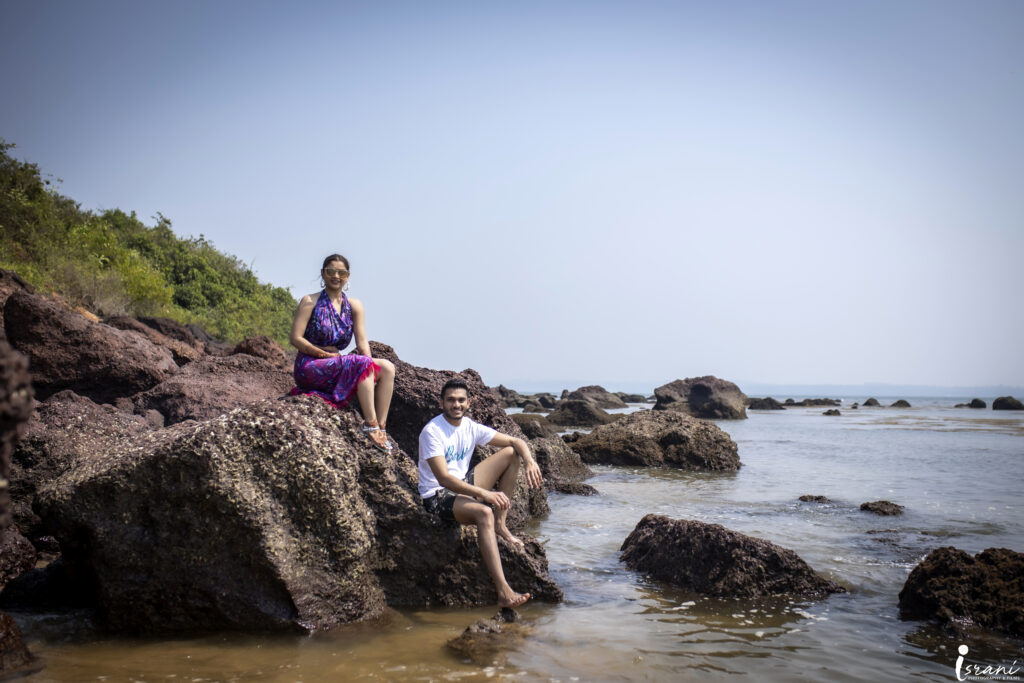 Wedding
On their wedding day, Barbie slipped into a gorgeously embellished pastel pink Rimple & Harpreet lehenga. Groom Malvik, on the other hand, wore an ivory sherwani and the duo radiated only blissful happy vibes through their portraits.
We loved Barbie's smart bauble choices though – instead of wearing just one chunky necklace, she opted for two small ones. The result was neckwear that matched the bride's glam quotient and also paved way for easy re-wearing. If you're purchasing real jewelry for your wedding, this idea can make it a good investment.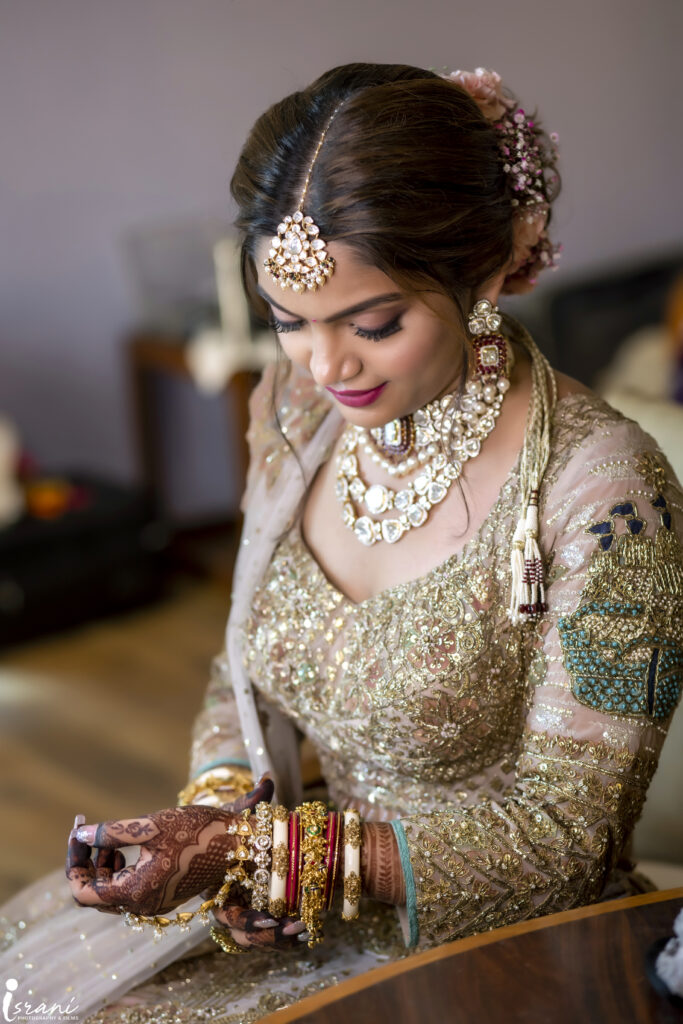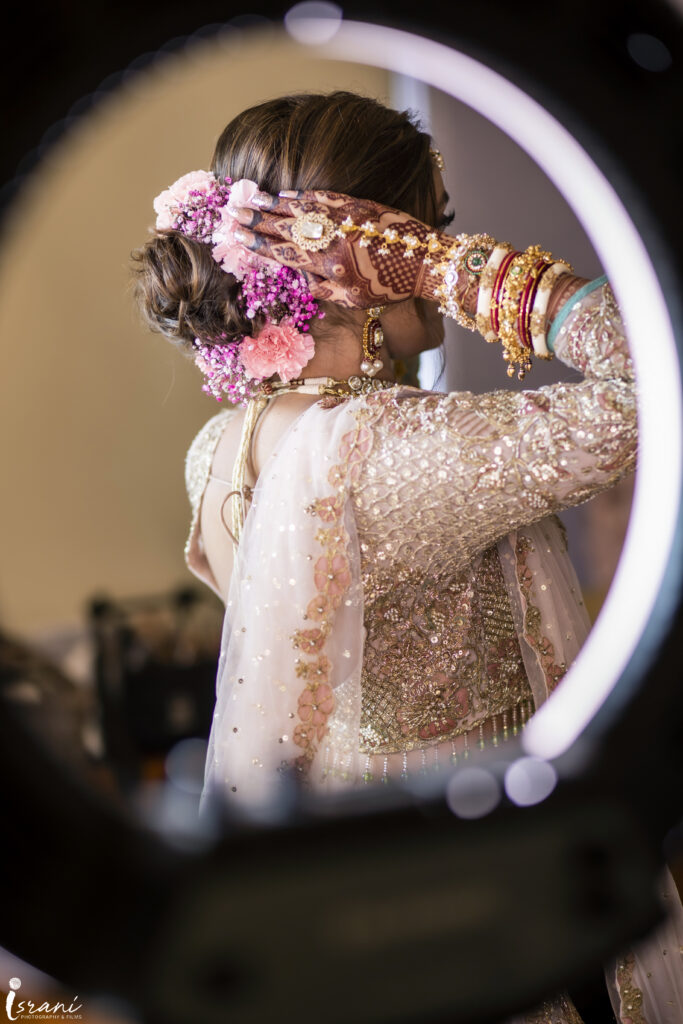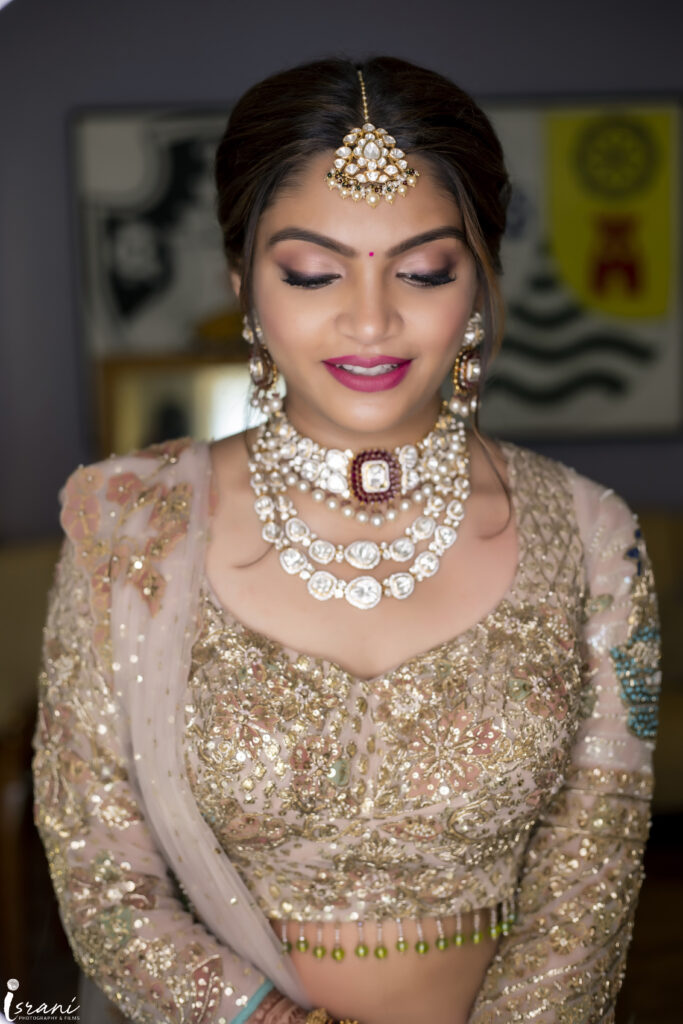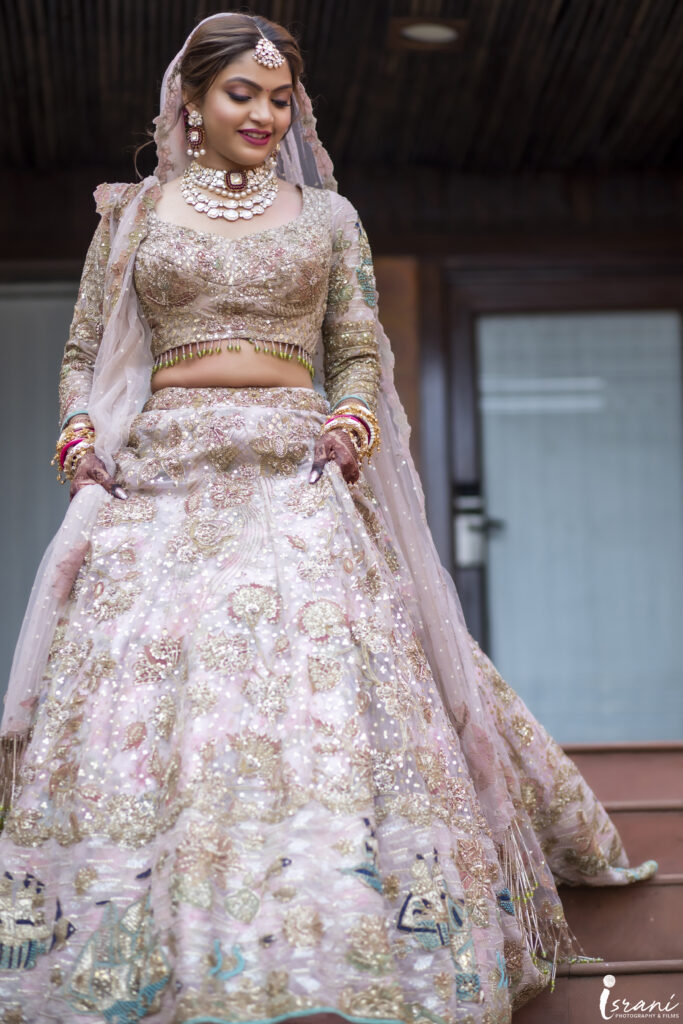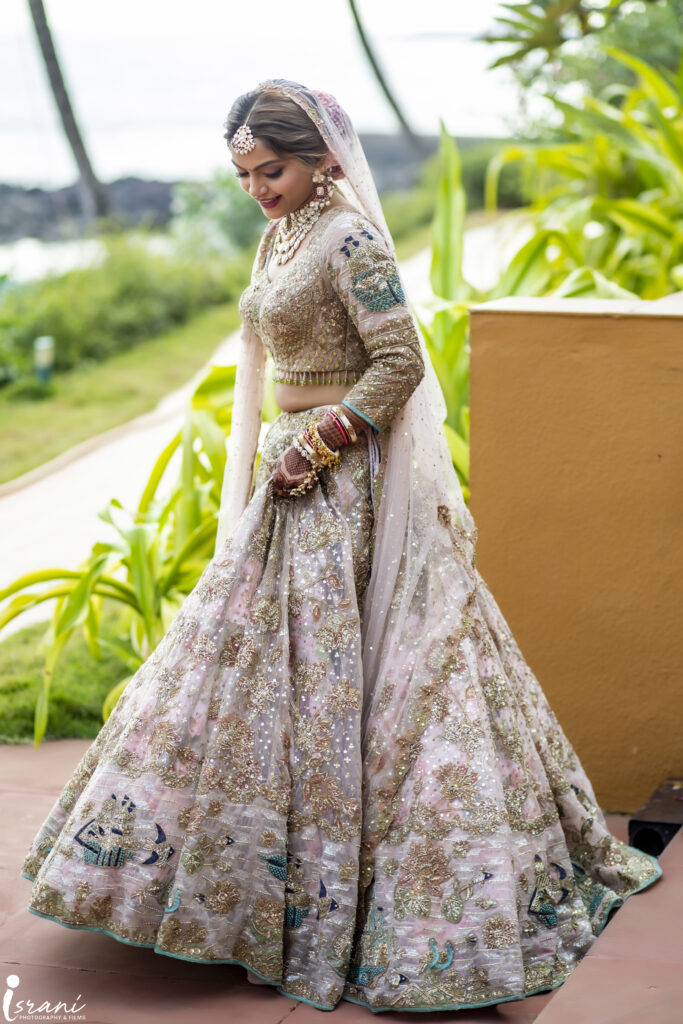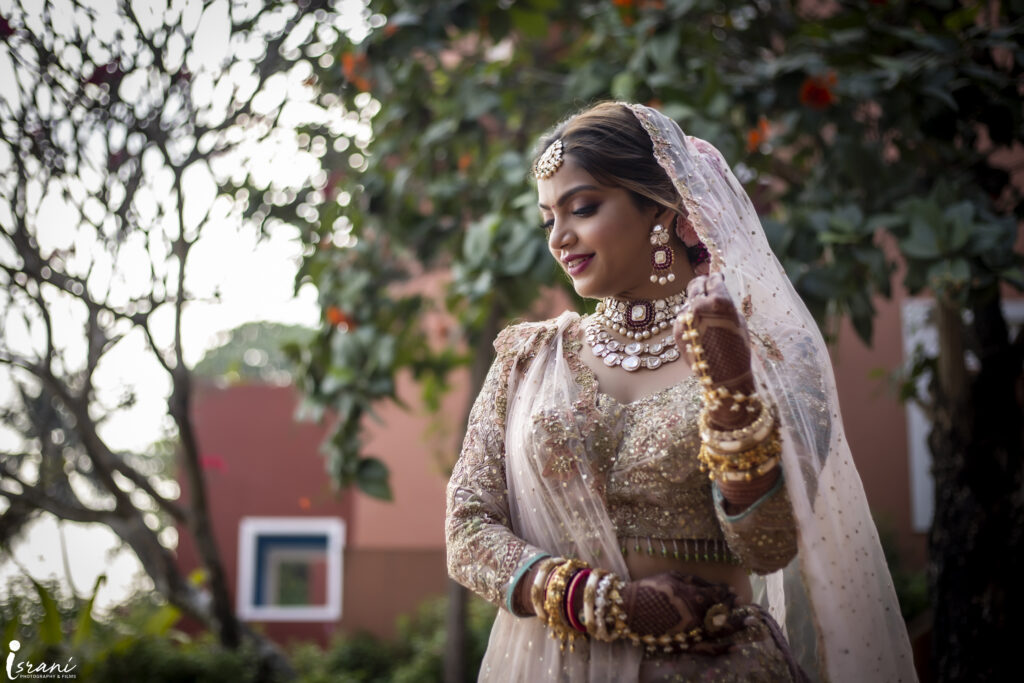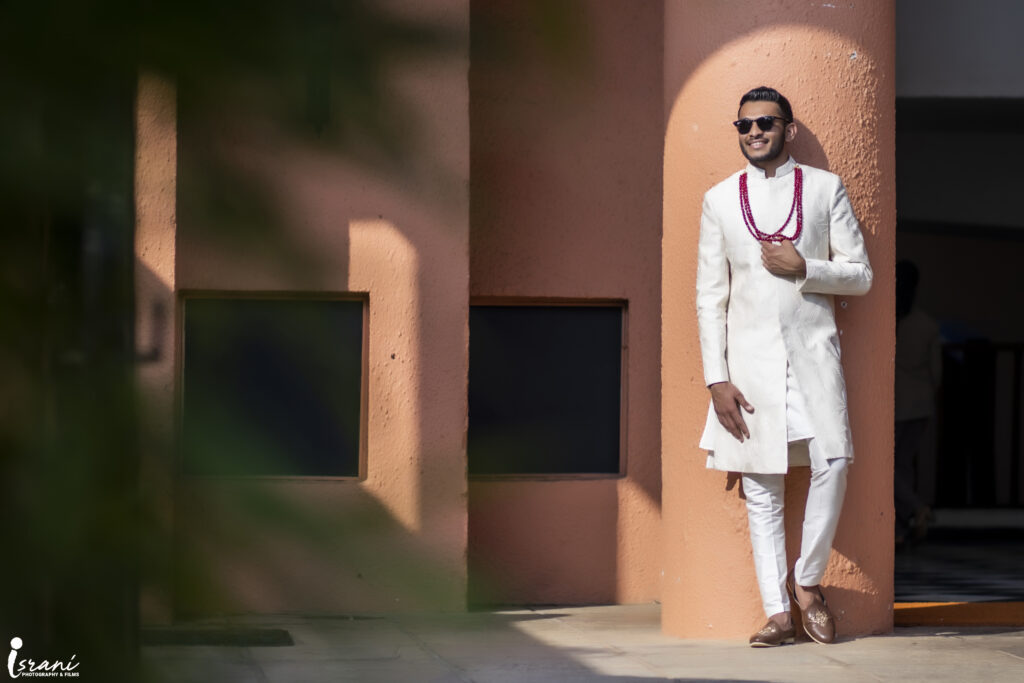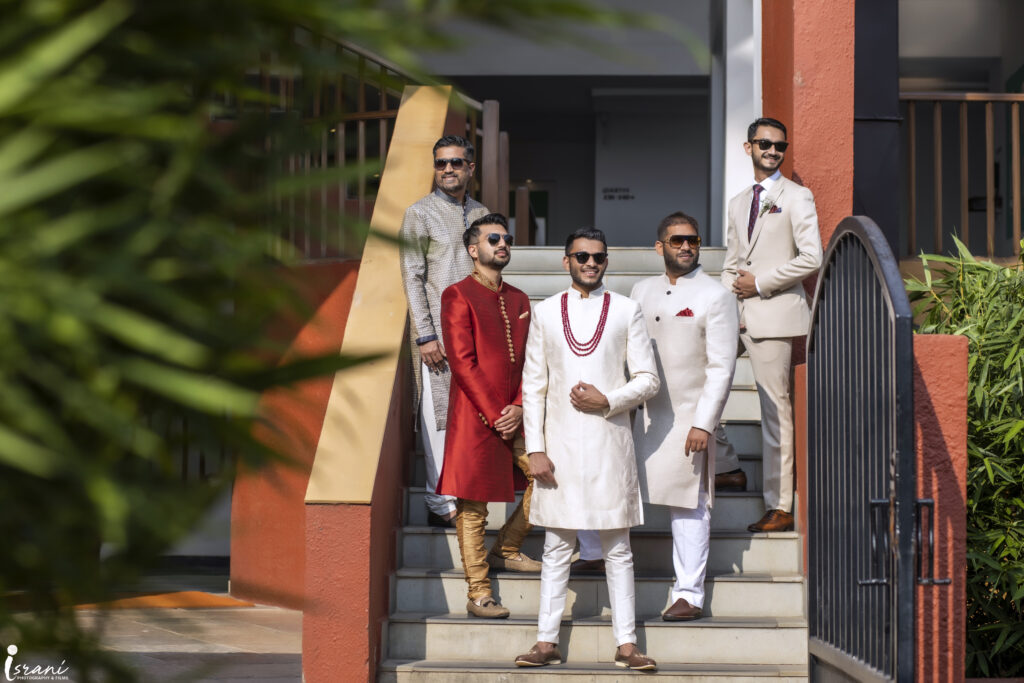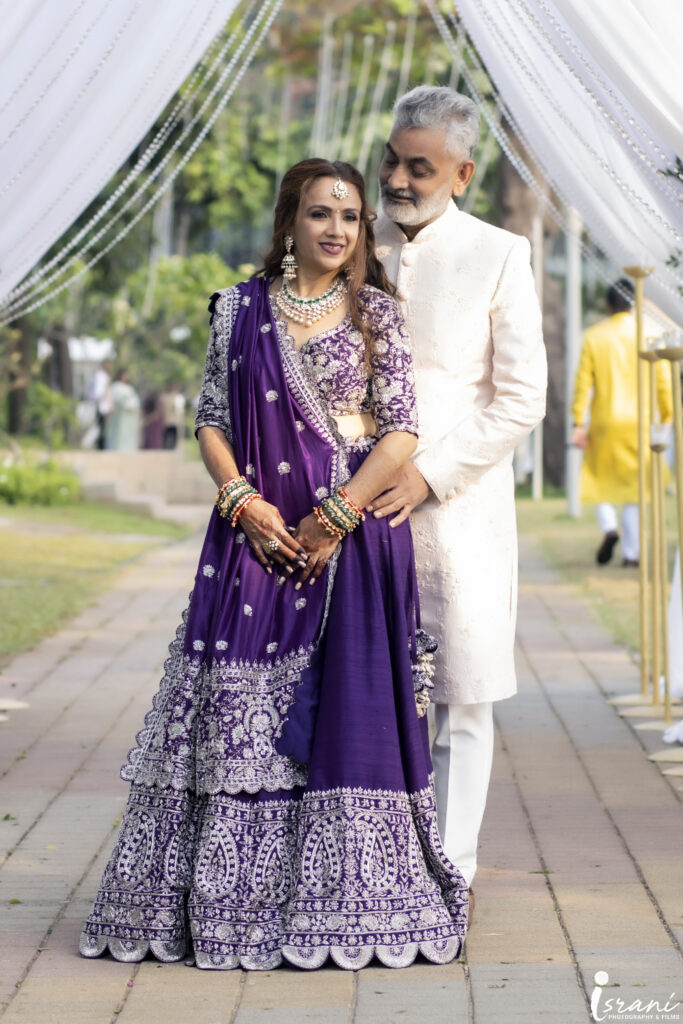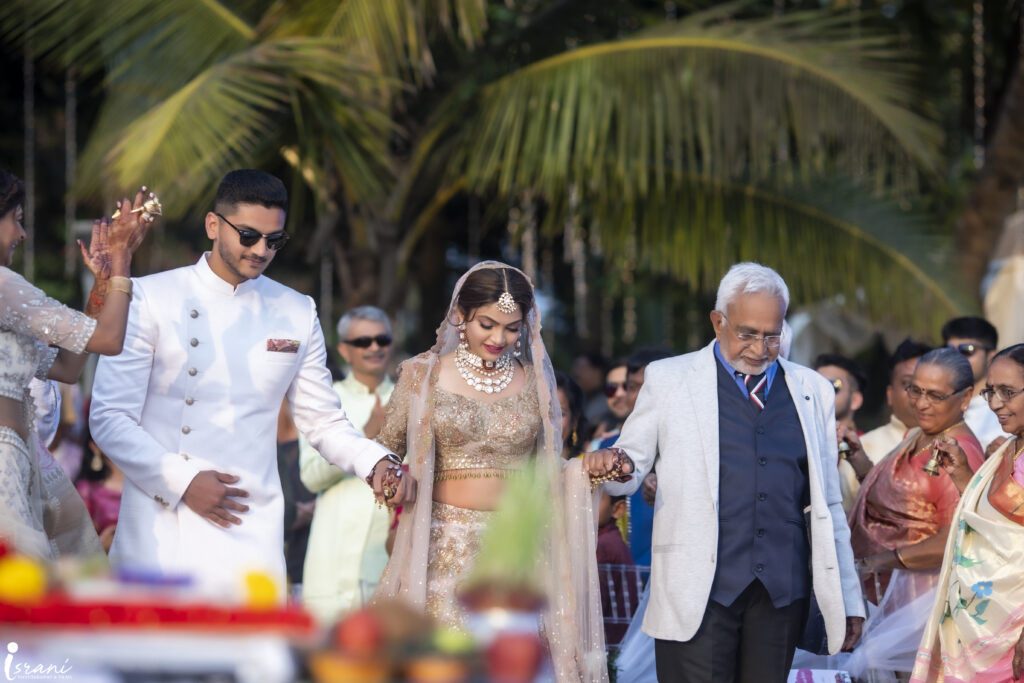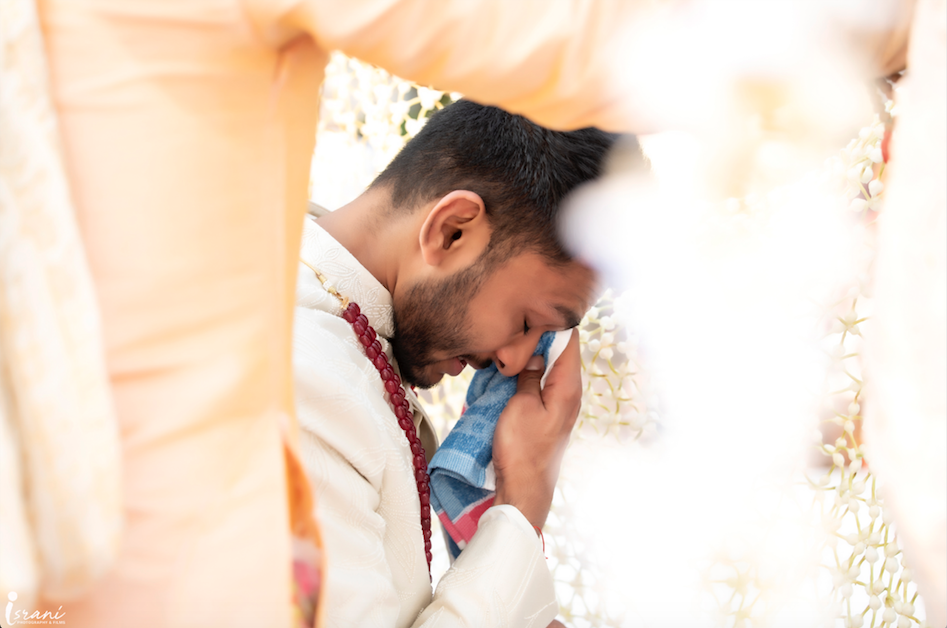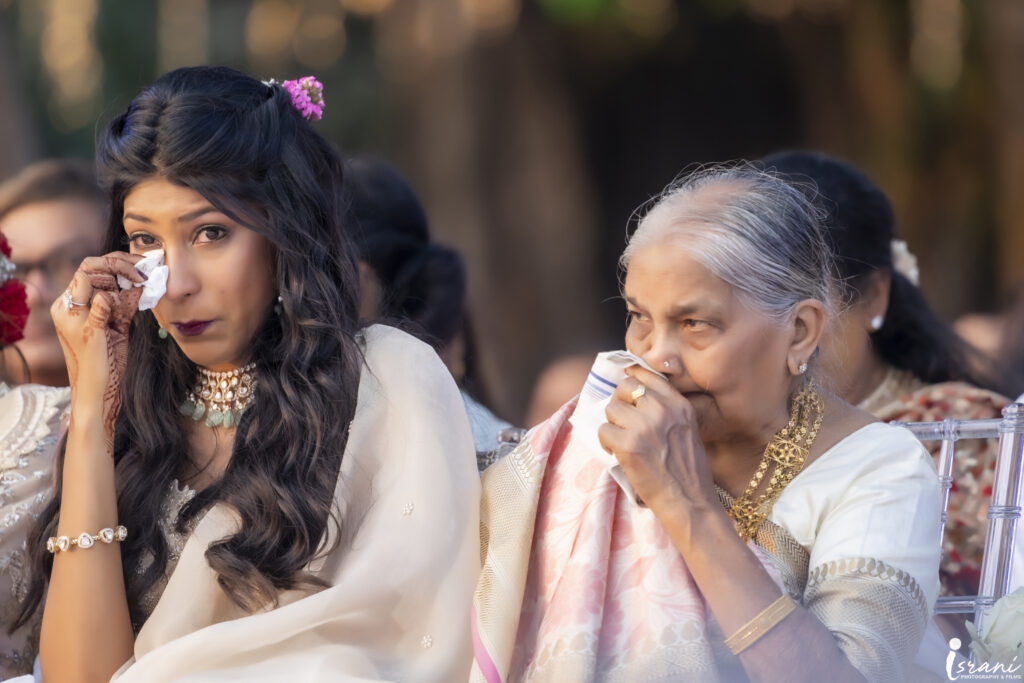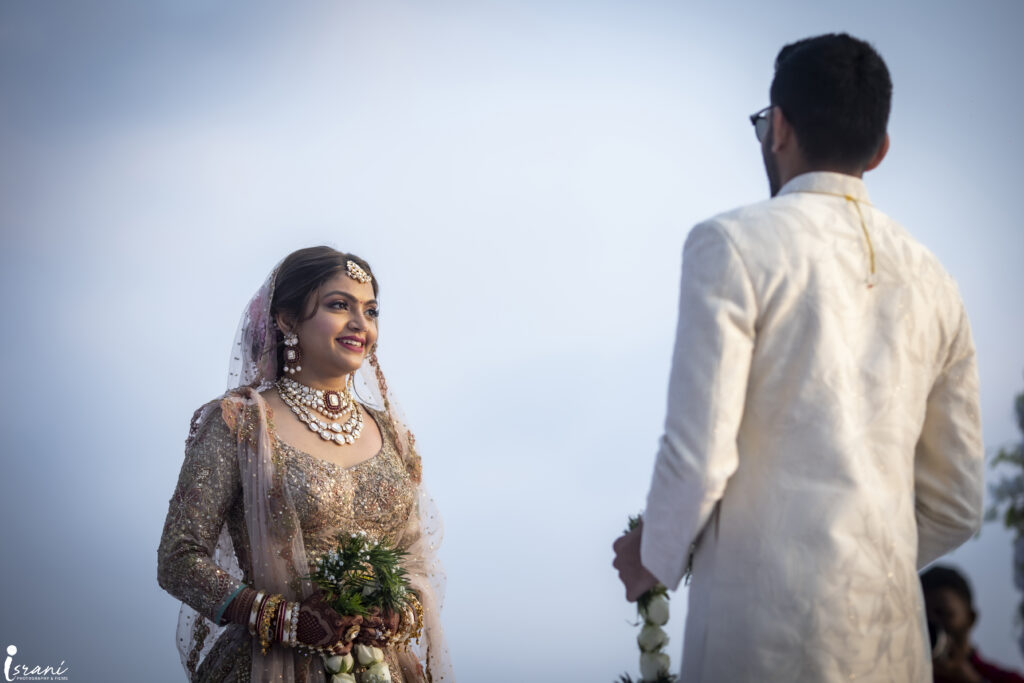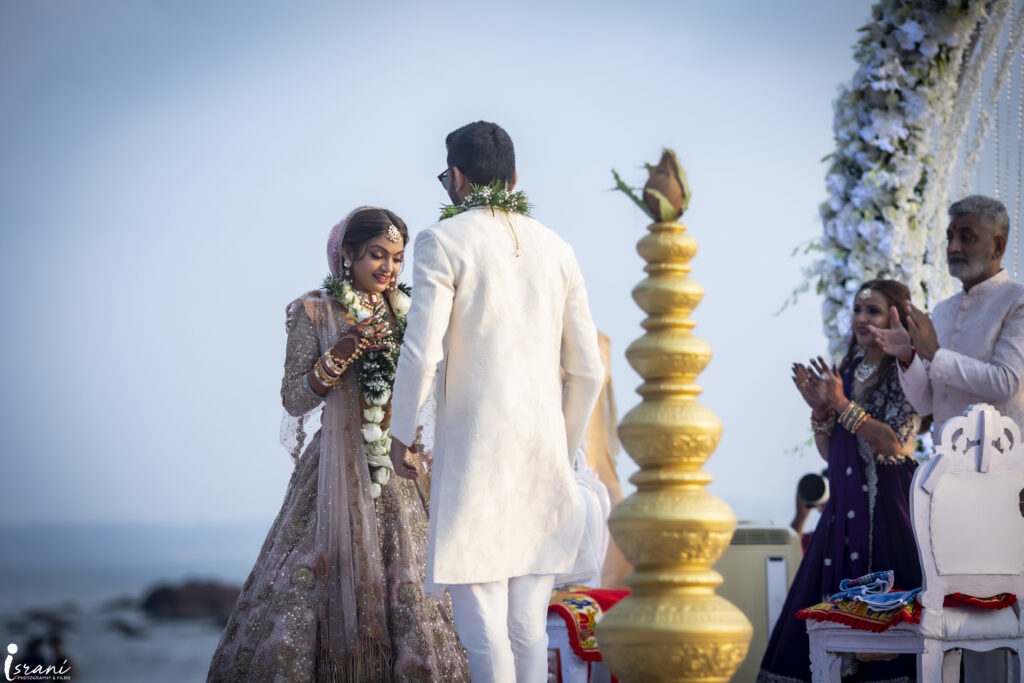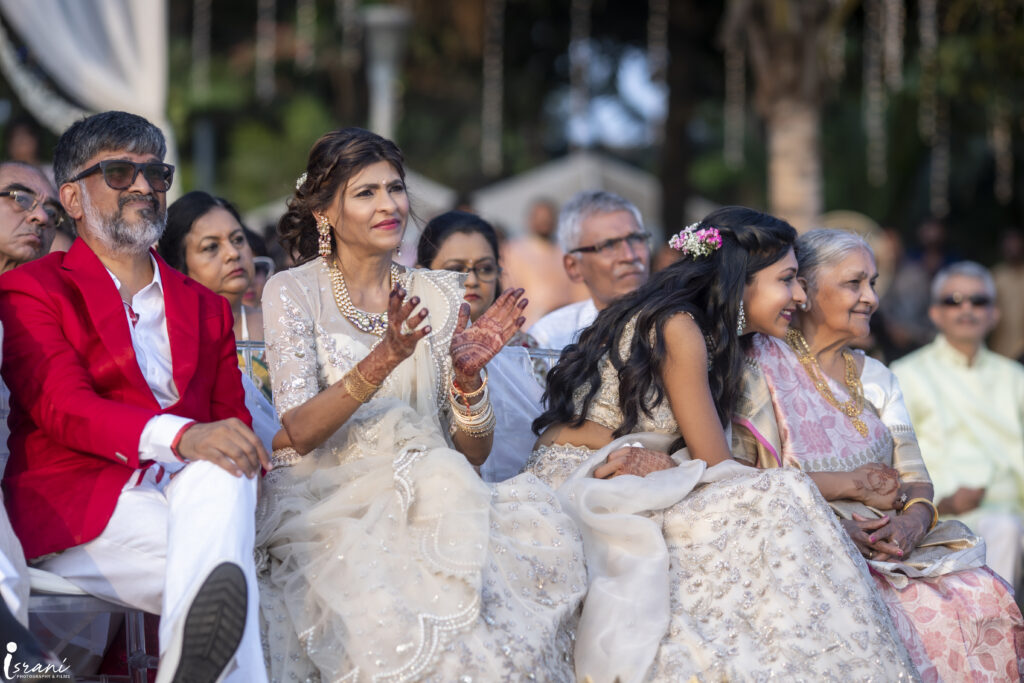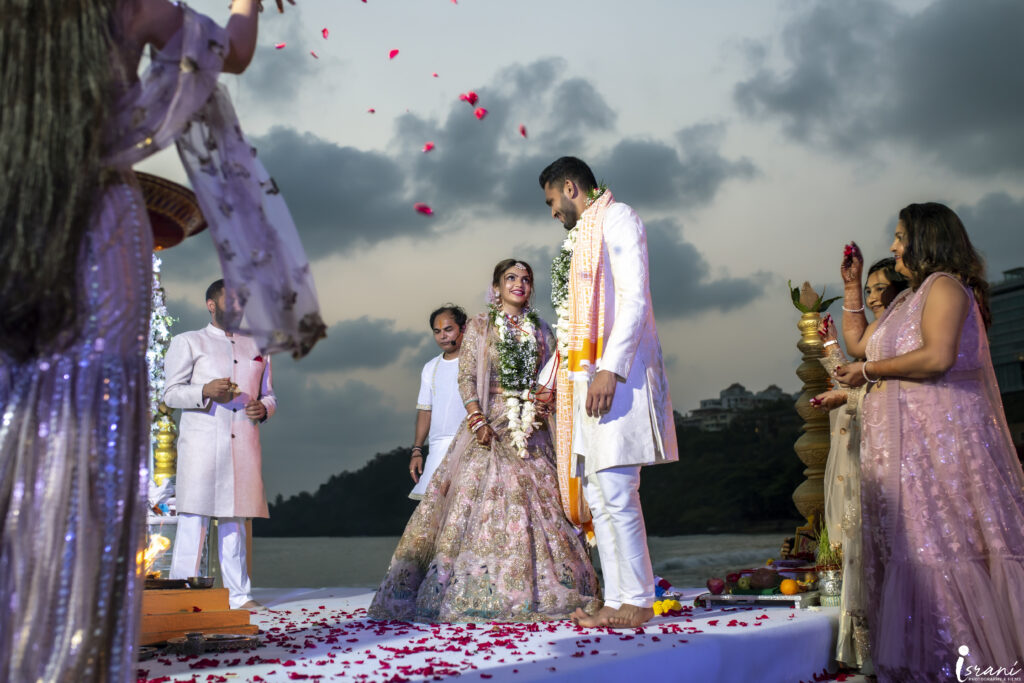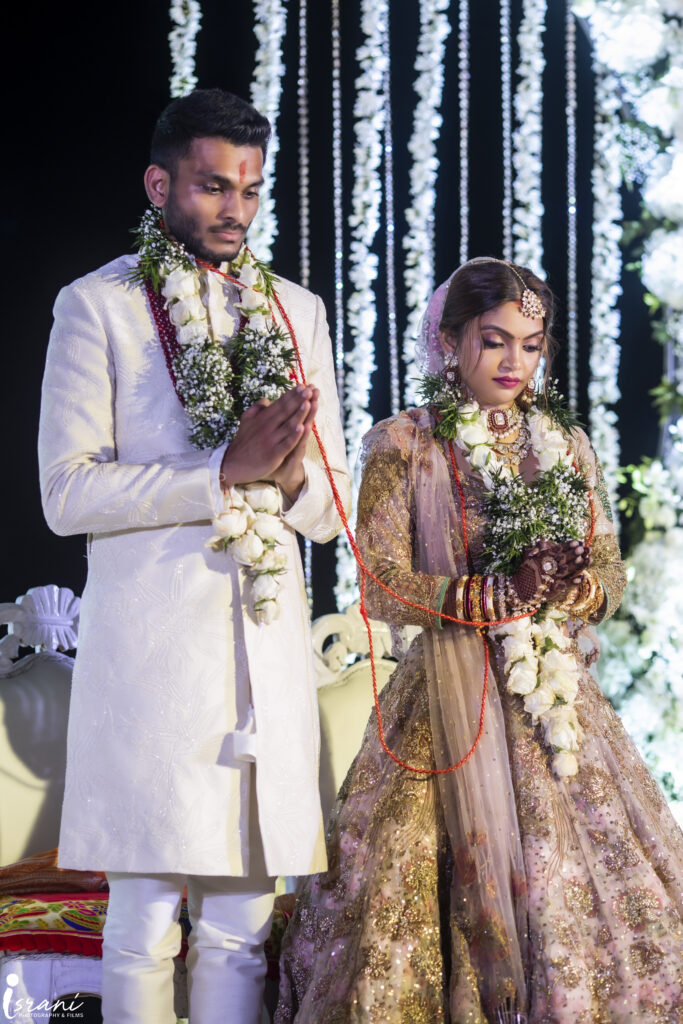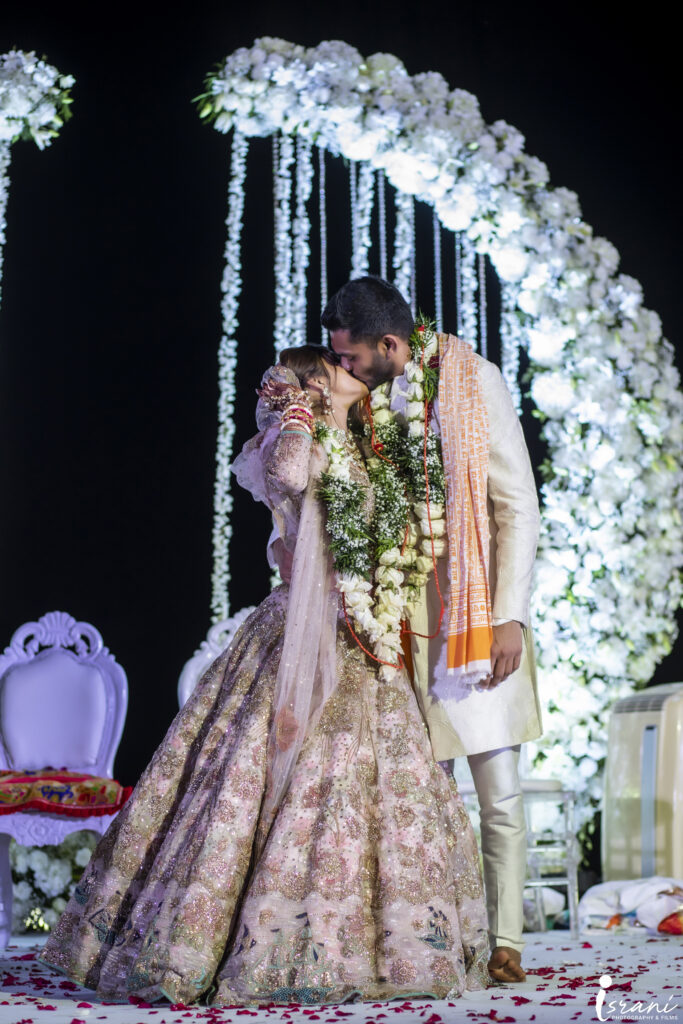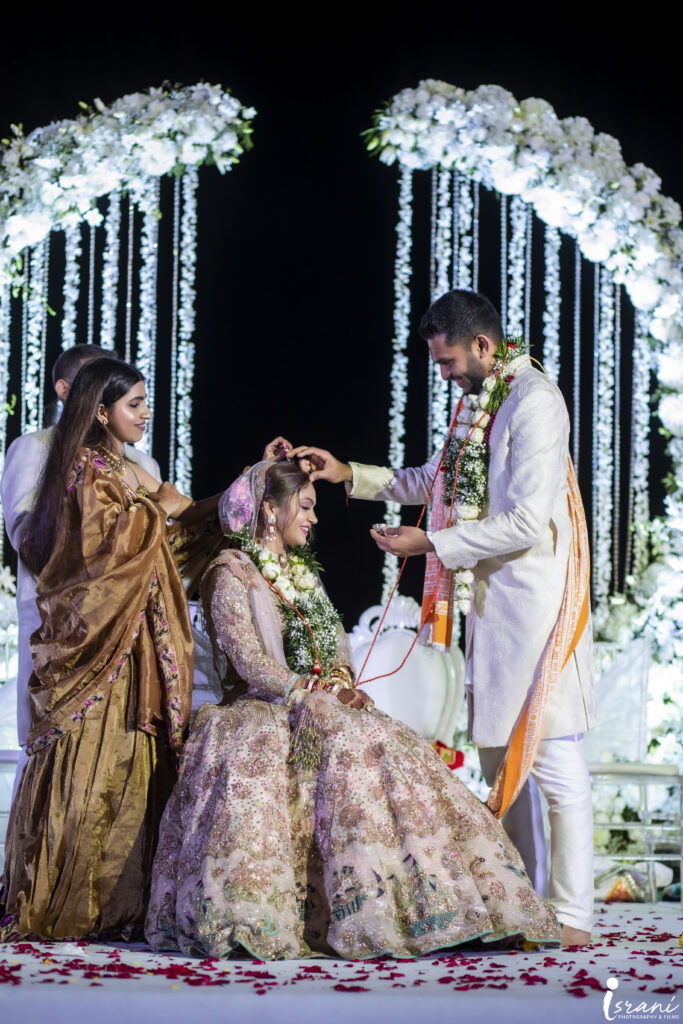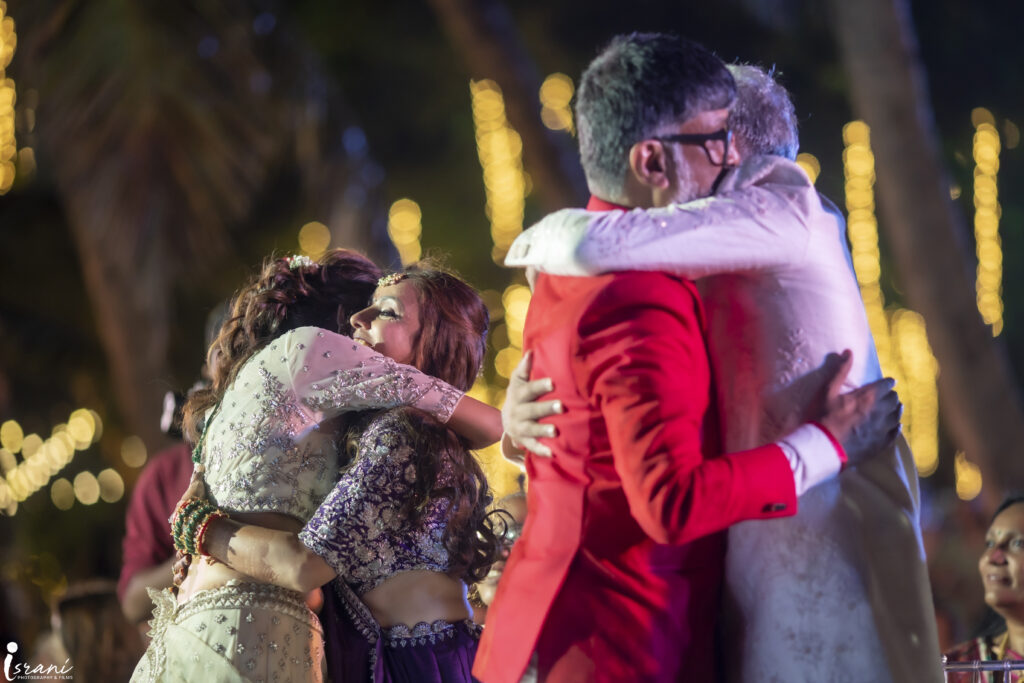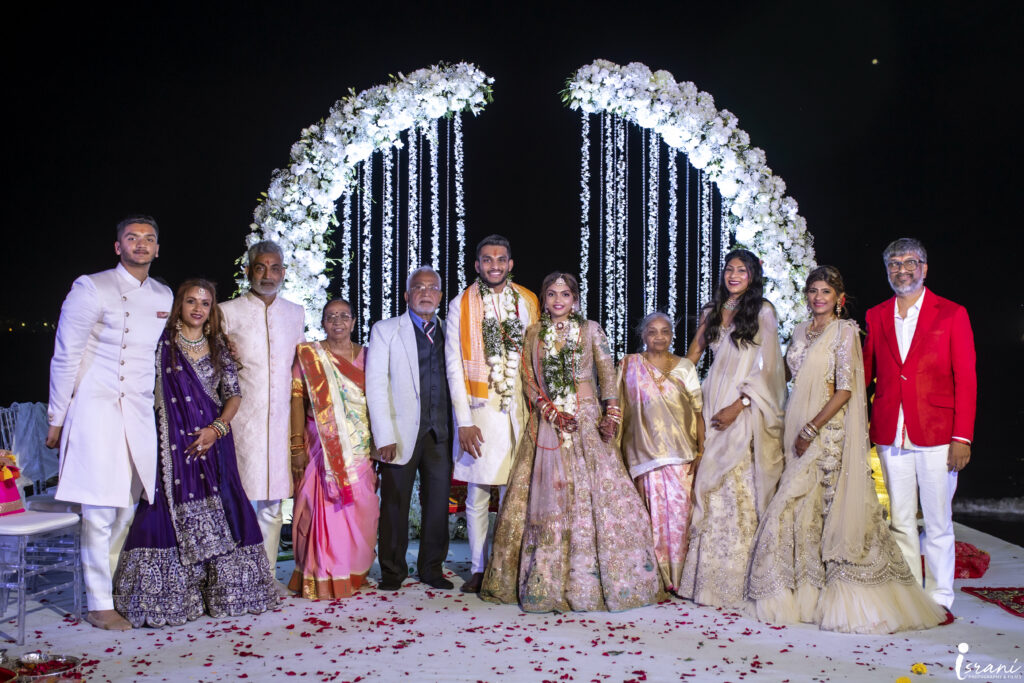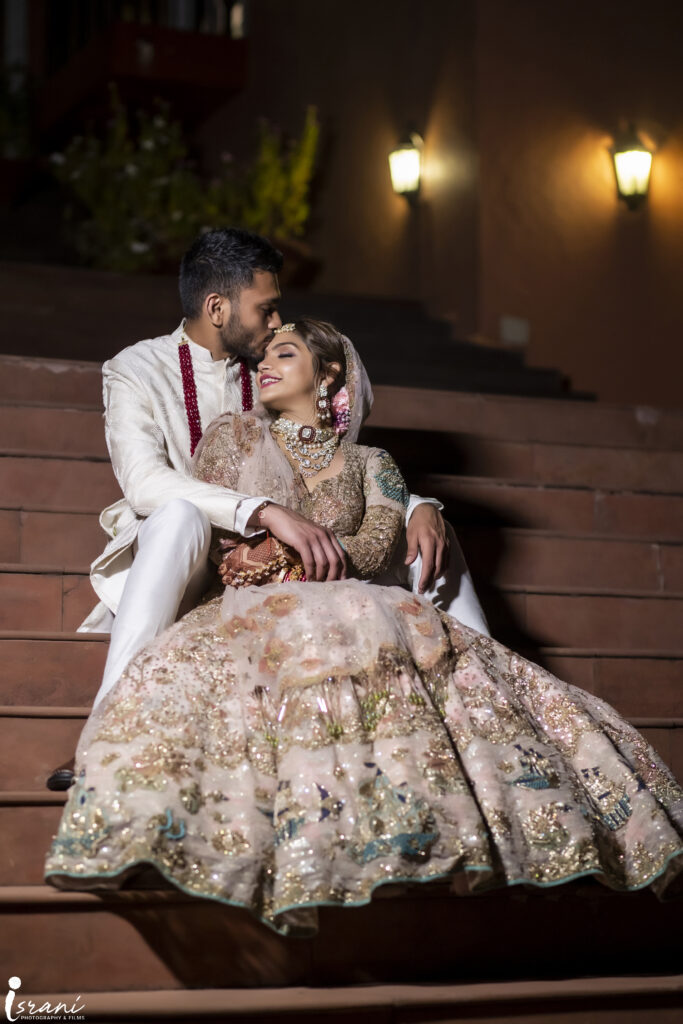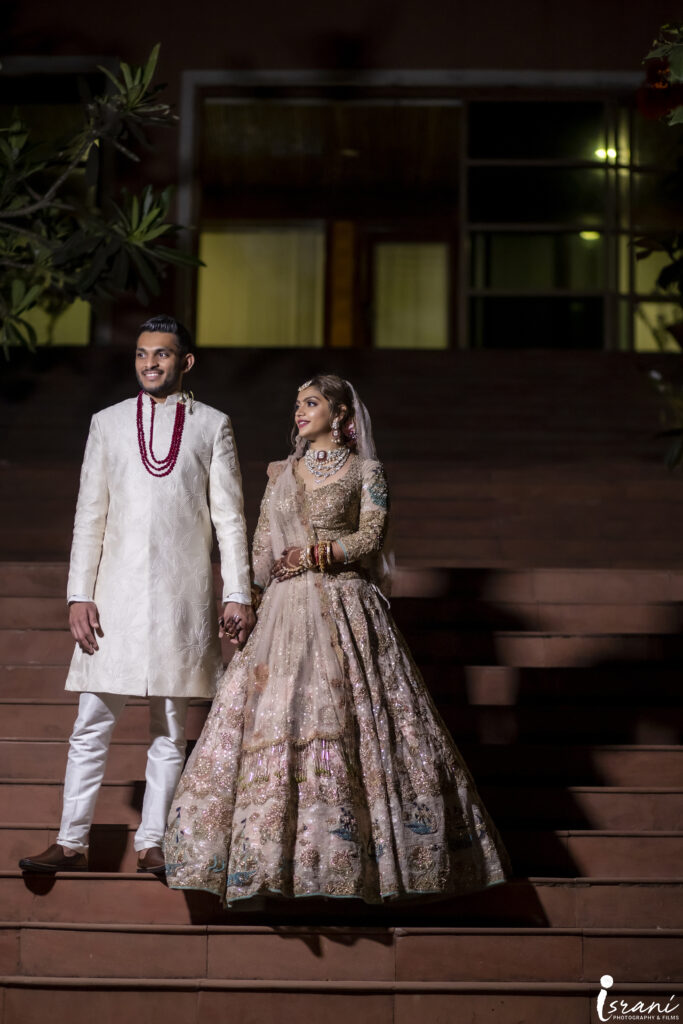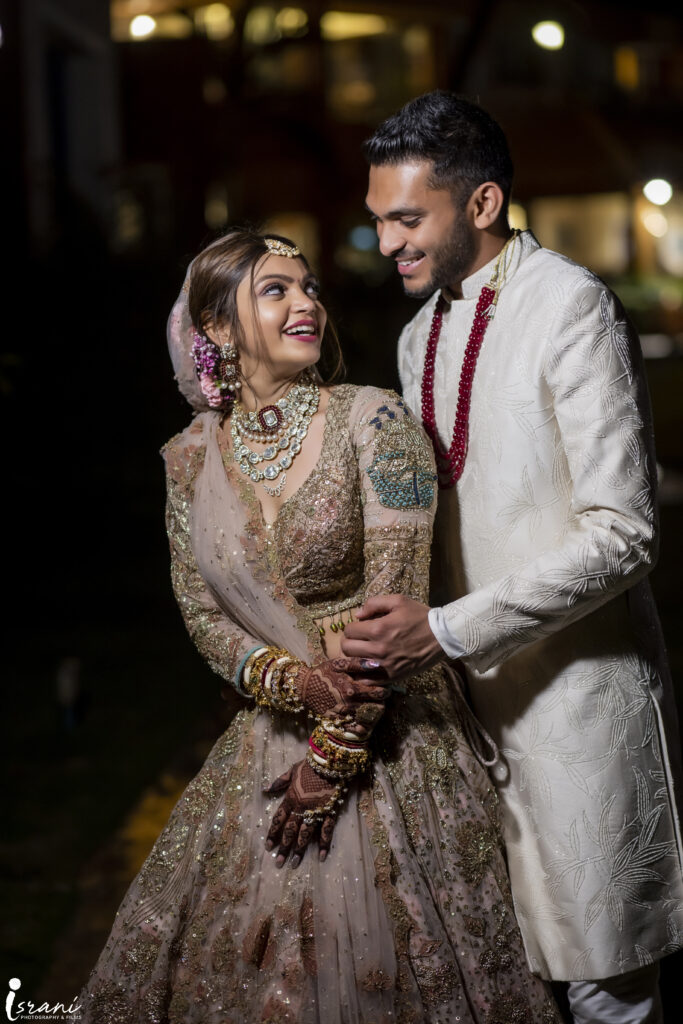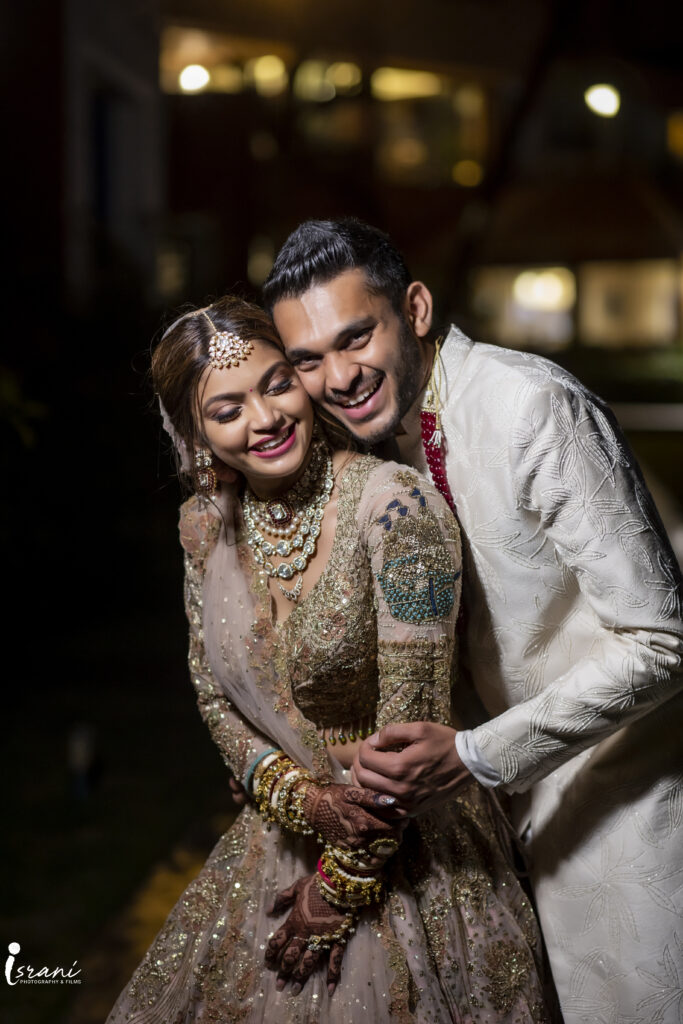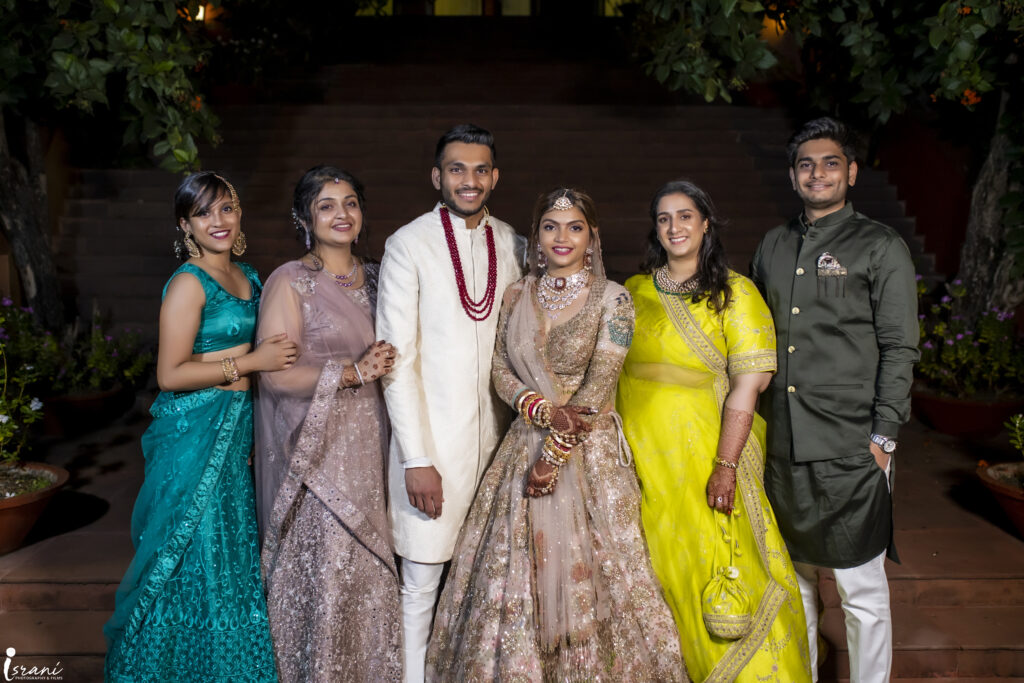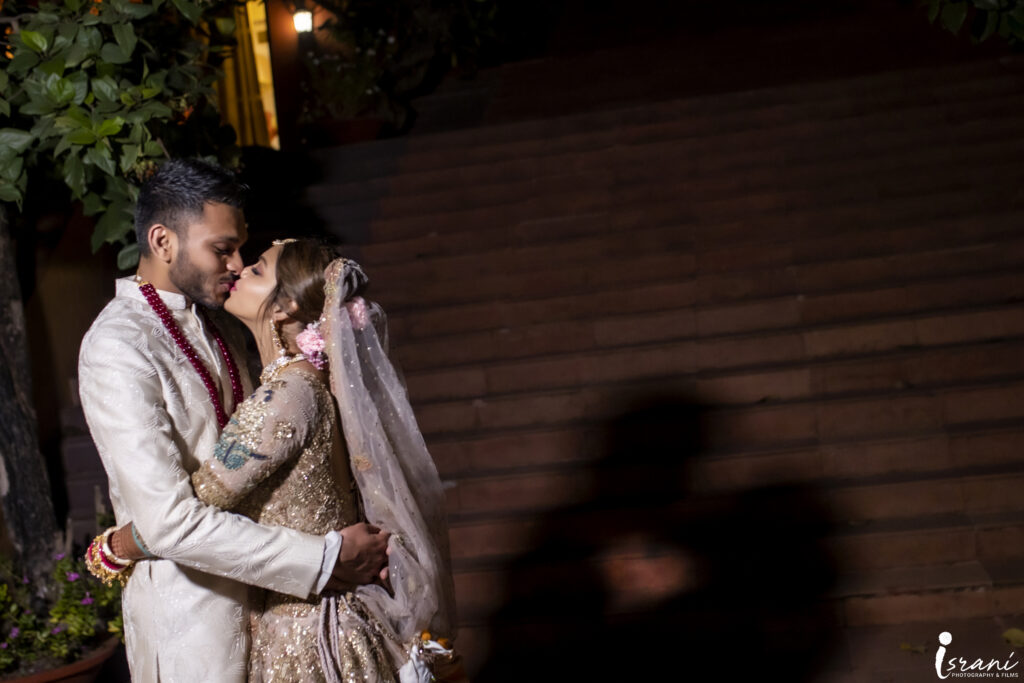 Before signing off, here are some last words of wisdom from Barbie, "Just want to tell every bride to make the most of this experience because this is a once-in-a-lifetime experience and the feeling is unmatched. And experience every ceremony with your husband because that would be something you'd cherish for a lifetime." 
Bride: Barbie Patel || Makeup: Urmi Kaur || Hair: Ritika Kadam ||
Photography: Israni Photography || Outfits: Jade by Monica & Karishma (Sangeet),
Rimple & Harpreet (Wedding)