Shivangi & Prateek's Lucknow wedding was a gorgeous blend of modernistic touch rooted in our traditional heritage. From the choice of their location to the theme and their wedding dresses, everything reflected this beautiful amalgamation. "Our wedding planning was surprisingly quite smooth and it happened very fast (because of our busy schedules). We were eager to have a wedding day mixed with modern and traditional elements because we both love our old-school heritage but also wanted a day catered to contemporary society," says Shivangi. 
"We decided to get married in our hometown, Lucknow, with all our family and friends in presence. We chose the iconic Clarks Avadh as the location for the celebration since we wanted our guests to experience the authentic Lucknow culture – especially the food. It turned out to be perfect – like a destination staycation wedding. The hotel vendors were very proficient and knew exactly what we were going for! All things minimal with lots of fresh flowers and statement pieces. We only had to tell them the color schemes and they did the rest on their own," she added.
A Lovely Meet-Cute At College!
Shivangi and Prateek met at college and caught each other's eye whilst visiting the same canteen. "We would often see each other there. I couldn't help but notice Prateek's gorgeous hair and his guitar and he found me very sweet and cute and apparently also, "someone with the best cheeks he had ever seen." Even though we fancied each other, we never spoke. Then one day, I received a friend request from him and we started speaking. I am glad he found a mutual friend and added me," says Shivangi. 
"As time went on, our conversations became longer and more personal. We began spending more time together and developed deeper feelings for each other. Over time, our relationship grew serious but our career paths were different so we ended up in different cities. However, our bond continued to flourish despite the distance. We were in a relationship for 5 years before getting married and while we had our ups and downs, we knew we couldn't stay apart for long," Shivangi adds. 
Speaking of when she realized they have formed an unbreakable bond, Shivangi tells us, "I was pursuing a Ph.D. and I am lucky that Prateek both waited and supported me in my degree. It was mainly during this period that I realized no one can replace him in my life. He just always has the right things to day! He is patient, supportive, and everything I want in a life partner (on top of all his good looks). Although he keeps telling me he is the luckiest, I am the lucky one for sure! He met my parents immediately after the lockdown to ask for their blessing. The day I was done with my Ph.D., we went out for a nice, private dinner and in the middle, he took out the most beautiful ring I have ever seen. Later, our parents met and decided on the earliest marriage date."
A Lehenga Reflecting The Bride's Vision
"Just like other things I knew what I wanted my wedding lehenga to be like, which made things very clear when I was shopping in Santacruz, Mumbai," says Shivangi. "I wanted a monochromatic but heavy red lehenga – which I found at Kalki. I added some customizations like sequins because it was a night wedding and I love glitter. I selected my lehenga on the first day of shopping and thankfully, after 3 months of waiting, the lehenga turned out to be gorgeous and different from any other monochromatic lehenga I had seen – exactly what I wanted," she adds. 
Shivangi also recommends planning your outfit and jewelry first as it can set the tone for the decor theme and venue. She also urges brides-to-be to enjoy their day and not worry about little things, because some things are bound to go wrong. "My husband kept on reminding me every time I was disappointed by something – 'I am more excited about the marriage rather than our wedding," she adds. 
Haldi & Mehendi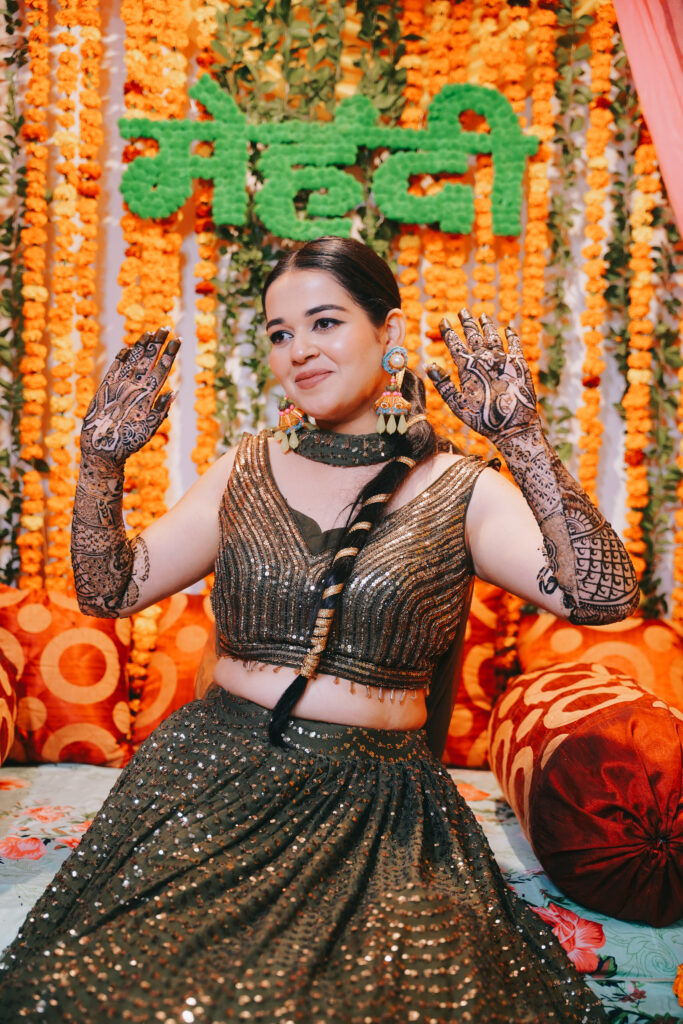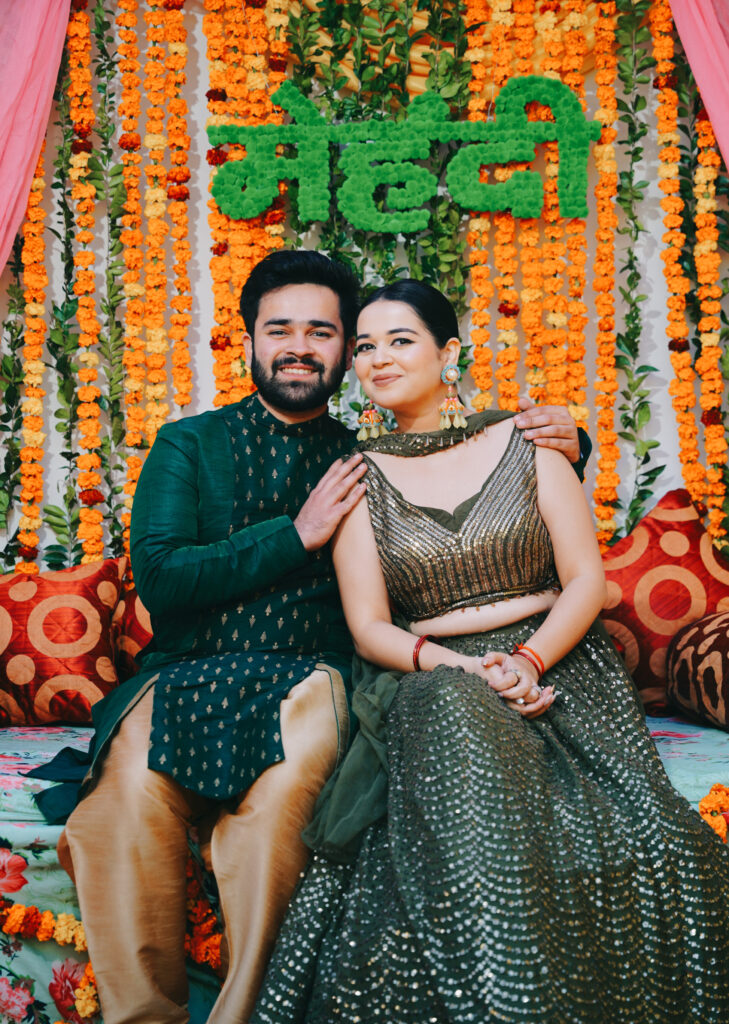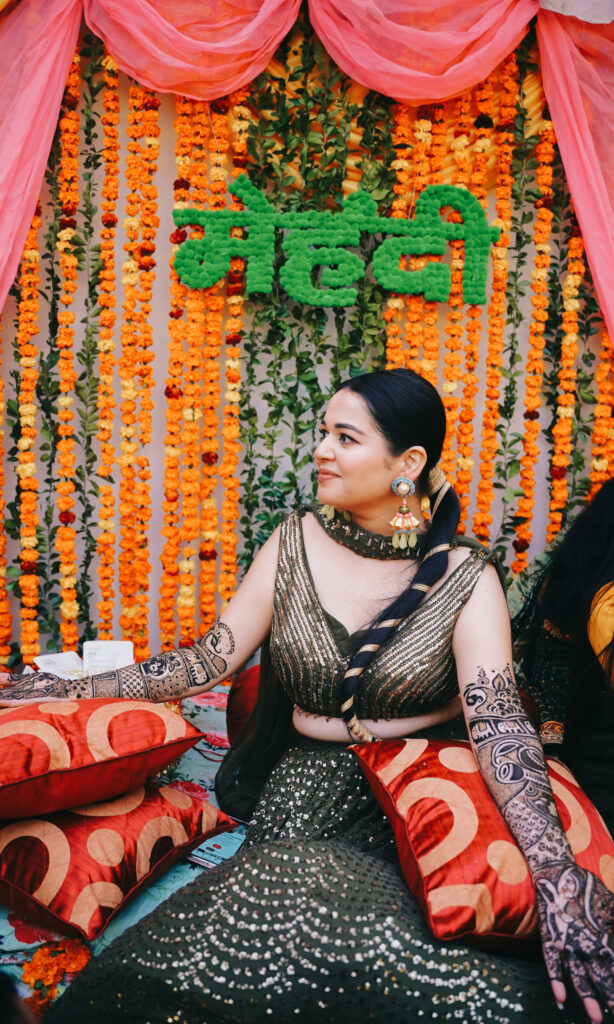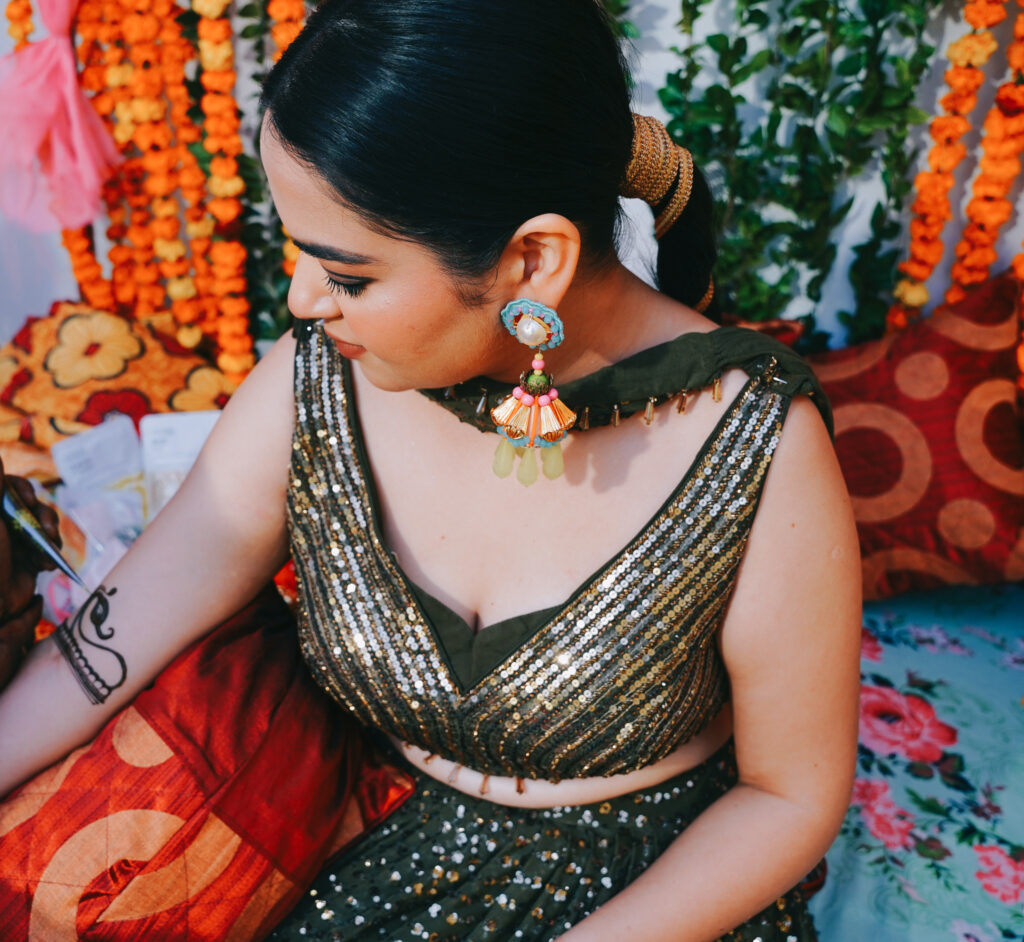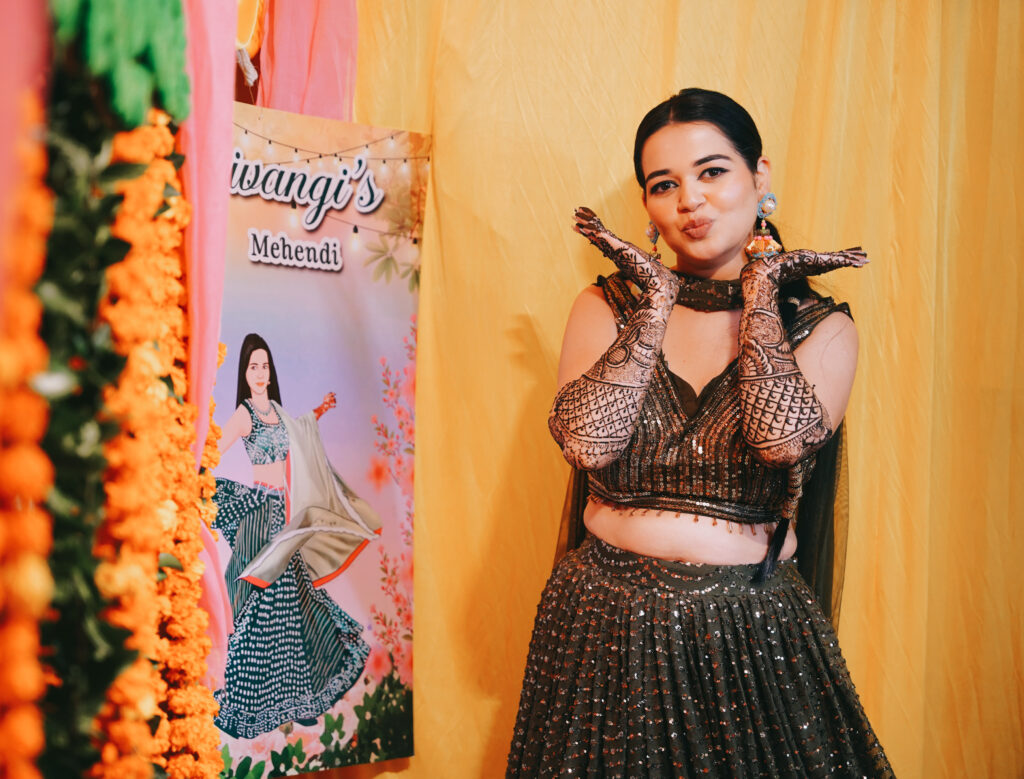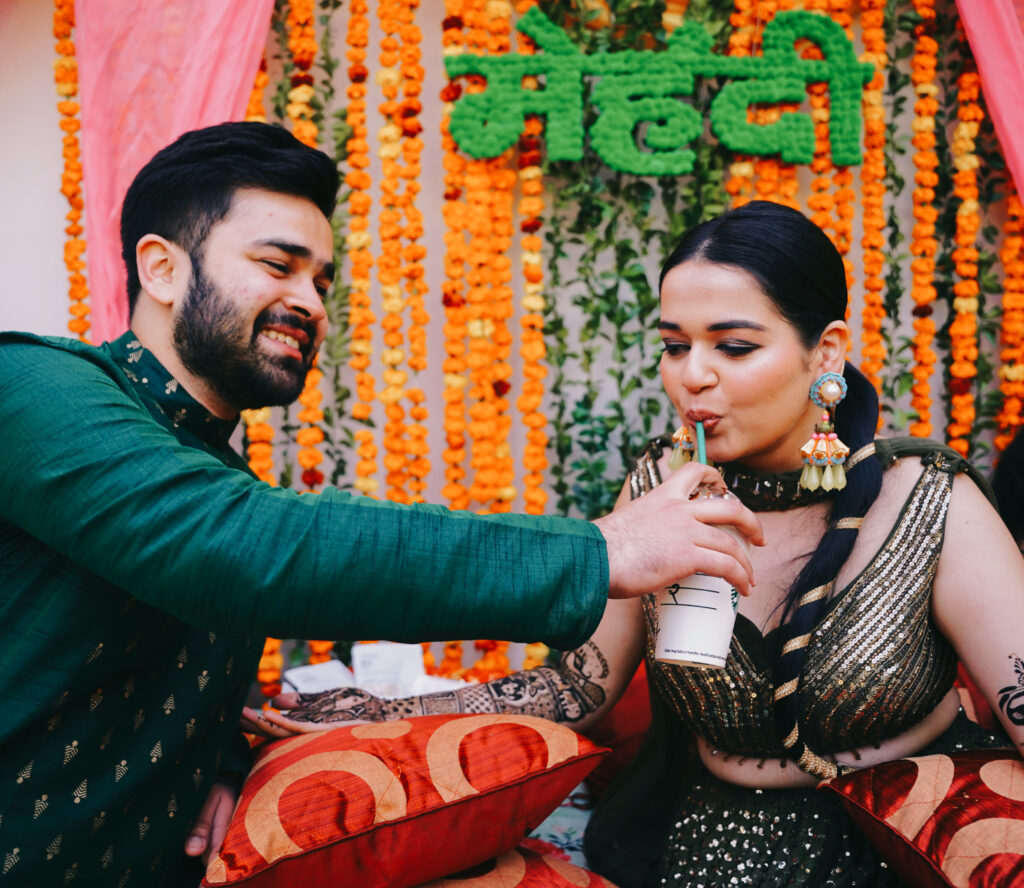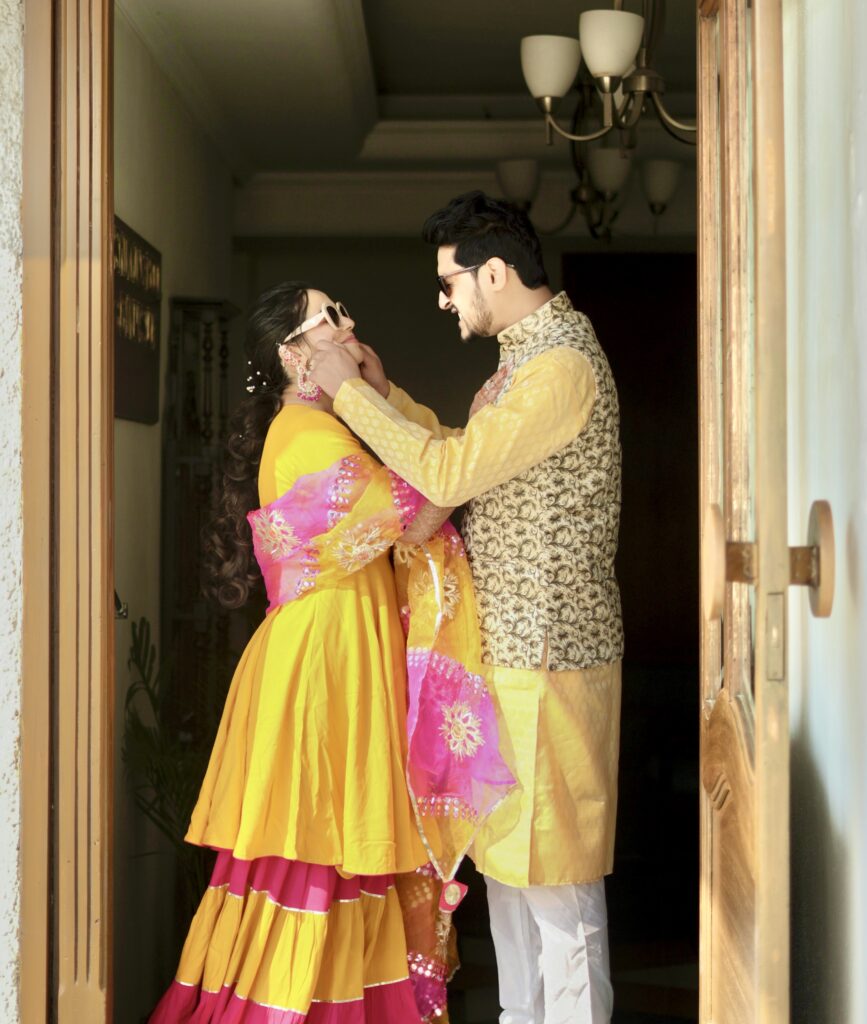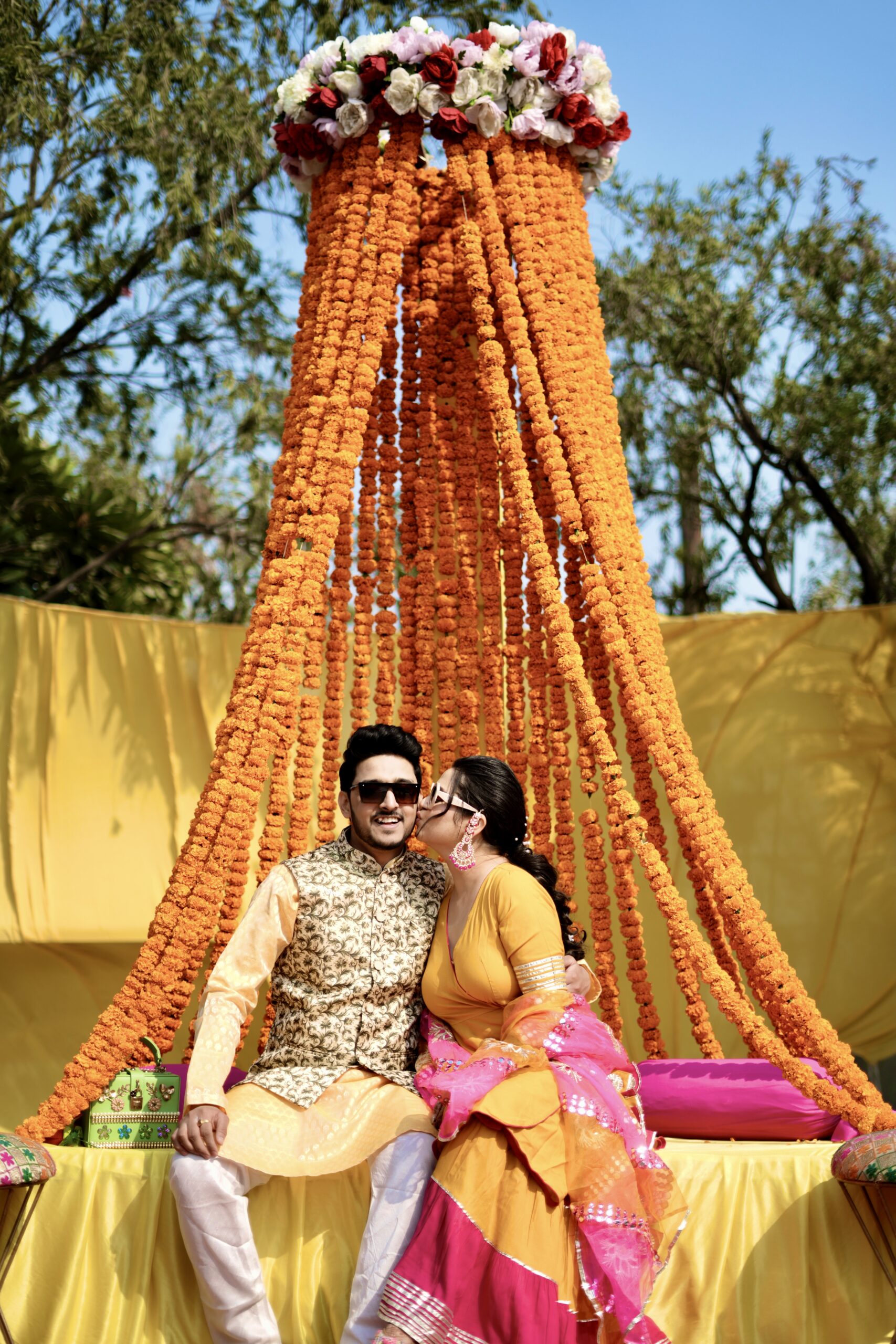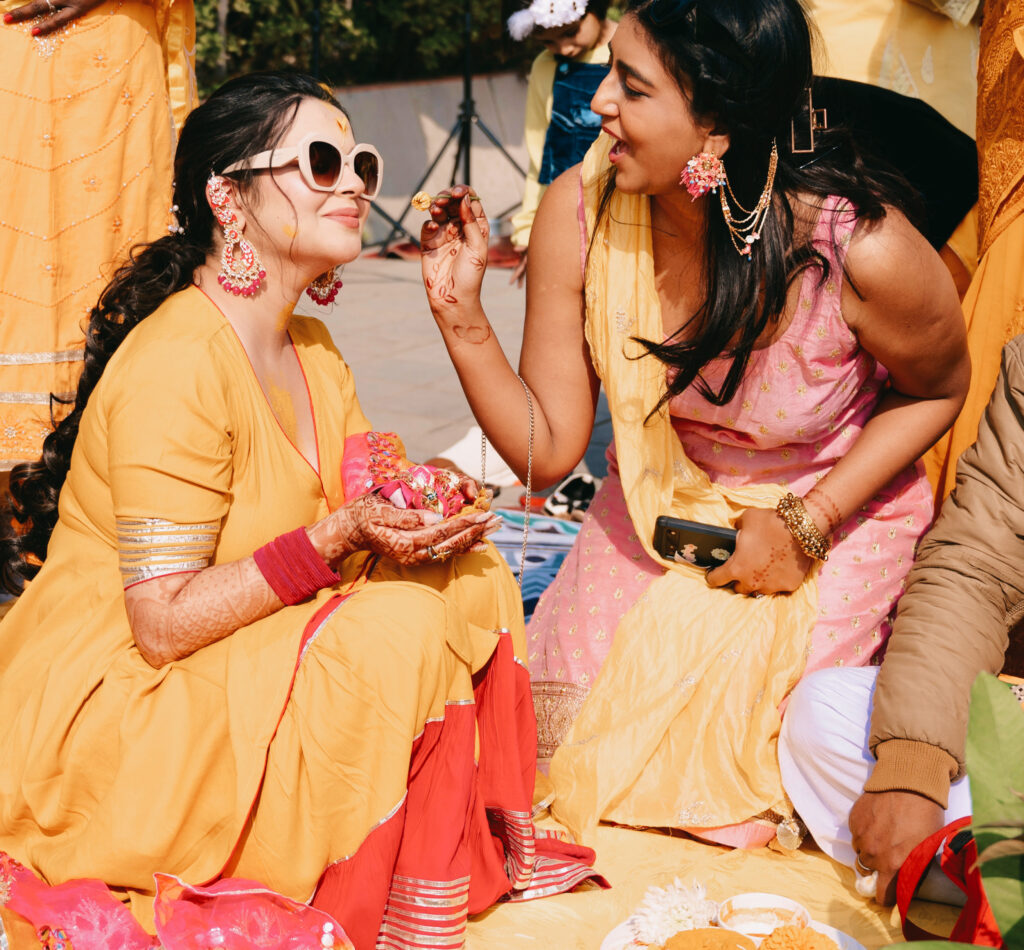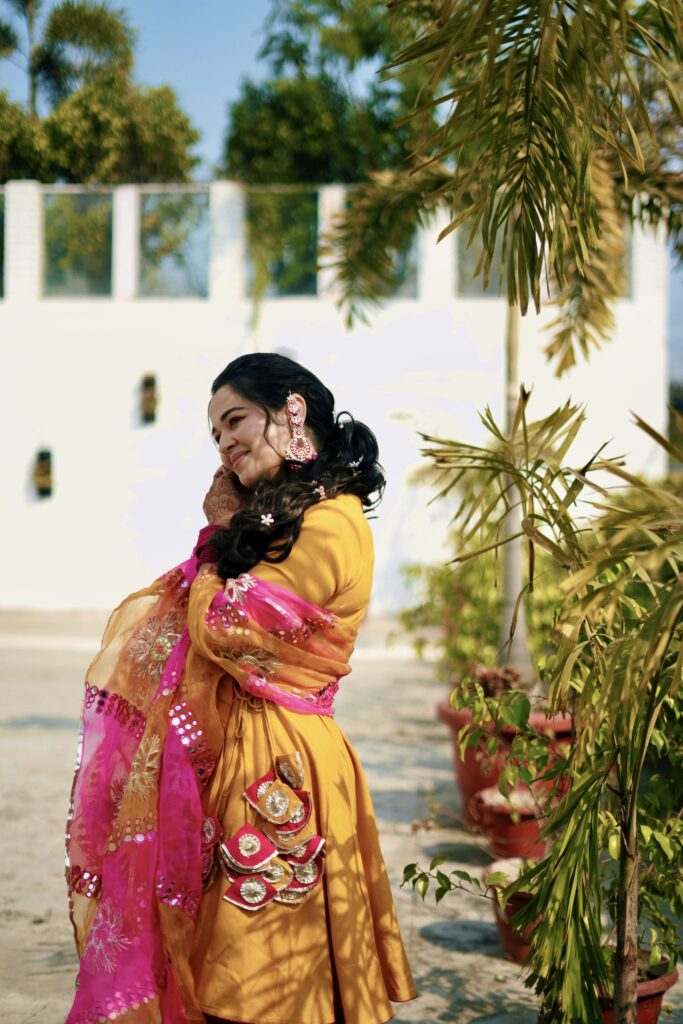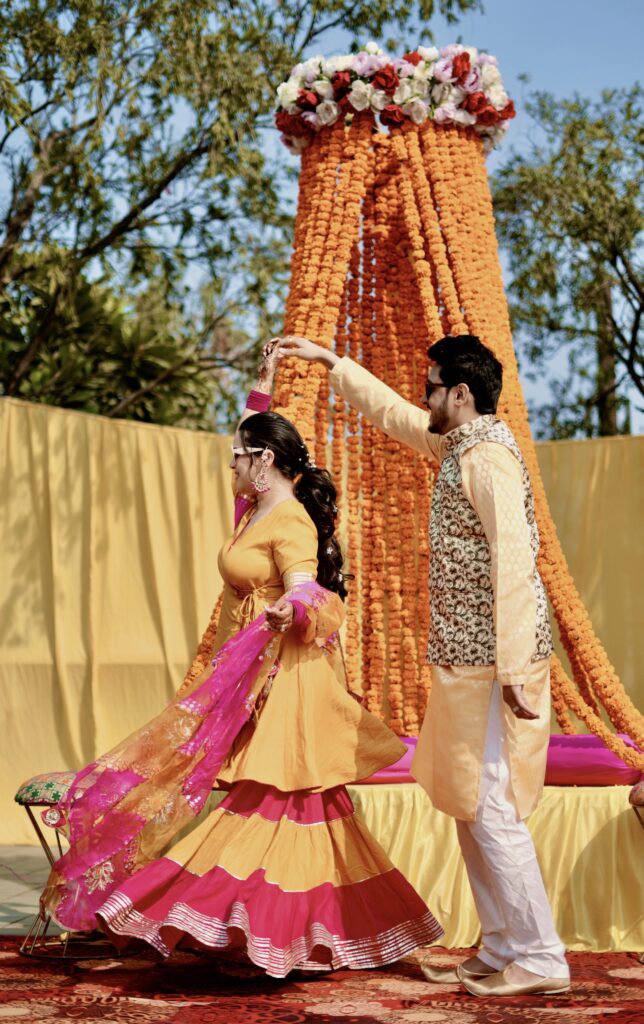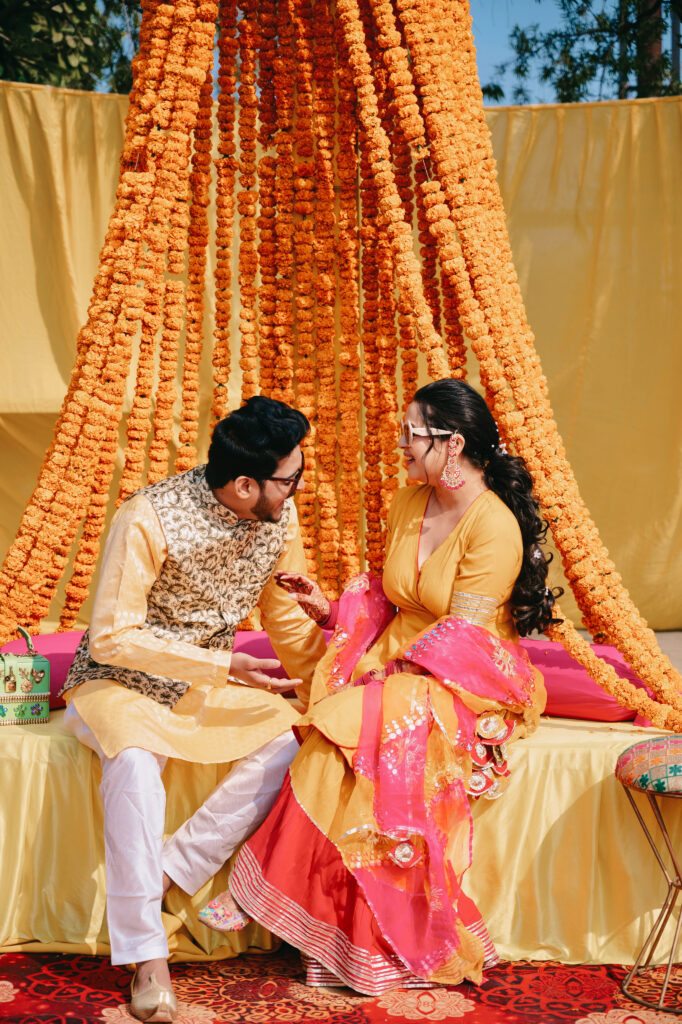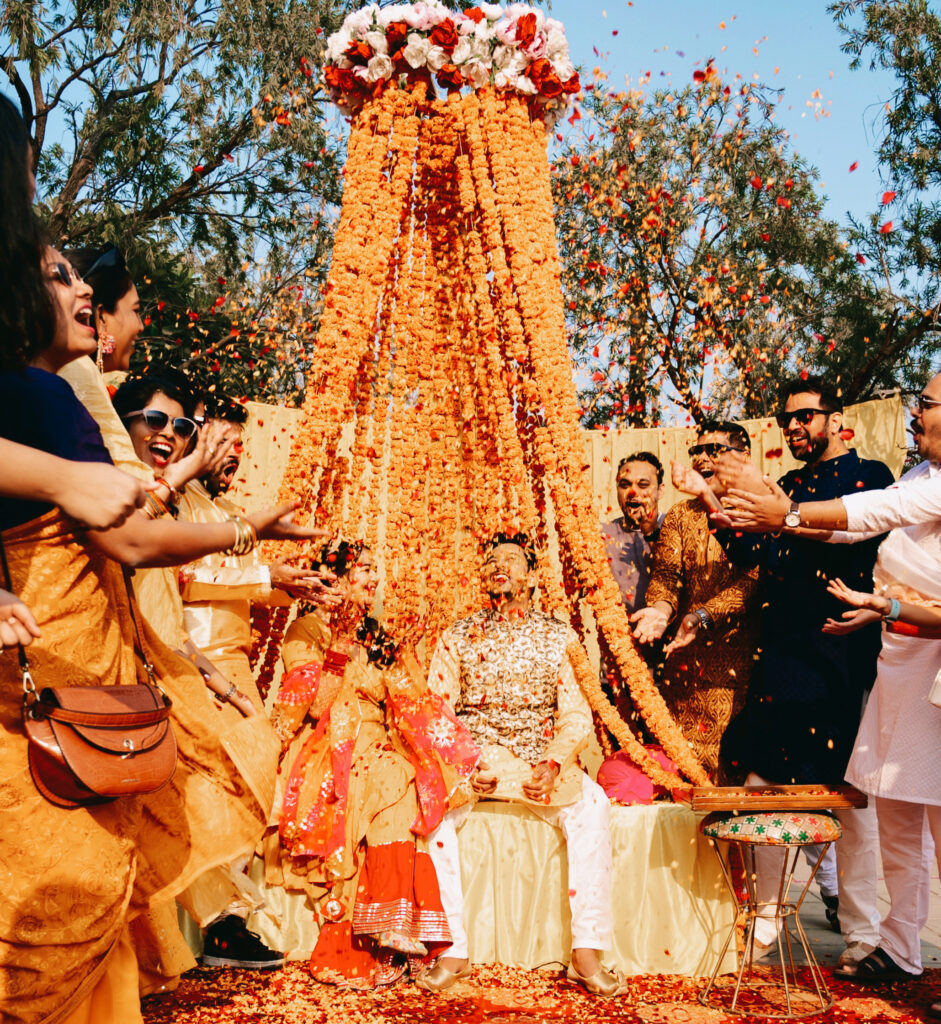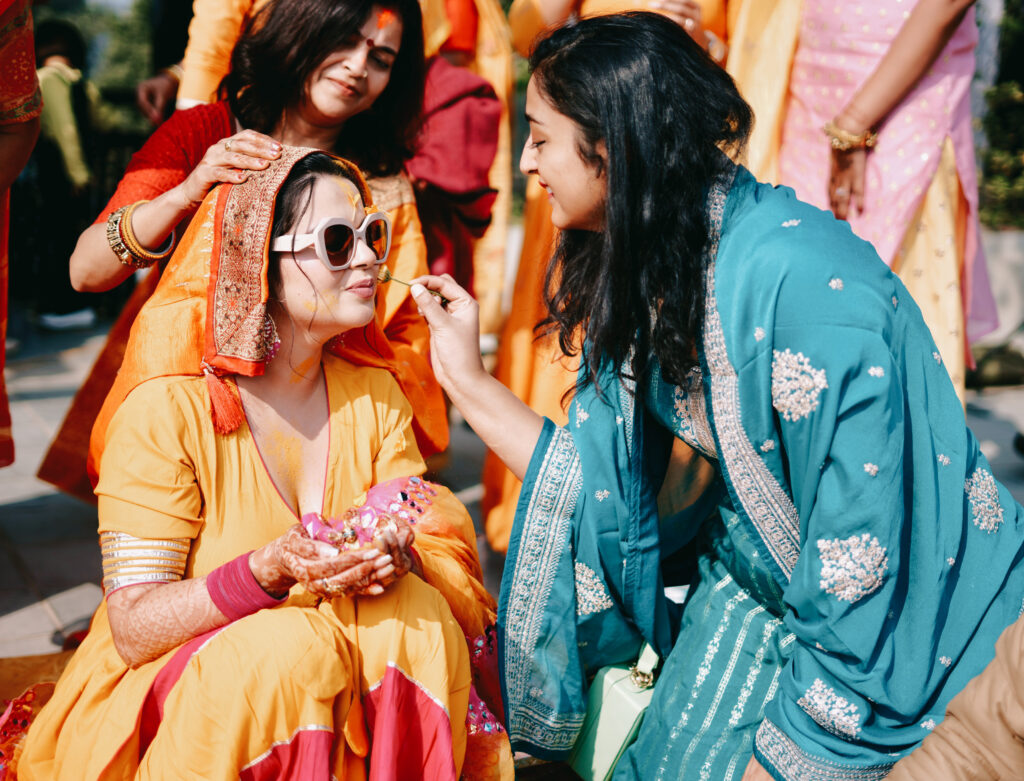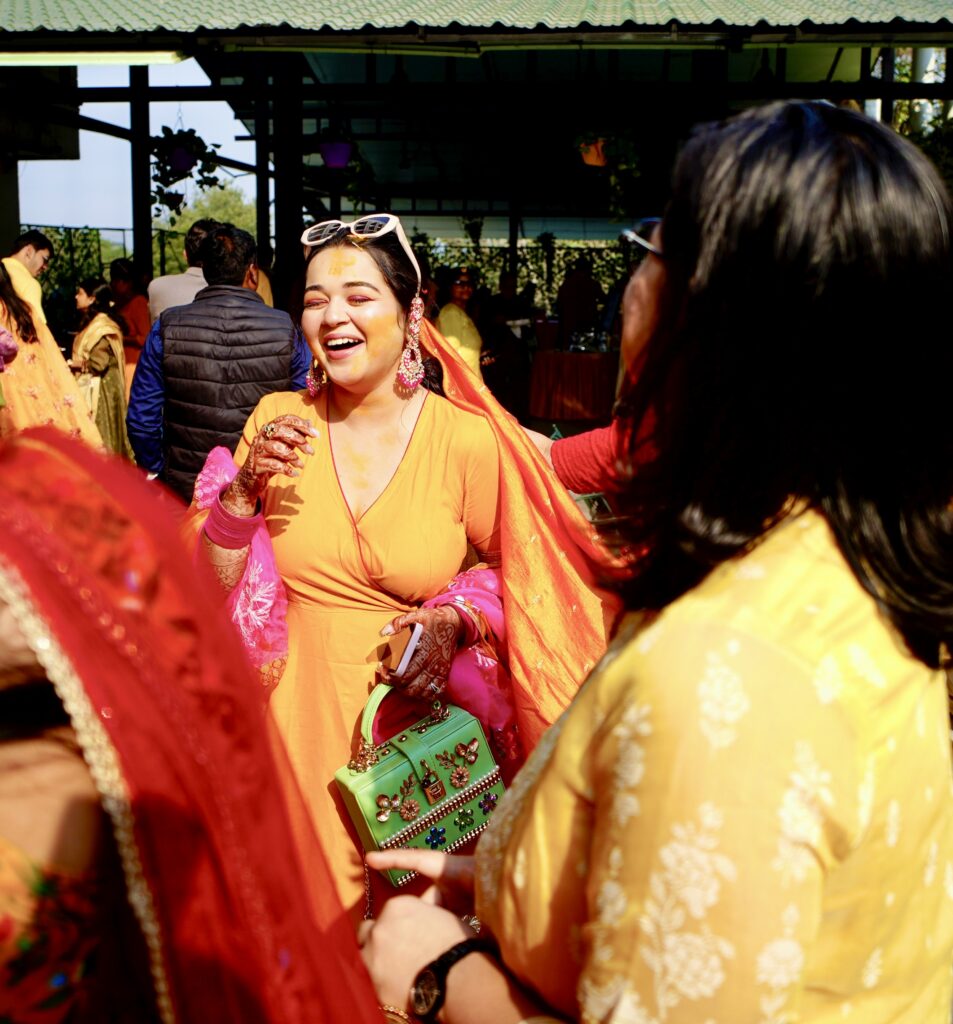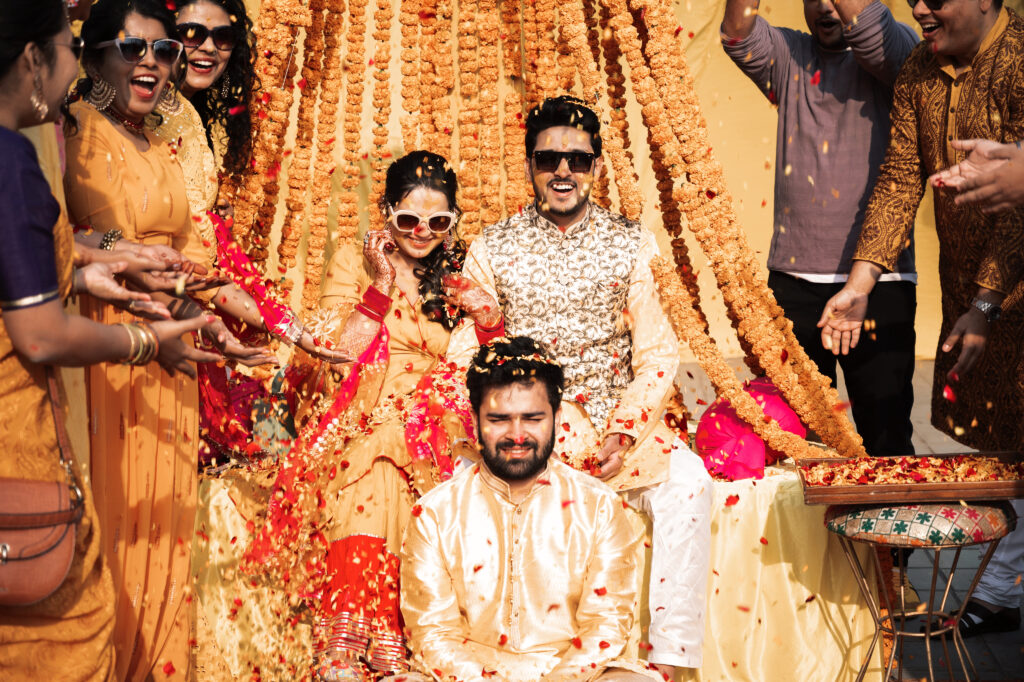 Wedding Revelries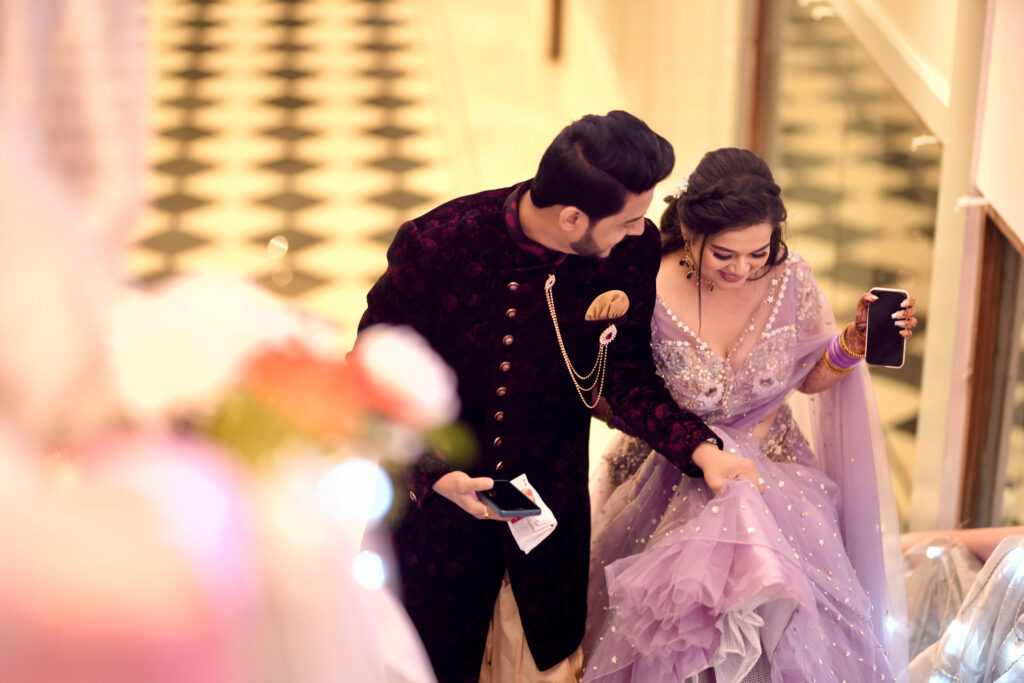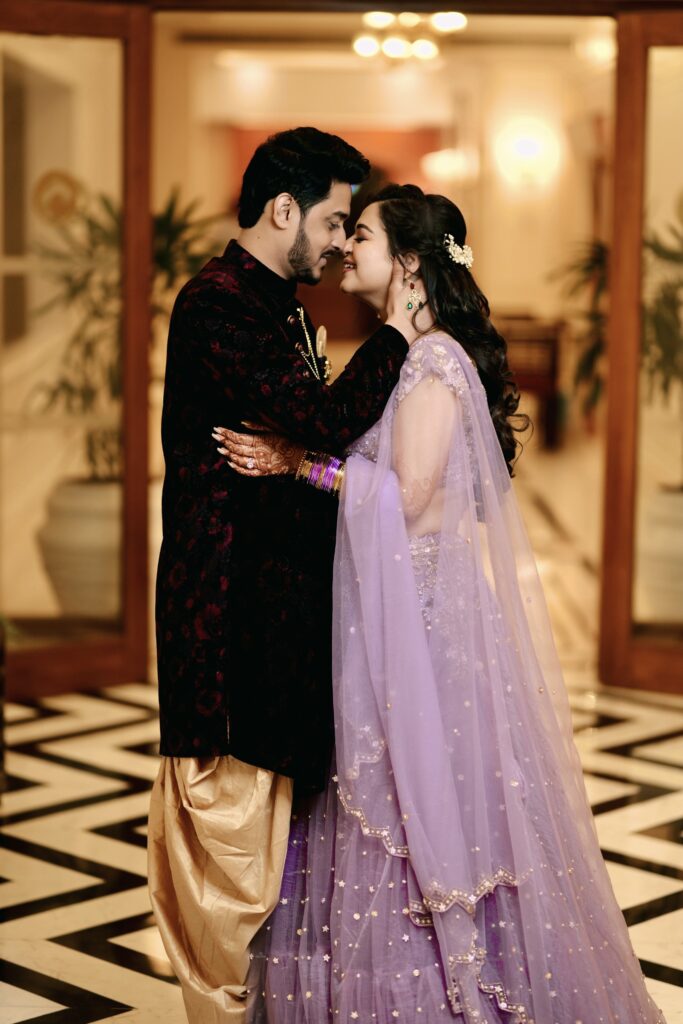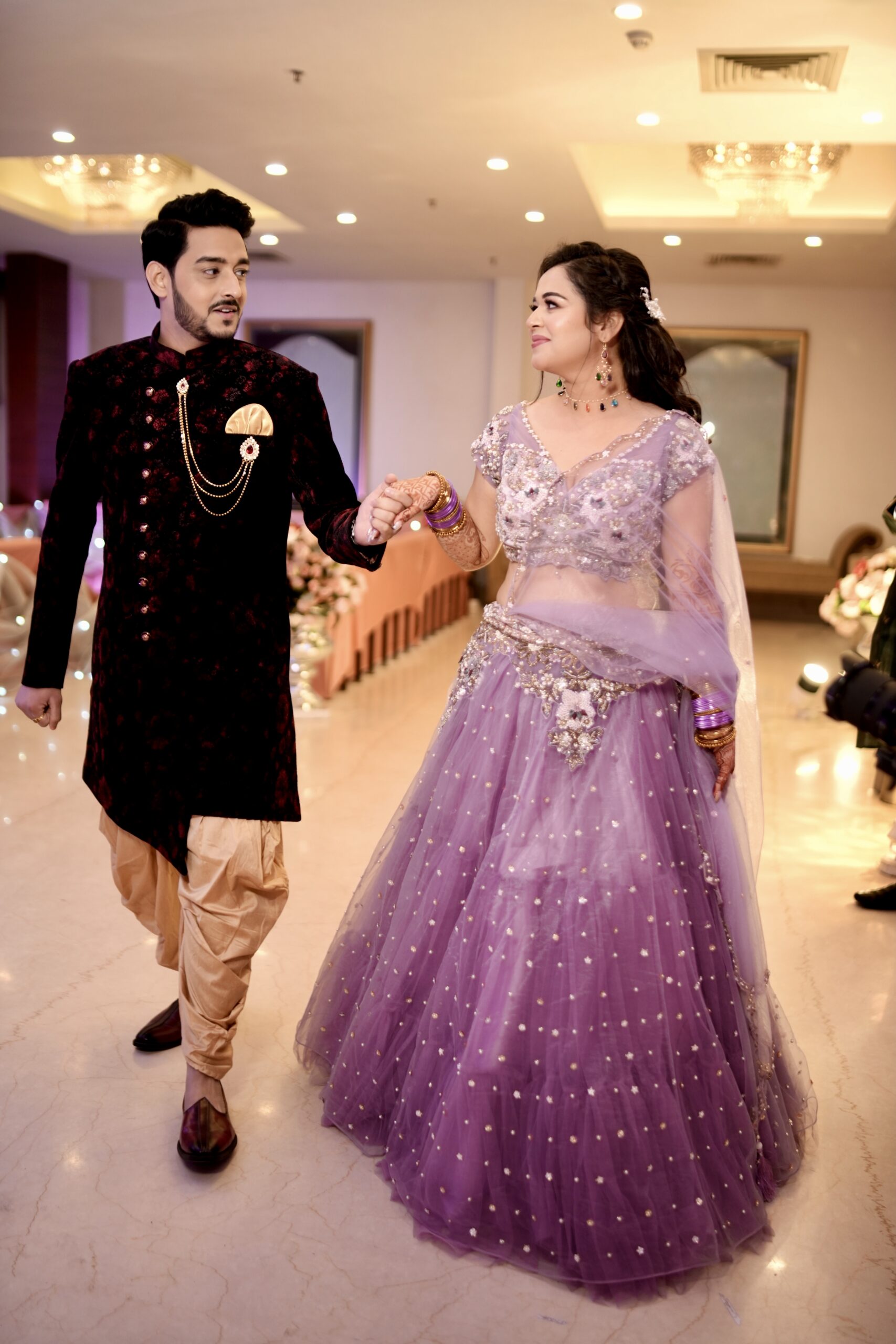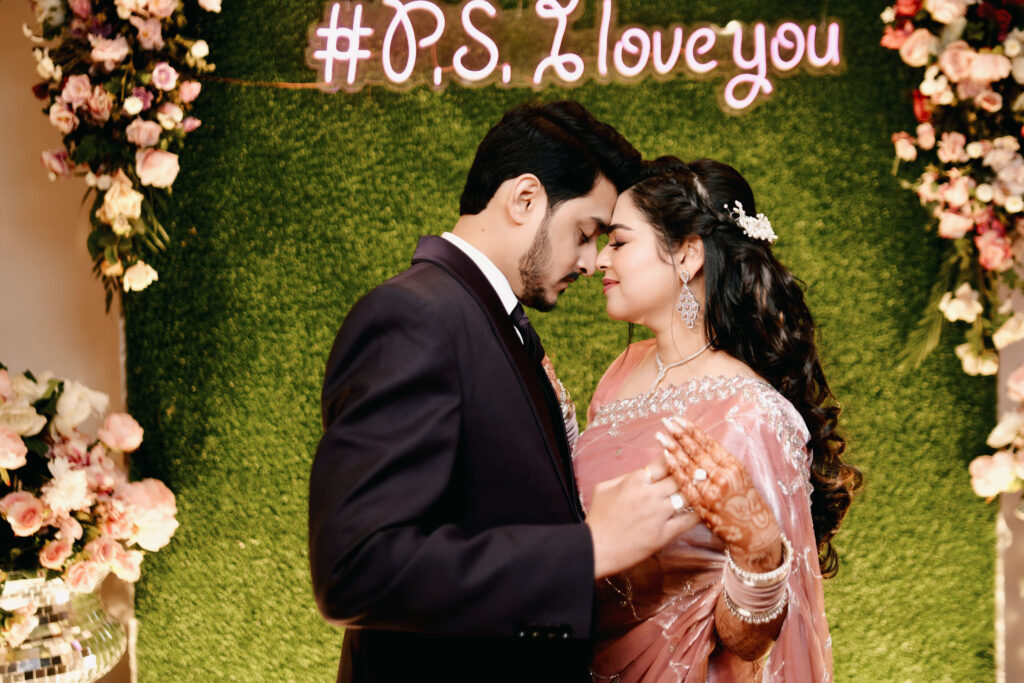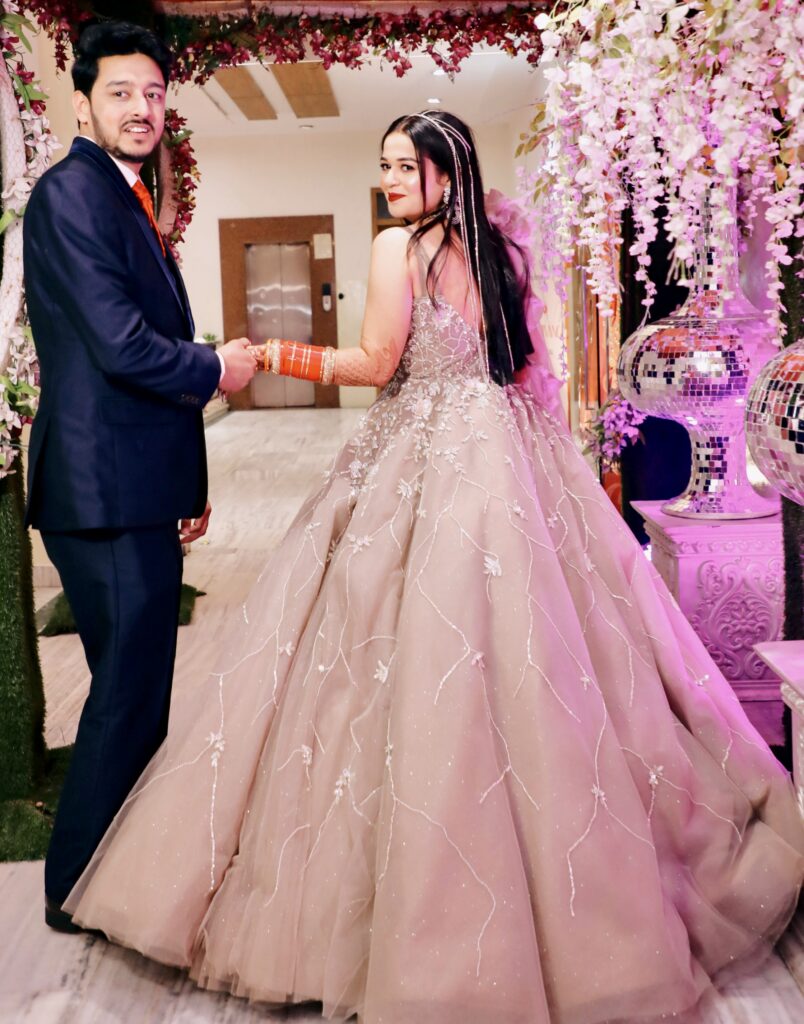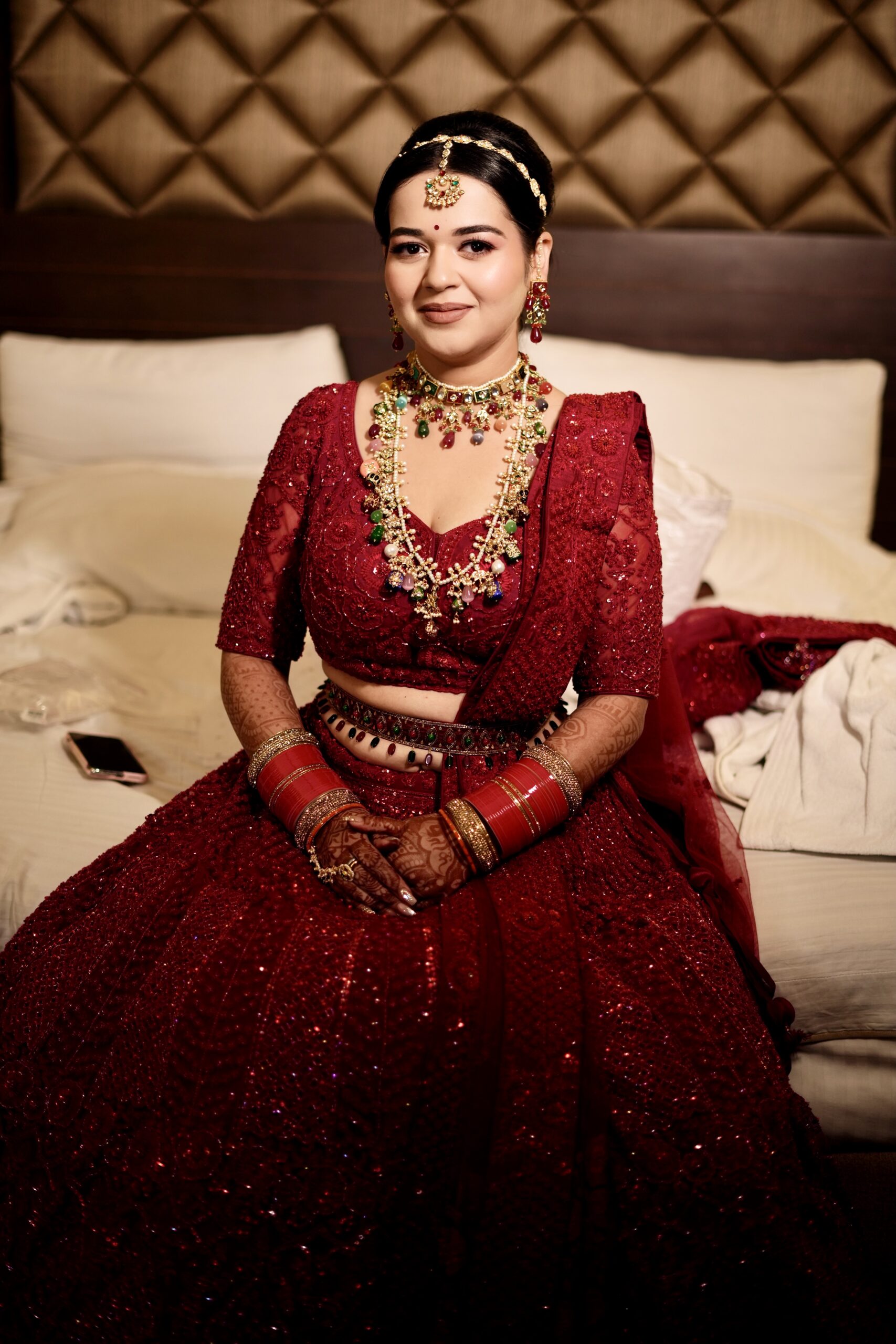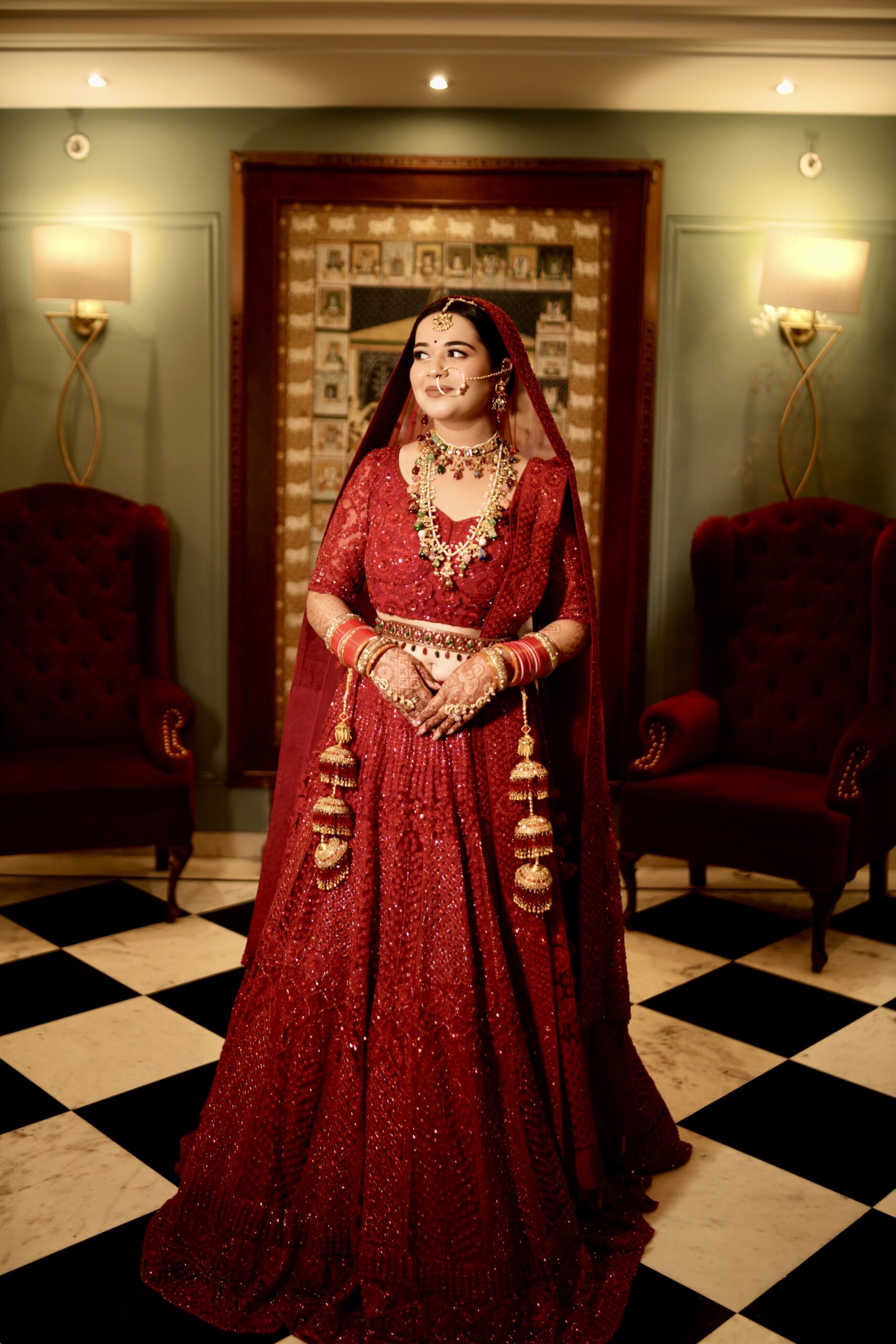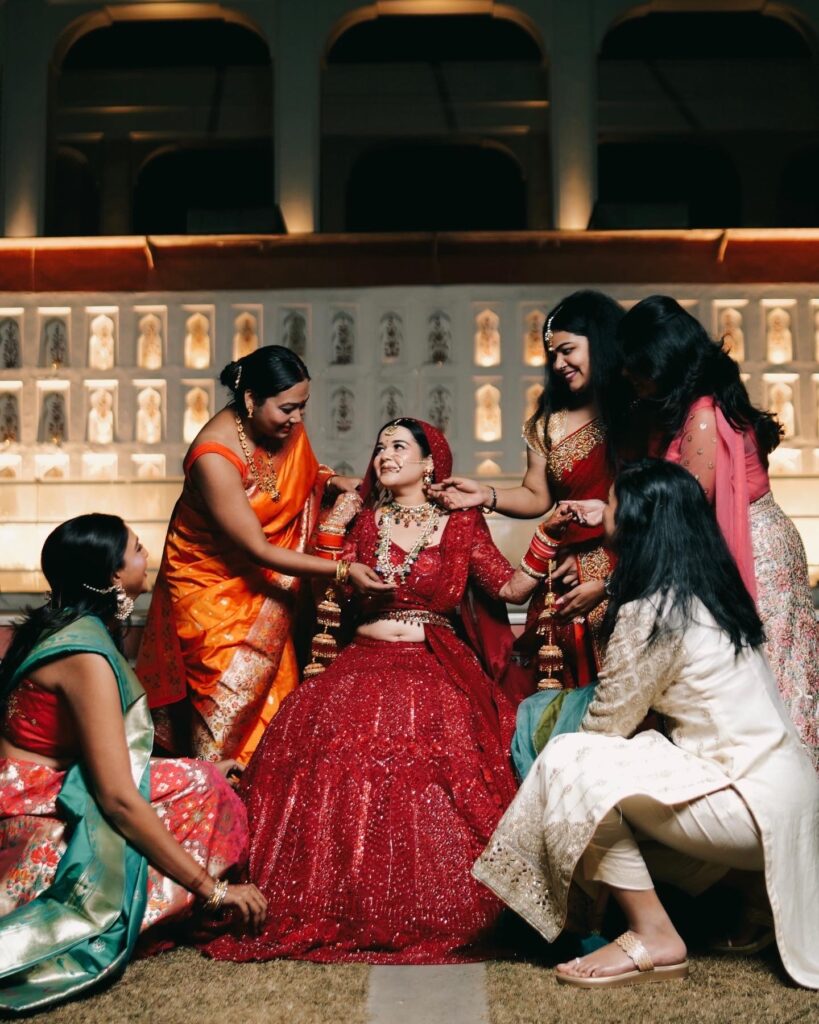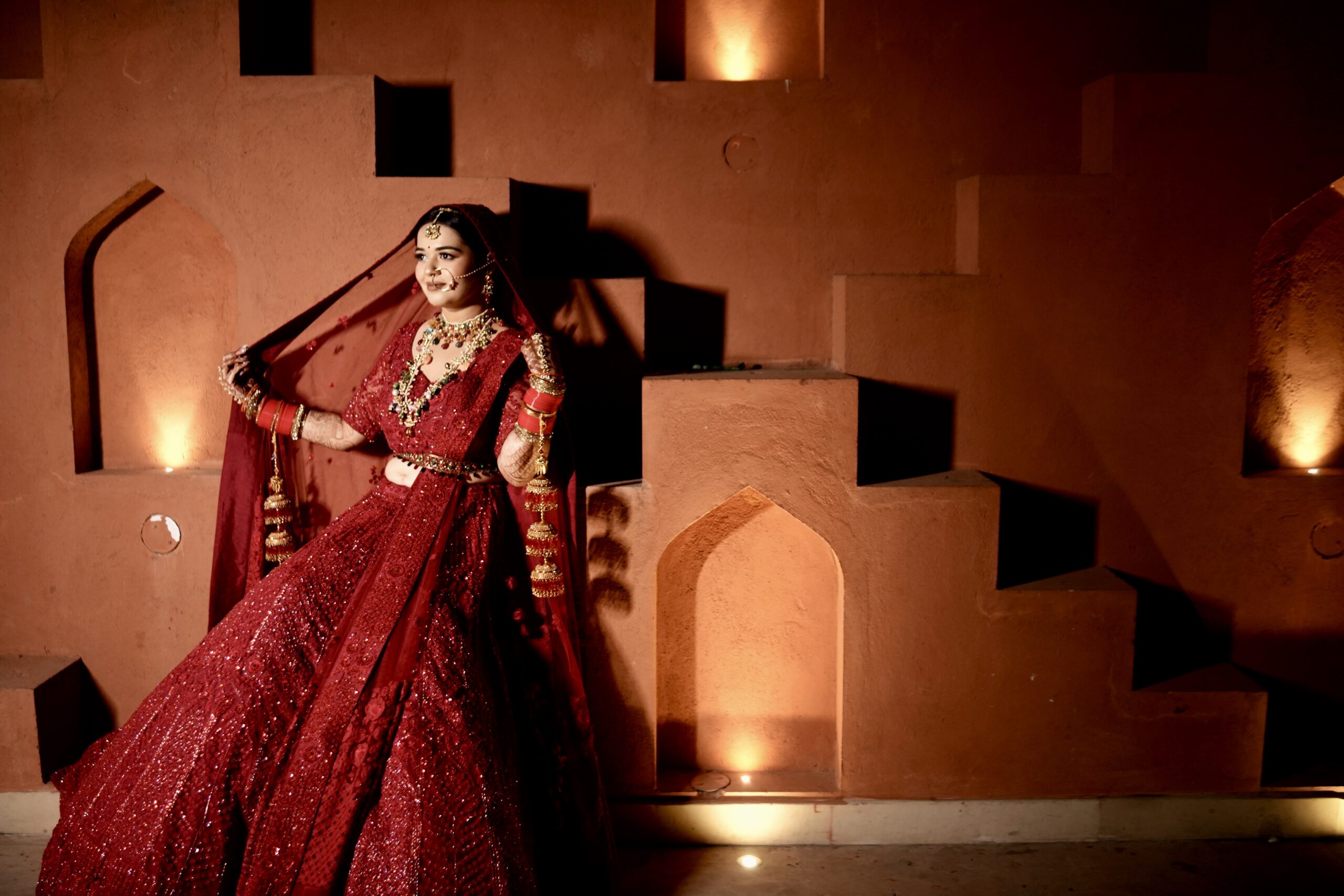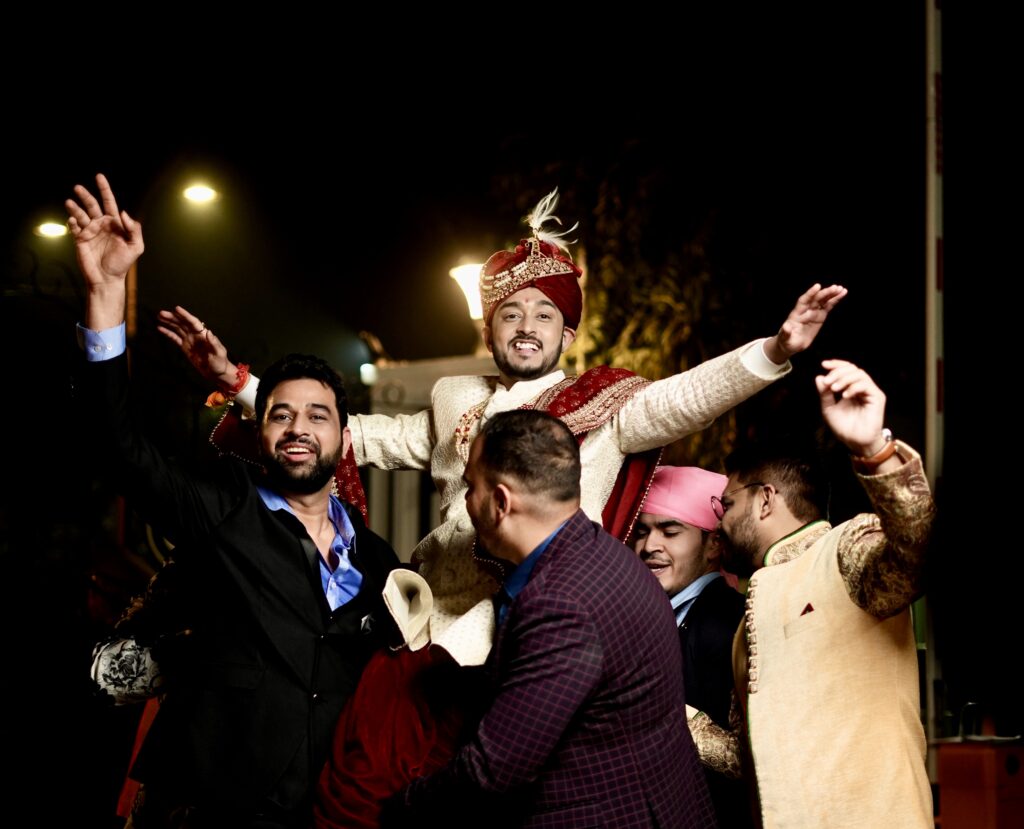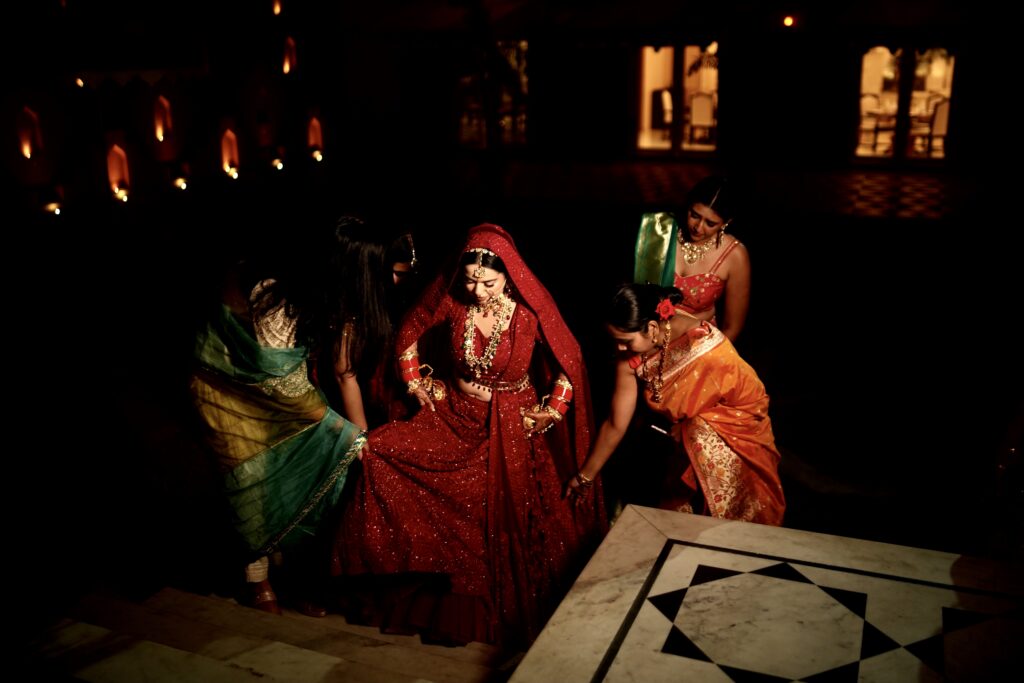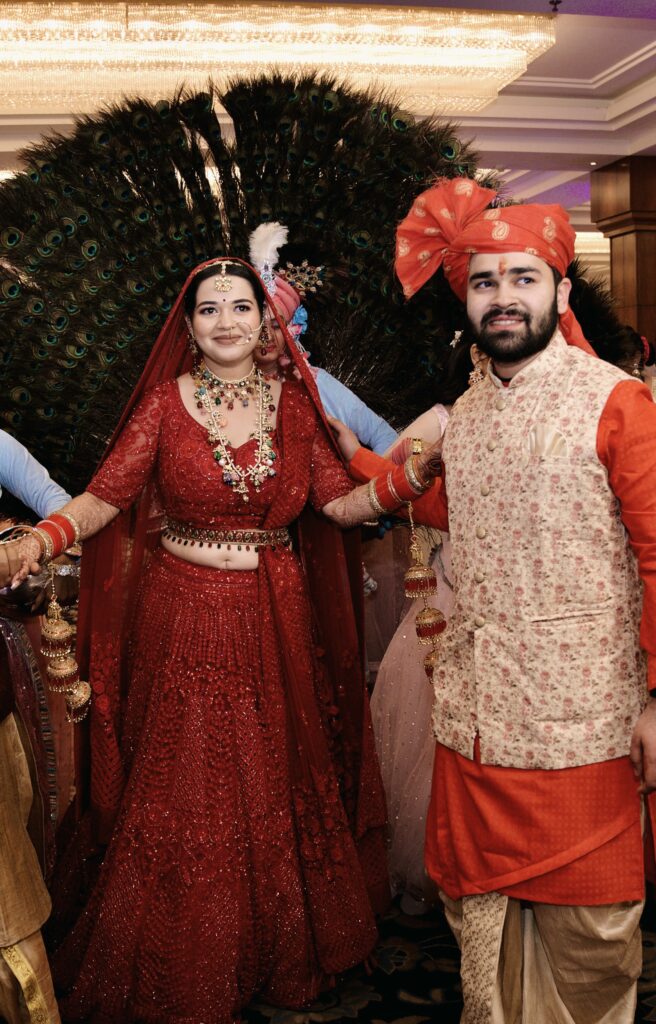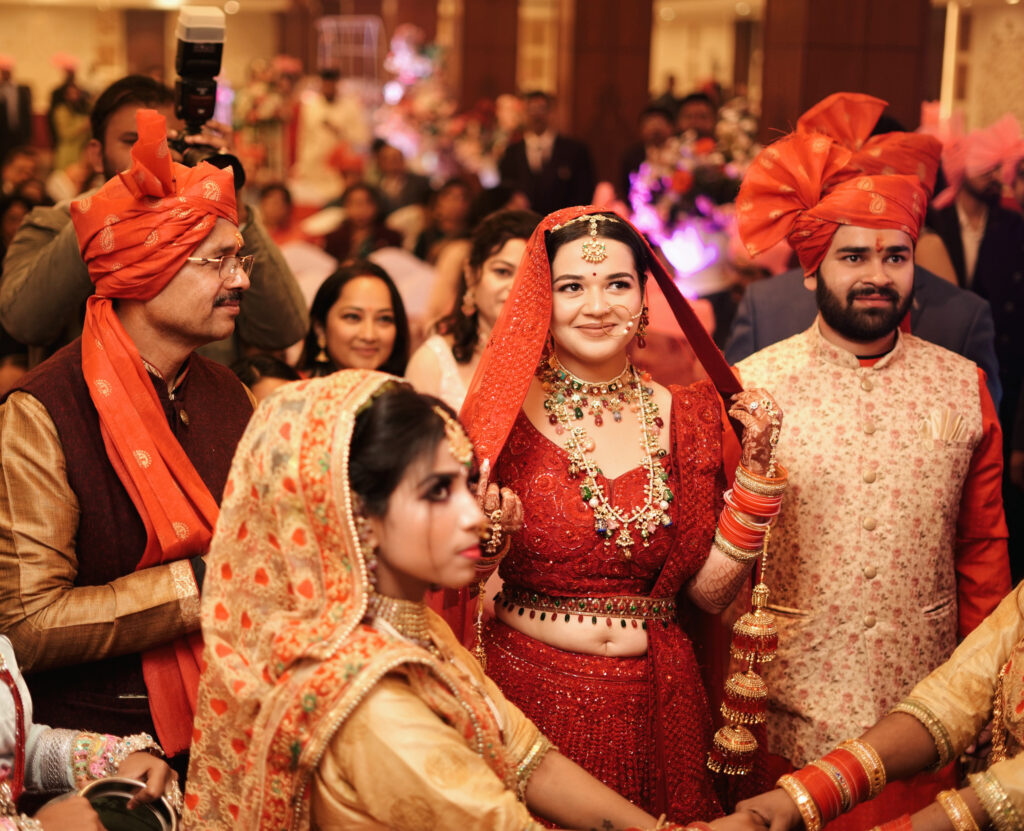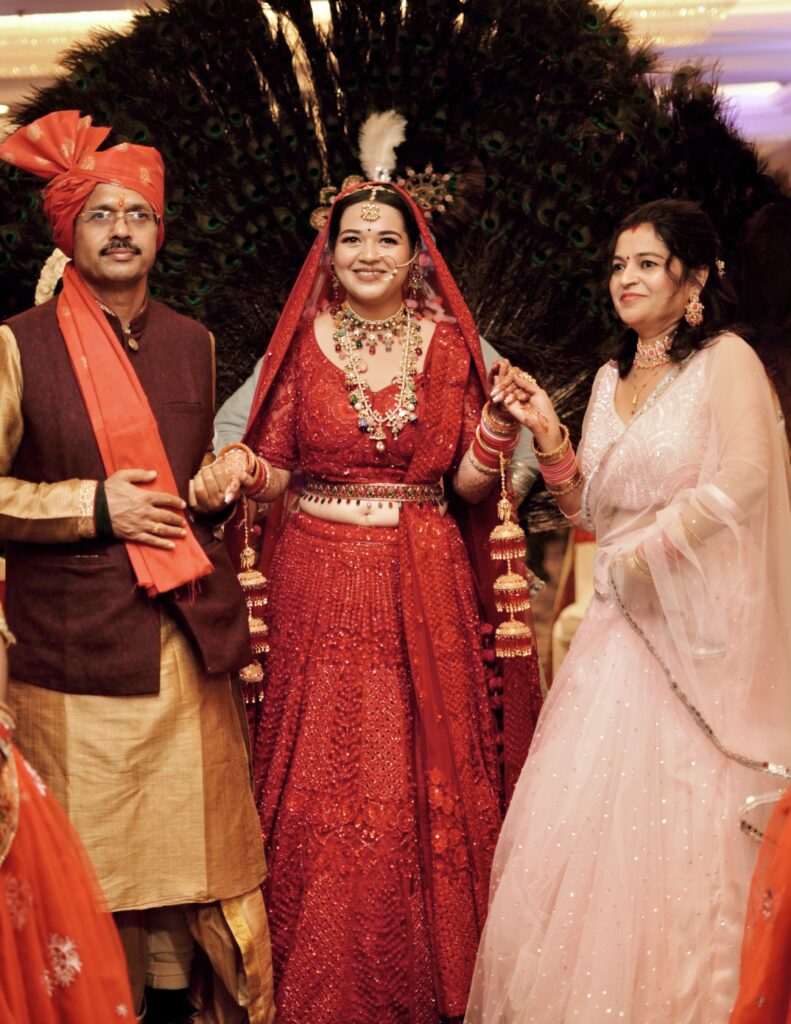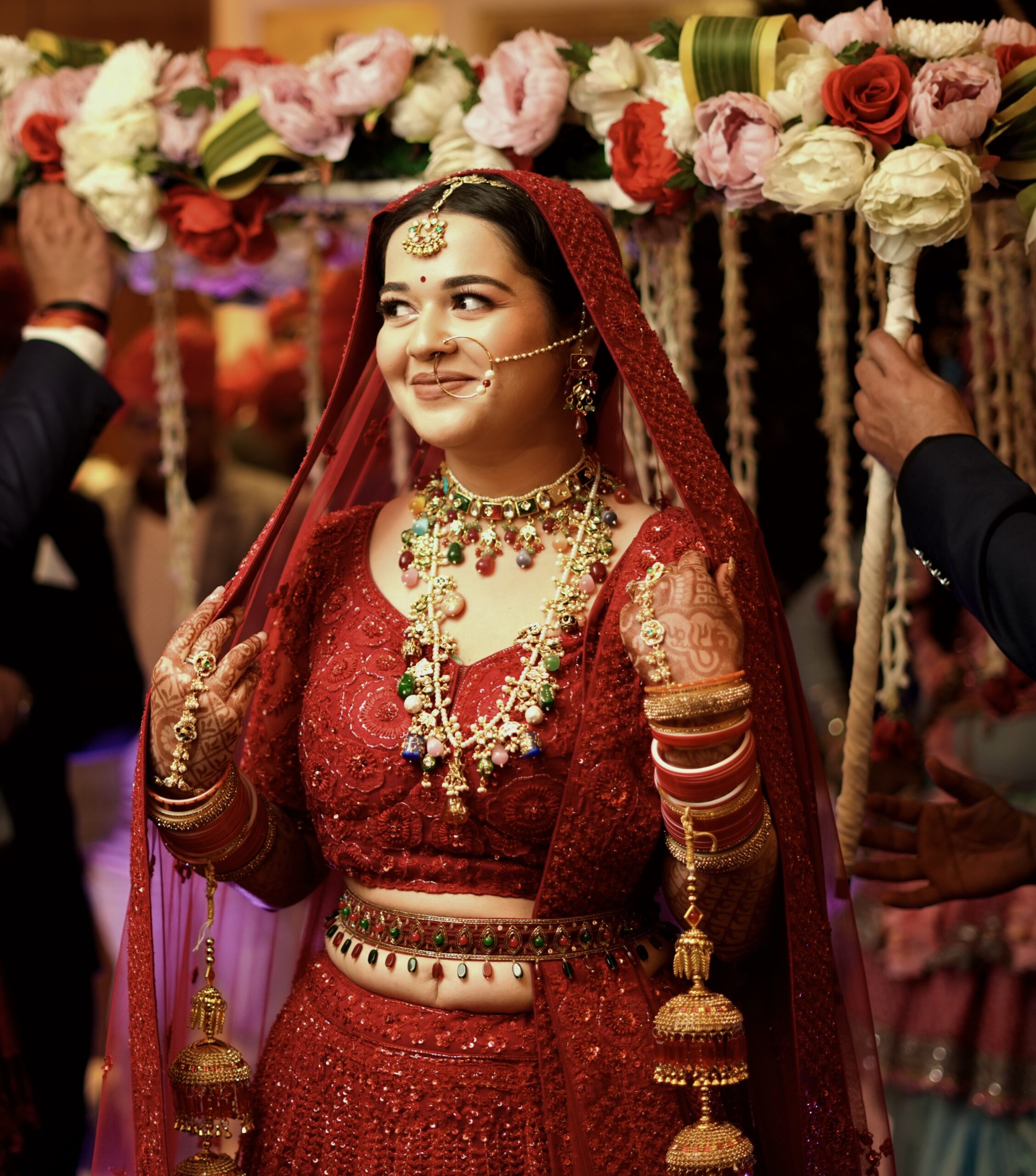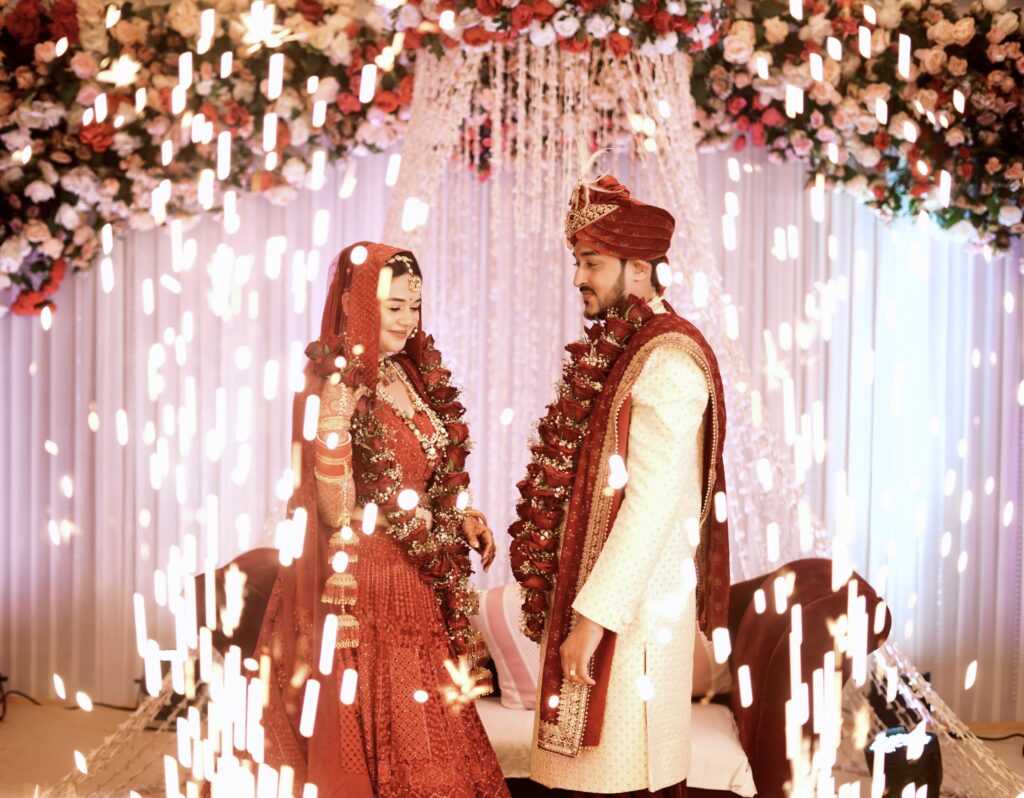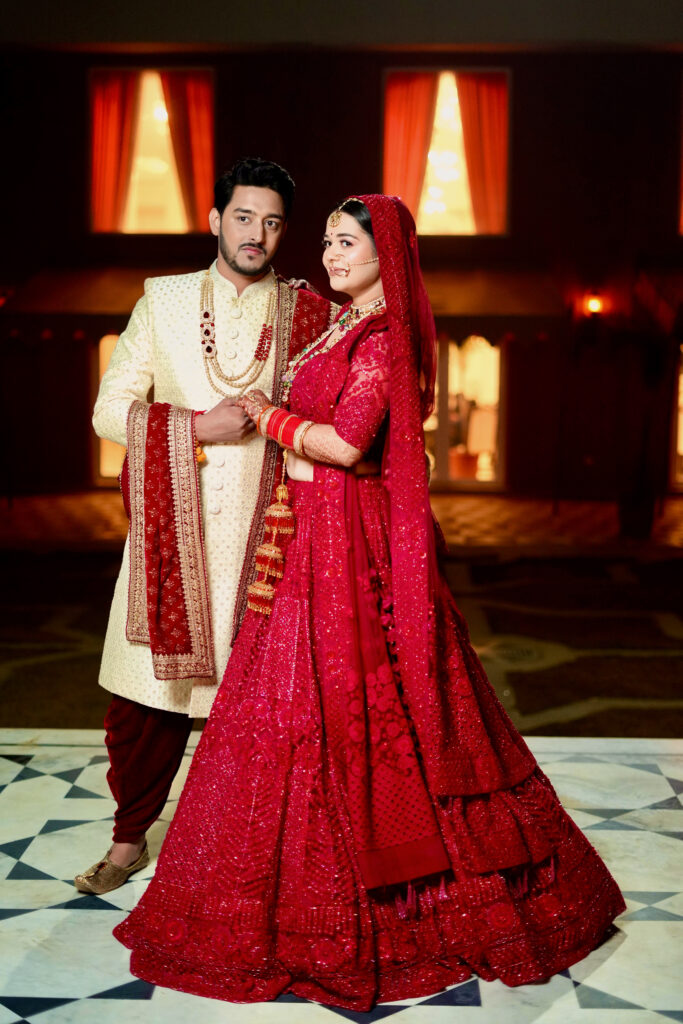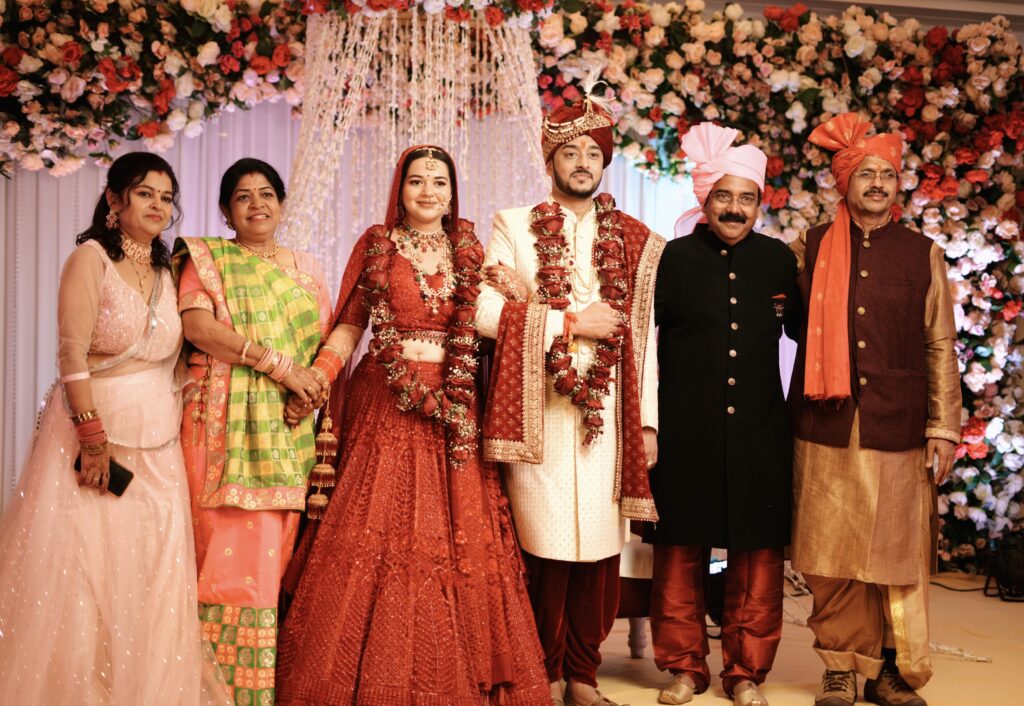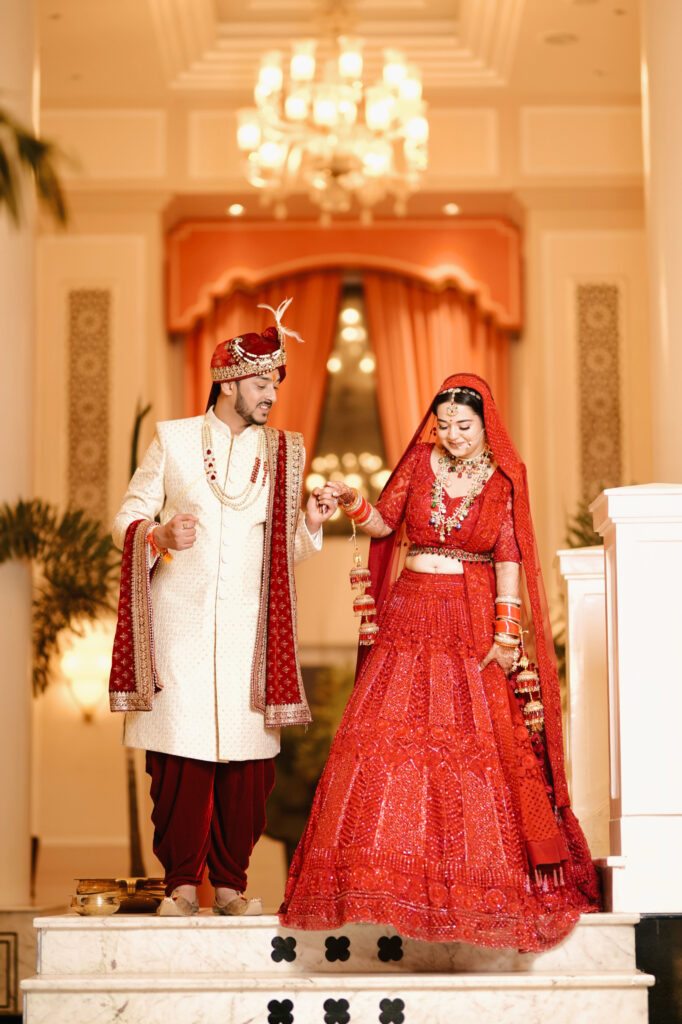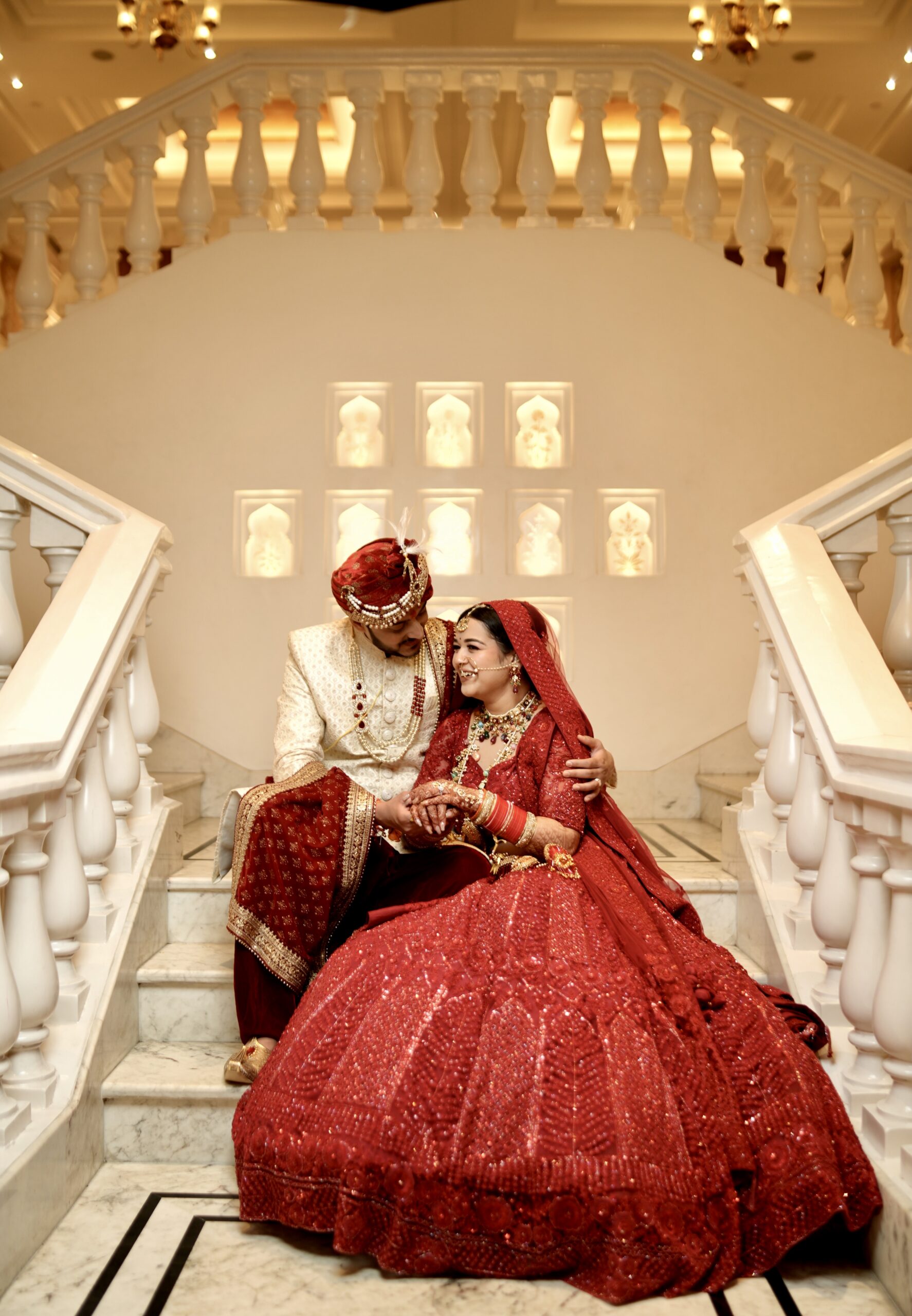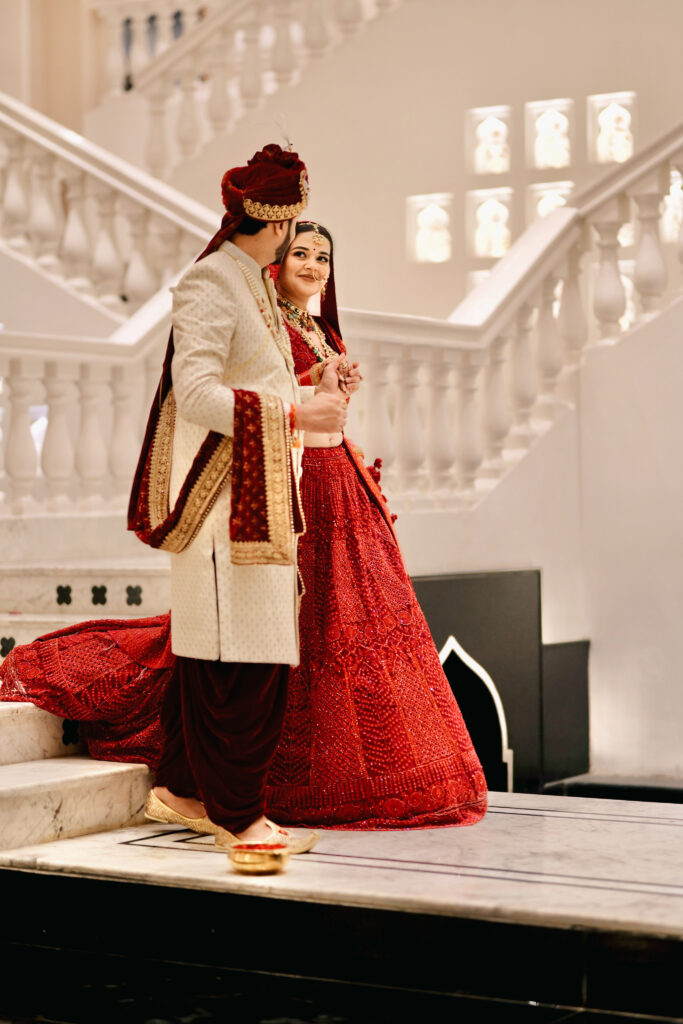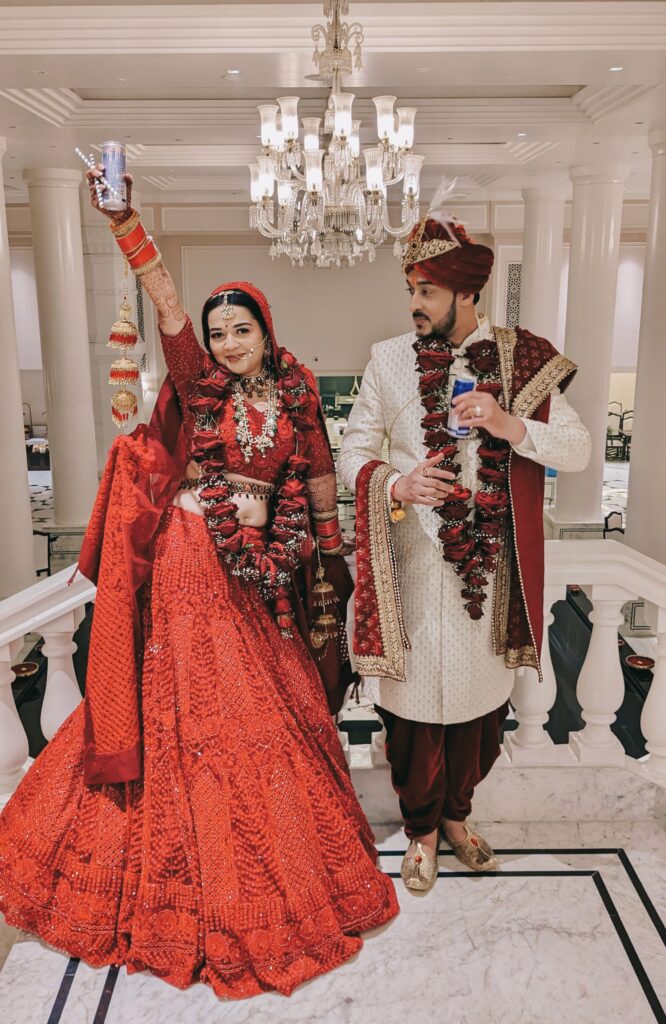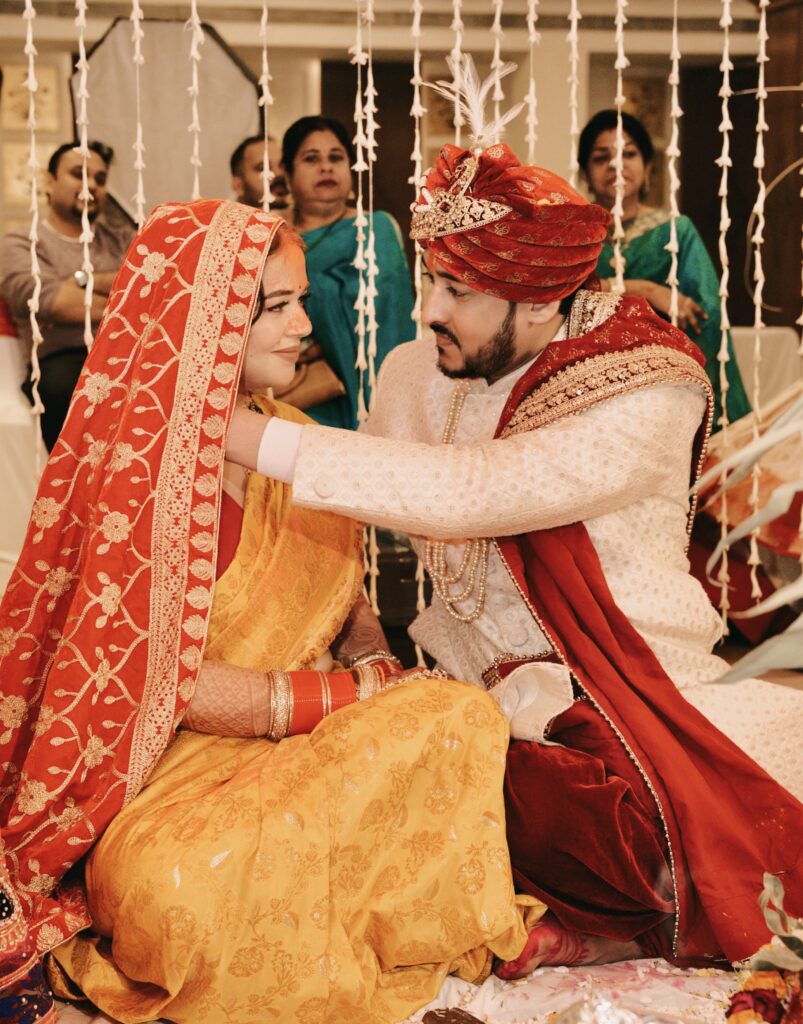 Bride: Shivangi Shukla